homepage - Daywalks Index 2021 - contact me at

2021.09.08 ** Solo walk - Penistone to Chapeltown SY
Enlarge information 'boards' to read them - bigger print would be better on such boards and colours carefully selected
Penistone Station, ~SE on trail (see Steam Engine turning circle on South side), later divert to see WW2 Tank loading ramp, but U turn back to trail, continue on trail to SE265.023 & turn off on Bridleway ~S to and past (the NW side) of Sycamore Farm, continuing to road at SE260.015, ~120m WNW on road and V turn SSE at junction going up to Back Lane & then ~500m WSW along it, turn off ~S on FP (turning slightly toward Dyson Cote, take walled lane ~S to join road, but directly turn ~SSW down Underbank Lane then ~S passing Underbank Hall, cross the A616 (at SK256.994) then going ~SW cross B6088, turn NW on 'FP' to North side of Underbank Reservoir Embankment, South across embankment ('S' bending over the Spillway bridge and S up to Cross Lane (a marked road) and ~E along it turning SSW up Green Lane (track) up to Green Farm, follow New Hall Road ~SE just past The Poplars and turn off SW on FP (Mucky Lane), at junction turn SSE up to Hunger Hill Farm, follow Heads Lane ~E to Bolsterstone, FP ~E past Cote House (on North side) and continuing to well to the South of Hollin Edge Farm, at about SK288.965 turn steeply down SE passing 'The Dragon' at SK294.959 (unmarked on map), continue down to road, ~E on road to A6012, follow rd ~S to Ewden Beck turn ~E toward & across light Steel Bridge over River Don, enter OAL & go Southward (informal path) between OAL West Boundary and Railtrack, at roughly SK301.947 'U' turn ~ENE on 'track' up to and across Rail Bridge at Todwick Wood, follow Trans Pennine Trail S / E to about ~SK312.940 & leave TPT and circle gradually to join Mouse Park Gate Northward toward the South East End of Wharncliffe Chase (not entered), but follow track Eastward to Parking Area near Woodhead Road at (SK325.950), find Sheffield Country Walk and follow it through Greno Woods ~ENE then SE down to Woodseats across A61, thru Holt House area, then across Elliot Lane, to & thru small wood (well to East of Barnes Hall) to Chapel Road / Burncross Rd / Chapeltown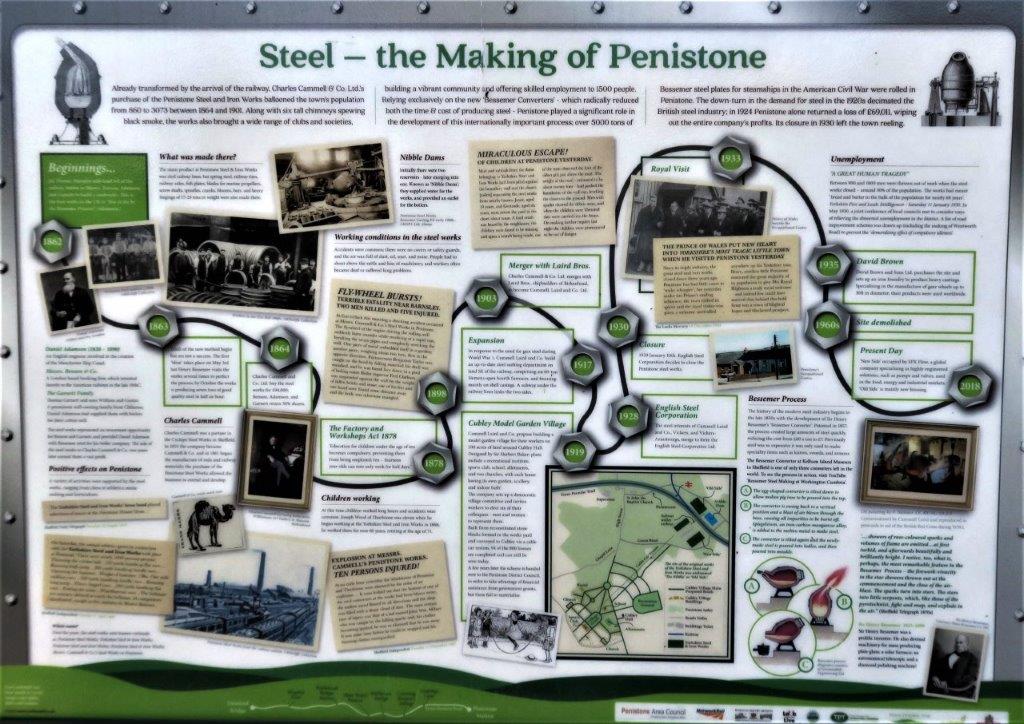 1 Steel at Penistone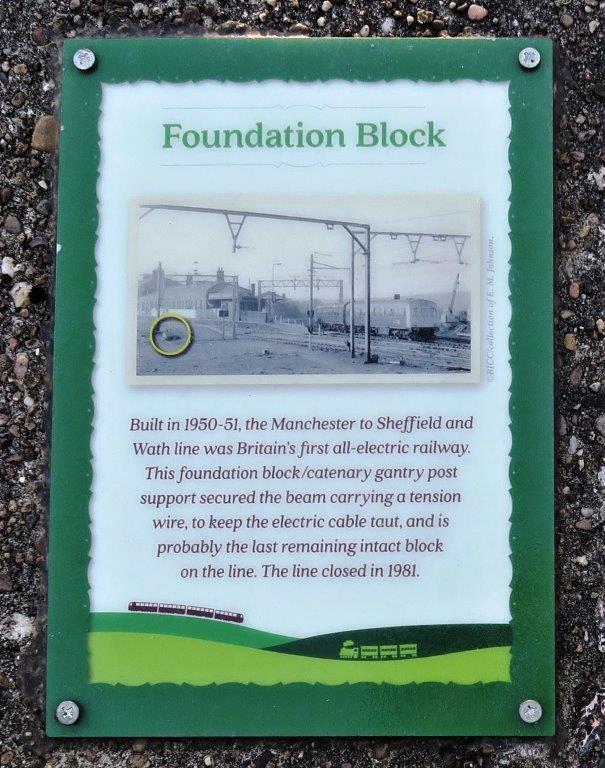 2 Not clear whether with overhead 'supply' cables whether Diesel (and Steam trains) continued using track?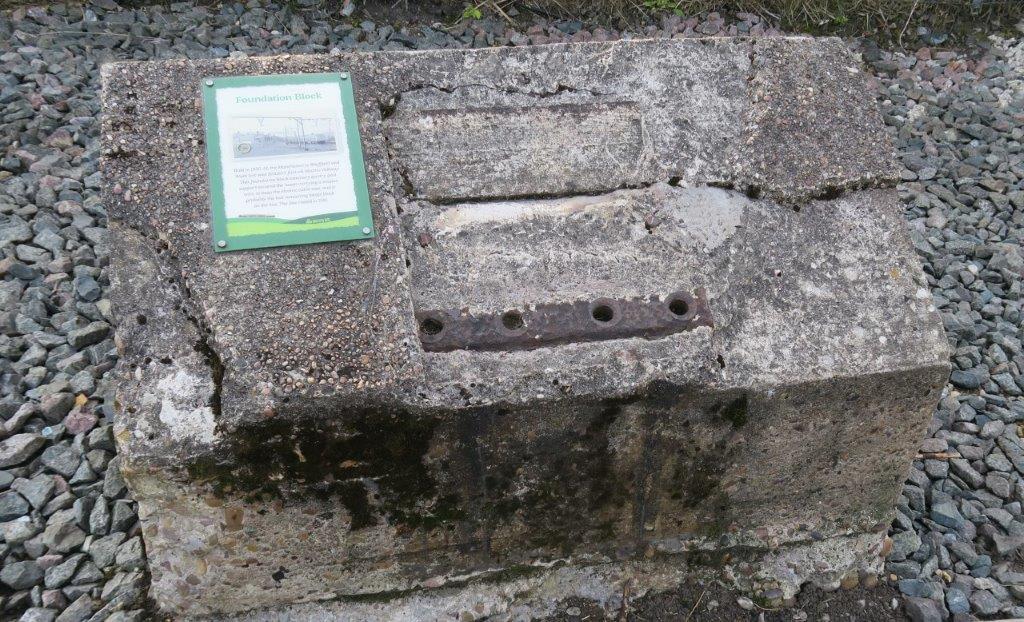 3 Also not clear why the electric trains were stopped from running and reliance placed on using The Hope Valley route between Manchester & Sheffield. The Hope Valley trains are not electric and it is not clear whether electrification is possible with their existing older built tunnels?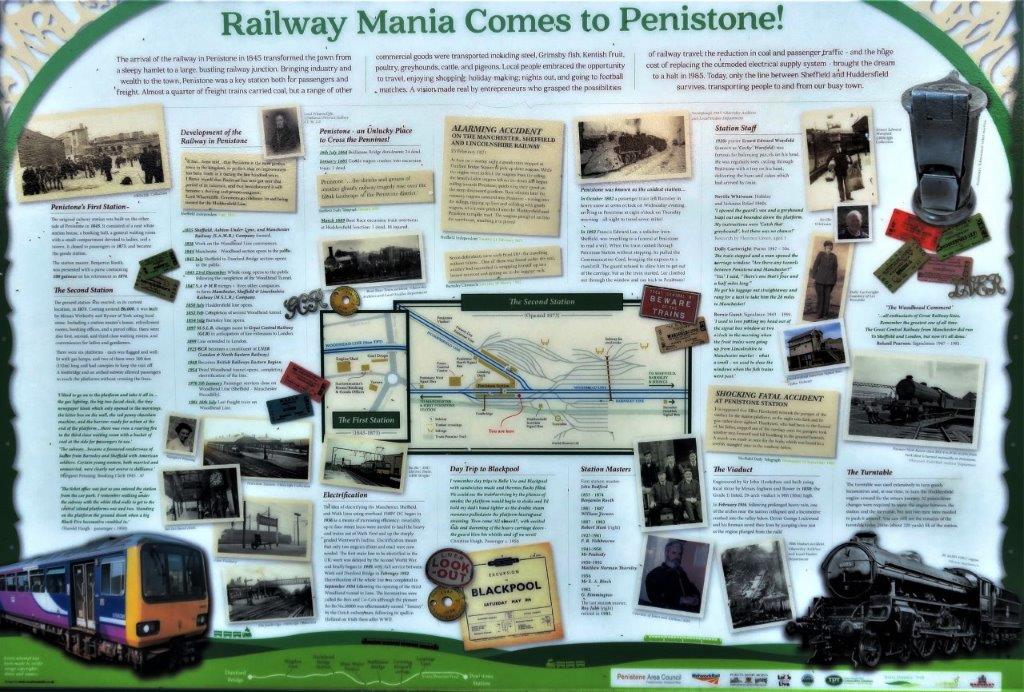 4 But by stopping the traffic to Manchester Penistone became just another Suburb and not a major railway junction.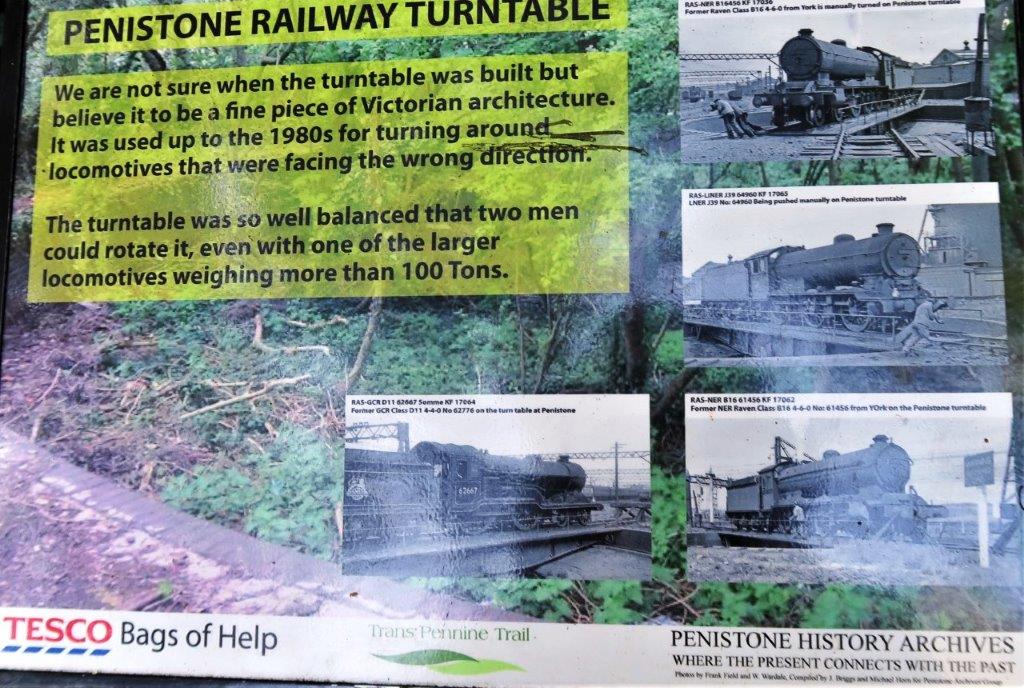 5 Penistone is a through railway station? why did steam locomotives need to be turned here? Up to what date was it used?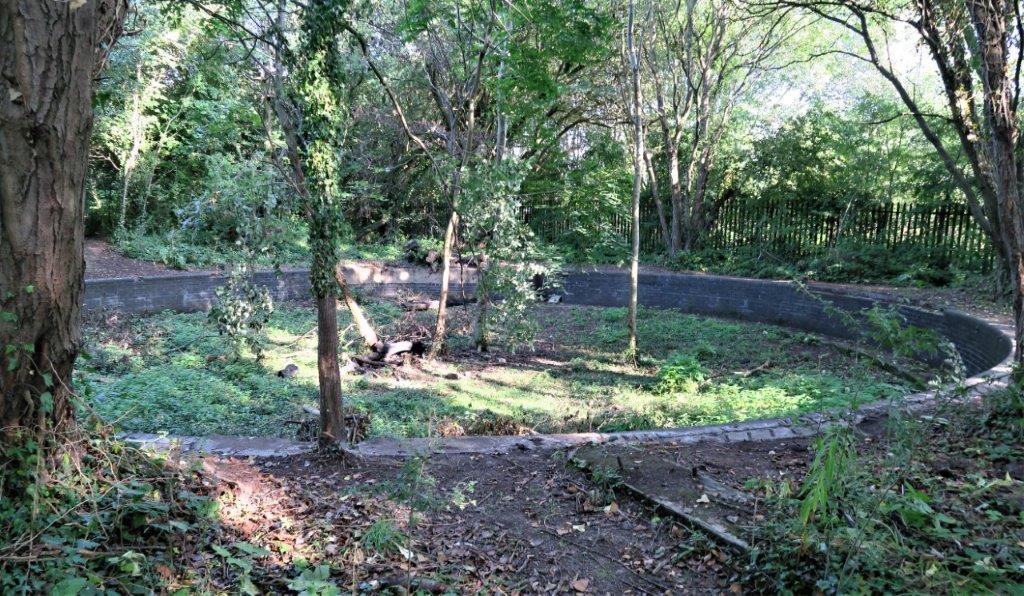 6 The steam locomotive turntable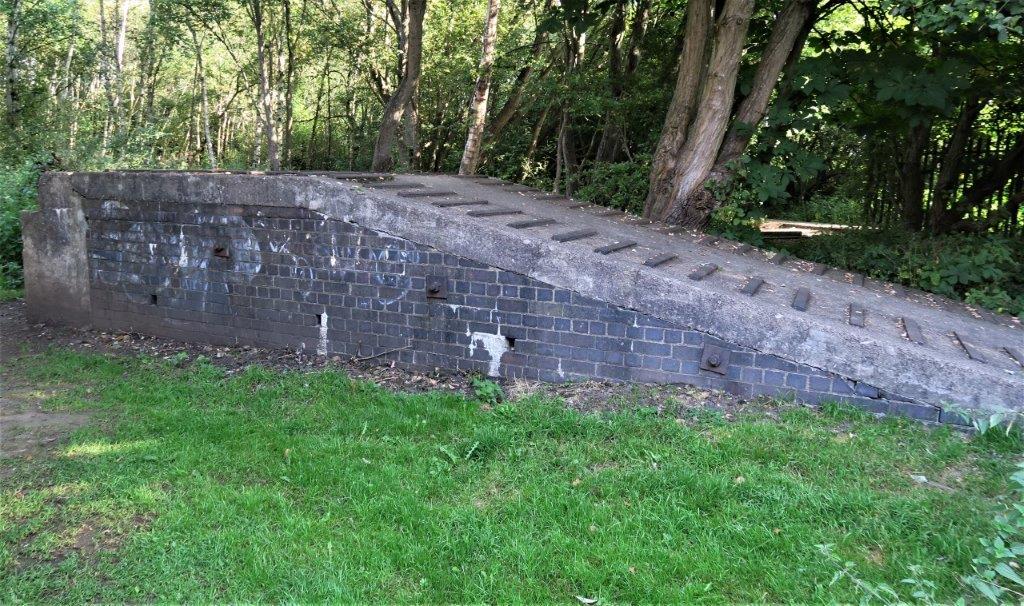 7 tank loading ramp used in Second World War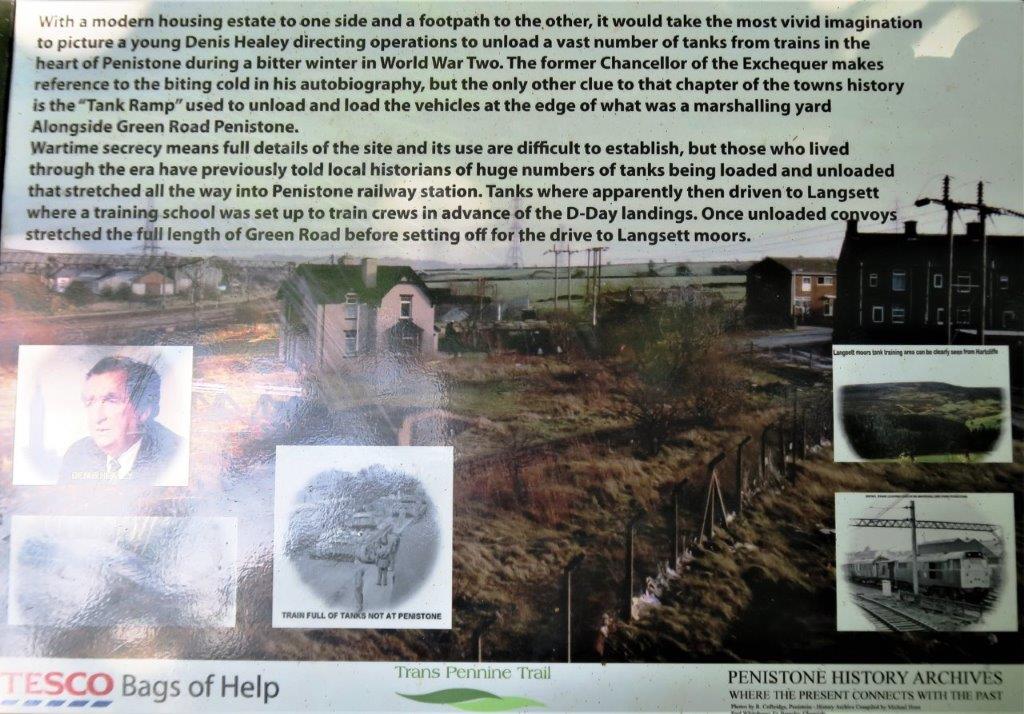 8 good clear print on this notice!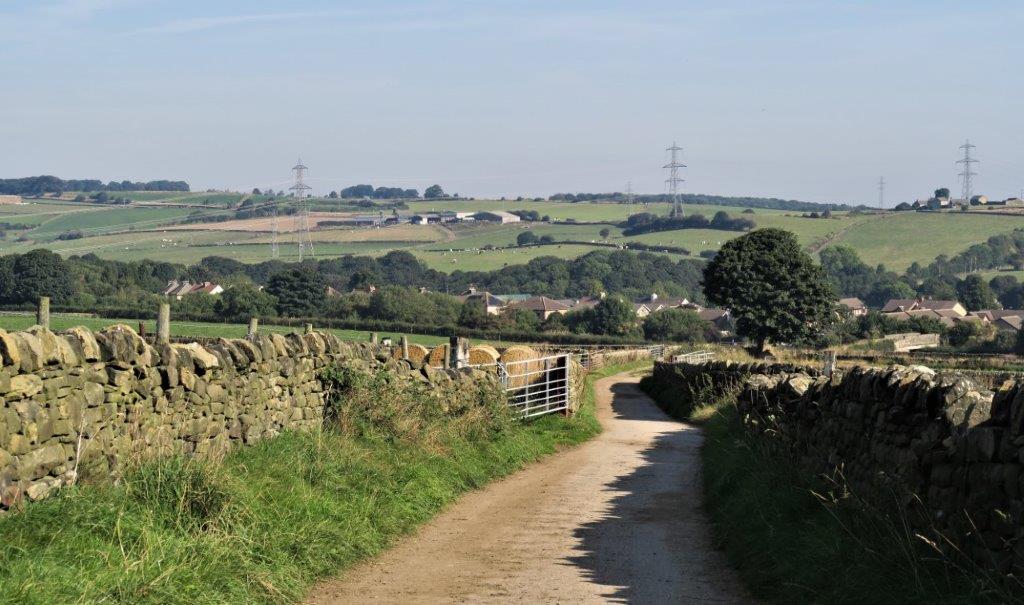 9 bridleway which passes Sycamore Farm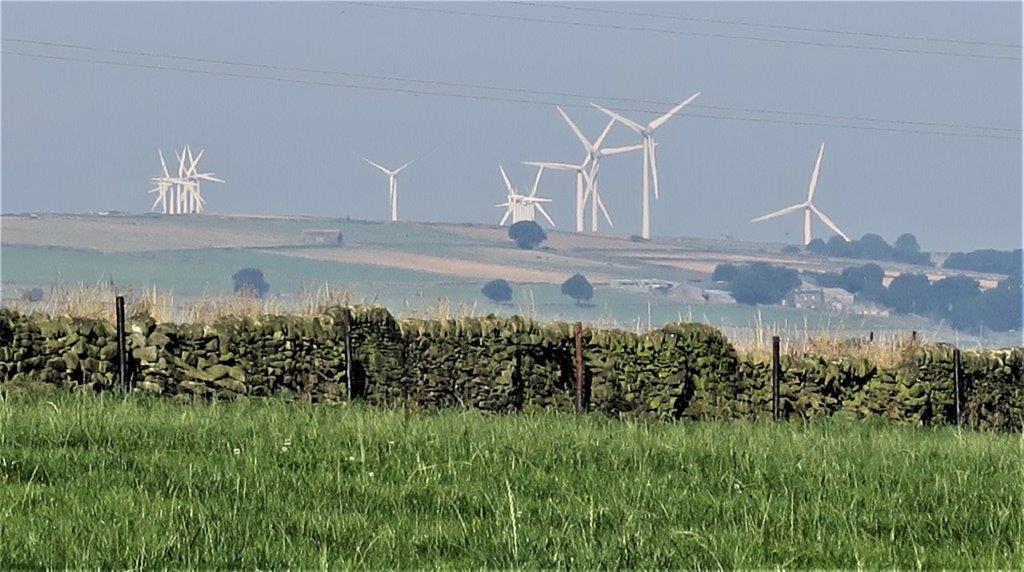 10 zoomed in shot of Penistone's Wind Turbines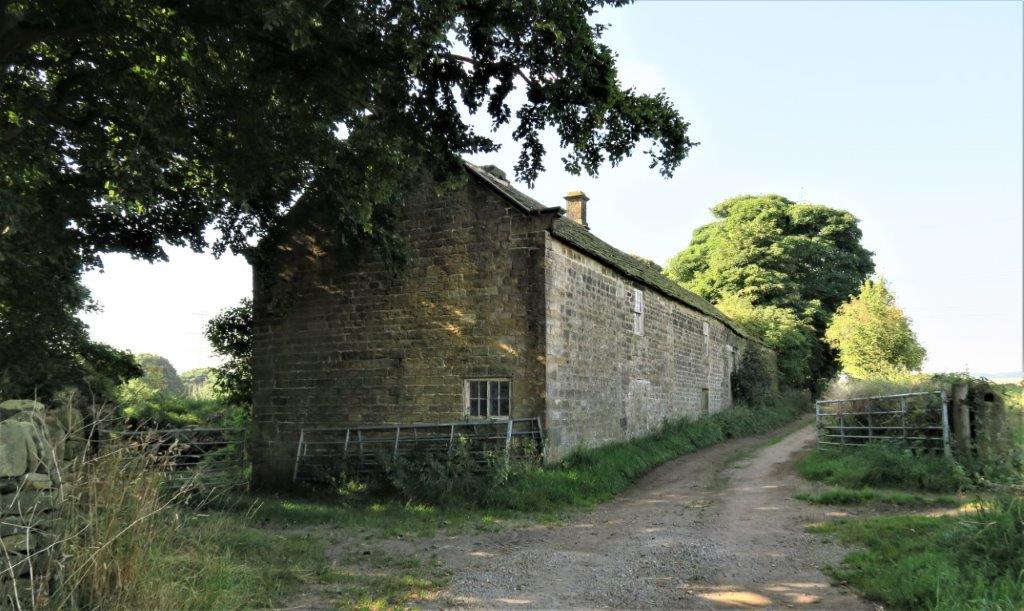 11 Sycamore Farm bridleway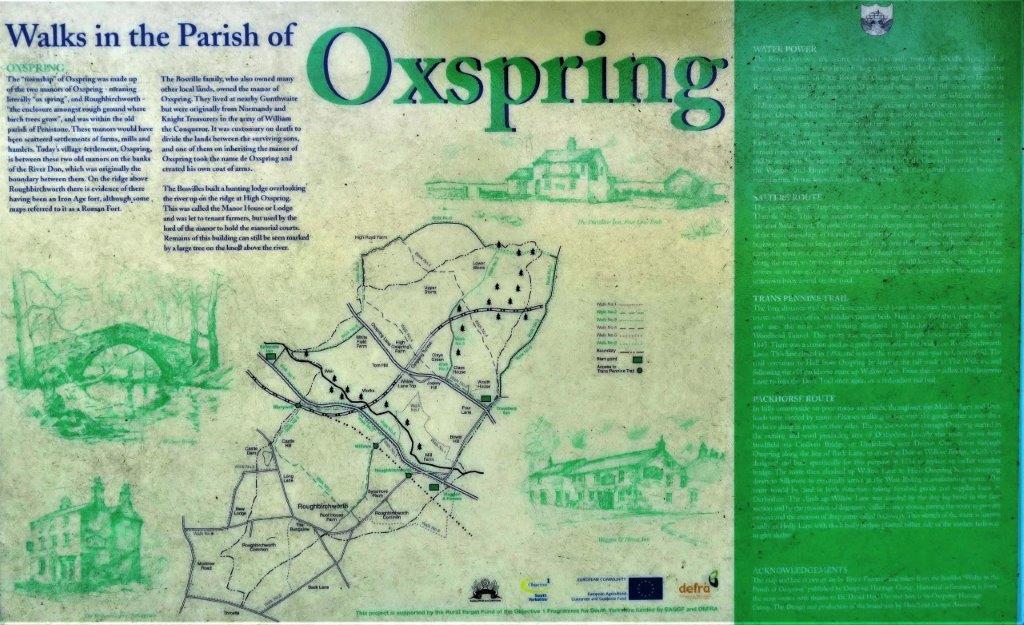 12 small print and poor colours on the board even before photographing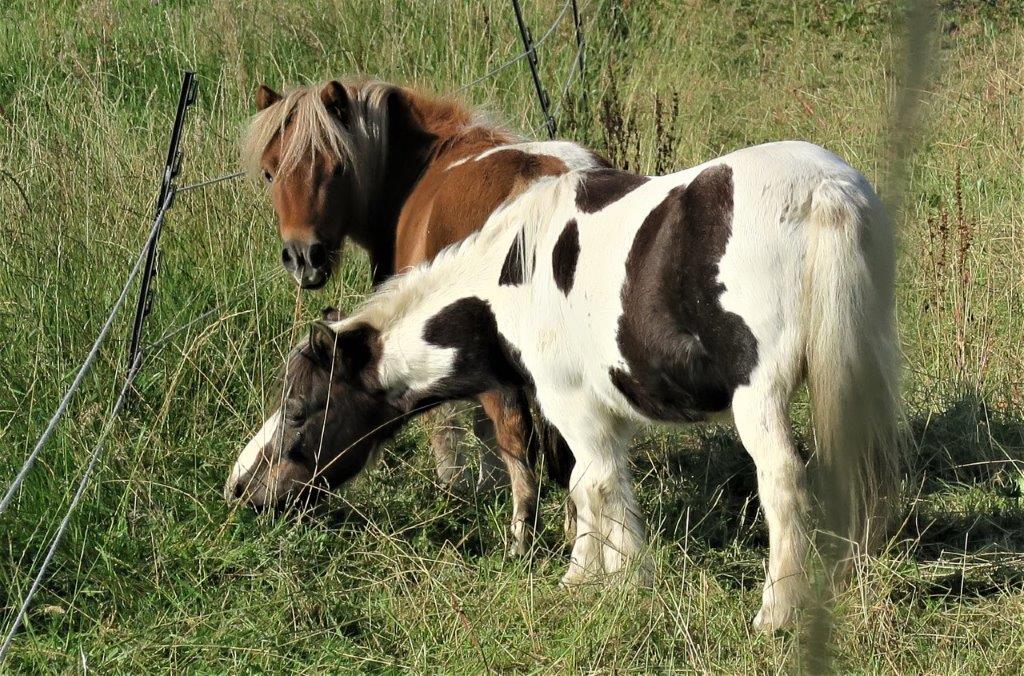 13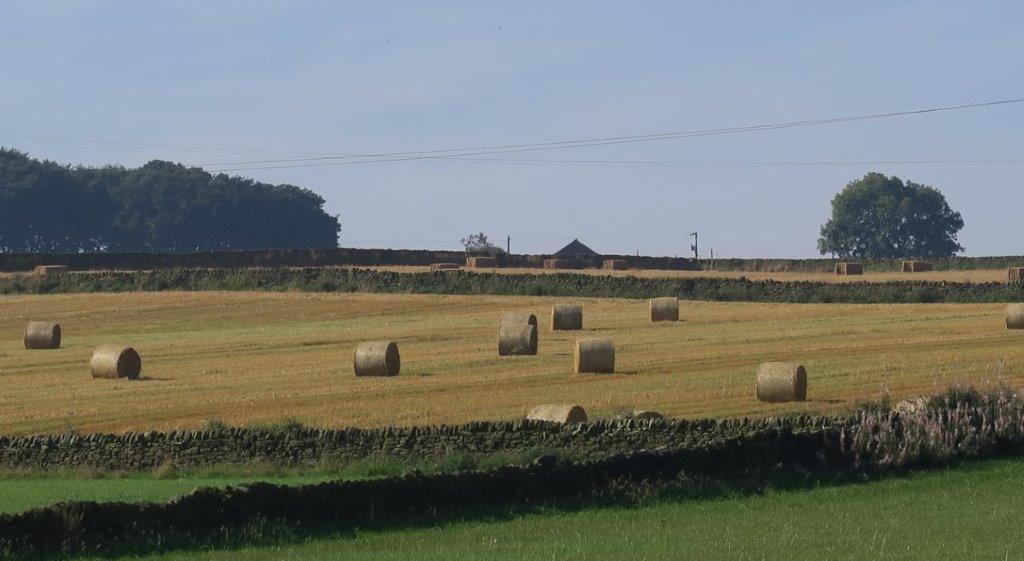 14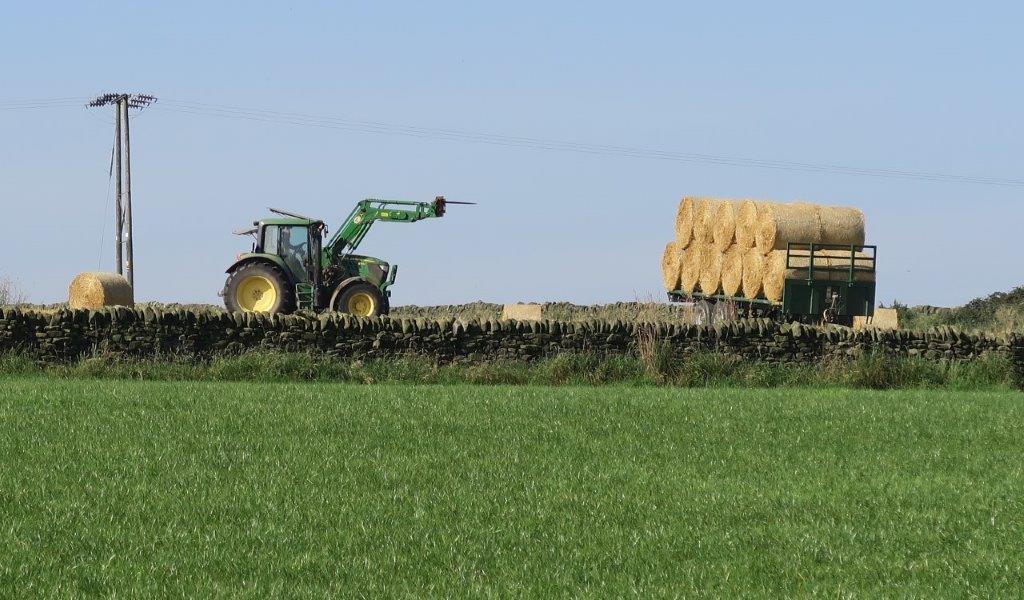 15 spike on tractor used to load / unload bales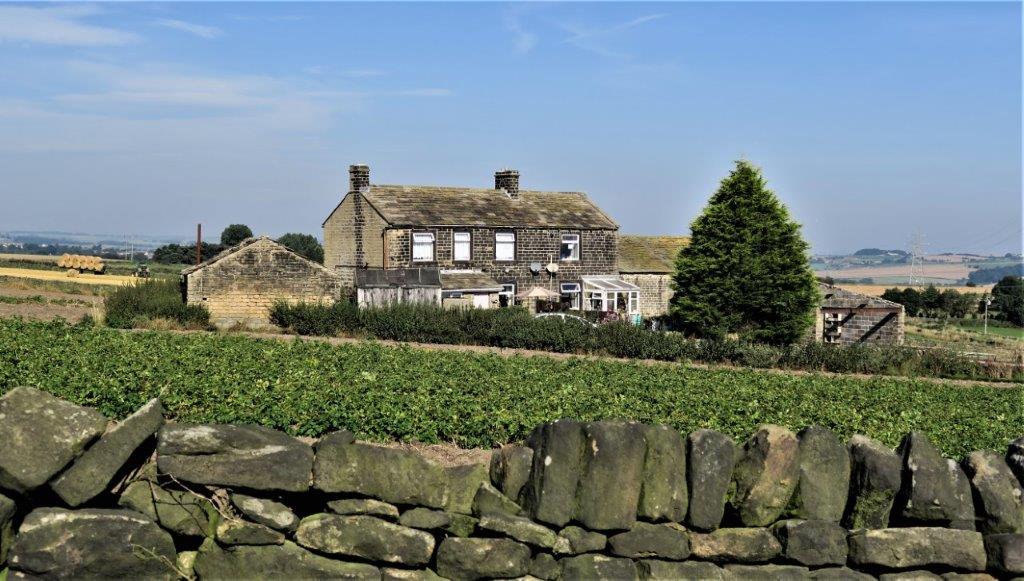 16 farm on Back Lane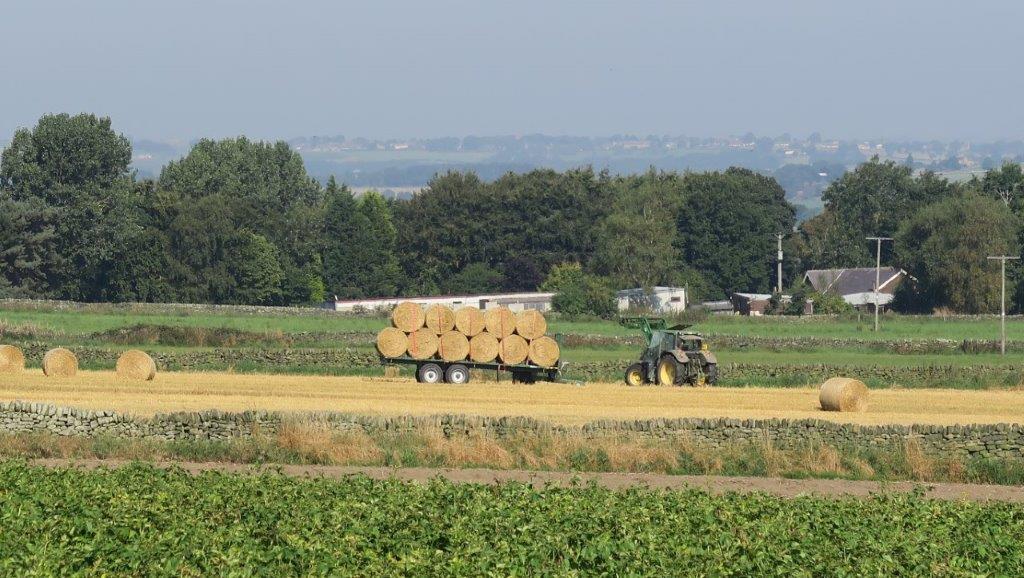 17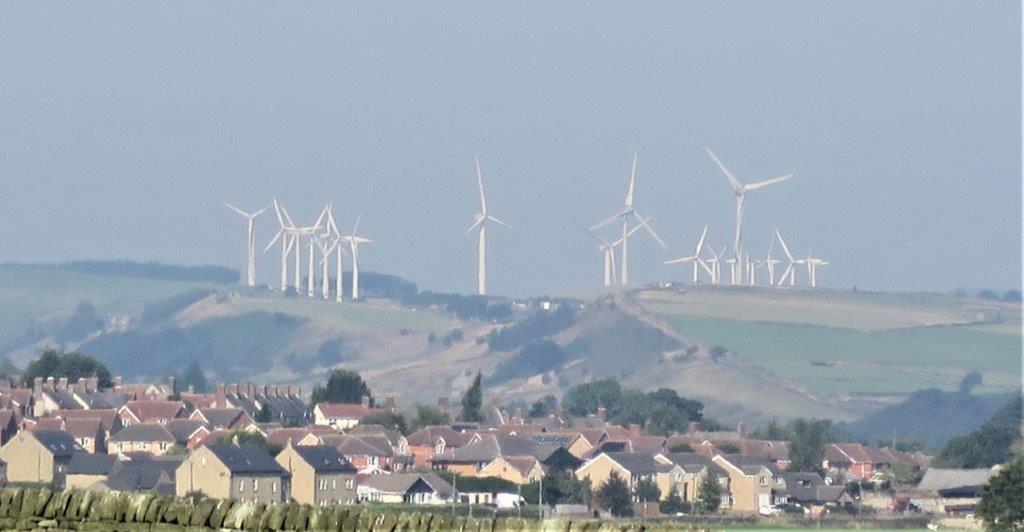 18 Penistone's Wind Turbines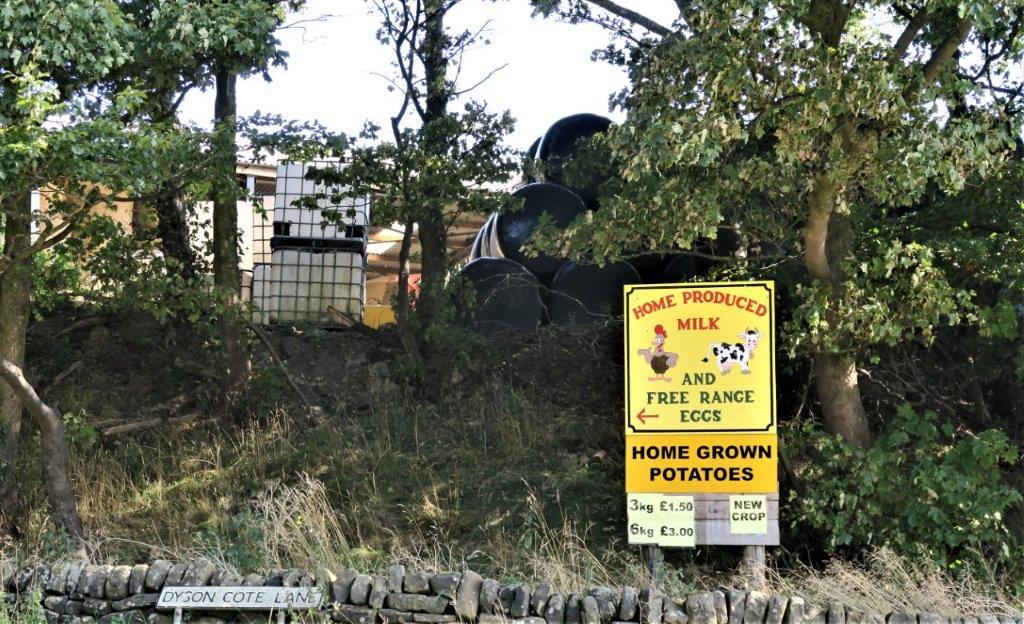 19 presumably Dyson Cote Farm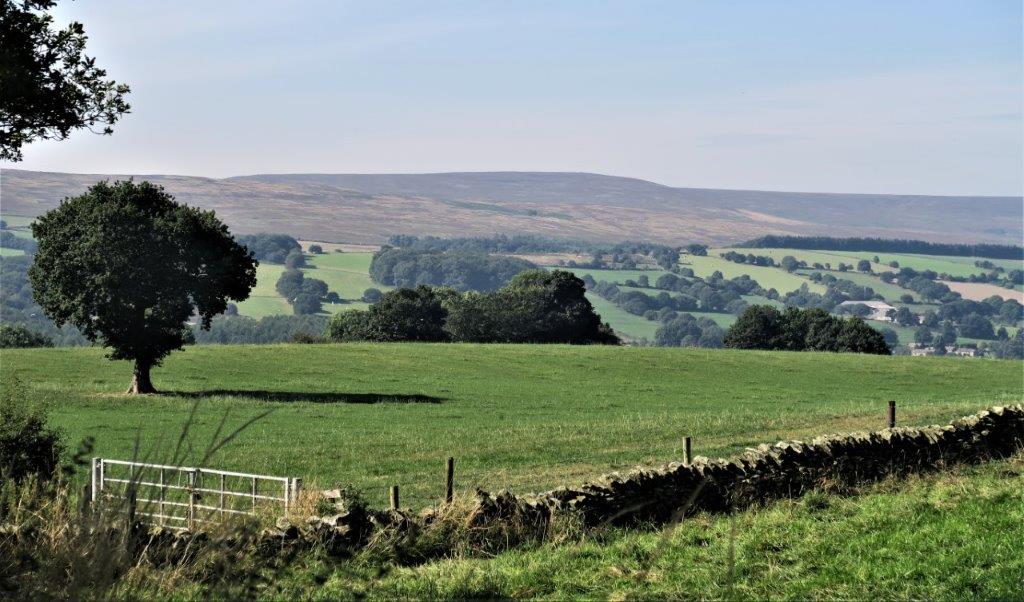 20 looking at moor land beyond the Underbank Reservoir Valley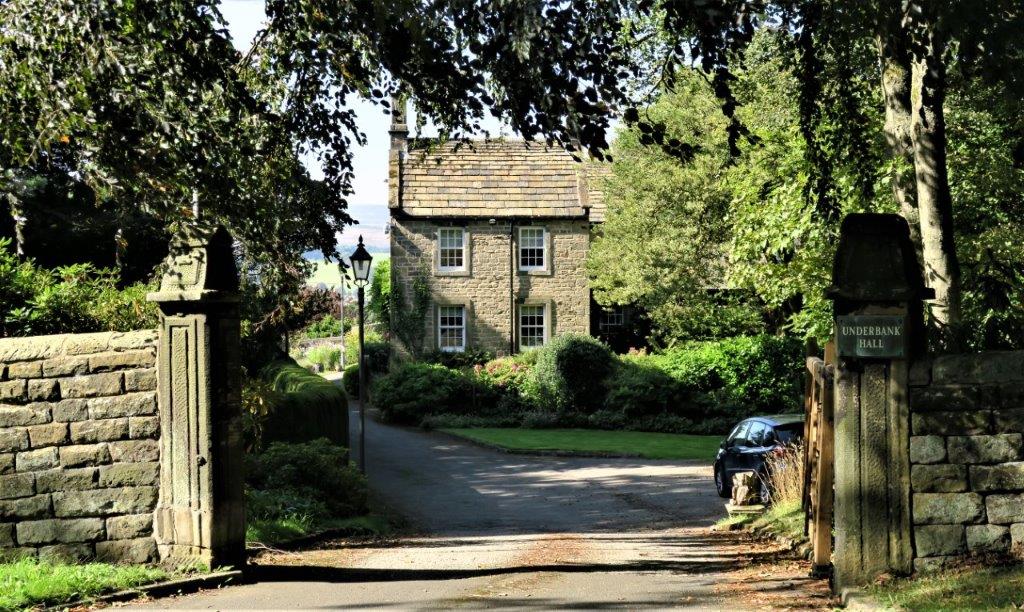 21Underbank Hall - small portion visible - see pictures 29 & 30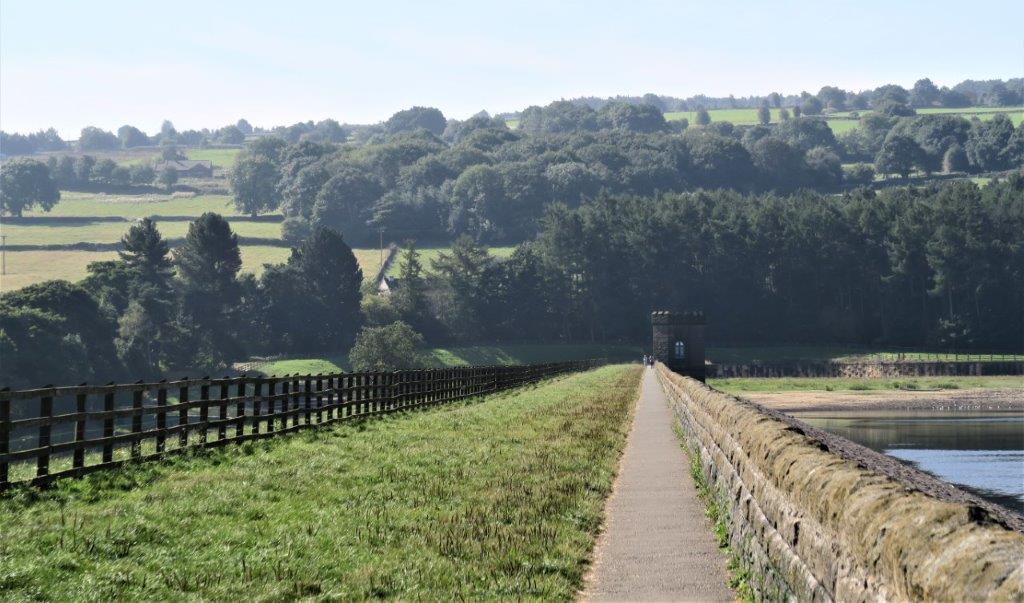 22 Underbank Reservoir Embankment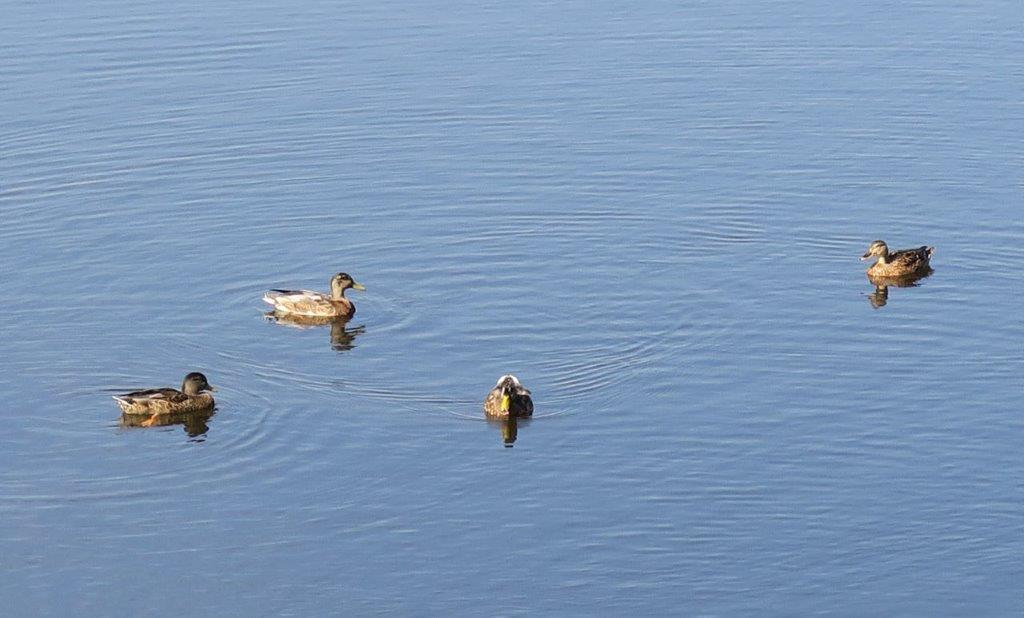 23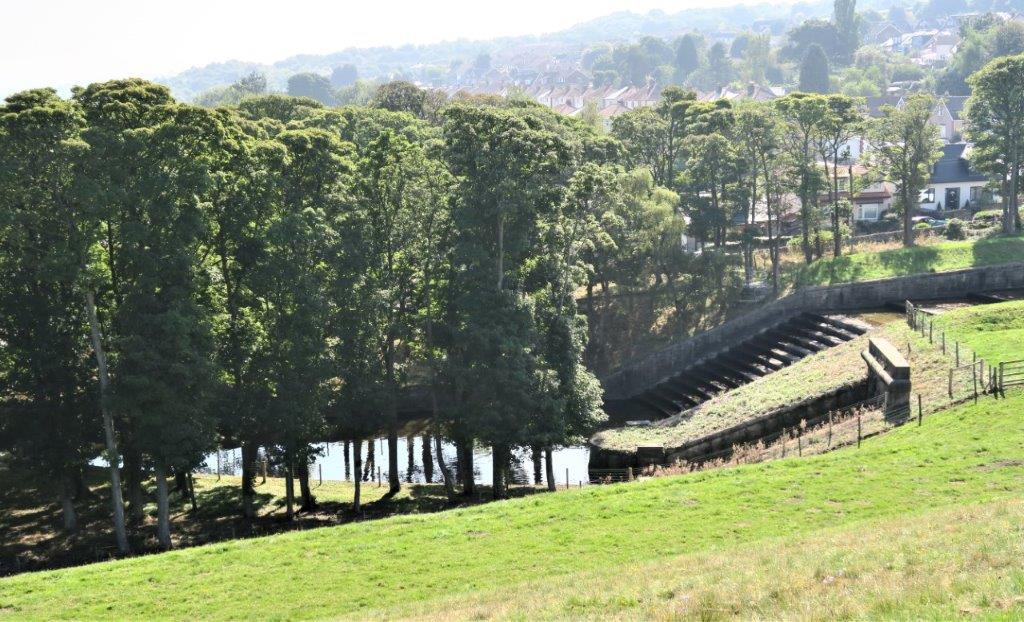 24 Underbank Reservoir Spillway
25 The horizontal top line is the spillway crest. The exposed soil seems to indicate that the dam is fairly empty?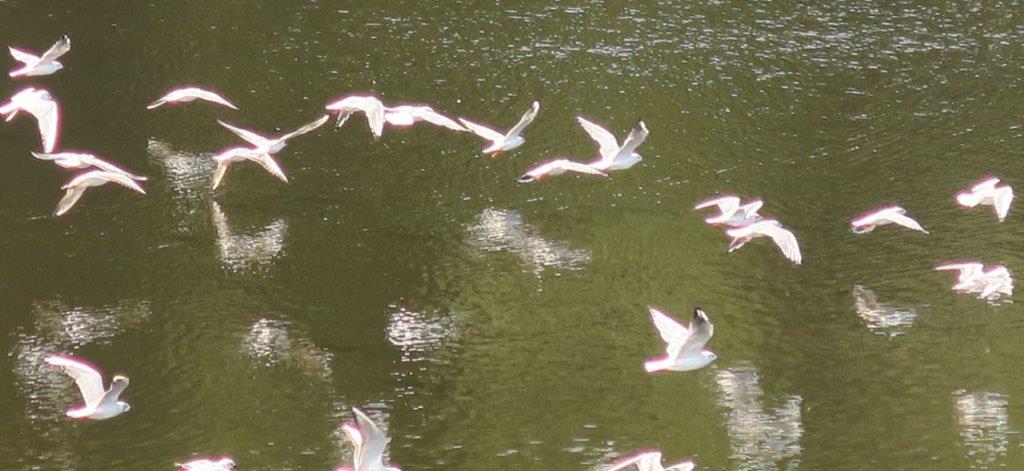 26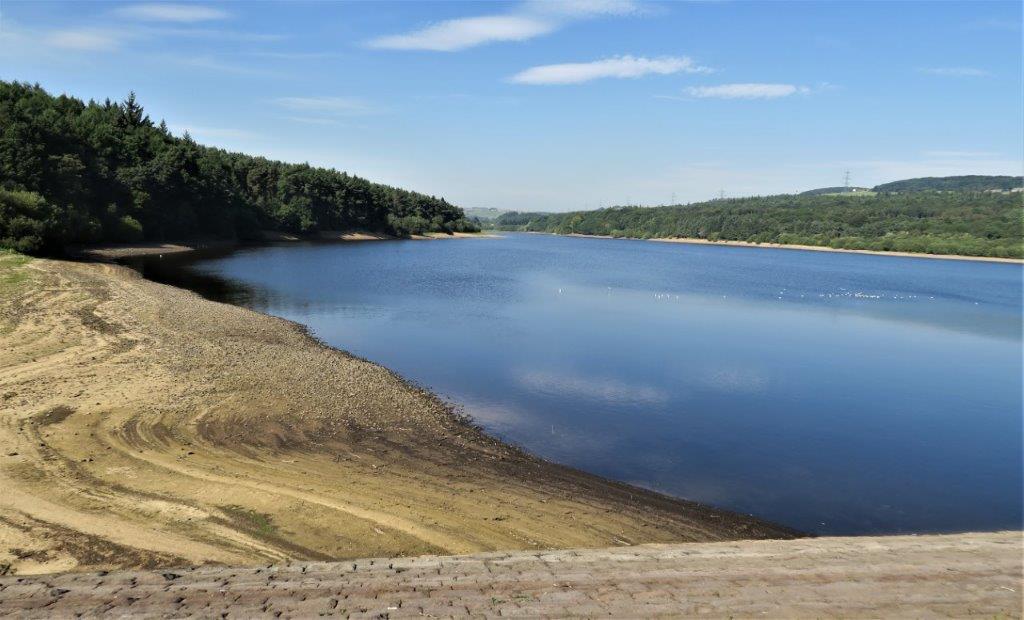 27 looking down the Reservoir - note the stone revetment on the embankment face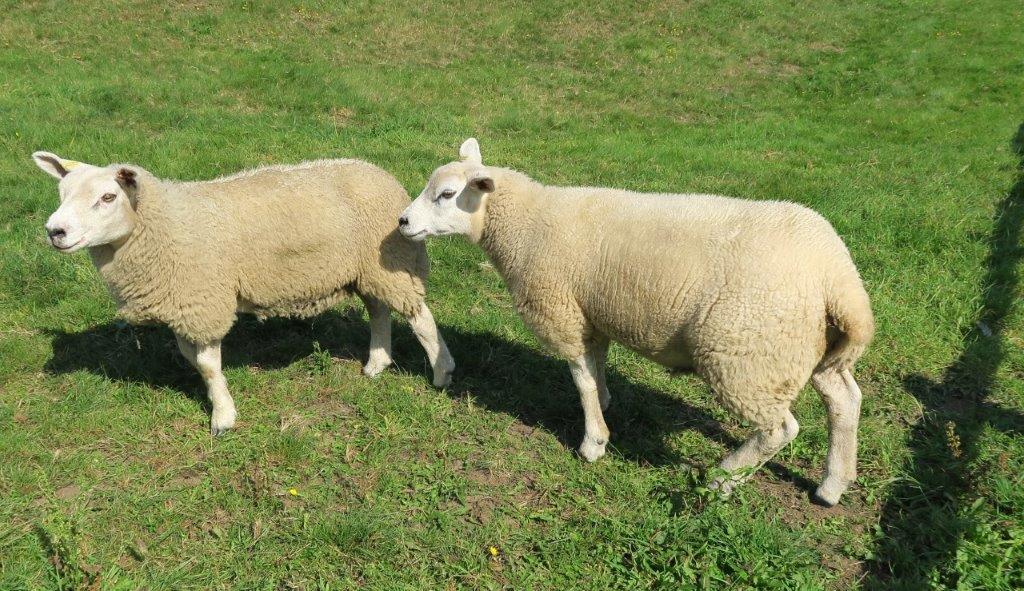 28 sheep 'lawn mowers' cropping the back of the embankment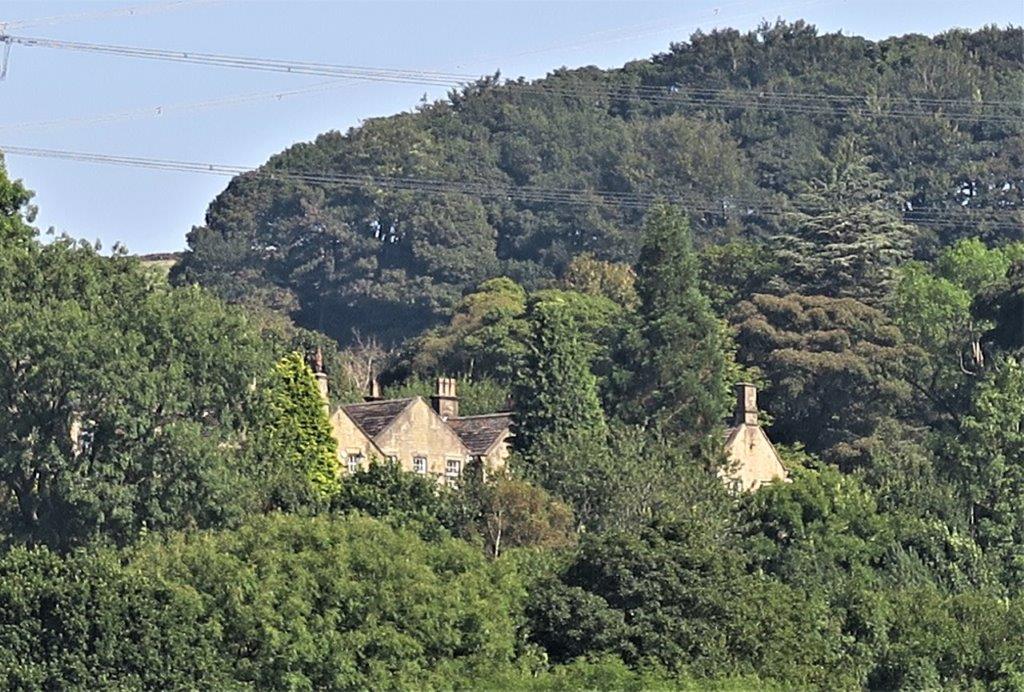 29 a zoomed in shot of Underbank Hall taken from Green Lane (Track) on the far side of the valley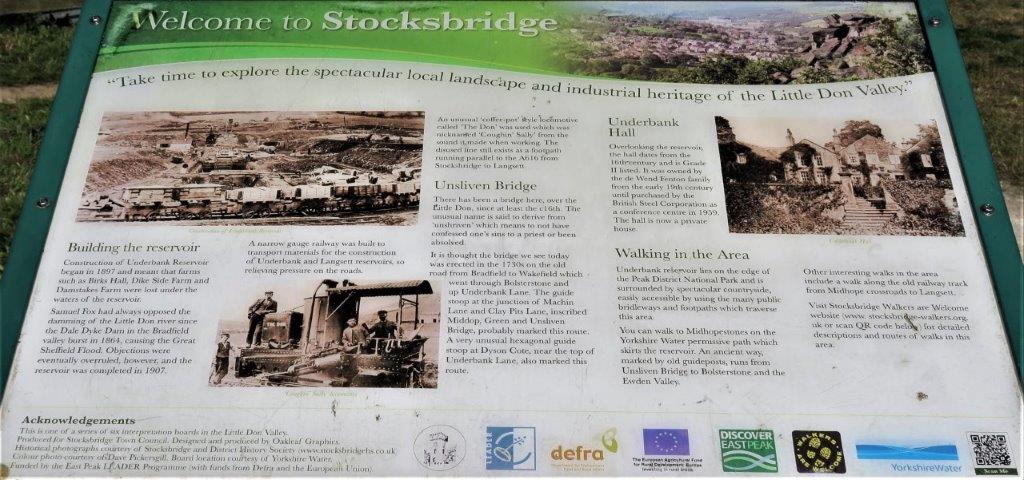 30 another older view of Underbank Hall on this poster - does not look at all like the photogtaphs taken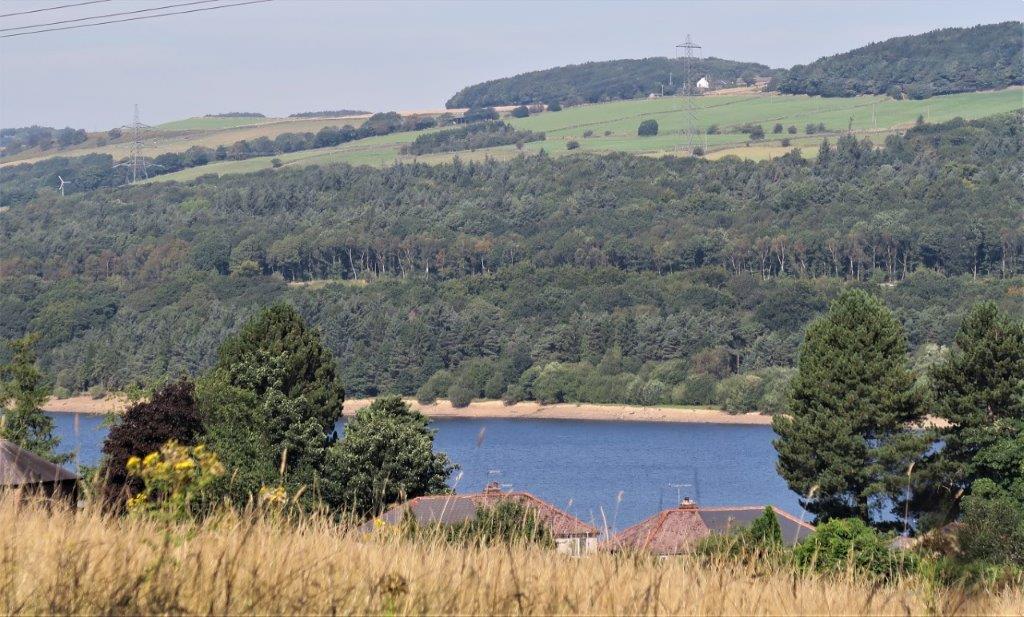 31a glimpse of Underbank Reservoir below us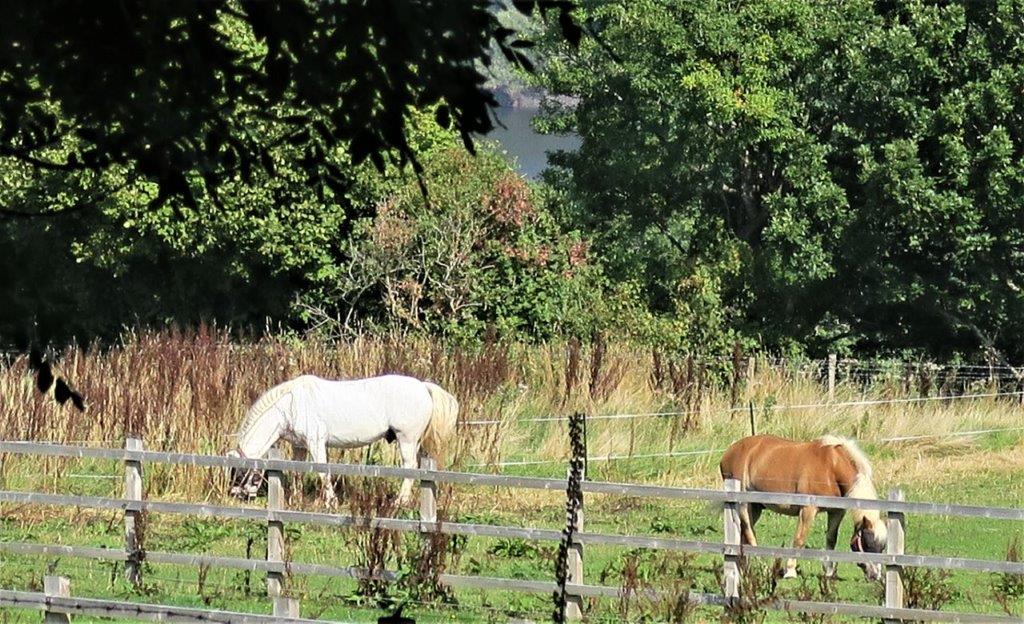 32 taken near the top of Green Lane (track). Reservoir just visible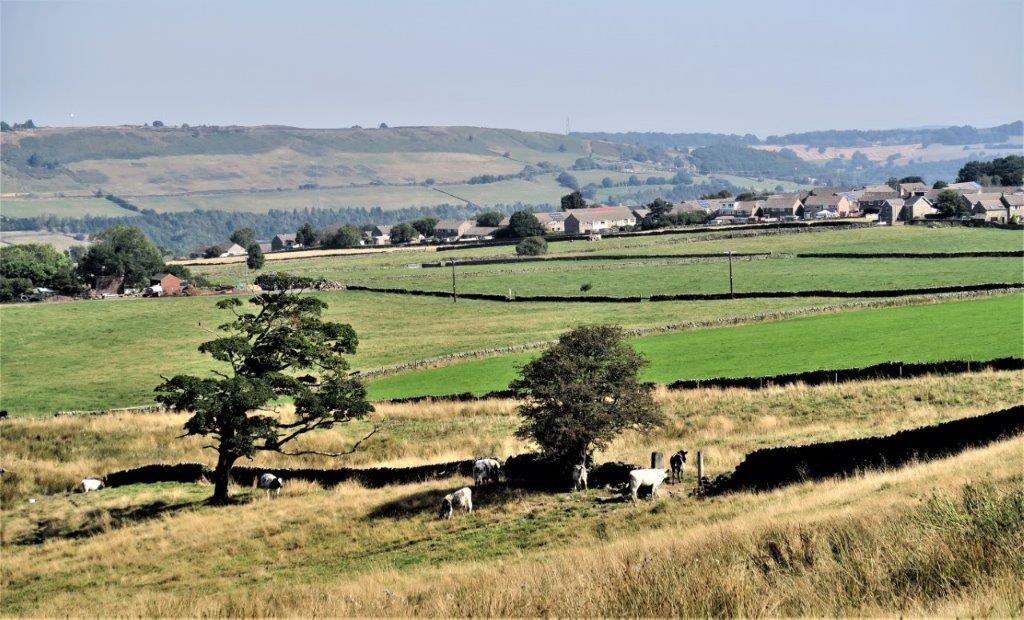 33 ridge beyond is to north of Stocks Bridge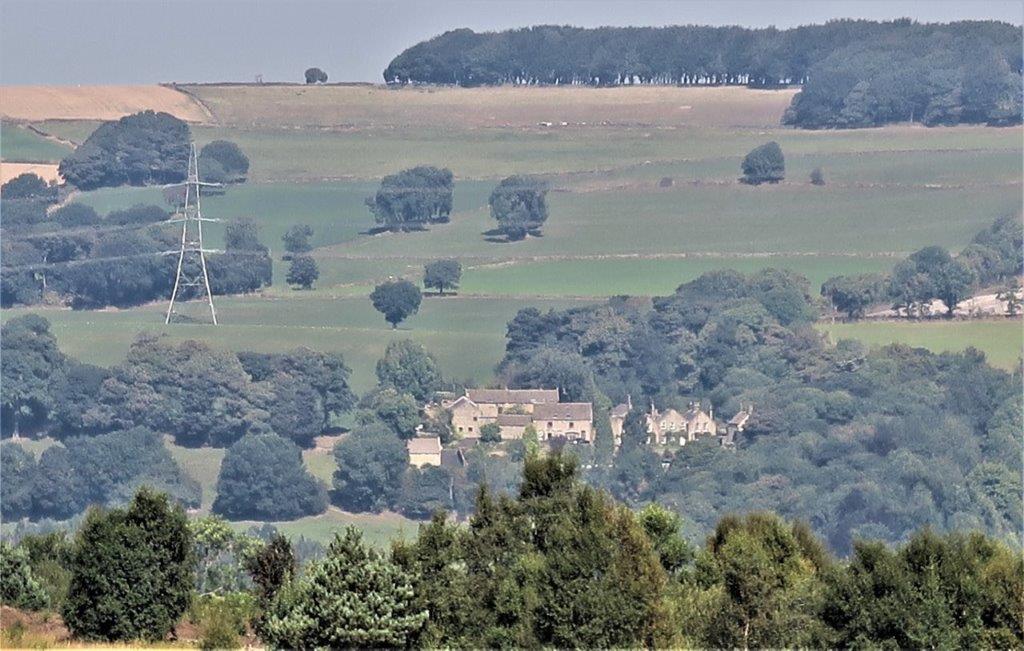 34 Underbank Hall to the right? This seems to match the building in picture 30. What are the buildings to the left?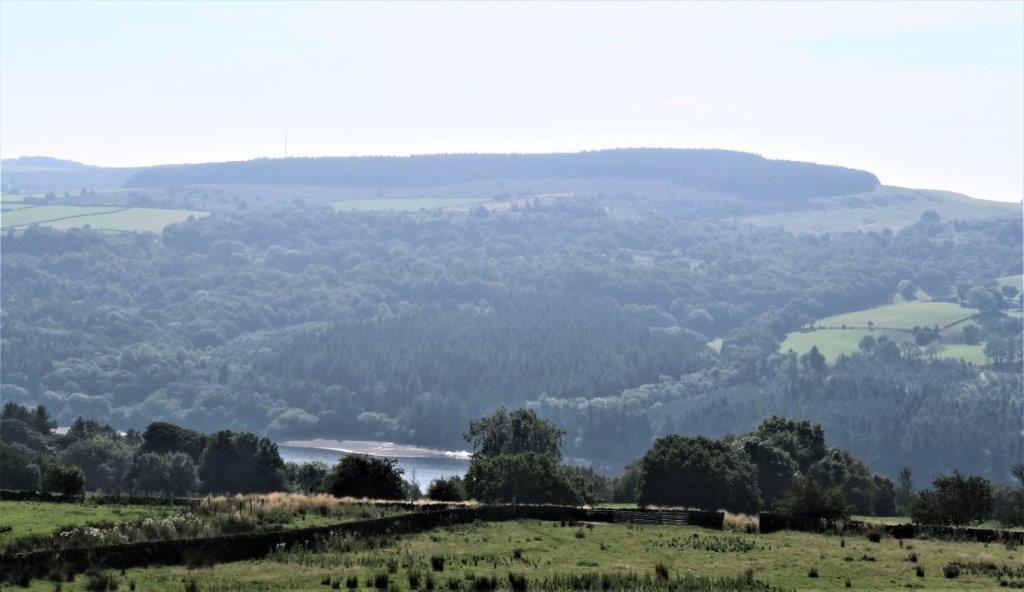 35 This is Broomhead Reservoir photographed from Heads Lane. Trees at top right are White Lee Moor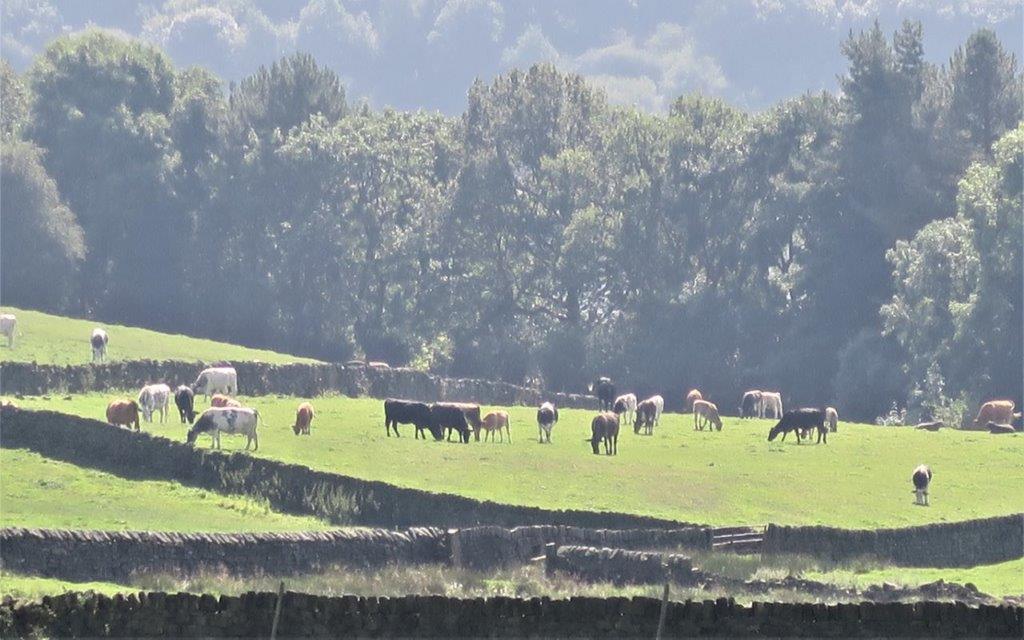 36 Cattle on pastures well above Broomhead Reservoir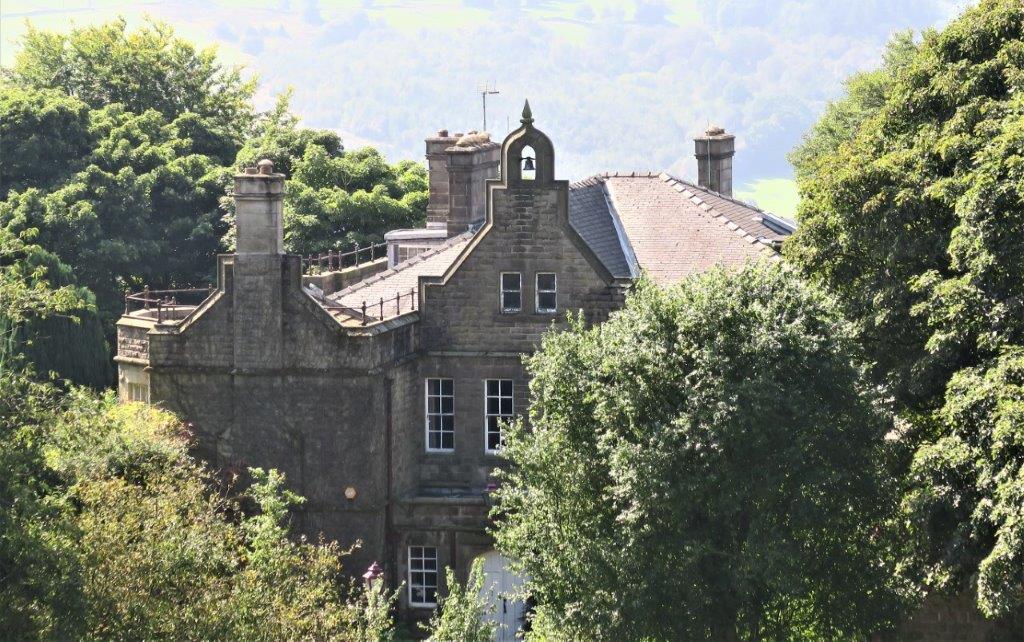 37 Waldershaigh?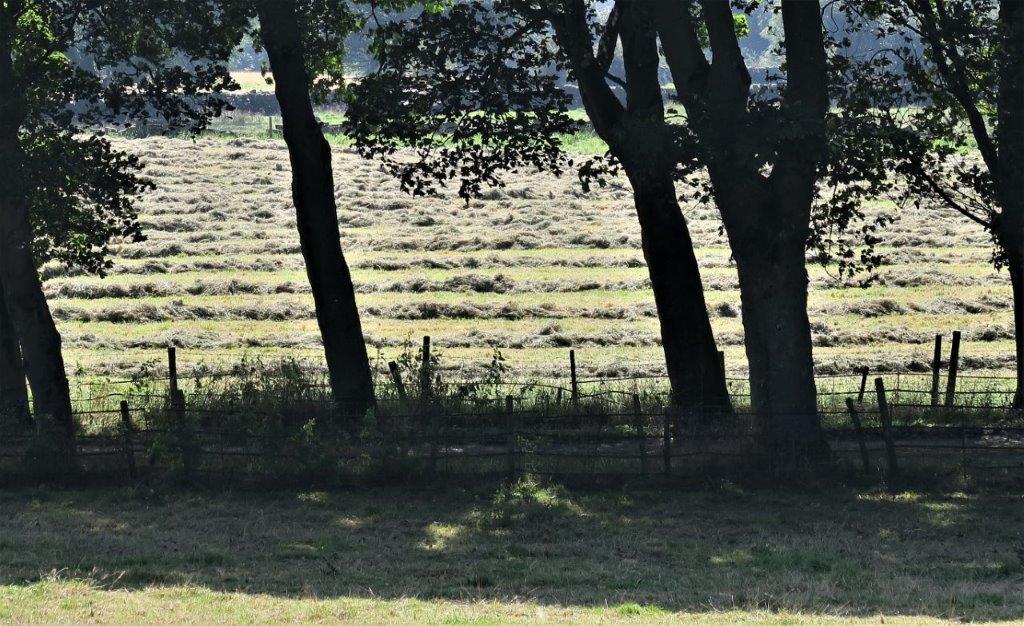 38 grass cut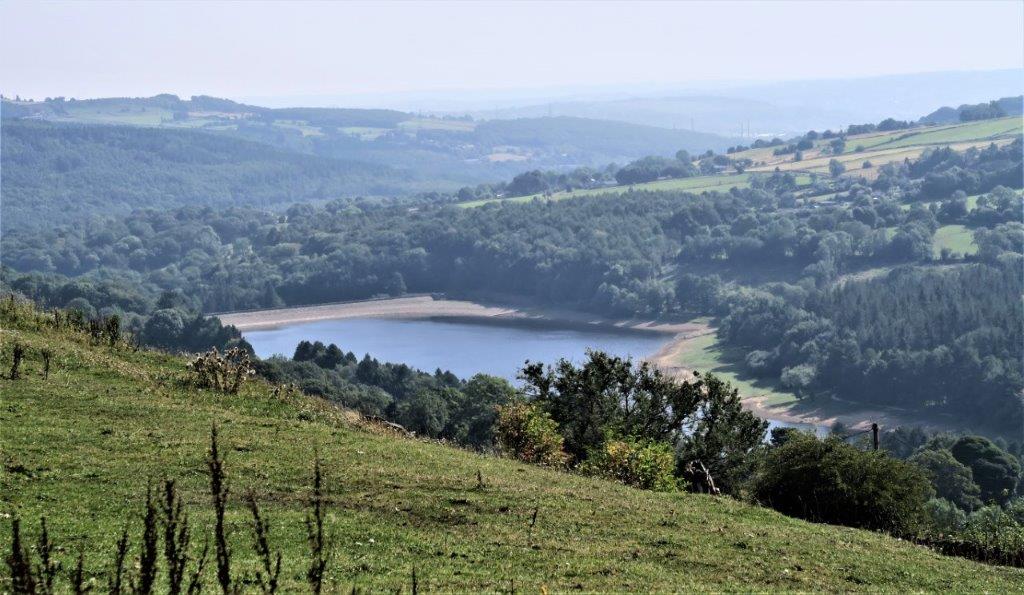 39 Moor Hall Reservoir - spillway in top corner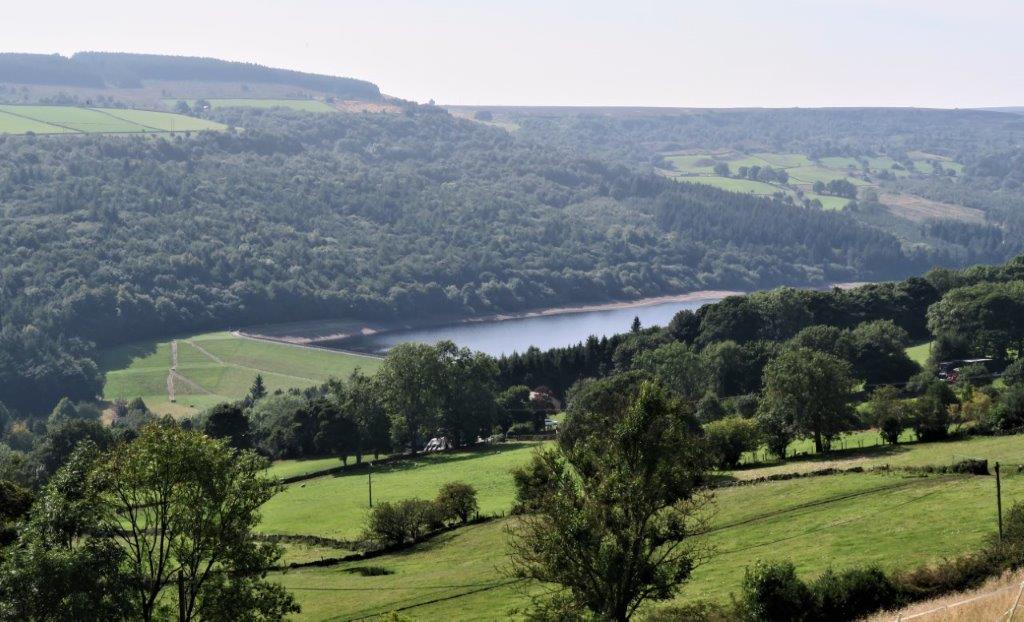 40 looking back at Broomhead Reservoir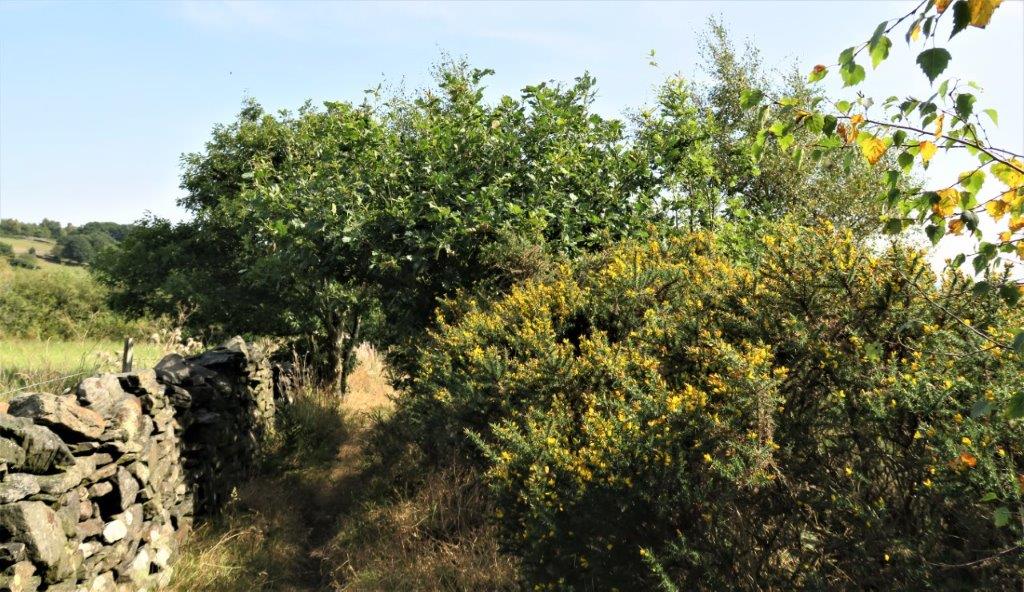 41 on the way to Cote House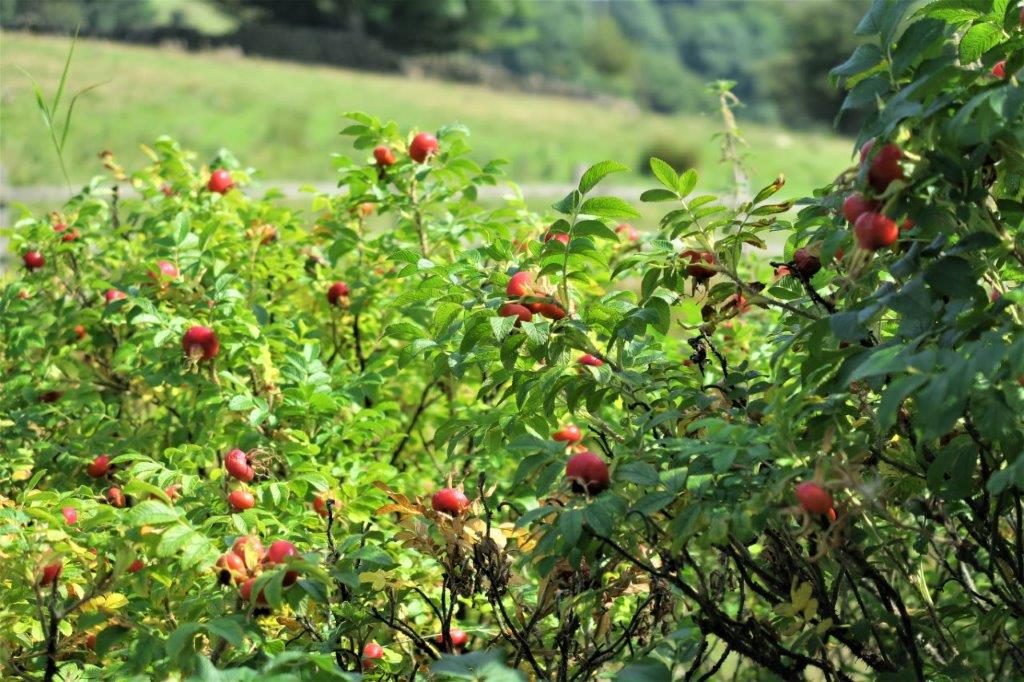 42 Rose Hips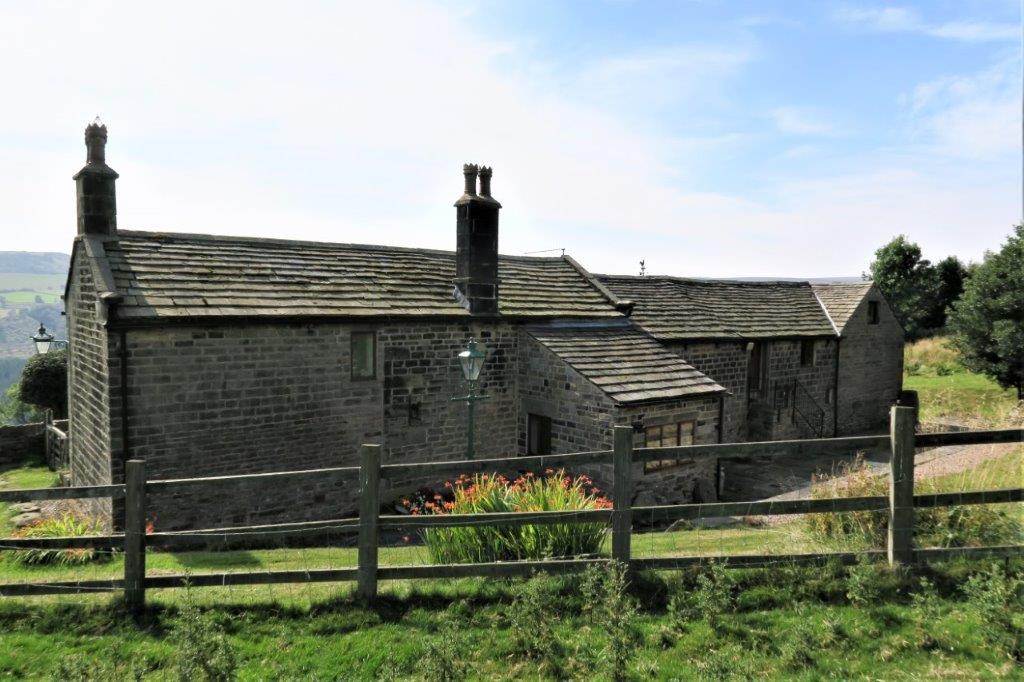 43 Cote House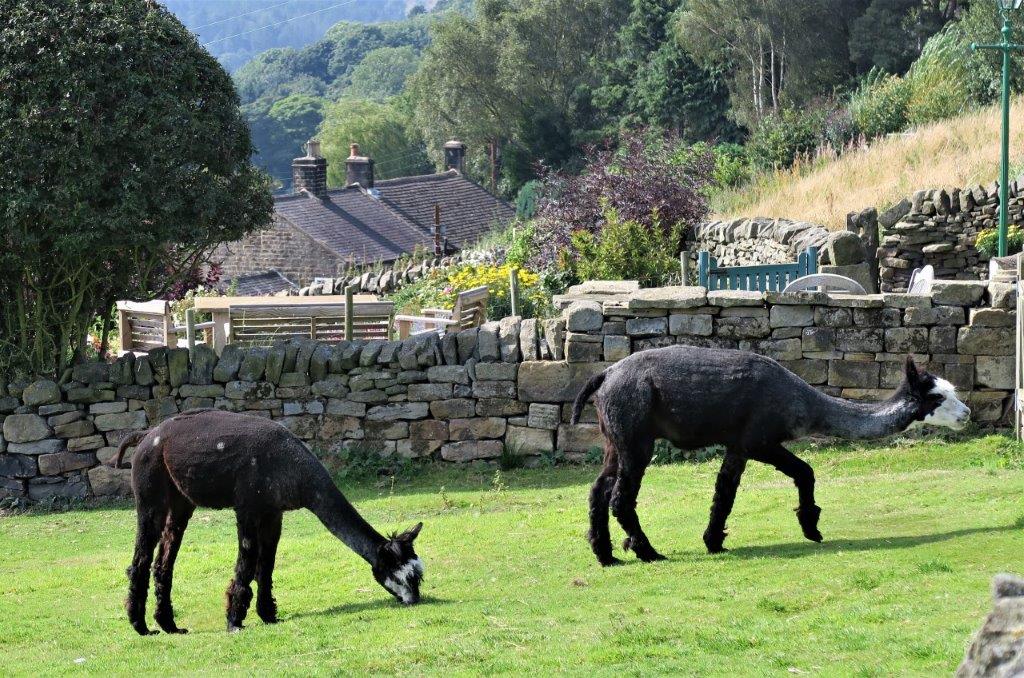 44 Alpacas at Cote House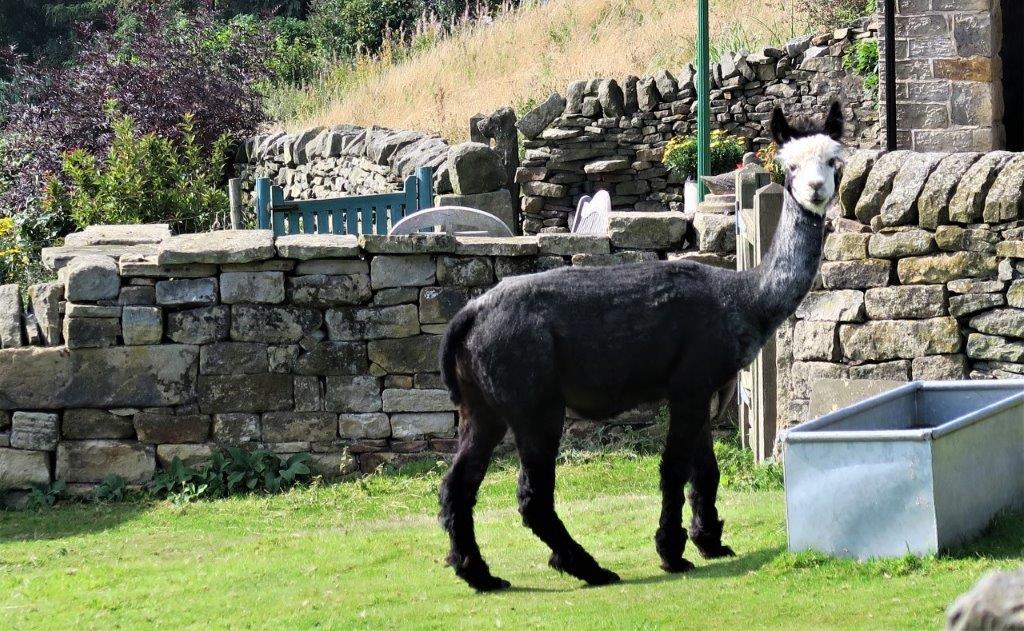 45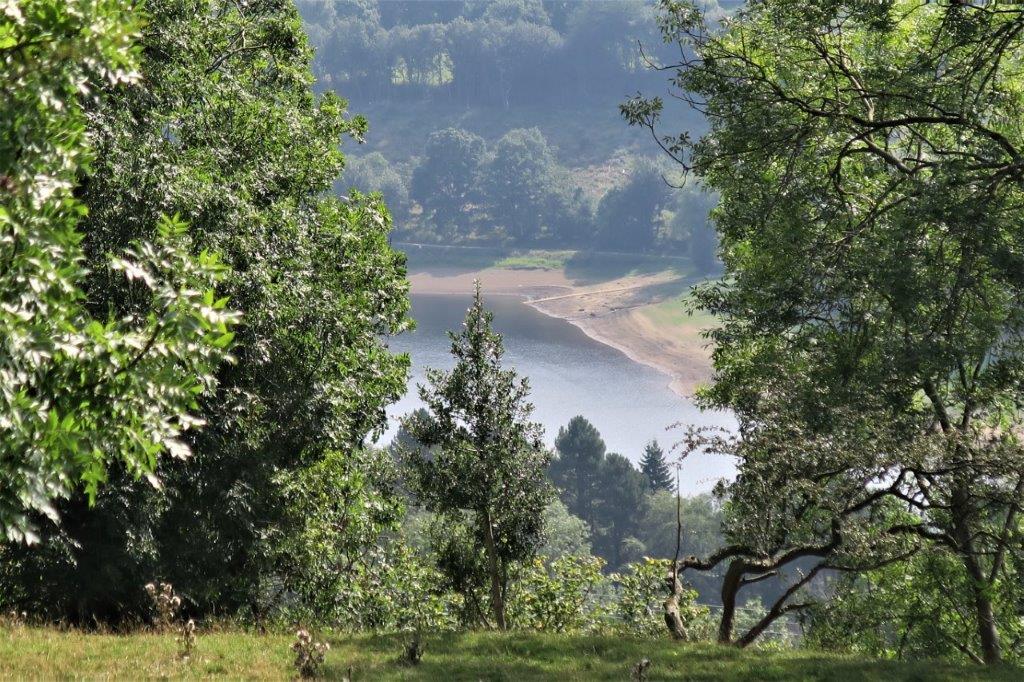 46 a glimpse of More Hall Reservoir below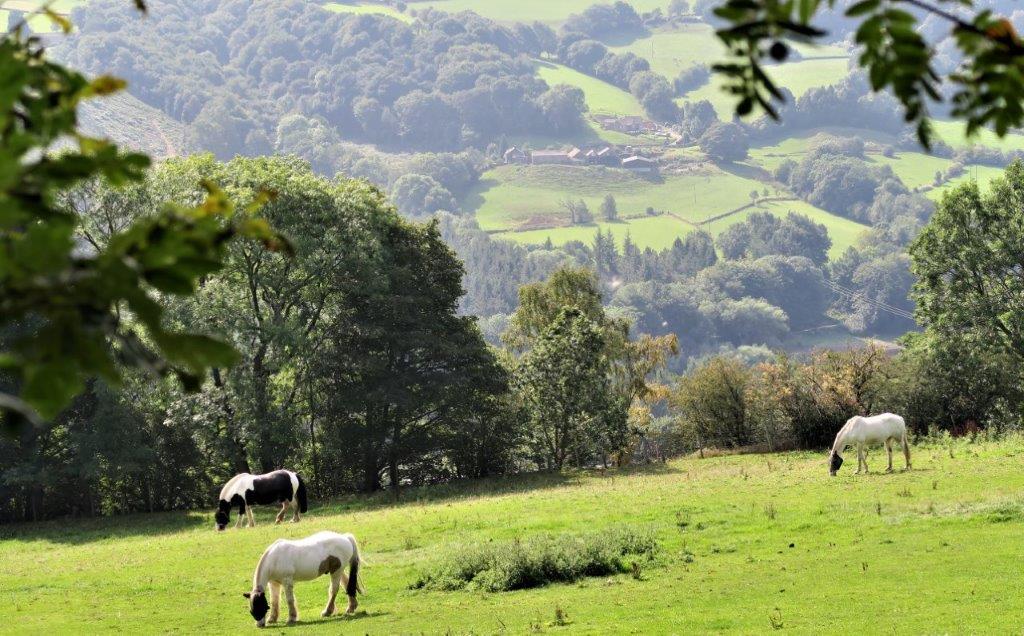 47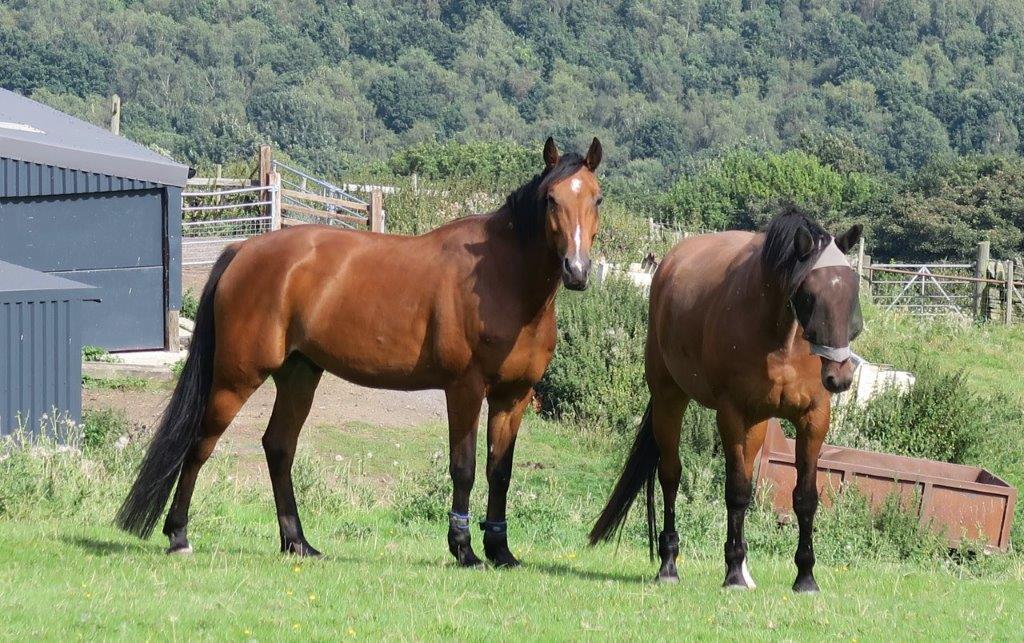 48 horses near Hollin Edge Farm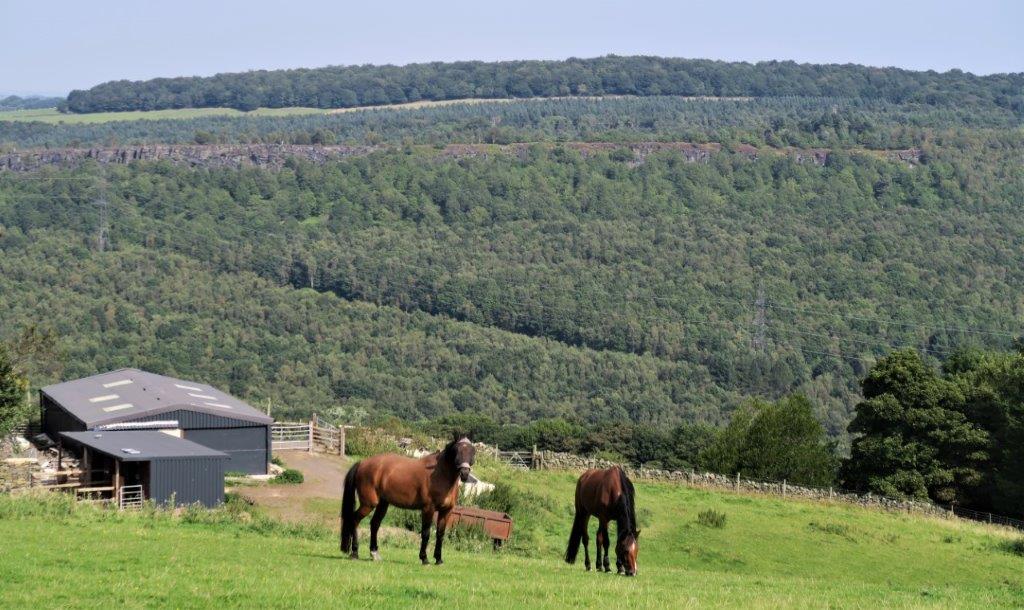 49 across valley Upper Rock / Wharncliffe Crags are visible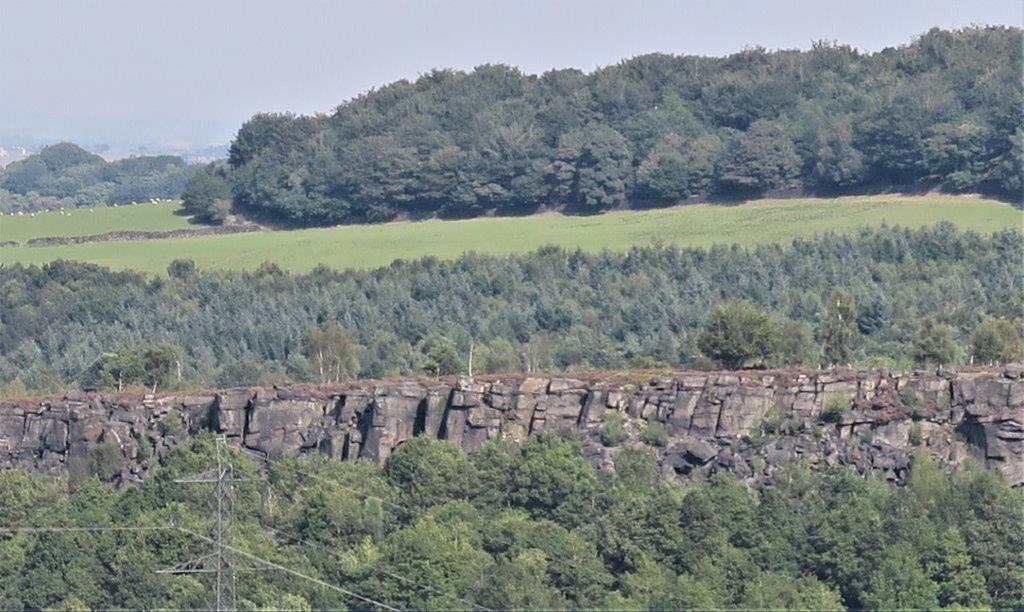 50 zoomed in portion of rocks in picture above
51 the steep path down - which leads first to Wantley Dragon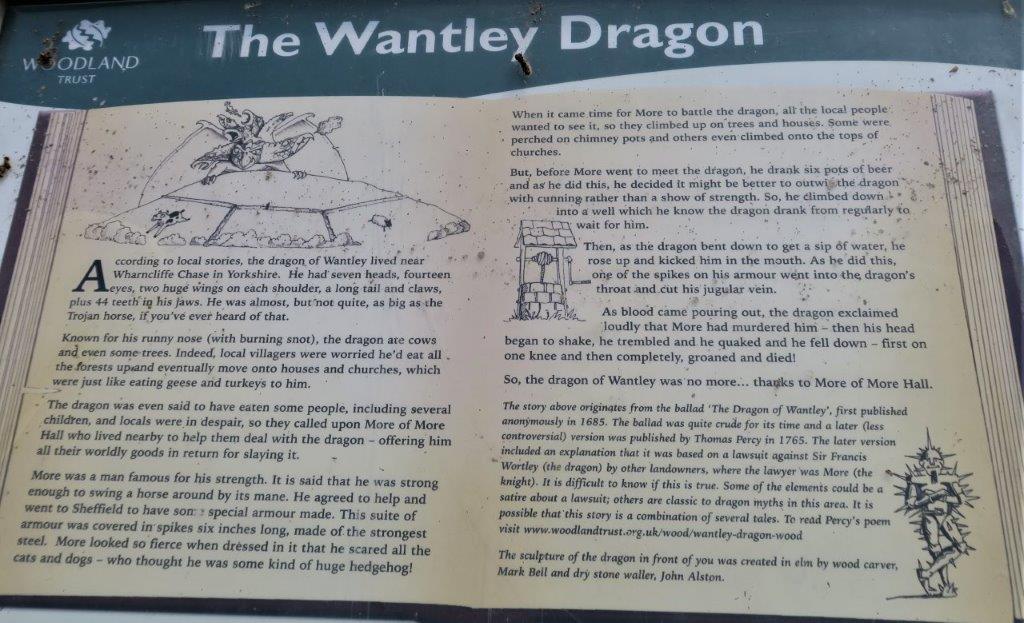 52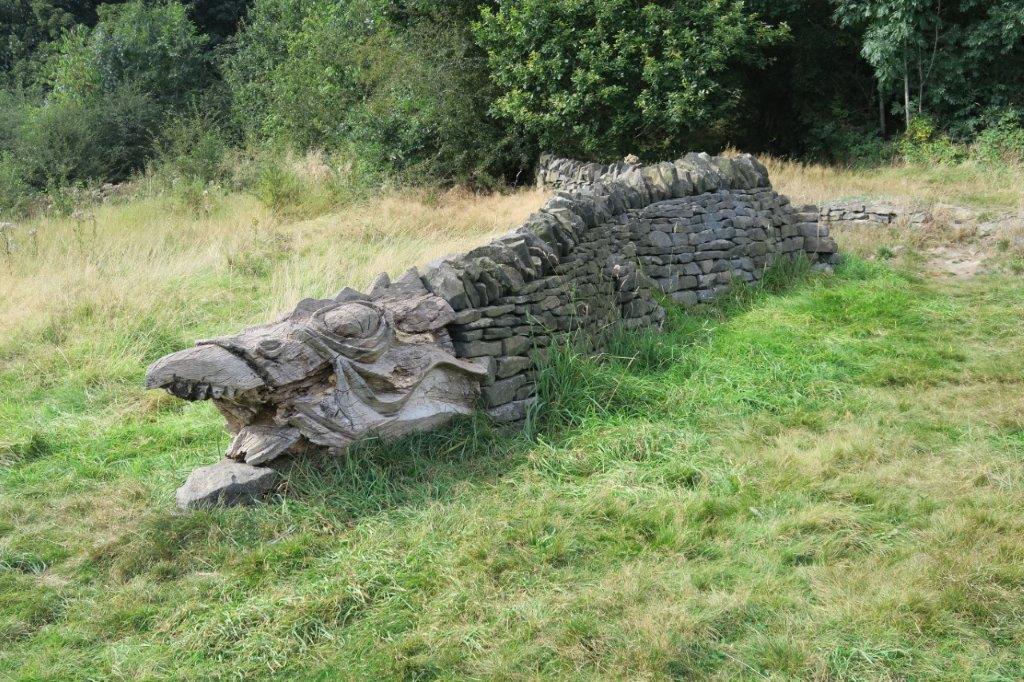 53 Wantley Dragon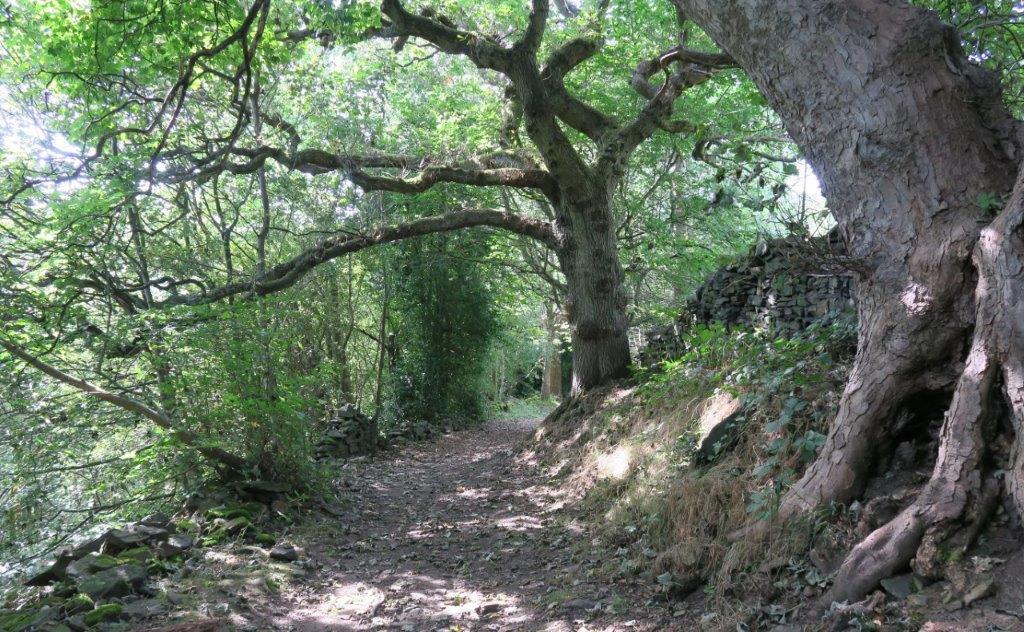 54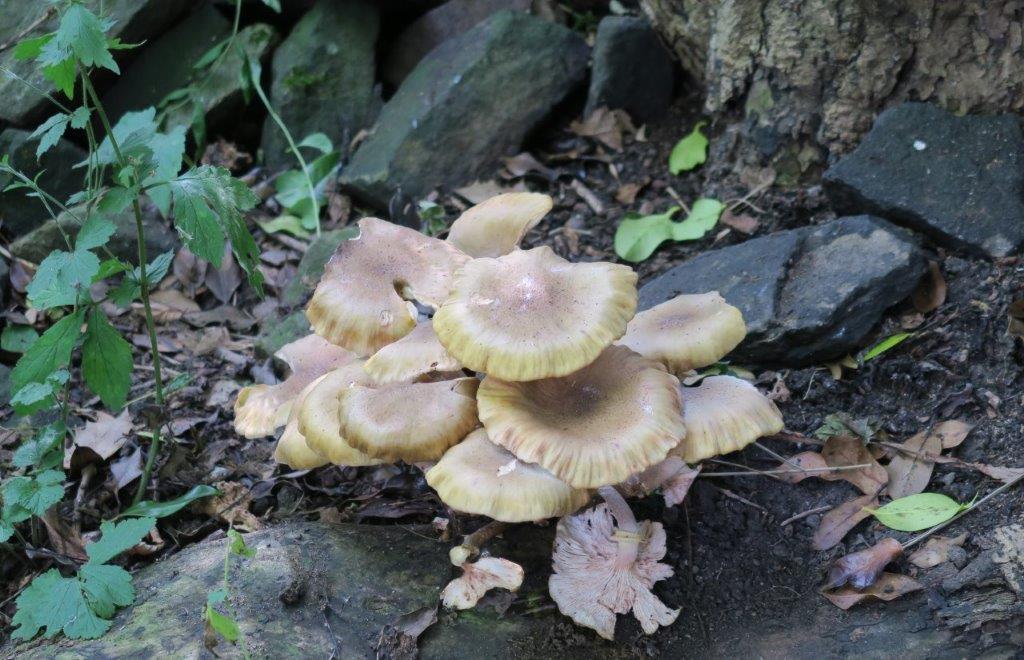 55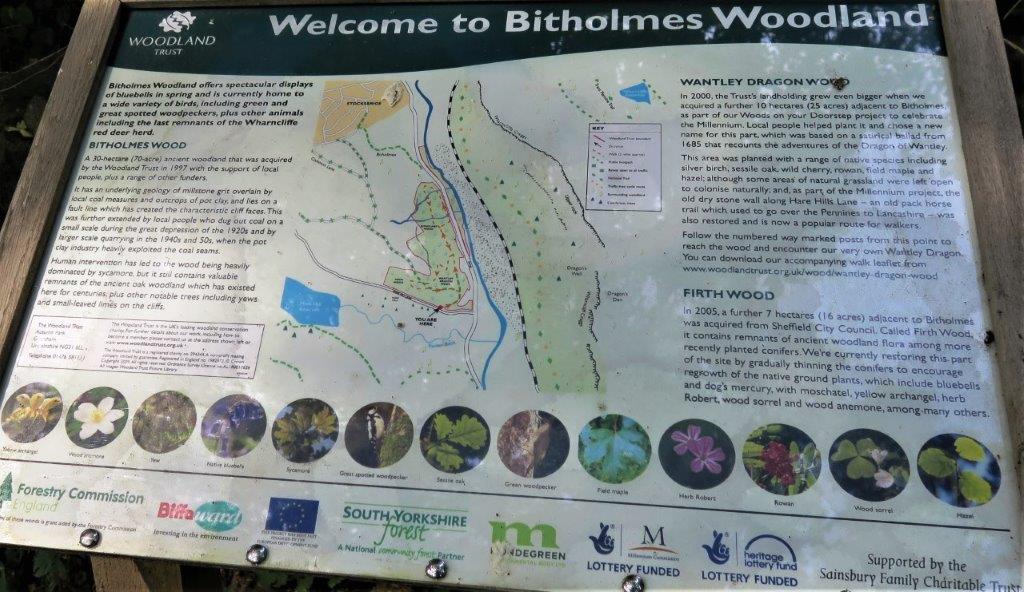 56 Notice about nearby woodland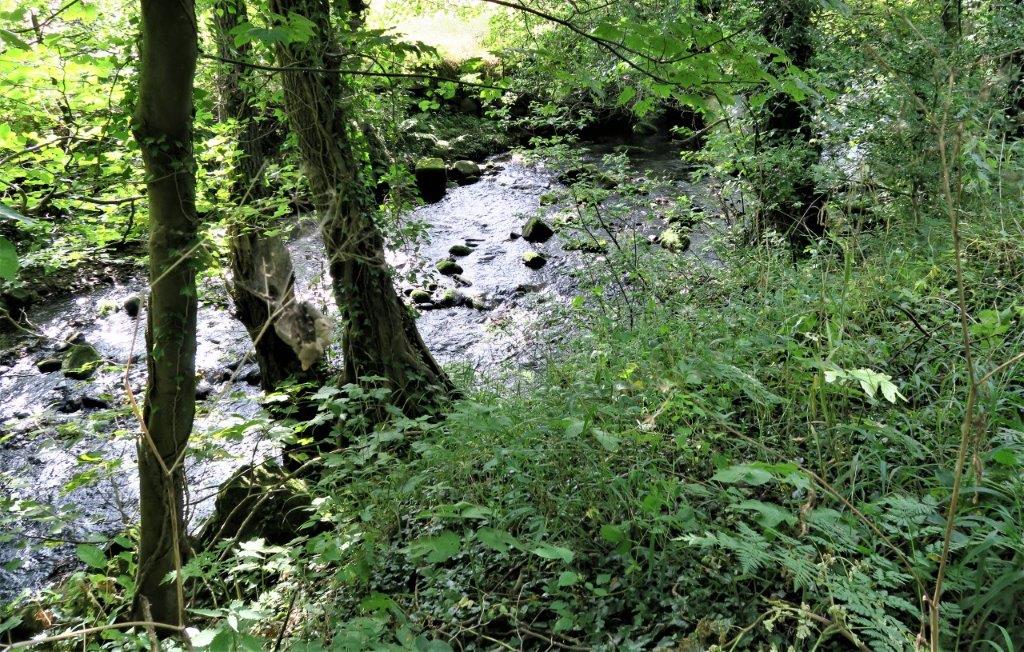 57 Ewden Beck - shortly to flow into River Don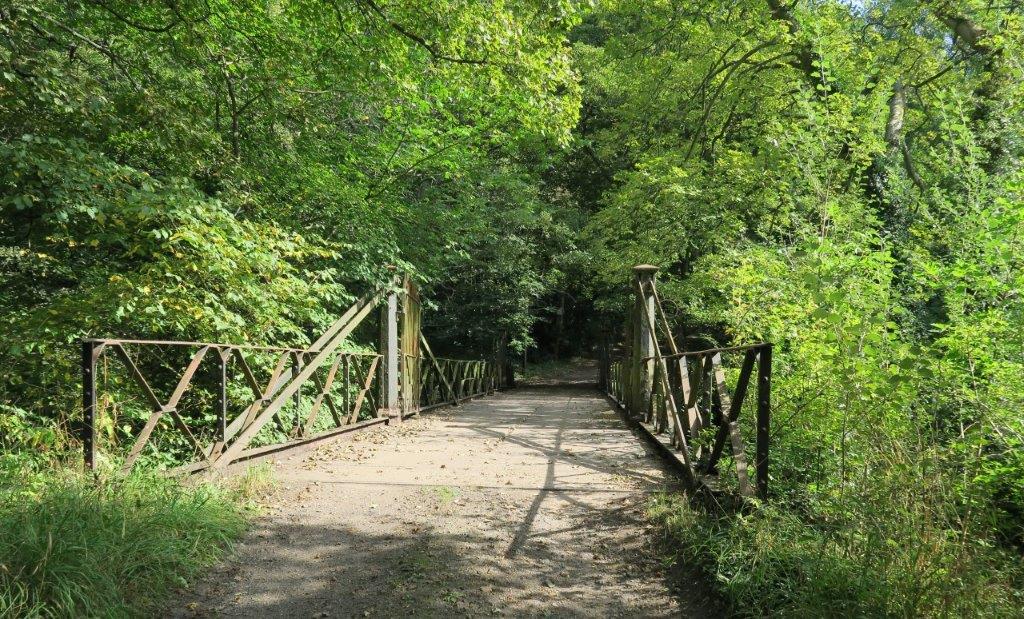 58 light steel bridge over River Don giving access to Farms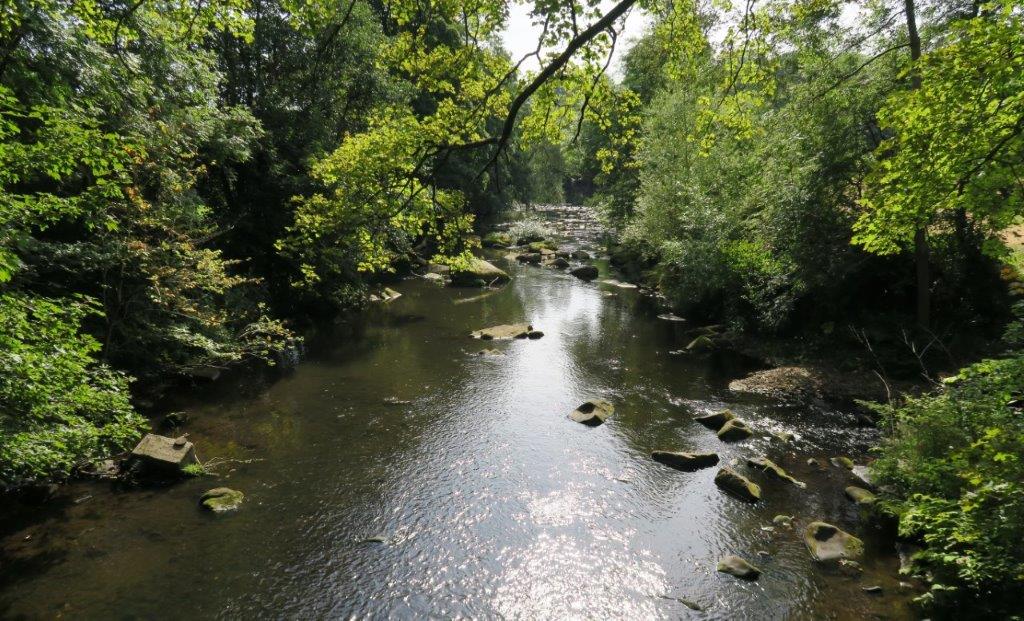 59 River Don downstream of bridge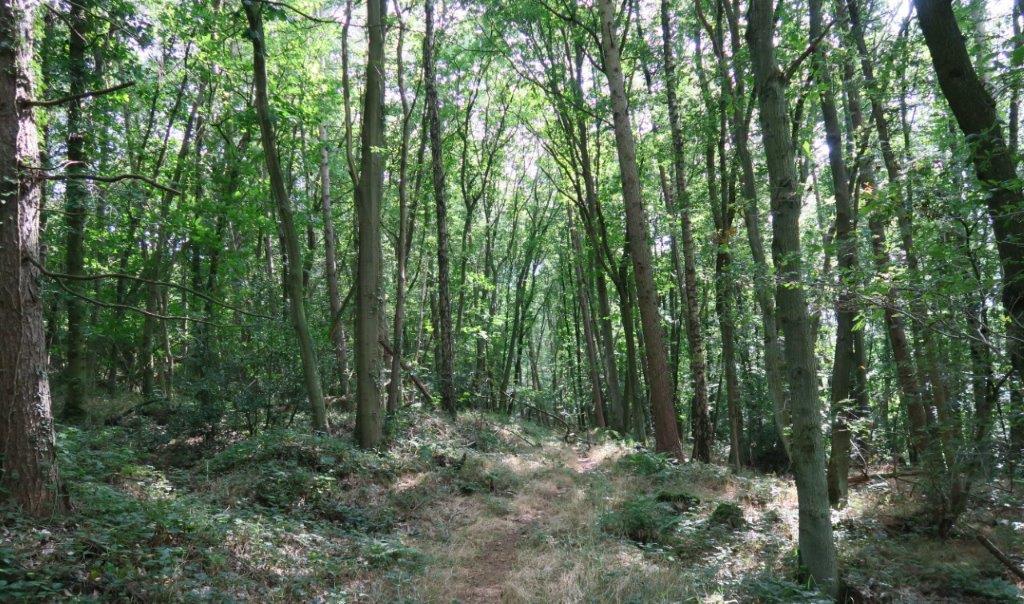 60 woods in Open Access Land below rail track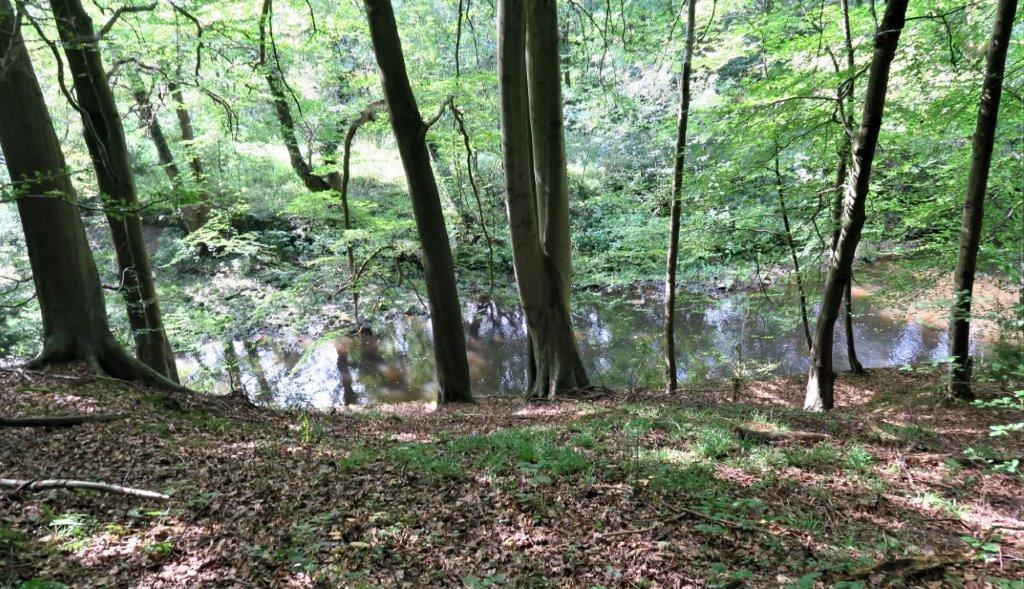 61 The River Dan below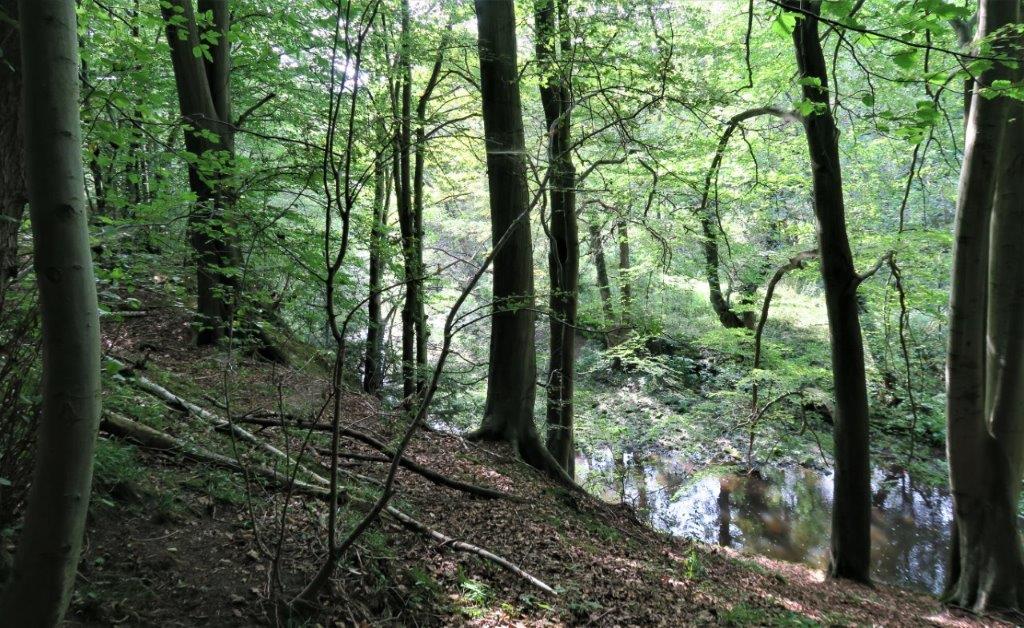 62 as above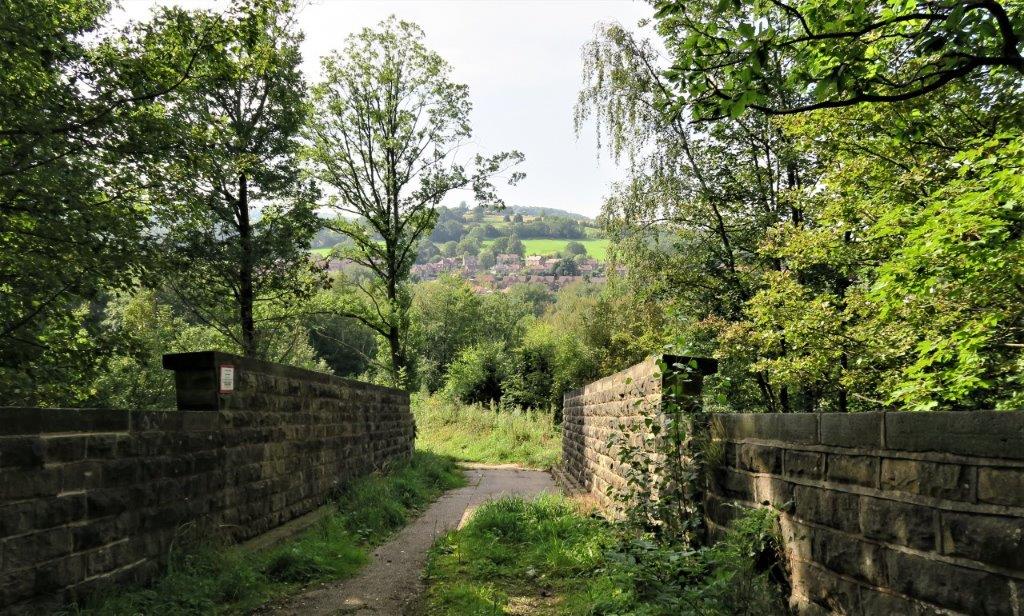 63 the bridge near Todwick Wood over rail track (once Sheffield to Manchester via Penistone but now only goes to Stocksbridge occassionally)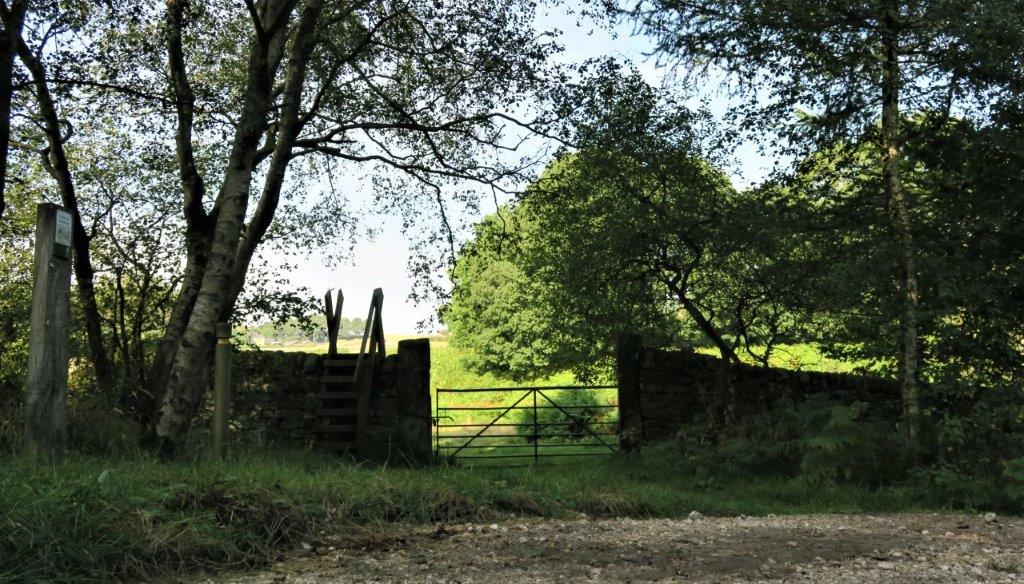 64 The South East entrance to Wharncliffe Chase - not entered on this walk.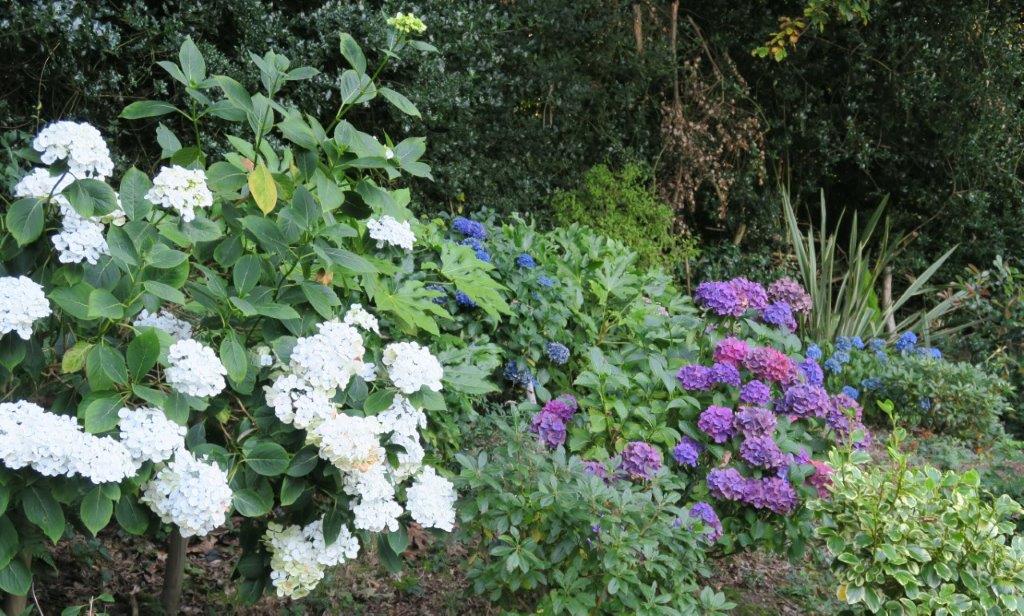 65 Hydrangea's seen near Woodseats Farm when on part of Sheffield Country Walk
homepage - Daywalks Index 2021 - contact me at