homepage - Daywalks Index 2021 - contact me at

2021.09.01 Bakewell - SW corner of pond on River Wye at SK220.685 (near 'padlock' bridge), ~S along river then ~SSE thru park and narrow fenced lane to the A6 Rd at SK223.678, ~100m S on road Edge then cross to join Intake Lane (SSW then WSW) up to road just to N of Noton Barn Farm, follow road S of Farm, at bend in road (nr Trig Beacon) continue S on Restricted By-Way, pass farm buildings and continue down on Dark Lane to join & cross road at SK221.647, follow road edge for ~100m crossing the River Lathkill, join FP ~SW following the River Bradford to road on E of Youlgreave (on River) at SK213.640, ~50m SSW on road & join Limestone Way ~SSE and follow to 'V' turn NNE at SK219.629 continuing on LS Way thru woods & turning ~ESE to rd and ~S up it to entrance / exit at SK223.627 from Harthill - Moor Farm (some of party took alternate route from 'V' turn going; ESE thru farm), ~SSE on FP / L S Way toward Robin Hood's Stride and pass ~SSE down to Dudwood Lane & B5056 Road, (leave LS Way) & follow B5056 Rd ~N for ~100m, take FP ~E then on road thru Birchover, at Brookfield Farm continue ~E to Barn Farm & turn ~N to Lees Road and E for some metres before turning on FP ~NNE to Nine Ladies Stone Circle, leave Circle on FP ~ NNW to Lees Road, ~W past Stanton Hall / Church and at The Lodge SK237.643 turn on FP NNW then WNW down to the B5056 Rd then and a few metres along it before continuing N & NNW up and past Shiningbank Quarry, then on FP NNW past Haddon Plantation, thru Haddon Fields, between The Map & Fawnsdale Plantations (parts of route planted with fields of Maize) then N past the East side of a wood at Wigger Dale, across a FB, continue N thru Burton Ashes Wood, pass above Haddon House to Intake Lane - return to Bakewell on paths taken at start. Leader Simon Gray - Wednesday - group number not limited -18.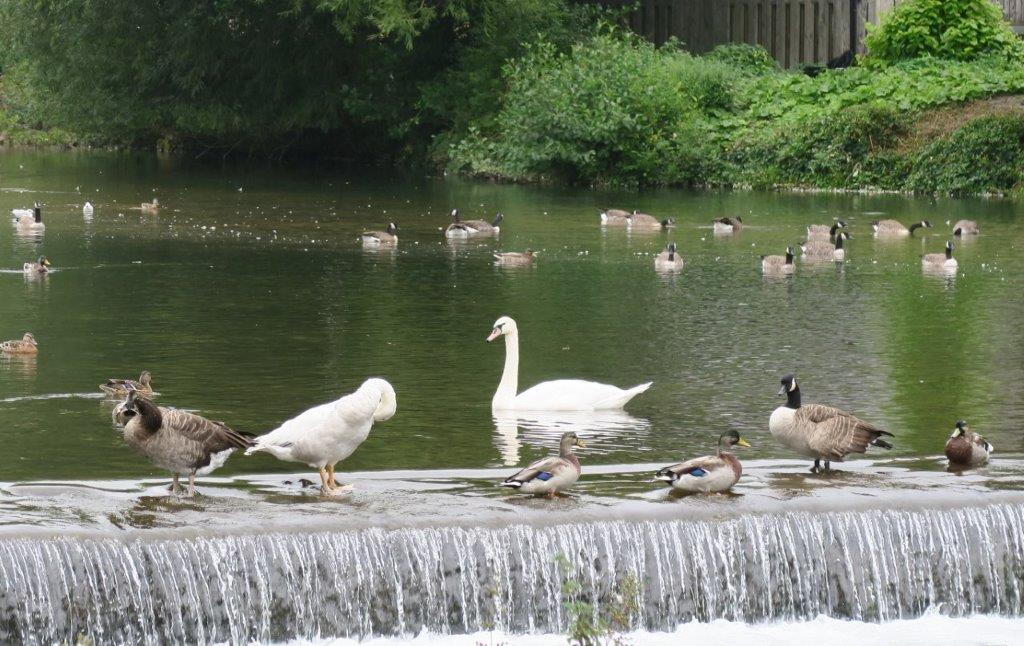 1 starting point - pond on River Wye near 'padlock bridge'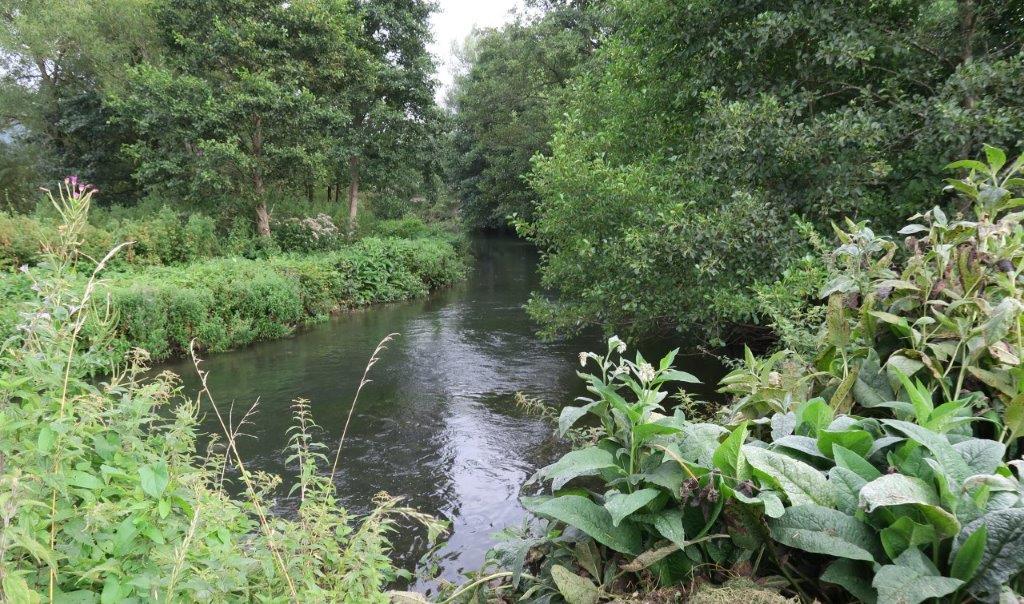 2 a glimpse of the River Wye from the narrow footpath generally passing through houses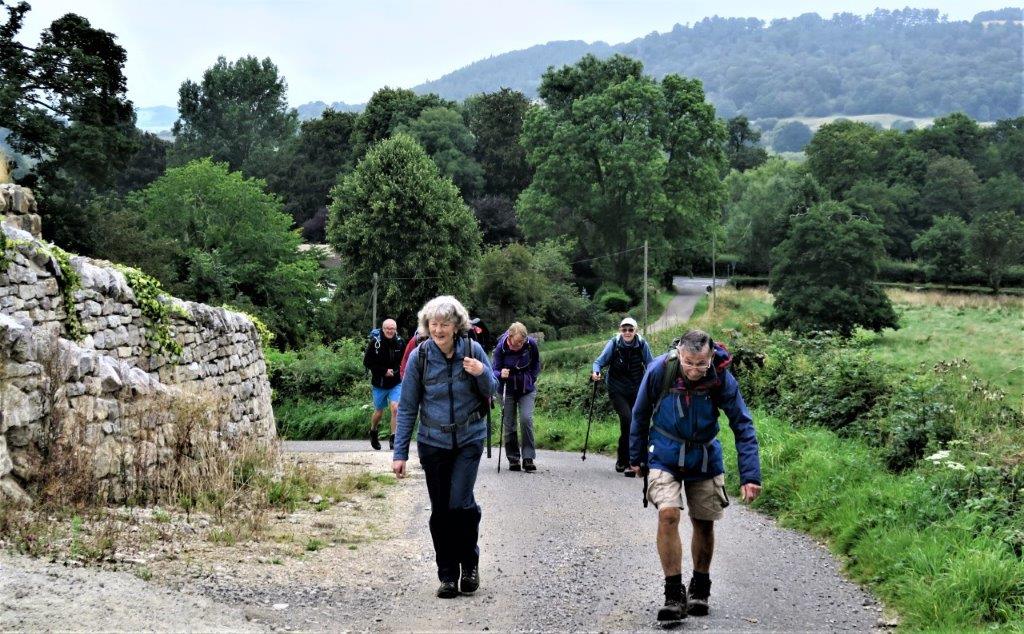 3 at the back Haddon Road (the A6) is visible. Party climbing up Intake Lane here.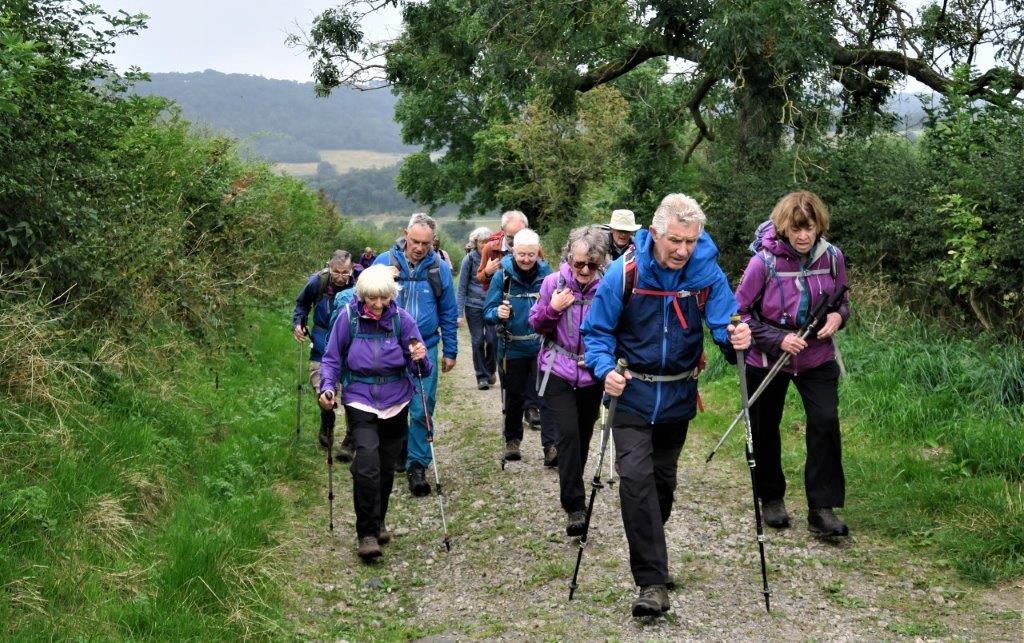 4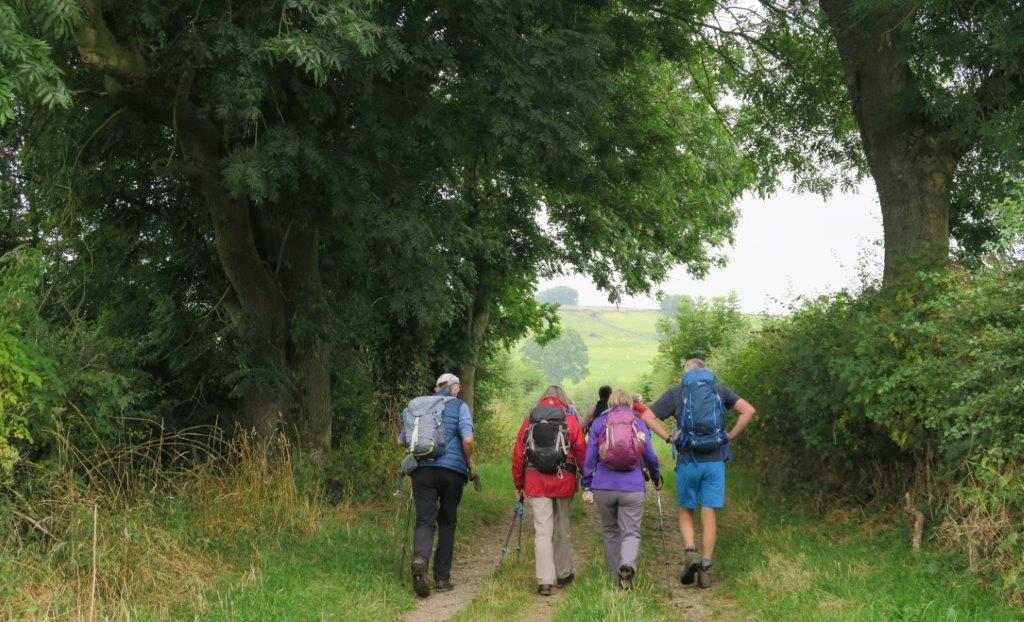 5 still on Intake Lane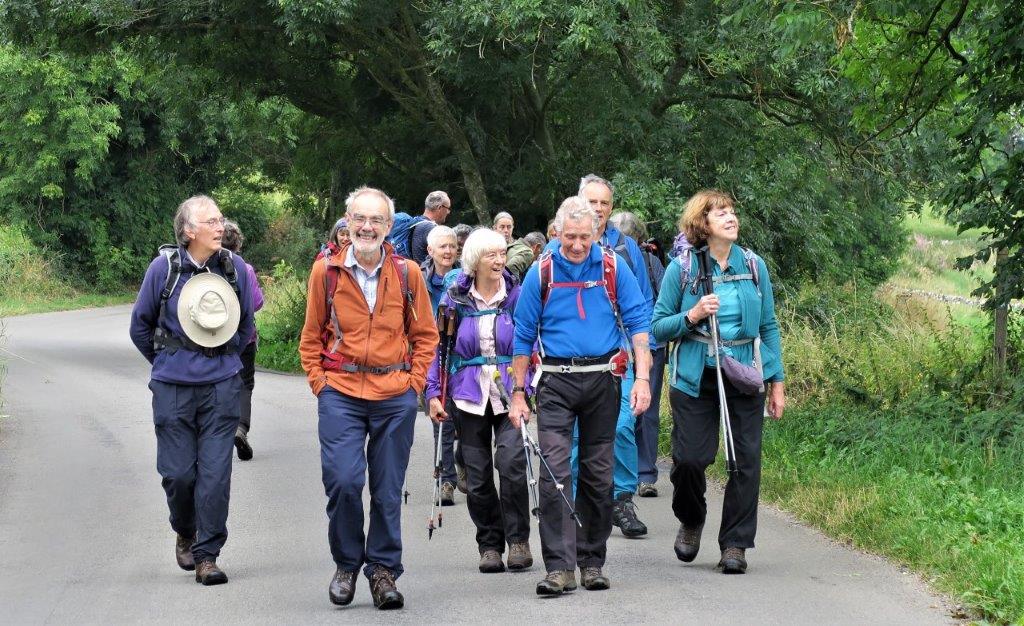 6 now walking southward on road about to pass Noton Narn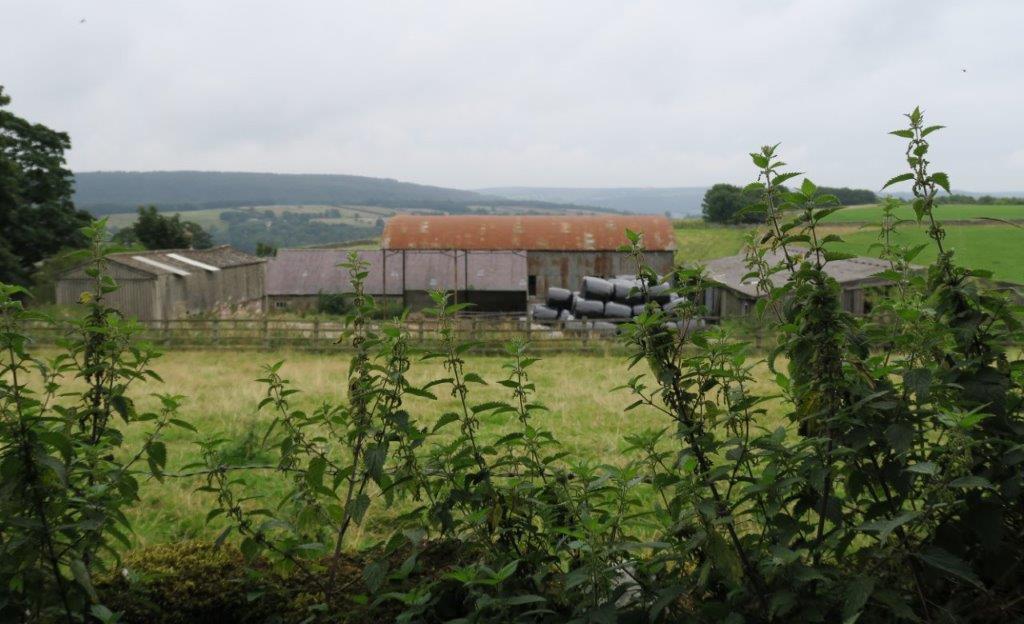 7 Noton Barn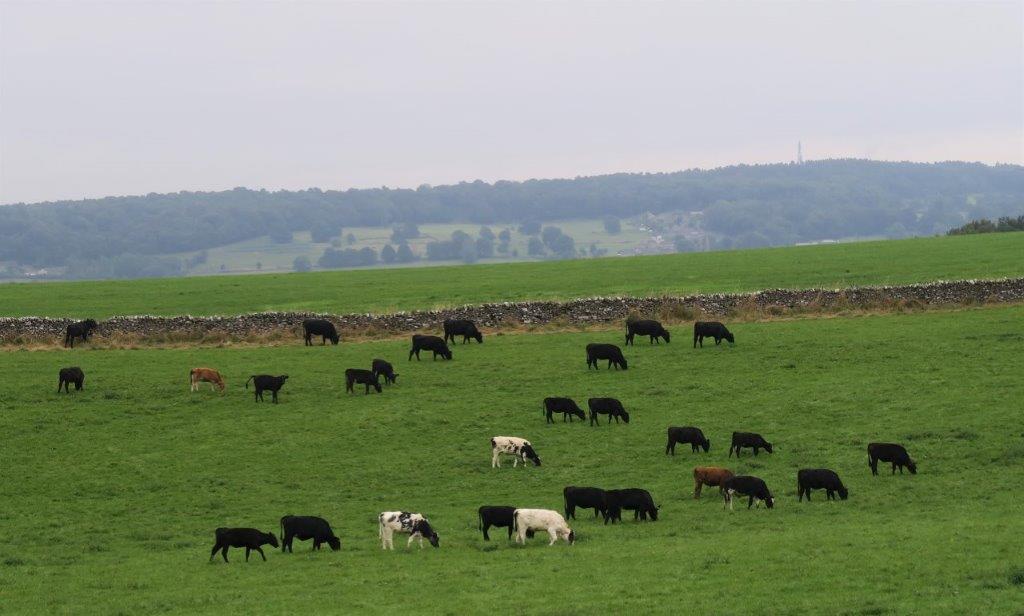 8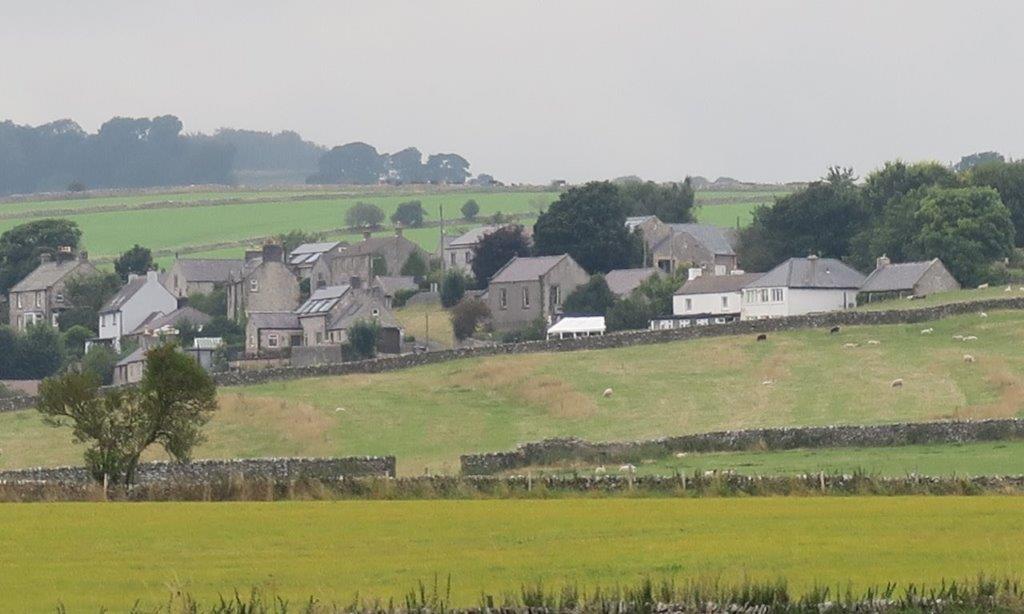 9 zoomed toward Over Haddon (not passed on this walk)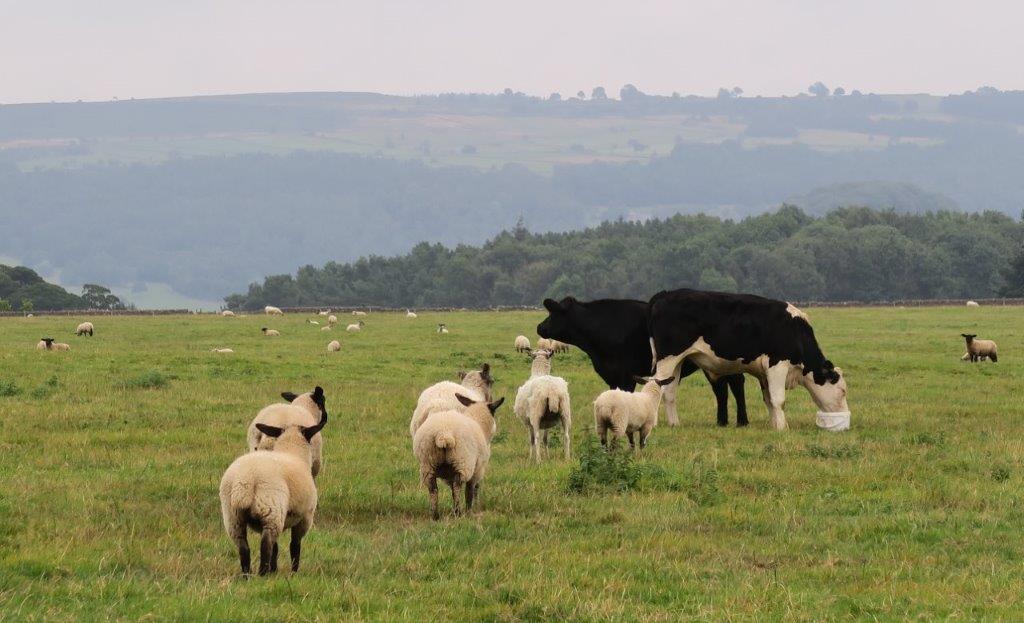 10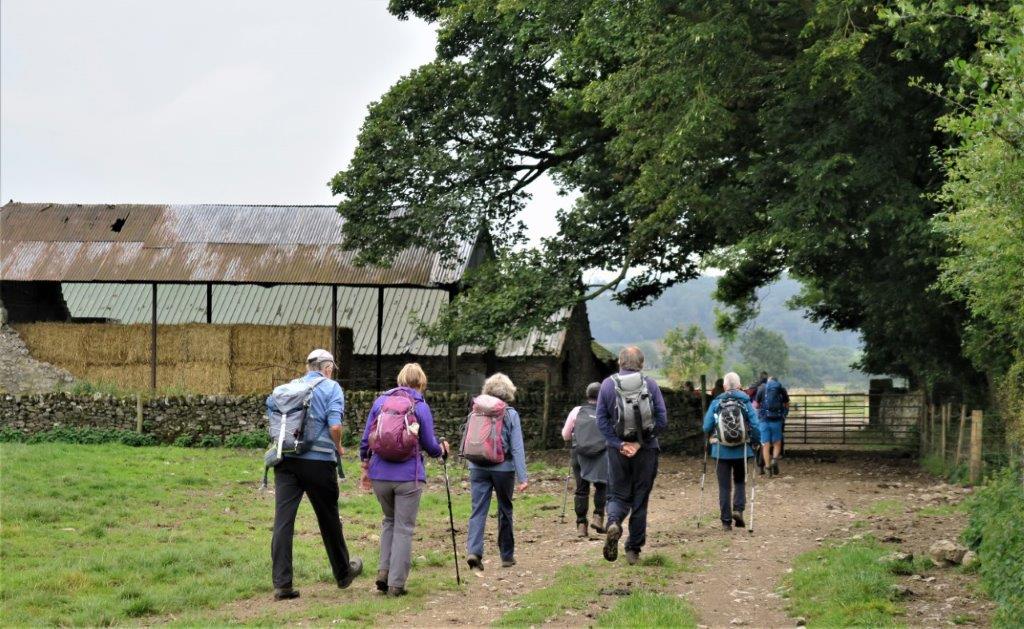 11 barns etc near site of once Raper Mine for Fluorspar (not clear exactly where it was?)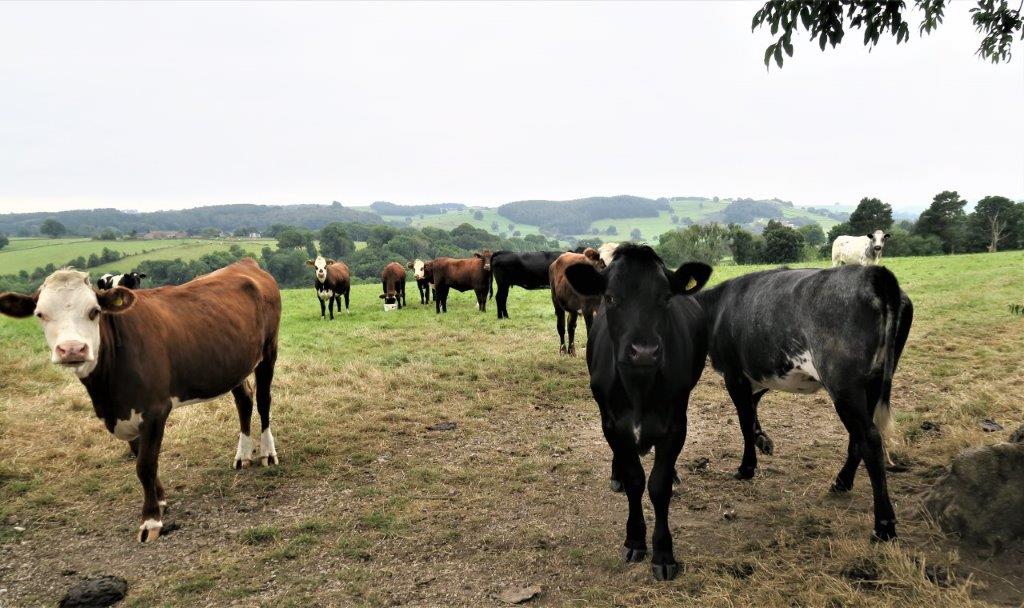 12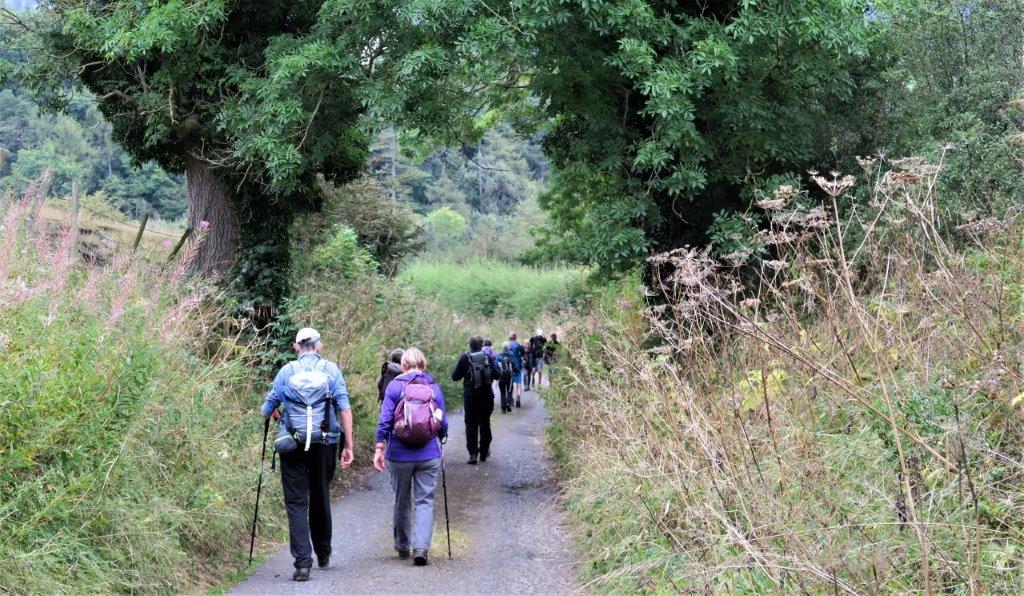 13 now probably on Dark Lane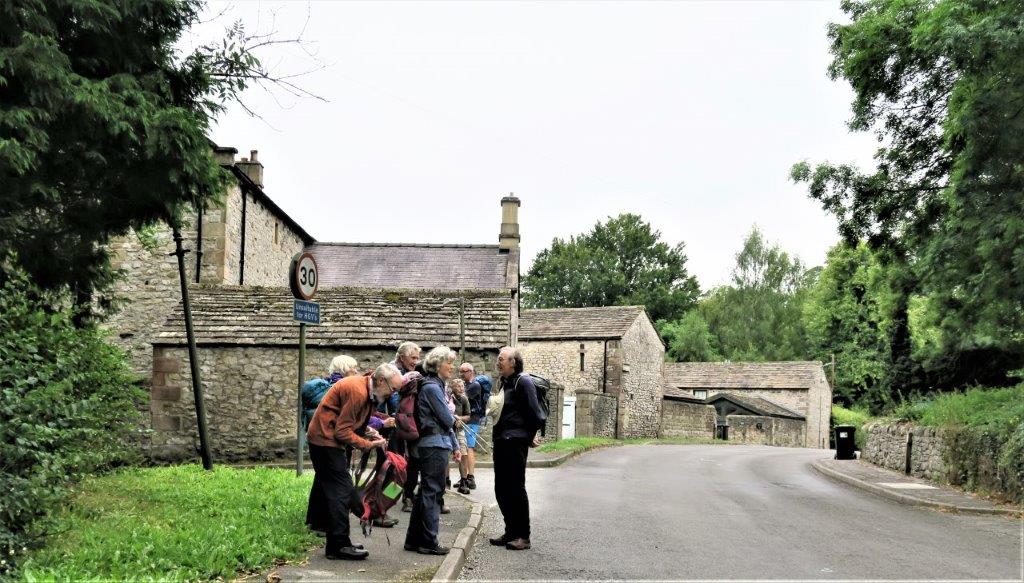 14 Road at bottom of Dark Lane is Alport Lane (shown on 1 in 10.000 map)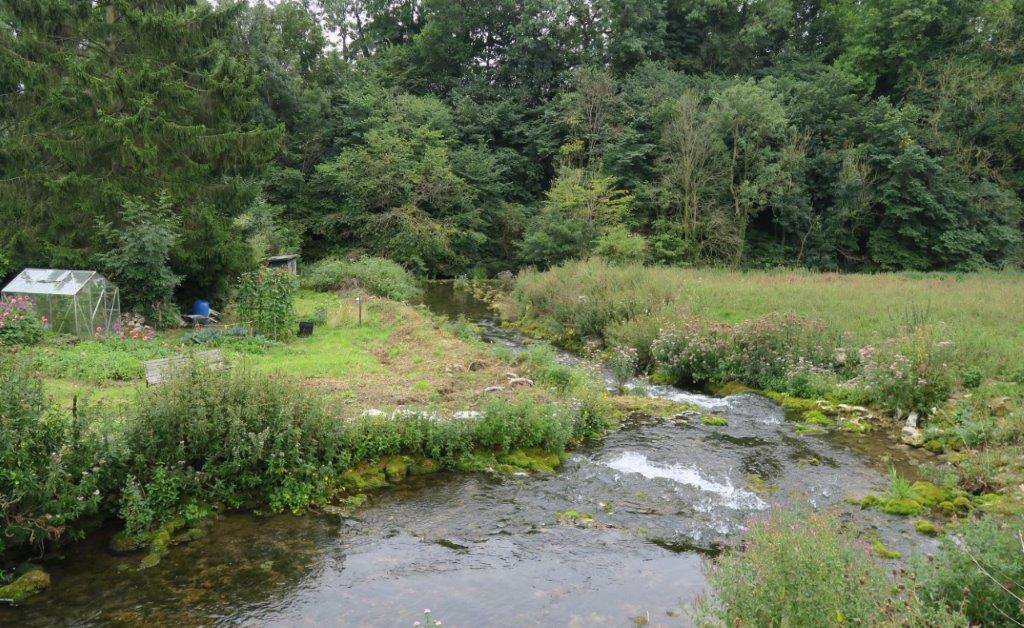 15 River Lathkill flowing down to join River Bradford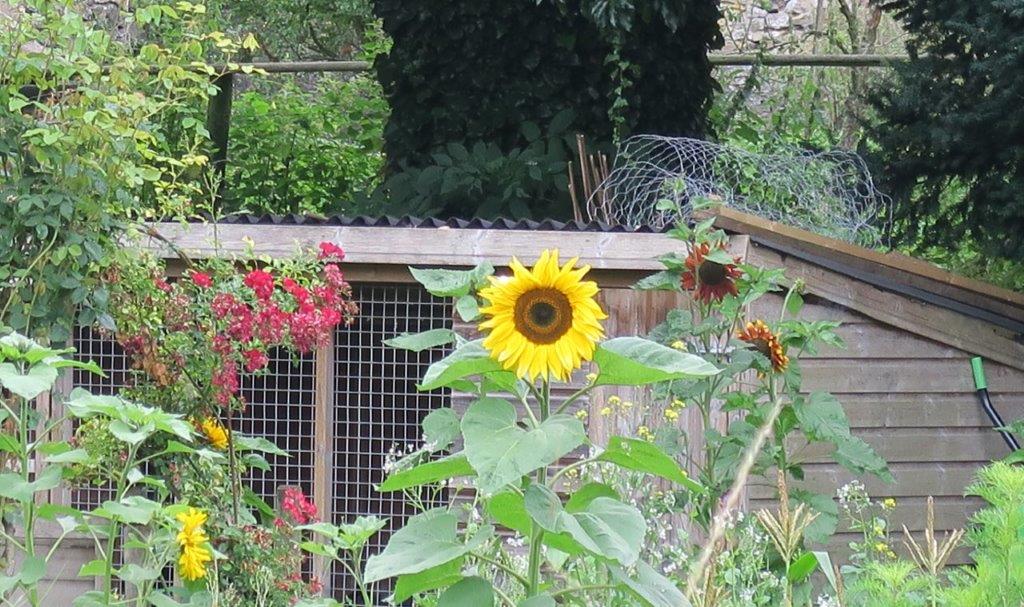 16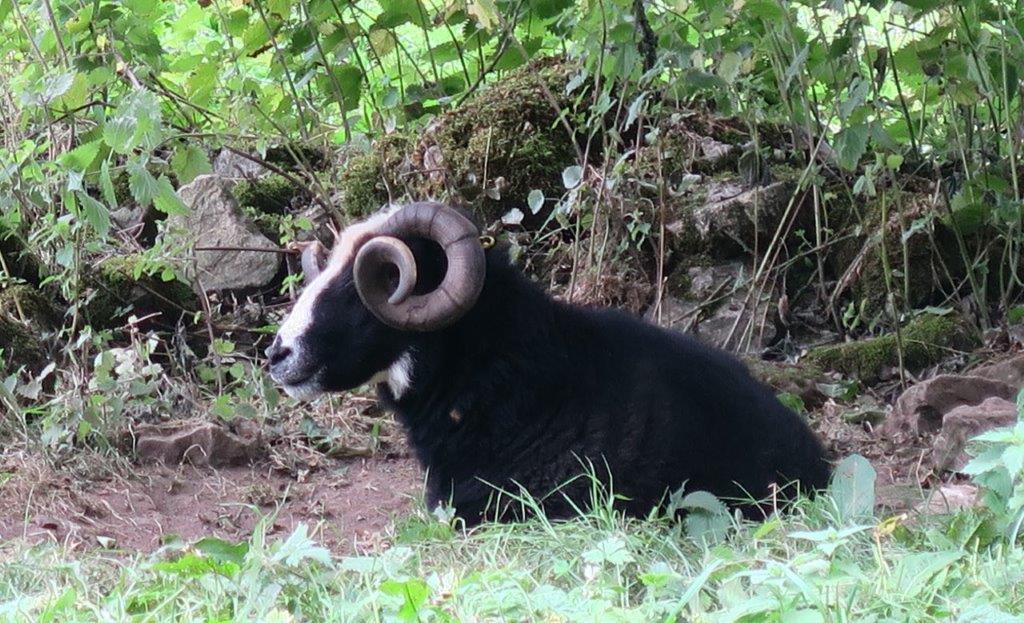 17 a rare sheep breed in this area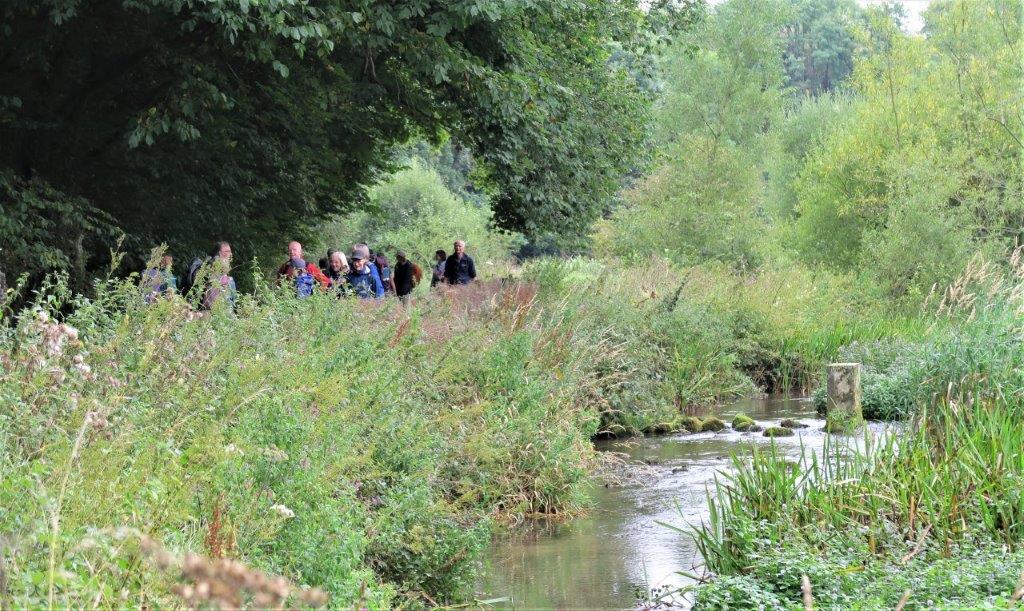 18 congestion on path alongside River Bradford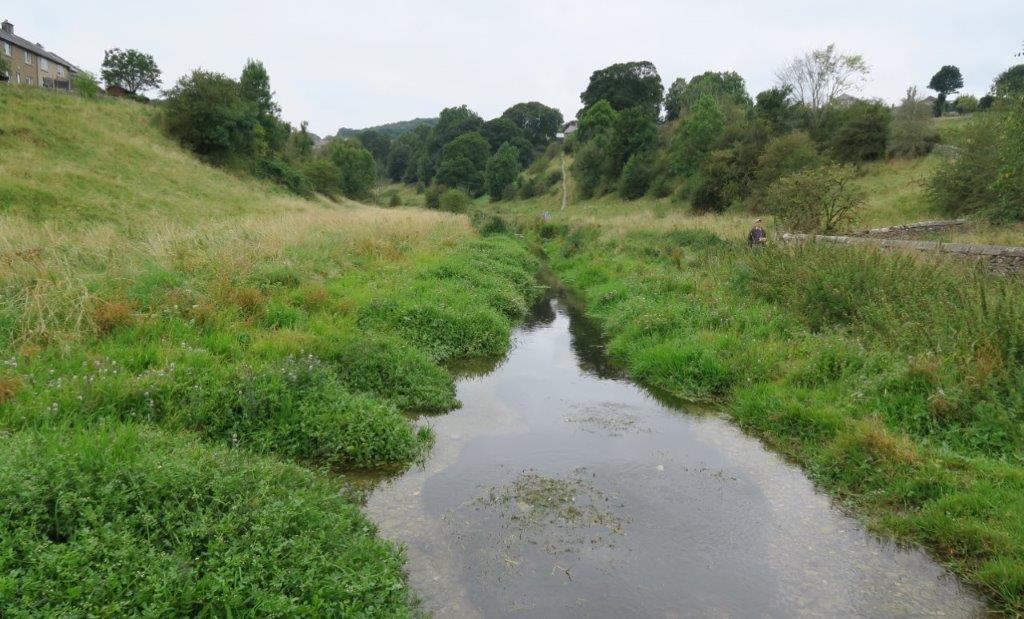 19 River Bradford below Youlgreave (mainly on hill to right)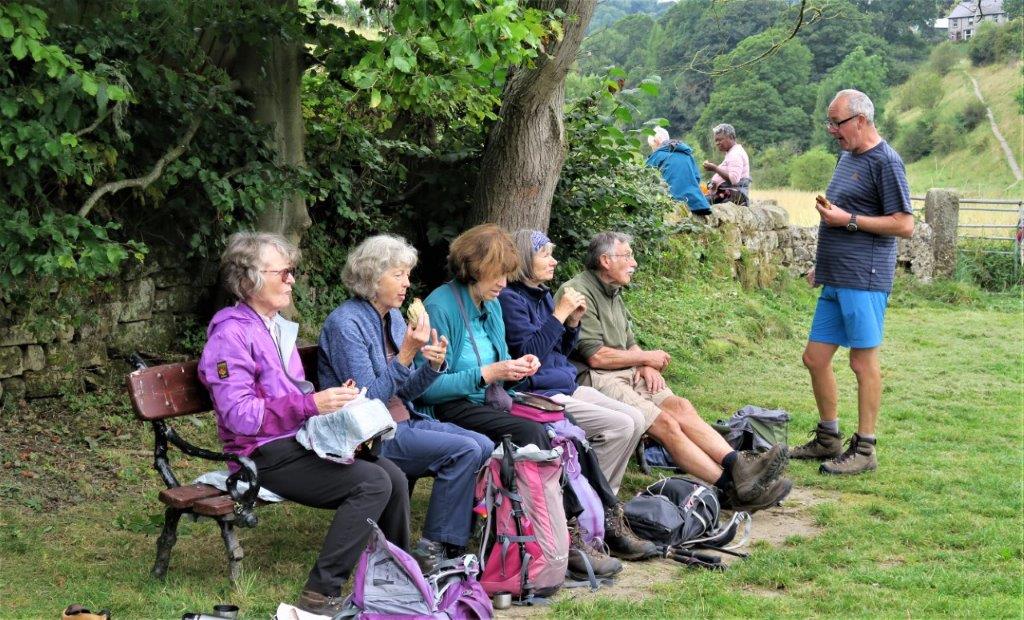 20 tea break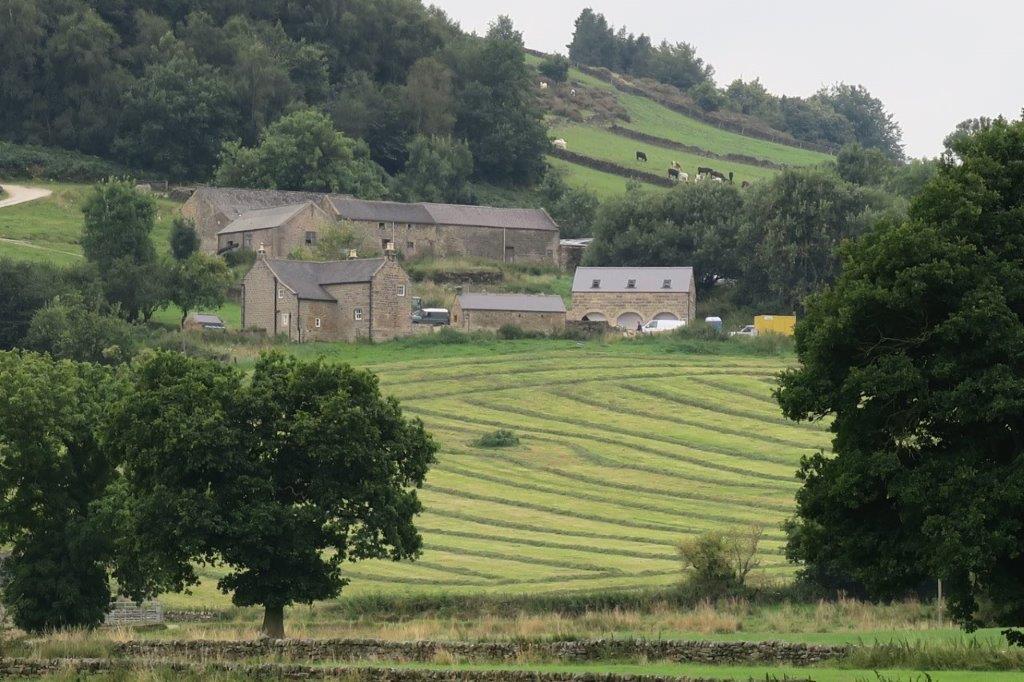 21view from Lime Stone Way - to right of party in next foto.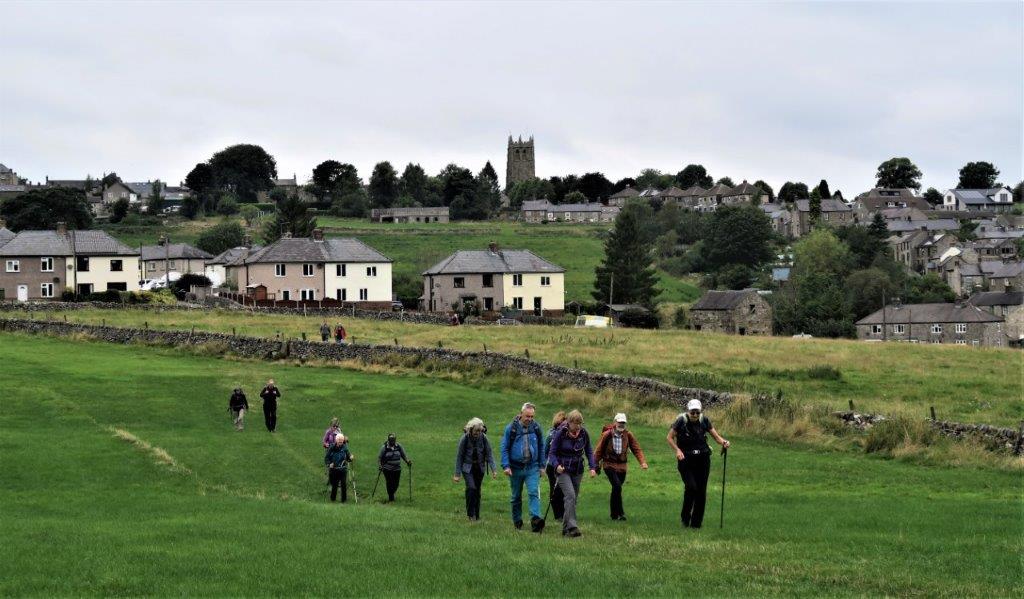 22 on Limestone Way with Youlgreave and it's church seen behind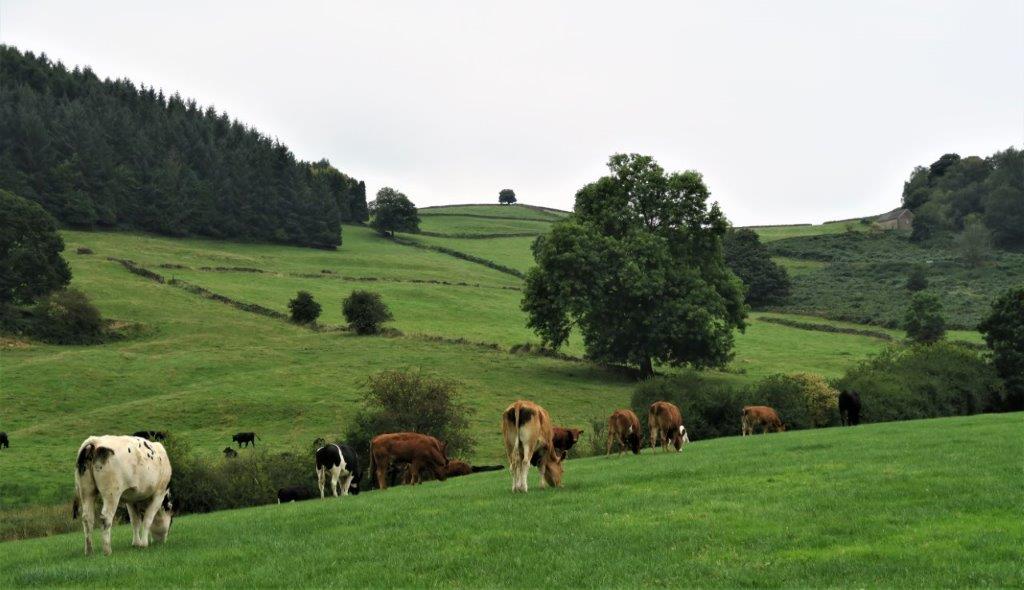 23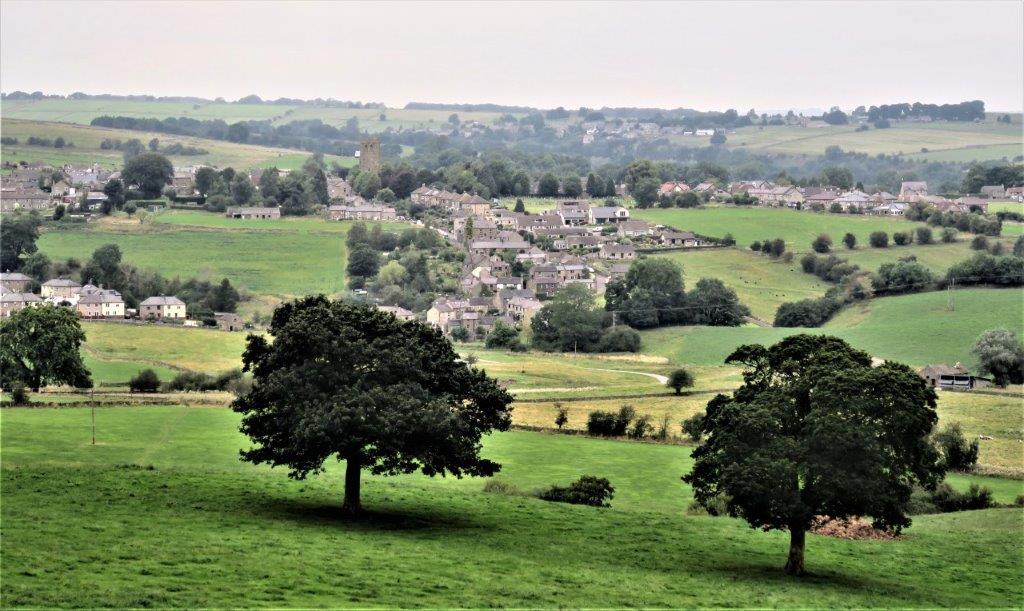 24 Youlgreave Church also visible in this picture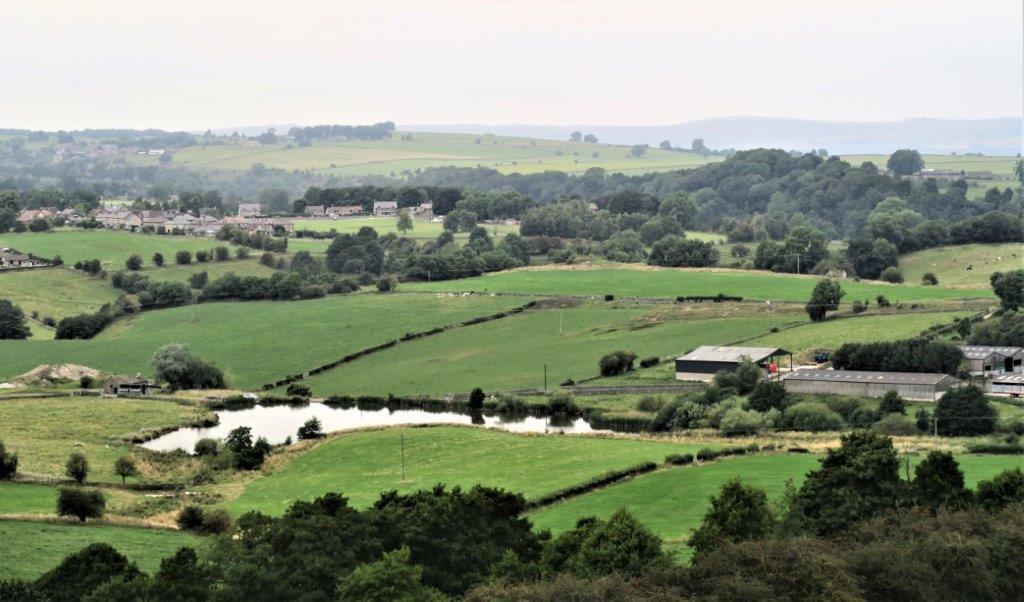 25 pond on Bleakley Dike near Hollow Farm partly seen to right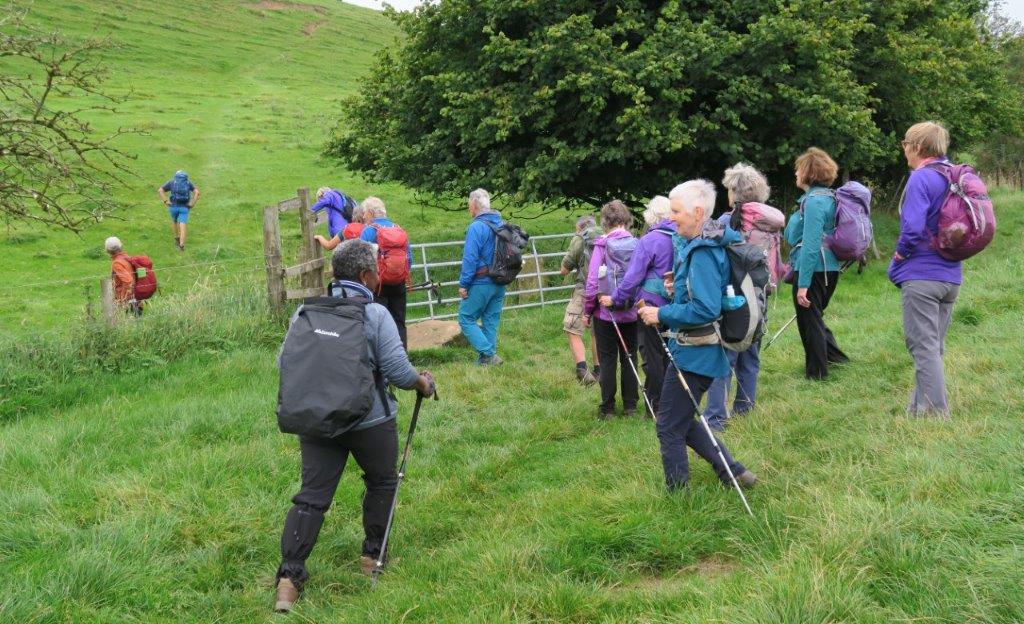 26 Leader 9to left) takes 'V' turn on Limestone Way - some of party head uphill to and through Harthill - Moor Farm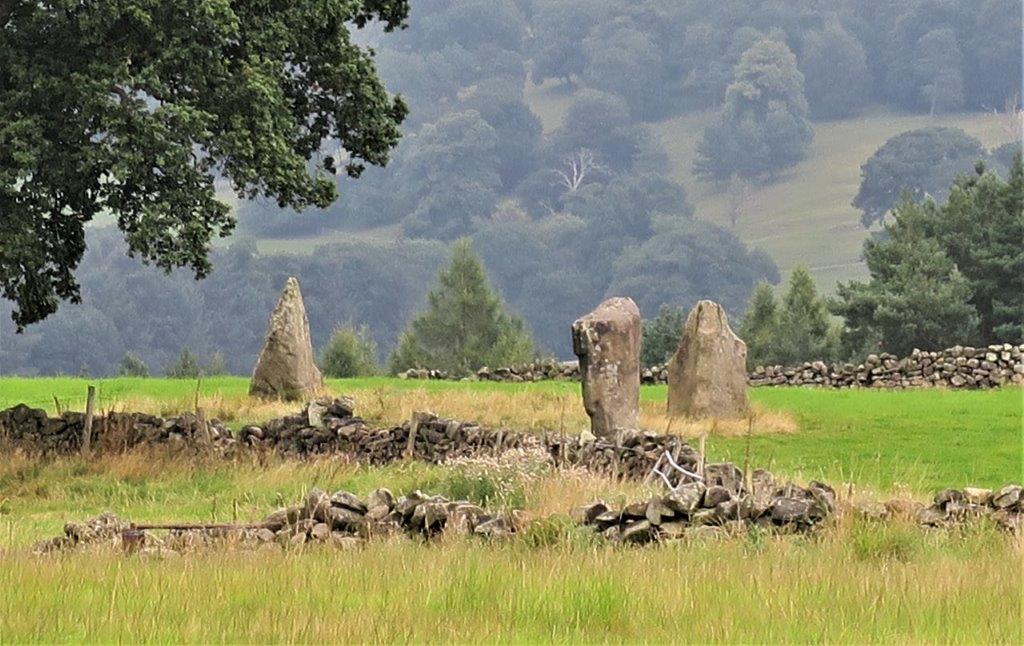 27 zoomed in view from road near Harthill - Moor Farm of Stone Circle (probably a fourth stone not photographed?)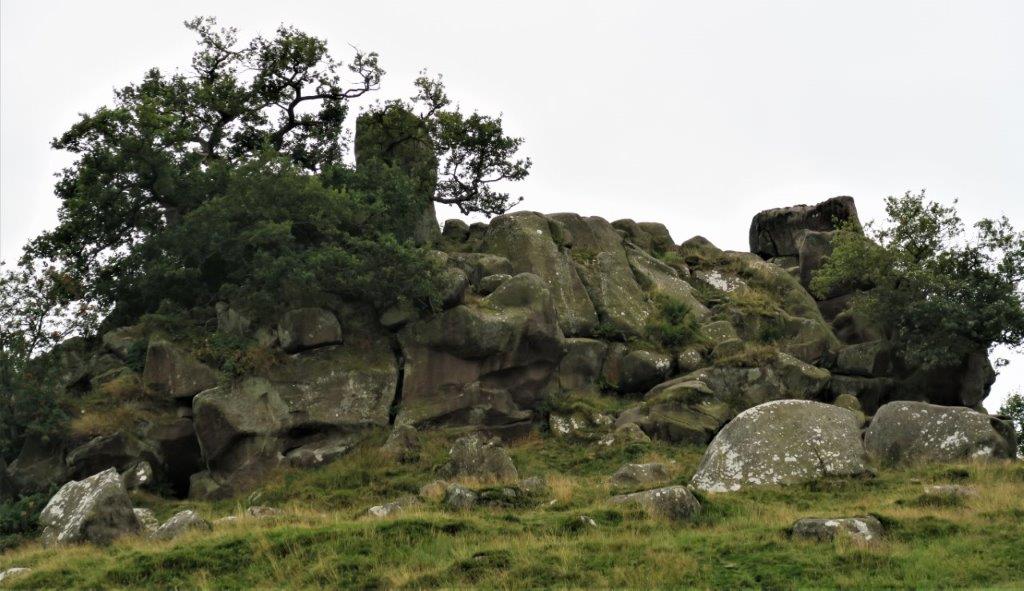 28 Robin Hood's Stride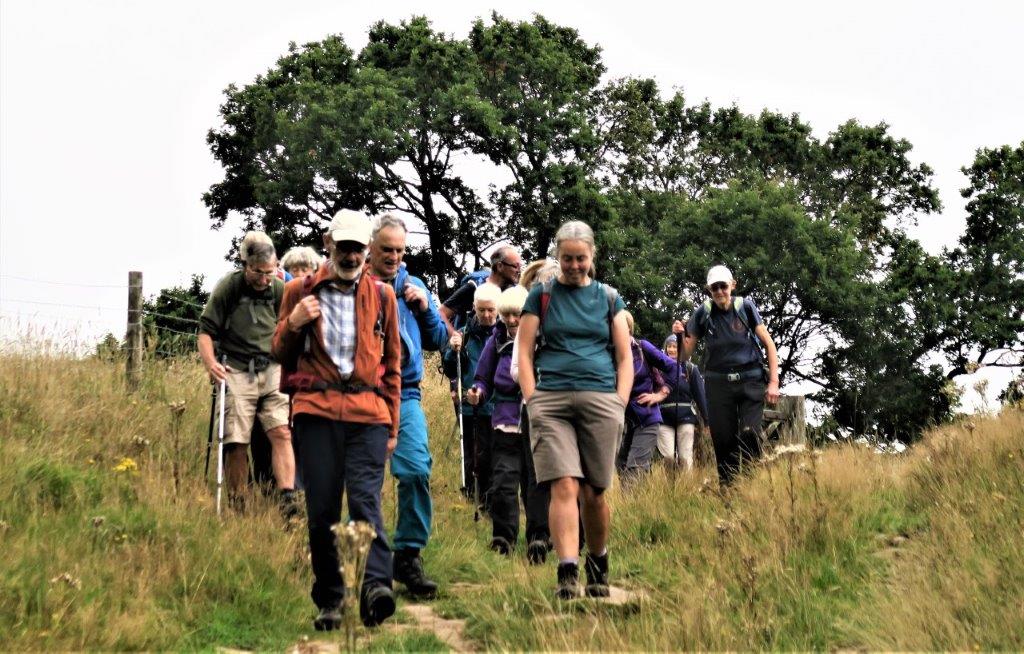 29 just passed Robin Hood's Stride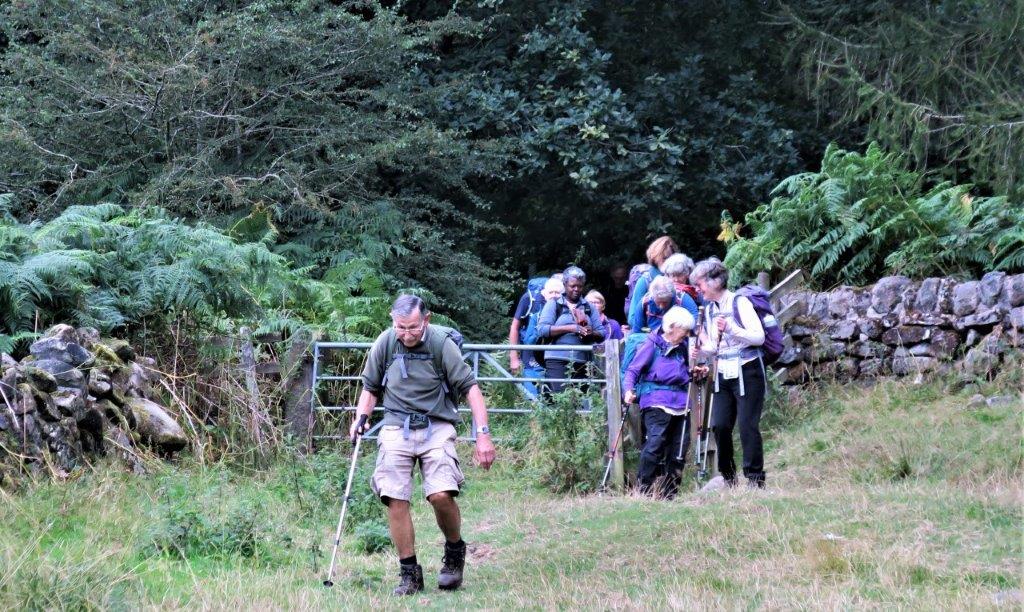 30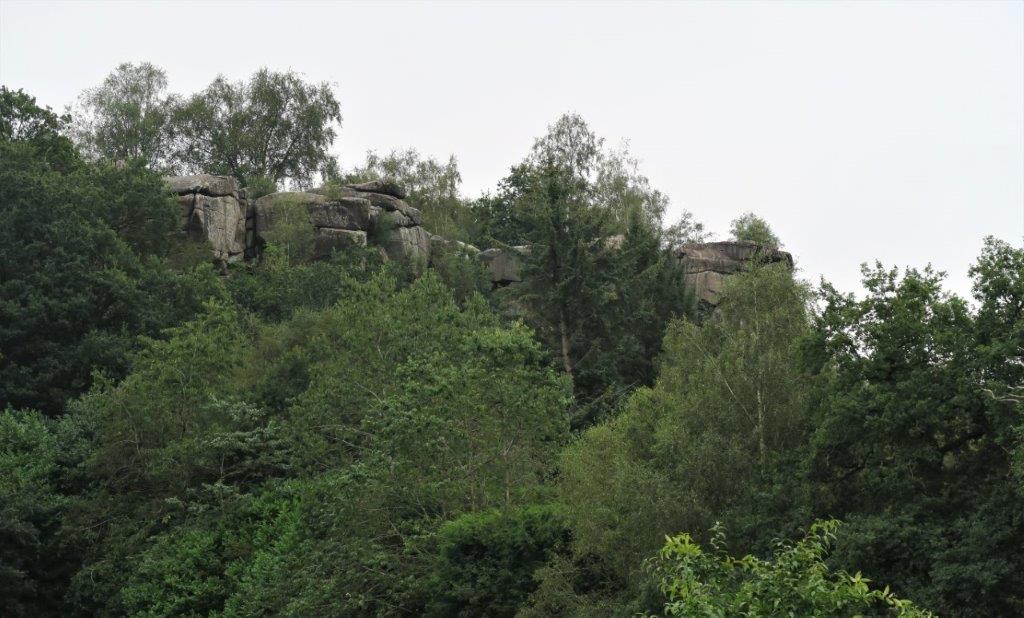 31 looking North towards Hermit's Cave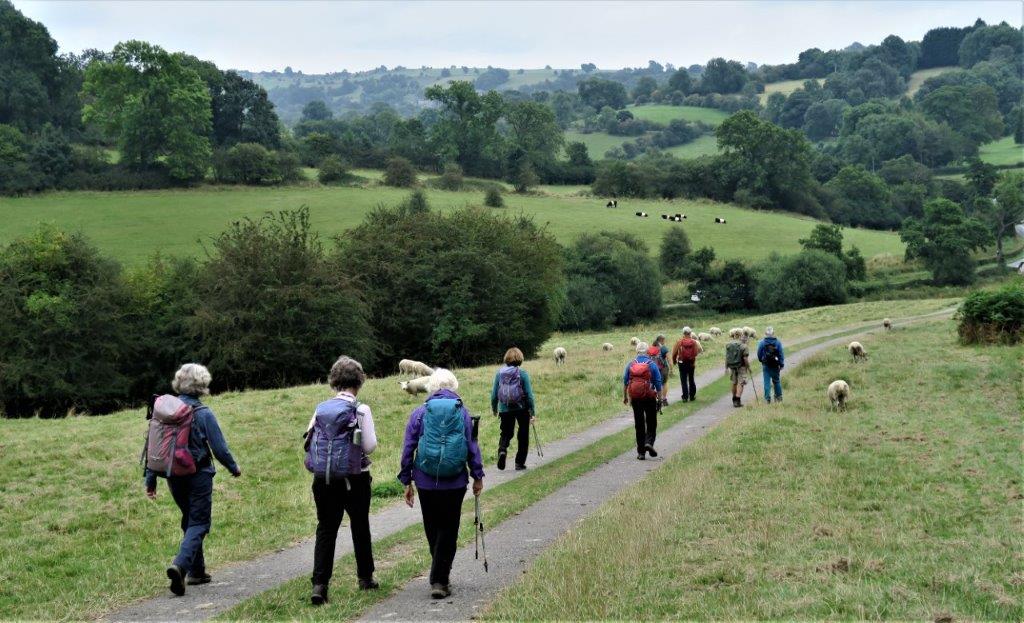 32 down towards Dudwood Lane & B5056 Road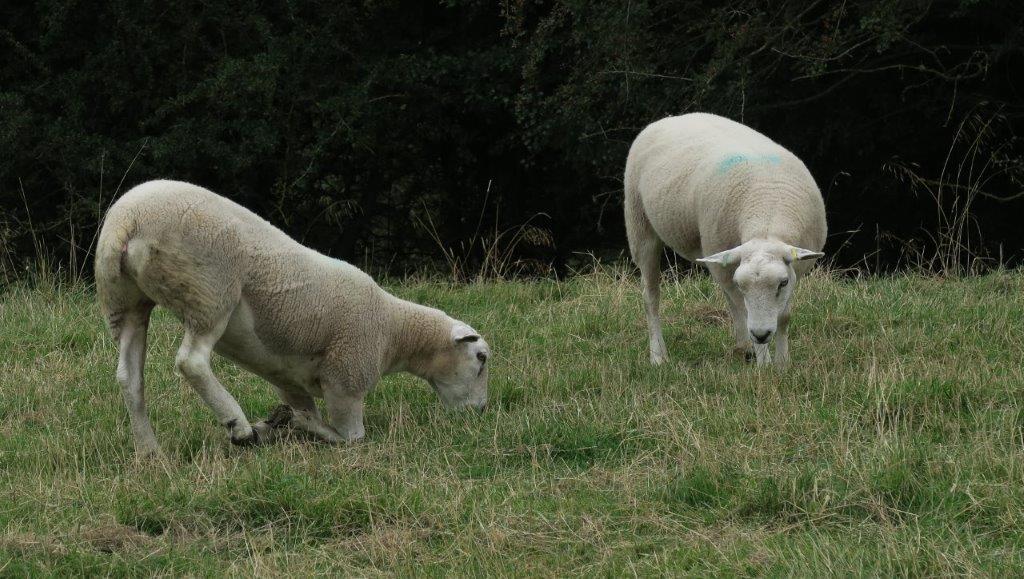 33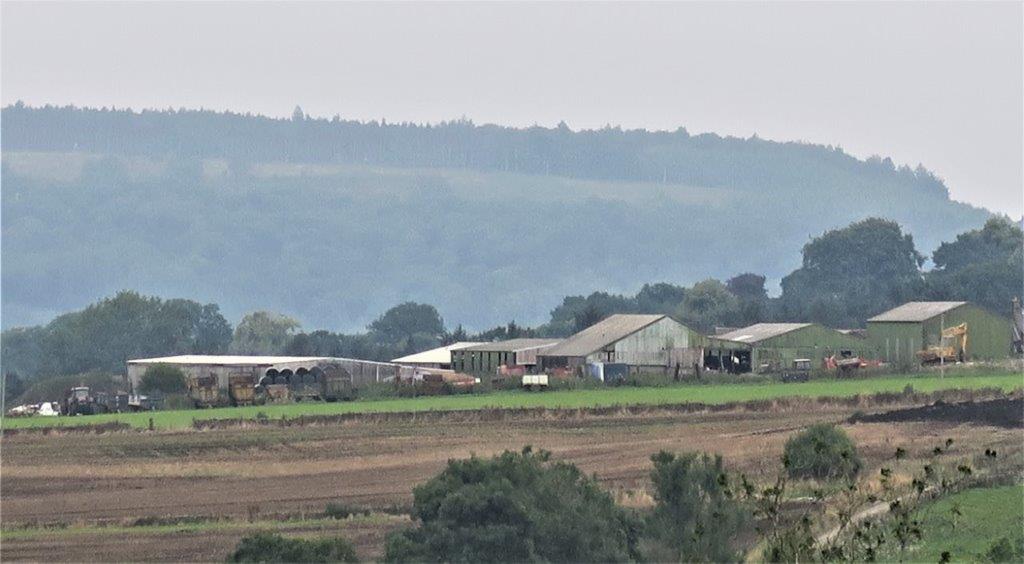 34 zoomed in picture of unknown farm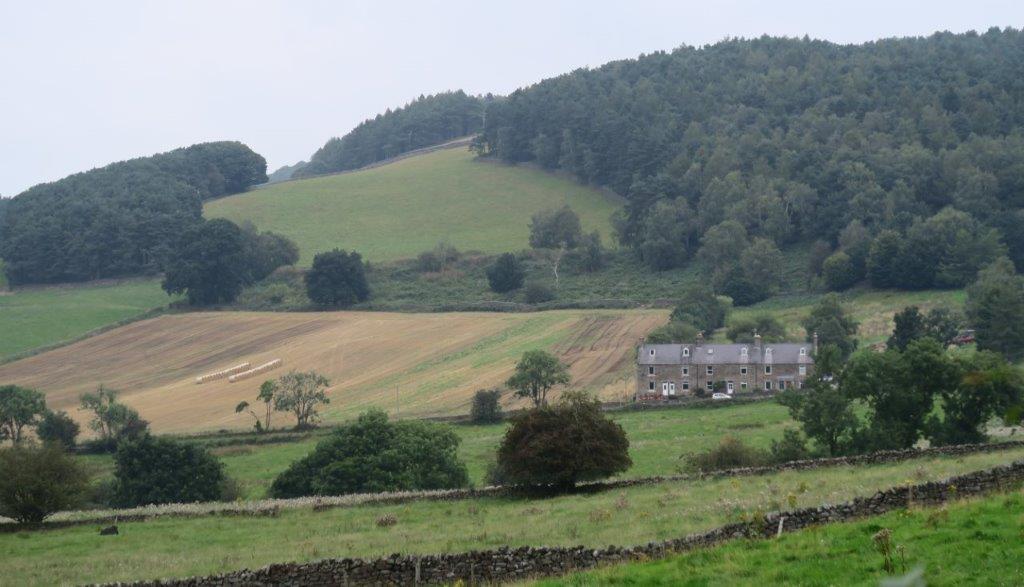 35 zoomed in picture of unknown farm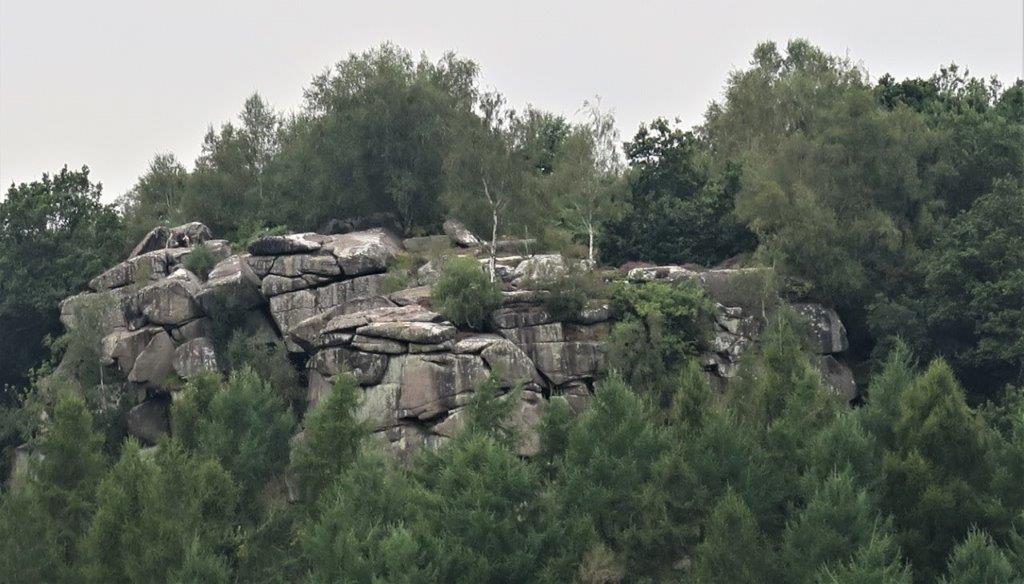 36 another view of Hermit's Cave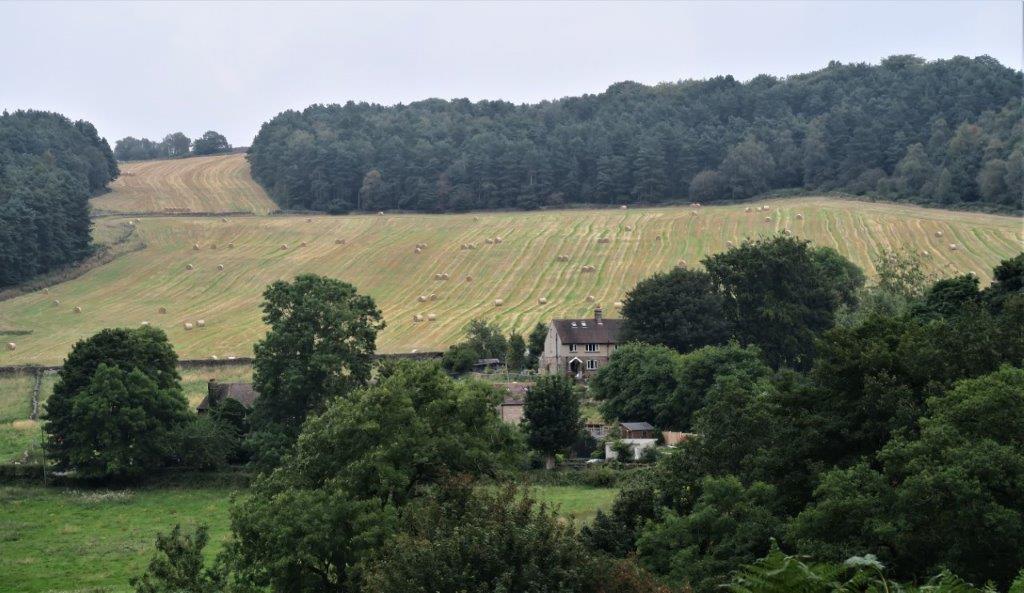 37 yet another farm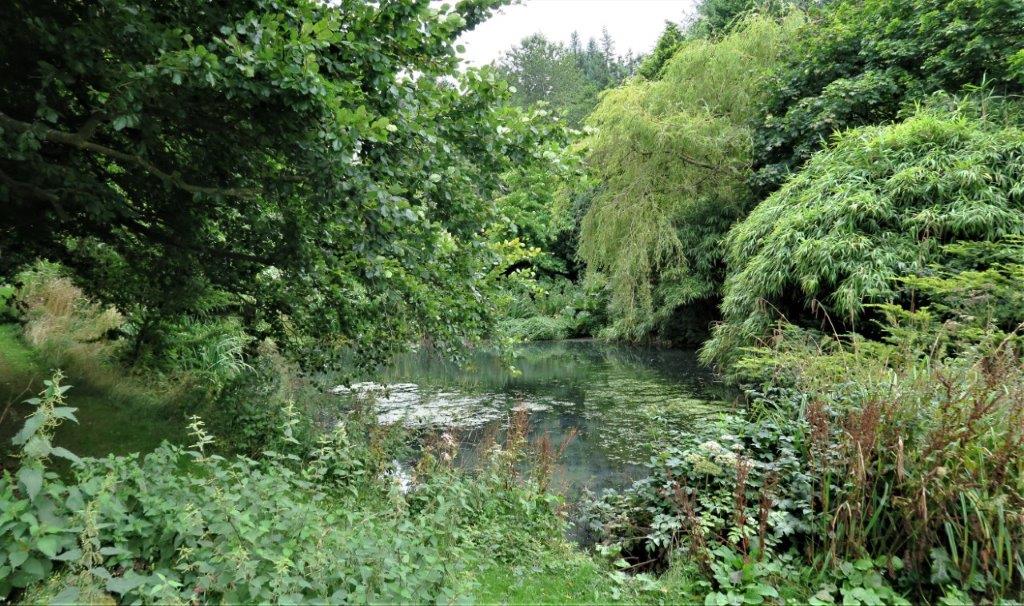 38 pond passed before entering Birchover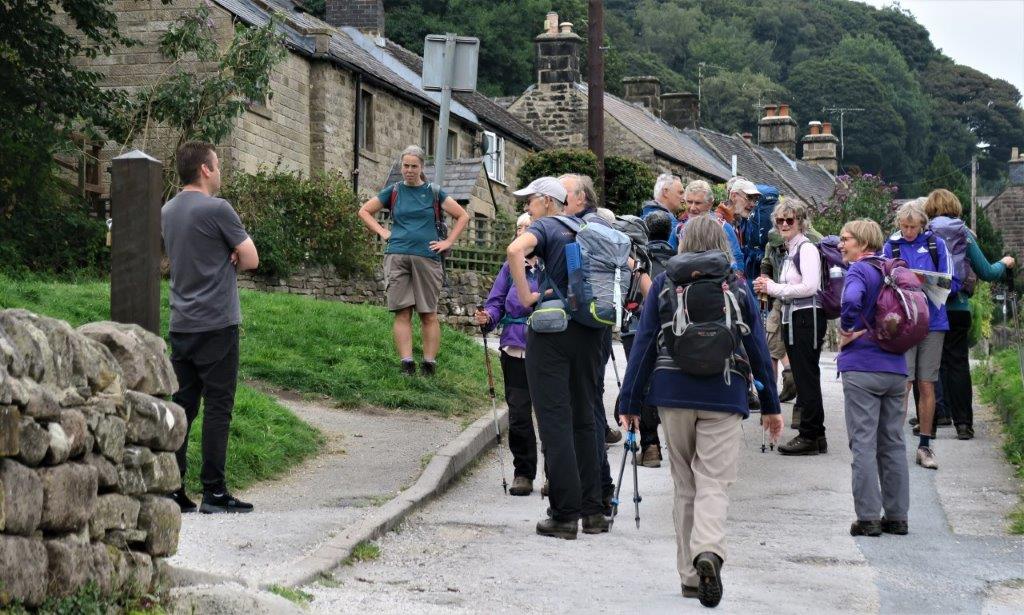 39 a chance meeting outside The Druids Inn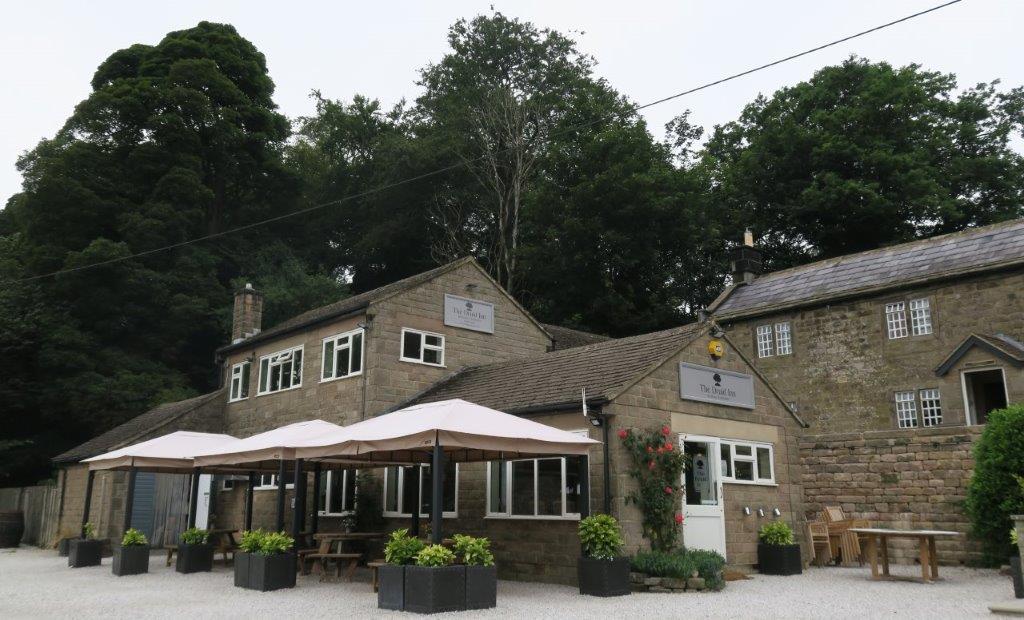 40 The Druids Inn - behind this inn is Rowter Rocks with numerous tunnels, carvings and caves - worth a separate visit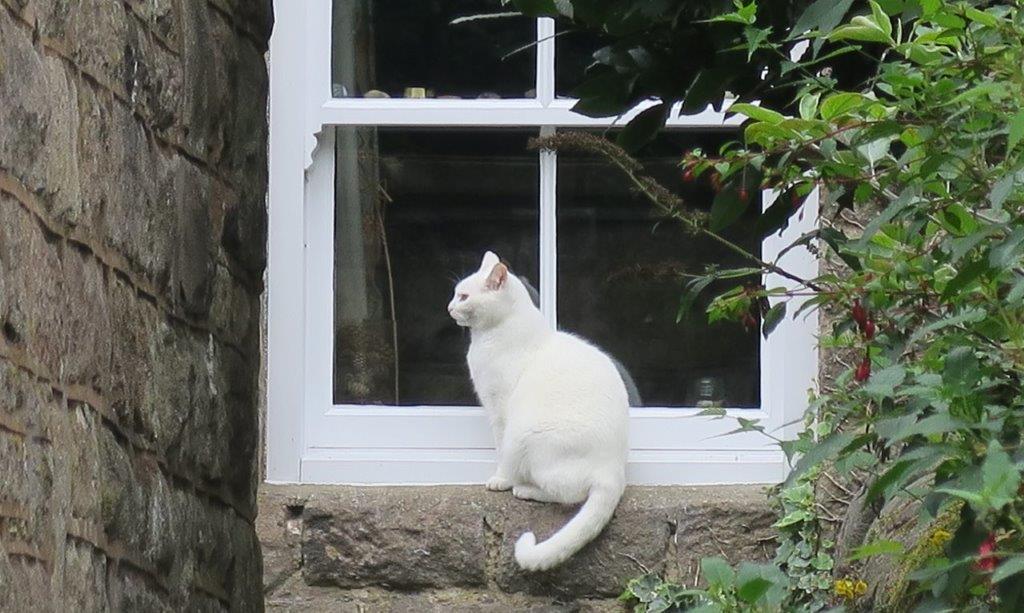 41 white cat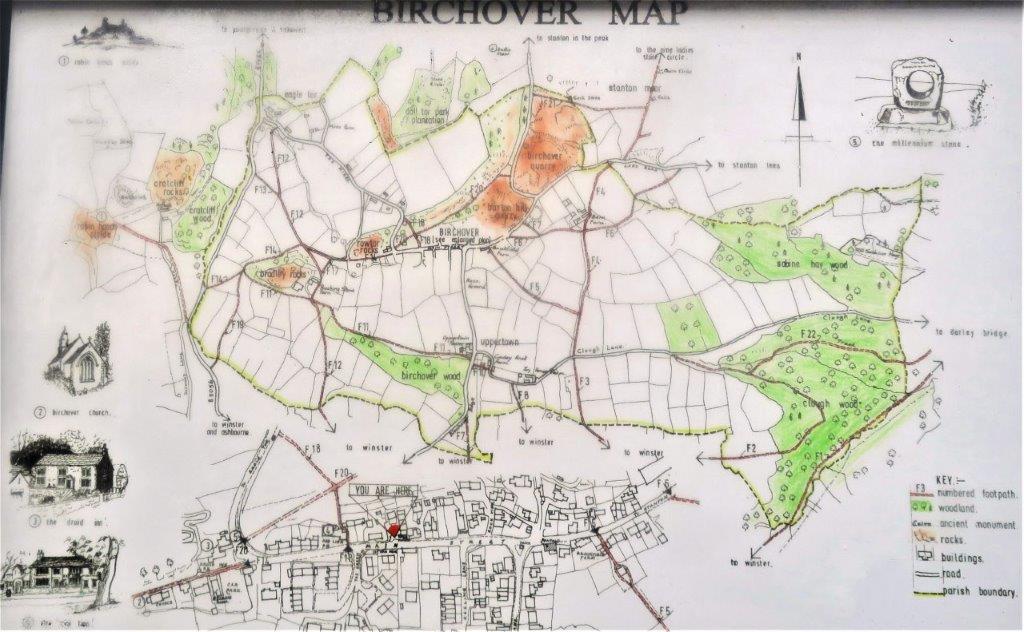 42 Birchover Map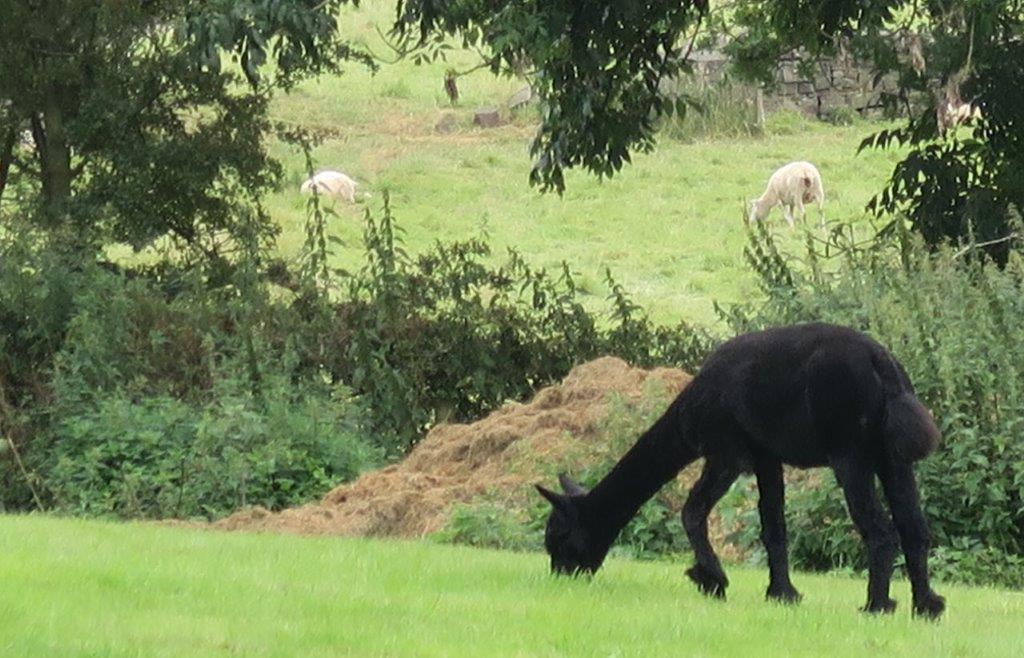 43 Alpacas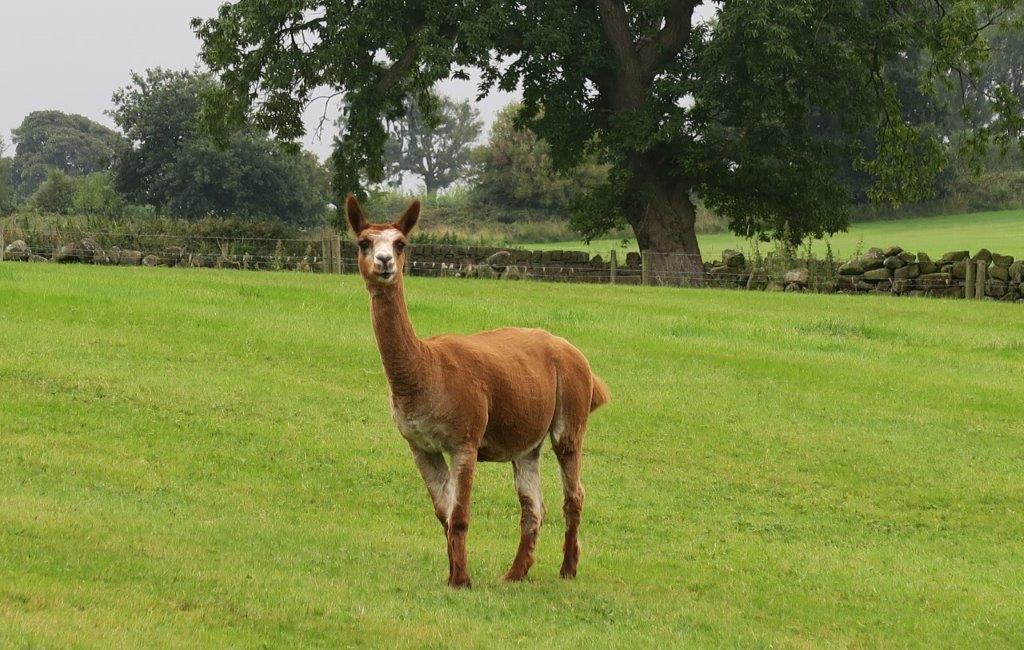 44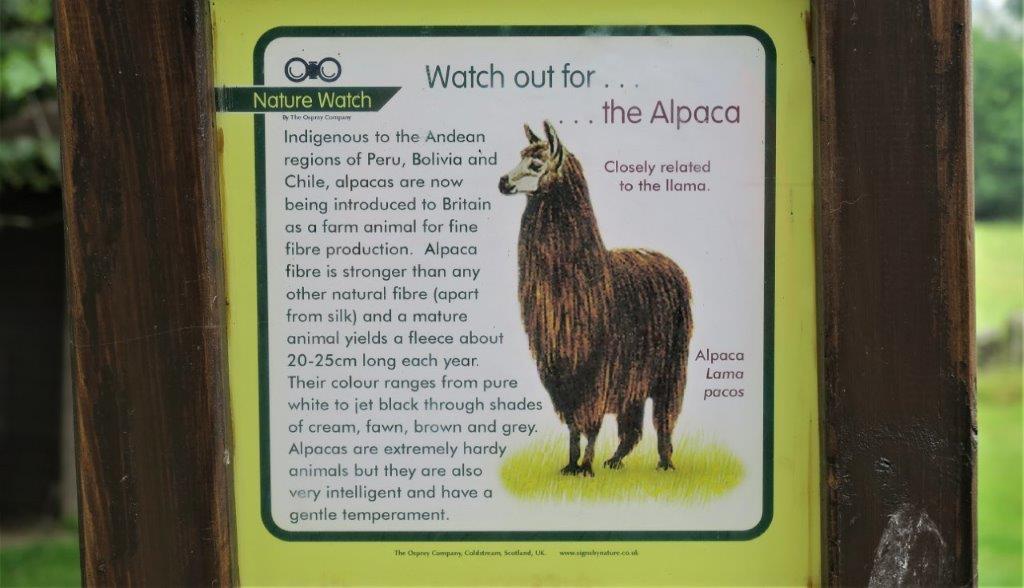 45 information Plaque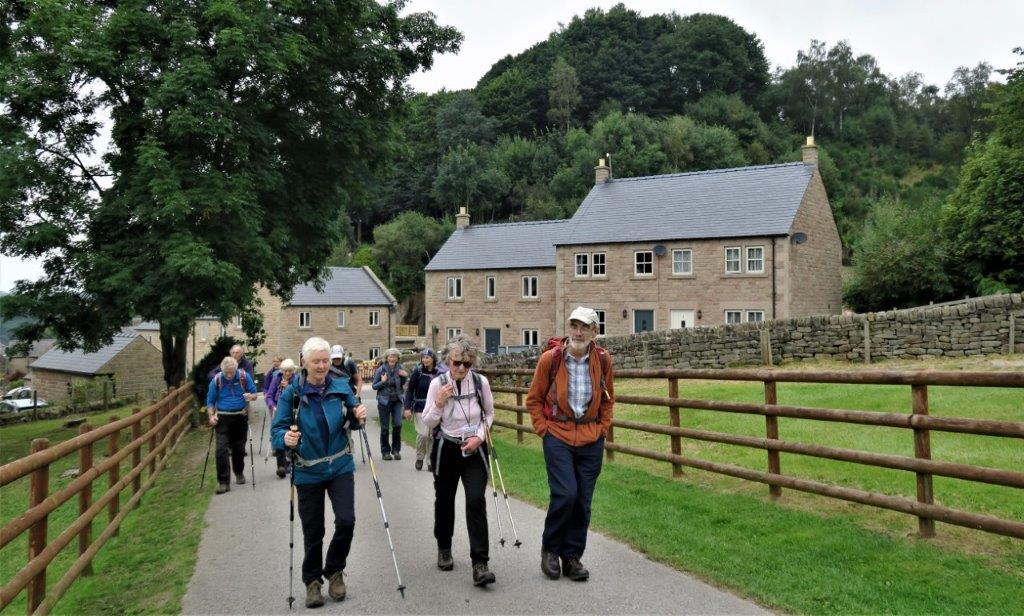 46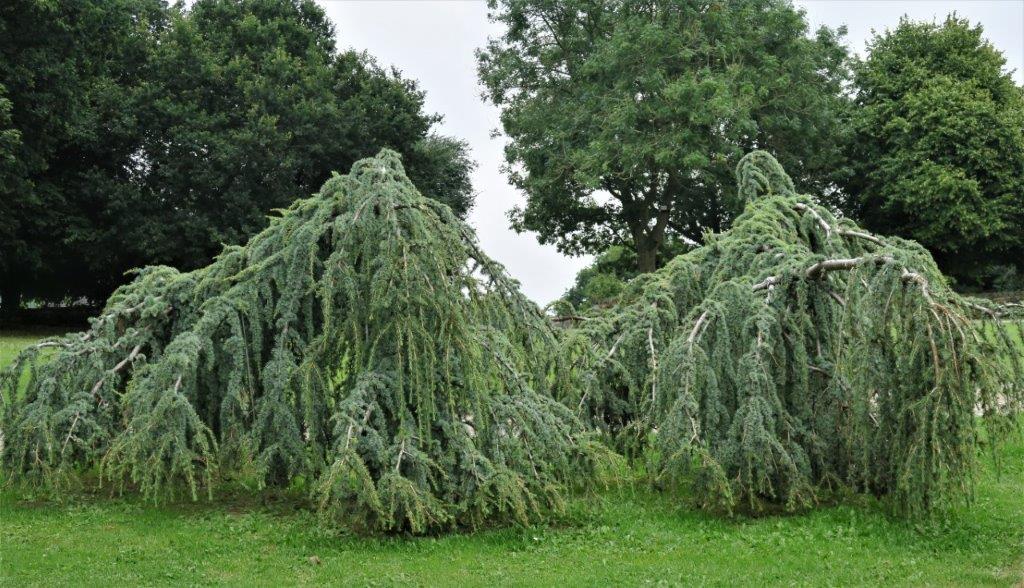 47 weeping pine trees but what kind?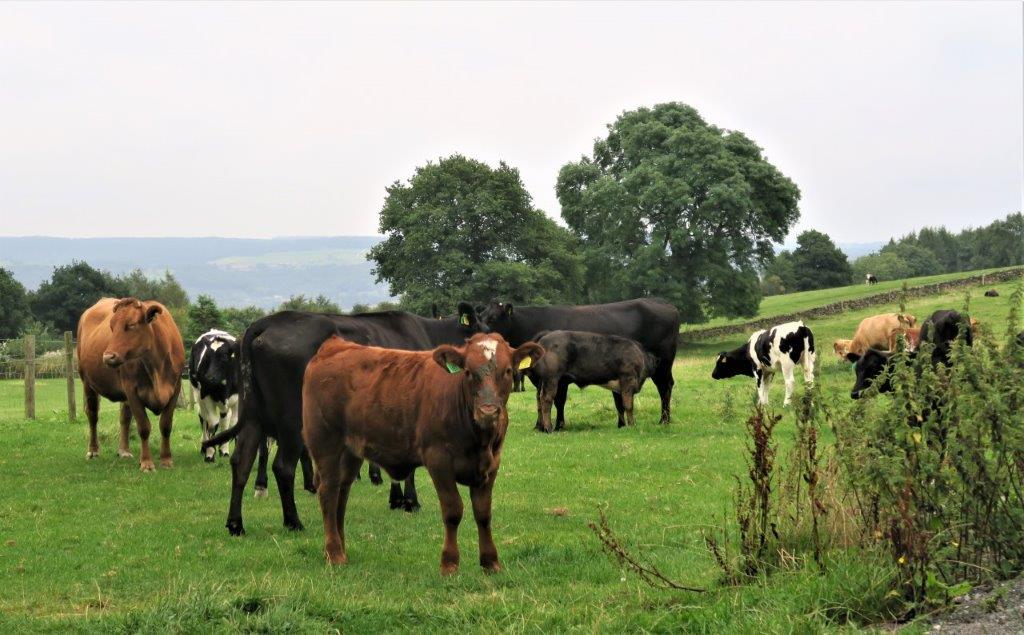 48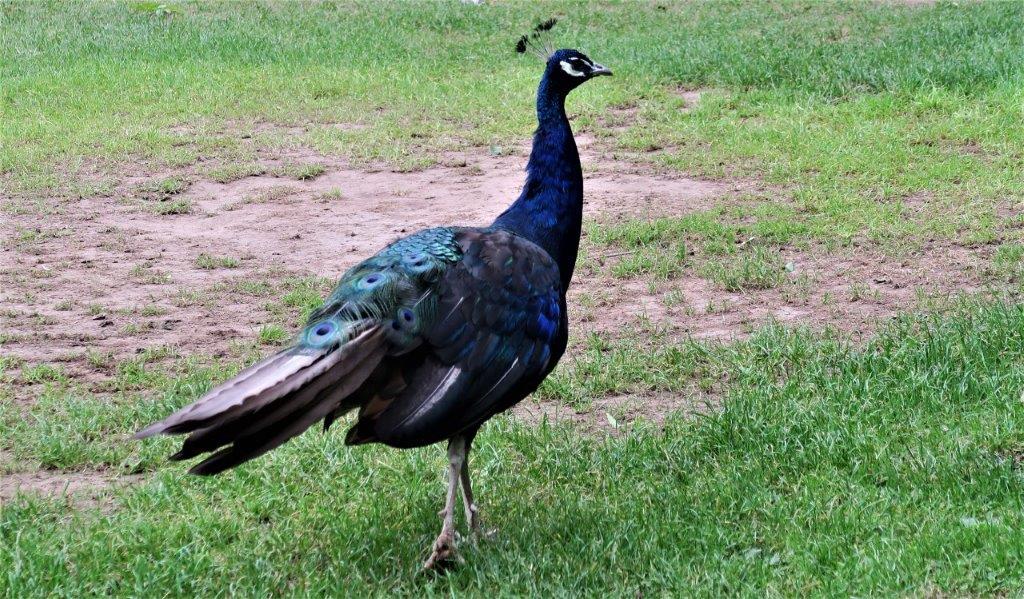 49 Peacock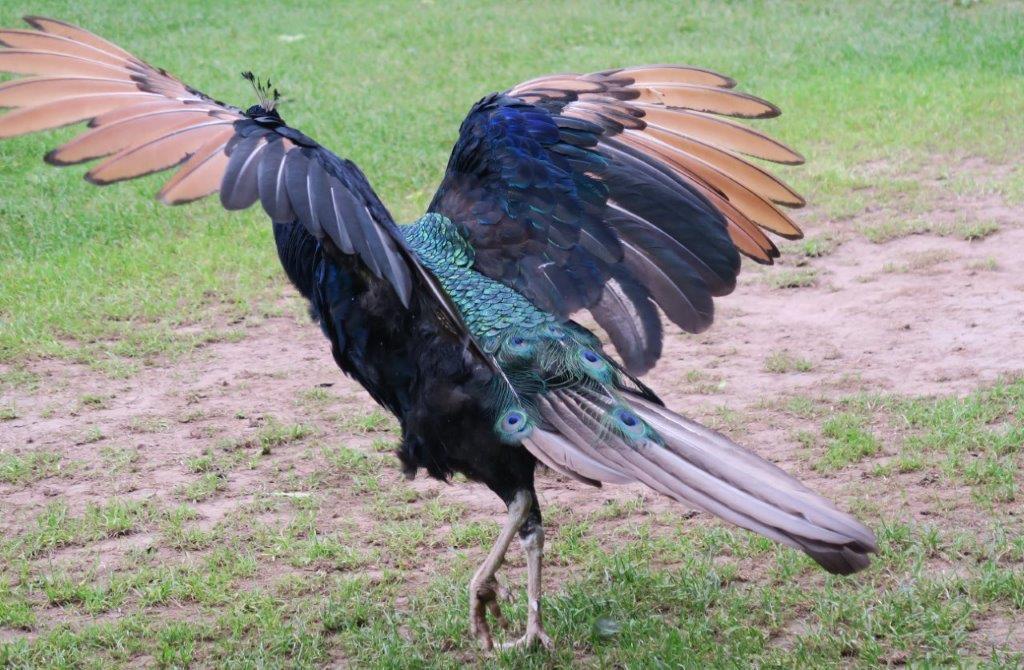 50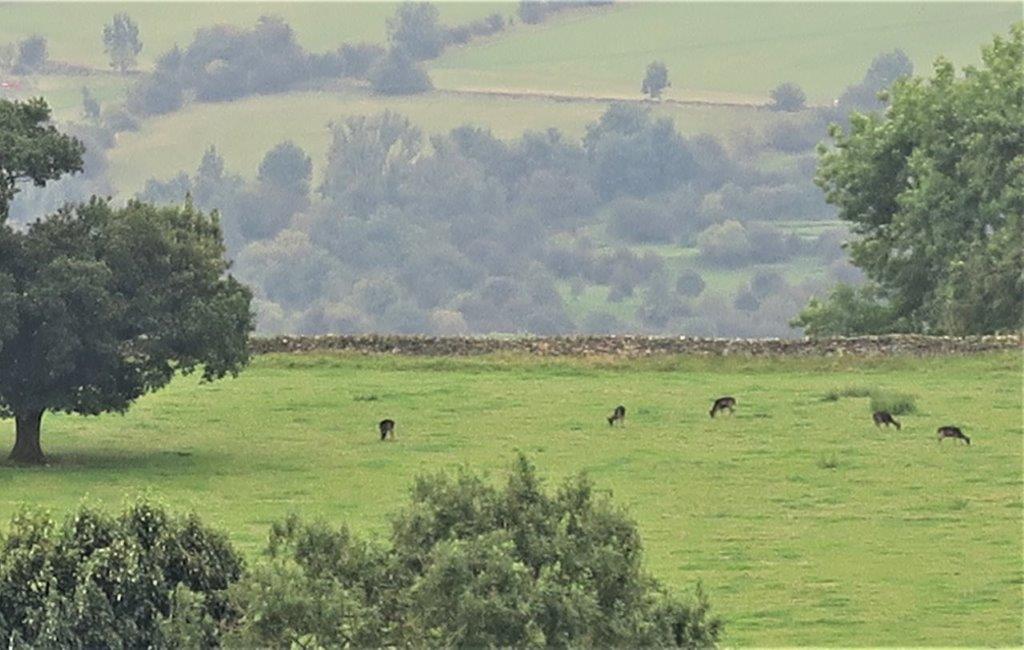 51 zoomed in shot but not sure what these animald are?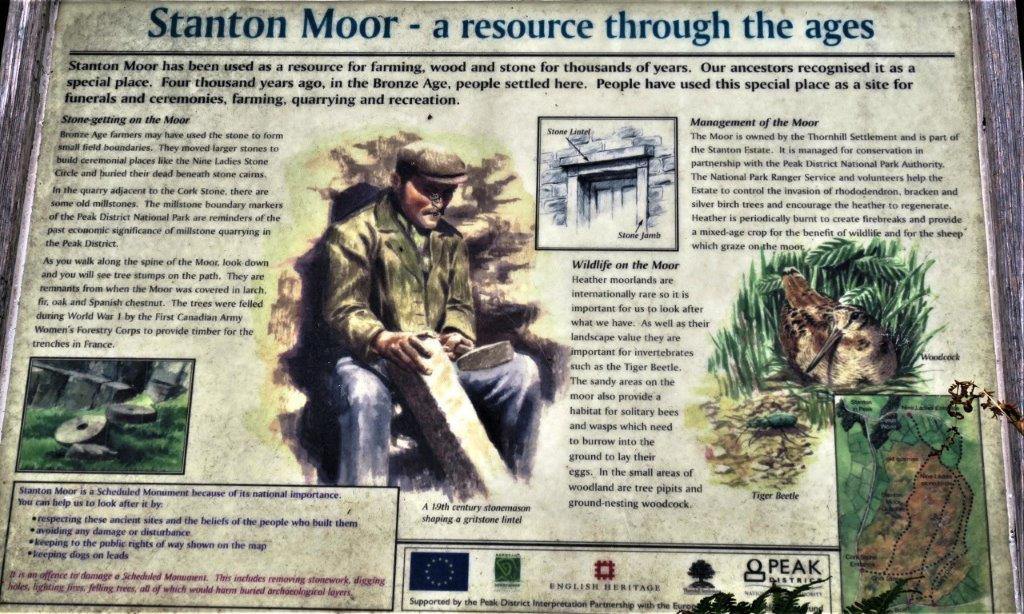 52 Stanton Moor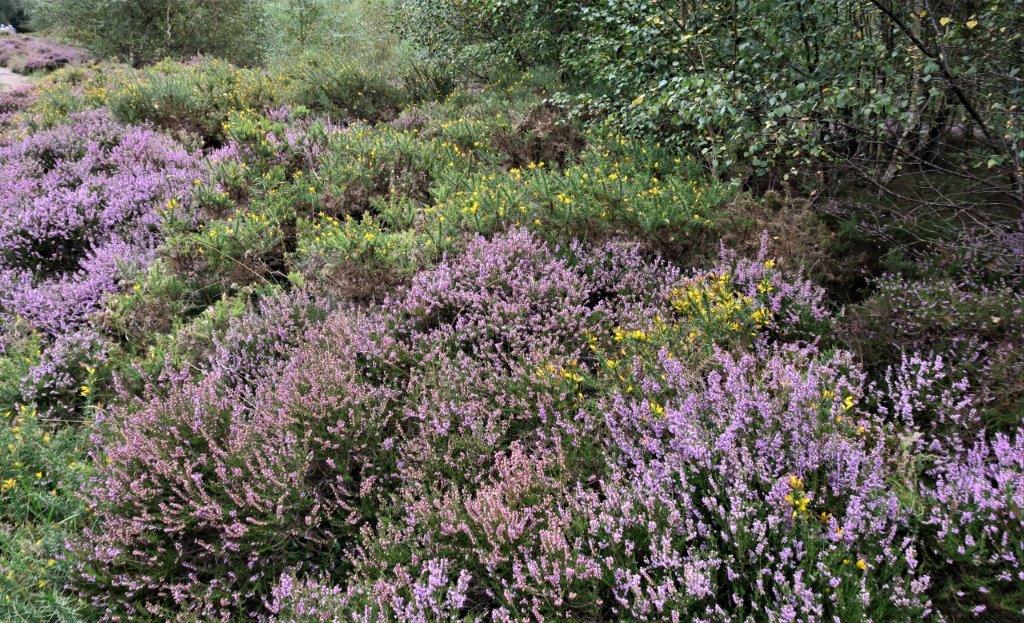 53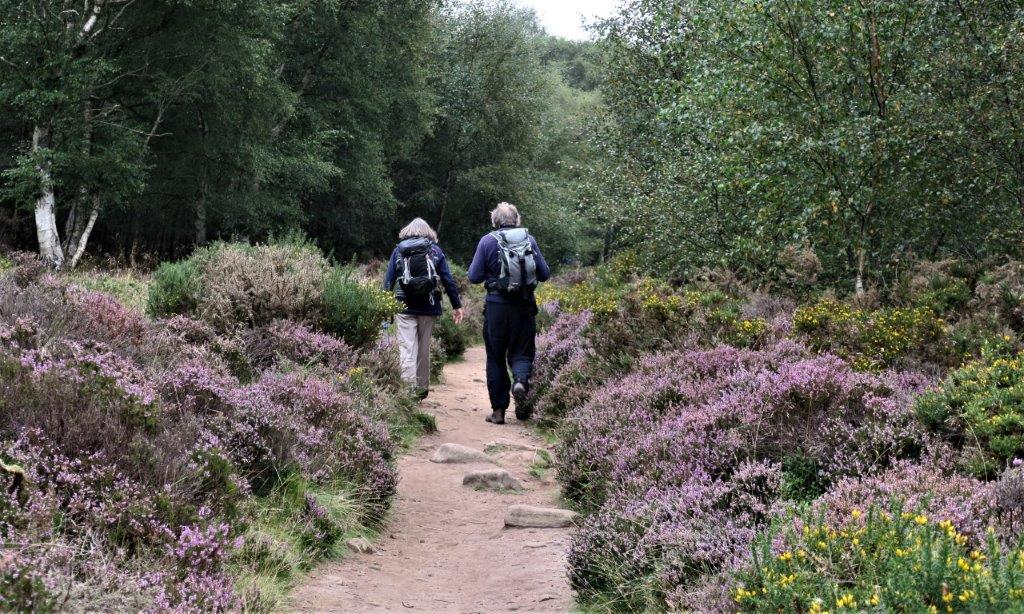 54 en route to Nine Ladies Stone Circle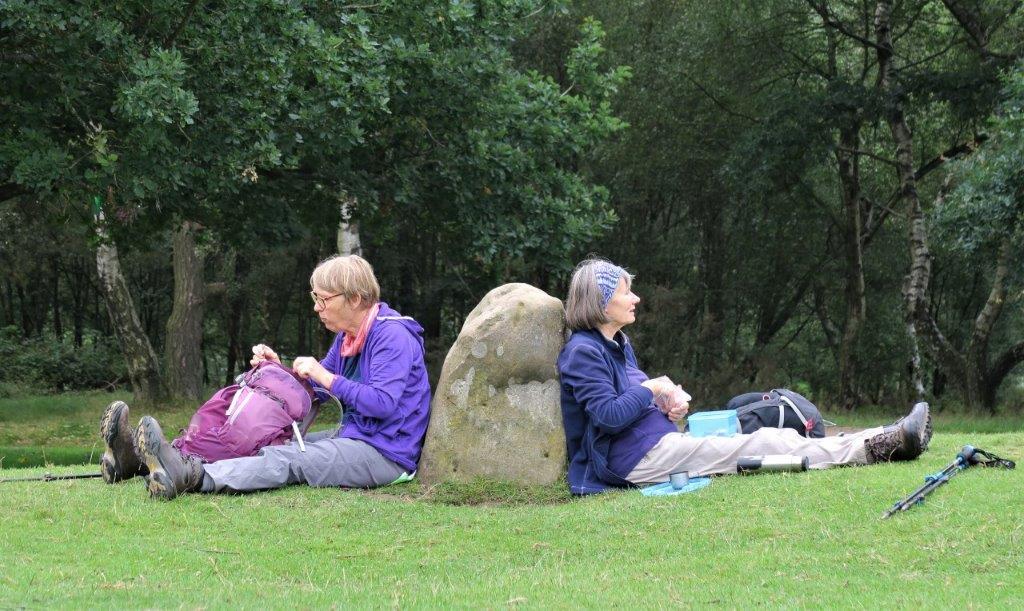 55 at the nine Ladies Stone Circle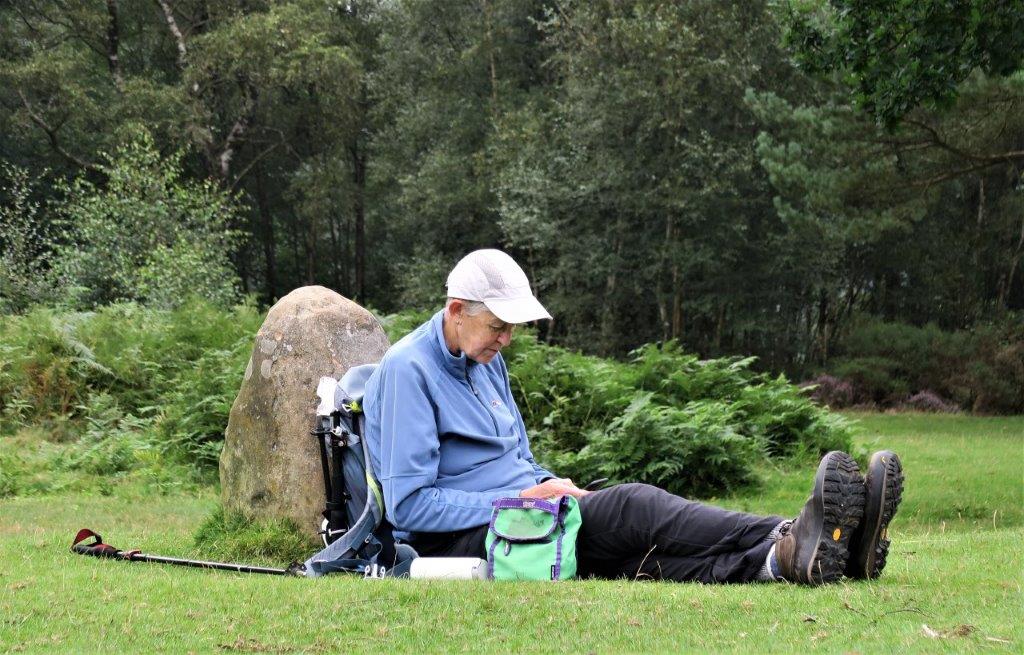 56
57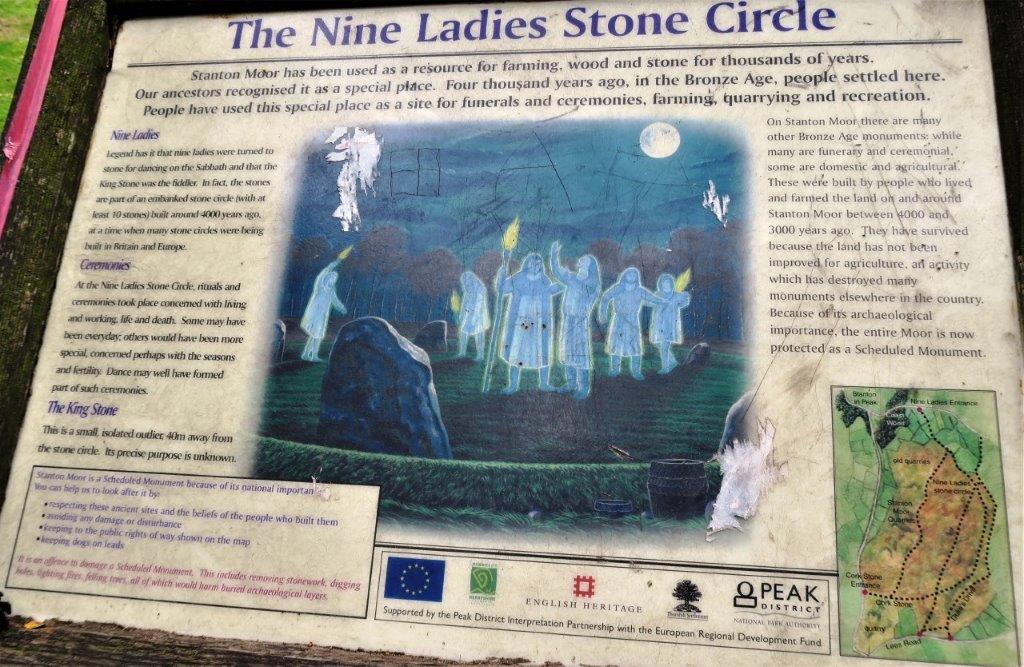 58 Information plaque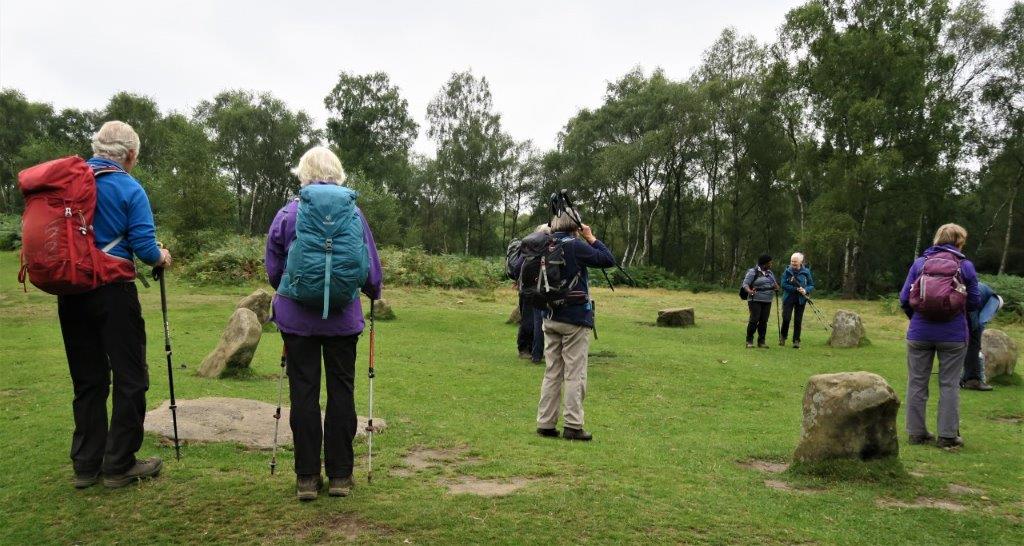 59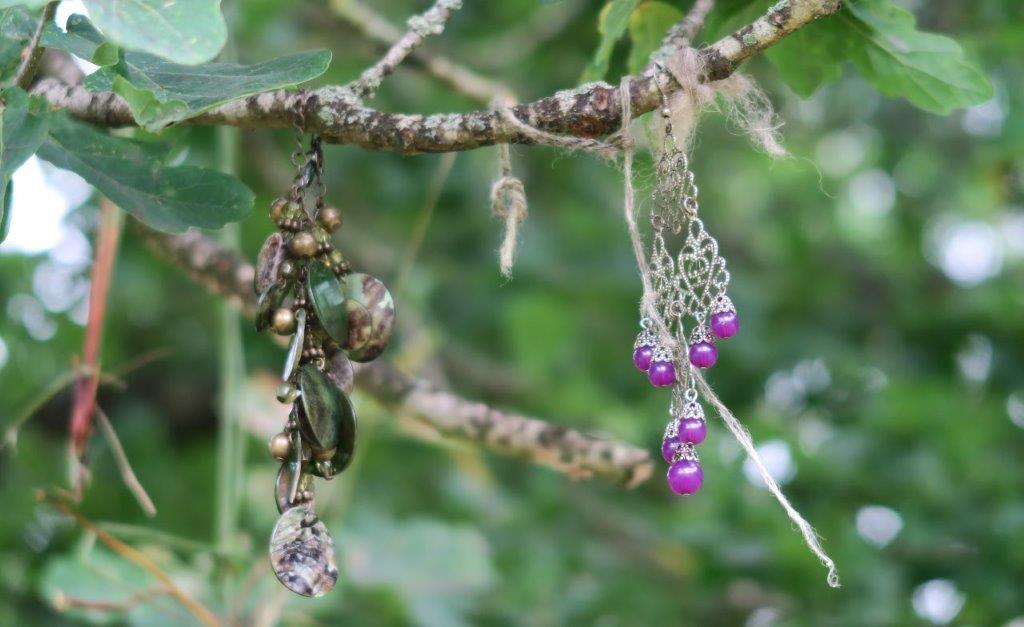 60 Druids' trinkets?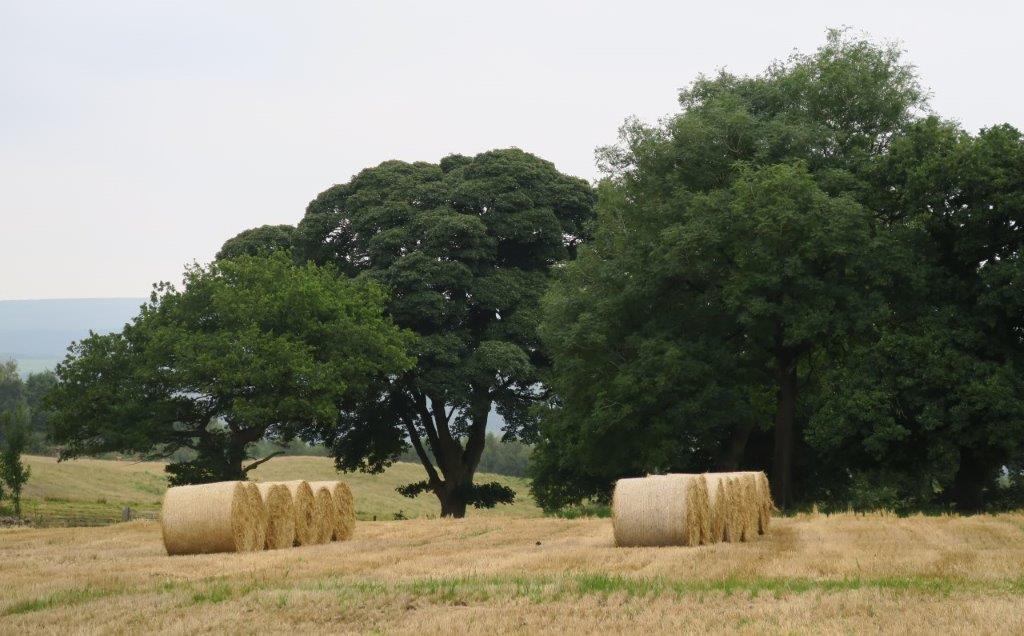 61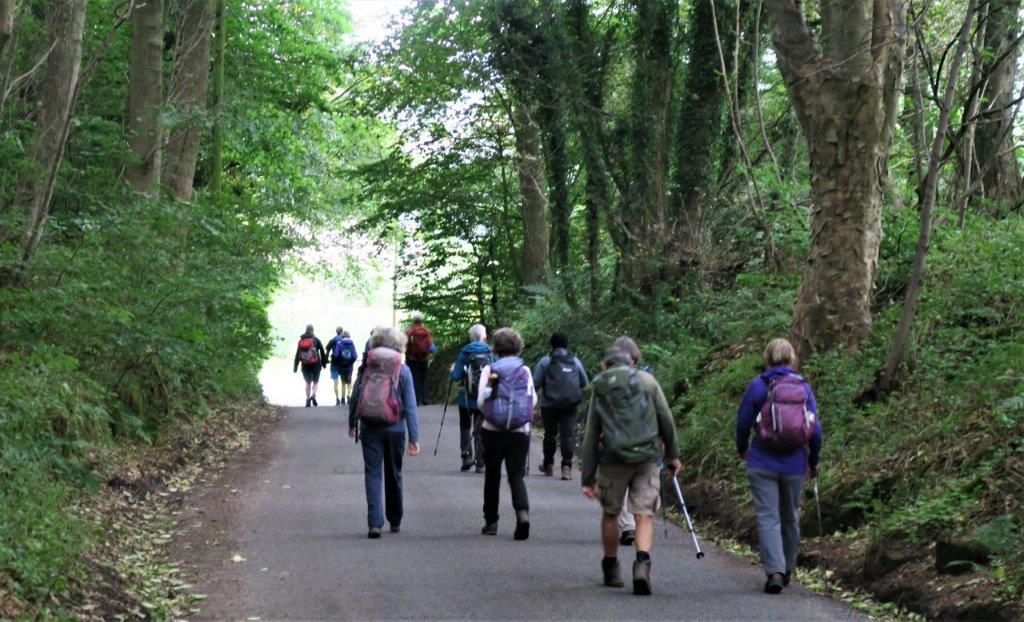 62 on Lees Road to Stanton in Peak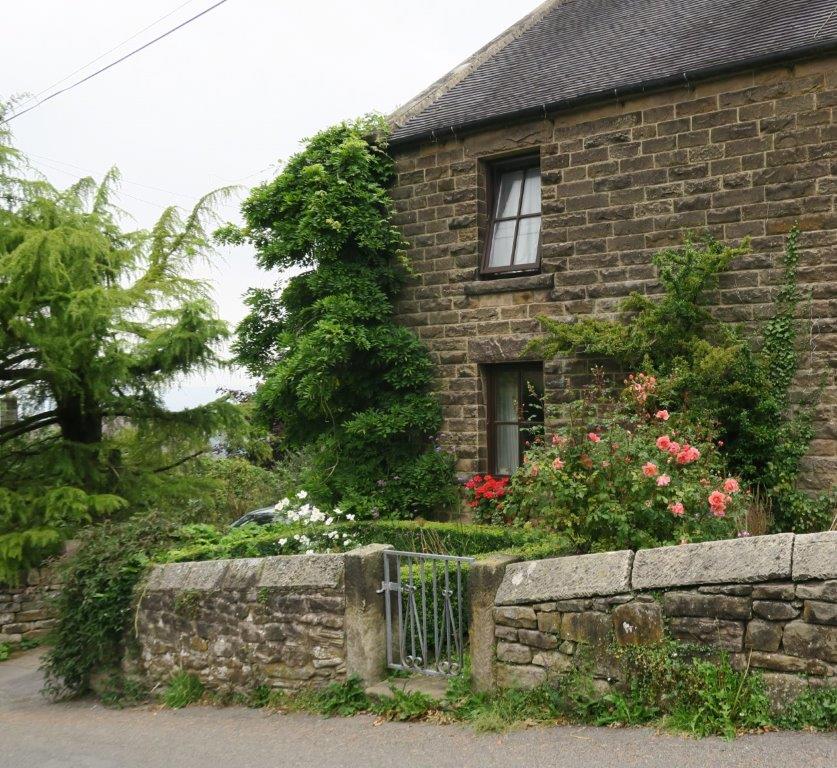 63 Stanton in Peak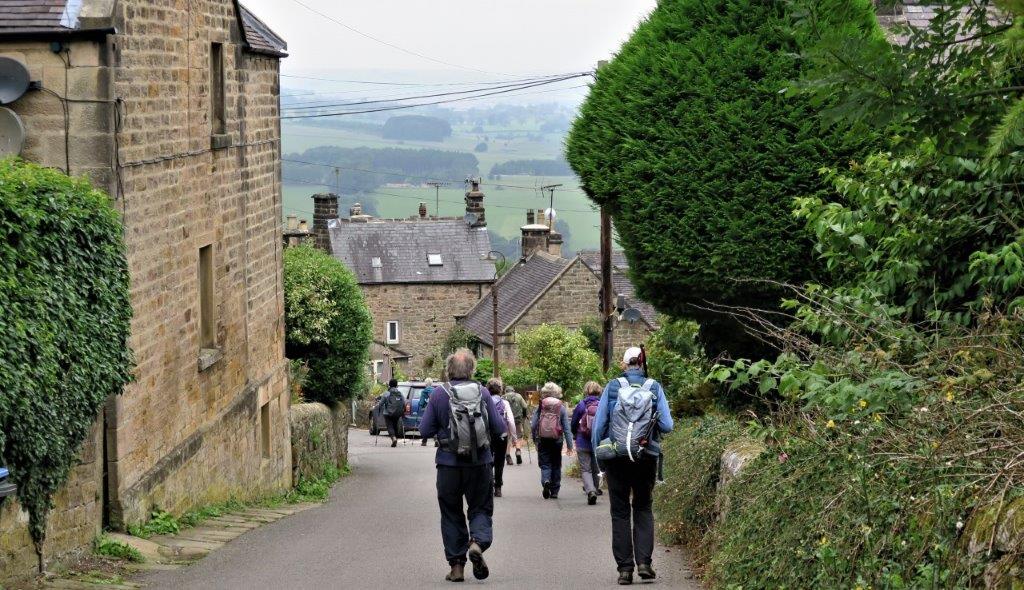 64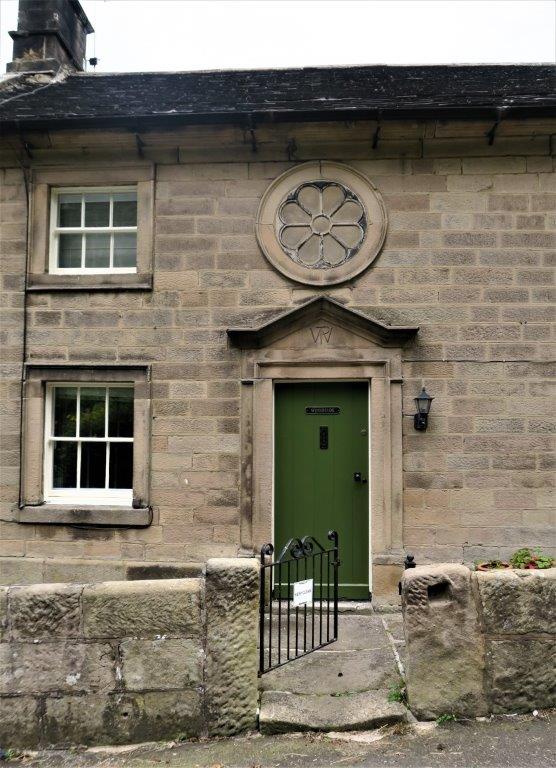 65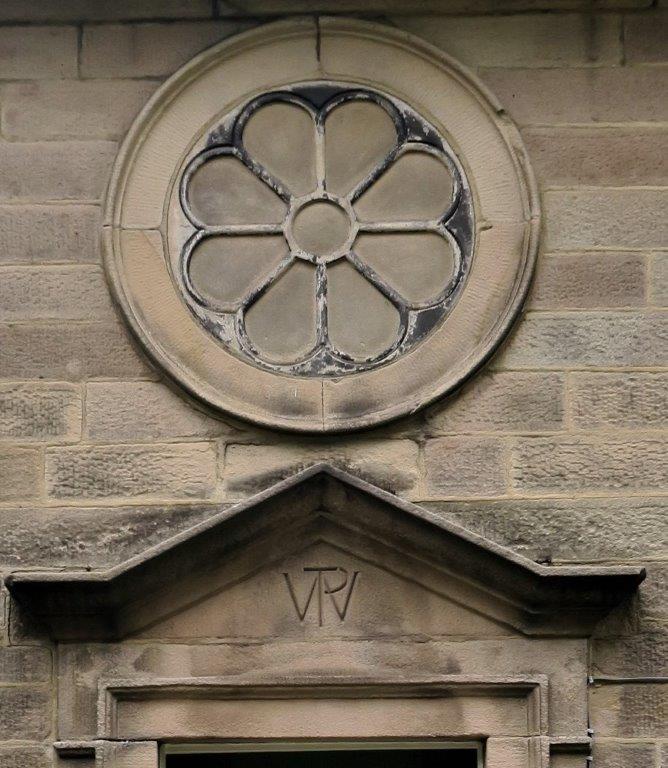 66 mark below on several buildings in Stanton - possibly a symbol of ownership?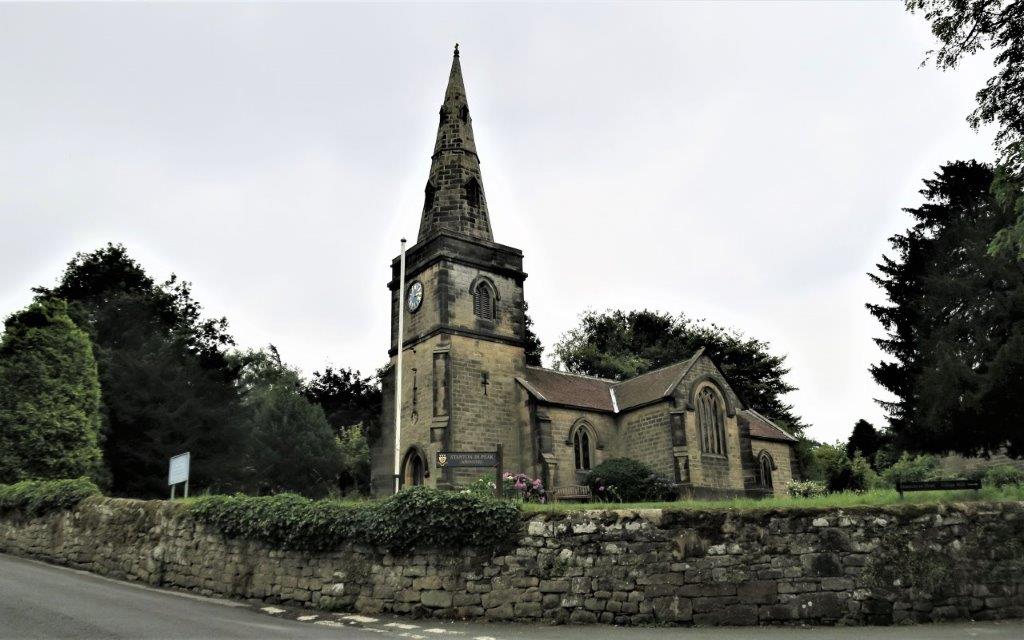 67 Stanton's Church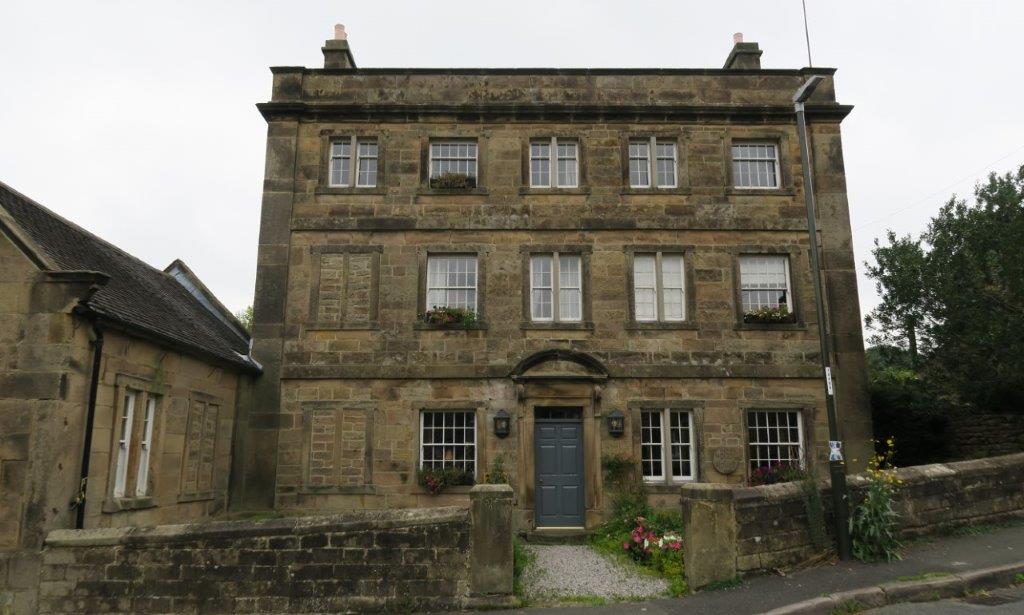 68 imposing hall opposite church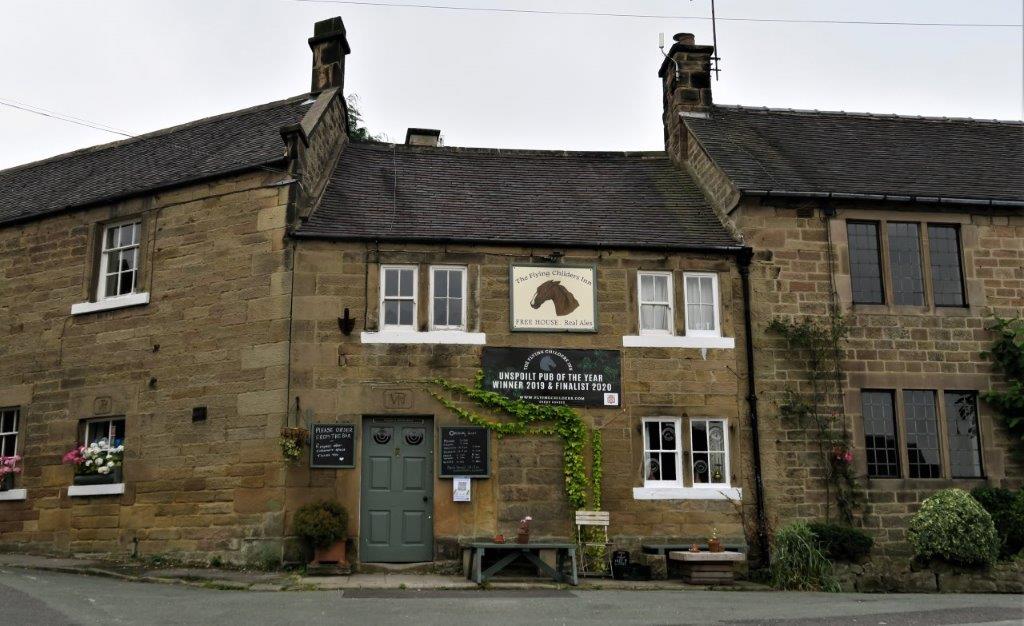 69 The Flying Children's Inn - also has symbol over door possibly of ownership?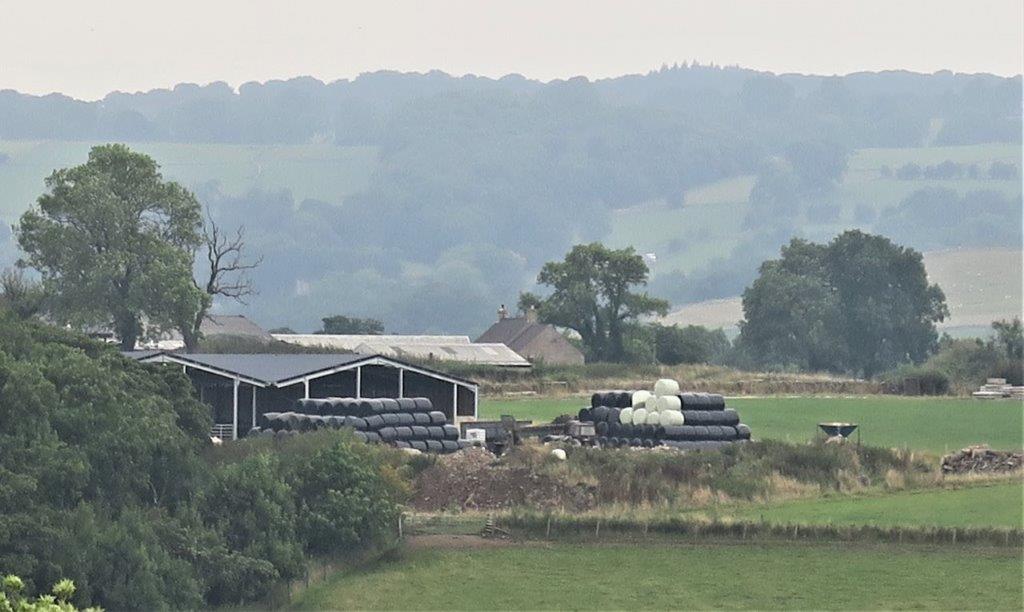 70 zoomed in to unknown farm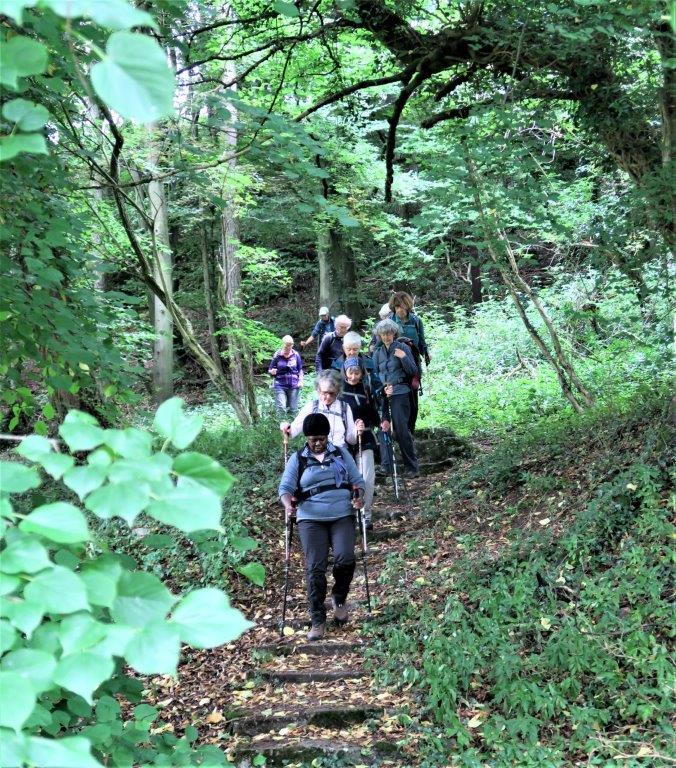 71 steeply down from Stanton starting on Footpath from The Lodge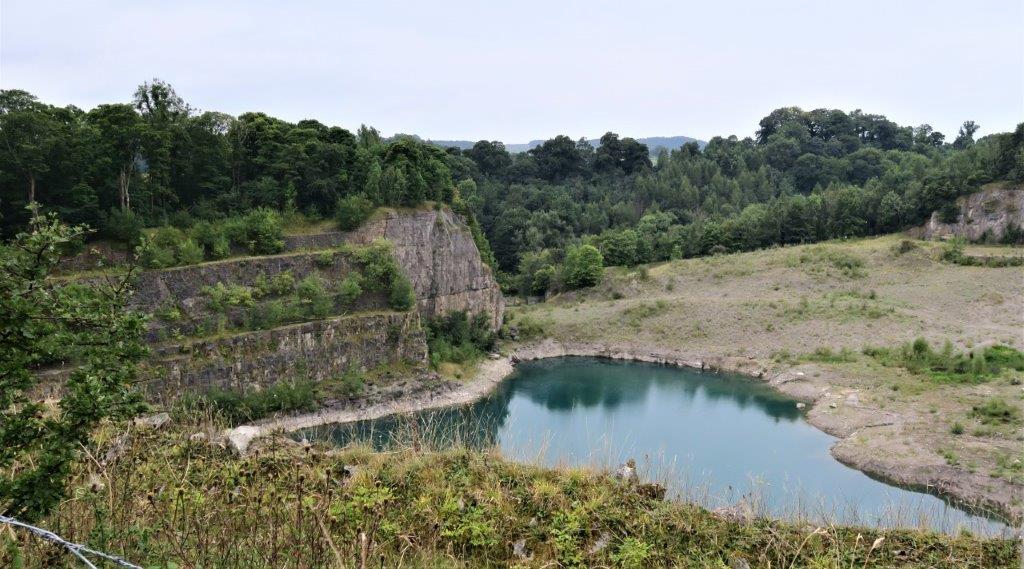 72 Shiningbank Quarry for Limestone apparently disused?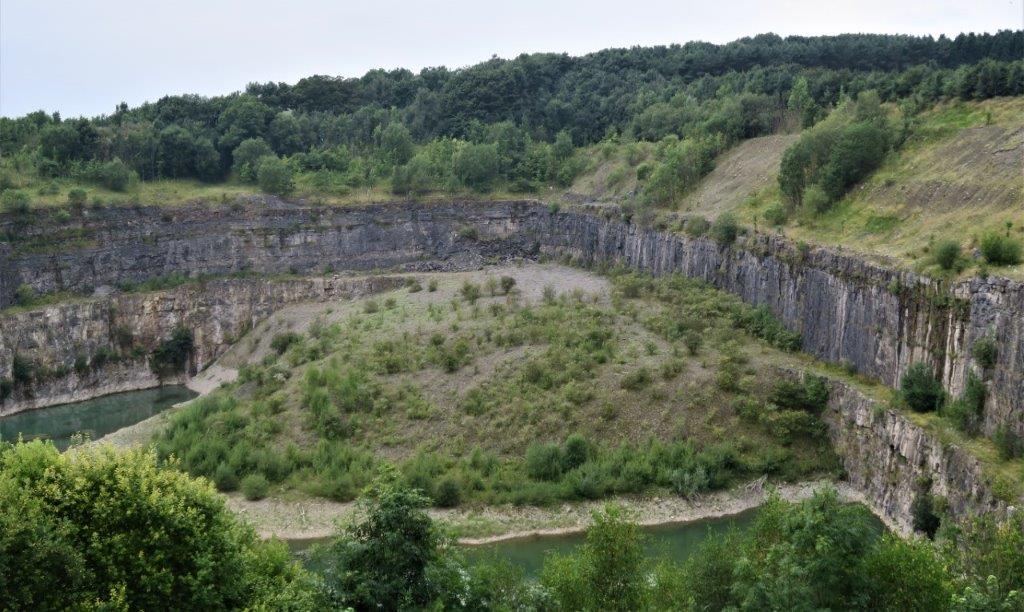 73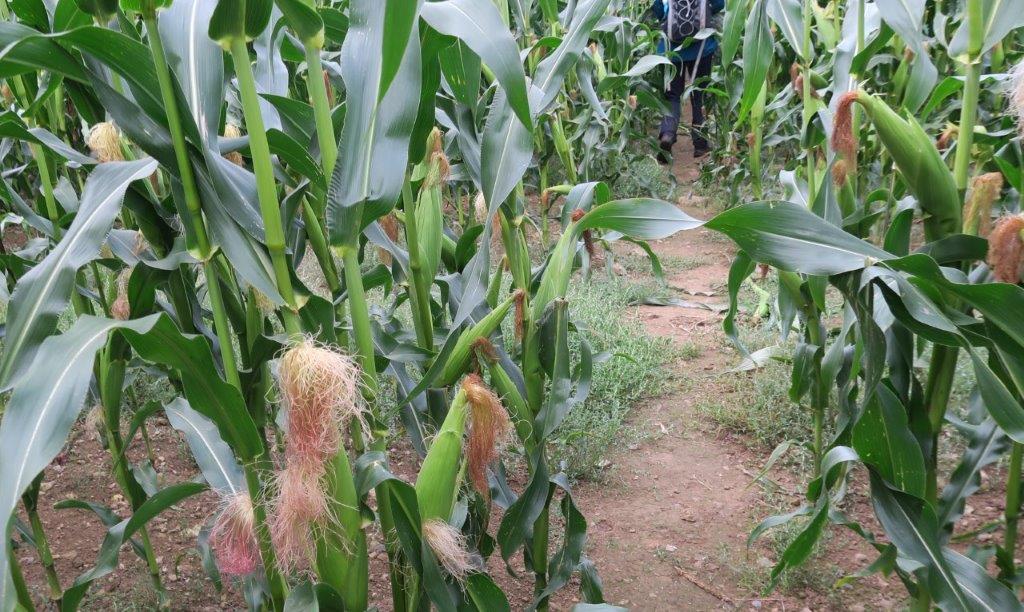 74 Footpath through fields of maize follows correct line for most part but wanders at end.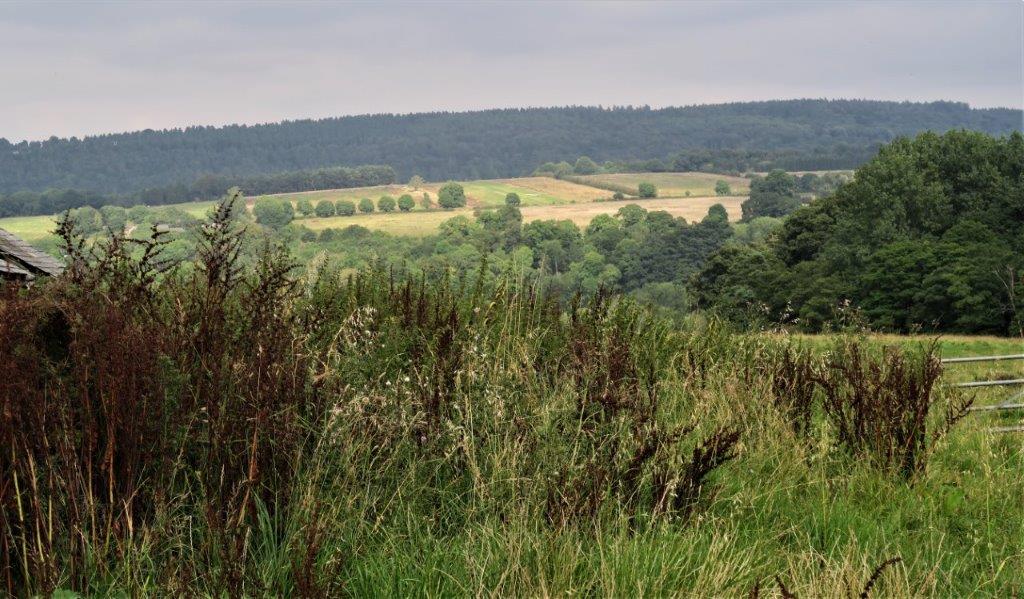 75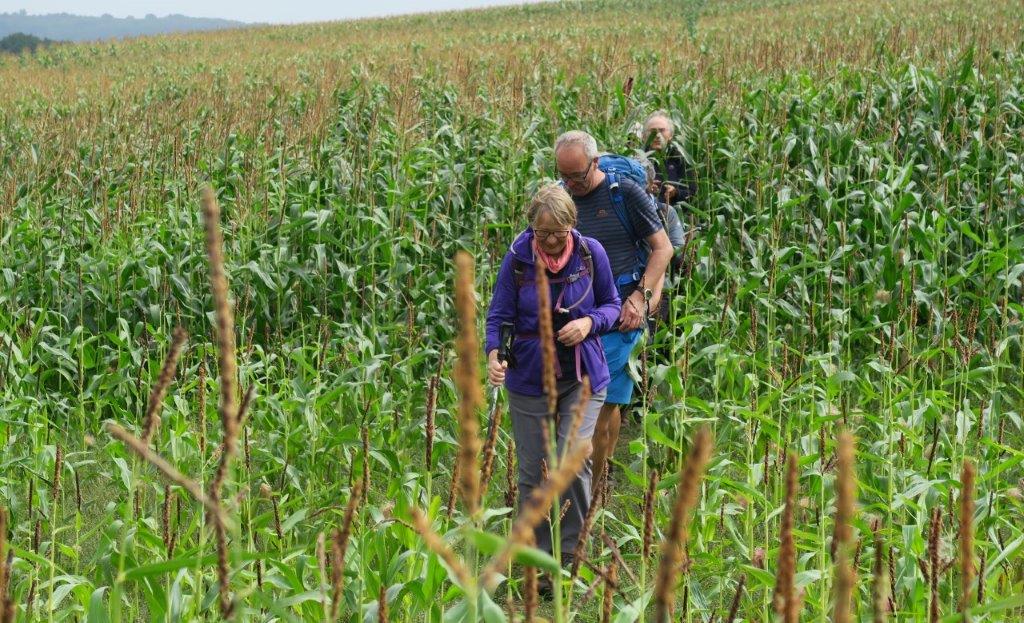 76 lost amid the maize?
homepage - Daywalks Index 2021 - contact me at