homepage - Daywalks Index 2021 - contact me at

2021.08.25 Hathersage Railway Stn, leave on access rd NNE & U-turn ~S down B6001Rd, cross Leadmill Bridge (over River Derwent) & continue SSE past PH (The Plough Inn) for ~200m, turn WSW down road / FP to Hazelford Hall, cont ~W on FP past Tor Farm & thru Highlow Wood, at SK220.797 ~N on FB over Highlow Brook & continue ~N to pass Highlow Hall up to Abney Rd, but turn NE for ~50m and turn on track roughly WNW / NNE / WNW to Offerton Hall & join BW at SK213.810, follow BW westward to Transmission Tower, then SSW on Shatton Lane, then ~S then ~E to Wolf's Pit, continue ~SW to ~SK190.802 & take FP ~WNW passing Silver Well to (re-join) Brough Lane at SK183.807, ~1.3km N on Br. Lane to take FP at SK184.820 ~ENE to & thru Elmore Hill Farm, continuing NNE down to then ~E along Townfield Lane to Wheat Hay Farm, follow road ENE thru Shatton, at SK203.826 (~50m before the A6187road) turn ~SSE onto the Derwent Valley Heritage Way and follow the edge of the River Derwent to re-cross Leadmill Bridge, follow the route taken at start, back to Hathersage Railway Stn. - Leader Dave Jefferies - Wednesday - 14 on walk
1 Main plaque describing Hathersage and it's surrounds seen at the railway station. - use control & + to enlarge & read
2 sections of above plaque 'cut out' to make it easier to enlarge & read

3

4

5 & 6
7
8 The River Derwent seen downstream of Leadmill Bridge
9 The River Derwent seen upstream of Leadmill Bridge
10 Public House passed - The Plough Inn
11 Hazelford Hall - read about Jane Eyre in 4
12
13 Winhill Pike at centre top. Name of house below right?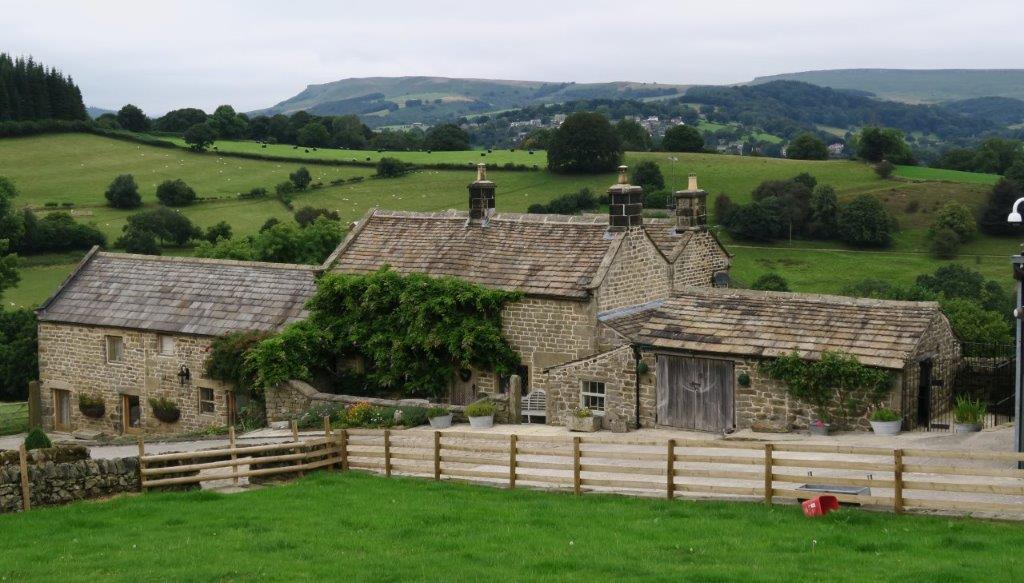 14 Tor Farm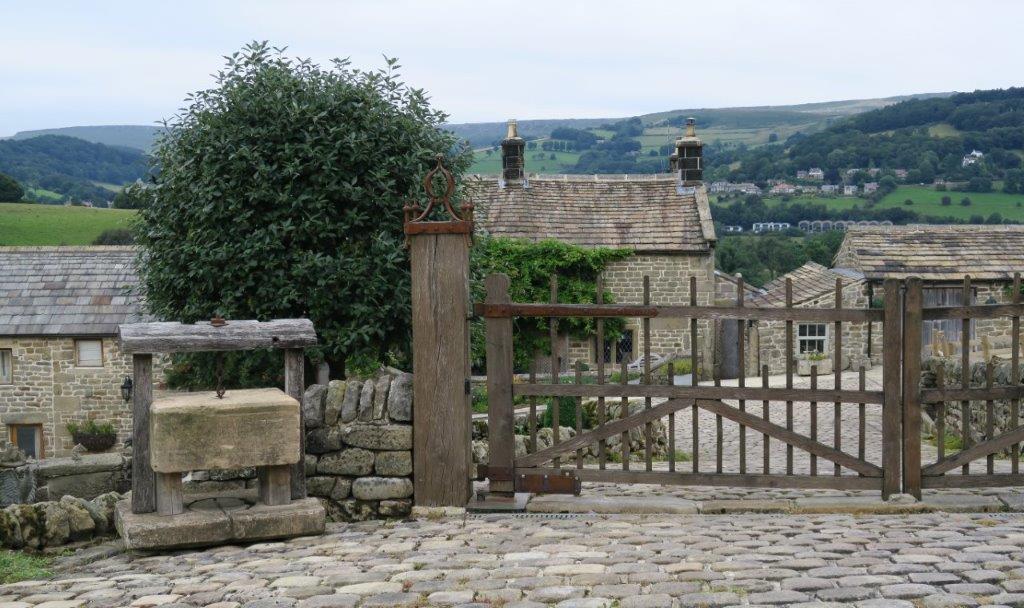 15 apparently a 'cheese press' to the left of entrance to Tor Farm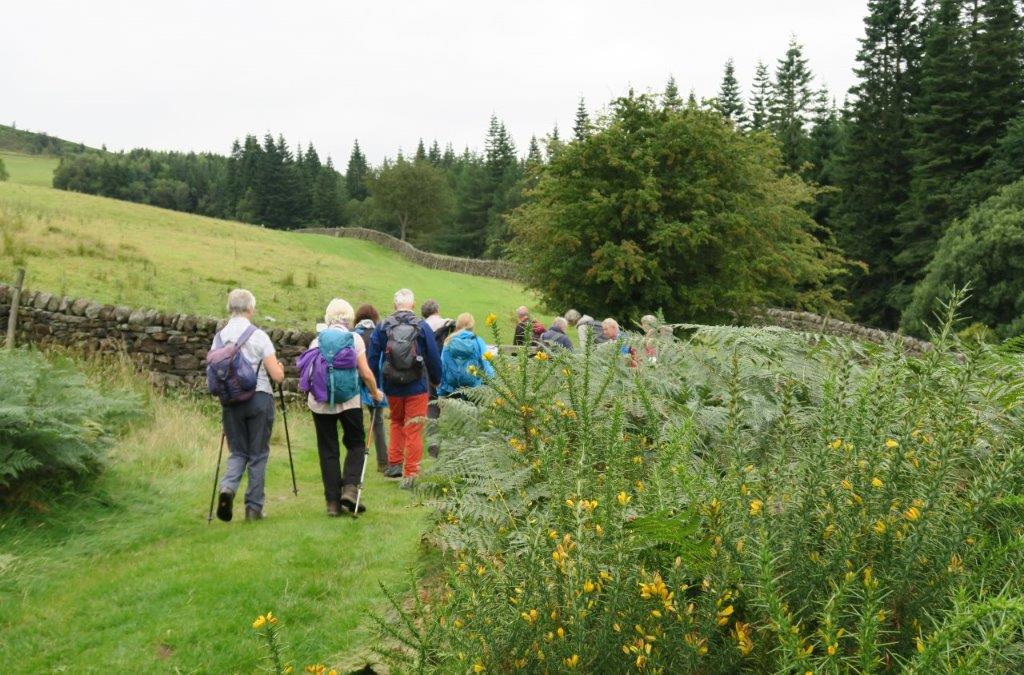 16 toward Highlow Wood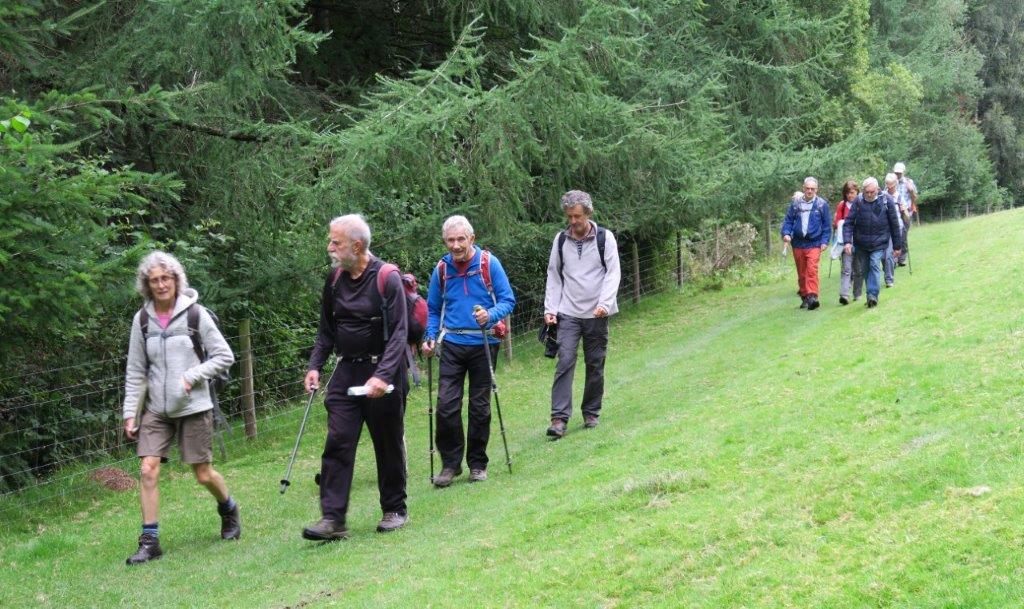 17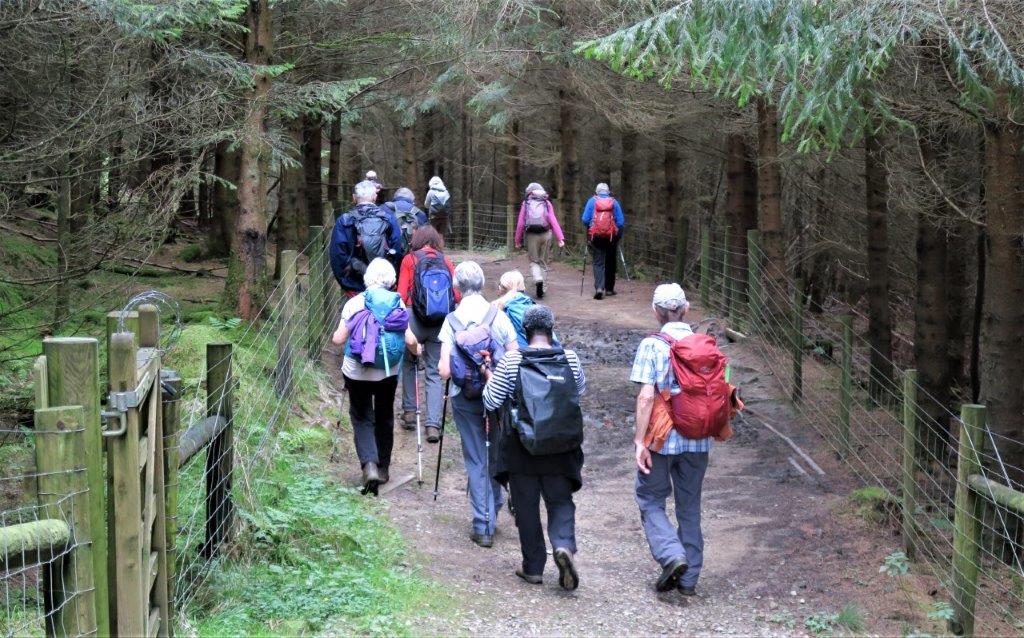 18 through part of Highlow wood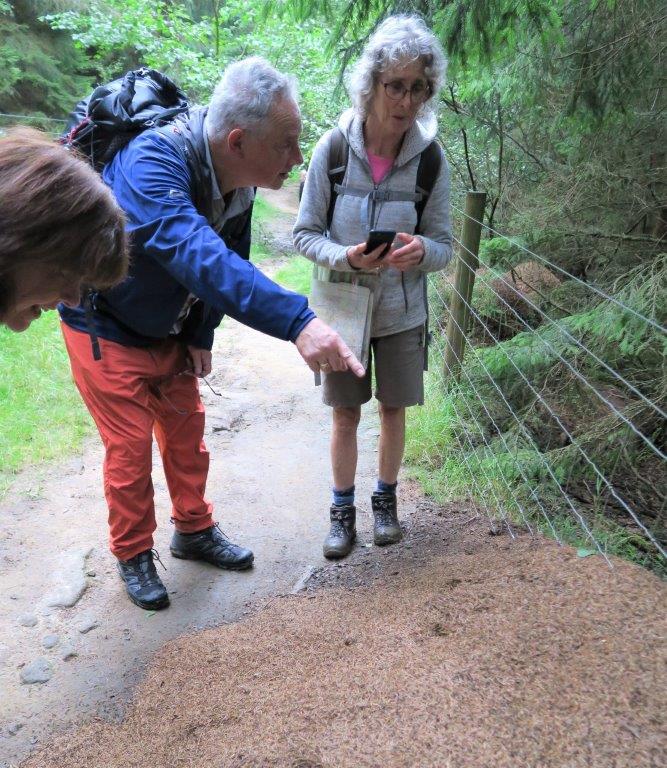 19 an ant-heap made of pine / larch needles - has been here for several years?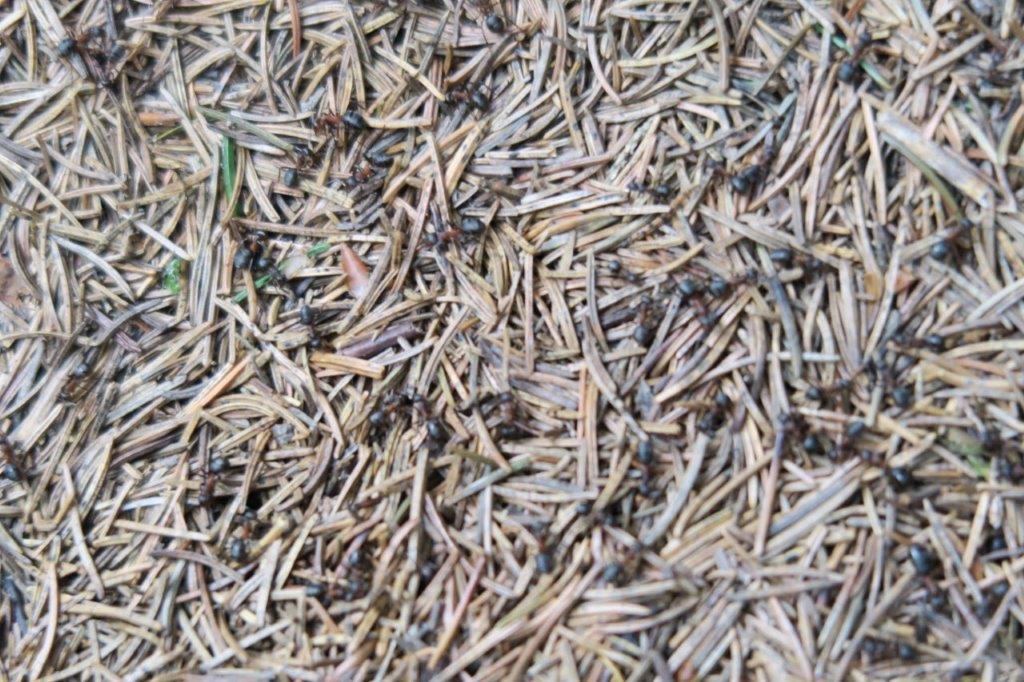 20 ants on antgeap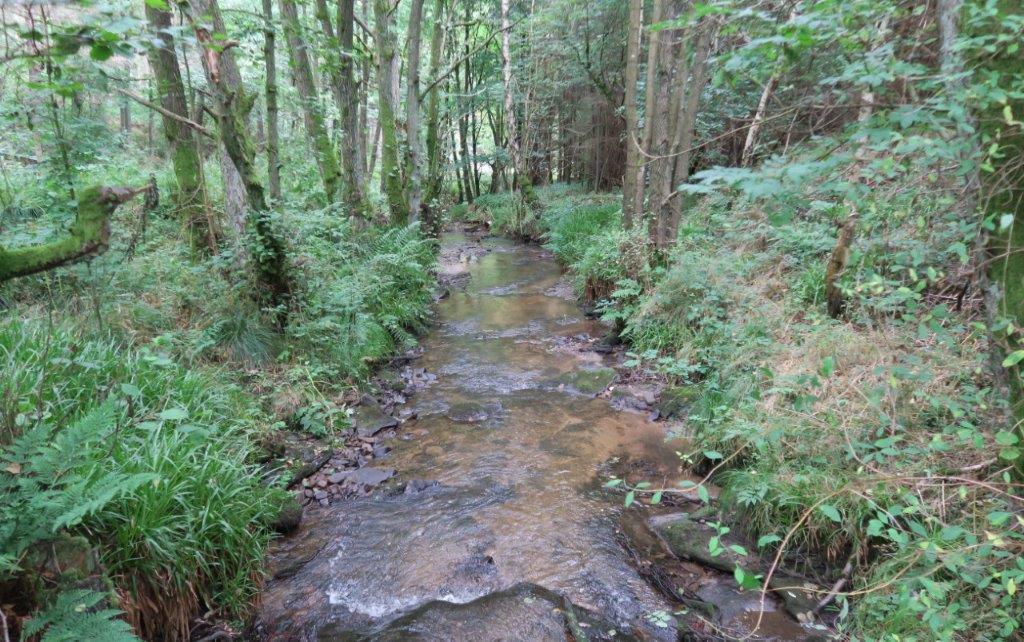 21 Highlow Bridge seen upstream of footbridge over it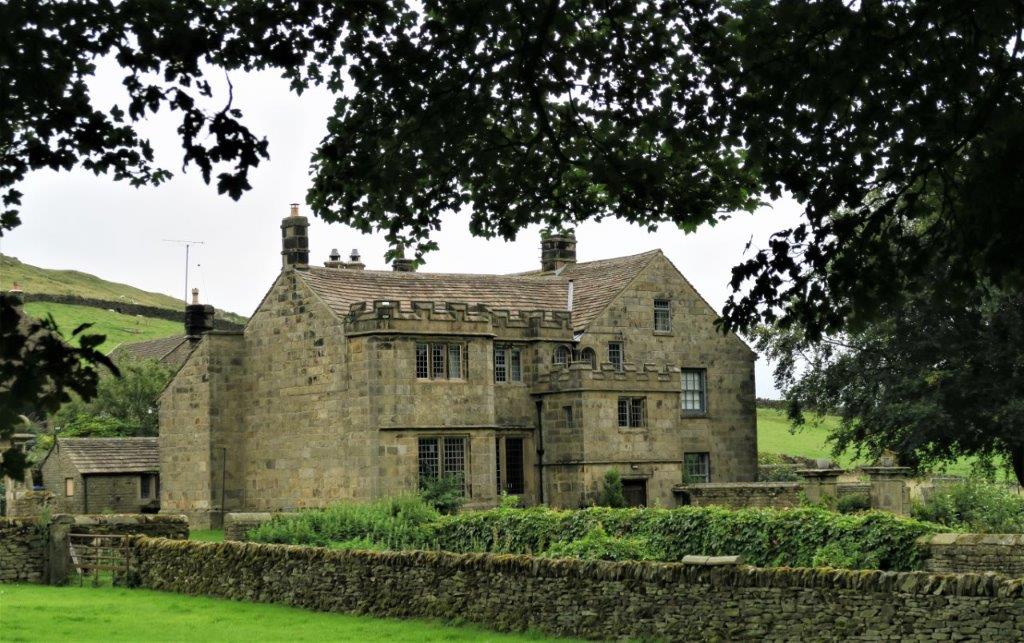 22 Highlow Hall
23 as above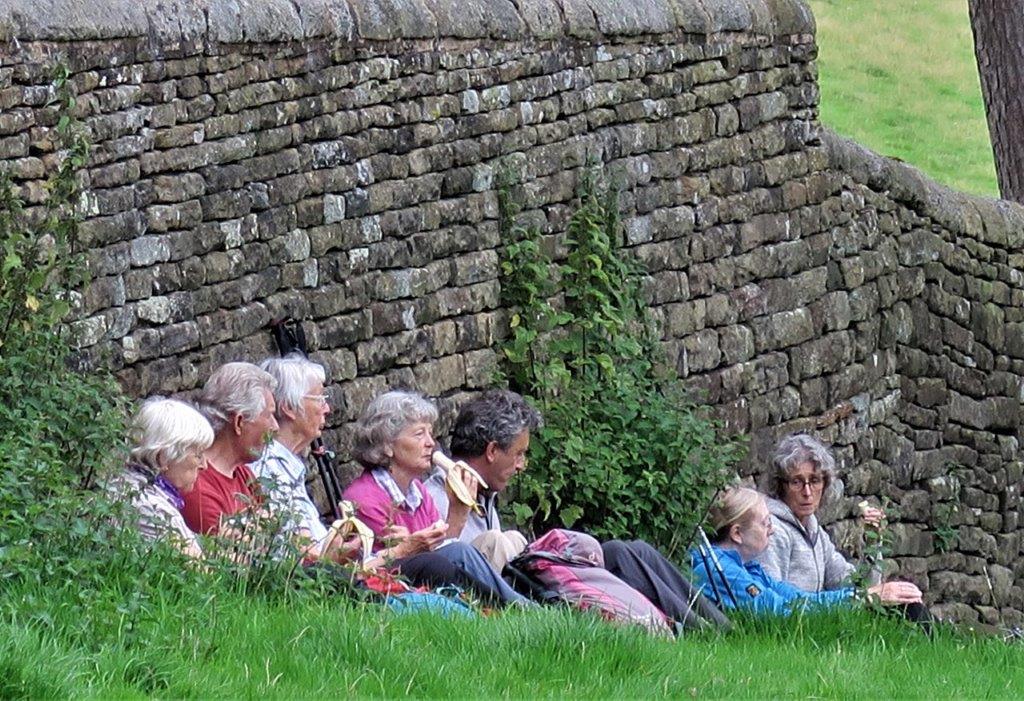 24 teabreak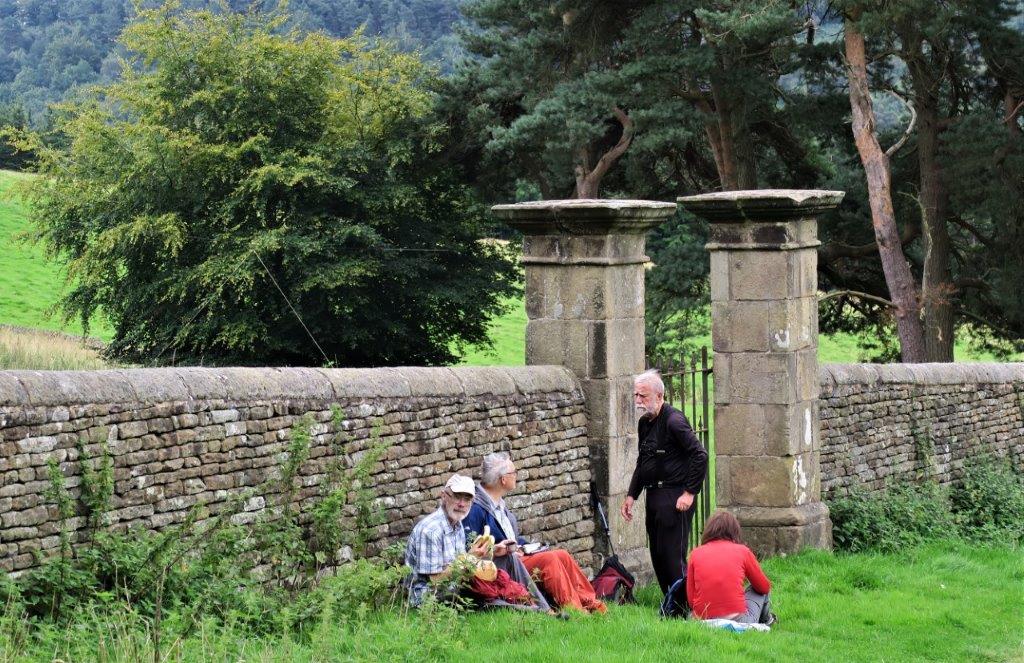 25 'entrance' gates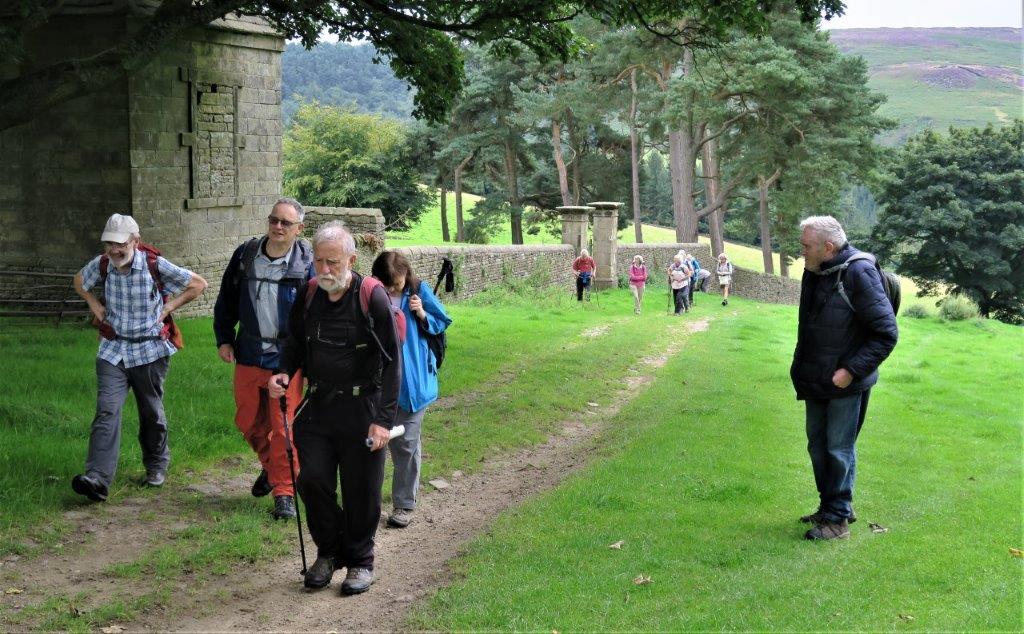 26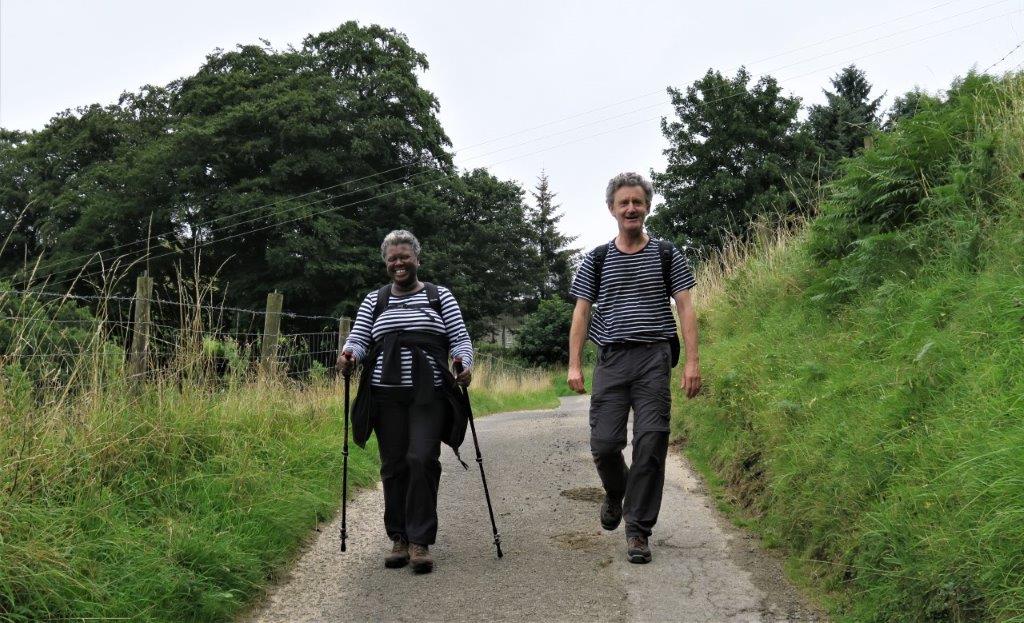 27 on the track towards Offerton Hall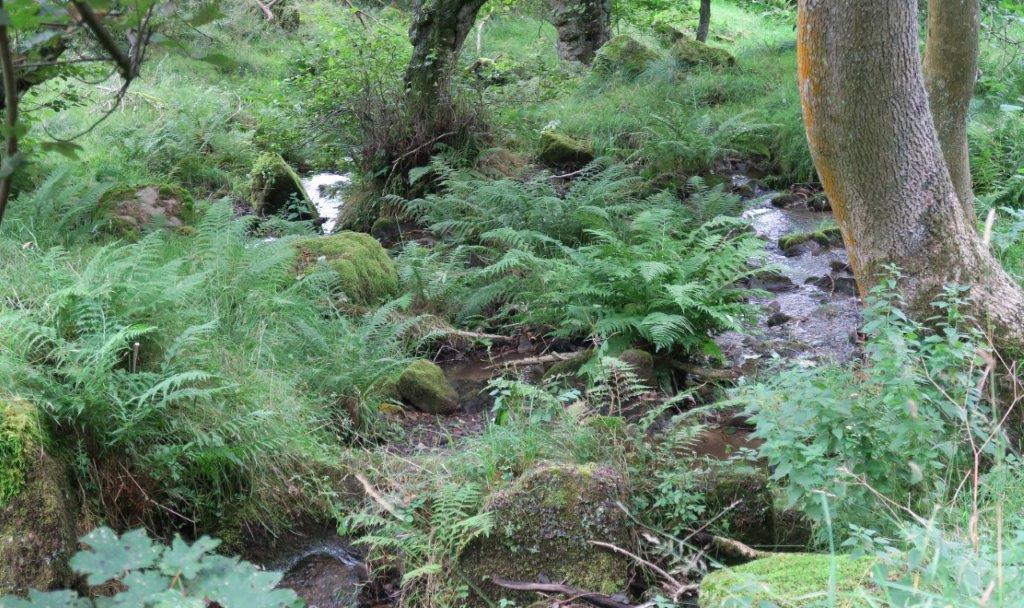 28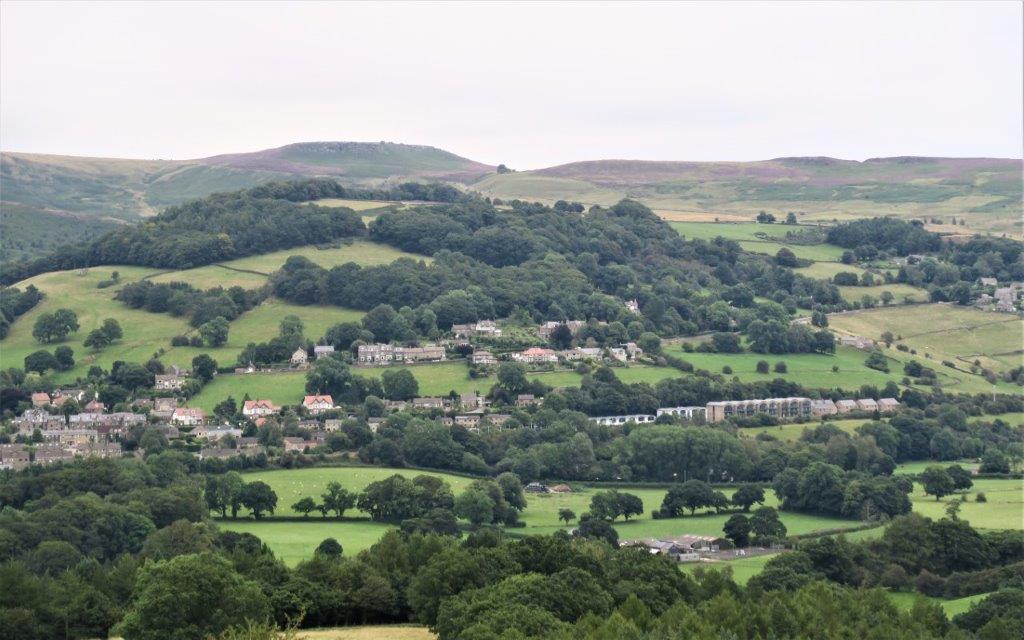 29 on the track towards Offerton Hall - the Hathersage Railway Station our walk start point is roughly to the left of the modern domed buildings on the right side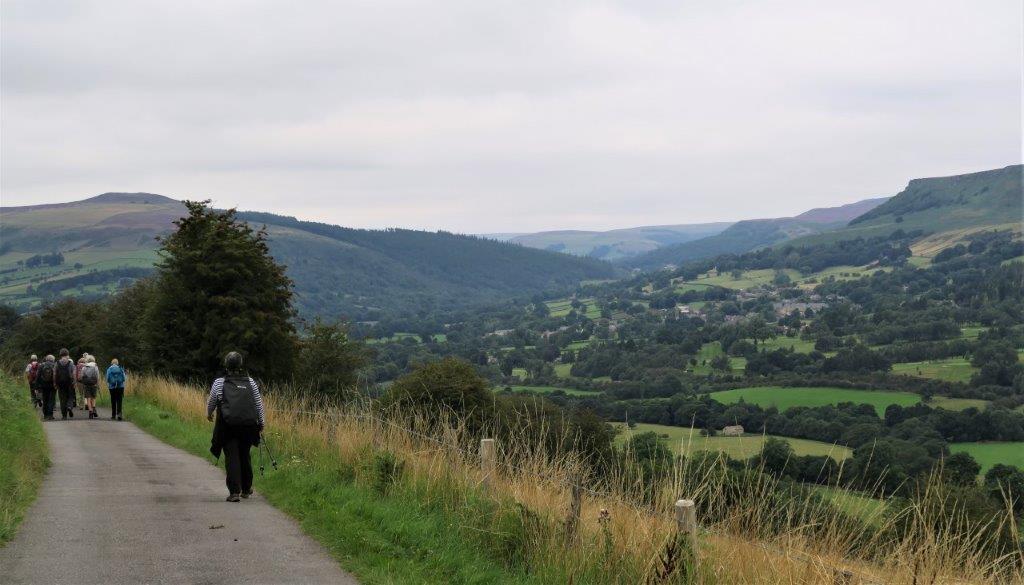 30 still on the track to Offerton Hall - Winhill Pike to top left of picture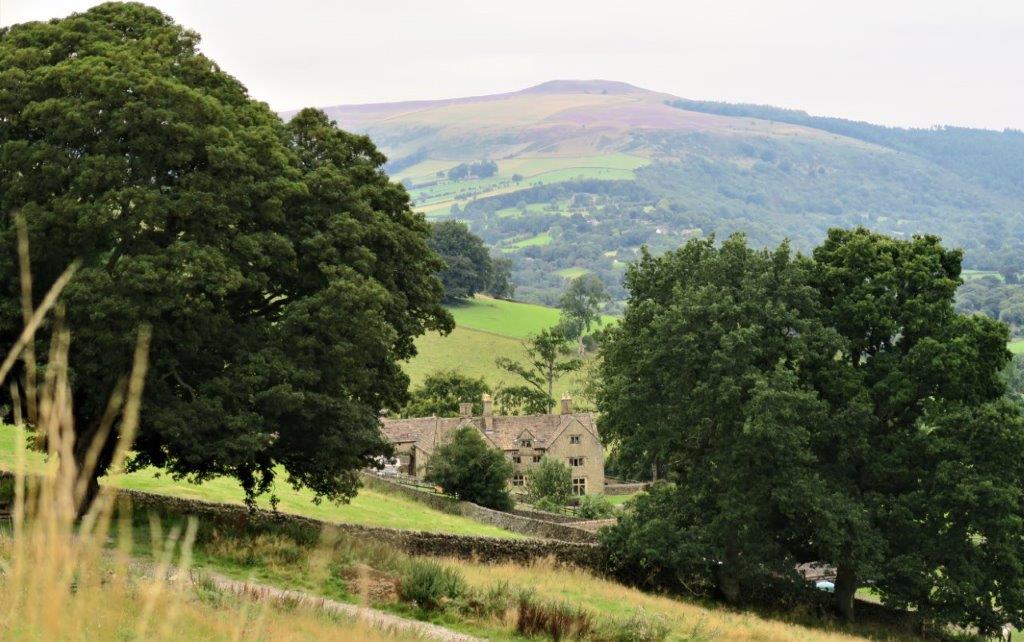 31 Offerton Hall seen berween trees - Winhill Pike behind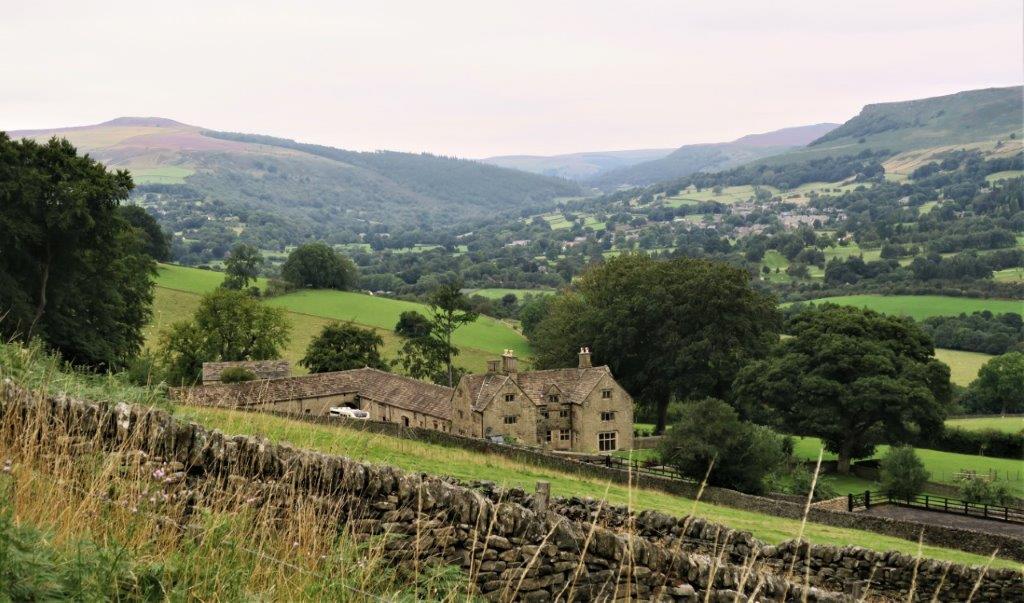 32 Offerton Hall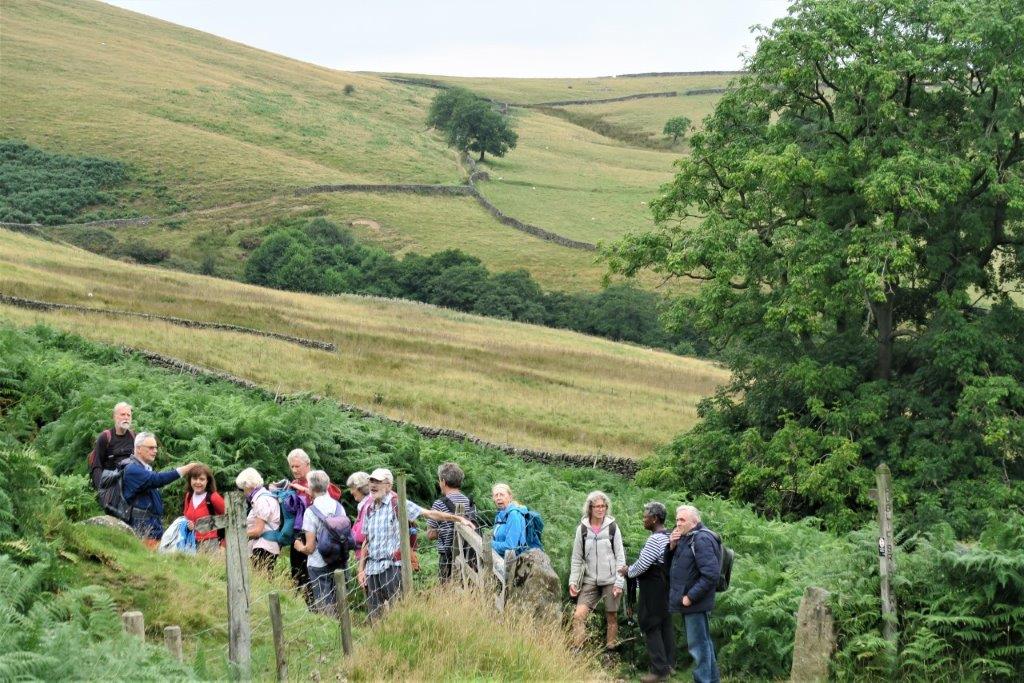 33 starting on the bridleway leading to Transmission Tower and Shatton Lane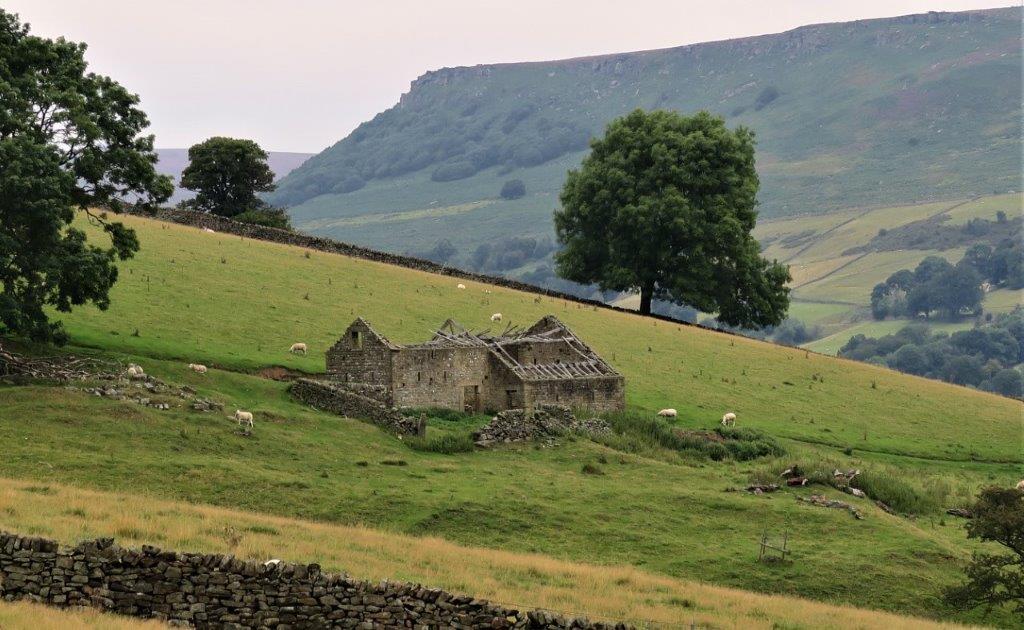 34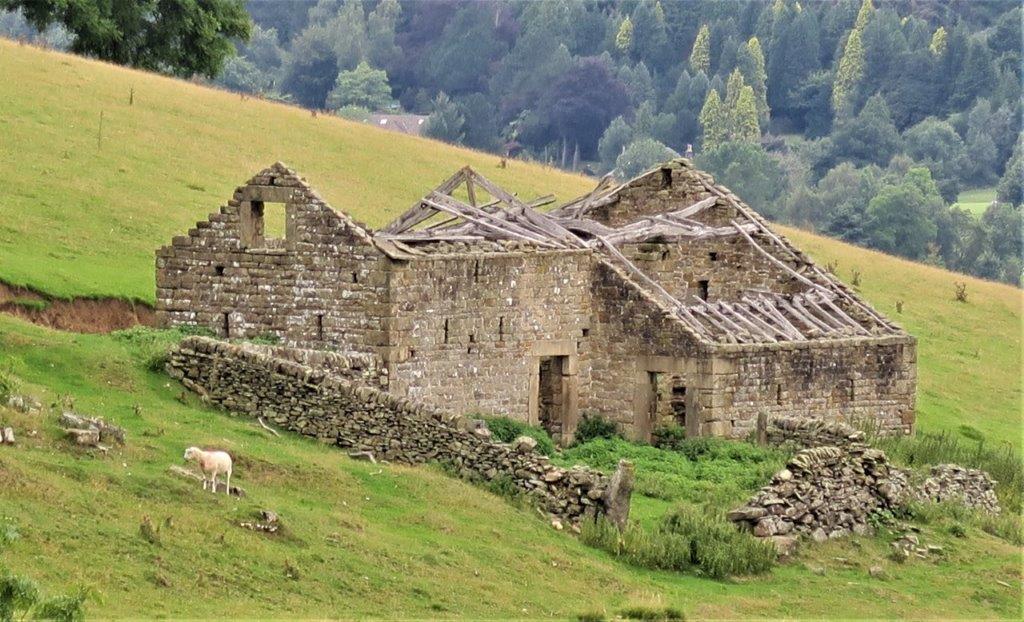 35 zoomed in picture of ruin above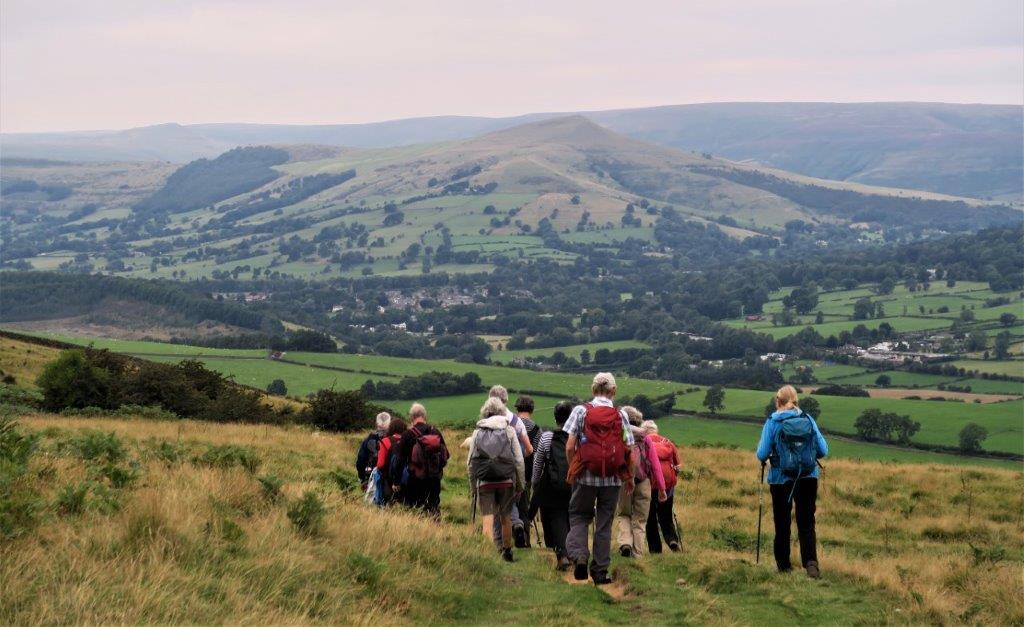 36 Lose Hill now in front of us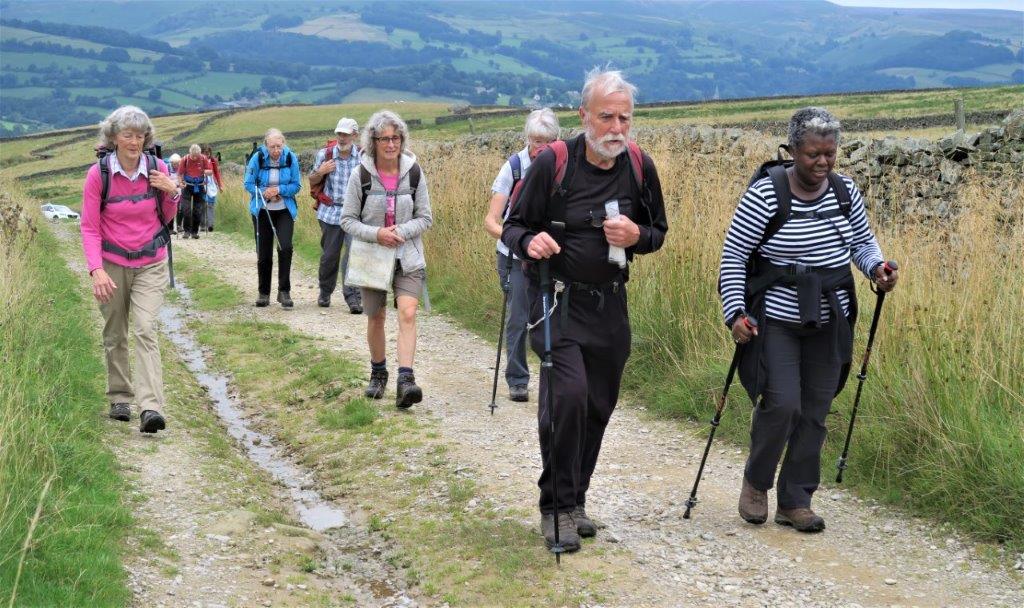 37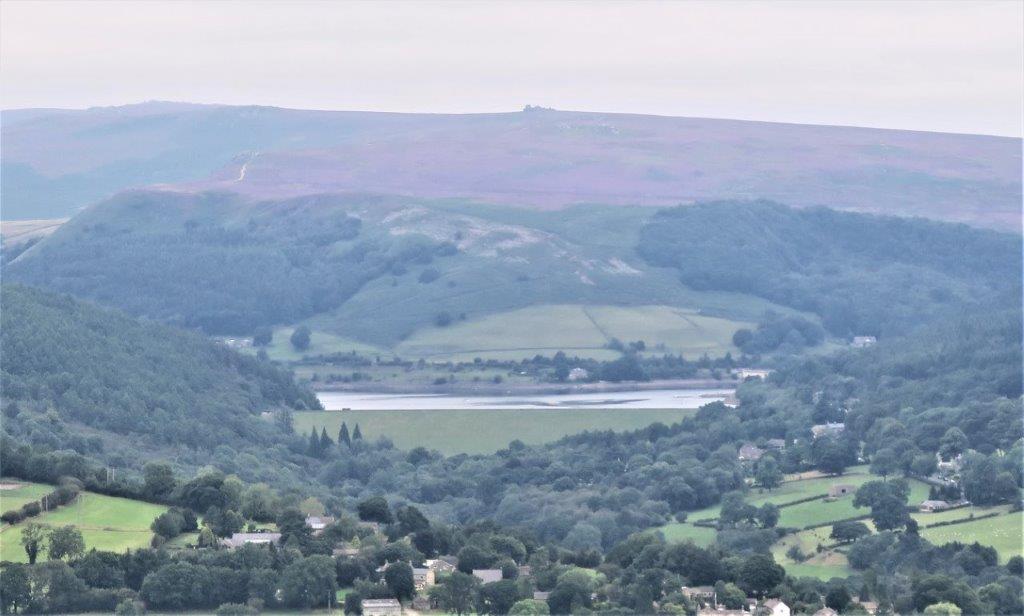 38 a glimpse of Ladybower Reservoir and it embankment. At the top Wheel Stones are just visible on Derwent Edge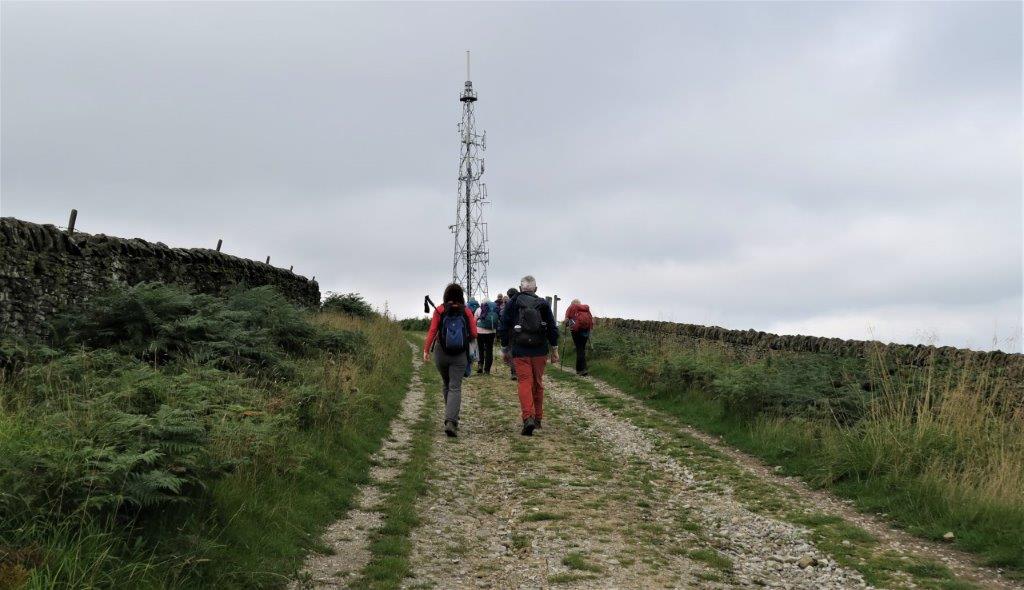 39 transmission Tower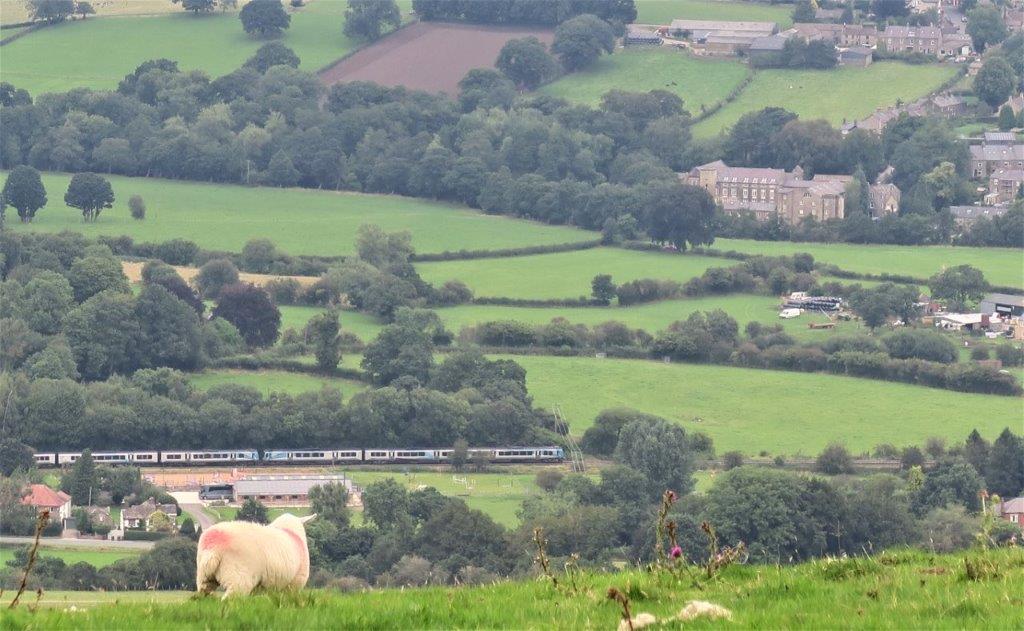 40 train below probably the Trans Pennine express from Manchester to Sheffield. The large building to the right is probably Bamford Mill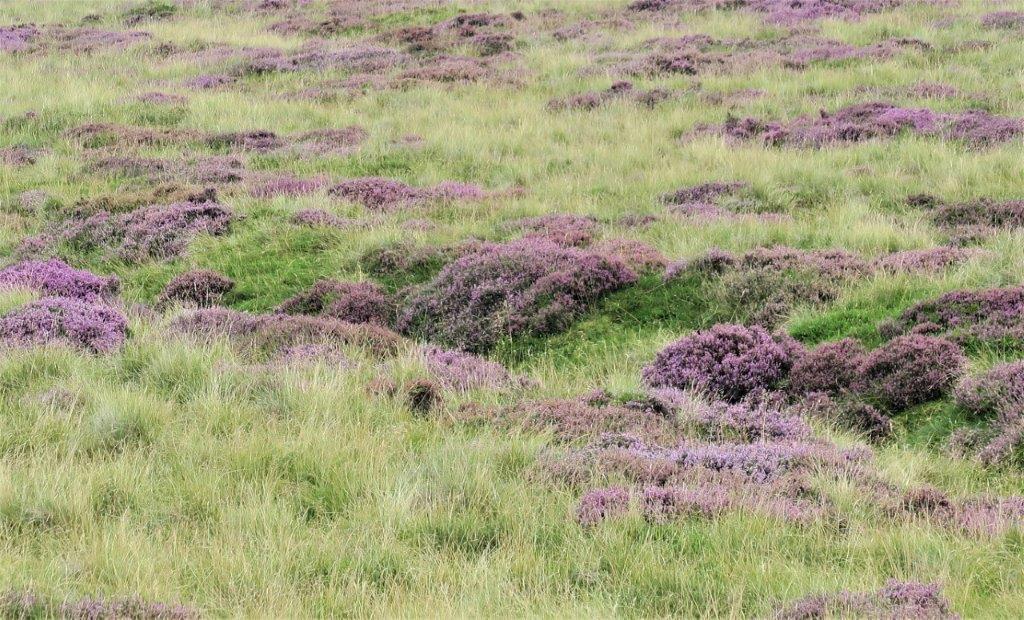 41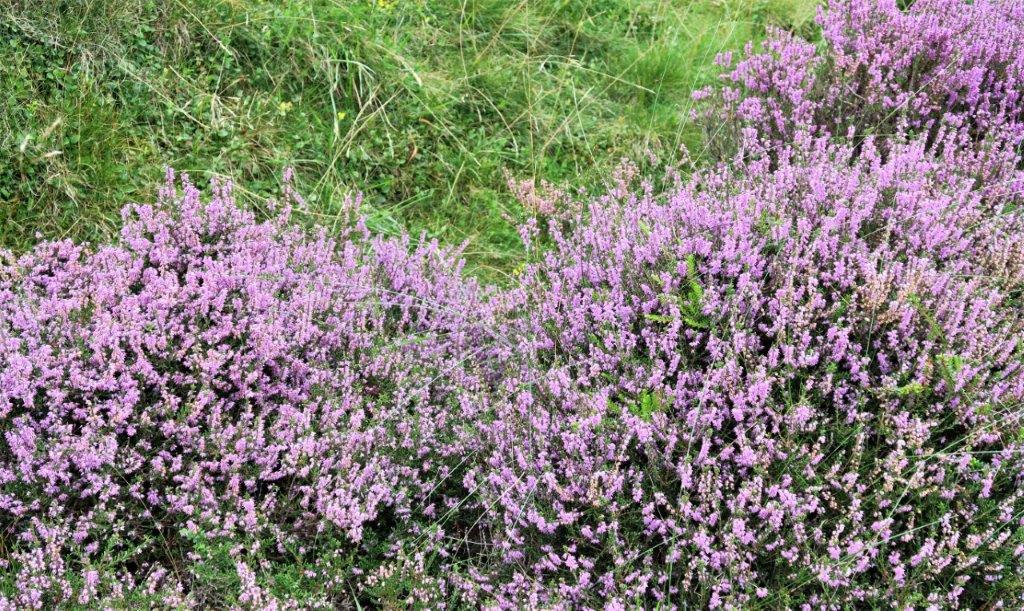 42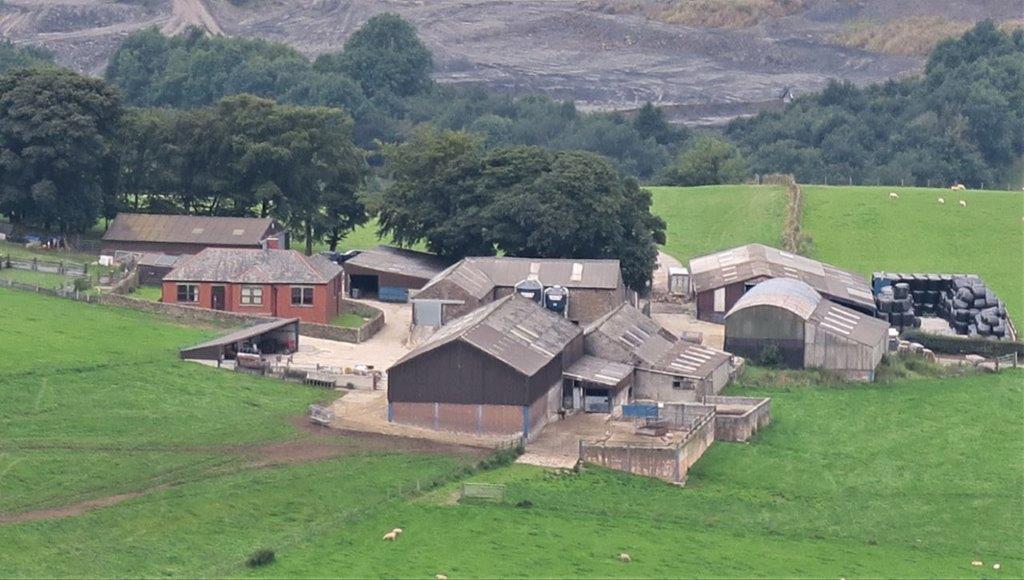 43 zoomed into Elmore Hill Farm below which we later passed through - see picyure 56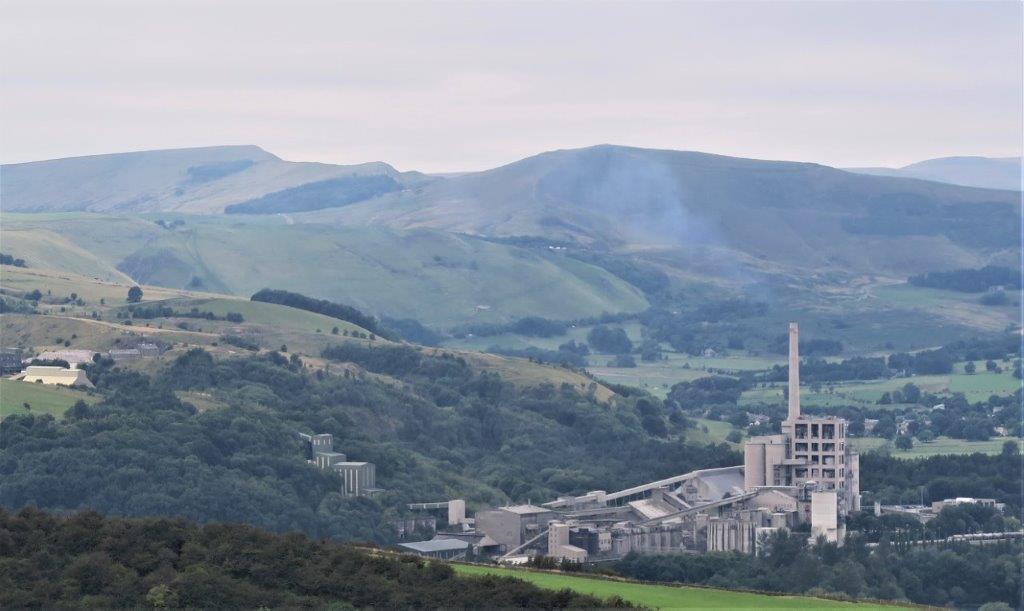 44 Hope Cement Plant with Mam Tor behind to its left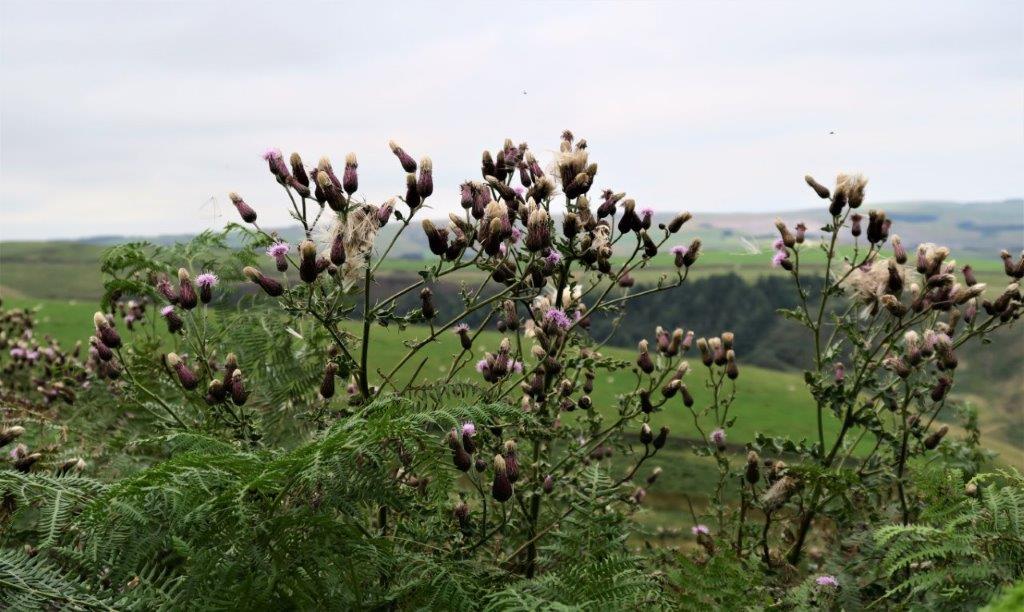 45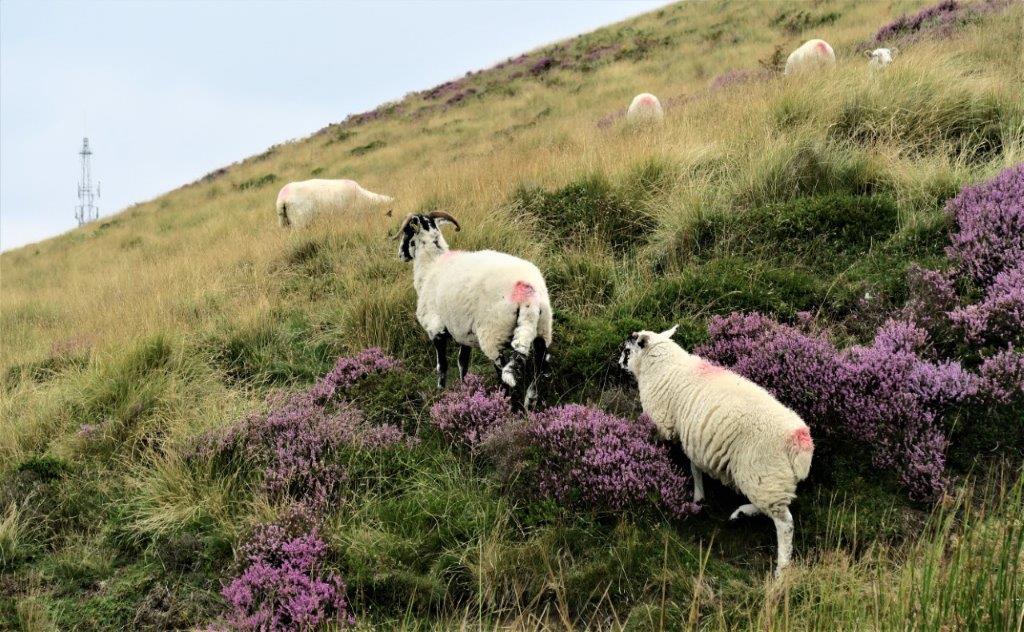 46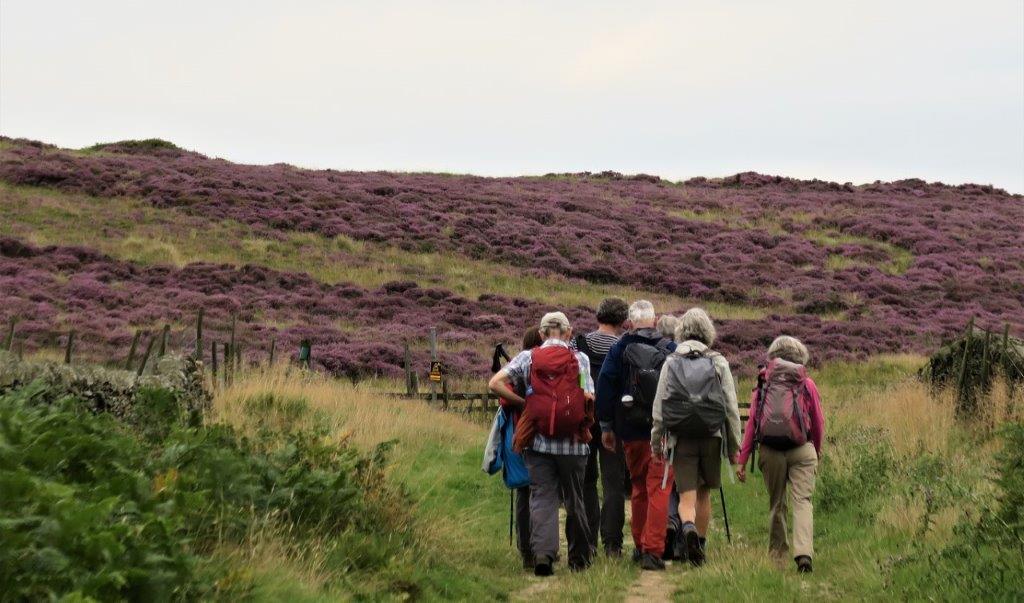 47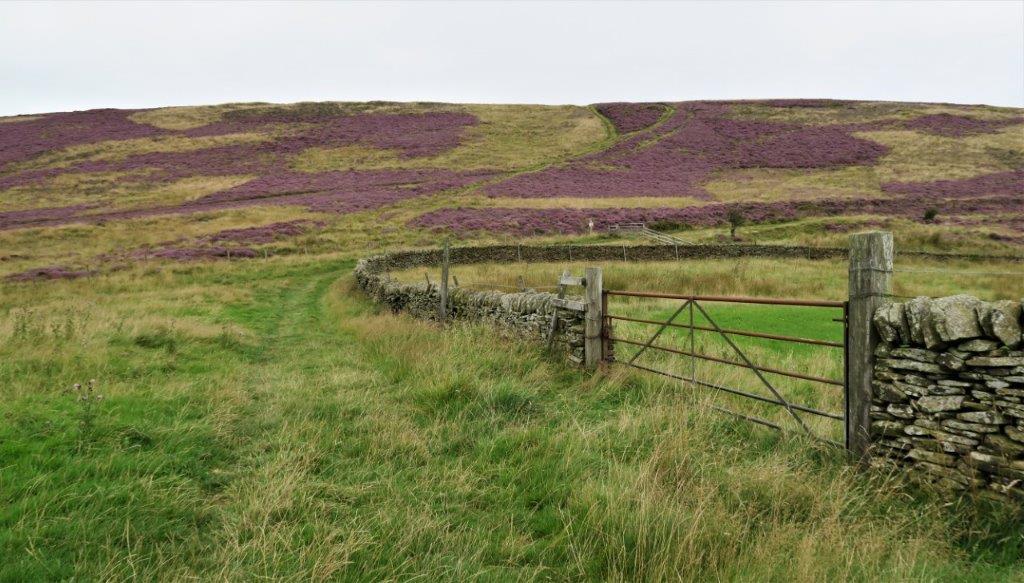 48 close to Wolf's Pit?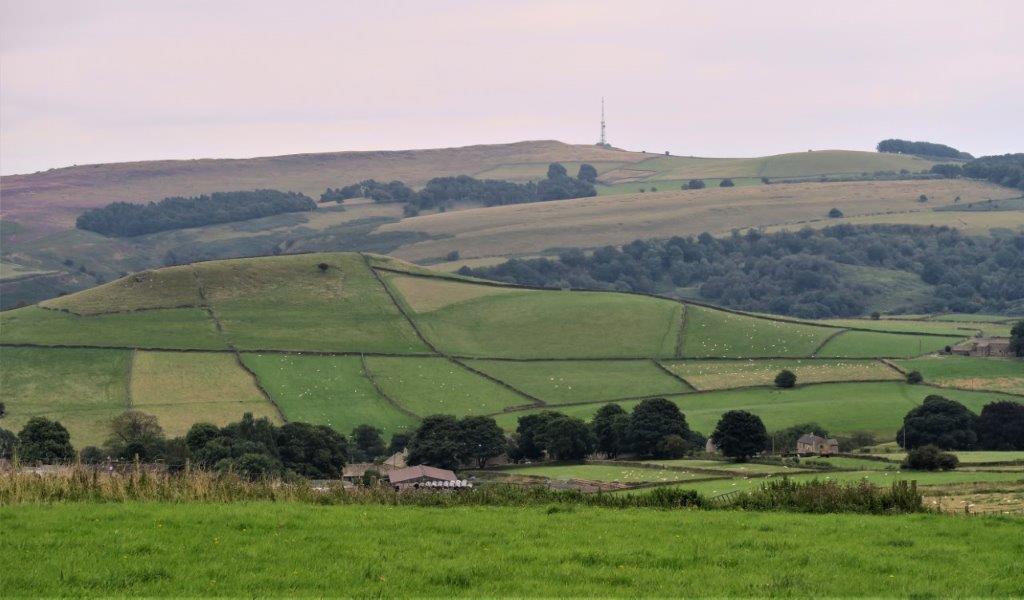 49 buildings in Abney seen ESE below us. The transmission tower seen here is near Sir William Hill Road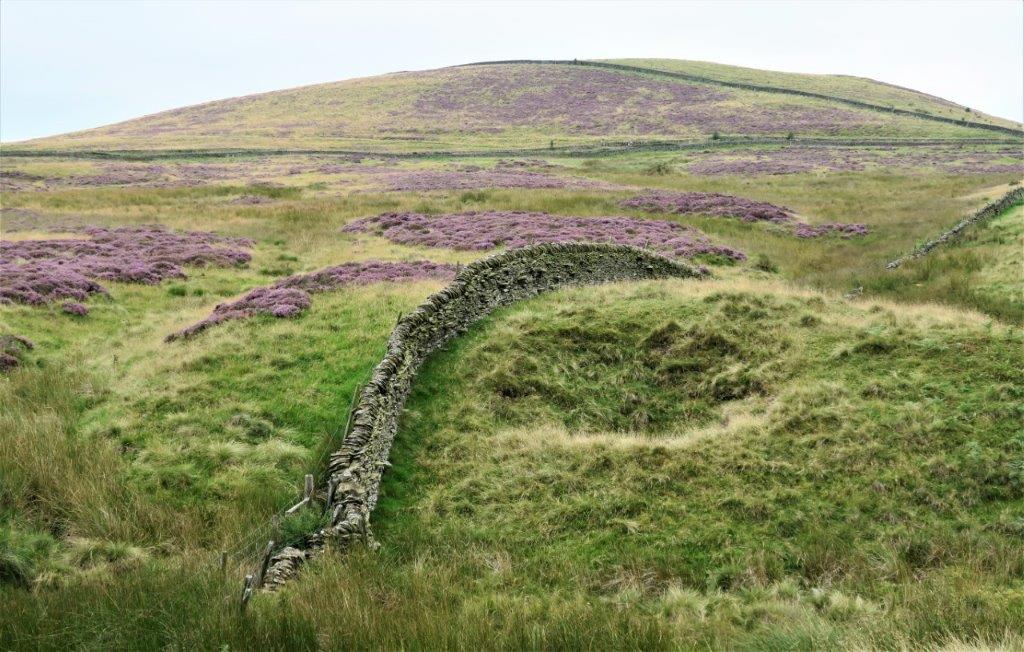 50 Abney Moor? with Bleak Knoll behind? but can't locate interesting curved dry-stone wall?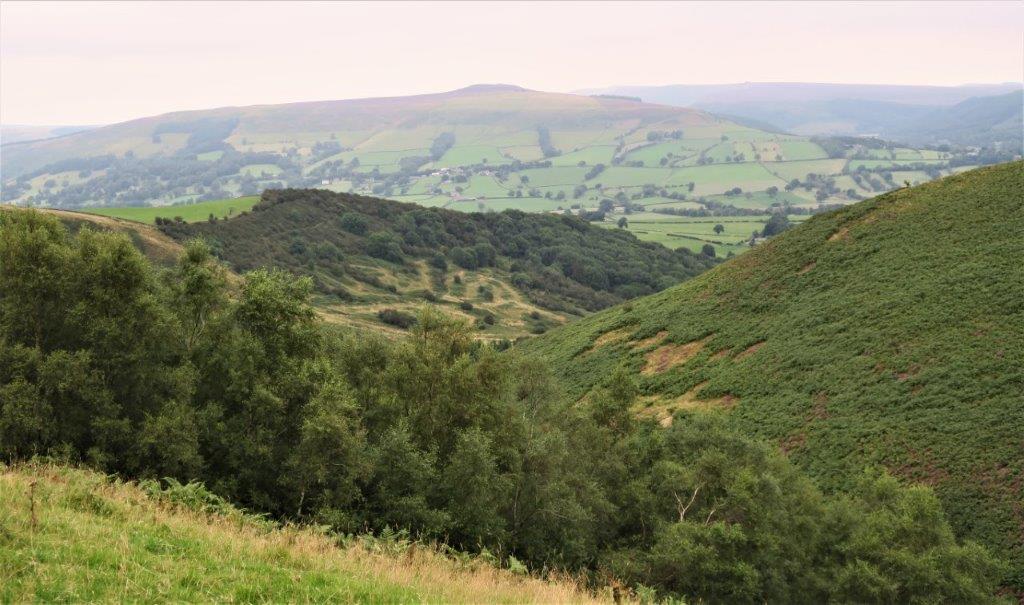 51 rough land below between Brough & Sharron Lanes?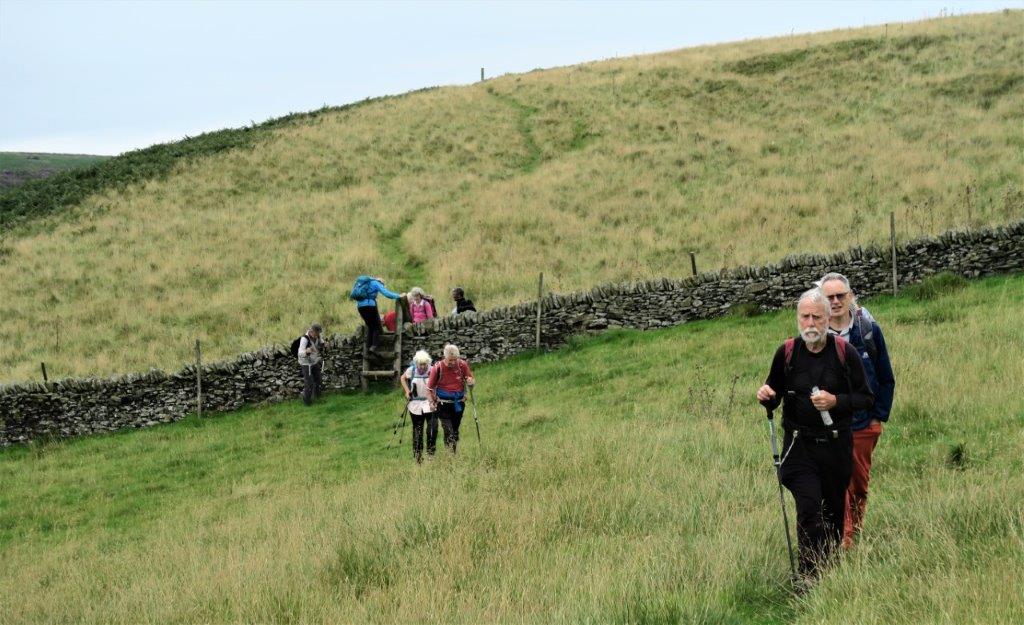 52 on footpath cutting 'corner off Brough Lane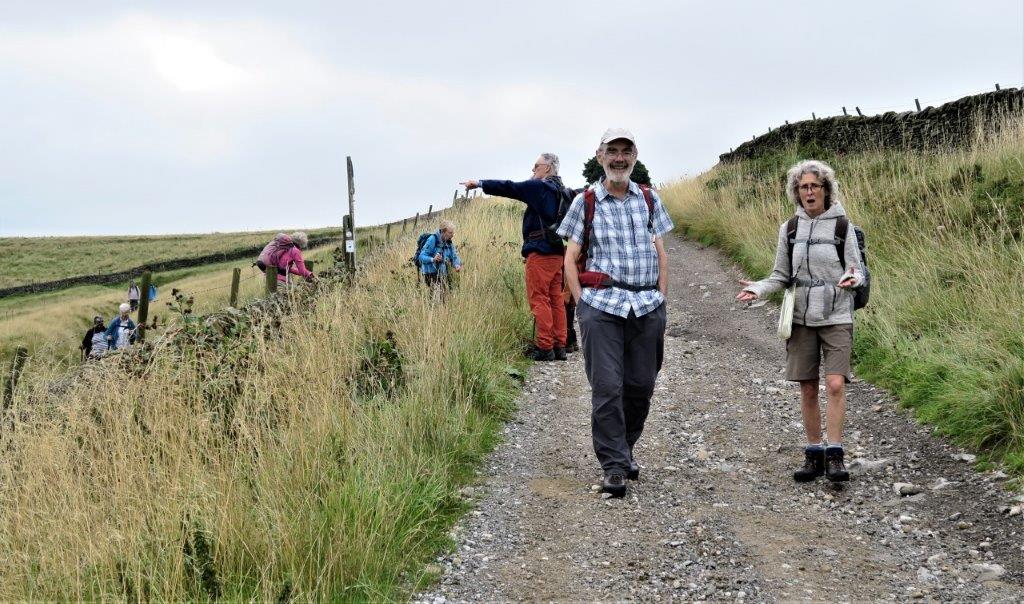 53 on Brough Lane starting descent towards Brough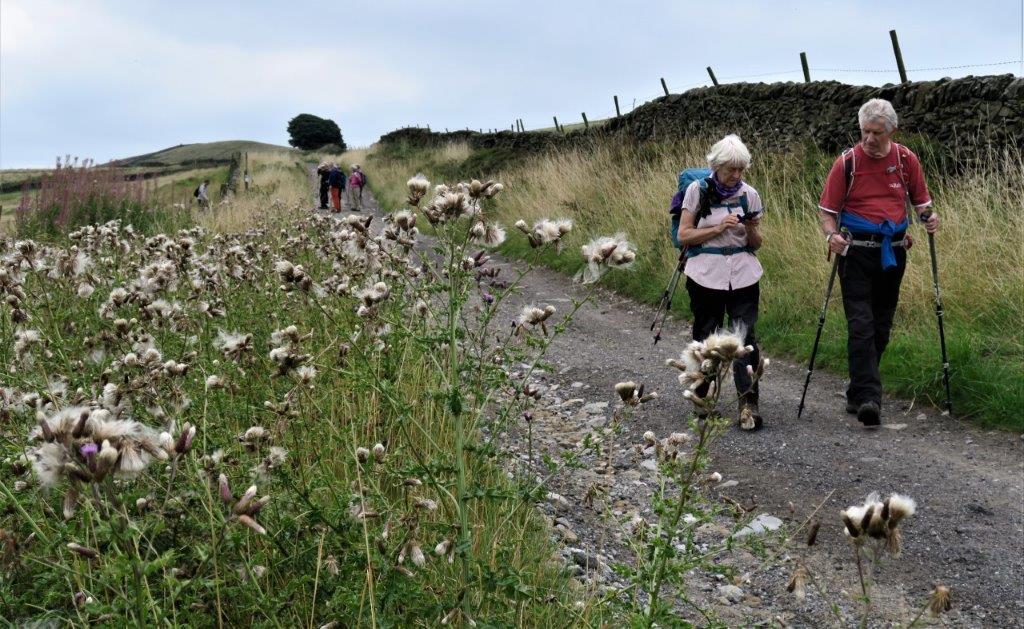 54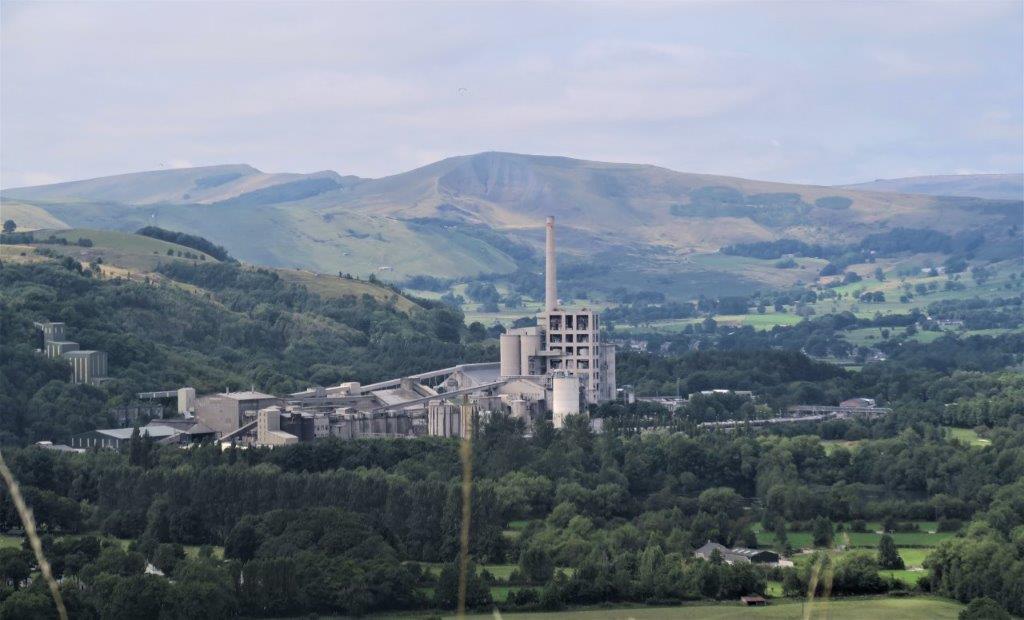 55 Hope Cement Plant seen from lower down Brough Lane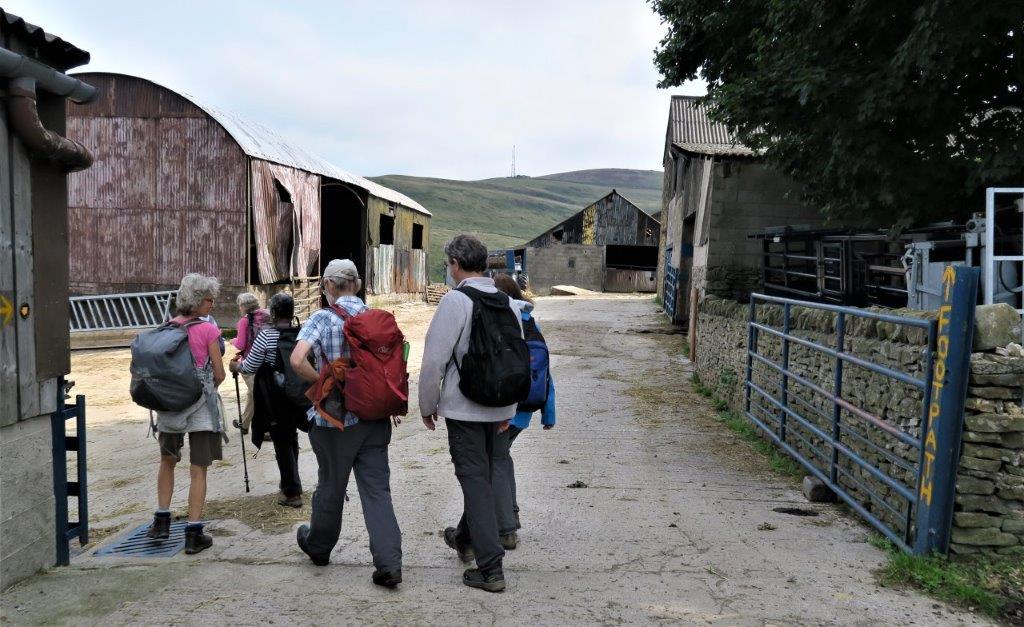 56 passing through Ellmore Hill Rarm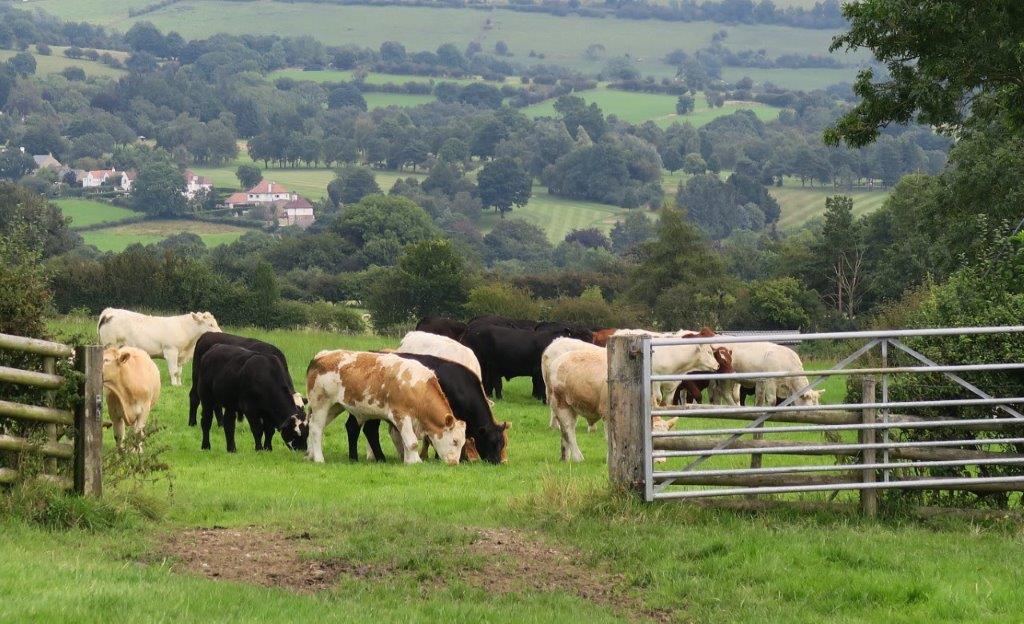 57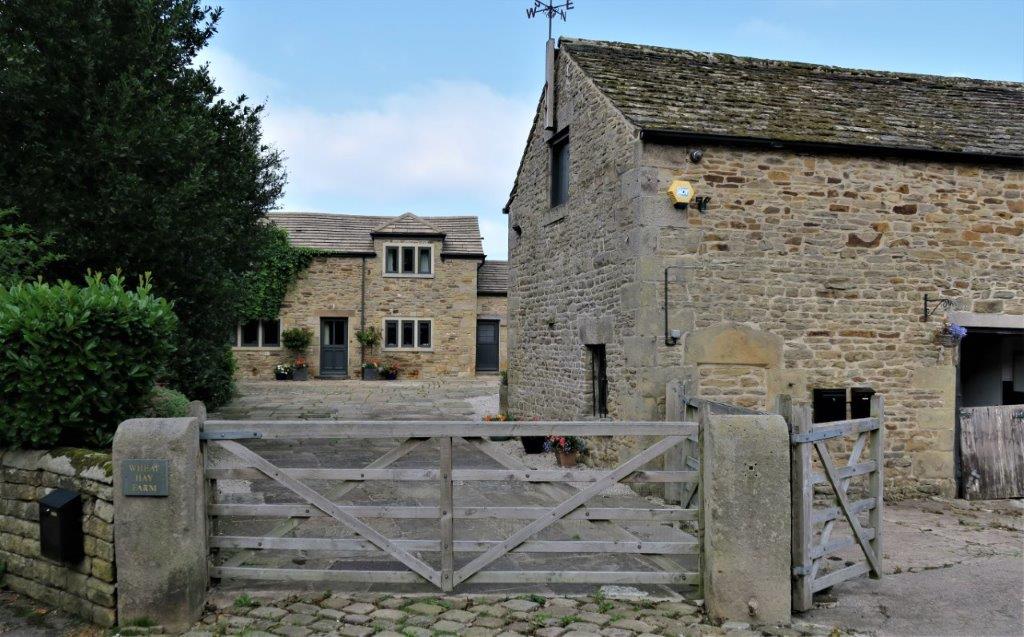 58 Wheat Hay Farm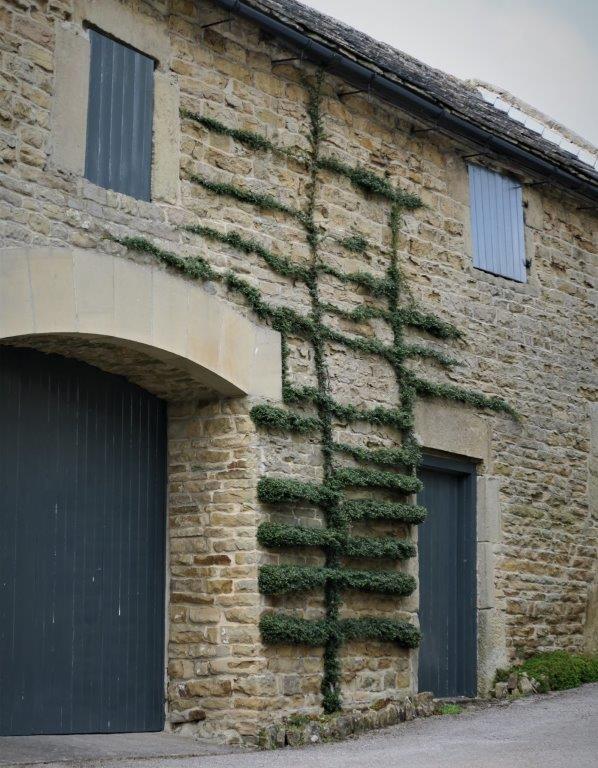 59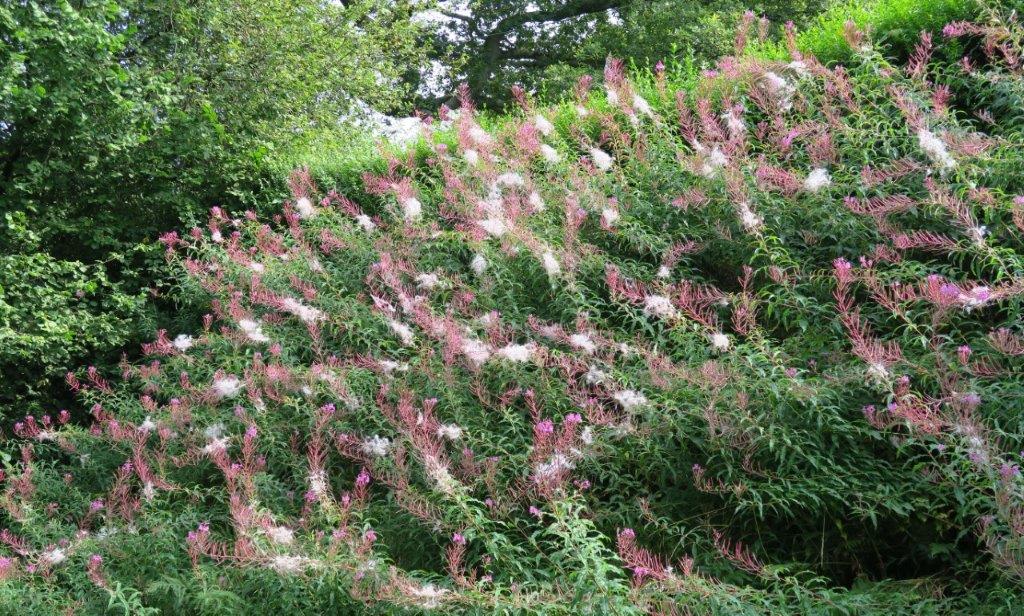 60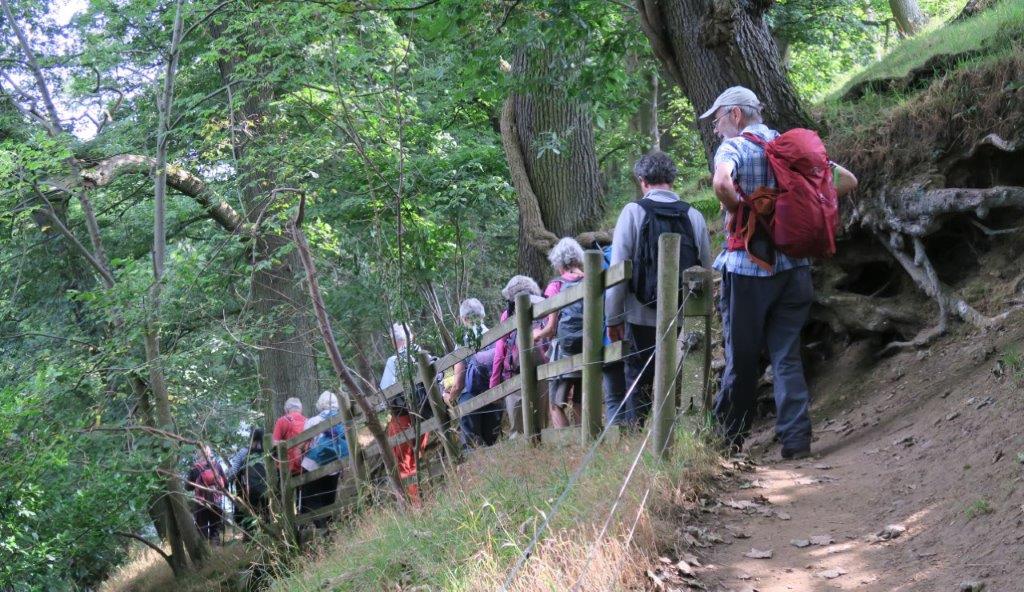 61 now on Derwent Valley Heritage Way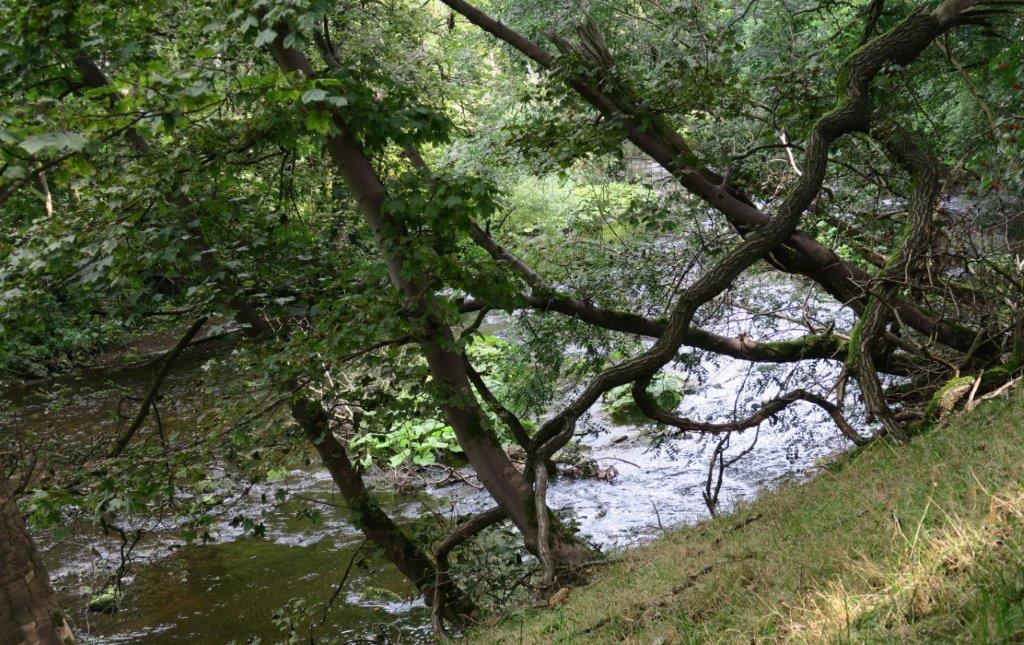 62 River Derwent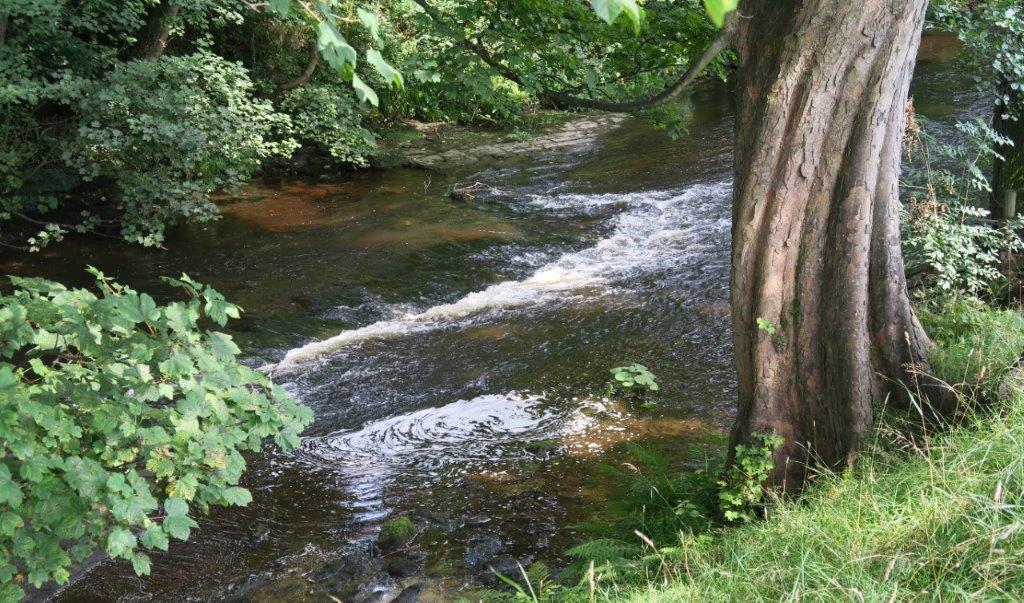 63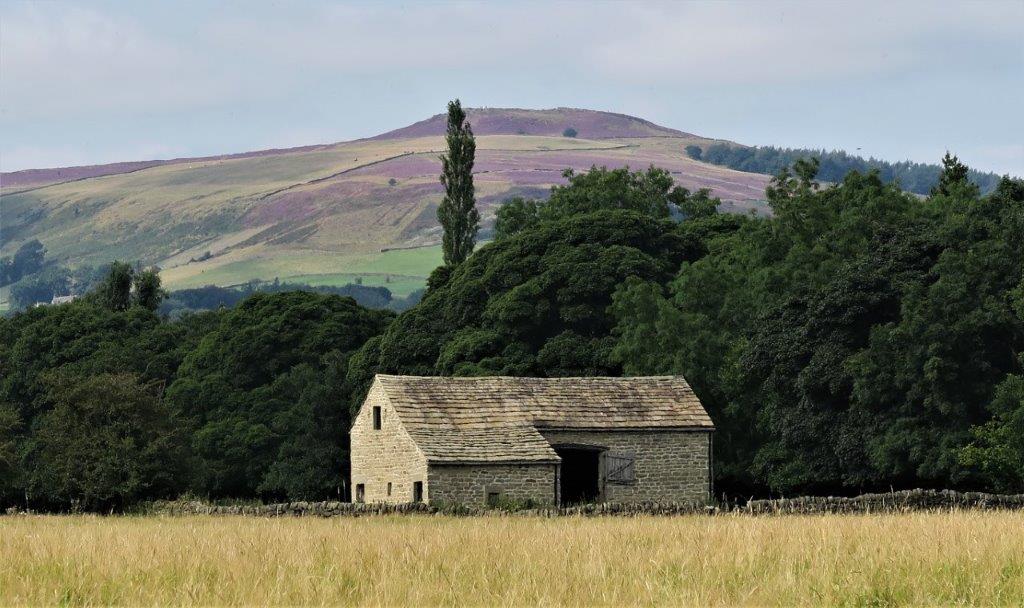 64 Winhill Pike at top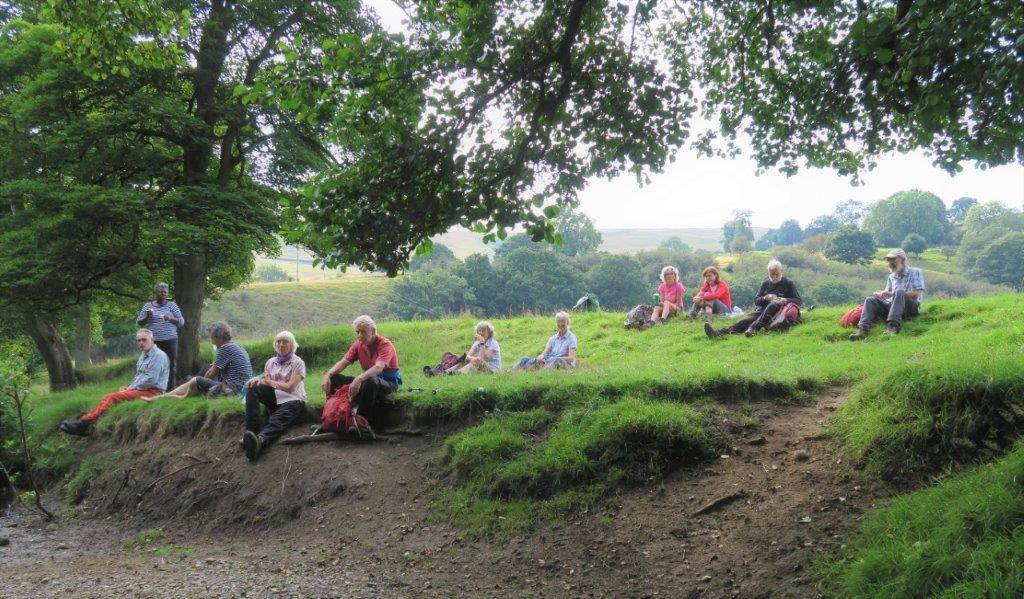 65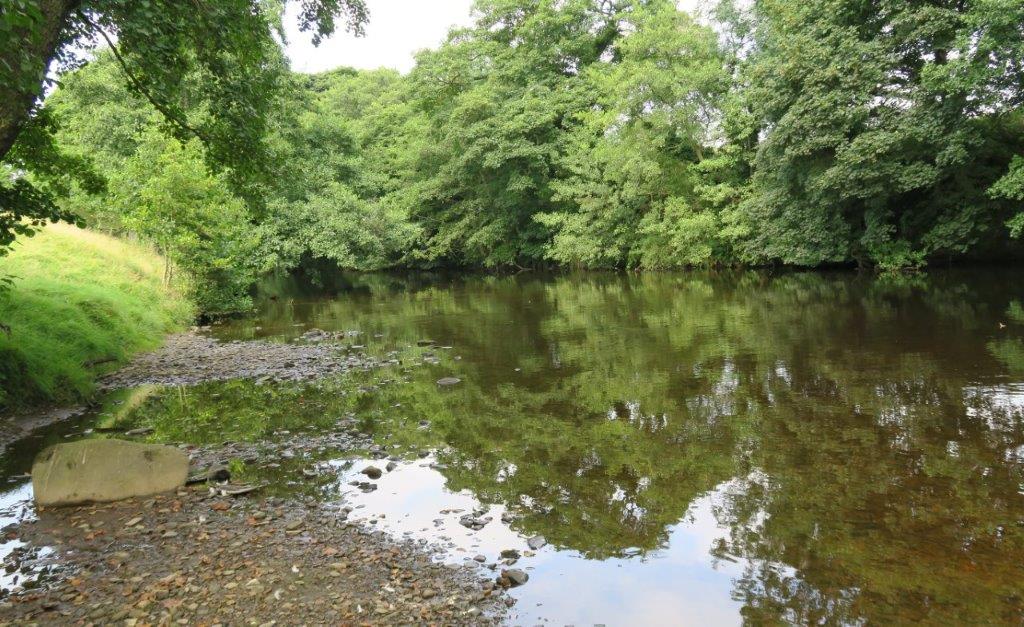 66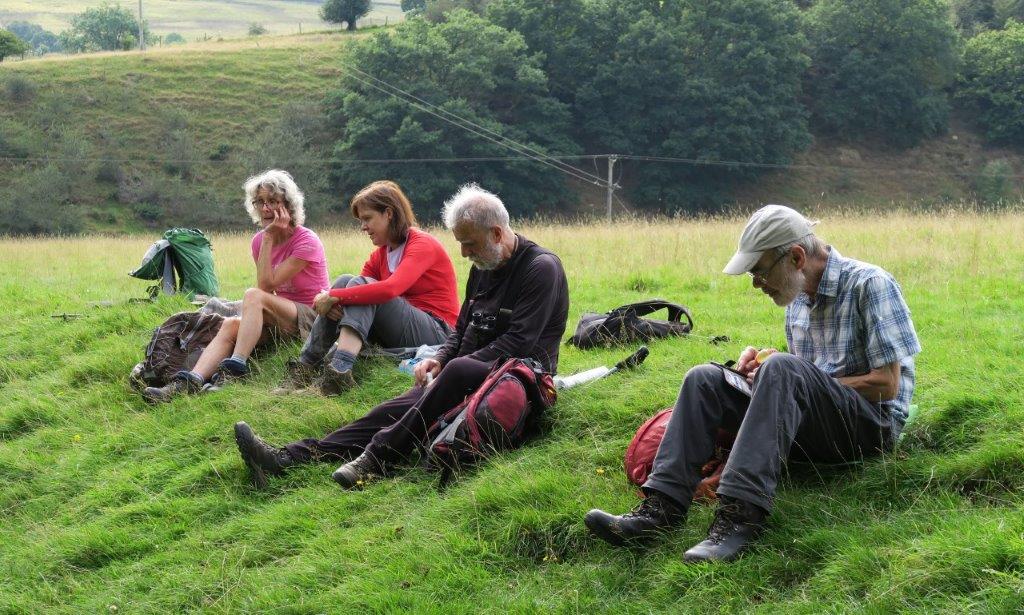 67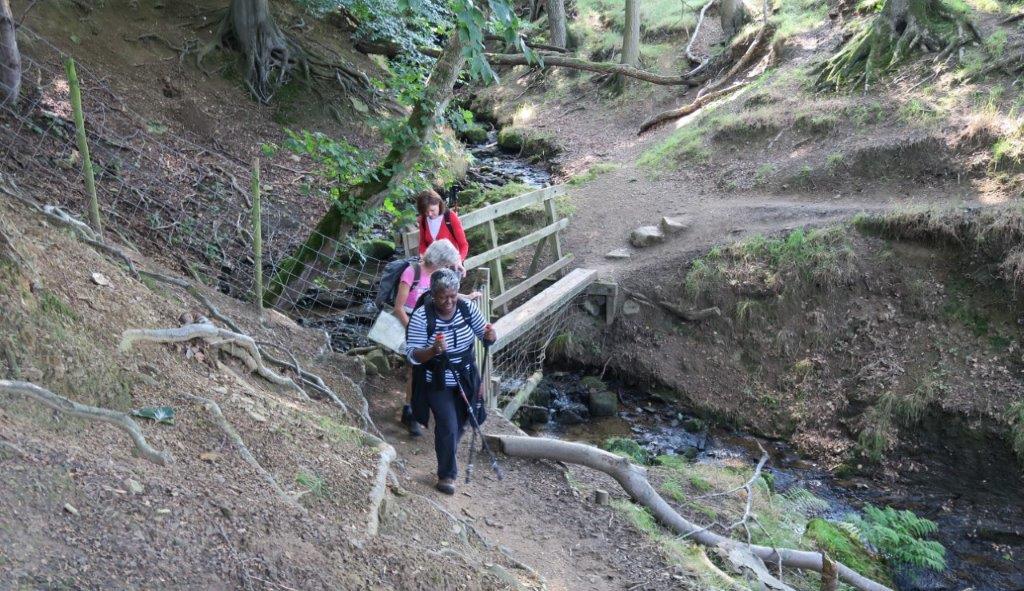 68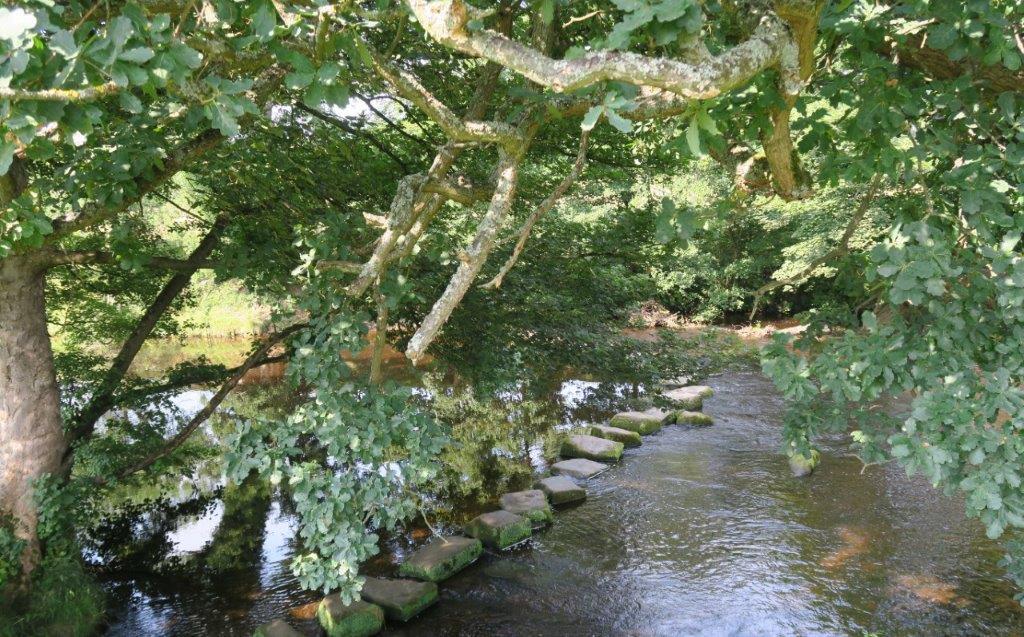 69 stepping stones across River Derwent (not taken on this walk). Sometimes river level does not permit safe crossing, but children seen scampering across today.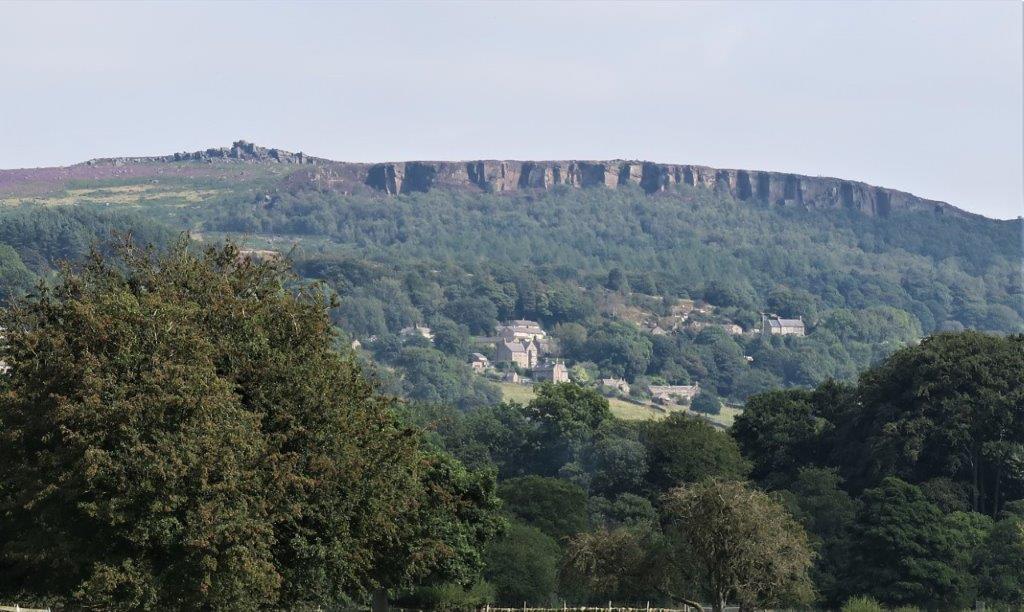 70 Millstone Edge seen to East above Leadmill Bridge. Rock 'peak' to its left is probably Over Owler Tor?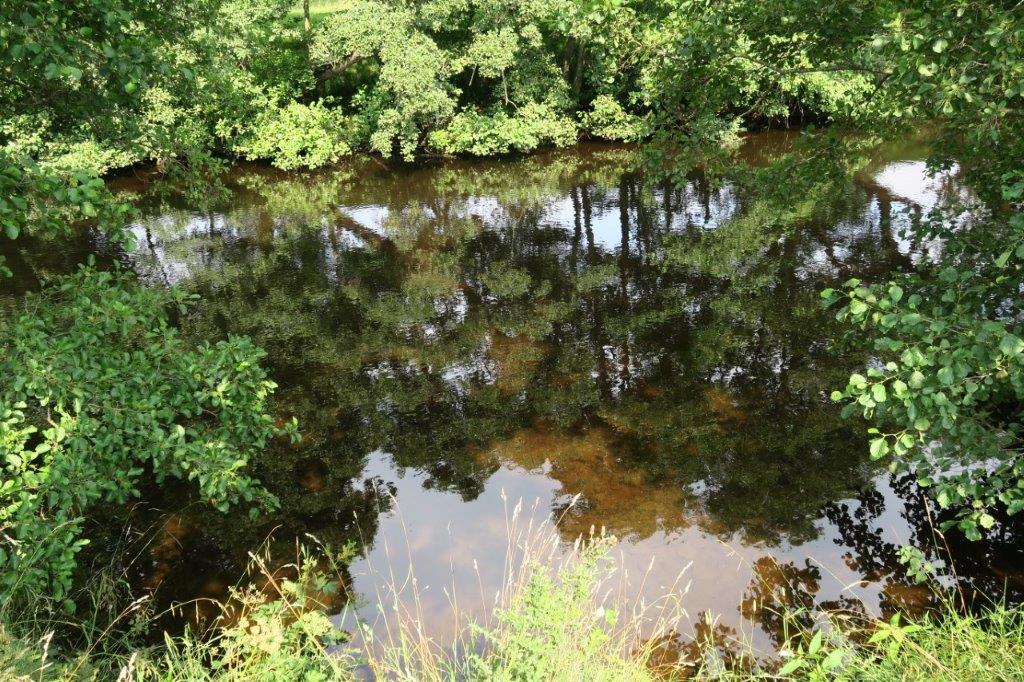 71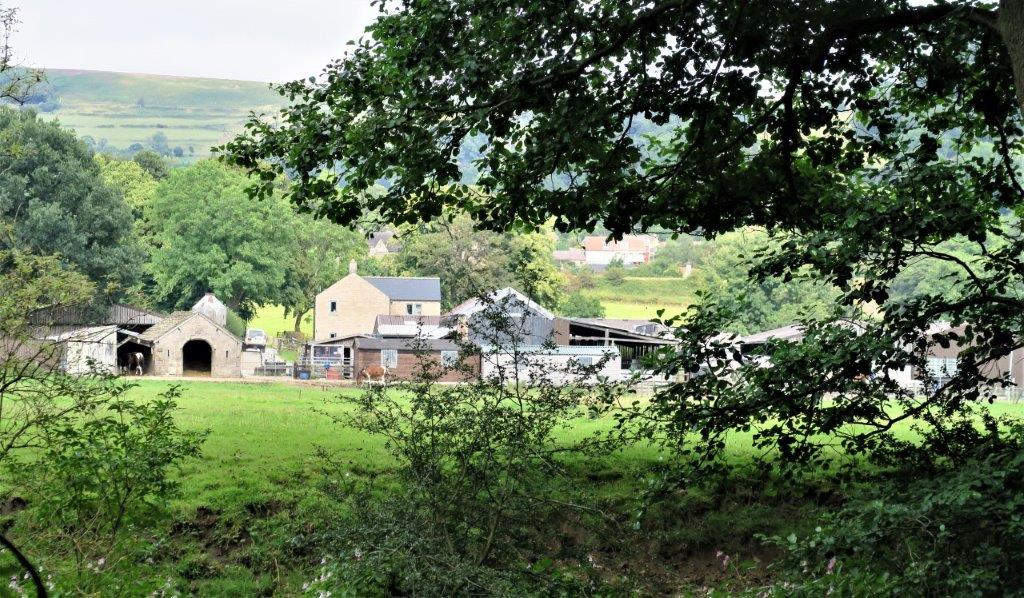 72 Nether Hall Farm seen across River Derwent
homepage - Daywalks Index 2021 - contact me at