homepage - Daywalks Index 2021 - contact me at

2021.08.22 Lay-by / Bus Stop on A57 Road (SK215.874), ~220m W down rd to / across Cutthroat Bridge, ~50m N & up rock step & SW down track toward but just short of PH, at SK205.866 take Bridleway ~W toward Ladybower Reservoir to North of A57 Viaduct, follow track on East side of L.B.Reser generally Northward to pass Derwent Dam wall (East side), continue on track Northward to Abbey Tip Plantation, at SK171.919 turn gradually East towards Cogmans Clough, ~N then ENE above Abbey Brook (roughly to Gravy Clough) turning ~ESE then ~S for ~ 150m to lunch at SK197.924 just to North of Sheepfold Clough, ~SSW up to Lost Lad Hillend then ~SE to Lost Lad SK193.912, ~ESE on path passing just below Back Tor & Trig Point, ~S (passing turn off to Grouse Butts & Foulstone Rd) but heading toward Cakes of Bread, Dovestone Tor, Salt Cellar, and turning ~SSE to White Tor then Wheel Stones, continue S for ~0.5km to junction of paths at SK203.880, roughly follow Grouse Butts ~ E to just pass Highshaw Clough & gradually turn (still in OAL) SSW keeping above to east side of brook and gradually descending to it, cross High Shaw Clough Brook and go ~150m S to Cutthroat Bridge - leader Andrew Irwin - Sunday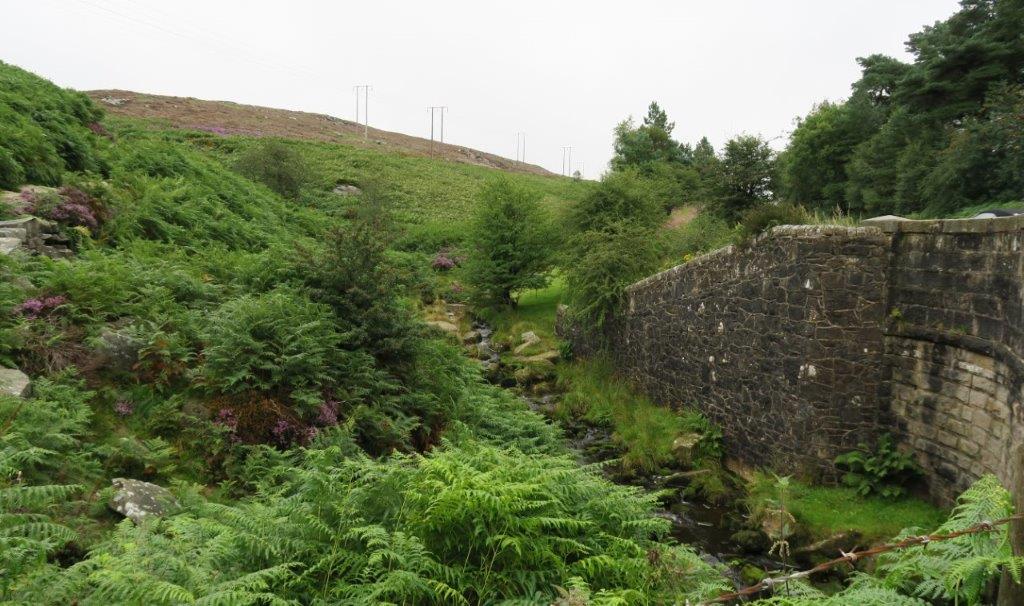 1 Just crossed A57 Road - Ladybower Brook passes under Cutthroat Bridge (unseen to right) - A57 Road is above it.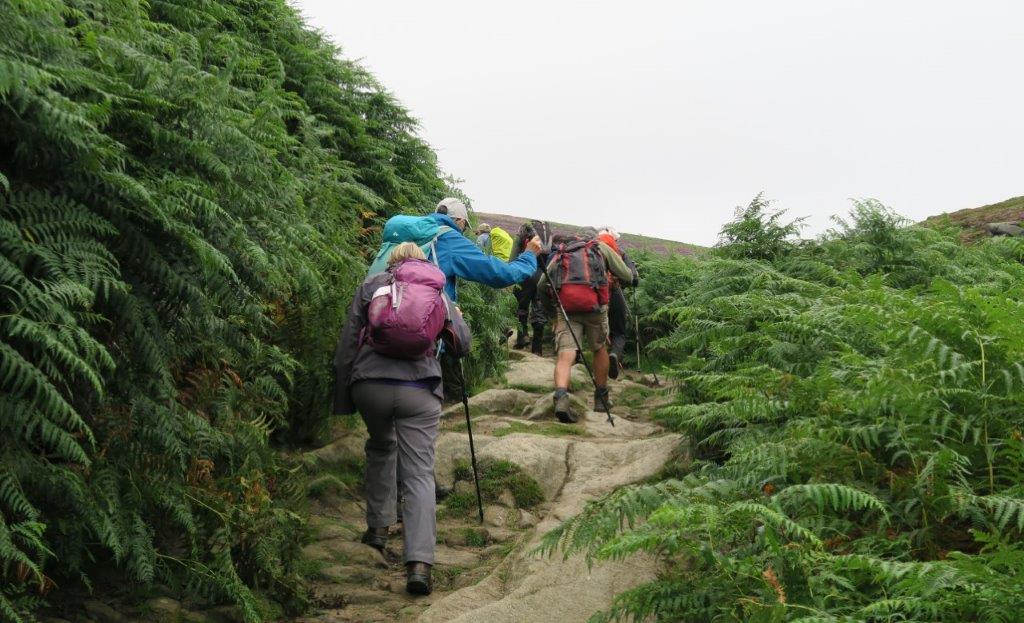 2 away from Cutthroat Bridge - shortly to turn to left up rock 'step' and then to turn toward but short of the Public House (Ladybower Inn)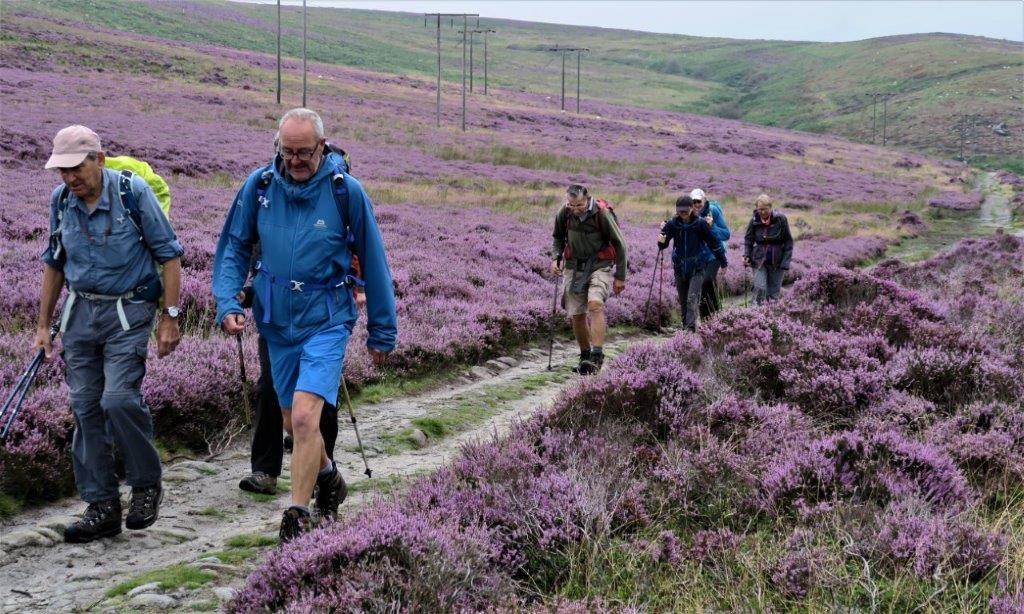 3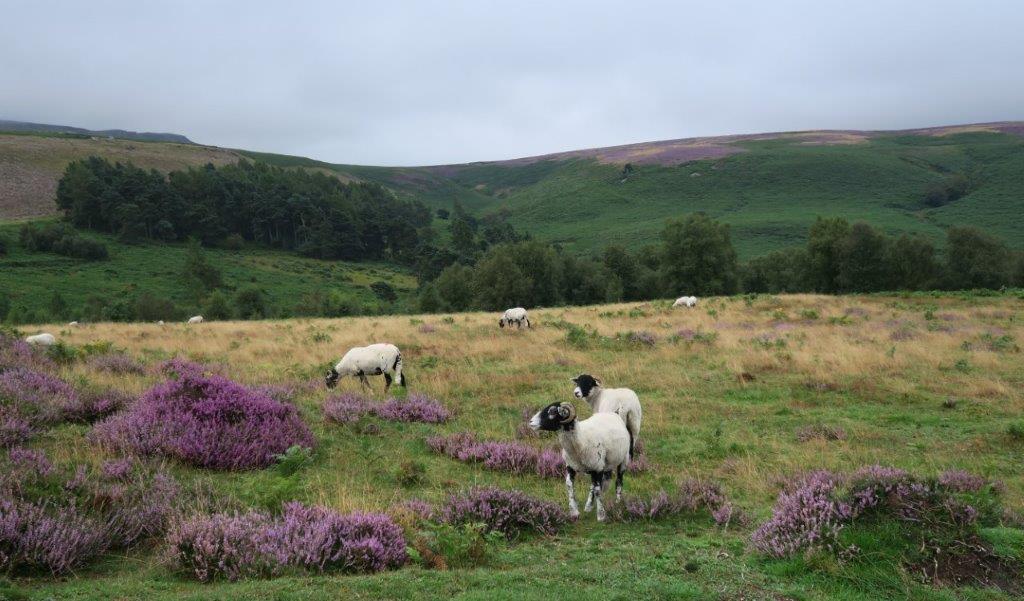 4 A57 Road unseen in valley behind. Stanage Ede top left? Jarvis Clough on far side of A57 starting from just below Cutthroat Bridge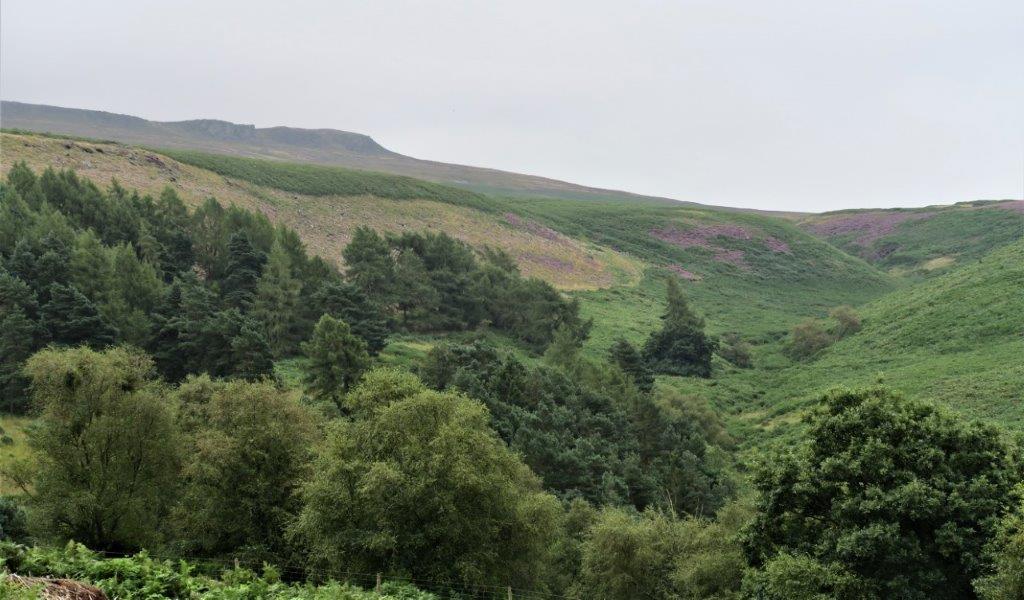 5 much as picture above but far side of A57 road only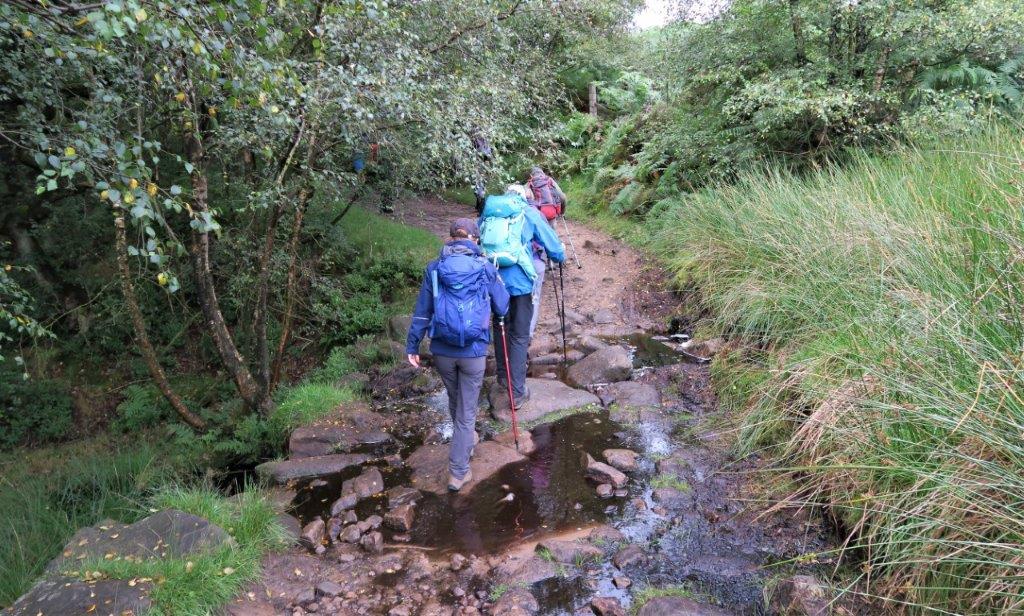 6 still downward before the Public House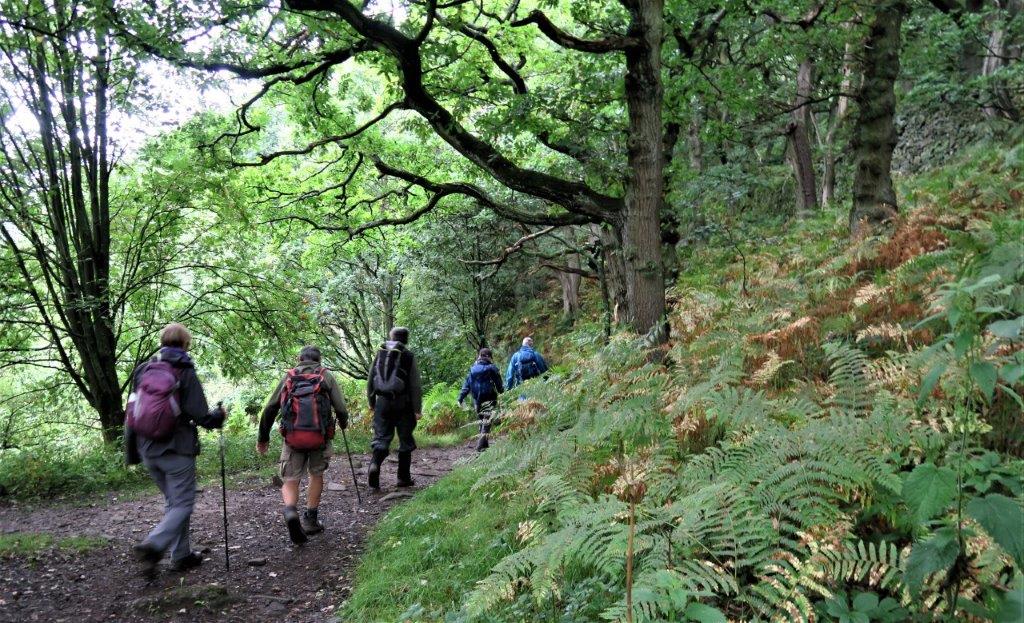 7 now probably on the Bridleway running to the West above the Ladybower Inn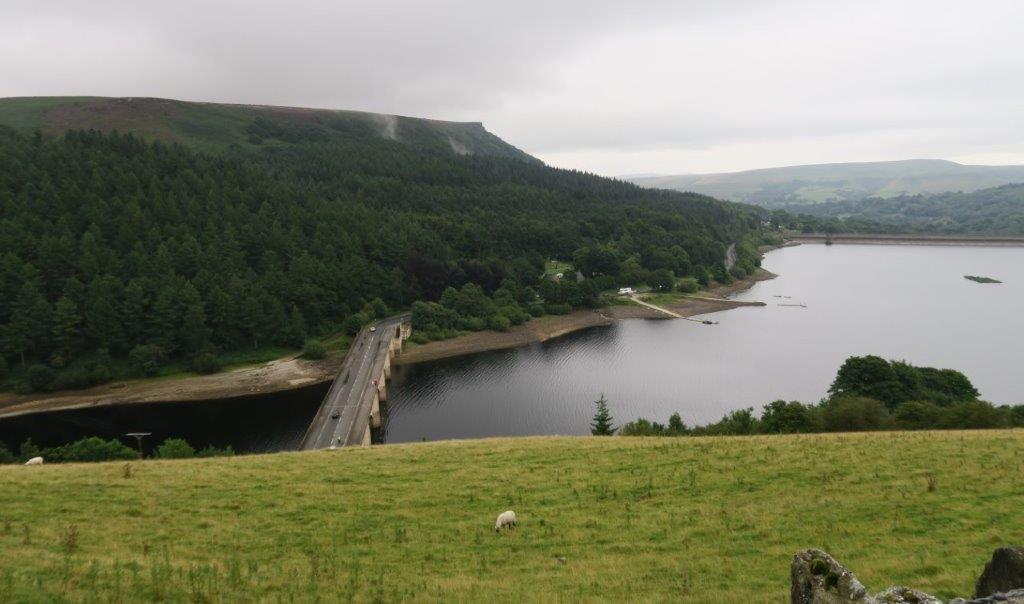 8 The shorter viaduct on the A6013 running from the A57road to Bamford. Bamhord Edge seen to left of centre top. The Ladybower reservoir Dam wall is to the right. The water in the Reservoir is well below the crest level of the two bellmouth spillways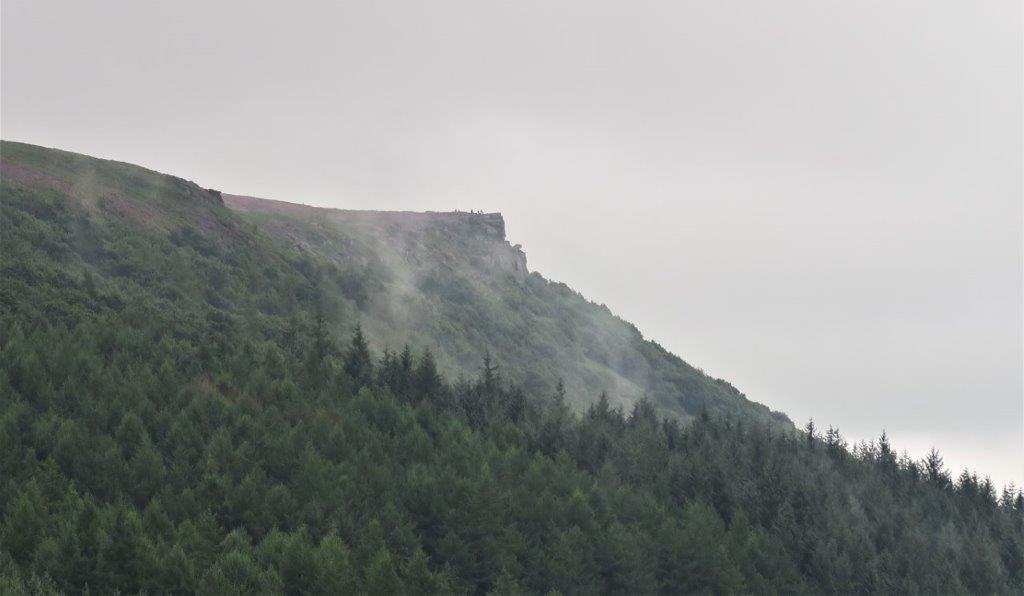 9 closer up to Bamford Edge - Great Tot at top with people just visible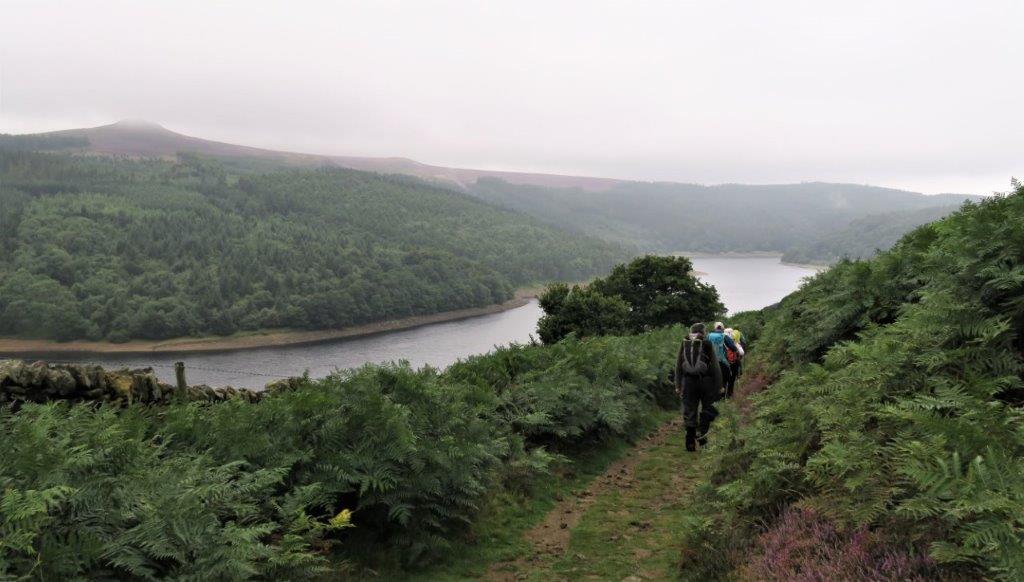 10 Winhill Pike to top left. West arm of Ladybower Reservoir below us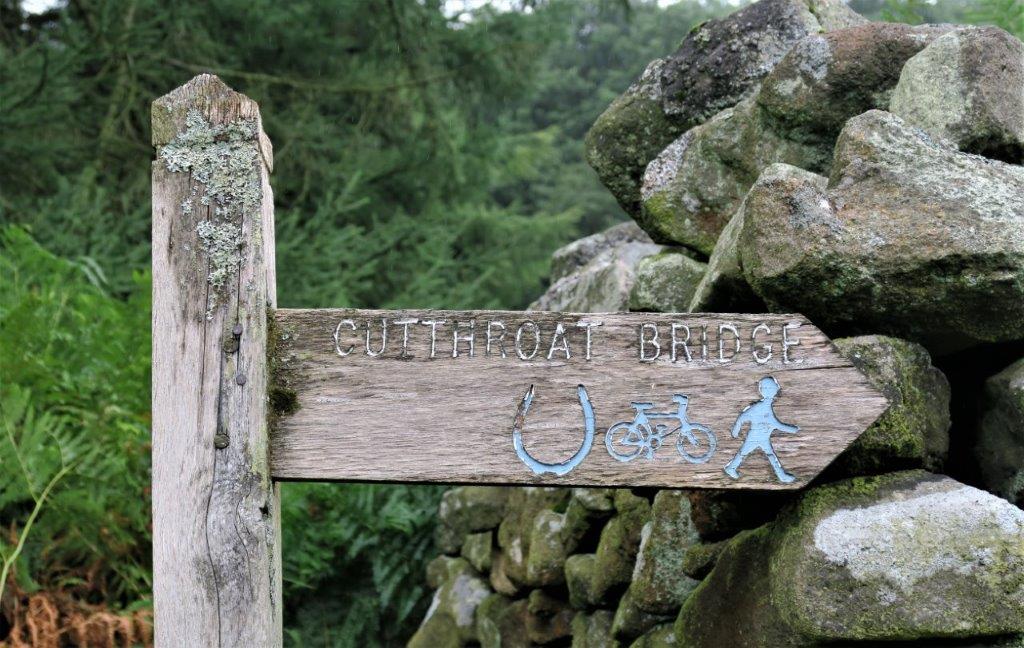 11 Signpost near end of Bridleway (for horses / bicycles / walkers) - missed similar sign above Public House End?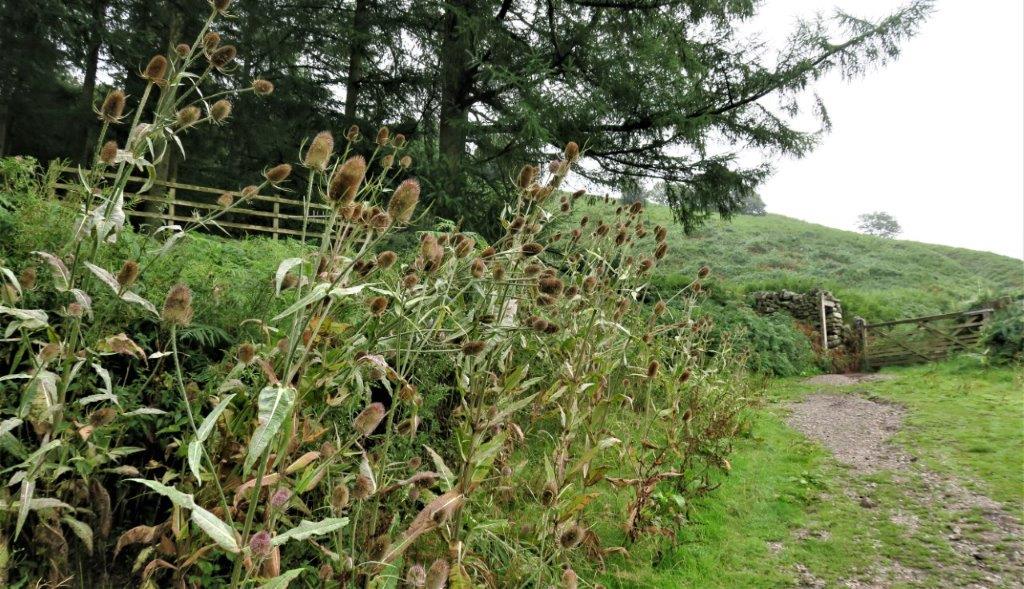 12 sign above near gate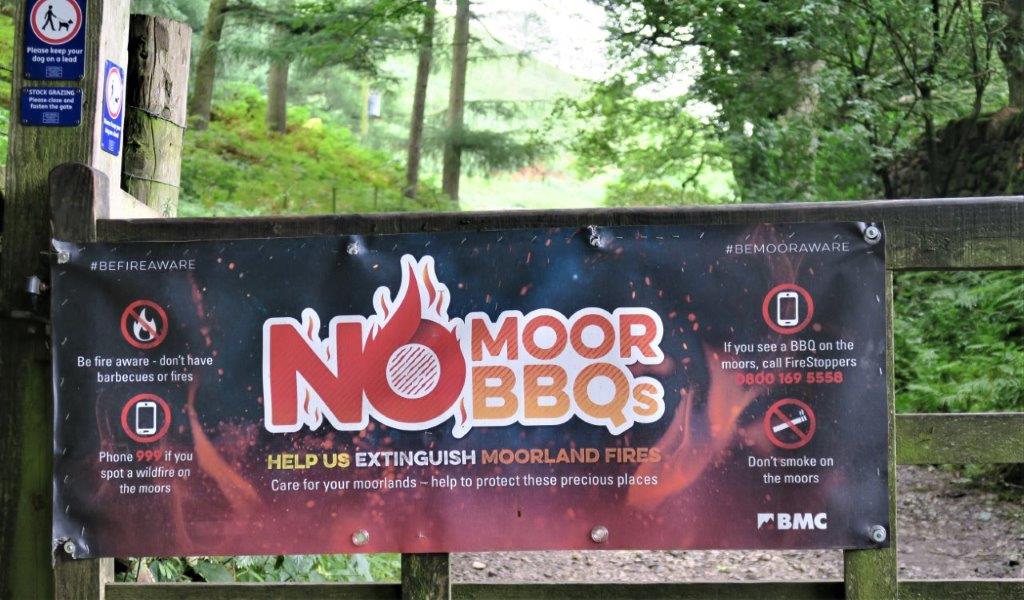 13 danger of fires from some undisciplined public a serious threat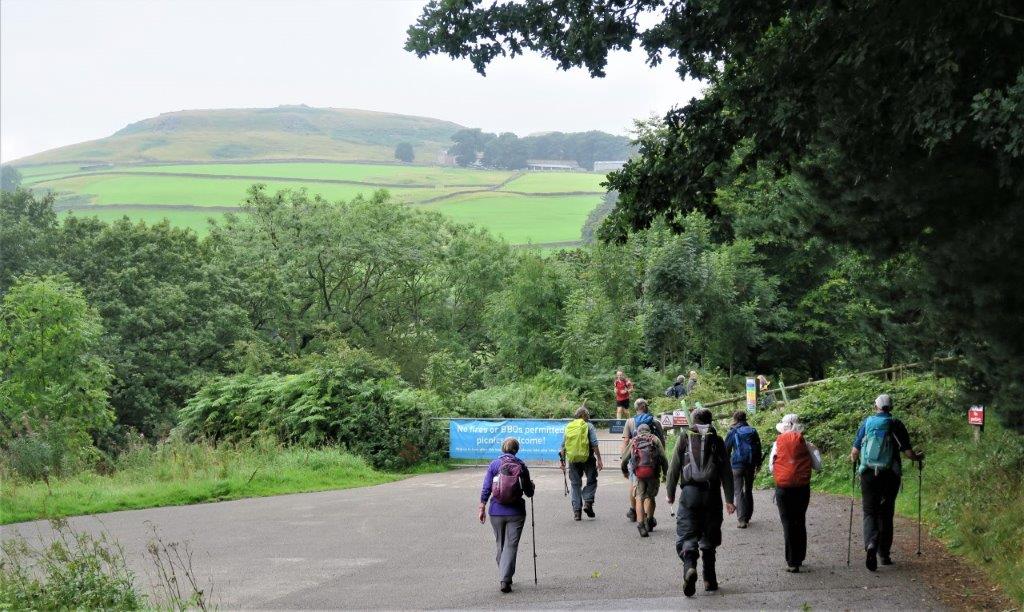 14 approaching track running northward on East side of Ladybower Reservoir. At top Crookhill Farm is visible in centre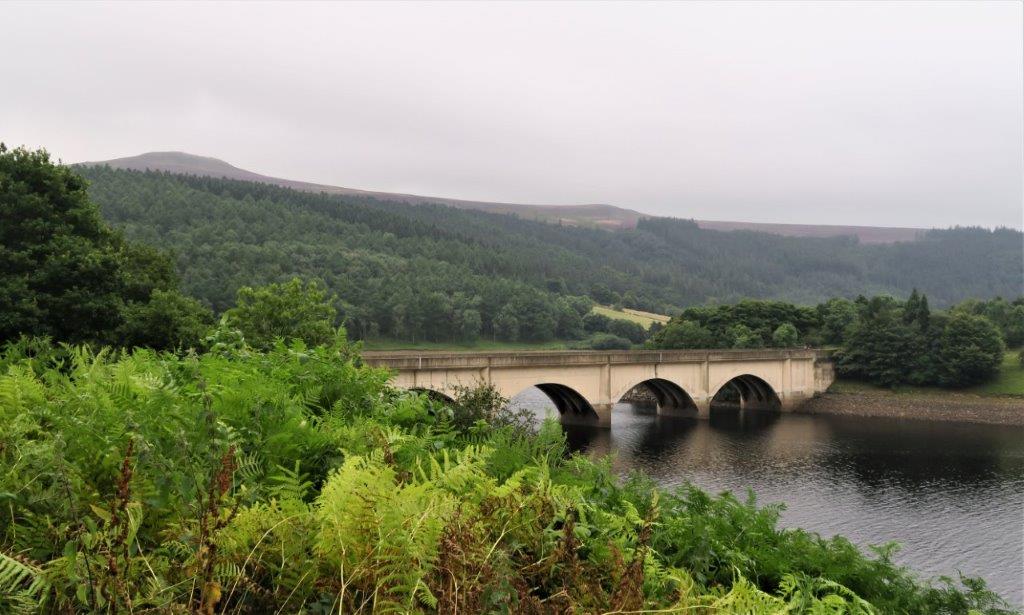 15 Winhill Pike top left. Part only of viaduct taking the A57 across Ladybower Reservoir towards Manchester is seen here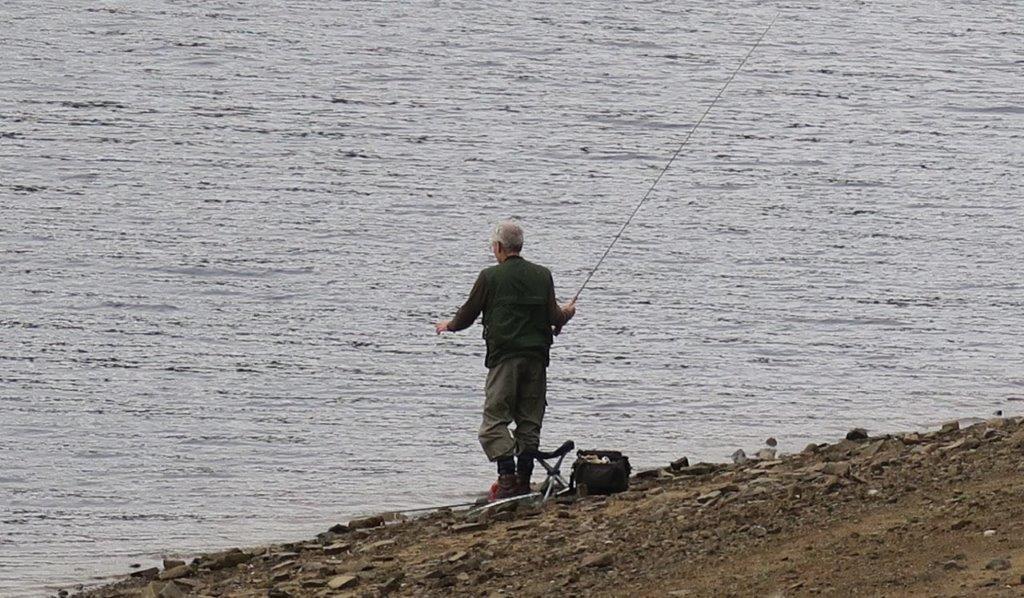 16 Angler (licence / permit required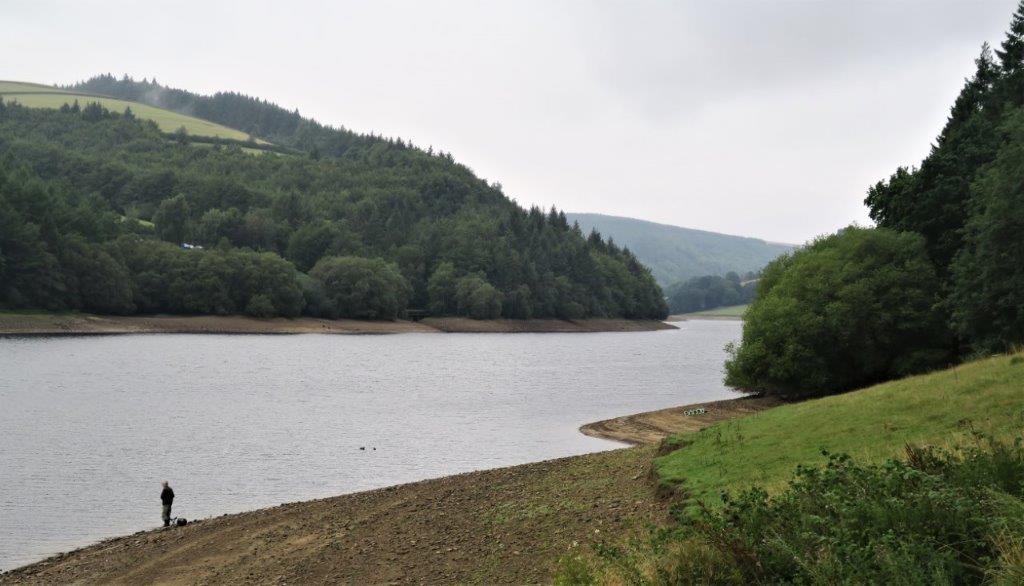 17 looking north up Ladybower Reservoir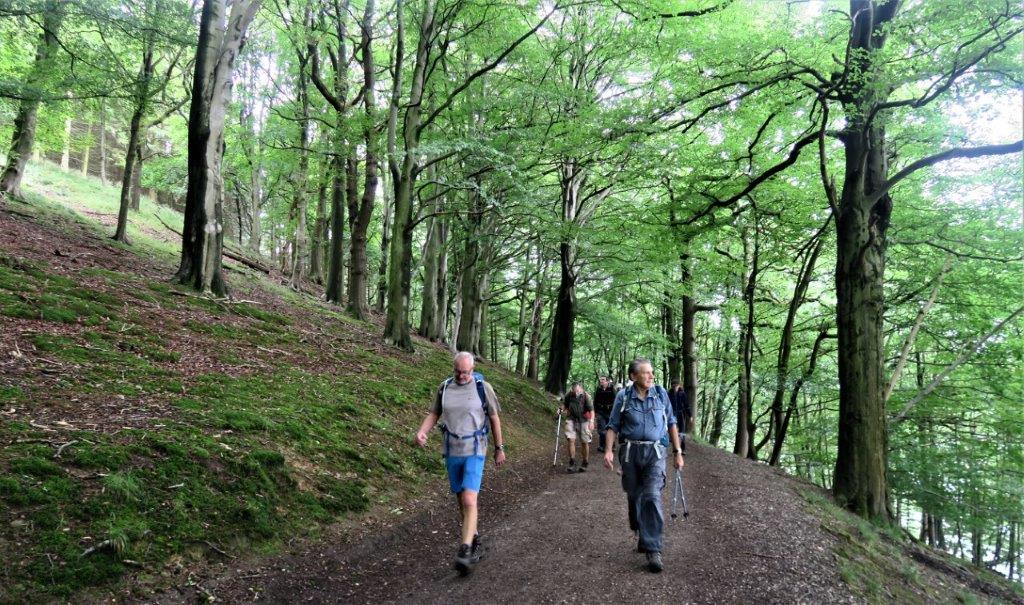 18 on the East side track running northward up Ladybower Reservoir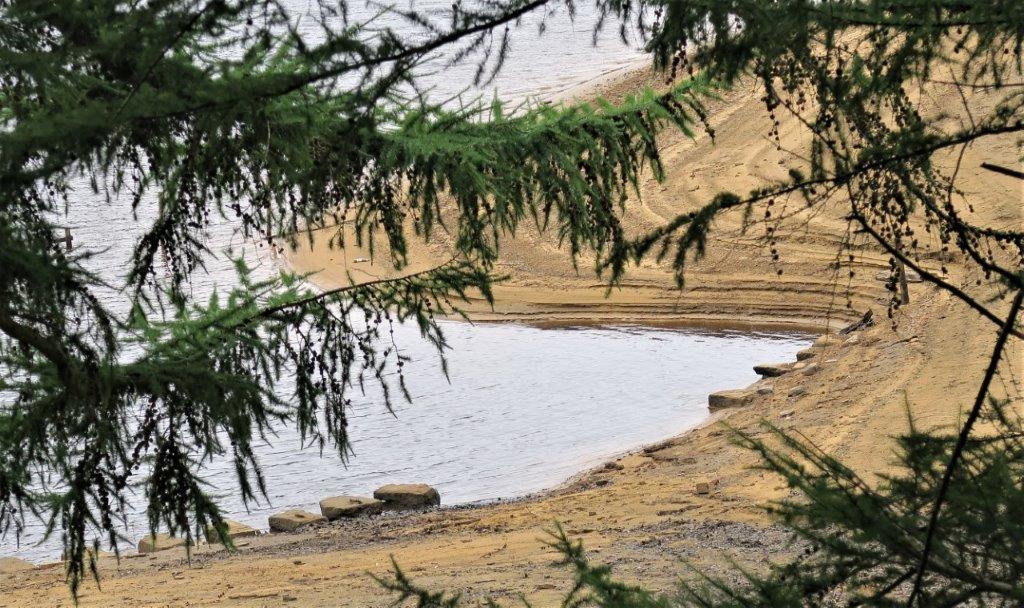 19 water level fairly low - shows puzzling stones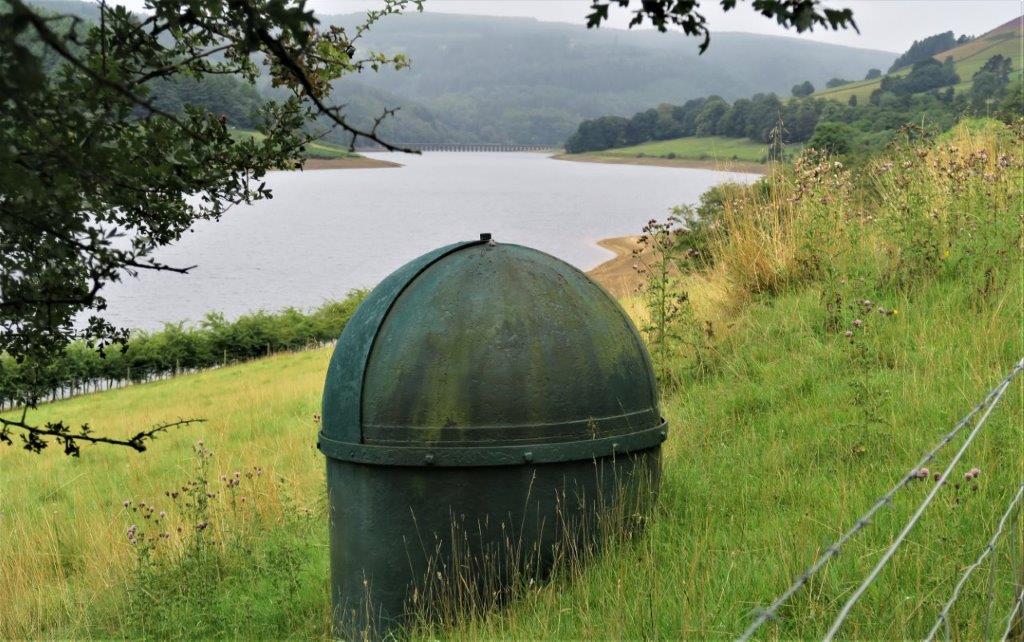 20 Appears to be one only water bearing pipe from the Derwent Dam running on the East side of Ladybower Reservoirs North arm ? But at the top of picture several pipes run down the West Side?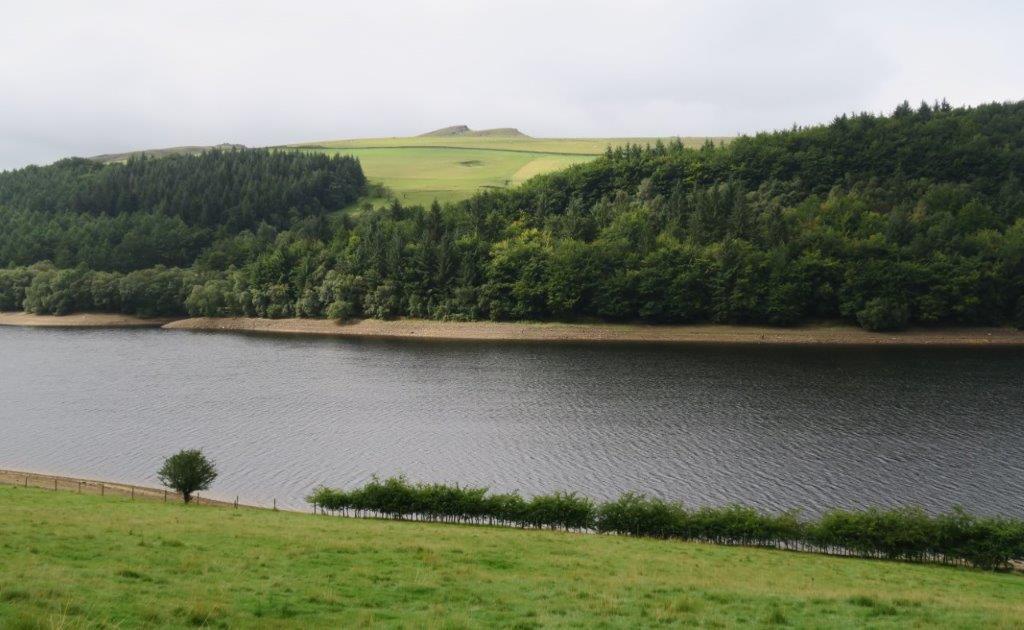 21 looking across Ladybower Reservoir. Un-named 'hill' at top?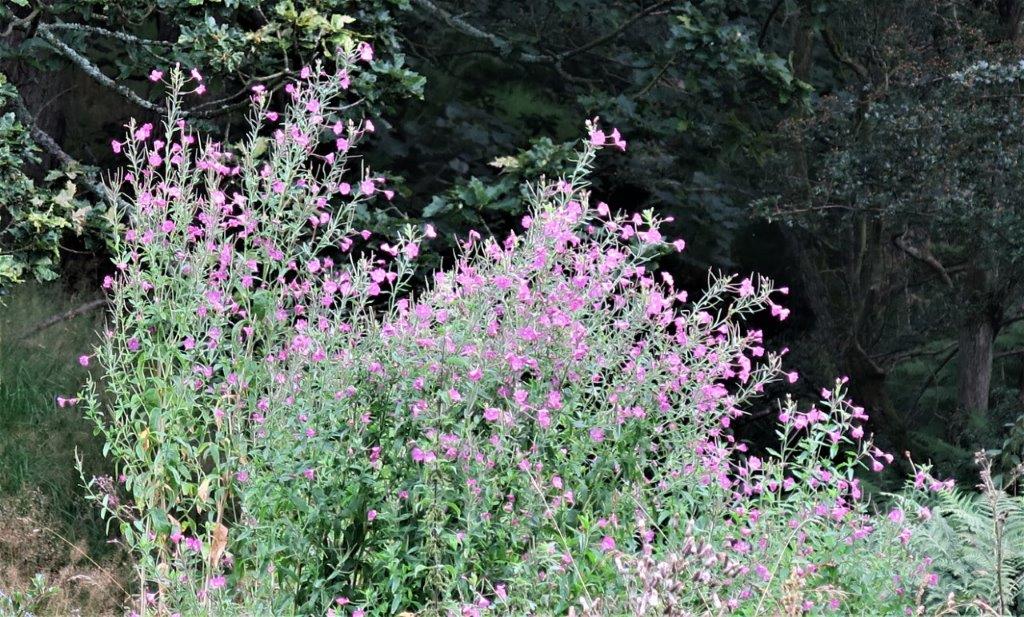 22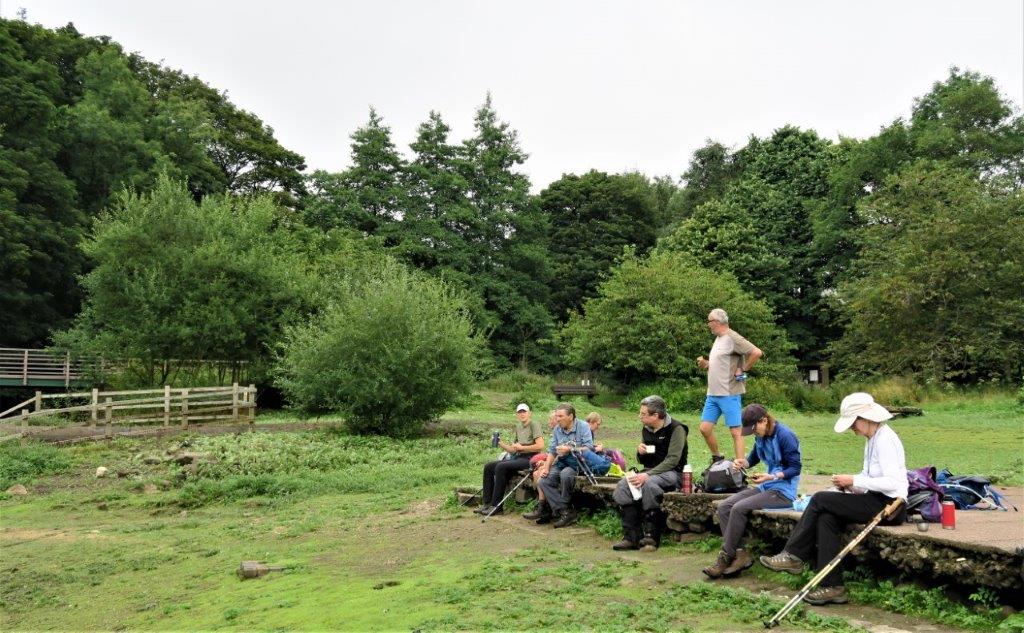 23 Water level is low in Reservoir and we have tea break on old farm hard-standing for building?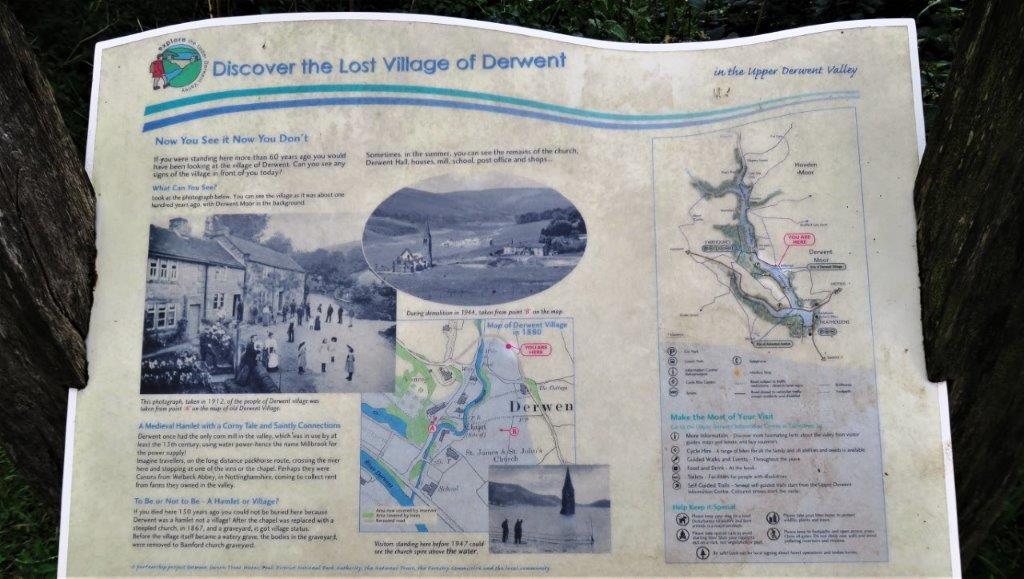 24 information plaque of pre reservoir days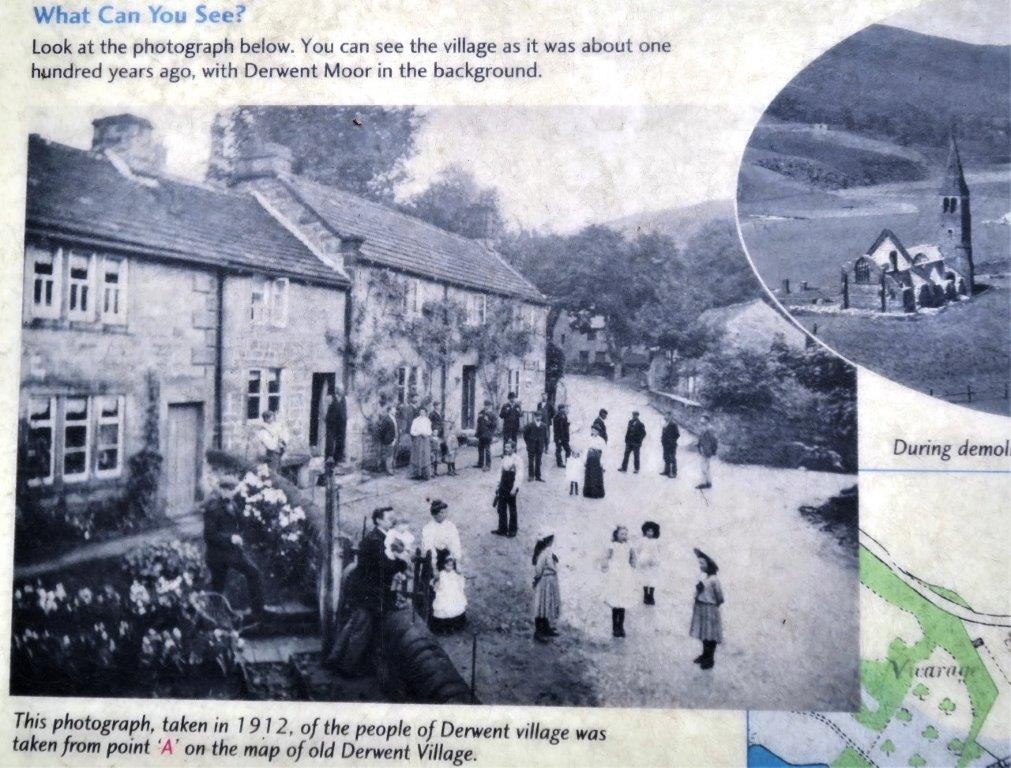 25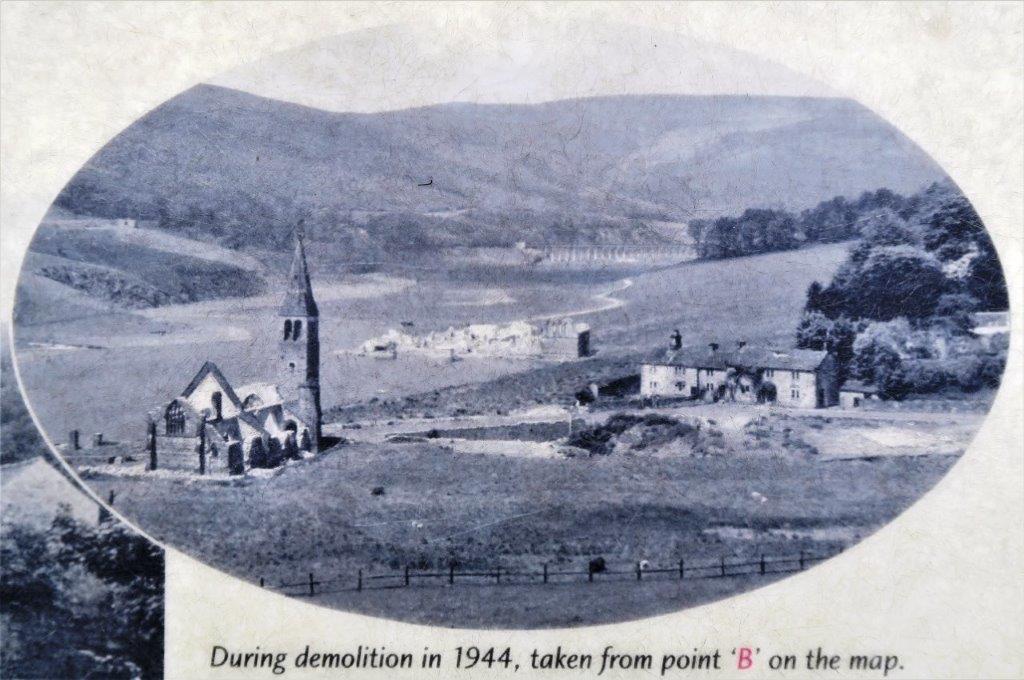 26 There is a faint structure at the back of this picture - an earlier viaduct?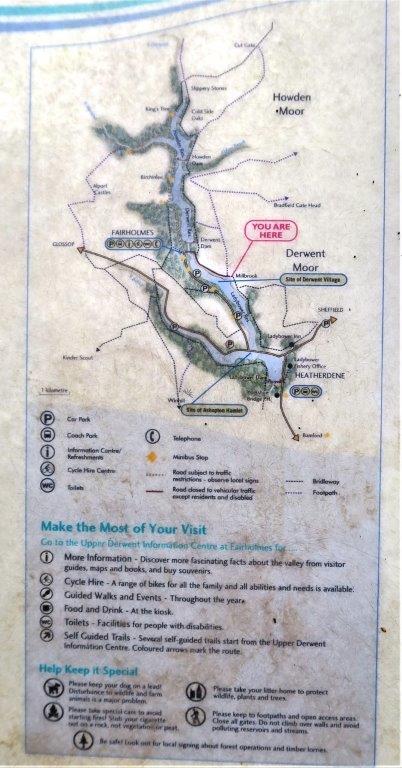 27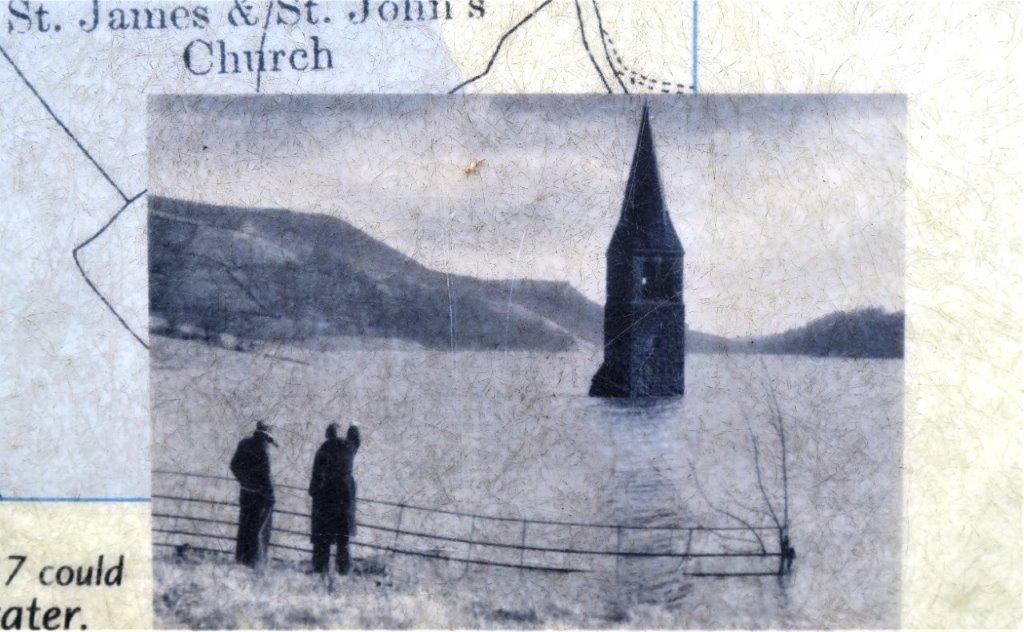 28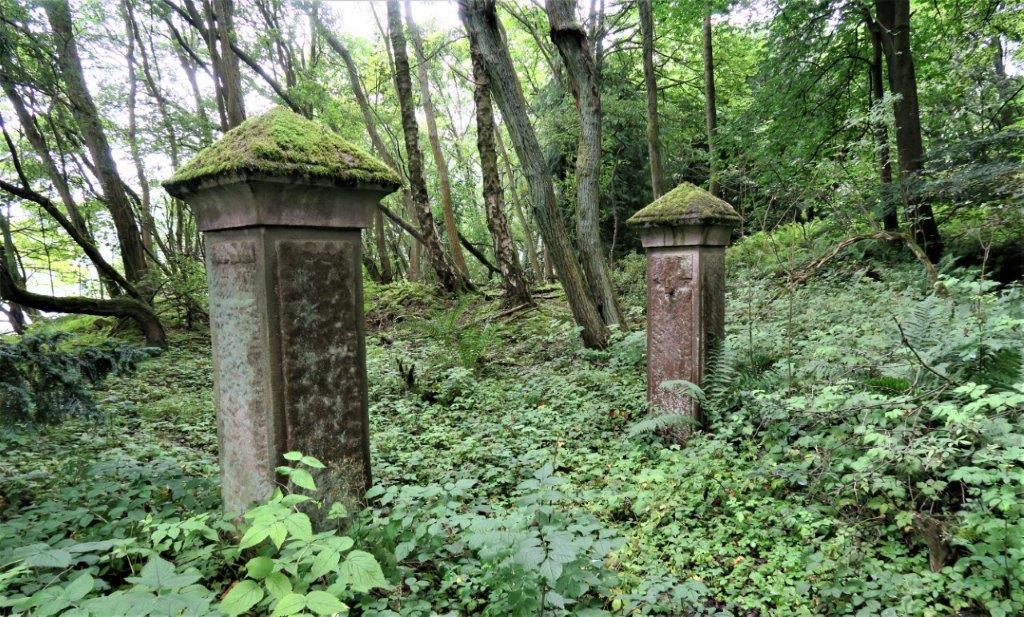 29 imposing entrance columns of of a once farmstead?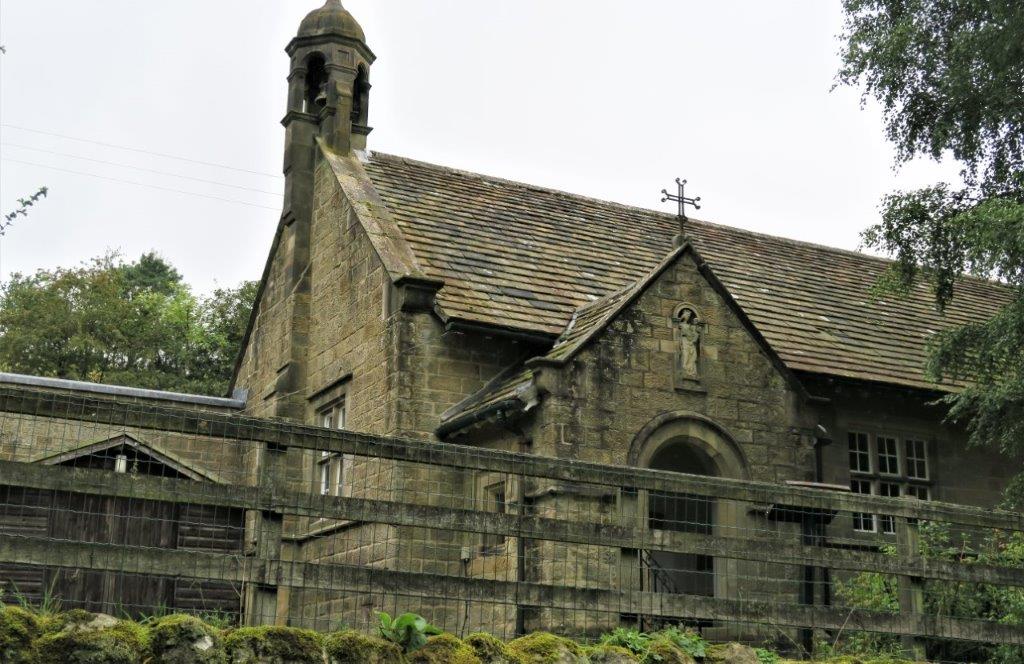 30 Apparently a Catholic church or school - did this serve the demolished village?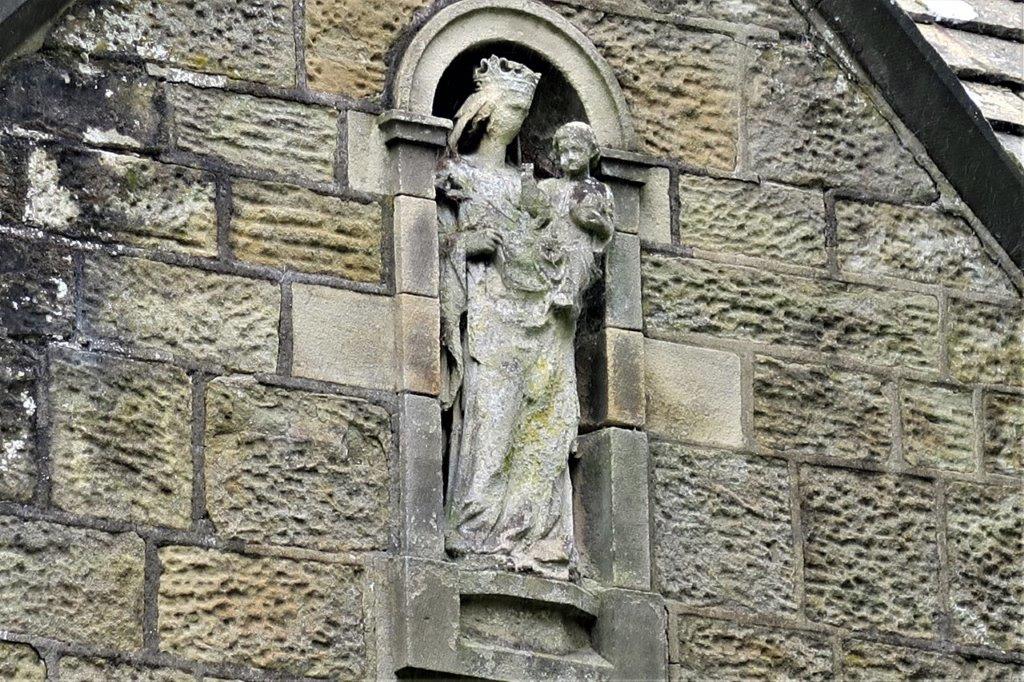 31 close up of Mary and Jesus above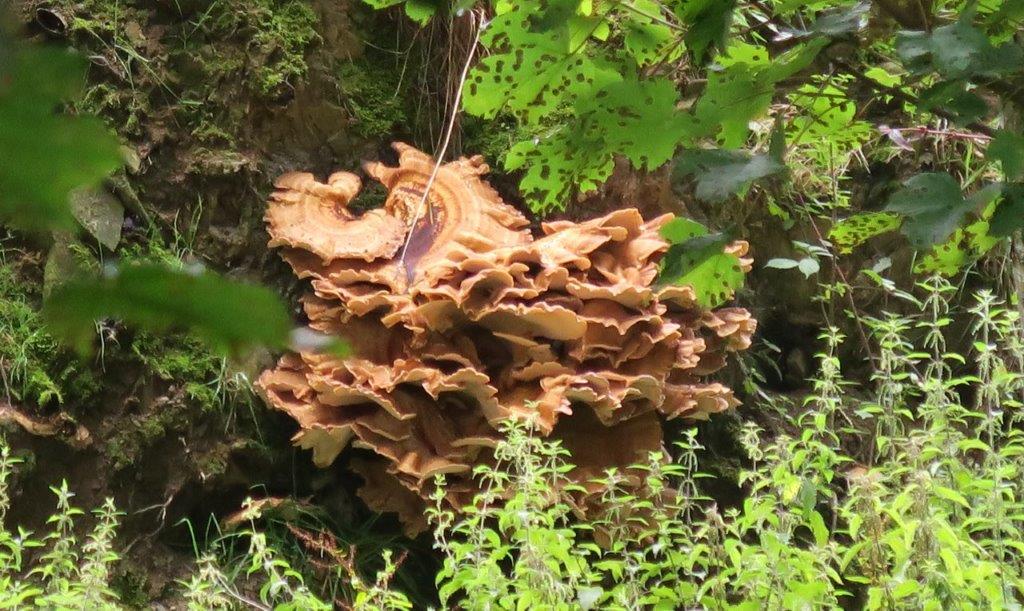 32 zoomed into fungi growing from the roots of a fallen tree turned 90° and exposed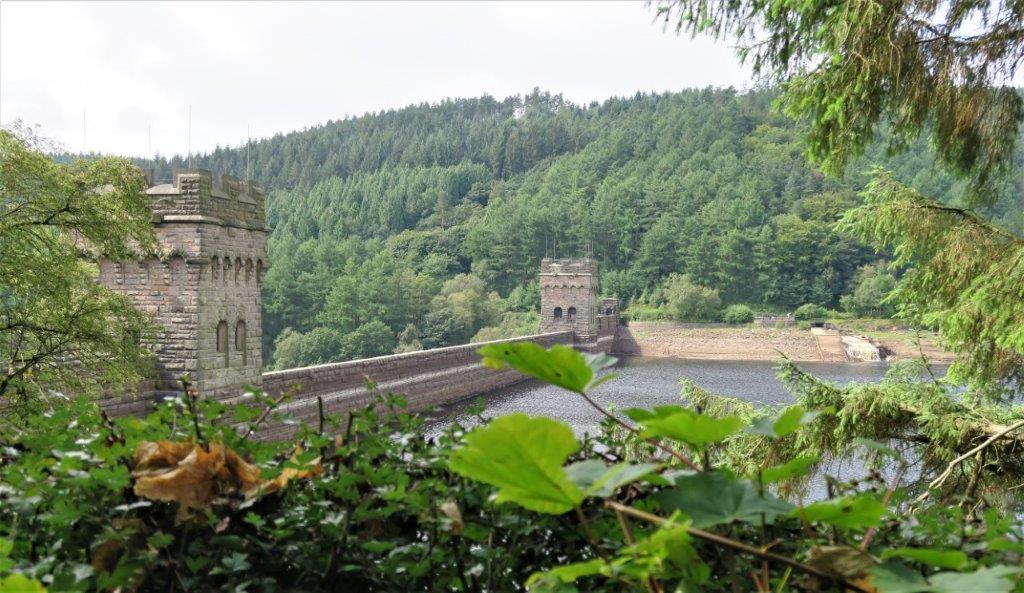 33 Derwent Dam Wall. On the far side a canal feeds water into the dam supplementing the dams water catchments supply. This canal water comes from another valley through canals / siphons / tunnels?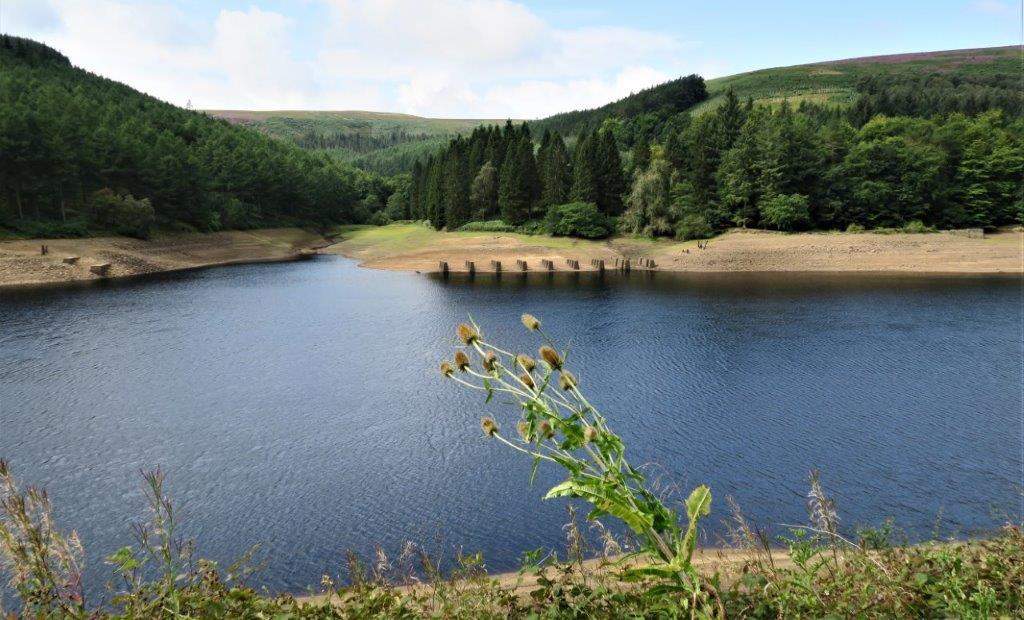 34 The foundations of the supports for the construction railway line to the Howden Dam (above Derwent Dam) are exposed by the low water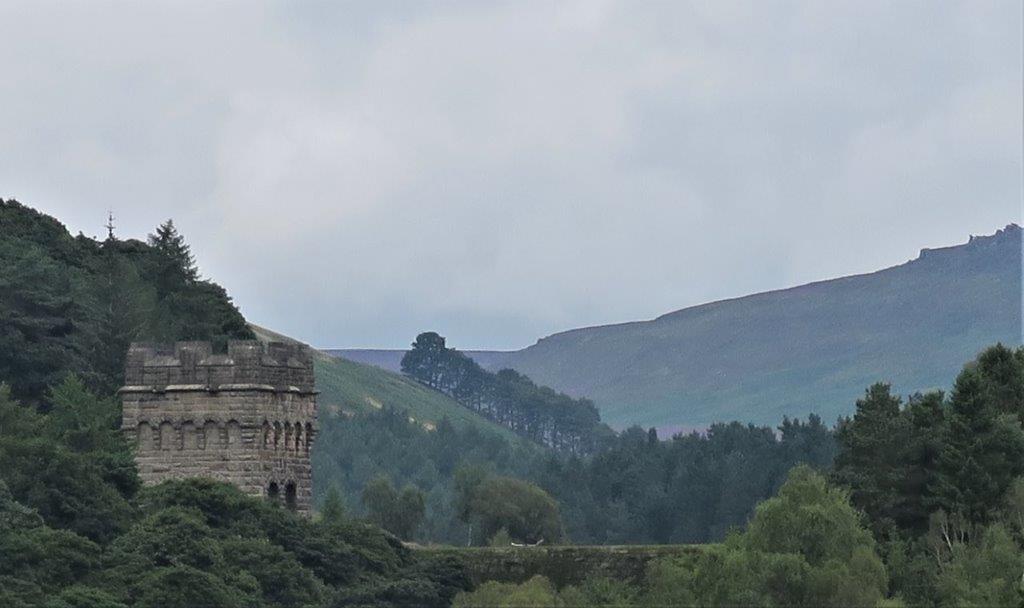 35 Zoomed into part of Howden Reservoir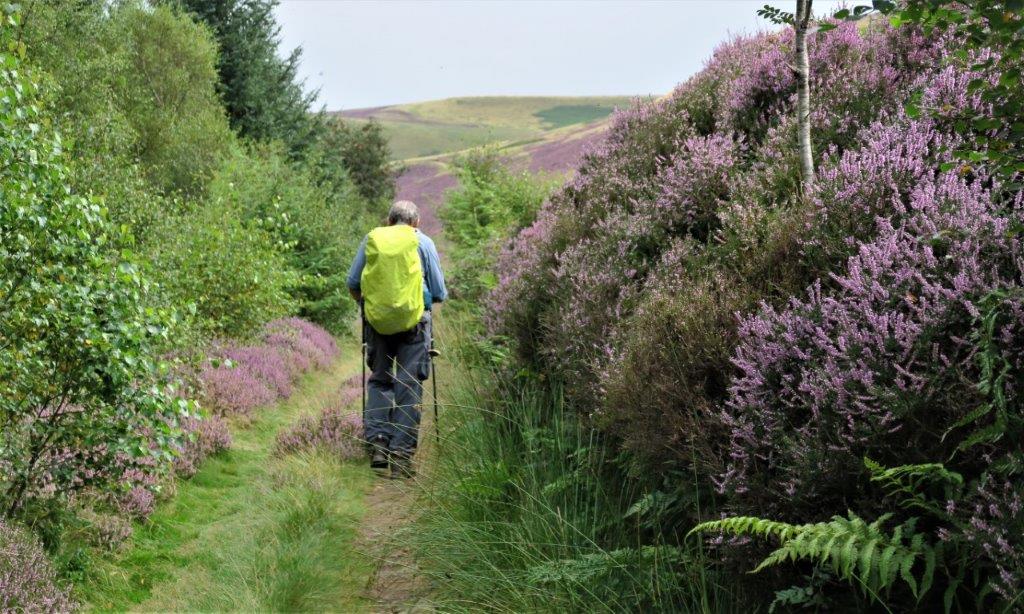 36 near the start of the Abbey Brook path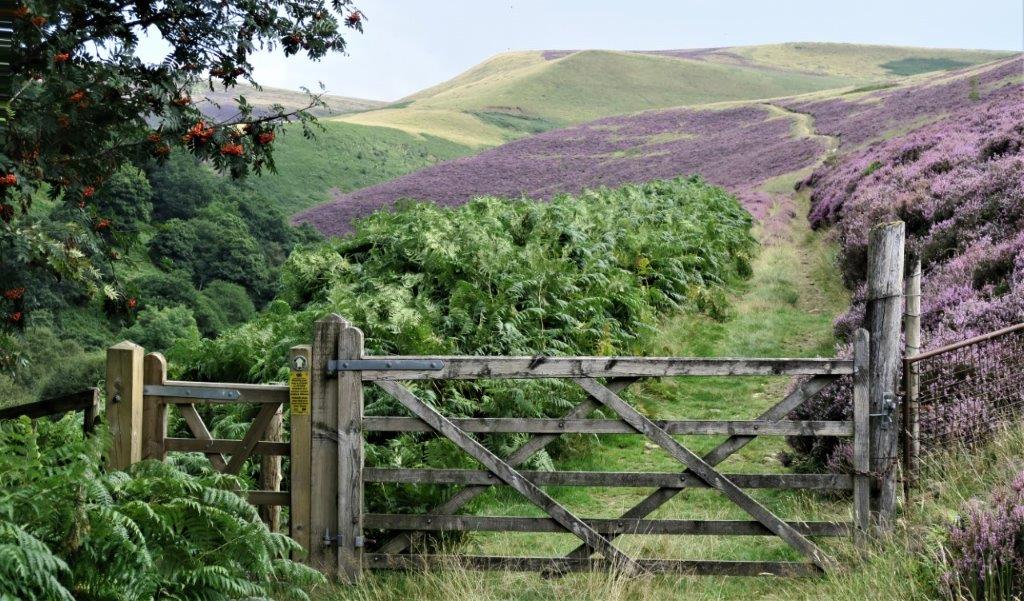 37 The path is above Abbey Brook which runs unseen here in the valley to the left. Howden Edge behind at top?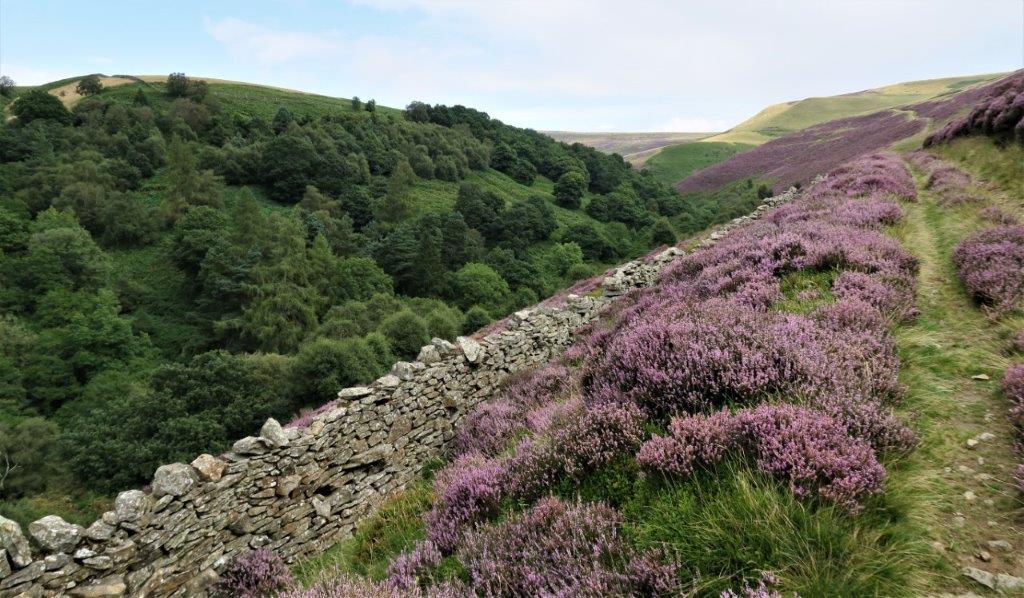 38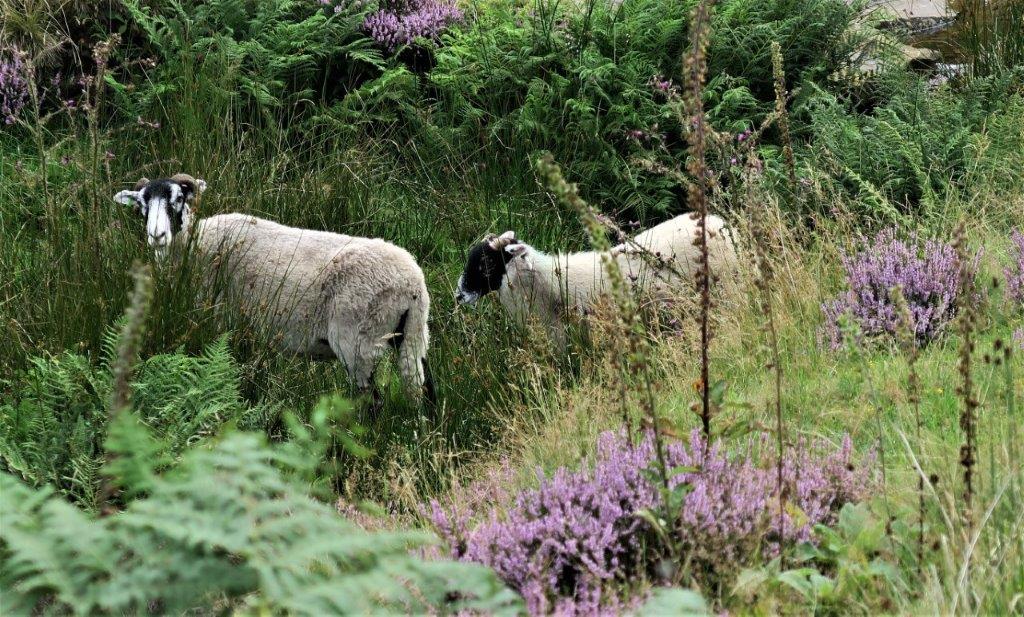 39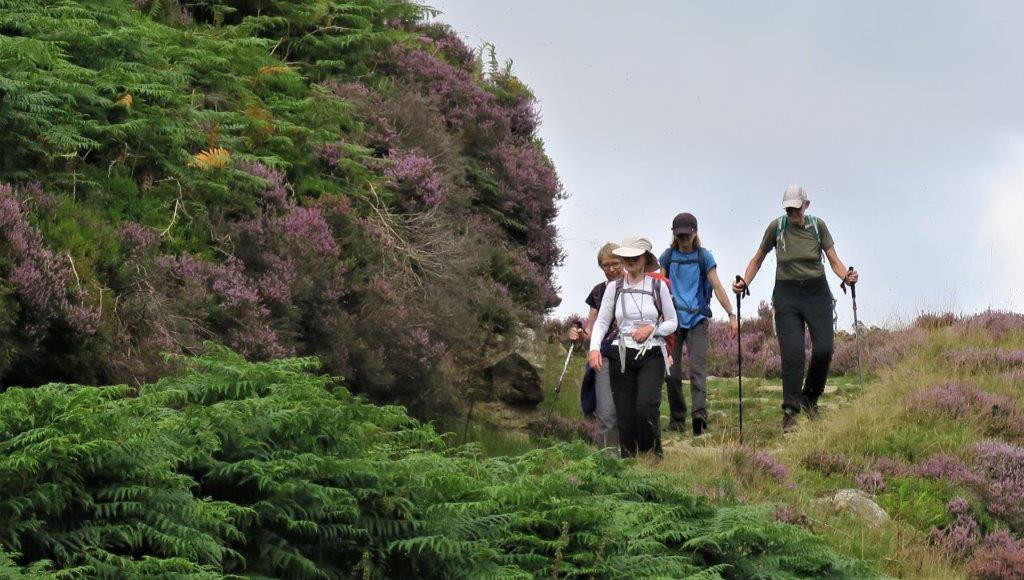 40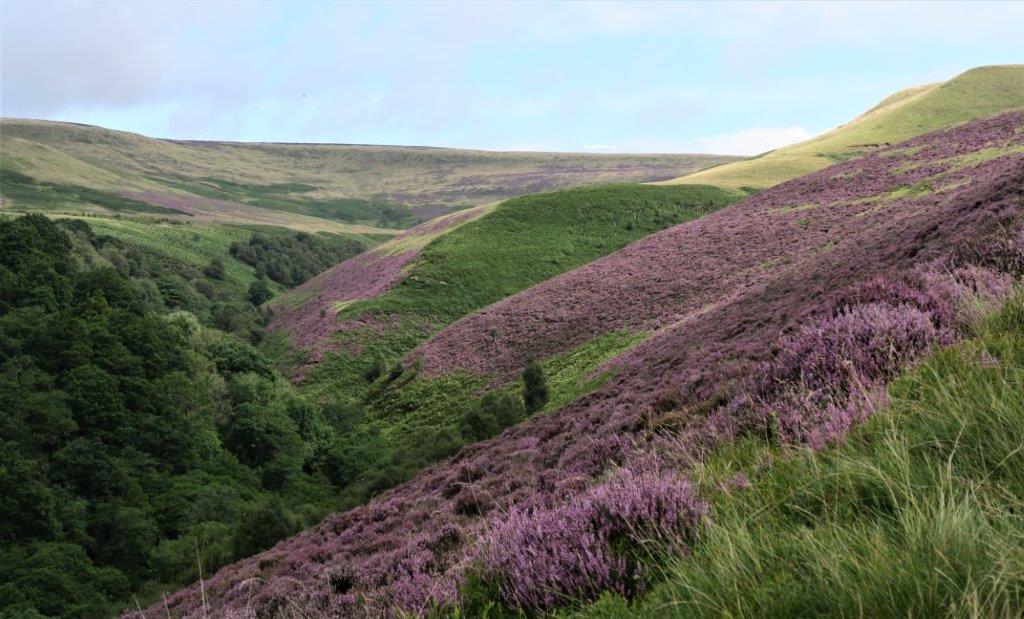 41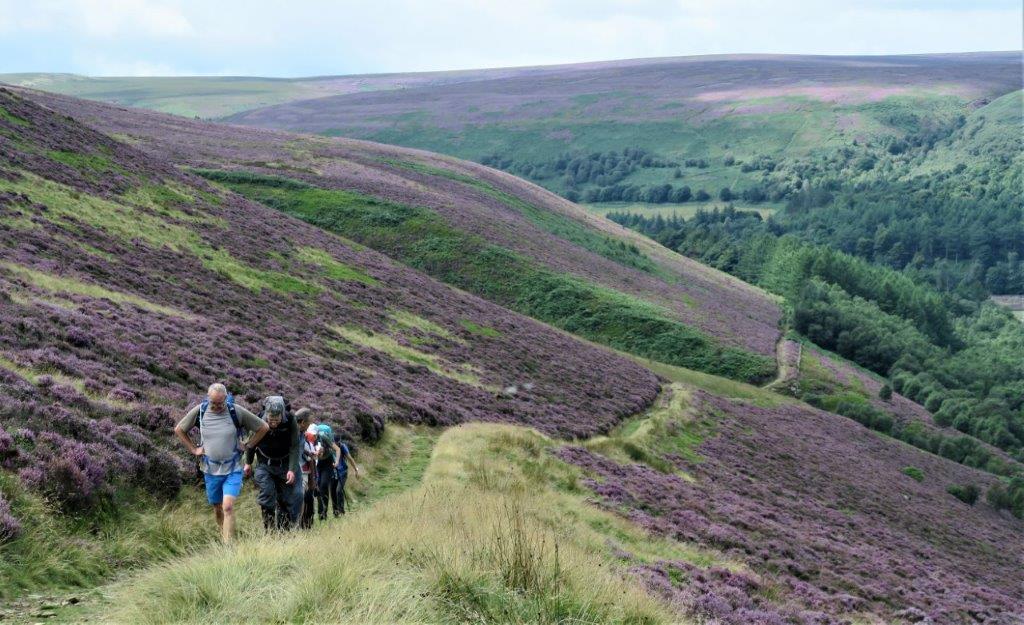 42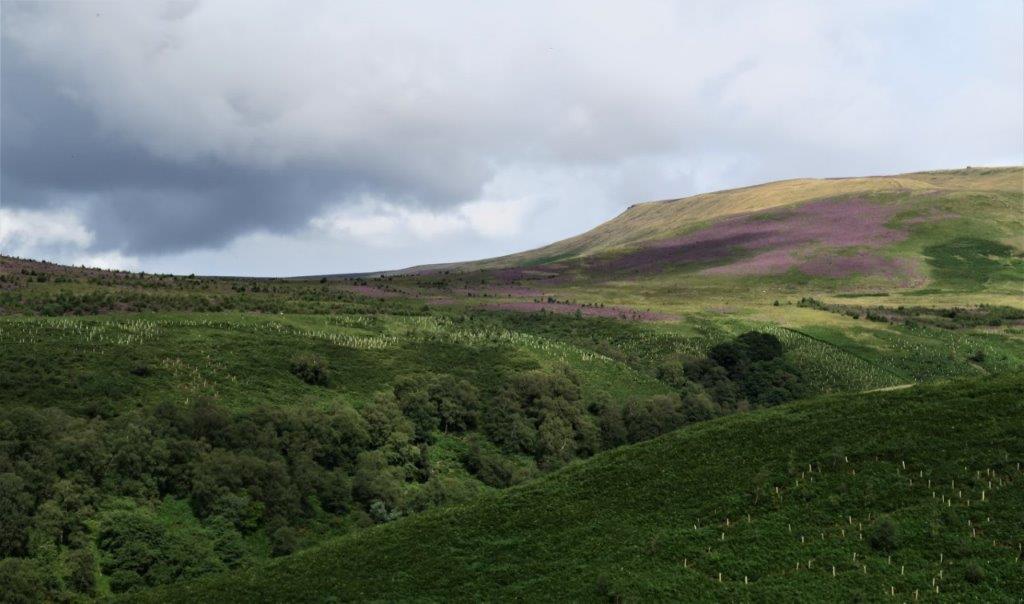 43 tree planting indicated by plastic tubes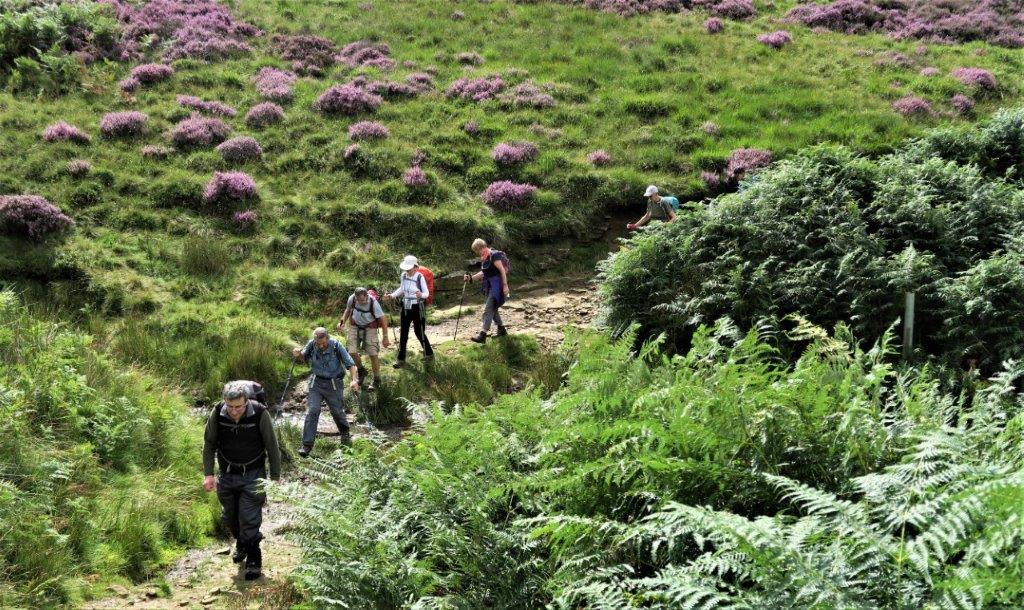 44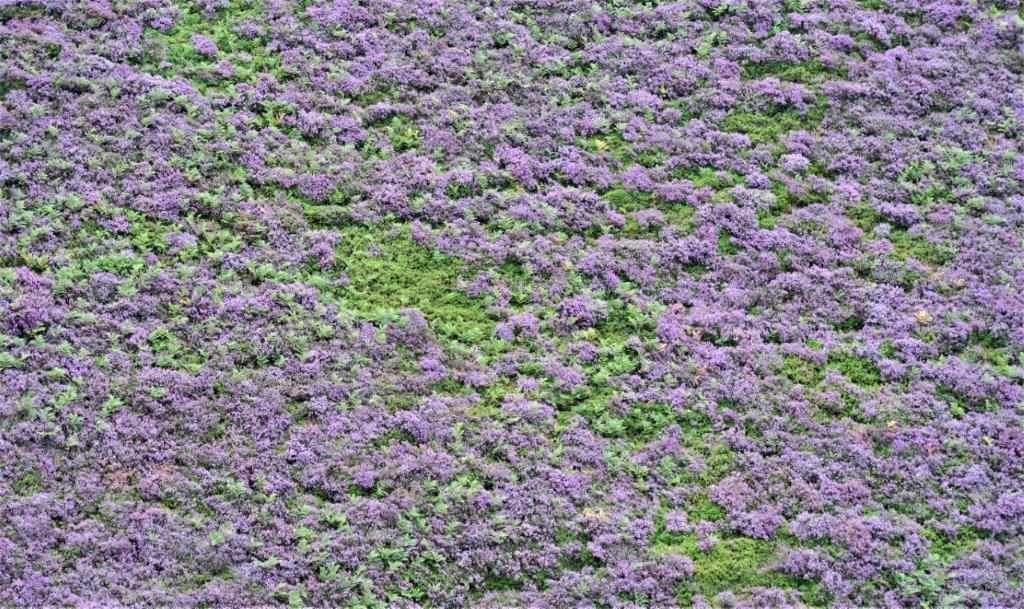 45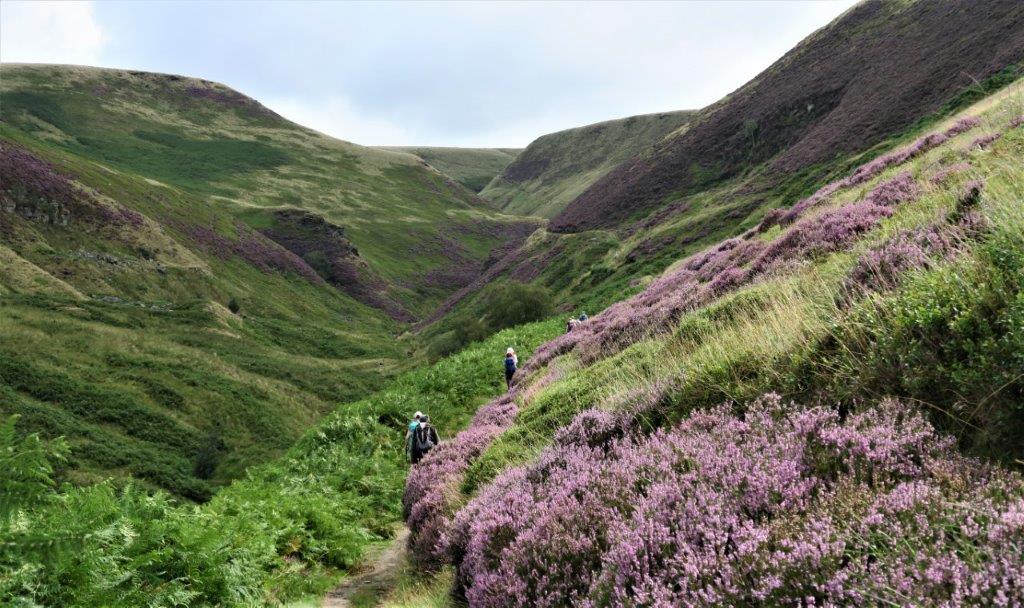 46 looking up Abbey Brook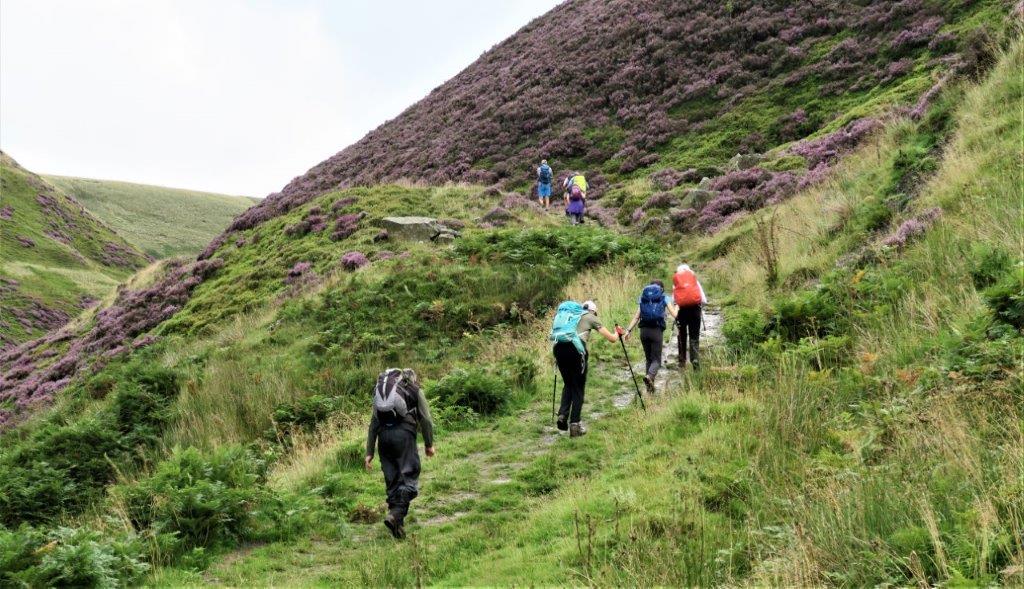 47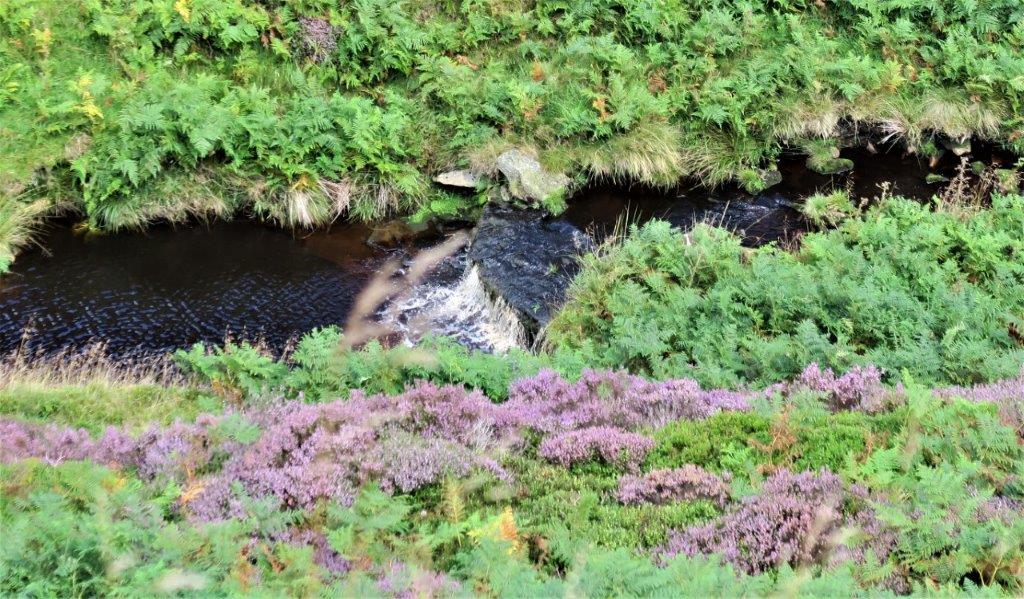 48 a view down into Abbey Brook deep in its valley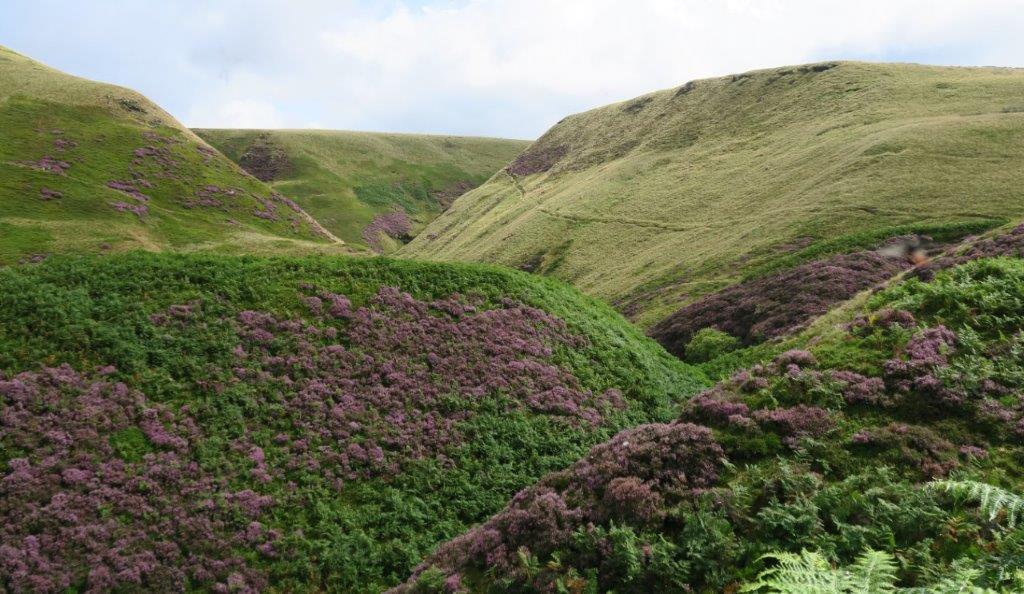 49 The path just visible to the left goes toward Howden edge after a tricky (unseen here) crossing of Abbey Brook. The path in the centre is part of the Abbey Brook path beyond Sheepfold Clough - not taken on this walk.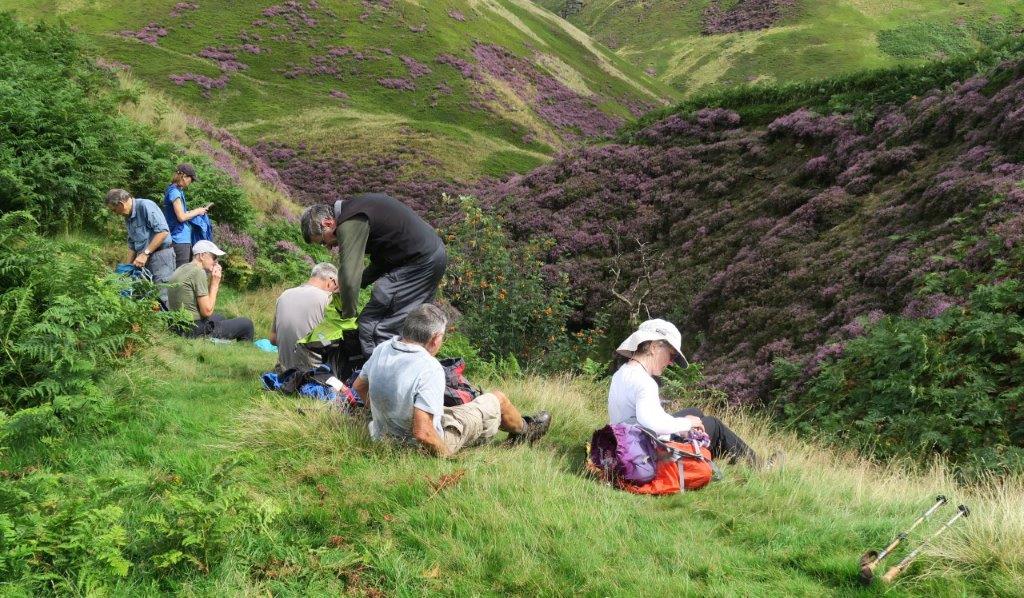 50 lunch break above Sheepfold Clough. Abbey Brook runs unseen further in.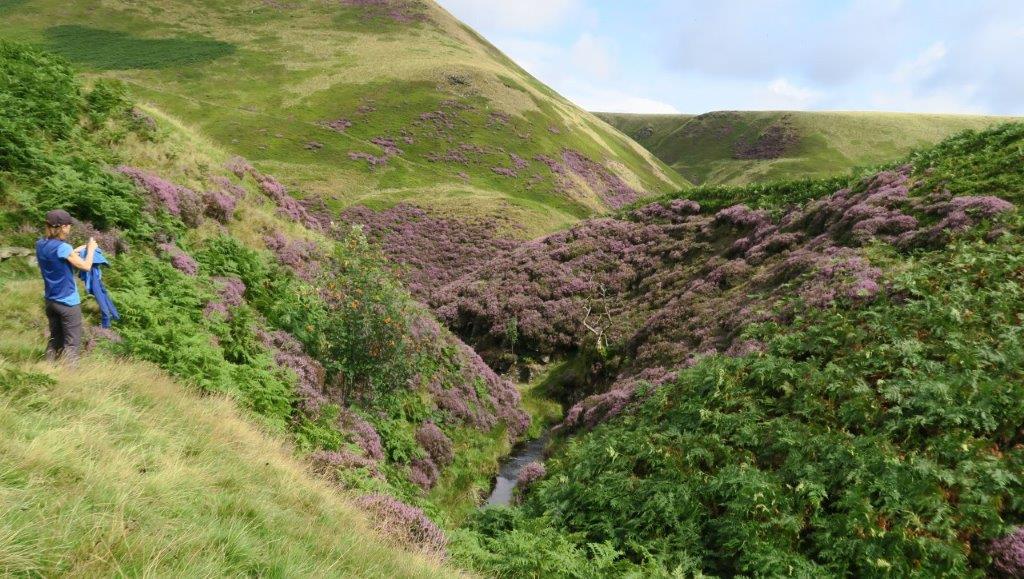 51 see above - the brook seen below here is in Sheepfold Clough and runs into Abbey Brook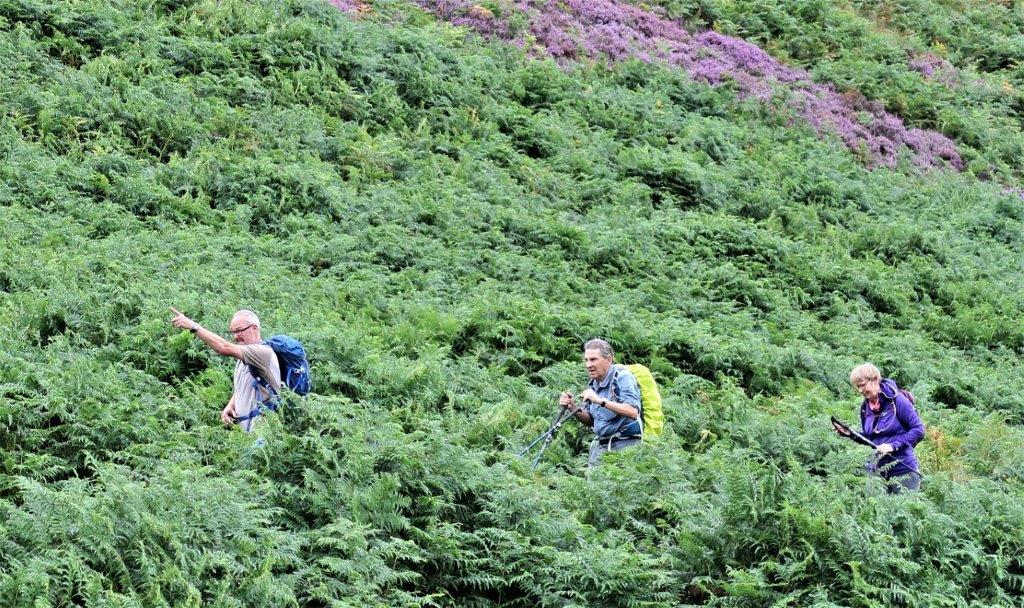 52 leader pointing to route leading towards Lost Lad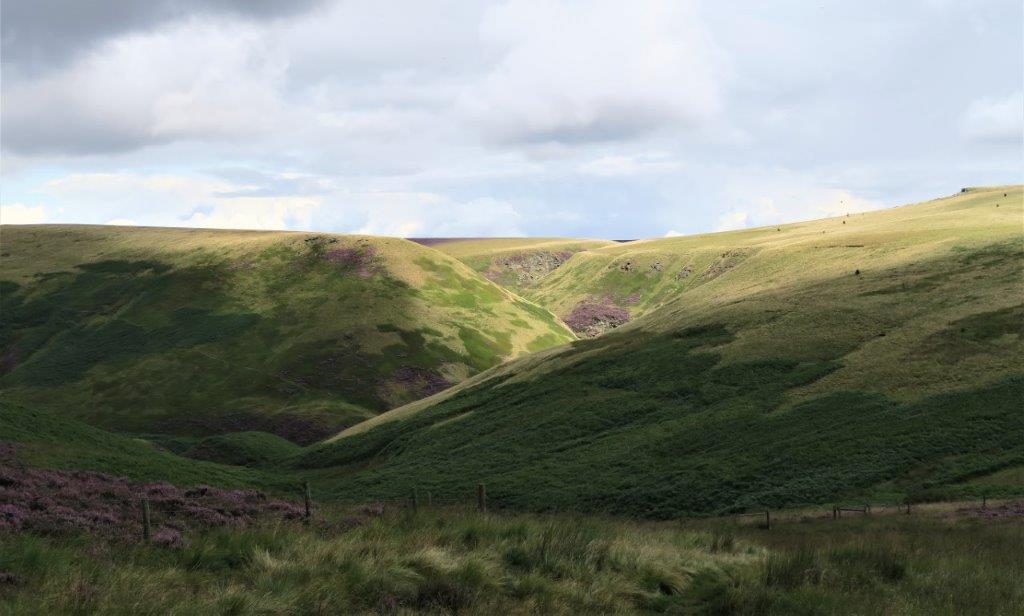 53 a glance across at the sunlit upper reaches of Cartledge Brook & Abbey Brook?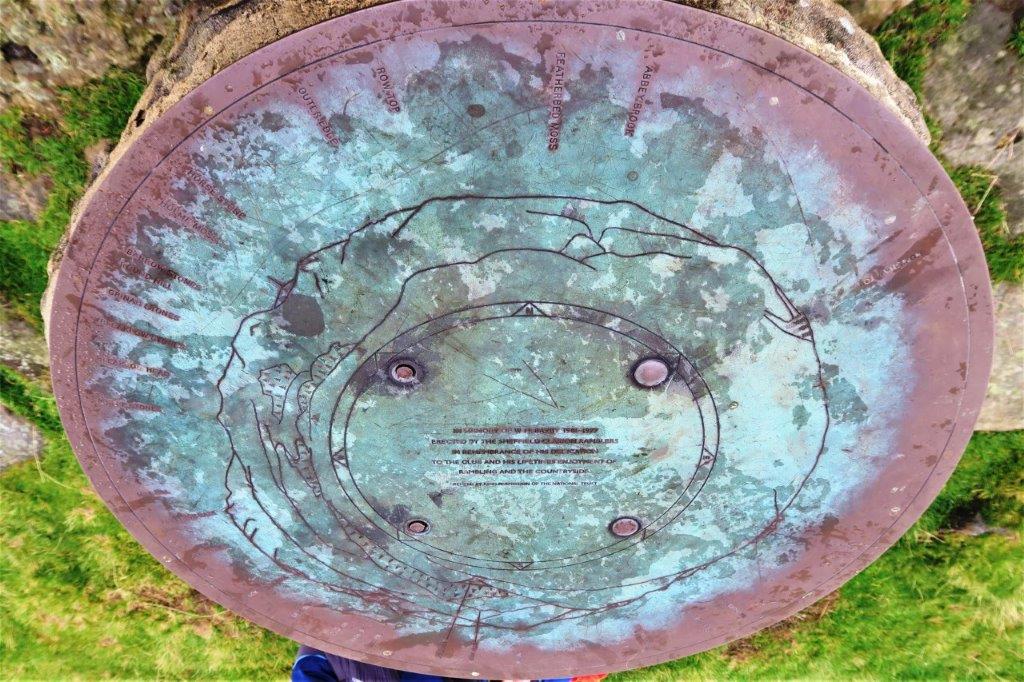 54 The plaque on Lost Lad giving views of the area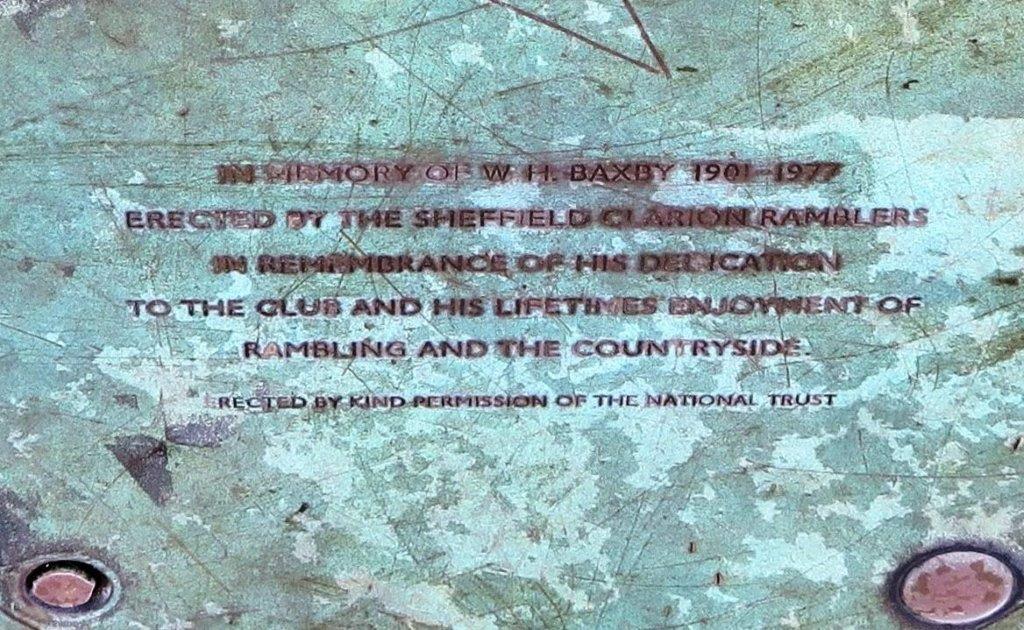 55 Much of this walk is in areas well looked after by The National Trust - a pleasure to visit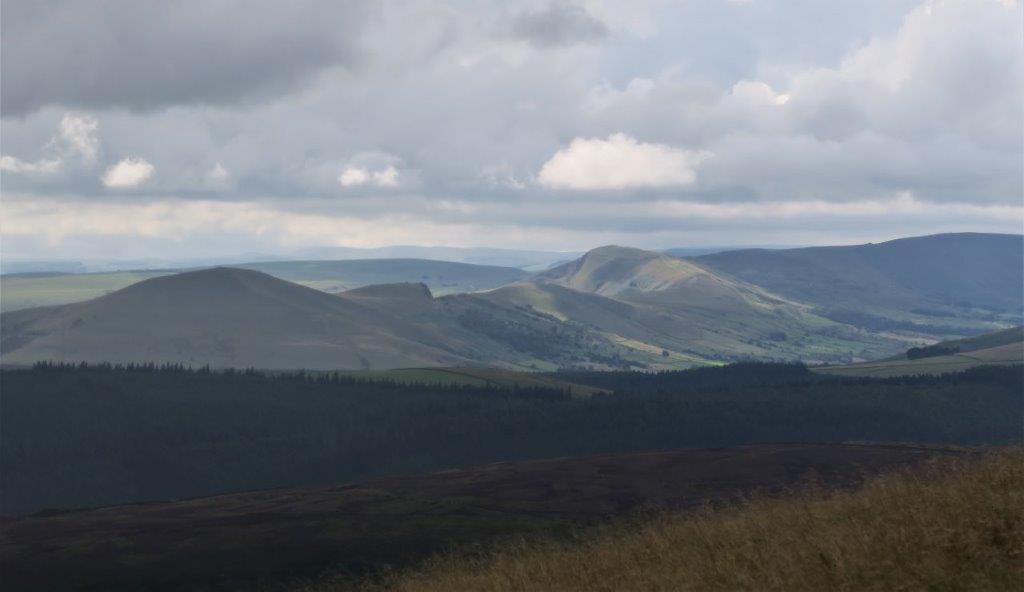 56 zoomed into Lose Hill stretching up to Mam Tor and beyond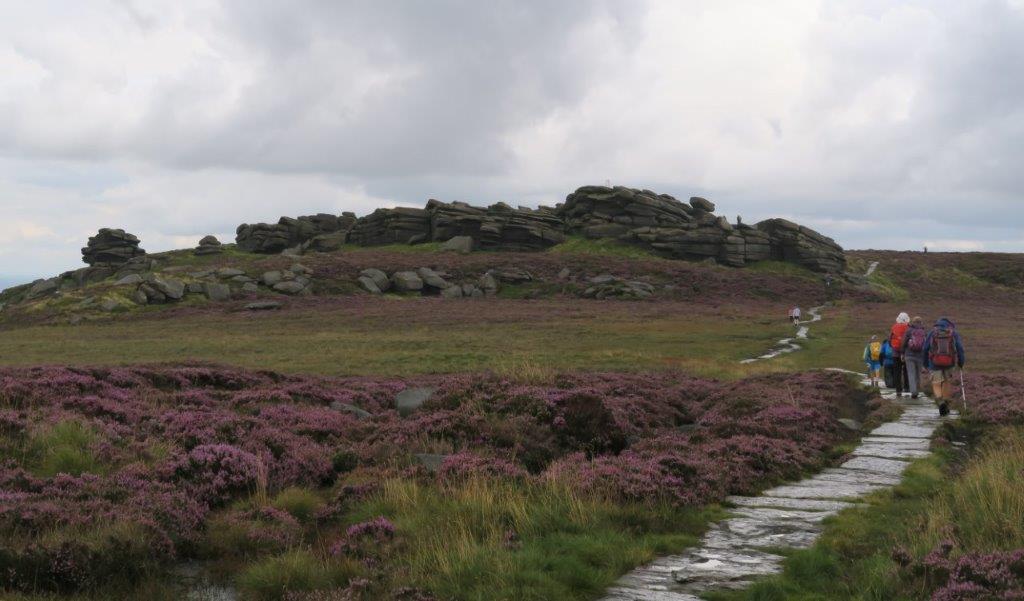 57 heading from Lost Lad towards Back Tor and it's Trig beacon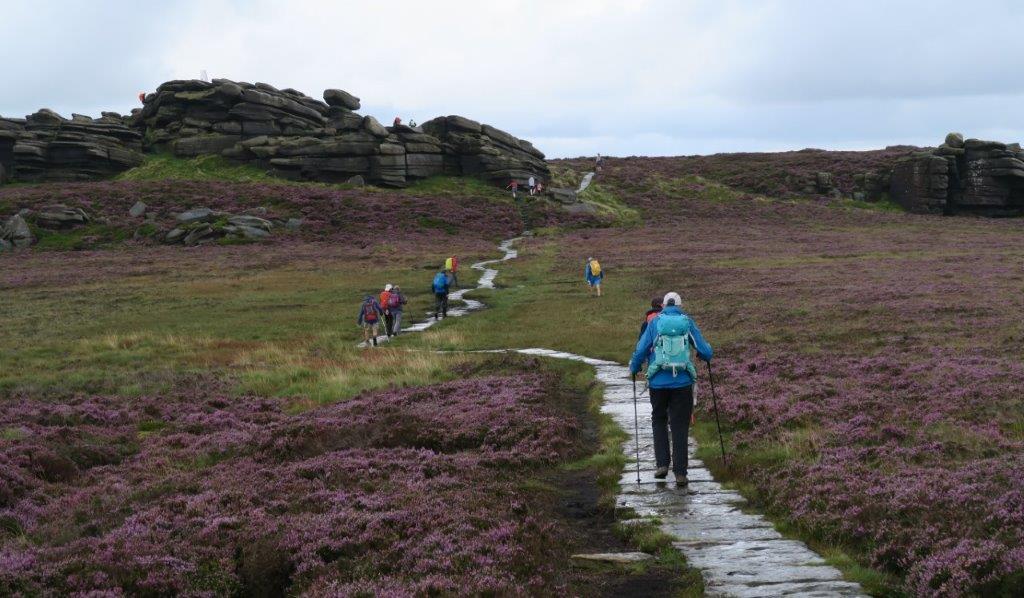 58 Trig Beacon just visible here - top left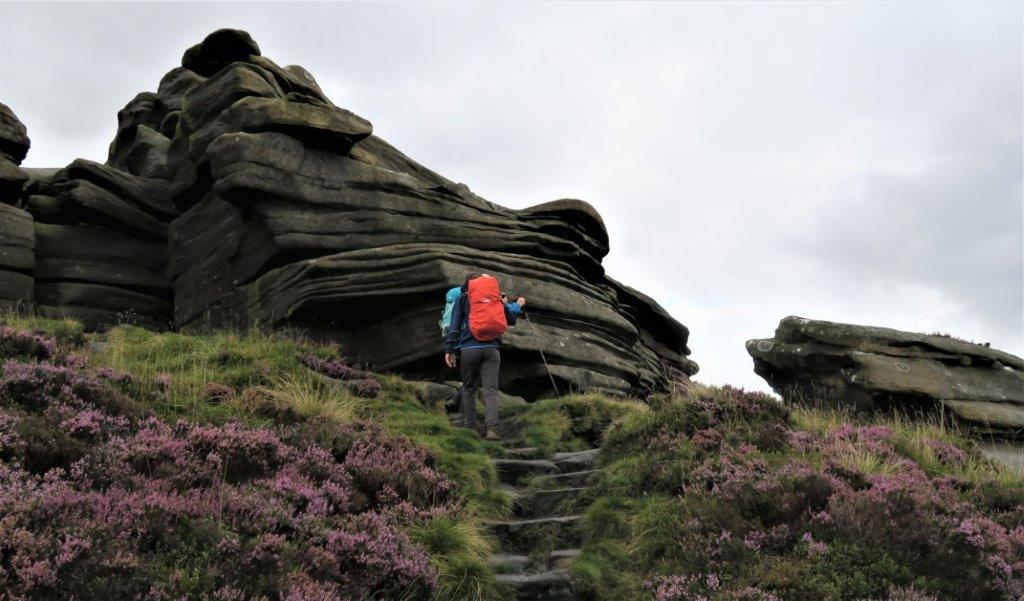 59 close to Back Tor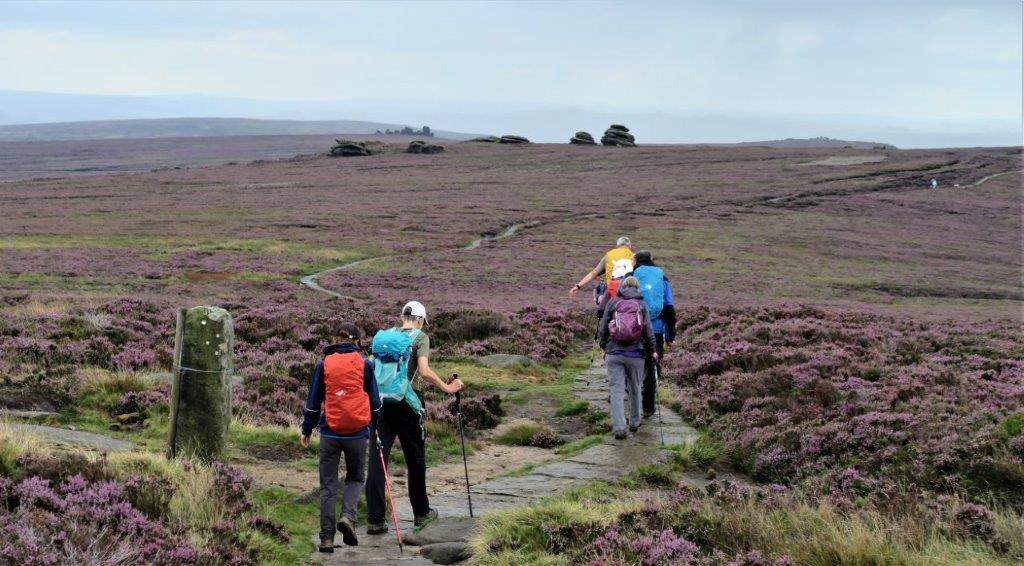 60 this stone marks Bradfield Gate Head - turn-off left is to Foulstone Road etc. We are heading toward Cakes of Bread and Wheel Stone seen Southward ahead of us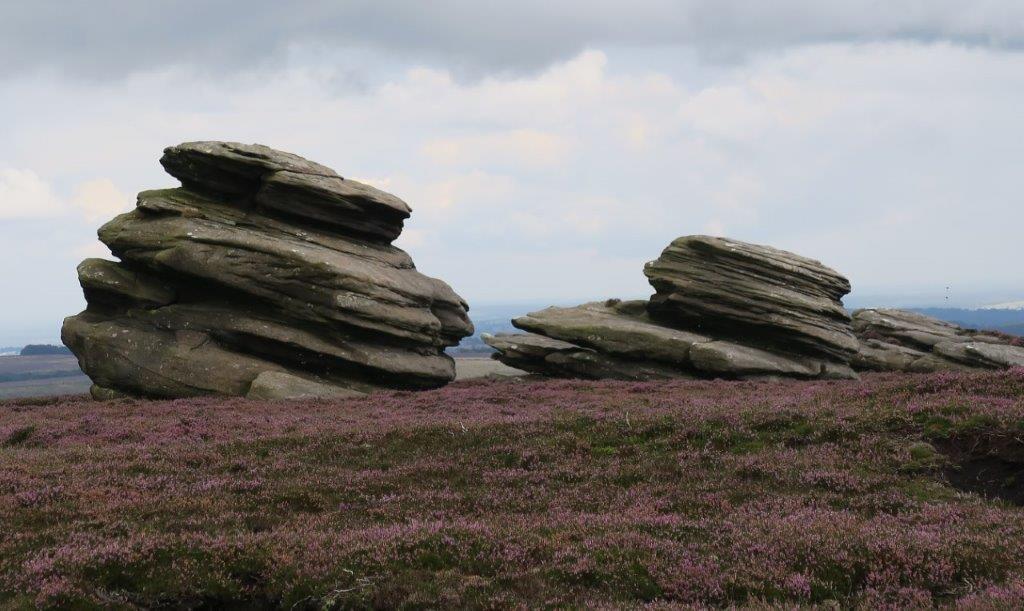 61 Cakes of Bread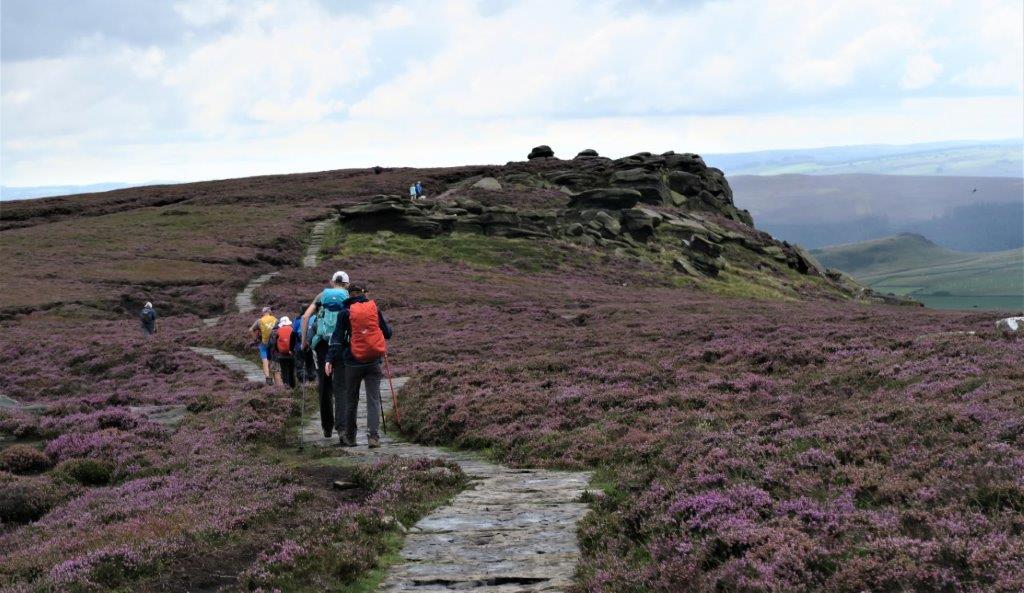 62 Dovestone Tor?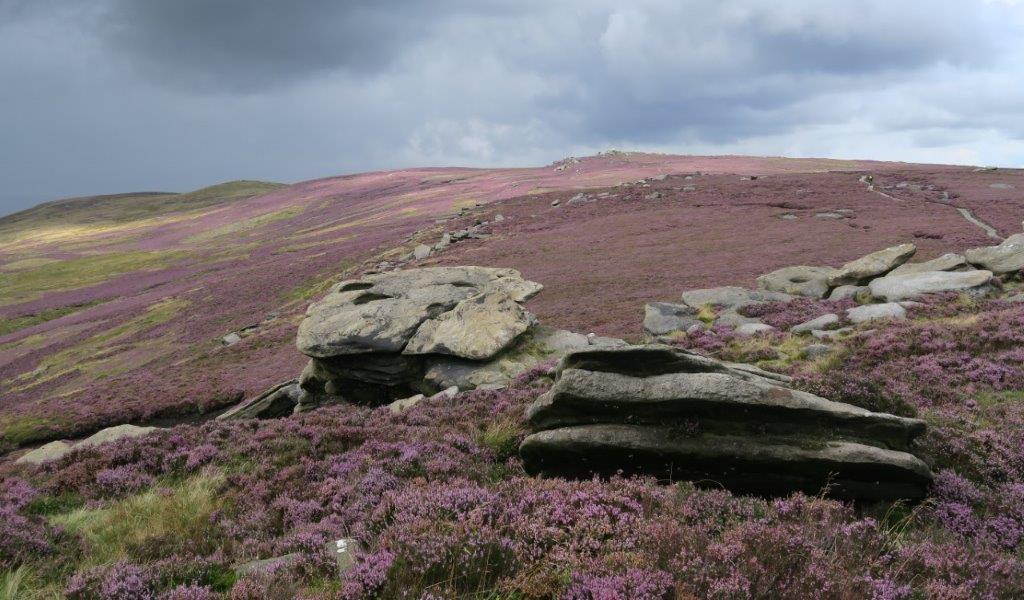 63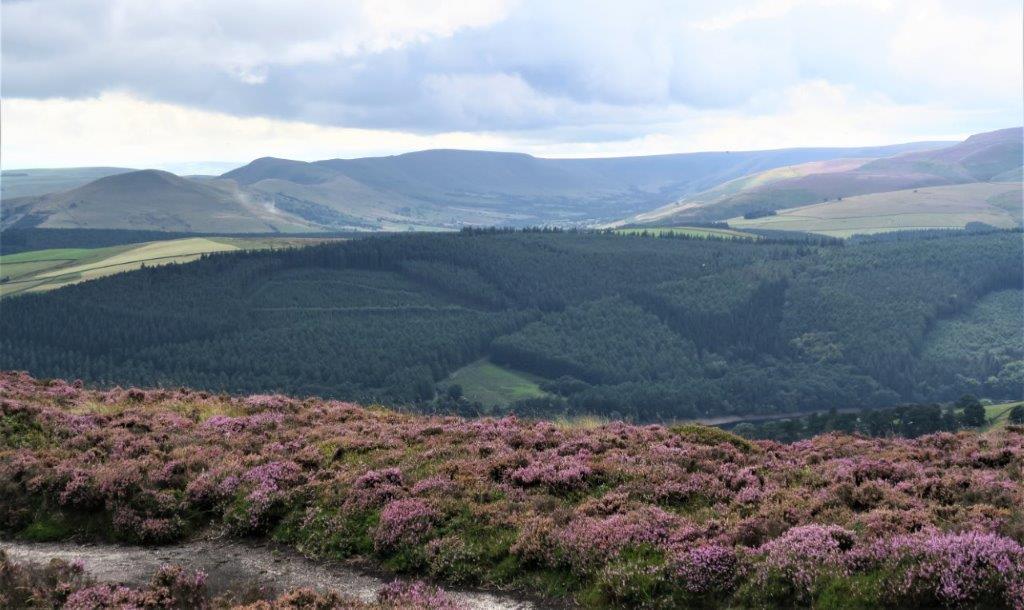 64 Derwent Valley - tree-lined above reservoirs. Behind is the Lose Hill / Mam Tor ridge with the Vale of Edale to its right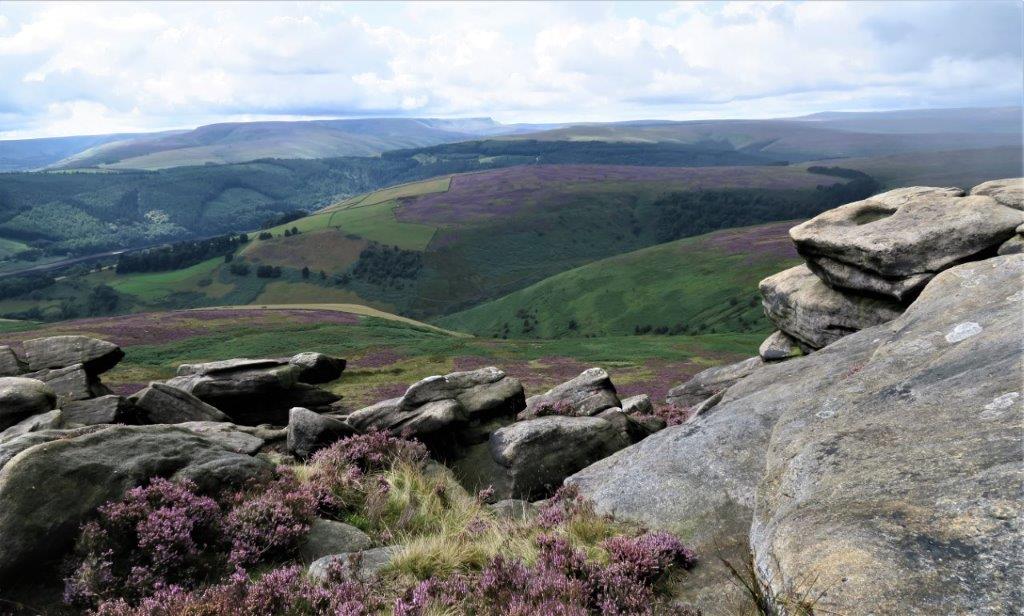 65 try identifying the various cloughs - Far Deep Clough / Dovestone Clough etc?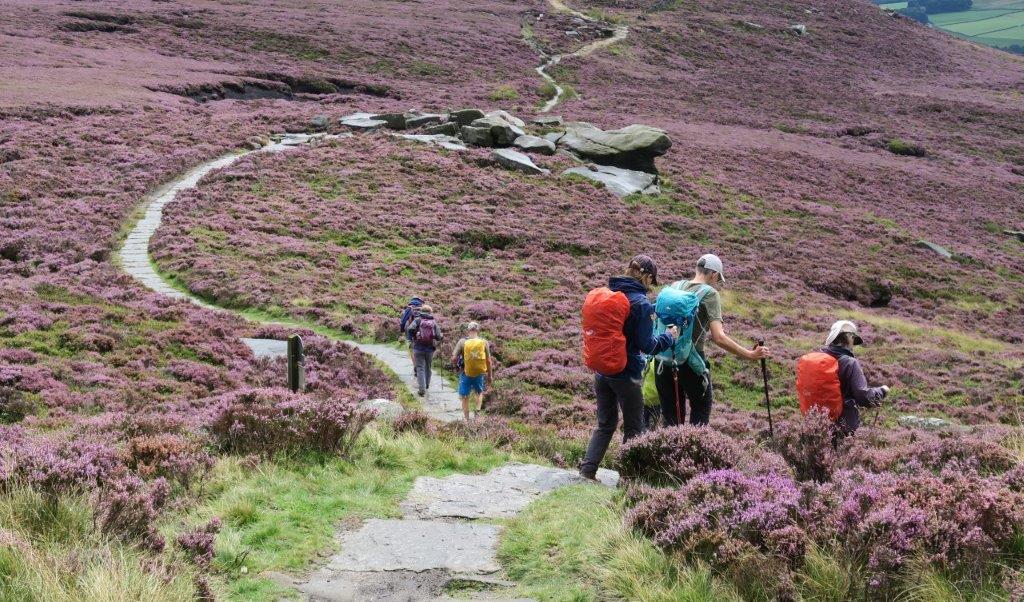 66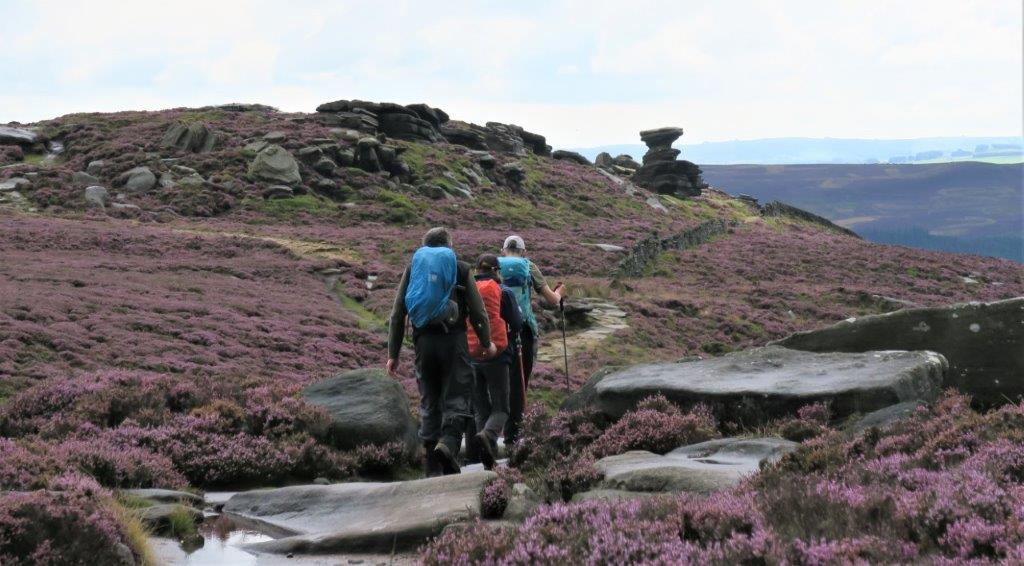 67 The Salt Cellar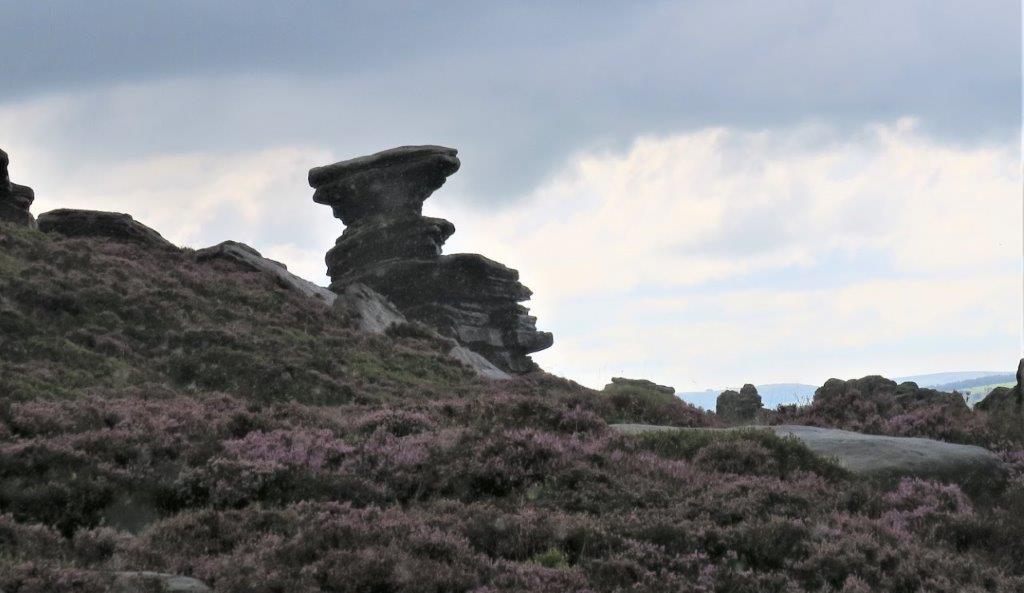 68 Salt Cellar closer up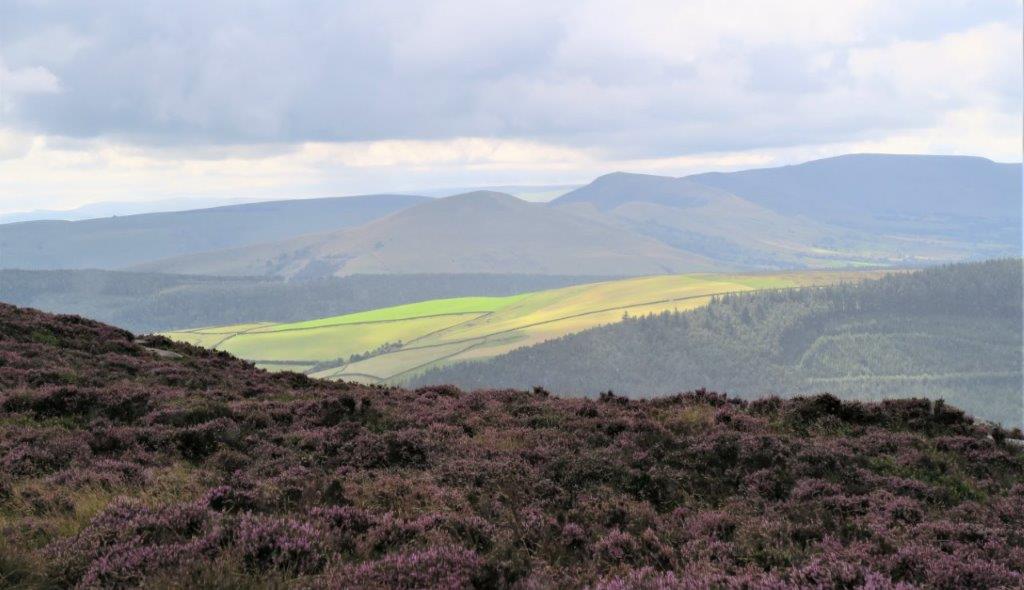 69 Lose Hill / Mam Tor again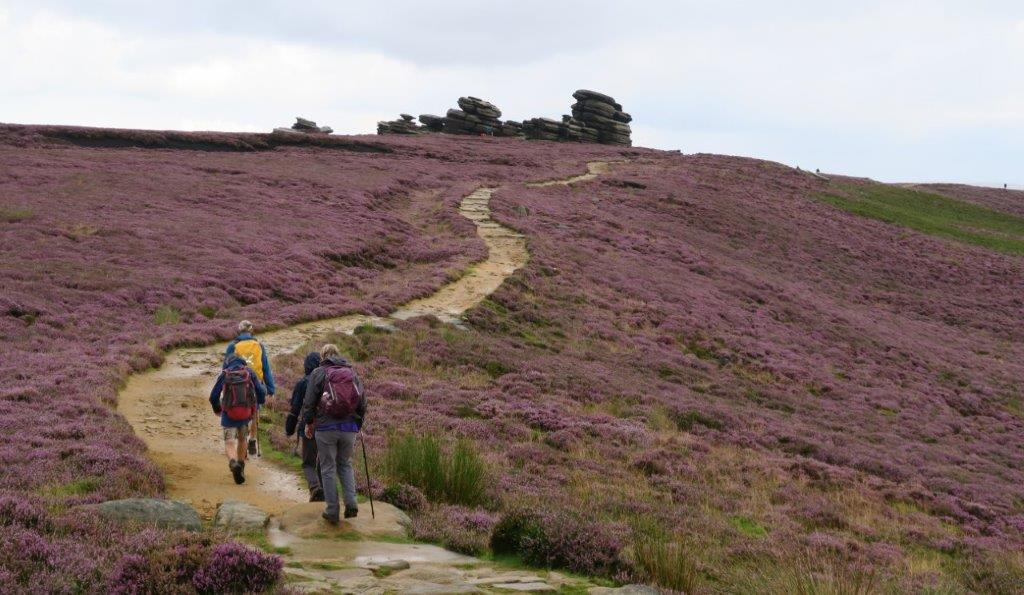 70 Wheel Stones closer up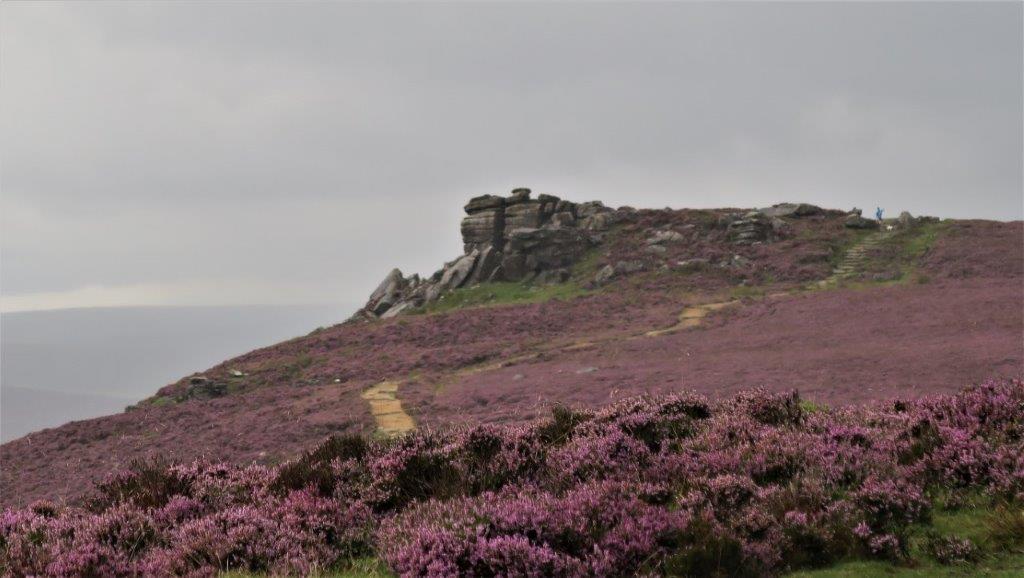 71 looking back North from Wheel Stones at White Tor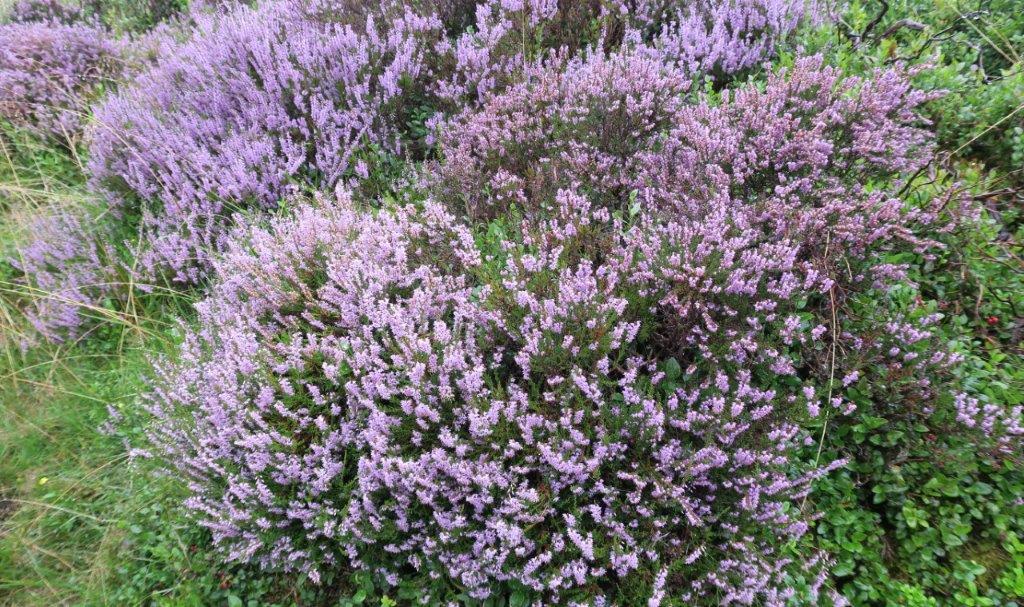 72 the last of the heather - unfortunately rain washed out photographing the end of the walk
homepage - Daywalks Index 2021 - contact me at