homepage - Daywalks Index 2021 - contact me at

2021.08.18 - Wednesday - COACH RAMBLES AT BOLTON ABBEY - Sheffield Ramblers first coach rambles since Covid ( 'A' Ramble led by David Hogg, and 'B' Ramble led by Simon Gray).
The 'A' Ramble - Parking Area at Bolton Abbey at SE071.540, ~E crossing B6160 Rd, then ENE crossing River Wharfe on pedestrian Bridge at SE075.542, path ~NNE (away from River edge) touching Access Rd and continuing along River to 'Wooden Bridge', turn ~NE away from bridge to Access Rd following it NW then N, but continue on track ~N along Posforth Gill, turn ~E South of and well above the lower Waterfall, continue NNE along The Valley of Desolation & cross FB, continue to enter OAL at SE082.574, ~N on track up to Long Crag and turn WNW to sharp bend in track at SE077.590, but leave track on path ~N / NNE thru Truckle Crags & turn ~N up to Simon's Seat (Trig Beacon 485m high), path ~WSW then SW past Grey Stone, continuing on edge of OAL, then follow track starting at SE069.588 down ~W (well below How Beck) to pass Howgill at SE063.592, continue to Firbeck Bridge SE060.593 on Stangs Lane but do not cross - continue W to Dales Way and follow SSW along River then ~S to and across Barden Bridge, follow river roughly South / Eastward (now not on Dales Way) to pass under another bridge at SE057.568 & rejoining The Dales Way, continue past The Stride diverting down to the river to see the river rock formations at SE064564, continue along the river passing the 'Wooden Bridge' near cafes etc, and follow river then path up to Cavendish Memorial, follow road ~WSW then S & join path S to the remains of Bolton Priory (and the active Priory Church of St Mary and St Cuthbert), return to parking area and coach. We then drove to Ilkley for supper before returning to Sheffield.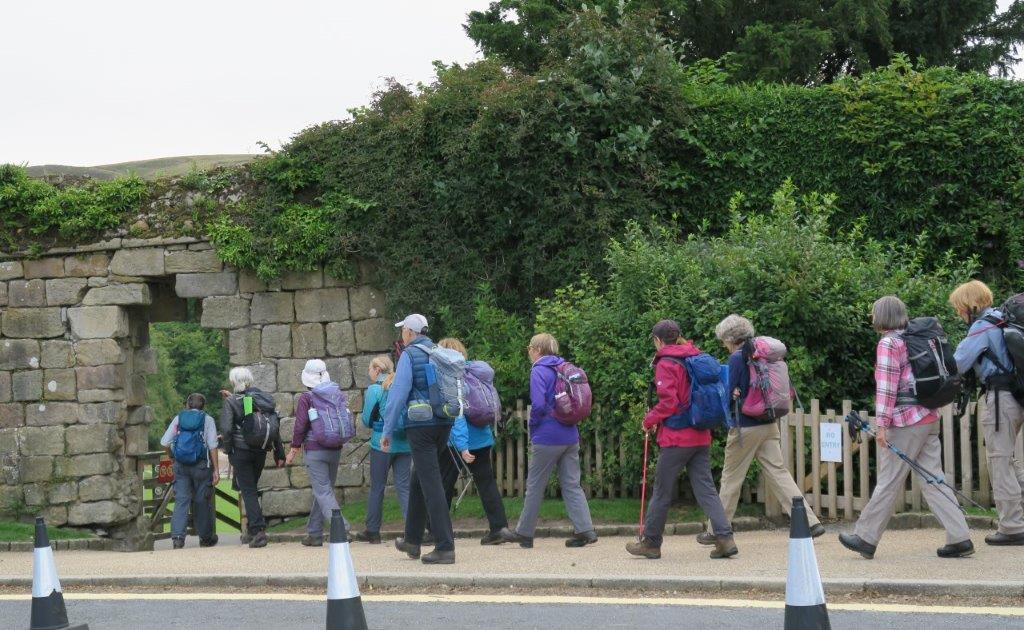 1 walking from the parking area to the footbridge crossing The River Wharfe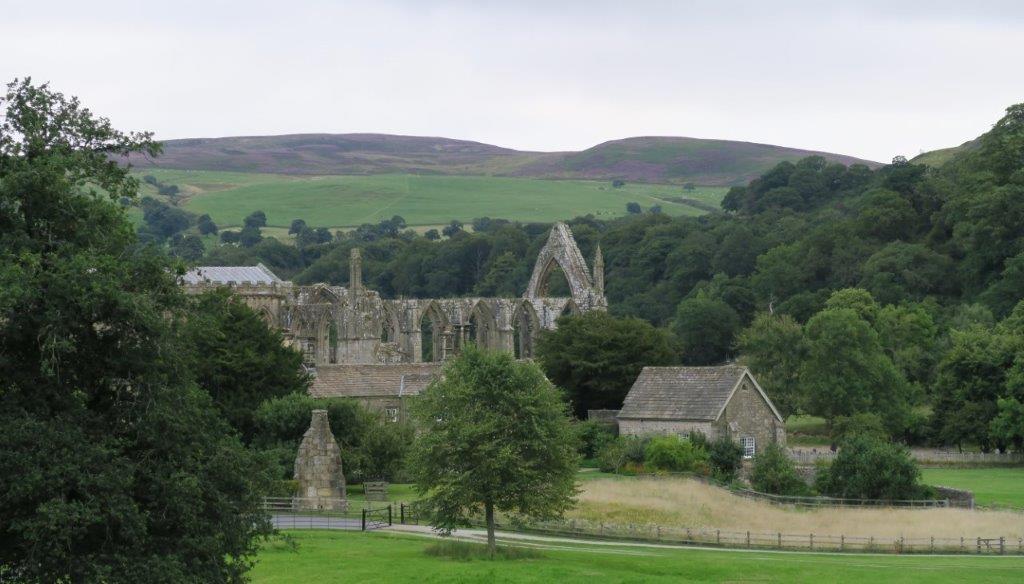 2 glimpse of the ruined Abbey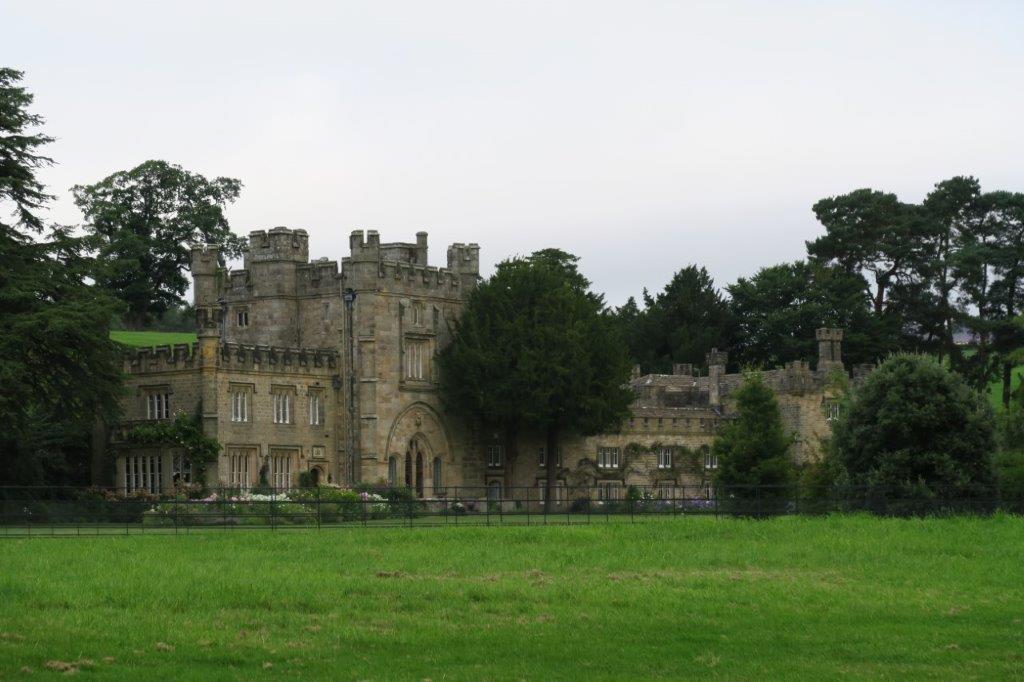 3 The Hall at Bolton Abbey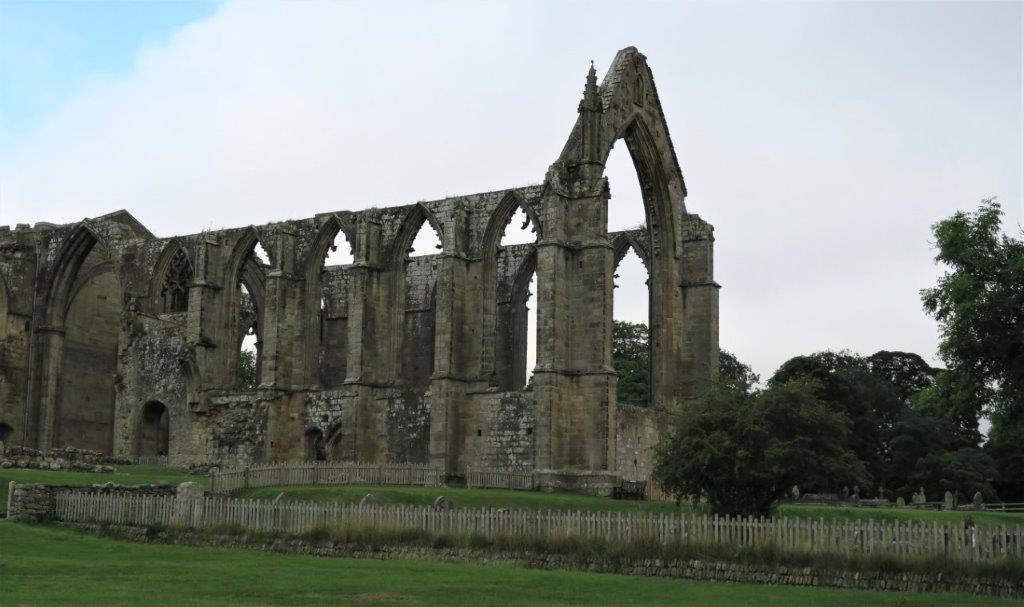 4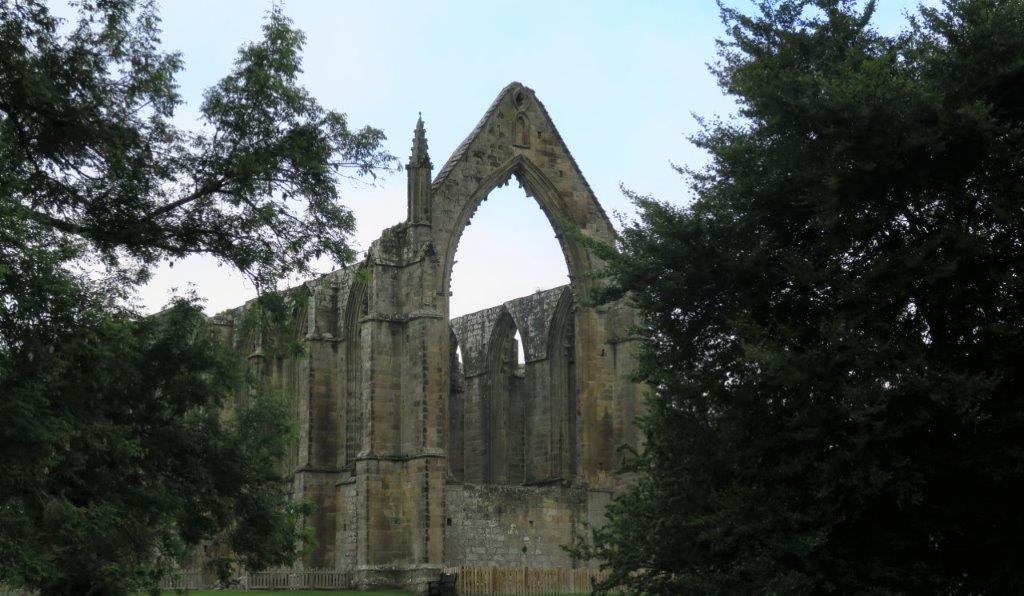 5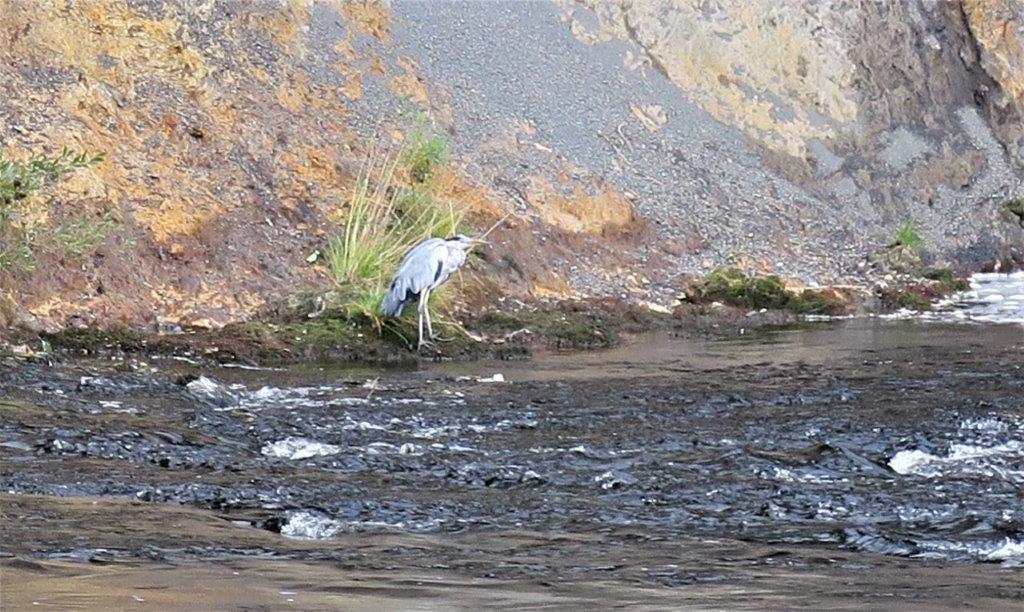 6 heron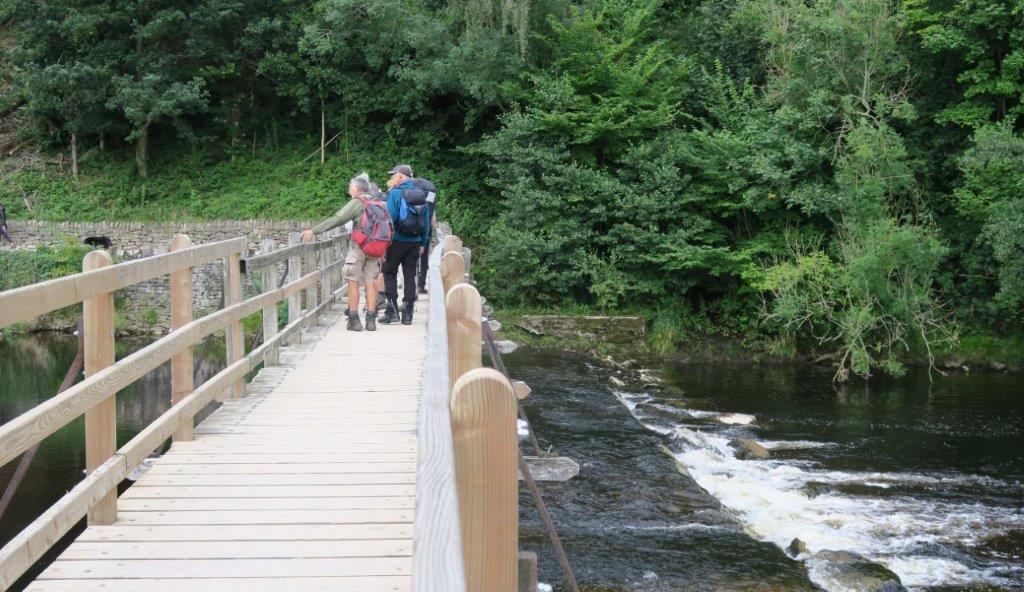 7 footbridge across The River Wharfe which we used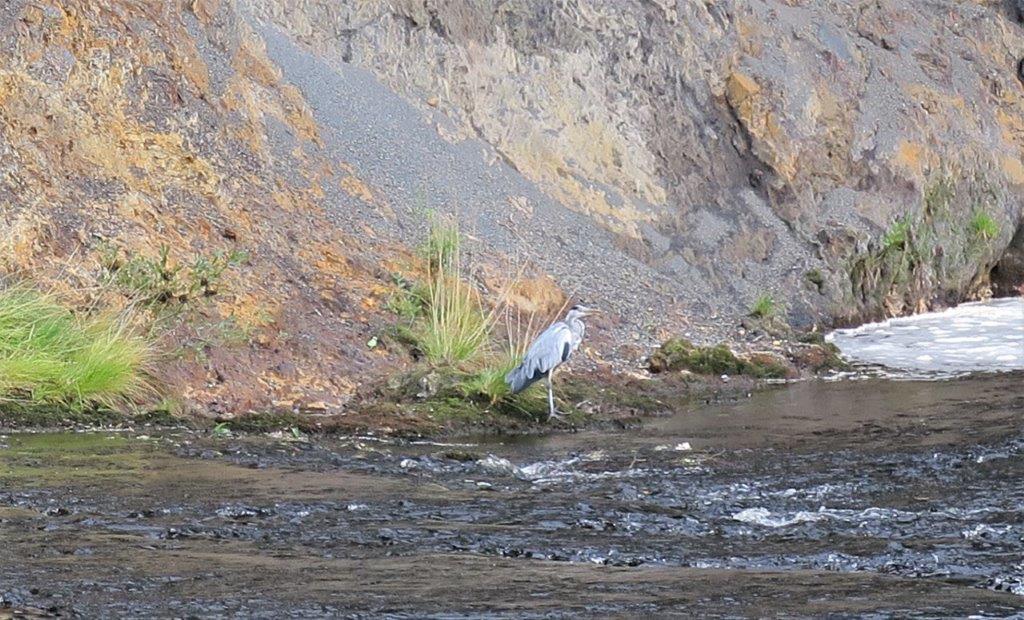 8 Heron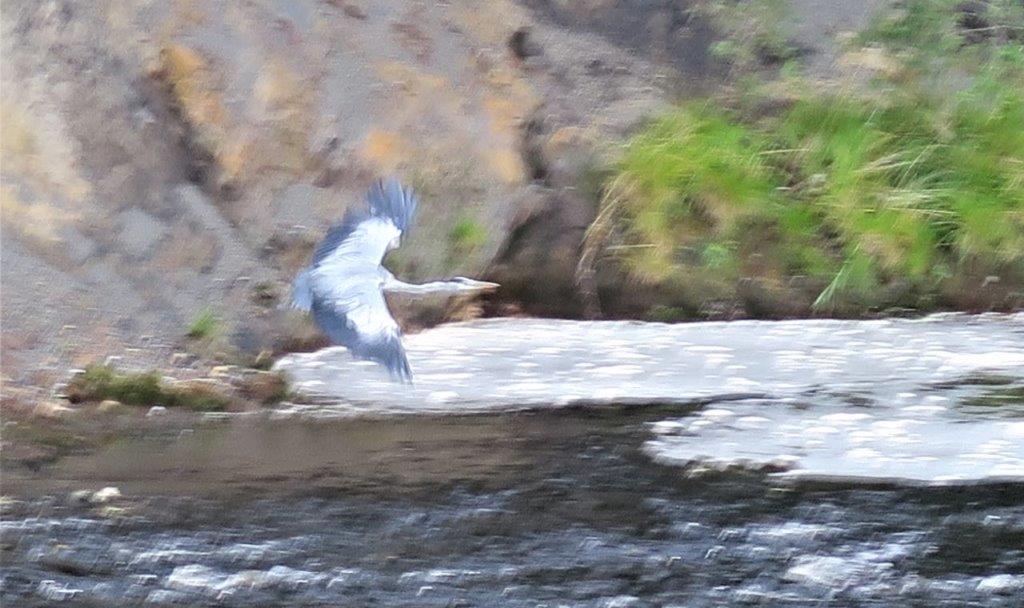 9 heron caught in flight - no time to put up tripod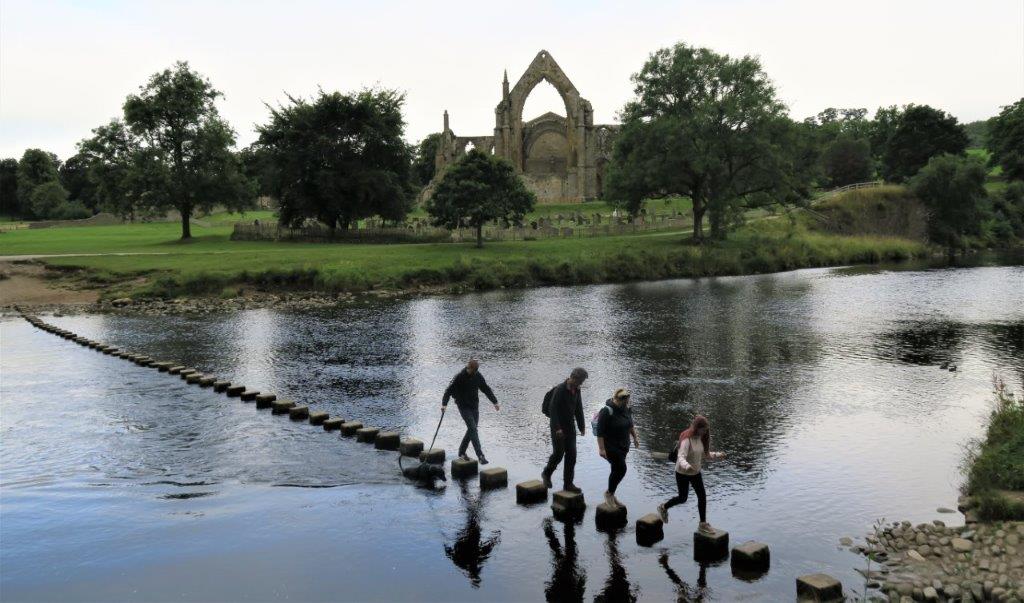 10 stepping stones alongside the footbridge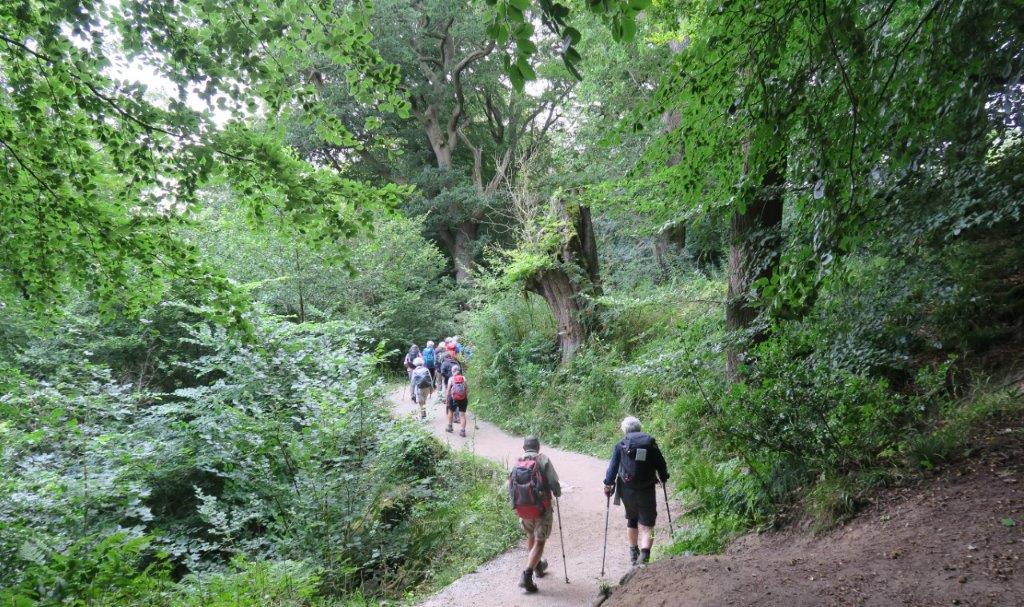 11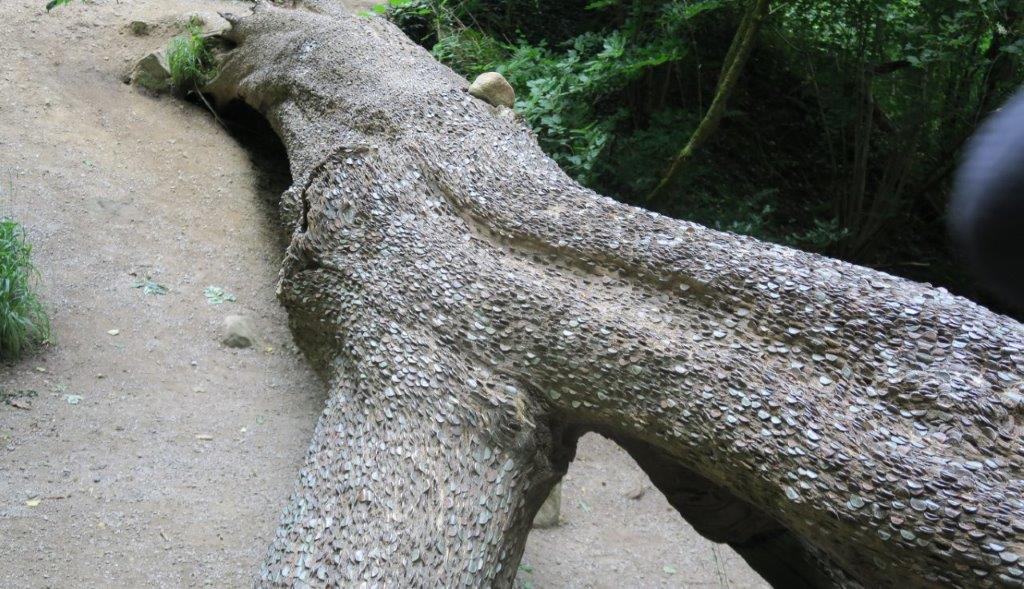 12 a Money Tree - probably started to support Chancellors of the Exchequer short of funds?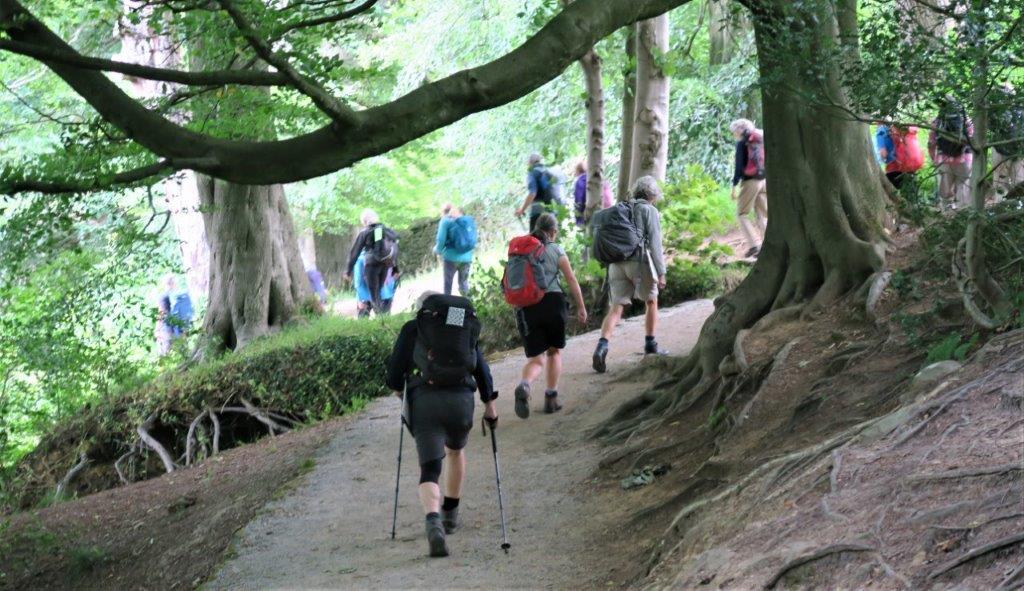 13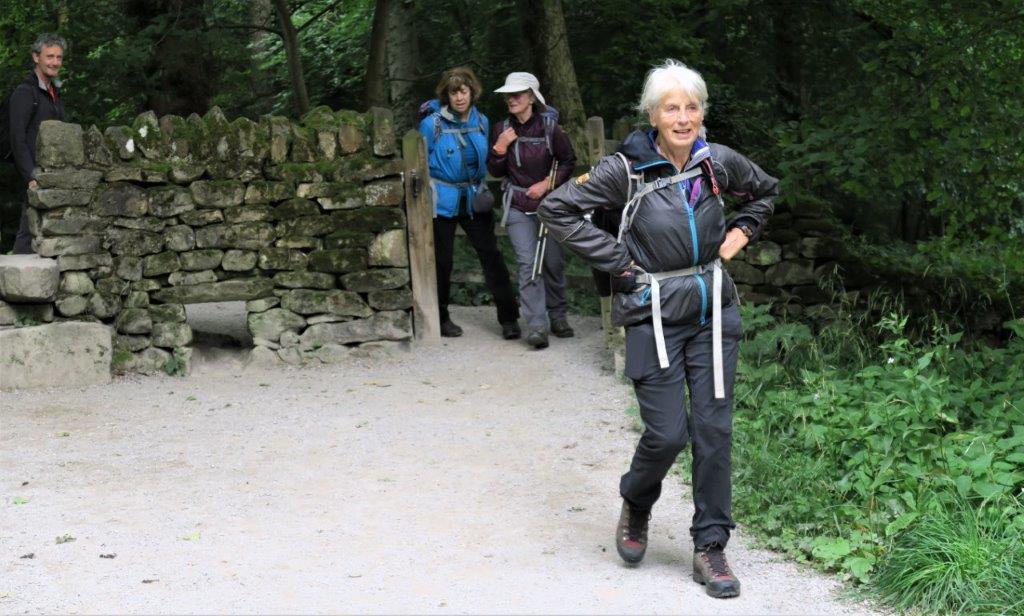 14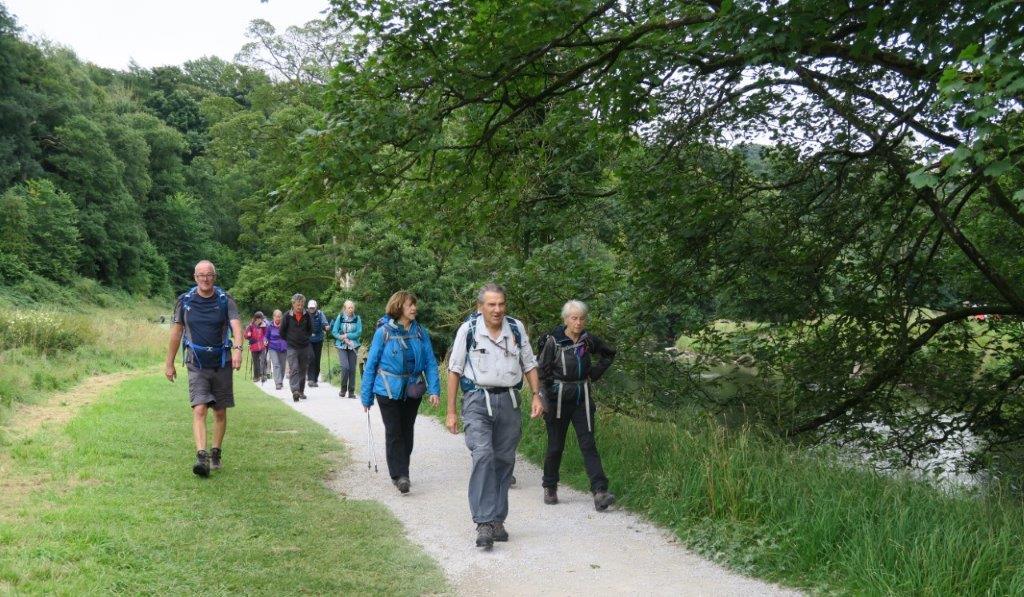 15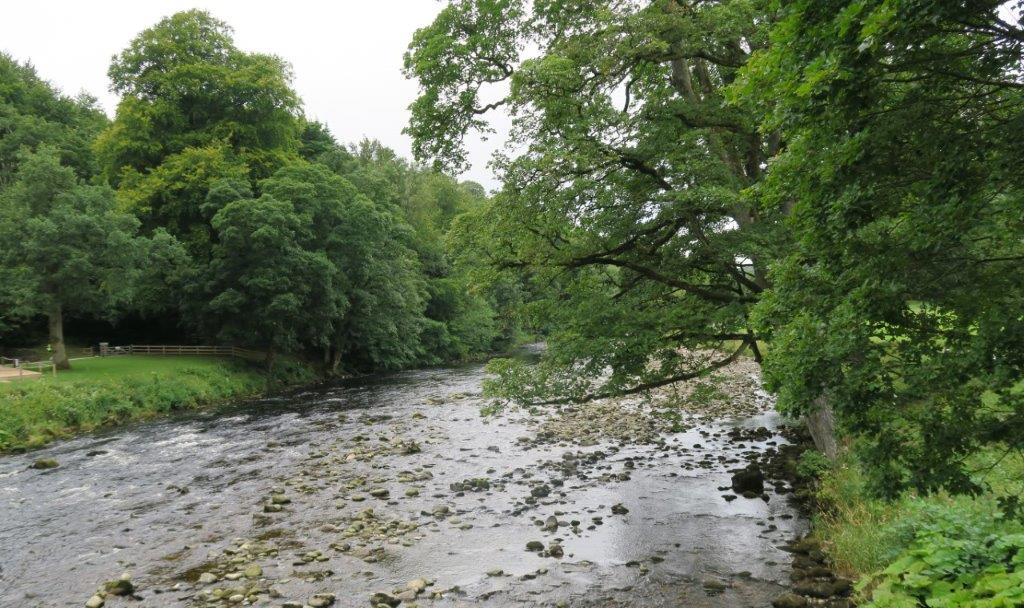 16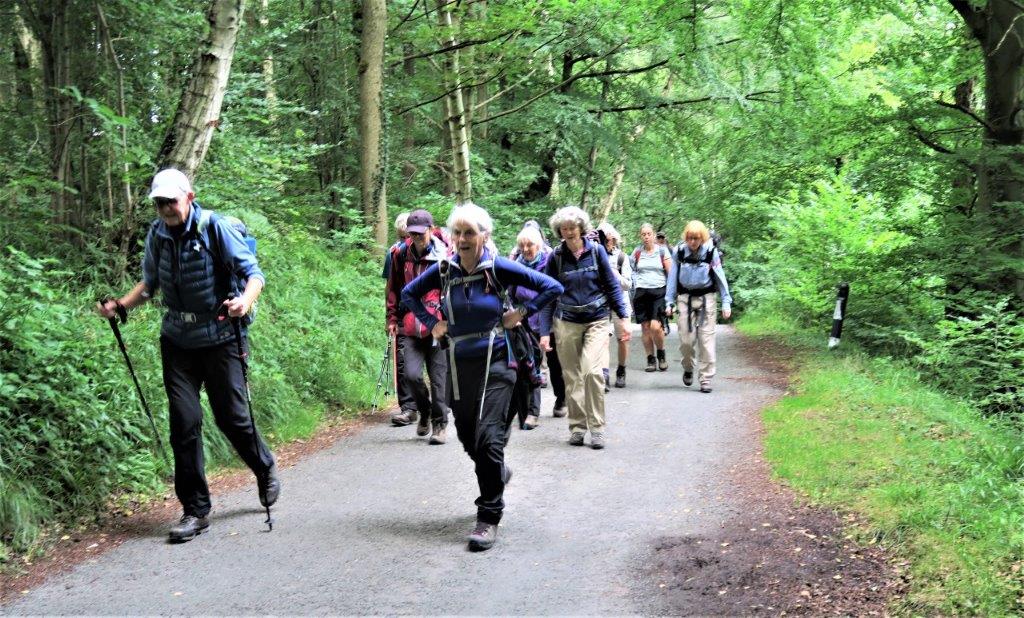 17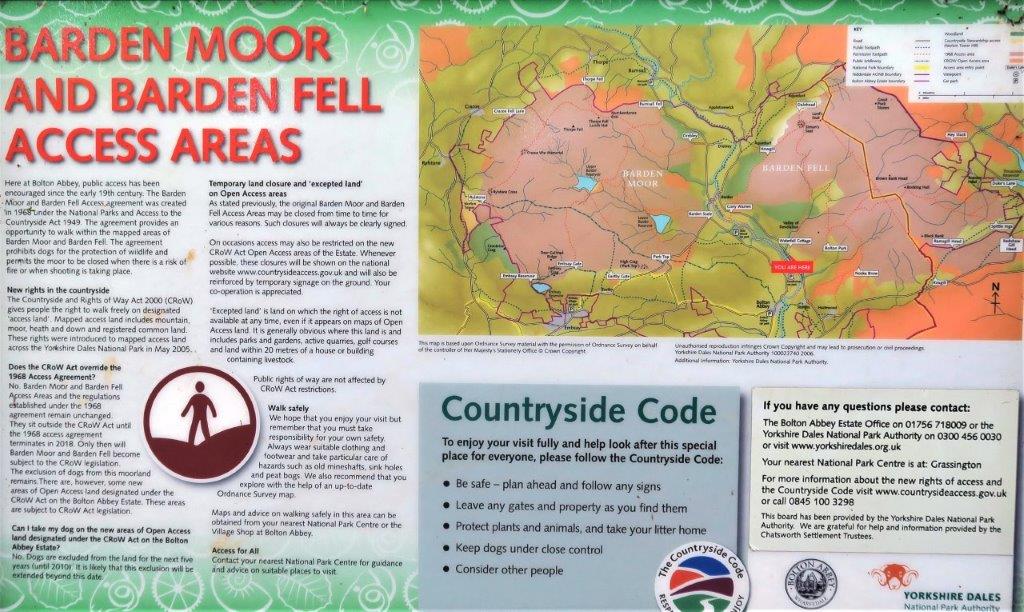 18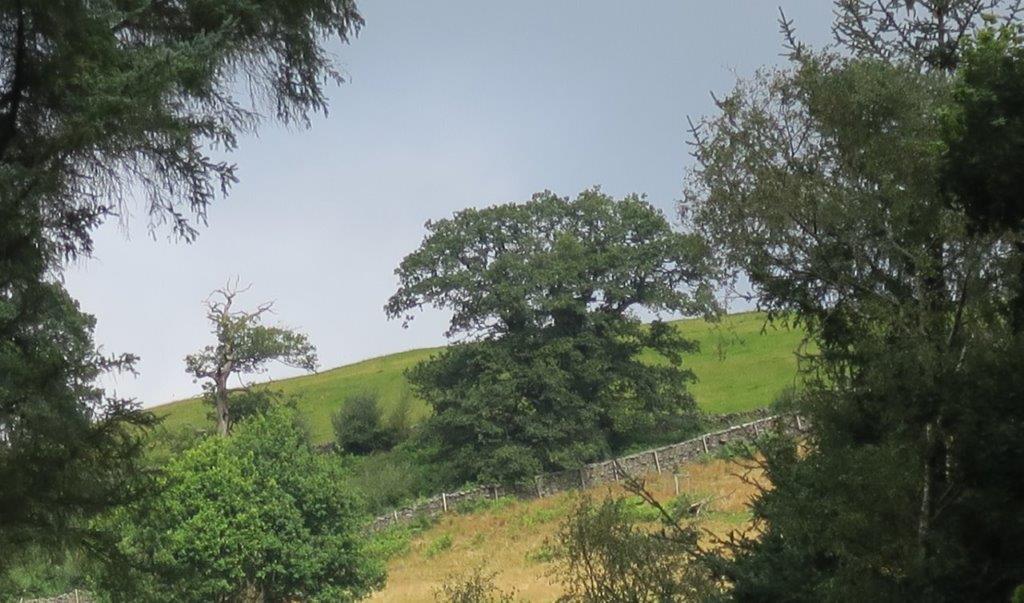 19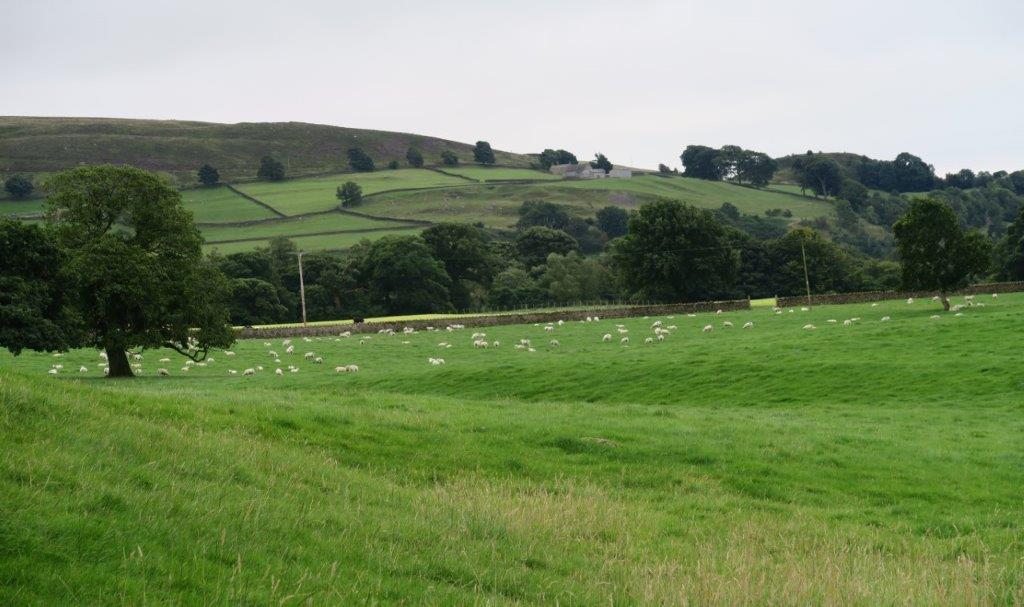 20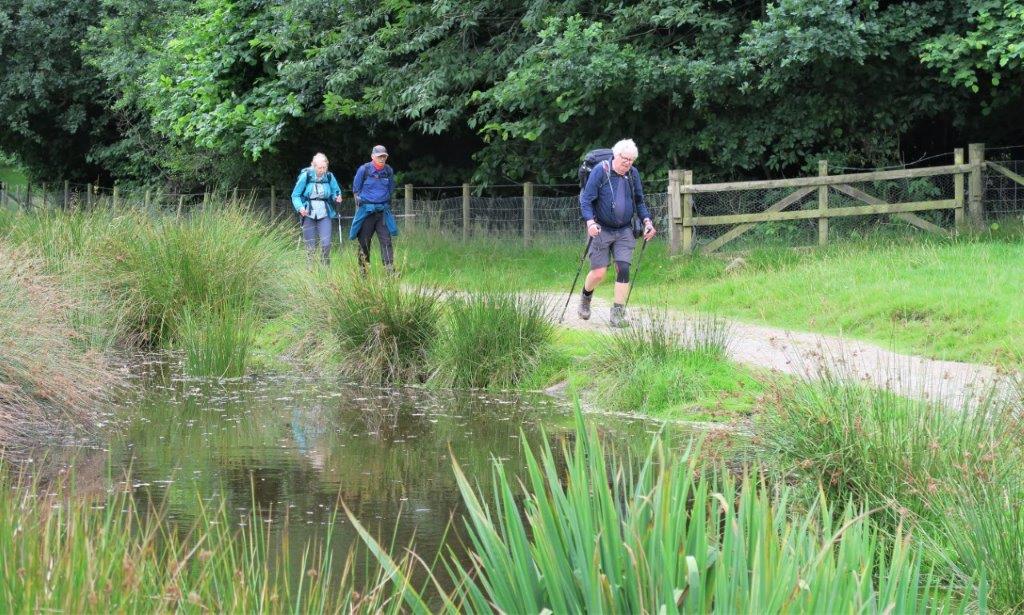 21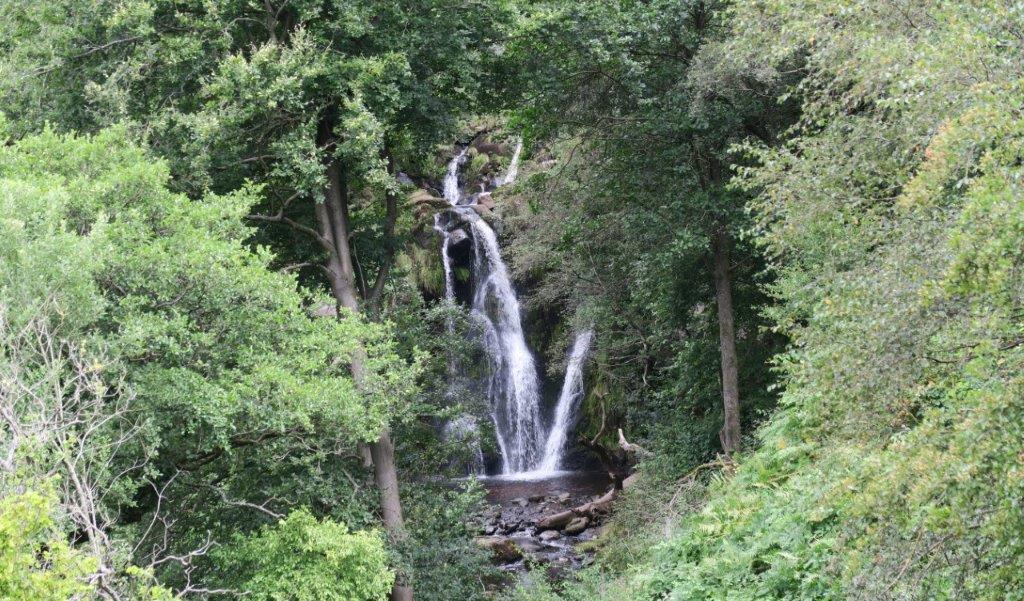 22 Waterfall on Beck running through The Vale of Desolation - we passed higher up to its right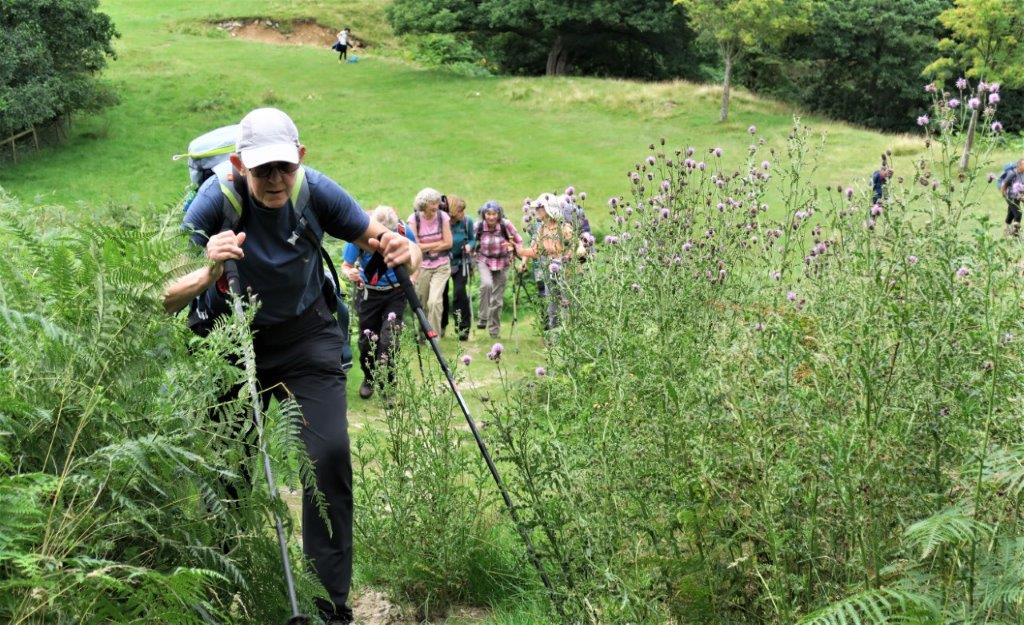 23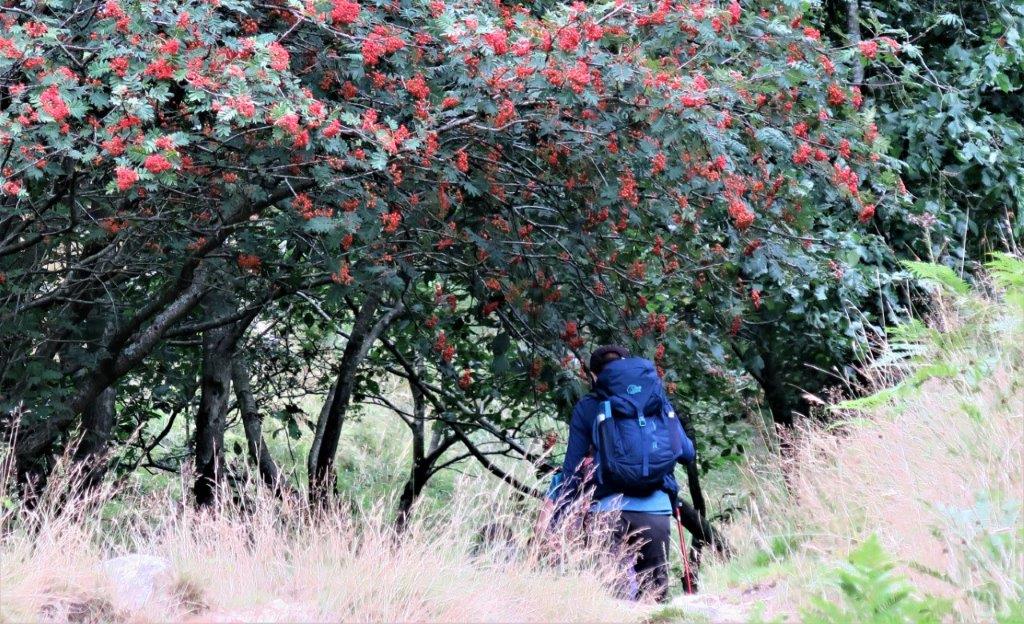 24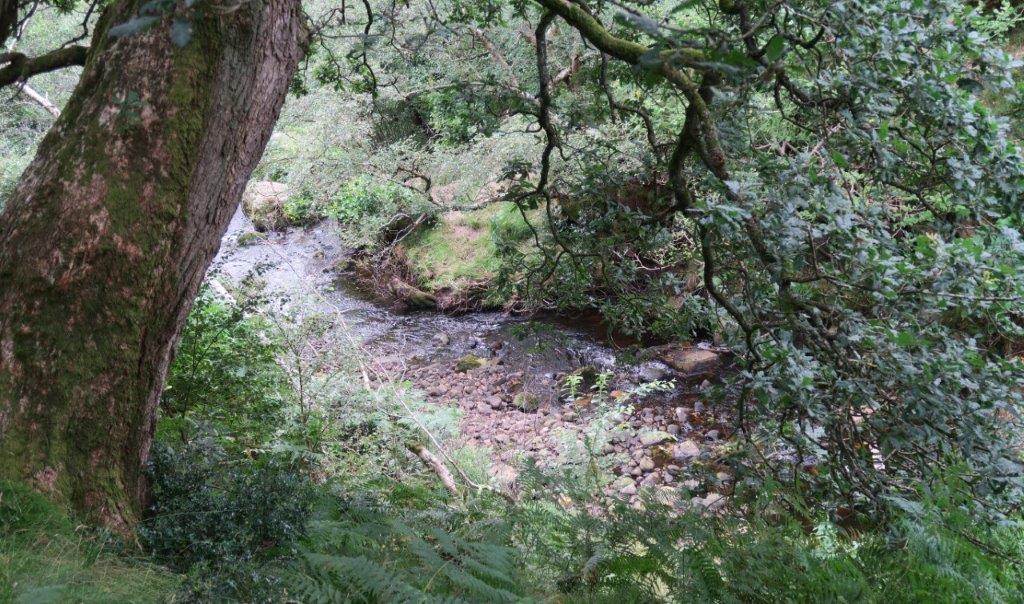 25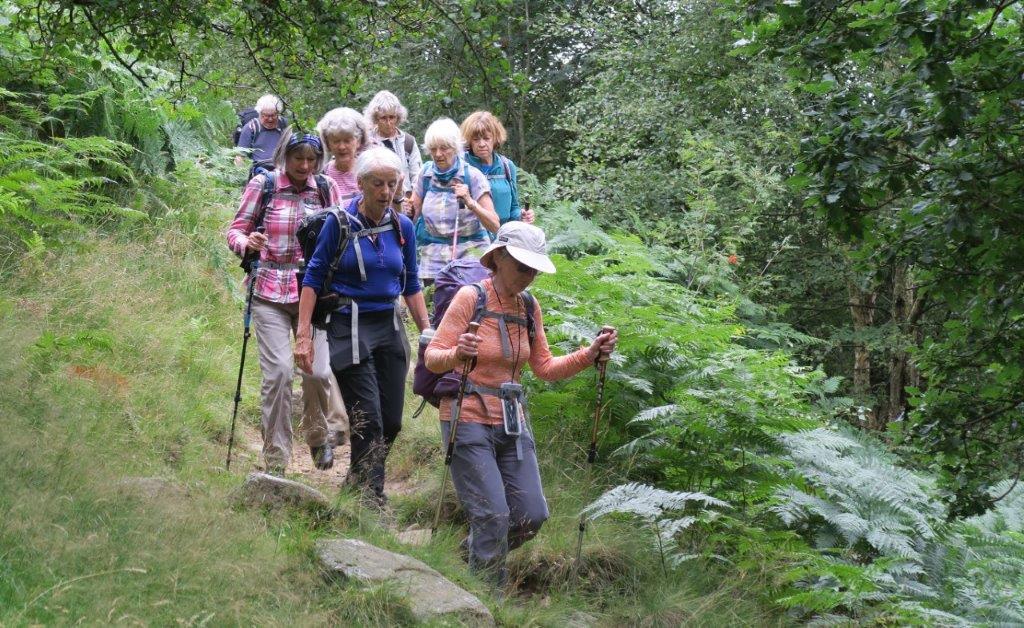 26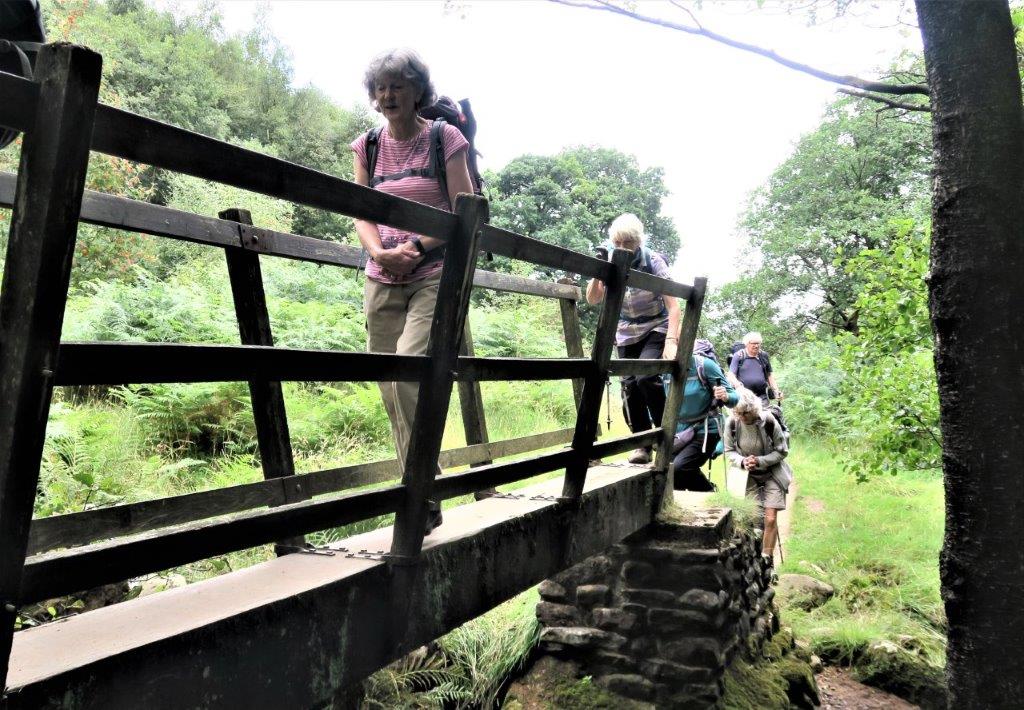 27 Footbridge marked on map crossing Beck in Vale of dessolation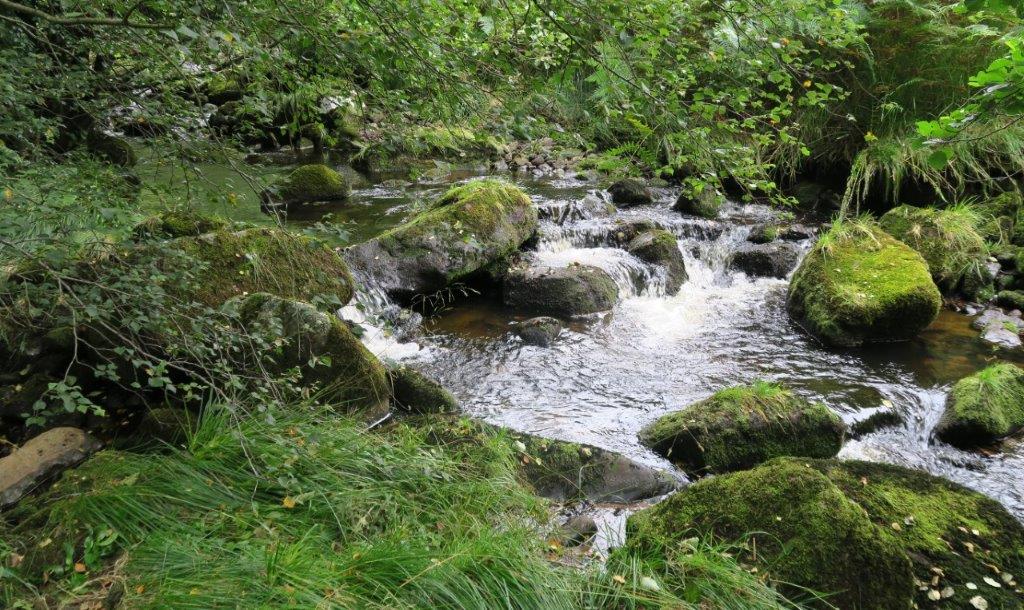 28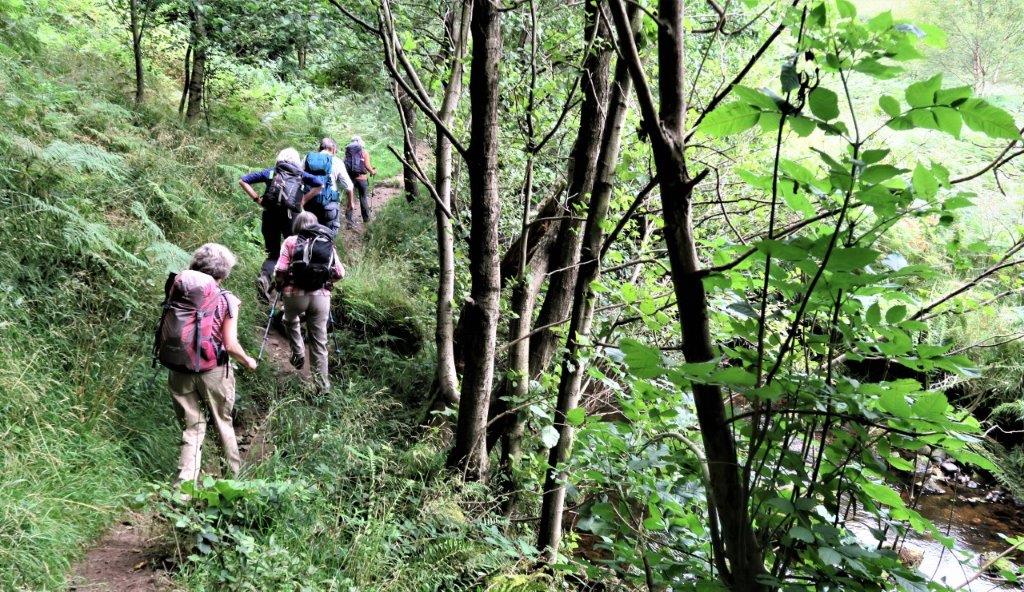 29 in Vale of Desolation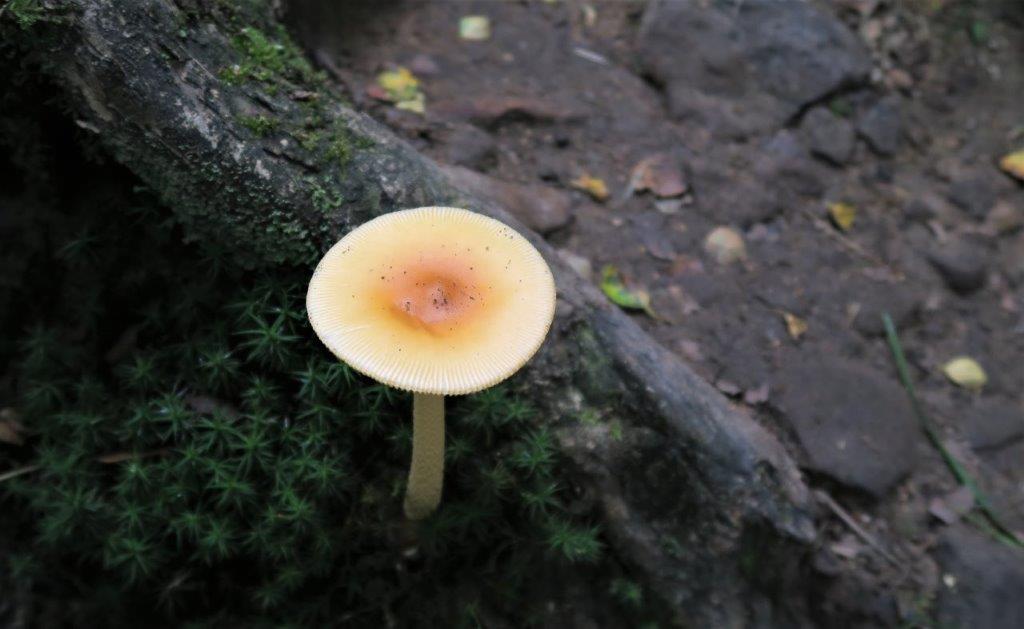 30 fungi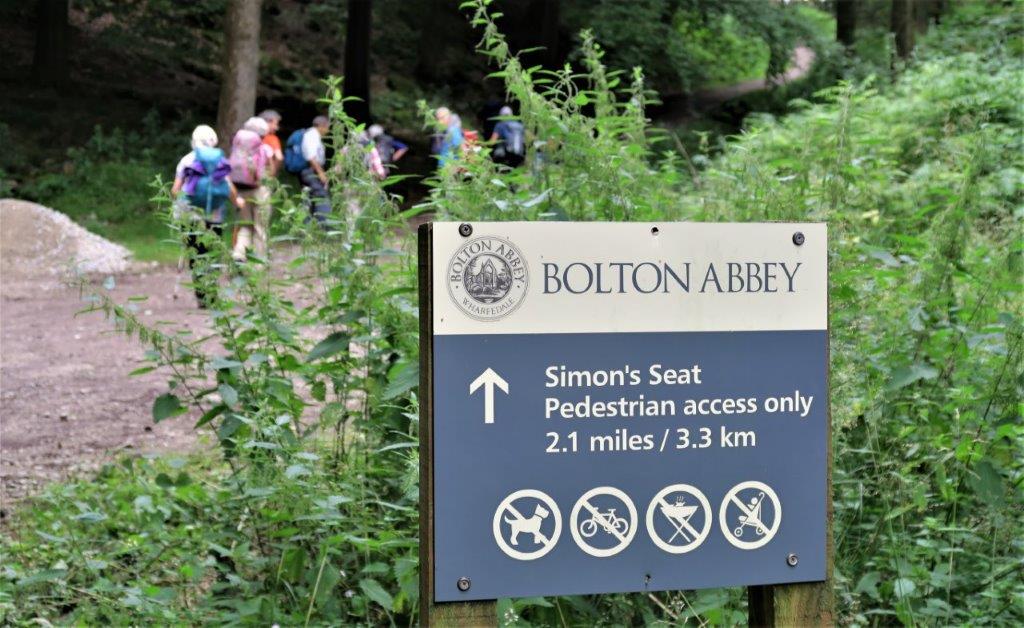 31 heading after the Vale of desolation towards Open Access Land and Simon's Seat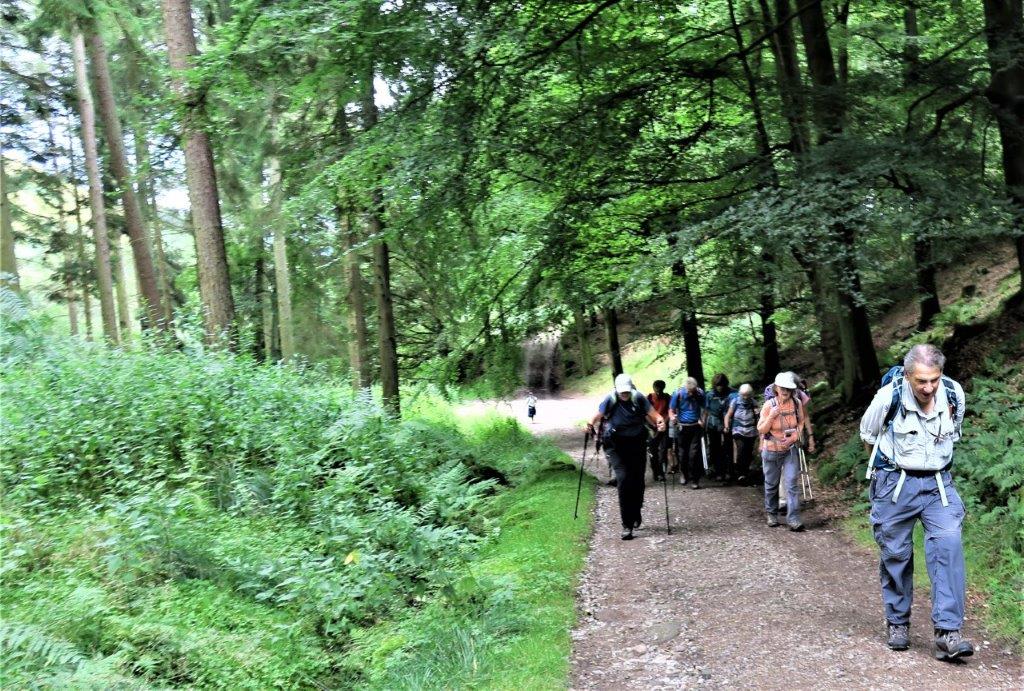 32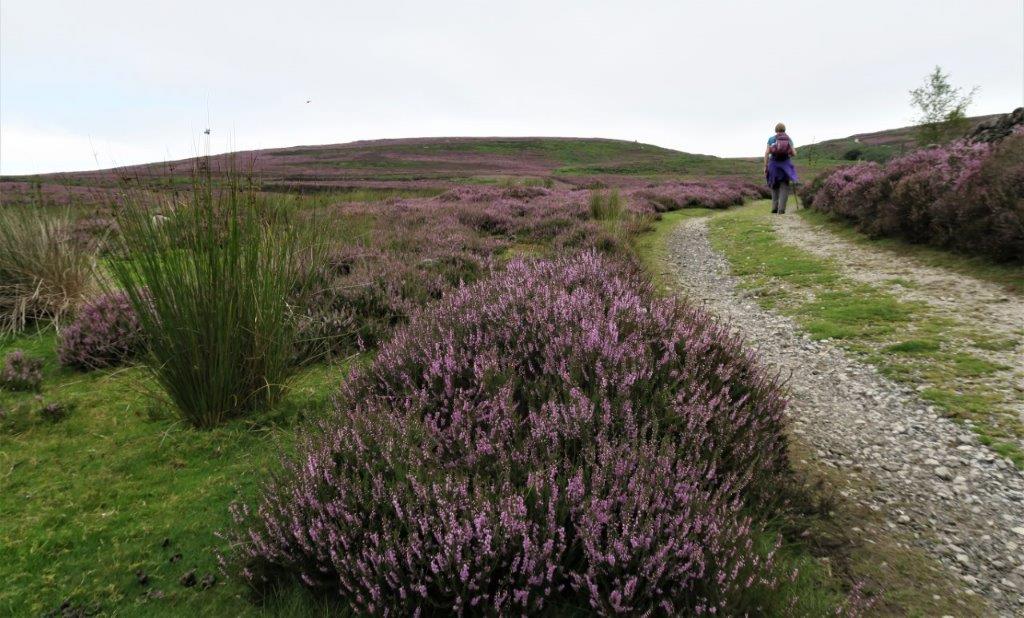 33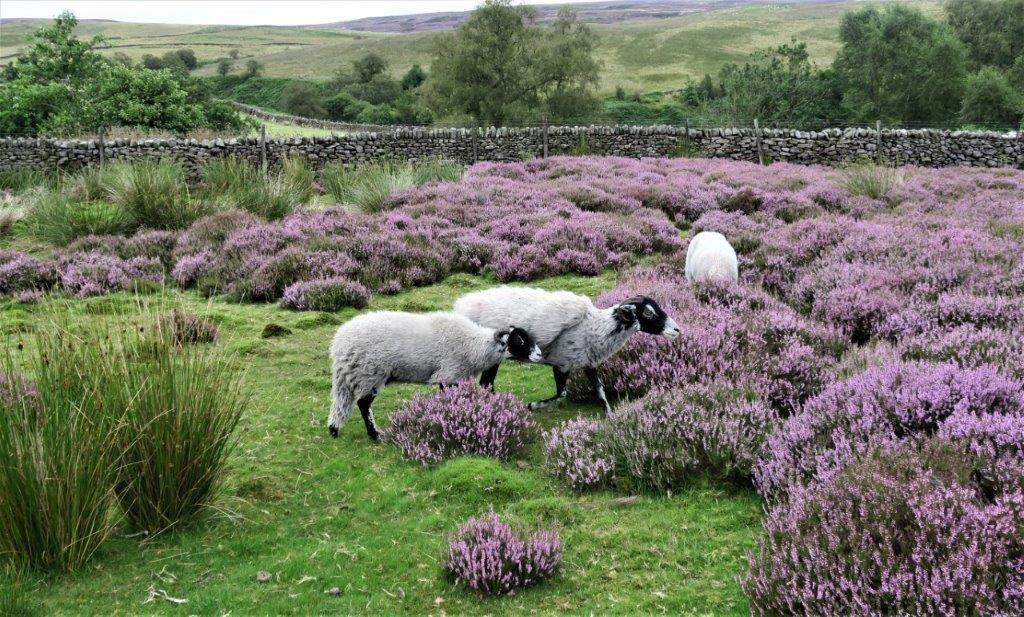 34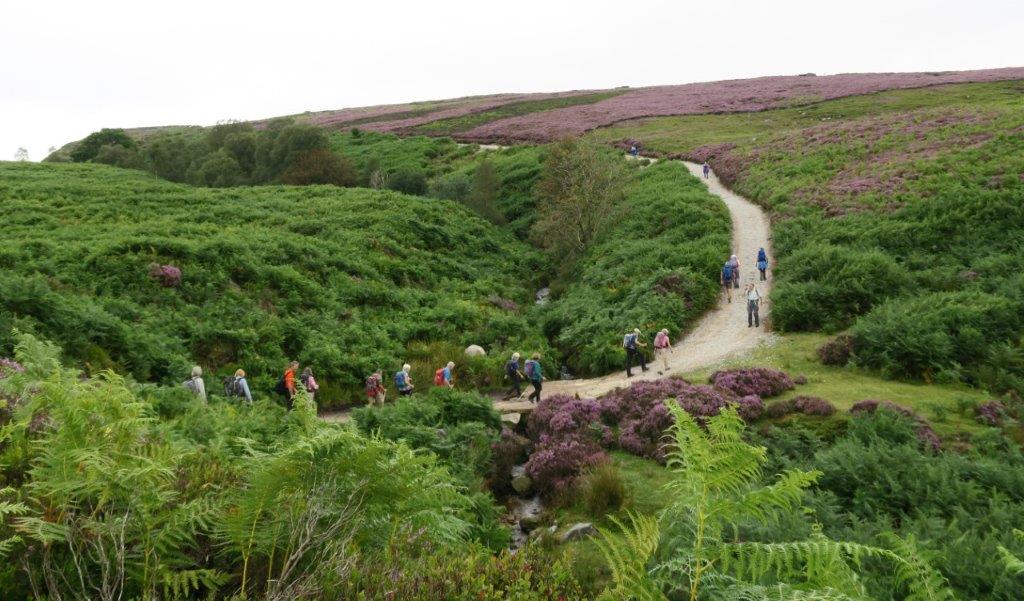 35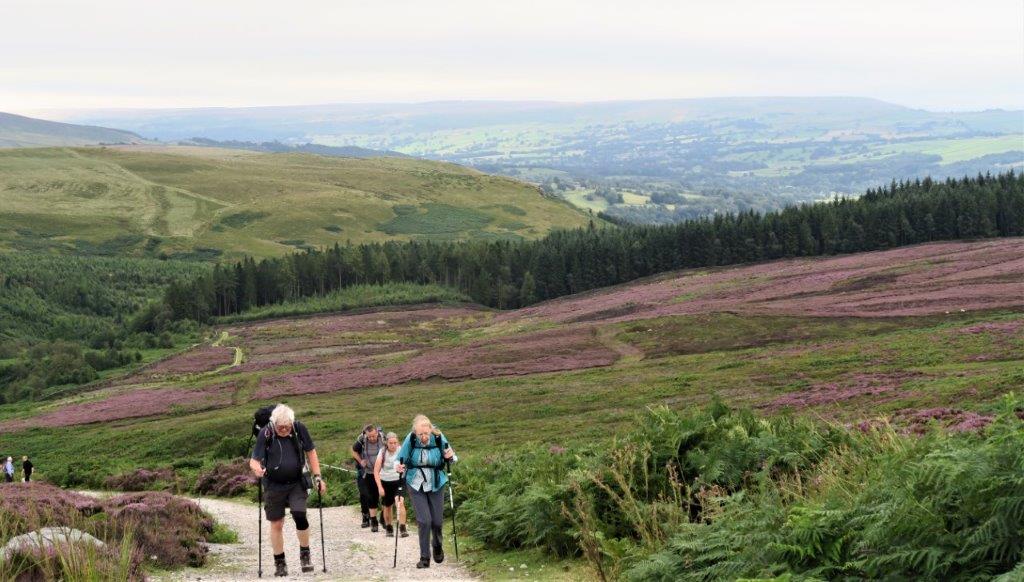 36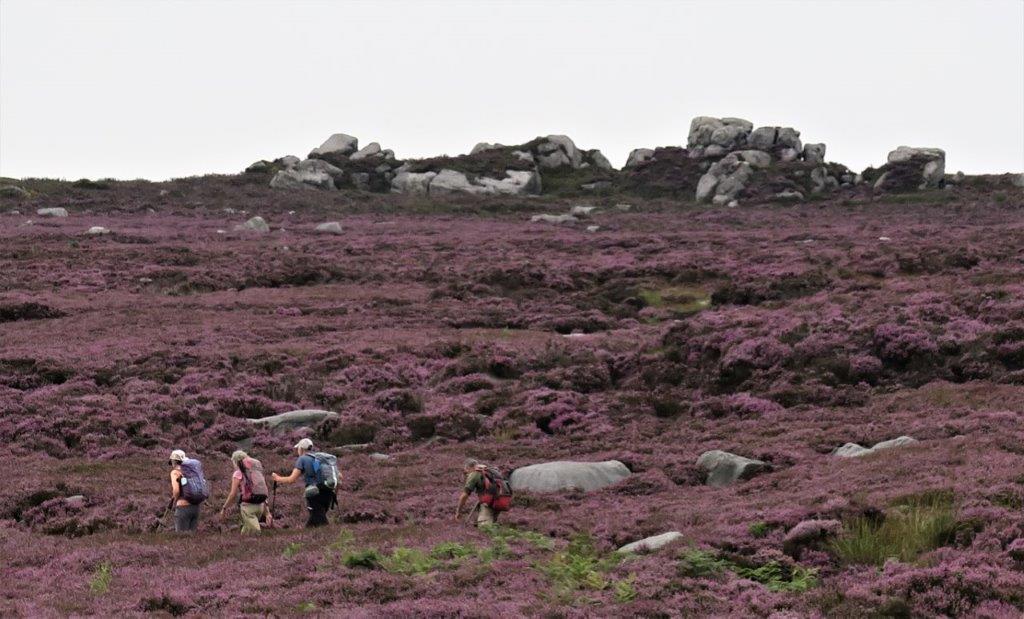 37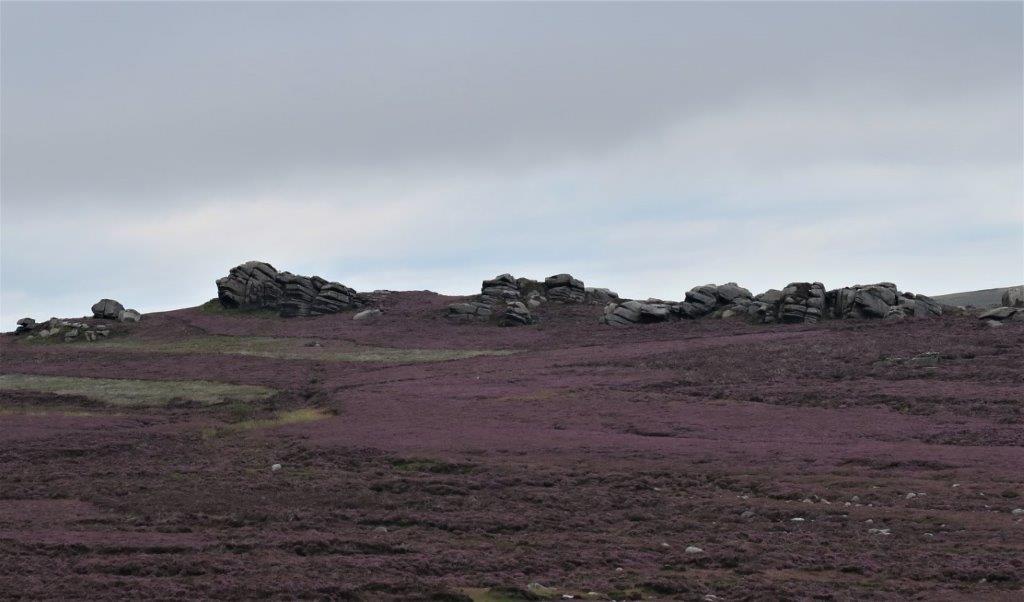 38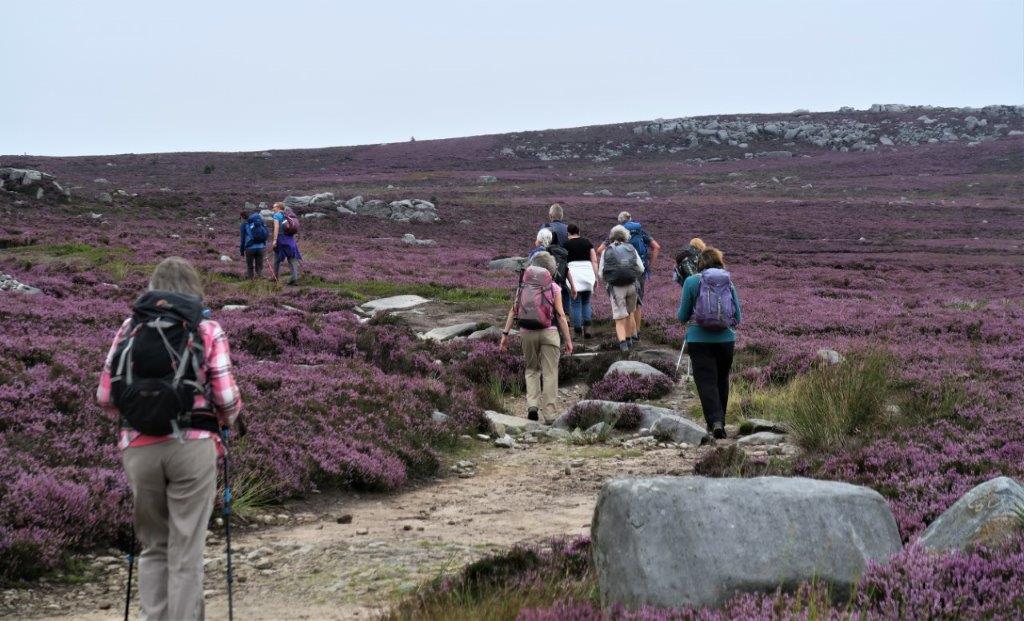 39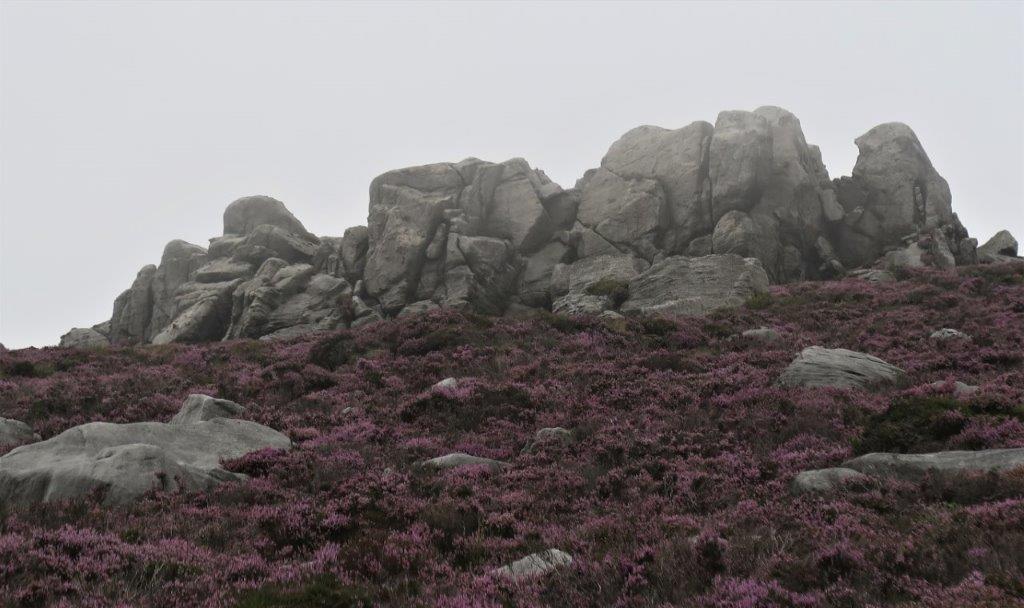 40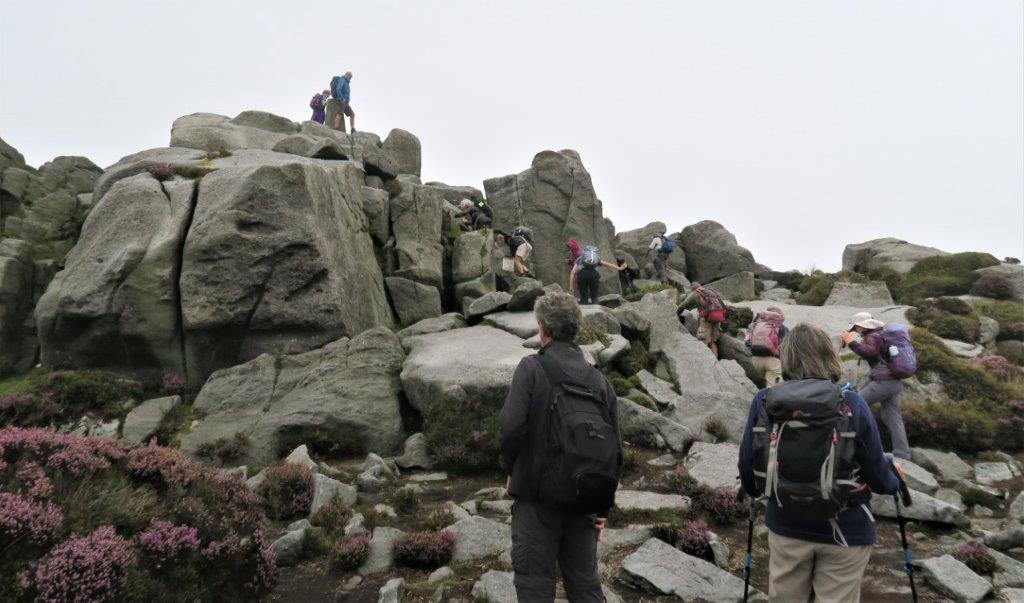 41 Trig Beacon on Simon's Seat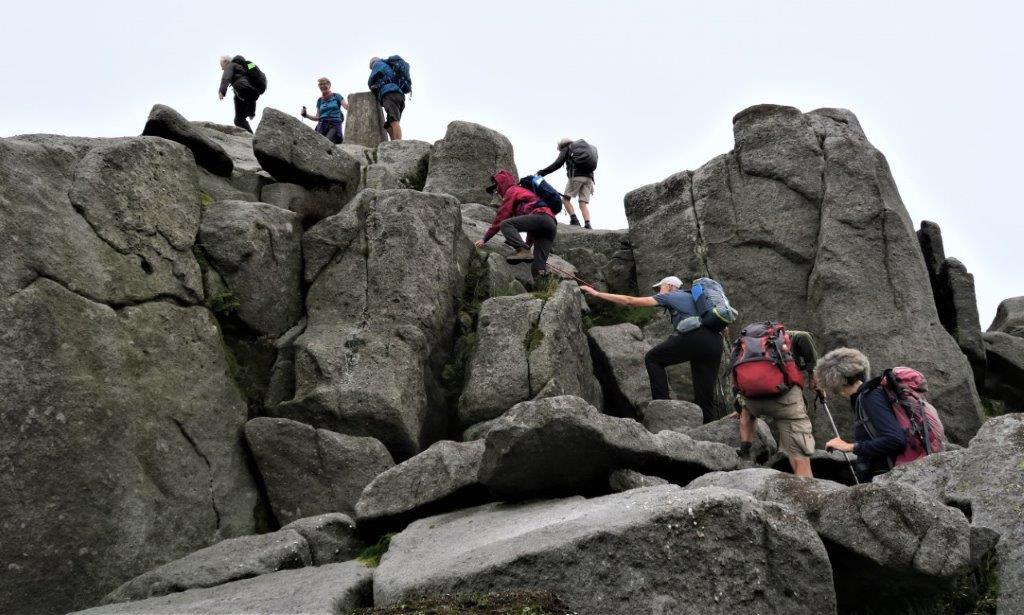 42 a scramble up to the beacon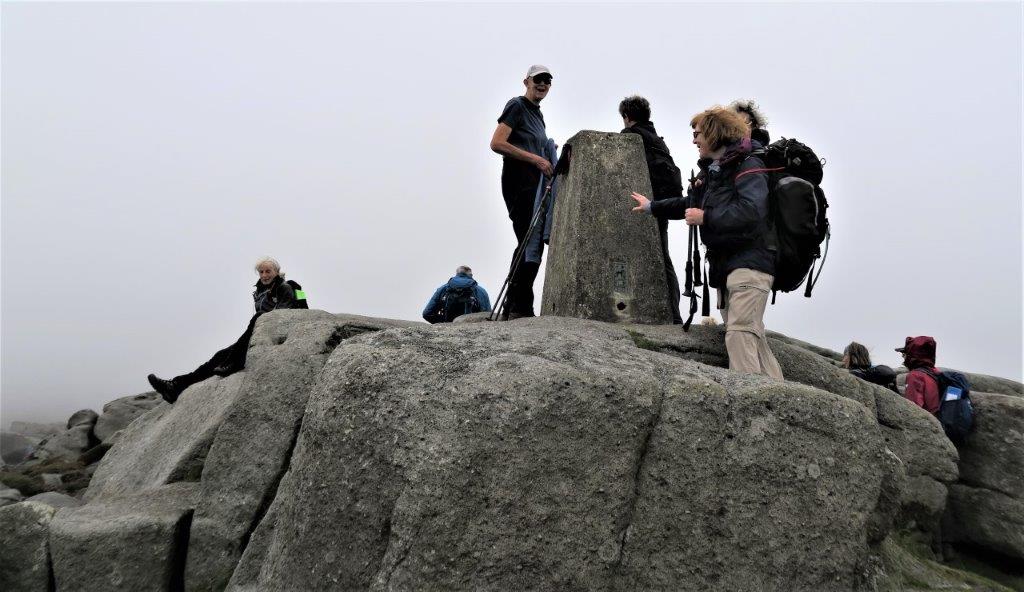 43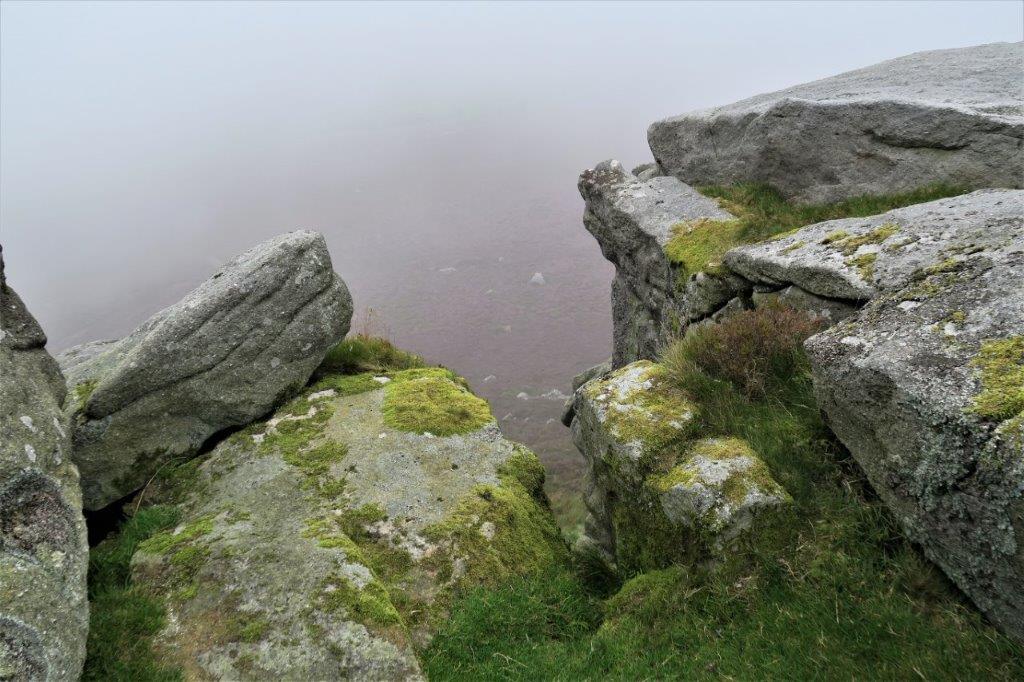 44 beyond the beacon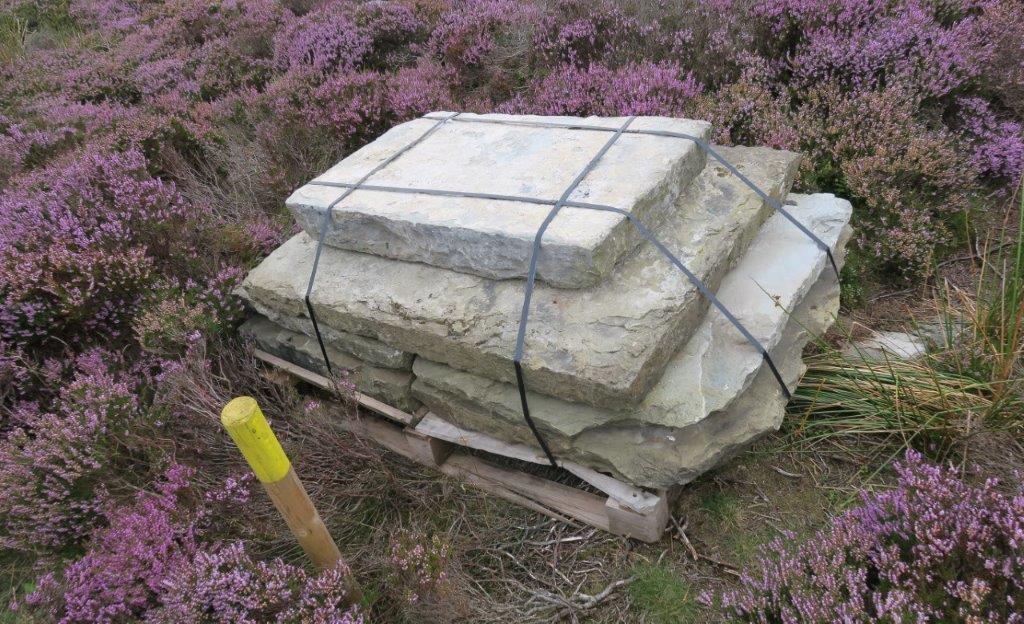 45 stone slabs packaged for path resurfacing work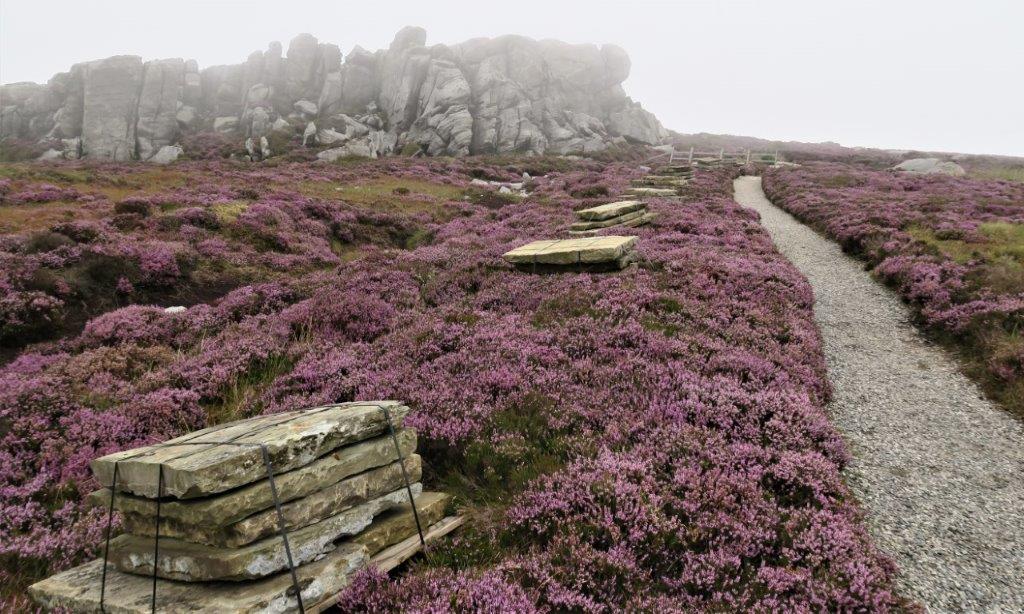 46 the path base awaiting slab laying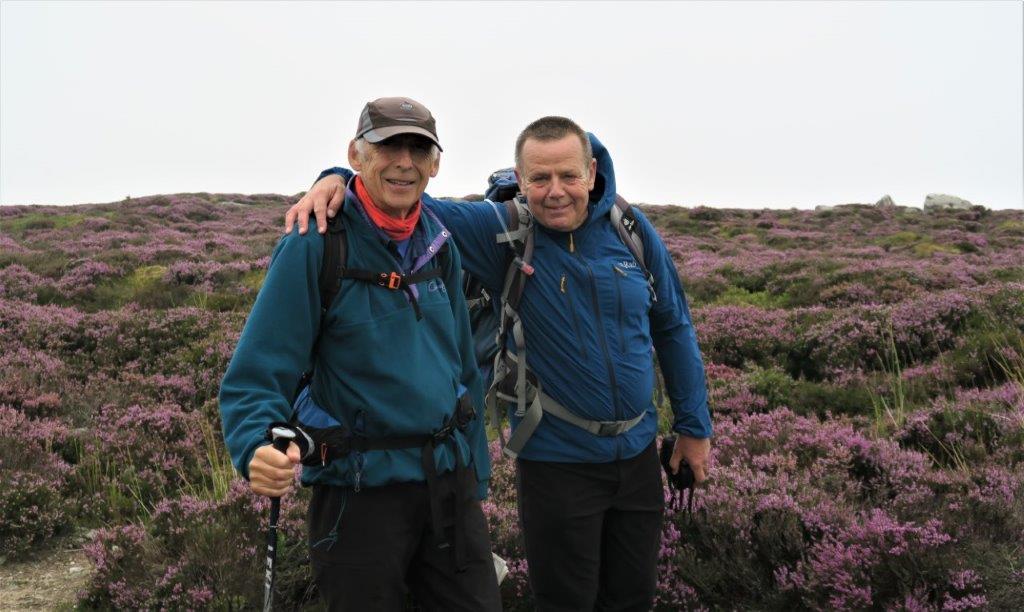 47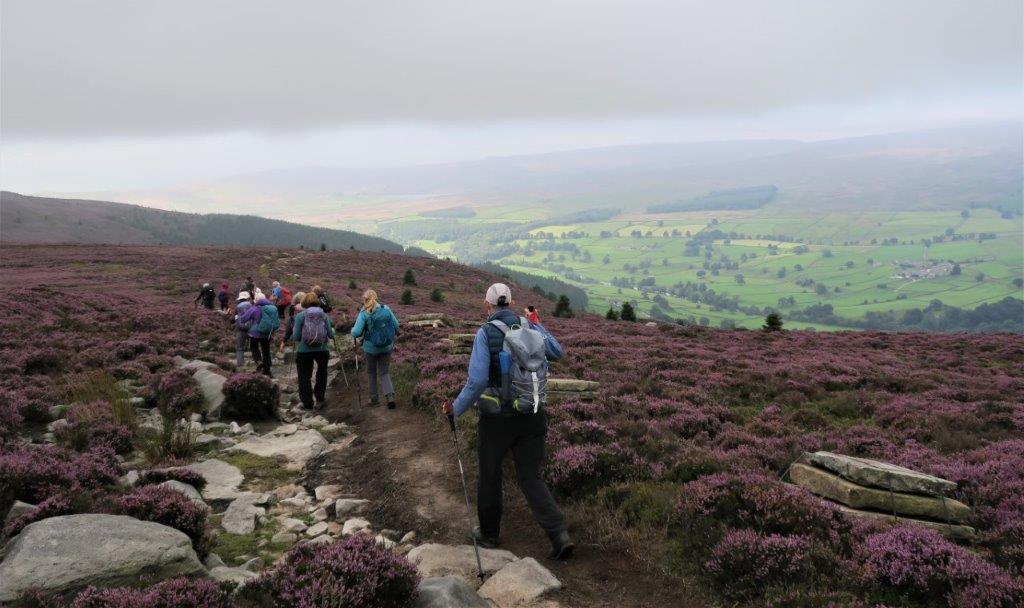 48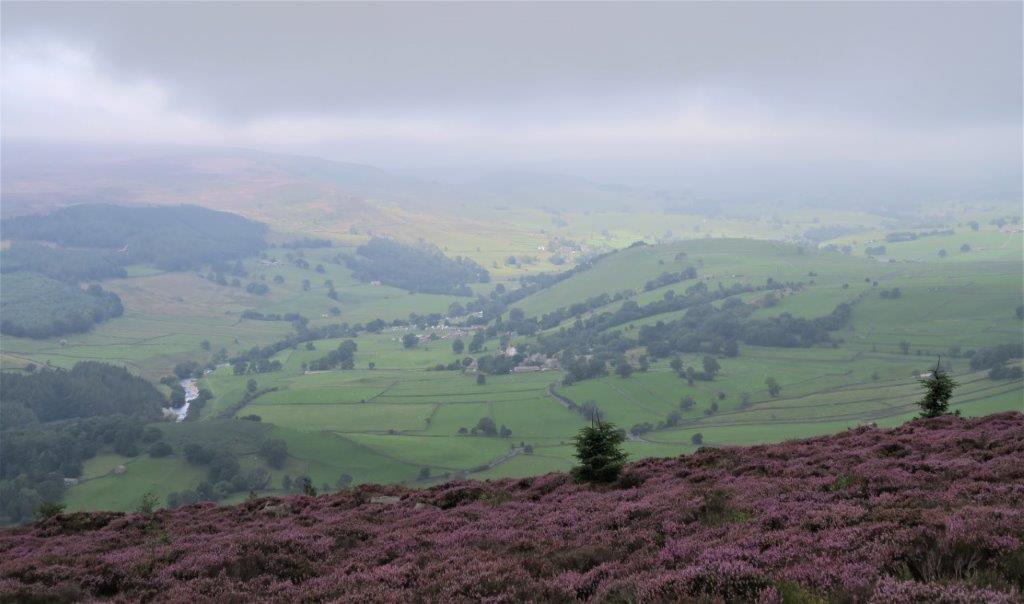 49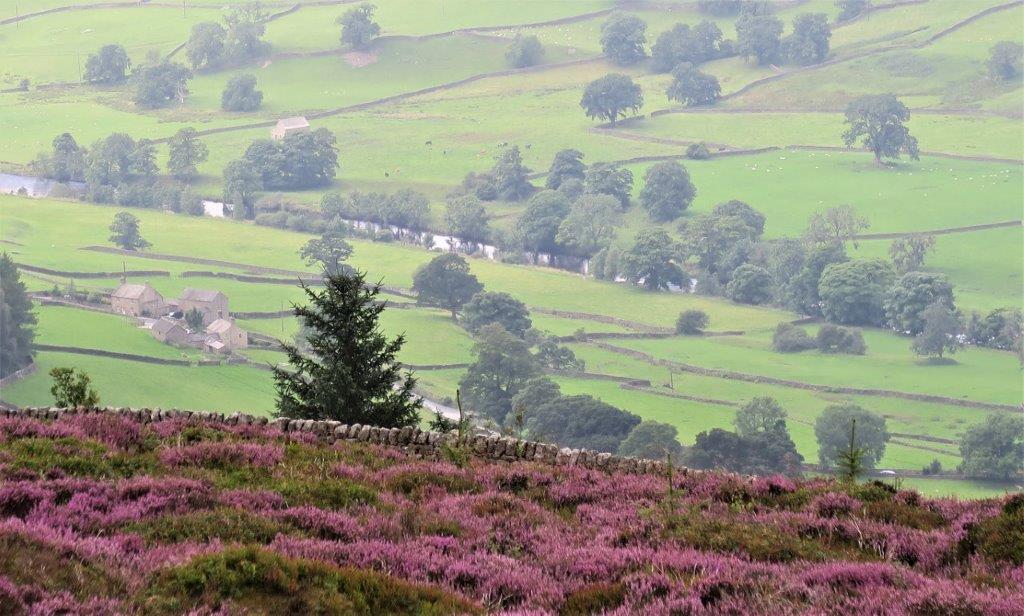 50 probably Fir Beck seen below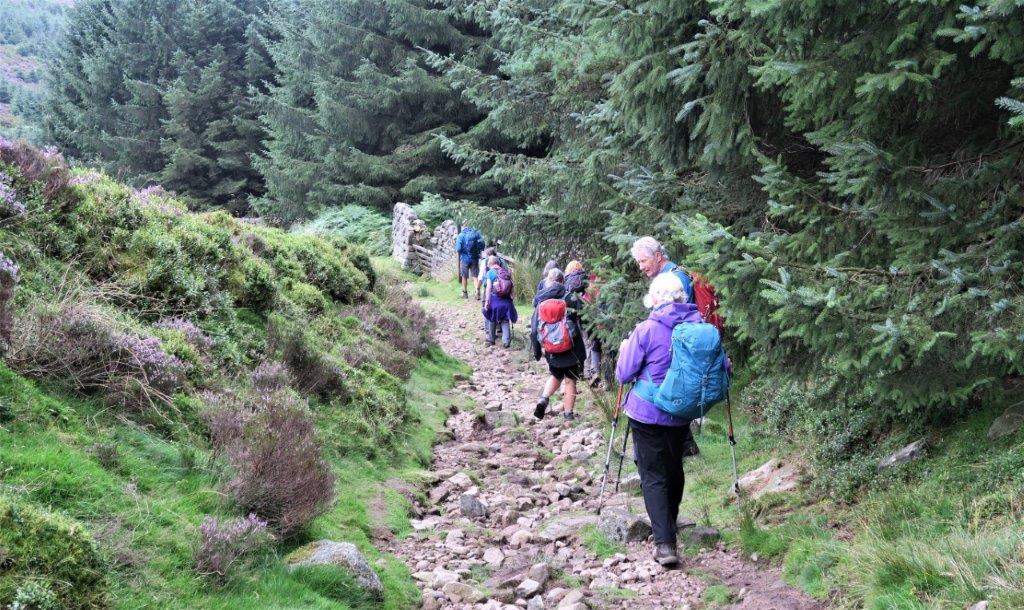 51 down on edge of OALto path branching off to Howgill and Stangs Lane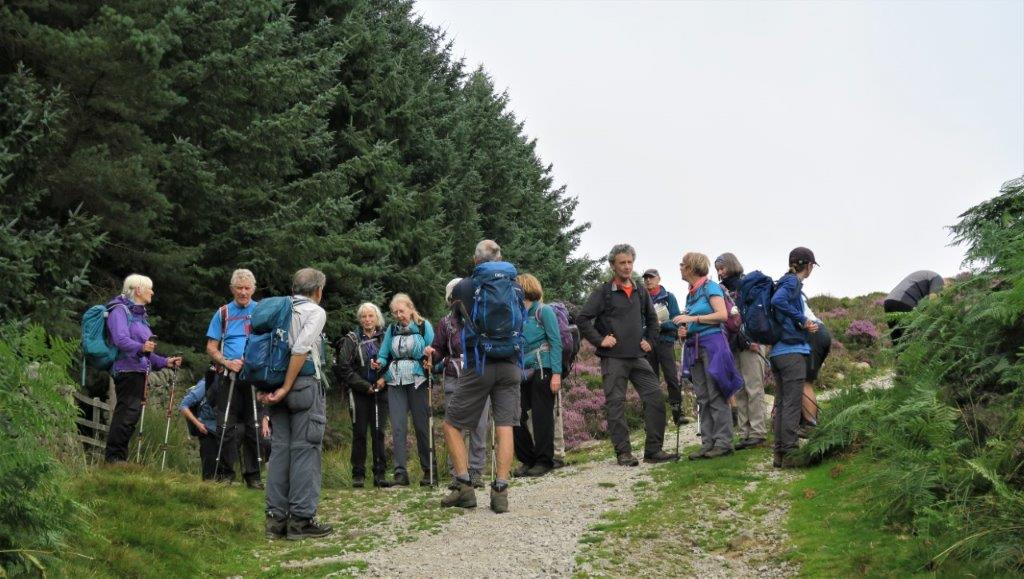 52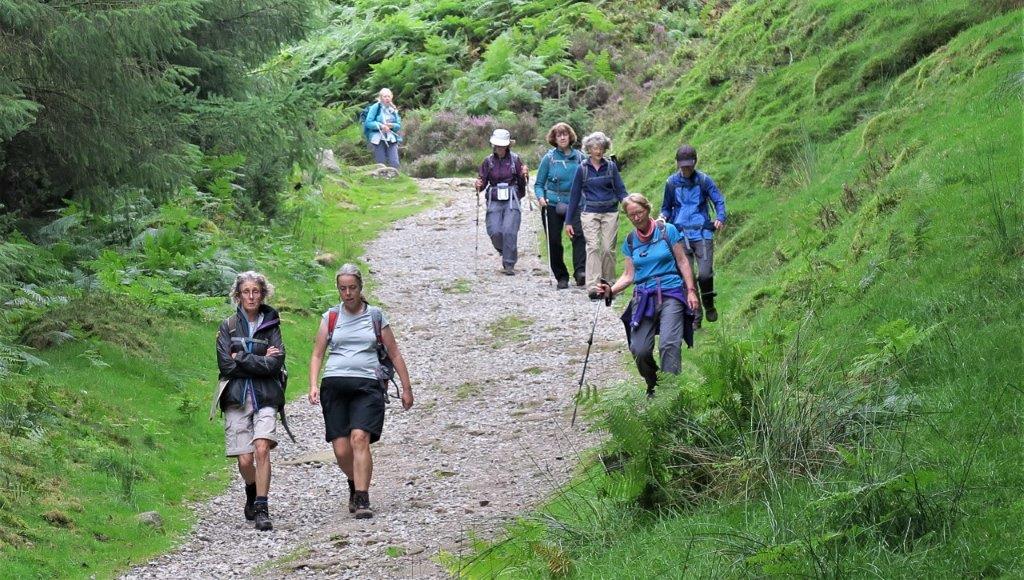 53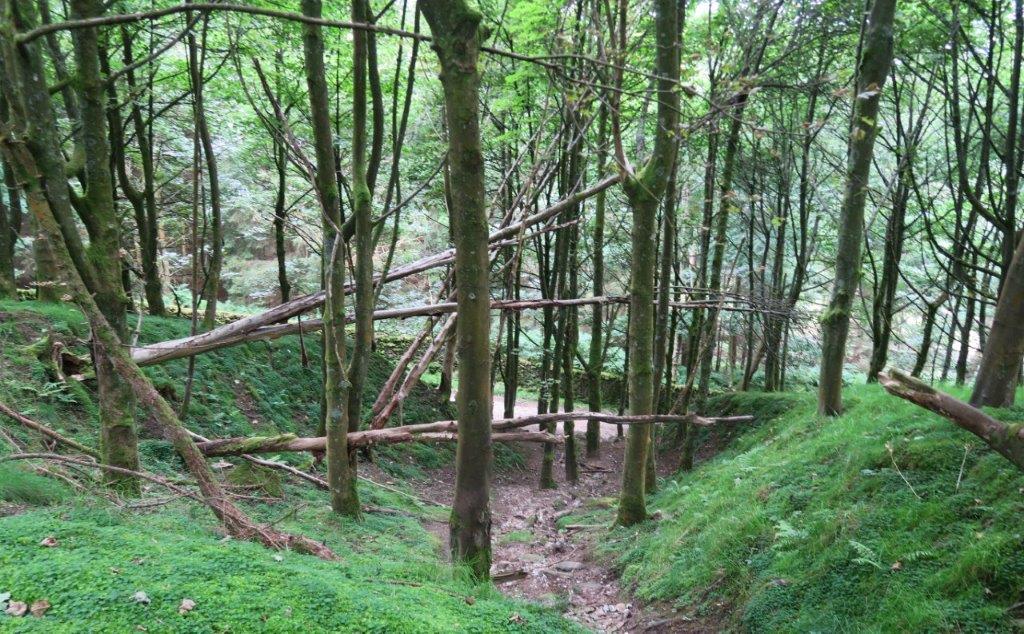 54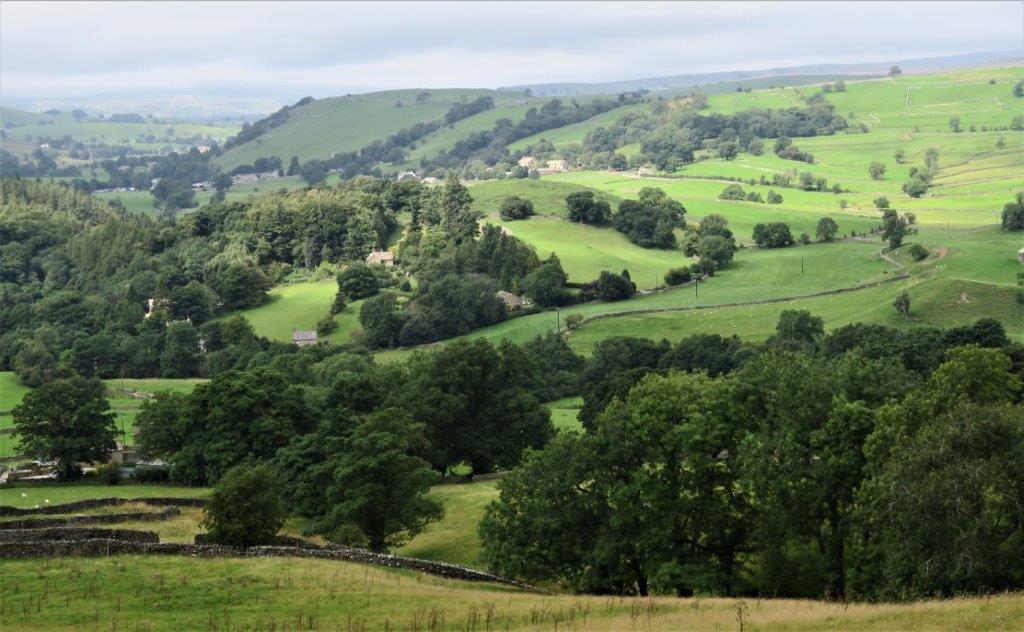 55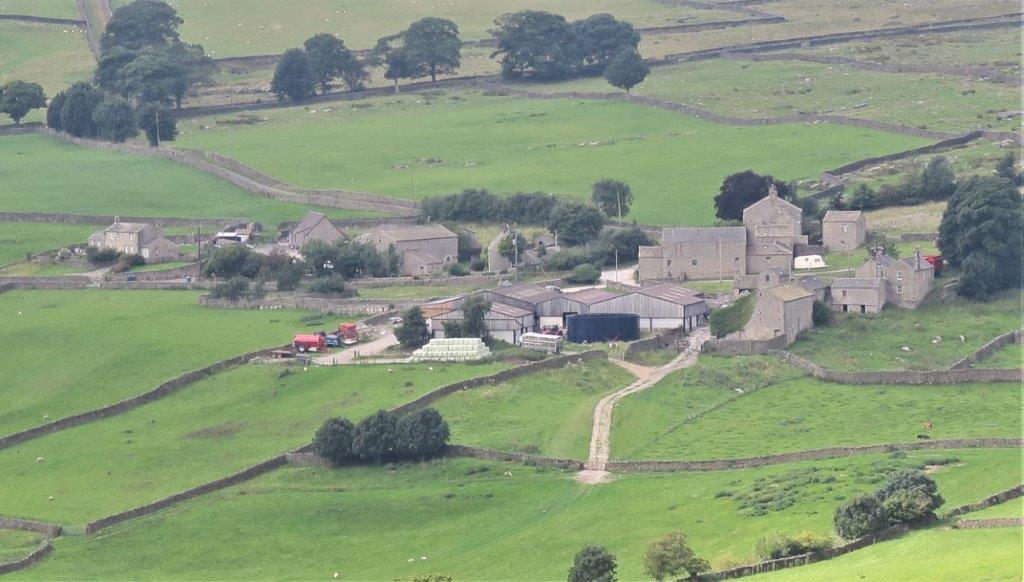 56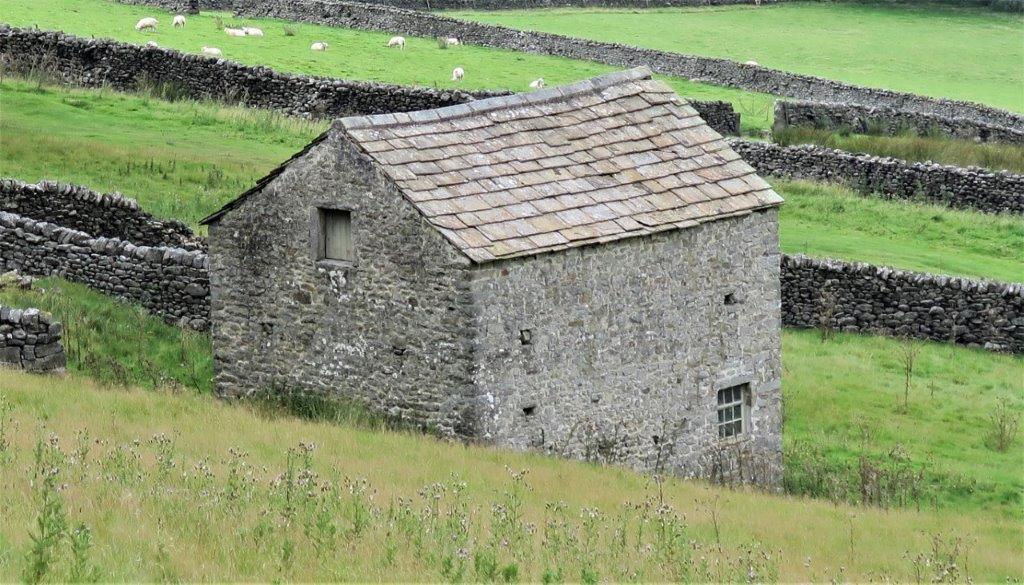 57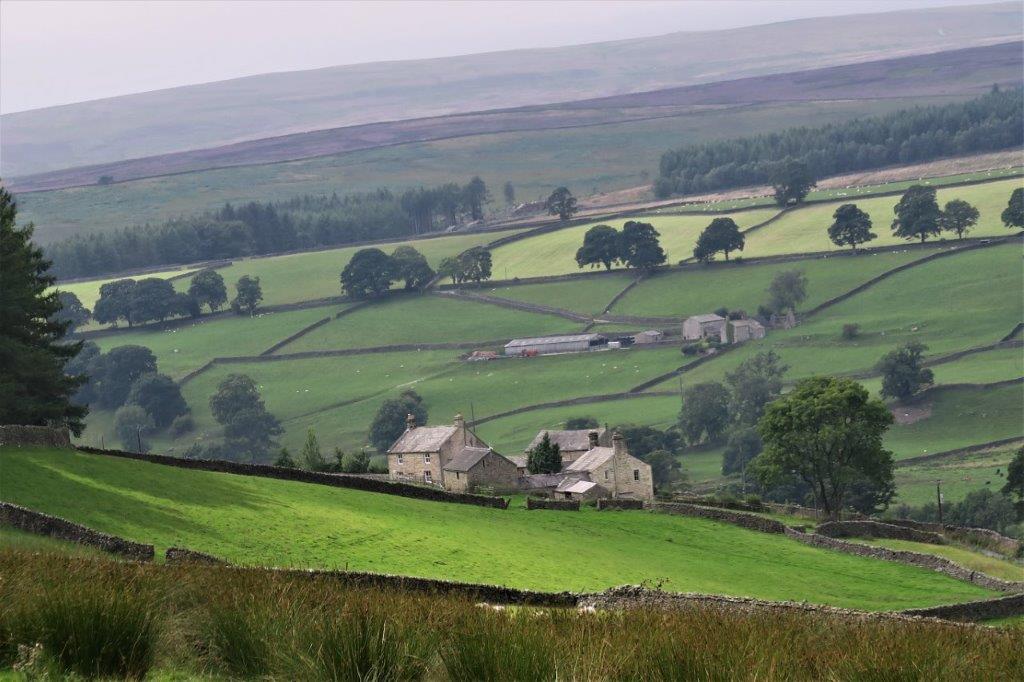 58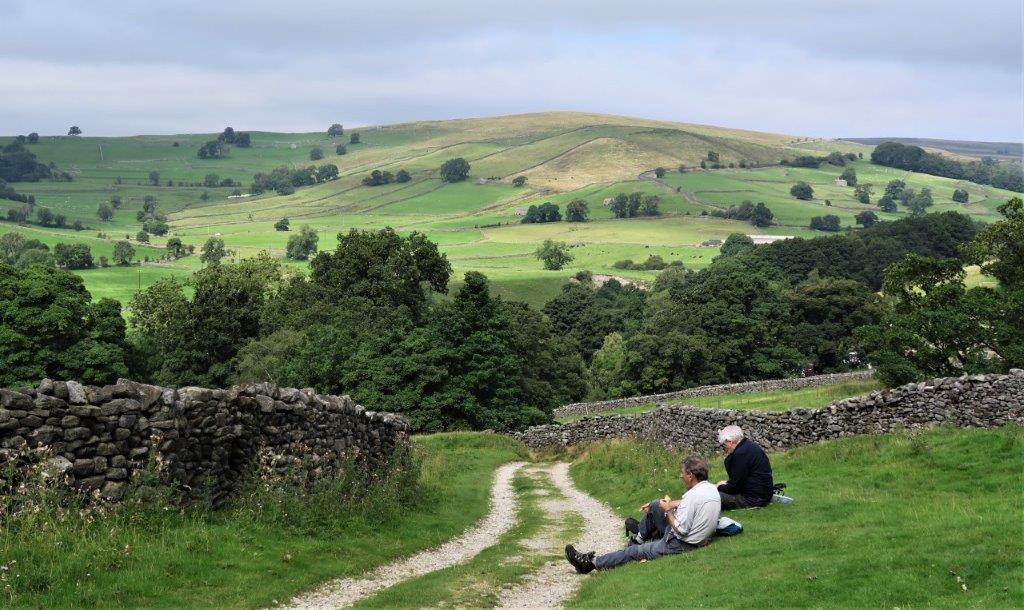 59 a break above Howgill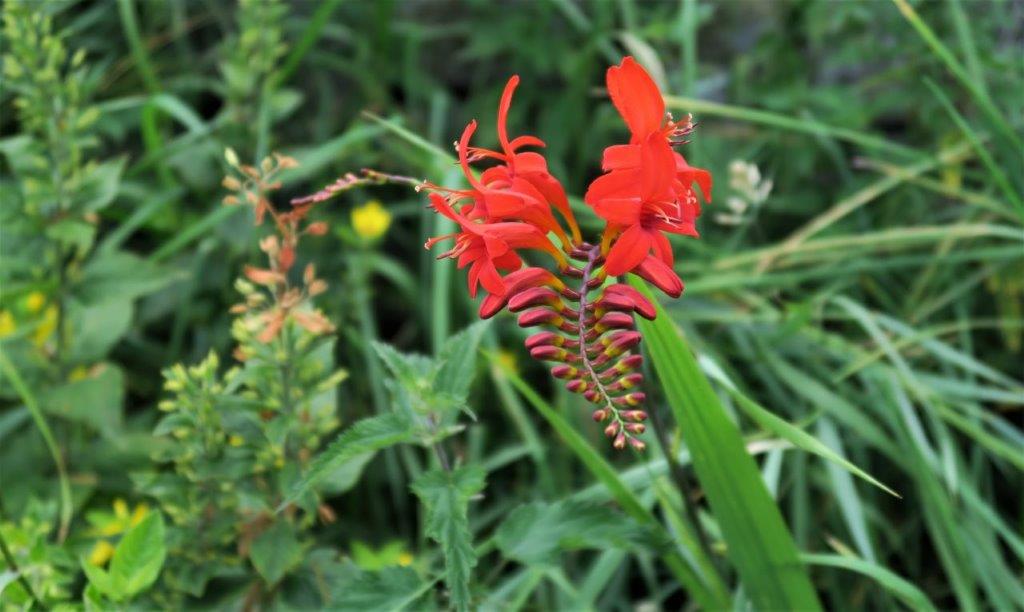 60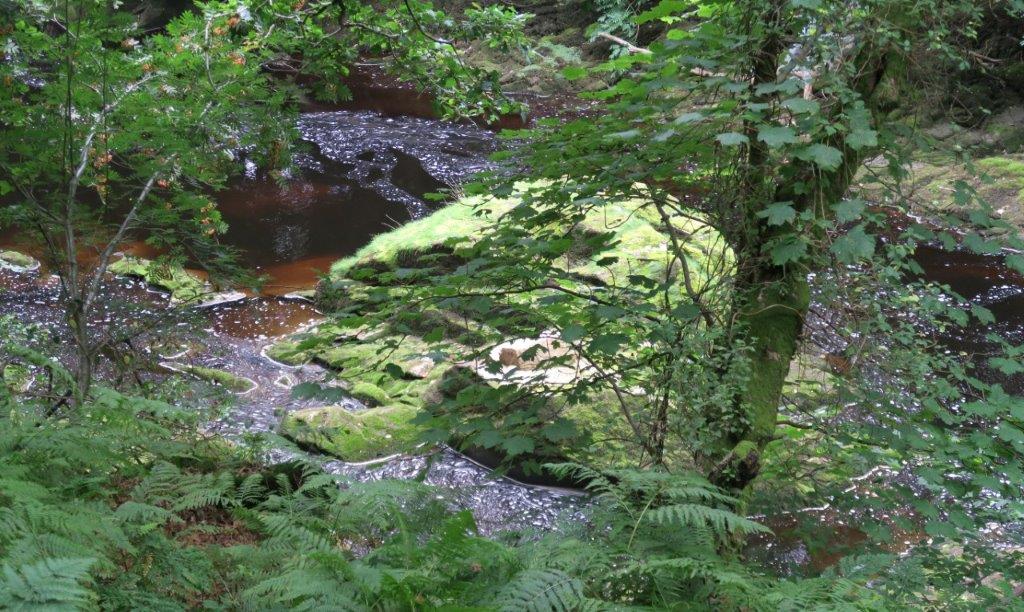 61 the River Wharfe (upstream of Fir Beck) - we turned round and went downstream correcting error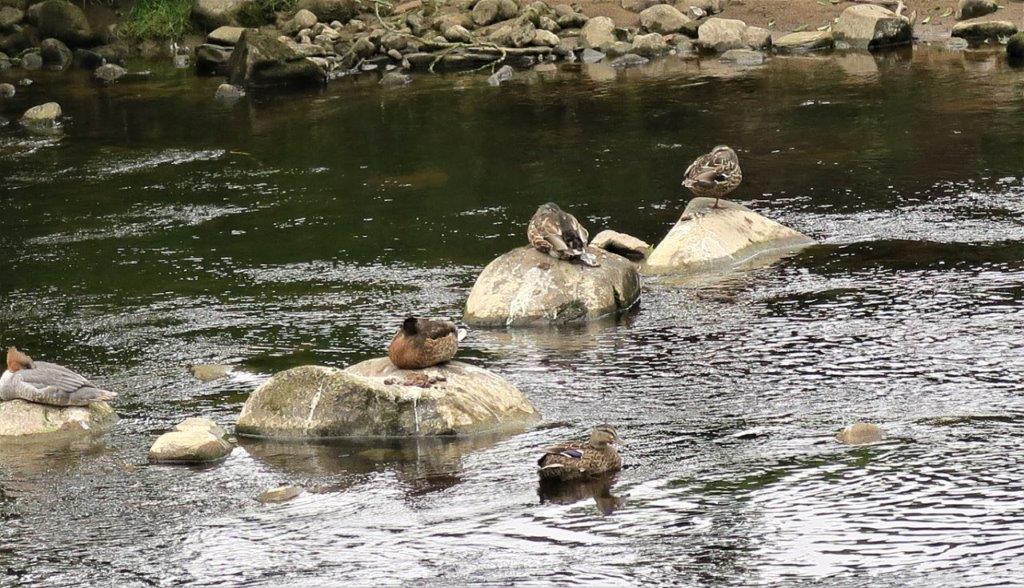 62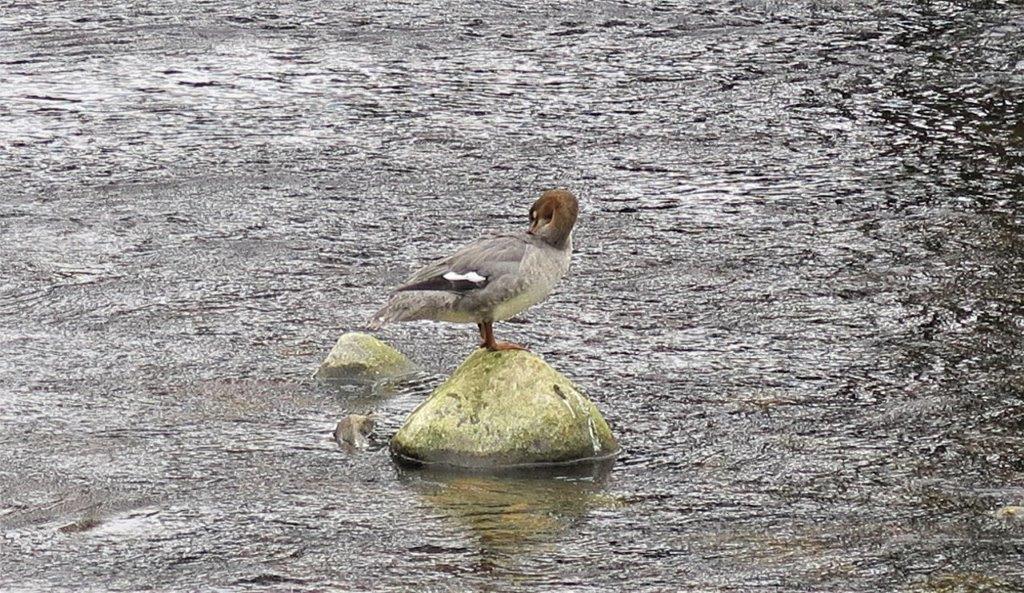 63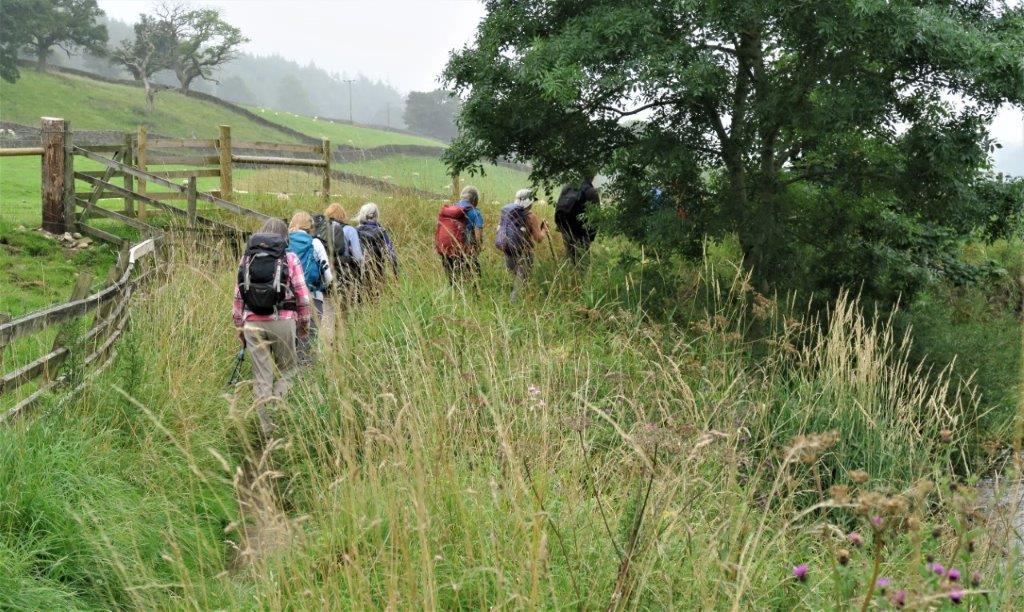 64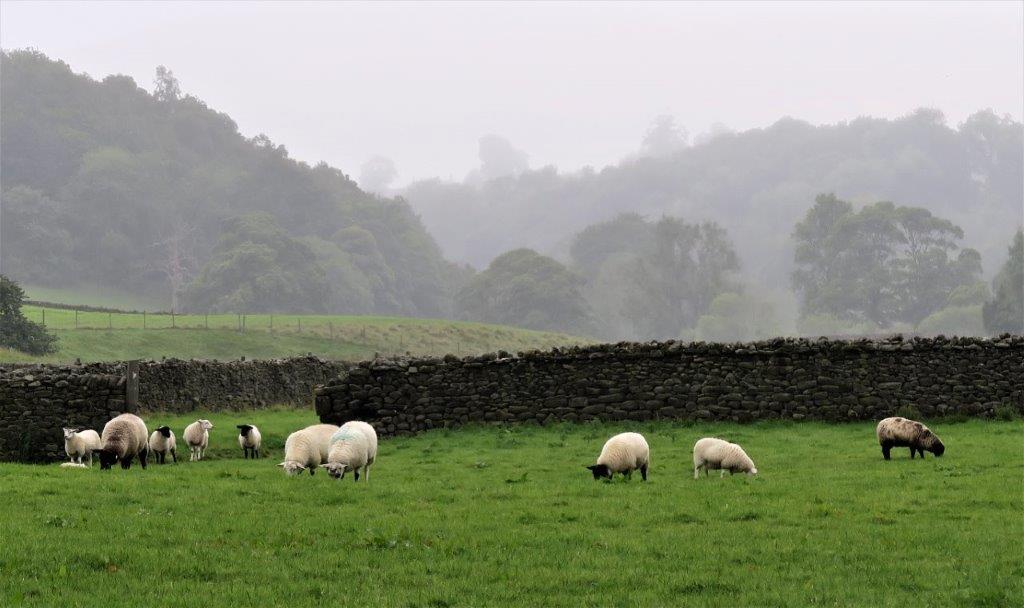 65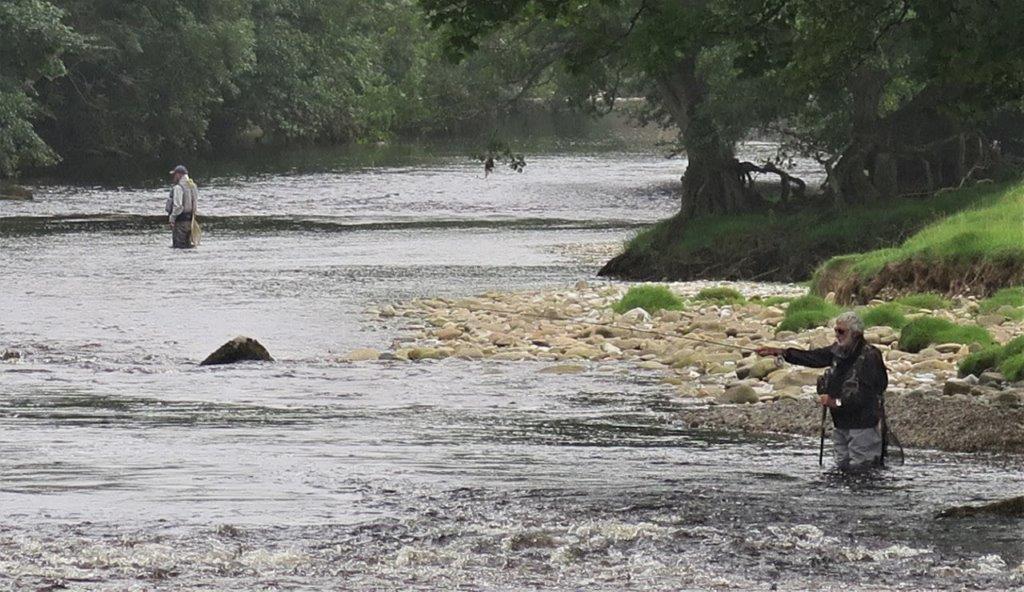 66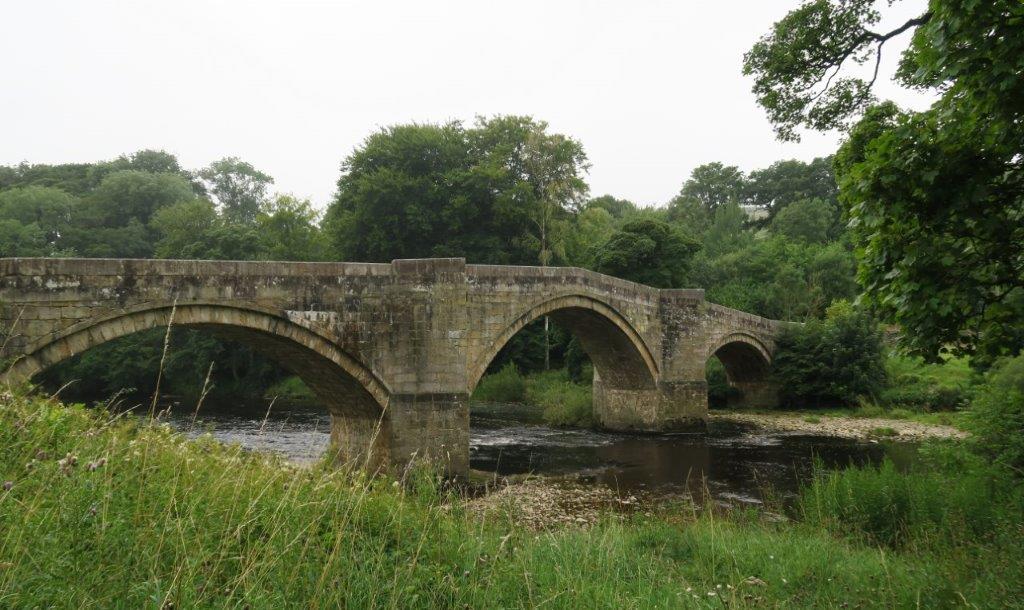 67 Barden Bridge which we crossed over The River Wharf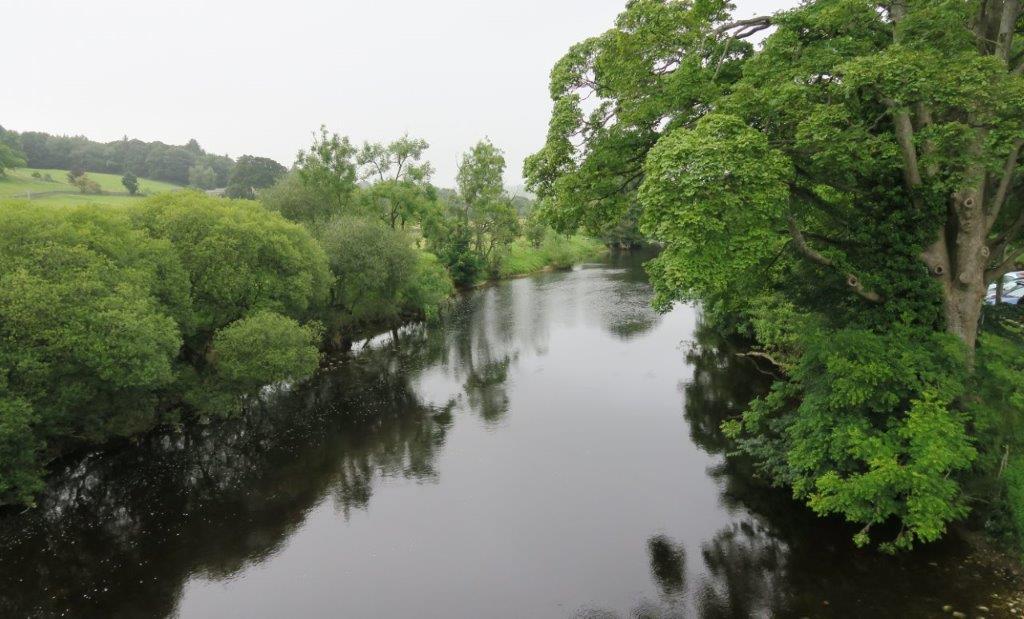 68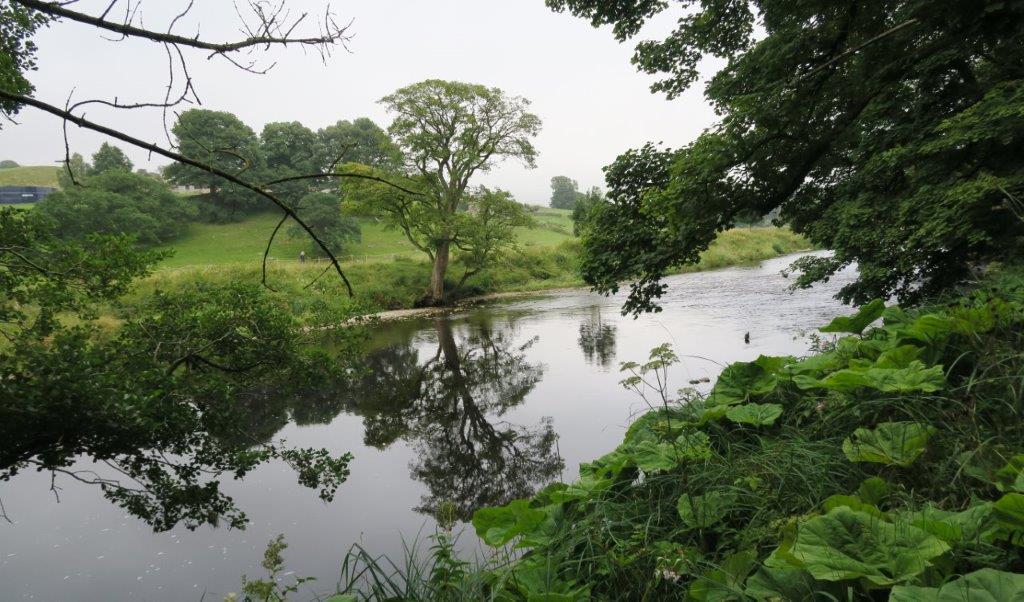 69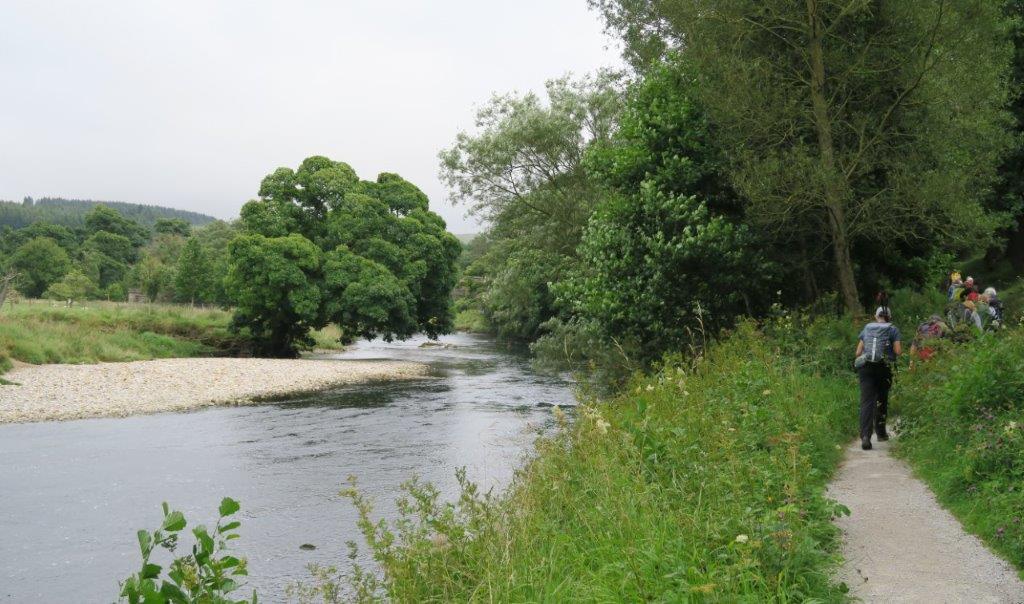 70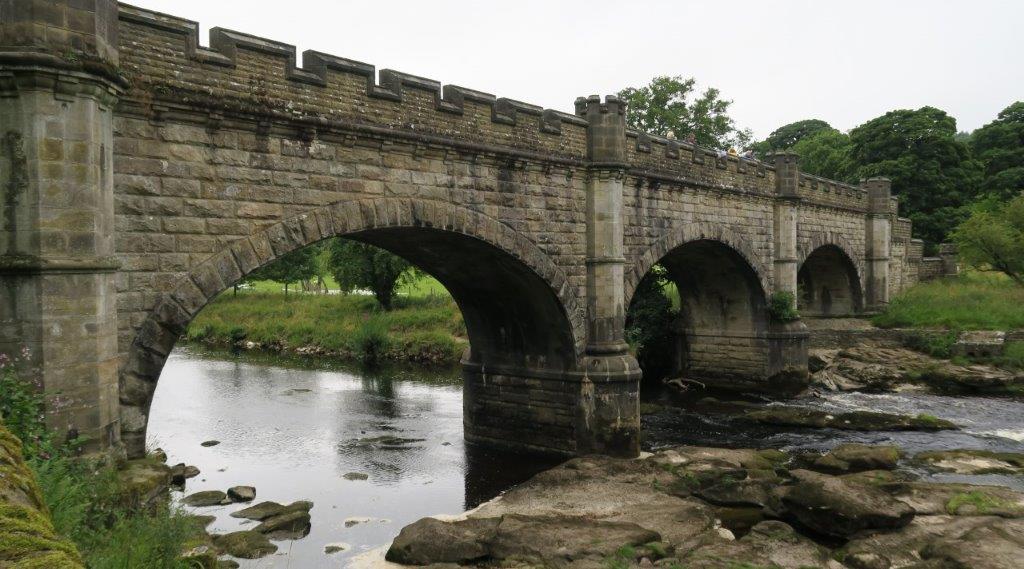 71 a further Bridge someway downstream of Barden Bridge - we passed through opening for a path through it. This Bridge is on the Dales Way which changes the side of the river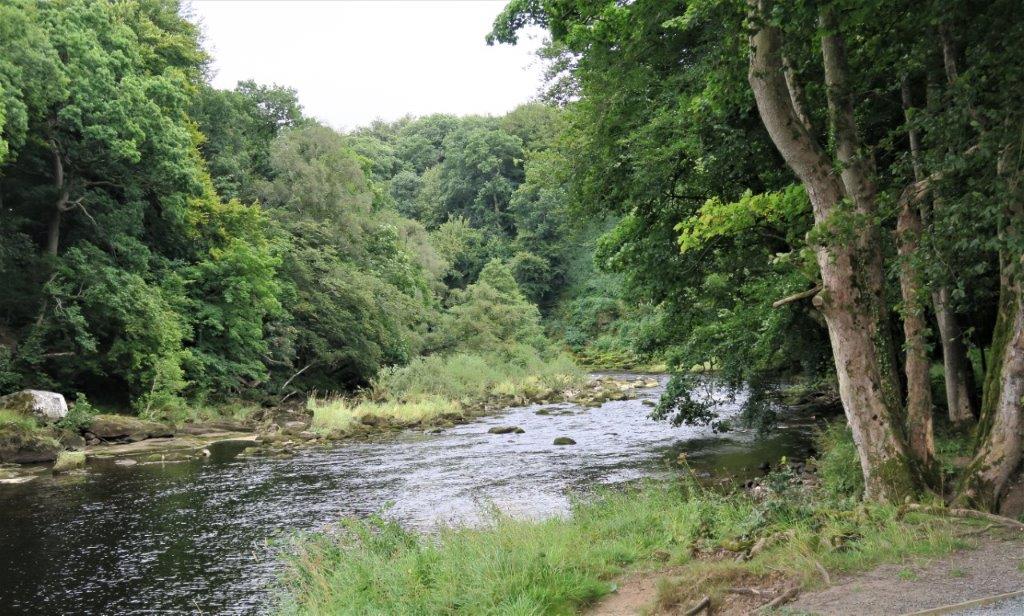 72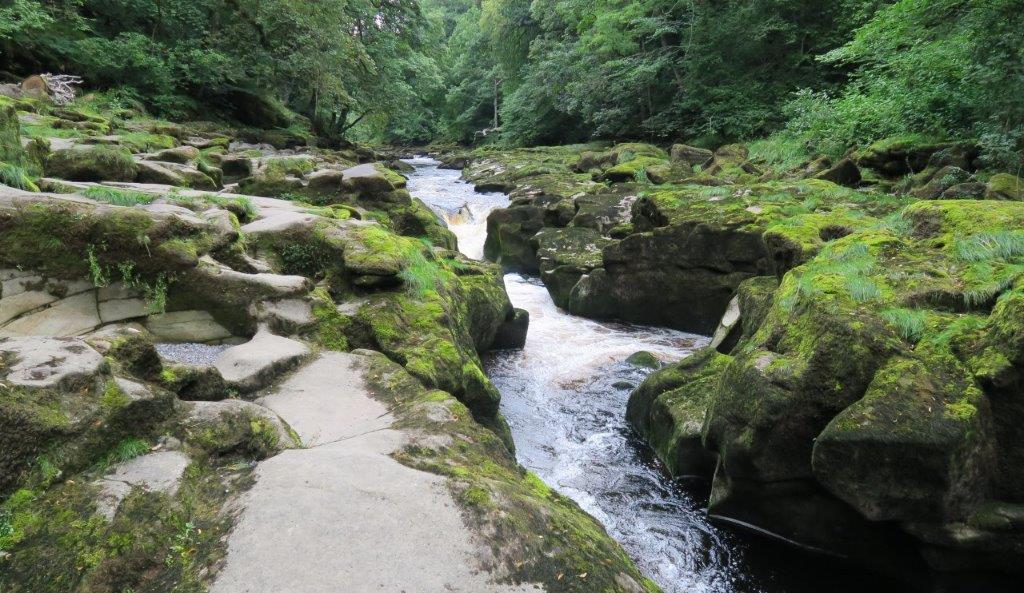 73 the river rock bead is eroded with smooth cavities at Strid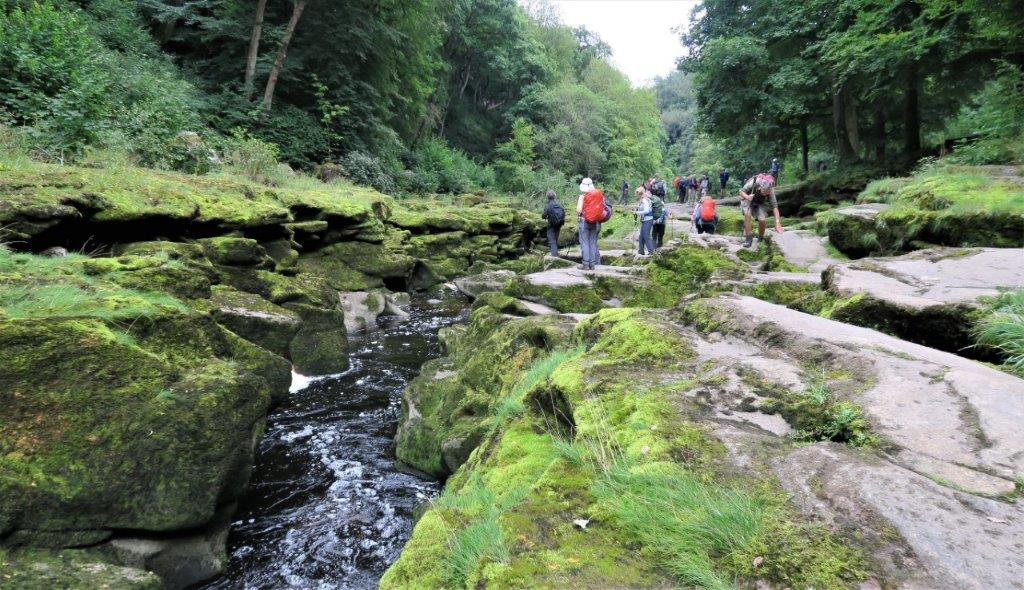 74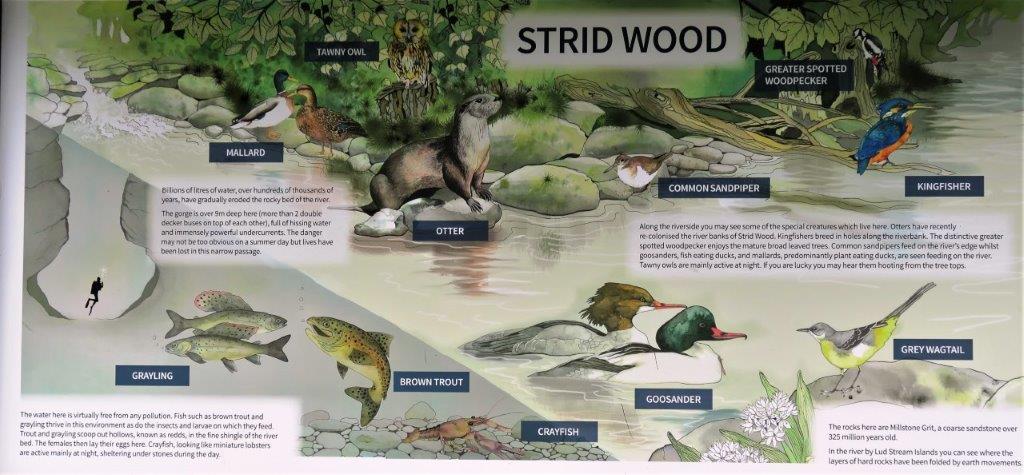 75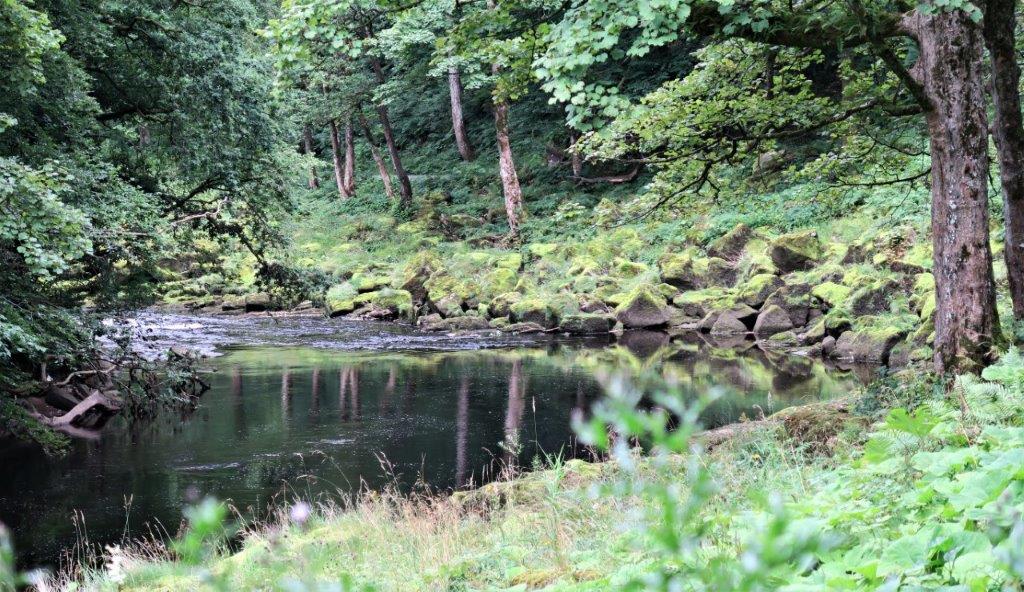 76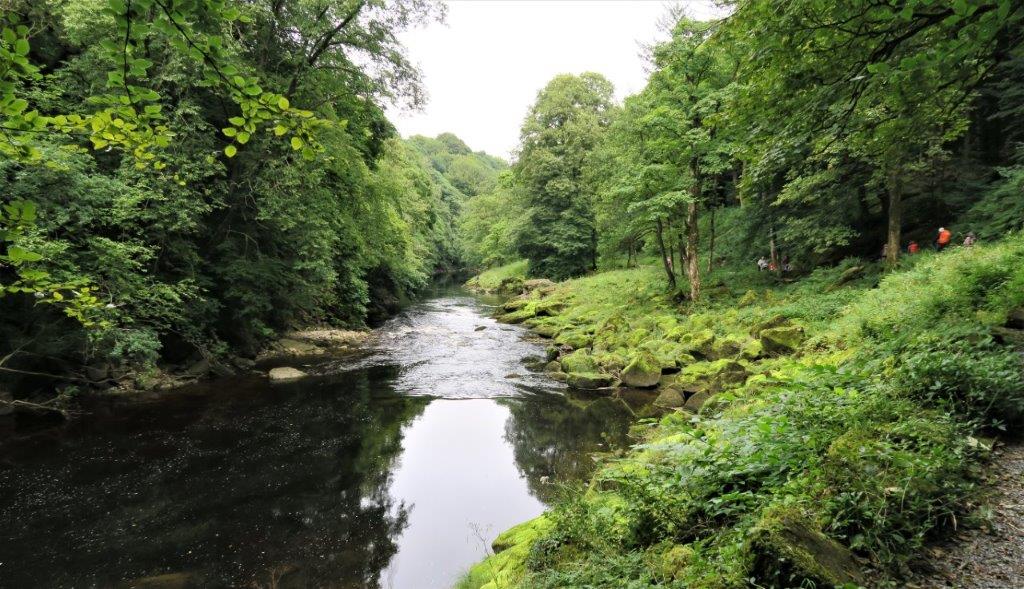 77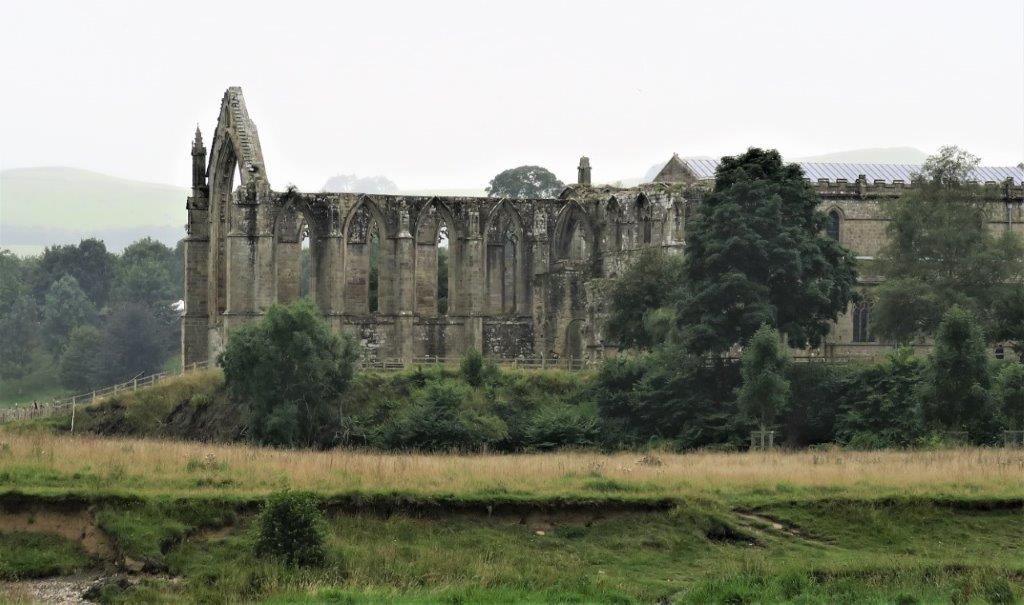 78 The ruined Abbey in sight seen from the other side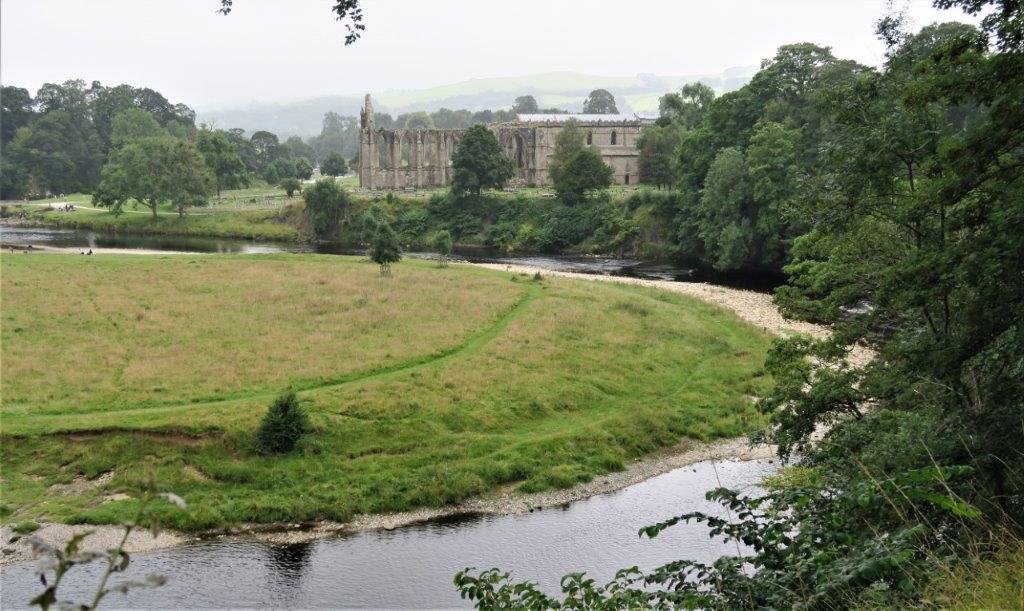 79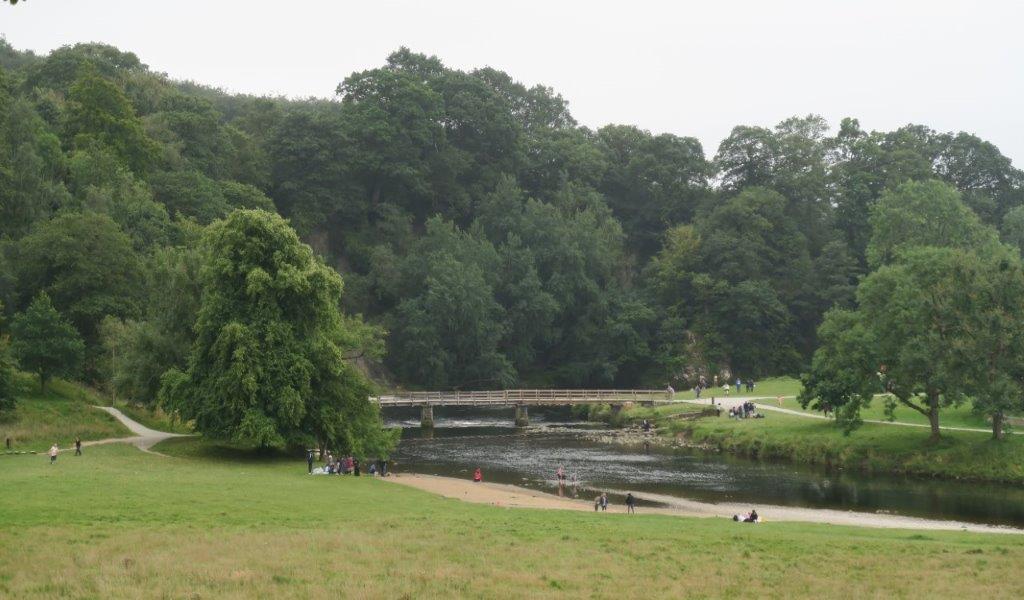 80 the footbridge we crossed at the start of the walk - stepping stone just visible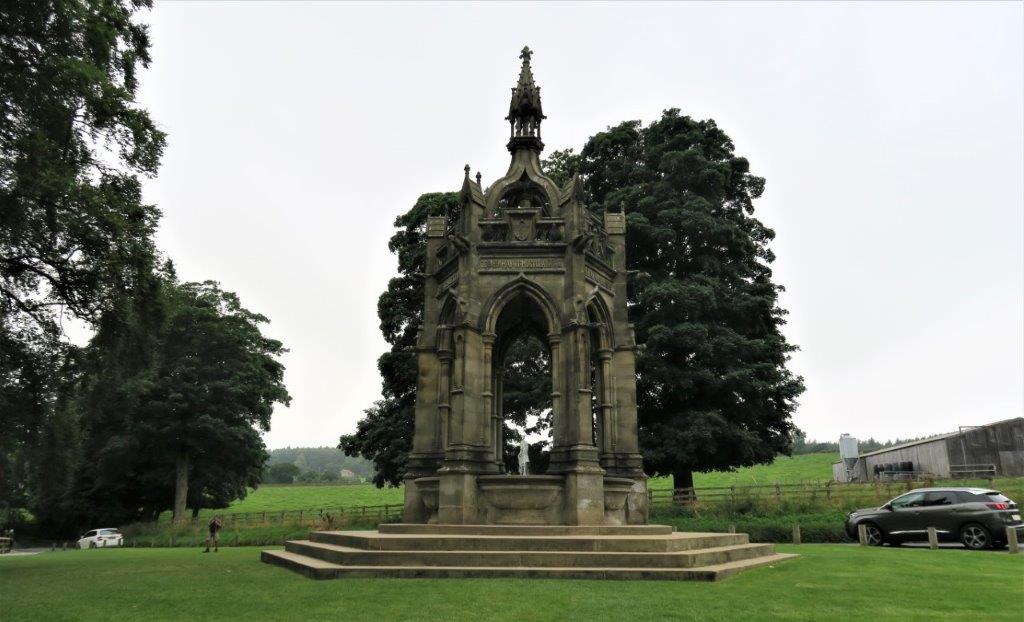 81 Cavendish Memorial -

The Cavendish memorial fountain is

a drinking fountain

erected in 1886 at Bolton Abbey, North Yorkshire, England as

a memorial to Lord Frederick Cavendish

following his murder. The fountain is a Grade II listed building.

The Phoenix Park Murders were the fatal stabbings of

Lord Frederick Cavendish and Thomas Henry Burke

in Phoenix Park in Dublin on 6 May 1882. Cavendish was the newly appointed Chief Secretary for Ireland, and Burke was the Permanent Undersecretary, the most senior Irish civil servant. The assassination was carried out by members of the rebel group Irish National Invincibles, a more radical breakaway from the Irish Republican Brotherhood.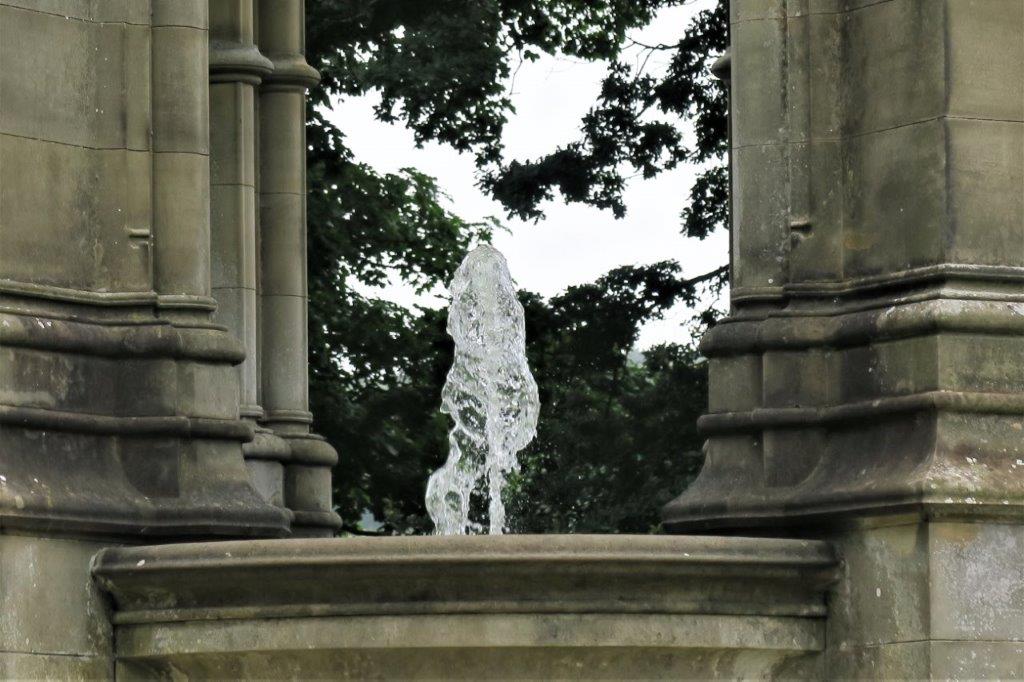 82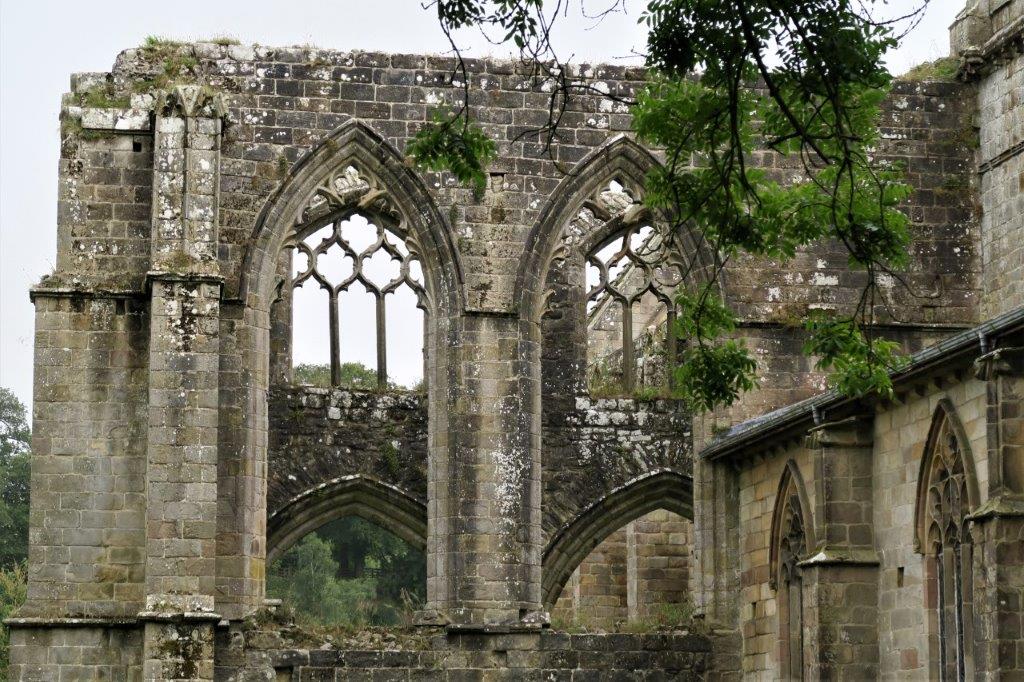 83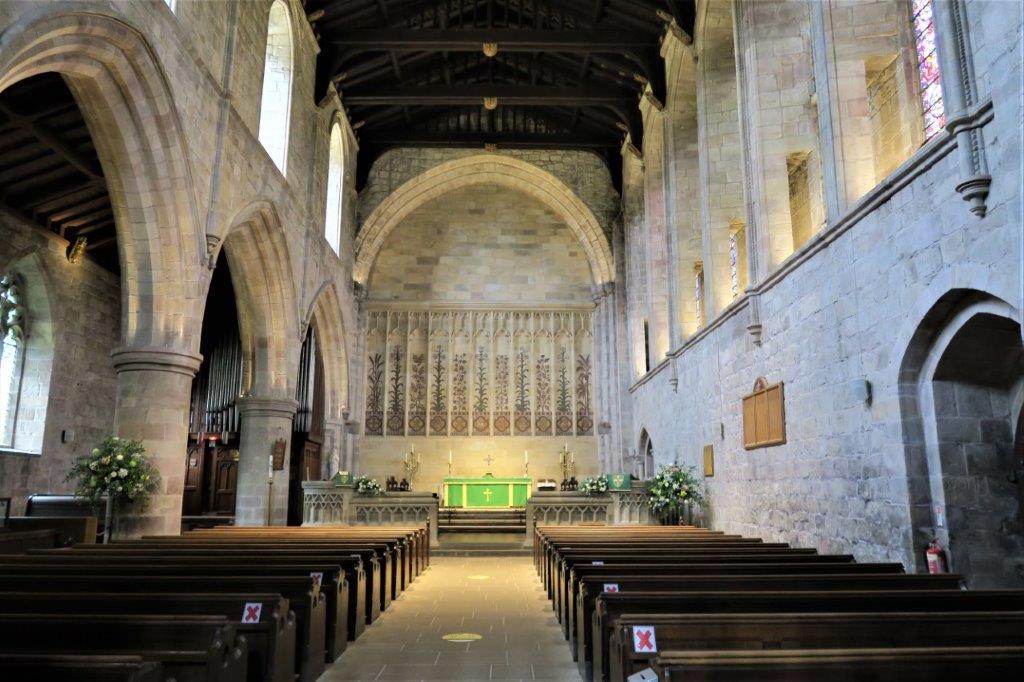 84 Priory Church of St Mary and St Cuthbert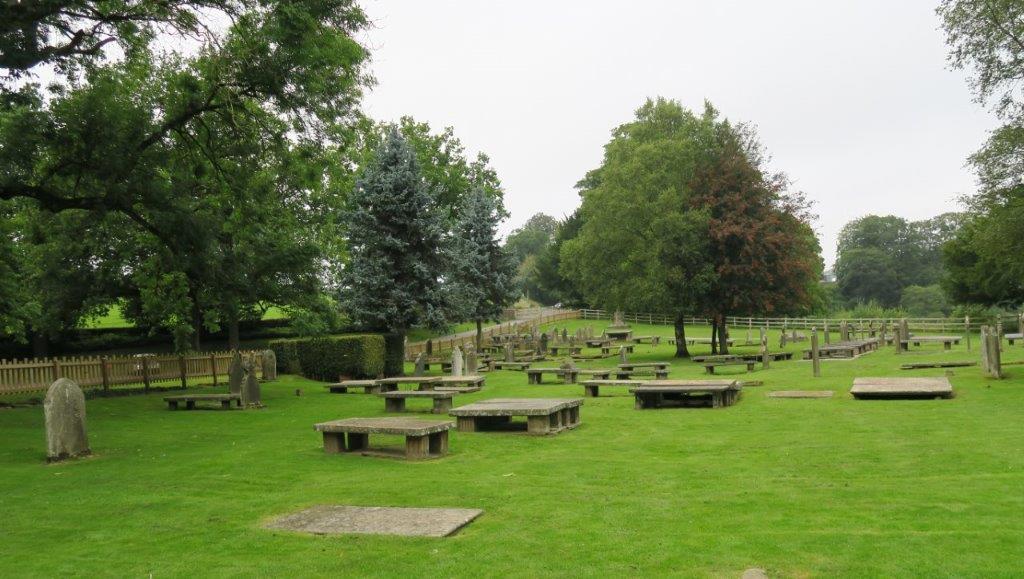 85 tomb stone probably laid flat to avoid danger of toppling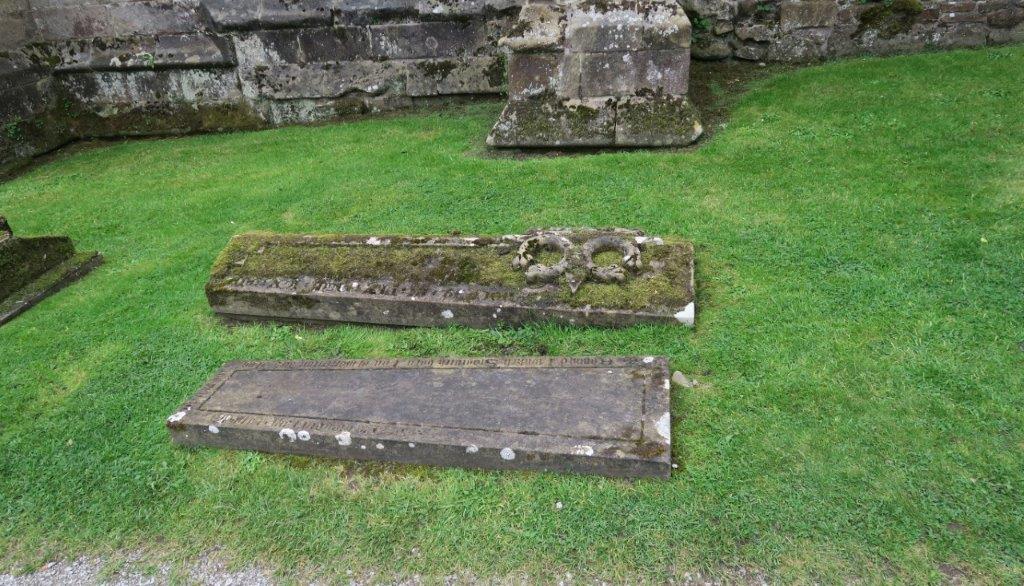 86 the tombstone of a Knight / Crusader?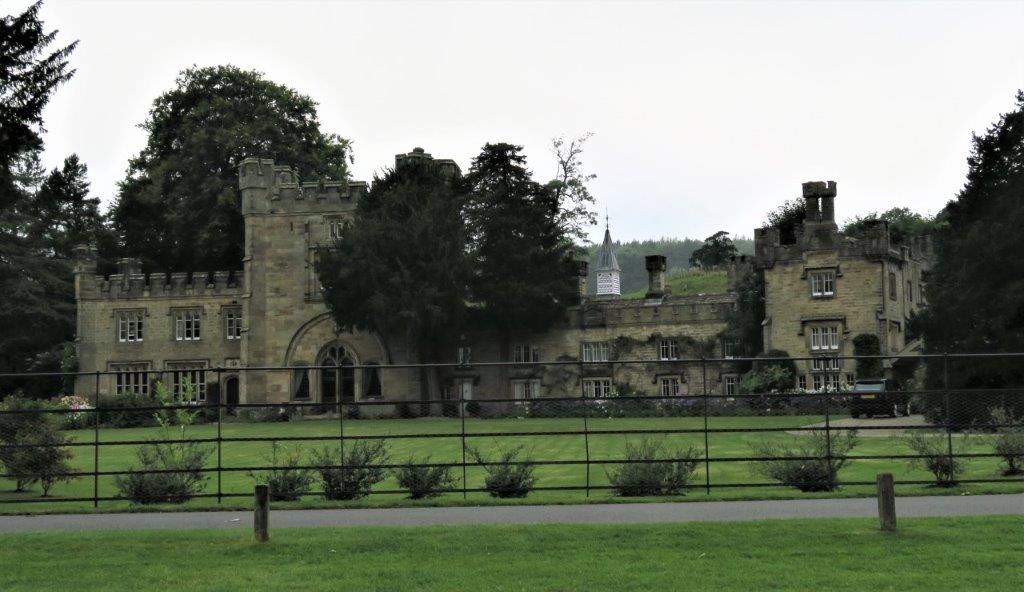 87 see also picture 3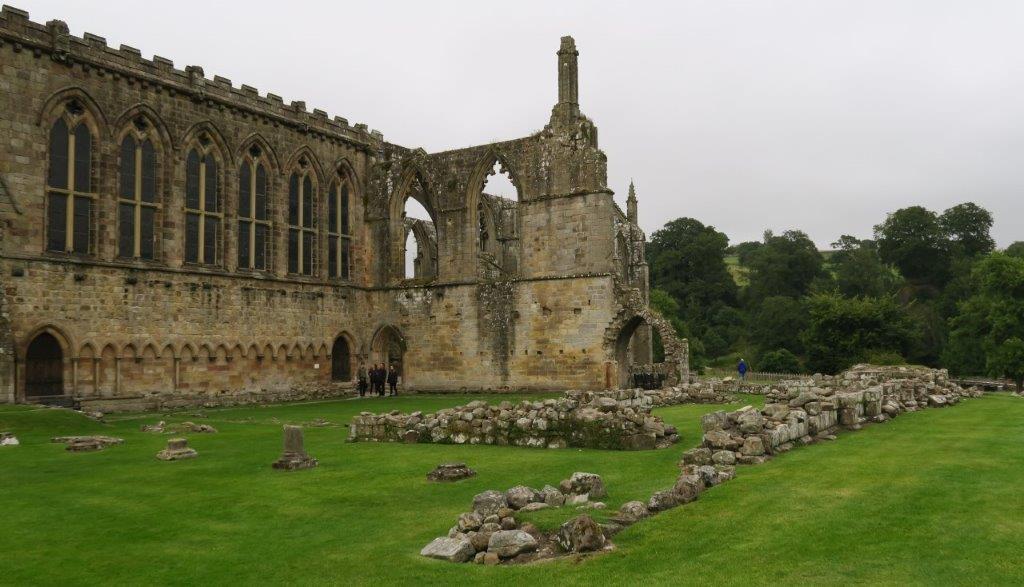 88
homepage - Daywalks Index 2021 - contact me at