homepage - Daywalks Index 2021 - contact me at

REV C
2021.07.28 Baslow - start (just N of 'Pay' Parking / PC / & bus stops / in small open 'park' at its SE end) SK259.721, ~E on minor rd to just cross bridge over stream then SSW / SSE to enter Chatsworth Park at SK258.718, informal paths ~SE / S towards but just East of unseen Hunting Tower, path SSE / E to North End of Emporer Lake, SSE past 'empty' Swiss Lake, then SE / S / W / S then SE thru Rabbit Warren turning ~NE to pass South end of Bunker's Hill Wood to its East end (near Hob Hurst's House), follow track 'Northward' along edge of B.H. Wood and 'walled fields', at SK285.714 take FP ~N for ~200m, follow very rough track (parts boggy) ~WNW above Heathy Lea Brook to SK277.721 & 'V turn' and cross FB across H.L.Brook and up steep steps to A619 rd at SK278.721, follow this rd ~E then join B6050 Rd and then shortly leave turning ~N on path below Birchen Edge, after ~200m scramble up rough path ~E up to top of B. Edge, follow path along Edge (passing Nelsons Monument to Trig Beacon at SK278.731, follow path down Birchen Edge turning slowly WSW, at SK273.729 'V turn' N for about 360m (passing 'late Neolithic / early bronze age engraved stone'), turn NW to Gardom's Edge and follow ~N turning E at SK273.737, E / ENE to junct. of Sheffield / Curbar Rds at SK278.740, ~180 WNW up Curbar Rd, W on FP then WSW past Wellingtons Monument to join & follow Bar Rd SSW downwards then Eaton Hill (Rd) S / SE back to start. Leader Simon Gray - 18walkers - no pre booking required after Covid rules relaxed.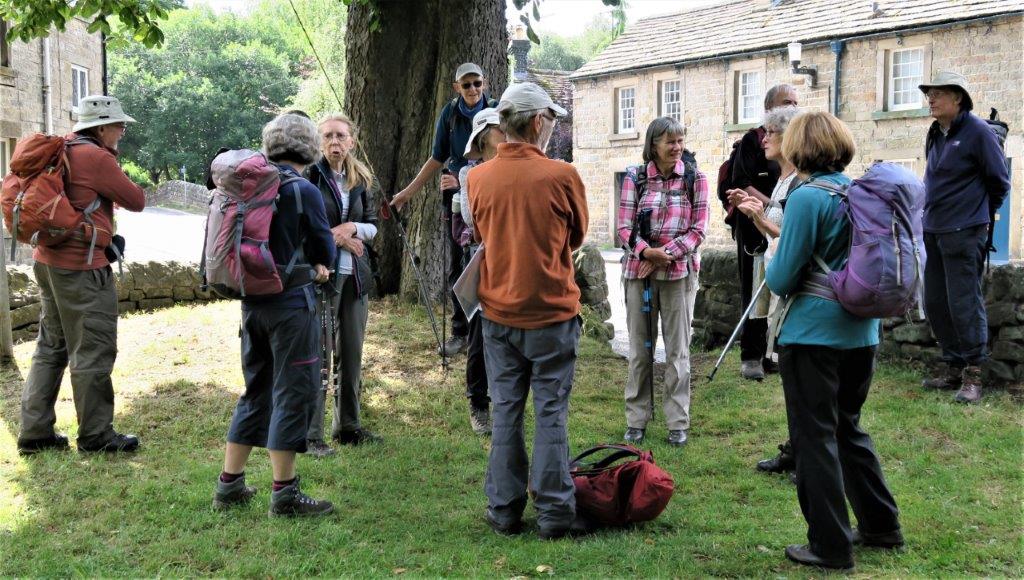 1 Leader briefing walkers at start of walk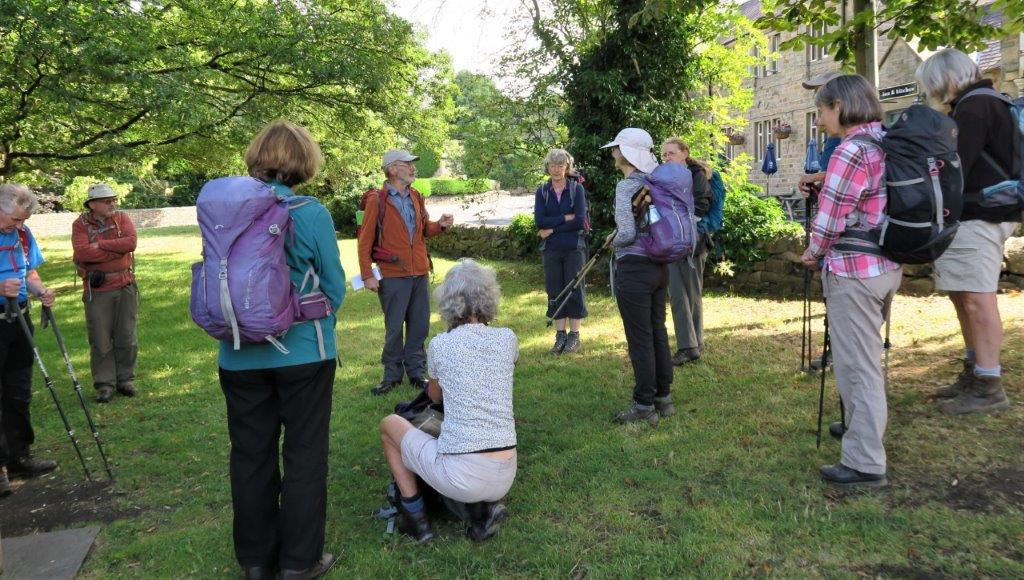 2 as above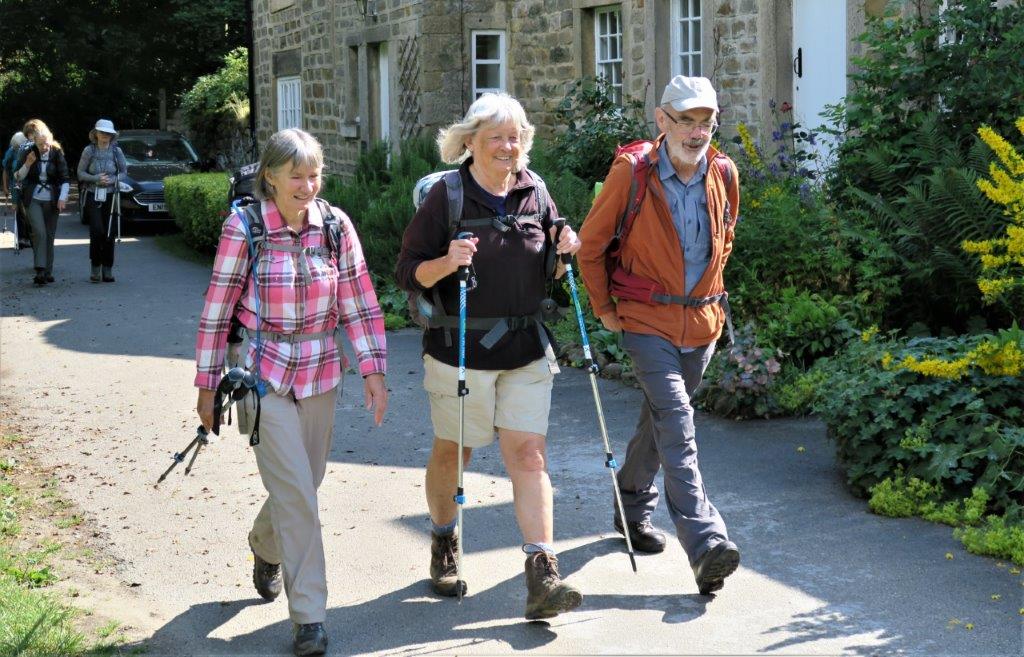 3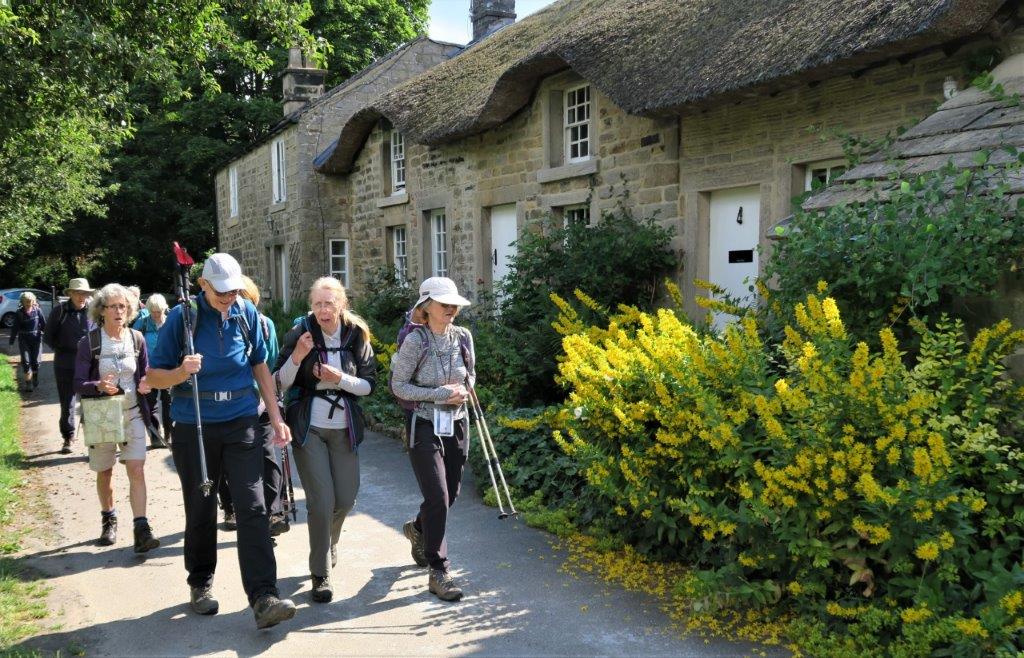 4 after crossing bridge over stream we turned and passed thatched house on way to Chatsworth Park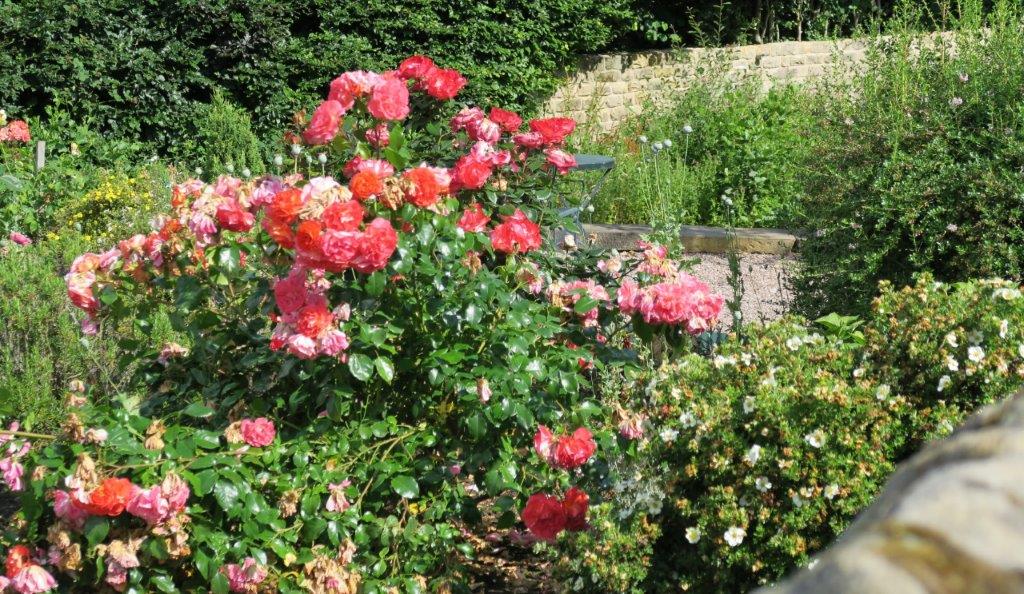 5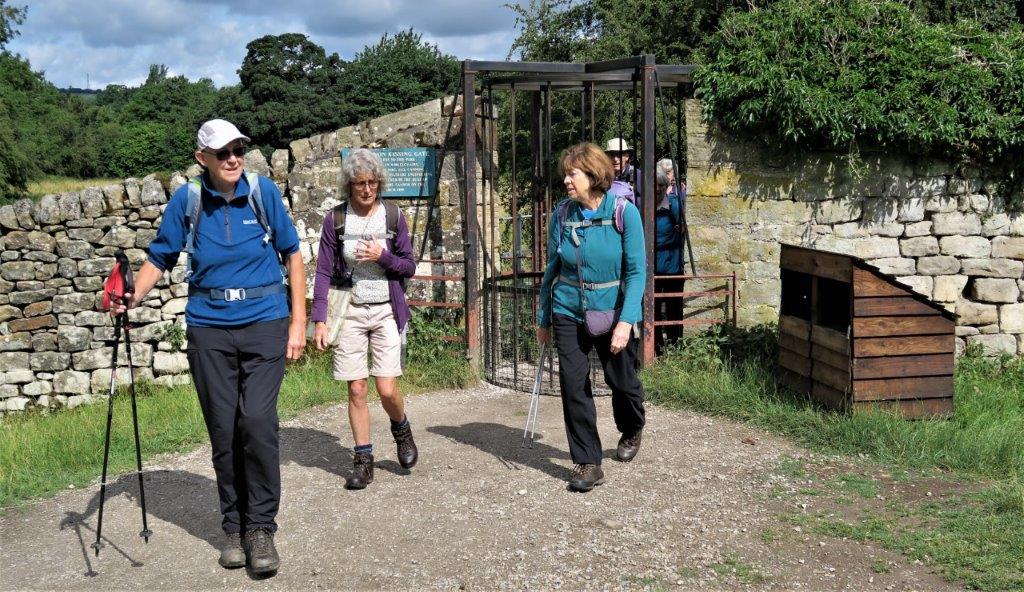 6 turning entrance gate which stops animals entering or leaving park but speeds access of people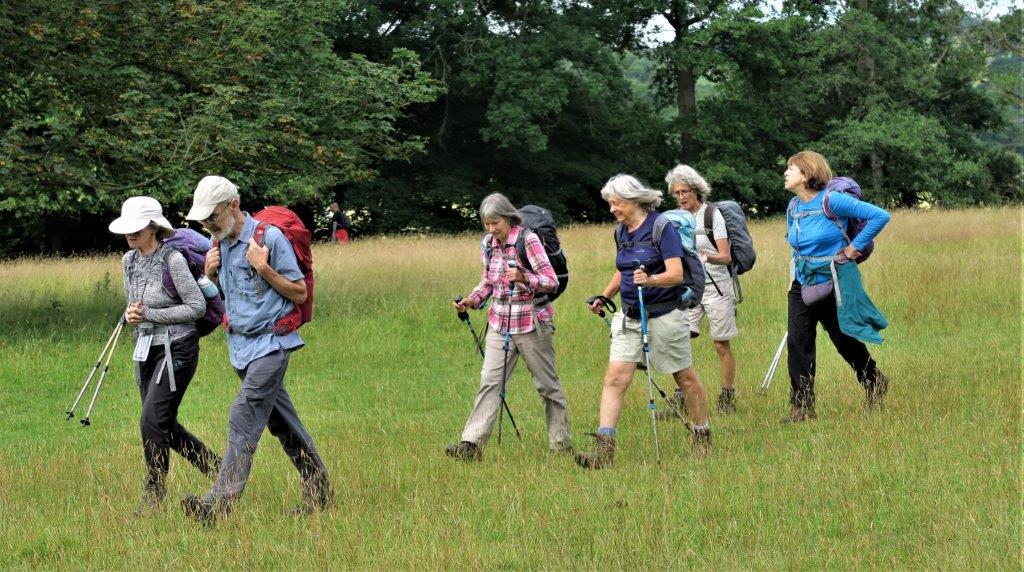 7 - pictures 7, 8, 9 show whole party + 1 photographer = 18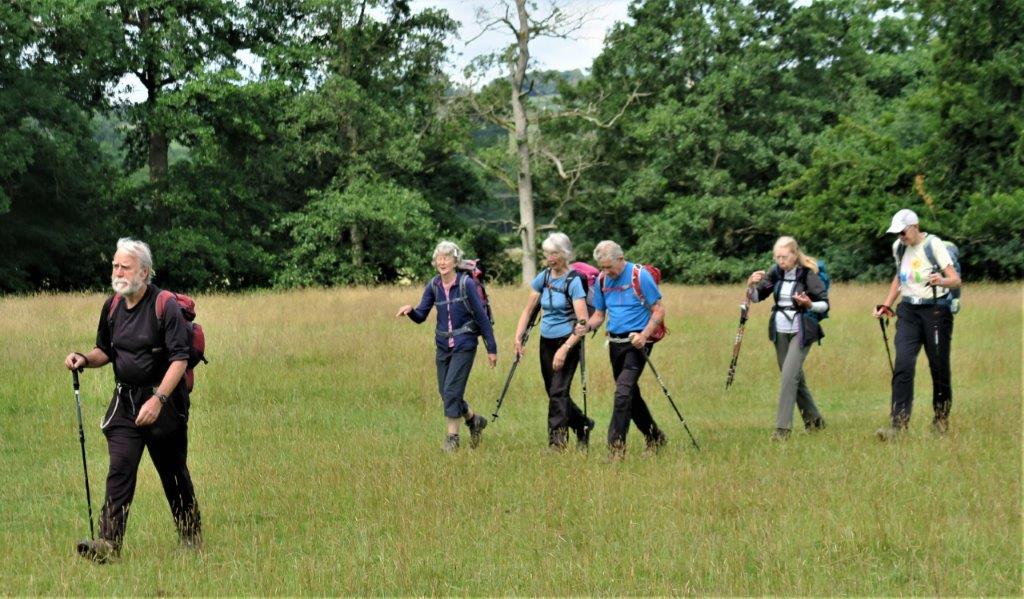 8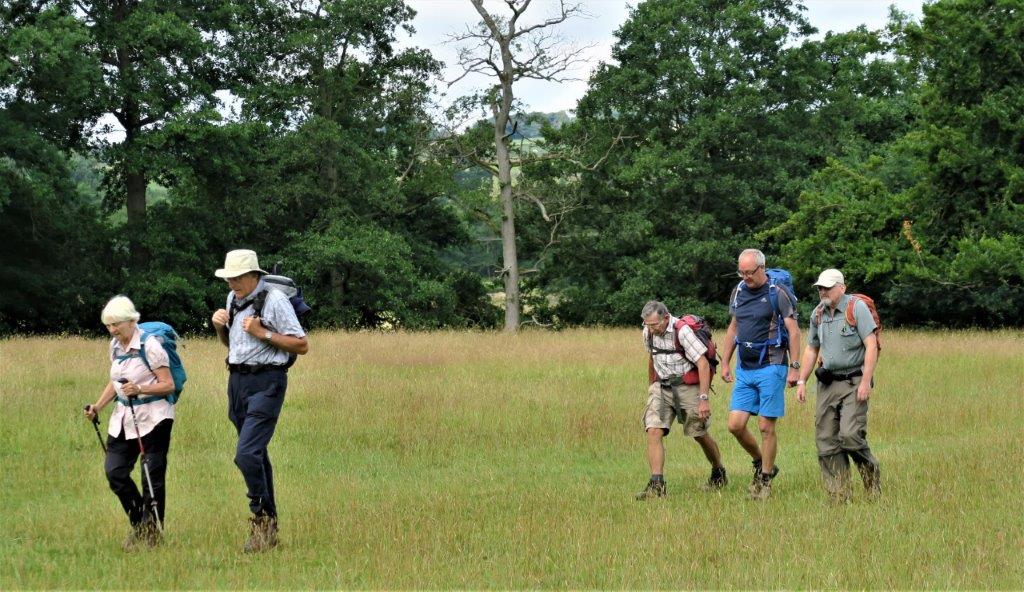 9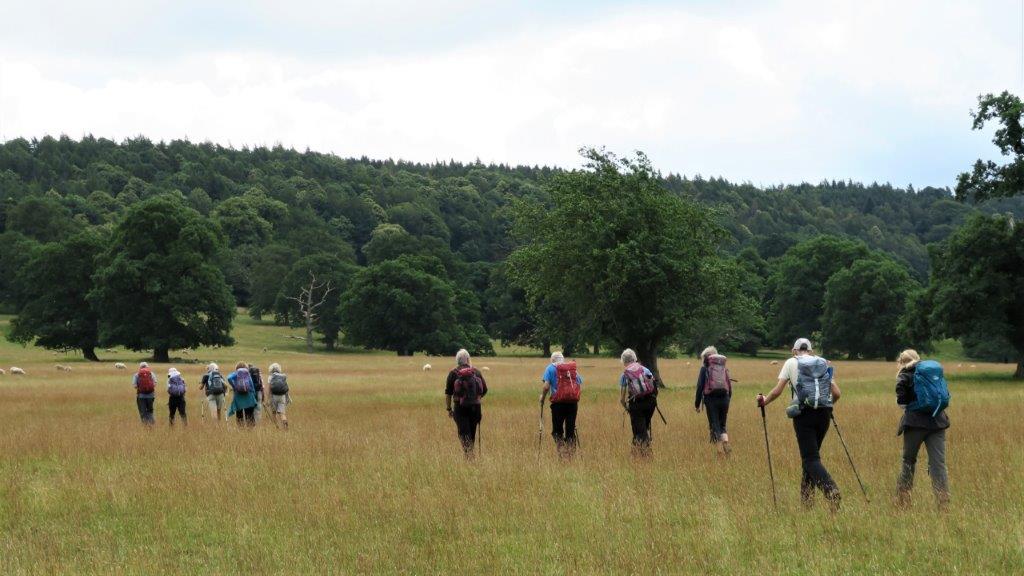 10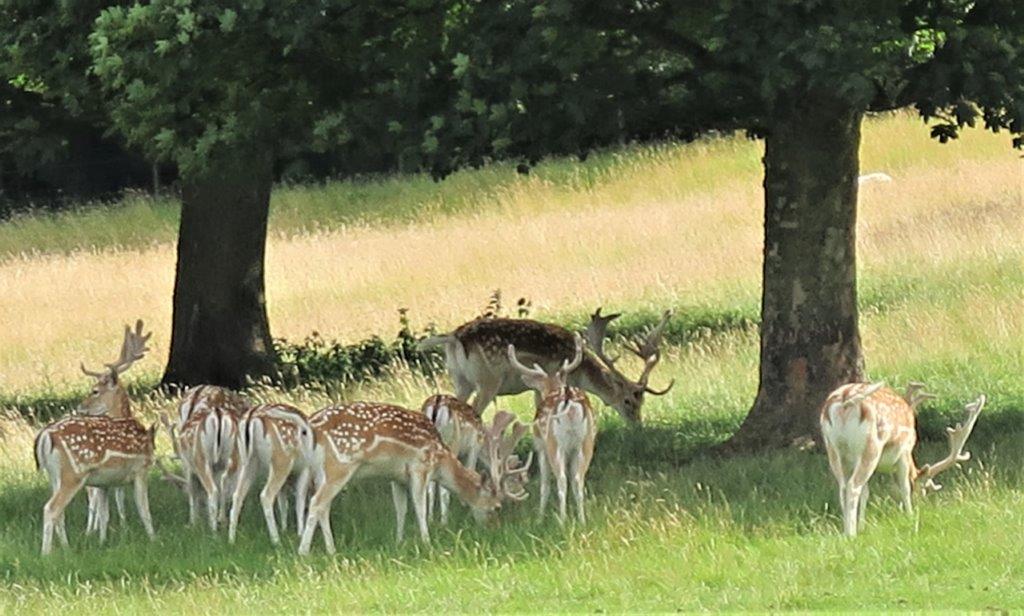 11 deer in the shade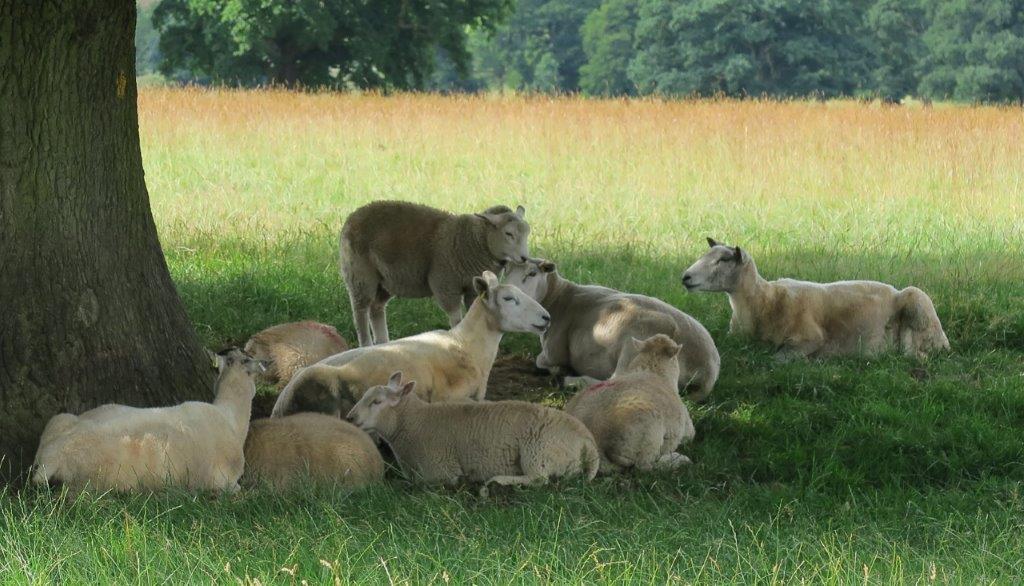 12 ditto with sheep (although not particularly warm)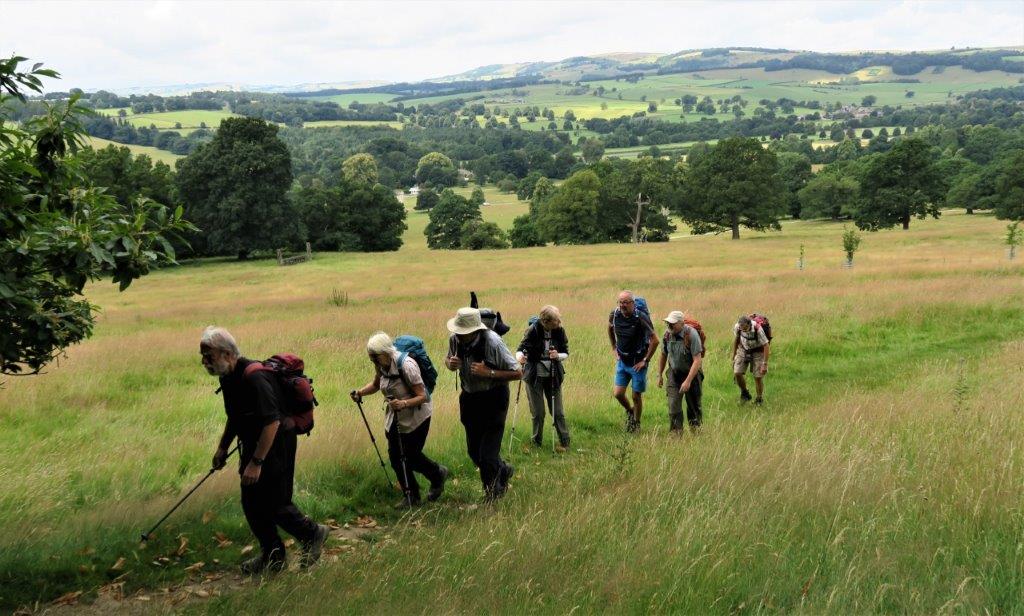 13 heading up to road / track near the Hunting Lodge (which we did not see)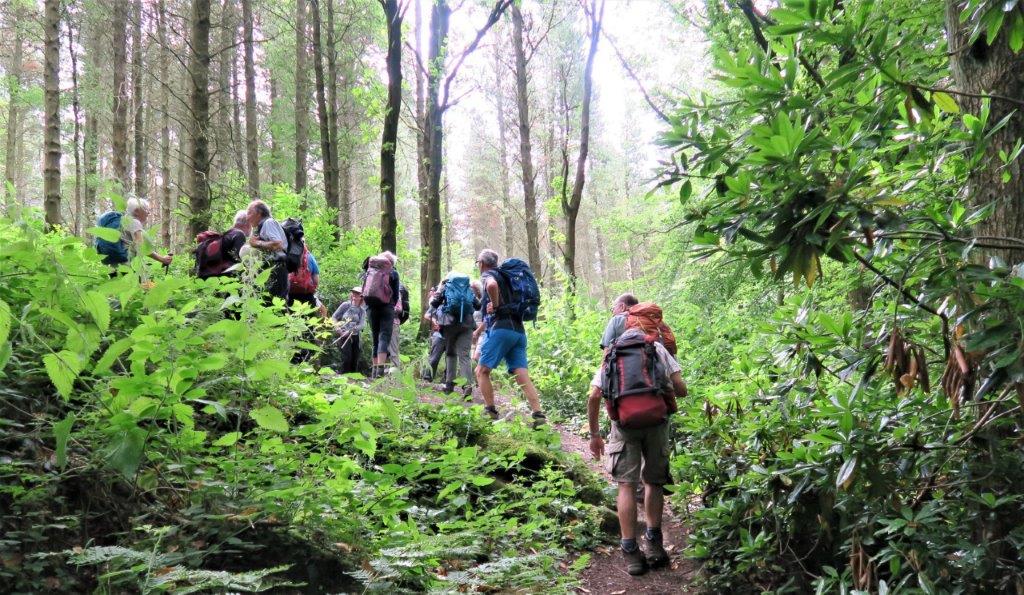 14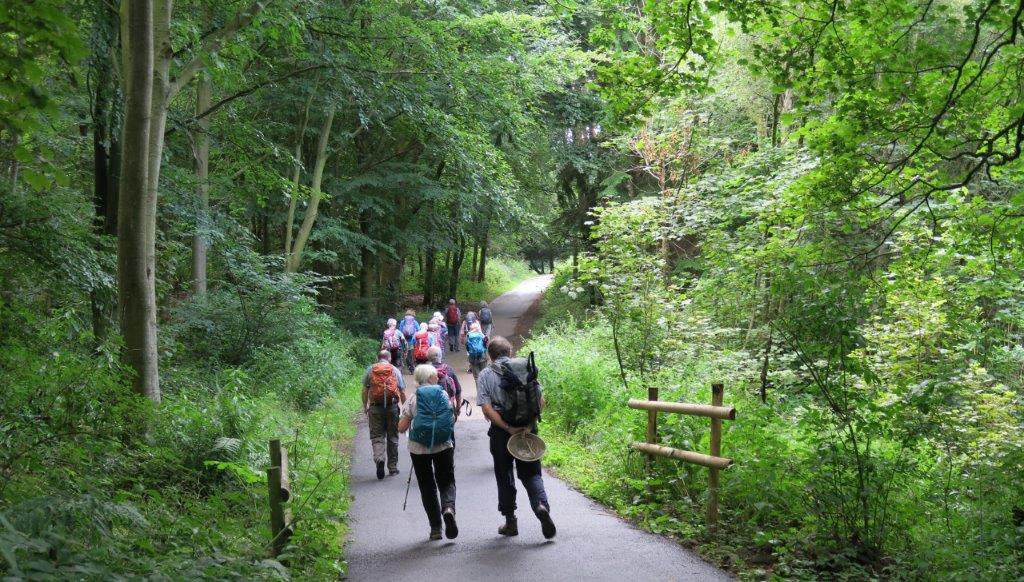 15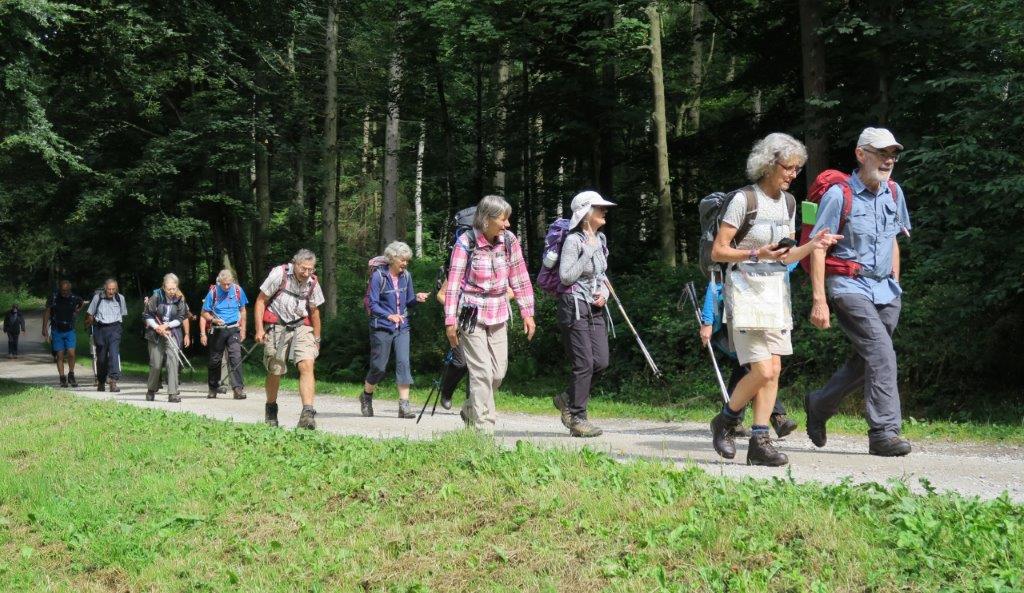 16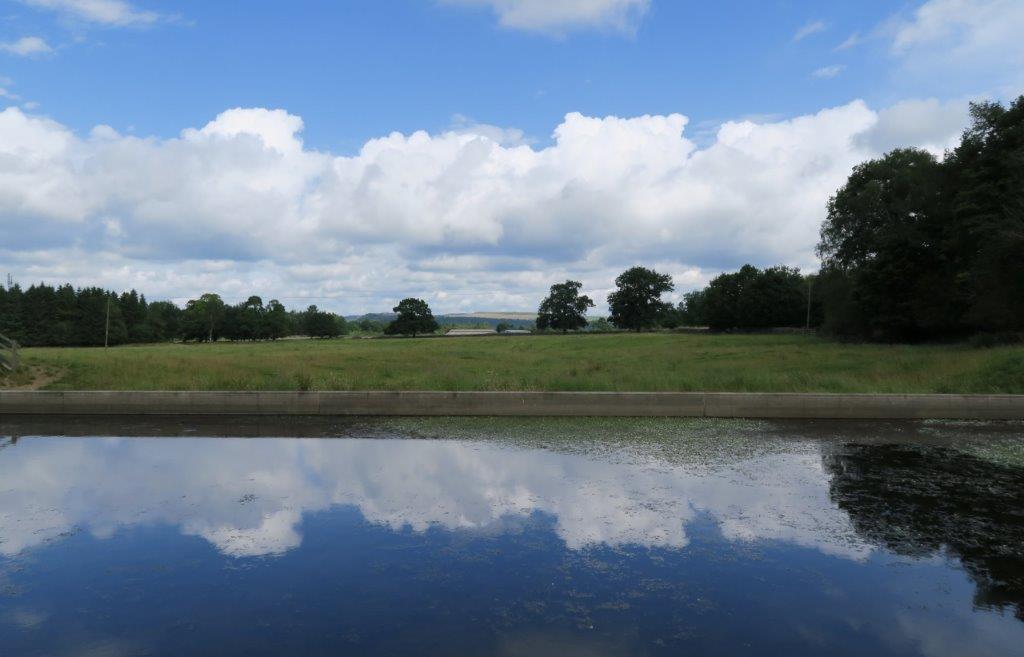 17 small pond not shown on OS maps or on 'board' in picture 23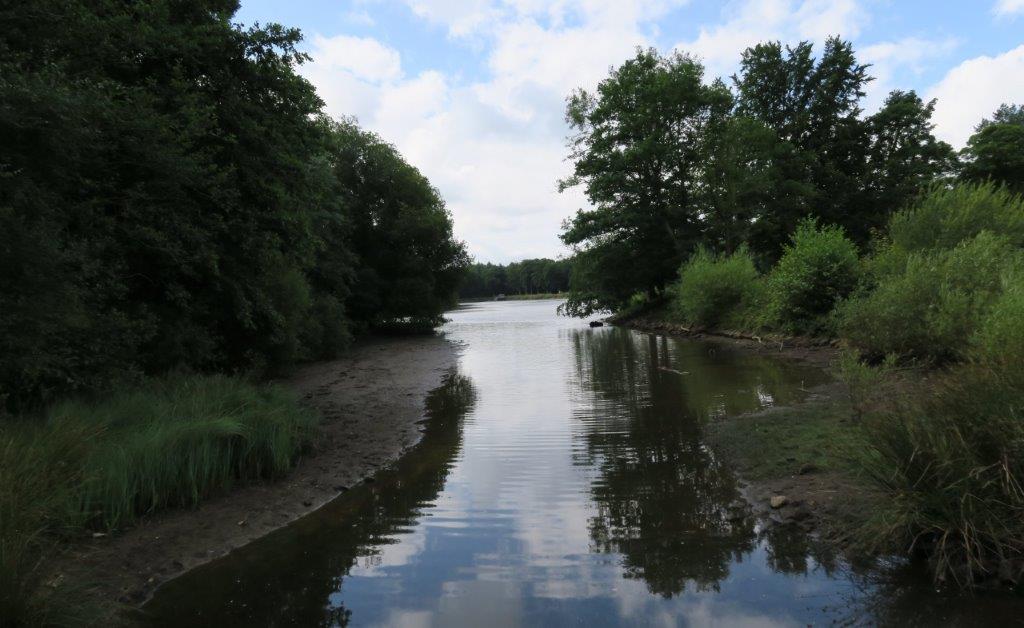 18 picture taken at North end of Emporer Lake looking SSW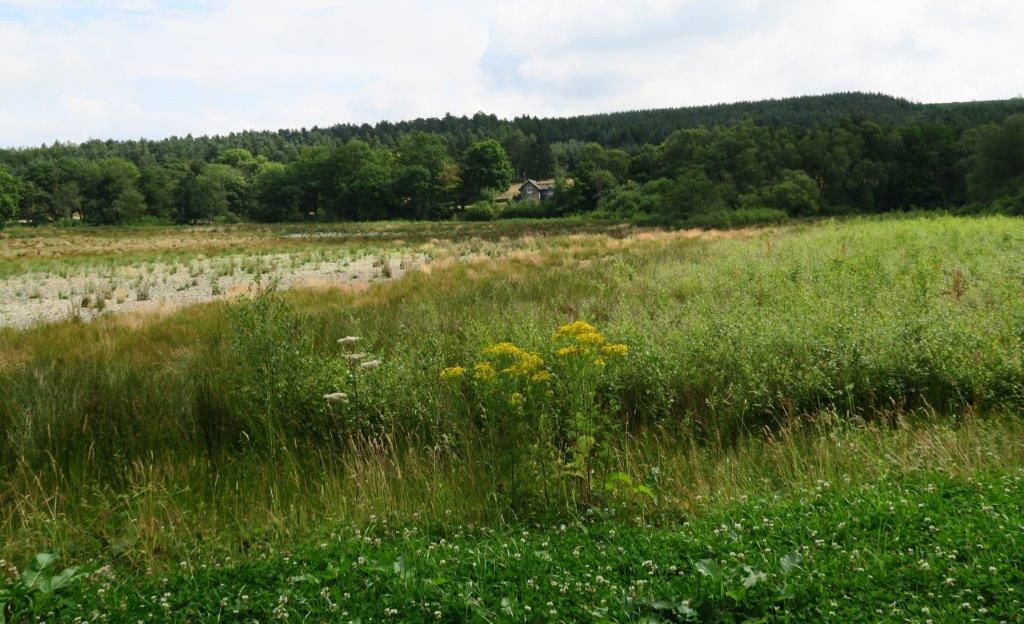 19 Swiss Cottage lake in fr4ont of it (see picture 23) is usually full - do not know why it is empty. Possibly natural supply reduced or water demand increased?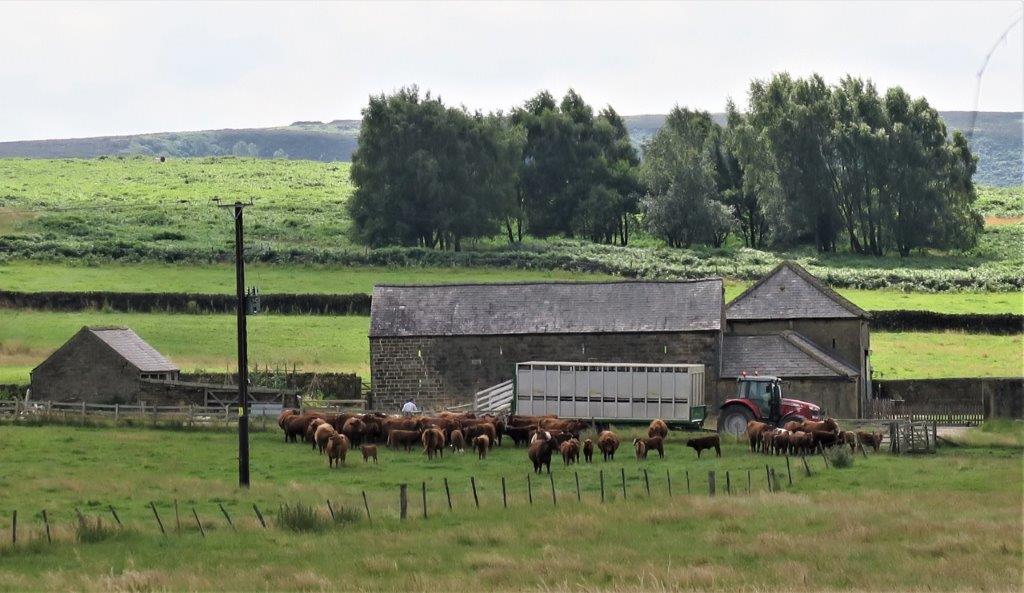 20 looking South between trees on edge of path at Park Farm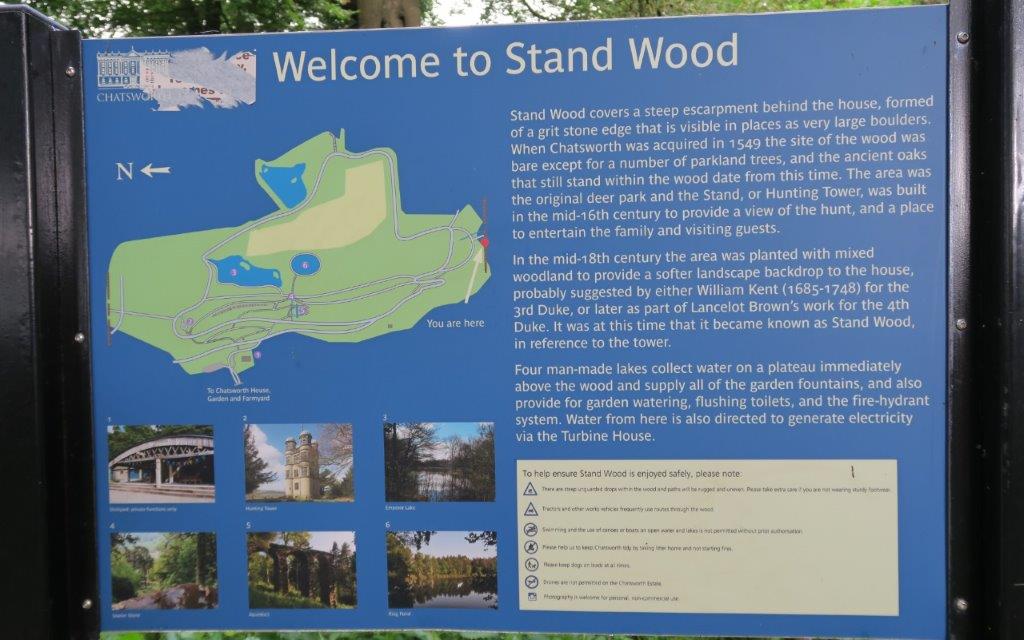 21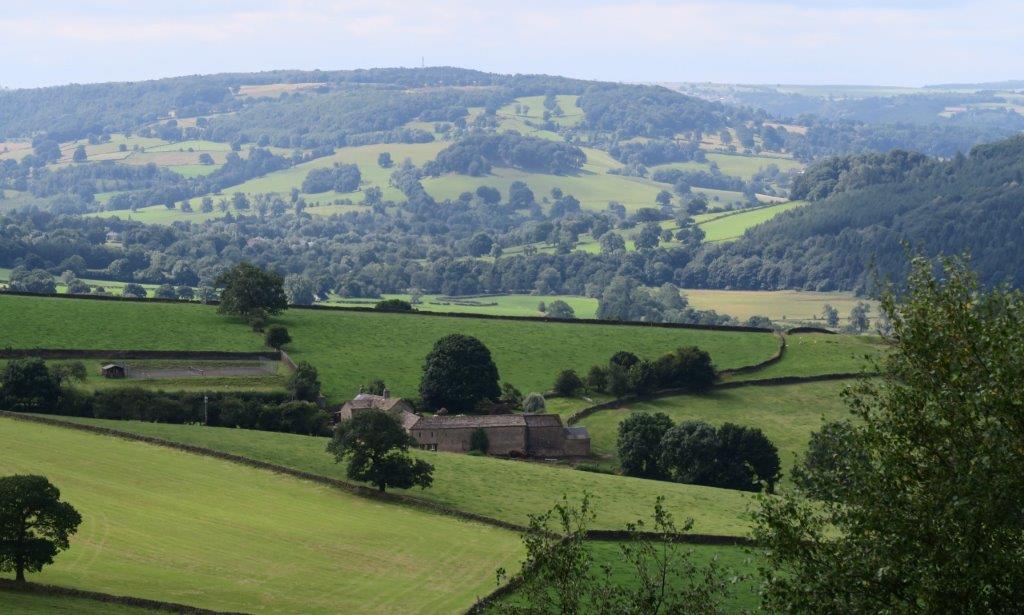 22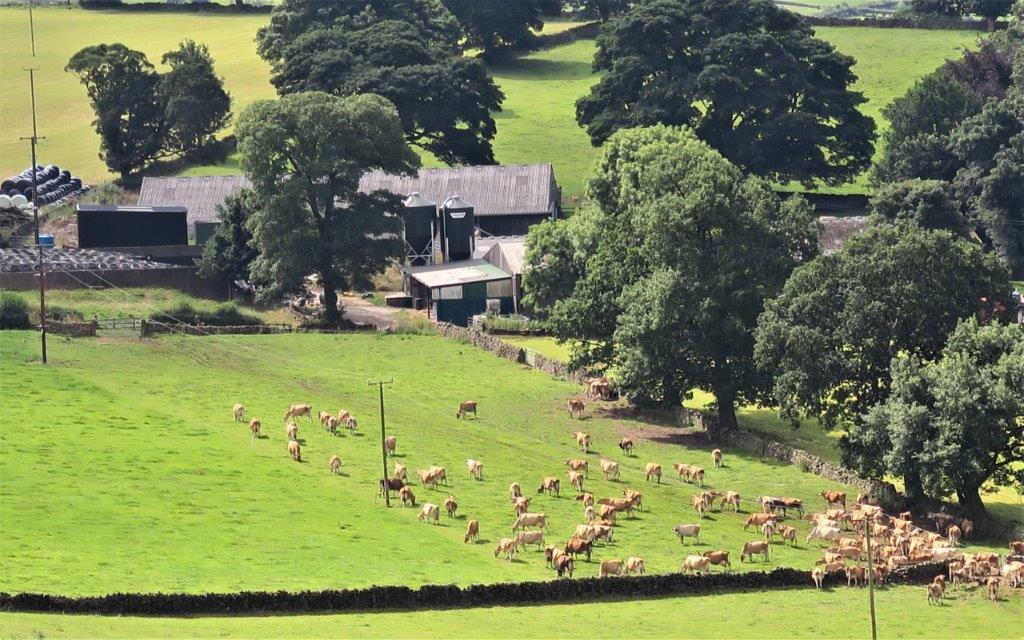 23 Beeley Hilltop Farrm down SW of us?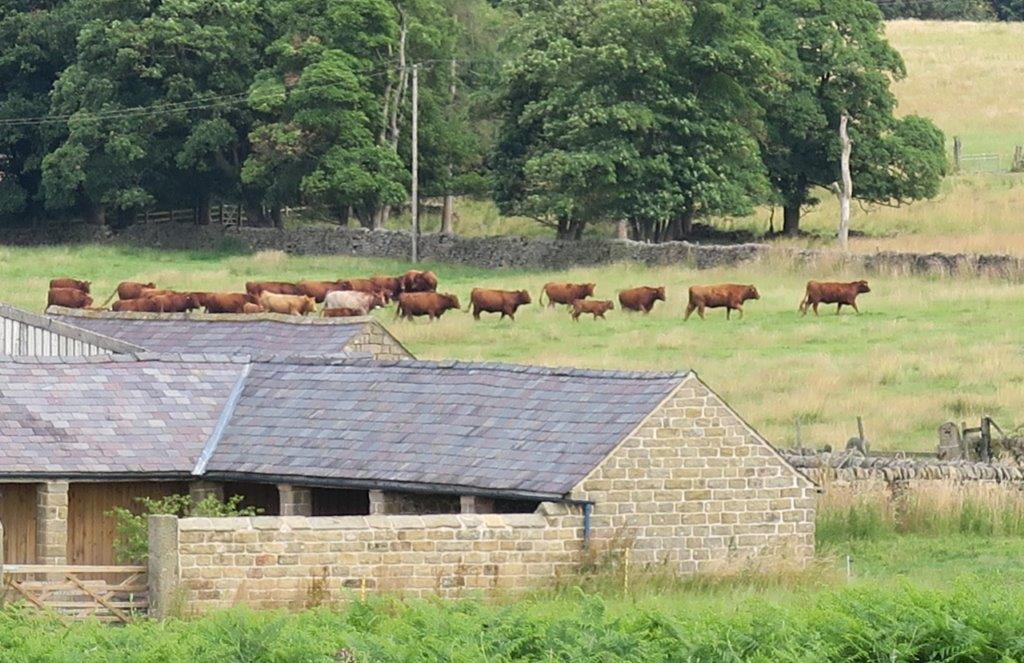 24 Park Farm seen this time looking northward - cattle going out to pasture?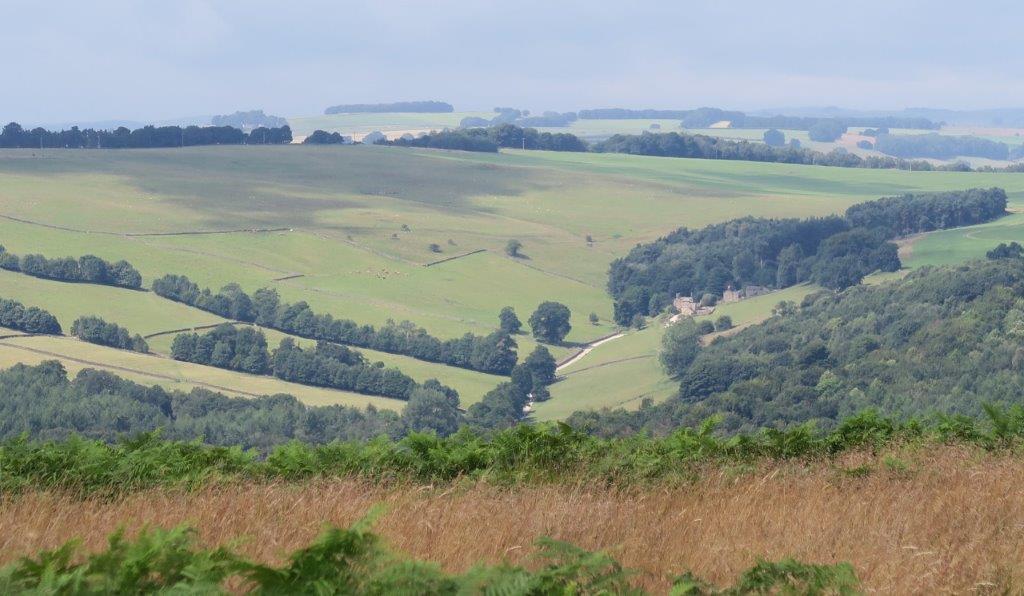 25 zoomed in - possibly Calton Houses right of Middle?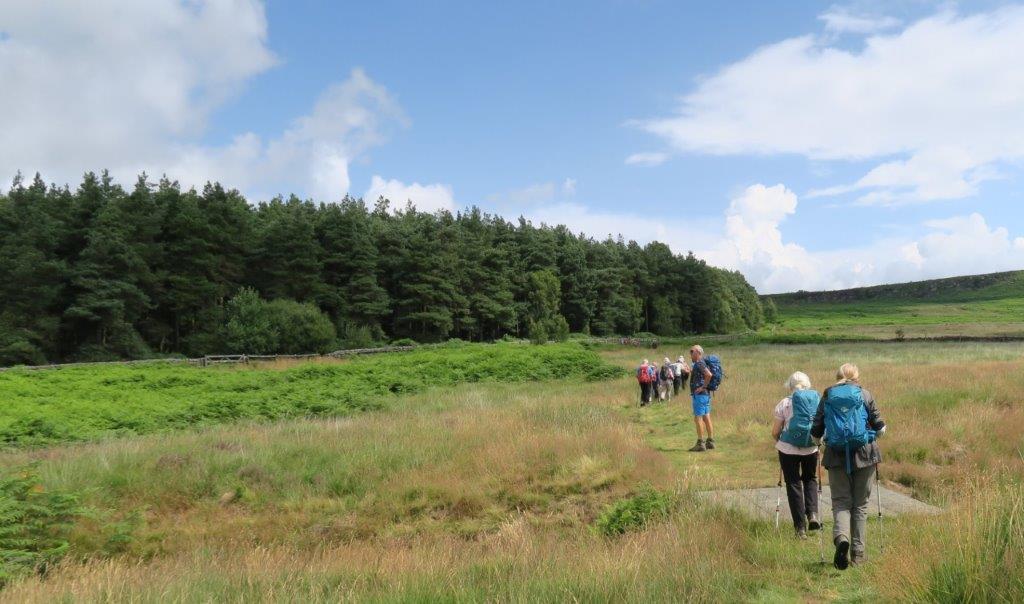 26 heading through Open Access Land toward South end of Bunker's Hill Wood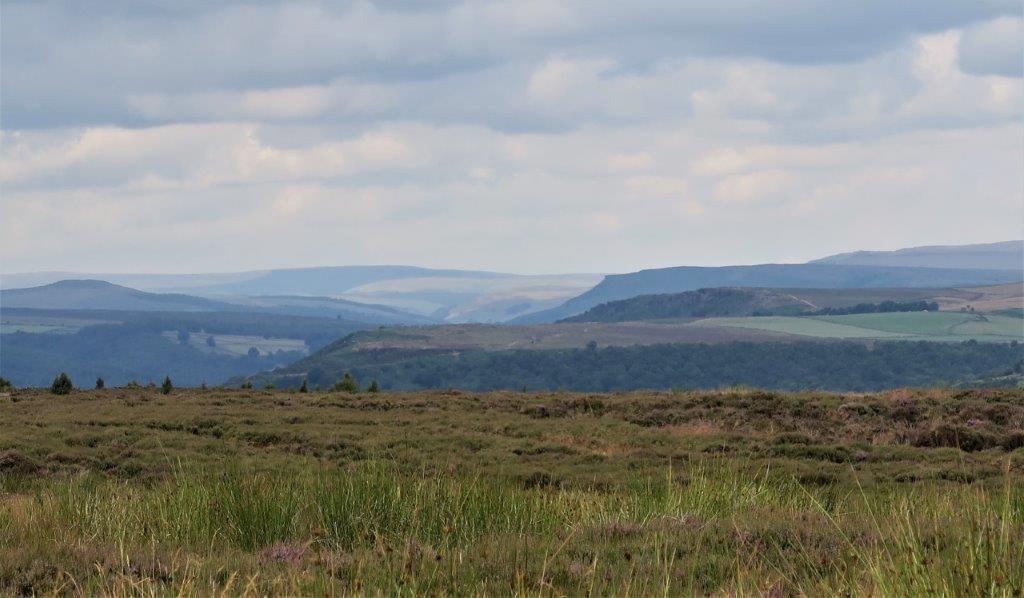 27 looking NNW at Winhill Pike to left and Bamford Rdge to right of middle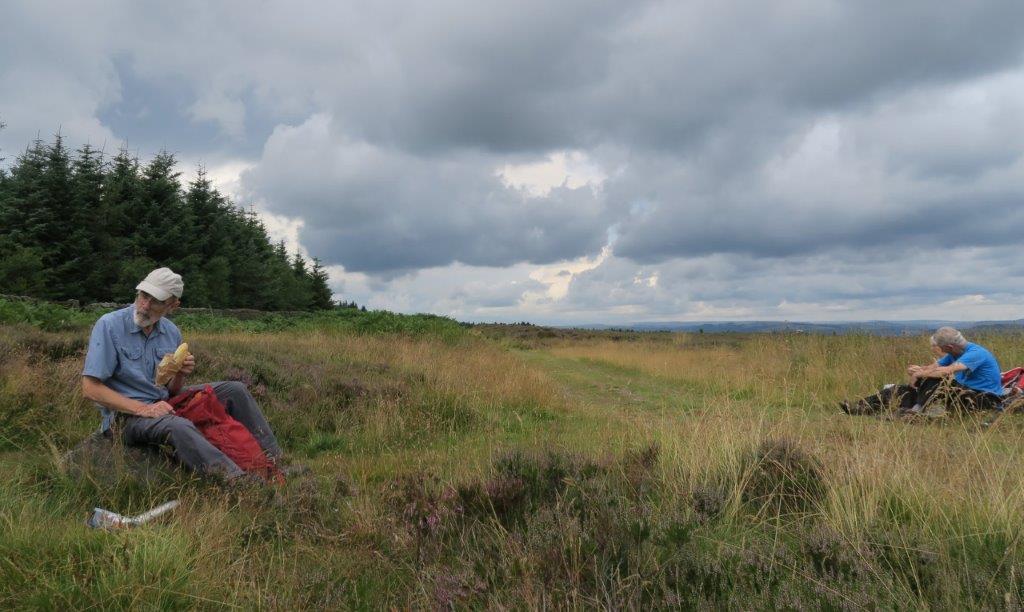 28 lunch break near Hob Hurst's House (virtually only an excavation left)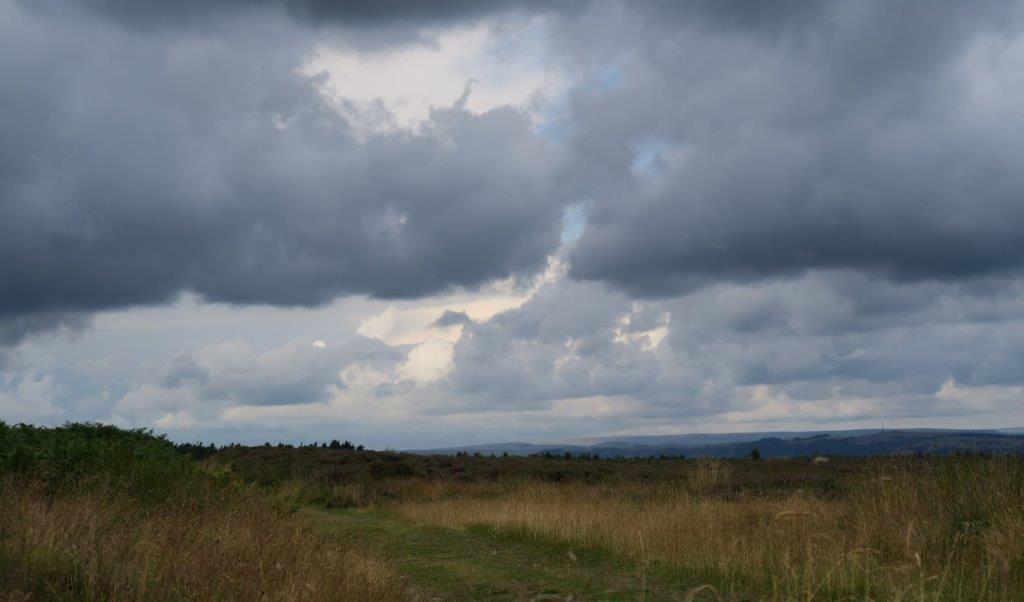 29 thunderstorms and rain gathers - we put on 'wet gear' but removed it when rain did not come. But we were caught later by rain and then belatedly put on 'wet gear'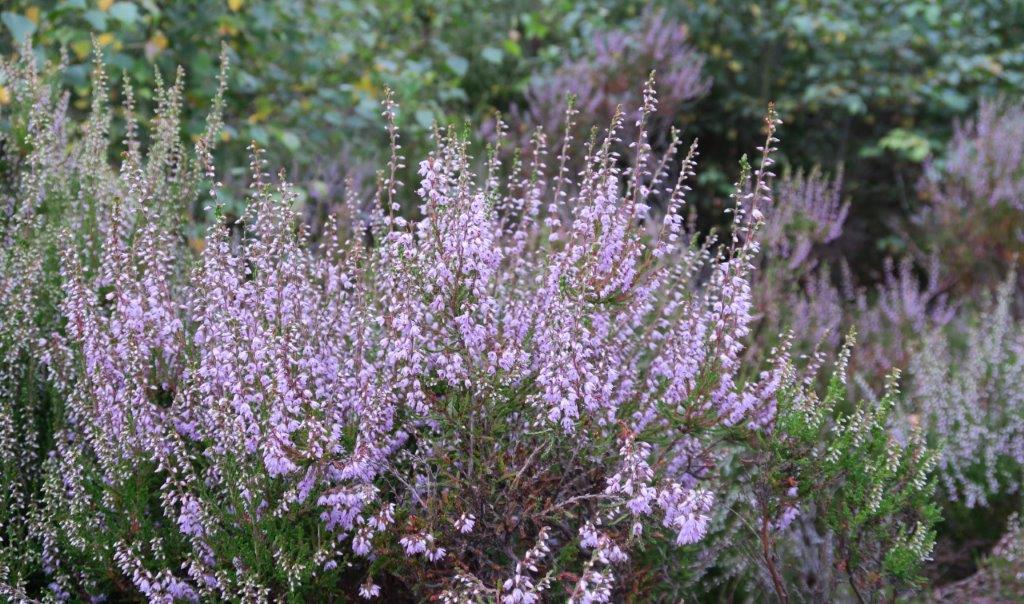 30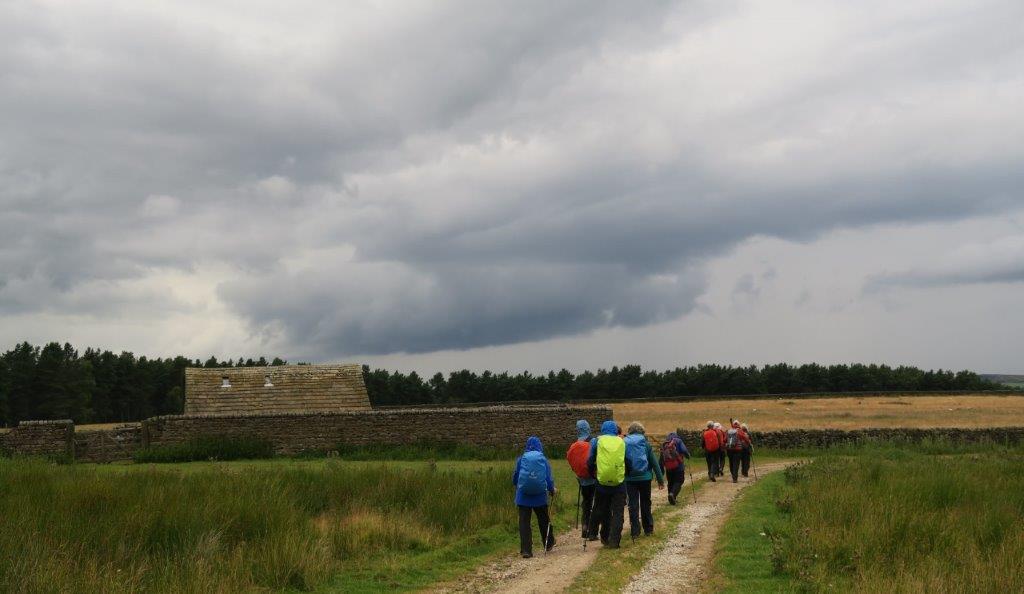 31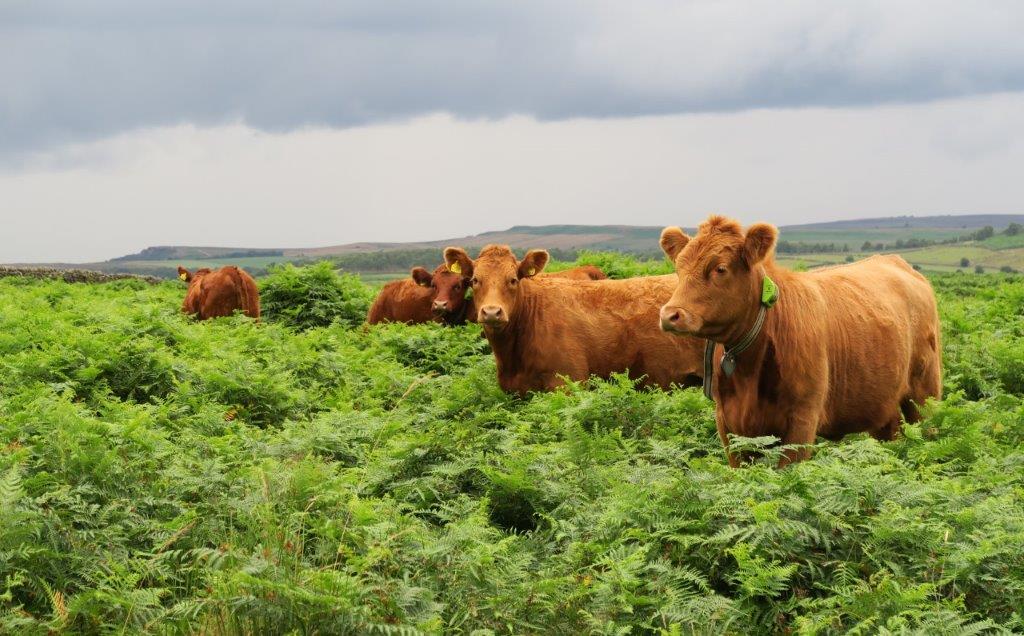 32
33 Footpath from track down to path along Heathy Lee Brook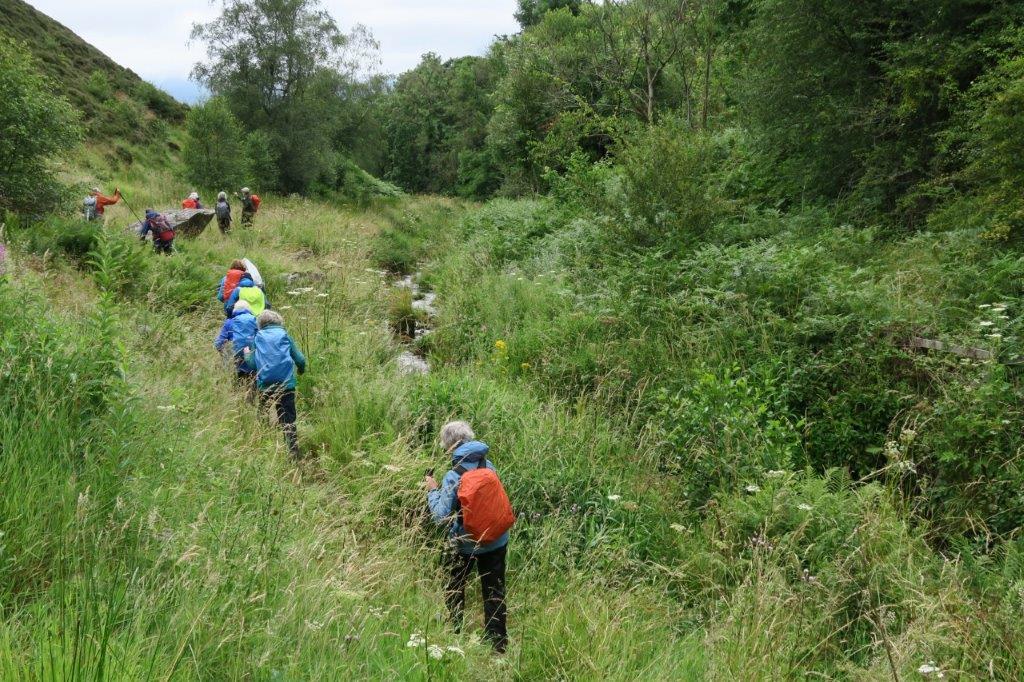 34 walking along above Heathy Lee Brook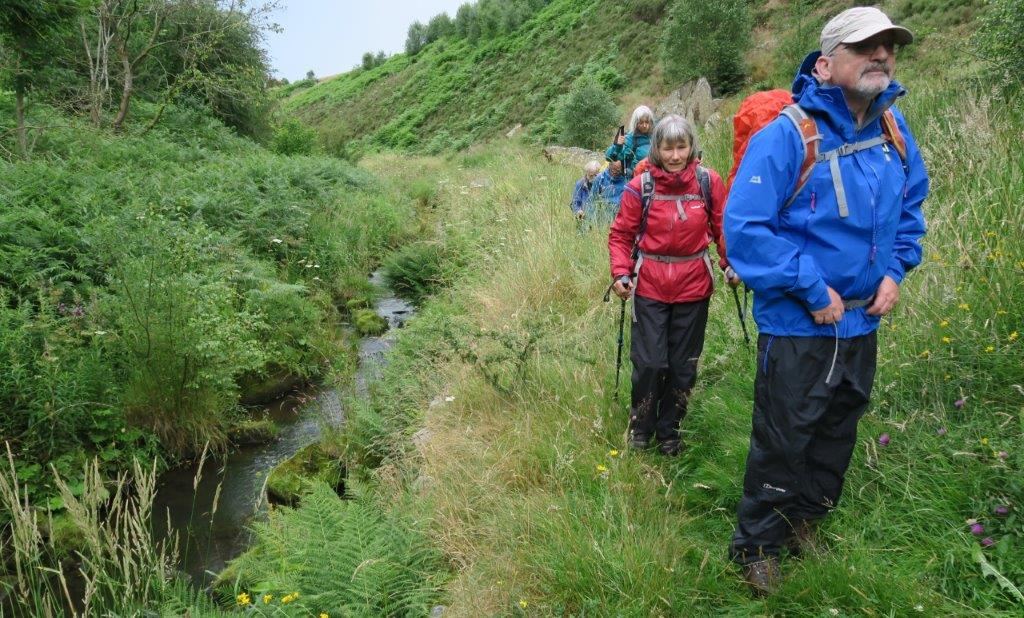 35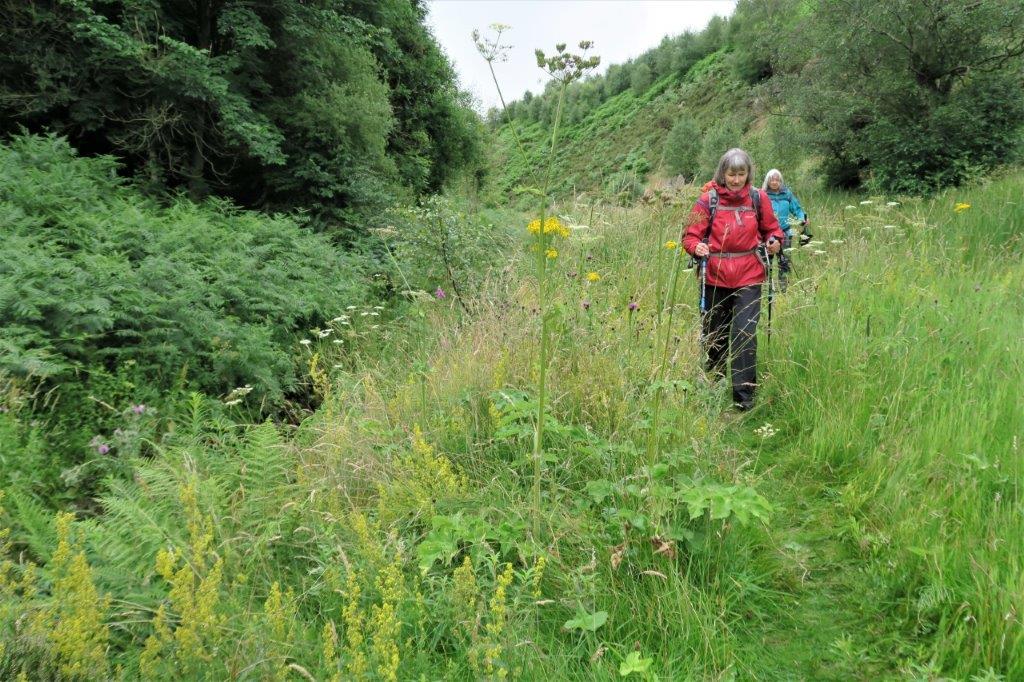 36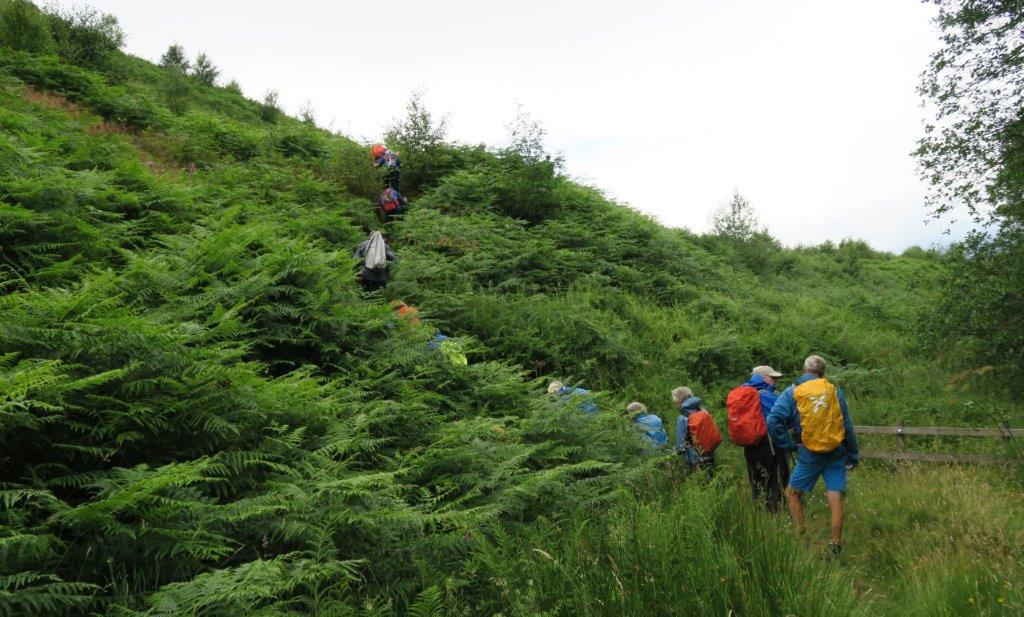 37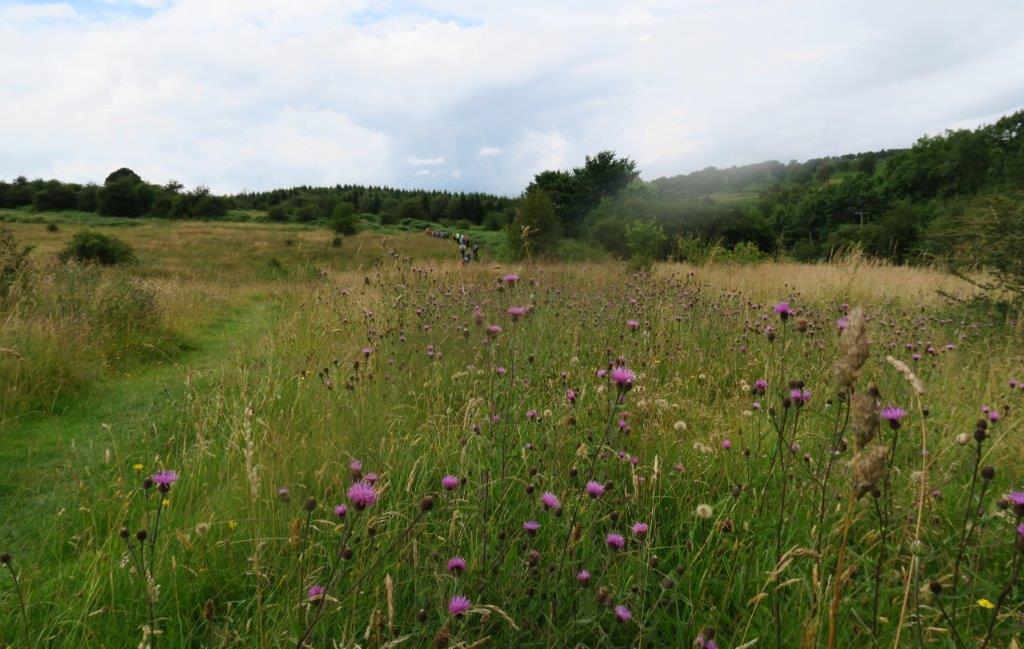 38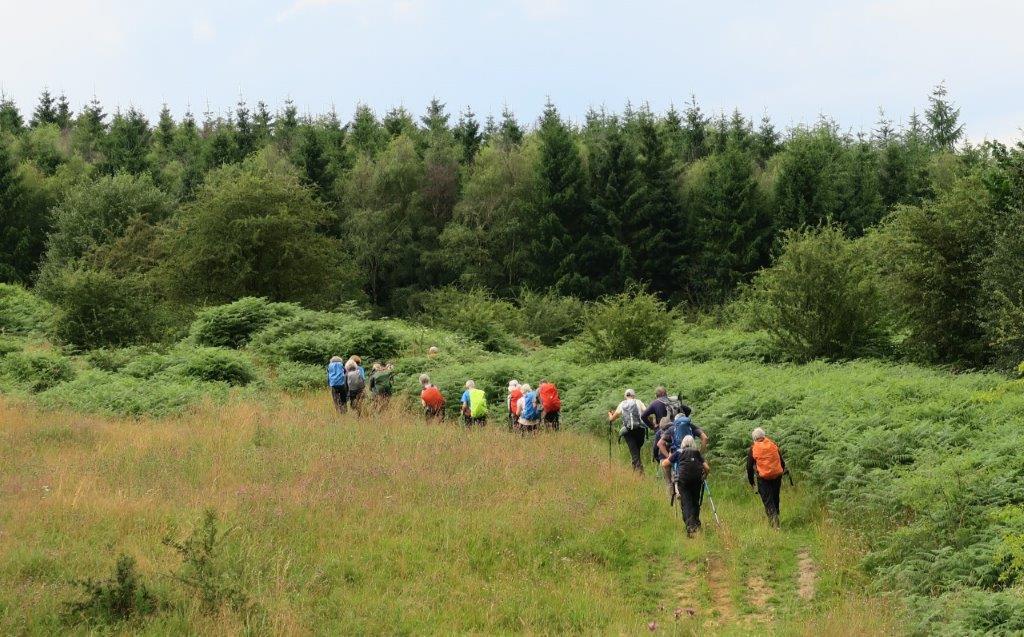 39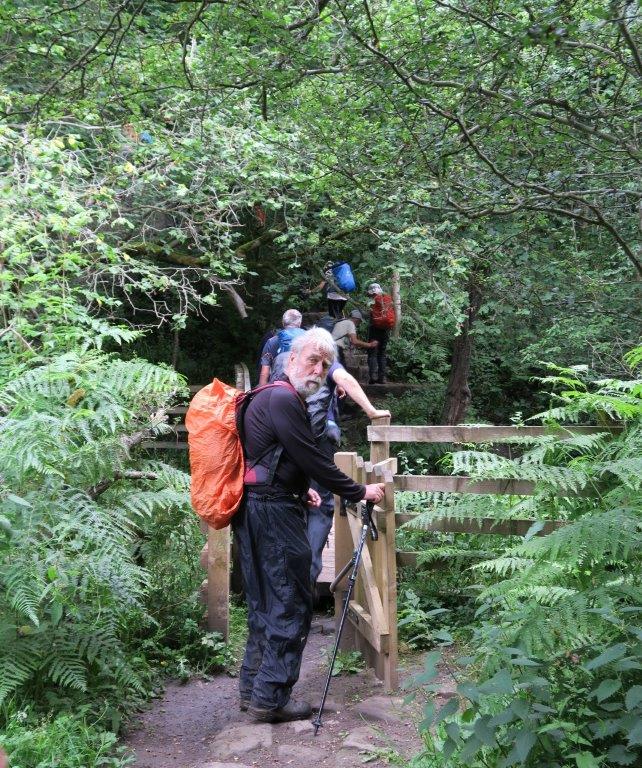 40 turned to cross footpath over Heathy Lee Brook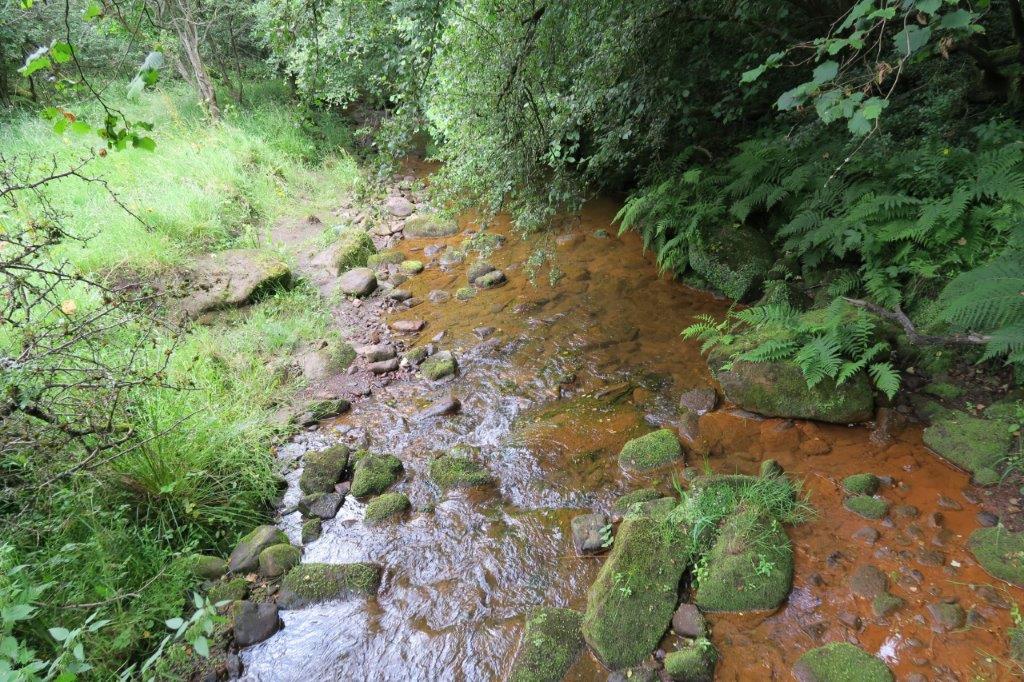 41 Heathy Lee Brook seen from Footbridge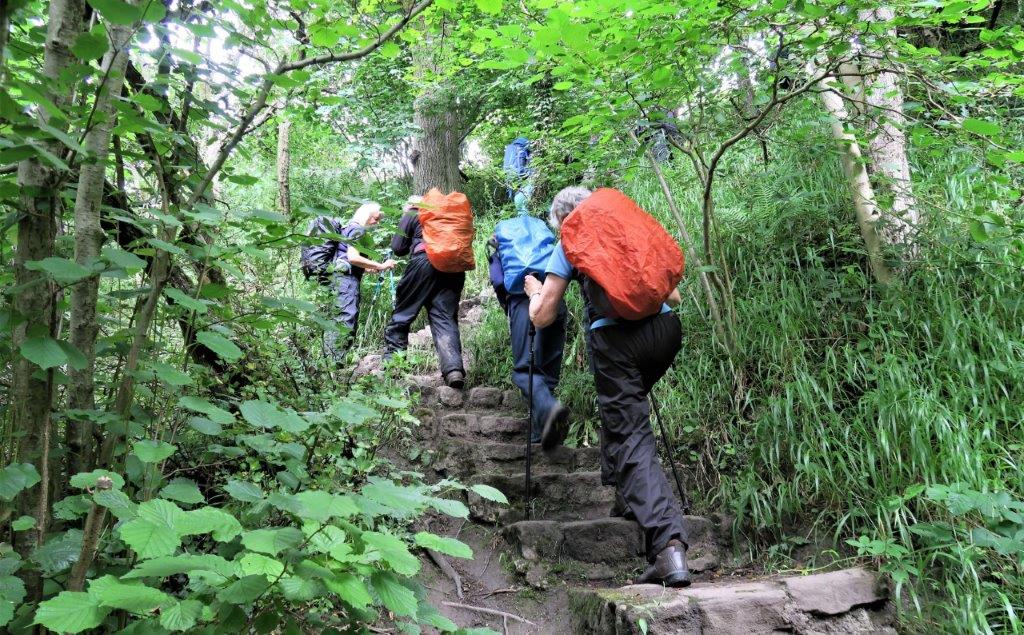 42 up steep steps from footbridge to A619 road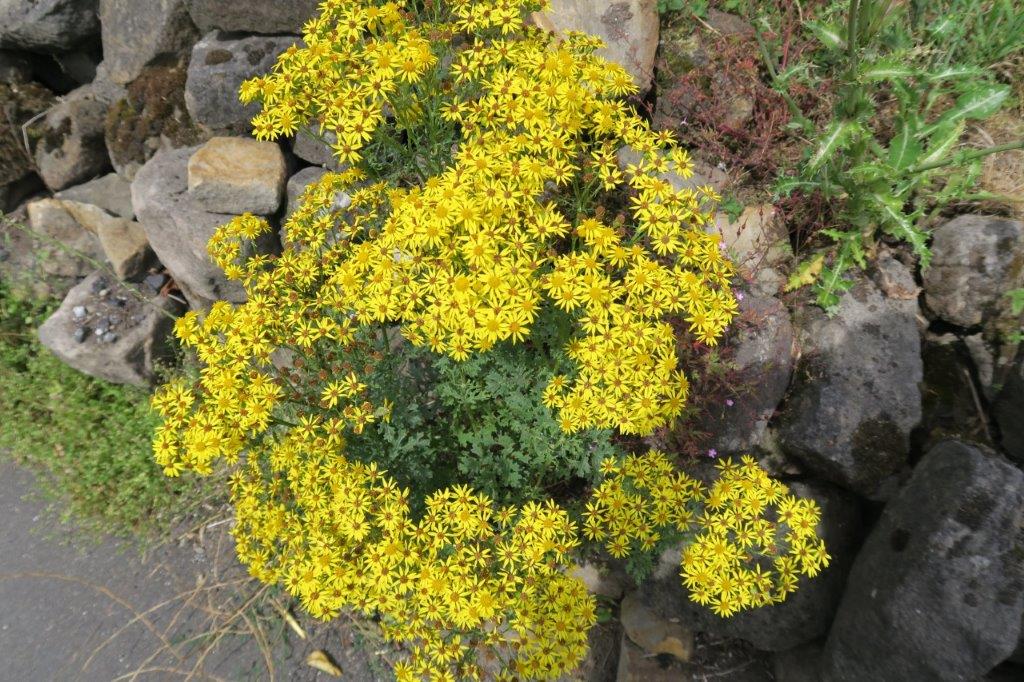 43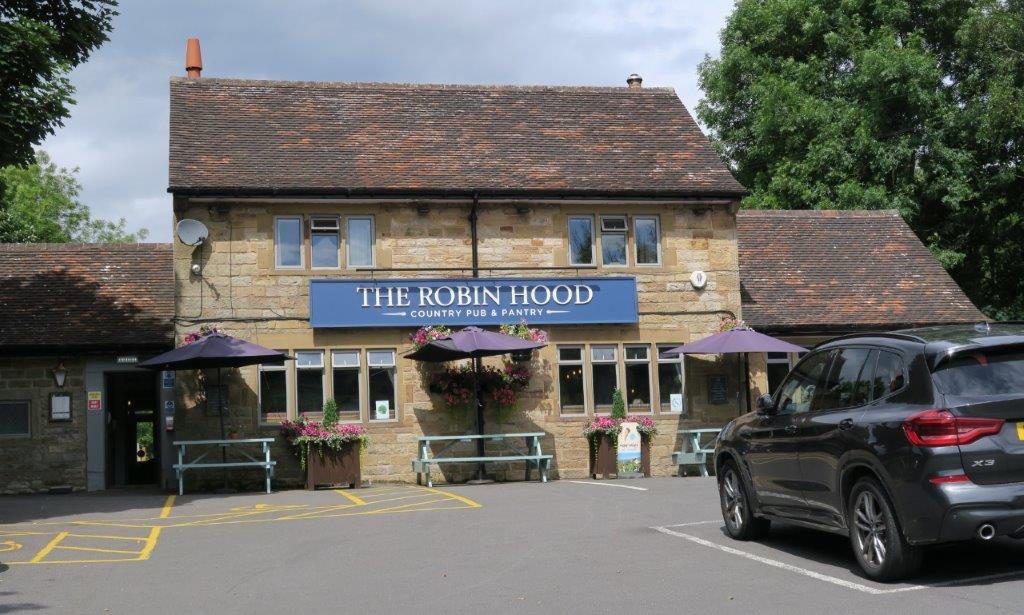 44 Passing The Robin Hood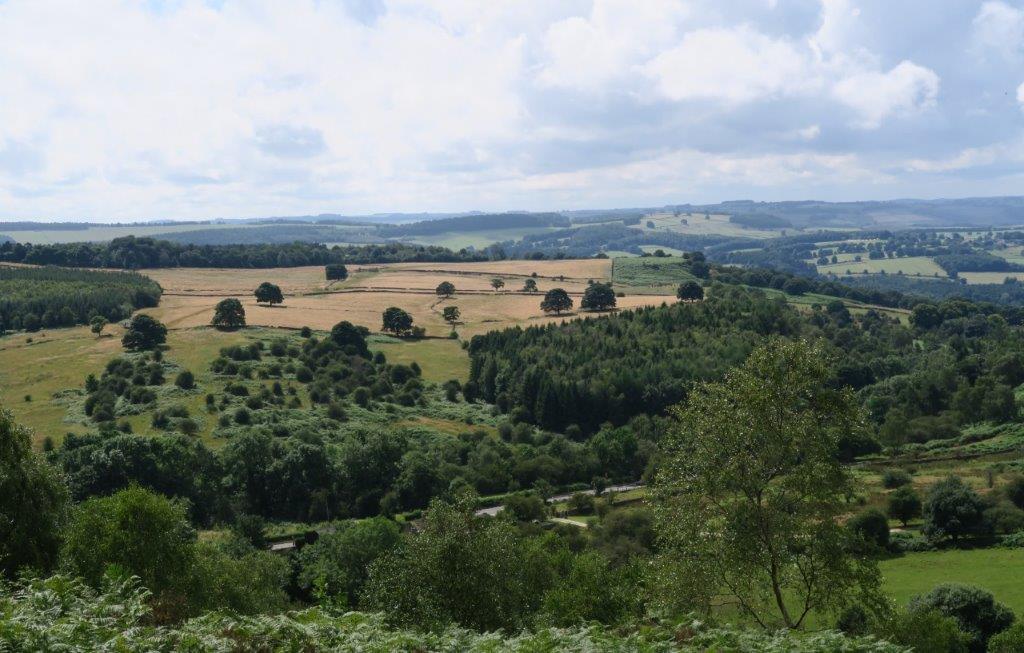 45 looking out SW from Birchen Edge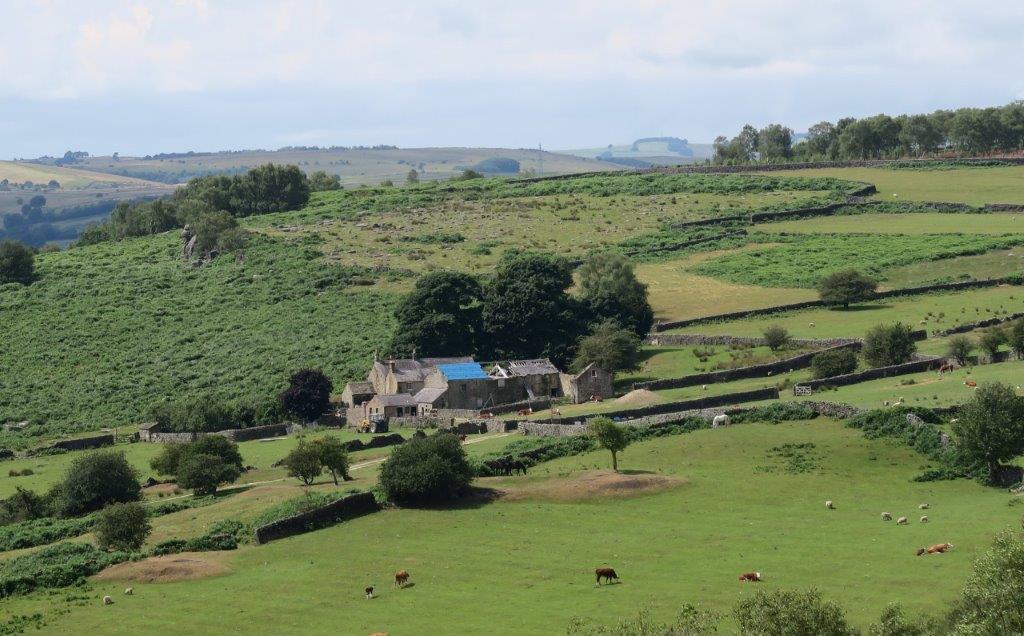 46 Moorside Farm below Birchen Edge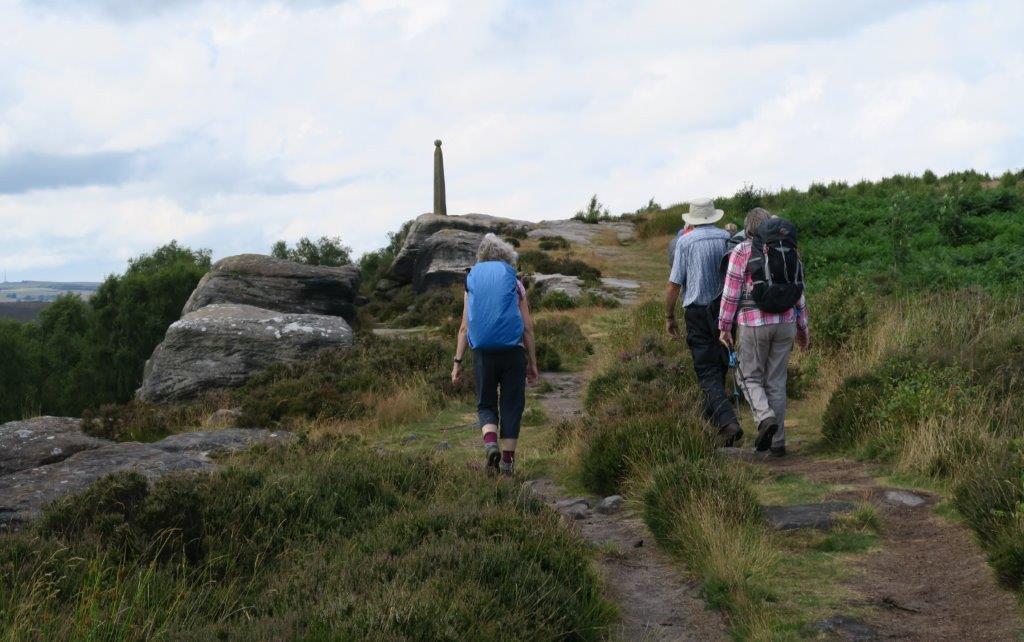 47 Memorial Column to Nelson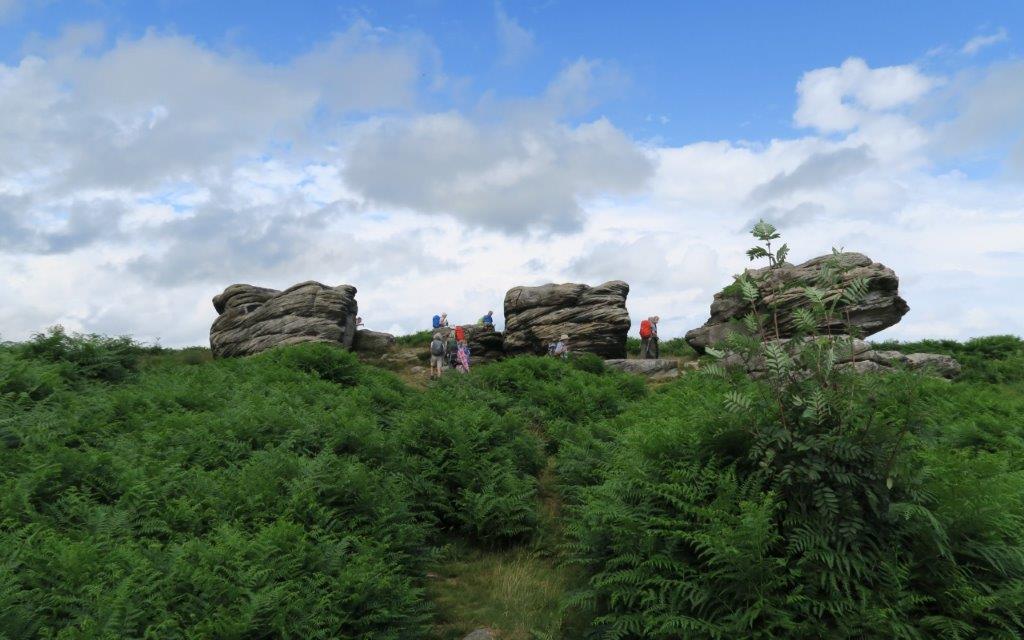 48 boulders inscribed with name of Nelson's ship at Battle of Trafalgar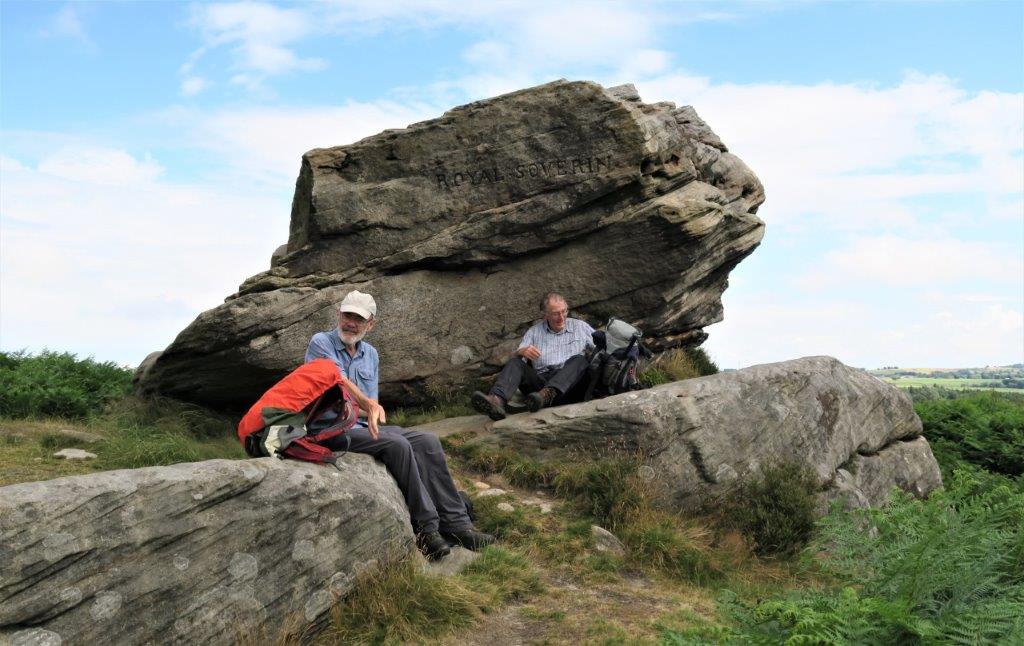 49 this boulder inscribed - Royal Soverin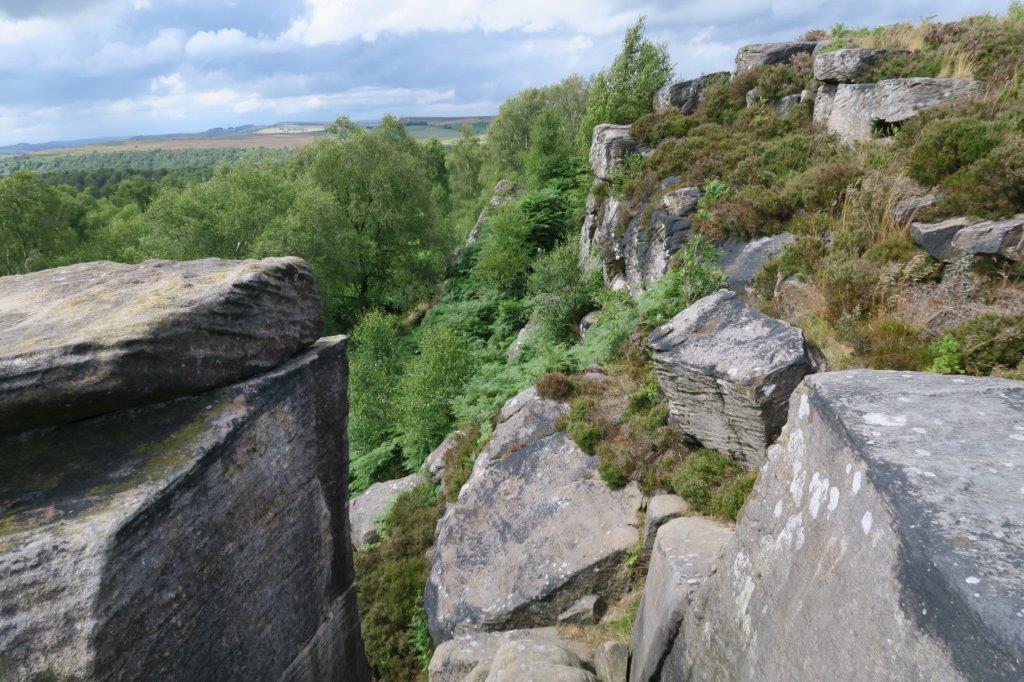 50 looking along north end of Birchen Edge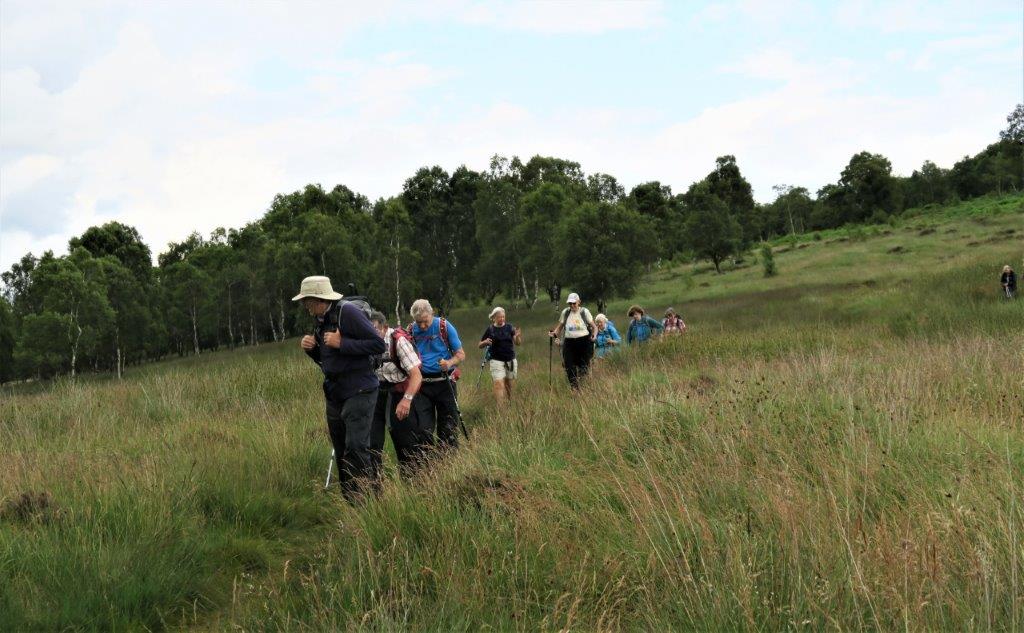 51 down from the Trig Point on Birchen Edge and heading ~WSW towards turning point to path to Stone Iron Age Engraving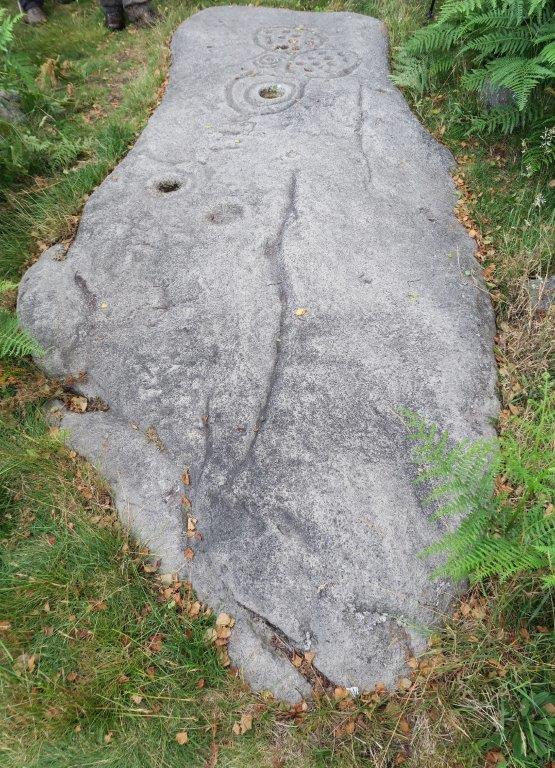 52 glass fibre replica placed above actual engraved rock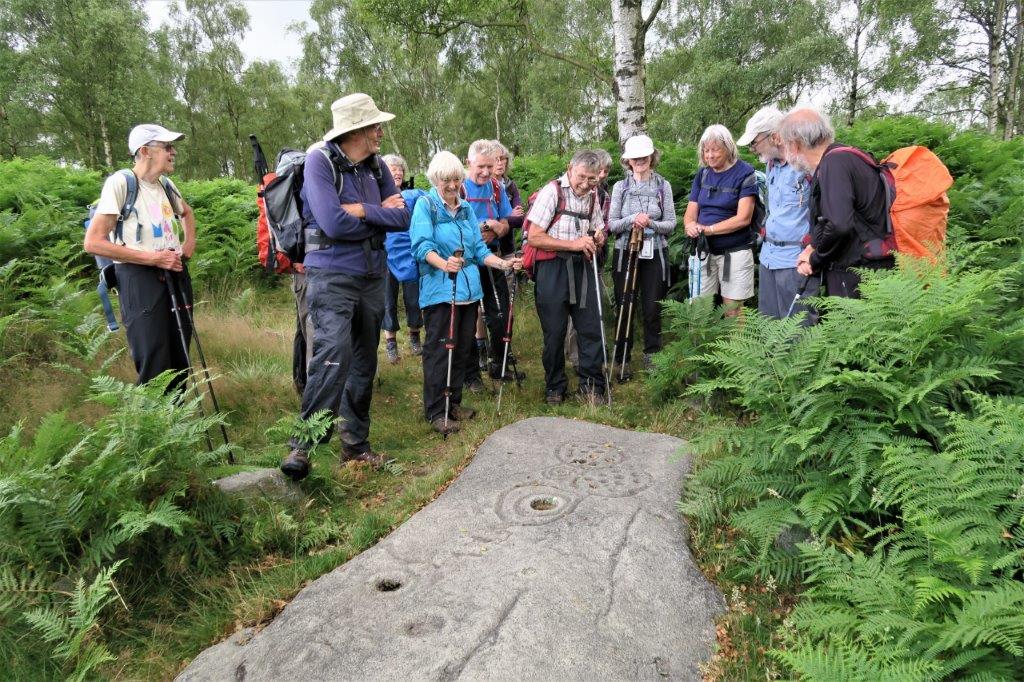 53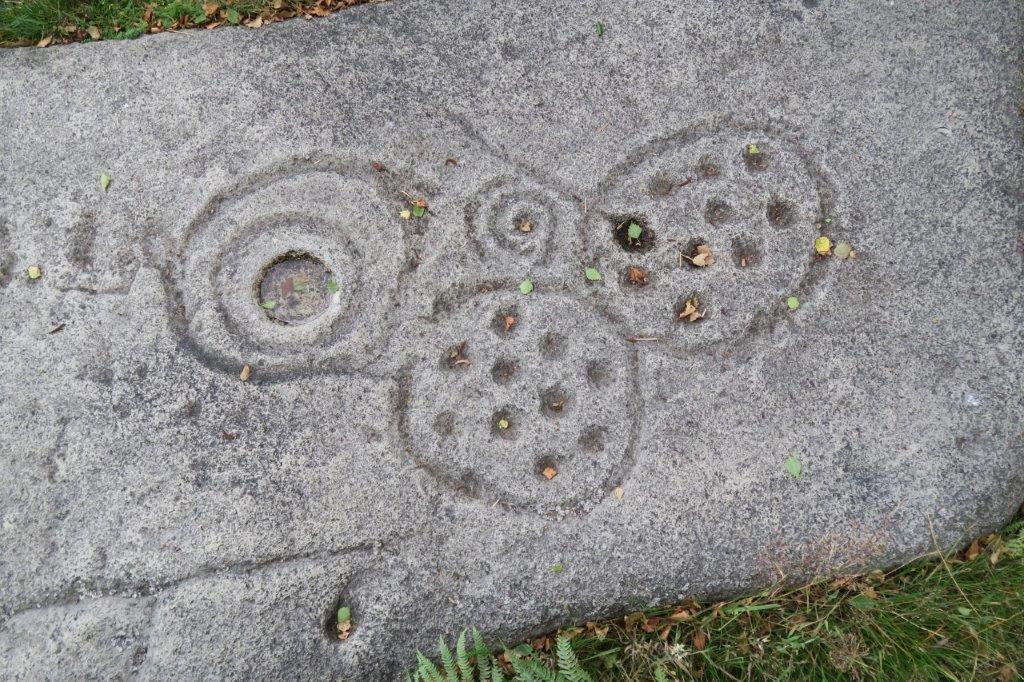 54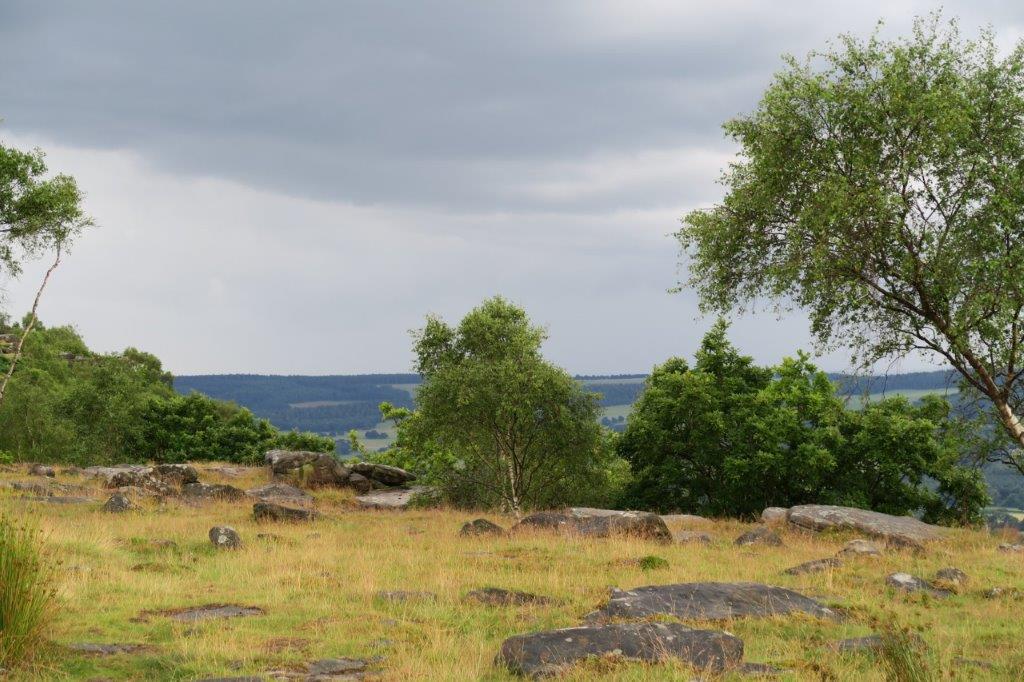 55 part of Gardom's Edge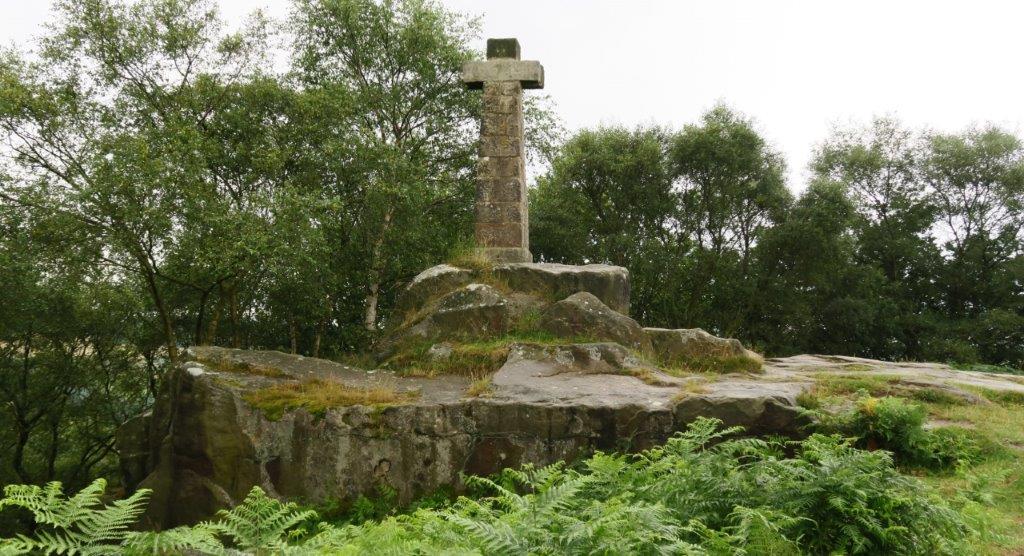 56 Wellington's Monument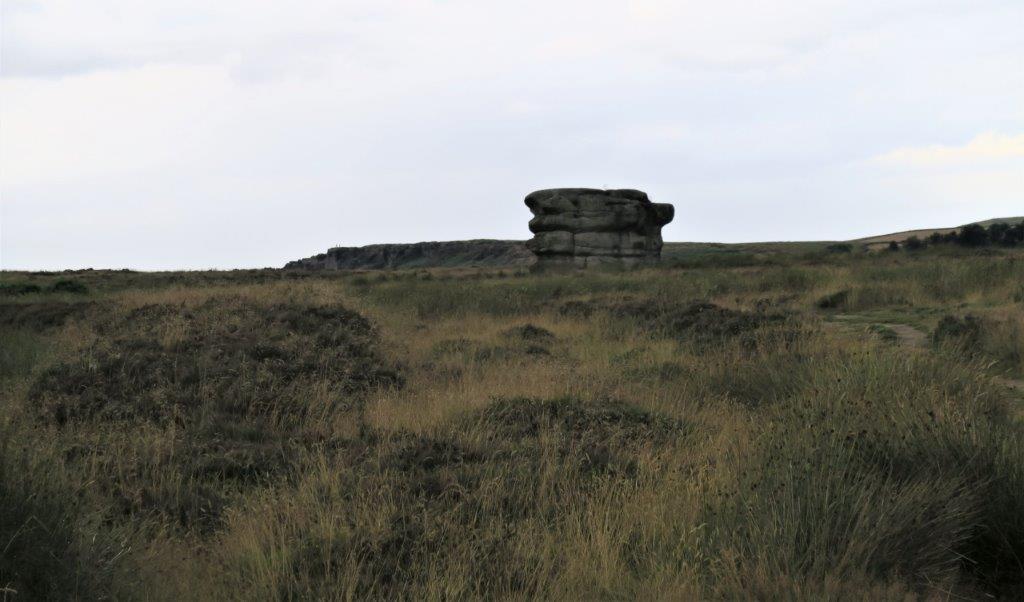 57 zoomed into rock called Eagle Stone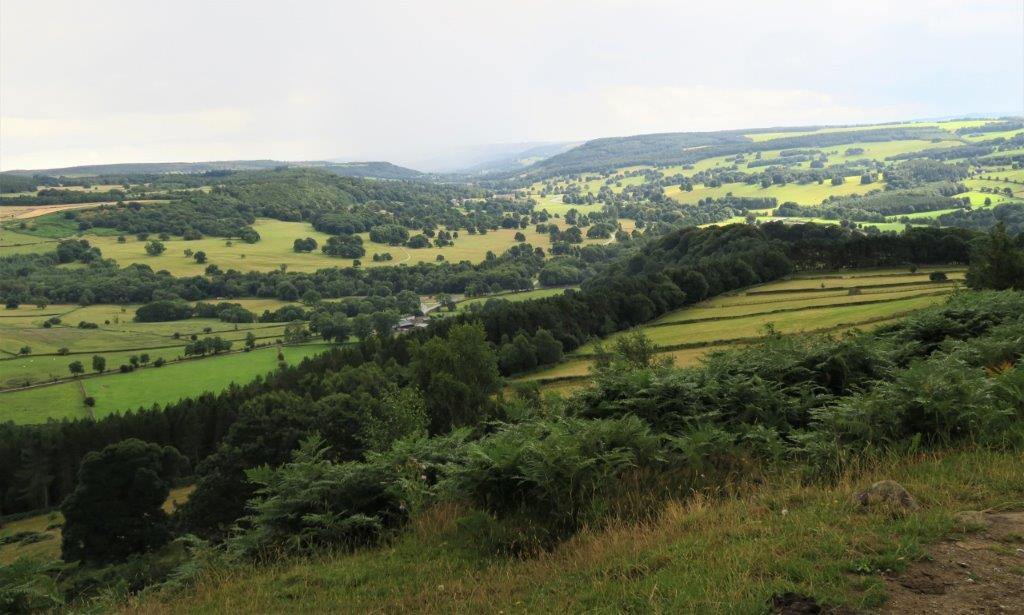 58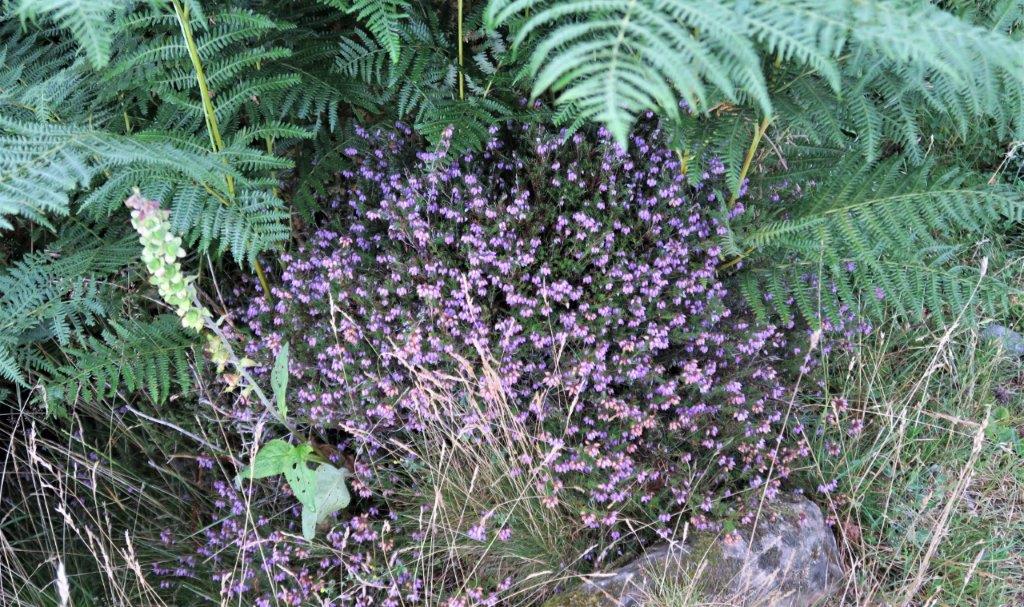 59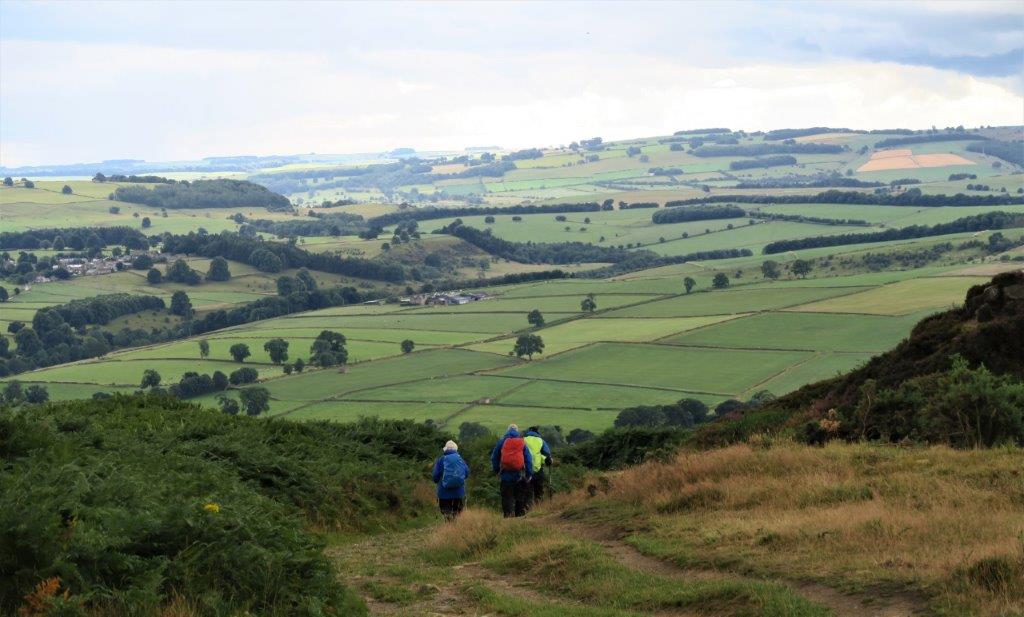 60 down Bar Road (an ancient track)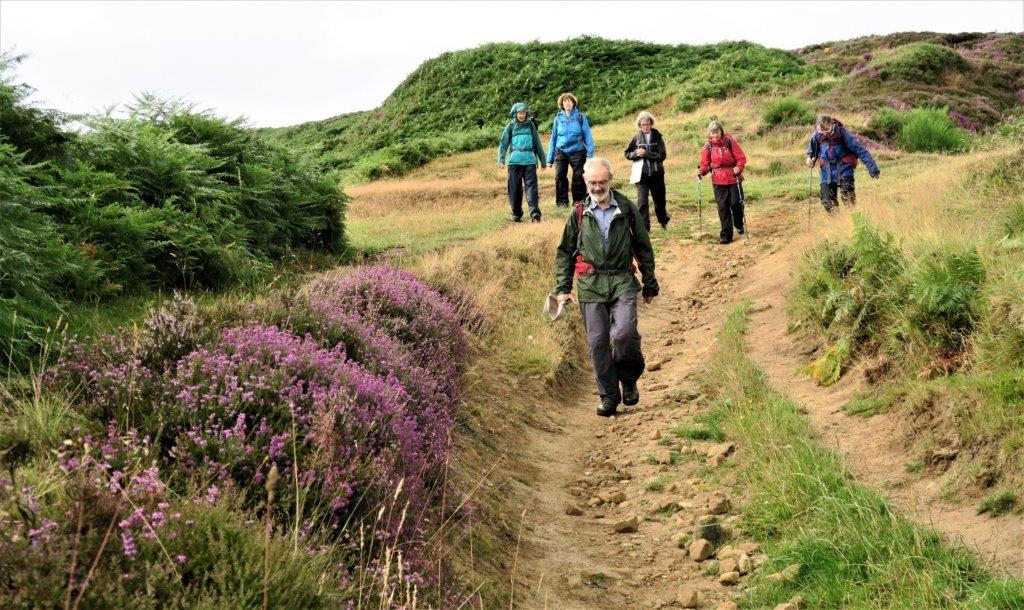 61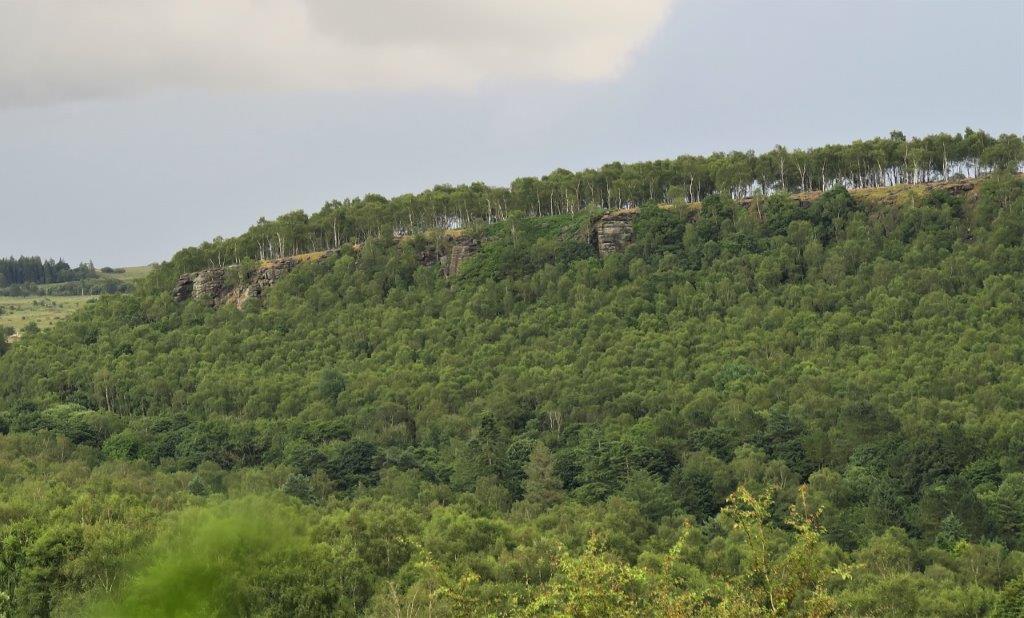 62 looking back / across at Gardom's Edge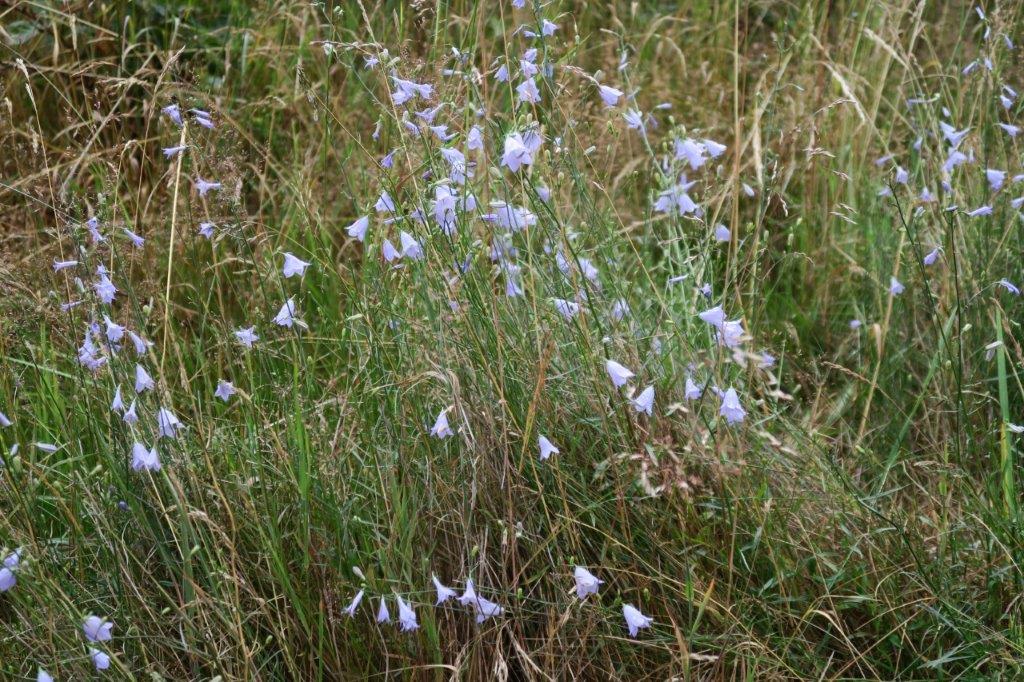 63
homepage - Daywalks Index 2021 - contact me at