homepage - Daywalks Index 2021 - contact me at

2021.07.07**A57 Rd Lay-by / 'Cut Throat' Bus Stop' at SK216.874, ~300m ~E then W down road to Cutthroat Bridge , ~N across Rd & for 200m to along Highshaw Clough, ~W for ~2km to SK198.874 (above Whinstone Lee Tor), Northward along Derwent Edge (passing Hurkling Stones, Wheel Stones, White Tor, Salt Cellar, Dovestone Tor, Cakes of Bread), to intersection with Foulstone Rd (Bradfield Gate Head) at SK198.907, ~SW down for ~300m, ~NW for 1km to ~SK187.912, ~WSW then NNW to SK178.913, winding WSW down to Derwent Dam at SK173.909, ~S on track (on East side of D.Dam) 200m past wall, ~SW/S across to PC at Fairholmes, ~S from F.Holmes on access rd turning off S at SK172.891 up on narrow track in Hagg Side Woods and after ~150m turn up W to SK164.890, ~WSW along edge of woods and continue on Bridleway thru Bridge-end Pasture, passing on east side of Crookhill Farm and continuing on FP past Toadhole Cote to F.Holmes access rd at SK191.865, follow A57 ~E over viaduct along A57 continuing ENE (passing turnoff A6013) to PH (Ladybower Inn), just past Inn take Bridleway ~NE up to Highshaw Clough and V turn to Cutthroat Bridge & then return to Start. Leader Andrew Irwin - Wednesday - 8 on walk ~12.5miles.
Despite threats of rain - weather was fortunately rain-free for most of walk except at beginning & end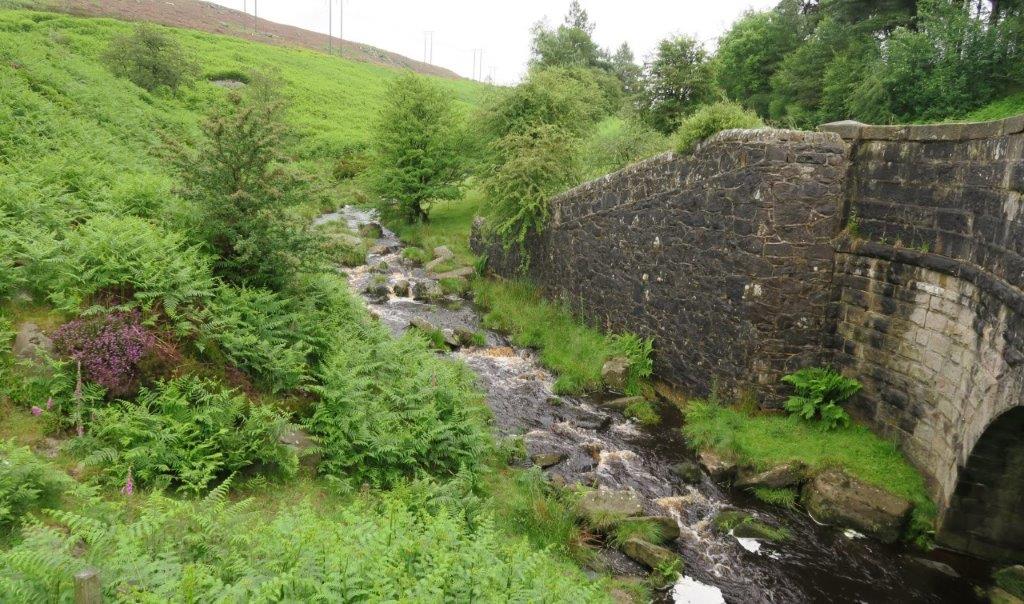 1 Ladybower Brook passing under Cutthroat Bridge which takes the A57 down to Ladybower Reservoir and beyond to Manchester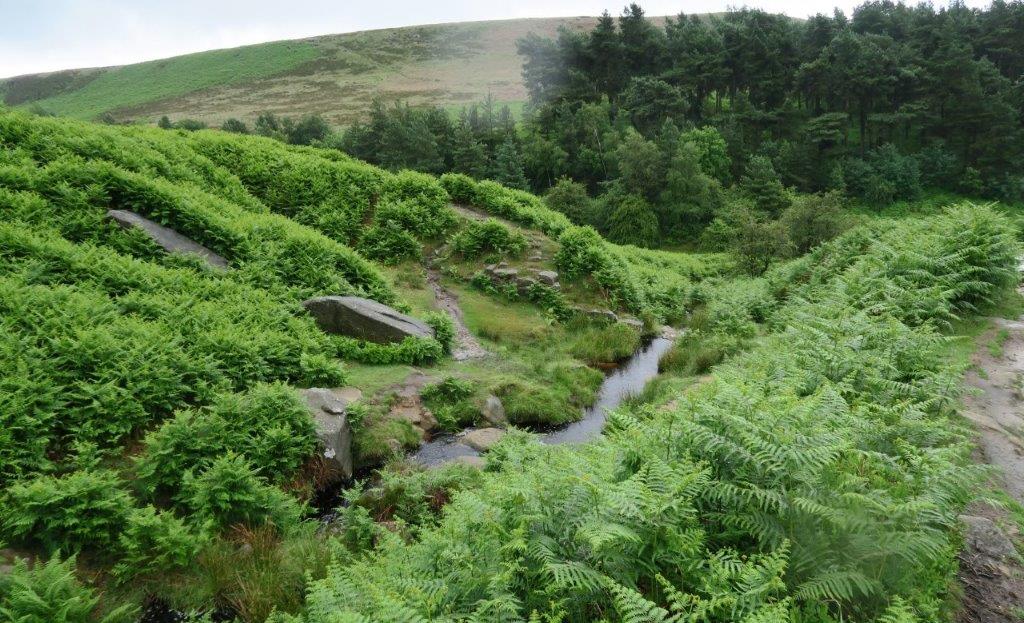 2 Highshaw Brook which flows into Ladybower Brook before Cutthroat Bridge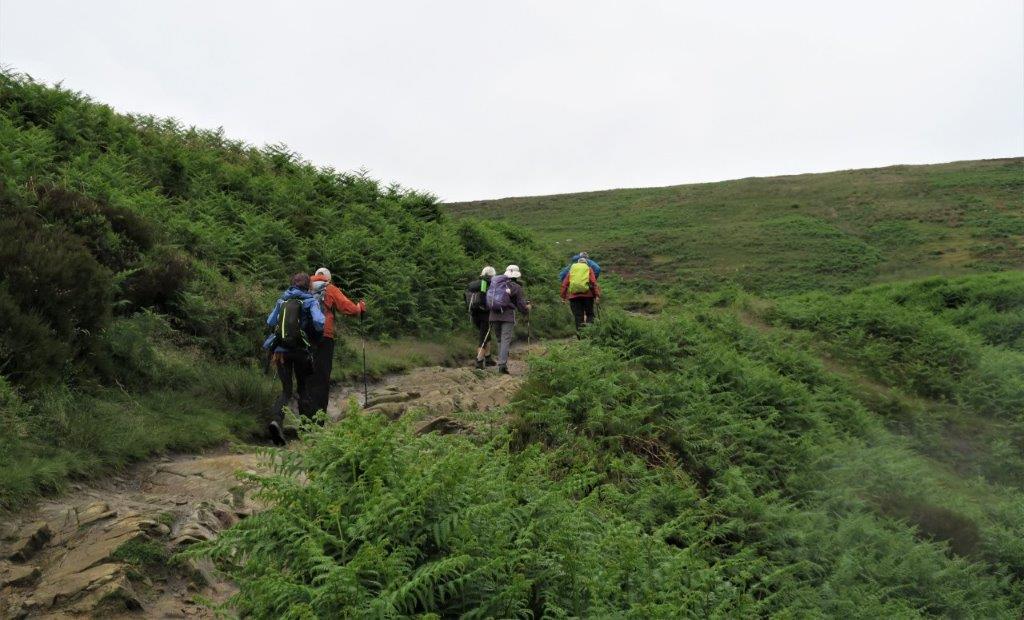 3 above Highshaw Brook just before turning West toward Derwent Edge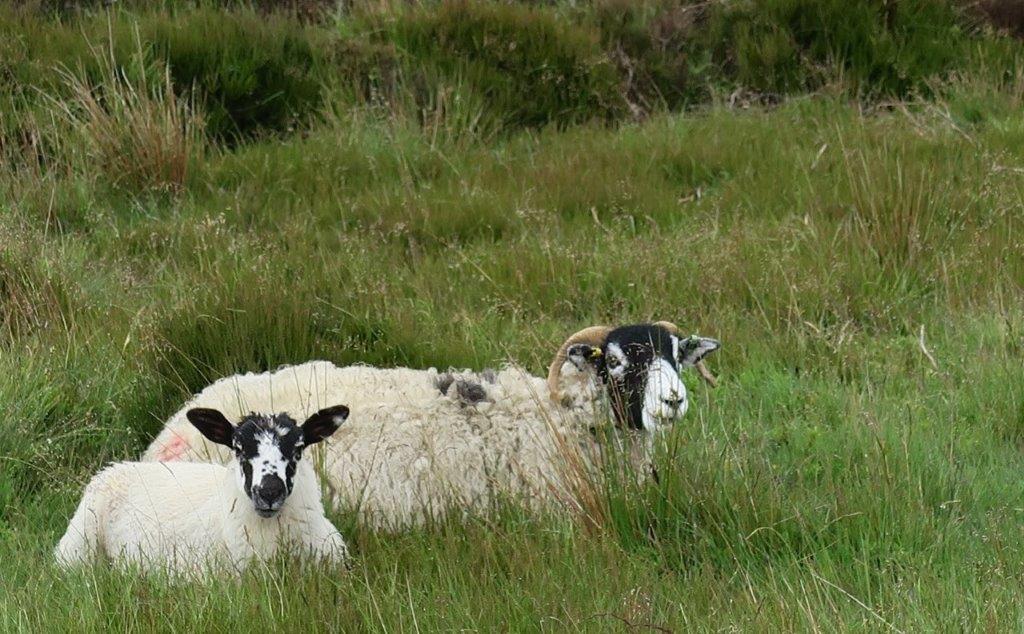 4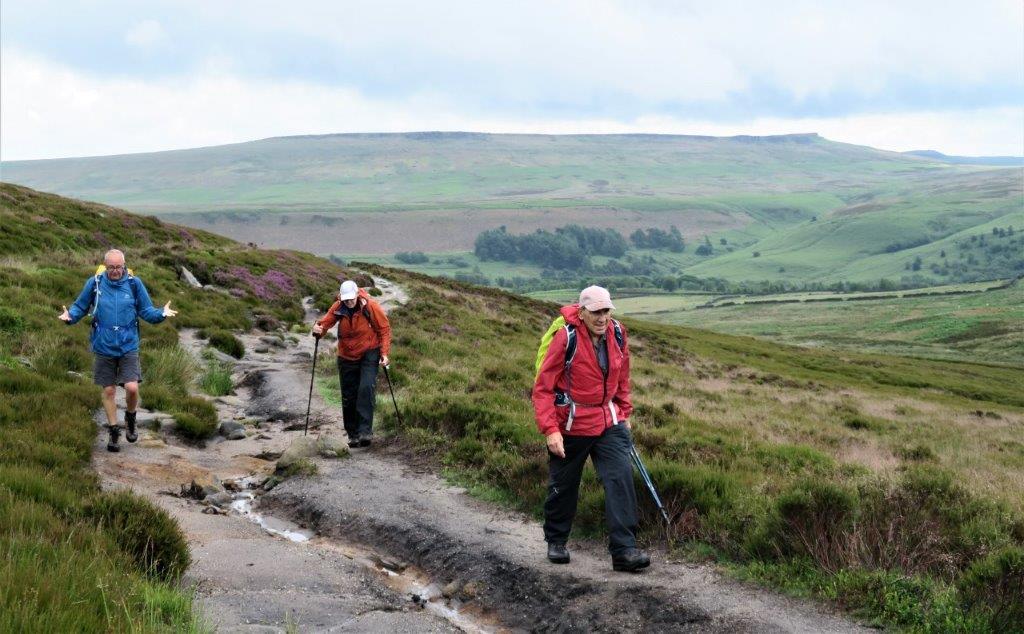 5 a long slog up towards Whinstone Lee Tor & Derwent Edge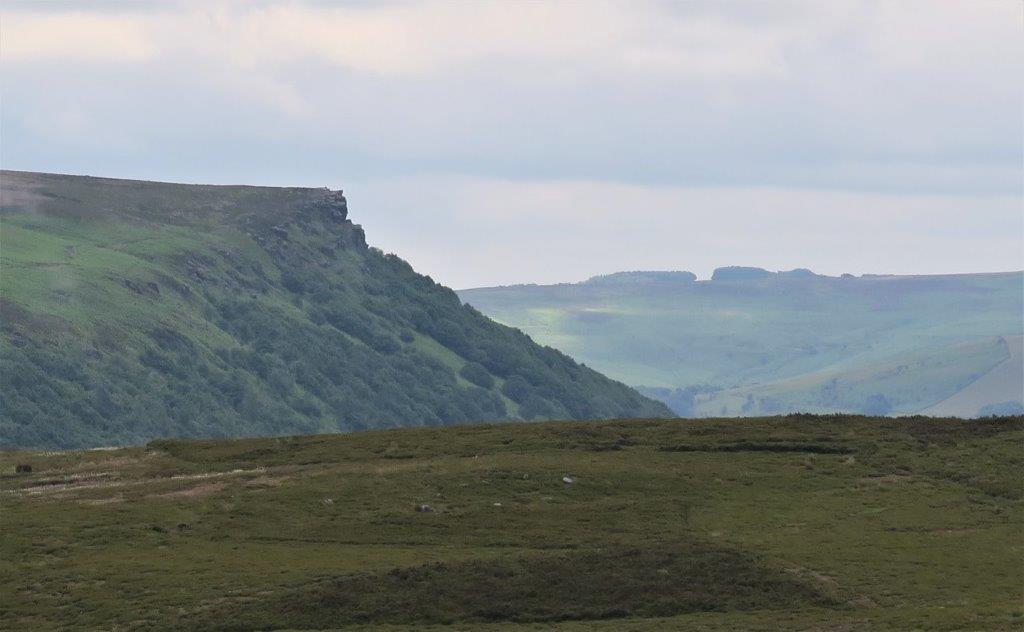 6 a view towards Bamford Edge (probably Great Tor at the top)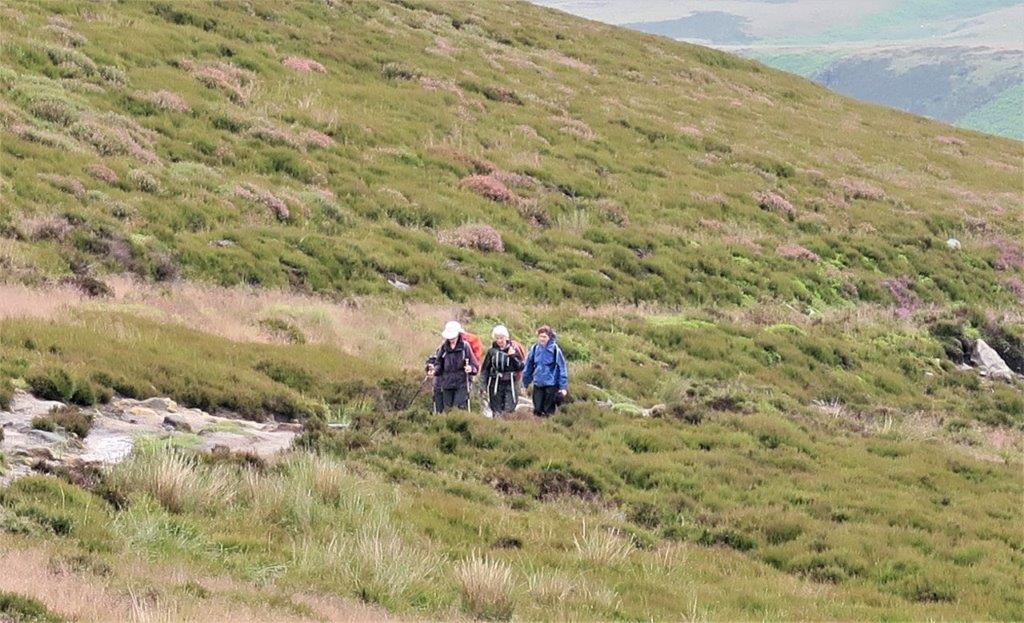 7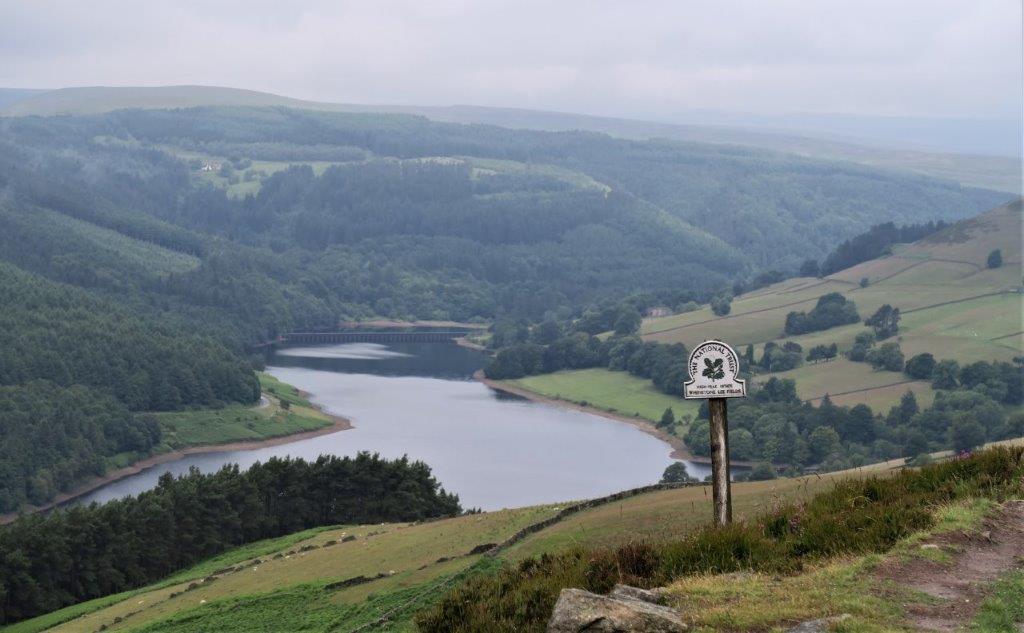 8 Near Whinstone Lee Tor - looking down at the Northarm of Ladybower Reservoir which stretchers towards Fairholmes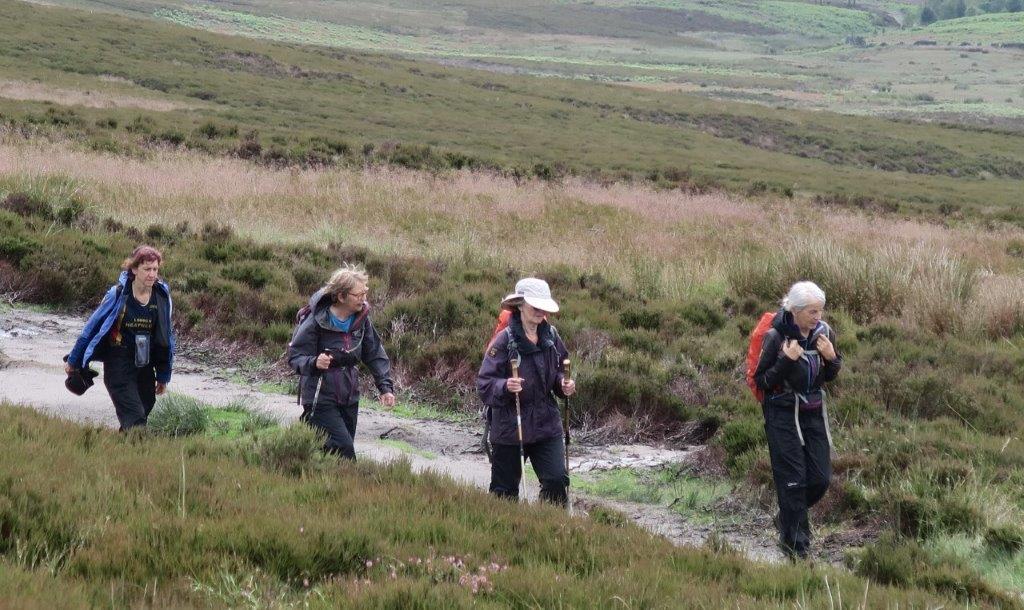 9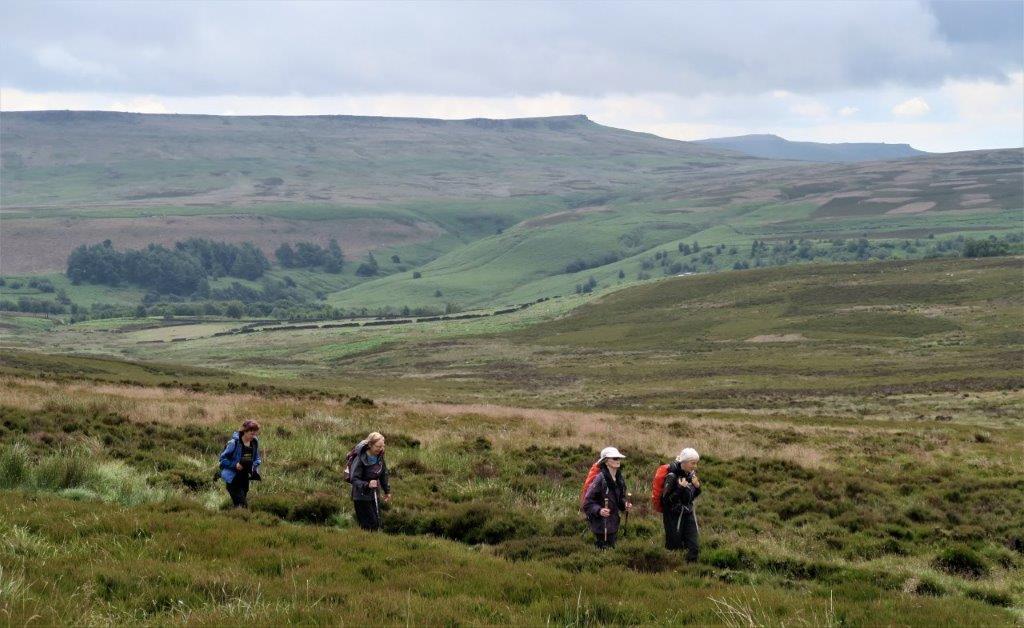 10 in the distance at top one sees Stanage Edge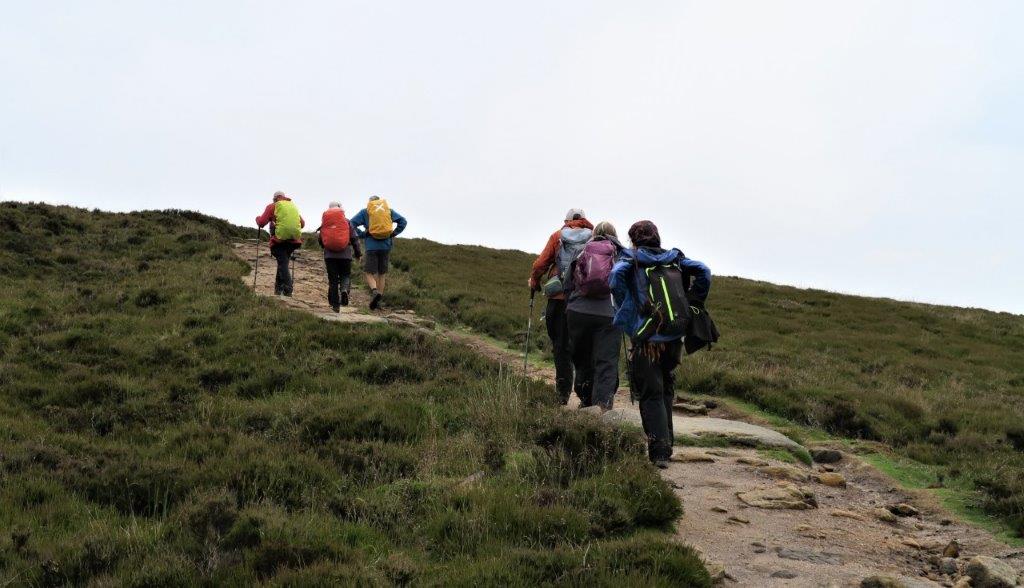 11 climbing towards Derwent Edge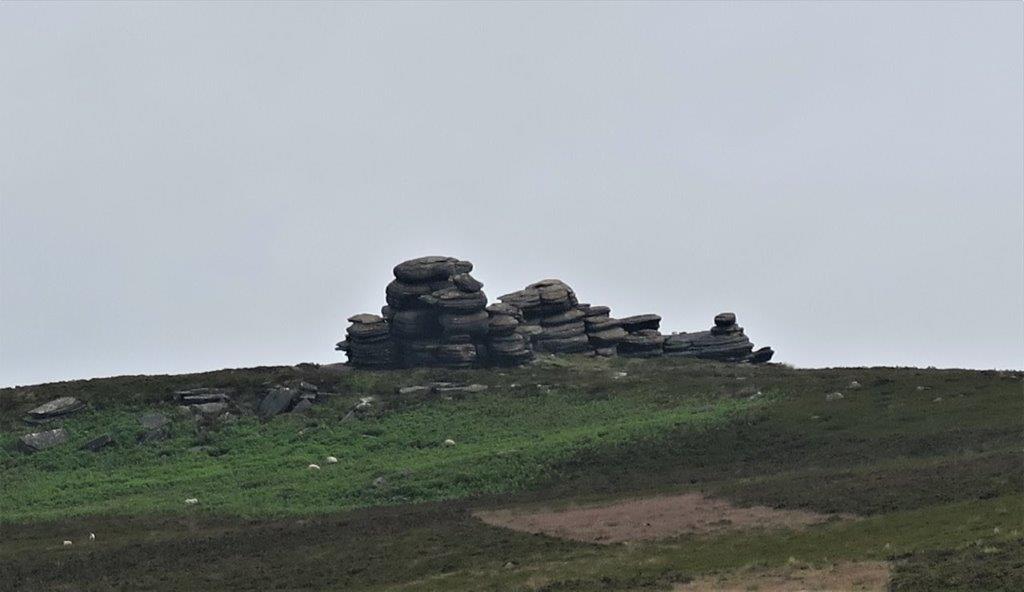 12 zoomed into Wheel Stones ahead of us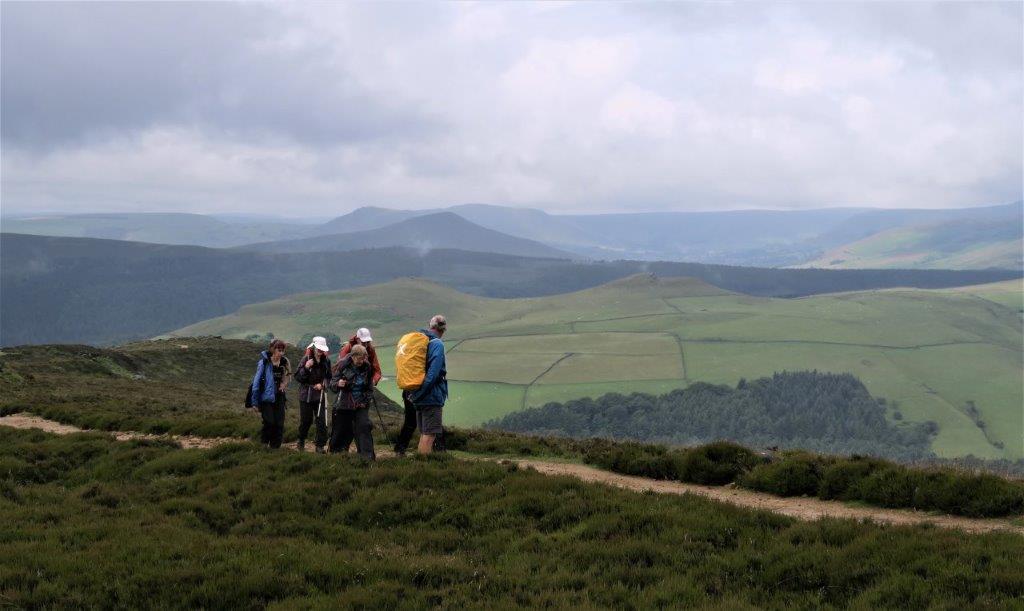 13 looking across at Lose Hill with Mam Tor behind to its left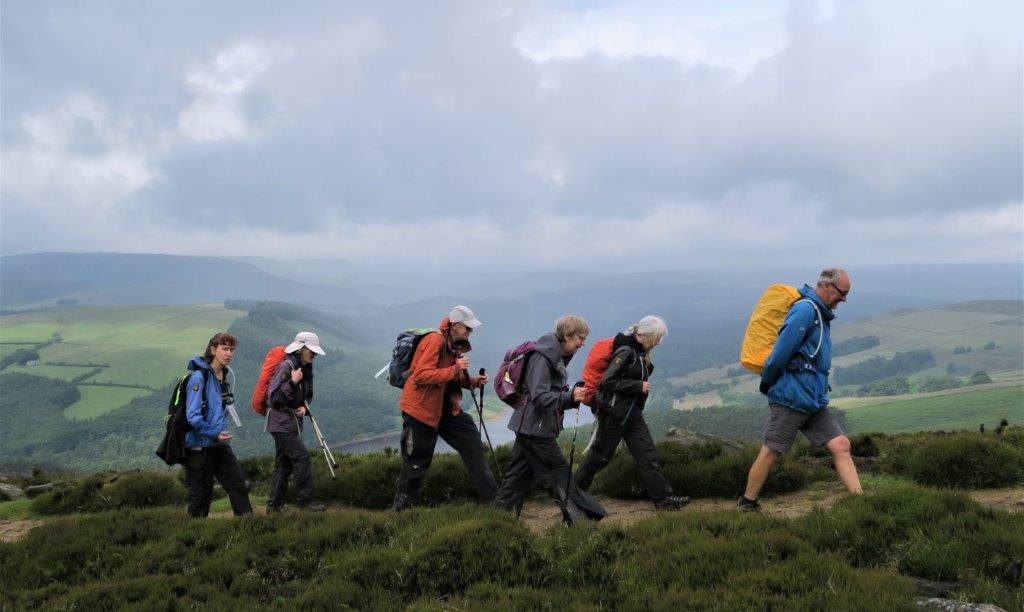 14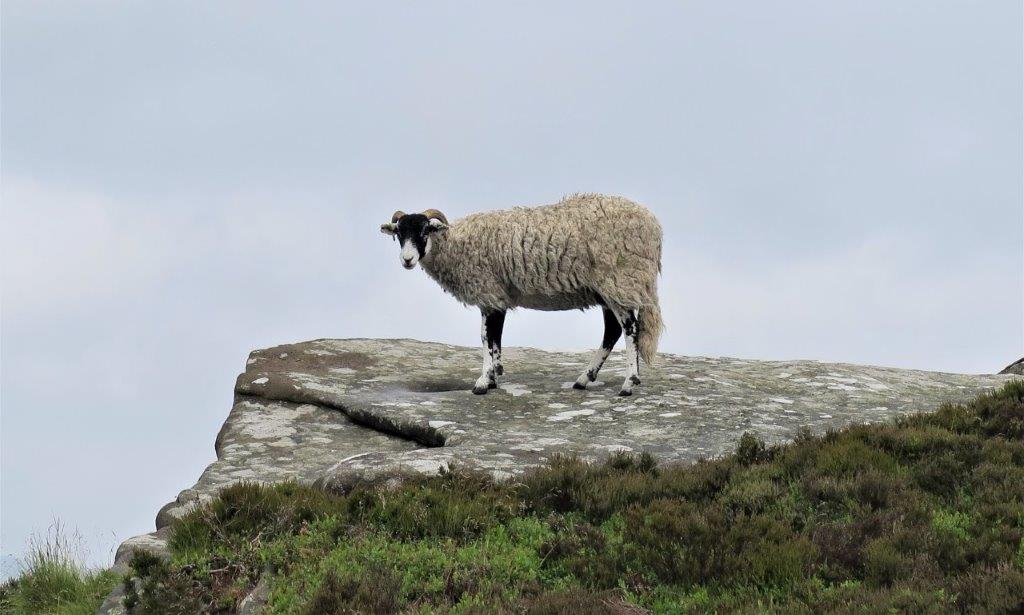 15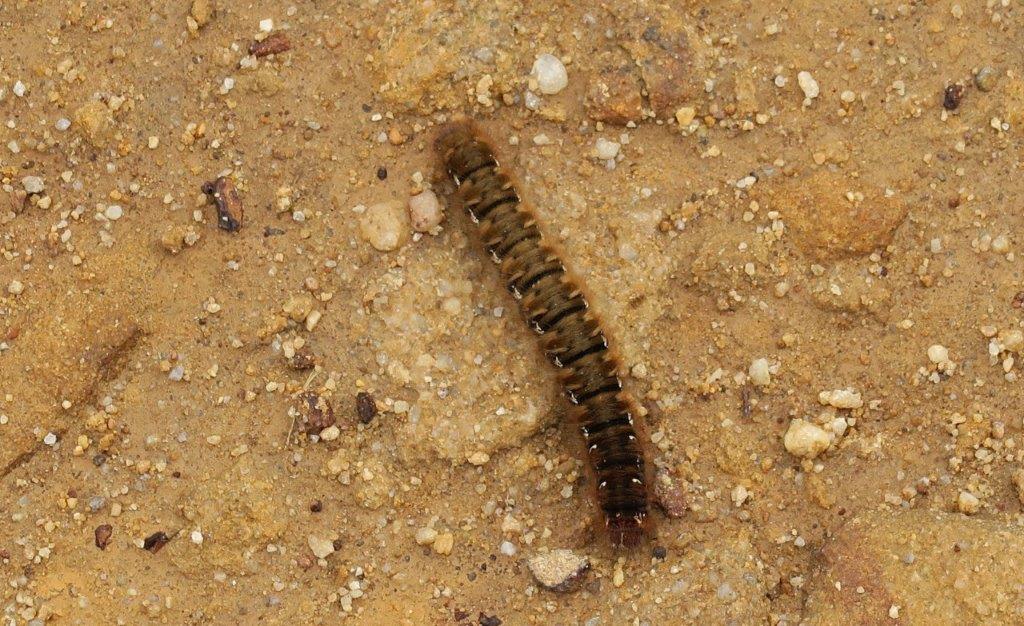 16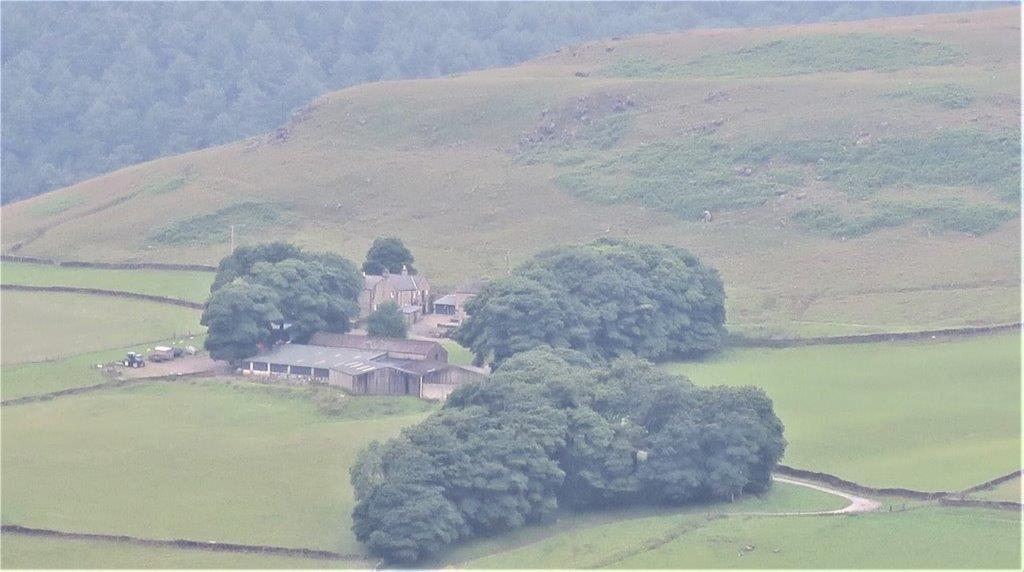 17 zoomed across the unseen Ladybower Reservoir at Crookhill Farm. Our return route took us through the nearest two clumps of trees past the barn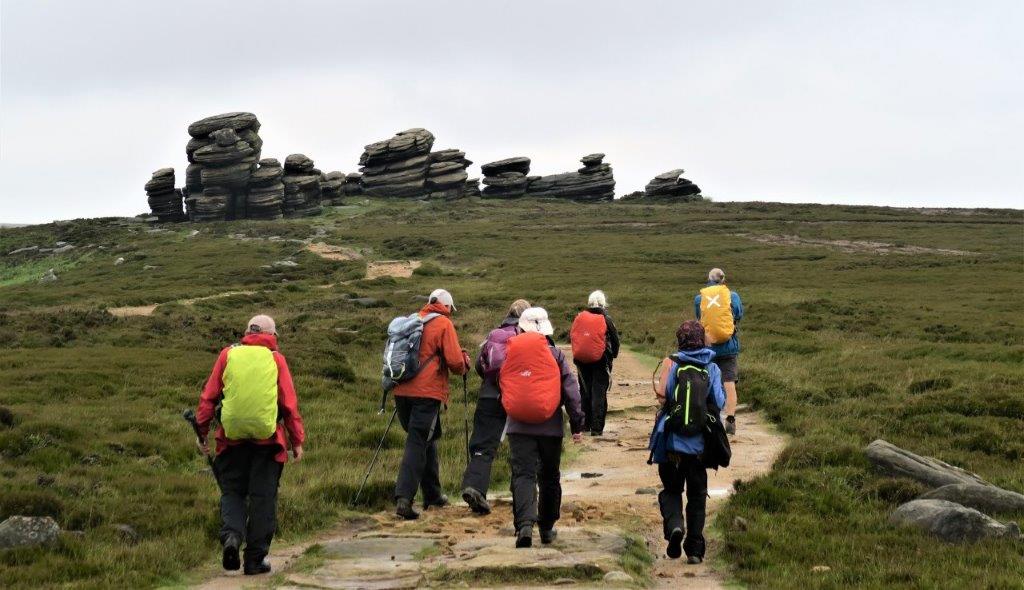 18 the full extent of Wheel Stones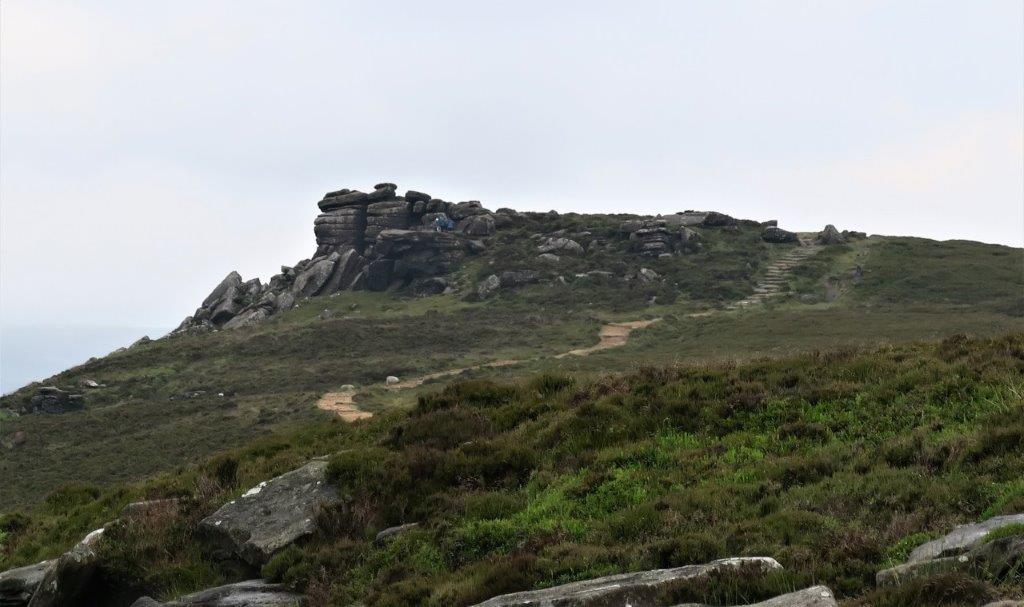 19 zoomed into White Tor ahead of us, but not actually passed until after tea at Wheel Stones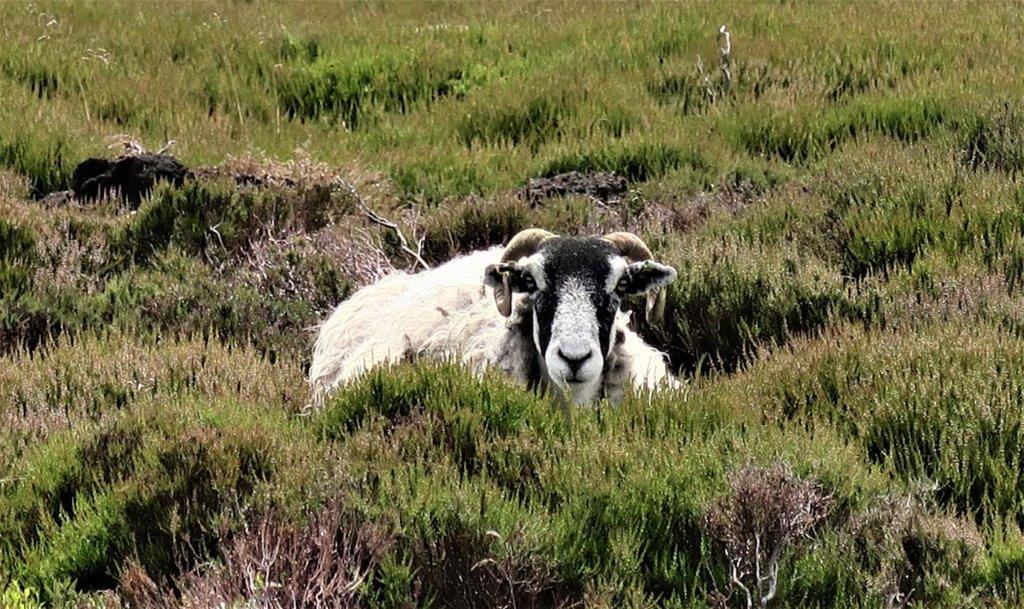 20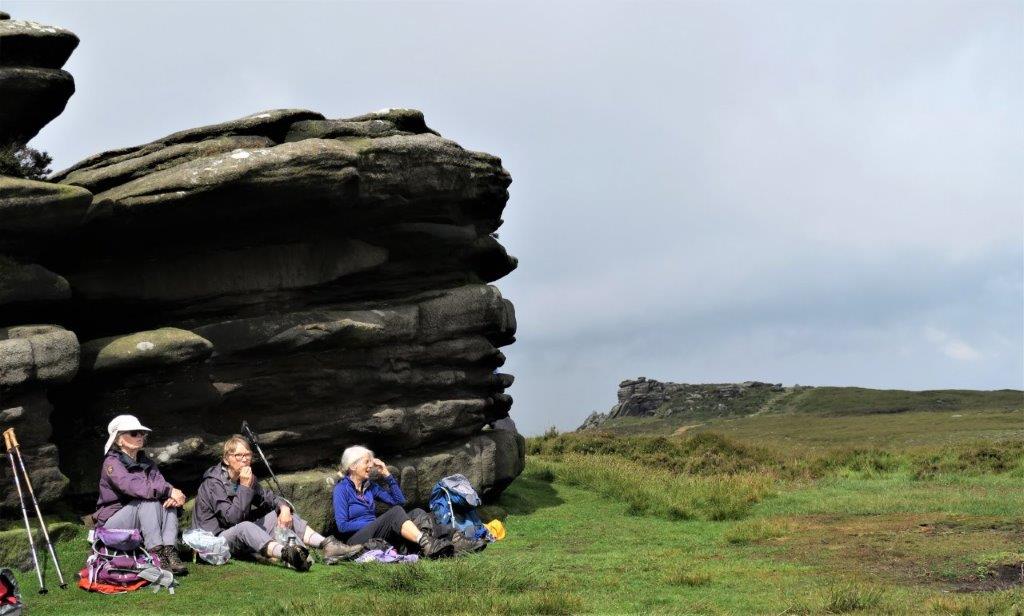 21 Tea at the east side of Wheel Stones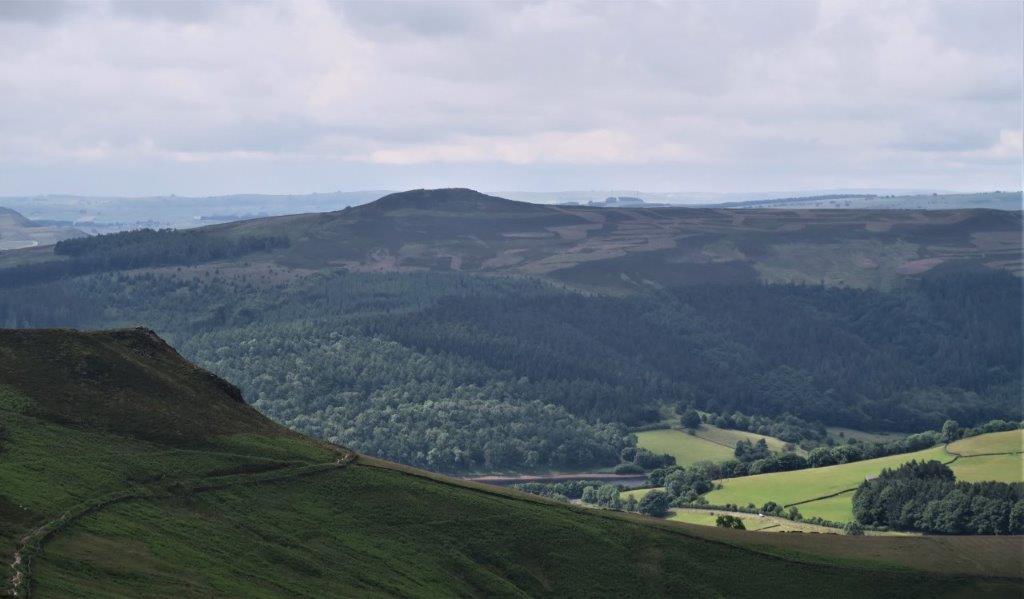 22 Whinhill Pike at top (to left of centre). Part of Ladybower Reservoir just visible below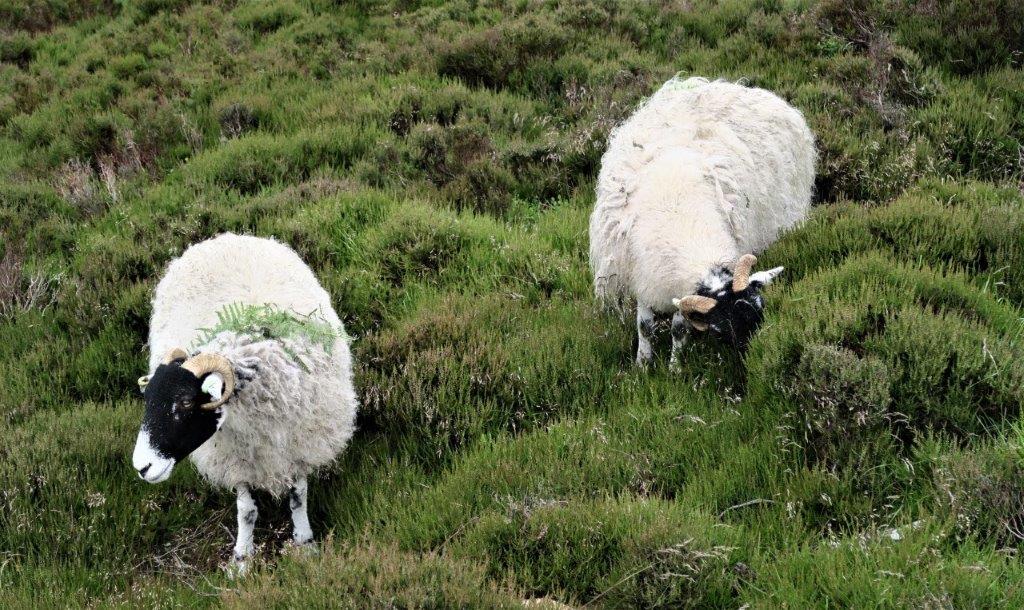 23 Sheep camouflaging themselves from human intruders?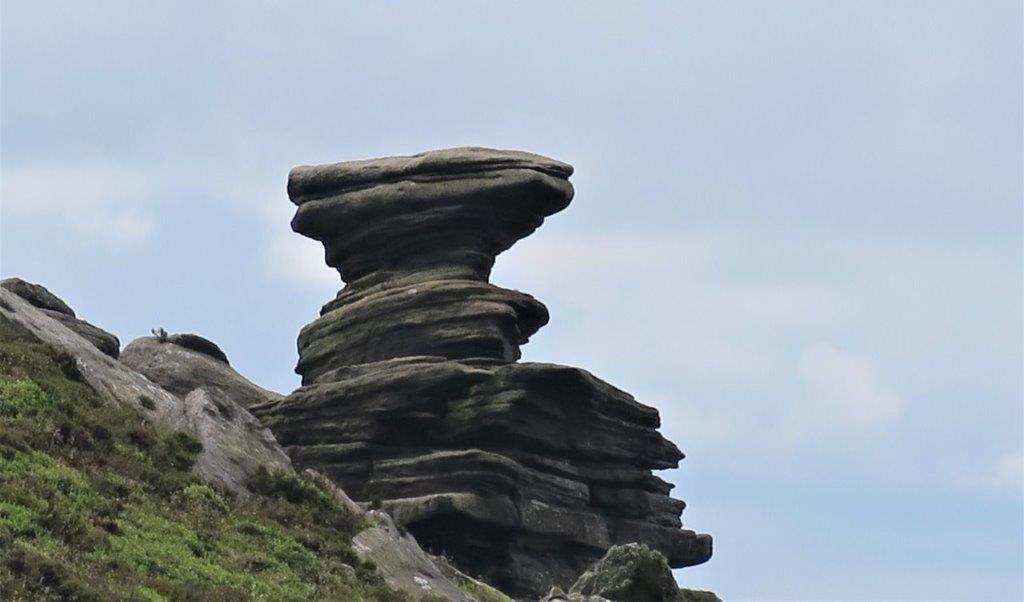 24 zoomed in back at the Salt Cellar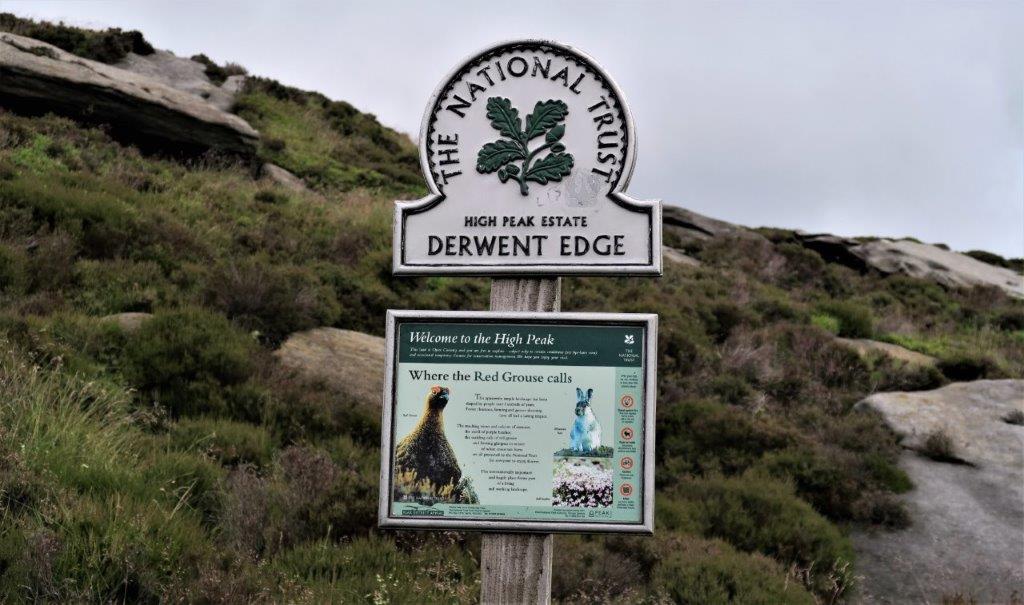 25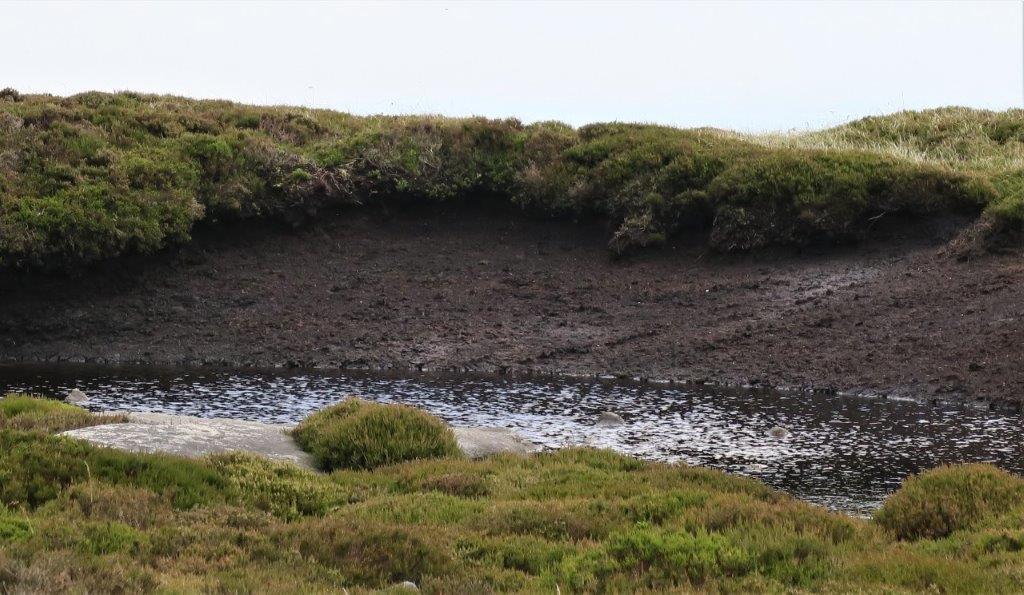 26 peat covers much of Derwent Edge - an eroded portion shown here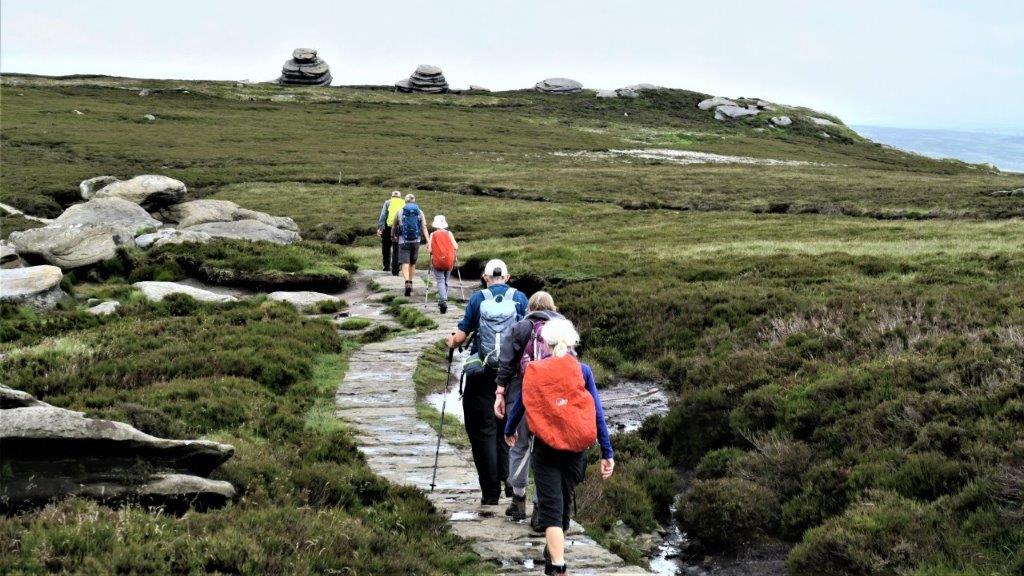 27 The National Trust have paved badly eroded footpaths with limestone slabs. Cake of Bread in the middle.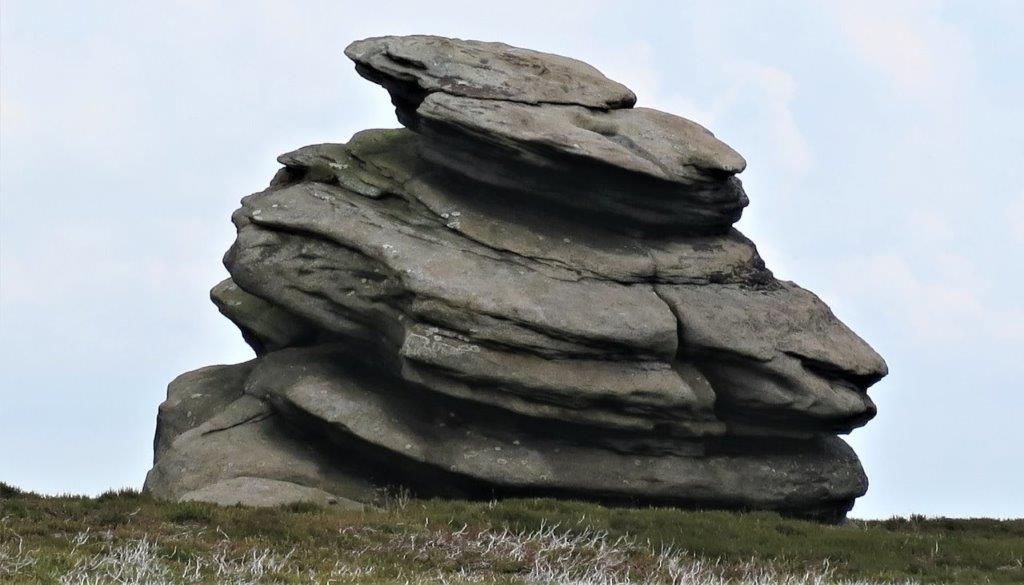 28 zoomed into one of The Cakes of Bread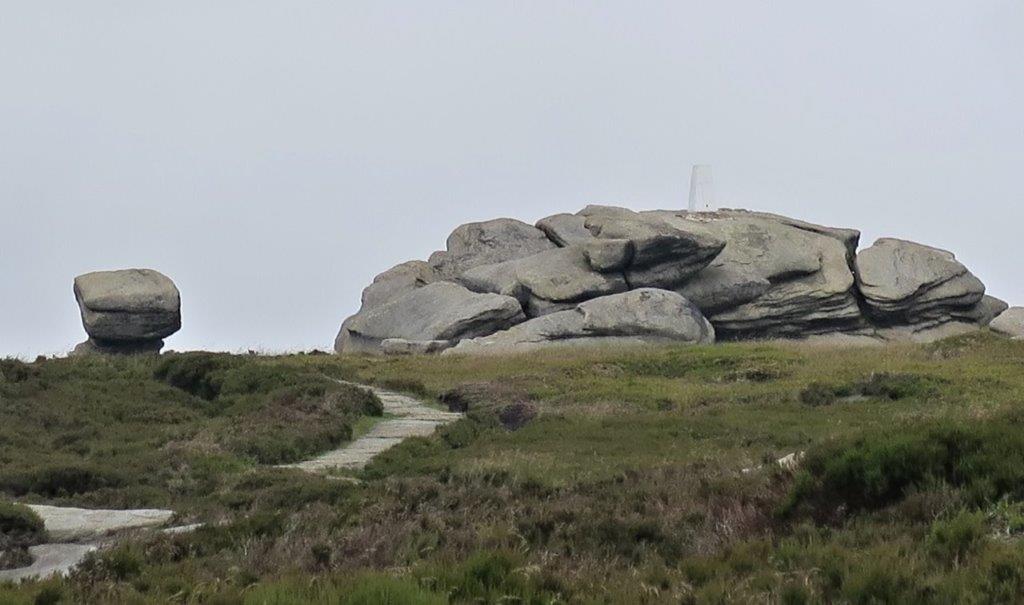 29 zoomed into Back Tor with a Trig Point faintly visible - we turned off at Bradfield Gate Head well before it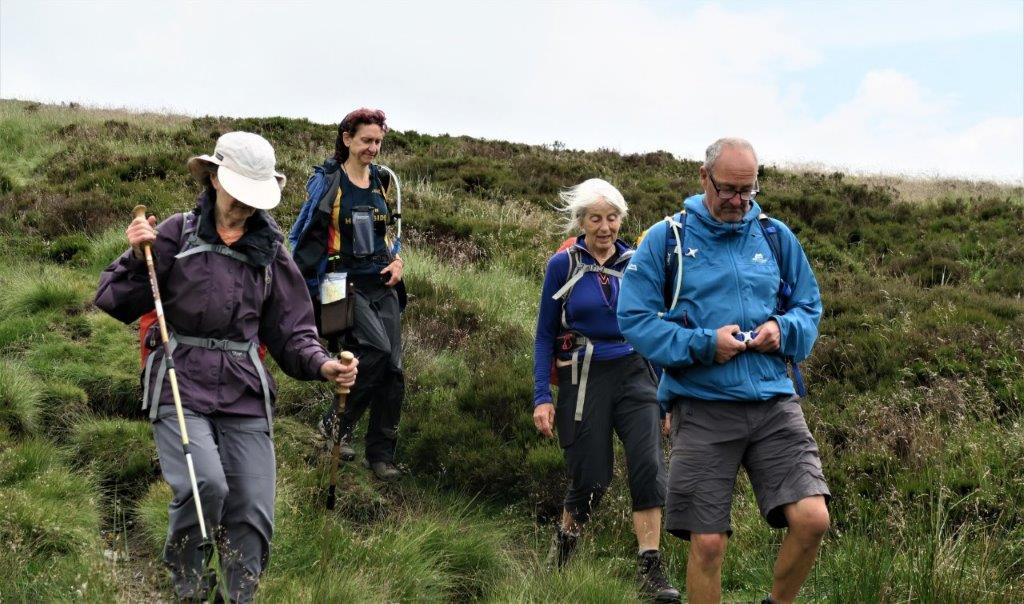 30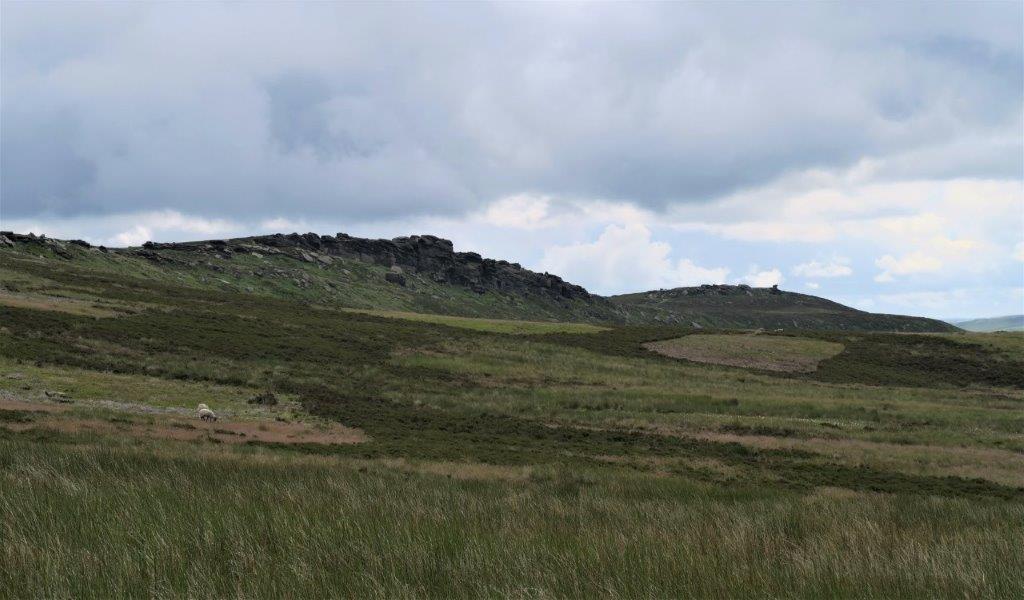 31 a glance back up at Derwent Edge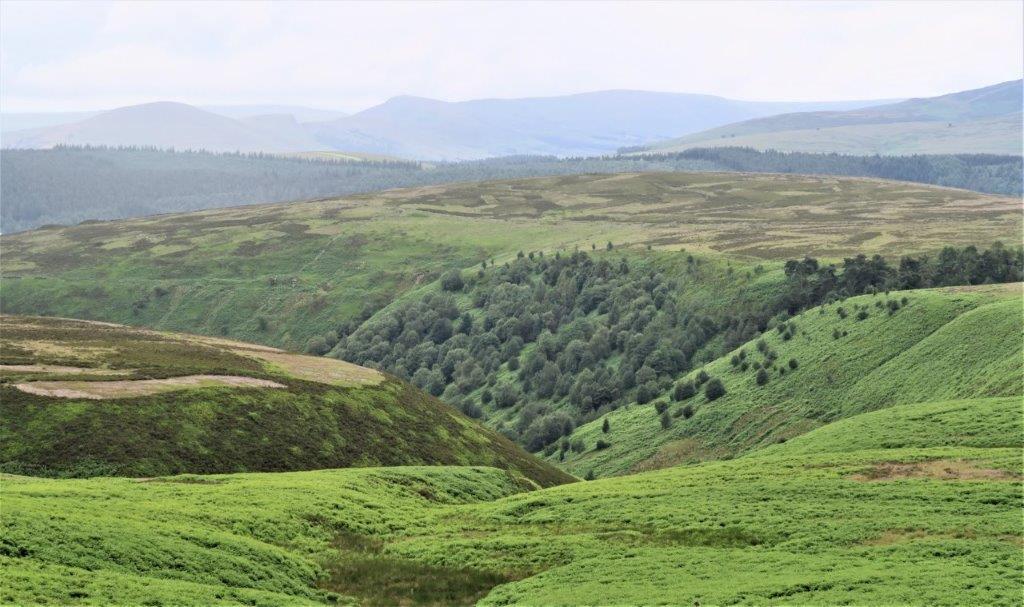 32 we placed well above Far Deep Clough which is in Open Access Land.It is not clear if any safe paths pass through it?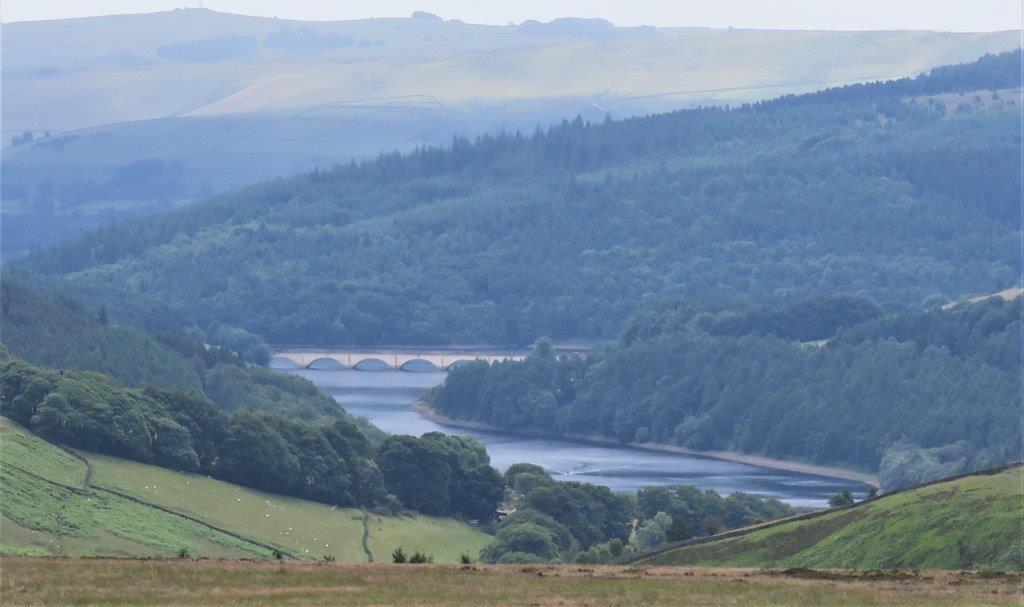 33 zoomed down the northern arm of Ladybower Reservoir at the viaduct across it which carries the A57 Snake Pass towards Manchester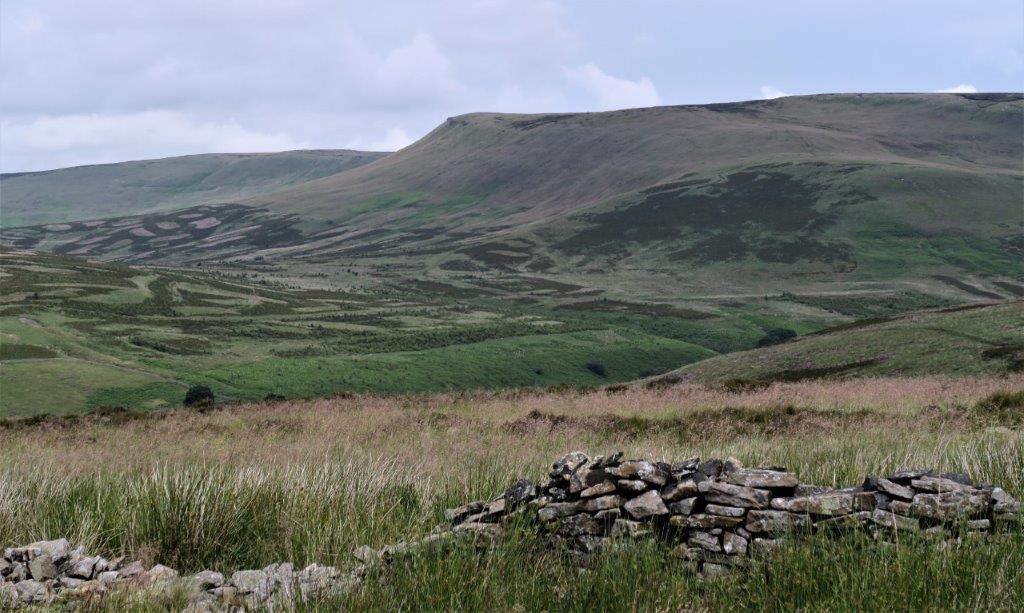 34 Looking North at Howden Edge & Moors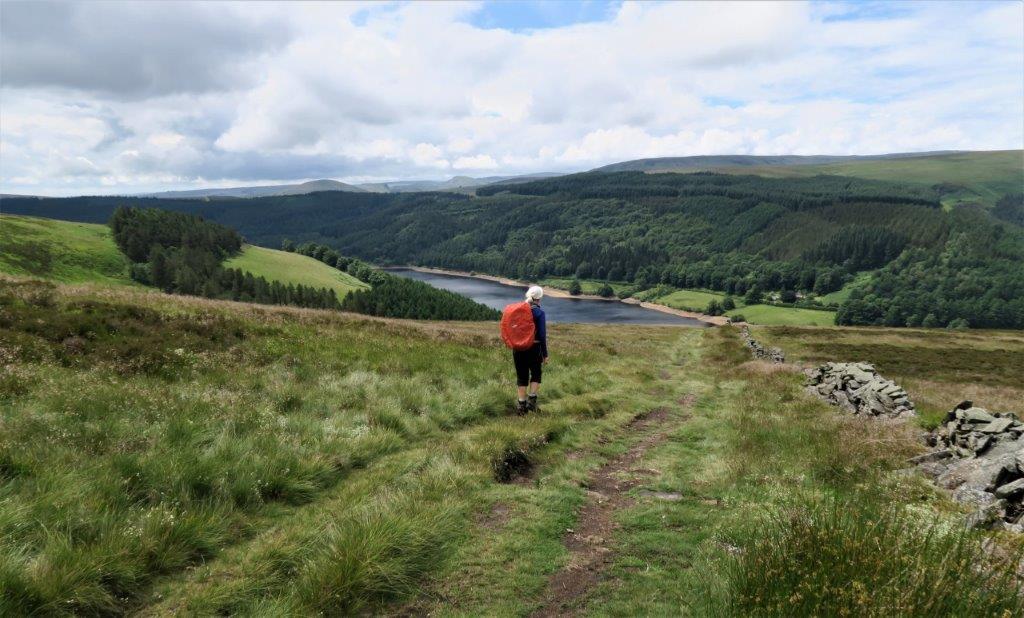 35 looking down at Derwent Dam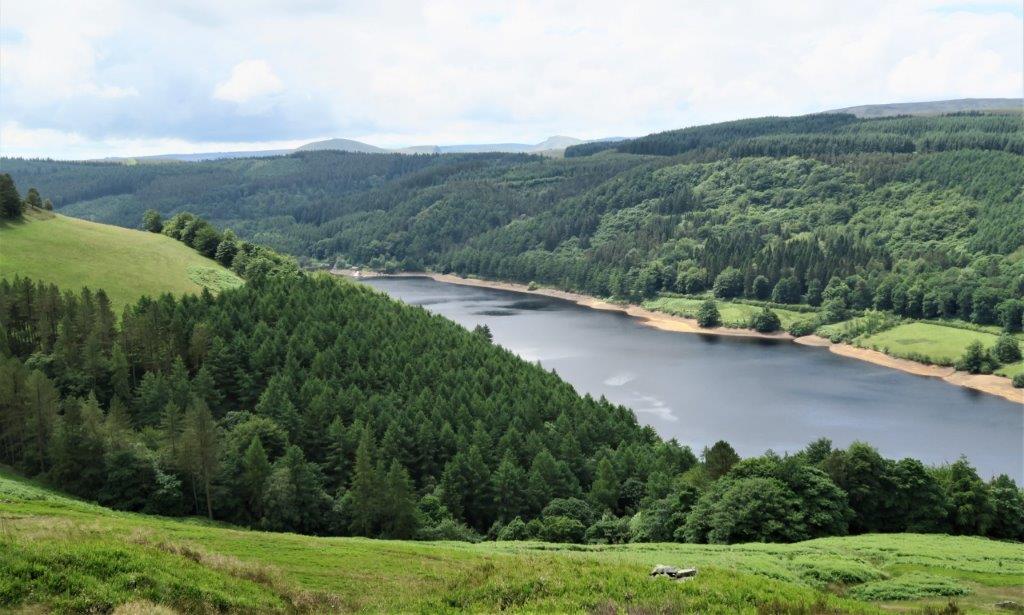 36 Derwent Dam - a wall tower is just visible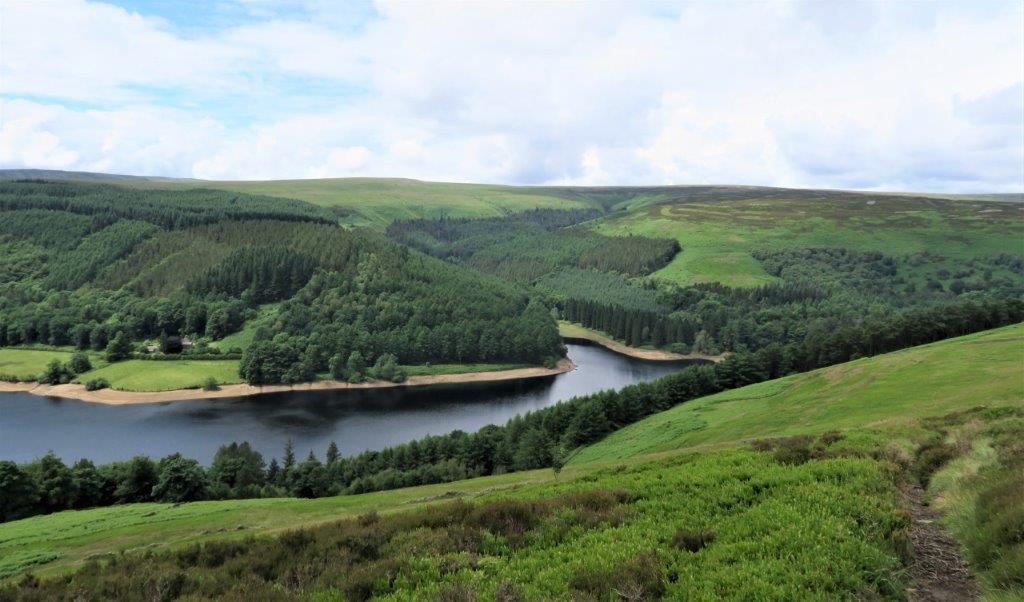 37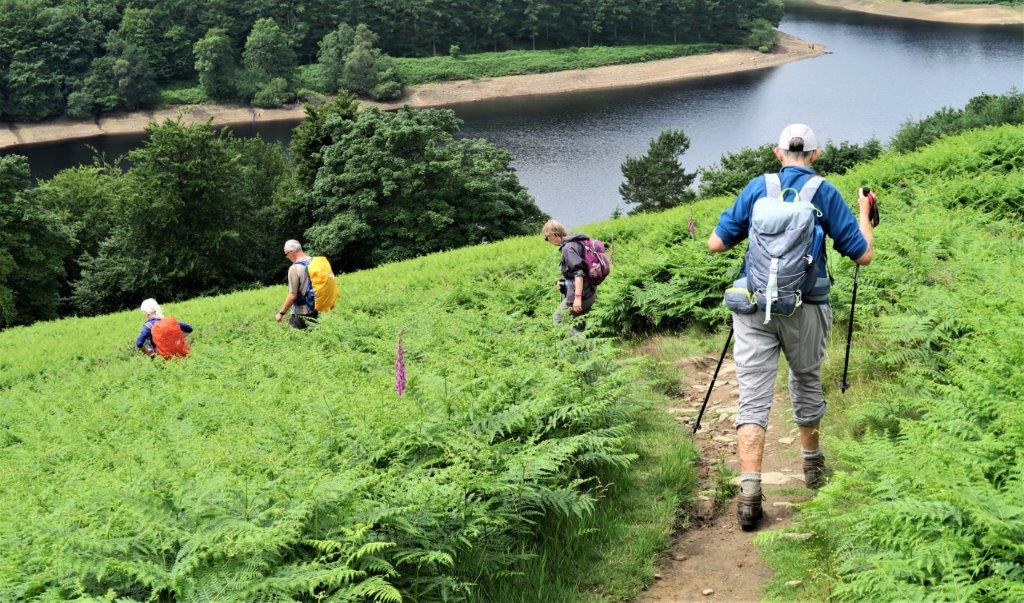 38 down toward Derwent Dam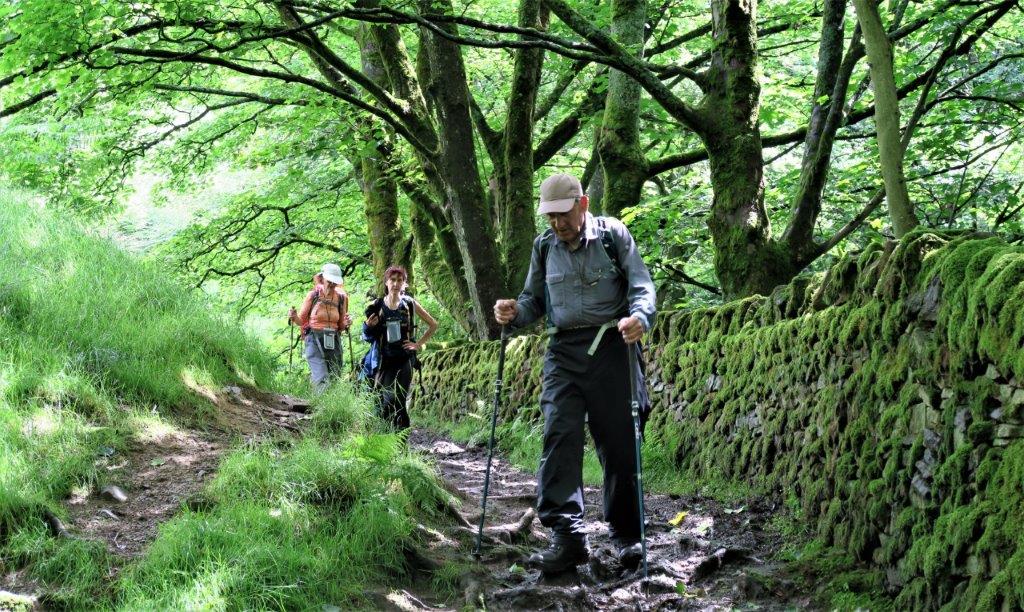 39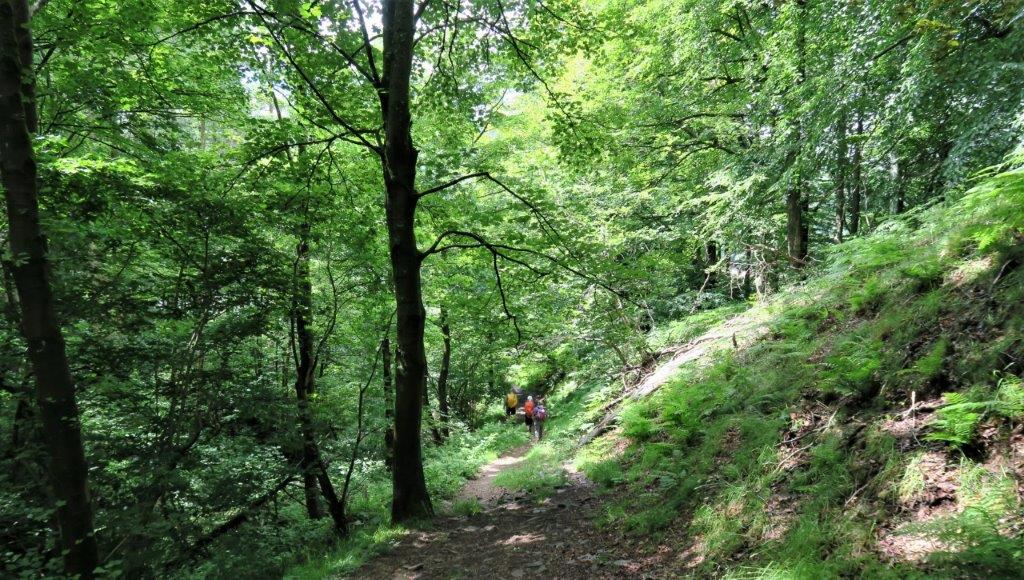 40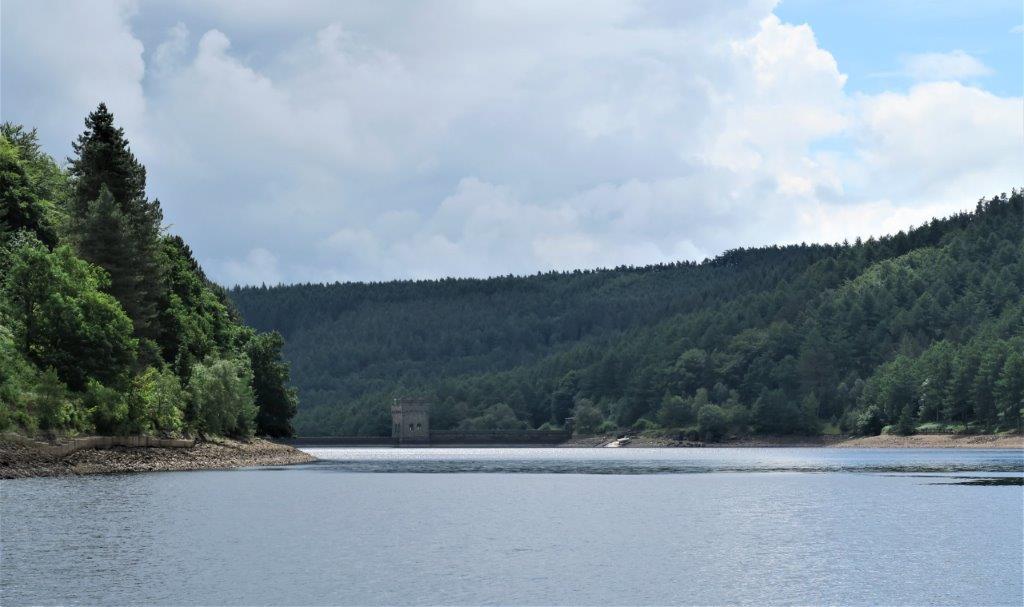 41 one of two Derwent Dam wall towers just visible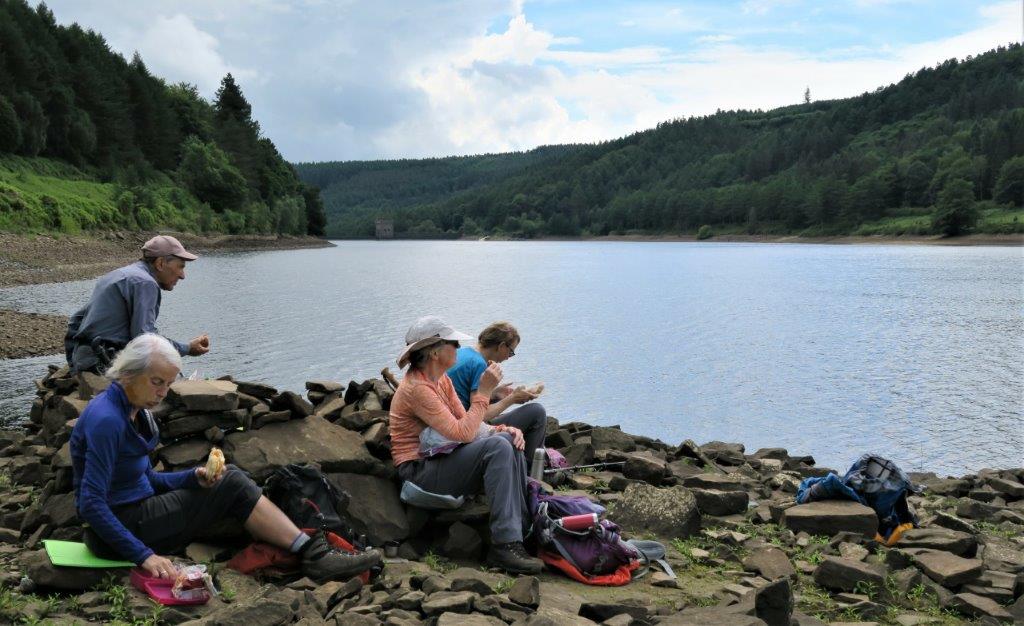 42 lunch break on the fringe of the dam - covered when it is full of water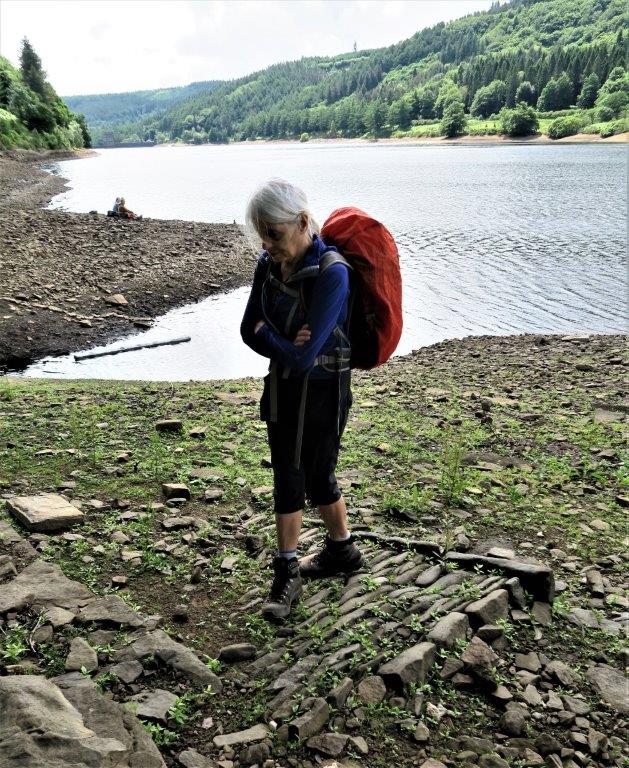 43 see paved path of a once farmstead in this place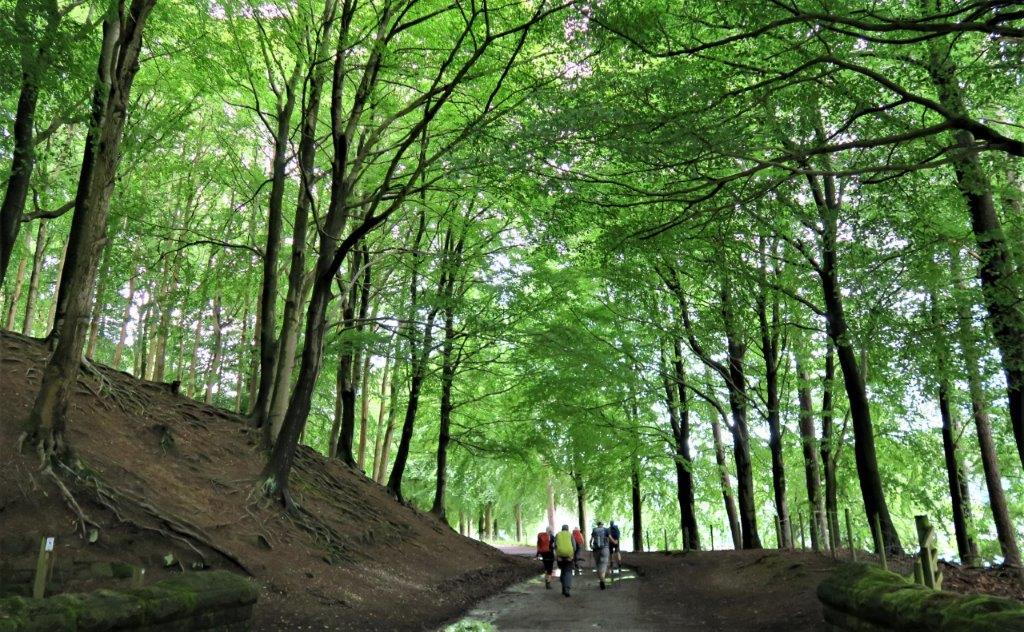 44 the access track on the East Edge of the Dam, no cyclists passed us - possibly showers of rain predicted - kept some away?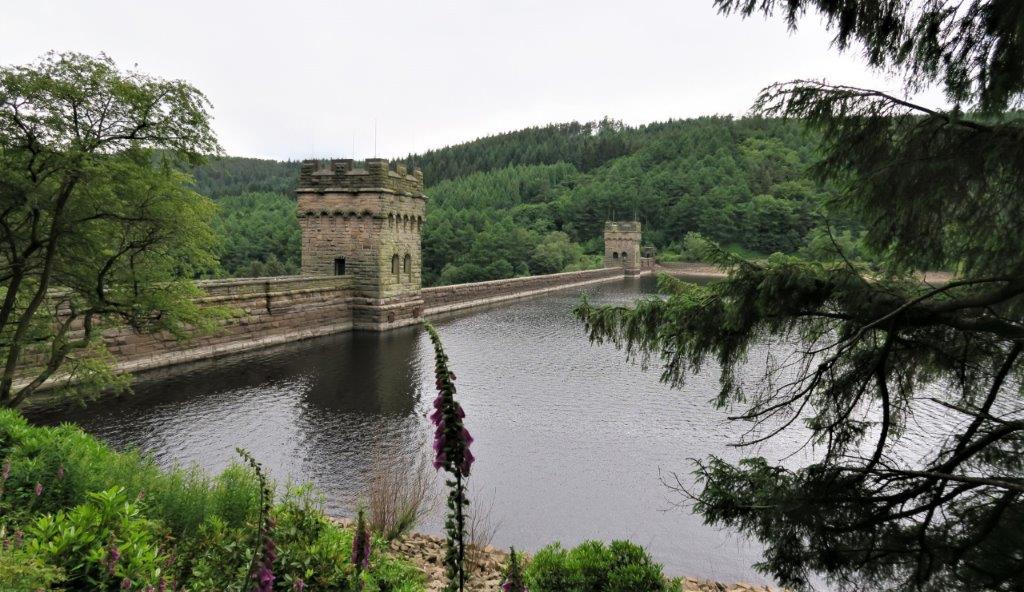 45 Derwent Dam Wall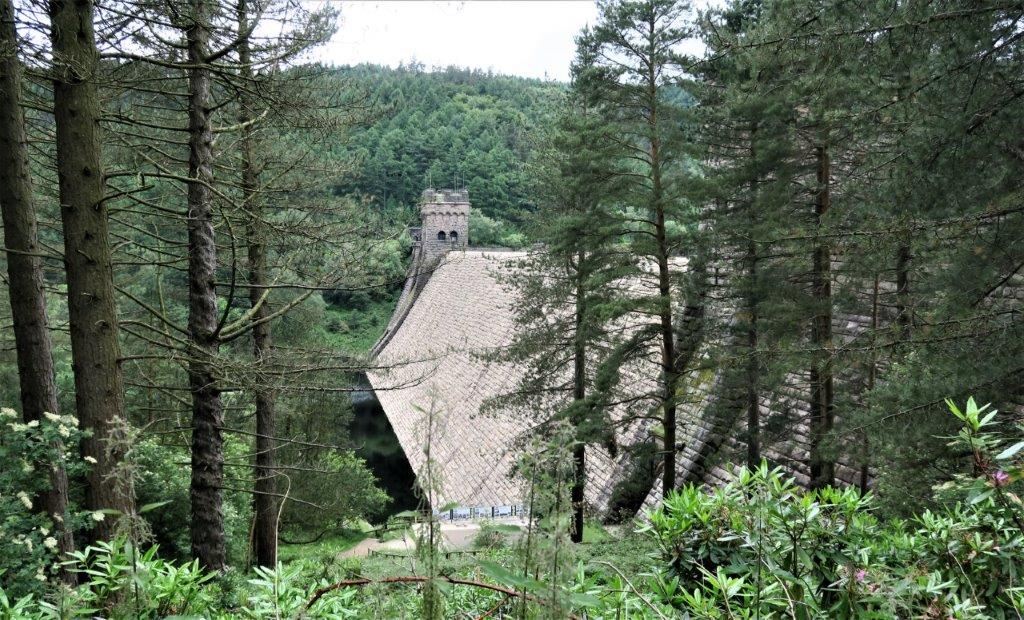 46 Derwent Dam wall seen from the downstream side with no water flowing over the crest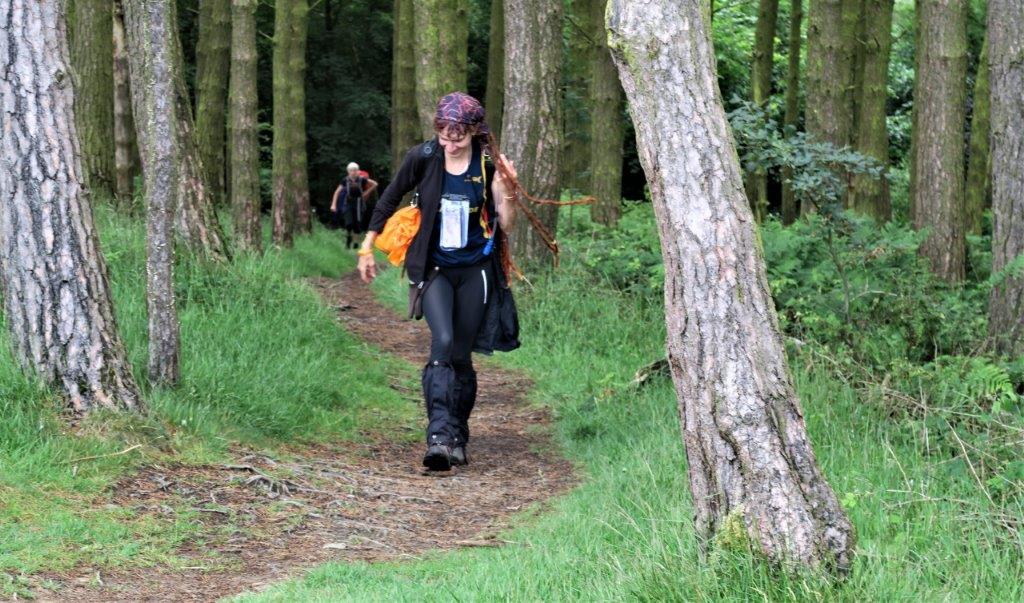 47 path in Hagg Side woods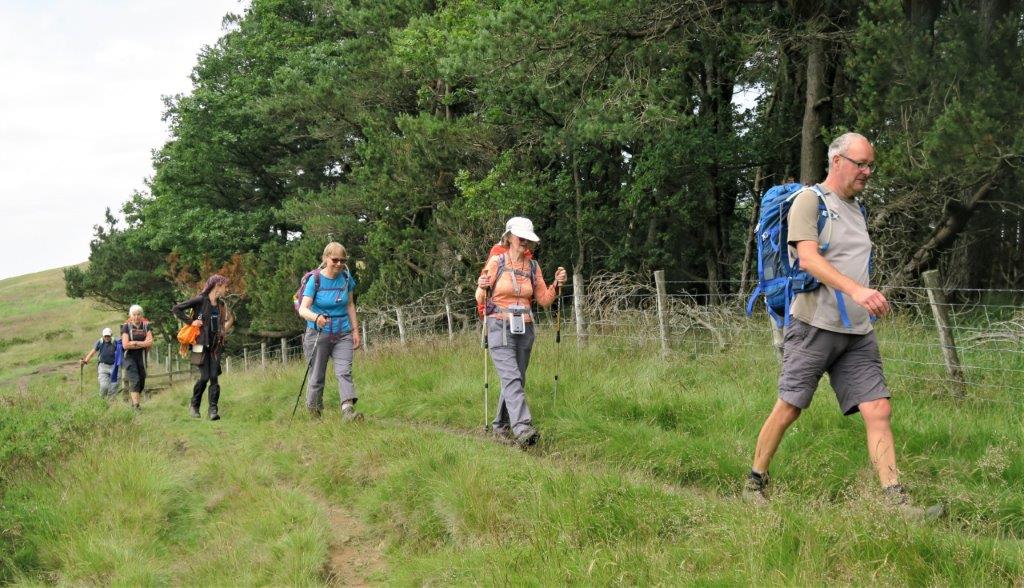 48 walking along the edge of Hagg Side woods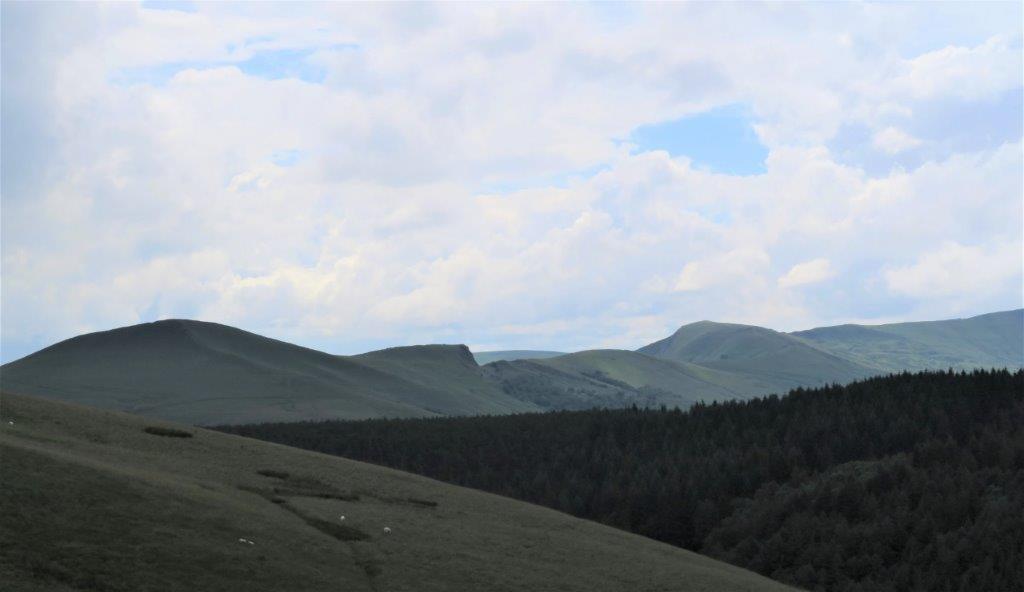 49 The edge between The Vale of Edale and Hope / Castleton. Lose Hill / Back Tor (near vertical face), Barker Bank, Hollins Cross (not visible), Mam Tor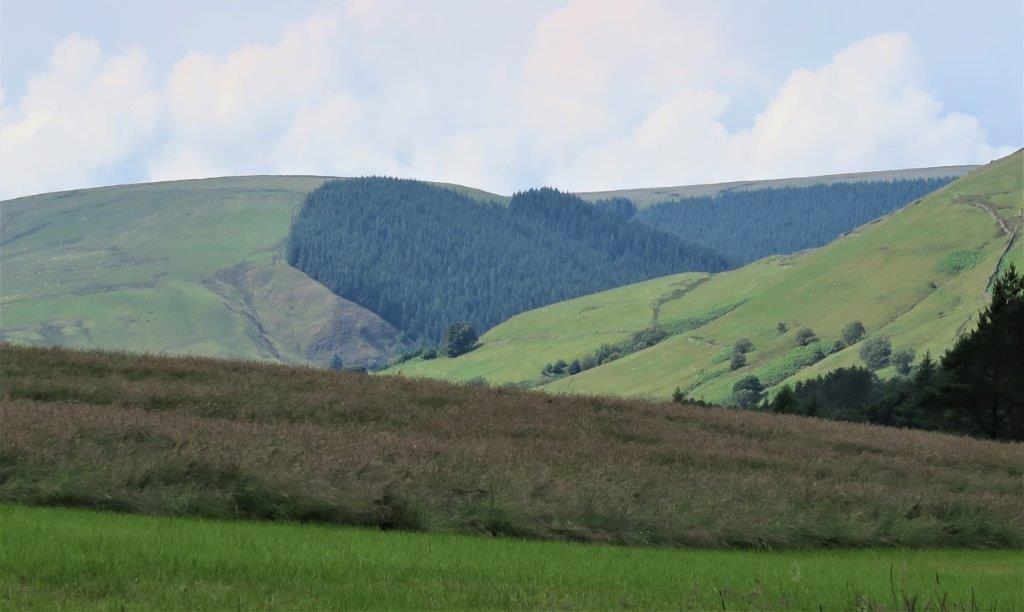 50 zoomed into the 'start' of Alport Valley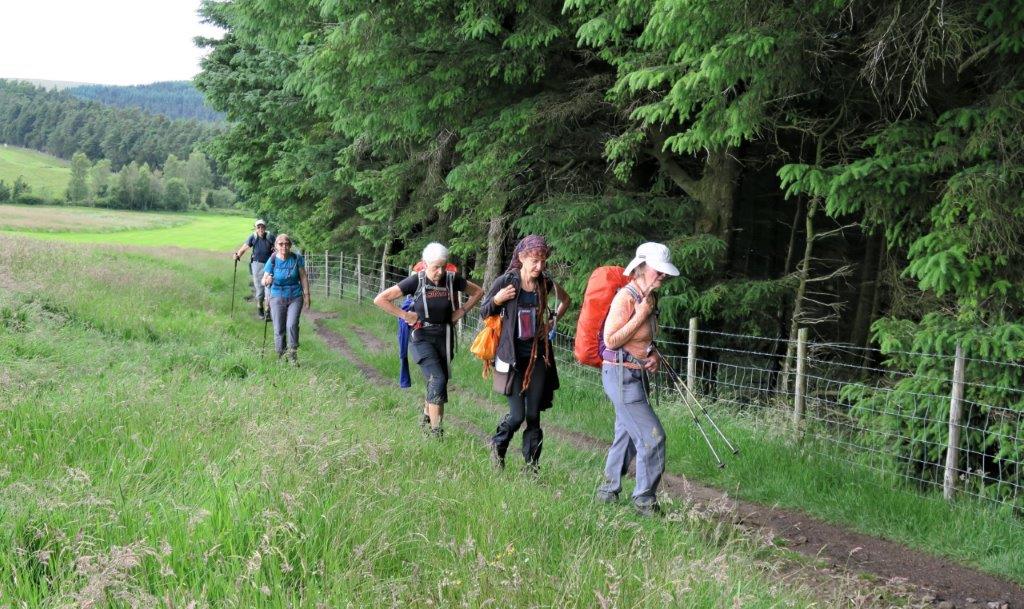 51 still on the edge of Hagg Side woods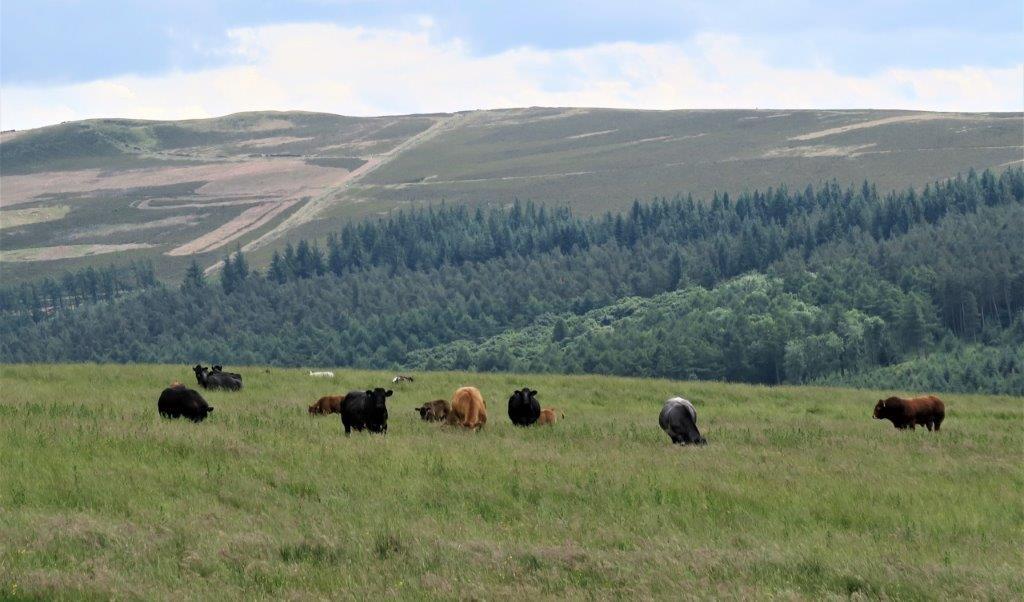 52 cows - with bull to right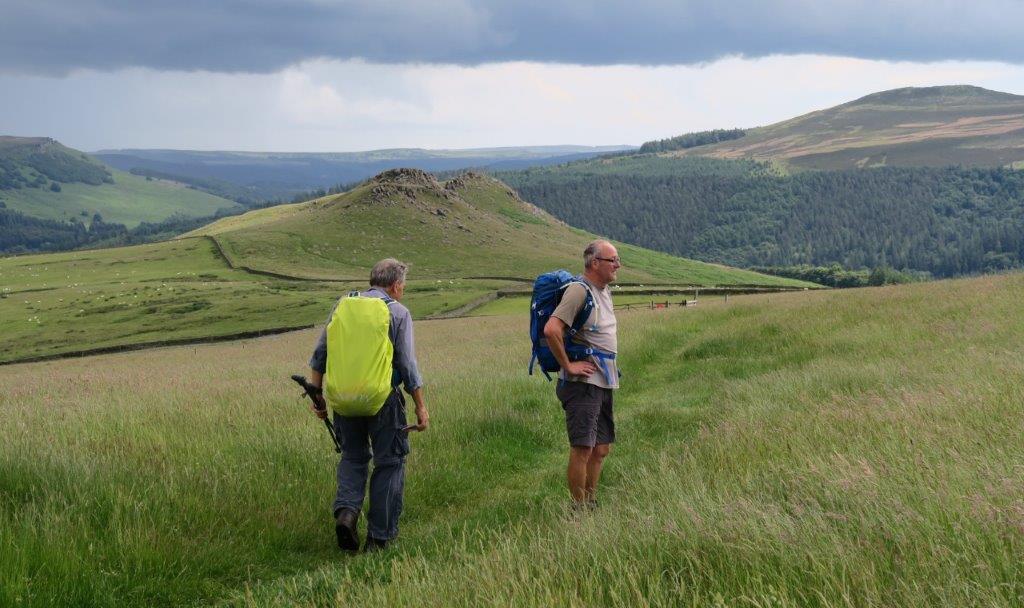 53 un-named hill in front of us - Crookhill behind it. Bamford Edge top left, Winhill Pike top right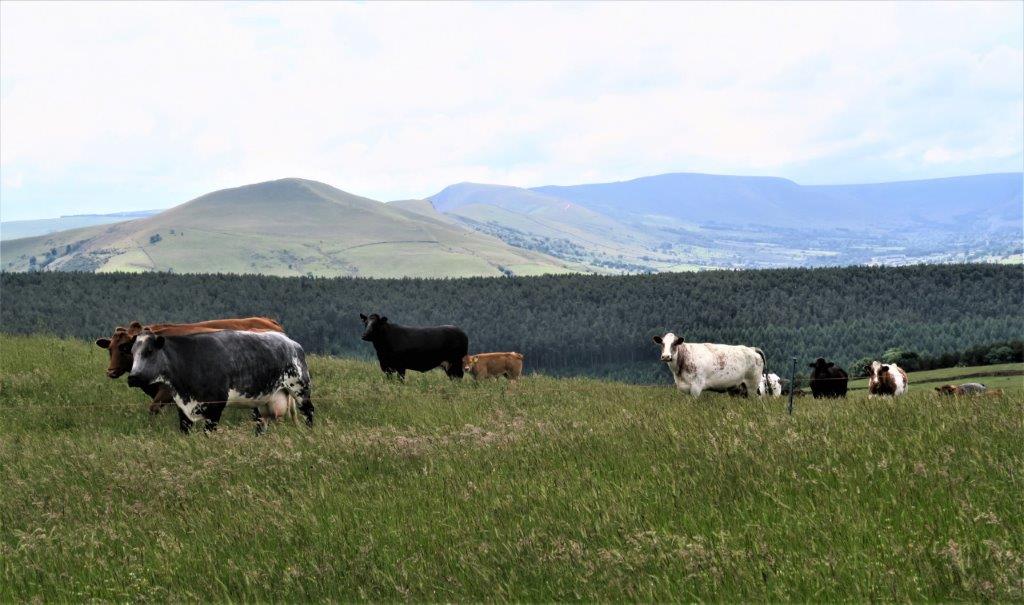 54 a glimpse of the Vale of Edale to the right bottom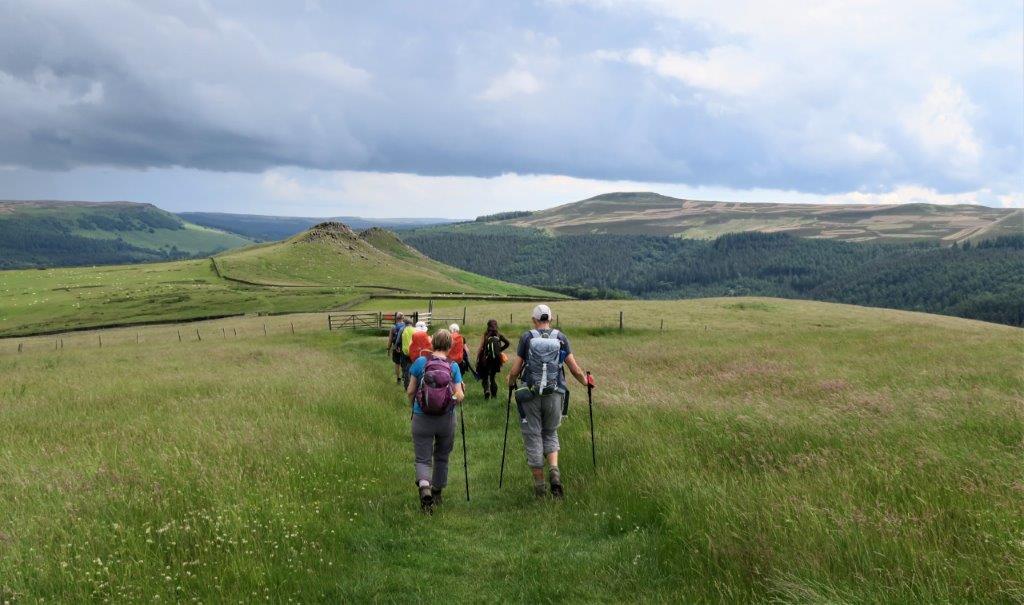 55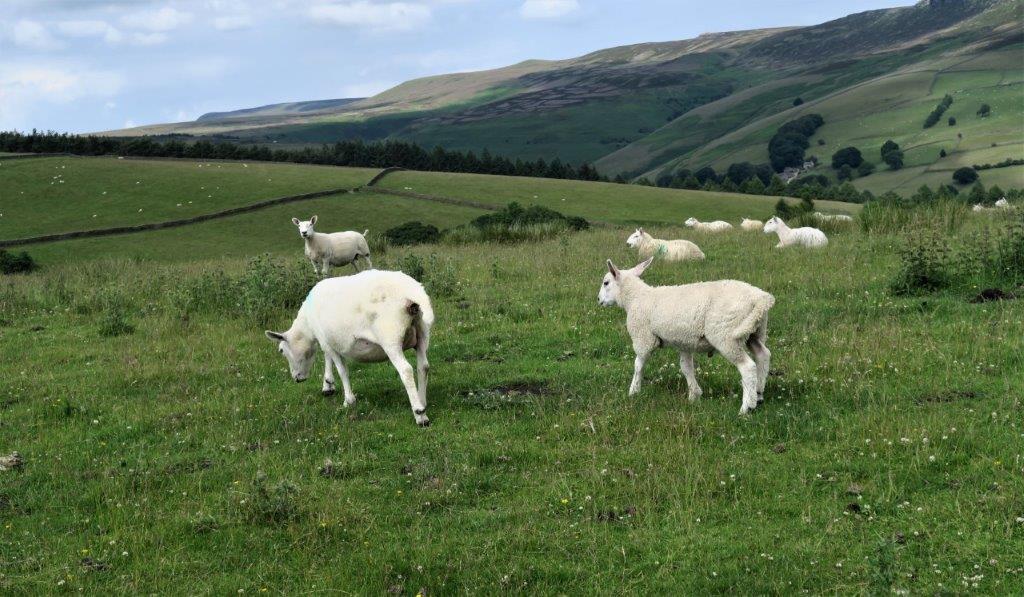 56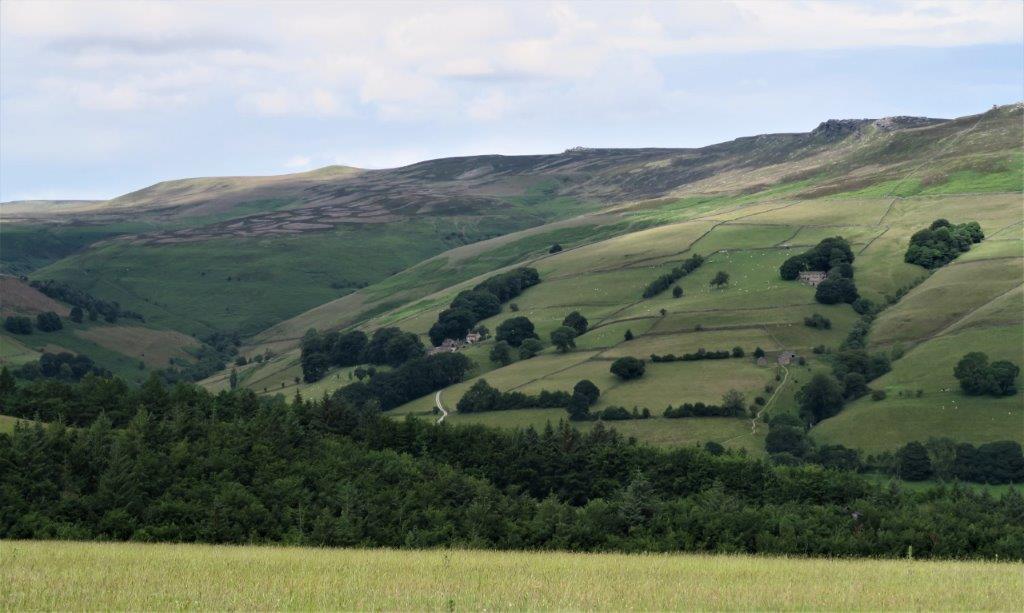 57 looking across the unseen north arm of Ladybower Reservoir at a farm on its East Bank. See picture 60 which zooms into this farm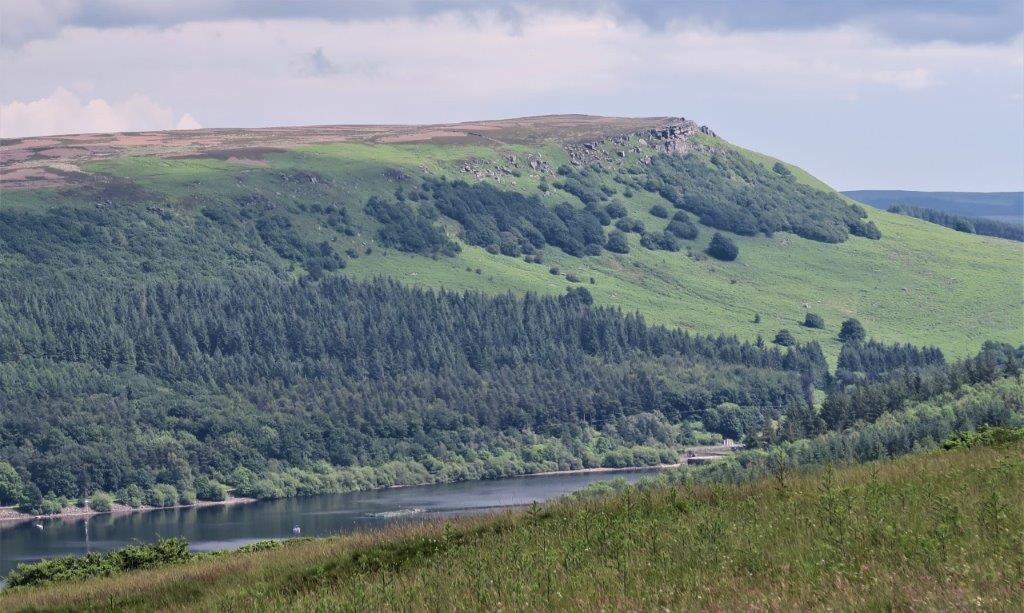 58 Ladybower Reservoir with Bamford Edge at the top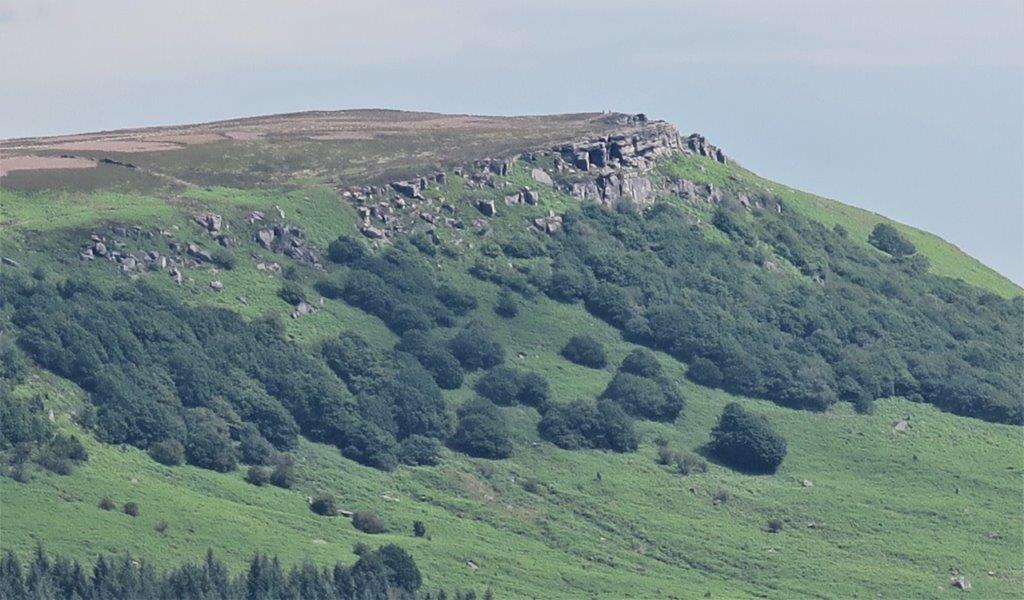 59 zoomed closer in to the Southern end of Bamford Edge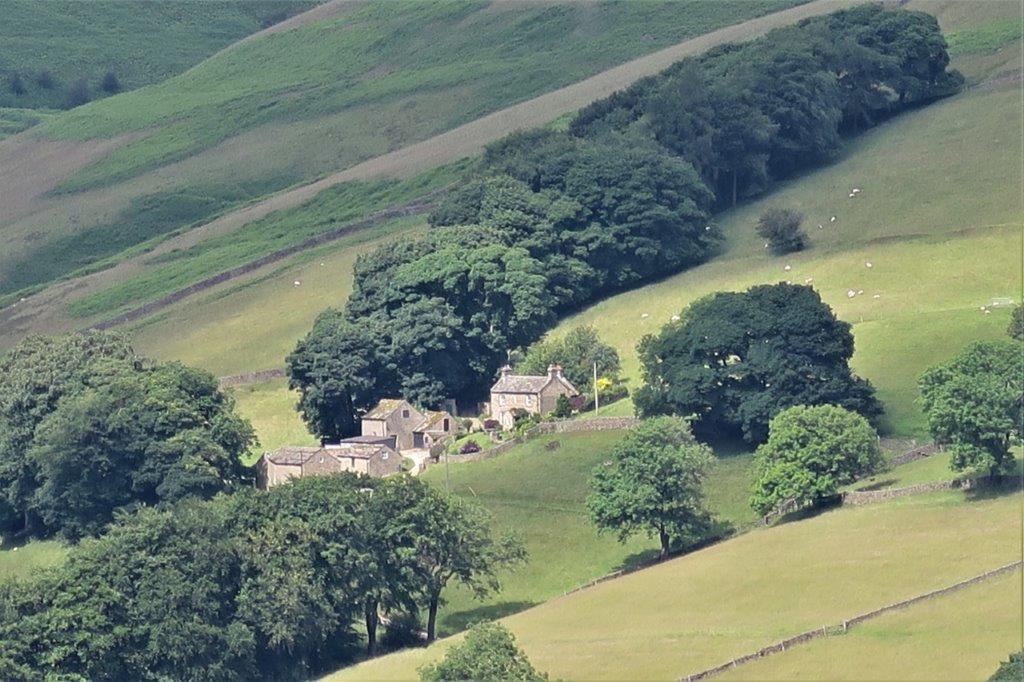 60 see picture 57 which shows this farm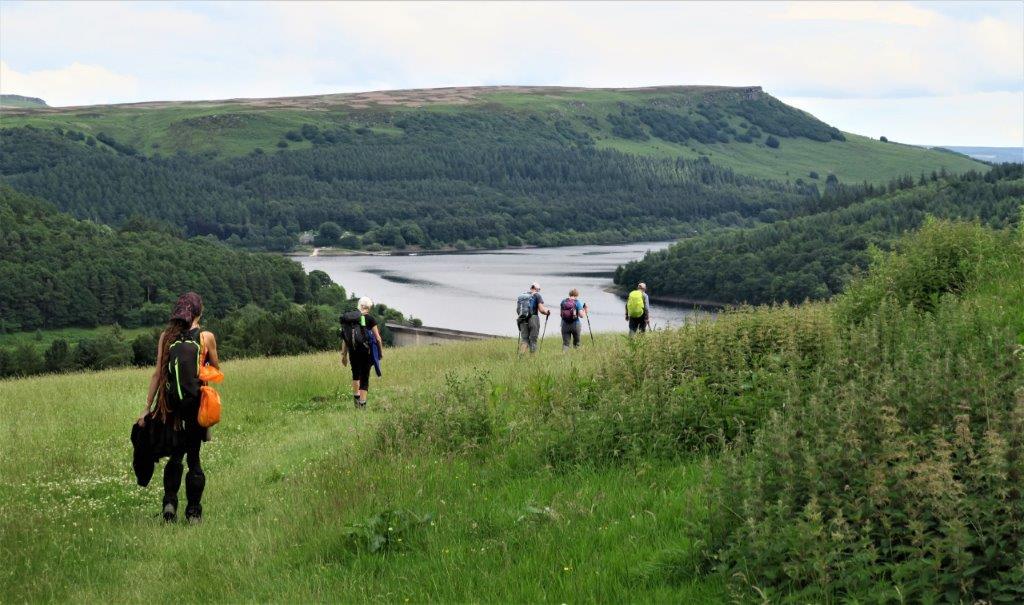 61 descending from Crookhill Farm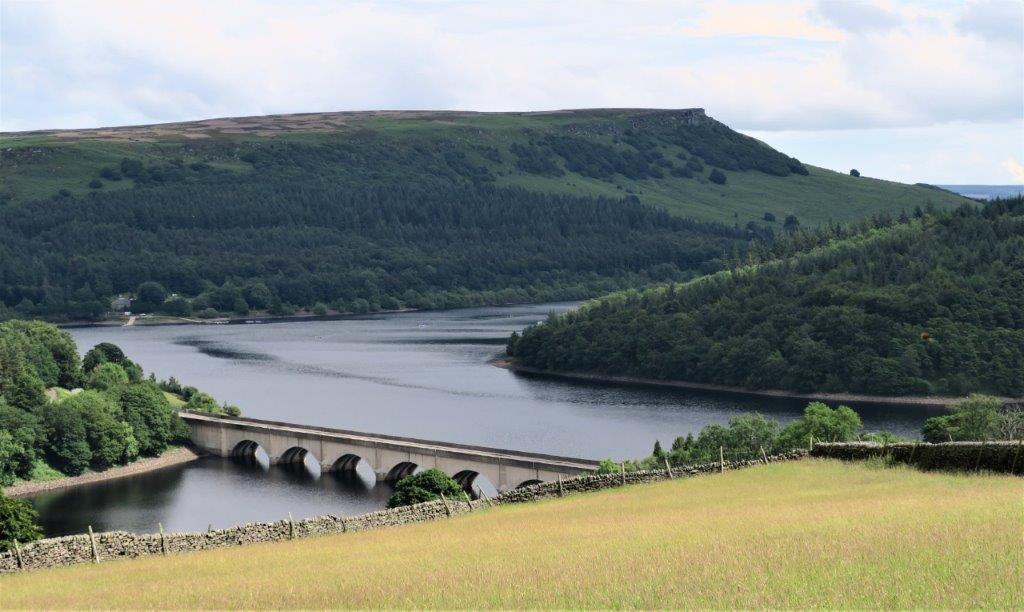 62 the A57 viaduct over Ladybower Reservoir below us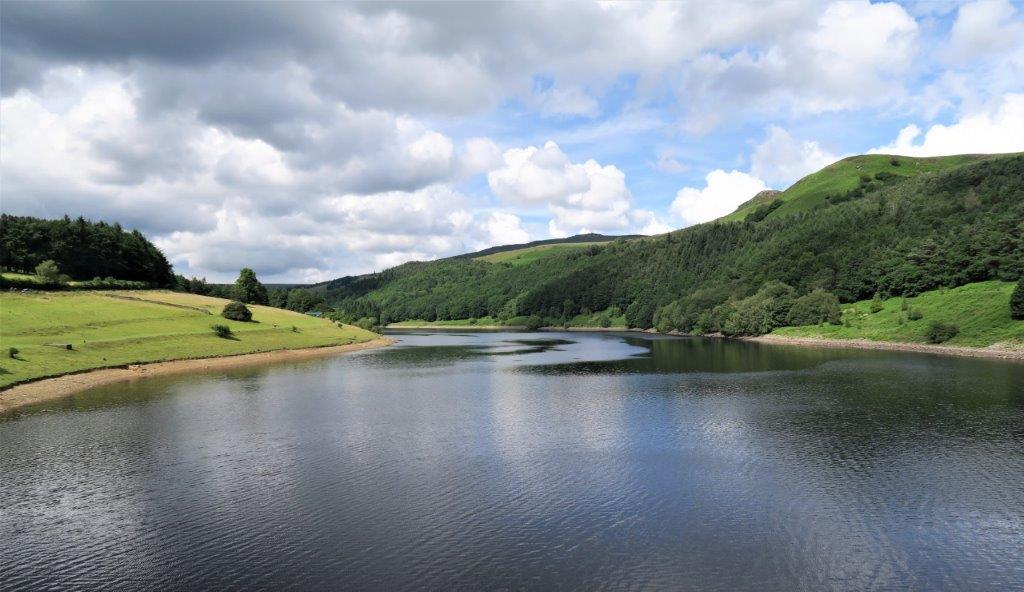 63 view from the viaduct looking North up Ladybower Reservoir
homepage - Daywalks Index 2021 - contact me at