homepage - Daywalks Index 2021 - contact me at

REV A
2021.06.30 Bakewell - start cnr Matlock / Kings Streets, ~100m WSW on Kings Street then first turn ~S on Butts Rd / Path up to Cemetery, SSE on Rd past Cemetery then path ~SSW /SW / S to Shutts Lane (short of Noton Barn Farm, W / WSW on Rd to stile at SK212.665, FP WSW then W to and thru Over Haddon to PC, Road winding ~S down to Lathkill Dale, ~W on path which turns ~SSW for about 250m, tea break over arched wooden bridge at ruined mine cottage, return ~ continue ~W along River to junction of FPs at SK184.638, take FP ~N (Mill Farm direction) but in OAL after ~180m slow 'U turn' up the gulley West Bank to SK183.659, follow upper edge of Lathkill Dale with many direction changes Westward to rejoin bottom of dale at SK162.661, continue ~WNW to road, follow road ~W toward Monyash but at Church we turned ~S thru its grounds and then took FP (Icky Picky Lane) ~W to Monyash's Pond for lunch, returned down I.P.Lane, turned S & joined Limestone Way ~SE then ~ESE to & thru One Ash Grange Farm, continued ~E & crossed Cales Dale at SK173.673 climbing very steep step section & continuing ~ESE on the L S Way up to & past Calling Low, to a road at SK193.645, (left LS Way) & followed Back Lane ~ENE to take FP at SK198.648 ~NNE to ~ thru Meadow Place Grange, zig zagged on Vehicle track ~E / N down to River Lathkill Ford, crossed FB & continued along river ~ESE then ~ SSE and exited on road at ~SK212.657, zig-zagged up road for short distance and took FP ~NNE to join road South of Noton Barn Farm, then passed North of it and retracting our original route back to Bakewell. Leader Liz Savage - 9 on walk - walk ~ 14 / 15 miles.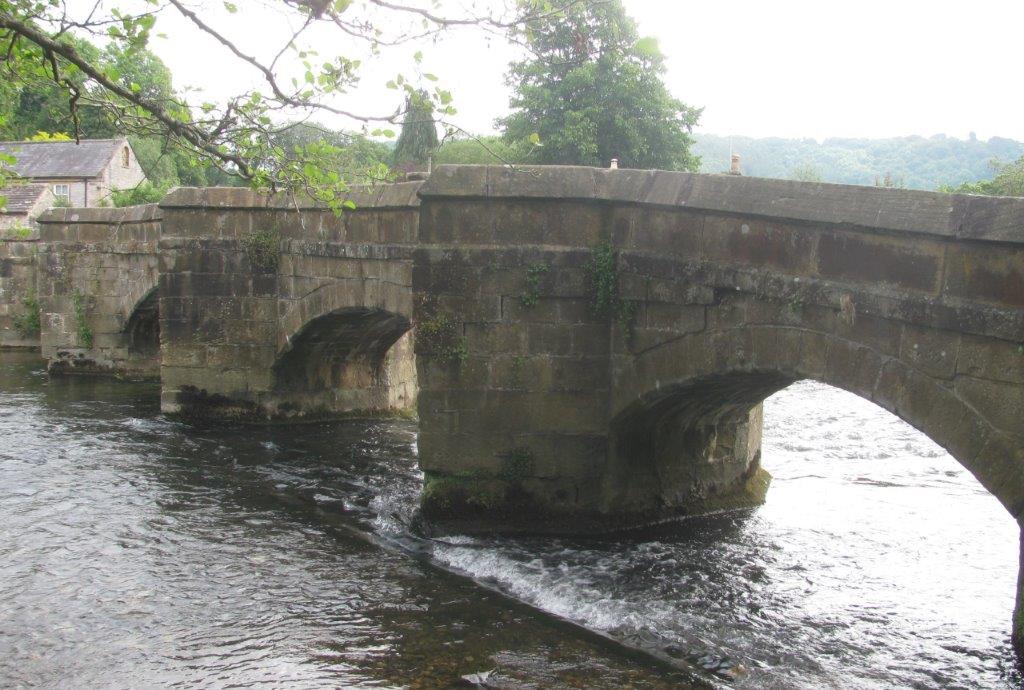 1 Seen before walk start - Holme Bridge - a packhorse bridge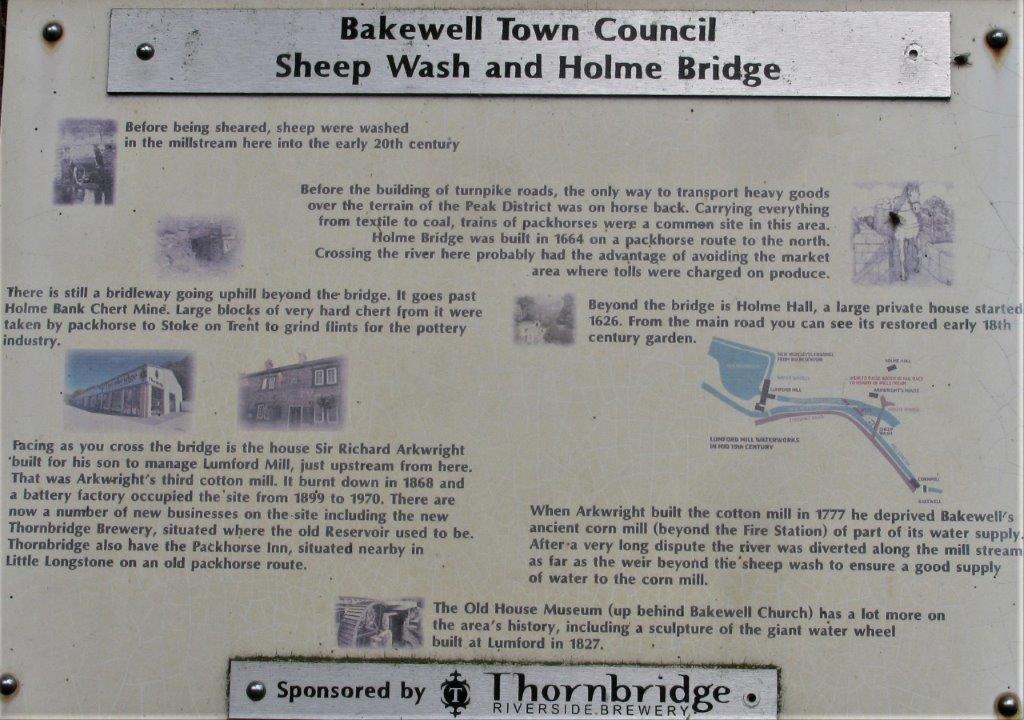 2 notice about the above bridge and other interesting facts concerning Bakewell in this area.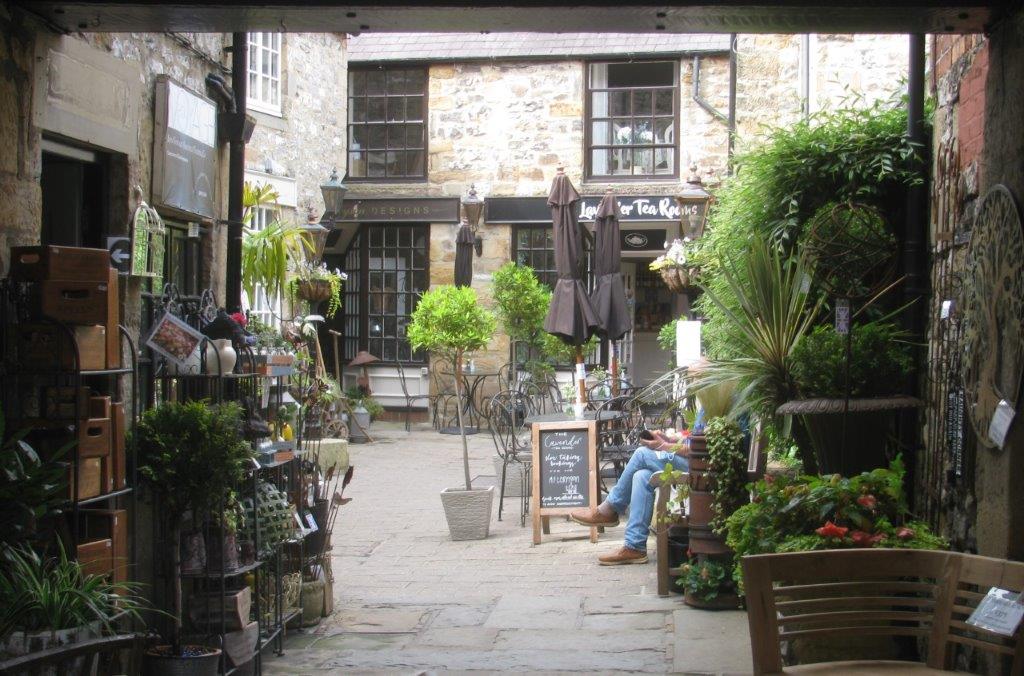 3 on Matlock road before turning into Kings Street - the start point of walk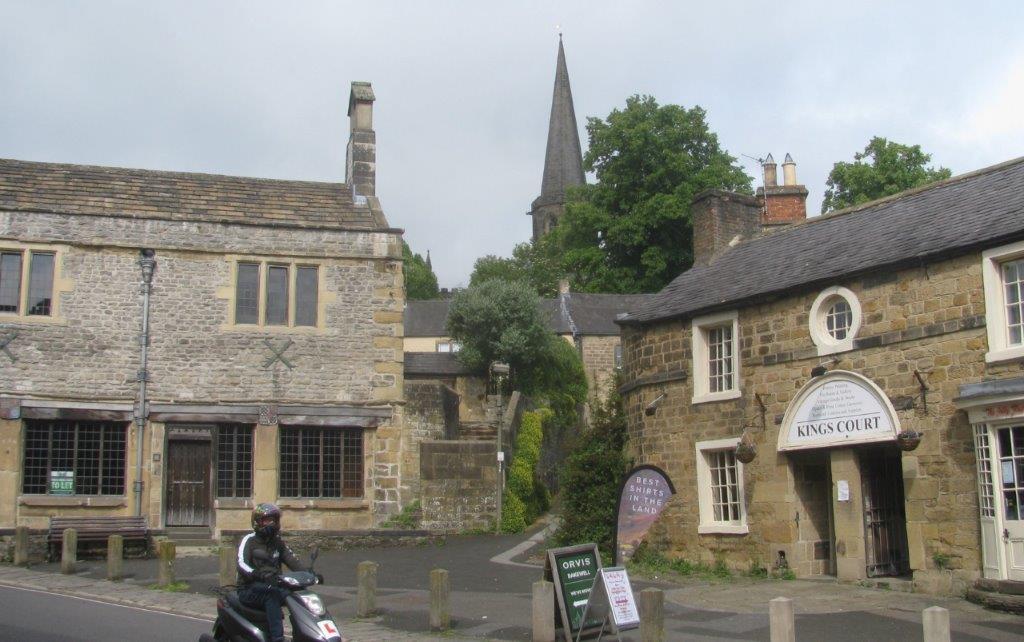 4 Bakewells Church well beyond our turnoff into Butts Street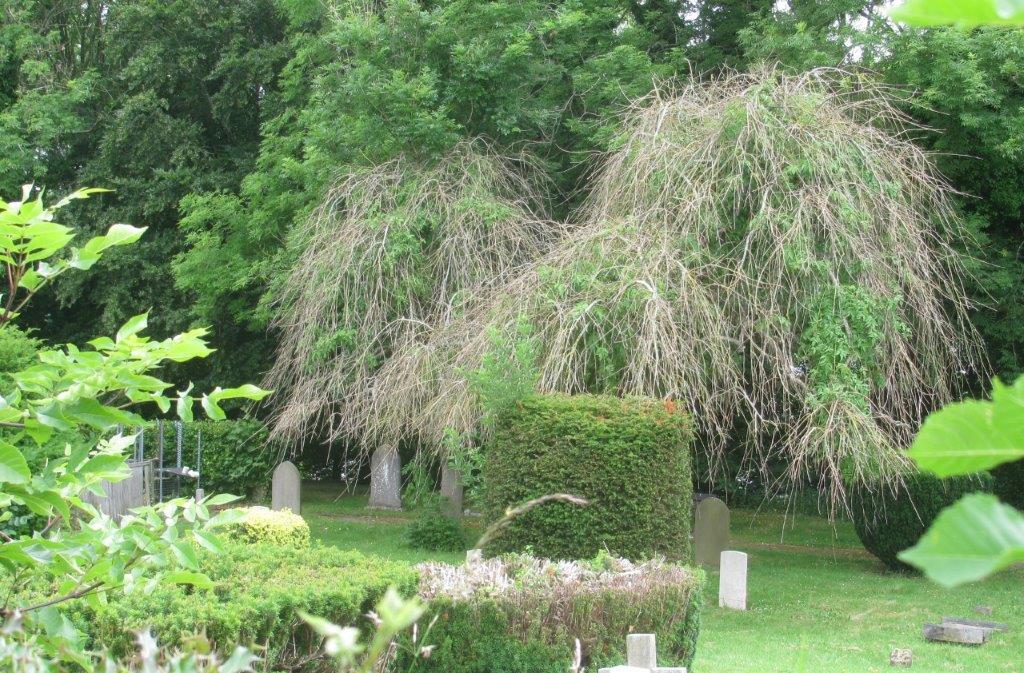 5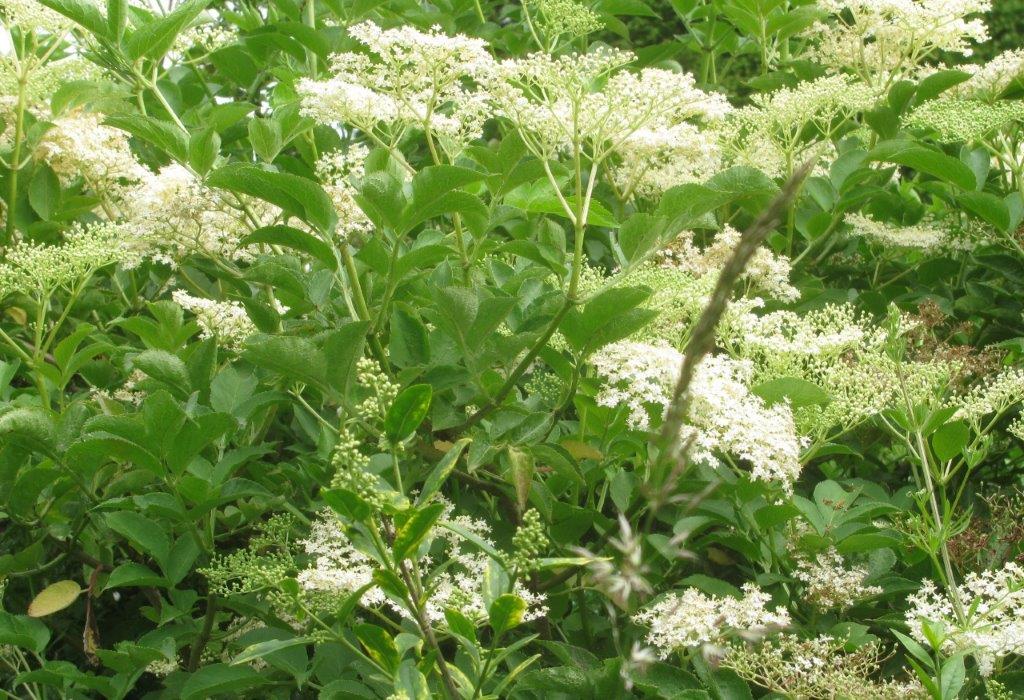 6 Elder Flower - used in the cordial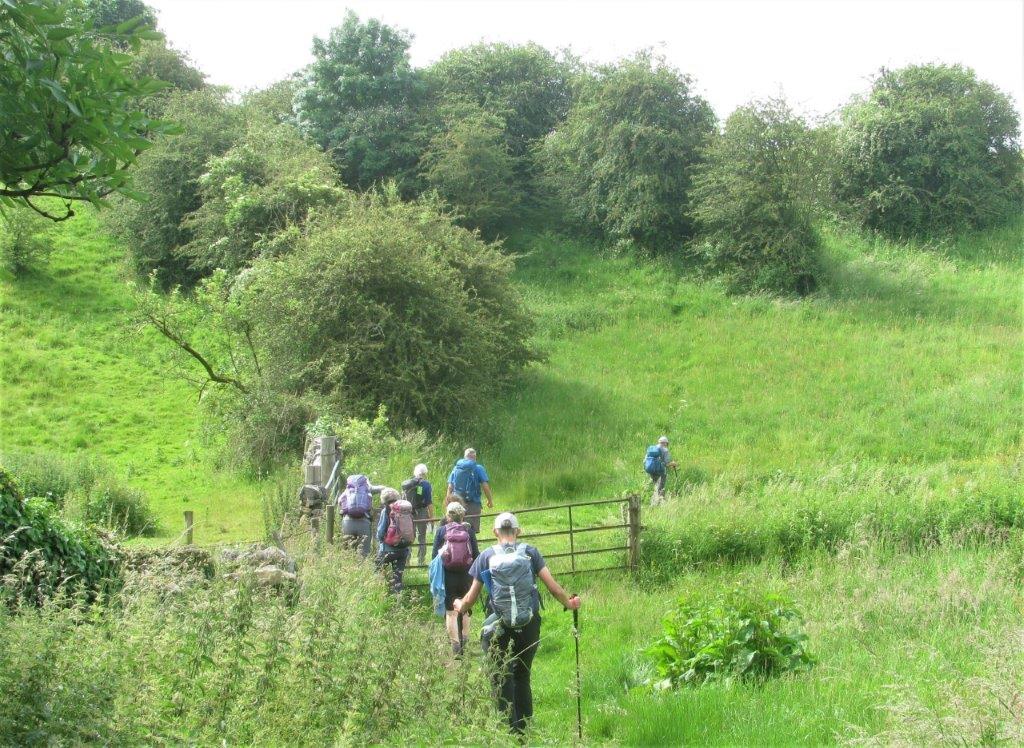 7 heading toward roads before Noton Barn Farm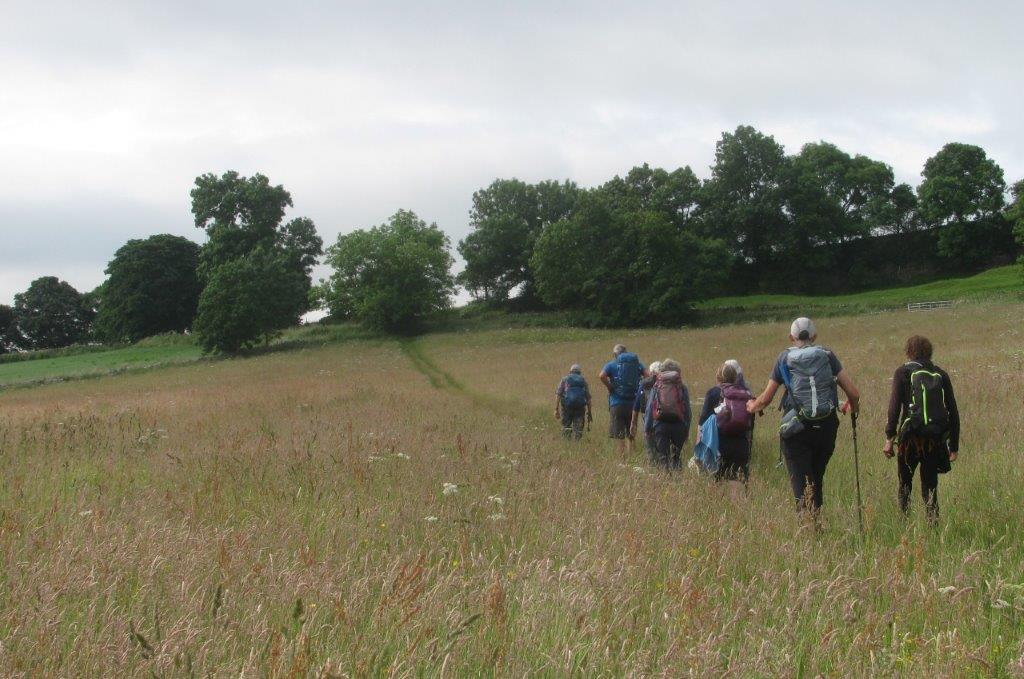 8 as above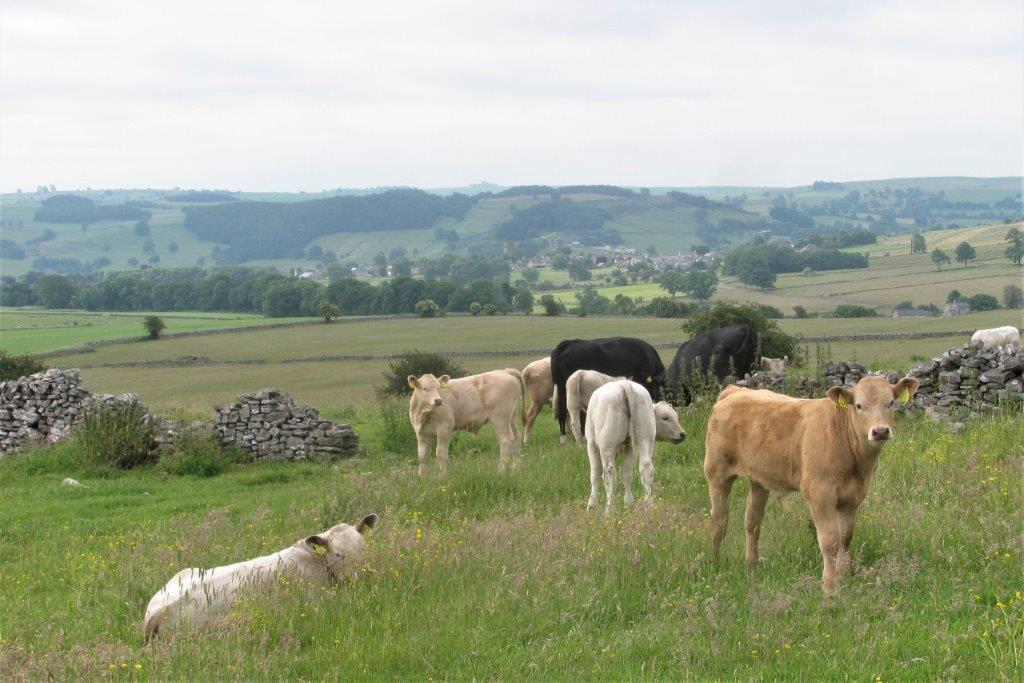 9 on Footpath to Over Haddon - looking across to Youlgreave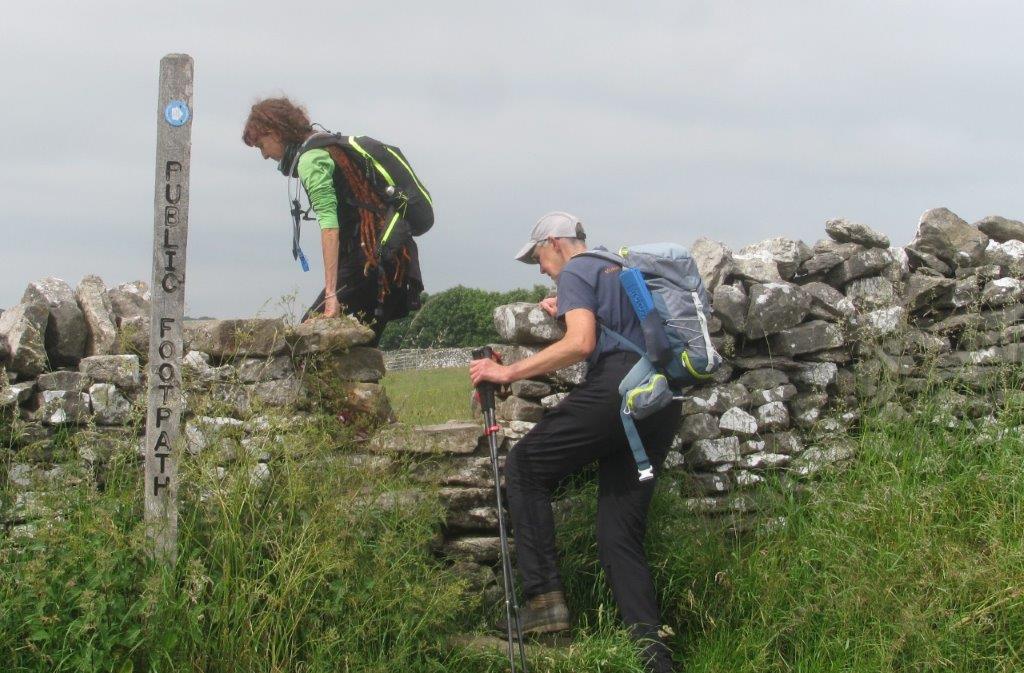 10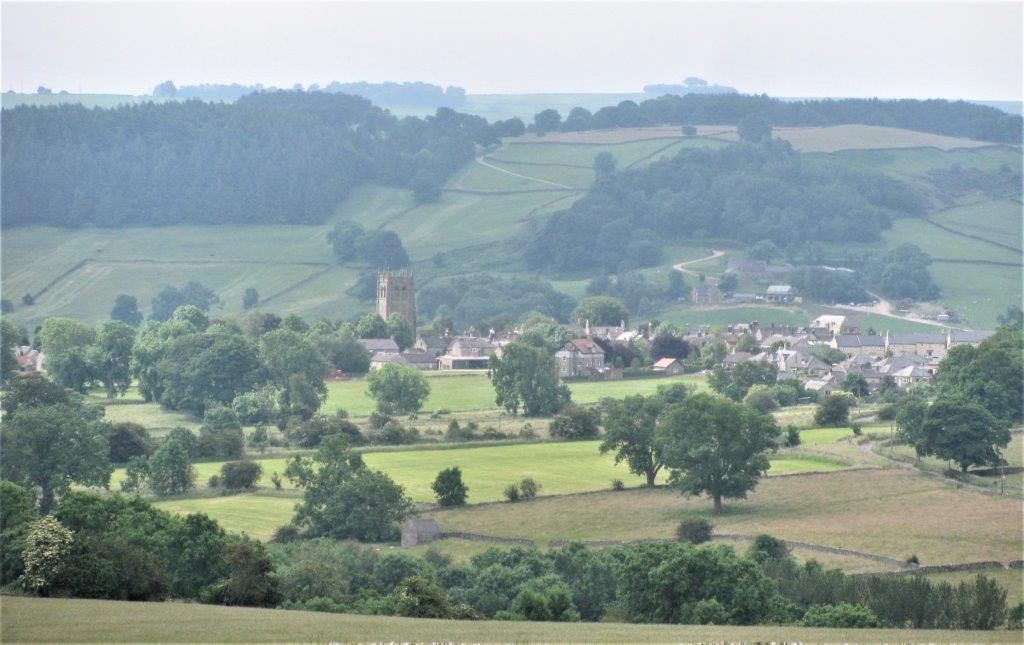 11 Youlgreave Church tower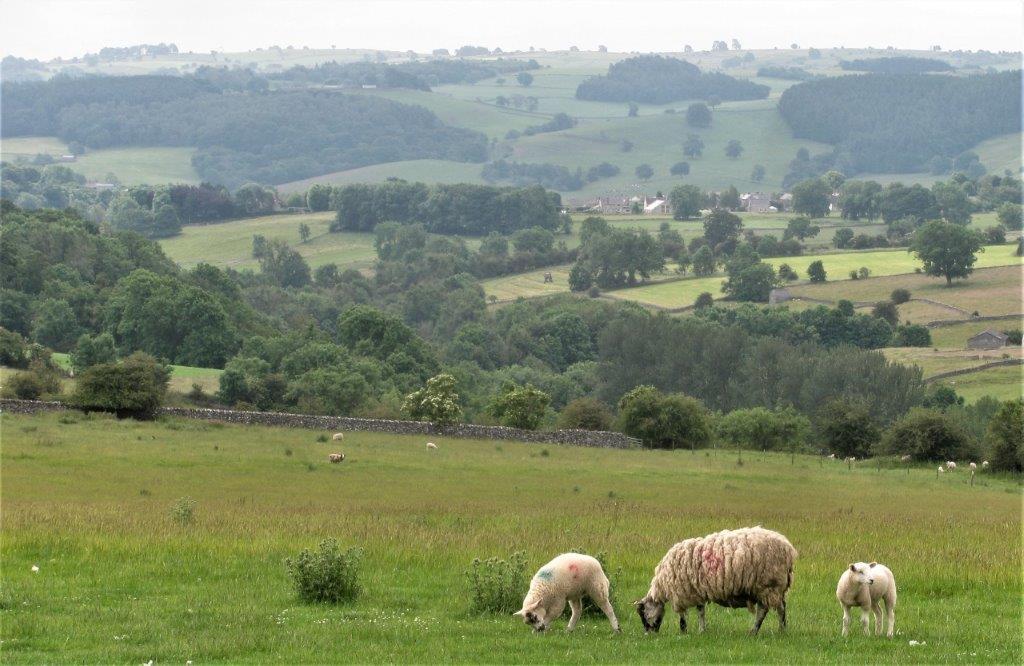 12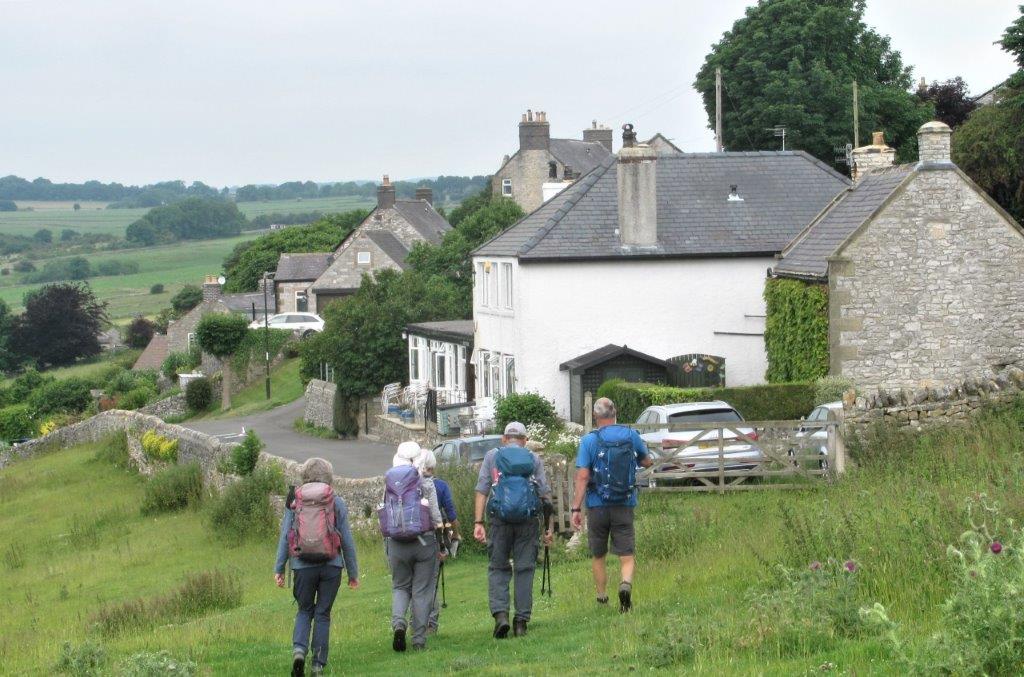 13 Over Haddon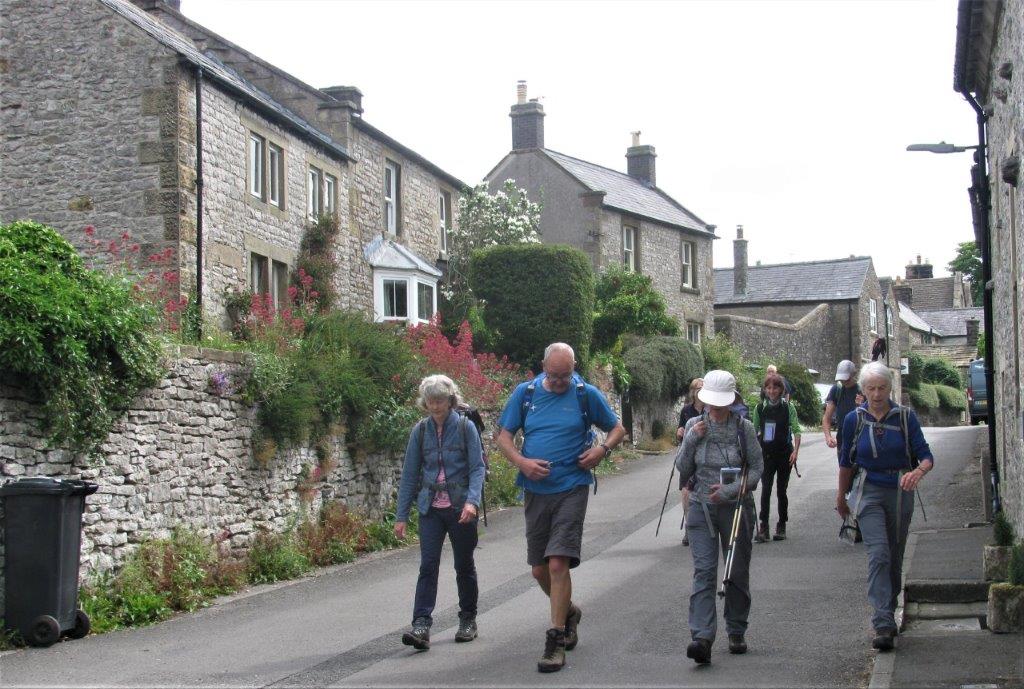 14 through Over Haddon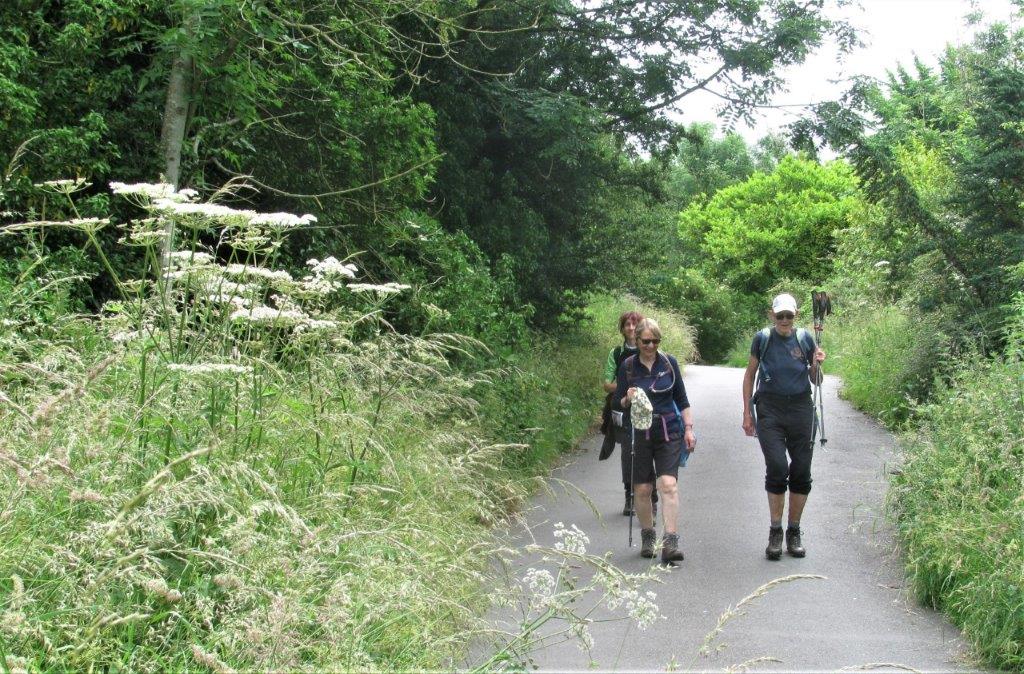 15 down from Over Haddon towards Lathkill Dale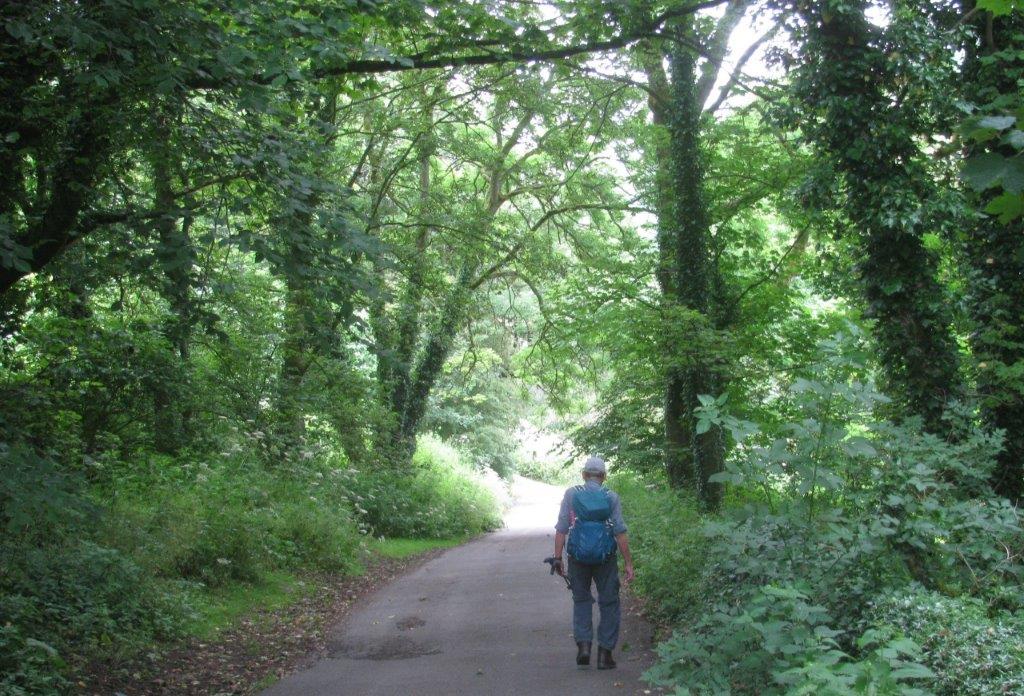 16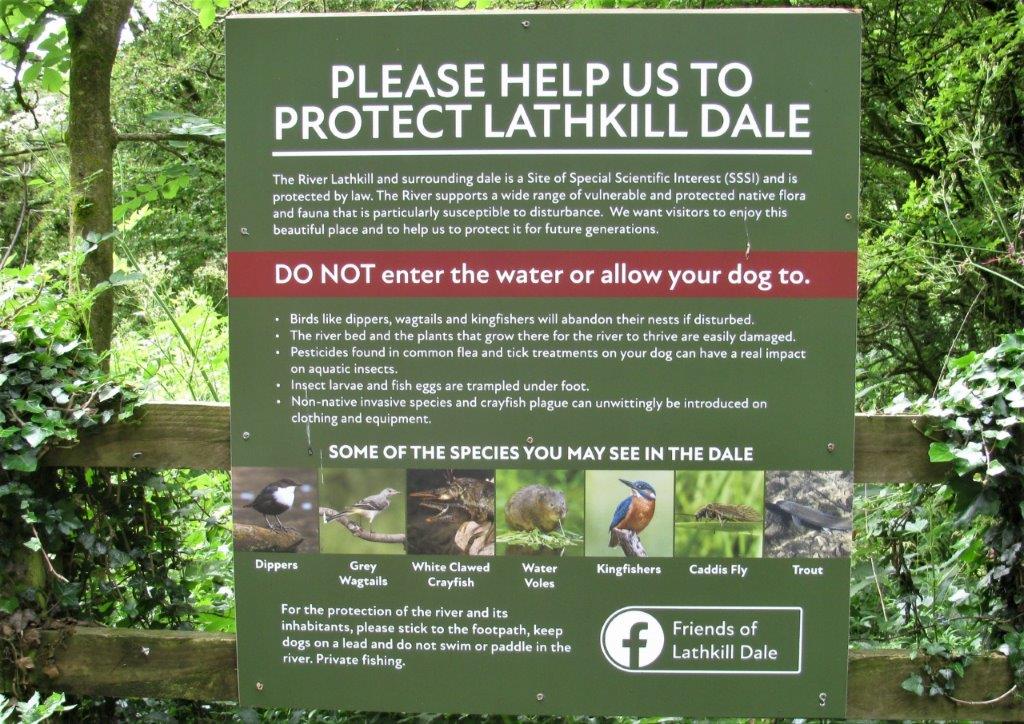 17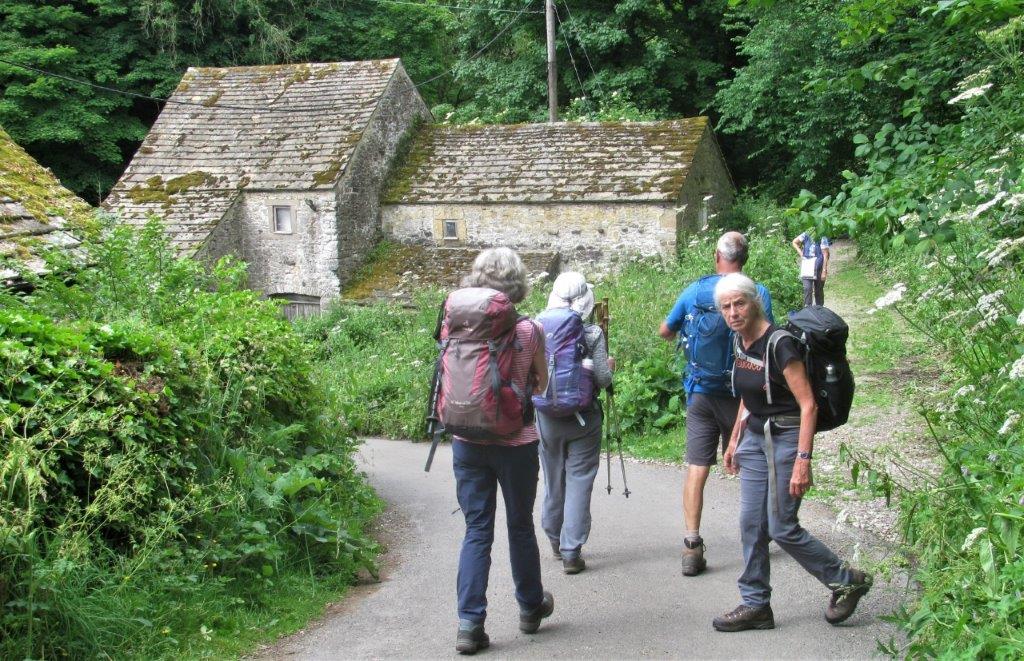 18 River Lathkill Ford is down to left (seen on our return trip down from Meadow Place Grange). We continued straight on (to right) up Lathkill Dale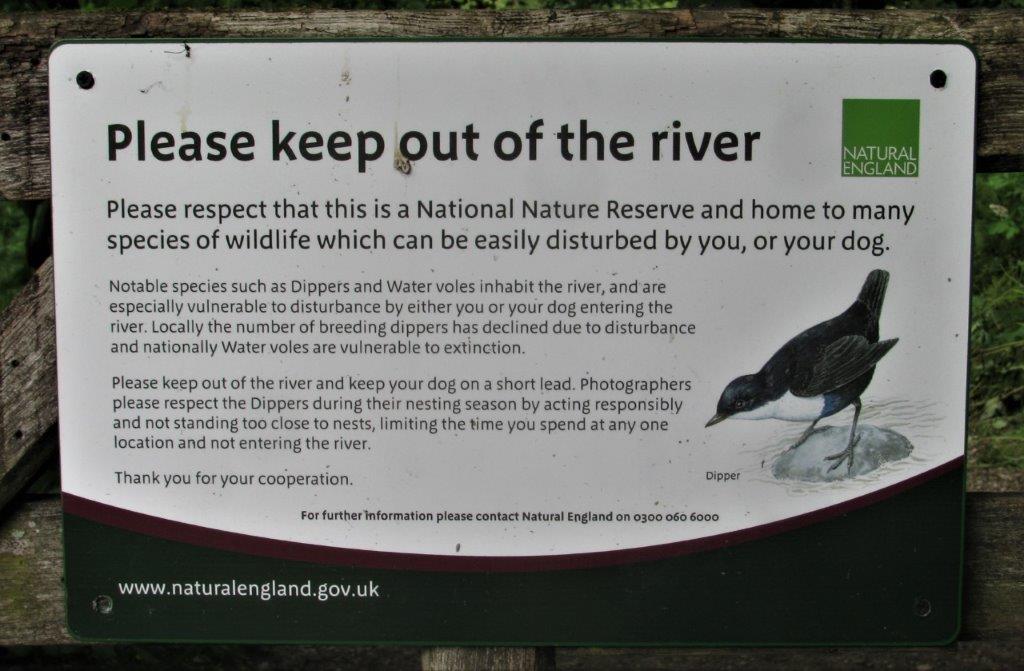 19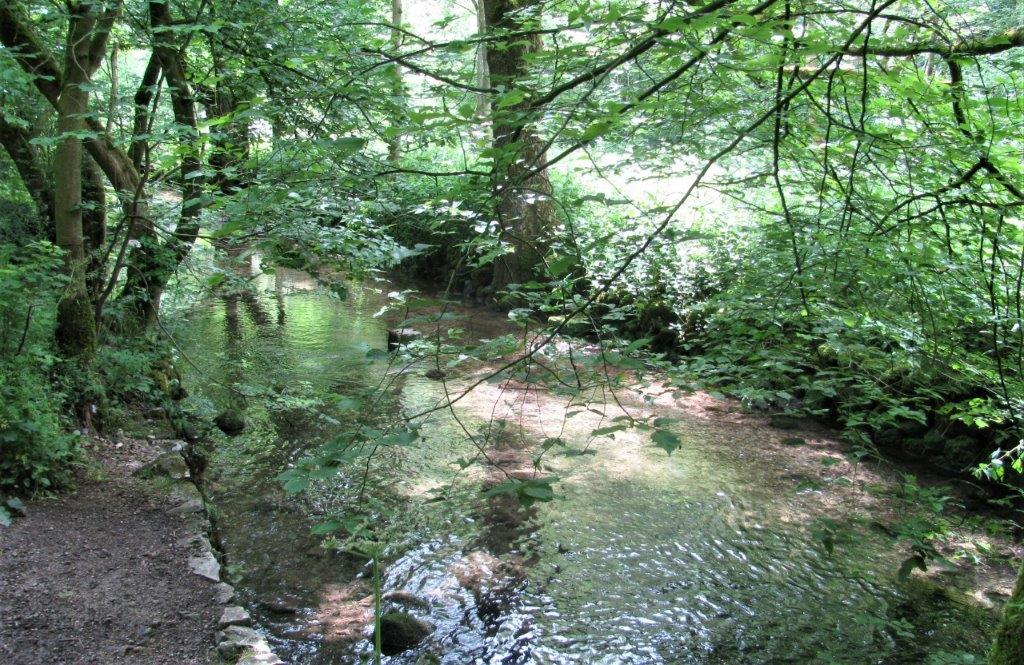 20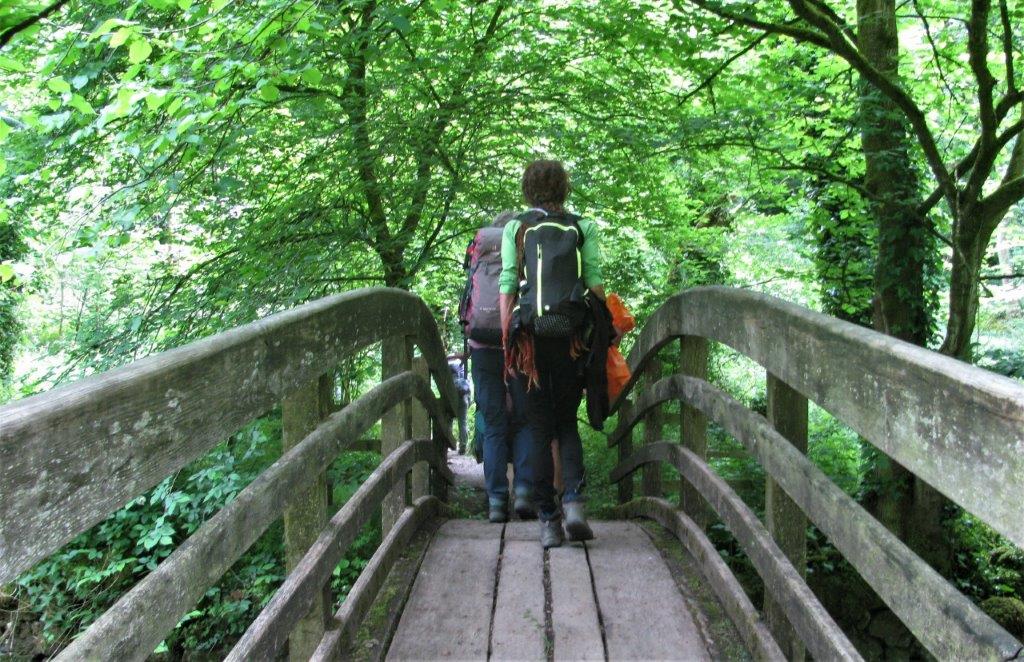 21 the footbridge across to the Mine Managers House - Bateman's House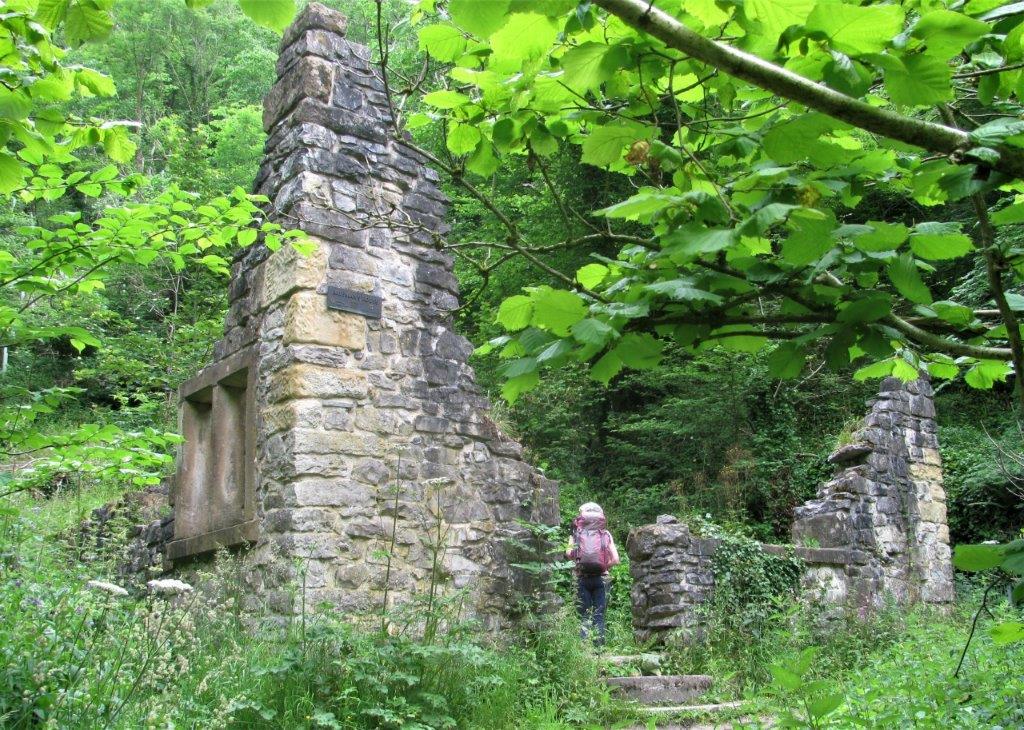 22 batemans House where we had a tea break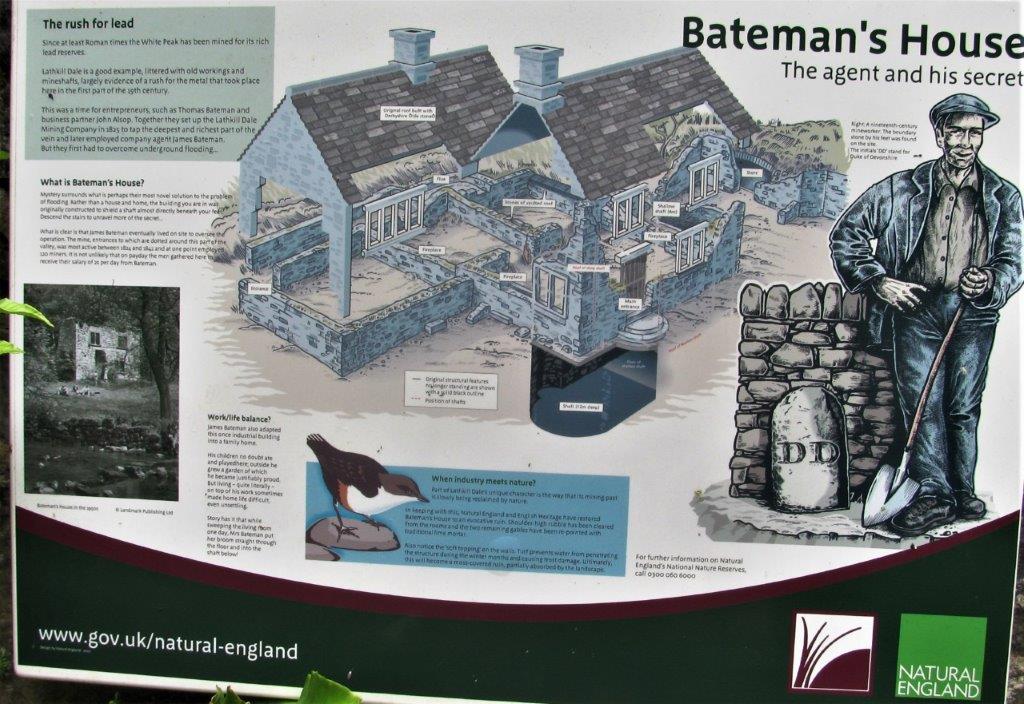 23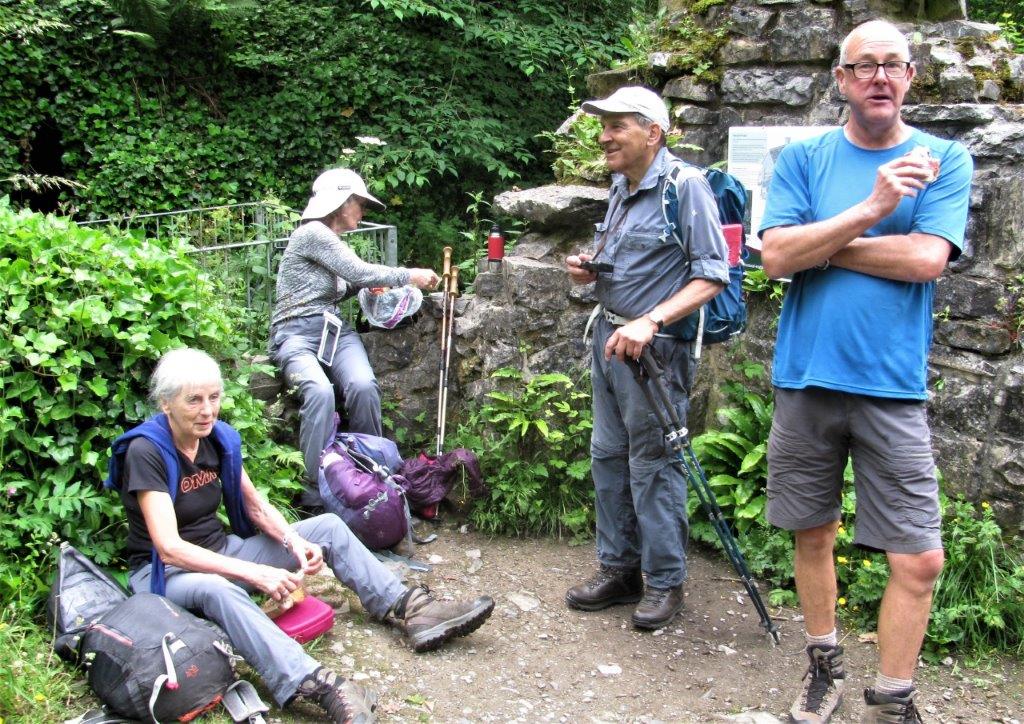 24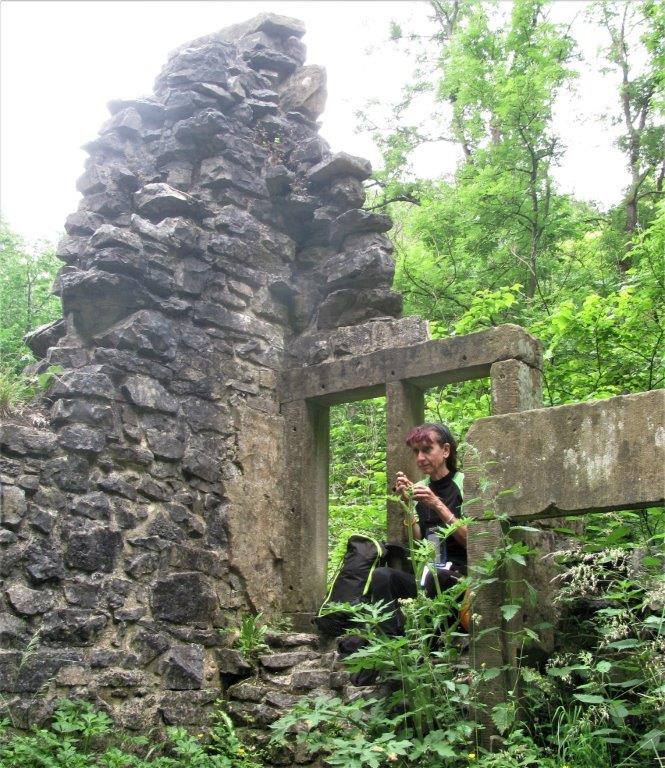 25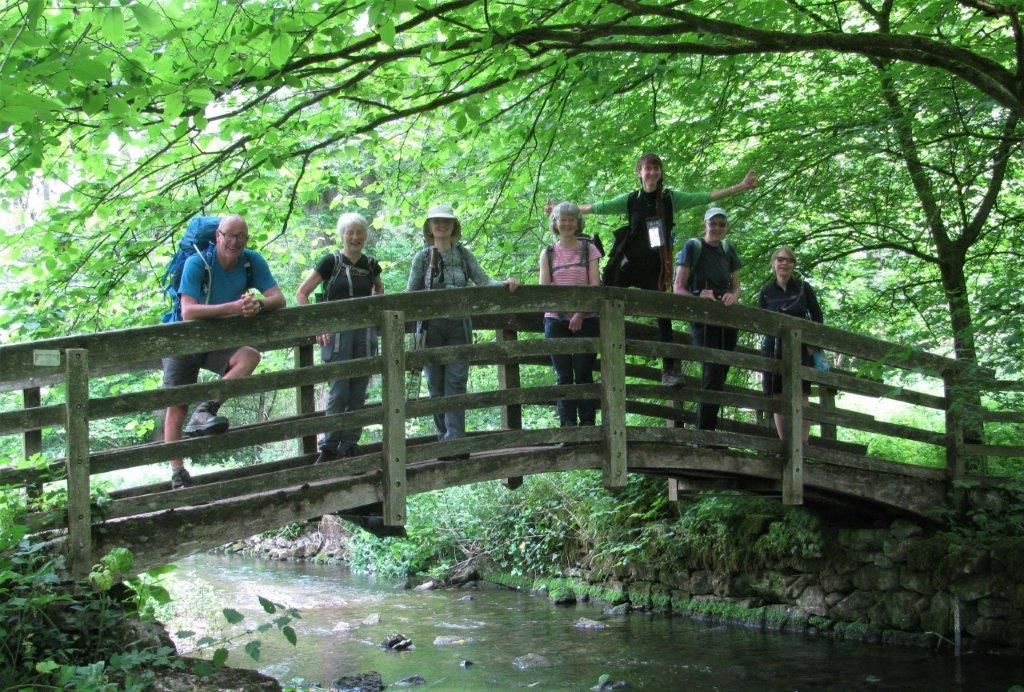 26 two camera men take 'bridge shot' of groip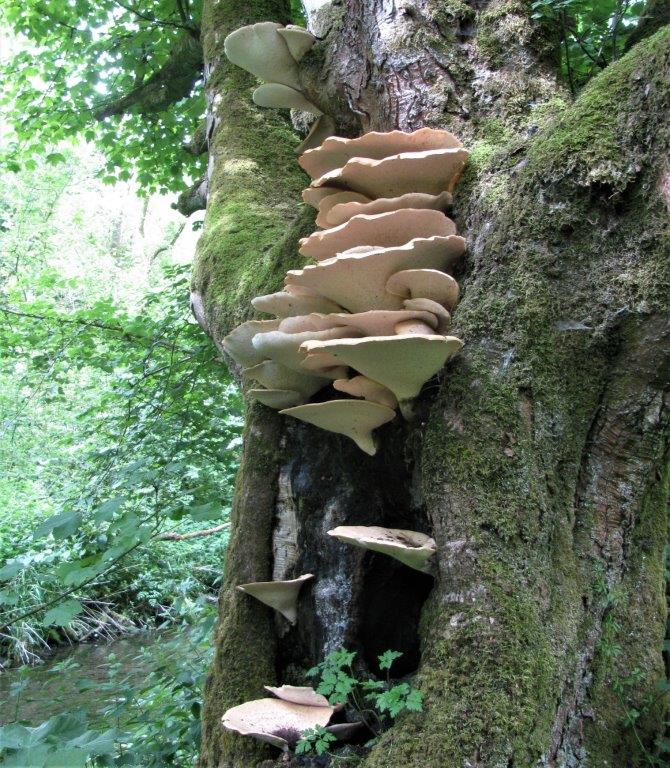 27 fungi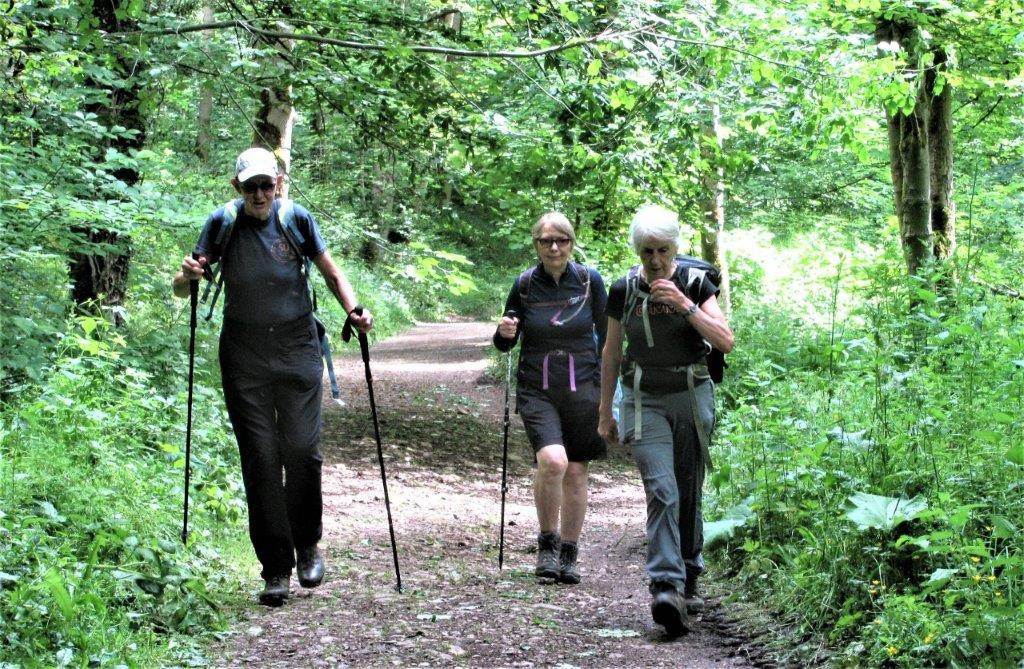 28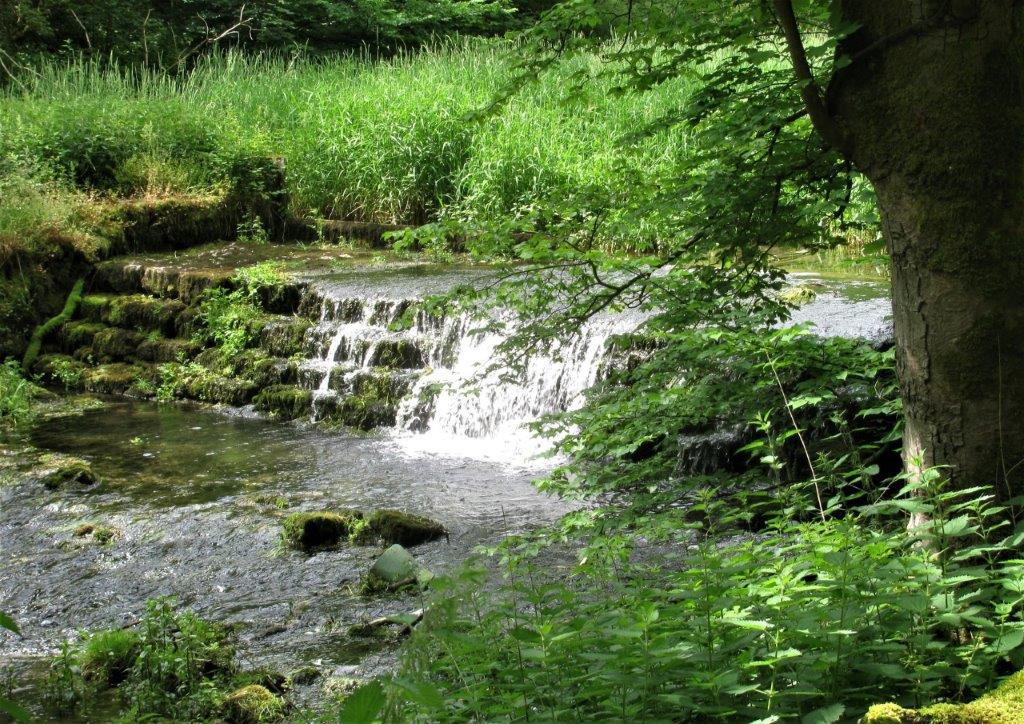 29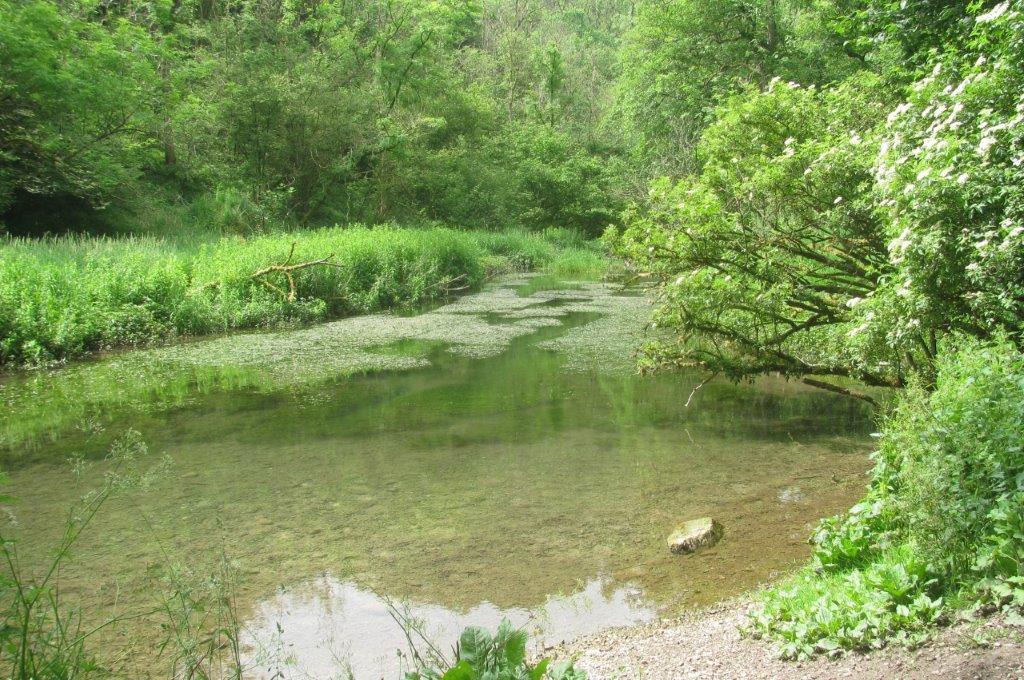 30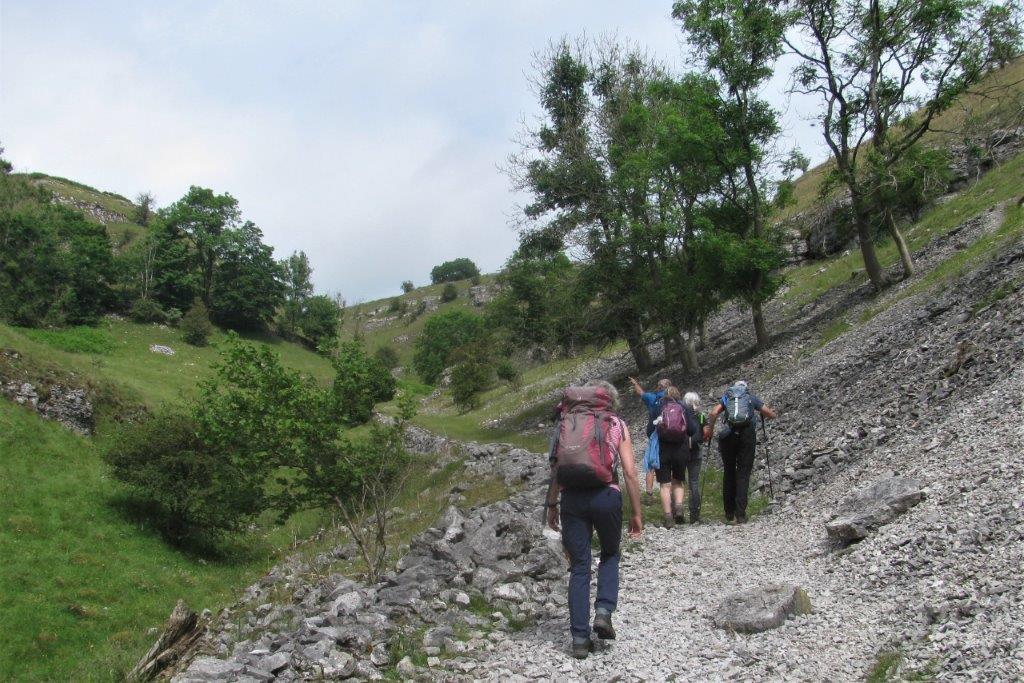 31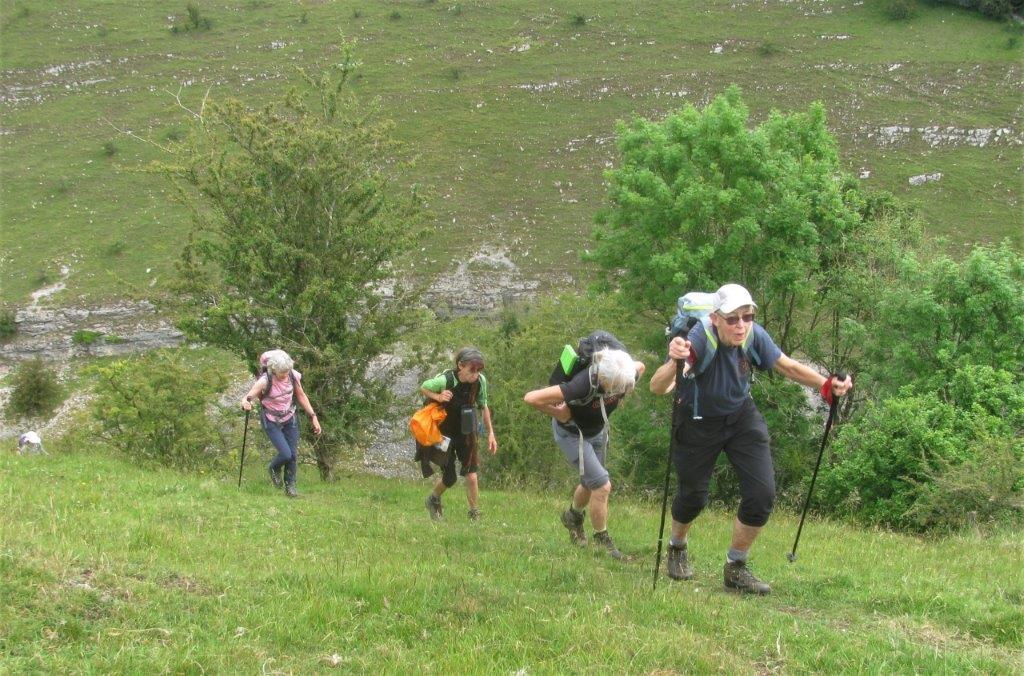 32 we have taken the branch Footpath towards Mill Farm and have 'U turned climbing steeply up to the edge of Lathkill Dale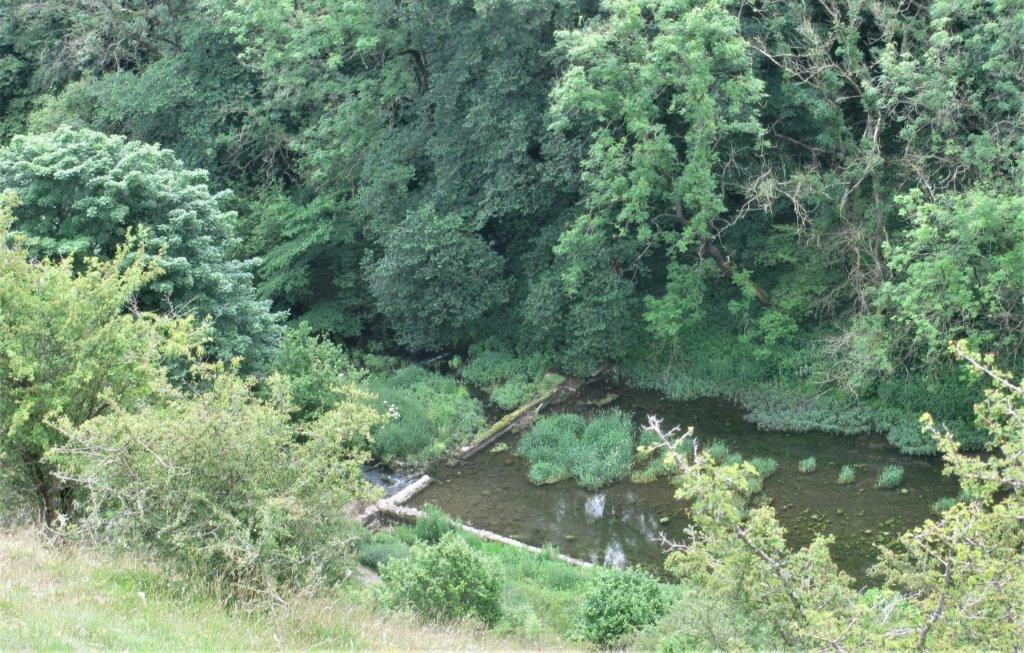 33 River Lathkill now seen below us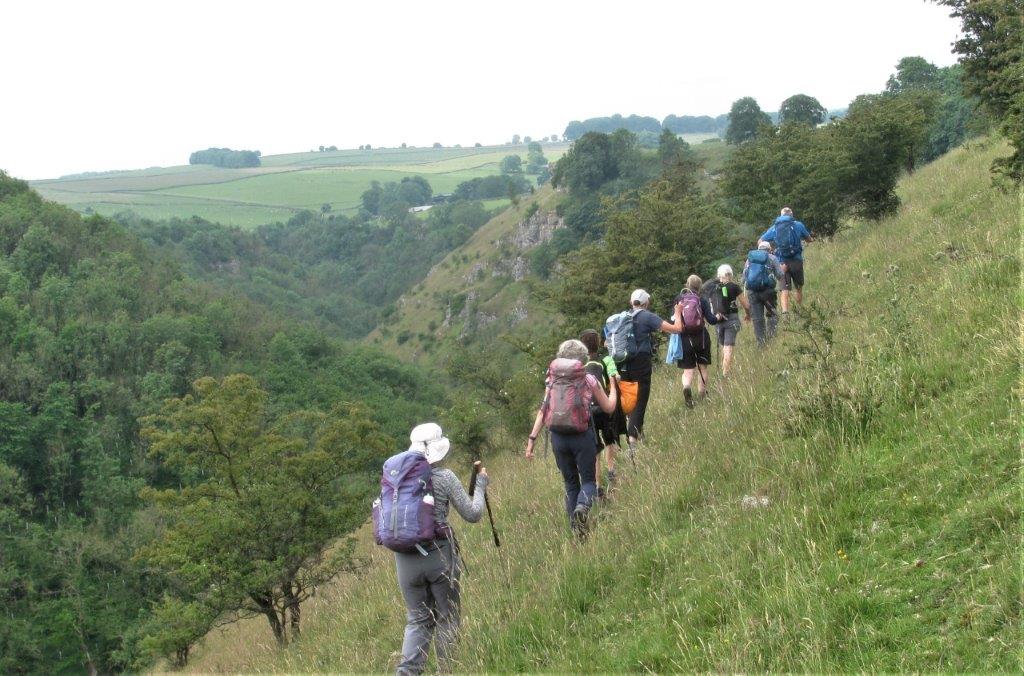 34 walking along or up toward Lathkill Dale Edge in Open Access Land - where there are fortunately footpaths unmarked on maps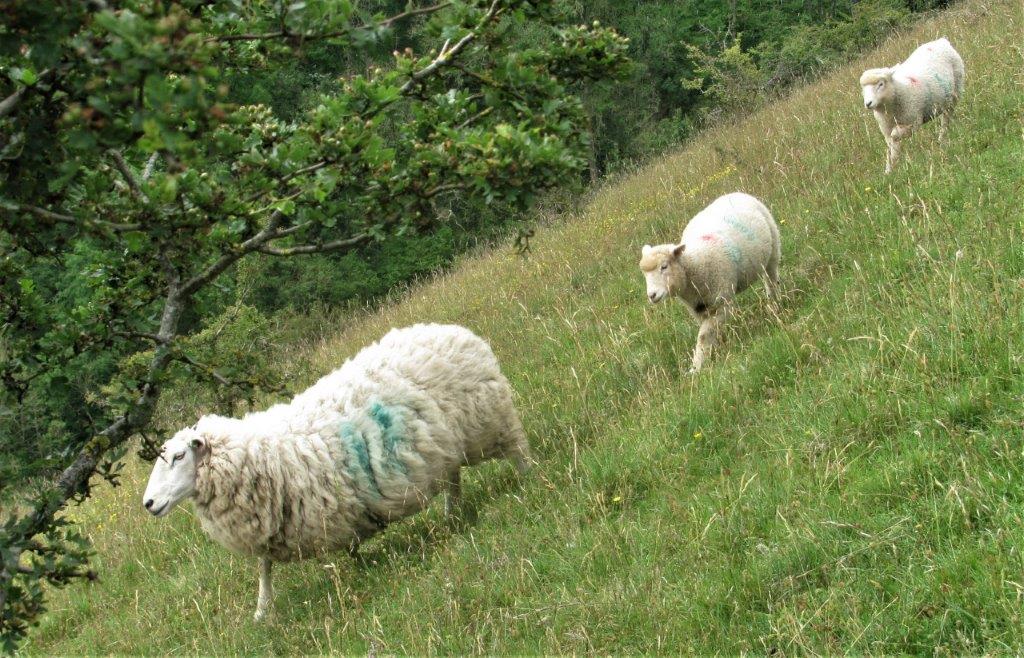 35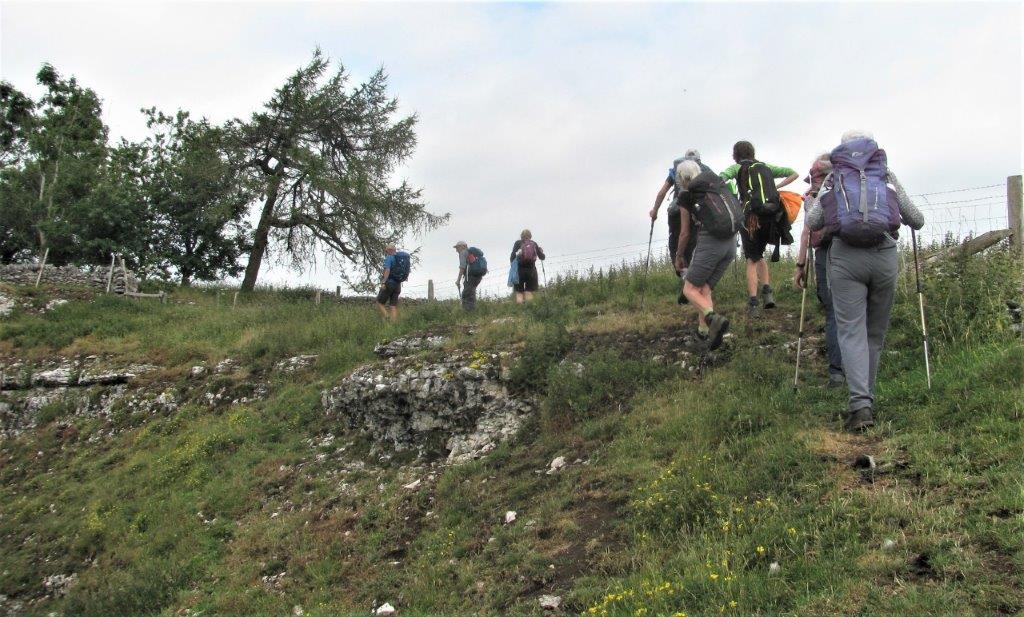 36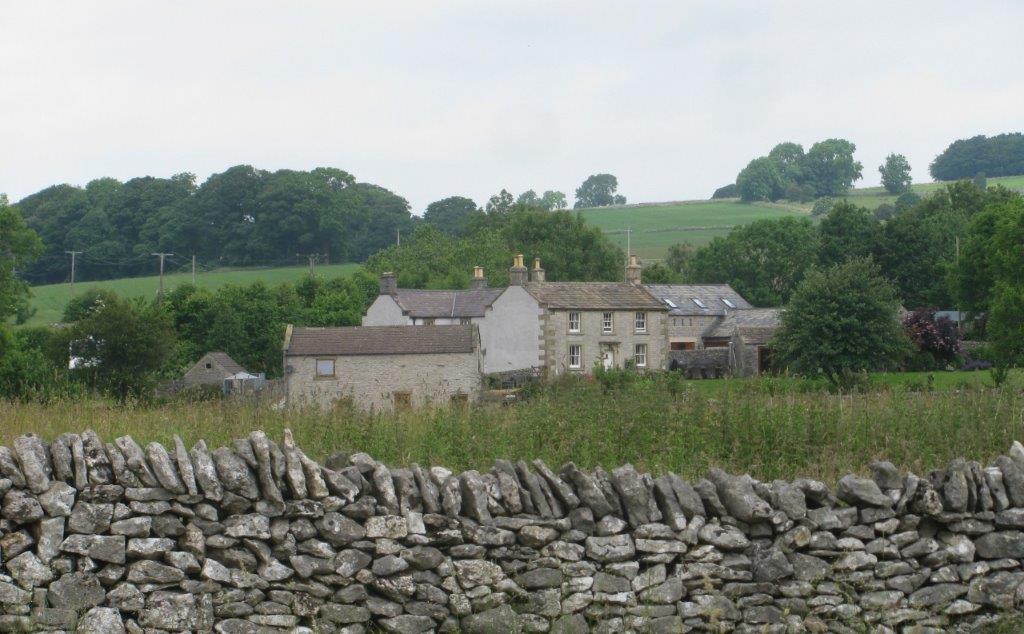 37 Mill Farm above Lathkill Dale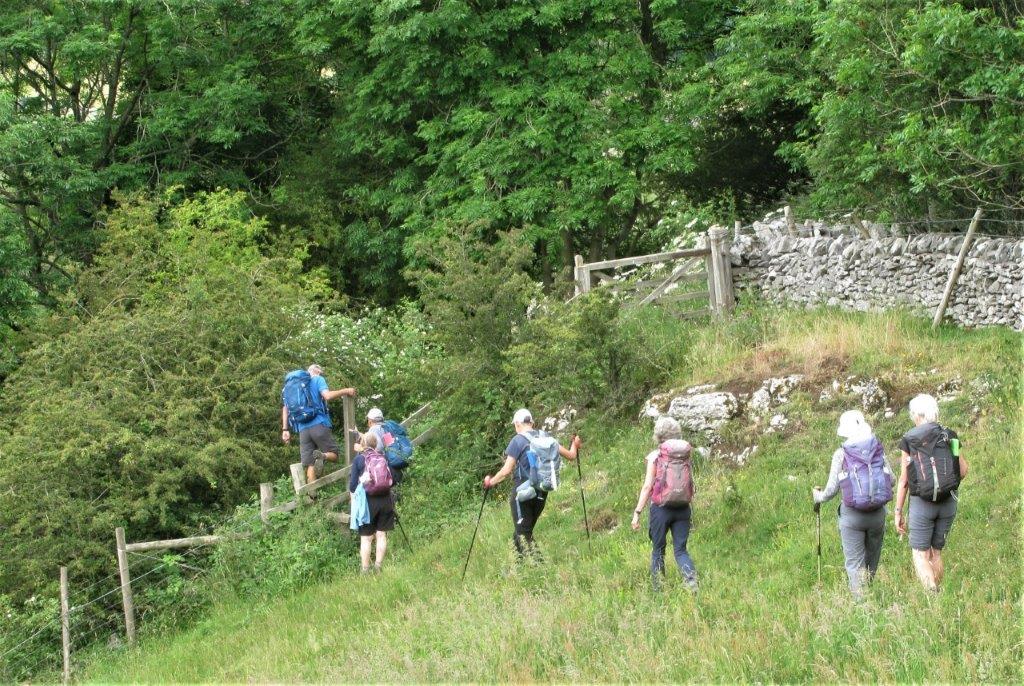 38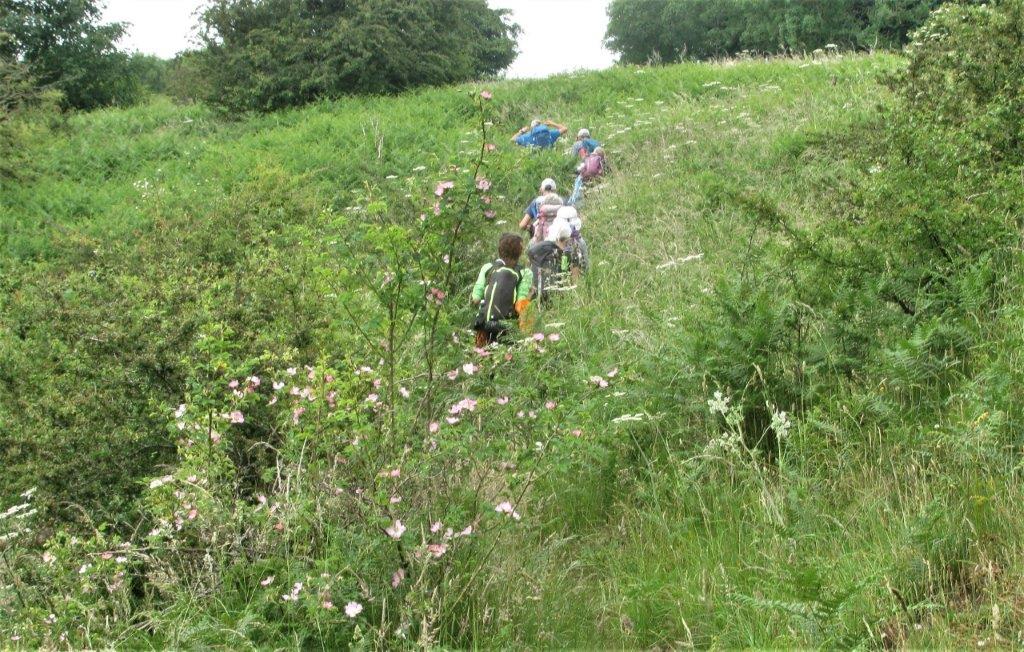 39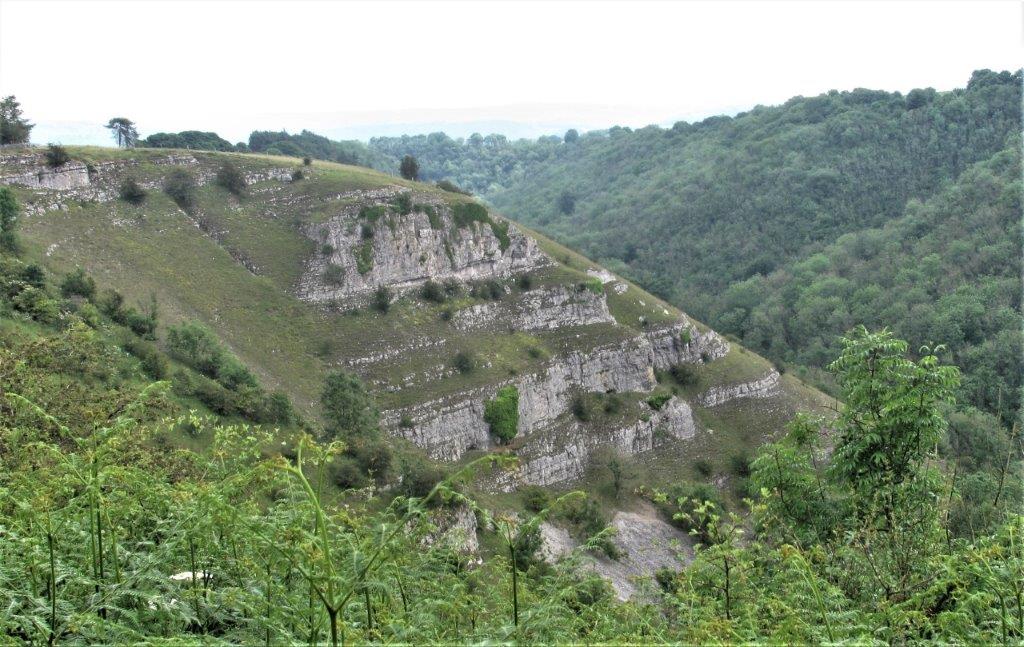 40 a view down from the edge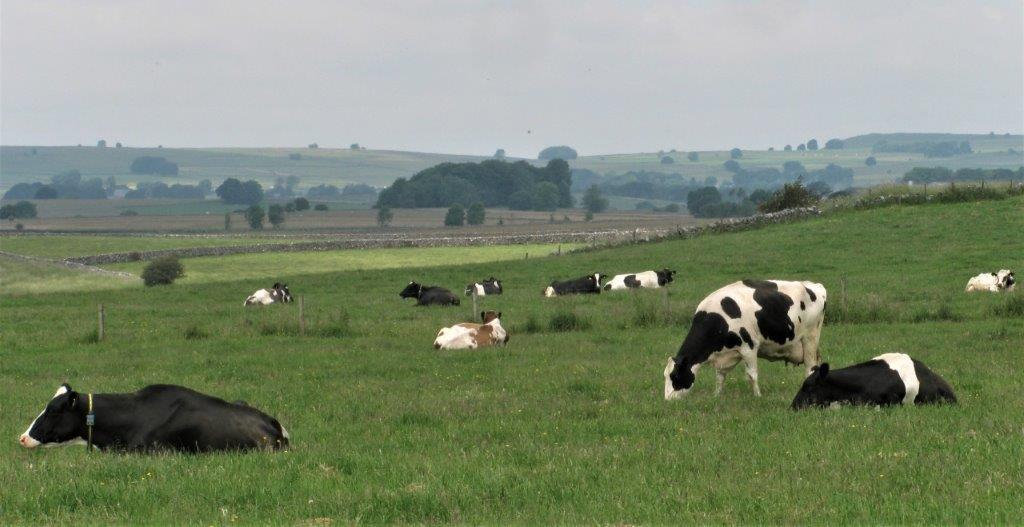 41 cattle above the steep sided dales well fenced off from the edge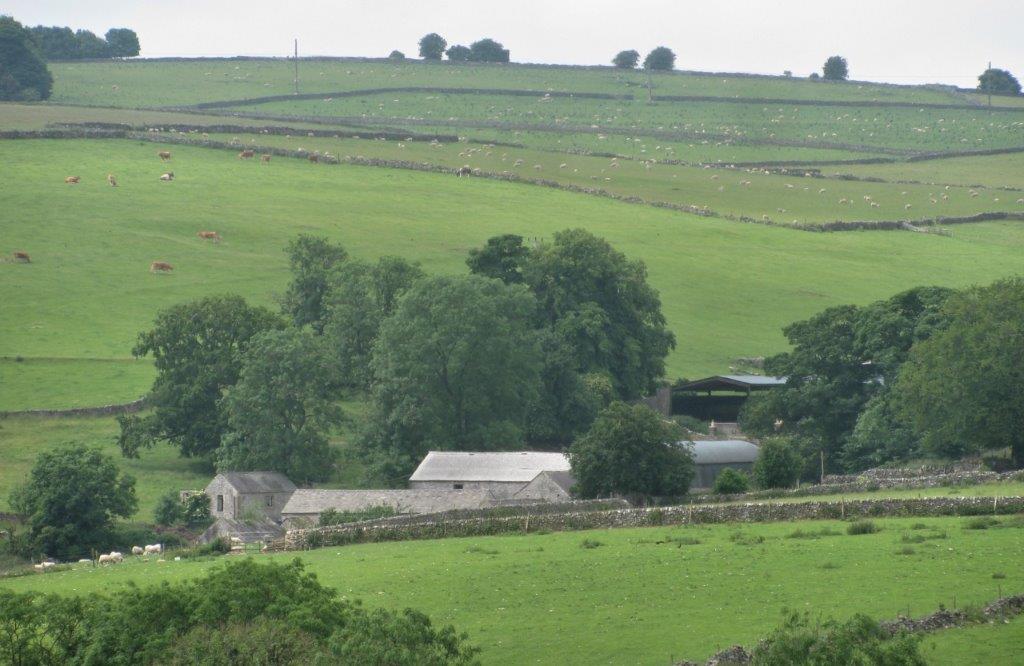 42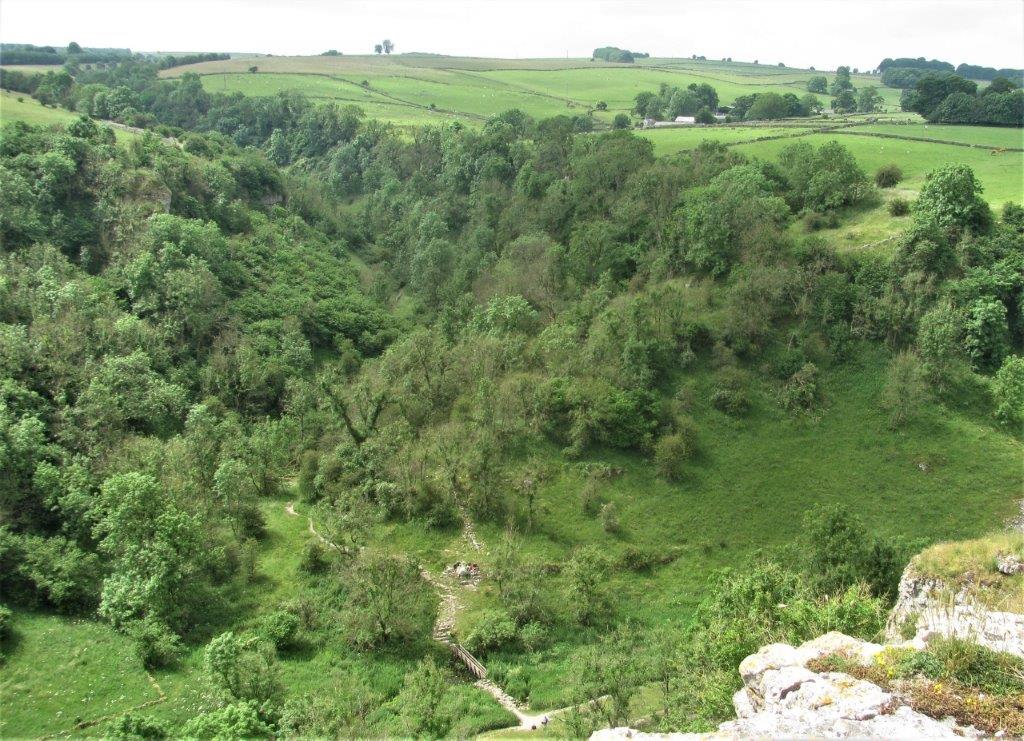 43 vertically below is footbridge leading into Cales Dale. Lathkill Dale continues to the right (westward)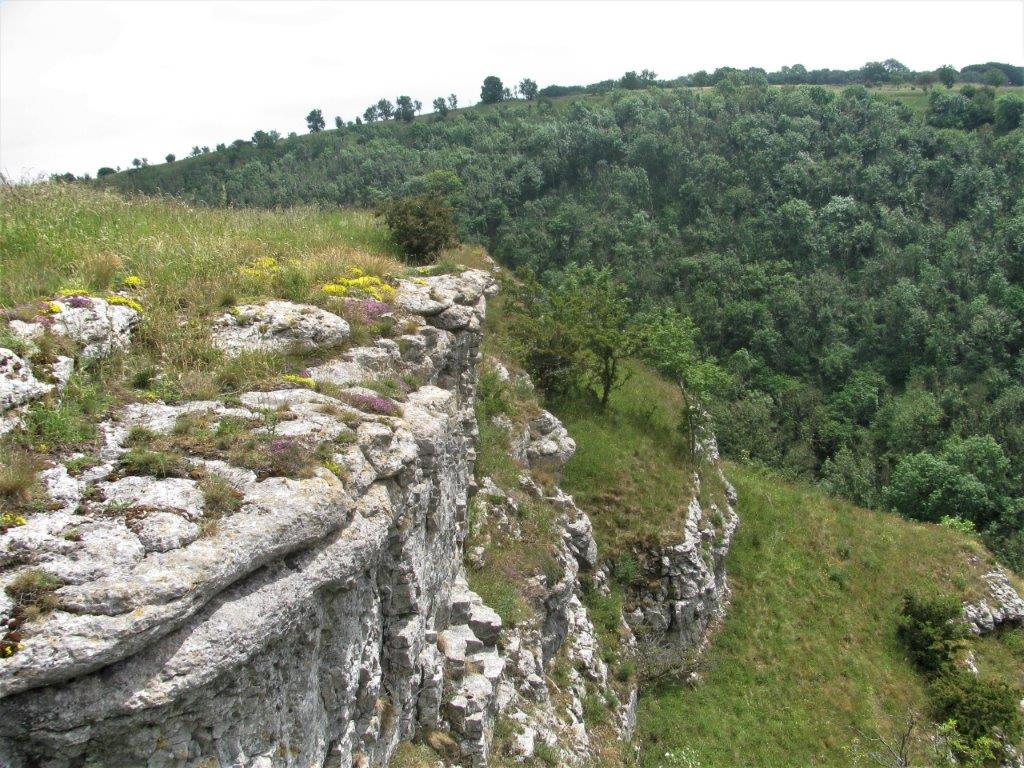 44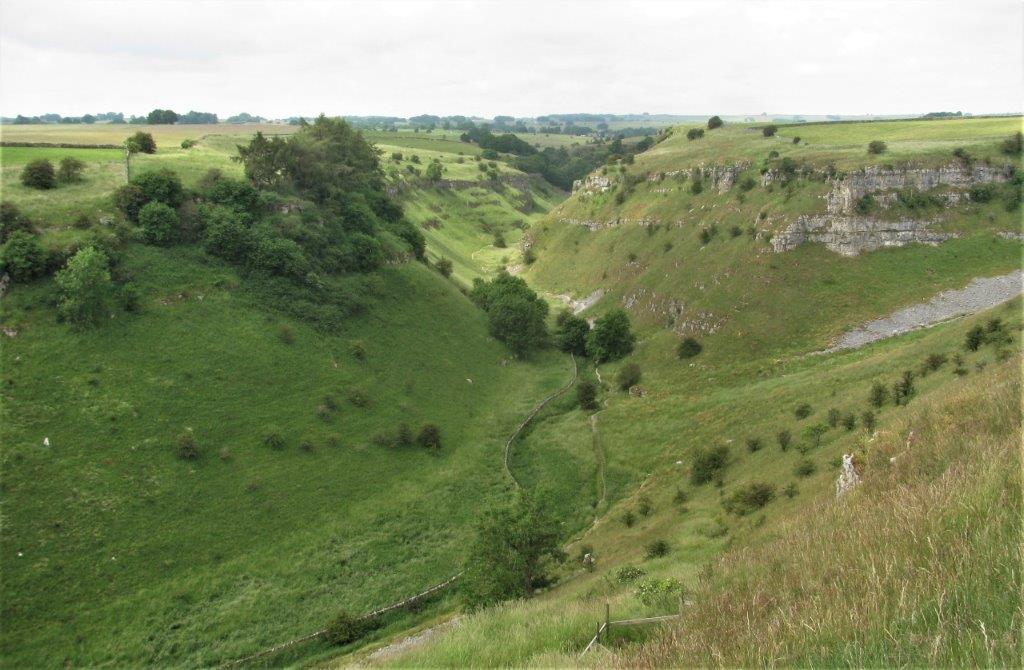 45 Lathkill Dale in centre - we have to pass round subsidiary dales entering it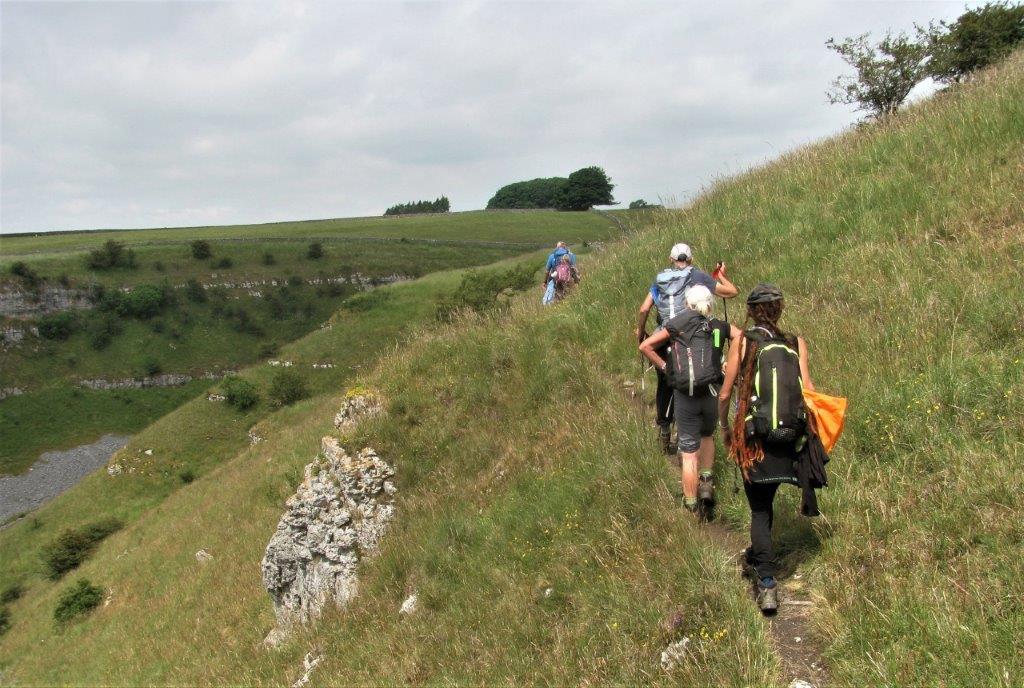 46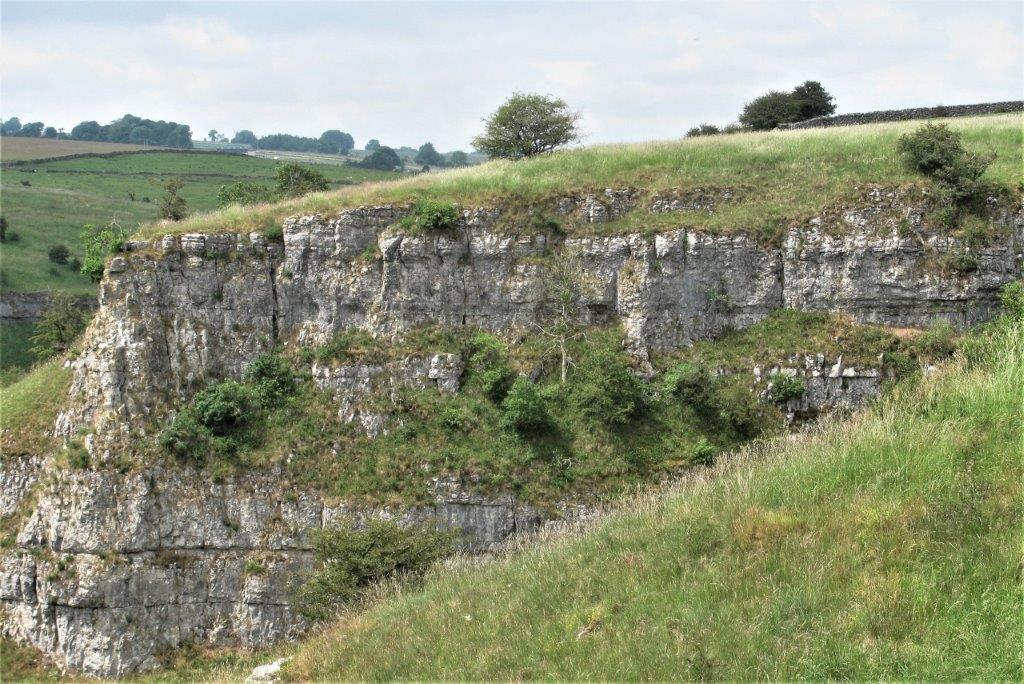 47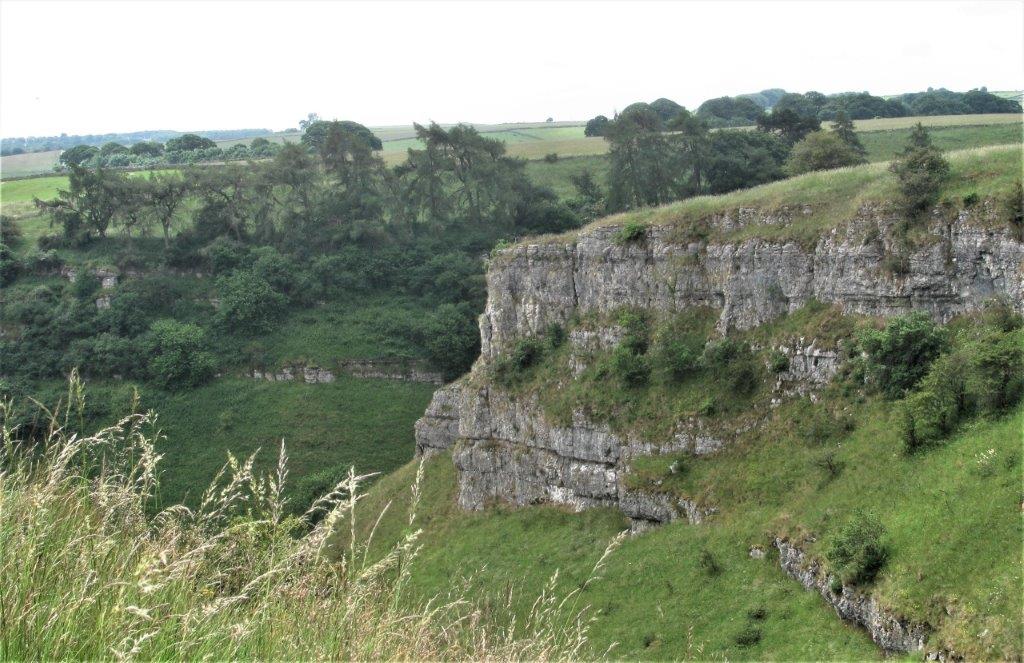 48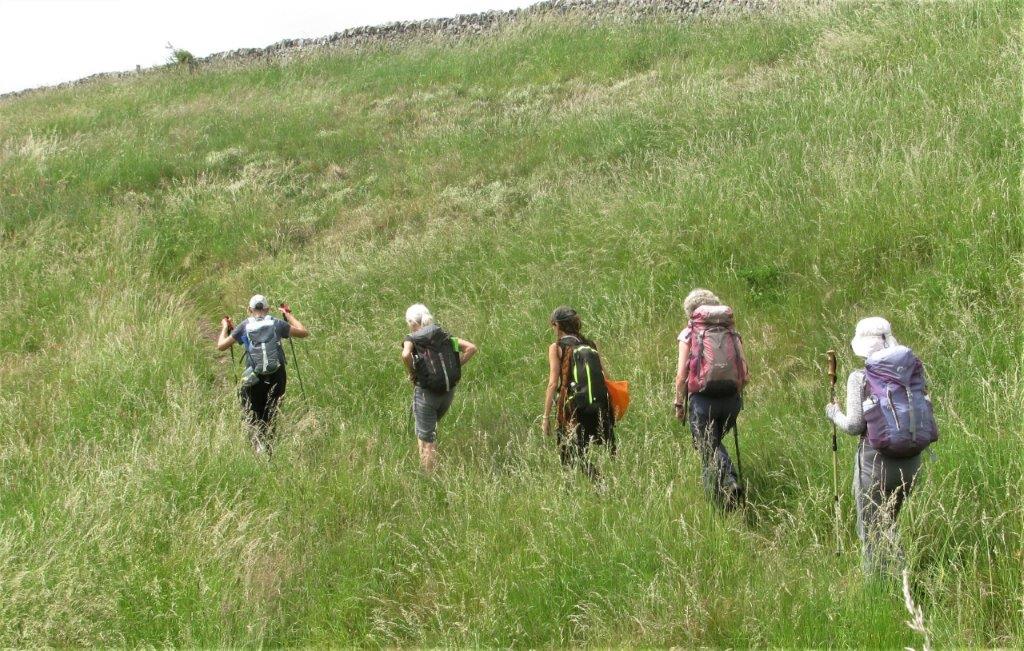 49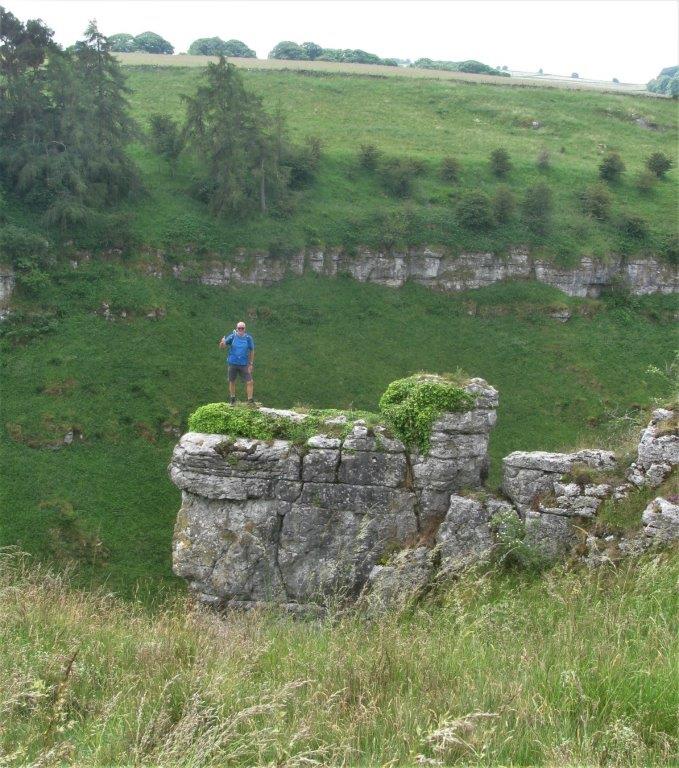 50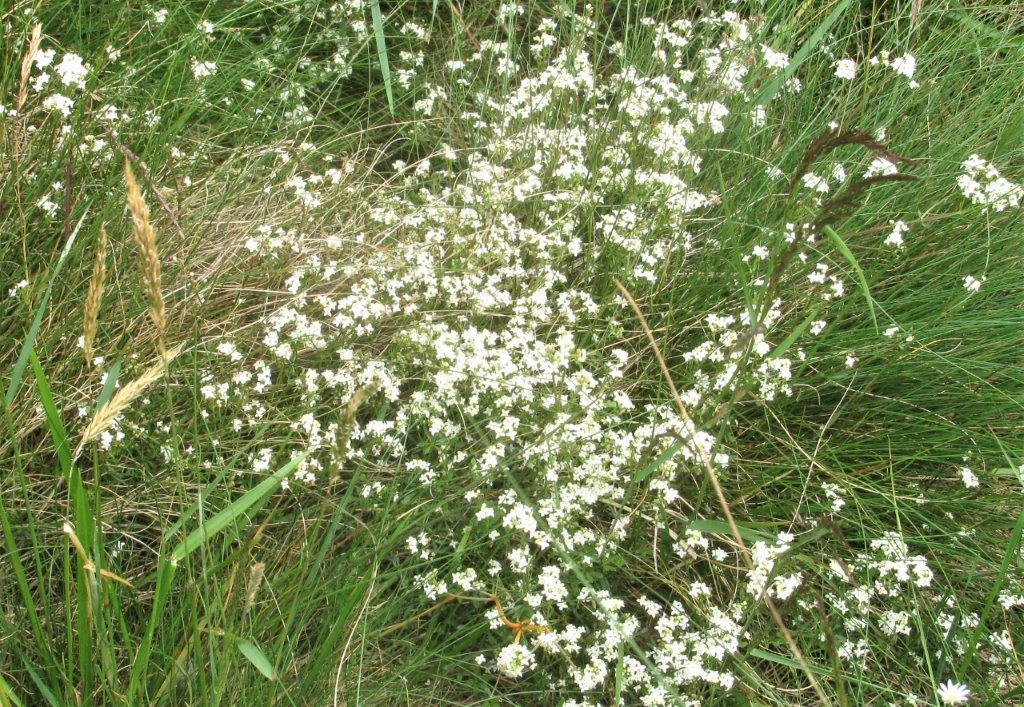 51 Lead Wort?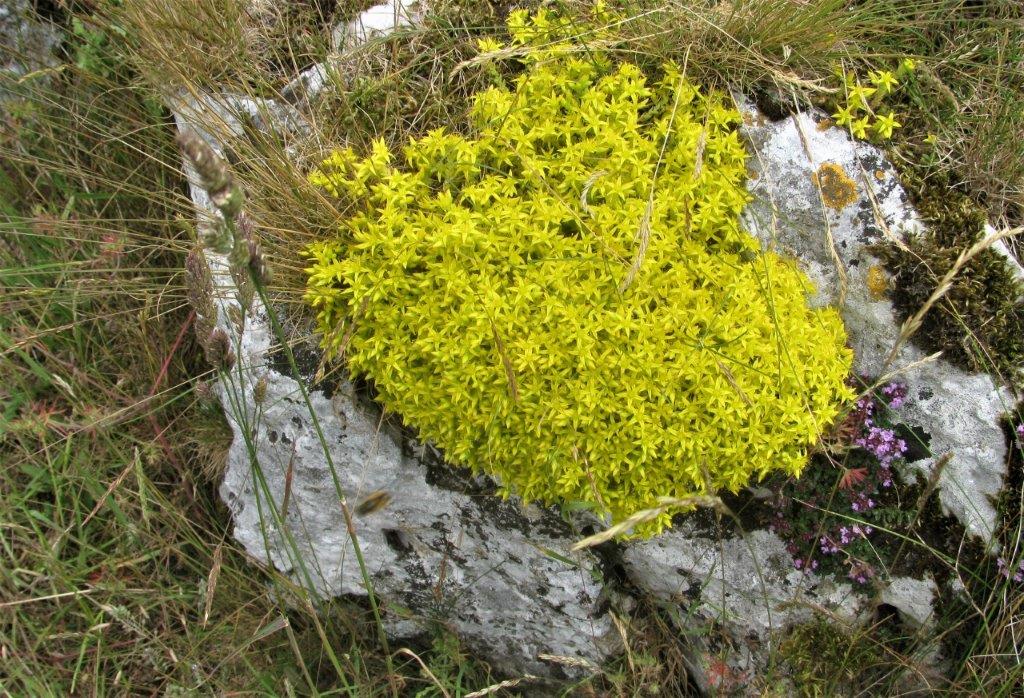 52 ?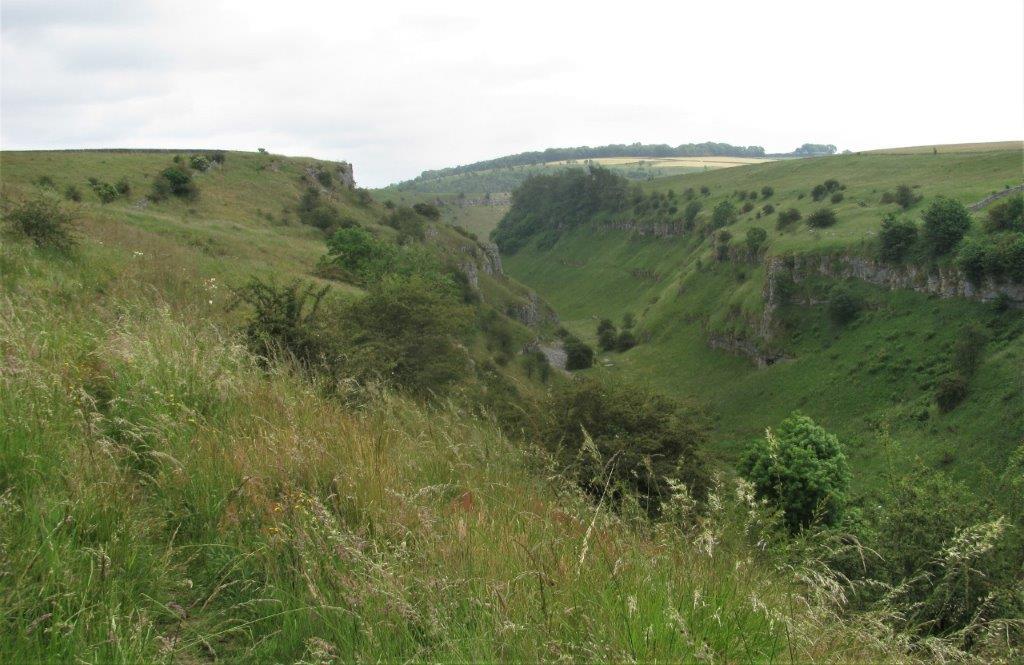 53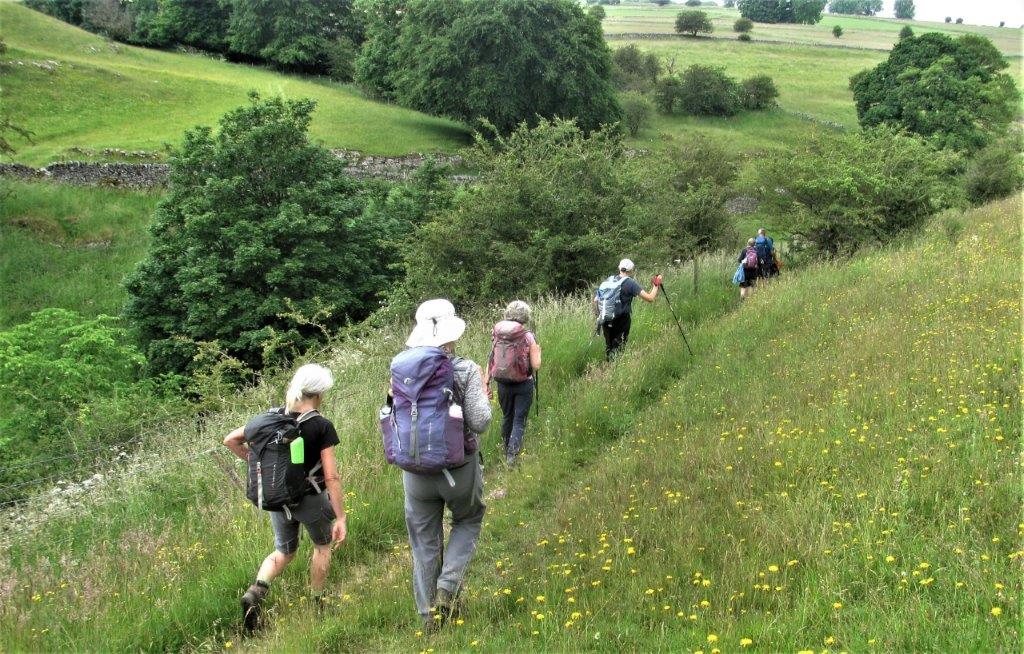 54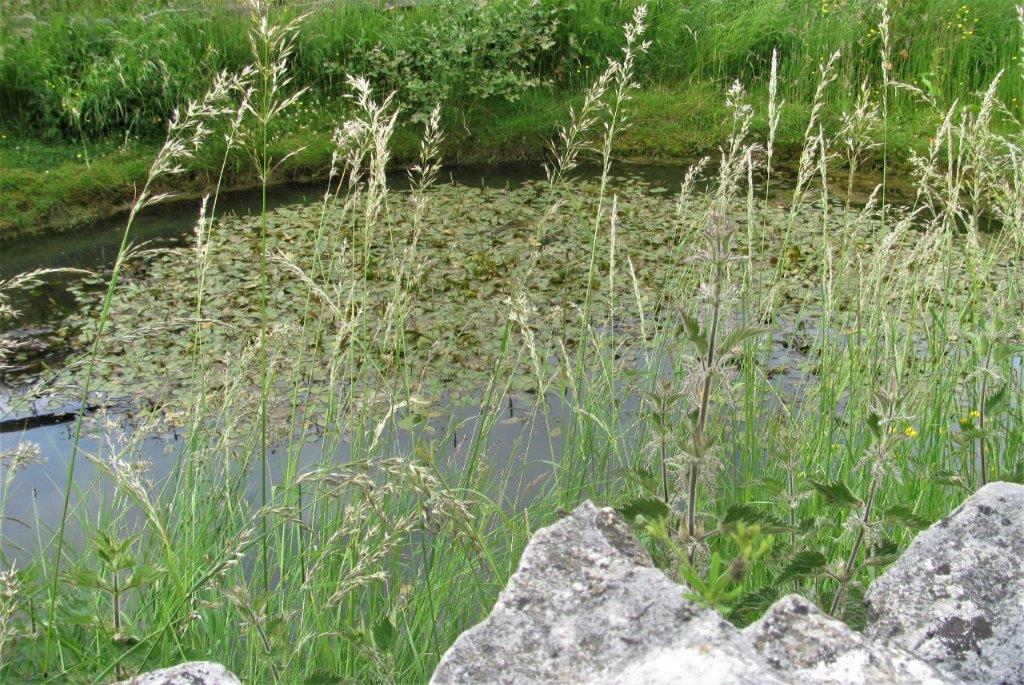 55 pond on edge of end of Lathkill Dale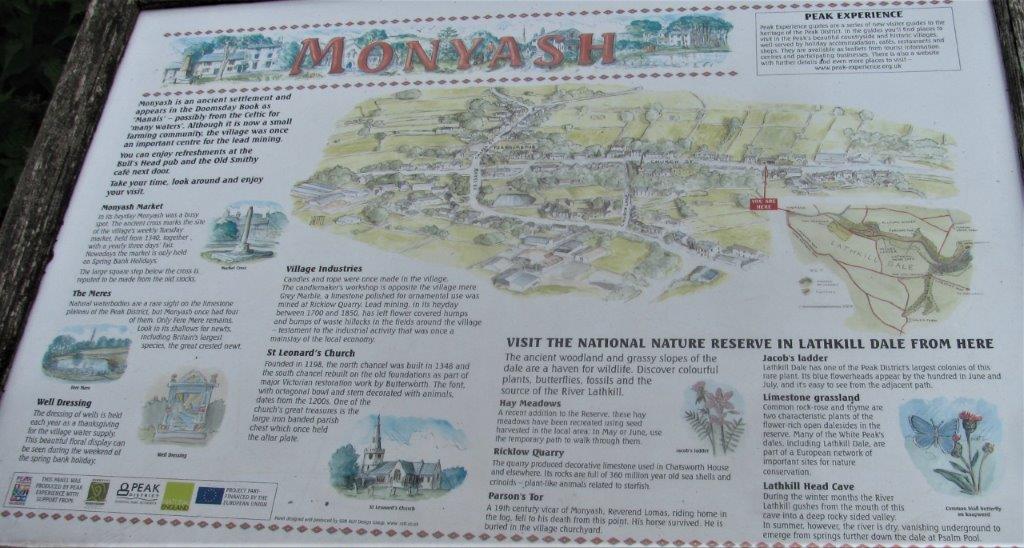 56 Notice about Monyash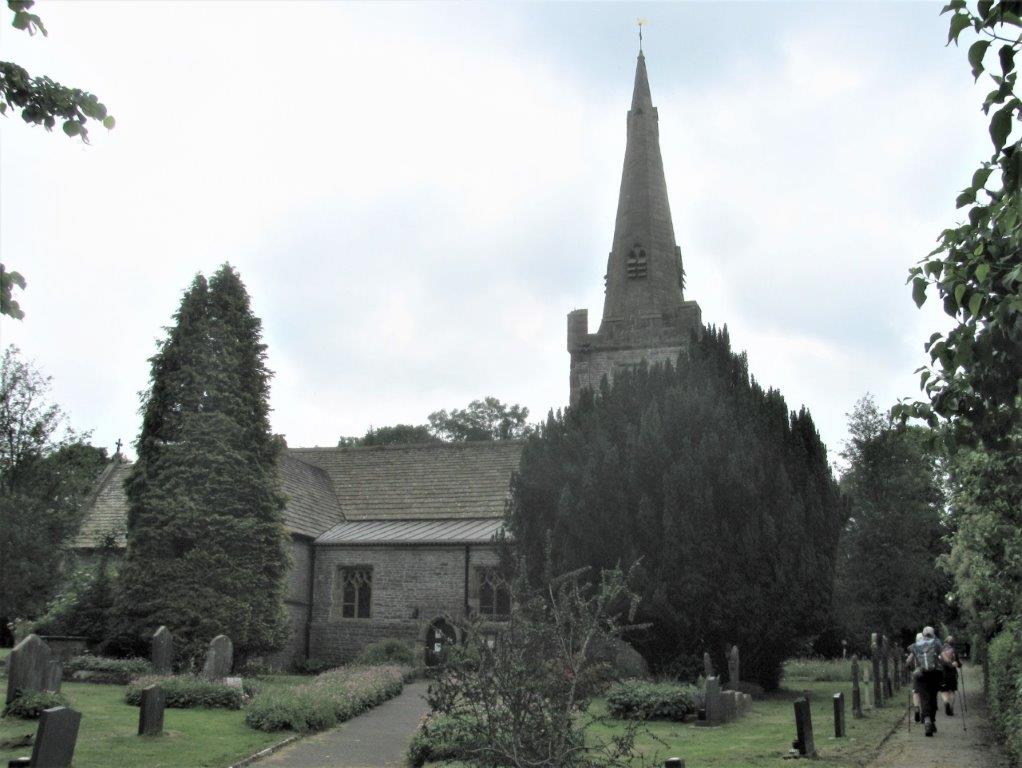 57 we turned down past the church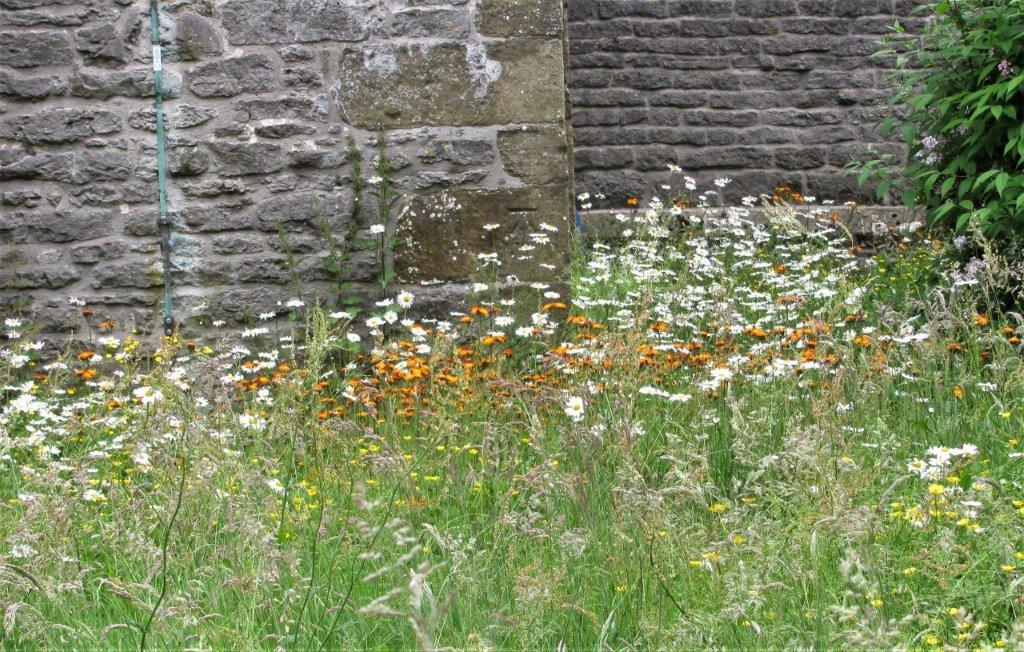 58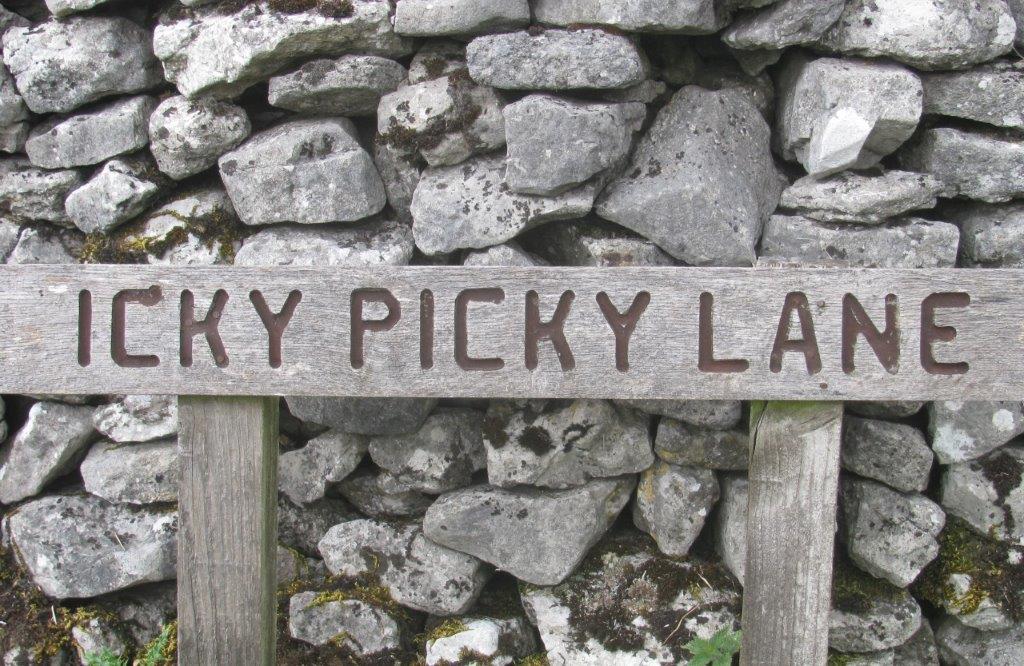 59 found the above Icky Picky Lane leading to Monyash's pond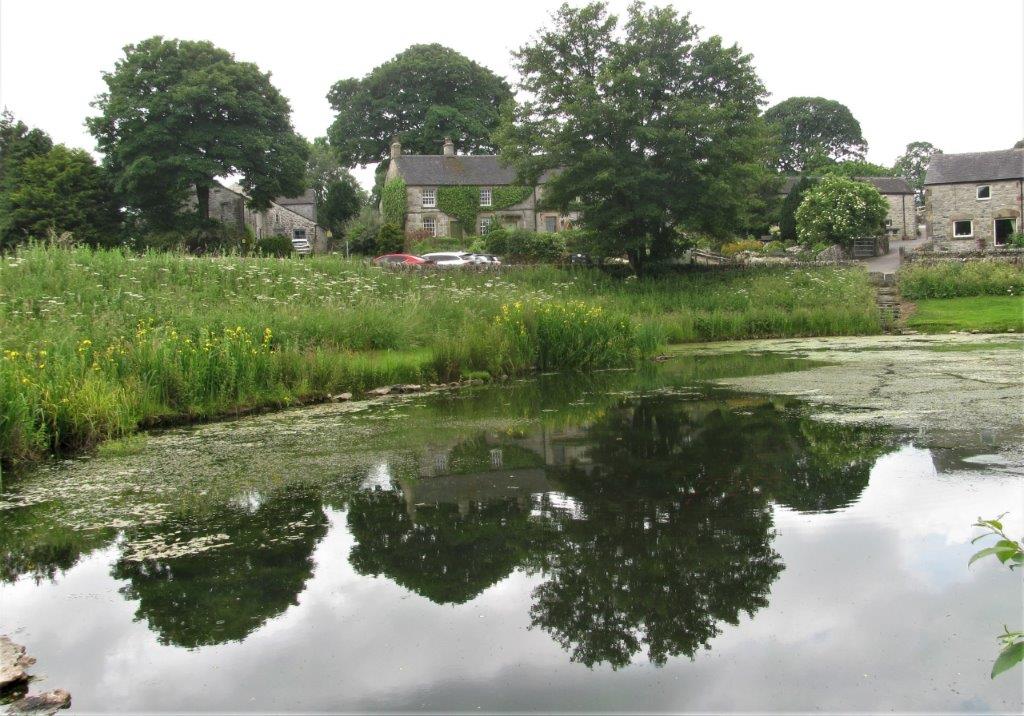 60 The Pond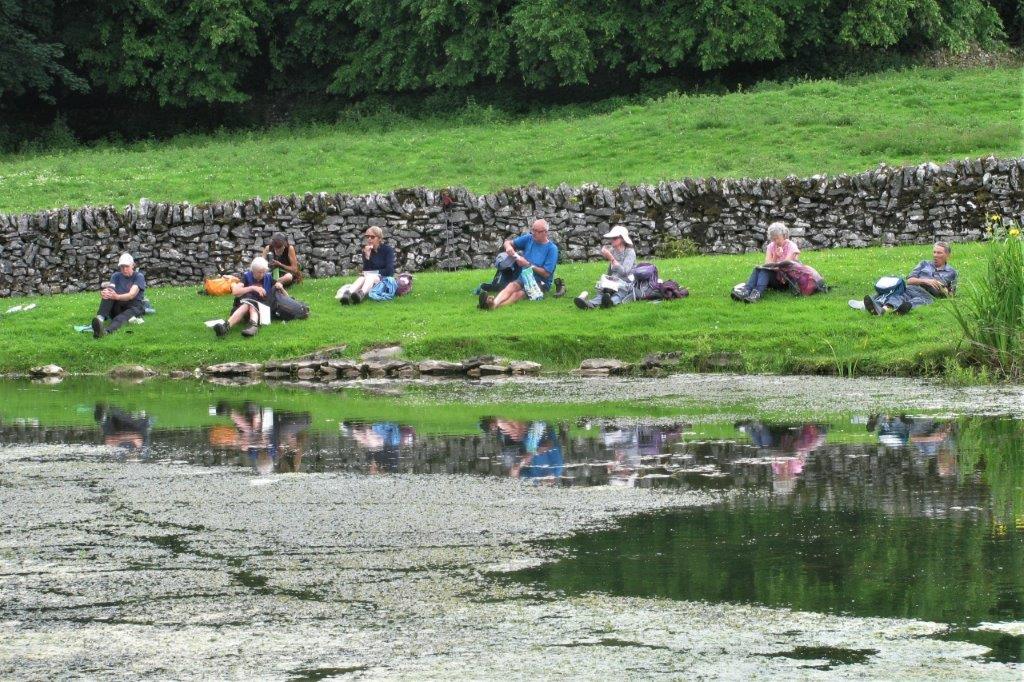 61 group at lunch break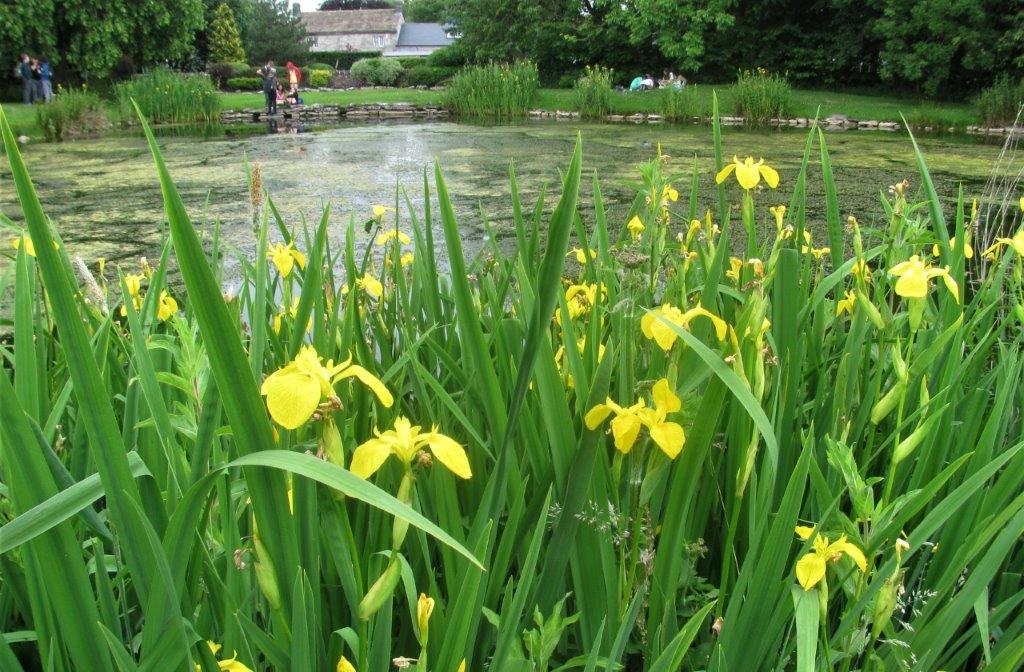 62 Iris Flags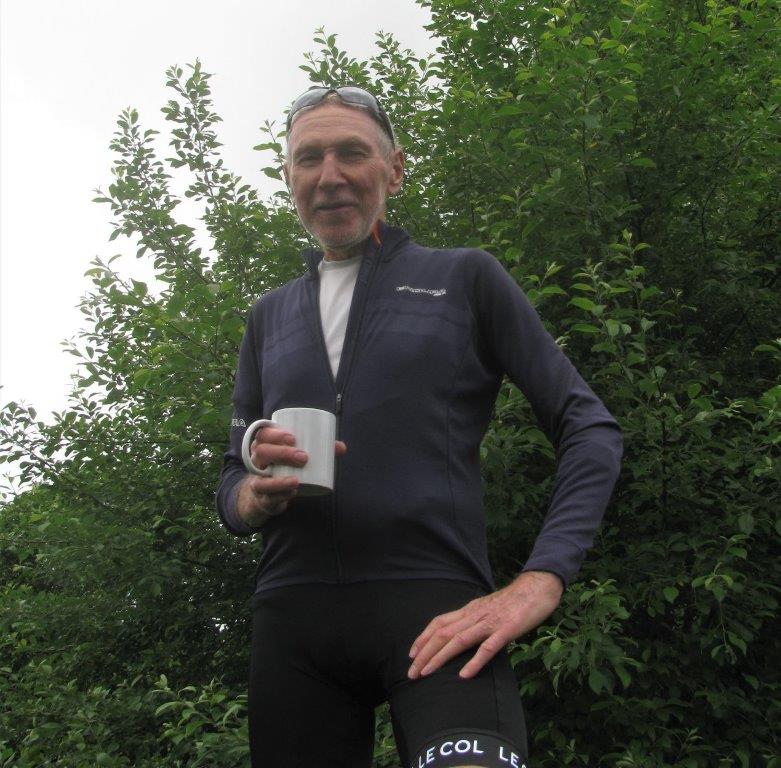 63 perchance met a former Sheffield walks leader - now a road biker!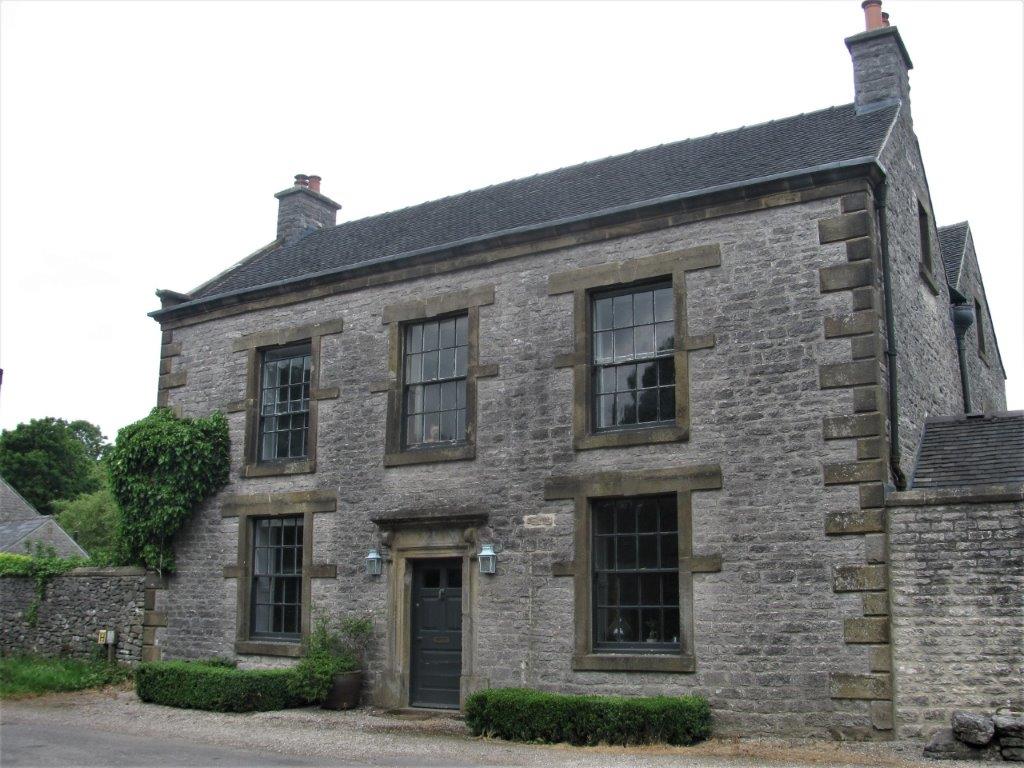 64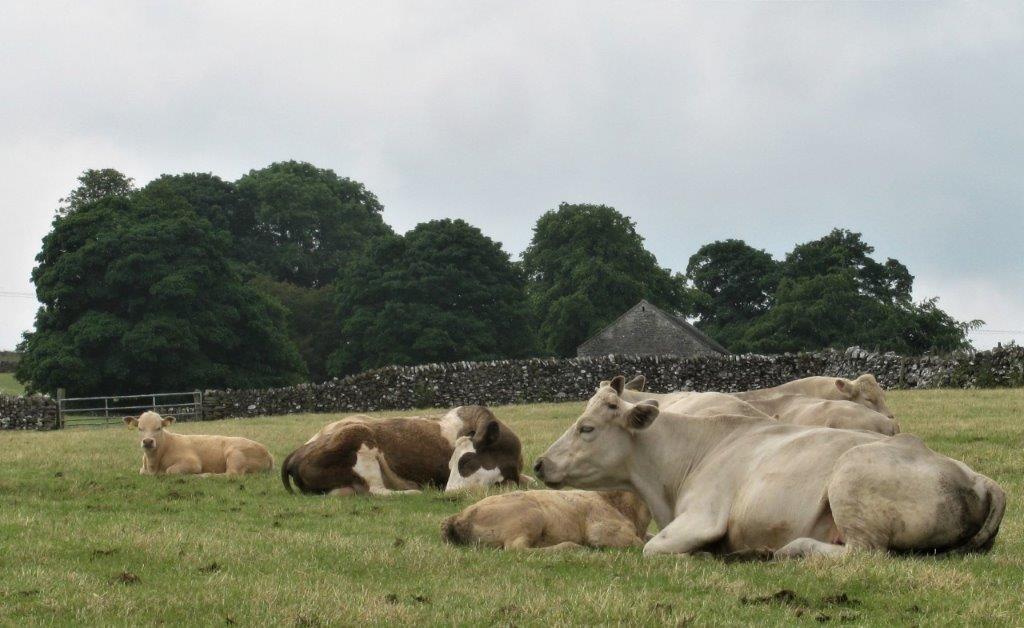 65 on The Limestone Way heading to One Ash Grange Farm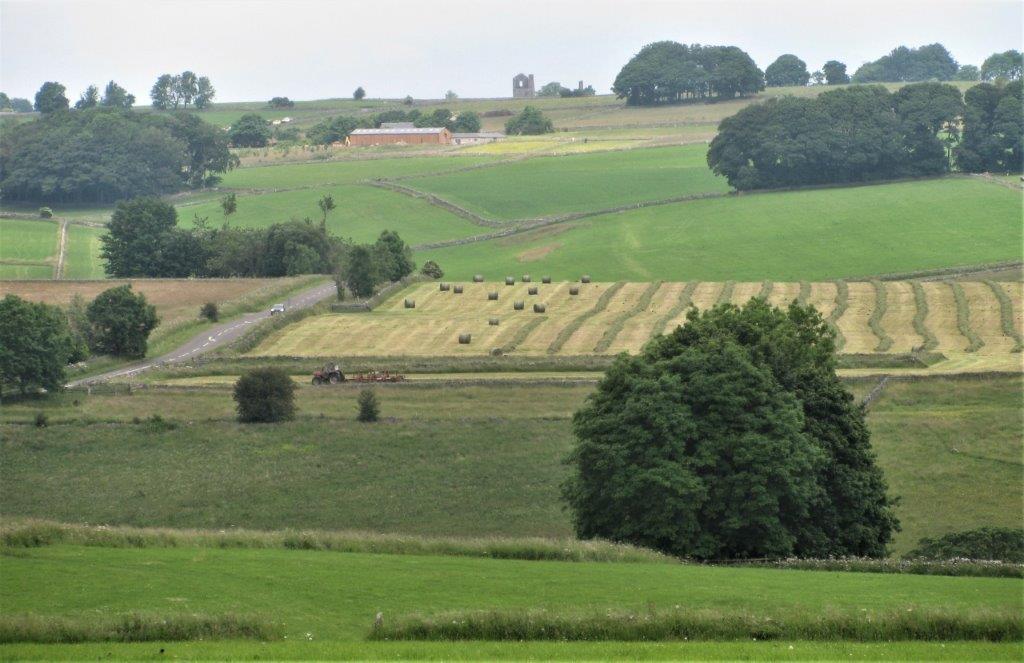 66 zoomed into harvesting activities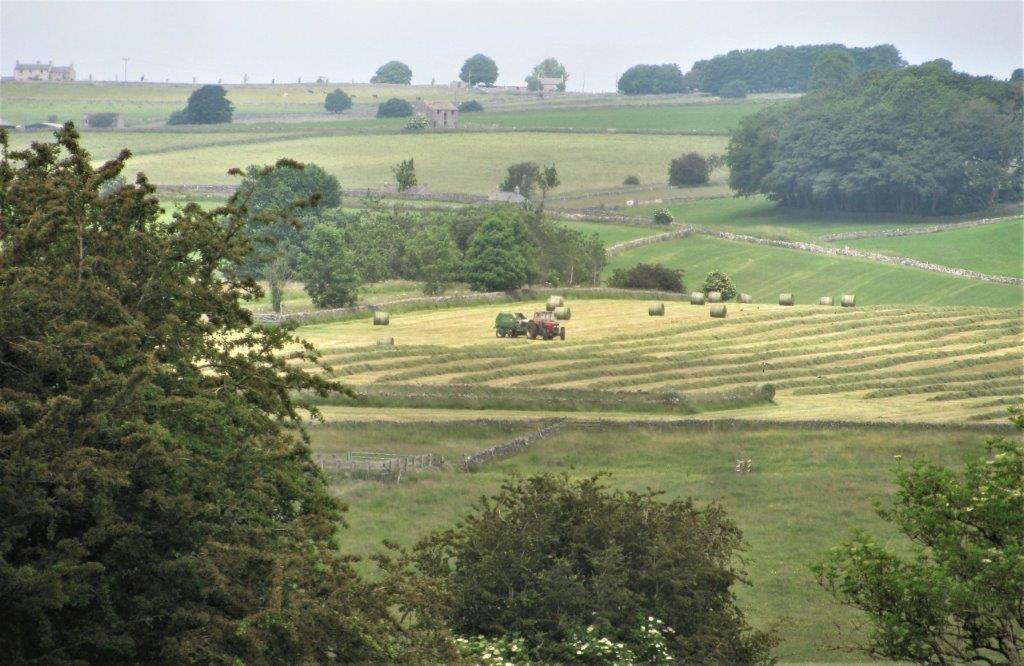 67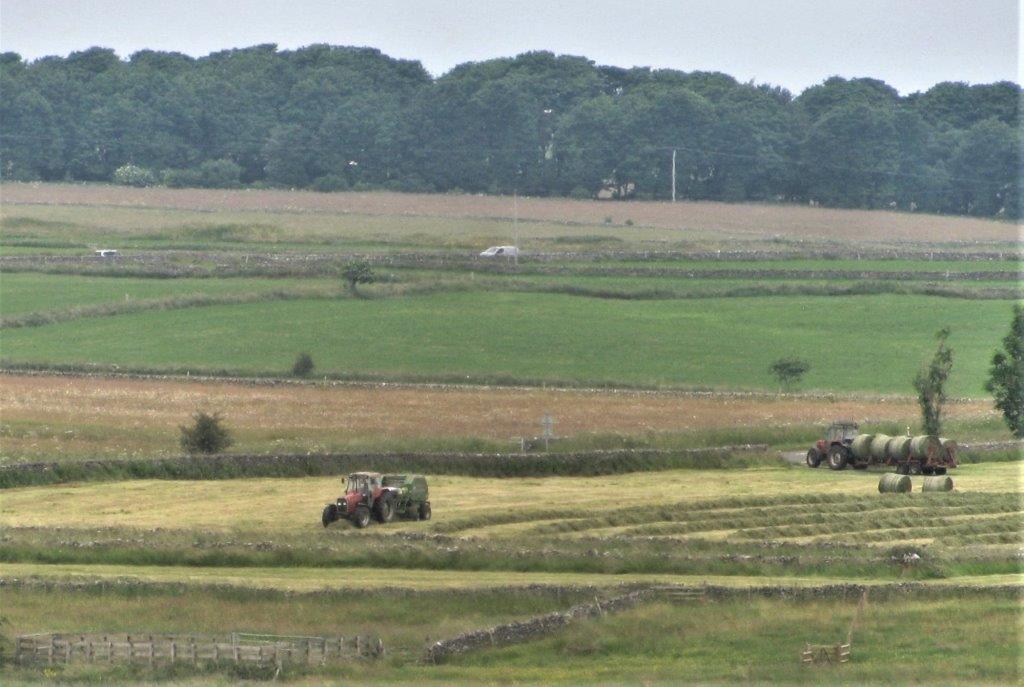 68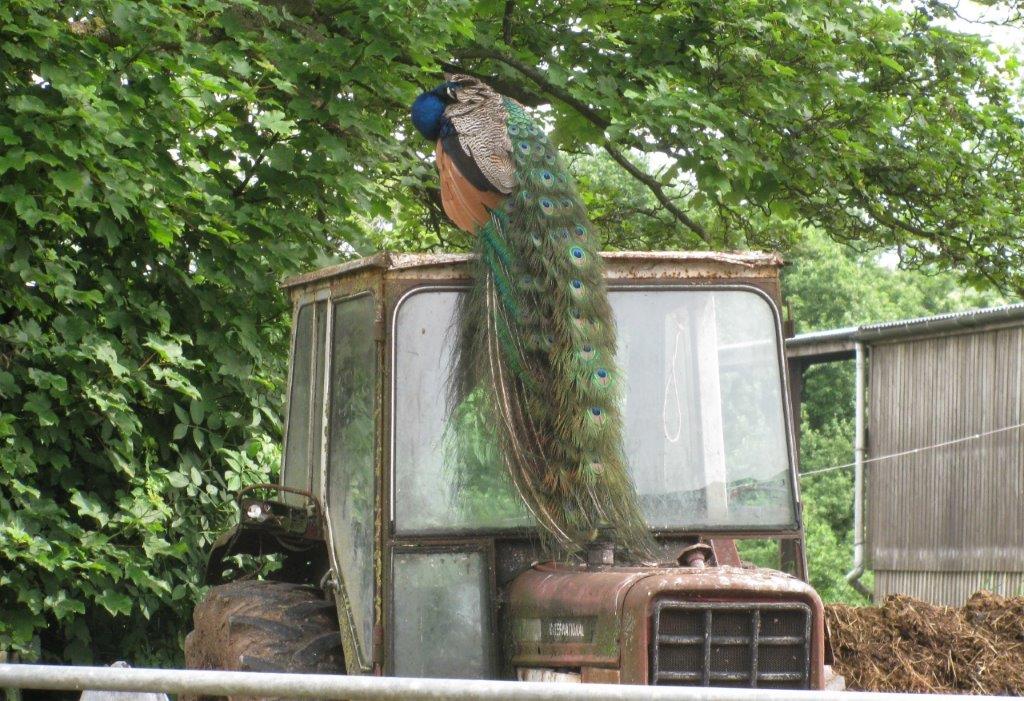 69 Peacocks at One Ash Grange Farm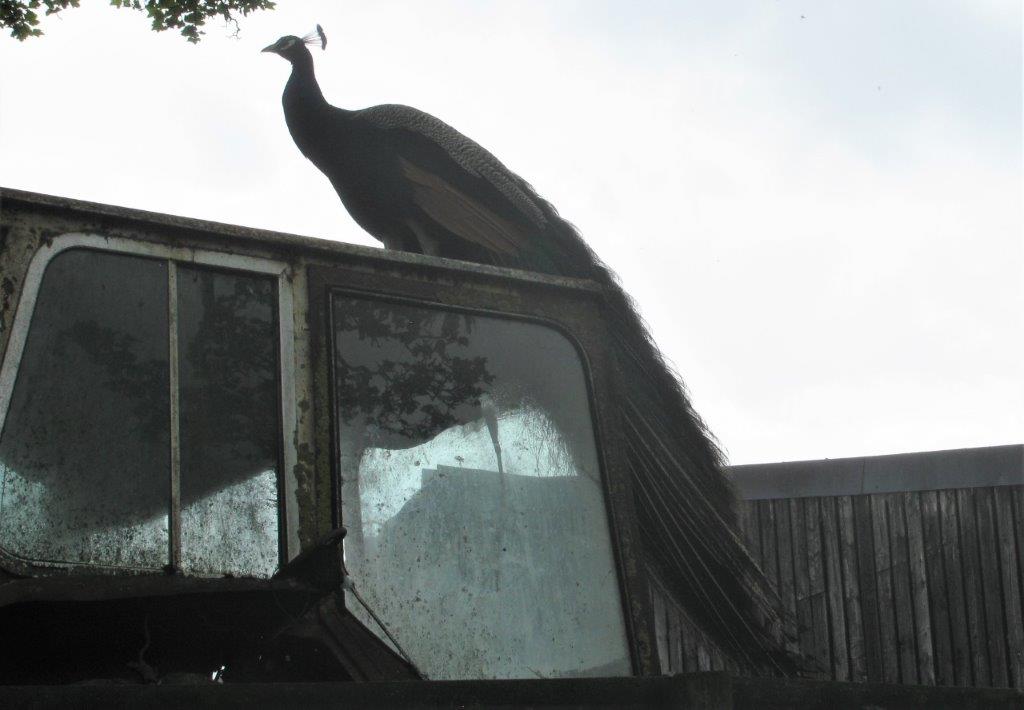 70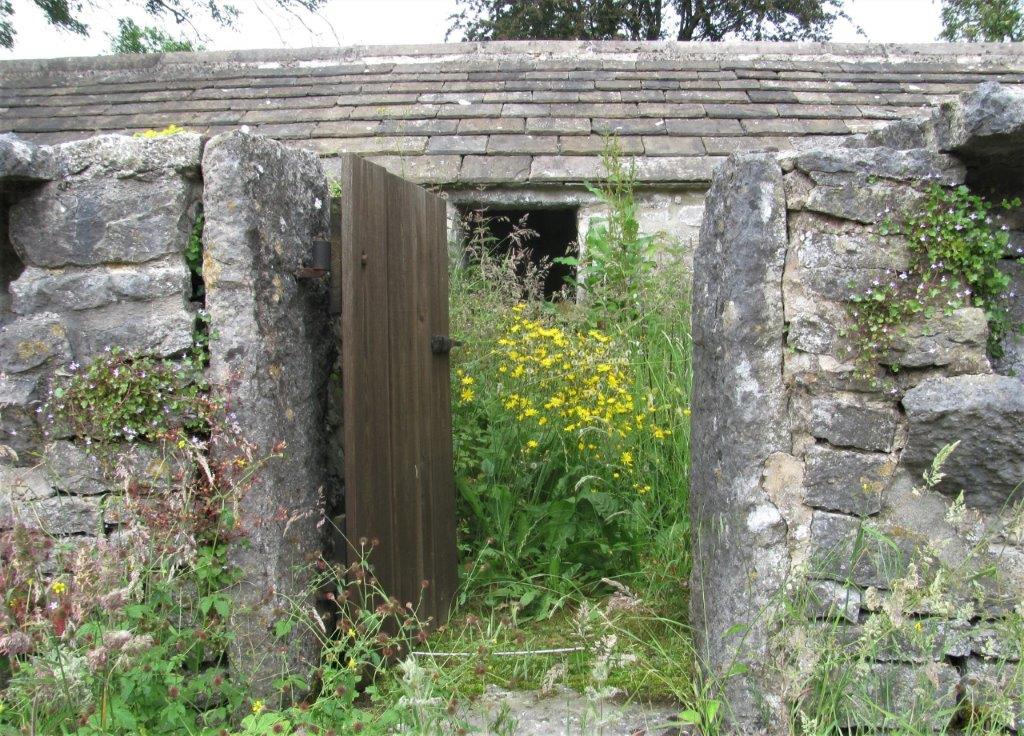 71 well built pig sties - probably do not suit modern methods of farming?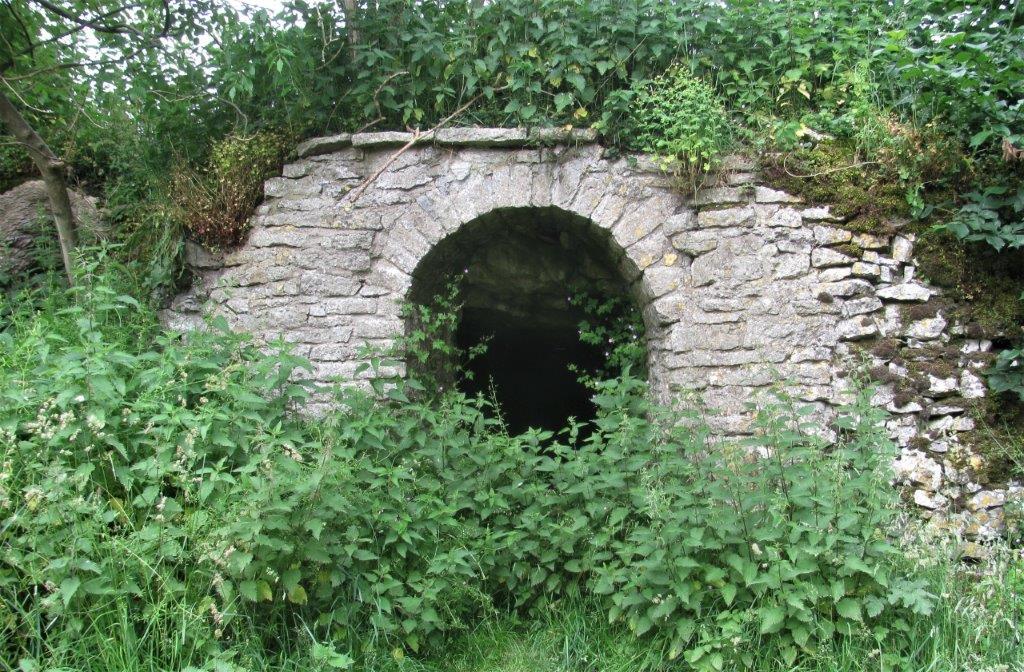 72 Probably an ice house entrance?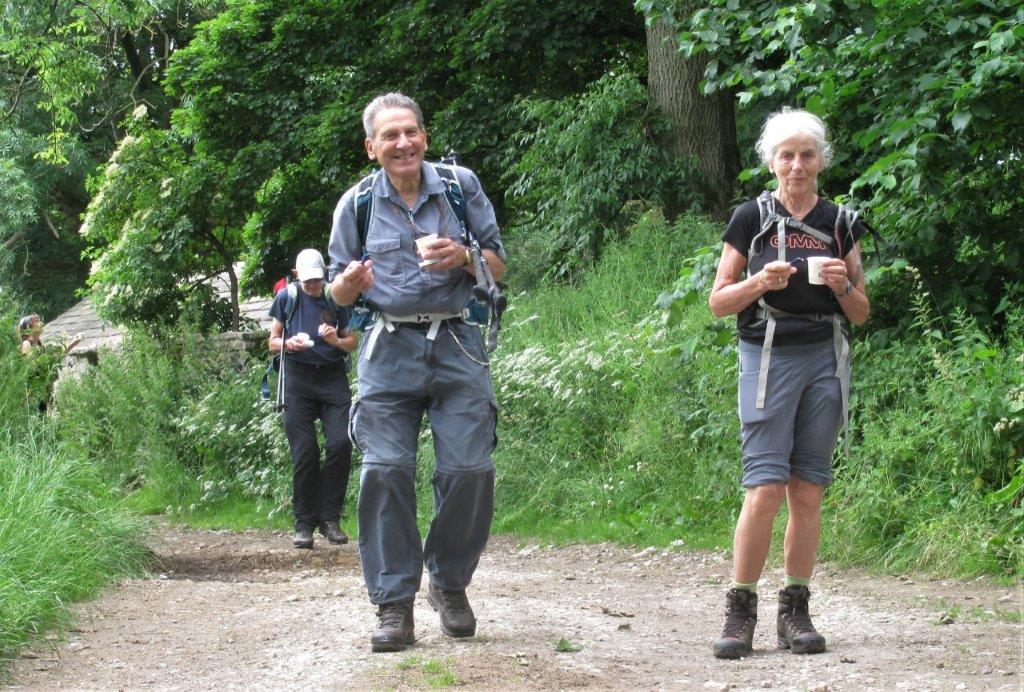 73 former monastery now selling self service ice creams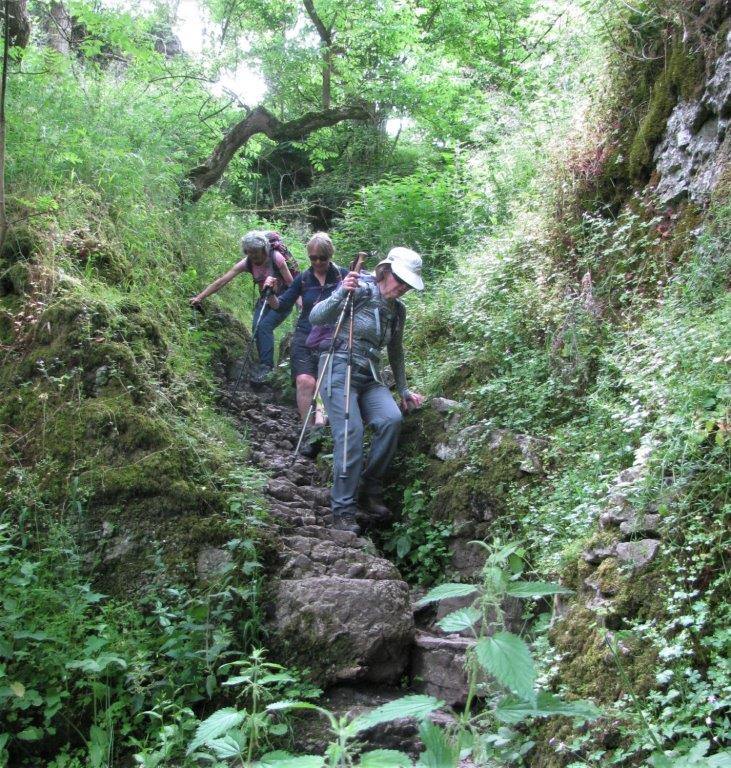 74 down towards Cales Dale - see picture 43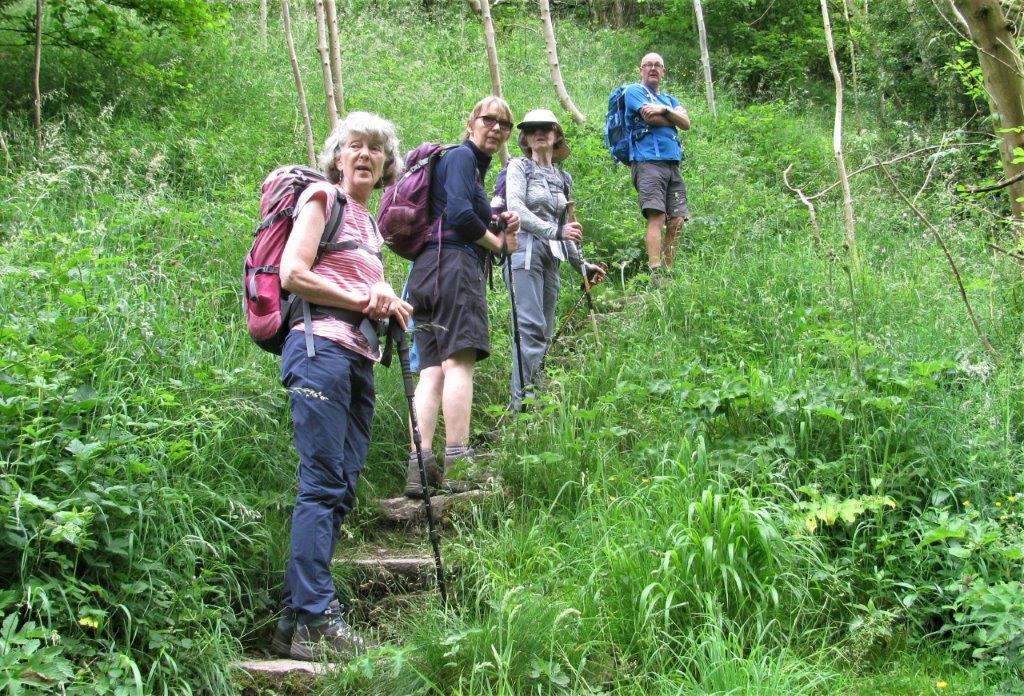 75 we crossed Cales Dale climbing up steep steps and continued on the Limestone Way up to Calling Low (farm)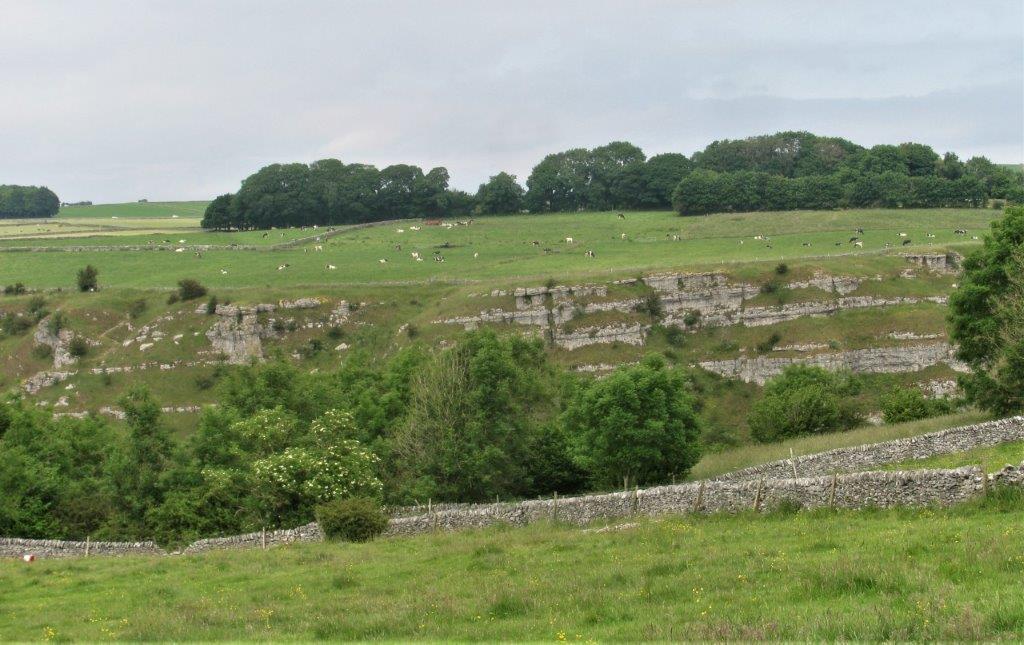 76 looking back at Dales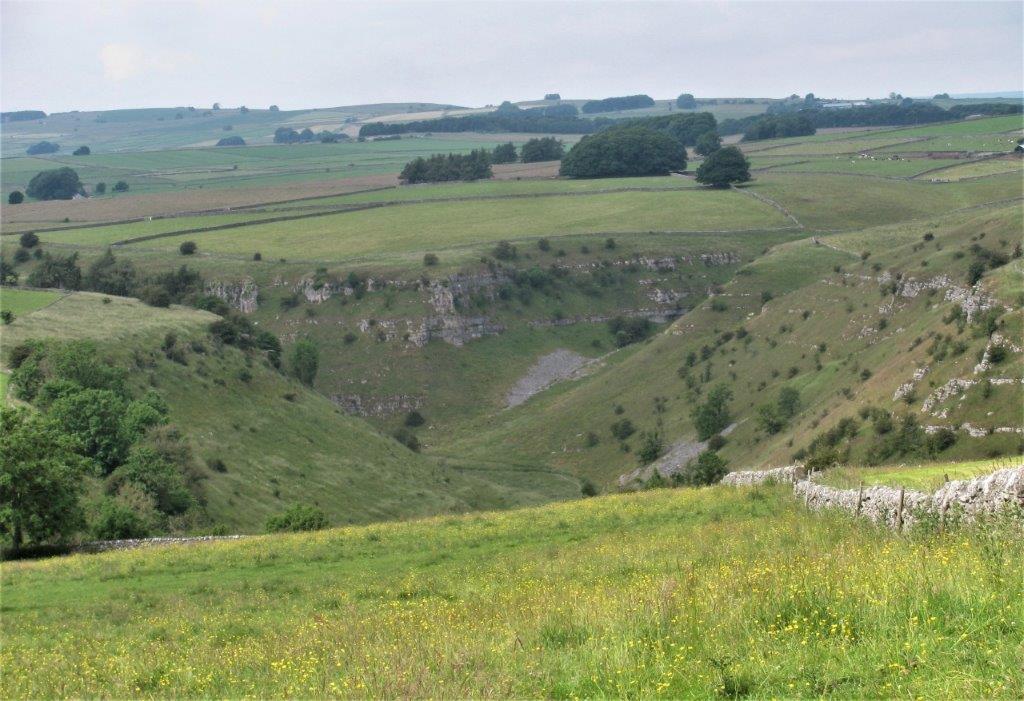 77 looking down Cales Dale - Lathkill Dale passes across it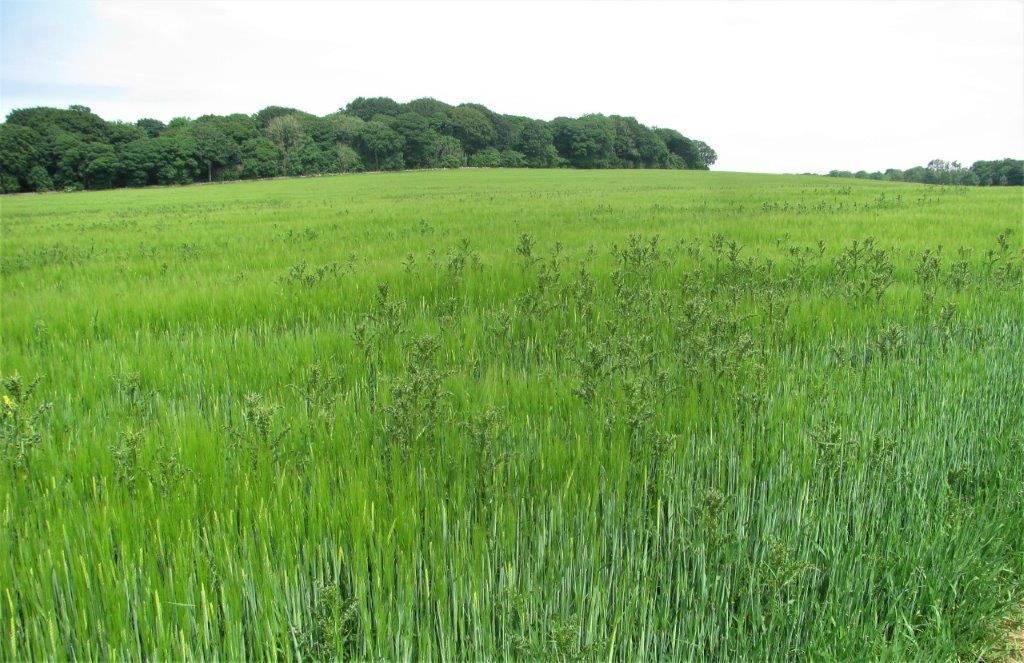 78 past grain fields (some foreign weeds in it) - towards Back Lane (a road) which we followed (leaving the Limestone Way)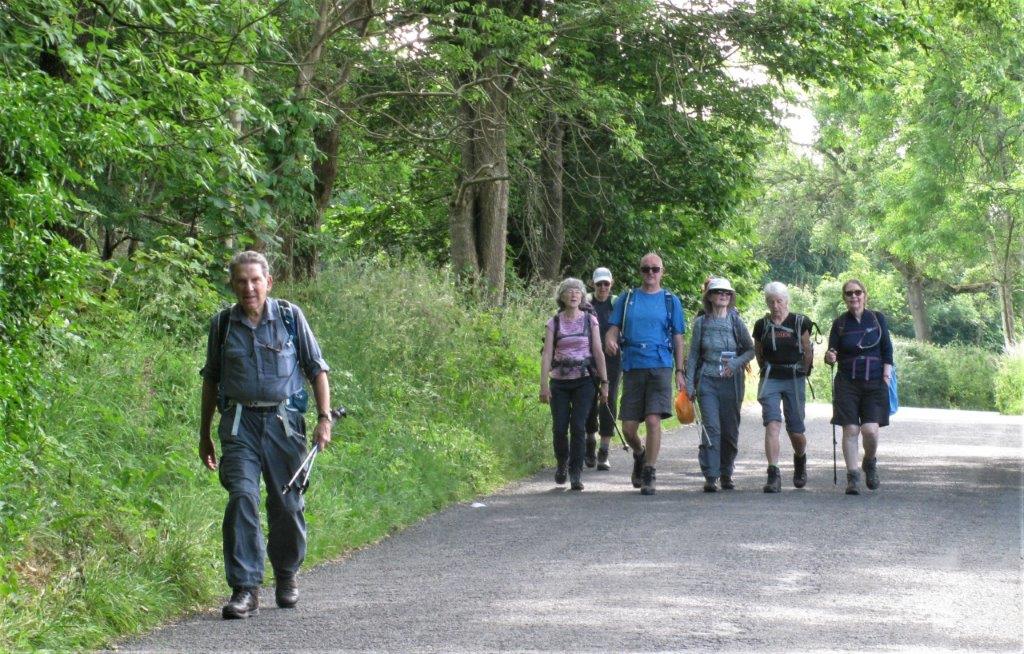 79 down Back Lane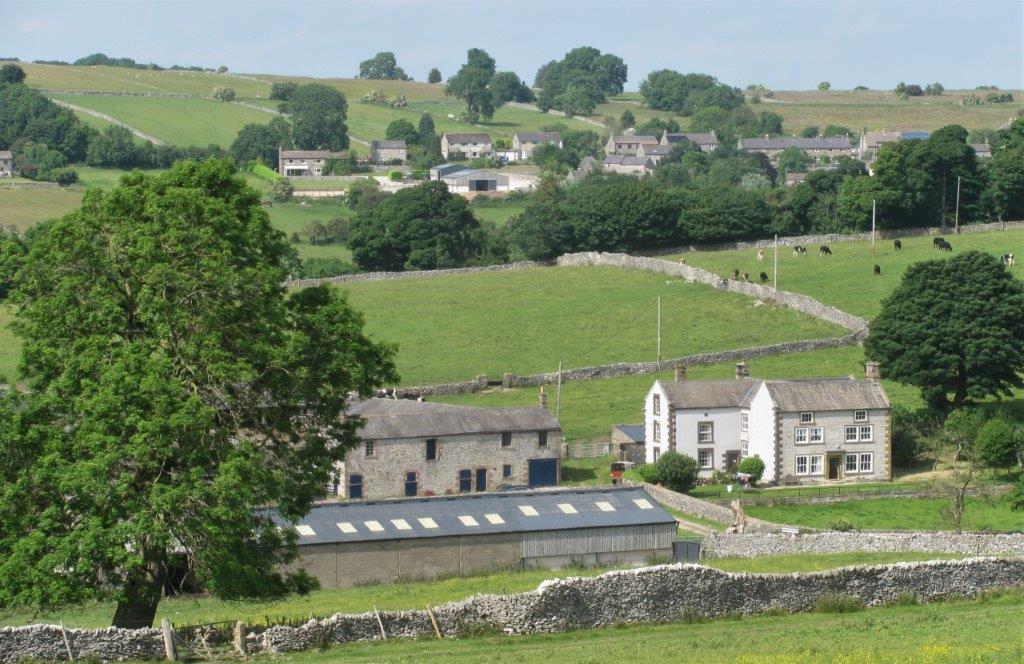 80 on footpath from Back Lane (Road) to Meadow Grange Farm seen here. Buildings further behind are in Over Haddon (across the unseen Lathkill Dale)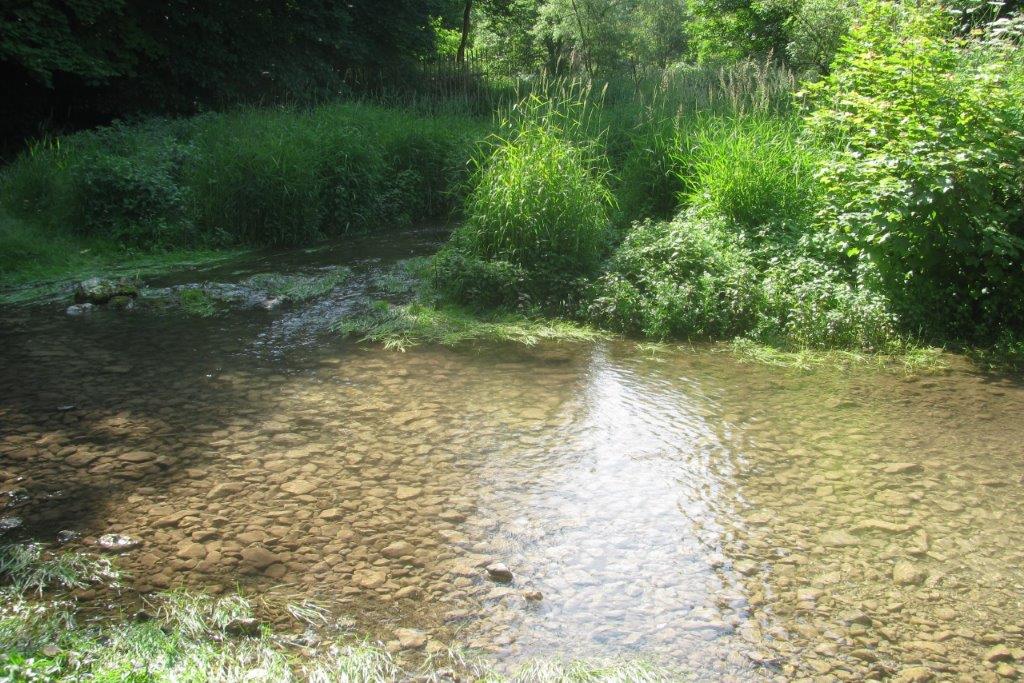 81 back down at River Lathkill near Ford- picture taken from footbridge. See also picture 18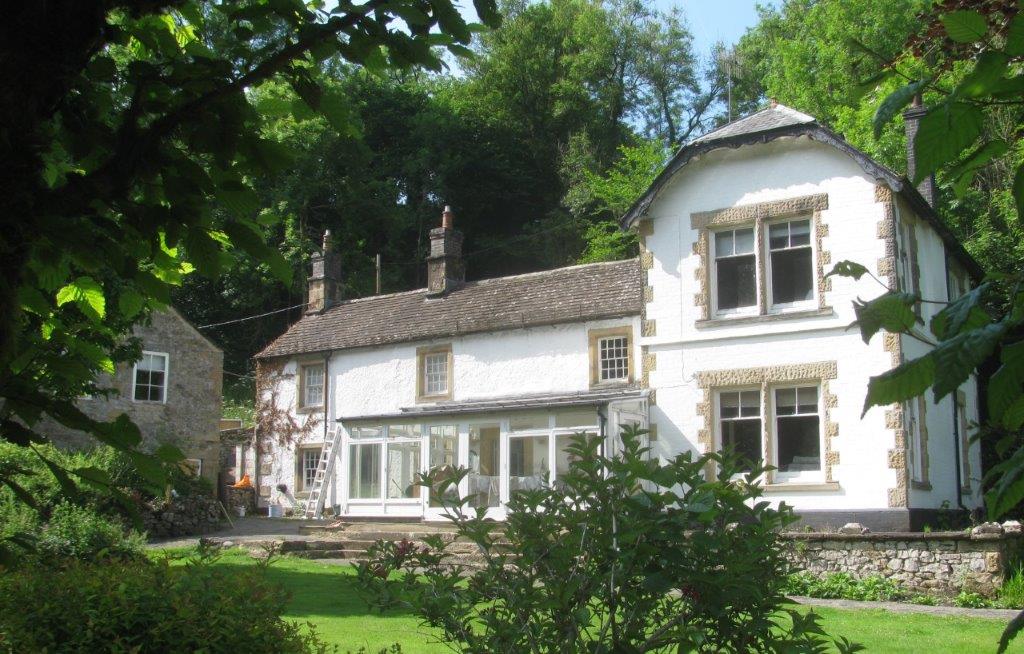 82 house just downstream of Ford seen from footpath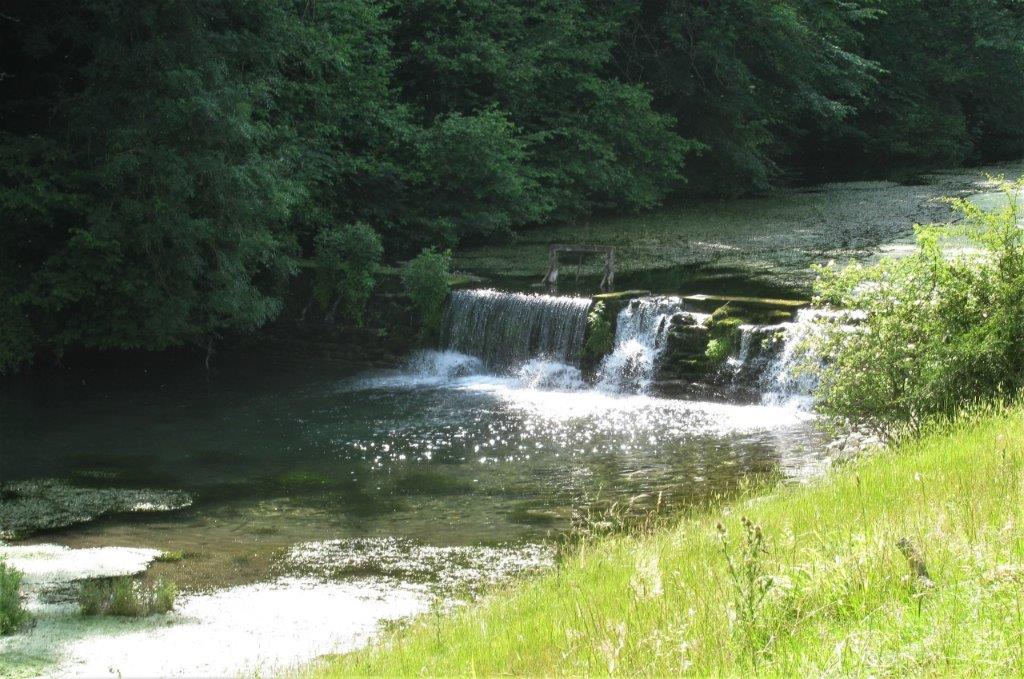 83 River Lathkill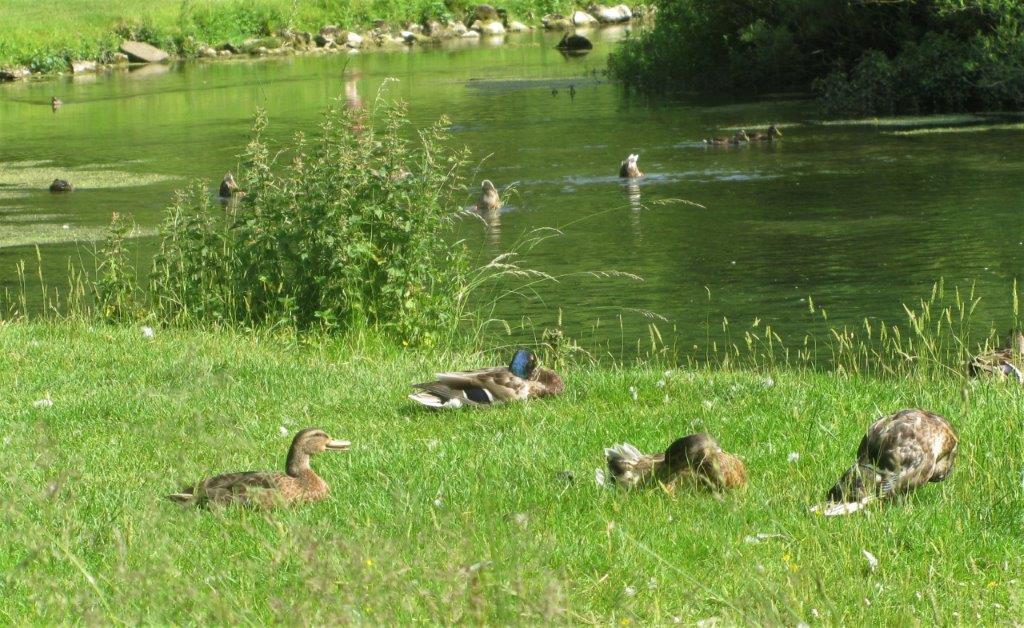 84 note ducks inverted foraging for food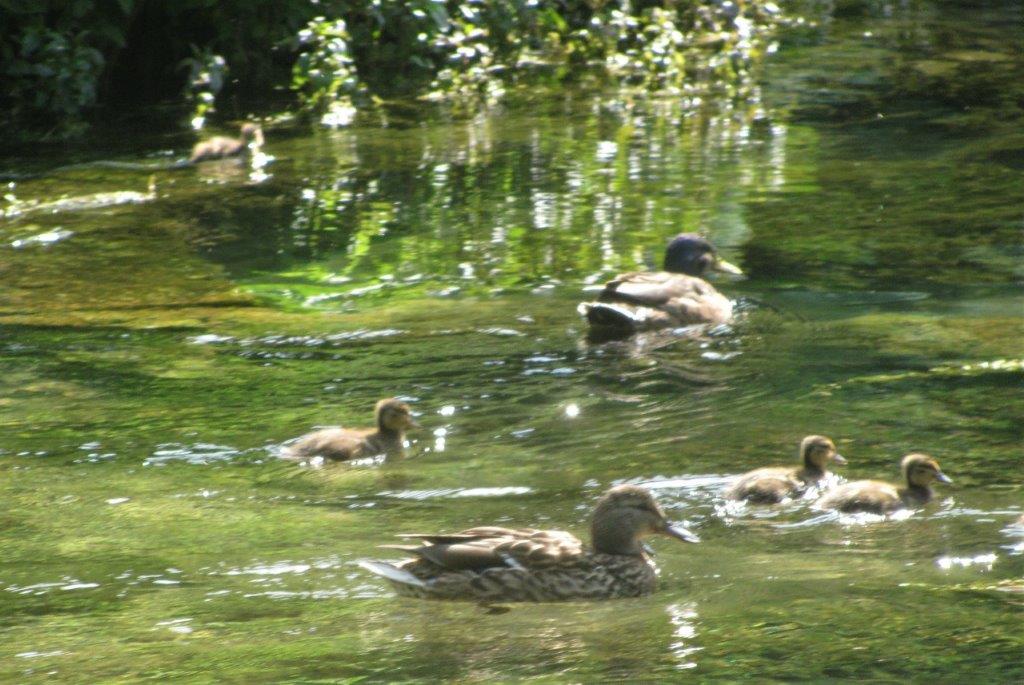 85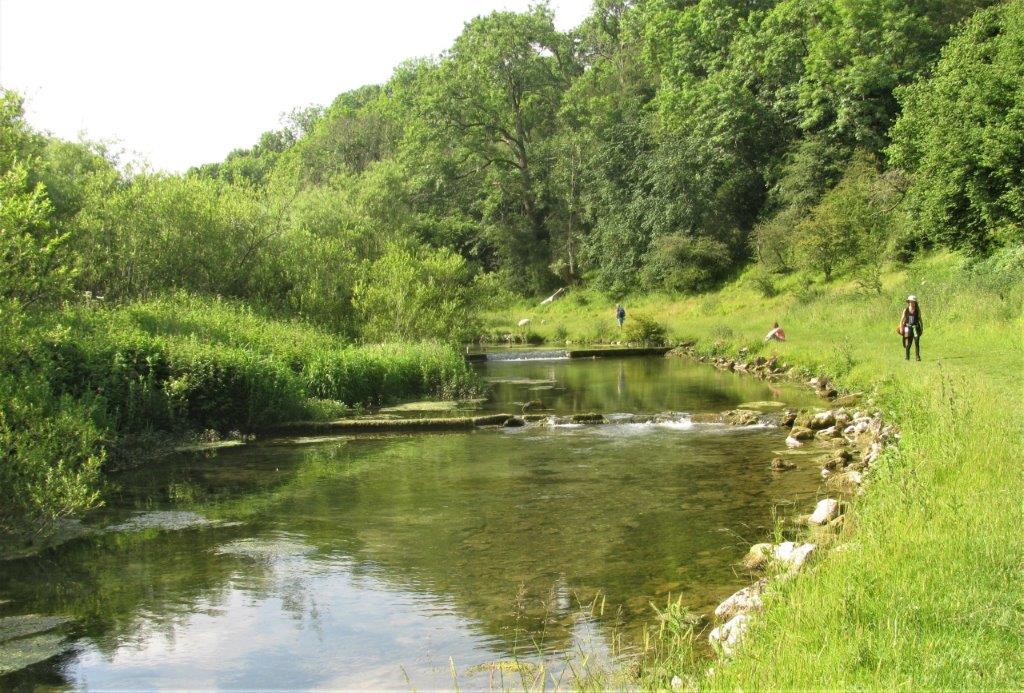 86 last picture taken.
homepage - Daywalks Index 2021 - contact me at