homepage - Daywalks Index 2021 - contact me at

2021.06.20 Hope Village (A6187road) - SK172.835), ~N on FP for ~350m then ~WNW crossing 'cement plant' railtrack at SK169.840, continue up turning ~NNW & then ~W for ~120m past Losehill Farm, continue NNW to Lose Hill (Wards Place), follow ridge ~WSW down to Back Tor, then SSW steeply down its edge for ~100m, continue on path ~WSW on Barkers Bank to Hollins Cross, continue up WSW turning SSW to Mam Tor (Trig Beacon), ~SW down to Road (a link from Castleton to Edale), follow FP ~S to cross road at SK126.832, ~ESE thru fields then across another road & continue ESE passing Winnats Head Farm (on its N-side), follow path down ~WSW then ENE (keeping well away from the road edge in the pass) to Speedwell Cavern, continue on road edge & join the A6187 road passing / bending thru Castleton, at SK154.831 take FP starting ~E, then ~SE, then ~E, then ~ENE across the cement rail track at SK166.831, continue ~E well above the River to road at SK171.833, ~250m N back to the Start in Hope - leader Jan Randall - Sunday - 6 on walk.
Unfortunately the light was poor for photo taking on this well know route (part of which often appears with an iconic steelman before Channel 4 TV newscasts). REV. K.
1 The Public Footpath sign marking the start of this walk is set some distance back from the main road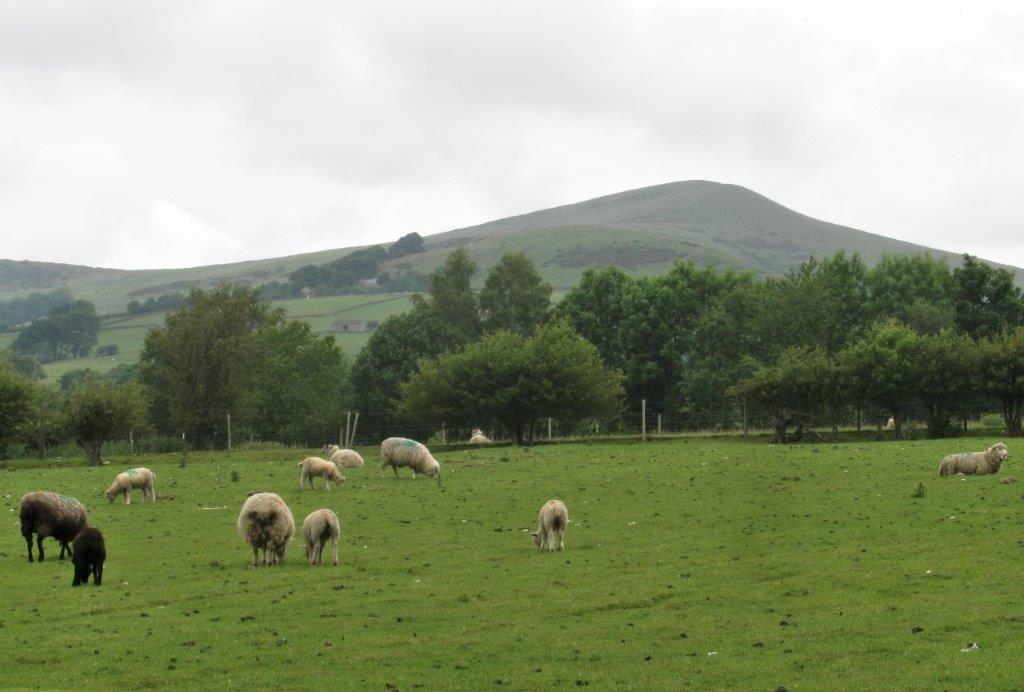 2 Lose Hill top right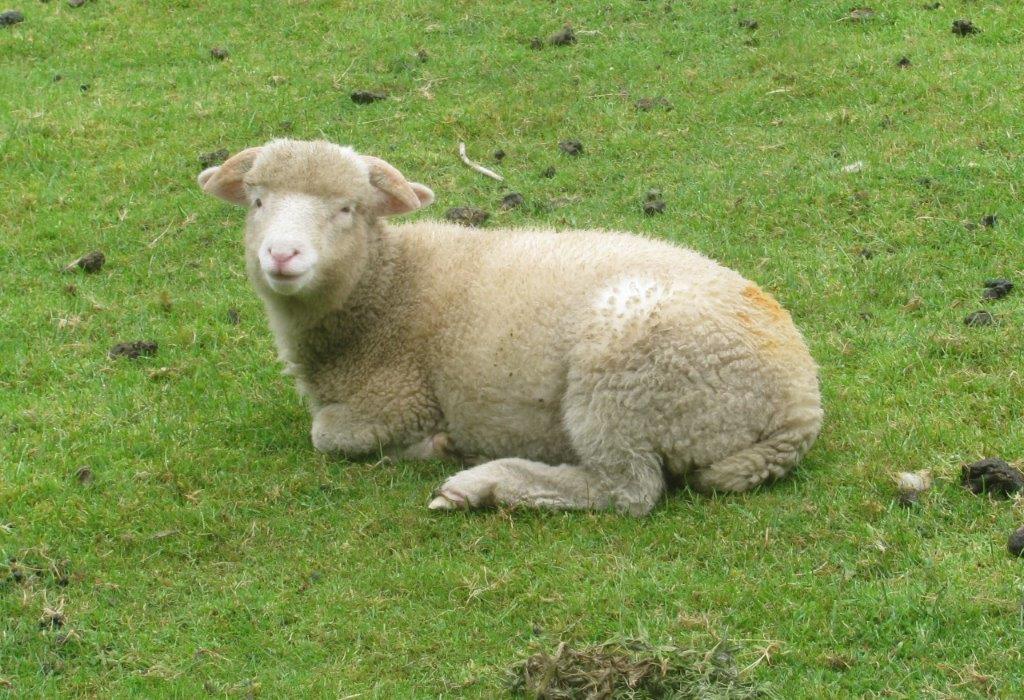 3 this lamb has some horns - not sure whether these are kept or possibly cut later?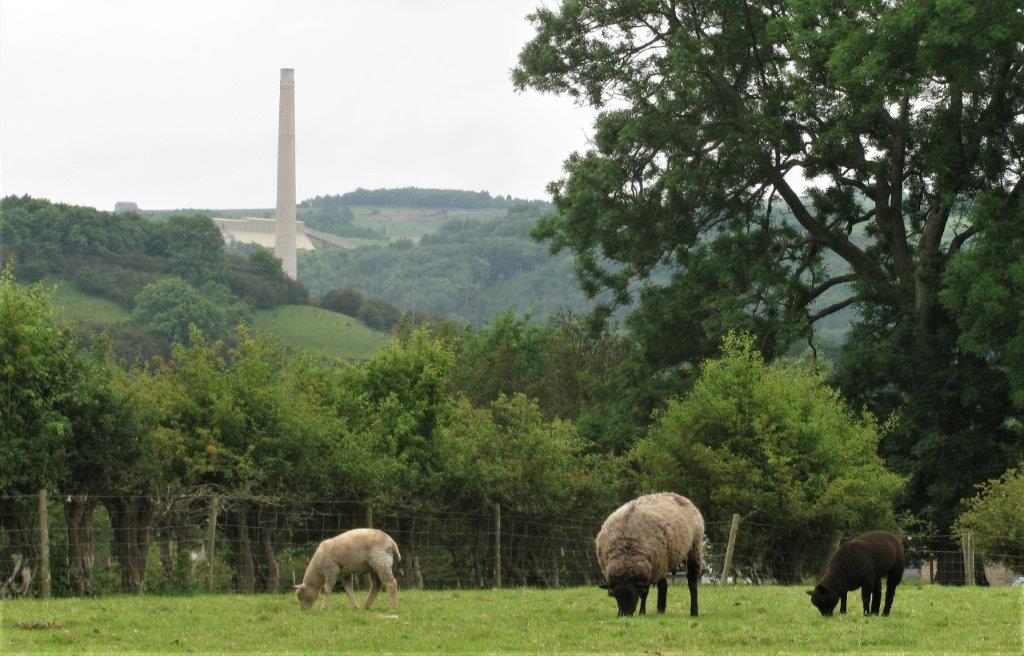 4 The Chimney stack of Hopes Cement Plant seen behind us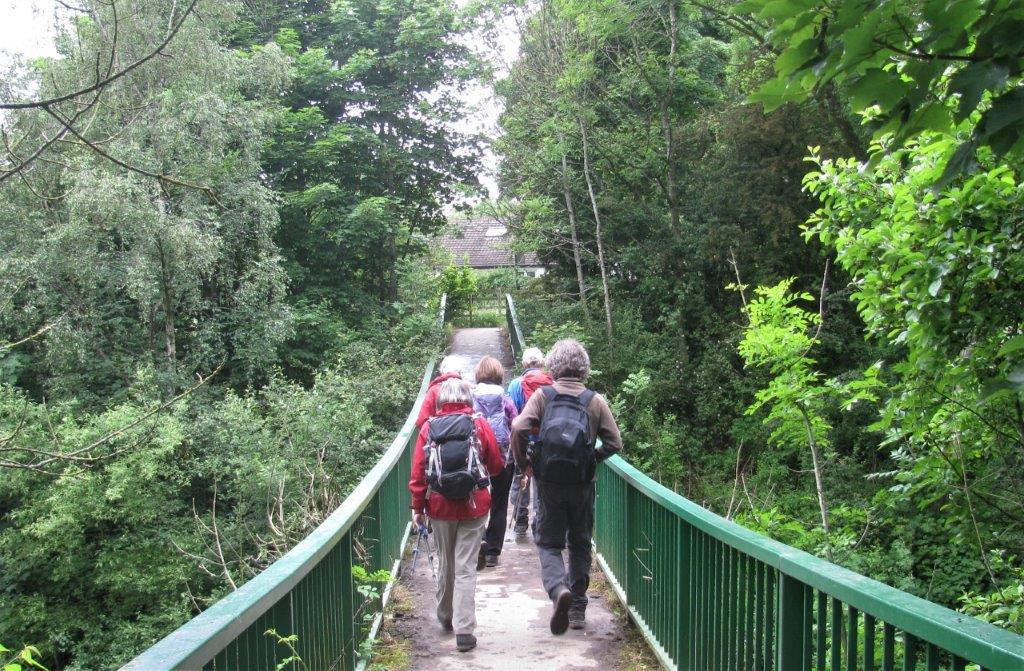 5 a Footbridge above the rail tracks to the Cement Plant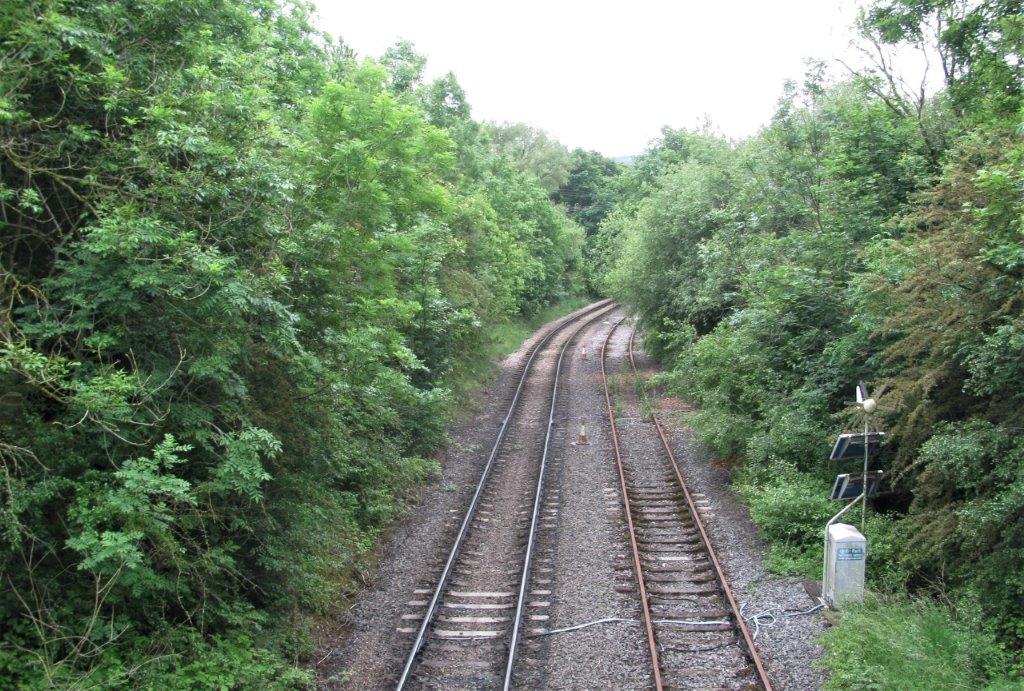 6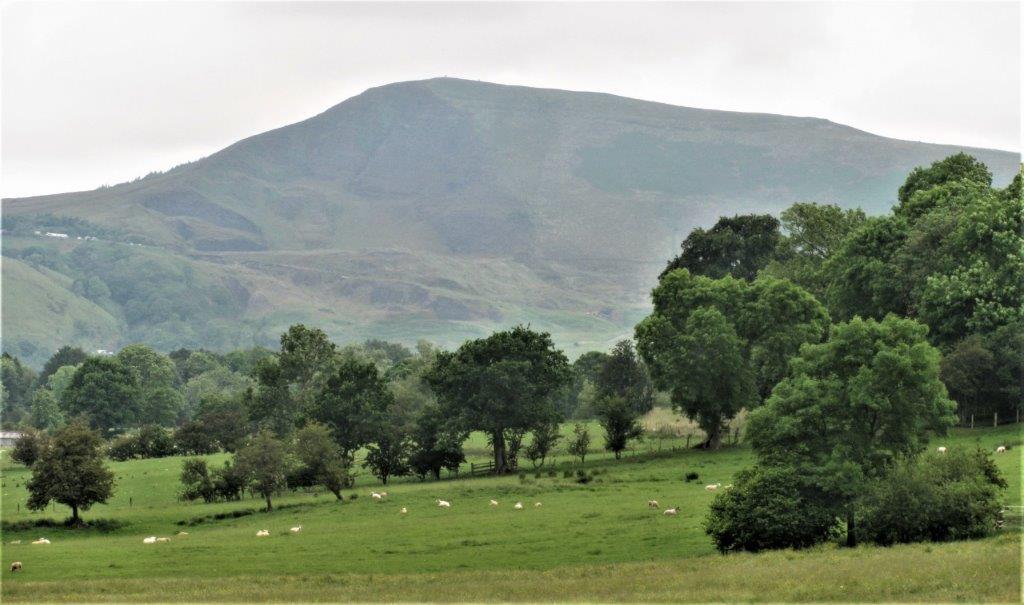 7 a glance far ahead at Mam Tor which we traversed later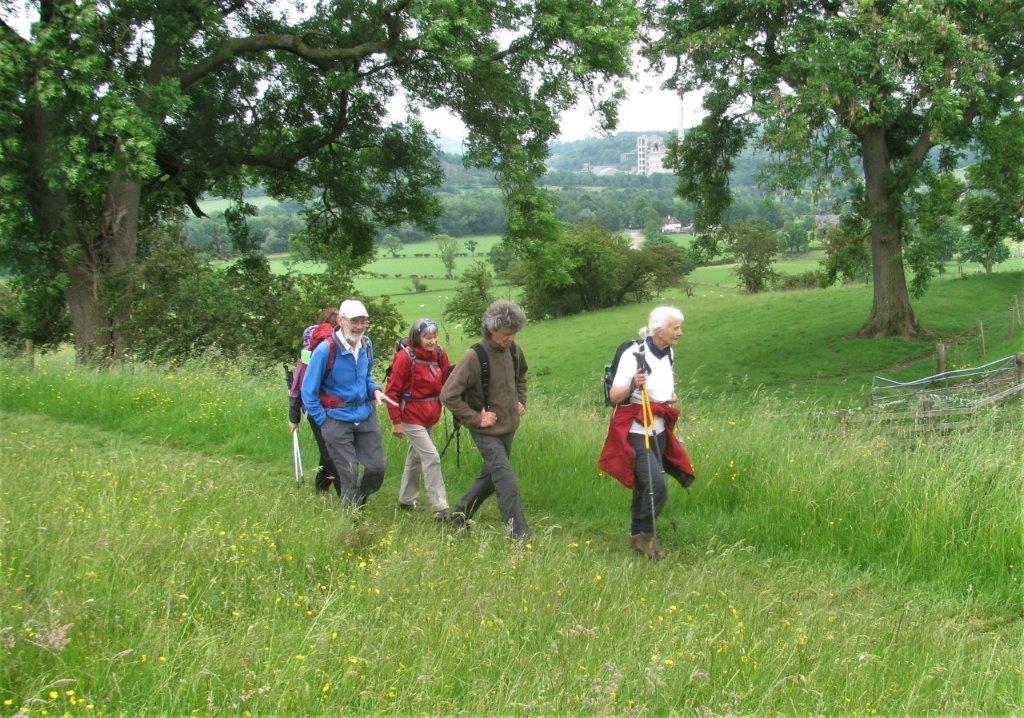 8 walking toward Lose Hill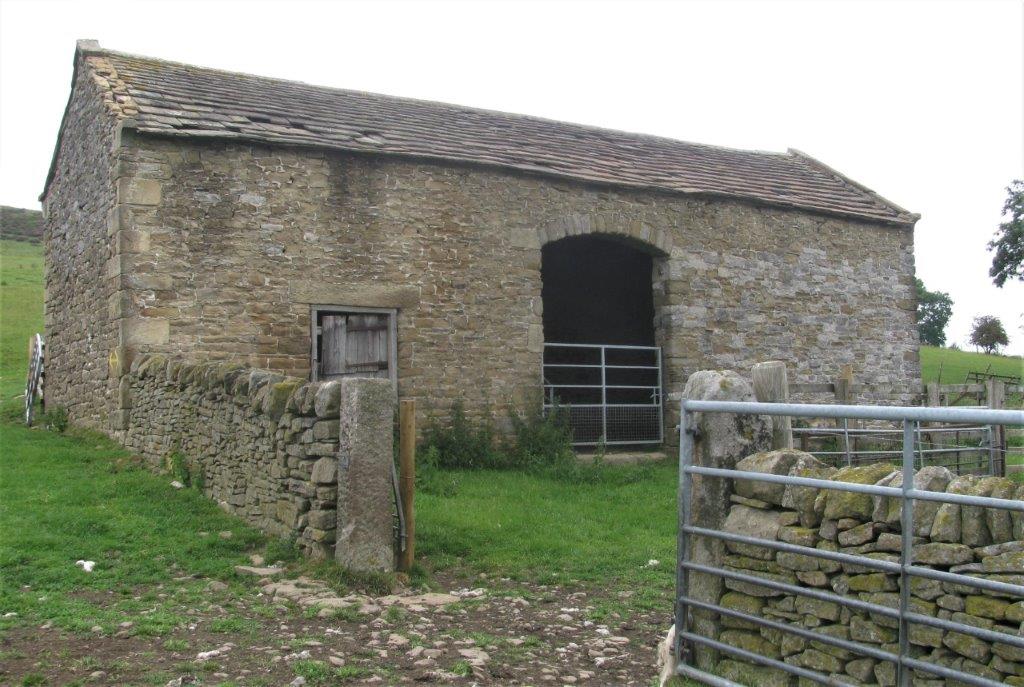 9 Barn passed on route up Losehill Farm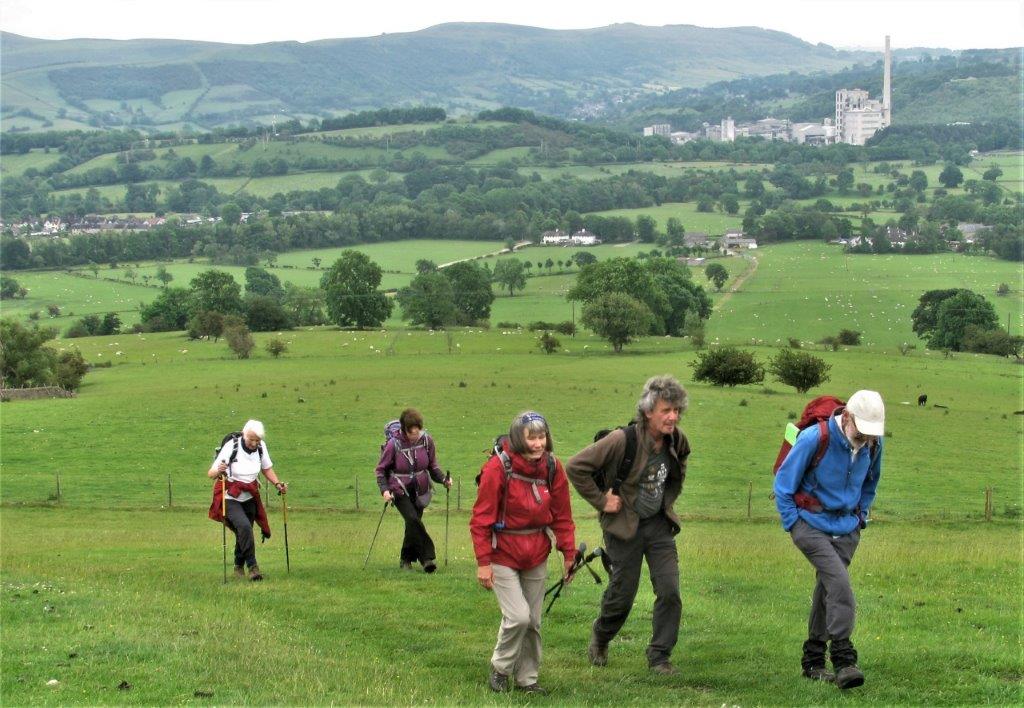 10 Camphill Gliding Field is on the ridge behind The Cement Plant (and Bradwell unseen below it).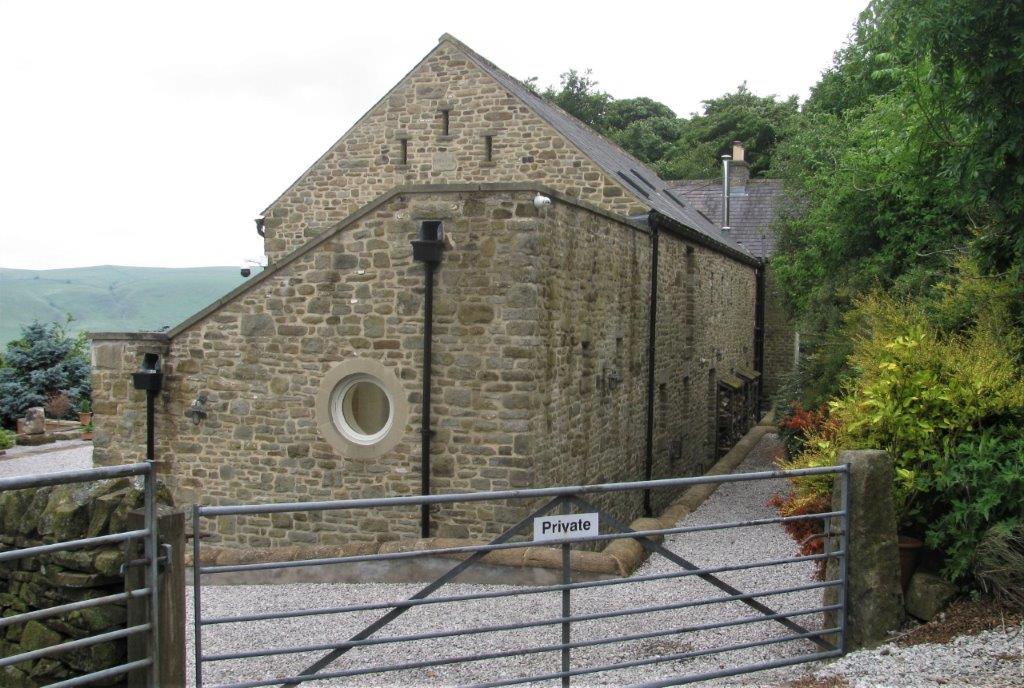 11 back of Losehill Farm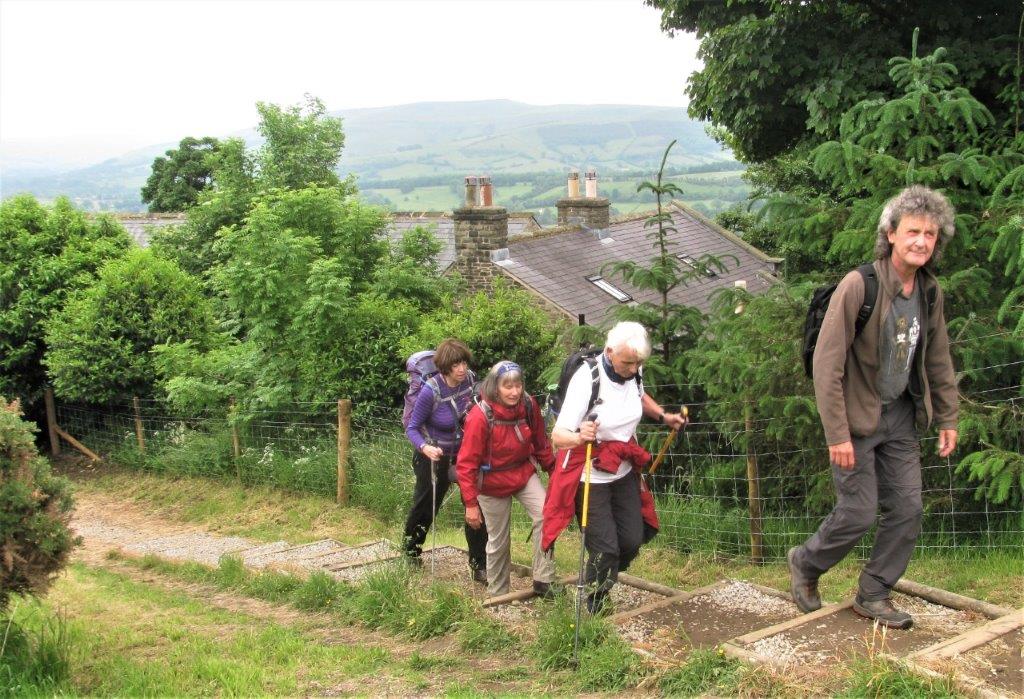 12 climbing above Losehill Farm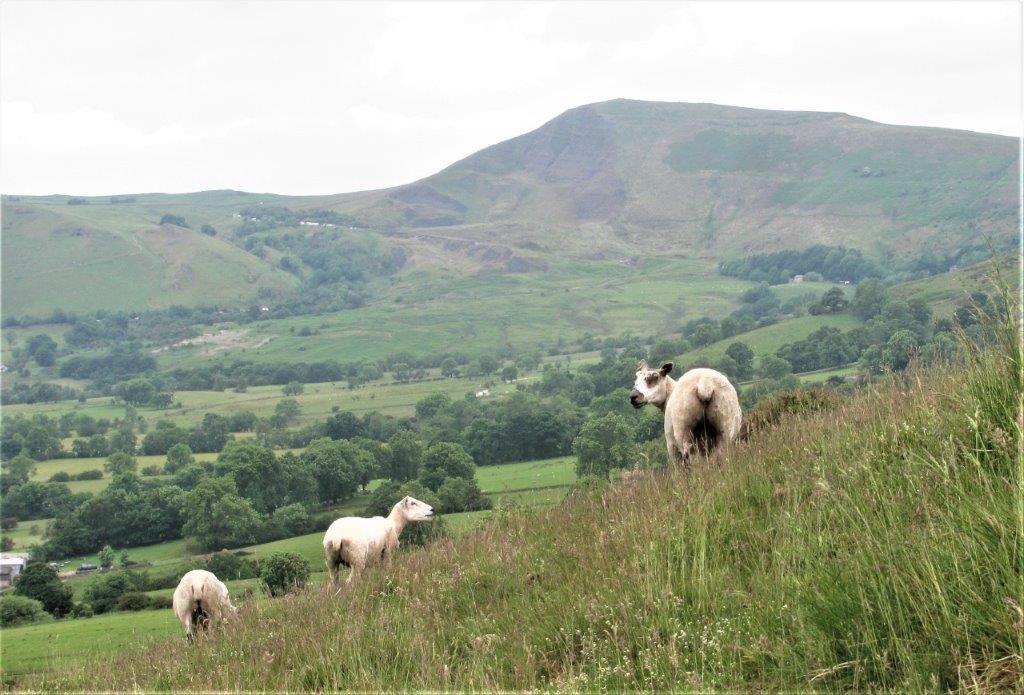 13 another glance across at Mam Tor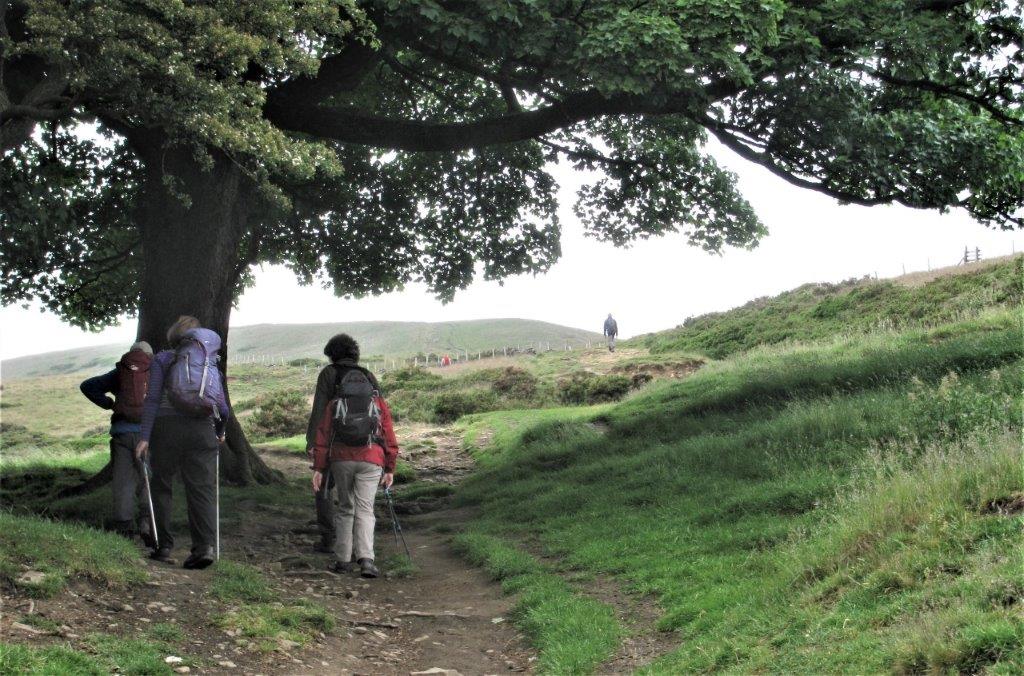 14 Lose Hill ahead of us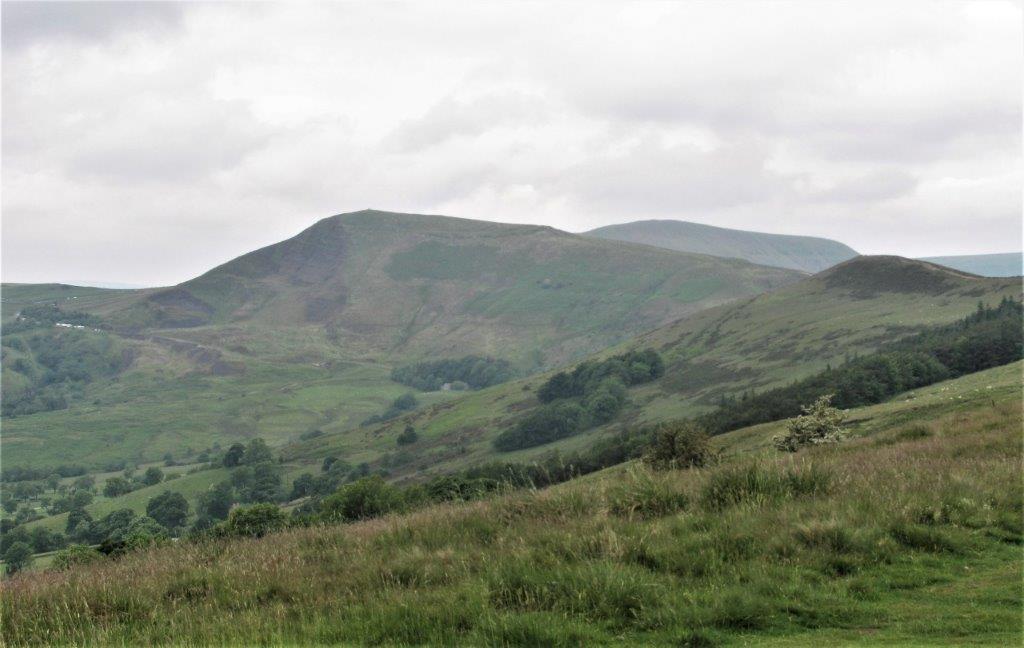 15 Mam Tor again with Rushup Edge behind to its right?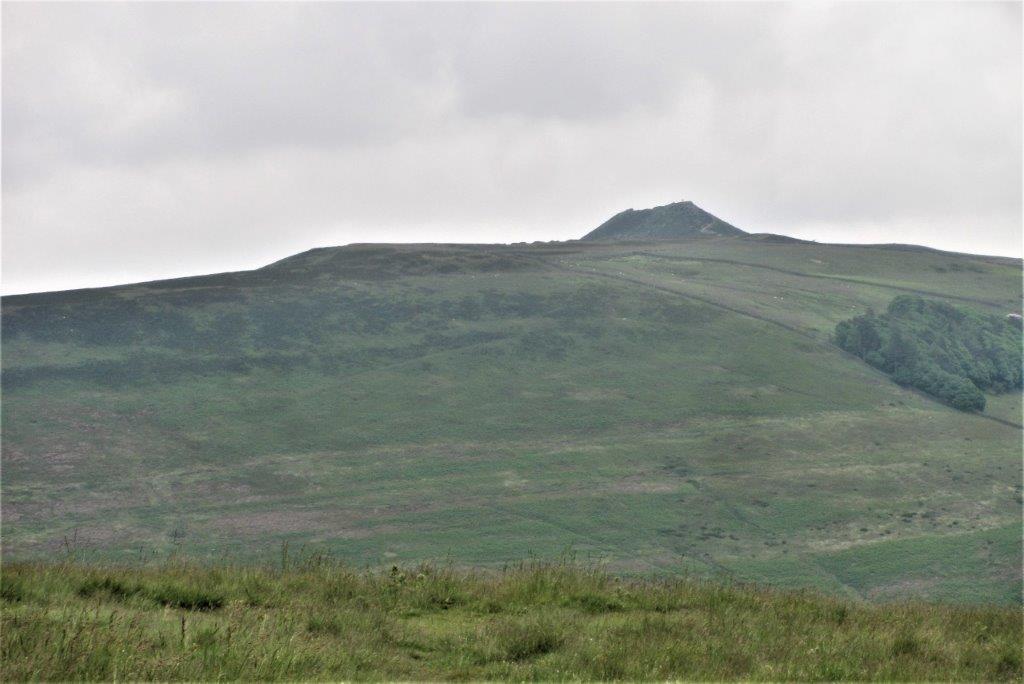 16 looking across at Winhill Pike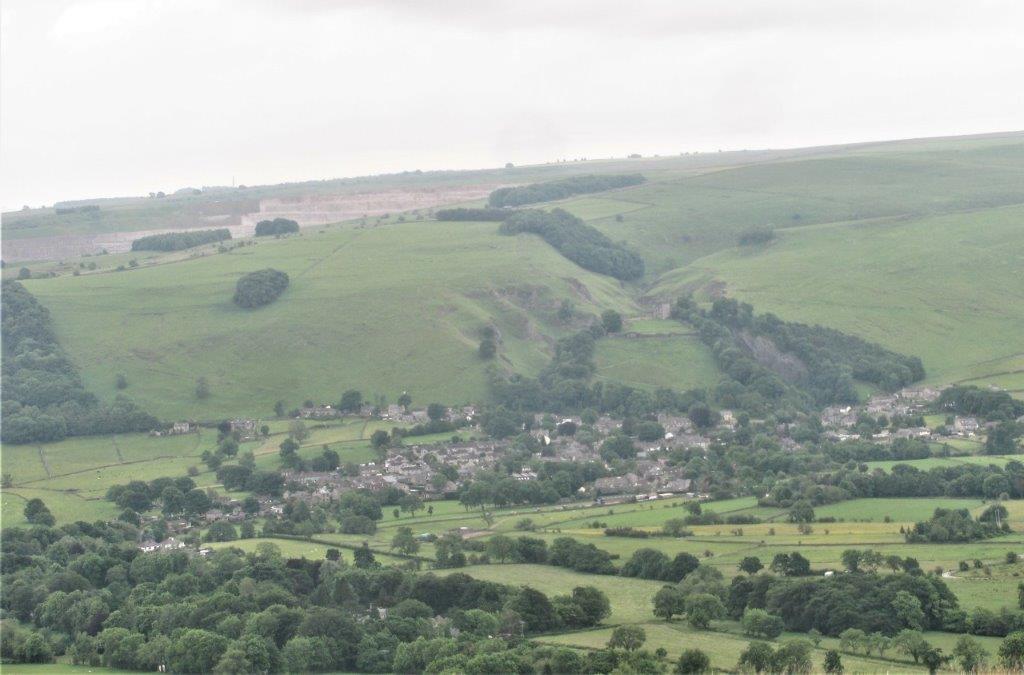 17 Castleton - Peveril Castle just visible to right of picture (two thirds up picture) - the start of Cave Dale is seen to it's left and Peak Cavern to it's right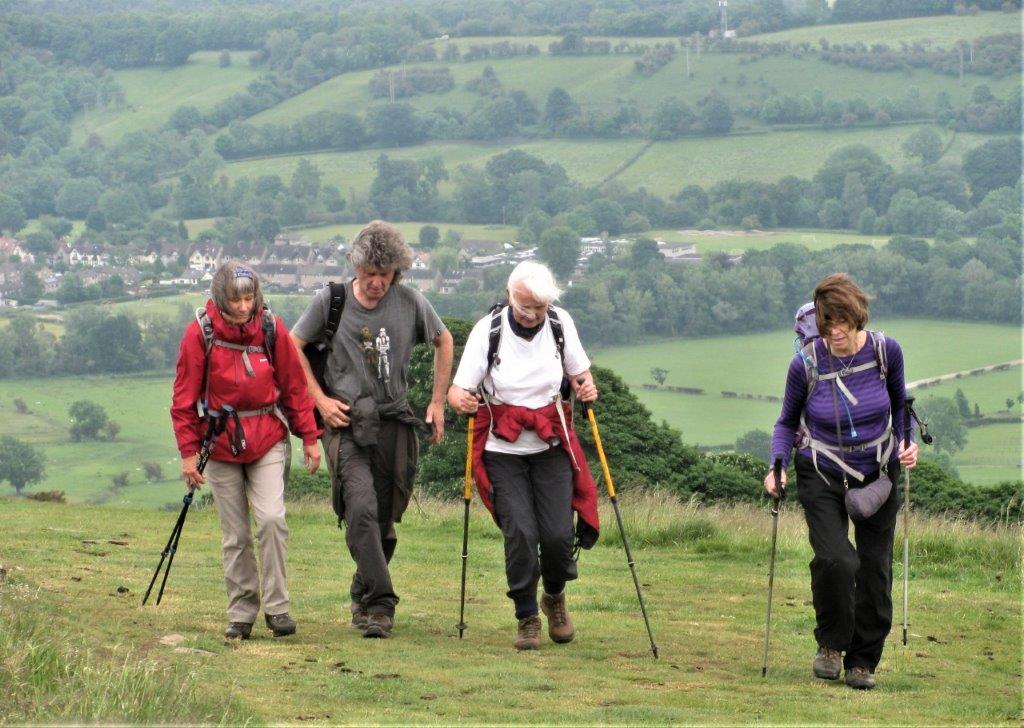 18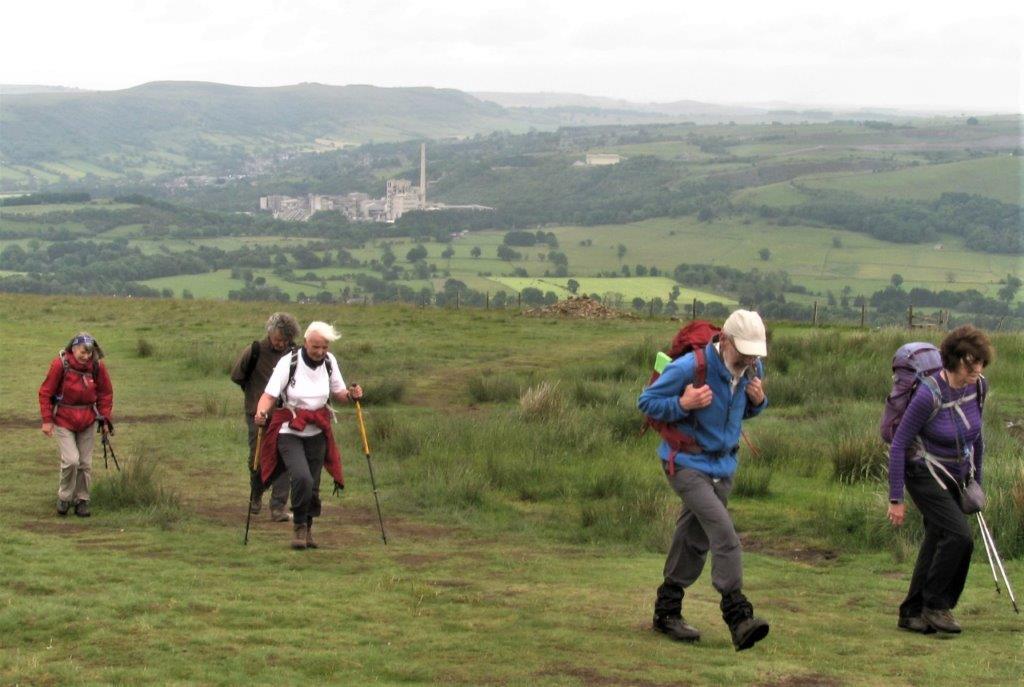 19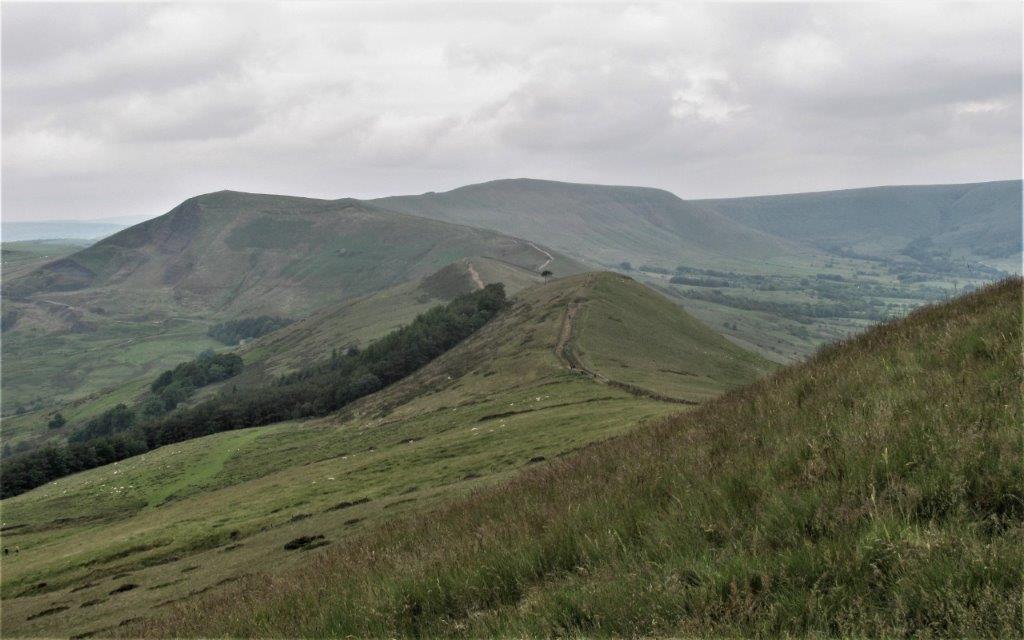 20 a glance along the ridge leading up to Mam Tor. On the left of picture is Brochette Booth Plantation - (below single tree marking Back Tor)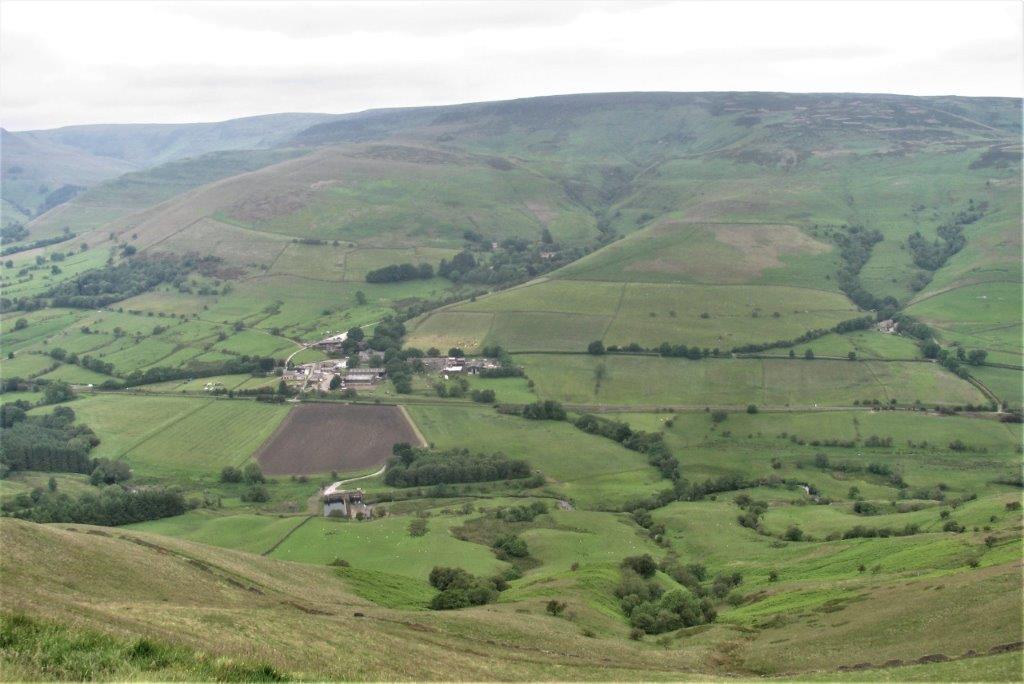 21 a glance into the Vale of Edale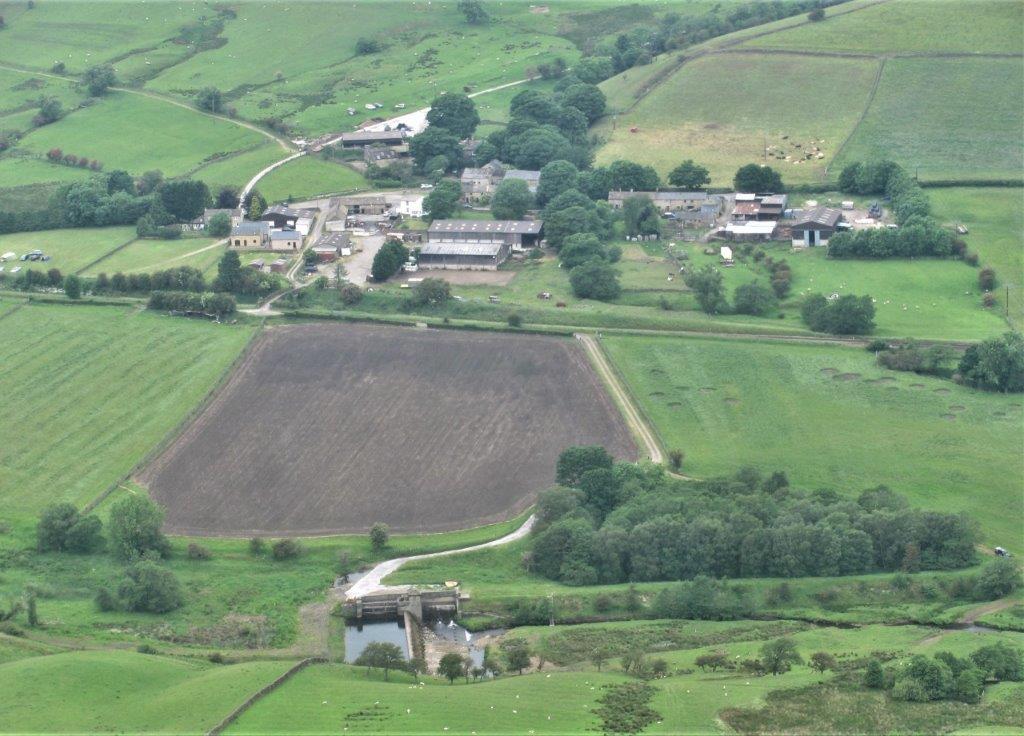 22 Nether Booth Farms above Edale Road. Small 'dam' is just before joining The River Noe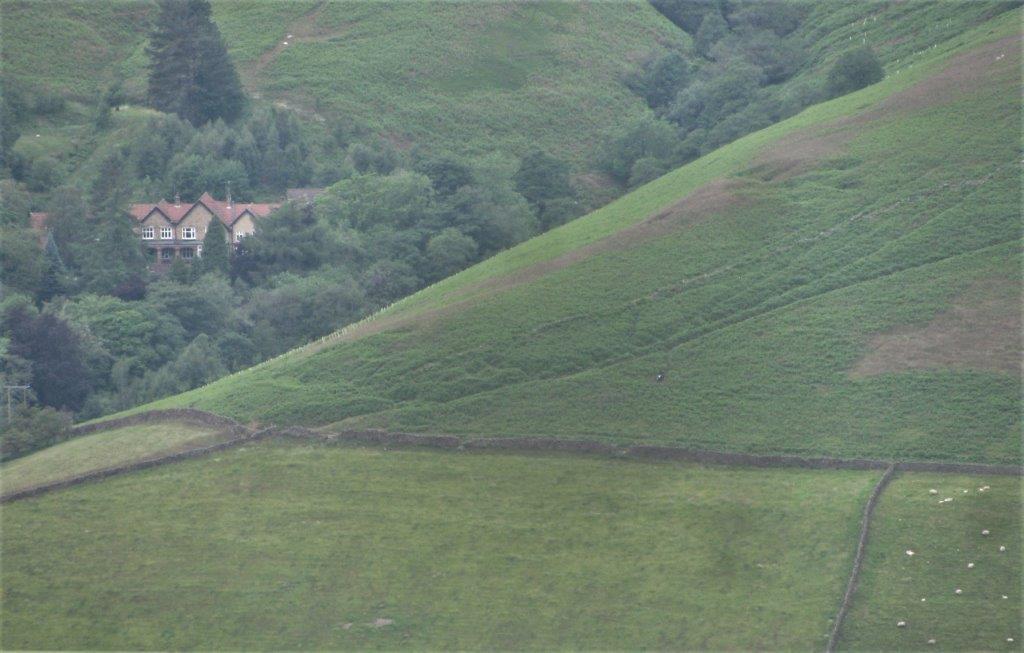 23 The Edale Youth Hostel well above Nether Booth
24 not sure where this interesting farm, zoomed into, is?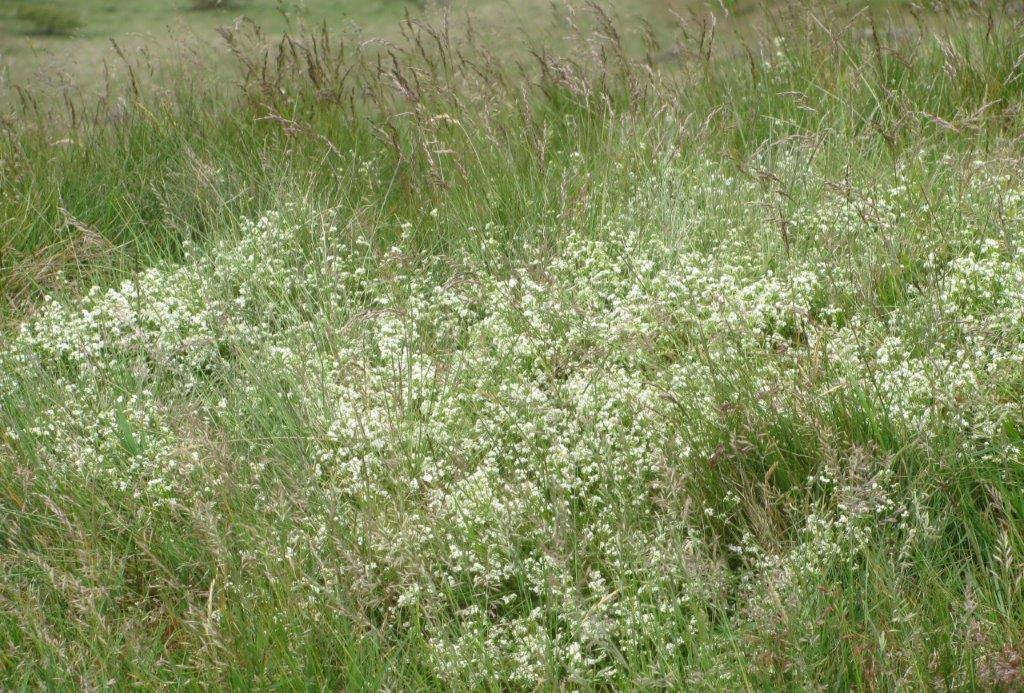 25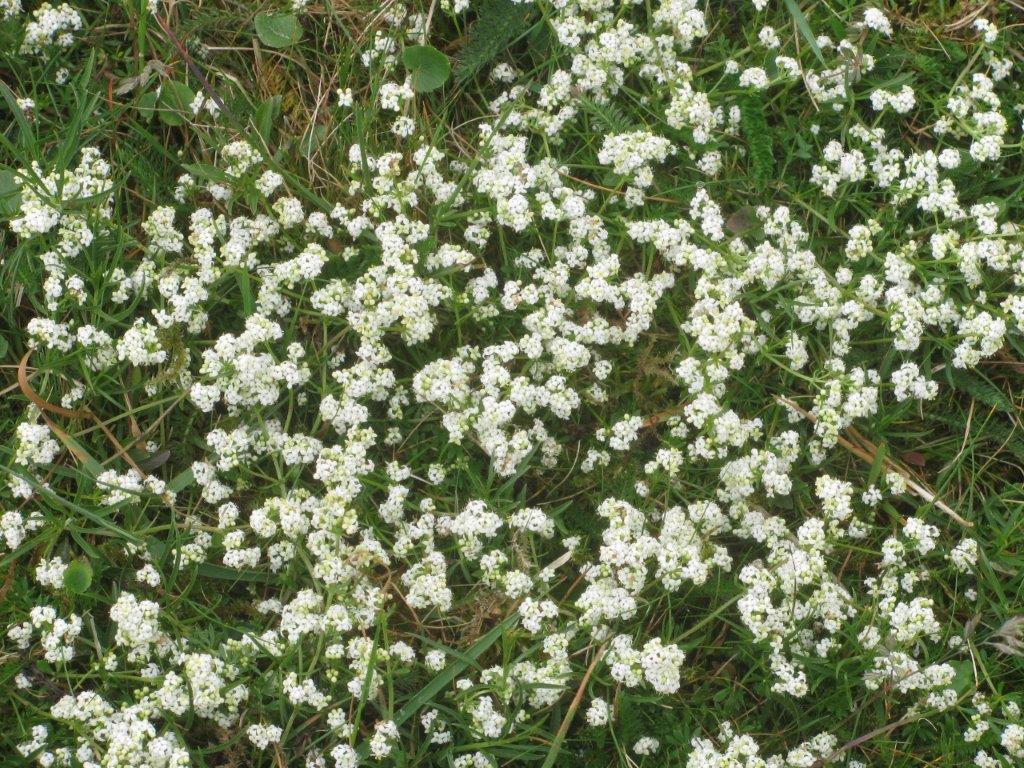 26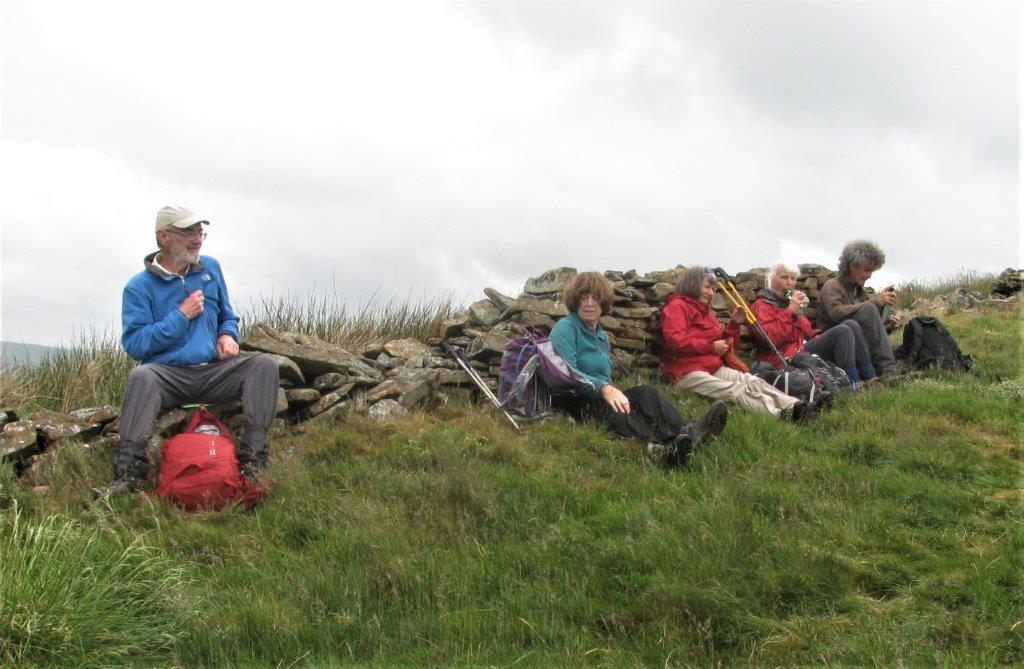 27 tea break just down from the windy top of Lose Hill.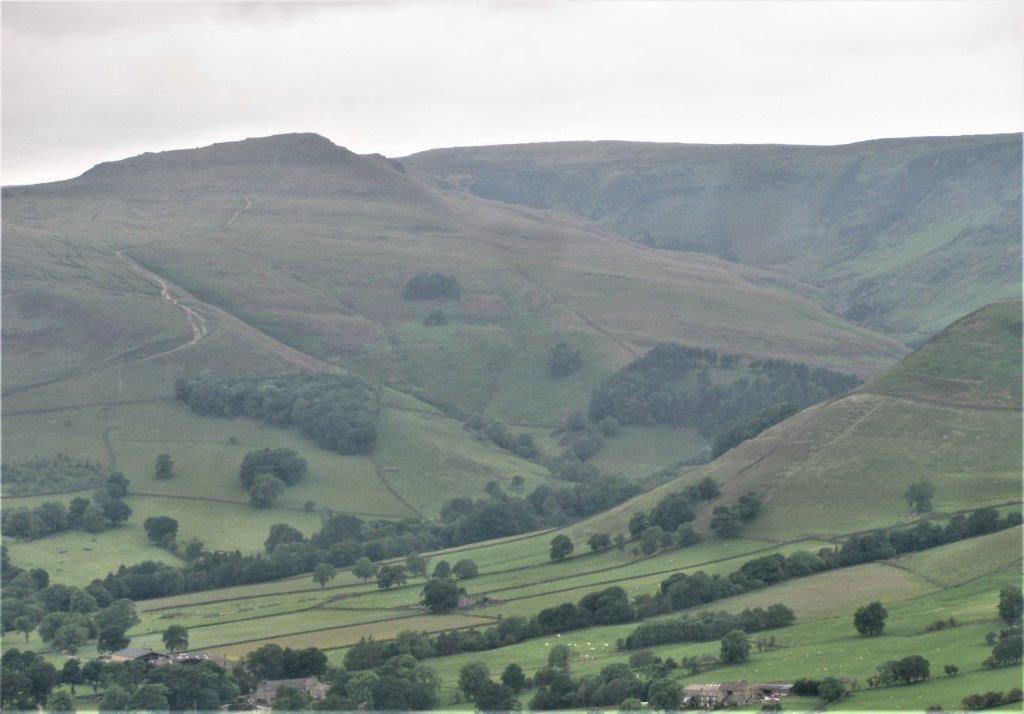 28 looking across the Vale of Edale at Grindslow Knoll top left, with Grindsbrook Clough running down to the right & turning left. Kinder plateau is at the top.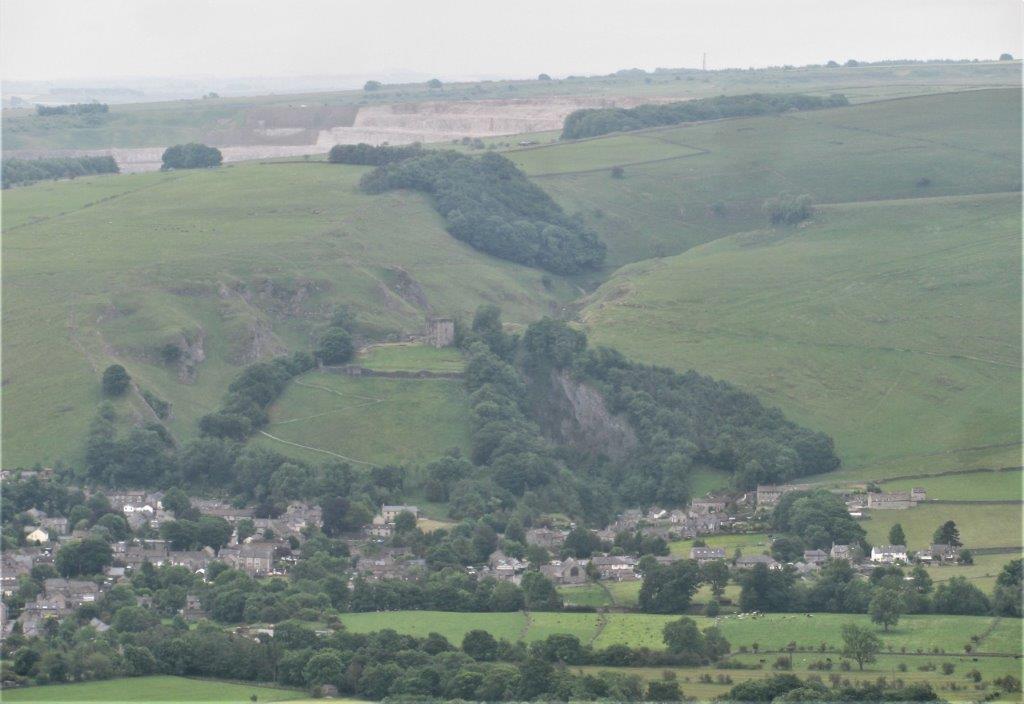 29 Perevil Castle again. The quarry 'white' behind at top probably supplies limestone to the cement plant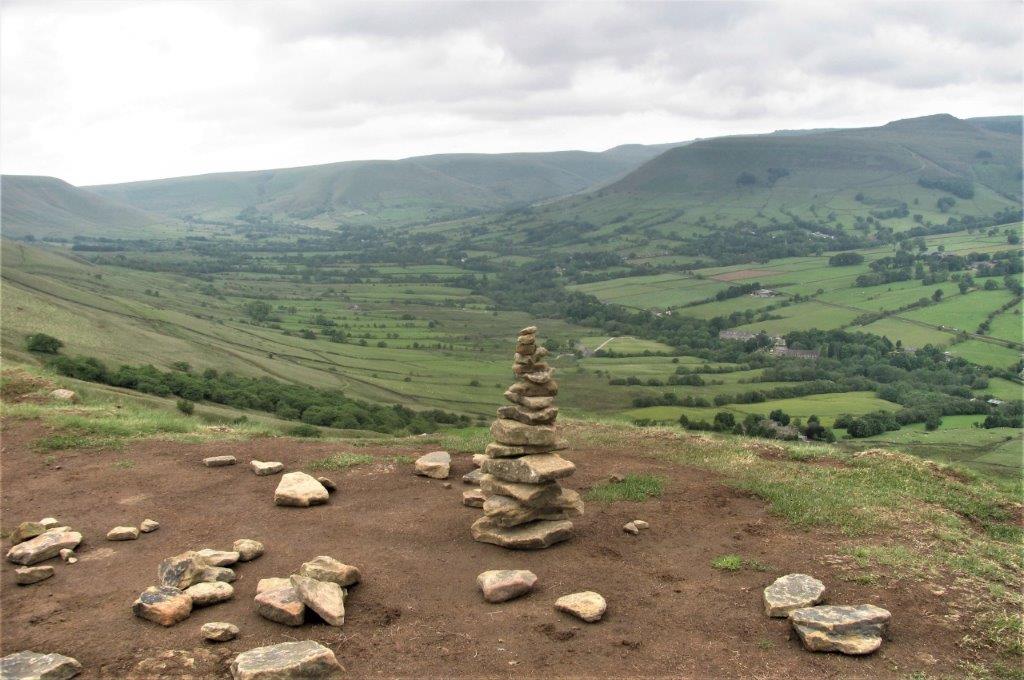 30 atop Back Tor with the Vale of Edale below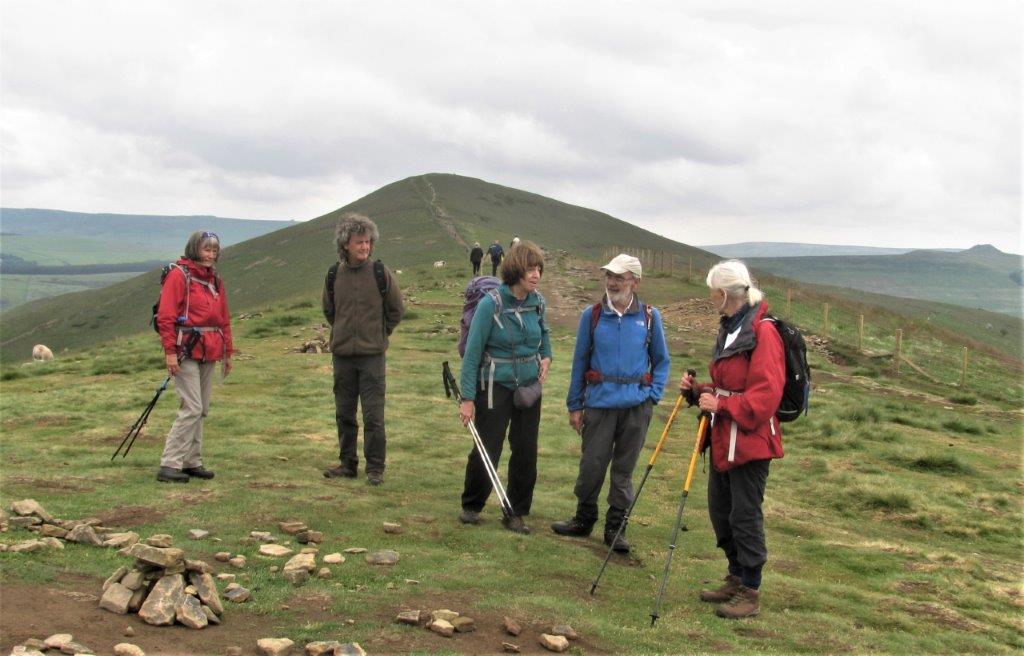 31 group above Back Tor. Lose Hill behind in middle. Winhill Pike at top right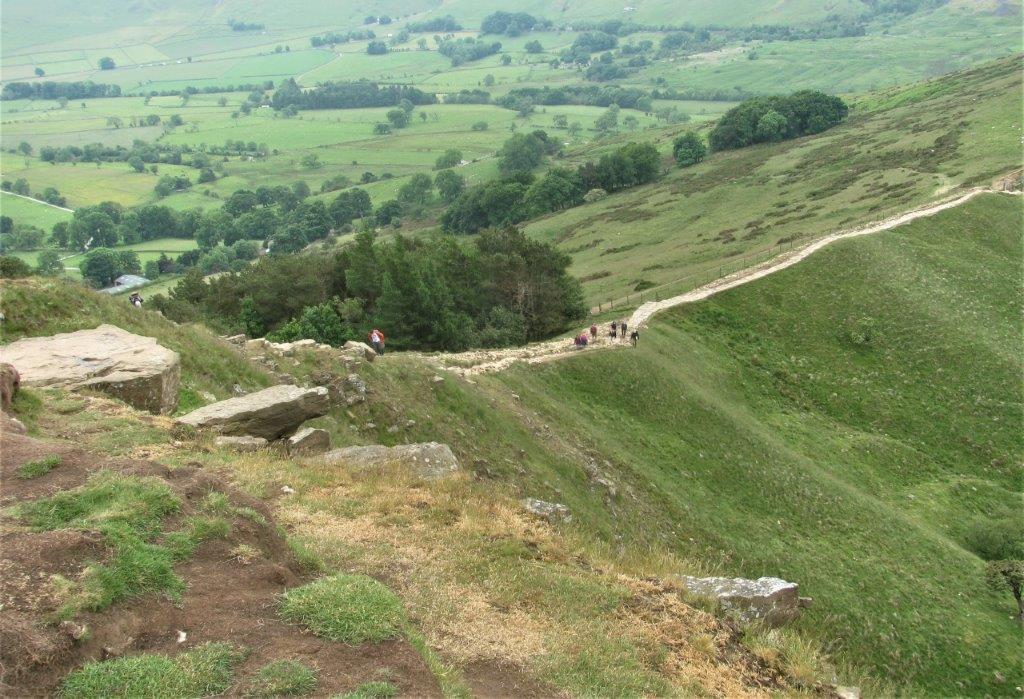 32 the slope down from Back Tor. Brochette Booth Plantation alongside slope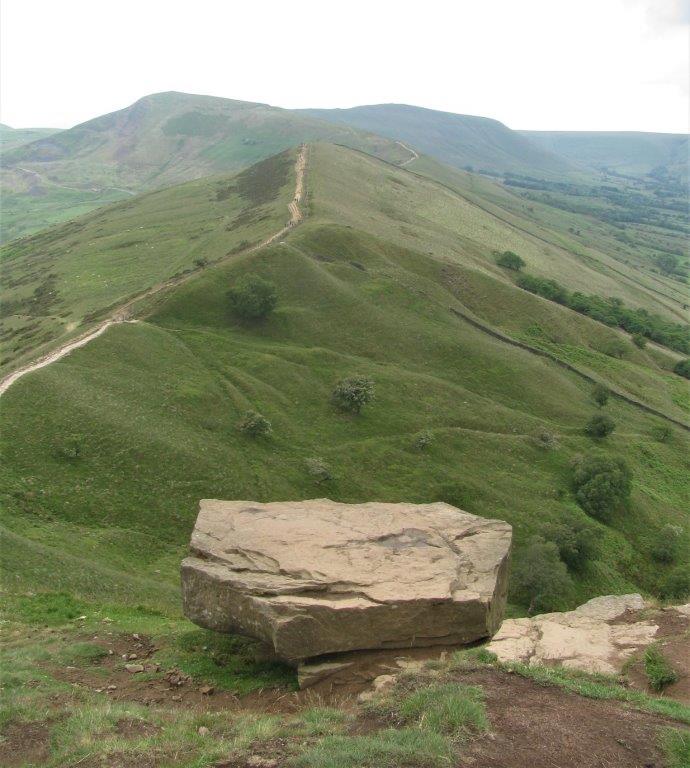 33 looking from Back Tor over Barber Bank at Mam Tor top left. Hollins Cross is unseen below between Barber Bank and Mam Tor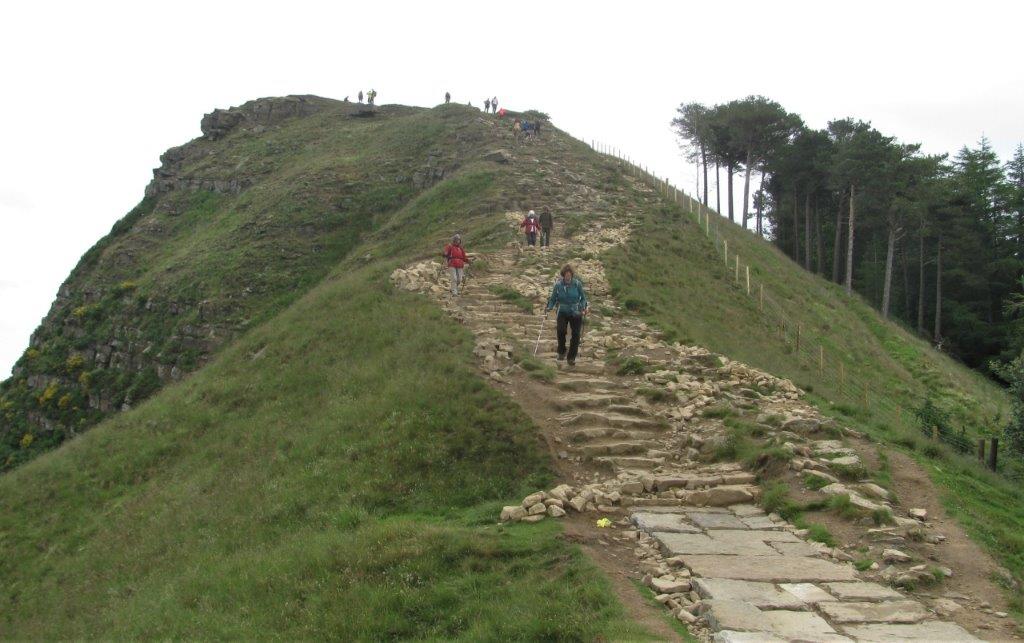 34 Party descending from Back Tor. Brochette Bank Plantation to right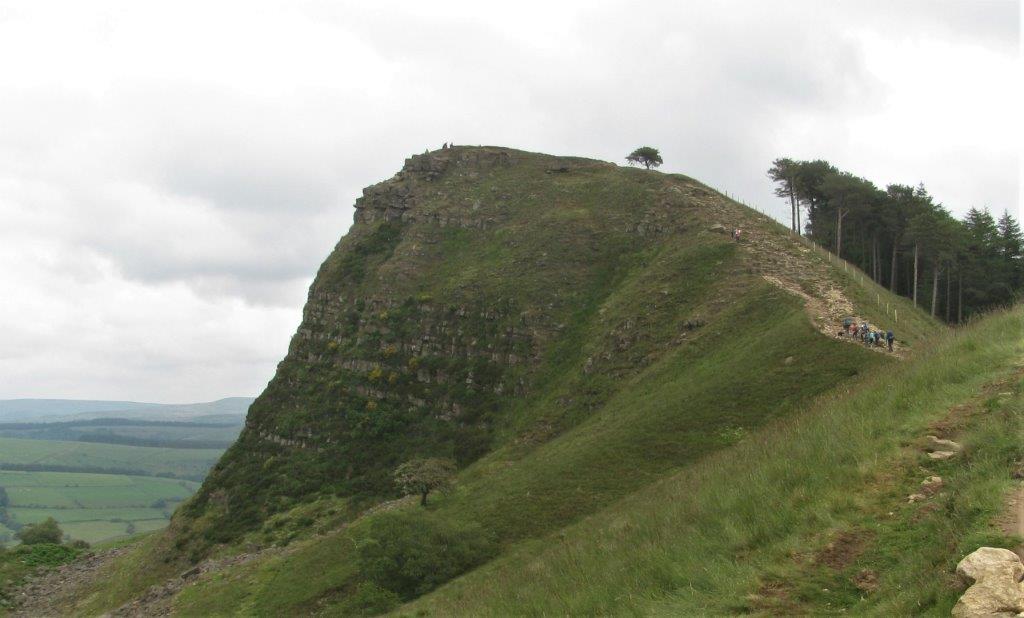 35 Single tree close to top of Back Tor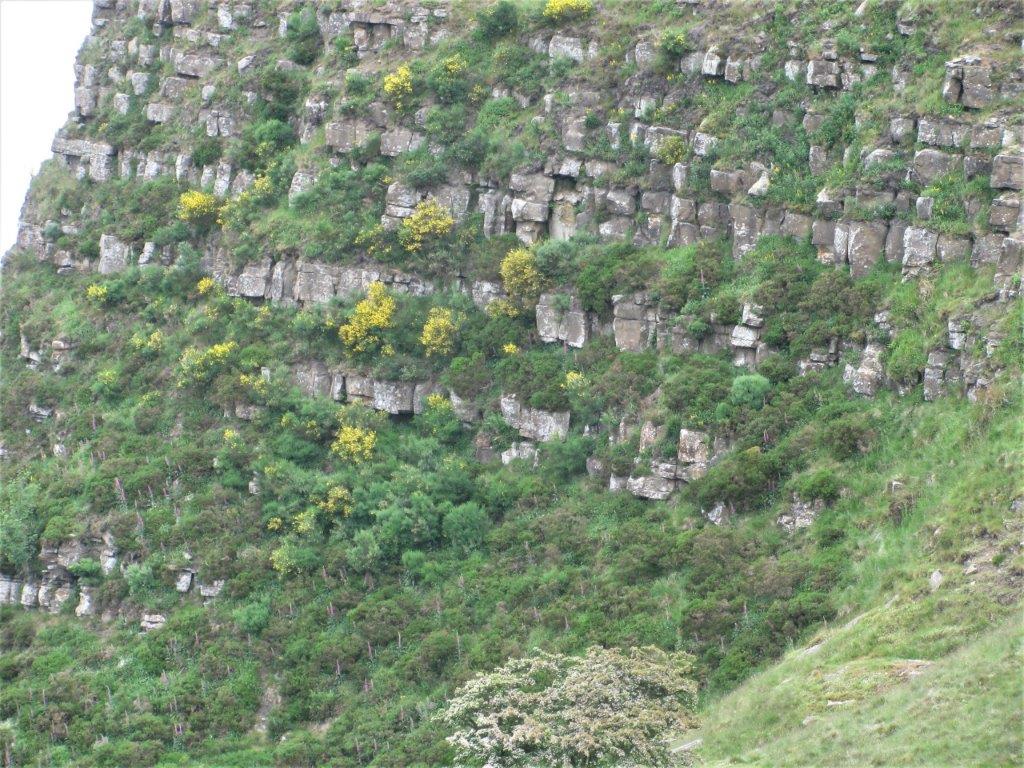 36 close up of face of Back Tor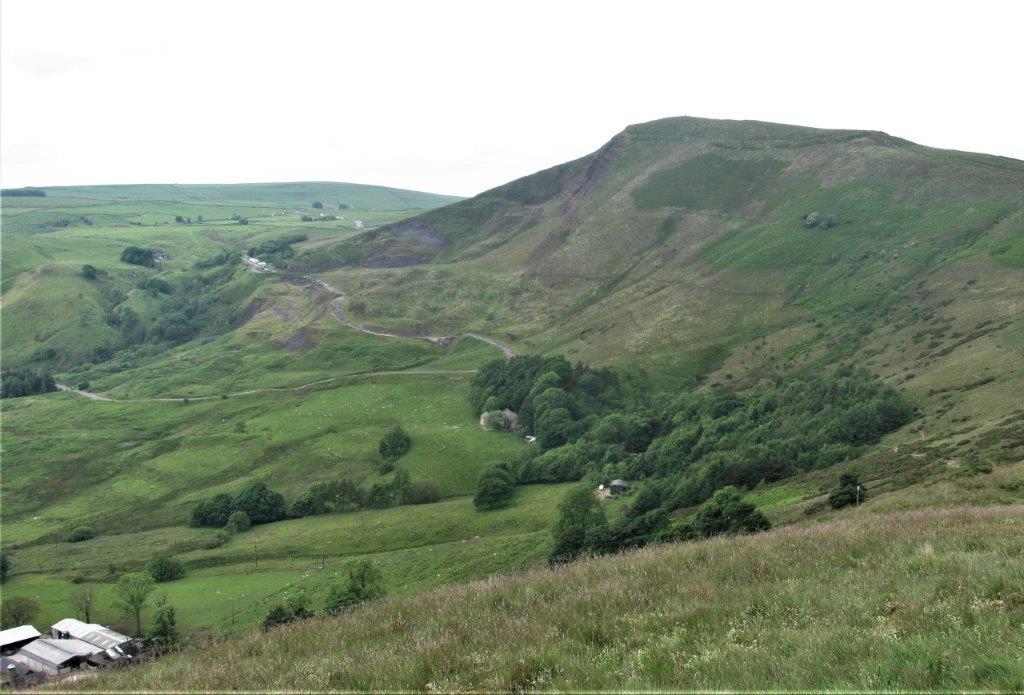 37 Mam Tor ahead in the distance to right. Disused land-slipped road at left. Mam Farm in woods still has access from this road.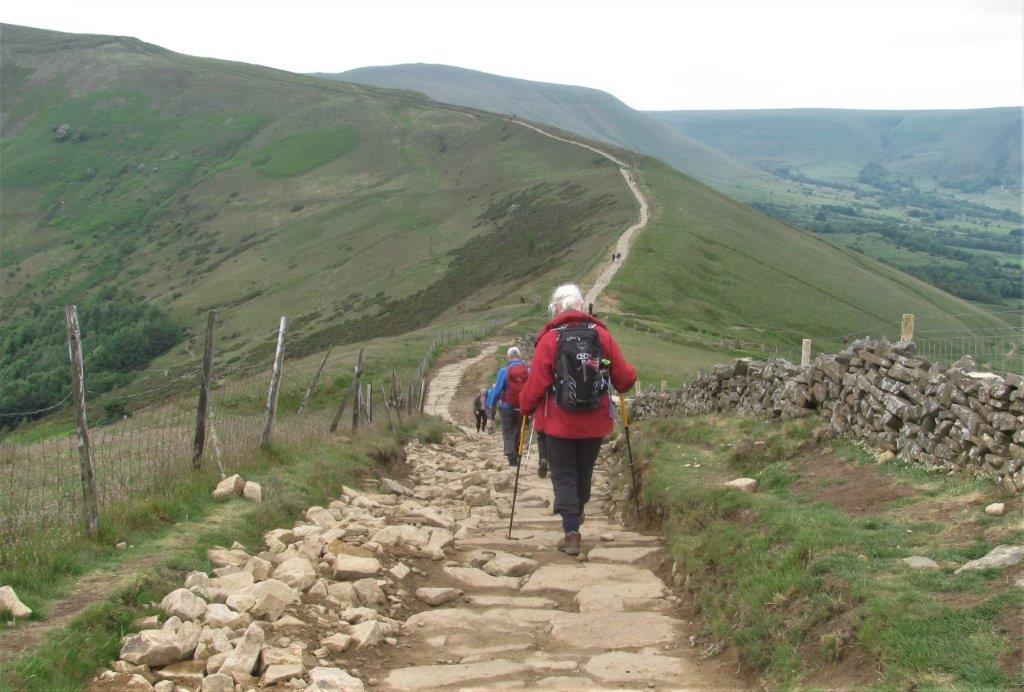 38 descending to Hollins Cross. Path curving upwards goes to Mam Tor Trig Beacon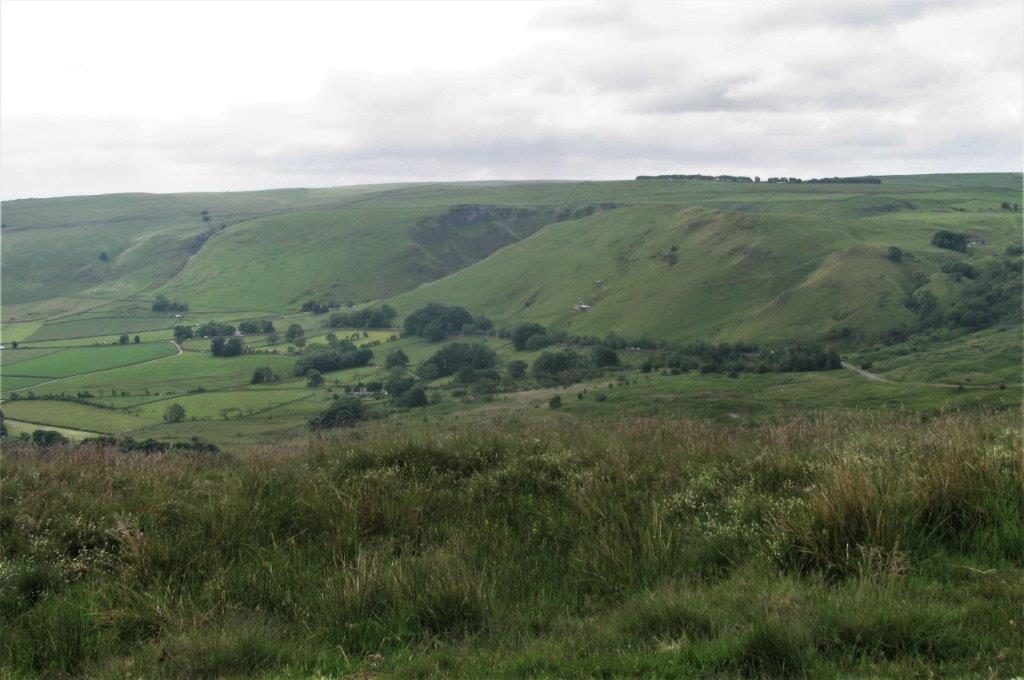 39 looking across at 'V' groove which is the lower end of Winnats Pass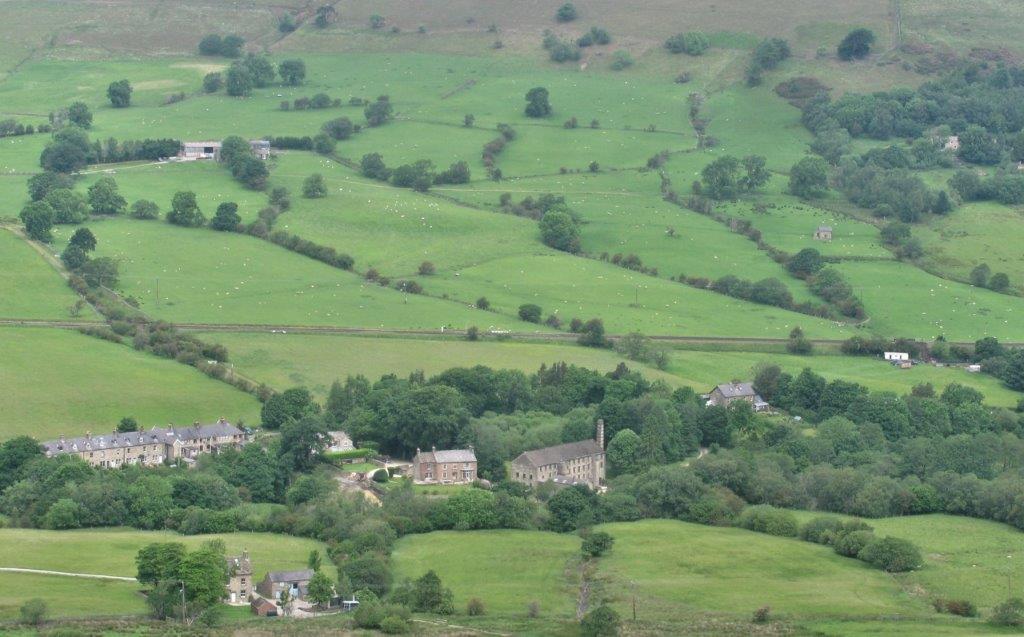 40 some houses & buildings at the bottom of the Vale of Edale. Rail track Manchester / Sheffield seen behind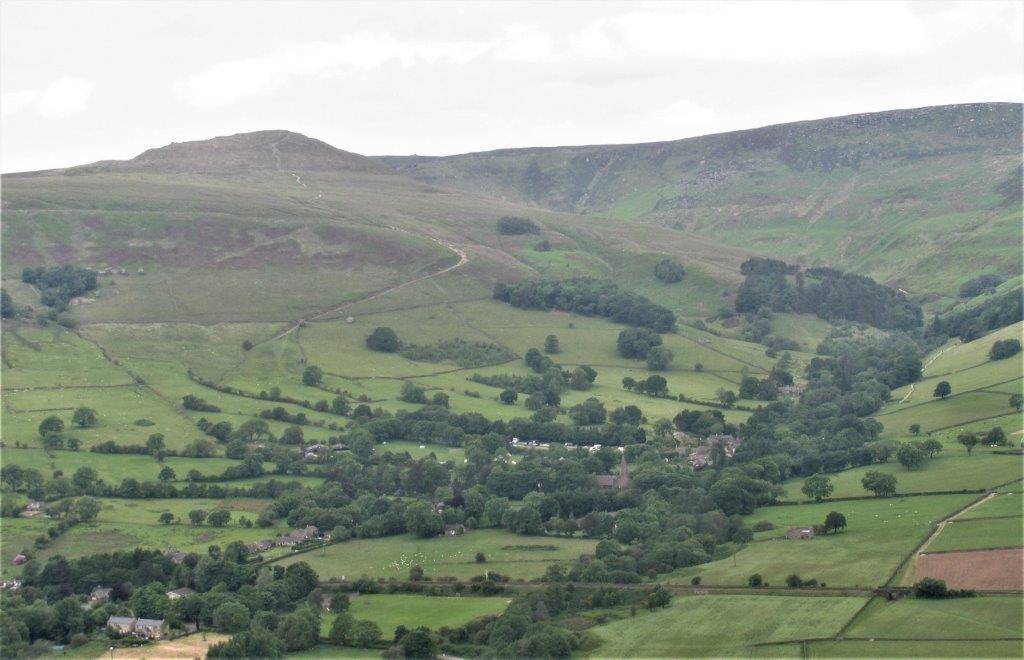 41 Grindslow Knoll and Kinder behind. Church Spire and Edale village below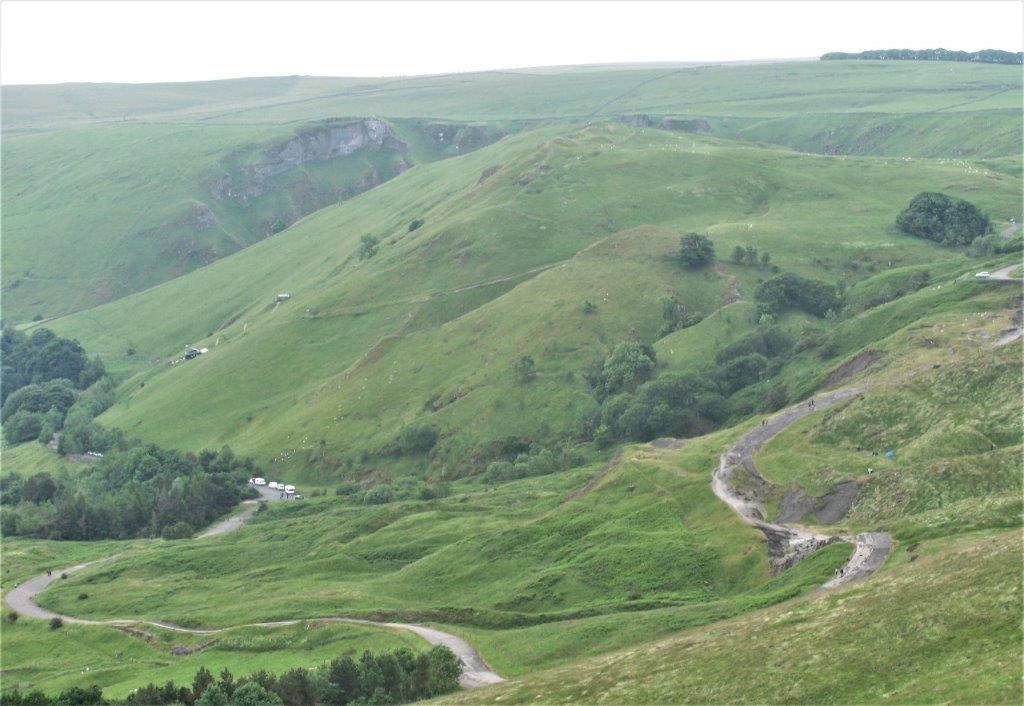 42 close up of land - slipped road - part in use to Mam Farm (picture 37)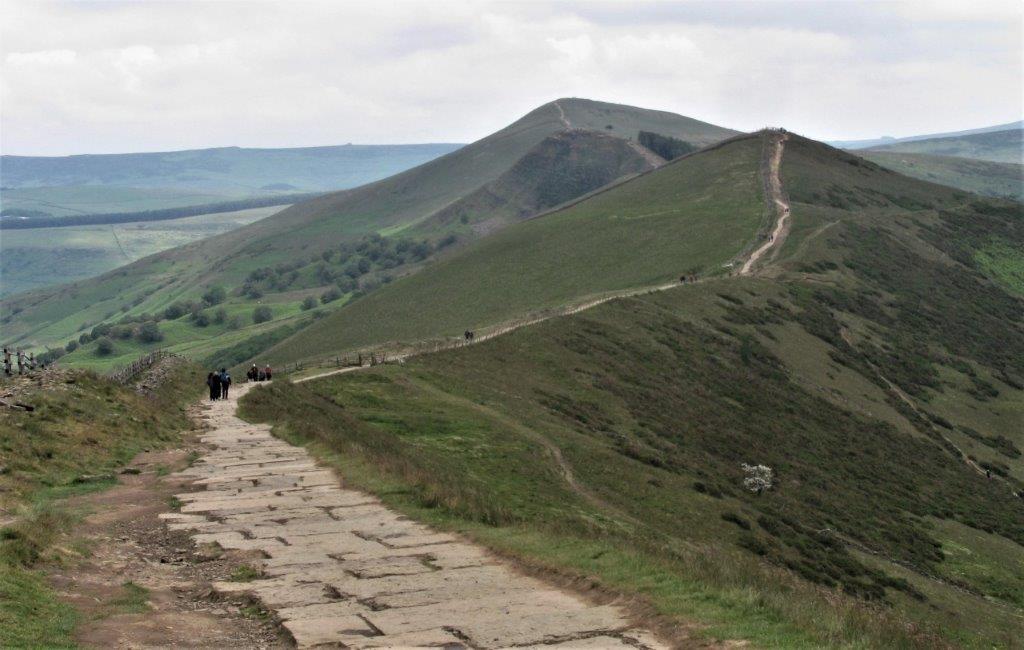 43 looking back along ridge towards Lose Hill. Note single tree near Back Tor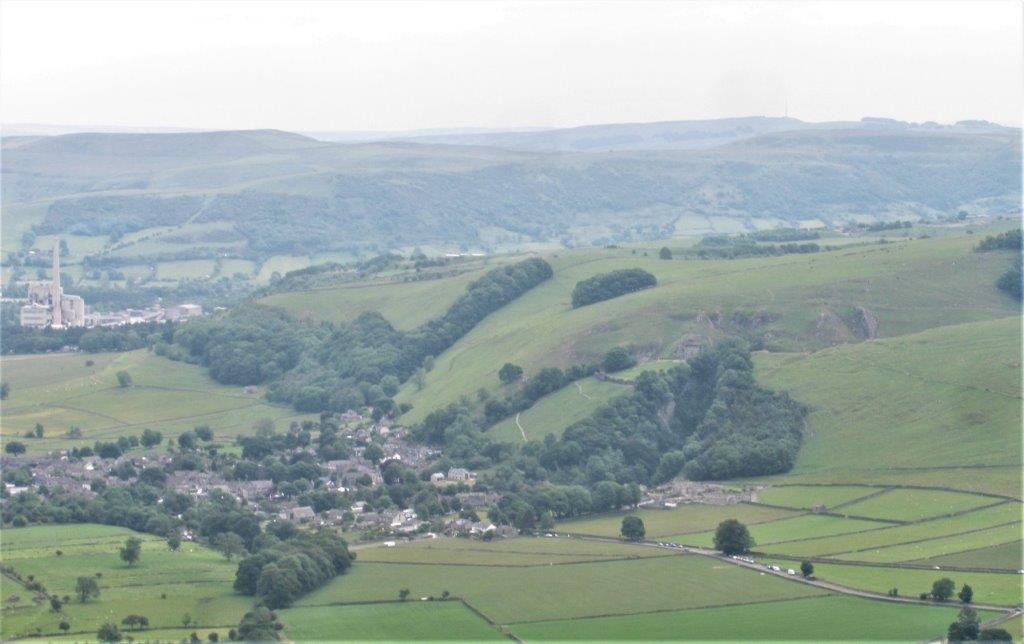 44 Cement Plant with Castleton and road to right to Winnats Pass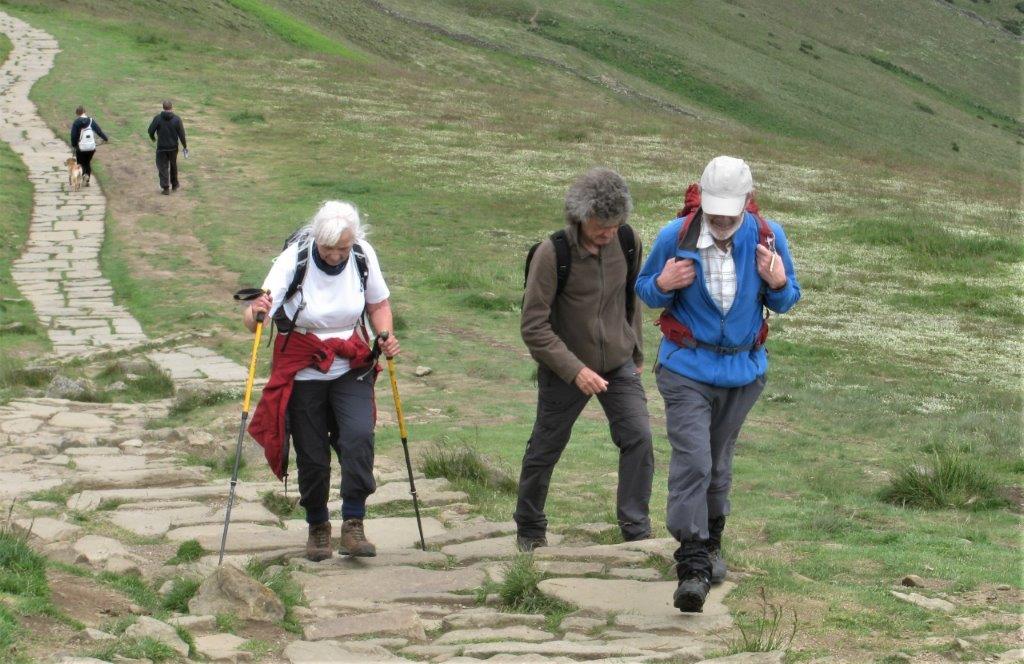 45 slogging up Mam Tor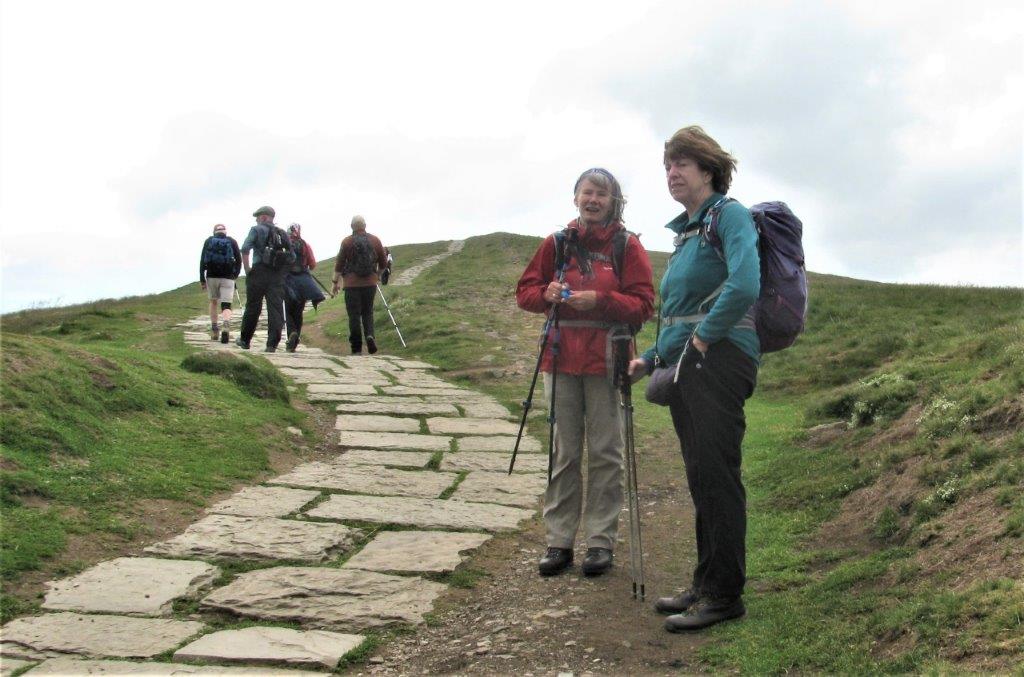 46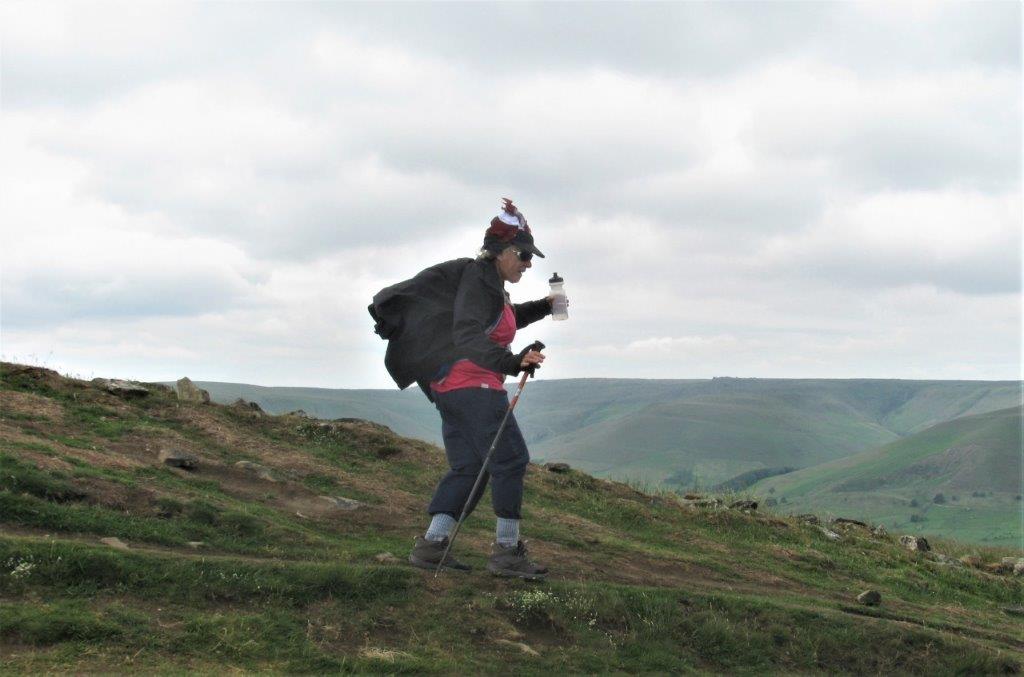 47 a well known Sheffield rambler passes us in the opposite direction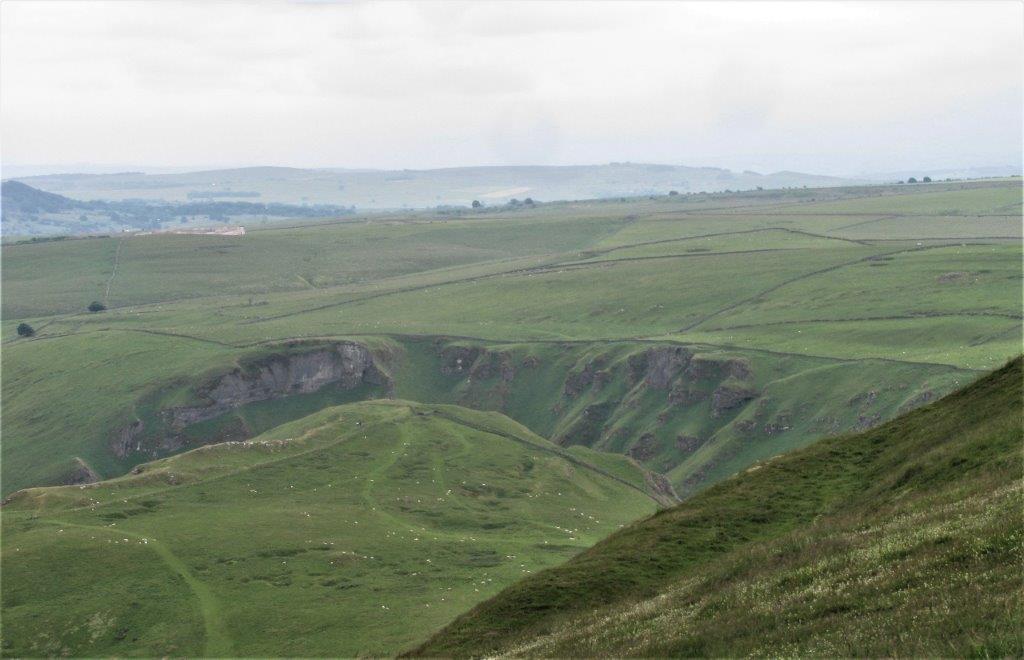 48 Winnats Pass seen from Mam Tor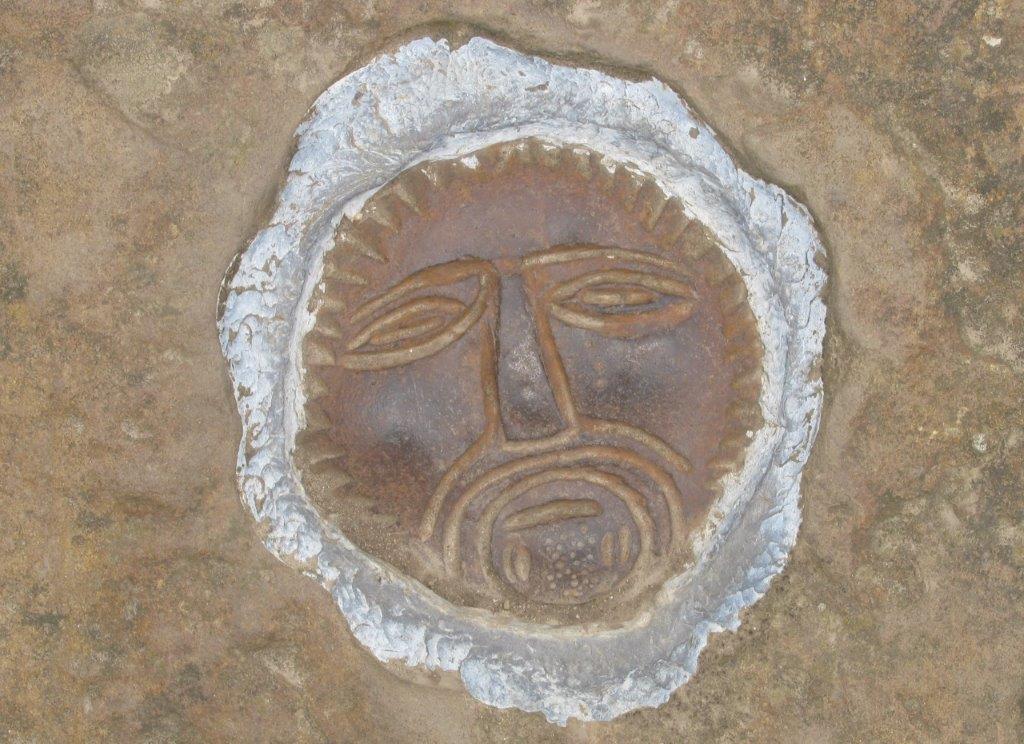 49 seen on slopes of Mam Tor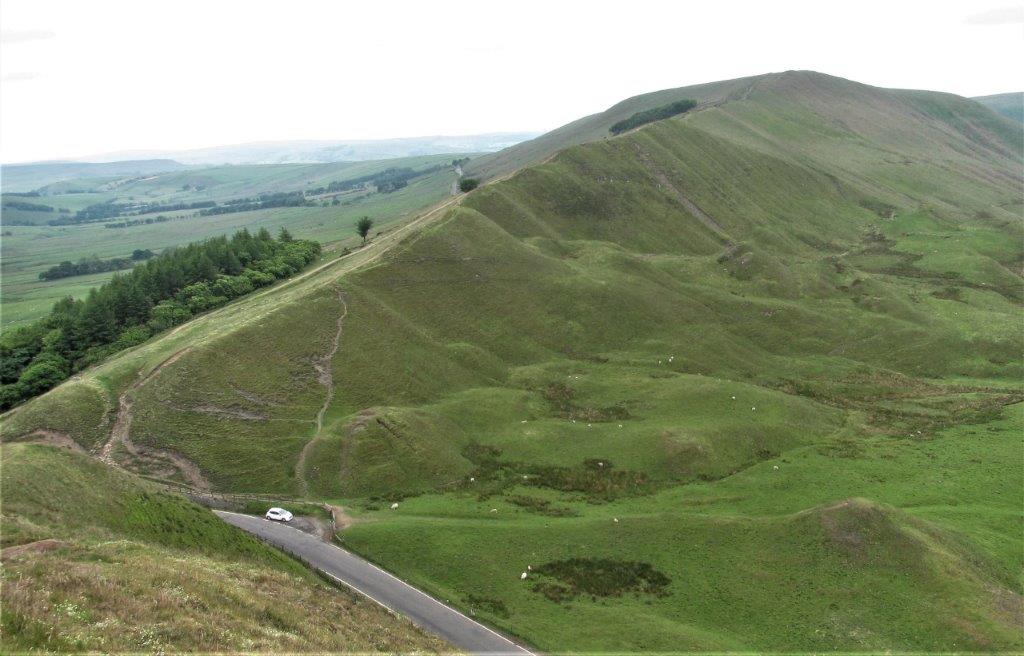 50 descending from Mam Tor - road to right leads down to Edale. Ridge ahead (not taken) is Rushup Edge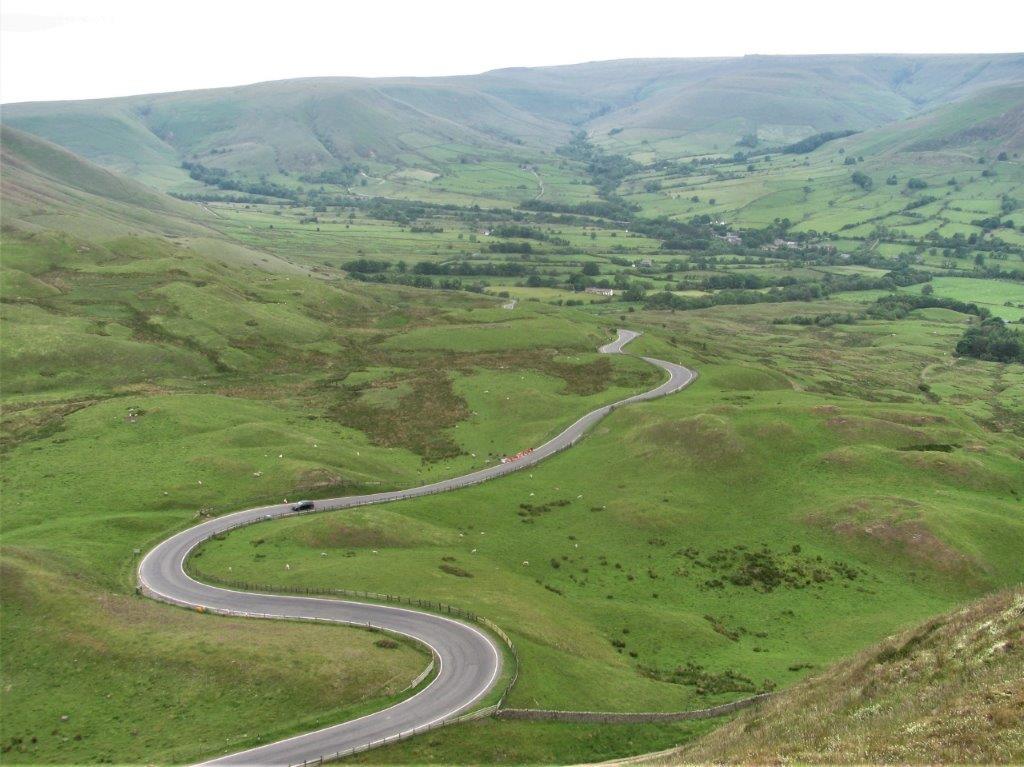 51 road to West of Mam Tor leads down into the Vale of Edale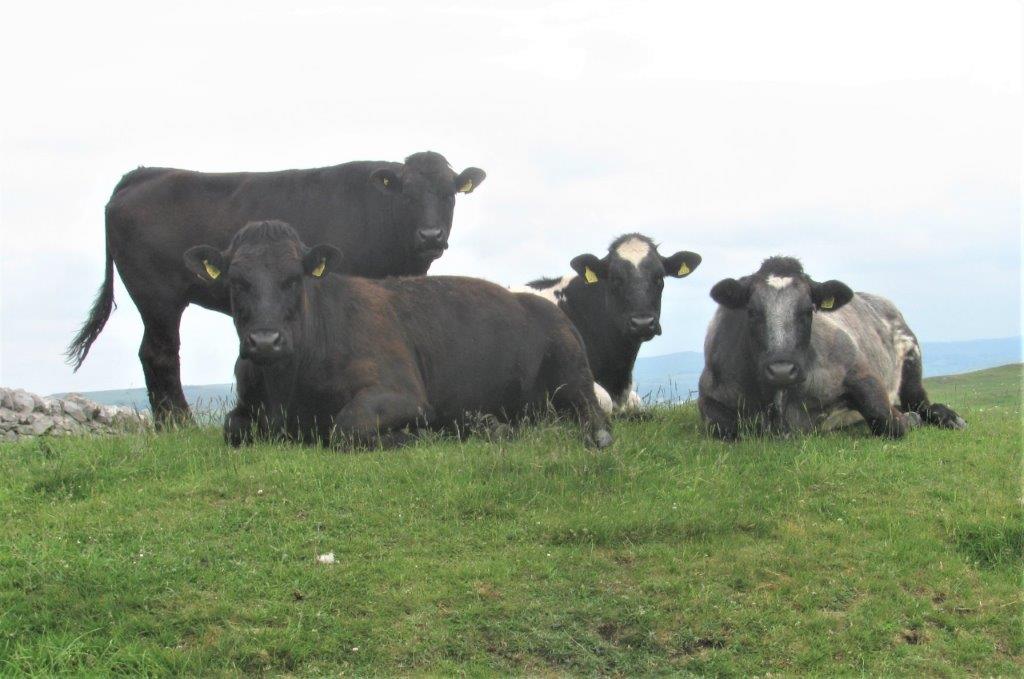 52 cattle within touching distance next to our path down to Winnats Head Farm and Winnats Pass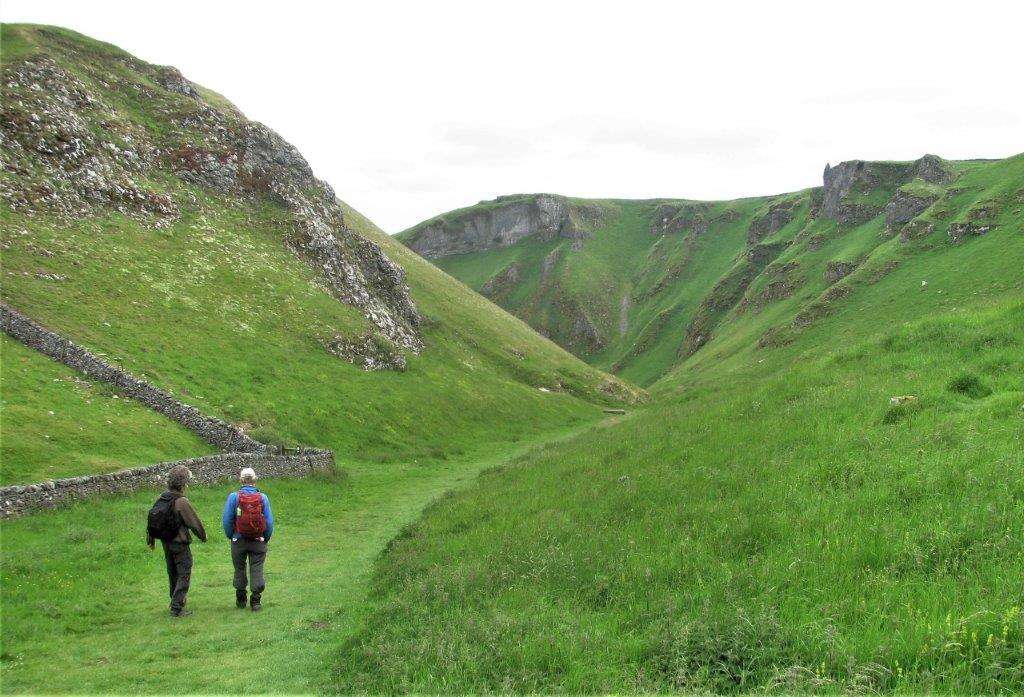 53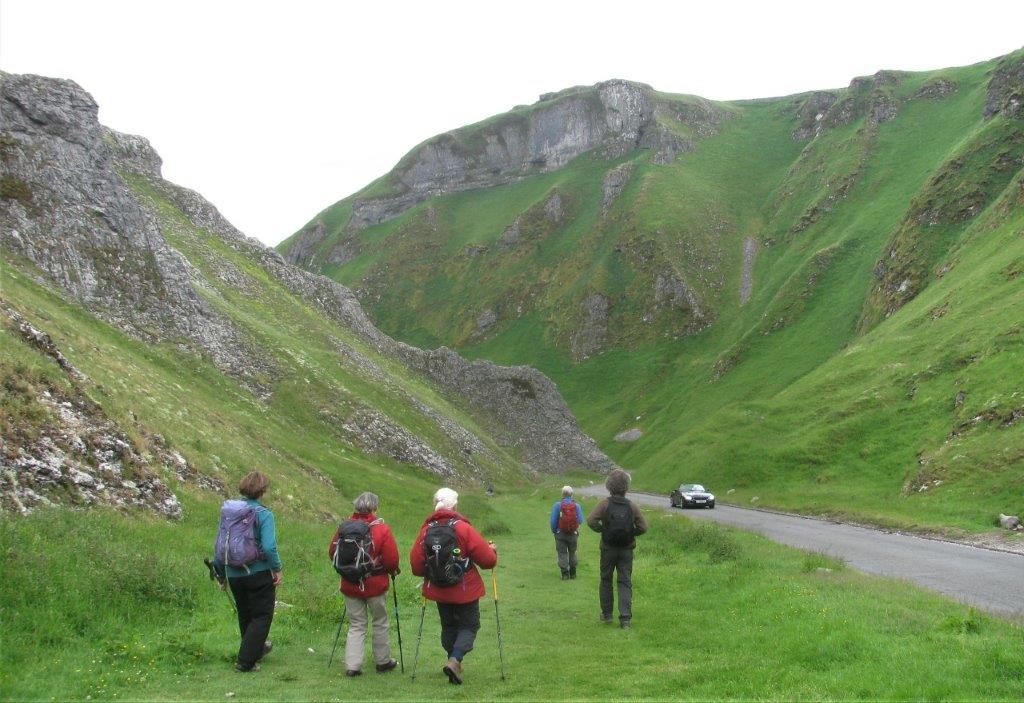 54 converging towards the road in Winnats Pass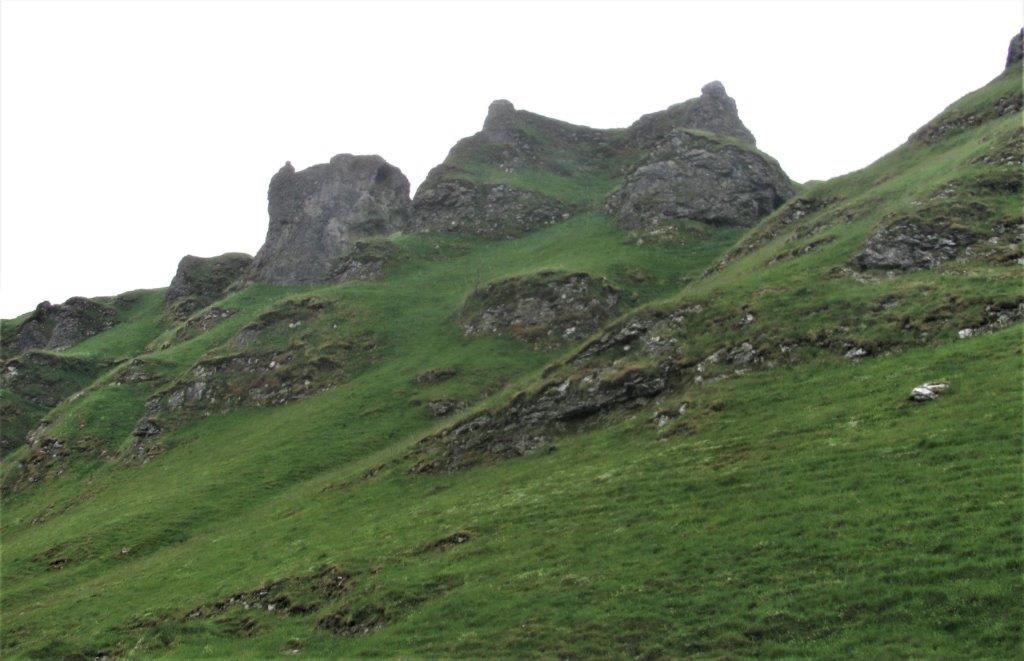 55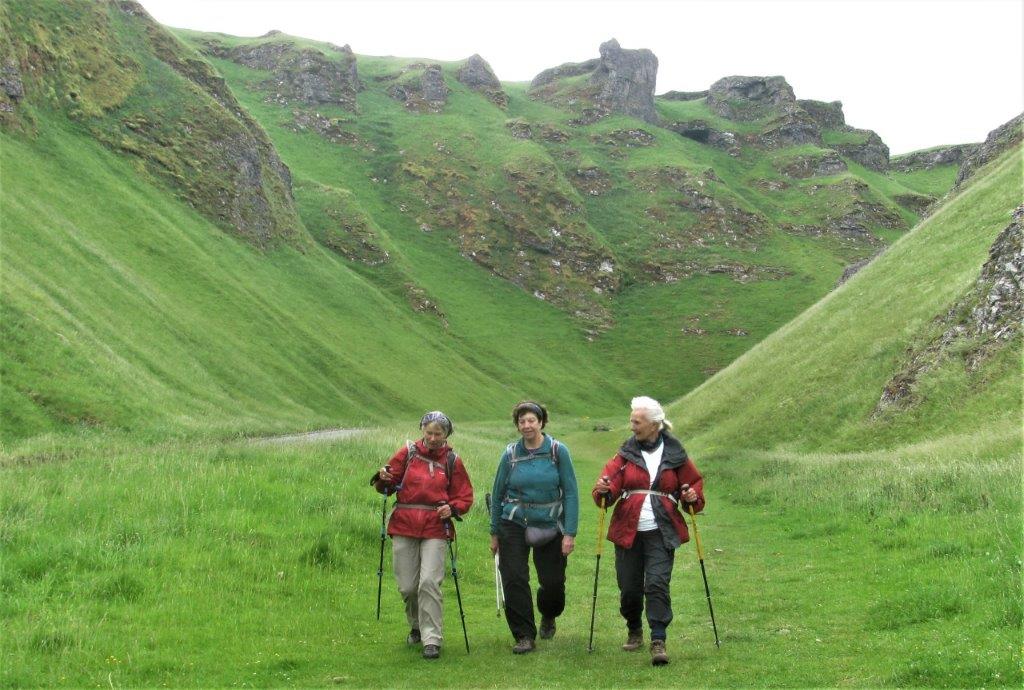 56 near the end of Winnats Pass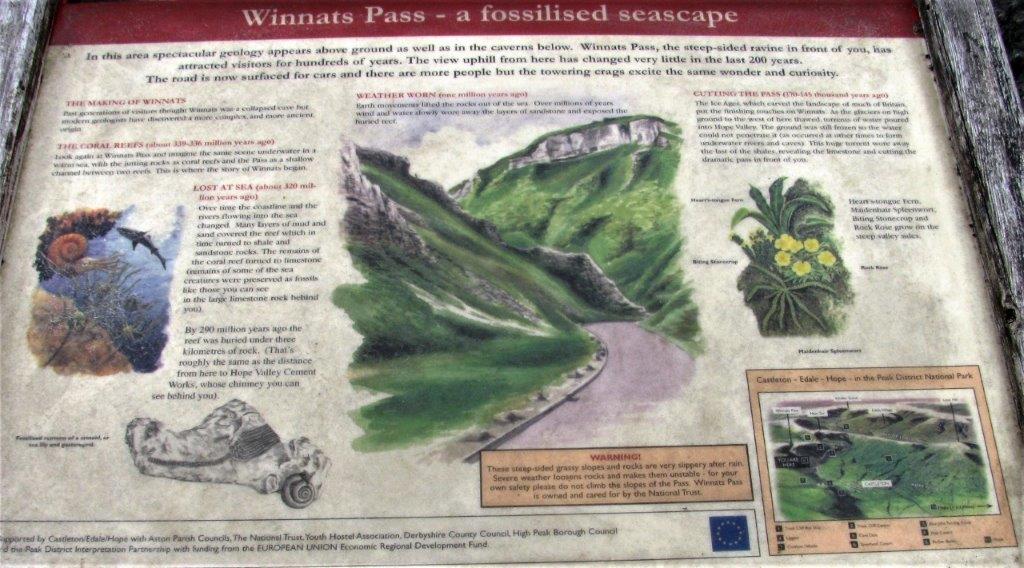 57 push Control + to enlarge & hopefully read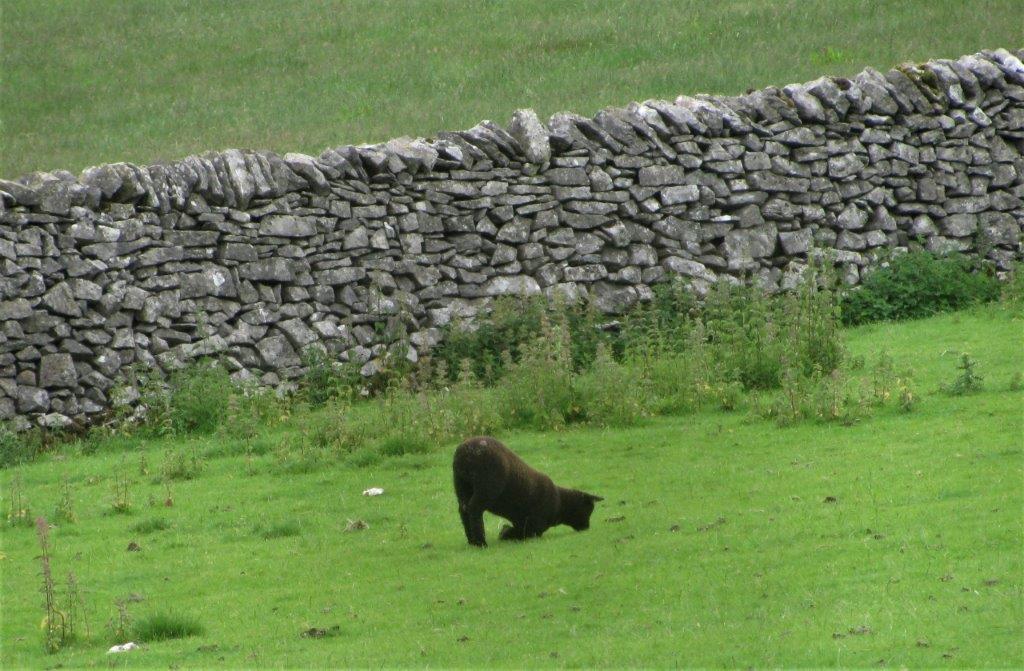 58 'grace' before nibbling at the grass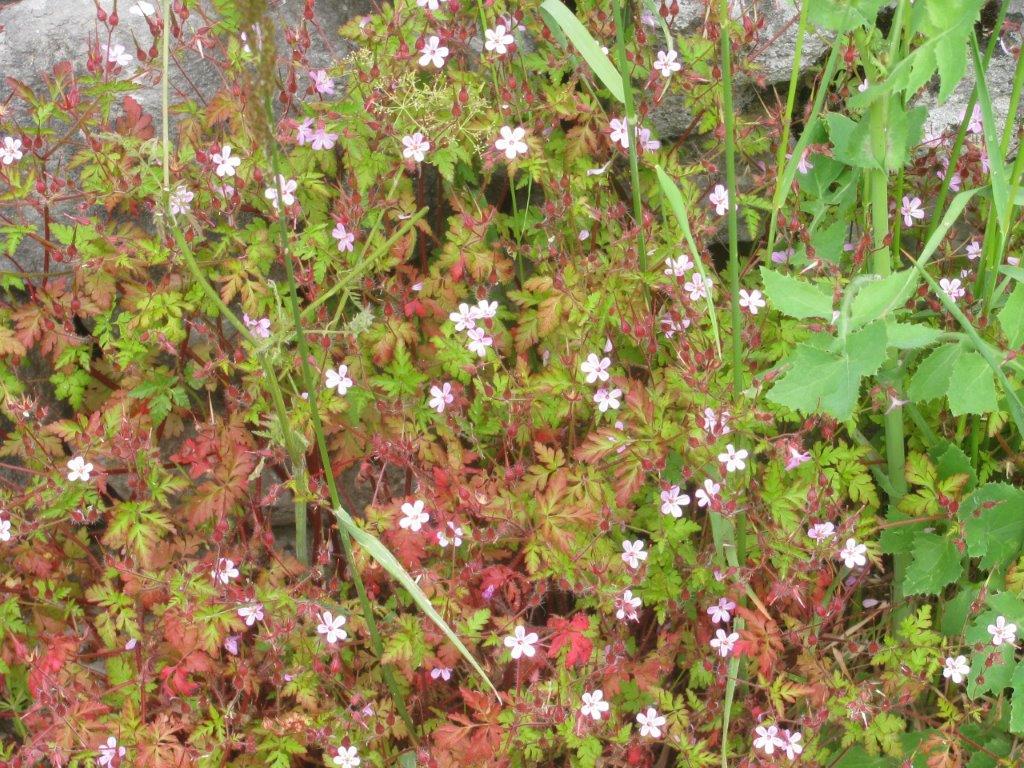 59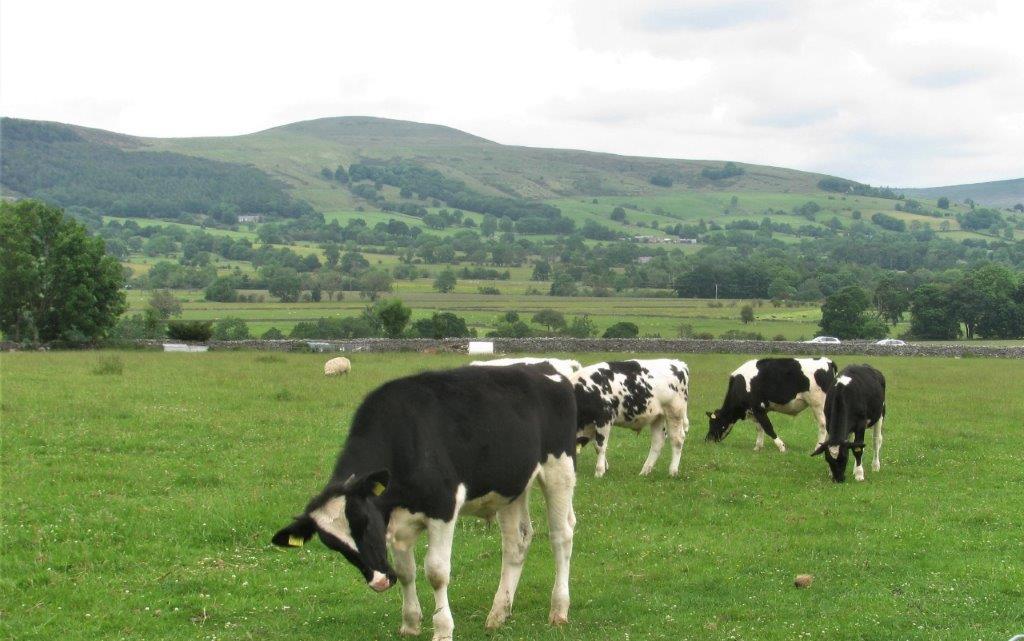 60 'Round Plantation' and Lose Hill behind?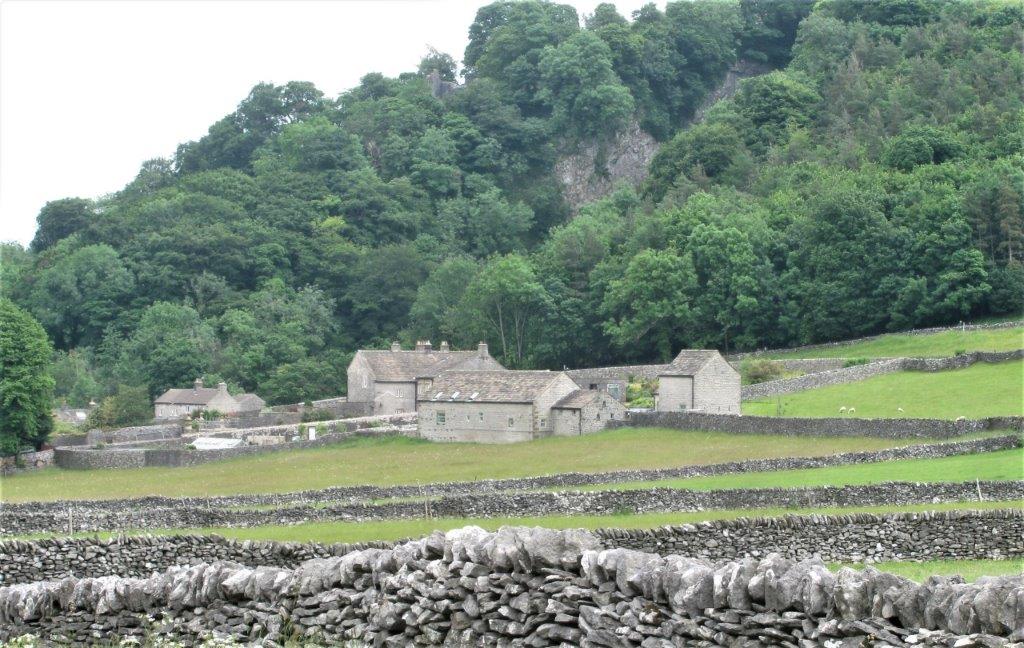 61 Peak Cavern behind which farm?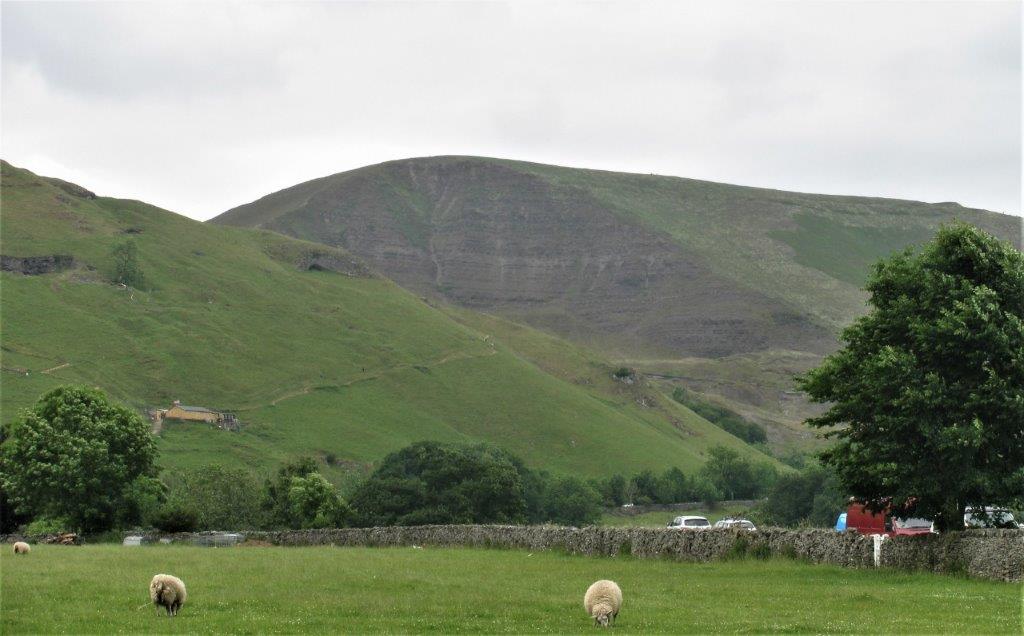 62 vertical face of Mam Tor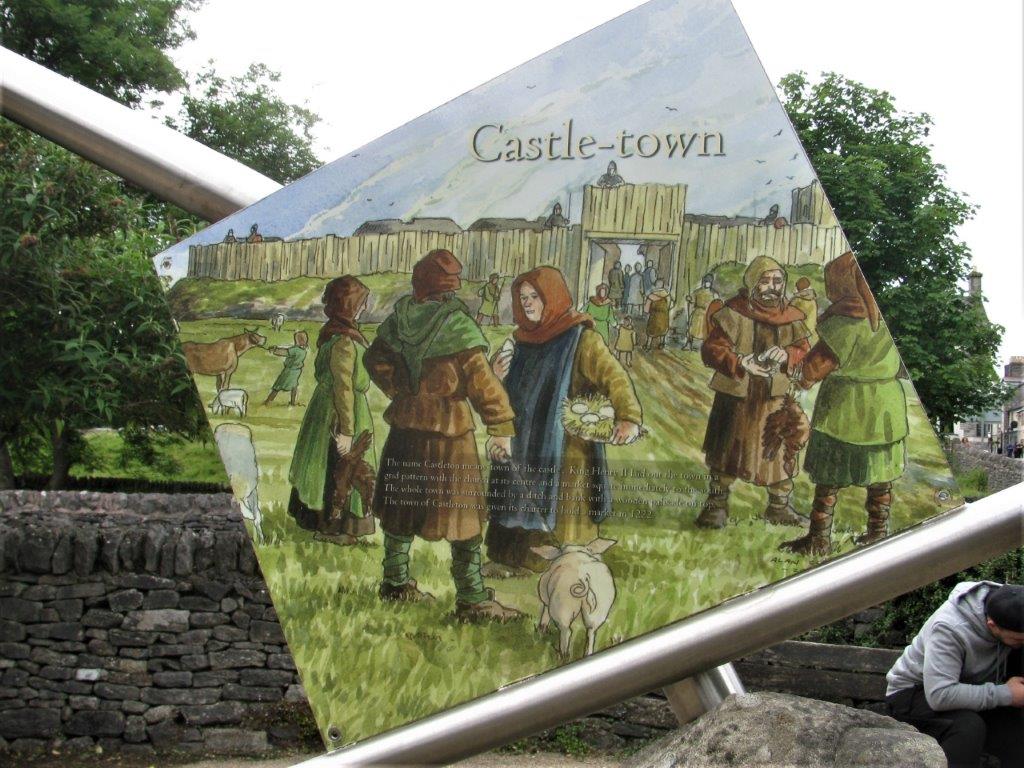 63 Castle - town a chartered market town since 1222

64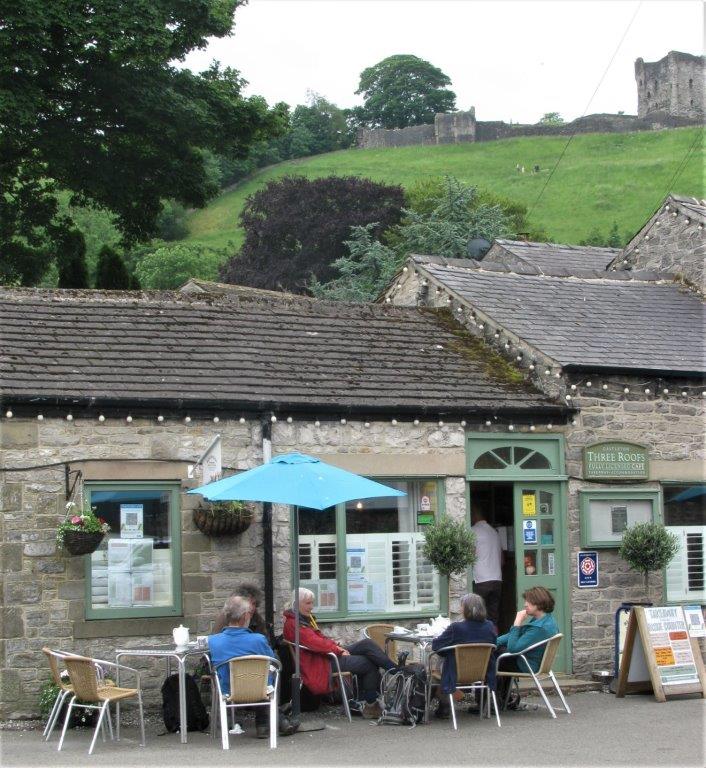 65 Peveril Castle top right. Coffee break following 'Covid' rules'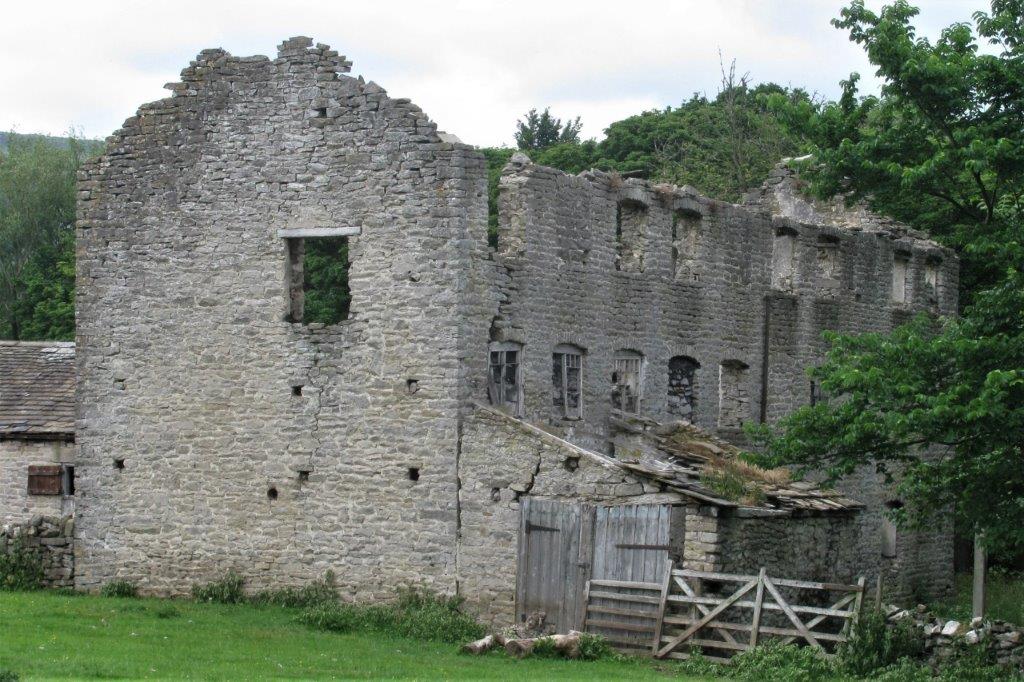 66 decaying mill seen from return path taken from Castleton to Hope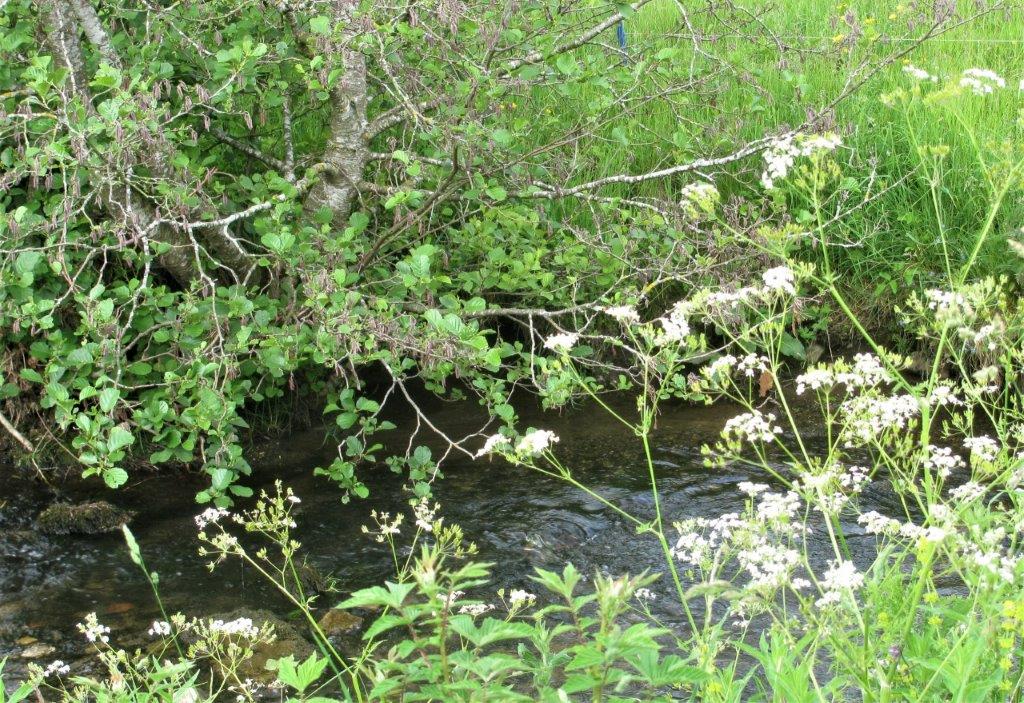 67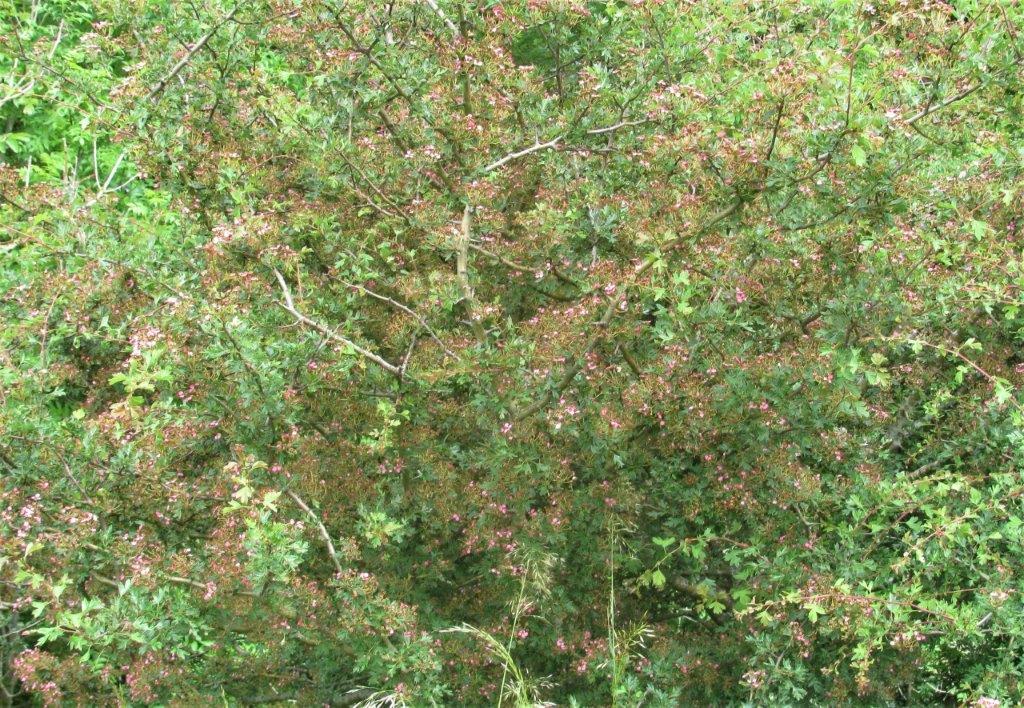 68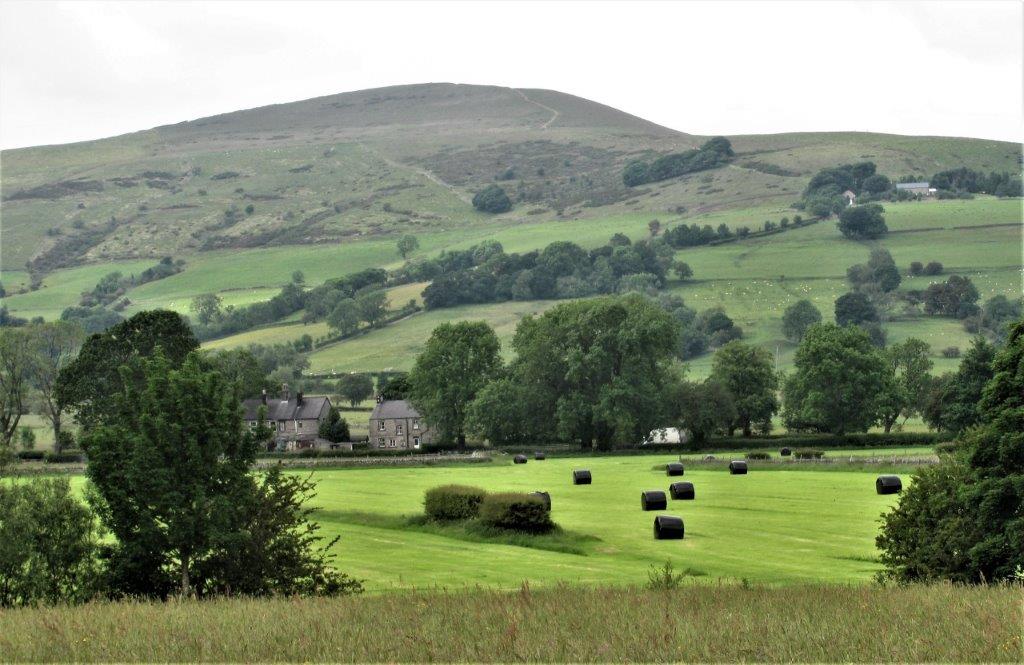 69 disused quarry? seen below Lose Hill (to left of Losehill Farm). Cut grass in bales below.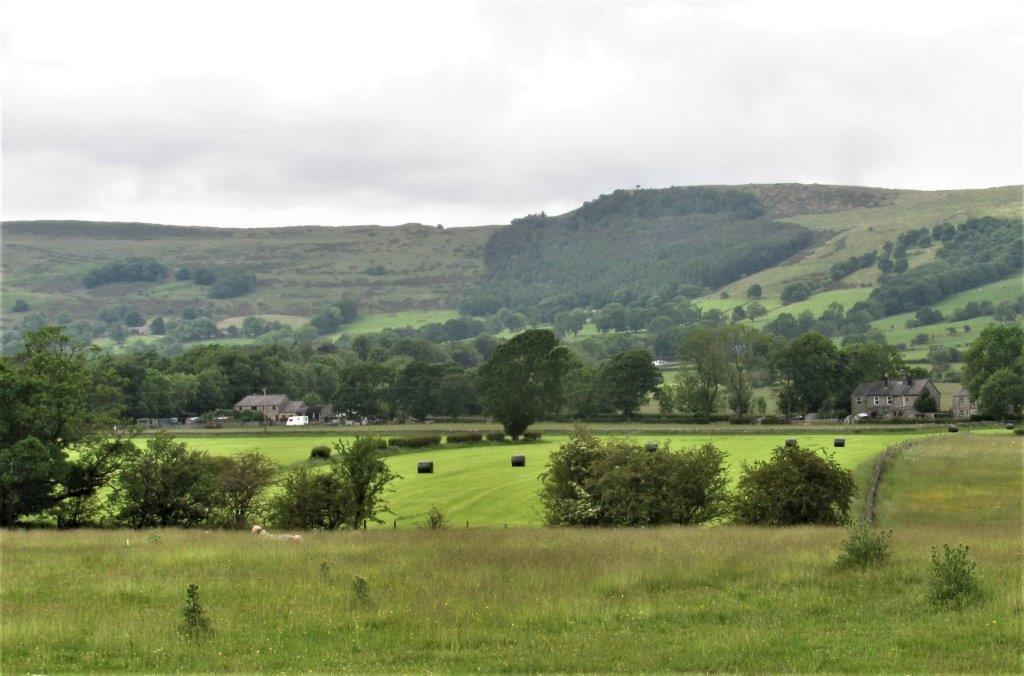 70 single tree at top (above Brochette Booth Plantation) near Back Tor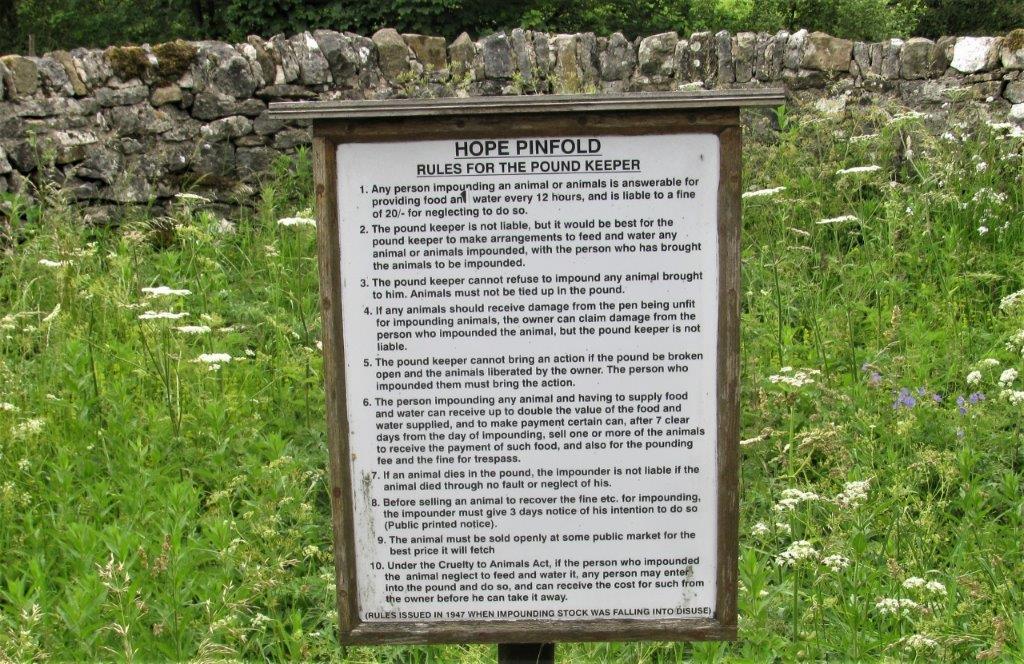 71 'Pinfold near Hope' - notice about impounded animals - even more complicated than today's Covid rules?
homepage - Daywalks Index 2021 - contact me at