homepage - Daywalks Index 2021 - contact me at

Rev1
2021.06.02 pre-walk with Sheffield Ramblers - Bakewell P.C.SK219.685, ~NE then ~E over FB over River Wye ~SSE on East side of River Wye to cross River & reach Haddon Rd at SK231.664, ~ 280m ~SE along Rd, ~ESE following B.W.j for 1.8km just past barns to SK217.654, ~NW on FP crossing rd (well above Conksbury Bridge) at SK213.658, continue NW to Over Haddon & ~W thru it to PC at SK203.664, ~NW for ~100m up to rd & follow ~W for ~250m to SK200.665 & take FP ~N for ~200m then ~NW to cross B5055 Rd at SK191.874, continue ~WNW to Rd in Kirk Dale at SK181680, ~W up walled lane for ~450m to (SK176.681), FPs - NW then WSW around edge of field to Magpie Mine, (lunch break), FP ~N then NNW to join Johnson Lane (on the West side of Sheldon), follow J.Lane ~ WSW for ~100m to join FP at SK171.688, follow FP ~ WNW to the bottom of Deep Dale at ~SK161.691, follow BW ~N then ~NNE to SK167.703, follow path ~ESE to SK170.701 - junction of paths (one goes ~S back up to Sheldon) but take path Eastward (following initially well above the River Wye) and joining the lower end of Kirk Dale then the A6 Rd at SK192.695, follow A6 Rd ~ENE for ~ 300m and turn ~NE over The River Wye into Ashford in Water (PC can be found), go ~E past the Church to the A6020 Rd, cross it and take a 'minor rd' ~SE over two branches of the River Wye to the A6 Rd (for a few meters) before turning off on a FP starting along the River Wye ~E then turning ~SE back to join the A6 at SK209.691, follow road ~E then SSE into Bakewell. Leader John Taylor - Wednesday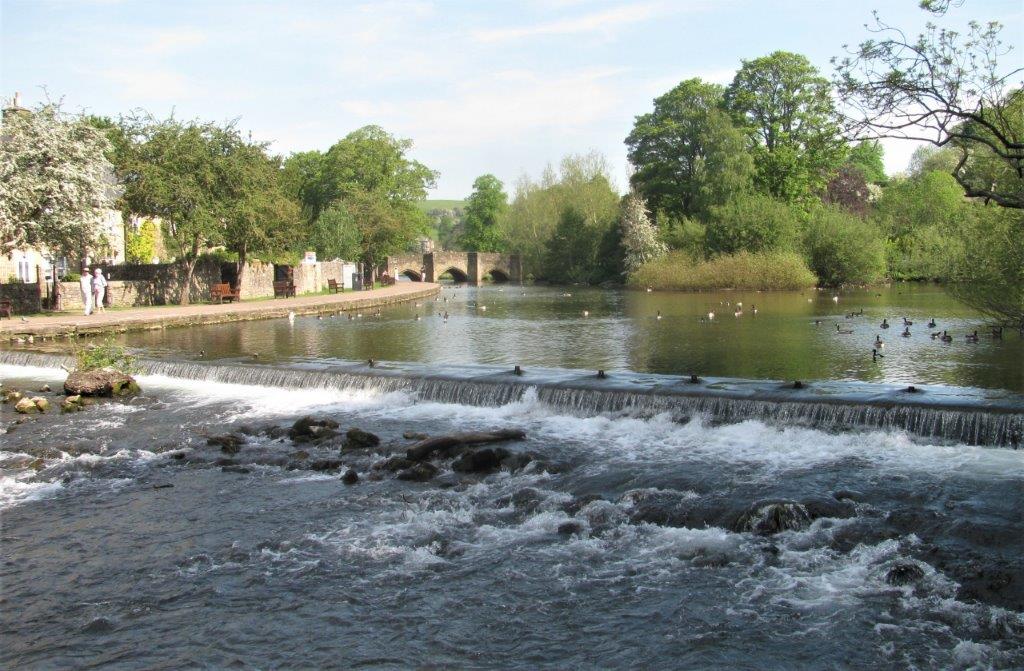 1 Photo taken from footbridge of the River Wye and the stone roadbridge on the far side taking road traffic into Bakewell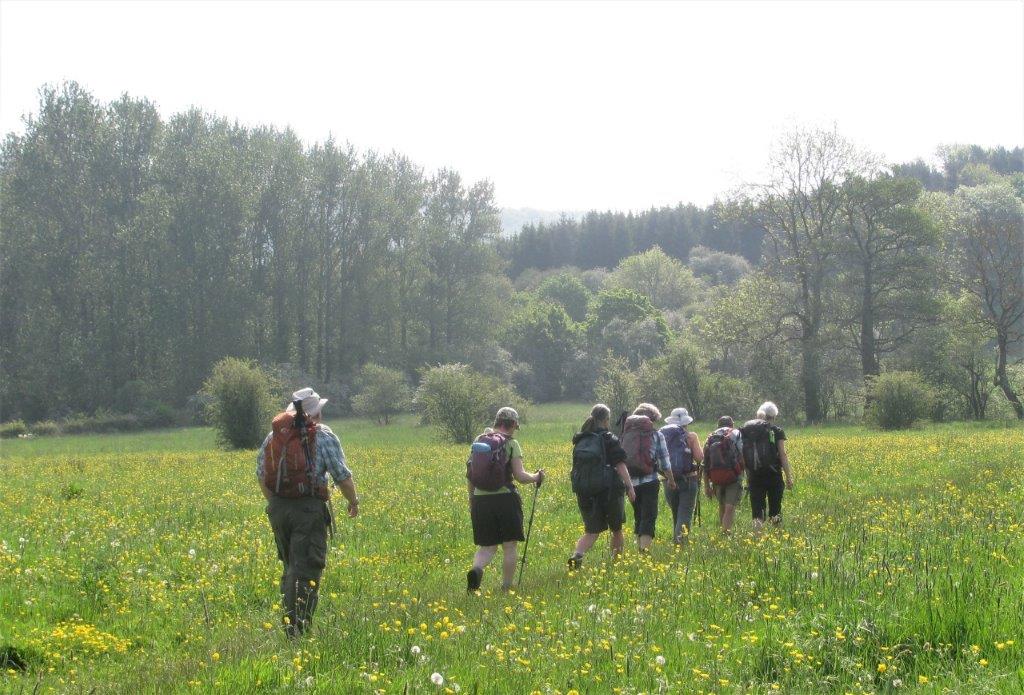 2 heading towards Haddon Hall on path following initially some distance away from The River Wye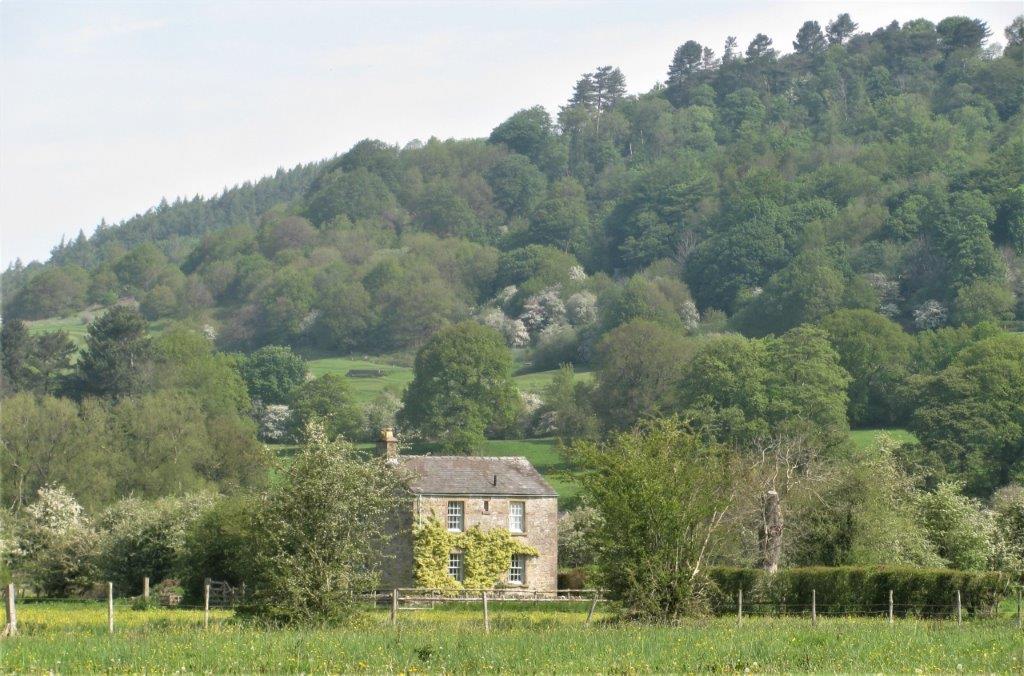 3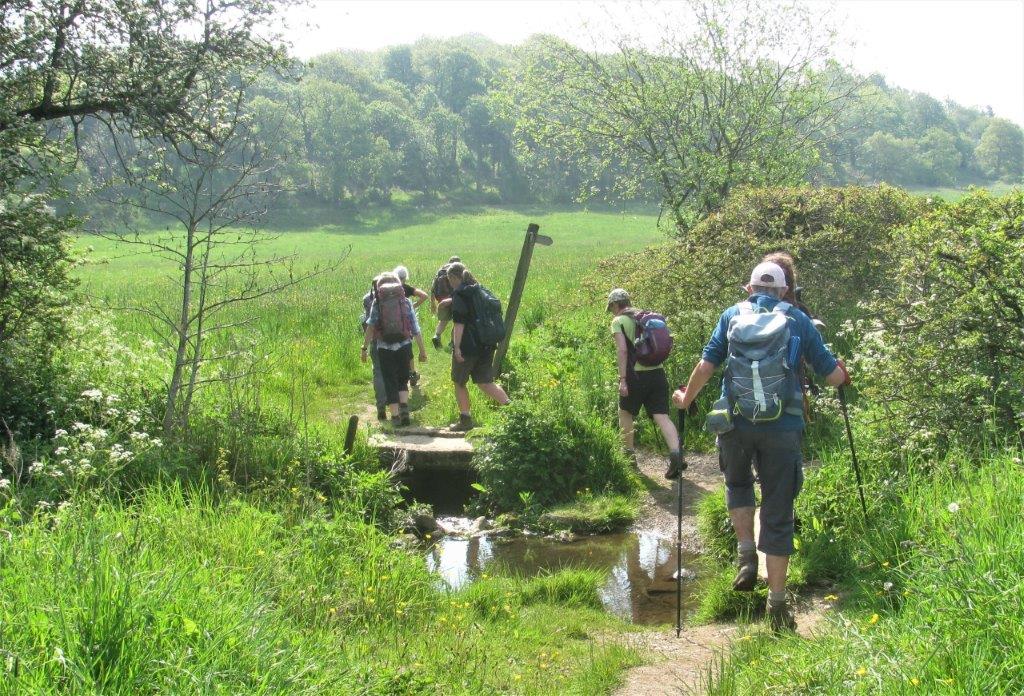 4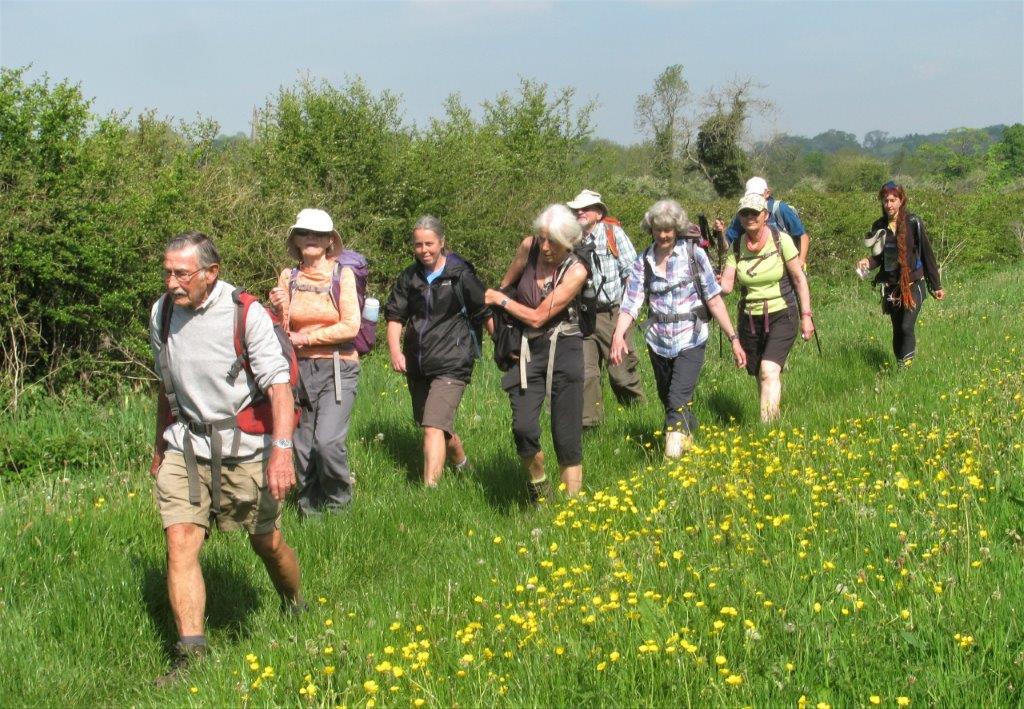 5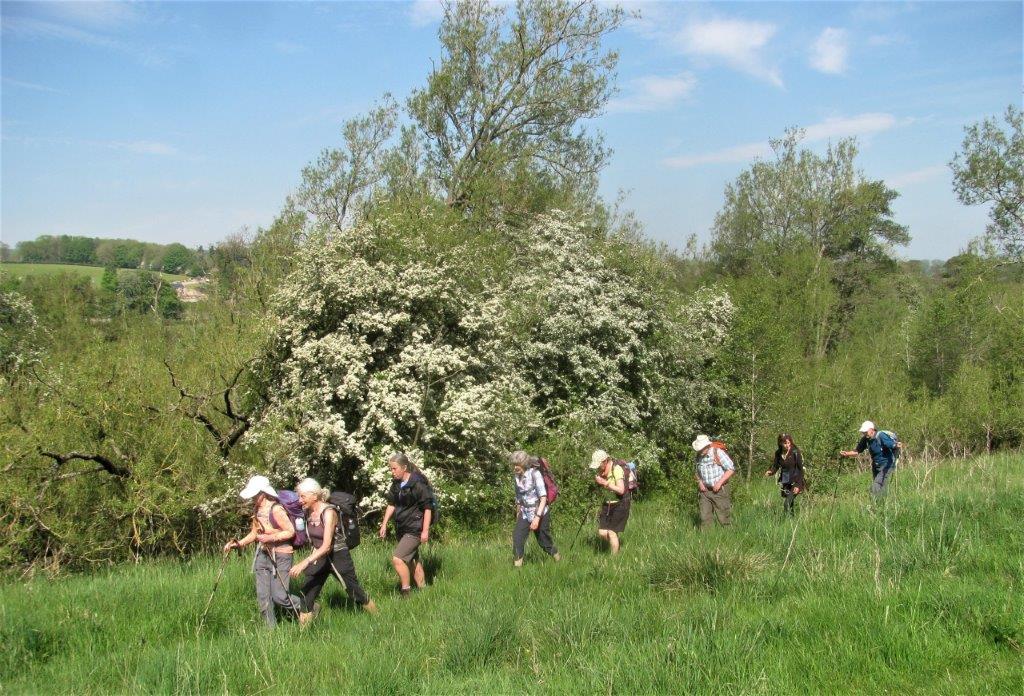 6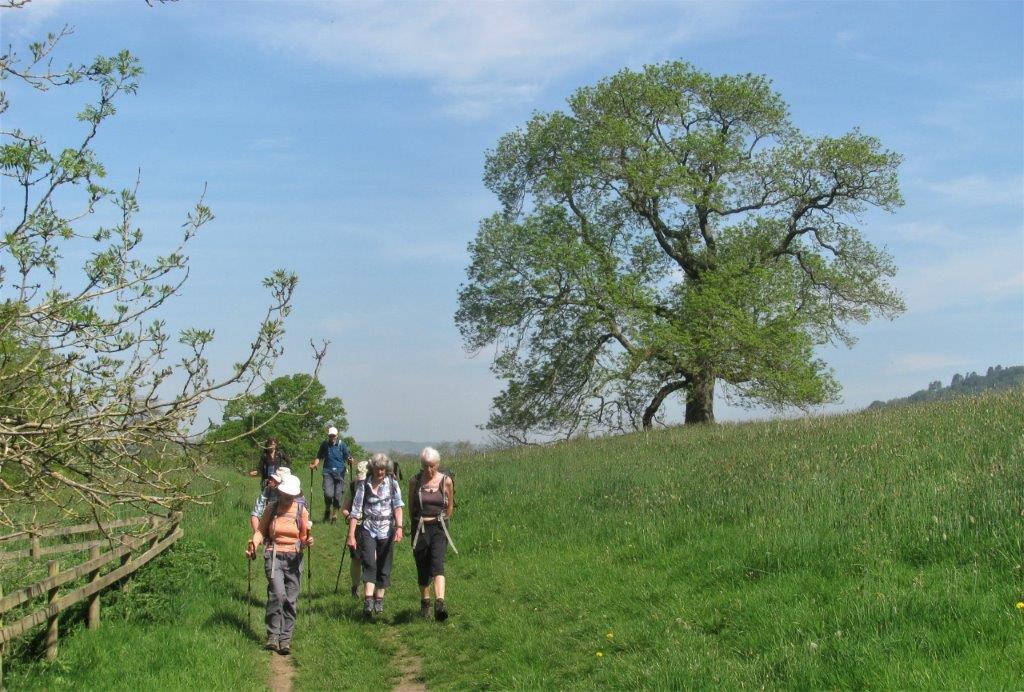 7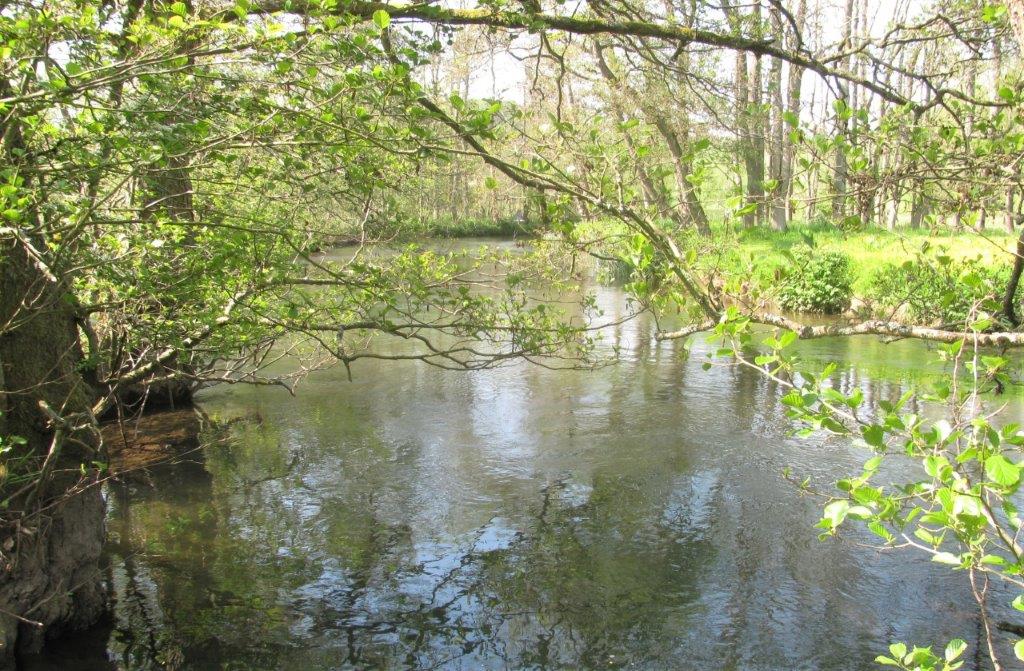 8 now close to The River Wye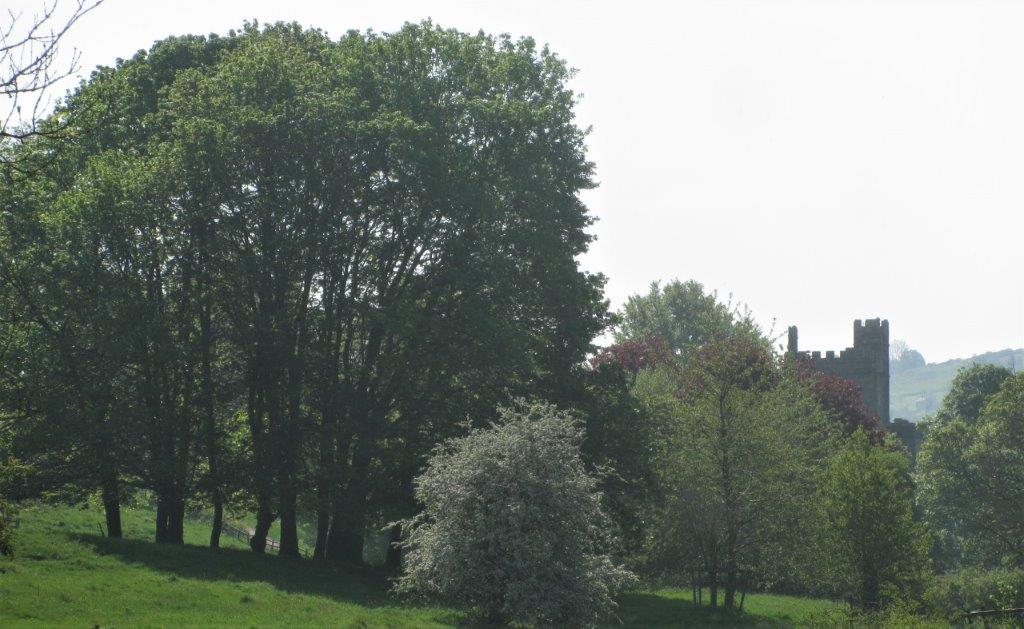 9 a glimpse of Haddon Hall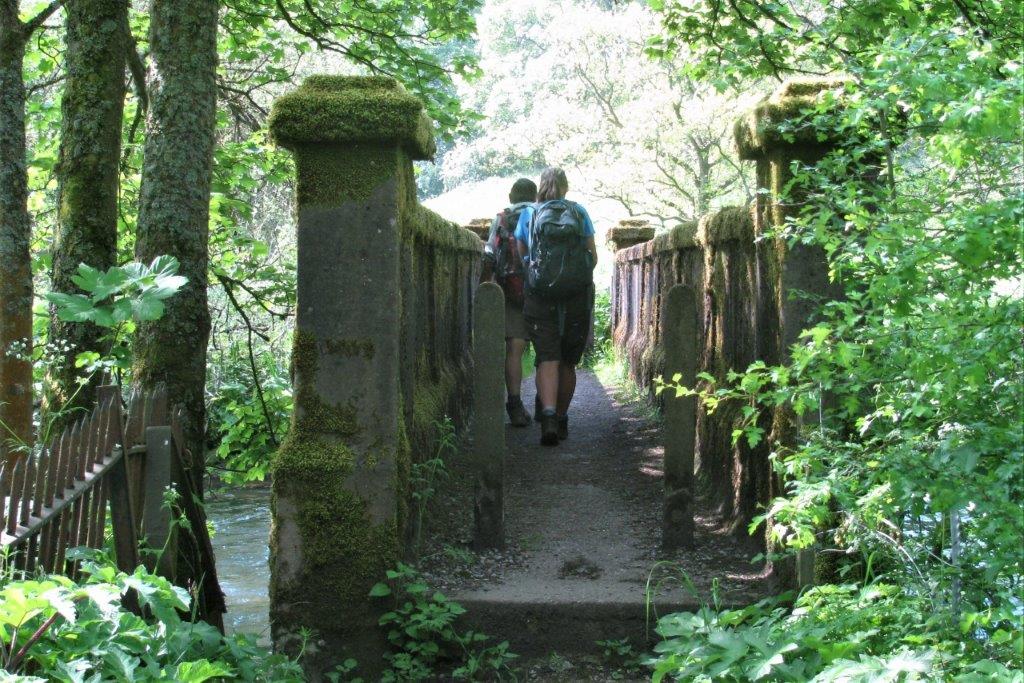 10 a substantial concrete footbridge over The River Wye not very far from Haddon Hall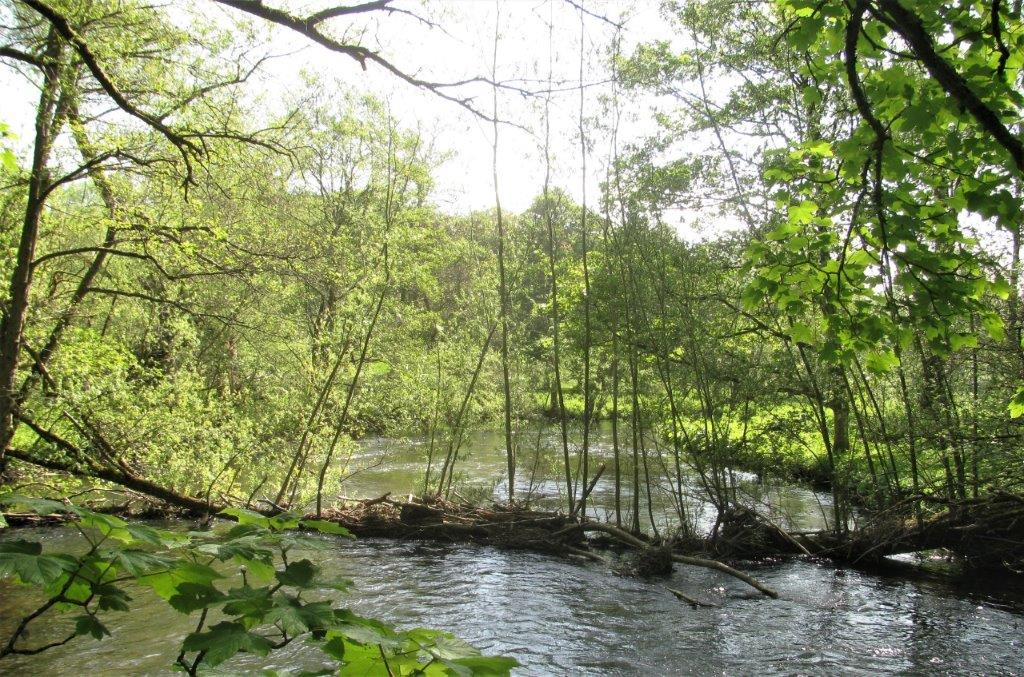 11 a tree with roots still functioning has fallen horizontal across the river and branches are now growing vetical from the trunk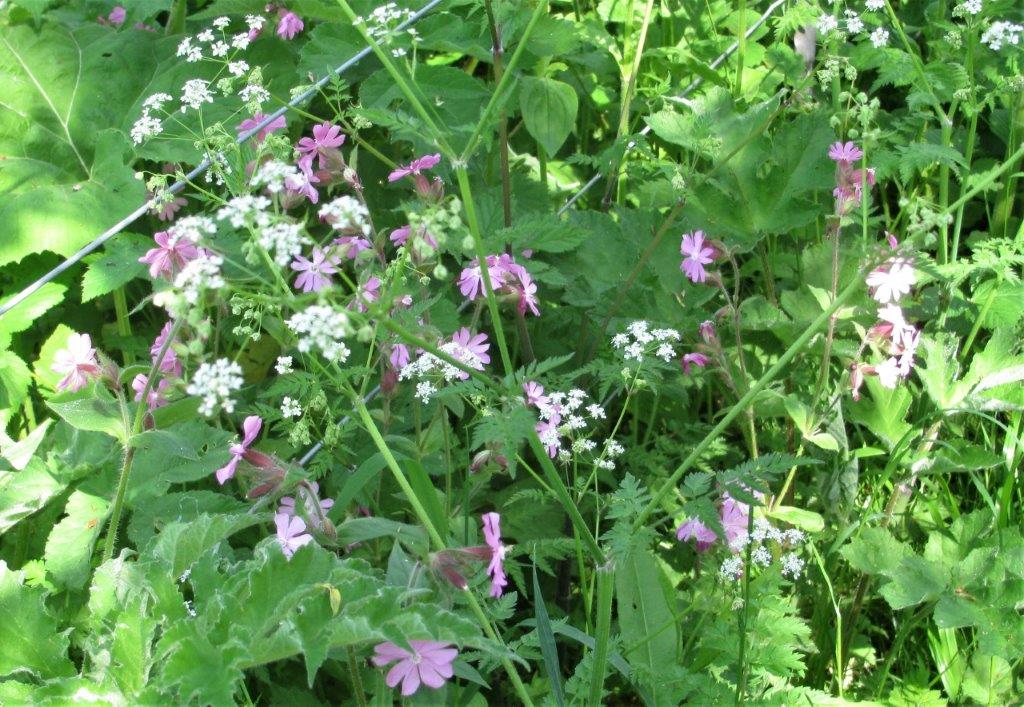 12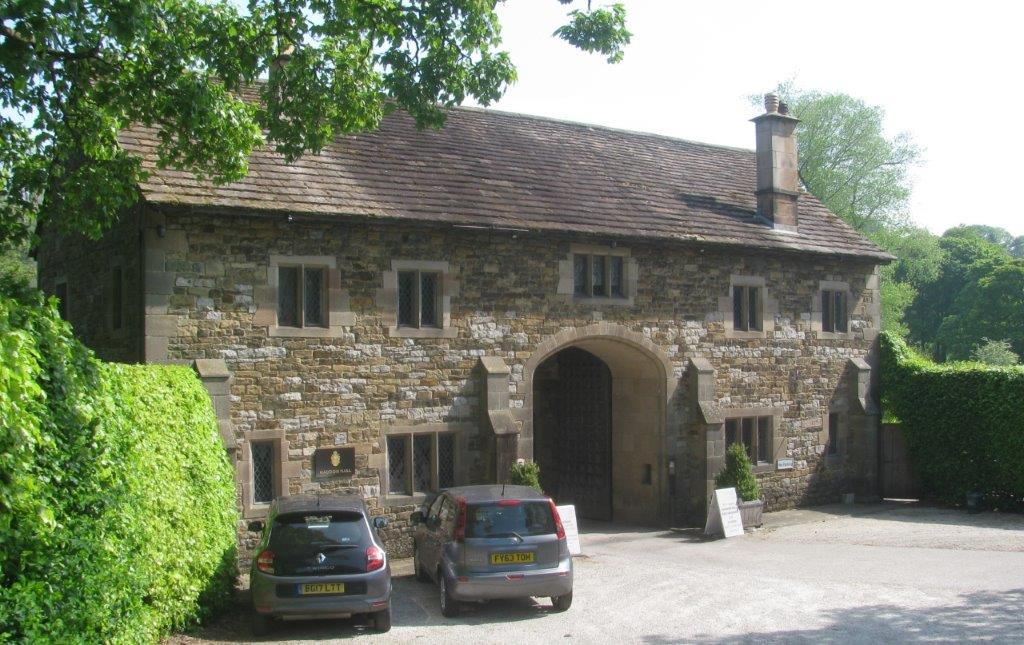 13 the reception area before Haddon Hall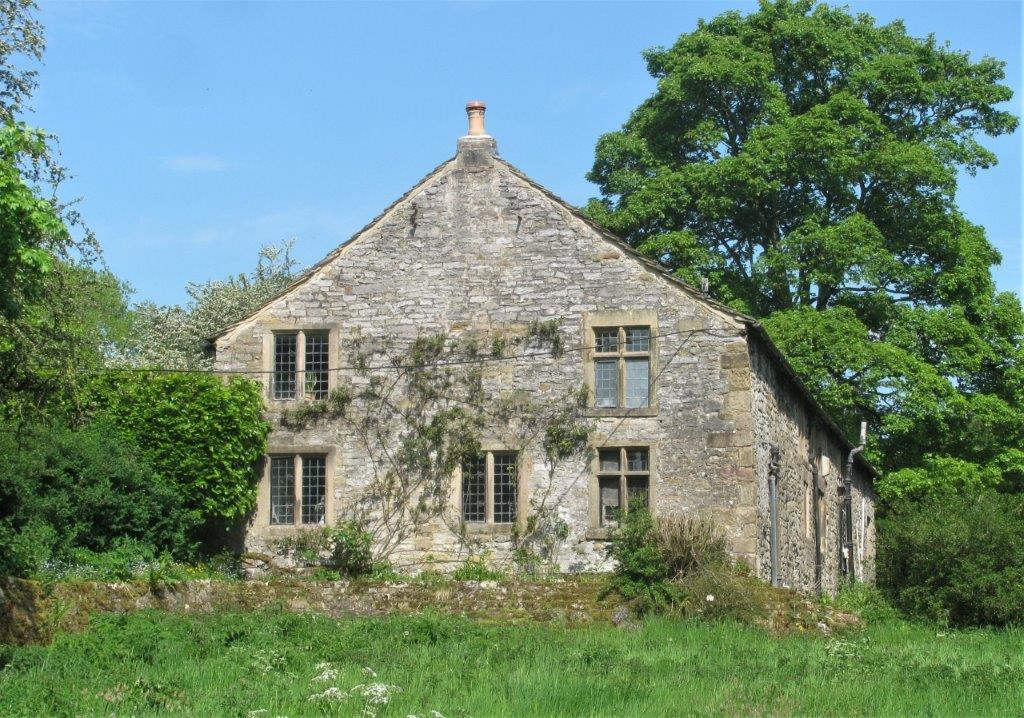 14 This building is 'Haddon Barn' across the road from Haddon Hall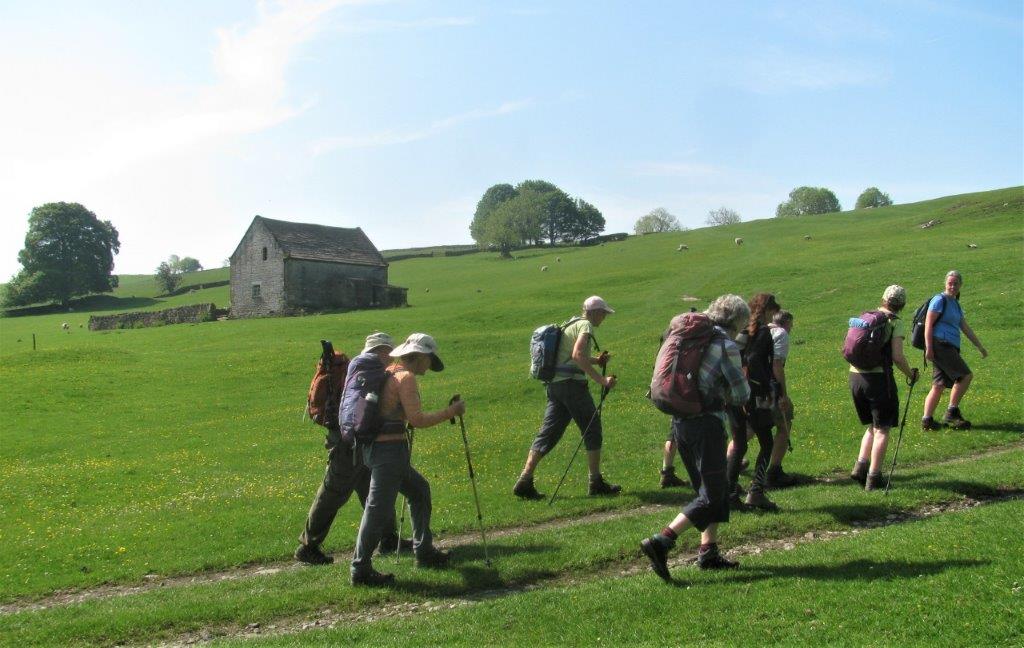 15 striding up away from the road & Haddon Hall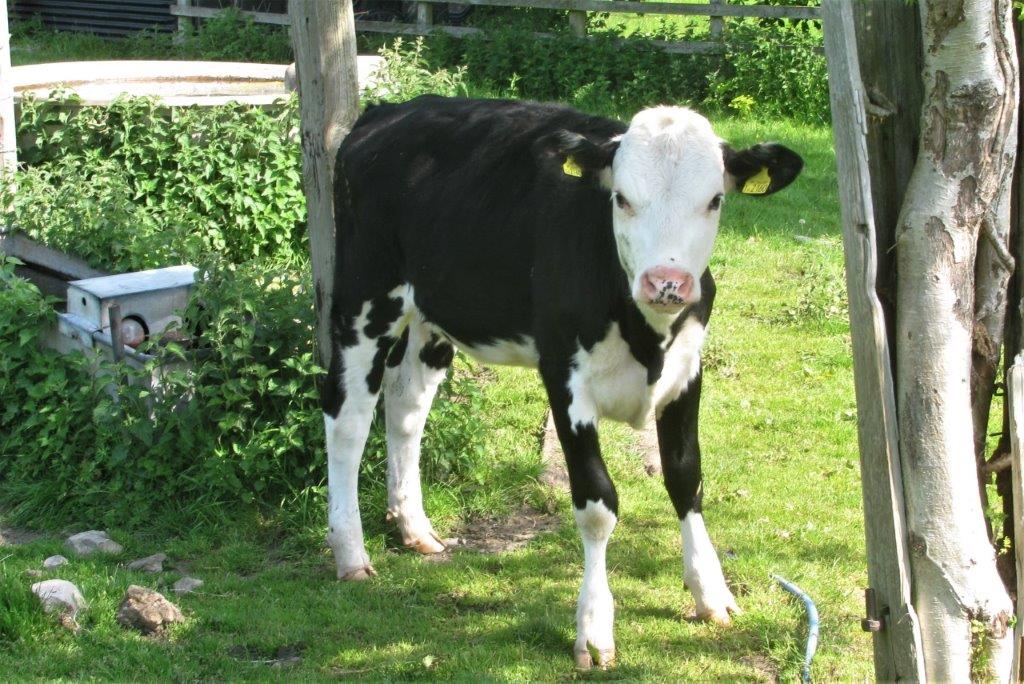 16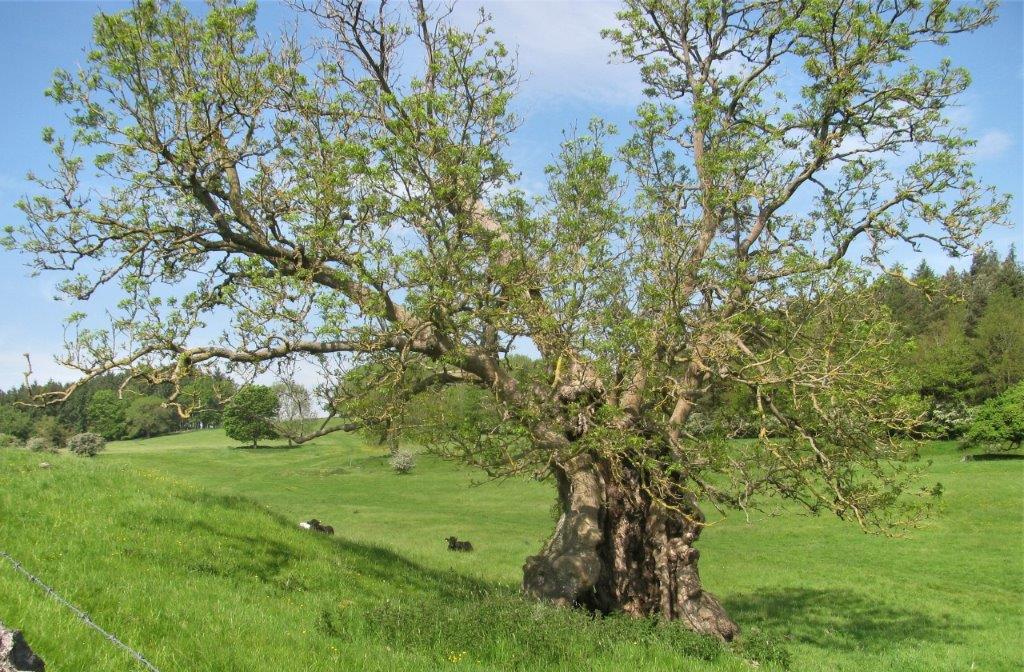 17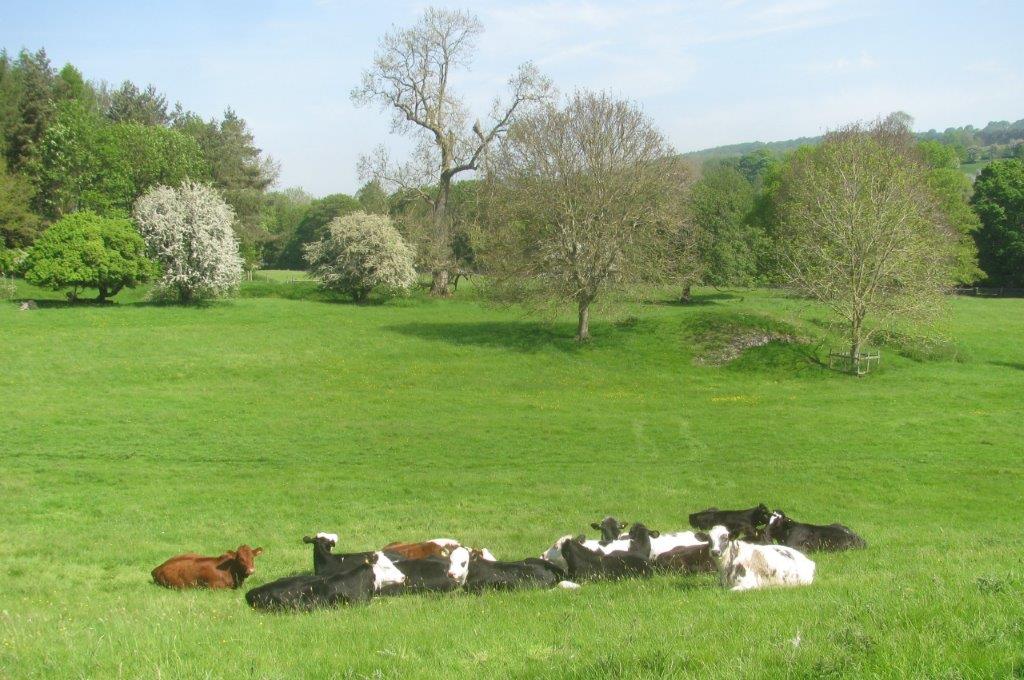 18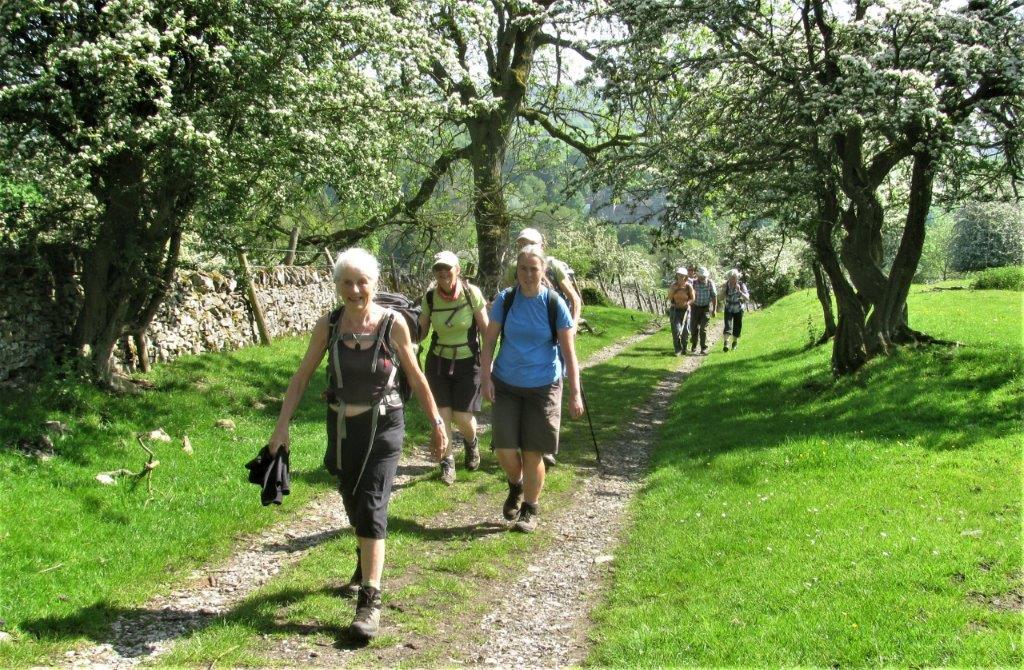 19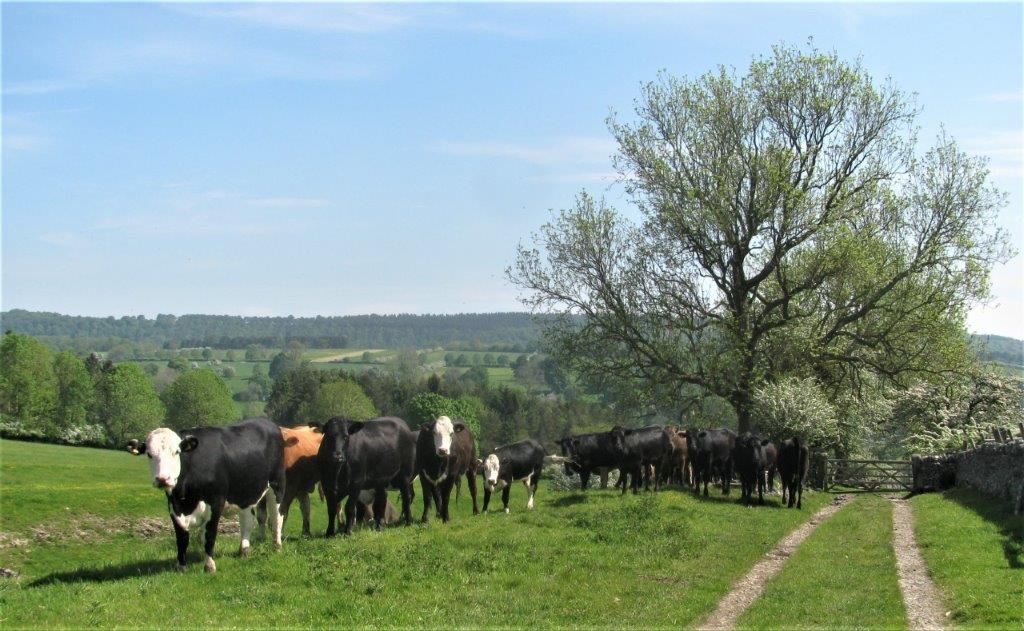 20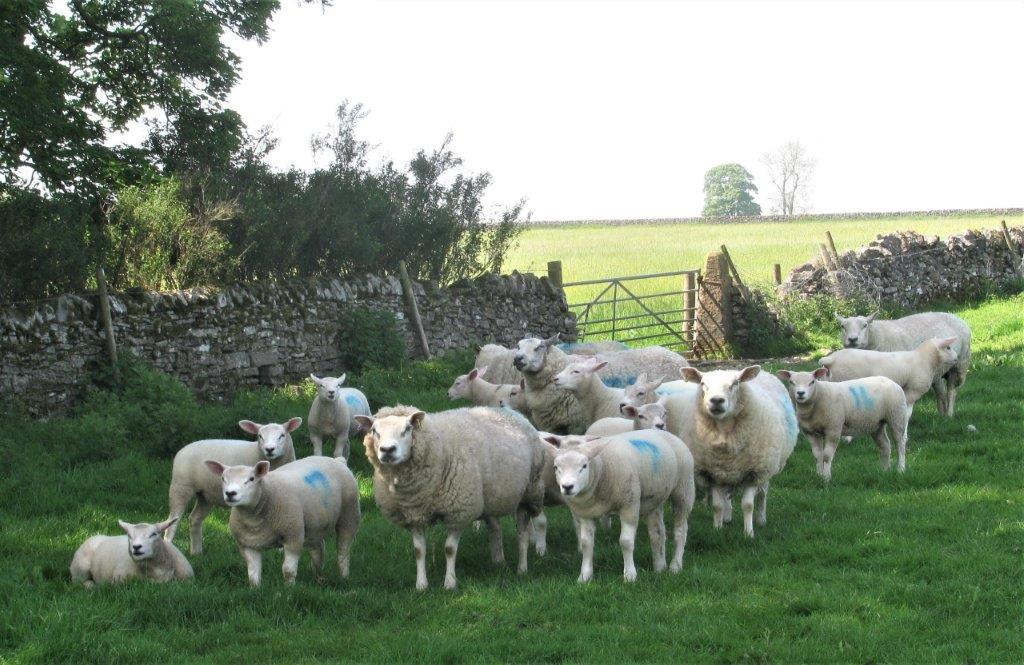 21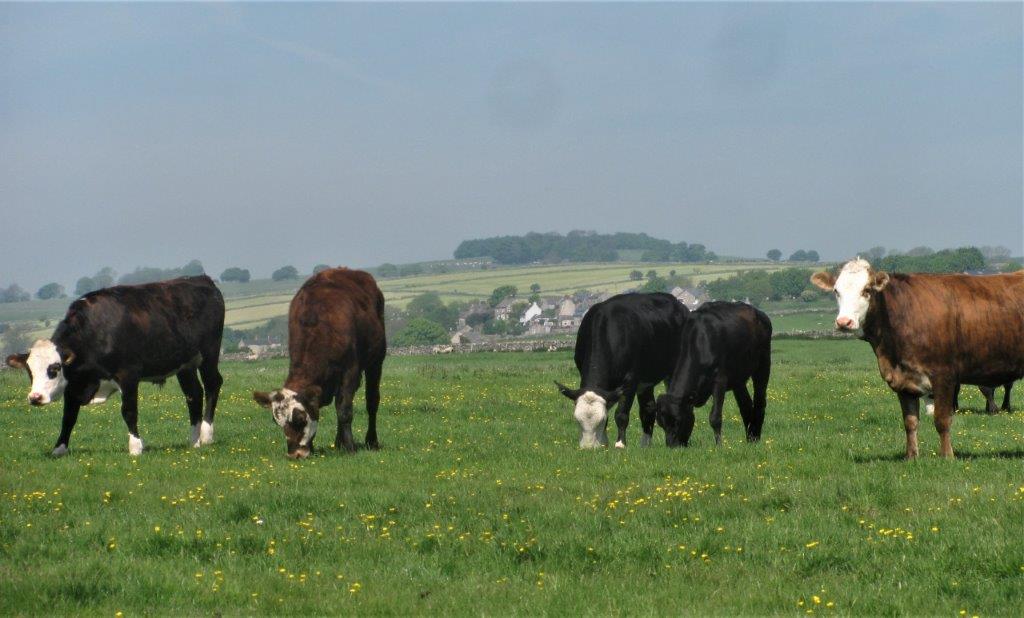 22 Over Haddon seen in distance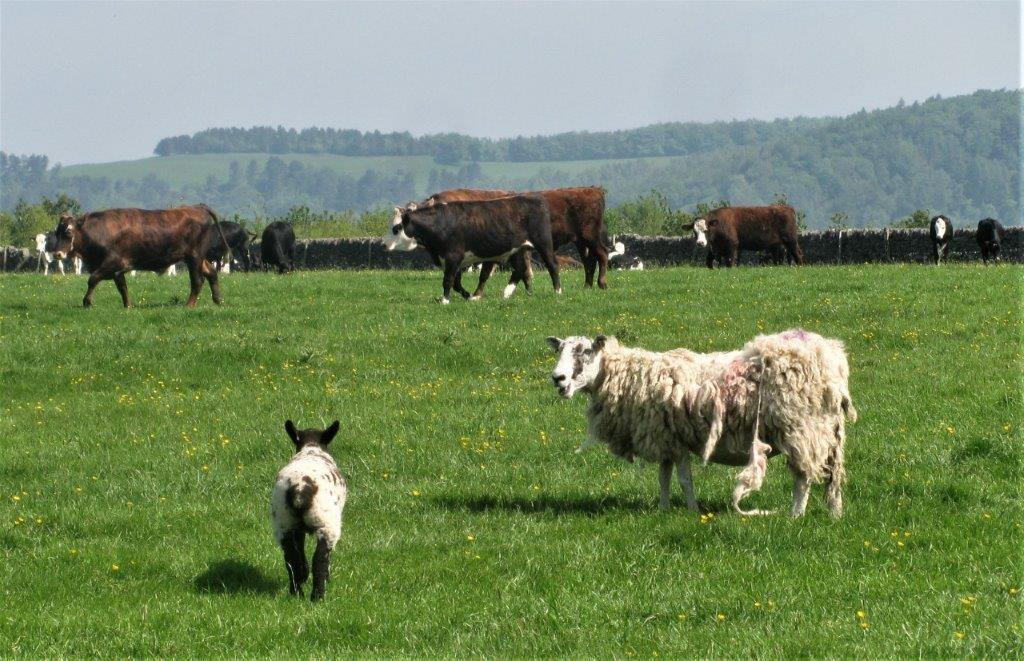 23 difficult to get shearers during The Lock Down period?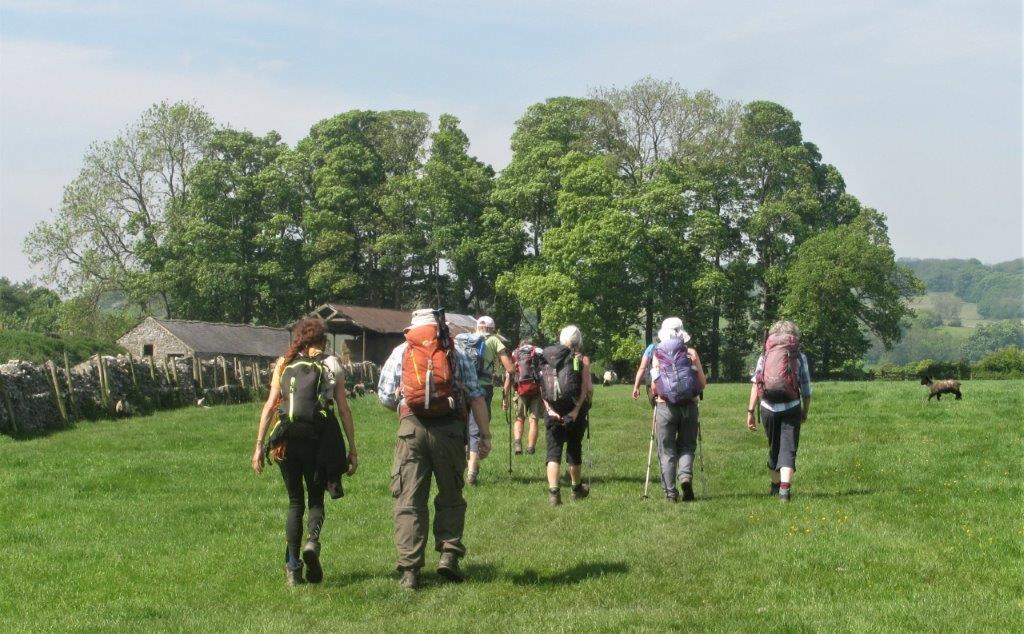 24 approaching a barn storing bales close to Raper Mine (Flourspar) - disused?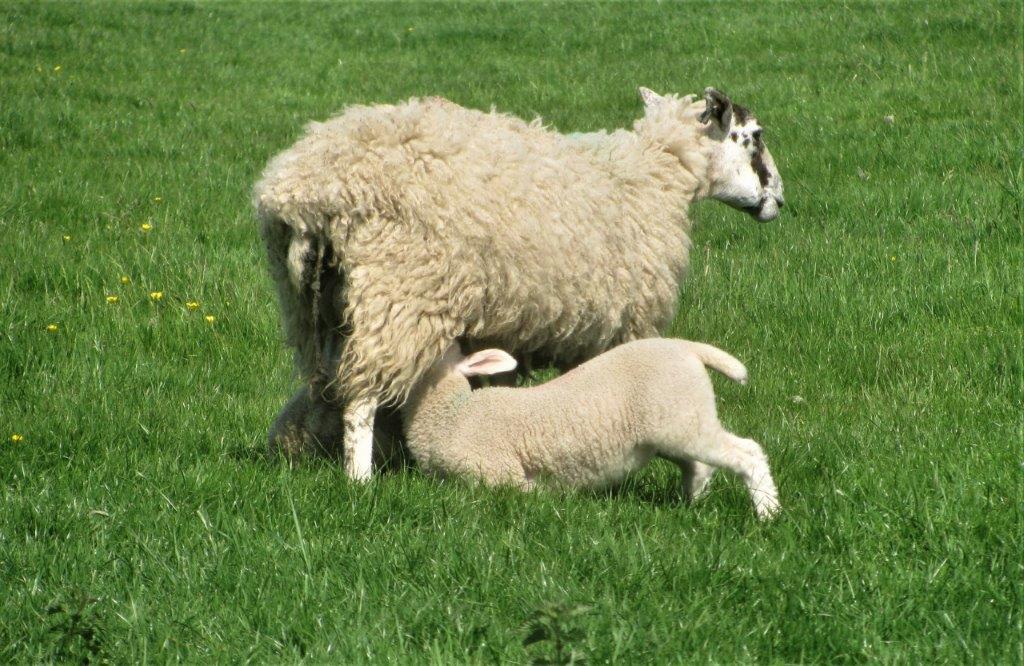 25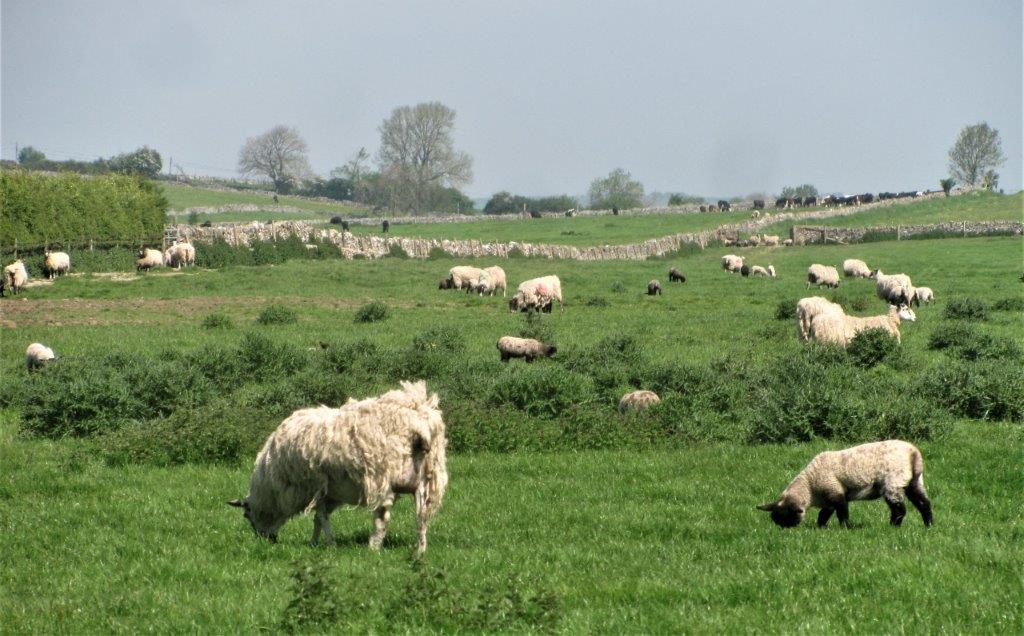 26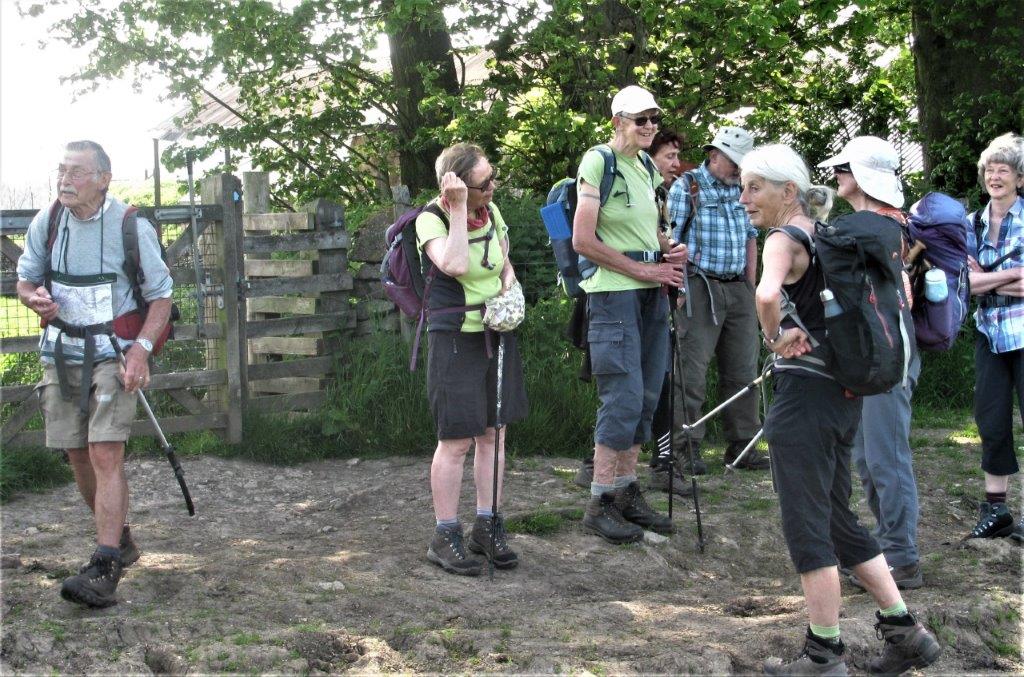 27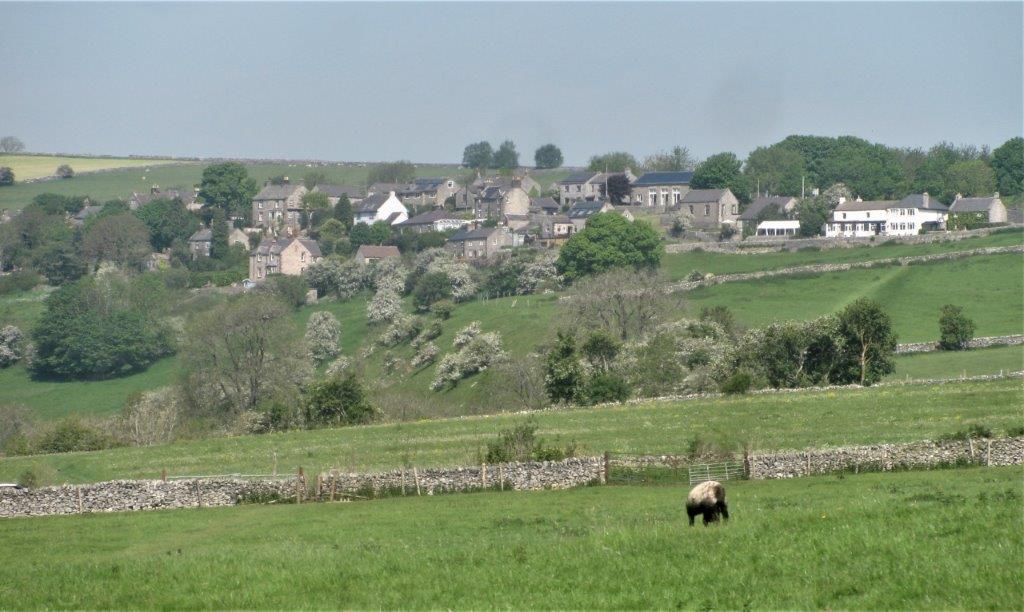 28 zoomed into Over Haddon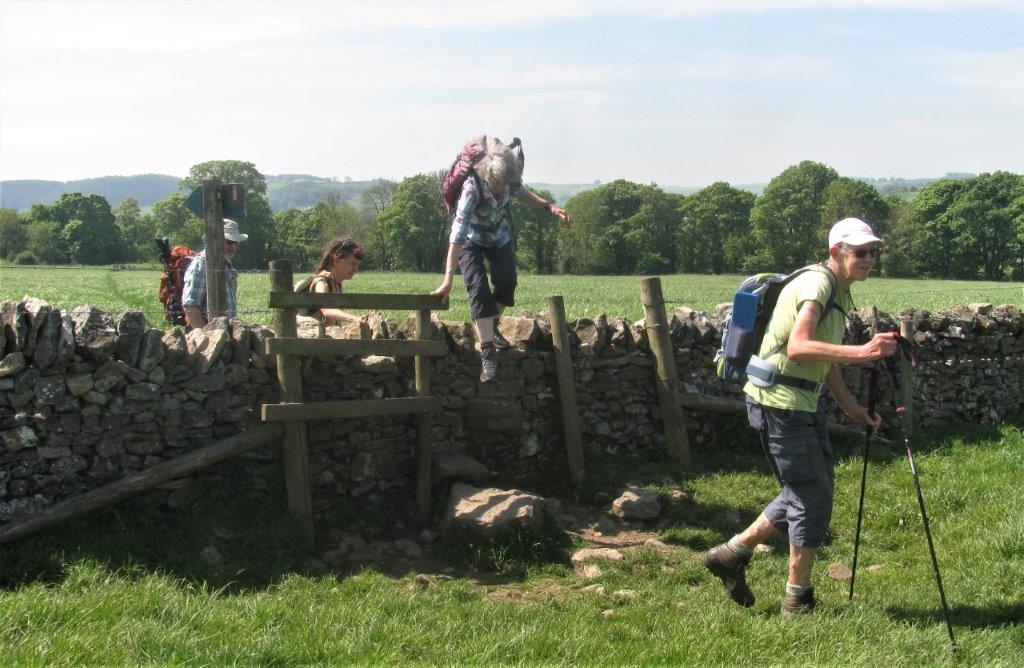 29
30 an unknown valley in the distance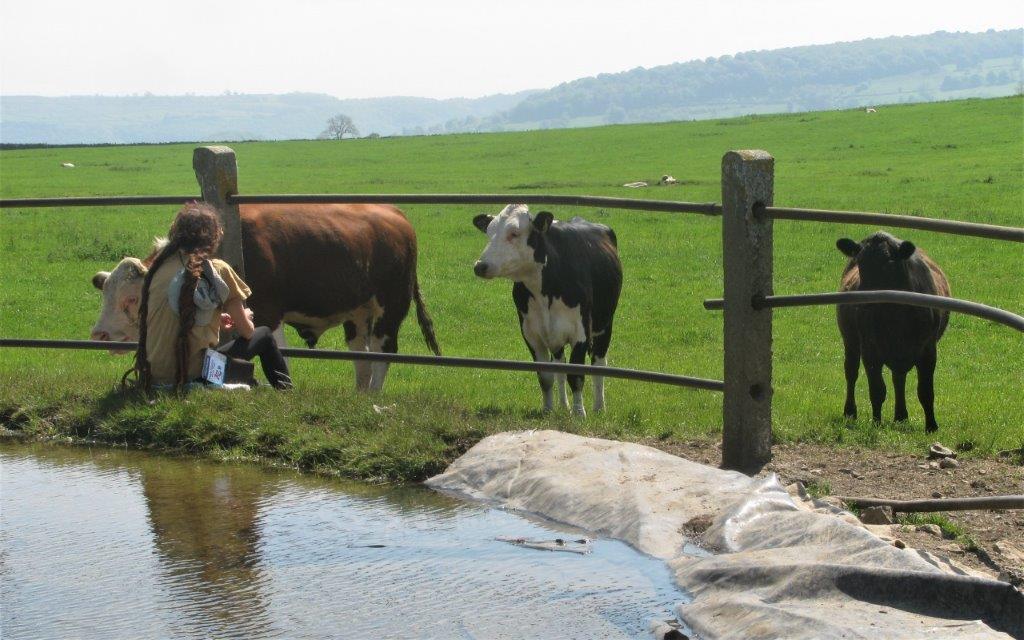 31 cattle visiting visitor to their dewpond?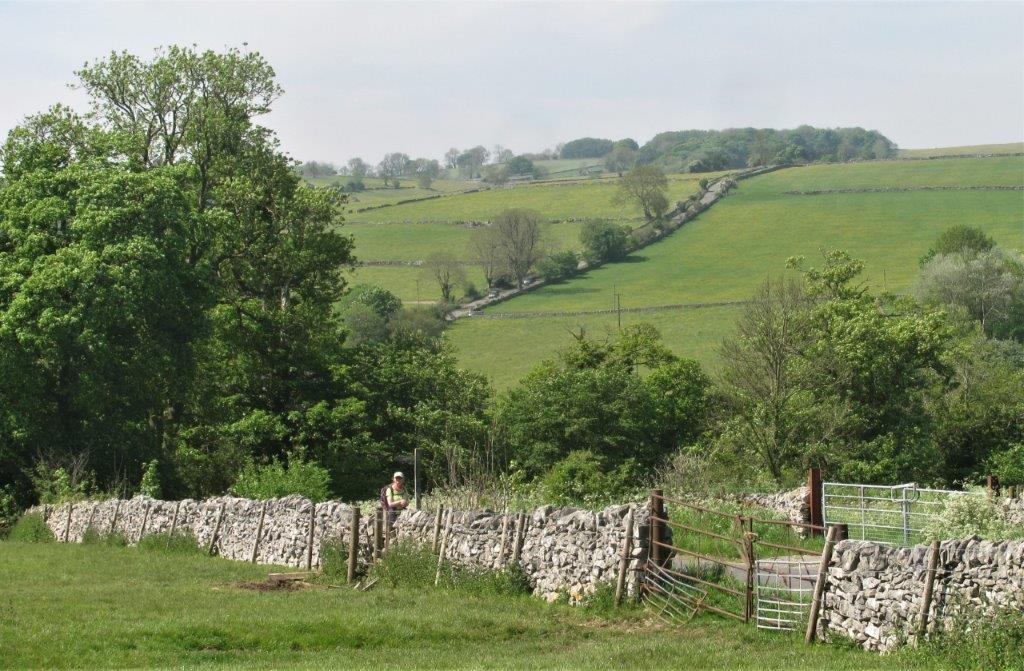 32 the road above Conksbury Bridge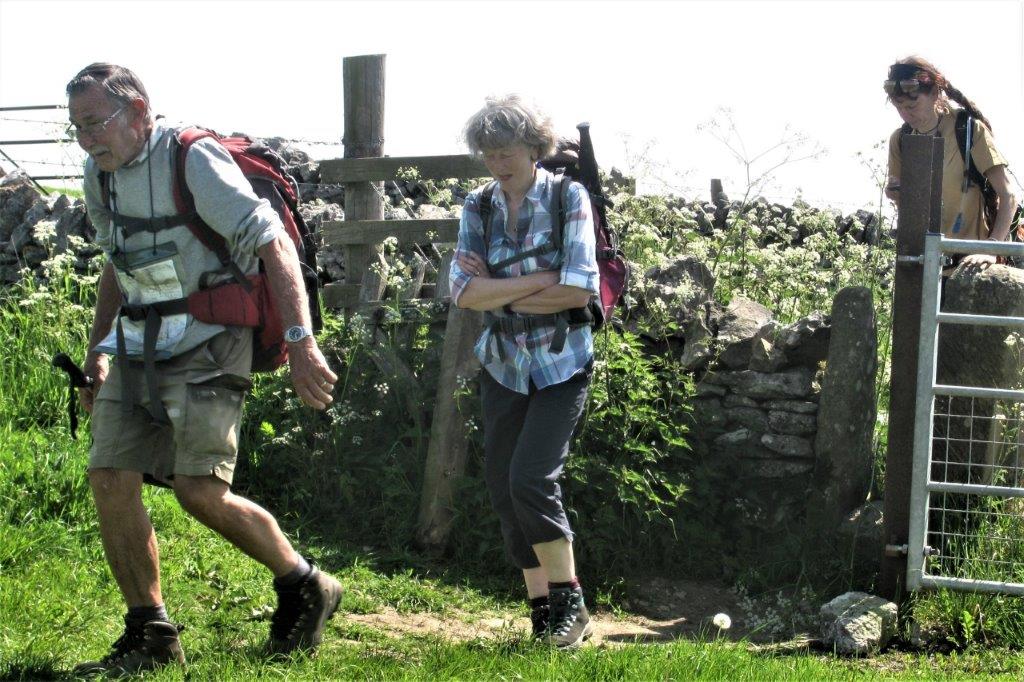 33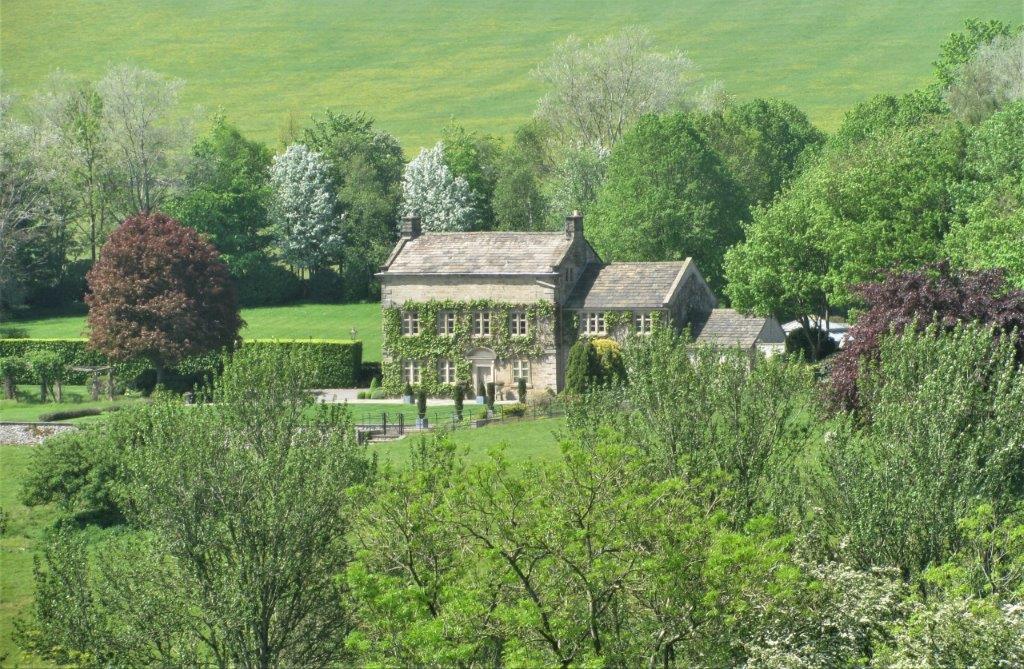 34 unknow hall in the distance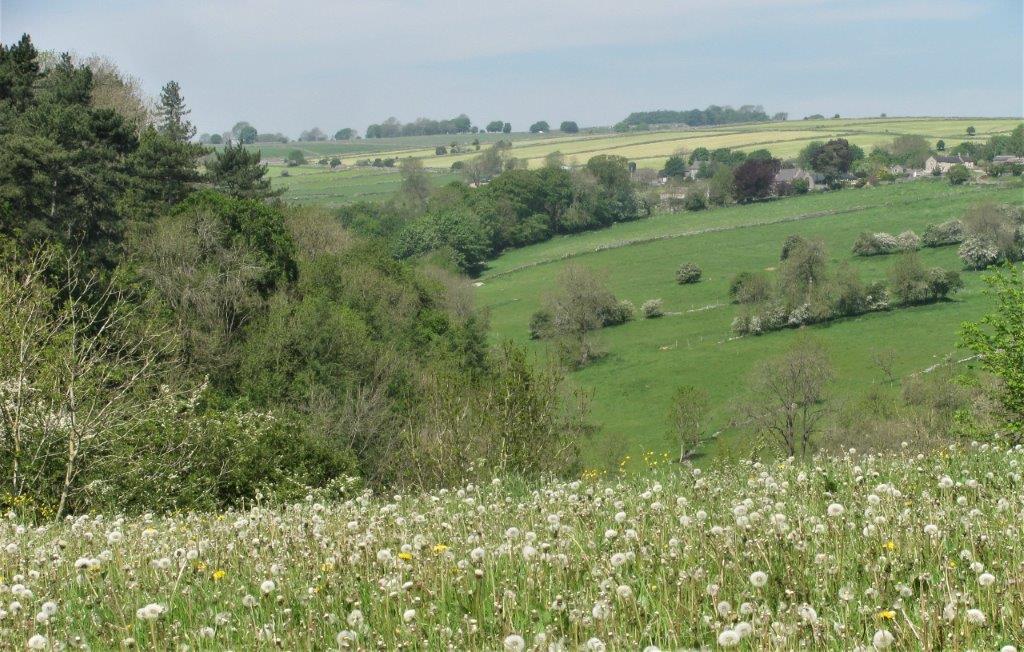 35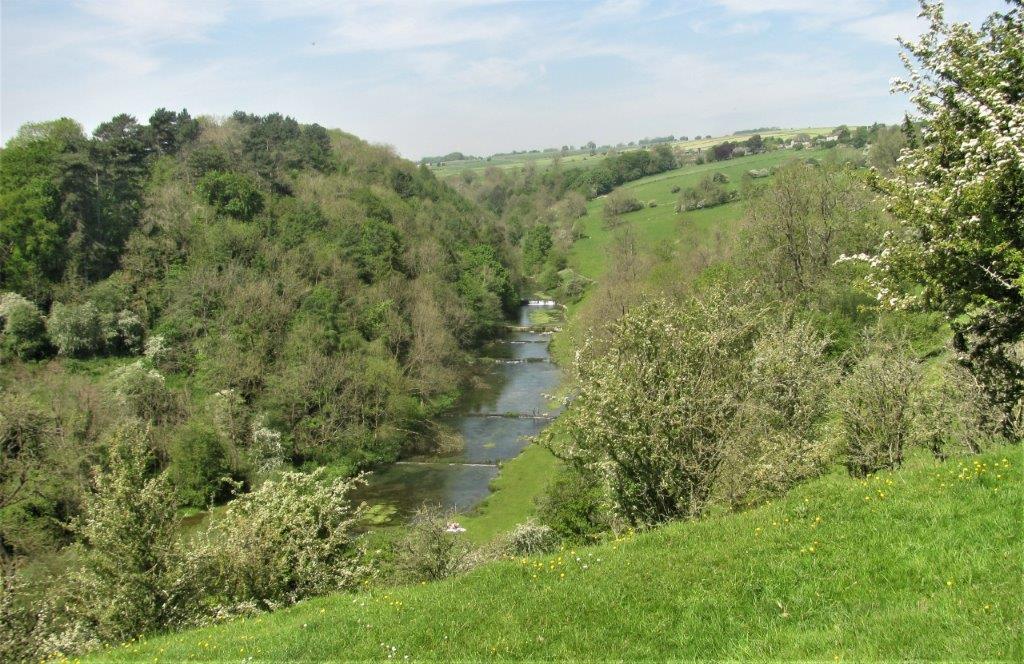 36 The River Lathkill upstream of us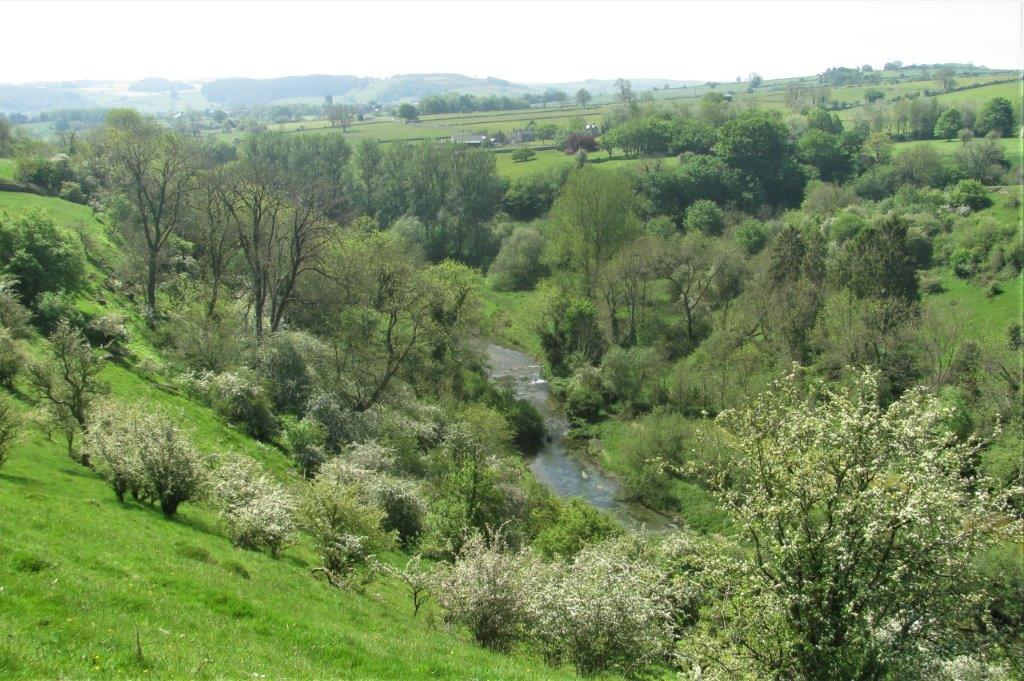 37 River Lathkill downstream of us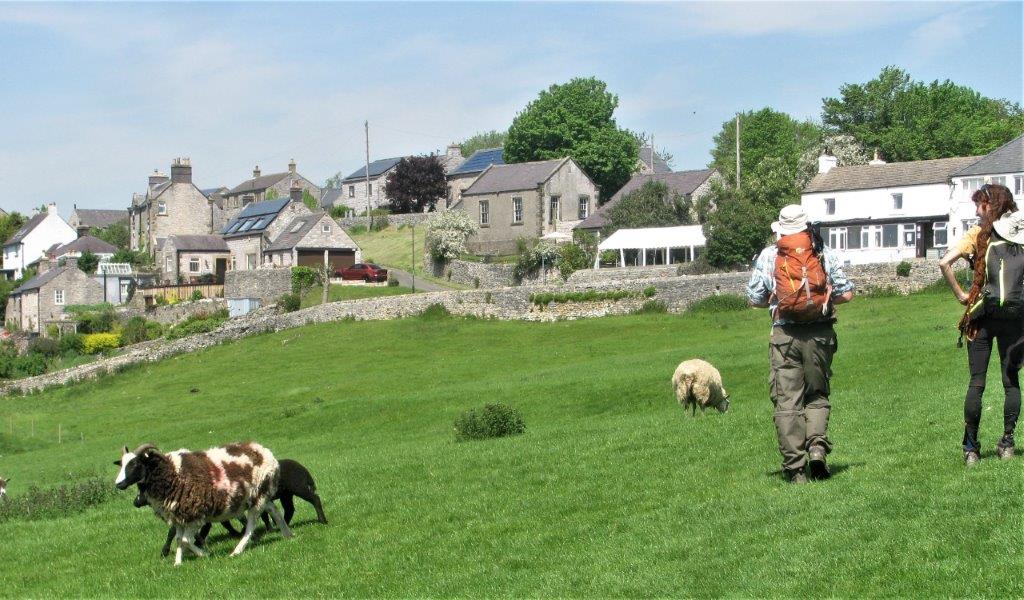 38 close to Over Haddon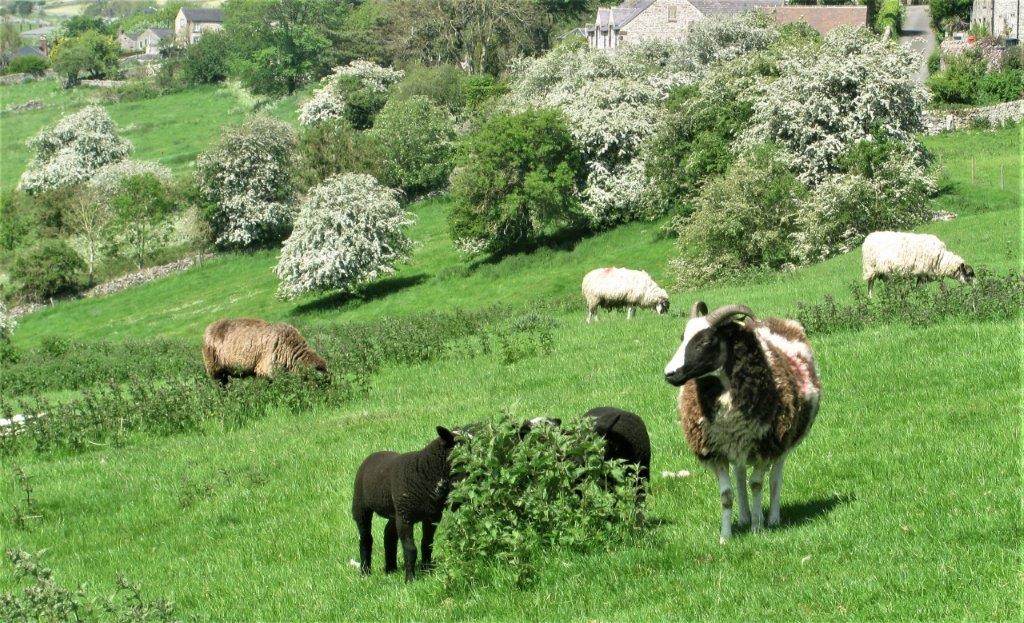 39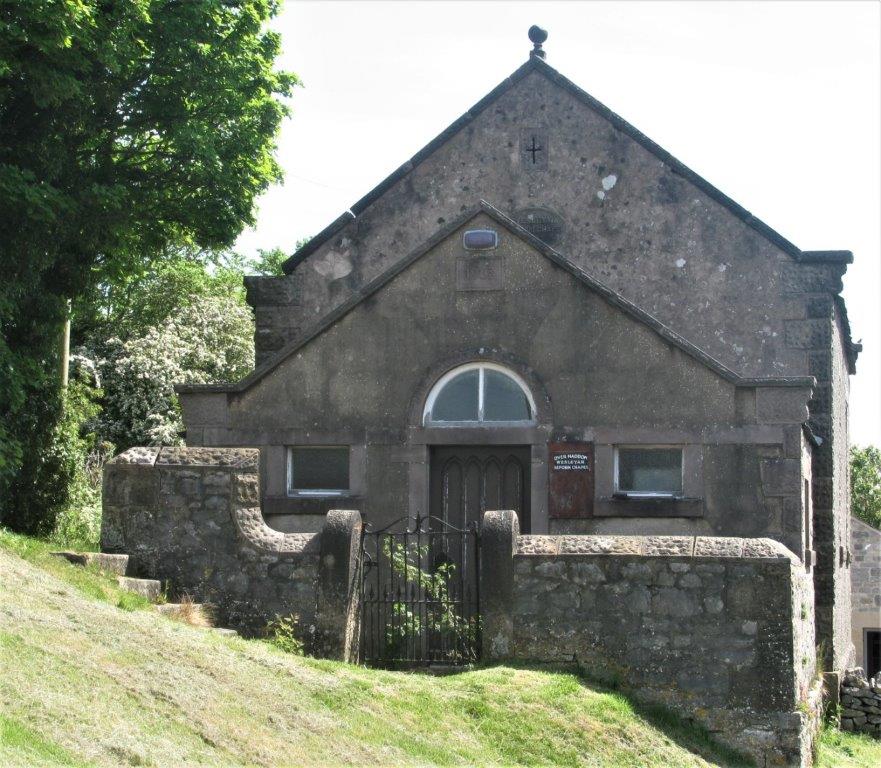 40 Wesleyan Chapel in Over Haddon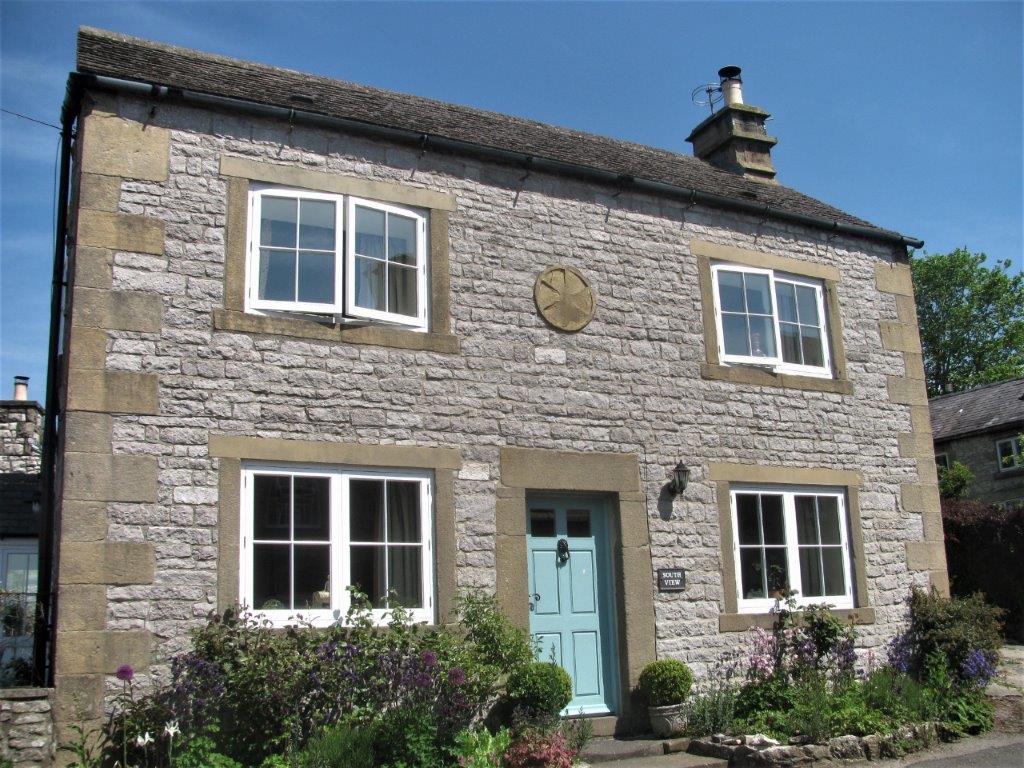 41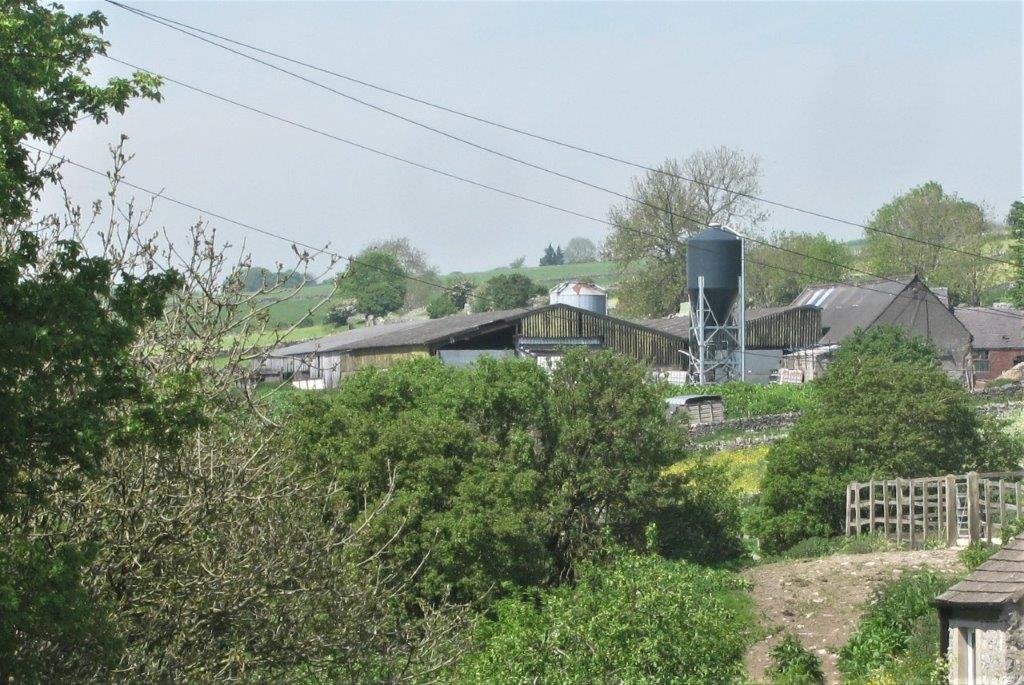 42 farm espied in the distance beyond the PCs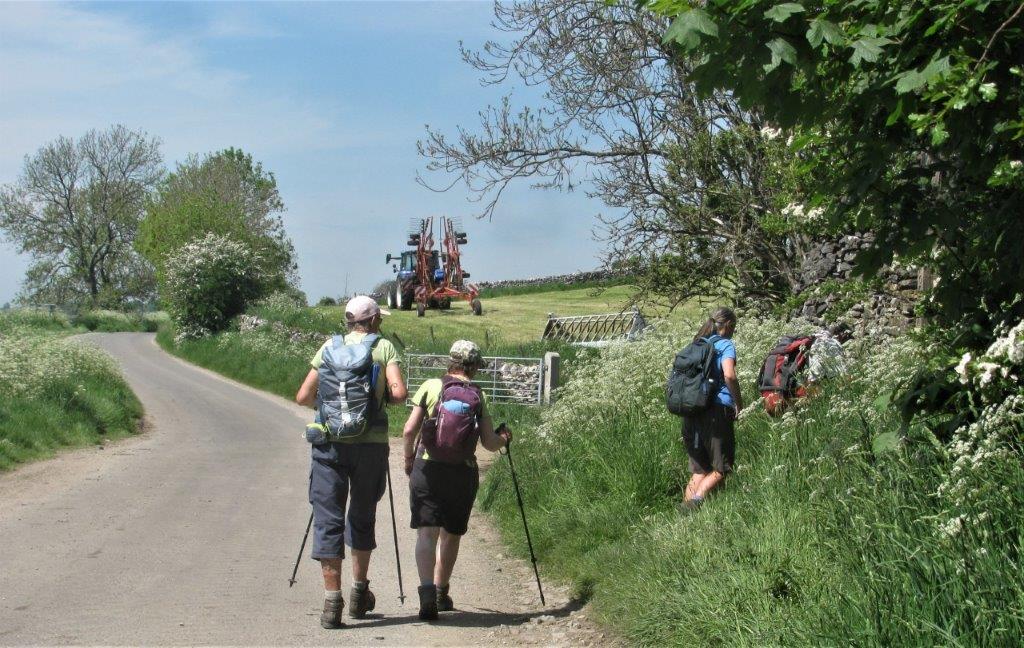 43 on to the footpath towards from Over Haddon leading to Magpie Mine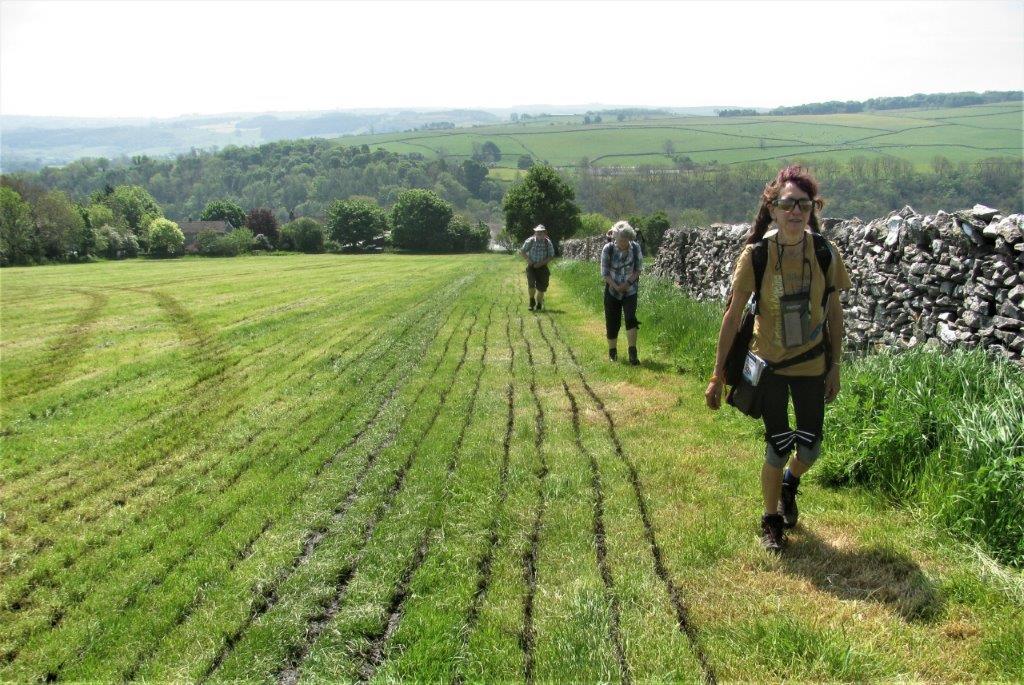 44 A new system of muck spreading - liquid manure is apparently discharged into groves made by the spreader instead of scattering it through the air!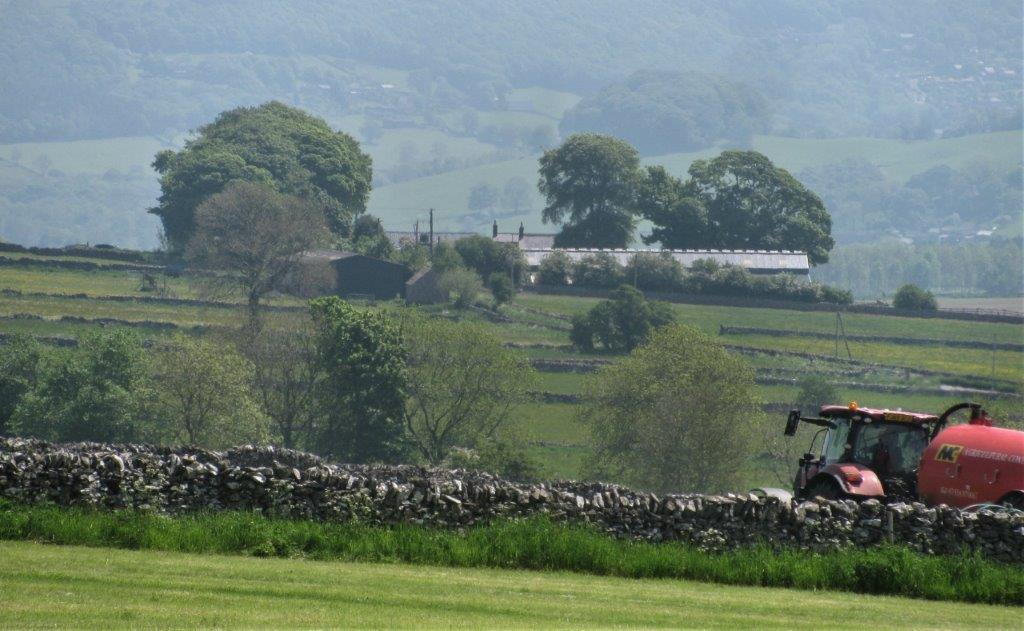 45 A Manure tanker?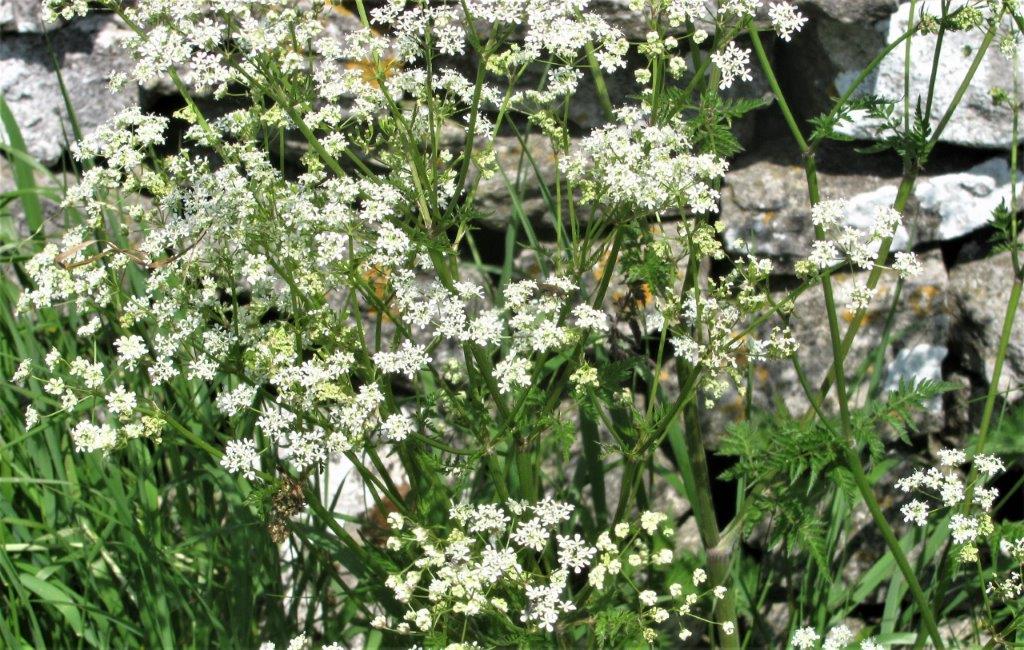 46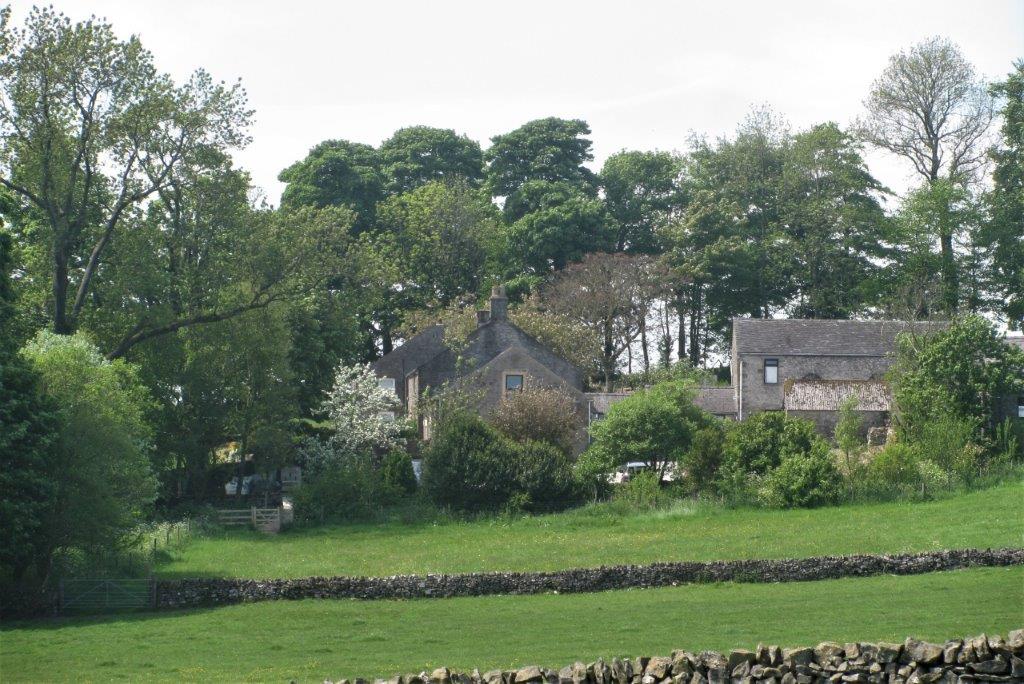 47 Bole Hill Farm?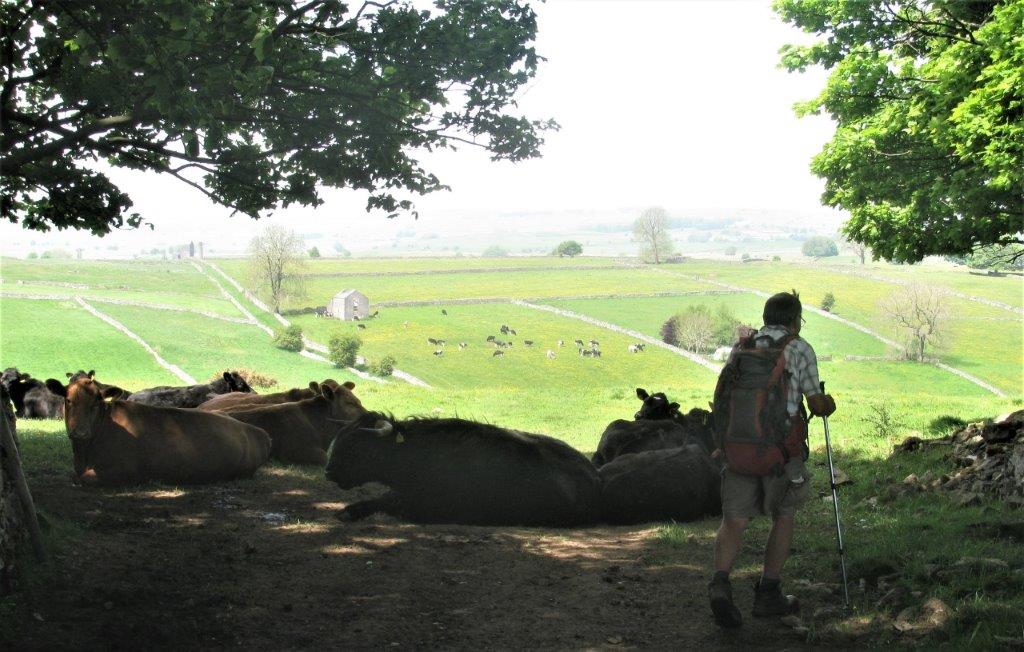 48 looking across Kirk Dale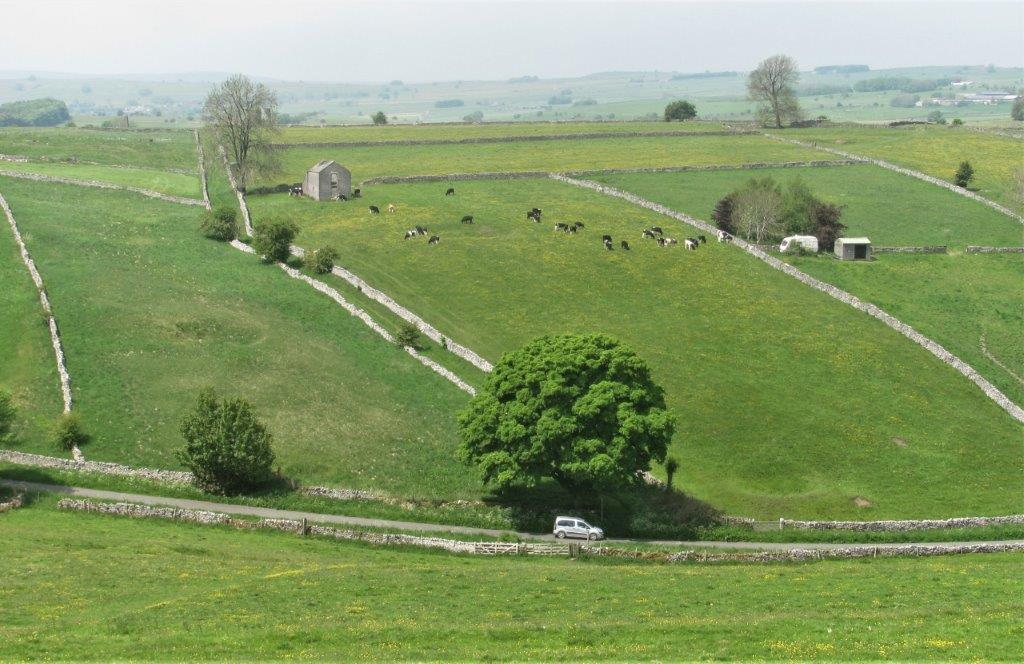 49 as above, we took walled track upward towards Magpie Mine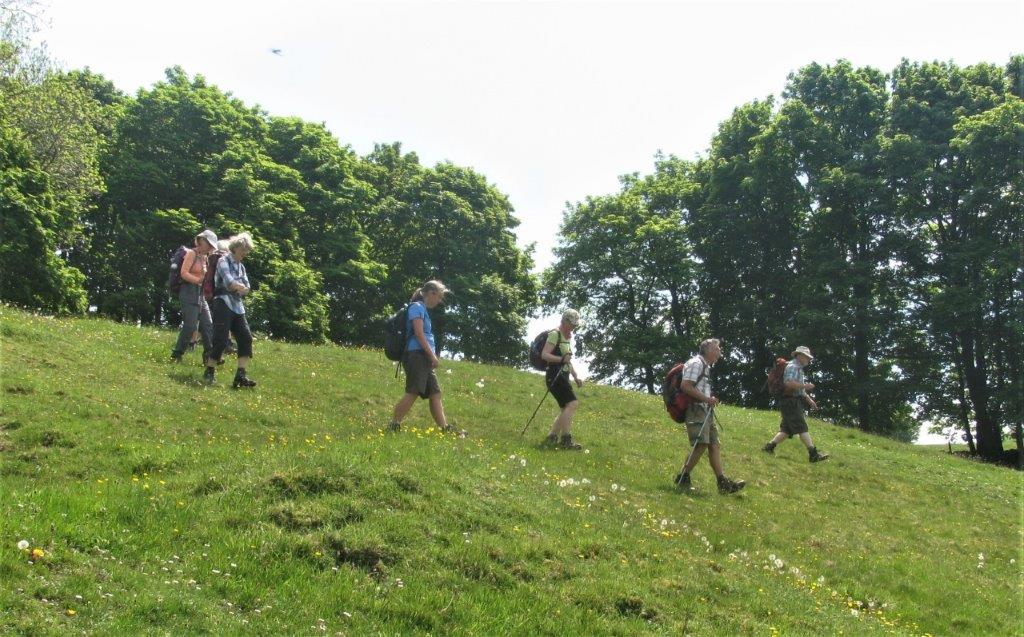 50 down to Kirk Dale Road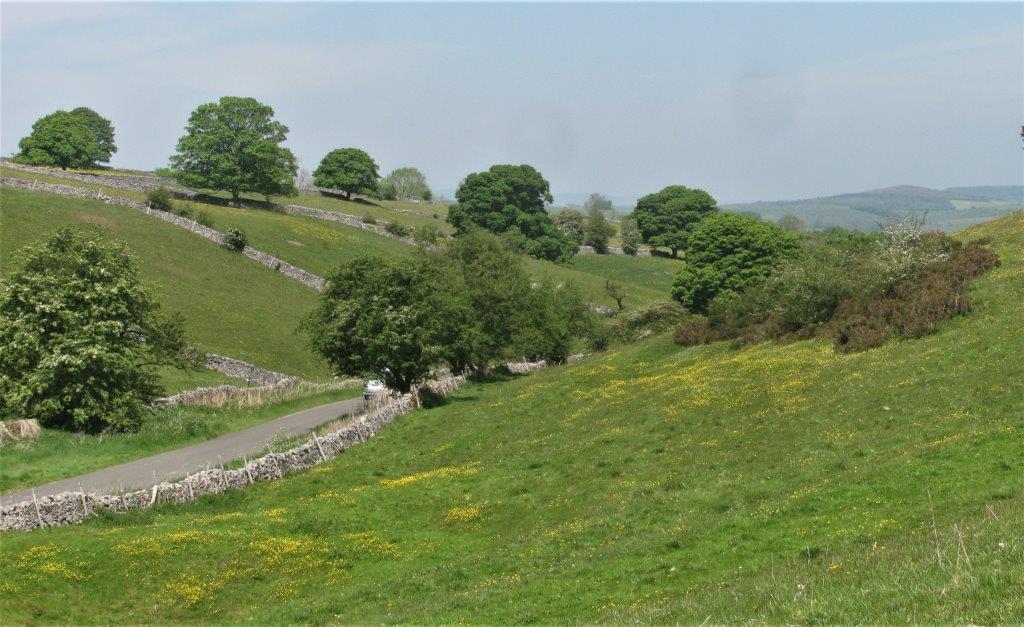 51 a view down Kirk Dale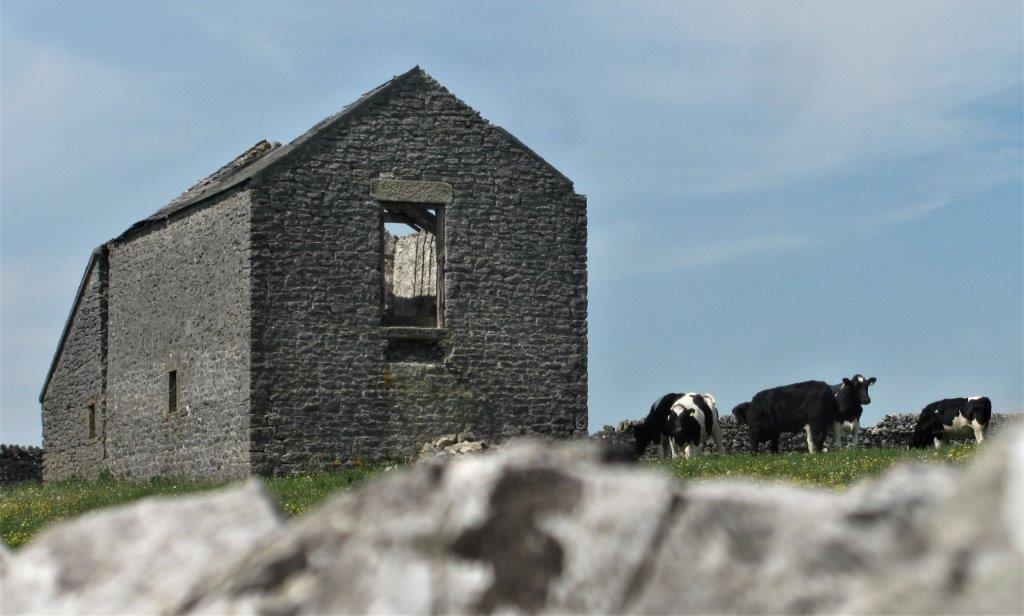 52 decaying barn passed as we ascended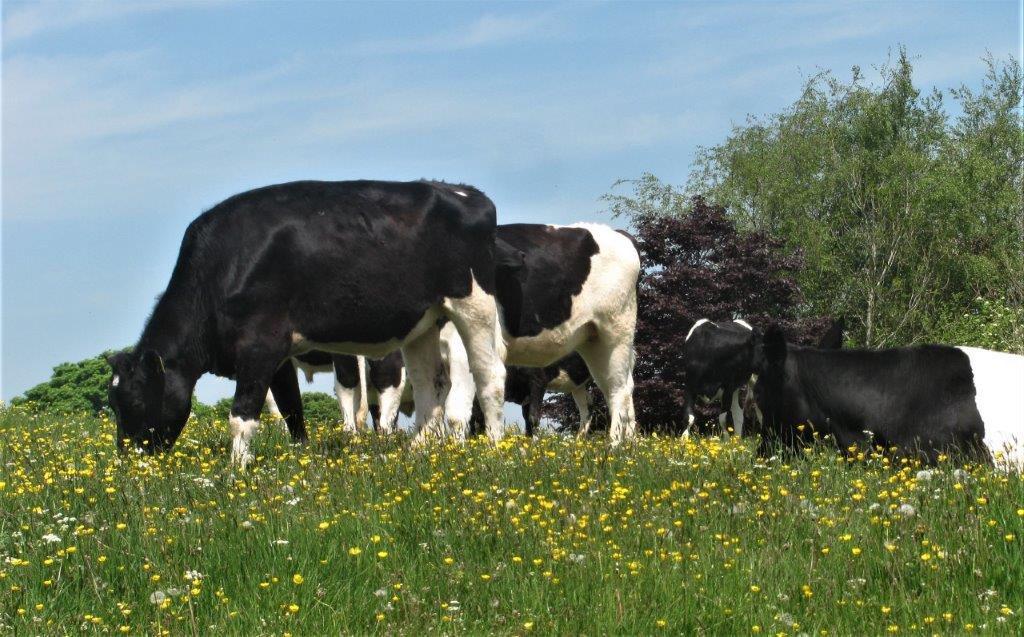 53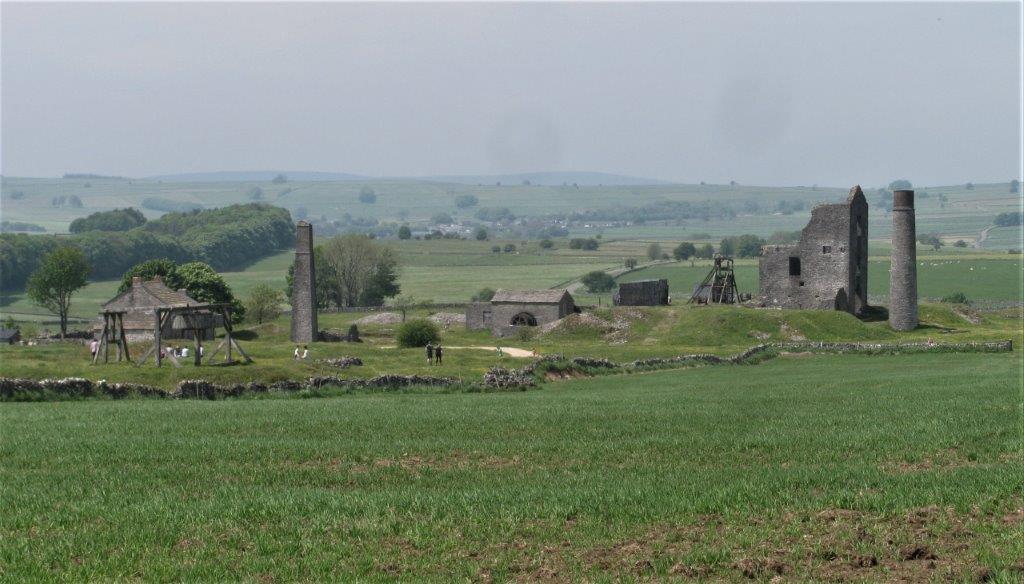 54 Magpie Mine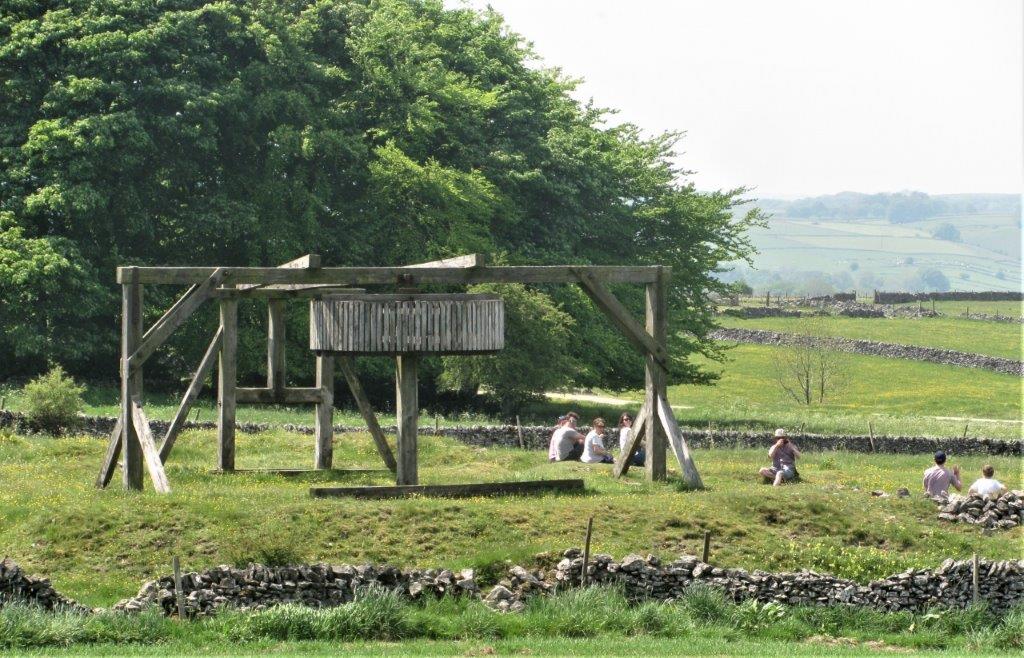 55 The Horse Gin in a relocated position - to see some details of mine working / history refer to walk 2020.07.08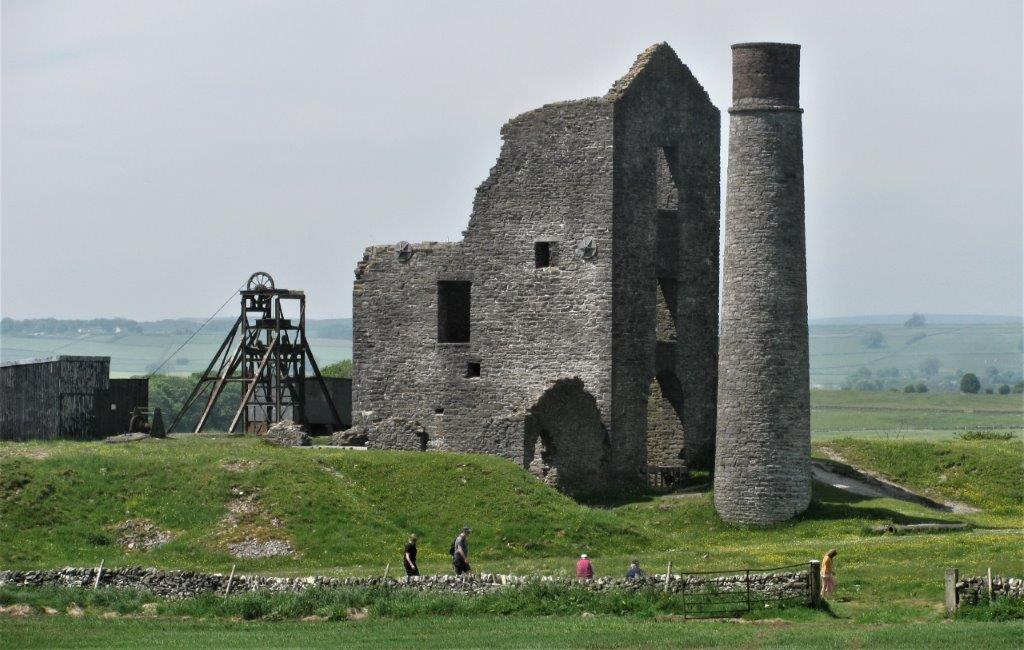 56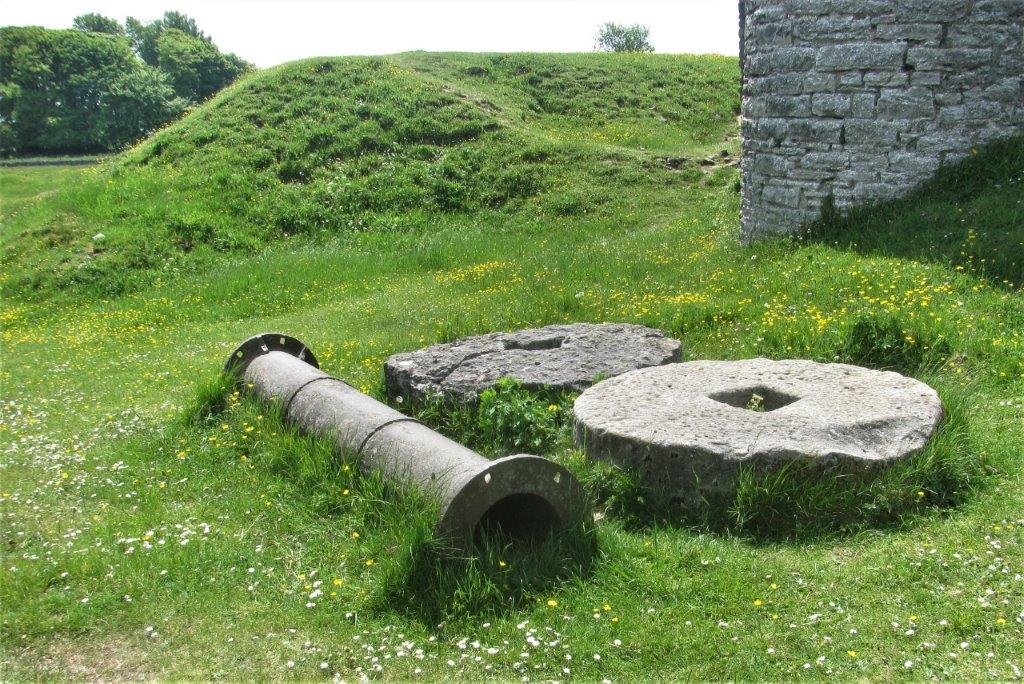 57 Cast iron pipe? Stones for crushing ore?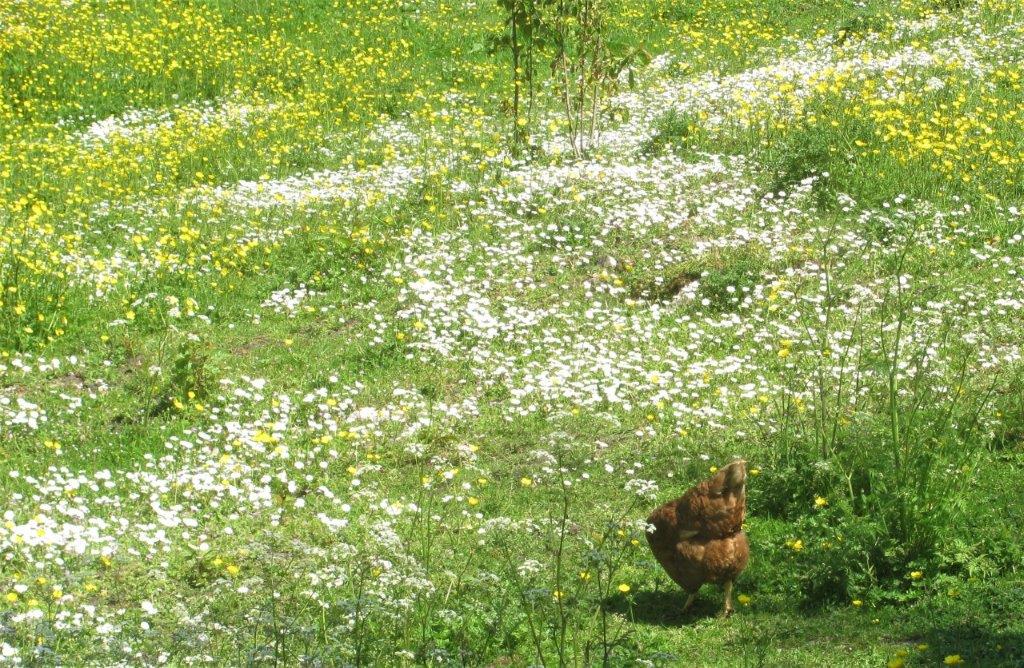 58 bucolic charm on the border of Sheldon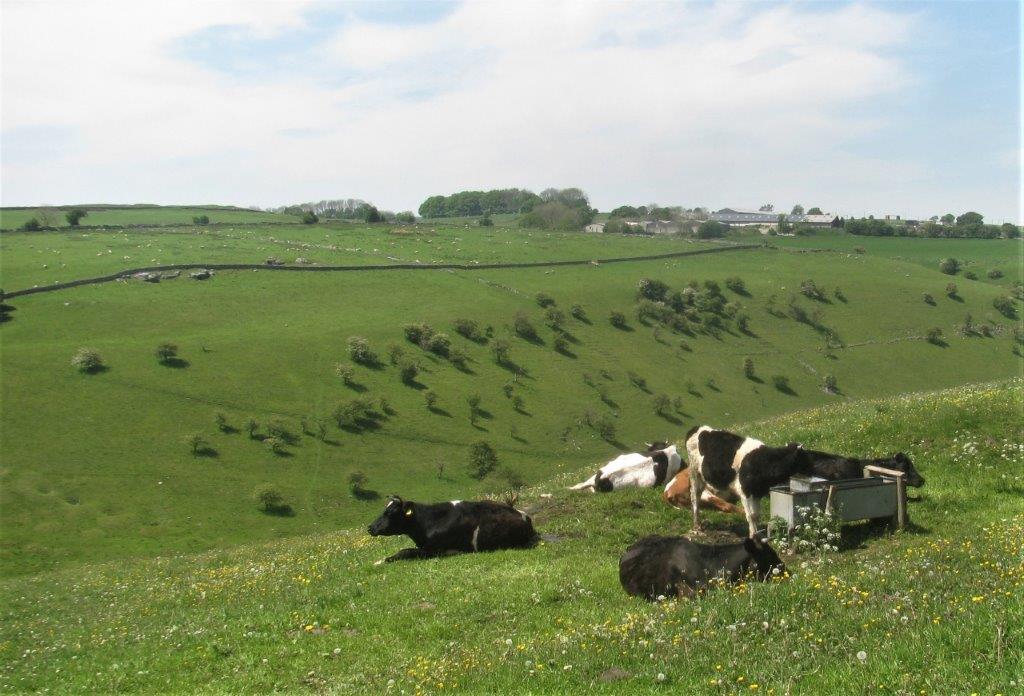 59 on the top bank of Deep Dale. Over Wheal (farm) on the far bank?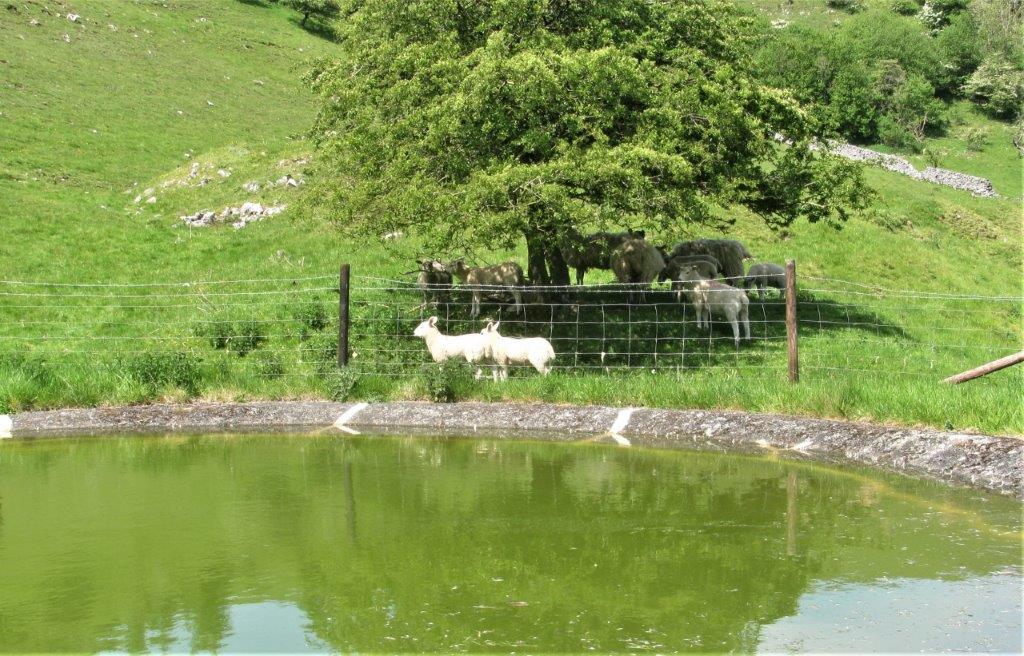 60pond in the bottom of Deep Dale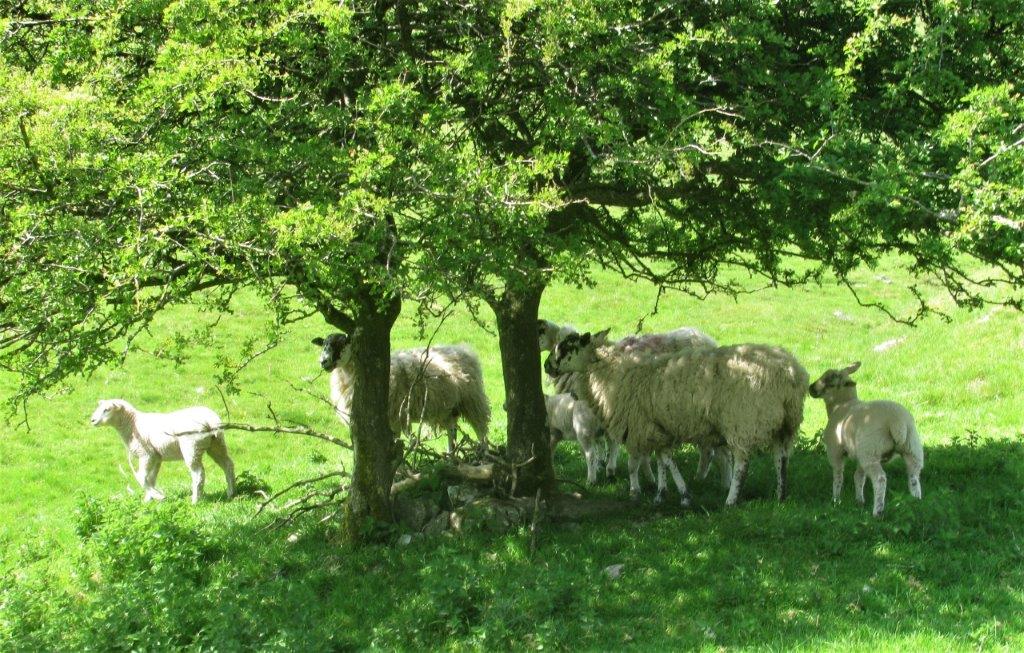 61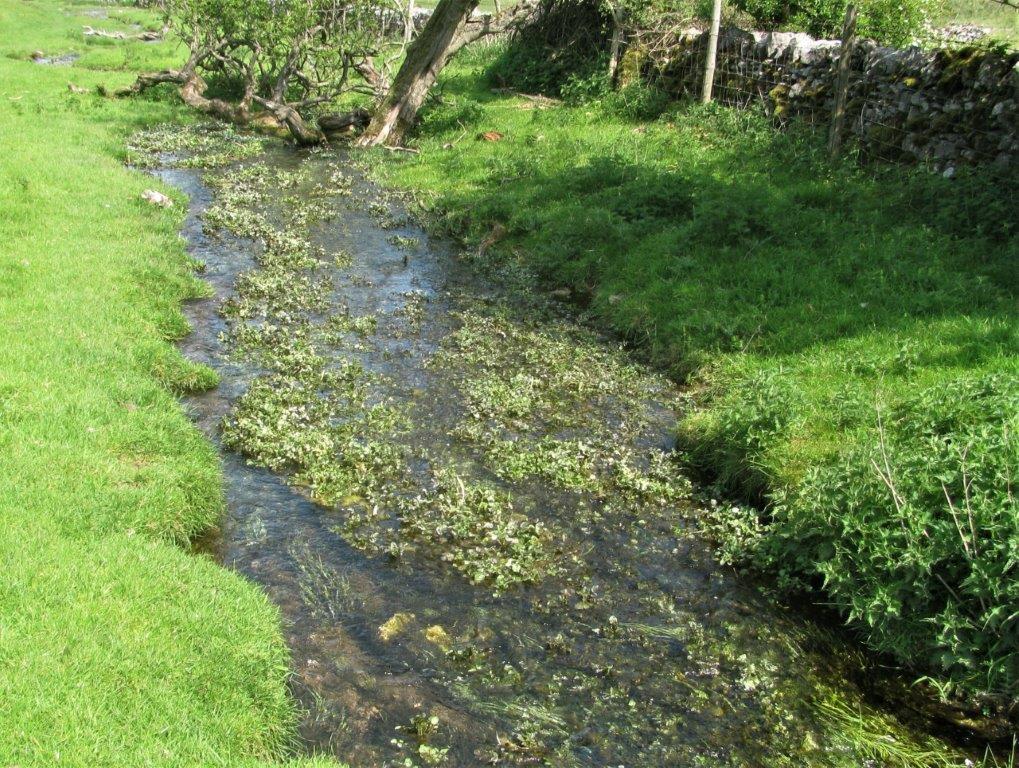 62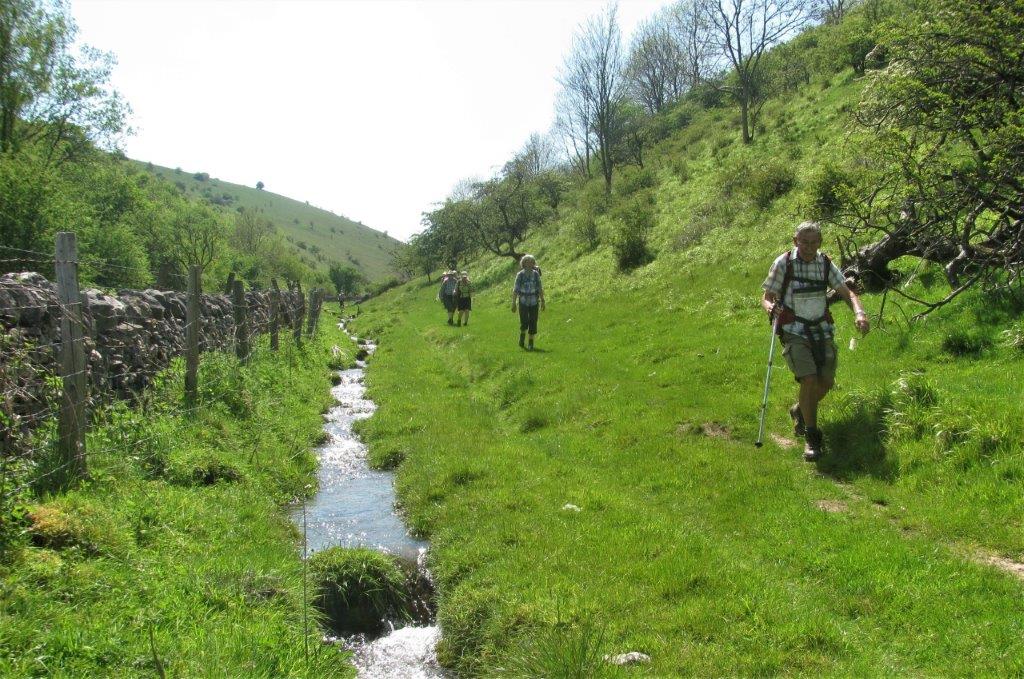 63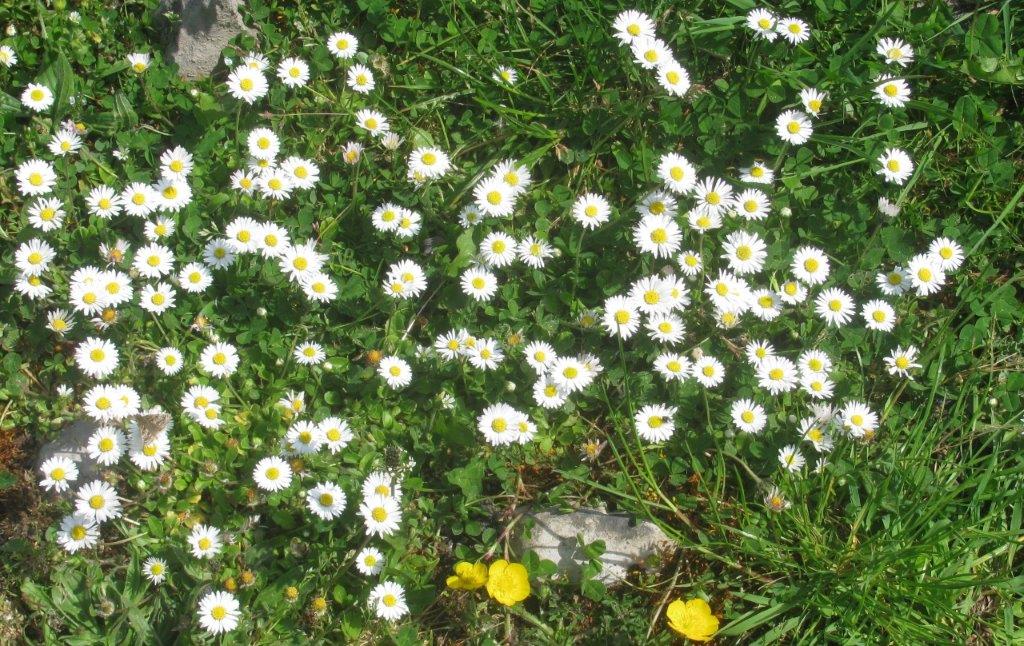 64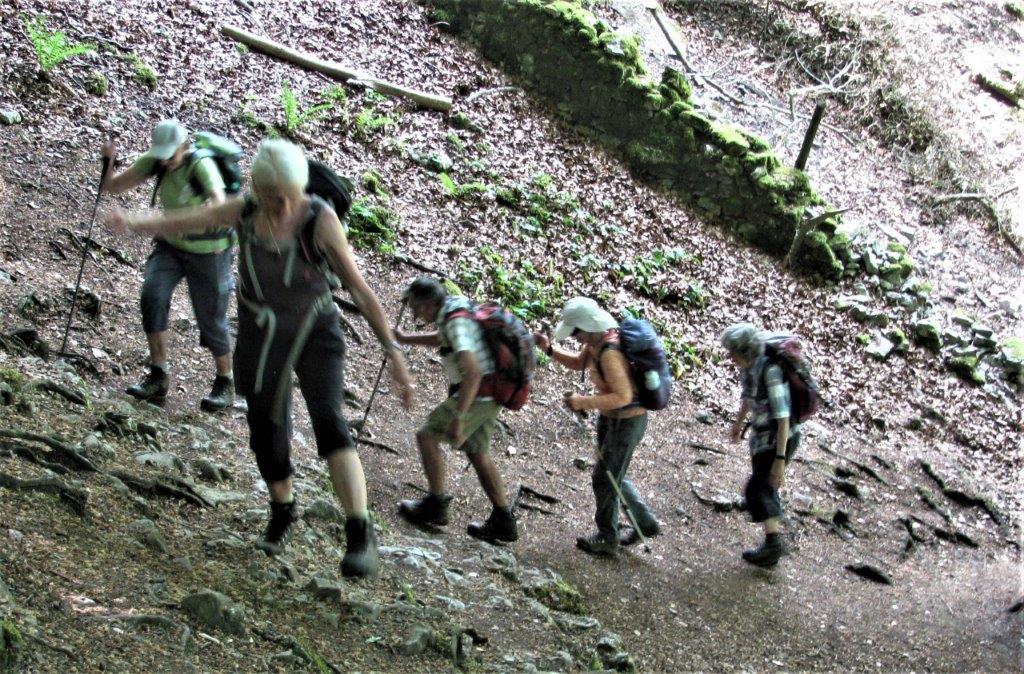 65 climbing up from paths junction point to path following above River Wye toward Ashford in the Water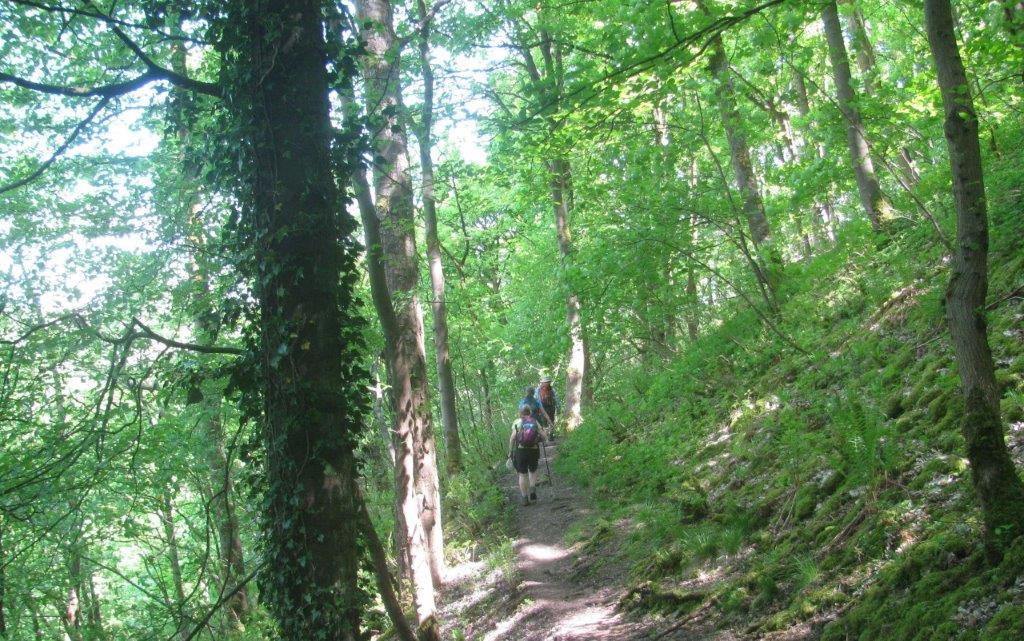 66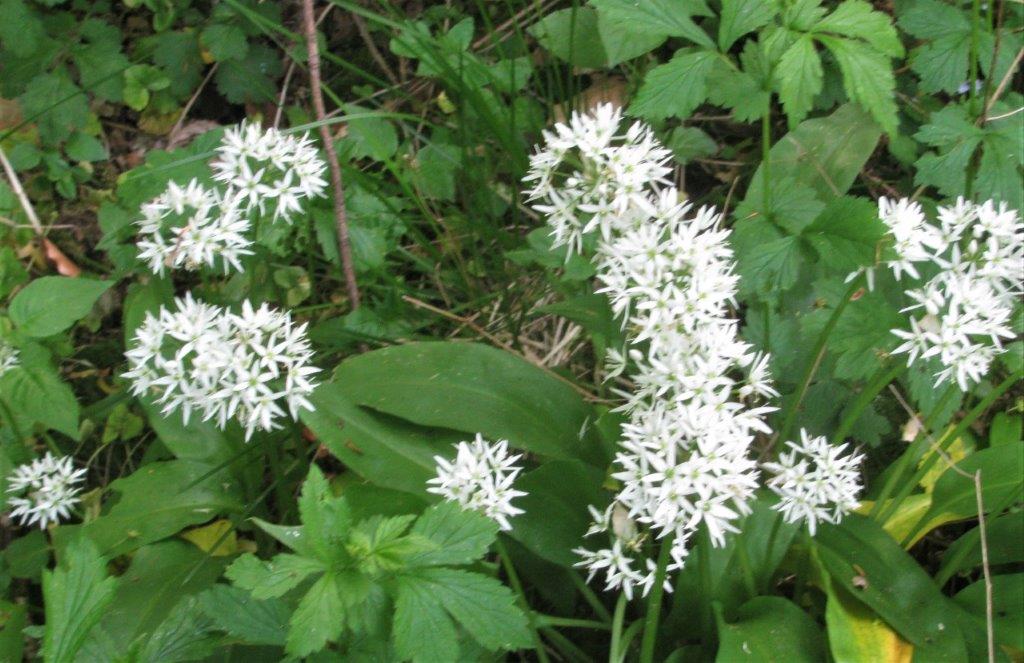 67 Wild Garlic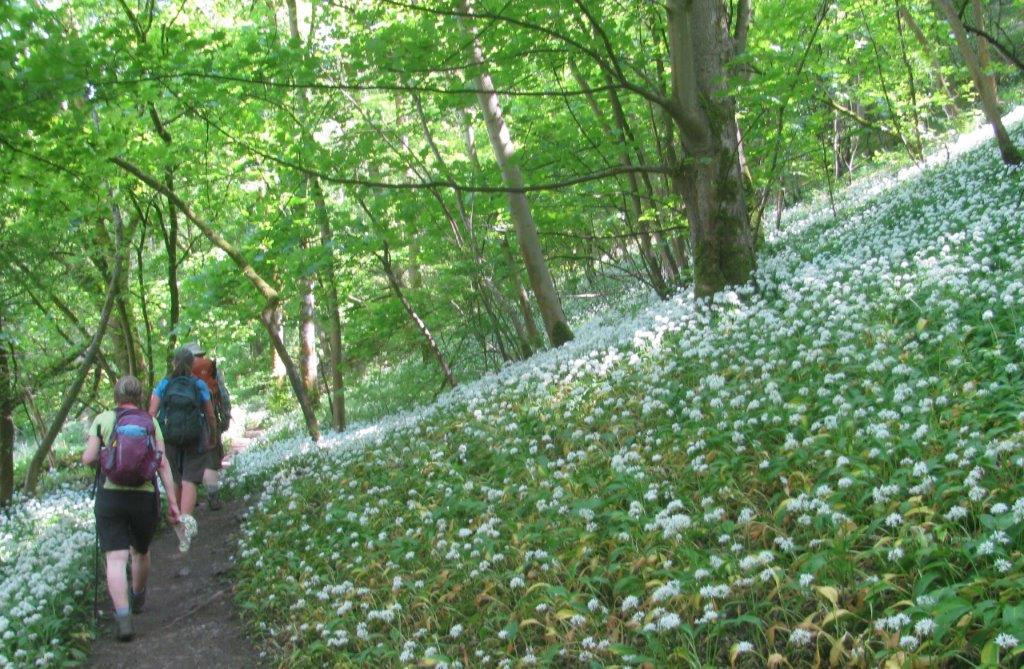 68 fields of Wild Garlic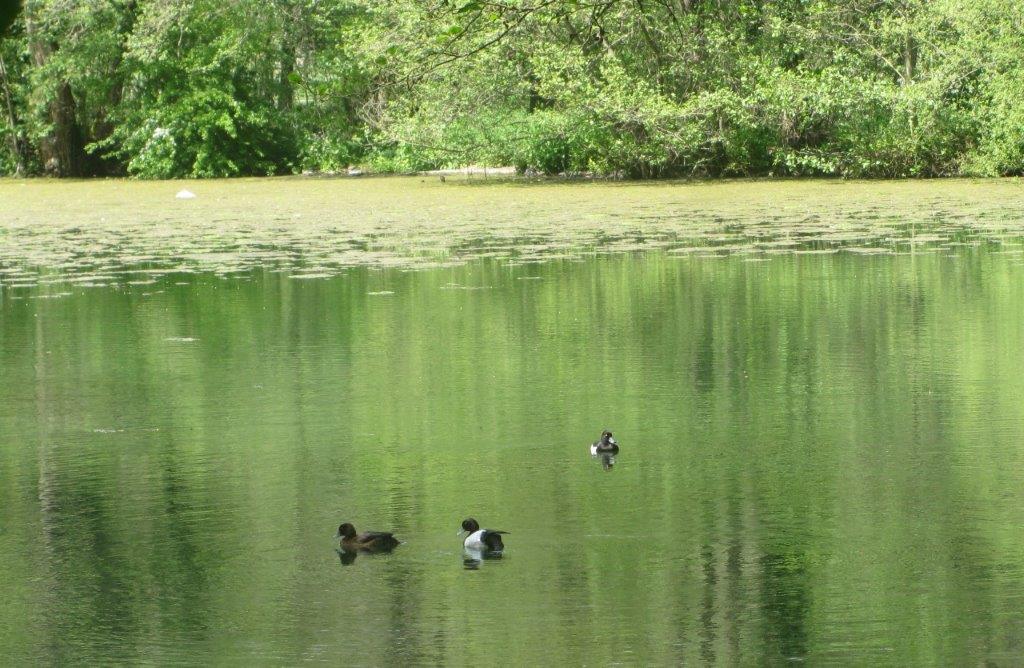 69 now down alongside The River Wye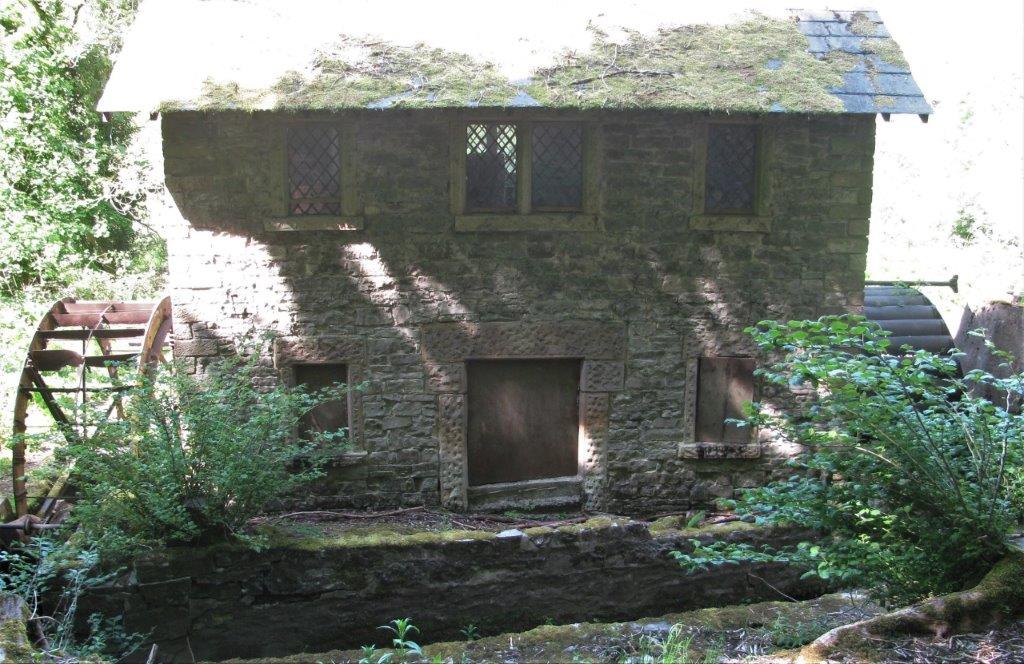 70 a two 'wheel' water powered grinding mill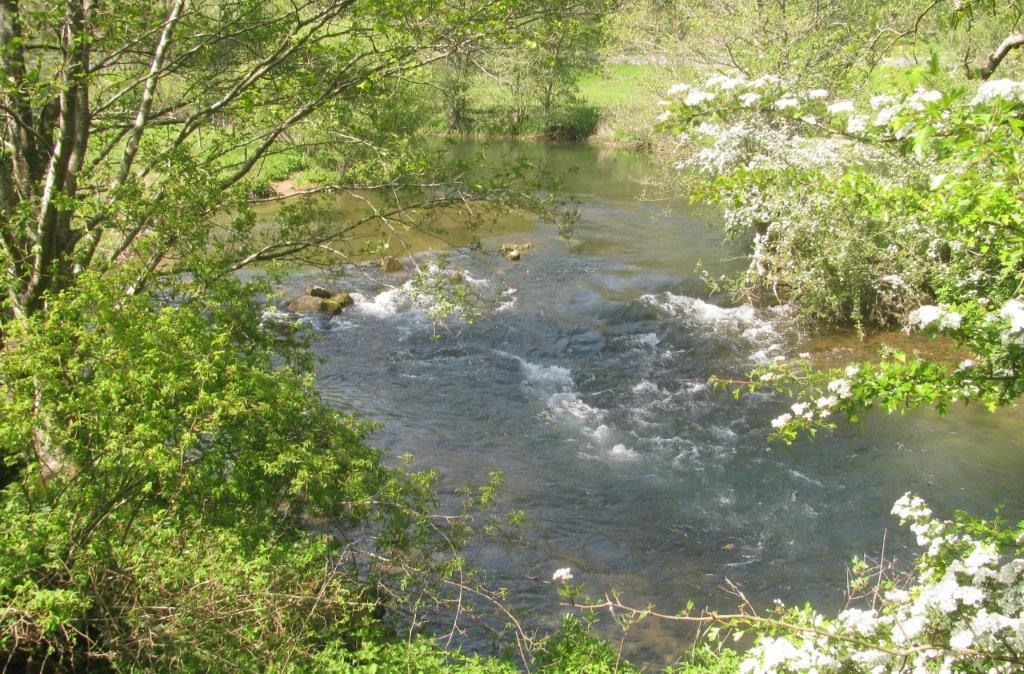 71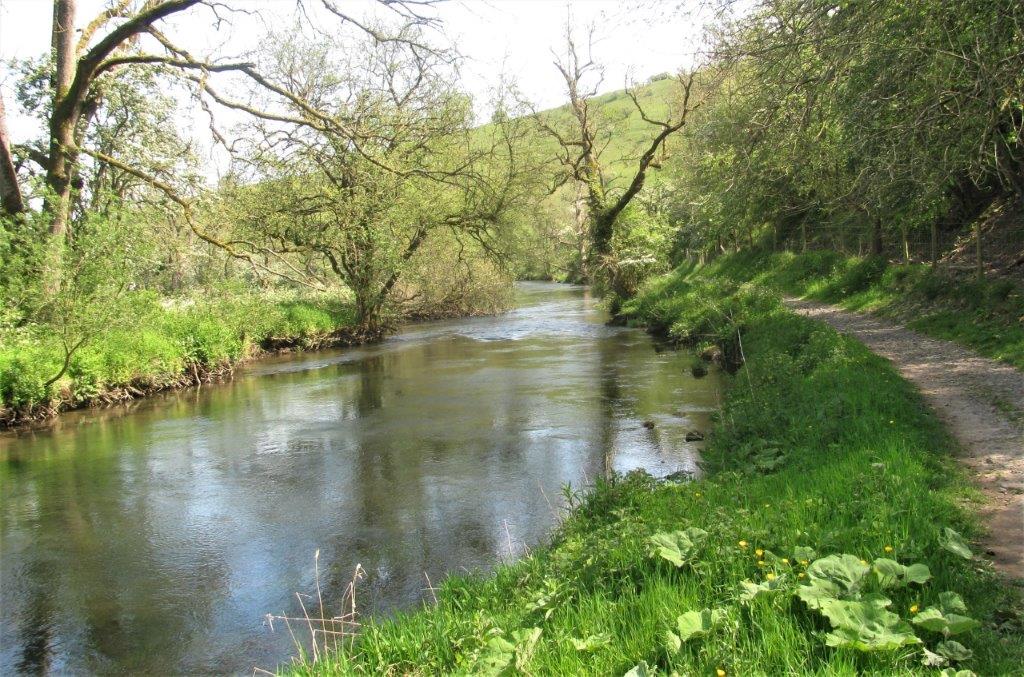 72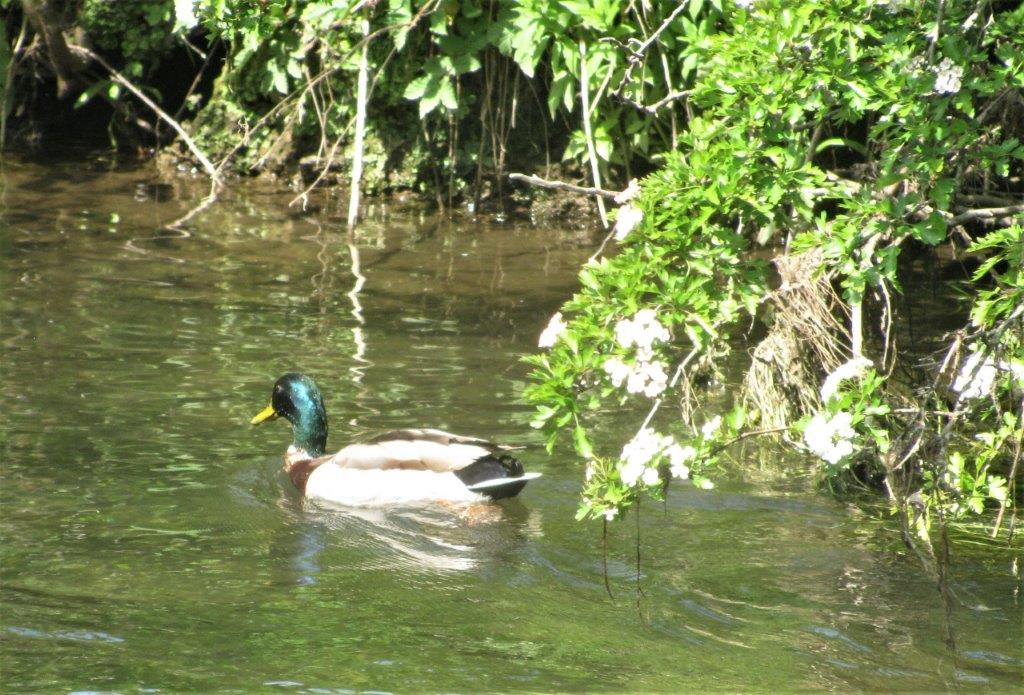 73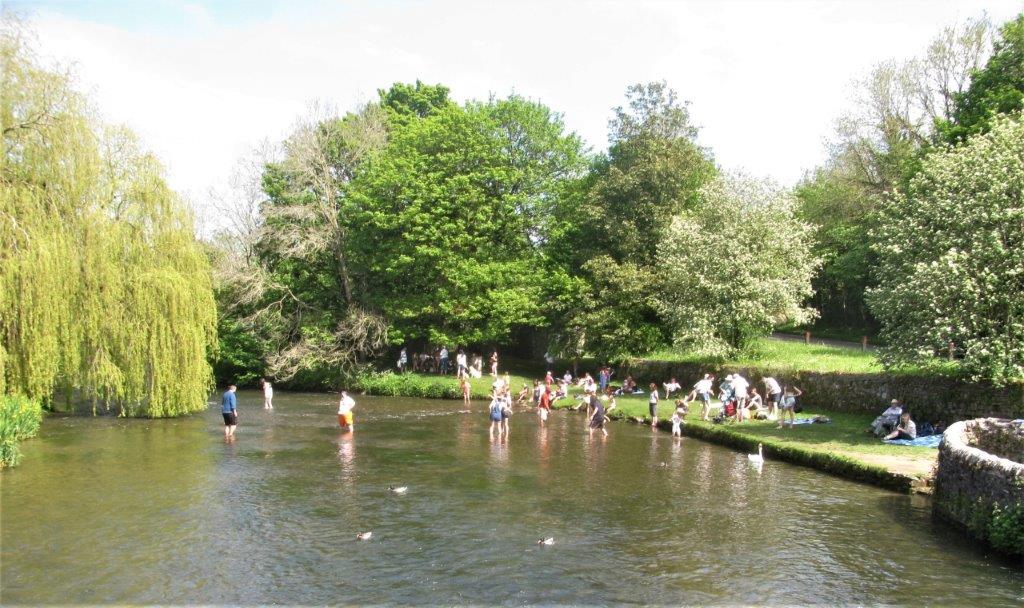 74 taken from the footbridge crossing The River Wye (at the South end of Ashford in the Water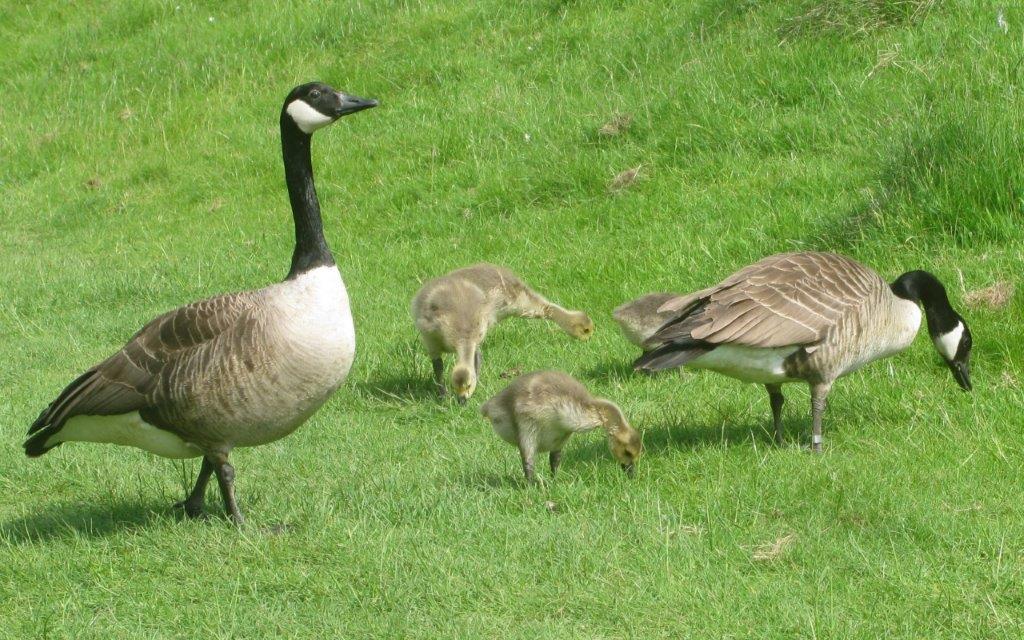 75 Canada Geese and Goslings (hopefully their residence permits are in order?)
76 several water control works along the River Wye on the way to Bakewell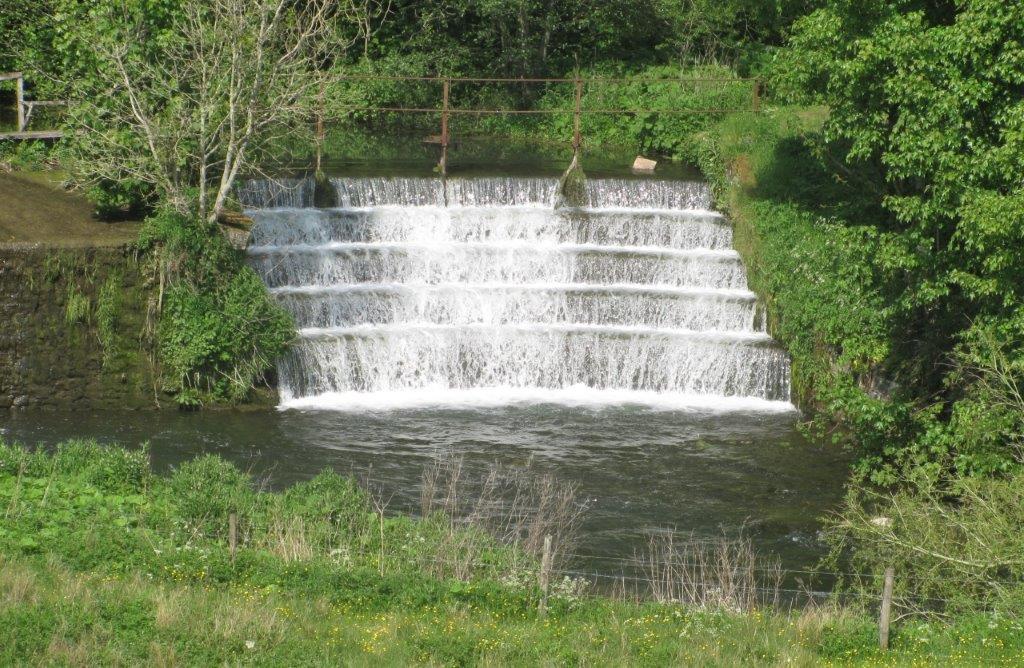 77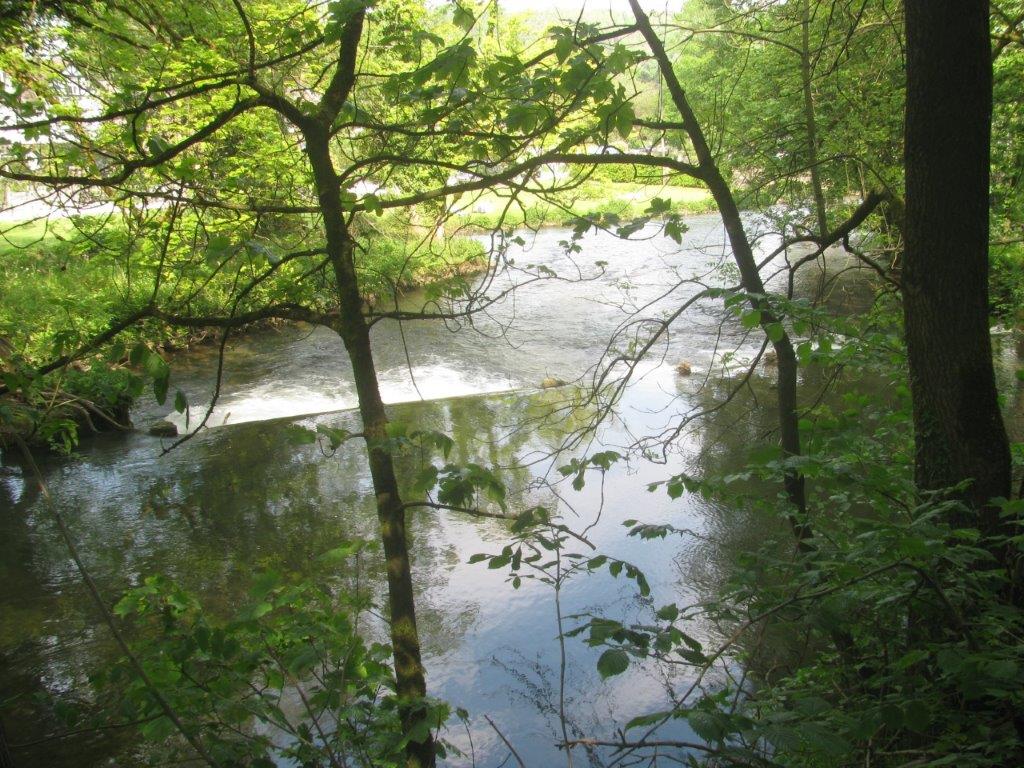 78 a head race, possibly to the disused Victoria Mill, discharge over a weir into The River Wye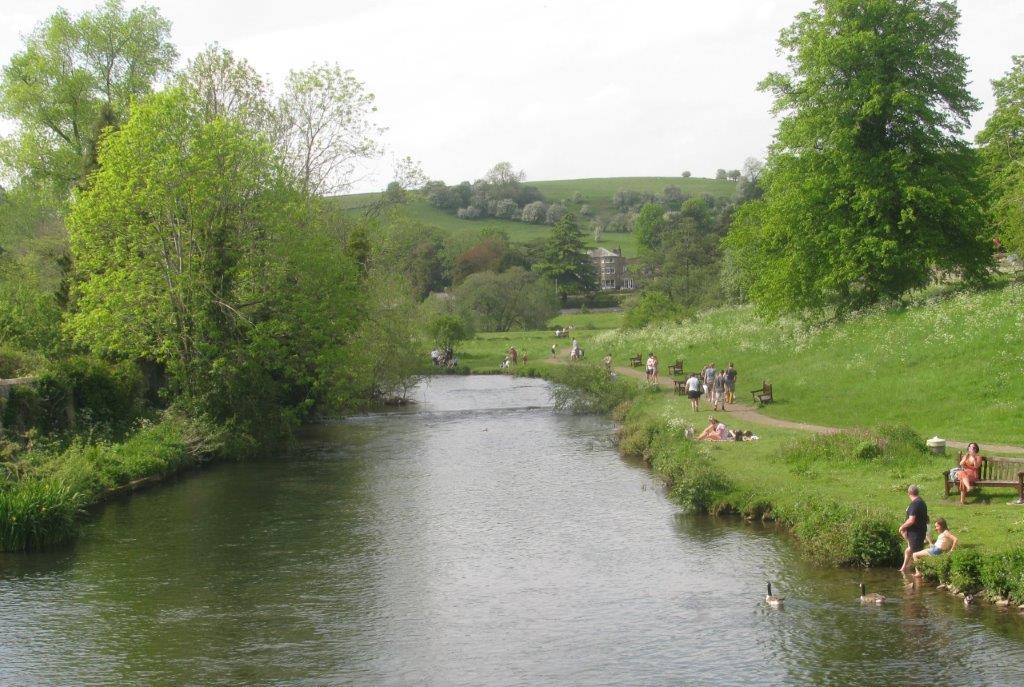 79 The River Wye taken from the road bridge into Bakewell
homepage - Daywalks Index 2021 - contact me at