homepage - Daywalks Index 2021 - contact me at

2021.05.05 Chinley Station SK038.826, ~E to join Buxton Rd for a short distance then turning ~N under Railway Viaduct at SK044.827, NE on Alders Lane & then pass Alders Farm, continue up to Hayfield Rd A624 crossing at SK051834, continue NNE (passing to West of Andrews Farm to join Pennine BW at SK056.847, Follow P.BW ~E on path between Mount Famine & South Head. (Some of party went up South Head), P.BW turns SW after South Head (with a circuit around Roych Clough) and continues to Sheffield Rd at SK092.825. Leave P.BW here and follow Byway ~ENE to SK099.820 (Byway turns ~N to Chapelgate here but do not take), continue on BW ~ENE on Rushup Edge to cross road going ~N to Edale at SK125.834, climb on paved path ~NE to Mam Tor Trig Beacon at SK128.836. follow path near ridge ~NNE to Hollins Cross SK136.845, ~W down & across to Greenlands SK125.845, then N then W to join Harden Clough & ~N down & past HC. Farm continuing to Edale Rd. Short distance NE then turn off ~N towards Edale Village & Railway Stn. Leader David Hogg - Wednesday - 14 on walk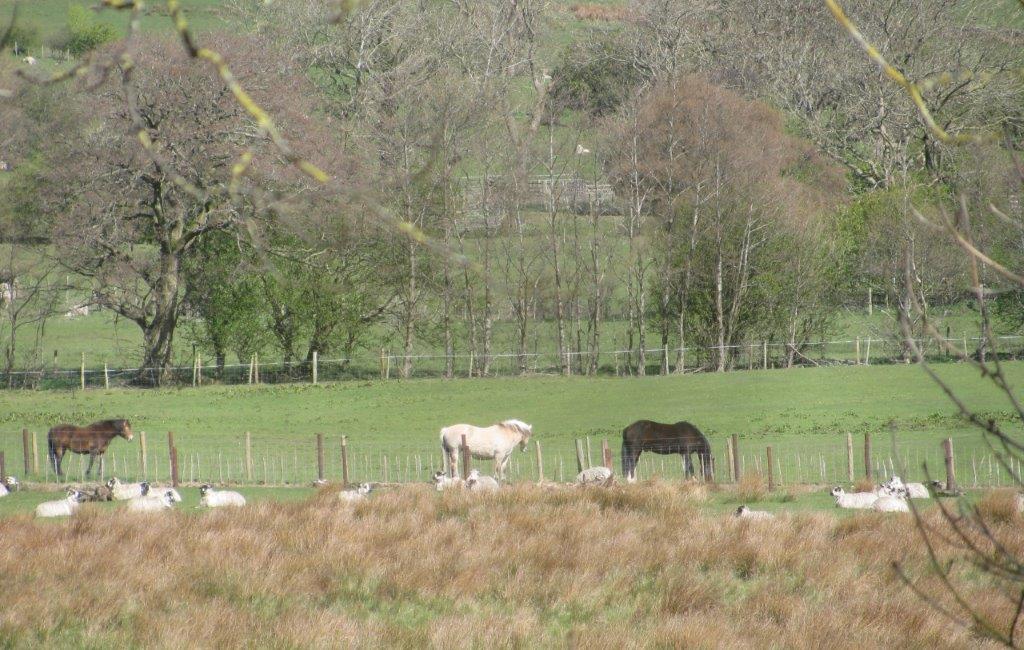 1 Taken at Edale Station where some joined the train coming from Sheffield to Chinley - the stop after Edale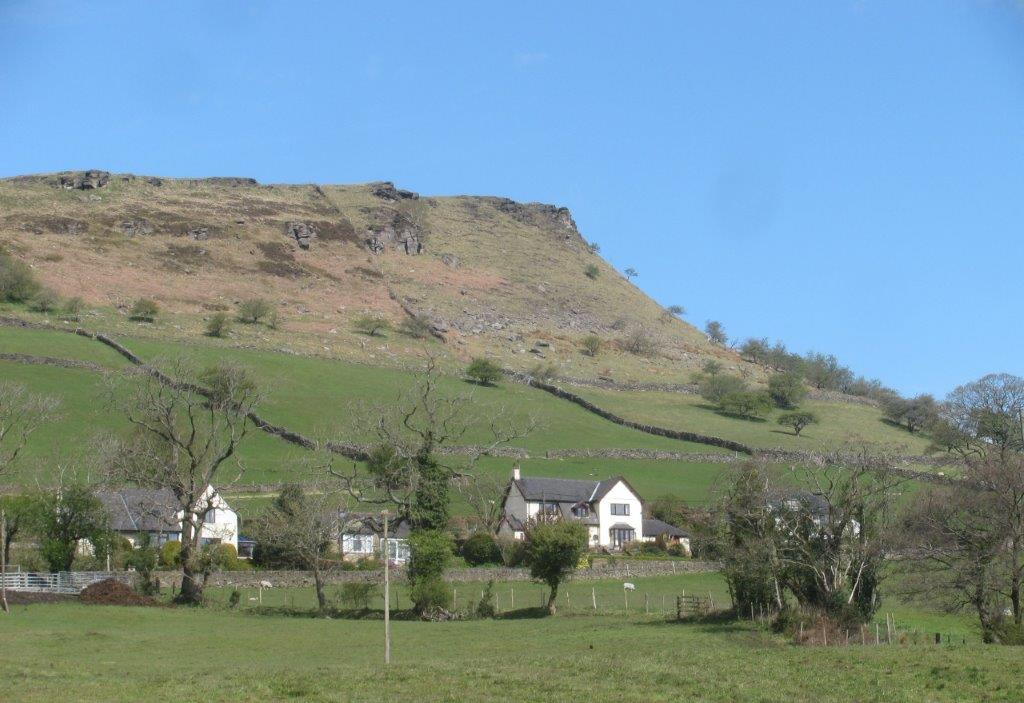 2 seen on leaving Chinley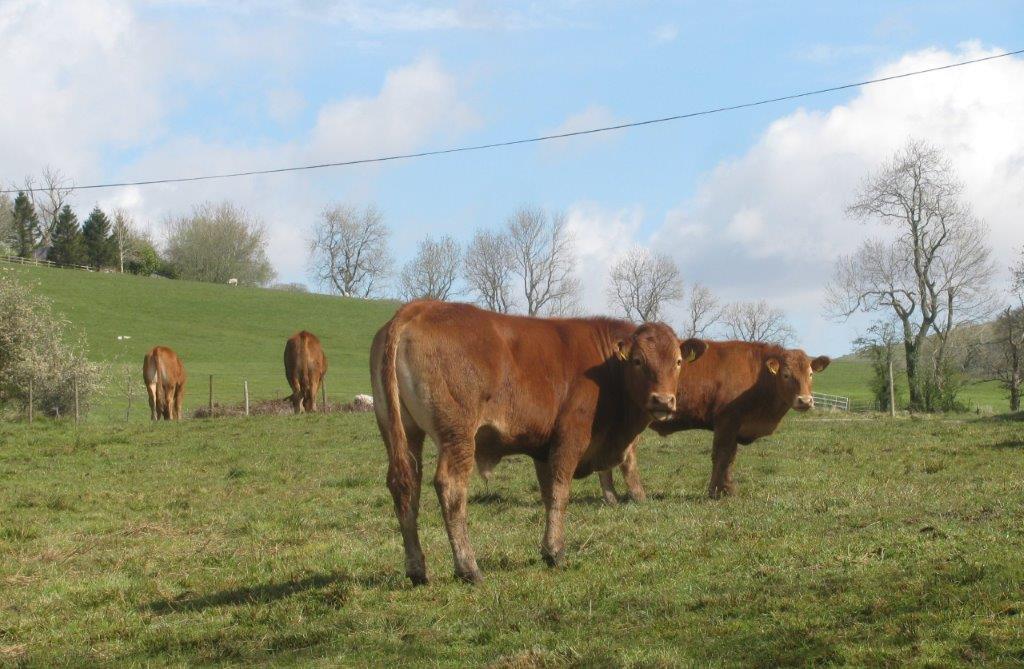 3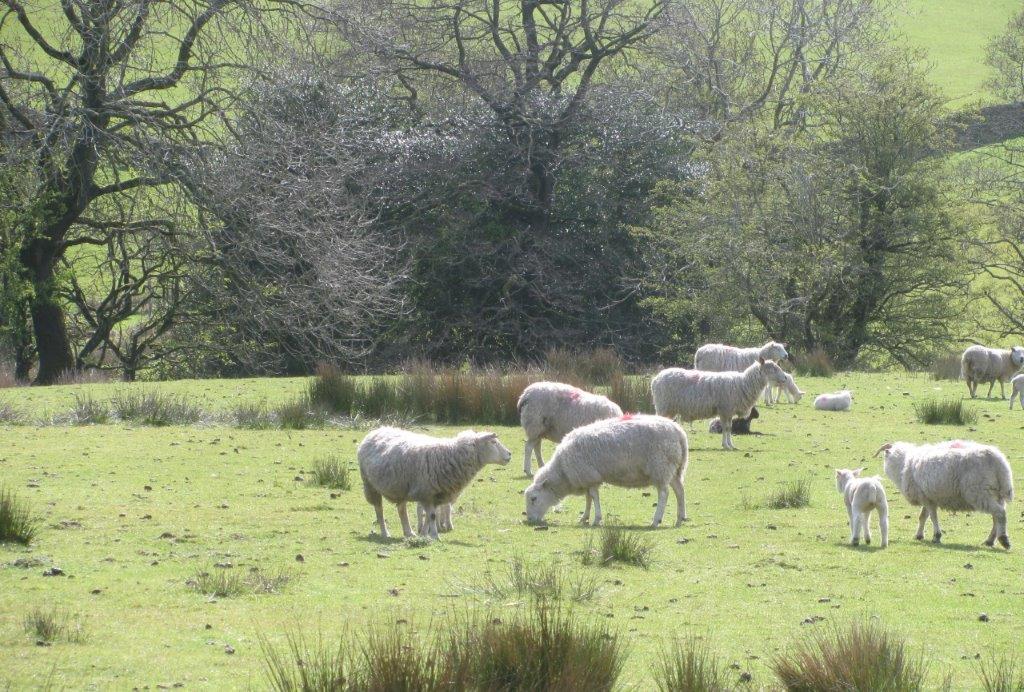 4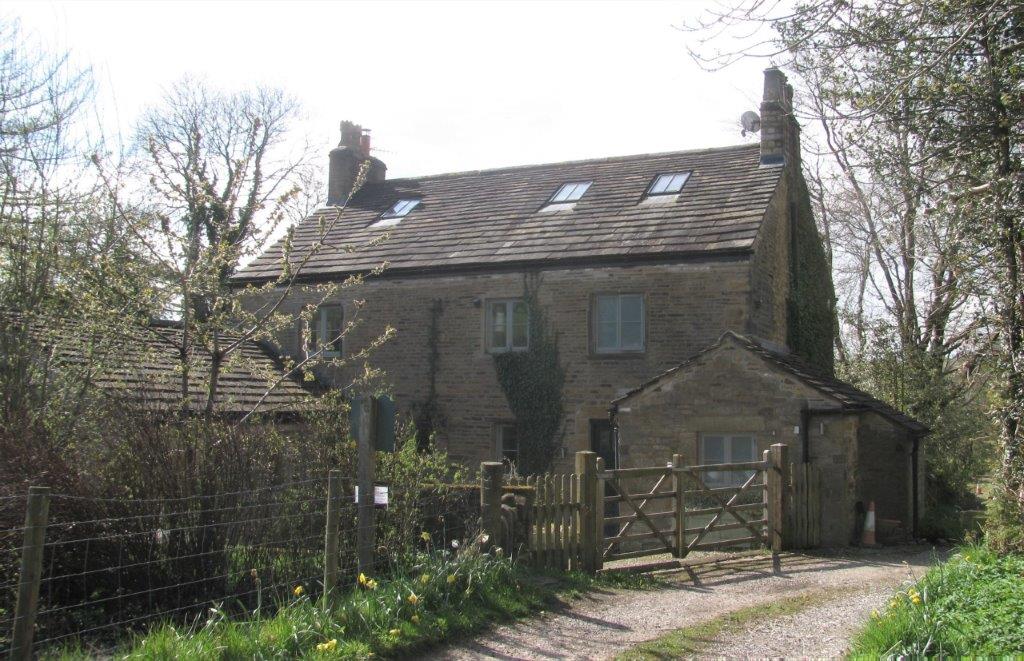 5 taken just after passing Alders Farm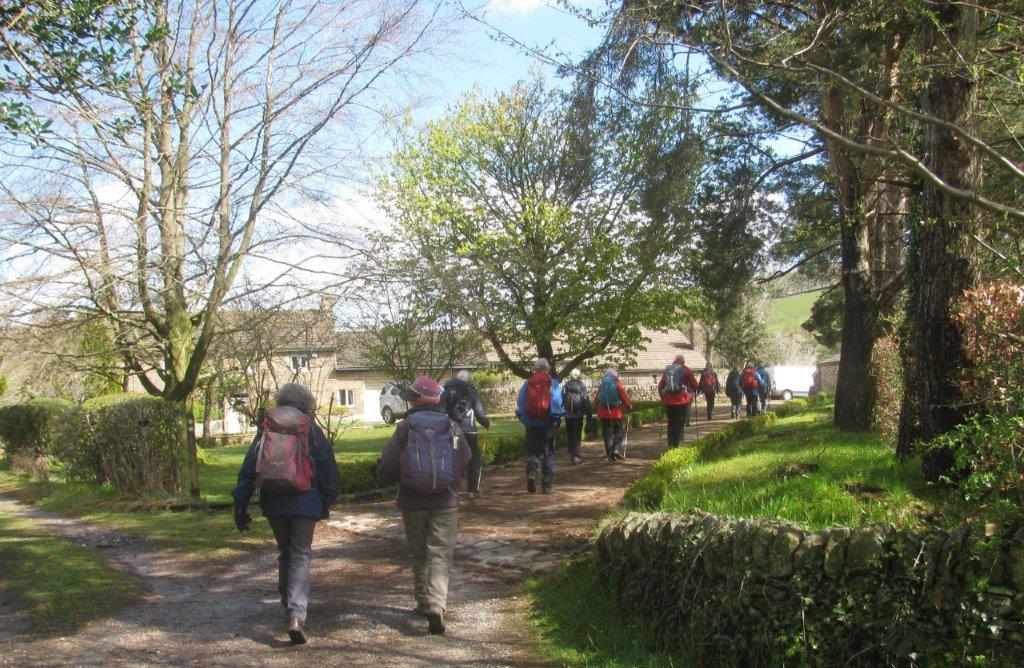 6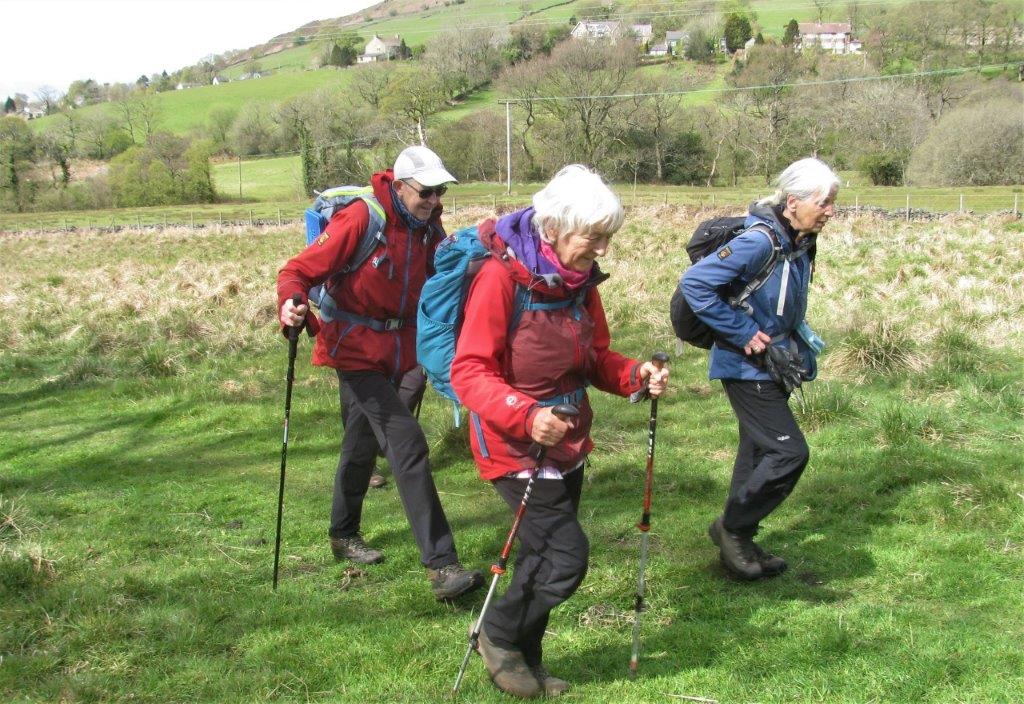 7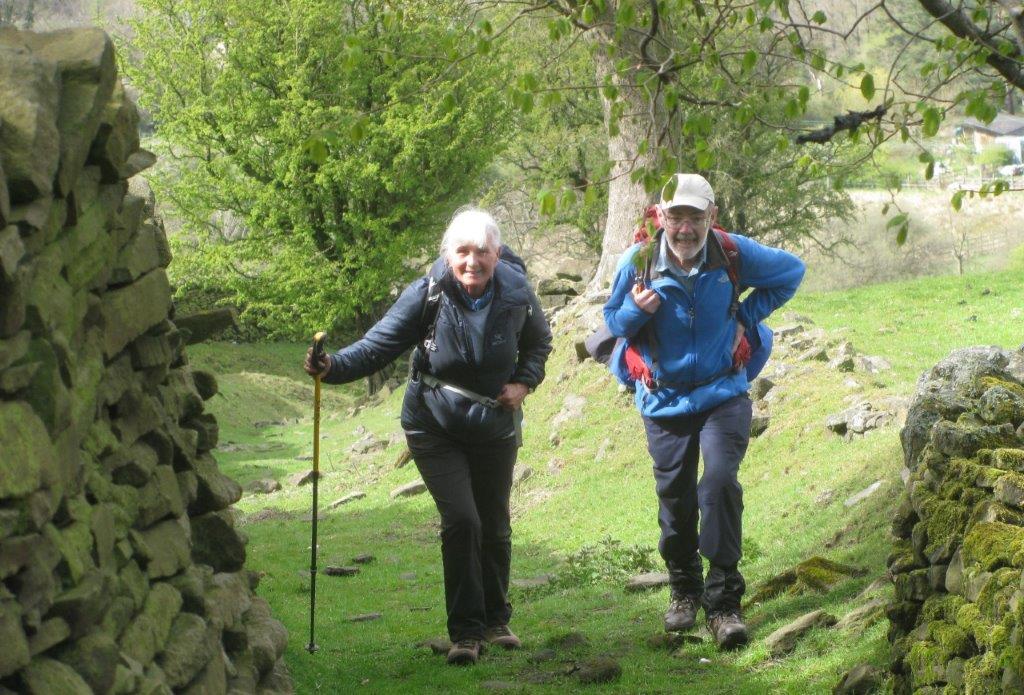 8 near to Hayfield Road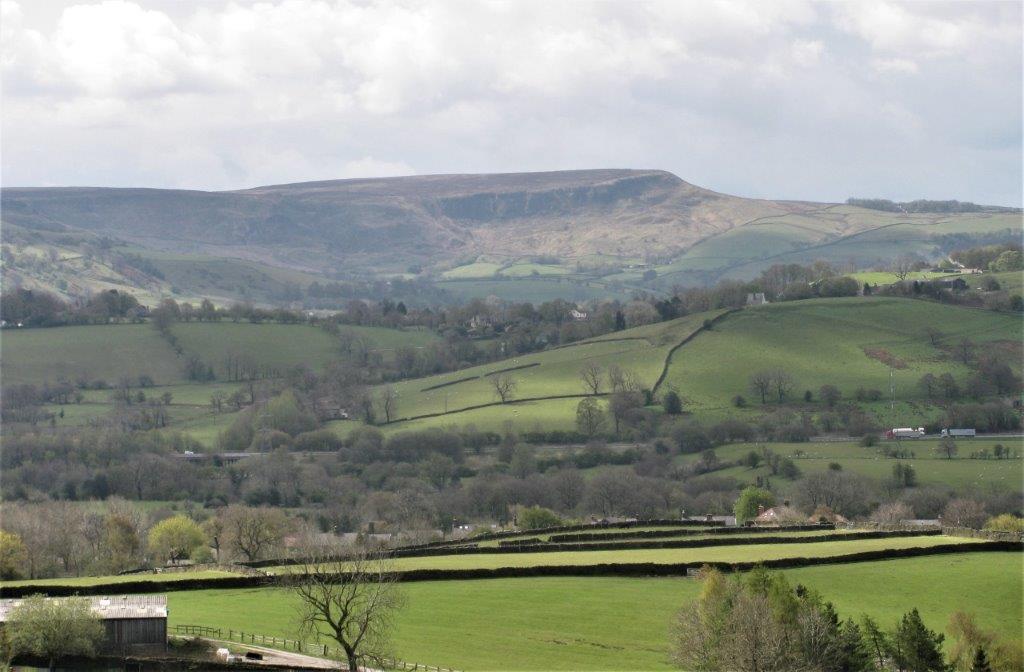 9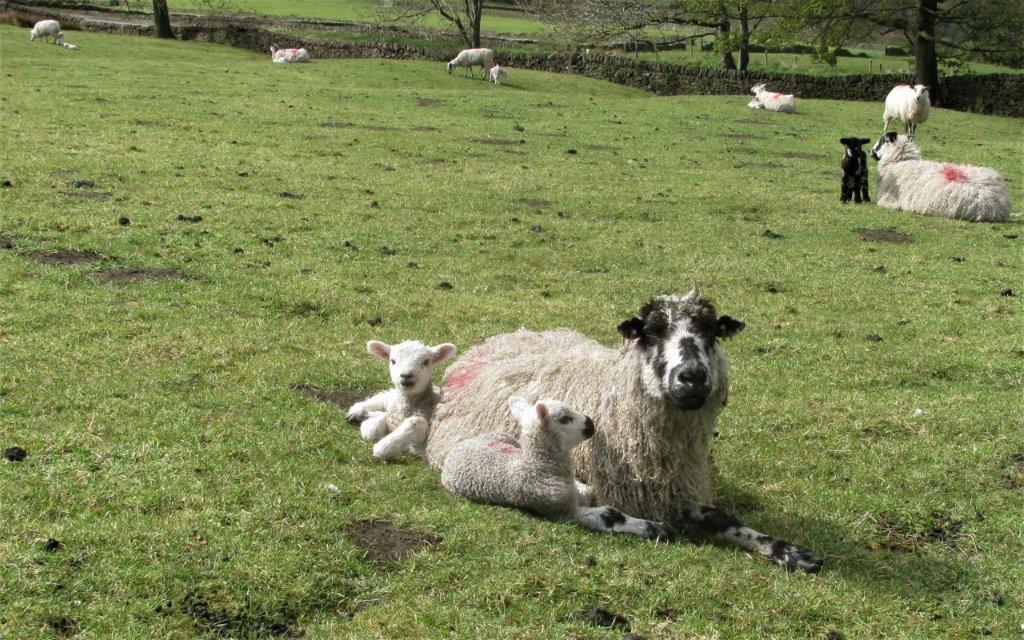 10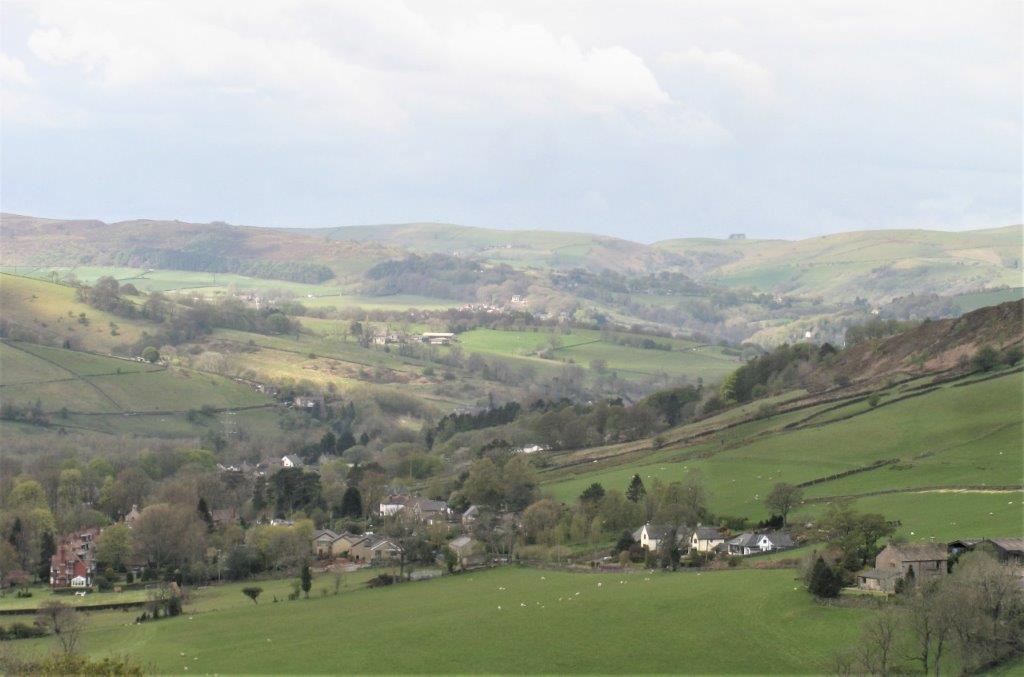 11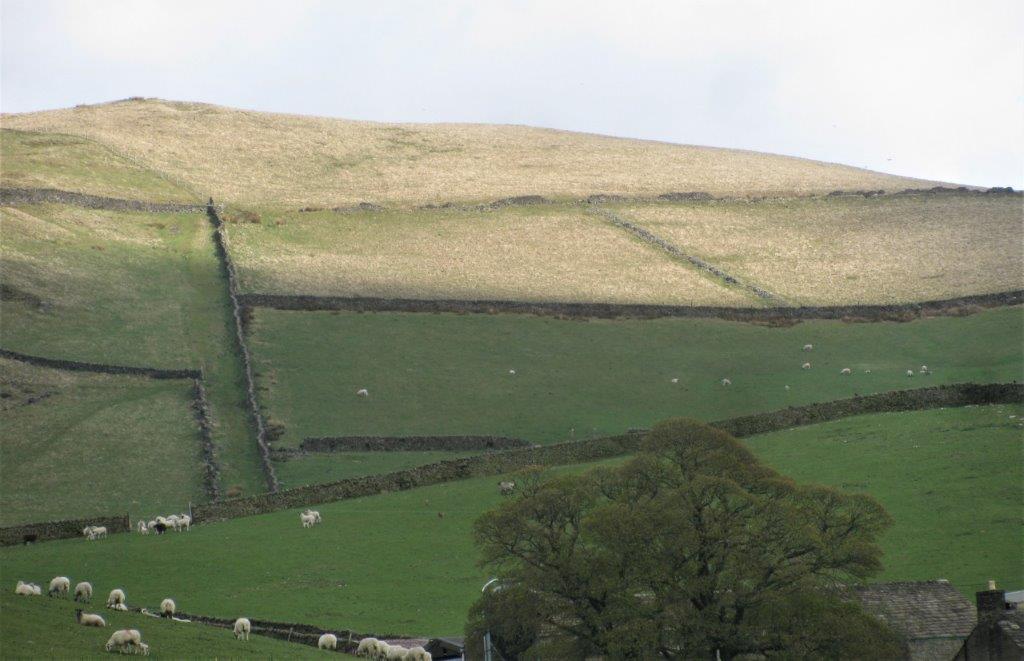 12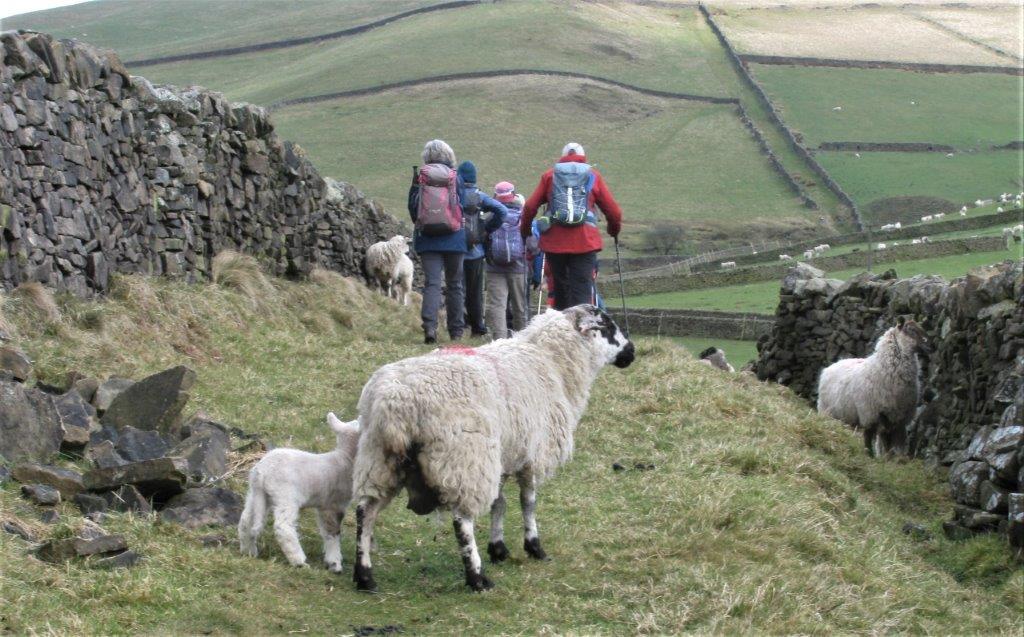 13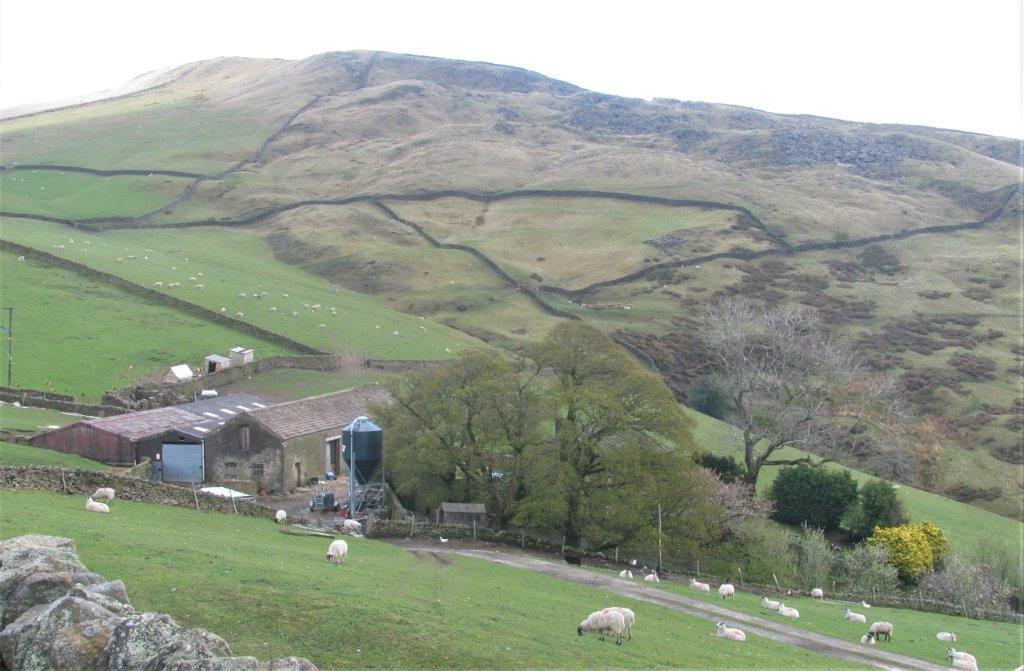 14 Andrews Farm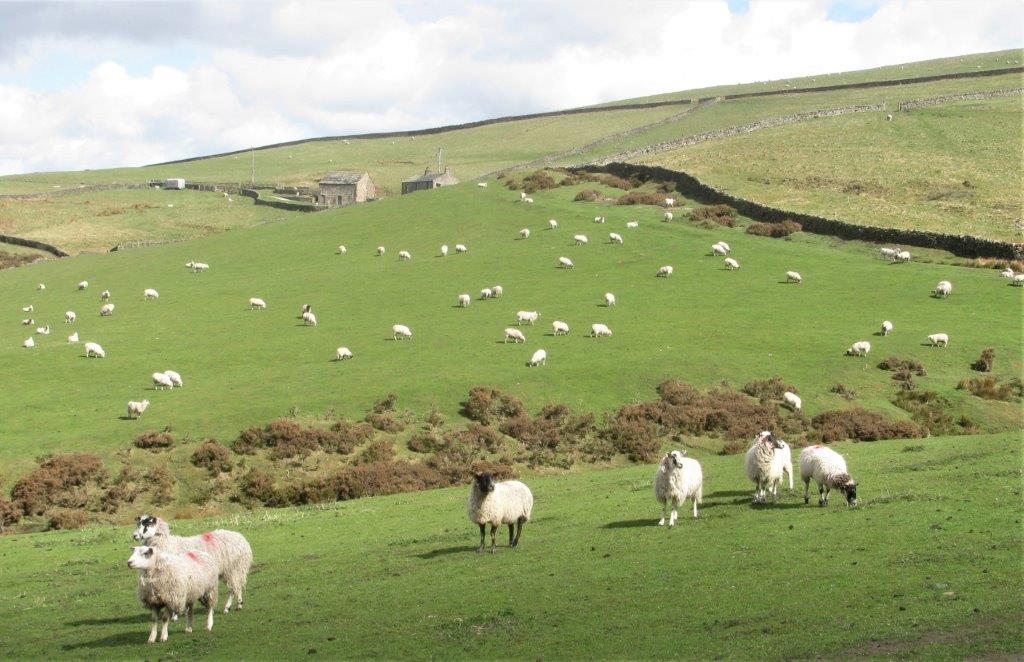 15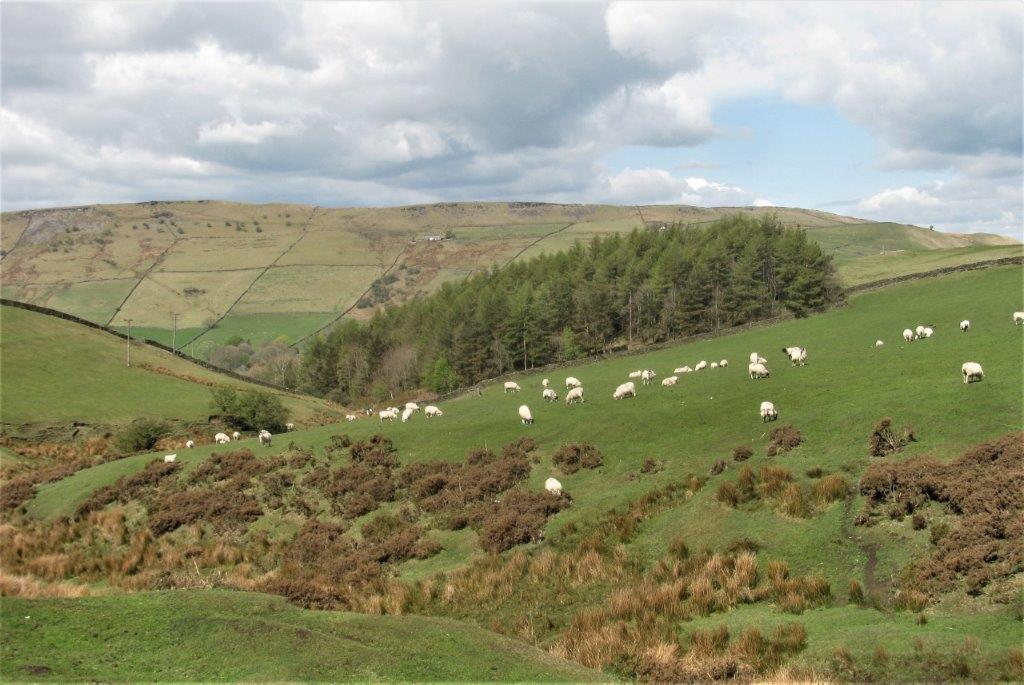 16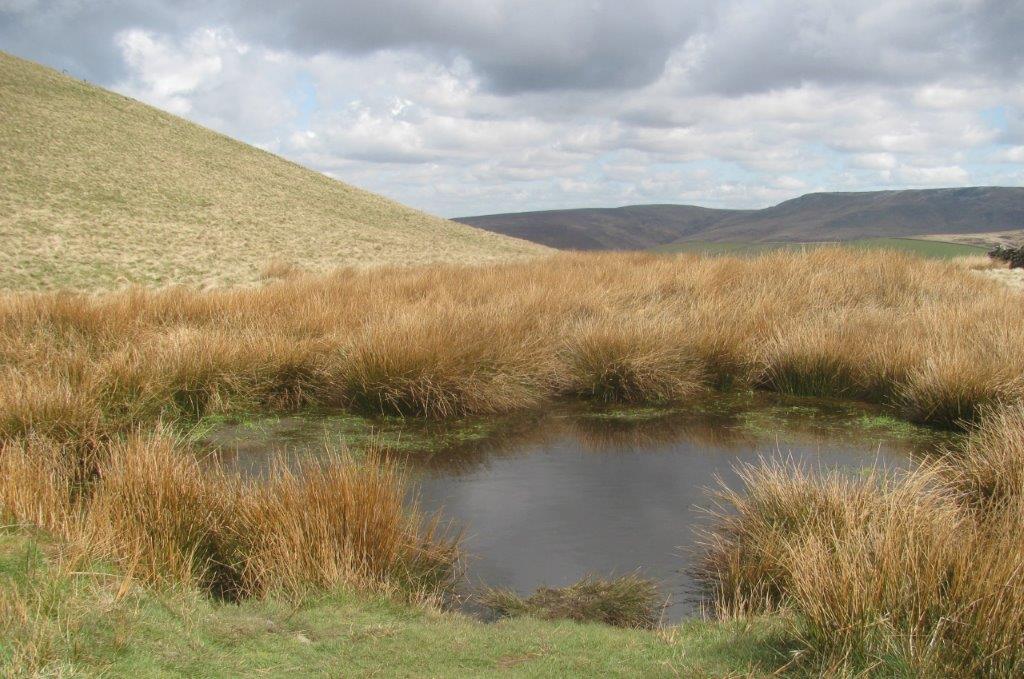 17 near the bottom of Mount Famine & on the edge of the Pennine Bridle Way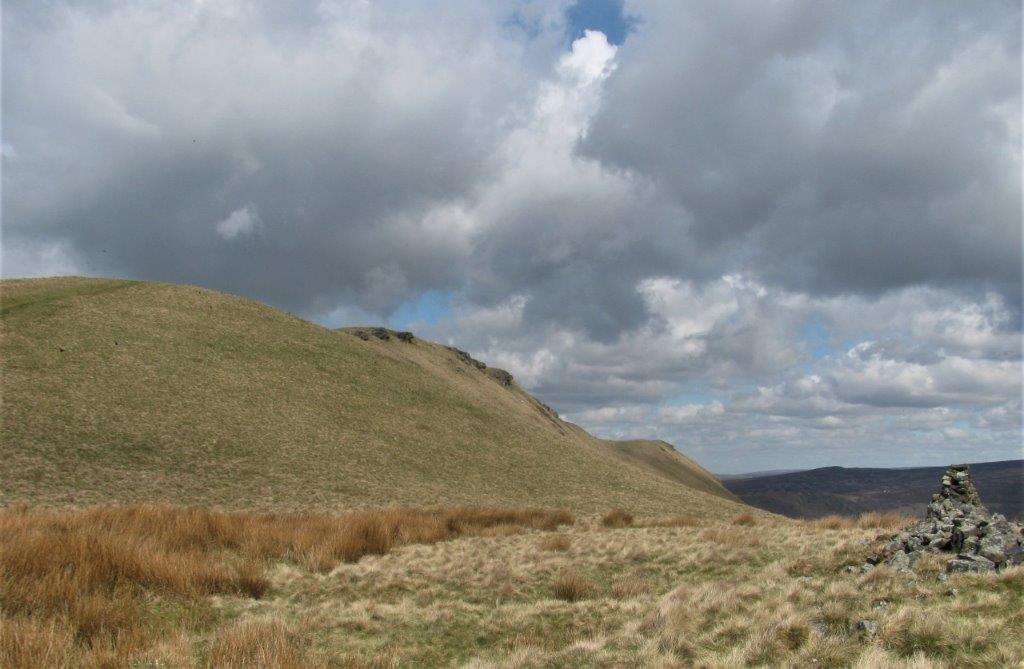 18 looking back at Mount Famine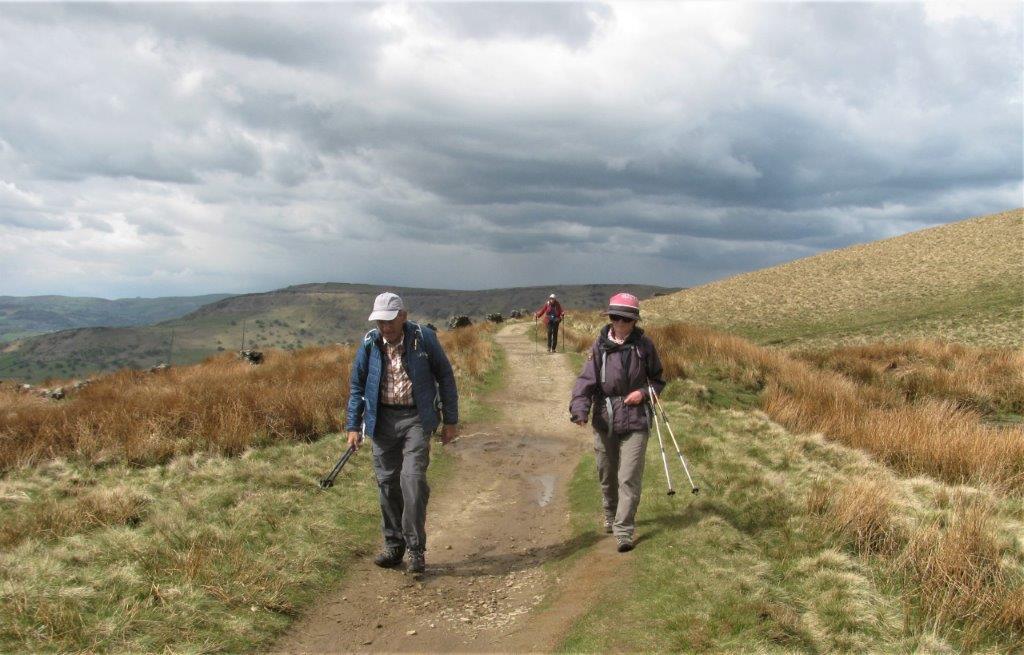 19 on the Pennine Bridle Way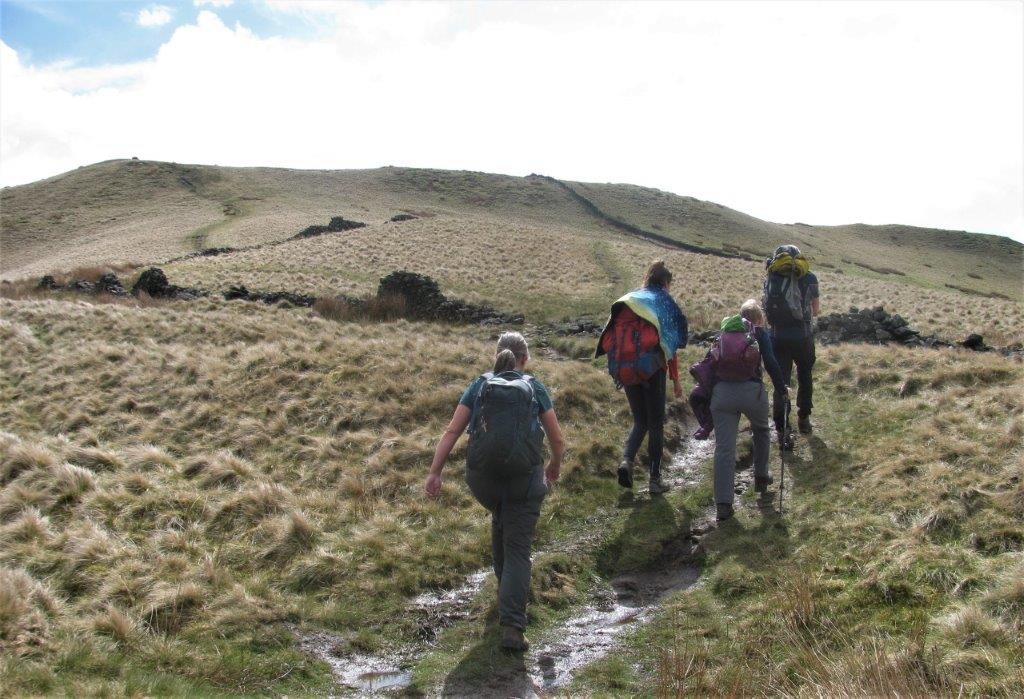 20 some of party diverted up South Head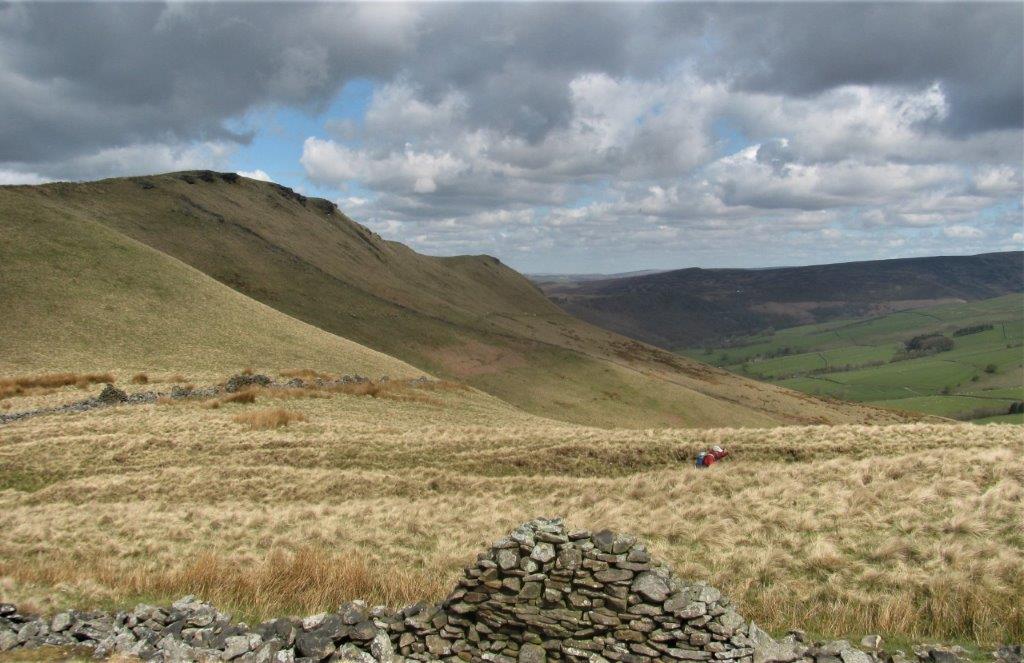 21 Mount Famine view seen while climbing up South Heasd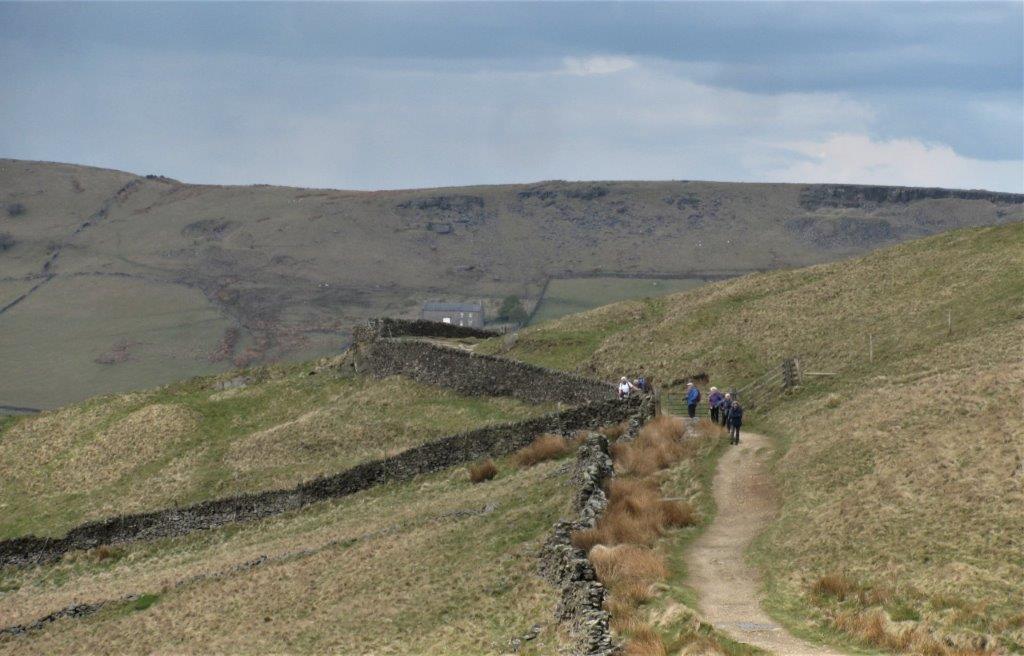 22 the party on the Pennine Bridle Way seen from higher up South Head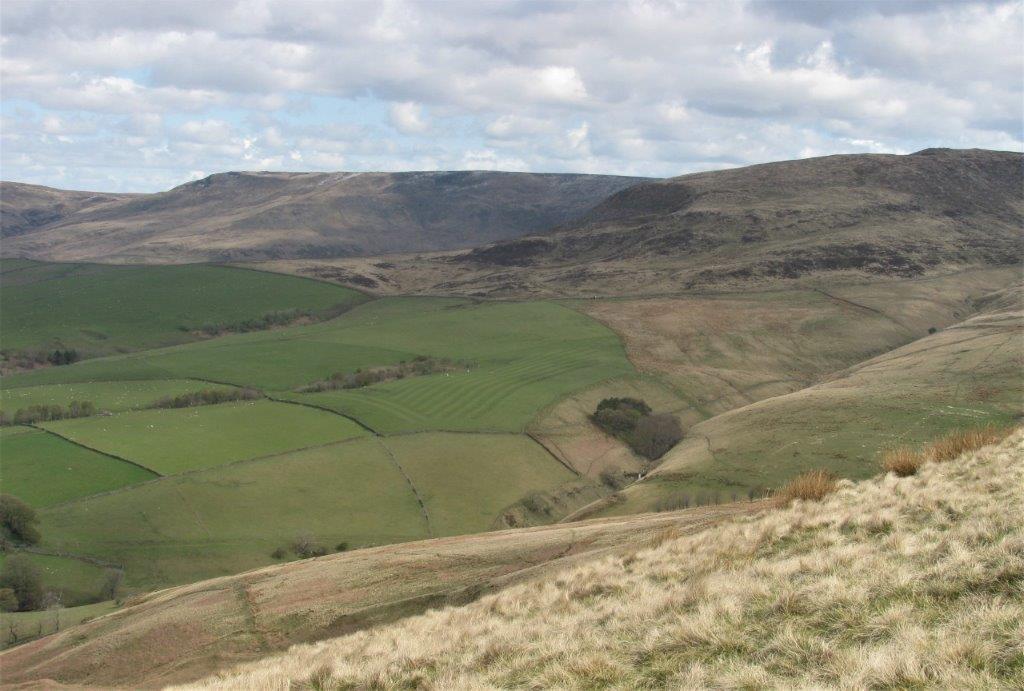 23 view seen from higher up South Head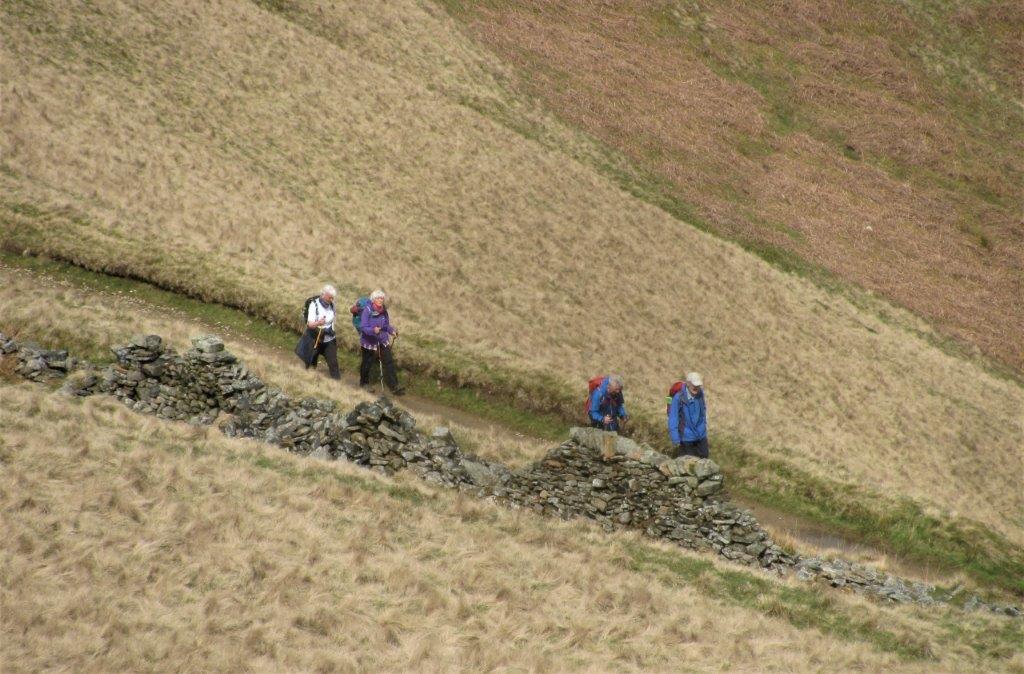 24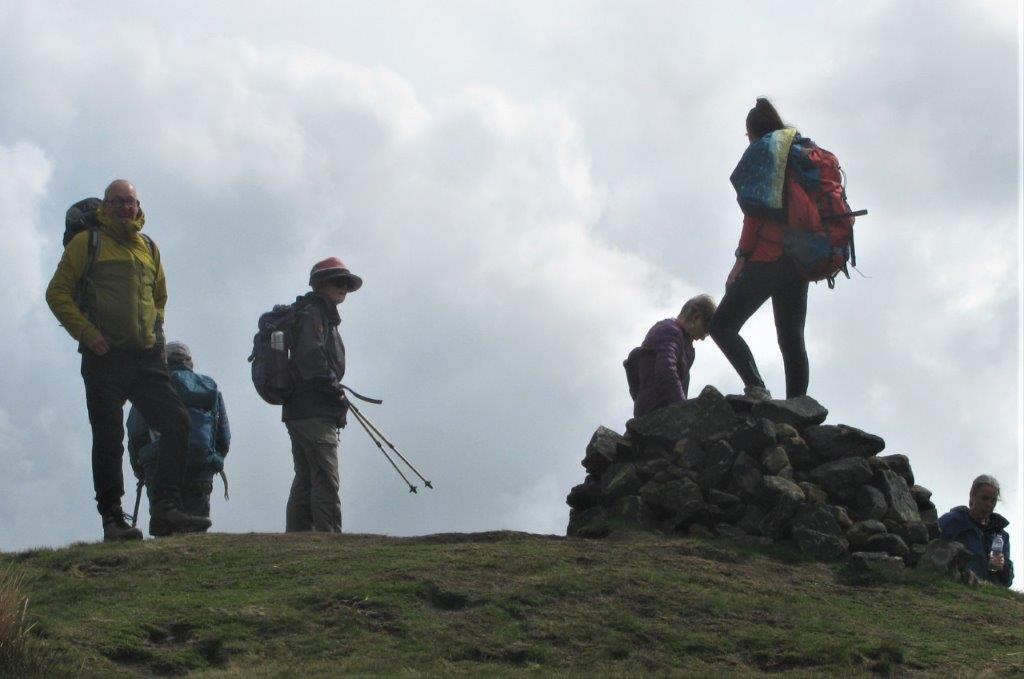 25 atop South Head - photographed into the sun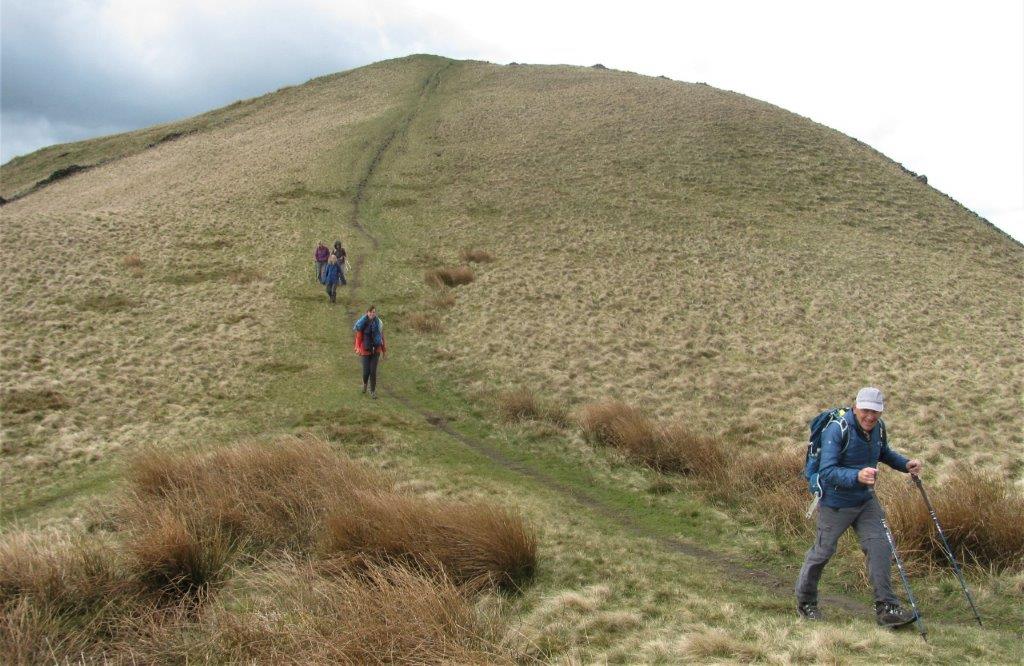 26 descending down South Head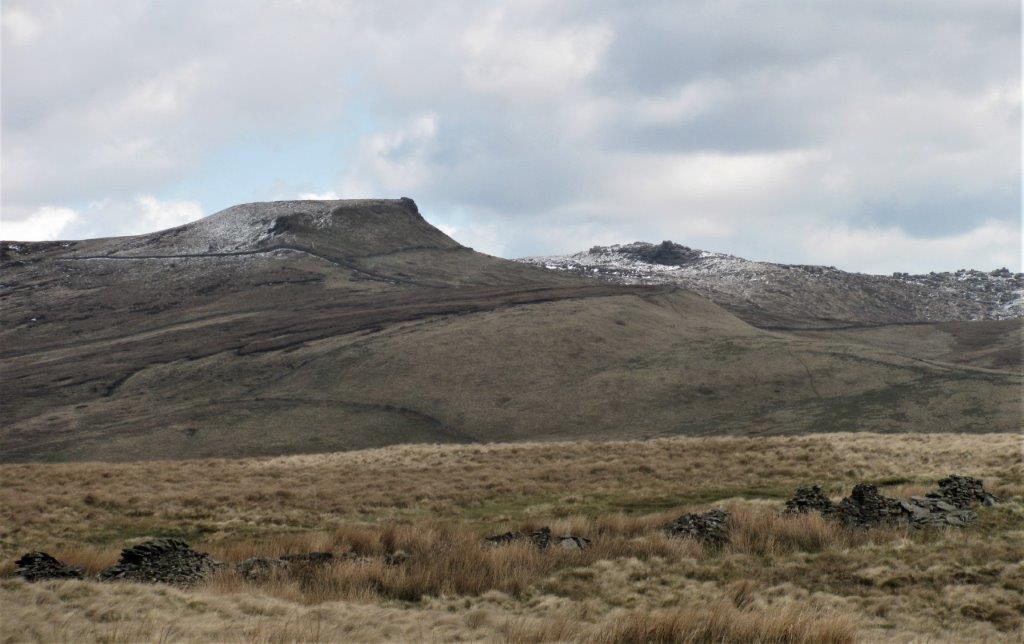 27 un-seasonal snow seen higher up toward Kinder. Apparently a problem with global cooling in Britain rather than heating?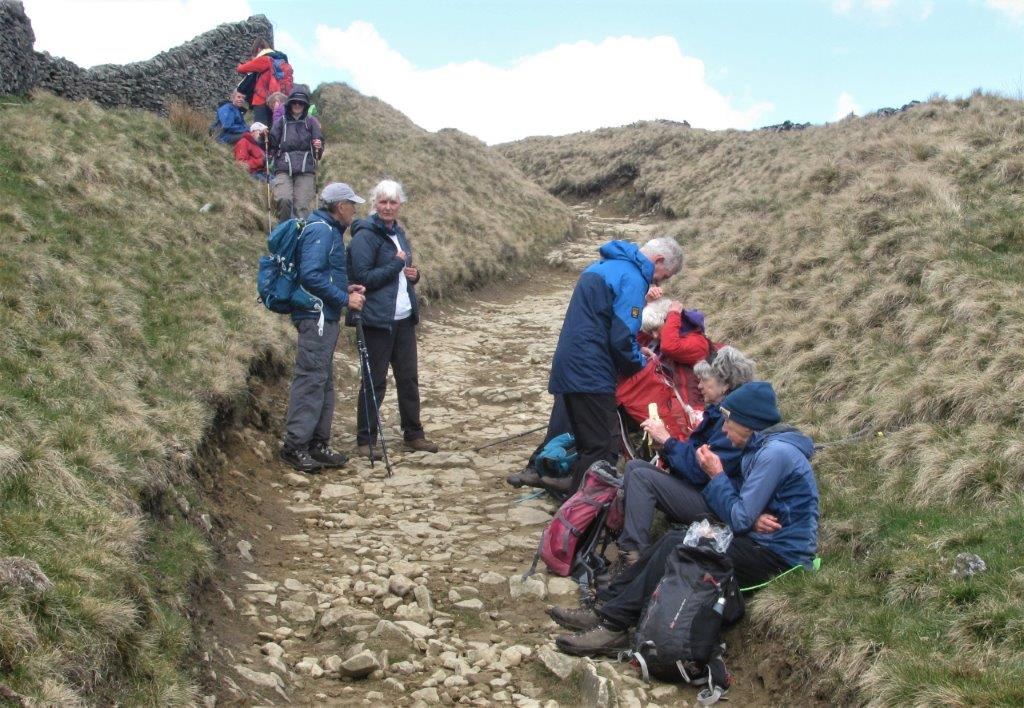 28 how many years has this track been used & eroded to the rock bed?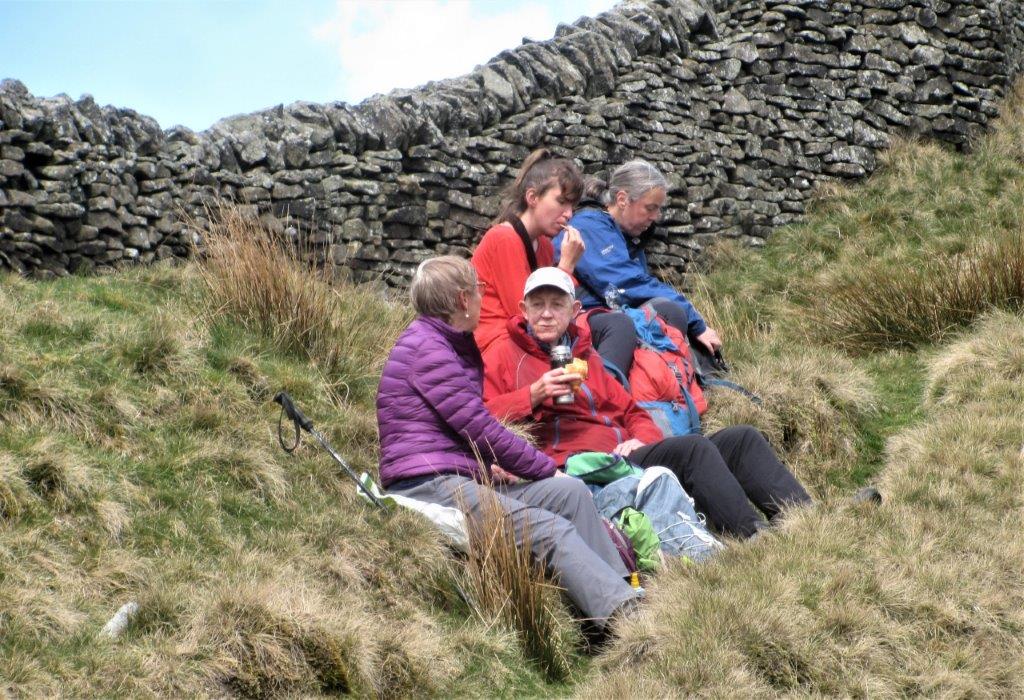 29 teabreak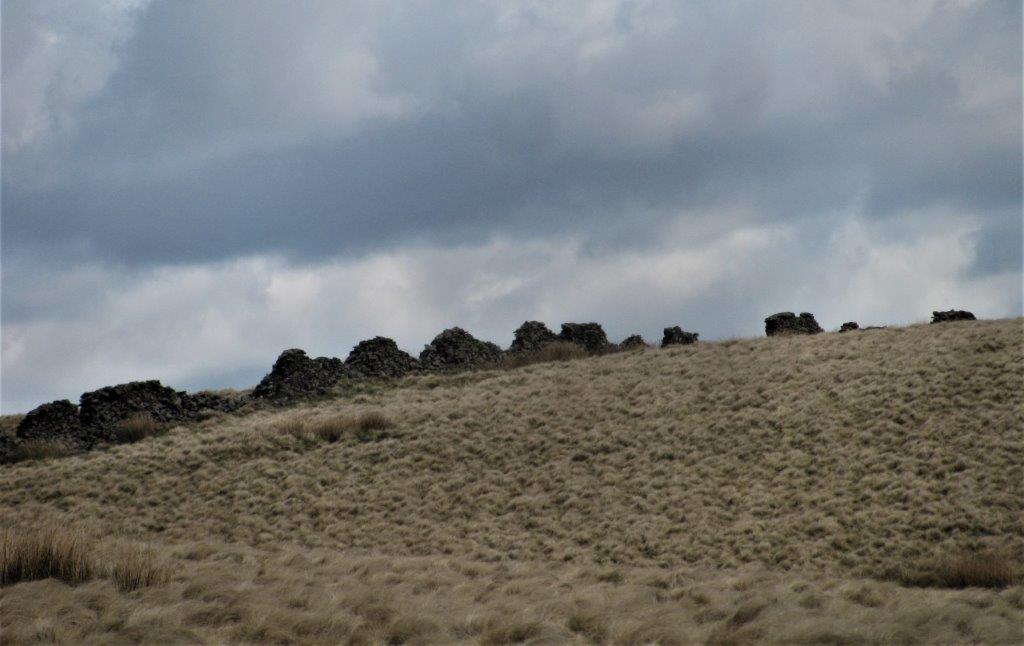 30 dry-stone wall collapse continues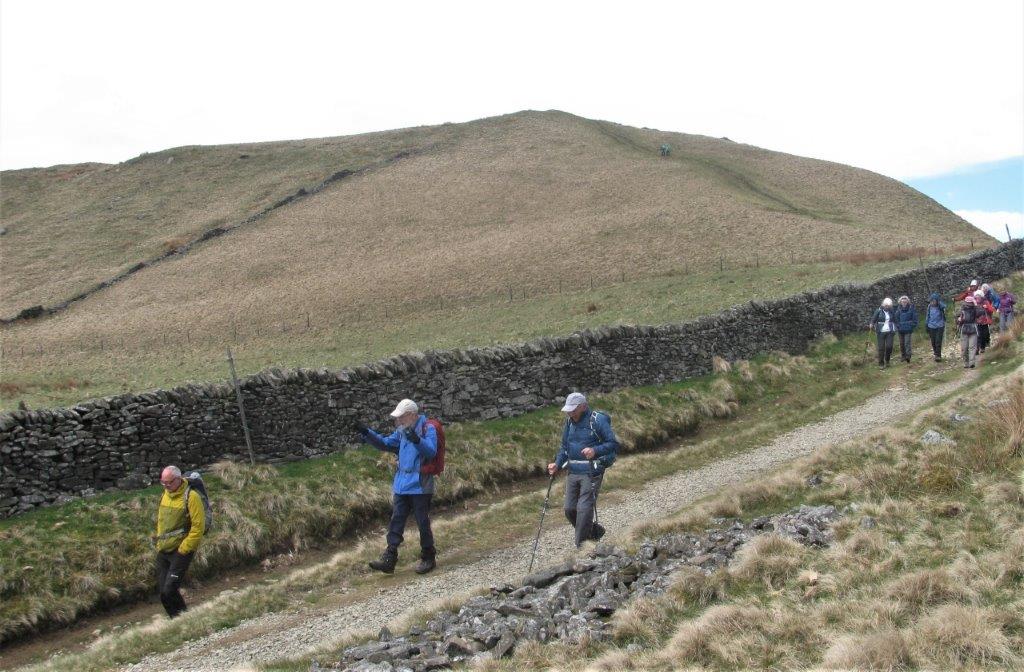 31 South Head behind us at top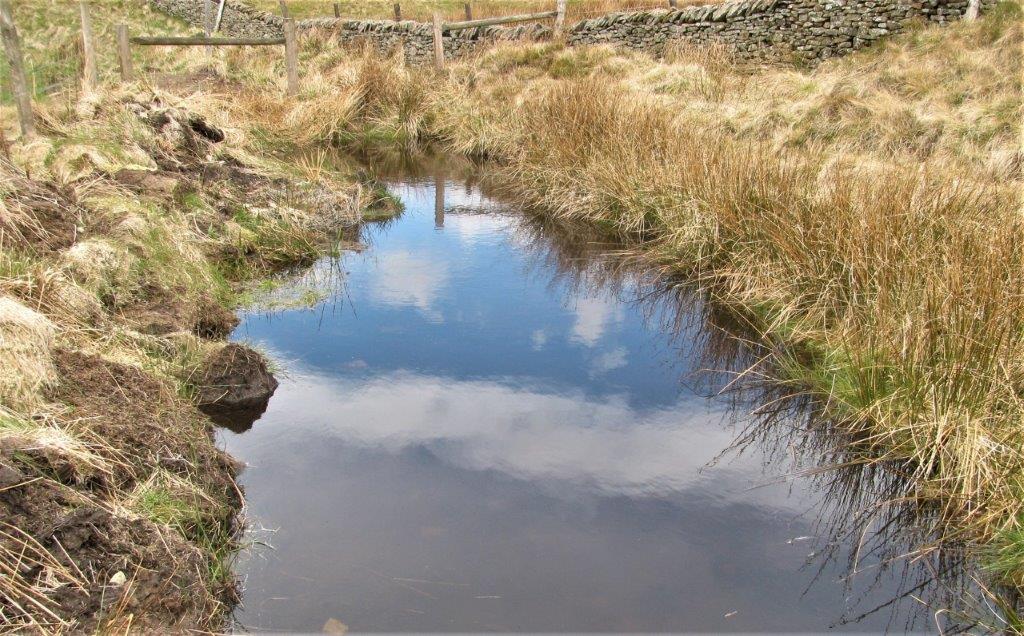 32 pond rapidly filled by recent rains?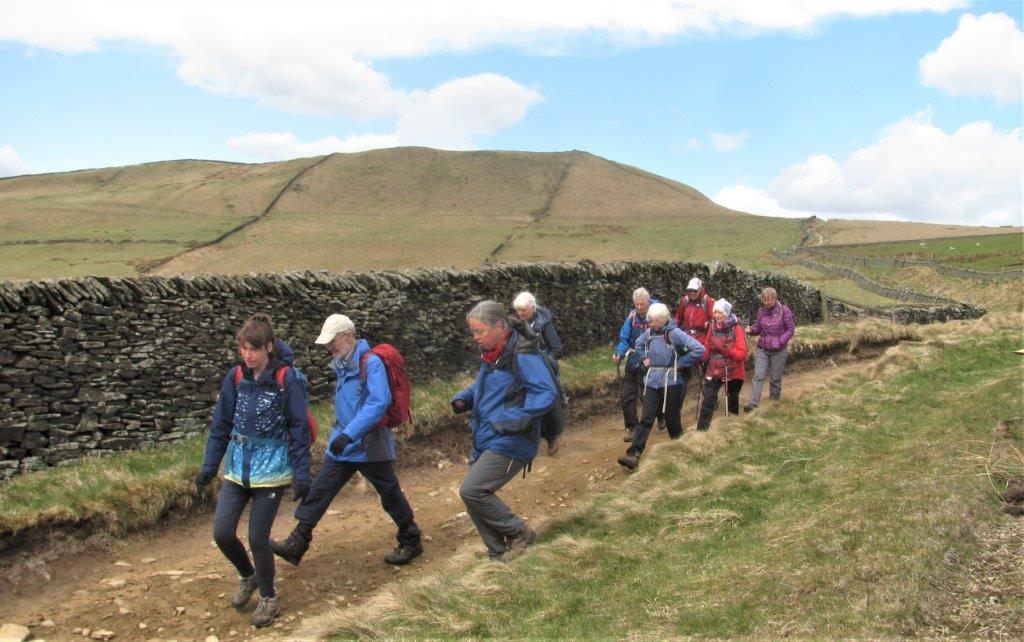 33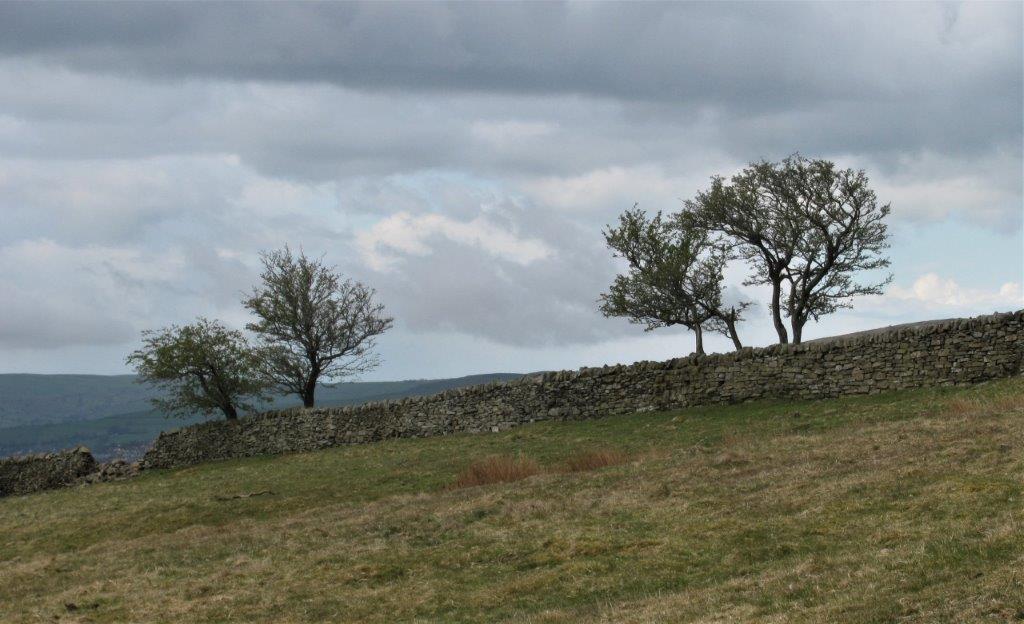 34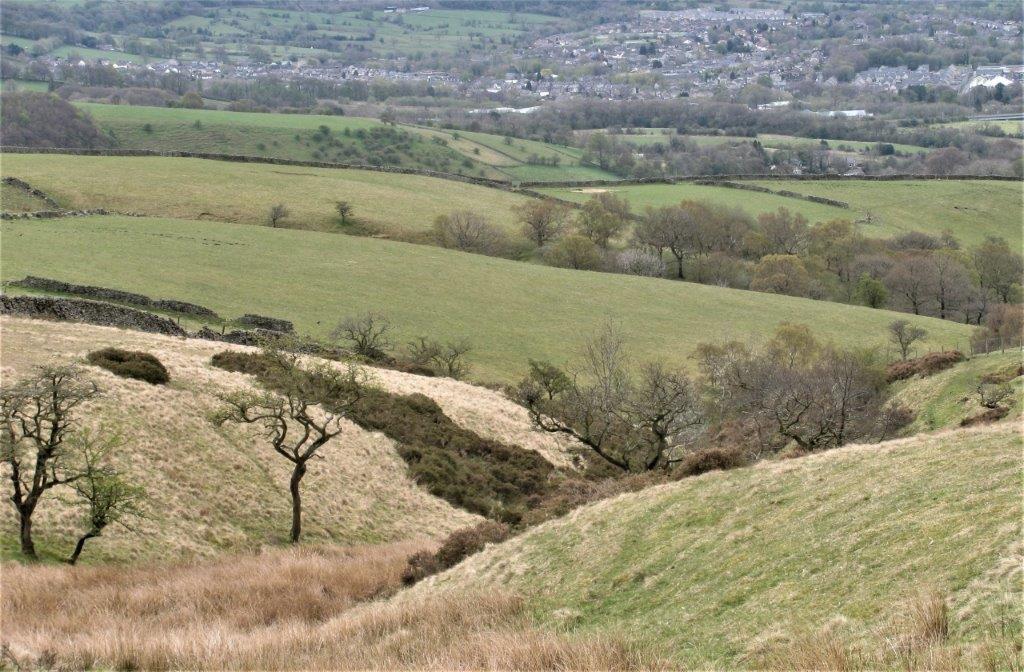 35 Chapel en-le-firth?
36 seldom seen aeroplanes during the Covid period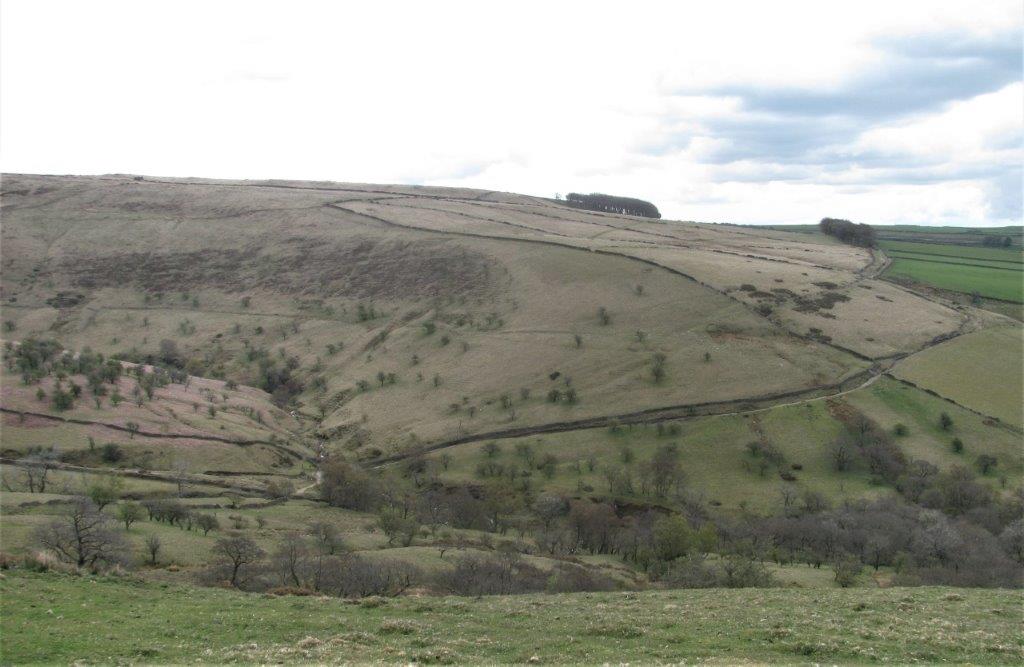 37 seen ahead the egress from Roych Clough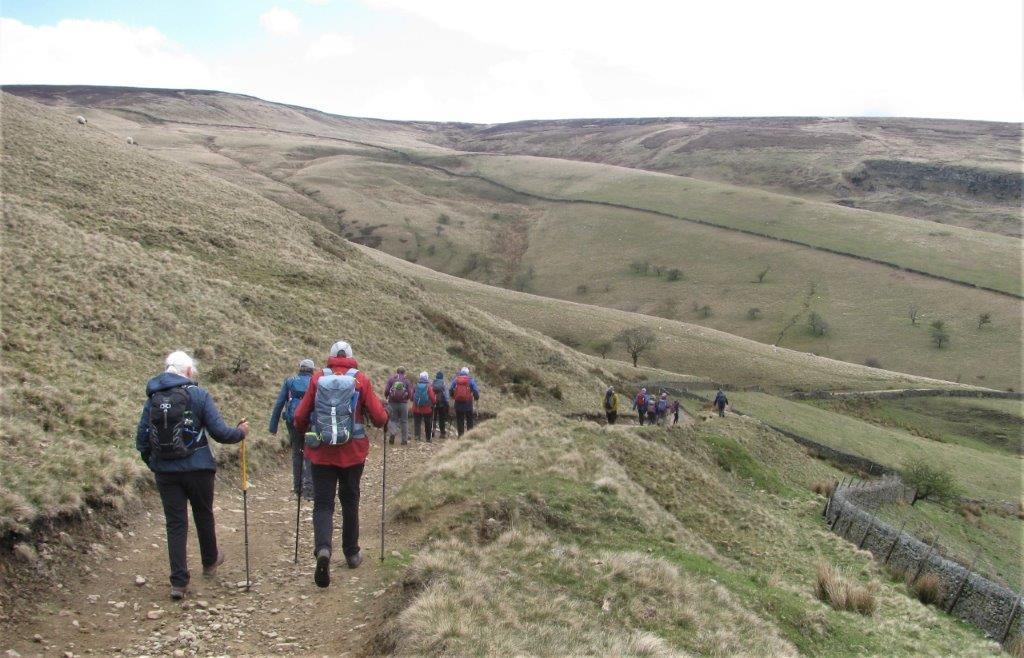 38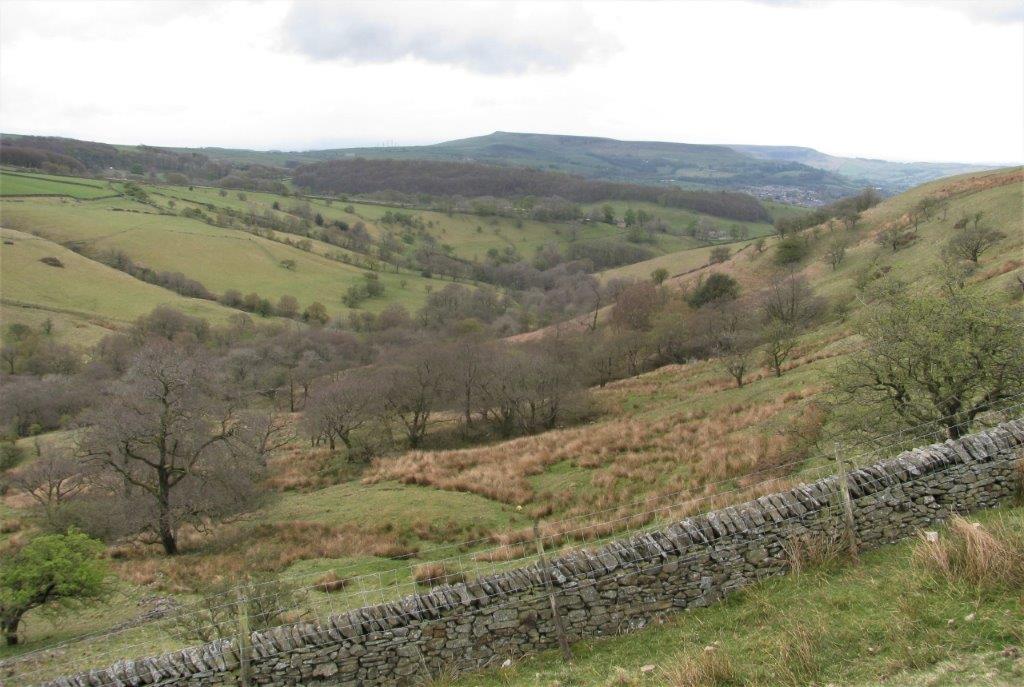 39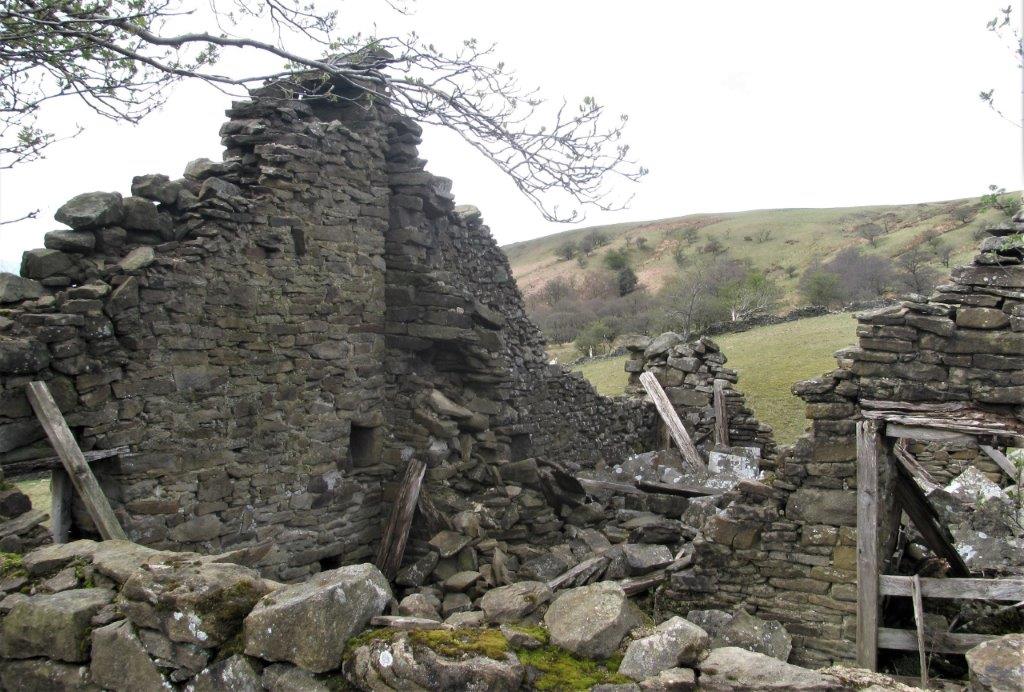 40 a farmhouse ruin - some distance from Pennine Bridleway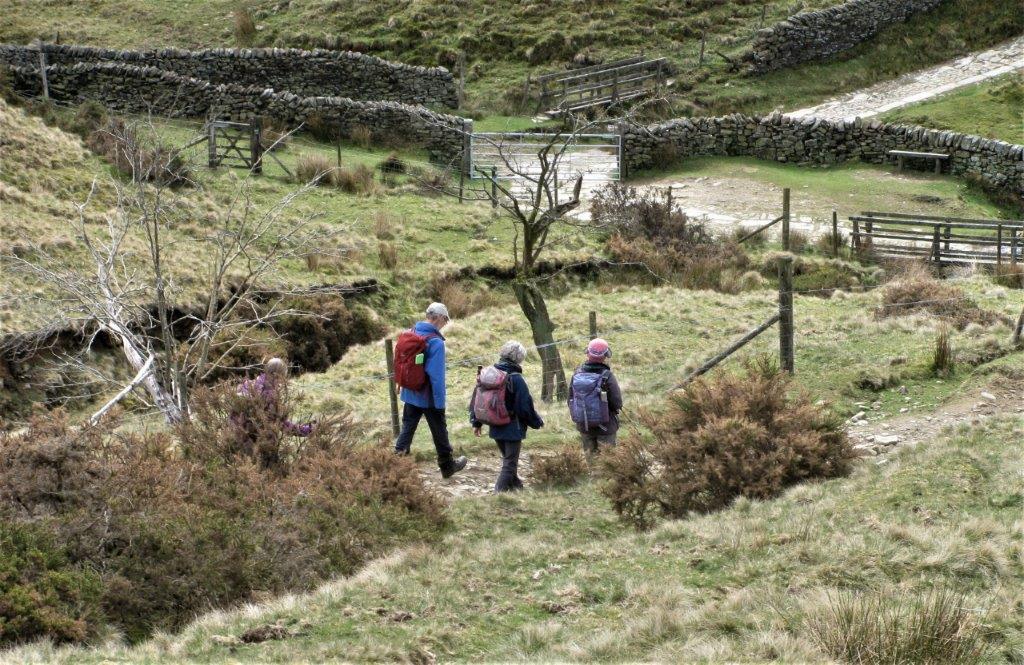 41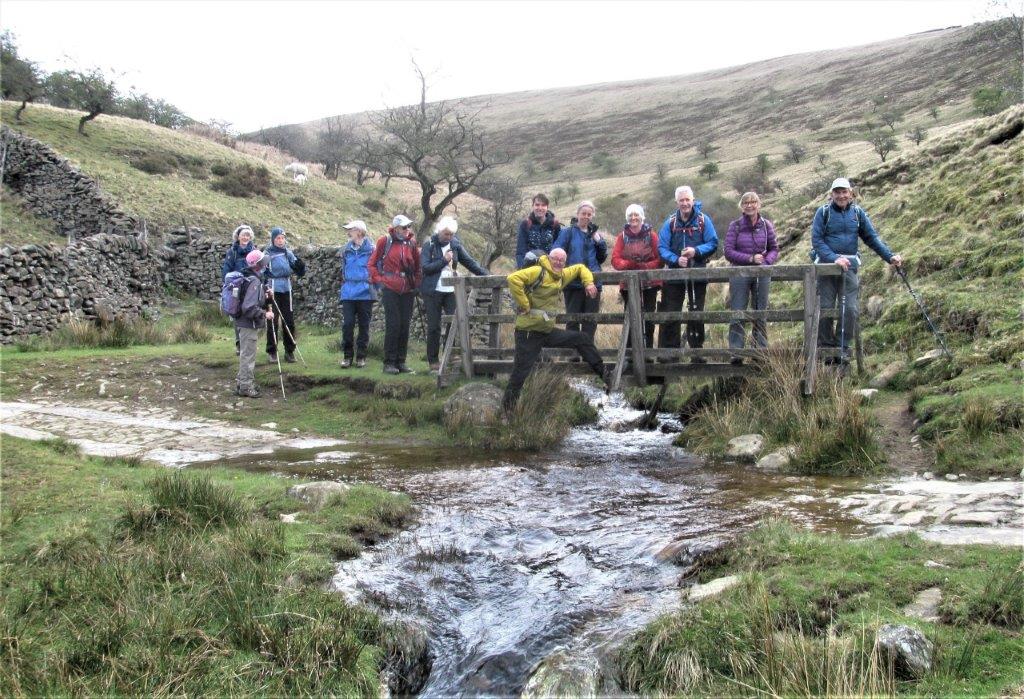 42 bridges being used after the recent rains after the April drought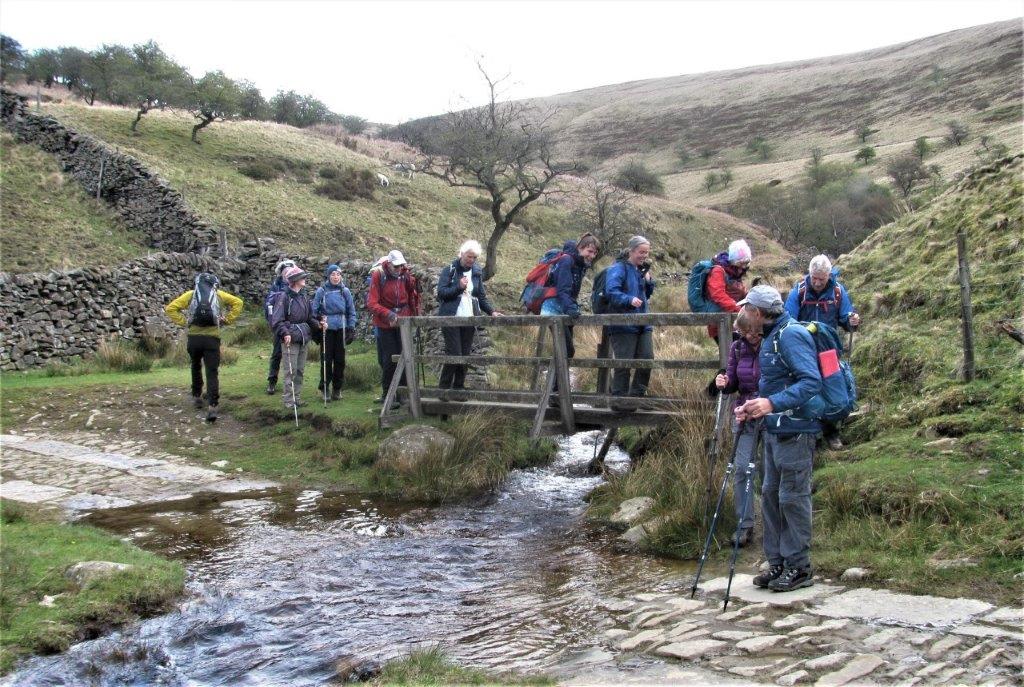 43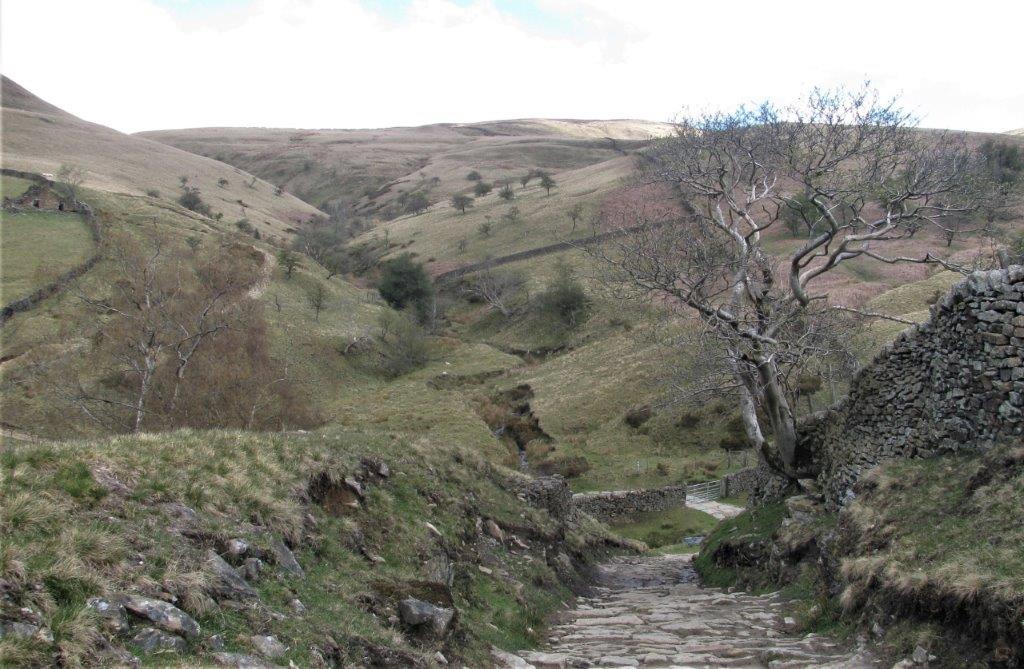 44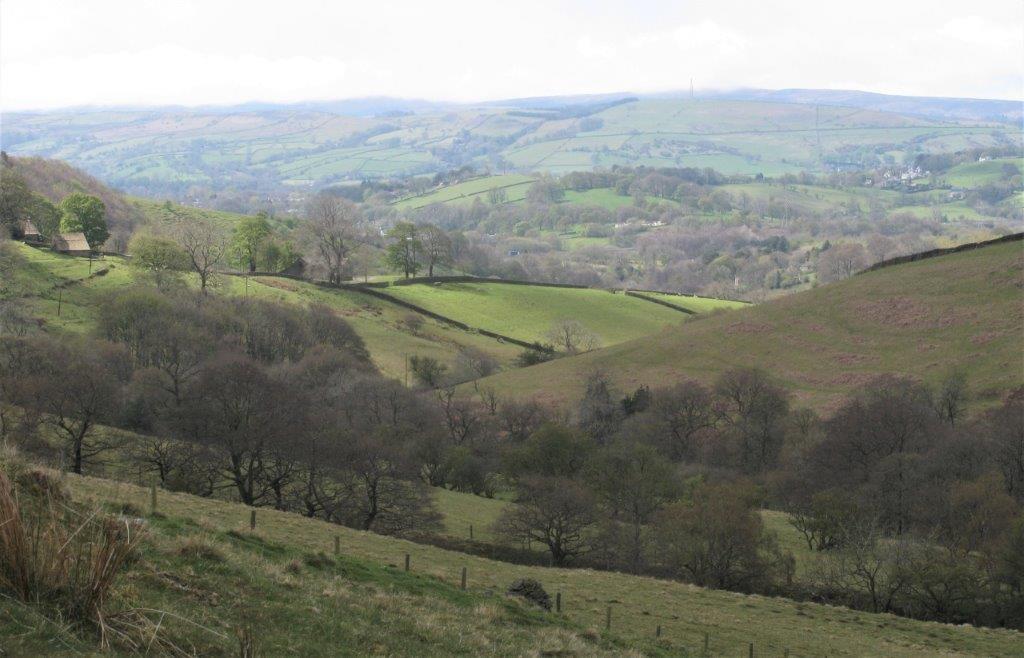 45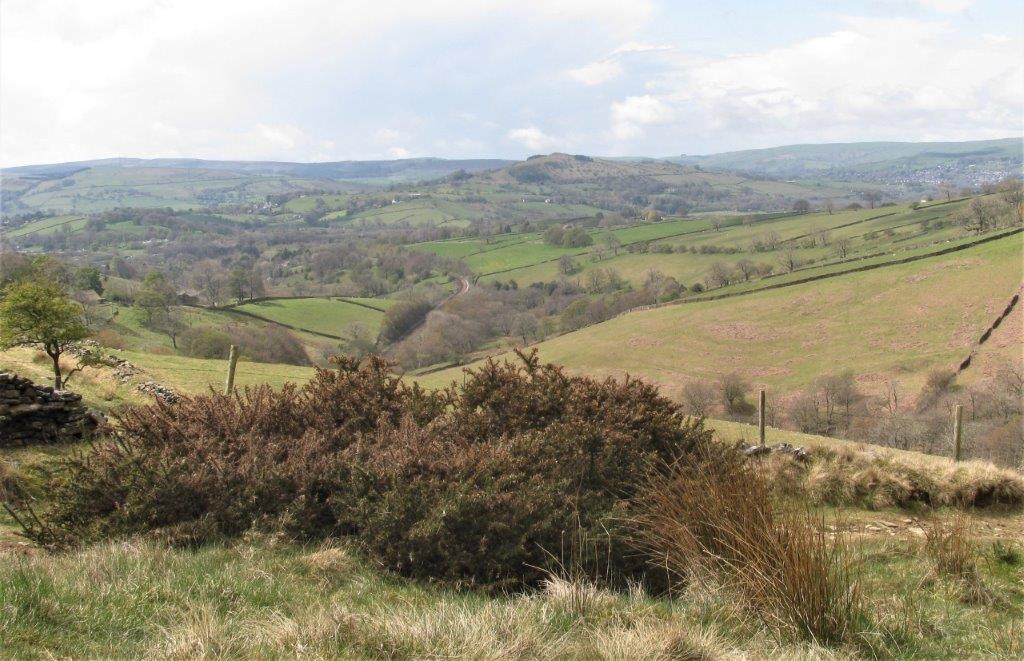 46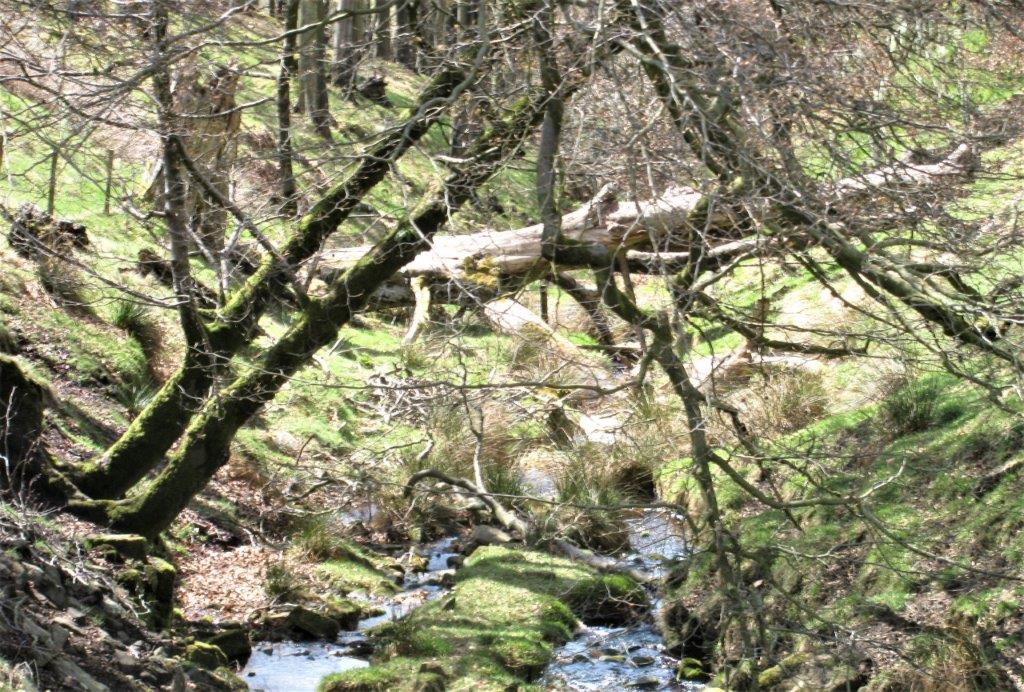 47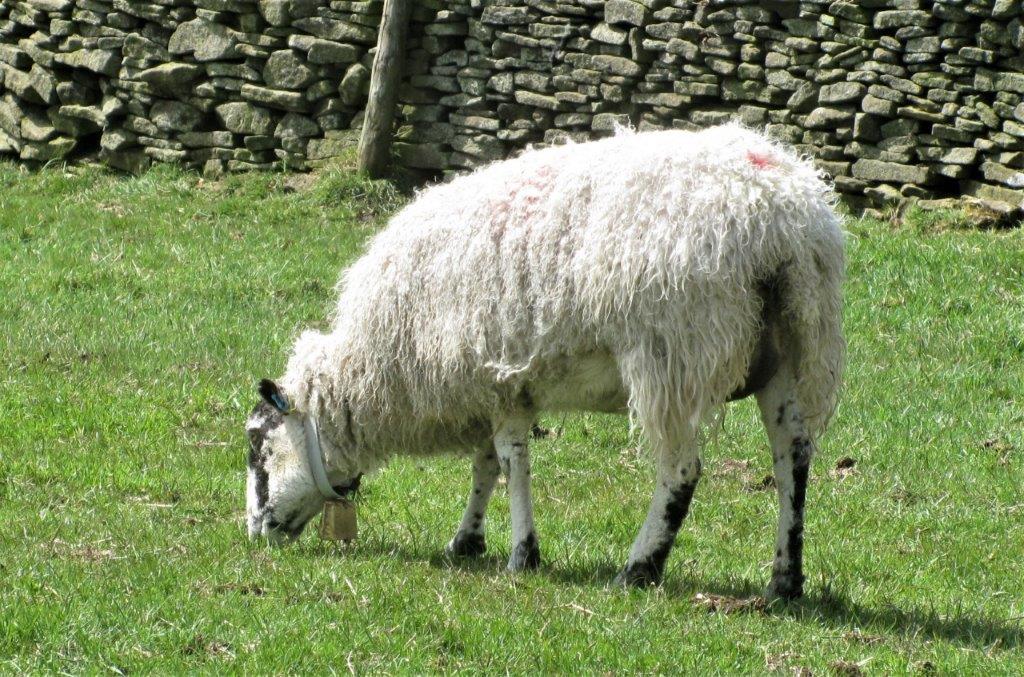 48 sheep's bell - not my mobile phone ringing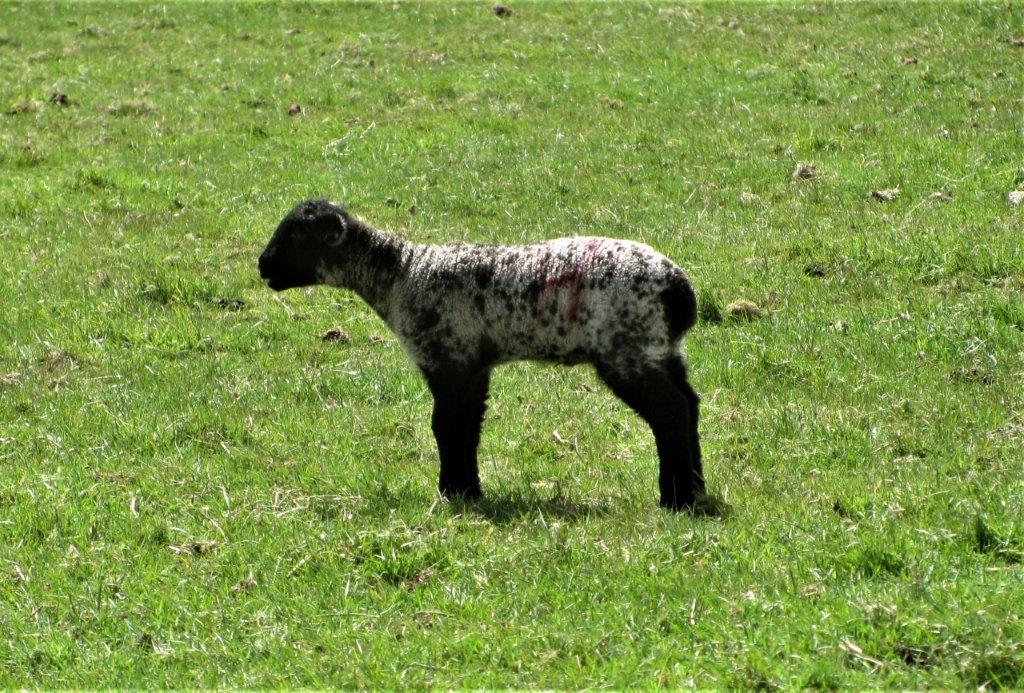 49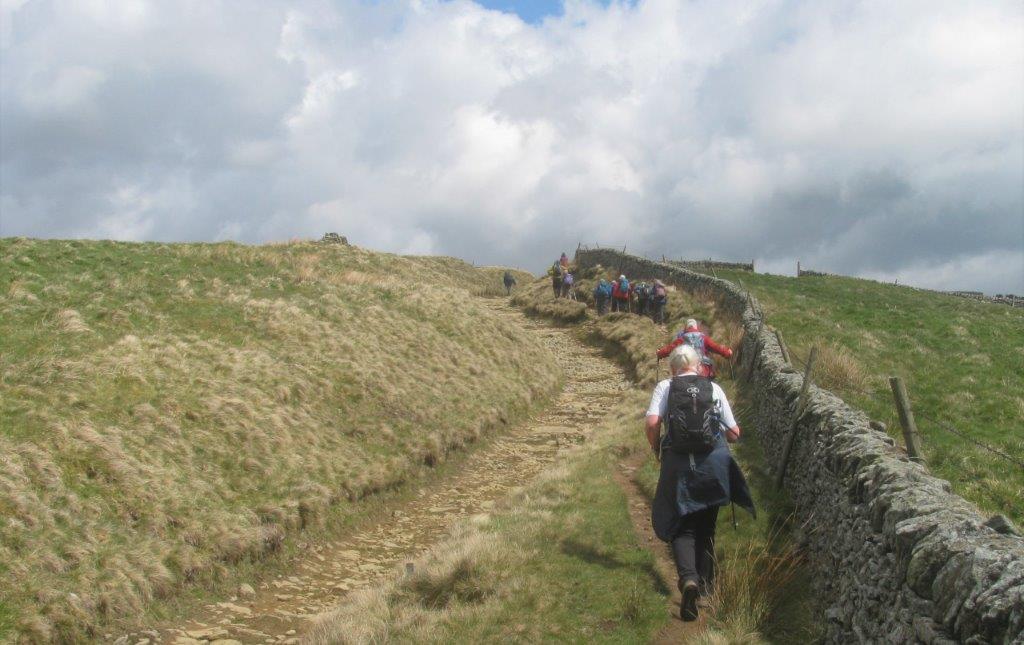 50 After reaching Sheffield Road, we joined part of the Byway (open to all traffic). The Byway soon turns off to Chapelgate (a shorter route to Edale taken by a few of our party)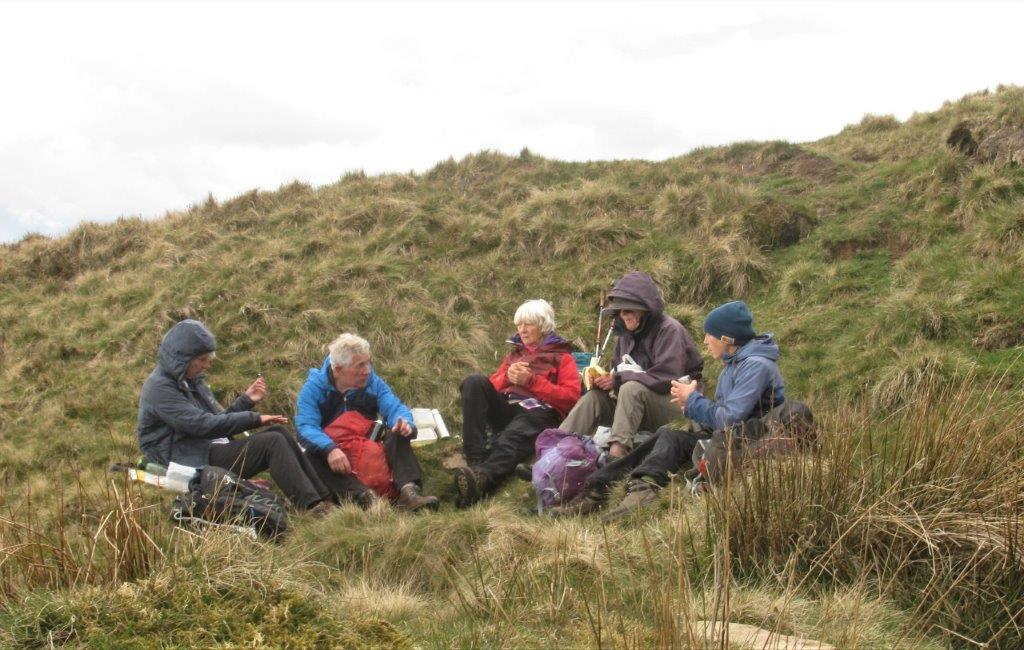 51 lunch break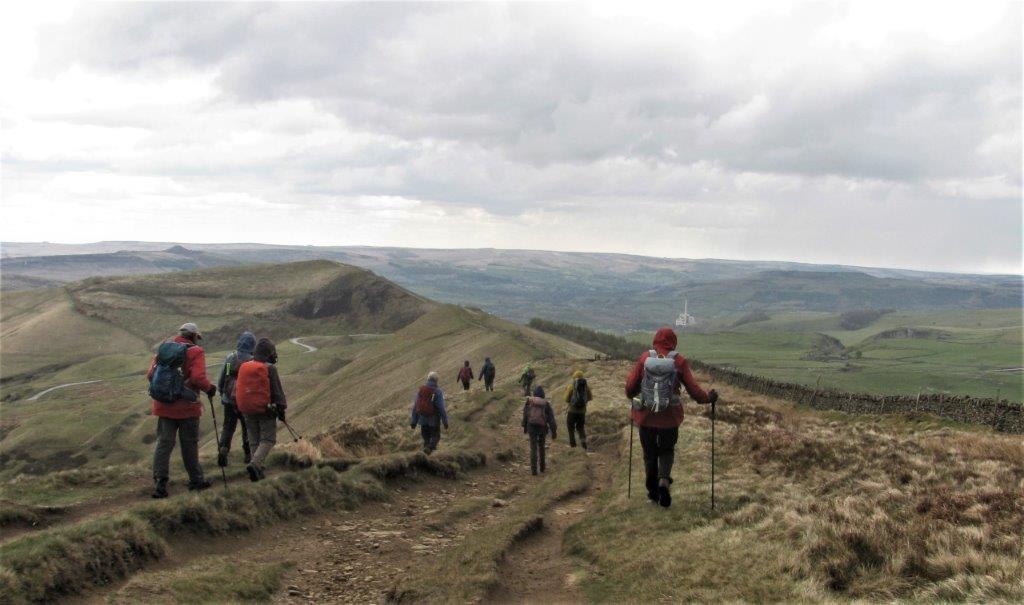 52 now on the Bridleway on Rushup Edge - Mam Nik with road to Edale is just below Mam Tor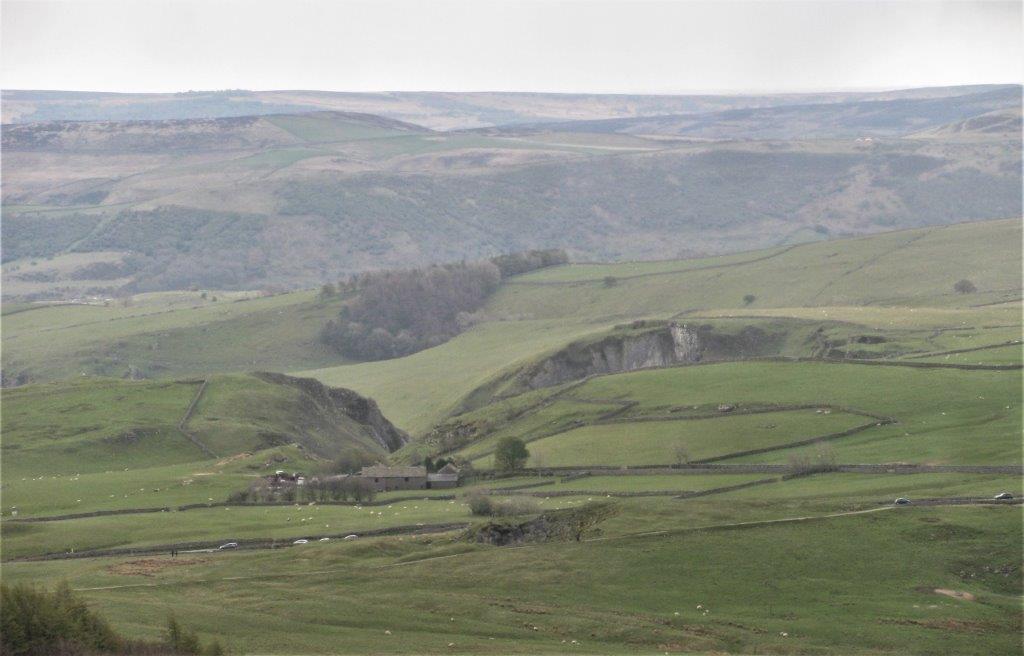 53 Winnats Head Farm with Winnats Pass?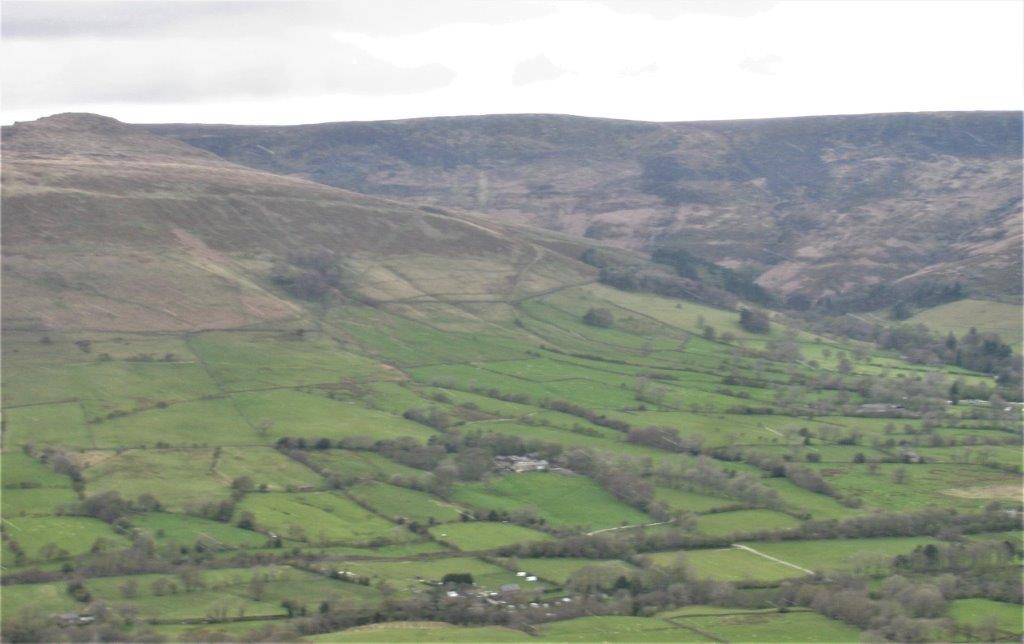 54 Grindslow Knoll to left, Kinder Scout behind at top - Grindsbrook Clough runs diagonally across picture. Vale of Edale at bottom.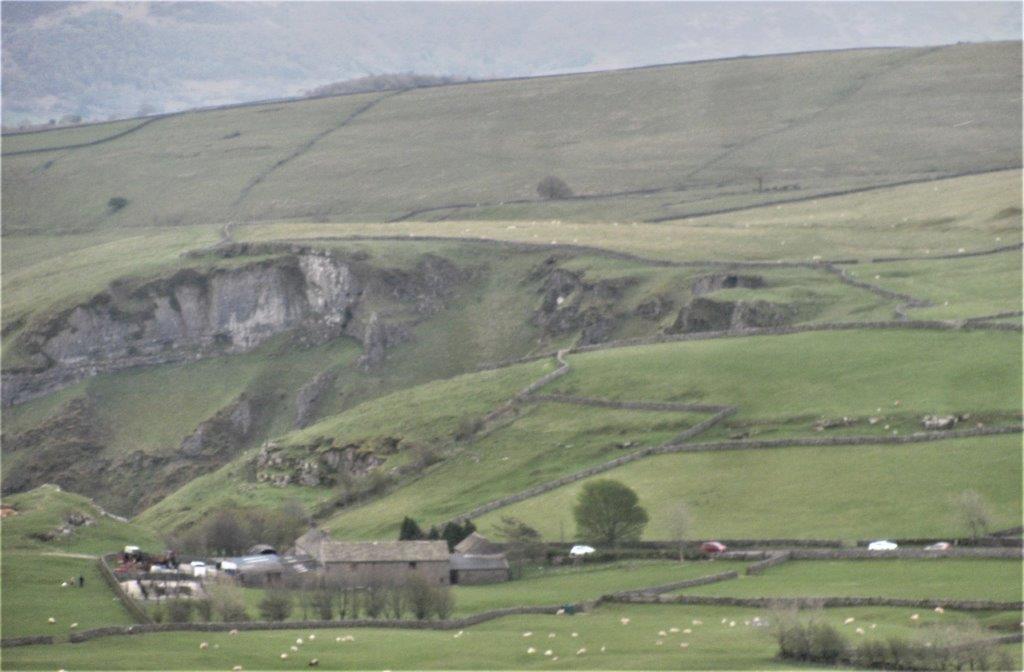 55 a closer view of Winnats Pass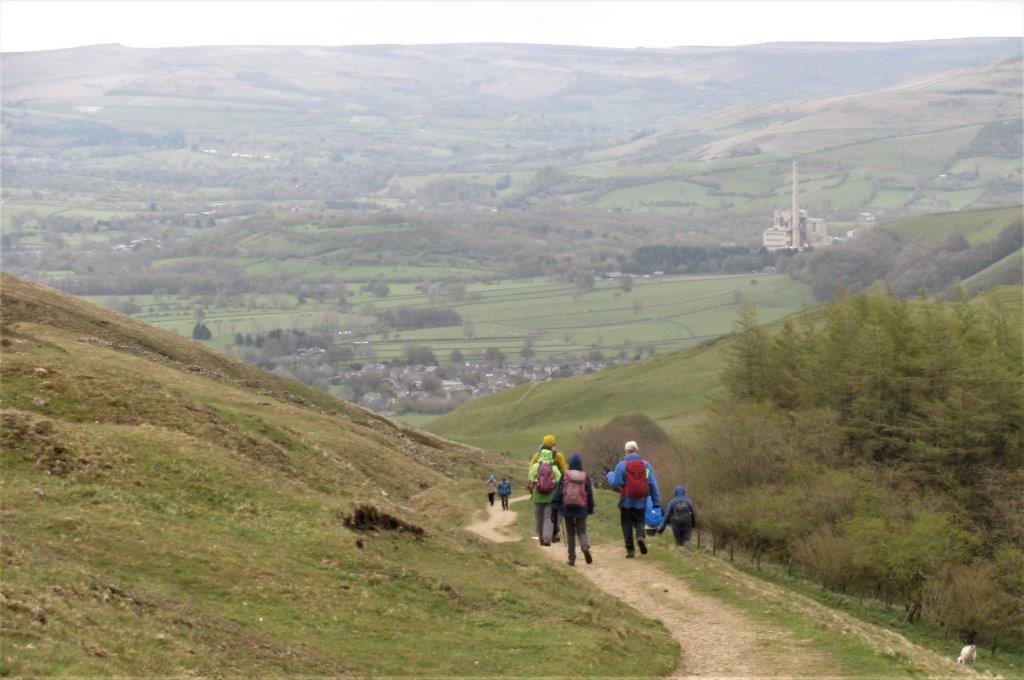 56 down Rushup bridleway heading to Mam Nik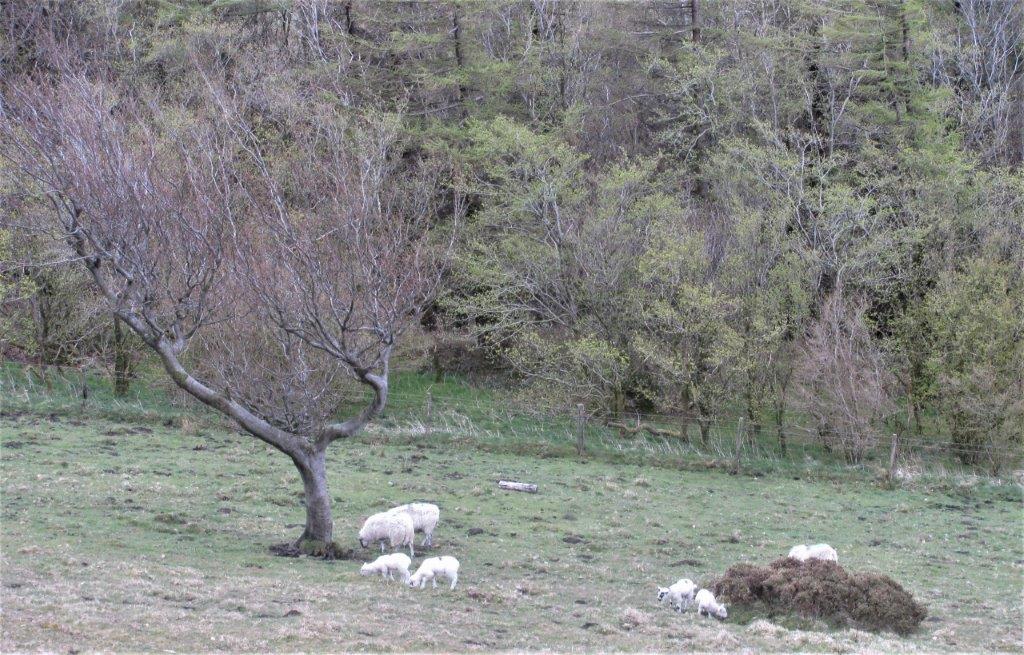 57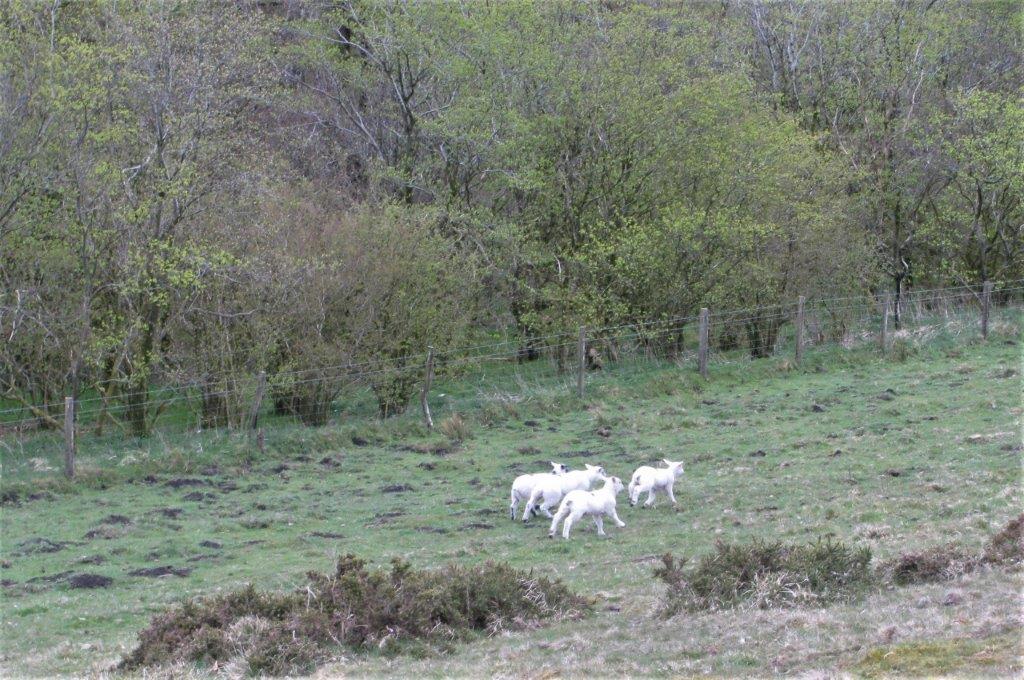 58 sheep competing in sprinting trials (for Olympics?)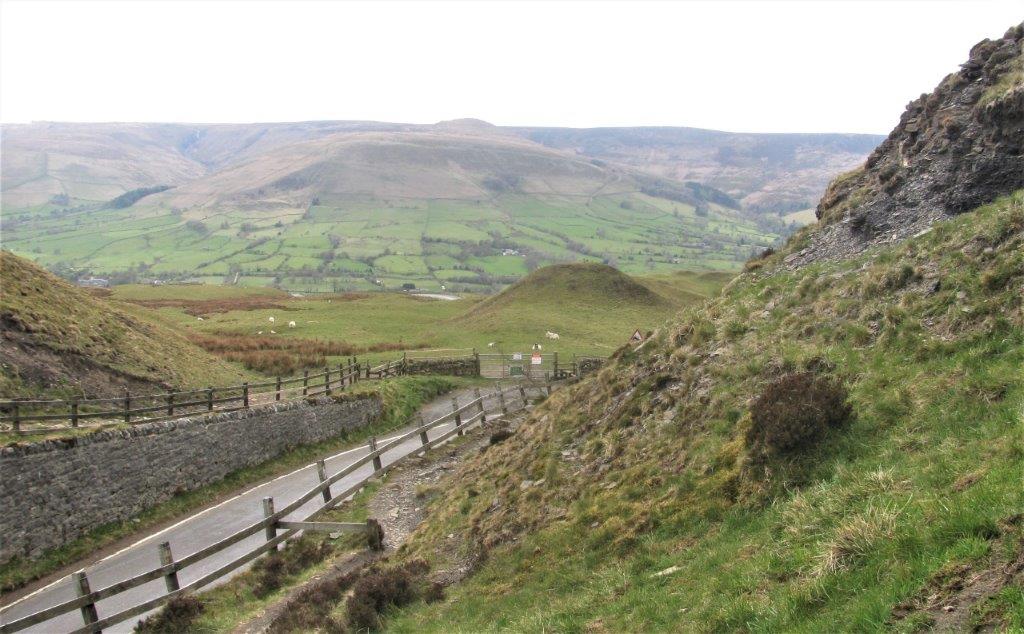 59 looking down road through Mam Nik towards Vale of Edale & Kinder behind it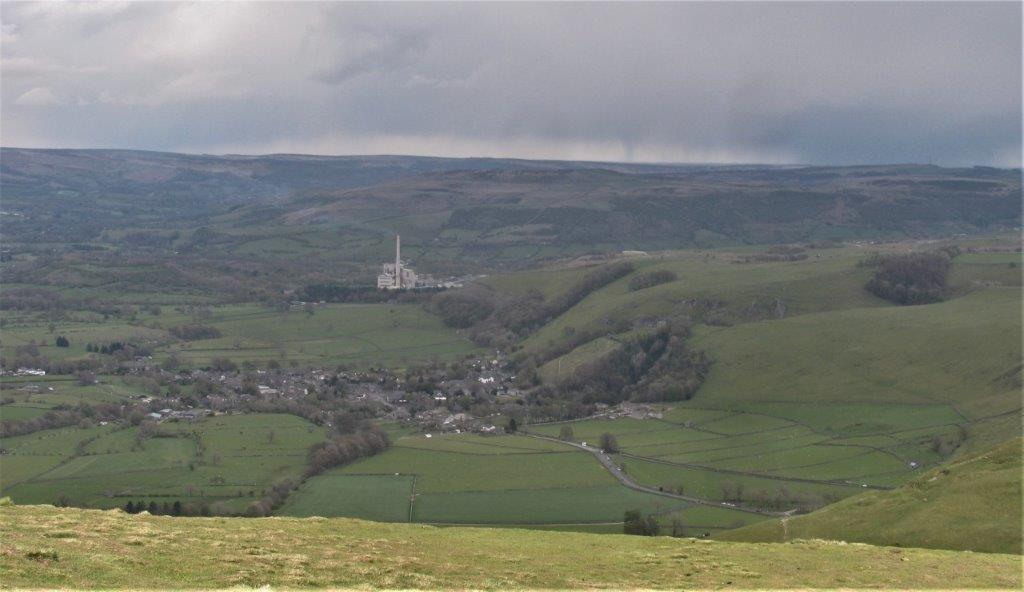 60 Hope cement Plant with Castleton closer to us to right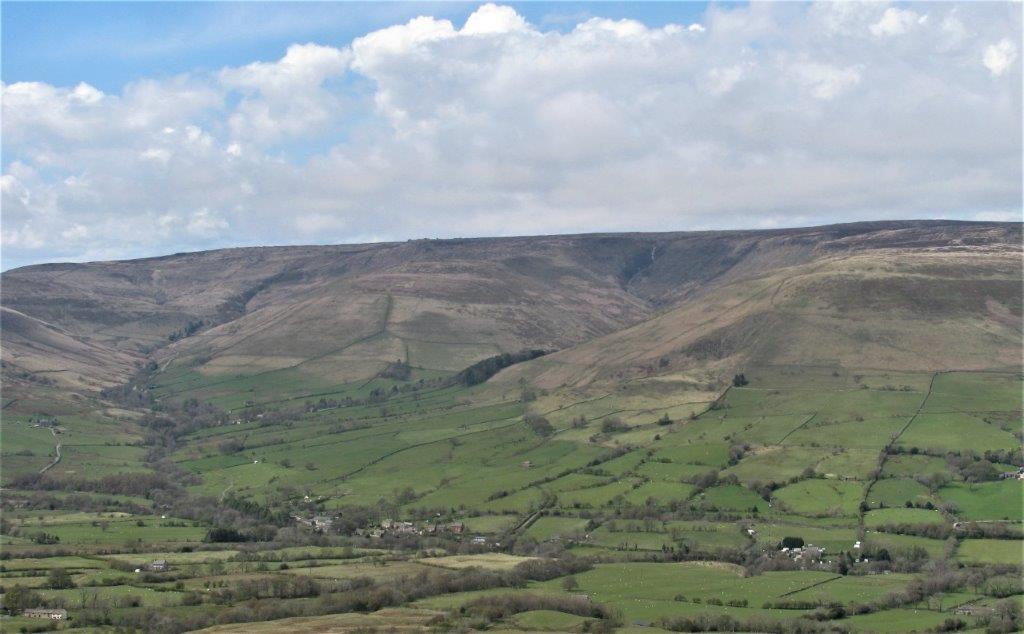 61 South end of the Vale of Edale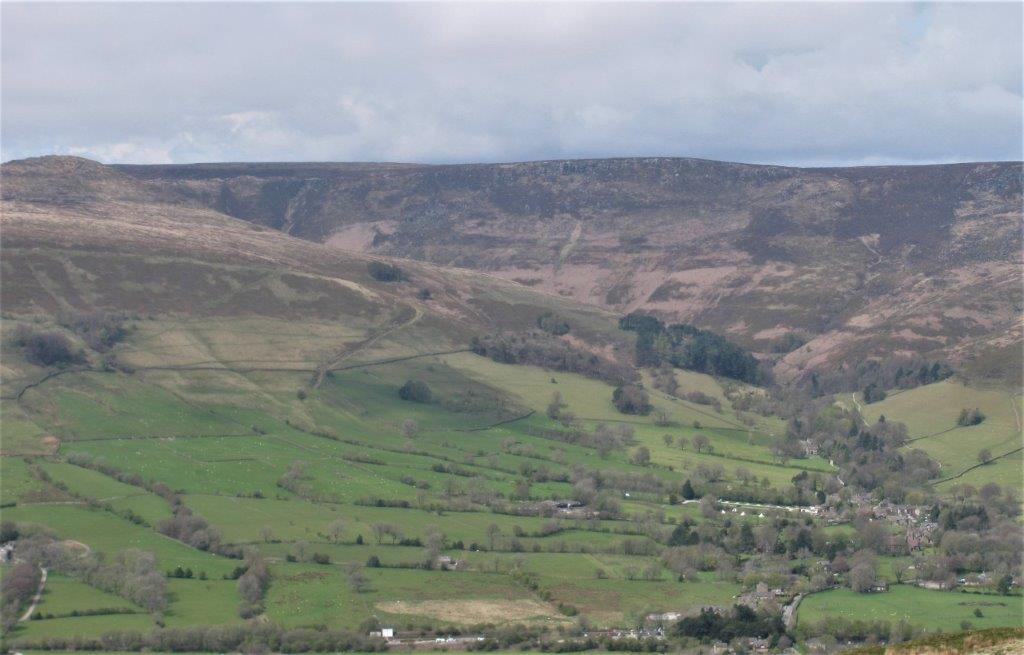 62 Edale village at right bottom corner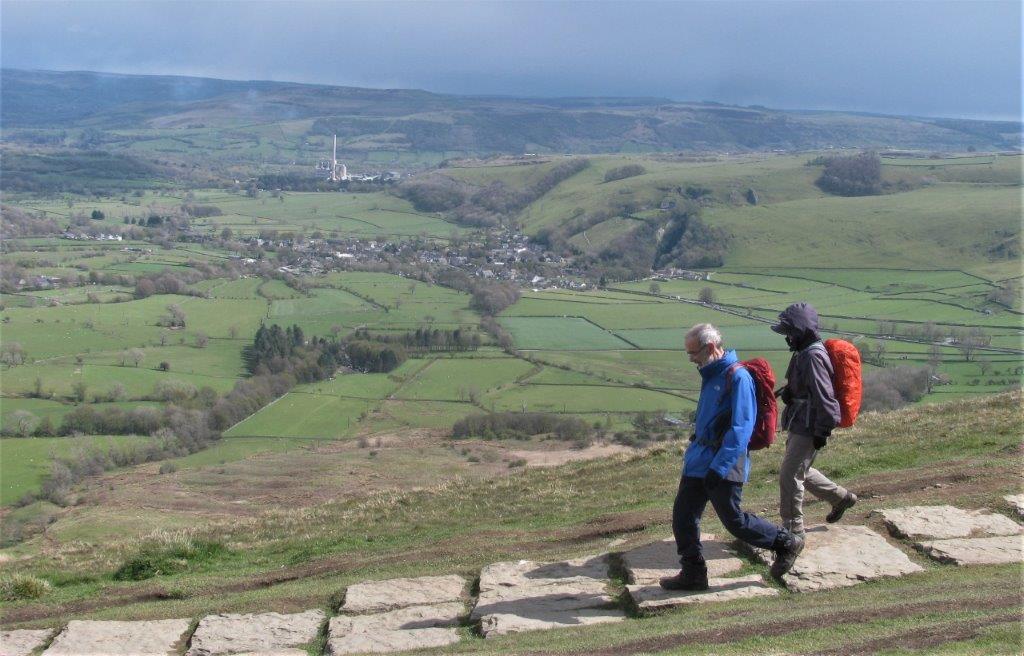 63 walking down towards Hollins Cross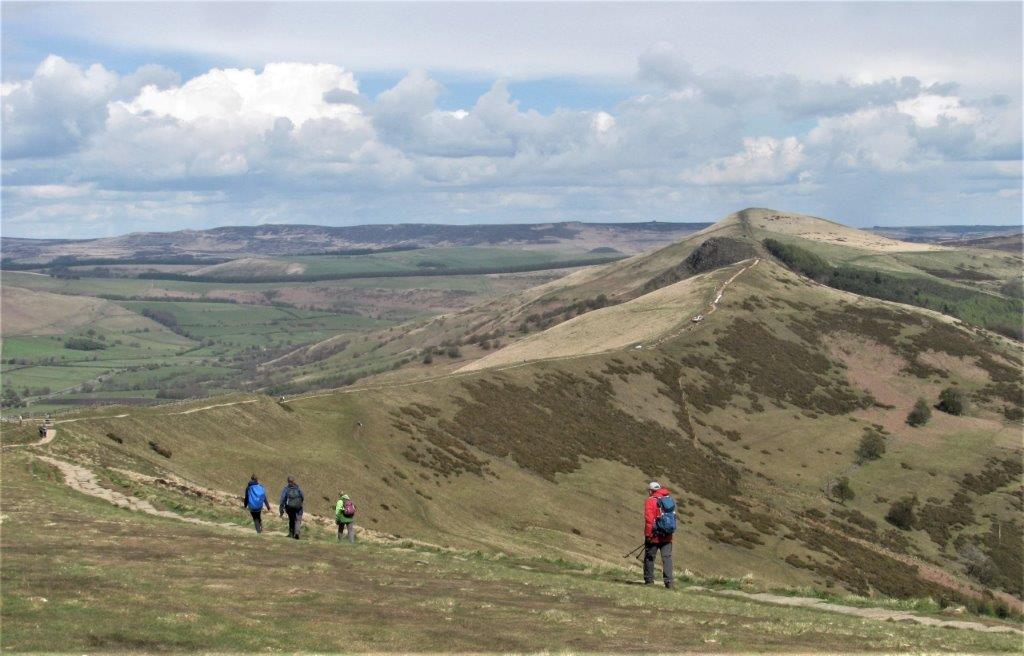 64 the ridge stretching from Mam Tor (behind us) to Lose Hill at end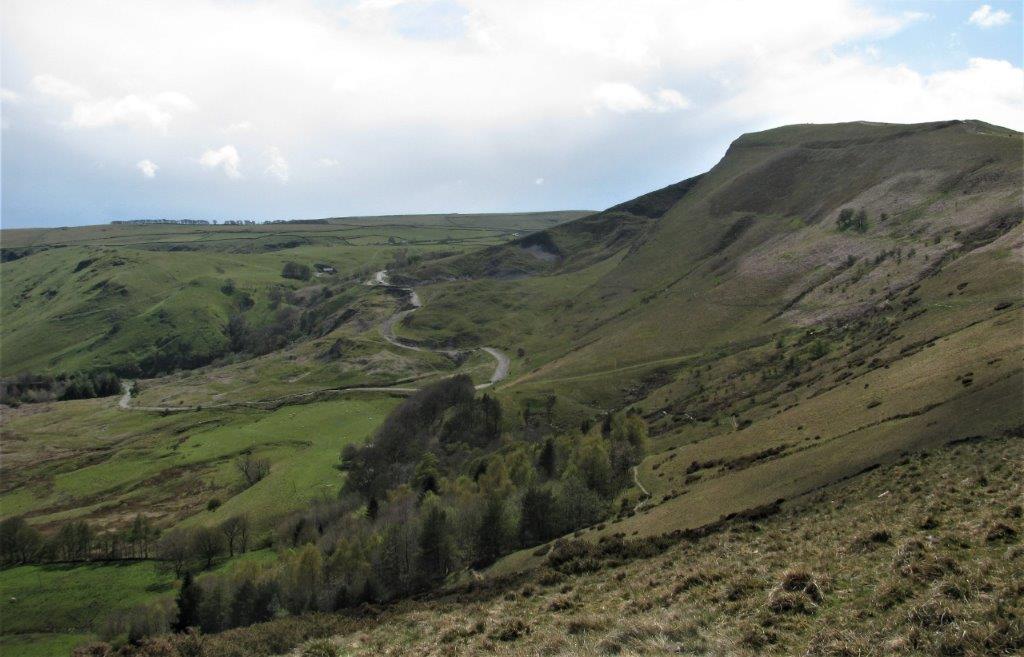 65 An old road (Sheffield Road) ran from the south through Castleton before being abandoned due to uncontrollable land slides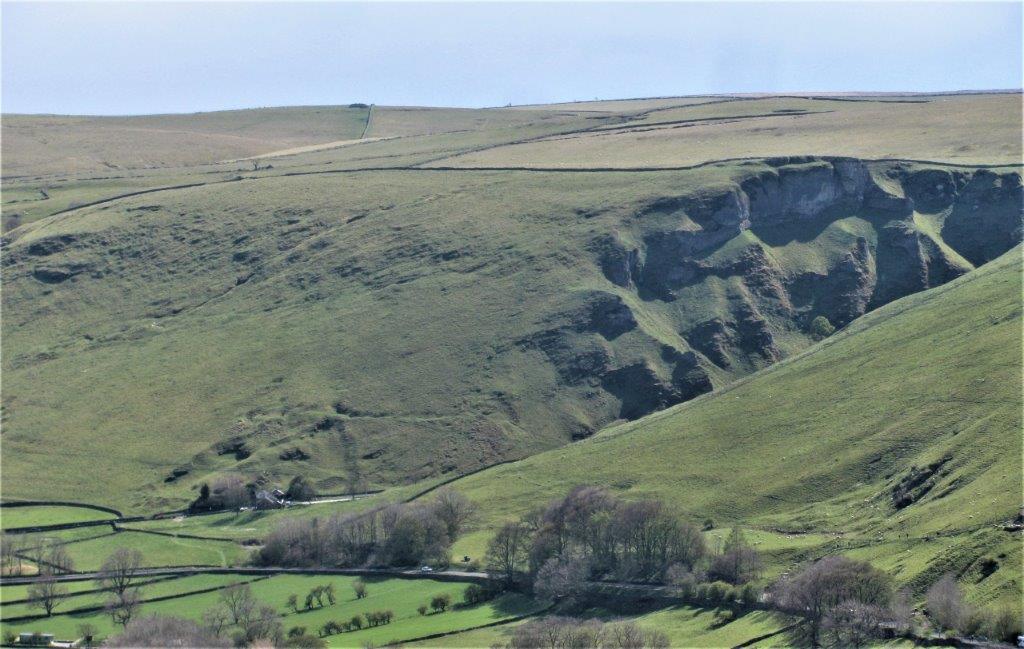 66 Winnats Pass at the low Castleton end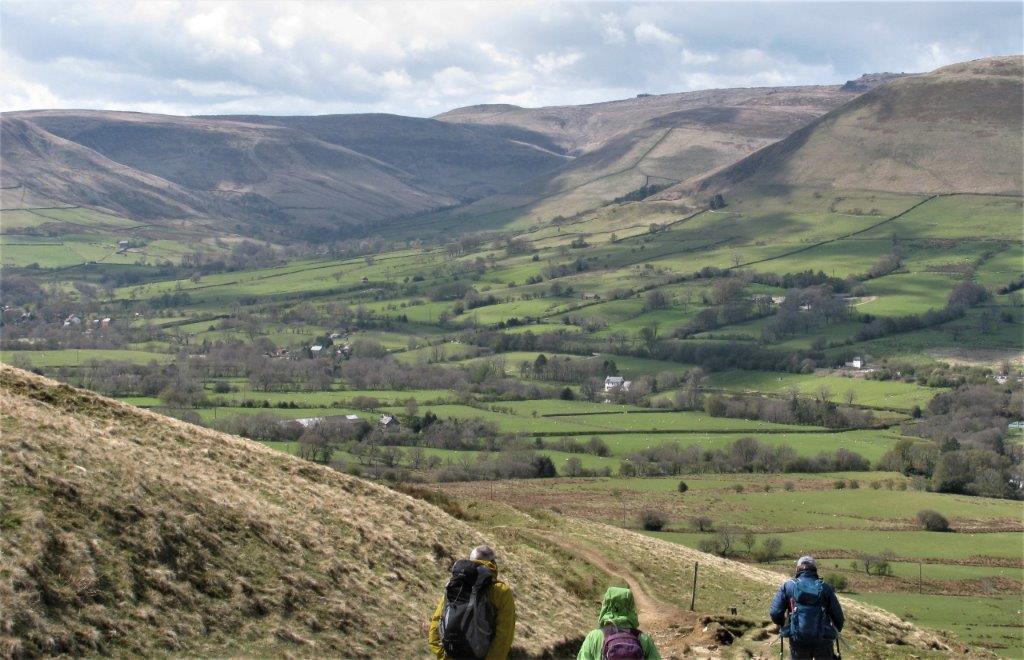 67 descending from Hollins Cross toward Harden Clough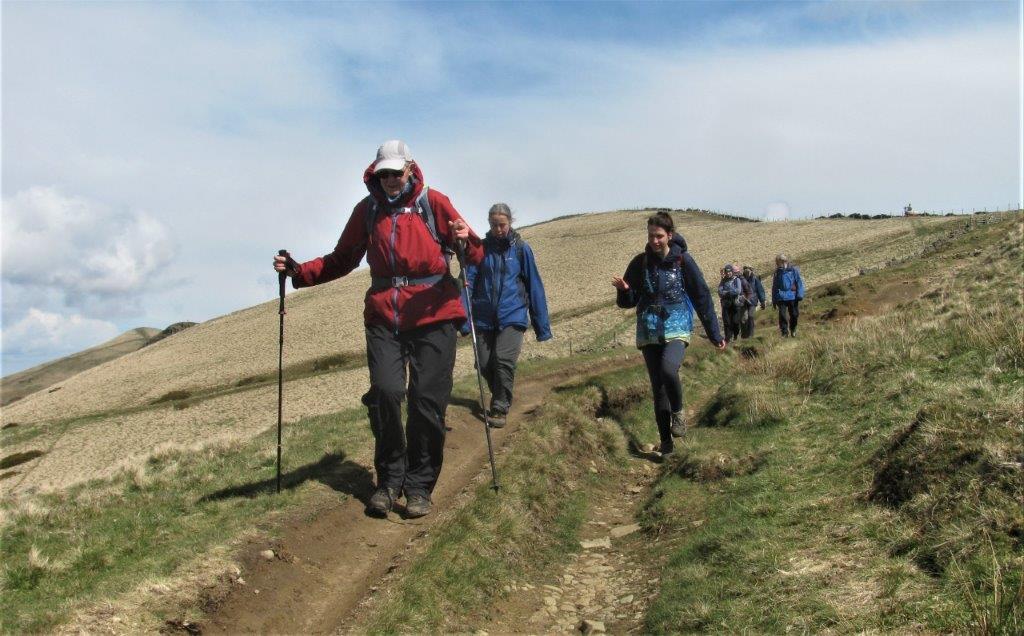 68 ditto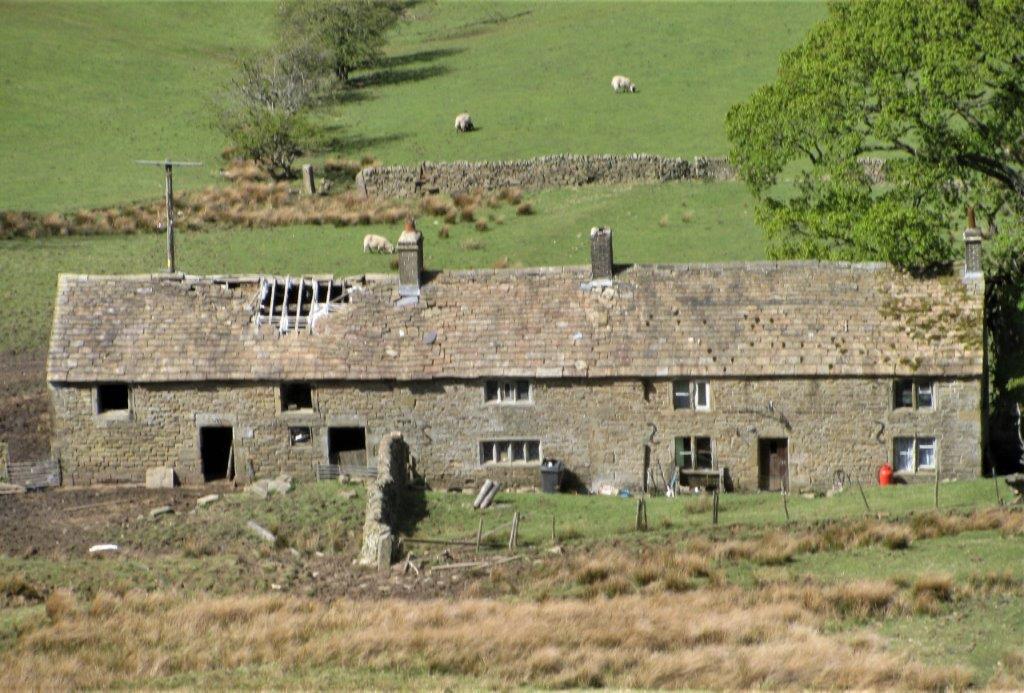 69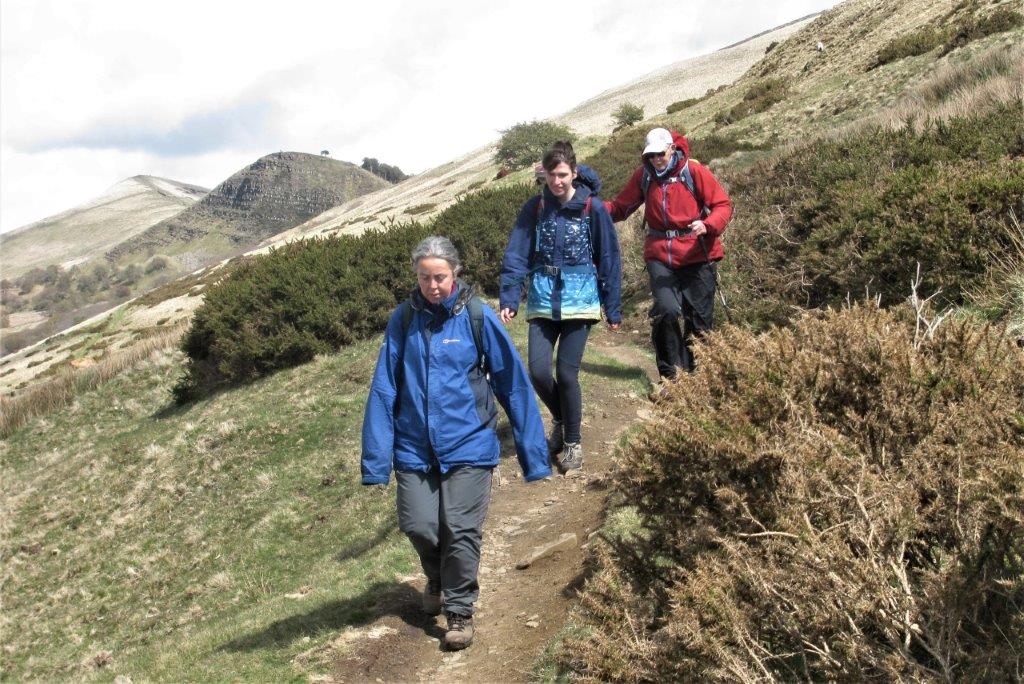 70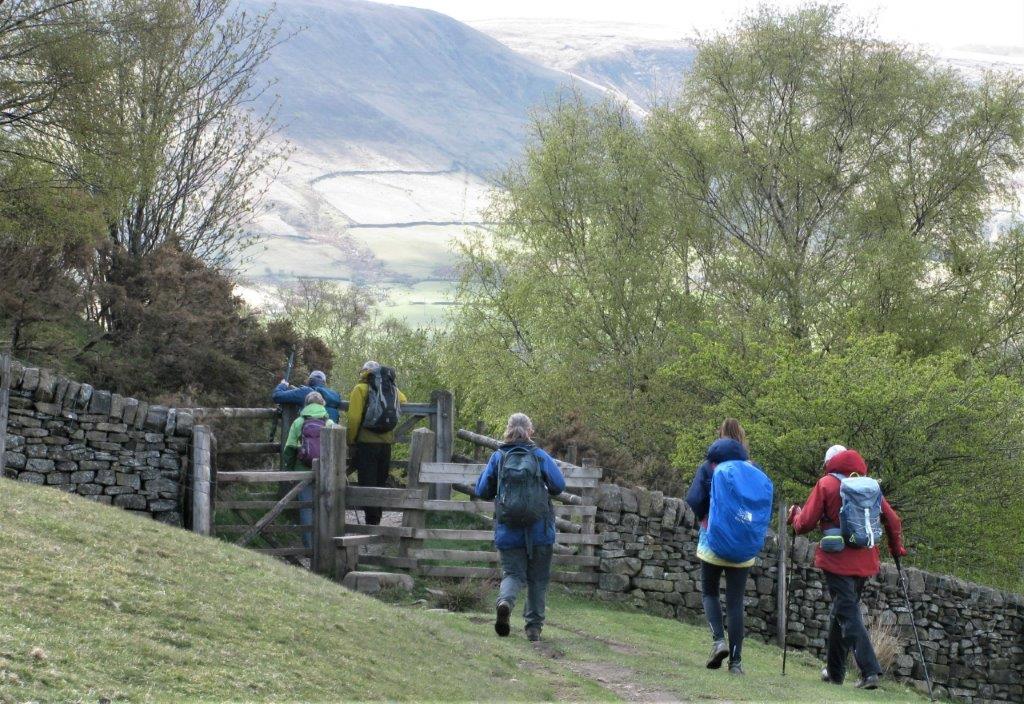 71 at Greenlands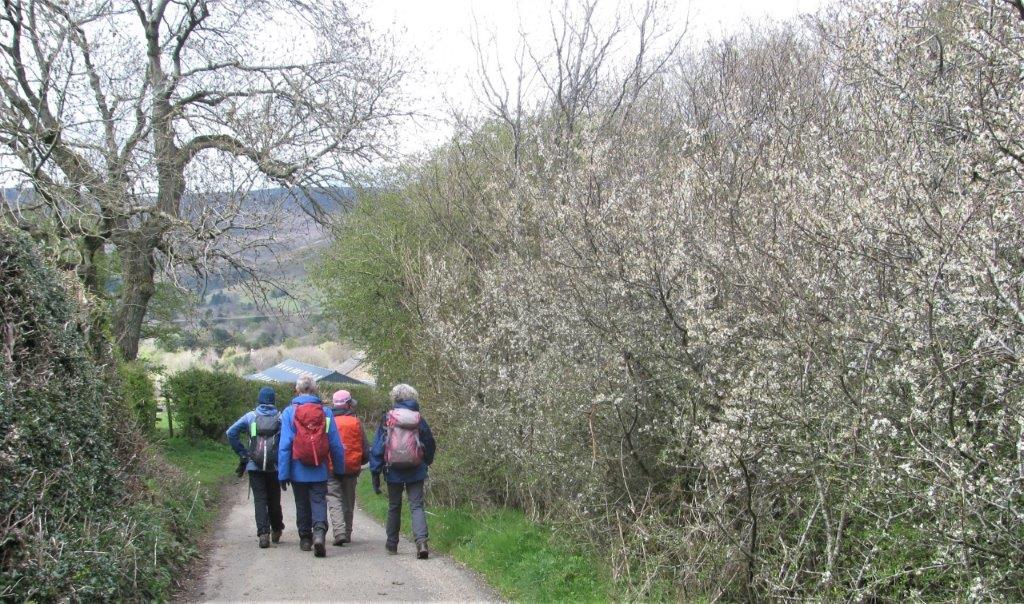 72 on Harden Clough (rd)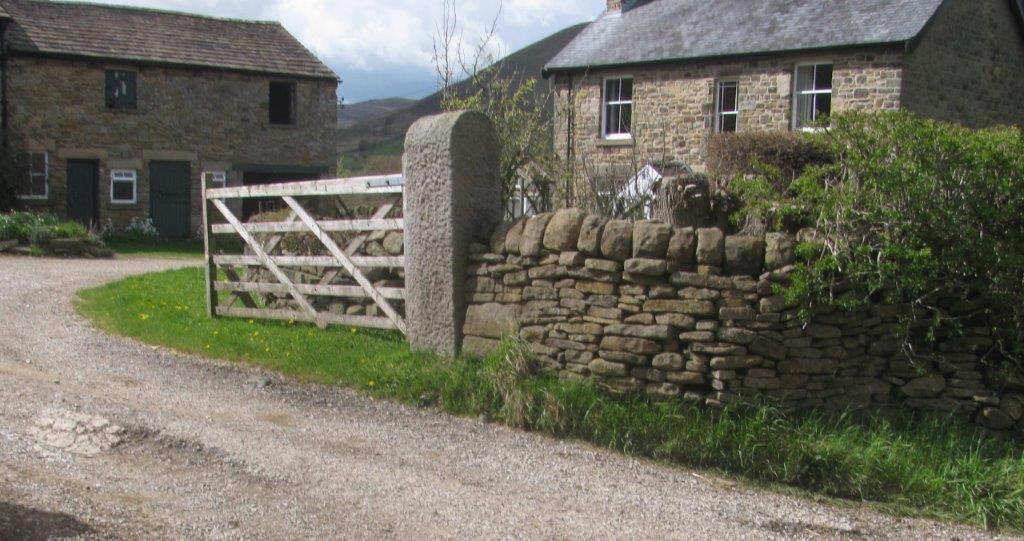 73 Hardenclough Farm
homepage - Daywalks Index 2021 - contact me at