homepage - Daywalks Index 2021 - contact me at

2021.04.21. Grindleford Station (SK250.788), Stn access rd ~SSW to join & follow B6251 Rd, just before Nether Padley Farm cross road & follow path (S-SE- SSW-S) thru Padley Woods to join Moorlands Lane (SK246.766), follow it SSW to join Hollowgate (Rd), & follow it ~S to cross Froggatt Bridge (over River Derwent), continue ~W to Stoke Toll House & cross B6001 Rd at (SK240.760), ~W up to New Rd but then take track SSW down (past ponds) then W- S-SW thru Stoney Middleton to cross Rd A623 at The Moon Inn, ~W up lane for 200m & take FP ~S then curving to W to join path at SK229.748 at bottom of Coombs Dale, follow path ~WSW then SSW to SK223.743 & then find & join narrow path climbing ~SSW up Coombes Dale's Southern Bank) At top of path / bank at SK 219739 leave FP and after crossing barbed wire fence follow in OAL the top of C.Dale bank westward to Black Harry Gate, take Bridleway ~S to SK207.740, then turn ~W then NW (past drying up industrial ponds) to access road and follow it WNW to road at SK193745, but then directly take FP ~N passing (on West side of Castlegate Farm) to Housley House, follow the edge of the A623 Rd* ~NE then around a bend to join FP starting at ~SK198.782 - *( note the A623 road & its edges are dangerous but no other public through route exists for seeing the disused Furness quarries). Follow FP eastward (but North past Dunlow Farm) then continuing ~E to toward Eyam Hall, Continue ~E past the Church, thru Eyam centre on to ~200m past Rileys Graves and then turn ~ SE on a rough track down to New Rd (bend). Take the same outgoing route ~E (in opposite direction) to cross Froggatt Bridge, Follow DVHWay ~ N to the B6251 Rd (near Road Bridge over River Derwent), Follow Road (then access road) back to Grindleford Station. Leader Liz Savage n- Wednesday - 11 walkers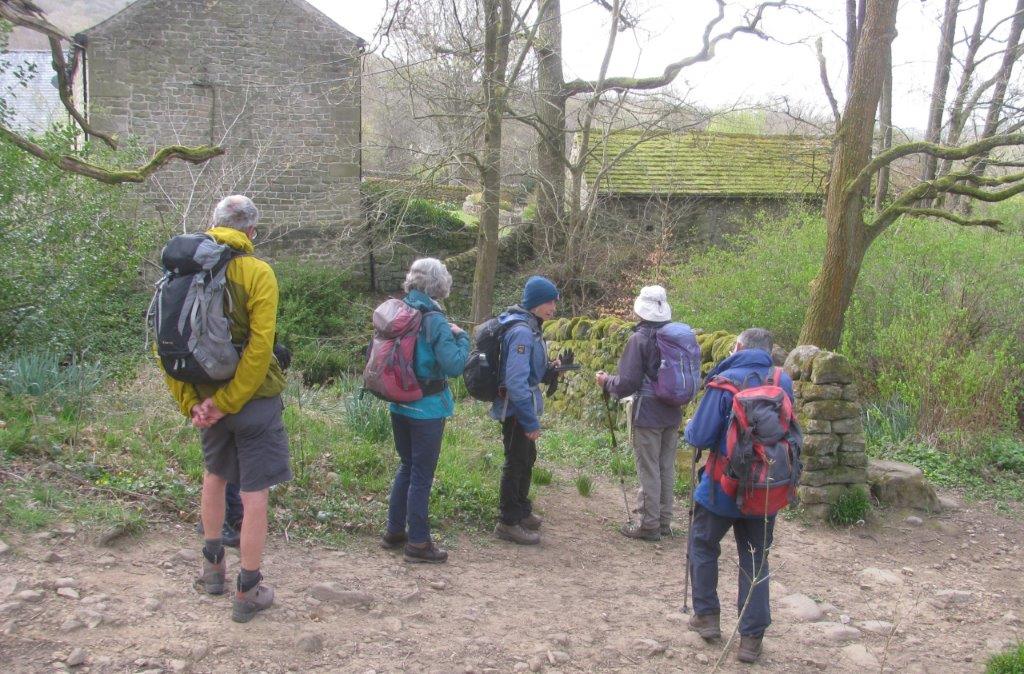 1 finding the way onto our path through Froggatt Woods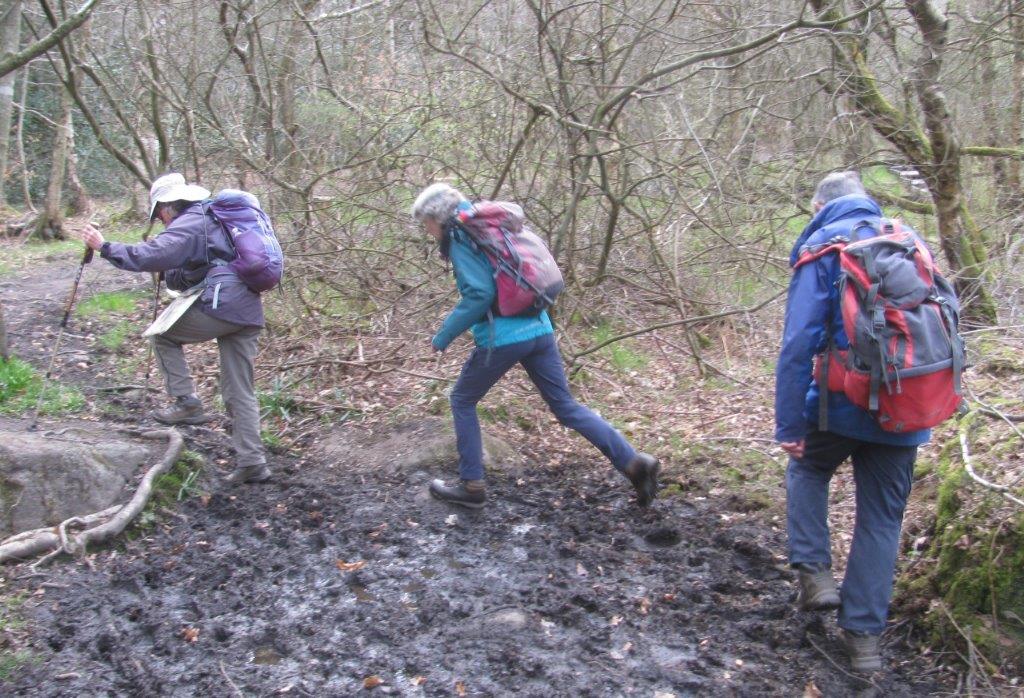 2 after recent dry weather a bit surprised by boggy patches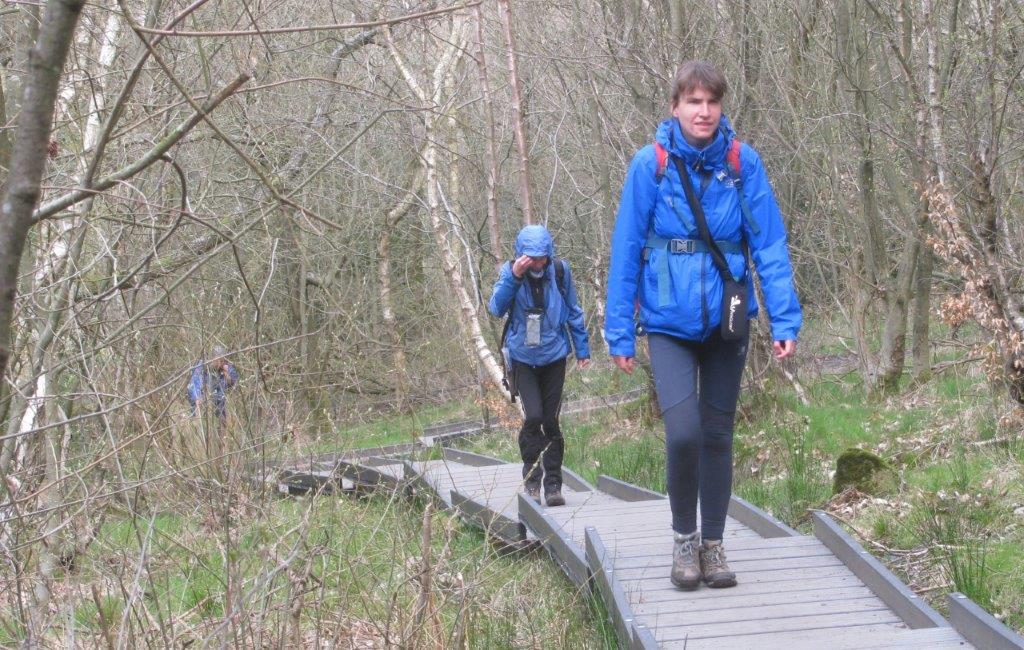 3 walkways built above some boggy patches. Material used is not wood but plastic which lasts longer. planks are hollow sectioned to reduce material use.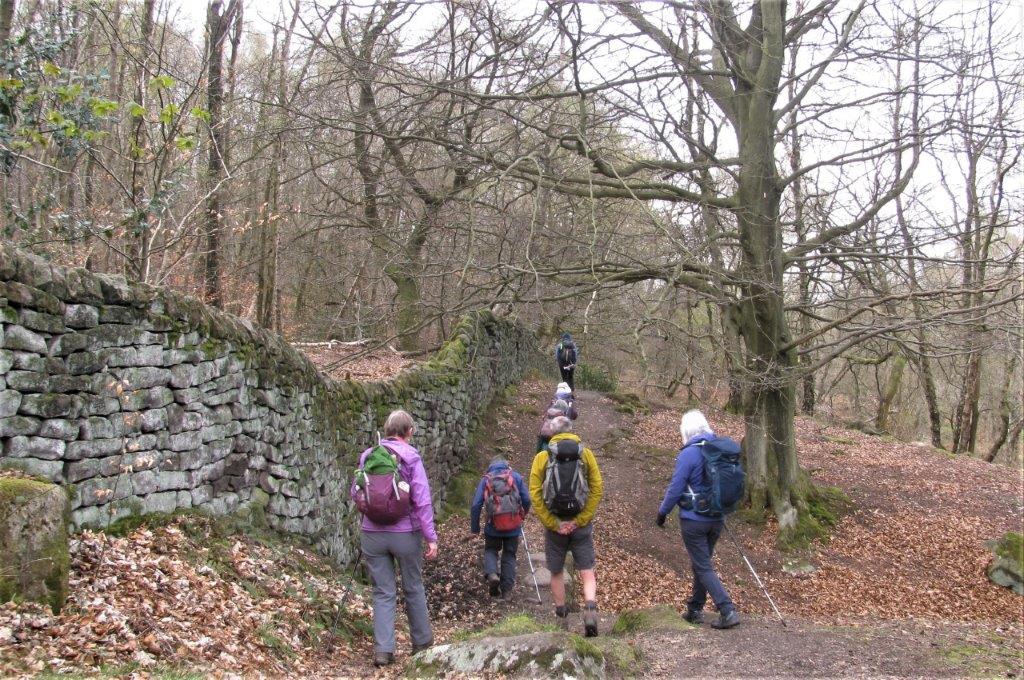 4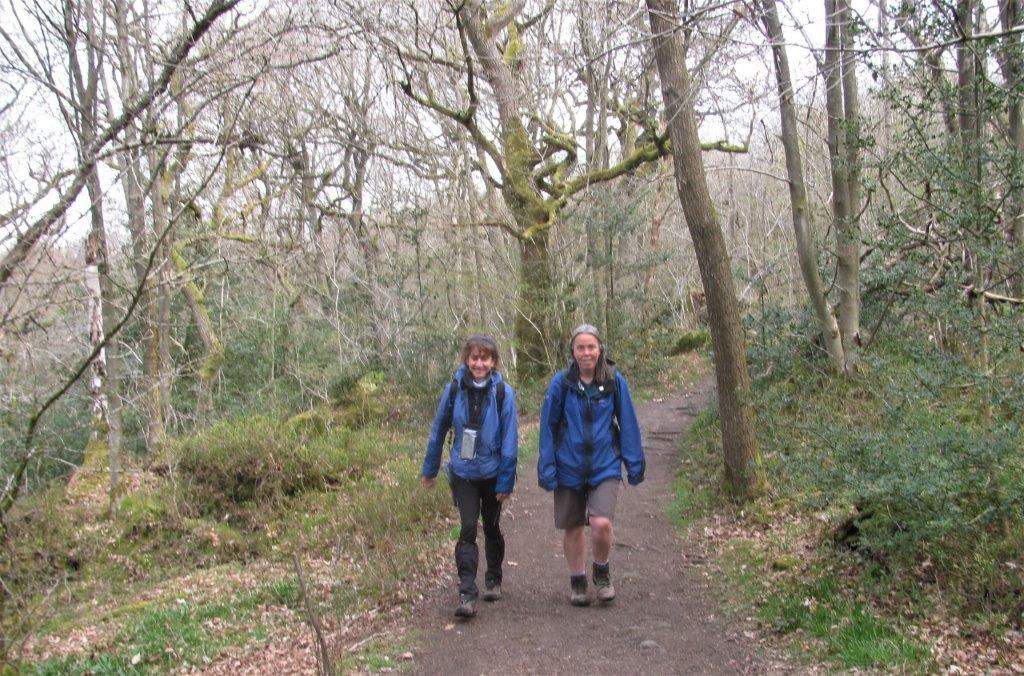 5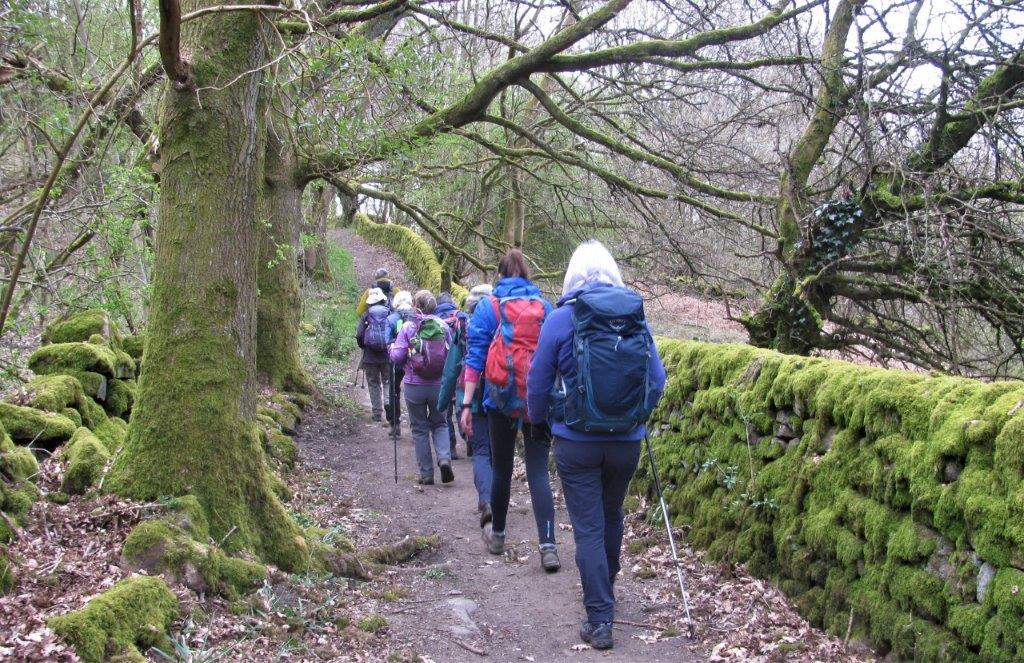 6
7 Walking towards Froggat Bridge. Further behind across the River Derwent is Stoke Hall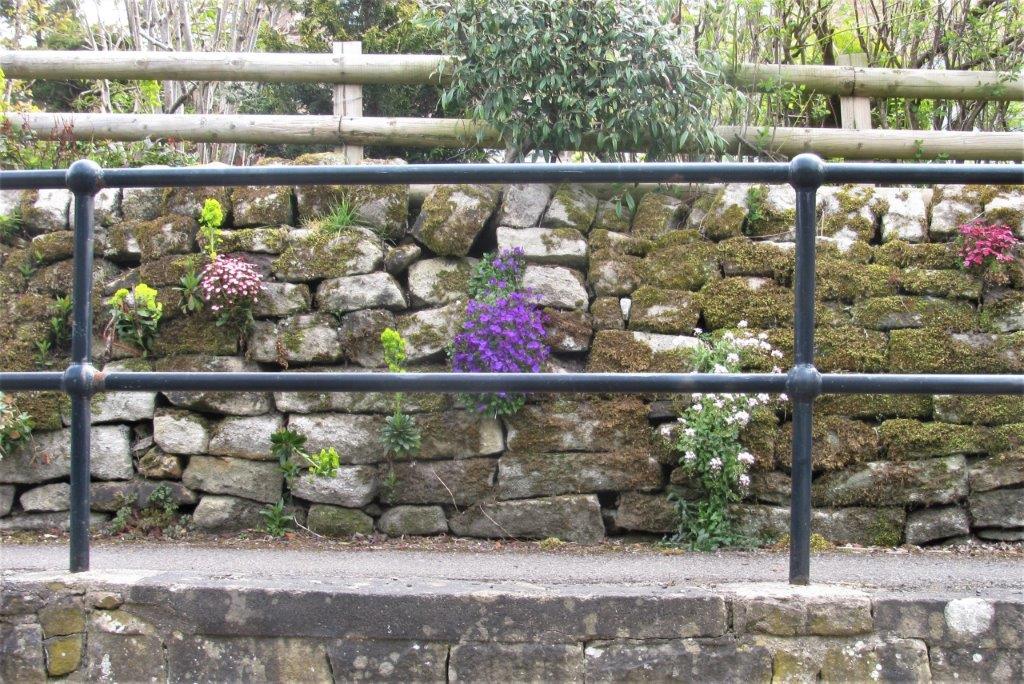 8 raised pedestrian walkway on Hollowgate (rd) separating pedestrians from traffic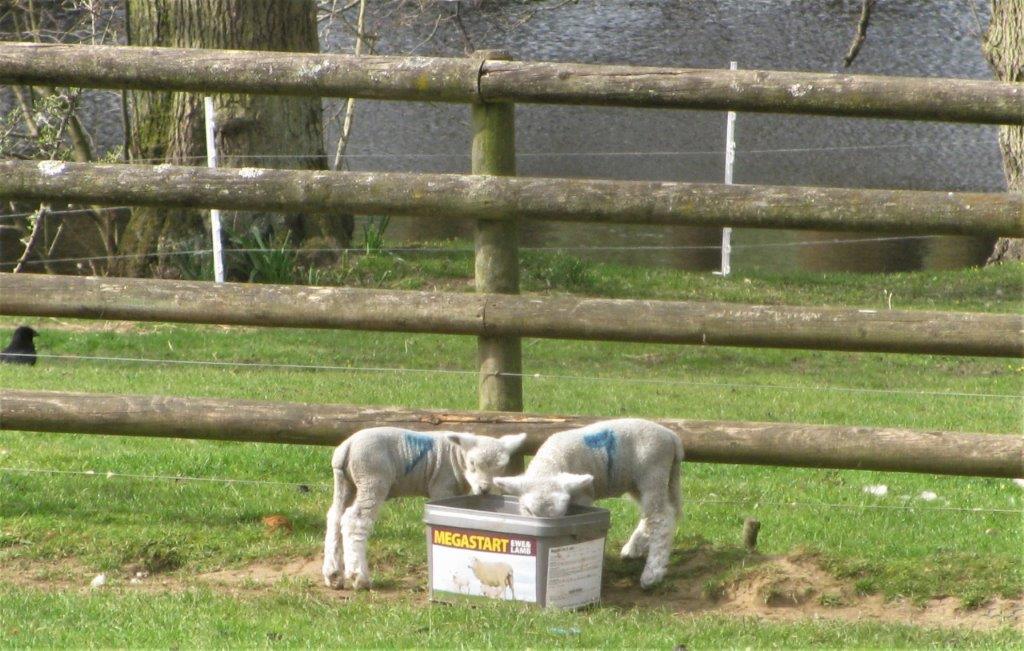 9 lambs getting a 'Megastart' in life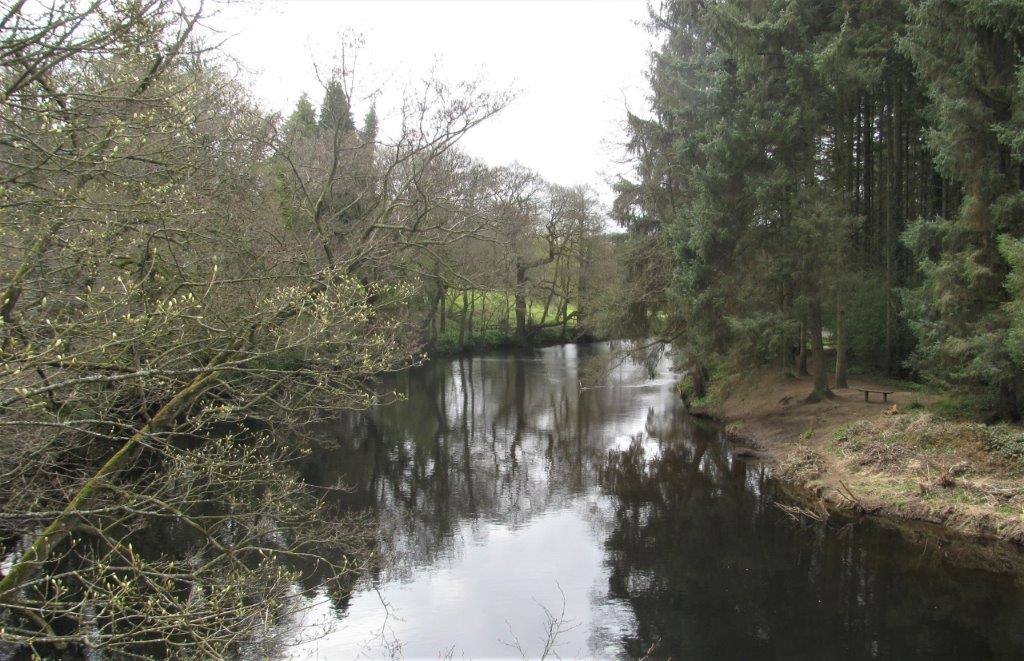 10 downstream of Froggat Bridge - see picture 76 0f bridge itself photographed on return leg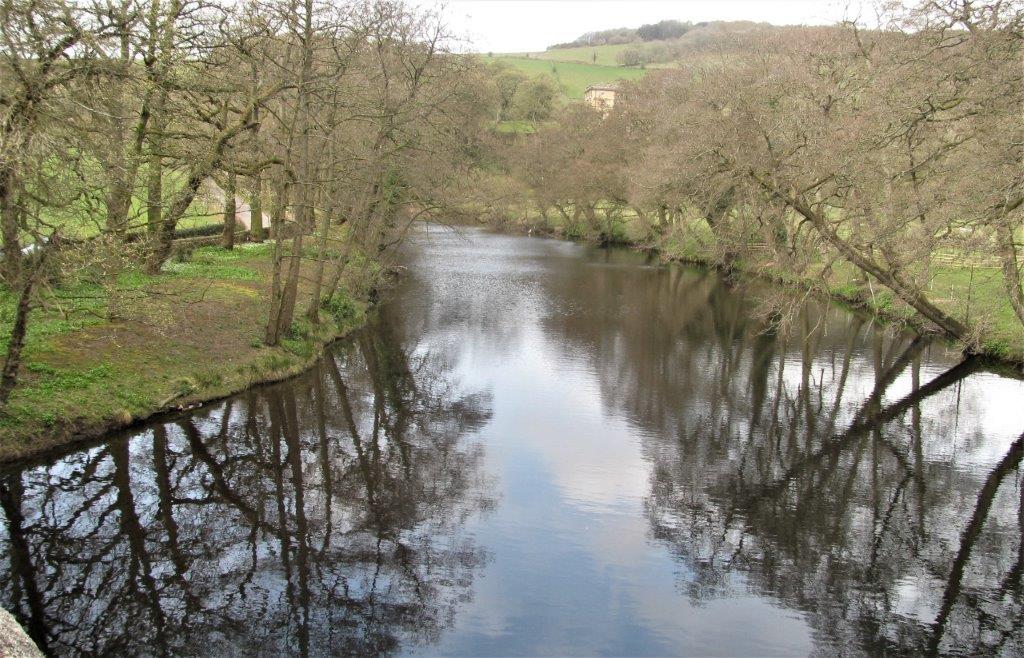 11 upstream of Froggatt Bridge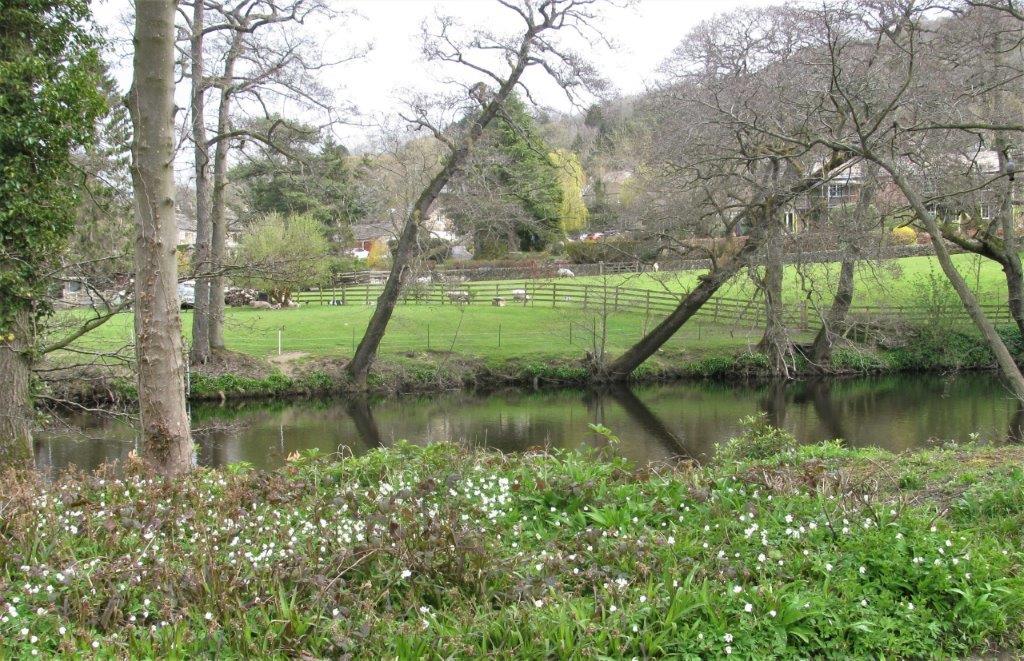 12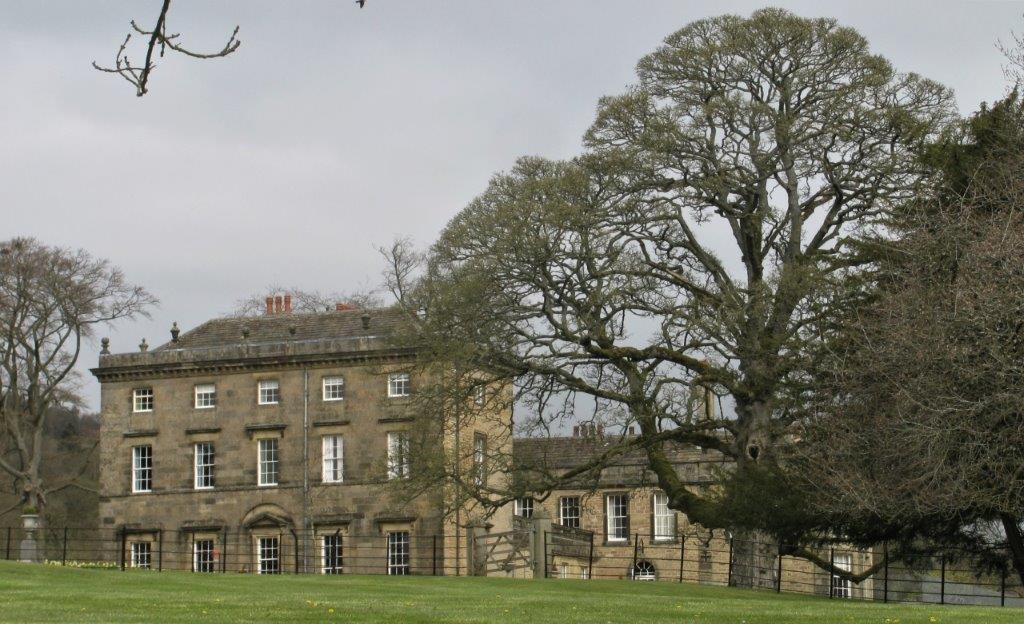 13 closer up to Stoke Hall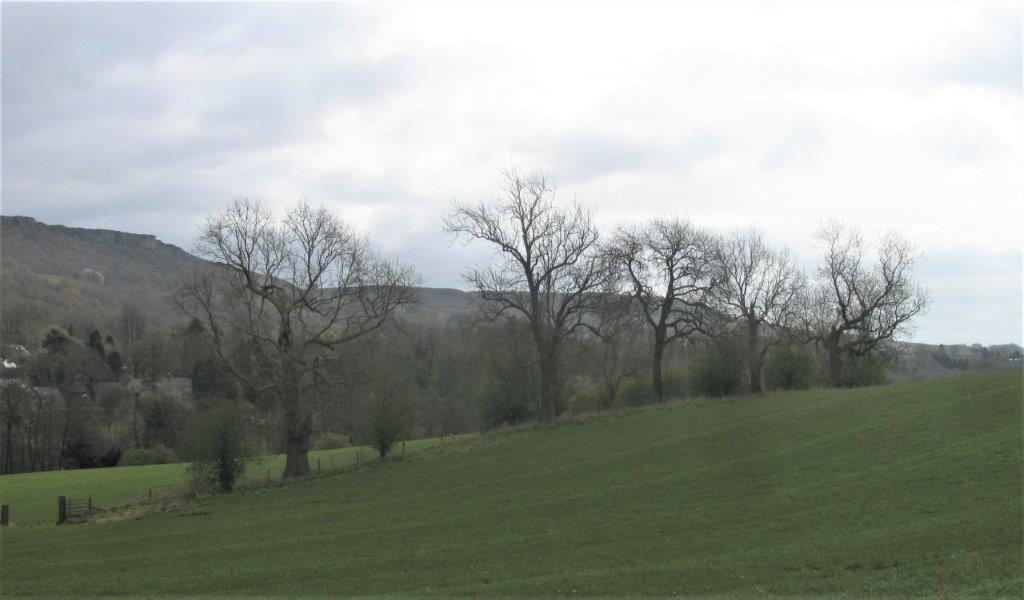 14 looking towards Curbar and Baslow Edges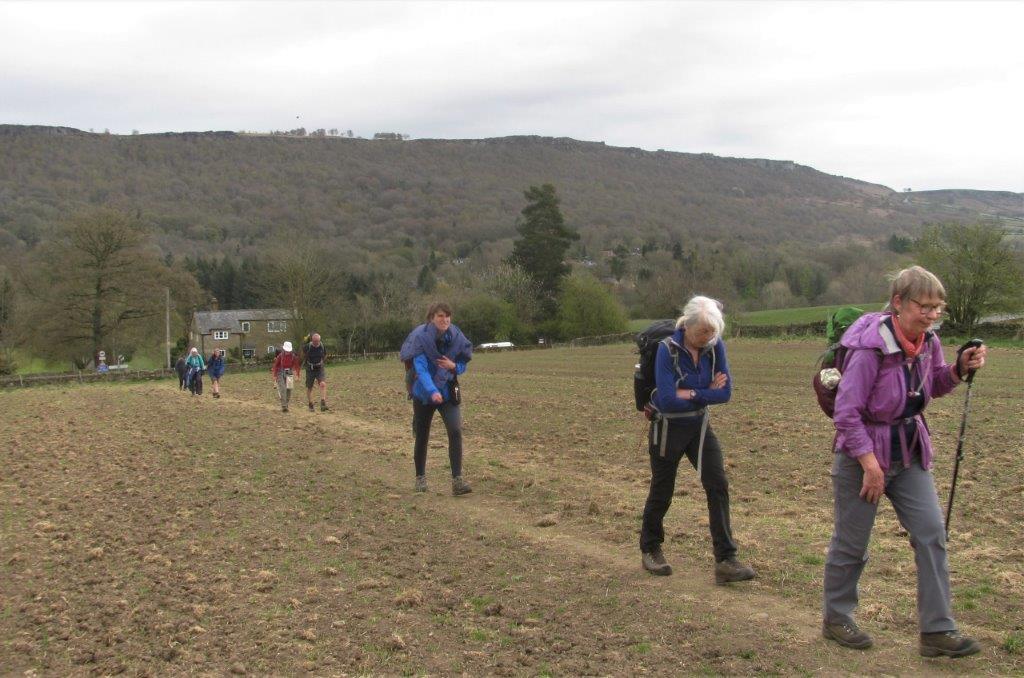 15 climbing up toward New Road from Stoke Toll House (see pictures 73& 74)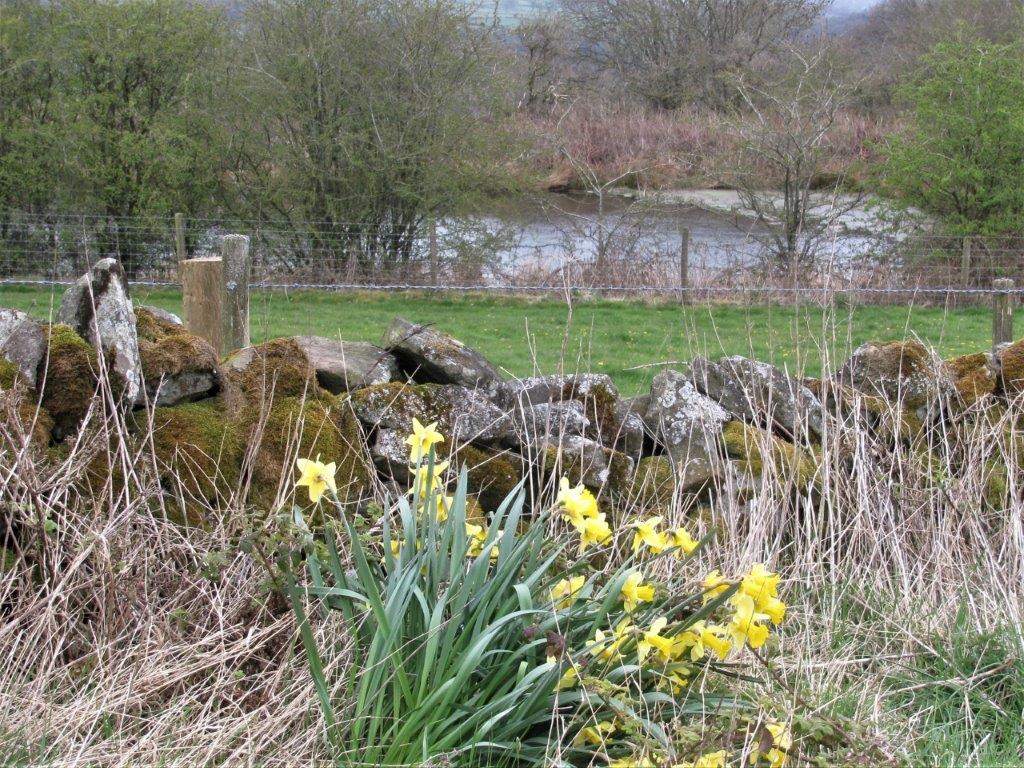 16 passing ponds on way down from bend in new road to Stoney Middleton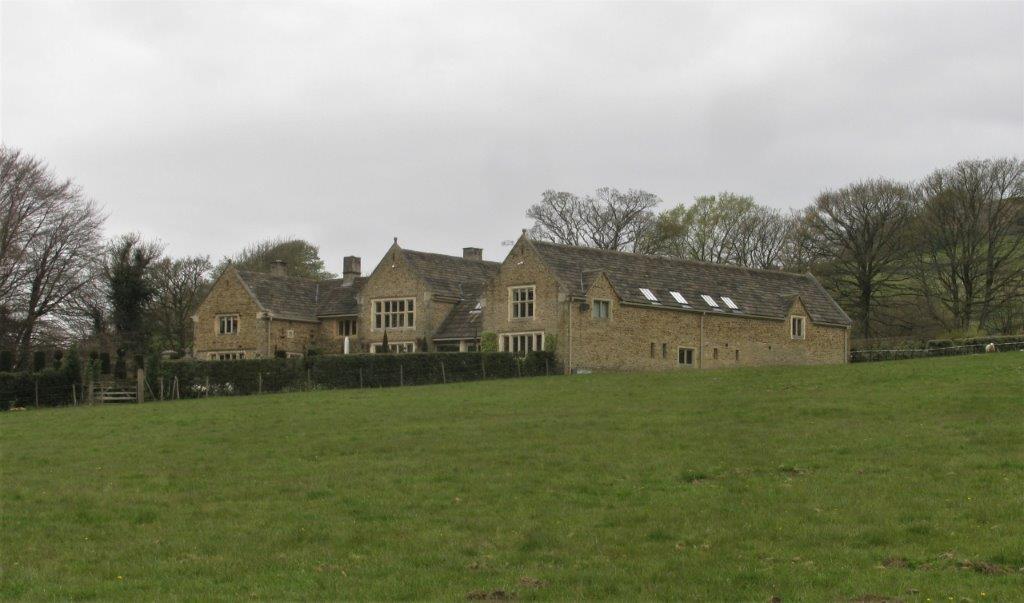 17 back of Hall near new road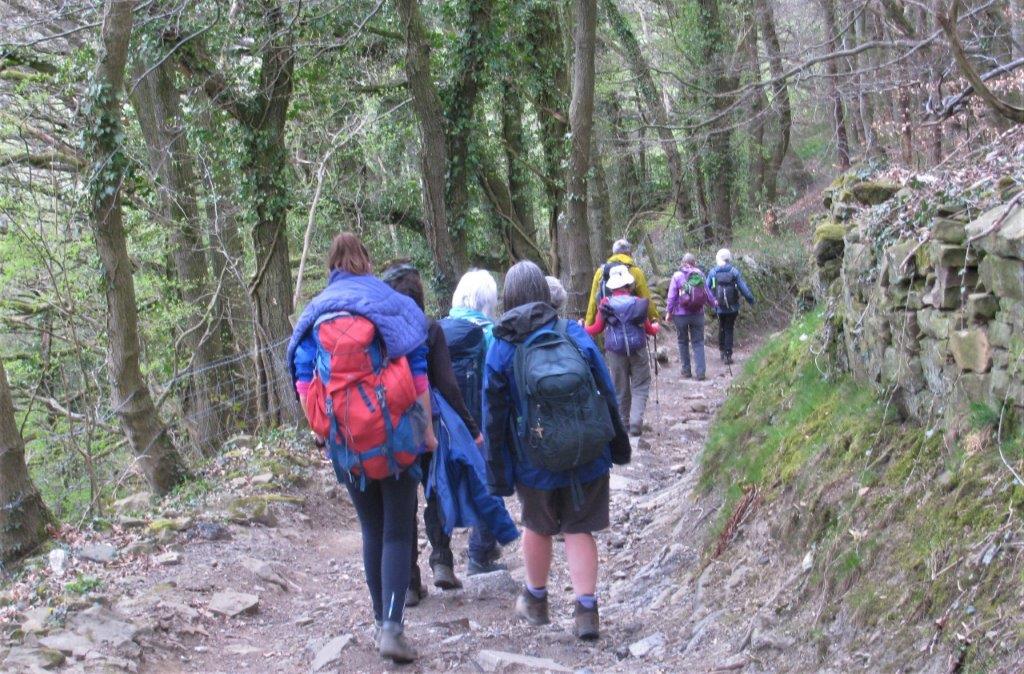 18 down from New Road towards Stoney Middleton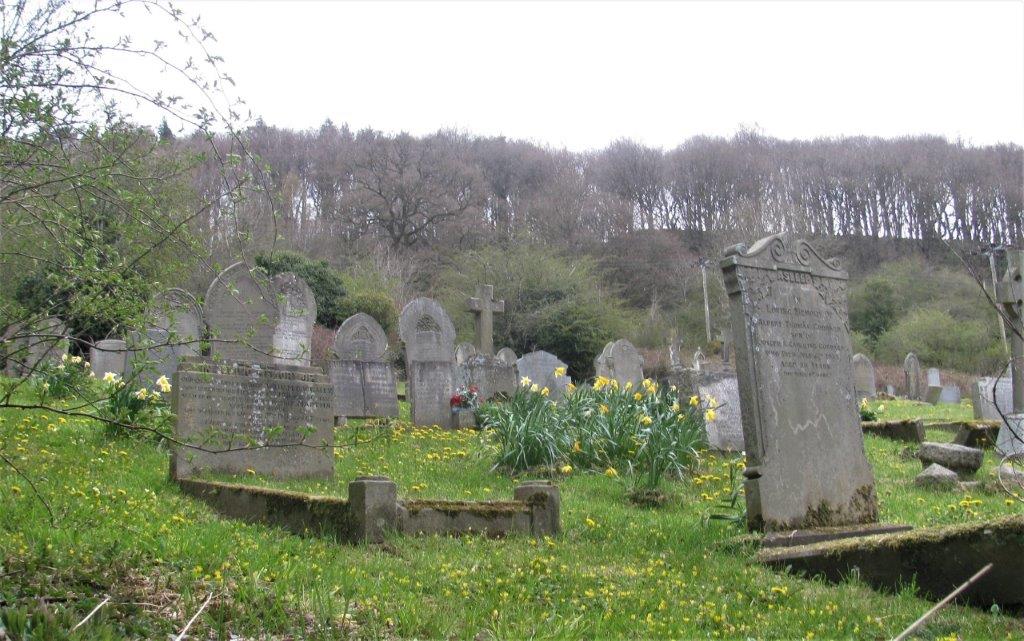 19 Graveyard near Stoney Middleton. Some Commonwealth War Graves here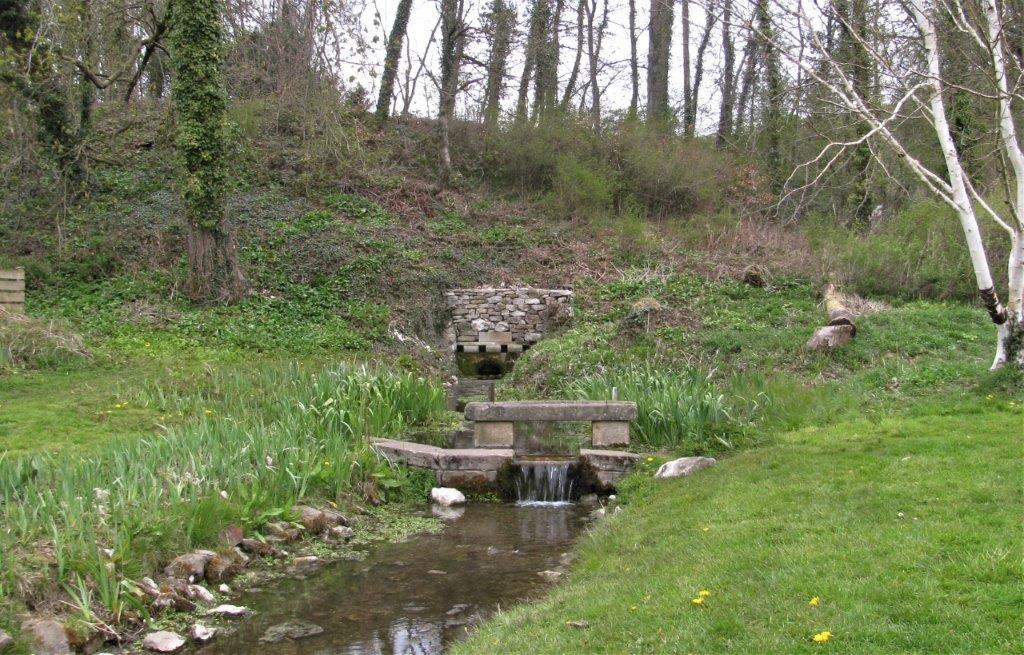 20 our morning tea break site - near 'hot springs' bathing building (an unsuccessful spa). Springs were used in Roman times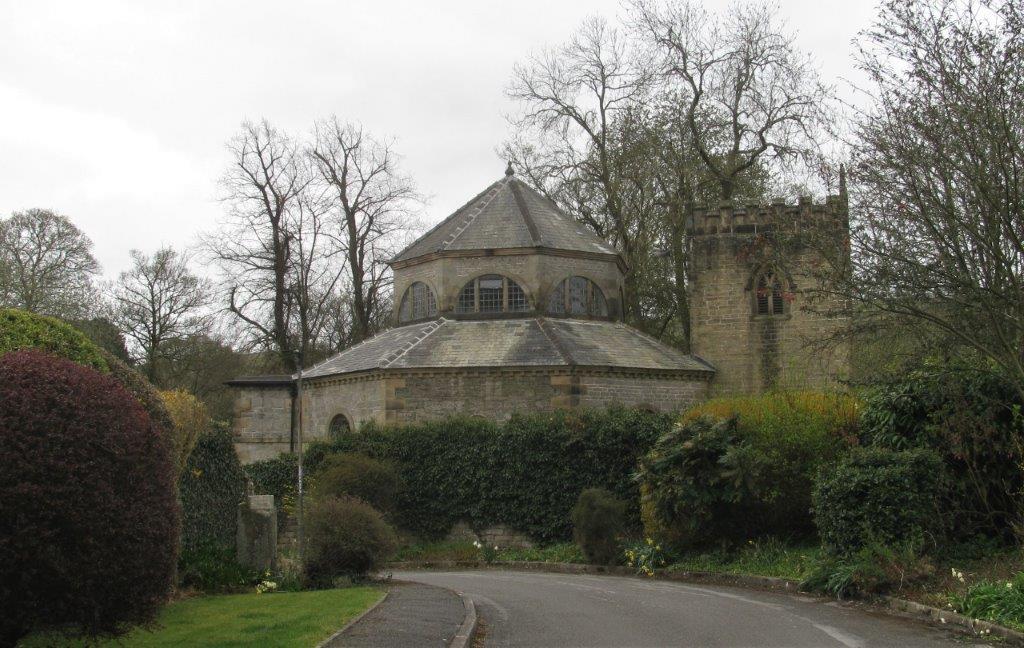 21 St Martins Church - rebuilt in an octagonal format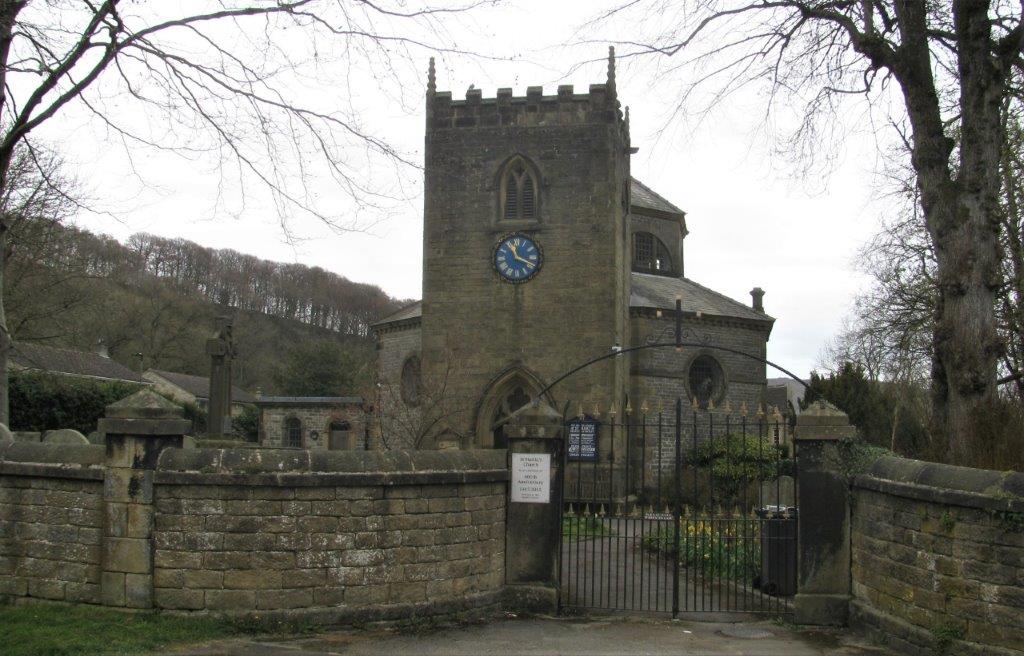 22 as above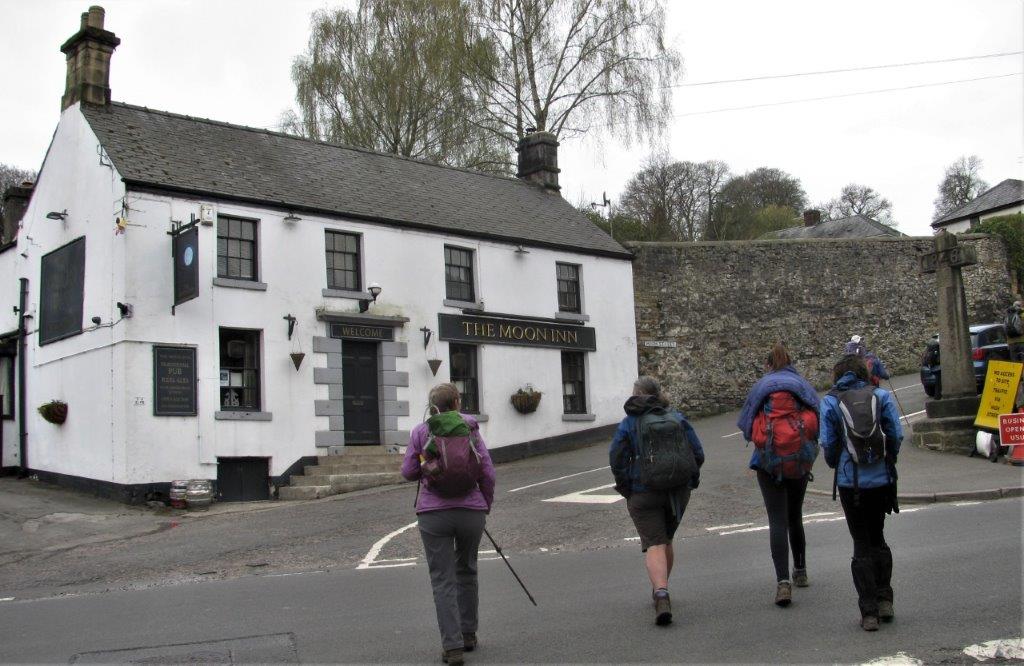 23 The Moon Inn - we followed road up to right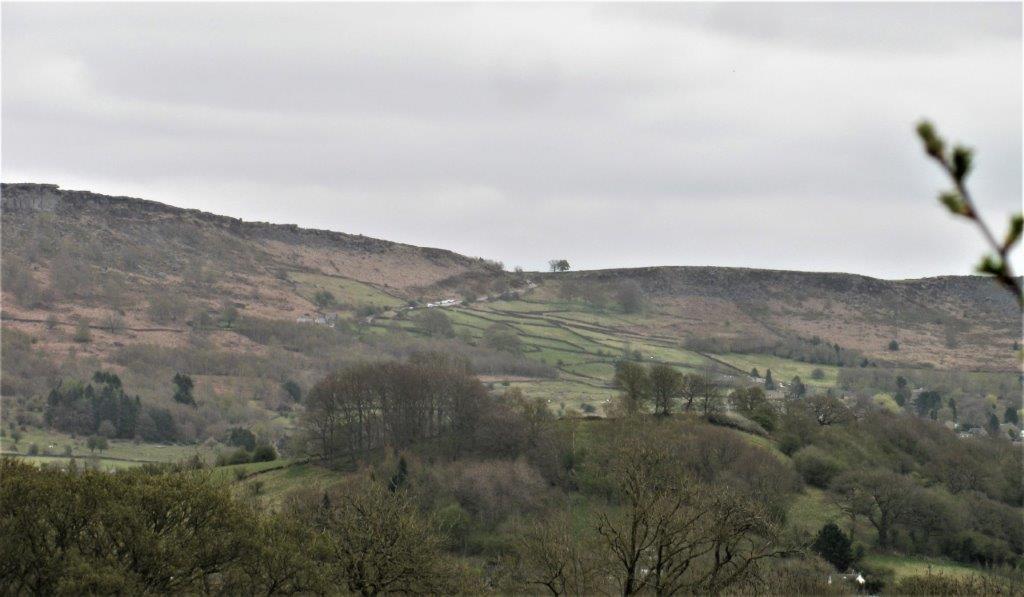 24 another view of Curbar and Baslow Edges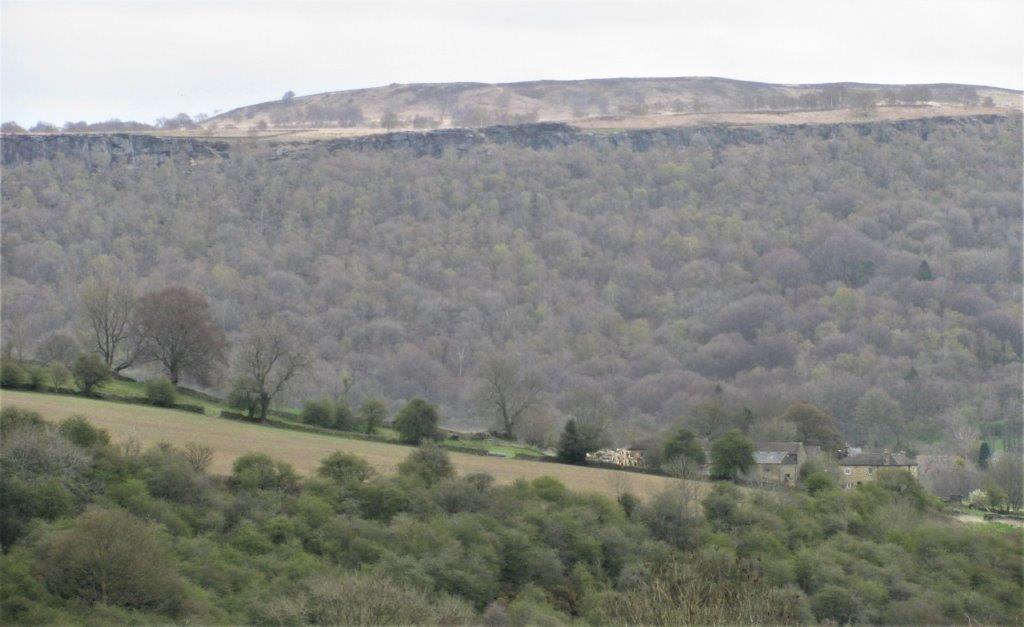 25 White Edge at top behind Froggat Edge valley and River Derwent unseen below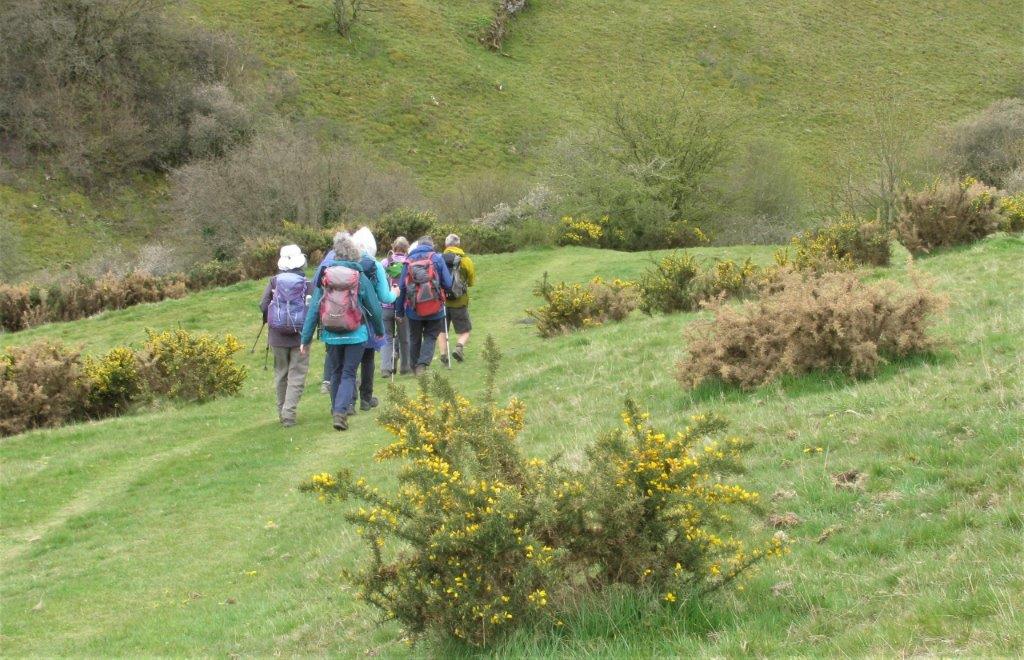 26 down toward path in the bottom of Coombs Dale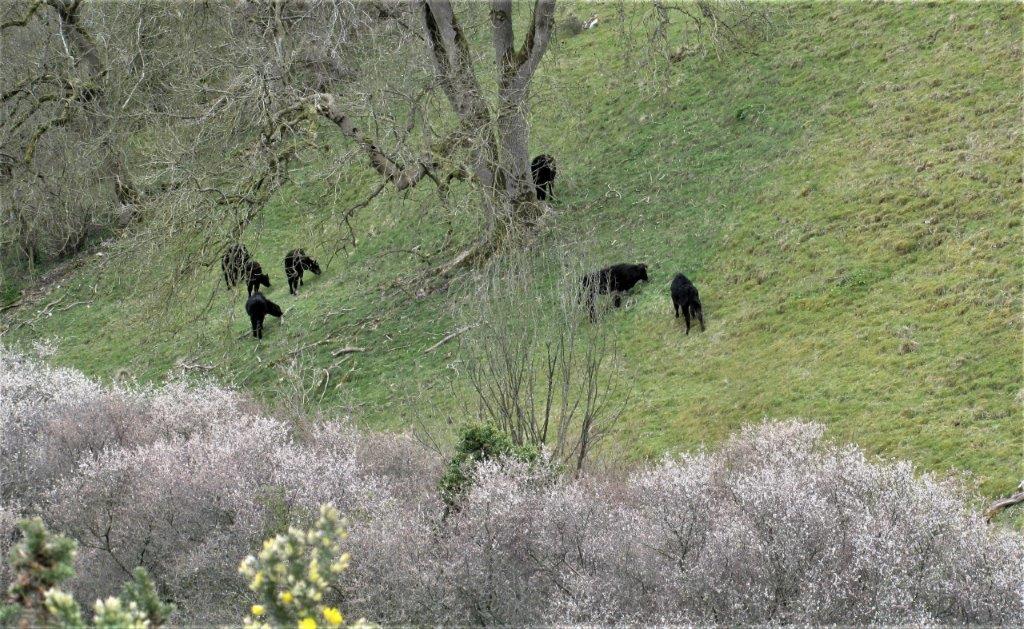 27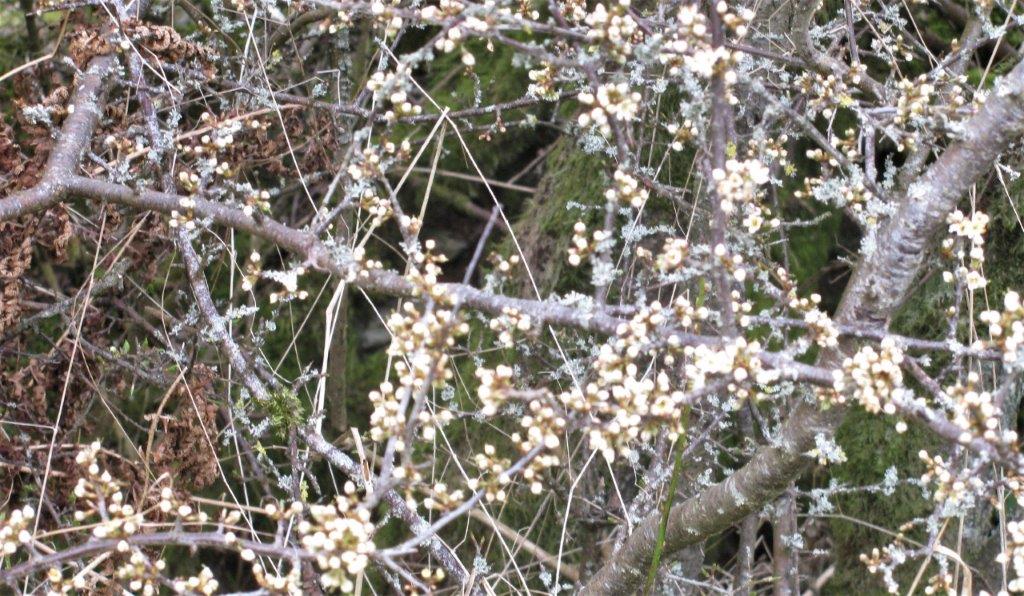 28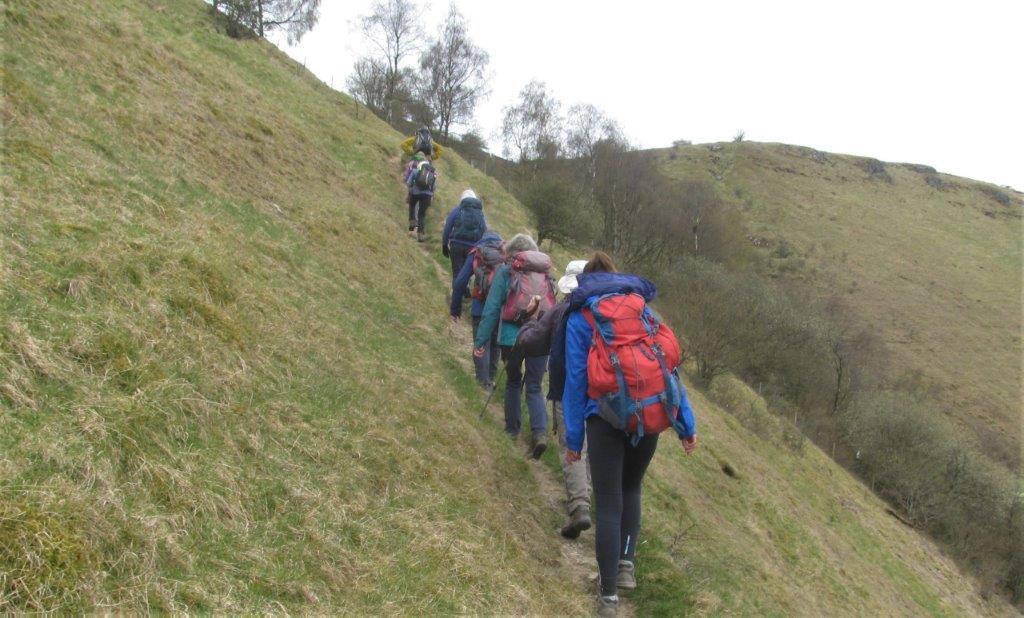 29 climbing up the narrow path on the side bank of Coombs Dale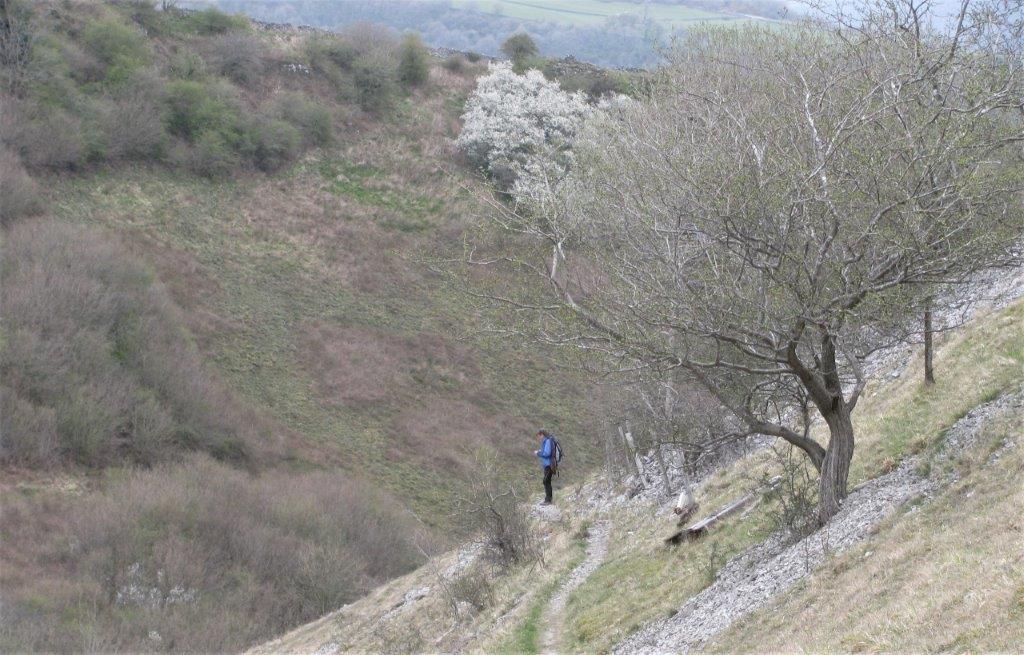 30 looking down the narrow path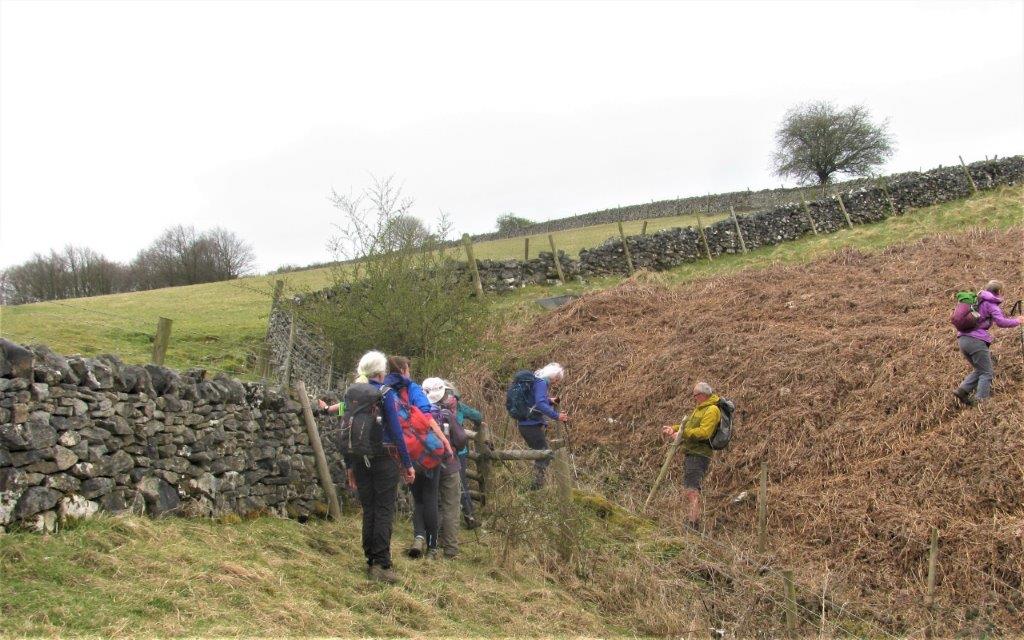 31 at the top of Coombs Dale banks narrow footpath and crossing over fence into Open Access Land.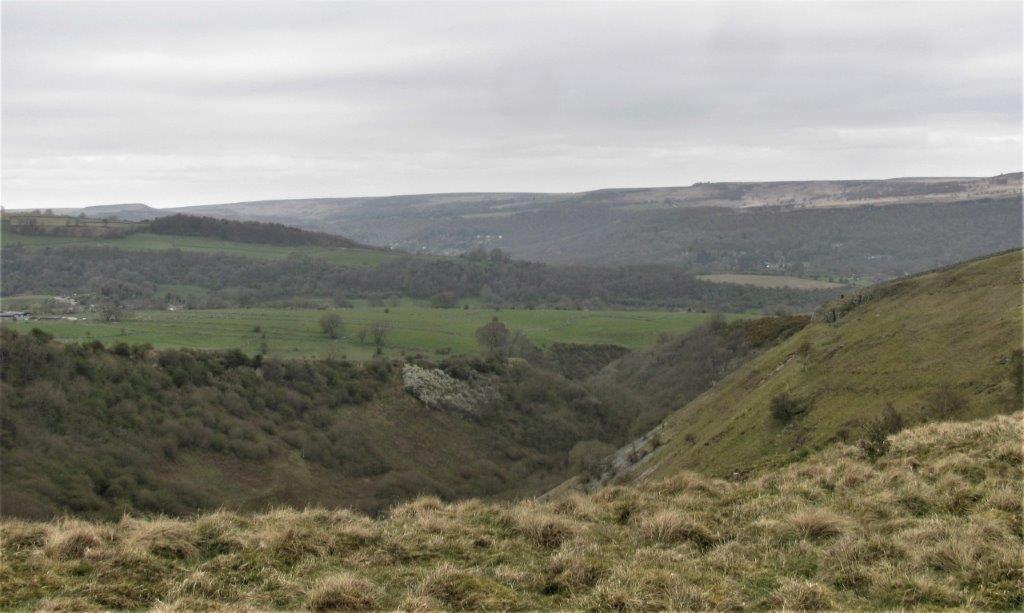 32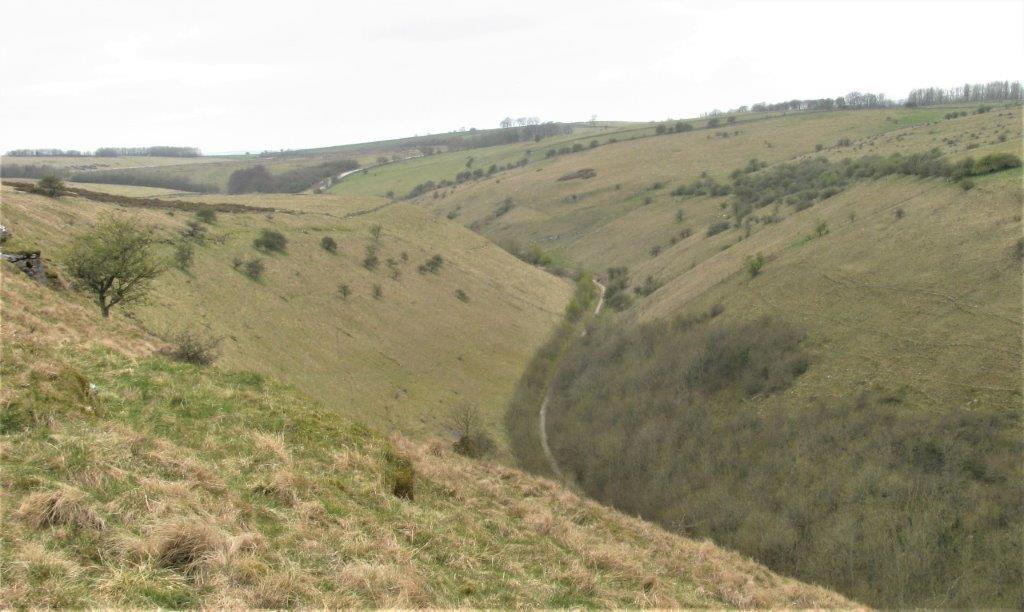 33 Coombs Dale below us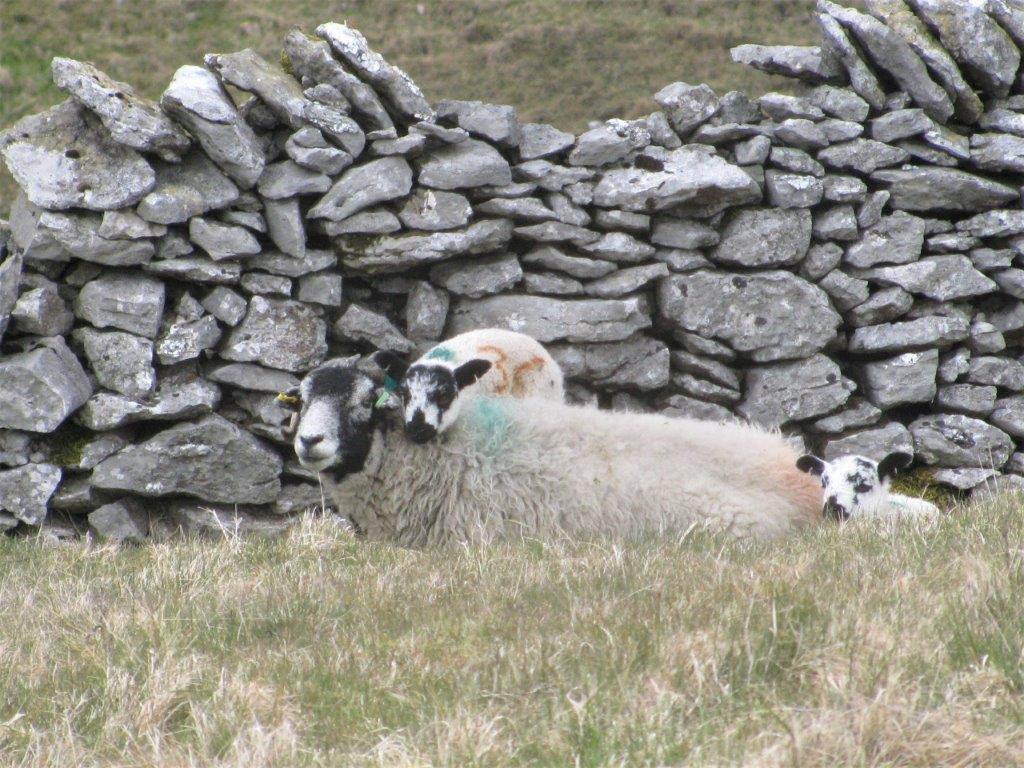 34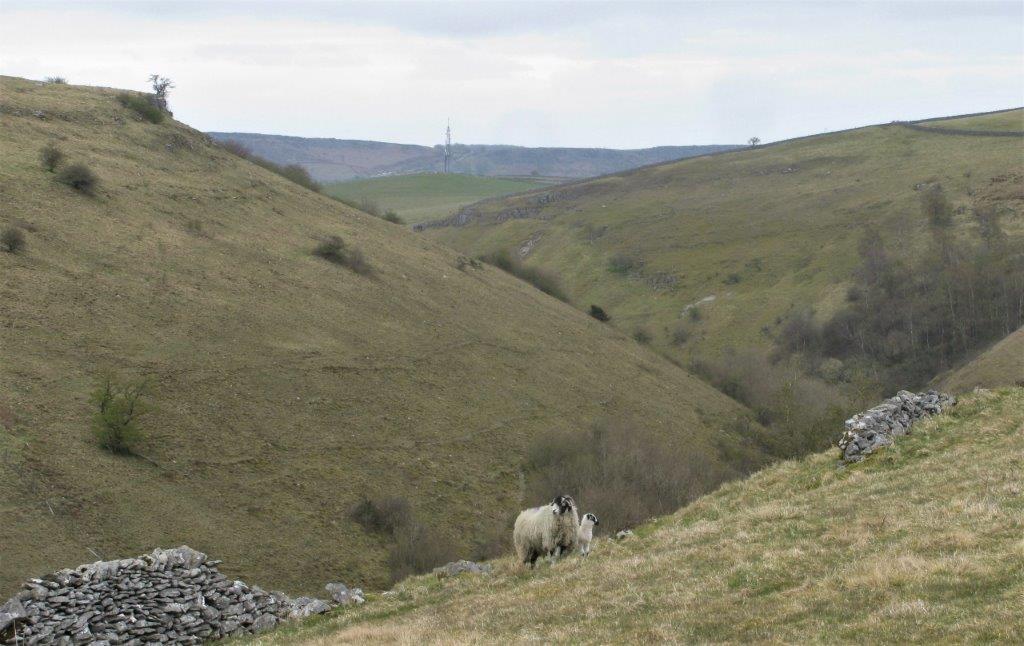 35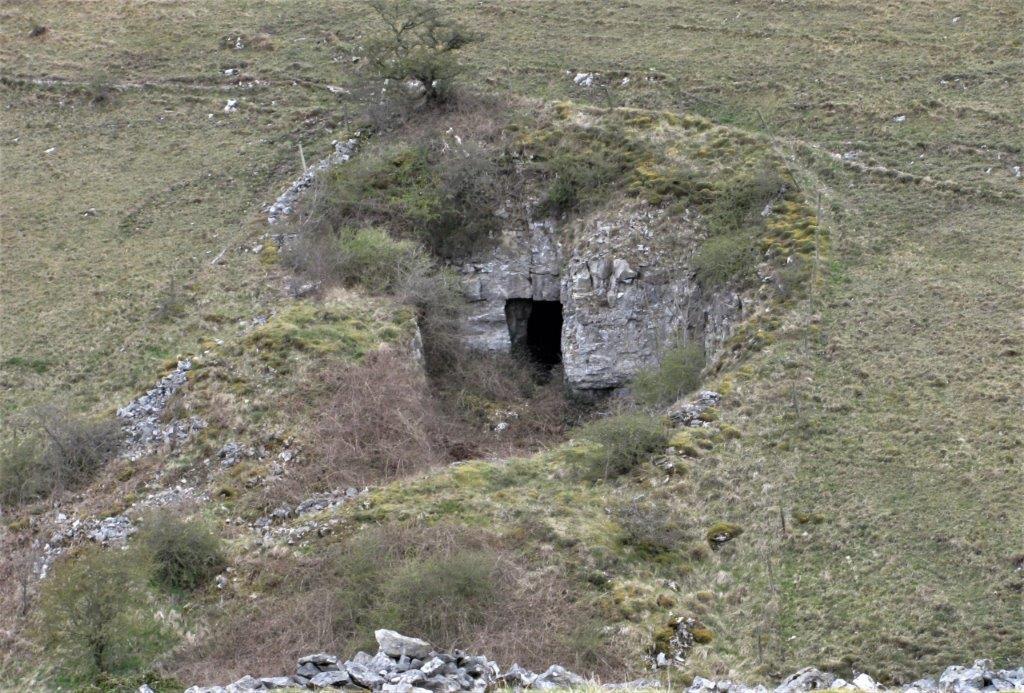 36 apparently a mine entrance - seen across Coombs Dale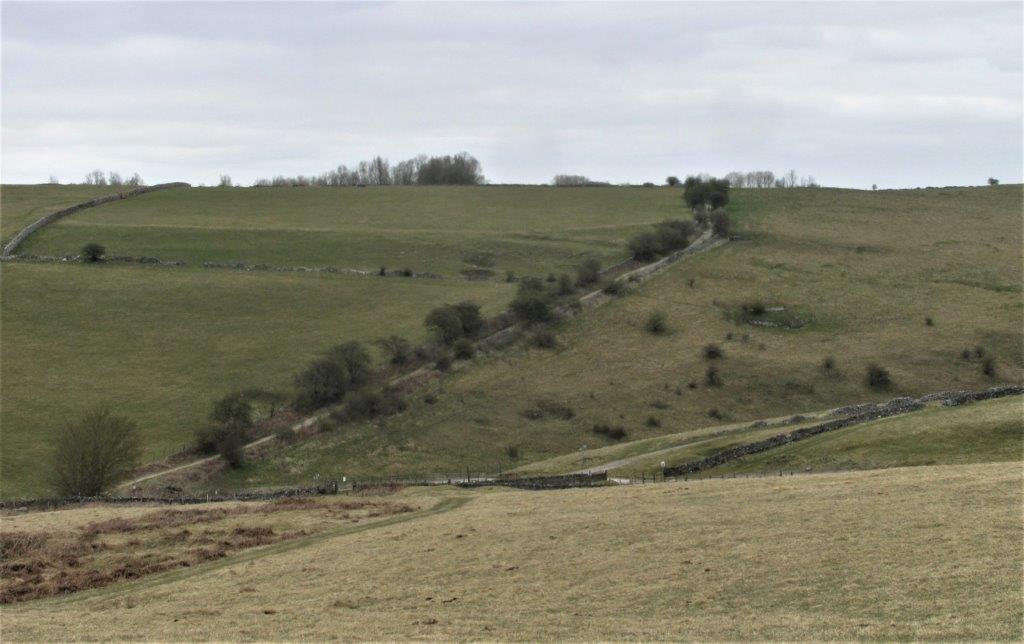 37 Black Harry Gate Lane seen across Coombs Dale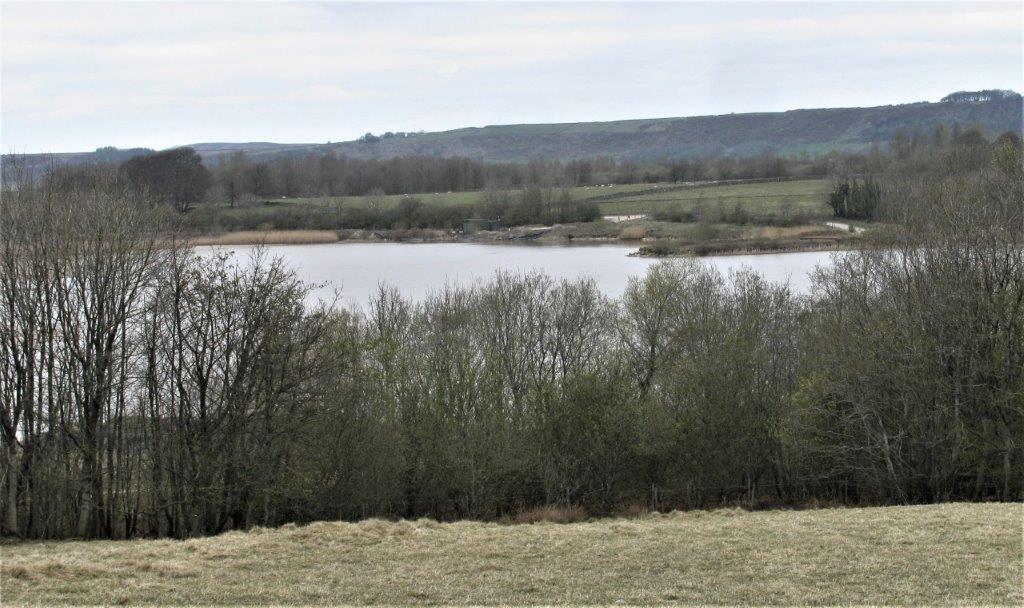 38 Industrial pond - seems to be out of use and now drying up?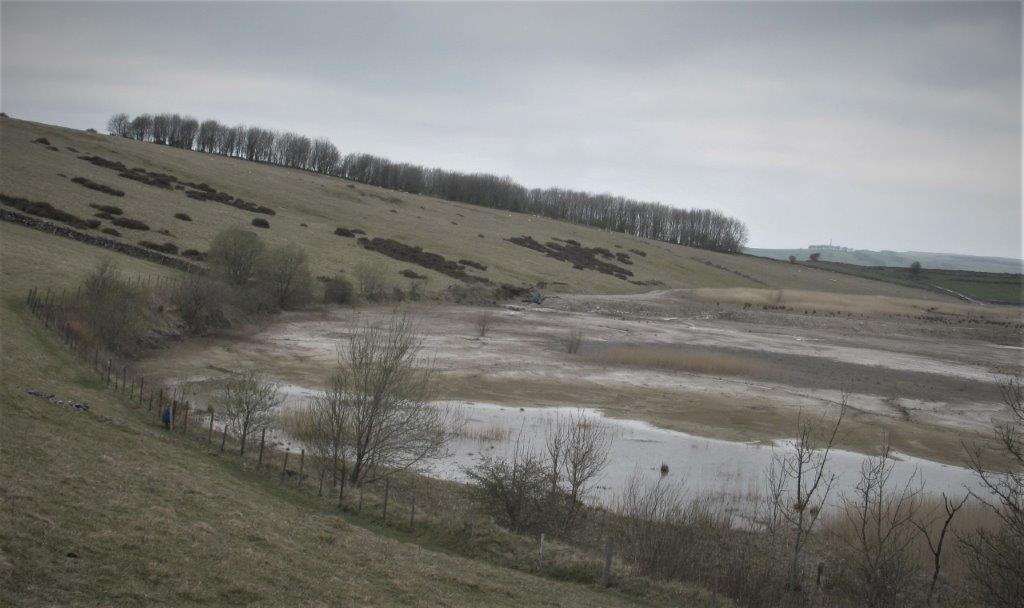 39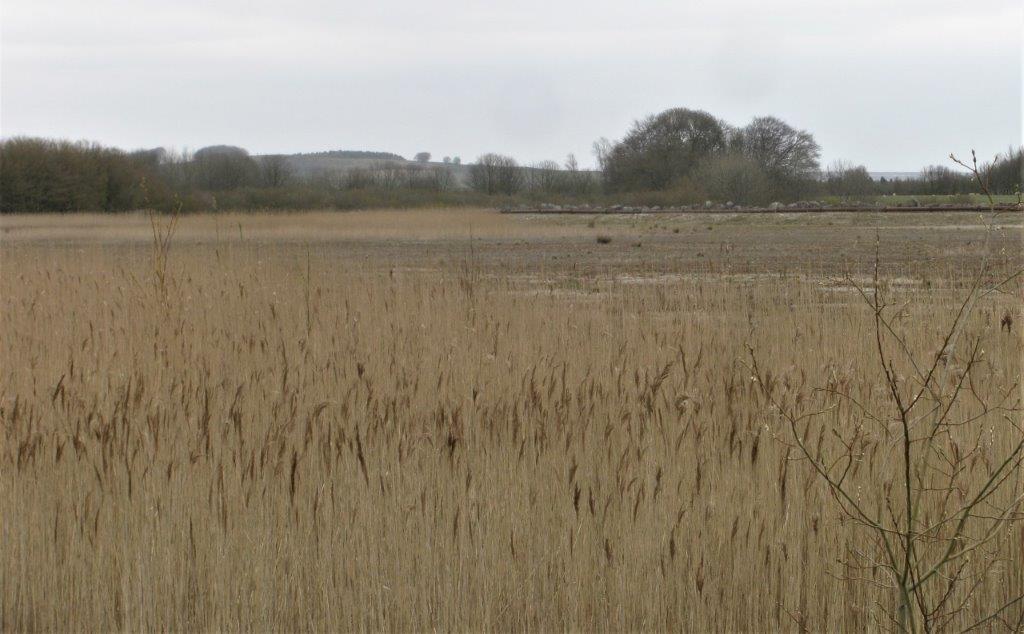 40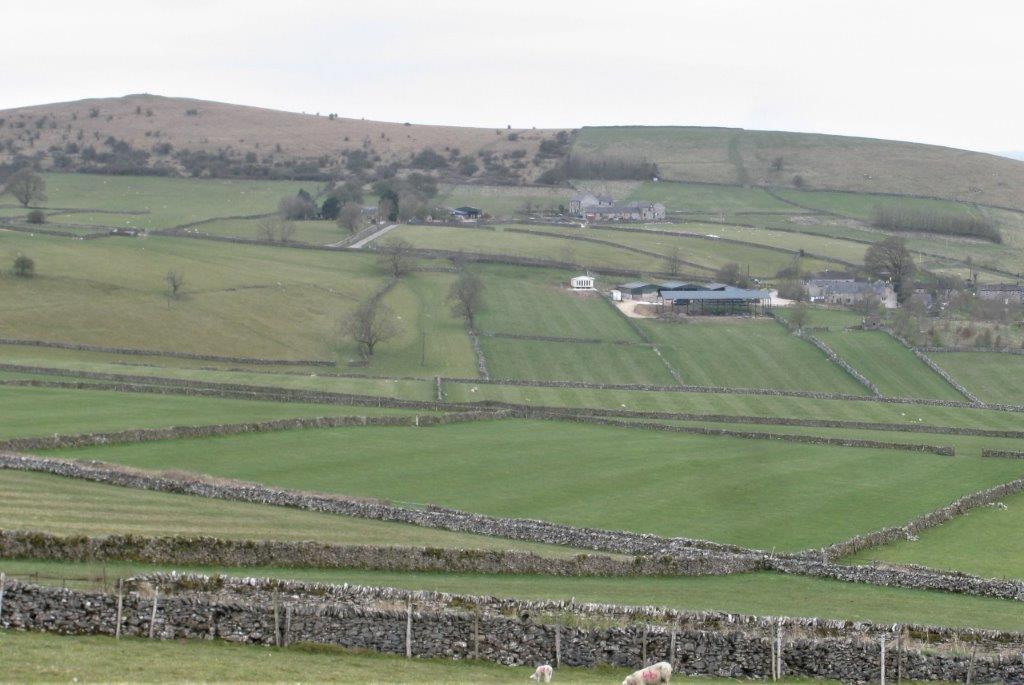 41 Looking across at Wardlow Hay Cop - top left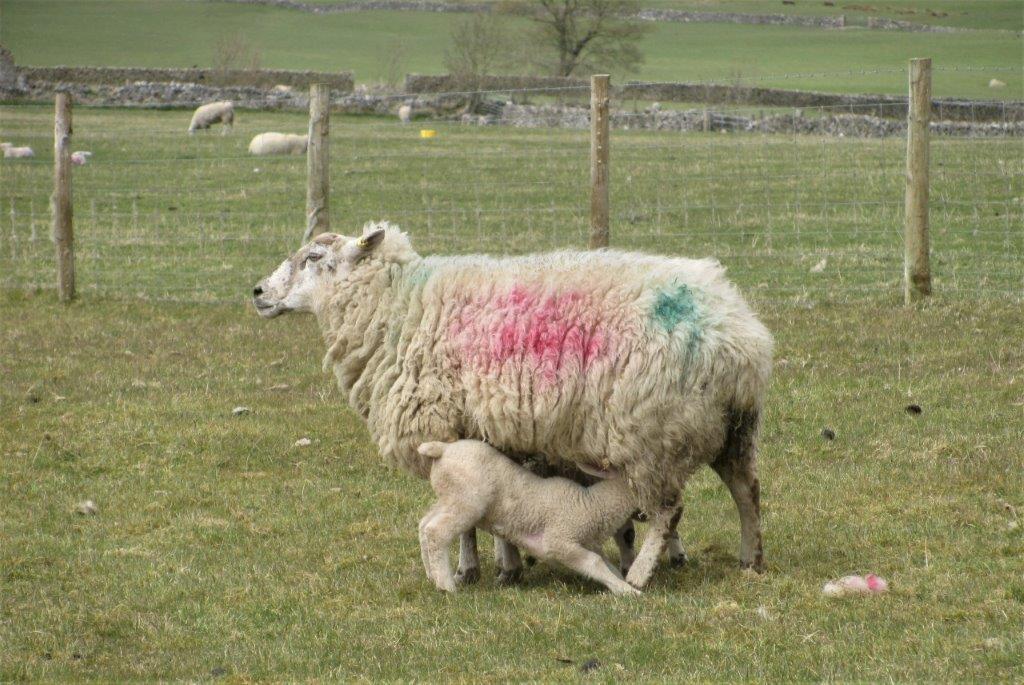 42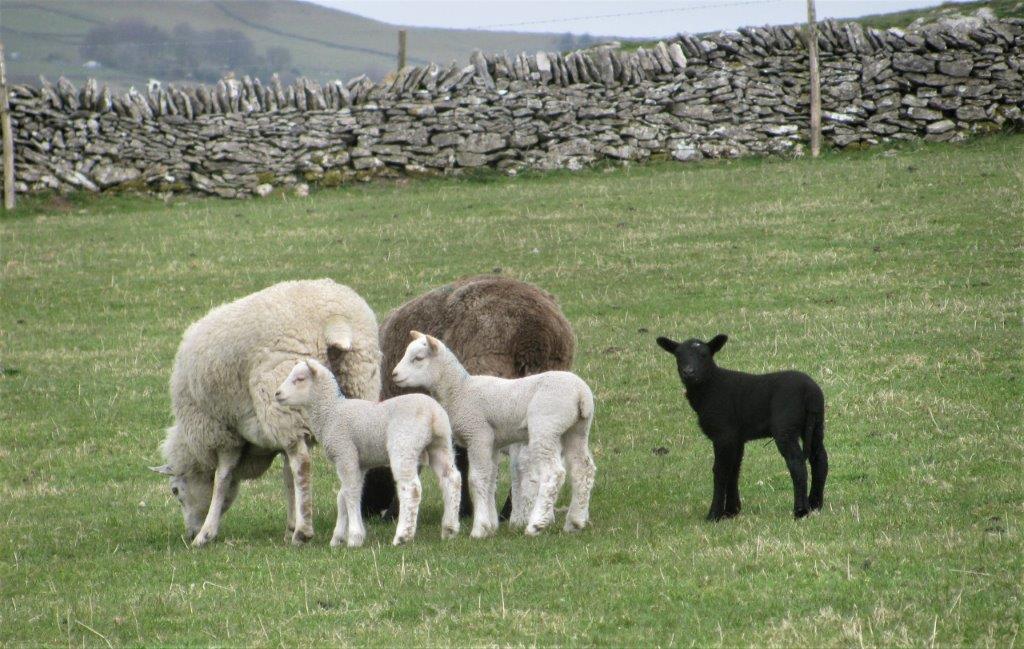 43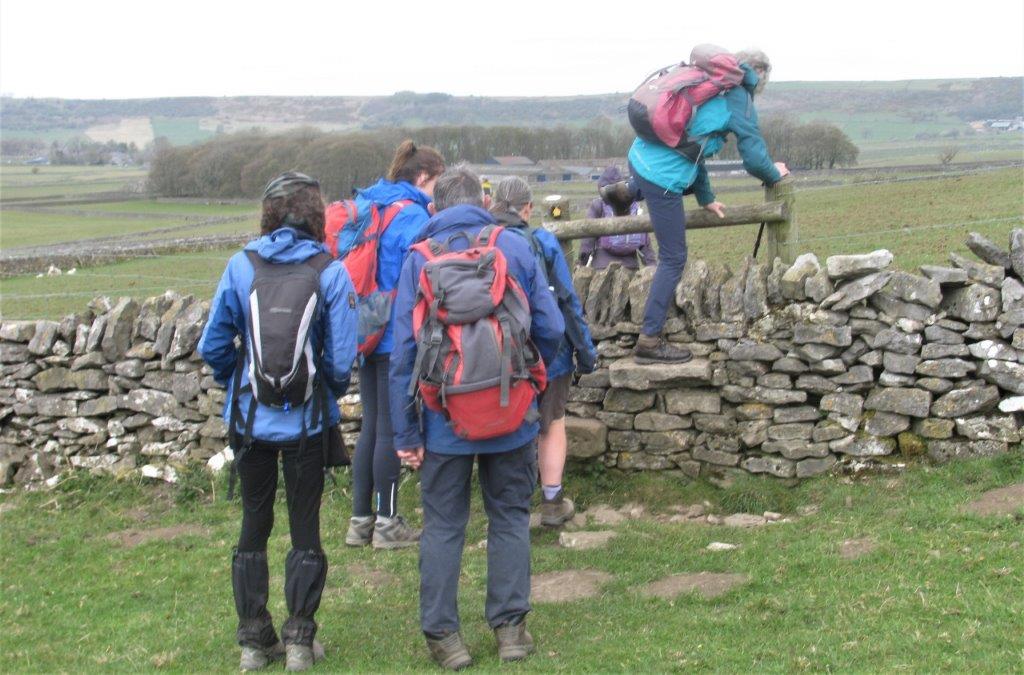 44 On the way to Housley House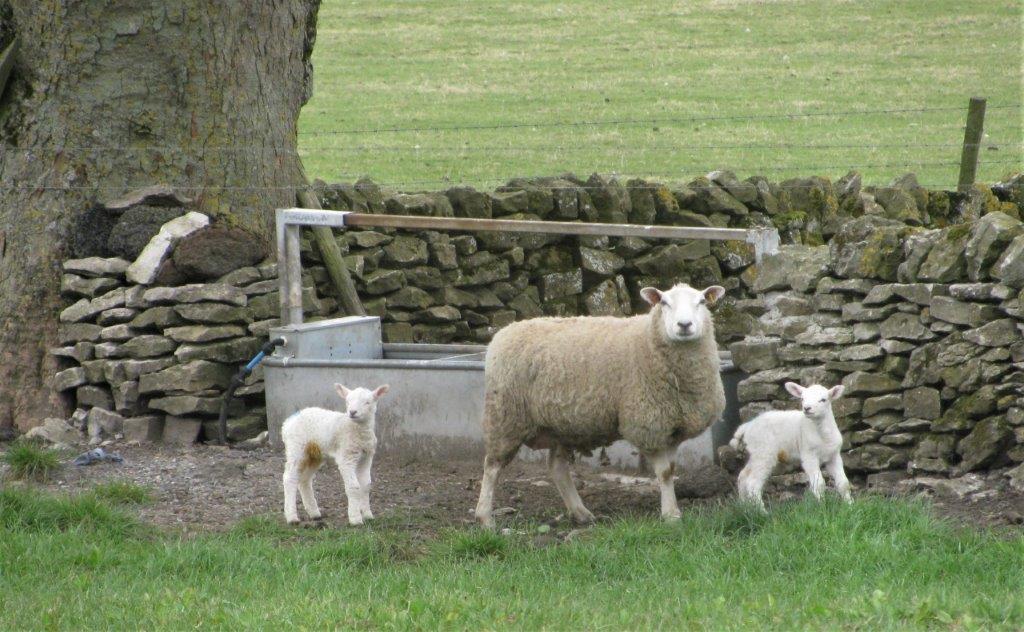 45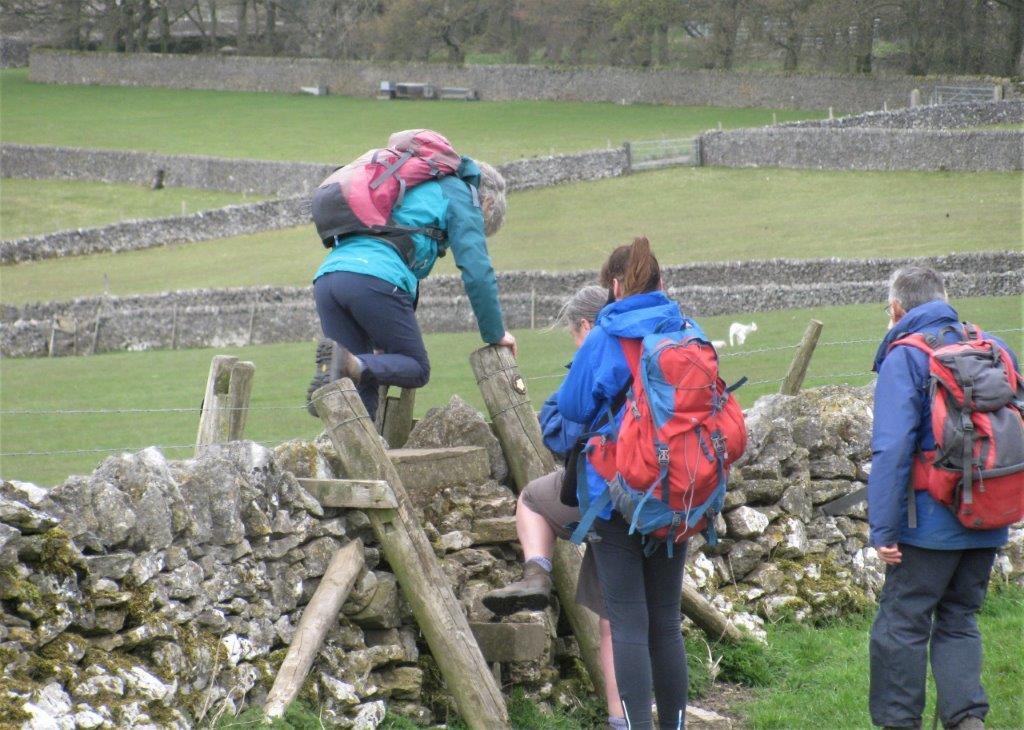 46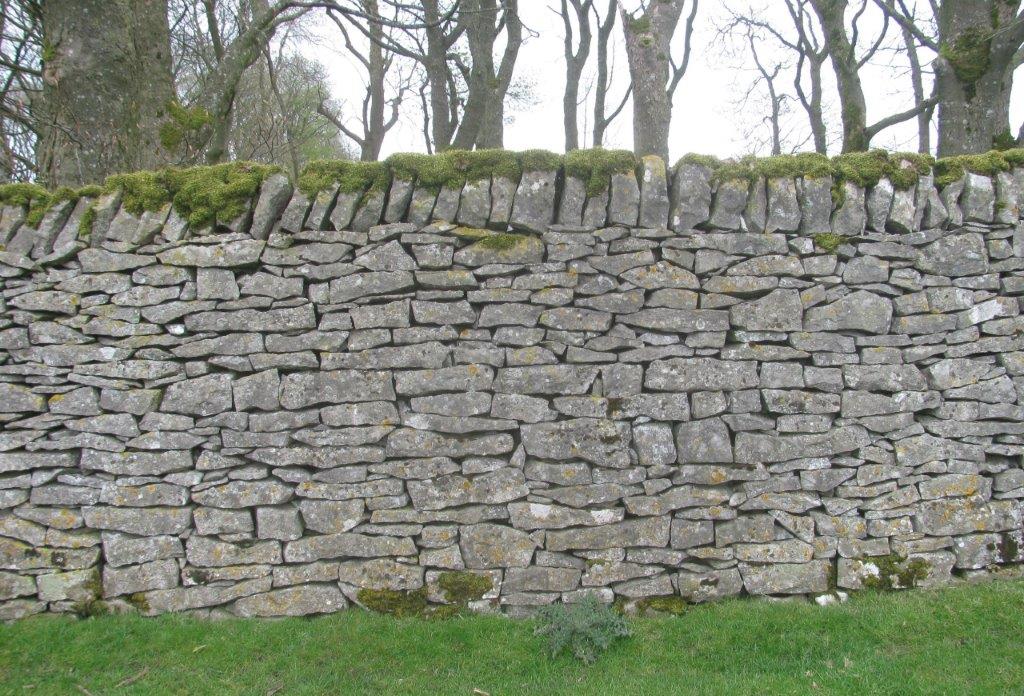 47 a well built dry stone wall from broken limestone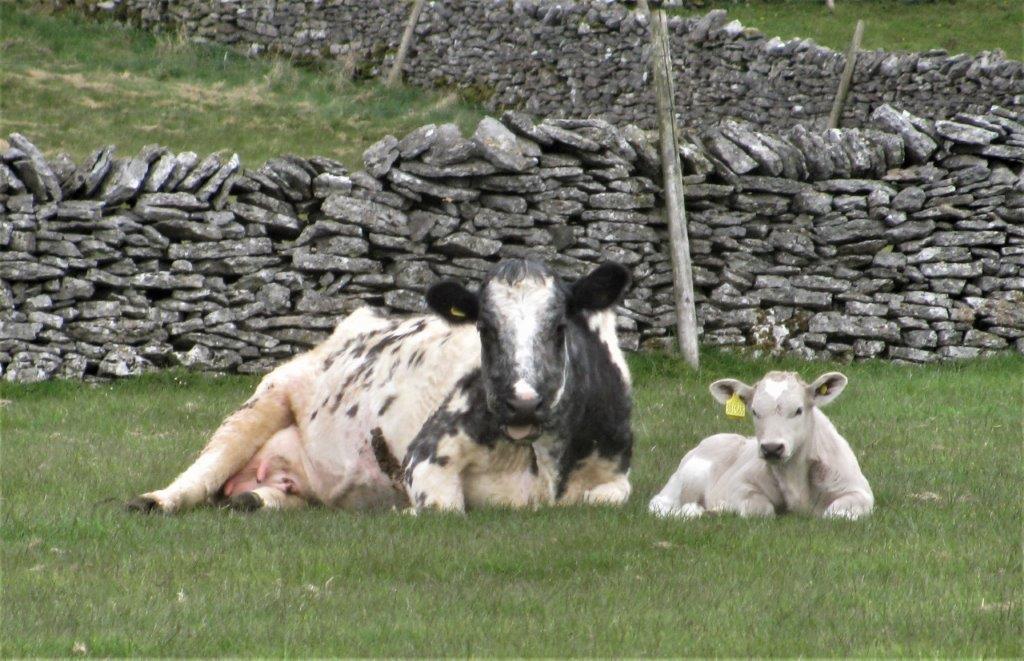 48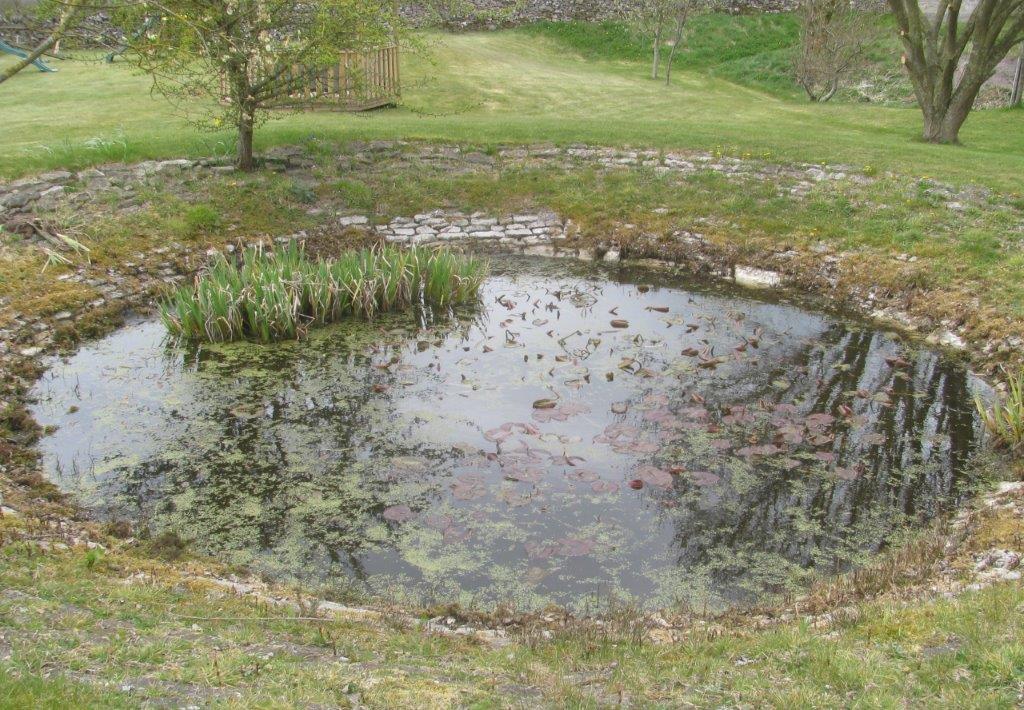 49 a dew pond now a garden feature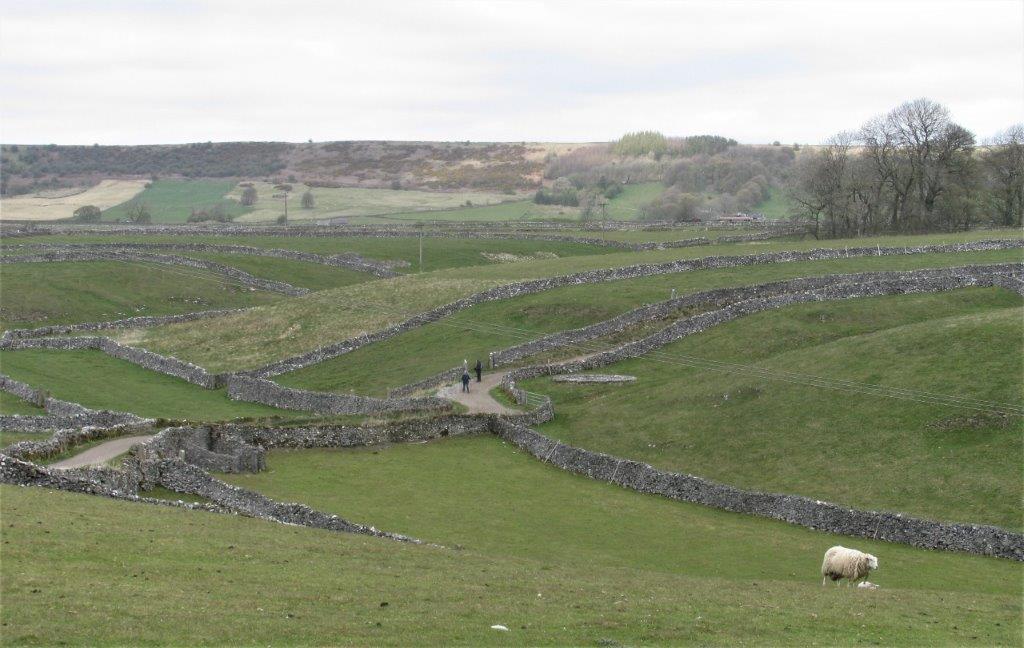 50 a view of Tideswell Lane also running from from near Housley House to Eyam - but no 'public link' from it to the Furness Quarries exists?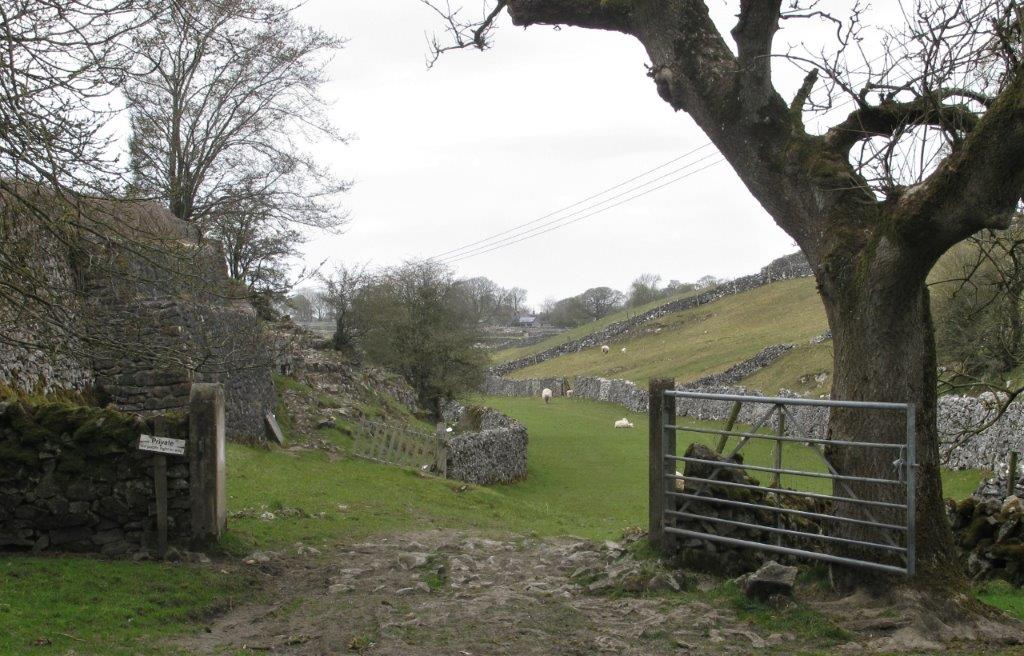 52 safer access parallel to the A623 road was possibly used in earlier time but is now clearly not permitted - see notice to left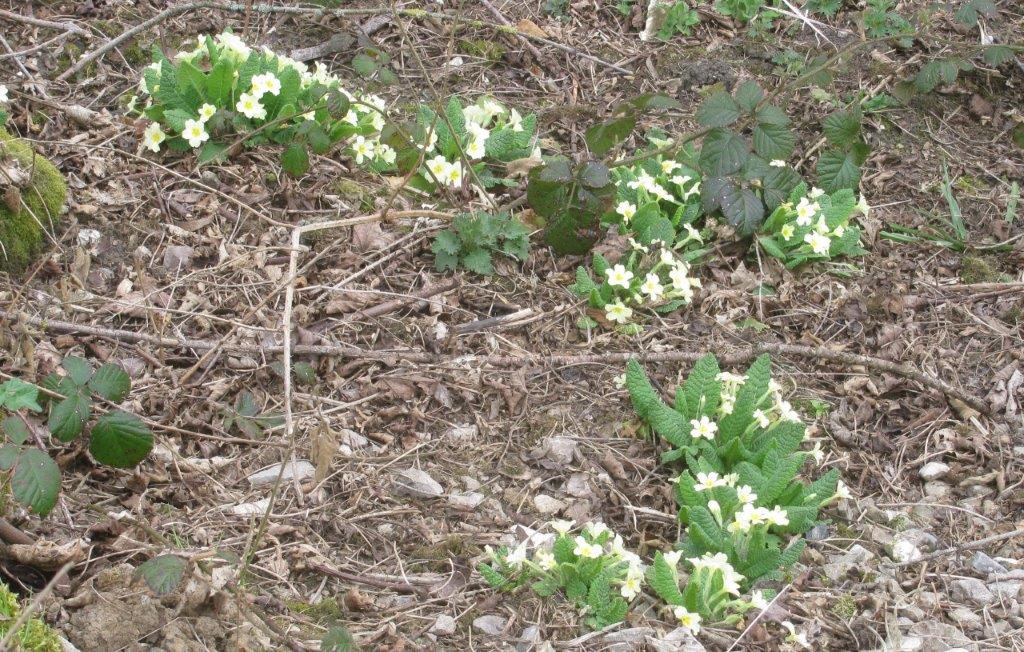 53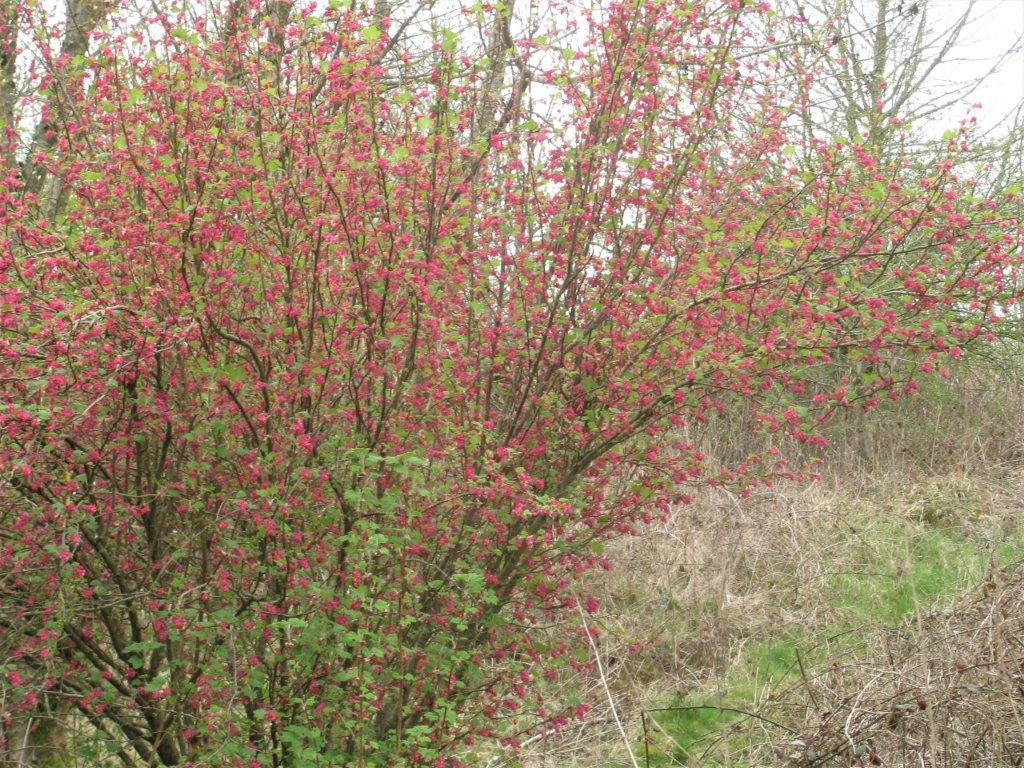 54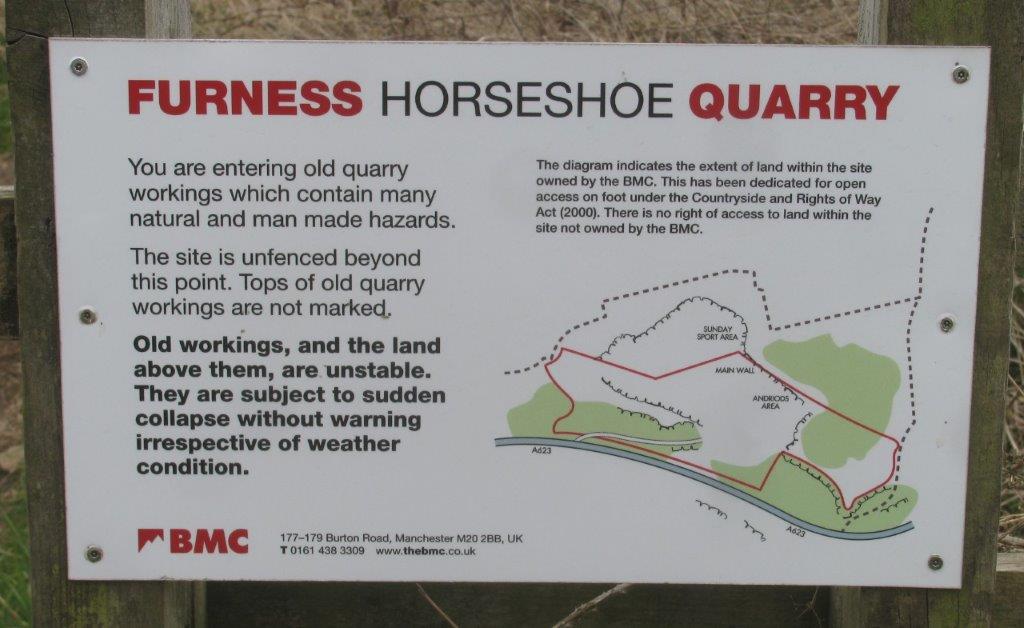 55 Furness Horseshoe Quarry - see some pictures below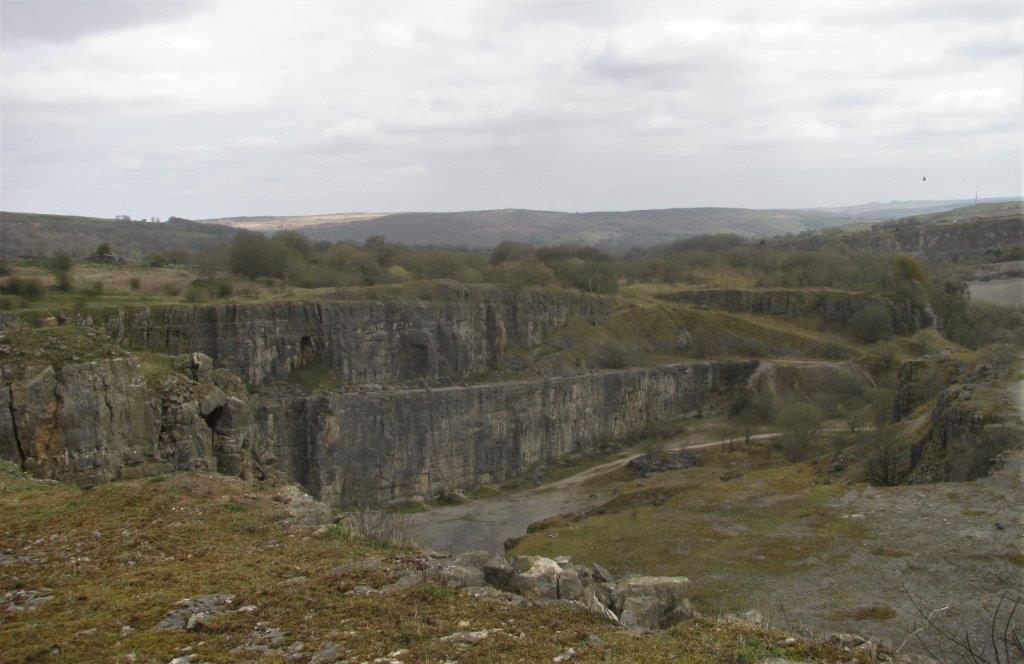 56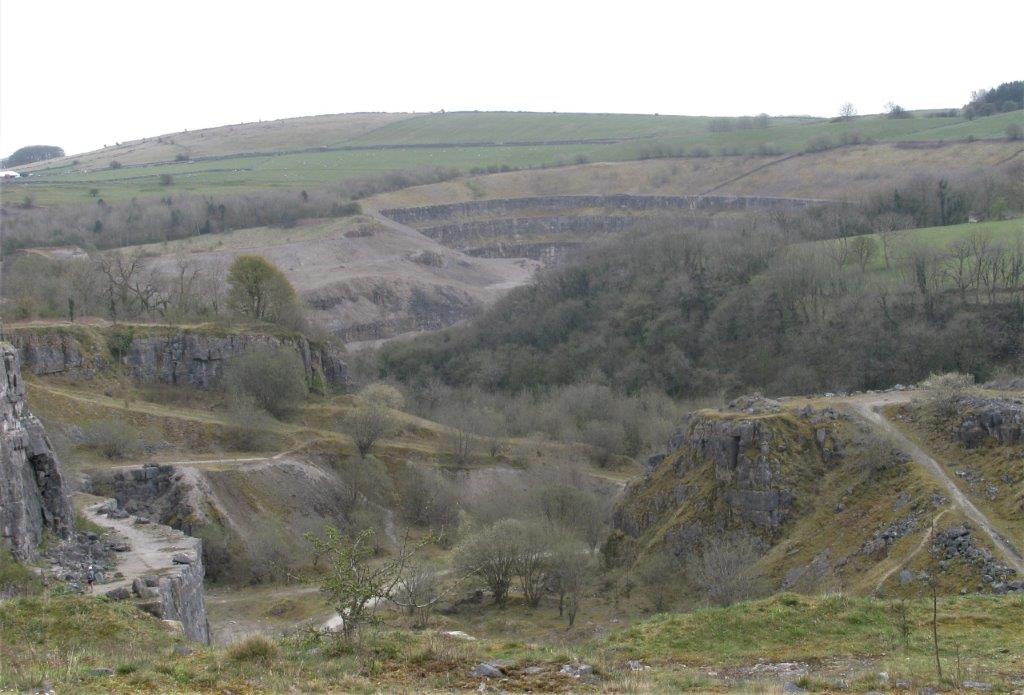 57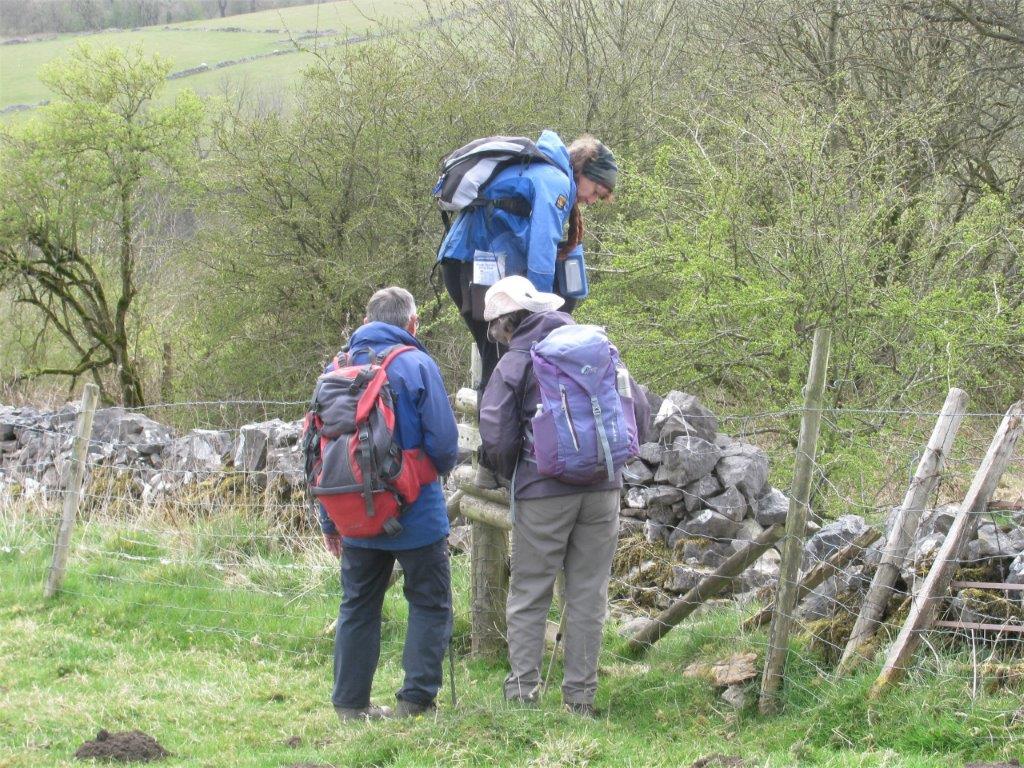 58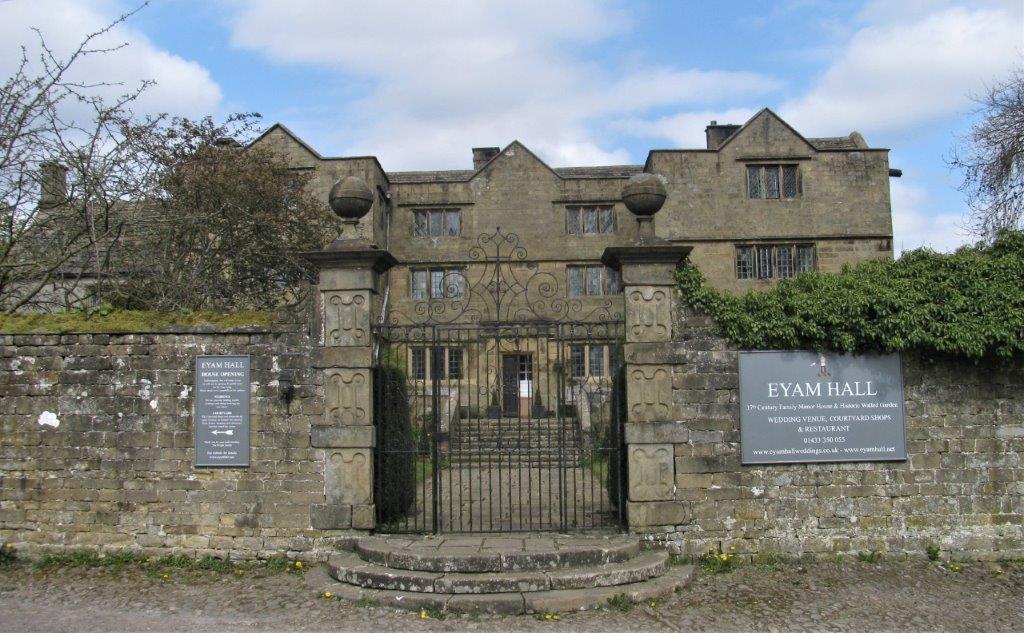 59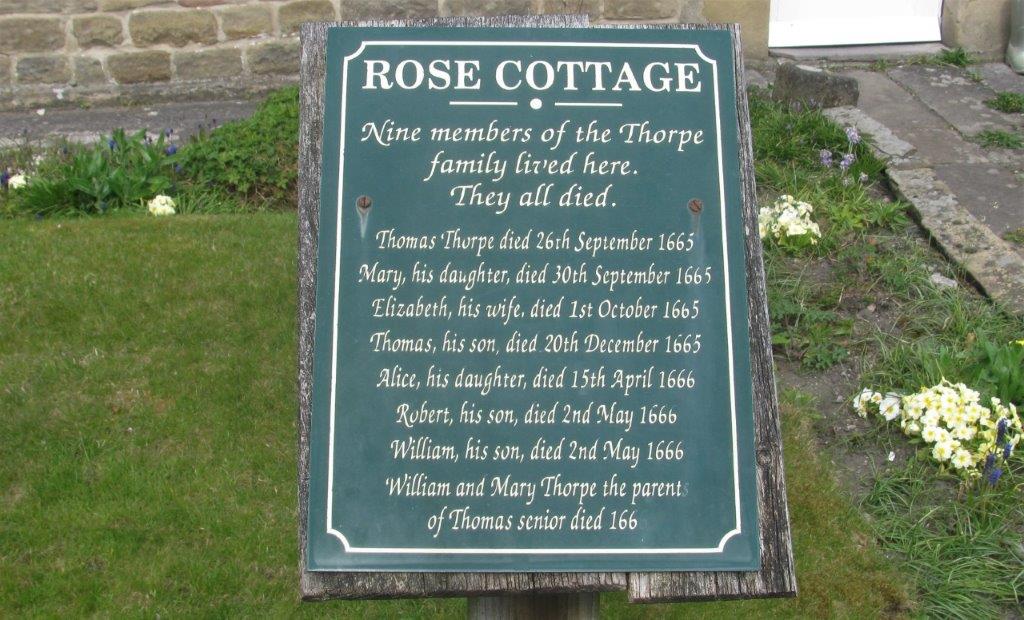 60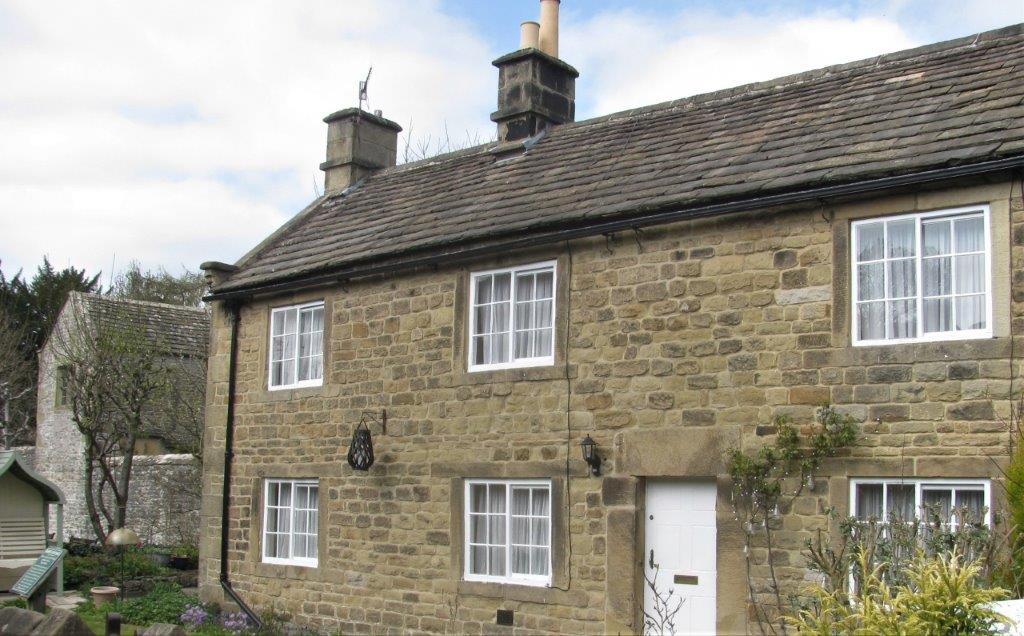 61 Rose Cottage - sign to left shown in above picture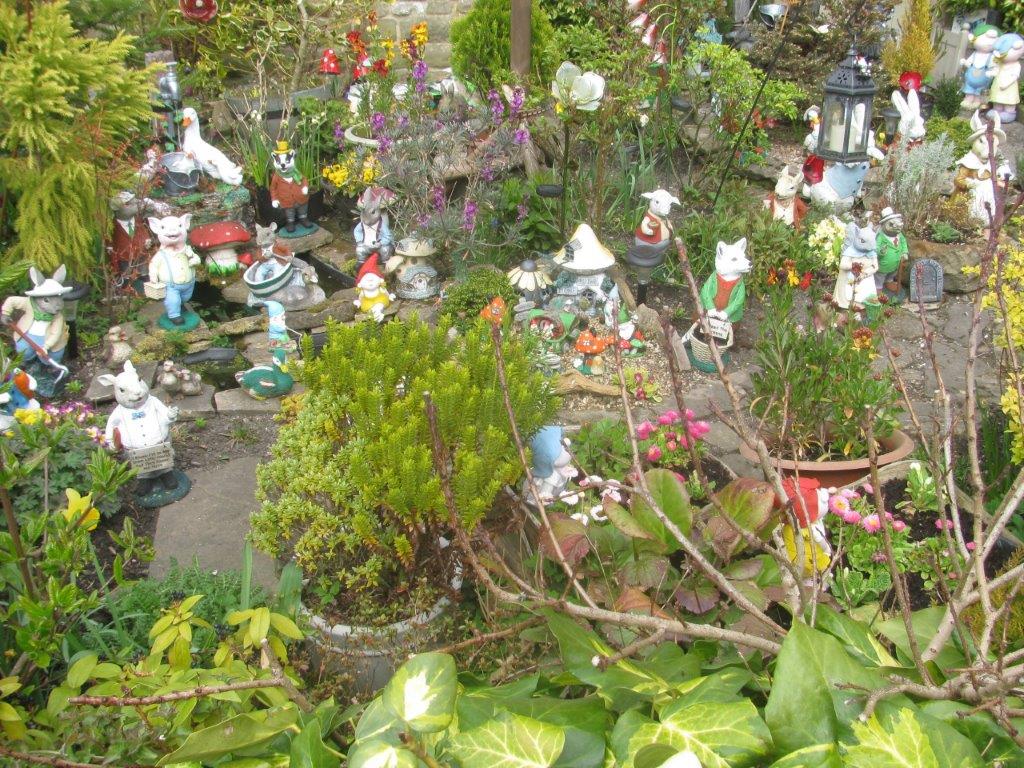 62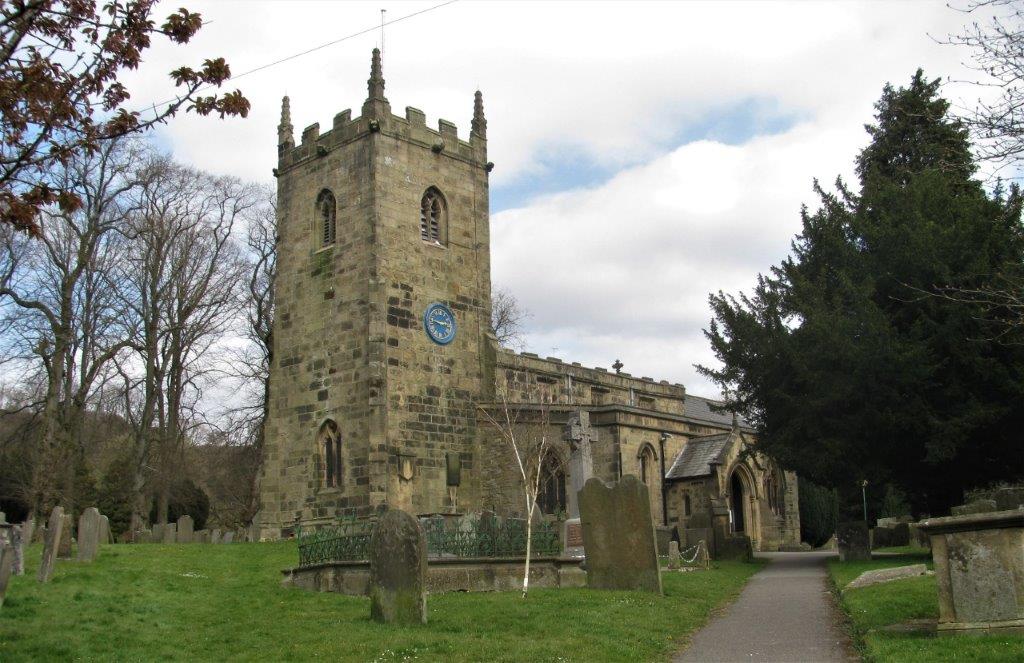 63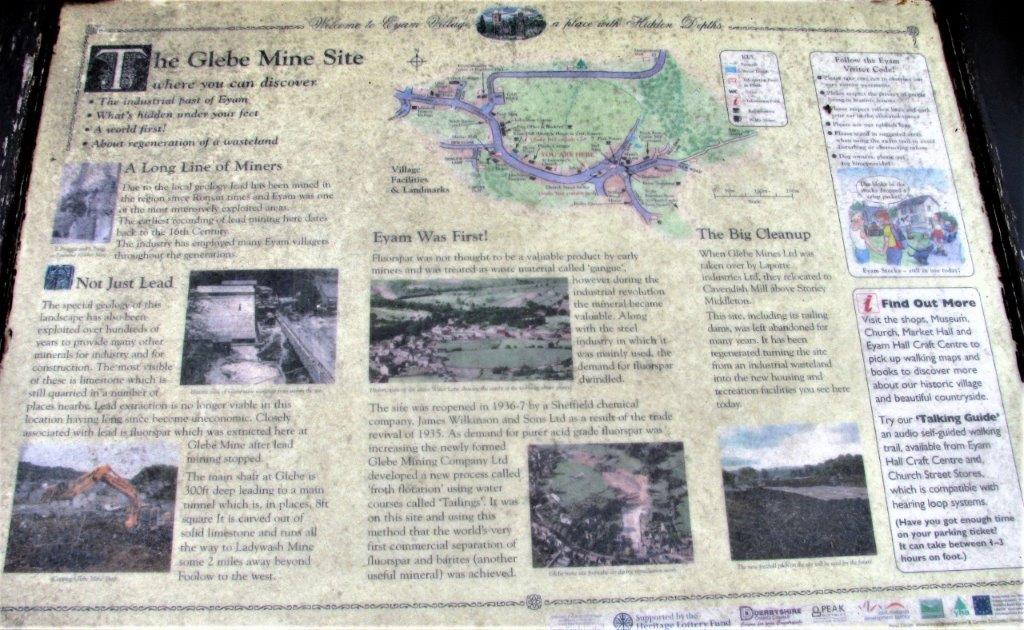 64 enlage - 'control +' to read?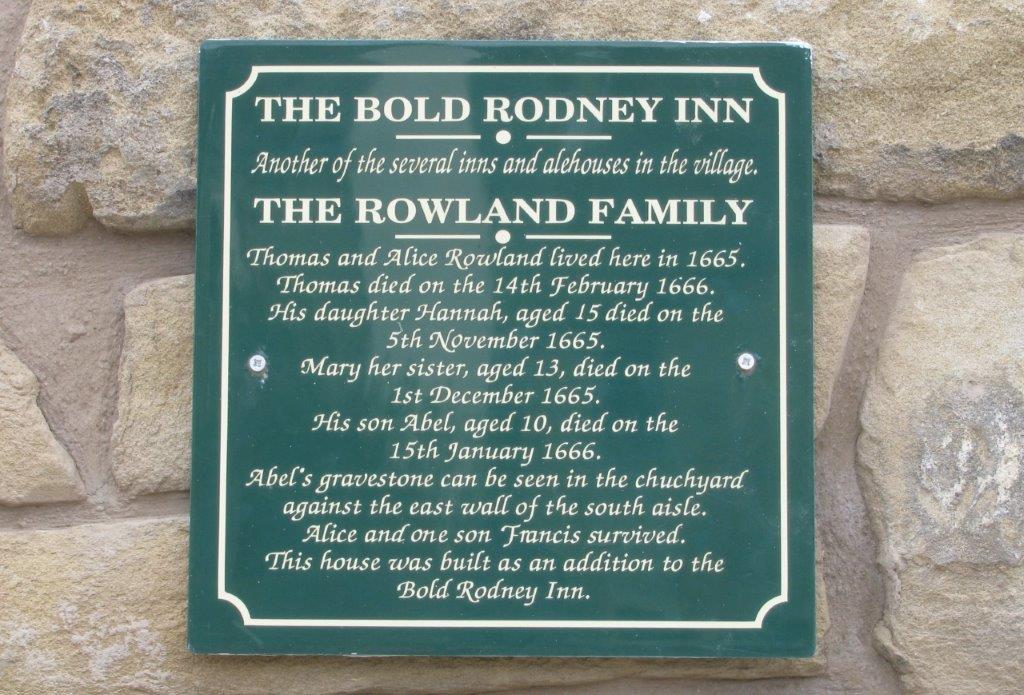 65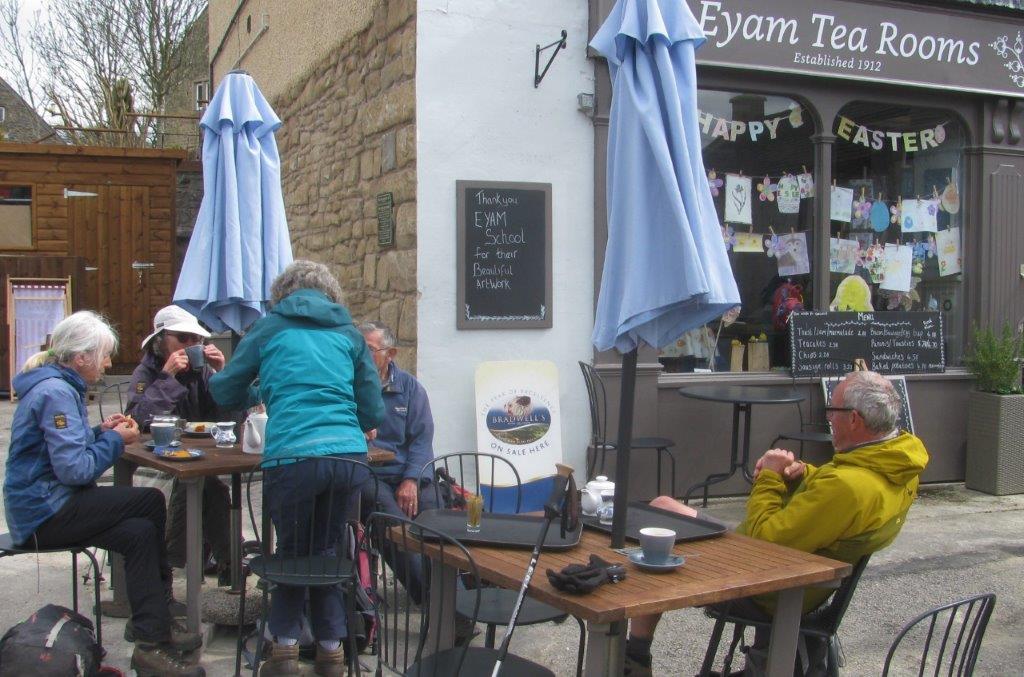 66 a tea break at Eyam Tea Rooms now Lockdown is lifted in stages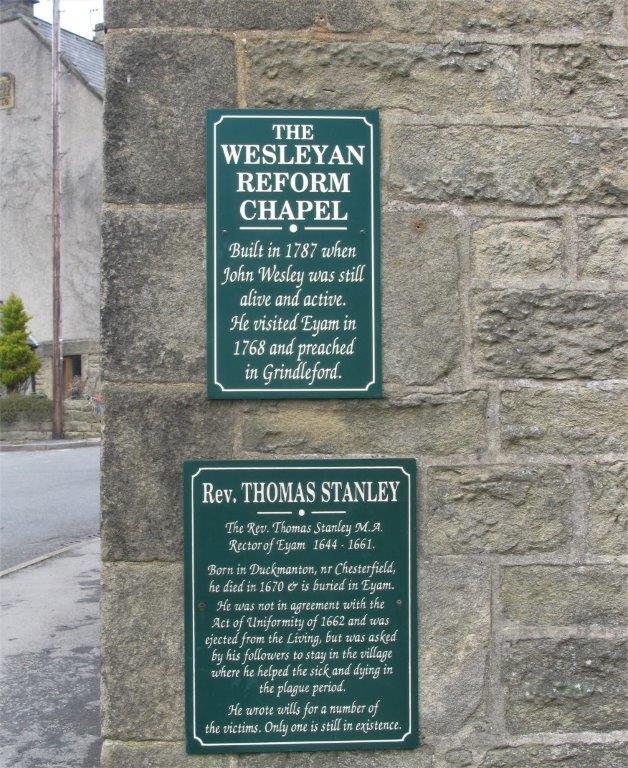 67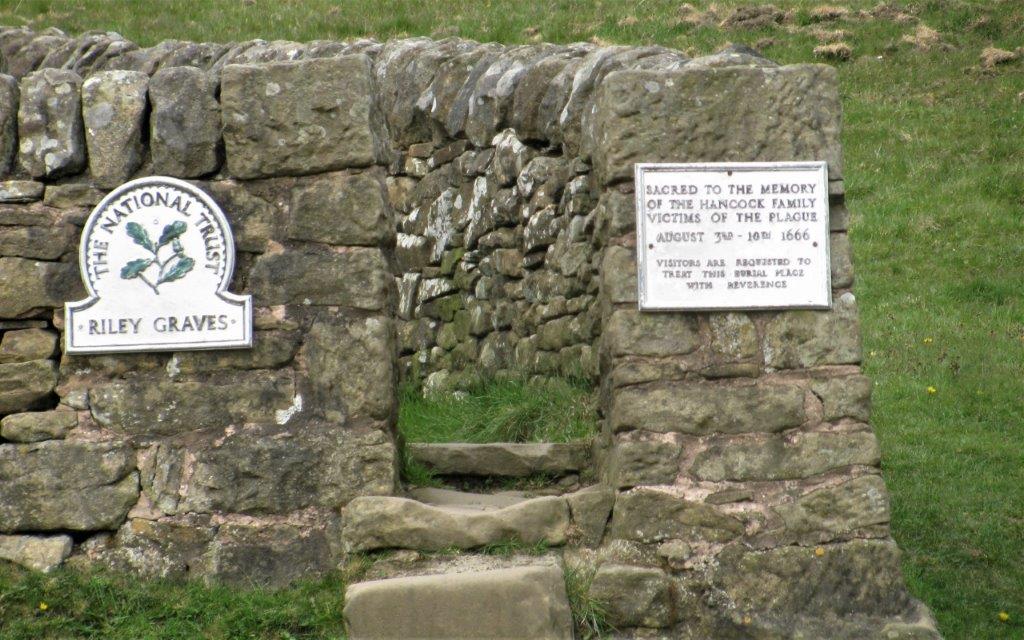 68 victims of The Plague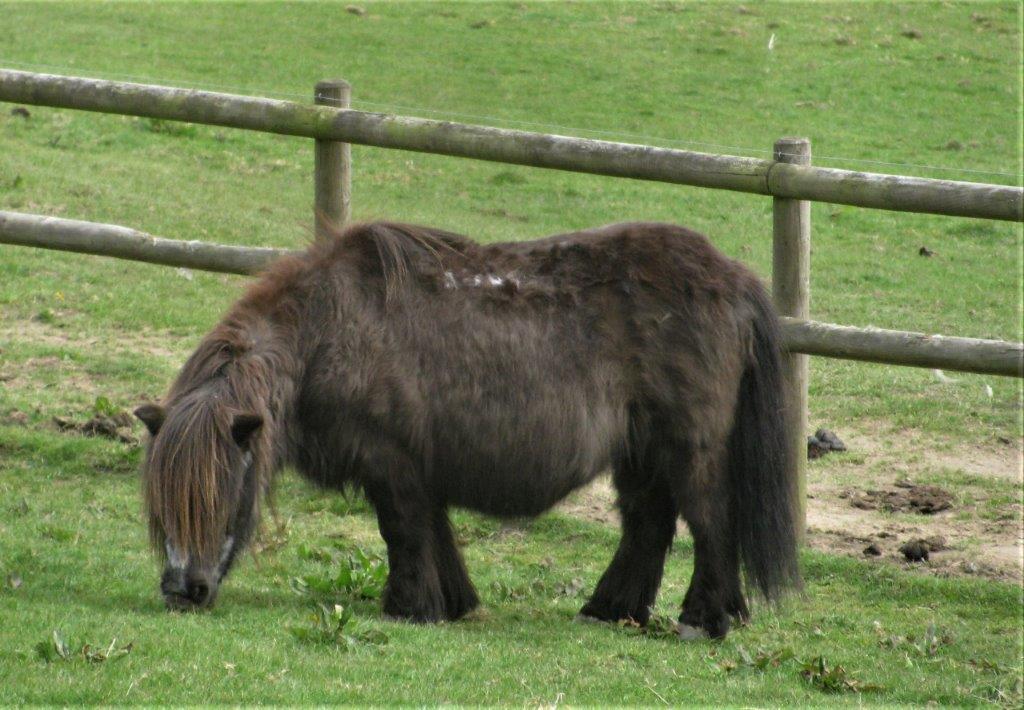 69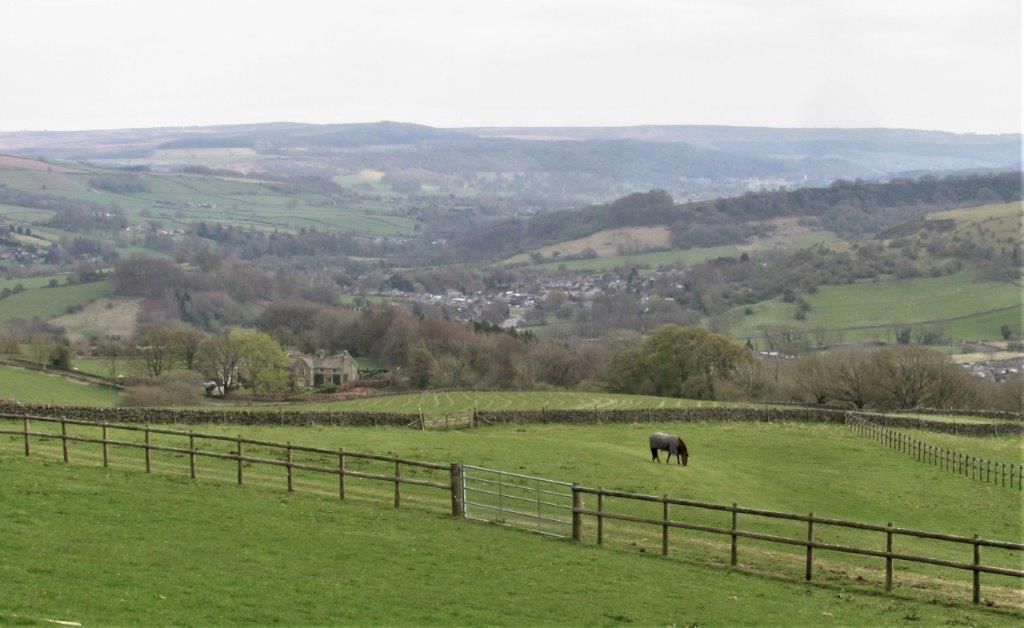 70 Foolow beyond us?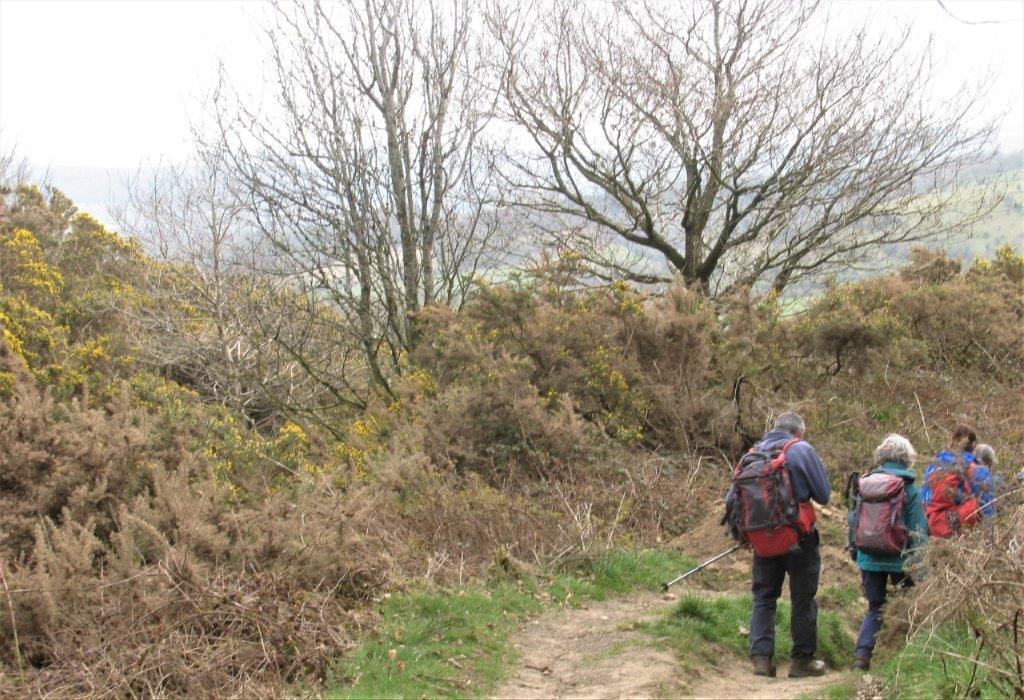 71 en route to 'New Roads'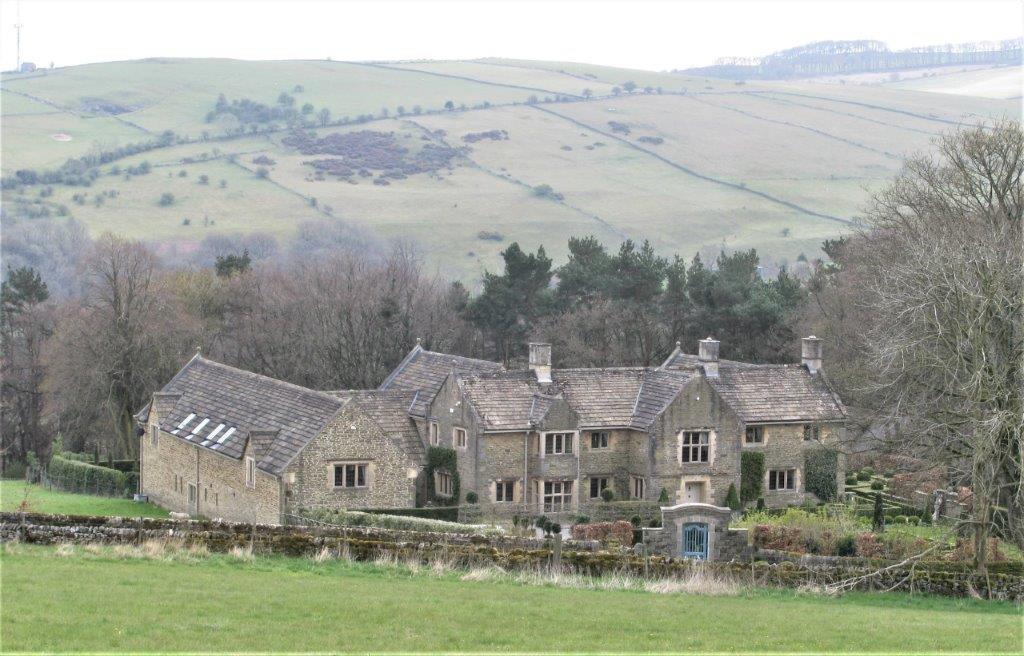 72 The Hall near New Roads first seen when we went towards Stoney Middleton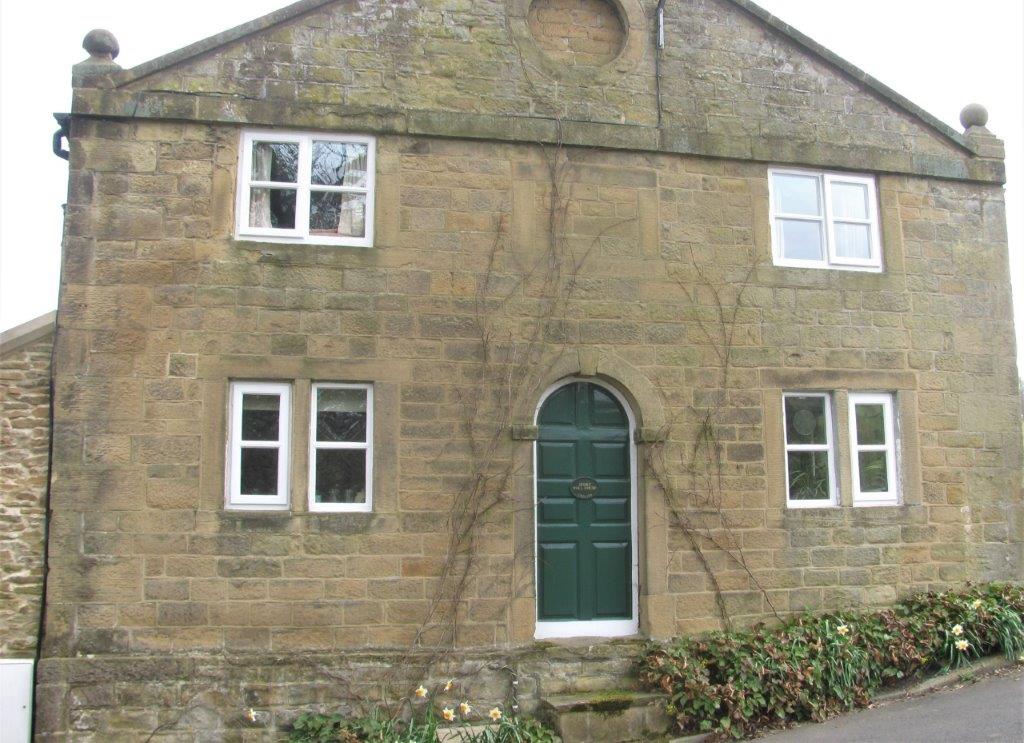 73 Stoke Toll House - circa 1729 - see next picture
74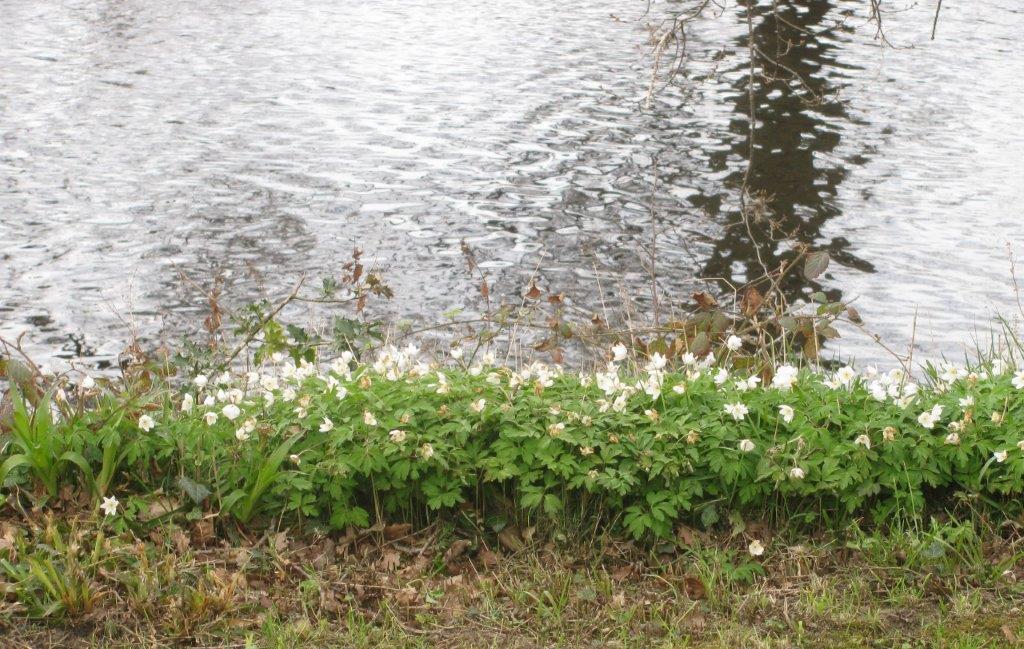 75 on the edge of the River Derwent just before Froggatt Bridge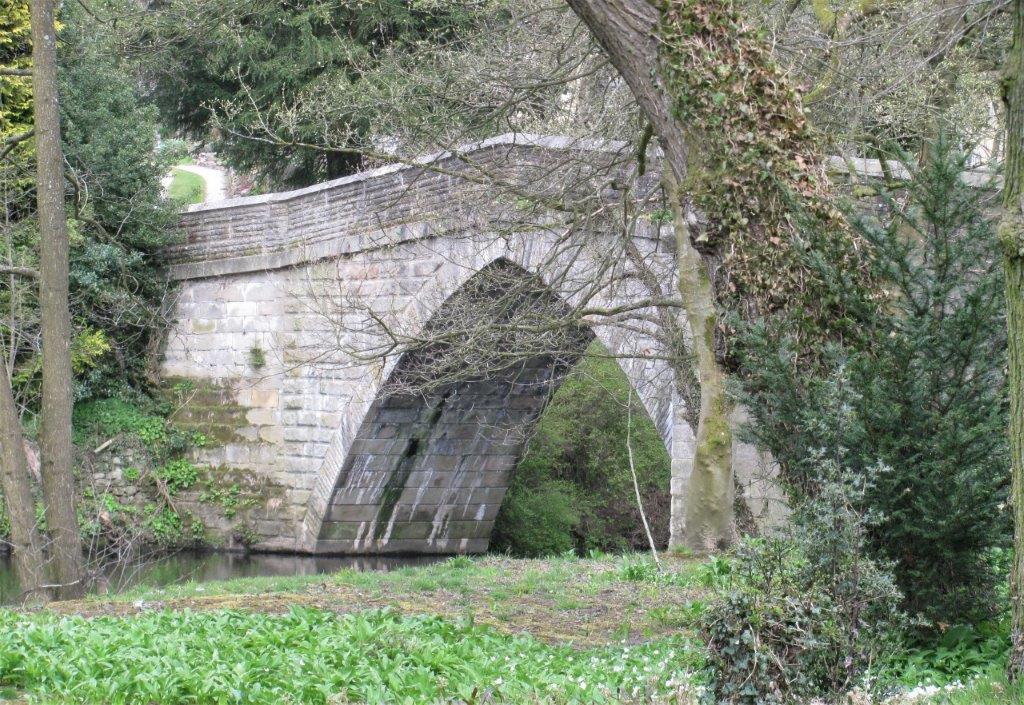 76 Froggatt Bridge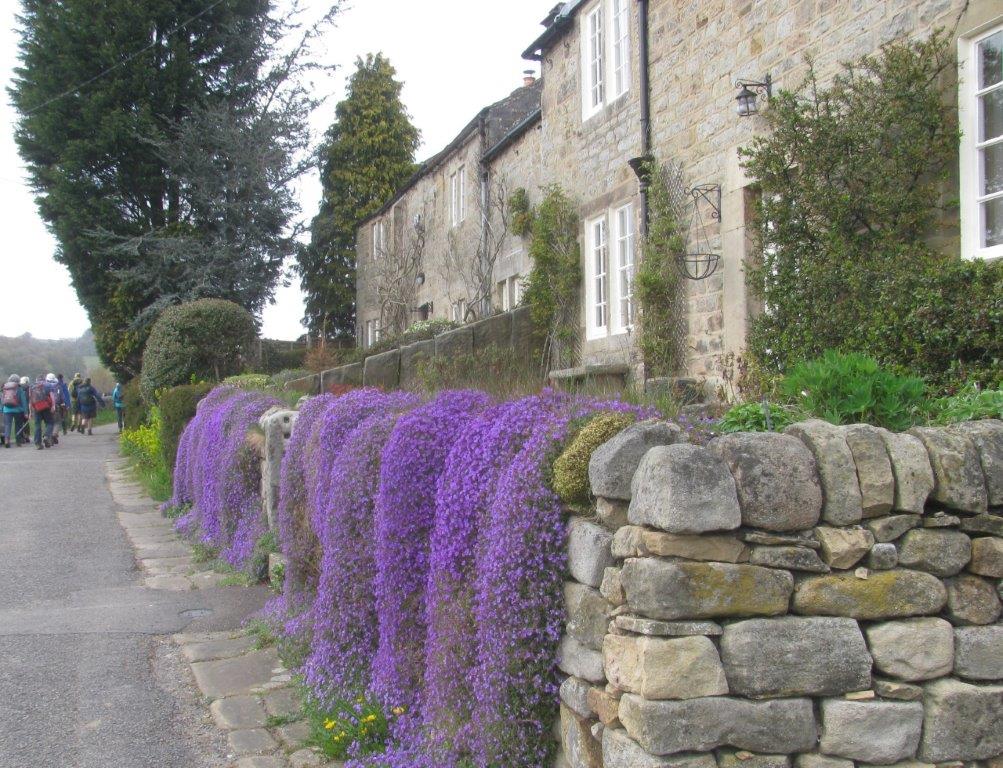 77 Starting on The Derwent Valley Heritage Way on our return leg to Grindleford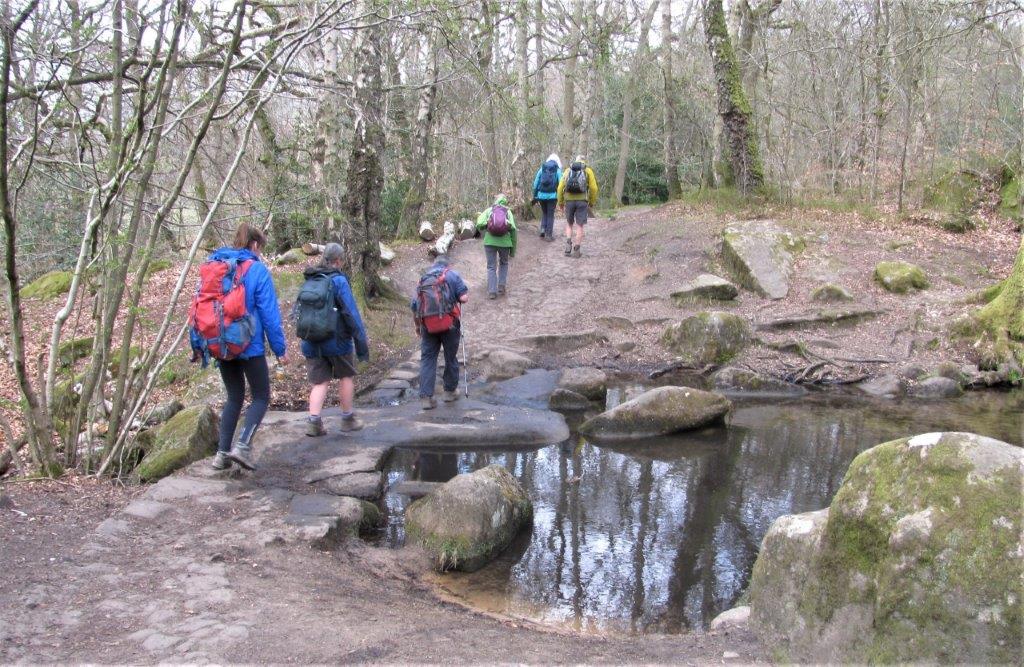 78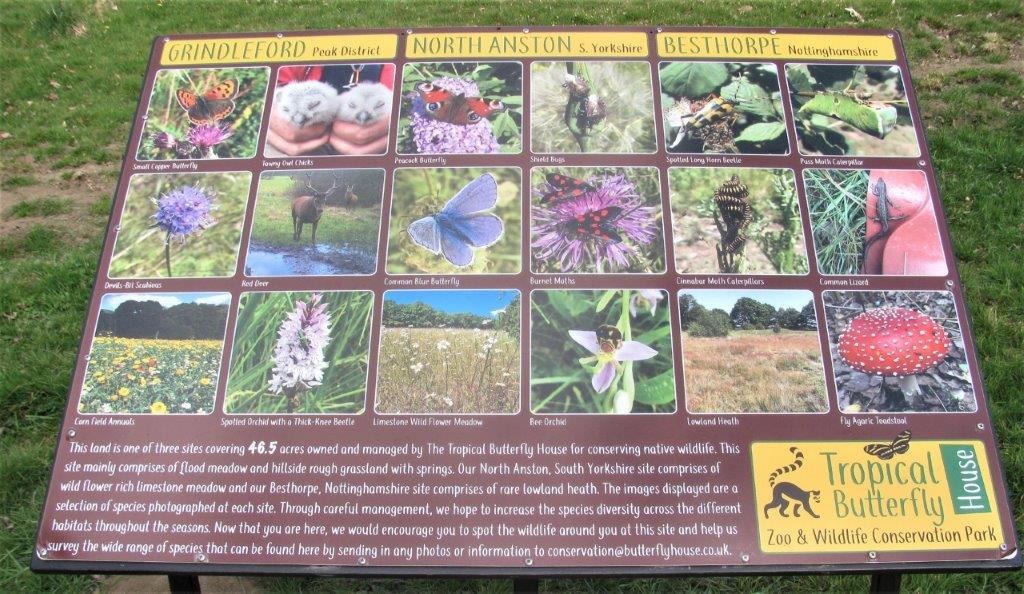 79 to enlarge click 'Control +'
homepage - Daywalks Index 2021 - contact me at