homepage - Daywalks Index 2021 - contact me at

2021.04.07 Official Sheffield Ramblers Walk (after a Covid period limited to two walkers only) rev t
Walk led by John Taylor on Wednesday - 10 walkers (in theory a maximum of 30 persons are permitted on an outdoor walk in England but most leaders restrict to lesser numbers)
OUT ROUTE - Penistone Station to Cannon Hall
There are several possible routes but this one was followed:
Penistone Stn SE251.033, ~W on Trans Pennine Trail, At SE 247.034 turn off ~SW to Church Str. / NW on St Mary's Str. / N on Bridge Str., past Police Stn. take 'Bridleway' NE / NNE / N to cross A628 Barnsley Rd at SE247.039, continue ~N on Well Hse Lane & cross A629 Halifax Rd at SE248.046, ~N then NE thru fields to cross Firs Lane SE250.049 (nr Crabtree Hse). Continue NE to pass Kidfield Farm & join Renald Lane to N, after passing Cross Lane take path ~WNW to New Rd at SE251.060 and Gunthwaite Bridge, follow New Rd Westward but take lane at SE247.062 ~ENE to Mill Farm, FP ~E gradually turning ~N to Heald Head & ~NE crossing A635 Barnsley Rd at SE259074, ~NNE to & past Spring House Farm turning ~ENE to & past Jowett Hse continuing on J.H.Lane to join New Lane ~E to Cannon Hall Country Park (& Museum SE272.083)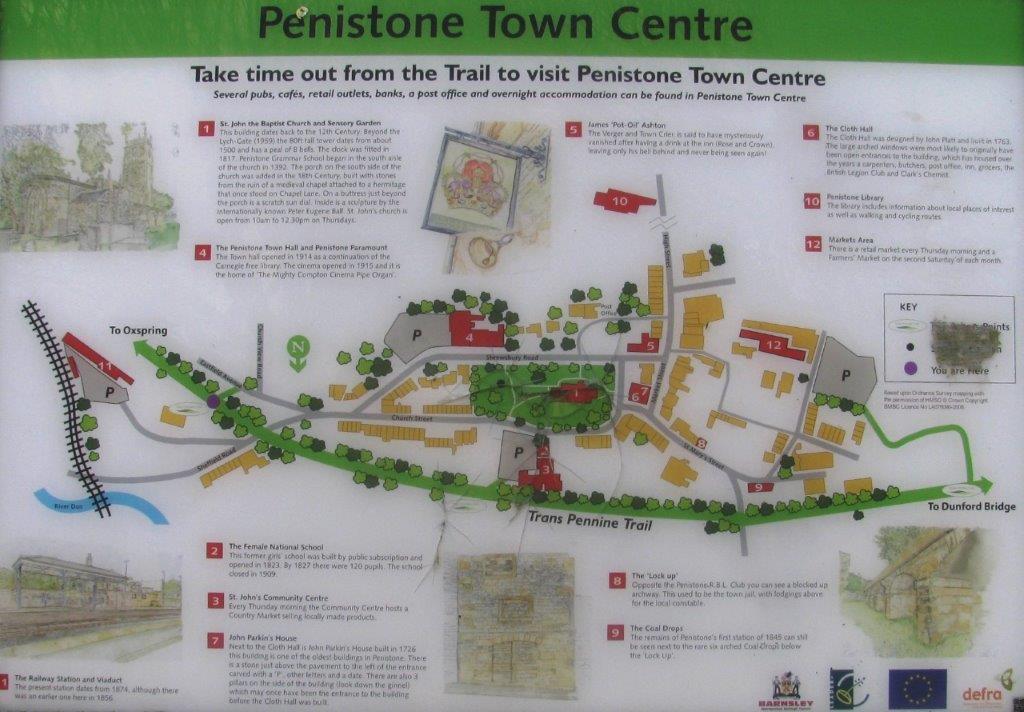 1 Press 'control +' to enlarge & read street names. We branched off the TPT and turned up to Church Street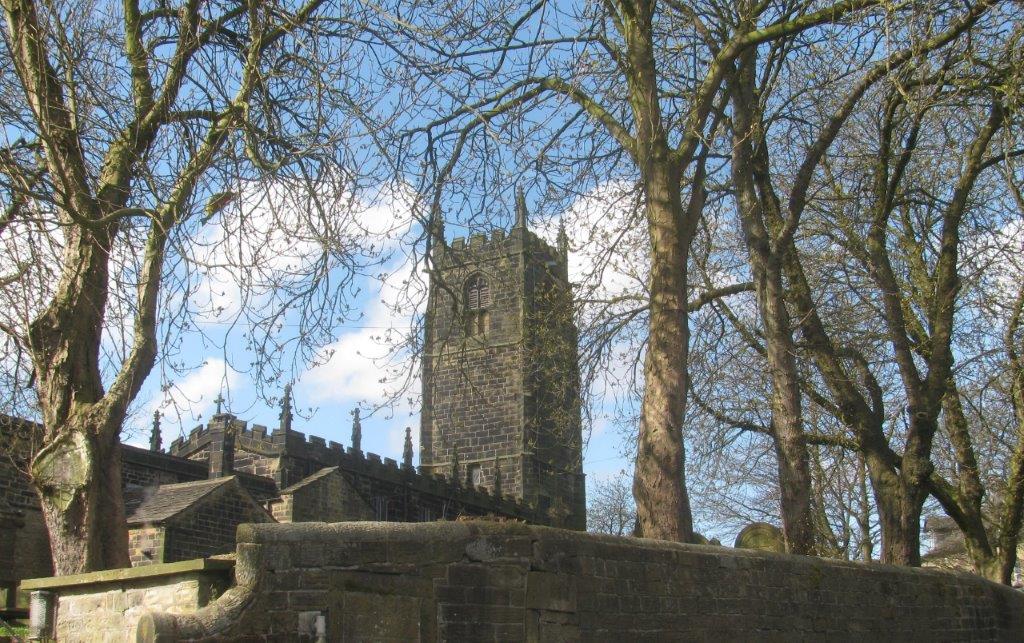 2 St John the Baptist Church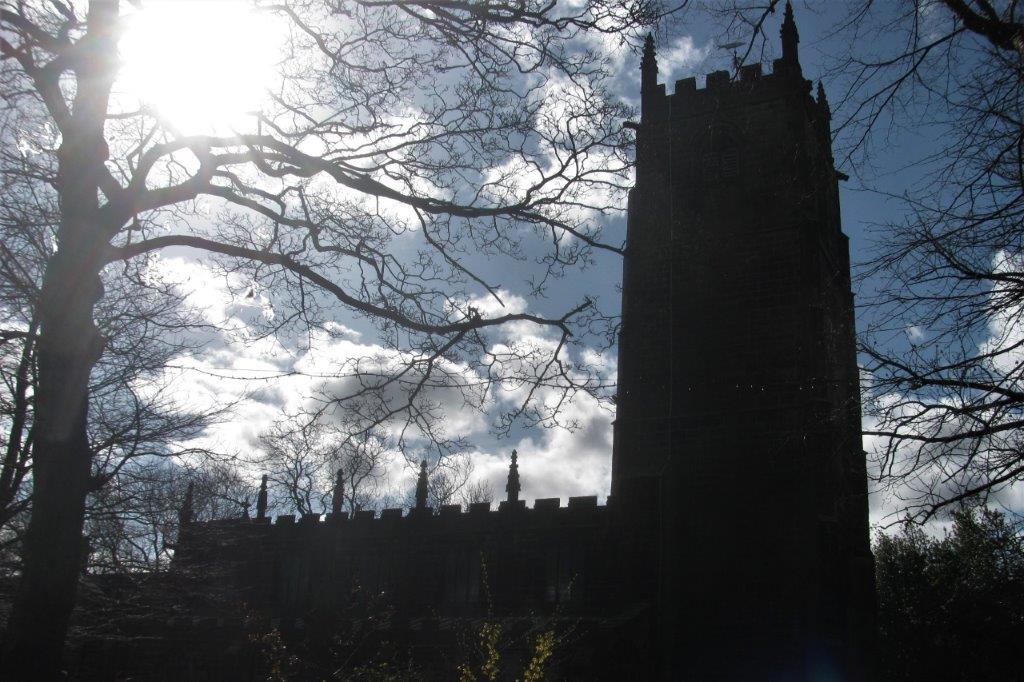 3 as above - photographed into the sun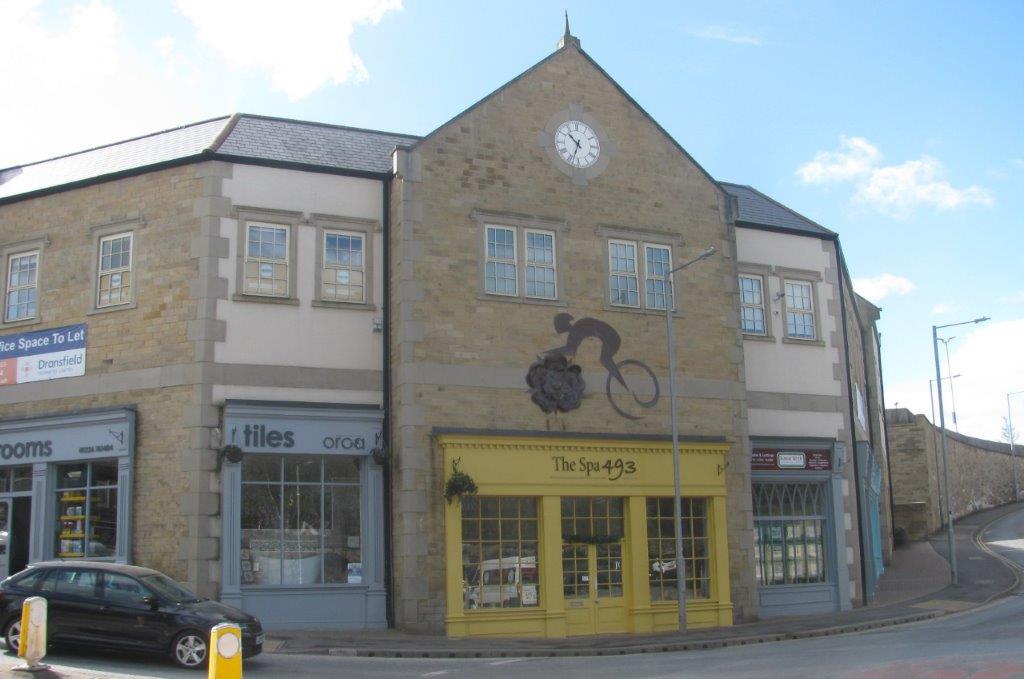 4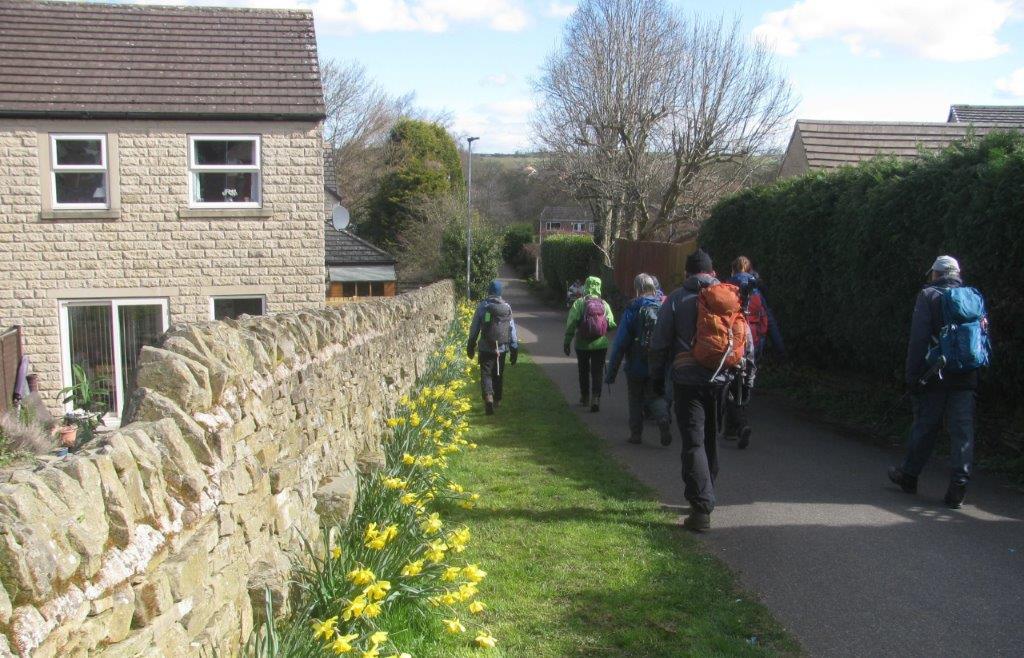 5 towards Water Hall Lane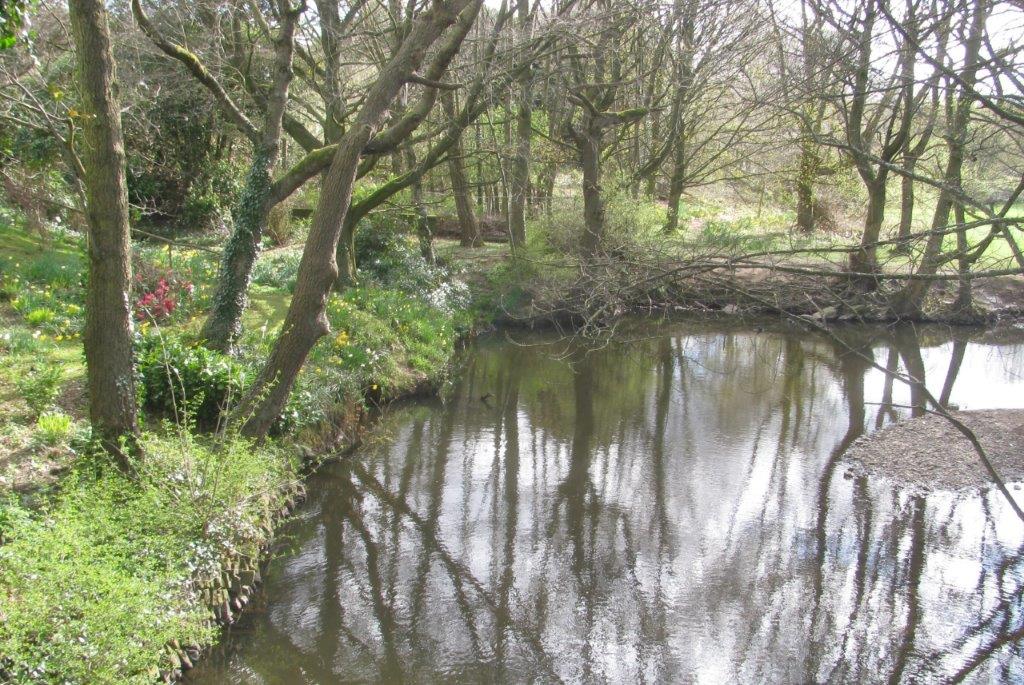 6 part of River Don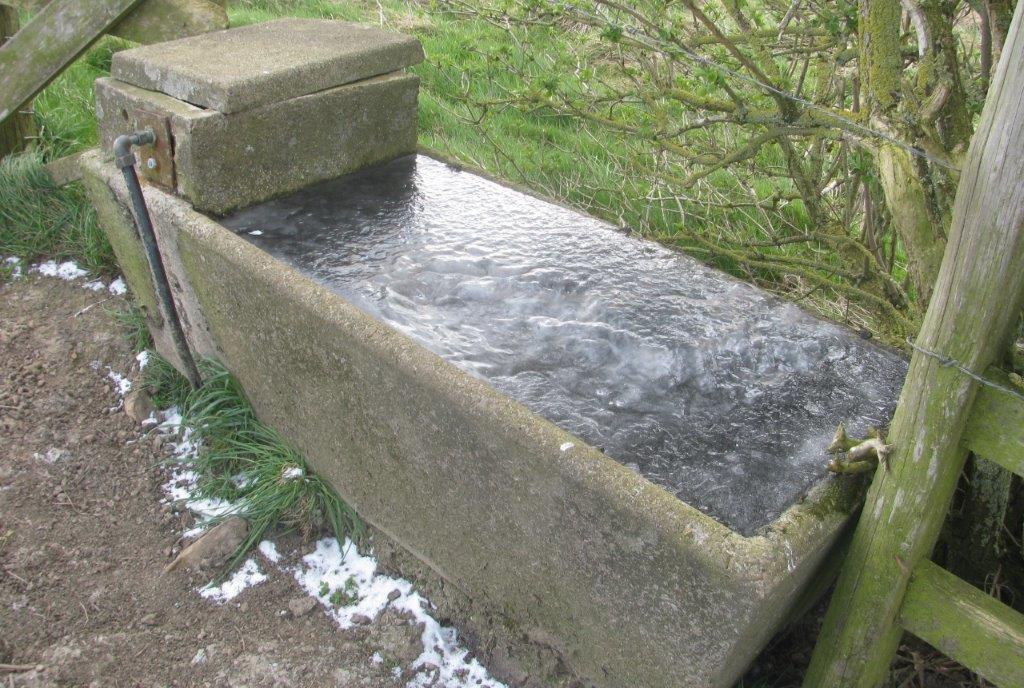 7 drinking trough solidly frozen by unseasonable weather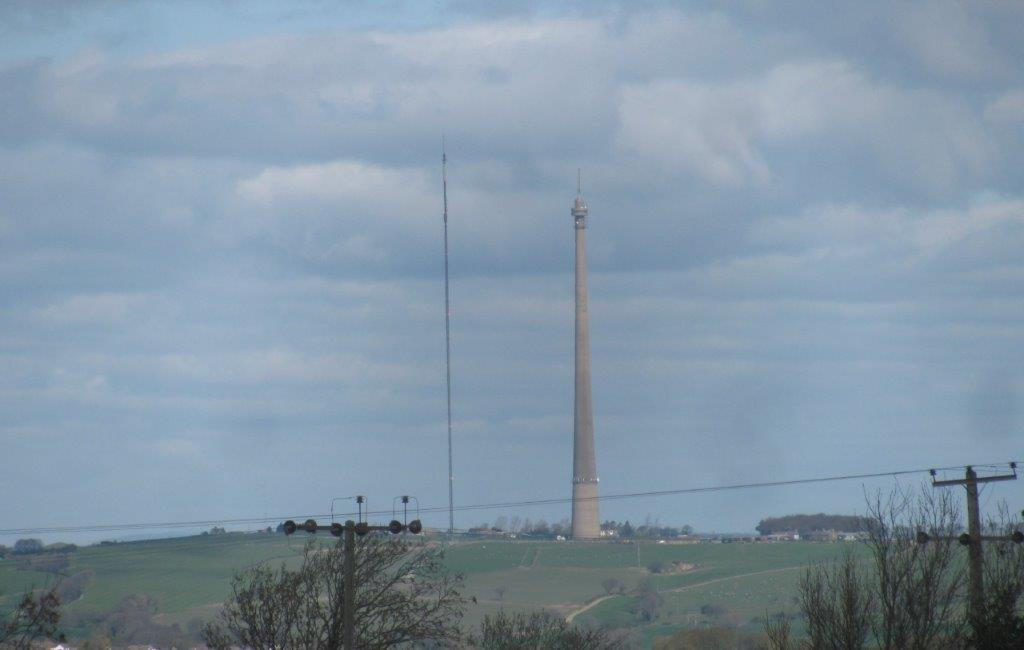 8 Emley Moor Transmission Tower - note (guyed) replacement tower to left required while repairs are being done to the concrete tower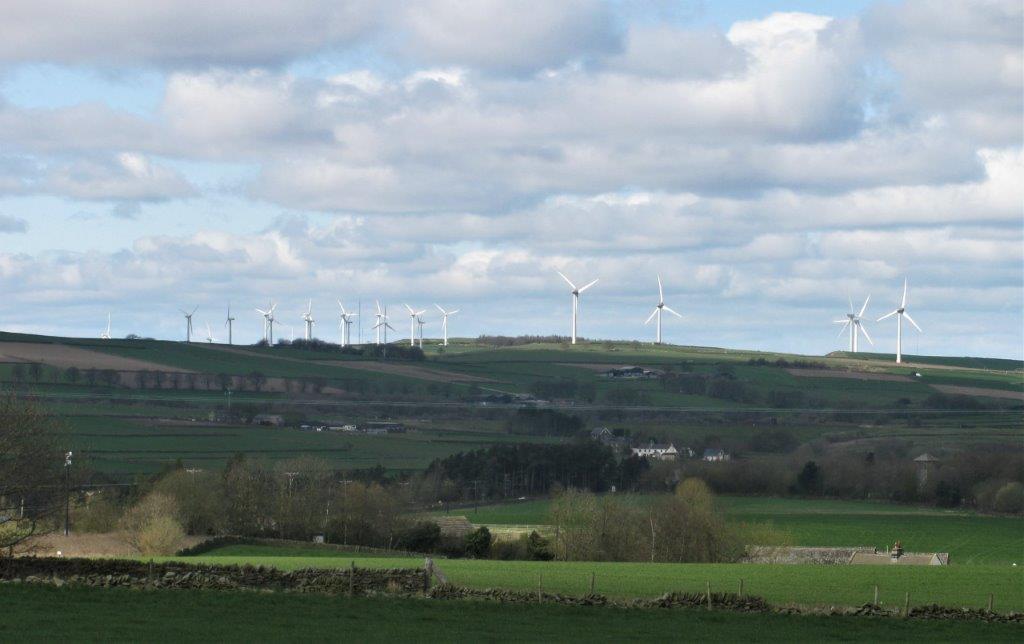 9 many wind turbines near the Penistone area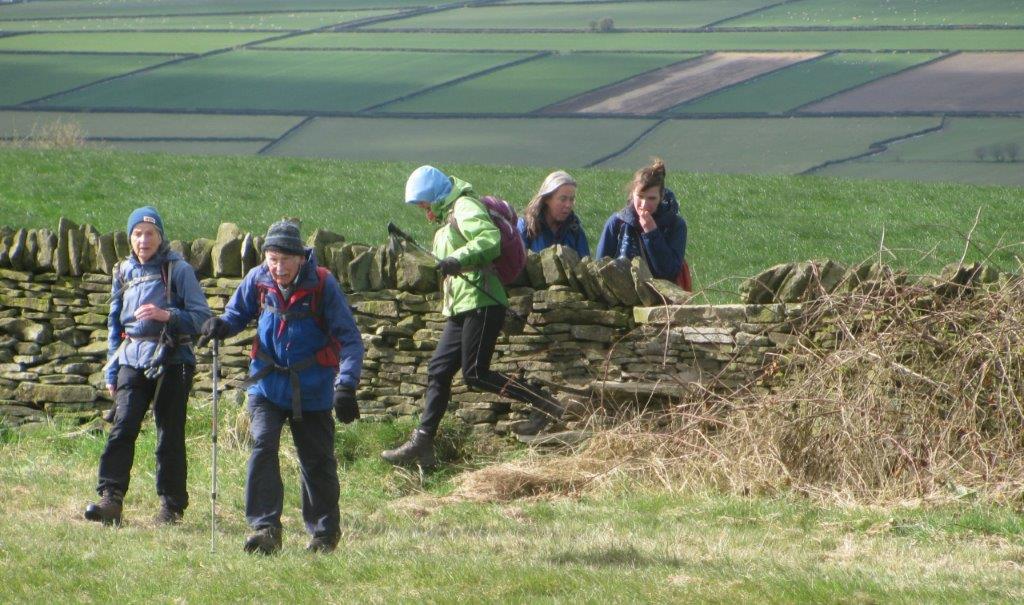 10 through fields towards Crab Tree House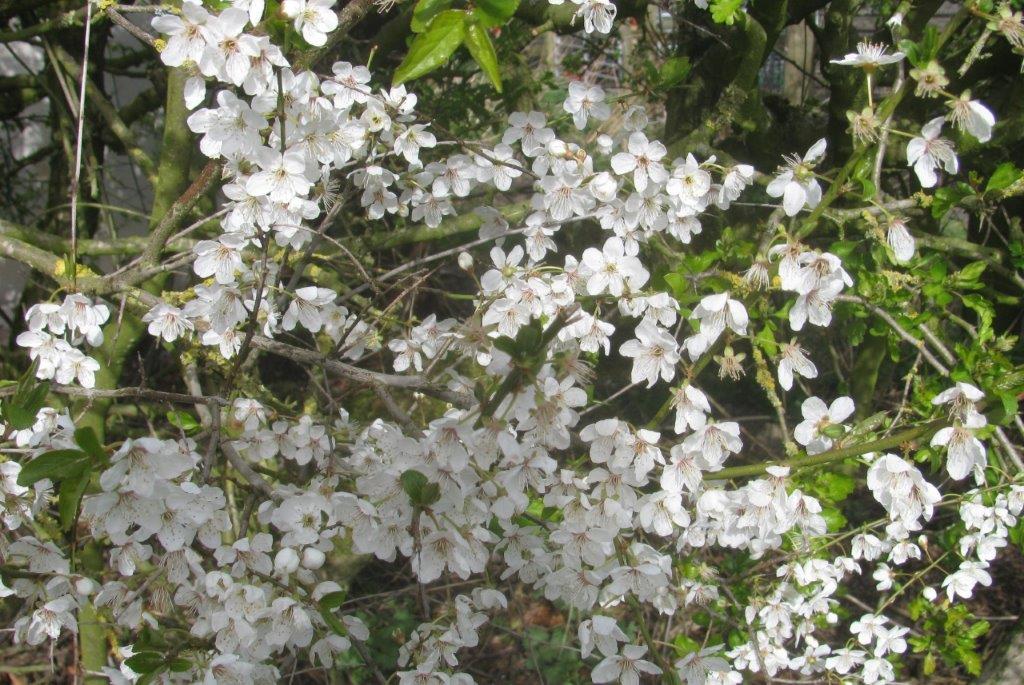 11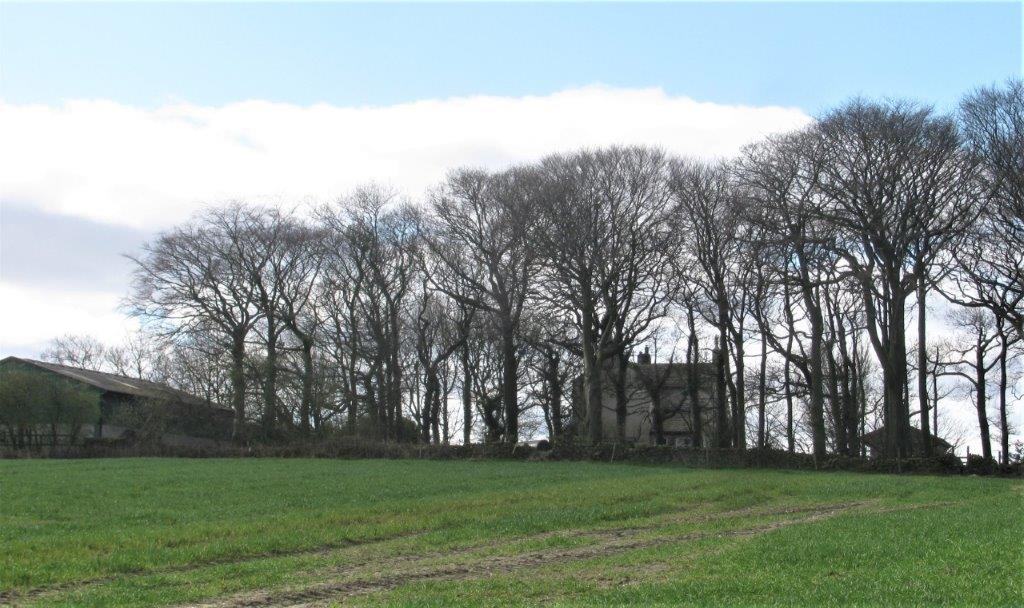 12 looking back towards Firs Lane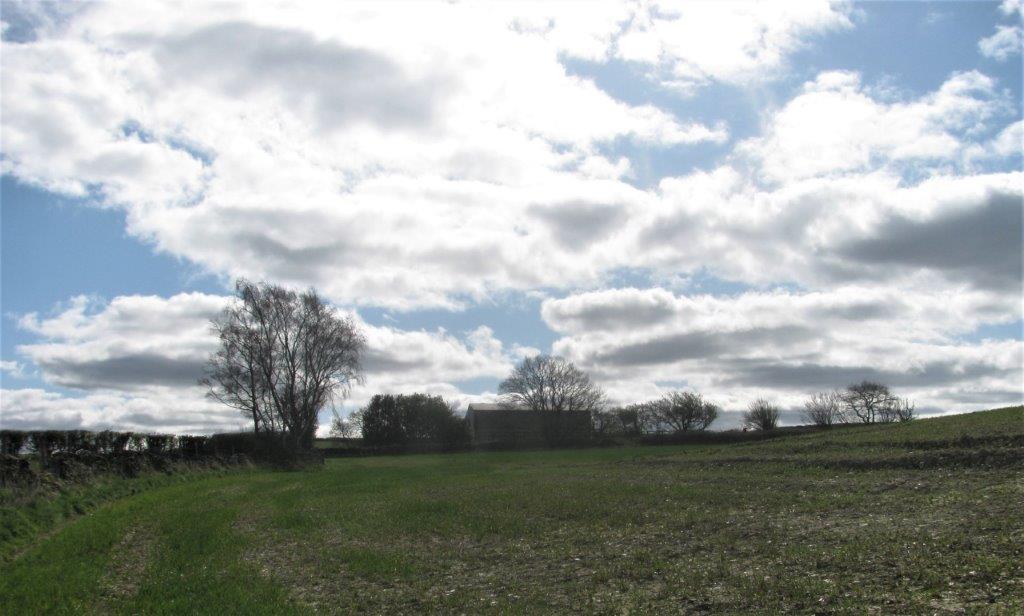 13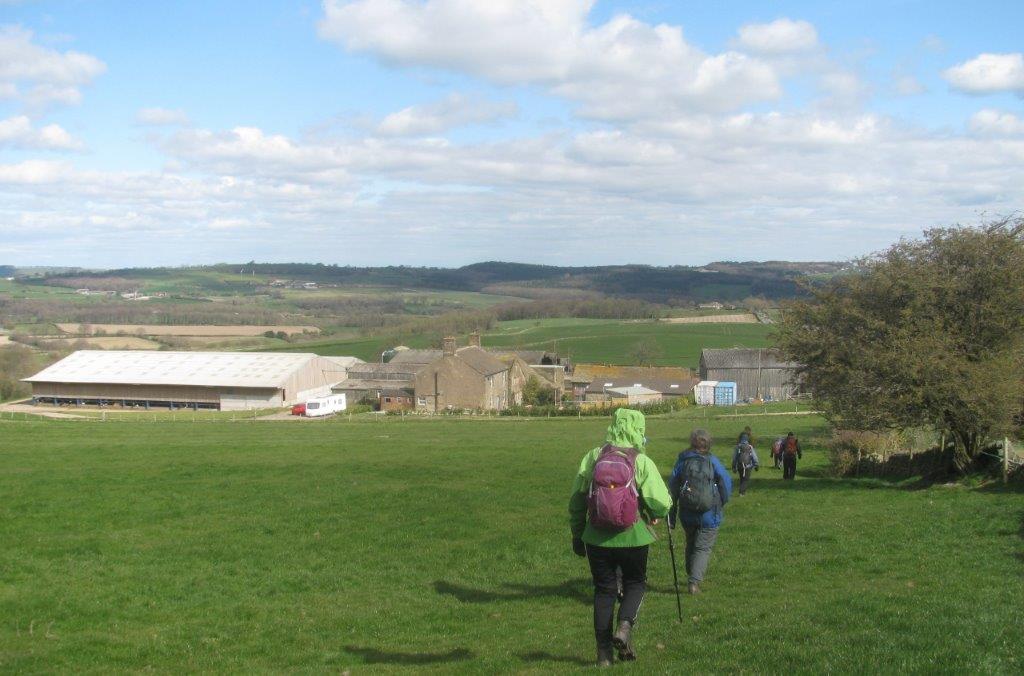 14 towards Kidfield Farm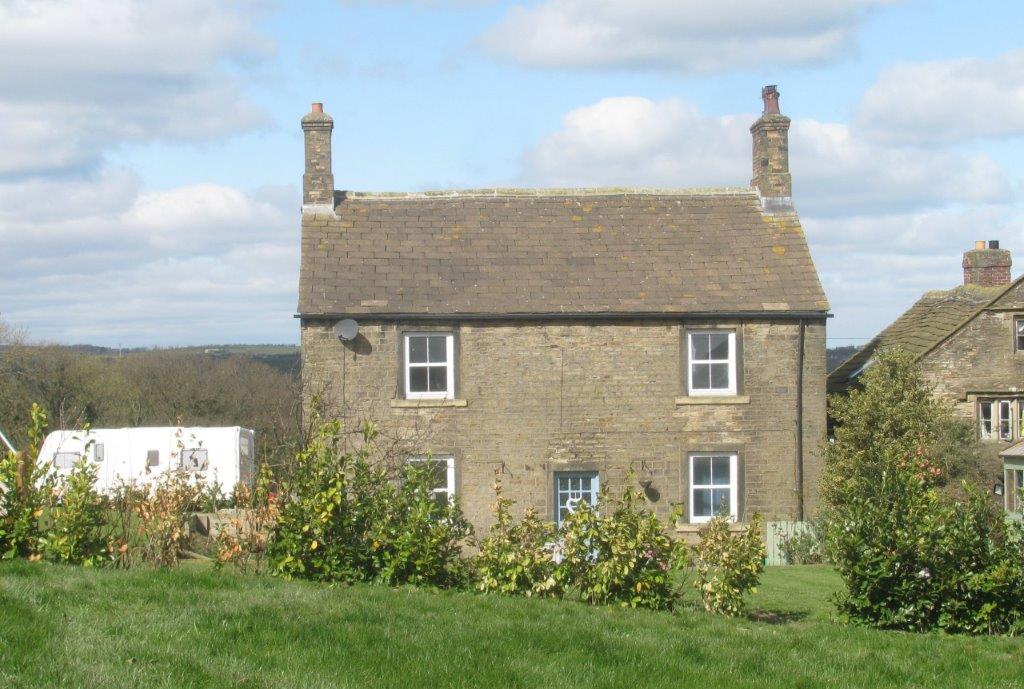 15 Kidfield Farm - one of several houses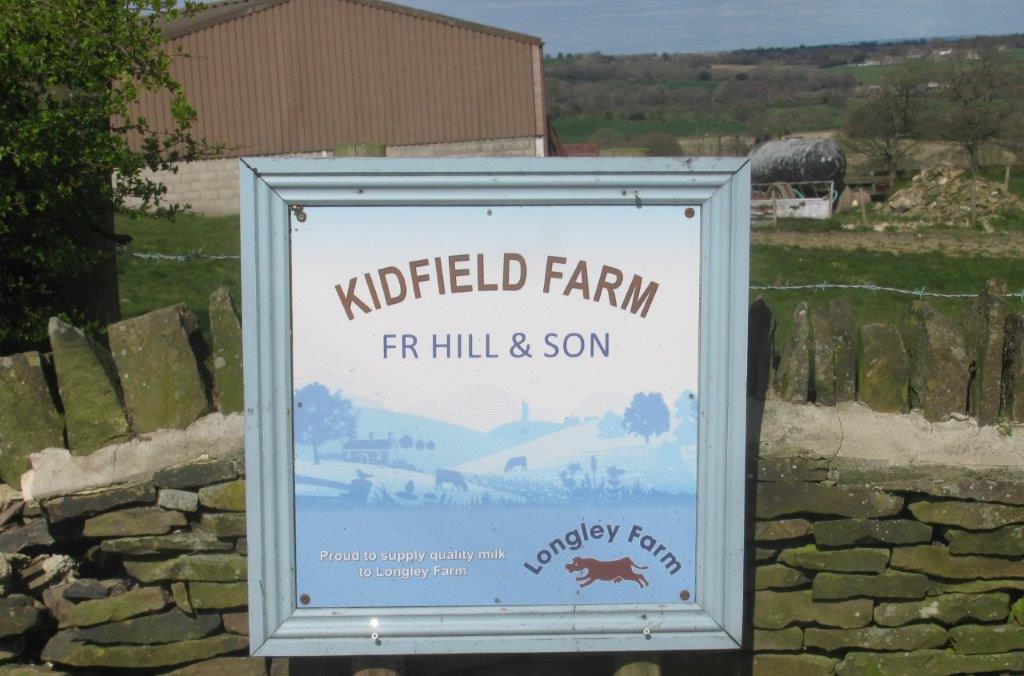 16 Kidfield farm associated with Longley Farm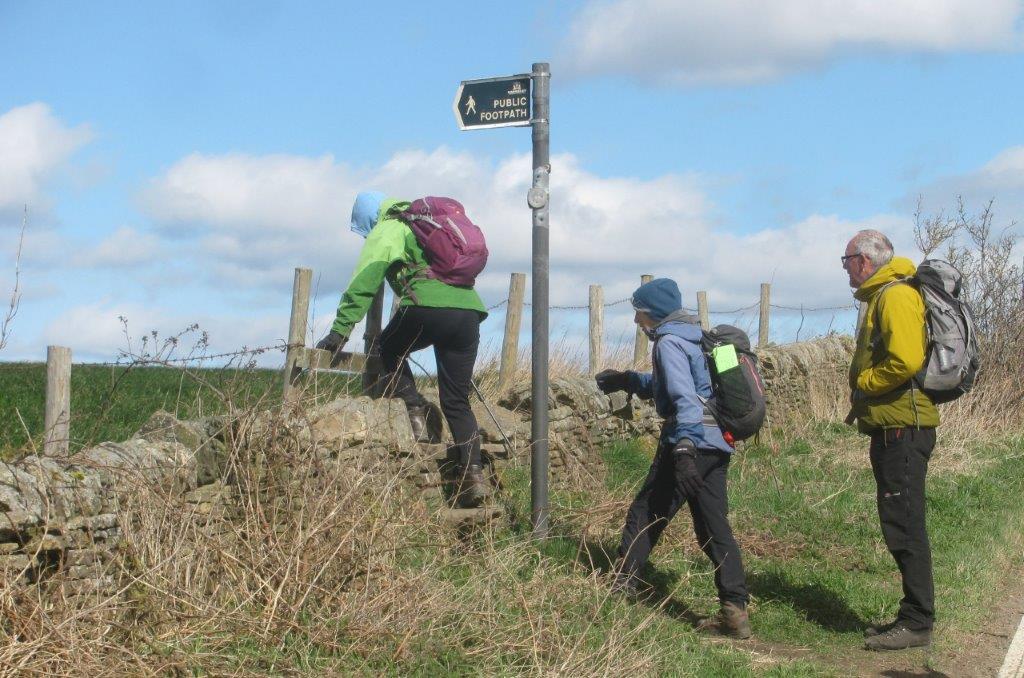 17 turning off Renald Lane onto Penistone Boundary Walk toward Gunthwaite Bridge & New Road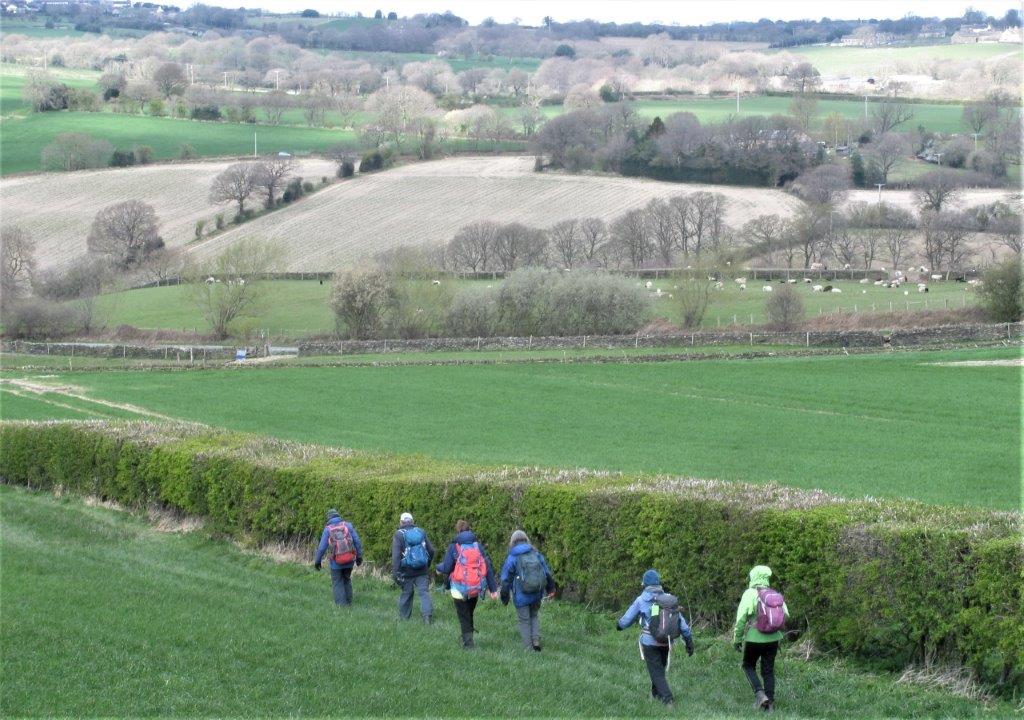 18 as above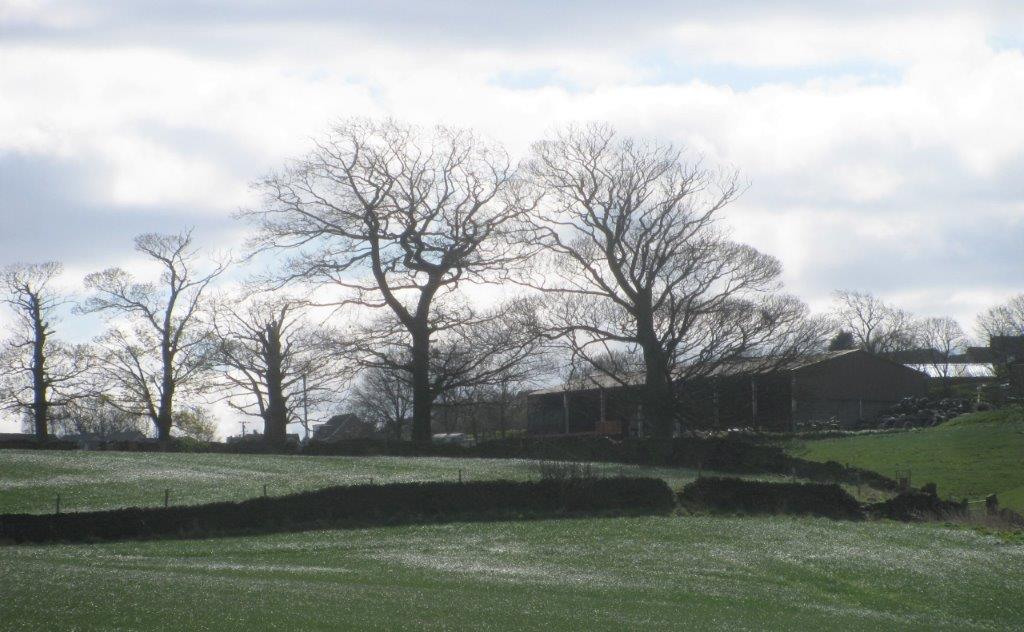 19 a sprinkling of snow from the night before?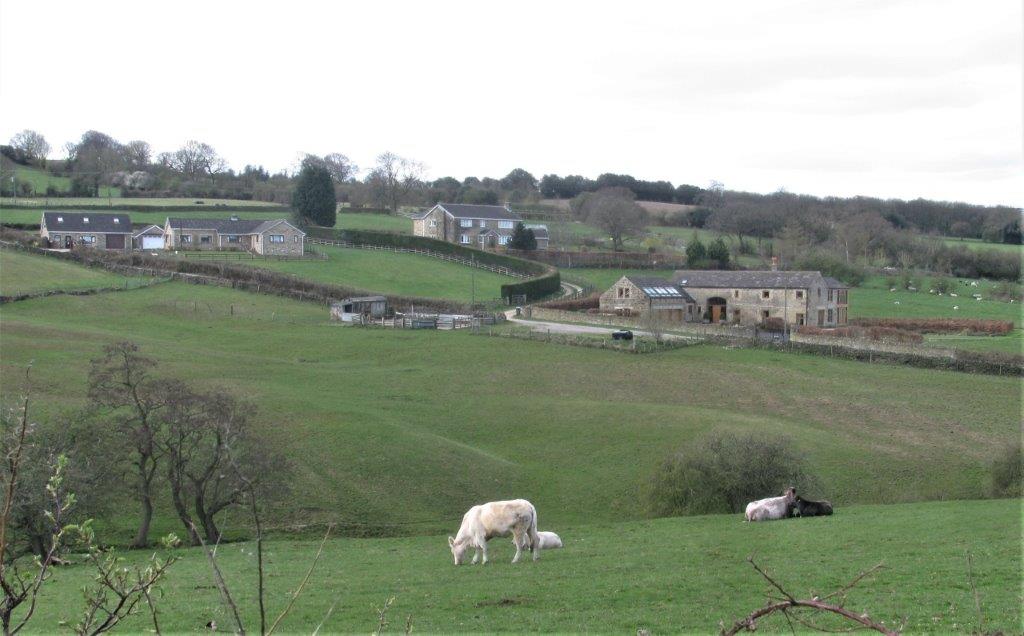 20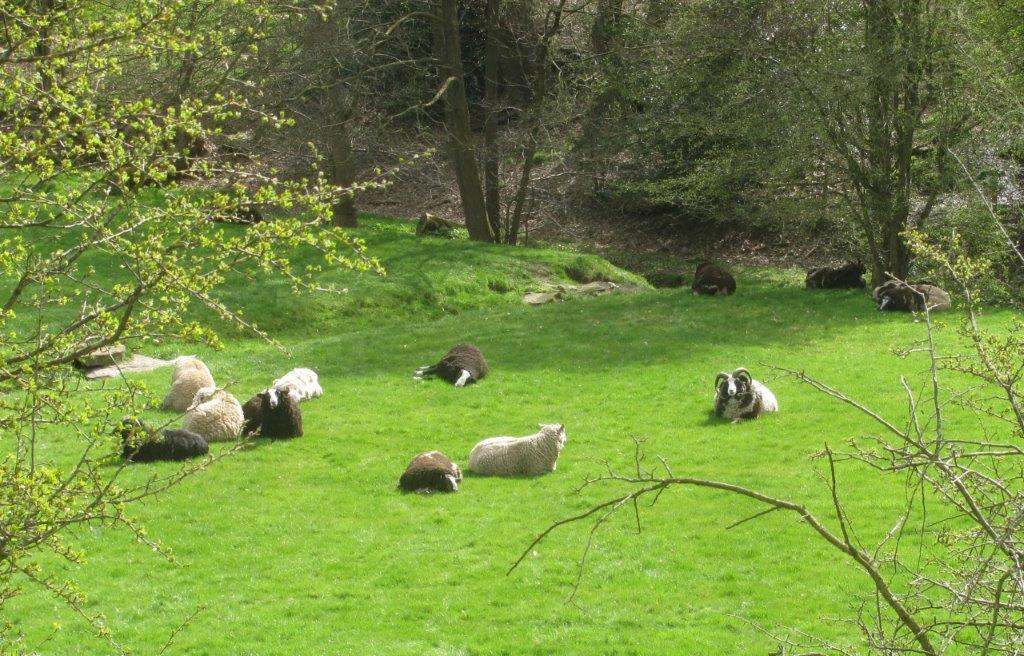 21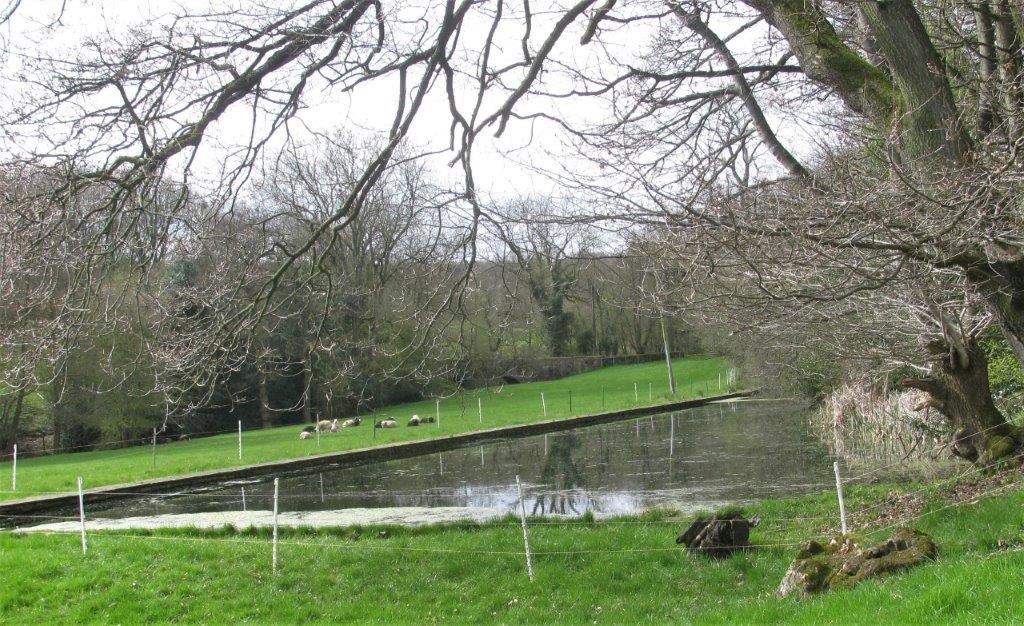 22 The millpond before Mill Farm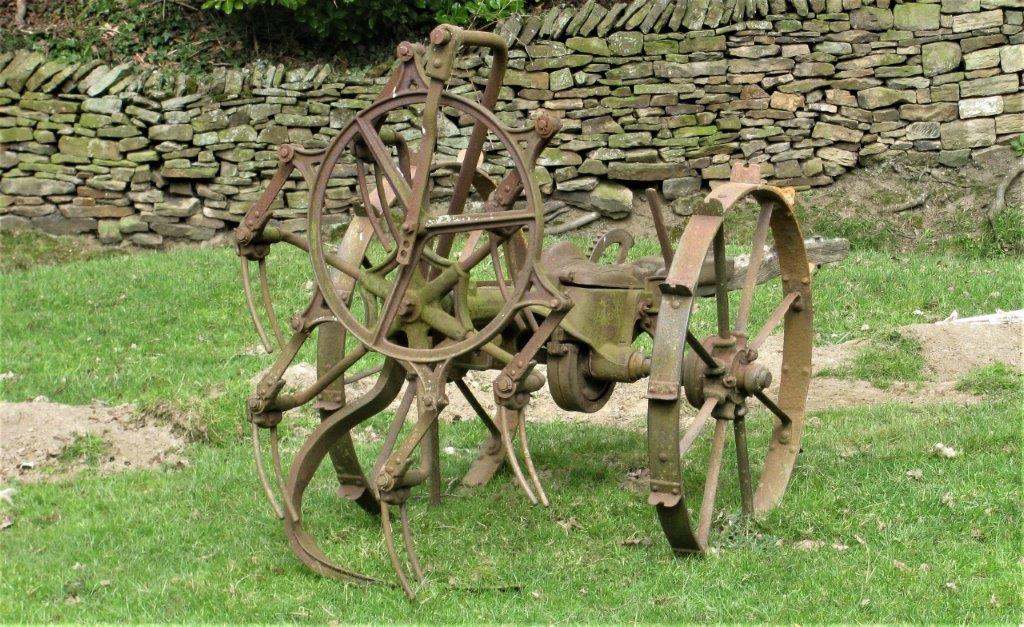 23 decorative old agricultural plant on Mill Farm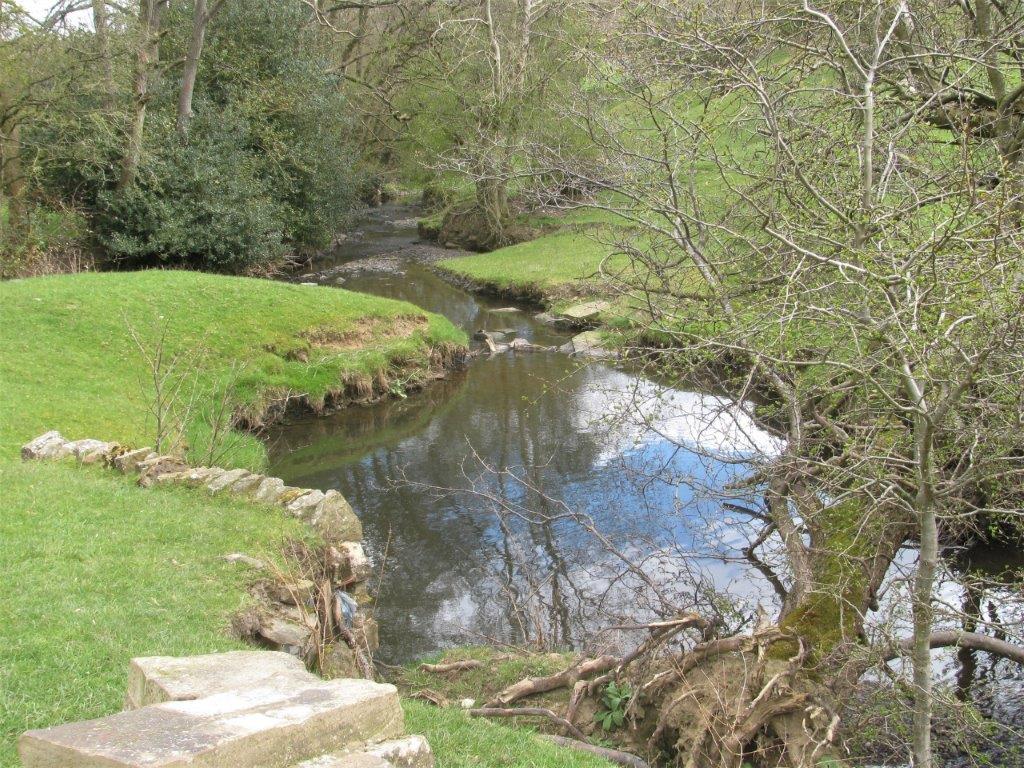 24 Rons Cliffe Dike seen from Mill Farm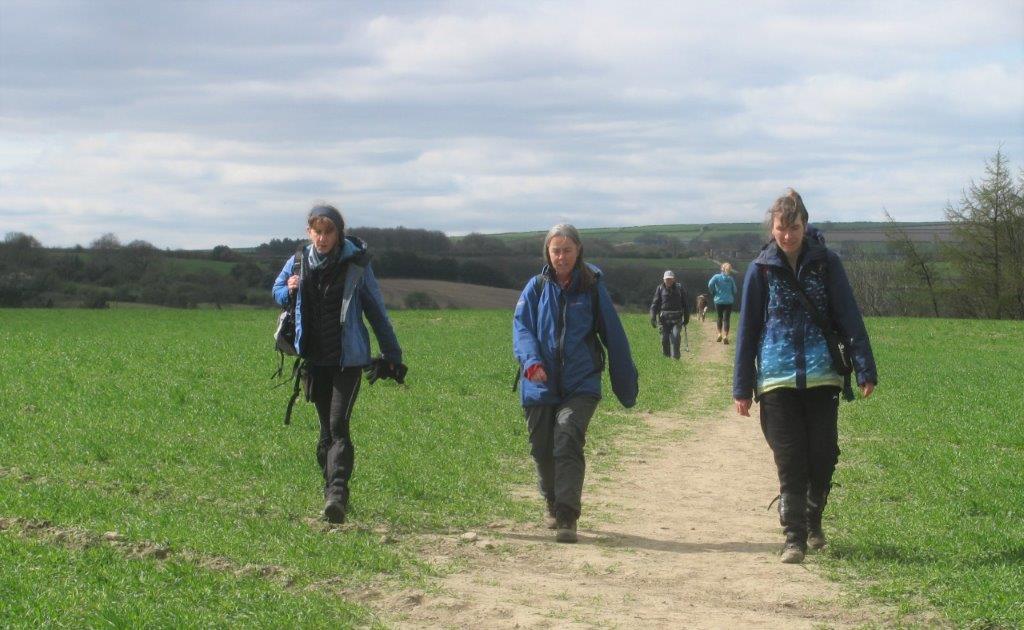 25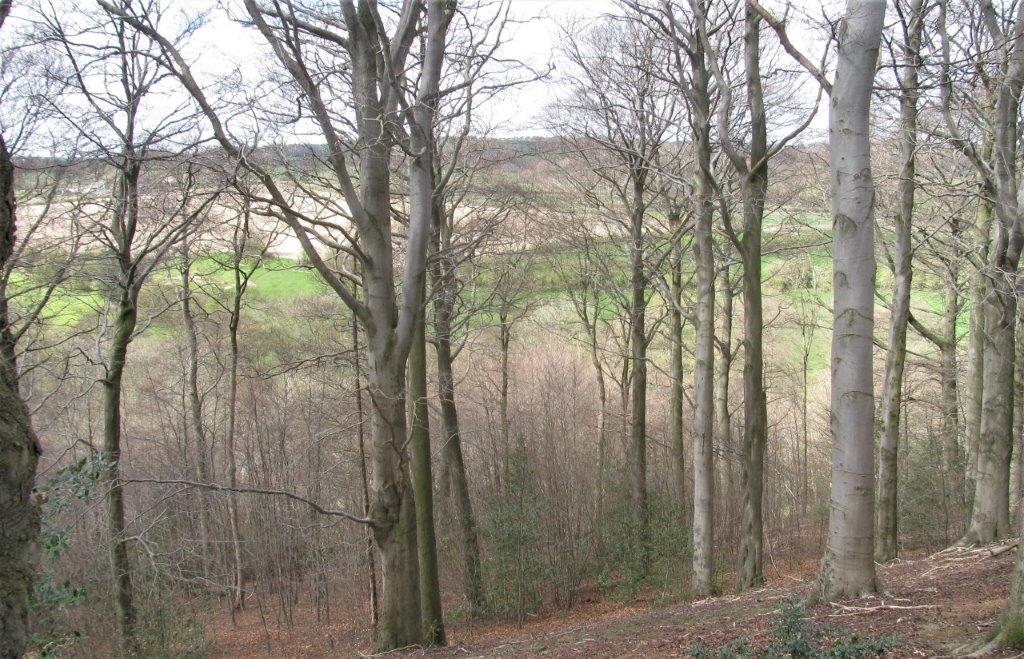 26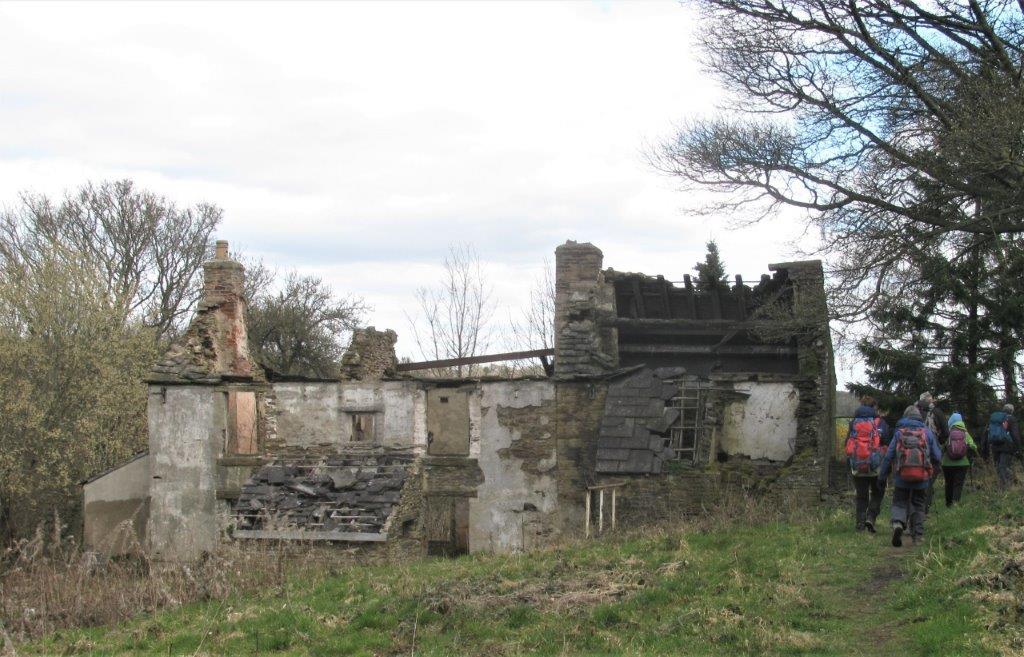 27 ruined house - Heald Head?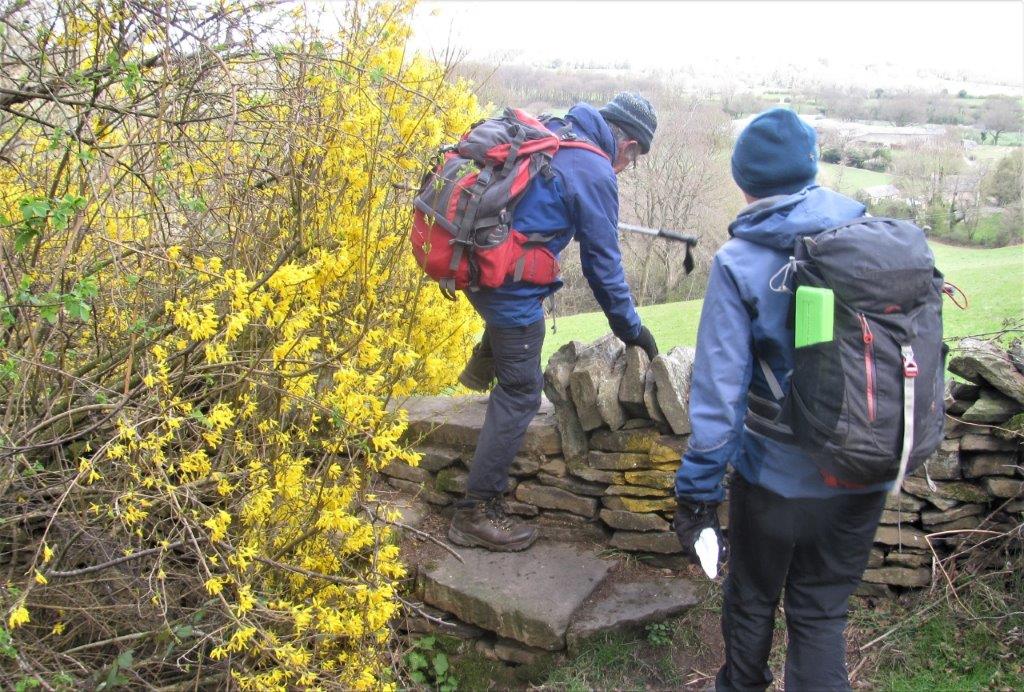 28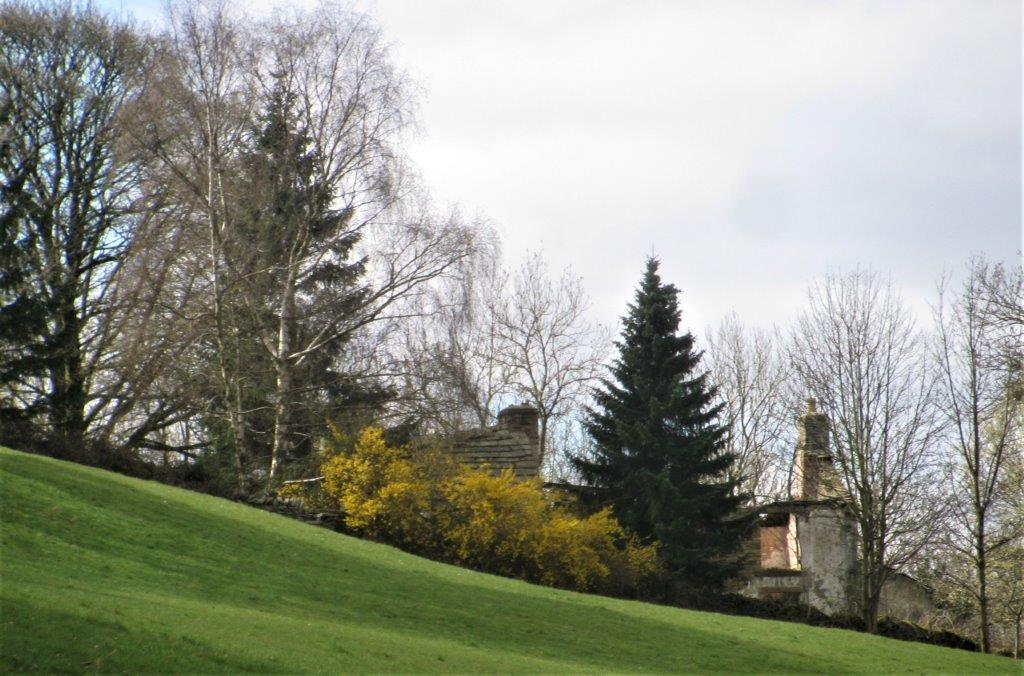 29 looking back at ruined house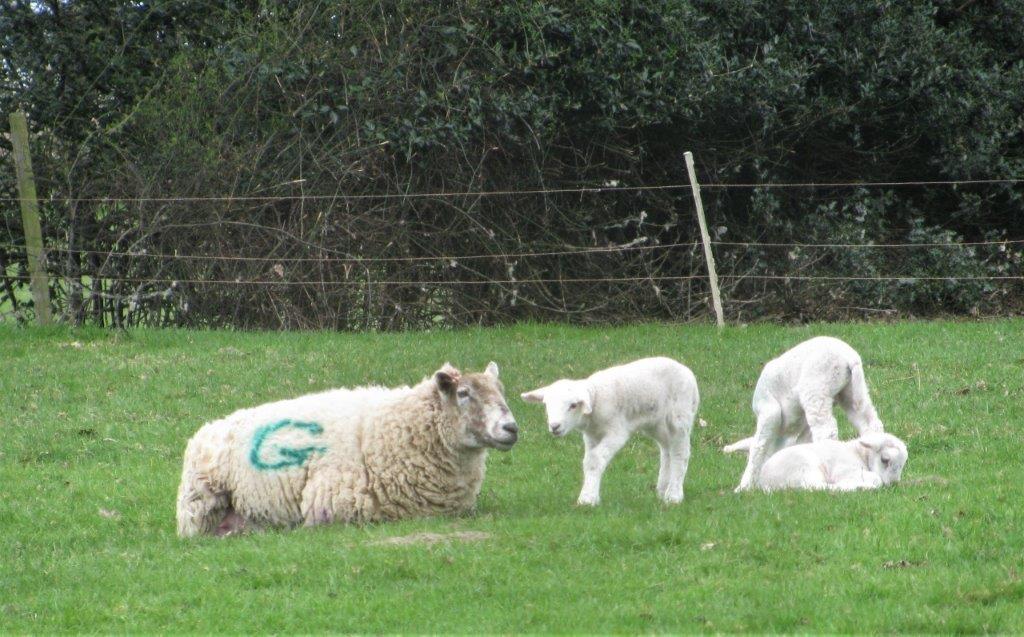 30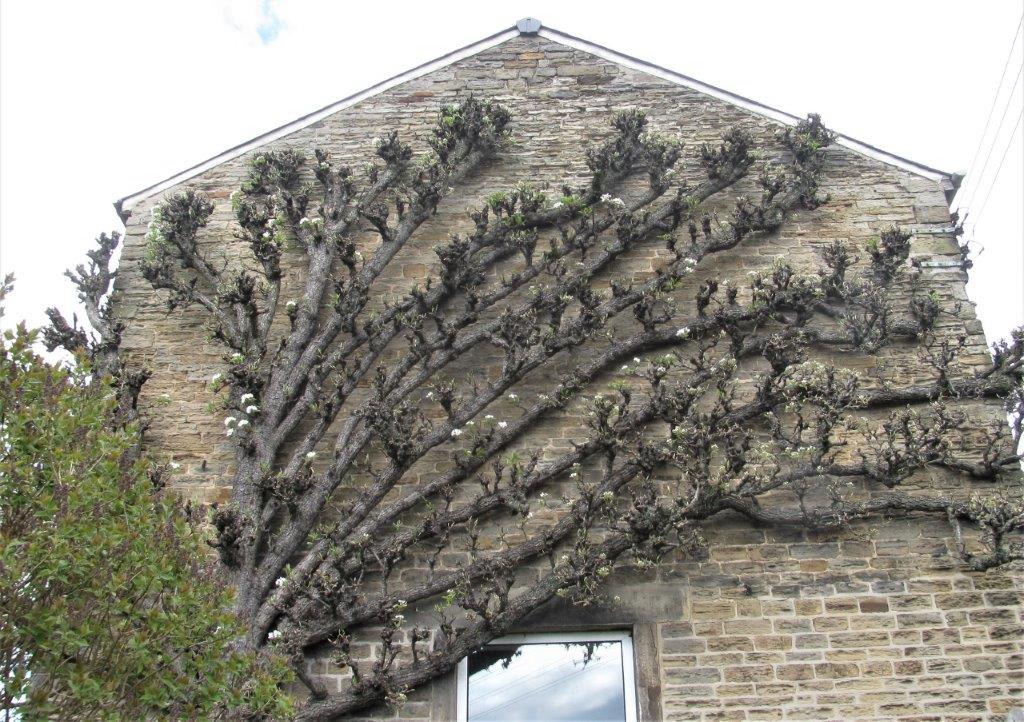 31 Spring House Farm seen after crossing Barnsley Road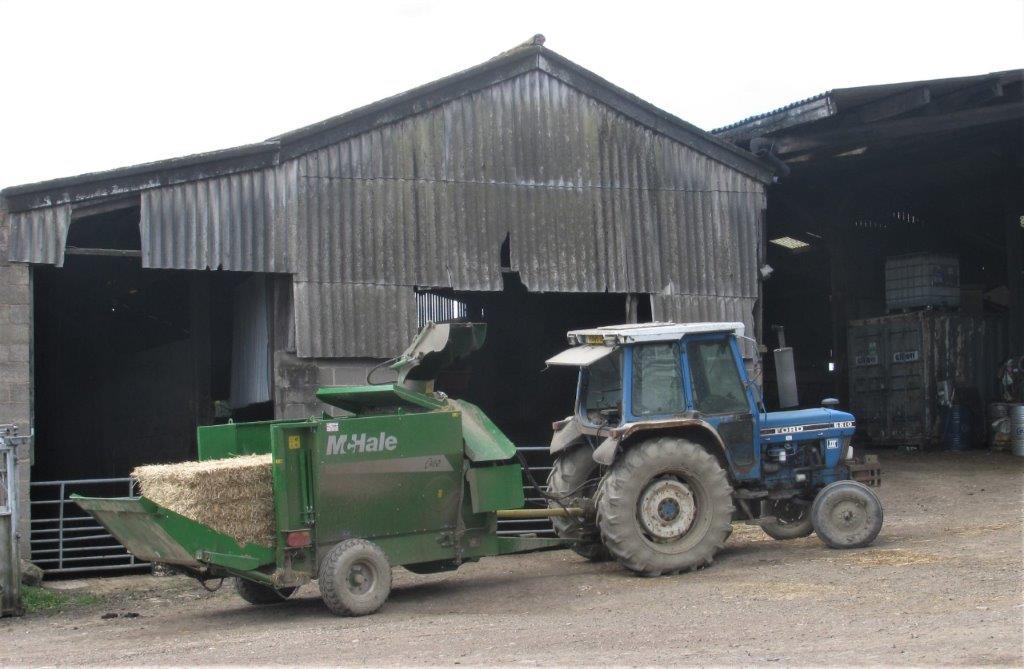 32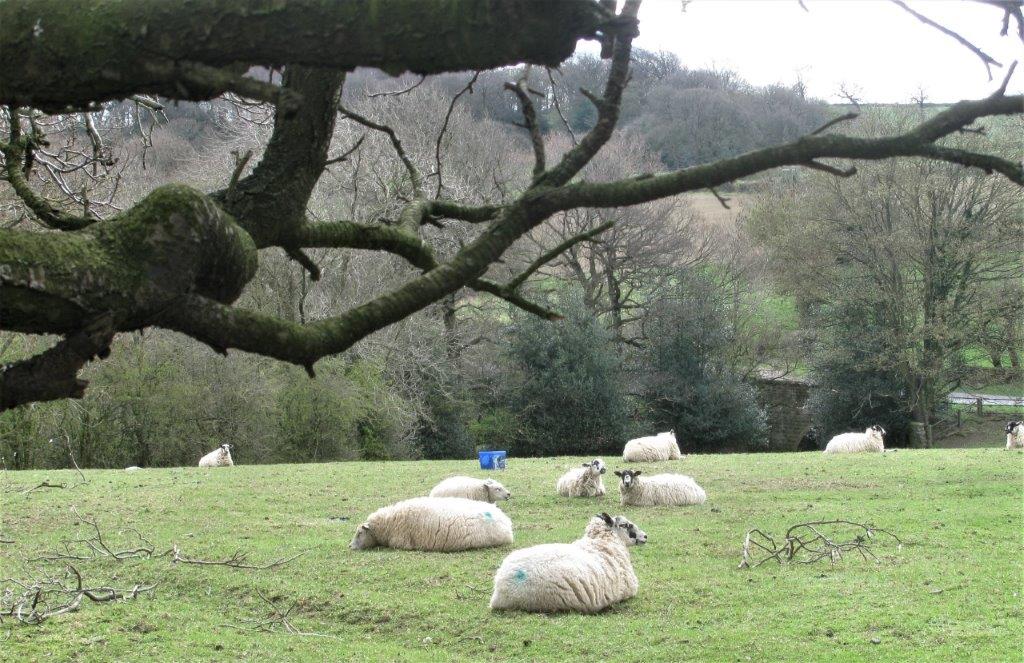 33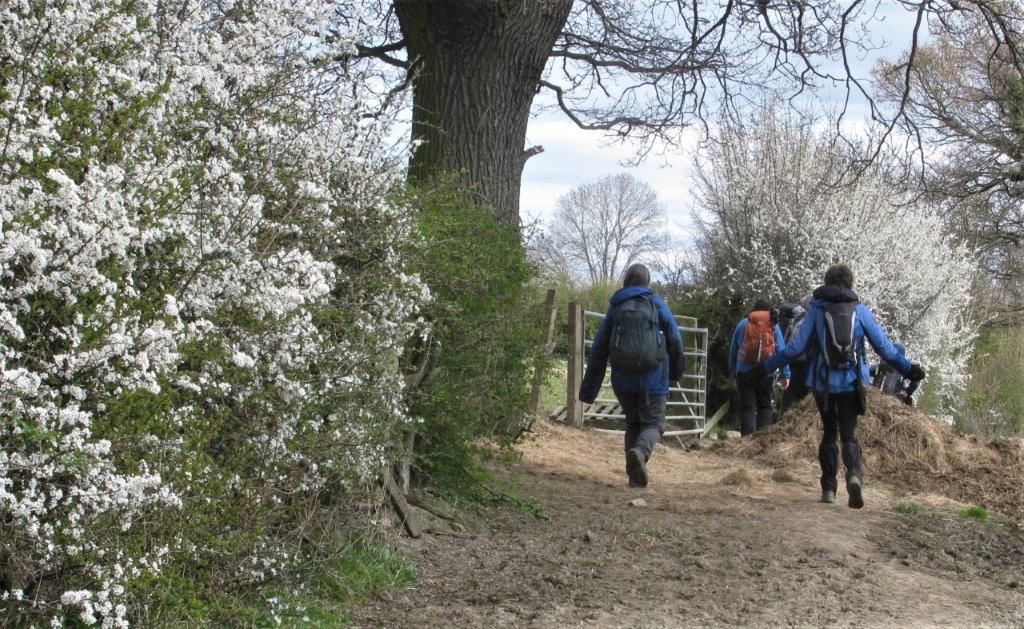 34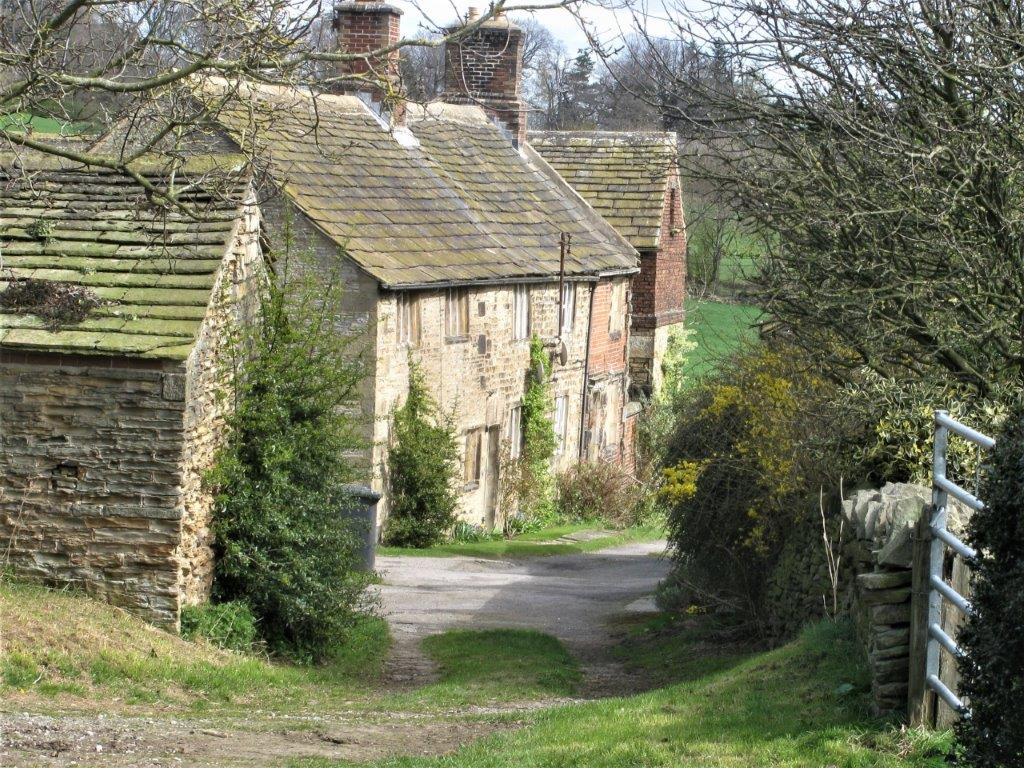 35 Jowett House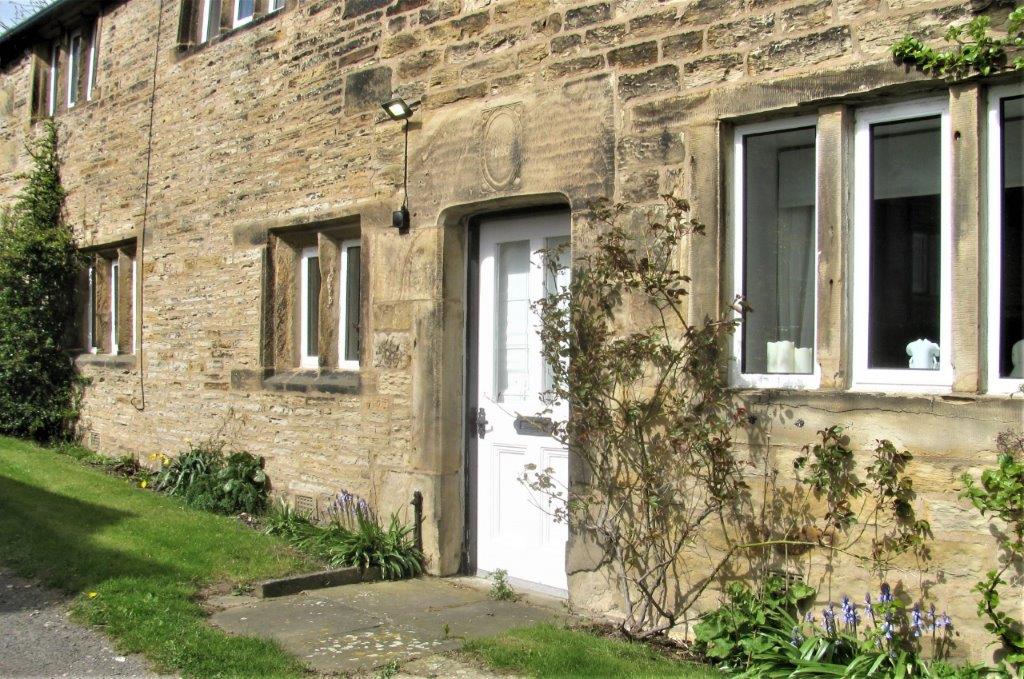 36 Jowett House 1690 - see next picture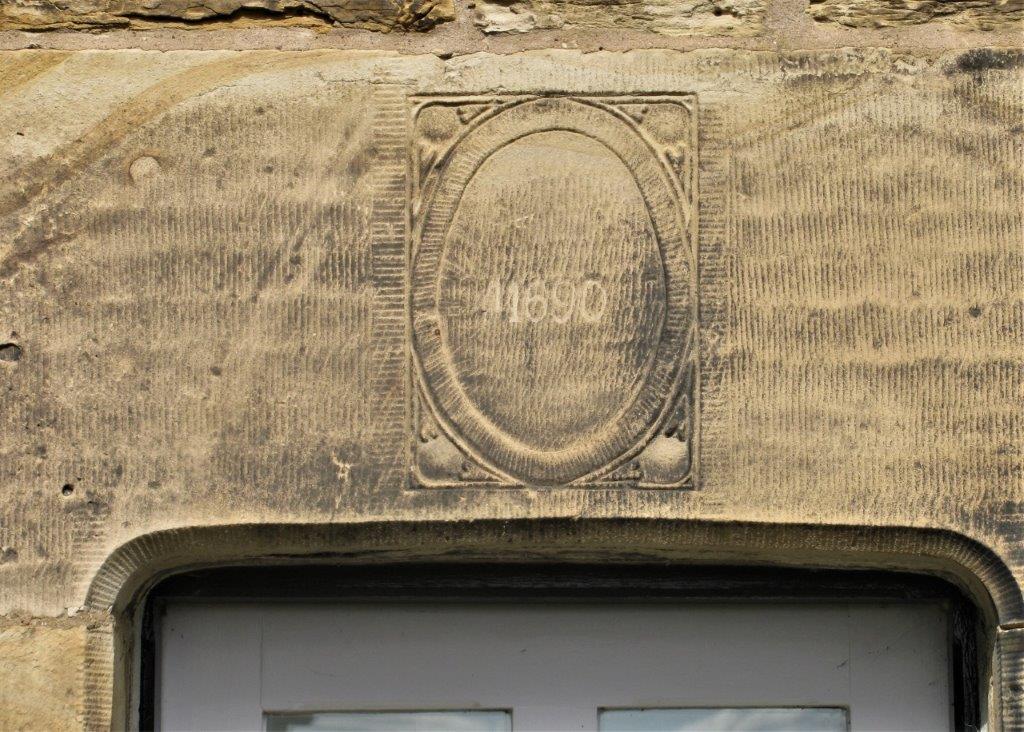 37
38 looking back at Jowett House Farm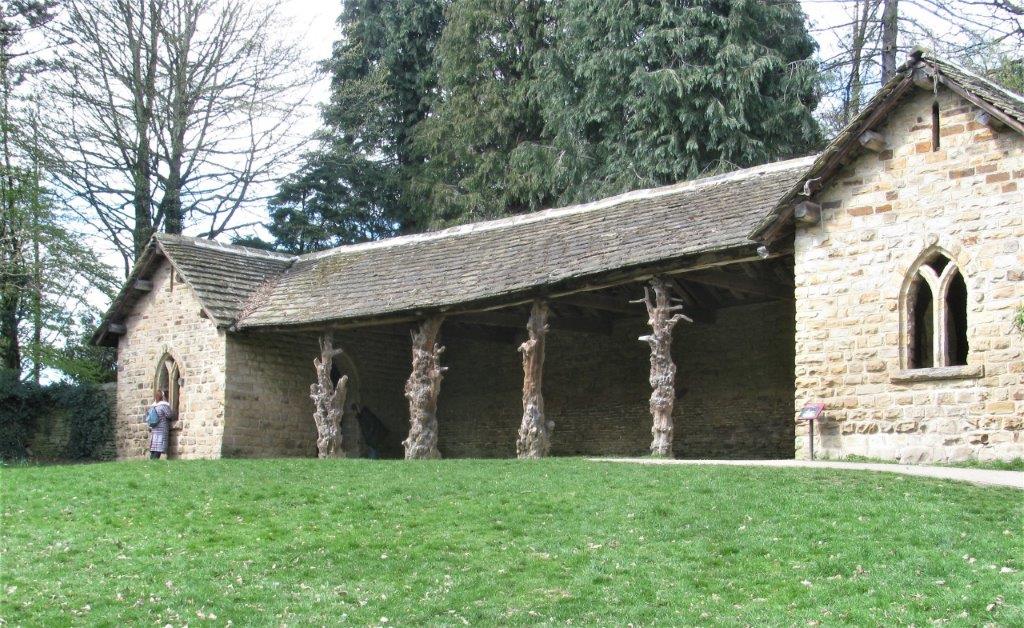 39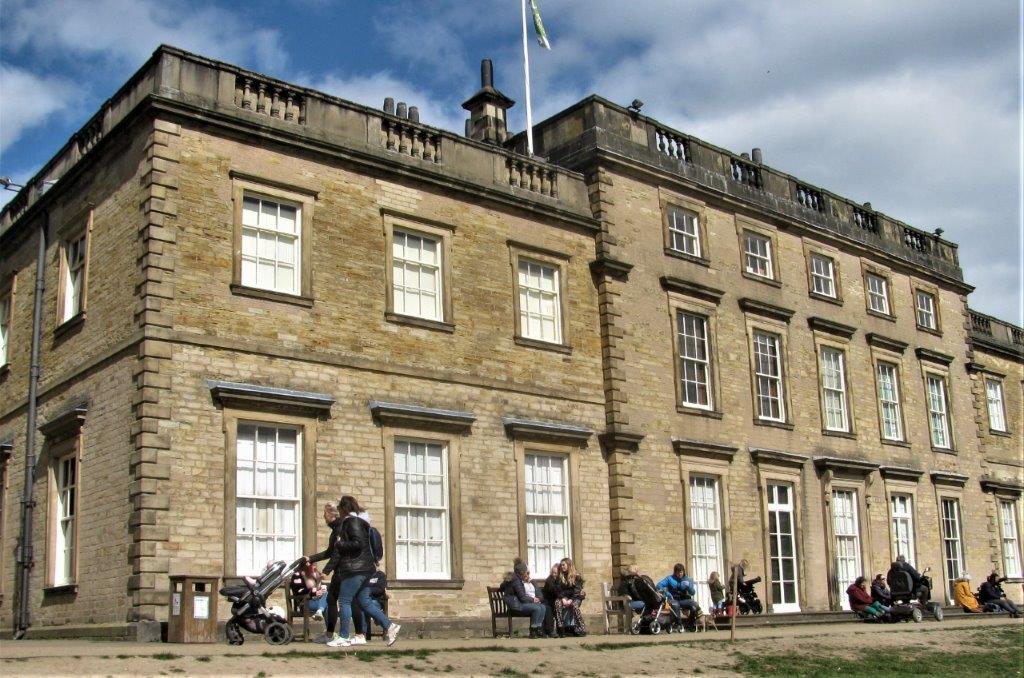 40 Now a Museum previously Cannon Hpuse
RETURN ROUTE - Cannon Hall to Penistone Station
There are several possible routes but this one was followed:
~E from Museum, then ~ESE (along boundary fence), pass over FB over Lakes at SE278.082, continue ~ESE then turn SSE past houses to Road (Tivy Dale) & follow it SSE ~100m, and cross road, take FP SE then SSW down to A635 and cross - take FP SSW (not SSE) to road, follow road ESE / SSE to SE283.071, Bridleway ~WSW / ~SW to road above Haddon Farmhouse, then WSW along road to SE272.063, ~S (slightly E), passing West Side of Whin Moor down to A628 & ~120m E along it crossing it at SE276051, ~S to FB then ESE to High Field Plantation SE279049, ~S thru Kine Moor to cross FB, ~SSW thru Lower Storrs, ~SW to cross bridge over Rail track at SE272035 (to East of Oxbridge rail tunnel), ~S past Clays Houseto A629 & ~100m W along it, ~SSW down to and across Willow Bridge over the River Don, continue SSW to cross B6462 (Sheffield Rd) at SE266.024, continue SSW to TPTrail, follow T.P.T ~WNW back to Penistone Station.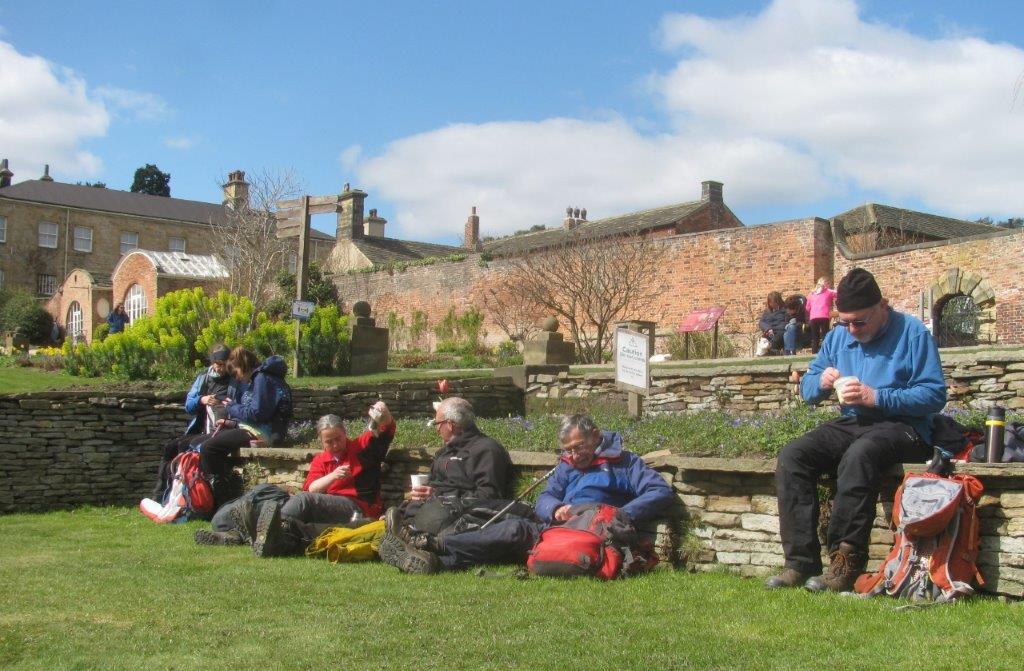 41 lunch break before starting on return trip (the interesting walled gardens behind us were closed during this covid period)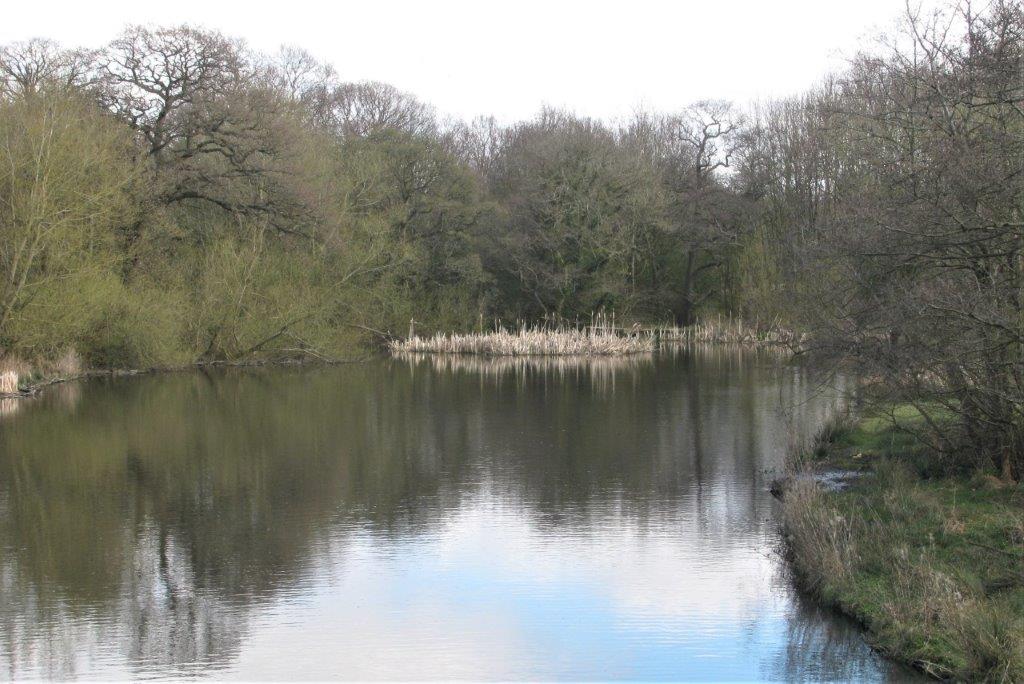 42 lakes photographed from footbridge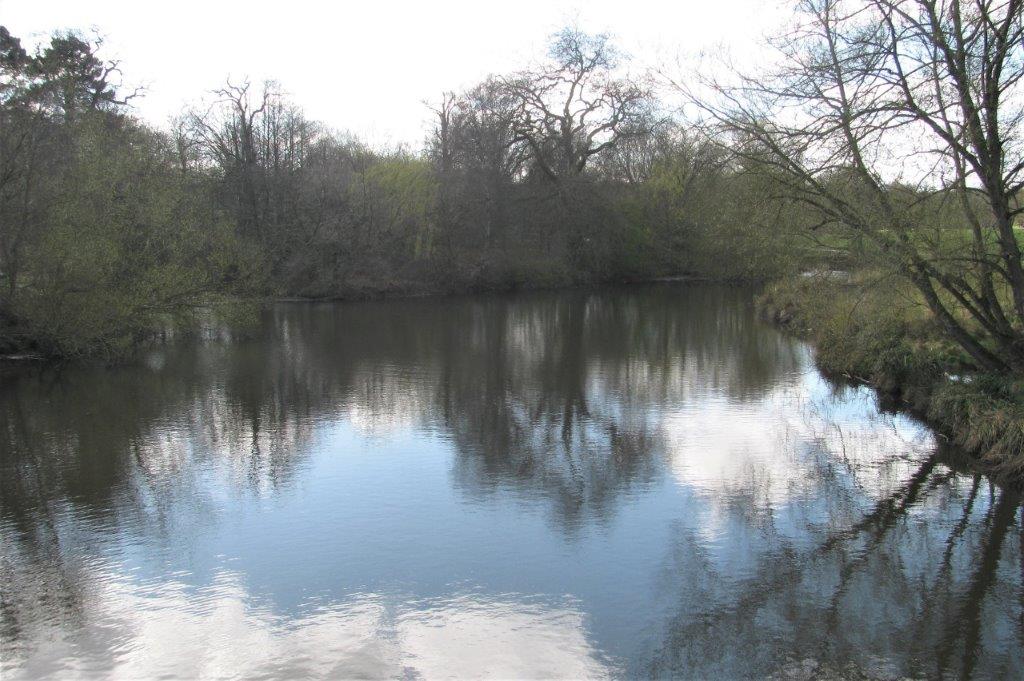 43 as above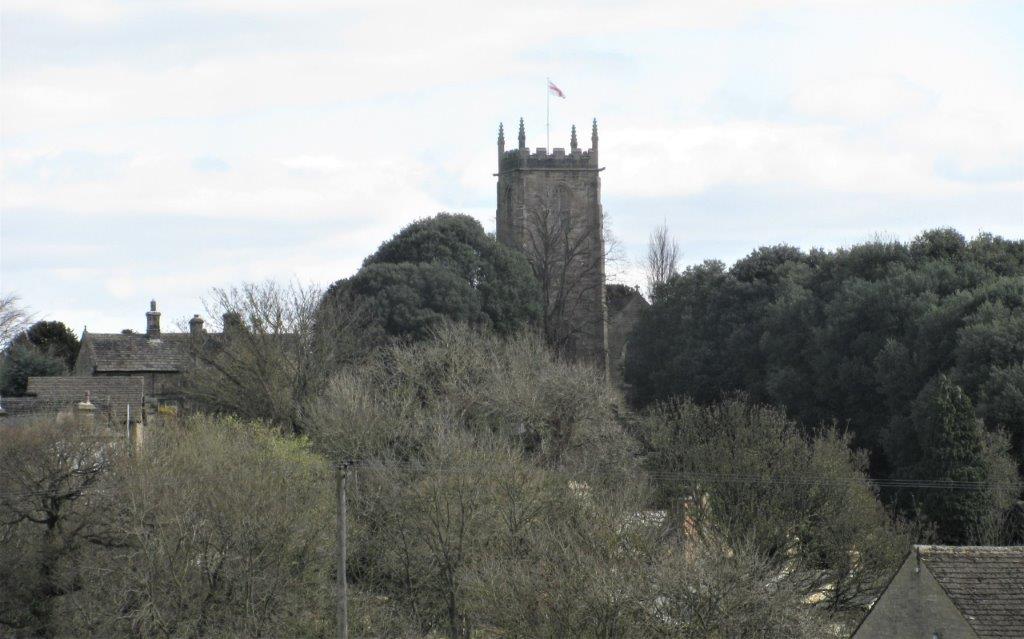 44 Cawthorne Church - All Saints - note Cross of St George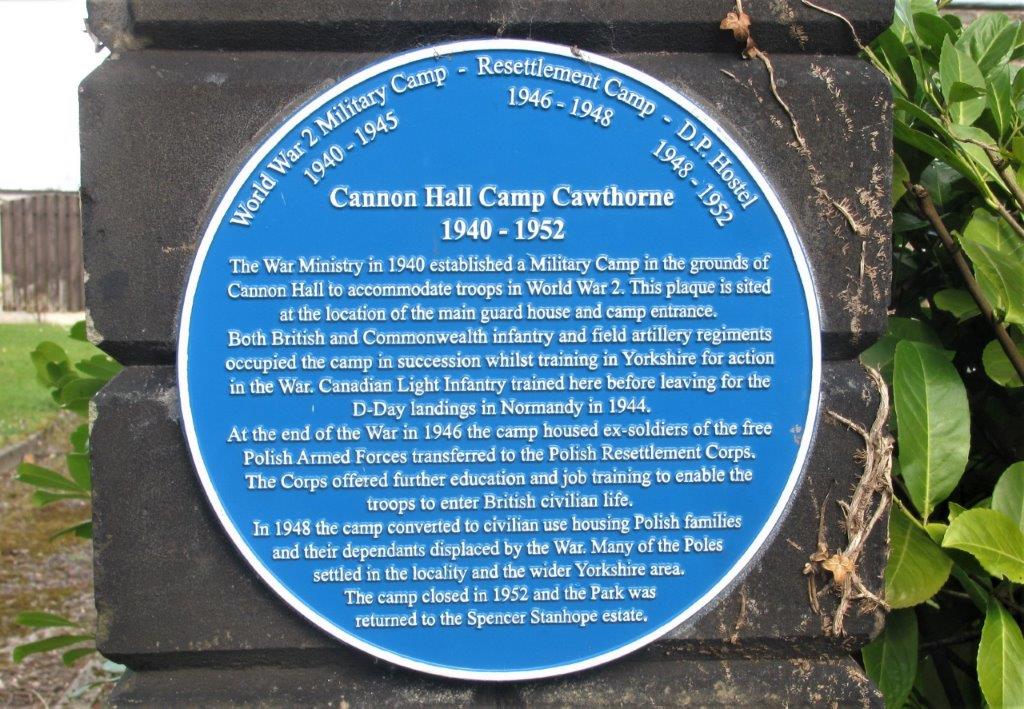 45 history of cannon Hall Camp Cawthorne 1940 - 1952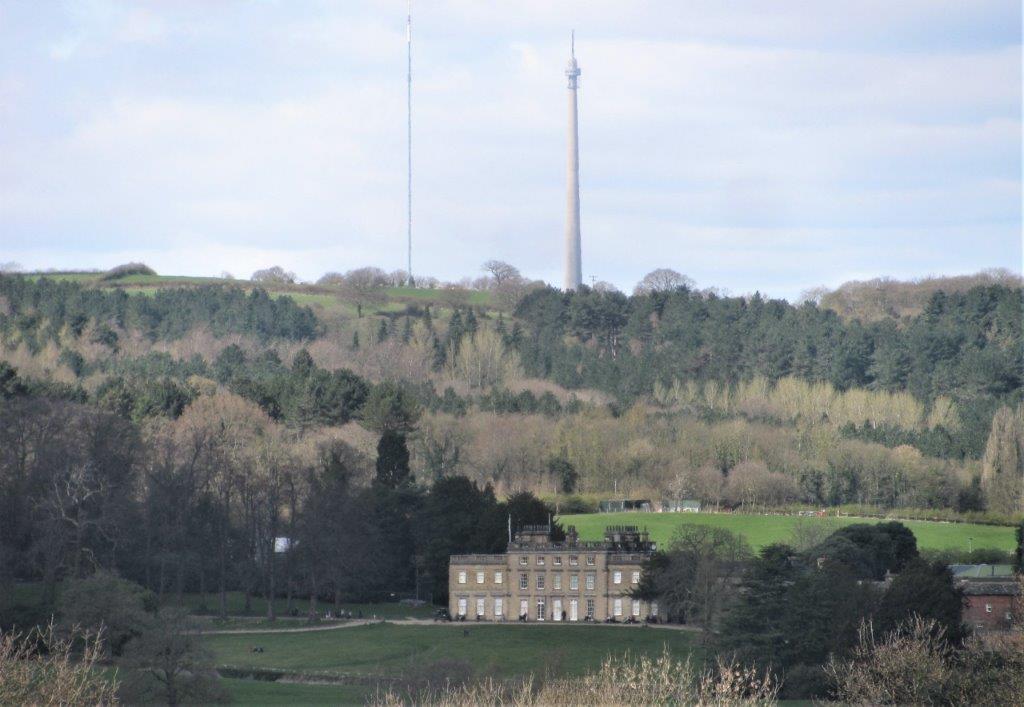 46 Cannon Hall with Emley Moor transmission tower (s) behind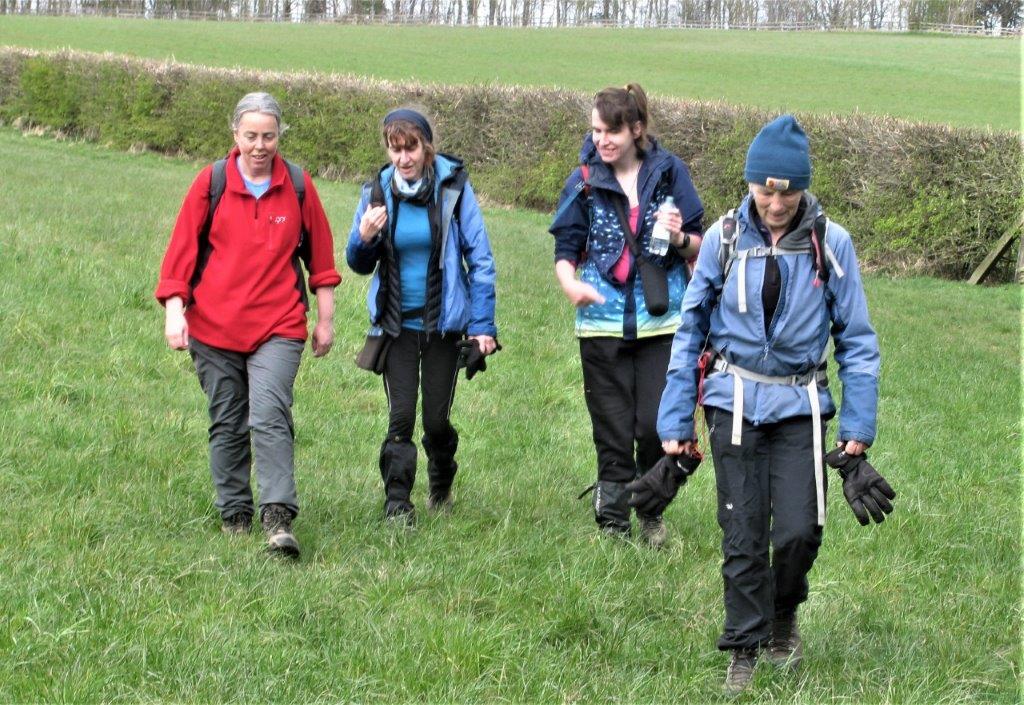 47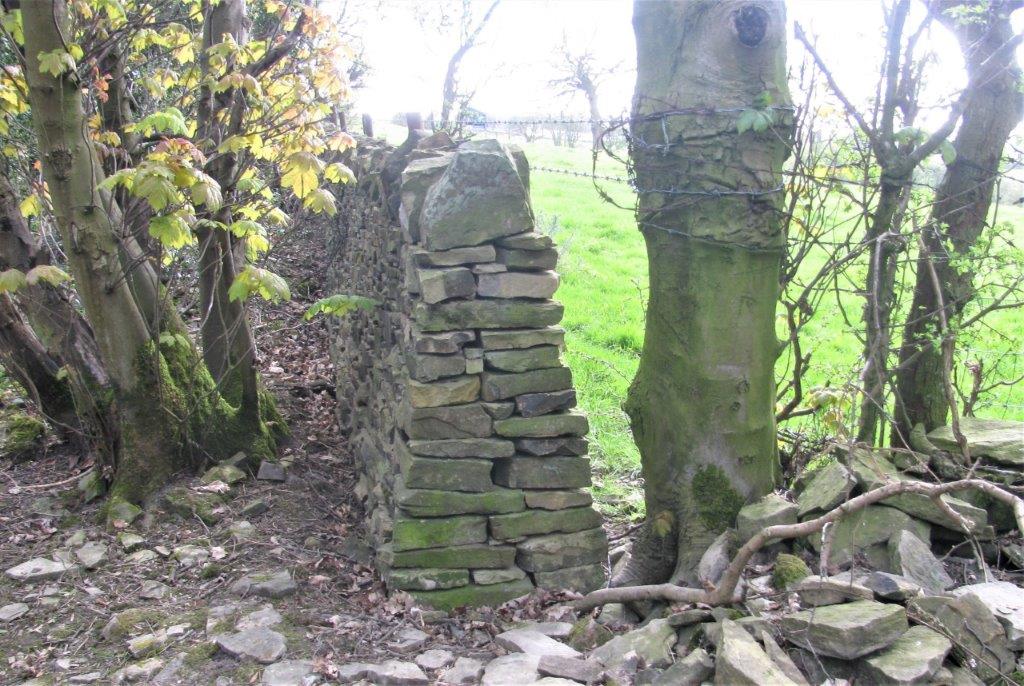 48 typical profile of dry-stone wall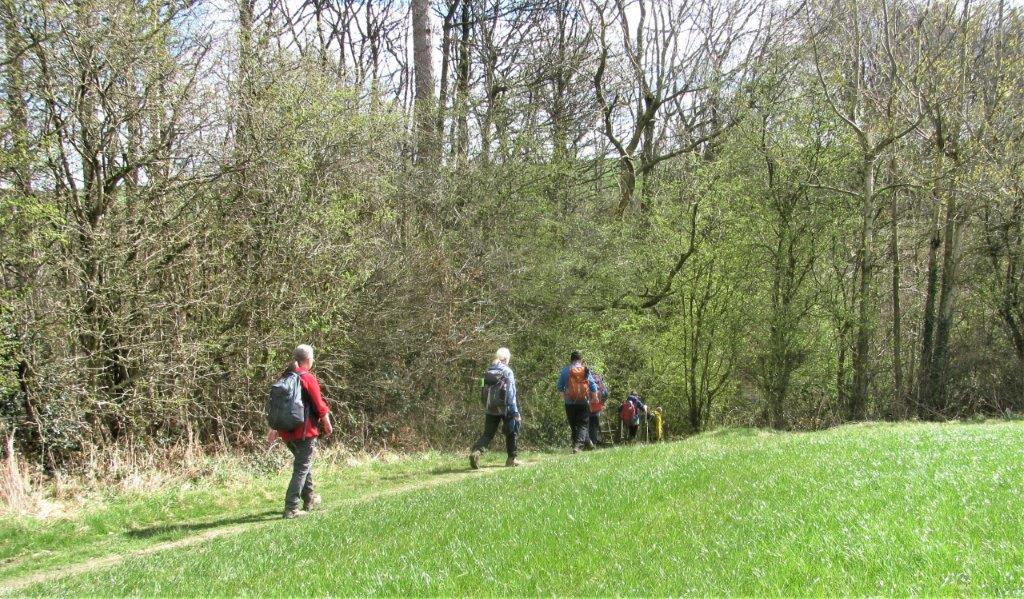 49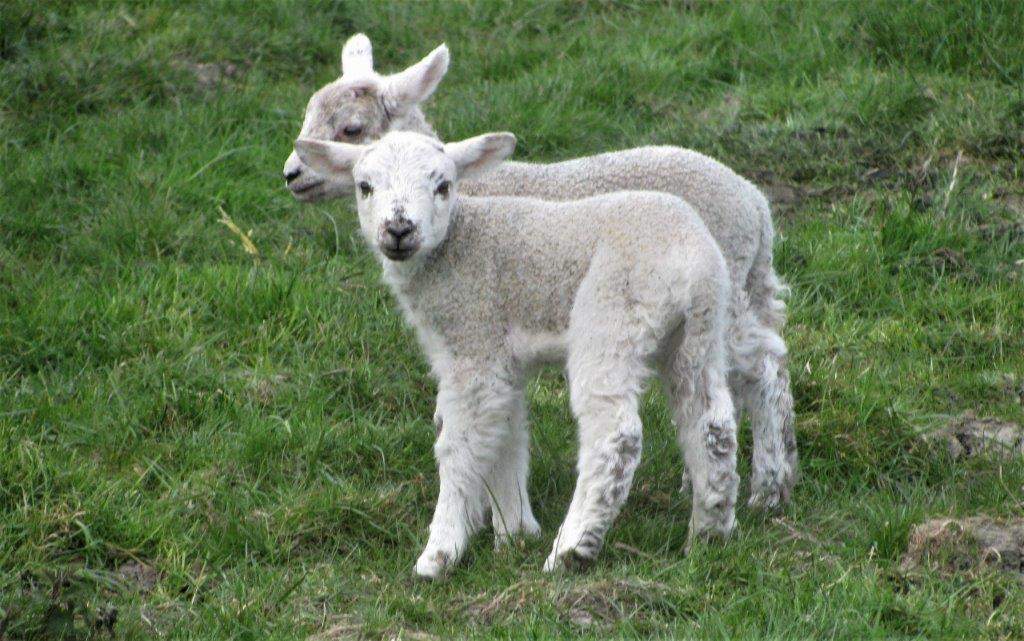 50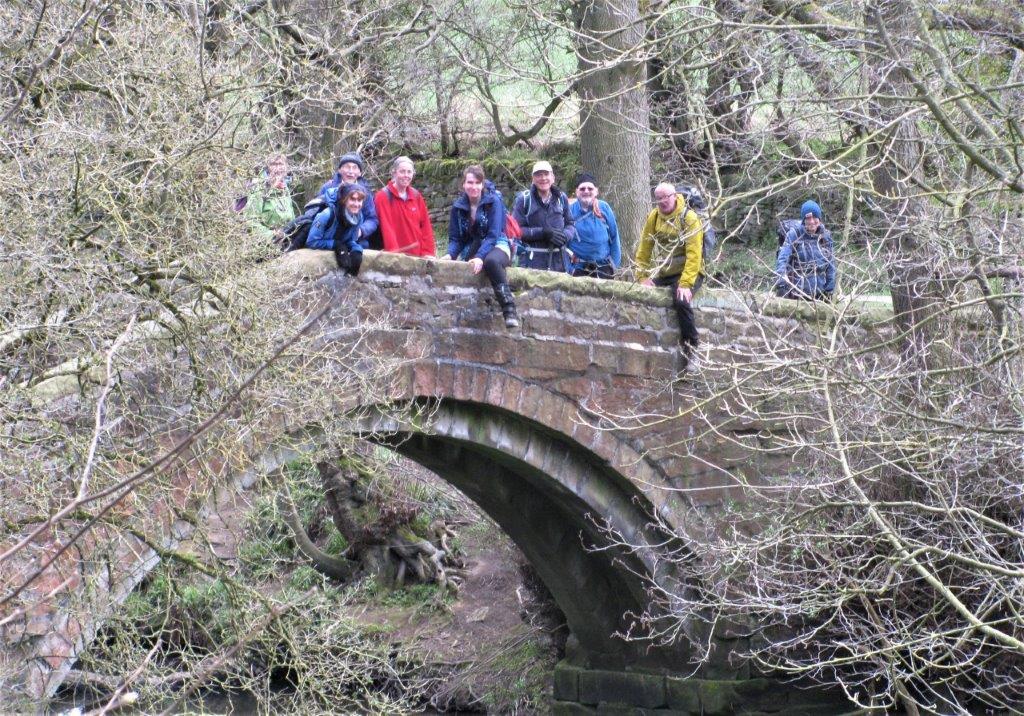 51 Willow footbridge across the River Don (possibly a packhorse bridge in earlier times?)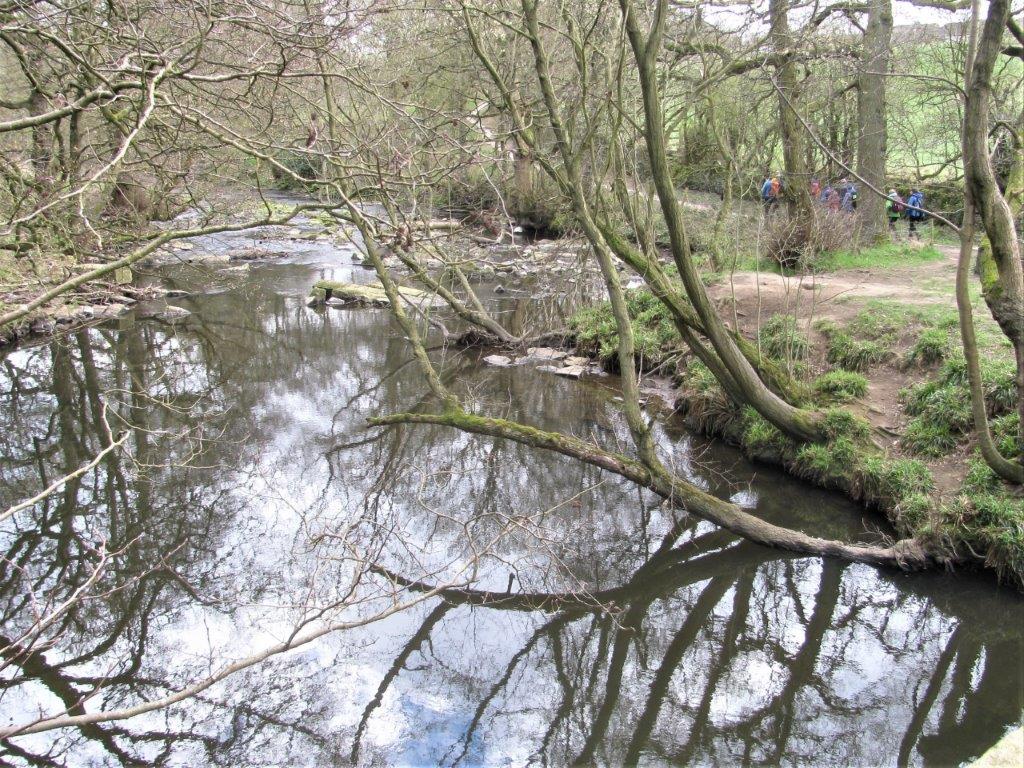 52 The River Don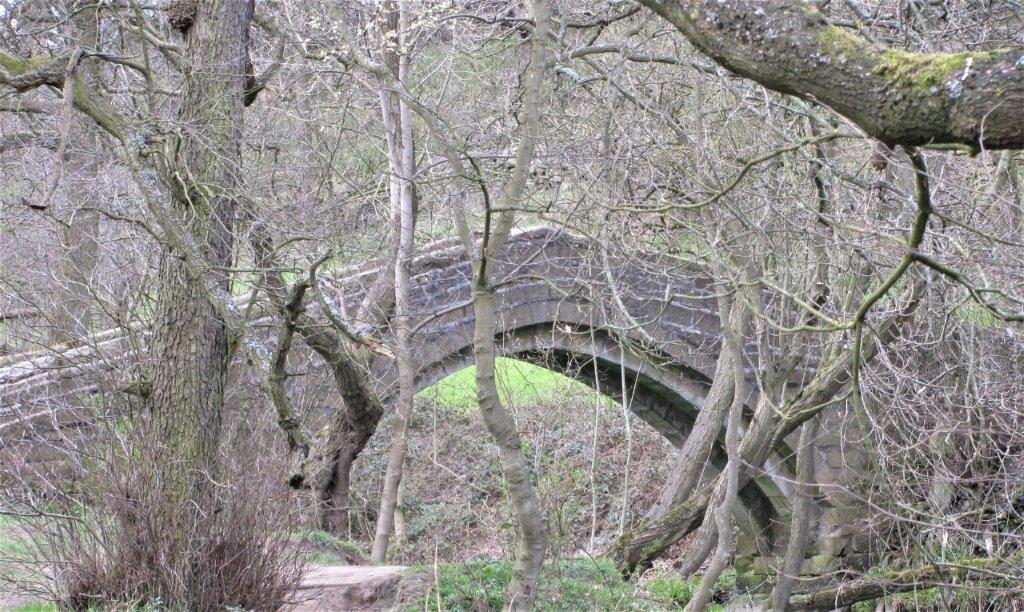 53 Willow Footbridge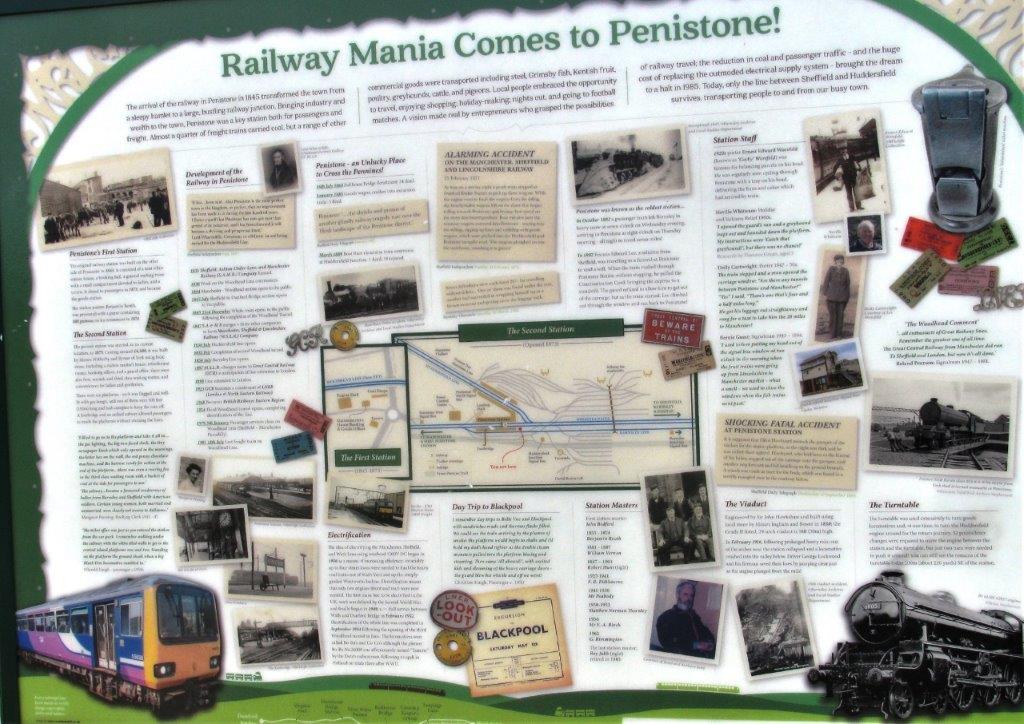 54 'control +' to hopefully enlarge & read
Thanks to Stuart Bloom for recording track of walk from his phone map on which description is largely based
homepage - Daywalks Index 2021 - contact me at