homepage - Daywalks Index 2021 - contact me at

Revc
2021.02.22** The object of this walk was to see the NUMEROUS DRINKING TROUGHS* REMAINING FROM THE PRE MOTOR CAR ERA. Start Loxley Rd / Hanson Rd (nr Admiral Rodney PH) - FP at SK306899 - around Cemetery~SSW then ~E, continue ~E past Mills to SK310 895, ~S across FBs over tailrace & River Loxley, ~SE steeply up to High Matlock / Robin Hood PH (now housing), ~W along FP & join & follow Greaves Lane ~SSW to Stannington Rd (SK303887), follow Stan. Rd ~W & for safety cross ~W above Spout Lane then take steps ~N down to join Spout Lane ~NNW to bend in rd (SK298890), FP ~W then NNW over Storrs Brook FB to Storrs Lane (SK296892), ~W then N on Storrs Lane, to SK293893 & turn ~E past Old Dairy then N then W back to rejoin Storrs Lane at SK289895, ~100m N to join Storrs Carr (rd) & ~100m ~W on it, take FP ~N for ~500m to FB over Sykes House Brook, ~SW along S.H.Brook to join Dungworth Green (rd) at SK284899, follow D Green (rd) ~WNW past School to join Main Rd ~NNW for ~200m, but take FP ~N downward, cross road, & continue ~SW across Ricketts Bank down to New Road & Damflask Reservoir at SK277905, follow Reserv / New Rd to drinking trough at SK273917, continue along Damf. reser to Low Bradfield, thru Cricket Grounds past Toilets to SK263921, turn NNW up road on East side of Agden Reser and follow to SK262925, ~ENE steeply up then ~E to pass High Bradfield Church, ~S down Brown House Lane & turn ~E toward Kirk Edge Rd, but at SK270924 take Ladder Stile on Sheffield Country Walk (divert up Castle Hill for views), follow SCW past Cliffe House Farm, on to Holdworth but we left SCW taking Myers Lane, Long Lane & Loxley Rd back to start (at Admiral Rodney) - Leader Susan Rushworth - 2 people on walk - Monday *Note - the Drinking Trough actual positions are not described in the walk description - but where possible a note is added to the Trough Photographs.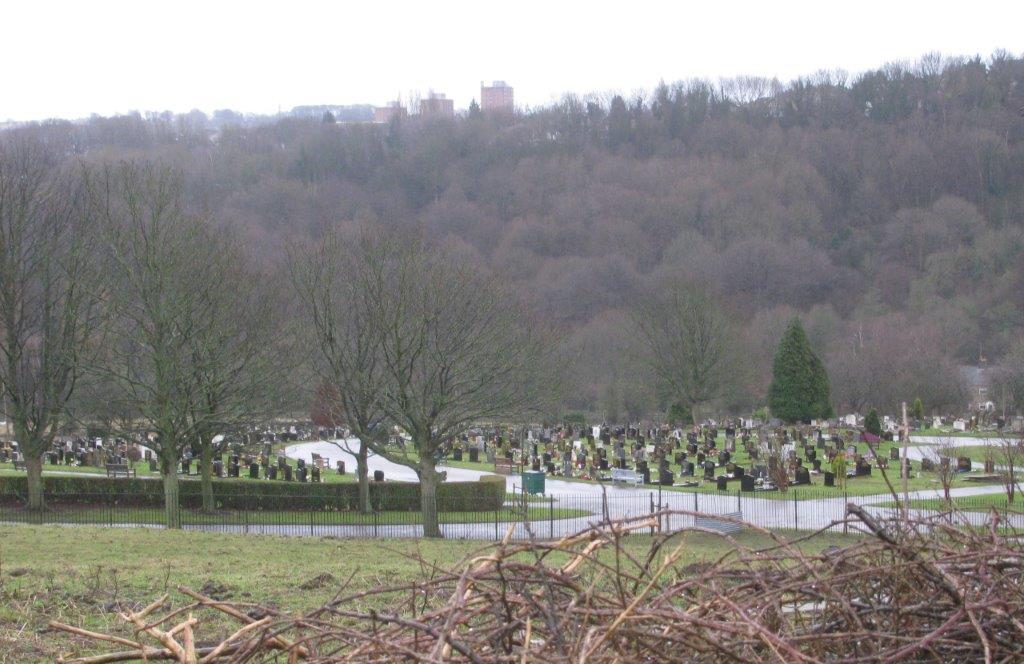 1 The Cemetery - South of Loxley Road & The Admiral Rodney Public House. Stannington's Towers at the top atop the slope from The River Loxley (unseen here)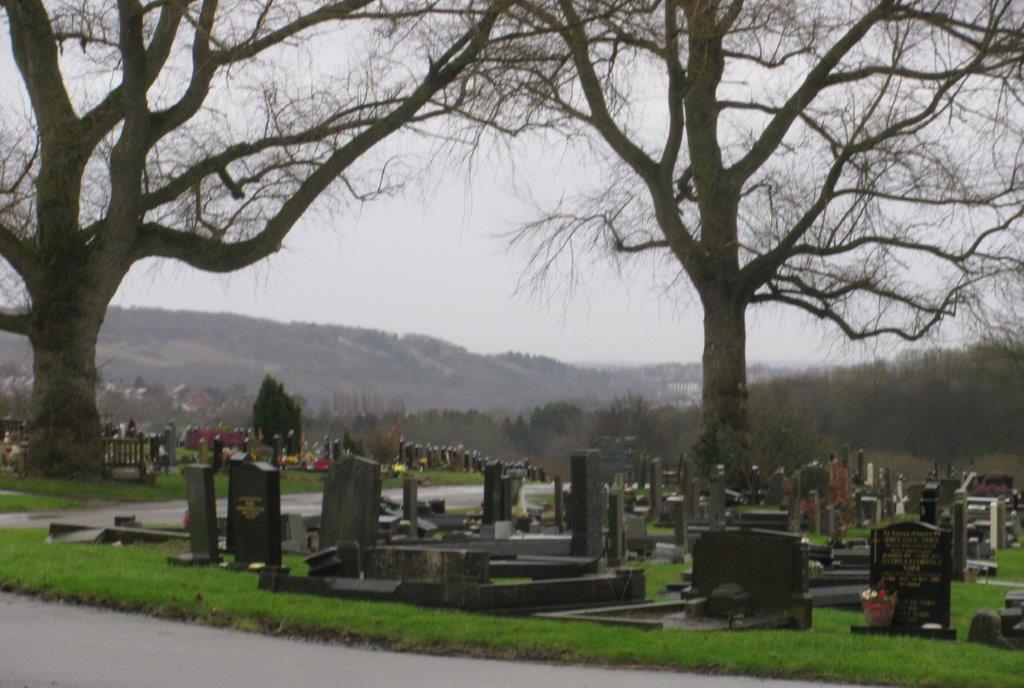 2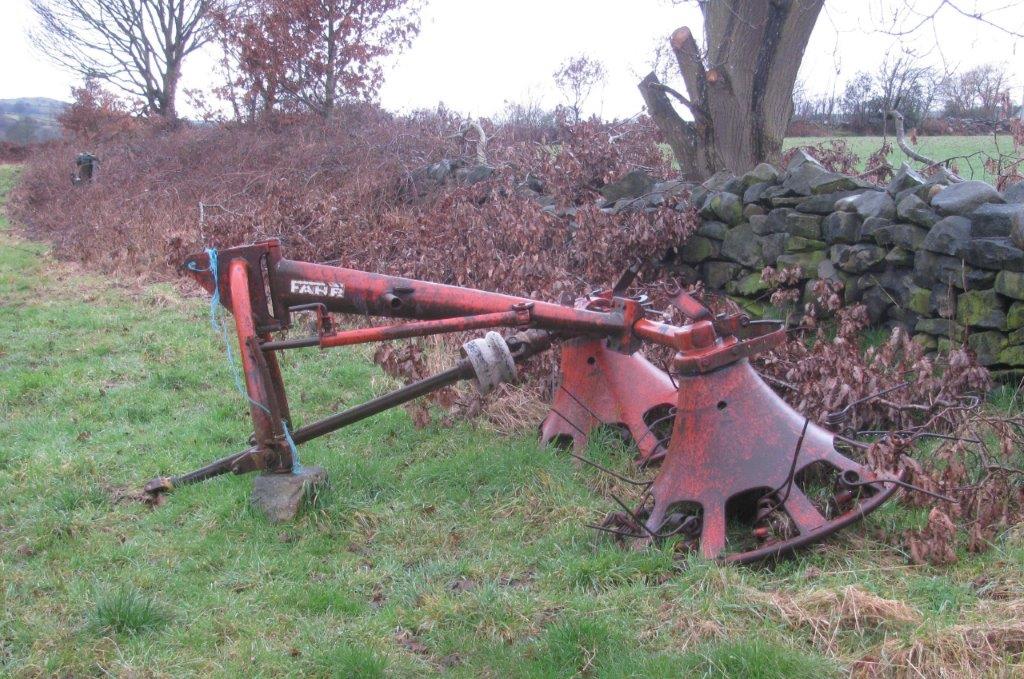 3 Farmers gear - but used for what?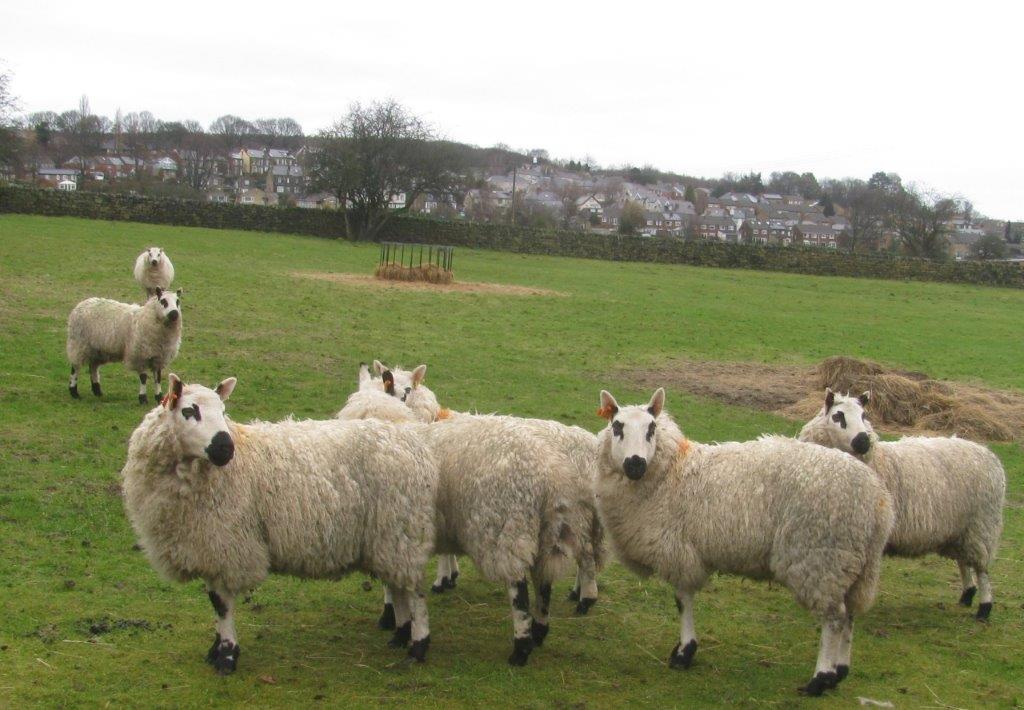 4 Sheep - Loxley Road Houses behind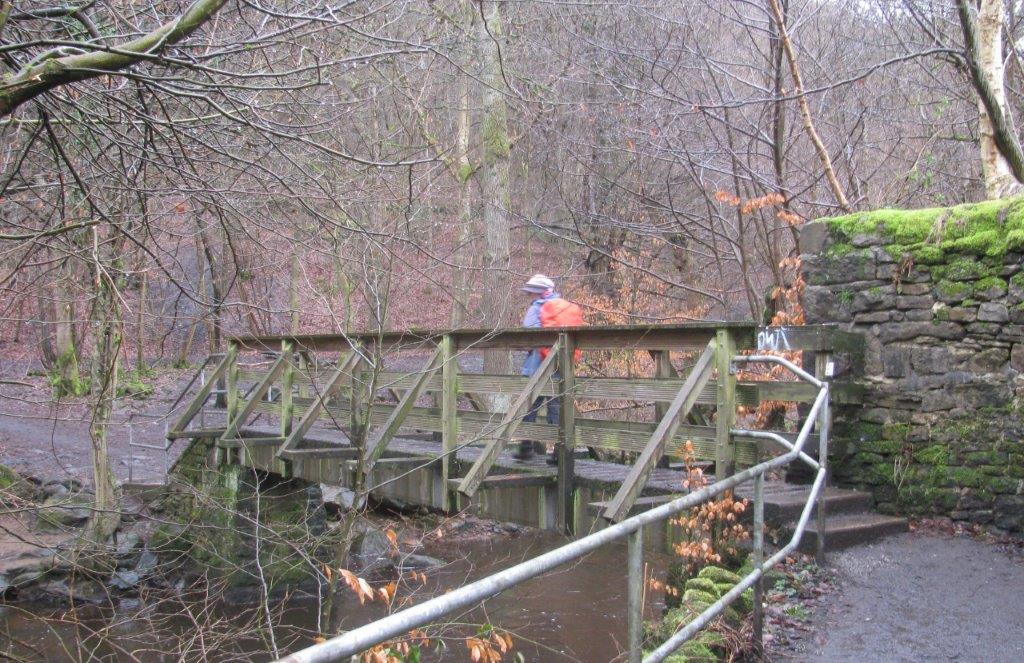 5 Crossing The River Loxley after Mills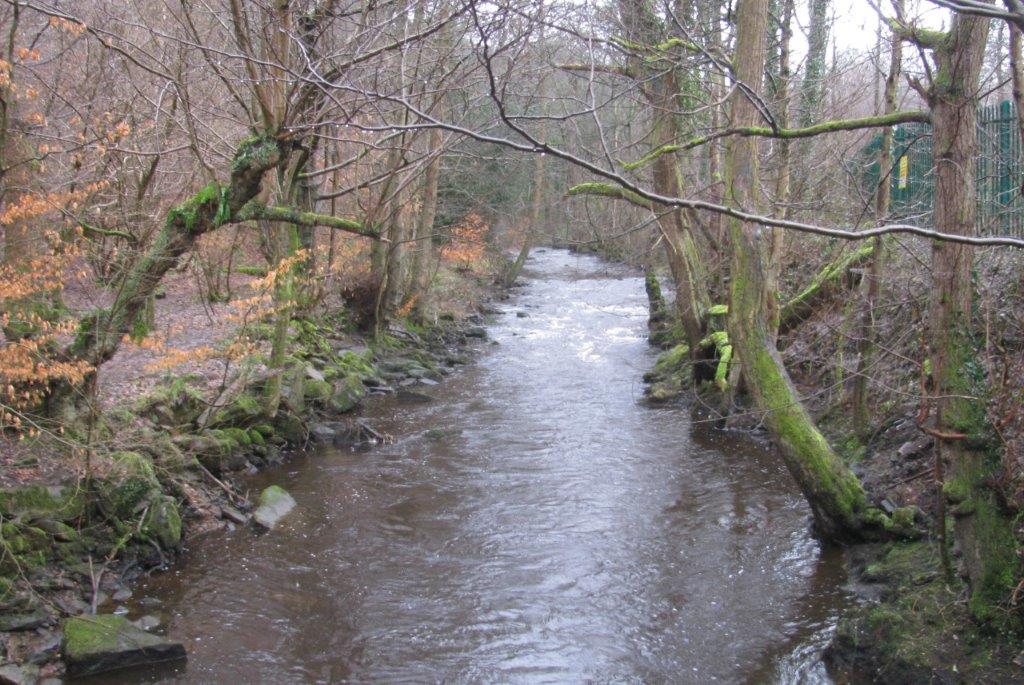 6 The River Loxley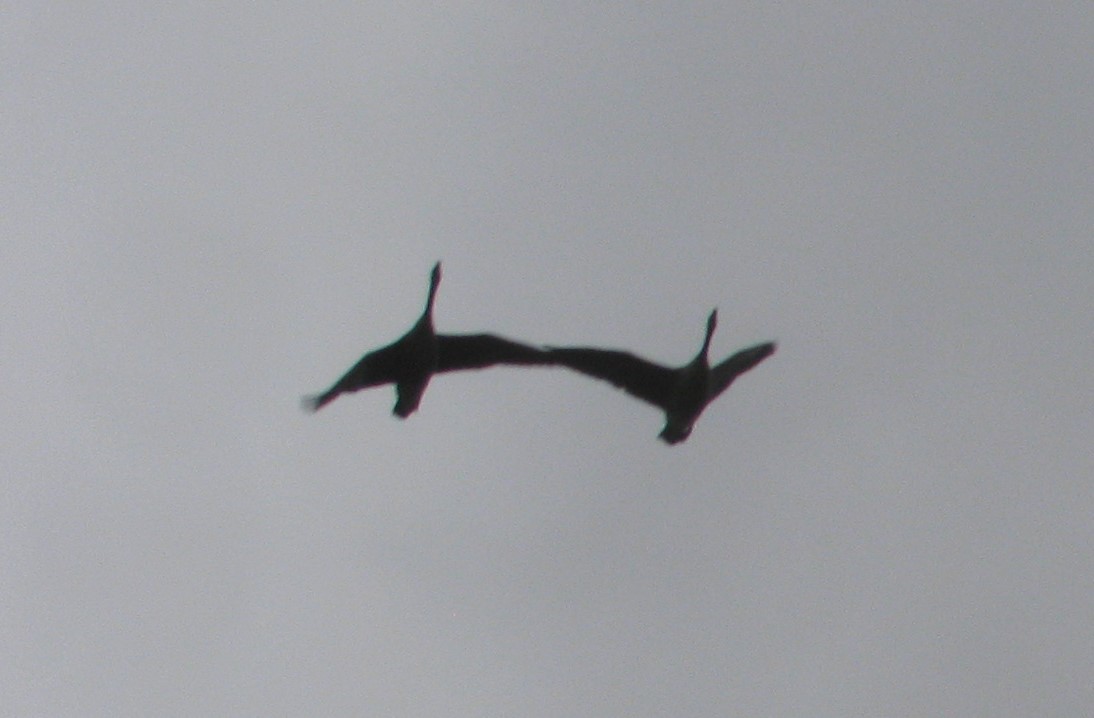 7 Migrating geese above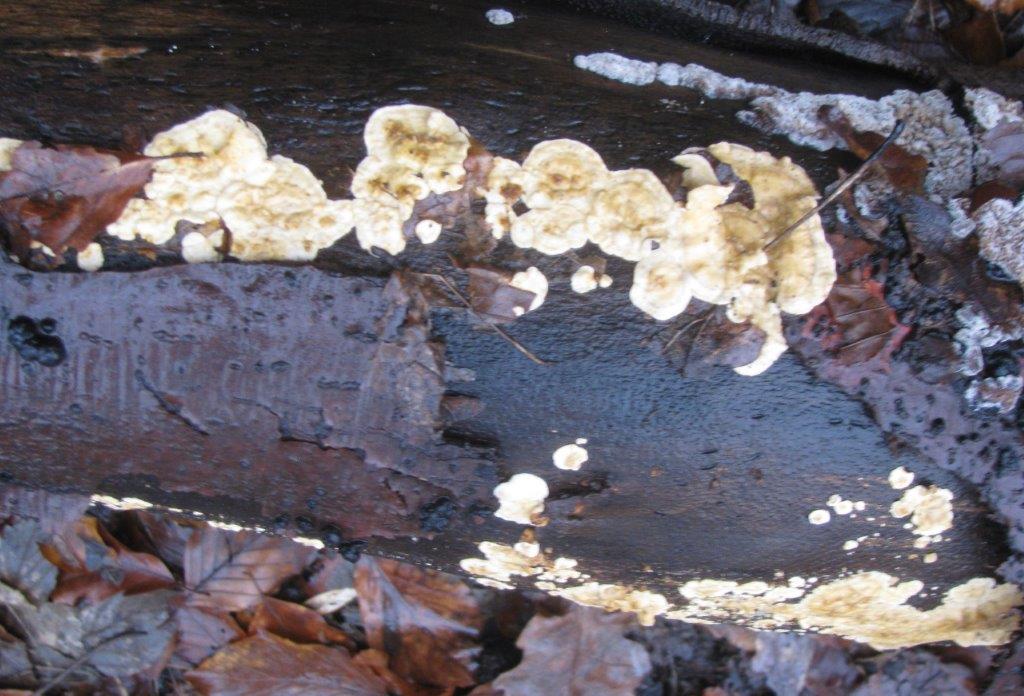 8 on the way up to High Matlock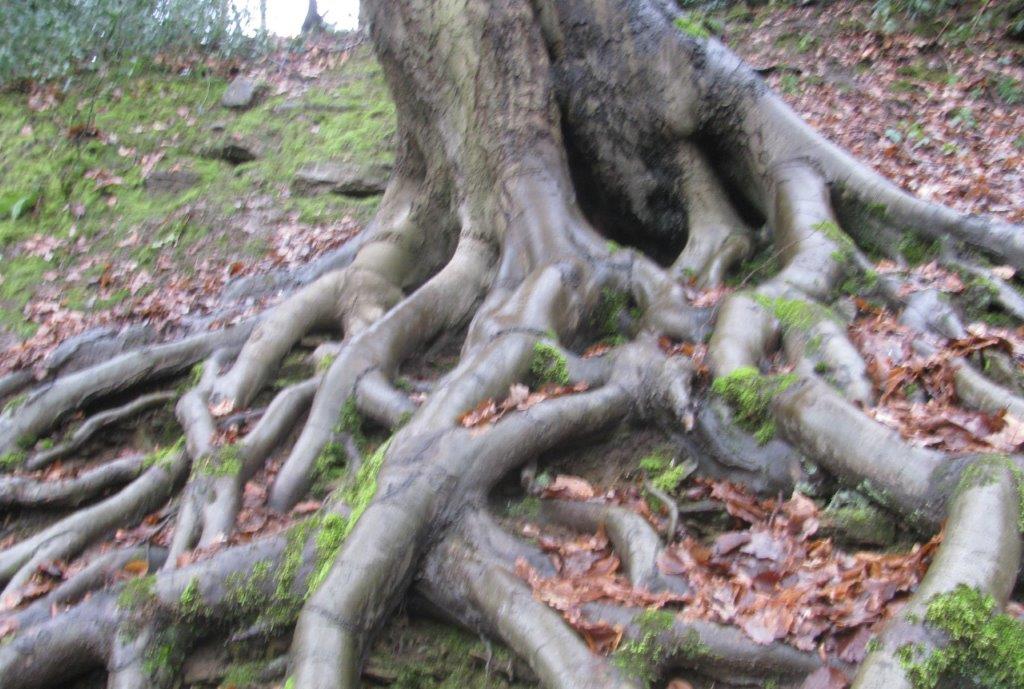 9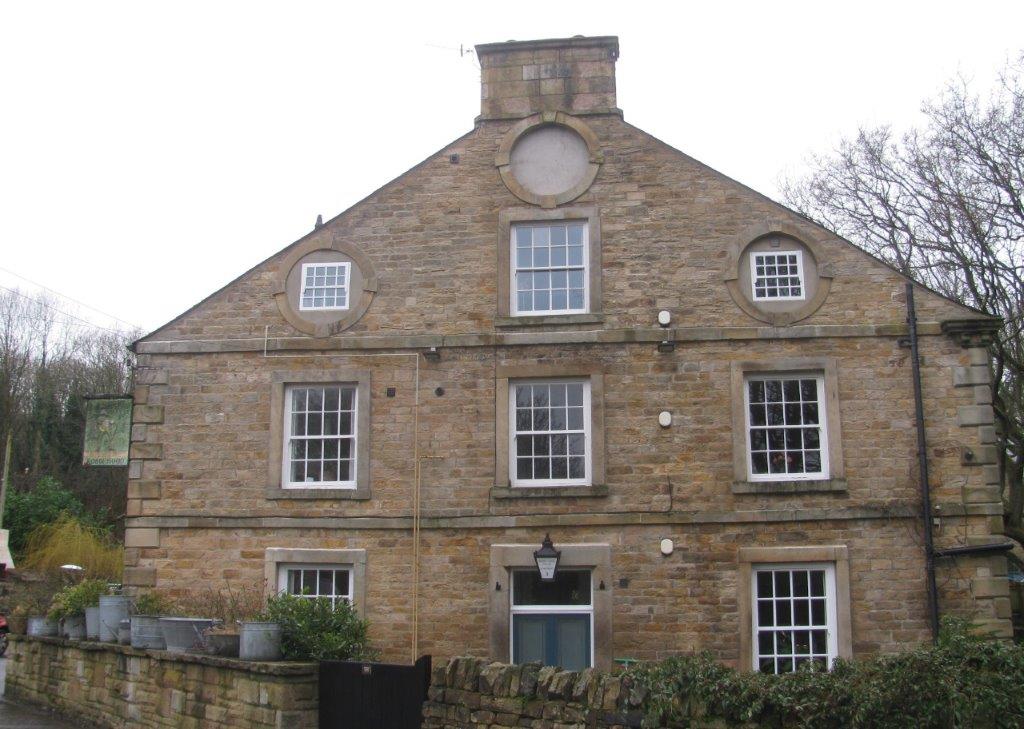 10 The Robin Hood Inn - now Housing units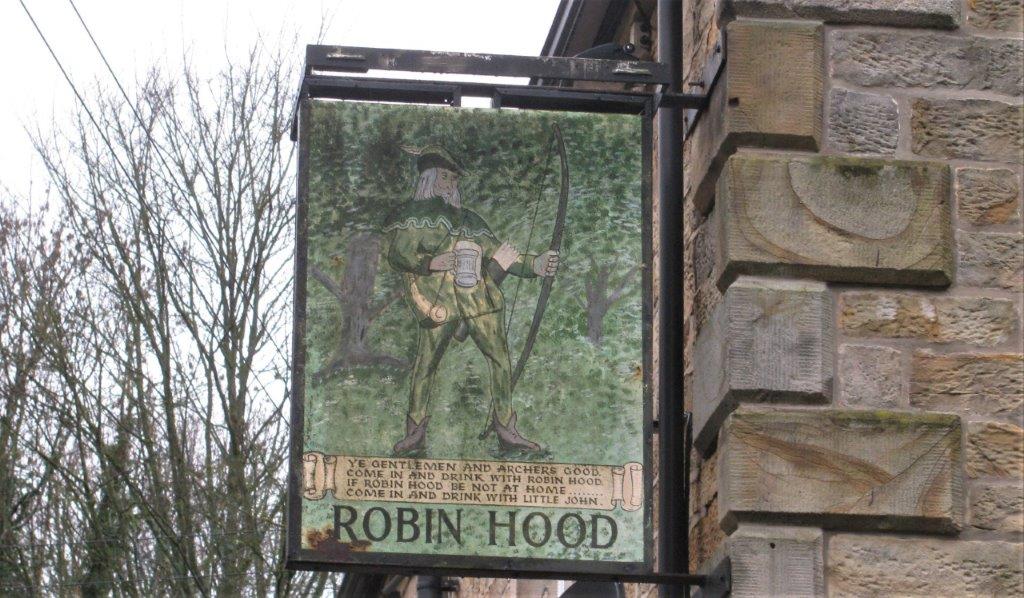 11 The old PH sign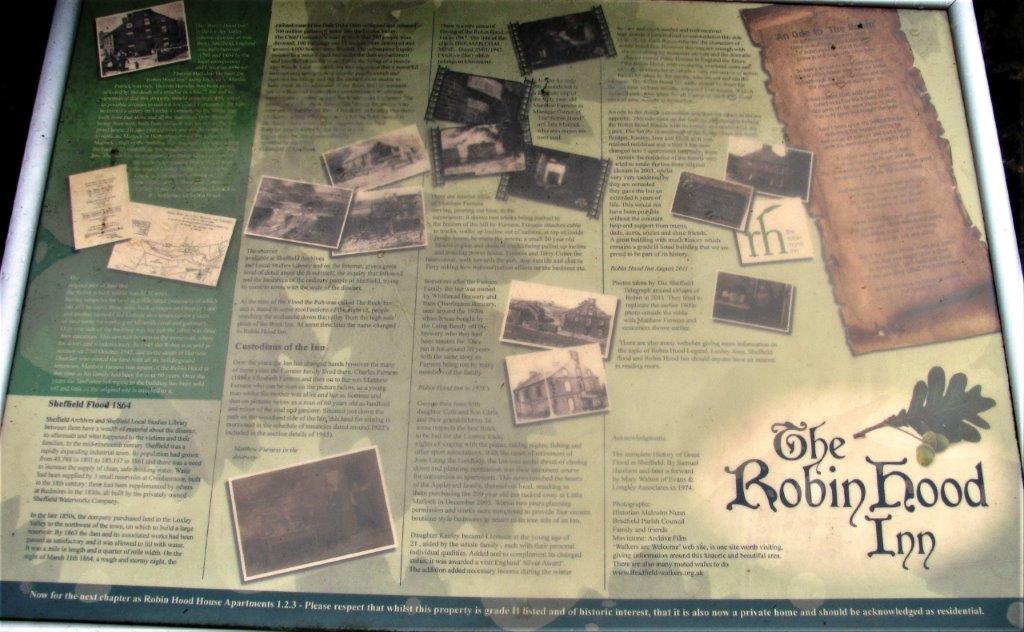 12 push Control + to enlarge & read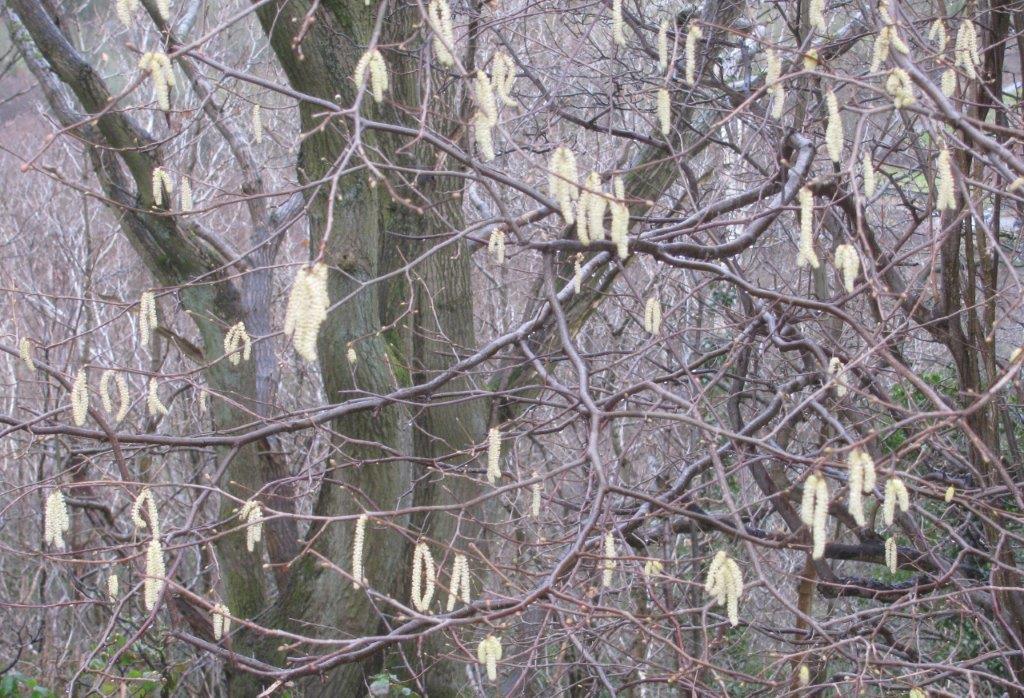 13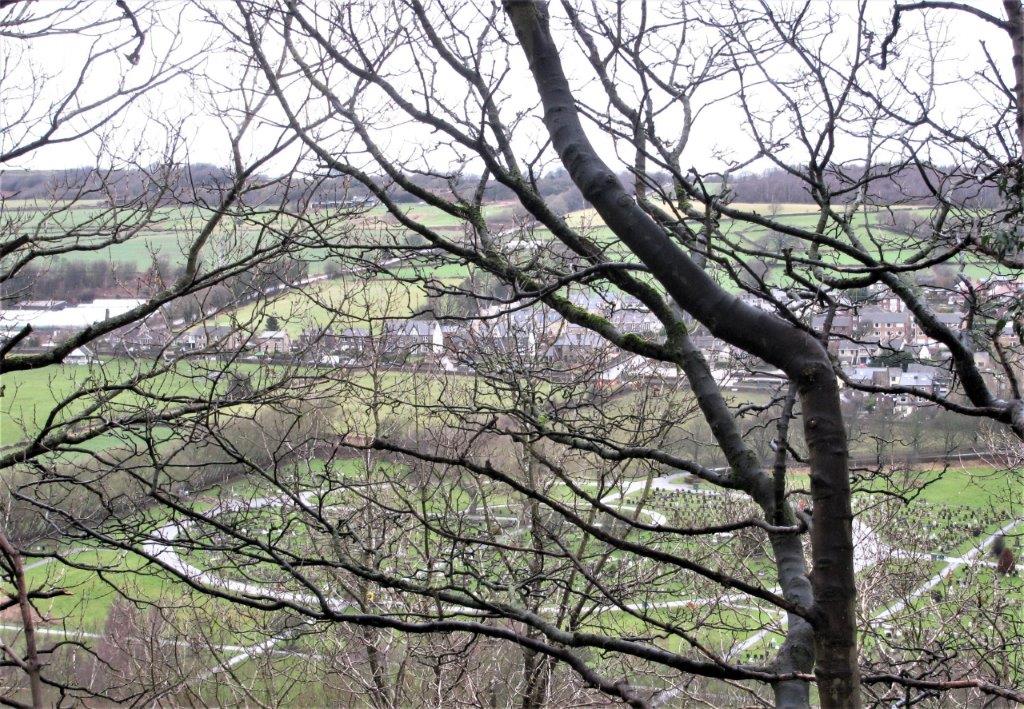 14 looking back down at the Cemetery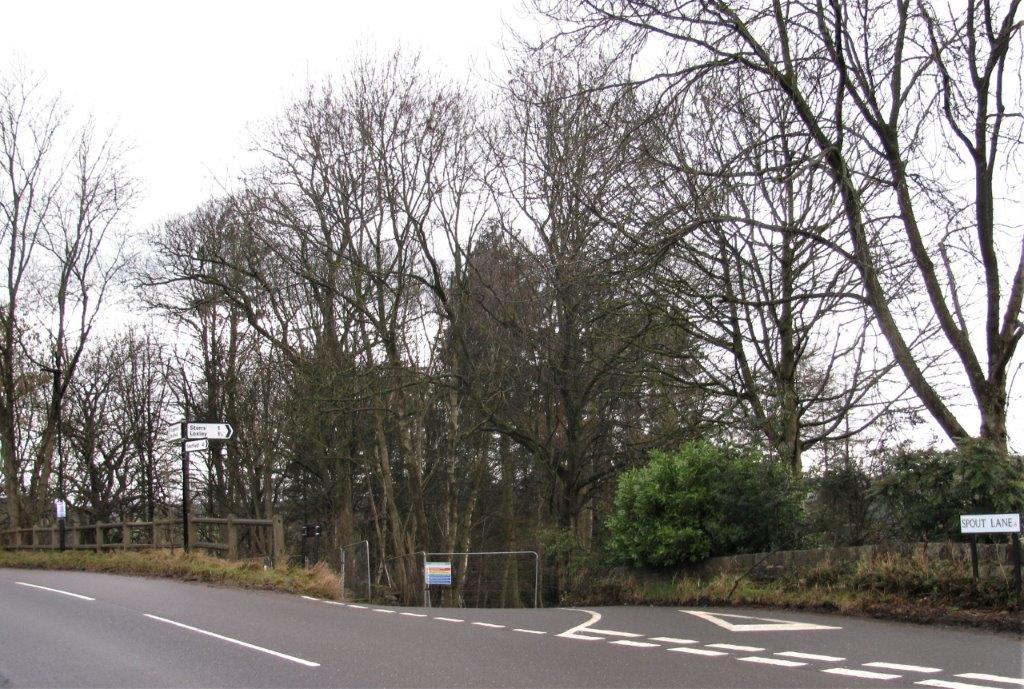 15 The intersection of Spout Lane with Stannington Road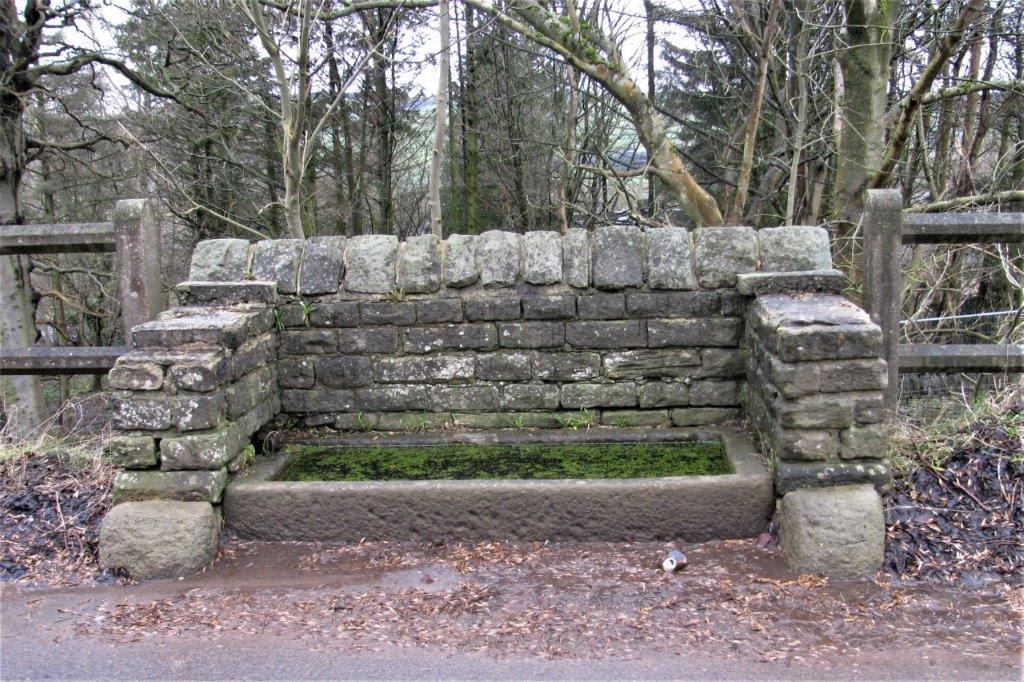 16 Water trough just to West of the Stannington Road & Spout Lane road intersection - trough itself may be cut from single solid stone?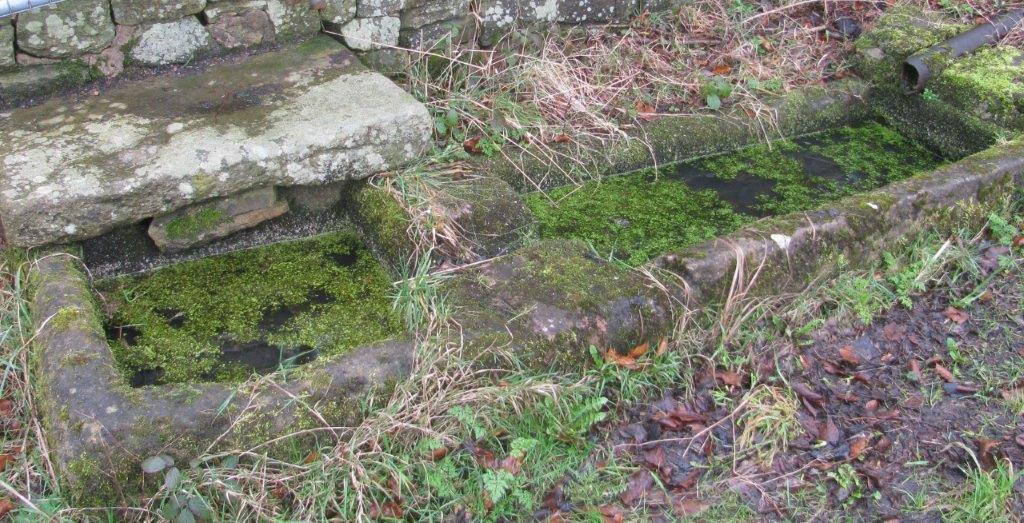 17 Water trough down Spout Lane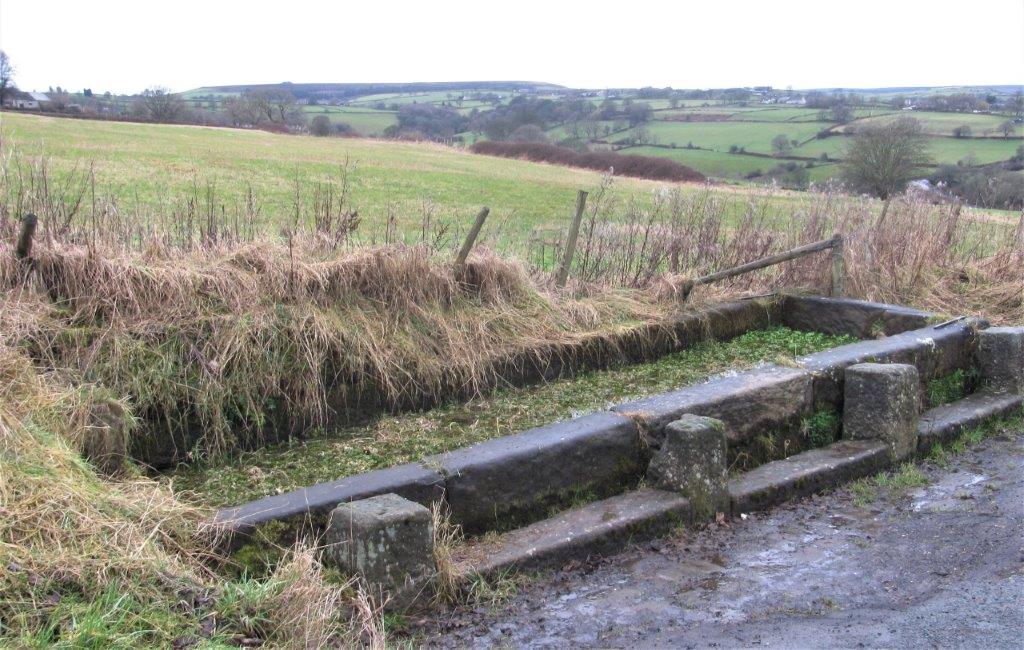 18 Water trough further down Spout Lane - note this one is made in rock segments with joints waterproofed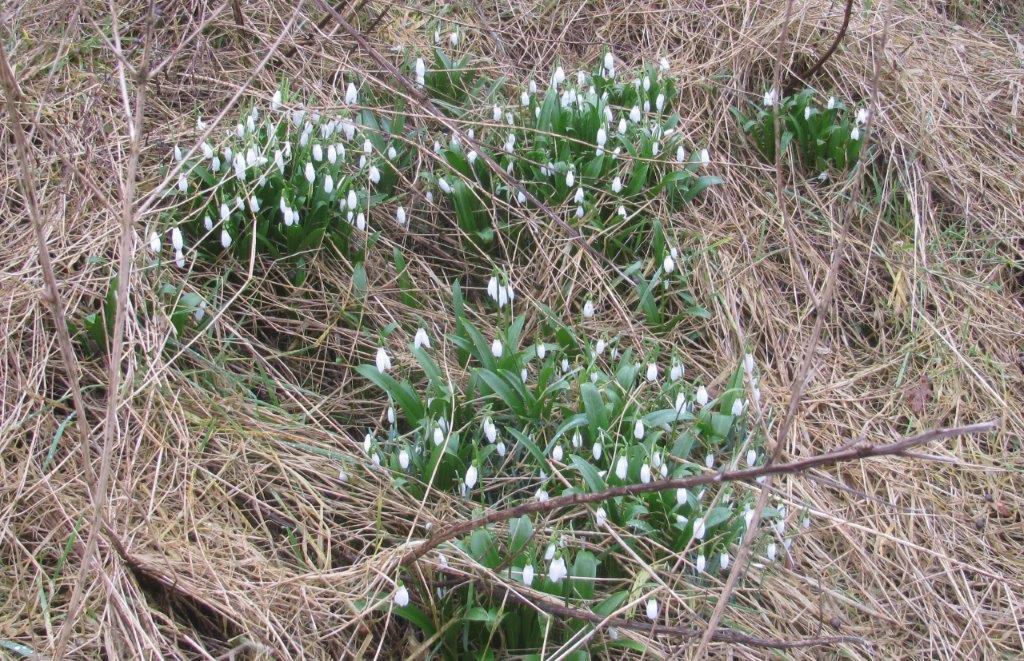 19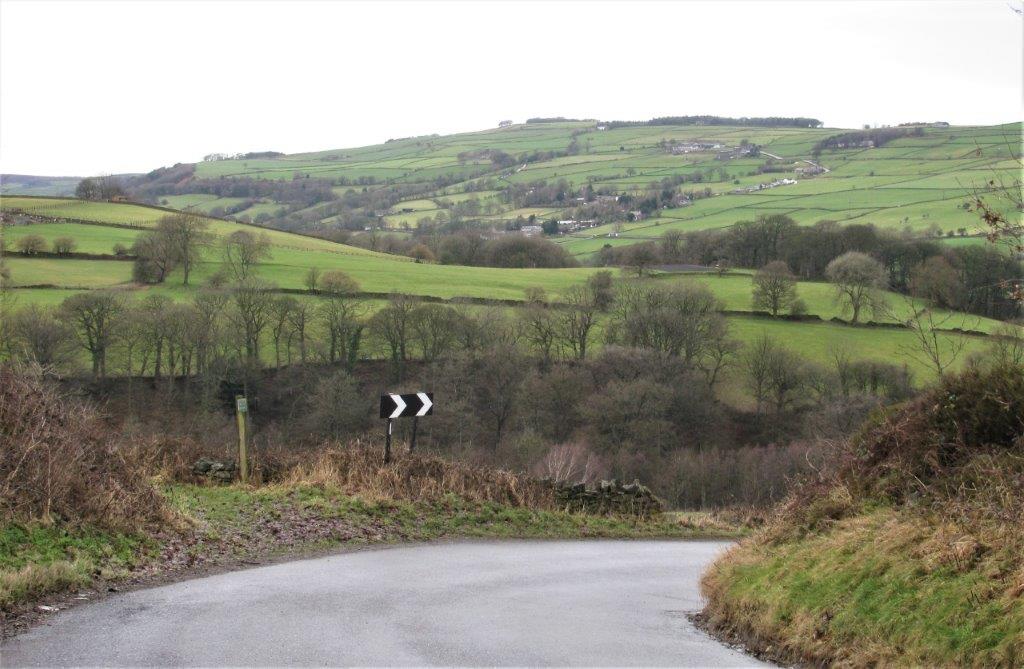 20 further down Spout Lane - Sign indicating footpath we took towards Storrs Lane visible to left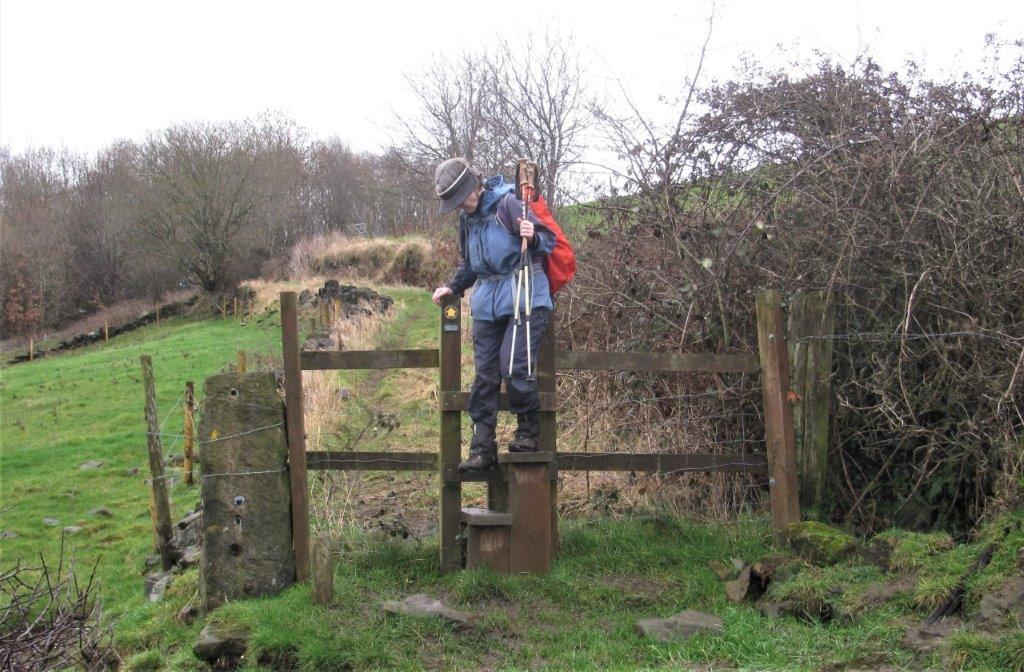 21 on the way to Storrs Lane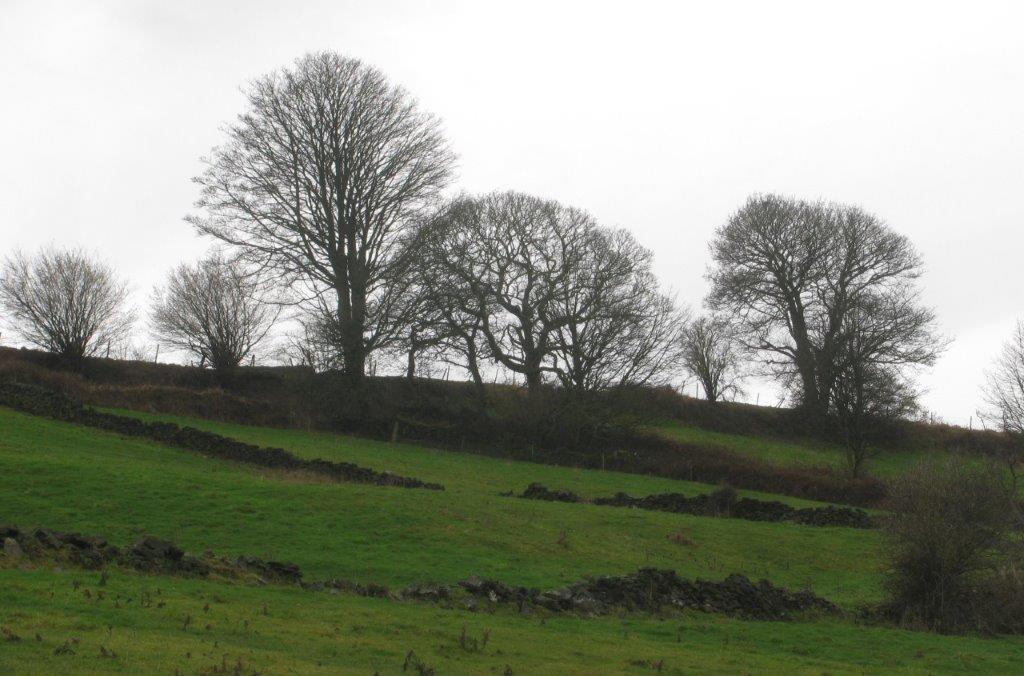 22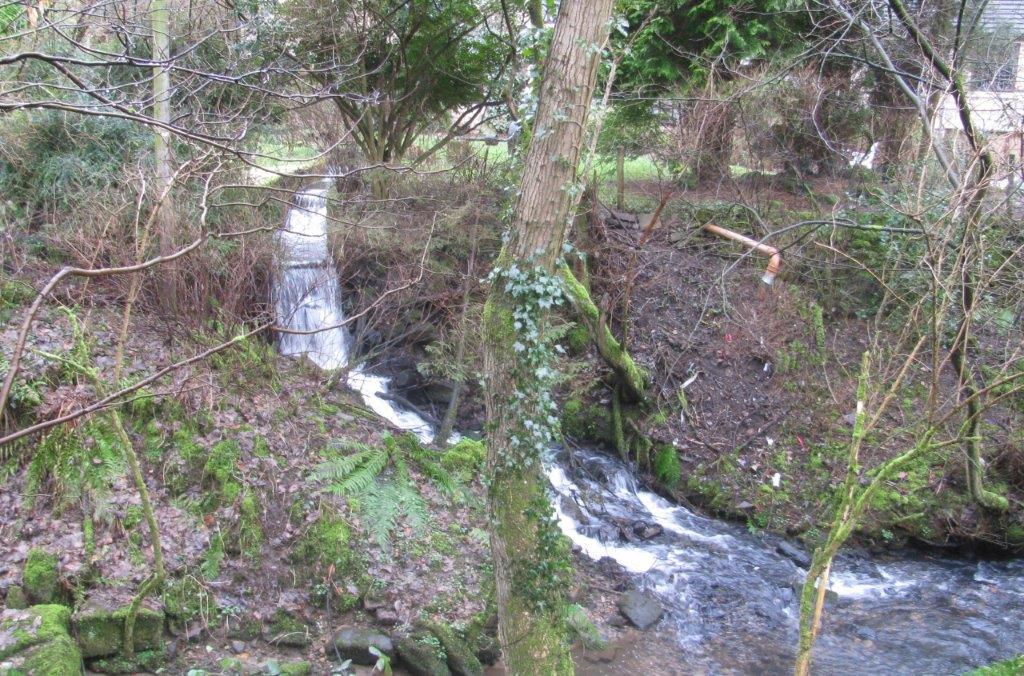 23 probably the once tailrace of the once Storrs Brook Mill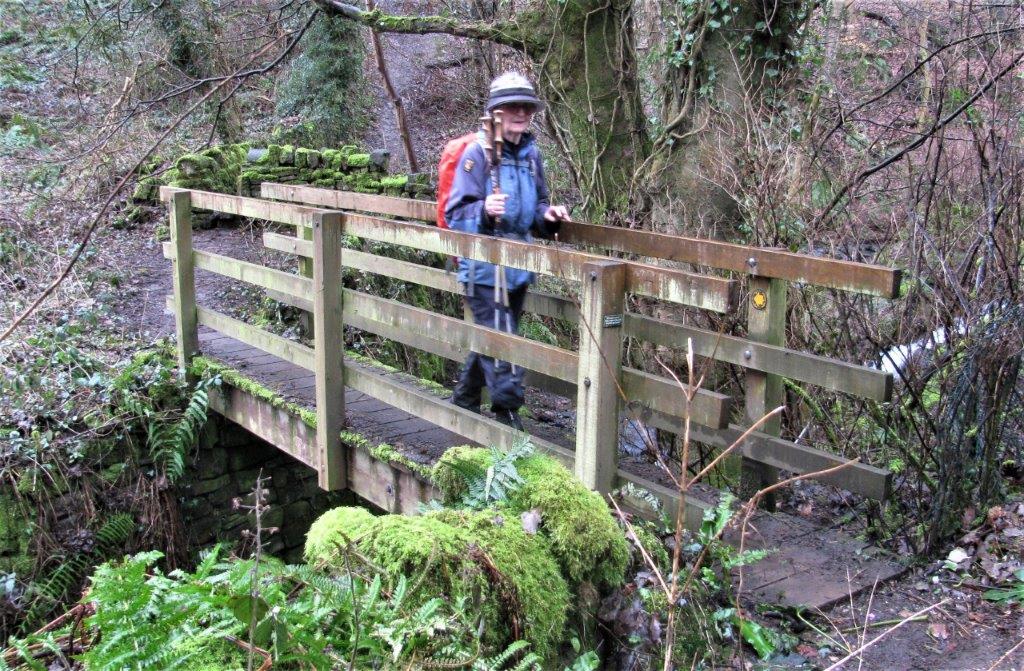 24 Footbridge over Storrs Brook before Storrs Lane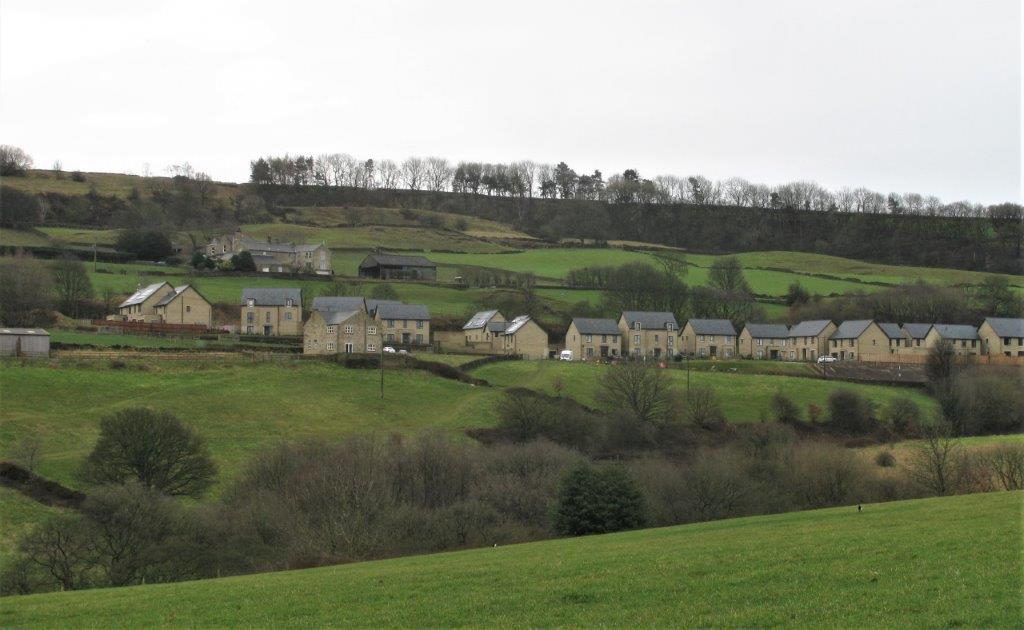 25 The new housing on the once Dyson mine and works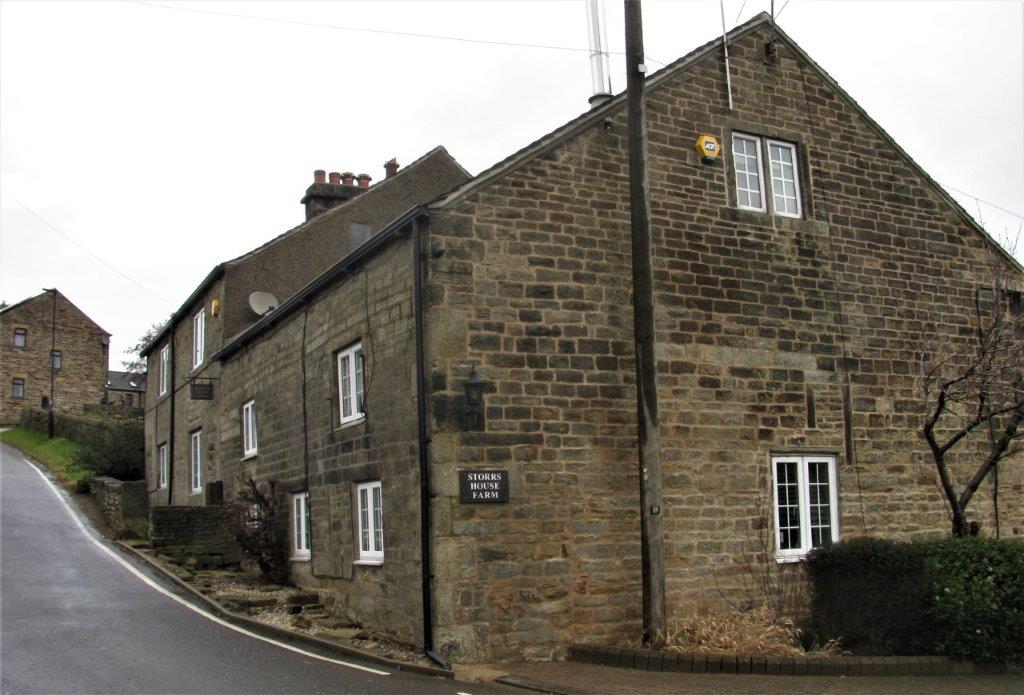 26 Storrs House Farm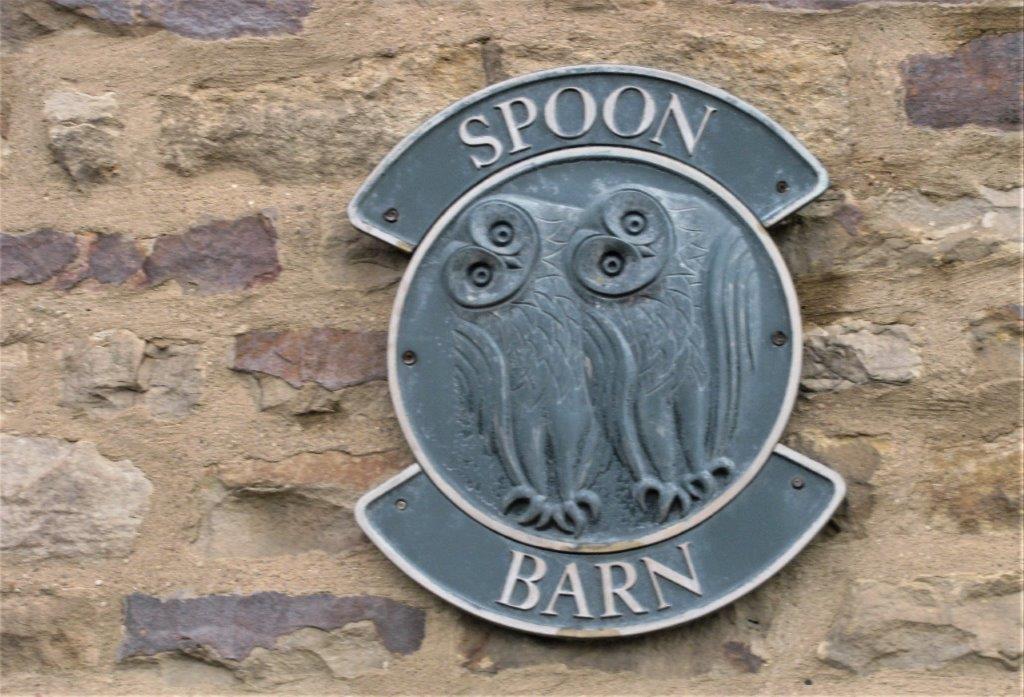 27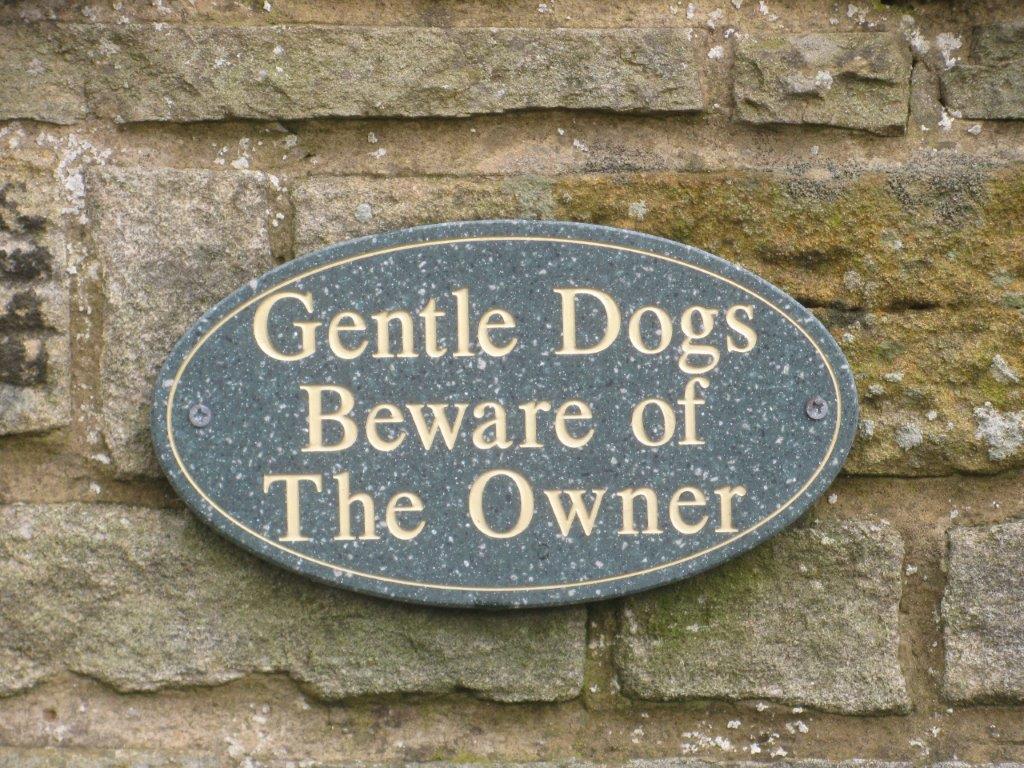 28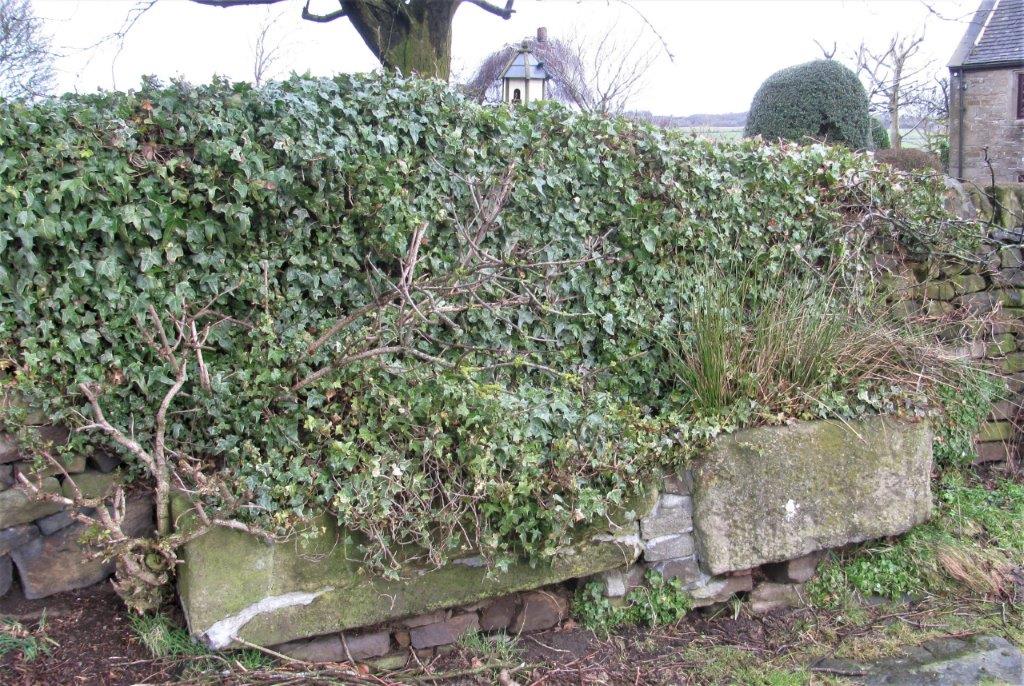 29 These troughs possibly are not original ones but moved here and then planted?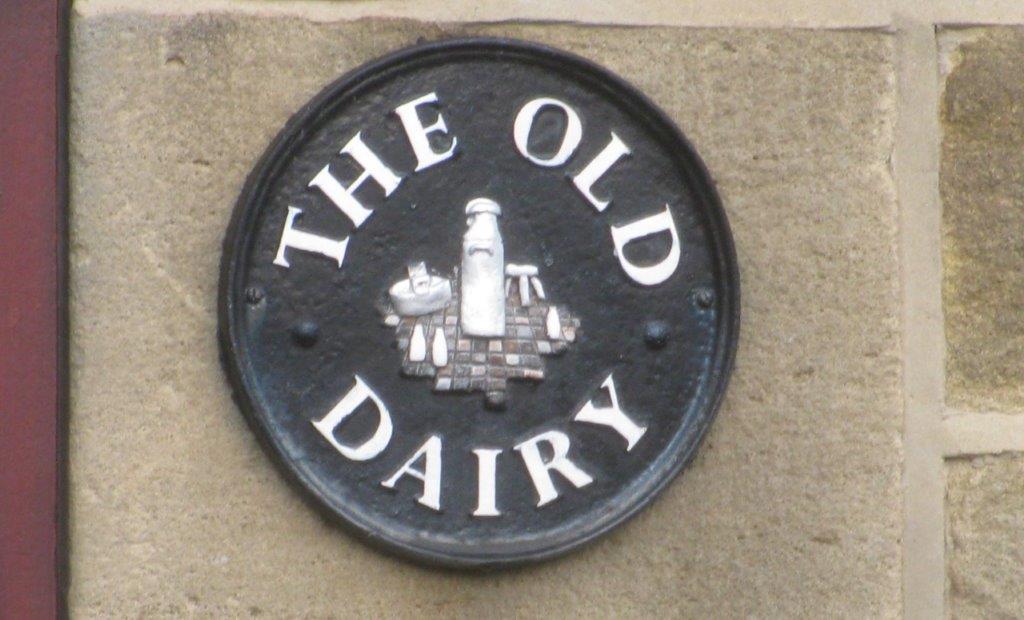 30 Not visible from Storrs Road - look for sign when you enter!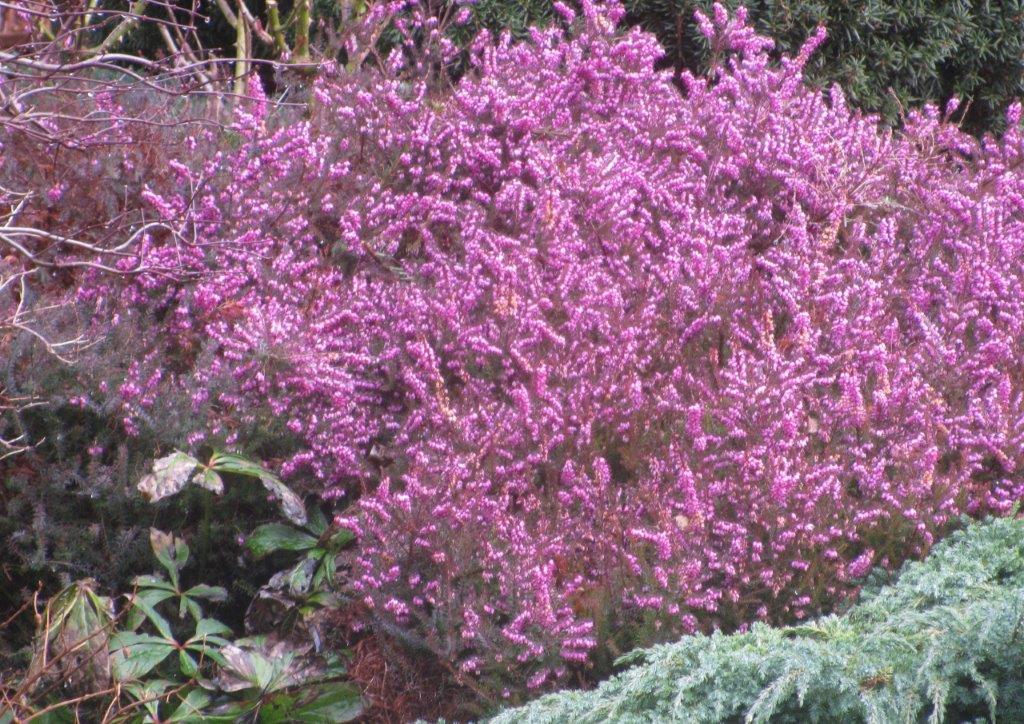 31 just next to The Old Dairy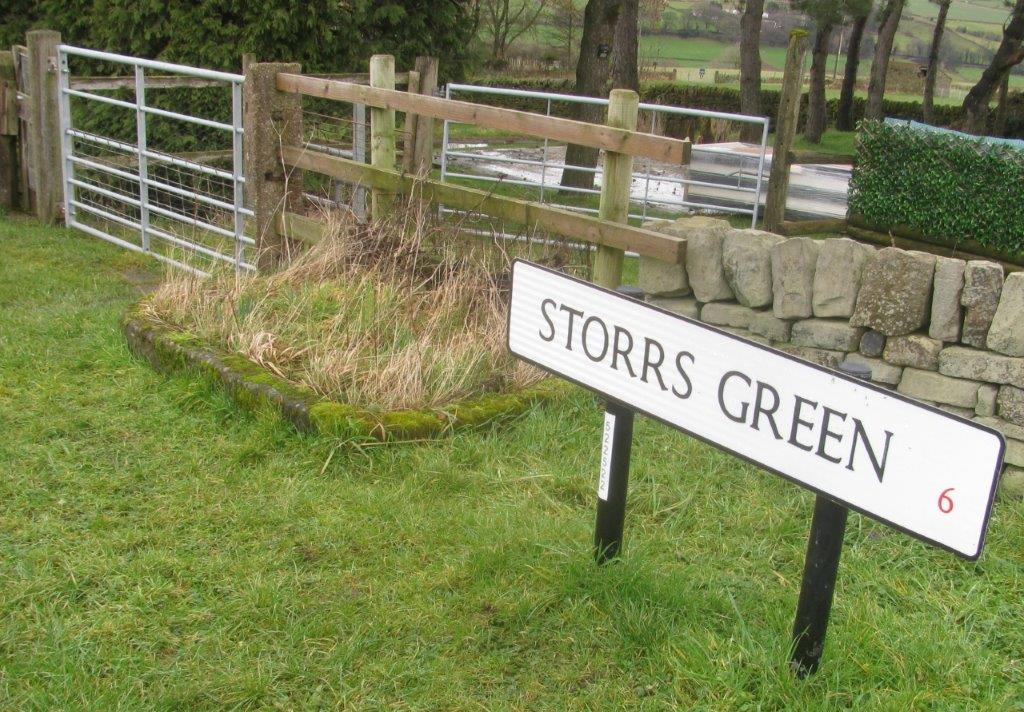 32 Storrs Green and water trough - probably across Road from Storrs Grange?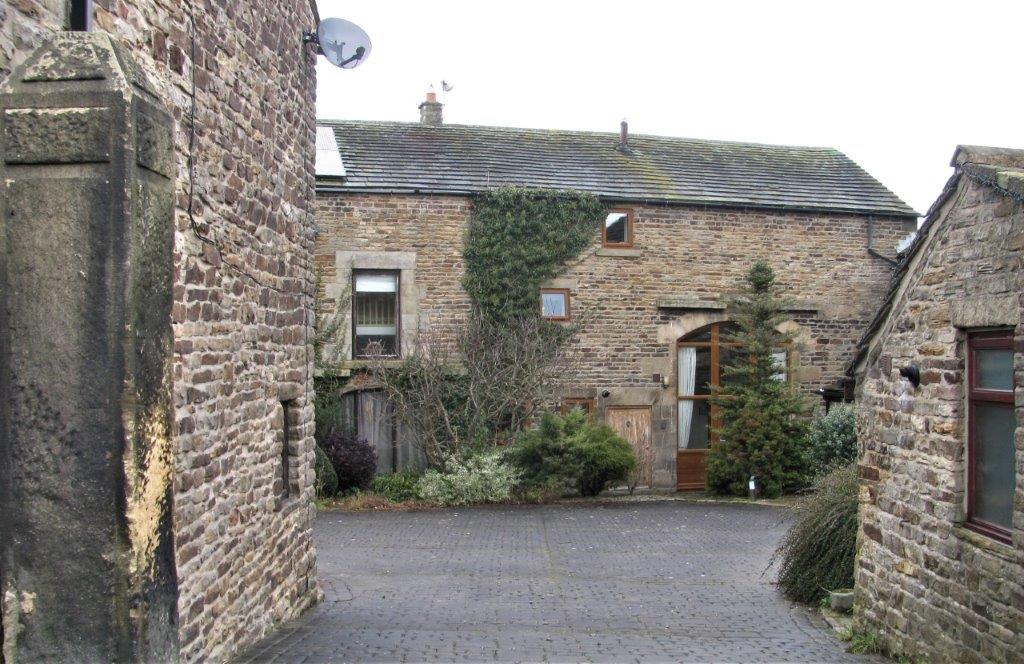 33 Storrs Grange Barn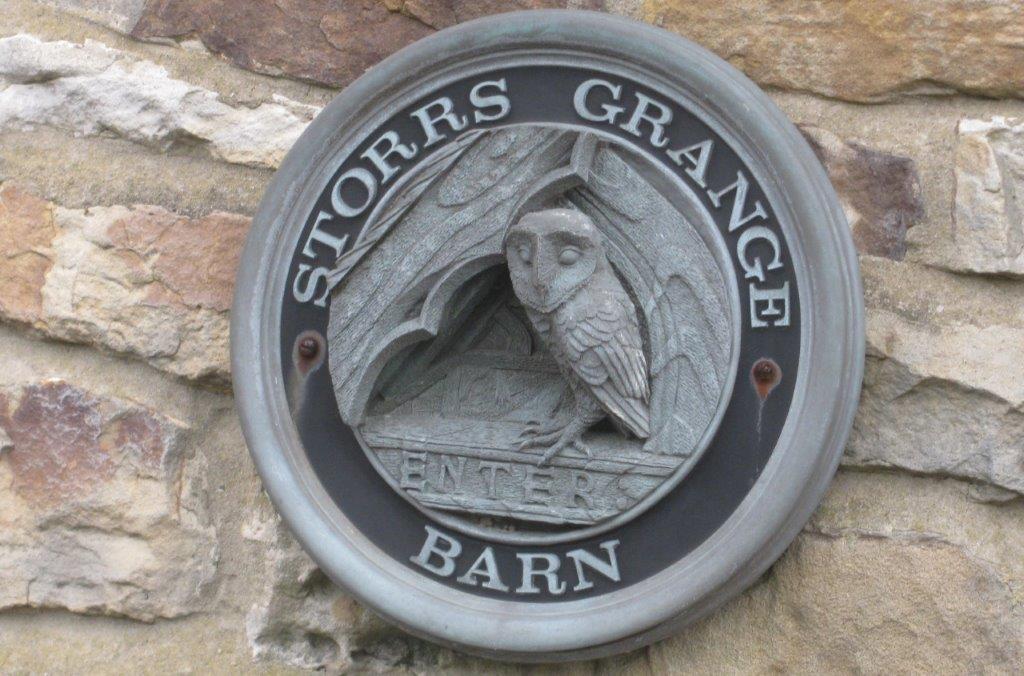 35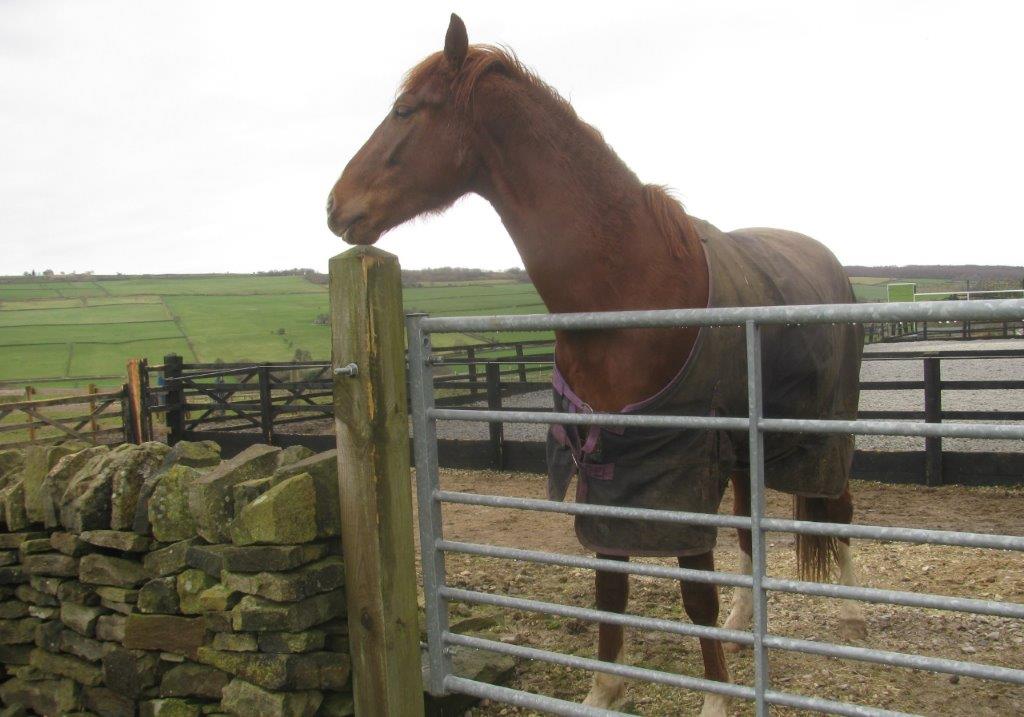 36 seen on way to Foot Bridge across Sykes House Brook?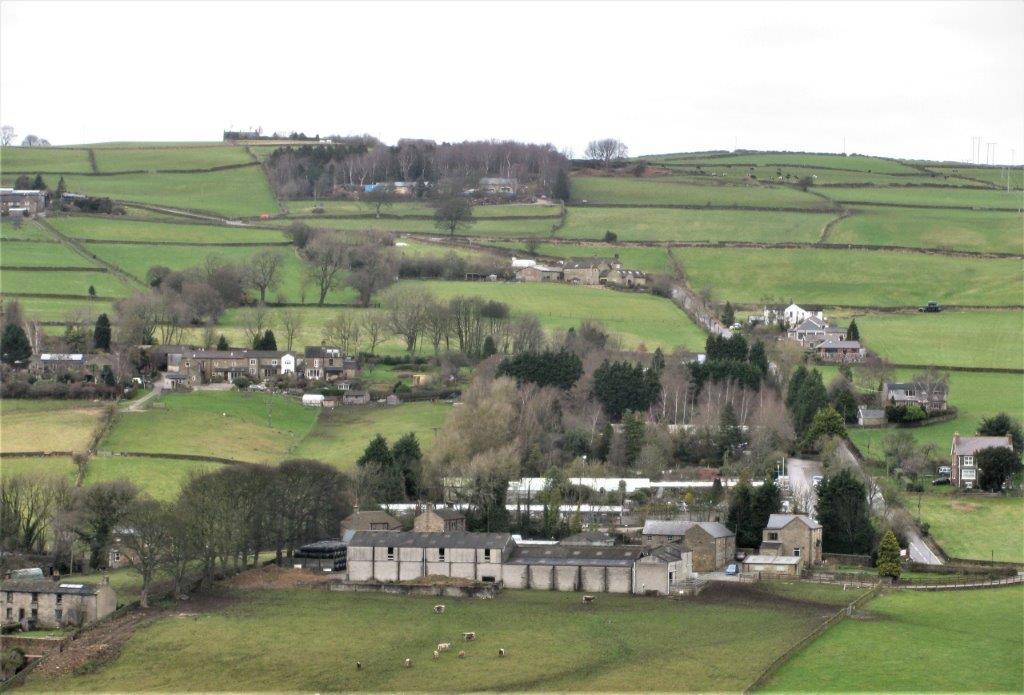 37 As Above? Holdworth near top left, The Sheffield Country Walk passes through the woods at the top. Myers Lane (scarcely visible) which we took on return is a narrow single vehicle road width running to right below top woods. Skew road runs down to Loxley Road.
38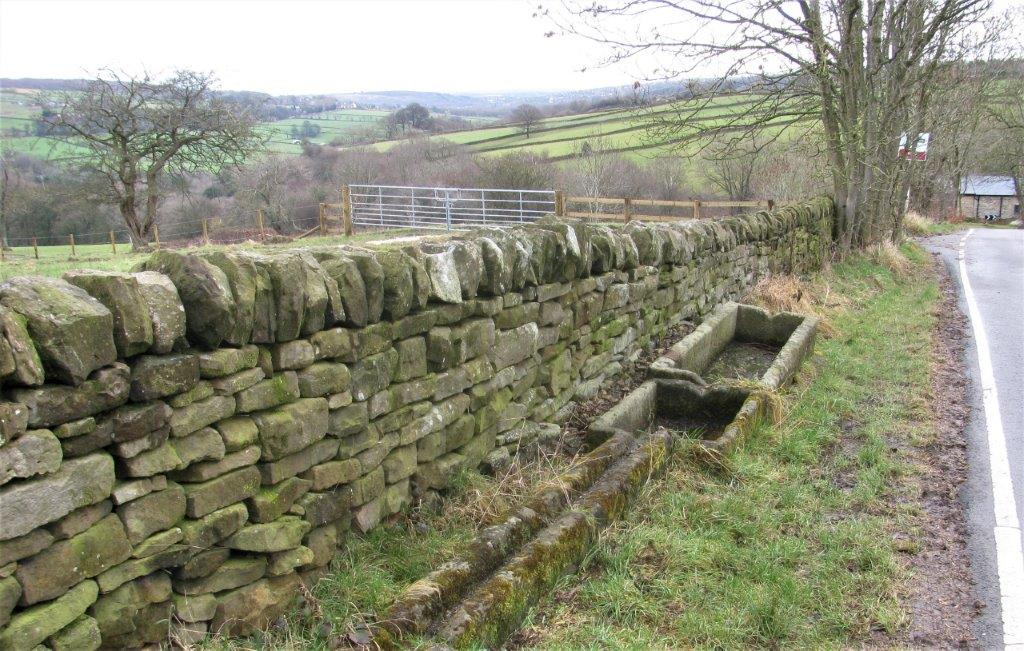 39 water trough on Dungworth Green Road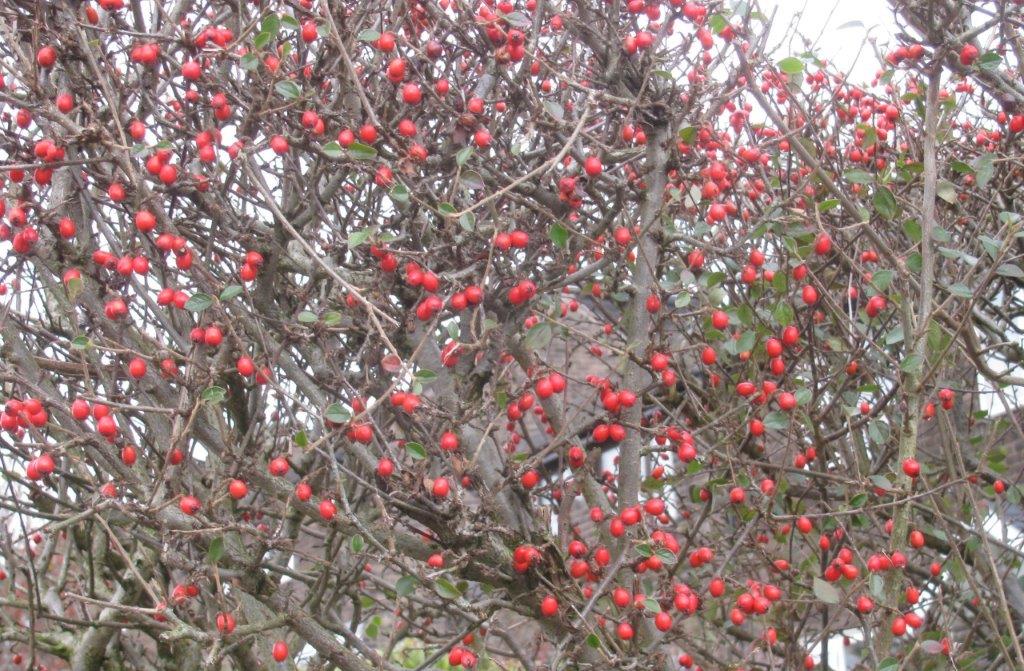 40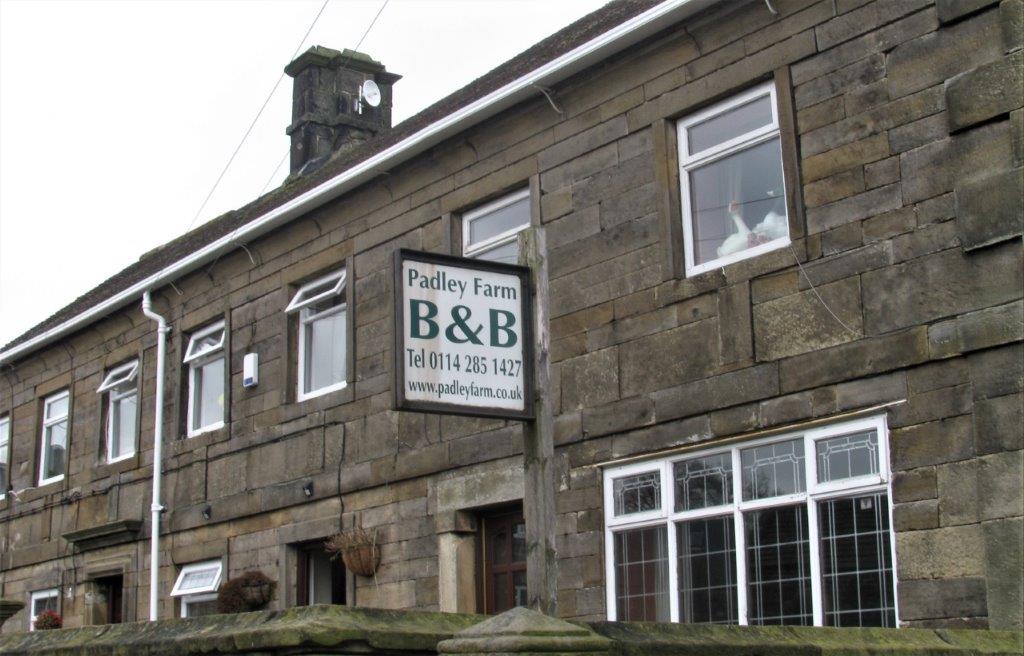 41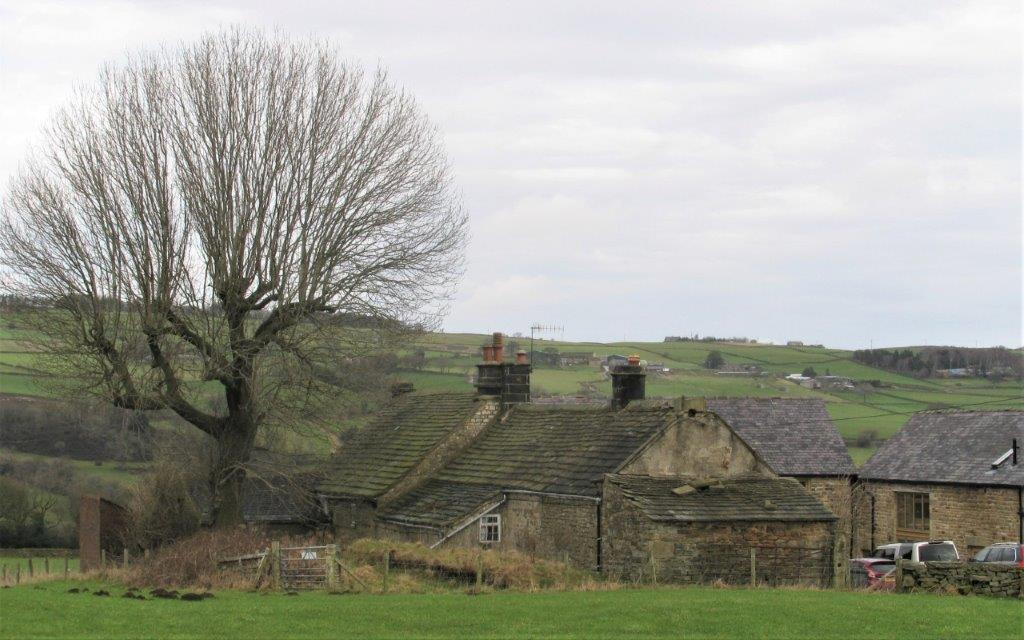 42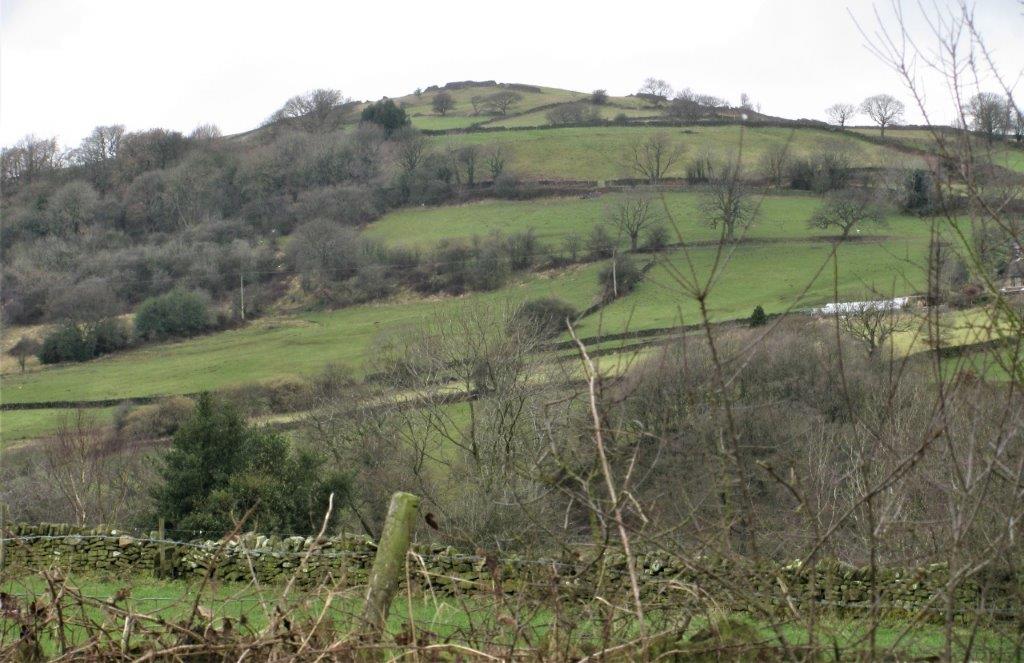 43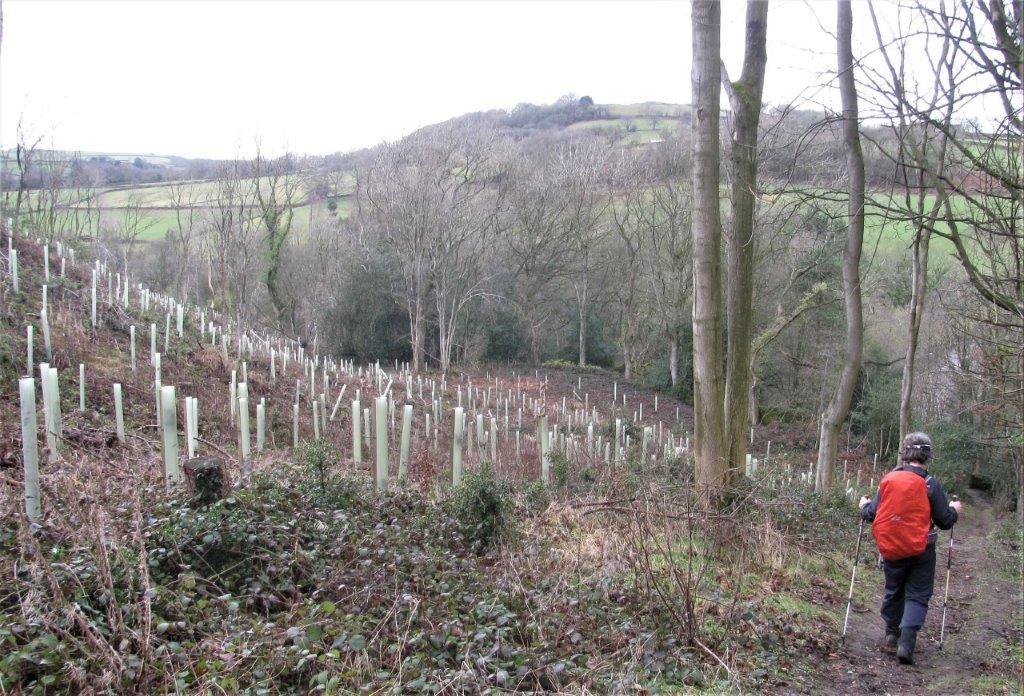 44 cutting down through Rikkett Bank towards Damflask Reservoir and New Road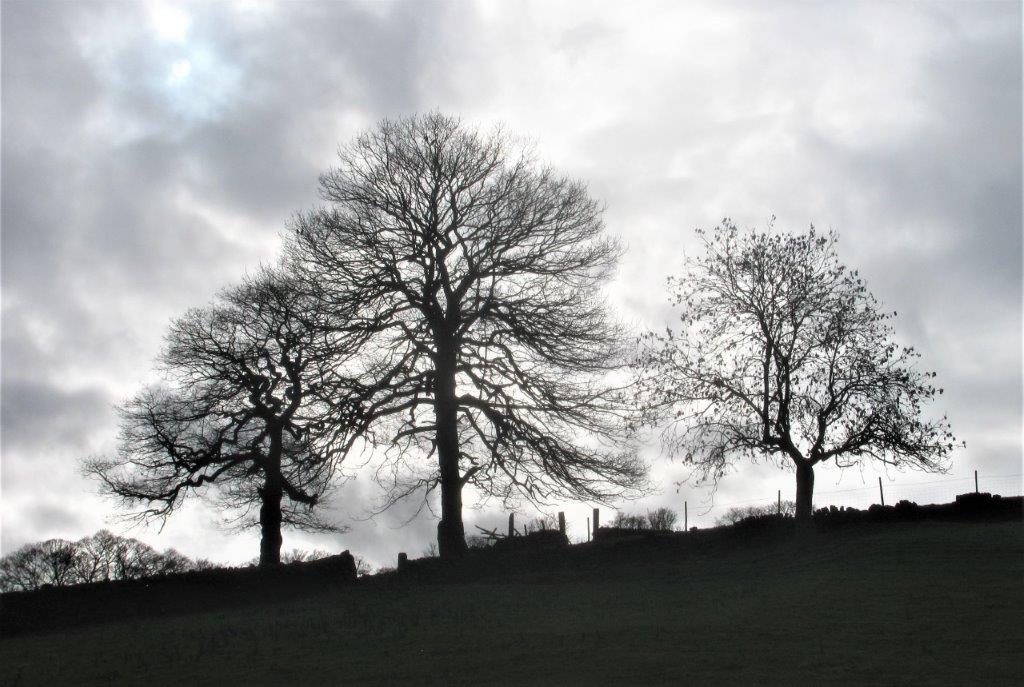 45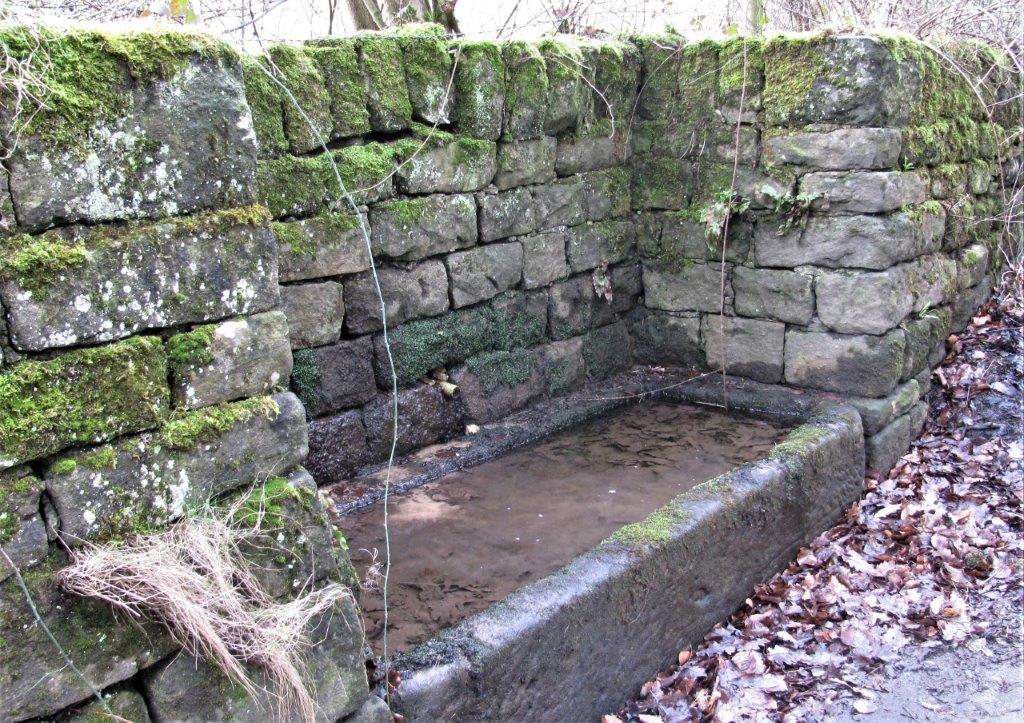 46 water trough roughly at point where New Road separates from the edge of Damflask reservoir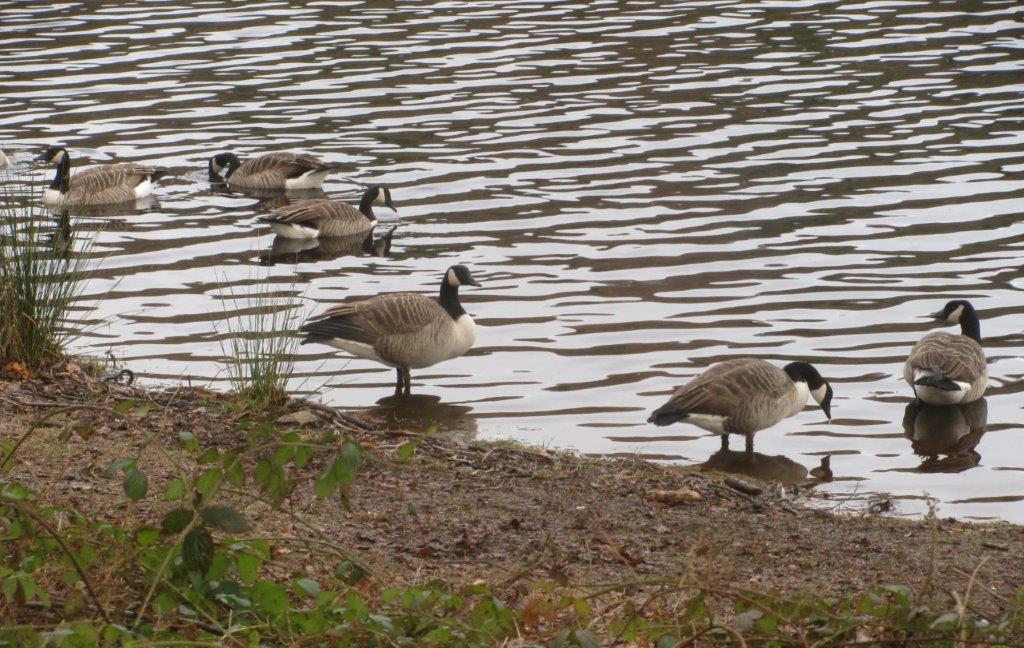 47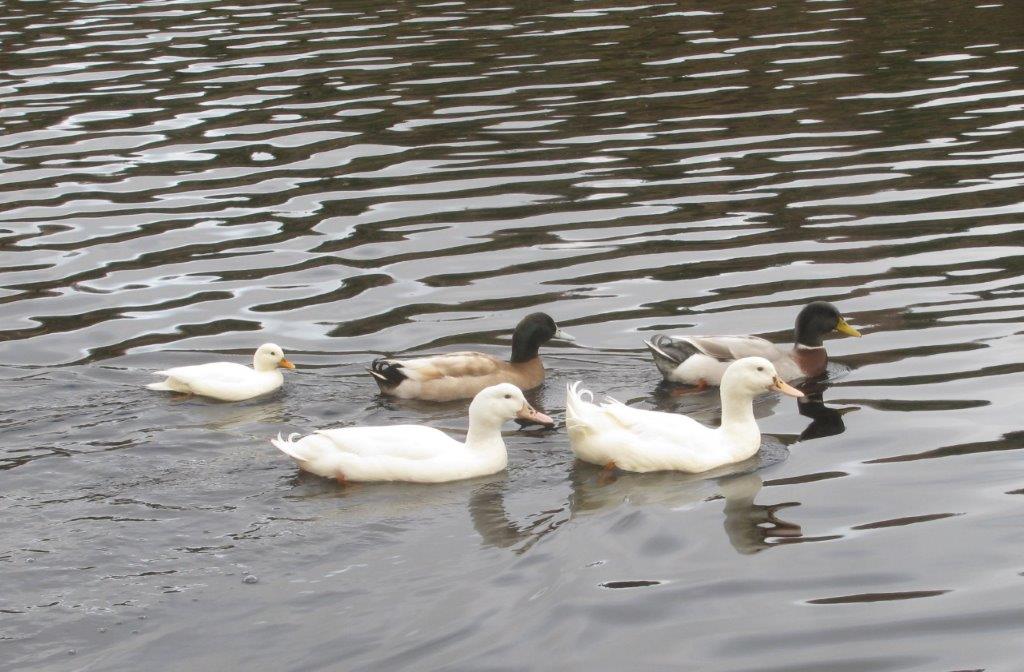 48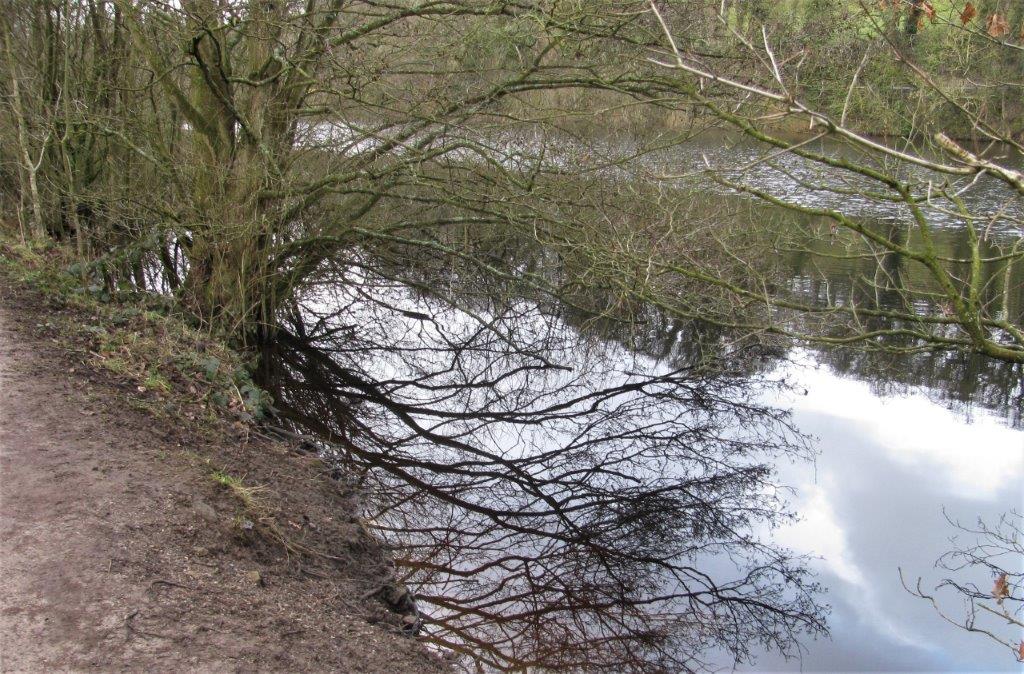 49 on south edge of Damflask Reservoir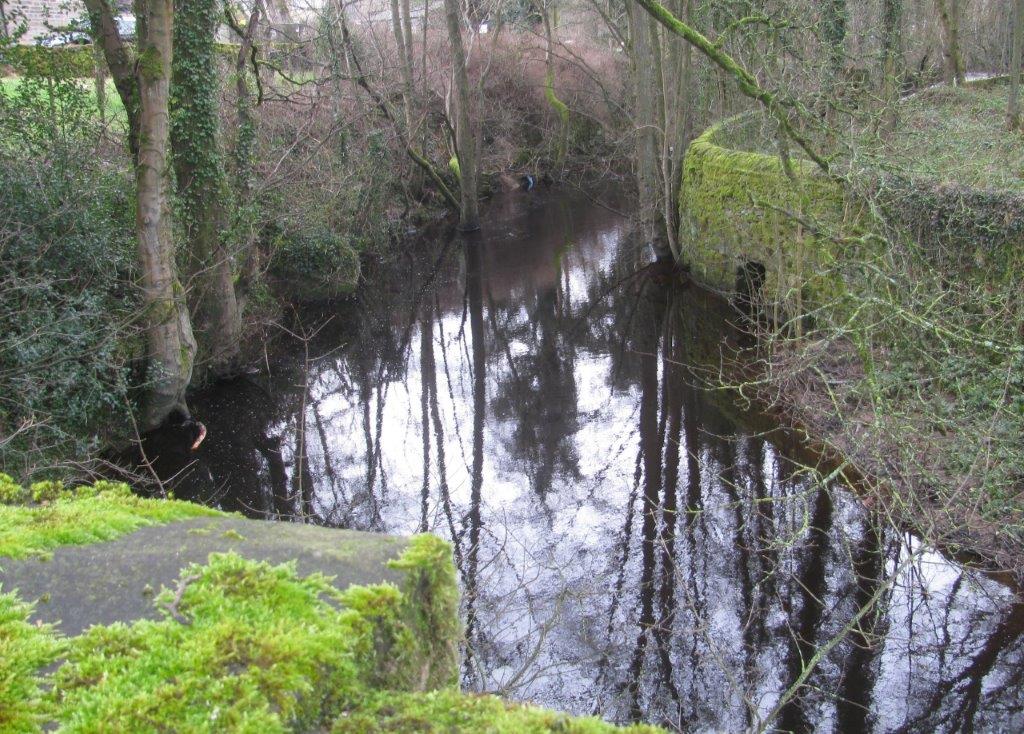 50 combined waters from Dale Dike Reservoir and Agden reservoir enter at this point (footbridge) towards damflask Reservoir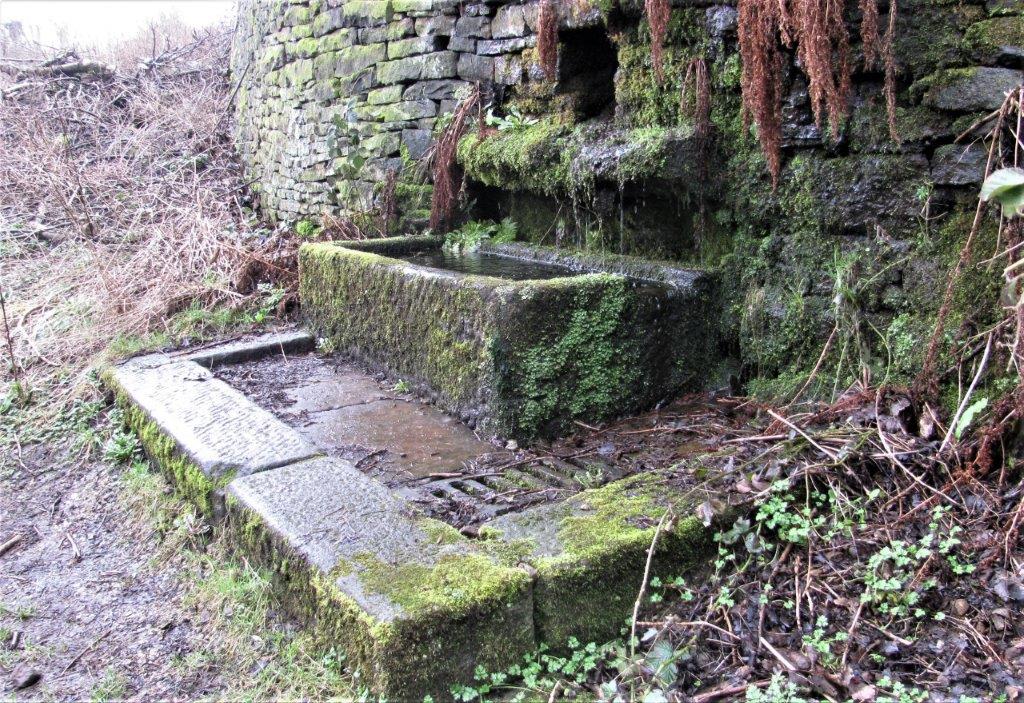 51 water trough near the west end of Damflask Reservoir just before Low Bradfield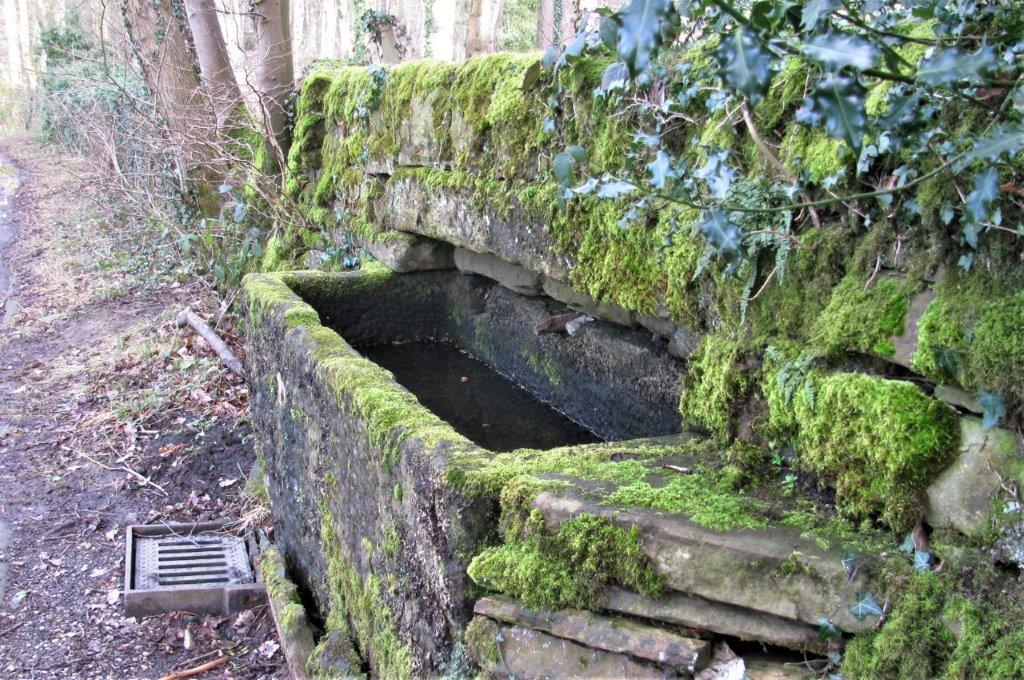 52 on the road next to Agden Reservoir shortly after the point we turned up to High Bradfield one finds this water trough.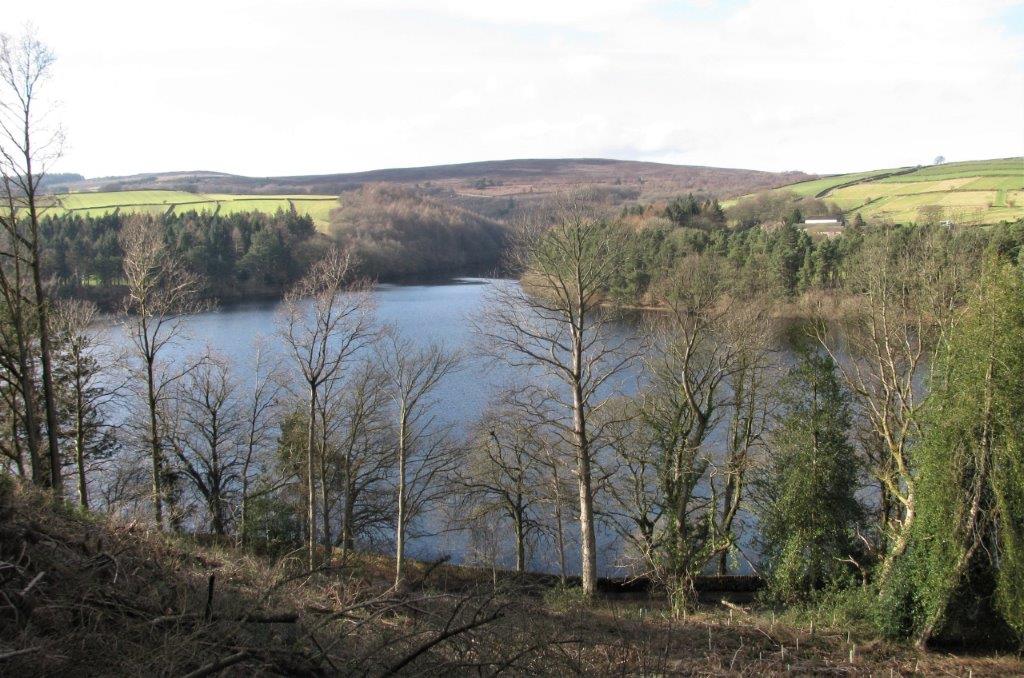 53 Agden Reservoir seen when looking back from path taken up to High Bradfield Church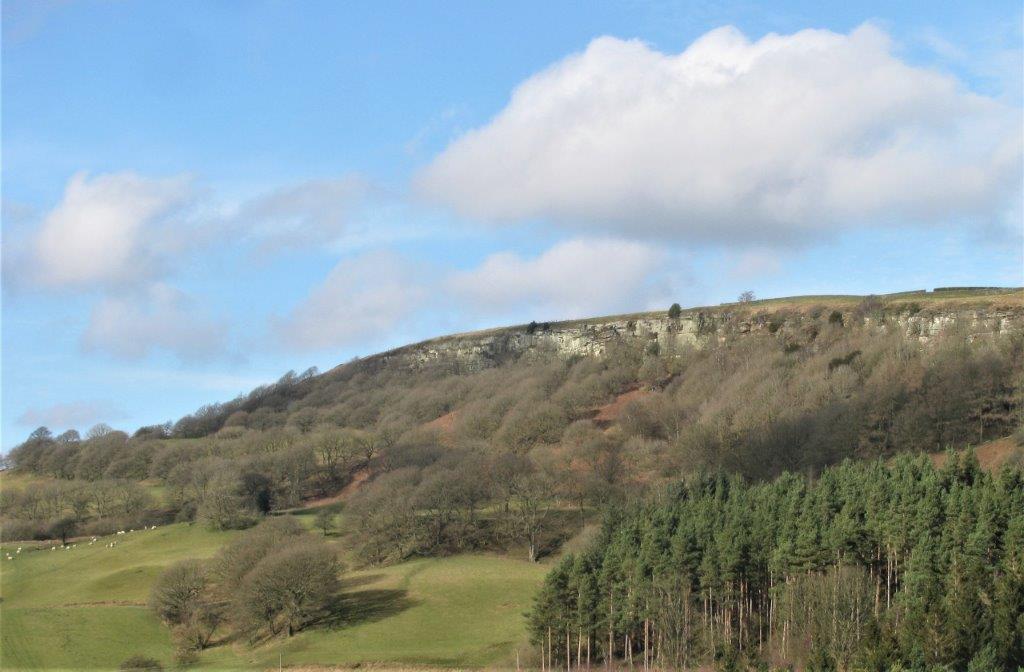 54 Rocher Rocks also seen from path as we climb up towards Church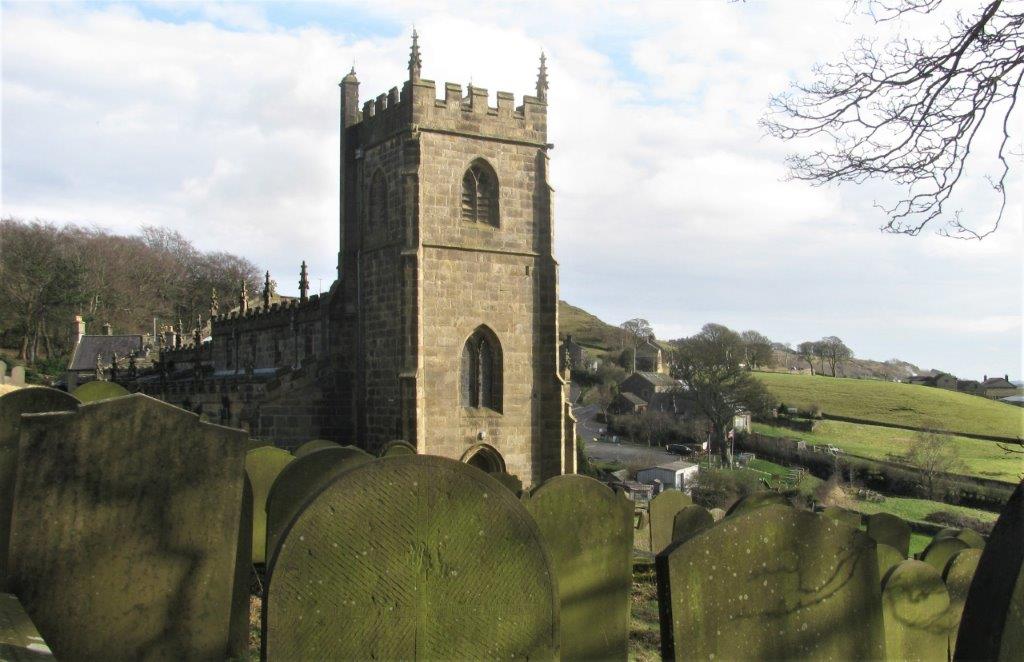 55 High Bradfield's Church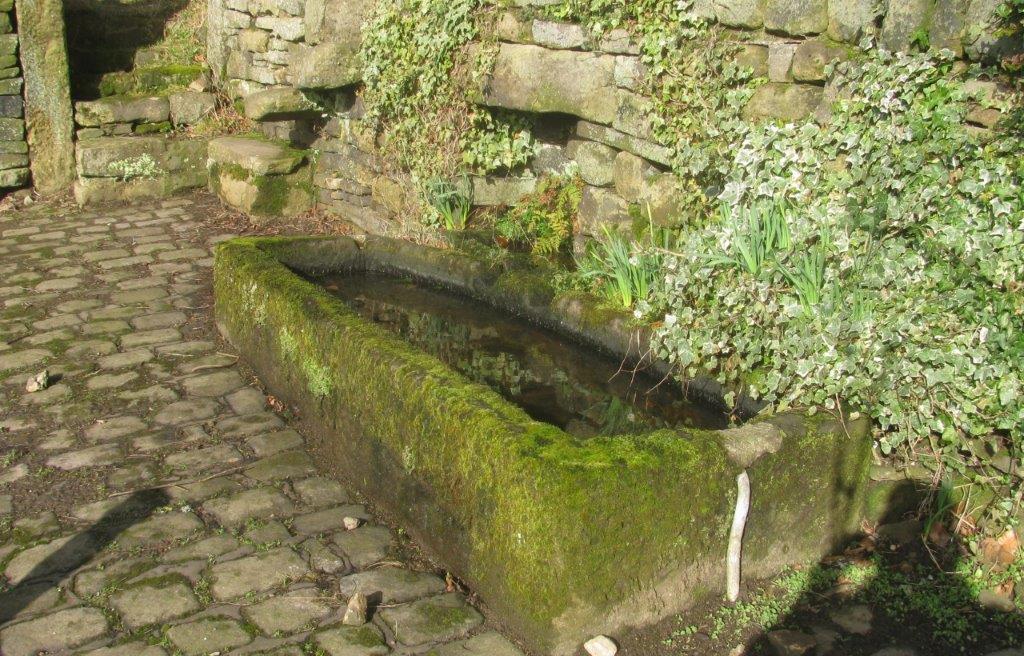 56 water trough on Brown House Lane coming into High Bradfield from North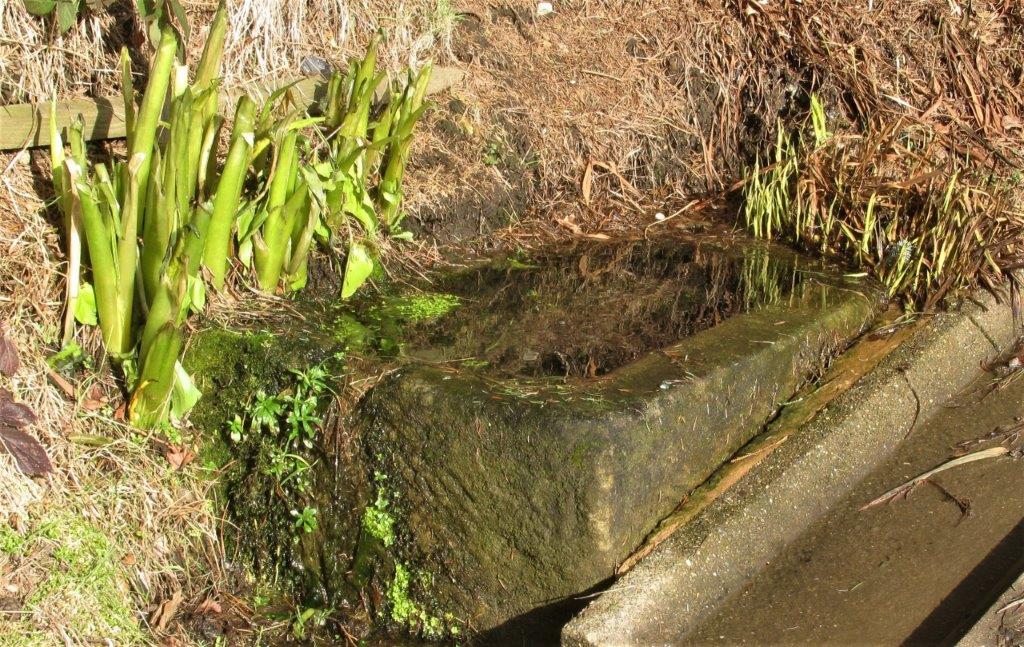 57 Water trough seen from link running East from High Bradfield (then turning North up to Kirk Edge Road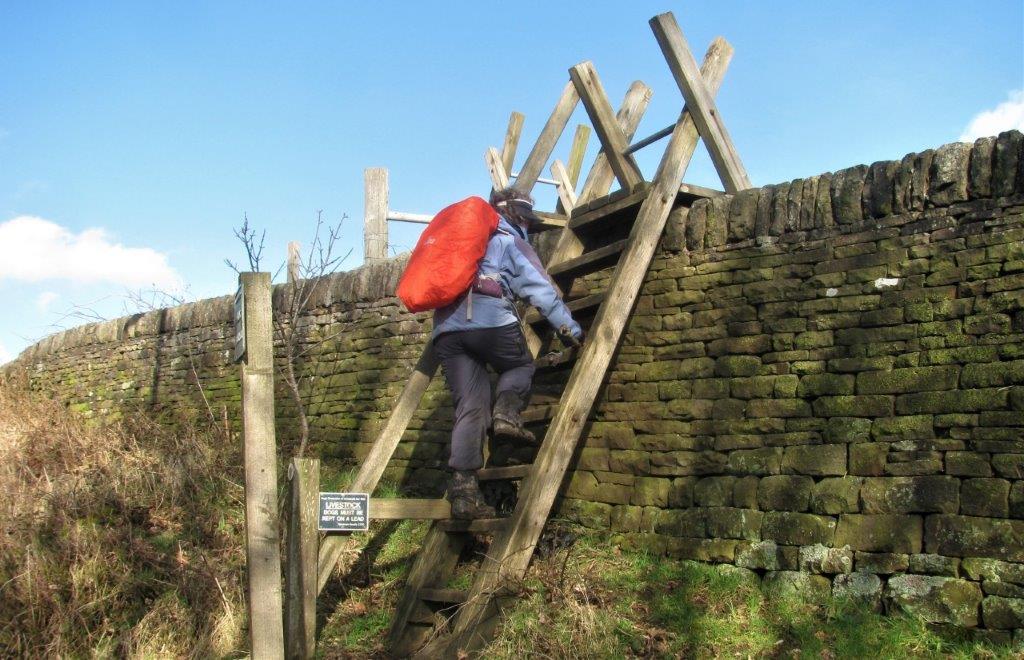 58 high ladder stile on the Sheffield Country Walk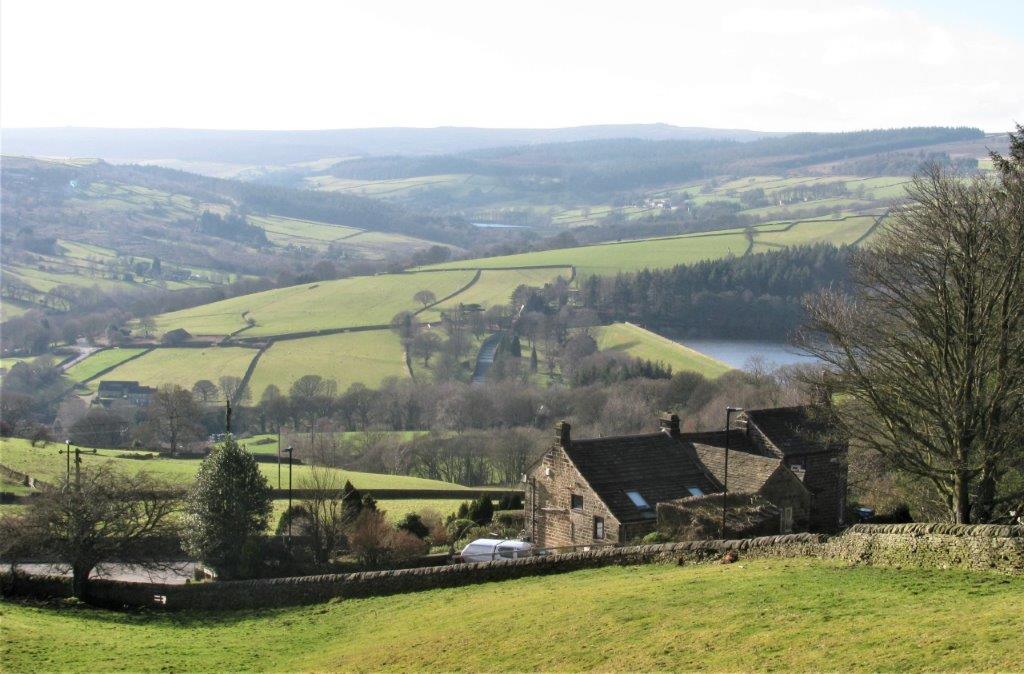 59 Agden reservoir to right with dale Dike reservoir just visible behind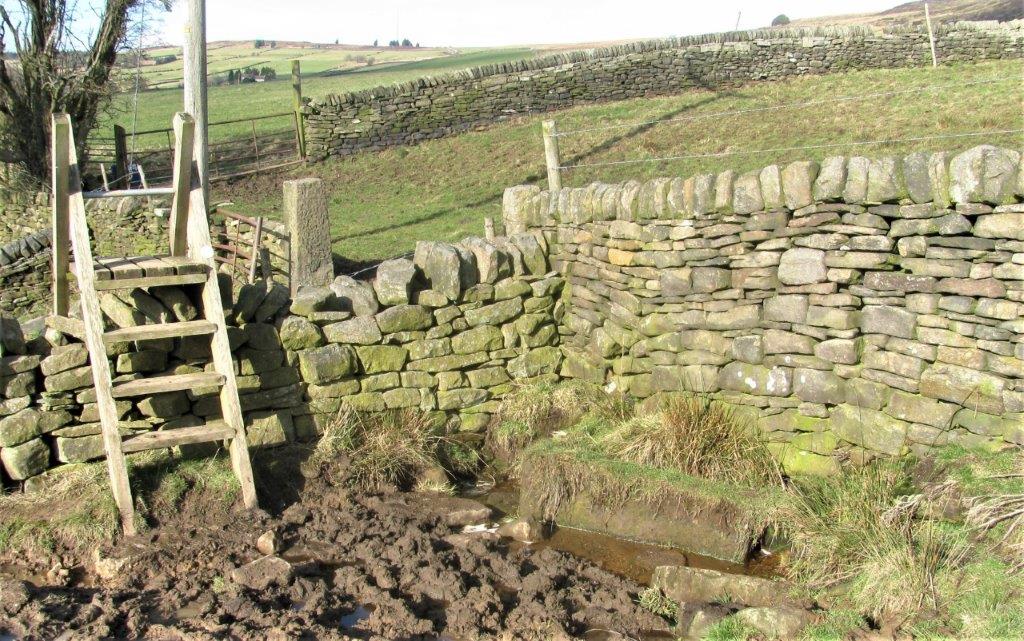 60 this water trough possibly next to an earlier packhorse track not cut off by dry stone wall?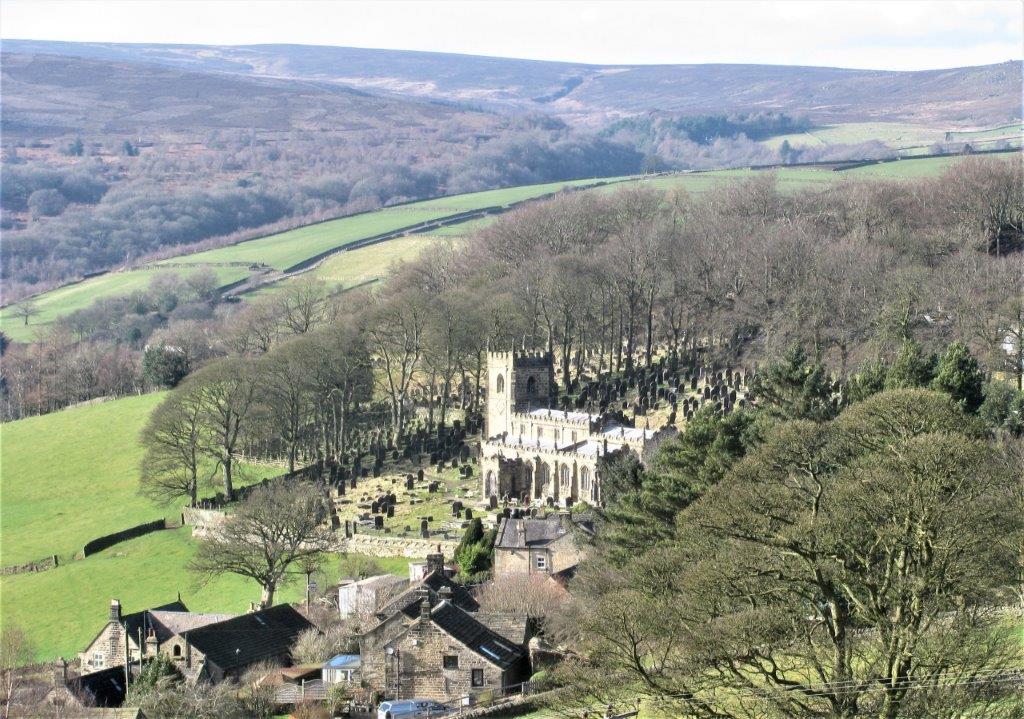 61 looking back at High Bradfield's Church from Castle Hill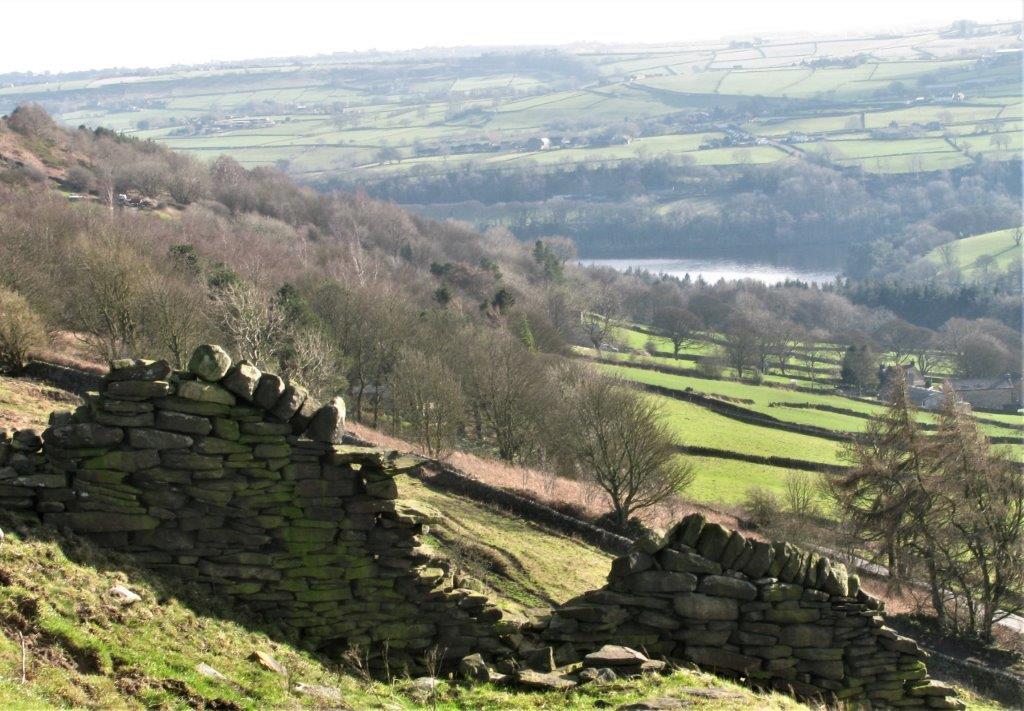 62 a glimpse of Damflask Reservoir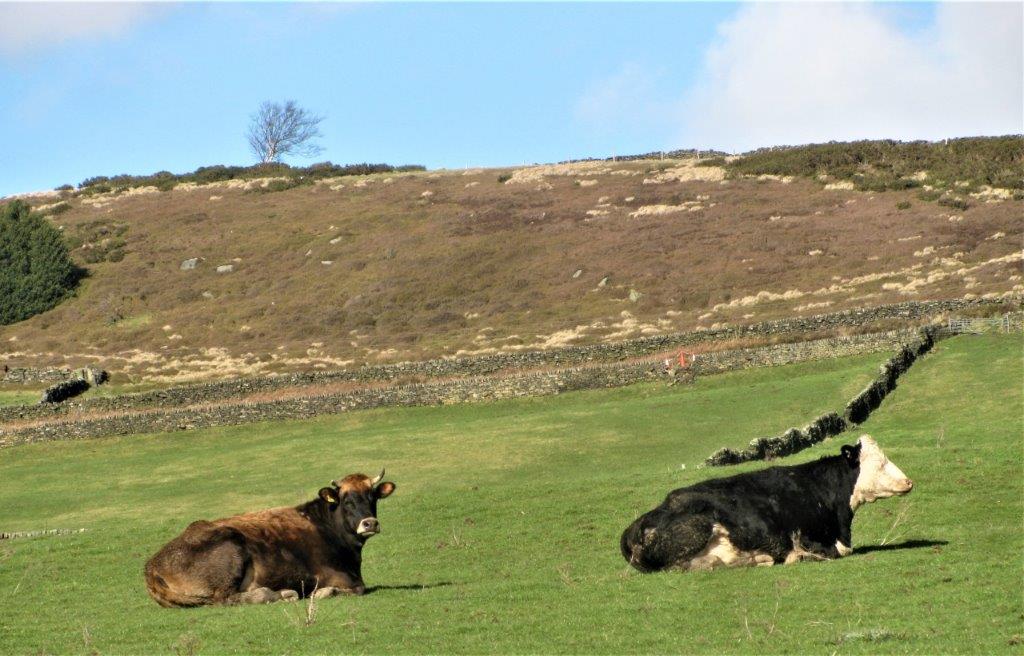 63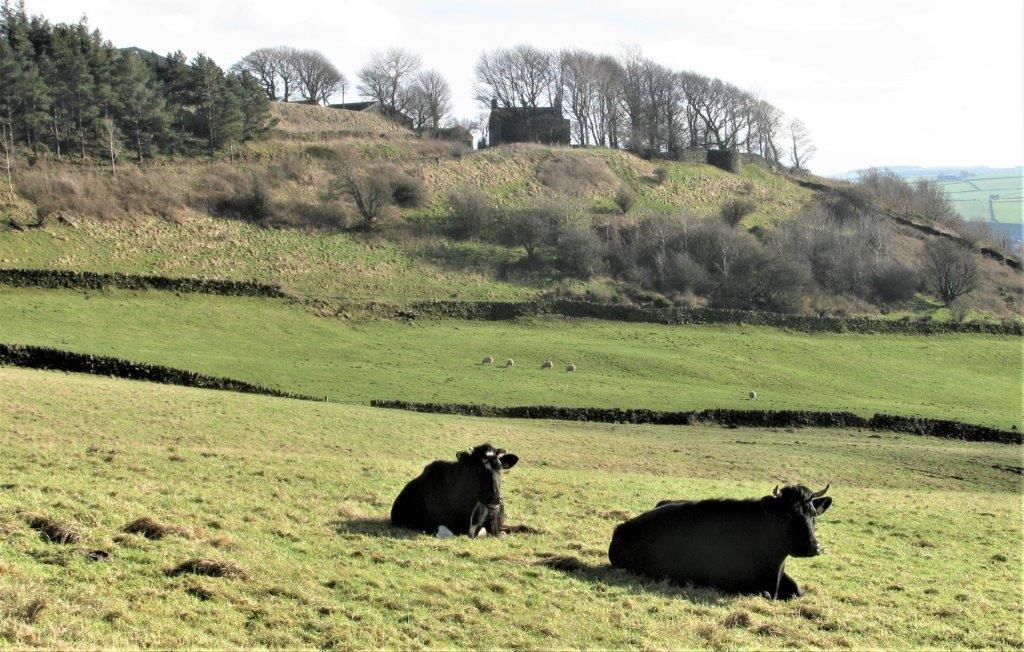 64 Cliffe House Farm at top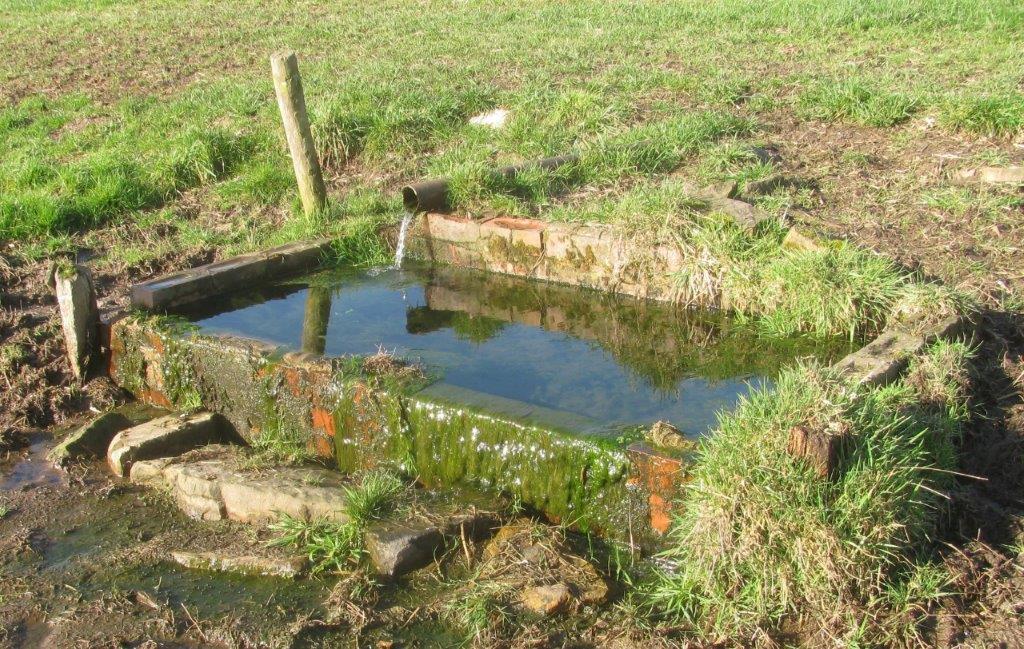 65 a modern water trough for livestock?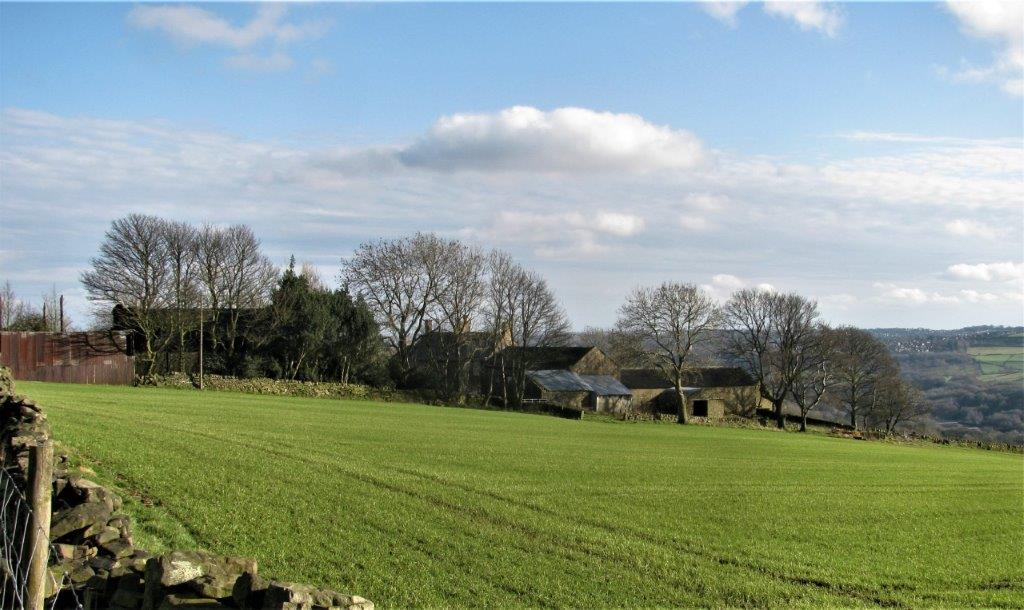 66 Holdworth Hall ahead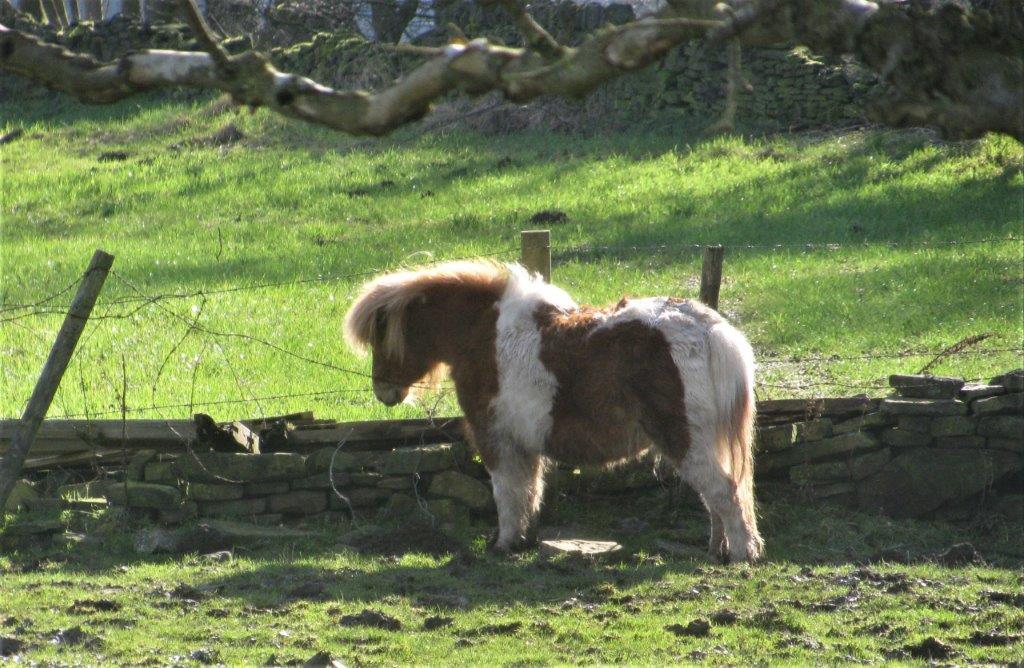 67 seen near Holdworth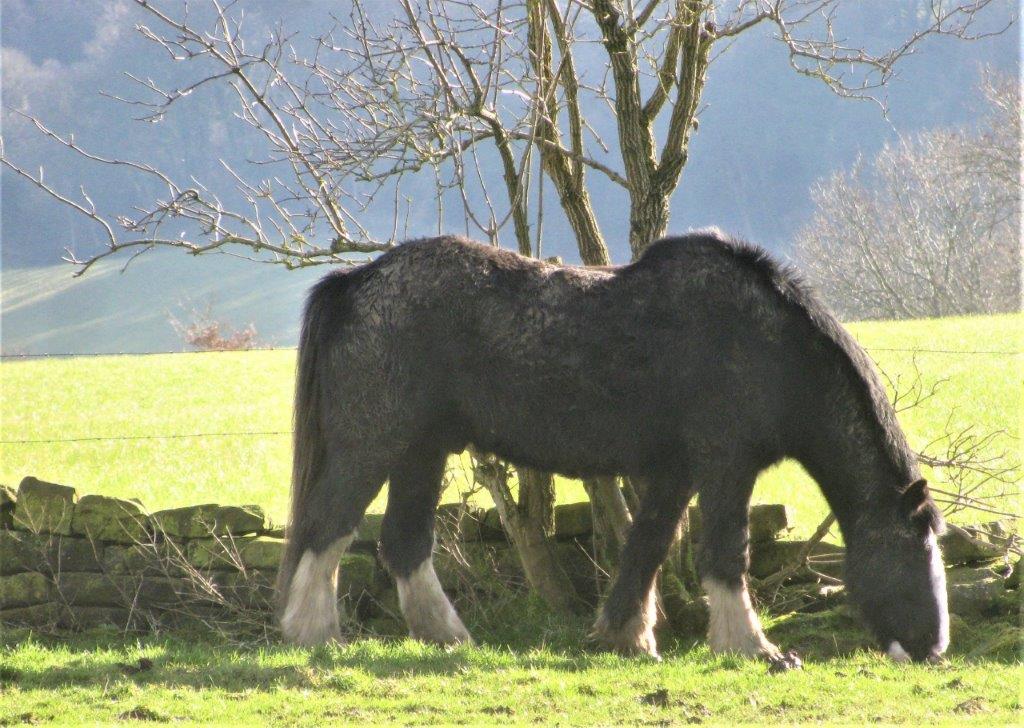 68 ditto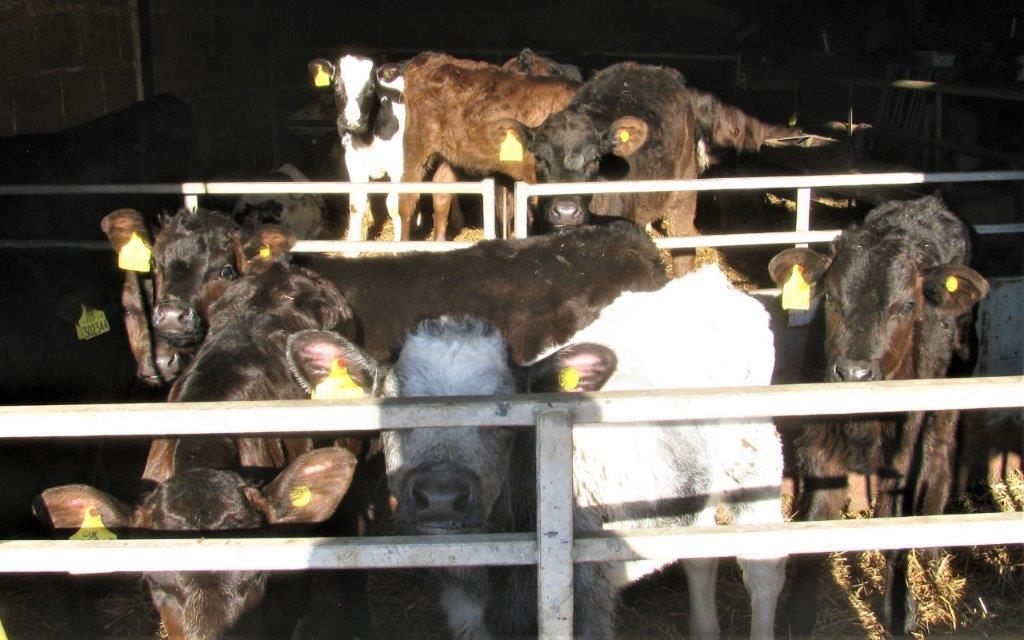 69 ditto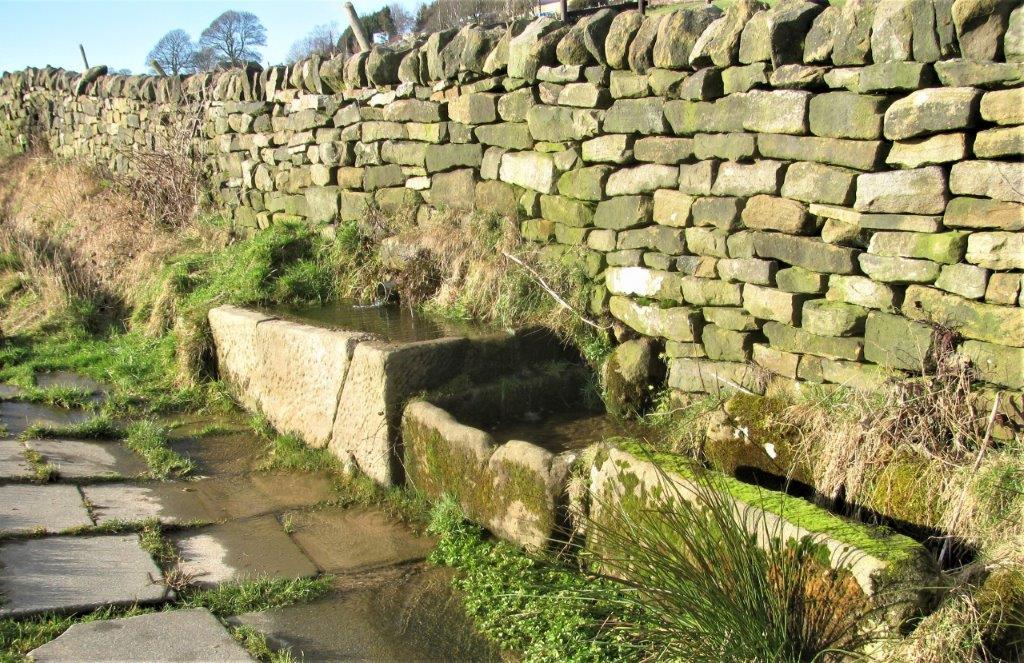 70 These troughs seen on Myers Lane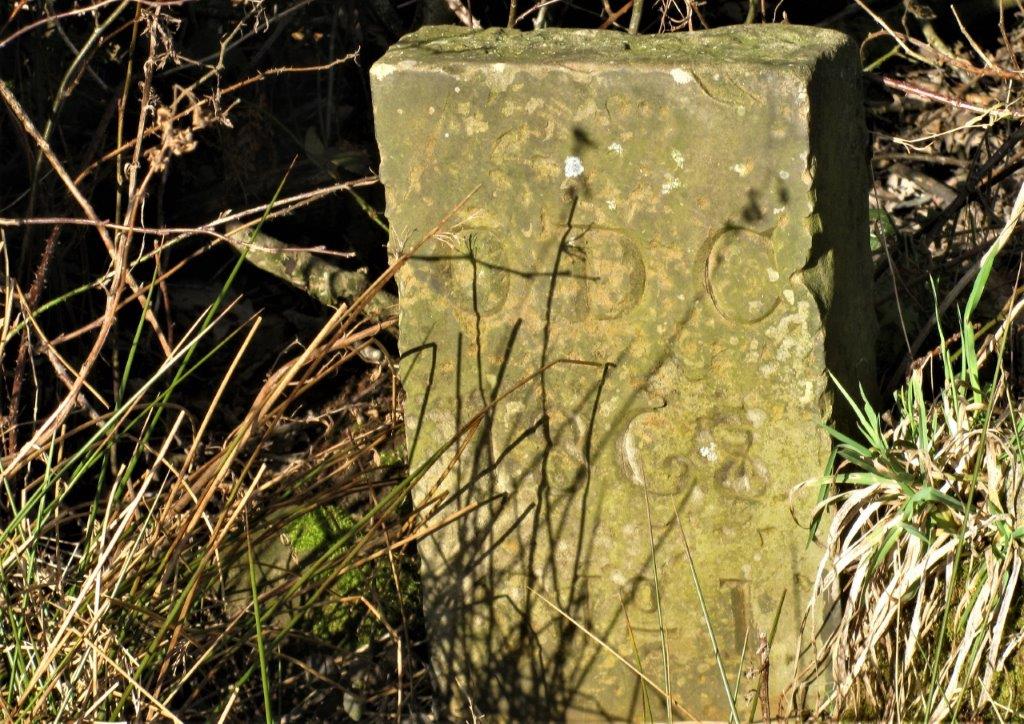 71 marker stone? ODC 1868 - history?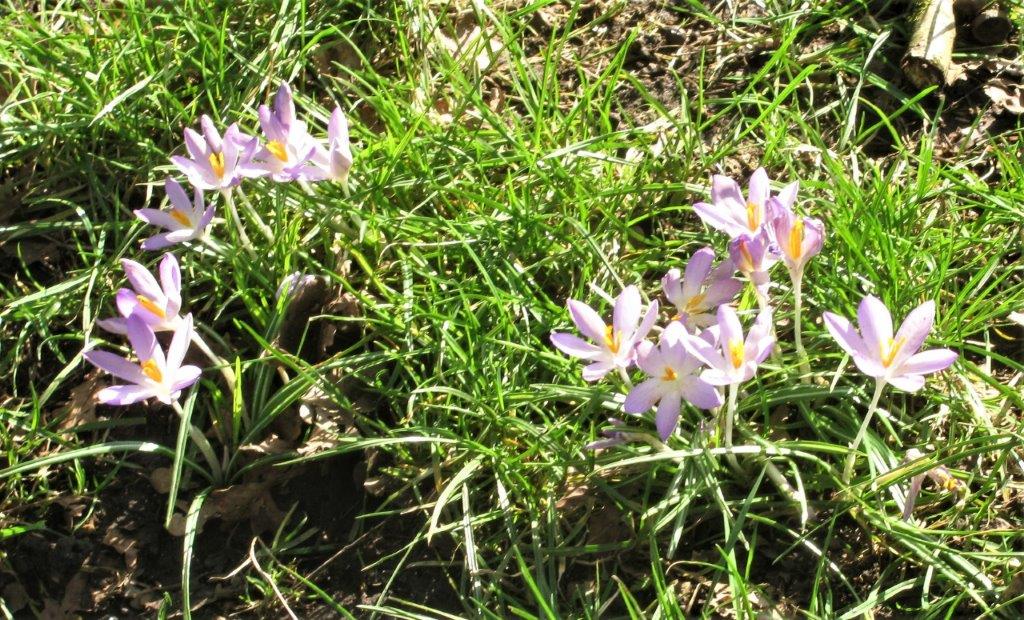 72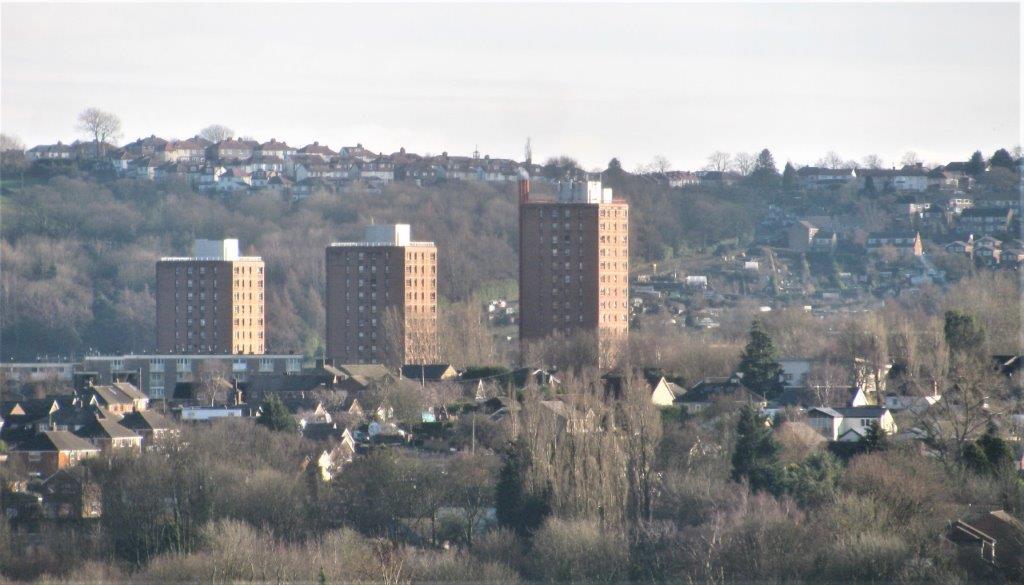 73 Stannington Towers in view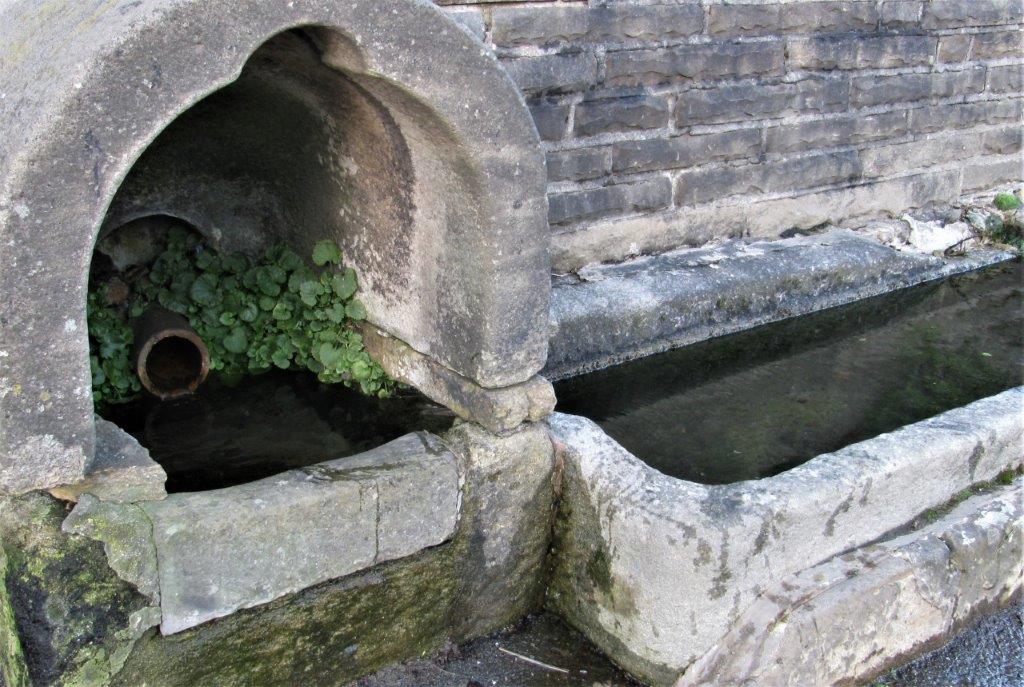 74 water trough on Loxley Road to well East of our start point near Admiral Rodney. Cover to prevent animals getting to water at this point? Which was probably a collection point before humans all had piped water?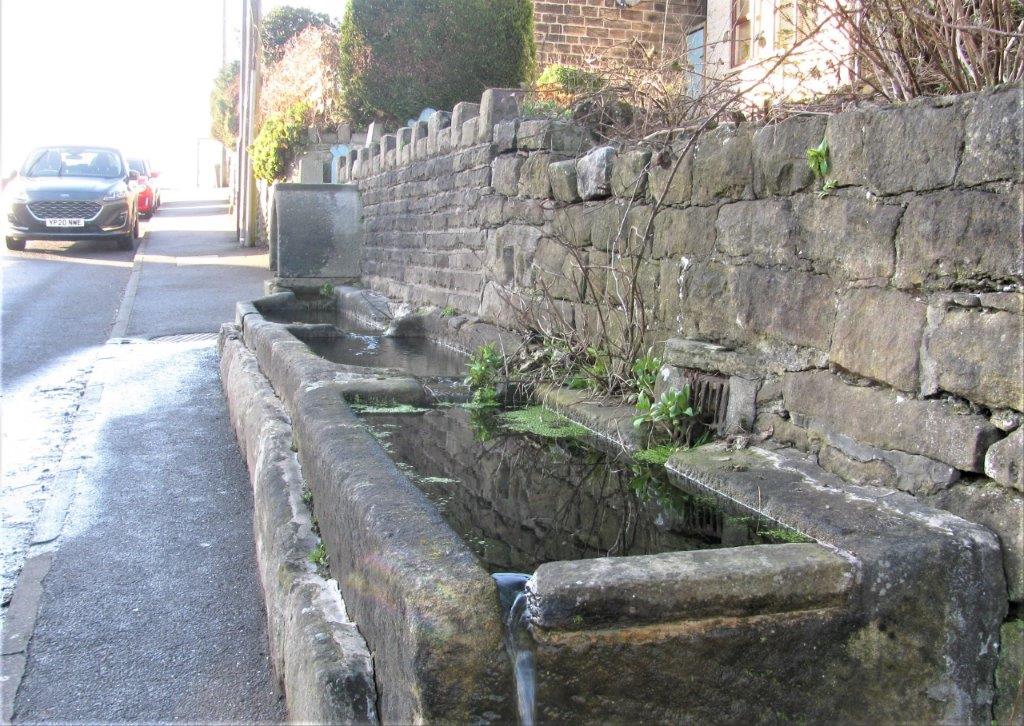 75 another view of above trough.
homepage - Daywalks Index 2021 - contact me at