homepage - Daywalks Index 2021 - contact me at

2021.02.07**Cnr Studfield Hill & Loxley Rd SK314.898, ~200m up Stud.Hill, ~N in 'open space' (just to East of Normandale), ~40m up Rodney Hill, then NNW/NW to Trig Beacon at SK310.907, continue on access rd ~NW to cross Long Lane at SK305.910, follow track ~W then WNW to SK299.913, ~N towards Low Ash Farm, but before it turn ~W on track along Ash Common, At ~SK296.916 turn off South for ~40m then continue ~W to Woods, in Woods turn ~N passing Spitewinter Farm to meet Kirk Edge Rd at SK290.920, follow K.Edge Rd ~W past the Convent & continue to FP sign at SK280.922, follow FP ~SW then Track ~SSW towards Cliffe House Farm, turn ~E between large new Barn and C.Hse.Farm, continue ~E to rd junct at SK286916, follow rd ~100 ~SE thru Holdworth, then take roads SSW / S / SW / SSE passing Holdworth House Farm to meet Loxley Rd at SK287.908, follow Lox.Rd ~ESE ~200m, turn SSW down track (on West side of Stacey Bank, at River (overflow from Damflask Reser) follow path ~SSE to (West side of Fishing Pond) to SK288.902, follow River Loxley (on its North side) ~ESE along the pond edge (across from) Old Wheel Farm, continue following the River past the Bowling Green toward Rowel Bridge, join road to North of bridge and take track along River towards Olive House & Cemetery (both on North side of the River - Do not take paths on South side of the River), follow path to SK313.897 and take FP ~N up to intersection of Loxley Rd / Studfield Hill (the start of walk) - leader Susan Rushworth - 2 people on walk - Sunday.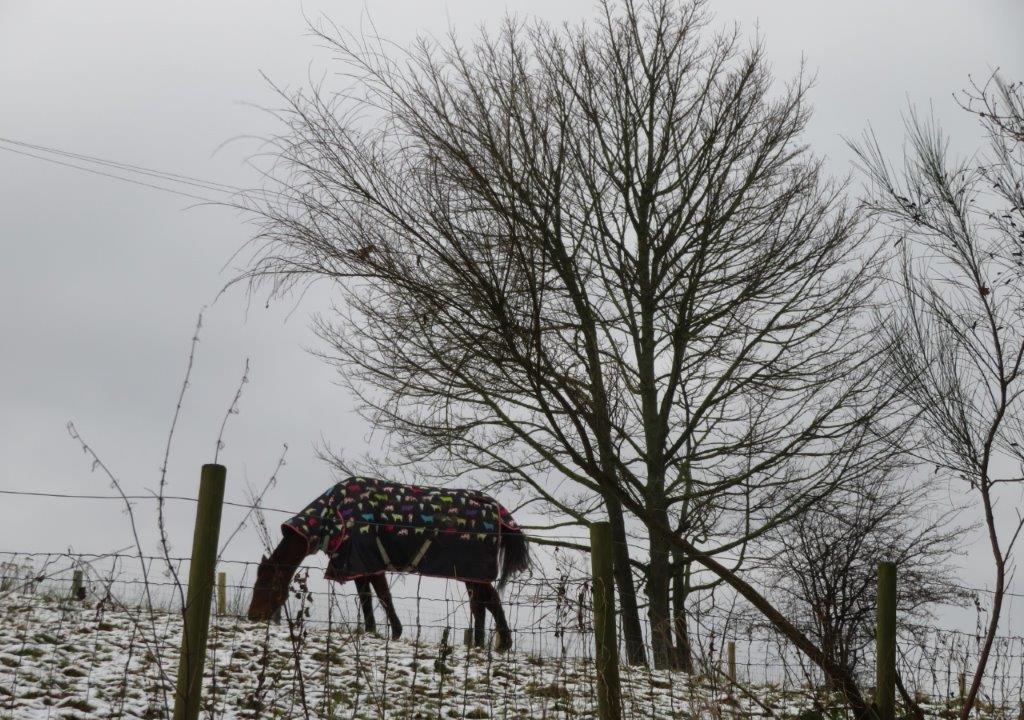 1 about 300m after Rodney Hill we passed stables while heading toward the Trig Beacon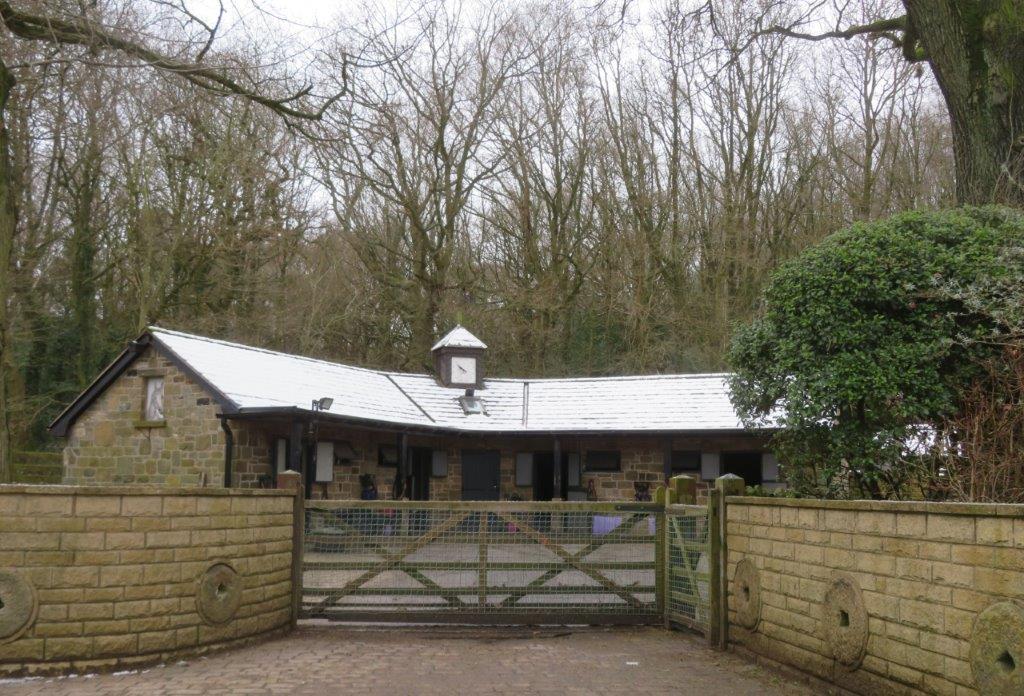 2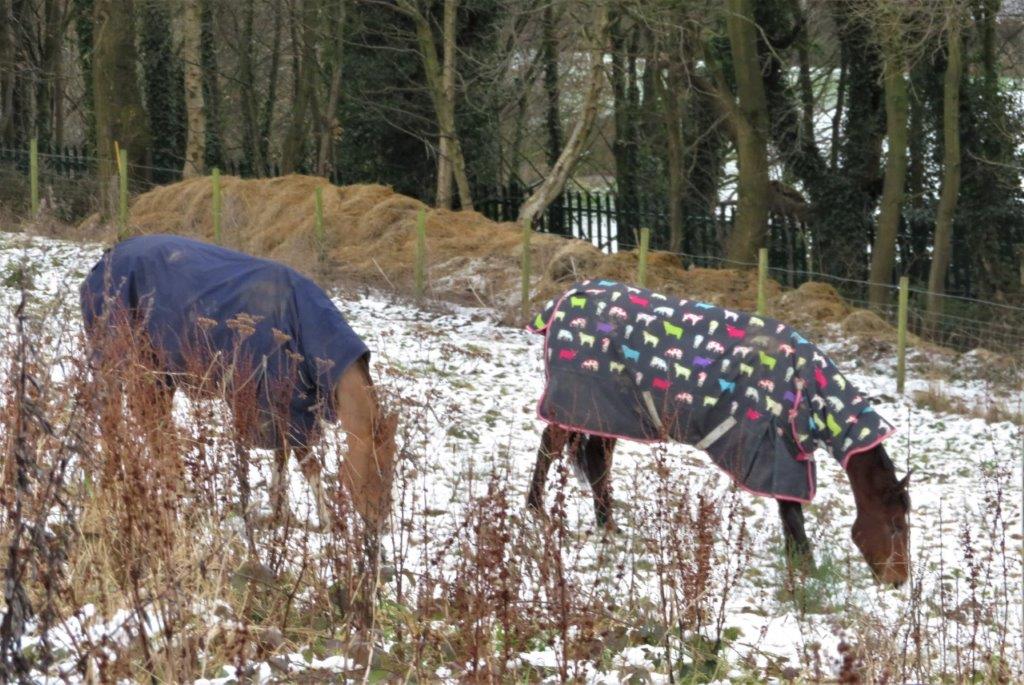 3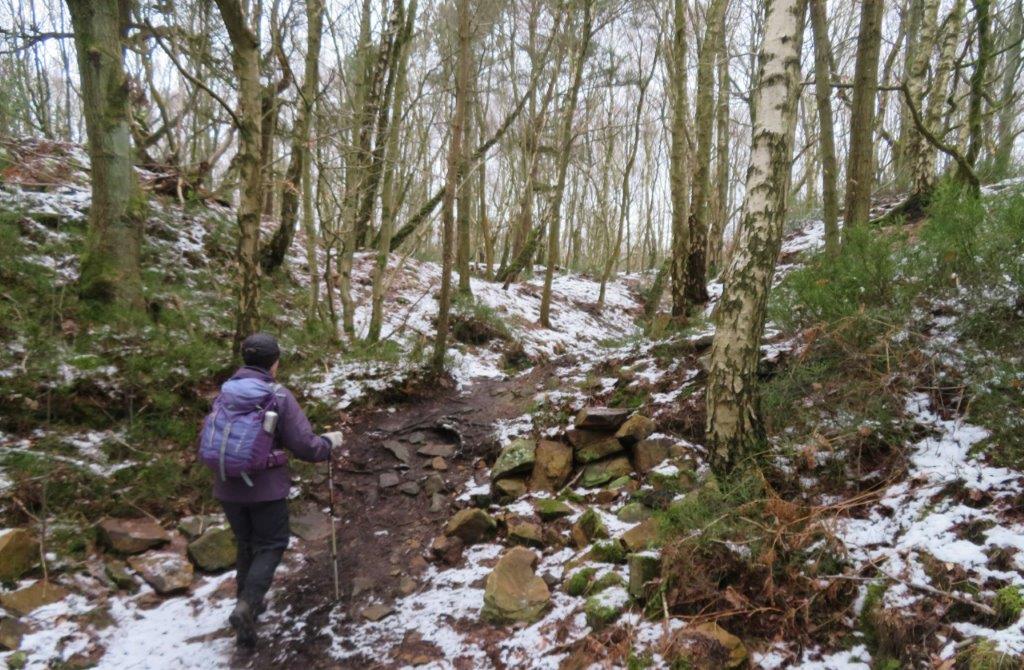 4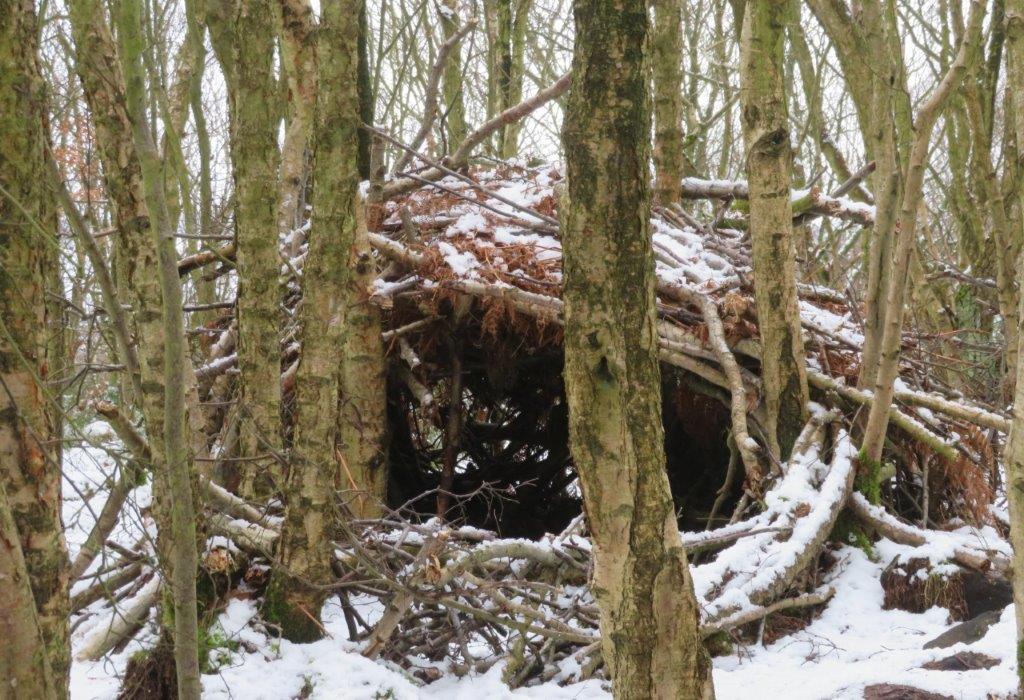 5 shelter possibly used in summer for fun or possibly by homeless people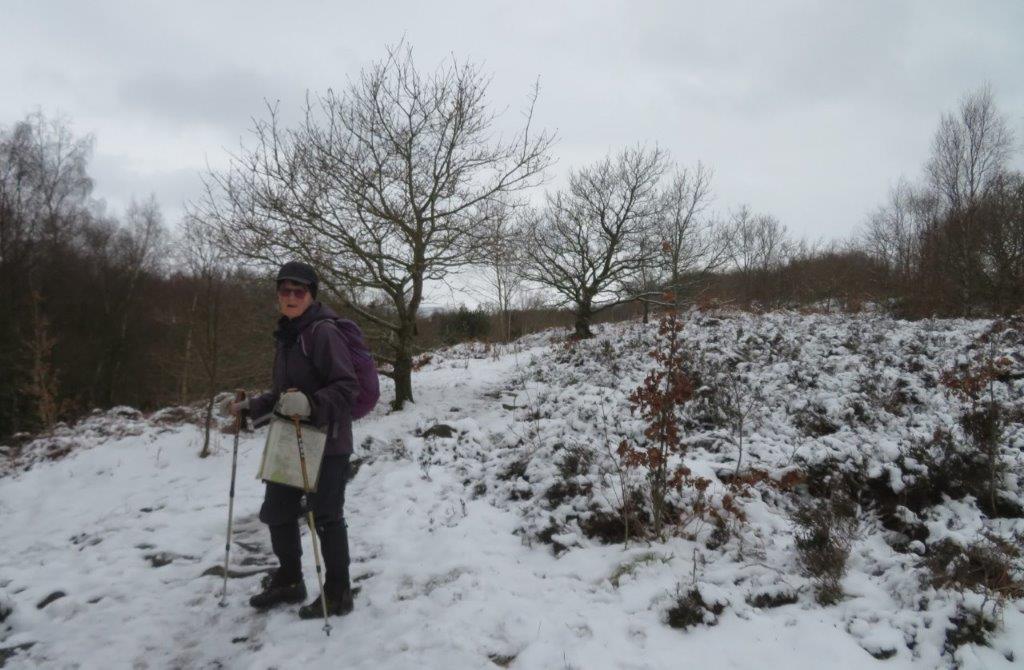 6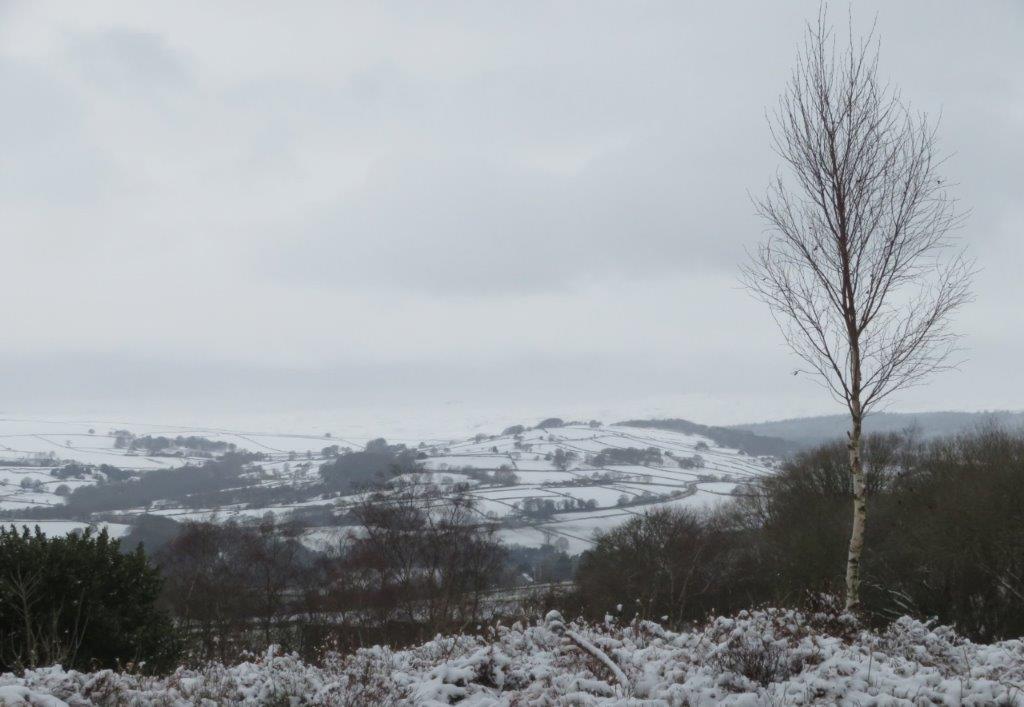 7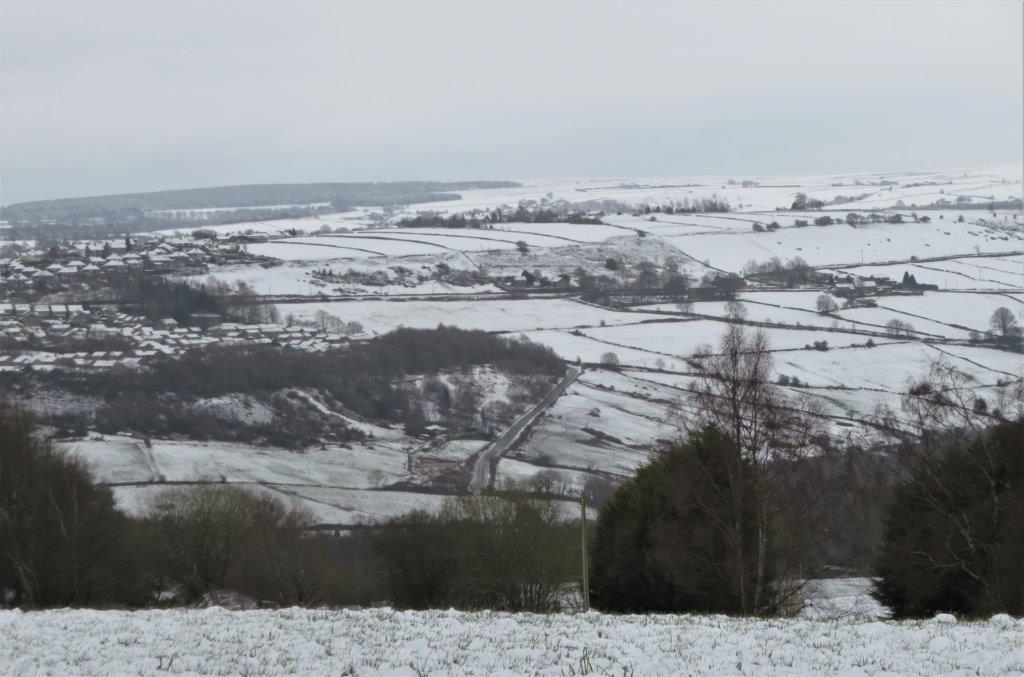 8 Part of Stannington top left seen across Loxley Valley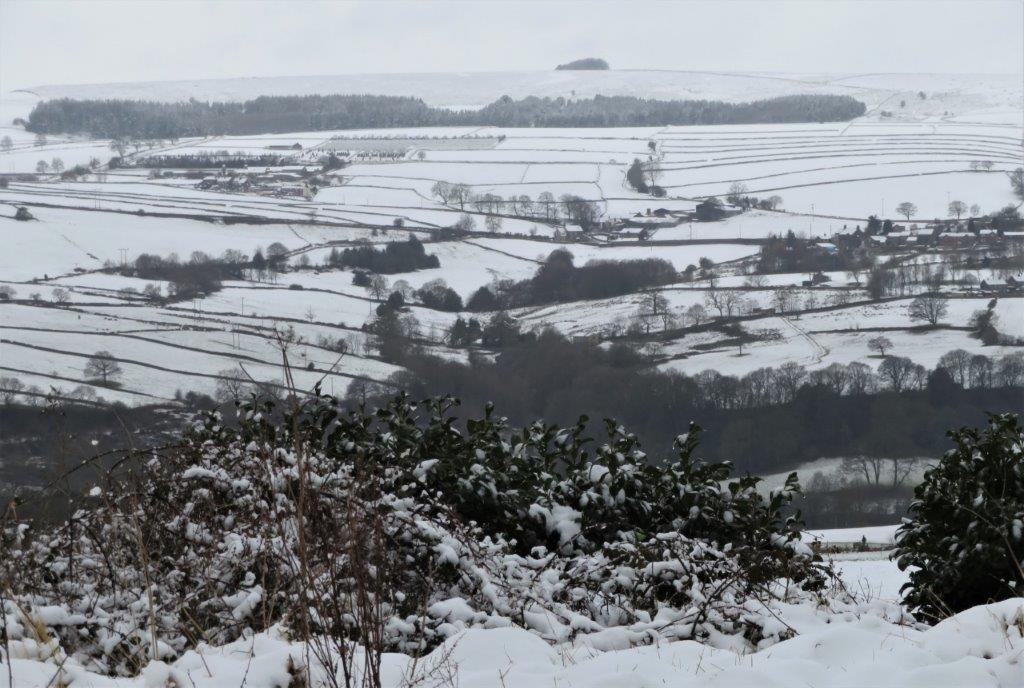 9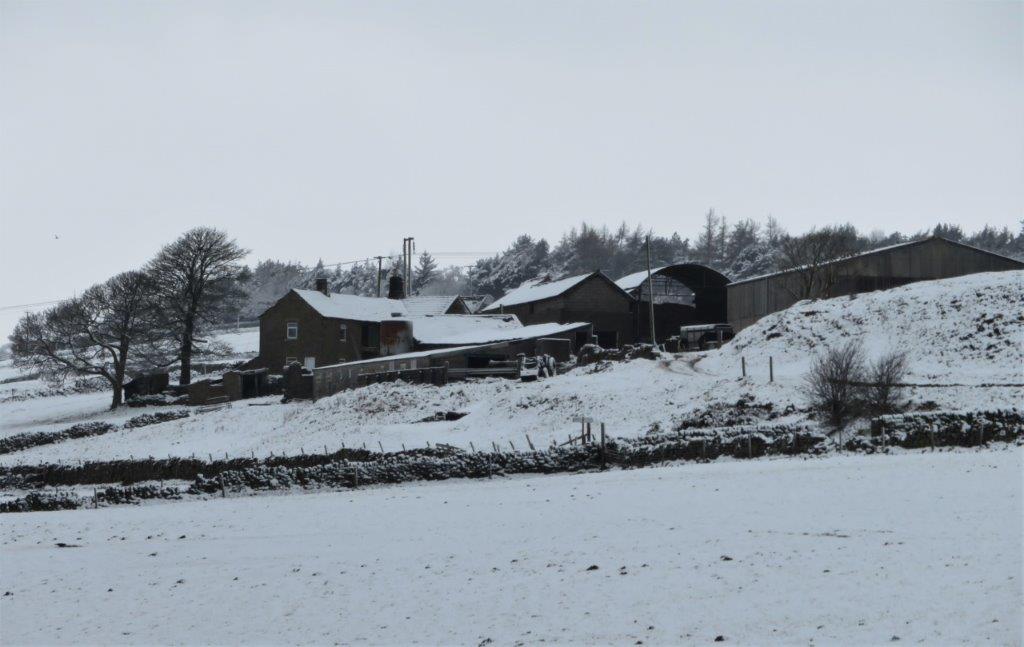 10 Haighenfield House (farm)?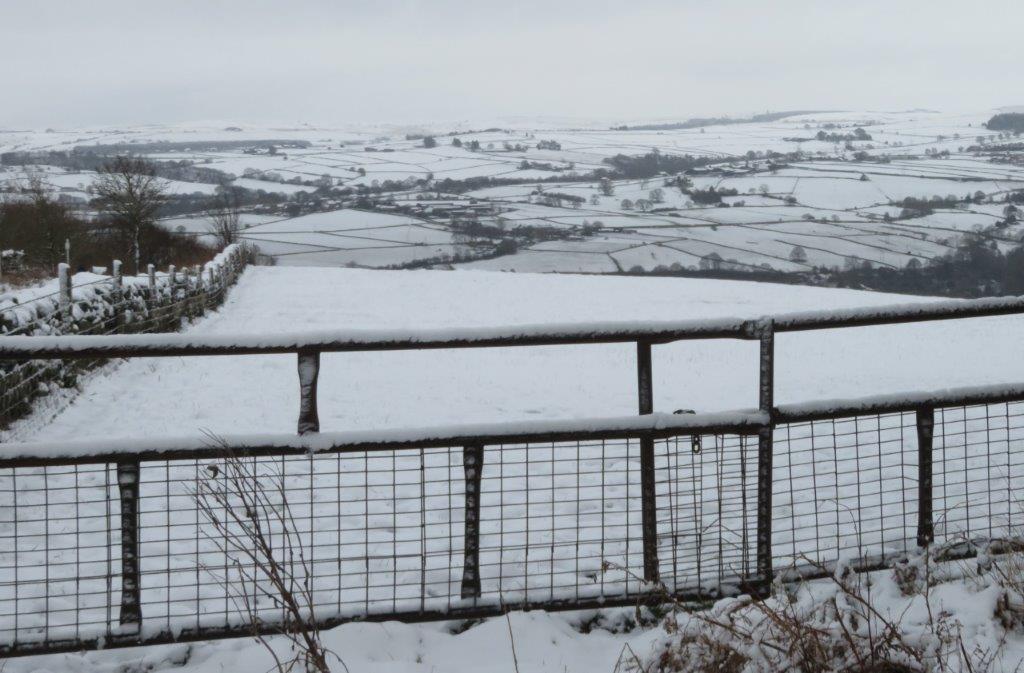 11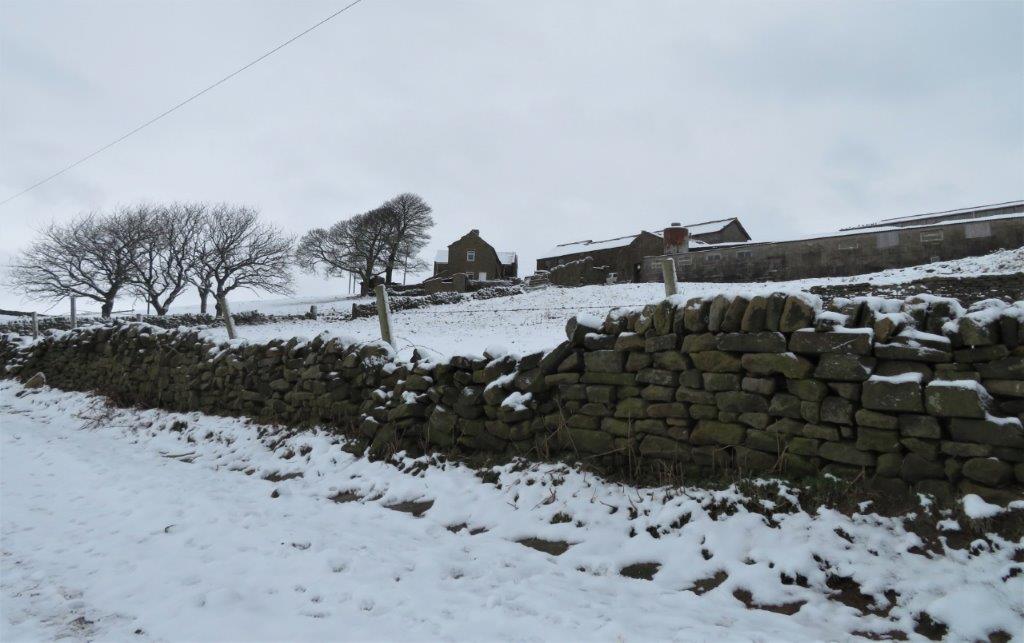 12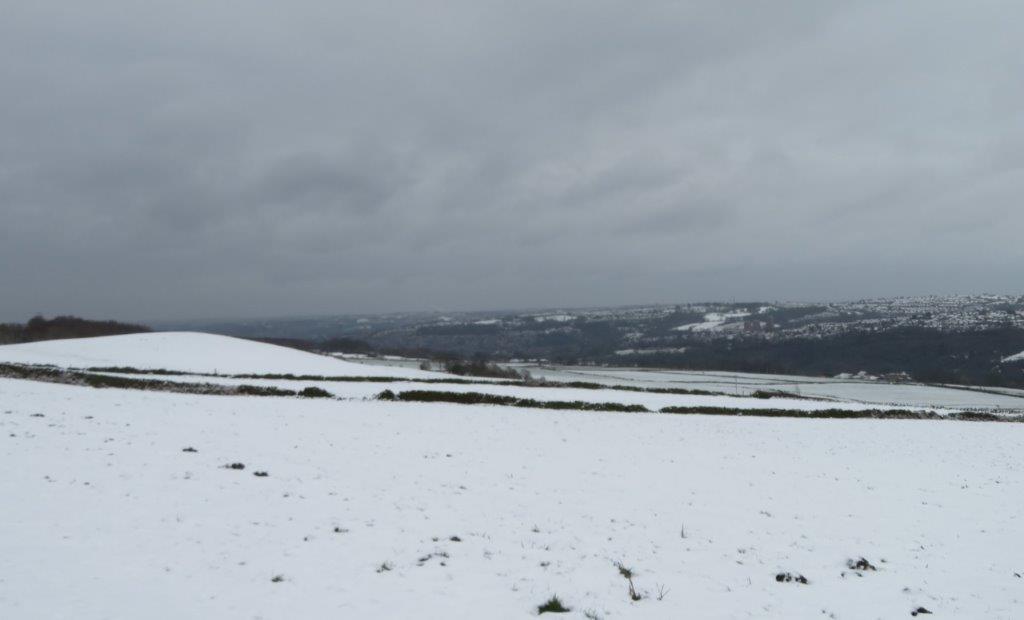 13 looking to the East at snow clouds - fortunately the snow did not arrive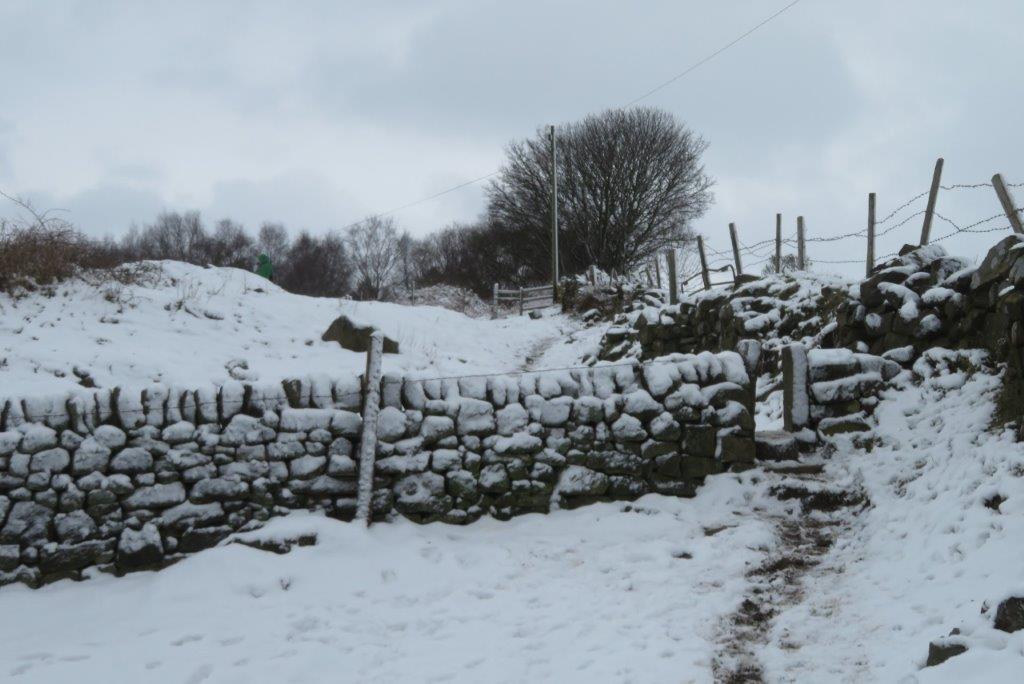 14 the access into the small woods to the East of Holdworth. We turned North in the woods and passed Spite Winter Farm before reaching Kirk Edge Road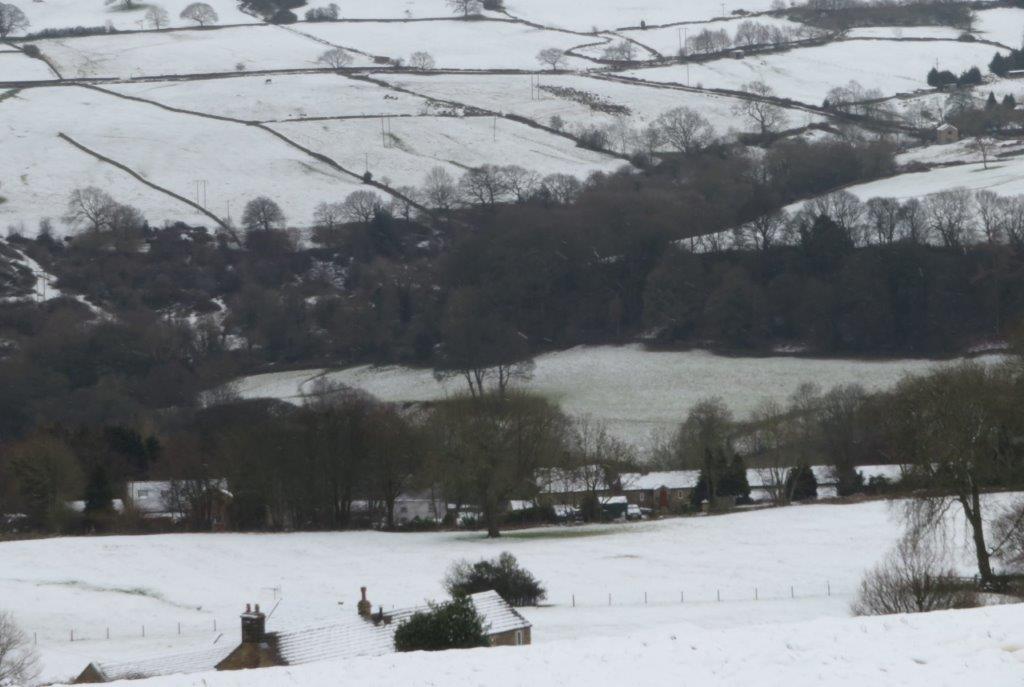 15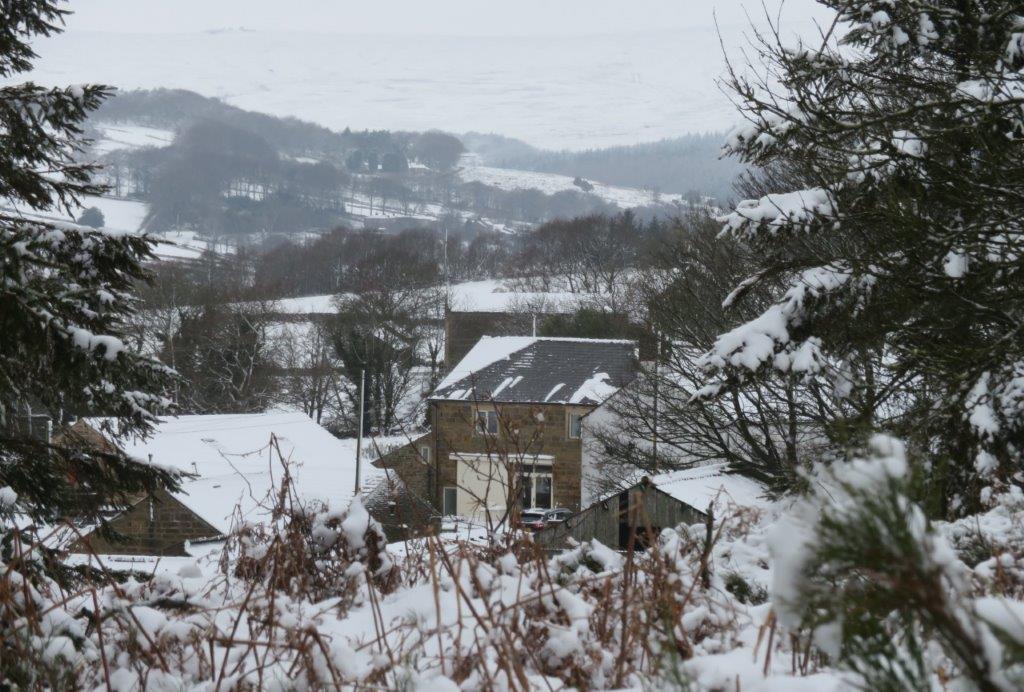 16 zoomed into Holdworth?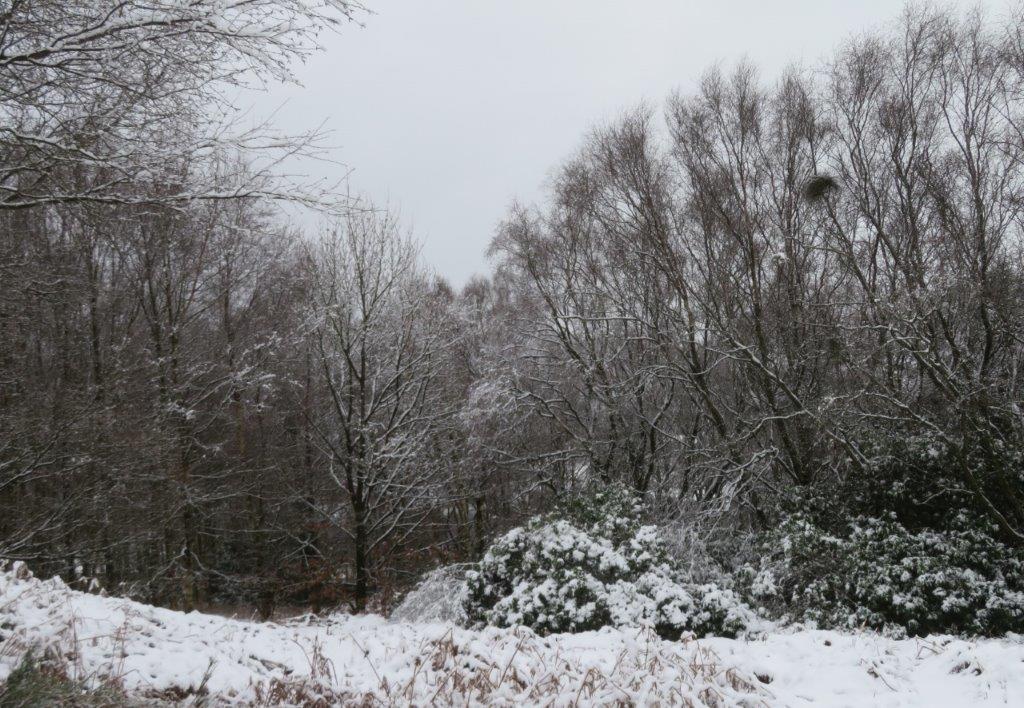 17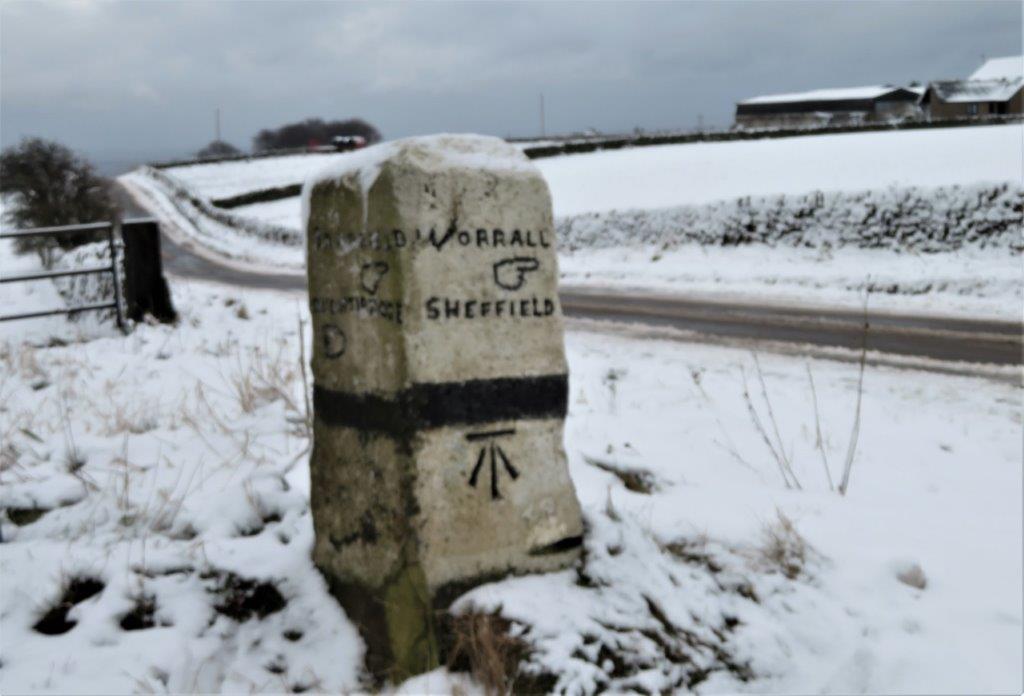 18 old signpost at corner of Kirk Edge Road (seen here) and Burnt Hill Lane which leads down to Oughtibridge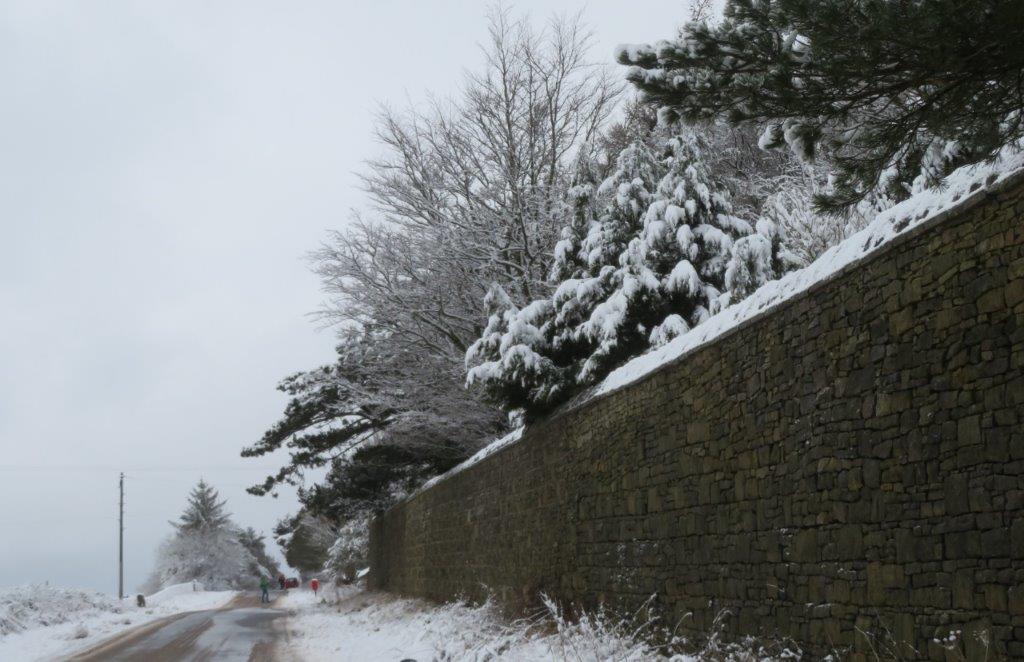 19 The Convent wall on the edge of Kirk Edge Road (probably road named thus as it passes Kirk)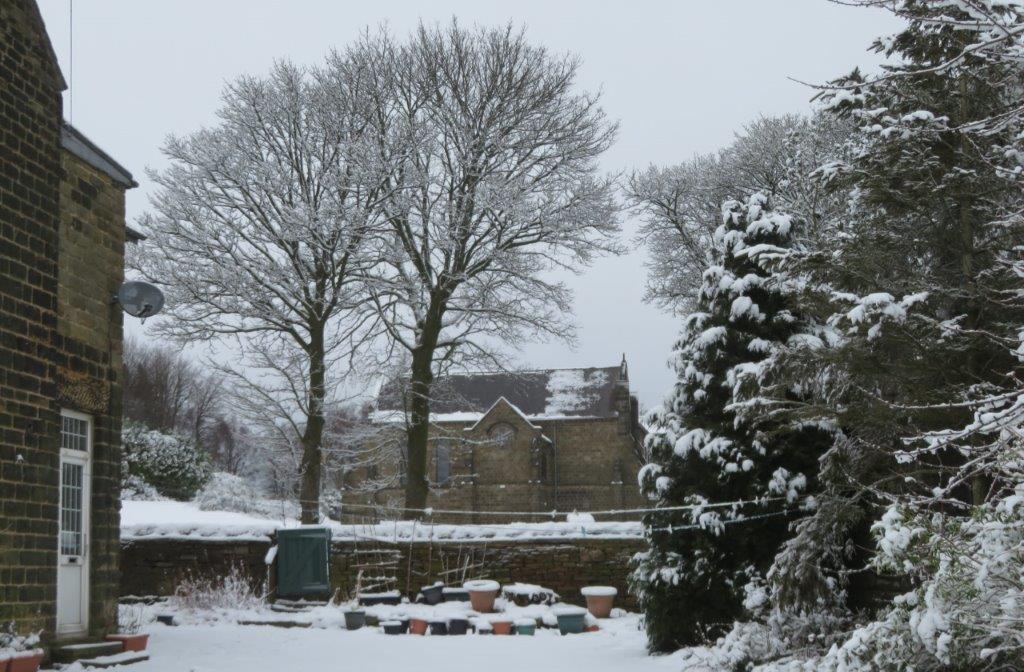 20 The Kirk?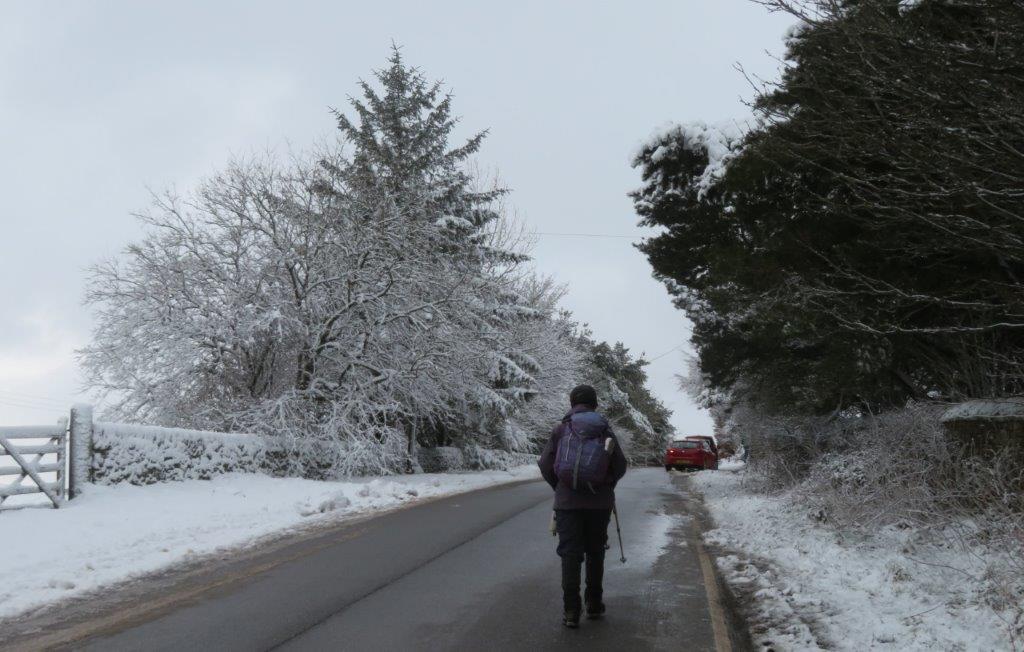 21 Road heads West toward High Bradfield but we turned off before.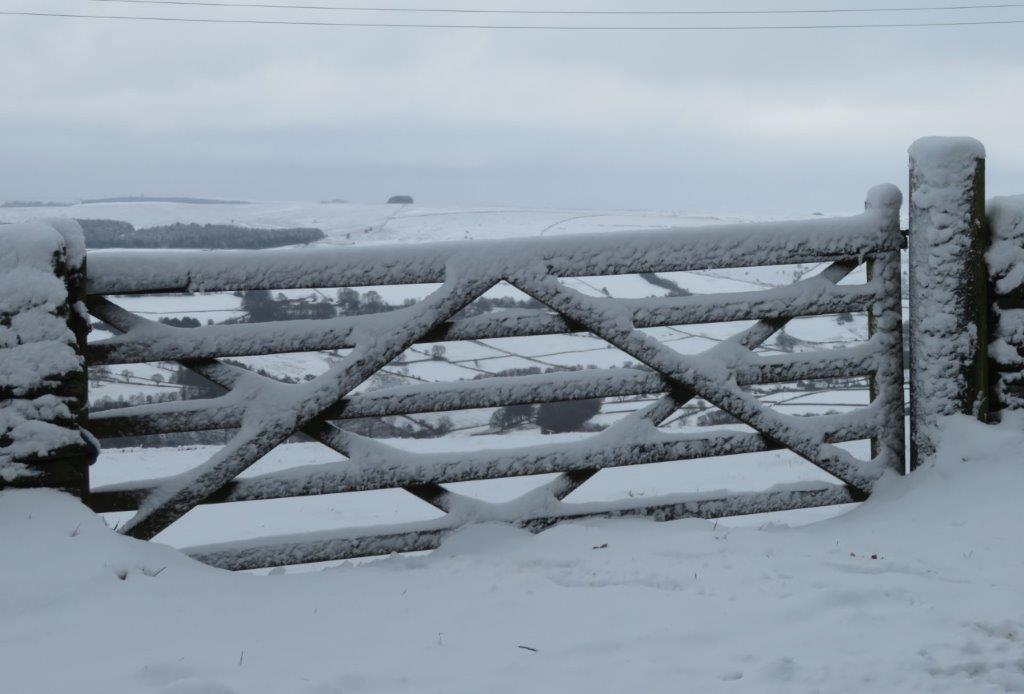 22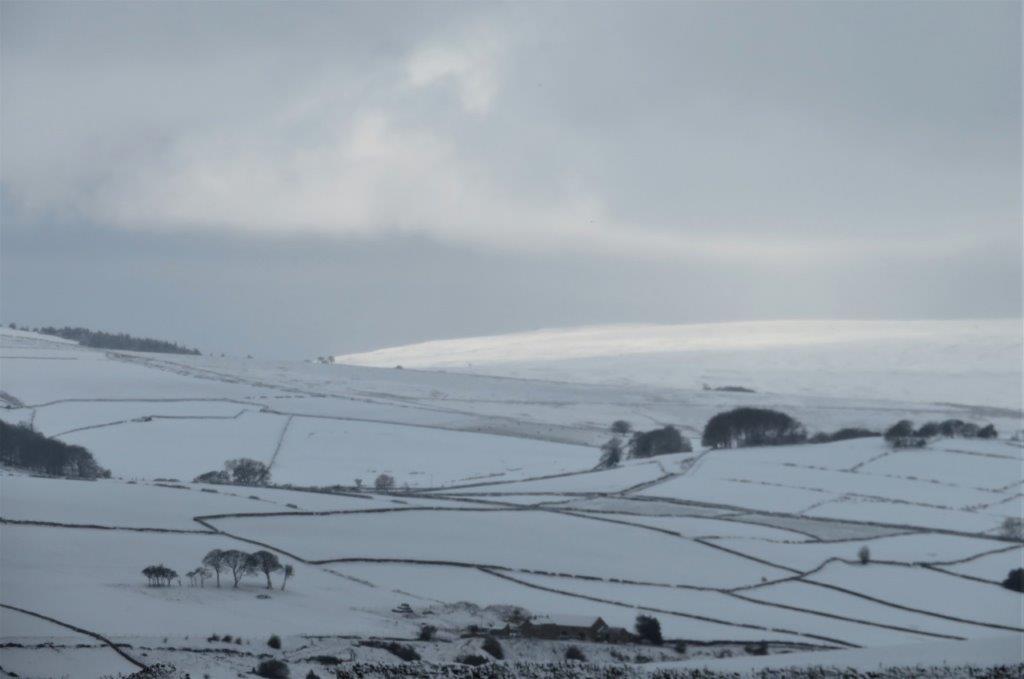 23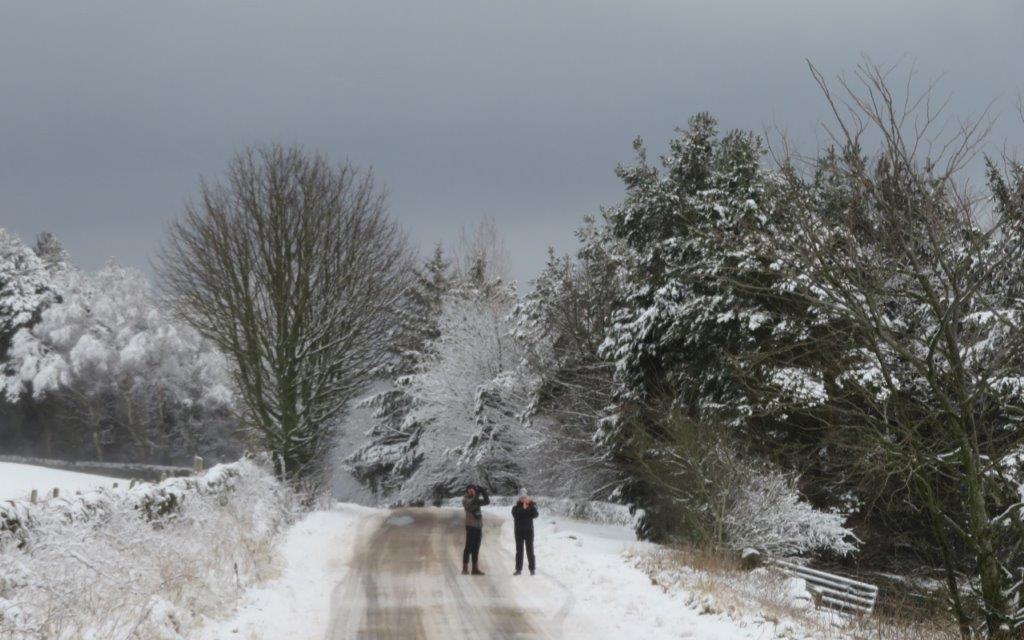 24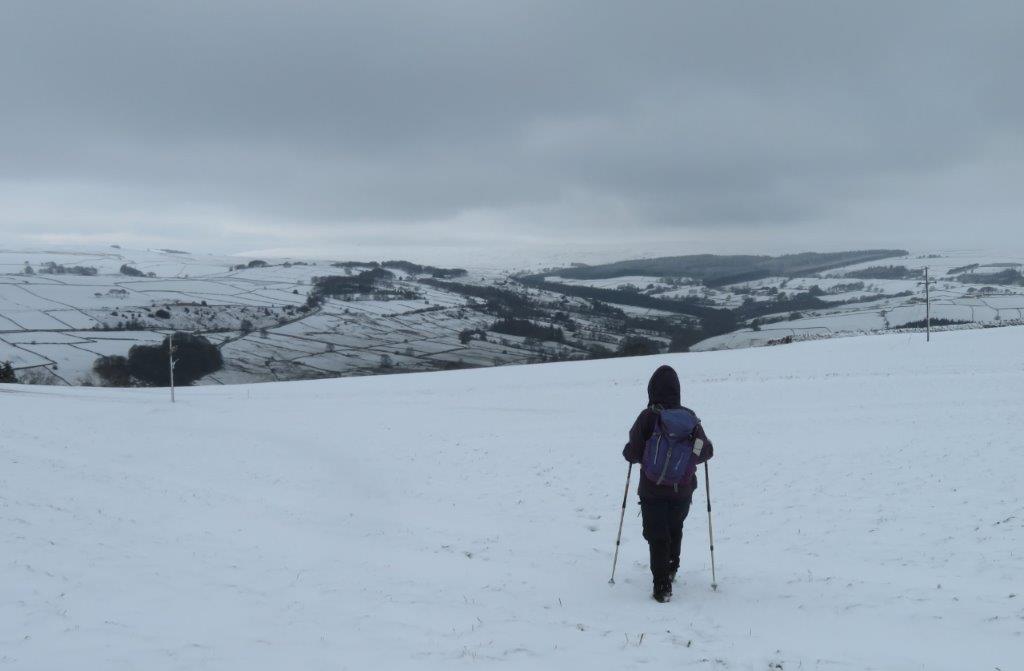 25 on footpath turning off from Kirk Edge Road down to Cliffe House Farm
26 another track to Cliffe House Farm coming from high Bradfield?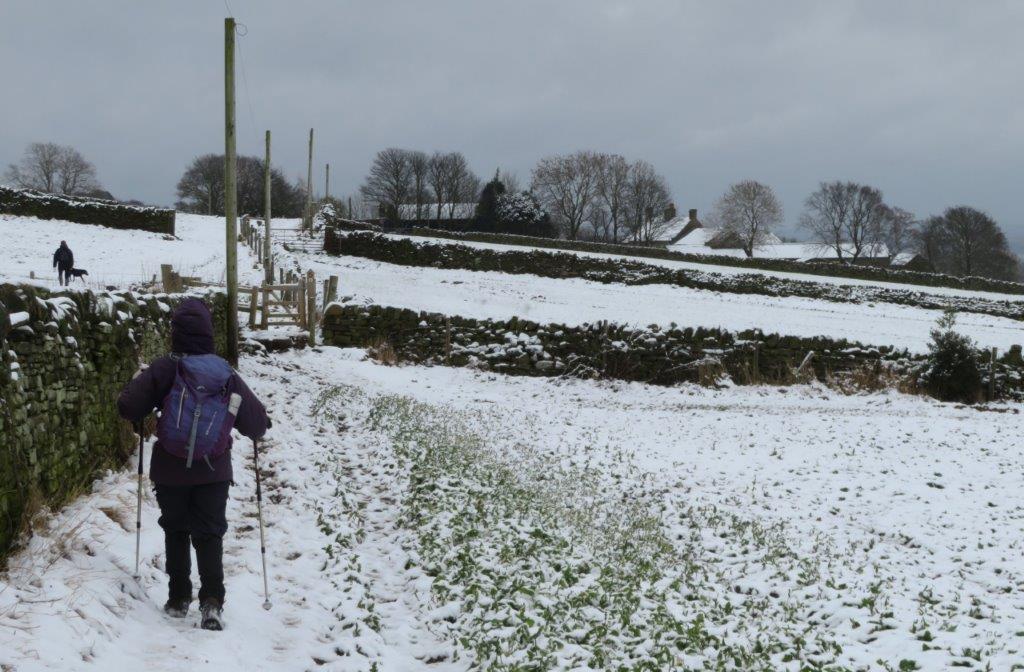 27 after reaching Cliffe House Farm we turned East toward Holdworth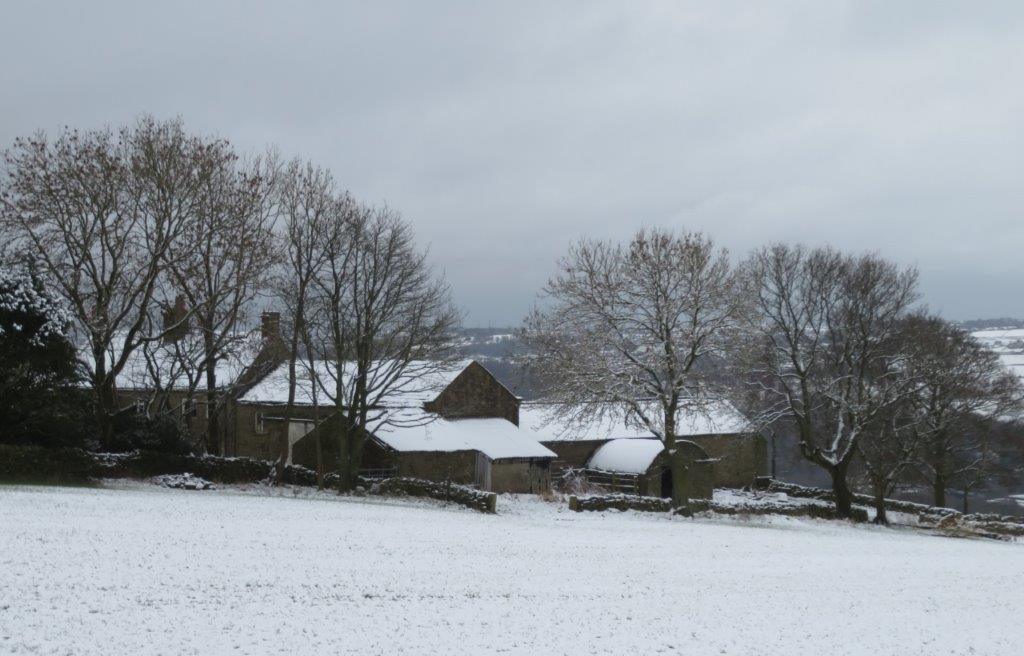 28 Holdworth Hall seen before reaching Holdworth (farming village)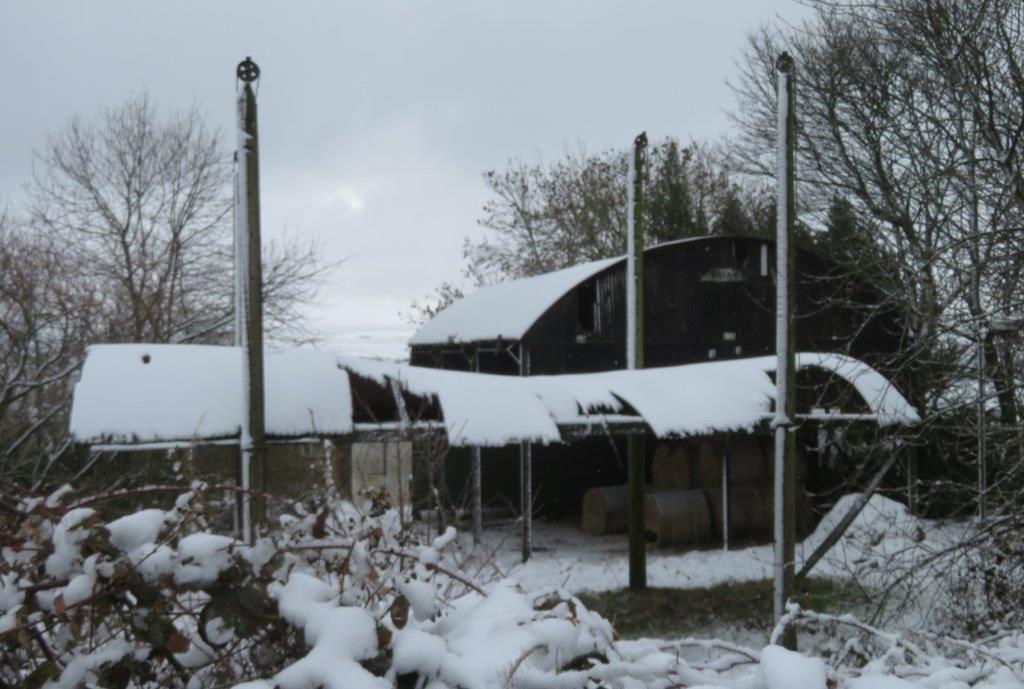 29 elevating barn roof has probably been collapsing for over 30years? Some bales just visible in barn behind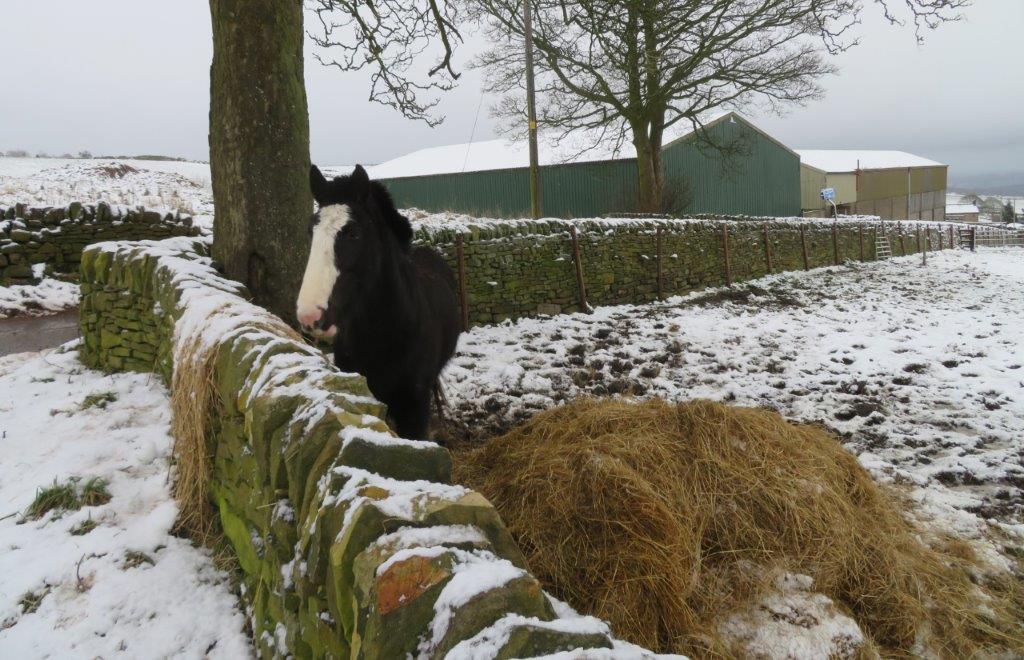 30 horse with plentiful supply of fodder just before Holdworth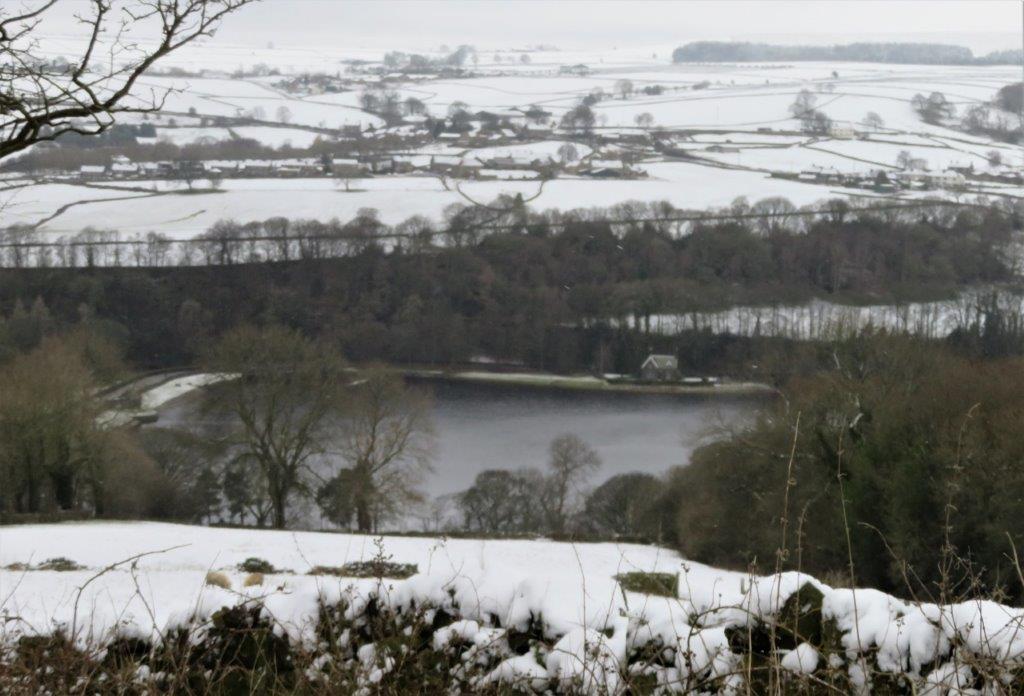 31 looking down at Damflask Reservoir - the embankment is to the left (some snow covering)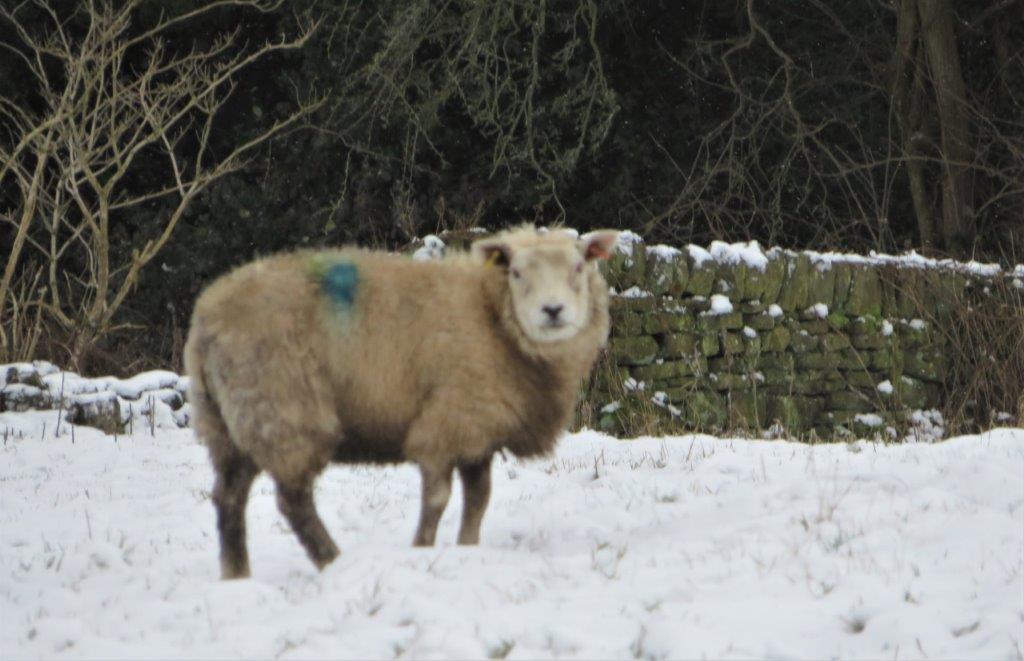 32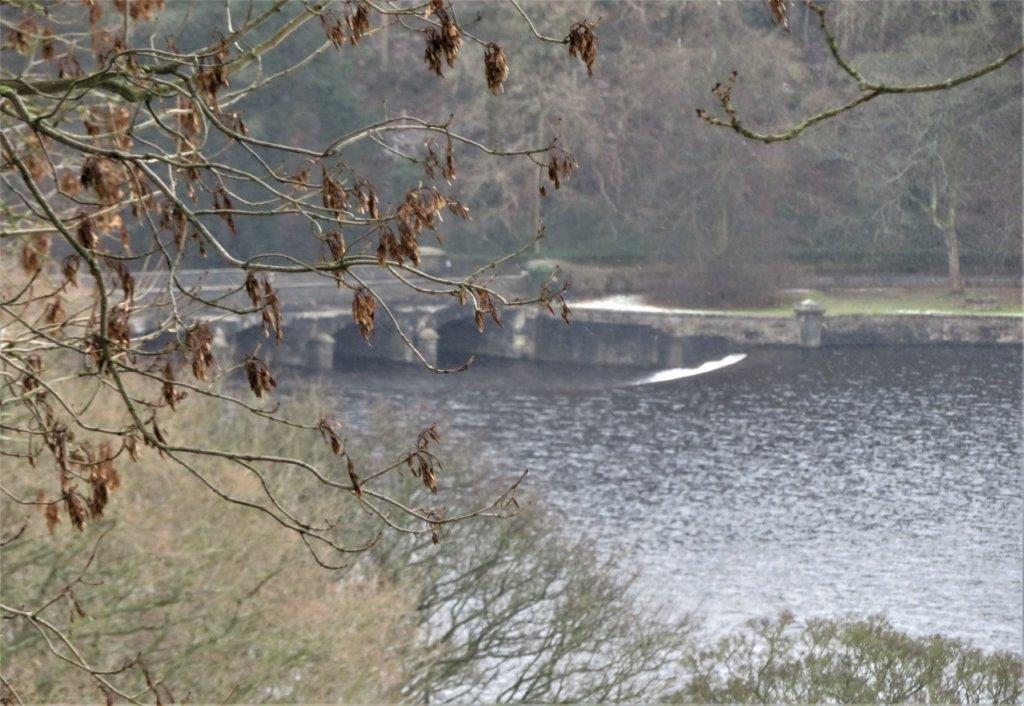 33 the road bridge passing over Damflask Reservoir spillyway - the top circular spillway crest is just visible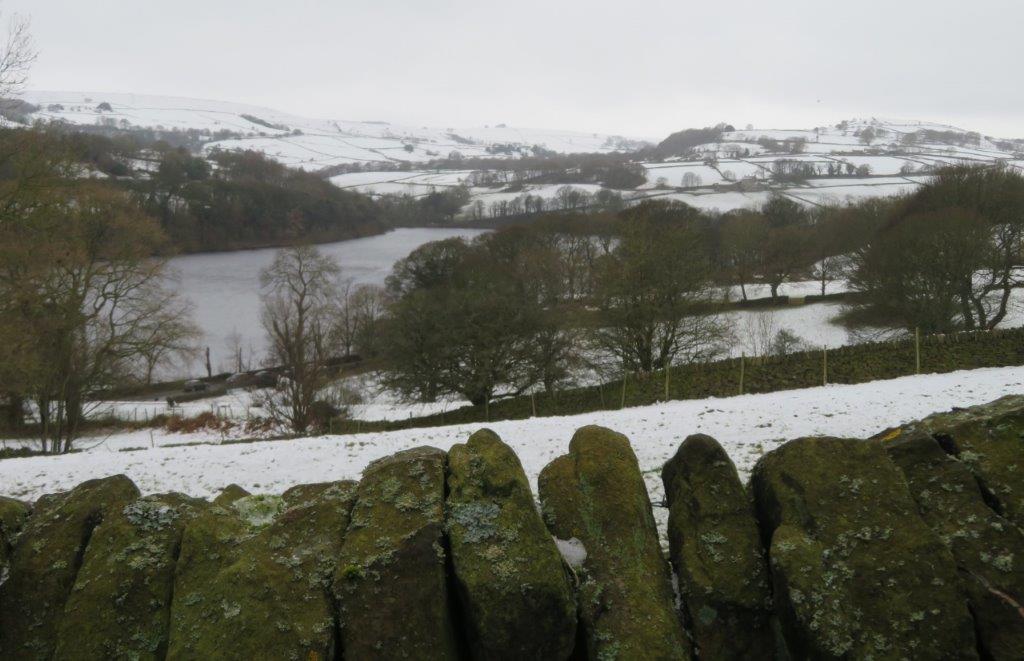 34 another view of Damflask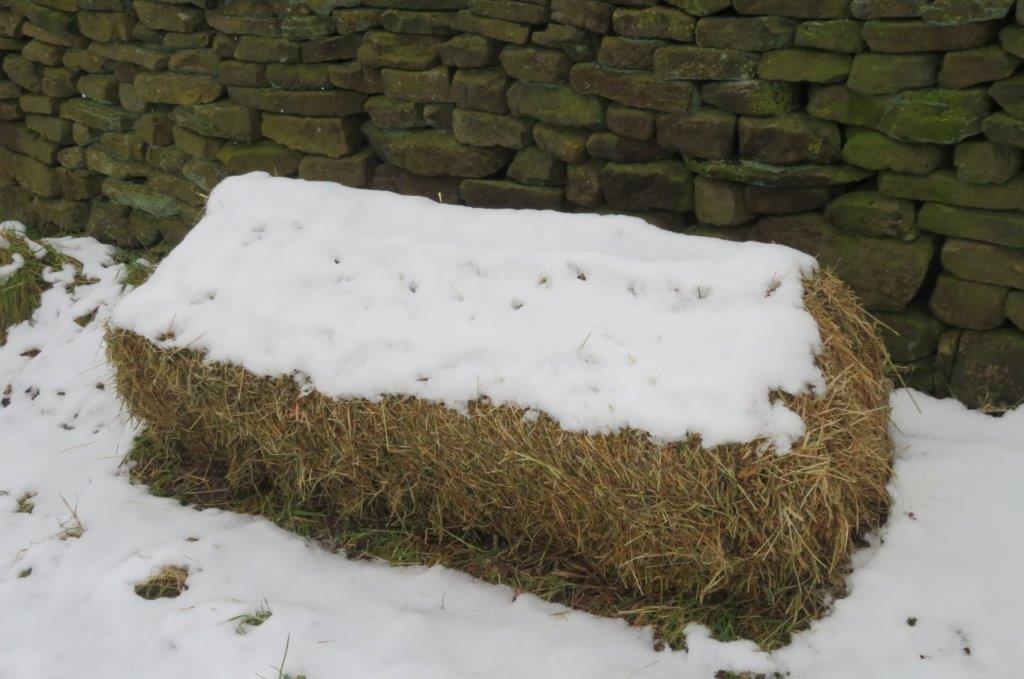 35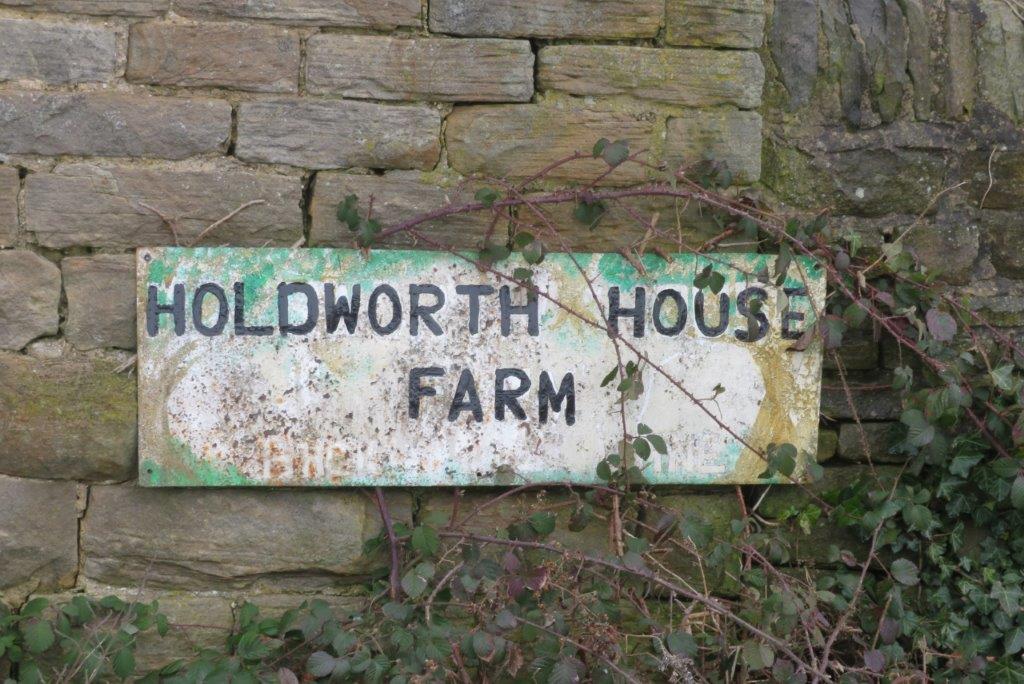 36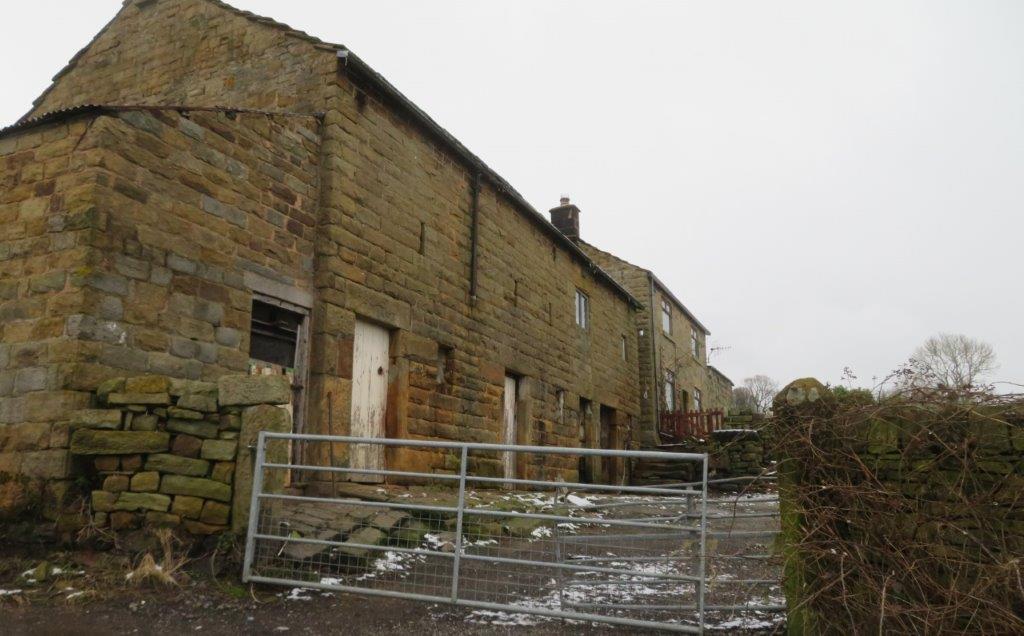 37 Holdworth House Farm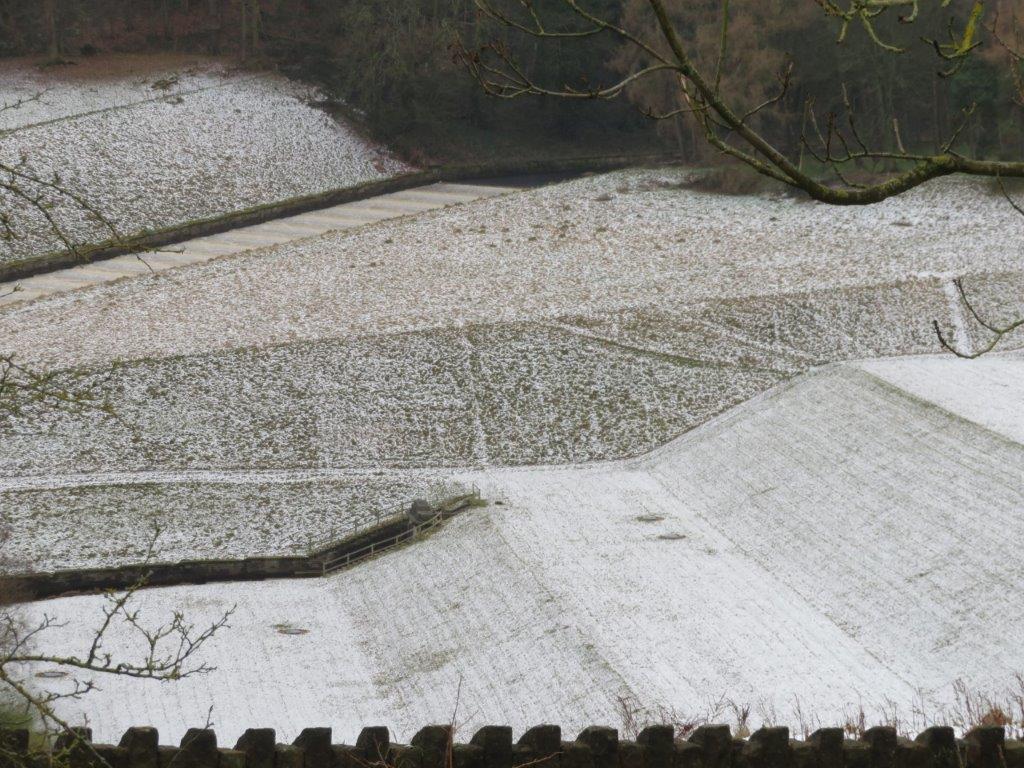 38 zoomed into spillway at top and the embankment - the light snowfall emphasizes the sharp grassed earth edges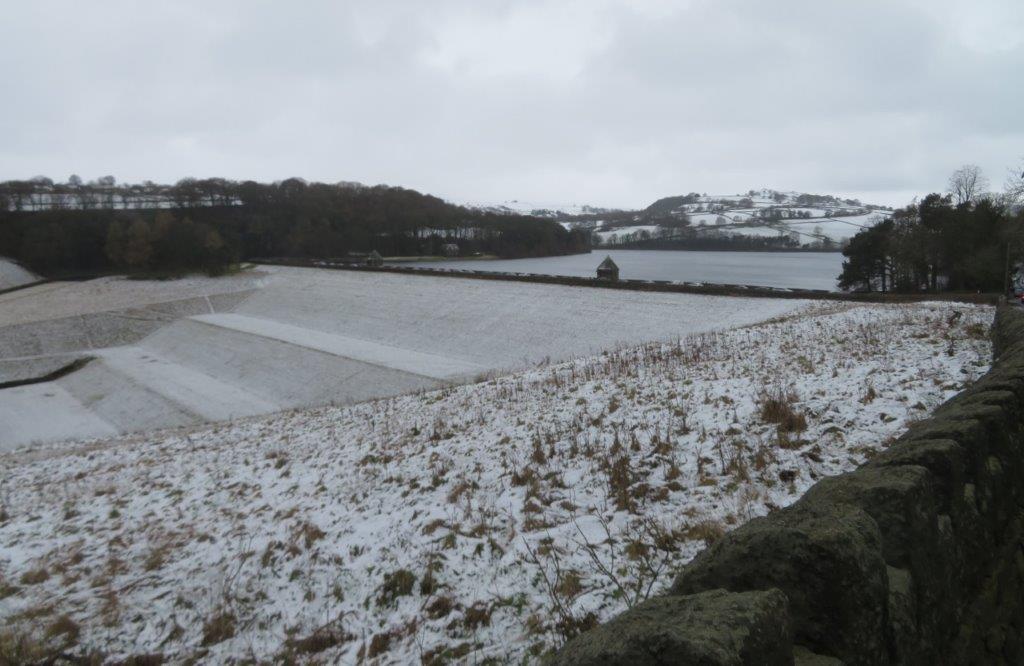 39 another embankment view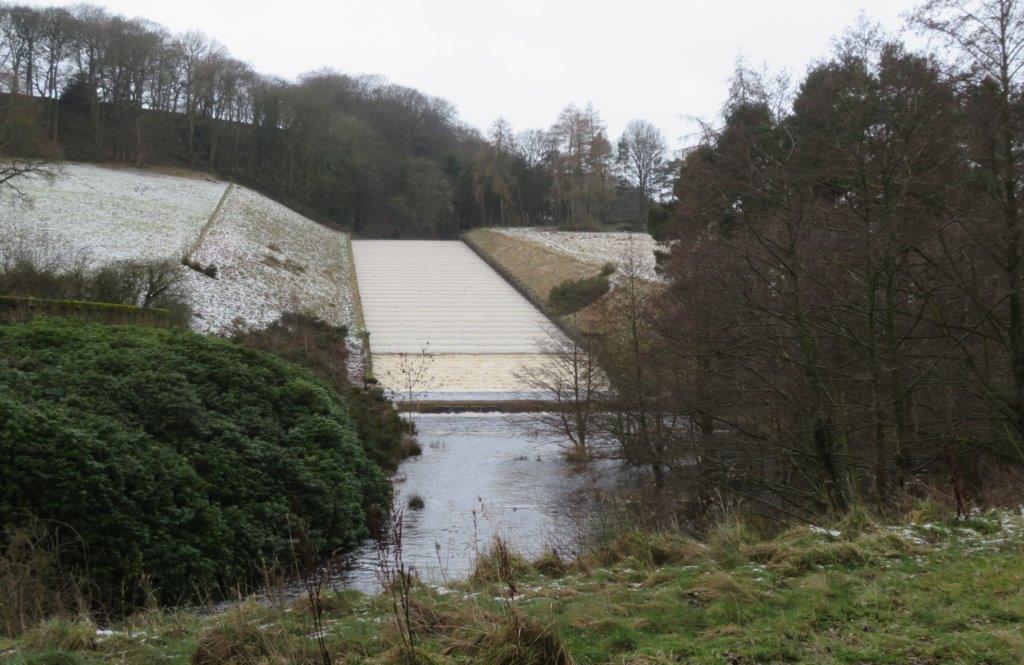 40 a view of the spillway from the bottom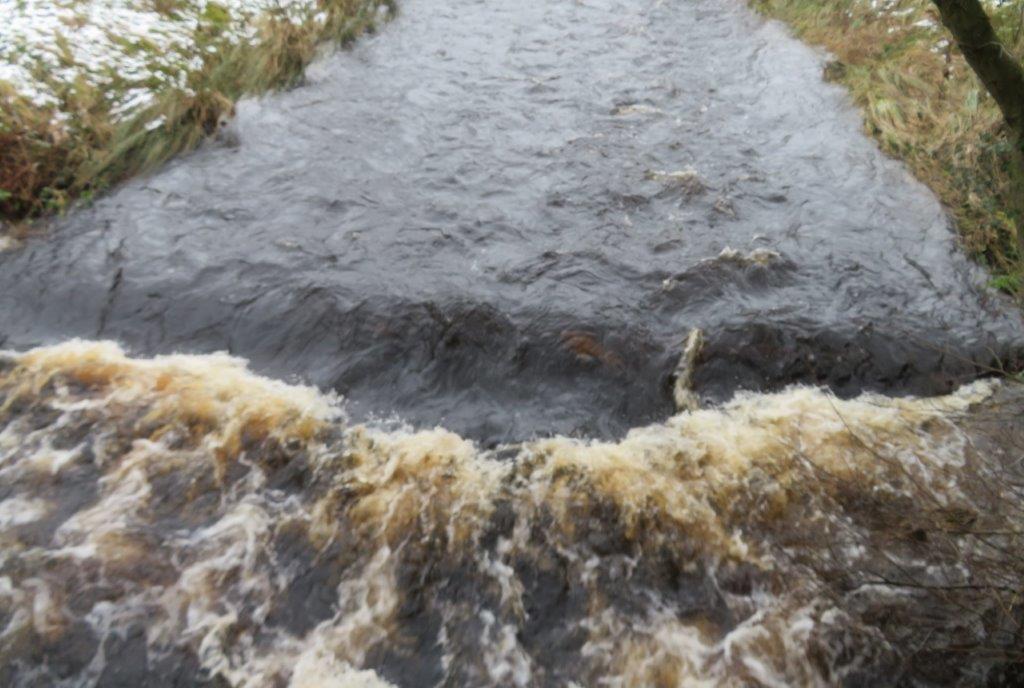 41 photographed from the bridge over the river below the spillway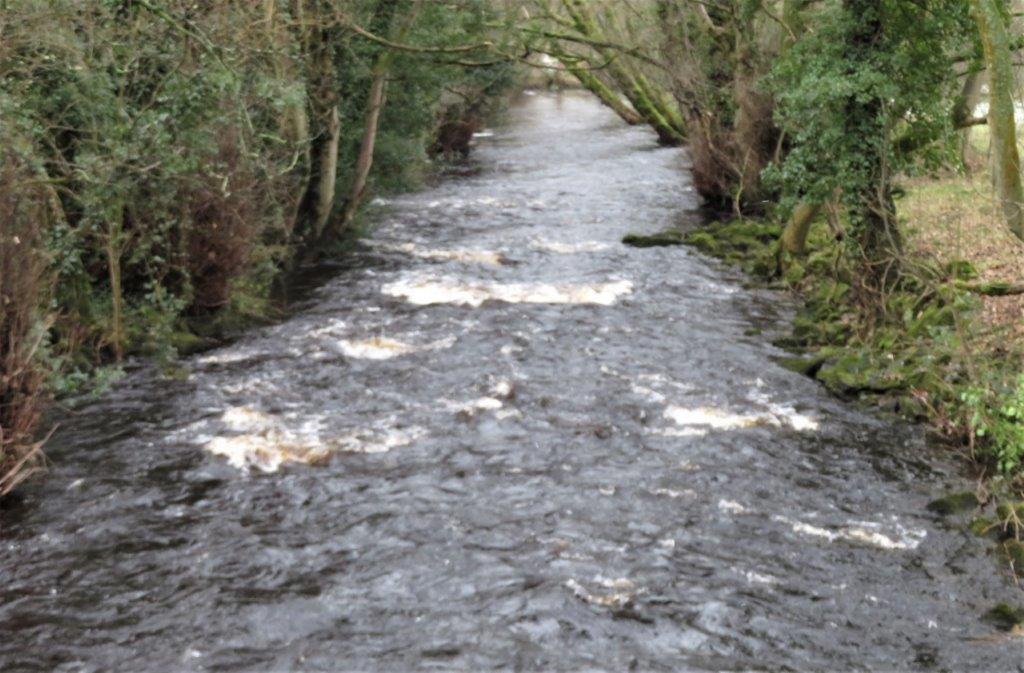 42 as above but downstream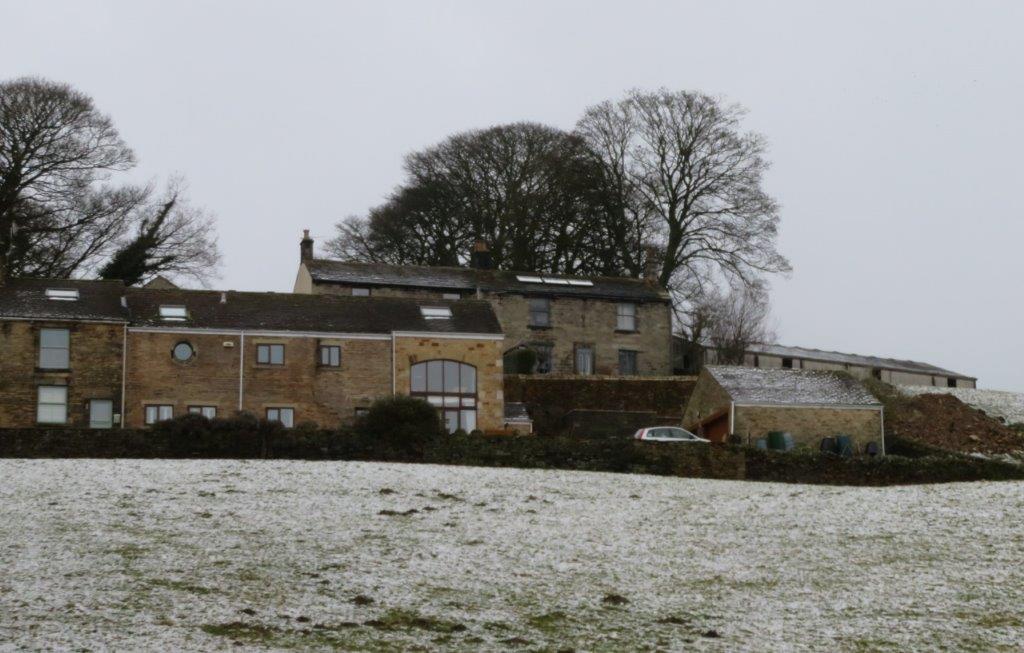 43 Stacey Bank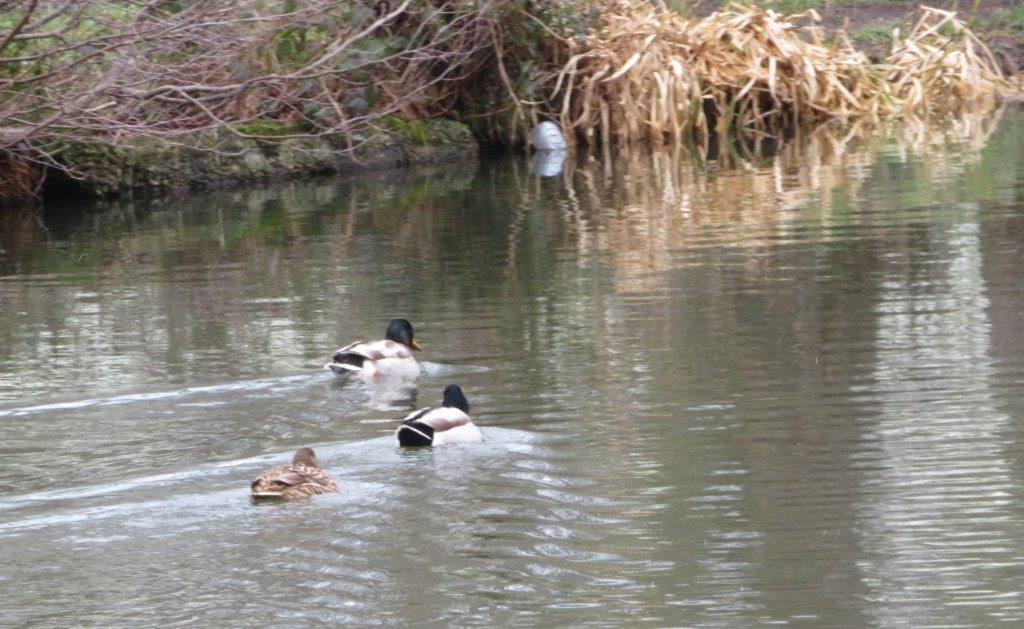 44 the fishing dam below Damflask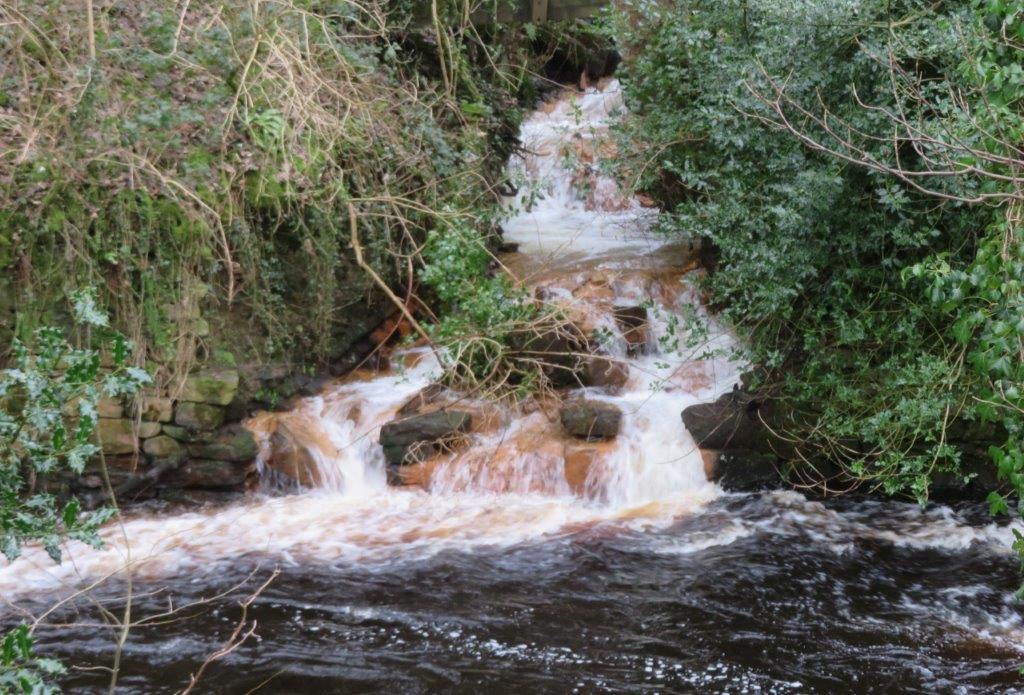 45 a side brook in spate running from the South West into The River Loxley about 500m below Damflask reservoir embankment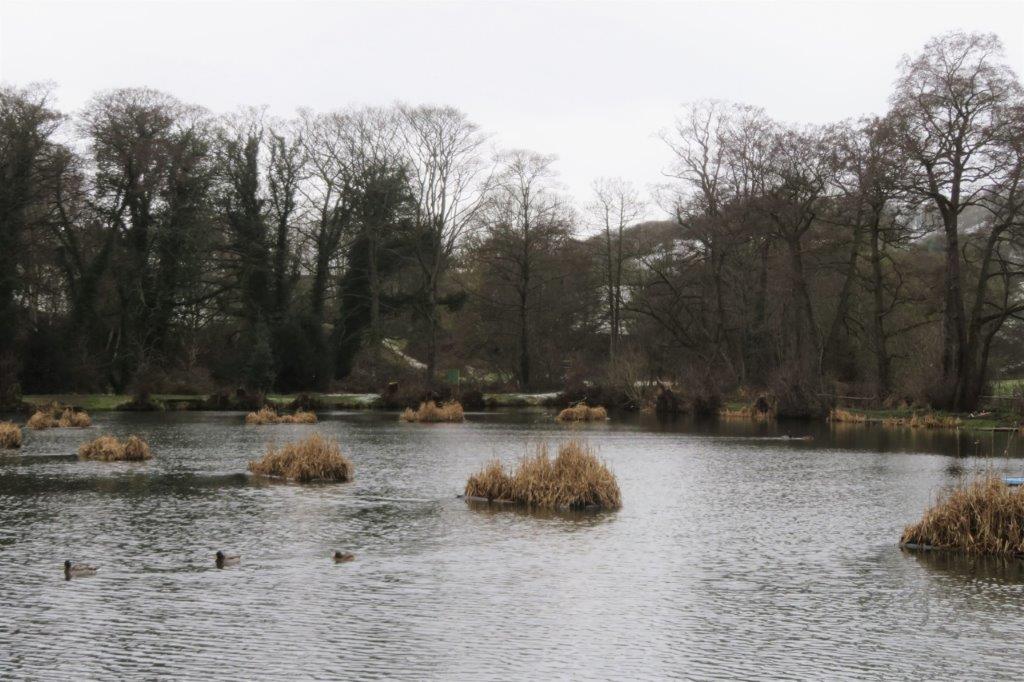 46 fishing dam - the patches of vegetation in the dam itself are on tethered floating platforms and thus move somewhat.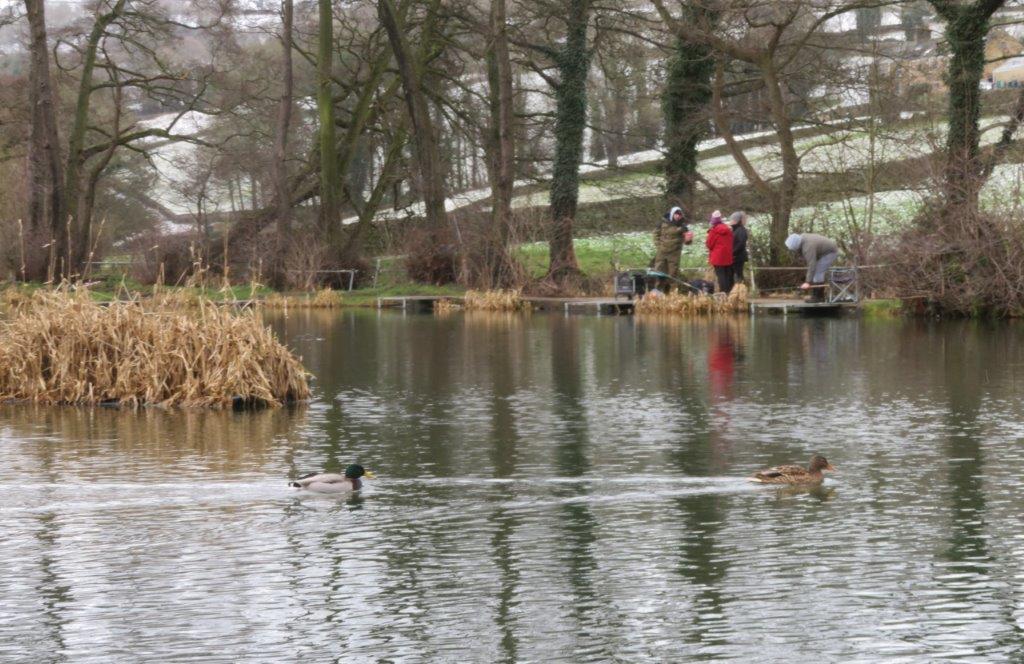 47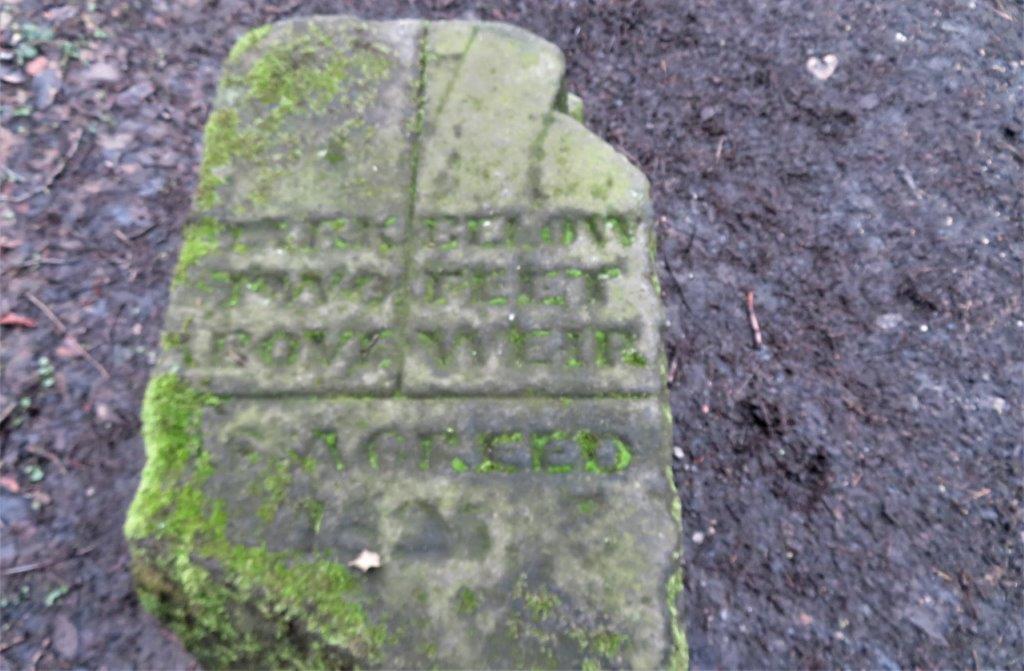 48 An historic stone from 1825? - 'apparently chiselling' an agreement between water users. Should be rescued and placed in a Sheffield Museum rather than being used as rubble? Or disposed of with the debris of decaying factory works & stores once they are belatedly demolished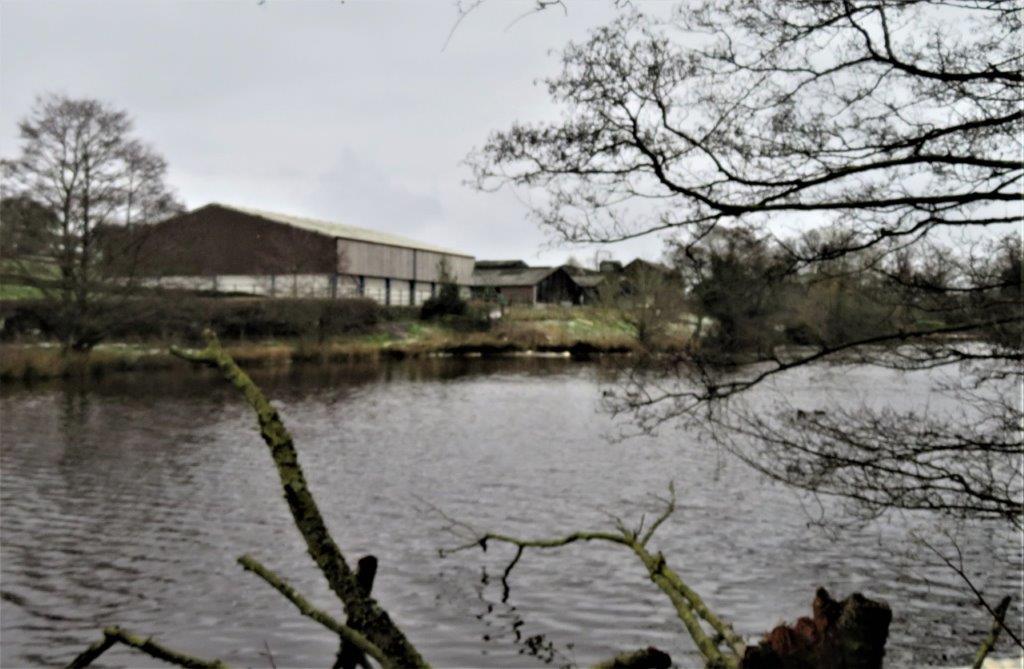 49 Old Wheel Farm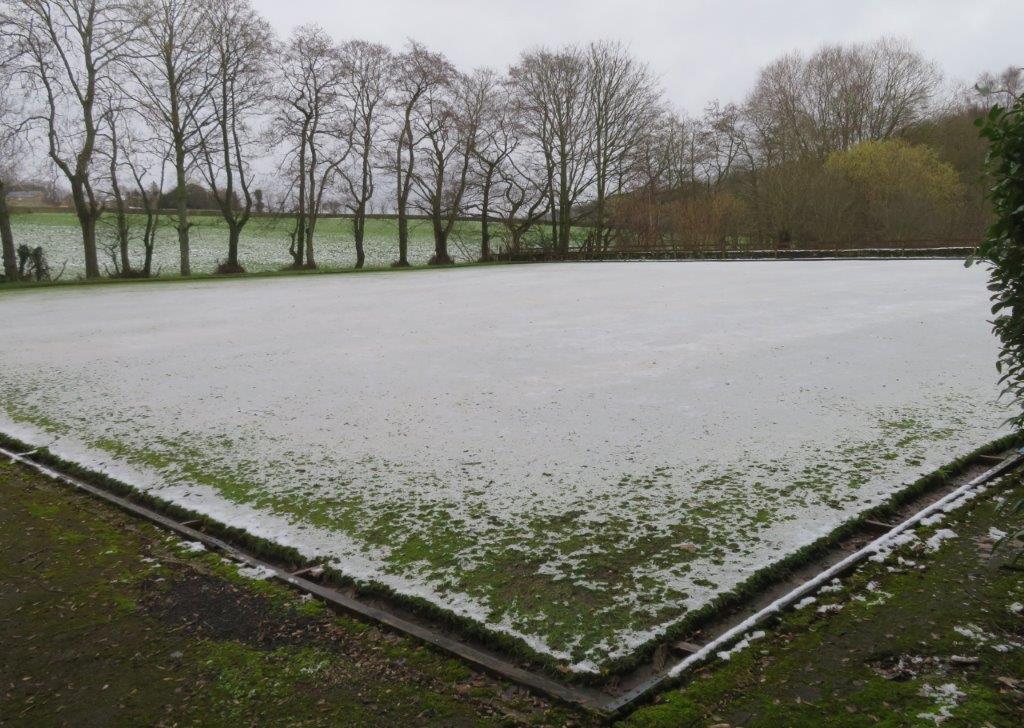 50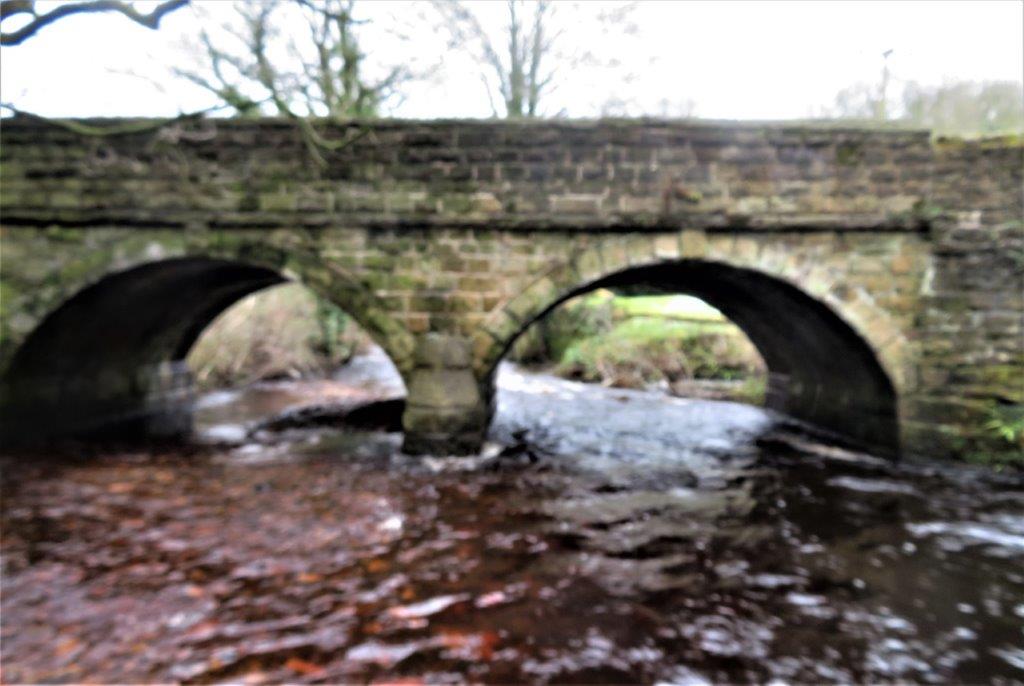 51 a blurred picture of Rowel Bridge seen from river level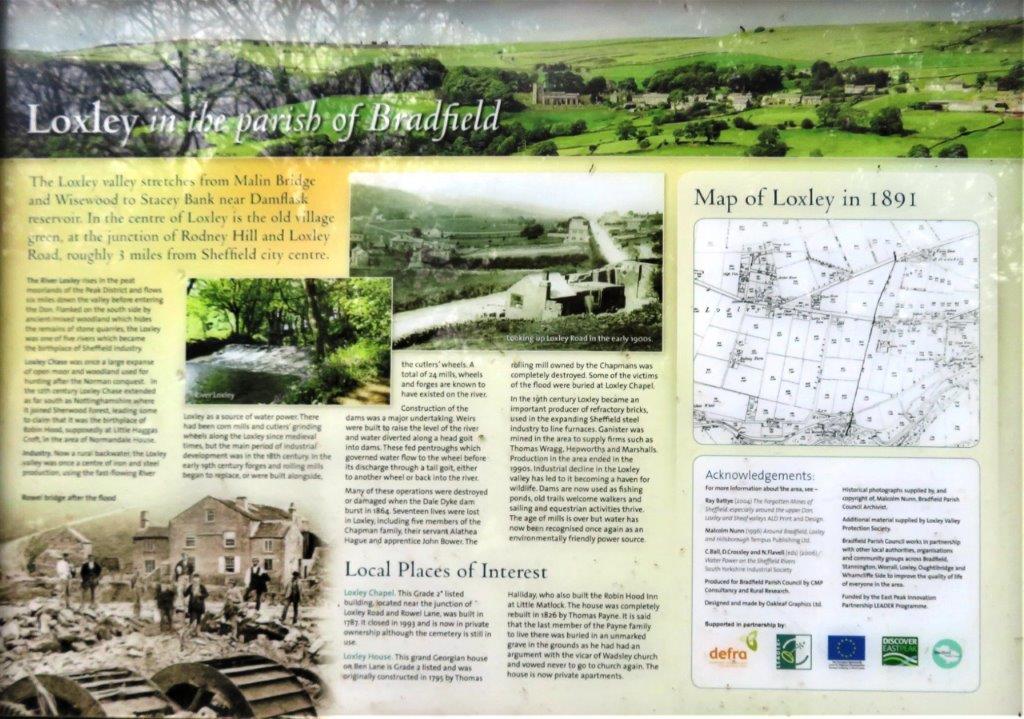 52 push 'control +' to enlarge and read. Virtually all water wheels along the River Loxley have now disappeared. But interestingly one Archimedes Screw seems to have been installed recently to generate electricity.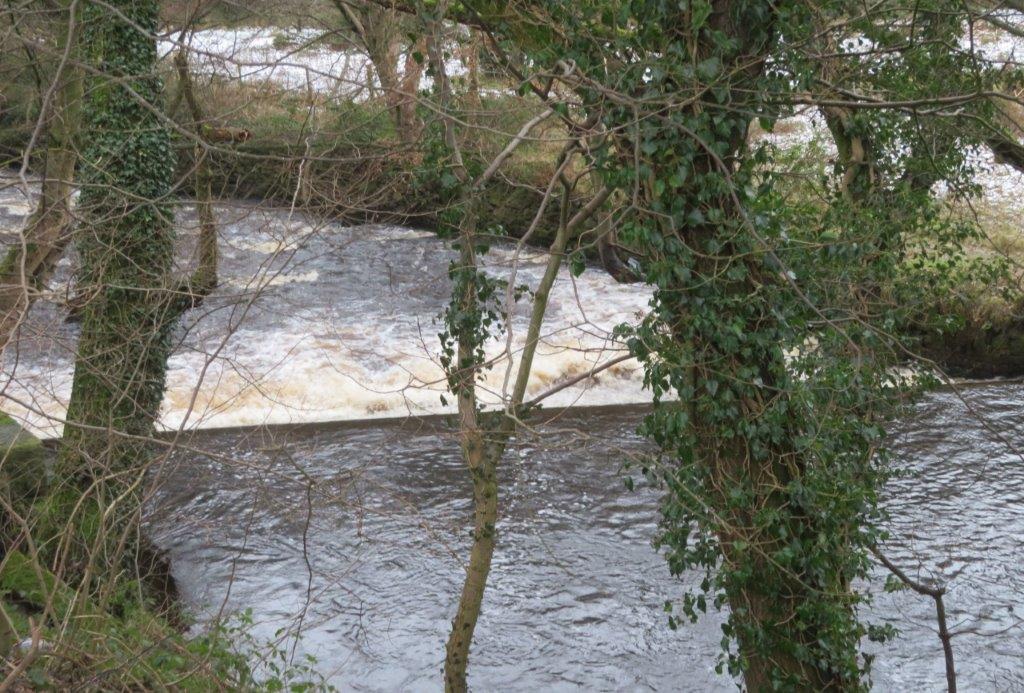 53 The River Loxley some way downstream after Rowel Bridge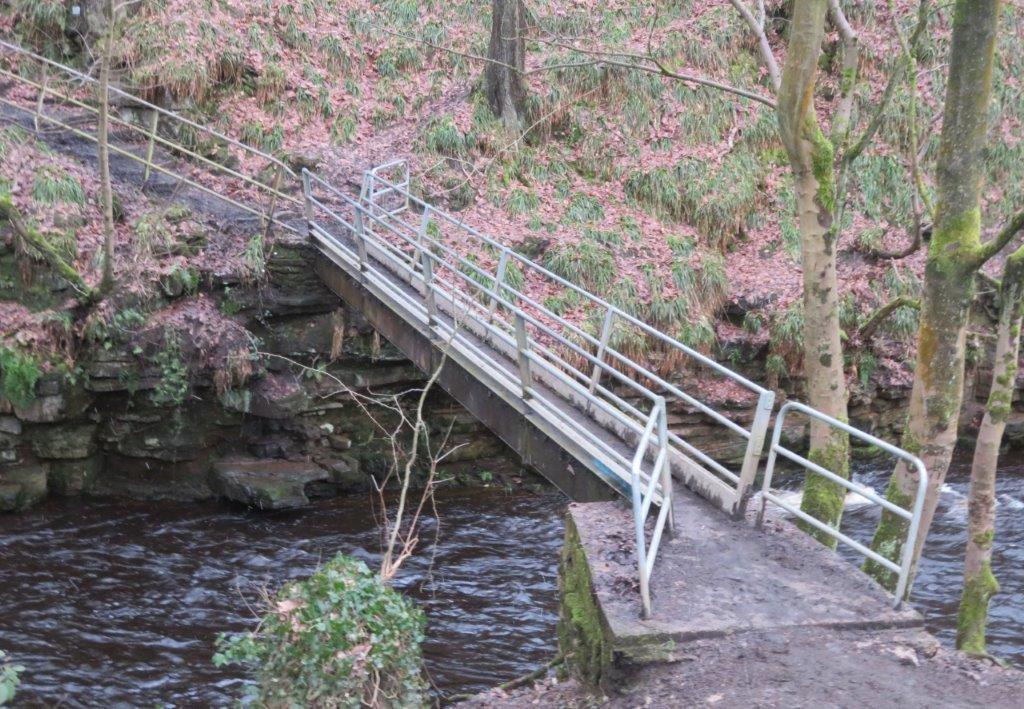 54 footbridge crossing the river and going up to Stannington (there are several other routes up to Stannington)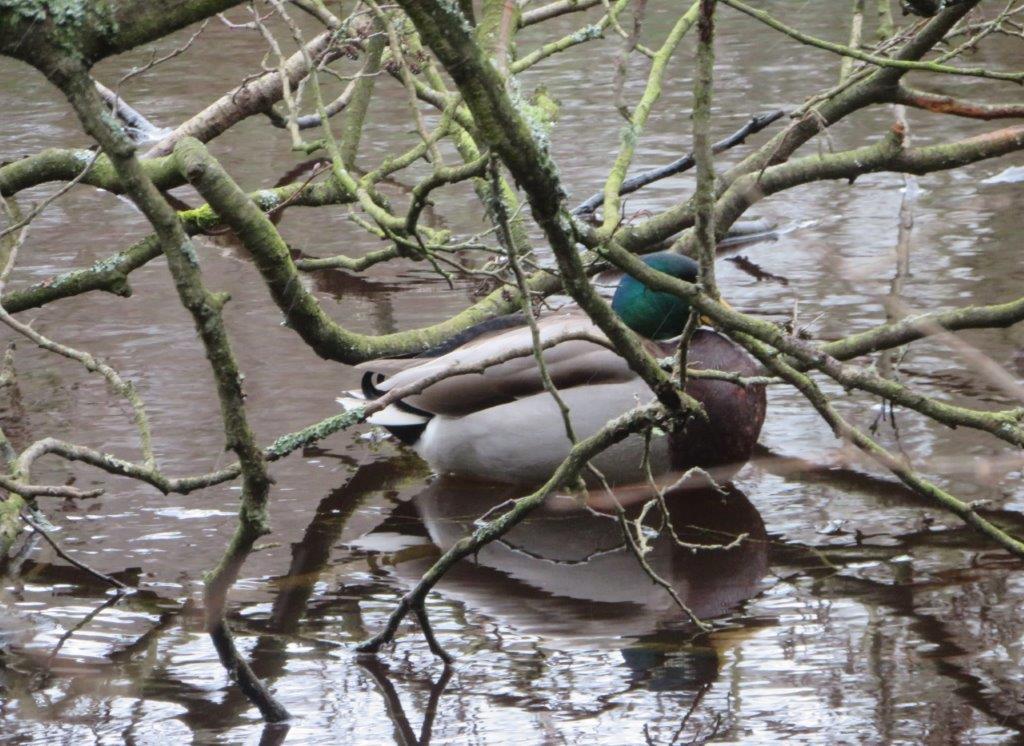 55 Mallard duck shelters in a (disused) headrace pond
homepage - Daywalks Index 2021 - contact me at