homepage - Daywalks Index 2020 - contact me at

2020.12.22** This walk is in South Yorkshire - a Tiers 3 Covid area (at time of walk). Start SK297 864 at Lodge Moor (Redmires Rd near Shiny Sheff PH), ~ N on FP across Golf Course, Blackbrook Wood to cross the A57 at SK295871, thru The Coppice down to River Rivelin & ~W to cross FB at SK292 872, ~ENE up to / across, A6101Rd, ~N then ~ENE thru King Edwards to bend in Coppice Lane, ~N up to Bingley Lane, ~W on Rd & turn ~N past Bingley Farm for ~200m, ~W on FP to The Flash, ~N up Flash Lane, ~W along Riggs High Rd, at bend continue ~W thru Beacon Farm to Beeton Green (Rd), ~N on rd to Heather Bank, FP ~NNW to Corker Lane at Sk264 898, follow Lane ~WNW at bend / brook SK290 900 follow Royds Clough ~SSW to join access track ~S to short of Crawshaw Farm, FP ~SE to ladder stile / then thru OAL E / S / E thru Crawshaw Lodge, to Rod Side (Rd), but 'V turn' ~ 140m W along it, ~S down to Surrey Farm & across A57, continue ~SW to FB (over Rivelin Brook but did not cross it), ~ESE along Brook to SK263 874 to join Wyming Brook Drive winding Eastward, pass FP leading Head Stone then take FP at SK264870 ~SW turning ~SE to Mare Folds then follow well above Wyming Brook ~S then SW / S to Parking Area*, cross stepping stones over W.Brook, follow FP Eastward above Fox House Plantation, thru Fox Hagg Nature Reserve, cross Lodge Lane, continue along edge of Golf Course, cross ~S to Start. Leader Stuart Bloom - Tuesday
* No photographs of the planned return route to walk start..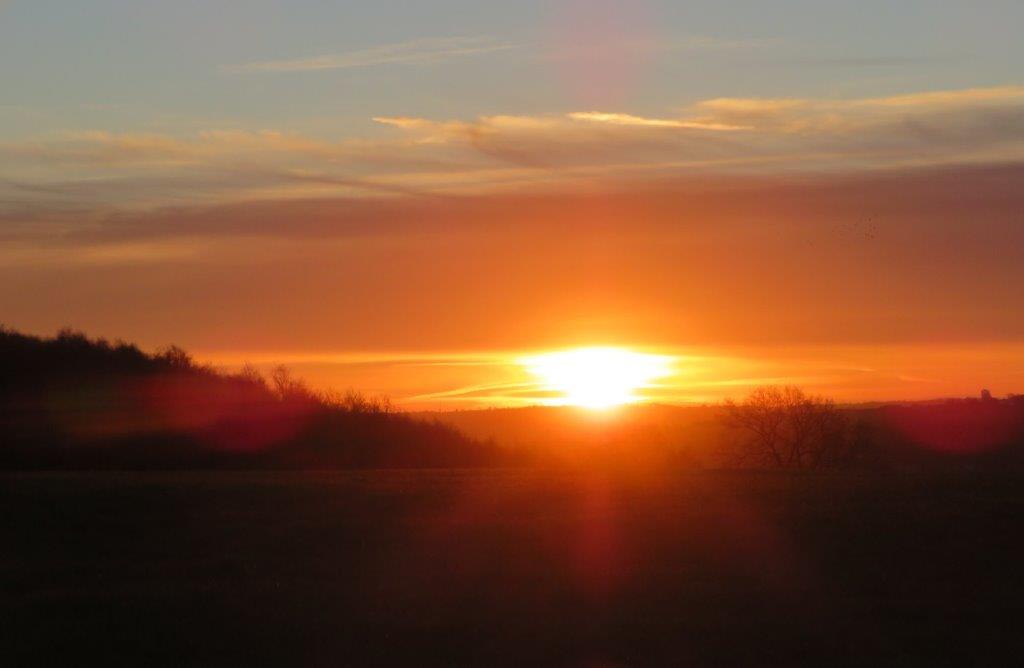 1 8-30am picture of sun rising - false warning - weather was perfect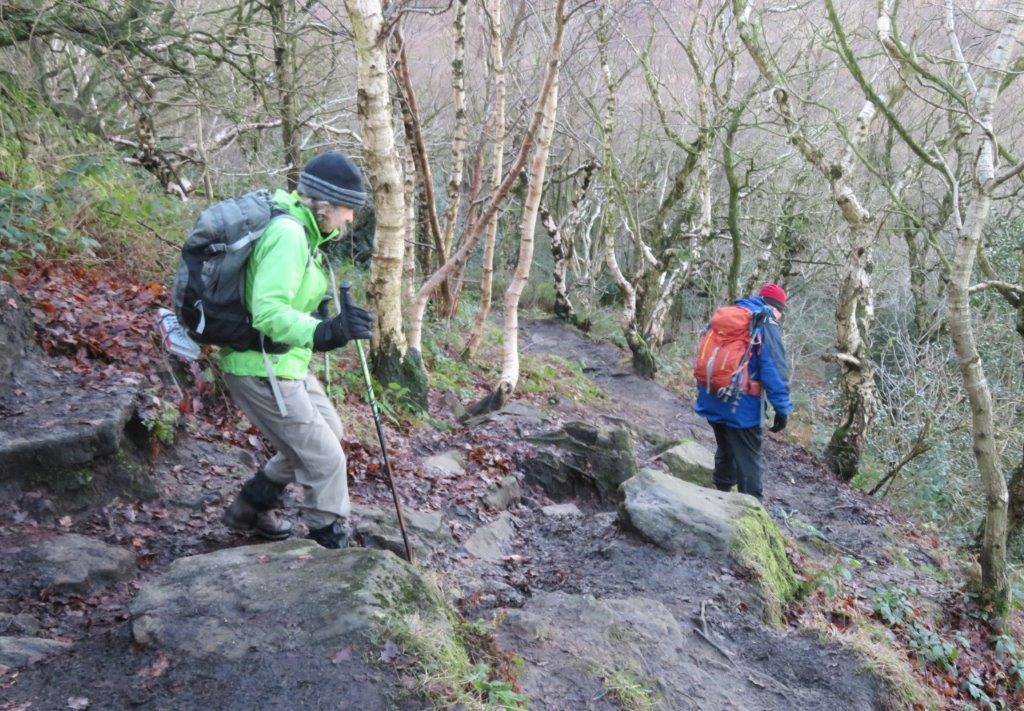 2 we have crossed golf course and are starting to descend toward the A57 and The River Rivelin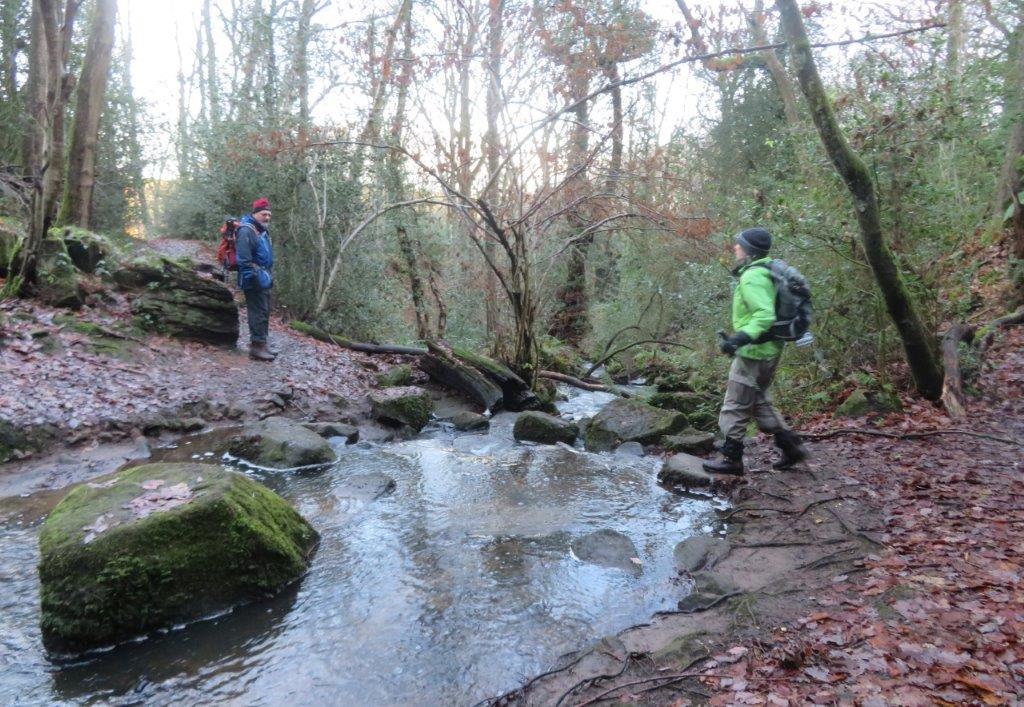 j
3 crossing a stream feeding into The River Rivelin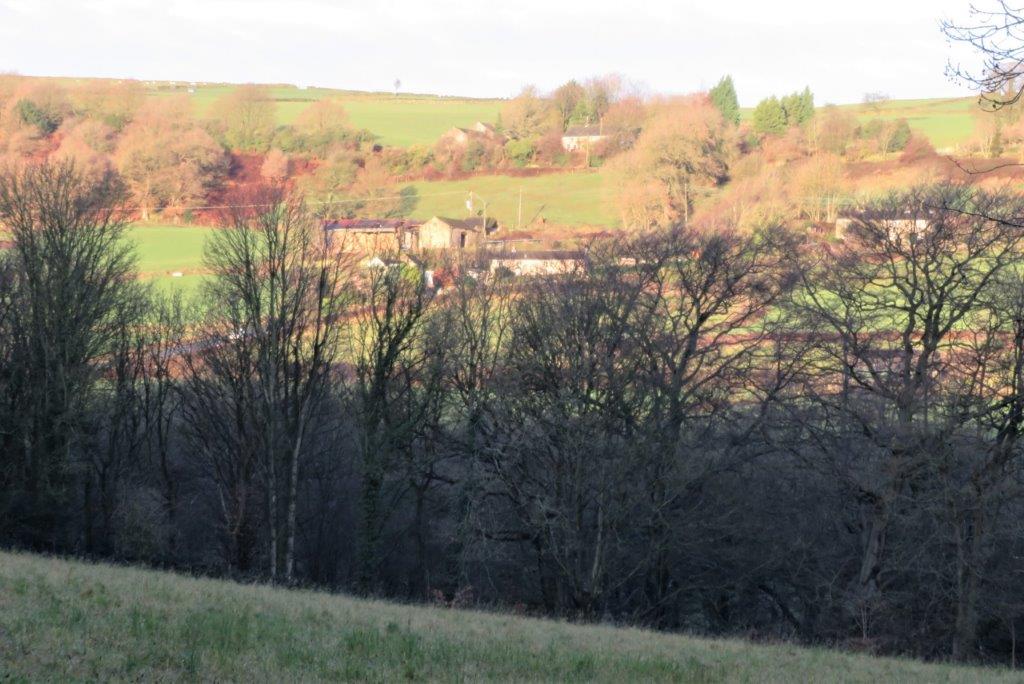 4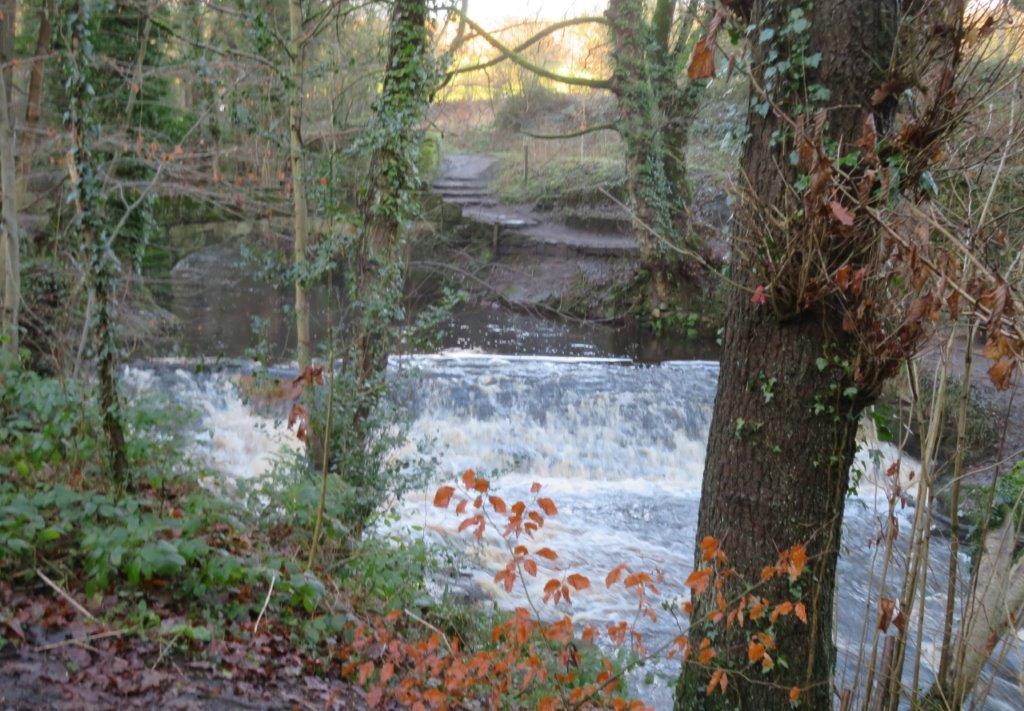 5 a weir on The River Rivelin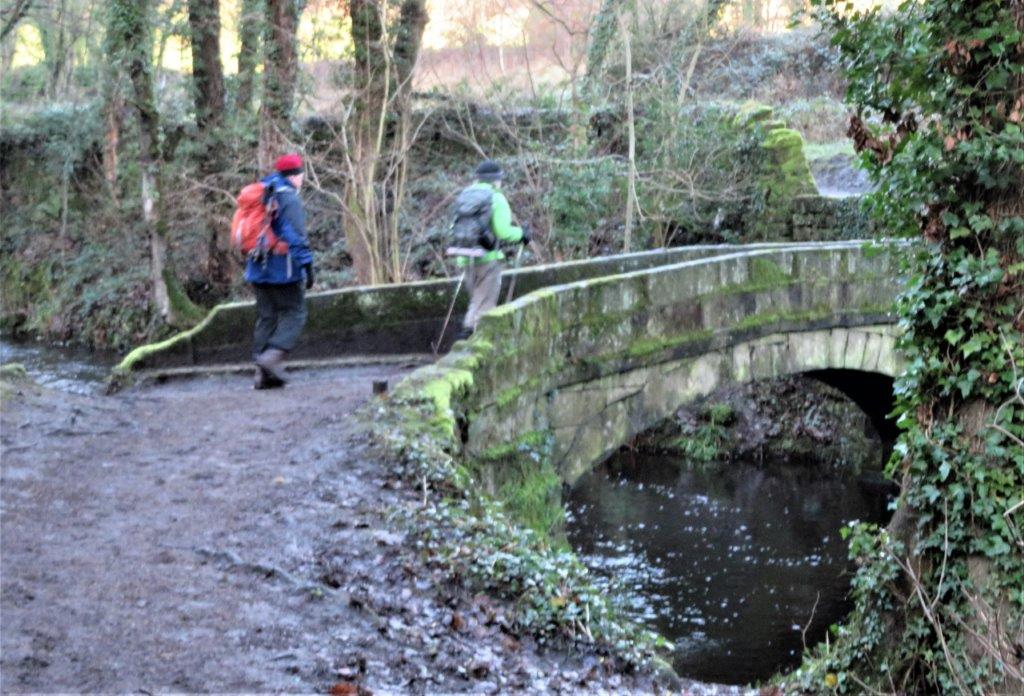 6 footbridge across the River Rivelin (downstream of Rails Road)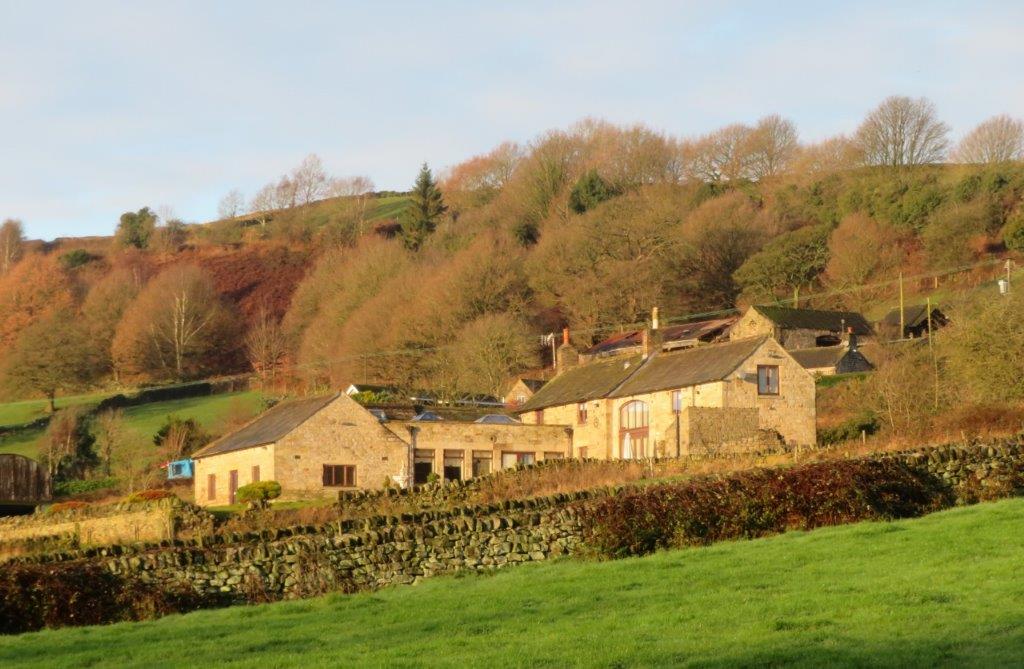 7 one of the farms / houses to the North of the A6101 (Rivelin Road). This one well lit by the morning sun.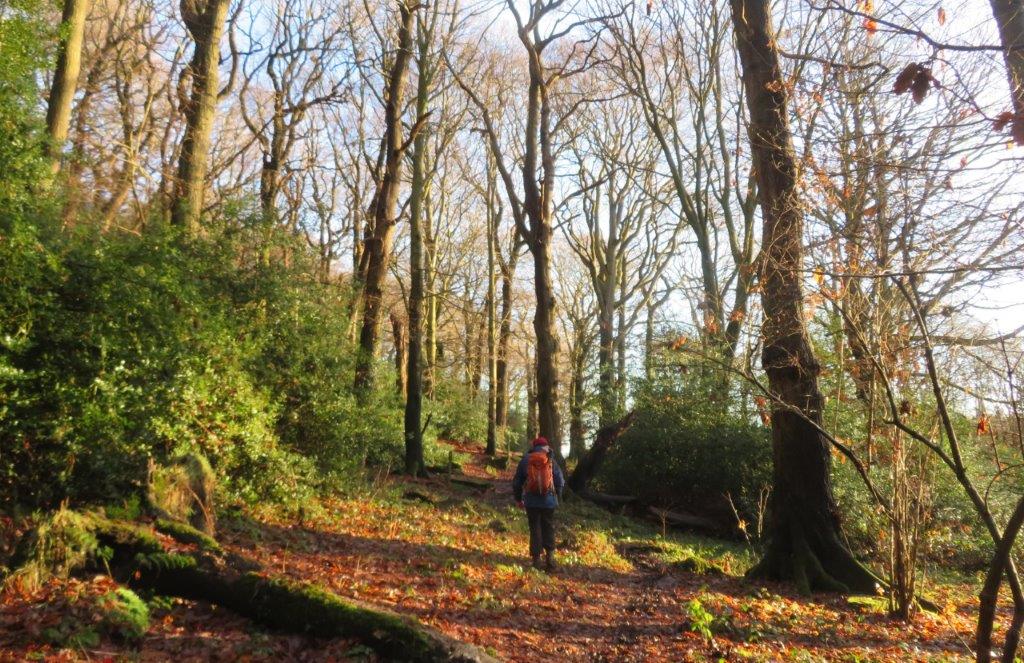 8 near King Edwards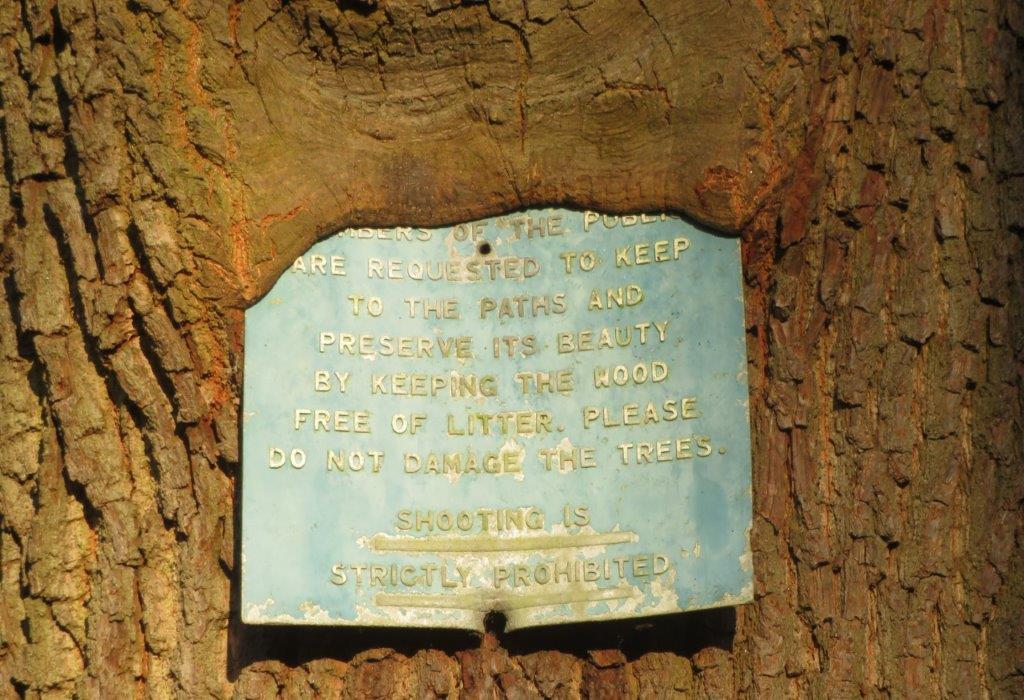 9 Old notice being absorbed by the tree's bark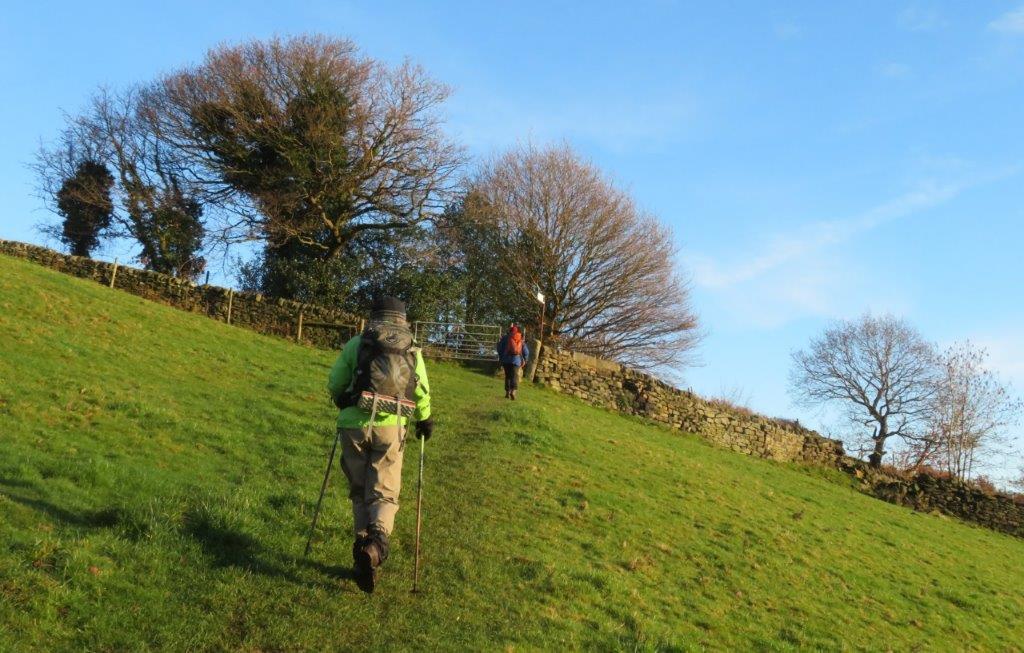 10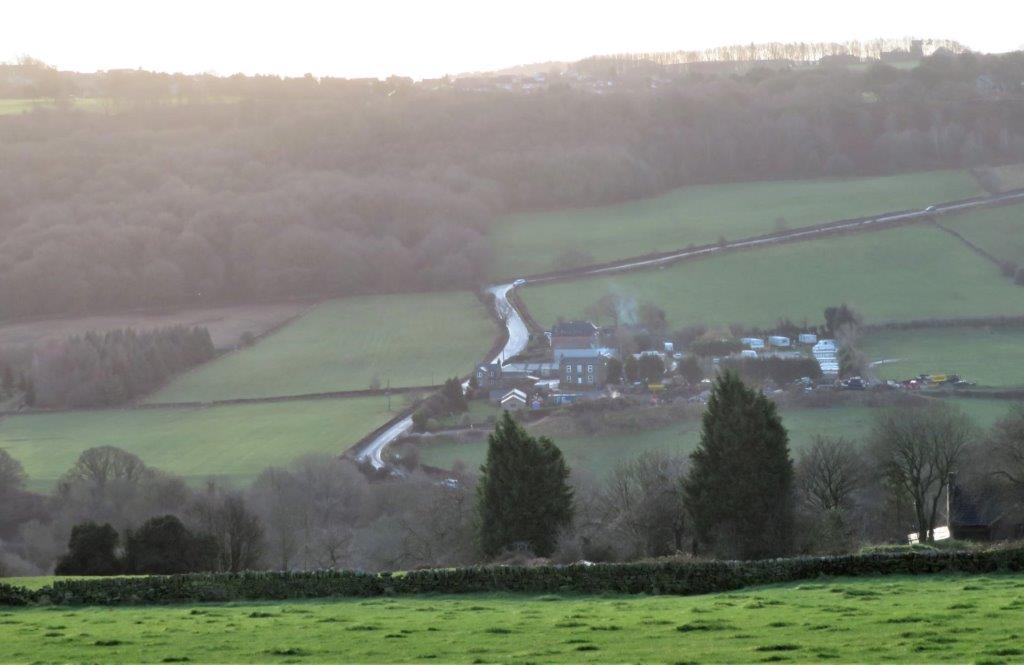 11 Lodge Lane seen across the valley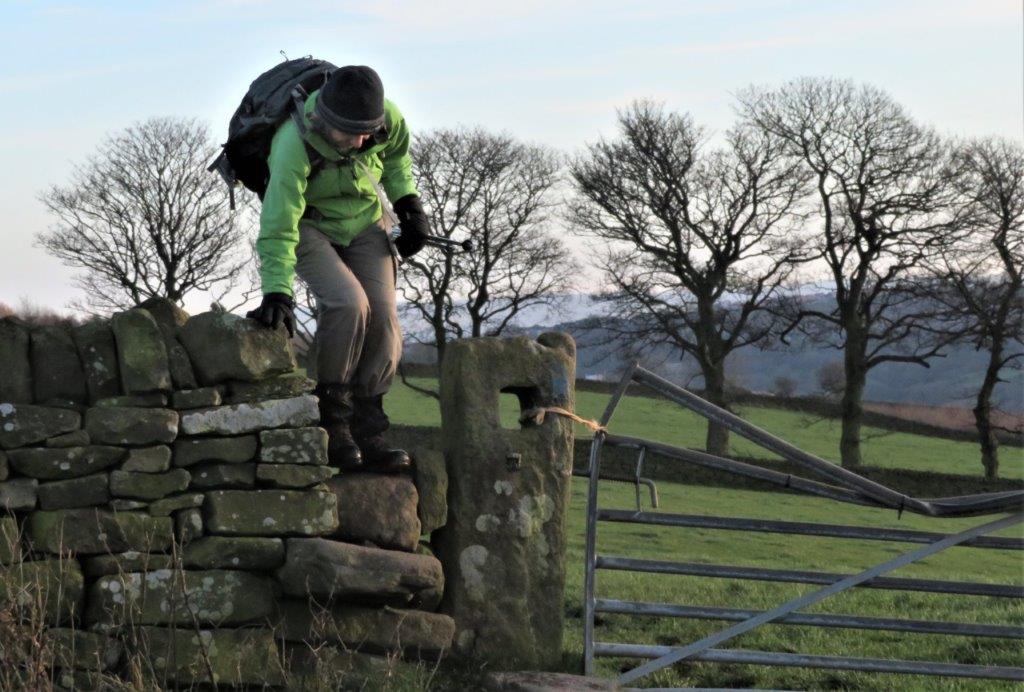 12 on the way to The Flash
13 Alpaca in the grounds of the Flash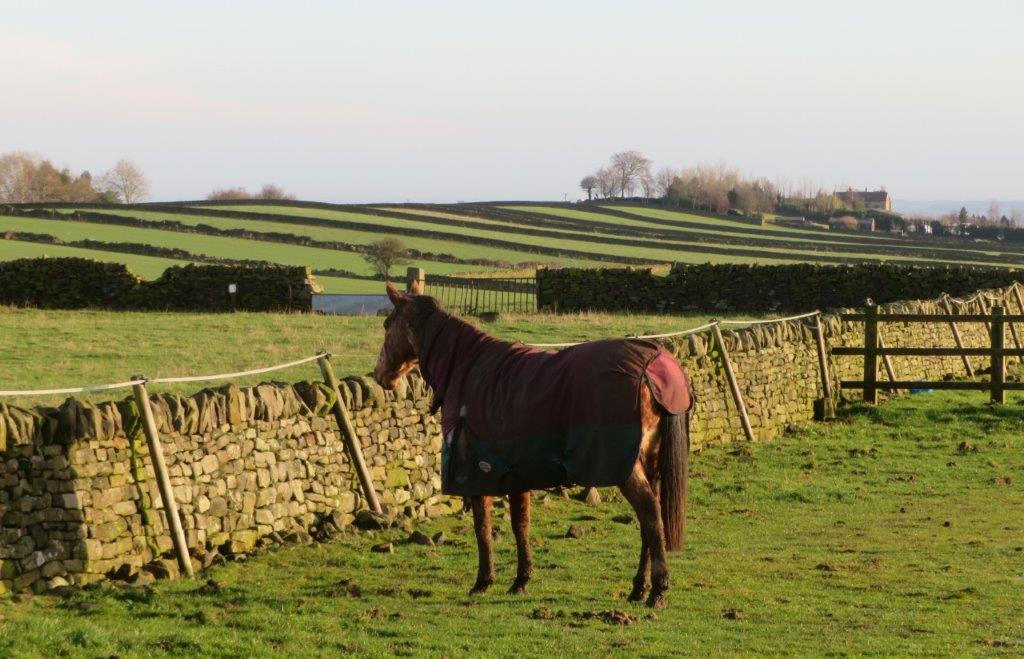 14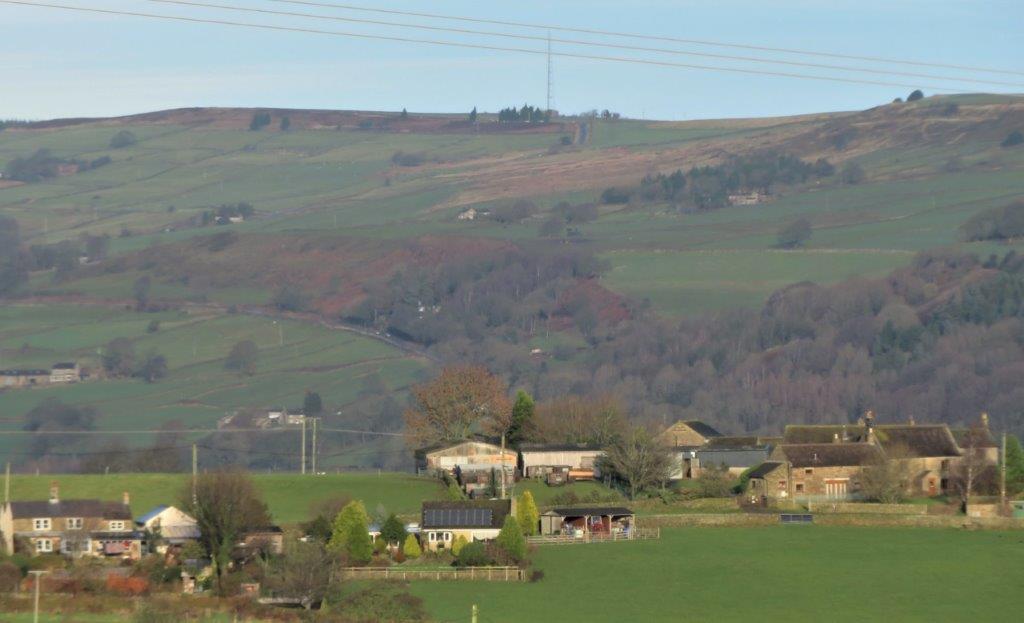 15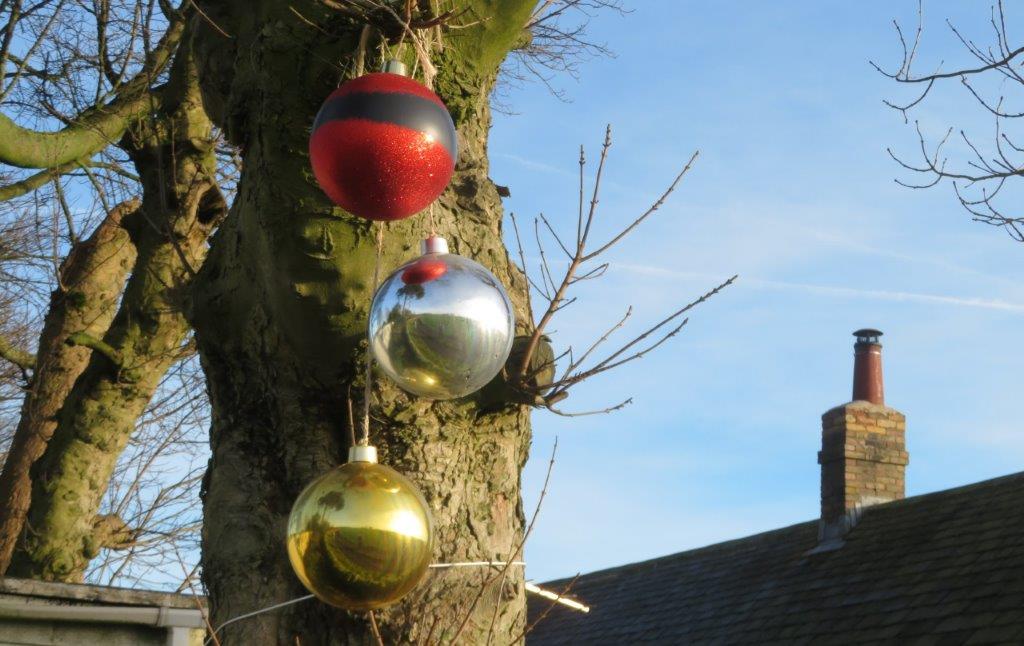 16 Christmas Cheer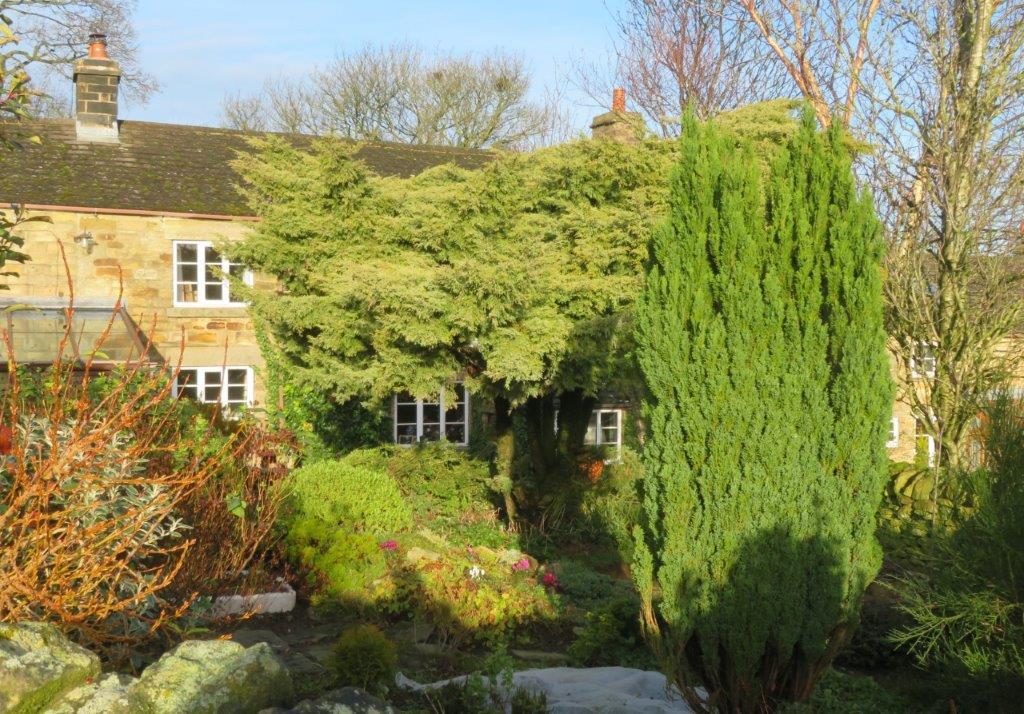 17 Beacon Farm?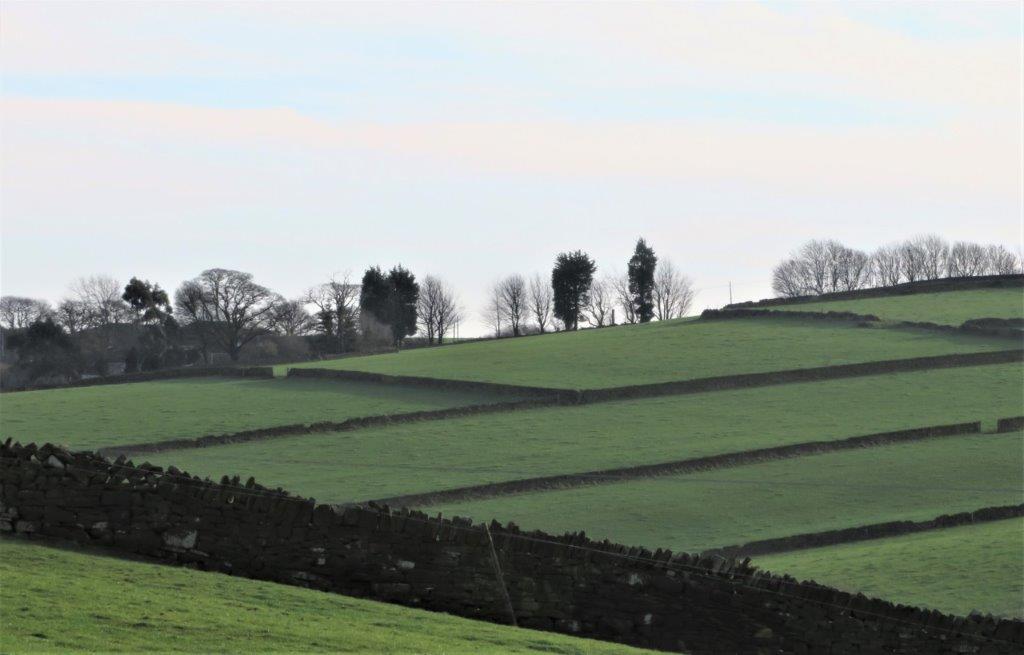 18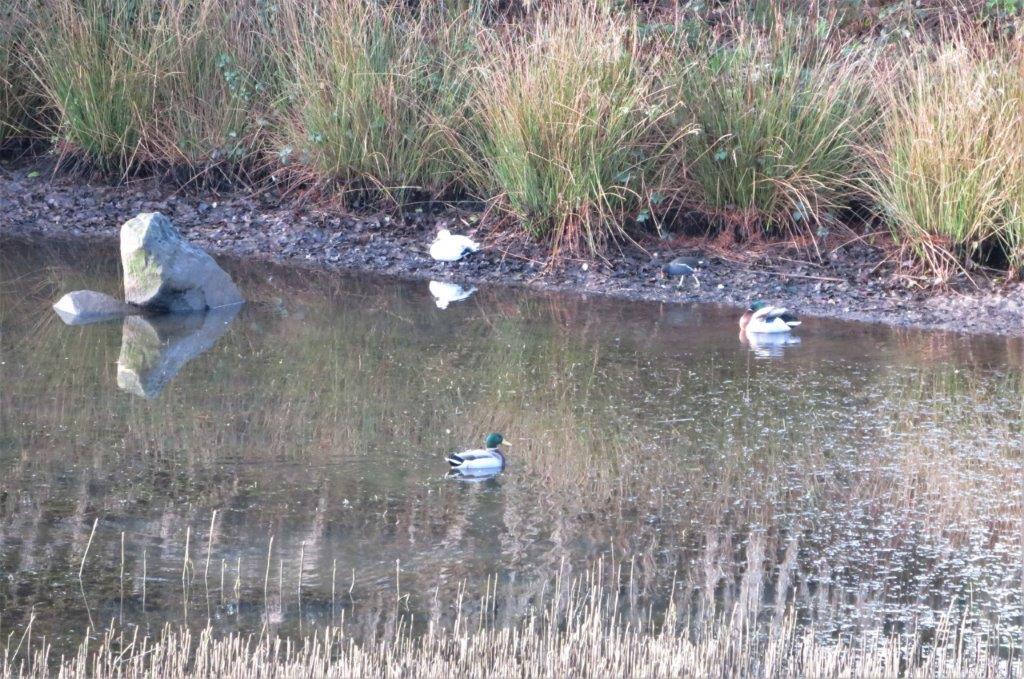 19 pond passed behind Heather Bank on footpath/track leading to Corker Lane. This track probably also served the disused Hall Broom Quarry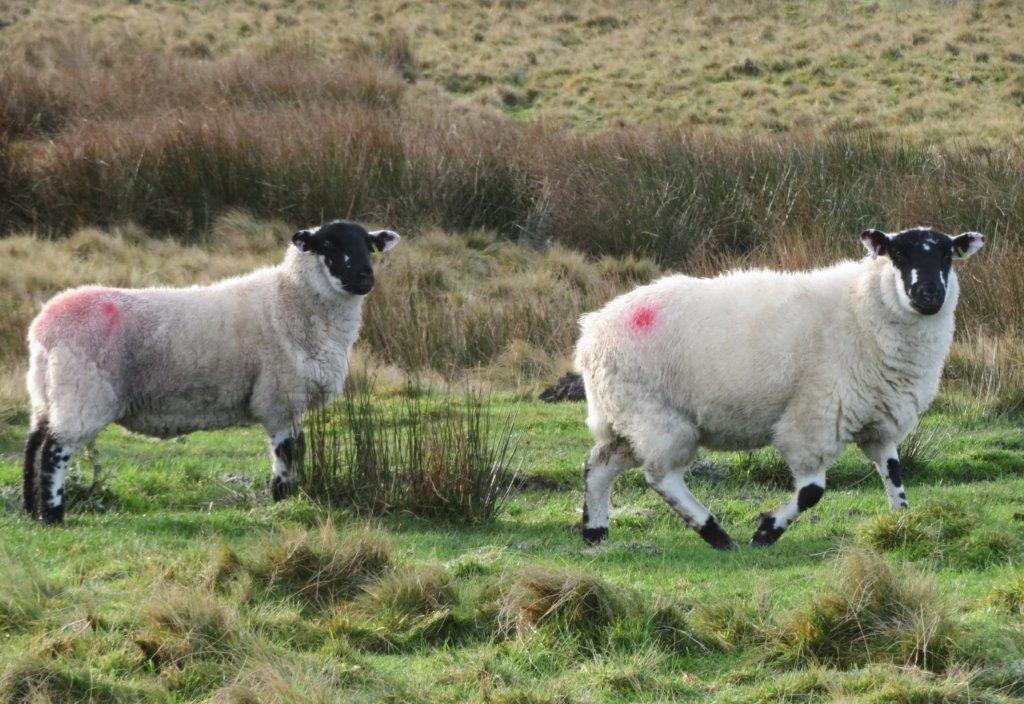 20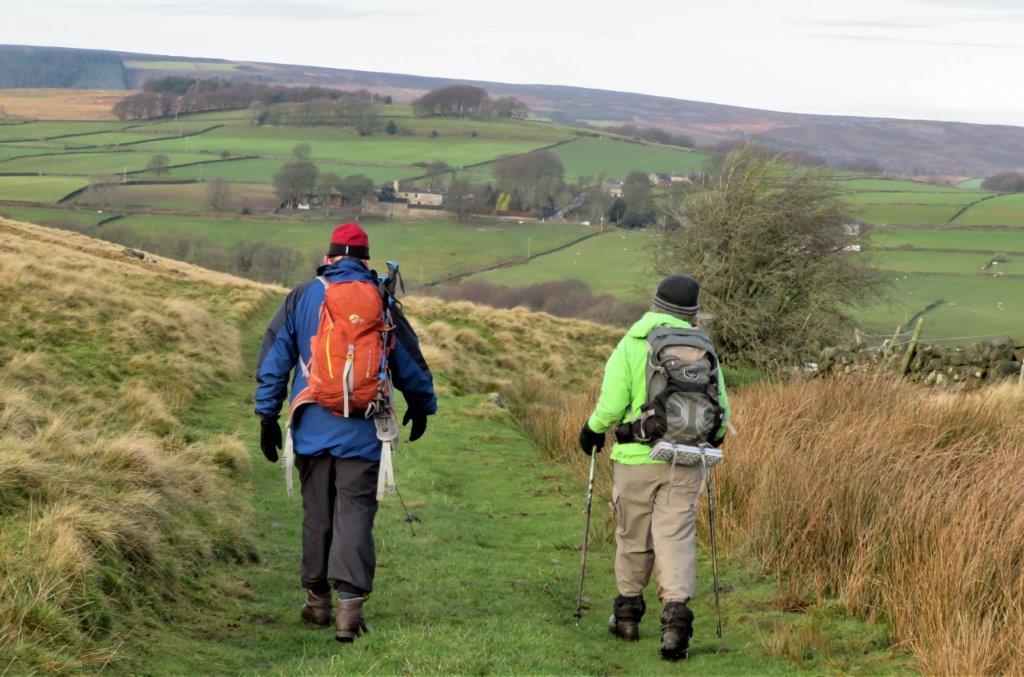 21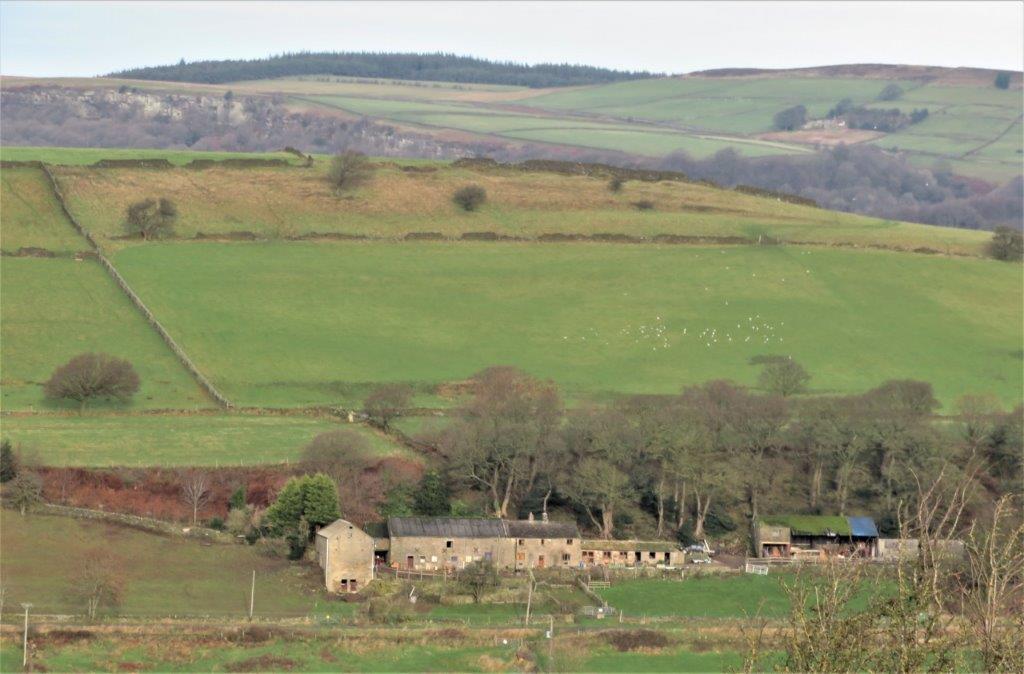 22 at the top of the picture (seen above Ughill Heights) is White Lee Moor with Rocher Rocks / Wood below it
23 Corker Road below leading towards Royds Clough. The farmhouse in the low middle is shown closer up in picture 26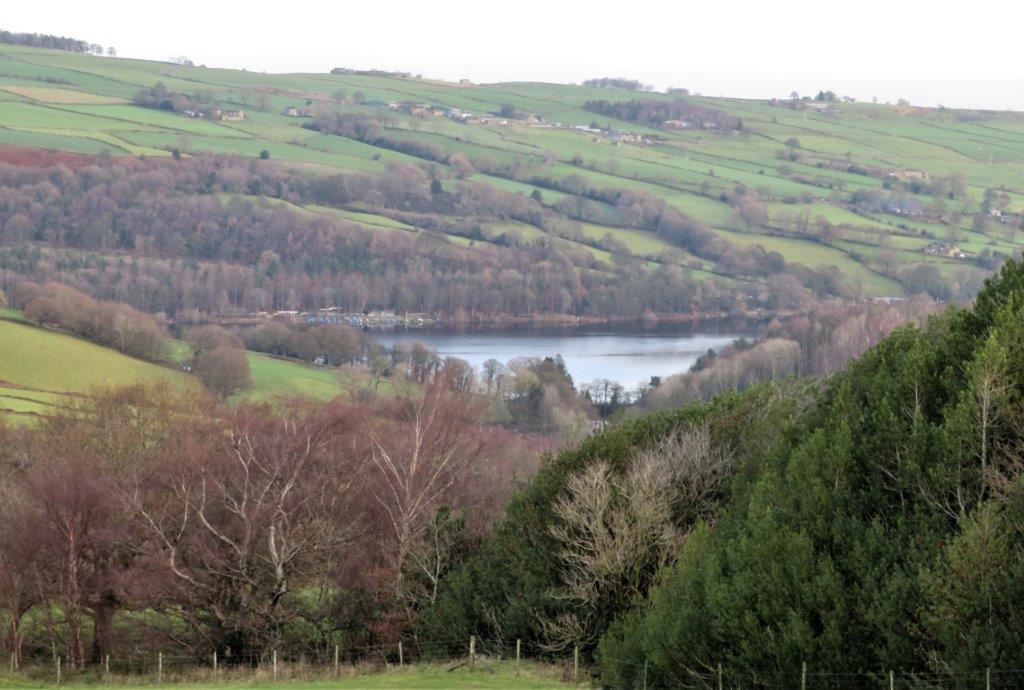 24 Damflask Reservoir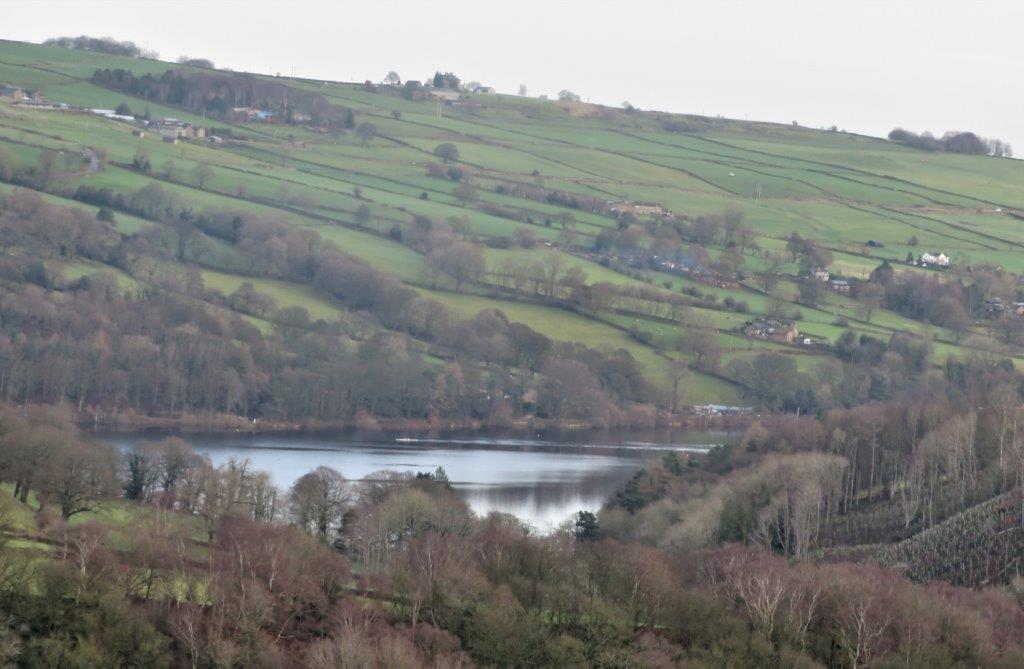 25 as above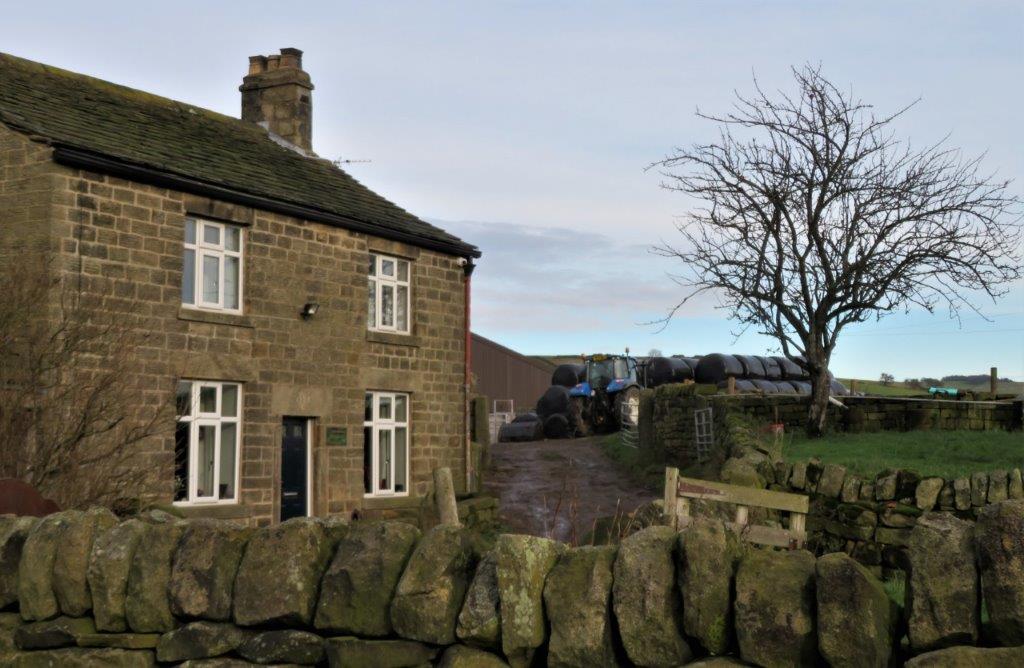 26 see picture 23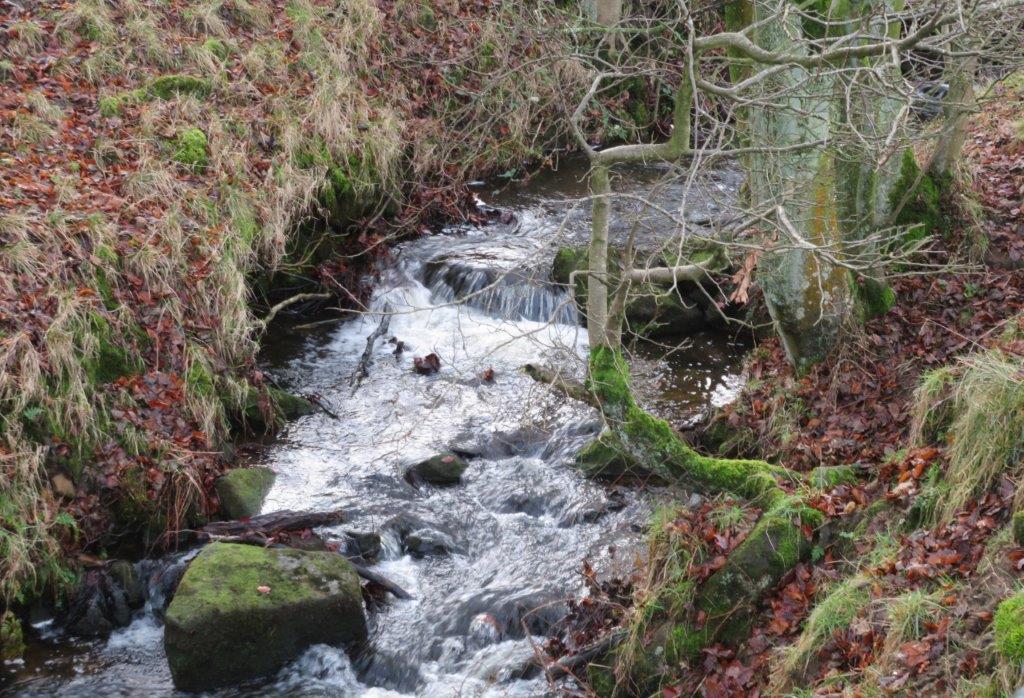 27 the stream issuing from Royds Clough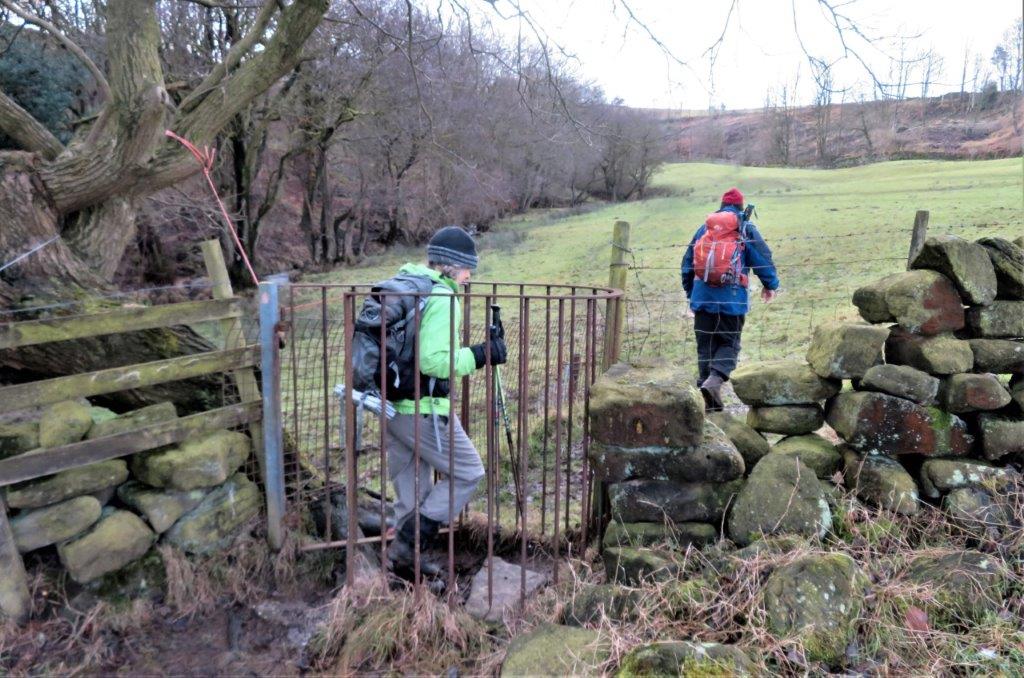 28 entering into the field alongside the stream from Royds Clough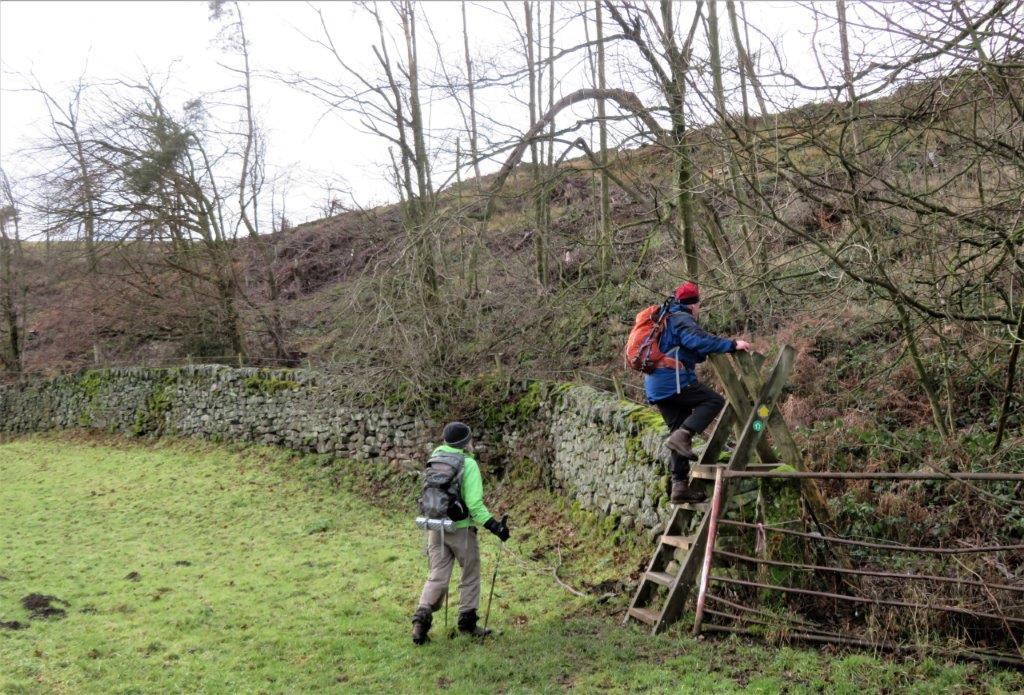 29 from field over ladder stile into the 'woods' now cut down around Royds Clough. Do not know why woods were cut down?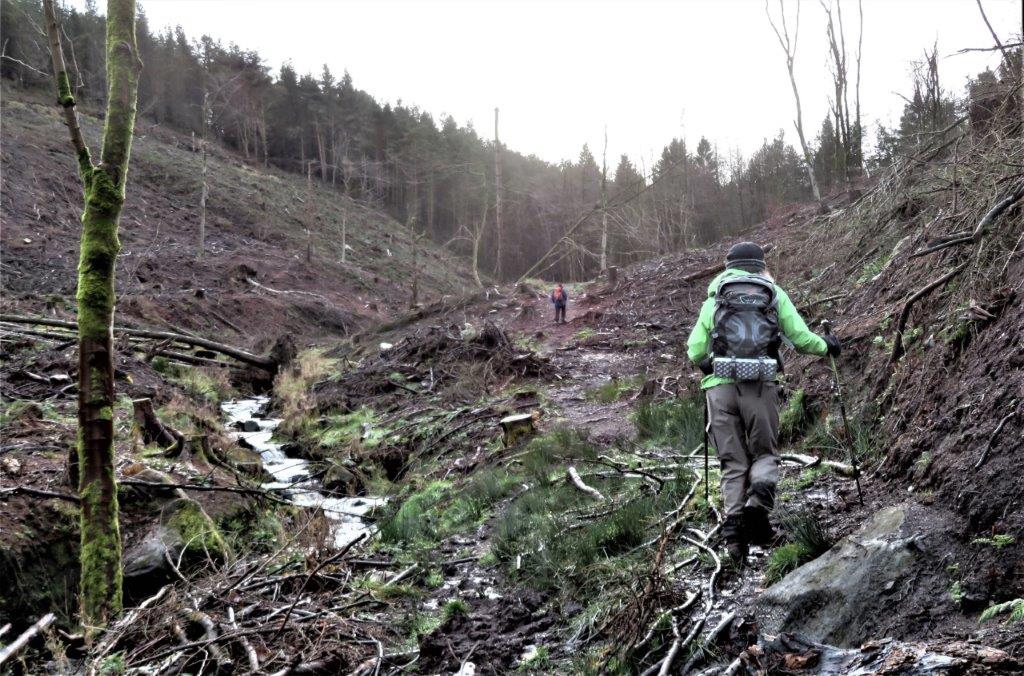 30 the now unsightly cut down woods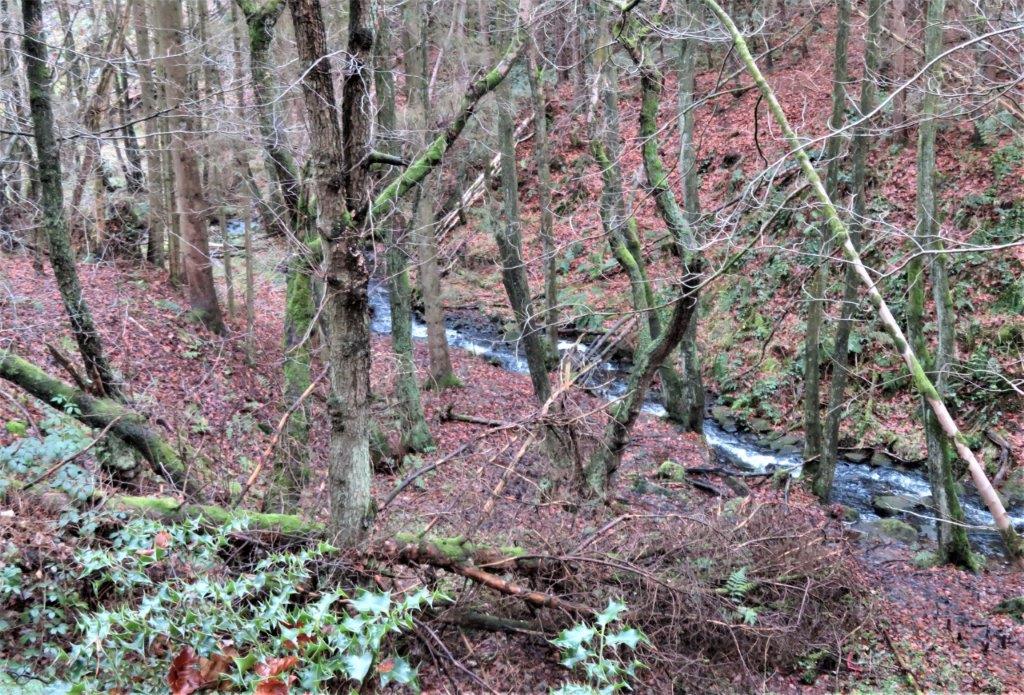 31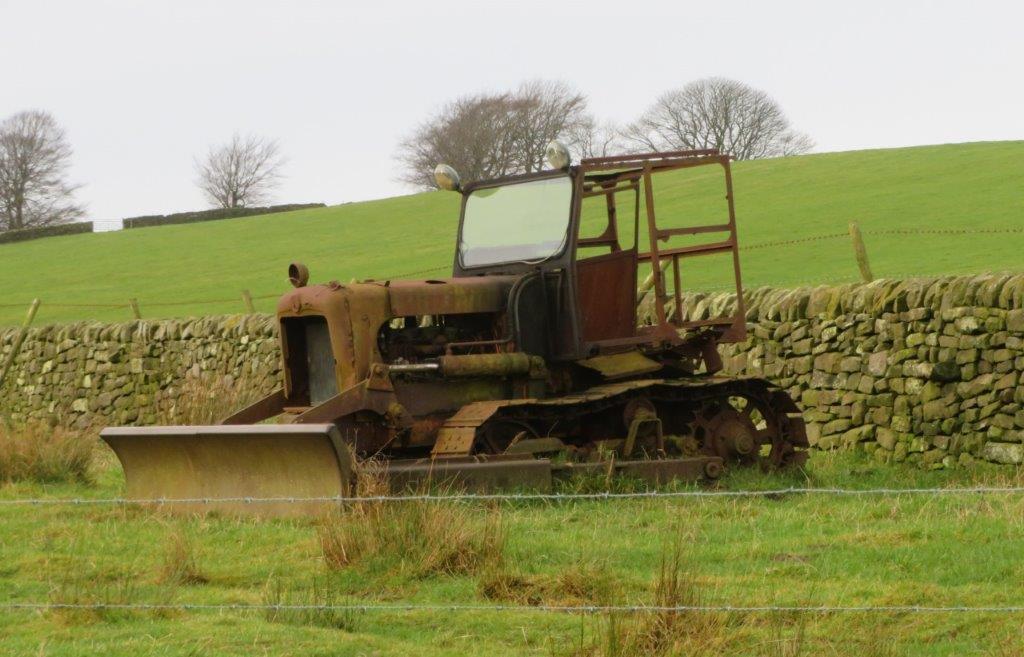 32 tractor at side of access track to Crawshaw Farm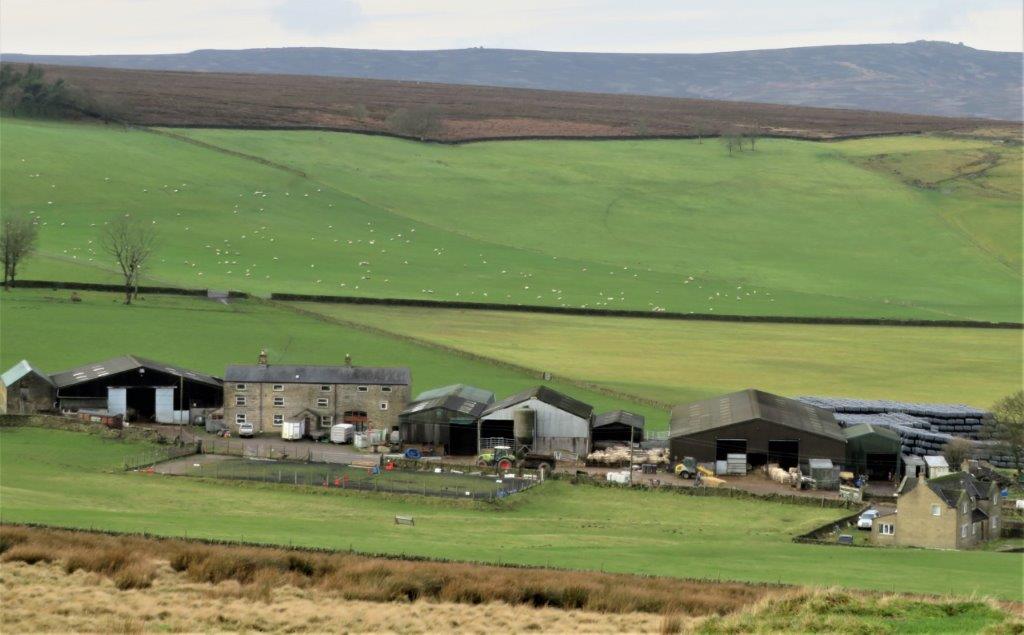 33 Crawshaw Farm. at top is Derwent Edge with Back Tor top right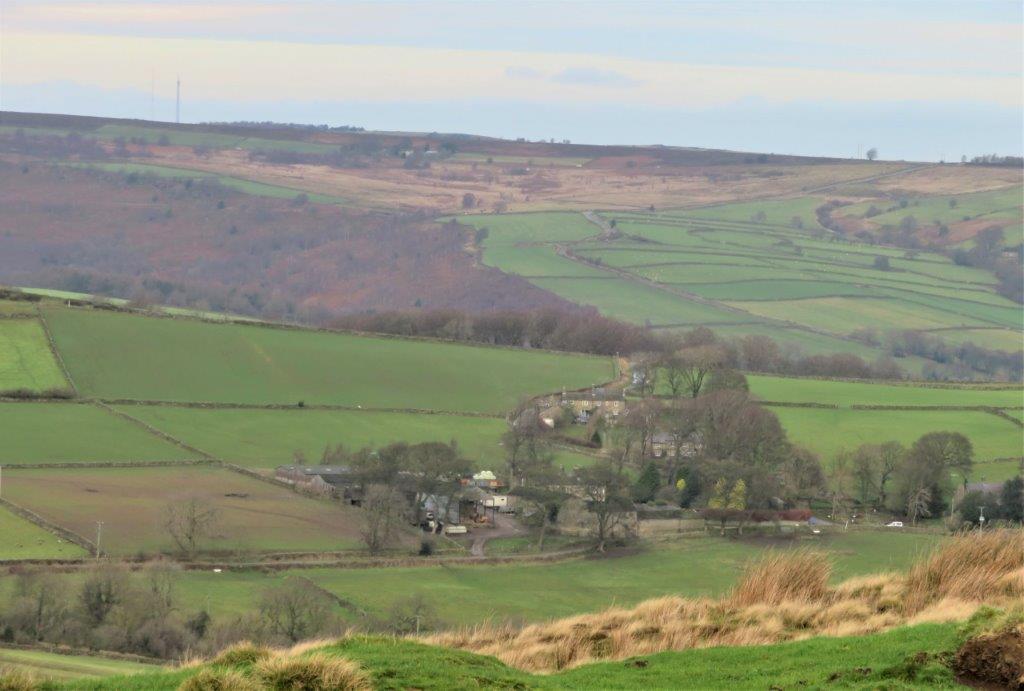 34 seen in the distance from the OAL above Crawshaw Farm - Platts Farm, Ughill Hall Farm etc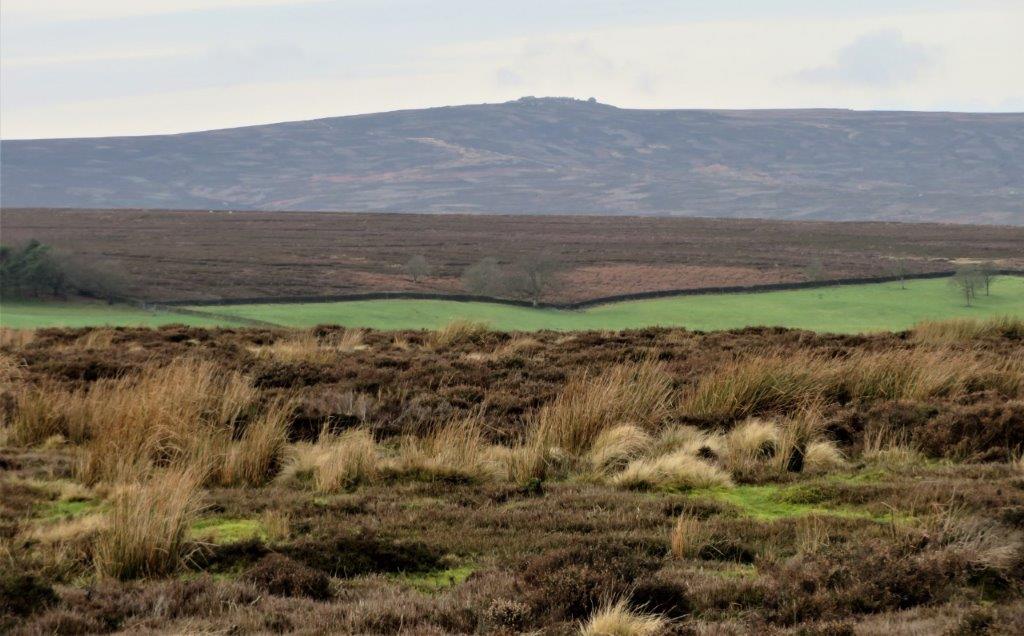 35 Back Tor on Derwent Edge at top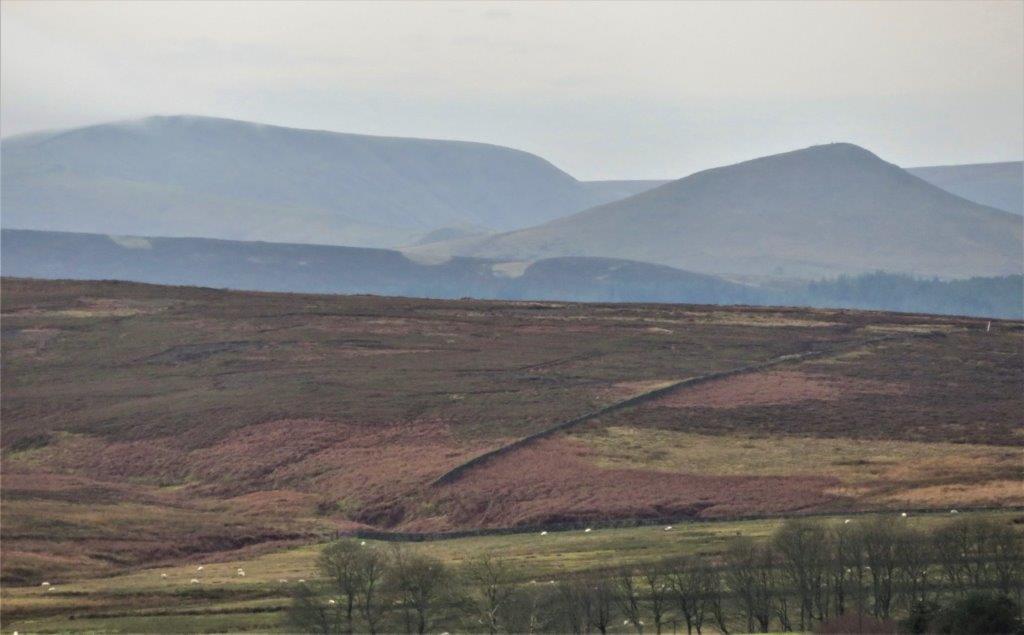 36 lose Hill to the right with ridge to its left leading up to Mam Tor. Rushup Edge behind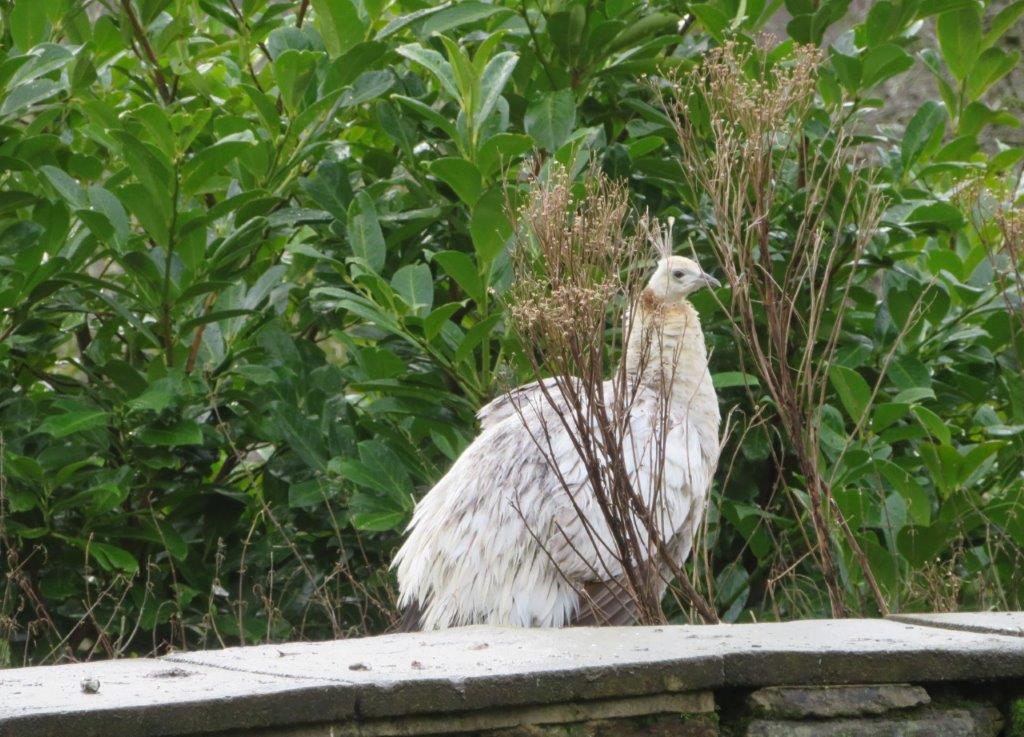 37 Peahen at Crawshaw Lodge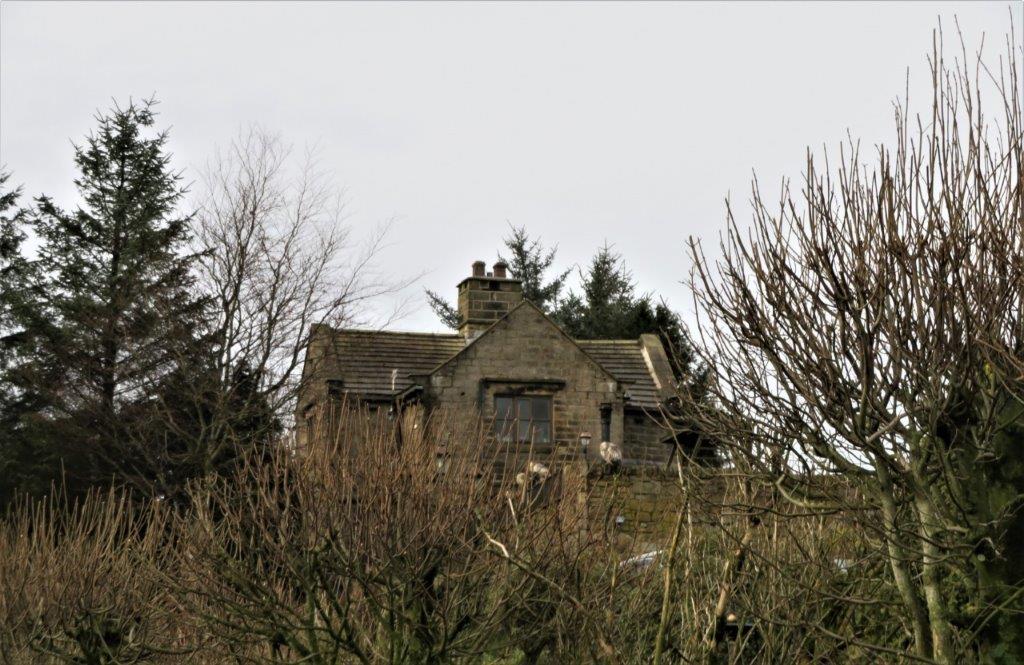 38 Crawshaw Lodge seen from the South. - some further peahens just visible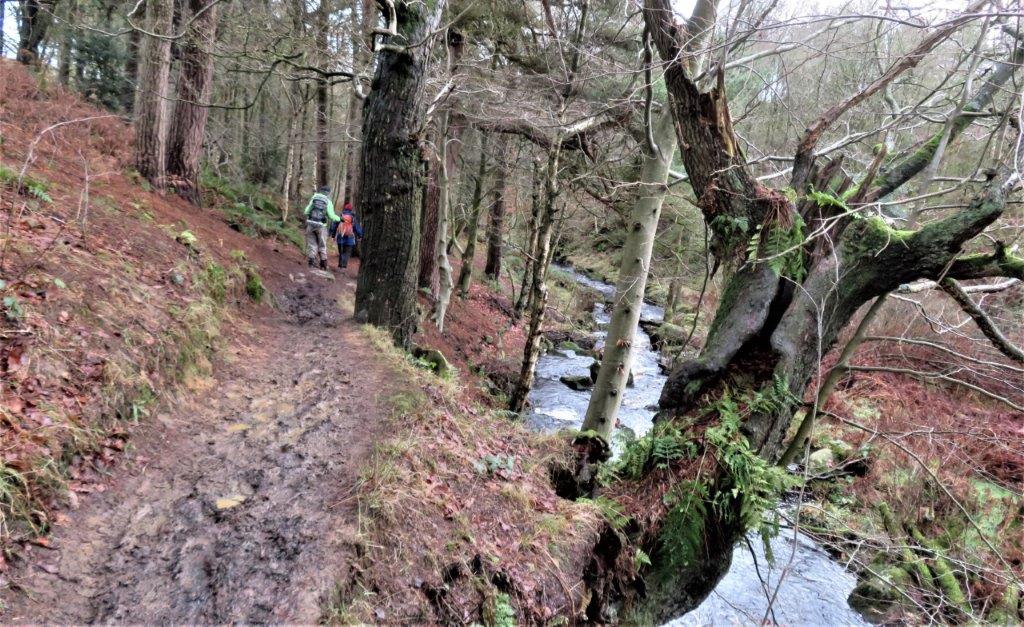 39 Rivelin Brook (downstream of uncrossed footbridge)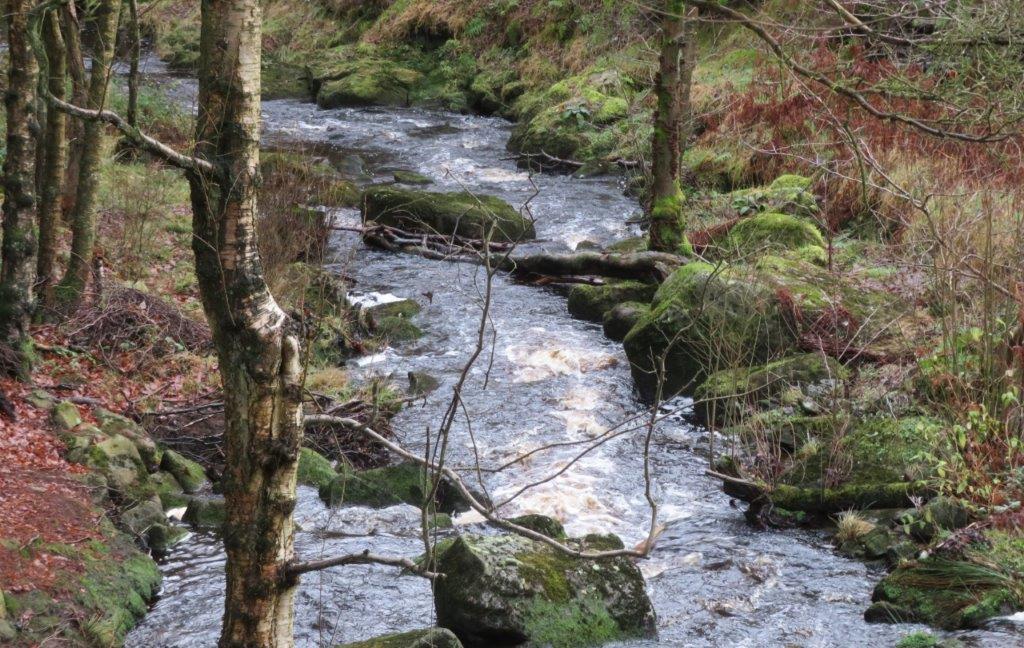 40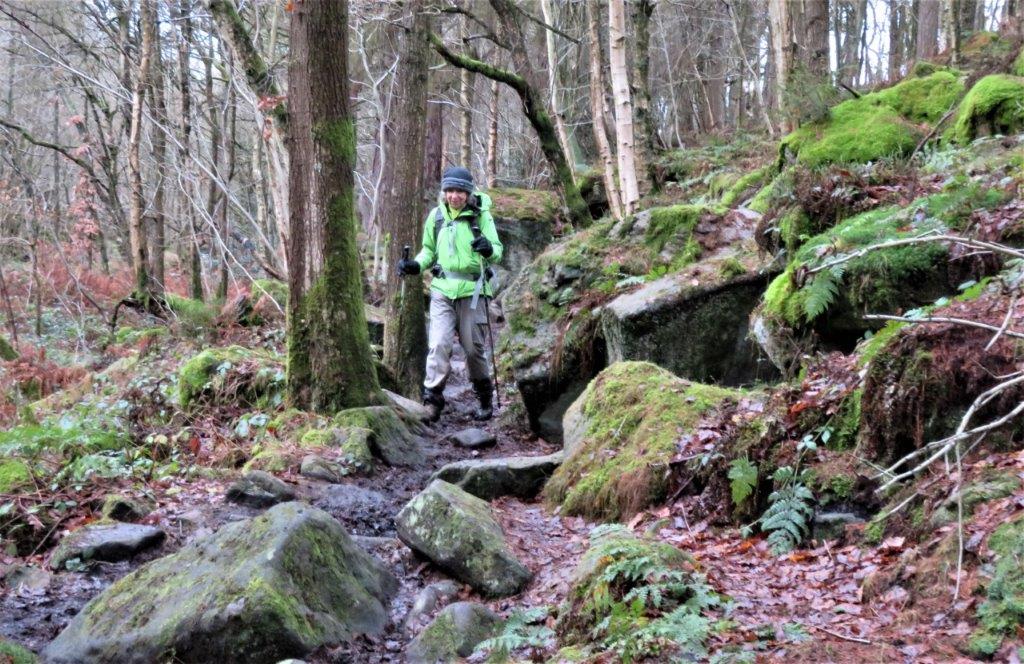 41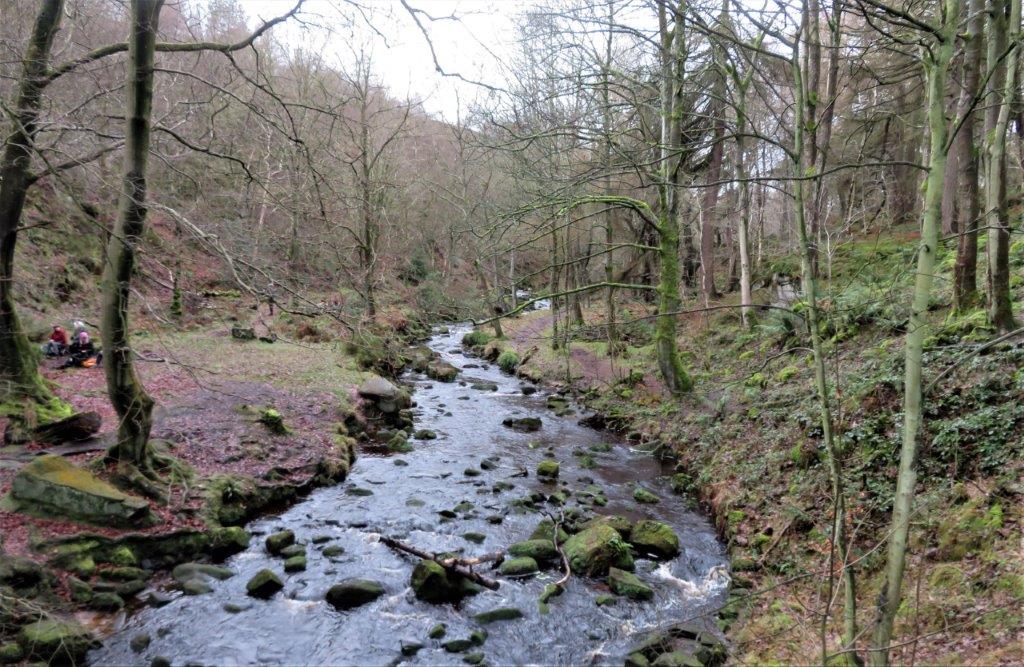 42 Rivelin Brook just before the road bridge on Wyming Brook Drive.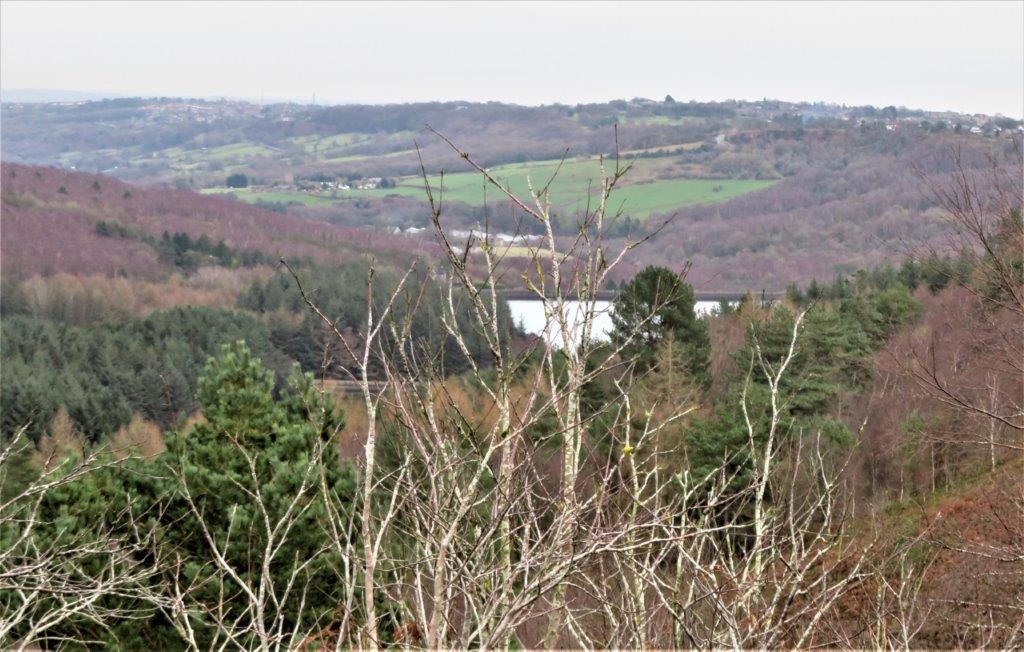 43 One of the two Rivelin Dams
shomepage - Daywalks Index 2020 - contact me at