homepage - Daywalks Index 2020 - contact me at

2020.12.09** This walk is in Derbyshire - a Tiers 3 Covid area - as I come from Sheffield (also a Tiers 3 area) according to regulations it should not have been walked. Viewers - please check on future walks that you don't make similar errors. Start parked on A57 before Ashopton Viaduct SK196864, ~W towards viaduct but V turn E down minor access road to SK198865, V turn WNW thru woods then NNW then NNE following path up to SK198874, follow BW ~N behind drystone wall. Where BW continues W downward, leave BW and follow path along D.S.wall to SK193896, climb thru moorland ~ENE up to Dove Stone (Boulders) joining the Derwent Edge Path at ~SK193896, follow it ~N to Back Tor, but turn before ~WNW up to Lost Lad, then down to SK187914, turn ~SW to SK177905, then SE to SK179904, follow path ~WSW down Hollins Clough, ~S to Derwent Dam wall turning ~W in front and then ~SSW / SSE to Fairholmes, follow Permissive Path on west side of Ladybower Reservoir ~SW back to Ashopton Viaduct and E across it to start.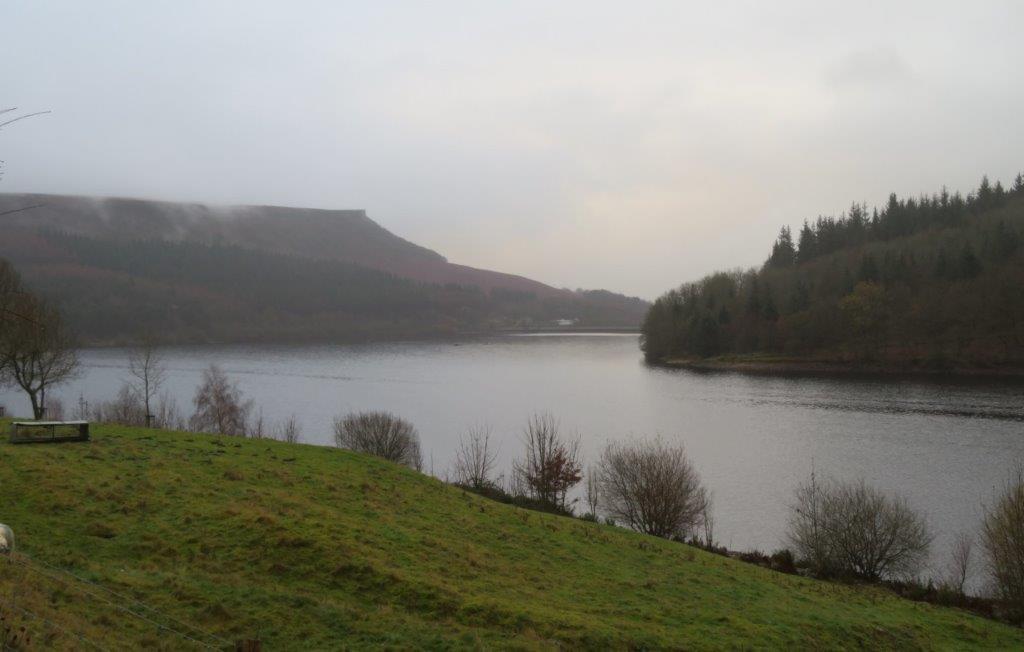 m
1 Bamford Edge at top. Ladybower Reservoir embankment visible above water in centre right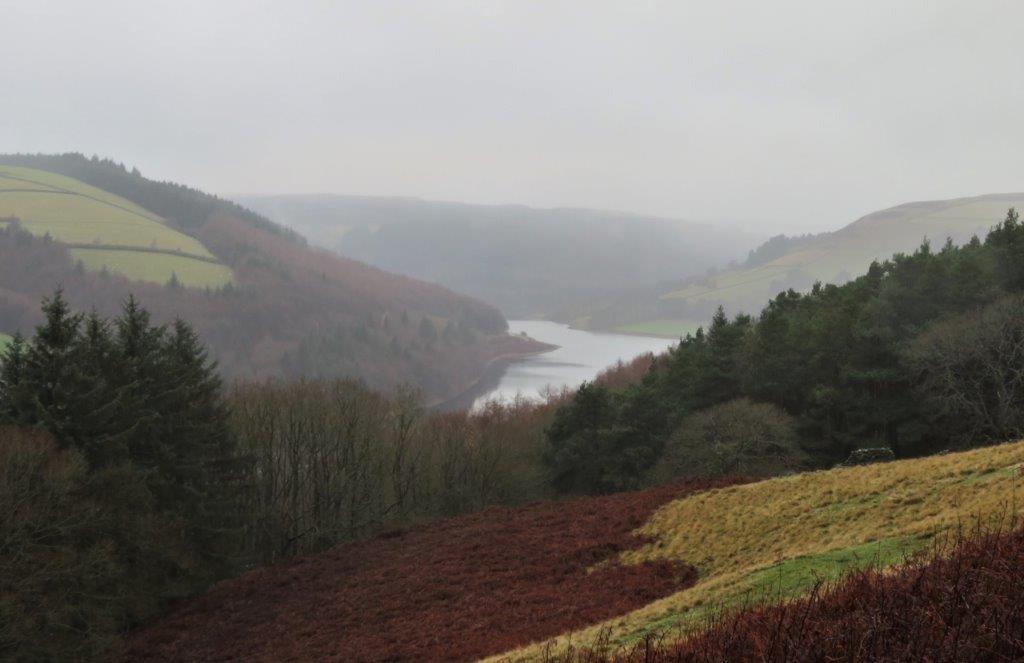 2 looking about NNW up Ladybower Reservoir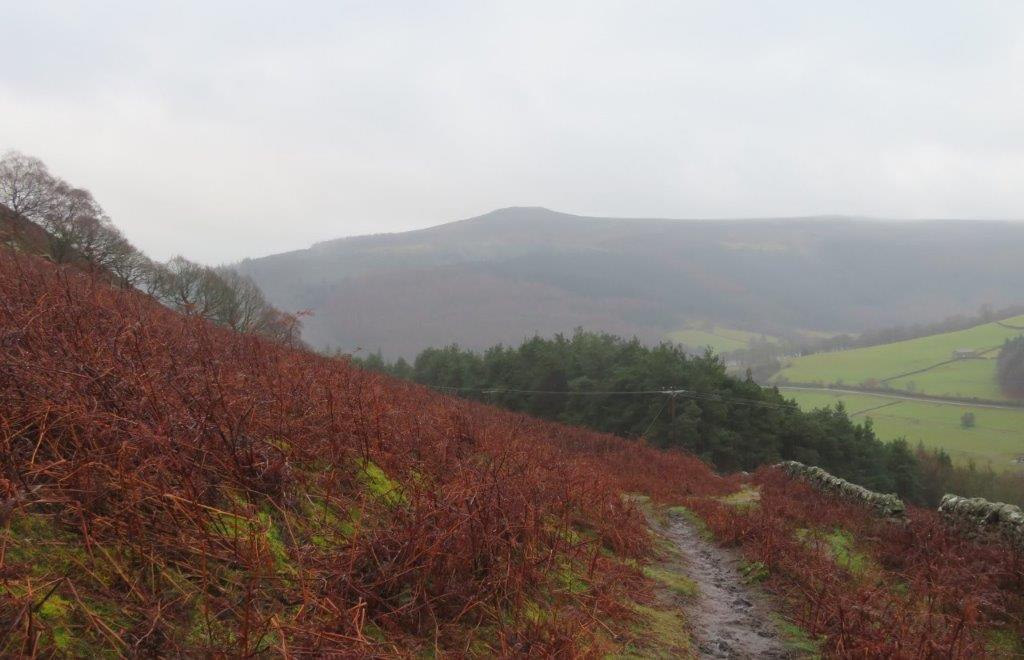 3 looking back - Winhill Pike at top centre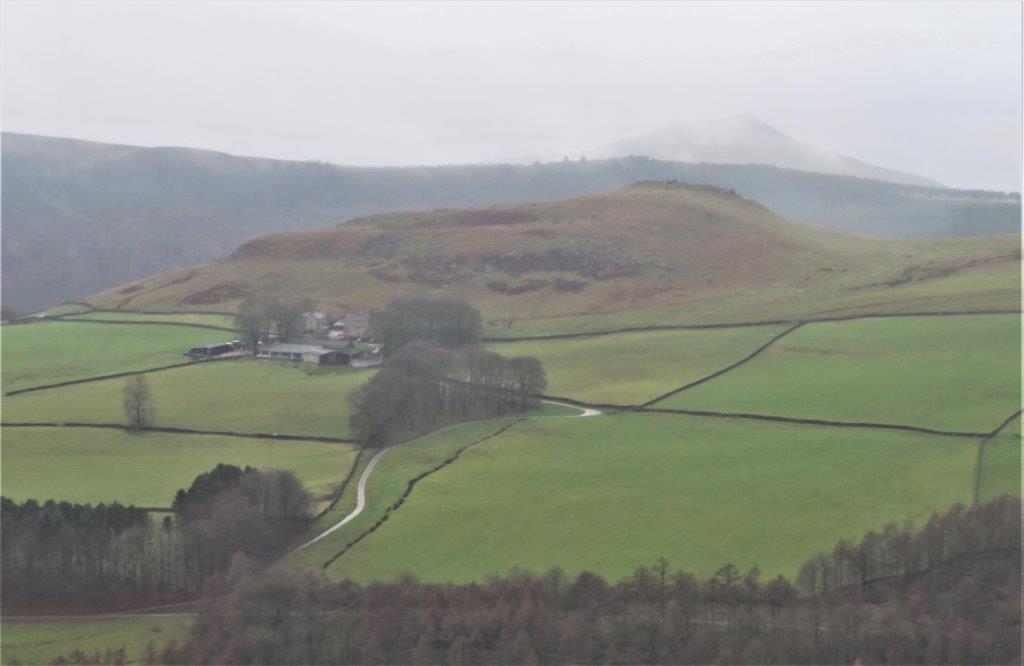 4 looking across unseen reservoir at Crookhill Farm. Crook Hill behind farm.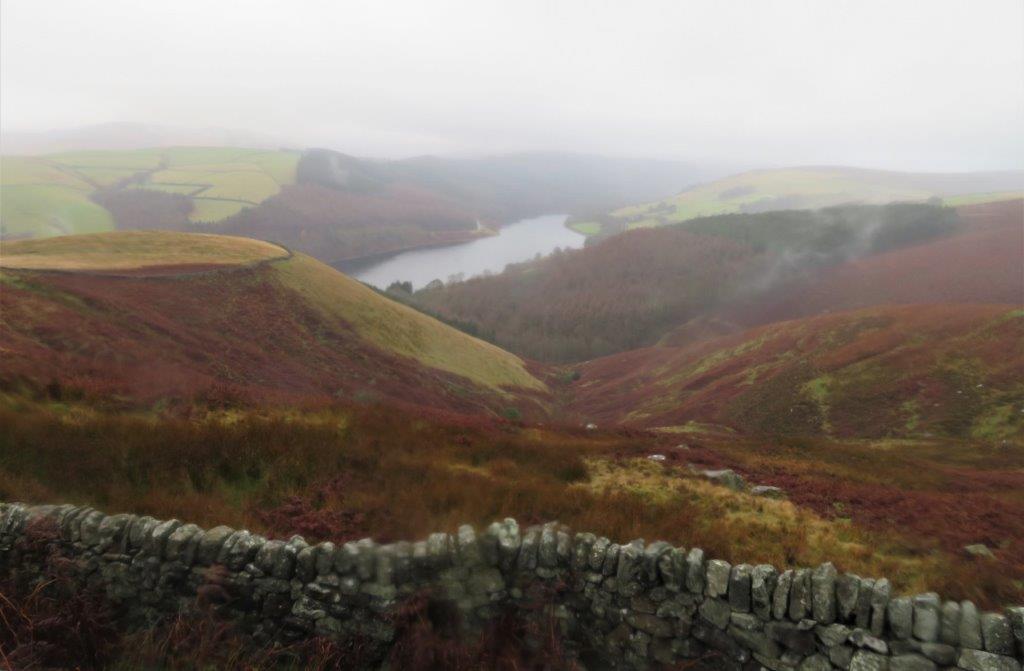 5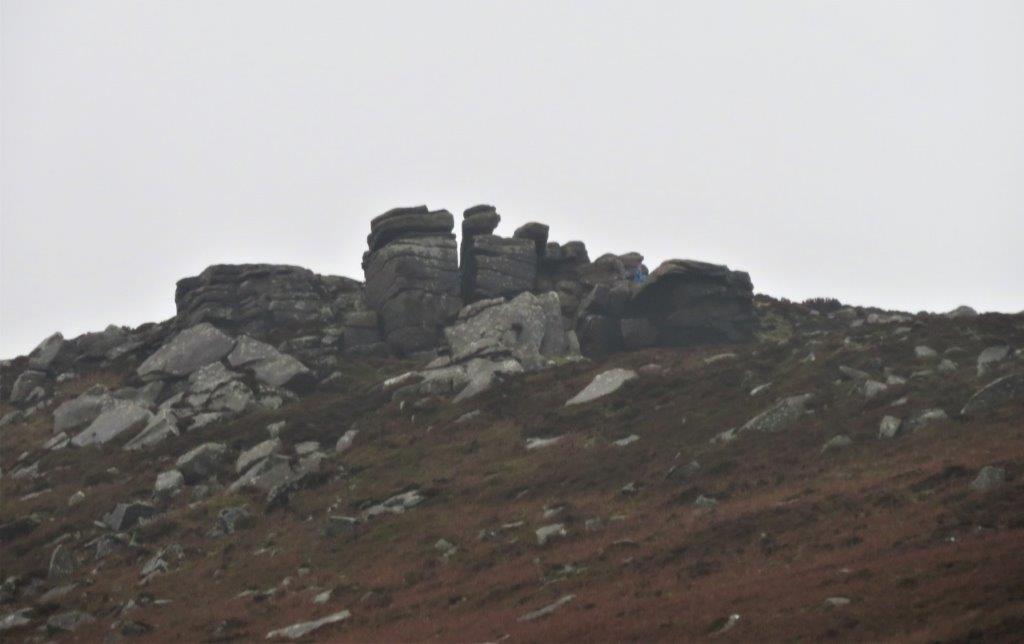 6 zooming in from Bridleway toward White Tor? on Derwent Edge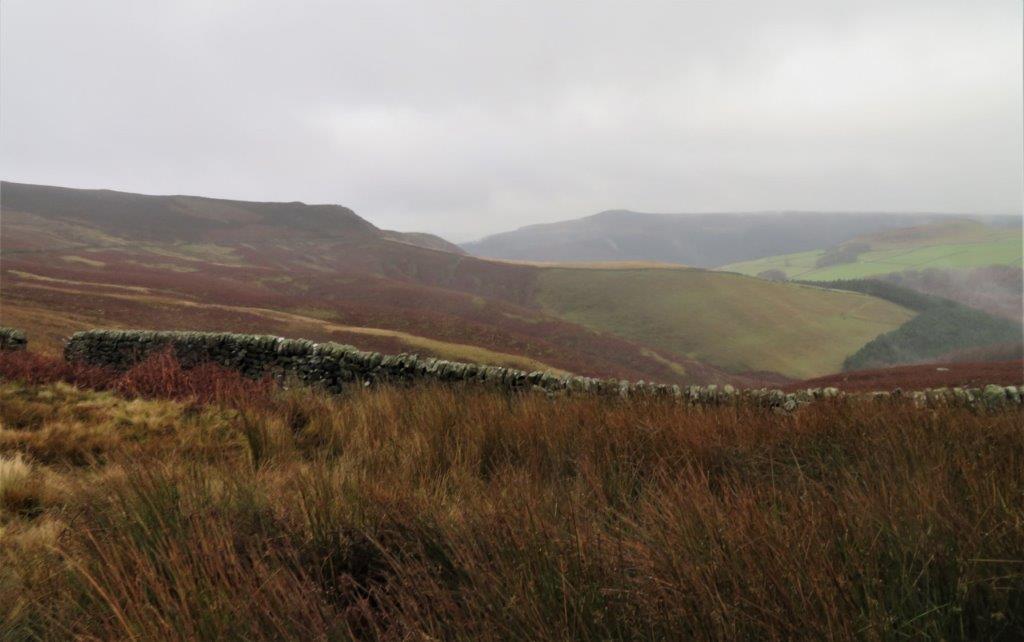 7 looking back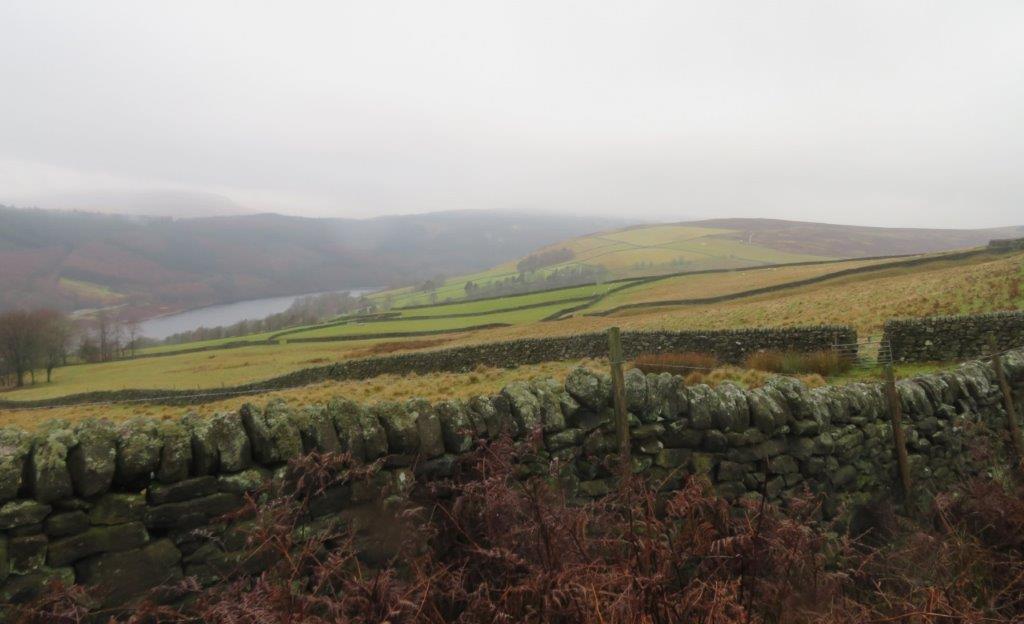 8 from bridleway behind drystone wall looking NW at farmland and Ladybower Reservoir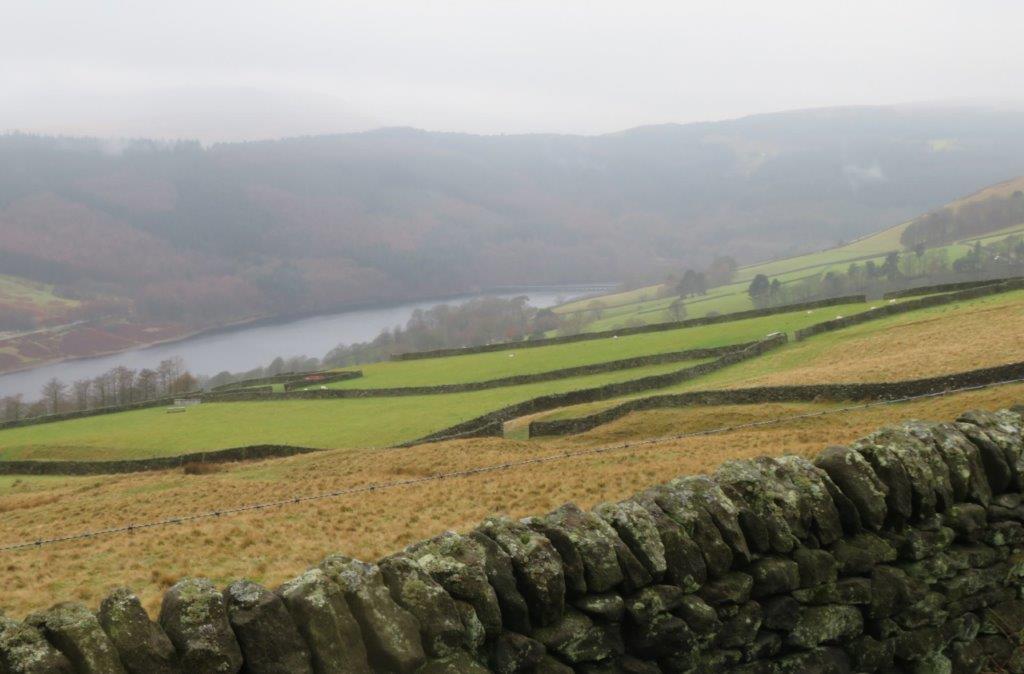 9 as above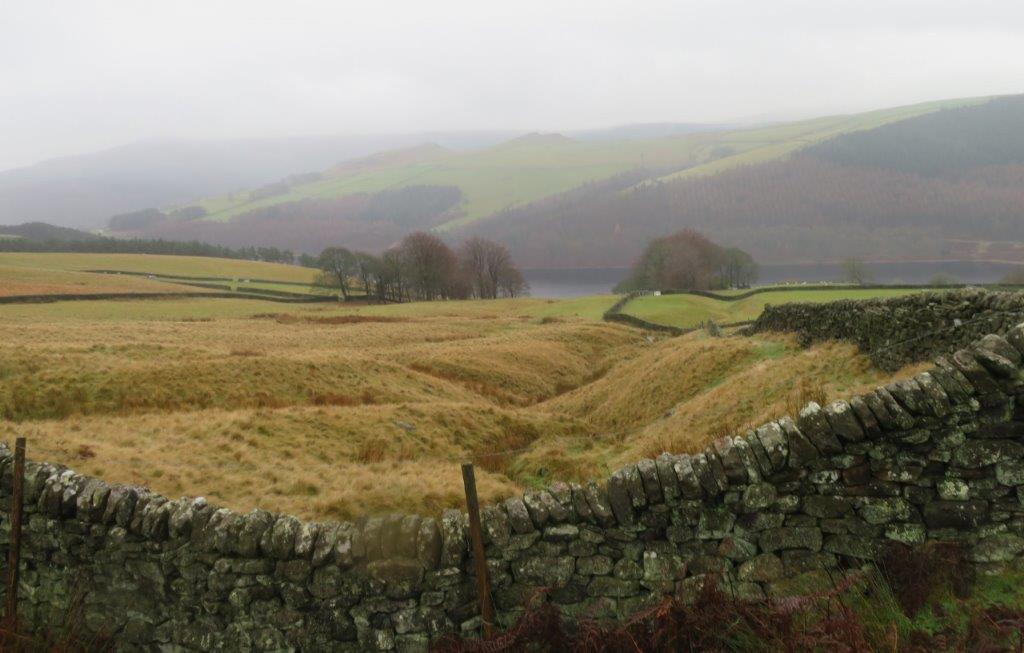 10 successful grassing over of a once eroded gully?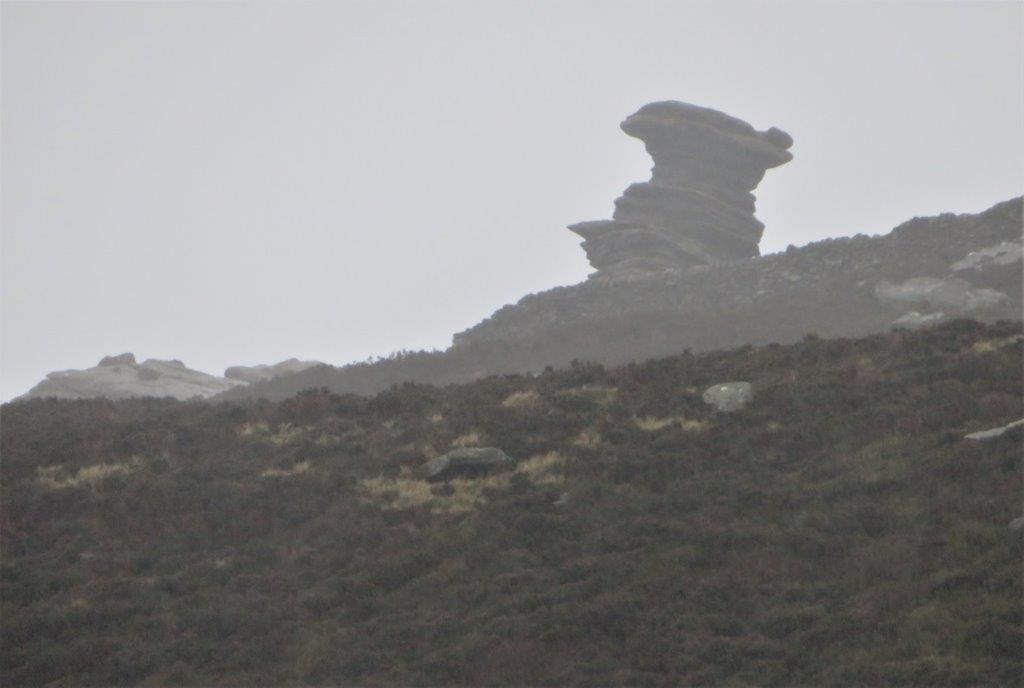 11 zoomed into the Salt Cellar on Derwent Edge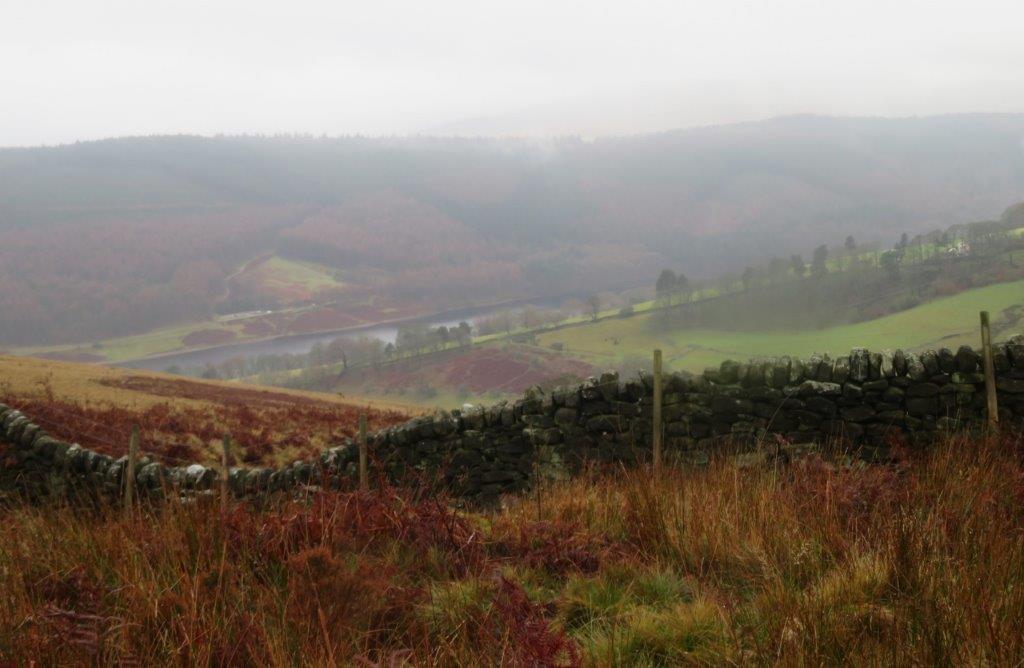 12 Ladybower reservoir again in view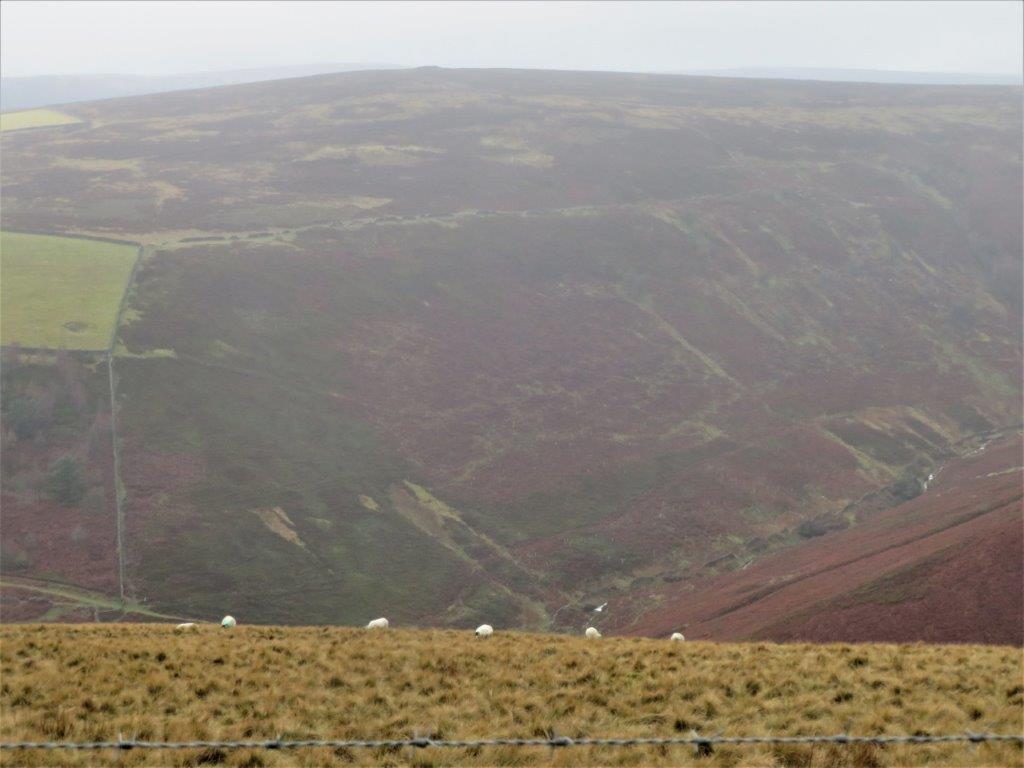 13 Far Deep Clough?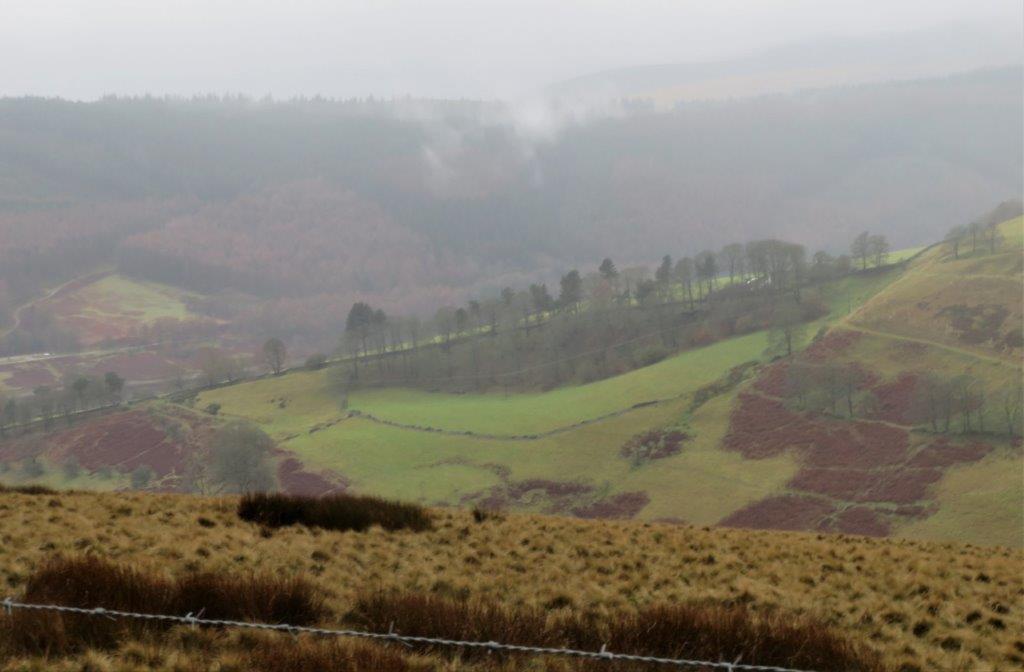 14 Warren Plantation below Brierlyside?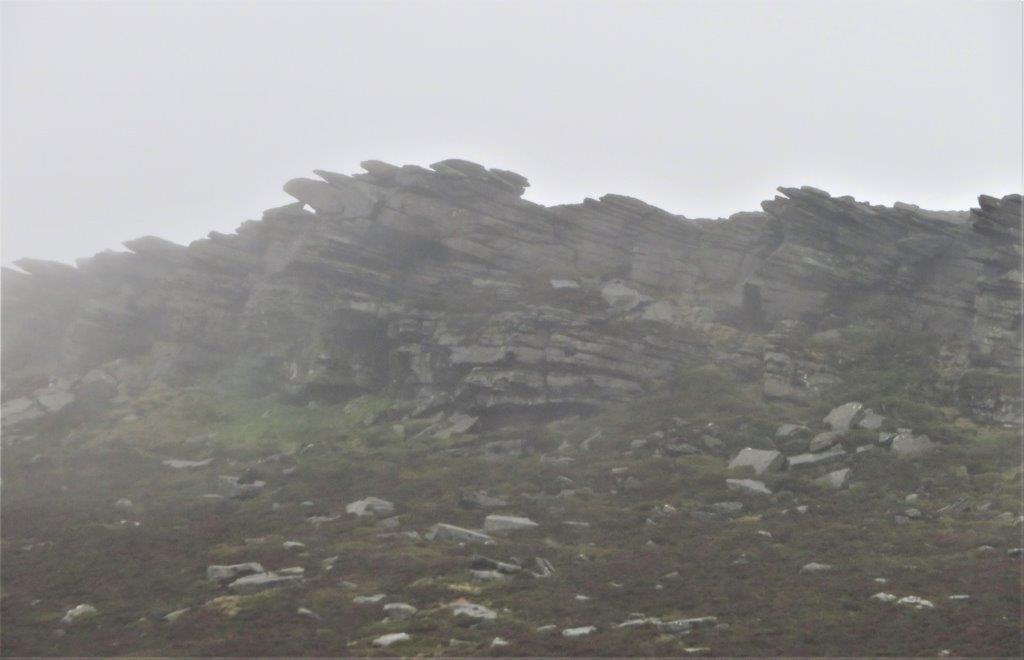 15 Dovestone (Boulders) on Derwent Edge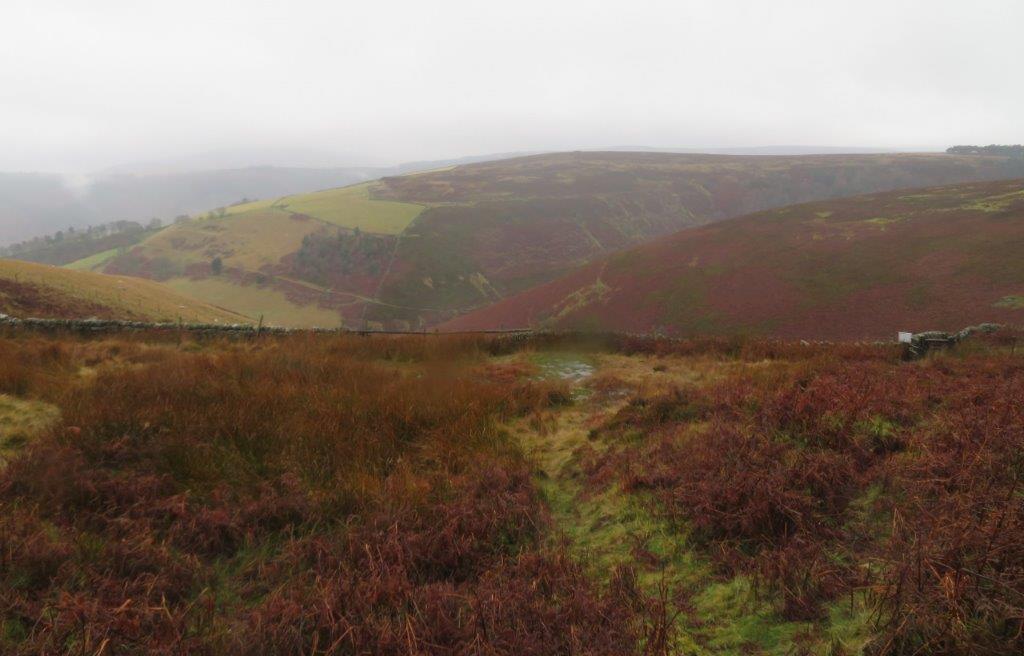 16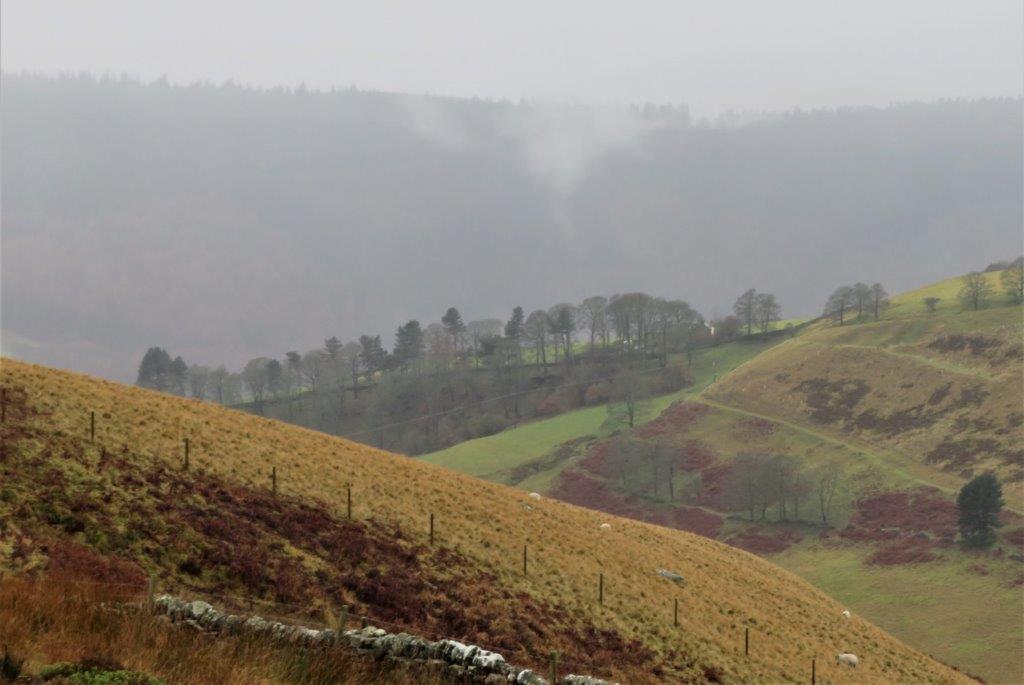 17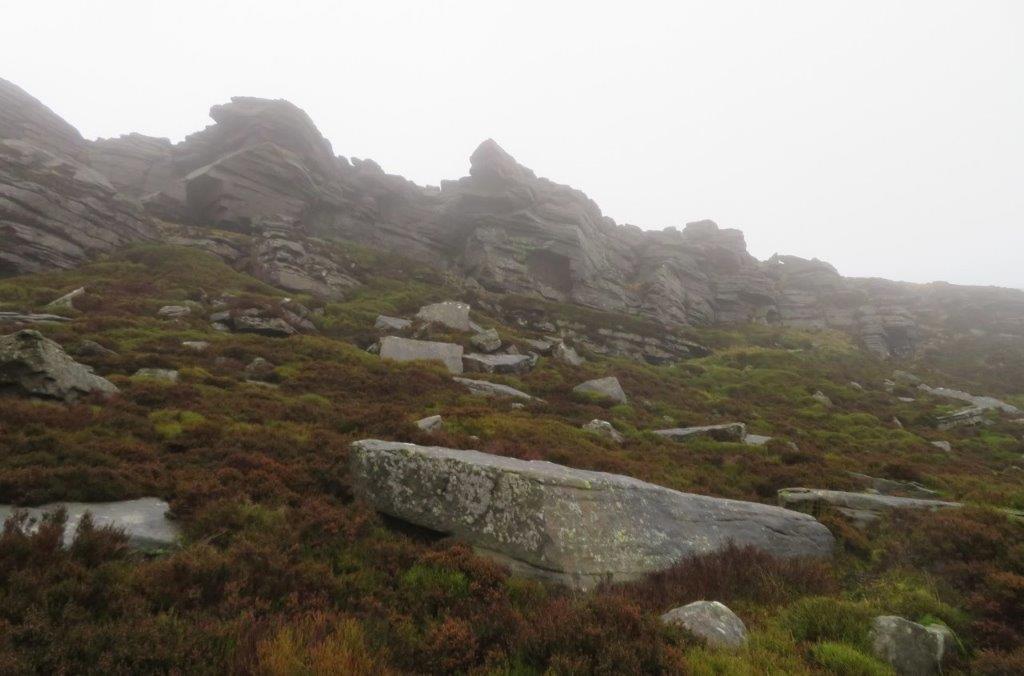 18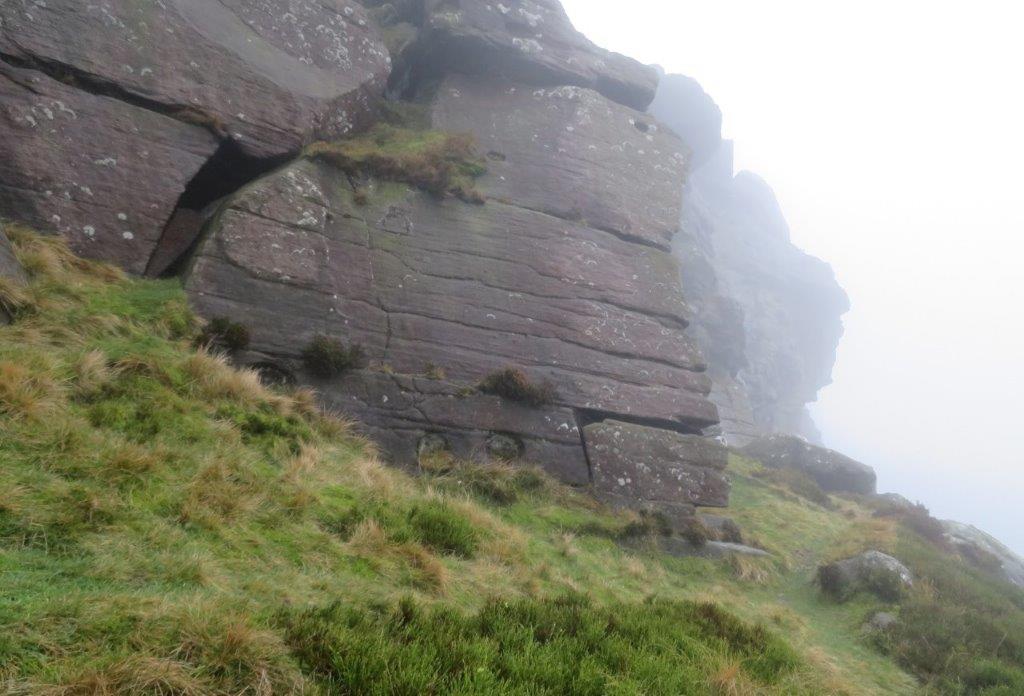 19 Dovestone Tor?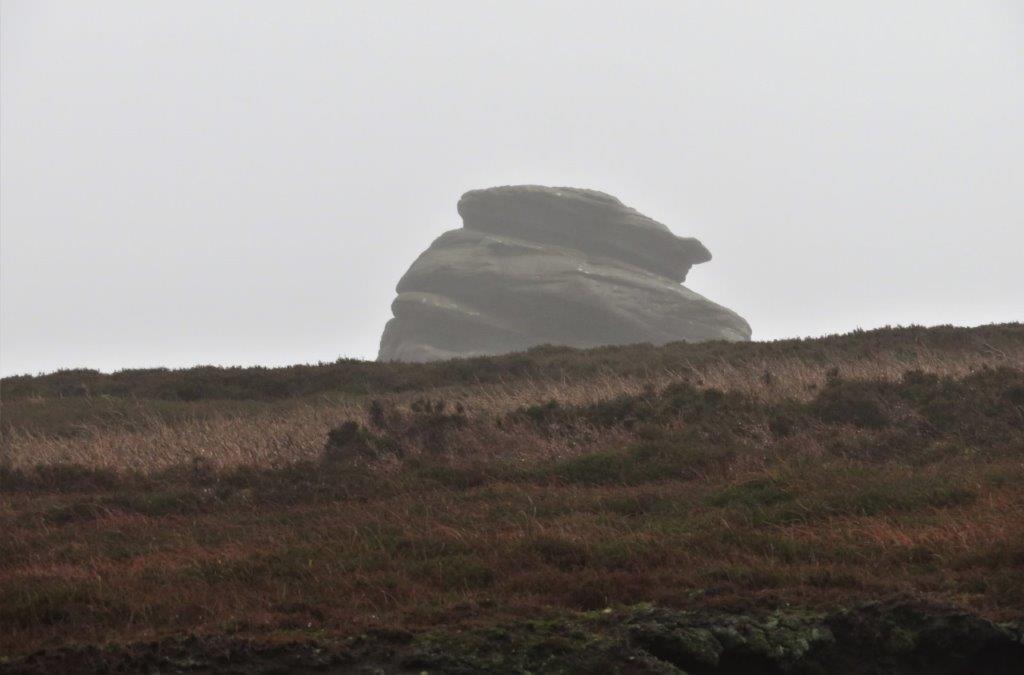 20 Cakes of Bread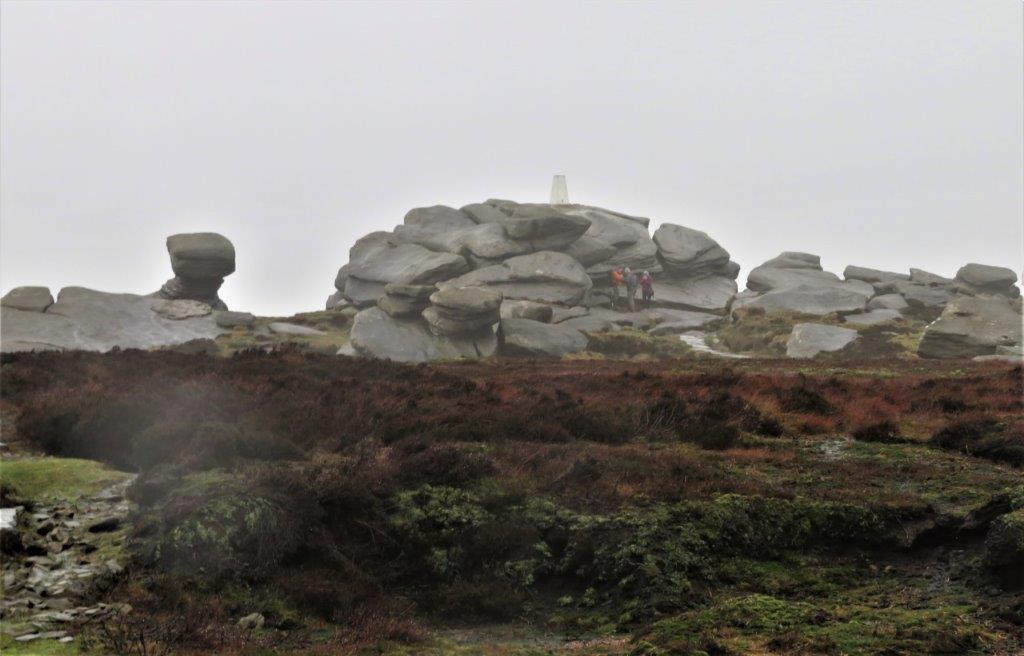 21 Trig Beacon at Back Tor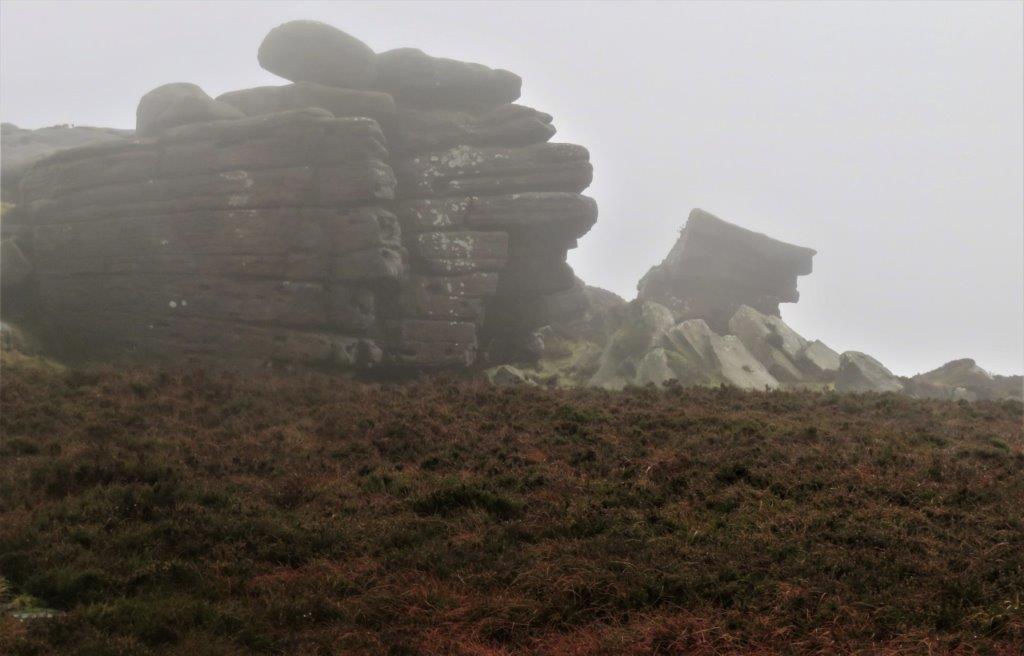 22 seen while looking South from path to Lost Lad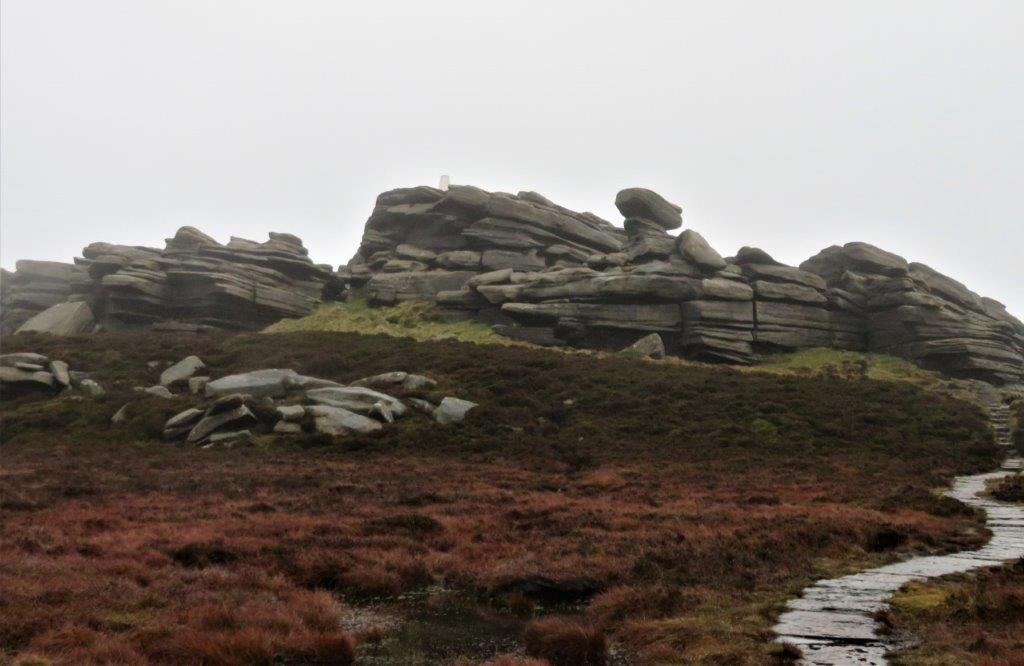 23 looking back at Back Tor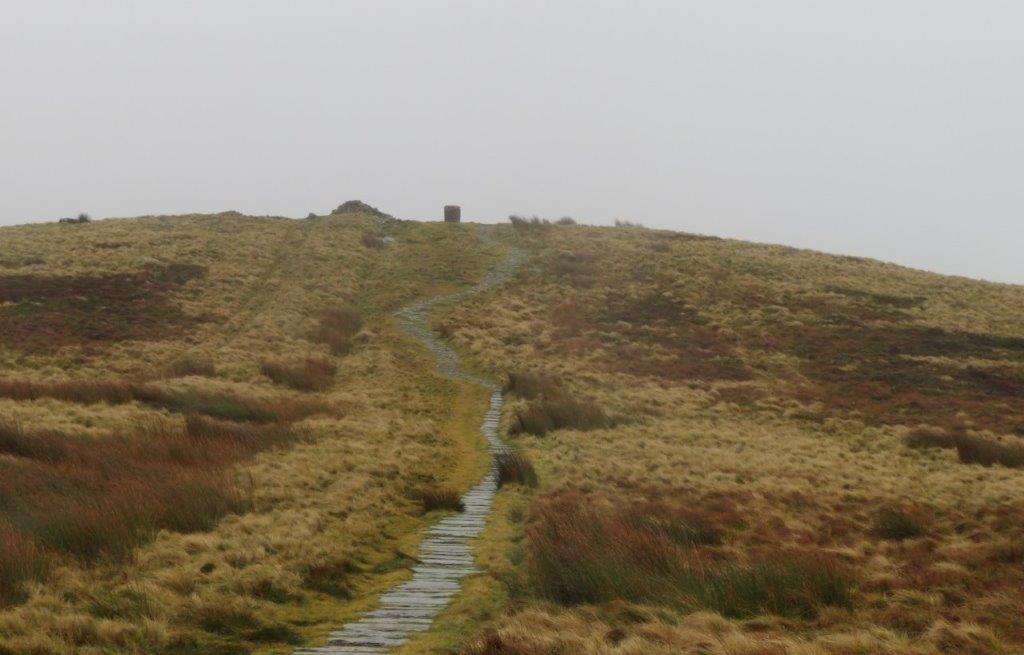 24 Lost Lad ahead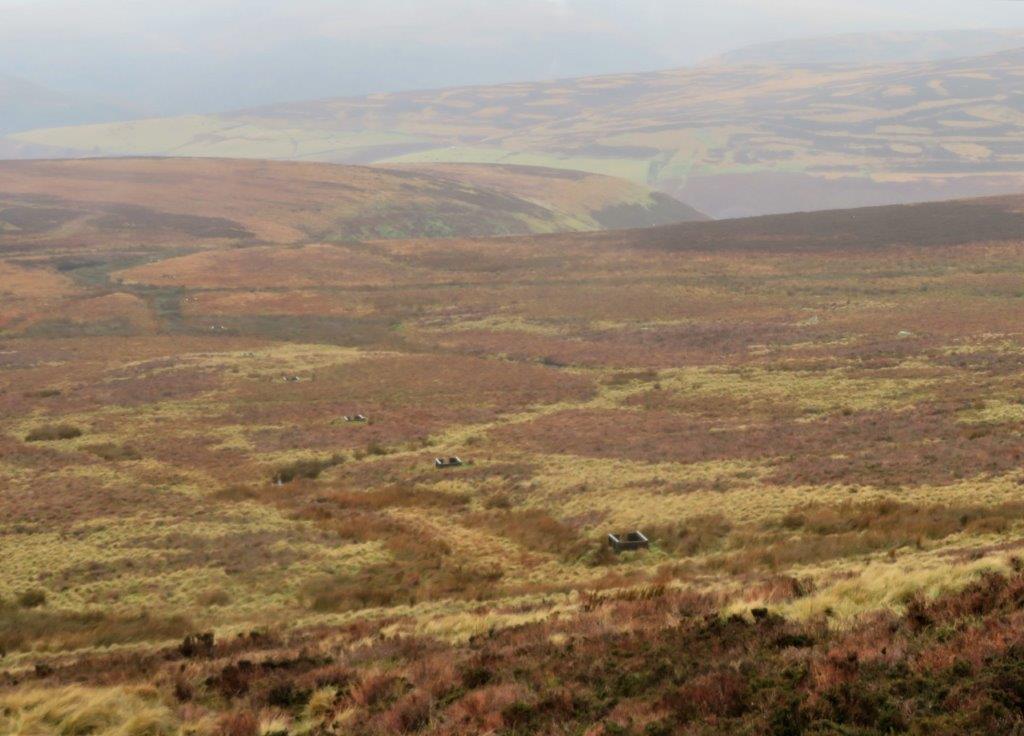 25 shooting butts seen when coming down from Lost Lad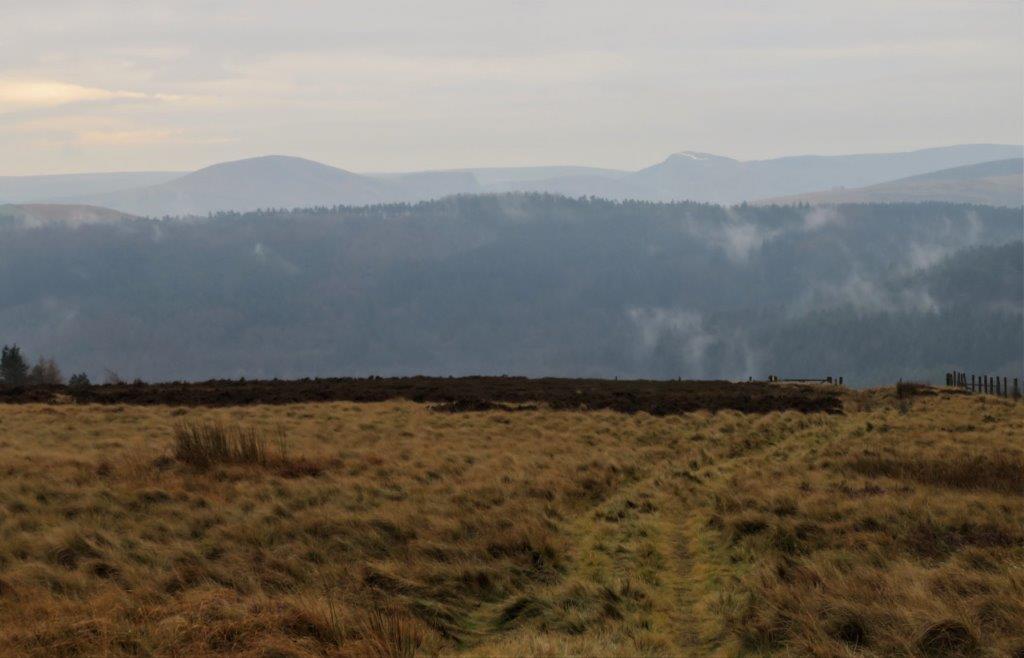 26 at top - Lose Hill to Mam Tor 'ridge'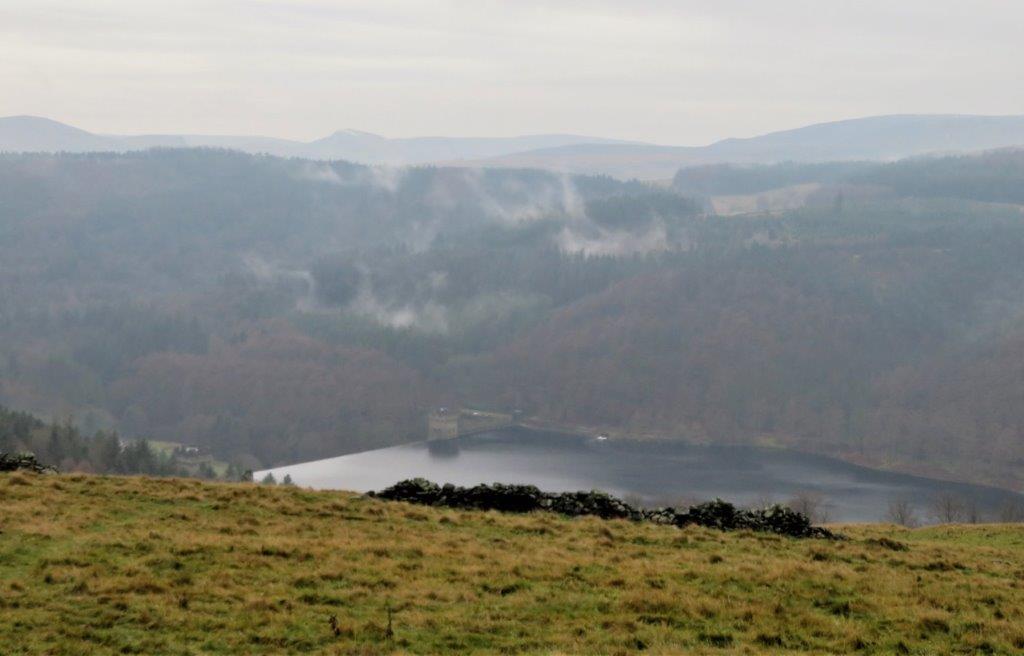 27 Derwent Dam below us - water just above dam crest level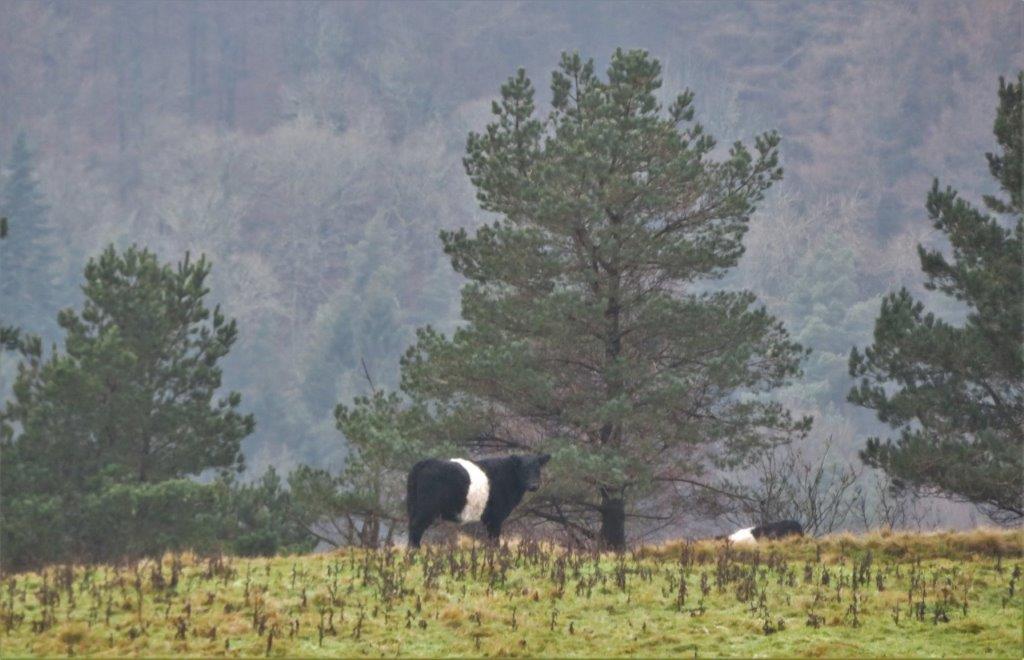 28 Belted Galloway cattle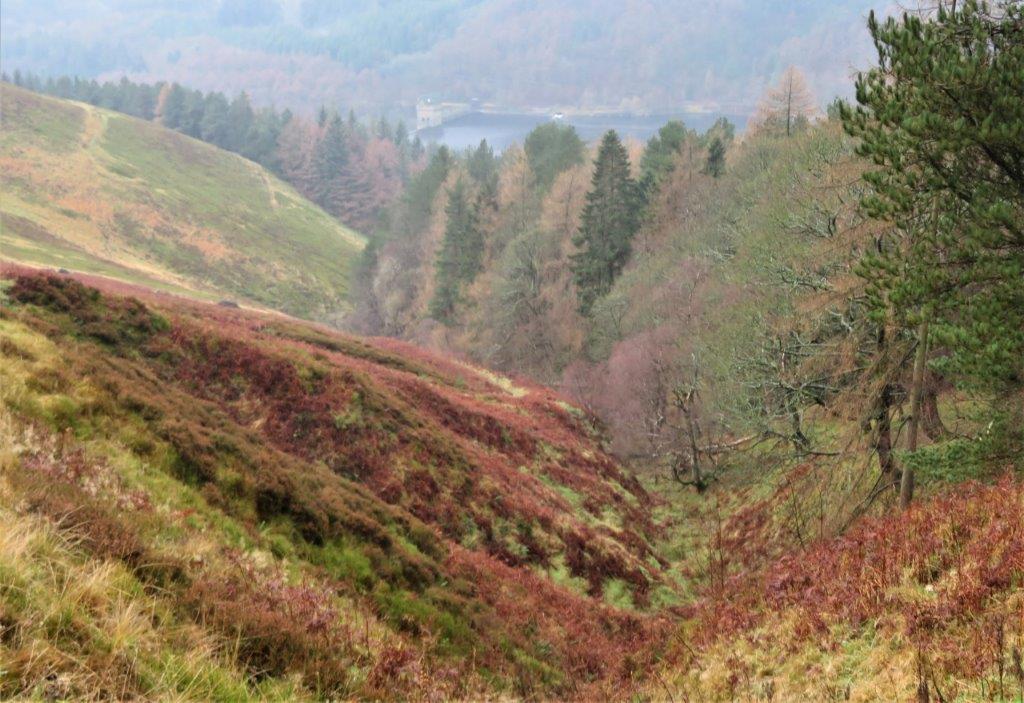 29 Hollin Clough steeply down to Derwent Dam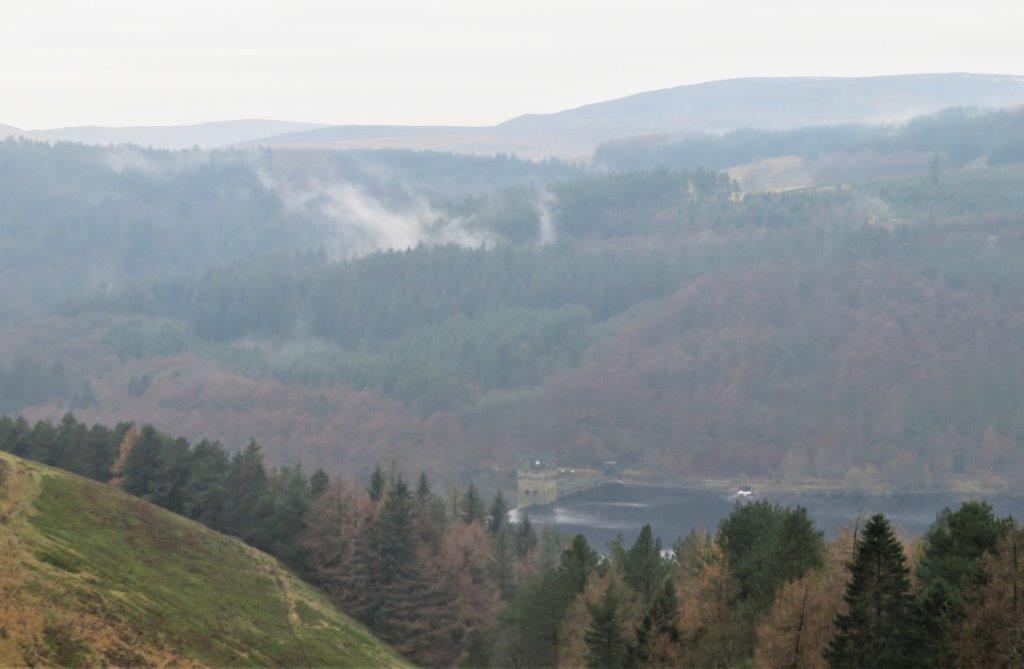 30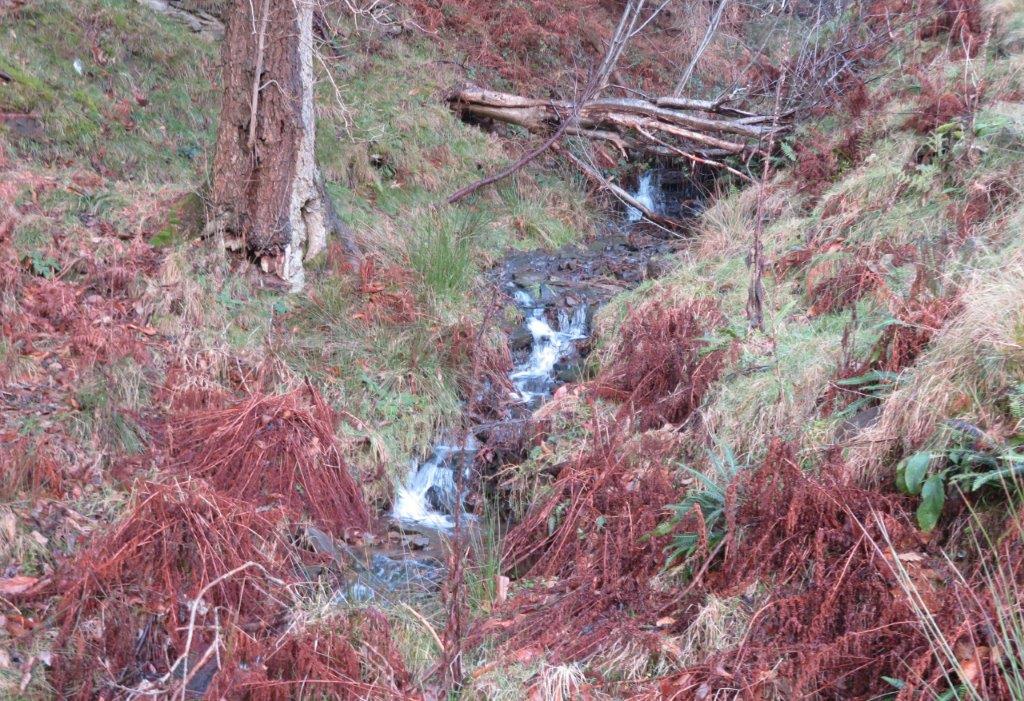 31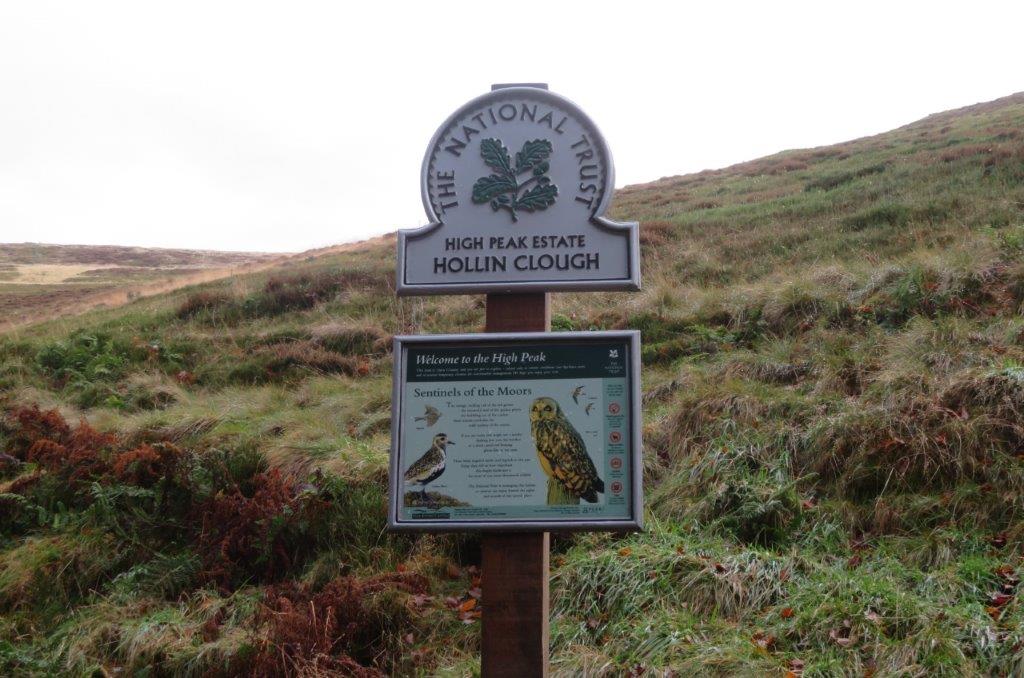 32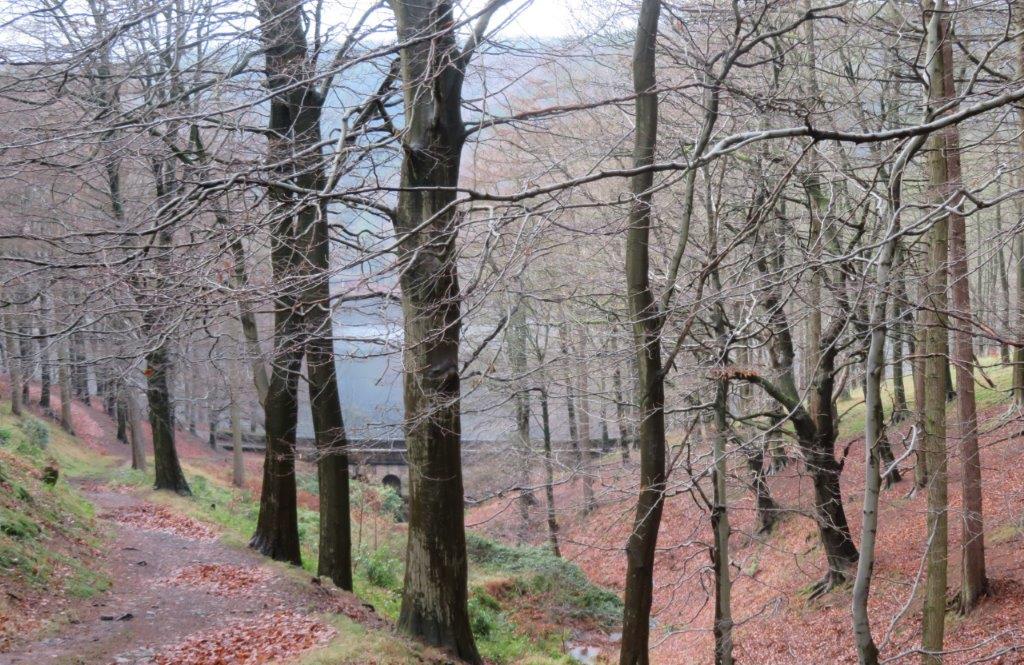 33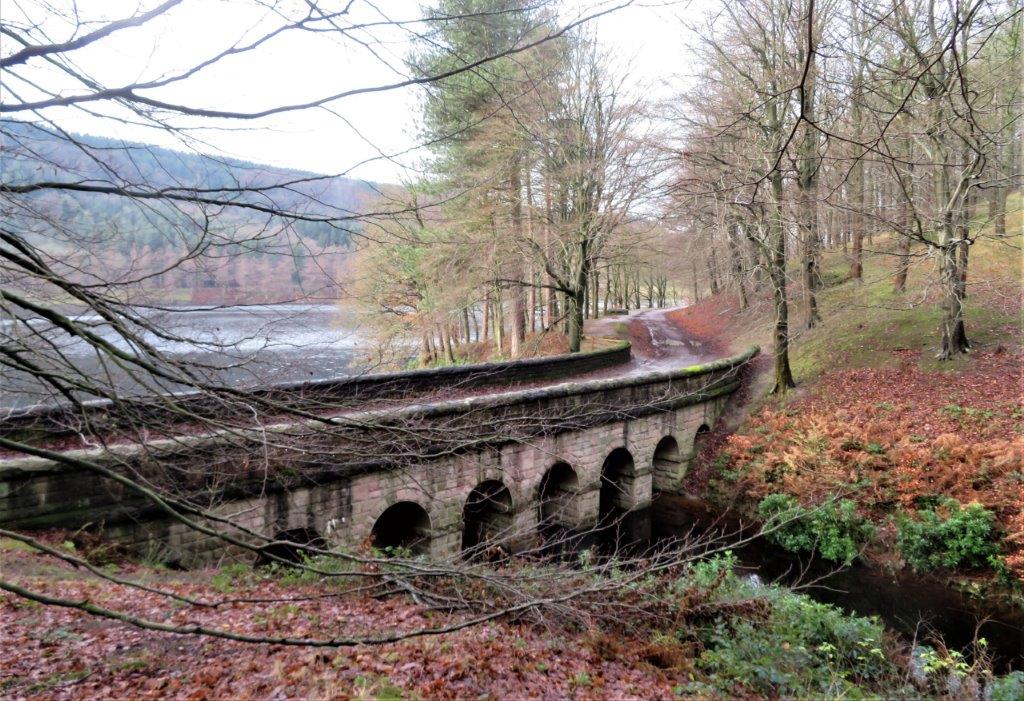 34 Upper Derwent Reservoir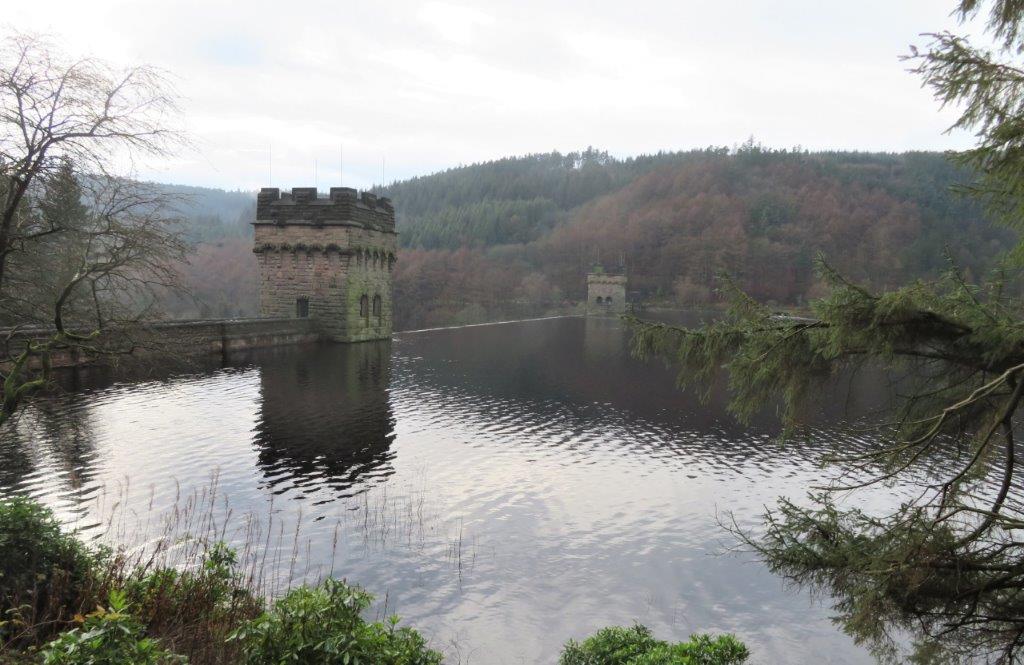 35 Derwent Dam Wall
36 water following over the dam crest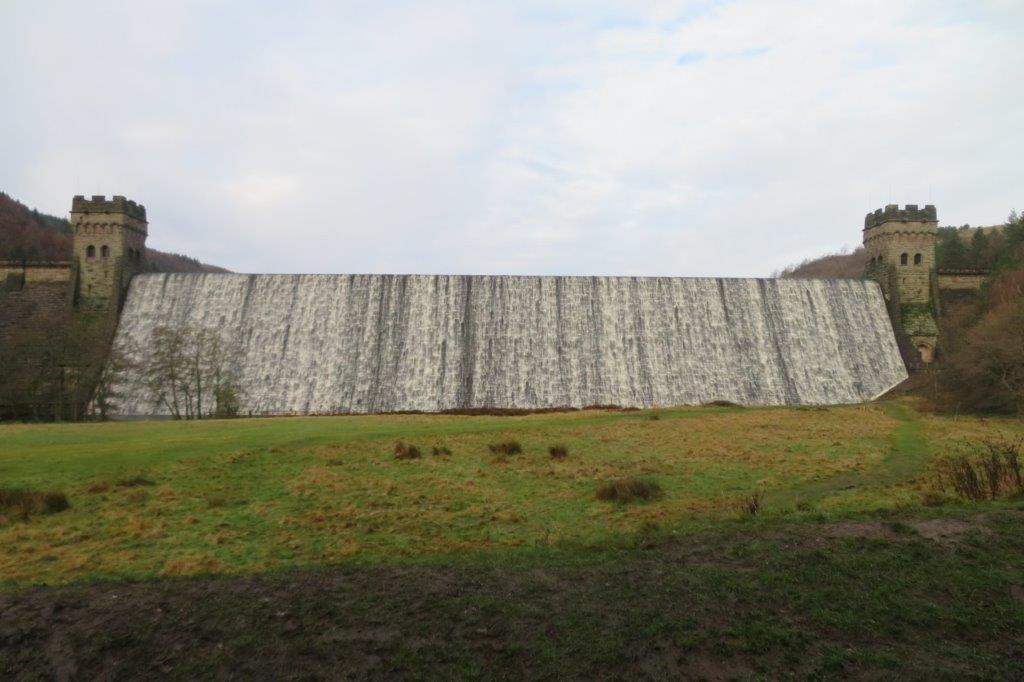 37 looking back at Derwent Dam Wall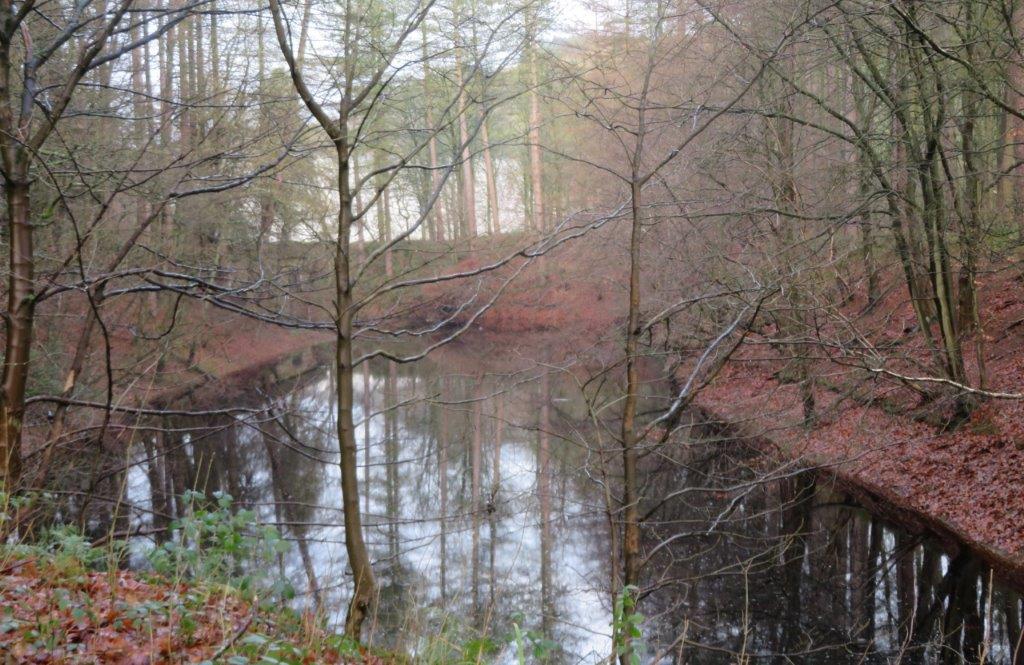 38 the stream from Derwent Reservoir towards Ladybower (Derwent Dam Wall just visible through trees)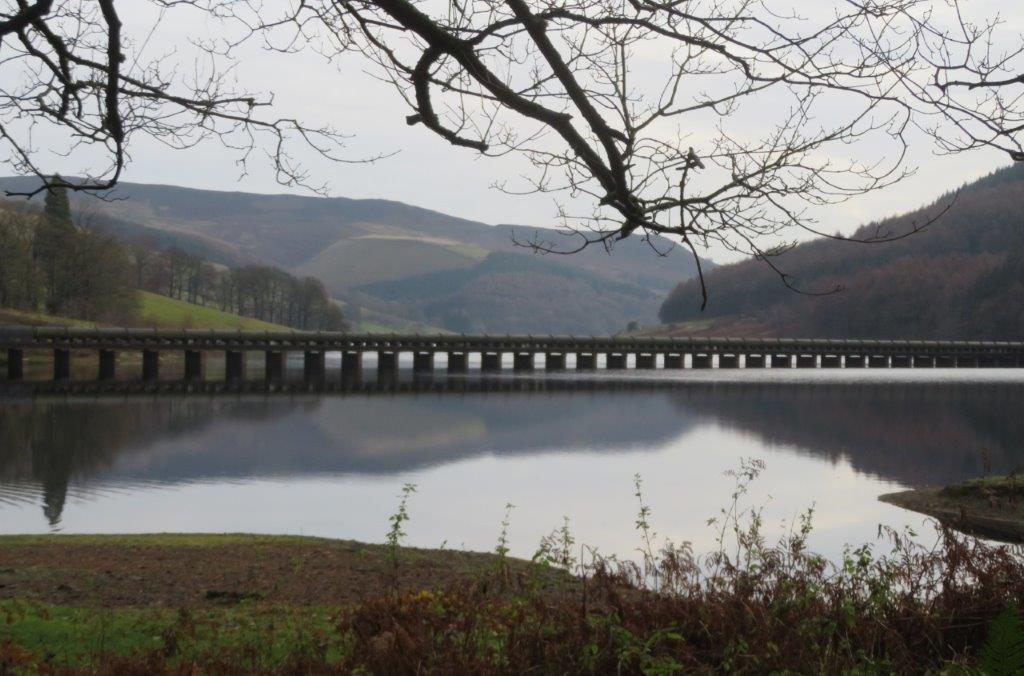 39 Aqueduct running from Derwent Dam across then along Ladybower Reservoir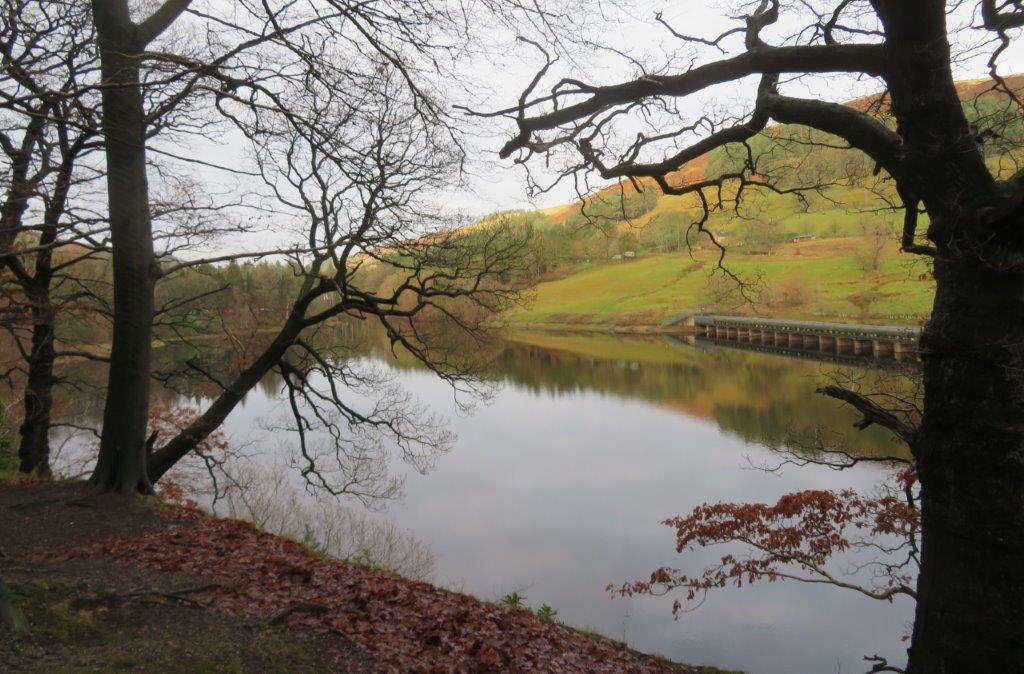 40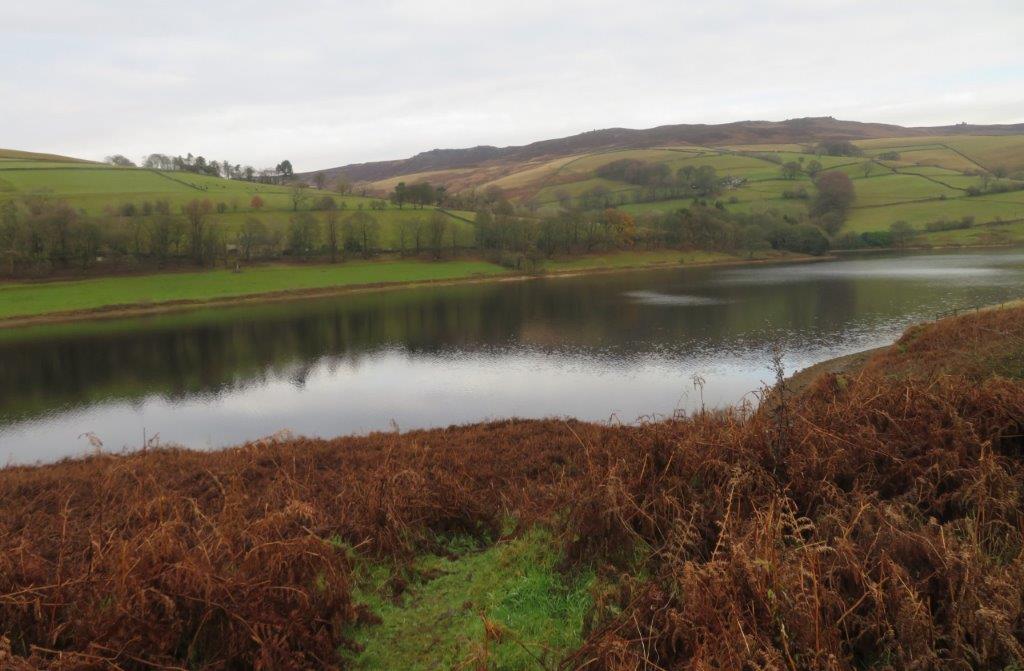 41 pictures taken from path (on it's West Side) along Ladybower Reservoir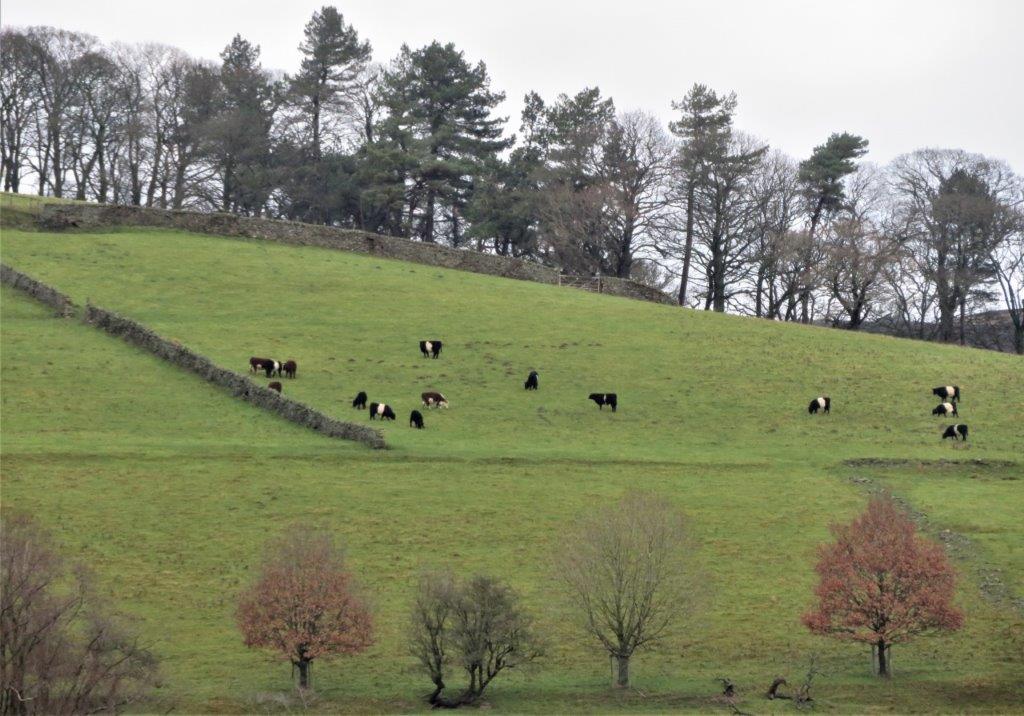 42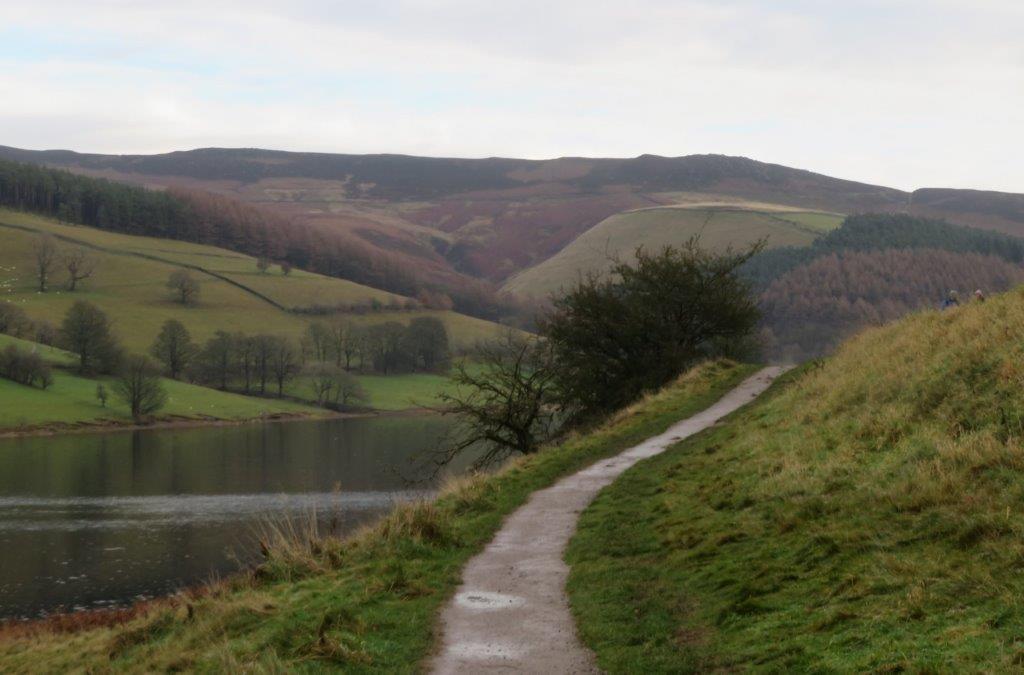 43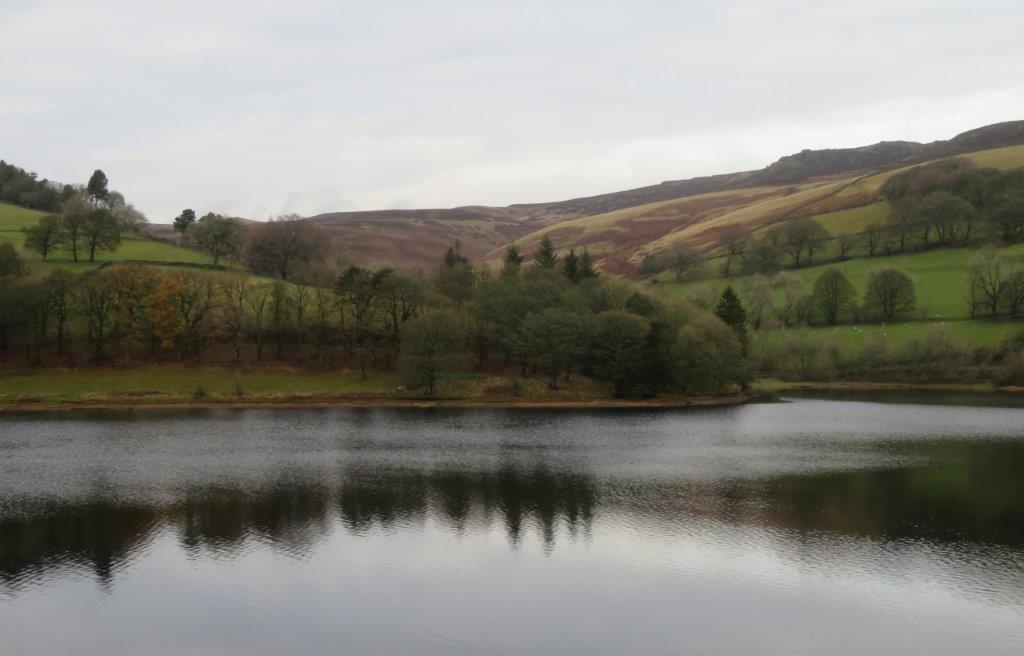 44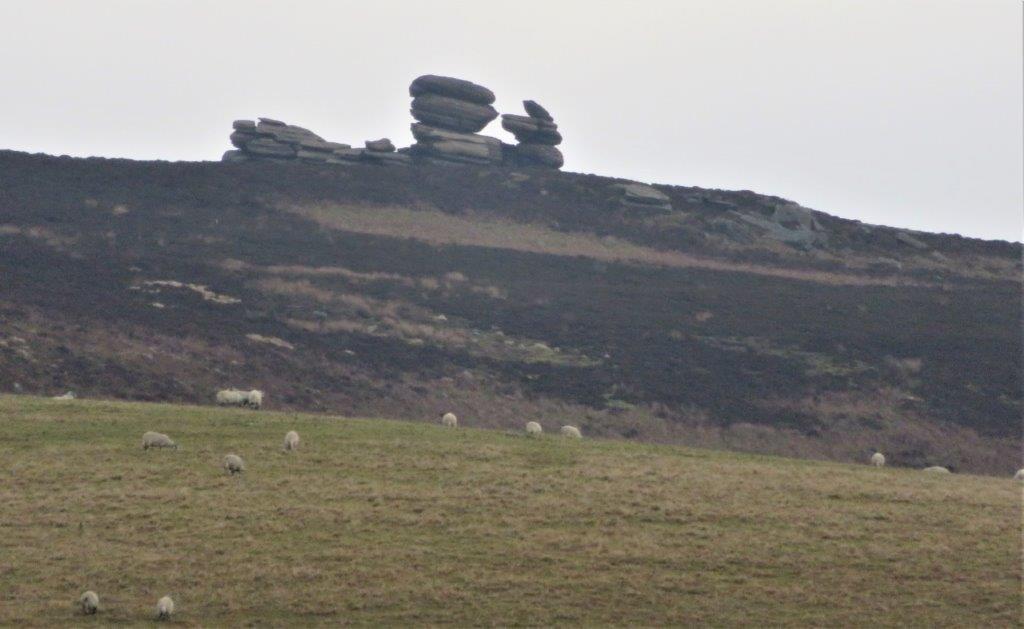 45 zoomed into rocks on Derwent Edge - not sure which ones?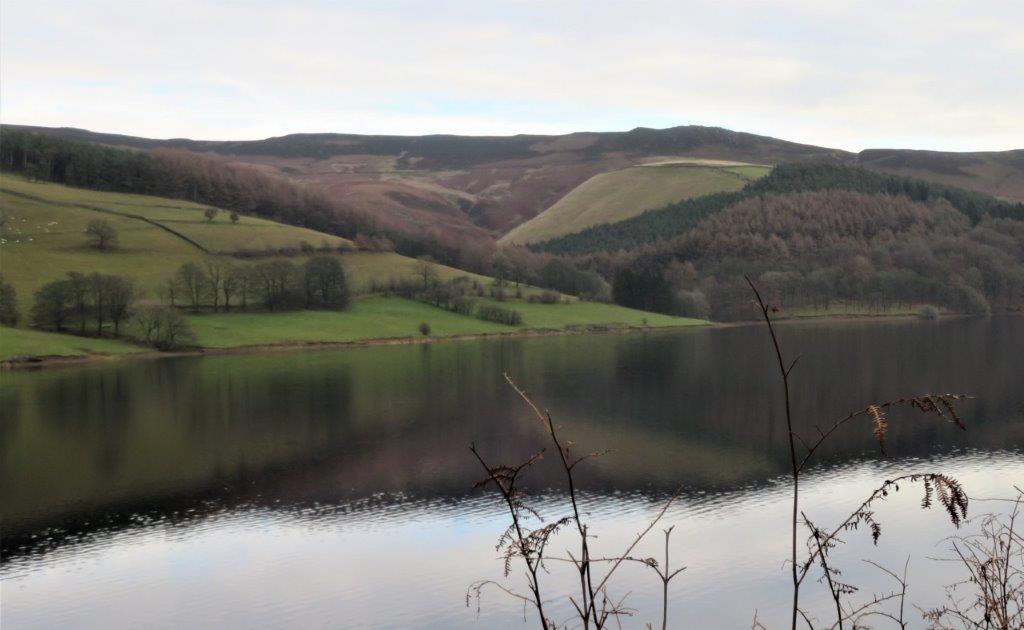 46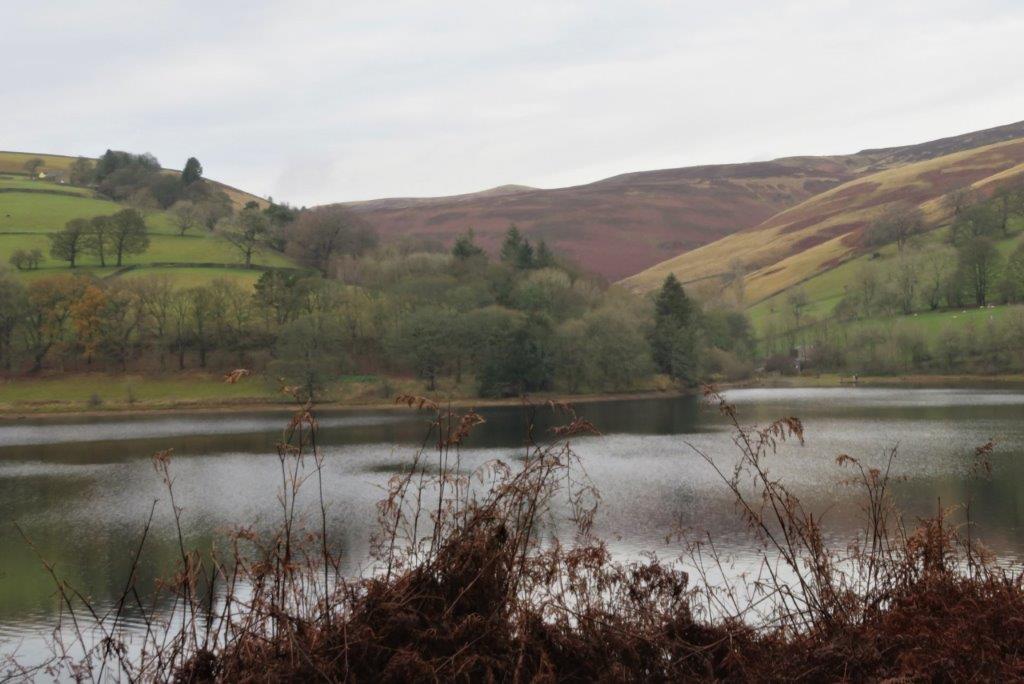 47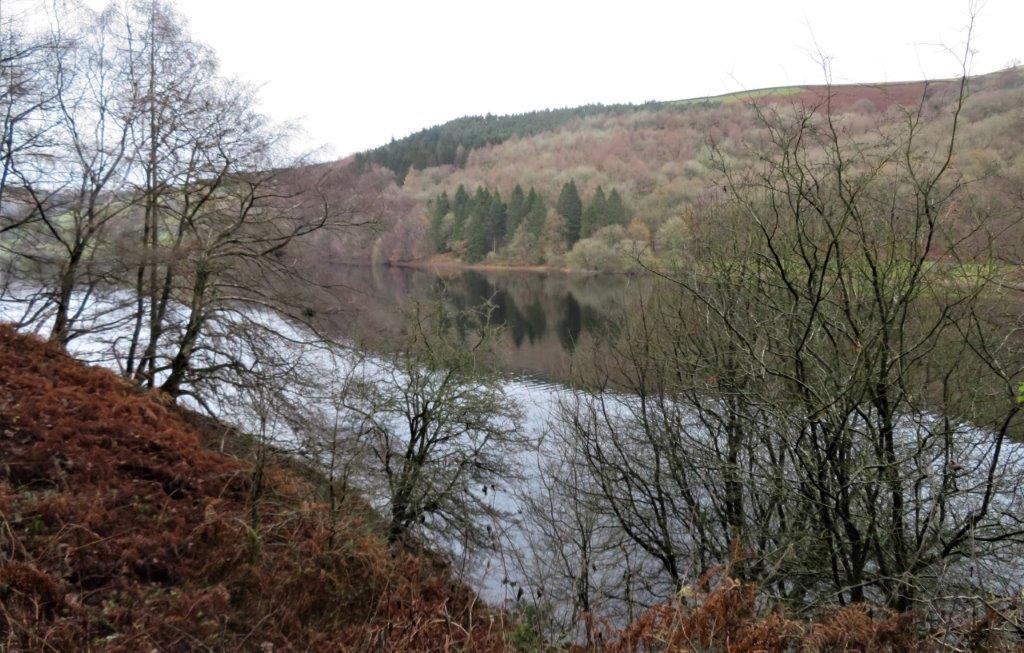 48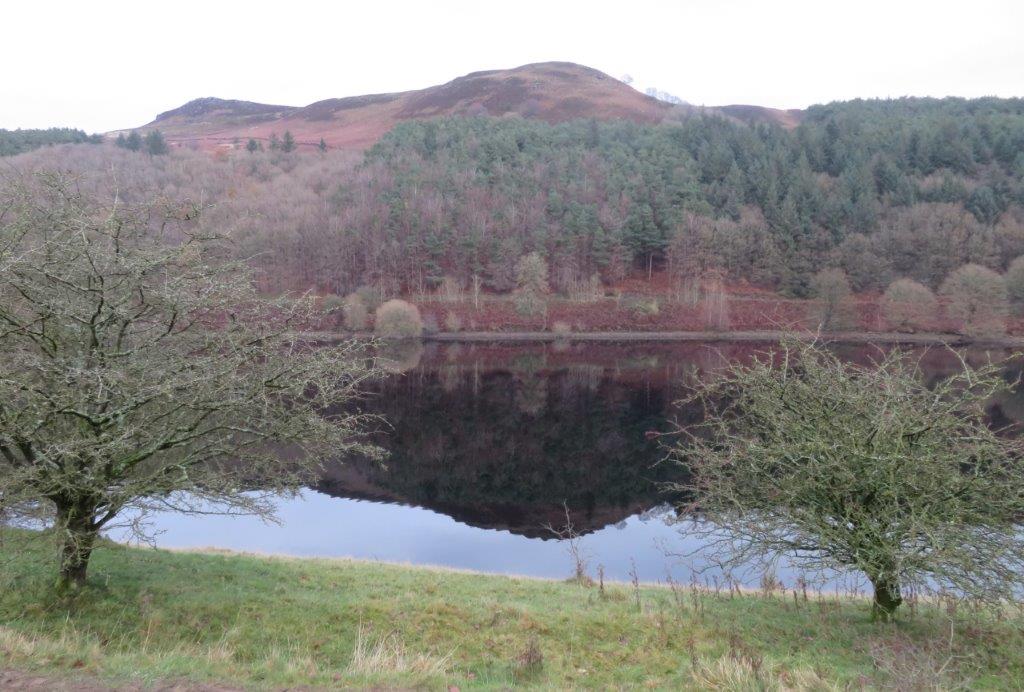 49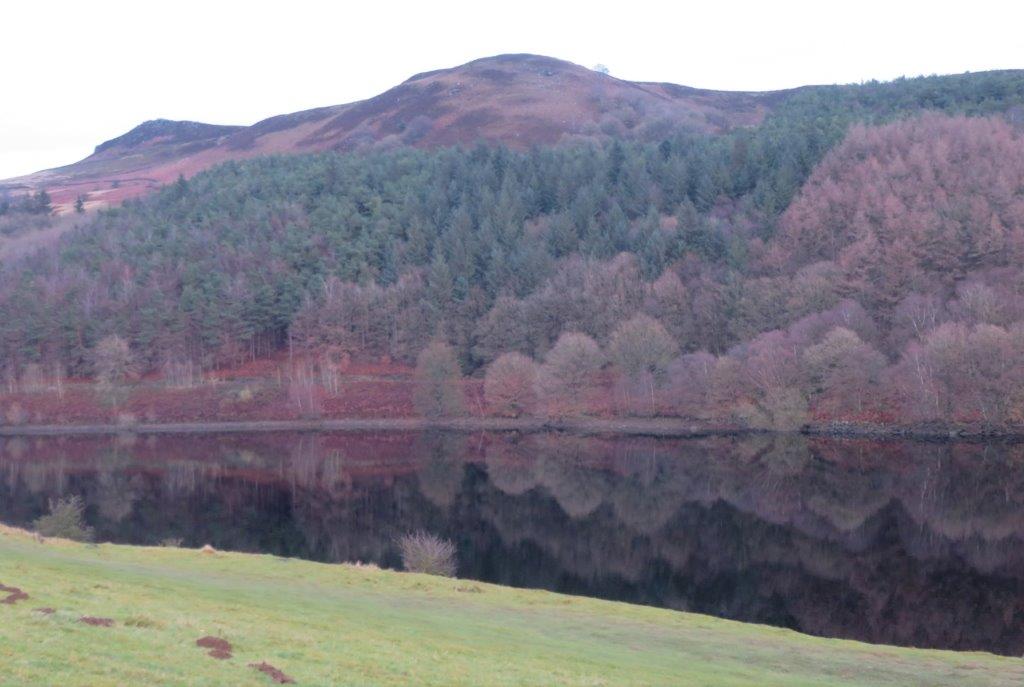 50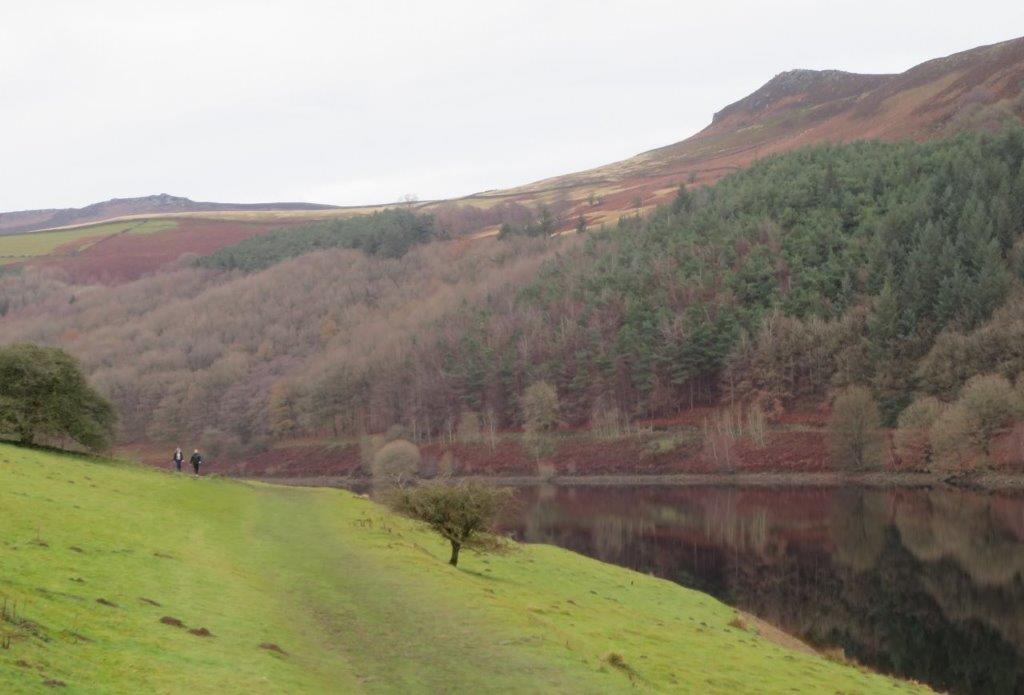 51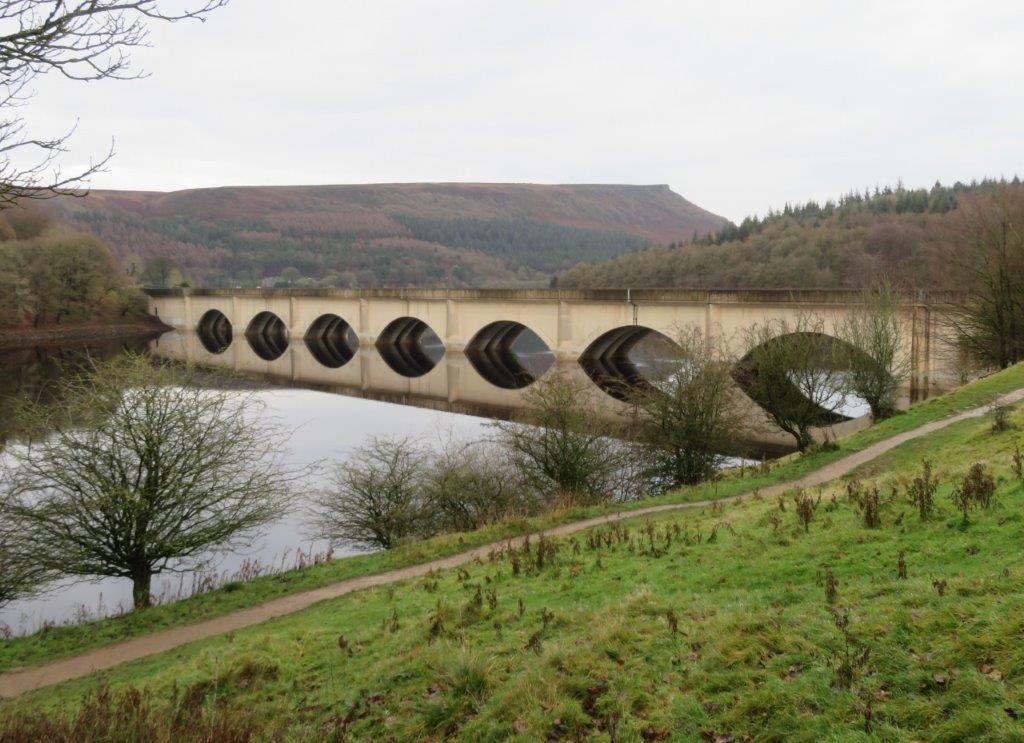 52 Ashopton Viaduct with Bamford Edge behind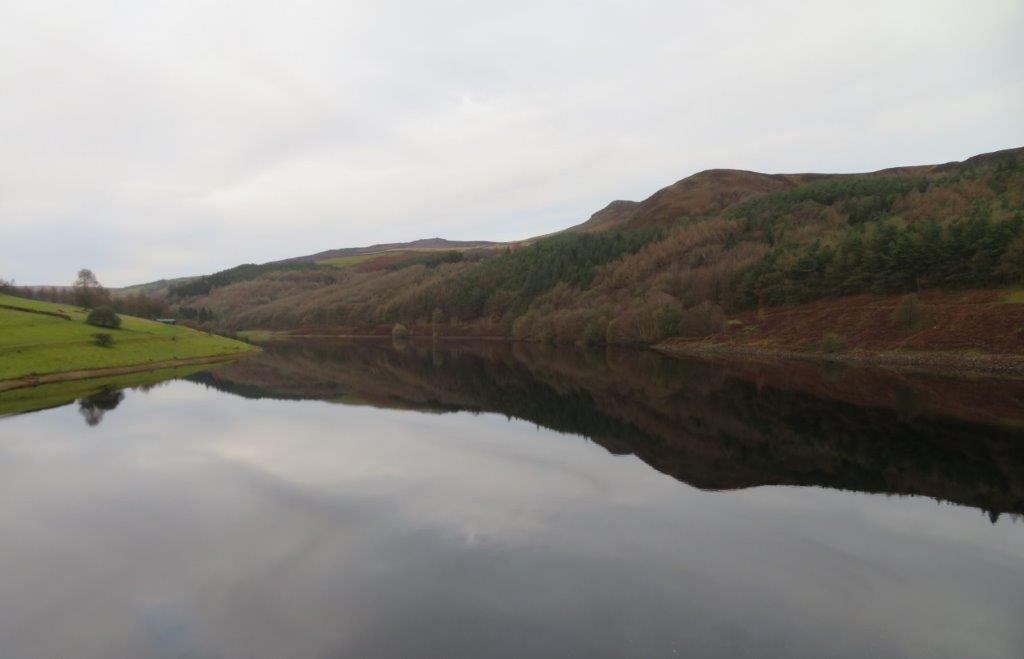 53 part of Ladybower Reservoir seen downstream from Ashopton Viaduct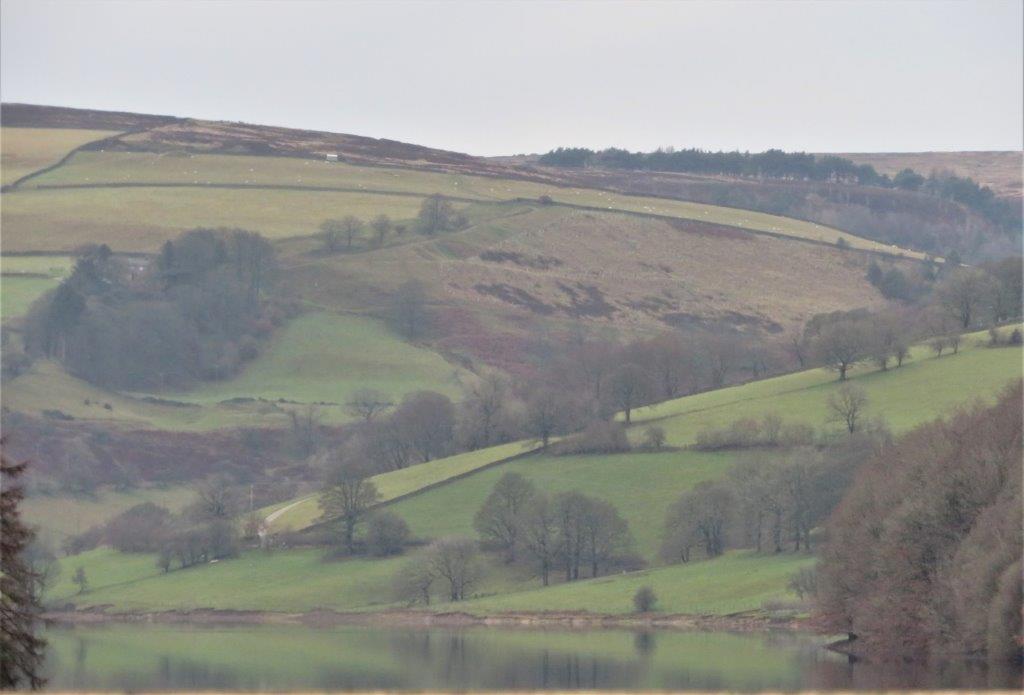 54 seen upstream from viaduct - Grainfoot Clough?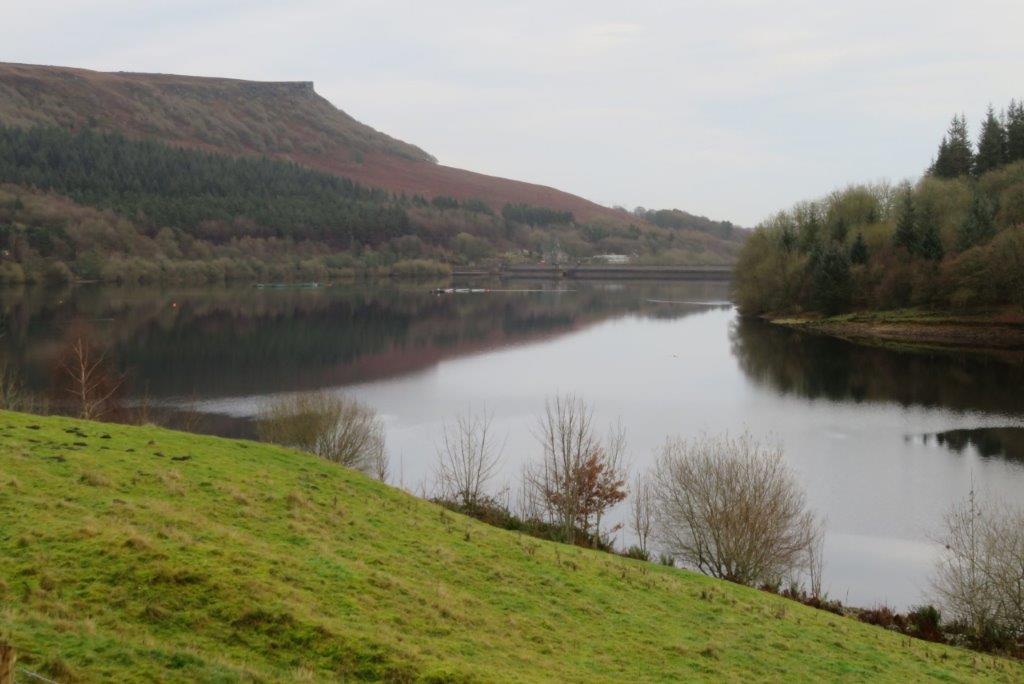 55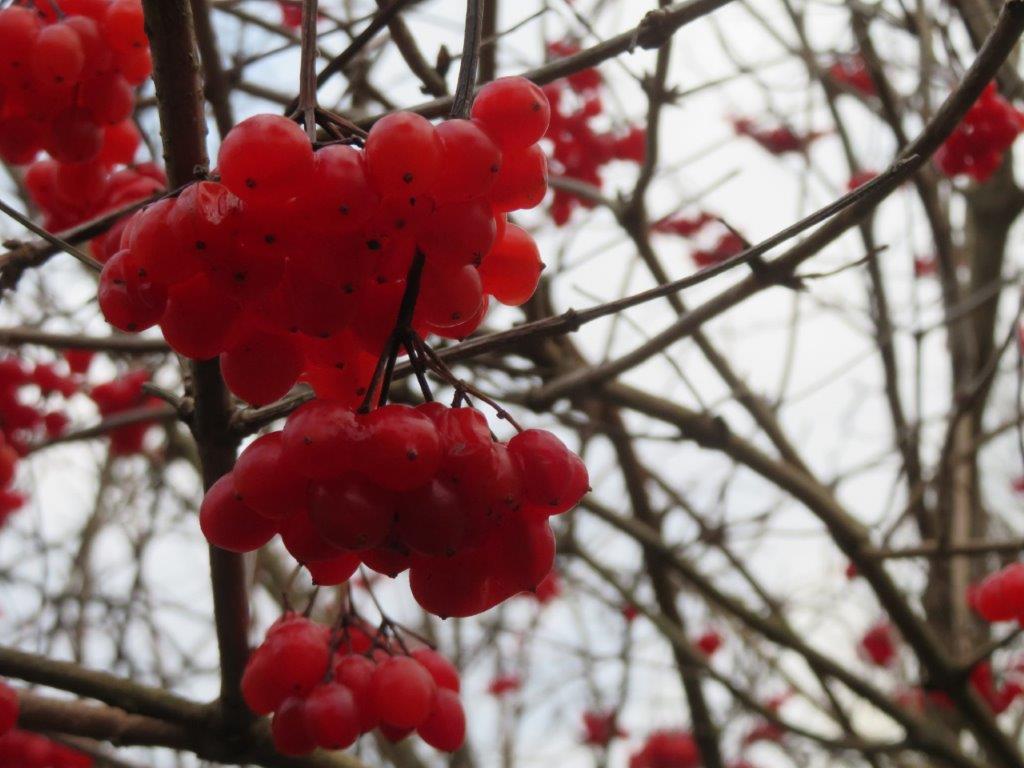 56
homepage - Daywalks Index 2020 - contact me at