homepage - Daywalks Index 2020 - contact me at

2020.12.02** 'Tiers' resumed today - social distancing walk with 2 persons (more permitted). Park in Low Bradfield, walk starts from road at north end of Damflask Reser. at SK264918 (up steep steps), N (slightly E) up to St Nicholas Church at SK267925, ~W then N to SK266929, ~W to SK264930 then ~N to SK264932 in OAL in Rocher Wood, ~NW to exit OAL at SK258936, join path from Rocher Head to SK254937 (road), cut corner to Agden Side Rd & follow Rd ~ENE to Mortimer Road, follow Mort. Rd ~W & V turning ~SE to SK244939*1, zig zagging ~SSW thru thru woods then moorland up to Emlin Trig pt at SK240933, ~W to SK235934 then SW to Shooting Cabins at SK228928, ~S up to then zig zag along sides of disused quarry to start of Thornseat Rd at SK230924, follow ~ESE down to & across Mortimer Rd, minor road down to SK239919, join & follow Hall Lane ~WSW to Hallfield, continue ~ S then ~SSW past Stubbing, at gate SK231908, follow path SSE then ~E to cross FP over spillway stream from Strines Reser. join and follow path along East side of Dale Dike Reser. to SK242913, SE then E thru woods to Blindside Lane, follow lane ~100m short of Annet Bridge, ~E (well above Dale Dike Spillway Stream) to Public House, follow Mill Hill Rd N into Low Bradfield - Wednesday - Tony & Stuart (*1Note - possibly better to go further along Mortimer Rd before turning up to Trig Beacon)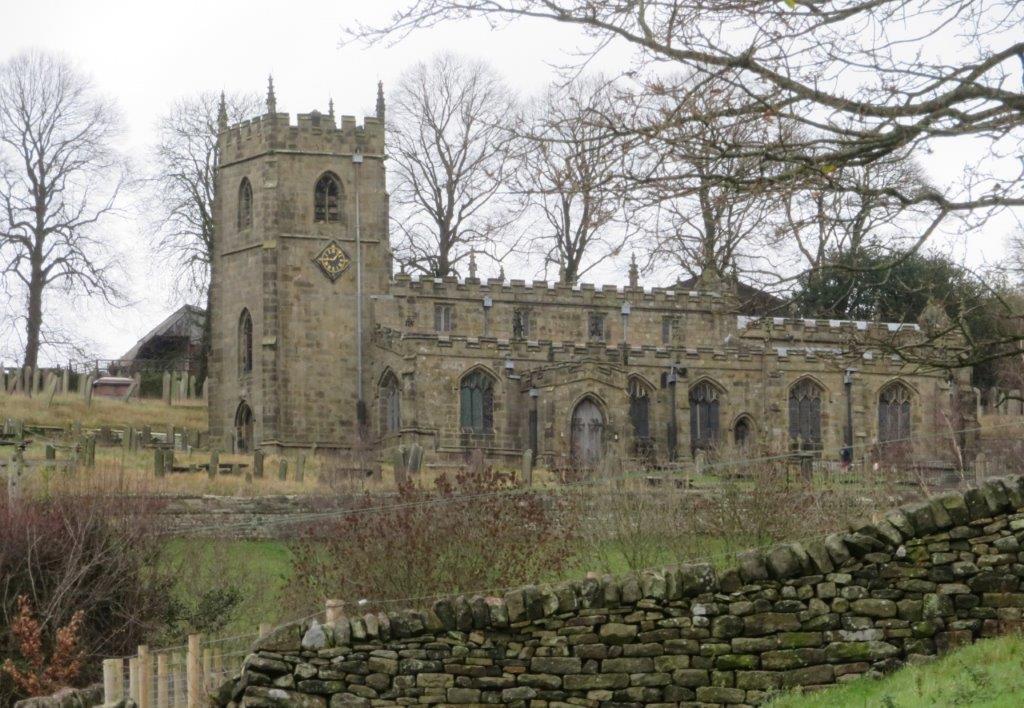 1 St Nicholas Church at High Bradfield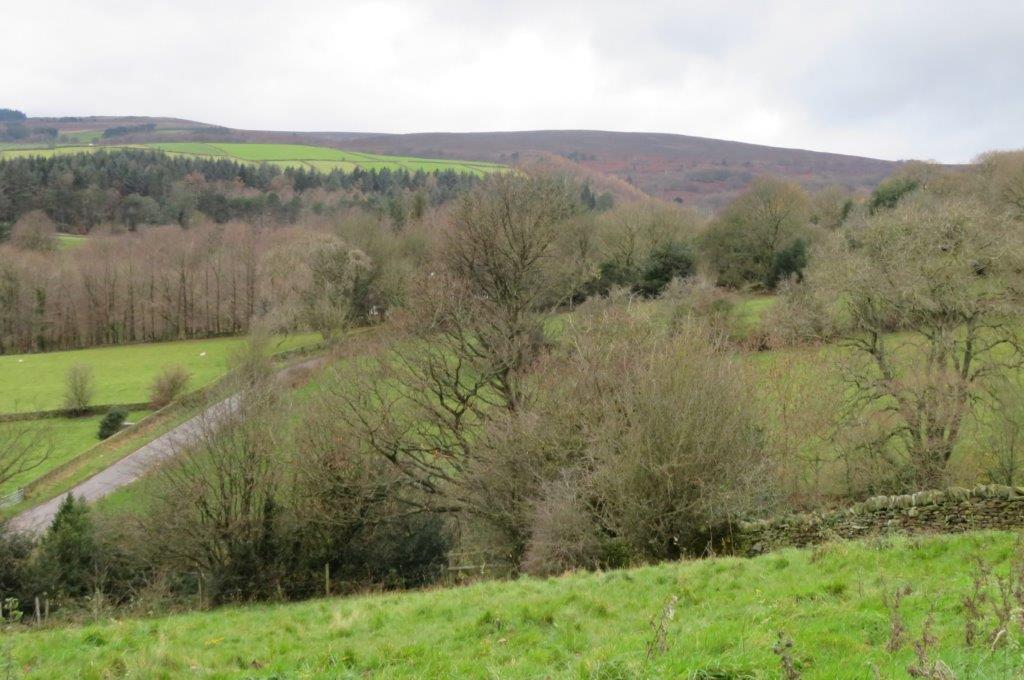 2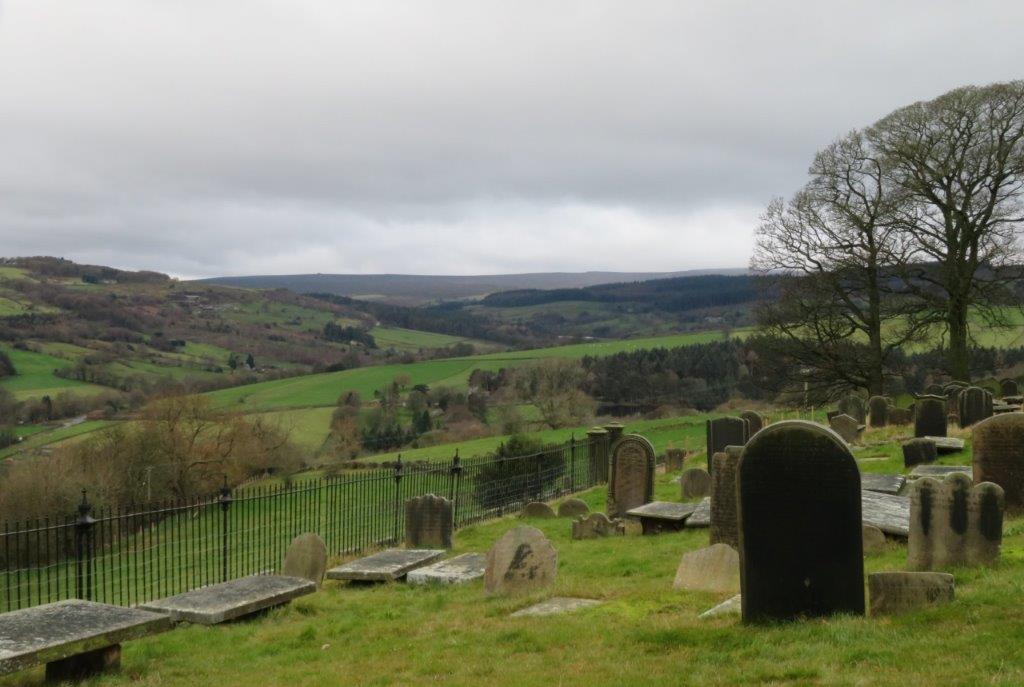 3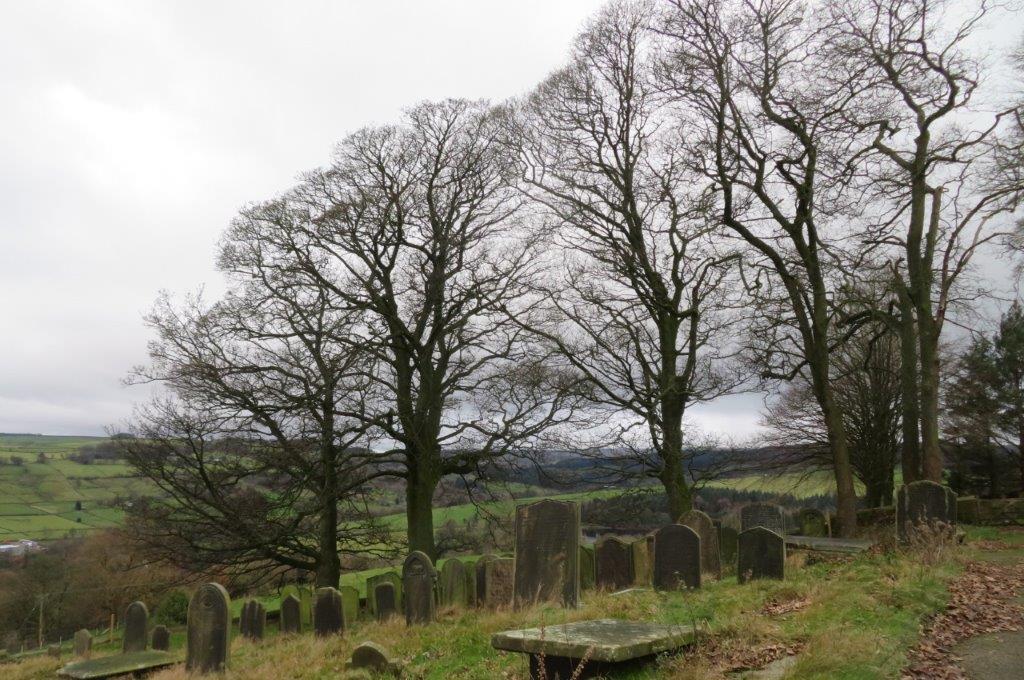 4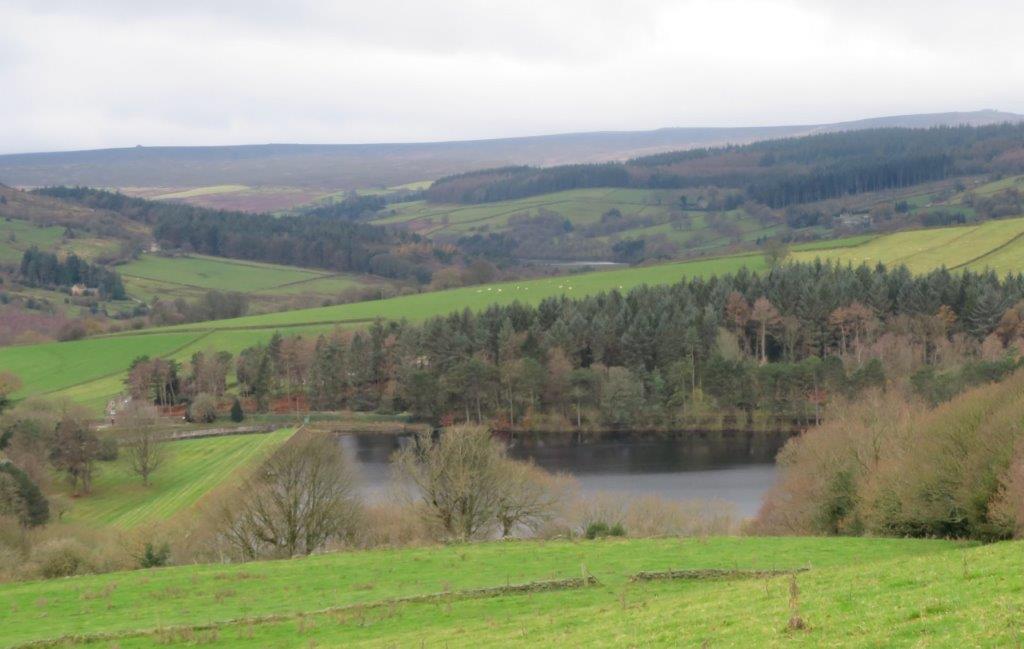 5 Agden Reservoir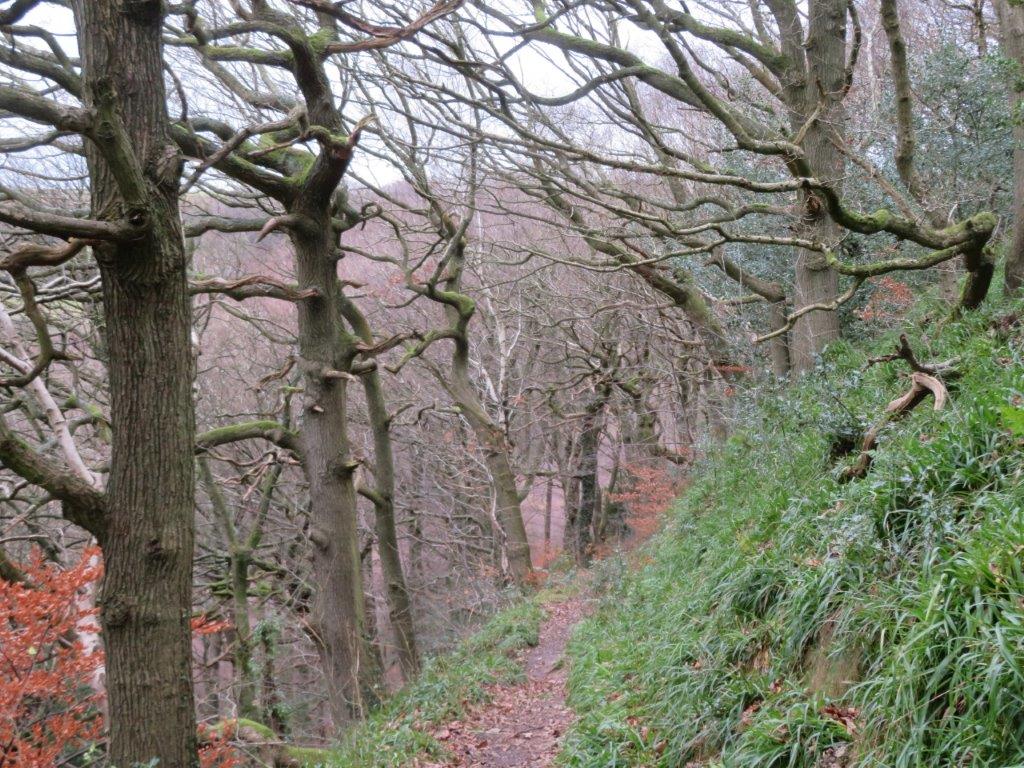 6 the path taken down from the church towards Rocher Woods / Rocks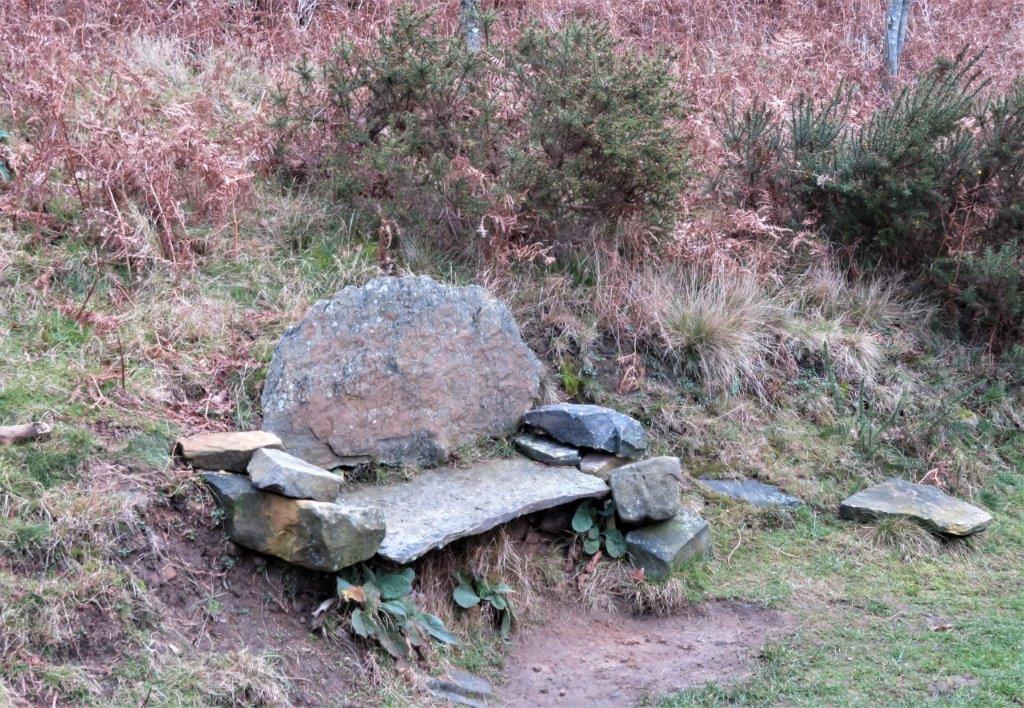 7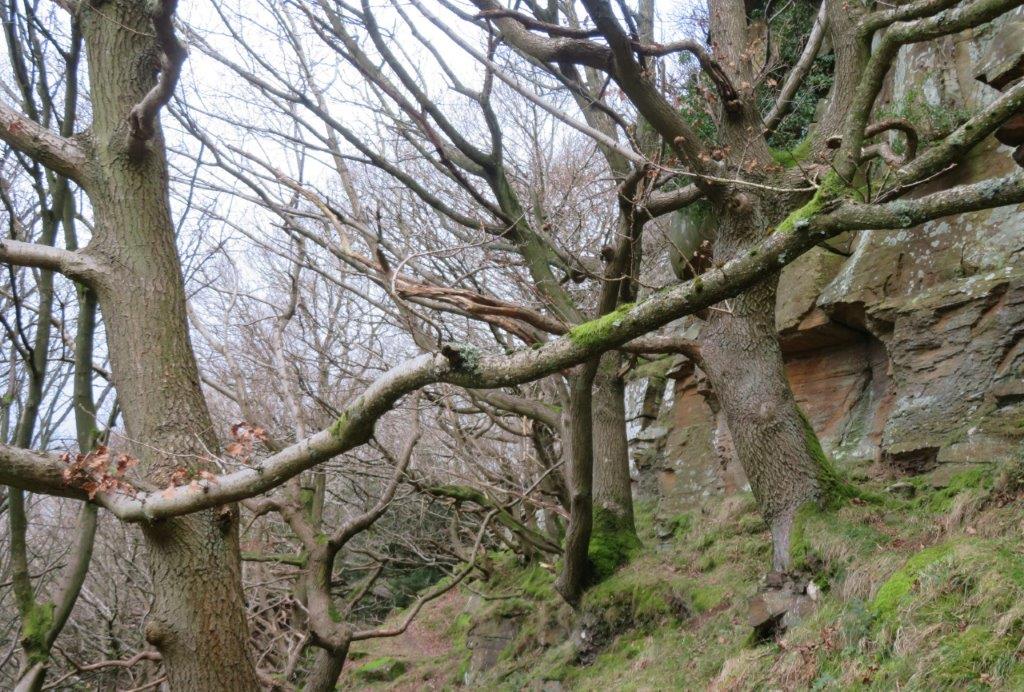 8 a part of Rocher Rocks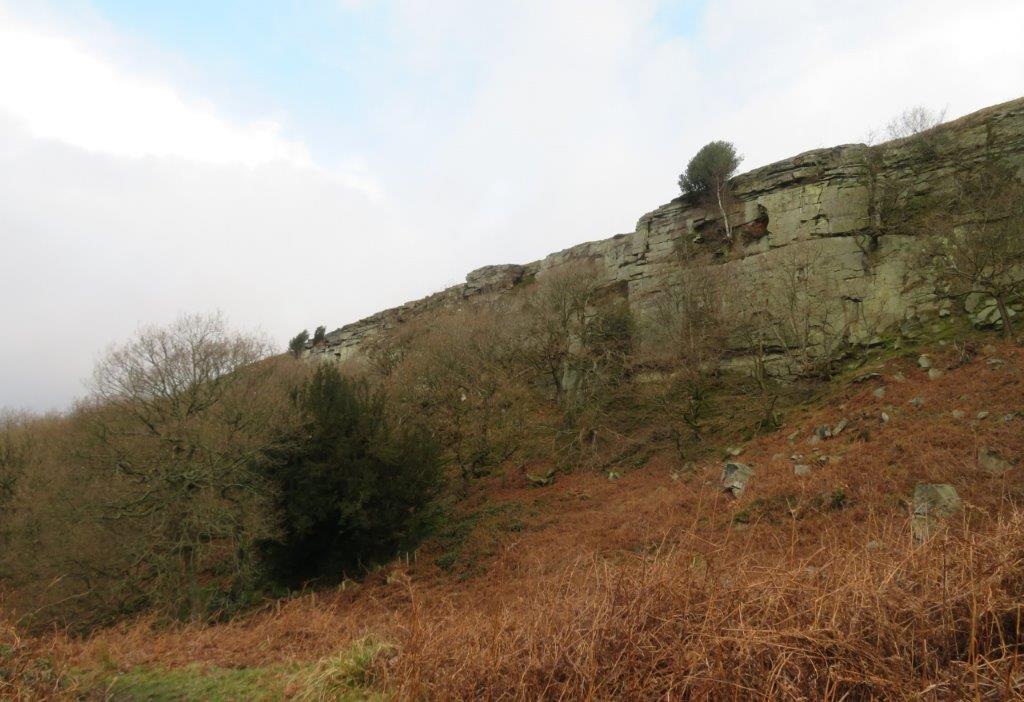 9 Rocher Rocks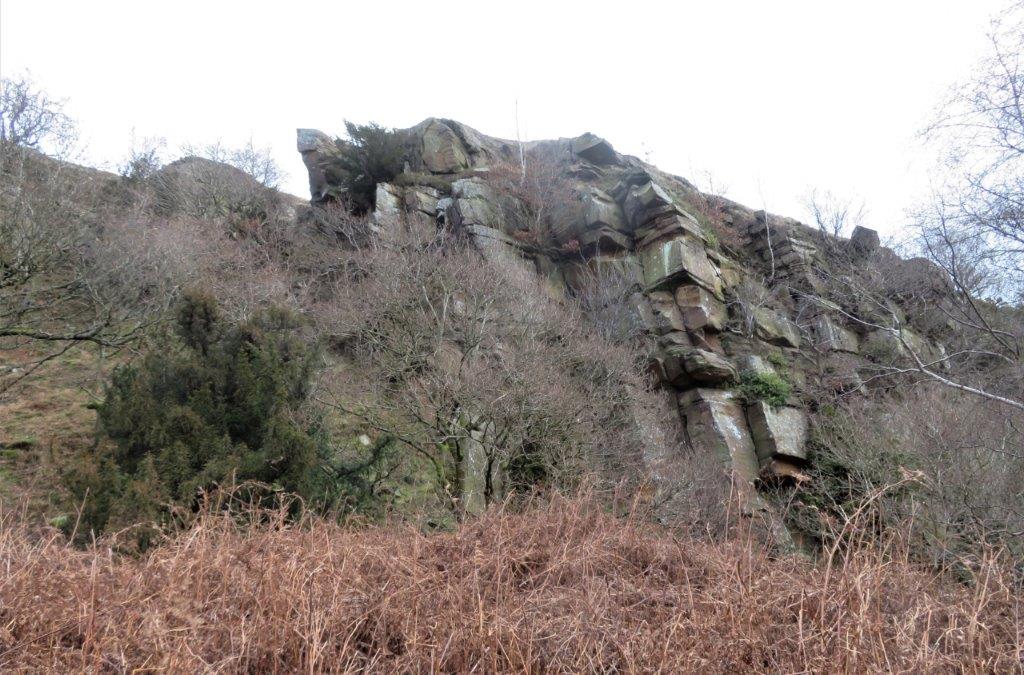 10 Rocher Rocks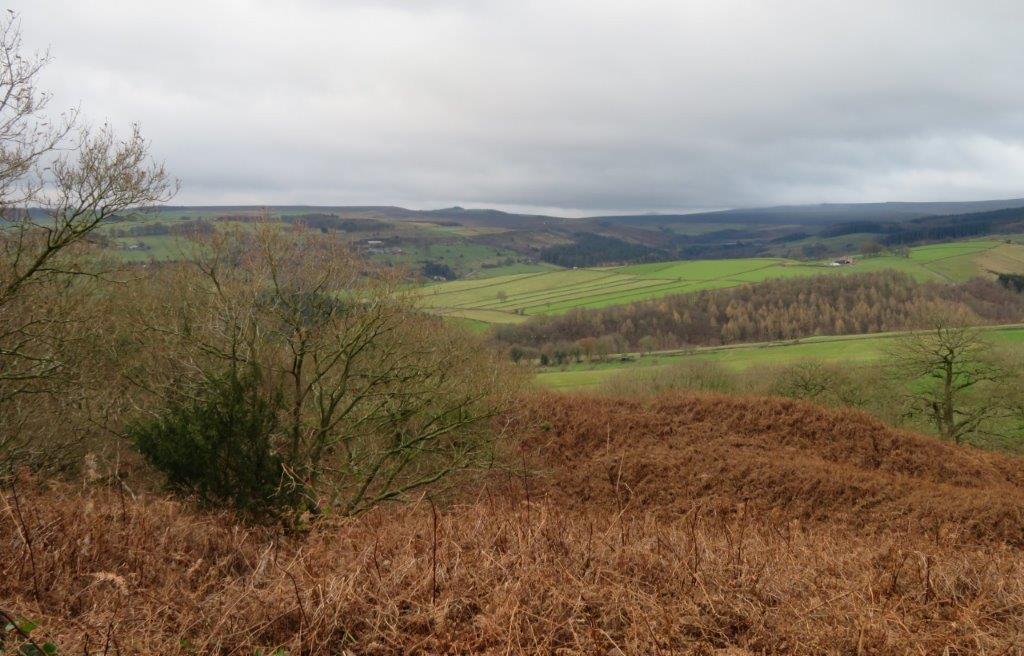 11 Win Hill in middle at top?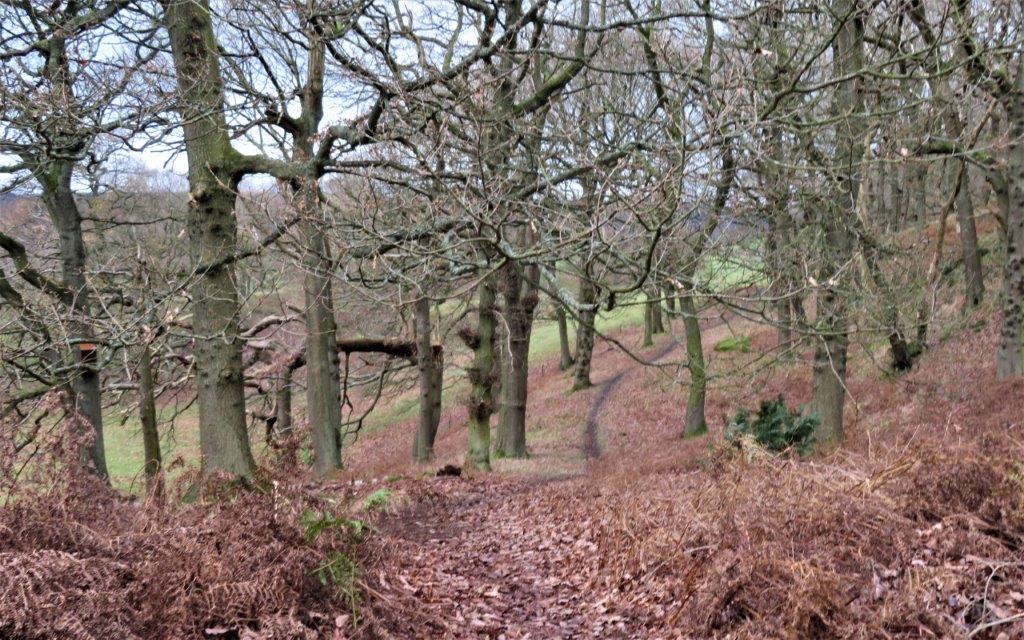 12 path through Open Access Land in Rocher Woods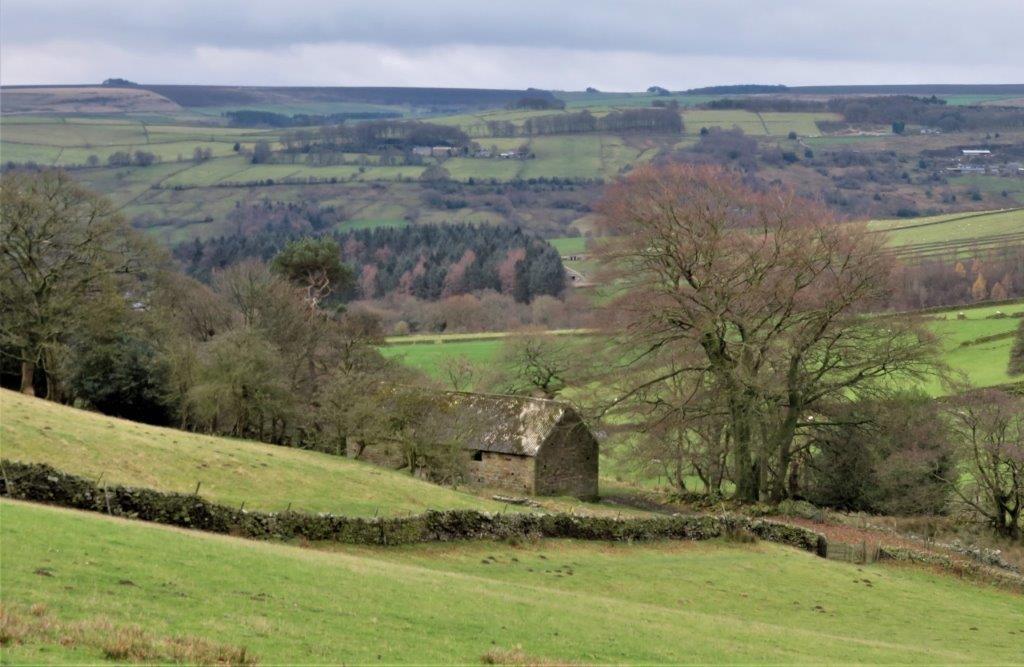 13 Barn at Rocher Head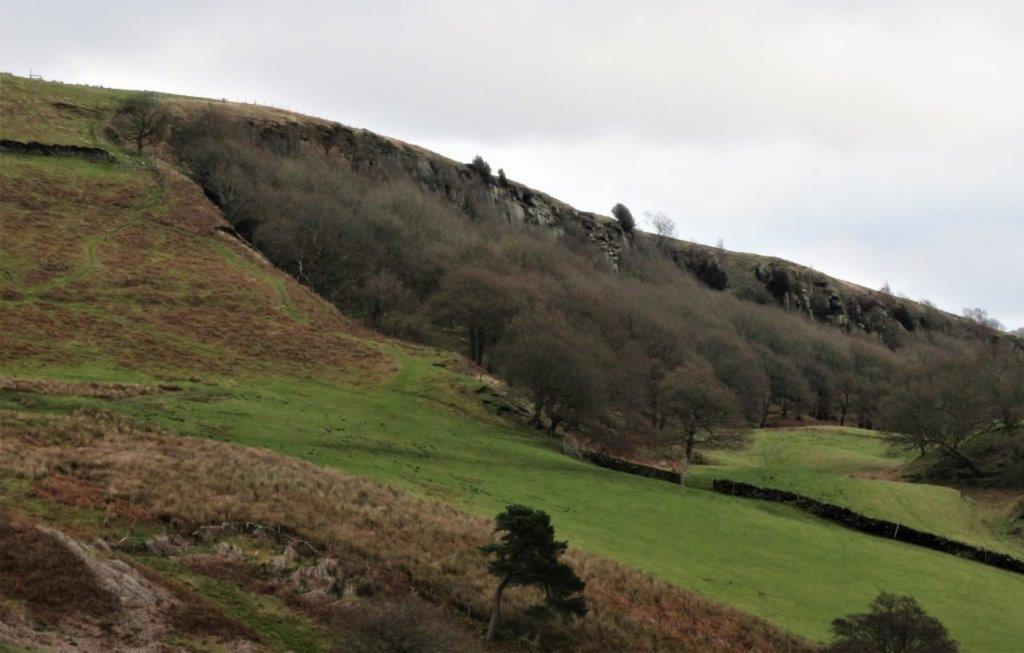 14 looking back at Rocher Rocks.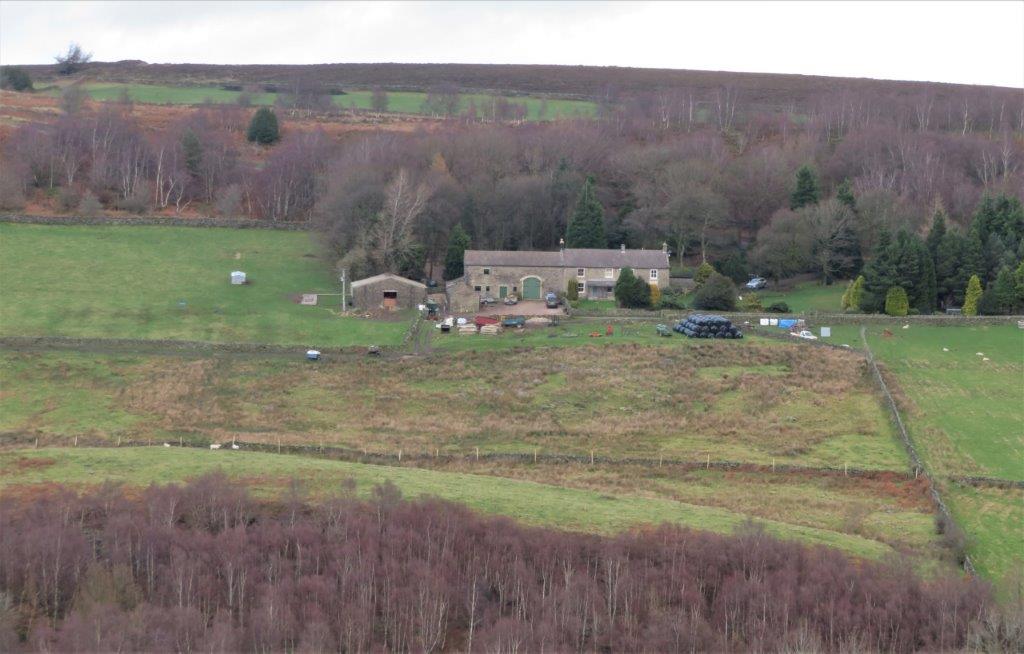 15 Mortimer House - taken while climbing up to Emlin Trig Beacon.from Mortimer Road (not very far after crossing Agden Bridge over Agden Dike). There is probably an easier route further SE down Mortimer Road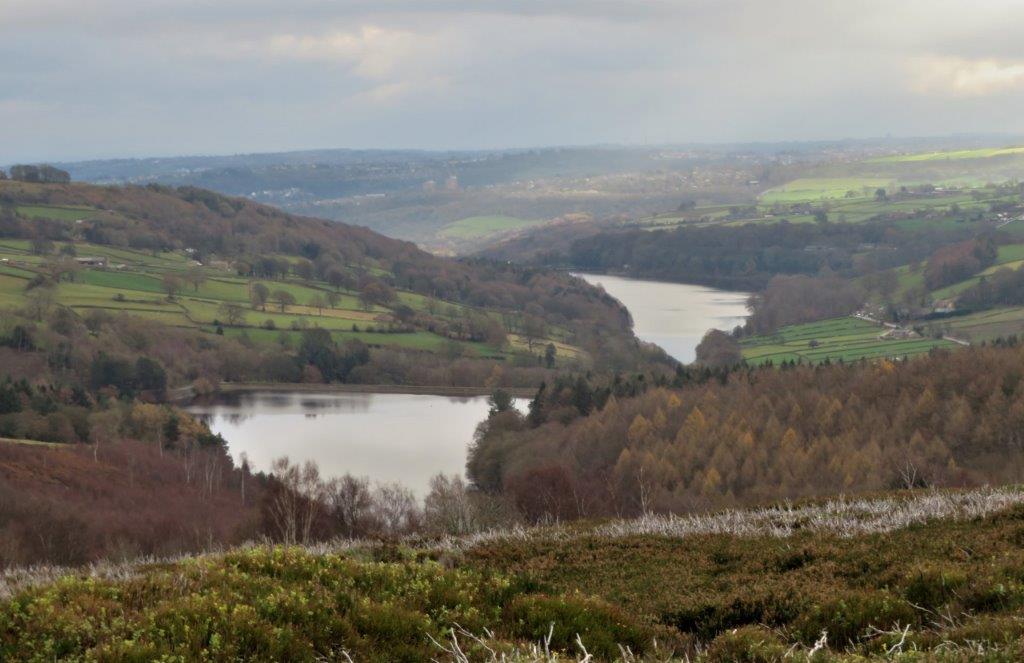 16 during climb up to Emlin Trig Beacon we saw in front Agden Reservoir with Damflask Reservoir behind. In middle of picture near top are Stannington 'towers'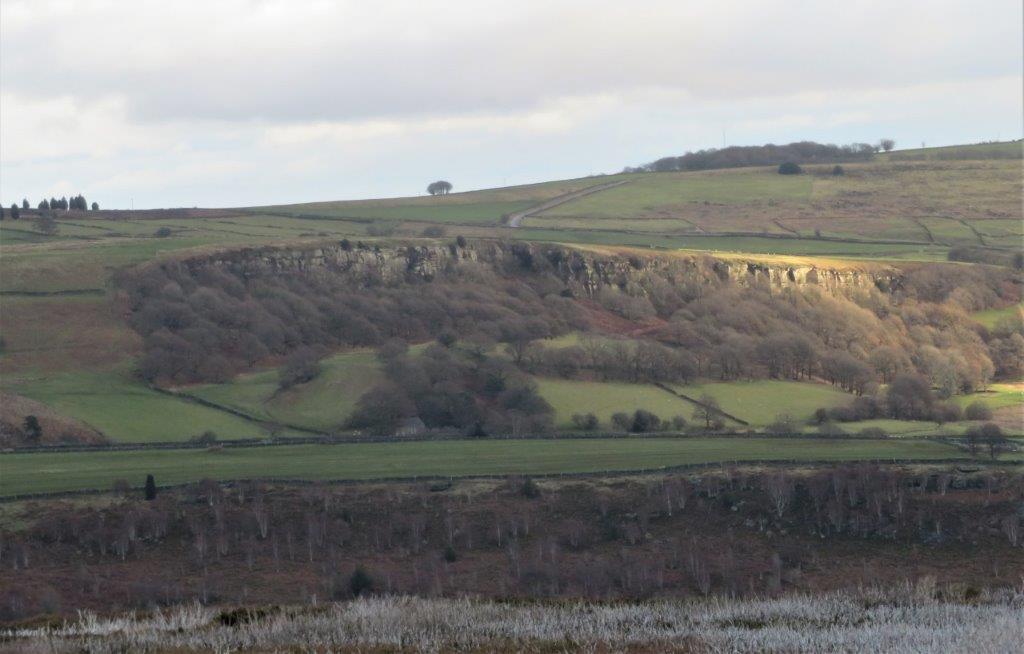 17 another view of Rocher Rocks and Woods. The wooded area at top is probably White Lee Moor (which at an earlier time must have been moor land)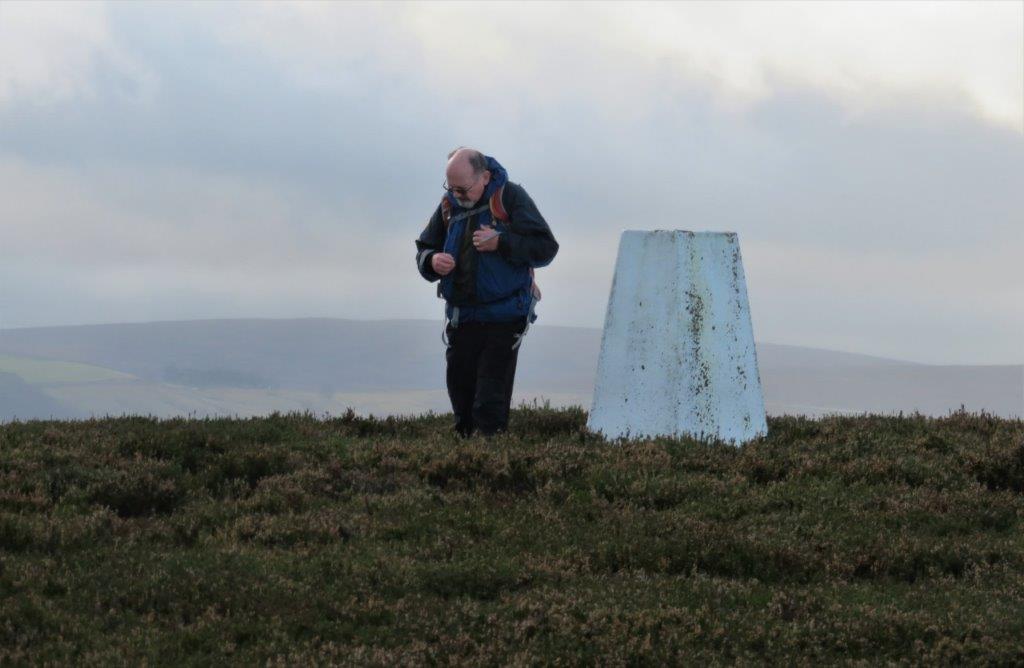 18 Emlin Trig Beacon - we probably did not take the easiest ascent route up from Mortimer Road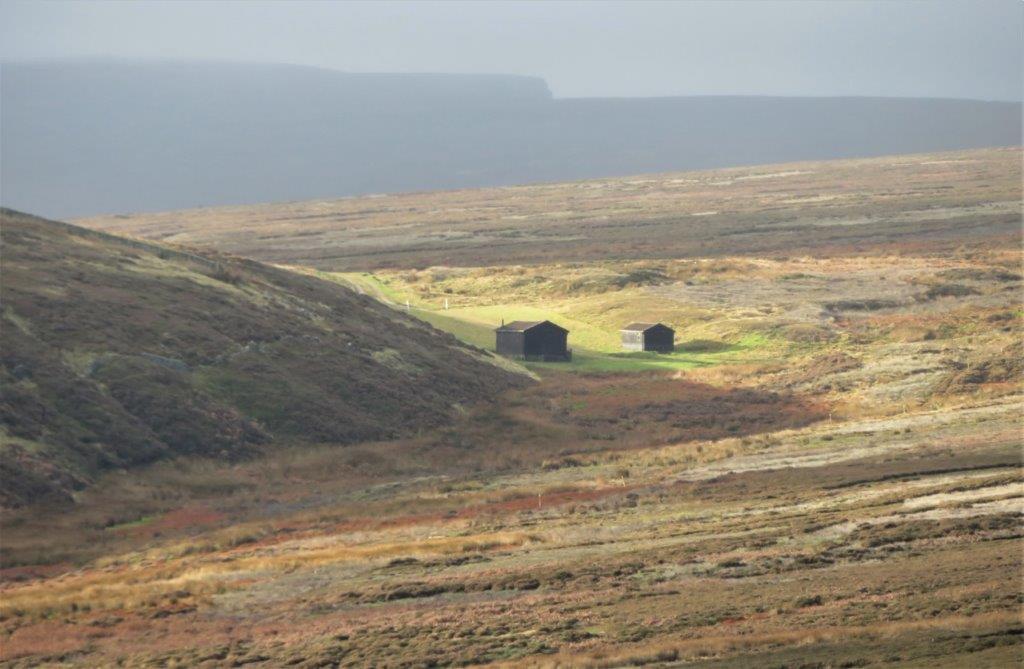 19 zoomed into the Shooting Cabins below Thornseat (Moor / Delf / Plantation)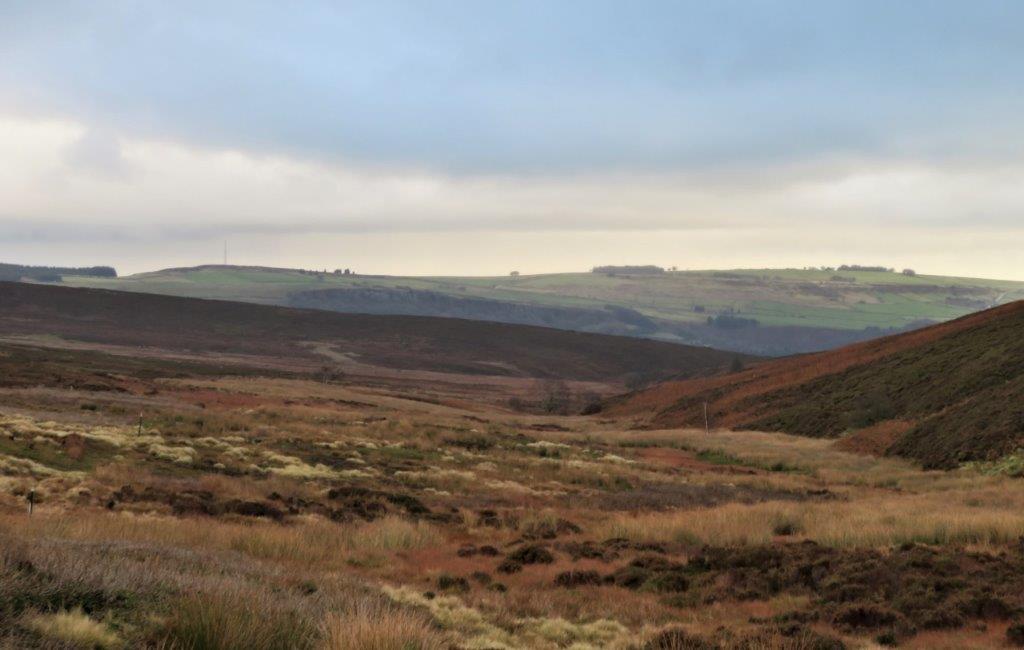 20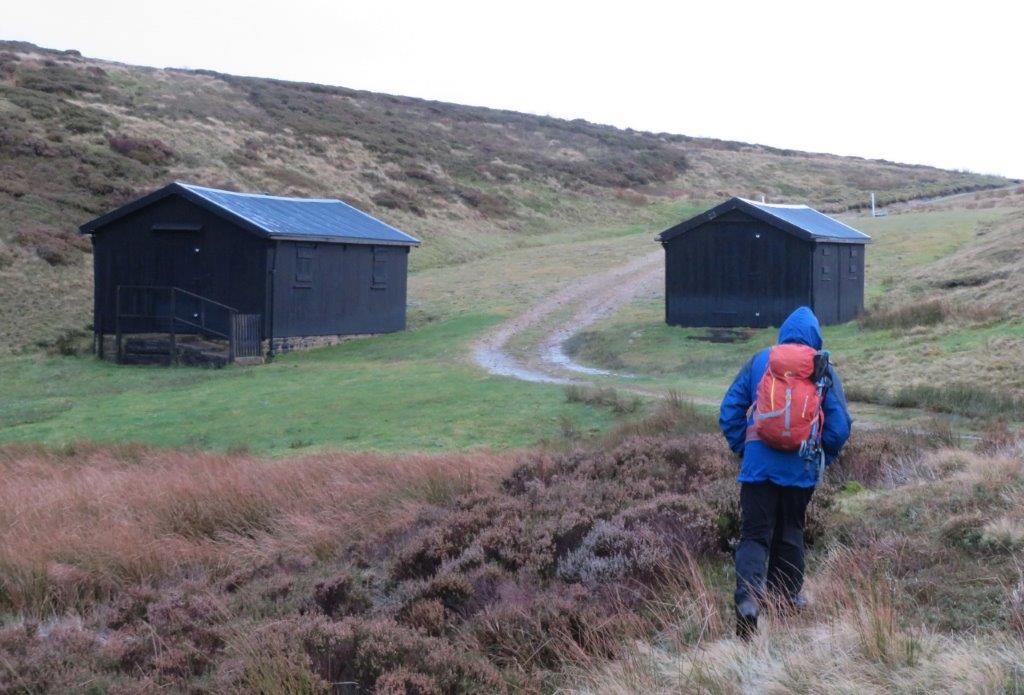 21 closer to the Shooting - we went ~SSE up from them to the disused Quarry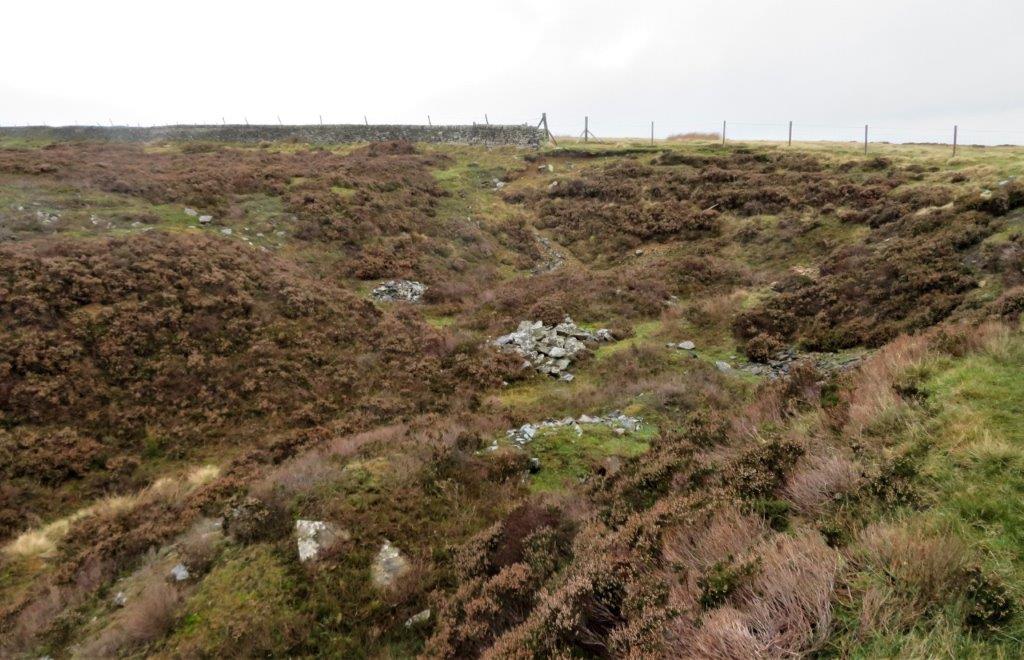 22 the disused Quarry now well overgrom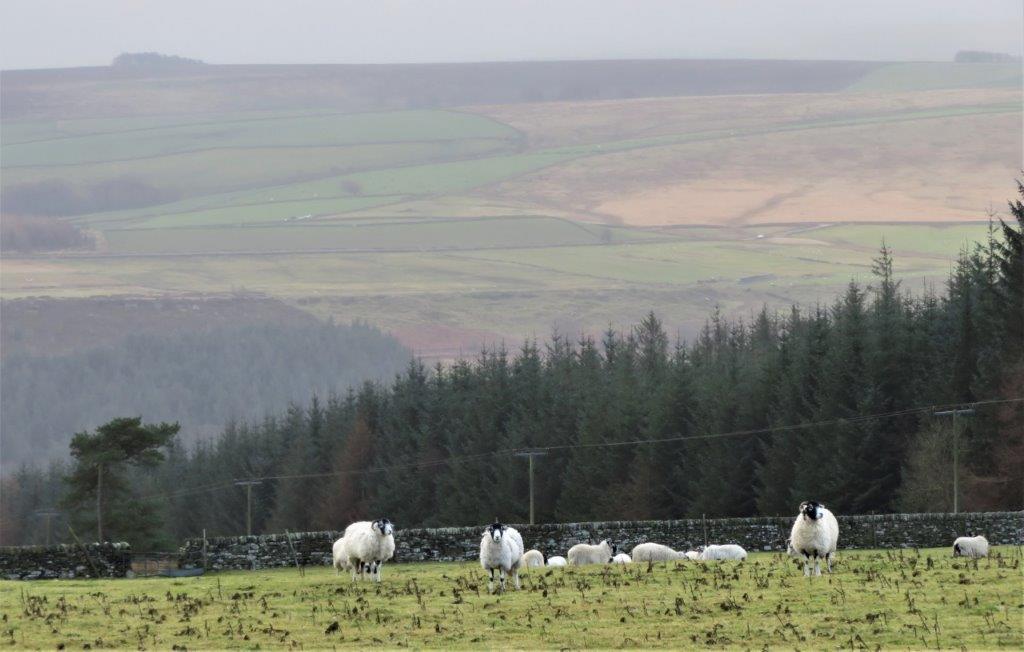 23 The trees are in Bole Edge Plantation with Harrison Plantation (with sheep) opposite to it. Thornseat Road, a once access to the disused quarry, runs between two drystone walls. It is now an overgrown track on the North side of the Plantation. There is a Sheffield City Council Permissive Footpath (not shown on OS map) running ~SW through Bole Edge| Plantation towards Strines & a Bridleway (which leads to Mortimer Road and then down to Strines Reservoir / Brogging)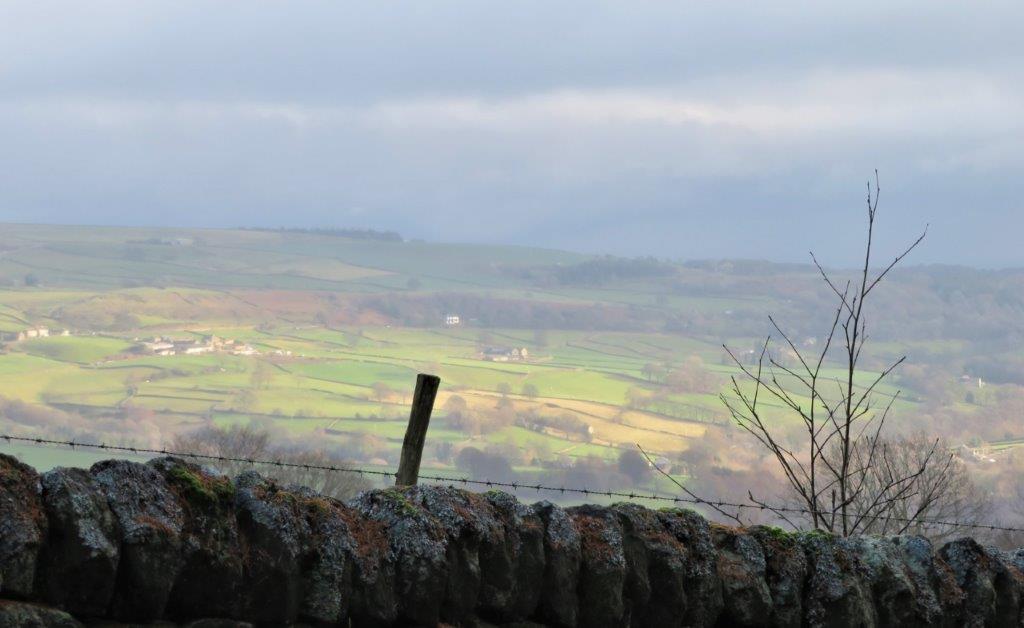 24 picture taken from Thornseat Road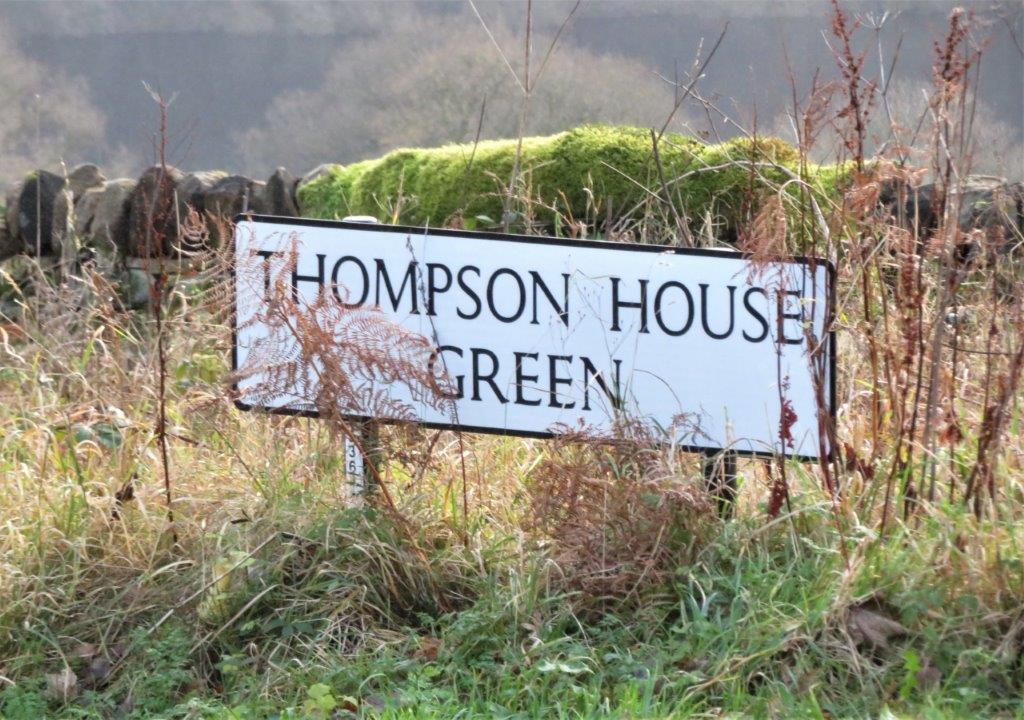 25 Thomson House Green is the road running ~E after crossing Mortimer Rd (at the end of Thornseat Road)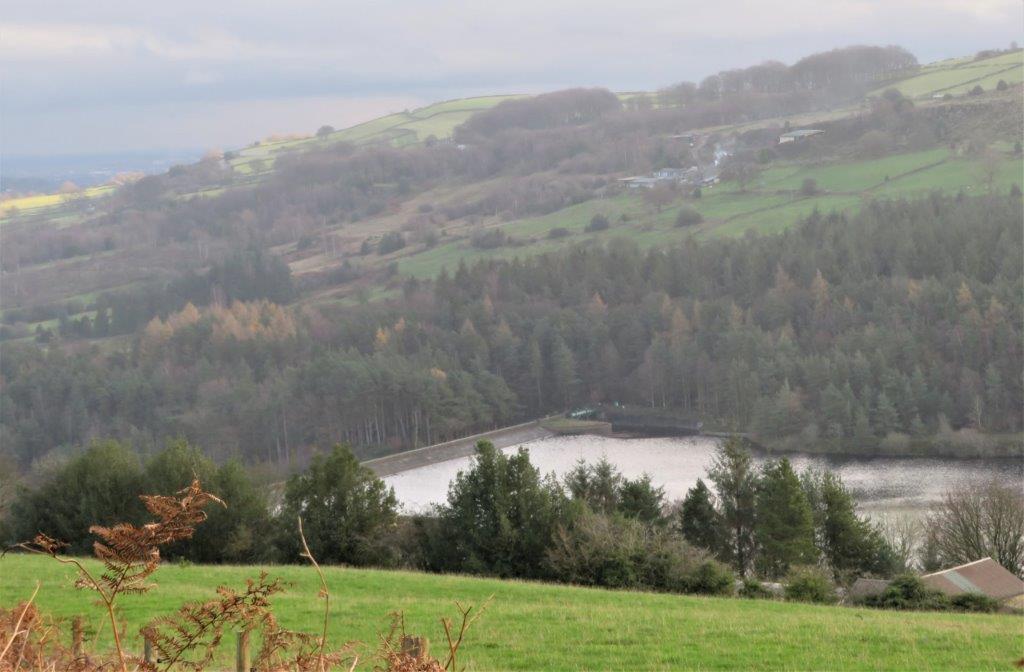 26 taken from Thomson House Green of Dale Dike Reservoir Embankment. The Reservoir spillway is in the far corner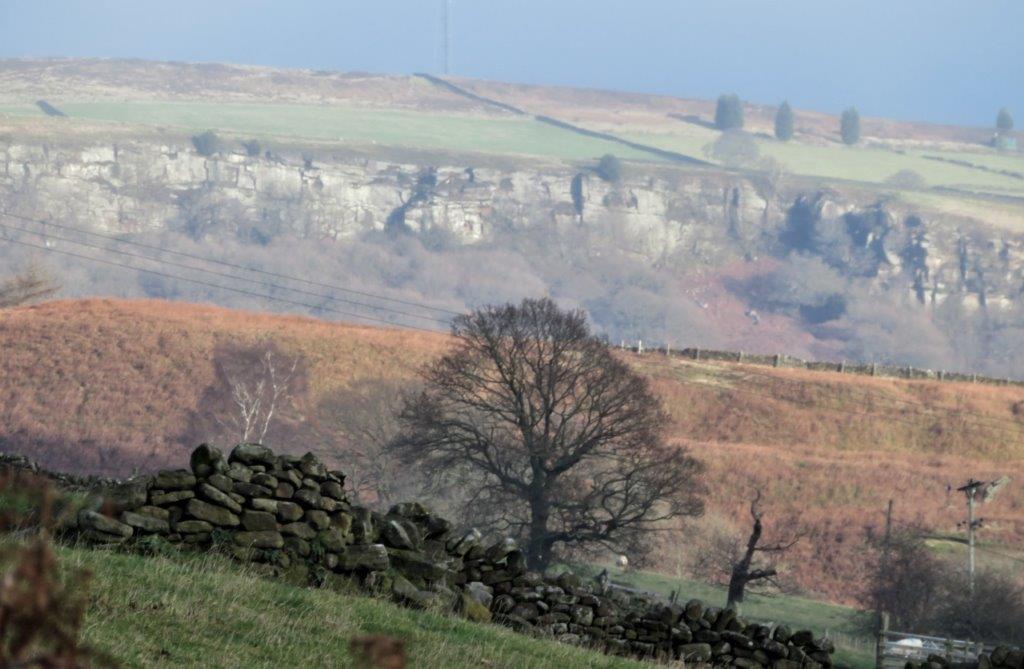 27 a further zoomed shot of Rocher Rocks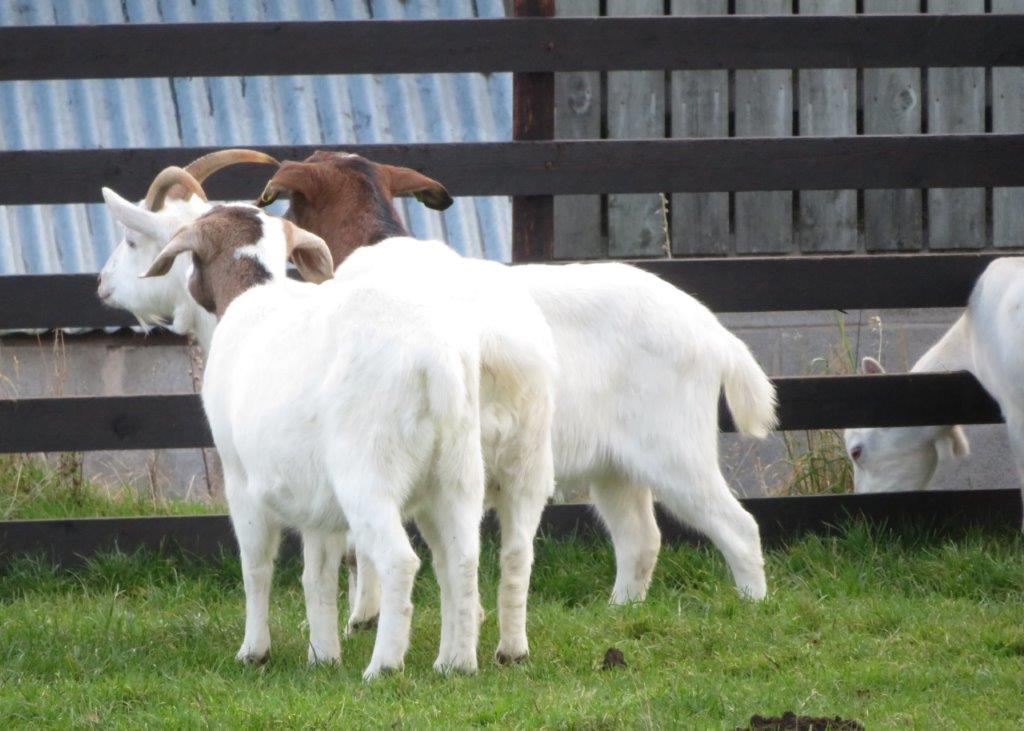 28 goats seen from Hall Lane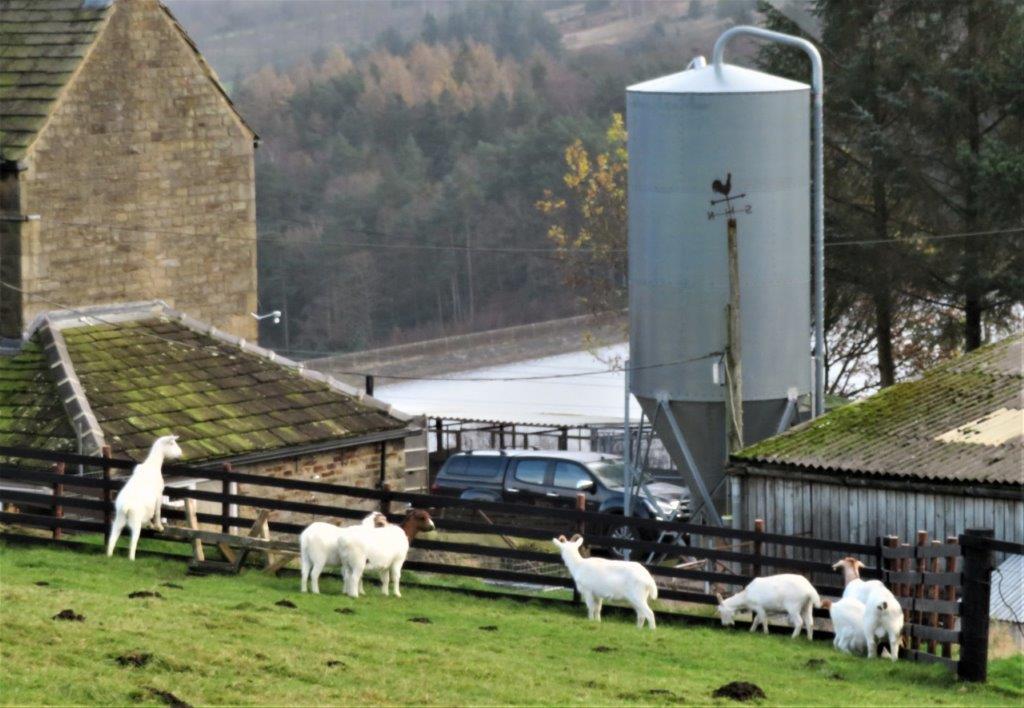 29 goats, farm, sil, and Dale Dike Reservoir behind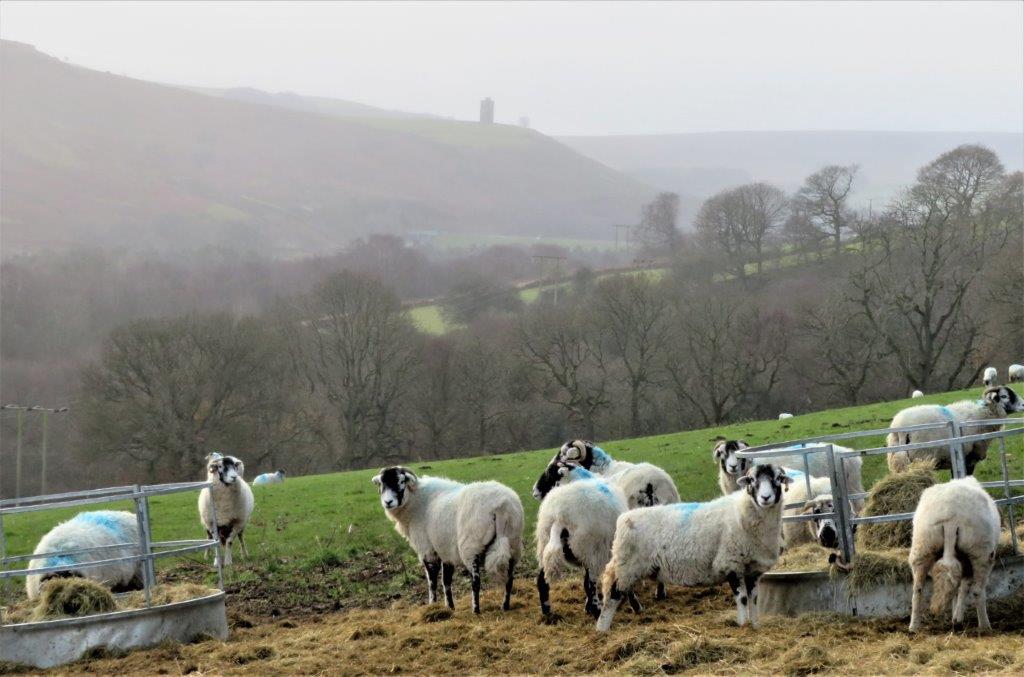 30 at top Tower (Boots Folly) above Strines Reservoir and close to Sugworth Hall. It is said that the then owner of Sugworth Hall could see from this tower the grave of his wife buried in St Nicholas Churchyard?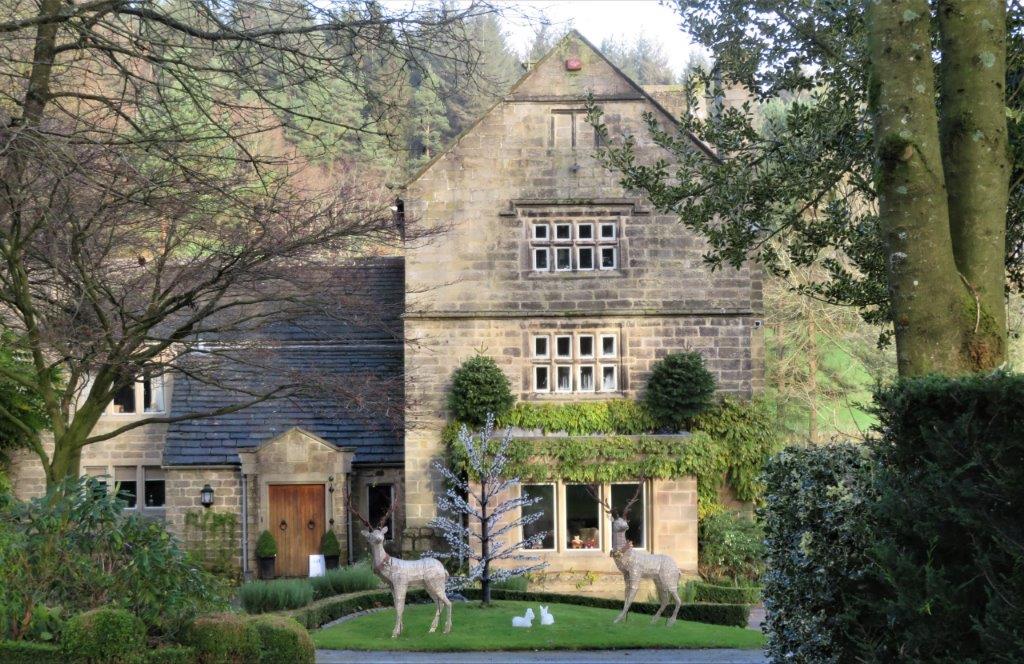 31 The Hall with festive Christive Reindeer and rabbits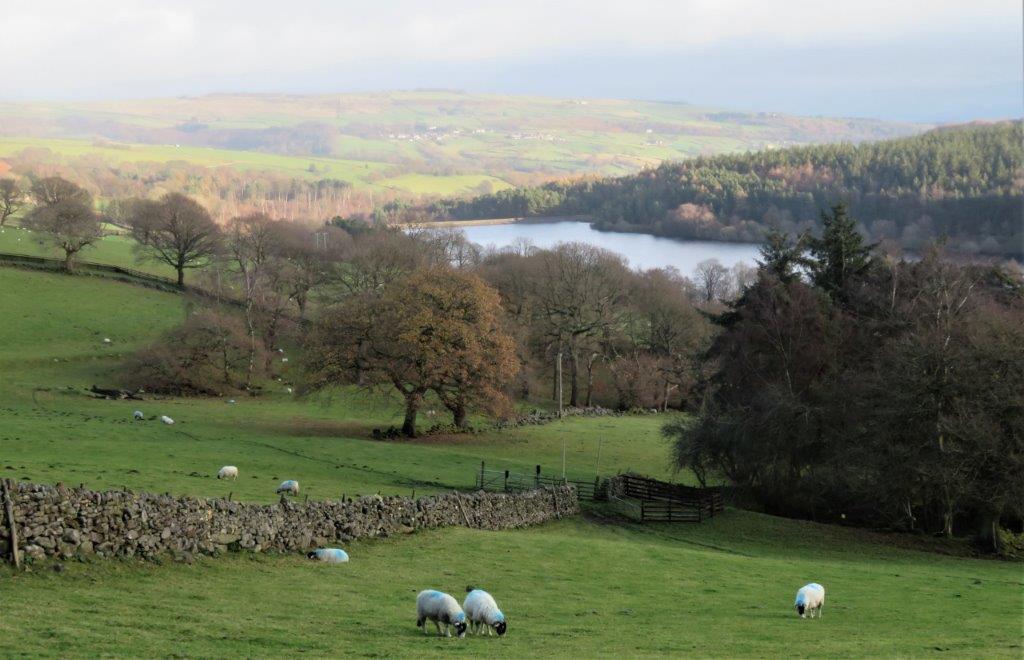 32 Dale Dike Reservoir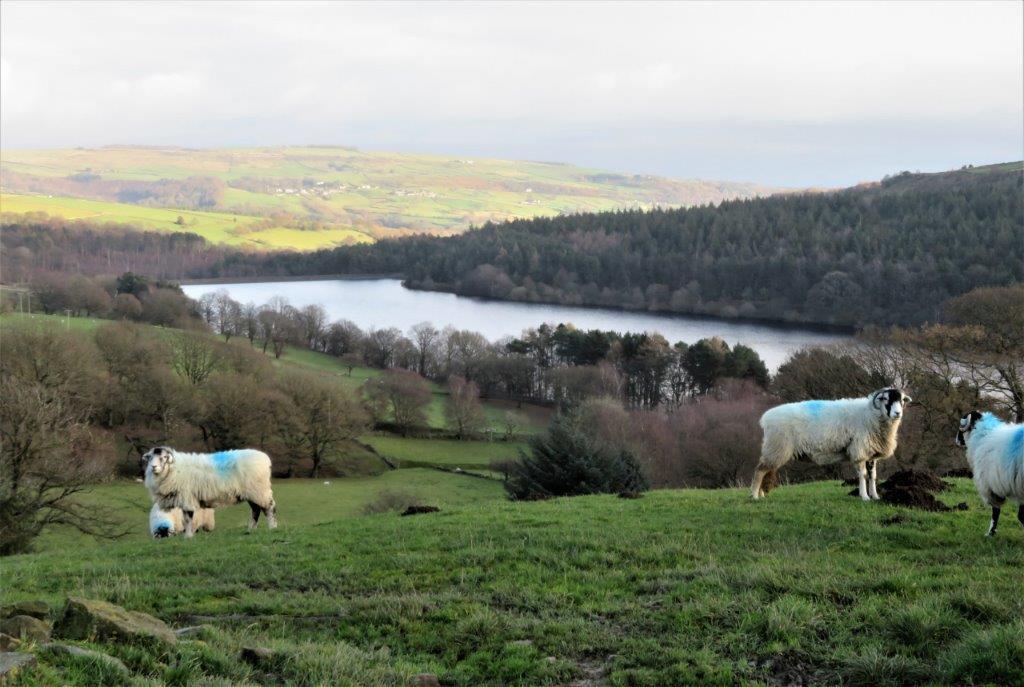 33 ditto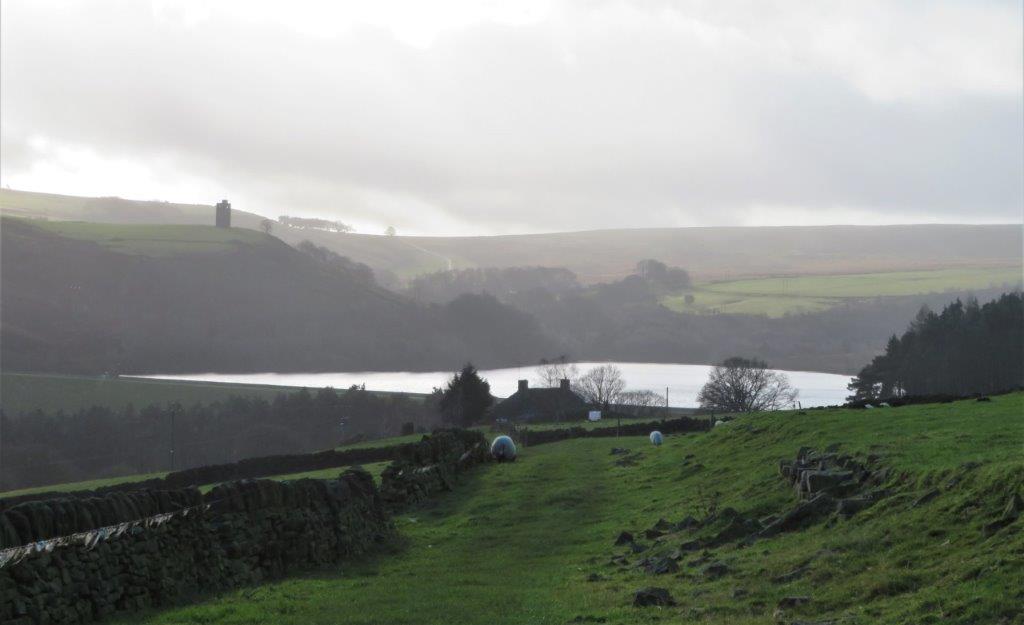 34 Strines Reservoir with Boots Folly top left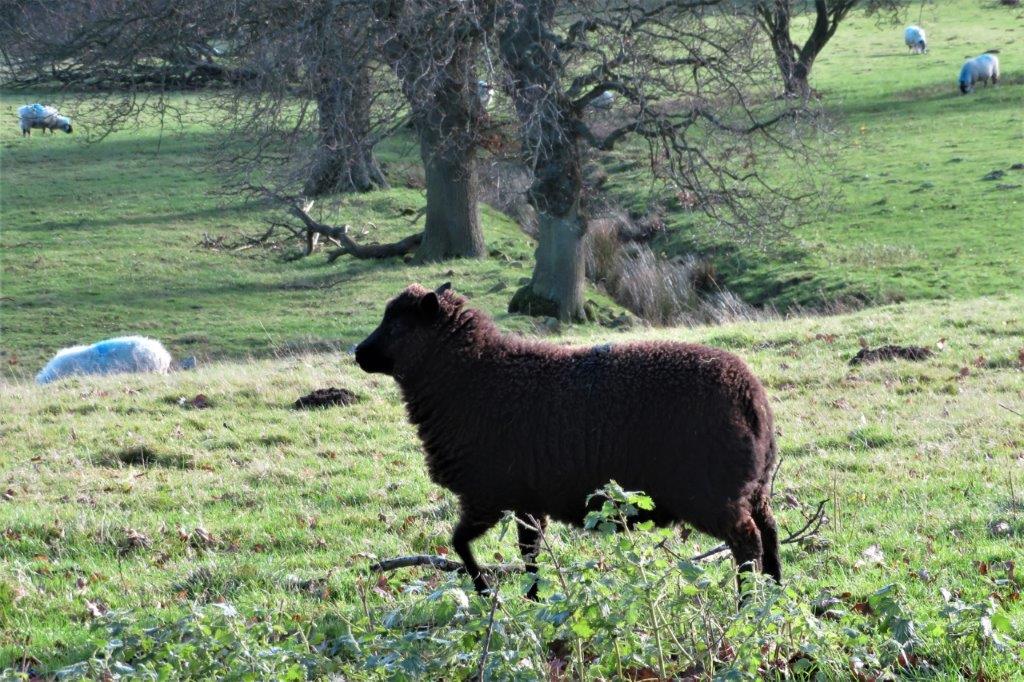 35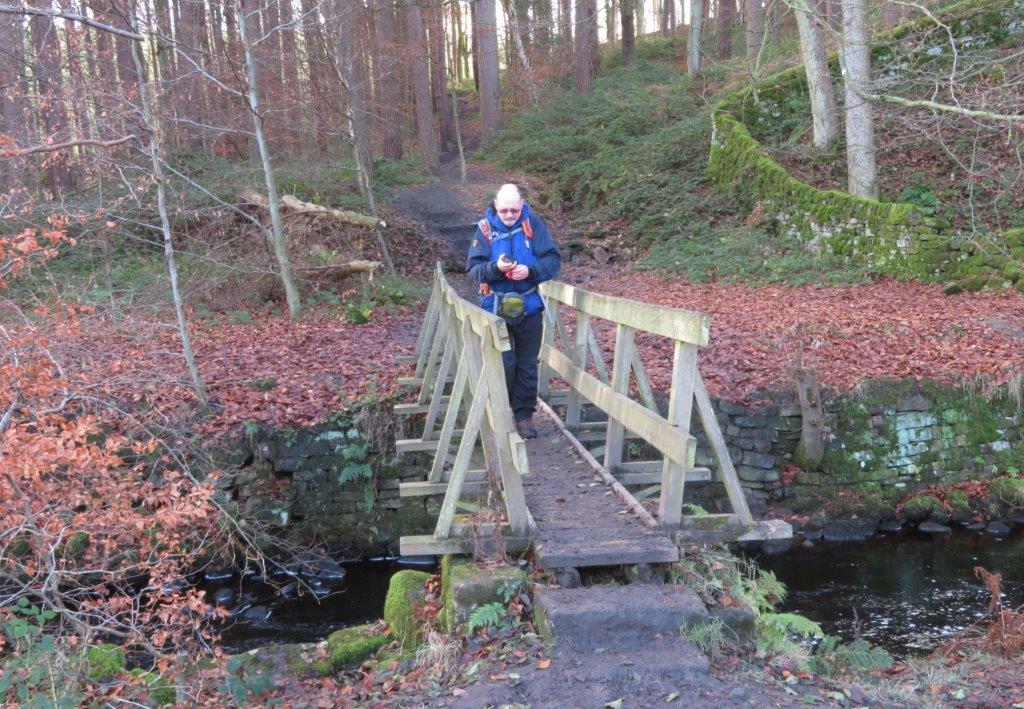 36 the footbridge crossing the stream from Strines Reservoir toward Dale Dike reservoir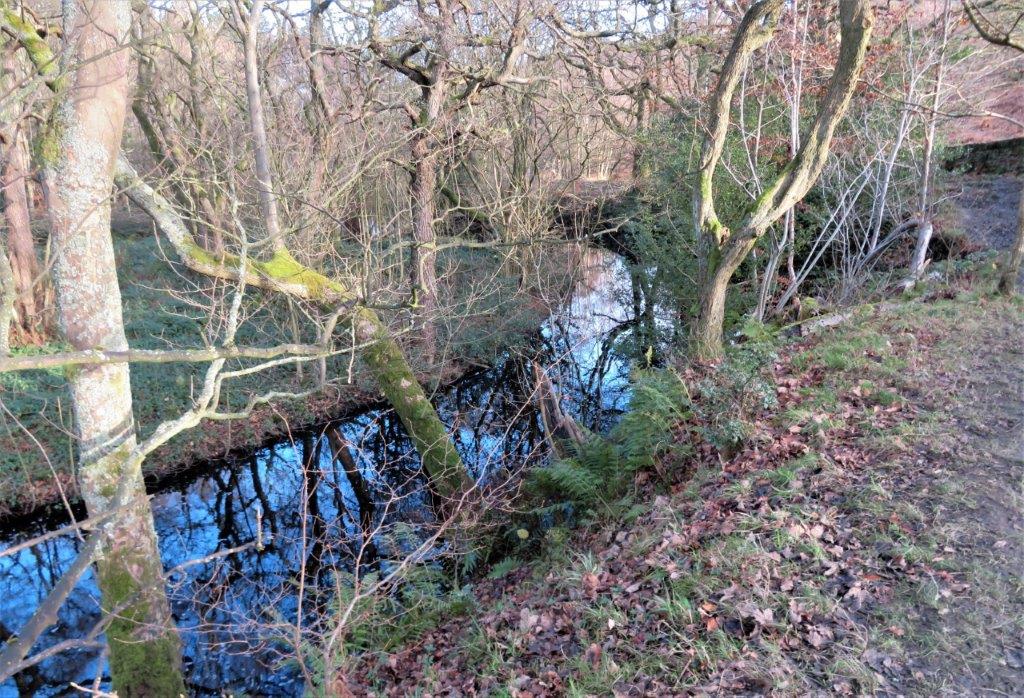 37 top end of Dale Dike Reservoir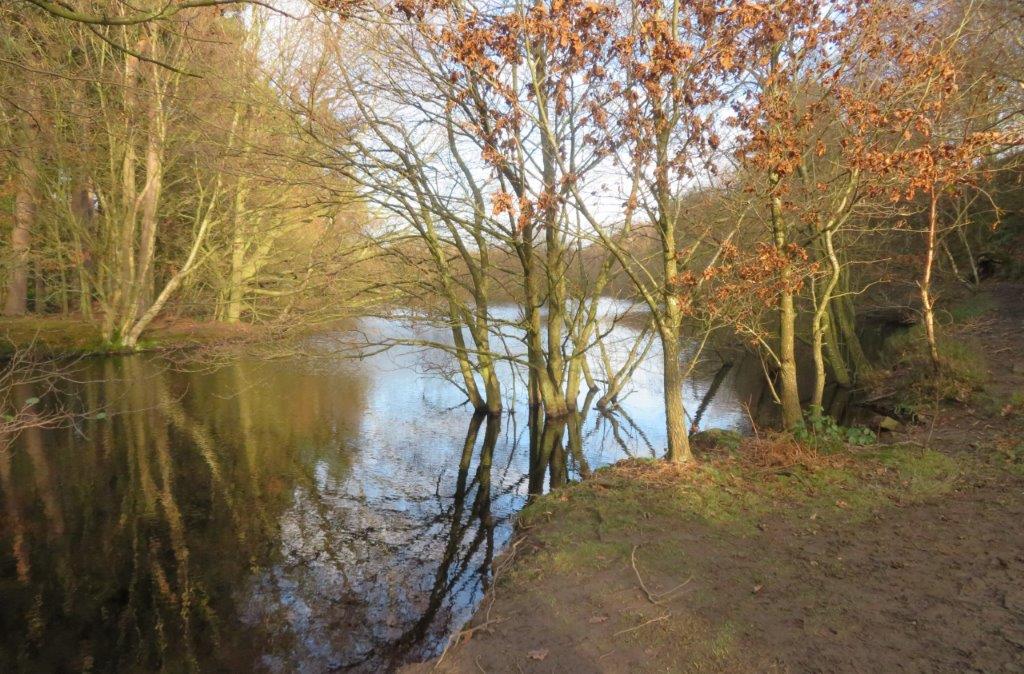 38 as above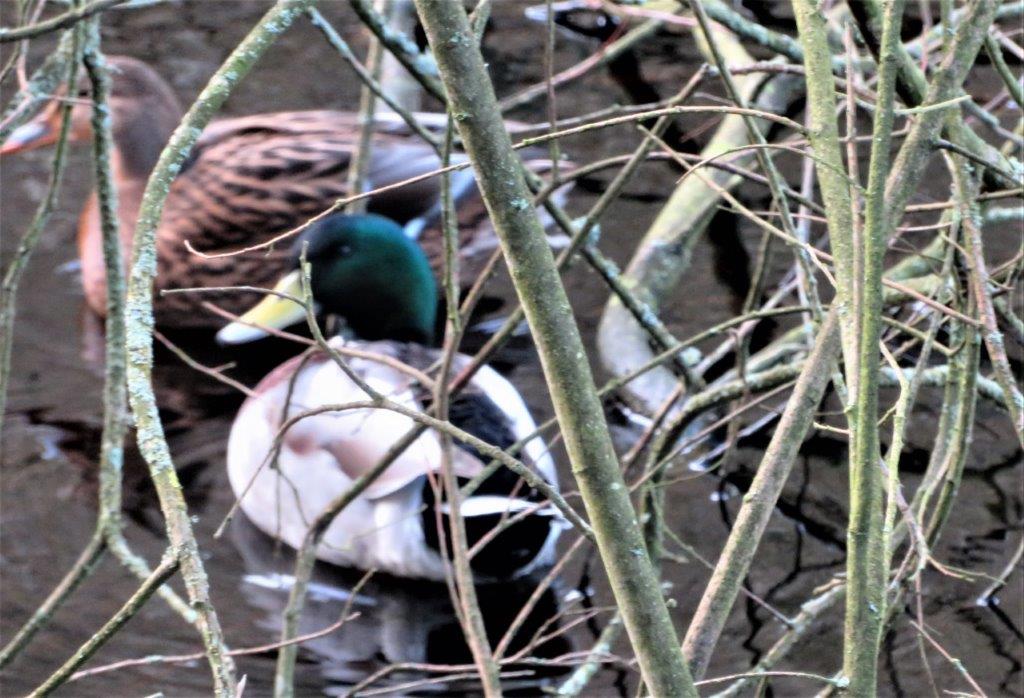 39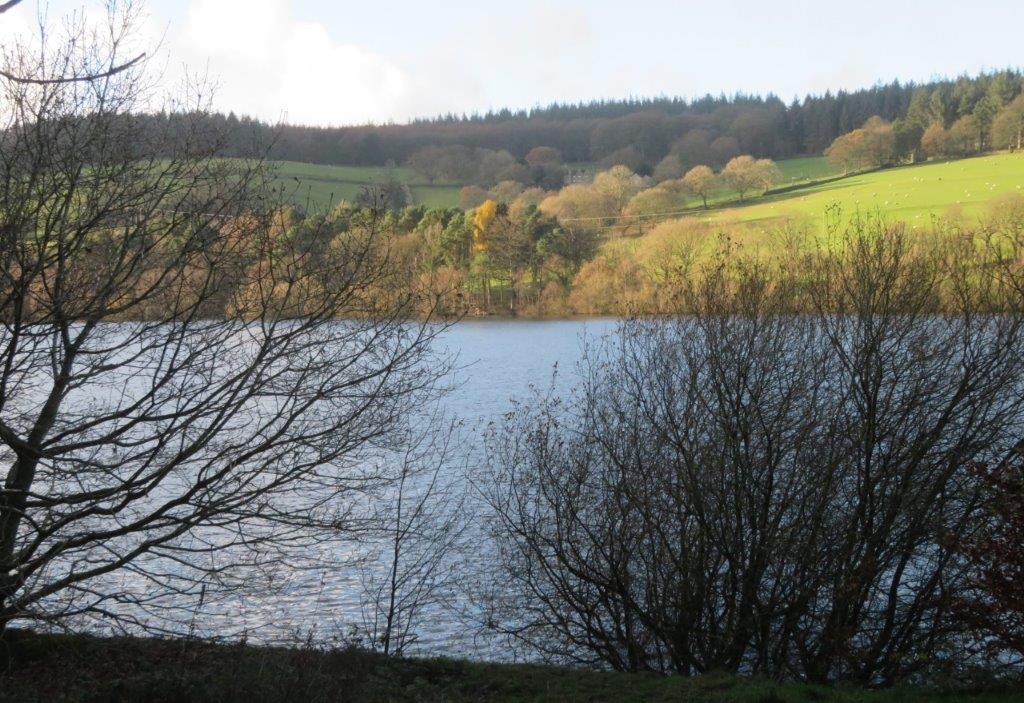 40 looking from the SE side of Dale Dike Reservoir to the NW side
41 a glimpse of The Hall passed earlier in this walk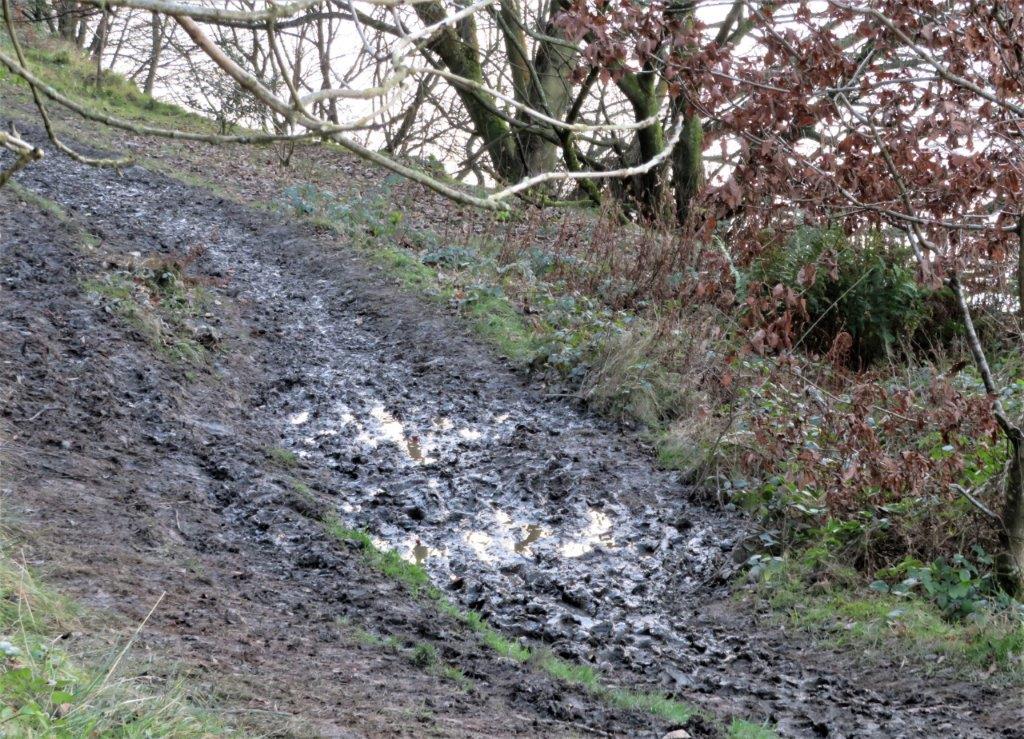 42 a muddy, slippery path along the Reservoir - care required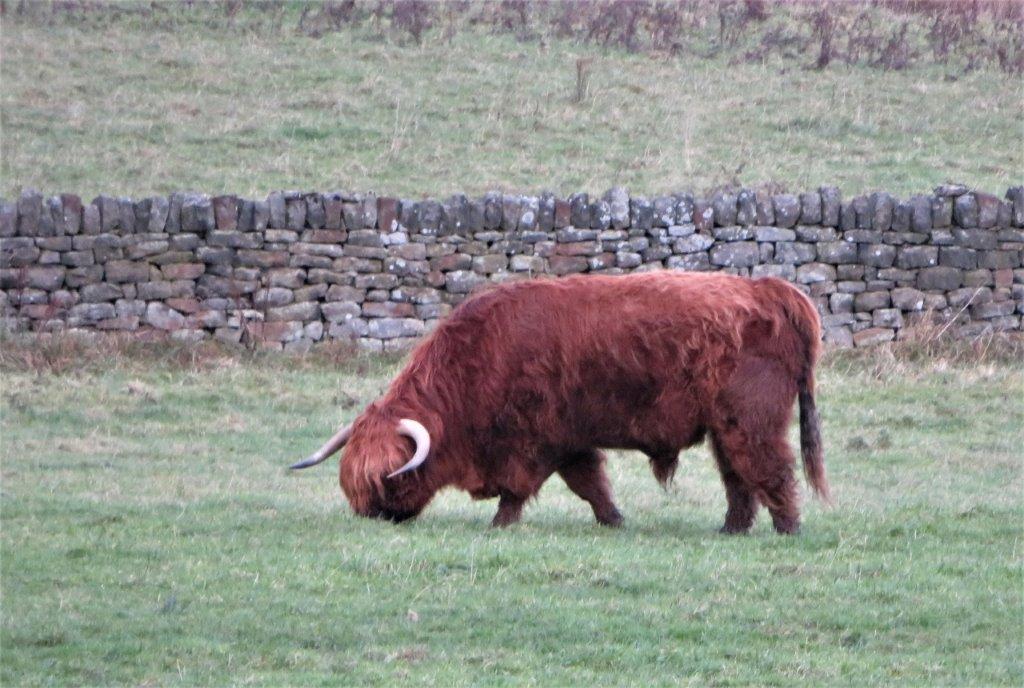 43 a bull seen from Blindside Lane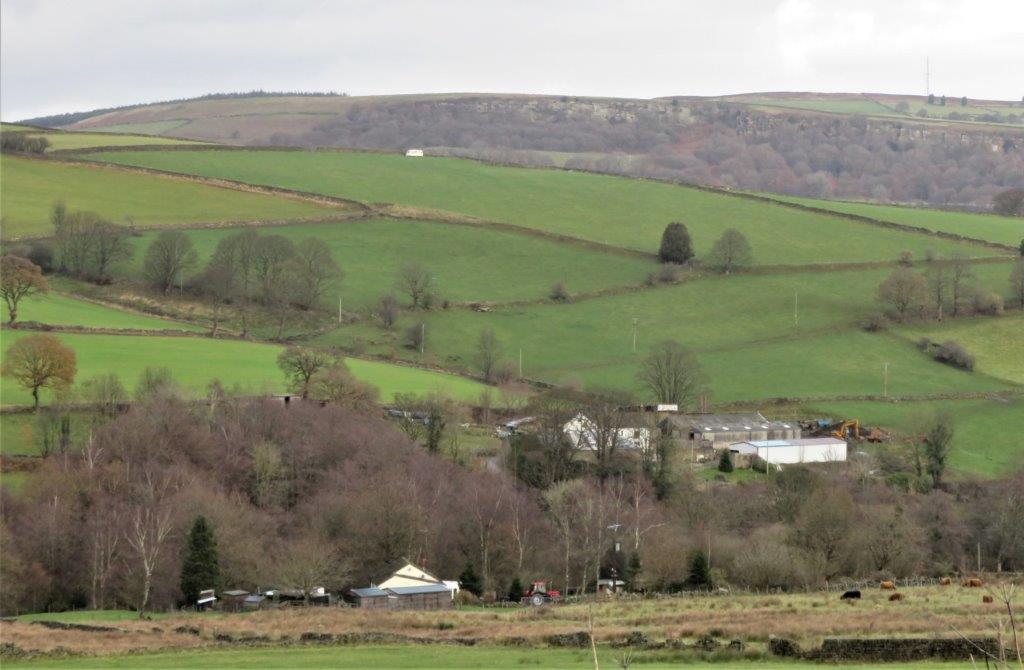 44 also seen from Blindside Lane - Rocher Rocks at top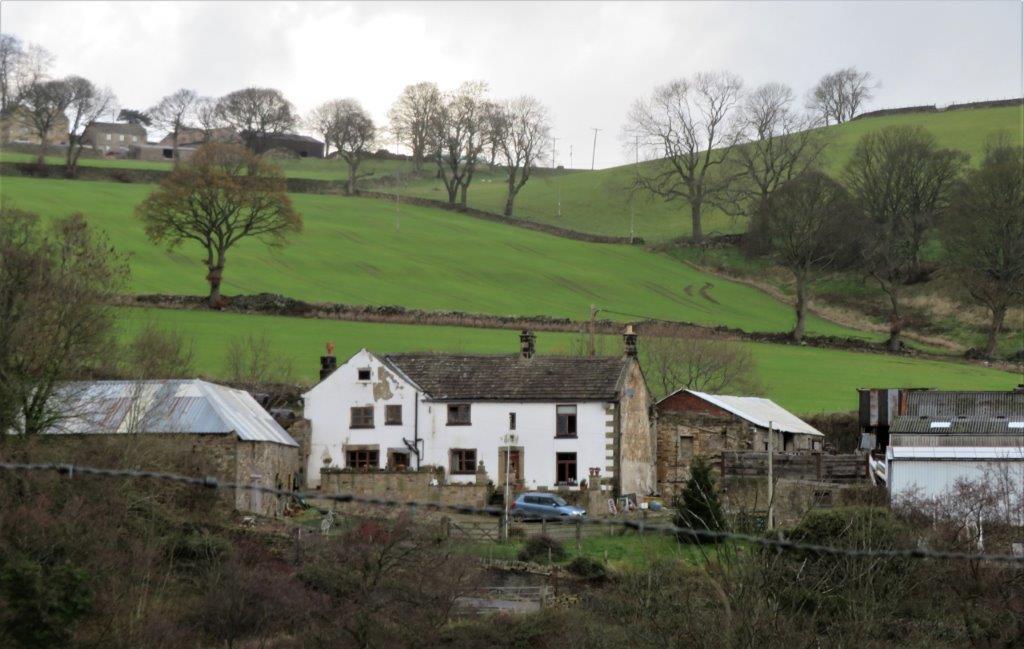 45 as above, but drawn in closer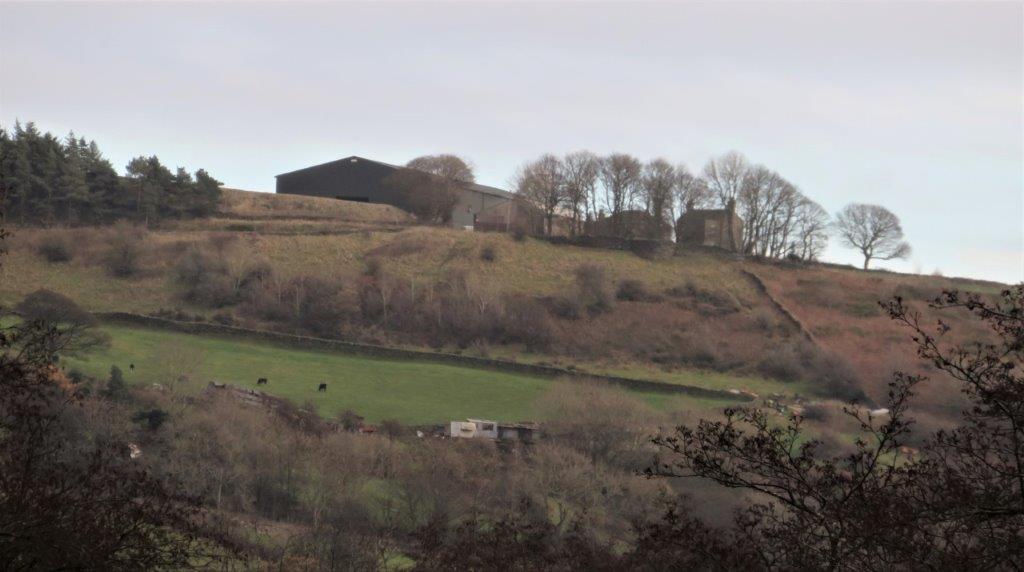 46
47 The stream from Dale Dike Reservoir running toward Low Bradfield and Damflask Reservoir. Seen from Sheffield Country Walk above it.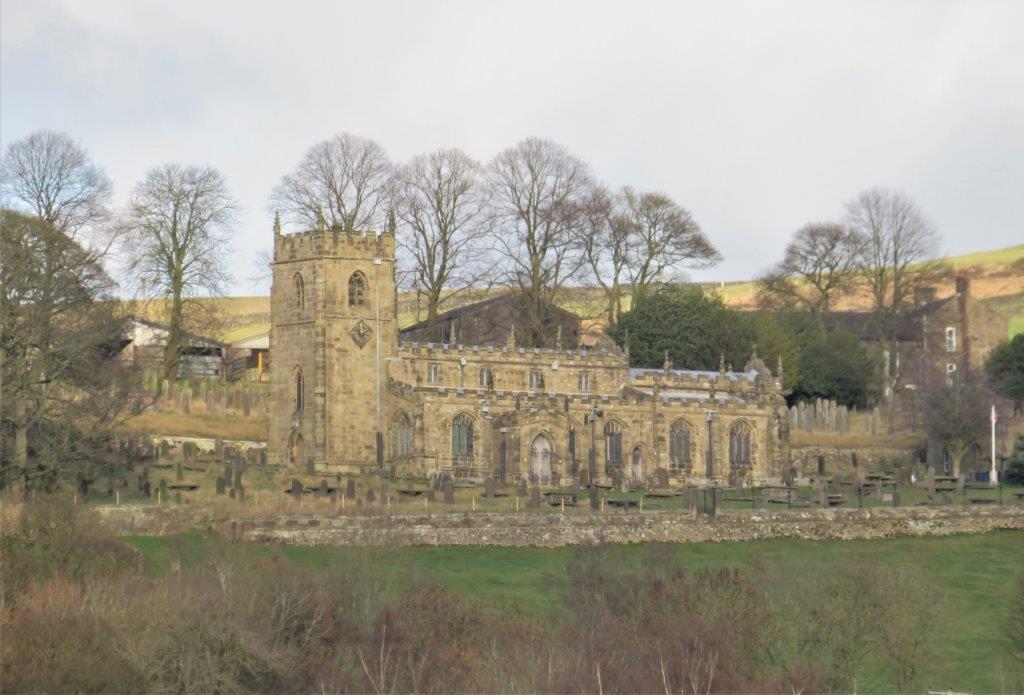 48 a final zoomed in shot of St Nicholas Church at High Bradfield
homepage - Daywalks Index 2020 - contact me at