homepage - Daywalks Index 2020 - contact me at

2020.11.18** in 2nd Covid Lock Down Period - social distancing walk with 2 persons (maximum), Park at Layby on A57Rd at SK217874, ~300m ~W to Cutthroat Bridge*, ~N across A57Rd and up to SK213875 (near Highshaw Clough), ~W for 1.5km to SK198874 (above Lead Hill), to 3 paths - take path ~NNE then ~NE then ~N to Wheel Stones, continue on Derwent Edge passing White Tor, Salt Cellar, Dove Stone, Cakes of Bread, to SK198907 Bradfield Gate Head, ~ E on Foulstone Road turning ~SSE to join Strines / Mortimer Road at SK221909, carefully up road ~SE / S to PH Strines Inn, then a further ~200m ~S past Inn on rd, turn ~W thru OAL (following Grouse Butts track) turning ~SSW along Strines Moor Ridge towards Boundary Stones (SK211895), follow Boundary Stones ~SE to SK223883, joining FP ~SSW thru Moscar House turning gradually ESE to Highshaw Clough at SK213875, ~S over A57 and ~E back to Parked Car - leader Stuart Bloom - Wednesday
Notes * Two possible routes - along road or higher up on bank edge.
Gloomy weather (but fortunately rain free) affected photographing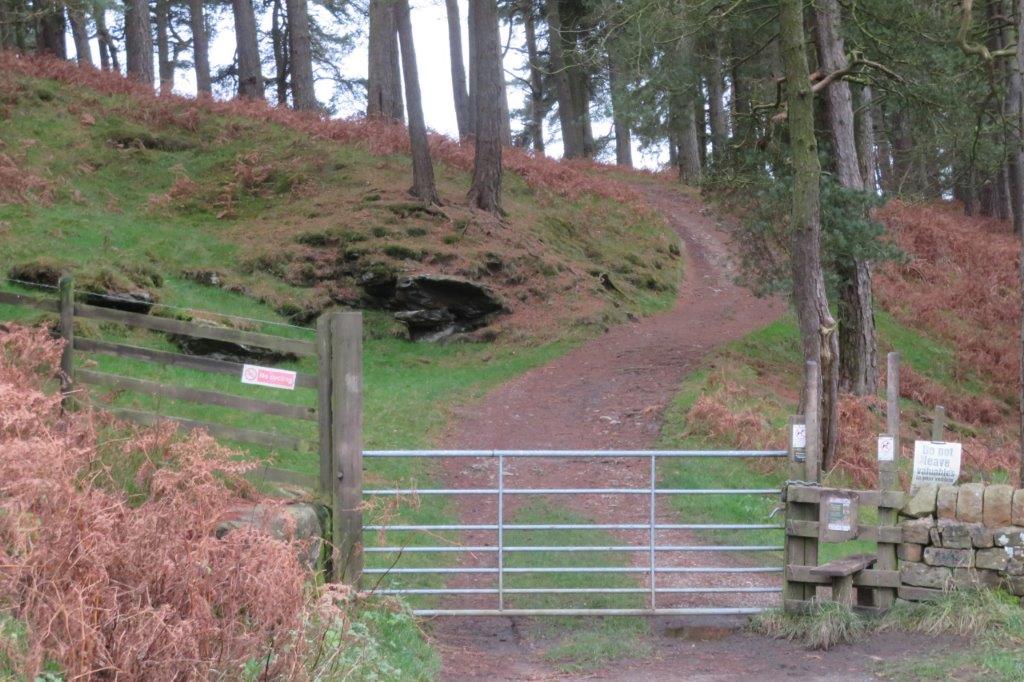 1- Woods at Cutthroat Bridge. We crossed road North away from woods.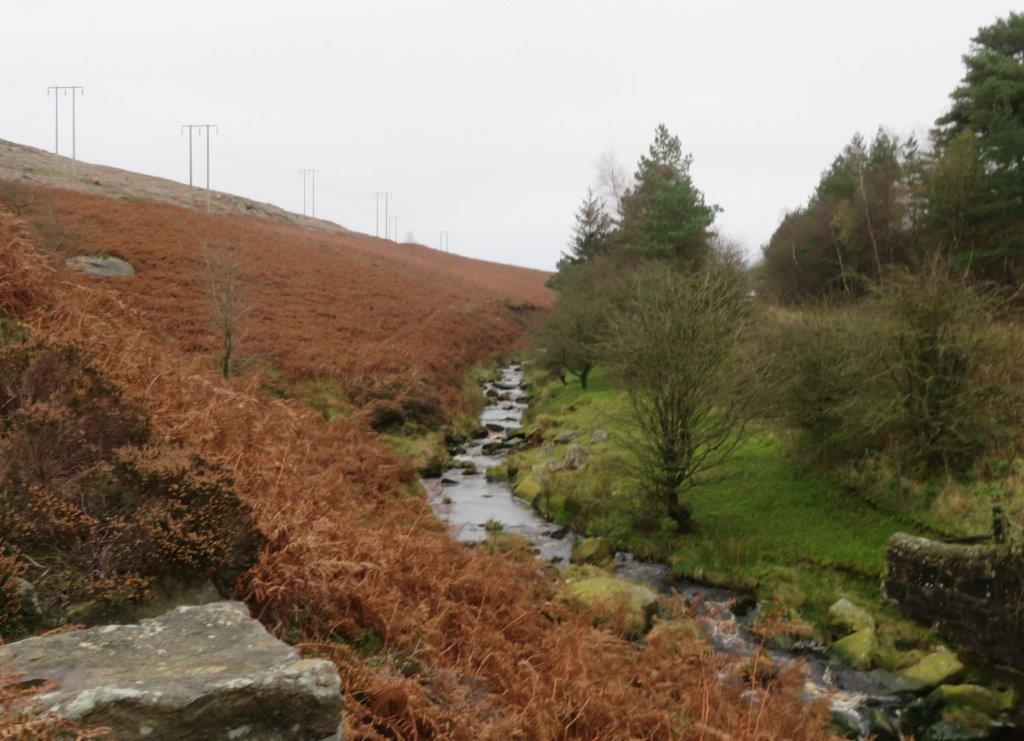 2- Ladybower Brook (seen from Cutthroat Bridge) following A57 Road towards the reservoir miles below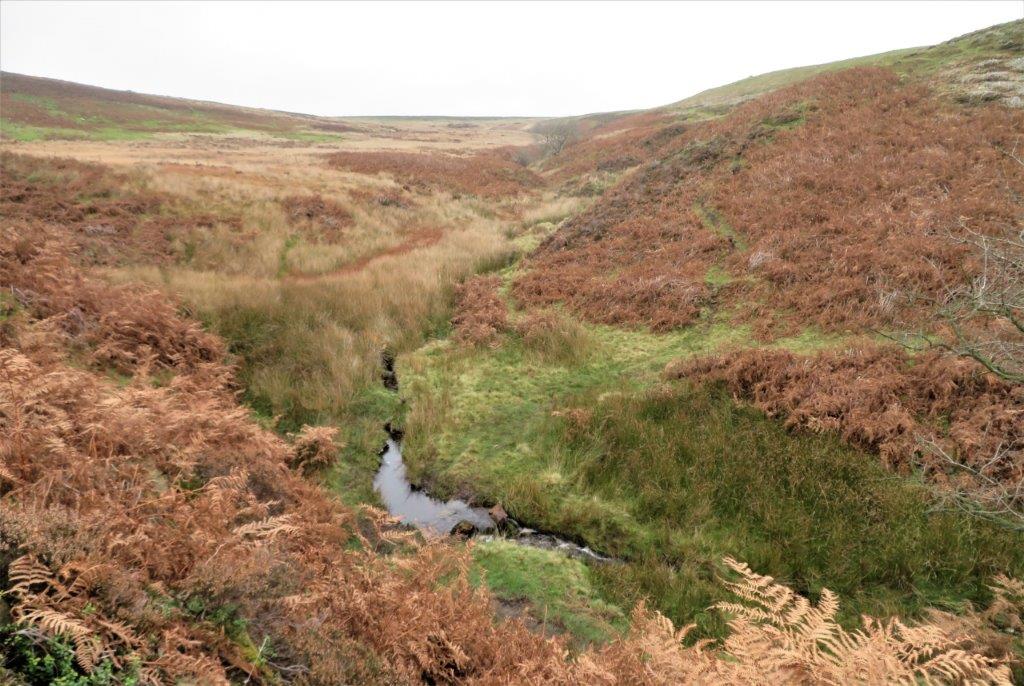 3- stream in Highshaw Clough which also flows toward Cutthroat Bridge (where it joins Ladybower Brook).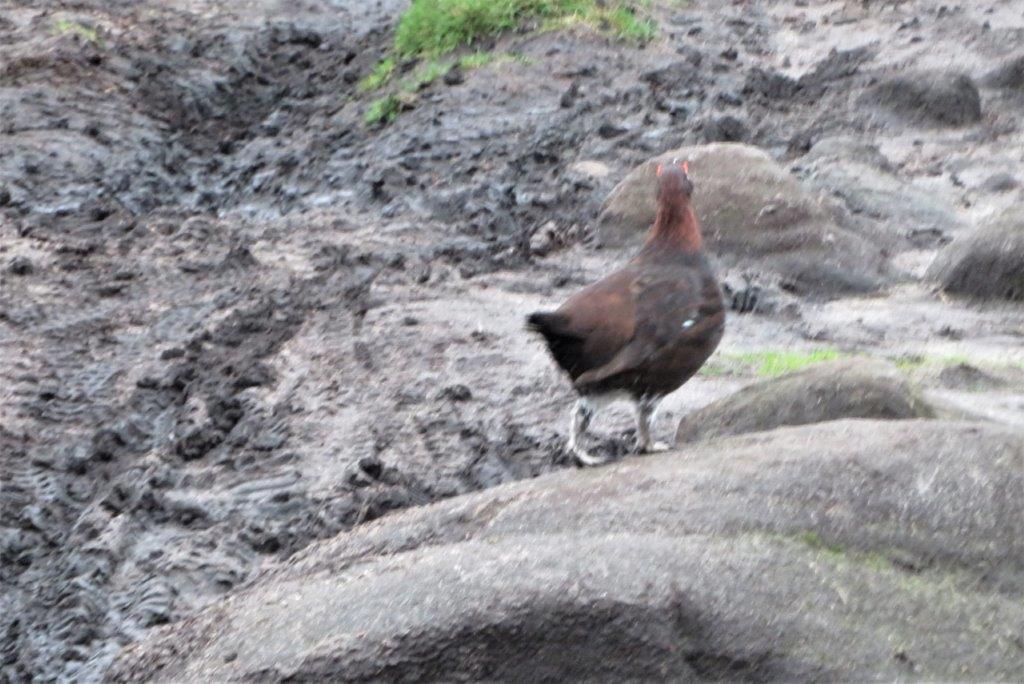 4- a grouse plumped up to meet sportmens' guns.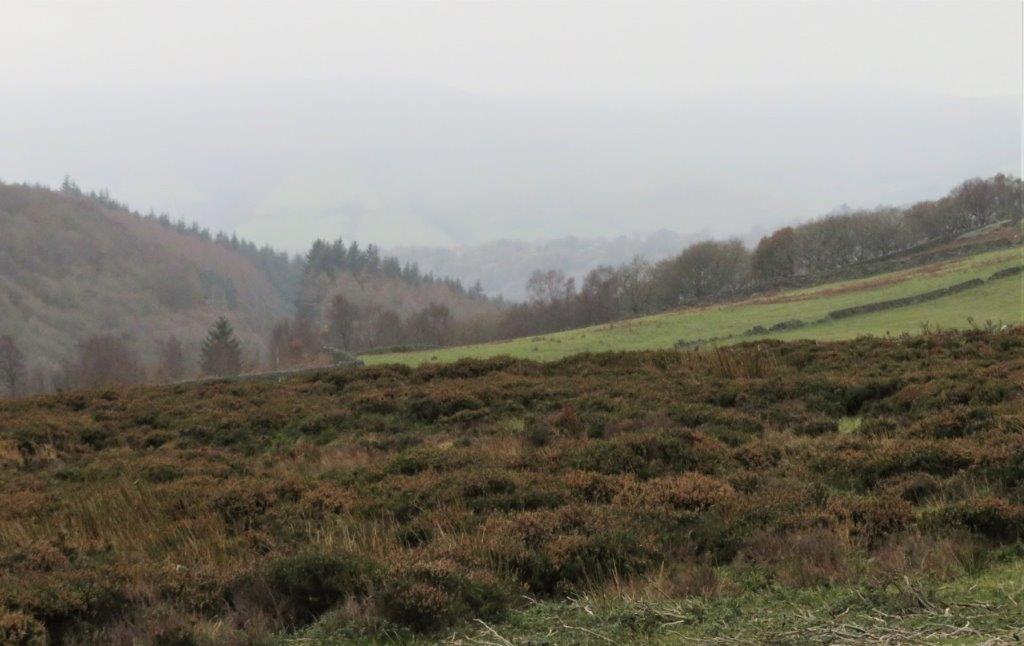 5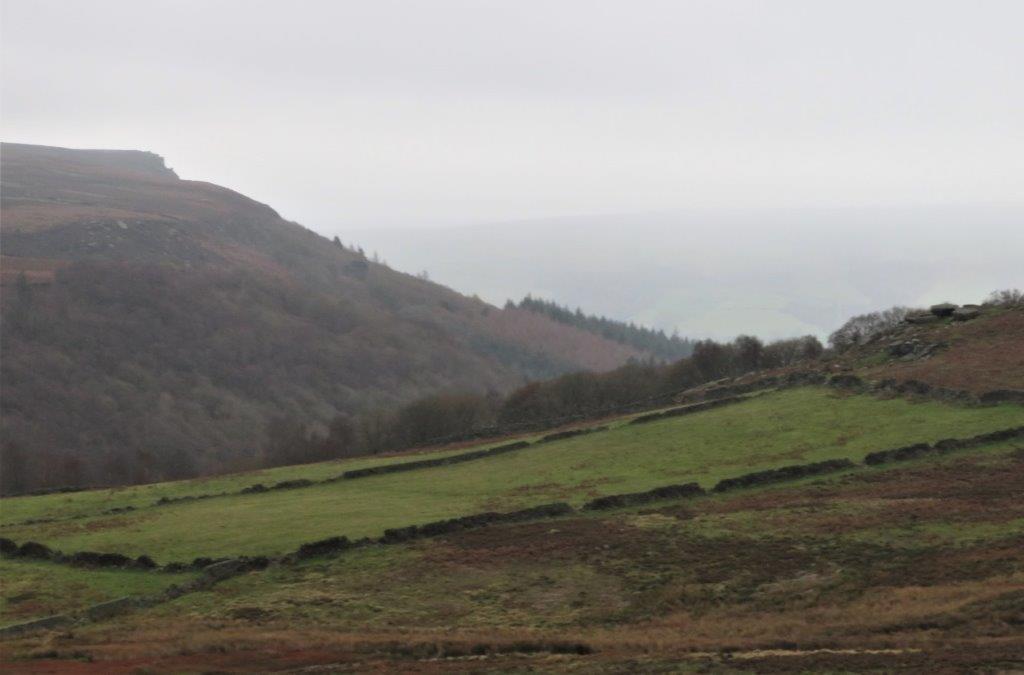 6- looking across South at Bamford Edge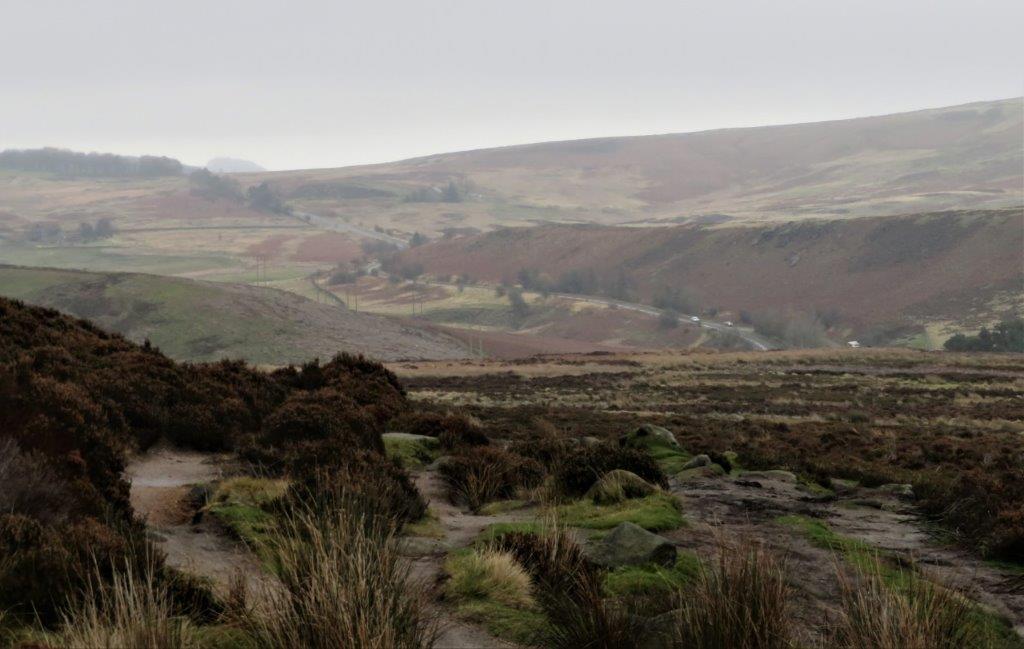 7- looking up at the A57 running East towards Sheffield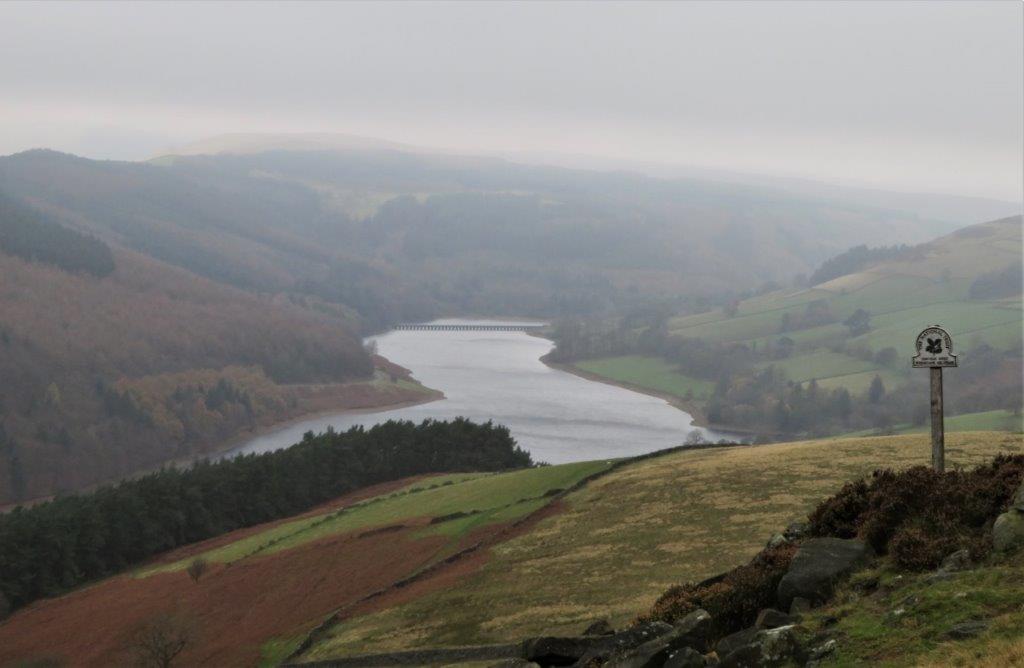 8- arm of Ladybower running NNW towards Fairholmes and Derwent Dam wall just beyond it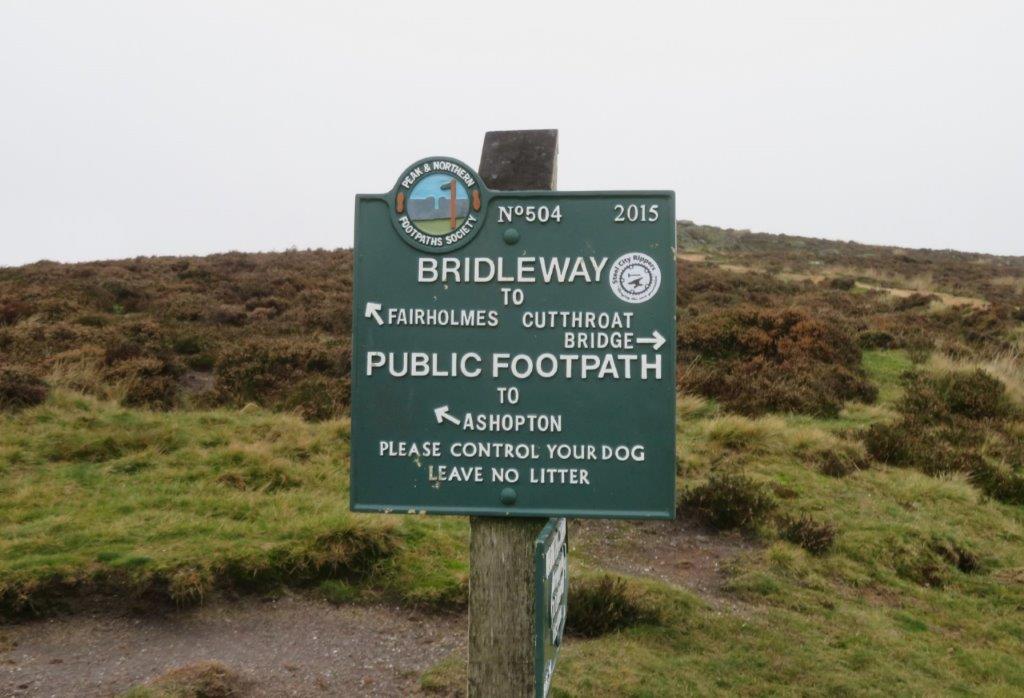 9- Our path meets 3 further paths at this point above Lead Hill - one not shown on this sign is the 'permitted path' below toward Derwent Edge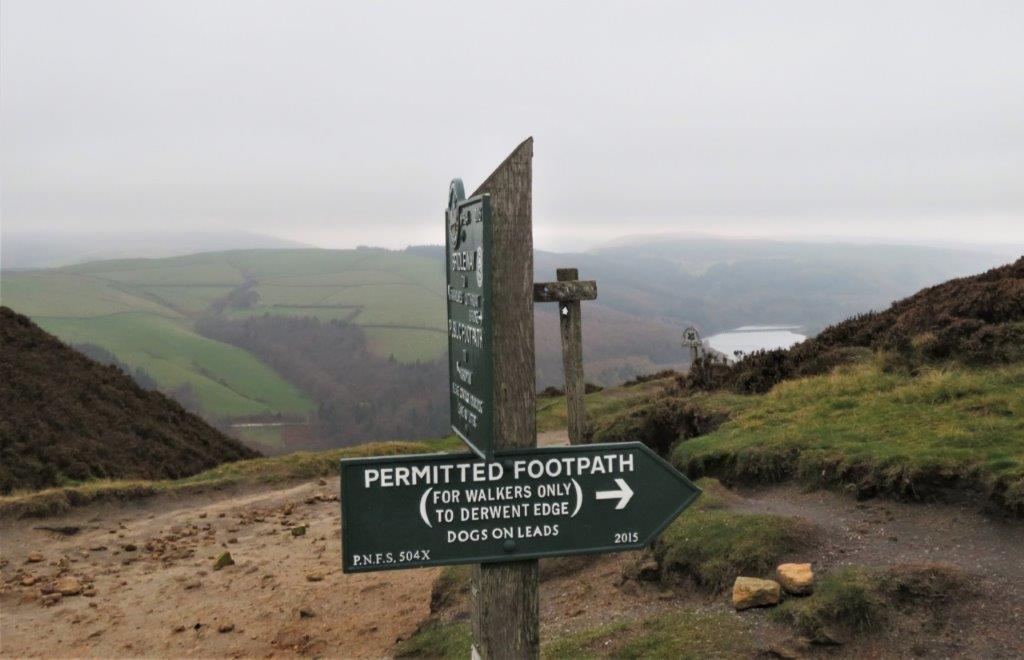 10- We took the Permitted Path to Derwent Edge (sign added by the P.N.F.S.)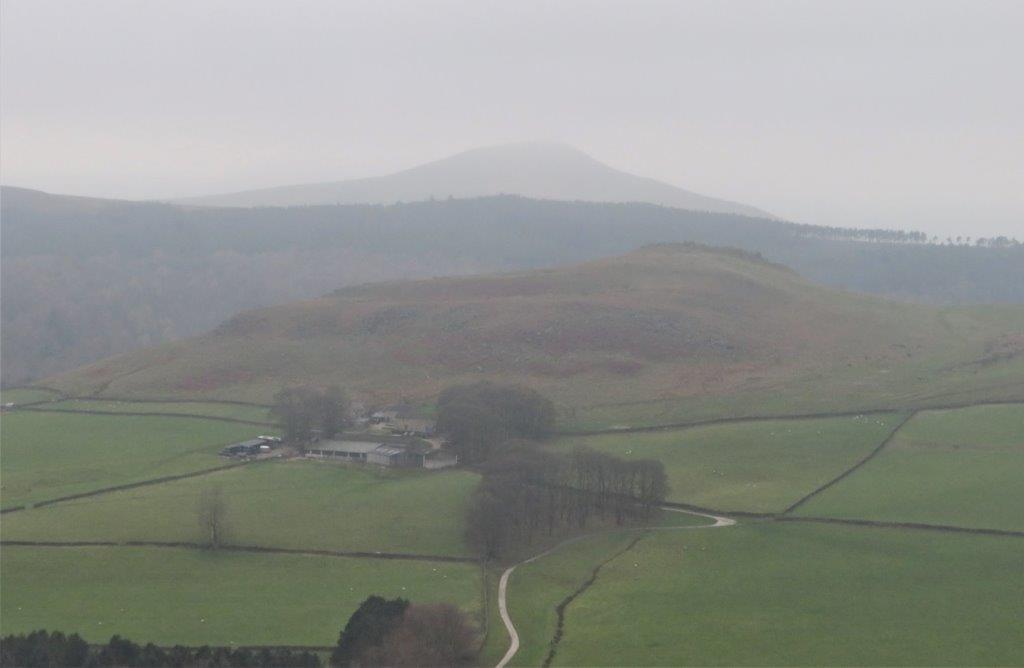 11- looking across the unseen reservoir at Crookhill Farm with Crook Hill behind it, then the ridge running to left up to unseen Winhill Pike. Further behind is Lose Hill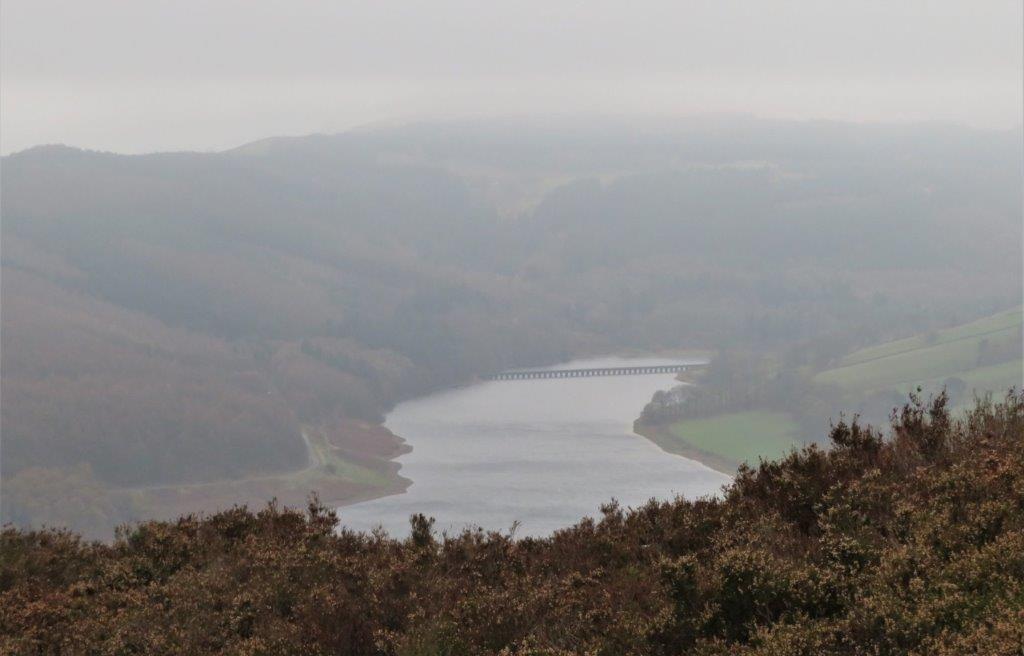 12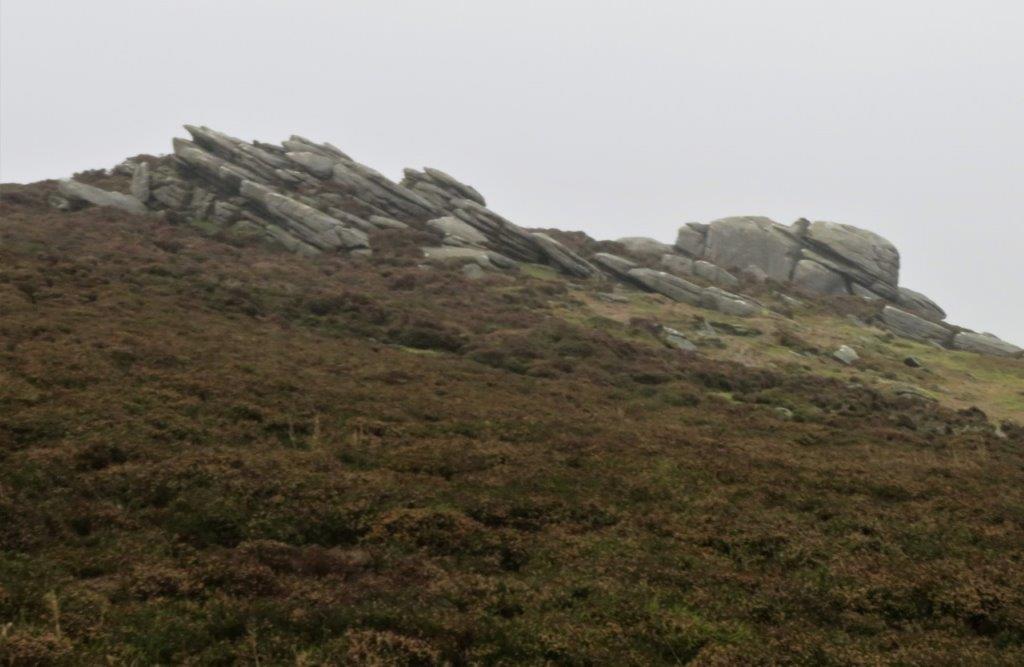 13- Hurkling Stones? some way before Wheel Stones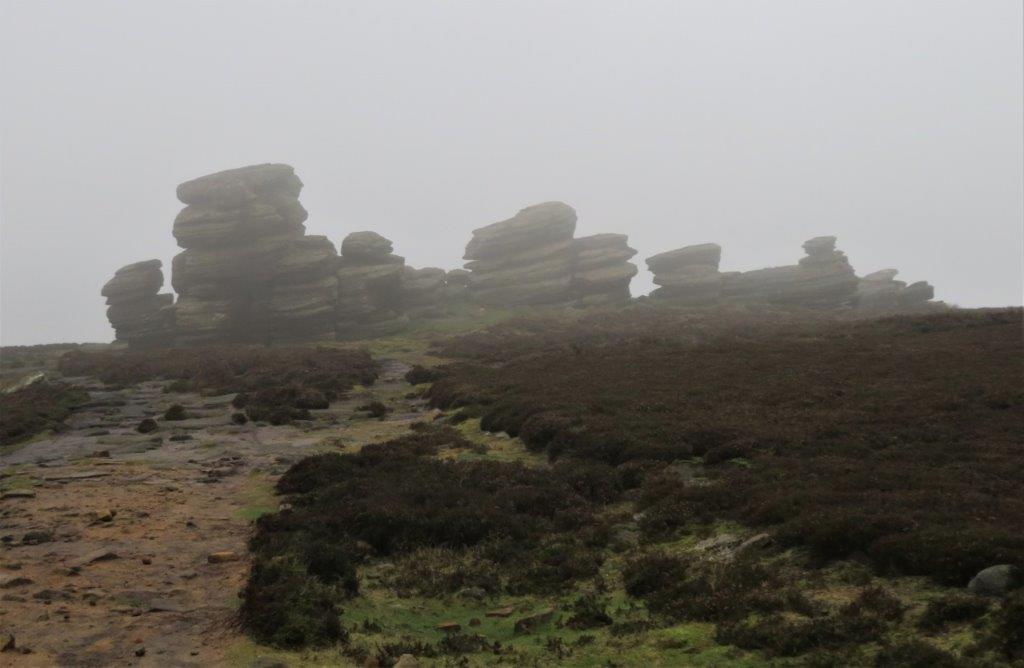 14- Wheel Stones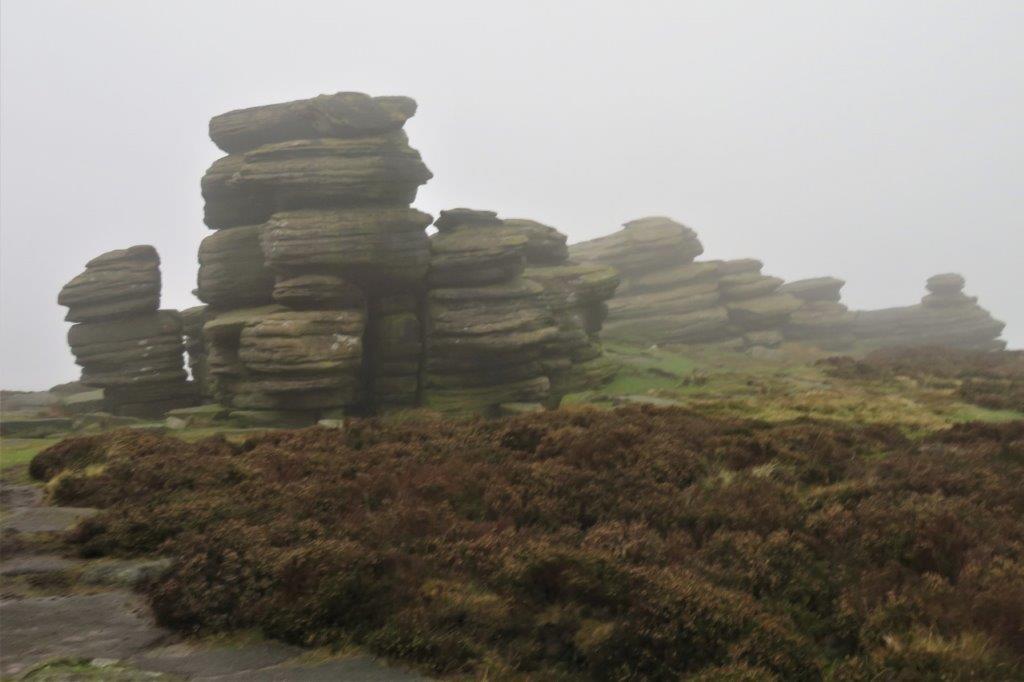 15- closer to Wheel Stones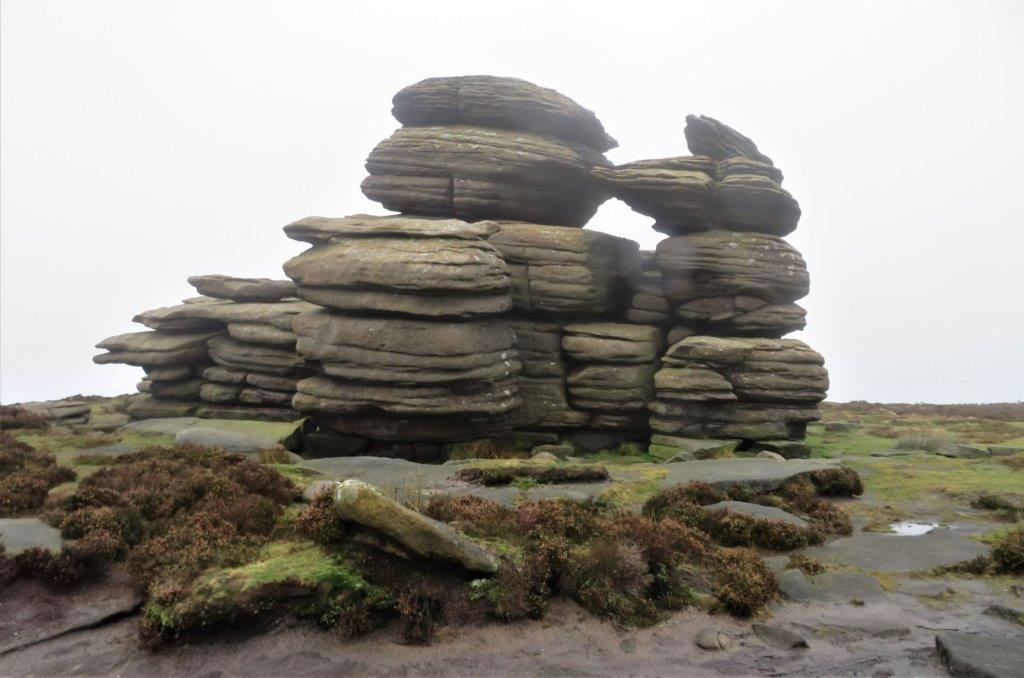 16- Wheel Stones seen at its end as we passed it on path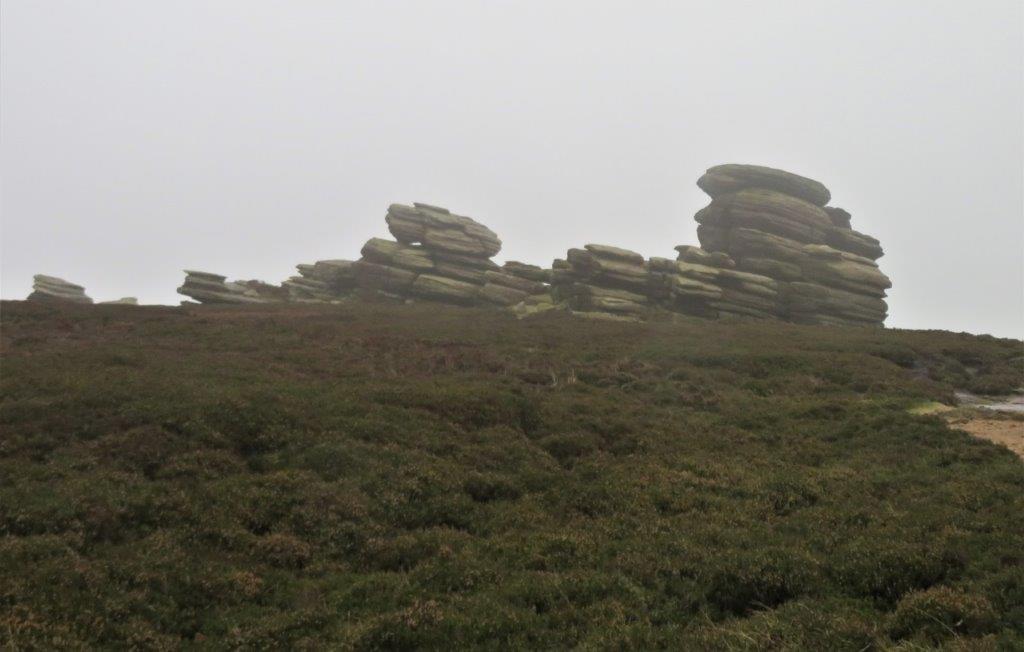 17- looking back at Wheel Stones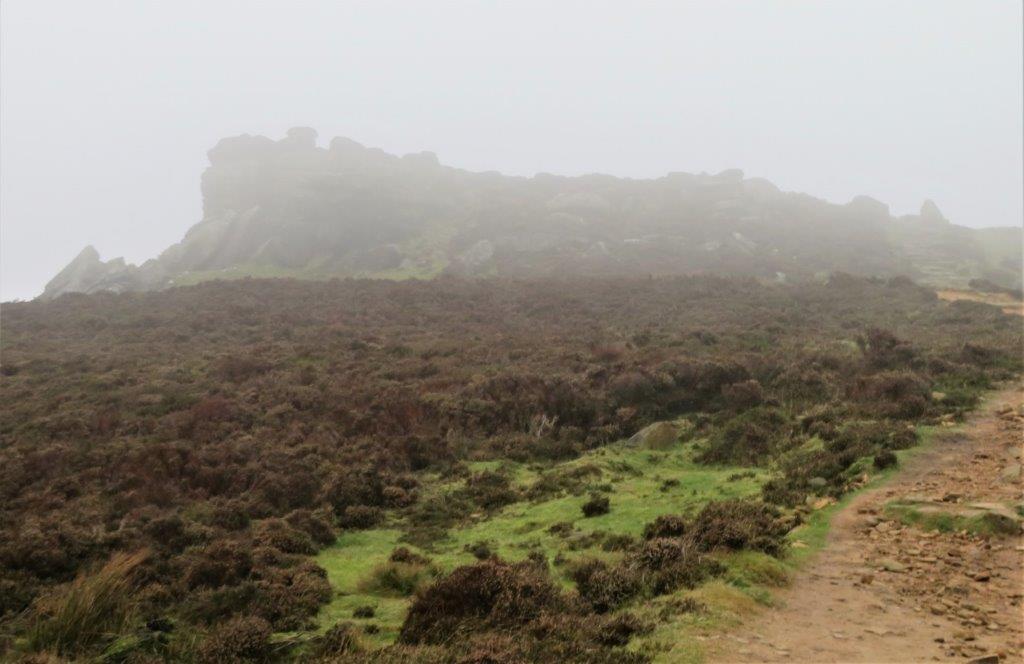 18- White Tor rising out of the mist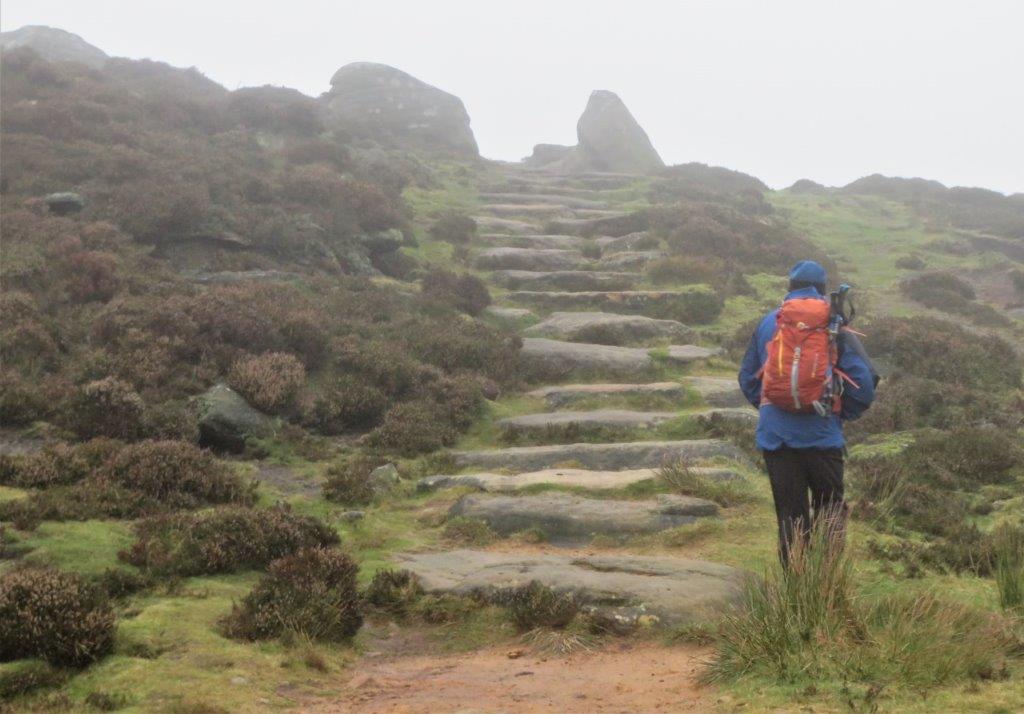 19- steps passing White Tor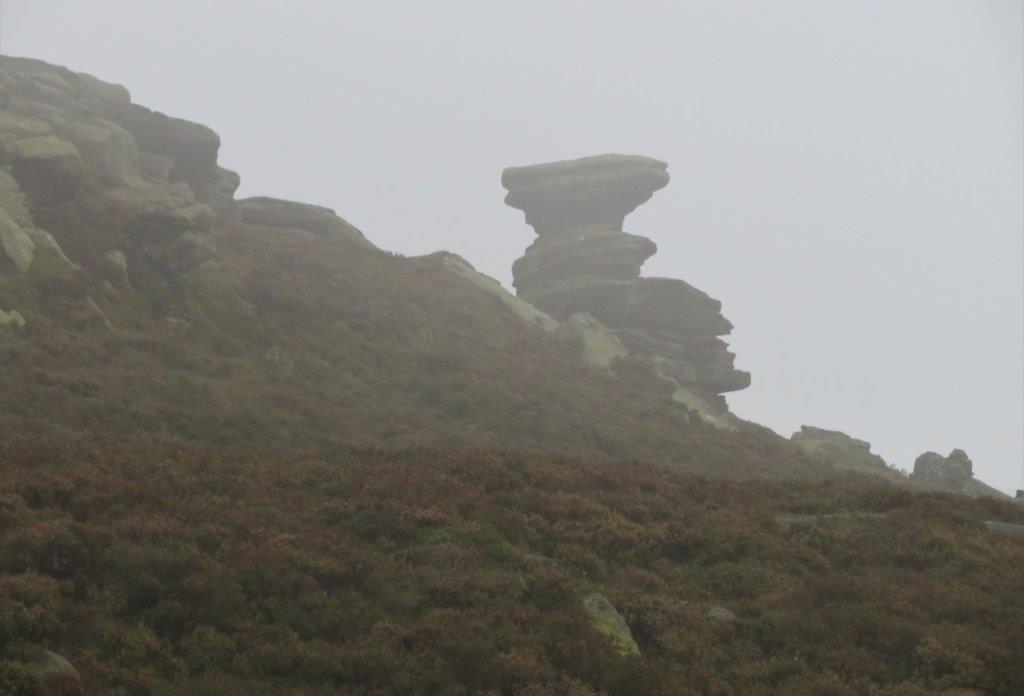 20- We had passed the Salt Cellar Boulder and only saw it when glancing back (the path apparently splits into two parts in the area around the Boulder.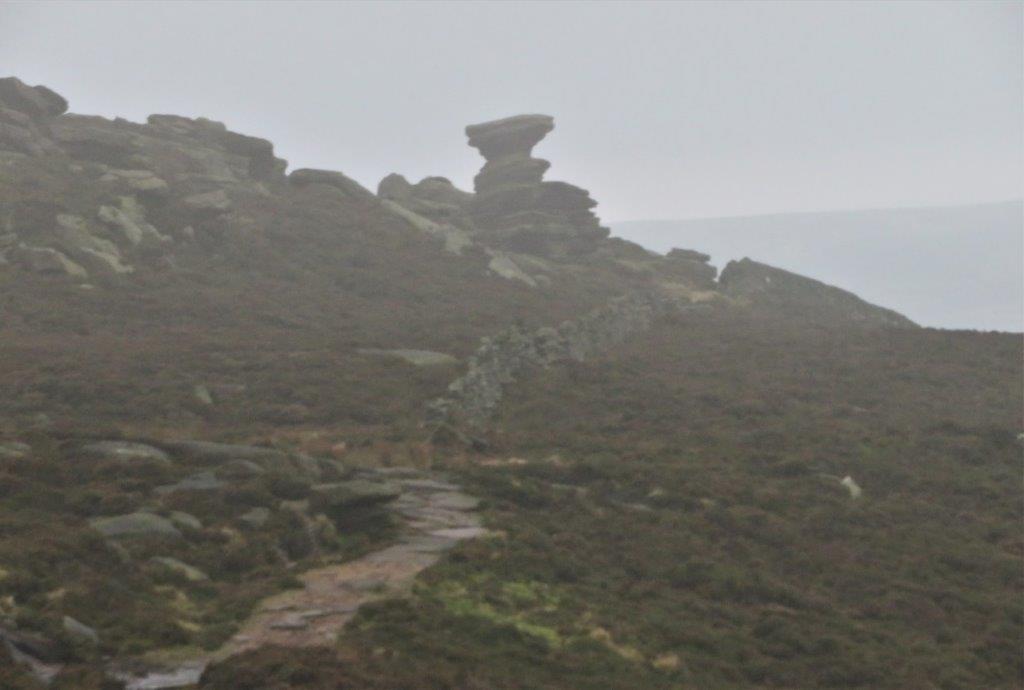 21- looking back at the Salt Cellar from further away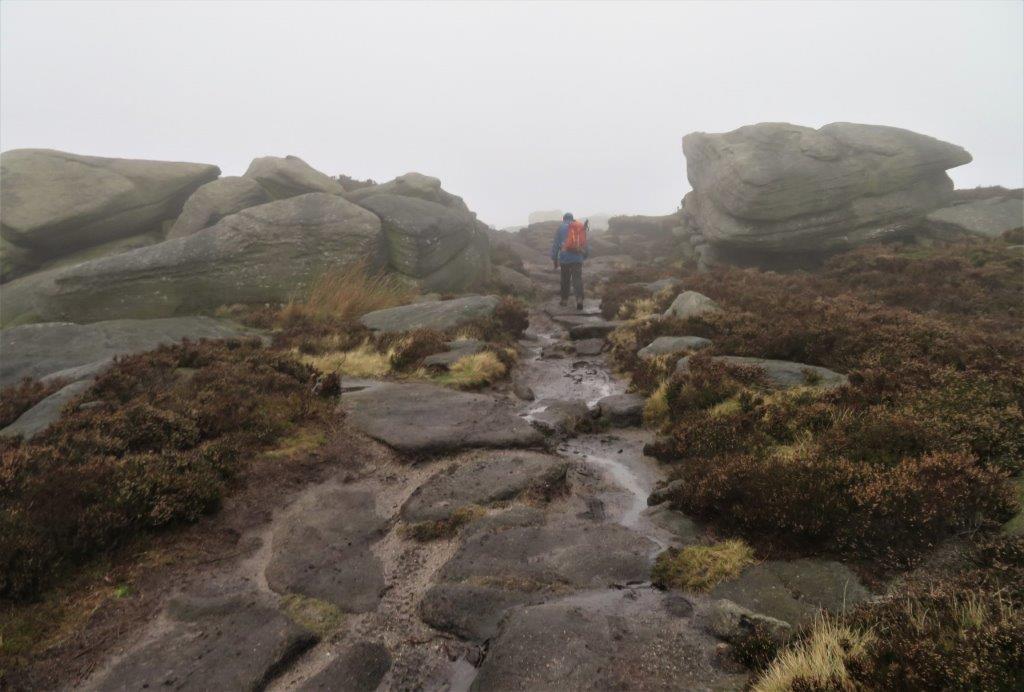 22- area of Dove Stone (Boulder) and Dovestone Tor but unable to identify the points marked on map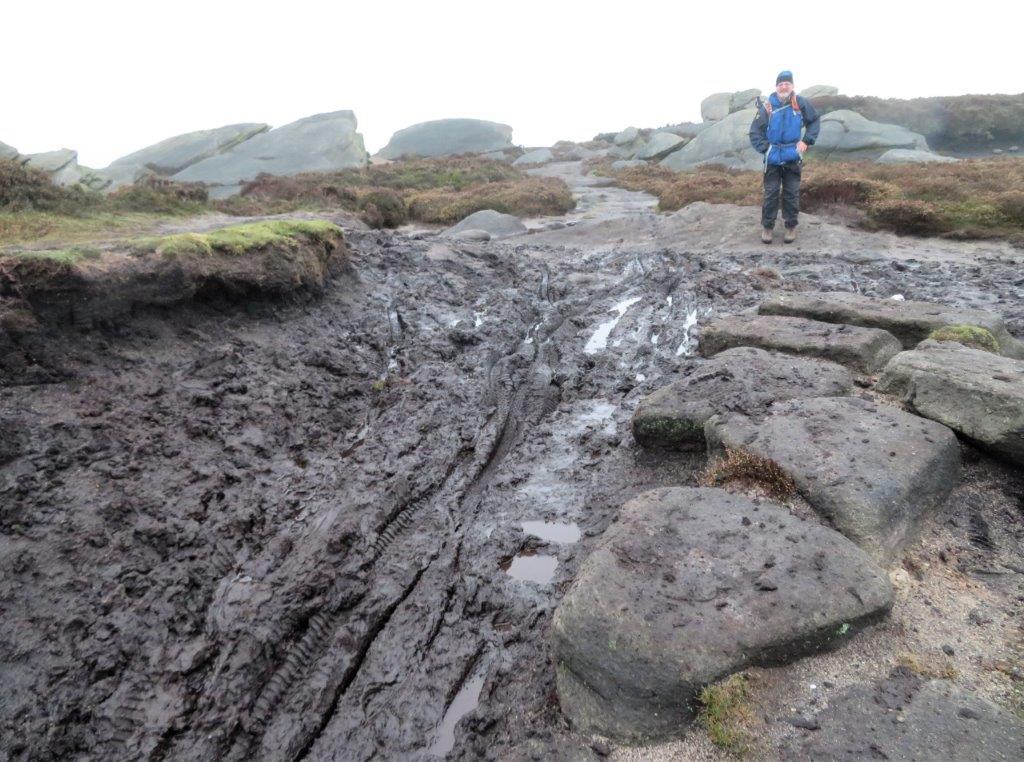 23- Permitted Path further back was for Walkers. Here on Derwent Edge path thru OAL is also used by bicycles.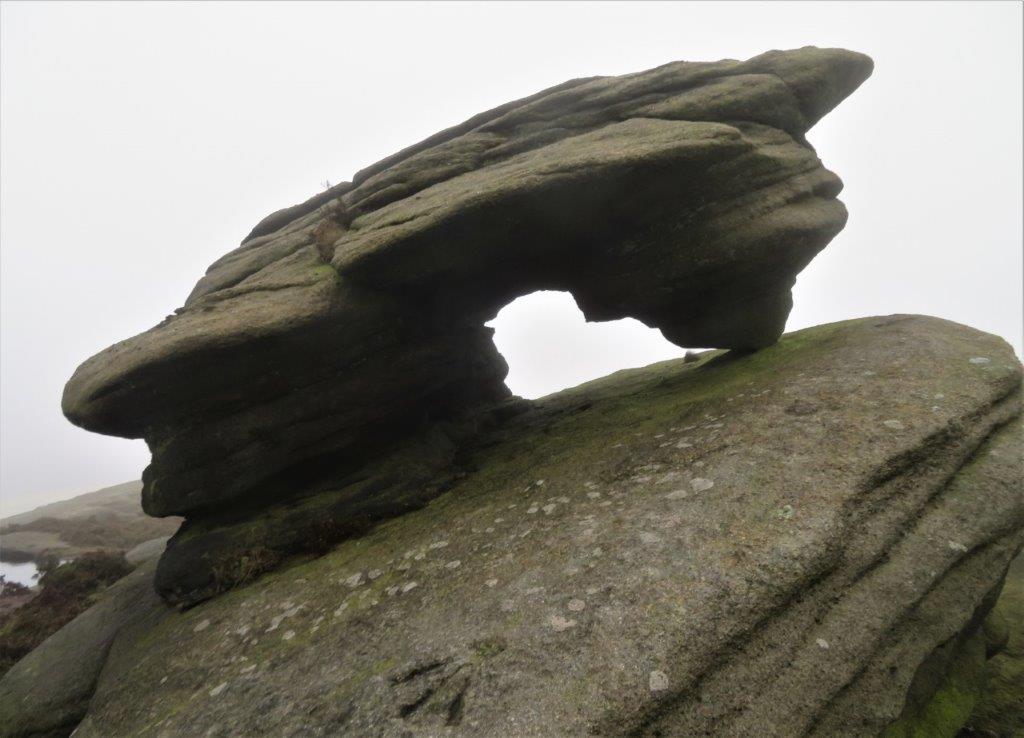 24- is a 'dove' encircled by the stone?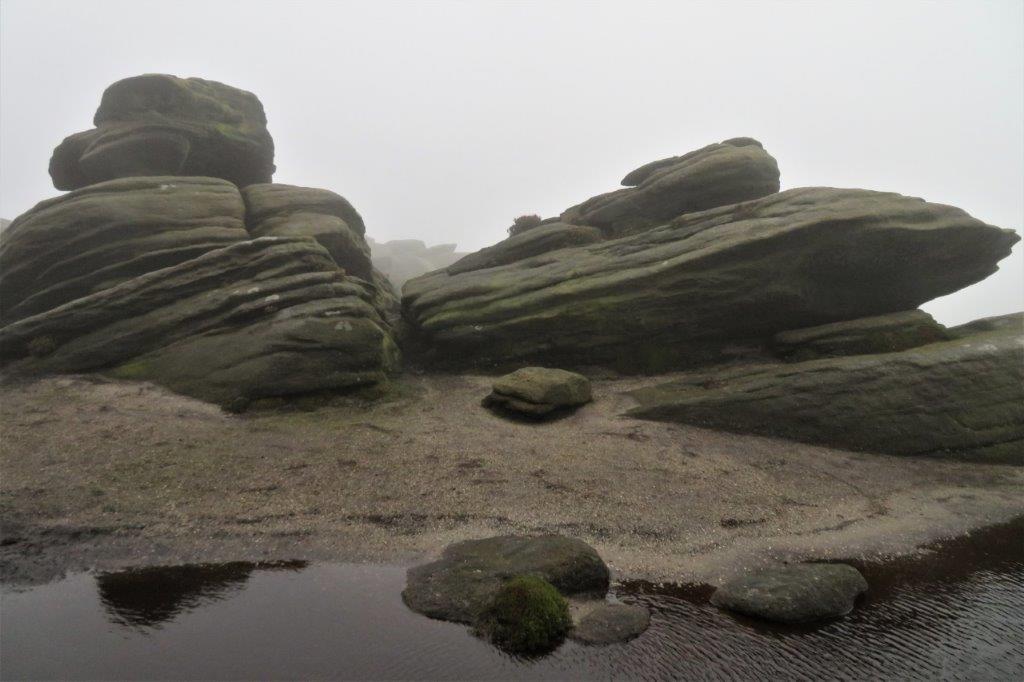 25-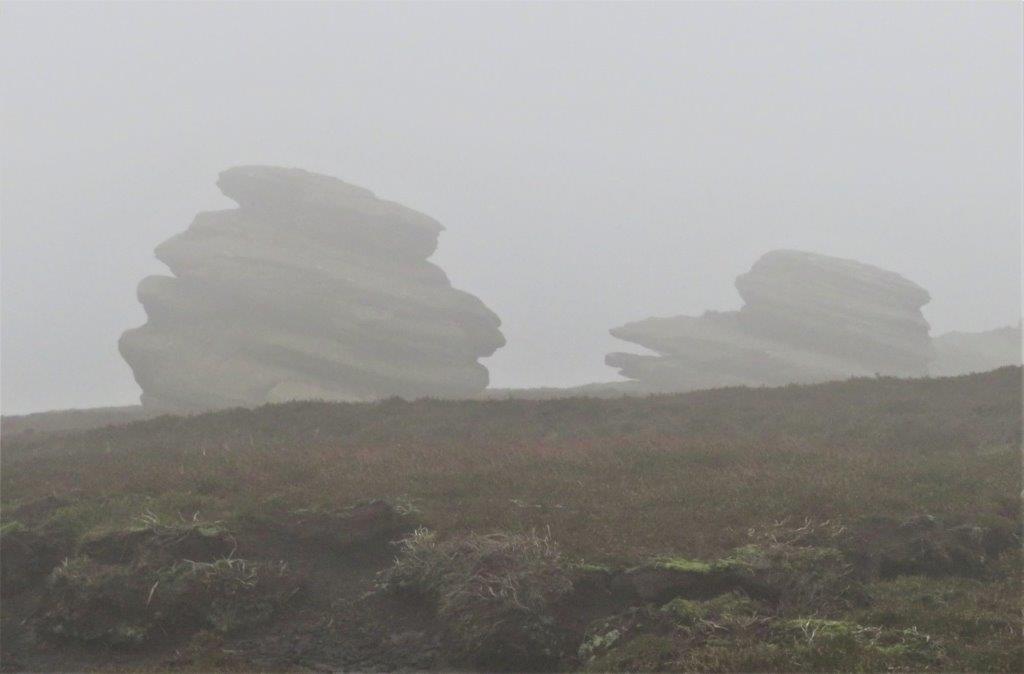 26- Cakes of Bread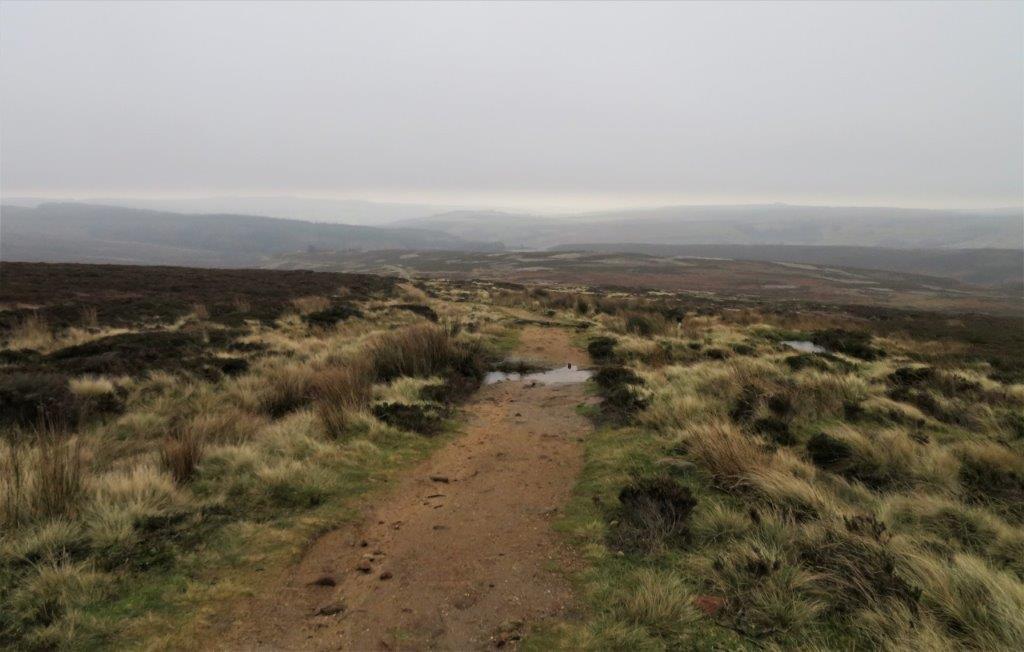 27- the turnoff at Bradfield Gate Head onto Foulstone Road which we followed. (Higger Tor 300m further along Derwent Edge was not visited on this walk but is worth a detour in better weather)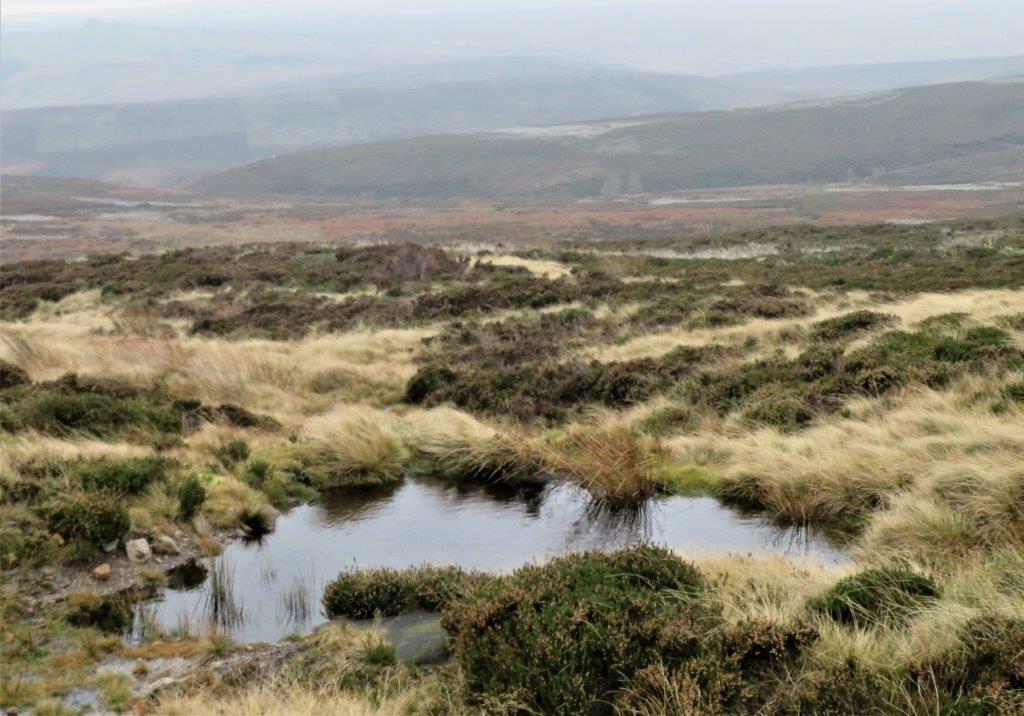 28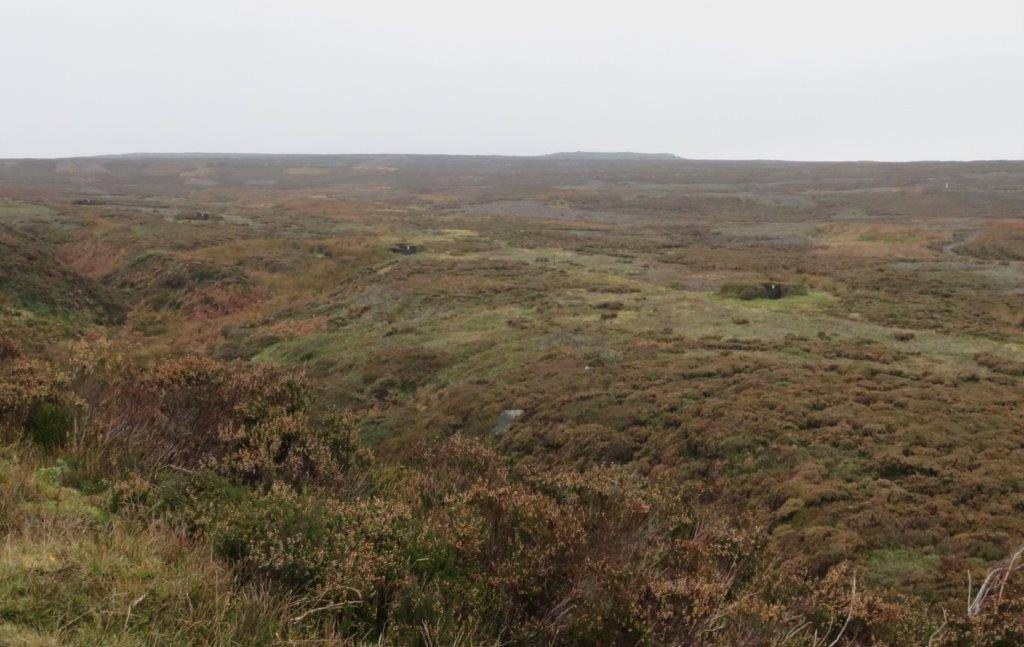 29- row of grouse butts just visible here are on the North side of Foulstone Road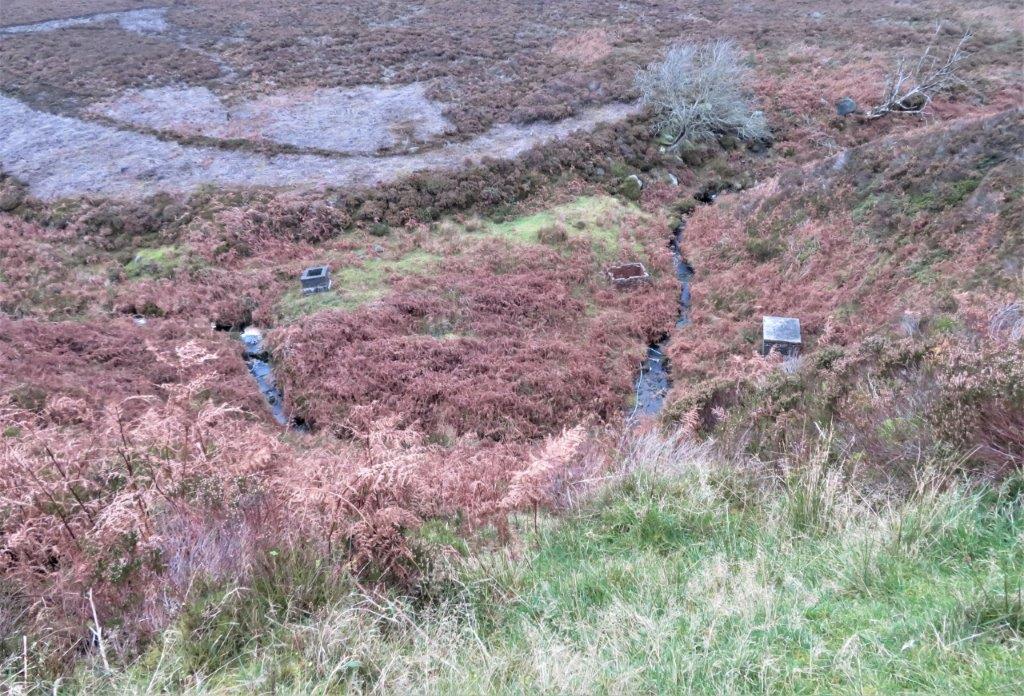 30- Foulstone Dike seen below 'Road' surrounded by odd looking 'manholes'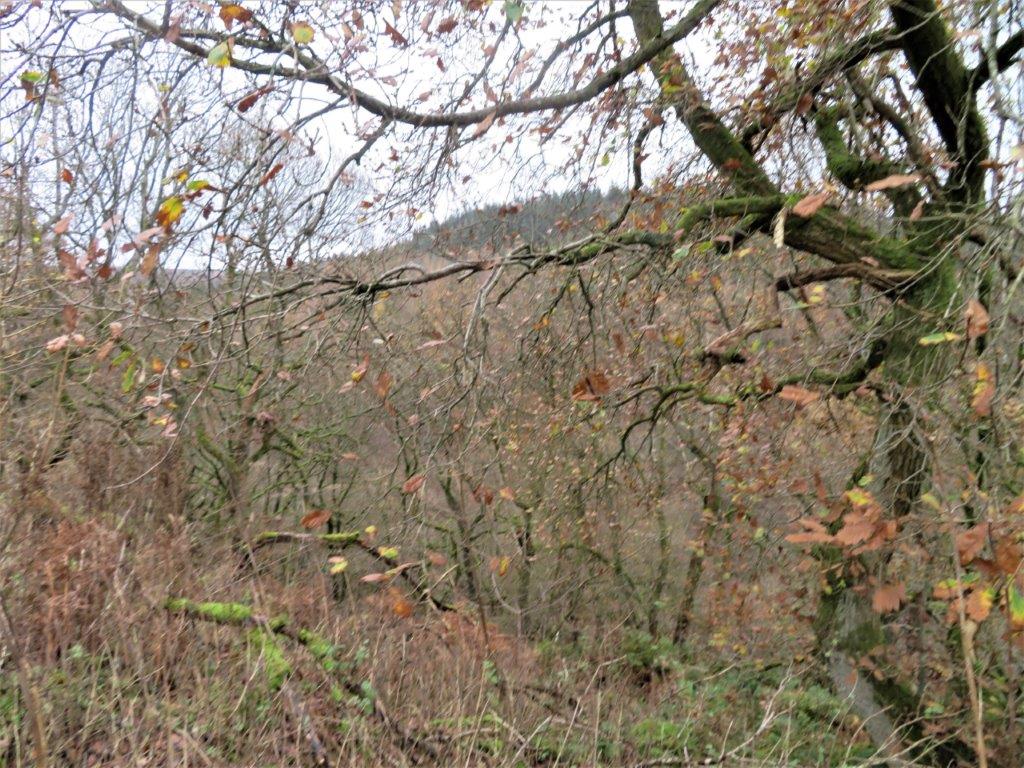 31- Woods seen from Mortimer Road from corner of road just before Strines Inn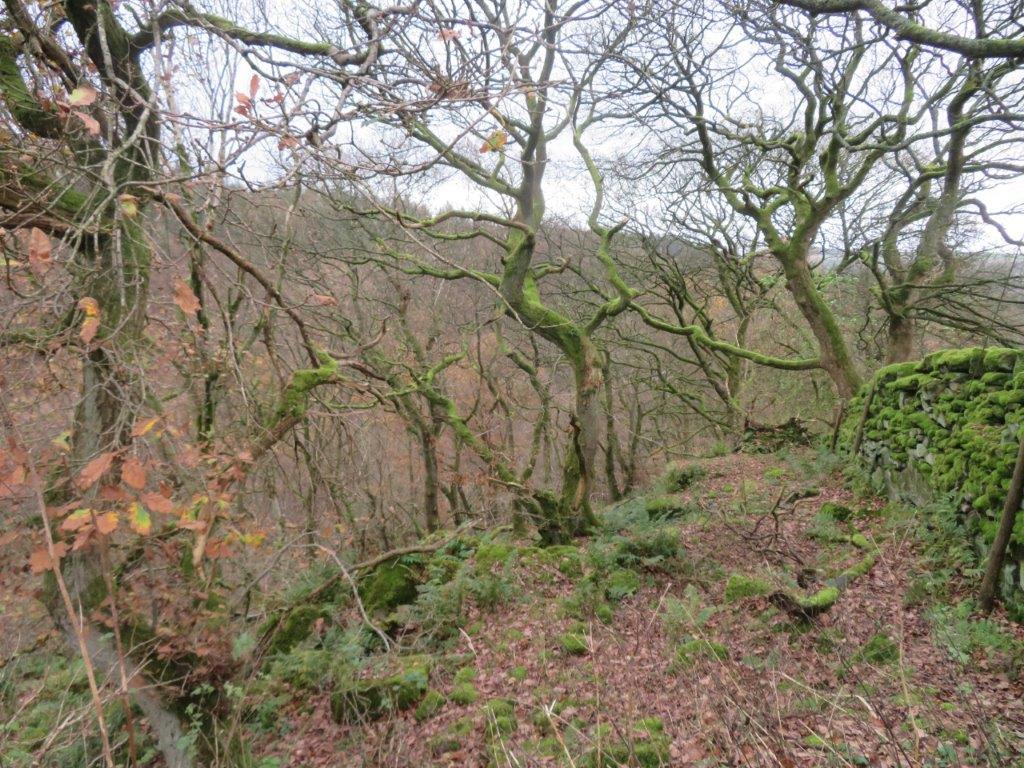 32- as above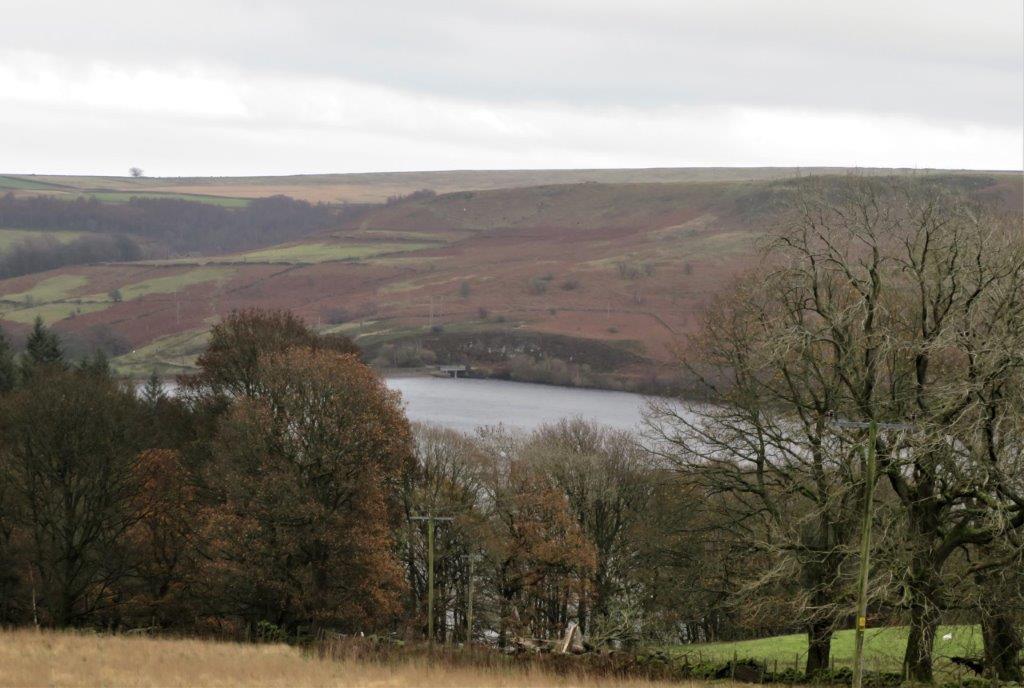 33- Strines Reservoir. The spillway is just visible in the middle of the picture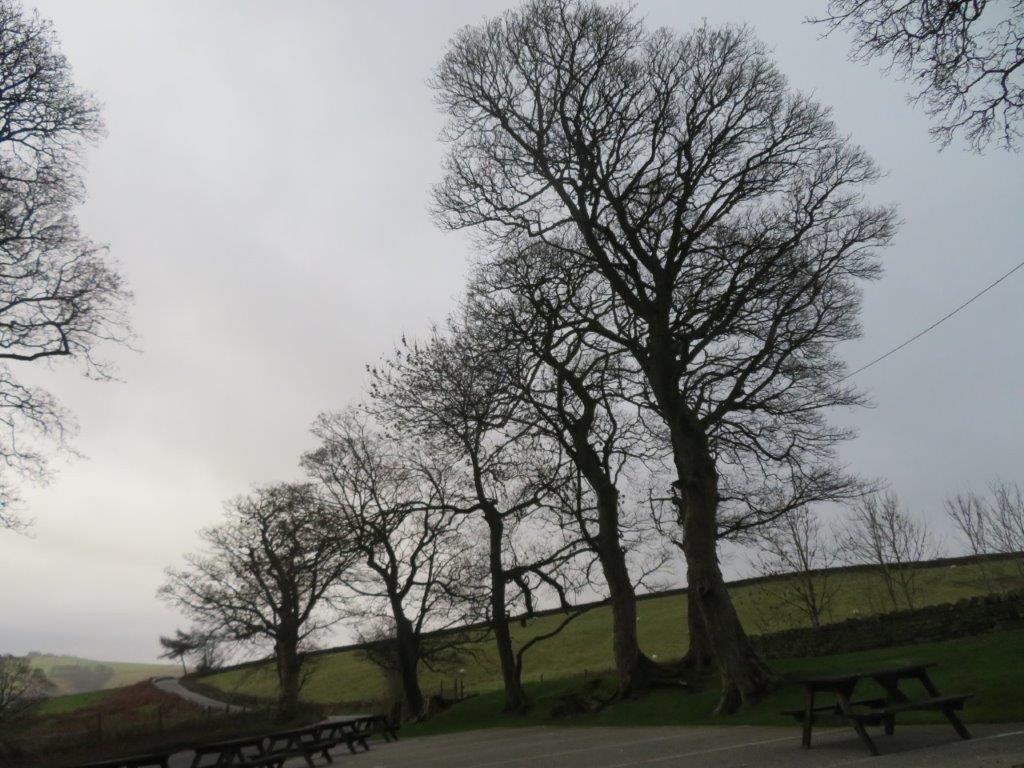 34- trees on road beyond Strines Inn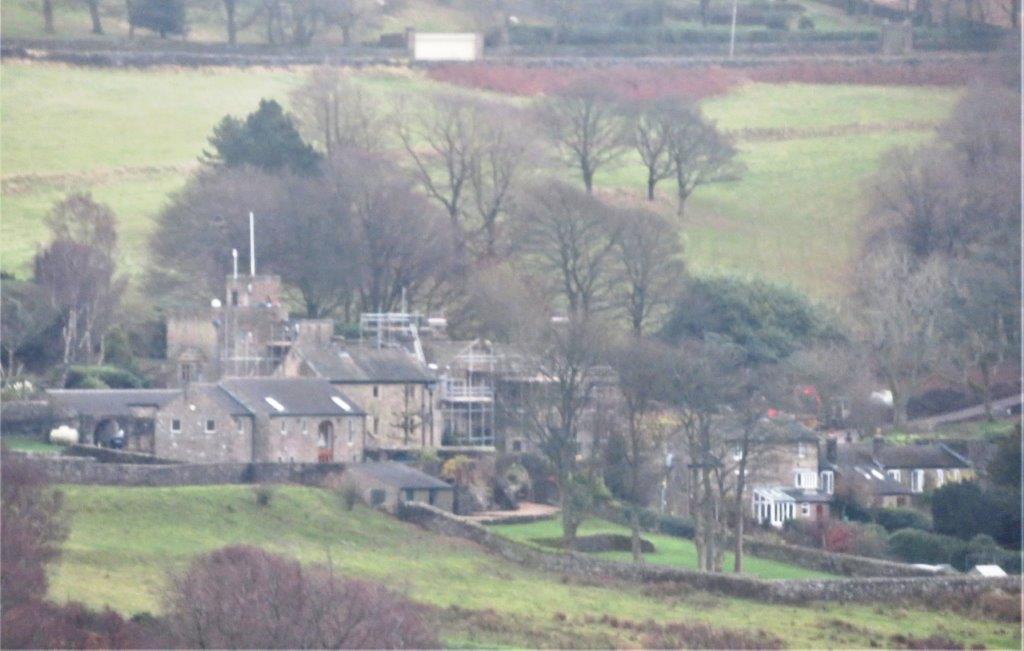 35- zoomed back from Grouse Butt track (in OAL to West of Mortimer Road) at the Sugworth Hall complex. Sugworth Road is visible at top. We seldom see this view as we usually pass through a Rhododendron 'tunnel' behind the Hall going up to Sugworth Road..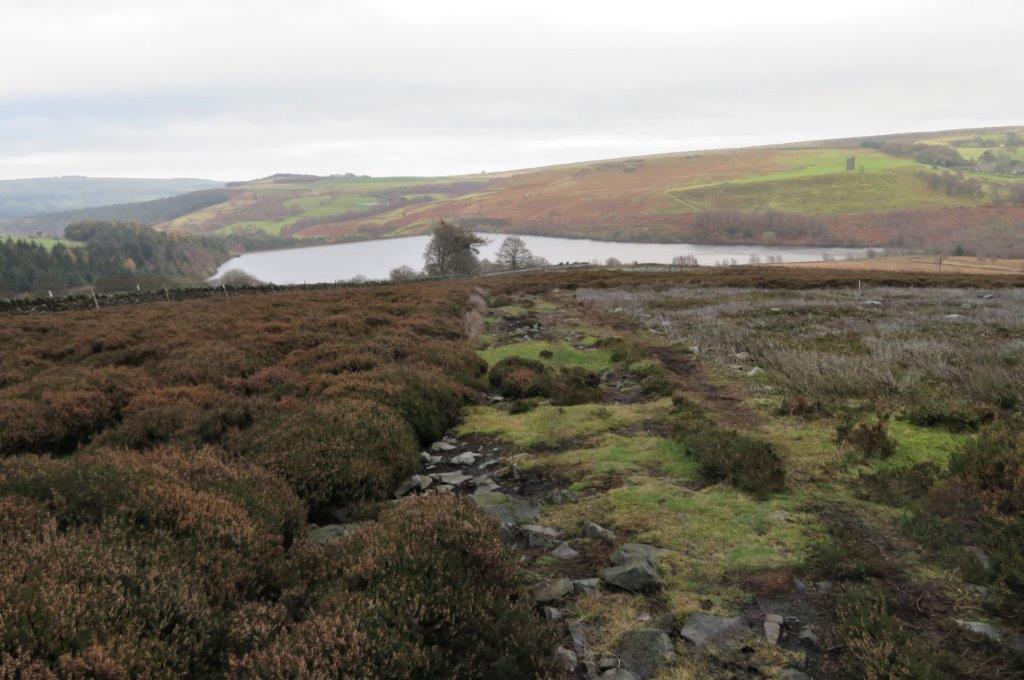 36- Strines Reservoir - The Tower (Boots Folly) just visible top right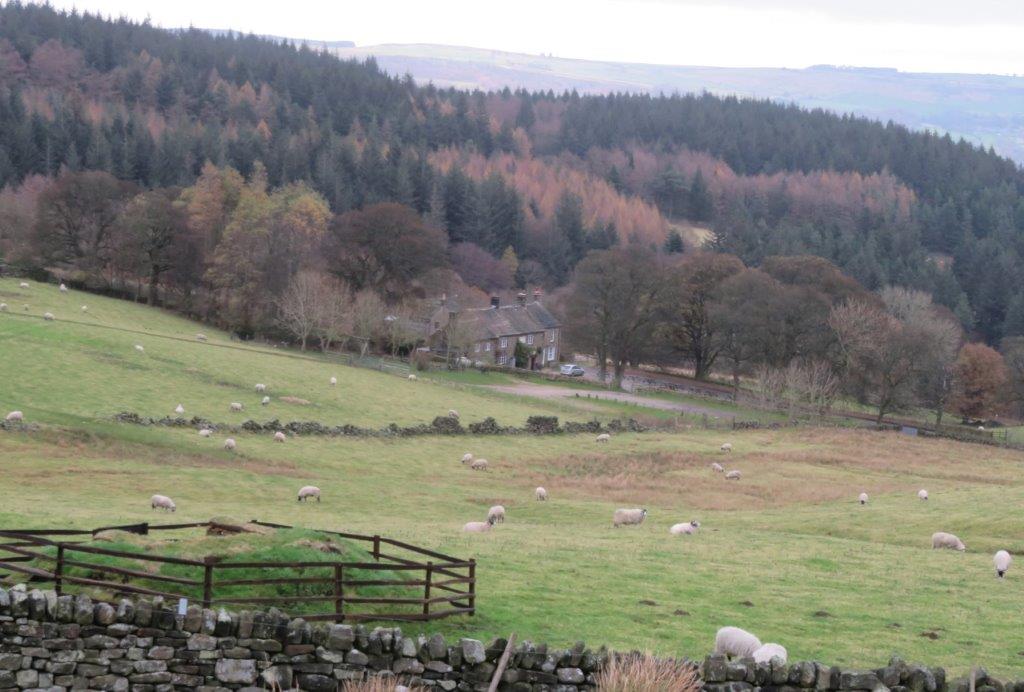 37 looking down from Grouse Butt Track to Strines Inn. Note exceptional Butt in pasture fenced off from grazing sheep.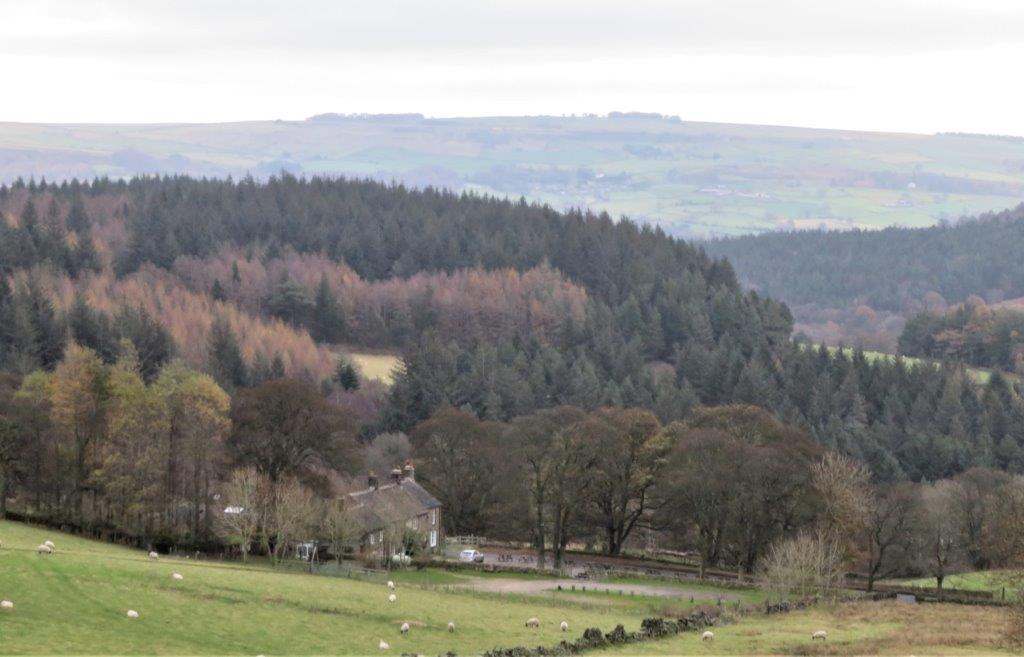 38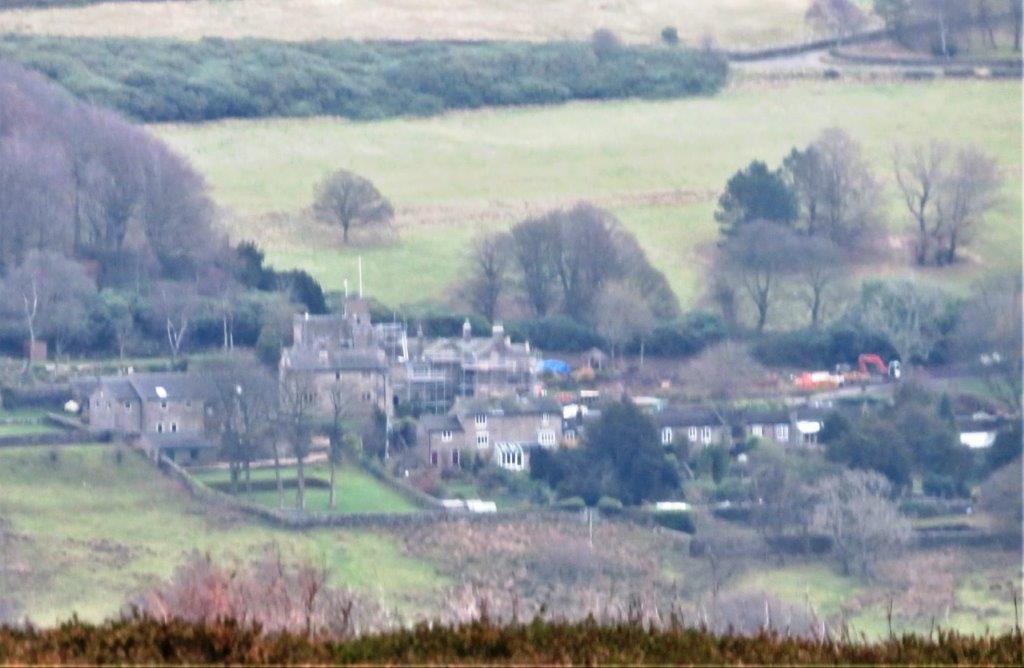 39- another zoomed in view of The Sugworth Hall complex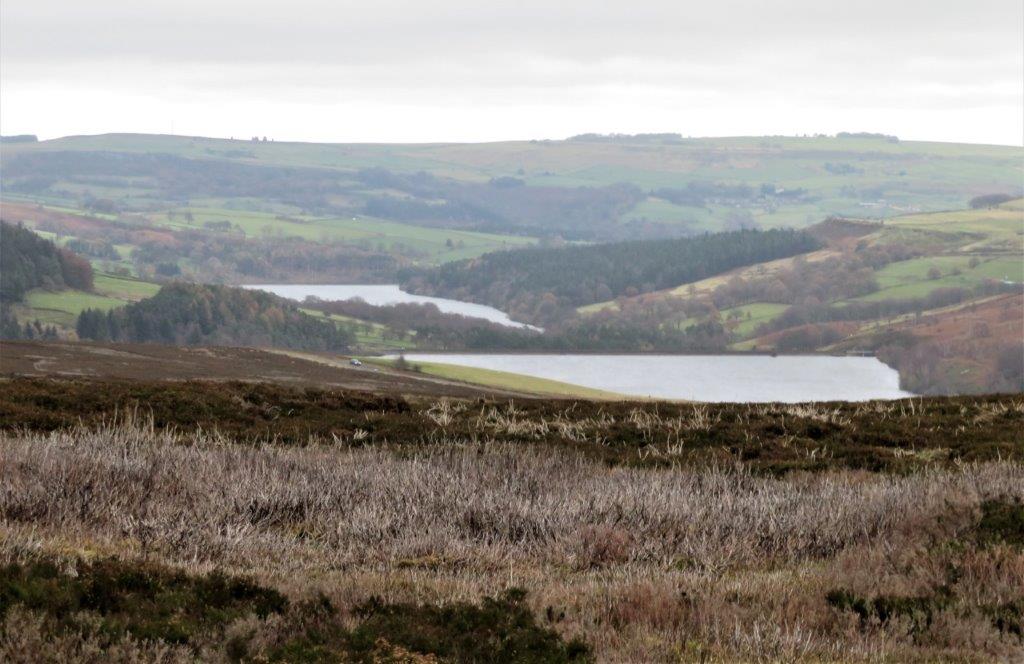 40- seen from just above the Boundary Stone Path we followed - Strines Reservoir with Dale Dike Reservoir beyond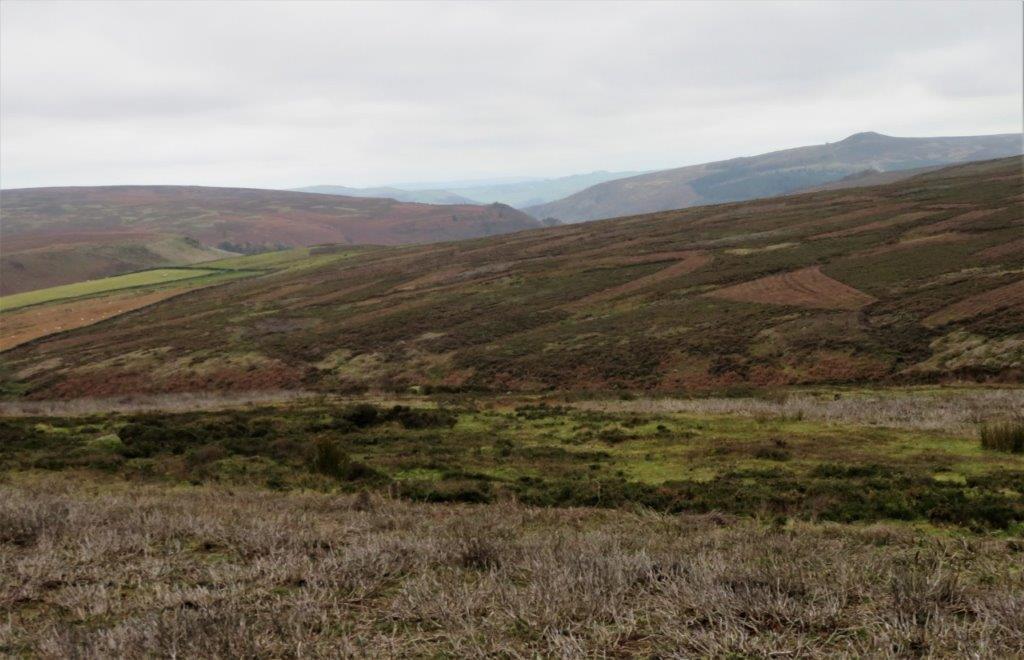 41- Winhill Pike top right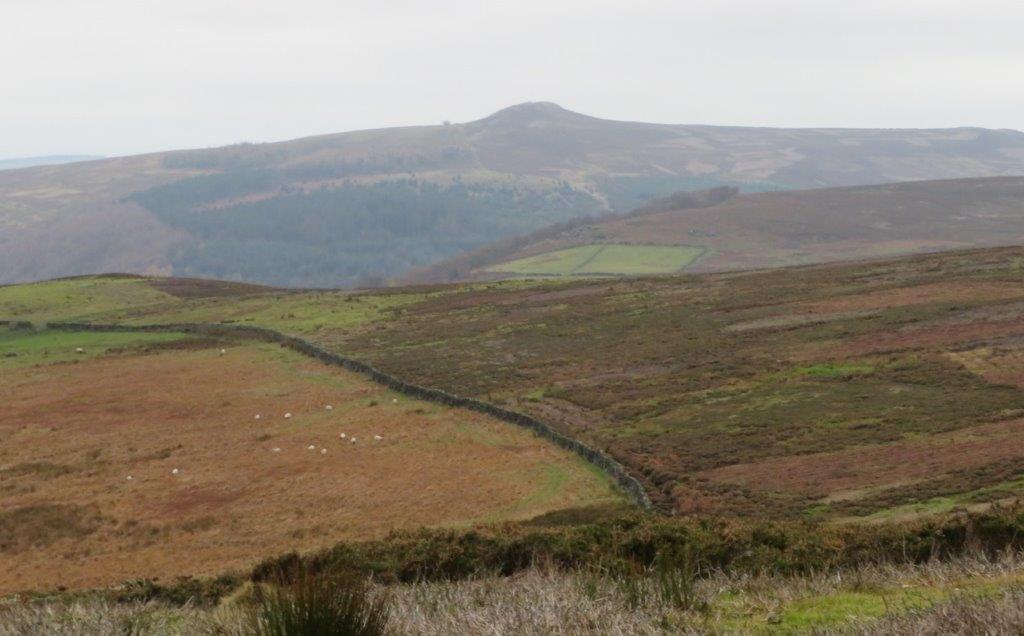 42- Winhill Pike in top centre of picture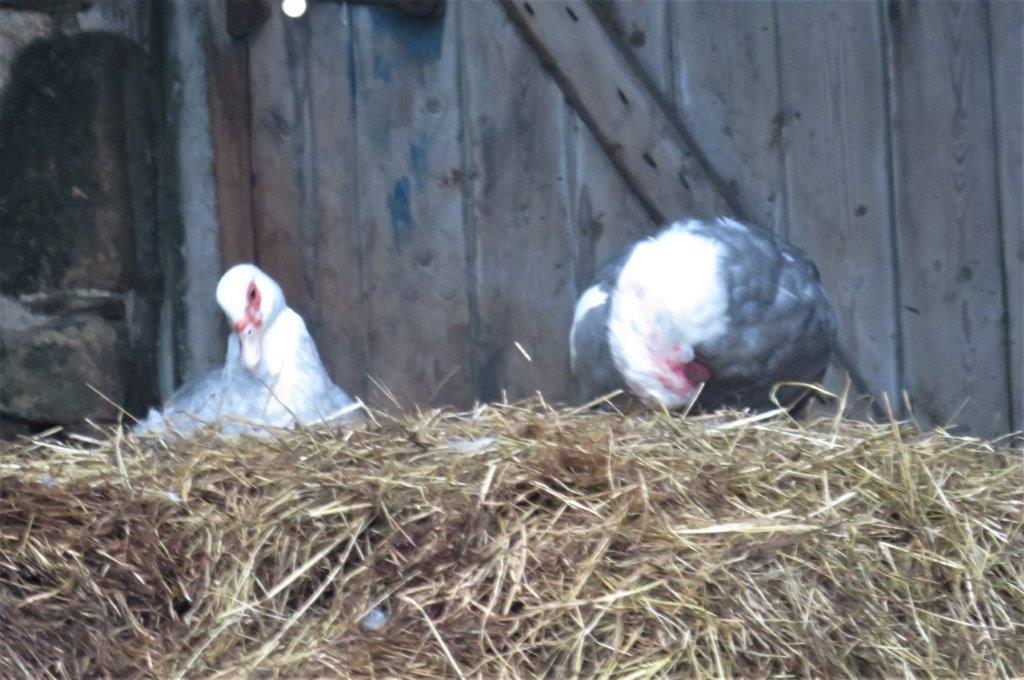 43 poultry in barn in Moscar House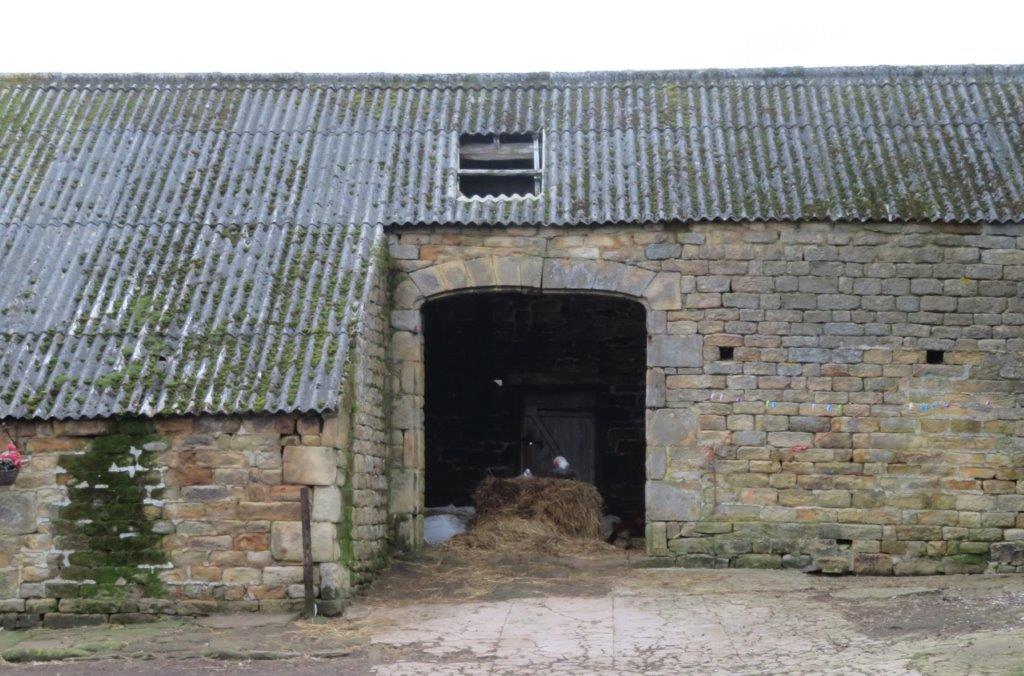 44- barn & poultry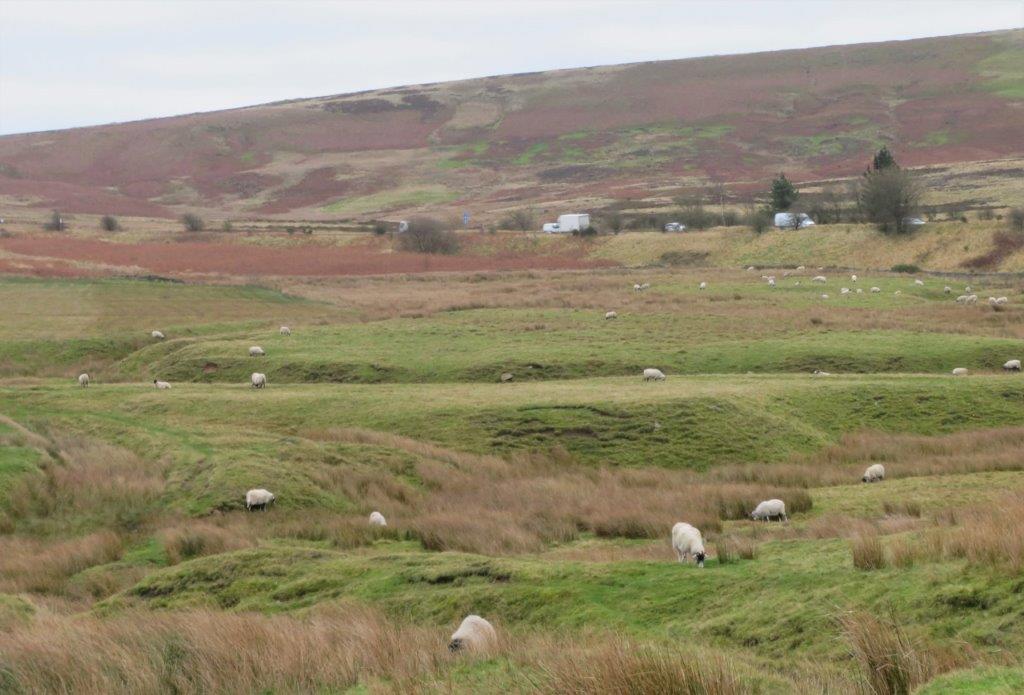 45 sheep practising social distancing?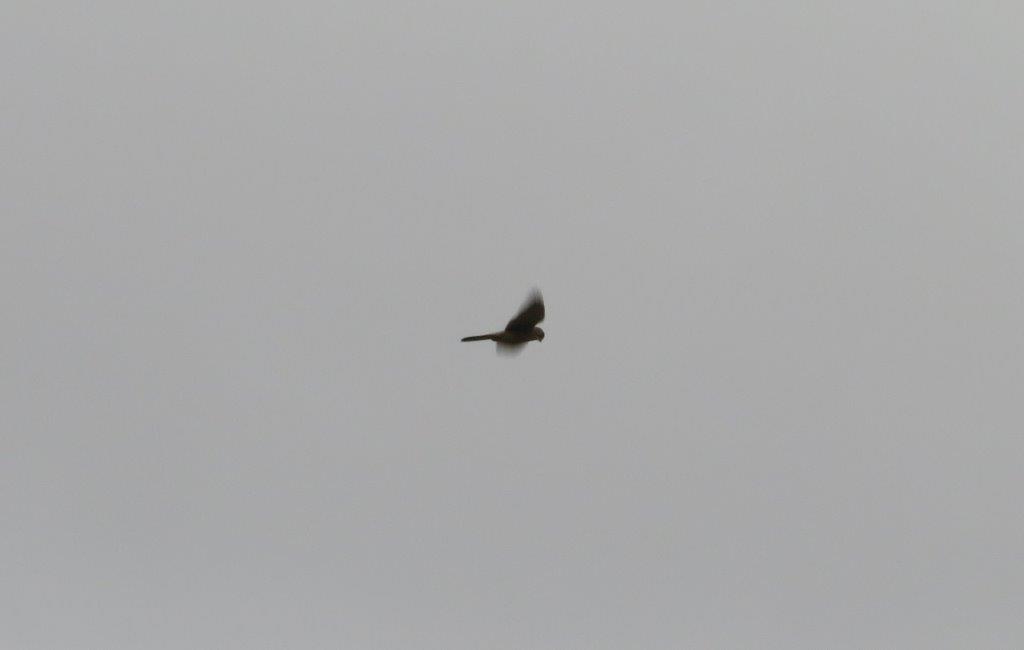 46 zoomed into Kestrel hovering steadily above - note the blur of rapidly flapping wings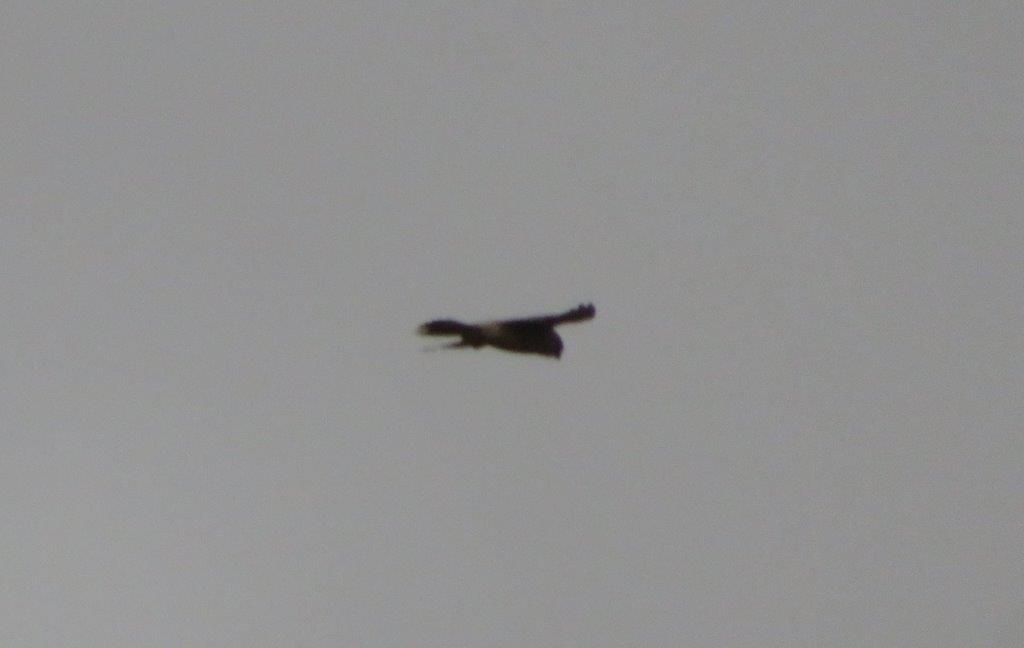 47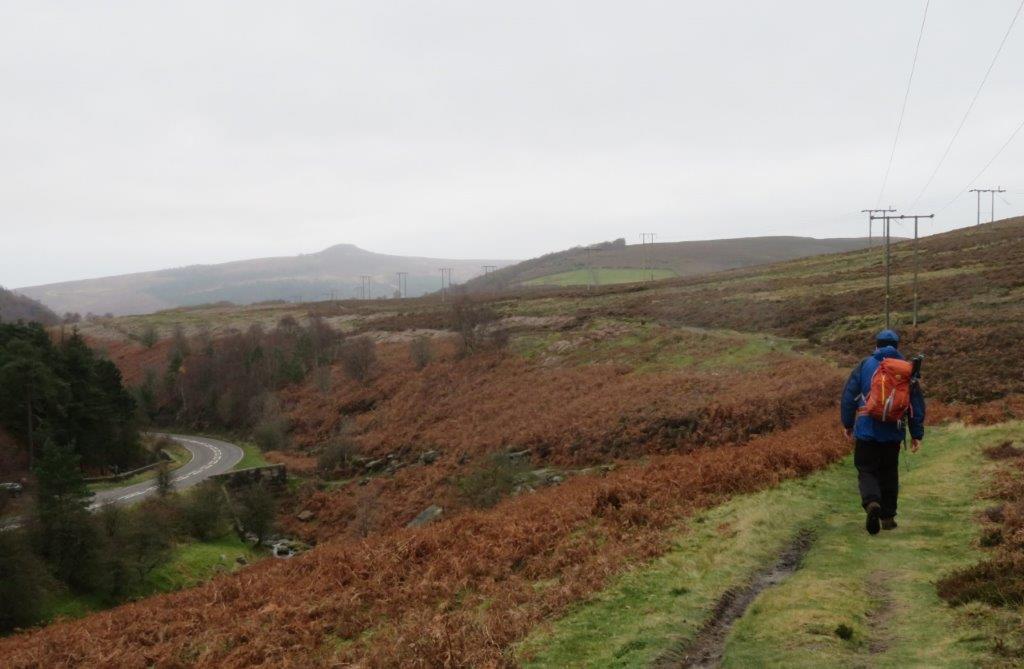 48- walking back towards Cutthroat Bridge
homepage - Daywalks Index 2020 - contact me at