homepage - Daywalks Index 2020 - contact me at

rev h
2020.11.11 ** in 2nd Covid Lock Down Period - social distancing walk with 2 persons (maximum), Park on A57Rd at SK217874, ~300m ~W to Cutthroat Bridge, ~S on Jeep Track following Hordron Edge to SK214865, ~W across Jarvis Clough continuing to SK209864, ~S to Great Tor at SK207849, ~SE along Bamford Edge, several routes down to stile onto New Road at SK215839, follow New Road ~E / NE / ESE to SK220840 to join FP, follow FP thru Woods SE / S to SK223836 in Upper Hurst Farm, ~E to cross Outlane SK226836, Track ~E / NNE to SK230838 (just past Green House, FP ~ESE to / across stepping stones on Hoods Brook at SK233837, continue ESE (passing well to North of - remains of Chapel, Farm Buildings & North Lees (Hall), turn up ENE to Toilet Block on road at SK239837, ~N thru Stanage Plantation, gradually turning up NW onto Stanage Edge (and crossing Long Causeway), continue on S.Edge ~NW passing High Neb then turning ~N to Stanage End, ~NNE down to cross A57Rd at SK231879, ~N past Moscar Lodge then ~W along Moscar Cross Rd, ~SW across Strines Rd at SK224885, Continue past Moscar House, reach and cross Highshaw Clough at SK213875, ~S to cross A57rd at Cutthroat Bridge, ~E on A57 (South rd edge) back to car Park. - leader Stuart Bloom - Wednesday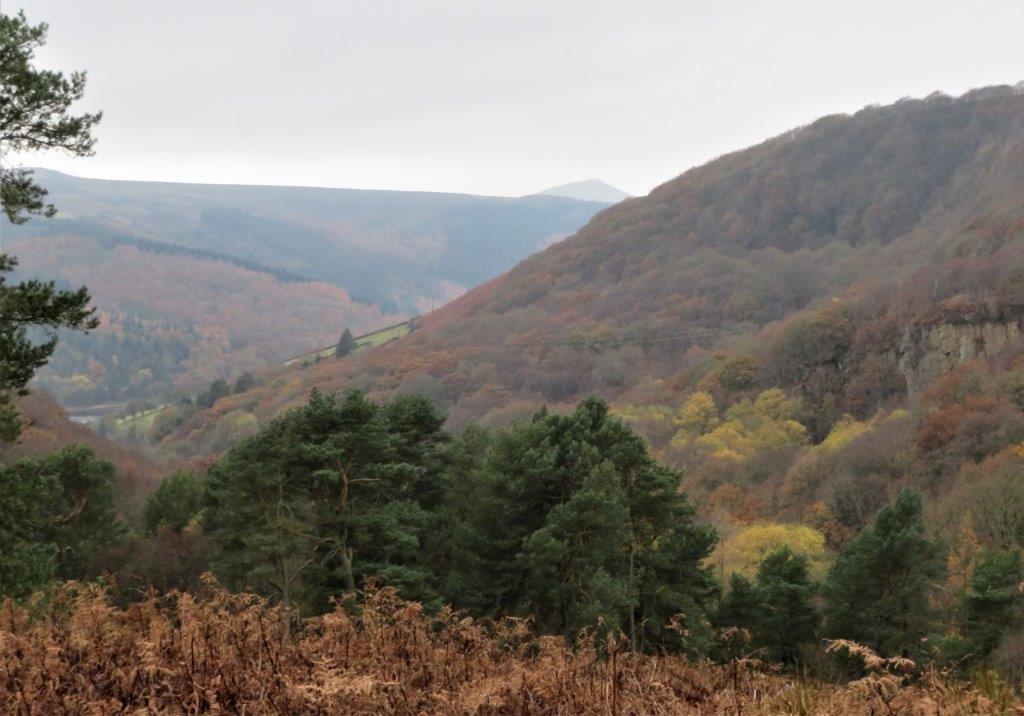 (8) Possibly Lose Hill at right of centre? and glimpse of Ladybower Reservoir at bottom left?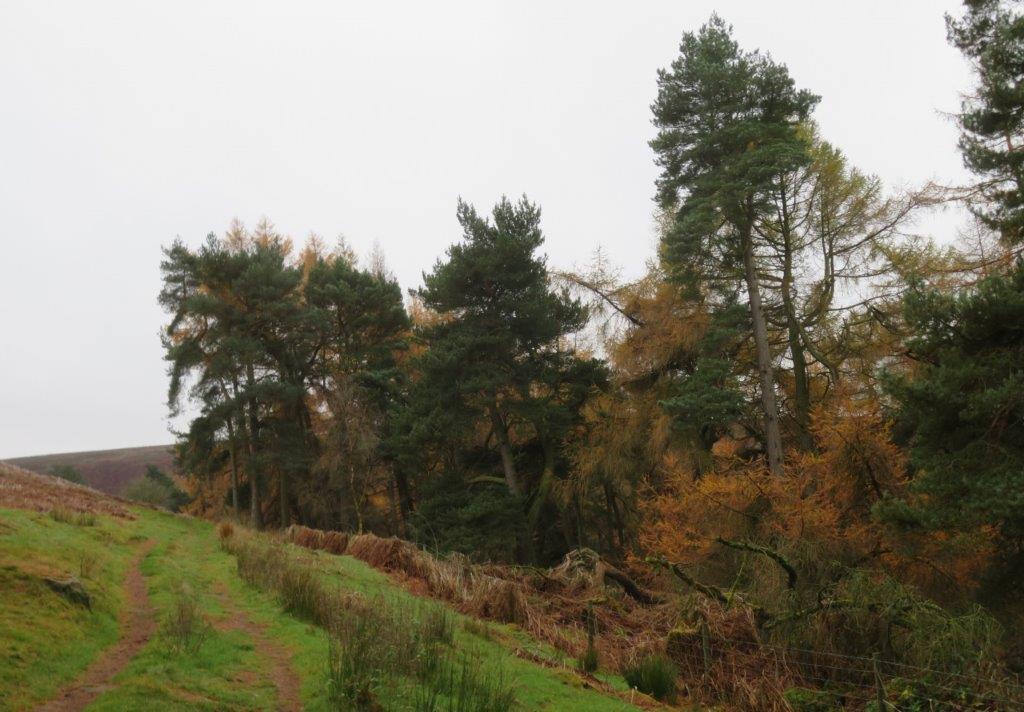 (9)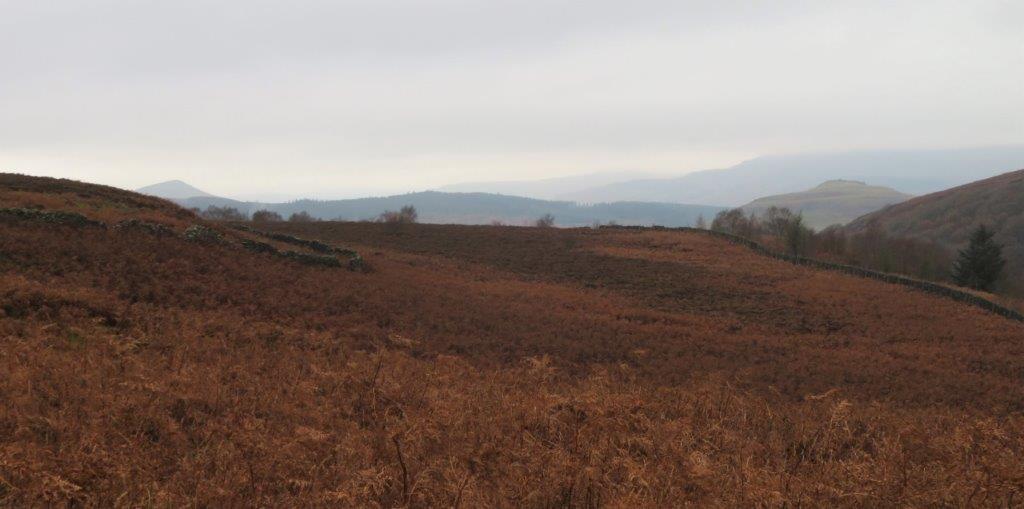 (16)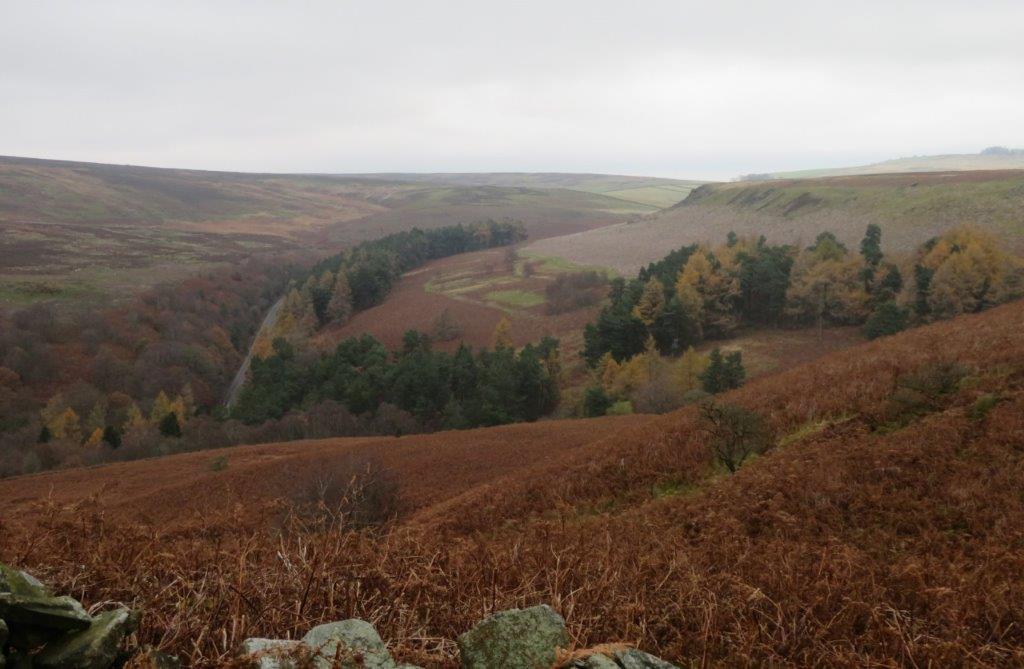 (20) looking back at the A57 Road in Sheffield direction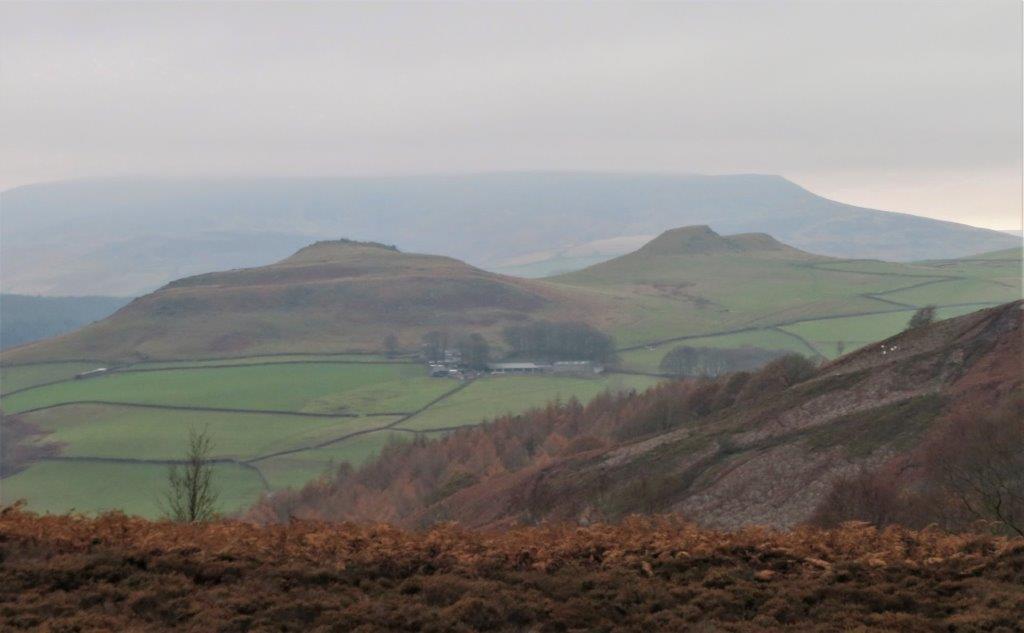 (21) Crookhill Farm in middle with Crook Hill to its left - unnamed hill to right - Kinder behind.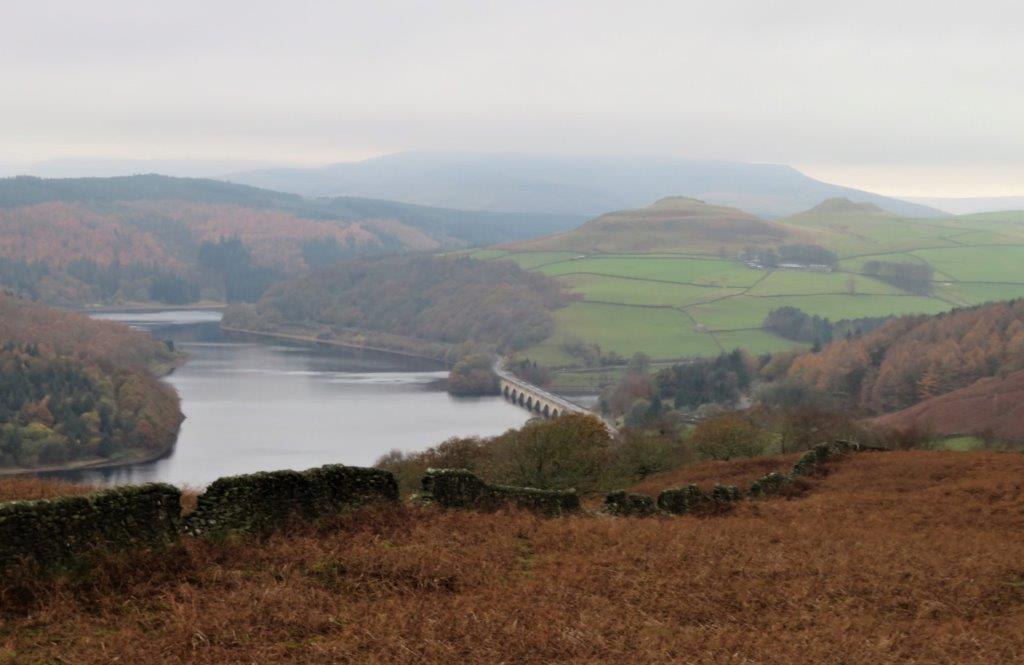 (31) Ladybower Reservoir with Ashopton Viaduct carrying the A57 Road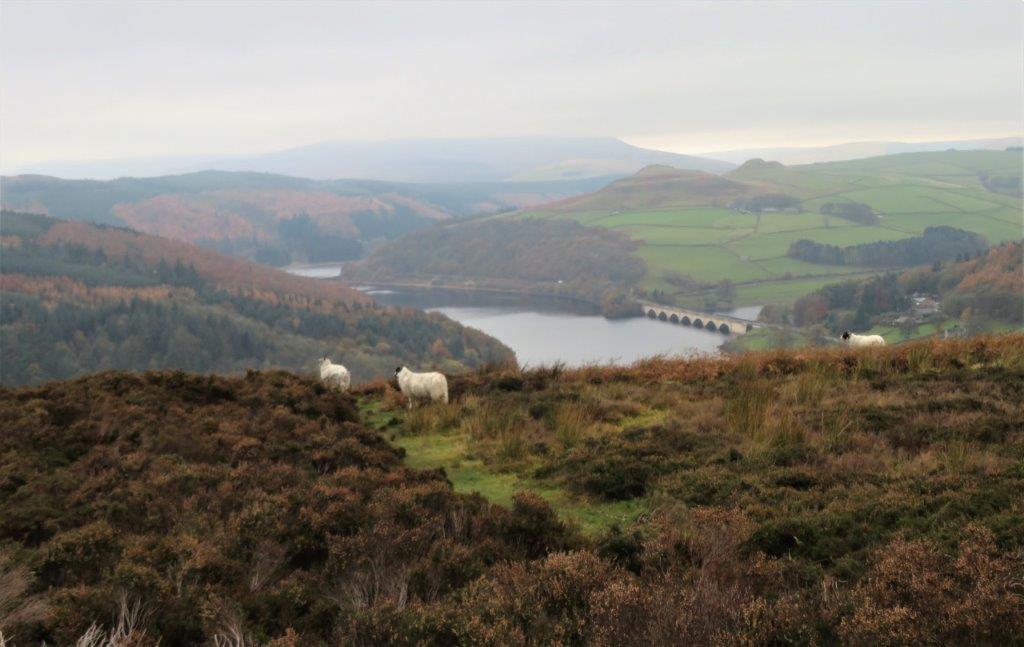 (39)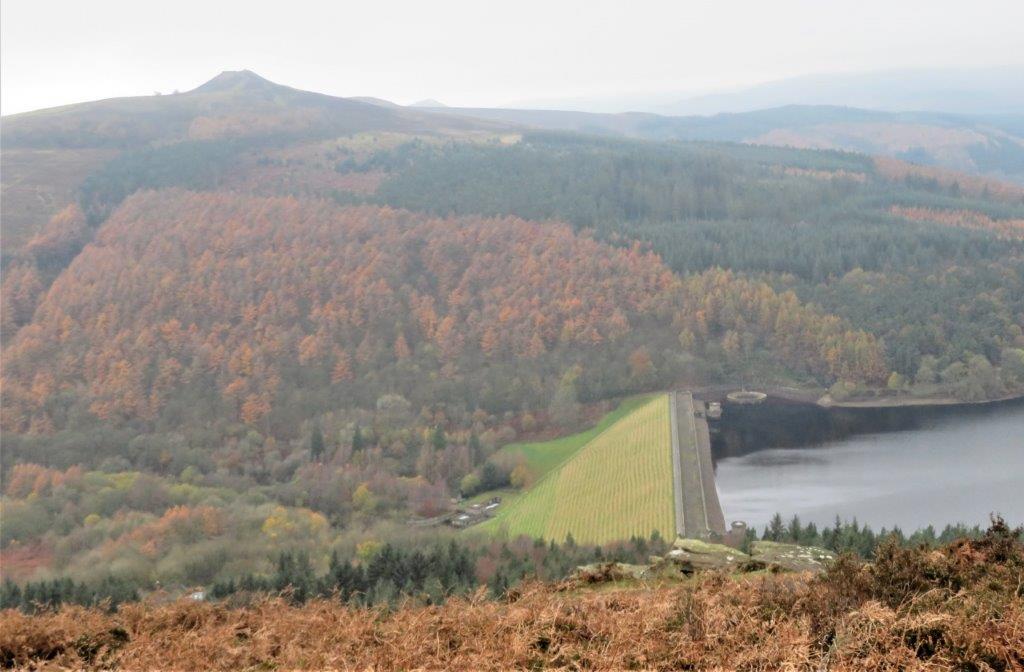 (44) Win Hill top left with Ladybower Reservoir embankment below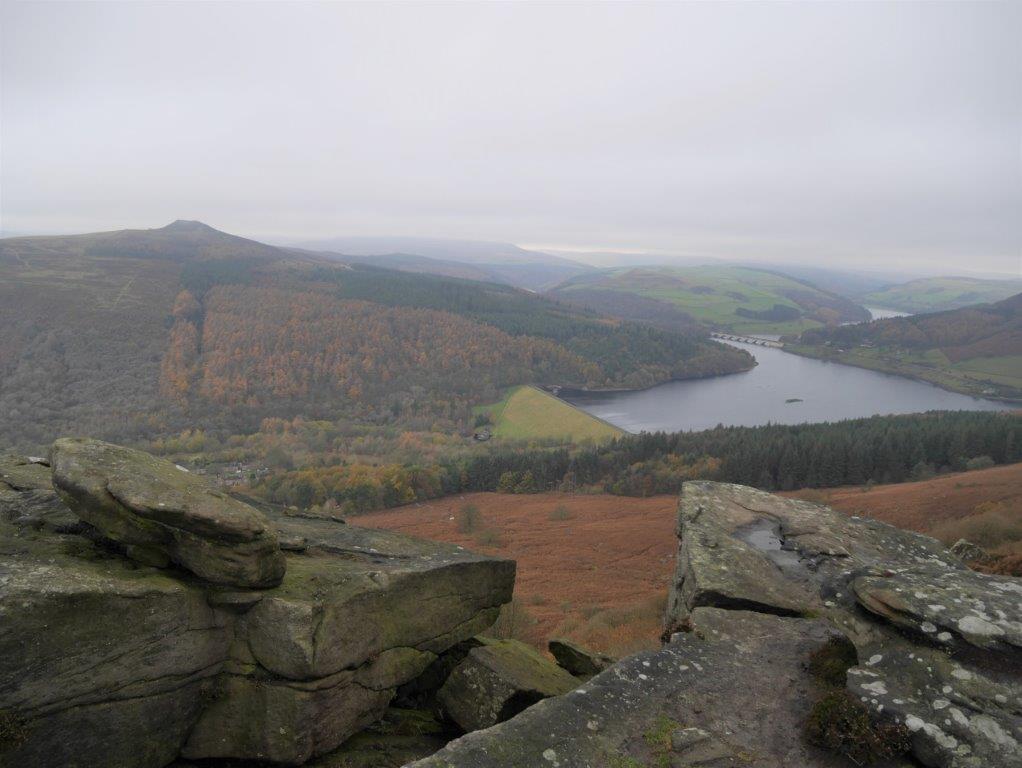 (44a) Picture by Stuart of Win Hill and Ladybower Reservoir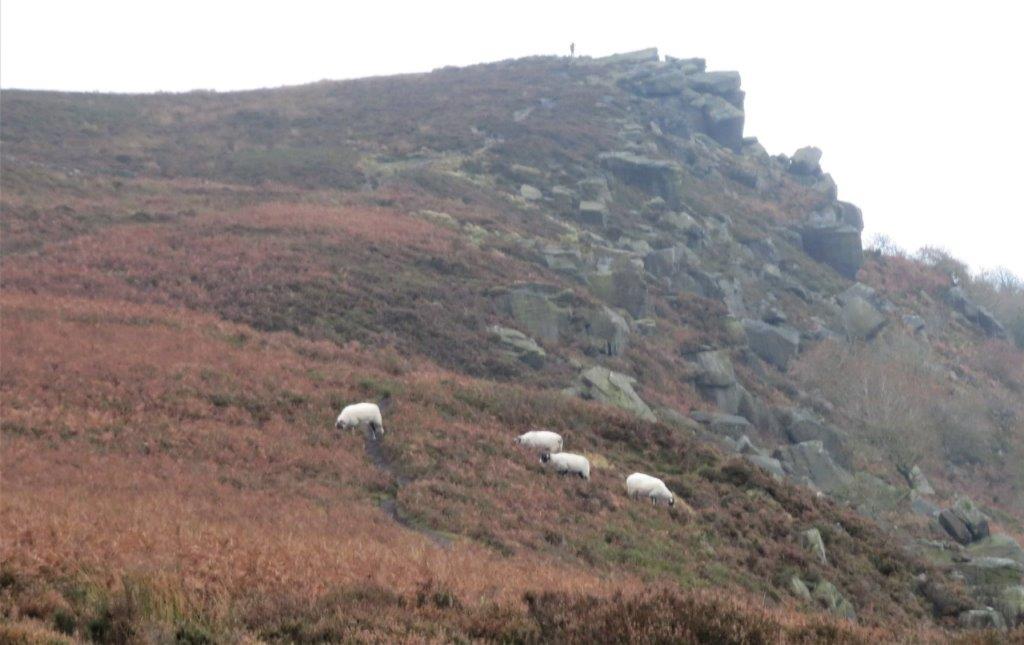 (45) Great Tor on Bamford Edge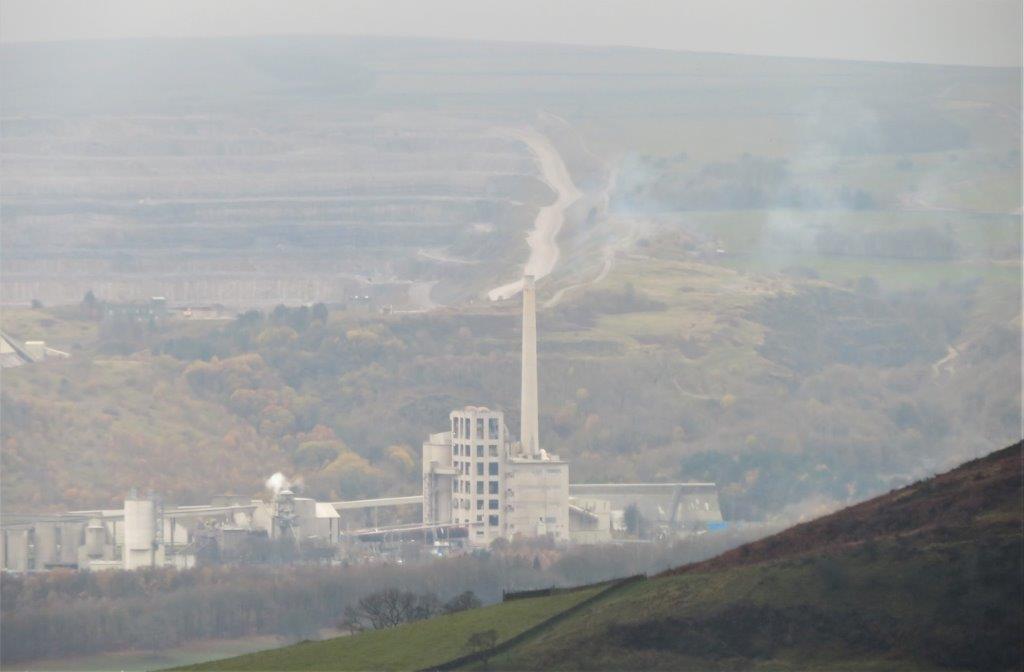 (47) zoomed into Hope Cement Plant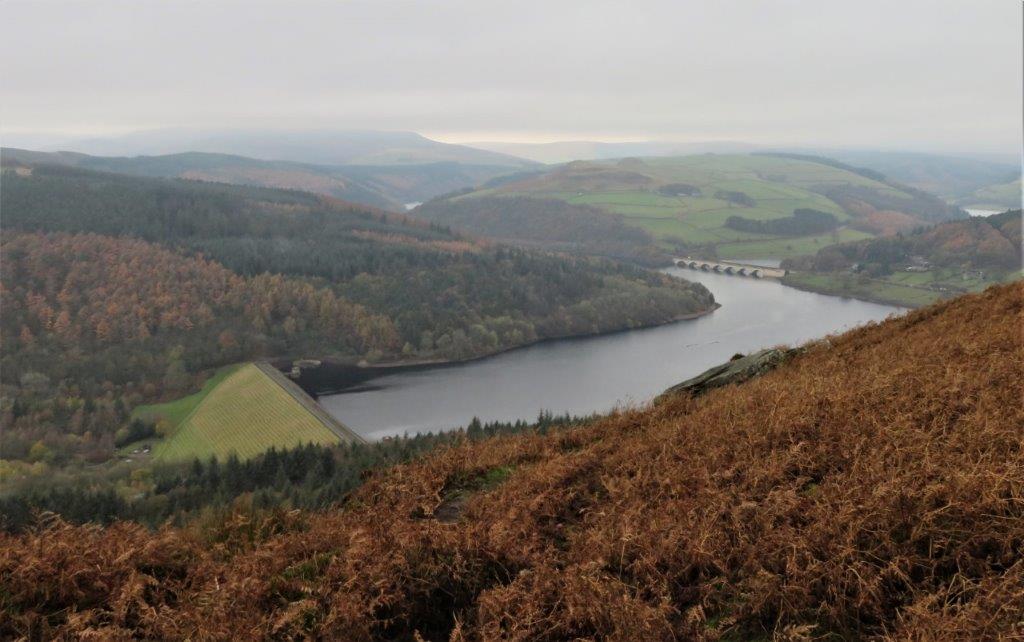 (52) Ladybower Reservoir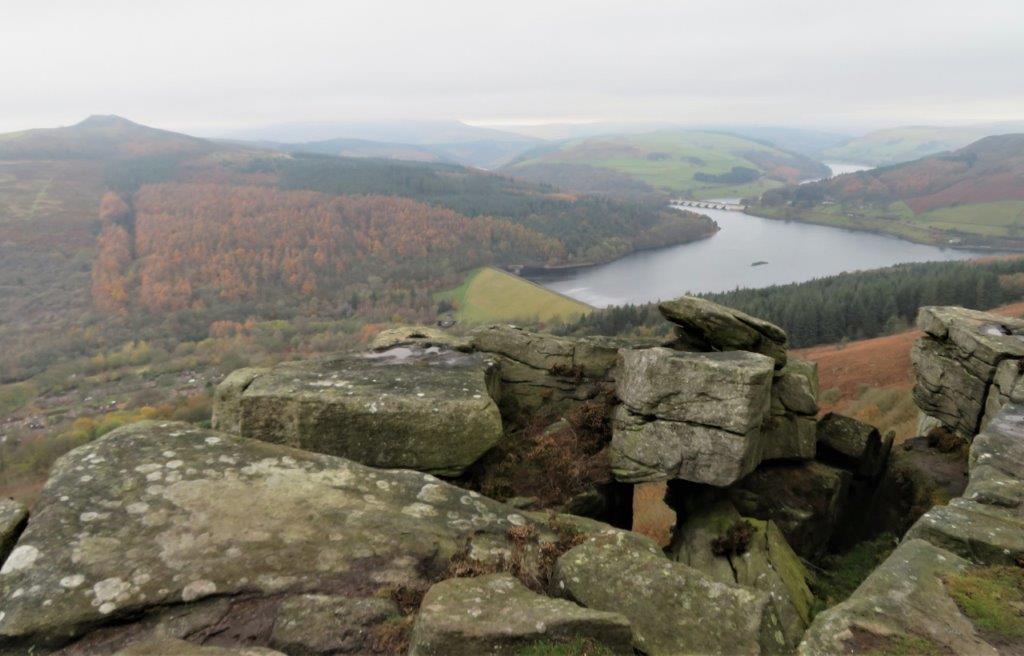 (61)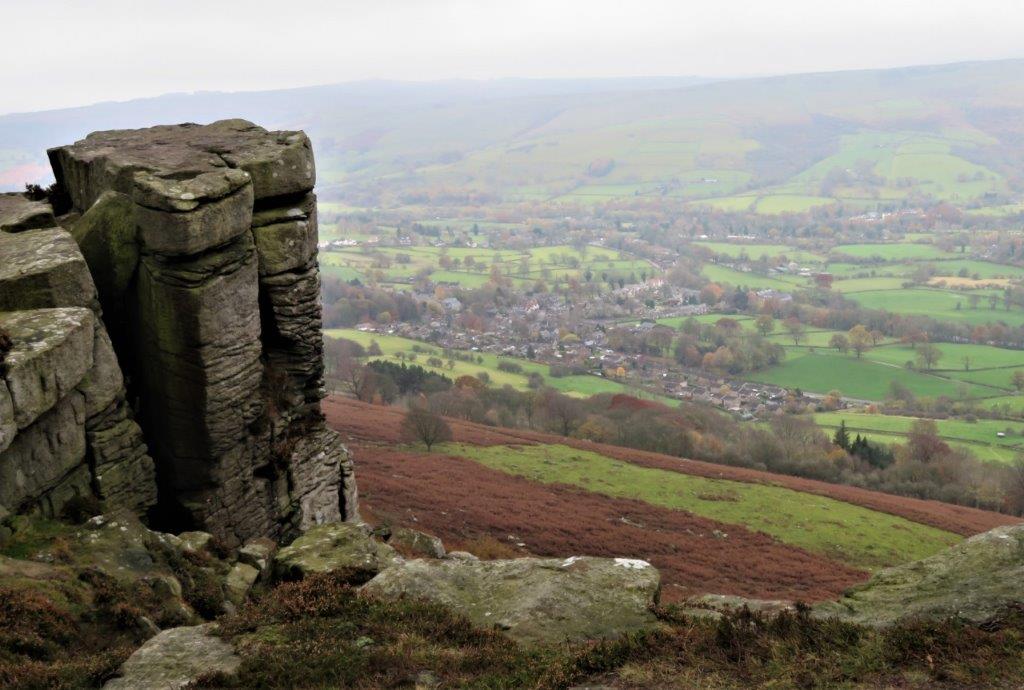 (63) part of Bamford village below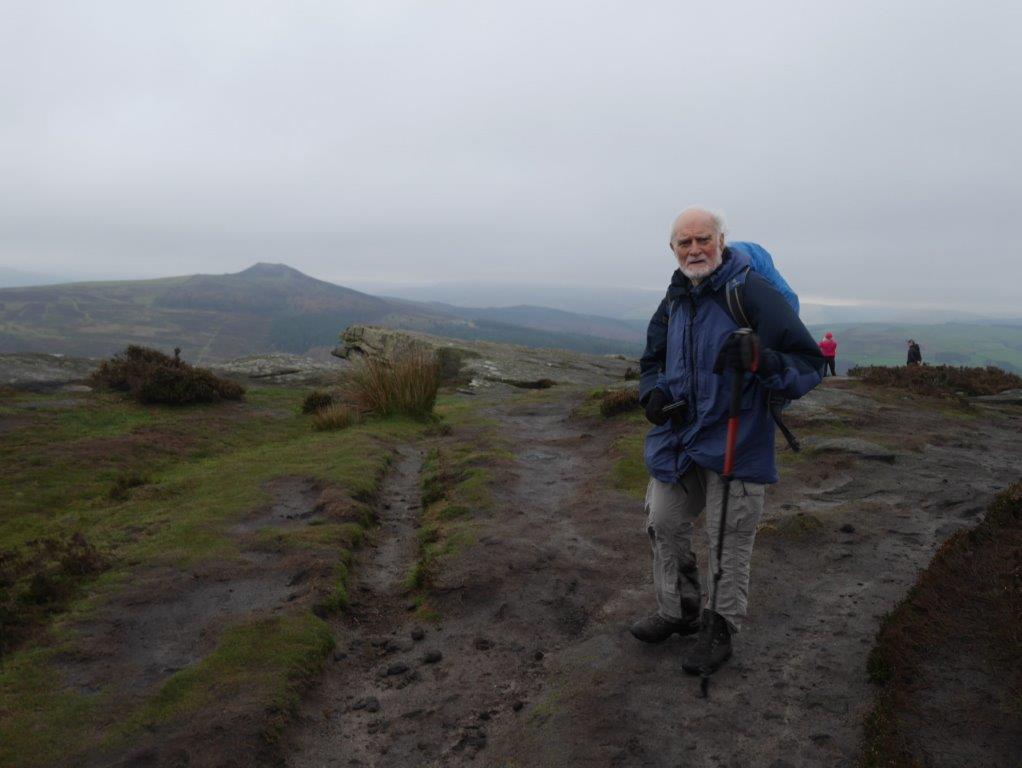 (63a) picture by Stuart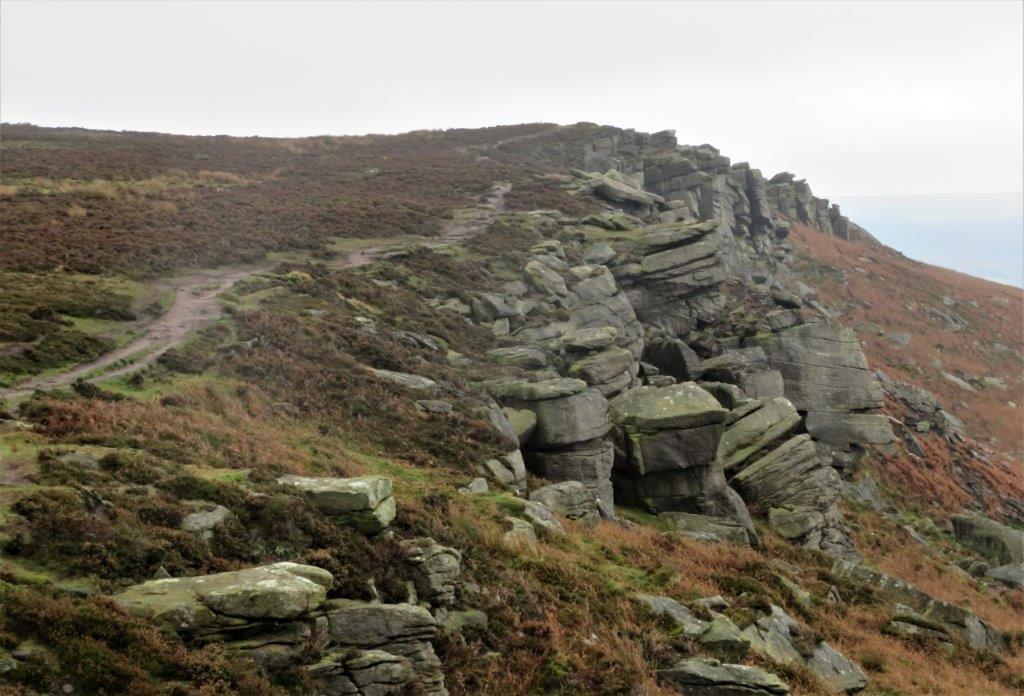 (64) Bamford Edge South East of Great Tor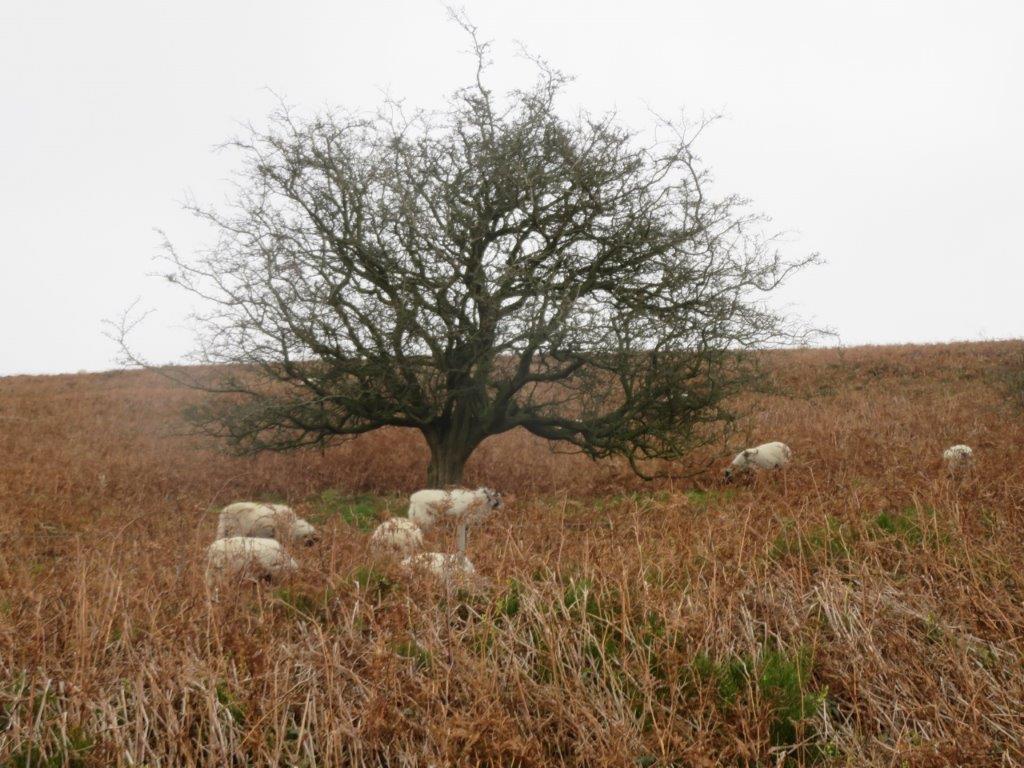 (75) taken from New Road of sheep in Open Access Land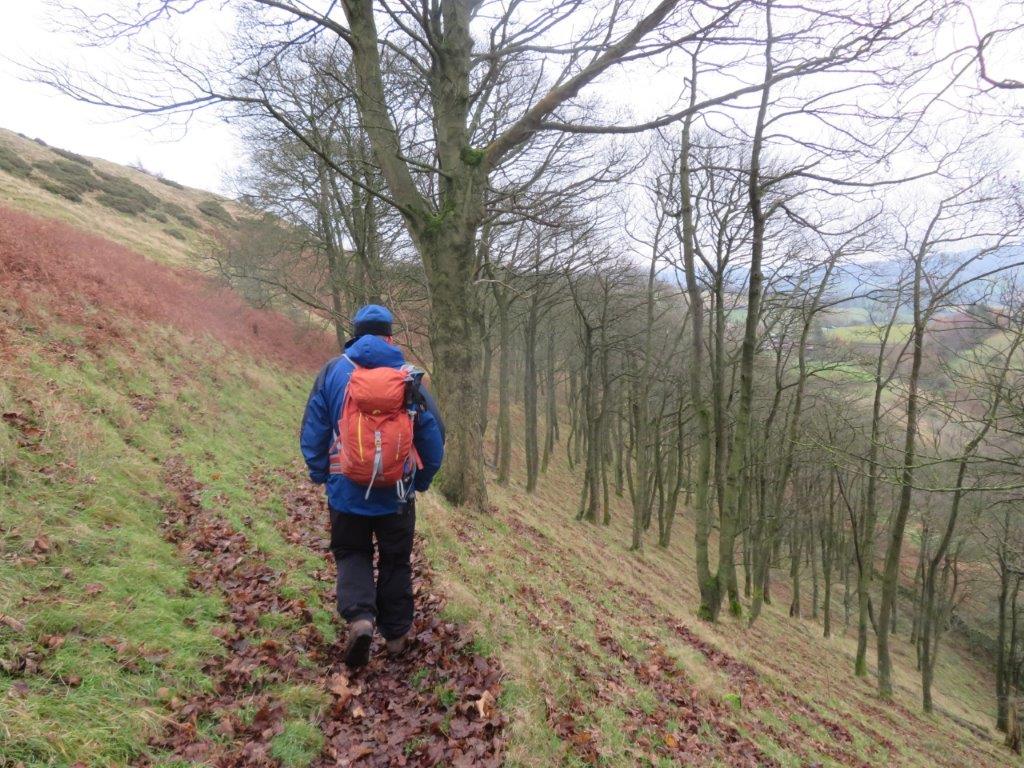 (77) through Woods above Upper Hurst Farm - all the Autumn leaves appear blown off for some time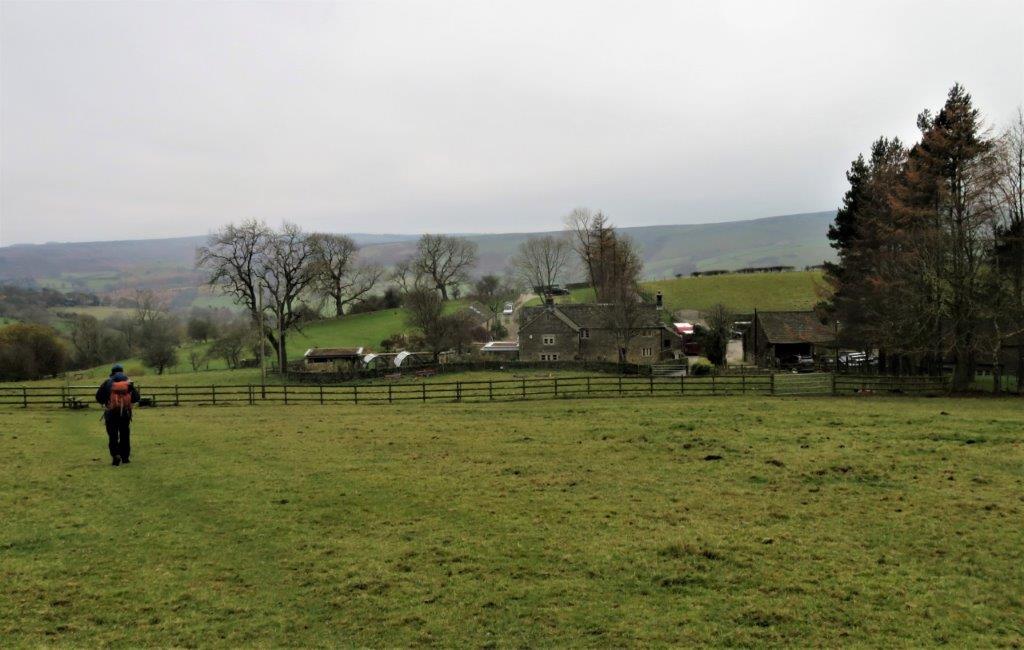 (80) Upper Hurst Farm in middle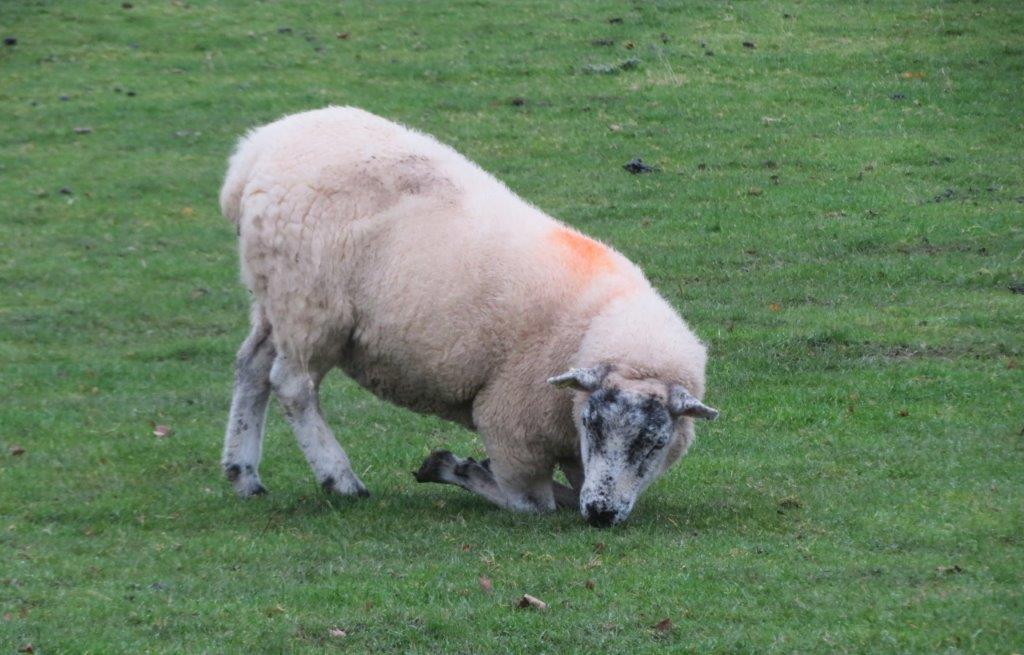 (84)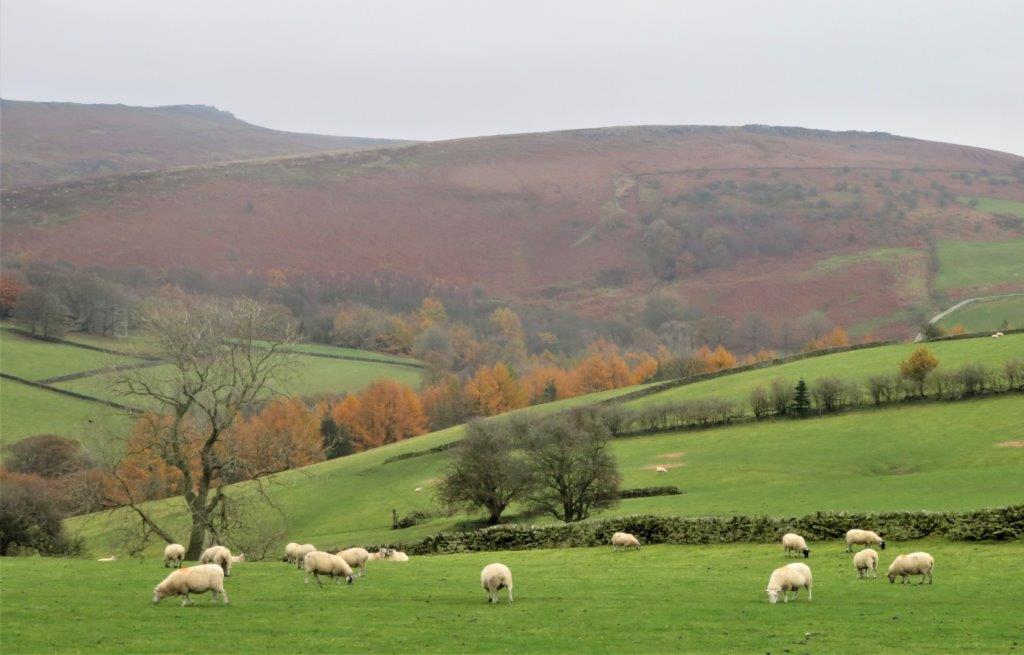 (90) views while descending from Outlane to Green's House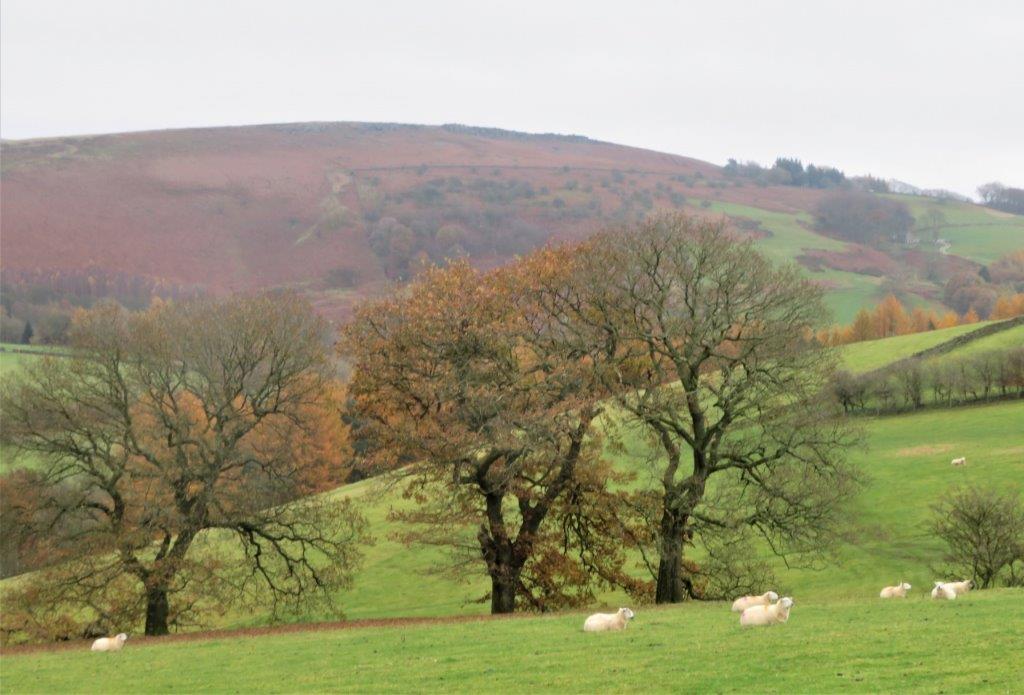 (93)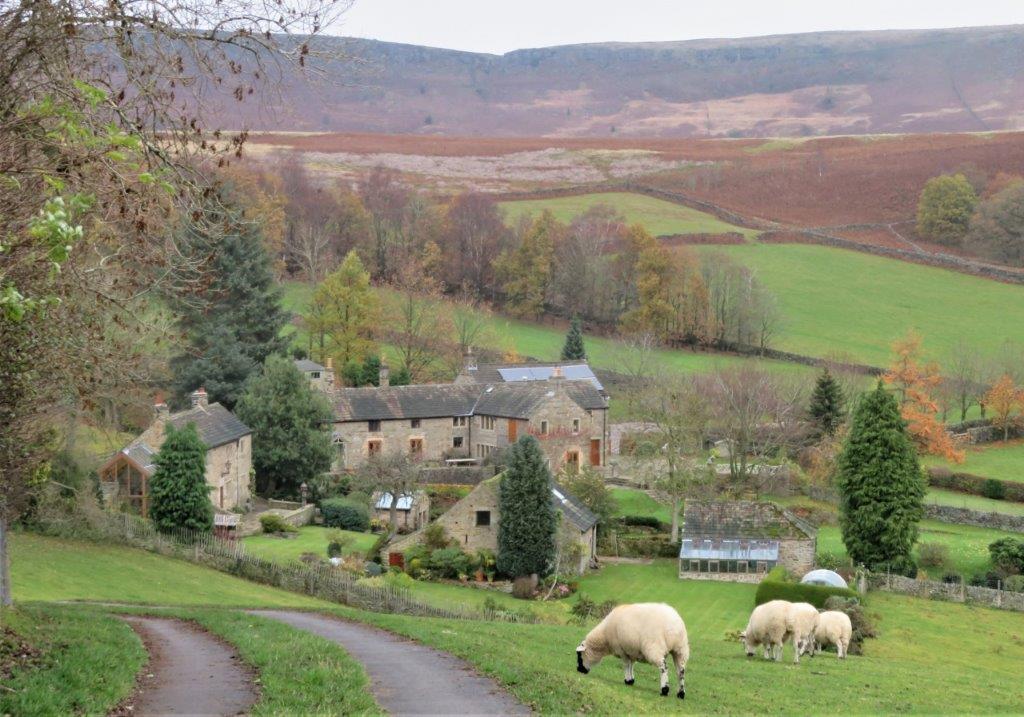 (94) Green's House (and other houses?) below us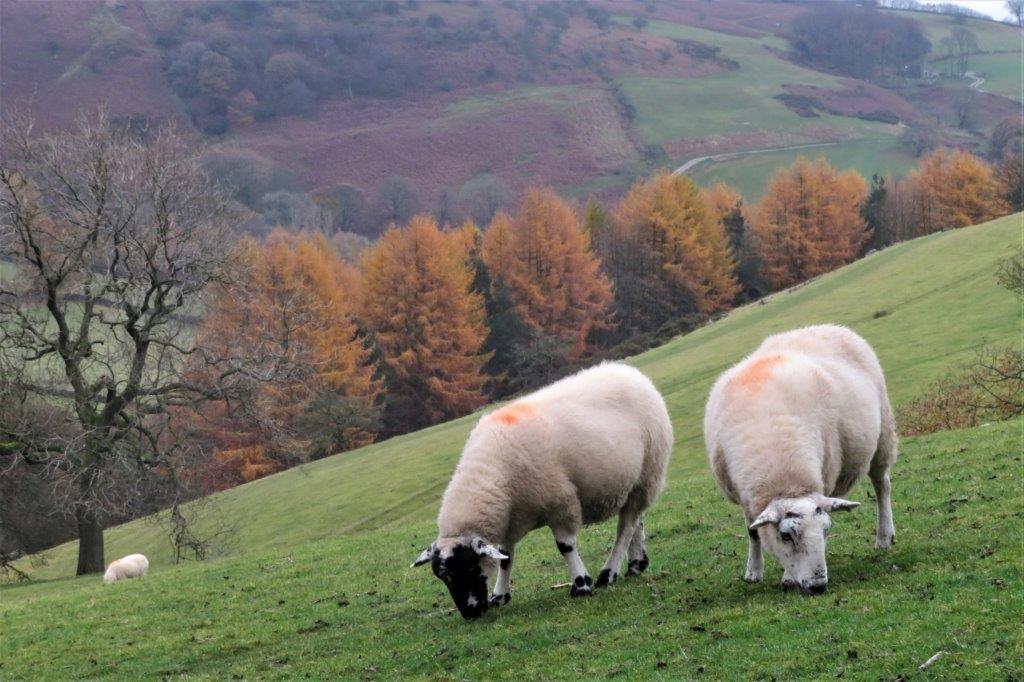 (97)
(99)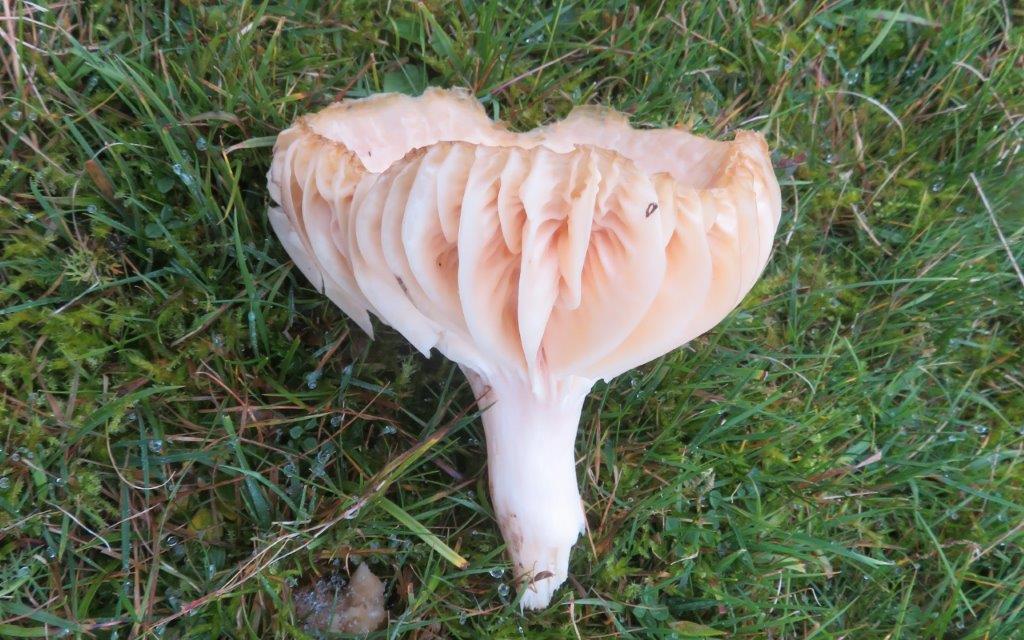 (103)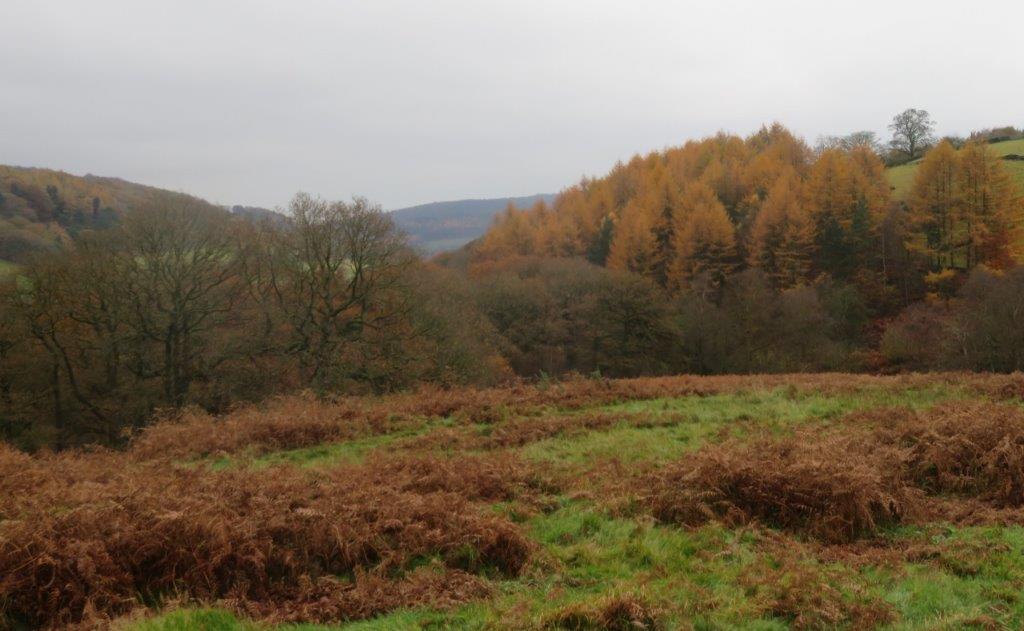 (104)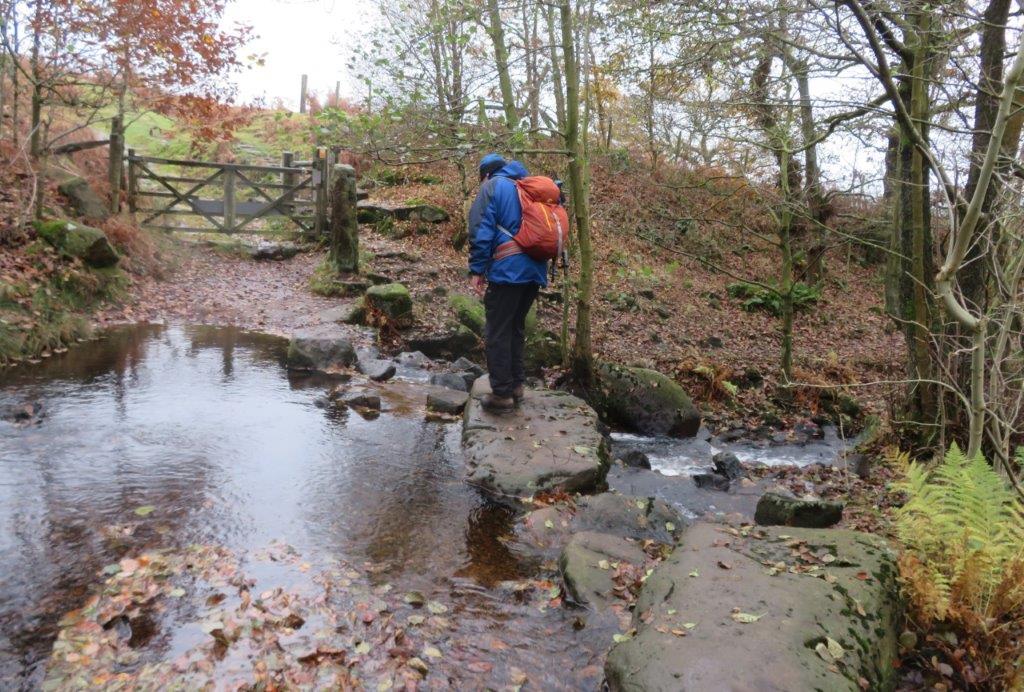 (105) crossing Hoods Brook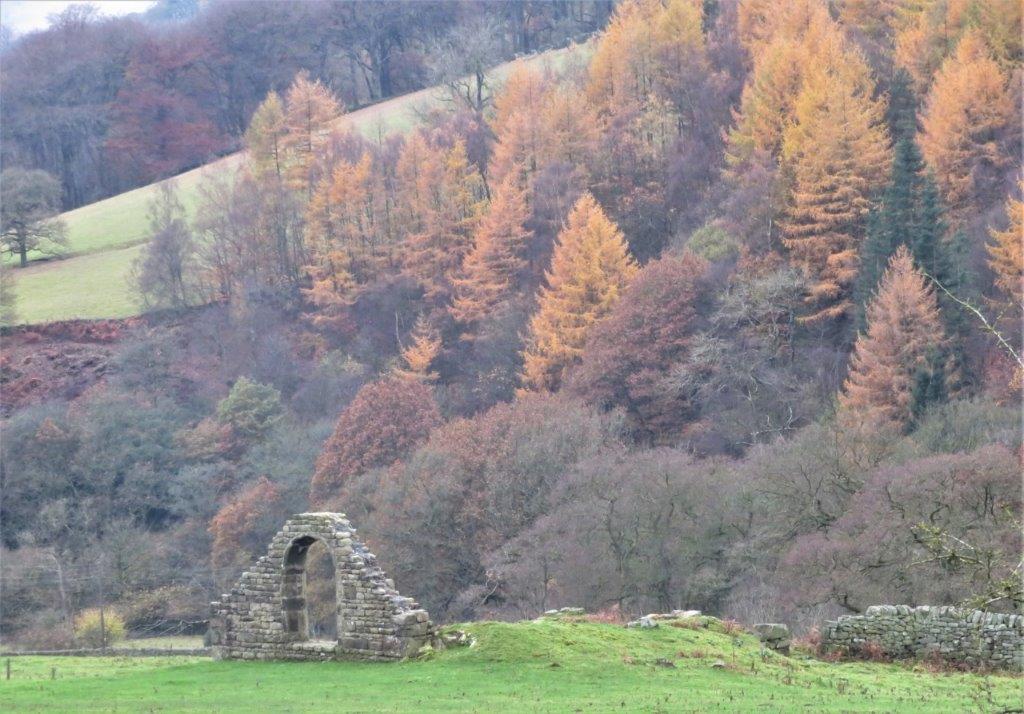 (111) remnants of Chapel (part of North Lees?)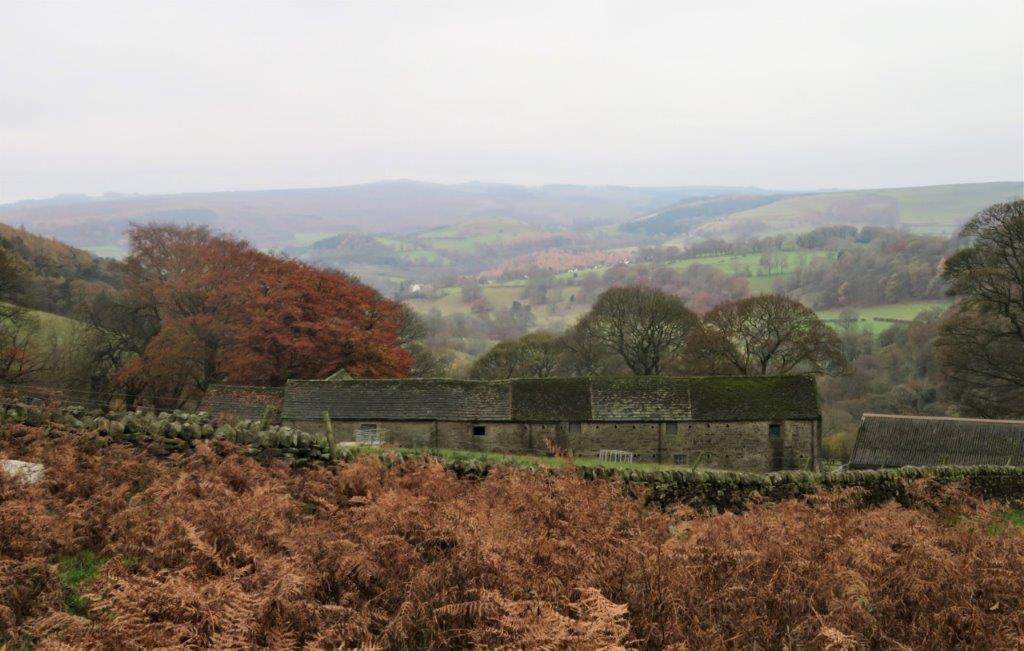 (113) farm building also once part of North Lees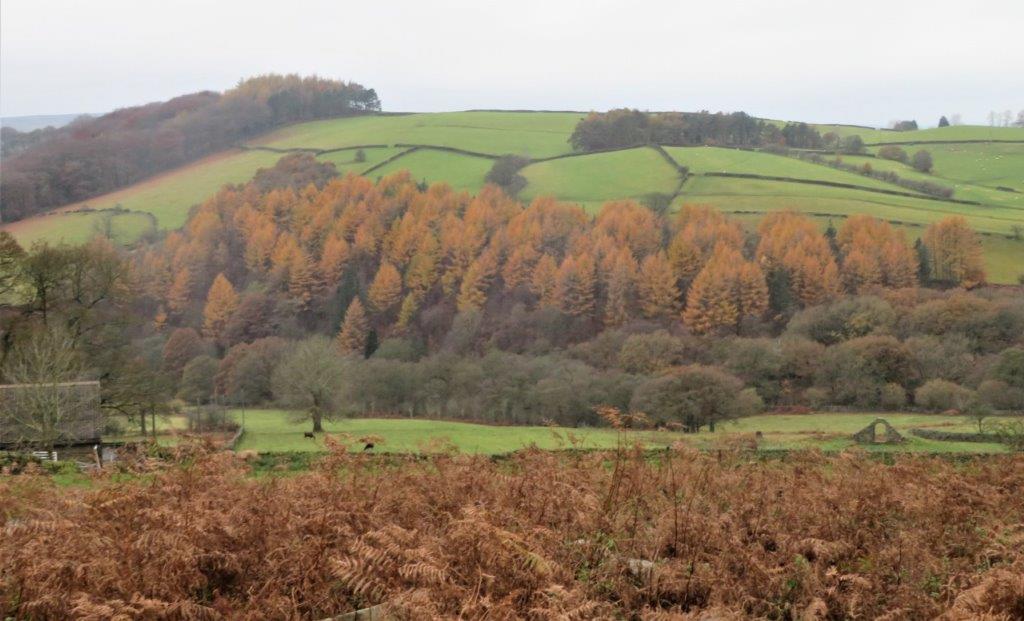 (114) farm buildings to left - remnants of Chapel to right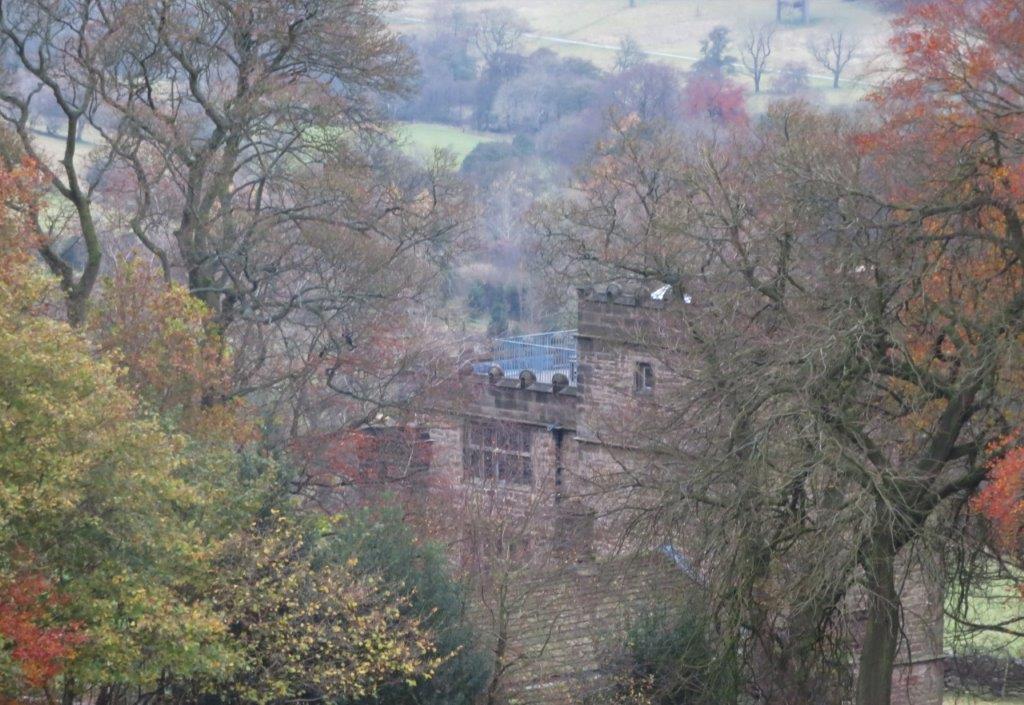 (116) North Lees (Hall)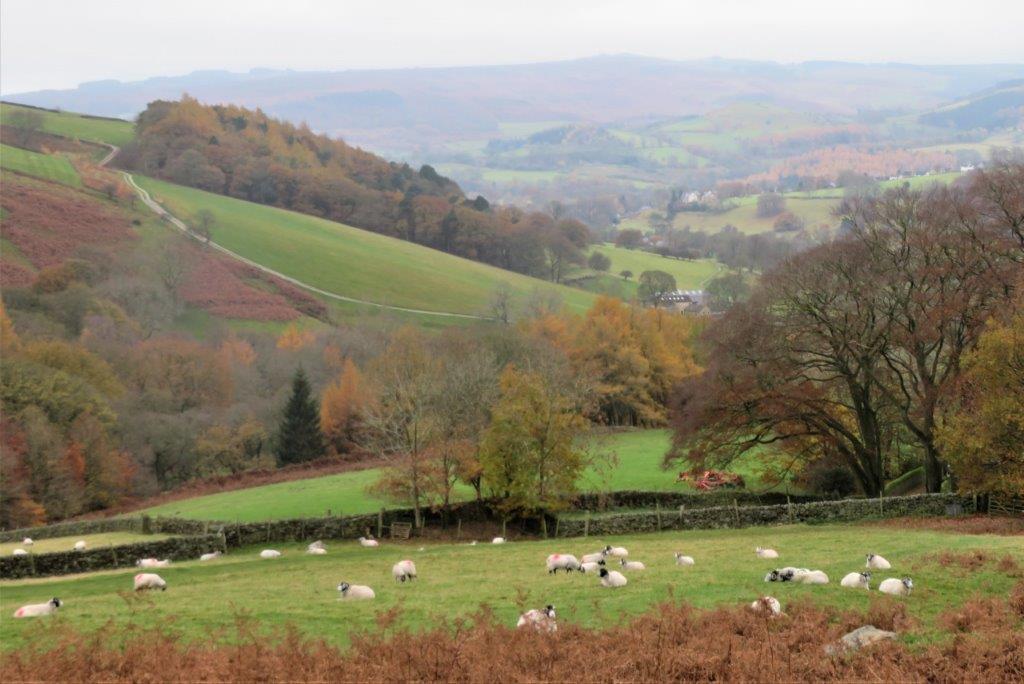 (118)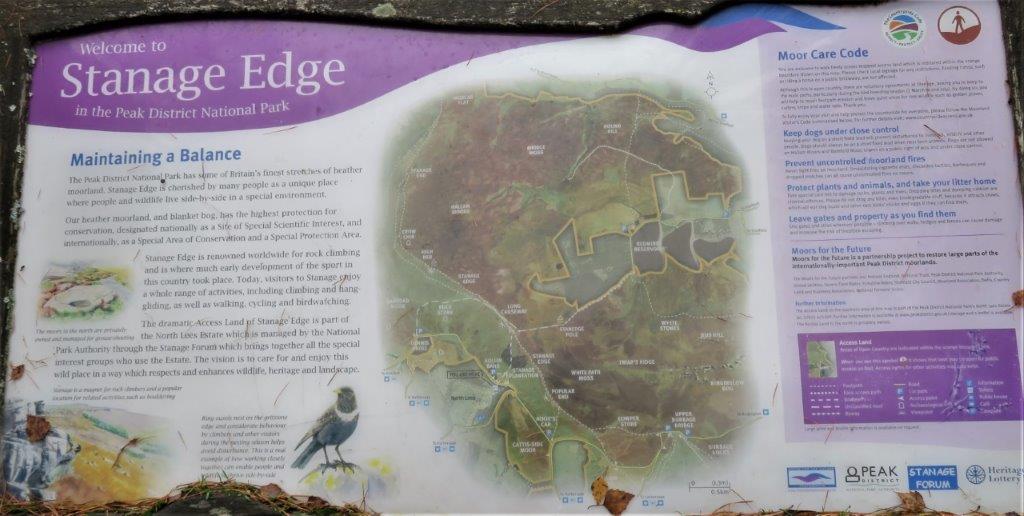 (122) Information board about Stanage Edge and area around it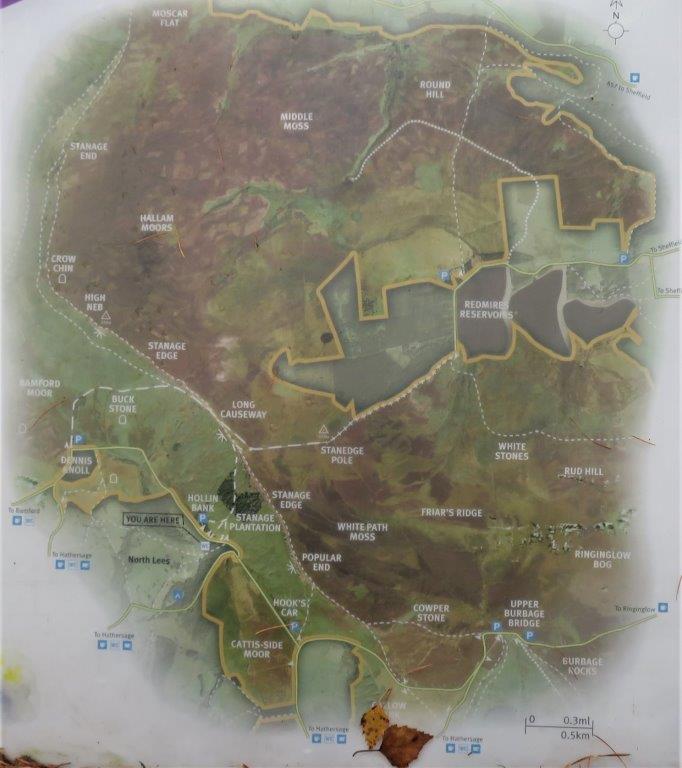 (123)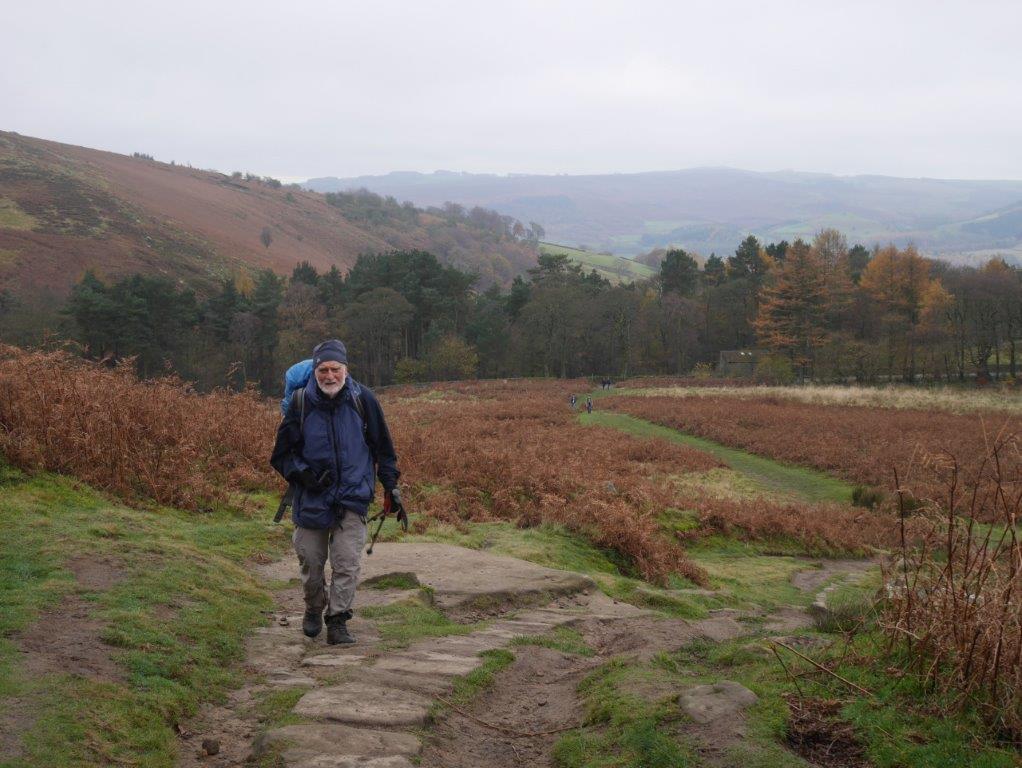 (123a) picture by Stuart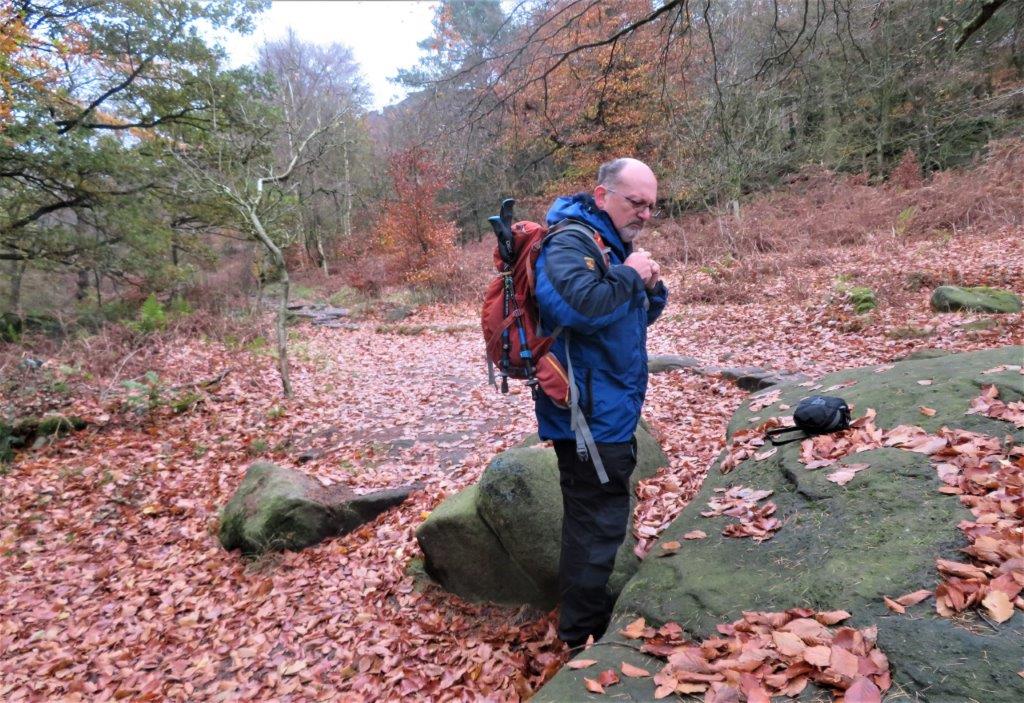 (127)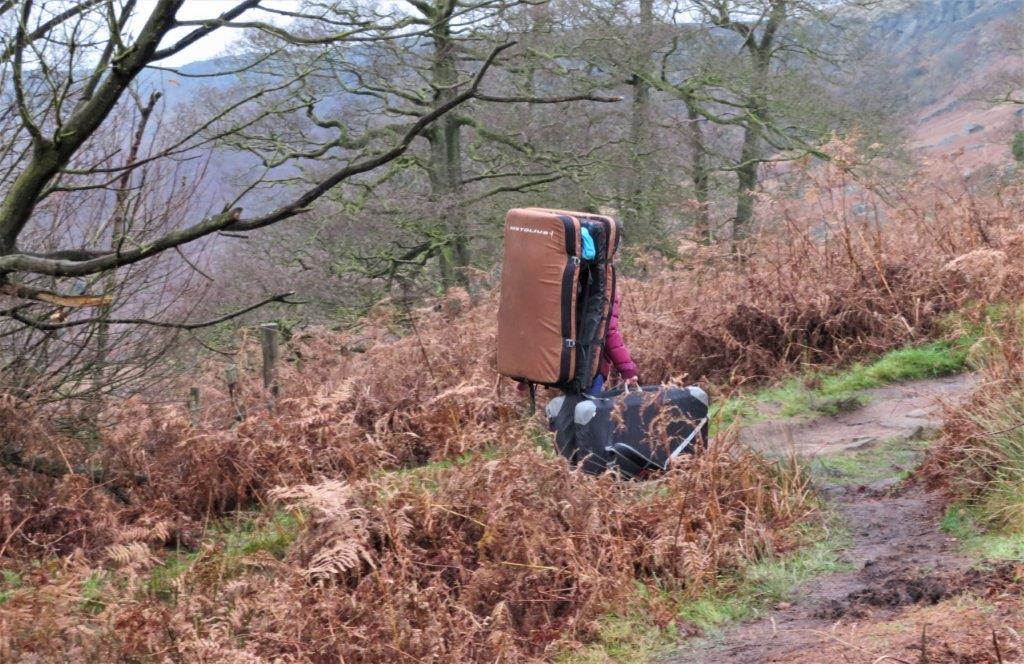 (129) Boulderer walking with mattresses (placed below to cushion fall from boulders)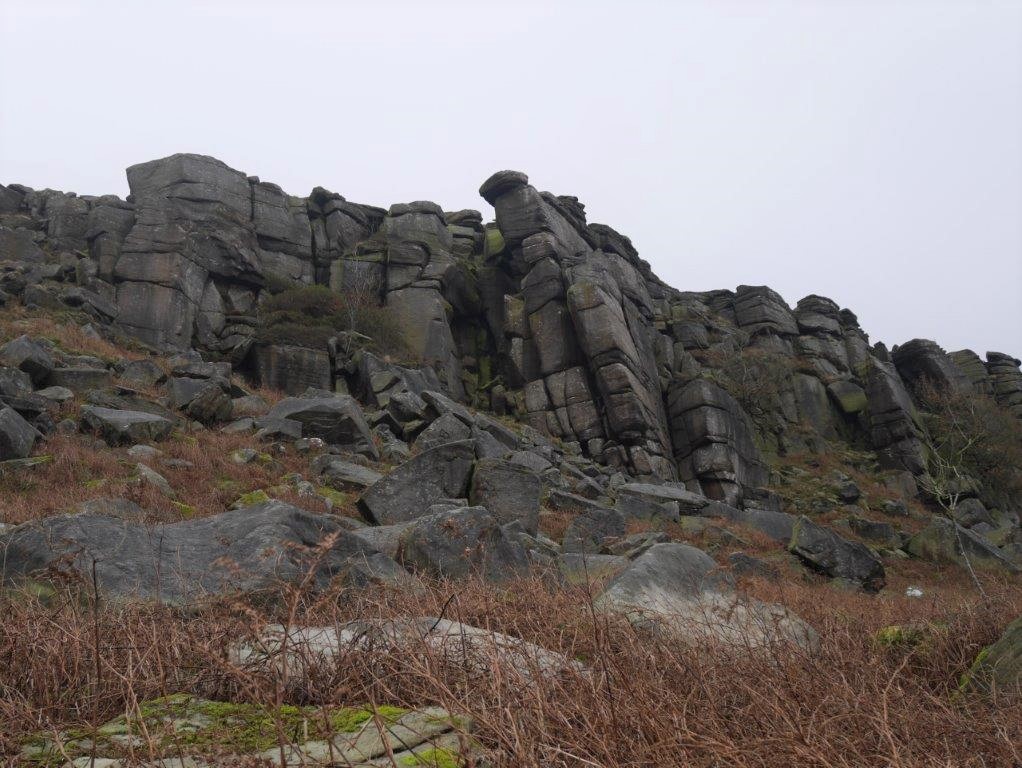 (132a) Stanage Edge close up - picture by Stuart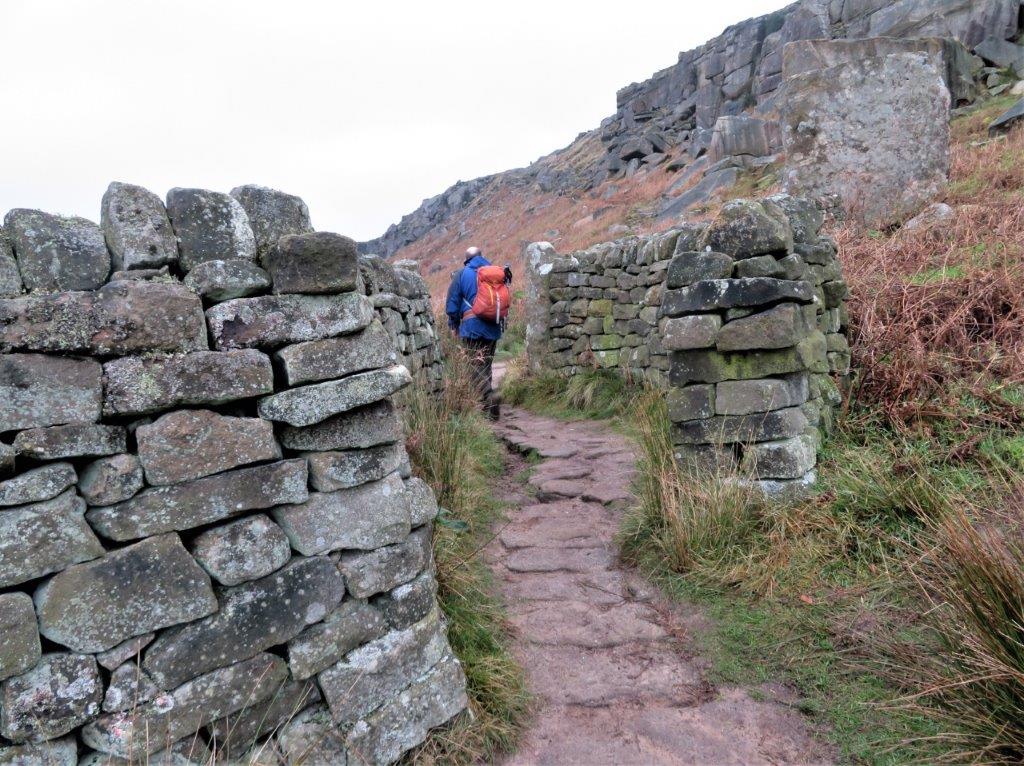 (135a) picture by Stuart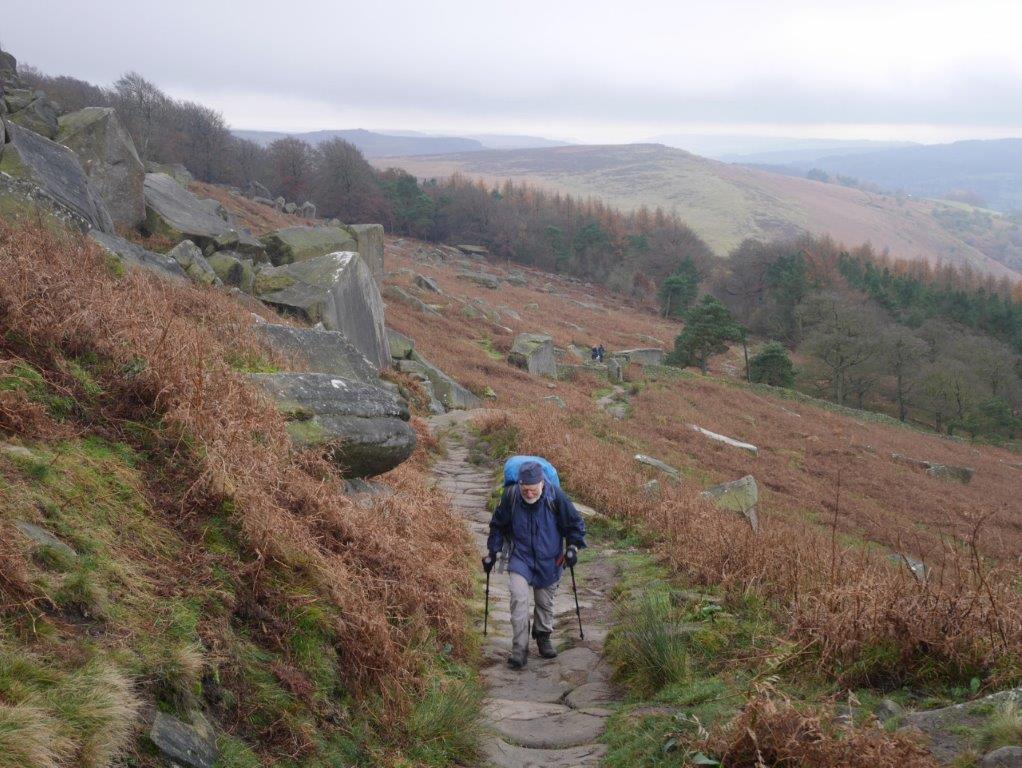 (135b) picture by Stuart - climbing up to Stanage Edge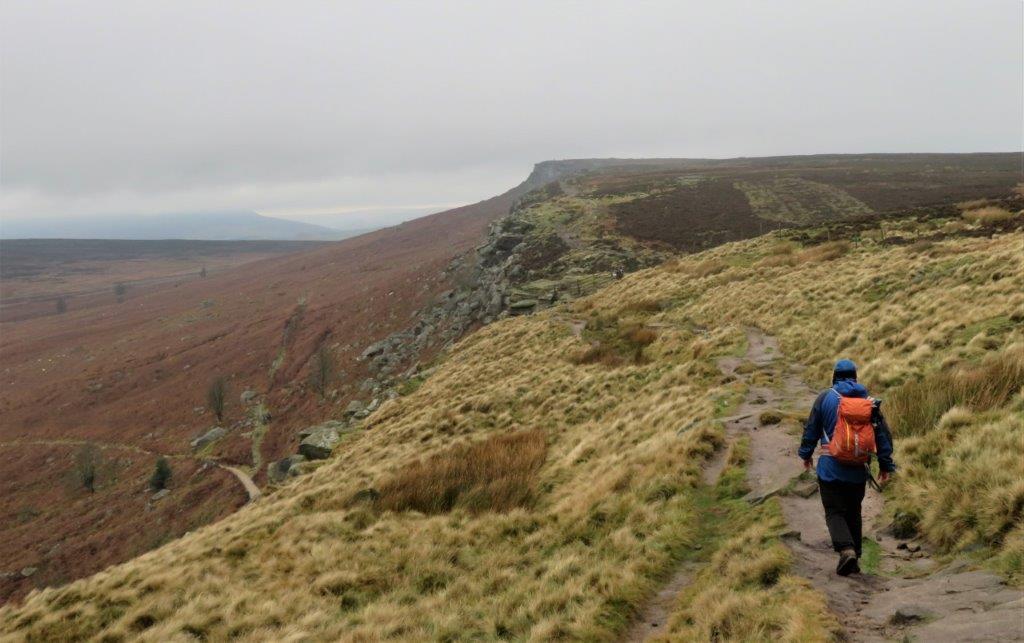 (140) on Stanage Edge - heading toward High Neb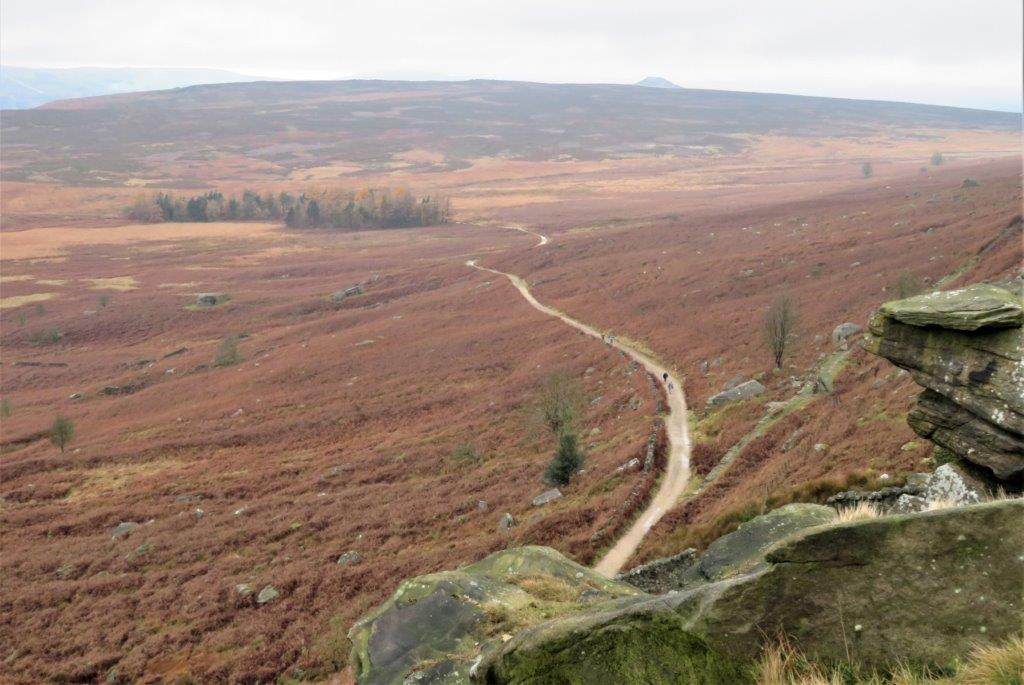 (144) Long Causeway (which crosses Stanage Edge) seen below Stanage Edge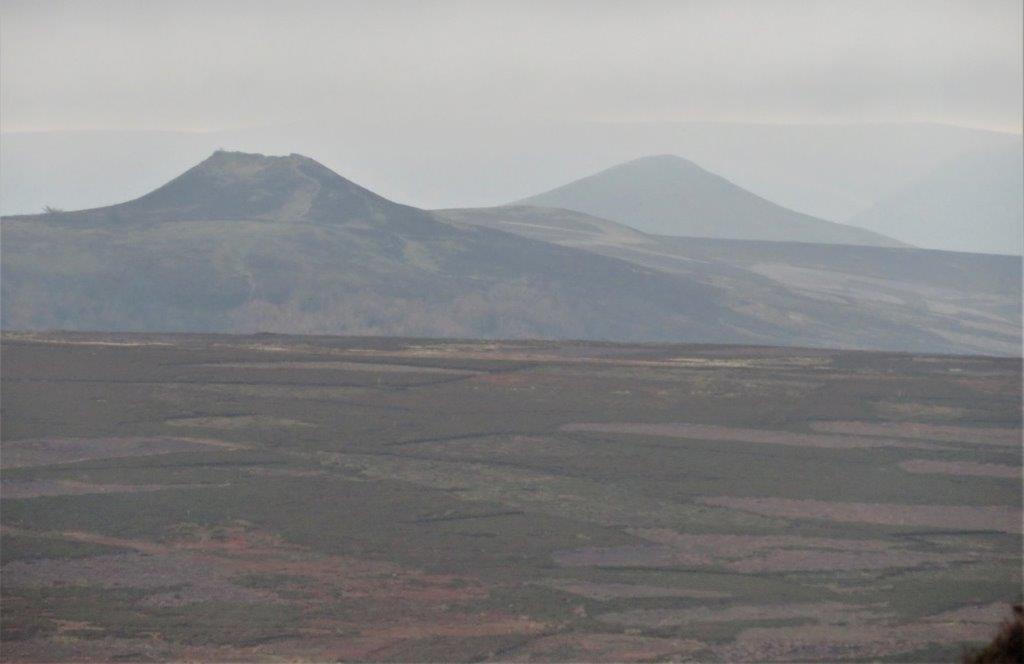 (148) Winhill Pike with Lose Hill behind to right
(150) looking back along Stanage Edge - point where Long Causeway crosses Edge just visible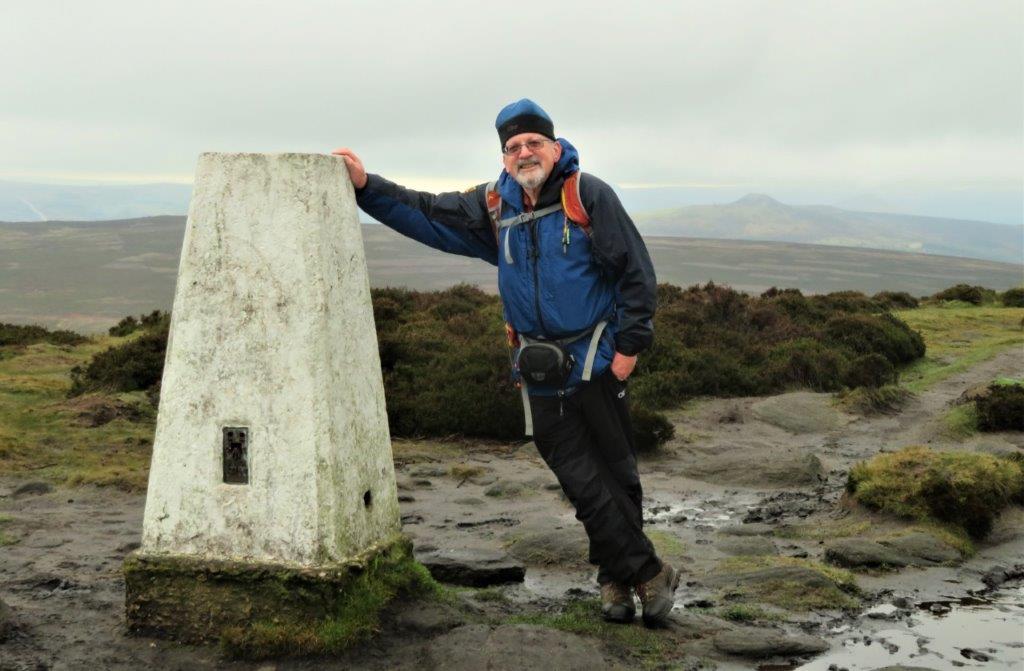 (153) Trig Beacon on Edge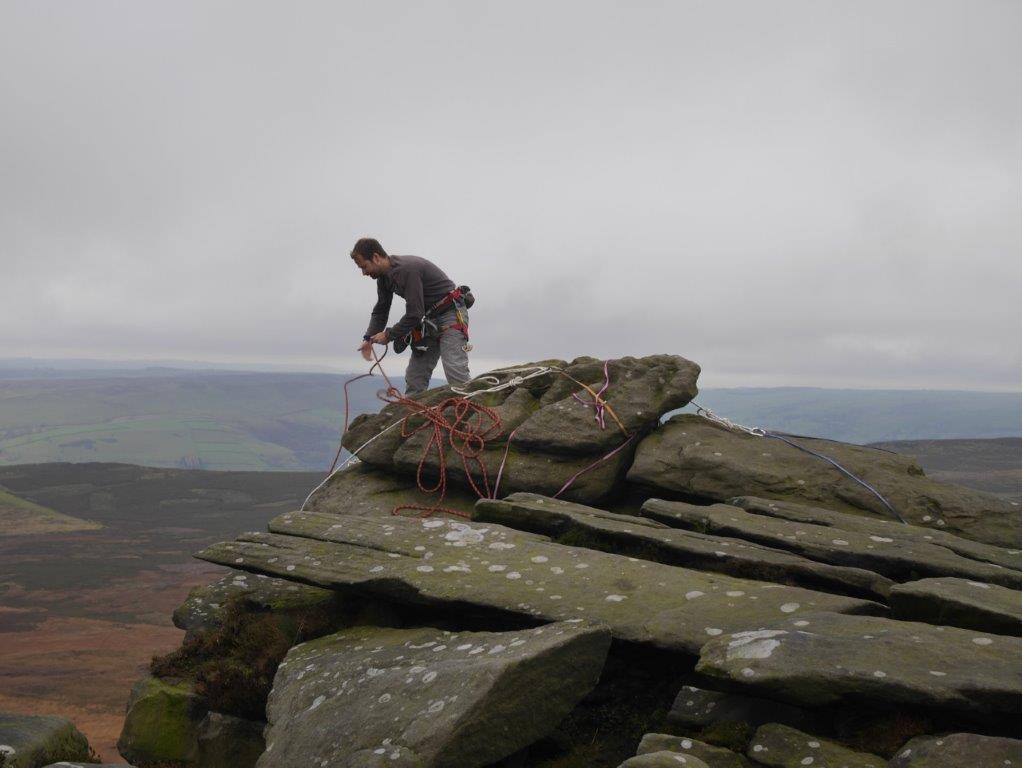 (153a) climber unravelling rope (picture by Stuart)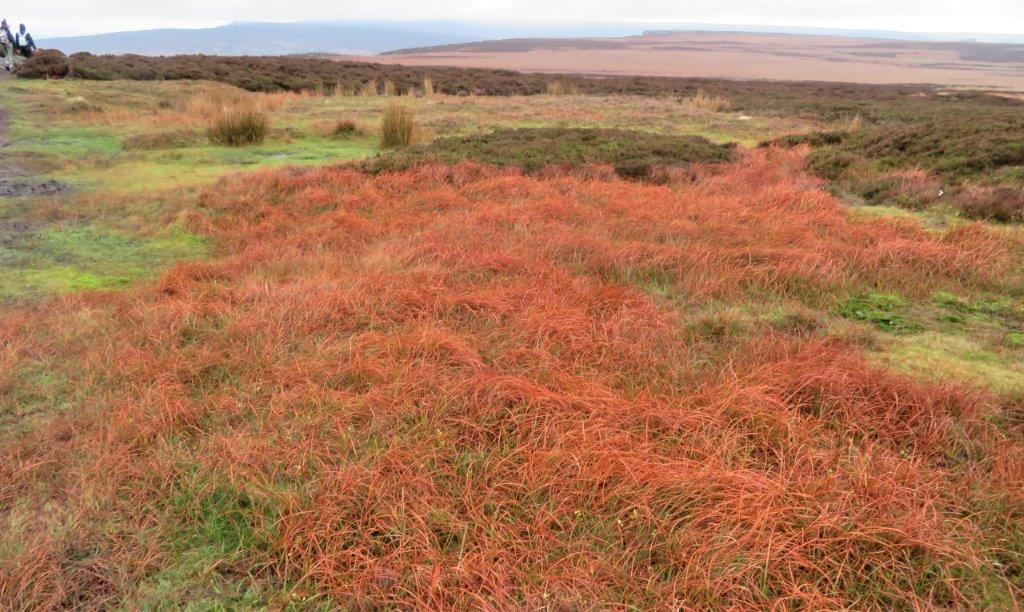 (154)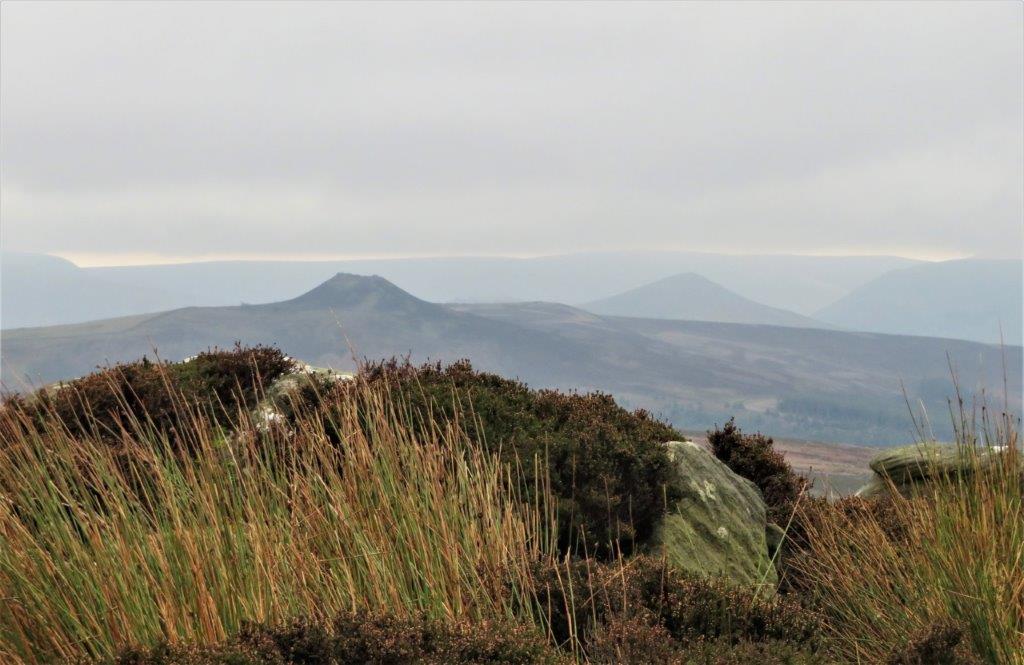 (156) Winhill Pike and Lose Hill once again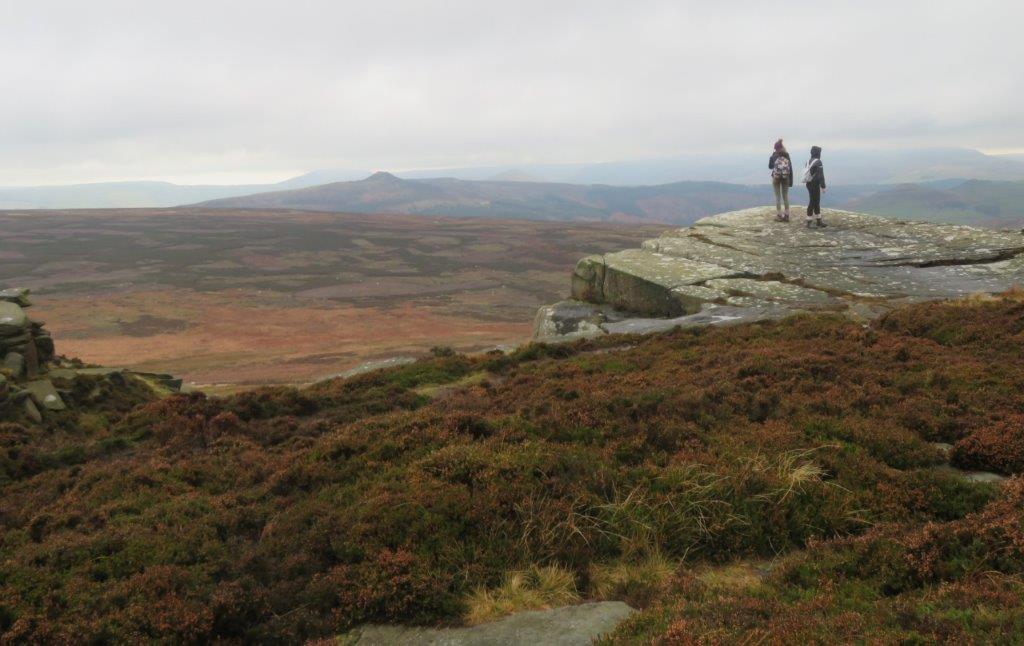 (156) Moscar Moor seen from Stanage End before Bamford Edge. Walkers generally seen in maximum of two obeying Covid regulations.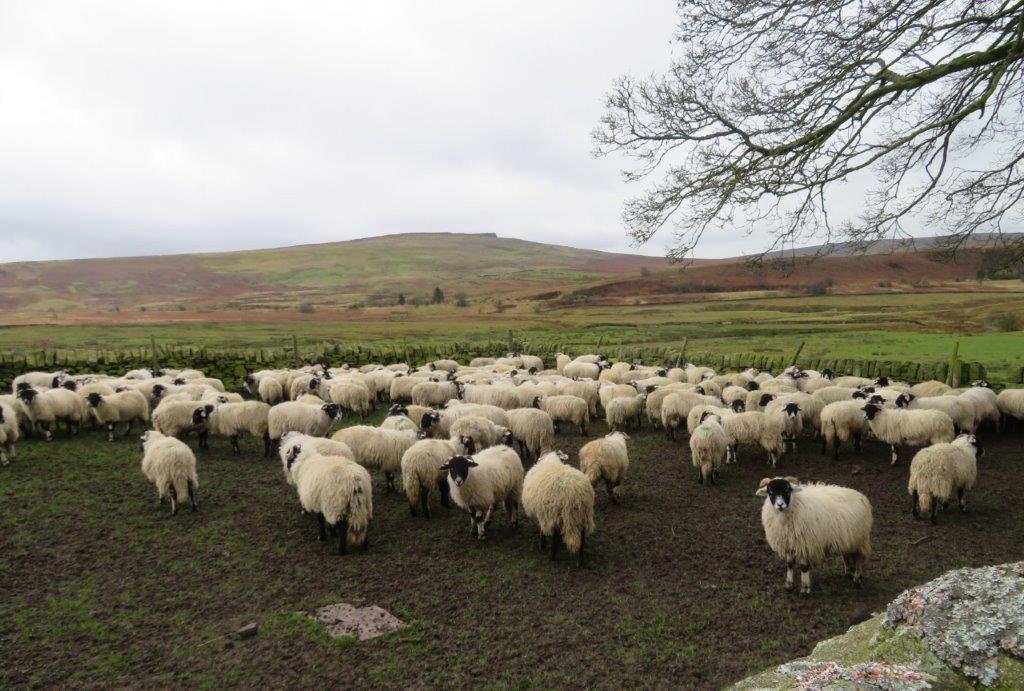 (161) Near Moscar House
homepage - Daywalks Index 2020 - contact me at