homepage - Daywalks Index 2020 - contact me at

2020.11.01 Ramblers social distancing walk FROM PARK TO MOORS AND RESERVOIRS & BACK, Glen Howe car park SK296943, ZZ ~W and leave Glen Howe at SK291942, ~W thru Benteholme Farm continuing to Tinker Brook House, cross Brightholmlee Rd, ~NW past Hob Lane House, ~WSW past Spout House, ~WNW then ~N to Quarry (dis) at SK275949, ~100m W on track, ~NNW down to rd SK273950, ~N on rd to Snell House, FP & FBridge ~NNW across Raynor Clough, continue to Rd / Lane at SK272954, join & follow Rocher Bottom ~W, at SK264955 leave road & go ~W on FP to join Rd at SK258956, follow Rd ~NW to bend & join FP ~W to Bridle Way at SK256958, ~SSW on BW up to Rd at SK252951, then follow entrance track ZZ ~W to Old Booth Farm, ~SW on lane (on West side of Canyard Hills) to Mortimer Rd (SK245948), ~S along Mortimer Rd to join Dukes Rd at SK246945, ~W along Dukes Drive to Rushy Dike SK228948, follow R.Dike ~WNW to Grouse Butts, follow Butts ~ N to Shooting Lodge SK222956, follow track ~NW / WNW / NE to Mortimer Rd at SK242962, ~100m N on Rd then turn E into Broomhead Hall (Hall demolished), follow FP thru Broomhead Park to exit Park on Allas Rd SK248958, ~ENE on tarred lane to SK252960 then on track ~E to Broomhead Reservoir, follow southern edges of Broomhead & More Hall Reservoirs Eastward, at SK285956 (before M.H. Spillway) turn ESE thru Woods then ~SE to Brightholme Lee (road at SK291951, ~E on rd for ~150m, then ~S on Storth Lane back to Glen Howe Parking - leader Lynn Oxlade - Sunday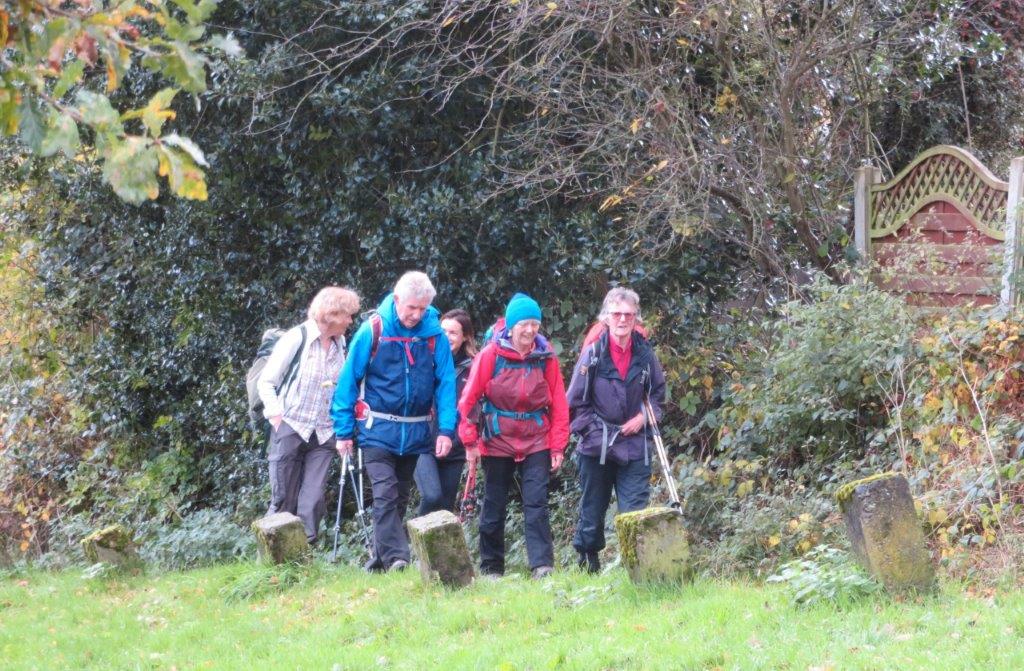 1 - some of party walked up Green Lane / Damasel Lane from a bus stop on the A6102 Road to Glen Howe car perk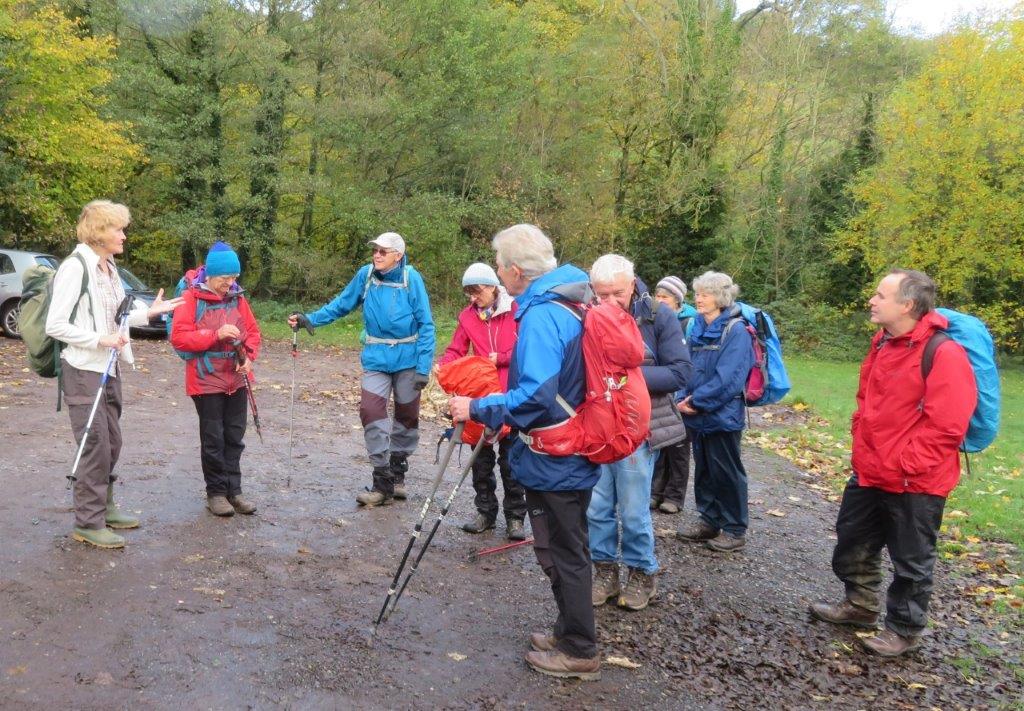 2 - leaders walk briefing at the Car Park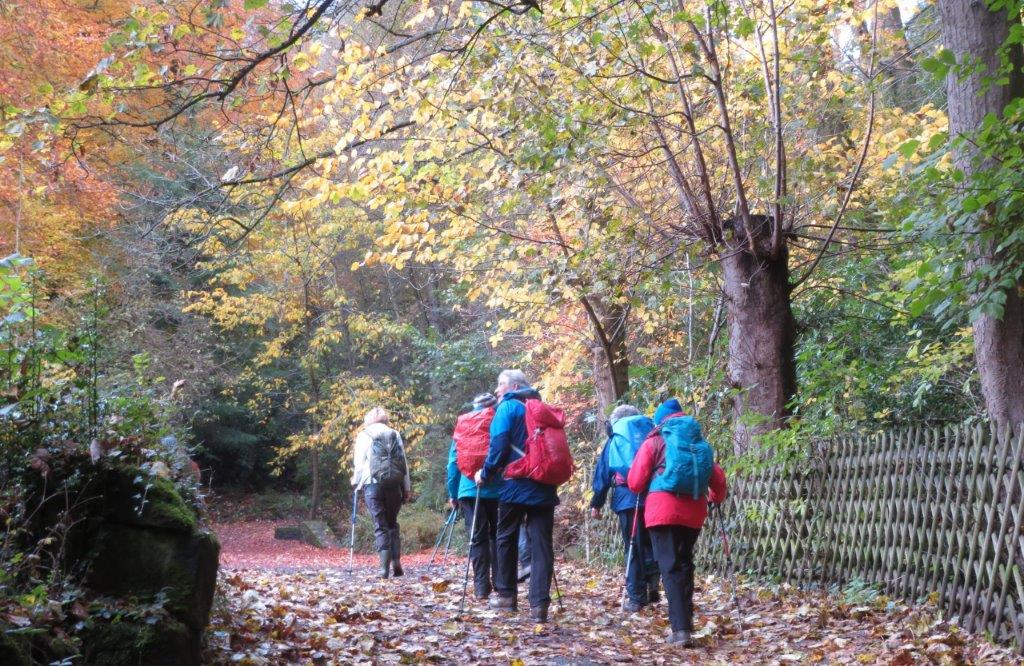 3 - in Glen Howe Park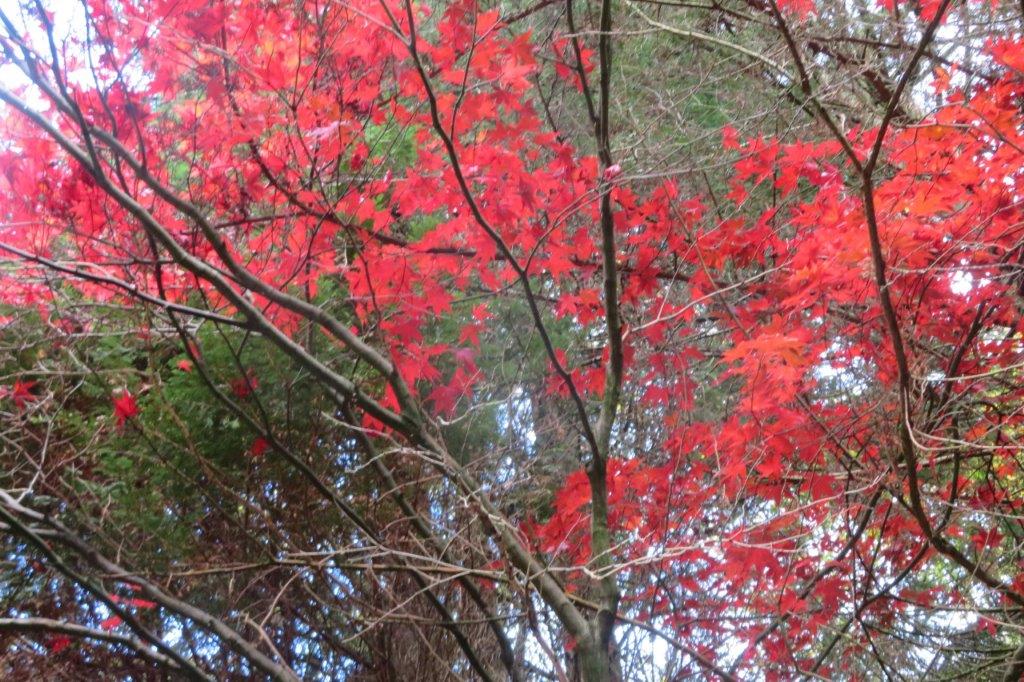 4 - leaves on tree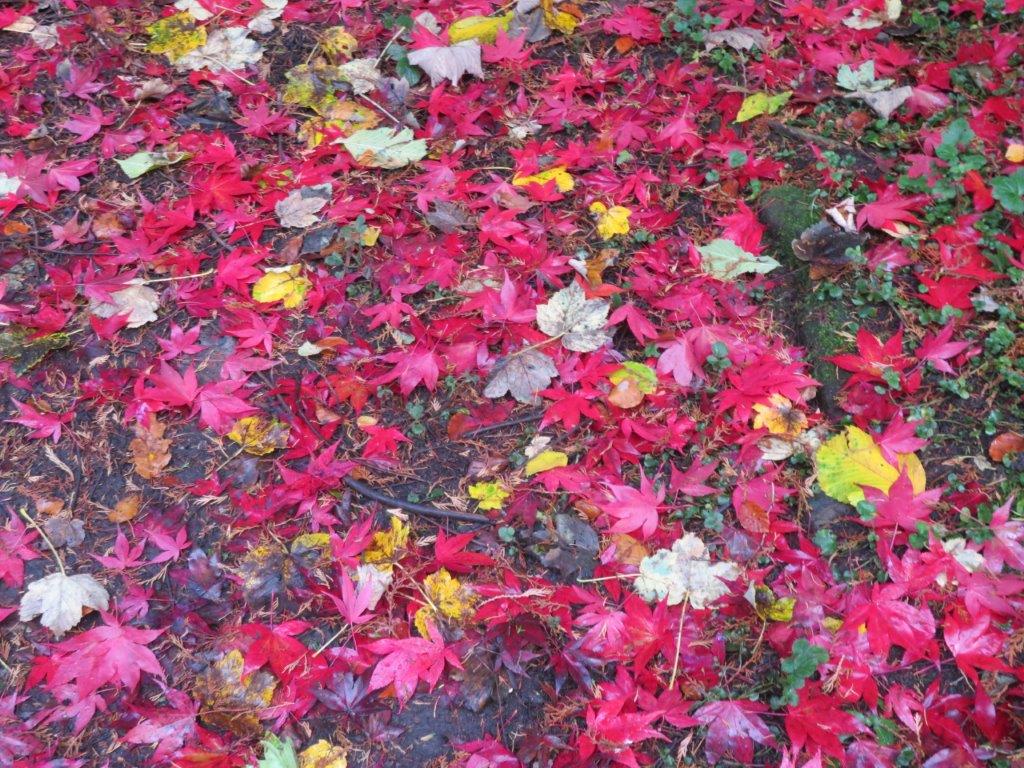 5 - leaves on ground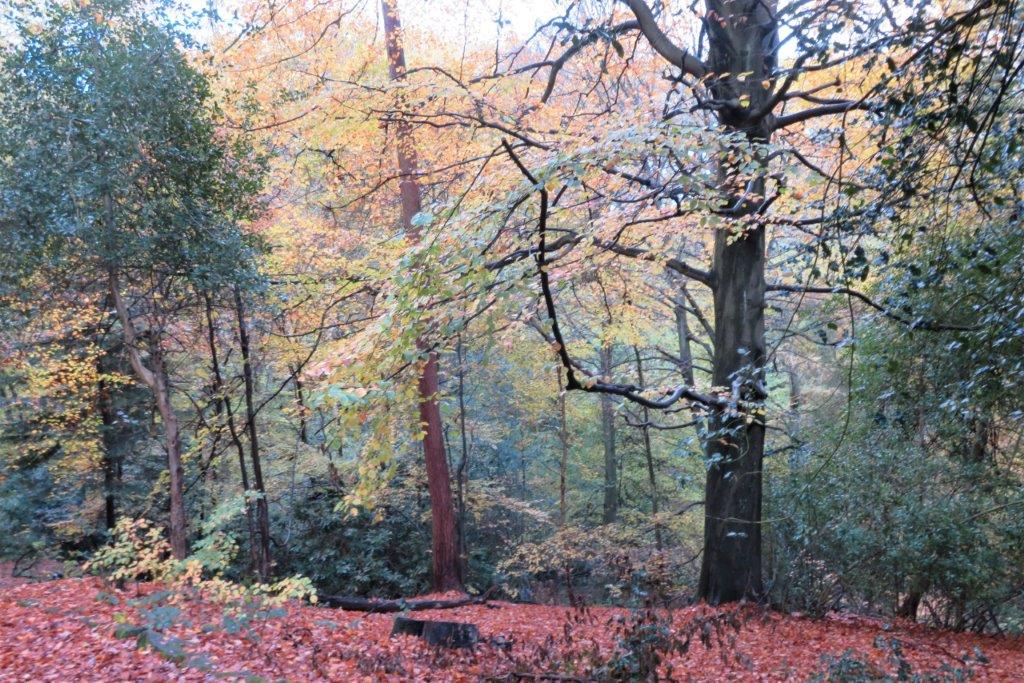 6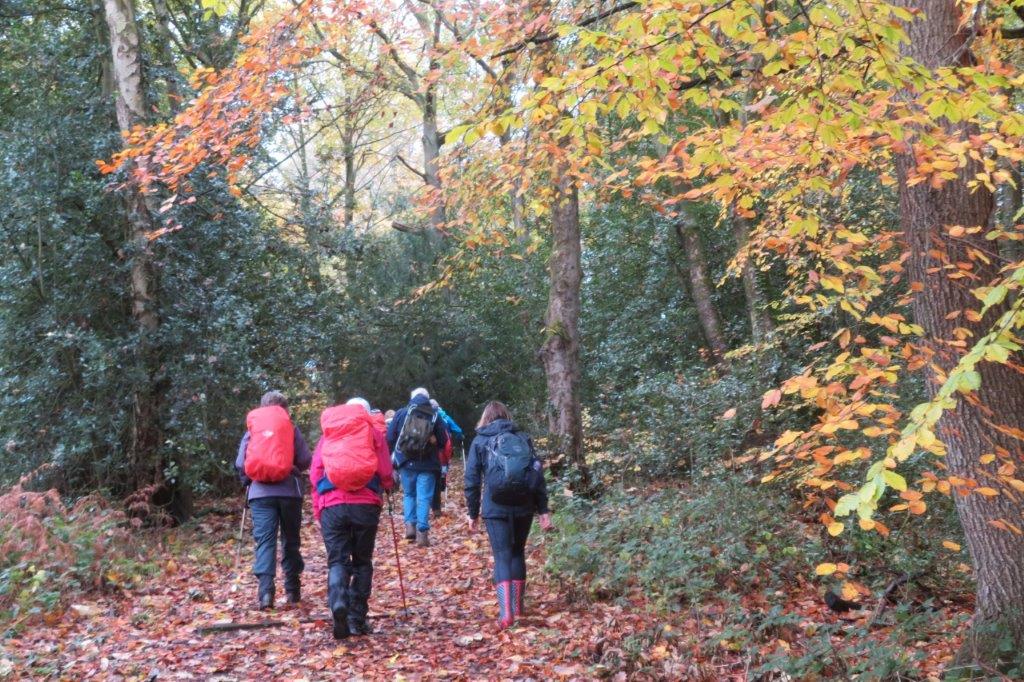 7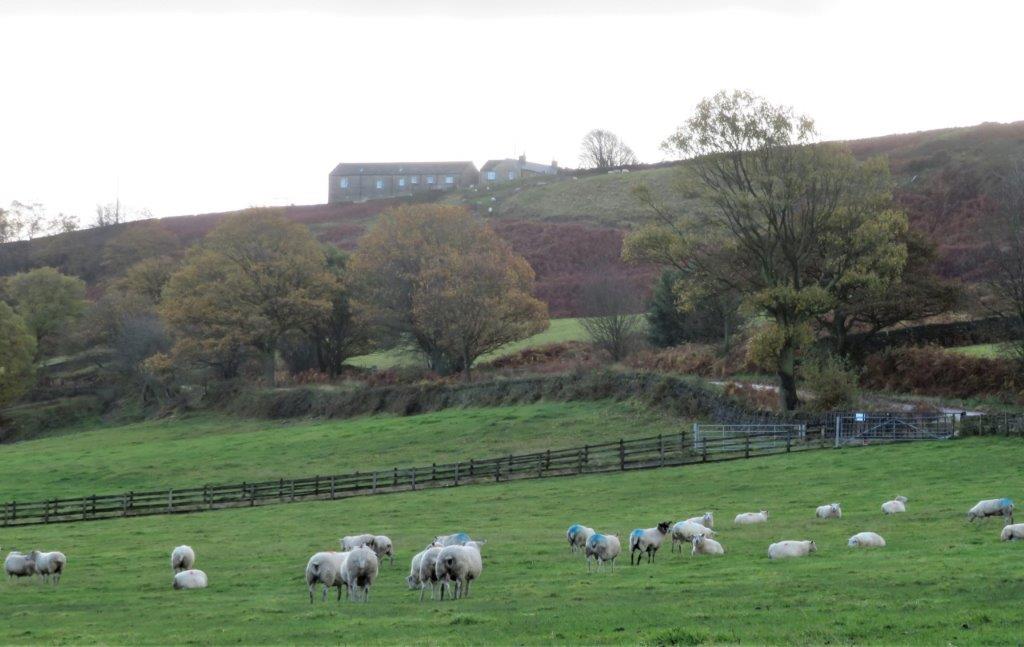 8 - picture taken once out of the Glen Howe Park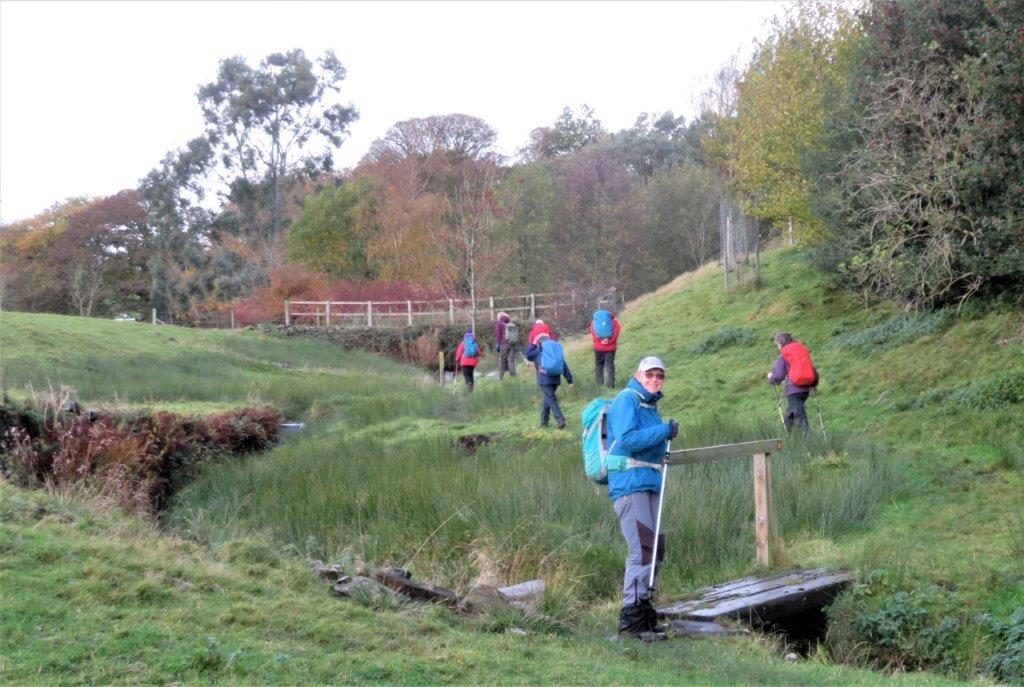 9 - up along Tinker Brook to Tinker Brook House
10 Hob Lane House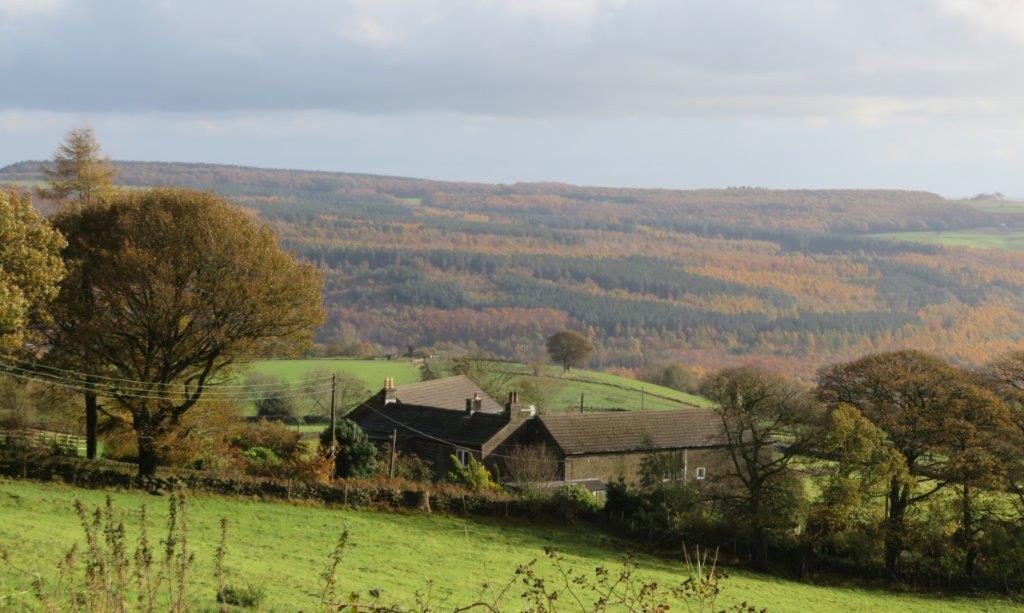 11 looking back above Hob Lane House. Wharncliffe Woods at the back with green Pines & yellow Larches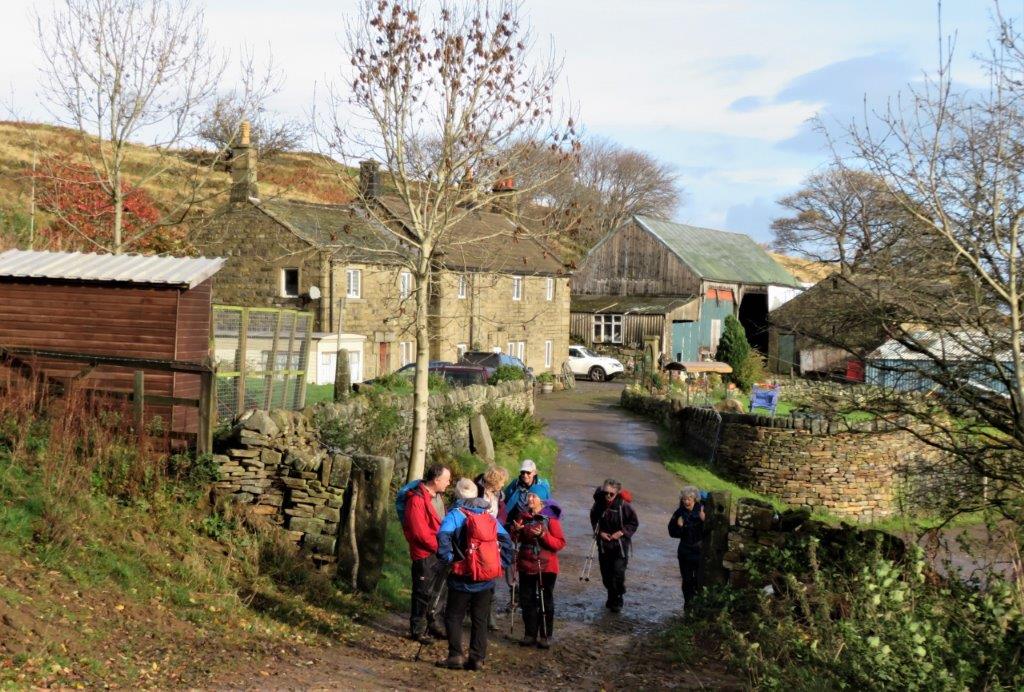 12 Spout House (farm) behind us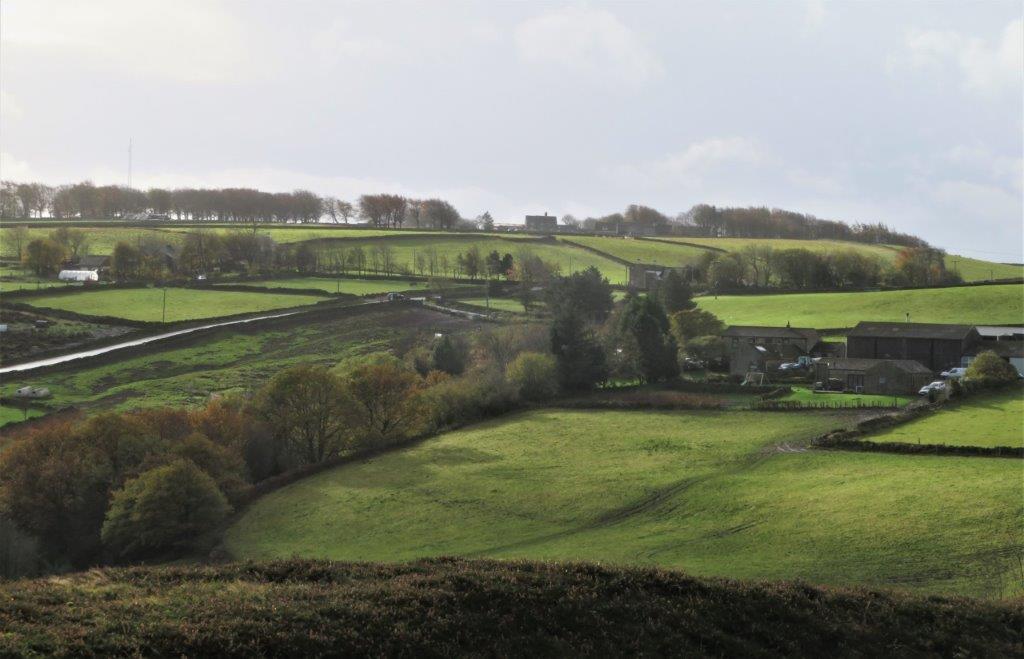 13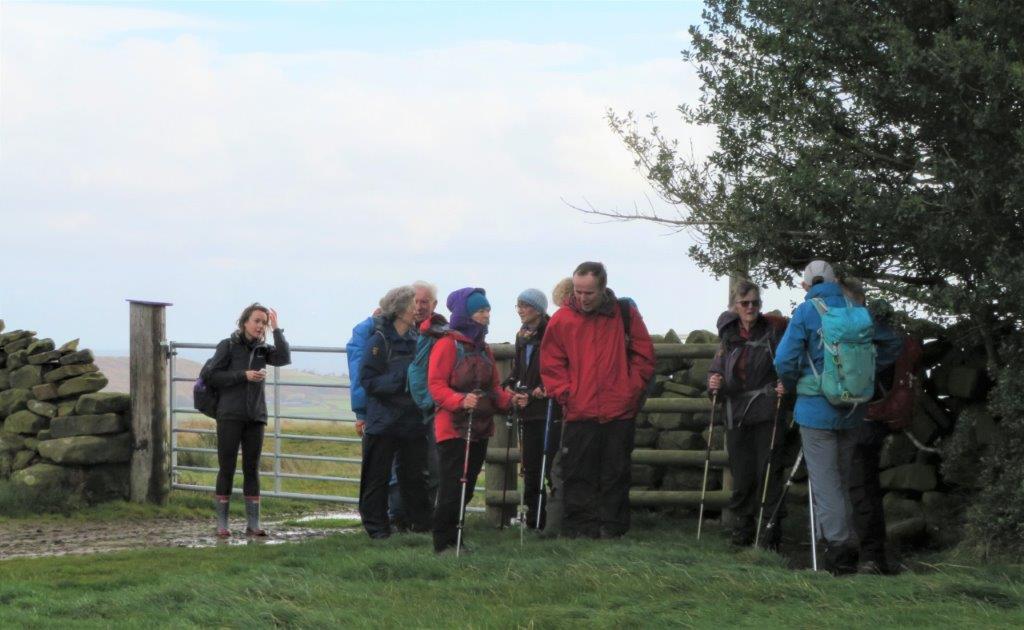 14 - heading towards the disused quarry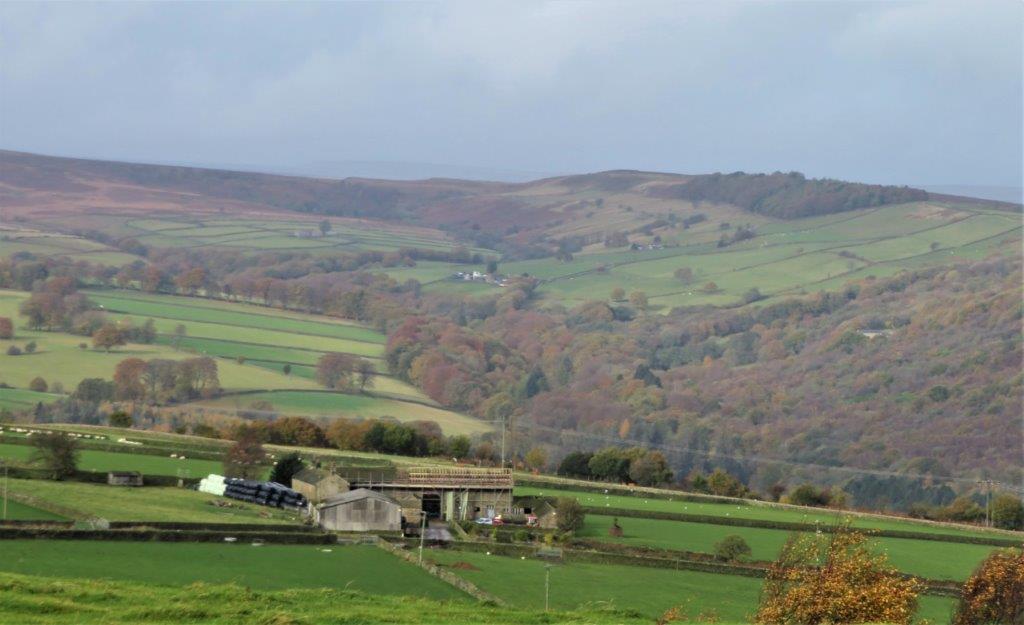 15 - White Lee Farm to left bottom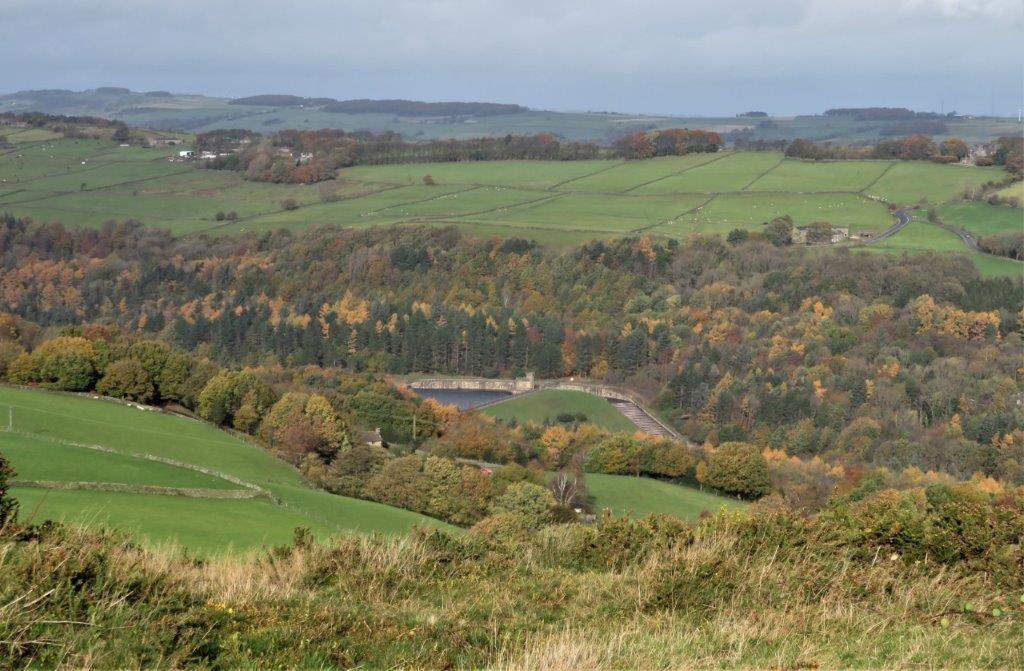 16 Broomhead Reservoir embankment with spillway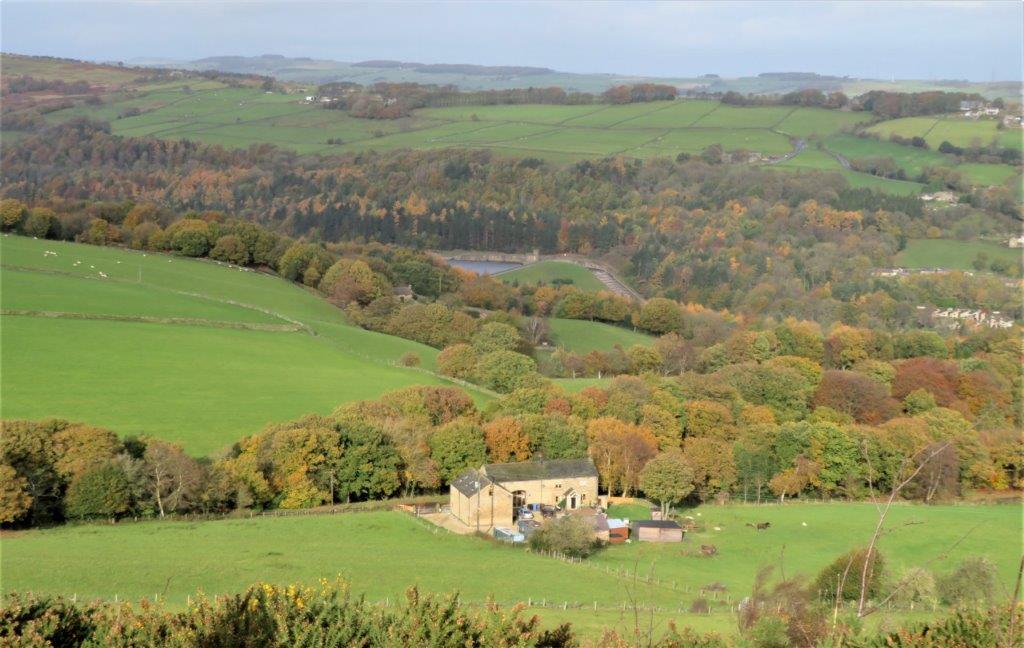 17 Sell House with Broomhead Reservoir behind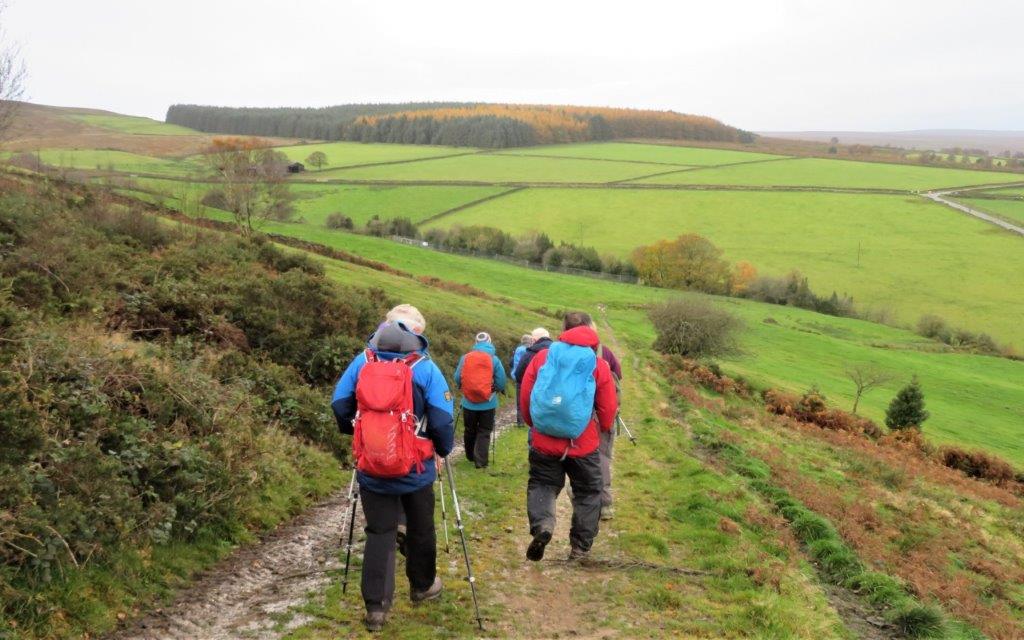 18 - down on track from disused quarry - turned right past tree onto grassy slope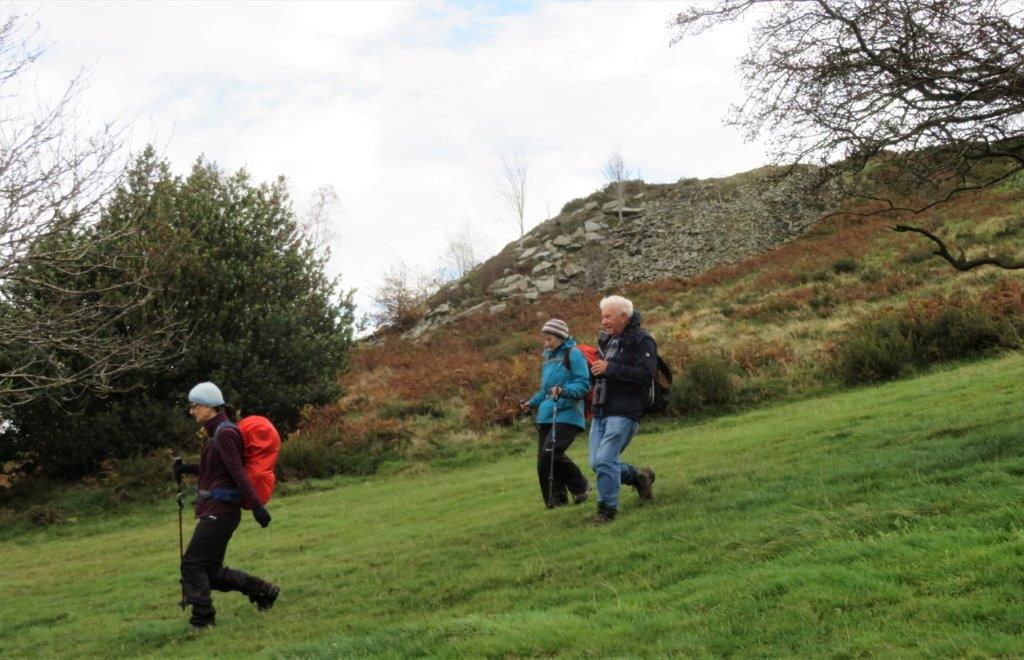 19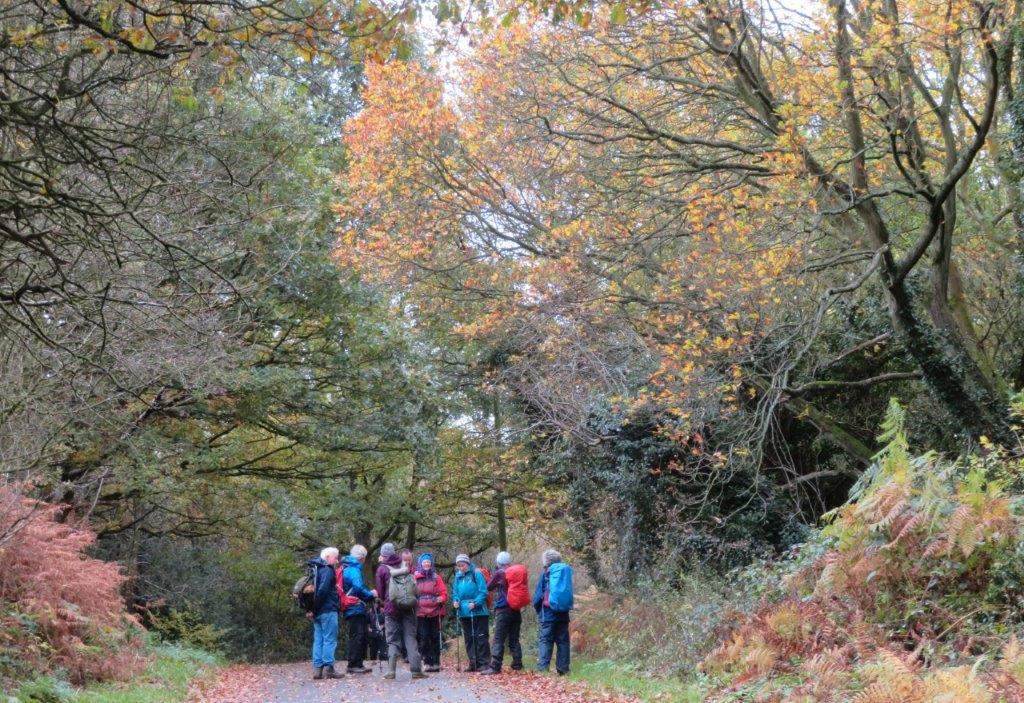 20 - in road before going toward Snell House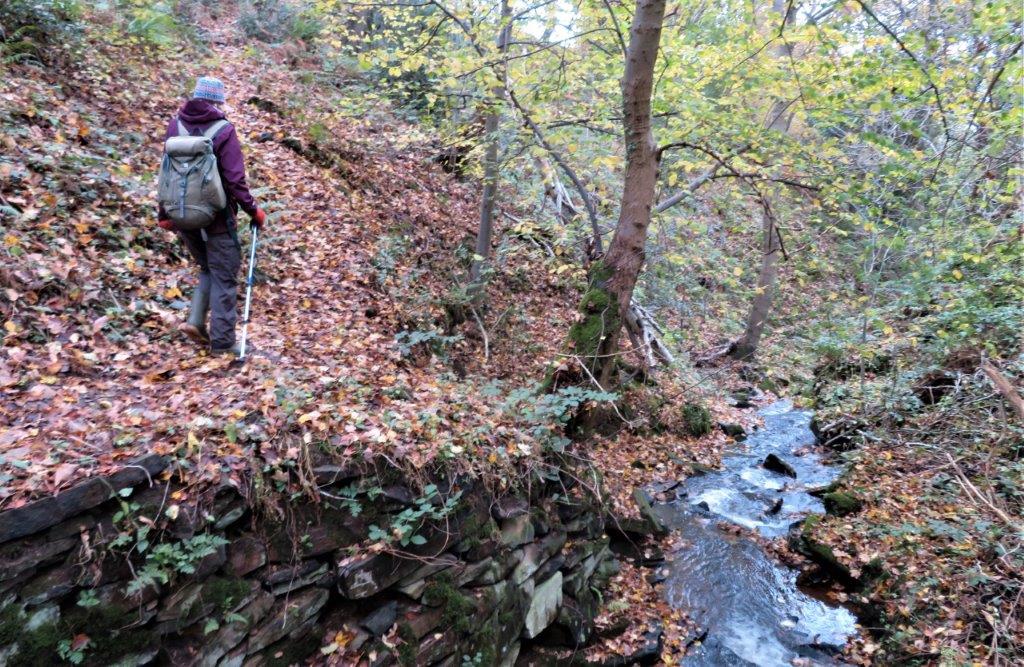 21 Raynor Clough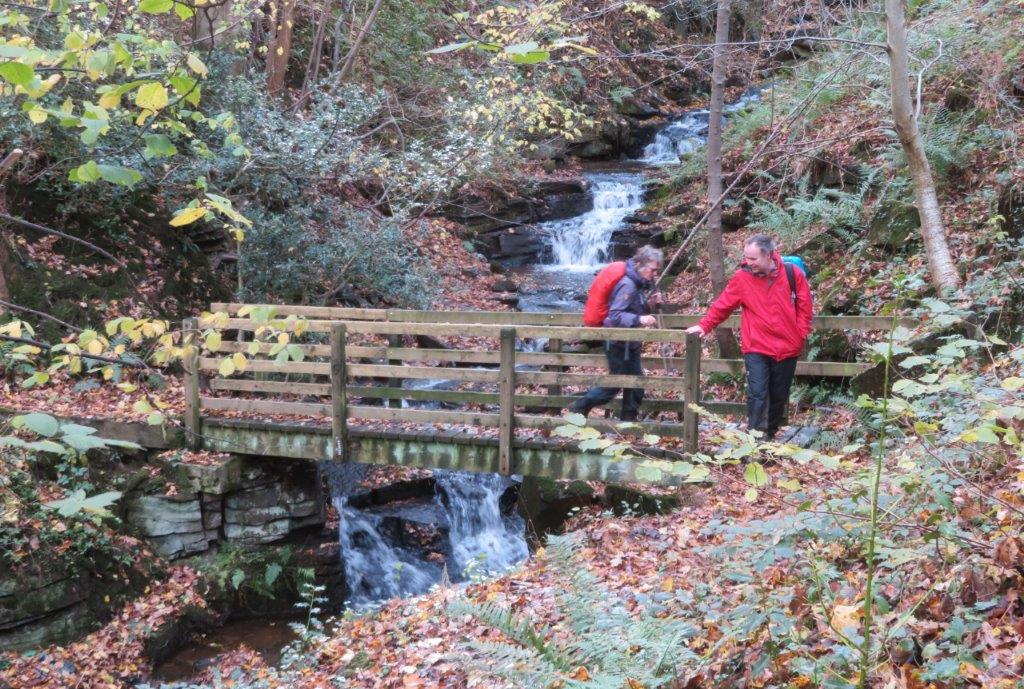 22 - footbridge over Raynor Clough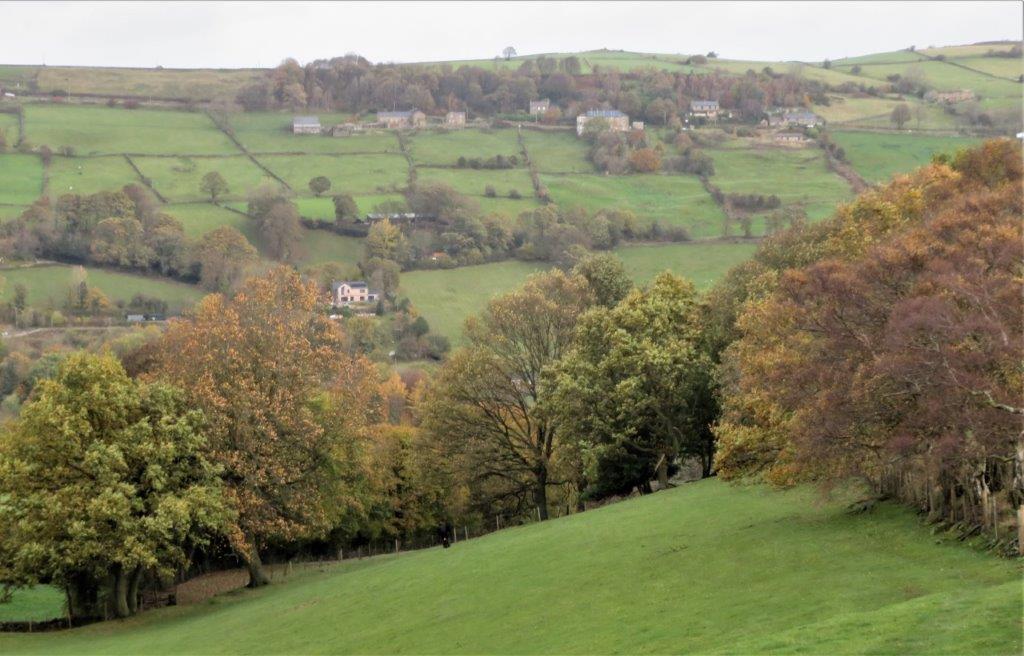 23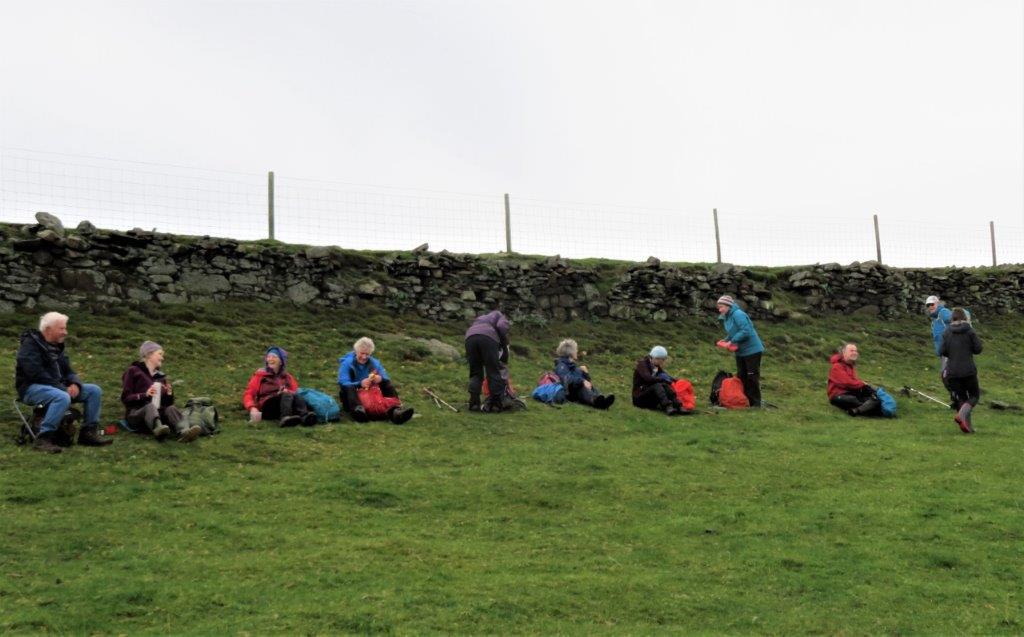 24 teabreak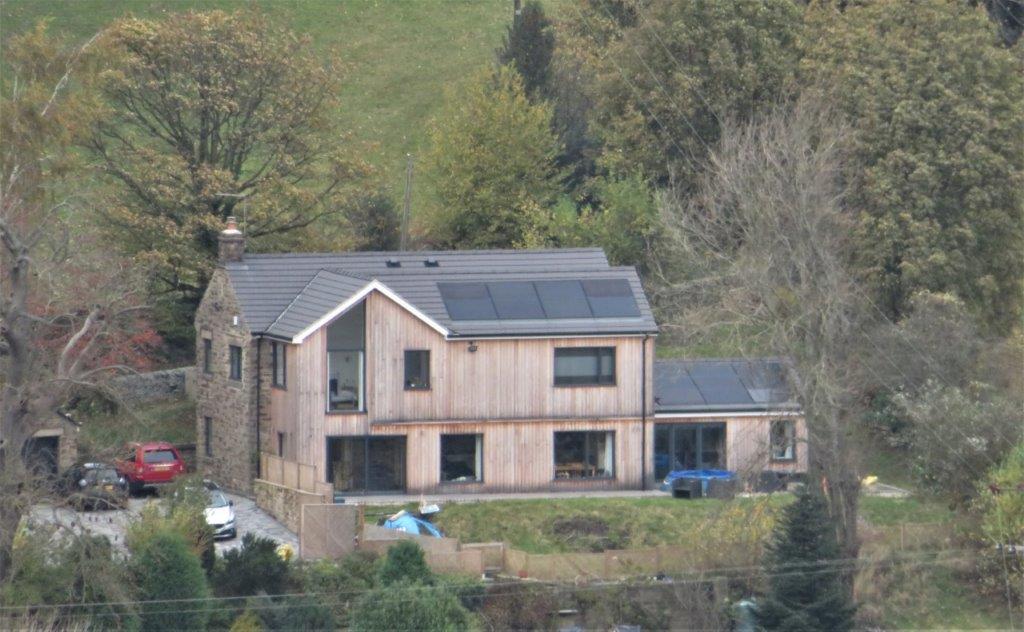 25 zoomed into house across the reservoir valley. interesting extension to older stone house behind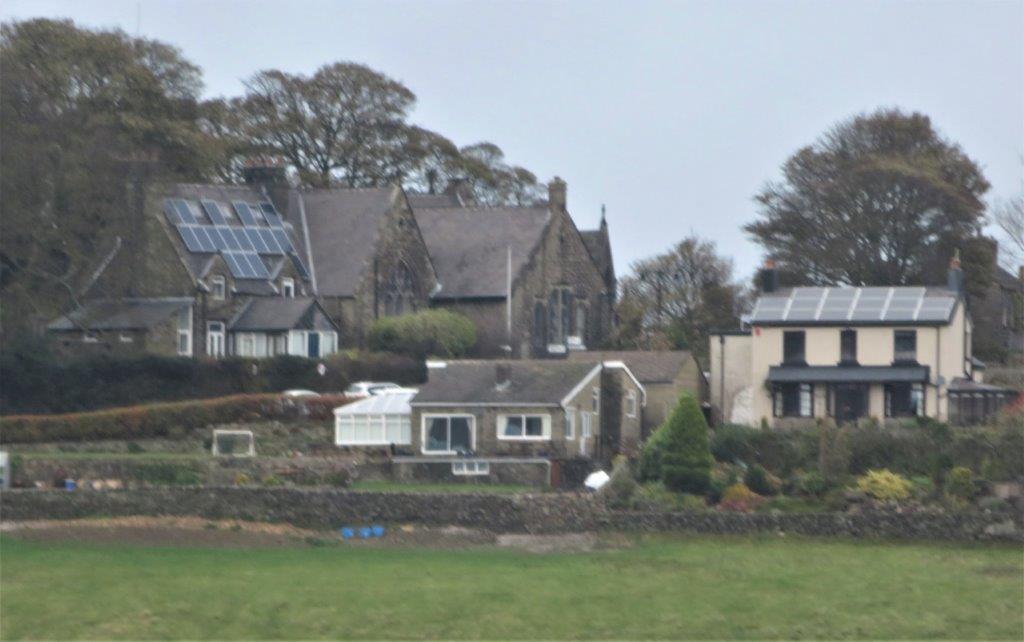 26 - zoomed into Bolsterstone - part of Methodist Church in centre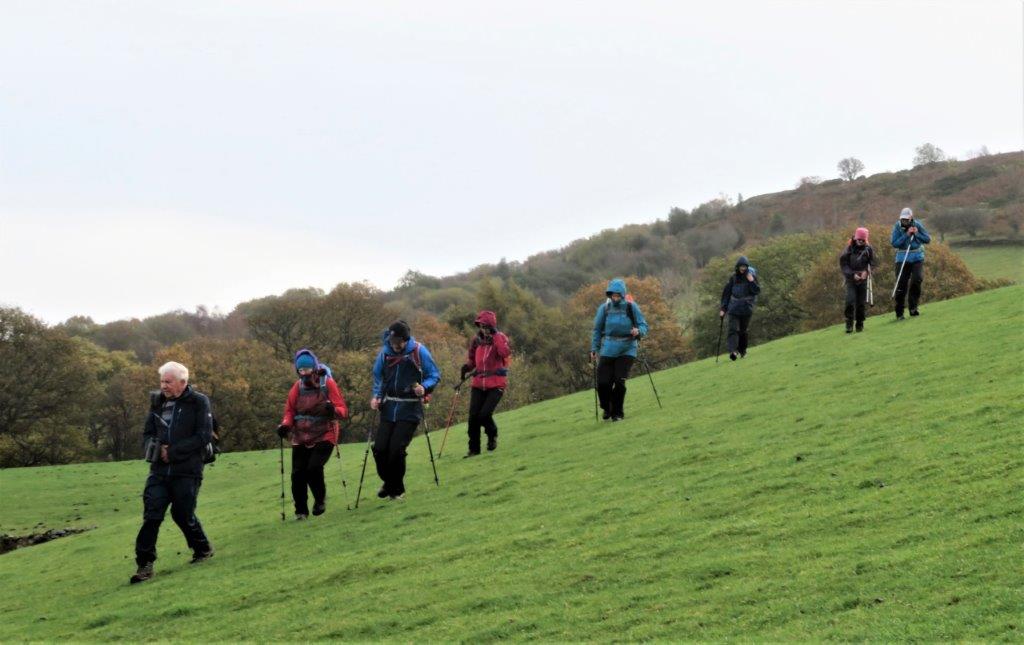 27 - down from teabreak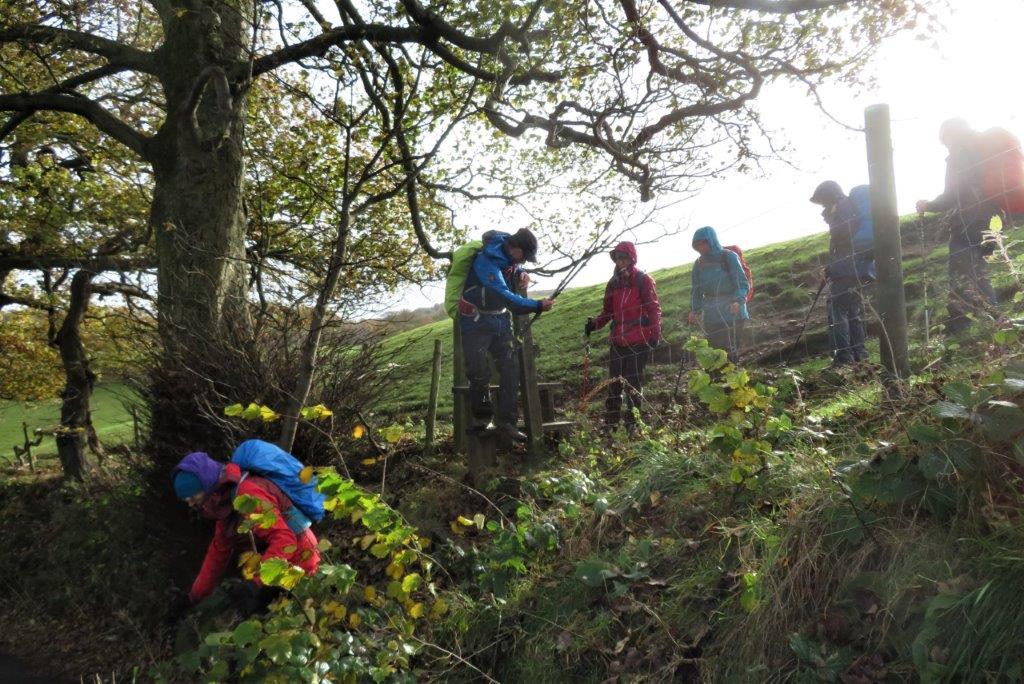 28 down to road & lane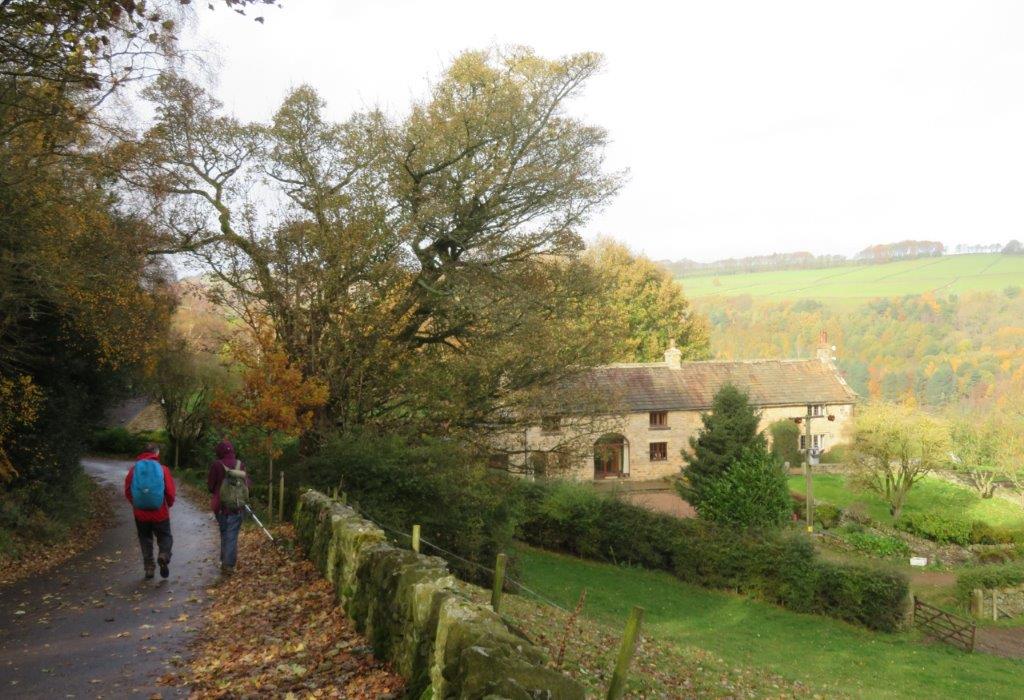 29 - on Rocher Bottom passing Rocher Farm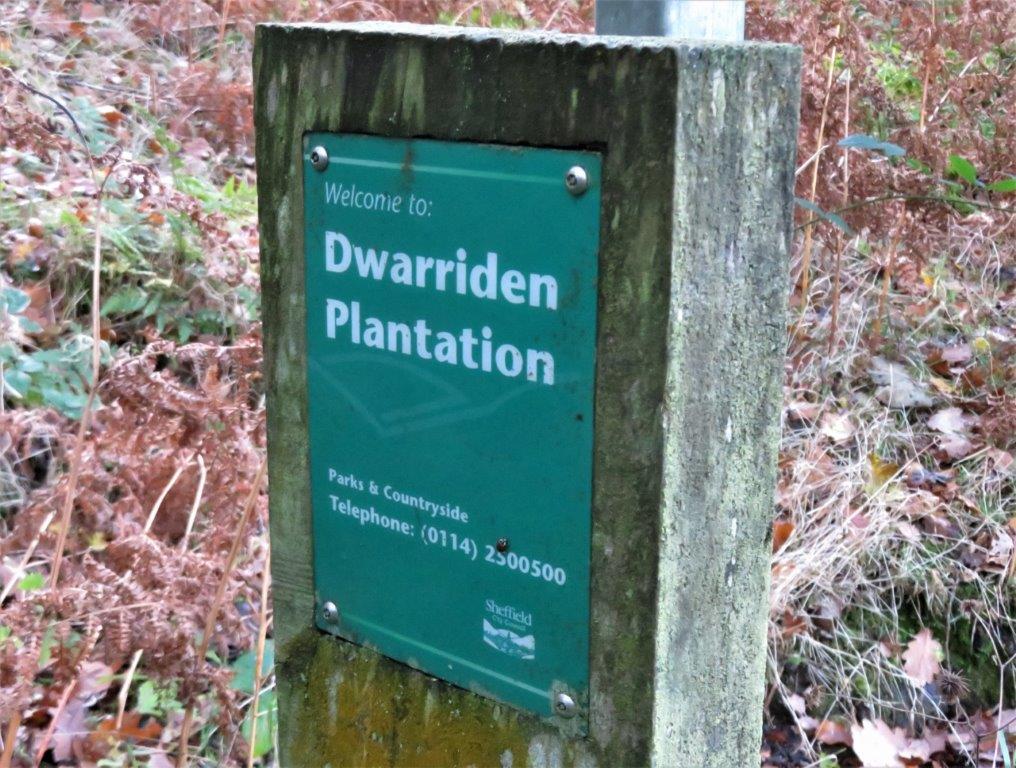 30 Dwarriden Plantation. Path leads to Dwarriden Cruck Barn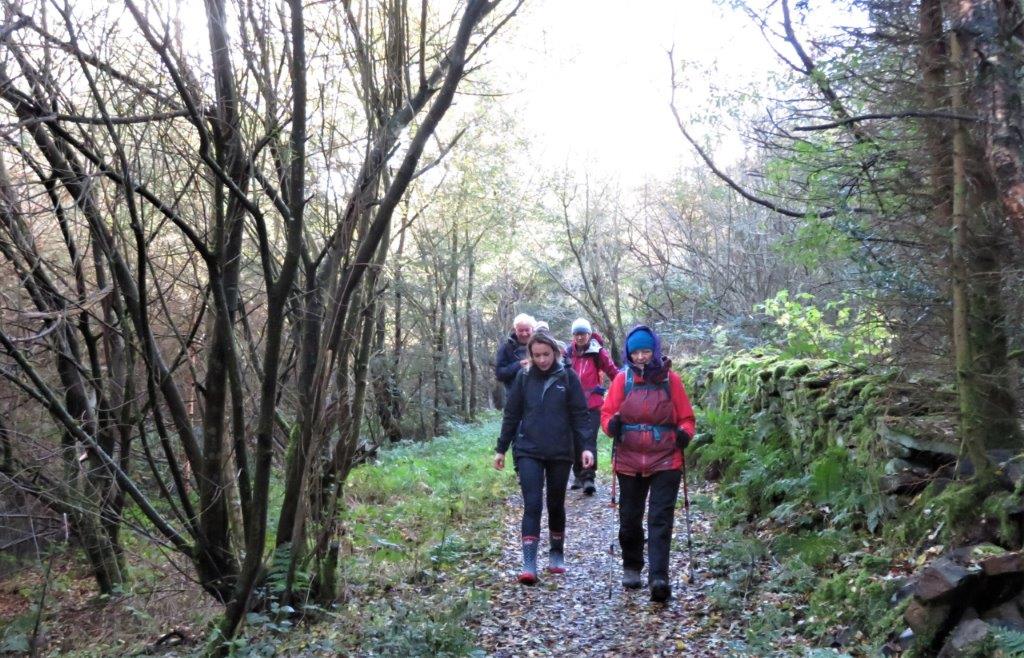 31 toward Dwarriden Cruck Barn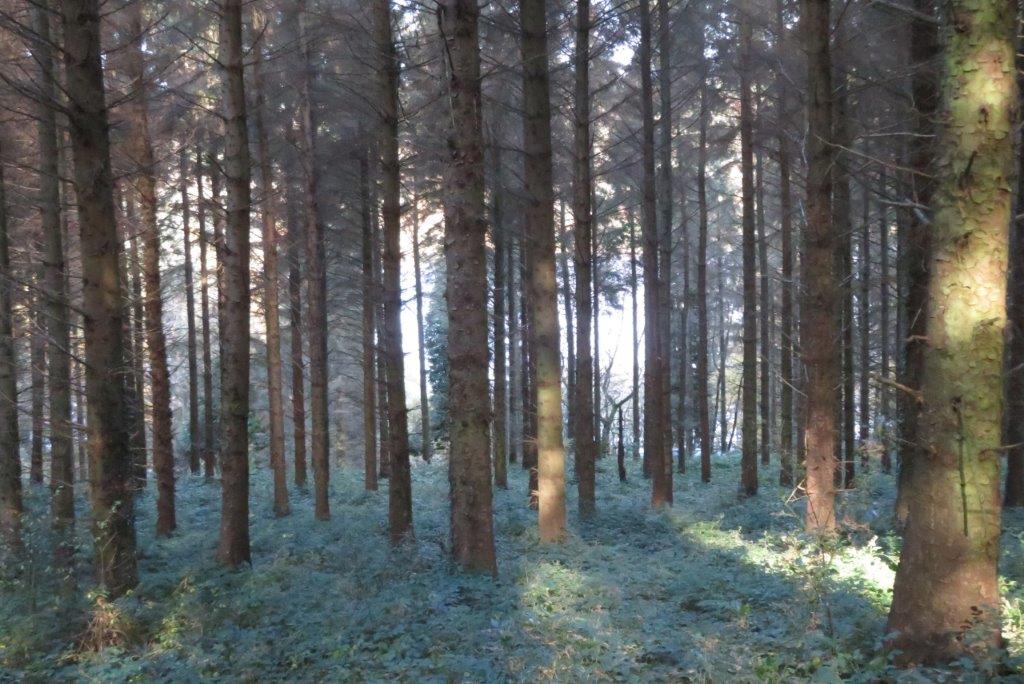 32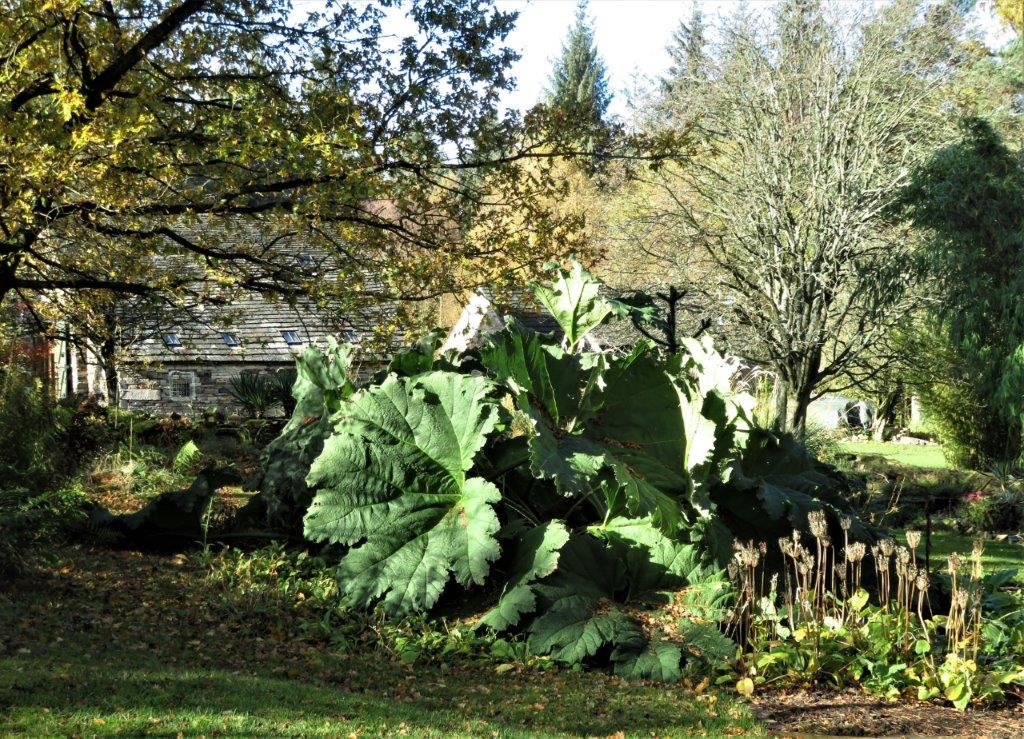 33 - first glimpse of the Cruck Barn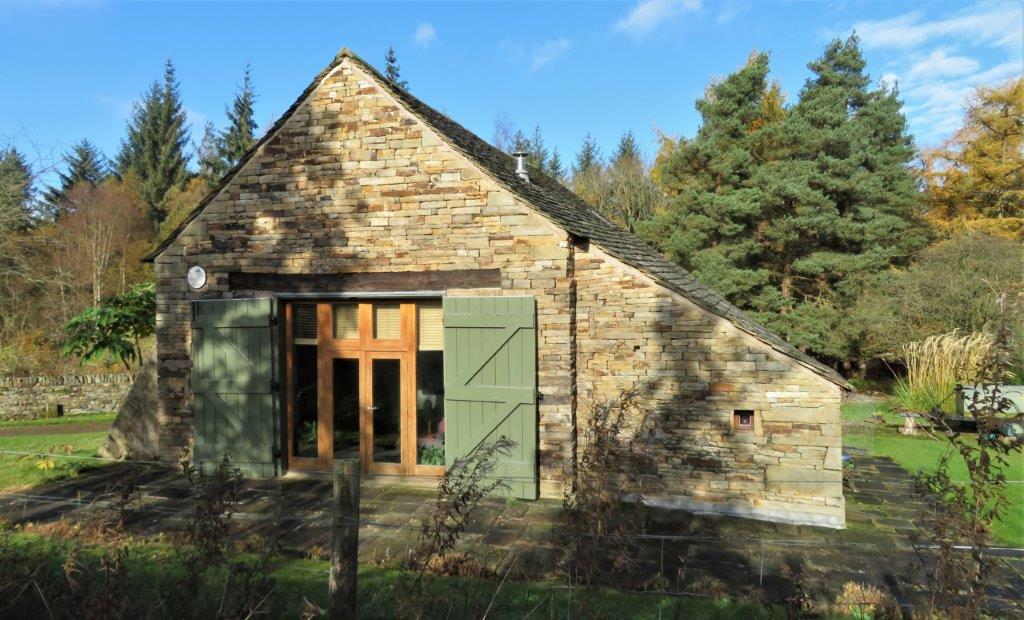 34 - Dwarriden Cruck Barn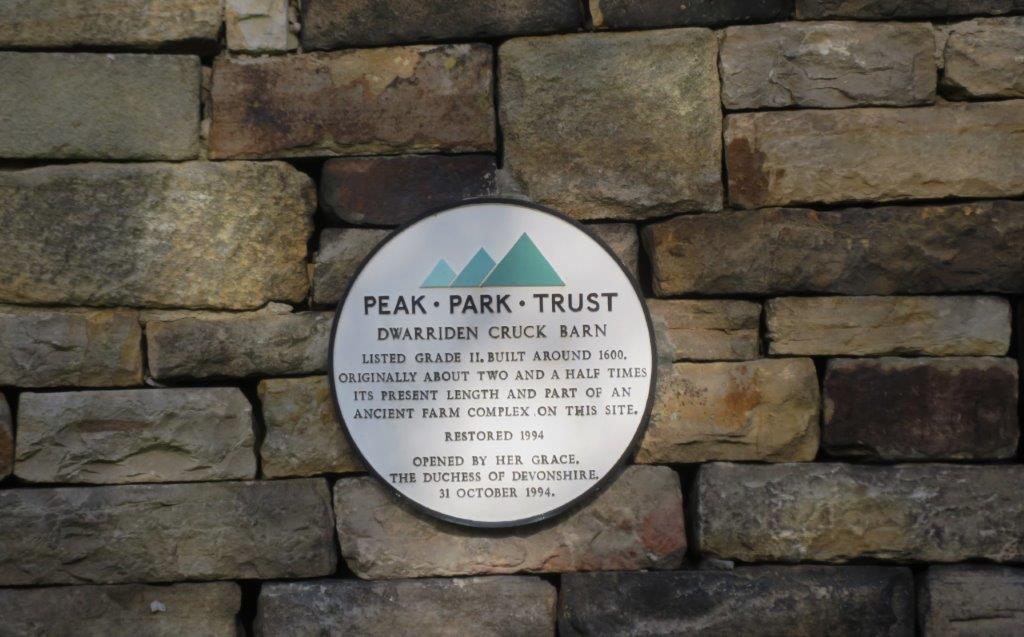 35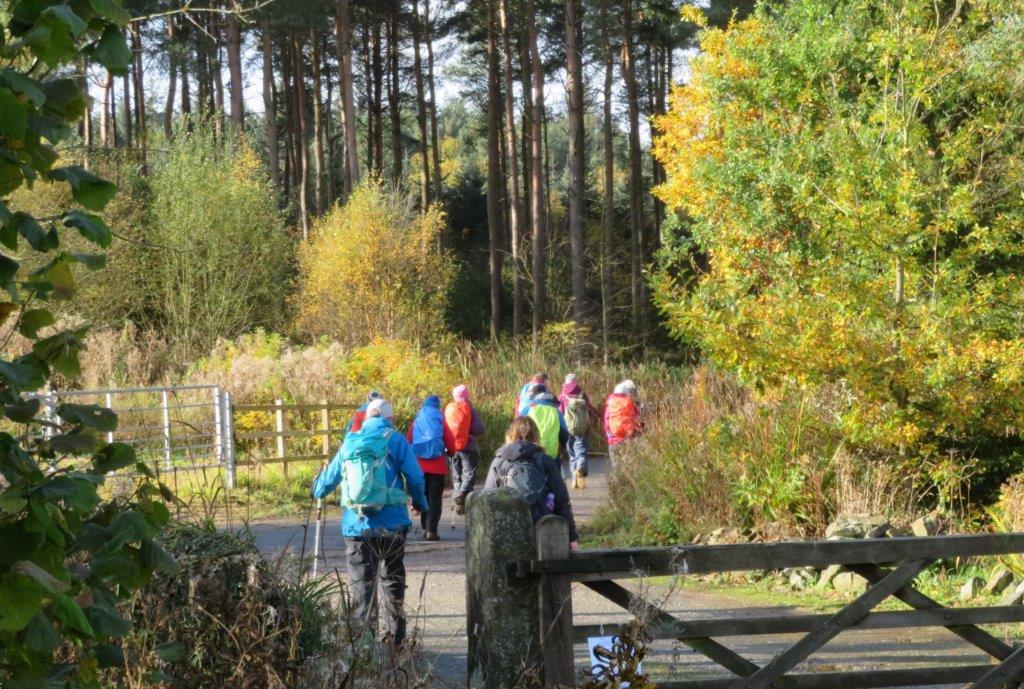 36 - on road leaving the Cruck Barn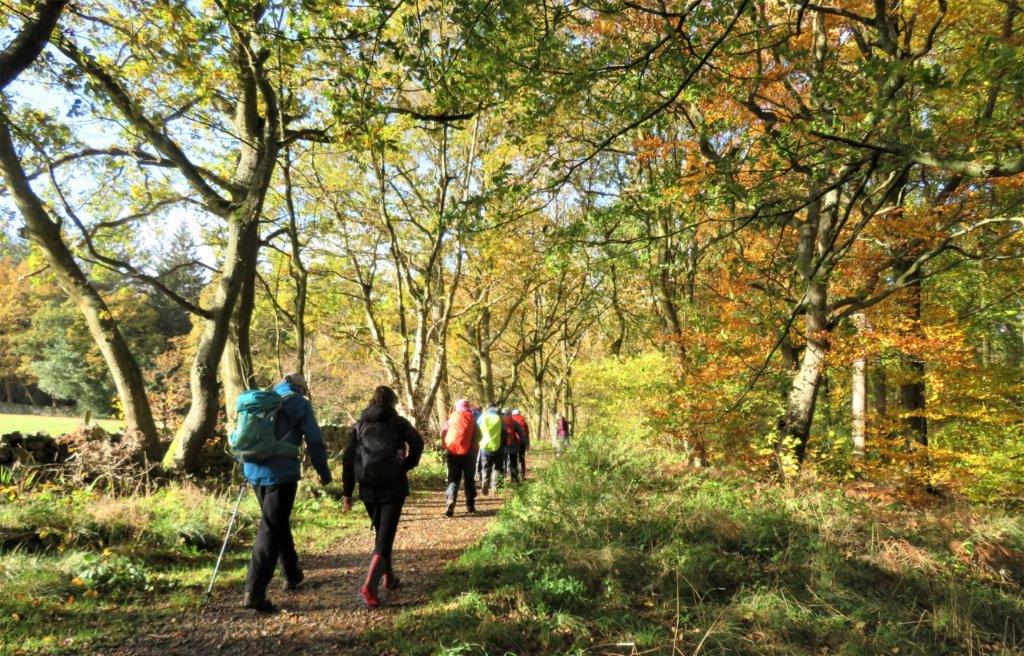 37 - on Path then Bridle Way ultimately leading up towards Old Booth Farm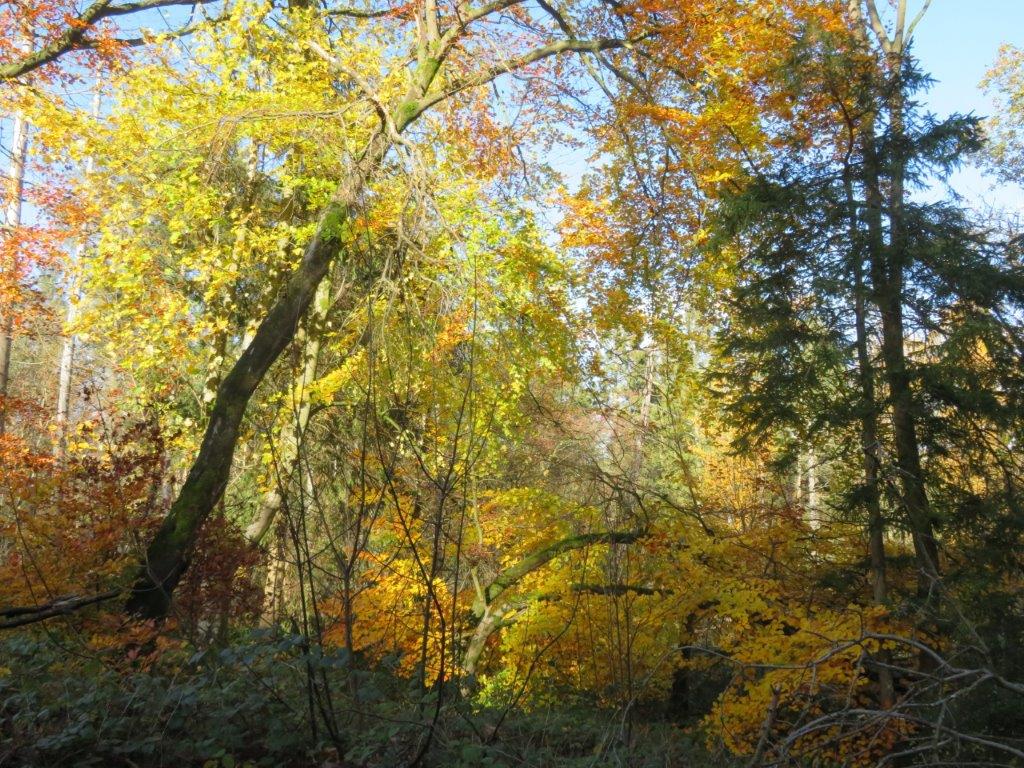 38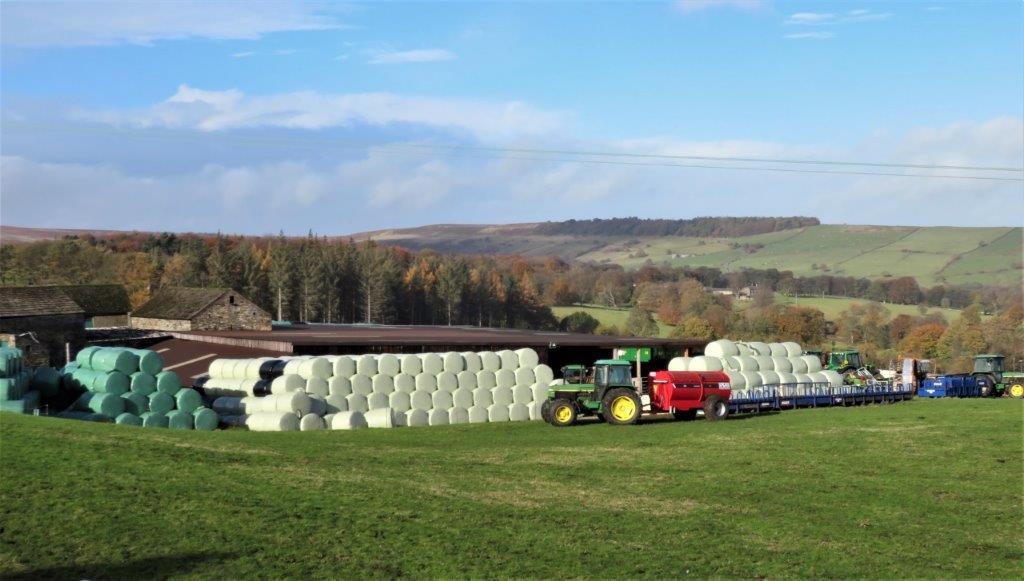 39 - Old Booth Farm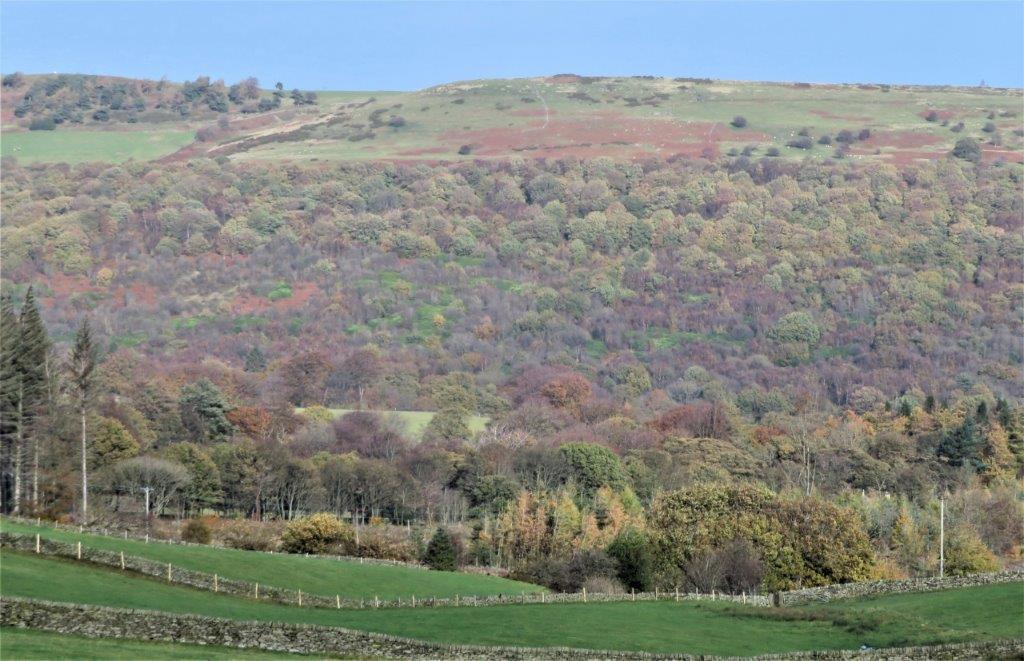 40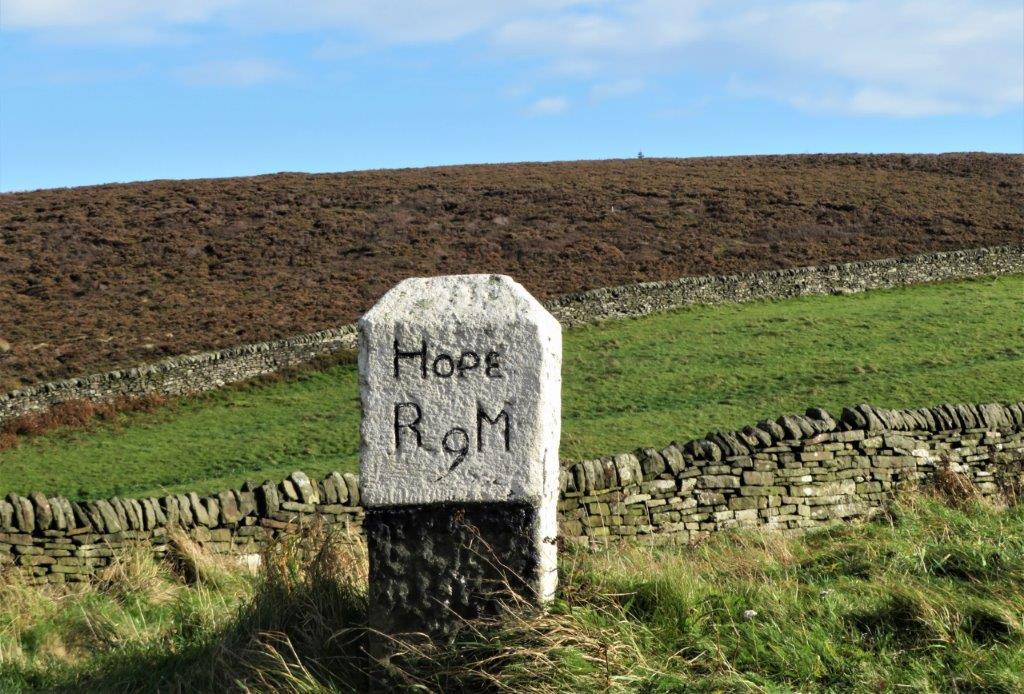 41 = old milestone on Mortimer Road ( Hope R9M = to right of sign 9miles to hope)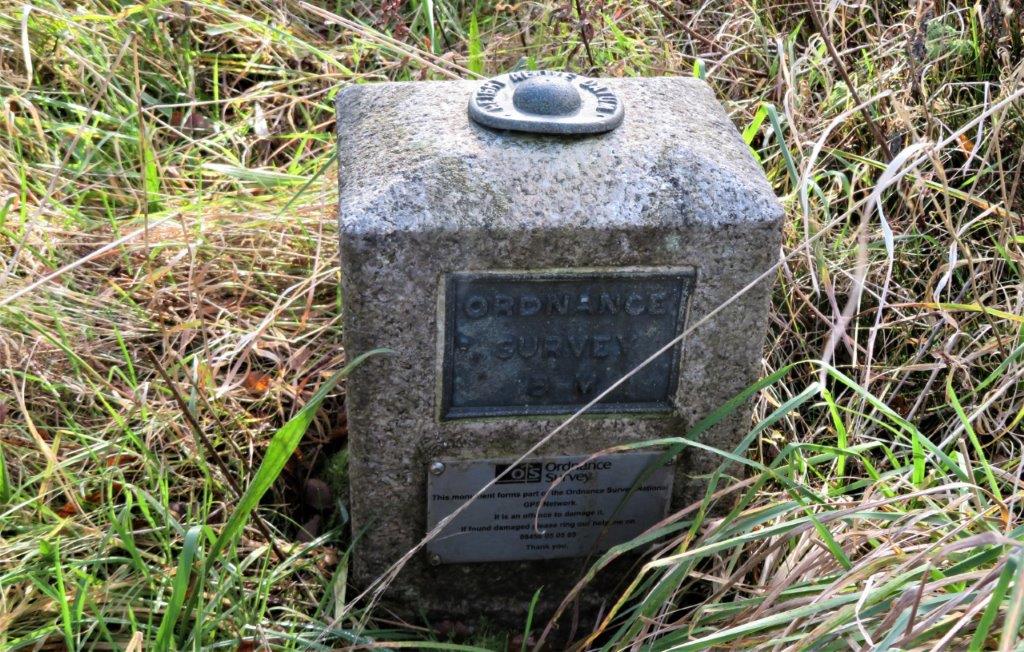 42 - Old Survey Bench mark - sign below indicates it is still used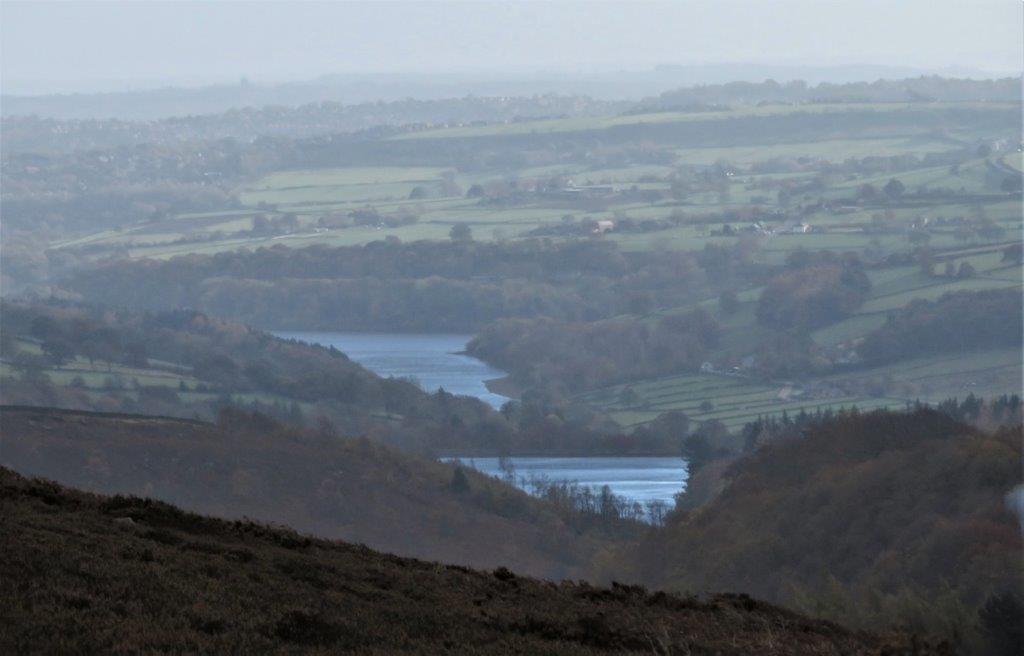 43 looking back from Dukes Road and zooming into Agden and Damflask Reservoirs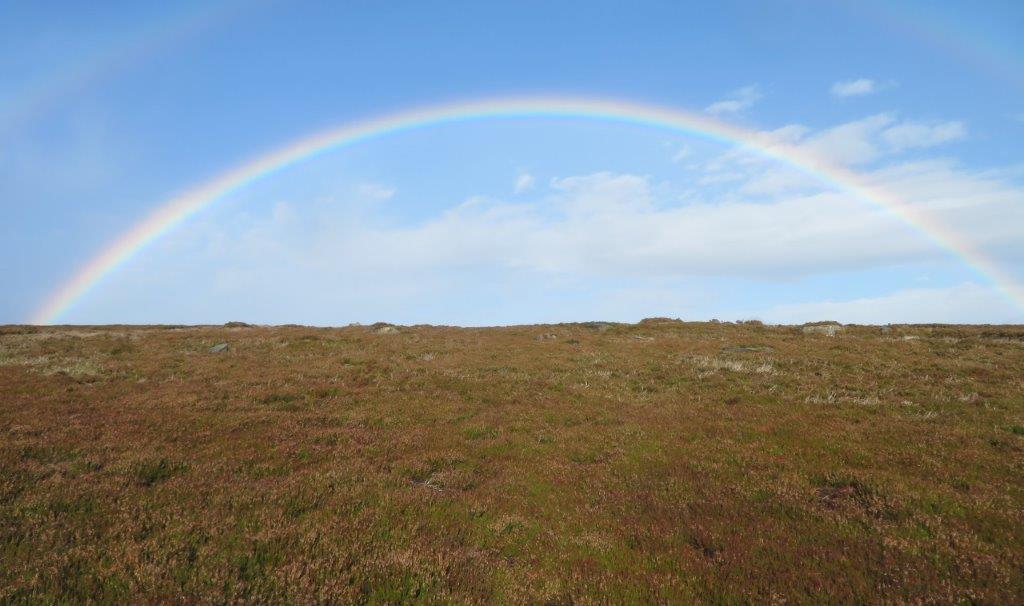 44 rainbow - camera could not accommodate the full width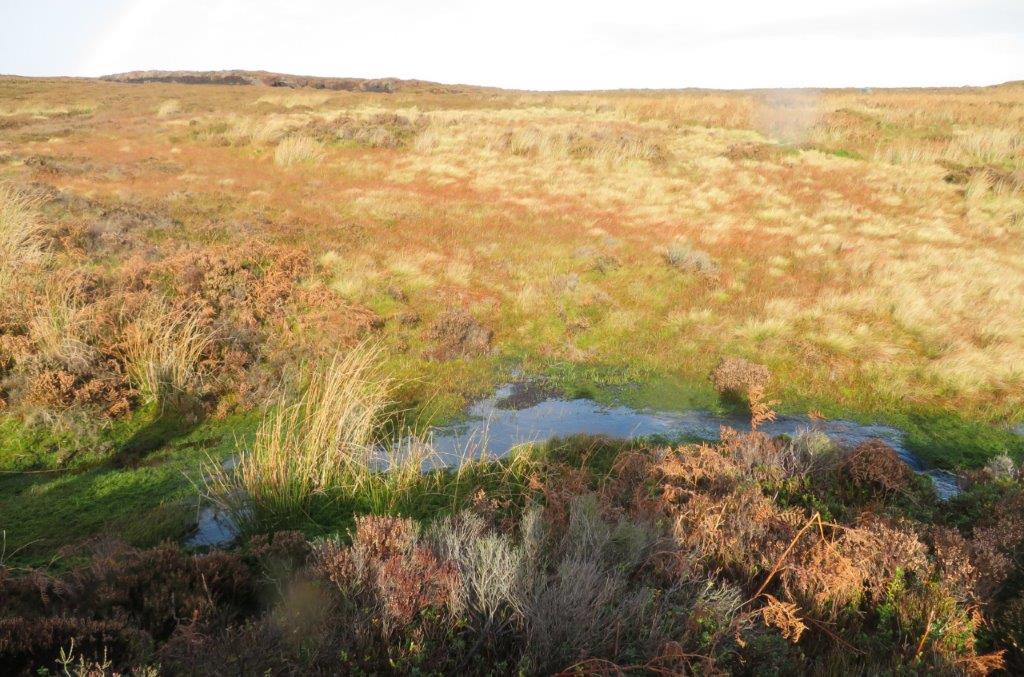 45 - Rushy Dike where we turned off Dukes Road to the Shooting Cabin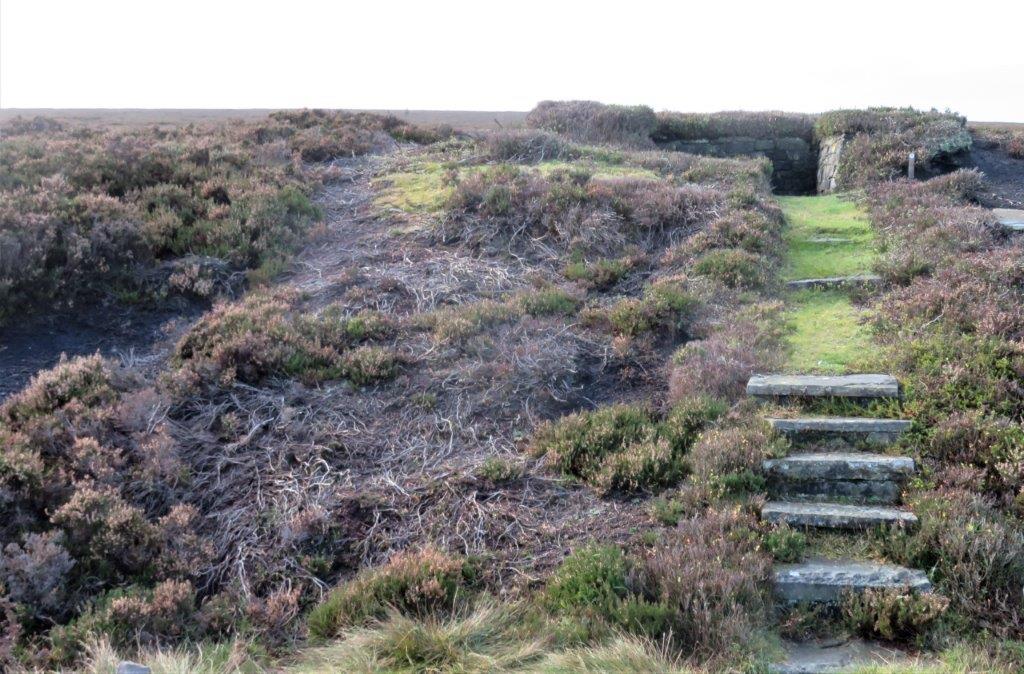 46 - Grouse Butt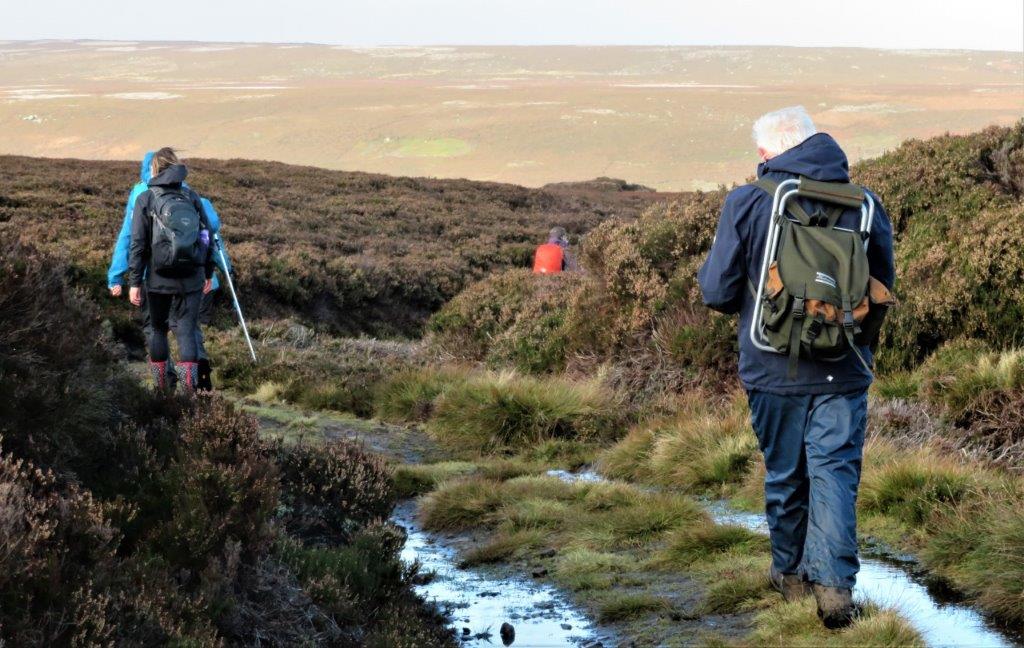 47 - track towards the Shooting Cabin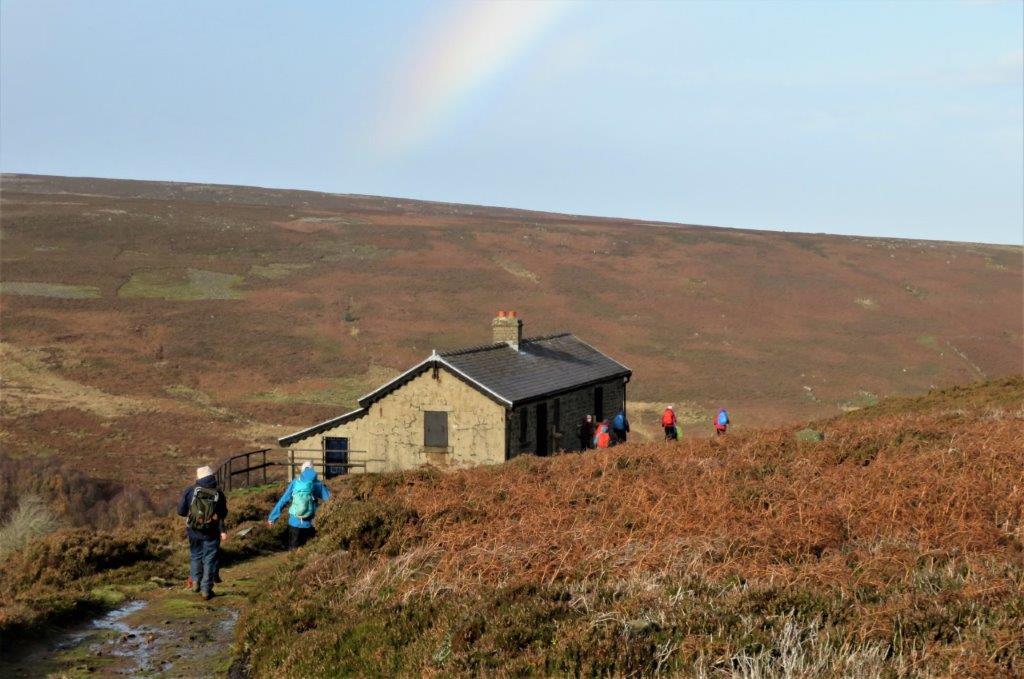 48 Shooting Cabin
49 - trying to shelter from the wind while eating lunch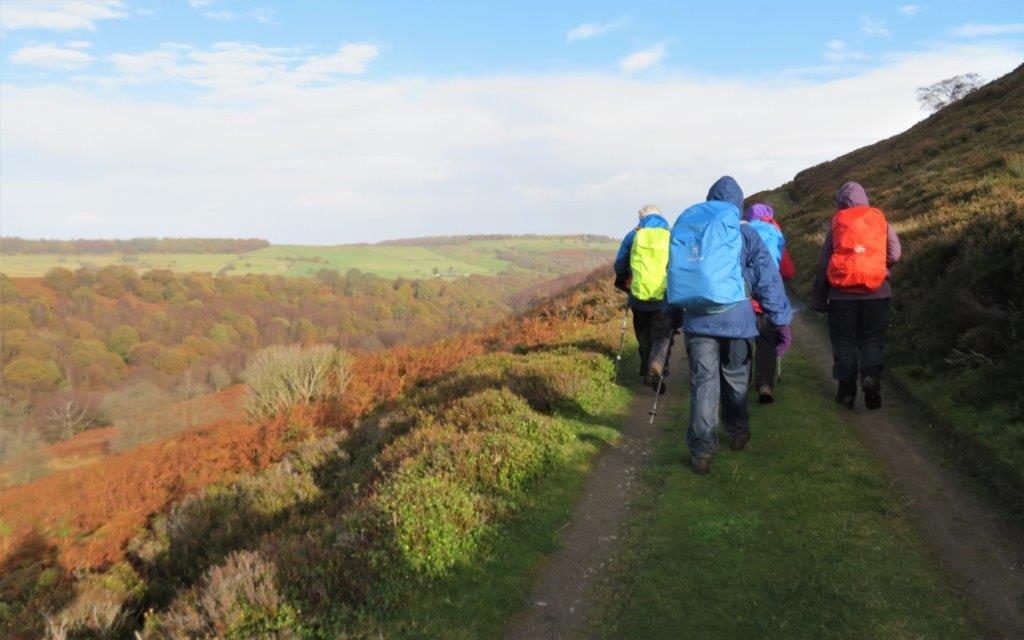 50 down the Jeep track to Mortimer Road / Broomhead Hall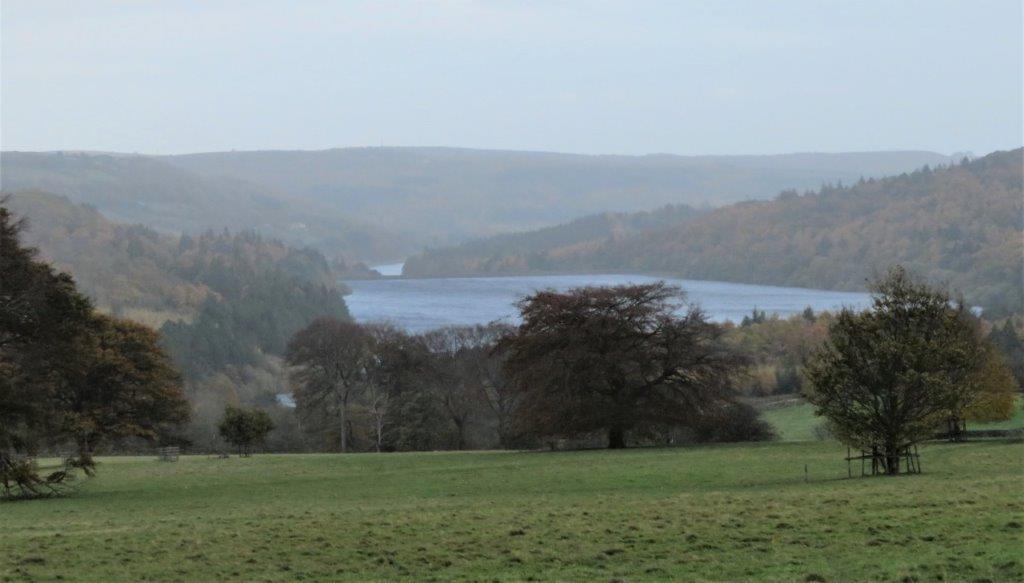 51 - looking down Broomhead Reservoir to More Hall Reservoir beyond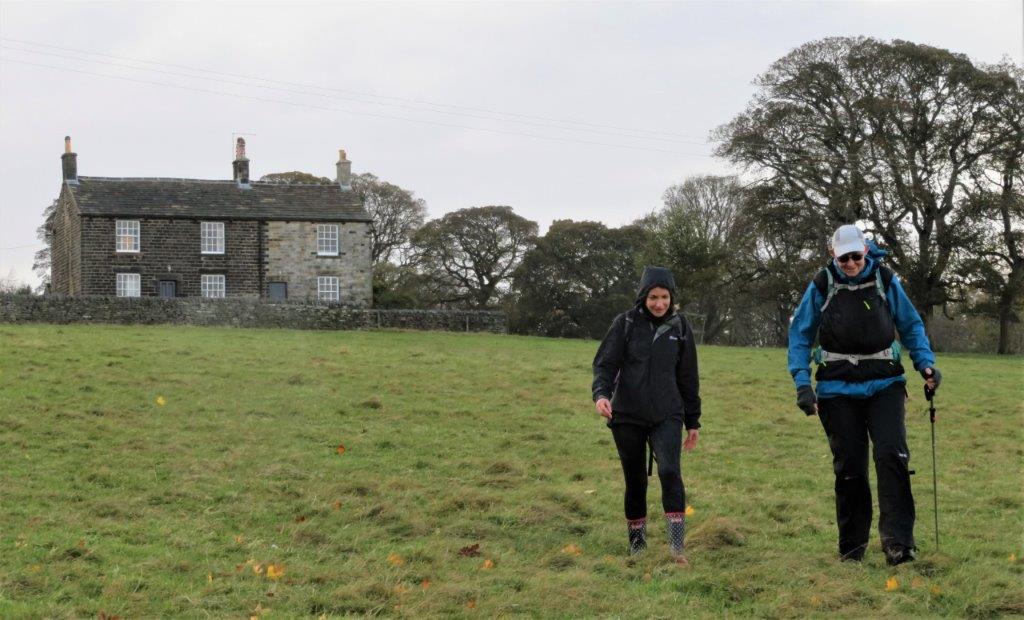 52 - in Broomhead Park. The Hall was demolished many years ago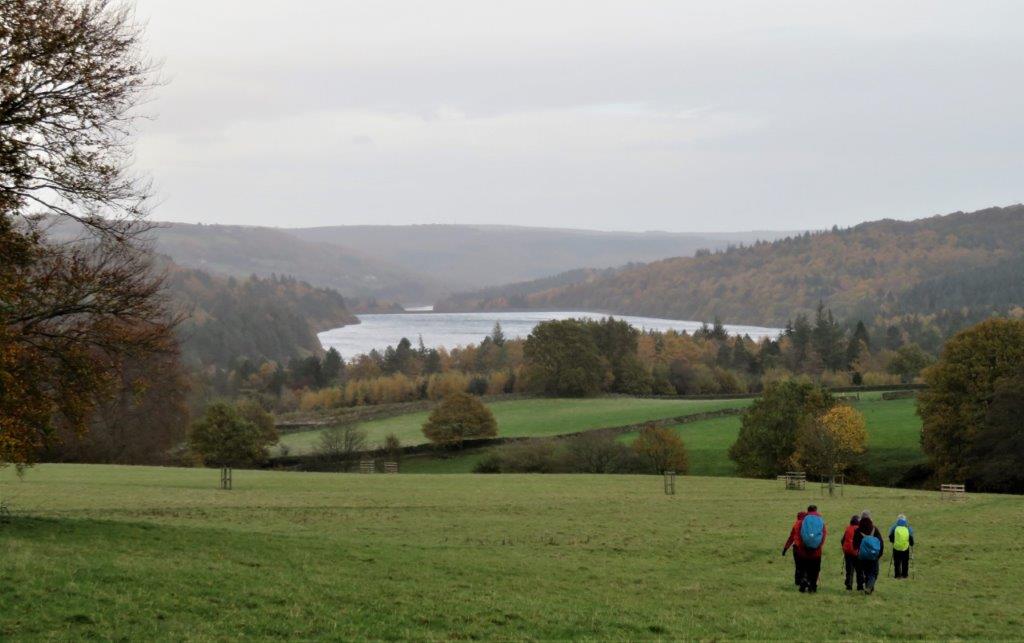 53 similar to picture 51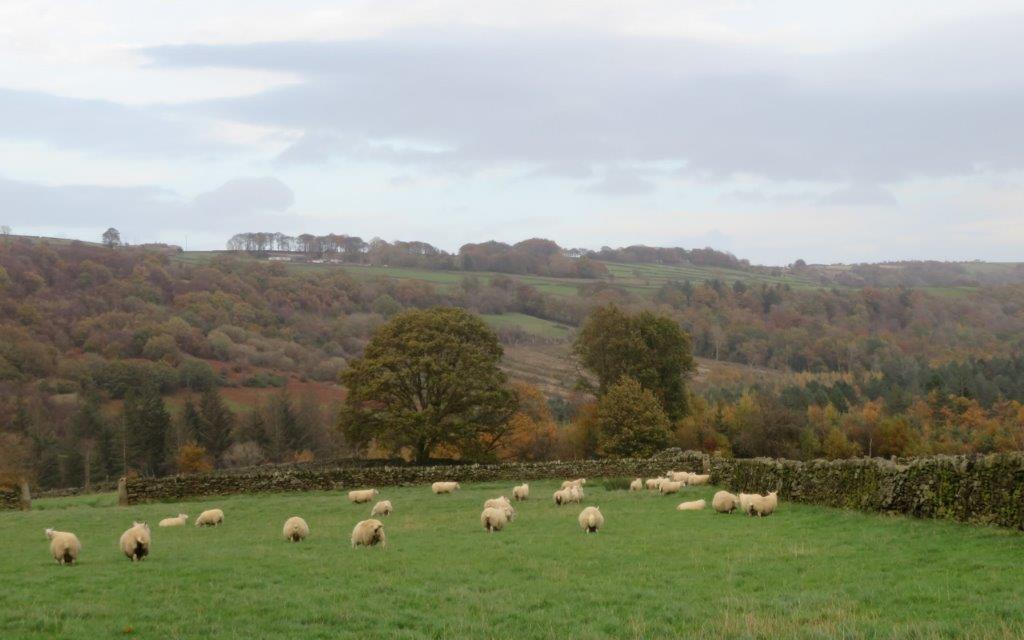 54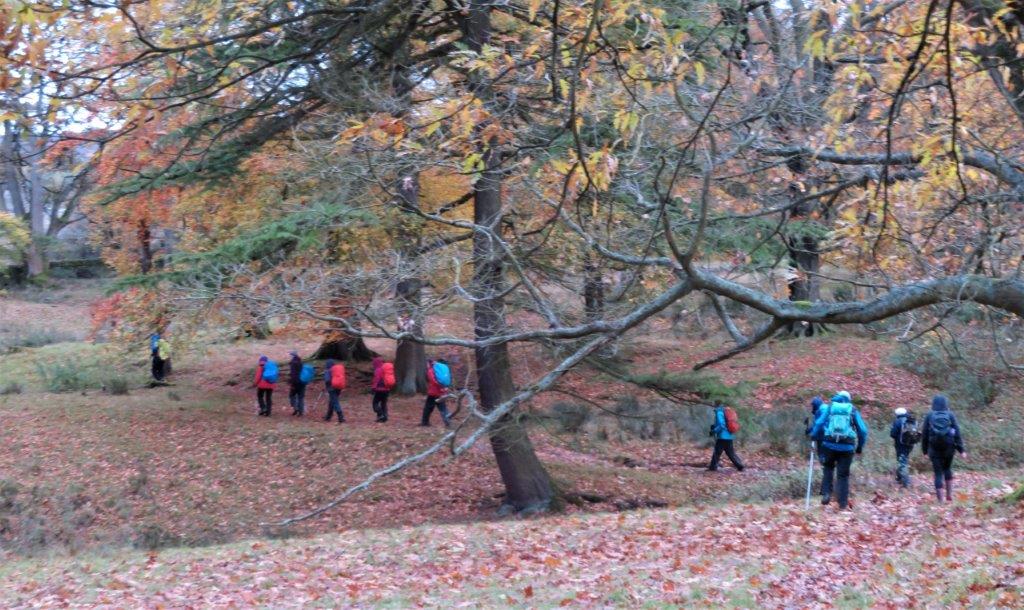 55 - toward Broomhead Park exit stile on Allas Road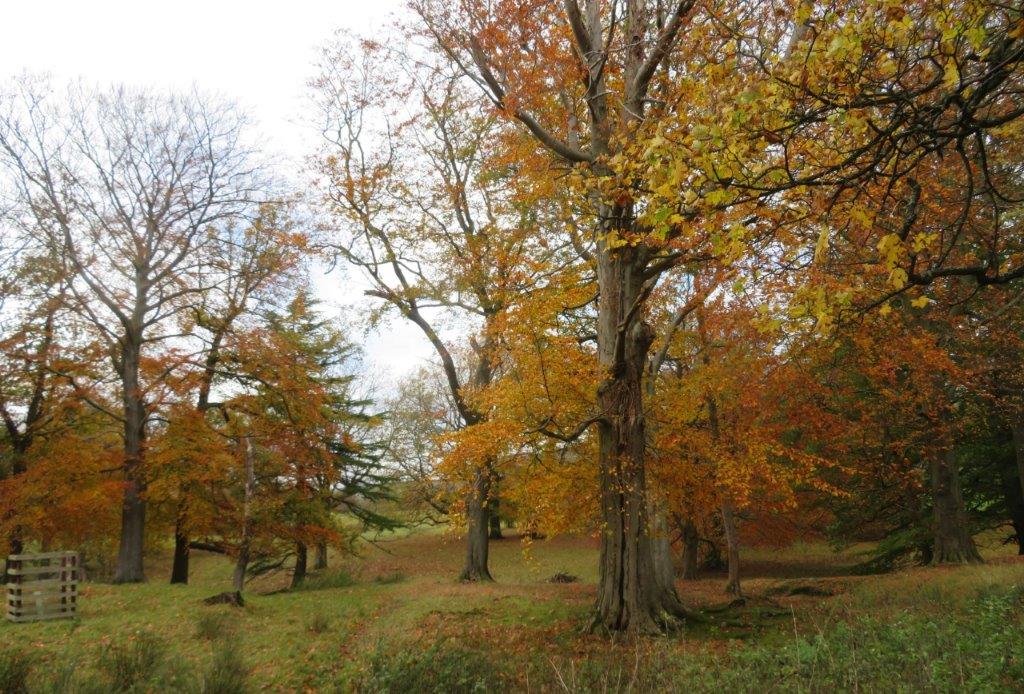 56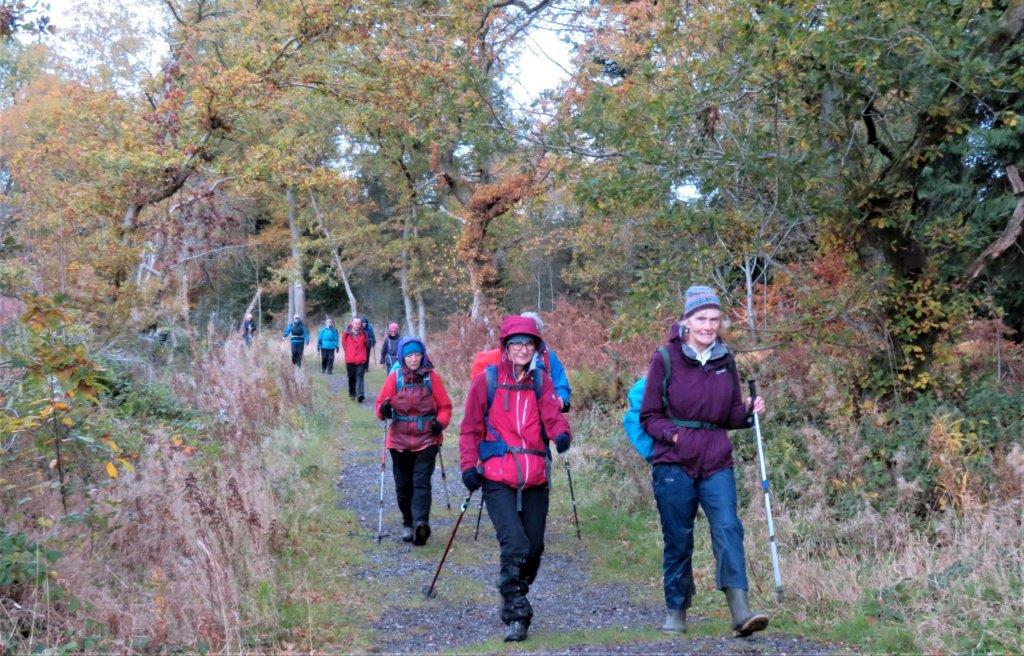 57 - heading towards the southern Edge of Broomhead Reservoir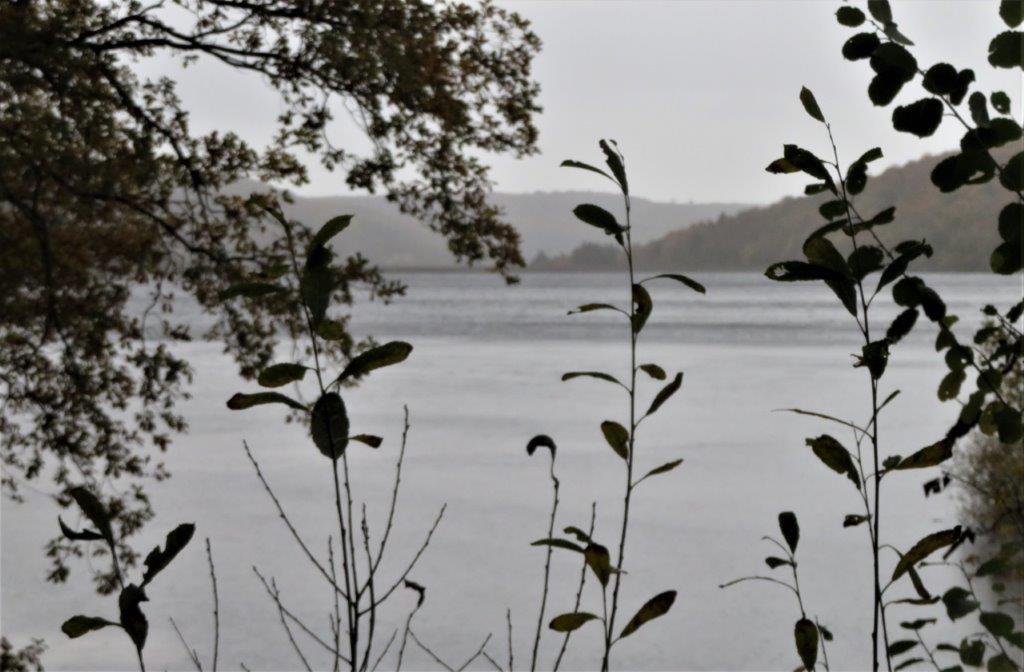 58 - on the southern edge of Broomhead Reservoir heading eastward to More Hall Reservoir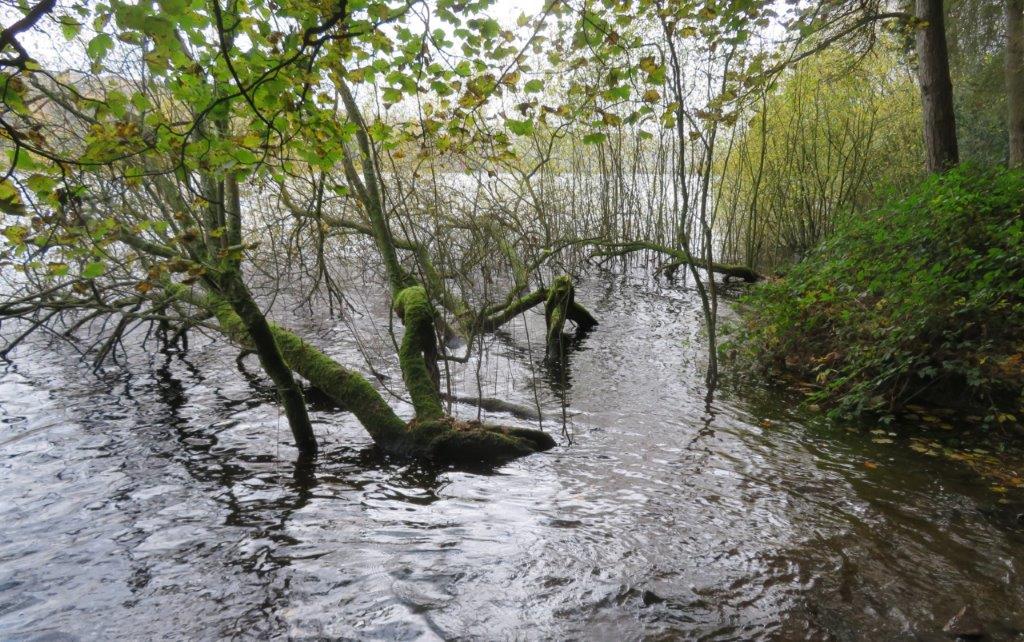 59 - Broomhead Reservoir virtually full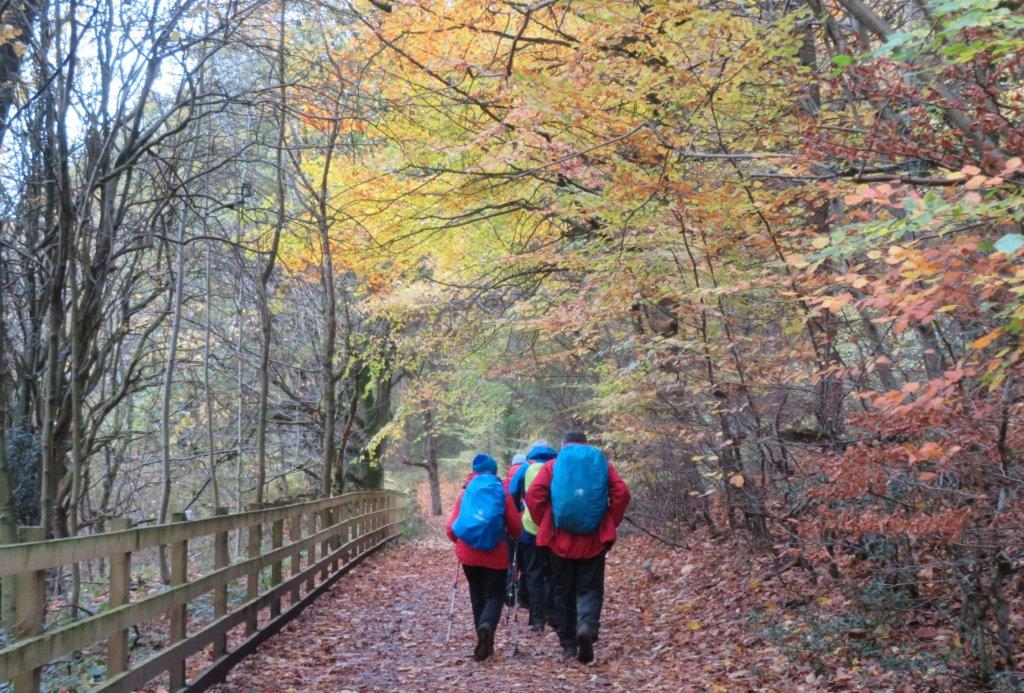 60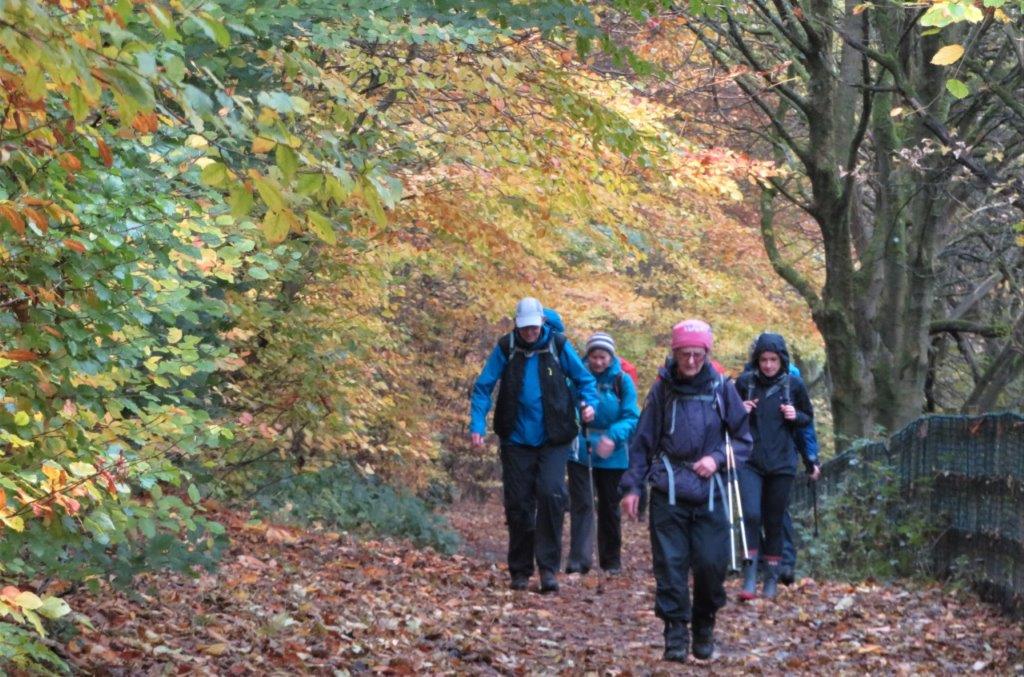 61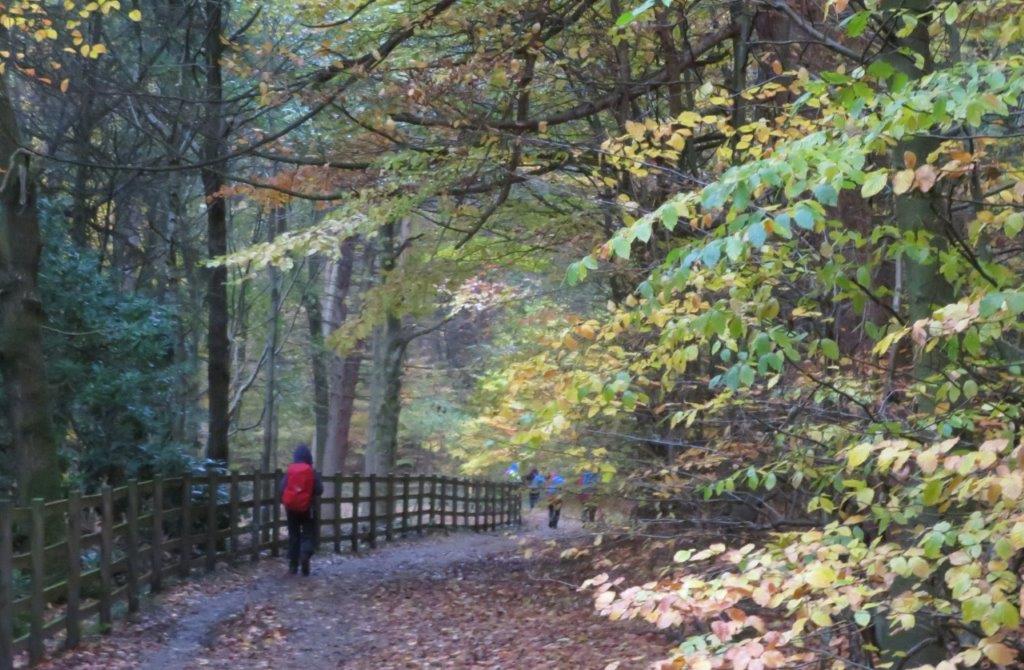 62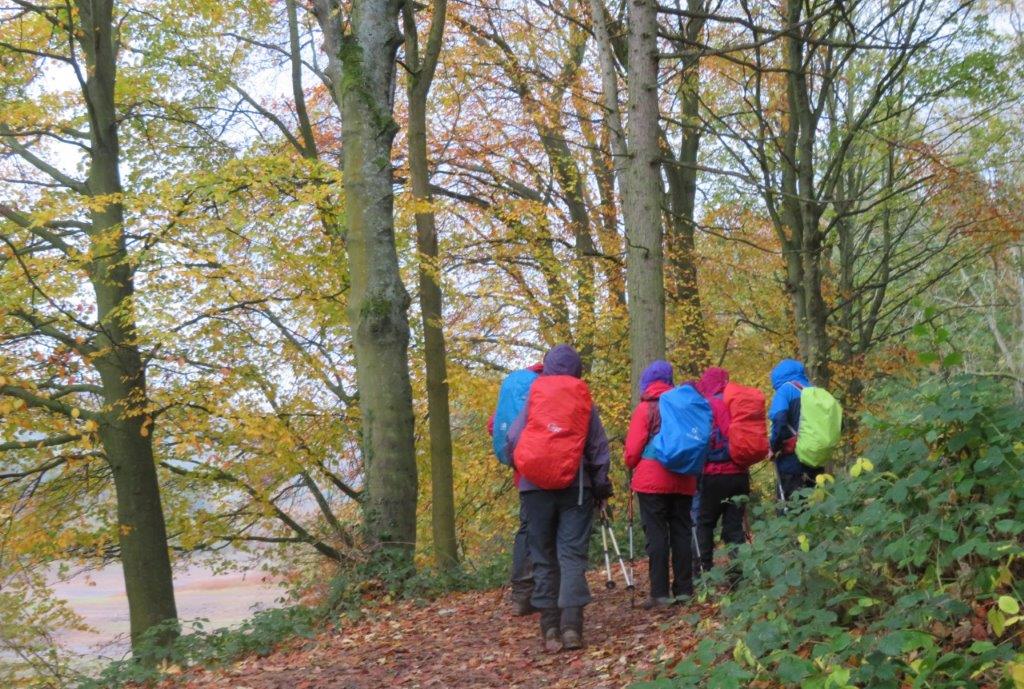 63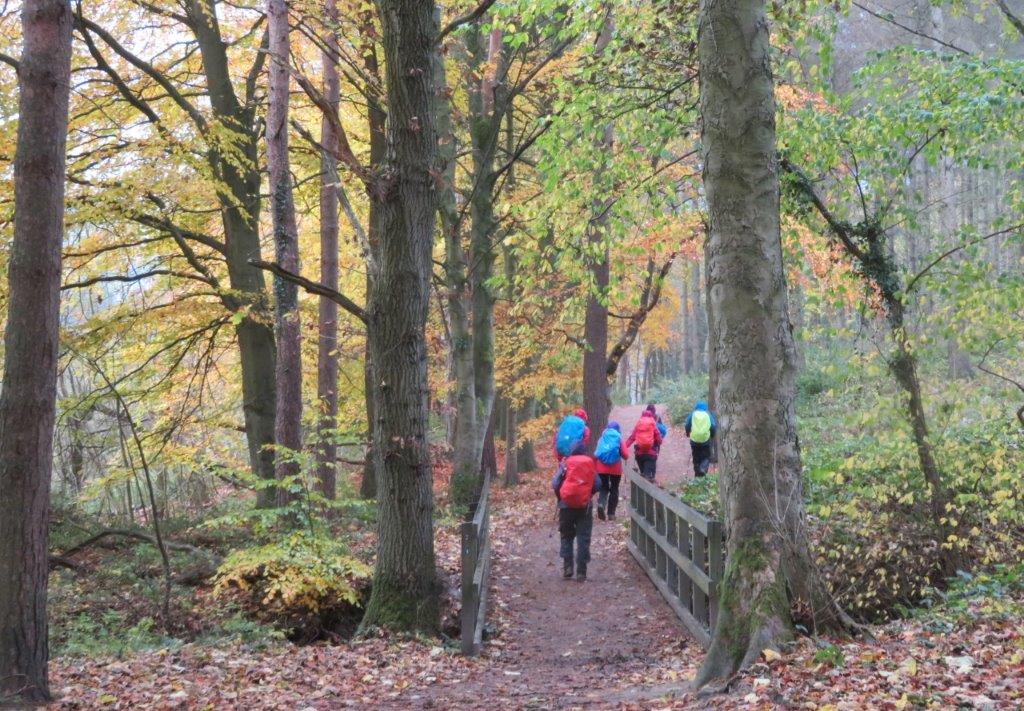 64 - in the More Hall Reservoir area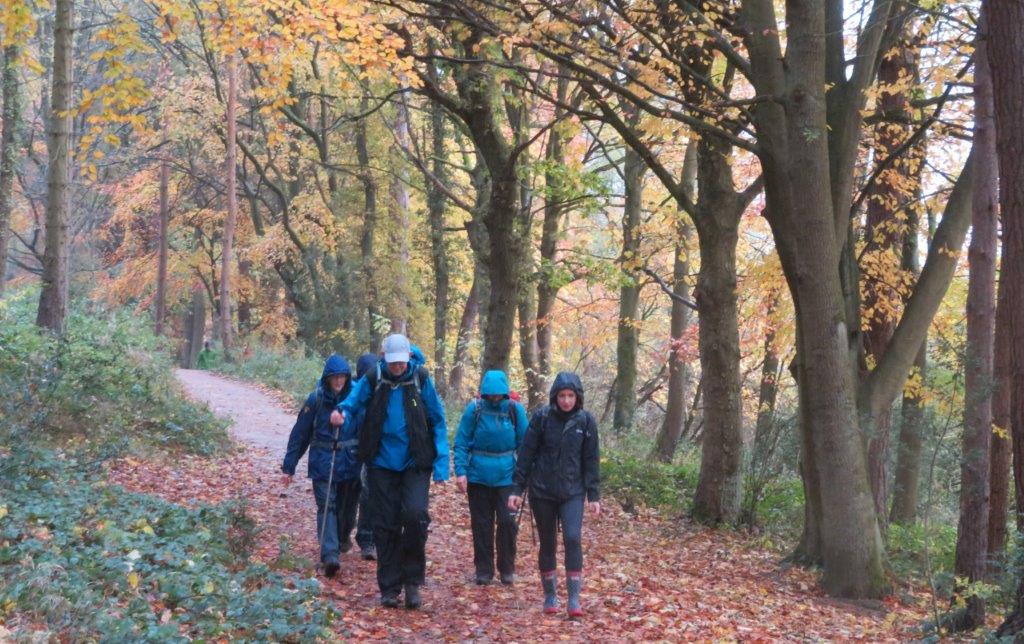 65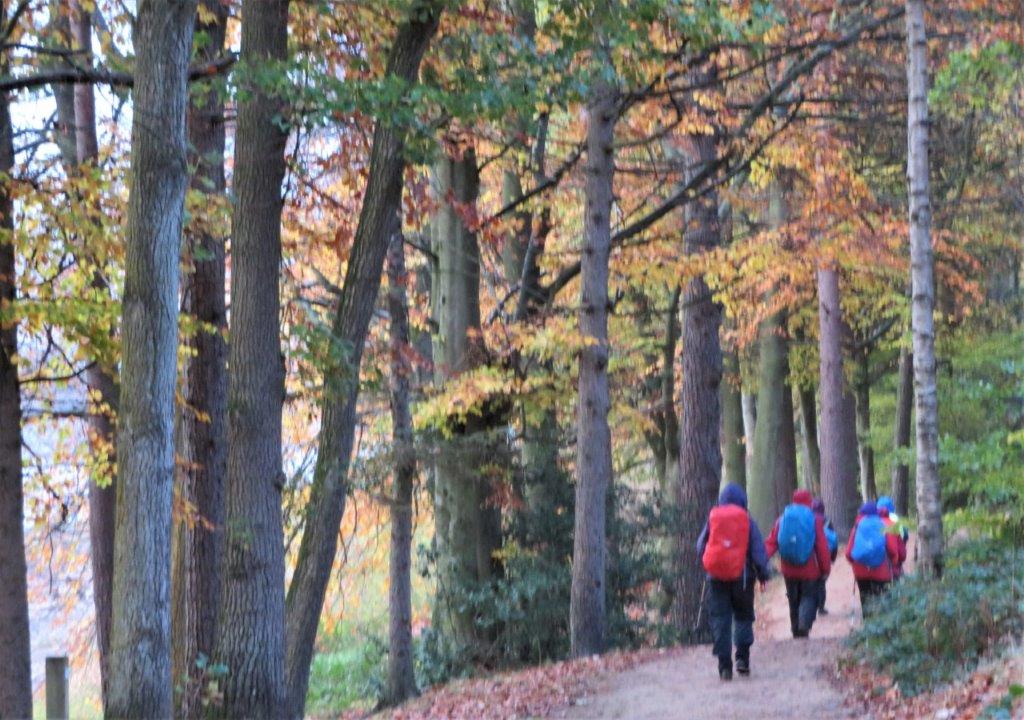 66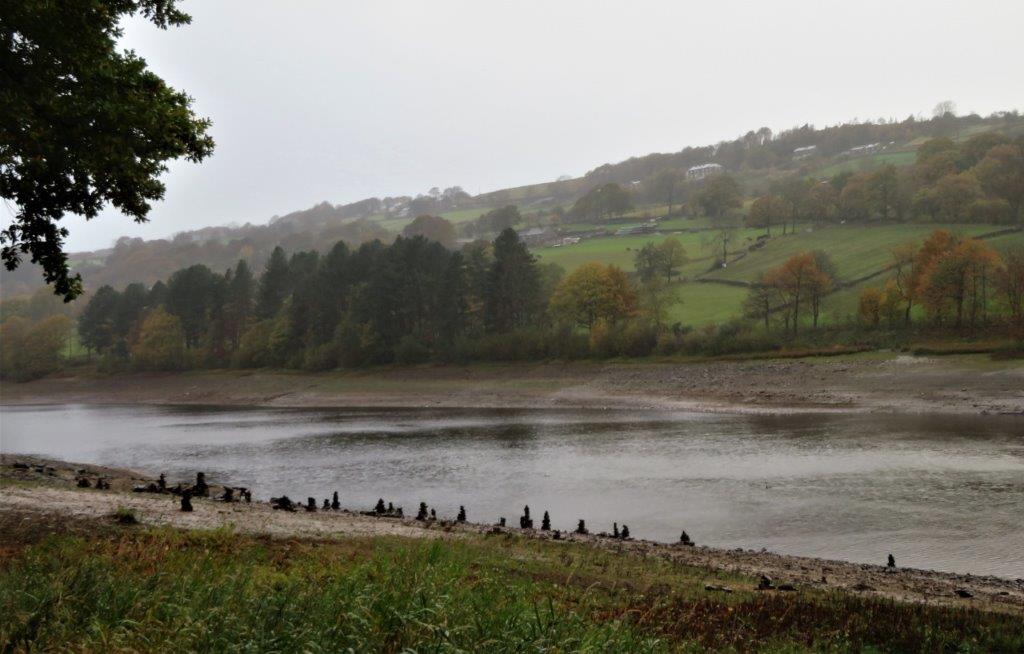 67 More Hall reservoir at low water - must have been empty for some time judging by the many stone structures - see next picture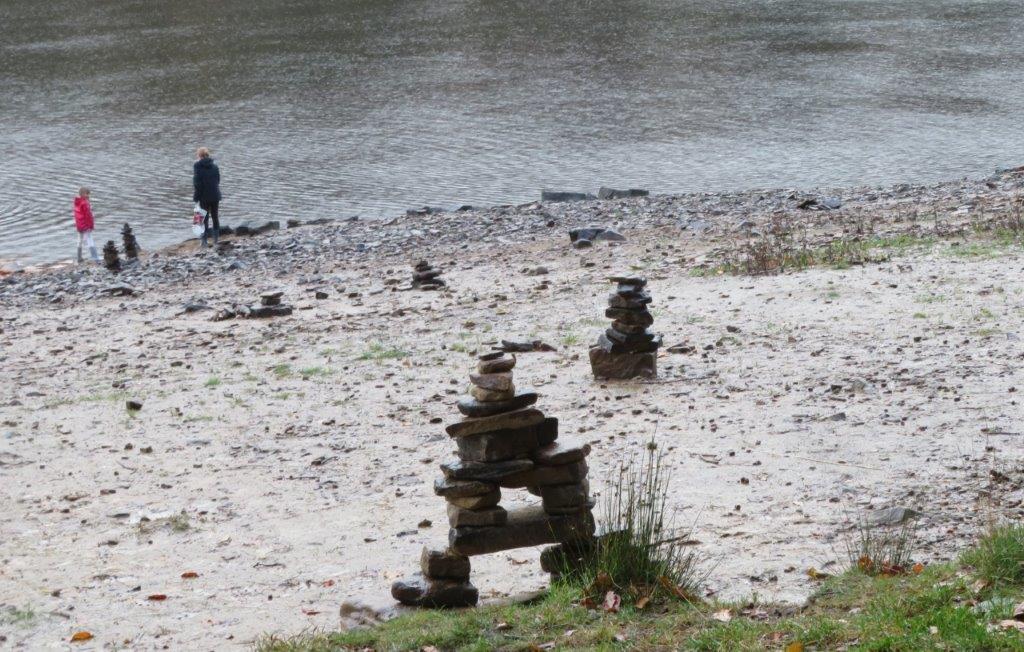 68 stone structures a hobby for a lock-down period?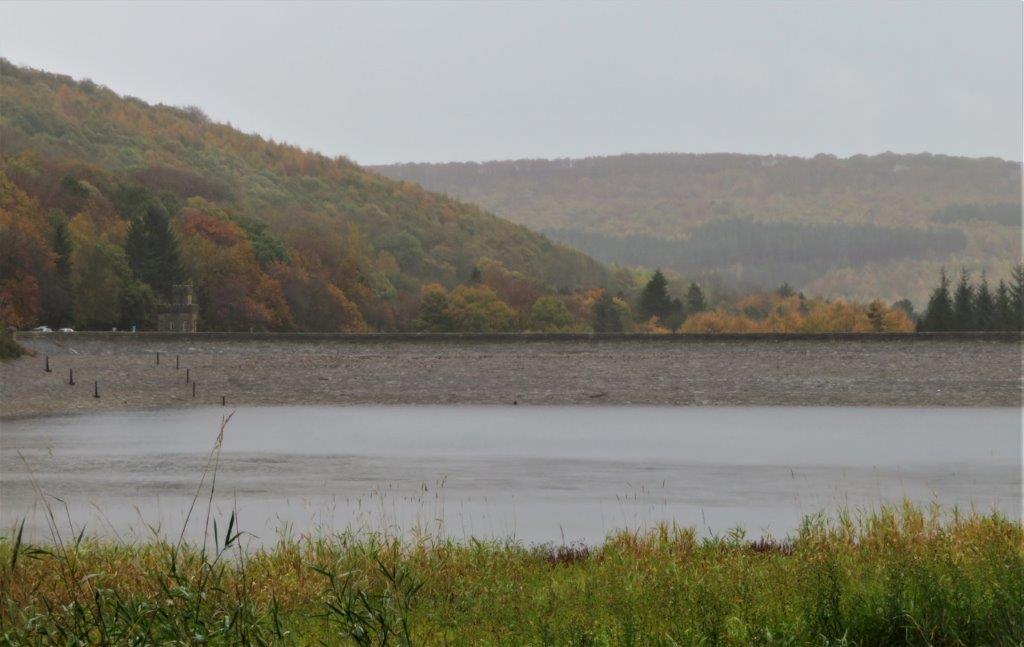 69 - More Hall Reservoir embankmeny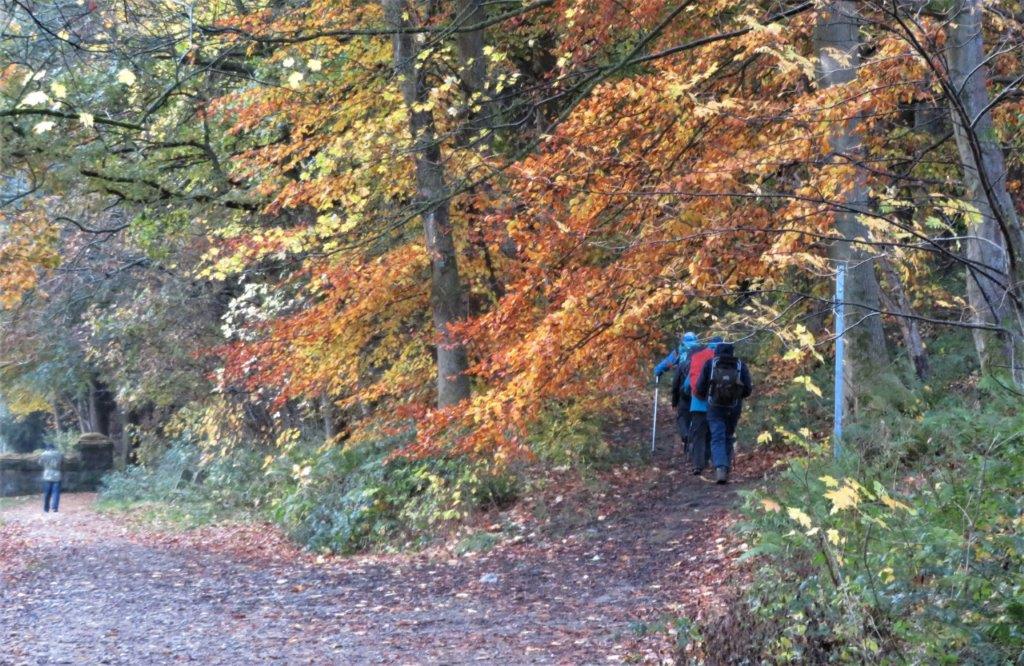 70 track to left leads to More Hall Reservoir Embankment. We took path to right leading to Brightholme Lee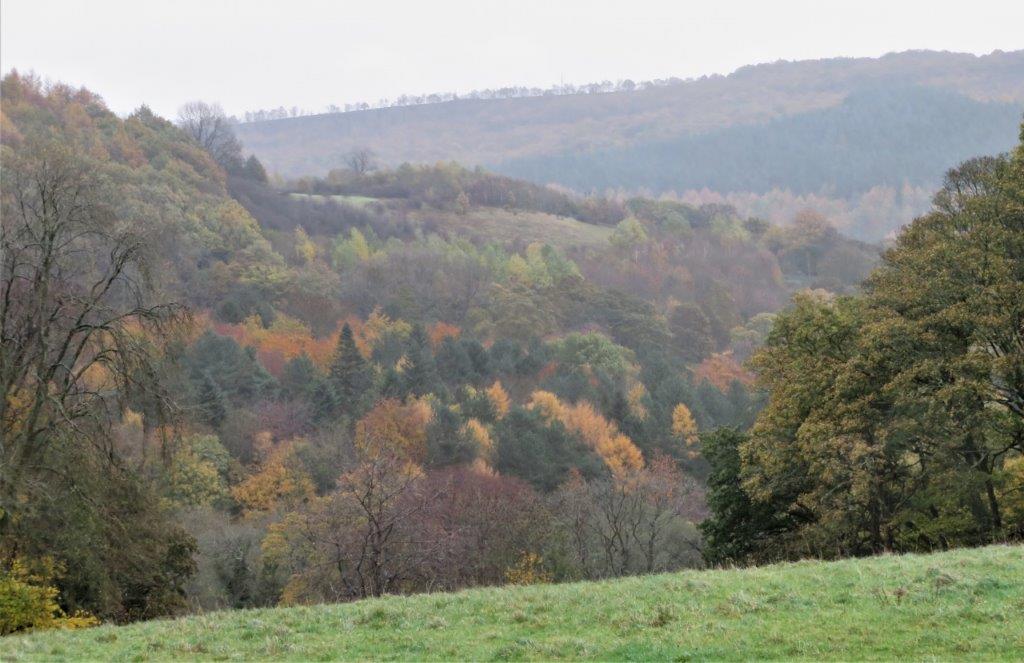 71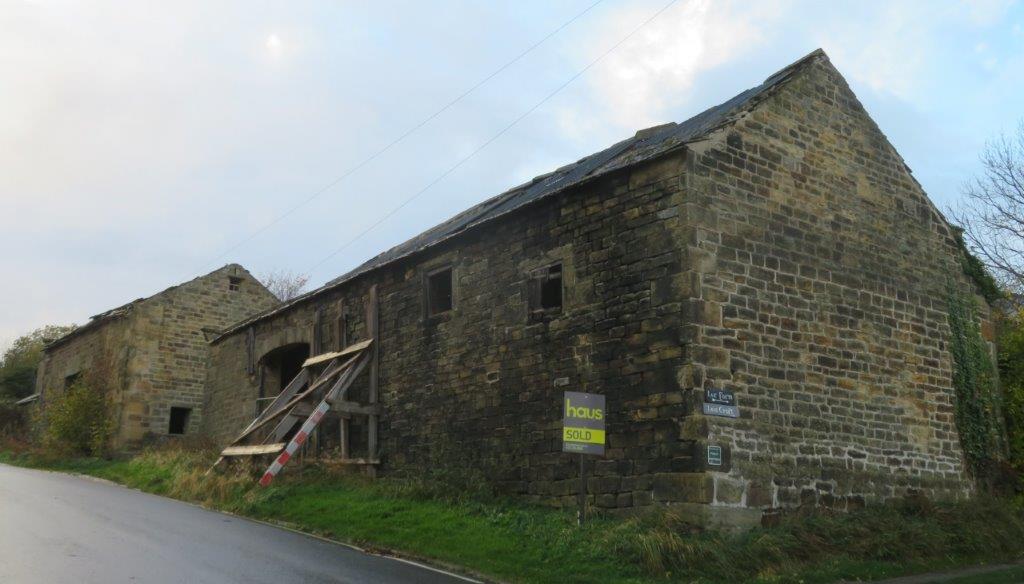 72 - Old barn at Brightholme Lee now sold - ready for a barn conversion (or for total demolishing and rebuilding as a house)?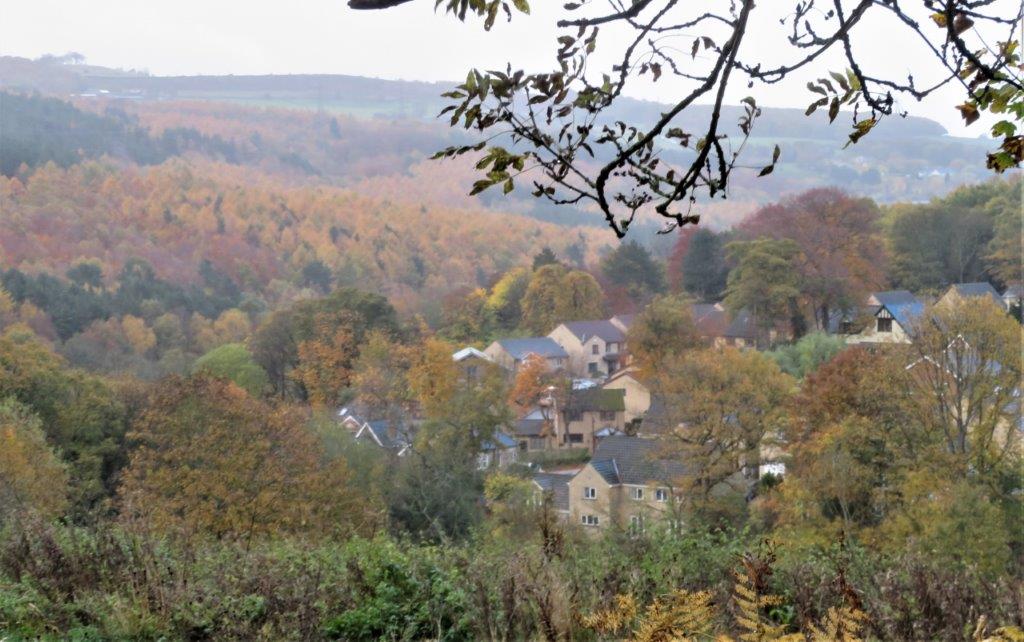 73 - houses seen from Storth Lane. Wharncliffe Woods behind.
homepage - Daywalks Index 2020 - contact me at