homepage - Daywalks Index 2020 - contact me at

reva
2020.10.22**social distancing walk with 2 persons. Start Wardlow Mires corner A623 & B6465 roads at SK180756, short dist on A623 and turn into Cressbrook Dale & follow bottom of Dale ~W past Peter Stone then ~S, ~SE past the end of Tansley Dale, continue crossing FB at SK172741 and continuing ~S past Ravensdale Cottages, continue generally ~S to join road and follow a short distance to SK173727, turn in W / NW behind C.Mill to Water-cum -Jolly Mill Pond, FB over River Wye closed for repair, retreat back to road, follow road above River Wye to old road bridge over River Wye at SK177721 & cross, ~SSE up to join Monsal Trail (at old Rlwy Station), follow M.Trail ~SE across viaduct over River Wye toward Tunnel Portal, but before tunnel follow FP ~NE the SE up to Monsal Head, follow road ~ENE past PH in Little Longstone to SK191719, FP ~NNW for ~50m then ~ENE past Dale Farm to join Moor Lane at SK197722, ~N on Lane leaving it at SK196728 (where lane turns E), continue generally N crossing Watersaw Rake, Longstone Moor, White Rake, on west side of Castlegate Farm continuing N to Housley and cross A623 Rd, continue N on road (towards Foolow) but turn ~W on access rd below Brosterfield Farm, continue ~W on FP toward Stanley House, turn ~SSE to Wardlow Mires and A623 / B6465 Rds. (we parked someway South up & on the edge of the B6564 road).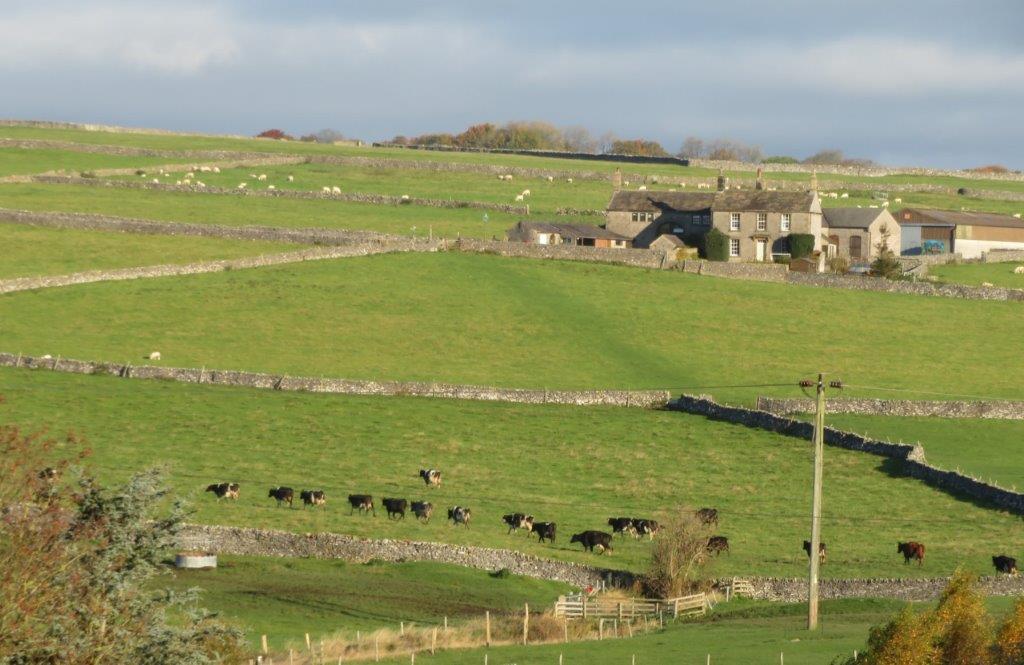 1 zoomed into a farm from A623 road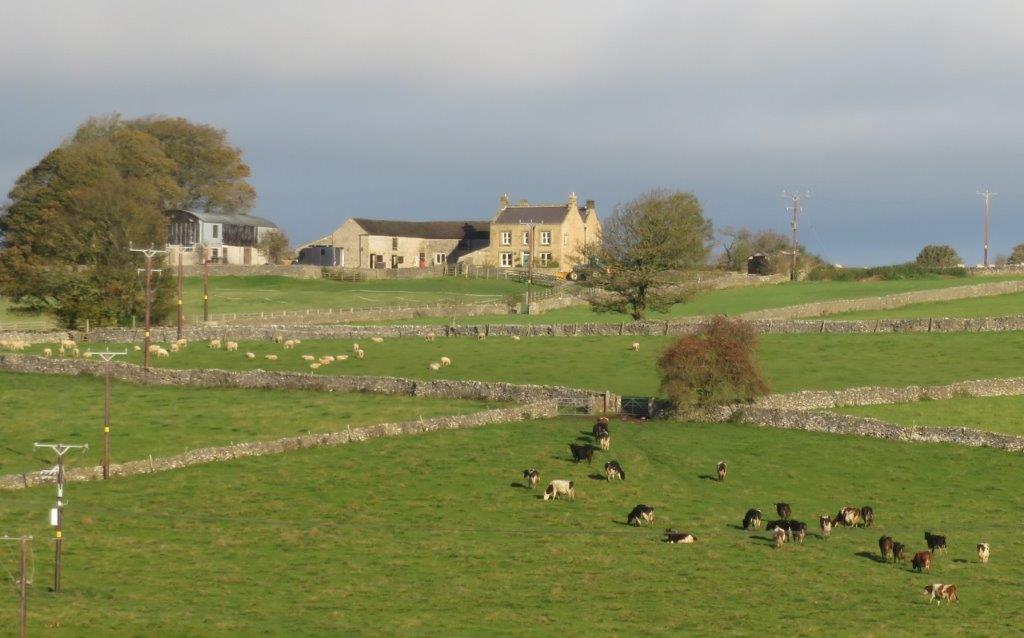 2 zoomed into another farm from A623 road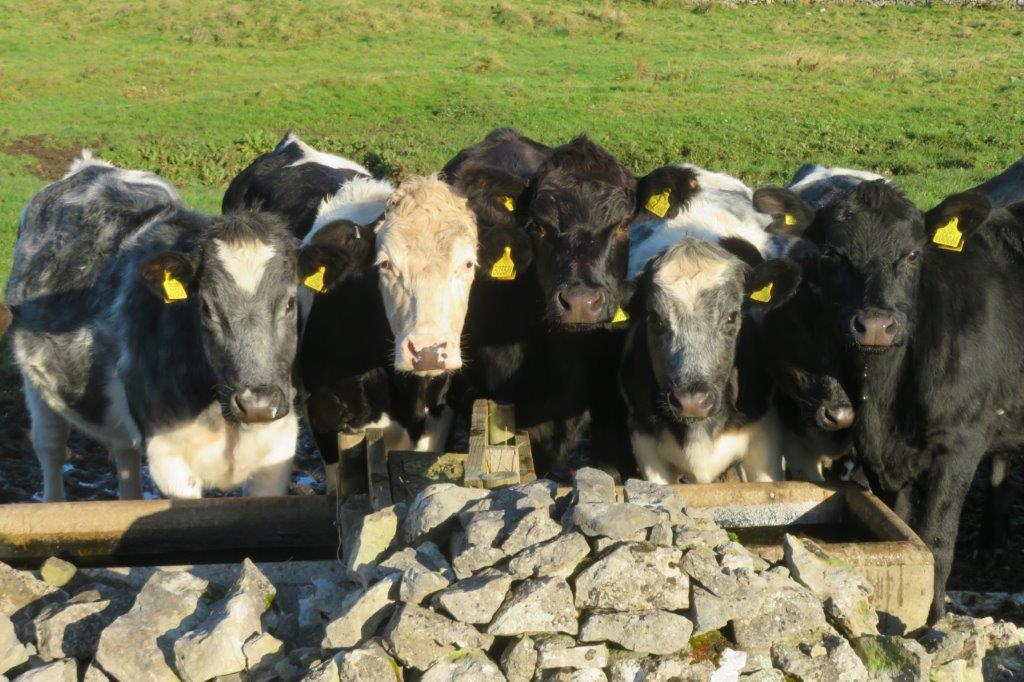 3 in Cresbrook Dale - cattle drinking at trough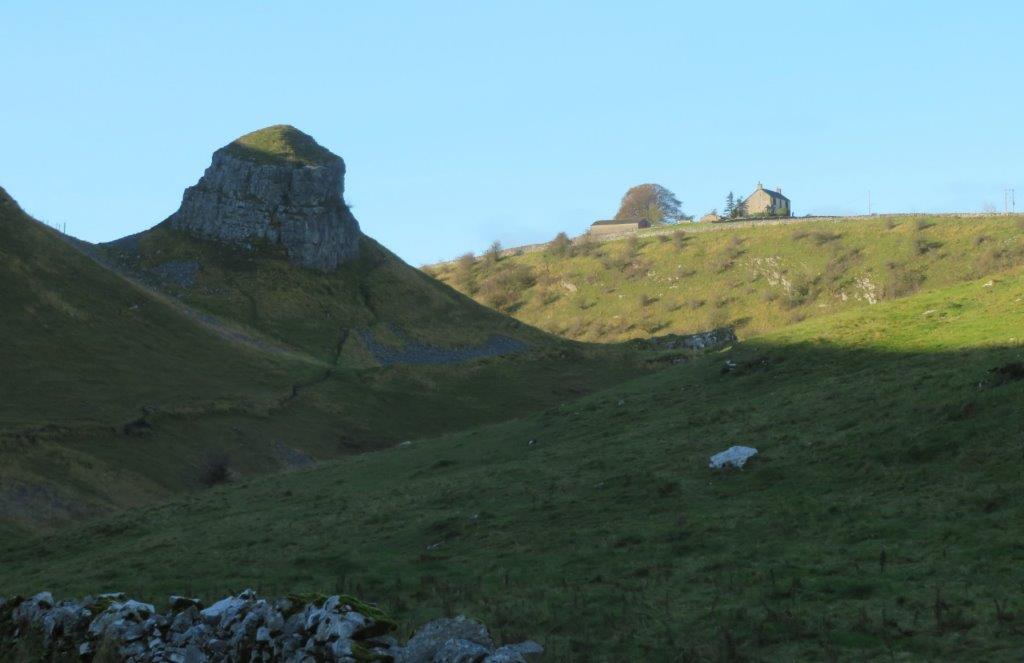 4 Peter's Stone (apparently a gibbet in ancient times?)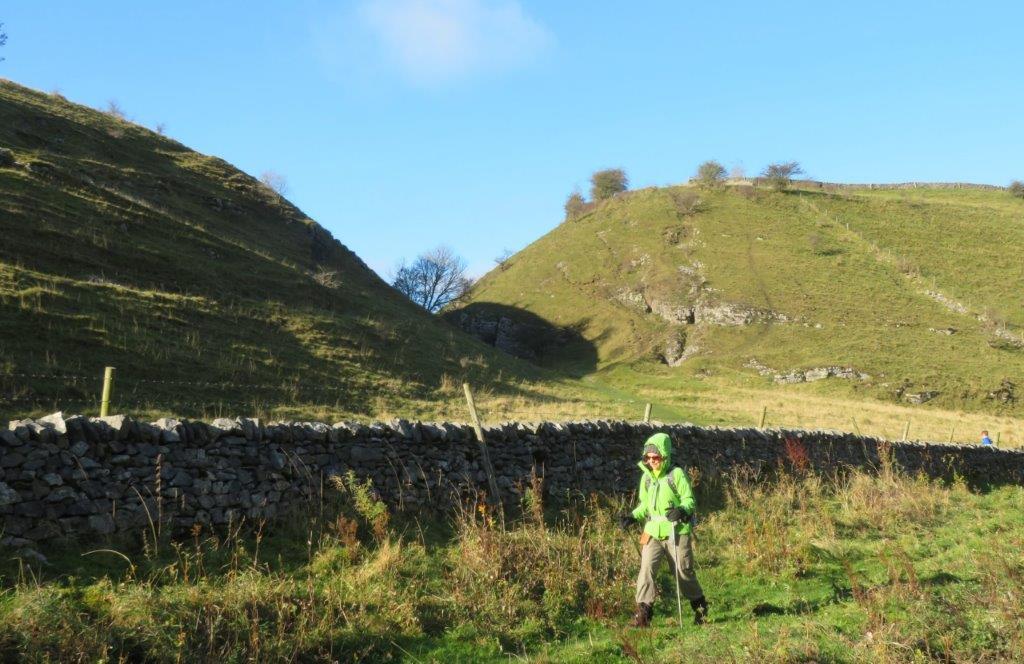 5 The 'V' behind is Tansley Dale which leads up to Litton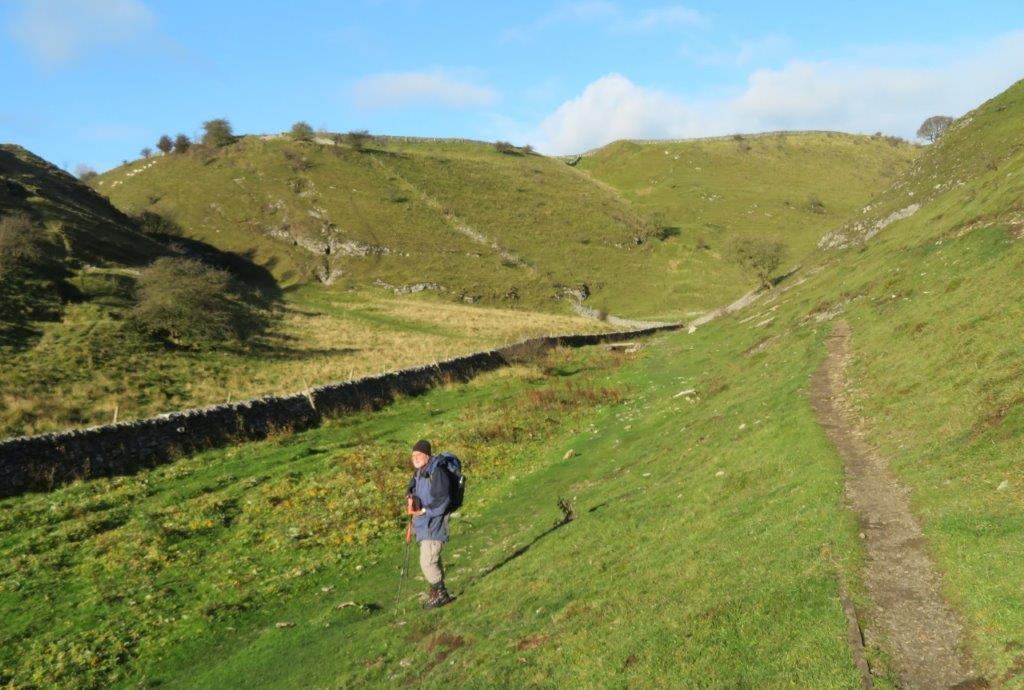 6 We followed lower track alongside a seasonal river sometimes without water. Small footbridge just visible behind crosses the 'river' to give access to Tansley Dale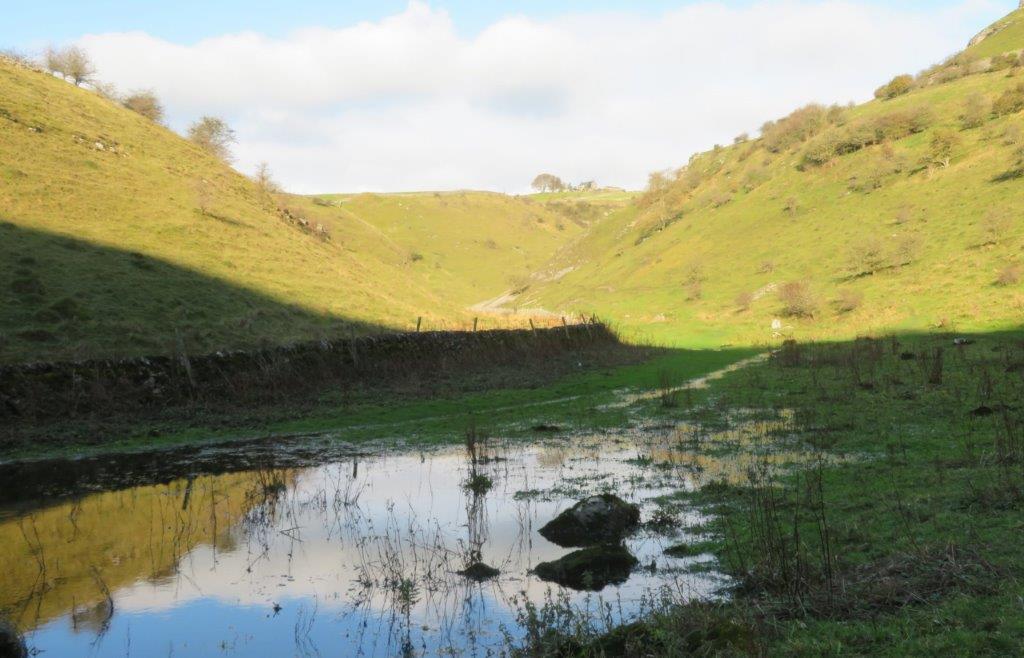 7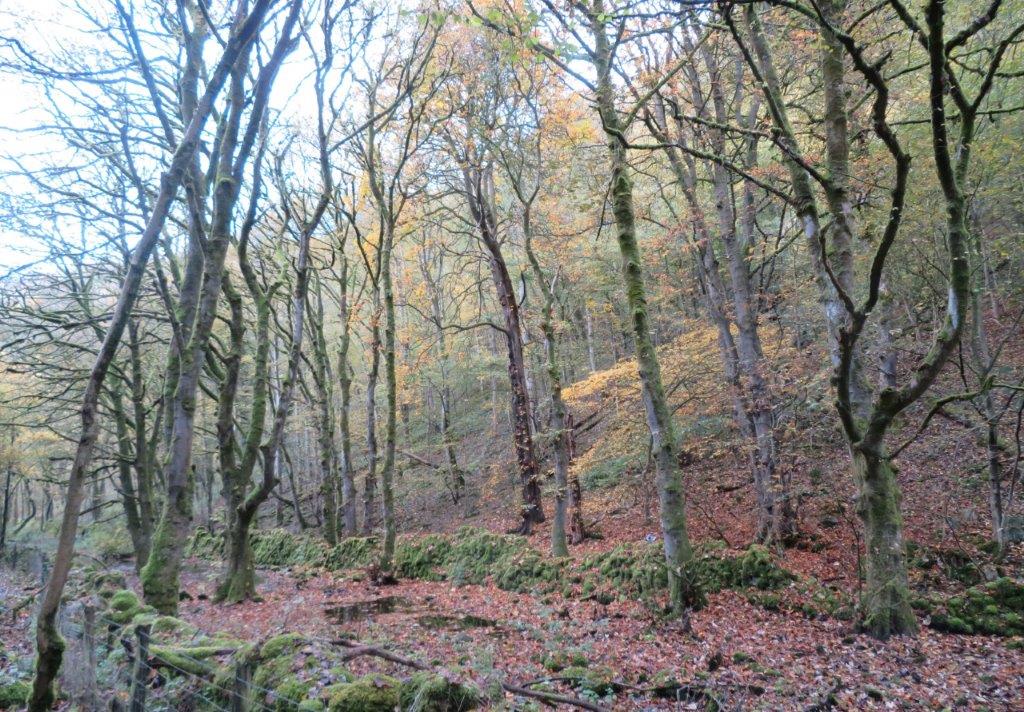 8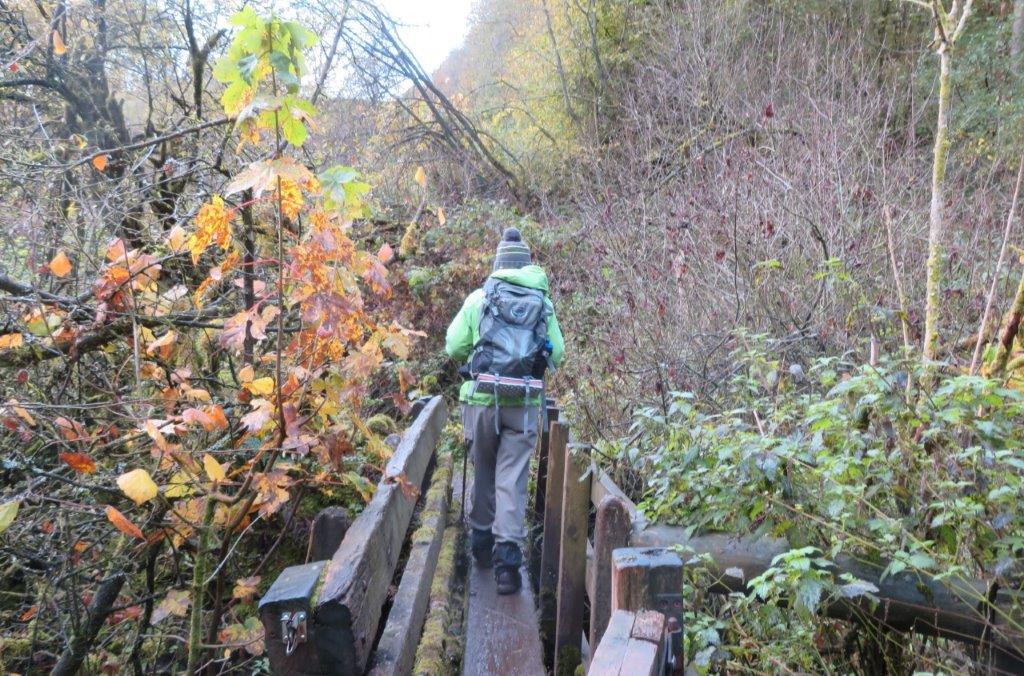 9 after this footbridge one can ascend higher up or follow just above the river bed toward Ravensdale Cottages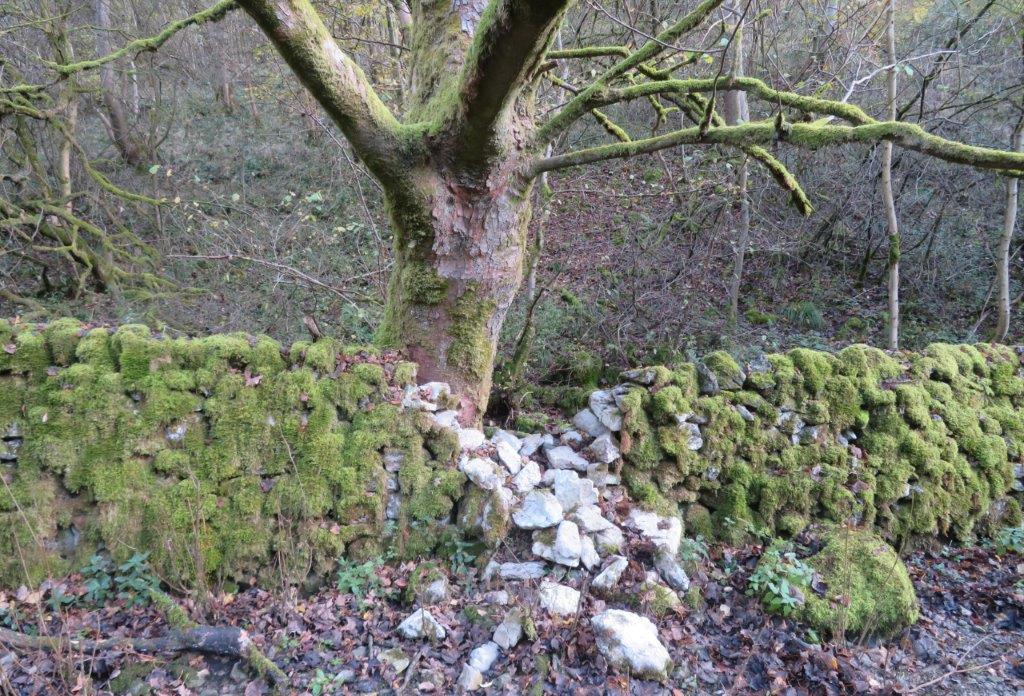 10 fairly recent collapse of dry stone wall - the stone still showing white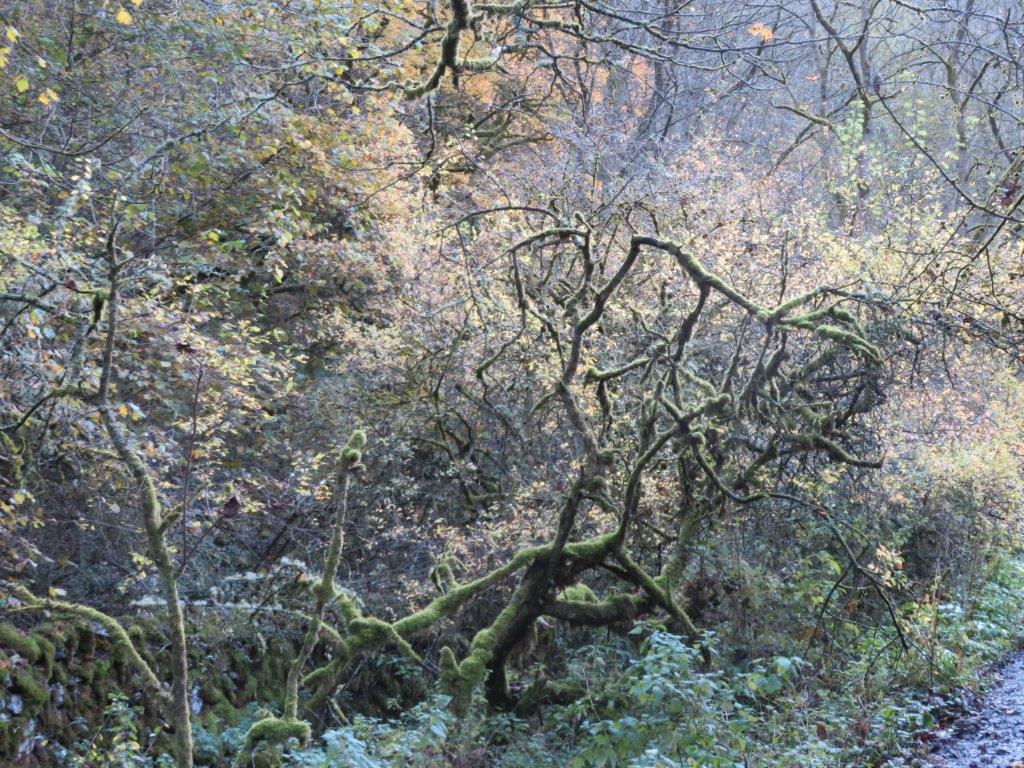 11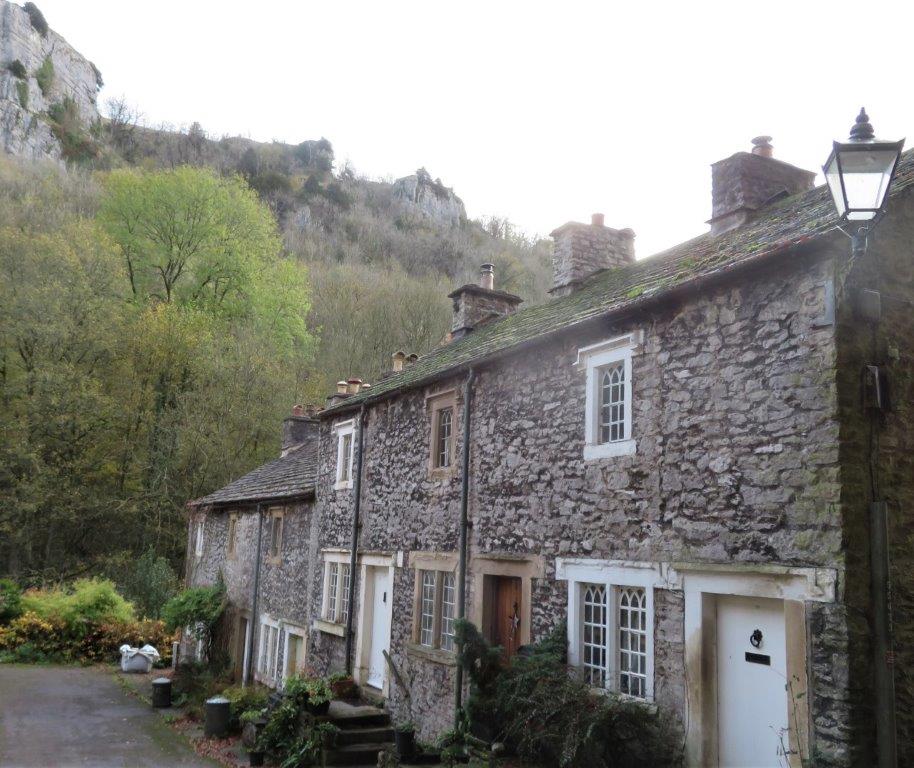 12 Ravensdale Cttages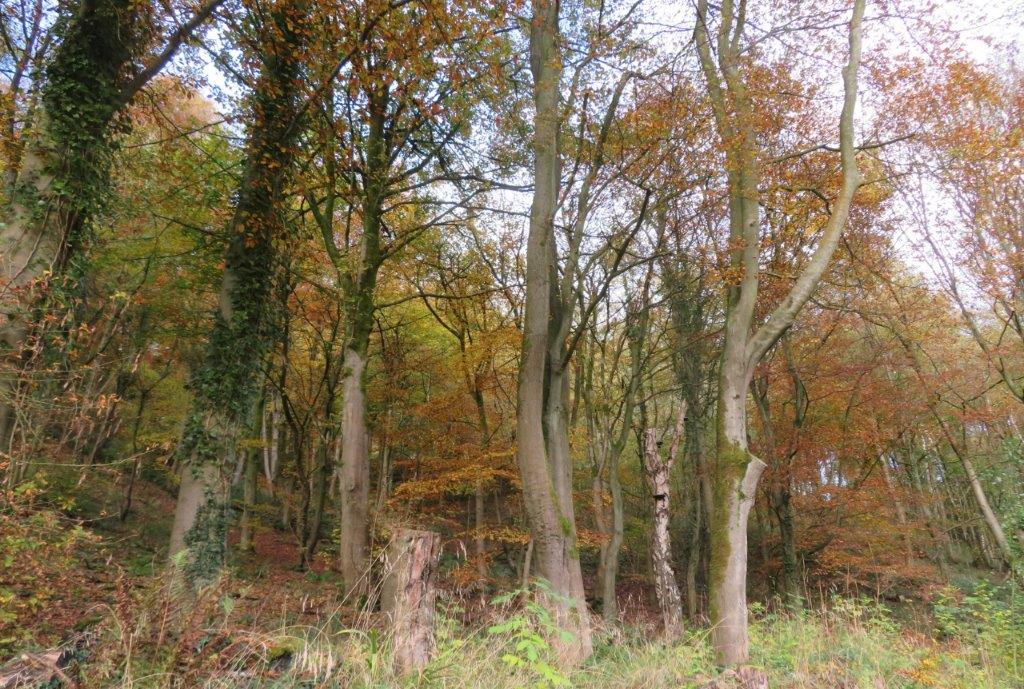 13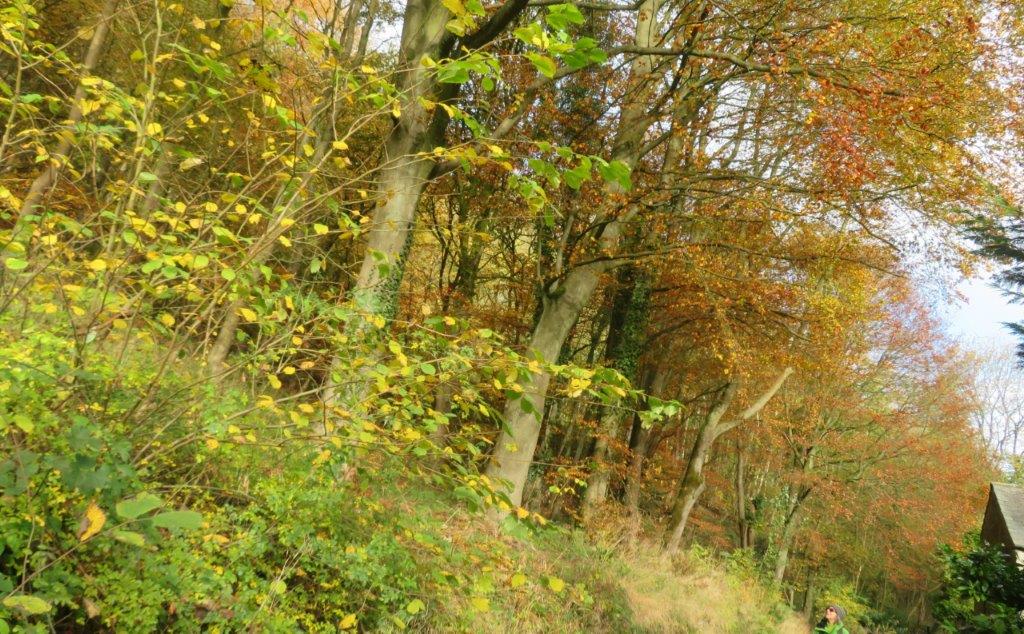 14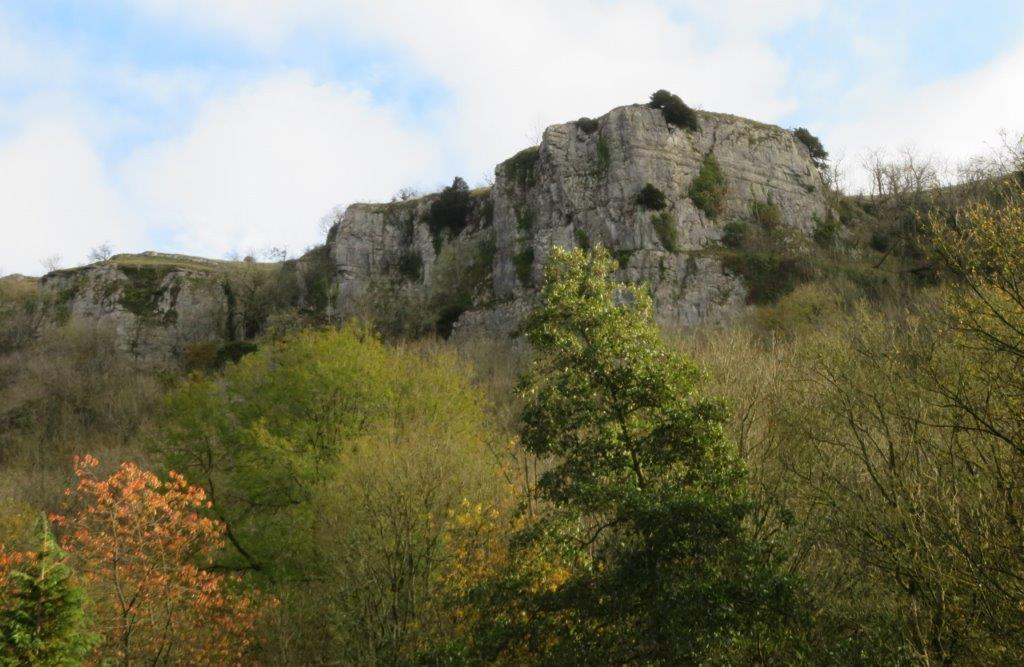 15 rock massif above Ravensdale Cottages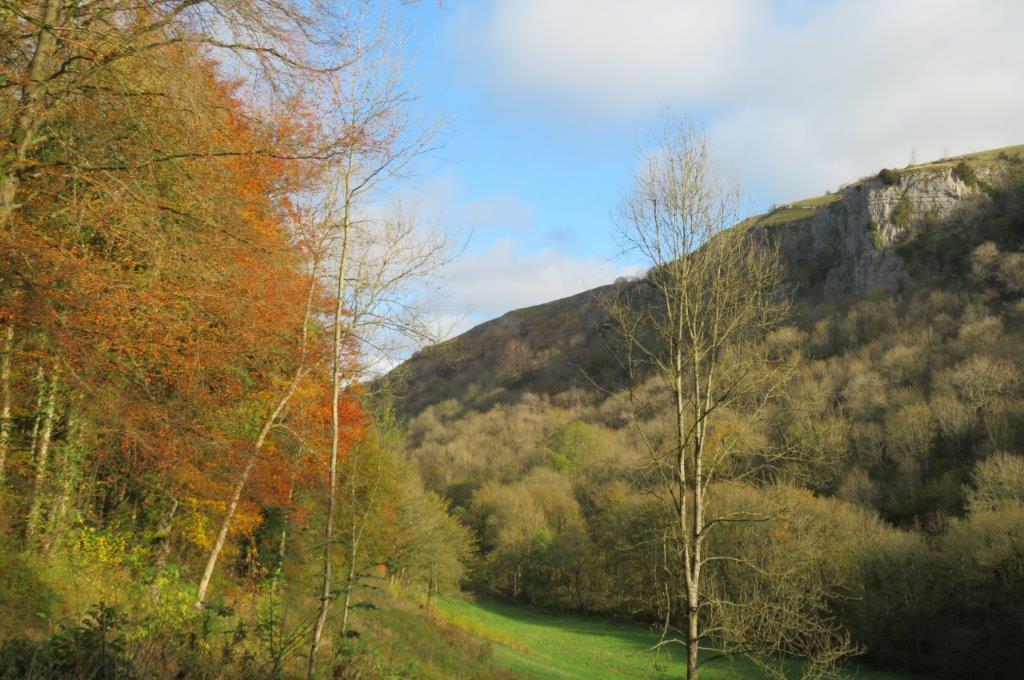 16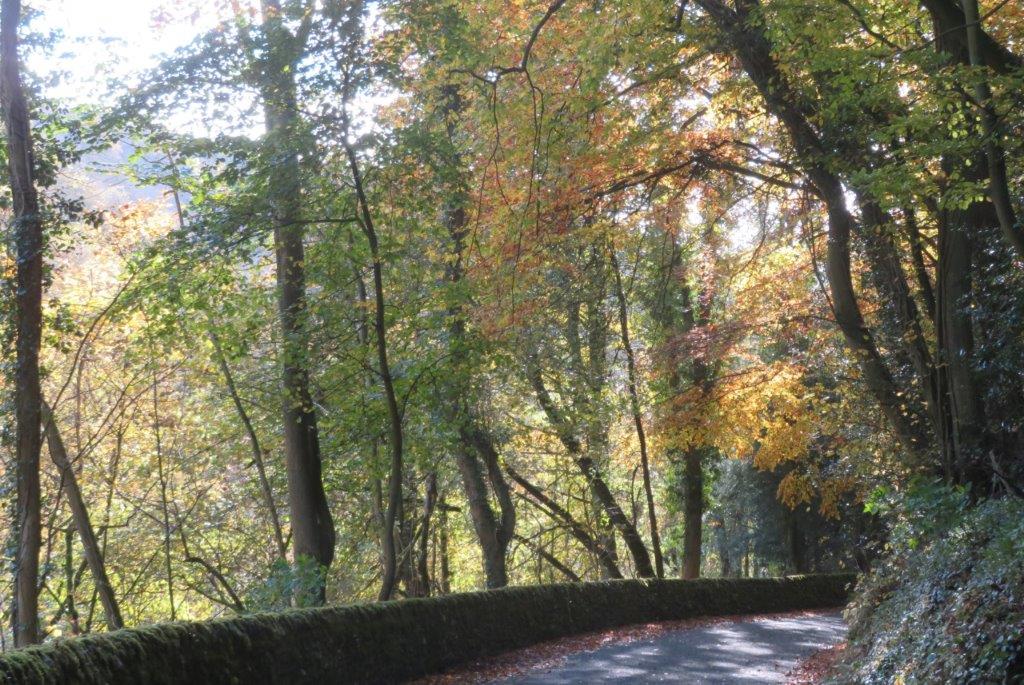 17 road from Cressbrook village to Cressbrook Mill then towards Monsal Head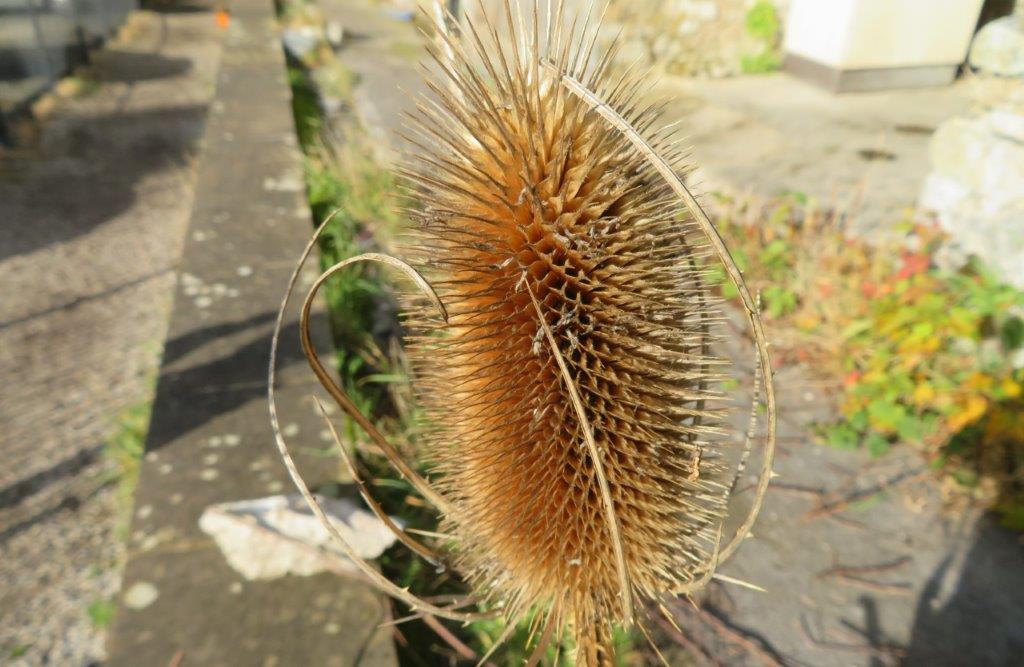 18 a brief excursion towards Millpond and the footbridge Crossing The River Wye - FB closed for safety reasons - we returned to road.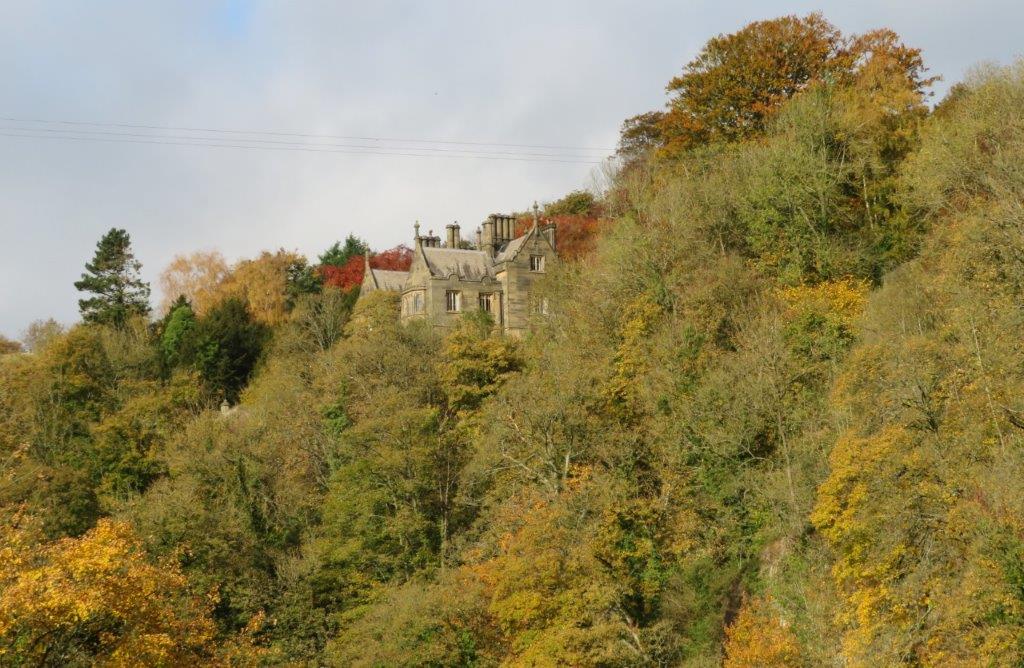 19 zoomed into Cressbrook Hall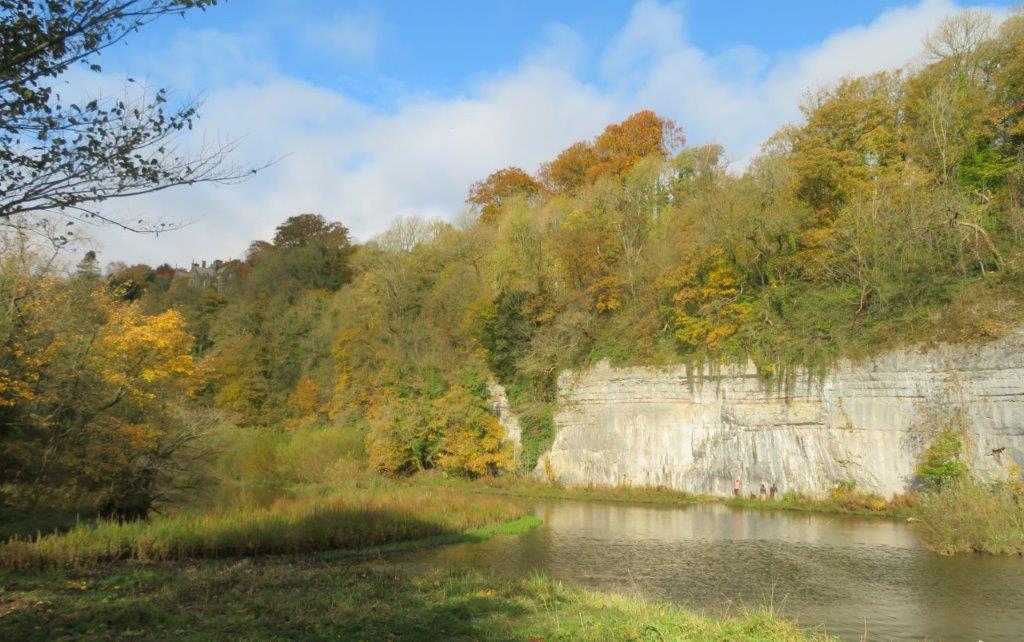 20 the mill pond - climbers inspecting limestone wall - overhanging in parts with few hand-holes. This area apparently called Water-cum-Jolly Dale.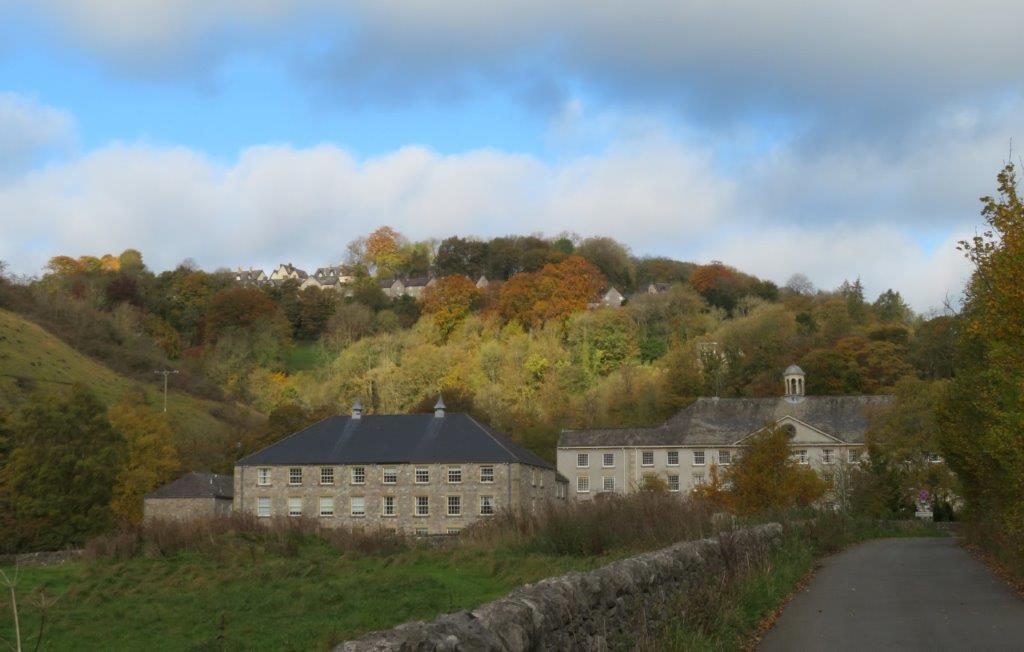 21 looking back at Cressbrook Mill at the lower level with Cressbrook Village at top.
22 The River Wye flowing toward Monsal Head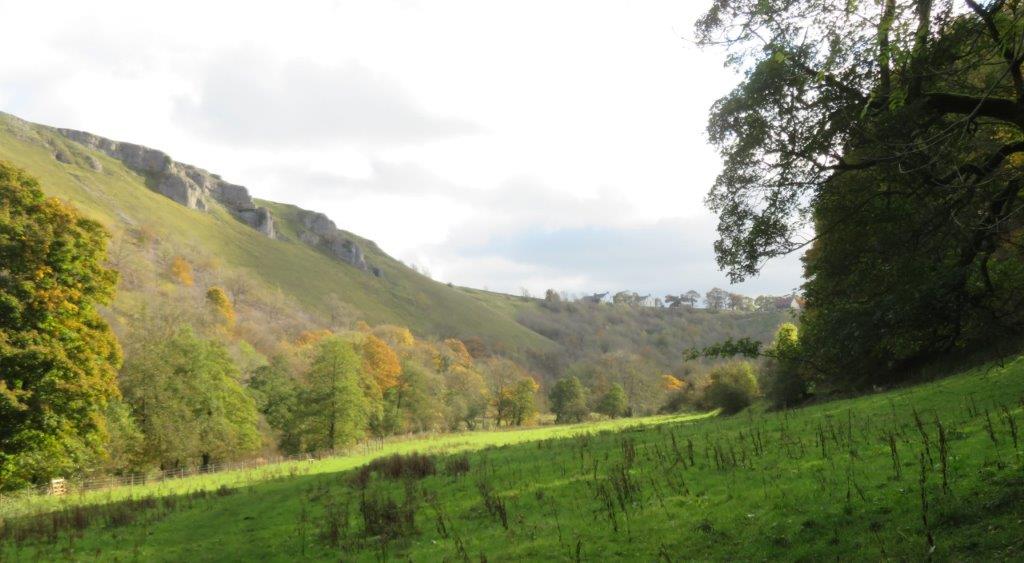 23 River unseen follows trees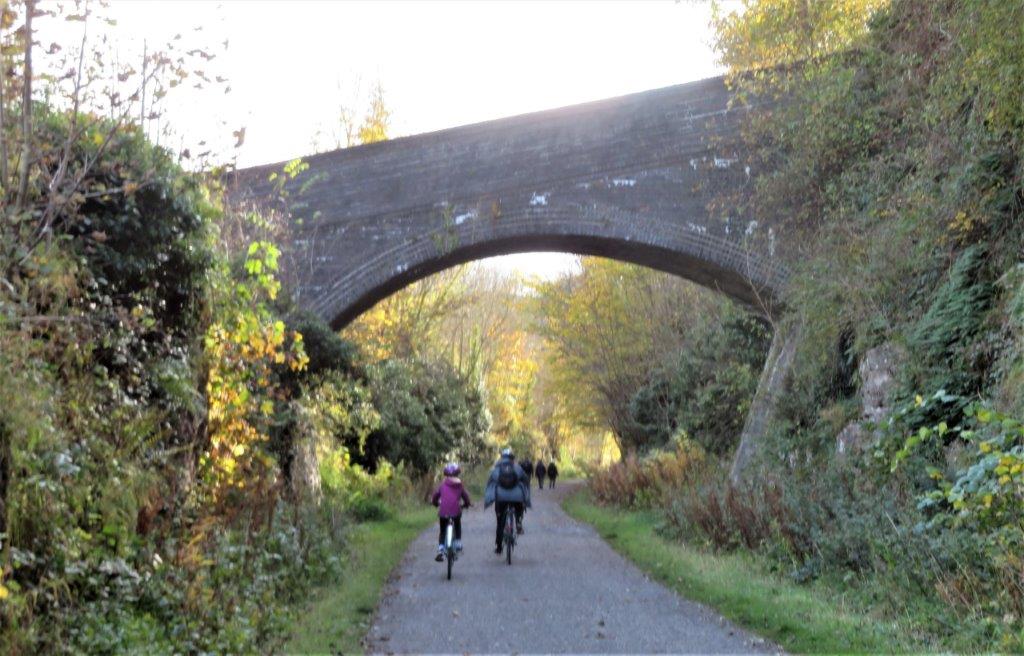 24 on the Monsal Trail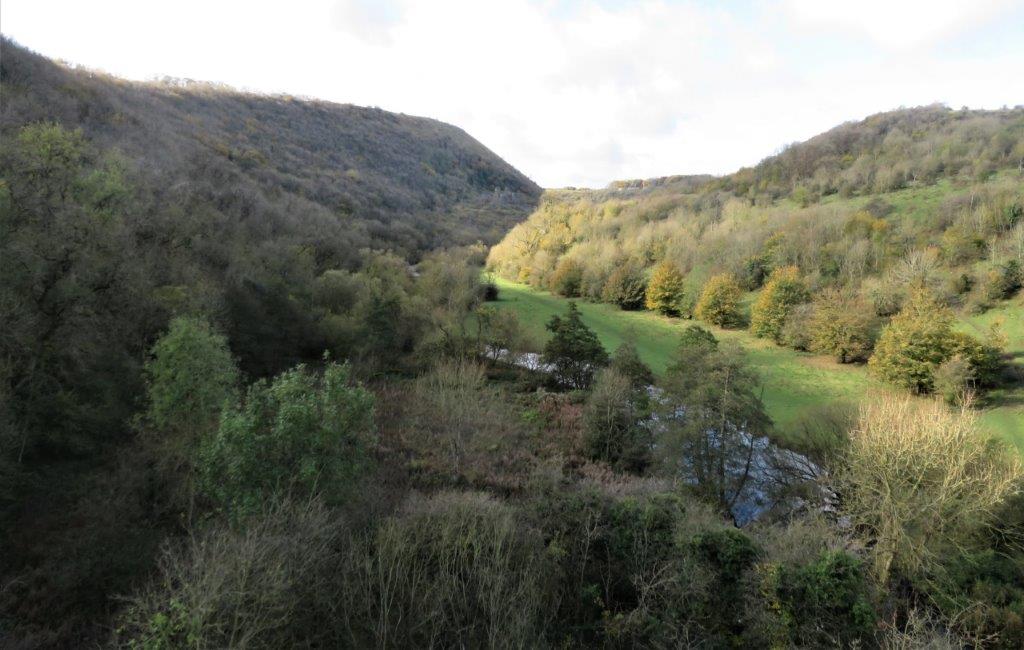 25 Monsal Dale ~W & downstream from the old railway viaduct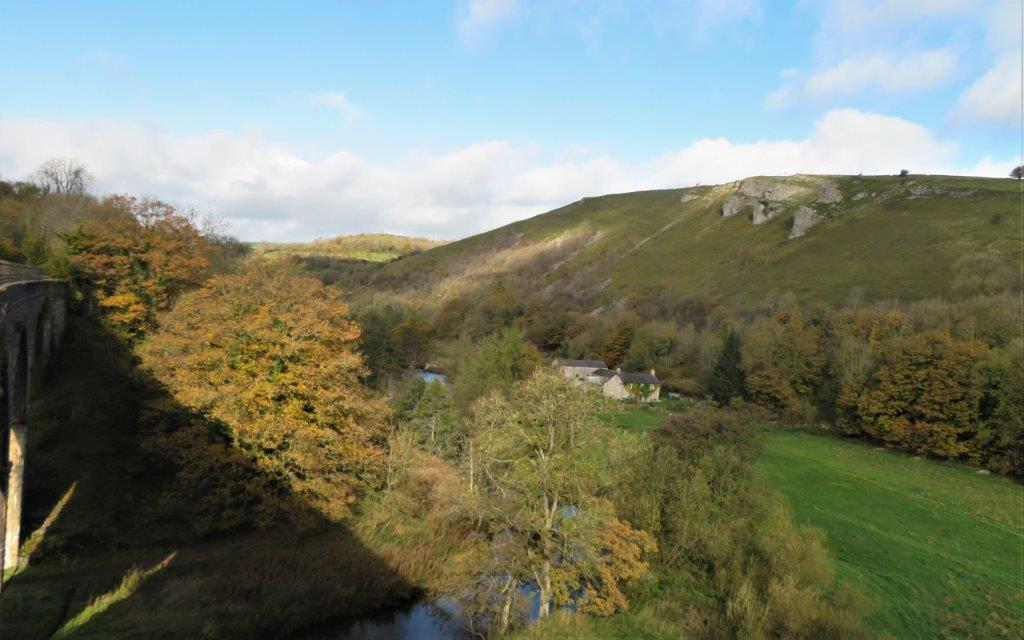 26 on the railway viaduct (sunlight peeps through Viaduct arches) - photograph is of The River Wye upstream.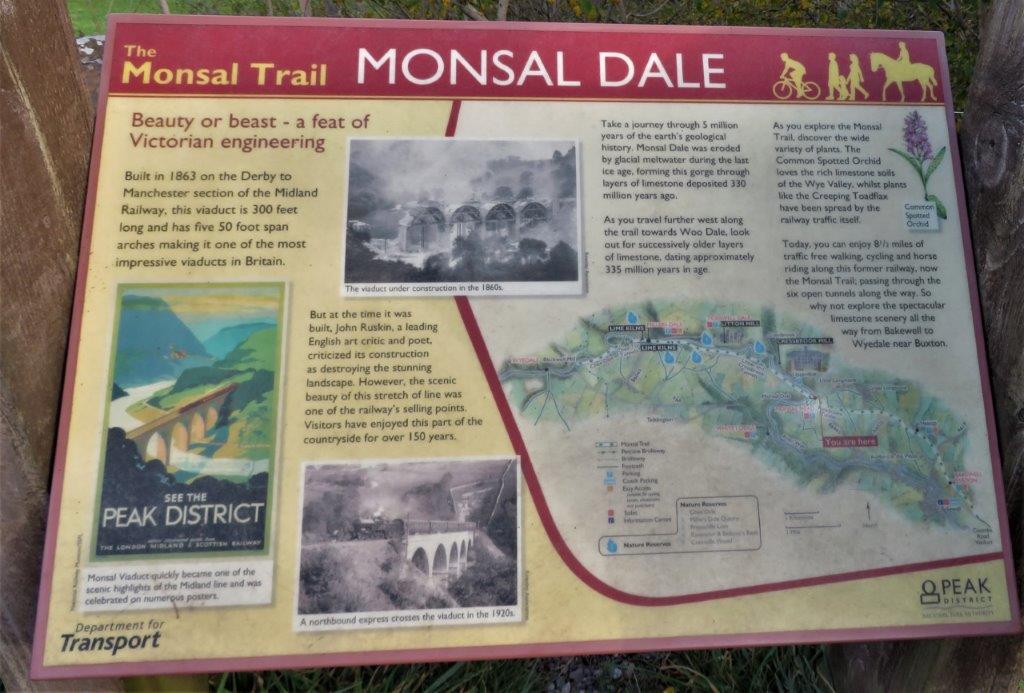 27 control / + to enlarge & read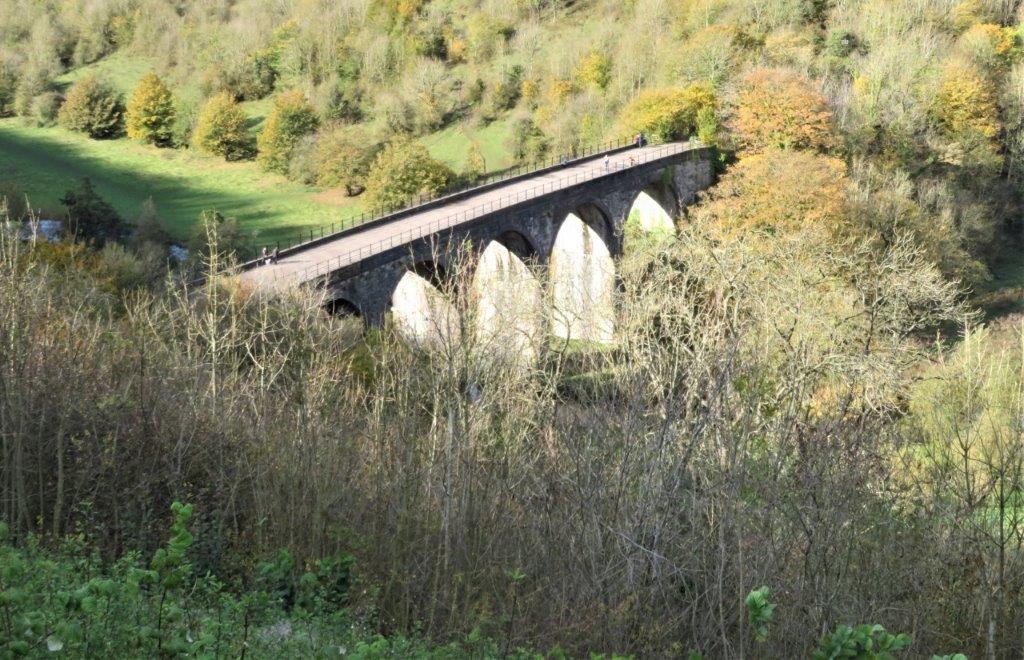 28 The railway viaduct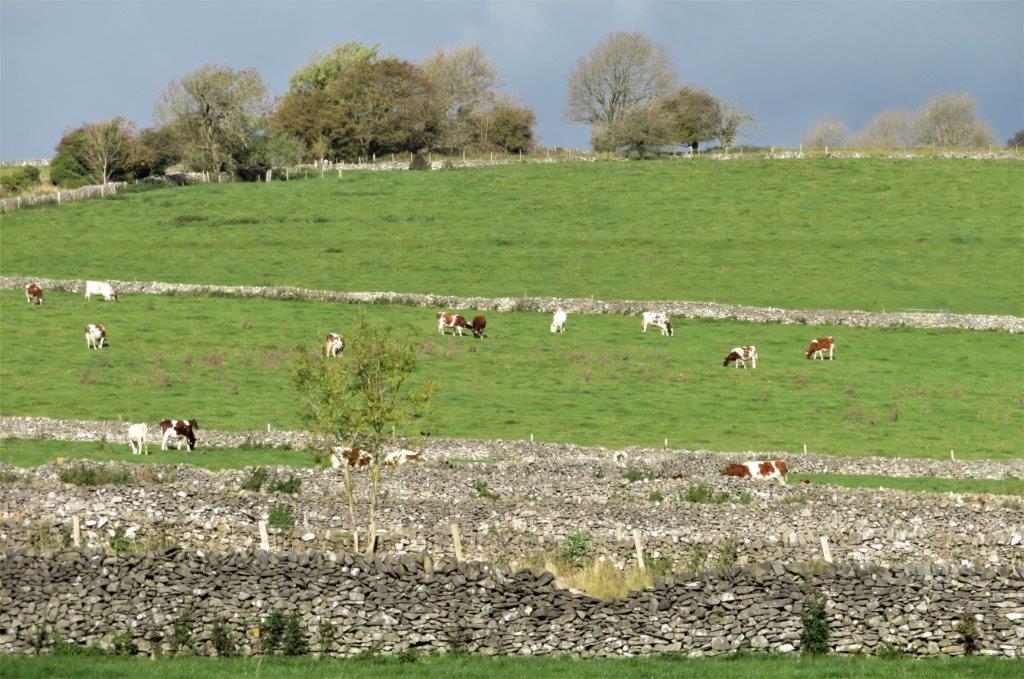 29 photographed from road toward Little Longstone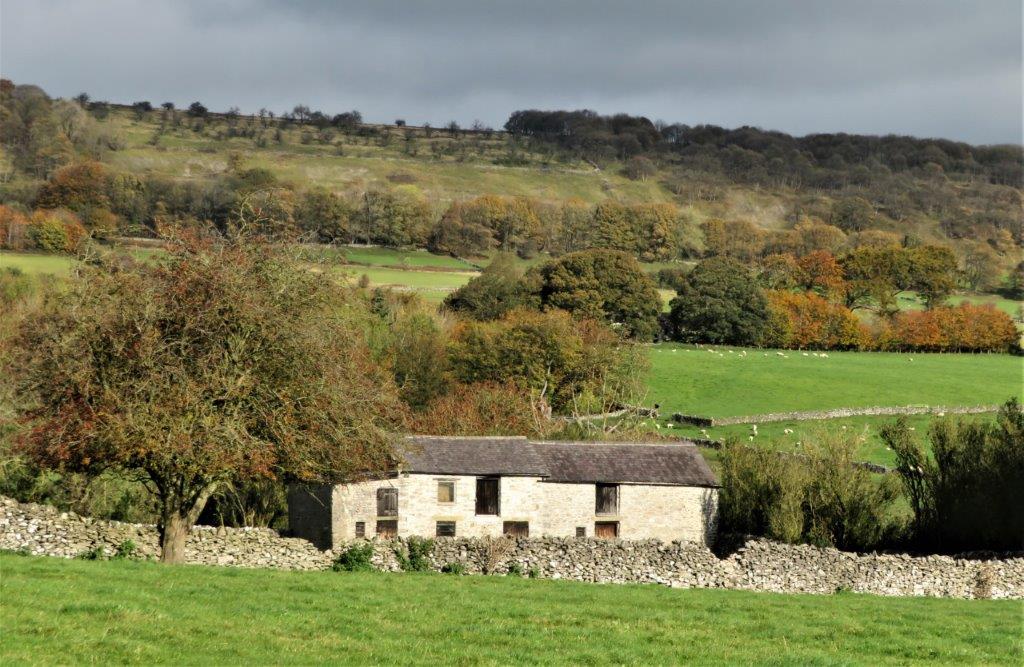 30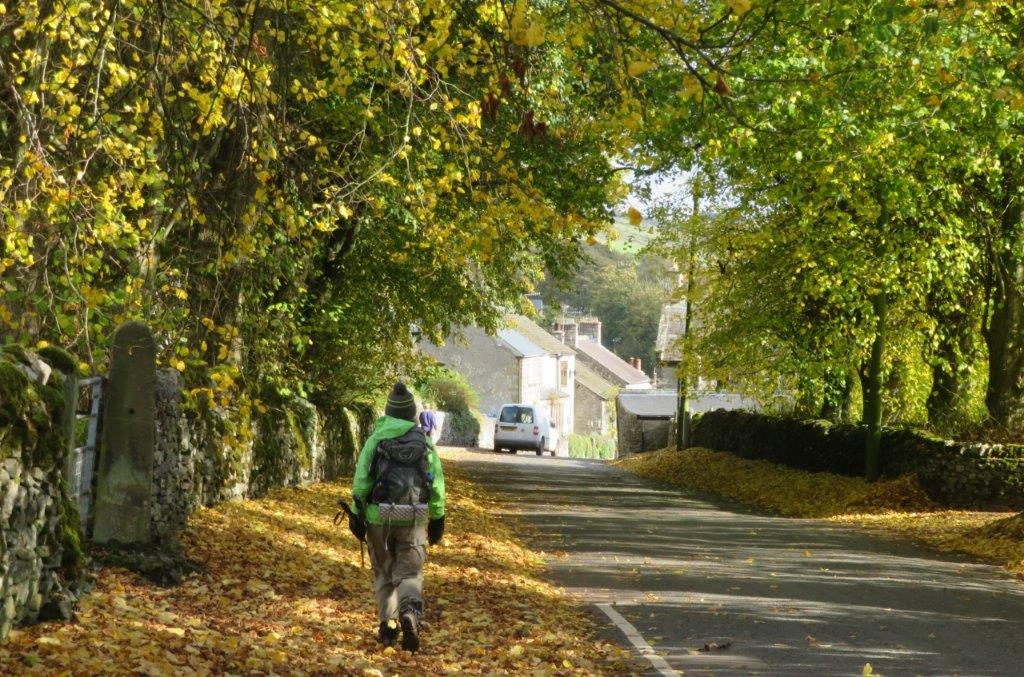 31 entering Little Longstone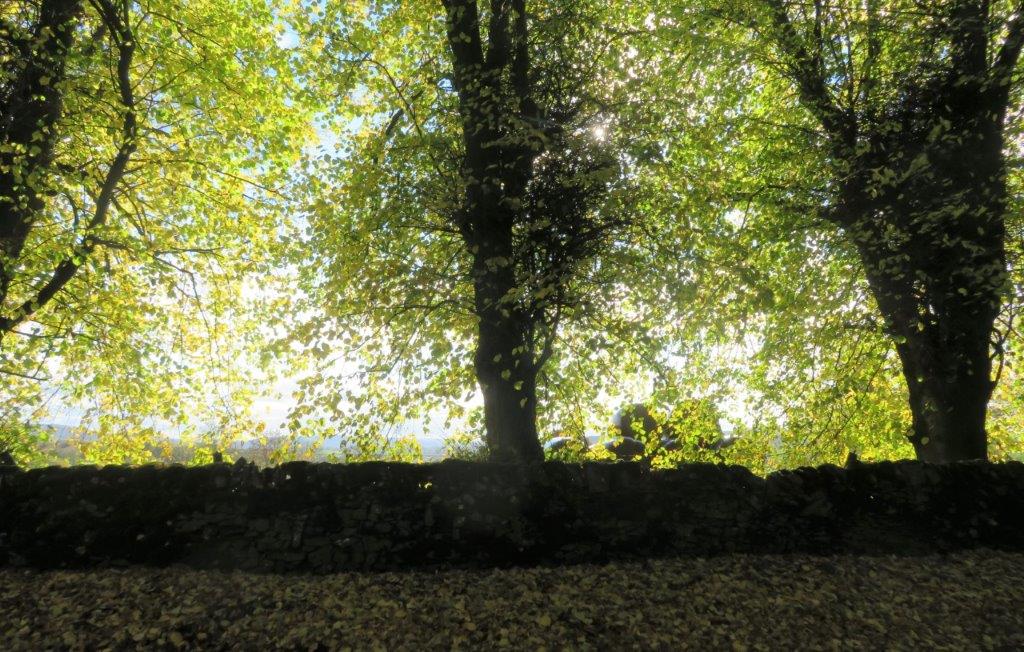 32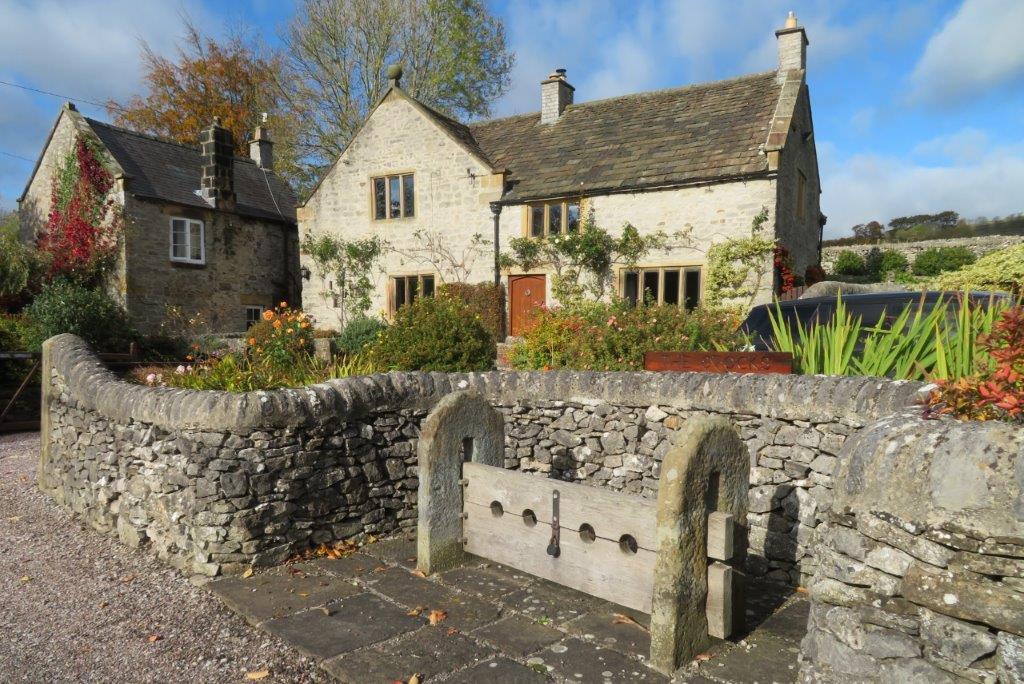 33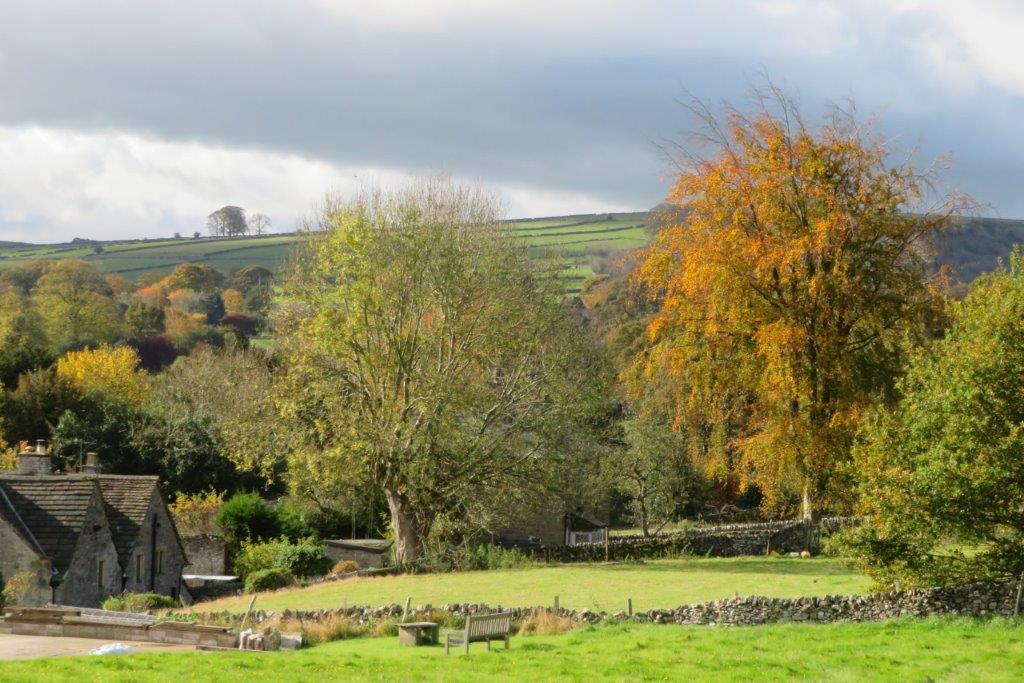 34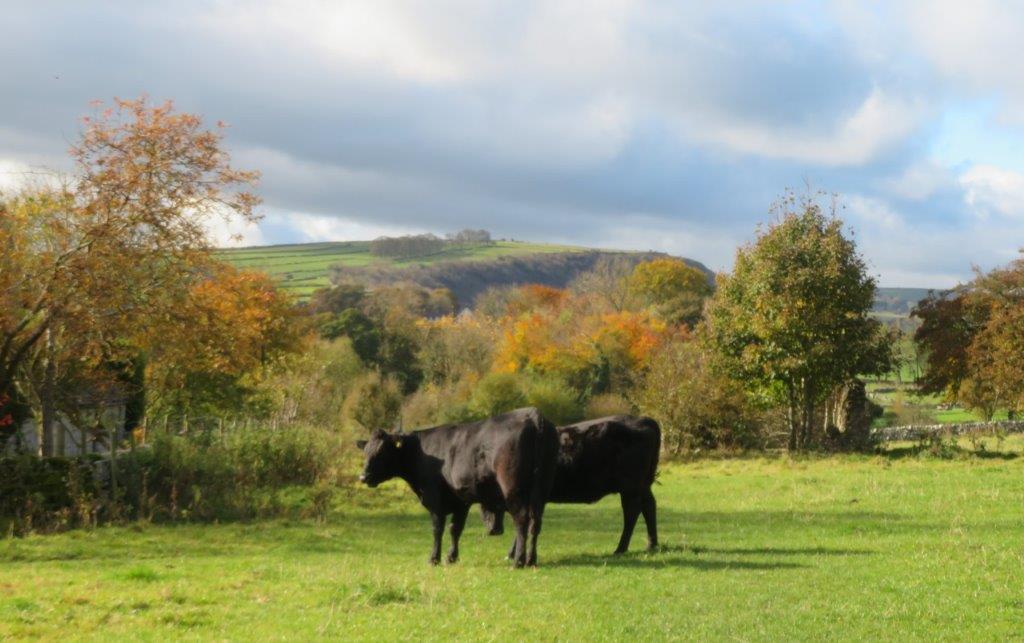 35 in centre - steep slopes above River Wye beyond Monsal Head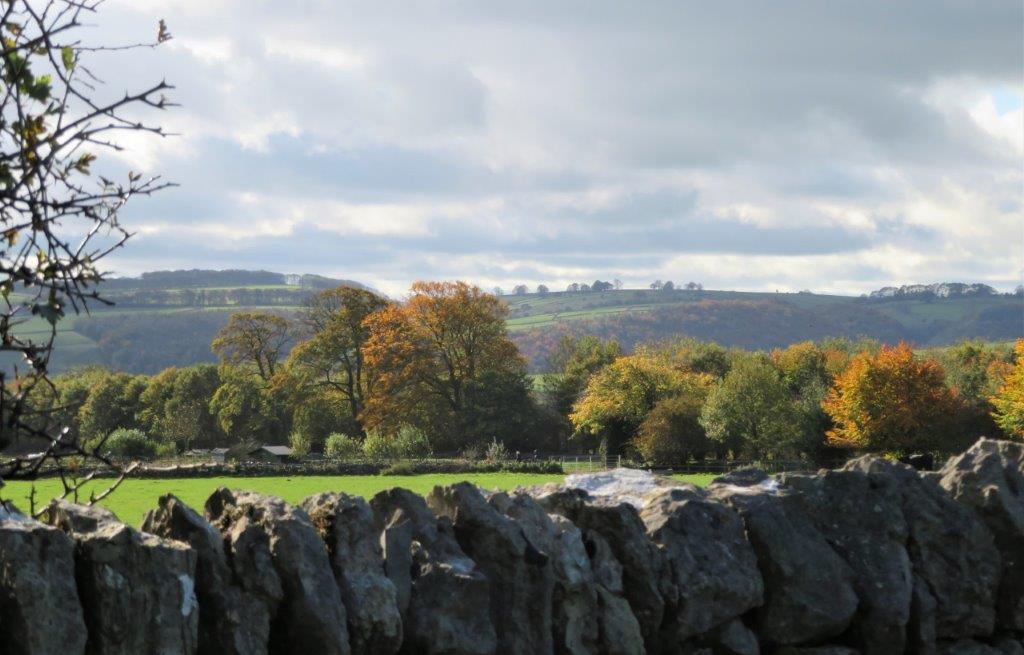 36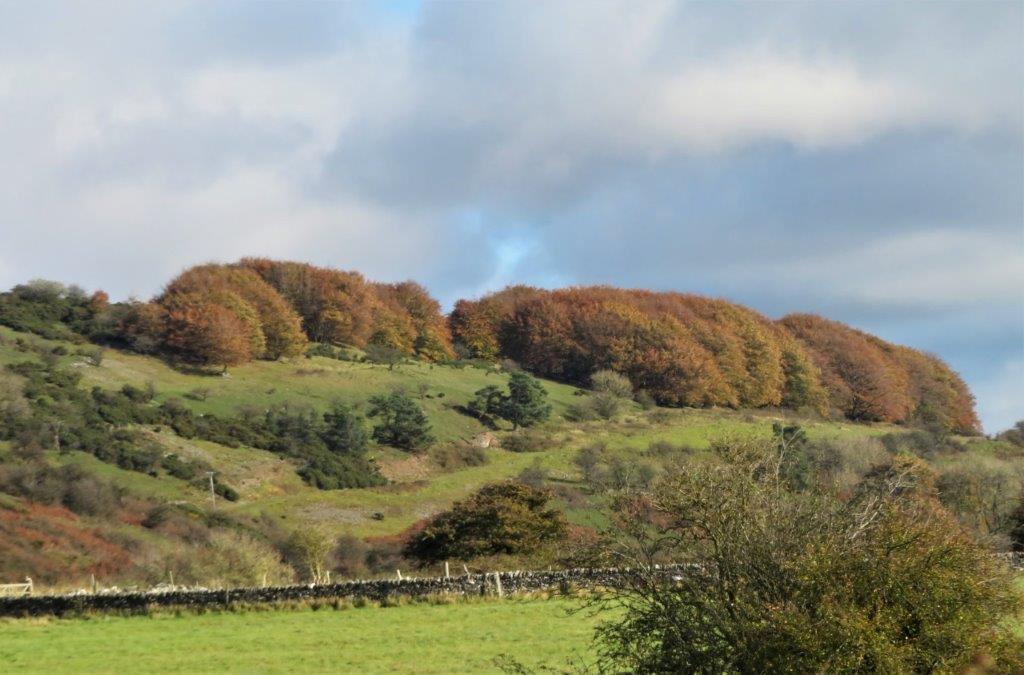 37 looking at the eastern side of Longstone Edge (not visited on this walk)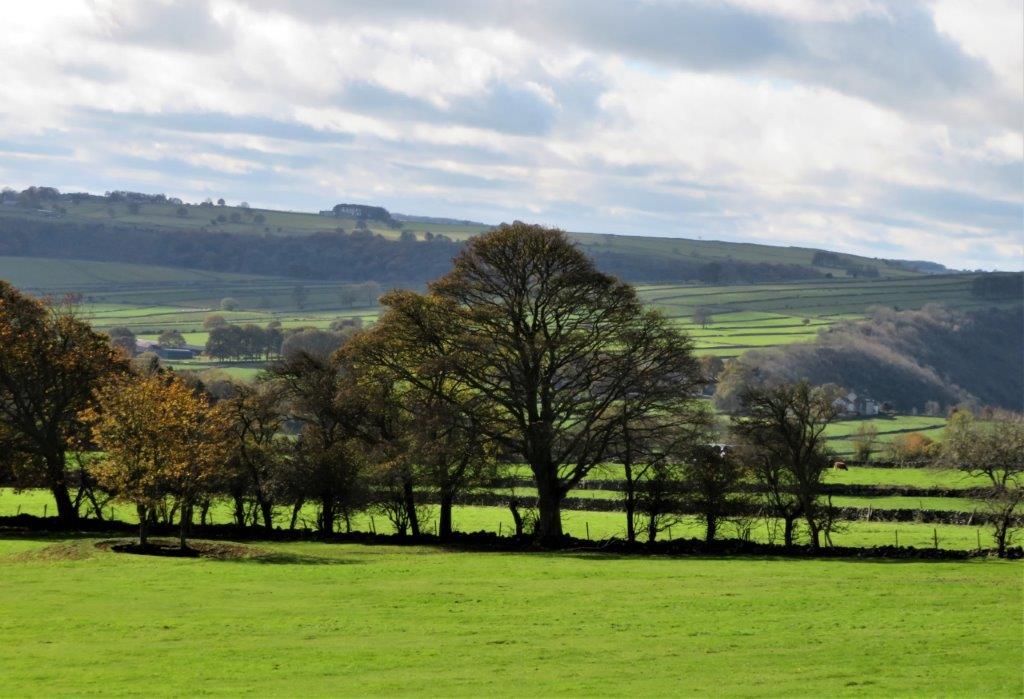 38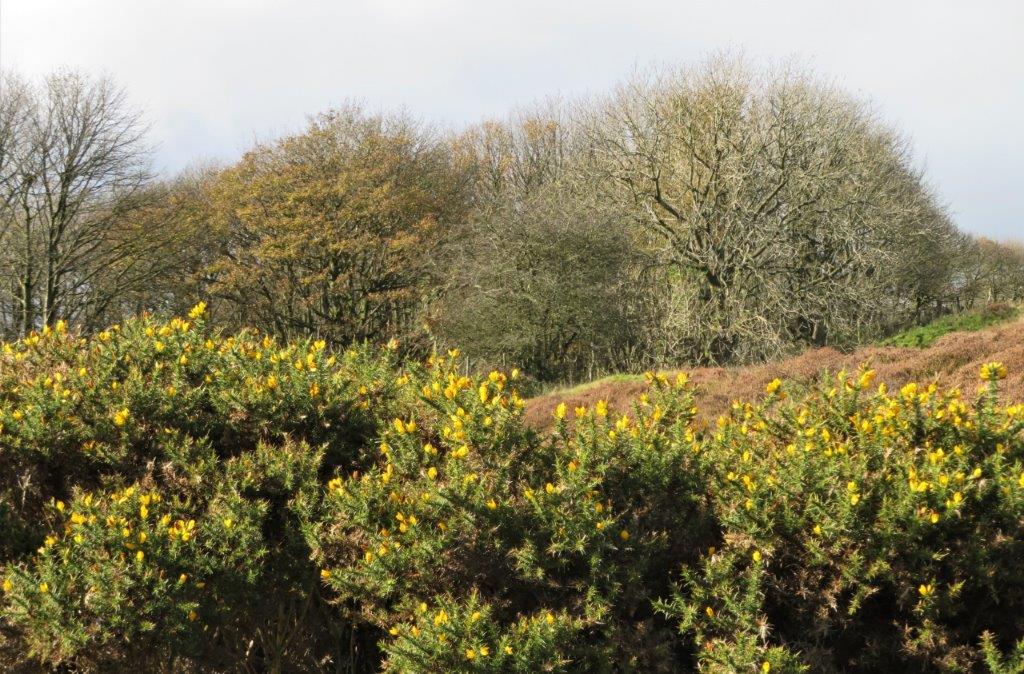 39 taken shortly after leaving Moor Lane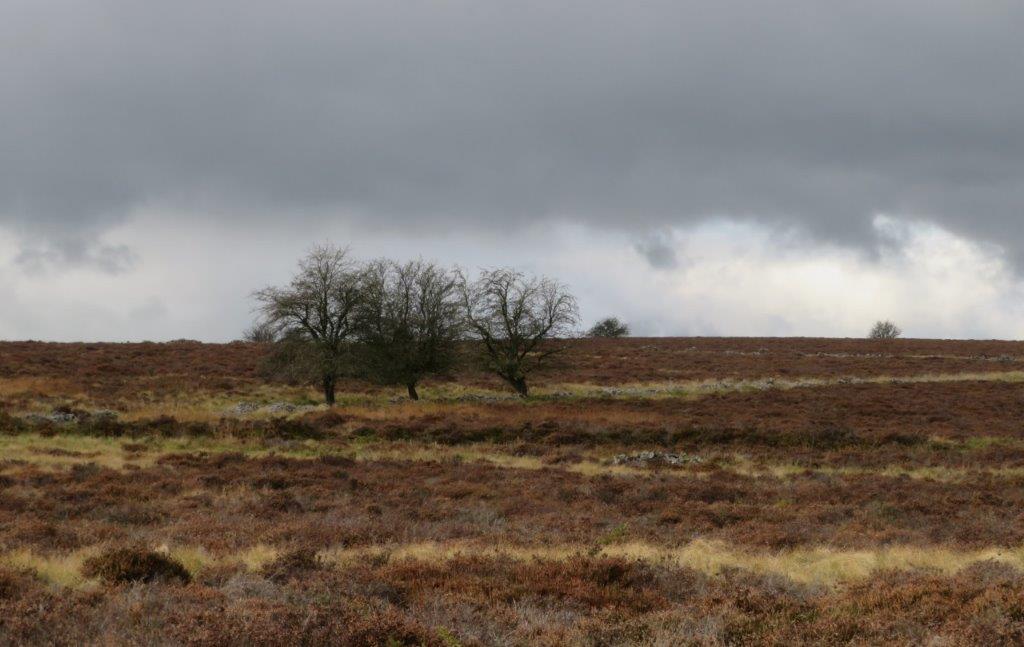 40 heading generally northward across Longstone Moor. Threatening rain did not arrive.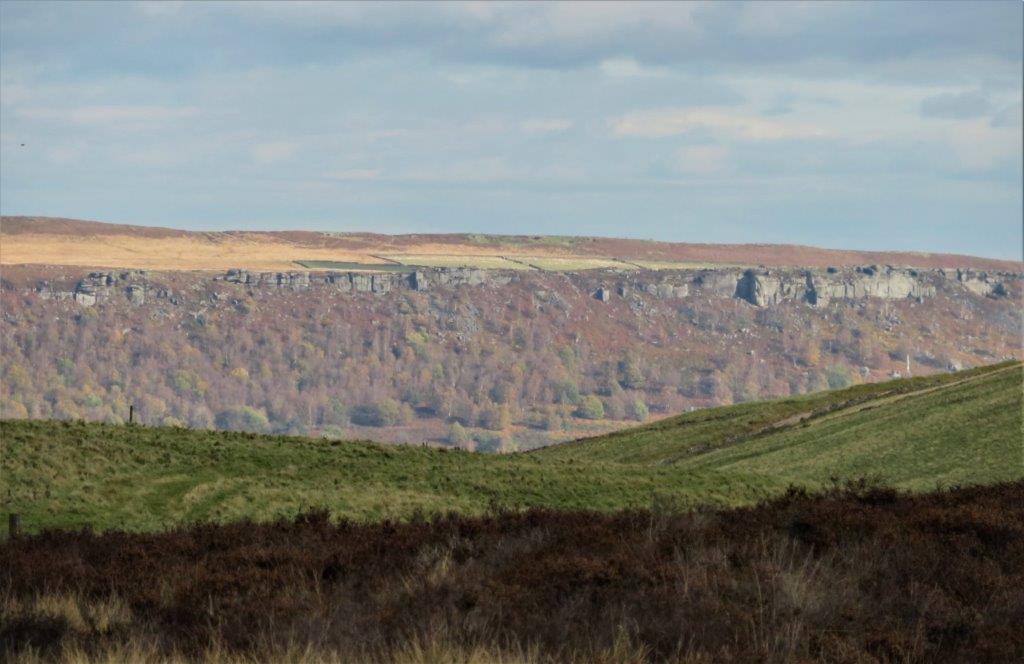 41 zoomed into Frogatt / Curbar Edges. White Edge behind at top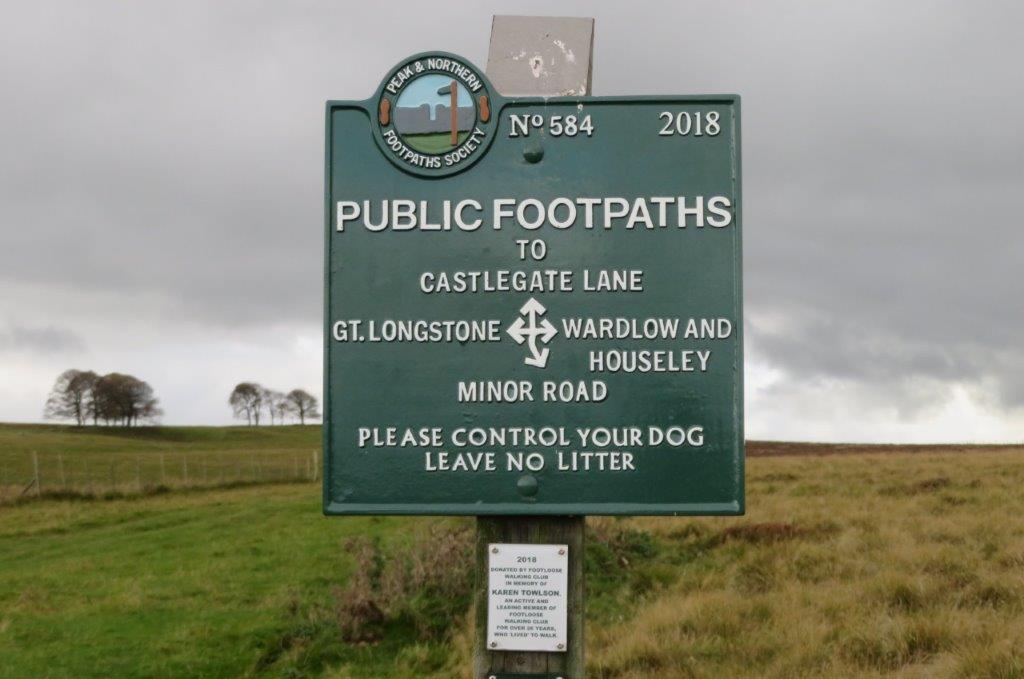 42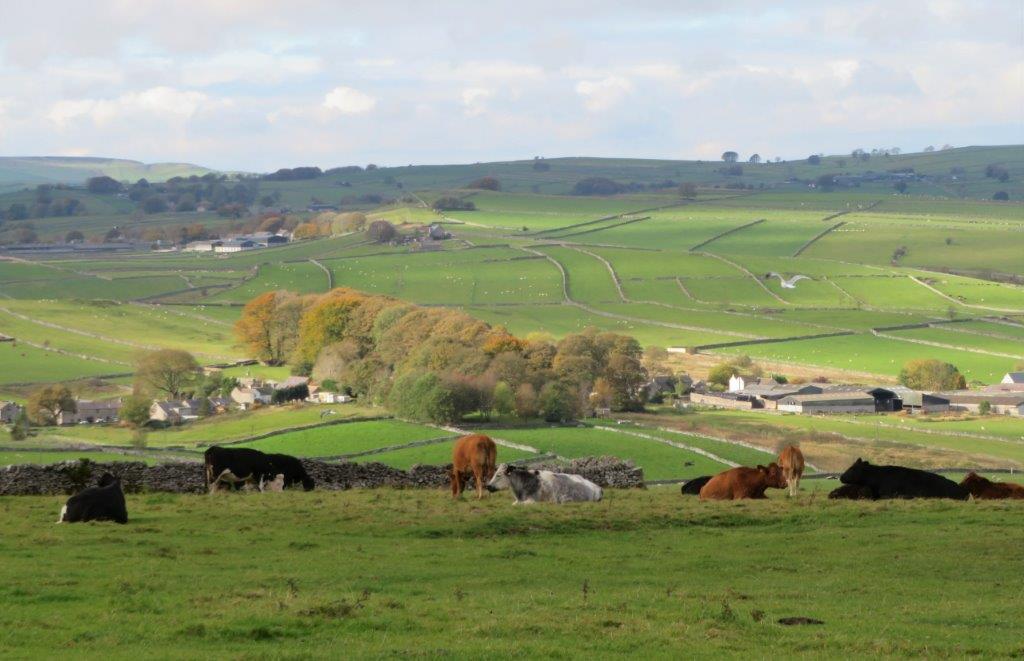 43 Wardlow?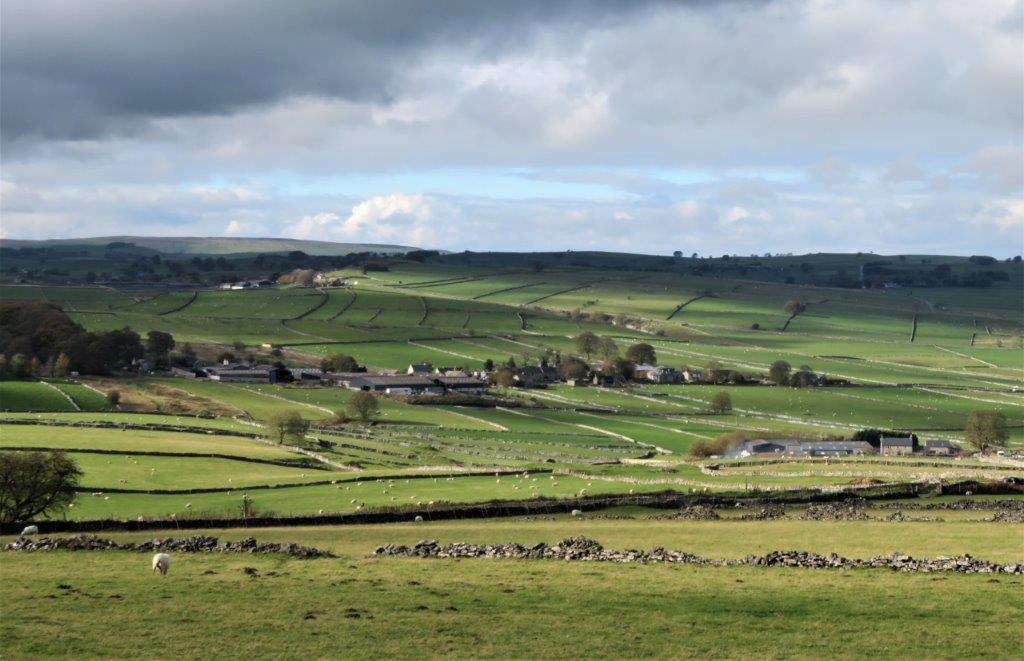 44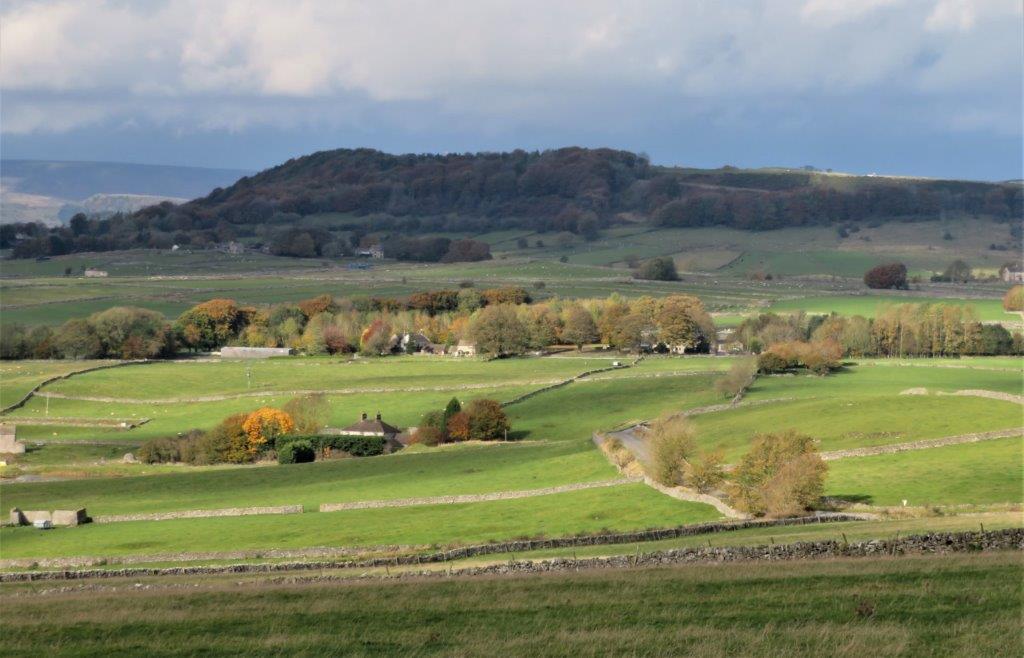 45 Gliding Field behind trees at top?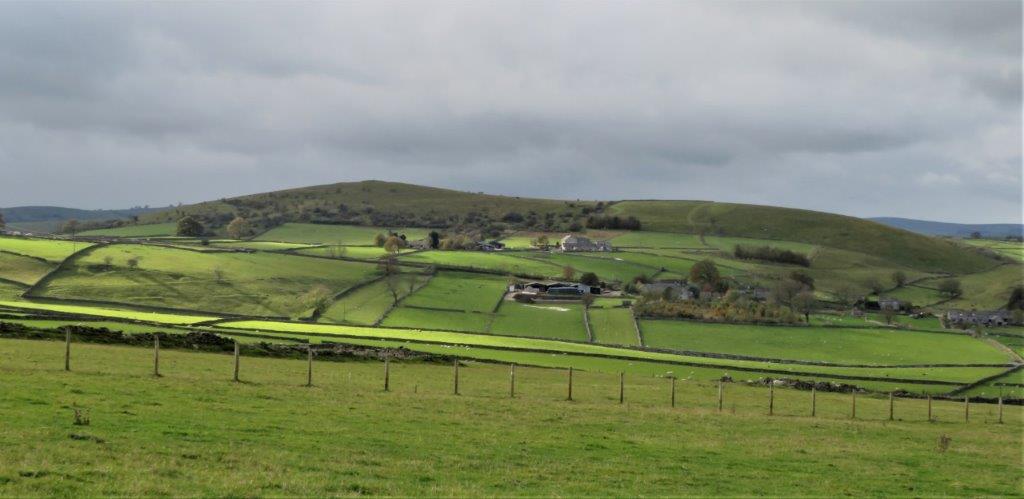 46 Wardlow Hay Cop at top?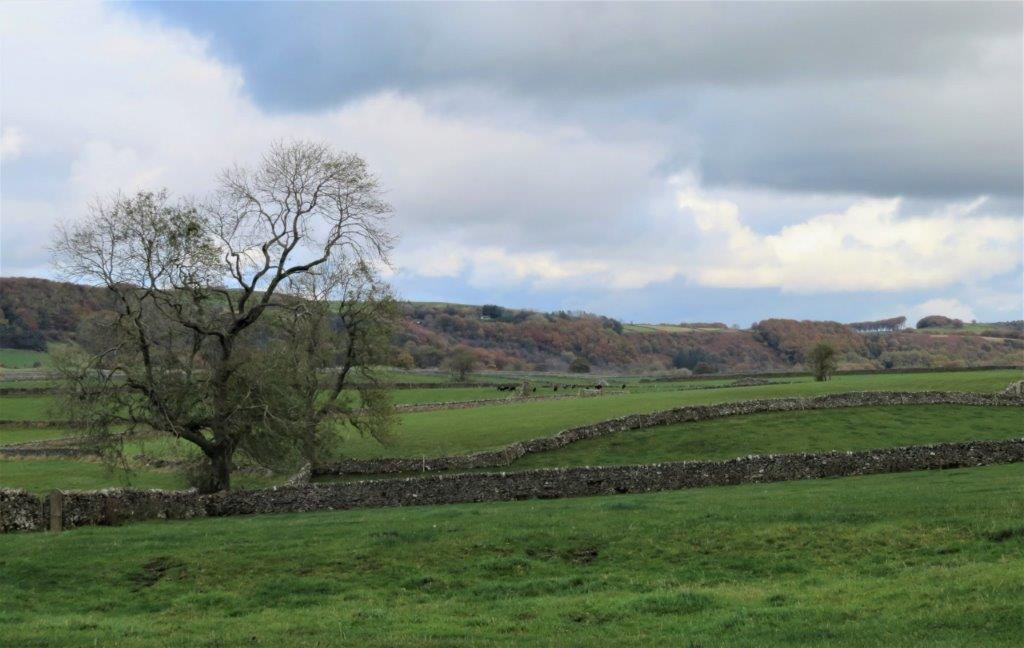 47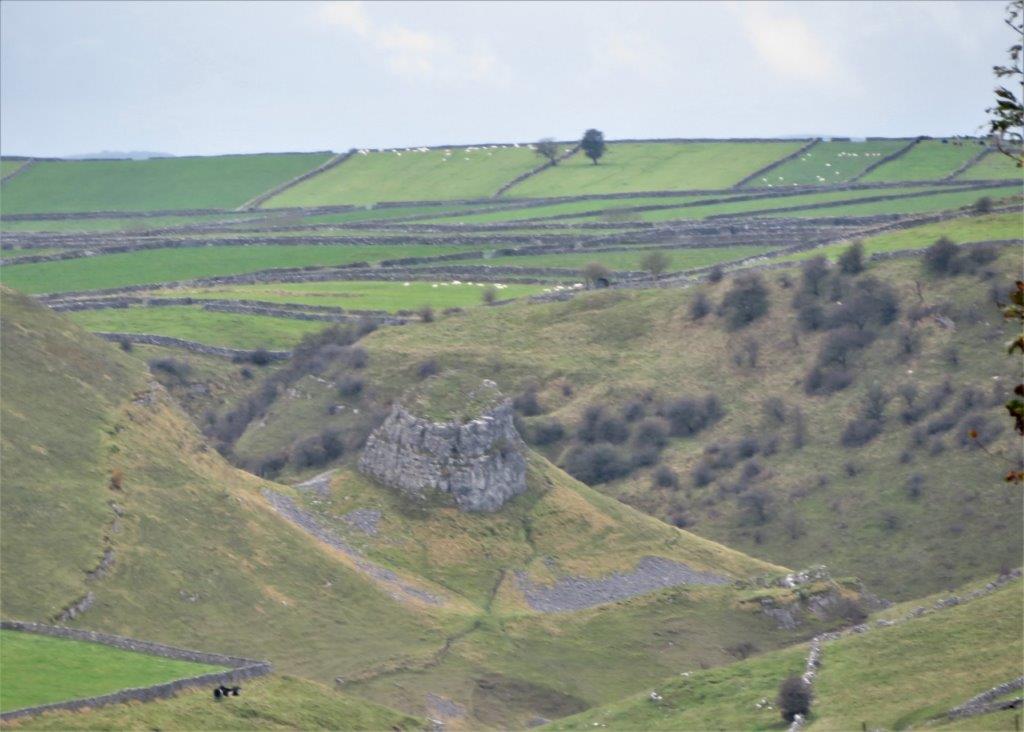 48 view looking down at St Peter Head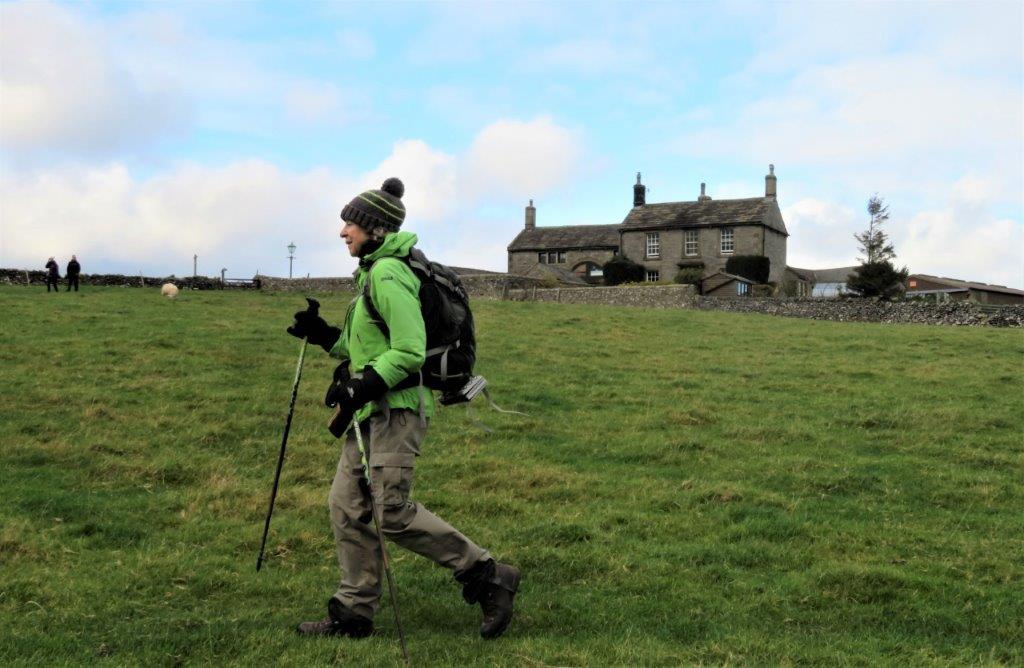 49 Stanley House behind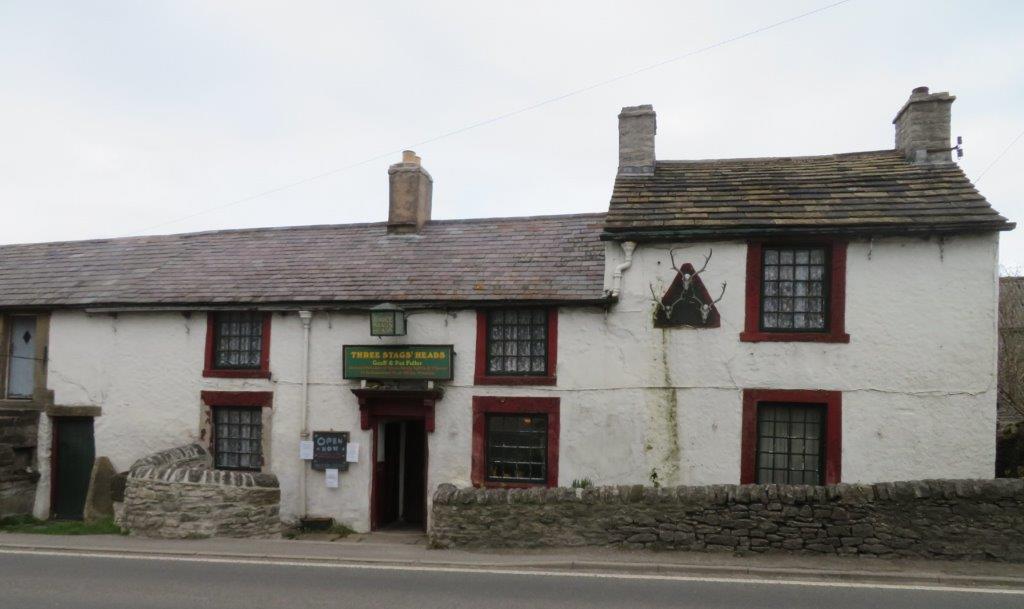 50 PH - Three Stags Heads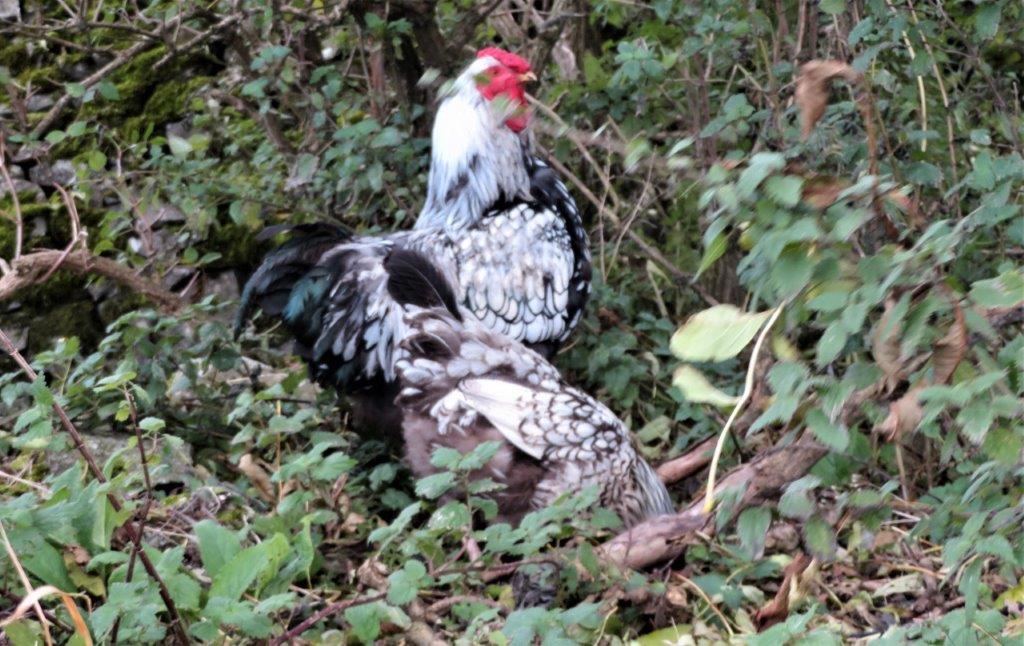 51
homepage - Daywalks Index 2020 - contact me at