homepage - Daywalks Index 2020 - contact me at

Revd
2020.10.02** Social distancing 'prewalk' with 2 persons. Route is from a Ramblers App (but described here from GPS trace) start Totley - corner Baslow & Totley Hall Rd SK307798, follow T.H. Rd ~SSE (divert slightly to see Totley Hall) then follow Sheffield Country Walk ~SSE crossing Totley Brook SK311790 pass Woodthorpe Hall (but then turn ~N to see hall itself at SK315788, return SSE (leaving S.C.Walk) to go thru Holmesfield Park Wood continuing up to small Park on B6054 Road SK320777, (~W on road to see Hall Farm at Castle Hill & return)*, pass Church & PH and turn S on FP going tto SK320773, ~E across to Cartledge Hall SK323773, ~S thru Cartledge Hall Farm turning SW to join Millthorpe Lane at SK320766, follow rd ~W then ~SSW to New Road at SK318765, ~S down 'dead end road' cross FB over Millthorpe Brook, continue ~S and cross FB over Pringle Dike, thru Rose Wood ~WSW (various paths) to SK311758, ~NNW up to Unthank Lane SK309761, follow road ~W to Unthank Hall SK307761, pass Hall ~W and turn in to see Cruck Barn, return to Unthank Hall, FP - N / NE / N to cross road at SK310765 onto Bridleway ~N then NW up to Horseley Gate Lane SK310769, (~W to Horseleygate New Hall), then ~E returning and passing Horseleygate Old Hall, turn at SK311770 ~NNW then NNE up to B6054 Rd at SK310777, ~N to Fanshaw Gate Lane & to Fanshaw Gate House, ENE on road to pass Old Hall, turn ~N to and across Totley Brook SK310788, then ~WNW /~N / NNW back to start. Note- parts* in brackets not walked but suggest these are done to see all Halls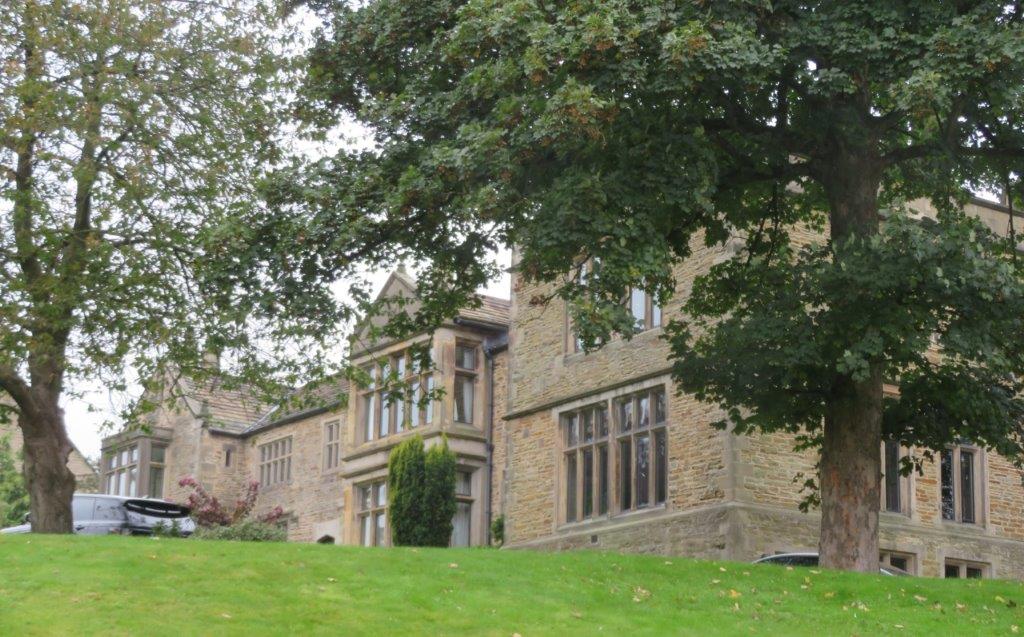 1 Totley Hall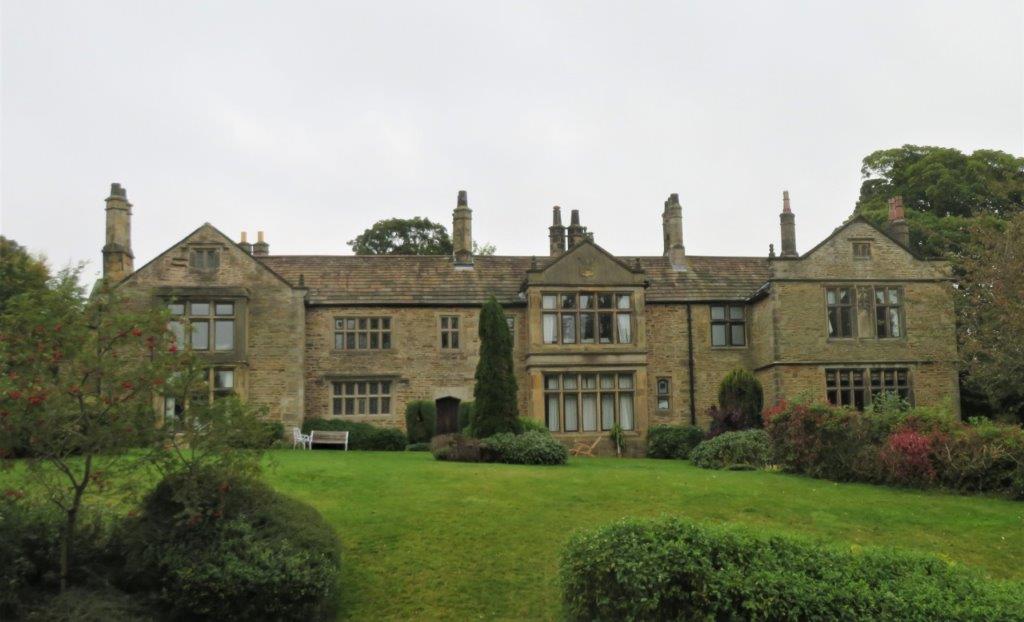 2 as above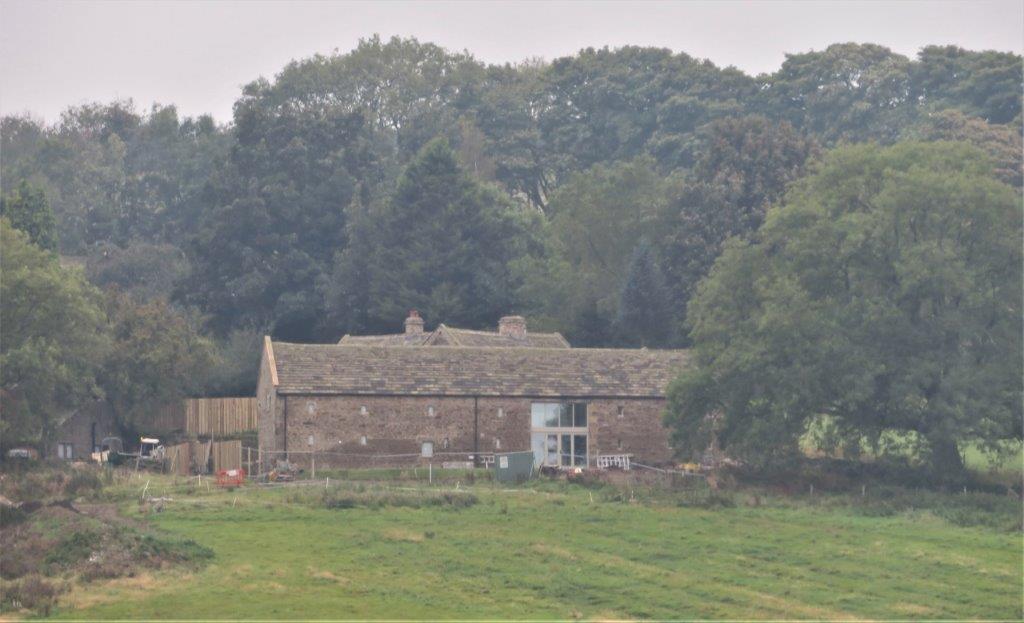 3 zoomed in view - recognised as being re-building works behind Old Hall on Fanshawe Gate Lane passed much later in walk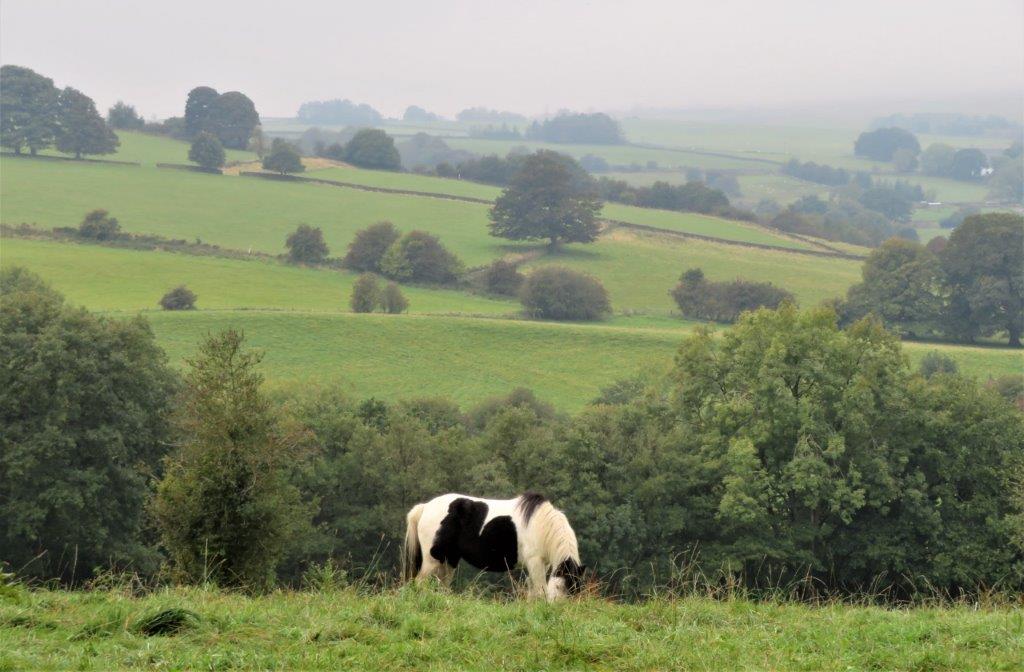 4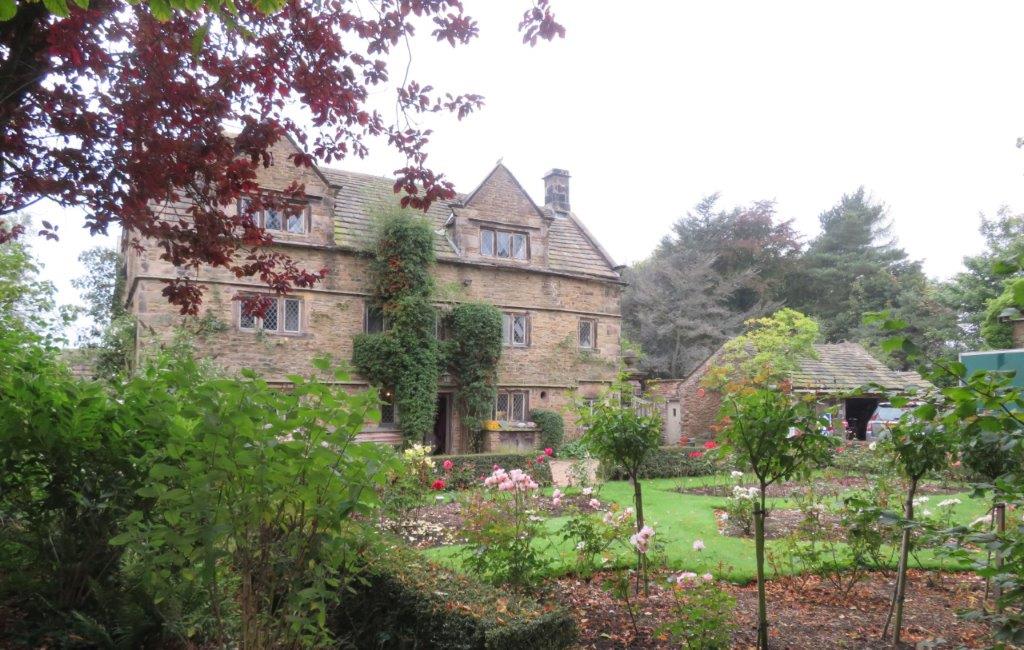 5 Woodthorpe Hall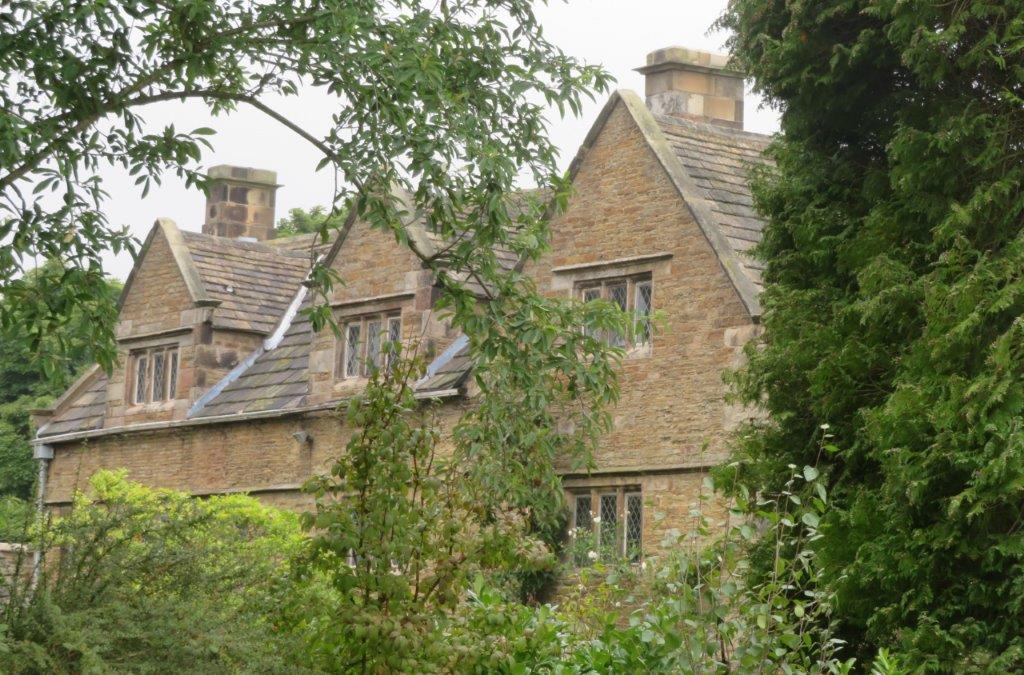 6 as above - unfortunately could not get access for better view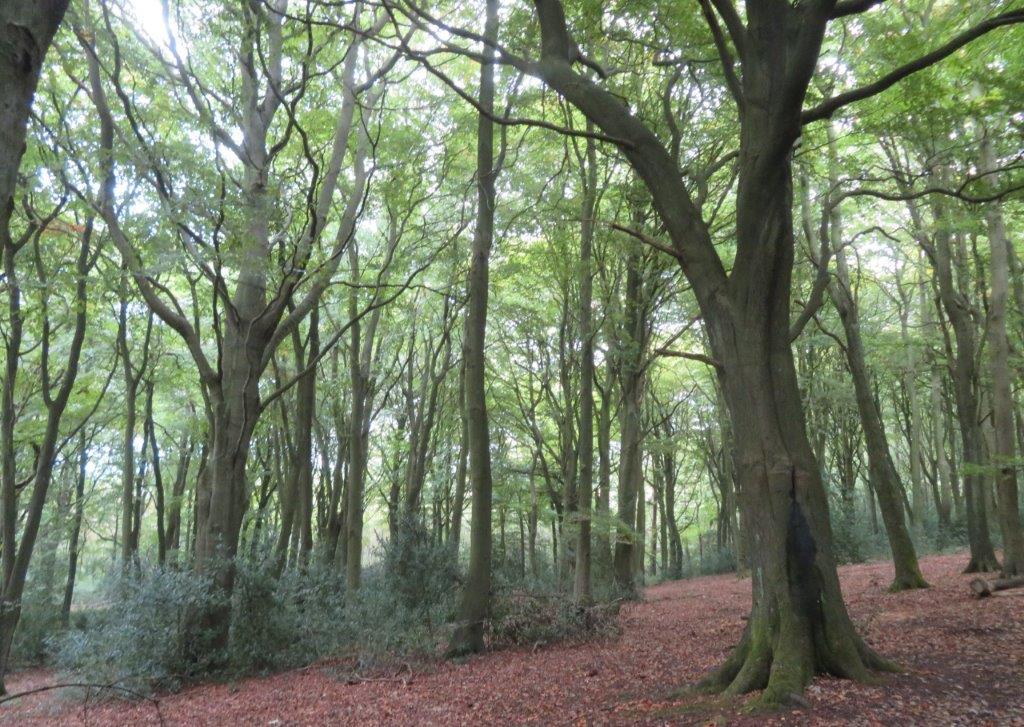 7 Holmesfield Park Wood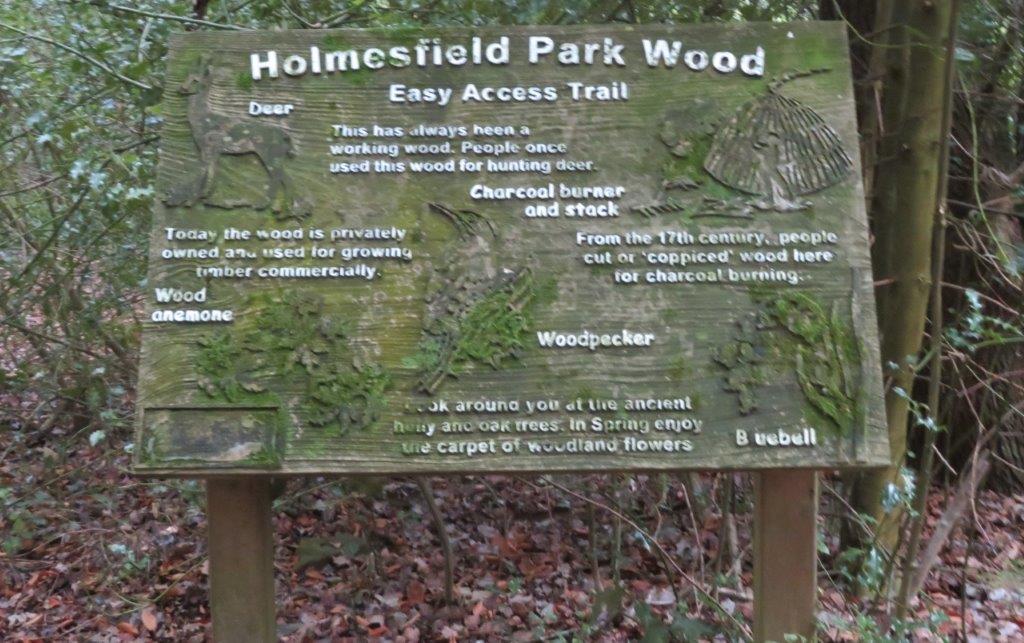 8 Notice about Holmesfield Park Wood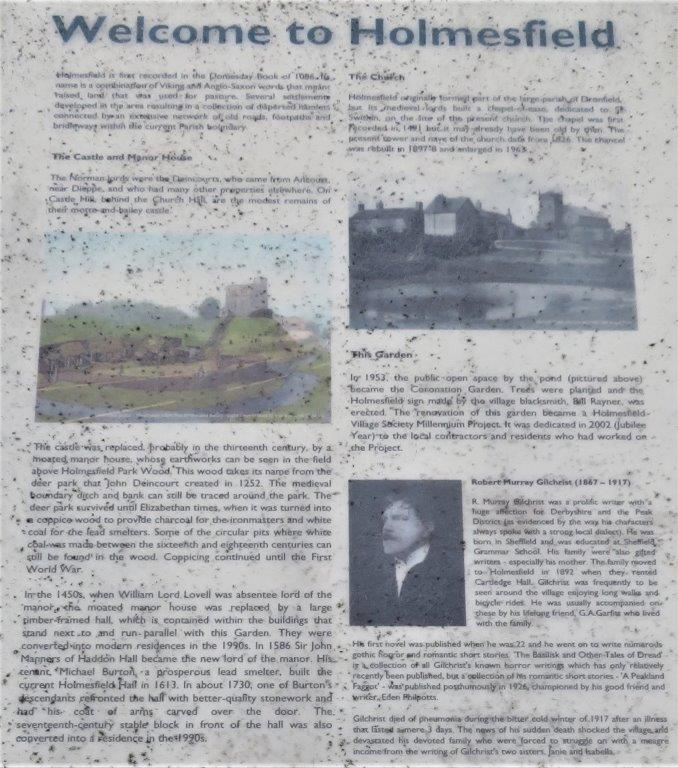 9 Extracted from sign board in Jubilee Park? in Holmesfield - push Control / + to enlarge & read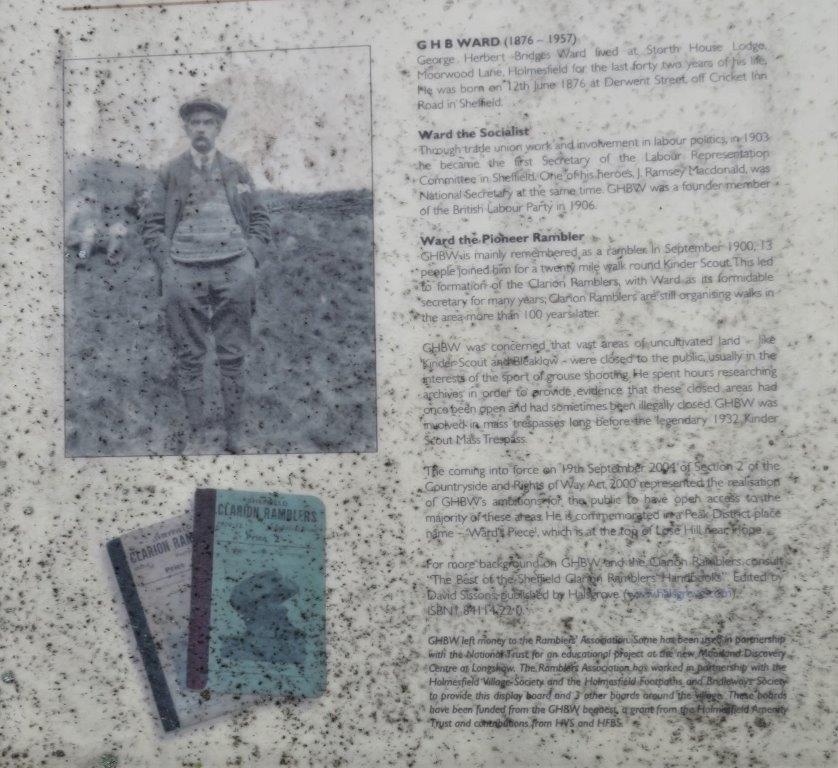 10 ditto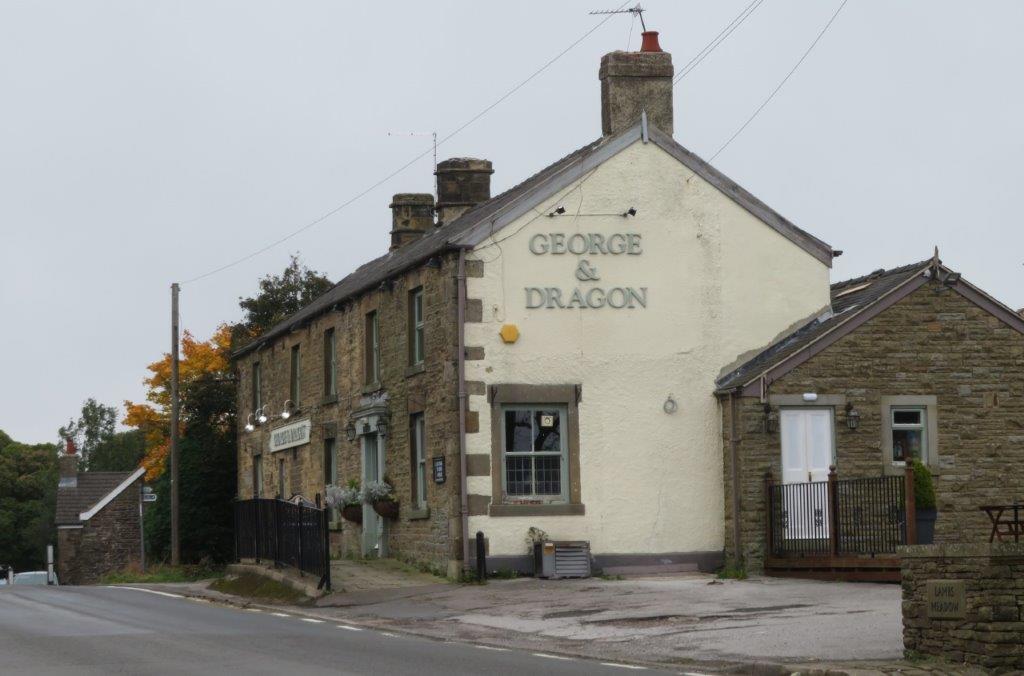 11 George & Dragon on B6054 Road passing through Holmesfield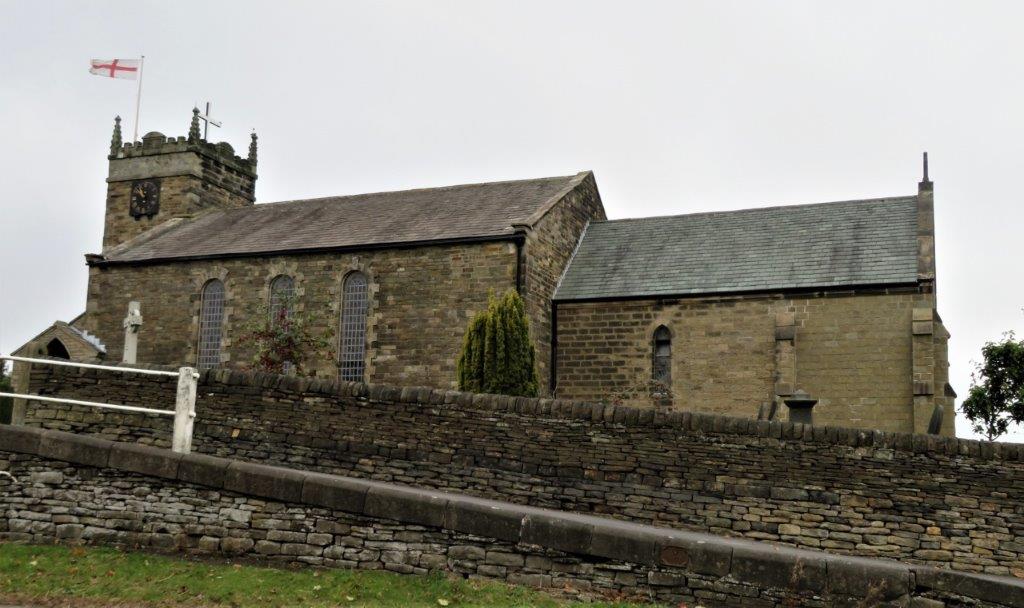 12 Church in Holmesfield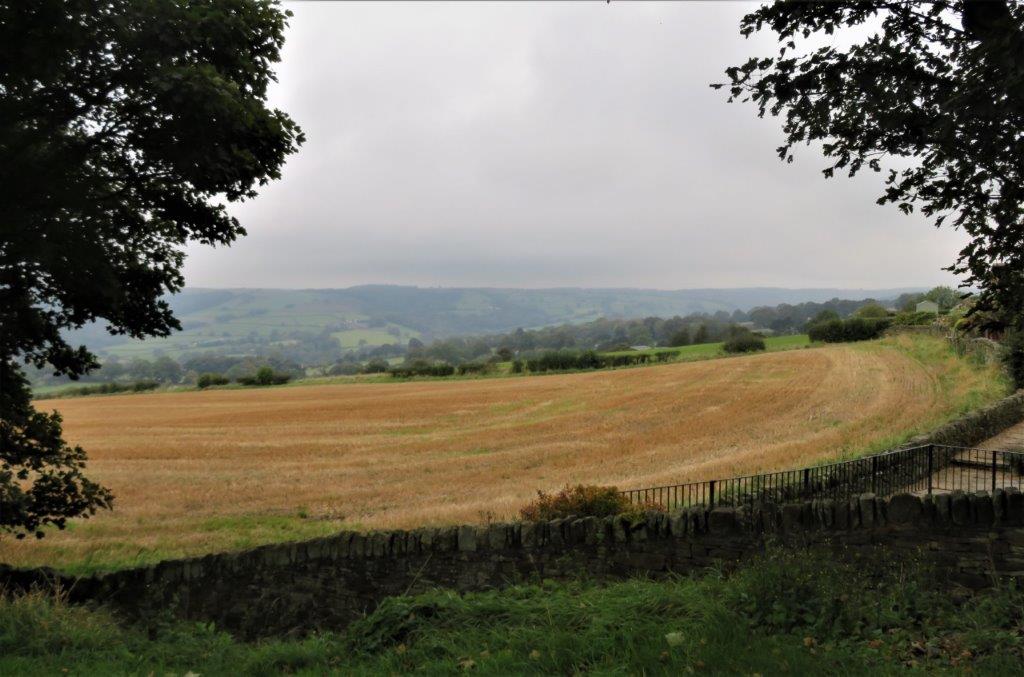 13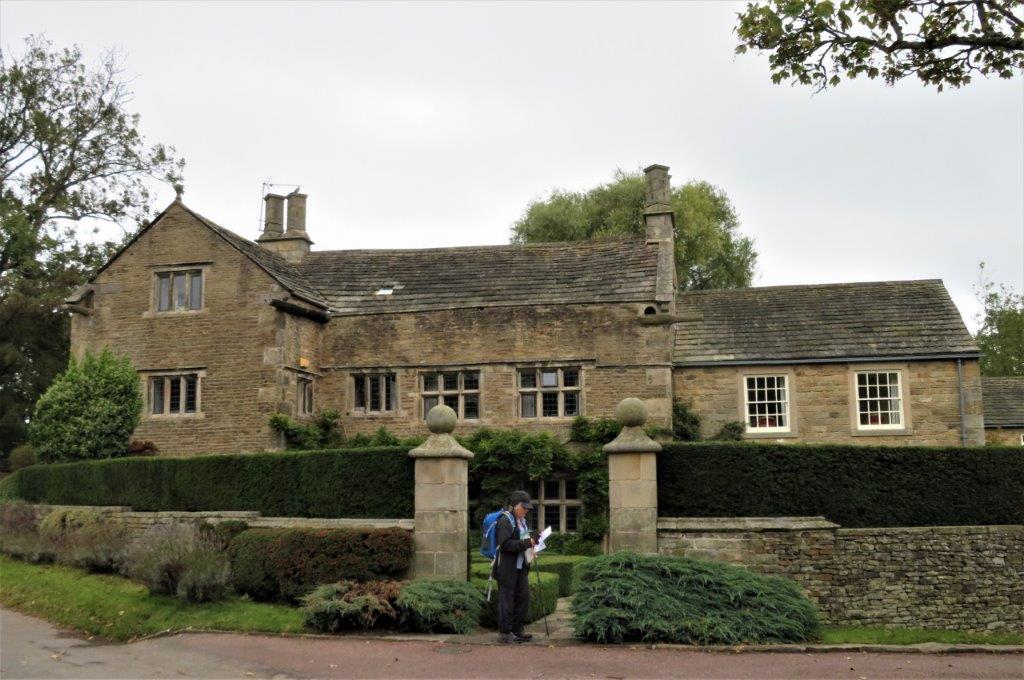 14 Cartledge Hall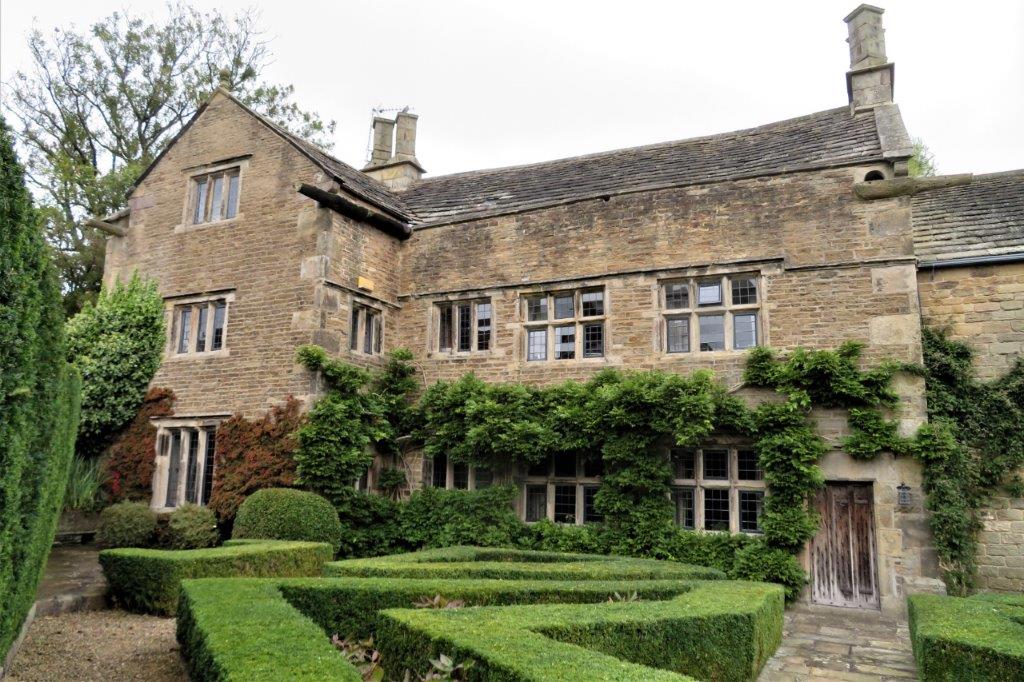 15 Cartledge Hall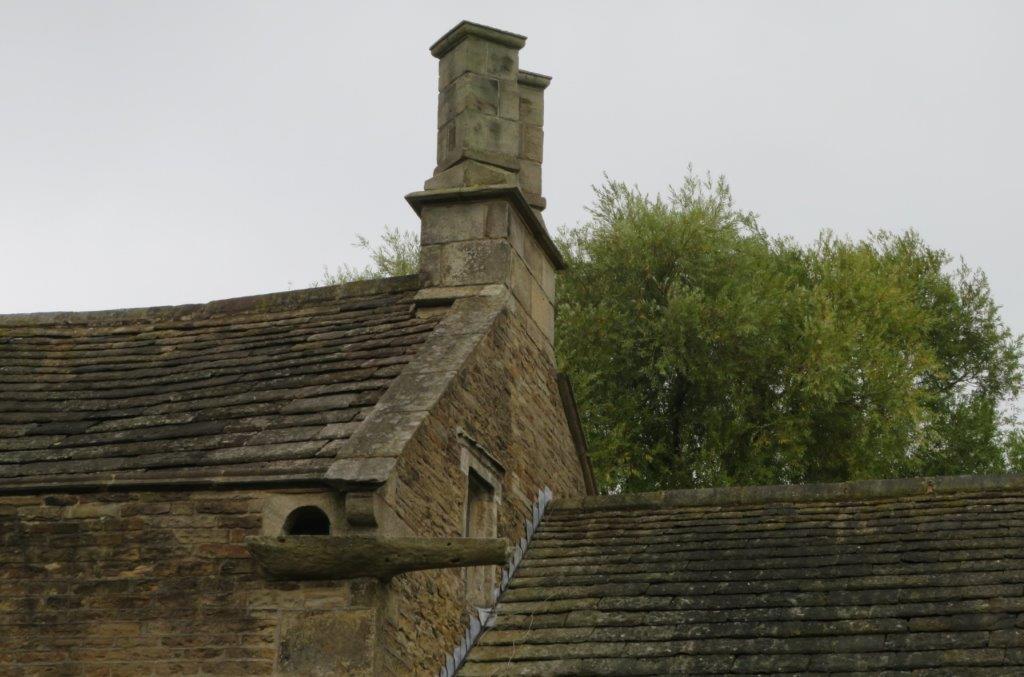 16 roof drainage details of hall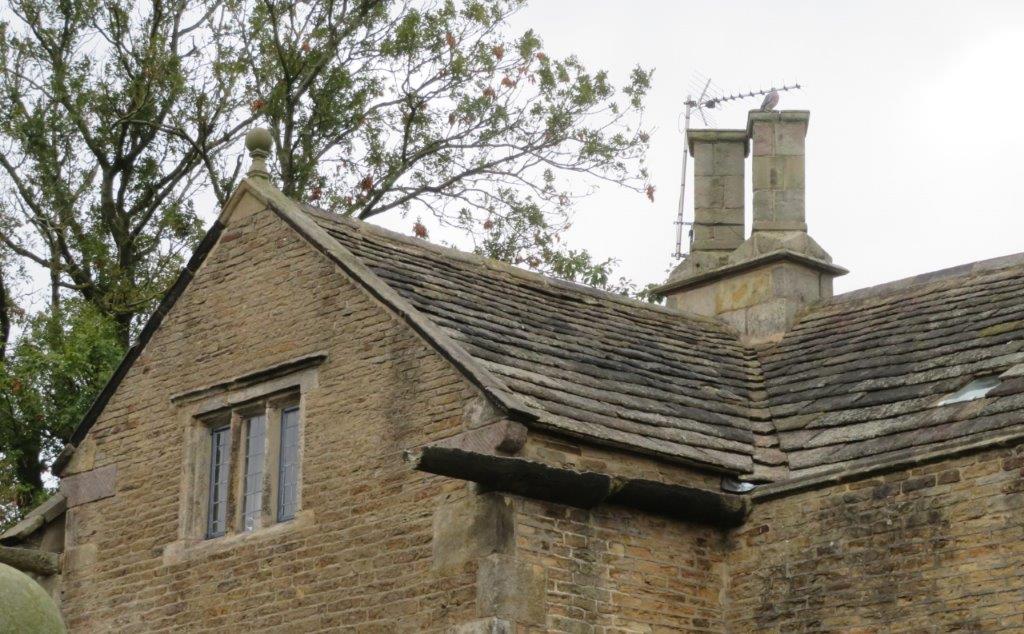 17 ditto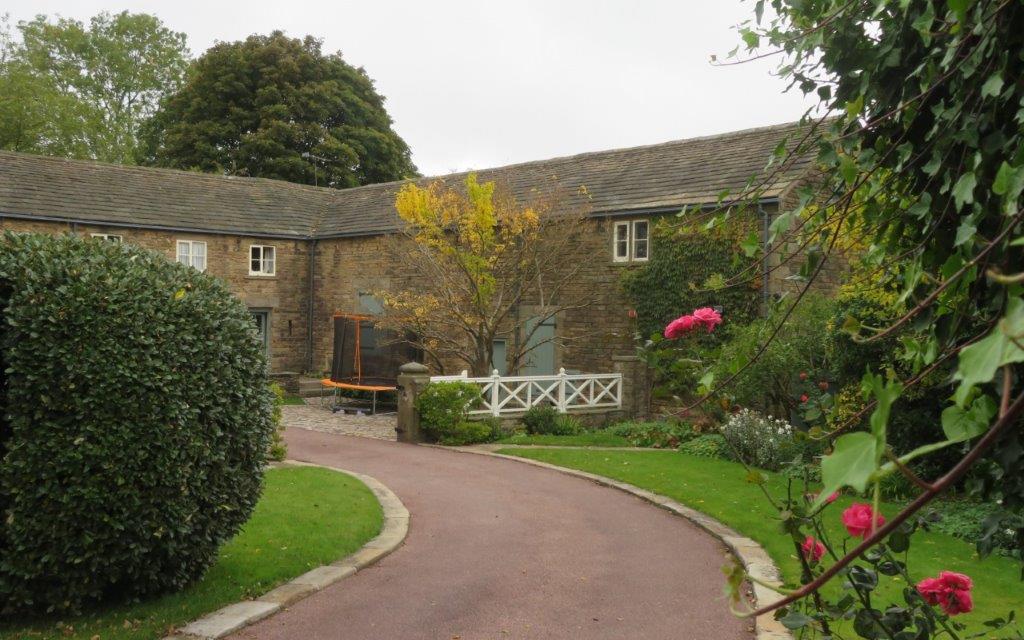 17a behind Cartledge Hall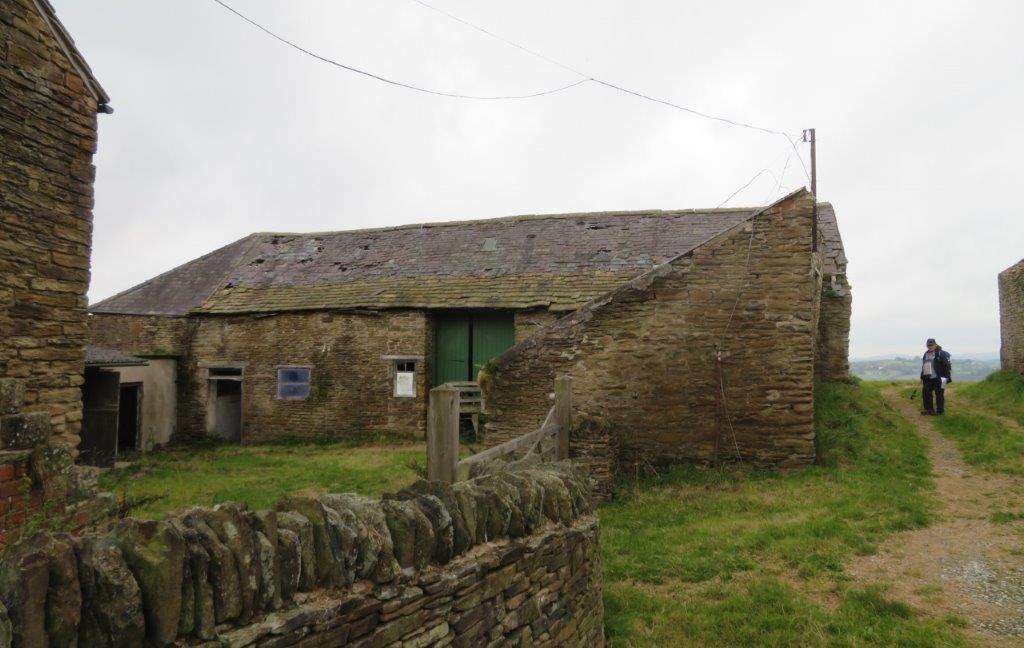 18 Cartledge Hall Farm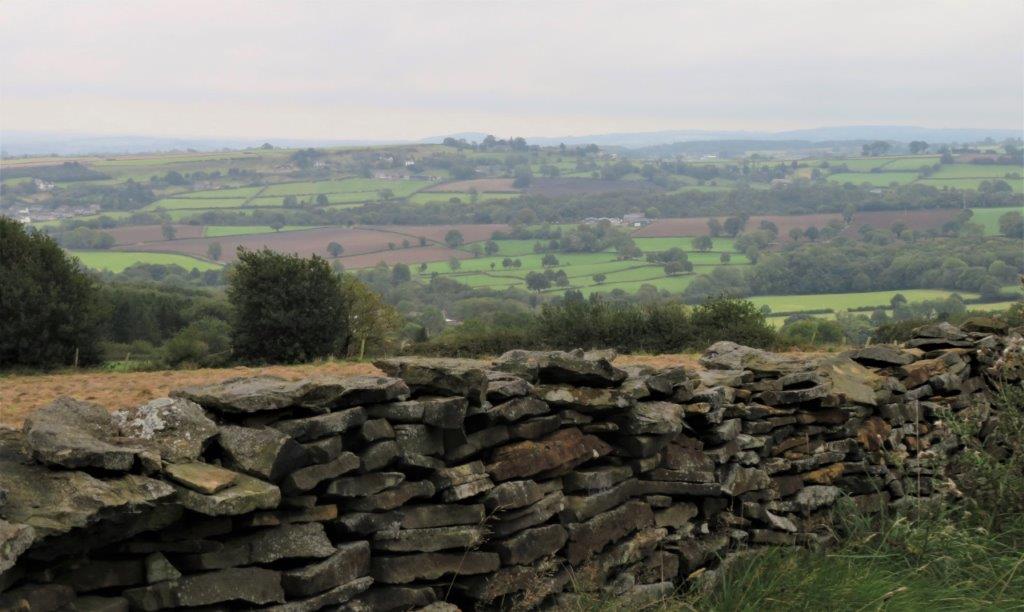 19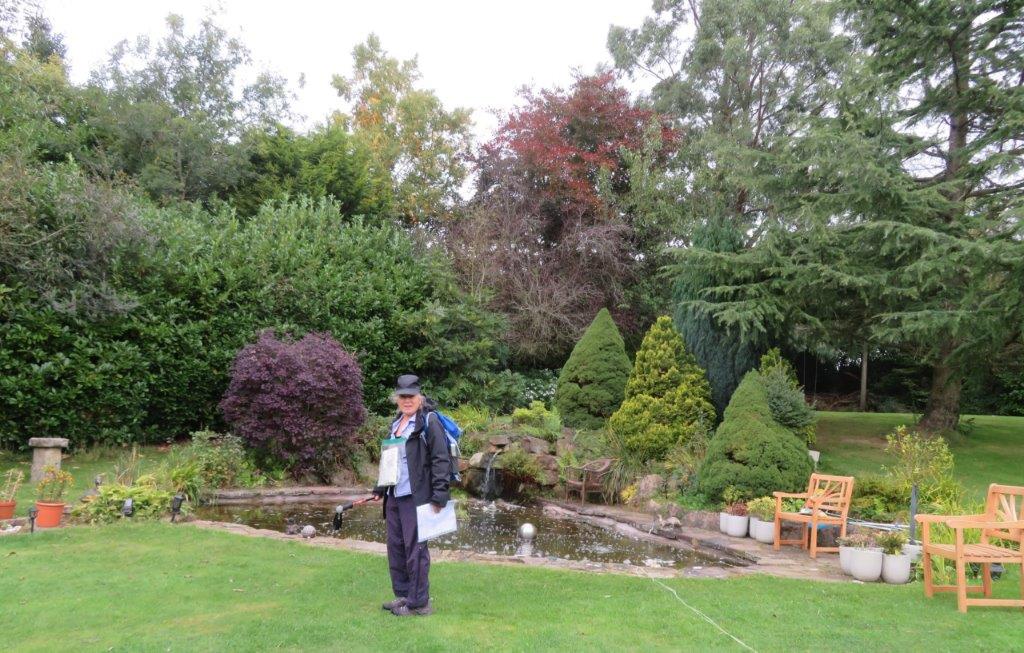 20 Footpath through private house garden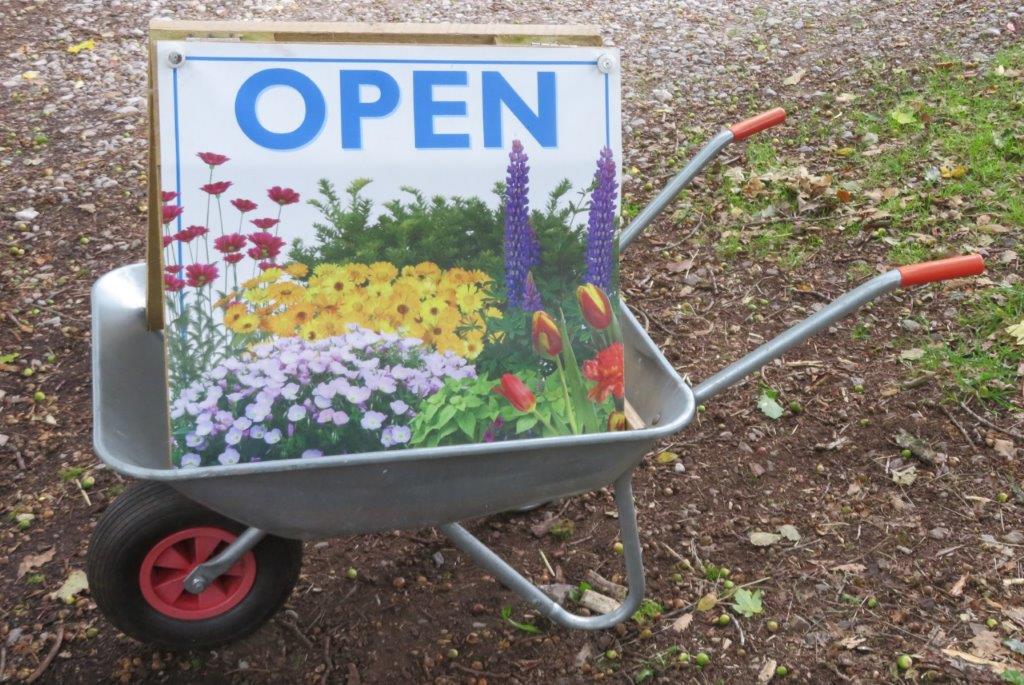 21 Millthorpe Garden Centre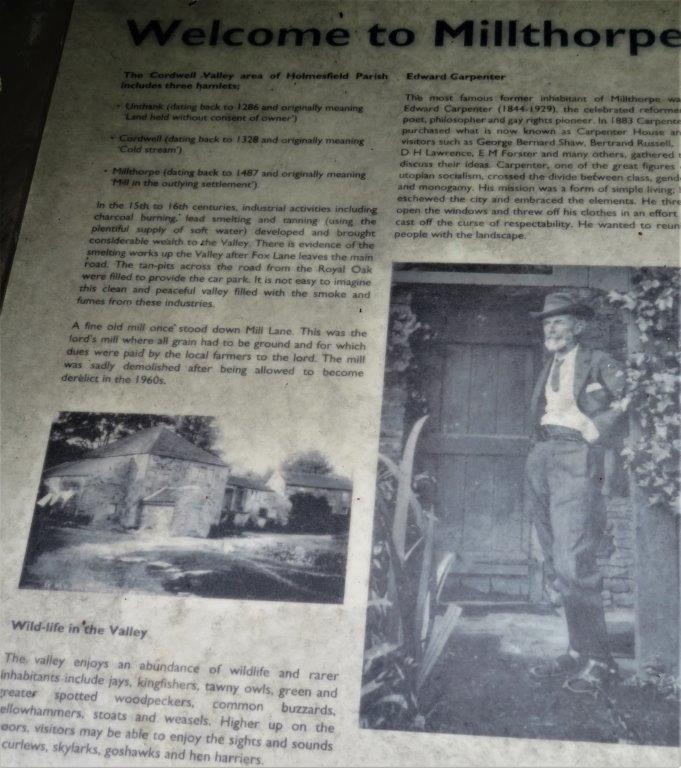 22 Welcome to Millthorpe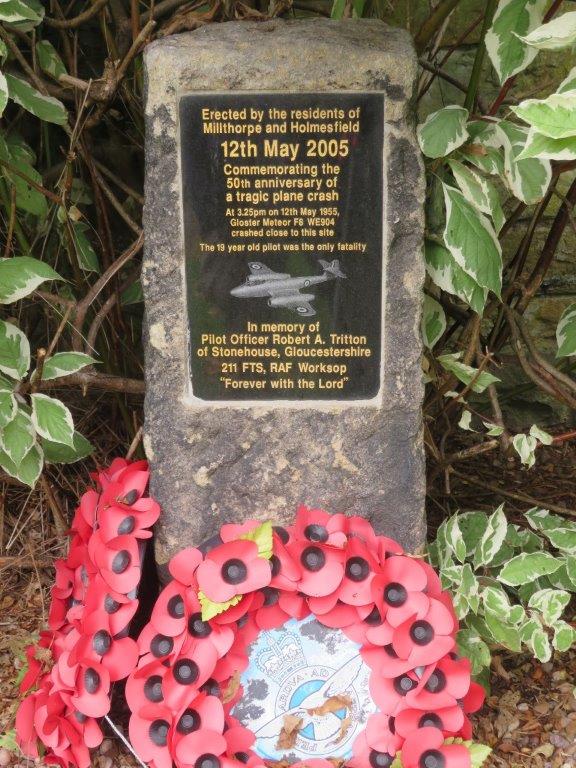 23 Plane crash memorial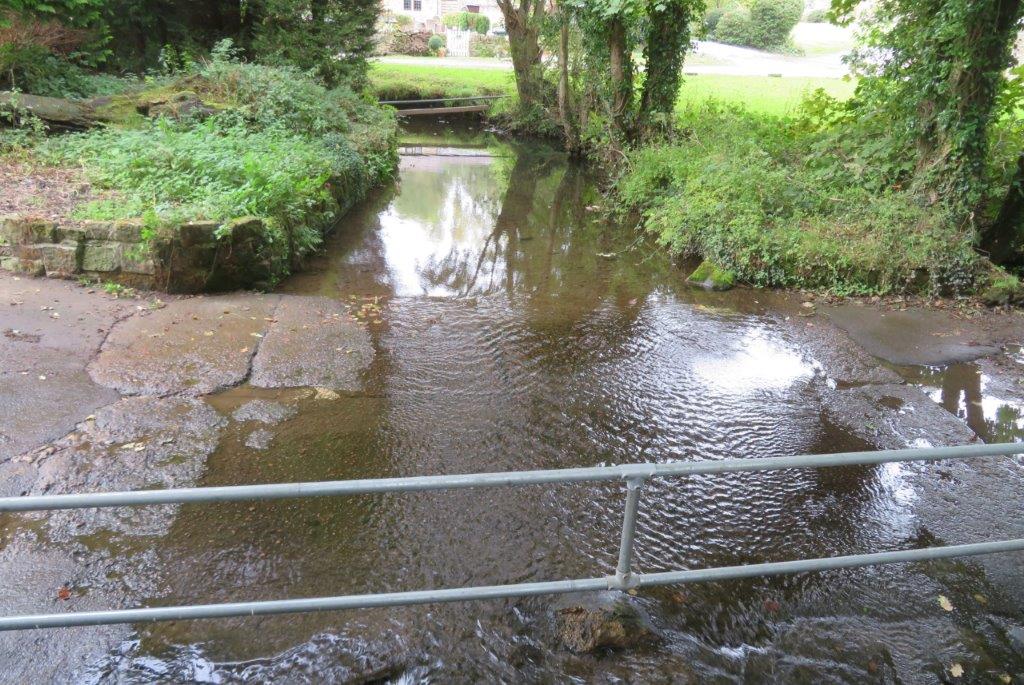 24 Millthrope Brook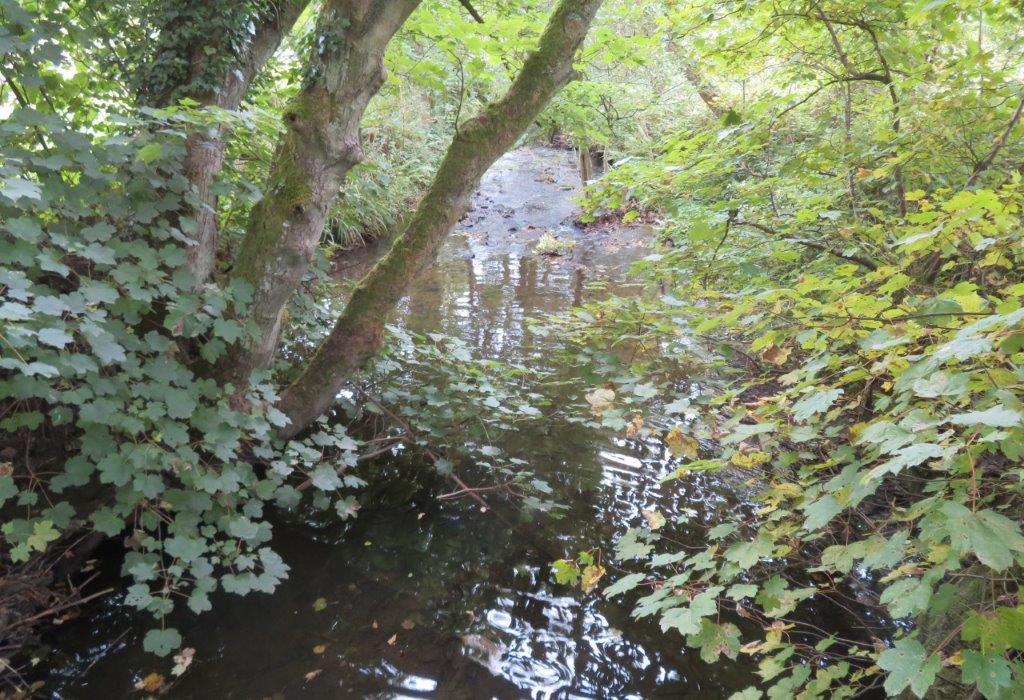 25 view of brook in other direction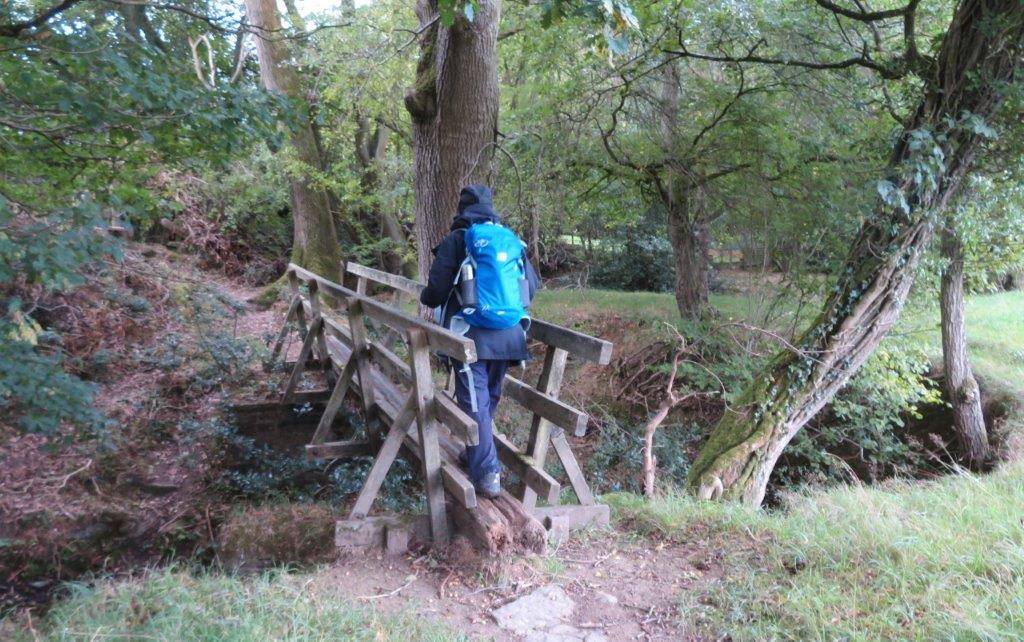 26 crossing Pringle Dike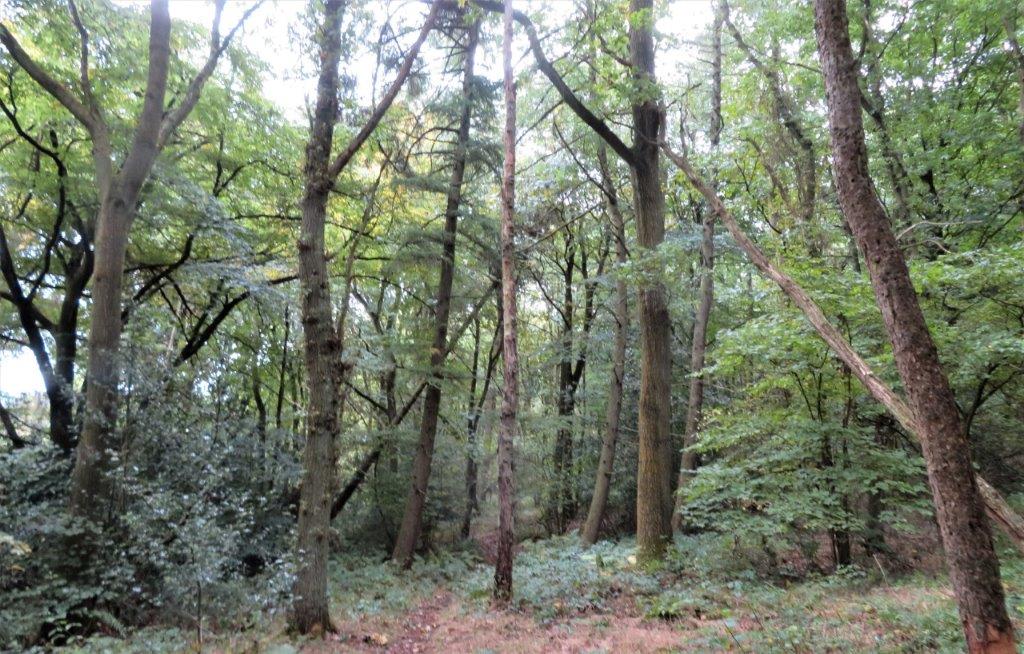 27 in Rose Woods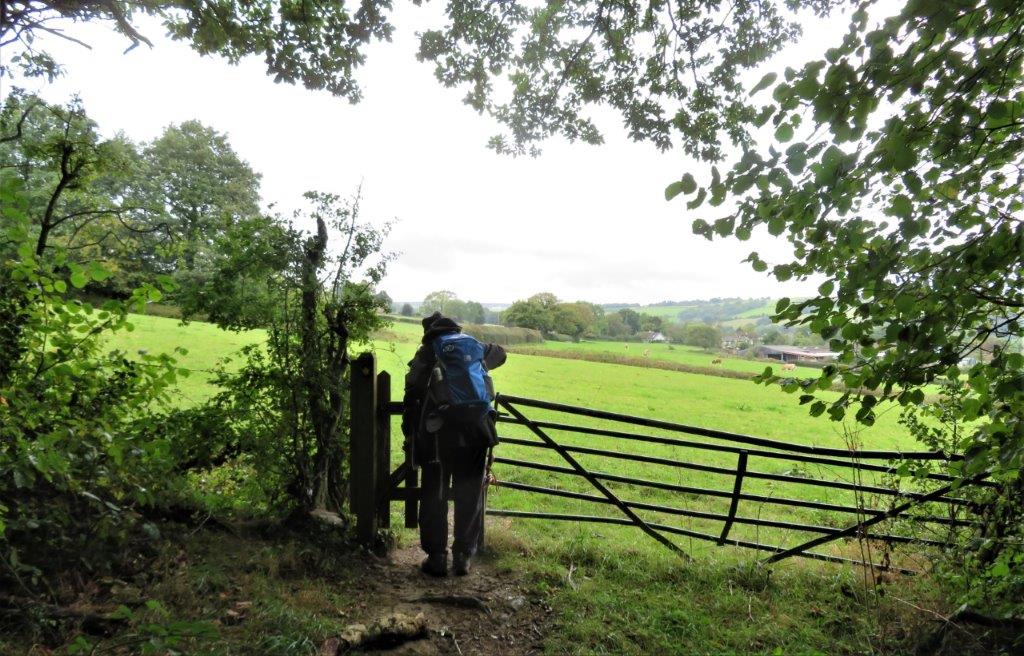 28 leaving Rose Woods and heading for Unthank Hall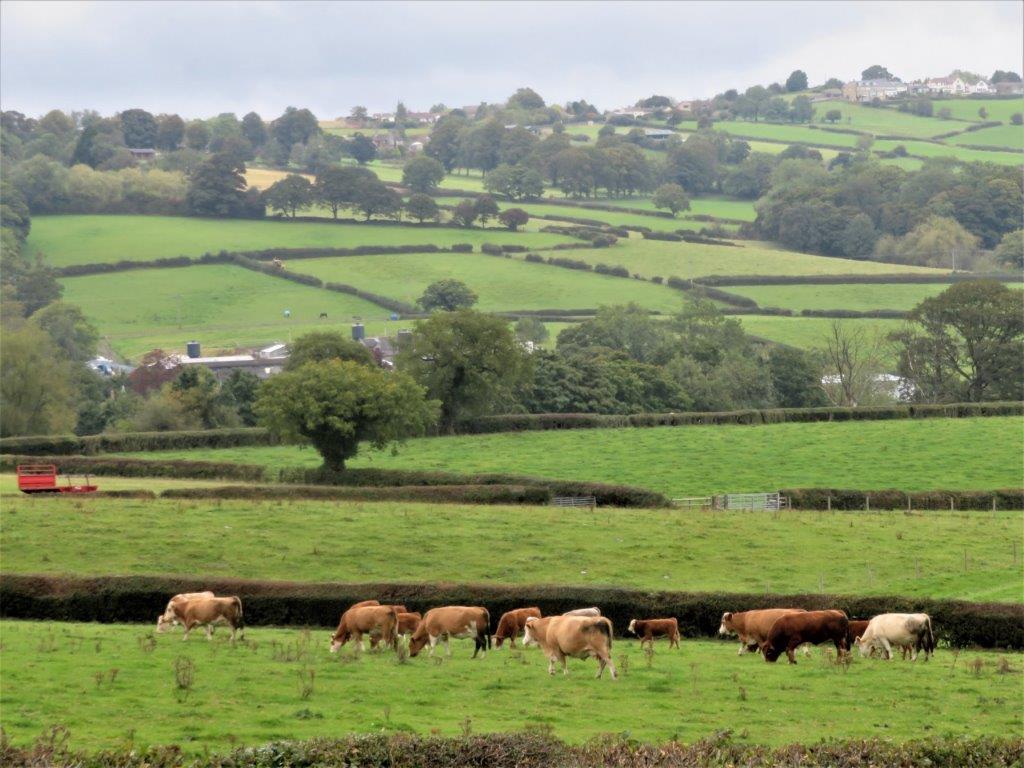 29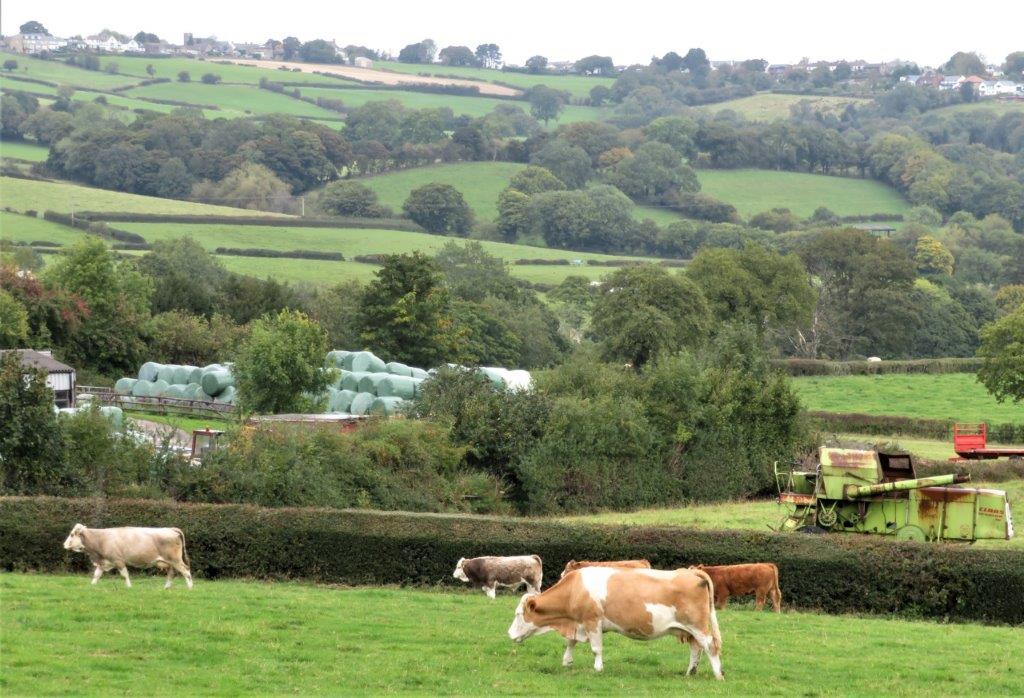 30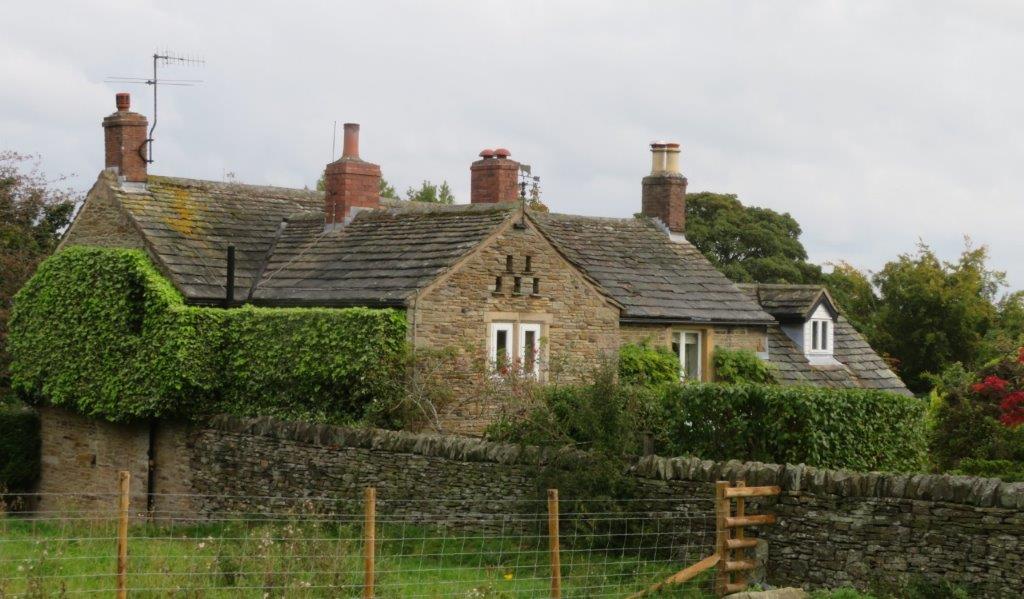 31 Unknown house - note creeper cut back around window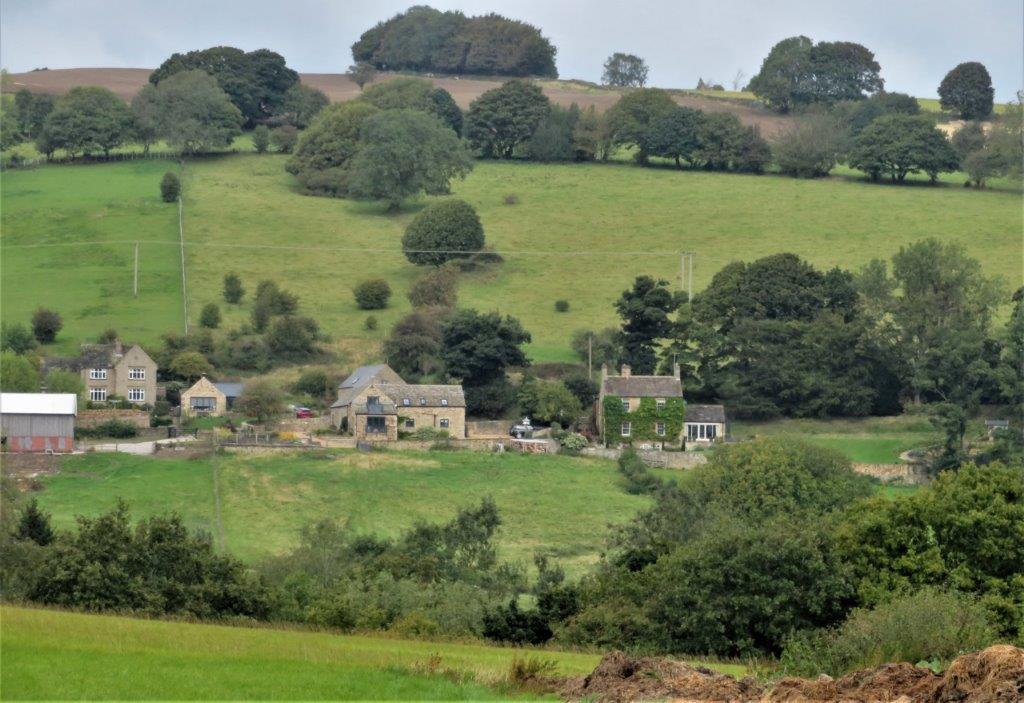 32 zoomed into house in distance - passed closer to them later - see picture 43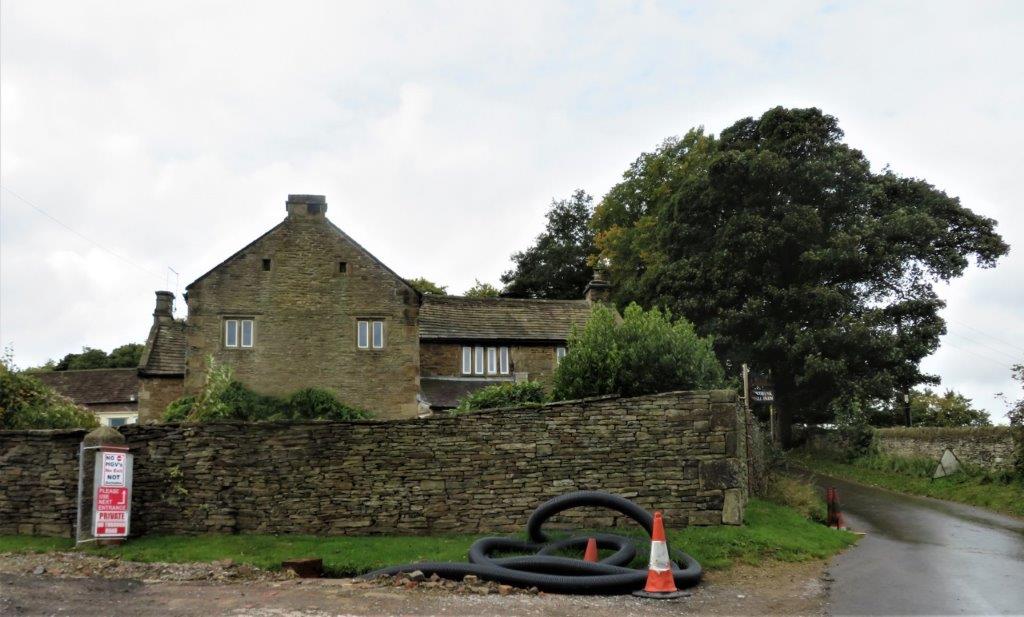 33 Unthank Hall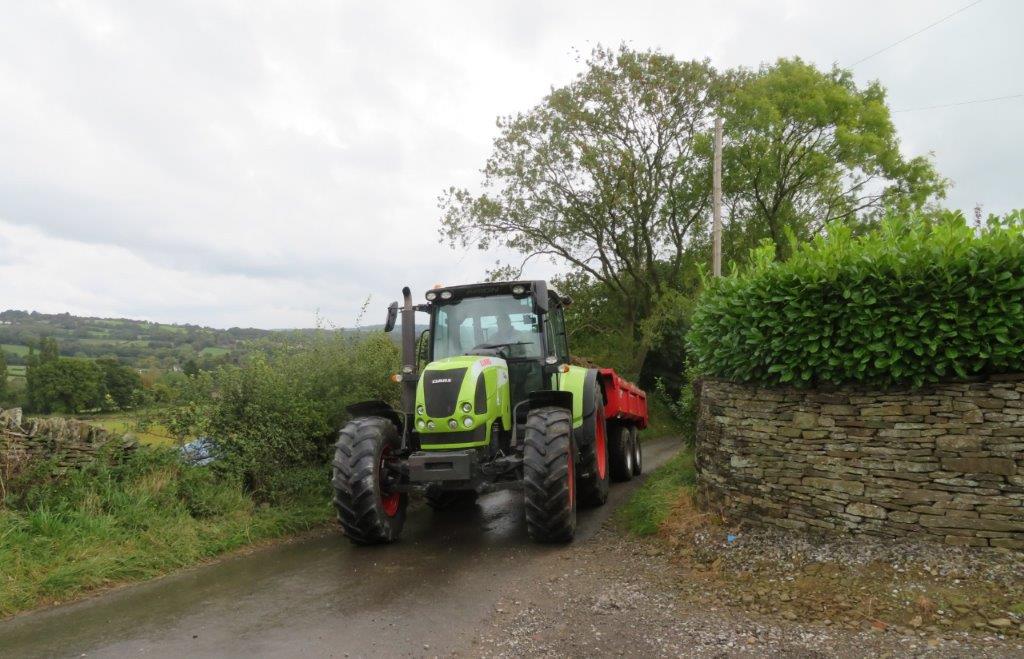 34
35 passing Unthank Hall to see Cruck Barn behind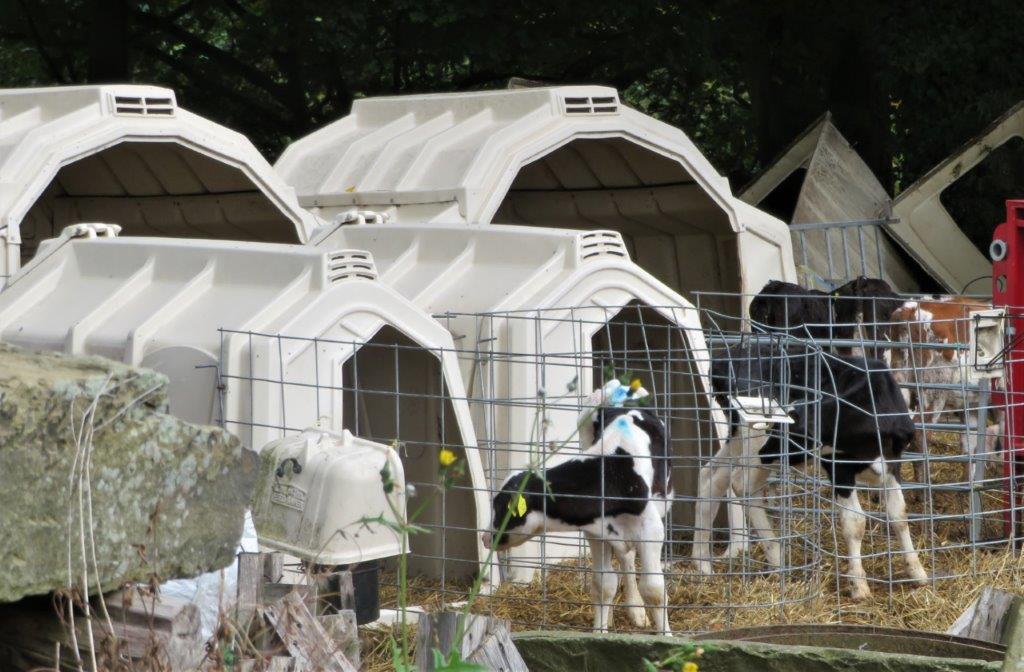 36 prefabricated pens for sheltering cattle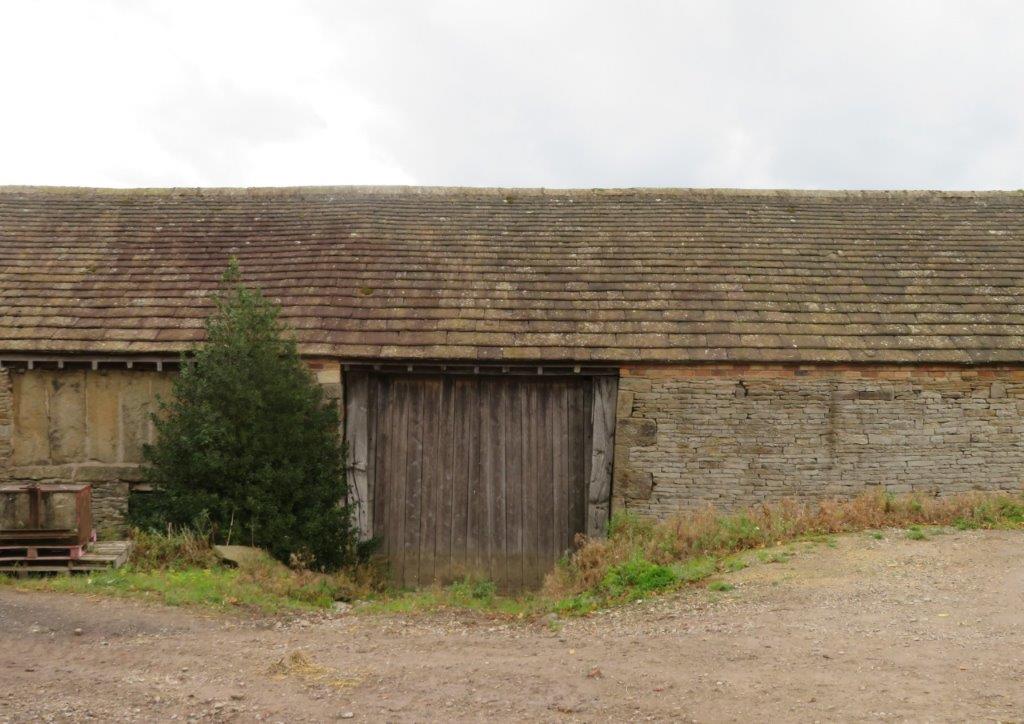 37 wooden door into Unthank Hall Cruck Barn
Note - thanks to Wikipedia - A cruck or crook frame is a curved timber, one of a pair, which support the roof of a building, historically used in England. This type of timber framing consists of long, generally naturally curved, timber members that lean inwards and form the ridge of the roof. These posts are then generally secured by a horizontal beam which then forms an "A" shape. Several of these "crooks" are constructed on the ground and then lifted into position. They are then joined together by either solid walls or cross beams which aid in preventing 'racking' (the action of each individual frame going out of square with the rest of the frame, and thus risking collapse).
38 Owner kindly permitted us to see inside of Cruck barn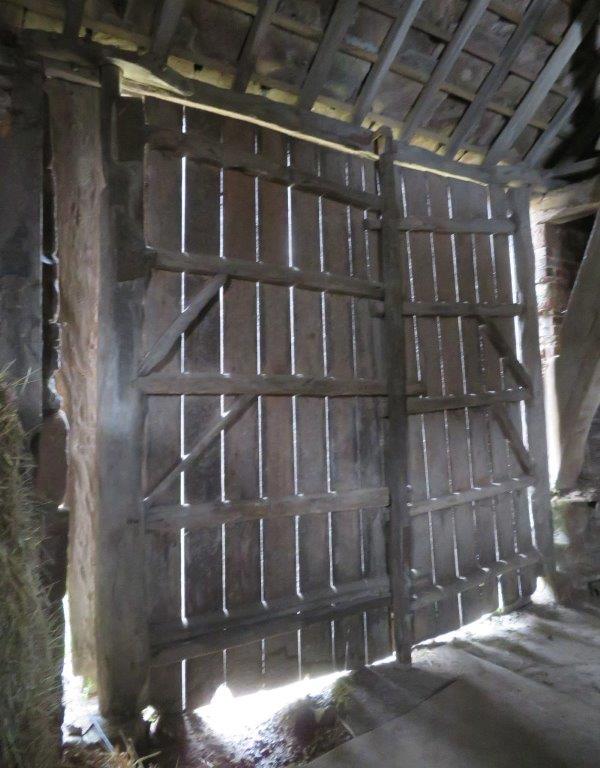 39 Cruck Barn door - 'hinged' on round vertical wooden poles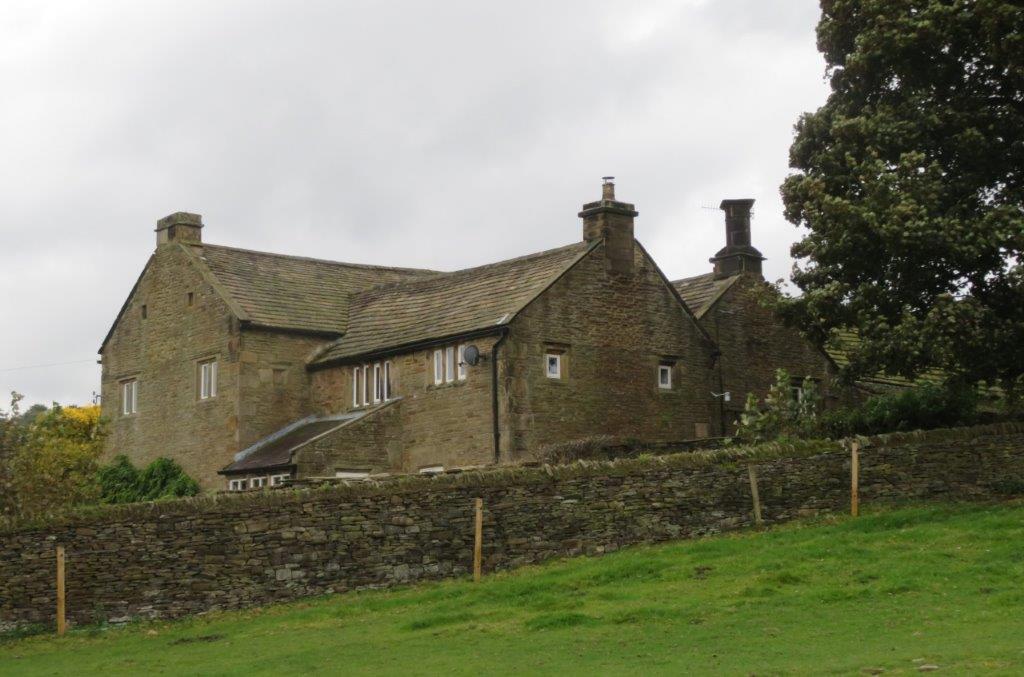 40 view looking back at Unthank Hall as we leave toward Horseley Gate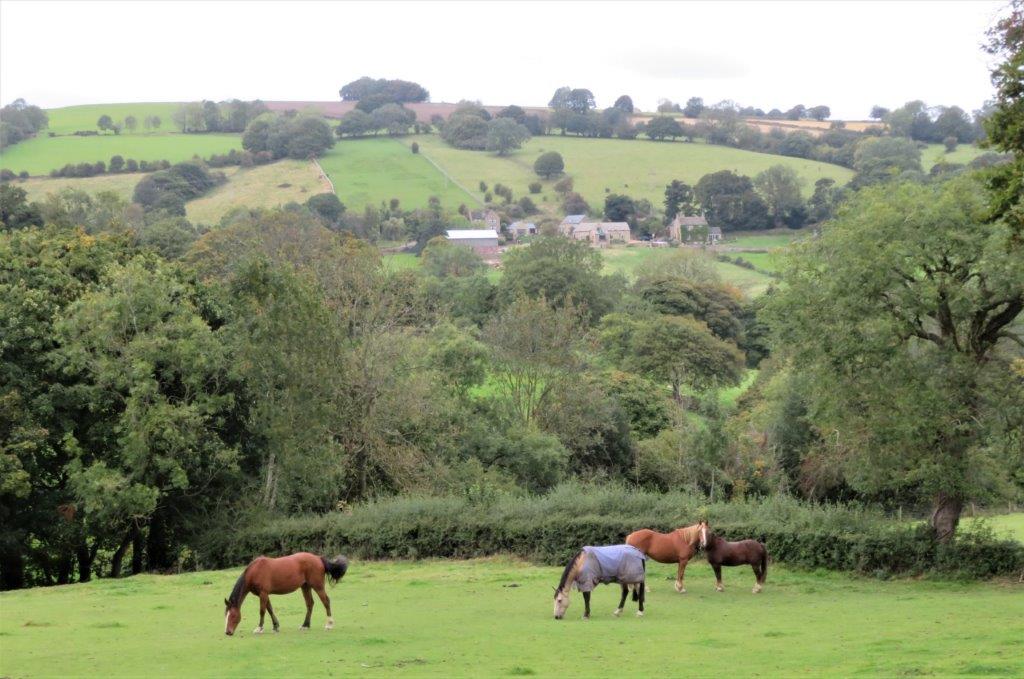 41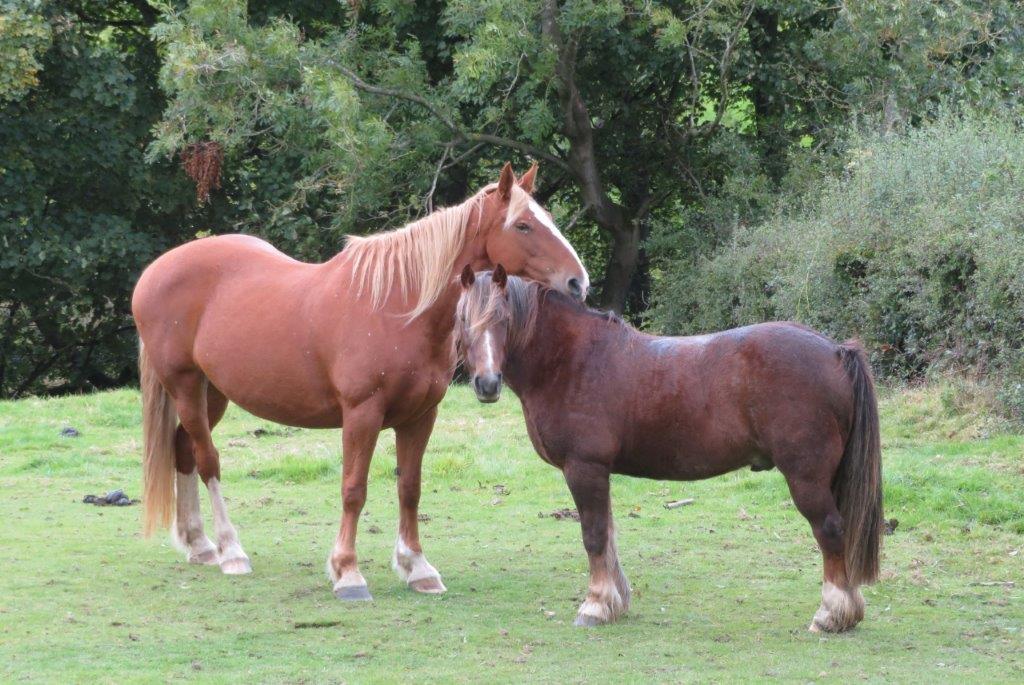 42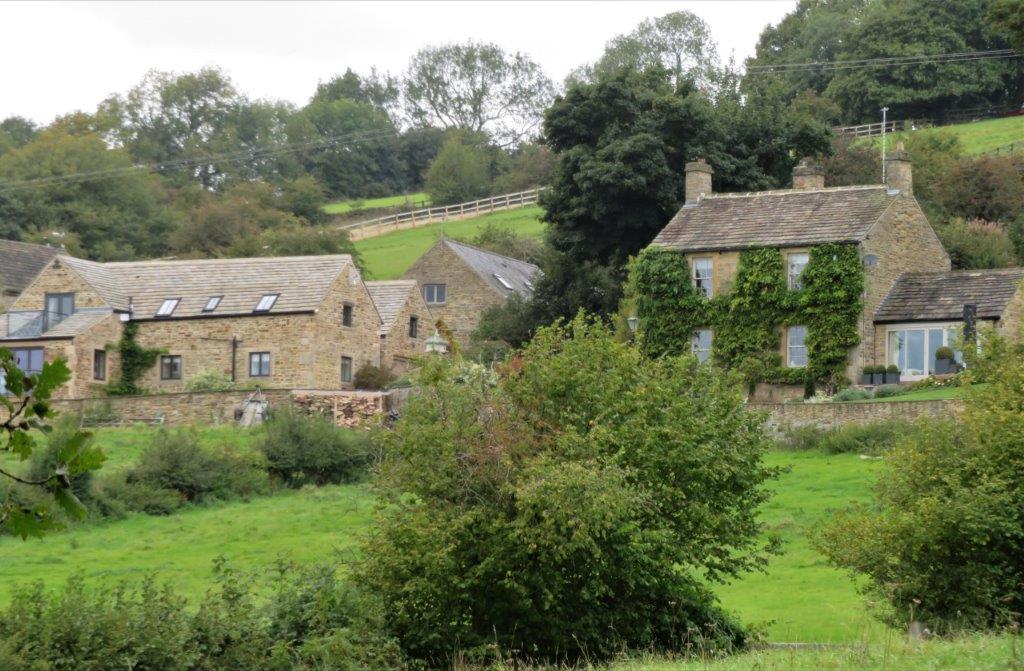 43 see picture 32 zoomed into earlier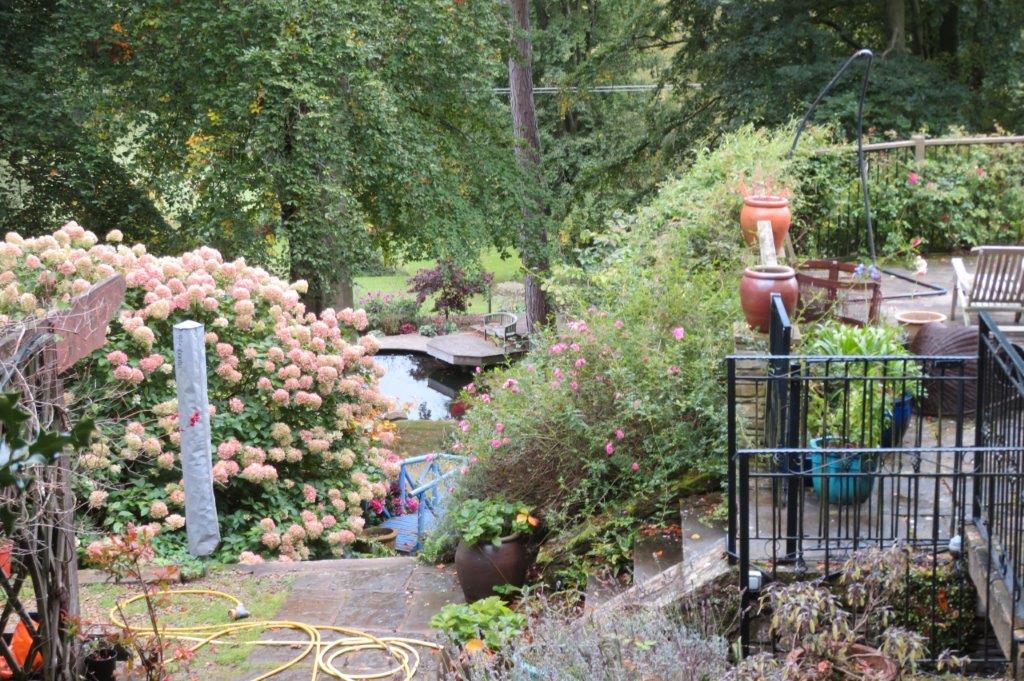 44 near the top of the bridleway into Horseleygate Lane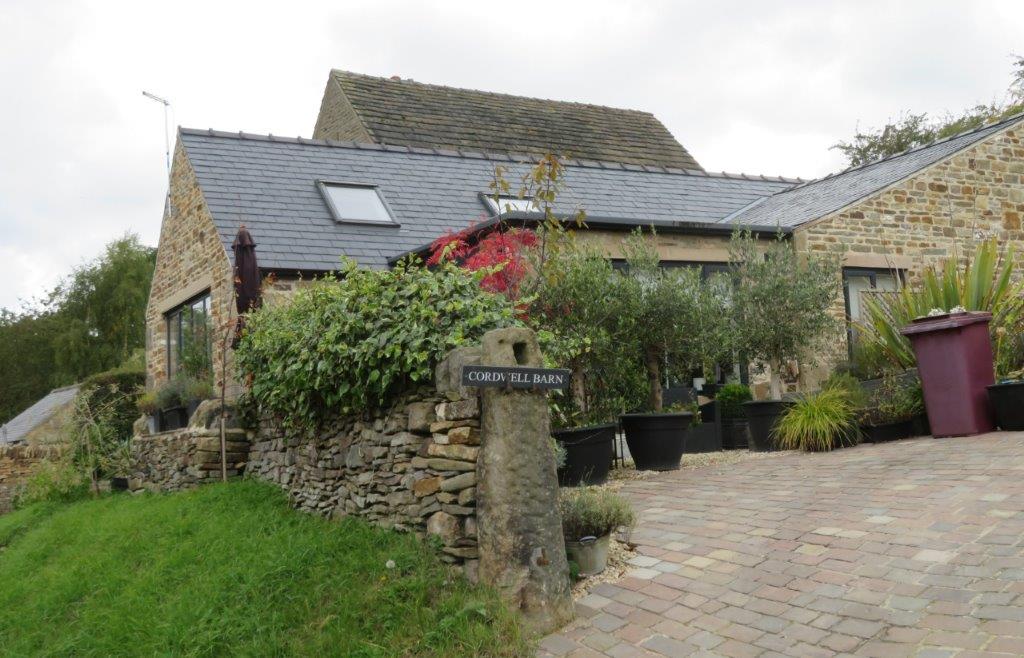 45 Cordwell Barn - many interesting houses along Horseleygate Lane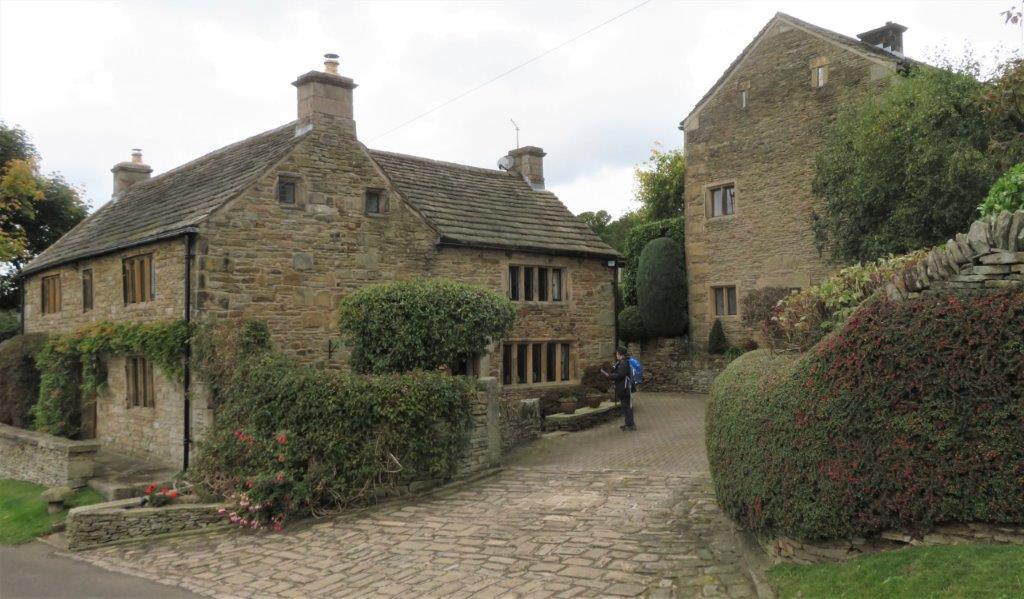 46 Horseleygate Hall (the Old Hall) - note buildings behind. There is apparently a newer Horseleygate Hall at the West end of Horseleygate Lane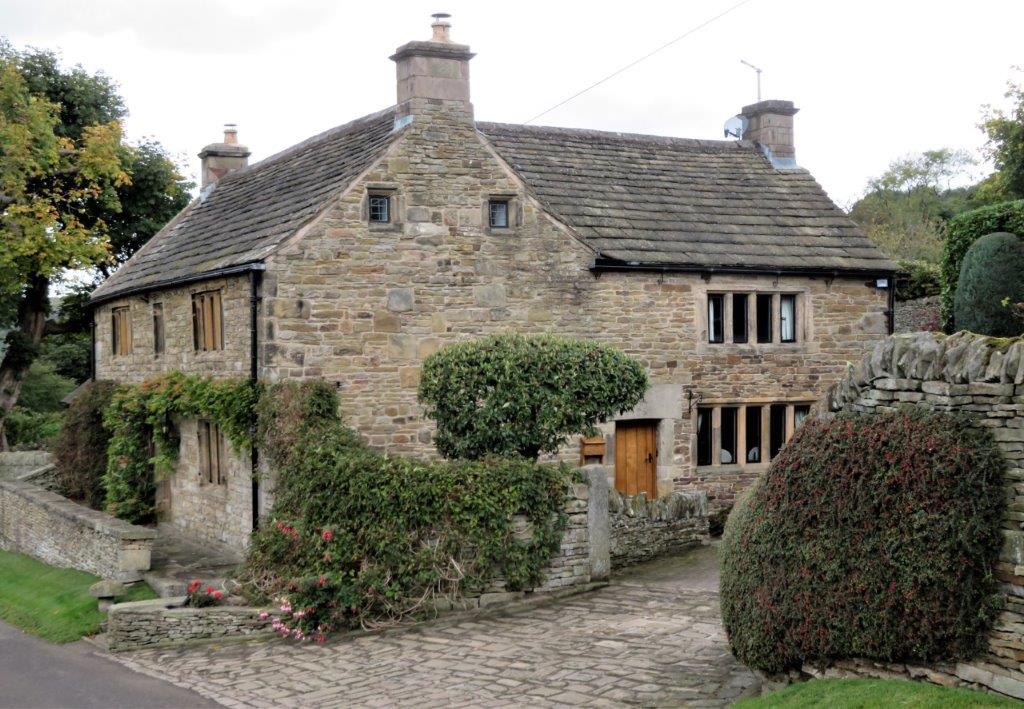 47 another view of the Old Hall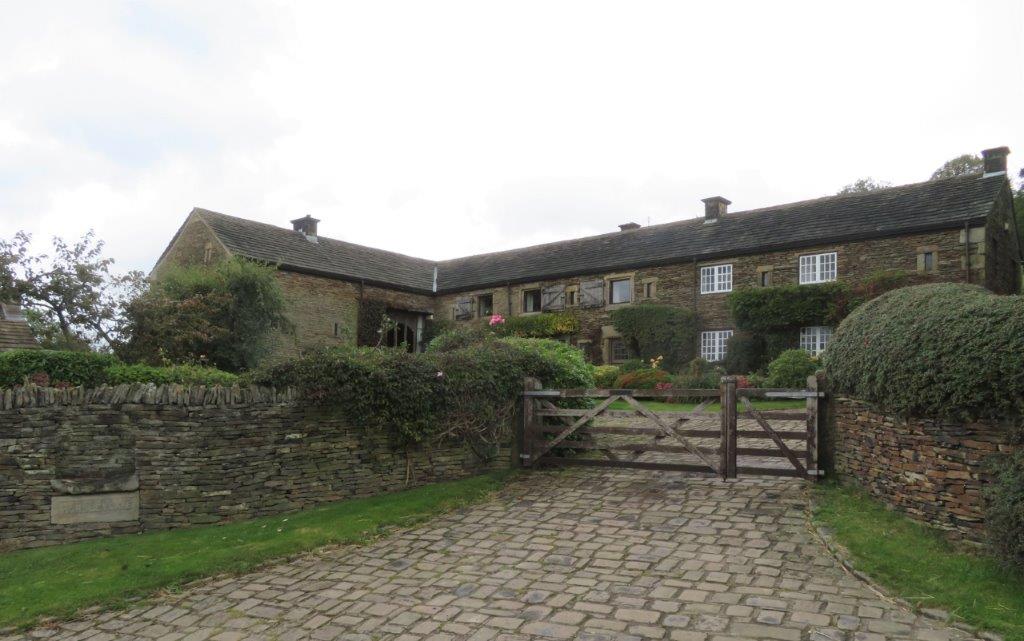 48 Building behind Horseleygate Old Hall - now apparently separately owned?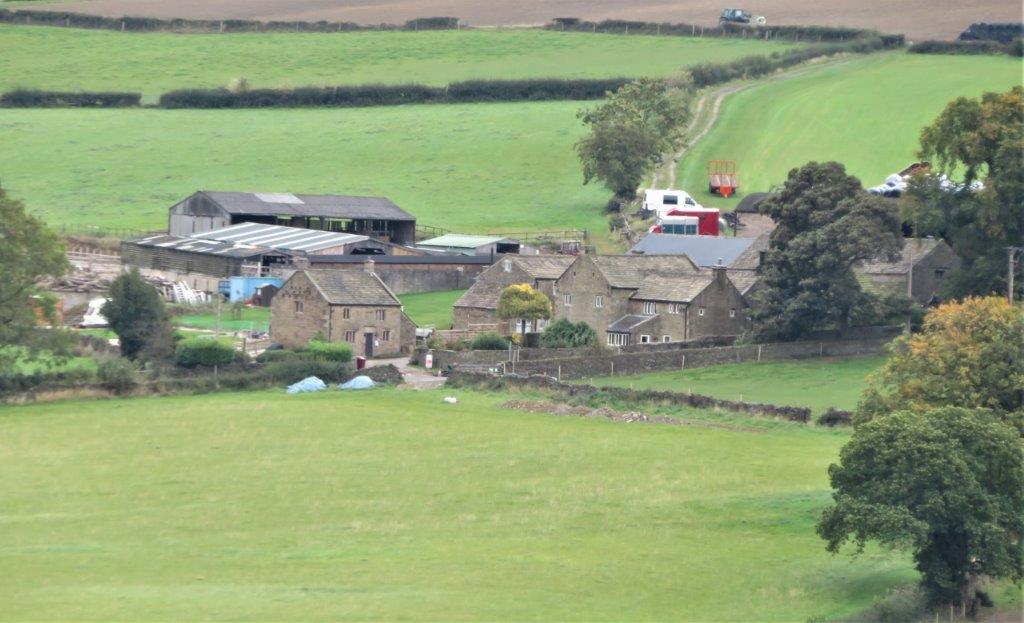 49 can you identify this group of buildings?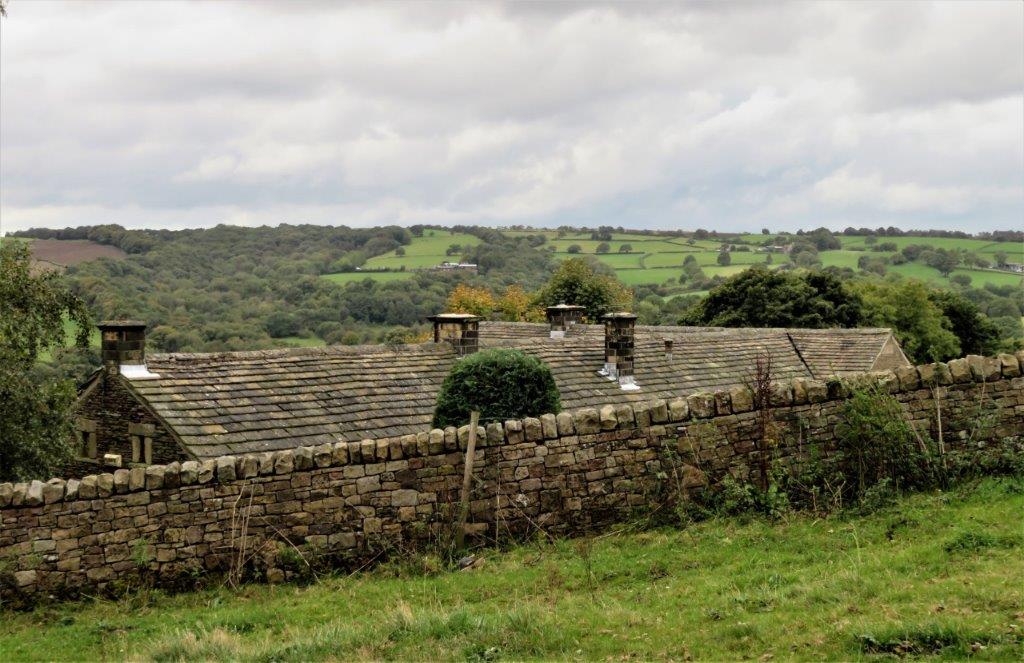 50 looking over roofs in picture 48 as we start southward from Horseleygate Lane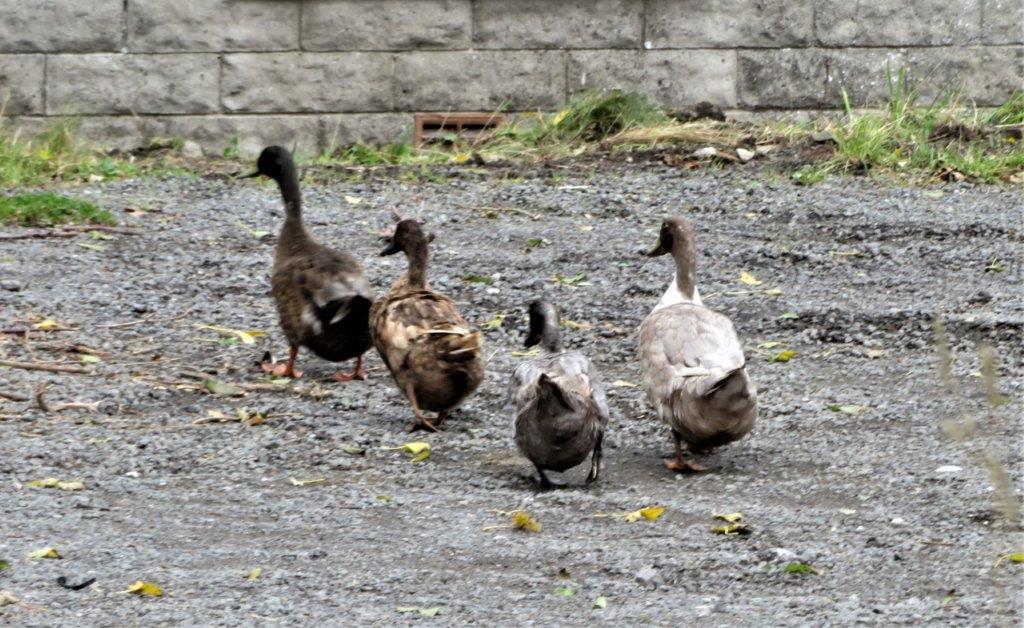 51 geese near B6054 road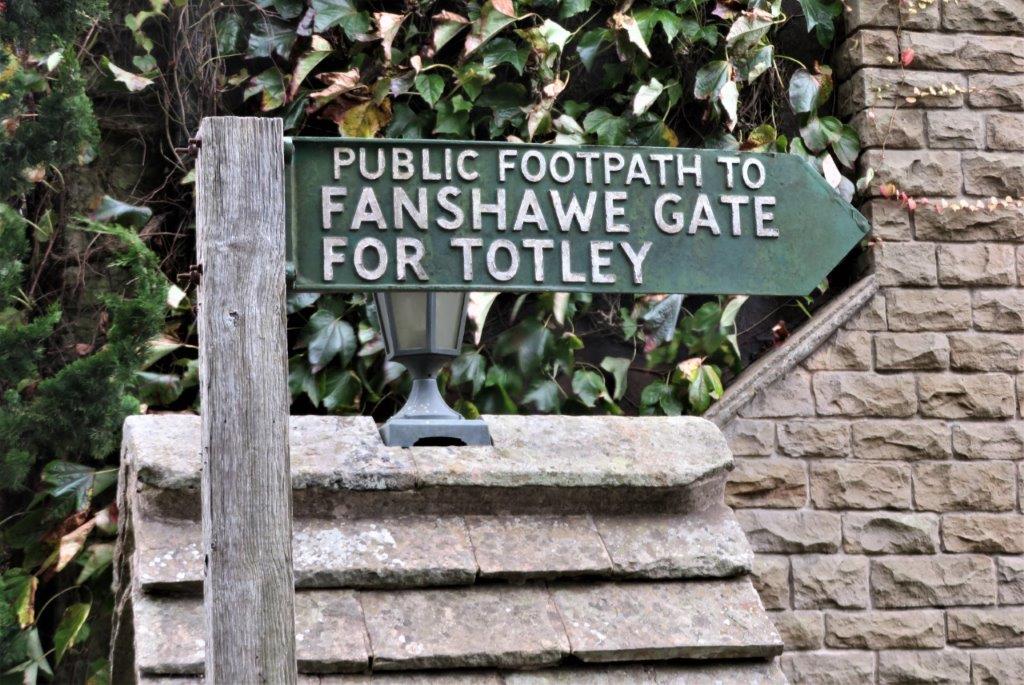 52 direction we followed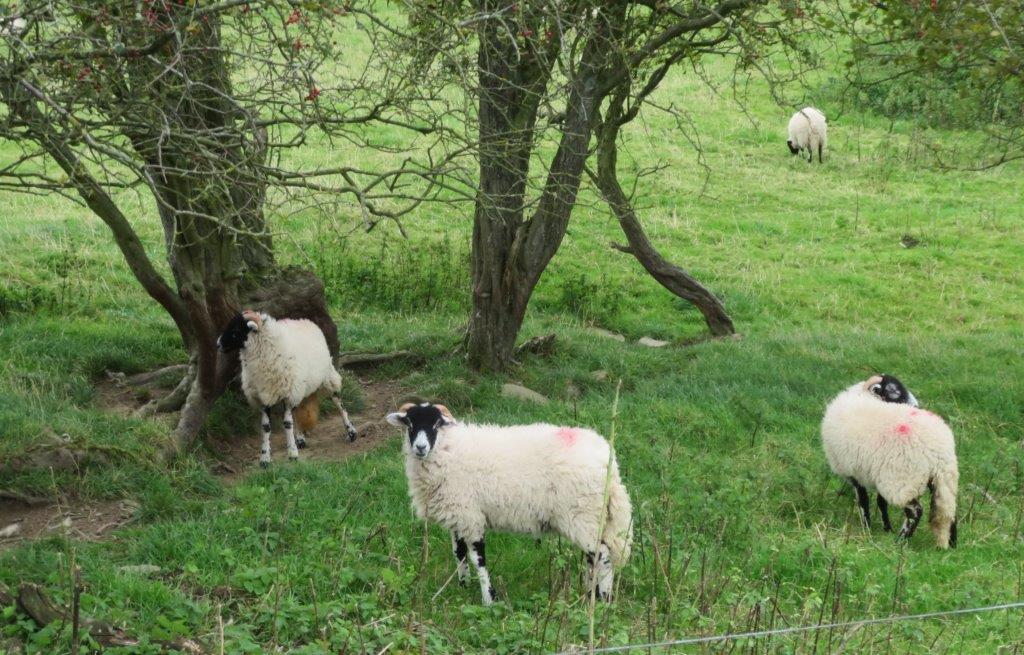 53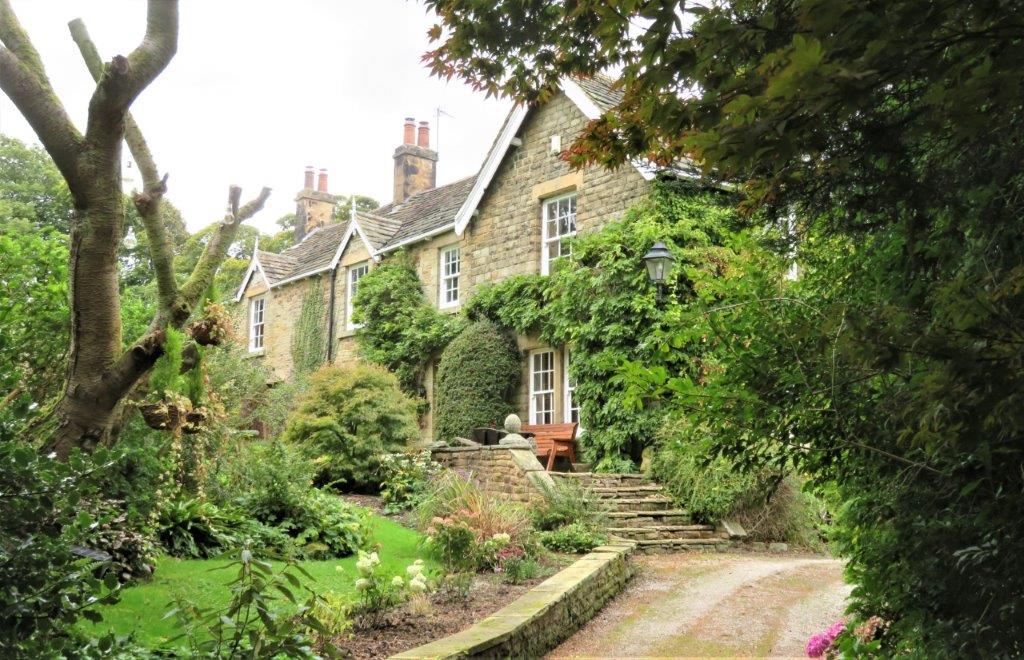 54 Fanshaw Gate House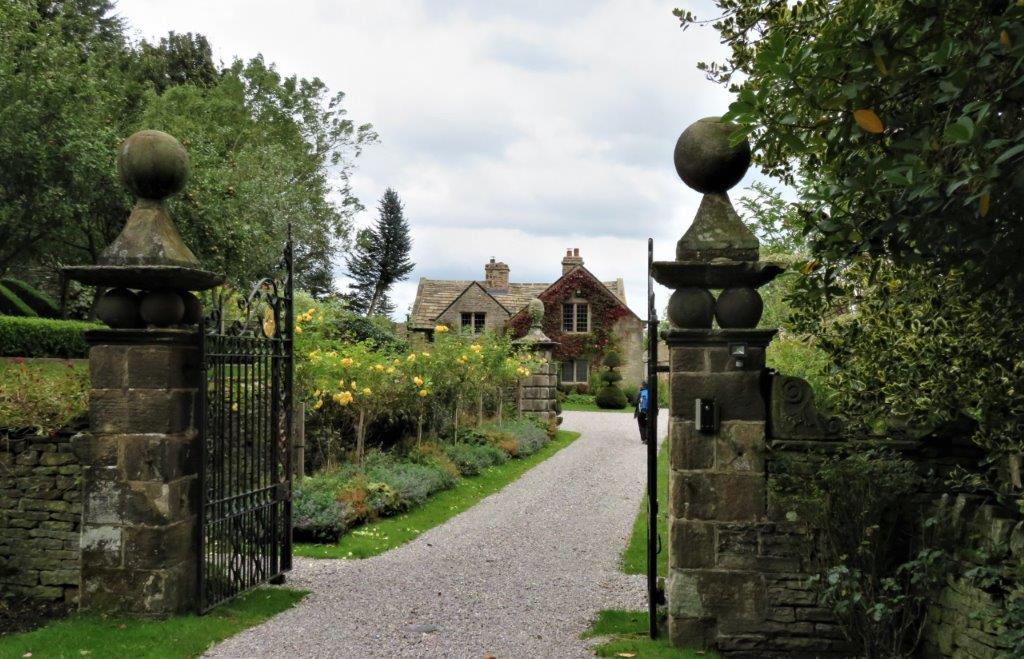 55 The Old Hall. See picture 3 of buildings being modified close to this hall.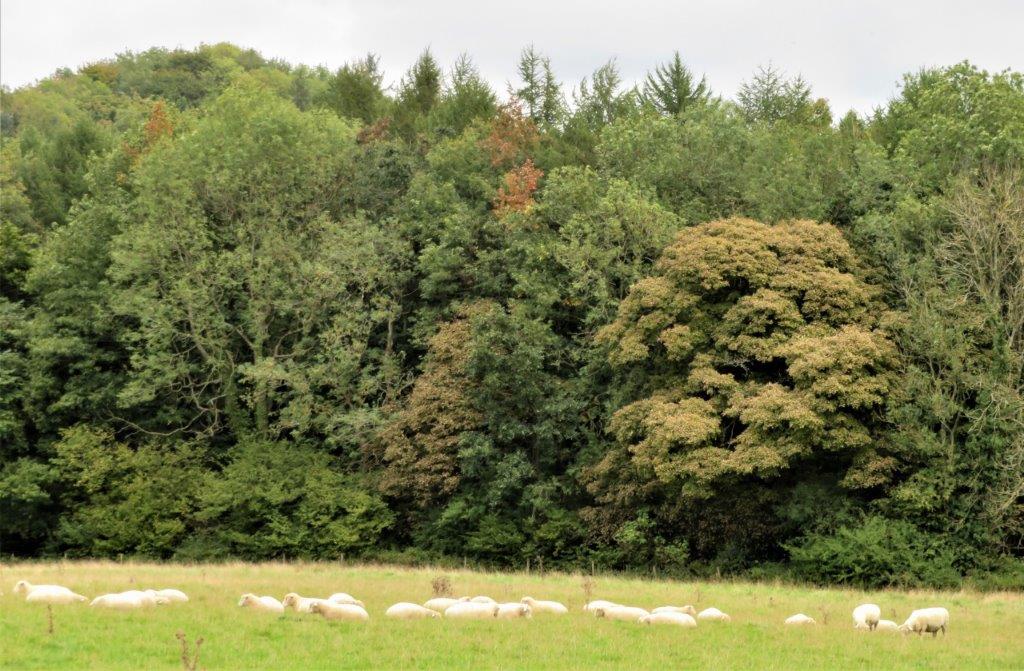 56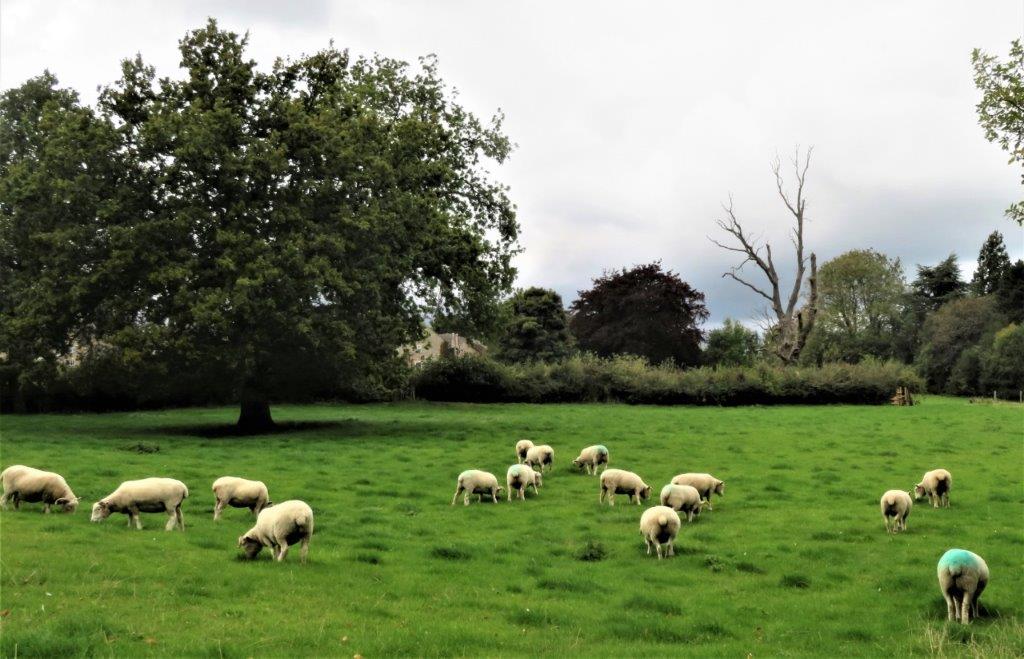 57
homepage - Daywalks Index 2020 - contact me at