homepage - Daywalks Index 2020 - contact me at

rev a
2020.09.23 Sheffield Ramblers Social Distancing Walk with 11 people, train Sheffield to Grindleford Station (some by car), FP ~E up to / across B6521 Rd at SK252787, up ~ESE parallel to stream in Oaks Wood, gradual U turn (S/W/NW) then W /SSW to & along edge of housing to SK252782, ~SE (on edge of Hay Wood) then ~S (near parking area) cross stream then A625 Rd at SK255776, then new route* ~SE for ~60m up rd then sharp U turn NW up to Frogatt Edge, follow track southward along Frogatt Edge then Curbar Edge (but where possible use paths closer to edge - more interesting), reach road passing between Curbar & Baslow Edges at SK260747, ~WNW then ~S down rd, at SK257747, leave road on path ~W to SK257747, follow path ~NNW to SK249760, down ~W to cross A625 rd at SK247760 (to South of PH), continue ~WSW down to minor rd, follow this road ~N above River Derwent past Froggatt Bridge, continue Northward on Spooner Lane / DVH Way thru Woods & Horse Hay Coppice to & across B6521 Rd (SW of Church), continue on DVH Way to cross FB (actually wider) at SK243785, ~NNE then E to cross Rail Bridge at SK246790, Eastward (to north of railtrack) to cross railtrack again before Tunnel Portal. Refreshments at Grindleford Station Cafe then back to Sheffield. Leader Linda Cooley - Wednesday) *safer road crossing?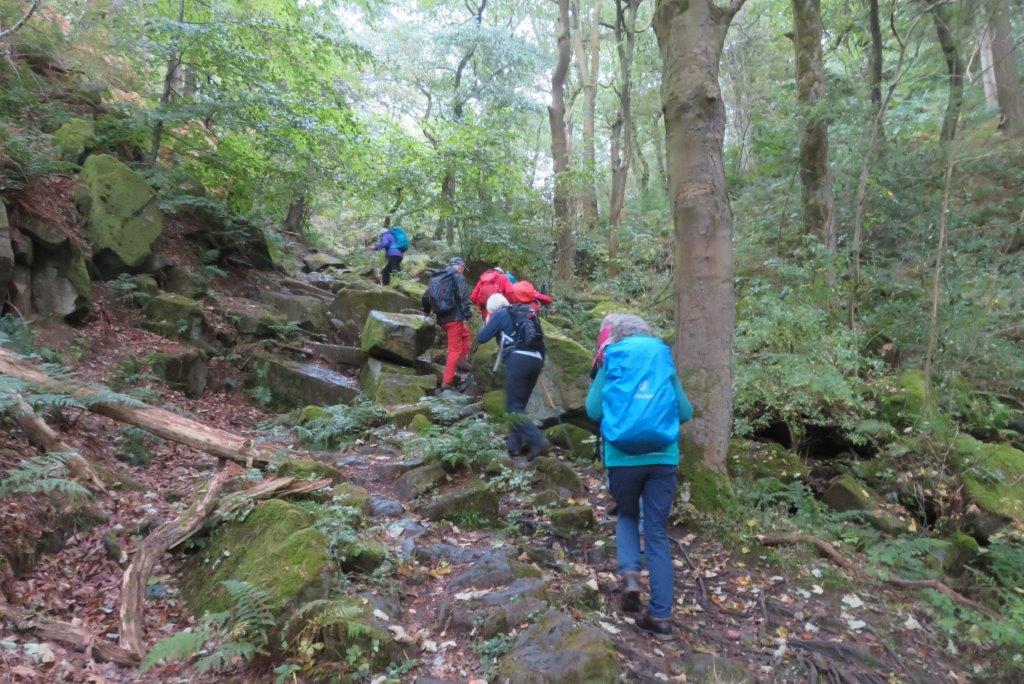 1 climbing up from the B6521Road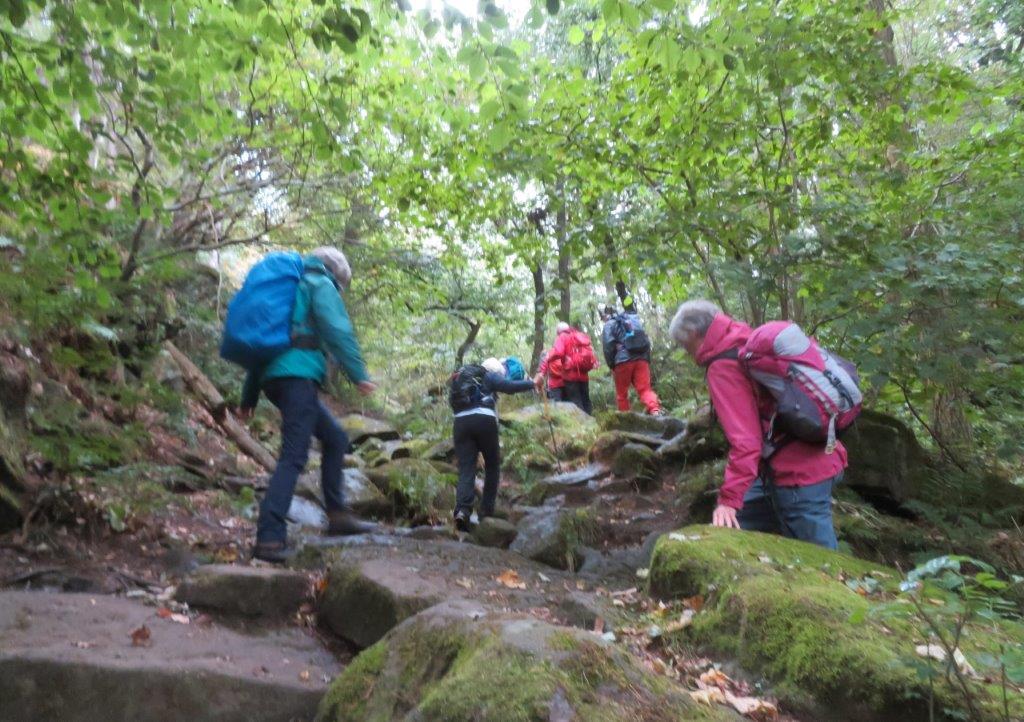 2 ditto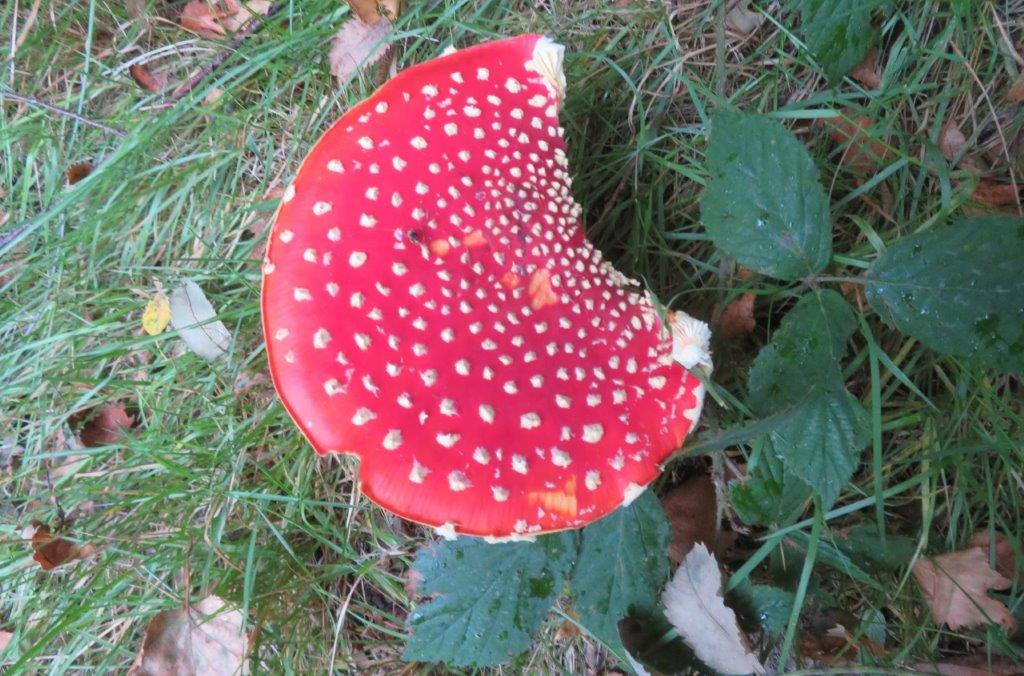 3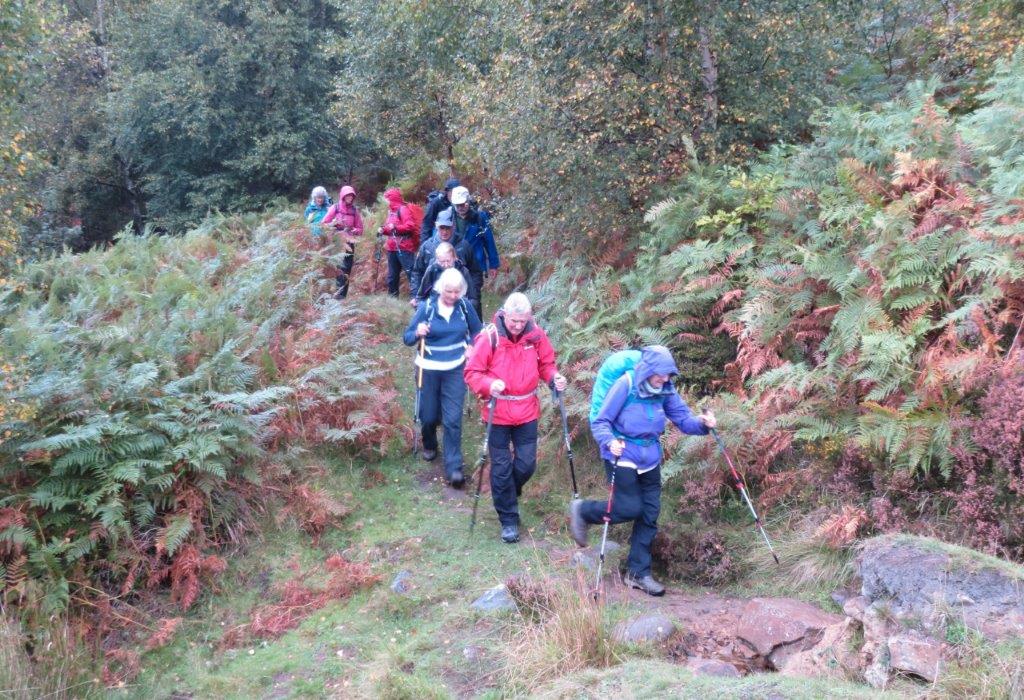 4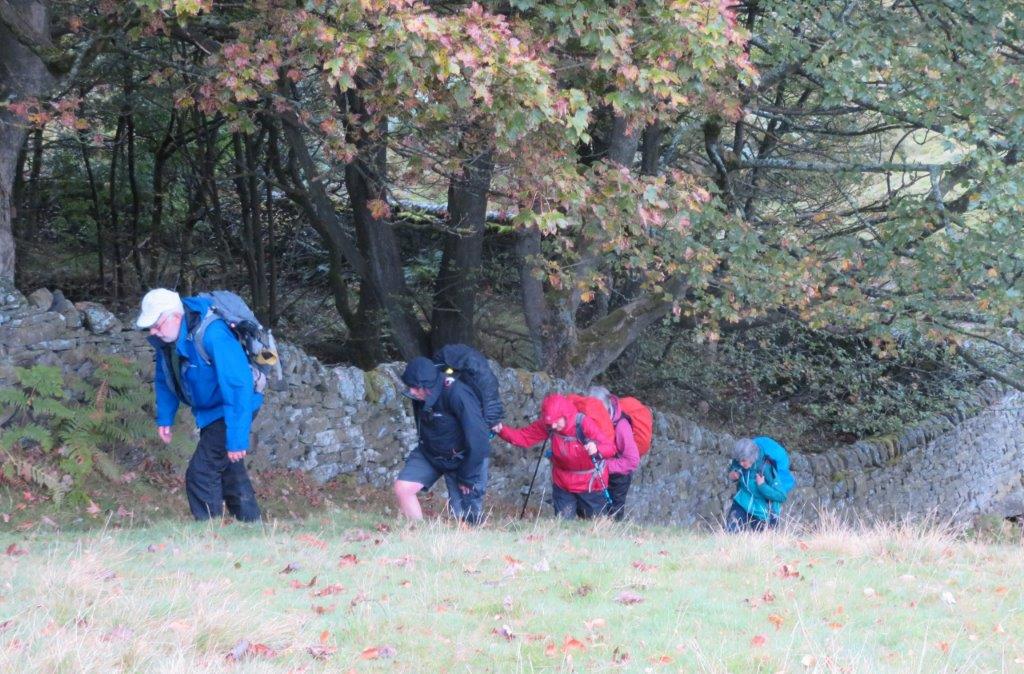 5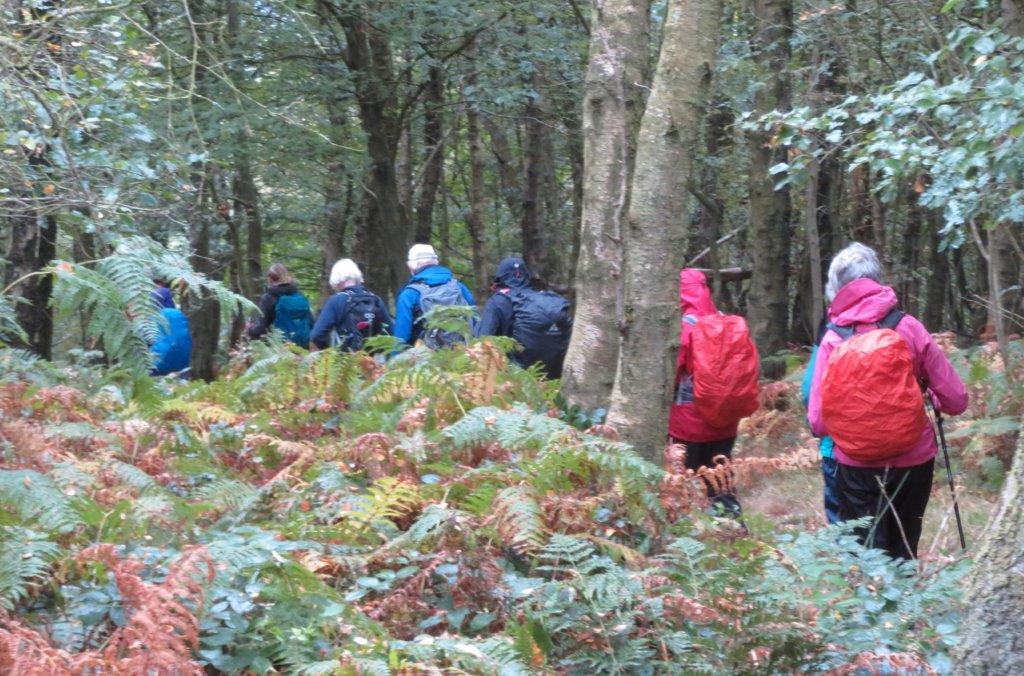 6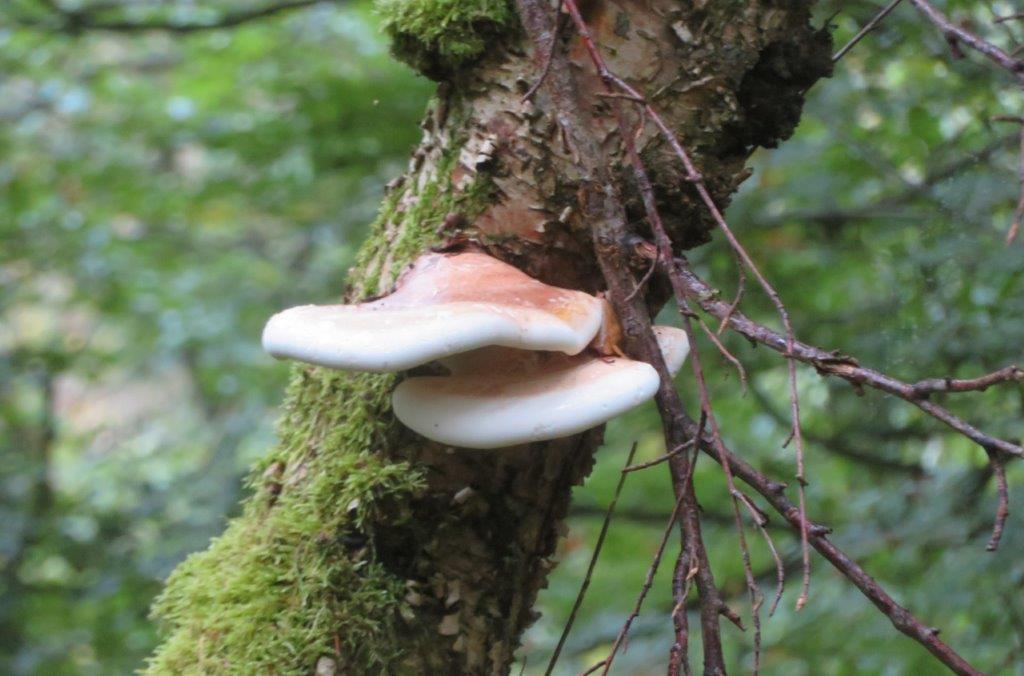 7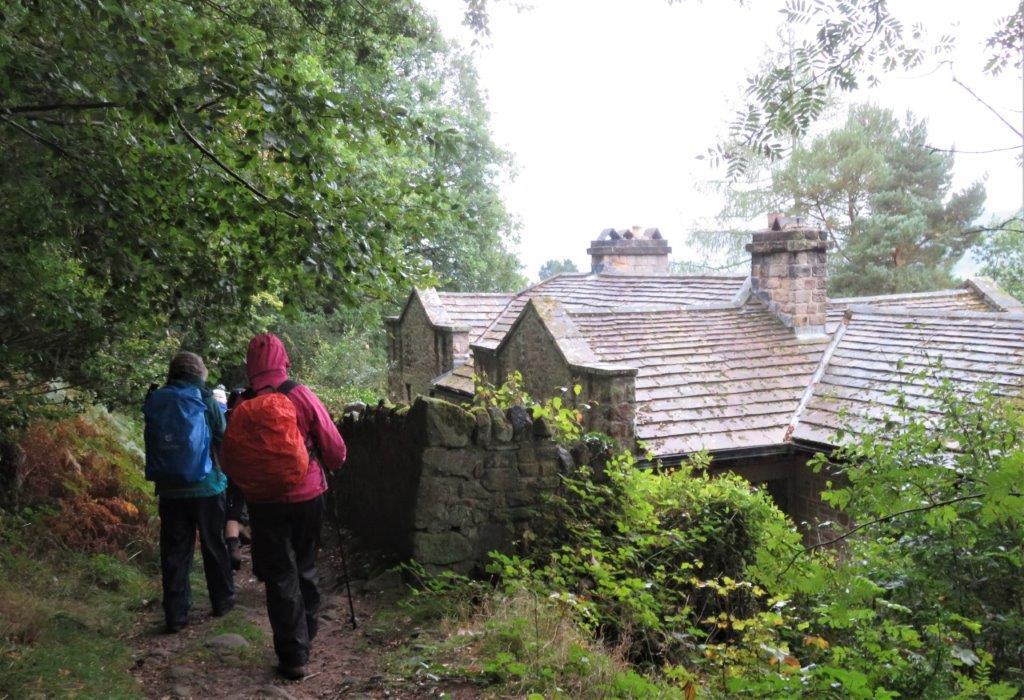 8 skirting along the east edge of the 'suburb' South and well above Grindleford Station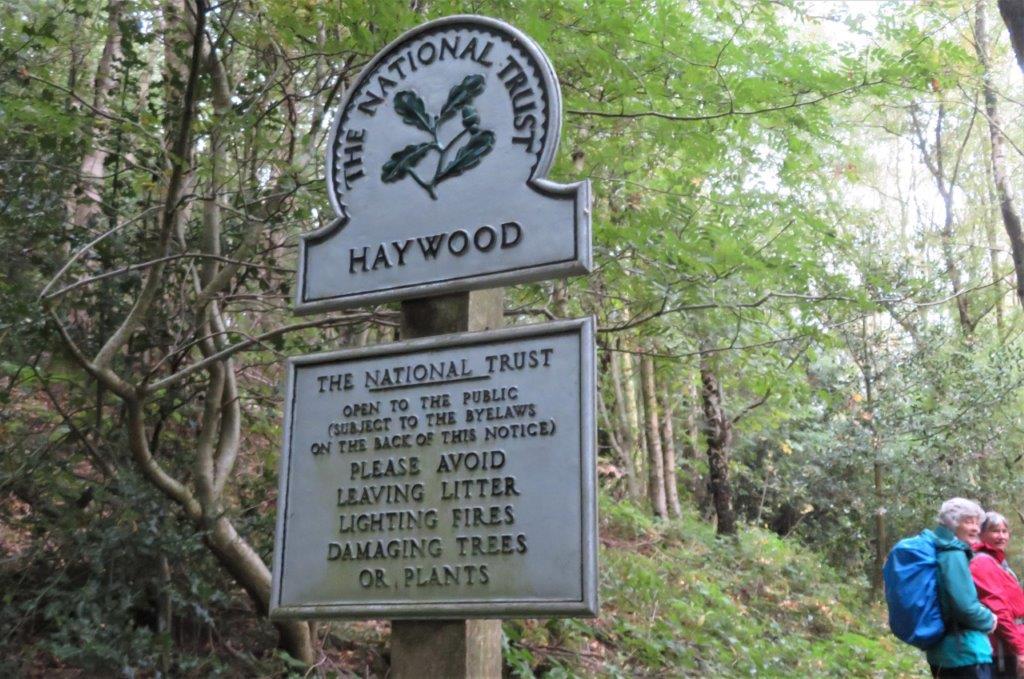 9 in Hay Wood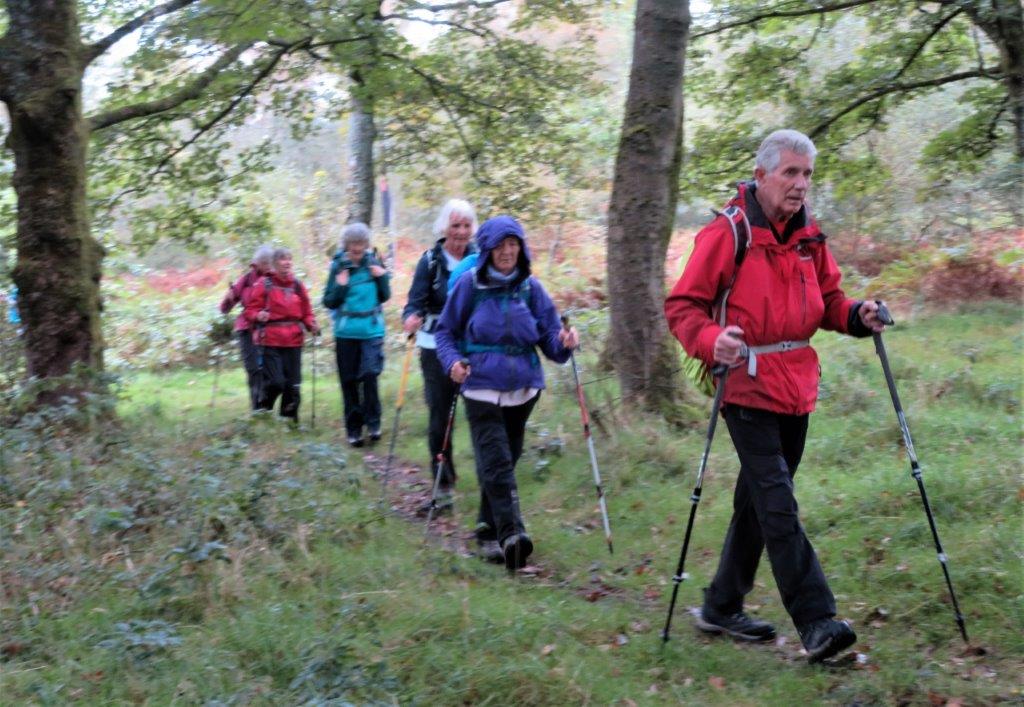 10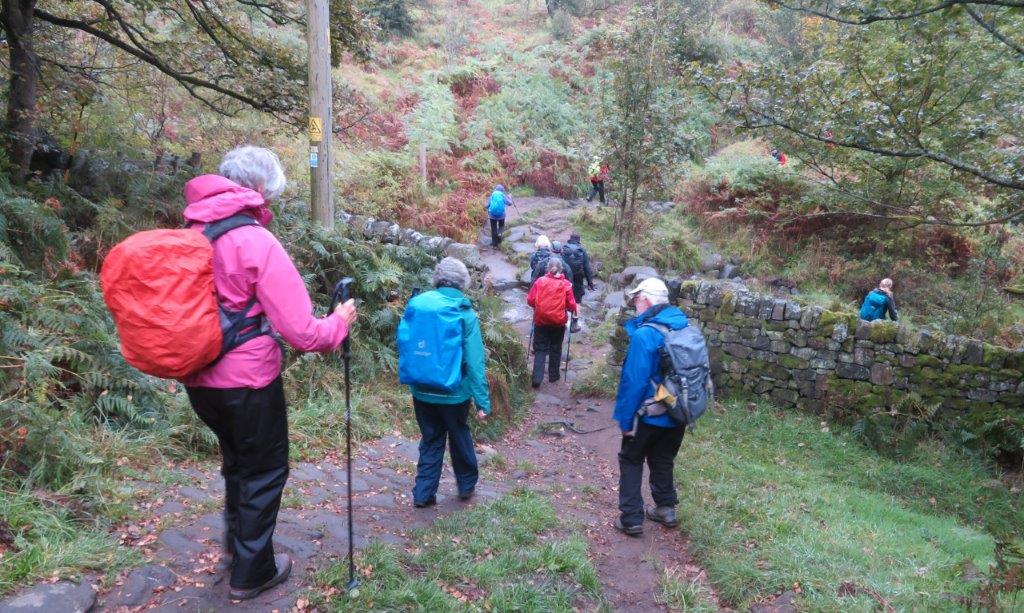 11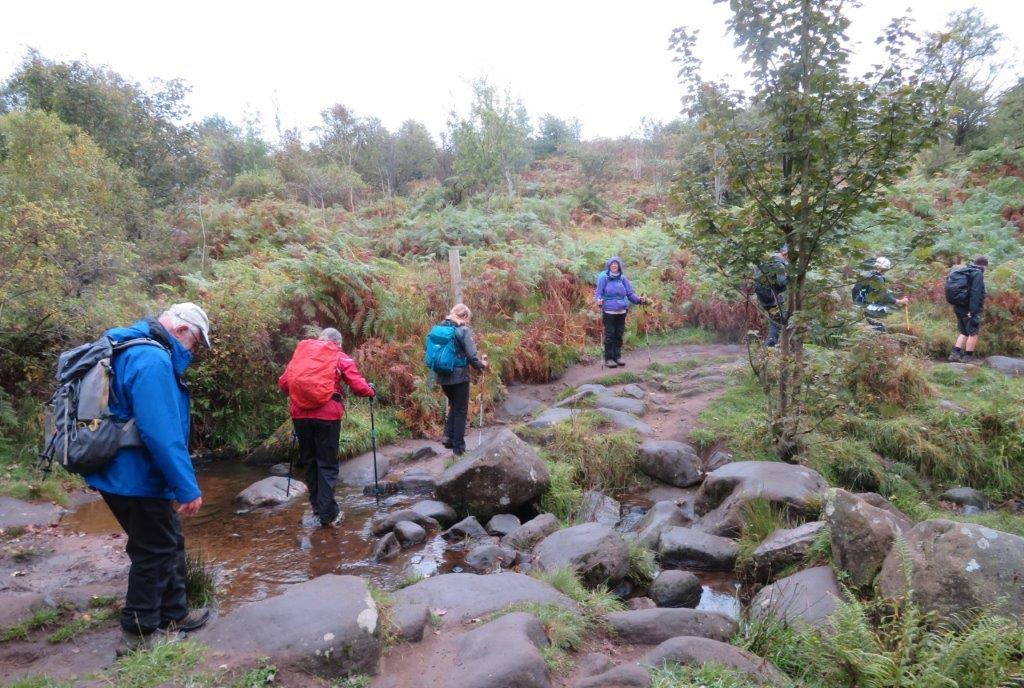 12 crossing a stream just before the A625 Road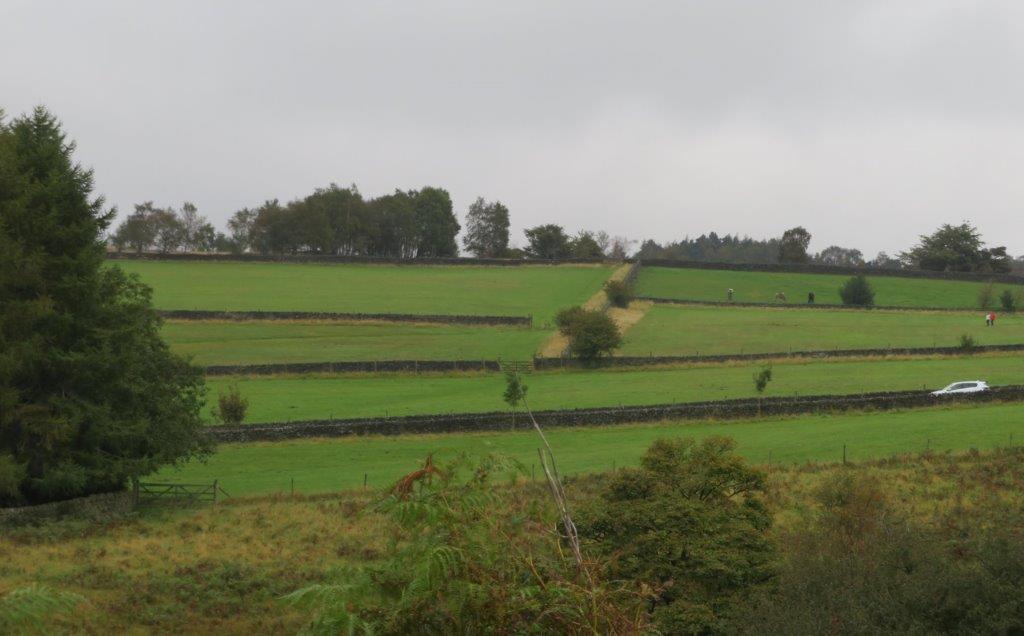 13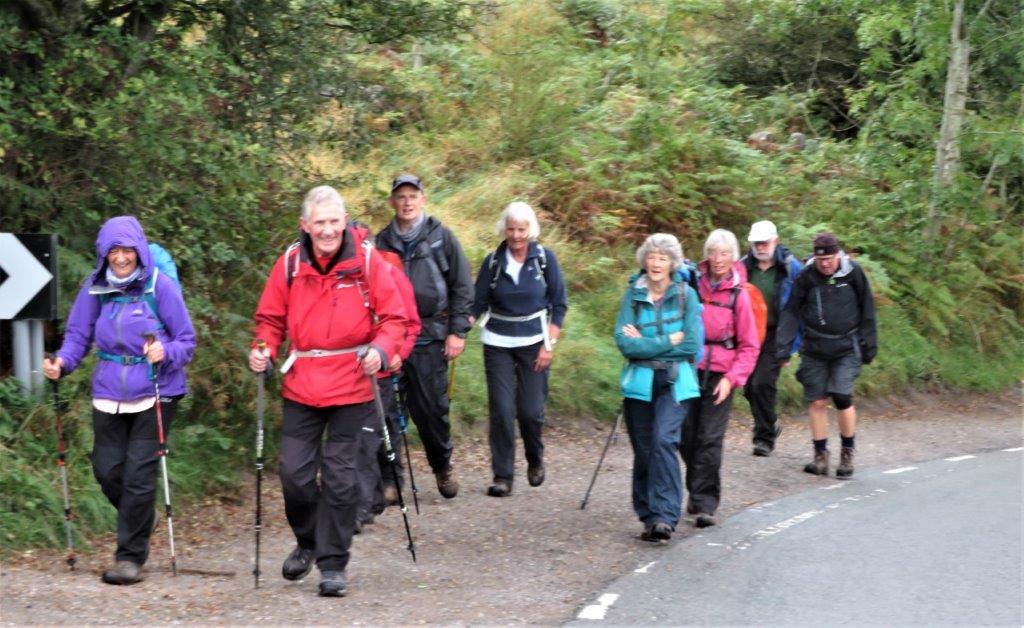 14 a 'new route' after crossing the A625 Road - going away from but then 'U' turning back to Froggatt Edge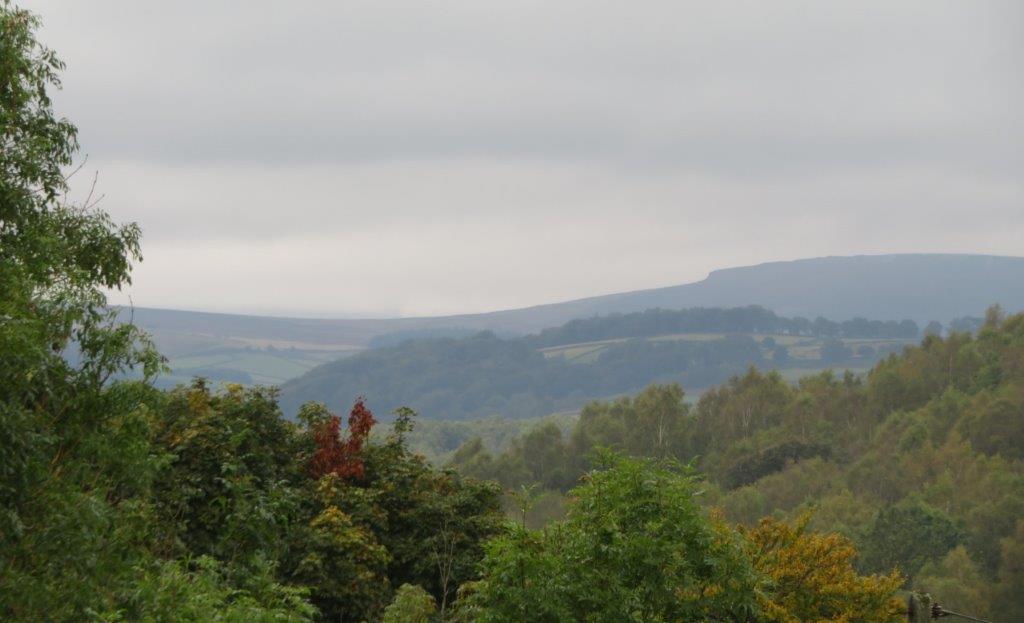 15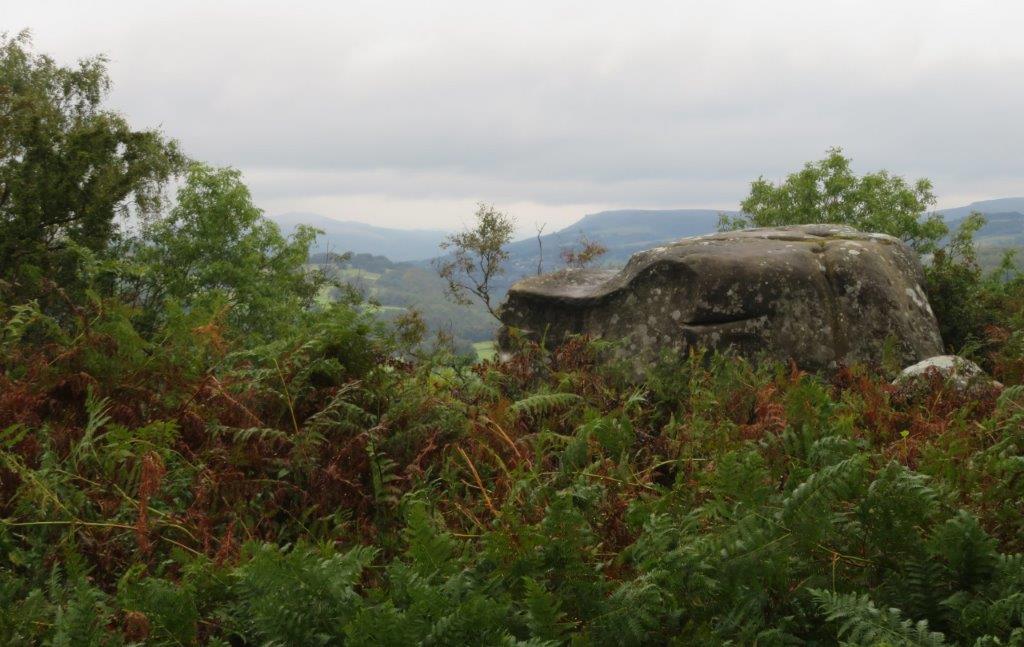 16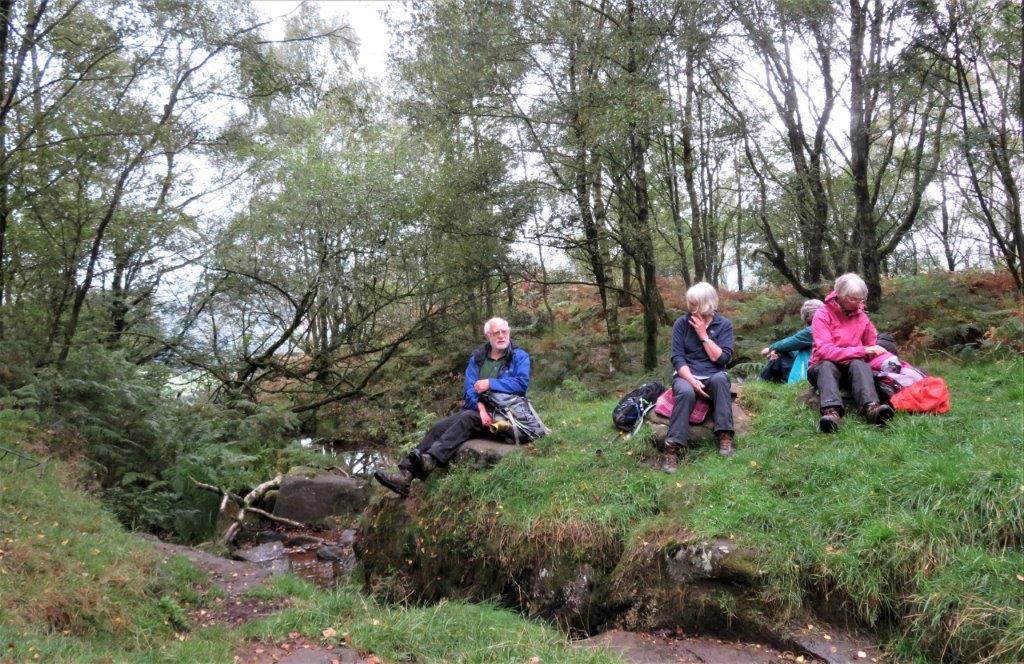 17 tea break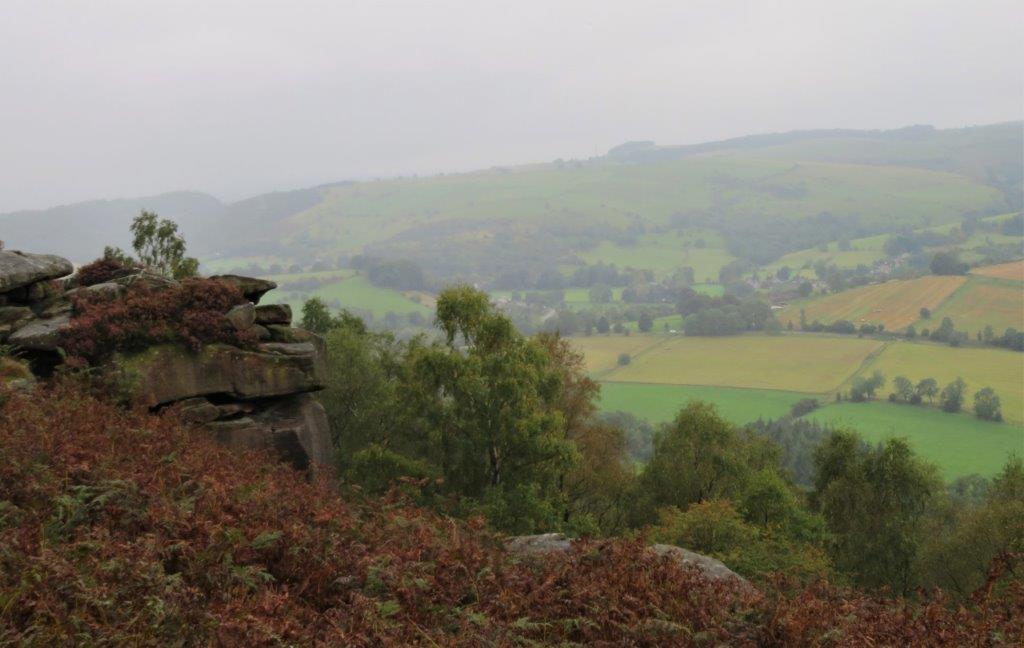 18
19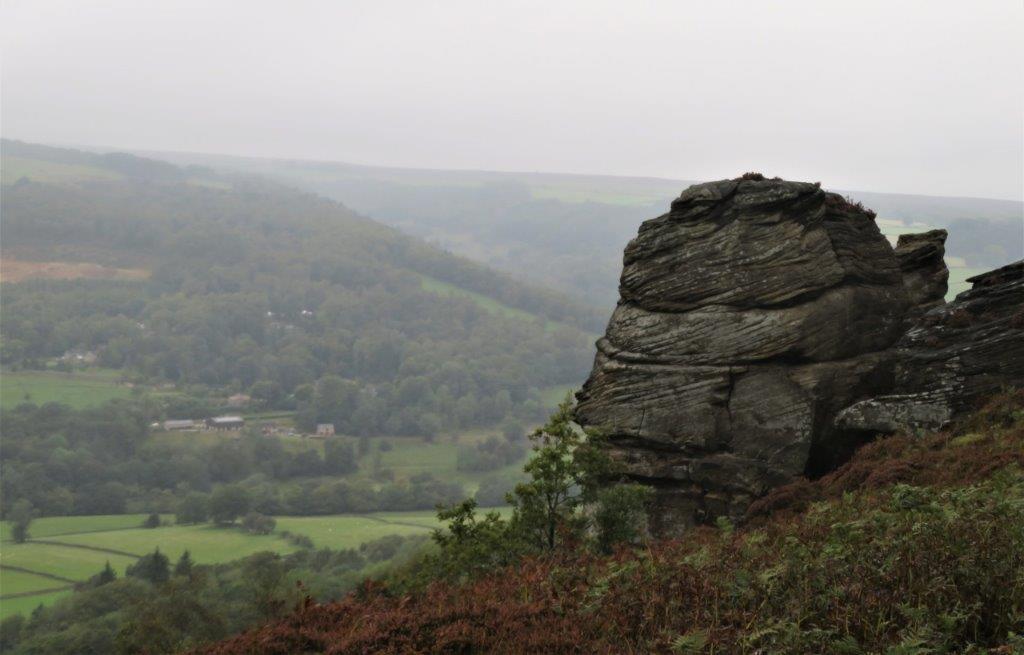 20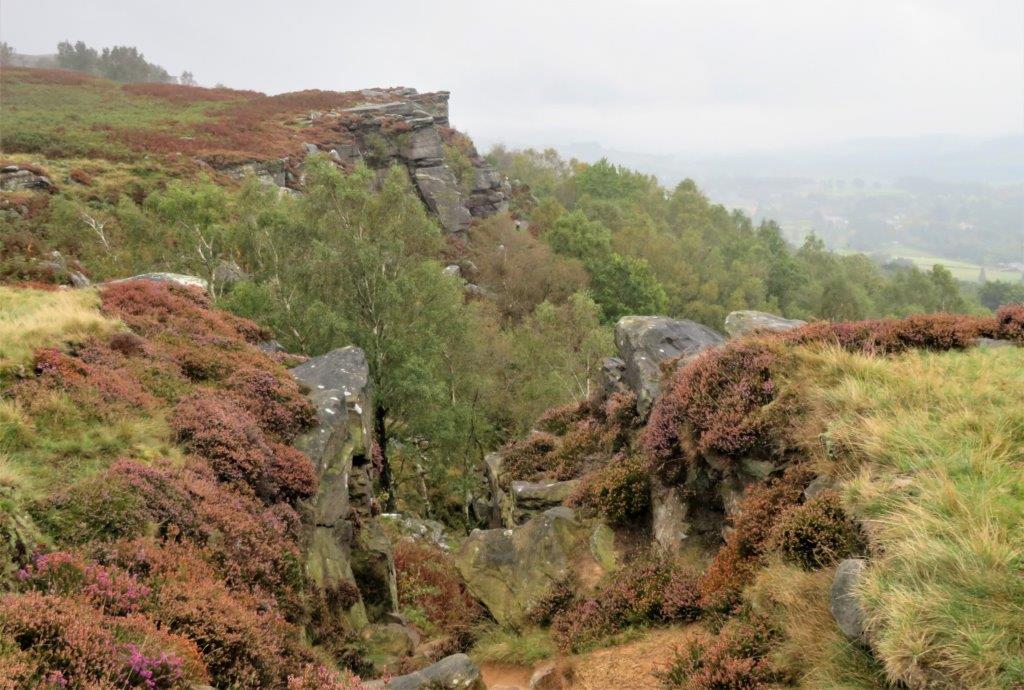 21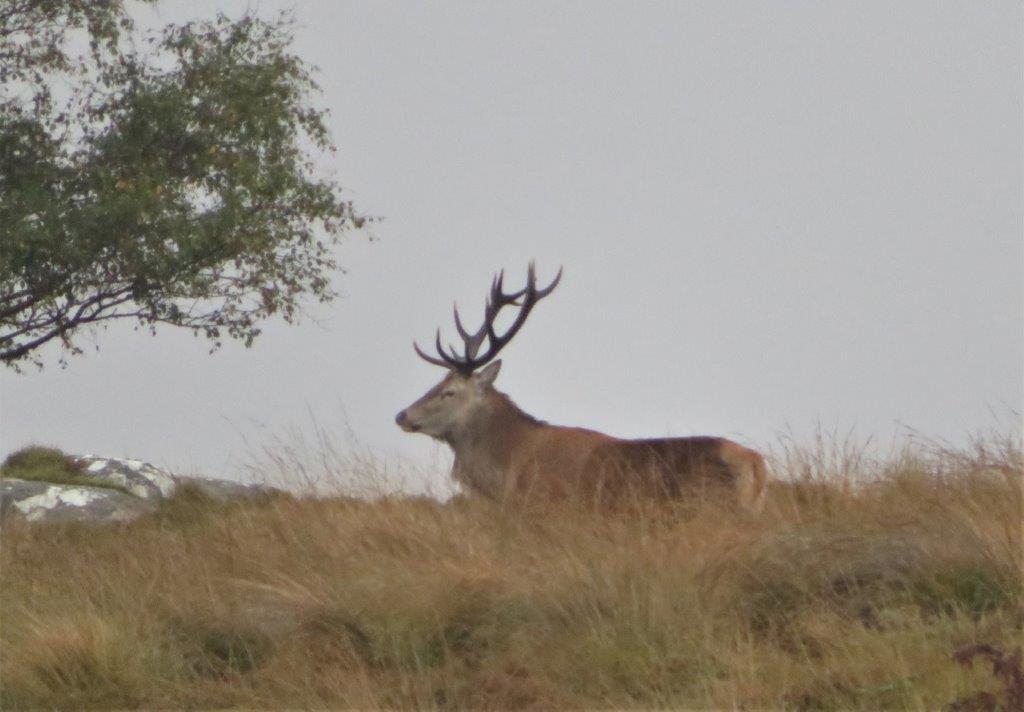 22 no time to set up my tripod! zoomed in hand held shot!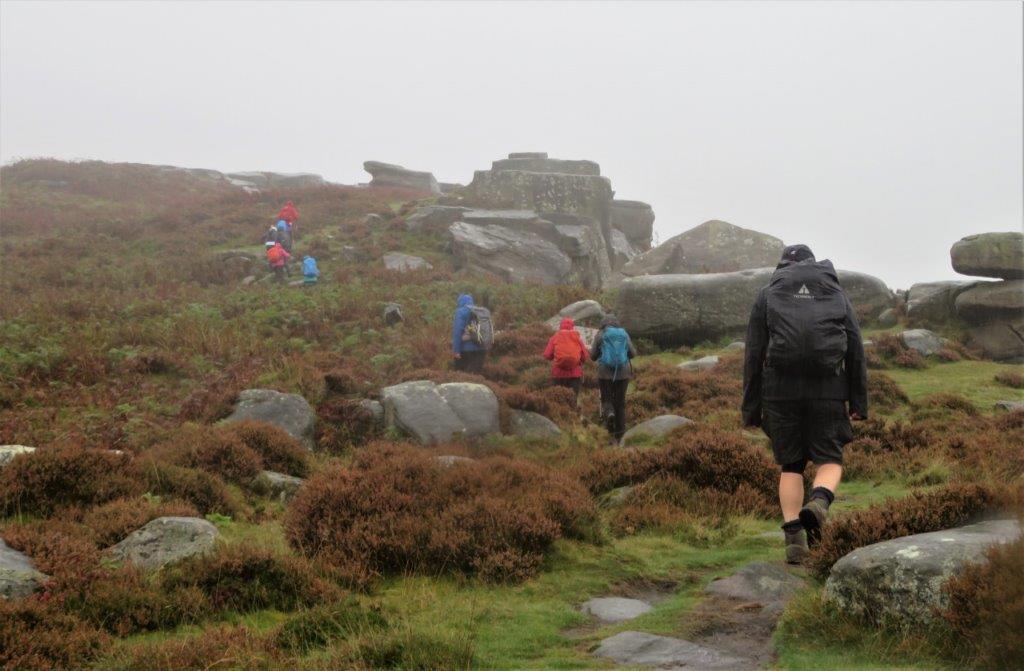 23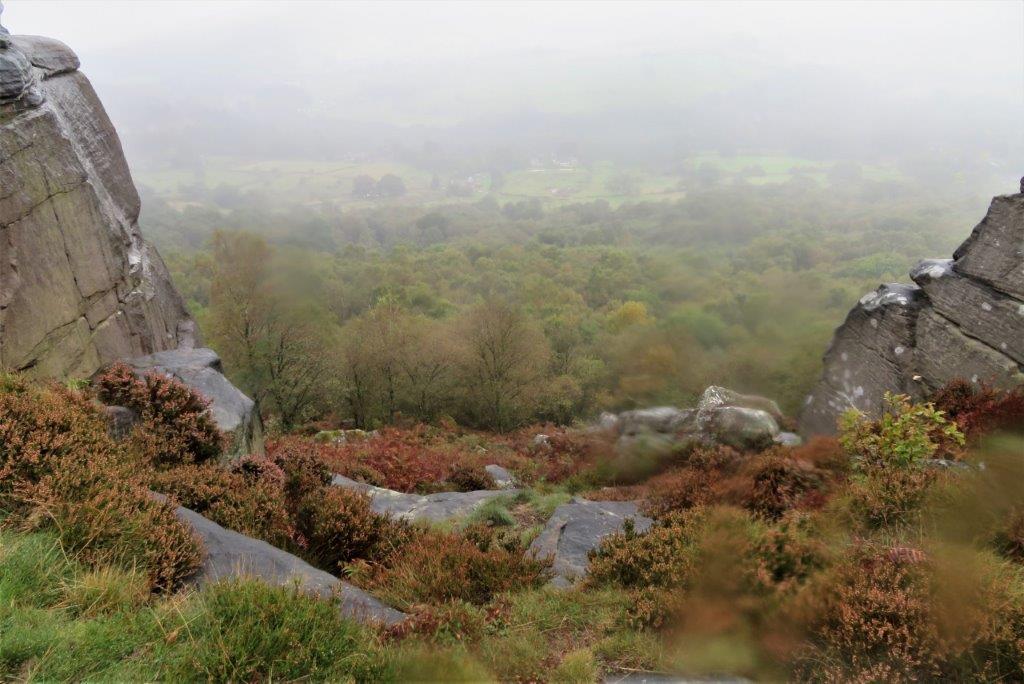 24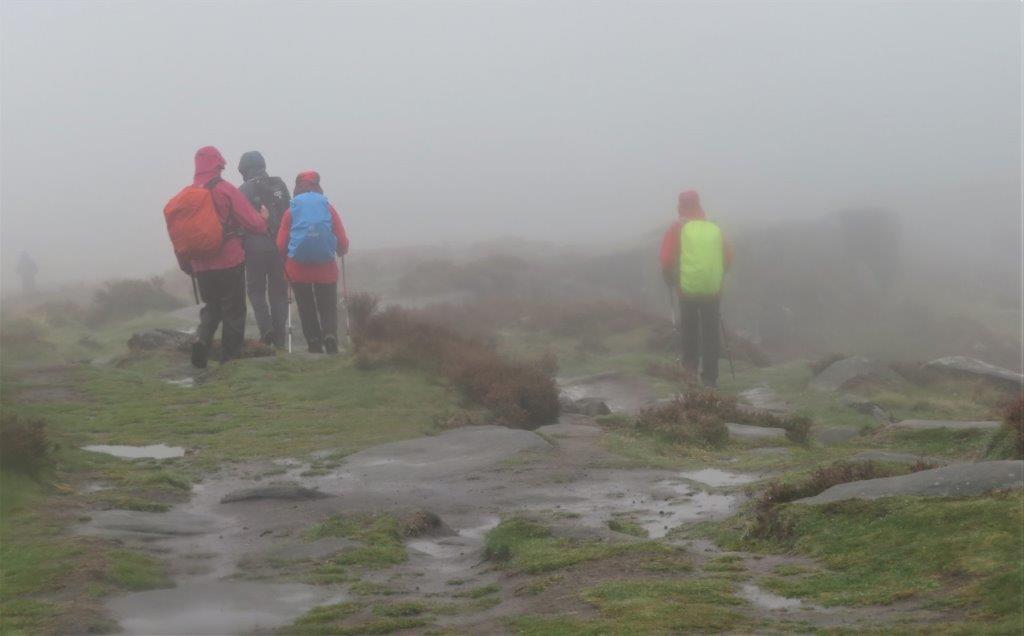 25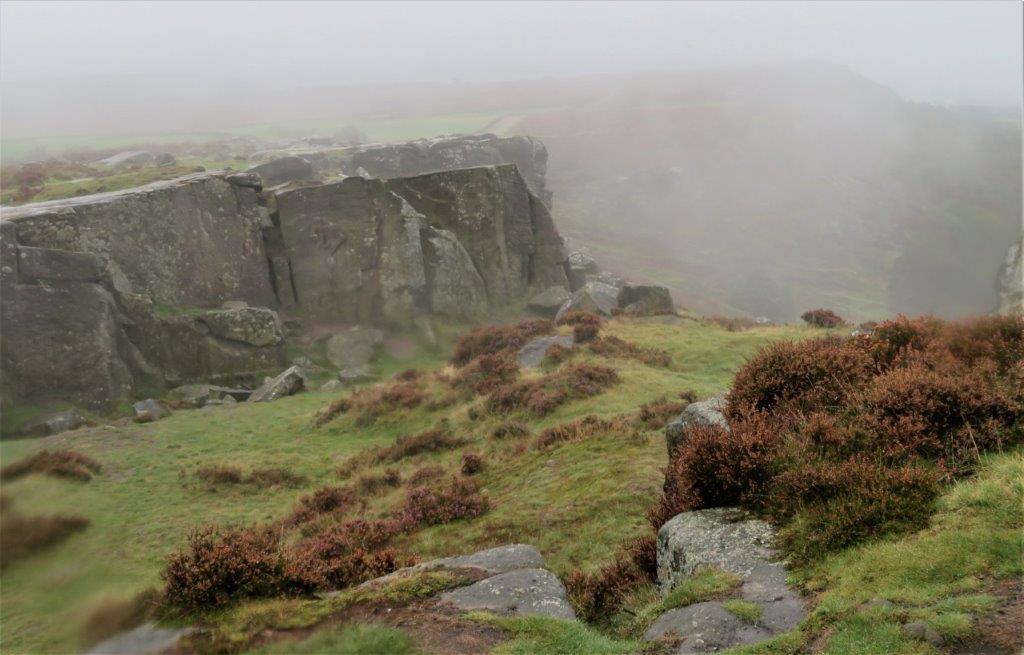 26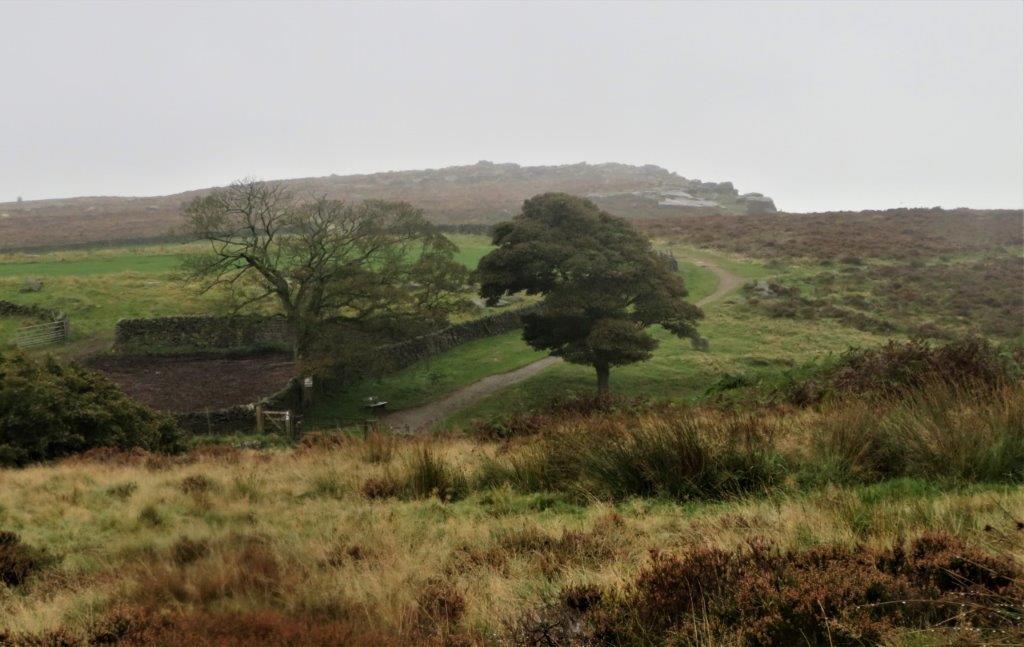 27 looking across at Baslow Edge (which we did not follow on this walk) We turned down the 'road / gap' between Curbar and Baslow Edges hidden below the trees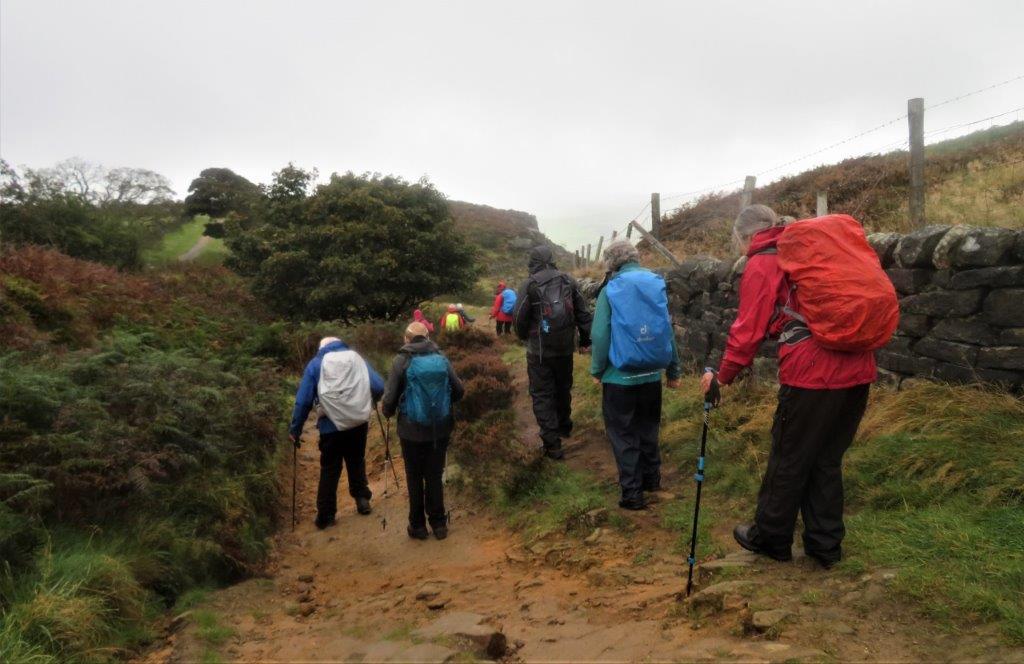 28 down to the road between Curbar and Baslow Edges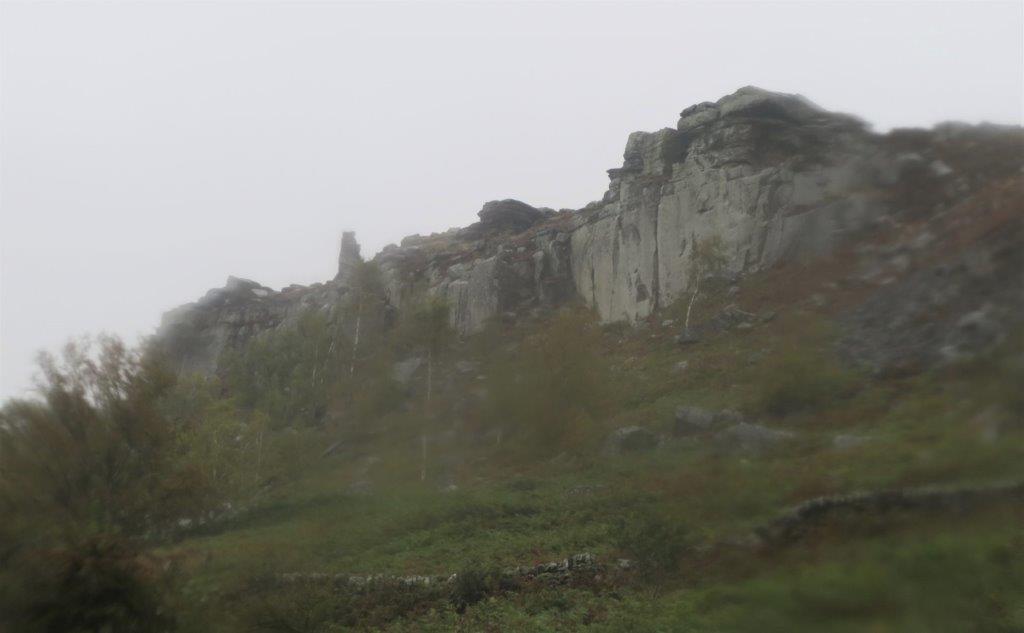 29 looking back from the road up at Curbar Edge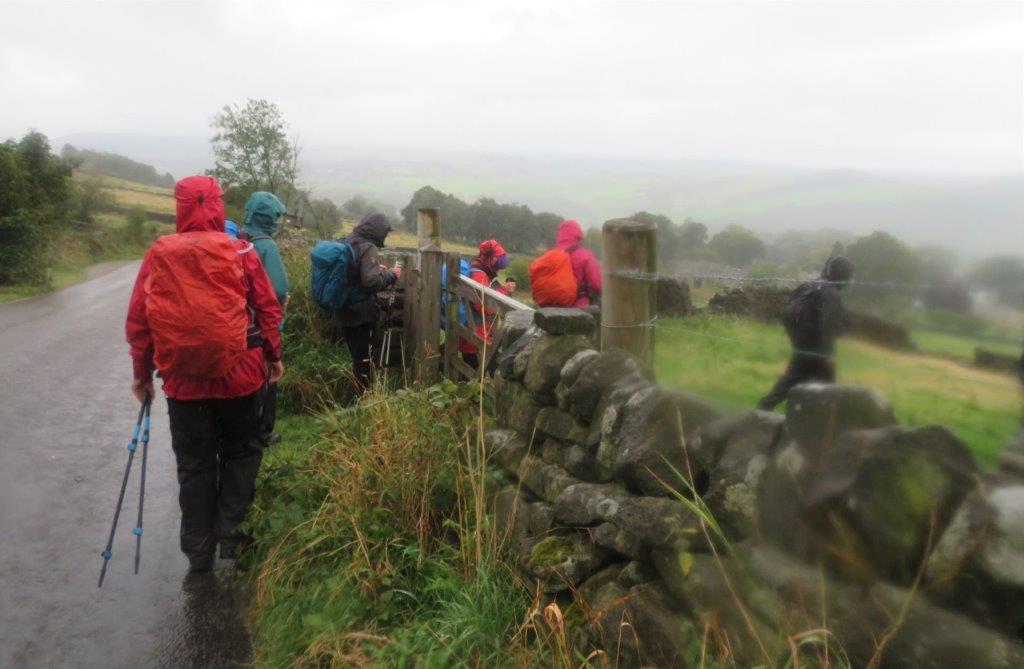 30 turning off the road (after passing Warren Lodge)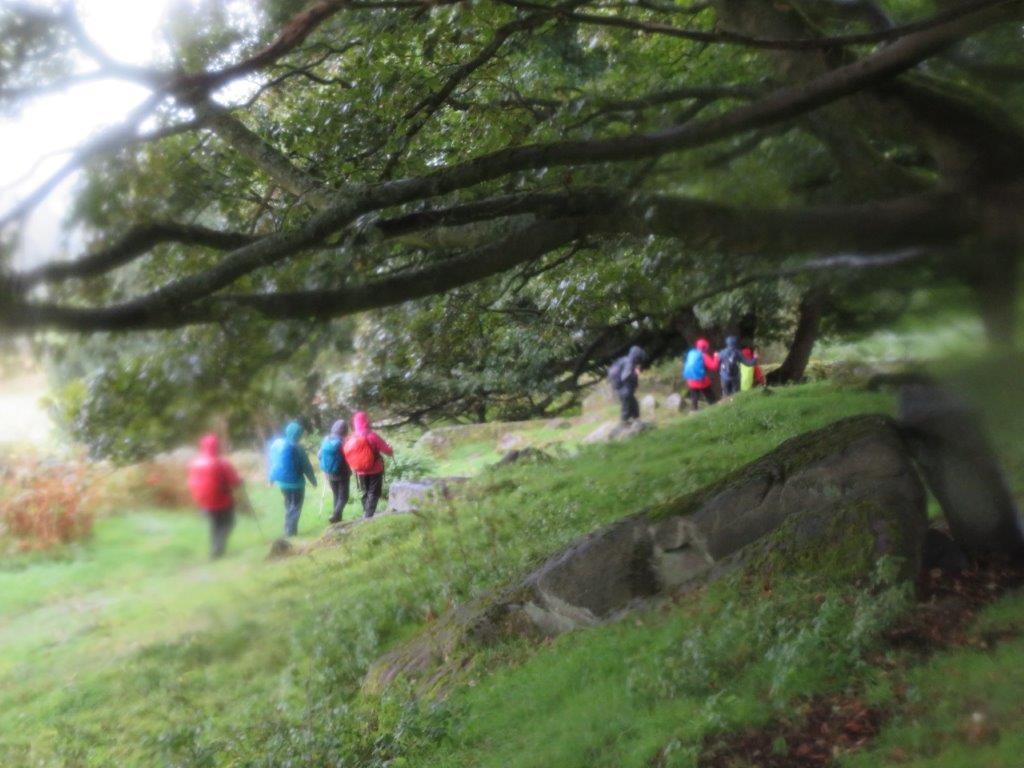 31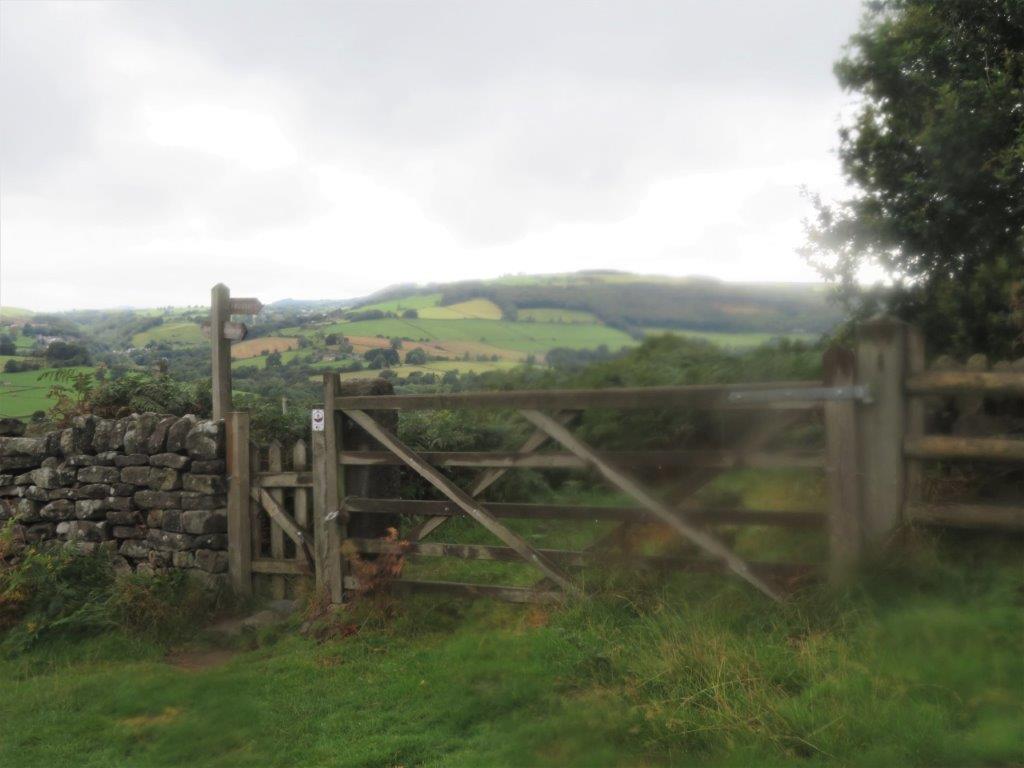 32 start of path below Curbar Edge towards PH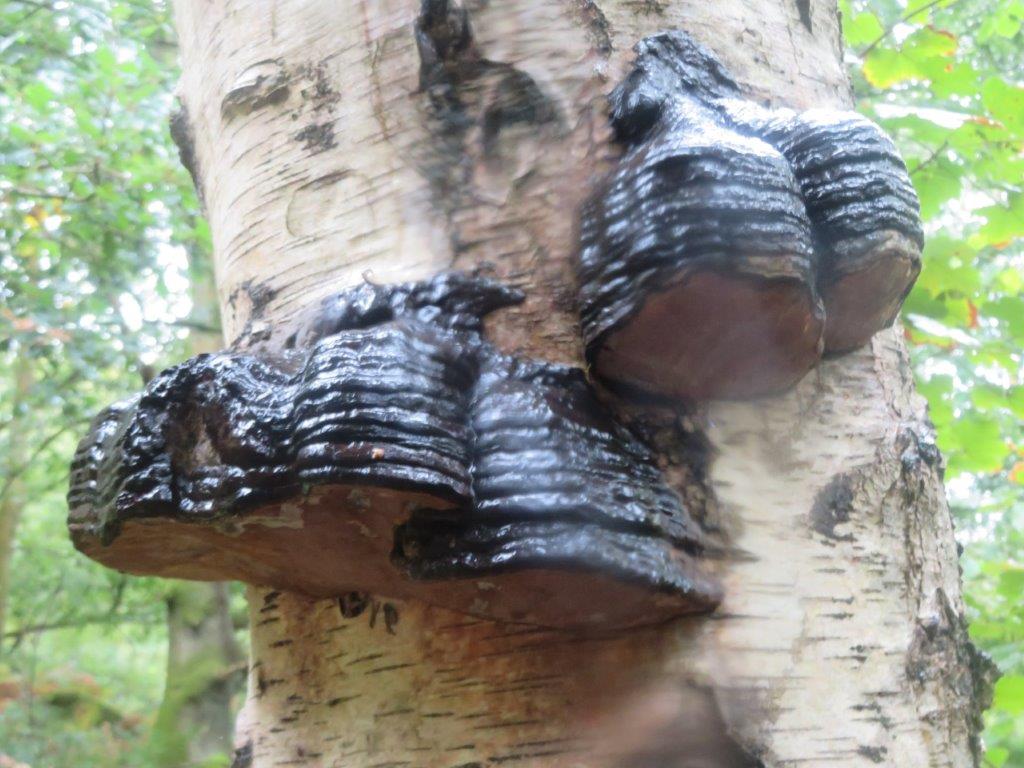 33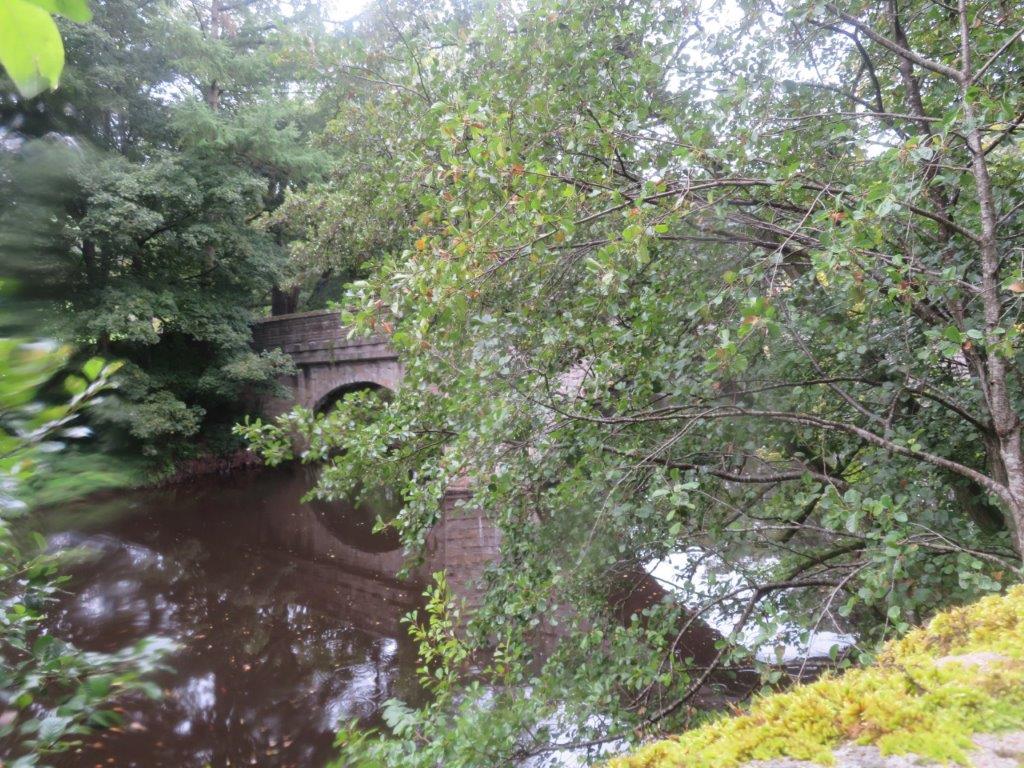 34 Froggatt Bridge reflected in River Derwent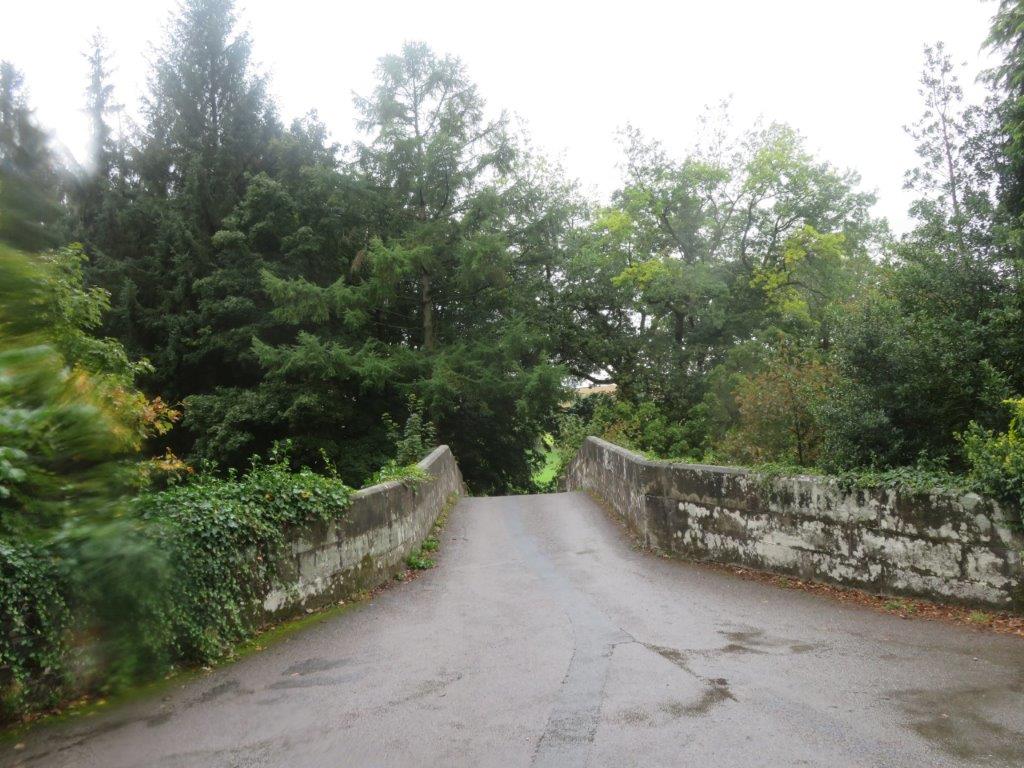 35 Froggatt Bridge which we passed to right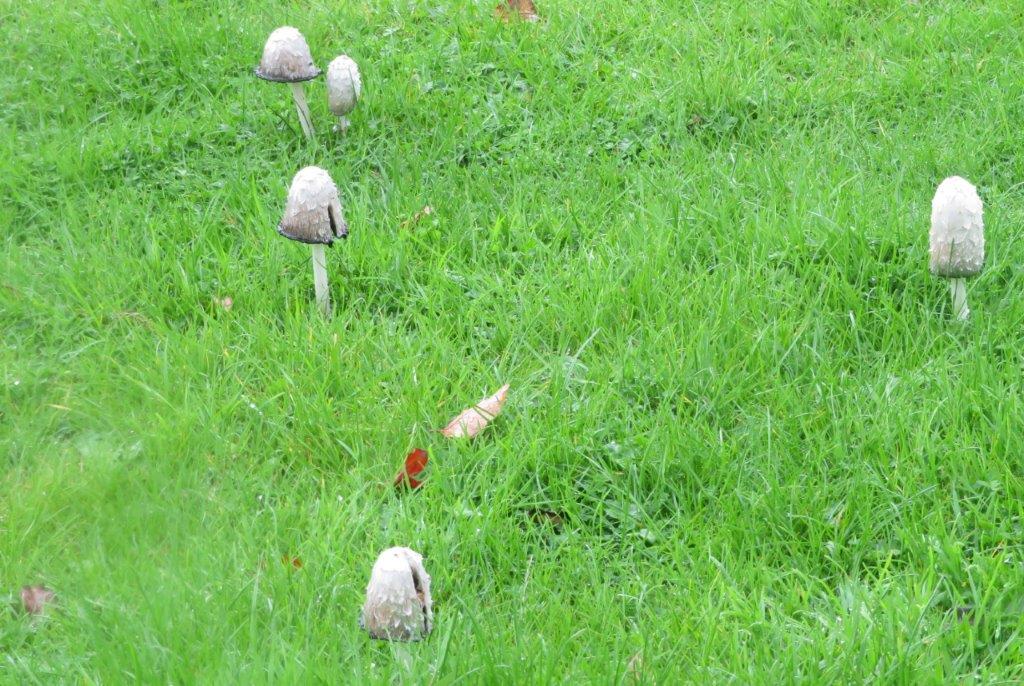 36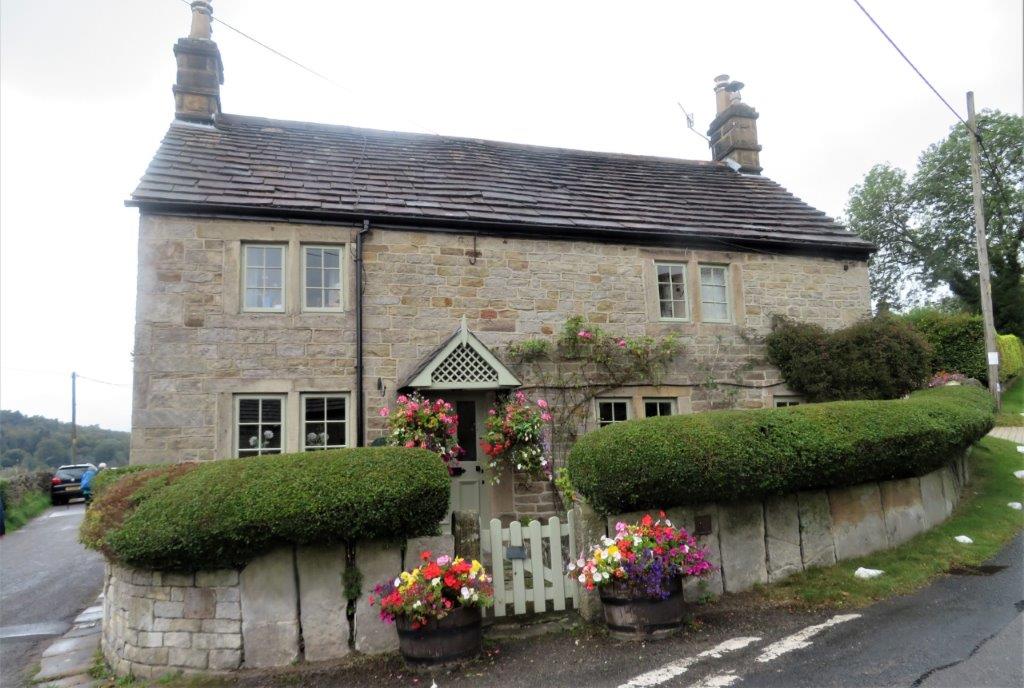 37 Spooner Lane and Derwent Valley Heritage Way passes to left of house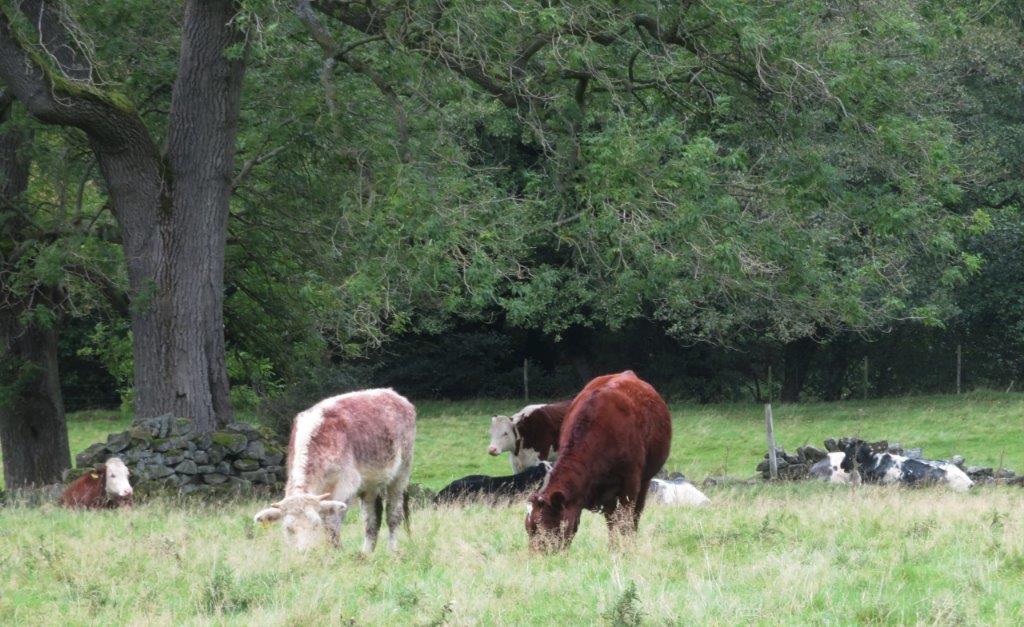 38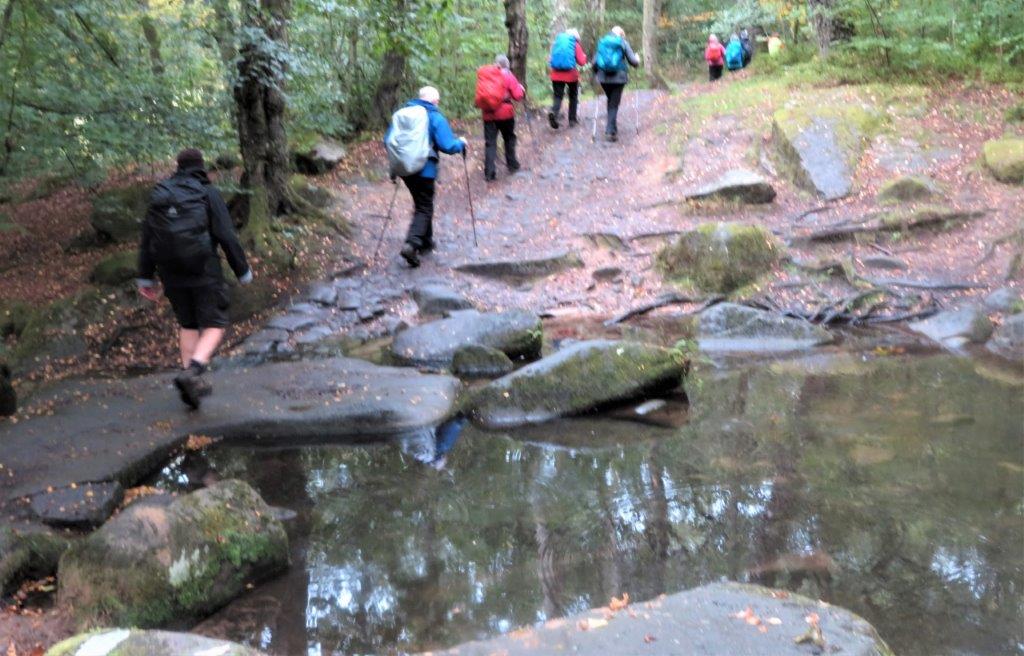 39 continuing on DVH Way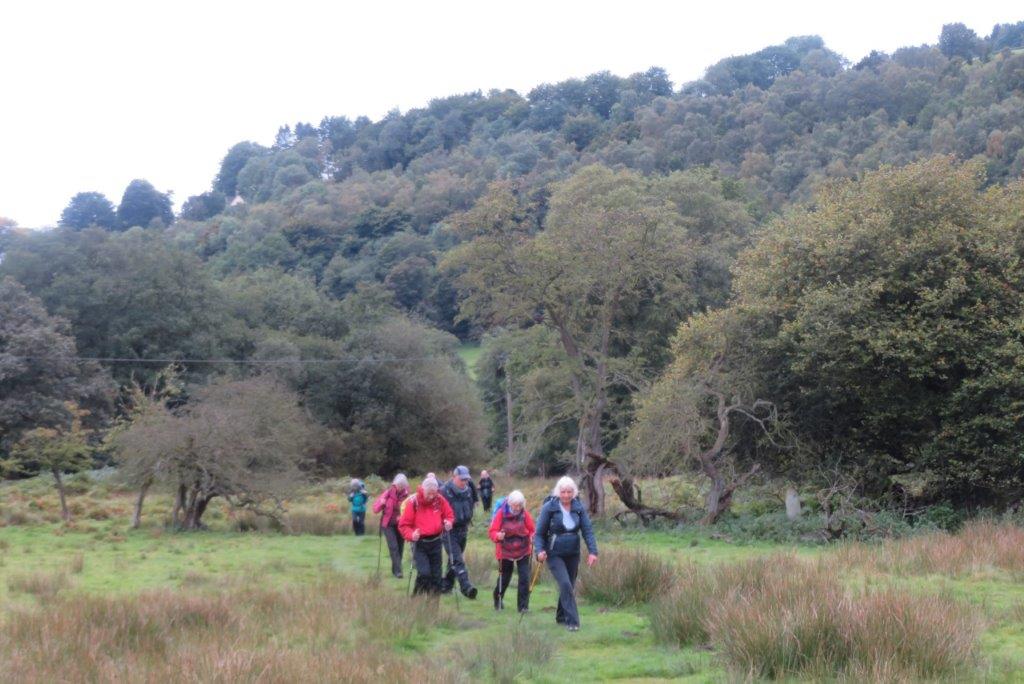 40 coming up towards the bridge over the railway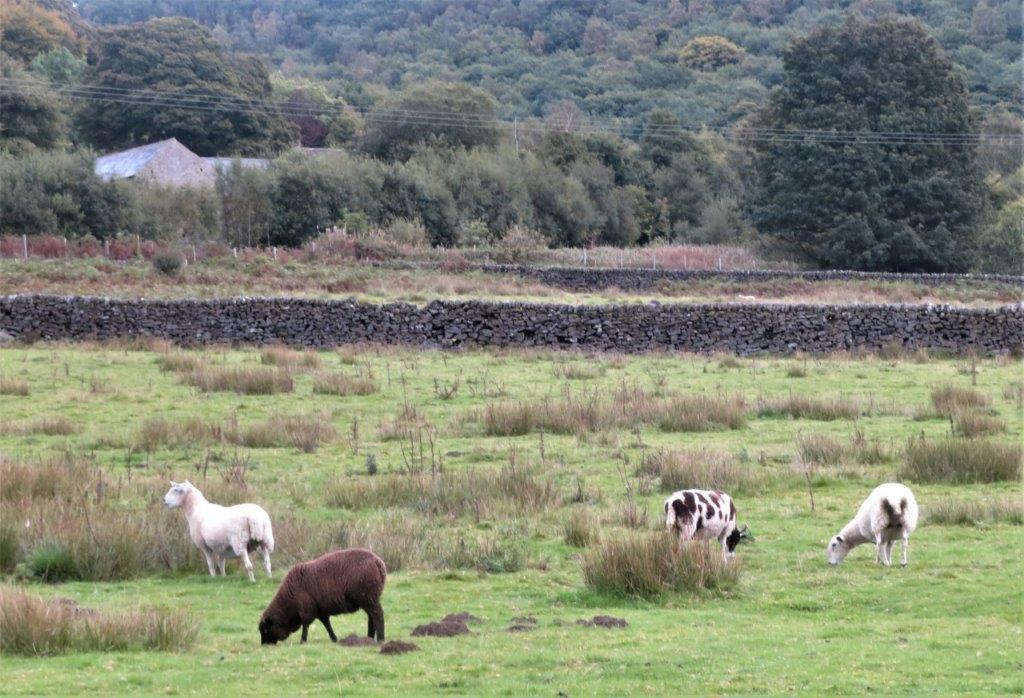 41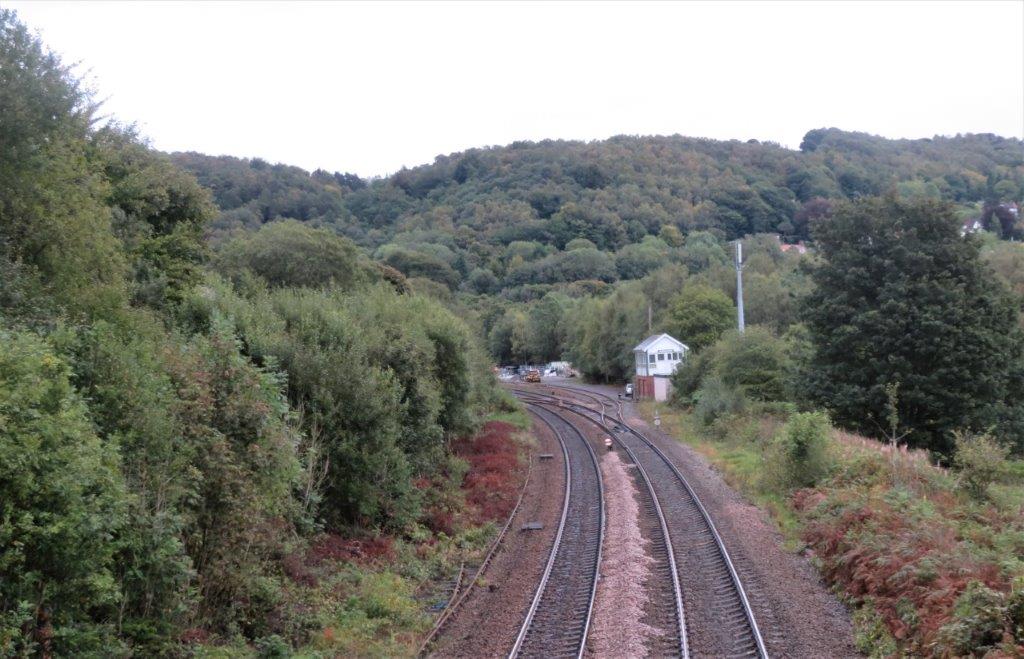 42 taken from 'Upper Padley' bridge over the Sheffield / Manchester - Hope Valley rail route. Grindleford Station platforms further round corner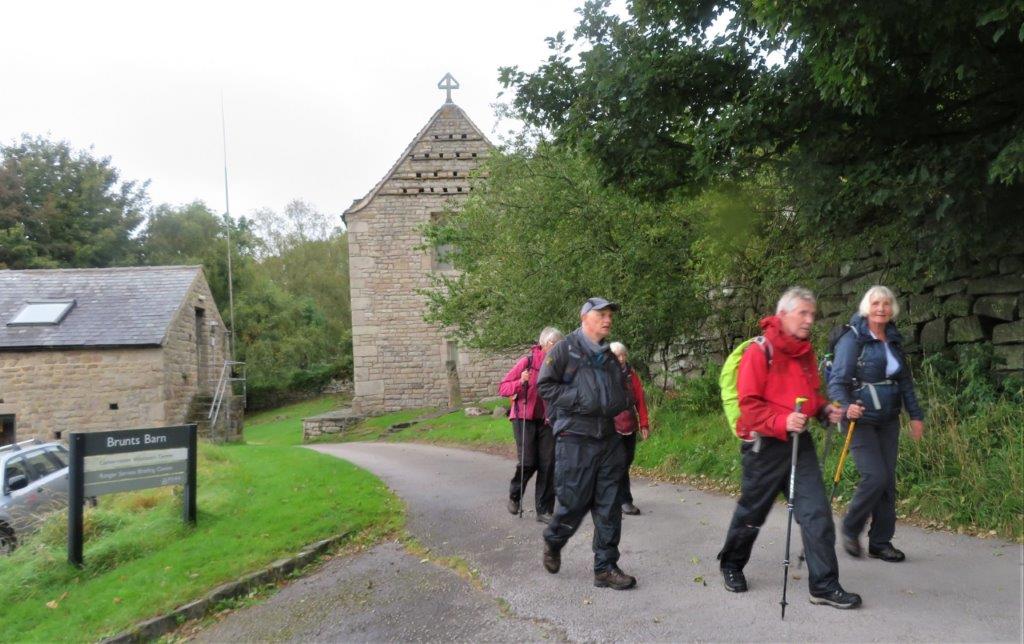 43 Padley Chapel behind us. Brunts Barn to left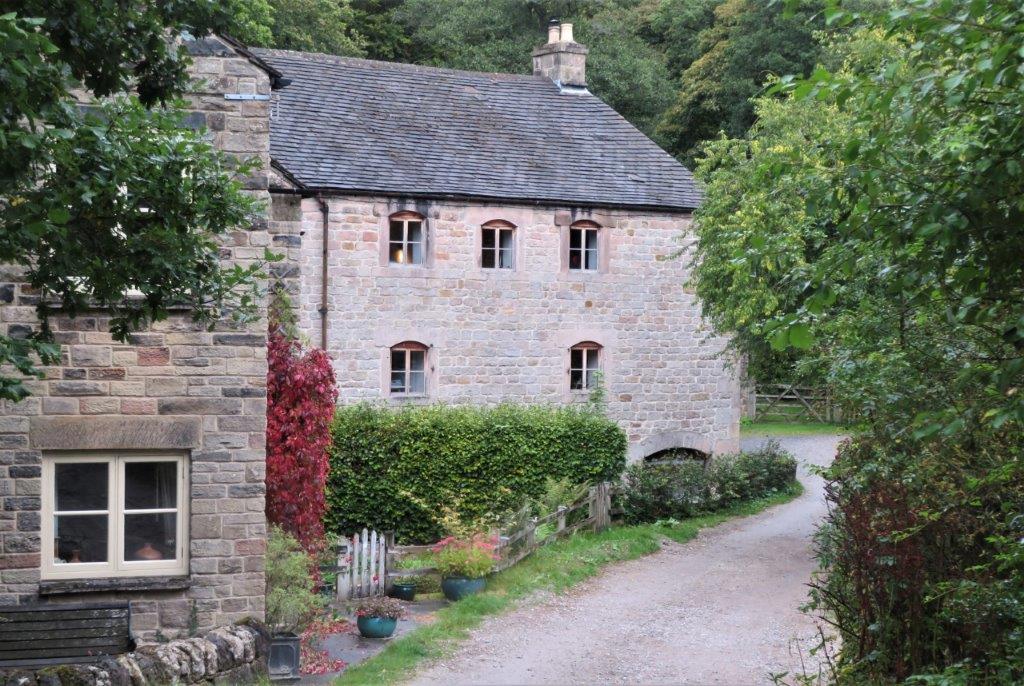 44 The old mill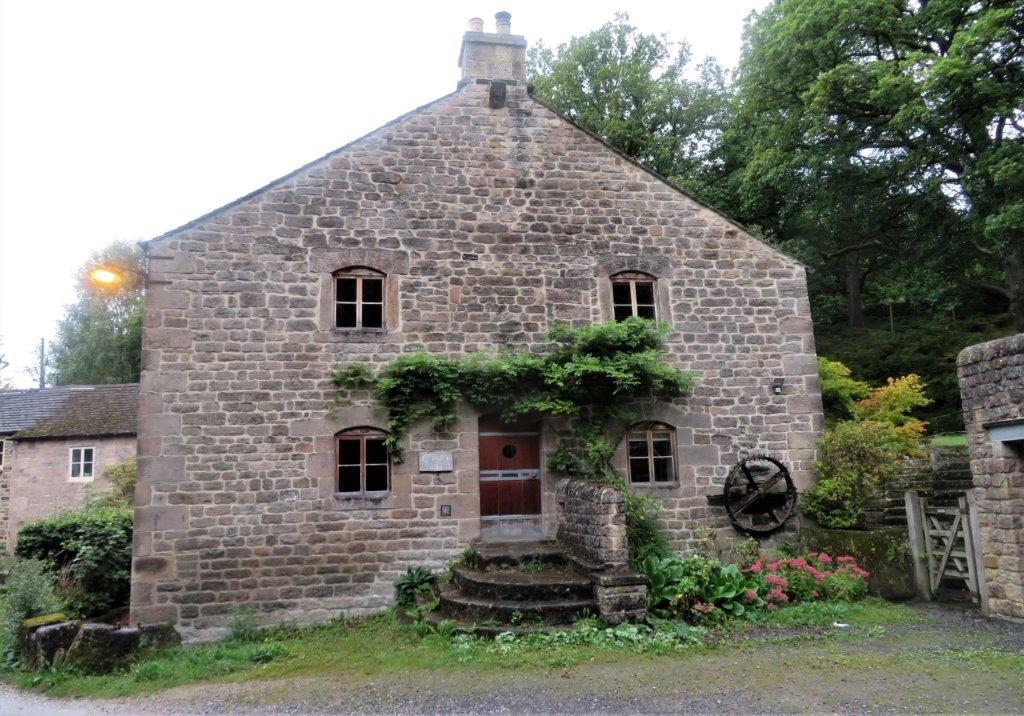 45 as above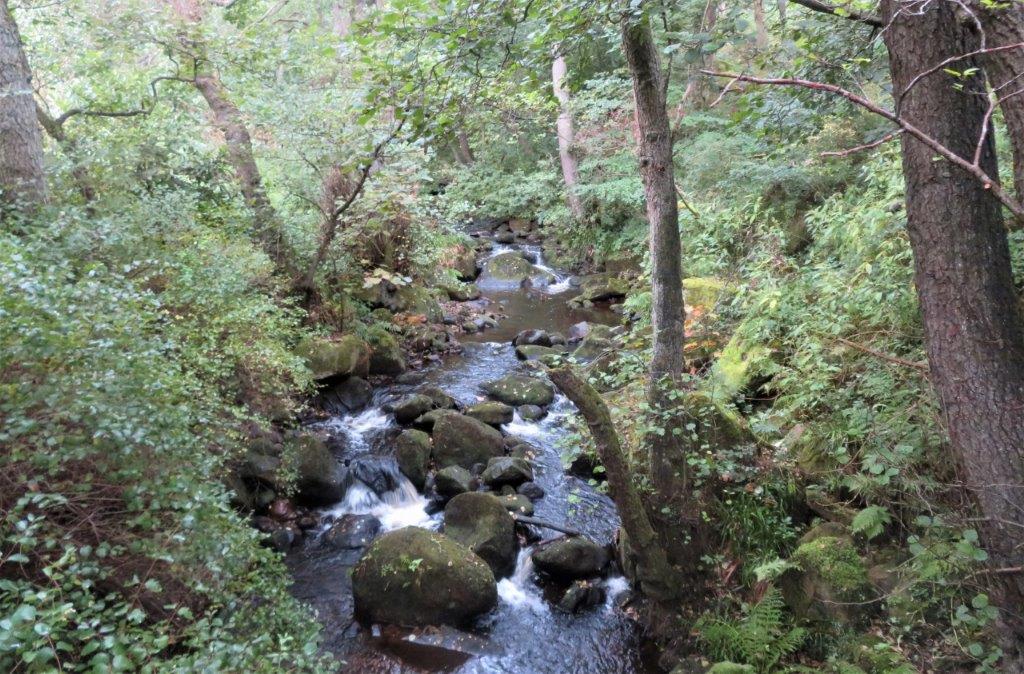 46 Burbage Brook between the Mill and Railway Tunnel Portal
homepage - Daywalks Index 2020 - contact me at