homepage - Daywalks Index 2020 - contact me at

Rev1 Reva
2020.09.09 Sheffield Ramblers Social Distancing Walk with 11 people - Start - Totley Brook Road - 98 Bus Terminus - at SK307806, ~SW on road then path toward Oldhay Brook (SK305804), ~WNW thru Avenue Farm toward Hallfield Farm, ~NNW for ~200m to SK297807, then ~W / ~WSW / ~W thru Blacka Plantation & Moor to Hathersage Road (B6187) at SK283908, Skew cross to N & then WNW up to Piper House (ruins), follow wall (on North side) ~W to join Houndkirk Road at SK275815, follow H.K.Road ~N for <400m to leaving at SK275815, ~NNW for ~200m then ~WSW for ~400m to SK271816, then ~NW to top of Burbage Rocks, follow B Rocks N / NNW to Upper Burbage Bridge SK261830, ~100m W along road, turnoff S on Fiddler's Elbow continuing to Higger Tor, descend Higger Tor steeply from SK256819, continue ~SSW to East side of Sheepfold, continue to Winyards Nick, ~WSW then SW down to Hathersage Rd (A6187) and cross near Toads Mouth SK261807, ~S for 100m to cross Footbridge over Burbage Brook then turning NNE for ~100m, ~SE thru woods to entrance Lodge (to Longshaw) on B6521 Rd, ~SSW down to NT café (being rebuilt and turned ~NE to NT Parking Area, ~N up Fox House (marked as PH), join Sheffield Country Walk NE / SSE / ENE / ESE across road at SK273802, continue ESE / S leaving Sheff. Country Walk at SK280796, descend ~ENE thru Totley Moor to Lenny Hill SK289803, then ~E (passing to South of Hallfield Farm) then ~S on Strawberry Lee Lane to SK299800, then E /S / ENE to Hillfoot – party splits - some to start point for cars - others to A621 Baslow Road for bus – Leader Simon Gray - Wednesday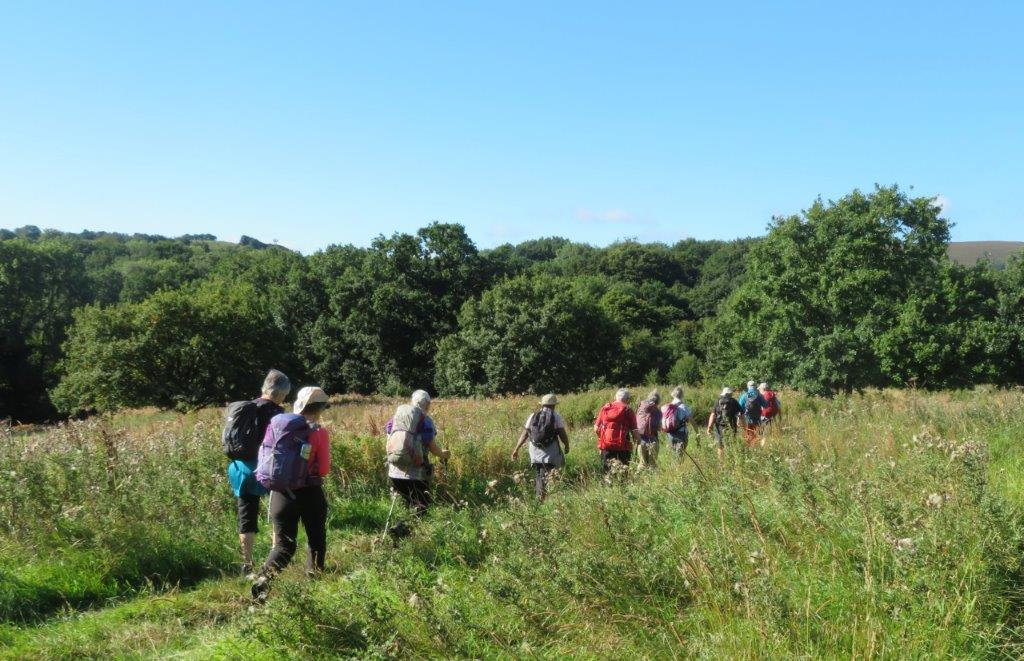 1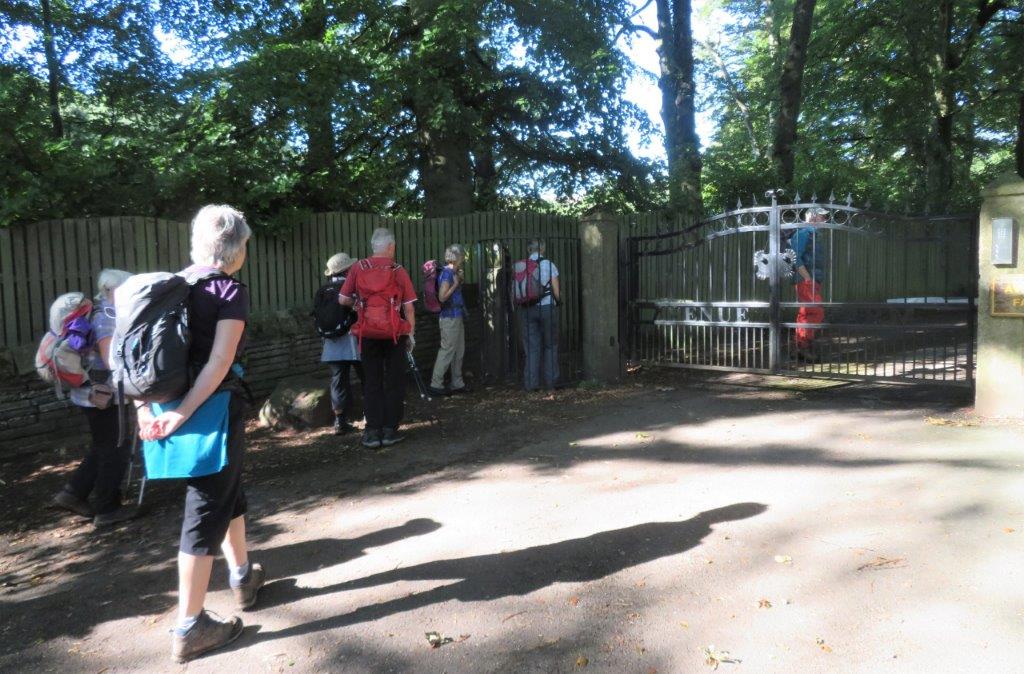 2 entrance into road passing Avenue Farm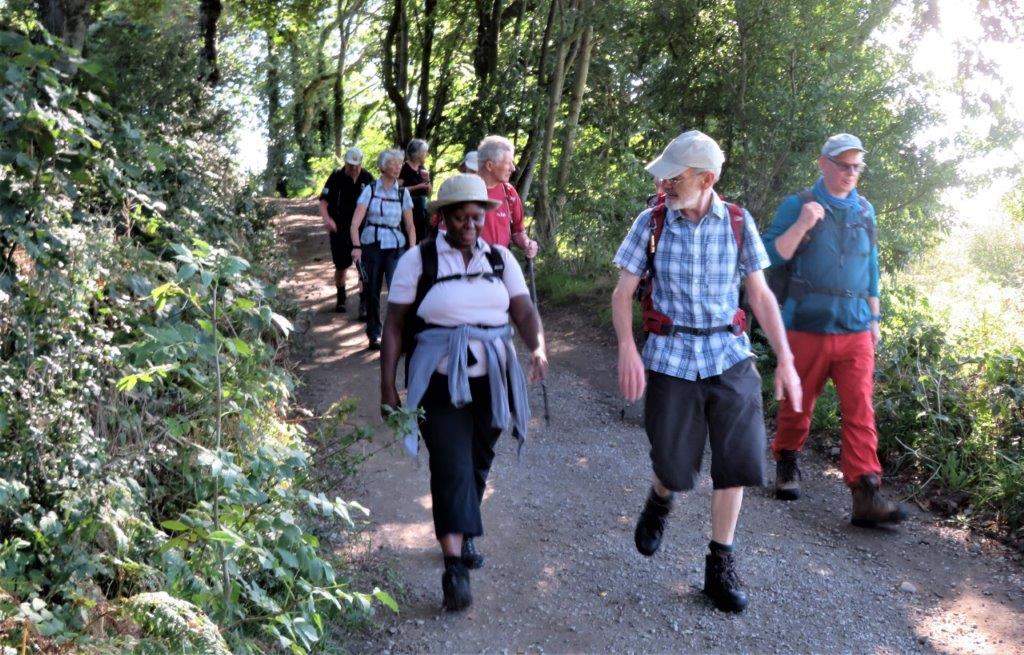 3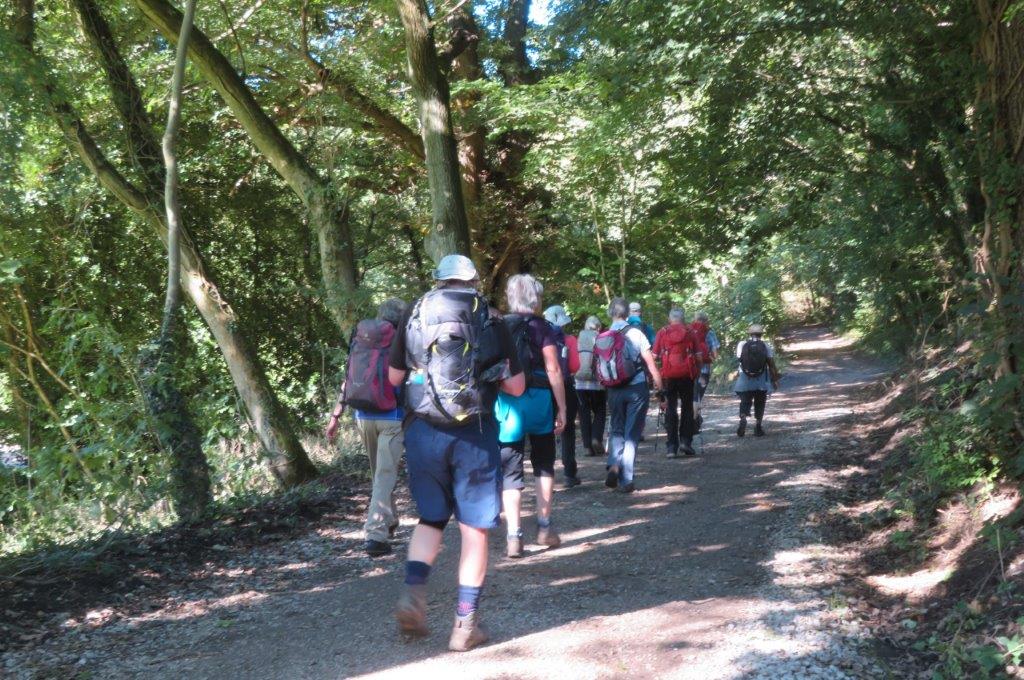 4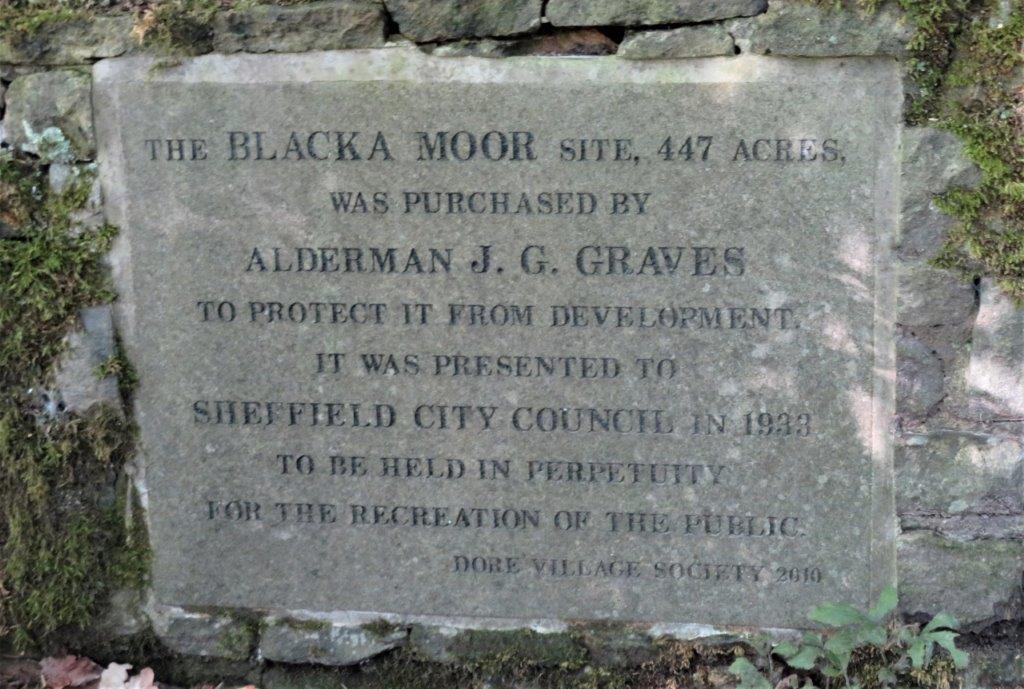 5 Alderman J. G. Graves purchased the Blacka Moor and presented it to Sheffield City Council for the recreation of the public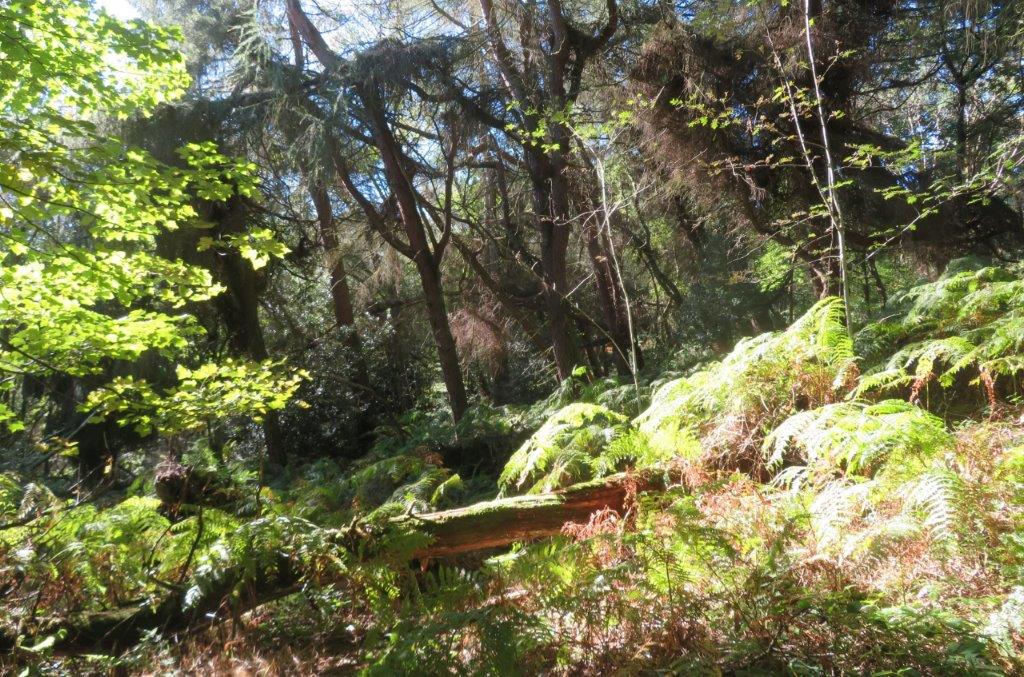 6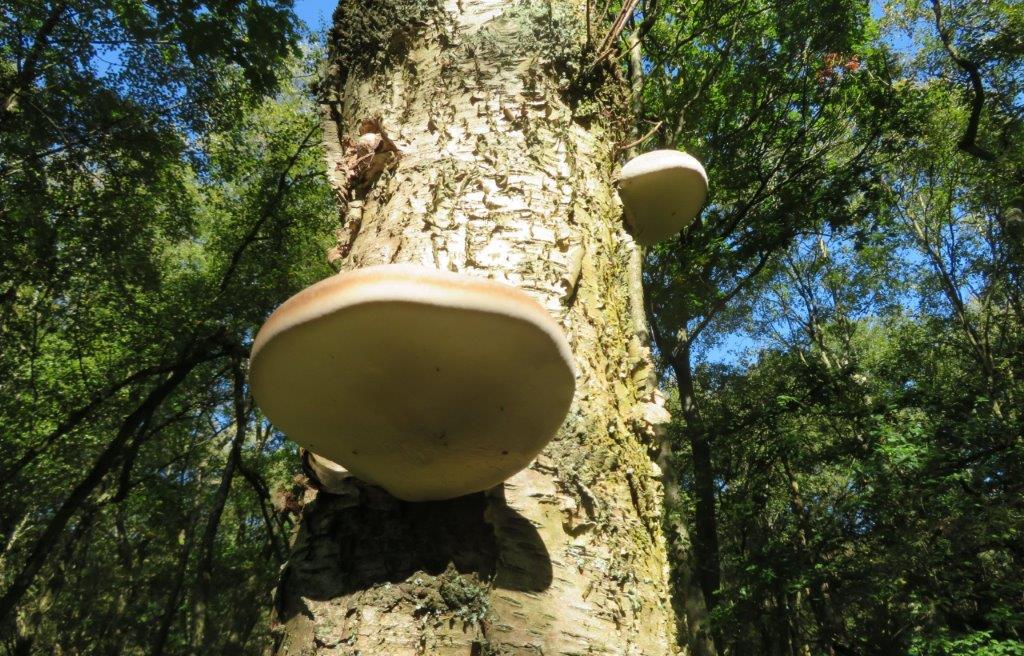 7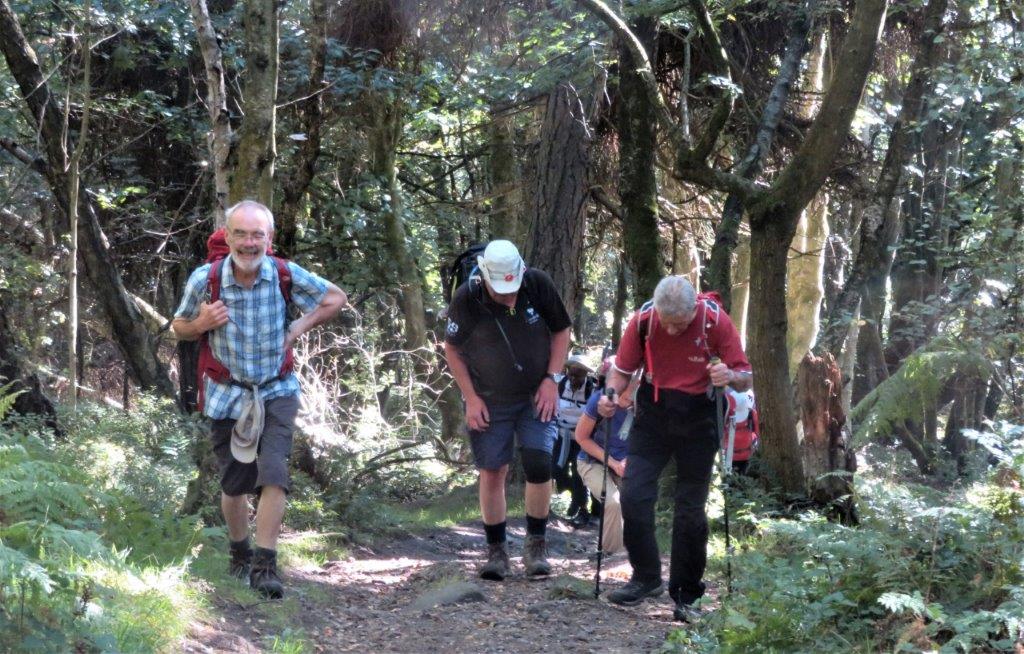 8 quite a tough slog upward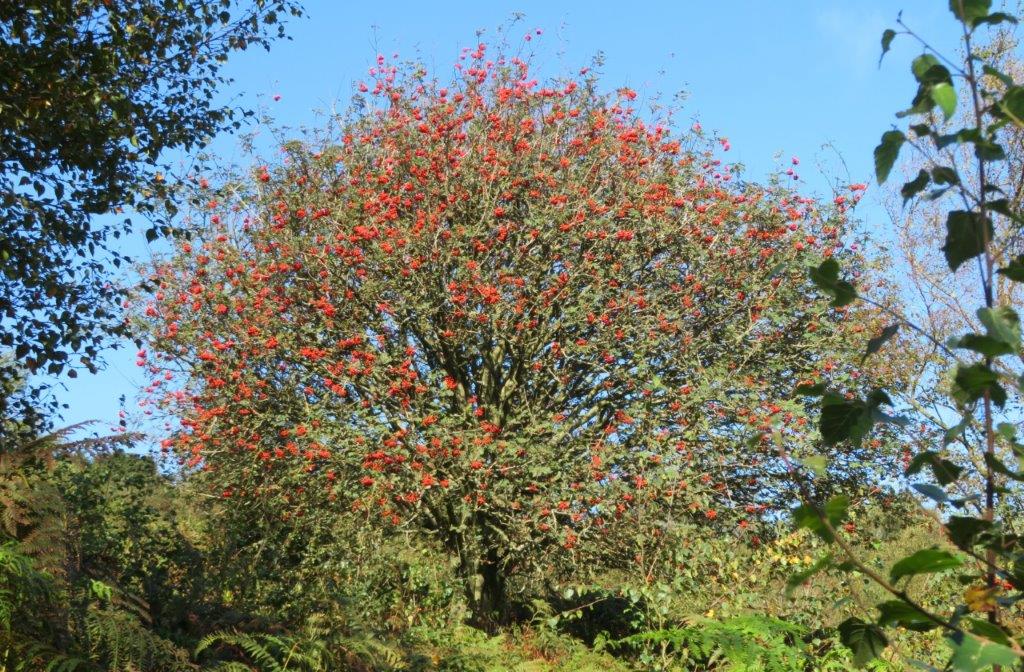 9 Rowan Berry tree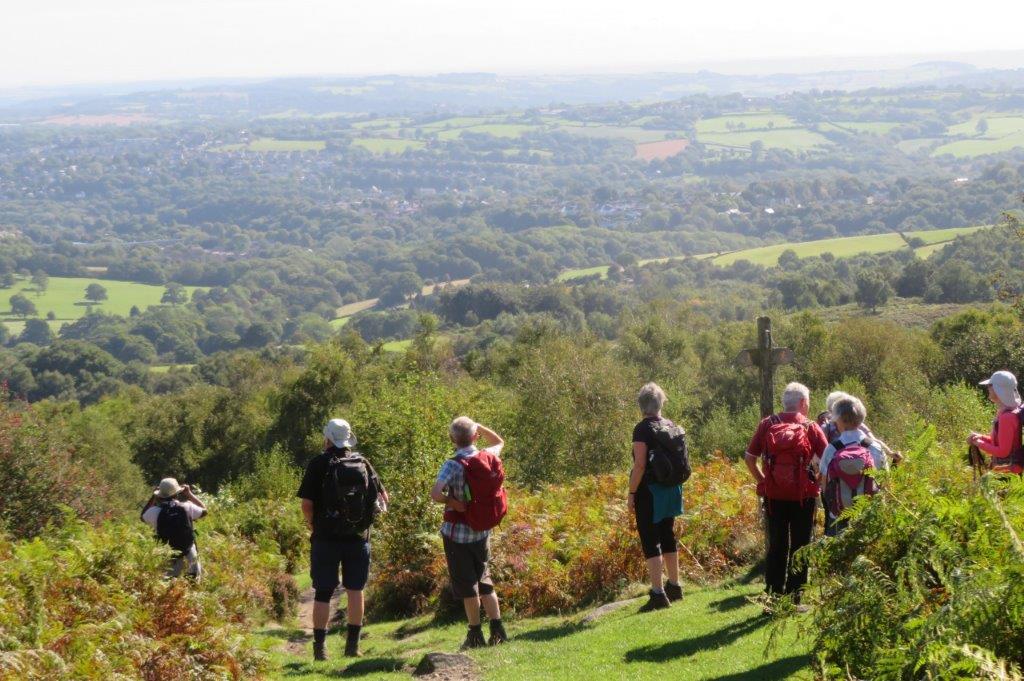 10 looking down route climbed up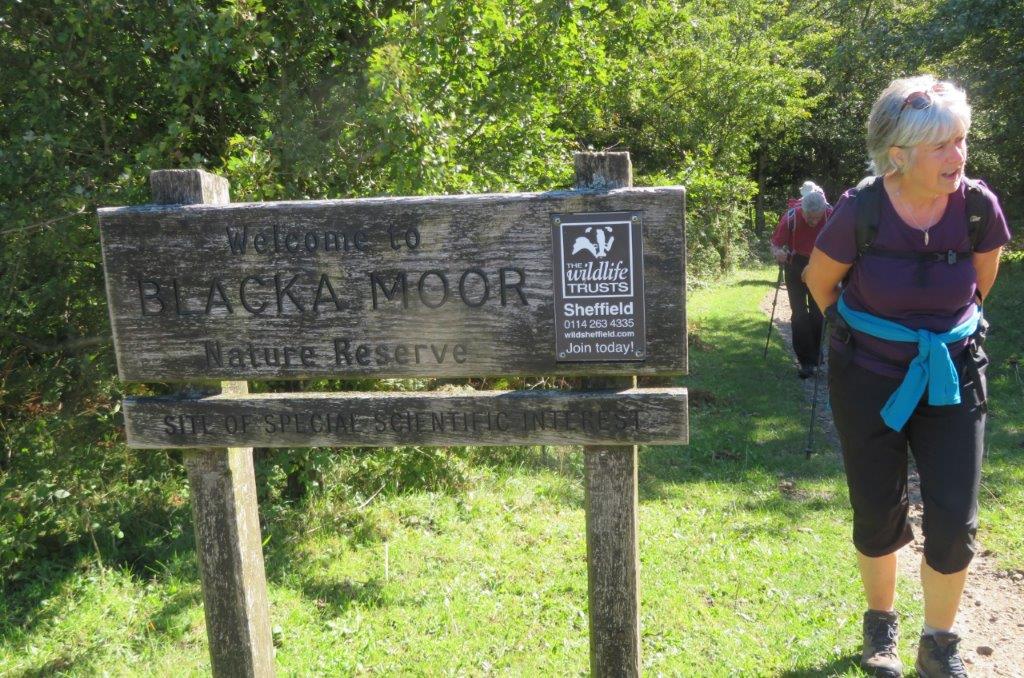 11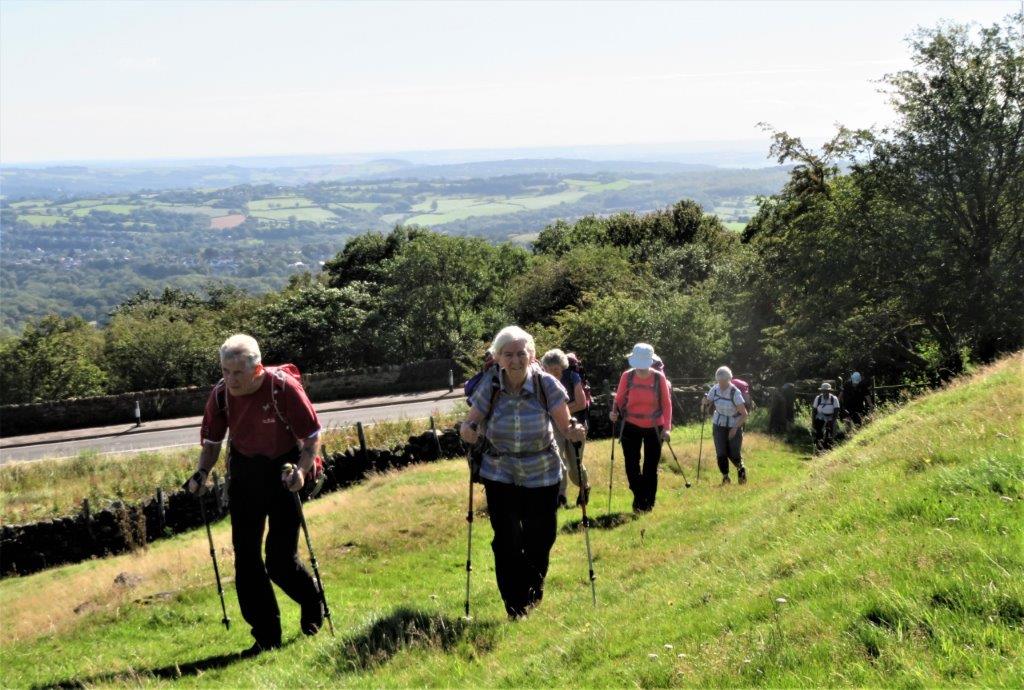 12 just after crossing Hathersage Road walking up to Piper House (a ruin)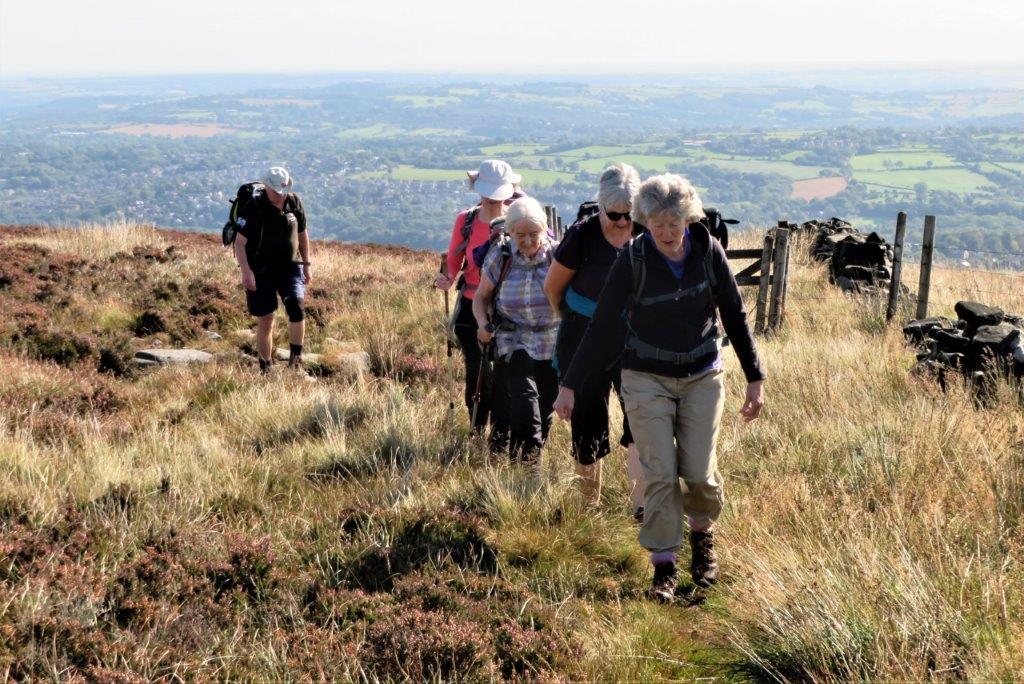 13 on way up to Houndkirk Road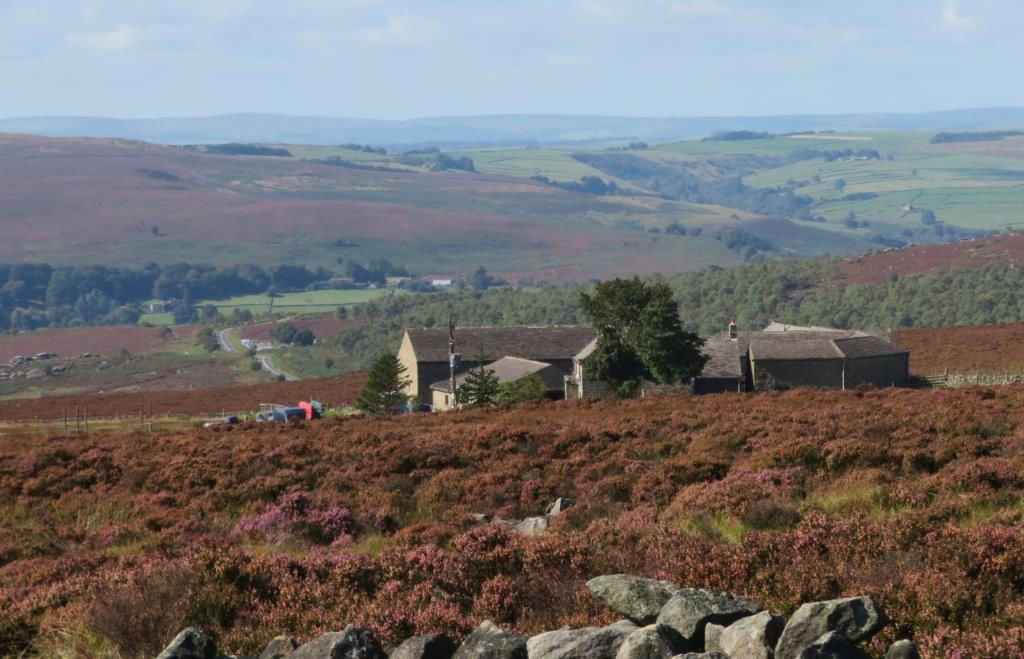 14 looking at Parson House (Outdoor Pursuit Centre)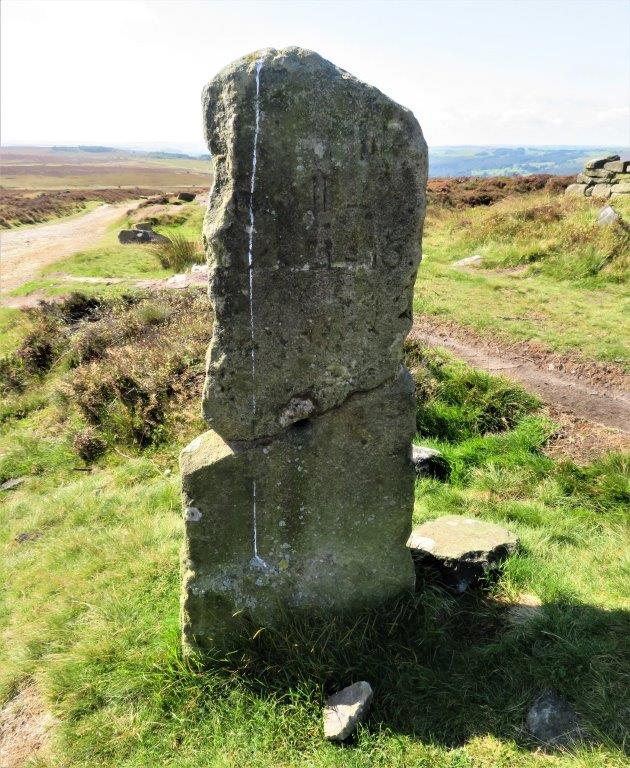 15 passed this old marker or milestone on Houndkirk Road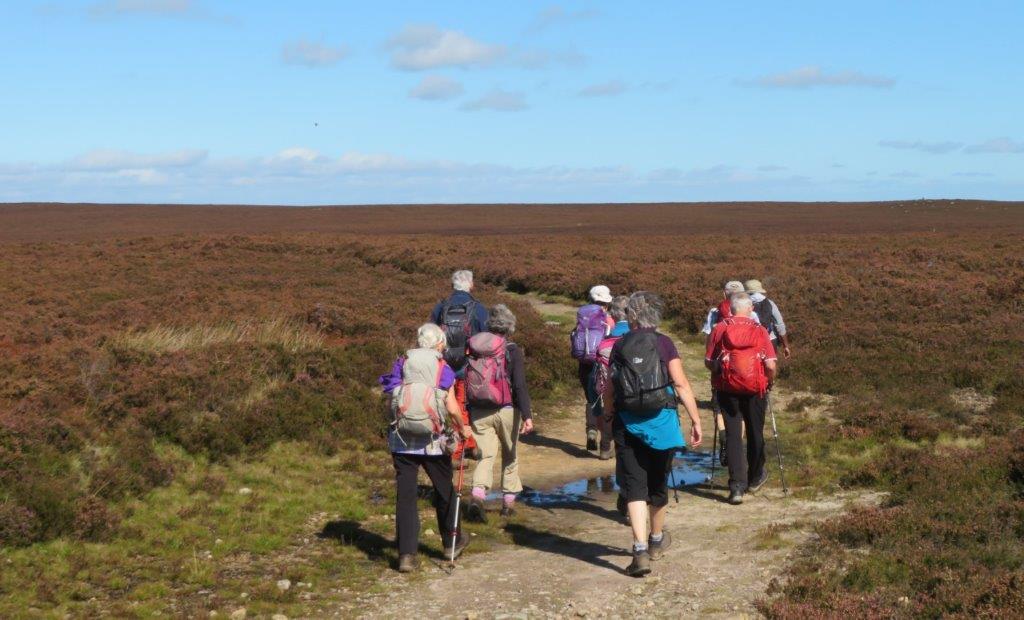 16 Turned off Houndkirk Road and now heading toward Burbage Rocks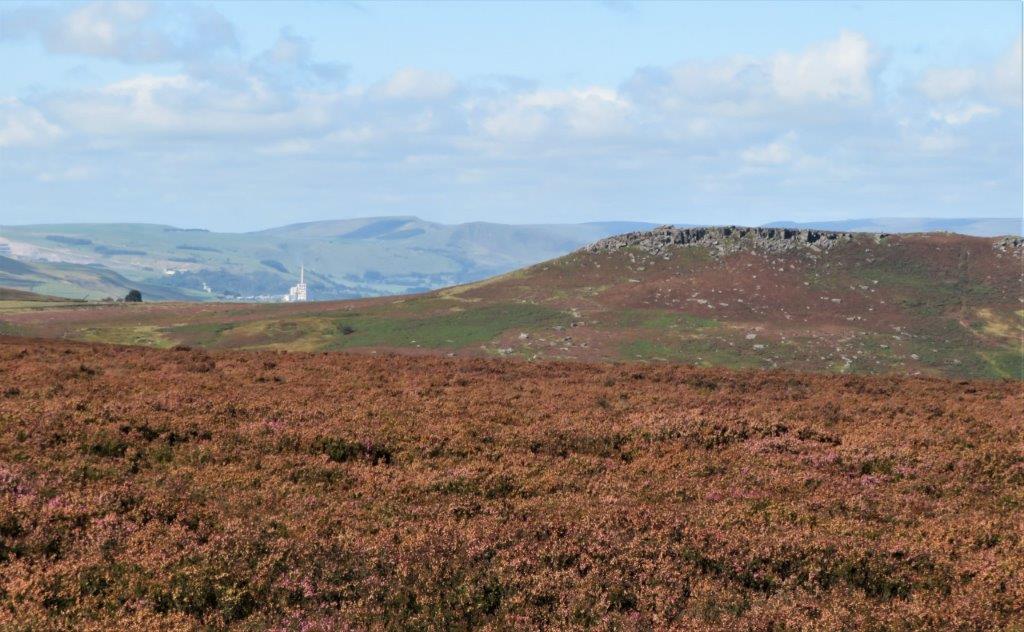 17 Hope Cement Plant in distance then behind Rushup Edge & Mam Tor. Higger Tor to right. Burbage Brook unseen below between Higger Tor & Burbage Rocks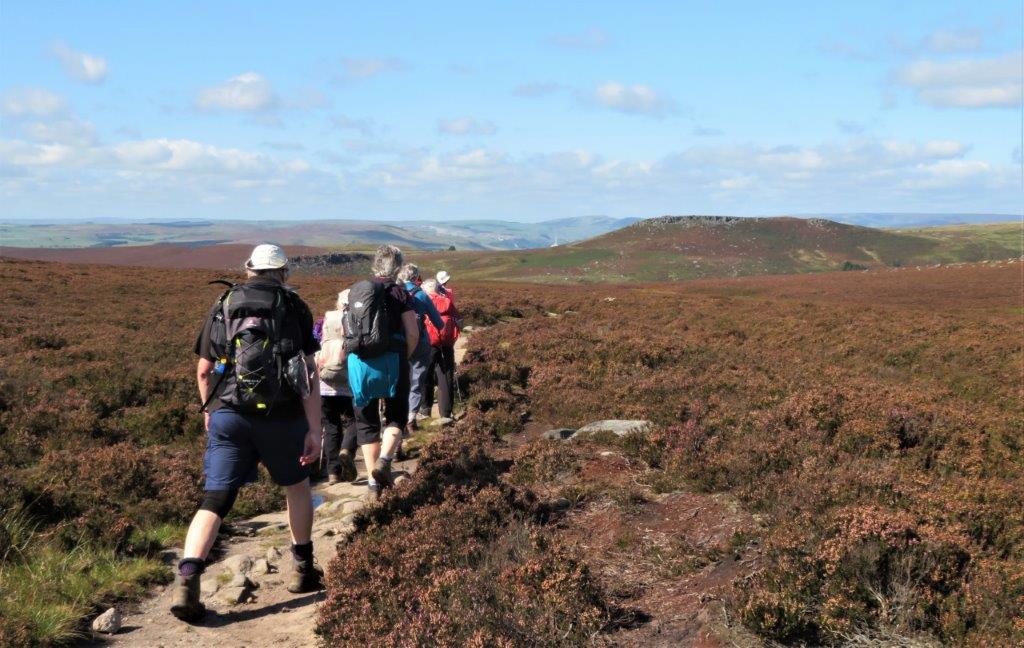 18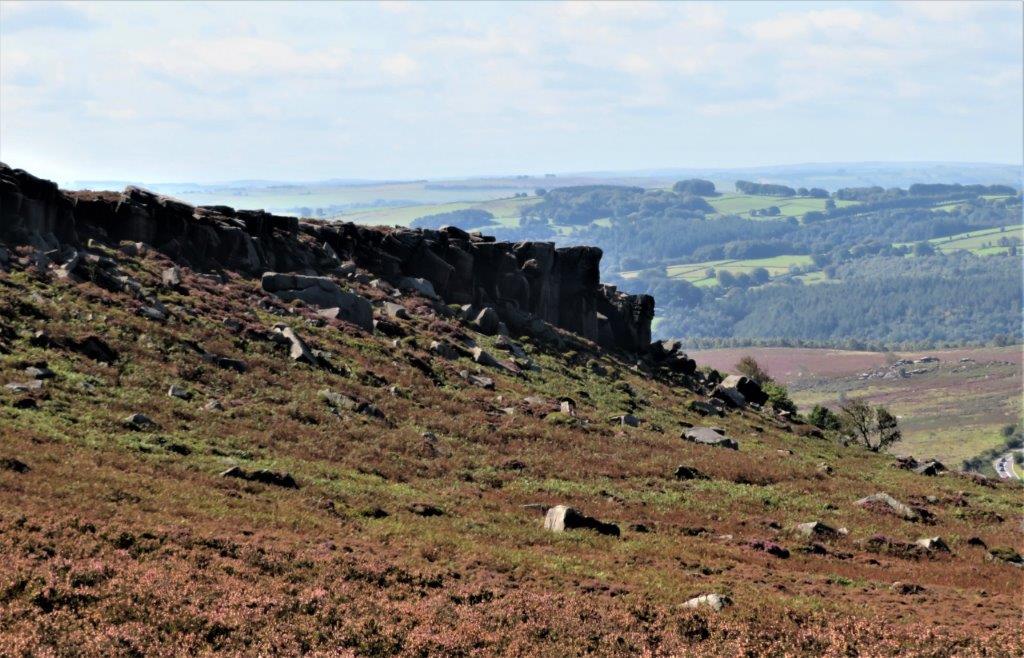 19 Disused Quarry at the southern end of the Burbage valley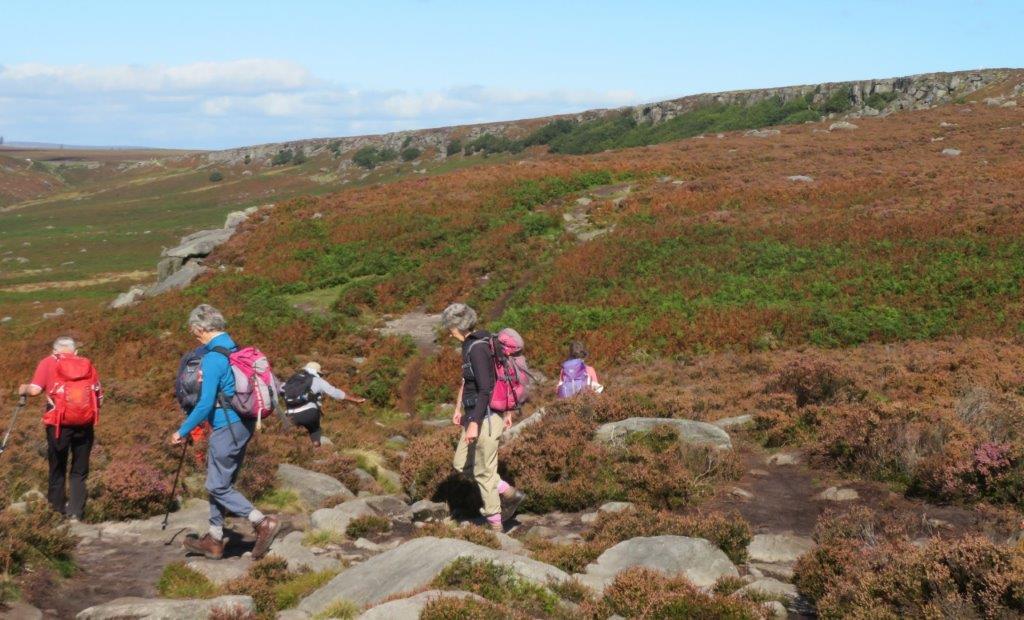 20 winding route up to Burbage Rocks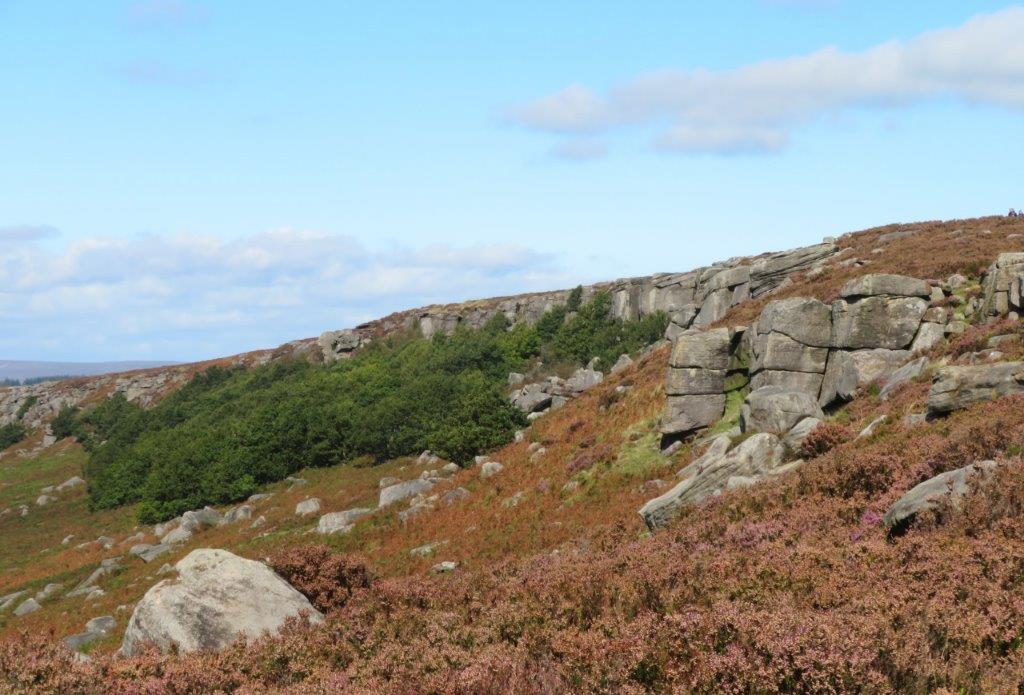 21 Burbage Rocks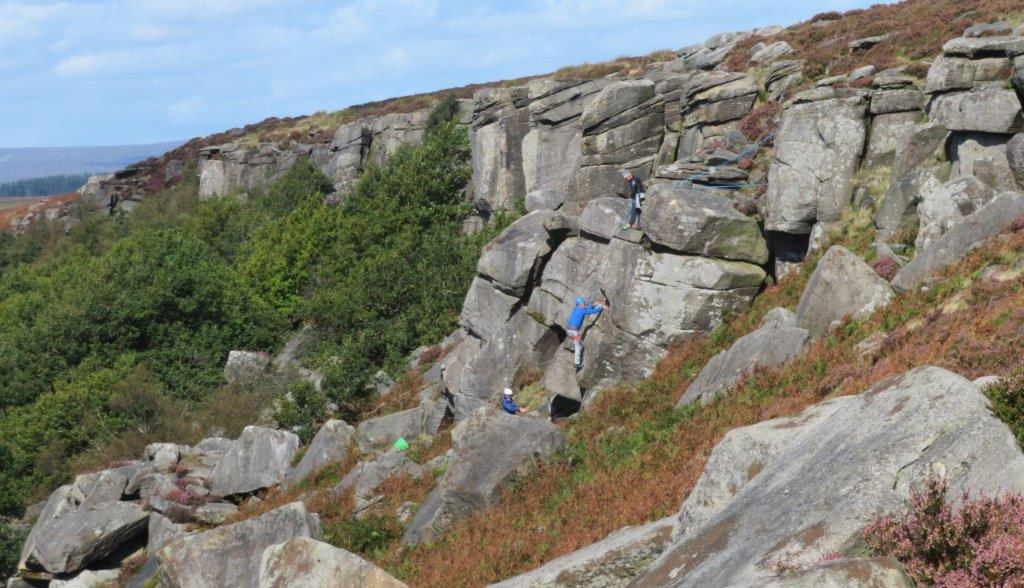 22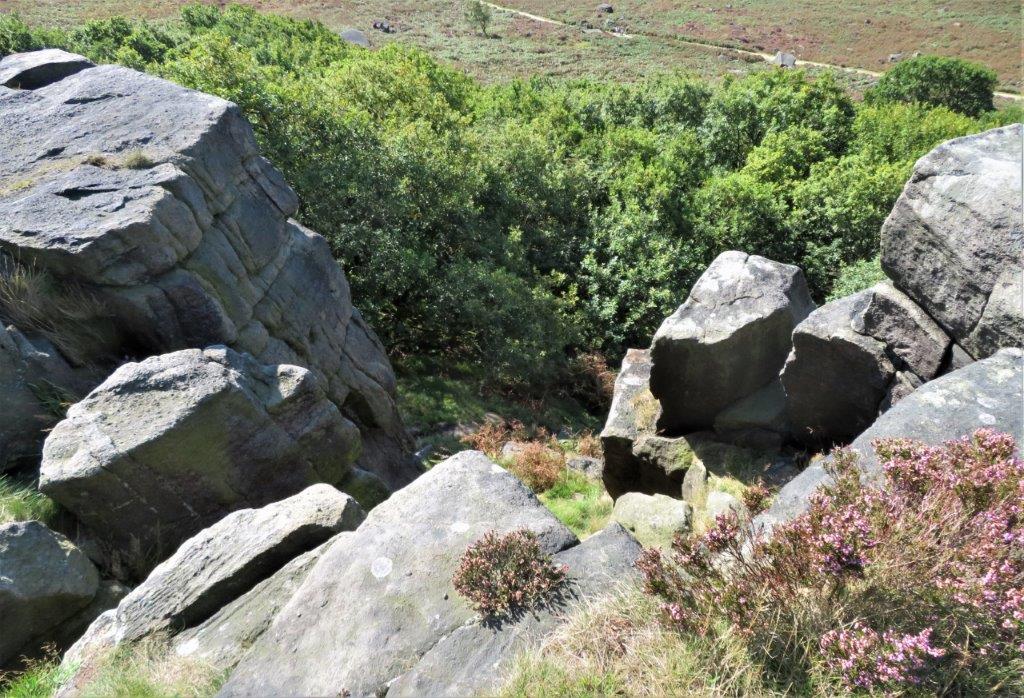 23 looking down the Rocks - path below is part of Sheffield Country Walk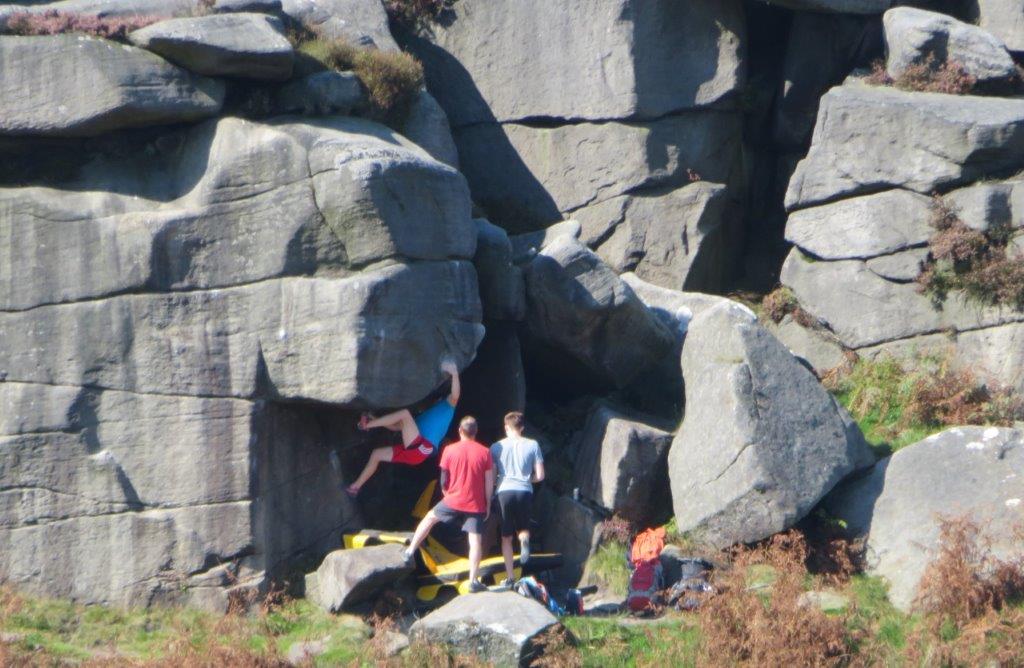 24 zoomed across to side of Upper Burbage Bridge and caught this unexpected picture of 'Boulderers'. Note mattress below to cushion one when falling off.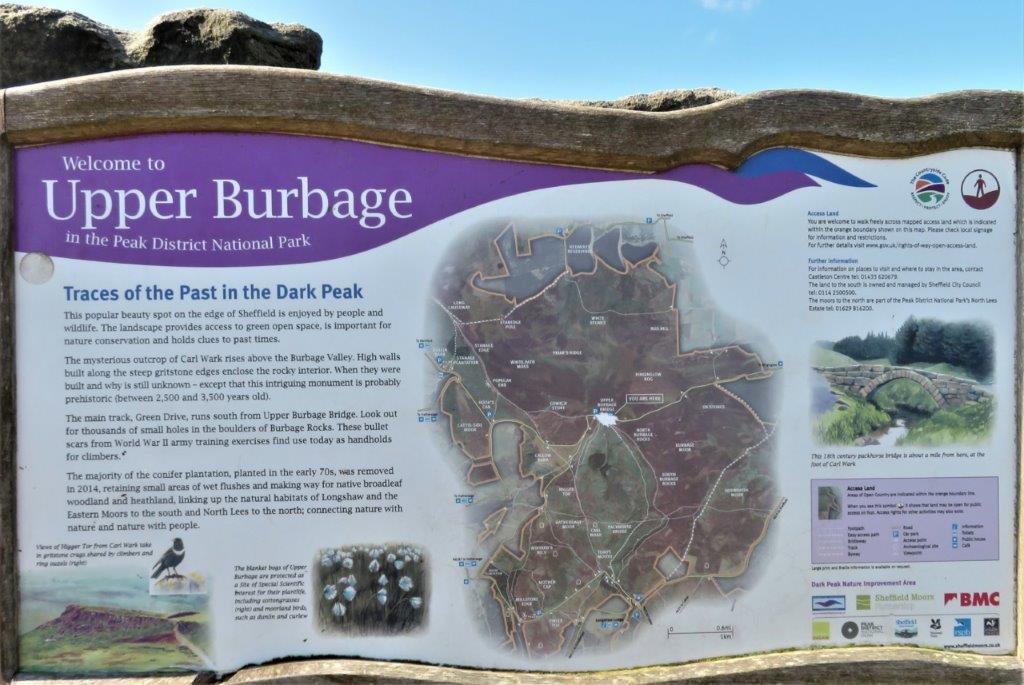 25 enlarge using - Control / + to read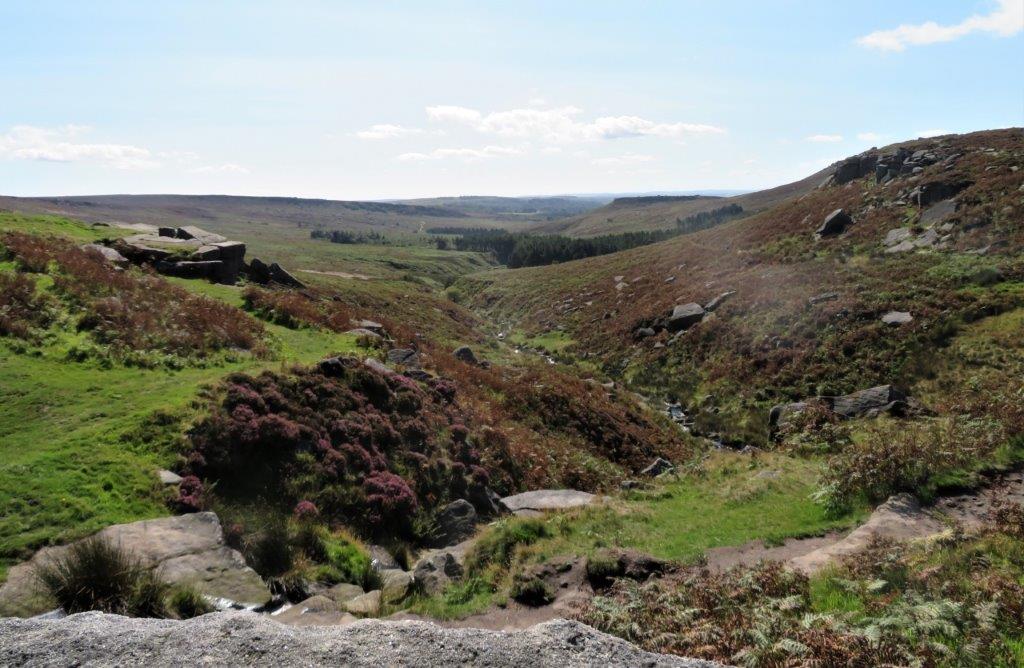 26 looking south down the Burbage Valley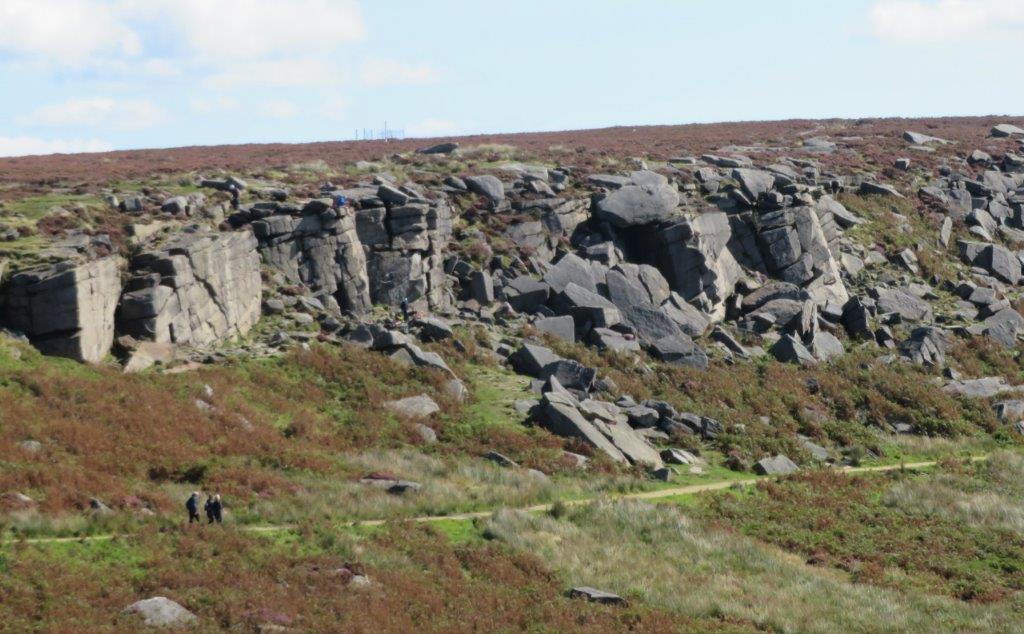 27 looking across at Burbage Rocks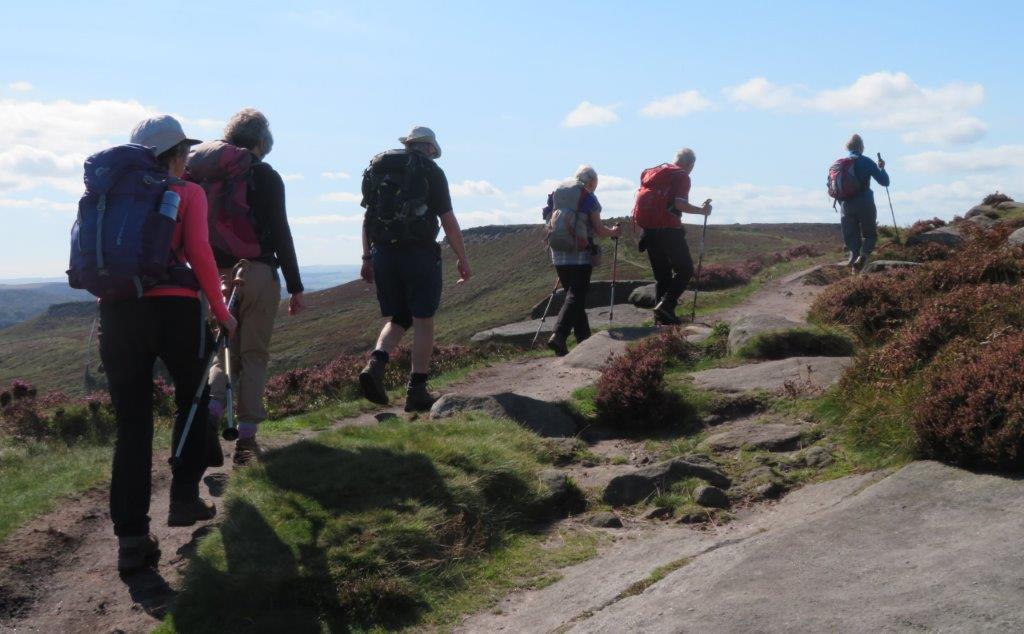 28 heading on Fiddler's Elbow toward Higger Tor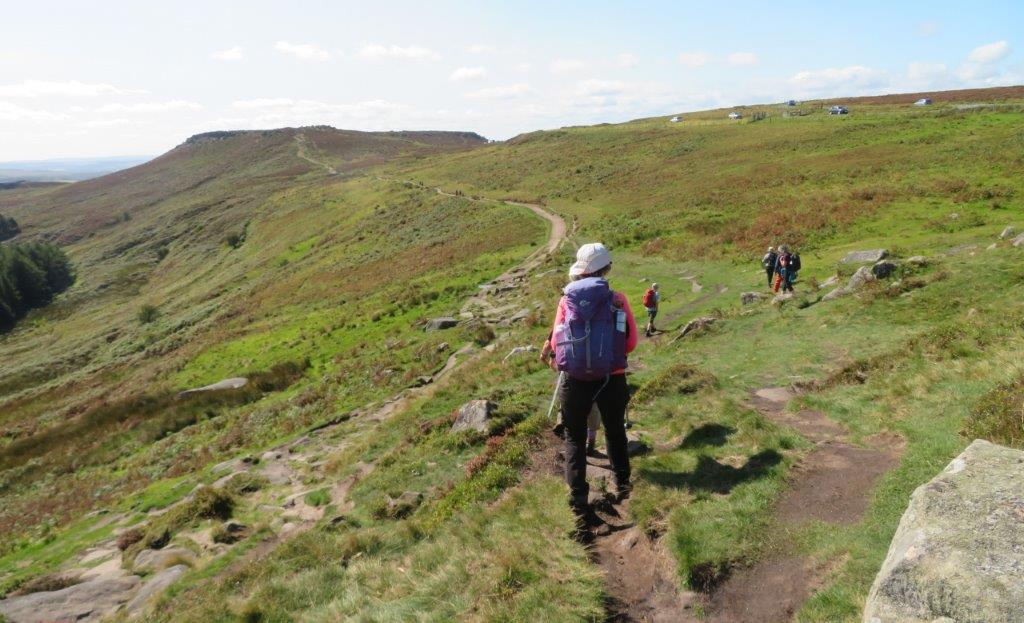 29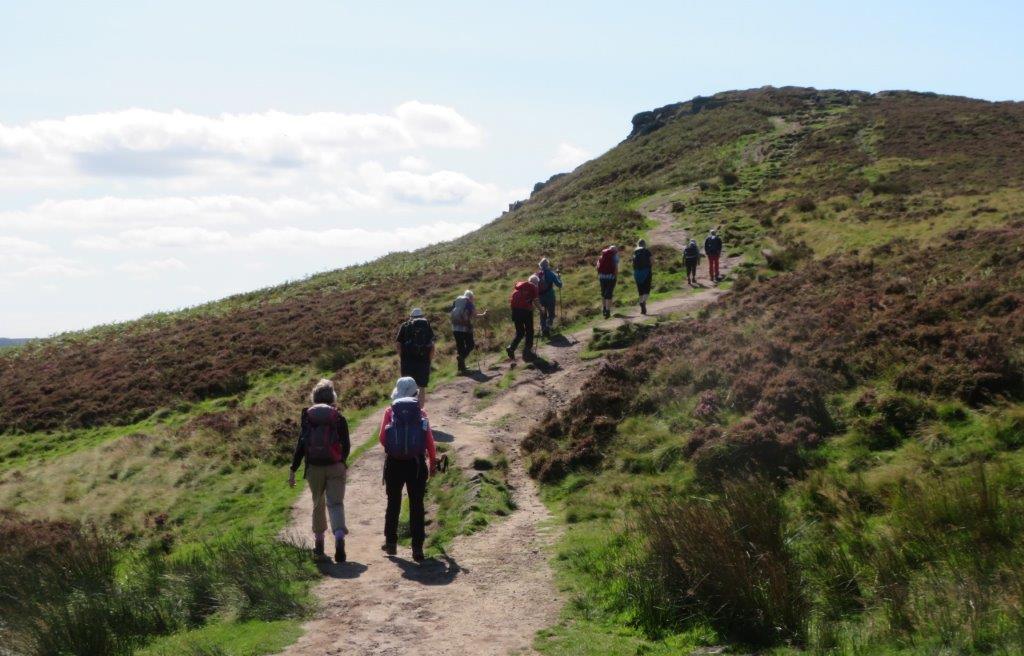 30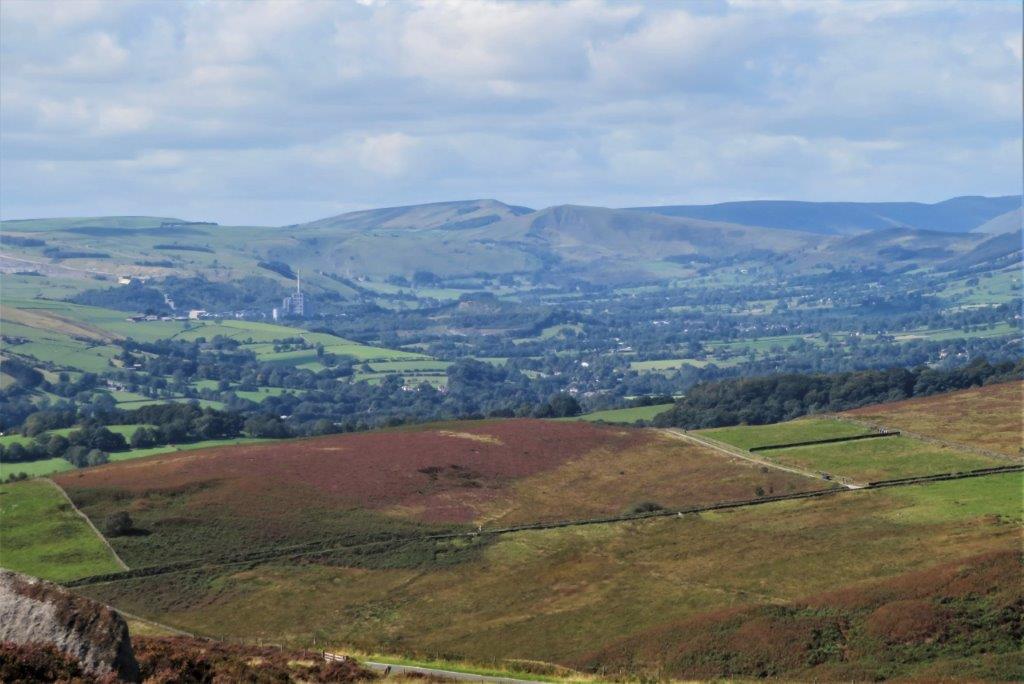 31 looking across at Mam Tor (top right of centre)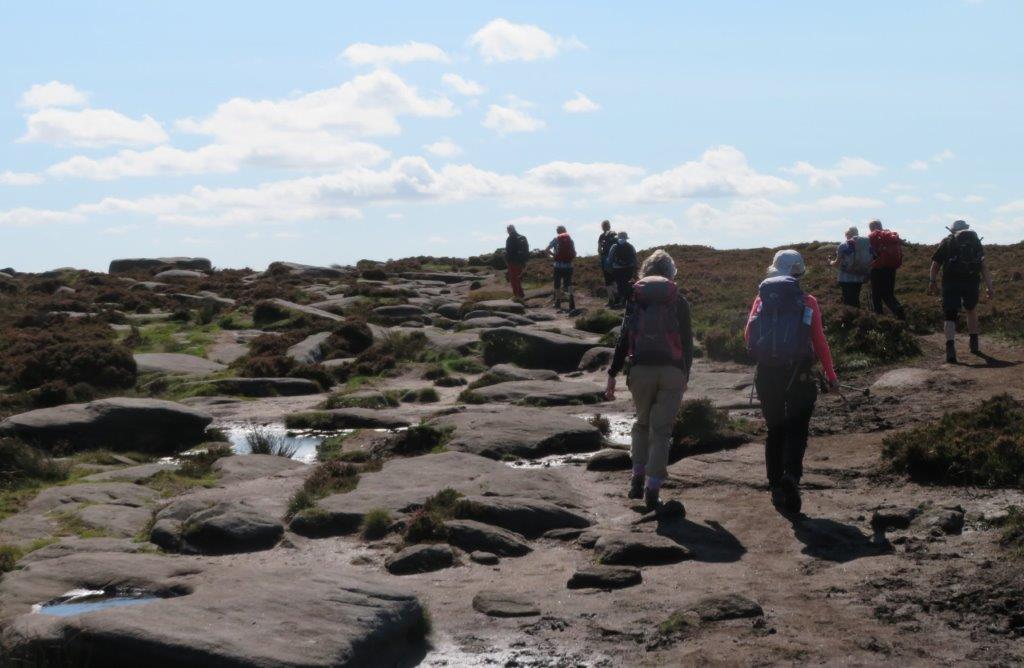 32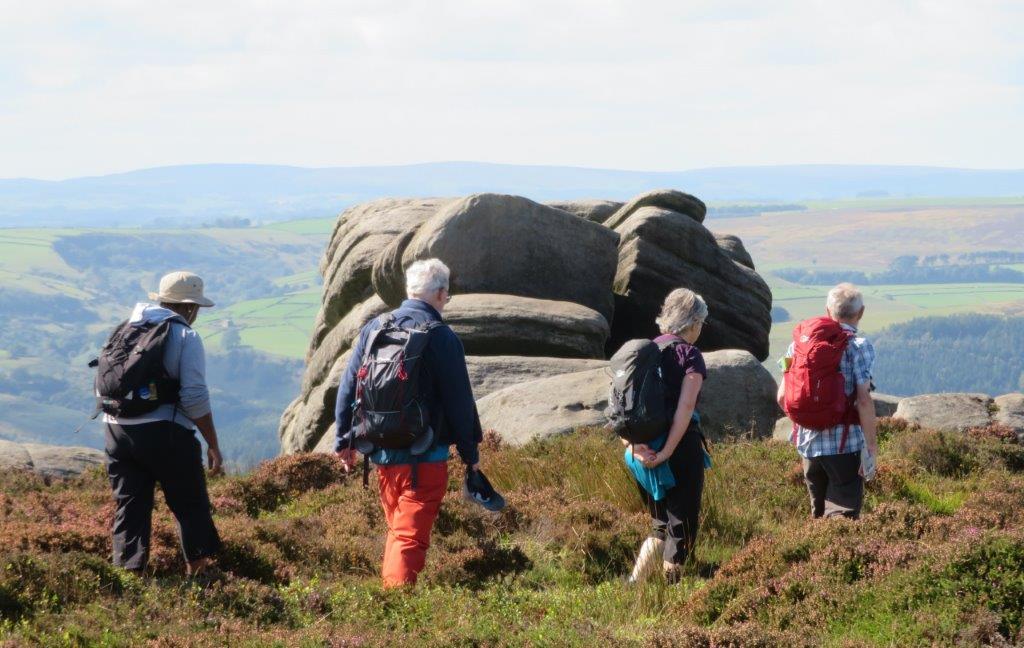 33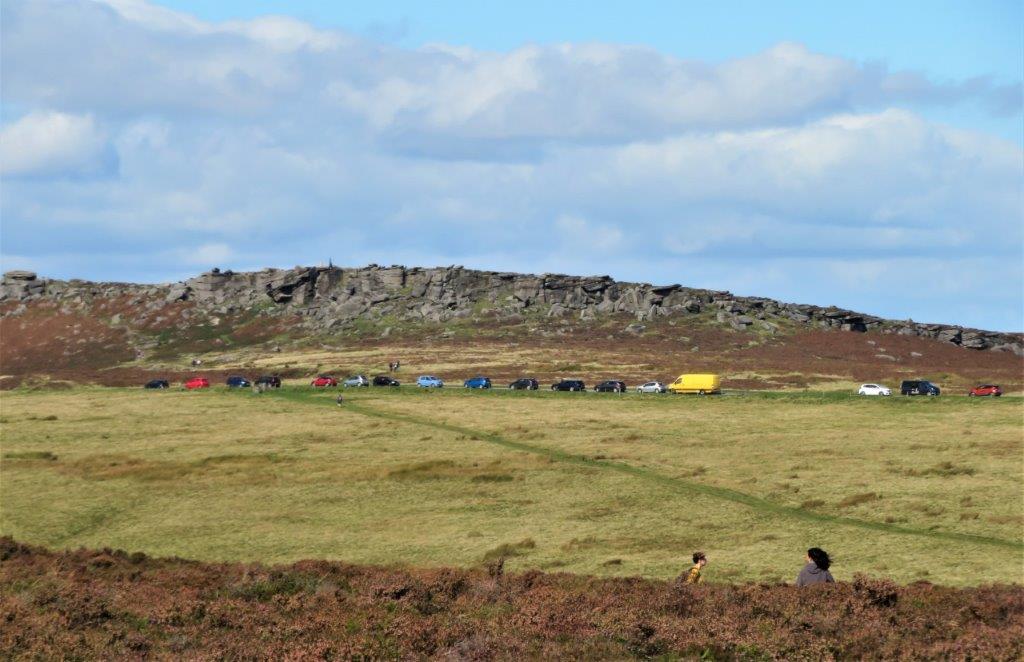 34 looking back at Stanage Edge - many cars visiting during this Covid 19 period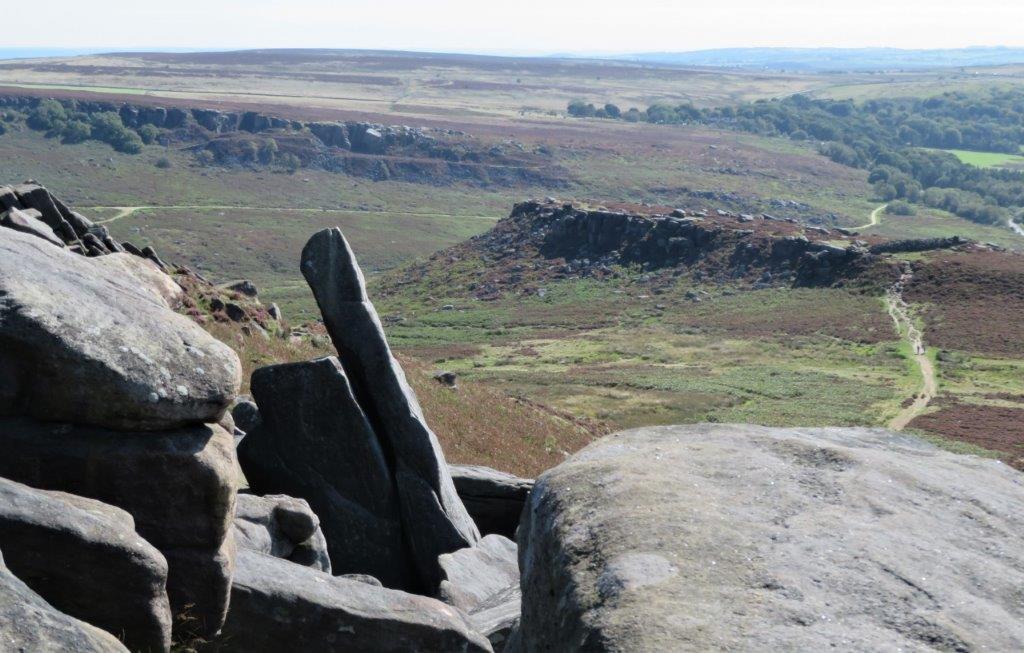 35 looking down from the Edge of Higger Tor to Carl Wark Fort to right & disused Quarry to left across valley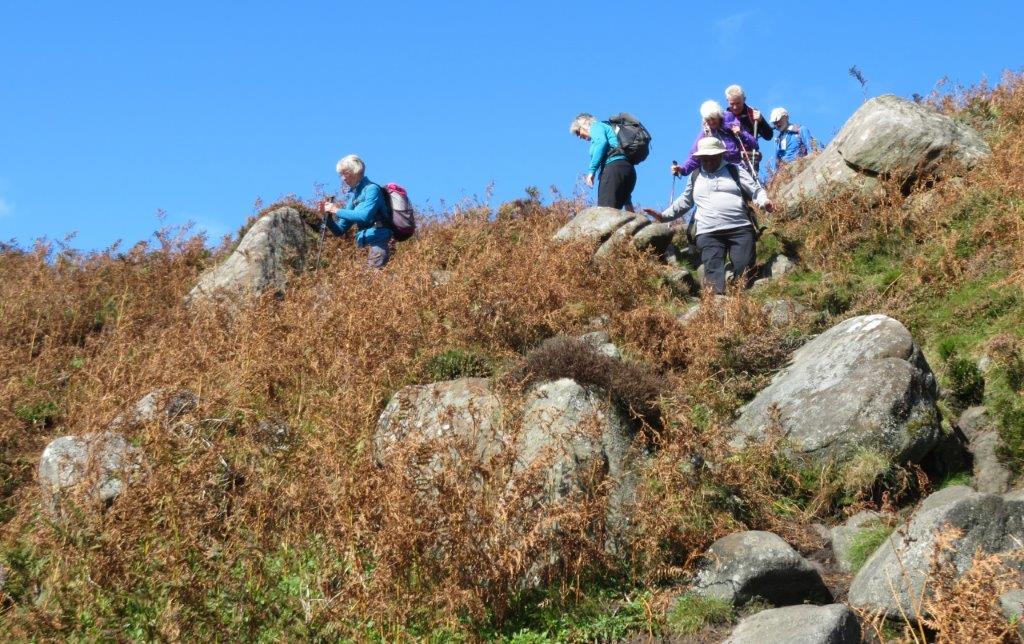 36 starting the descent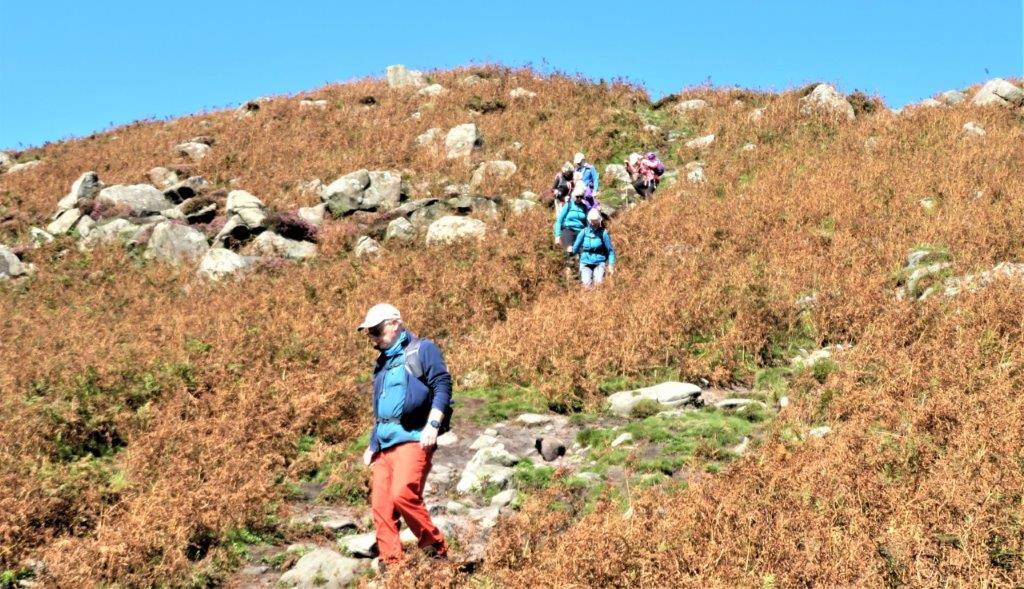 37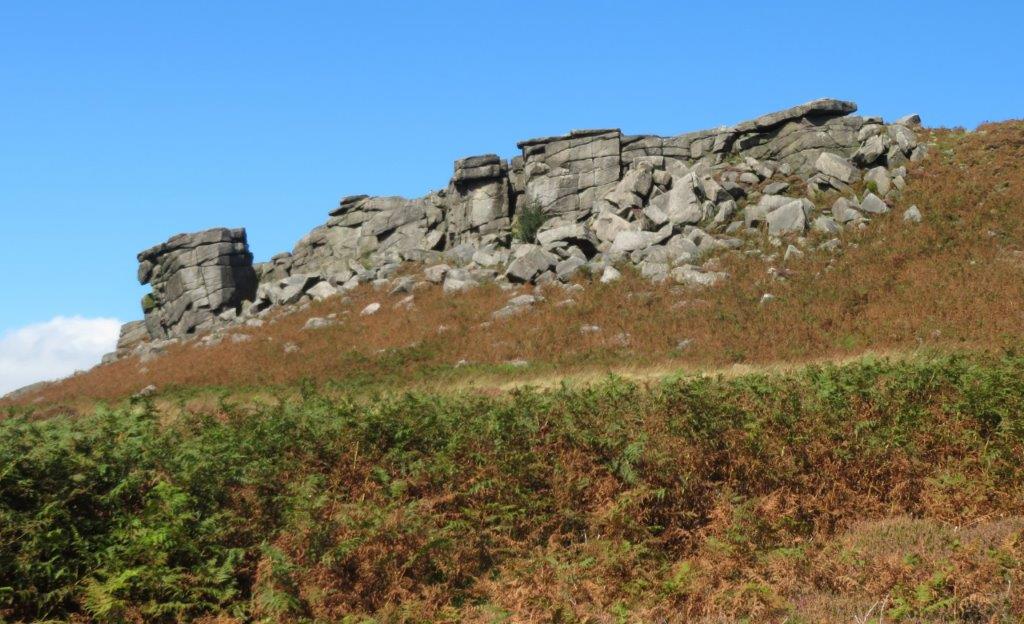 38 looking back at rocky part of Higger Tor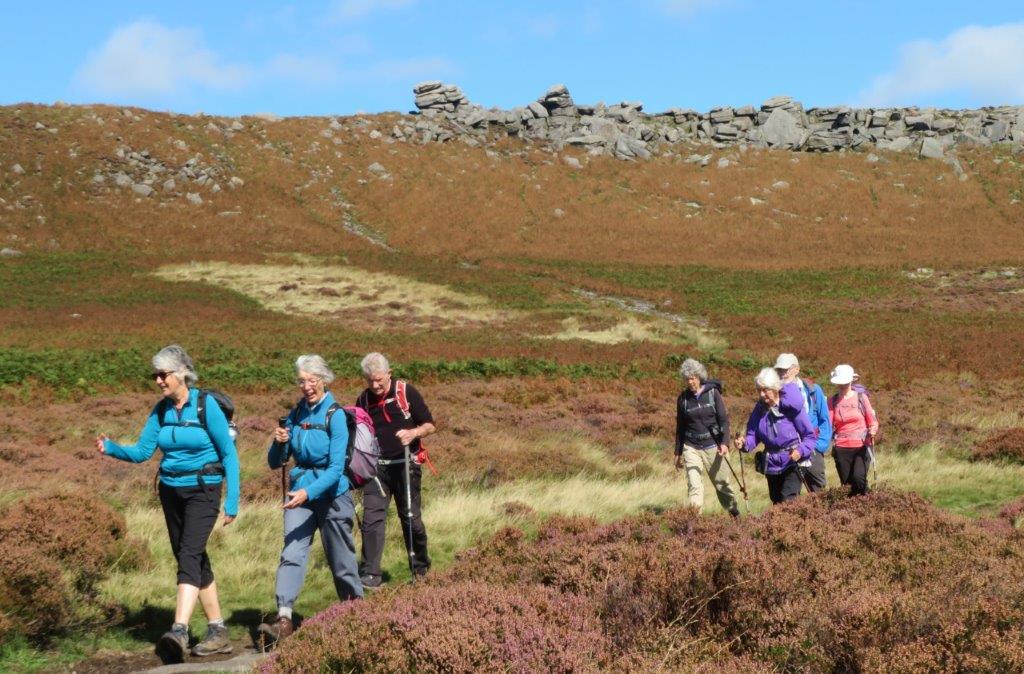 39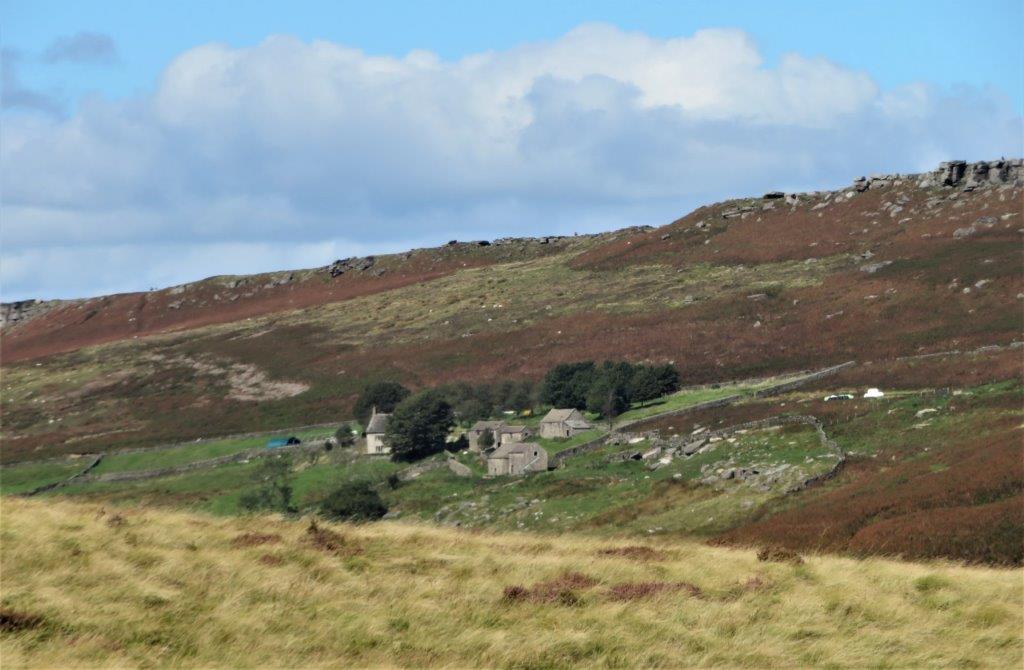 40 Overstones Farm - Stanage Edge behind to left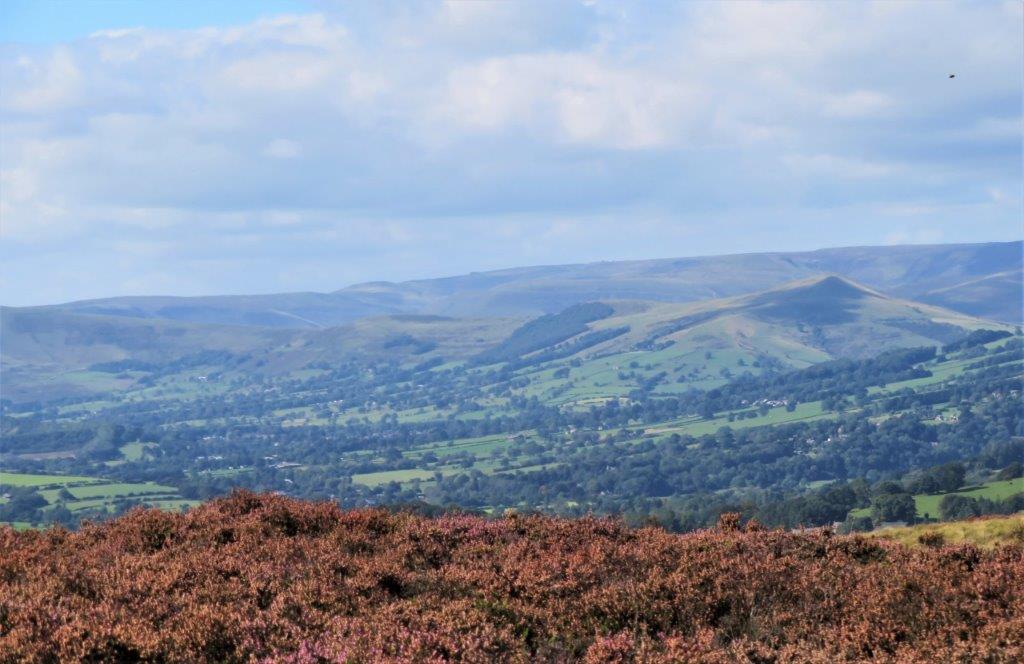 41 lose Hill to right with kinder Scout behind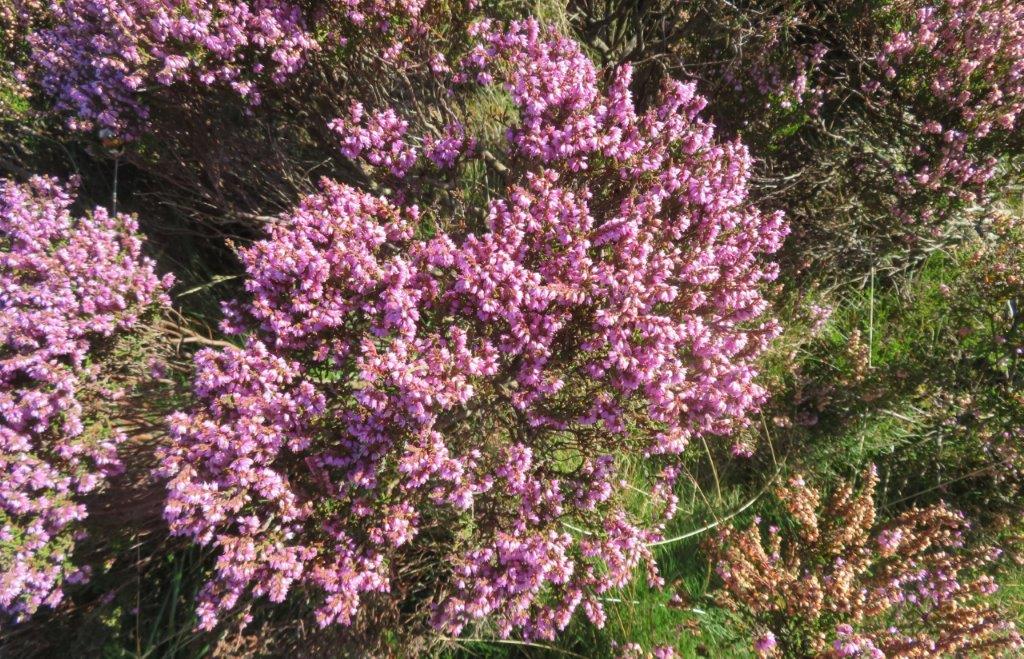 42 a pink remnant of heather - has faded elsewhere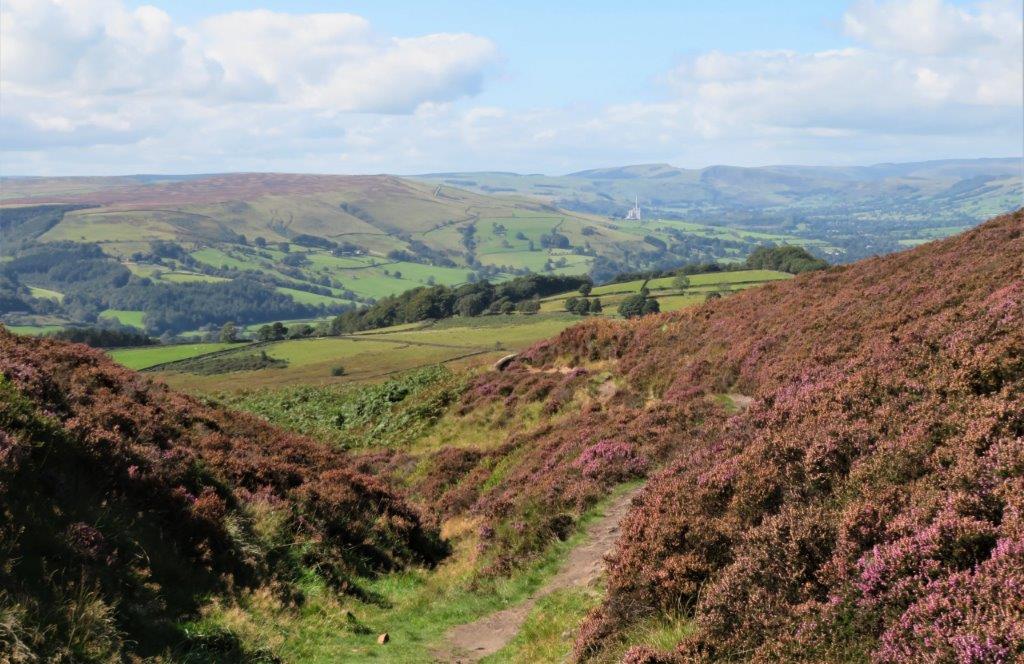 43 looking through Winyards Nick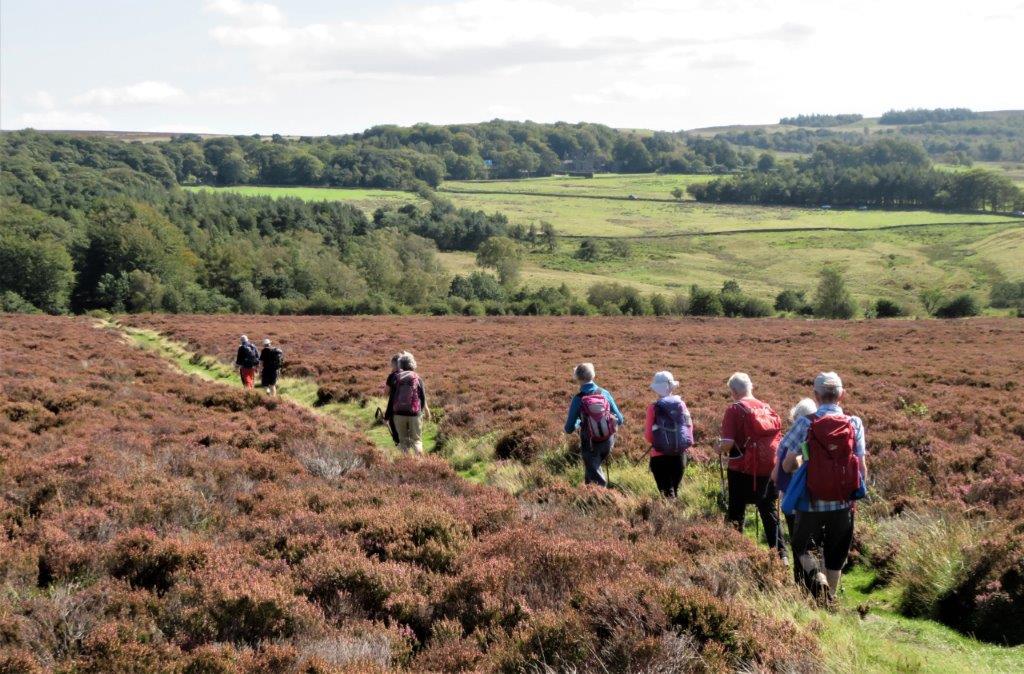 44 down towards Toads Mouth on Hathersage Road (A6187)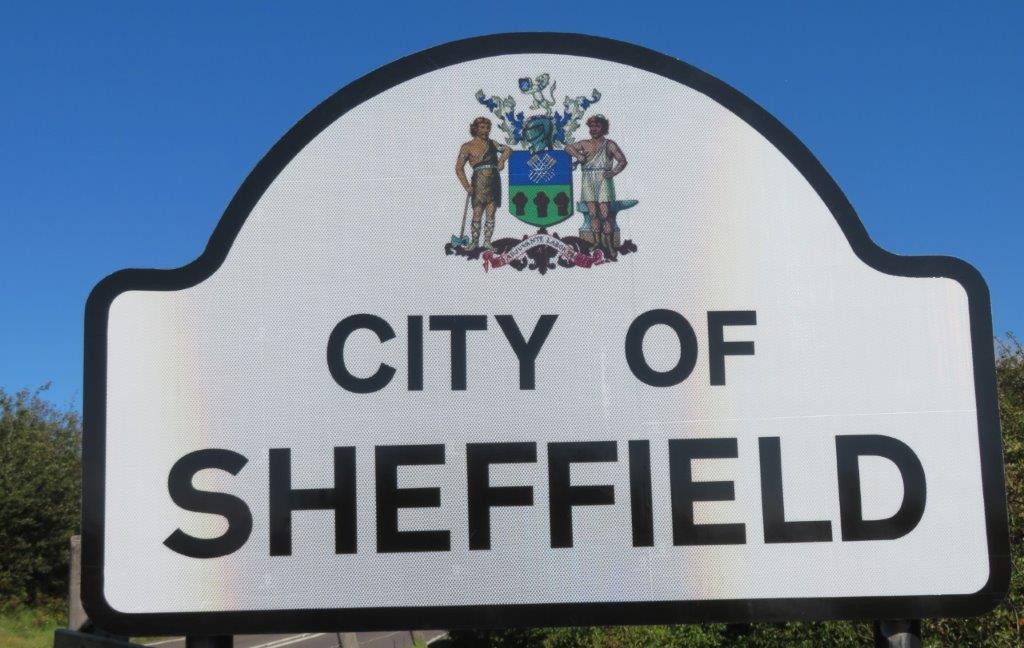 45 Coat of Arms at top says - DEO ADJUVANTE LABOR PROFICIT (With God's help our labour is successful)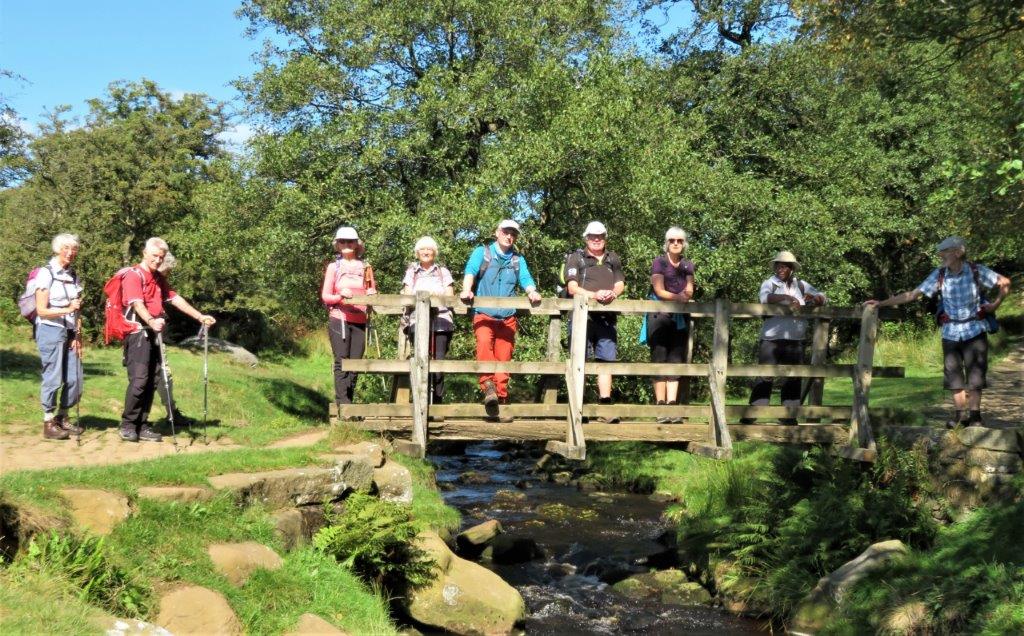 46 crossing Burbage Brook - a bridge-shot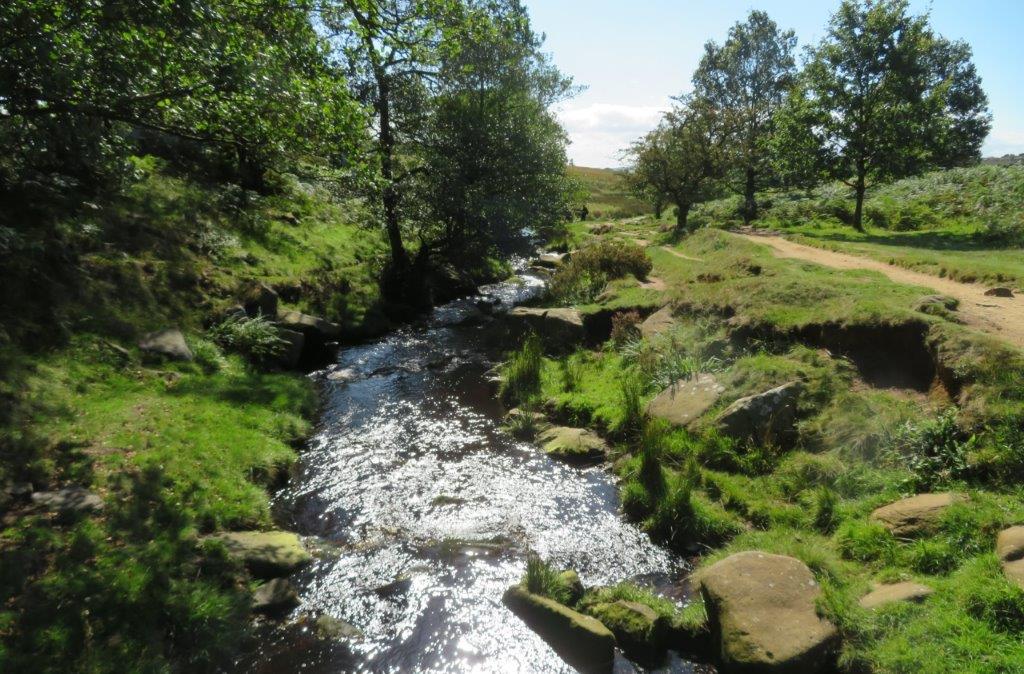 47 Burbage Brook seen downstream from the footbridge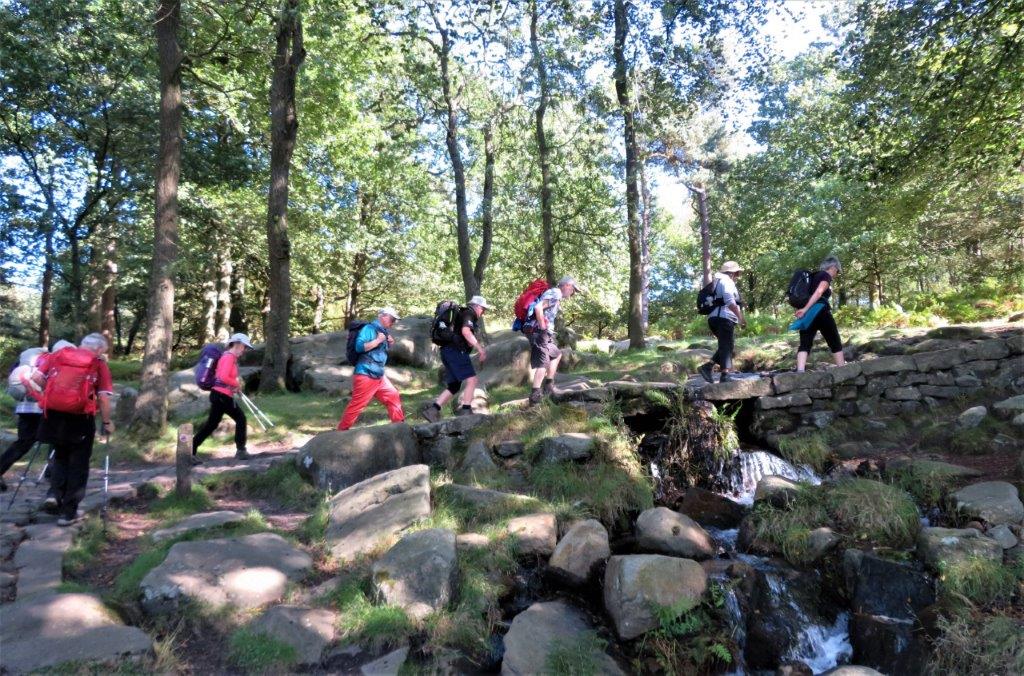 48 heading thru woods towards Lodge (at north end of road to Grindleford)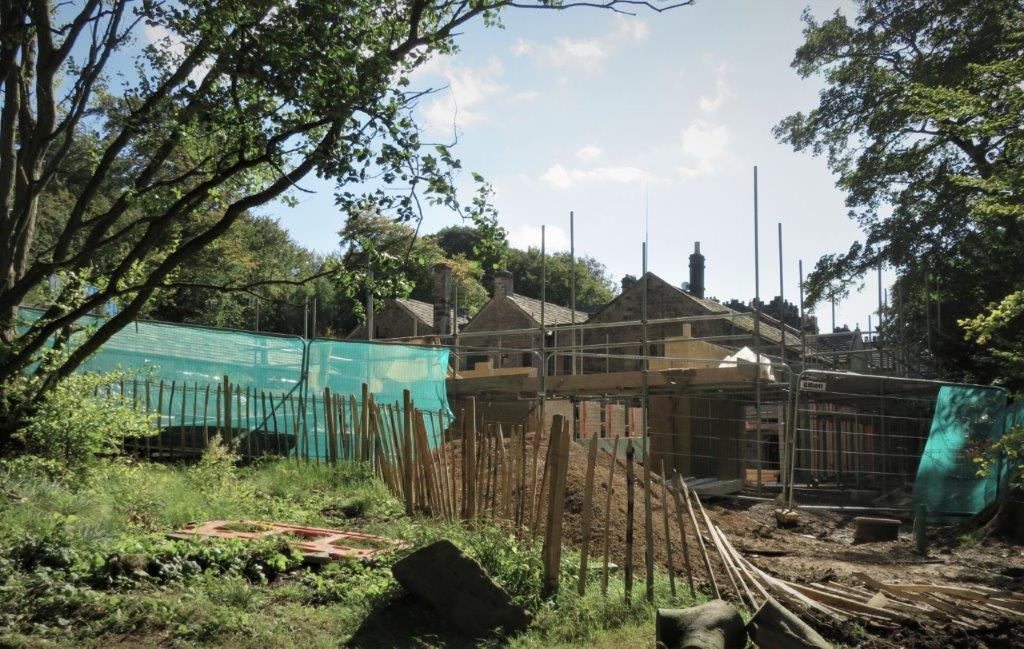 49 Extension works to Cafe at National Trusts Longshaw Estate.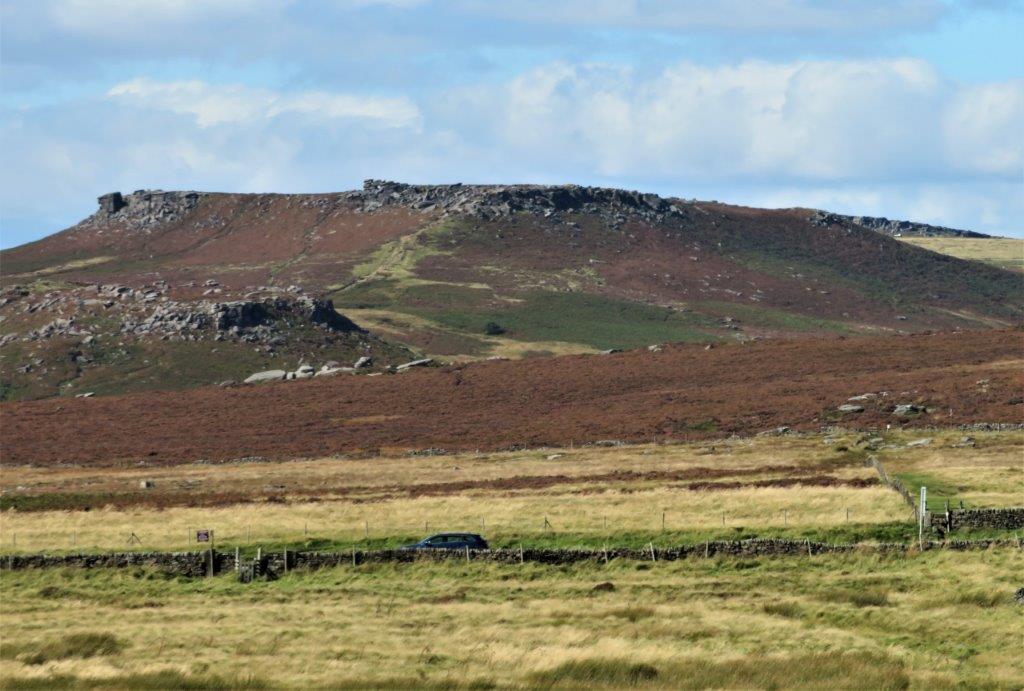 50 looking across at Carl Wark Fort (to left of centre with Higger Tor at top with a glimpse of Stanage Edge to the right
51 & 52 zoomed in blurry pictures of deer - will bring my tripod next time!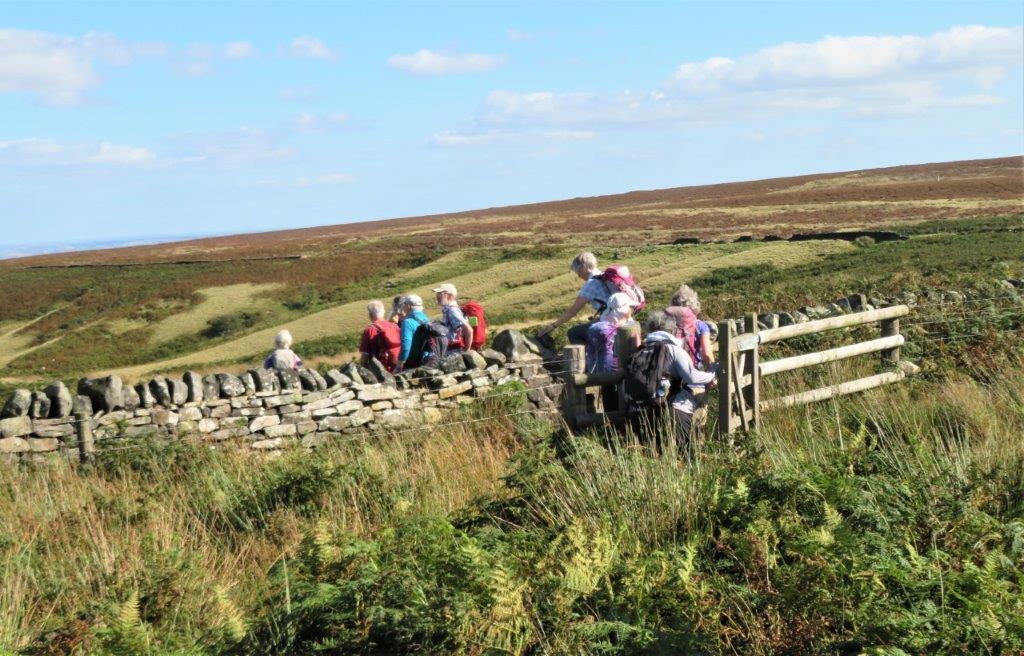 53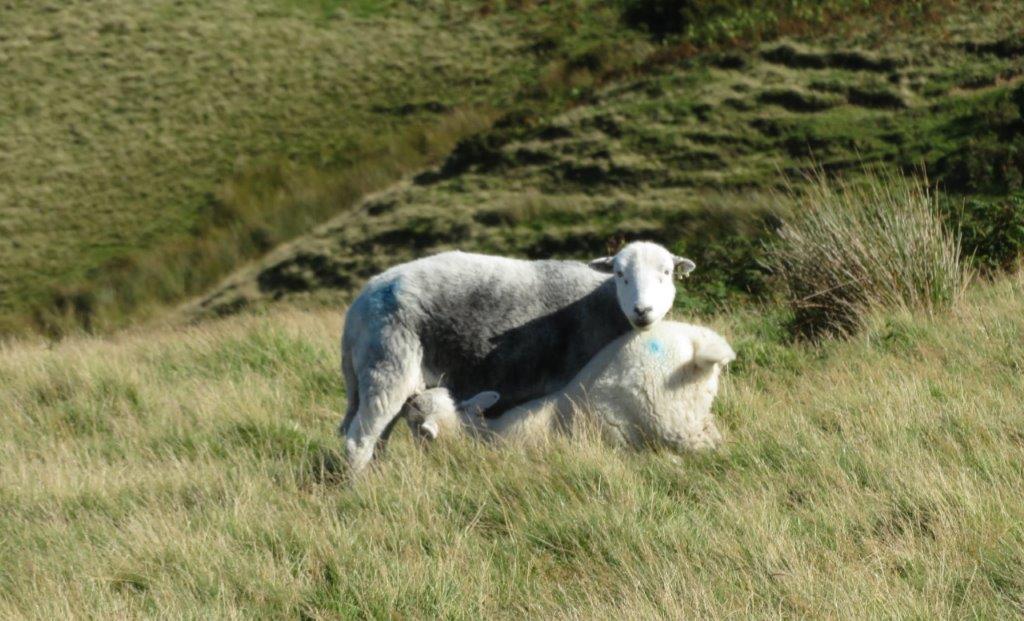 54 Hardwick Ewe feeding rather large crossbreed lamb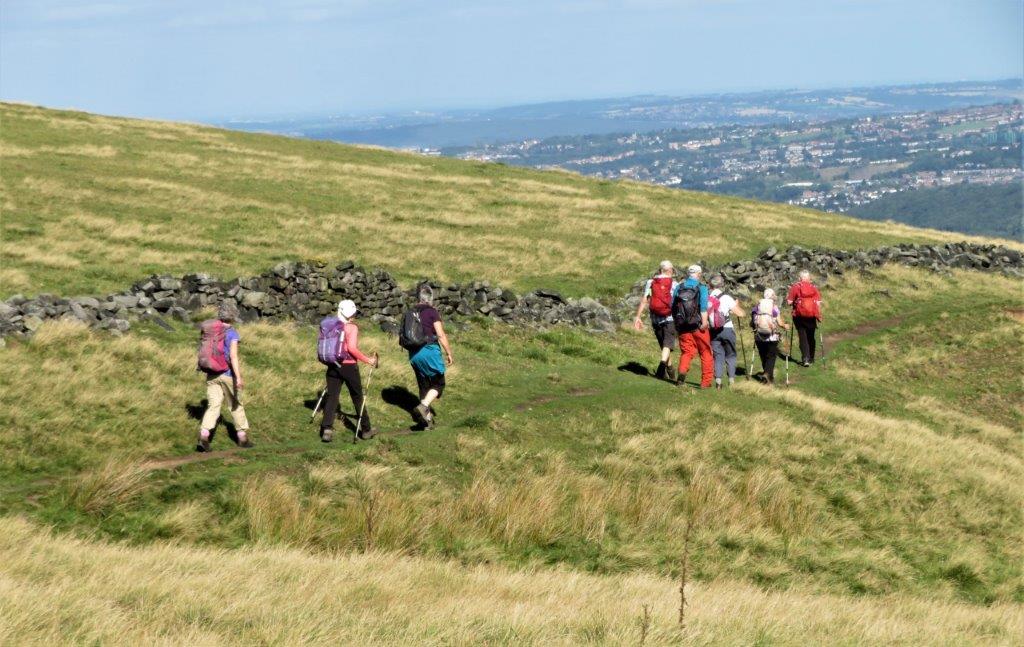 55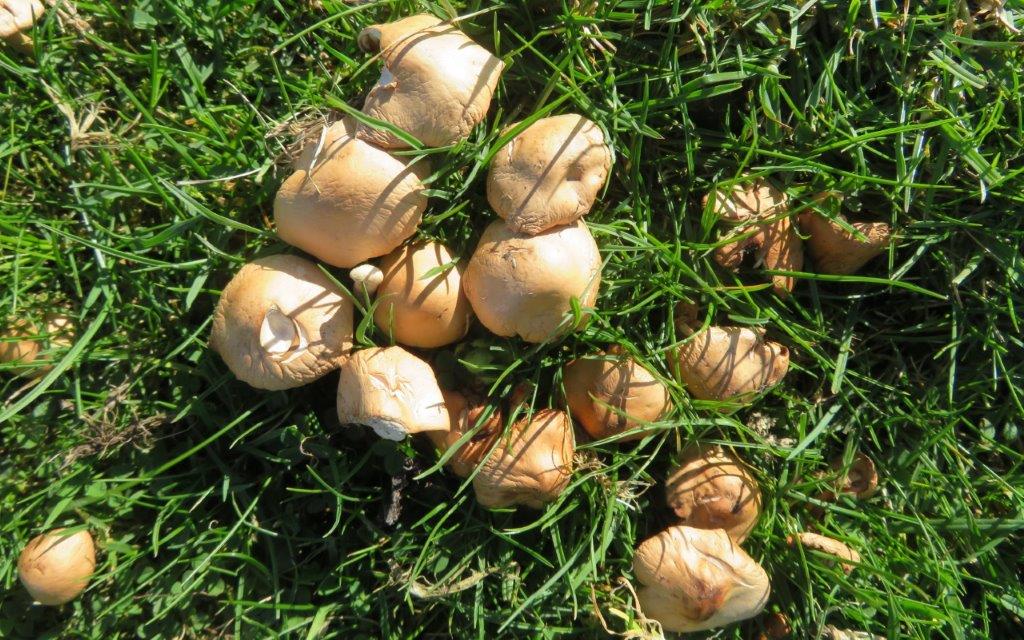 56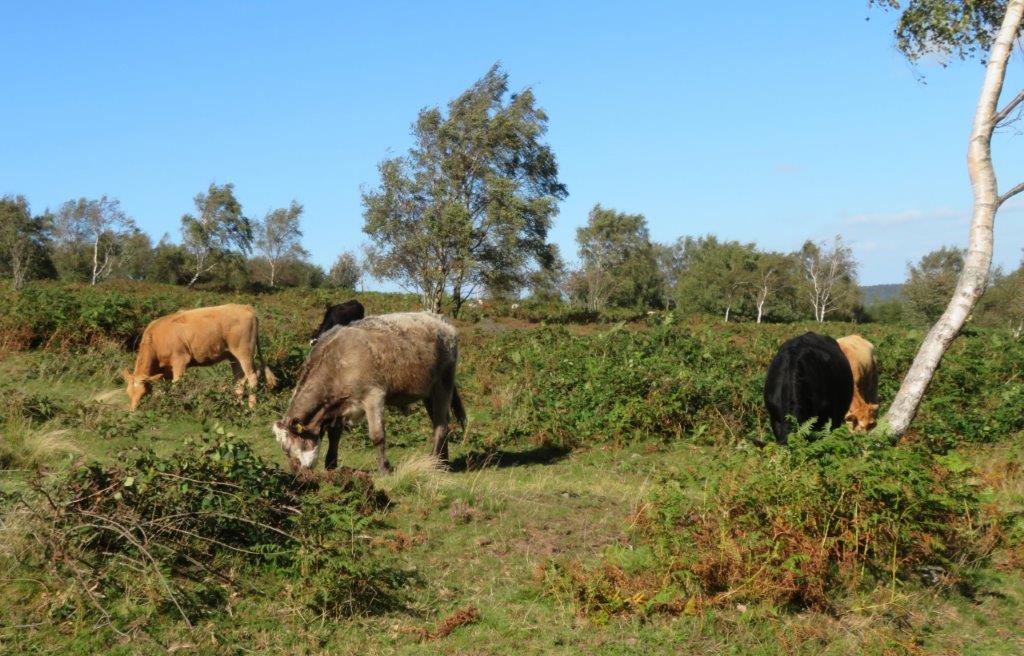 57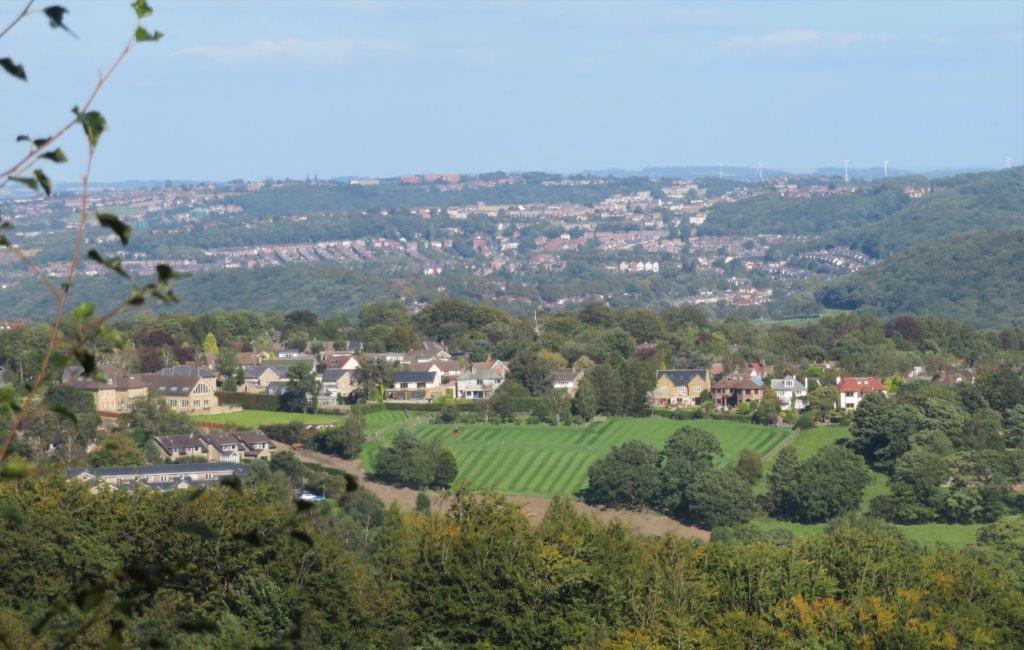 58 distant view - hay being cut on fields?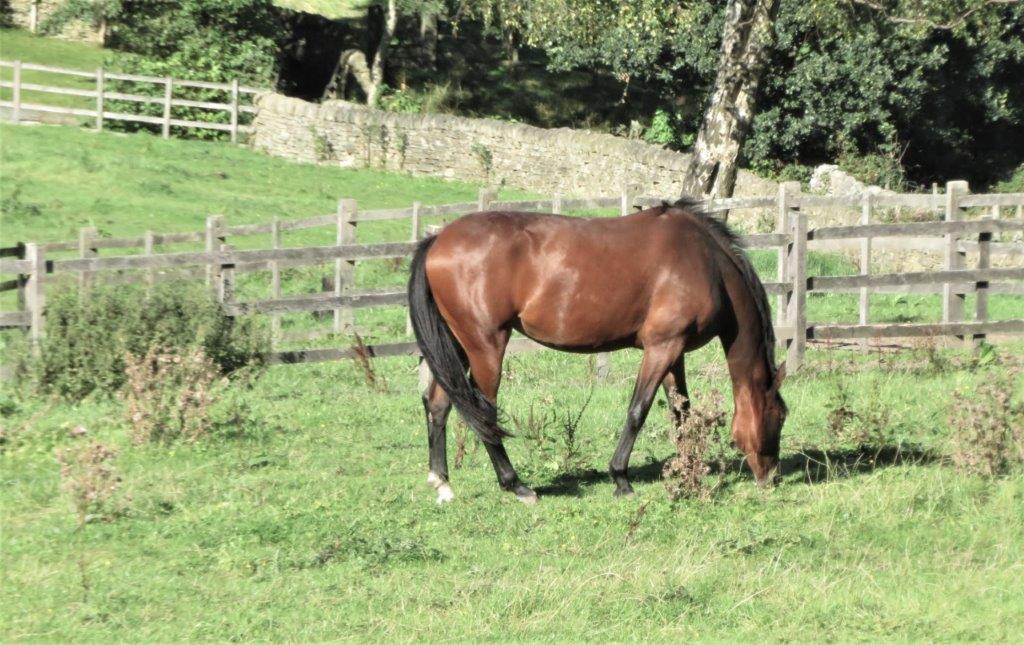 59 house in Hallfield Farm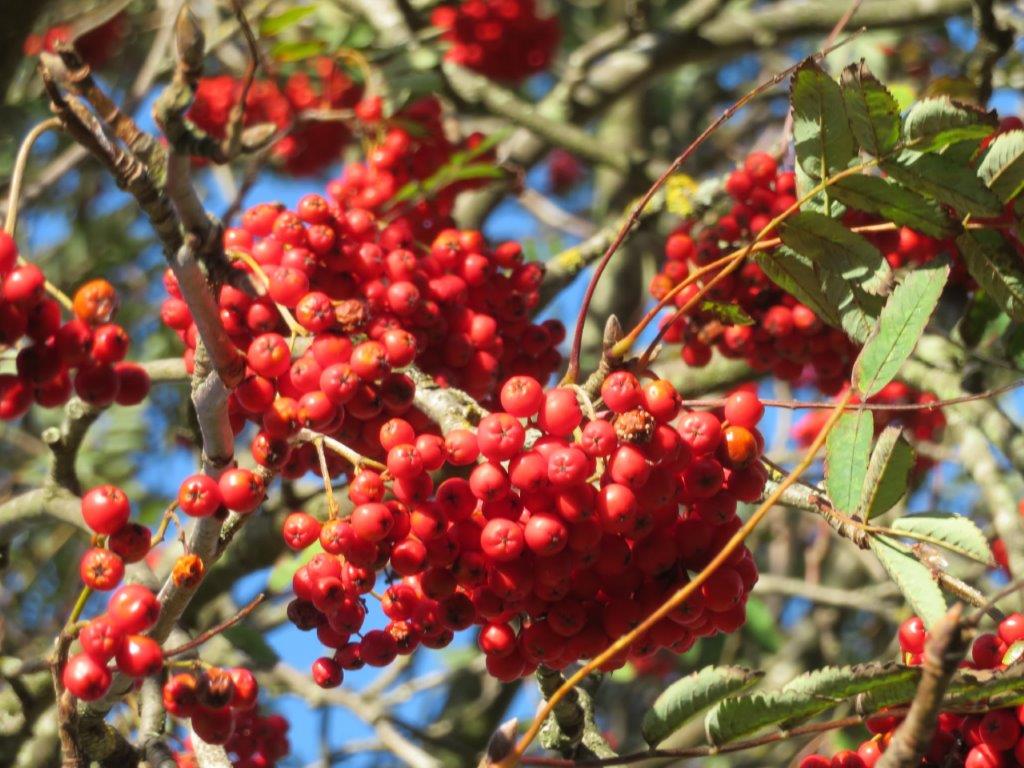 60 Rowan Berries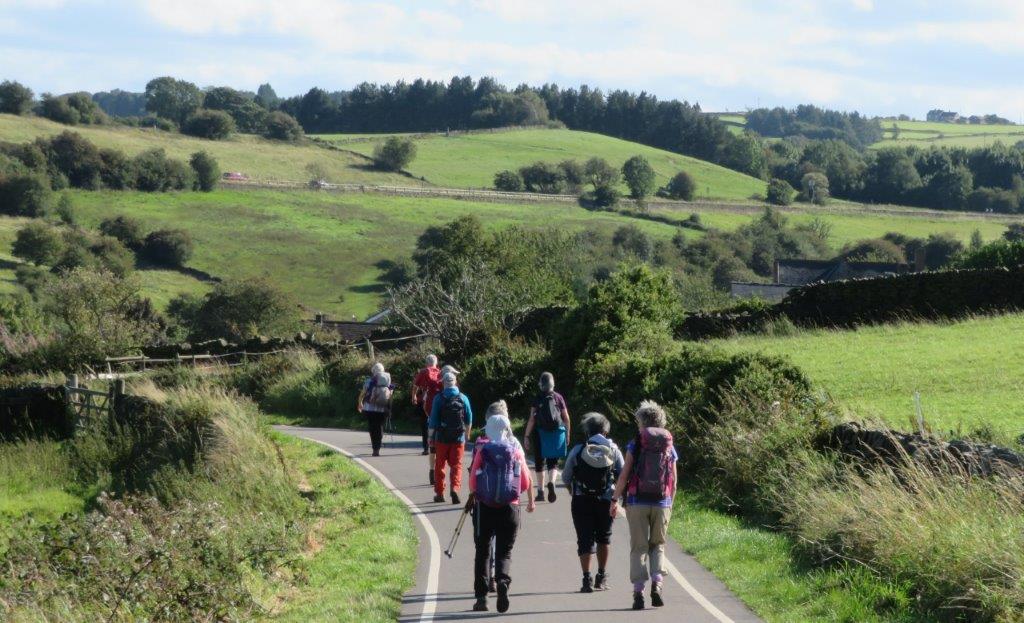 61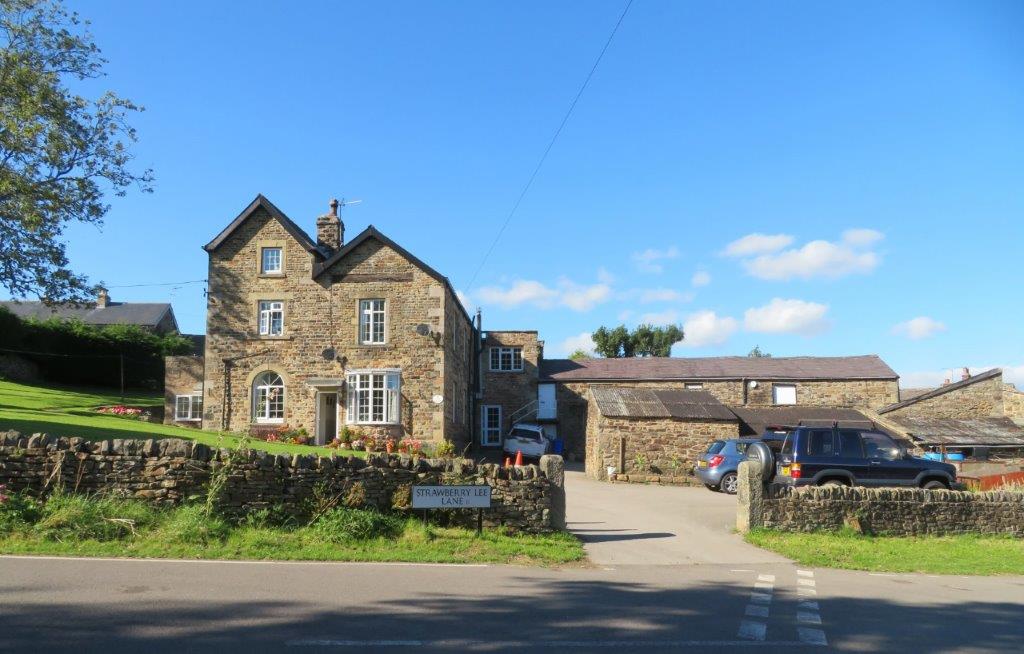 62 Interesting windows. Simon informs that this house is called 'The Grouse' and was a pub back in the 19th century and certainly during the building of Totley Tunnel.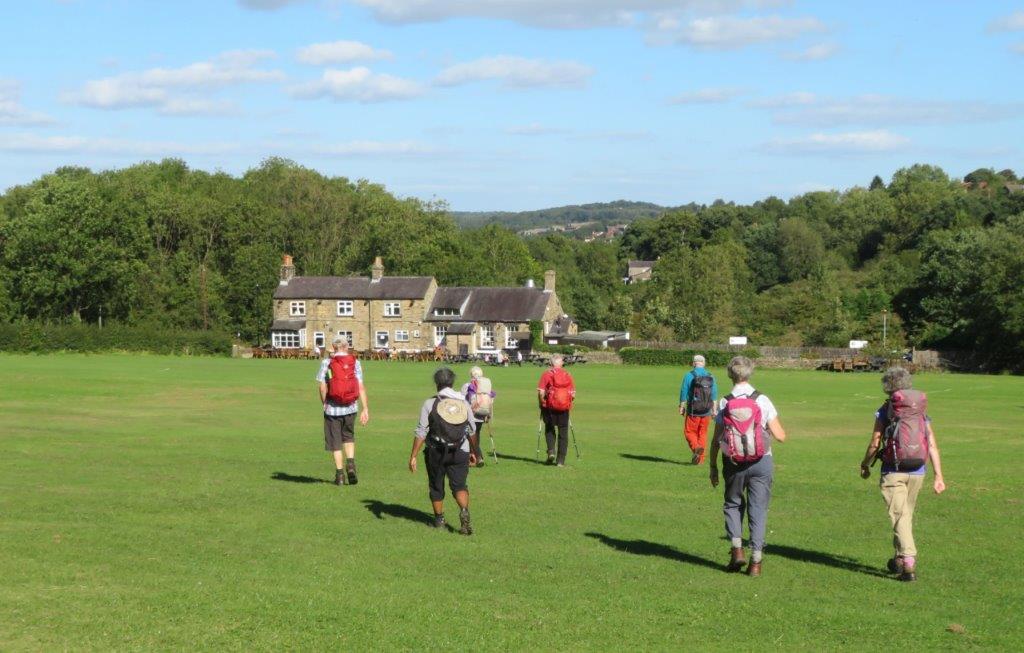 63 across the recreation ground to Public House - The Cricket Inn
64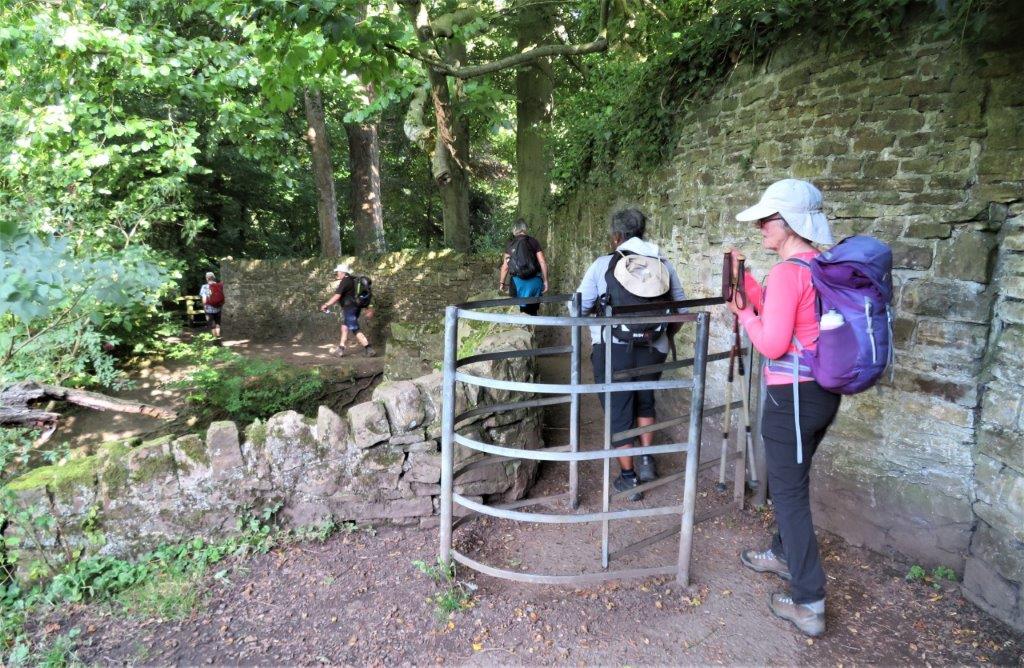 65 Group split - this group returned to their parked cars (or elsewhere nearby) - other part of group went to Baslow Road near (Totley Hall Lane) to catch bus.
homepage - Daywalks Index 2020 - contact me at