homepage - Daywalks Index 2020 - contact me at

2020.08.19 a Ramblers 'social distancing walk' with 9 persons. Wadsley Common - Car Park (off Rural Rd) at SK318909, ~N from C.Park for ~70m then W to join rd above Loxley Edge, cross Long Lane at SK305910, ~W / NW / N to join rd on west-side of Low Ash Farm, ~N on rd to Kirk Edge Rd & then ~70m ~E along it, FP ~N for ~350m then turn W past Burnt Hill Farm to cross Burnt Hill Lane at SK293923, ~N to Coumes Farm, ~W then ~N to further Farm in Coumes Vale, ~NNE thru Coumes Vale Plantation to SK292932, WNW thru Lumb Bush (well above stream) then up steps & ~W along dry stone wall to join Onesmoor Bottom (rd) at SK284933, ~WNW along O.M.Bottom Rd to rd junction, ~W for ~130m along Onesacre Rd, ~SW thru Brittains Plantation to SK277930, ~WSW crossing Delf Rd & Brown House Lane to St Nicholas Church SK267925 (in High Bradfield), ~W outside Church south fence, ~S to cross High to Low Bradfield Rd at SK266924, ~SSW on path thru fields to road at west end of Damflask Reser SK264918, follow rd then path ~ESE along edge of reser & then rd past embkt, continue on B6071 Loxley Rd but turn ~SSW down Stacey Bank & cross river below spillway, do not follow next to River Loxley, but follow FPs ~200m to south & well above river ~ESE to south of Rowel Bridge, ~N across bridge then follow River Loxley eastward on its north side up to Loxley Rd at SK317898, NNW on paths up to Loxley Common SK312905, ~NE then ~E back to Parking Area - leaders Anne Vickers & Margaret Brown - Wednesday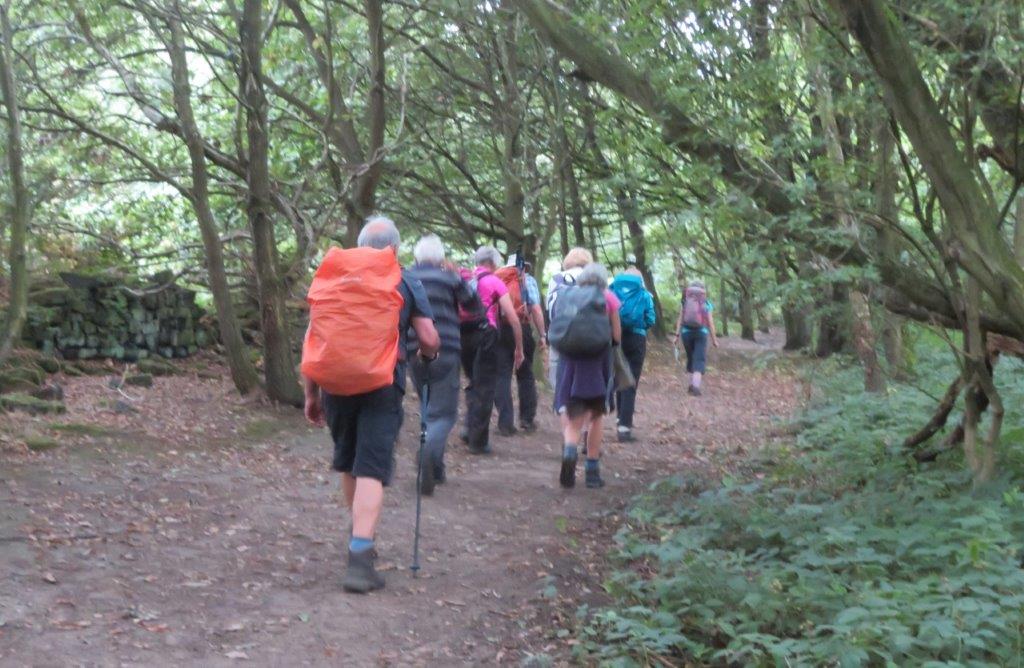 1 starting out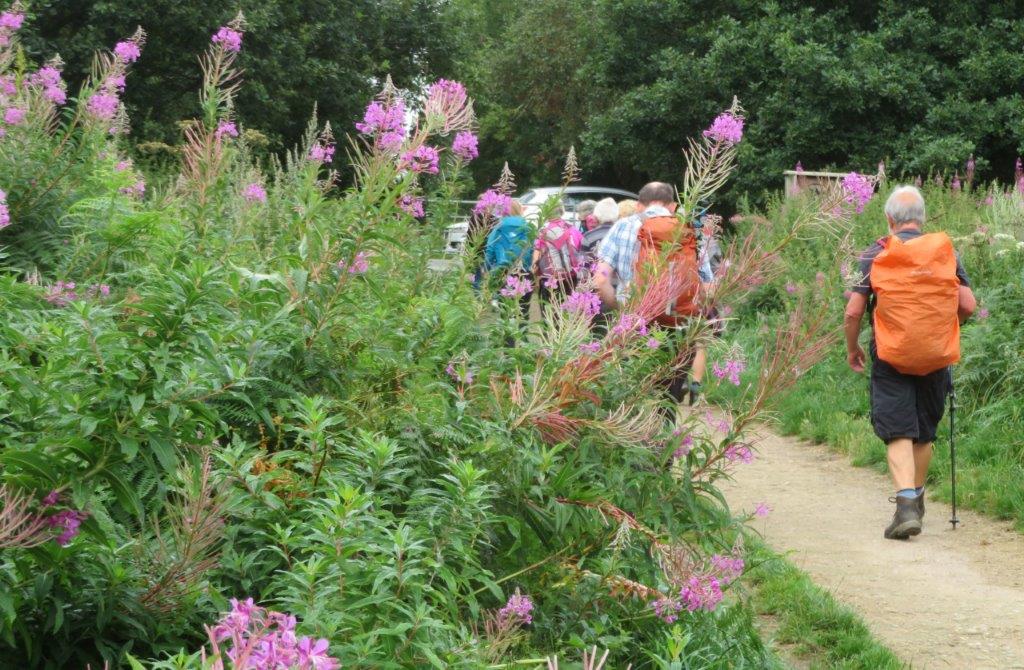 2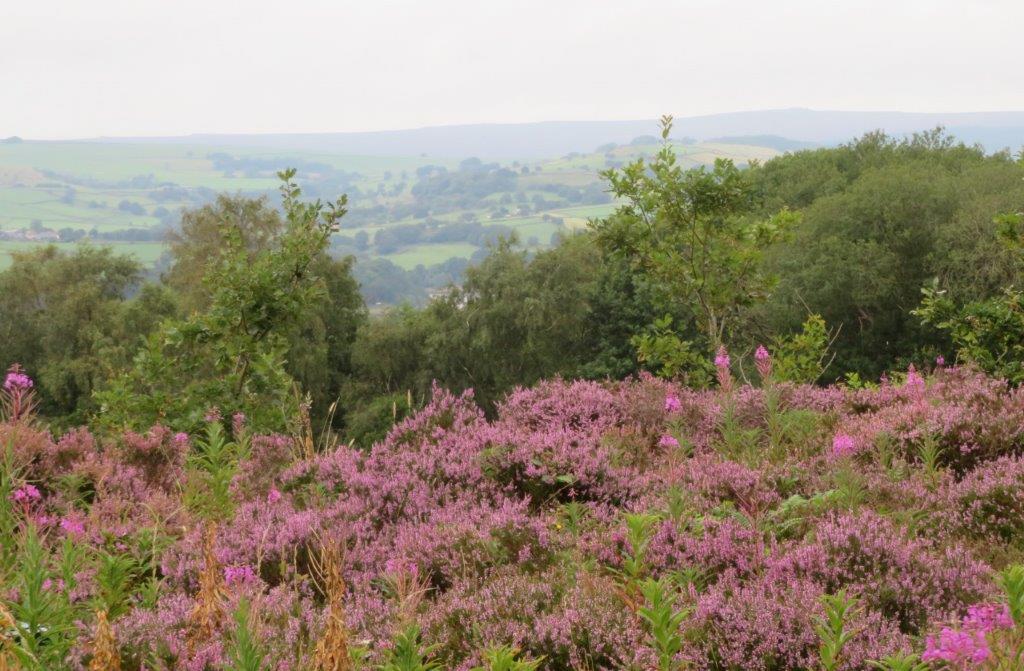 3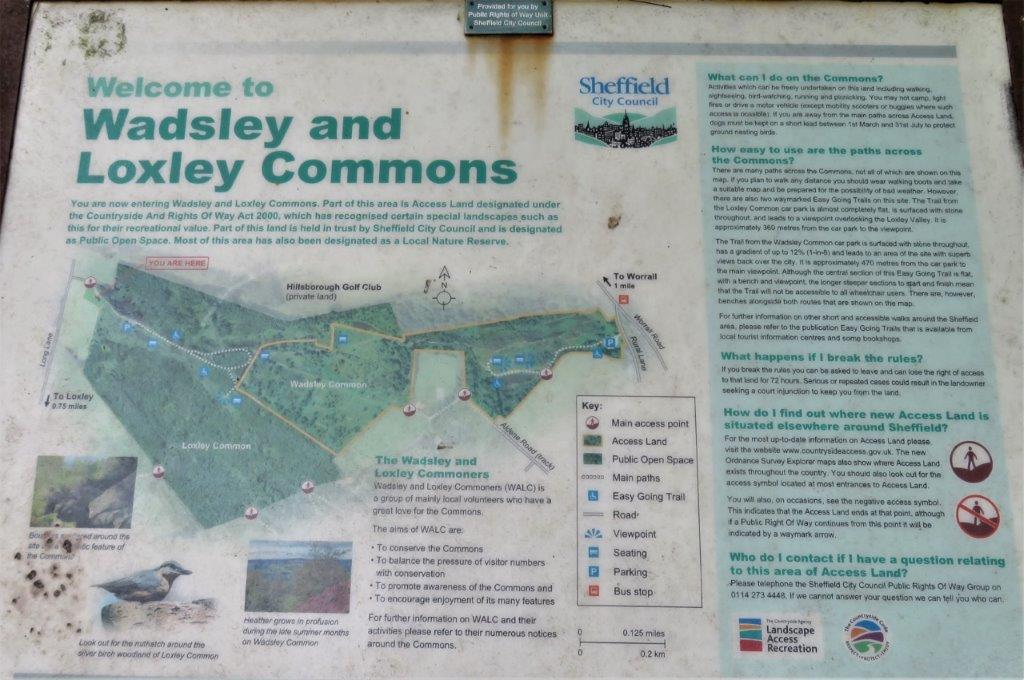 4 push control / + to read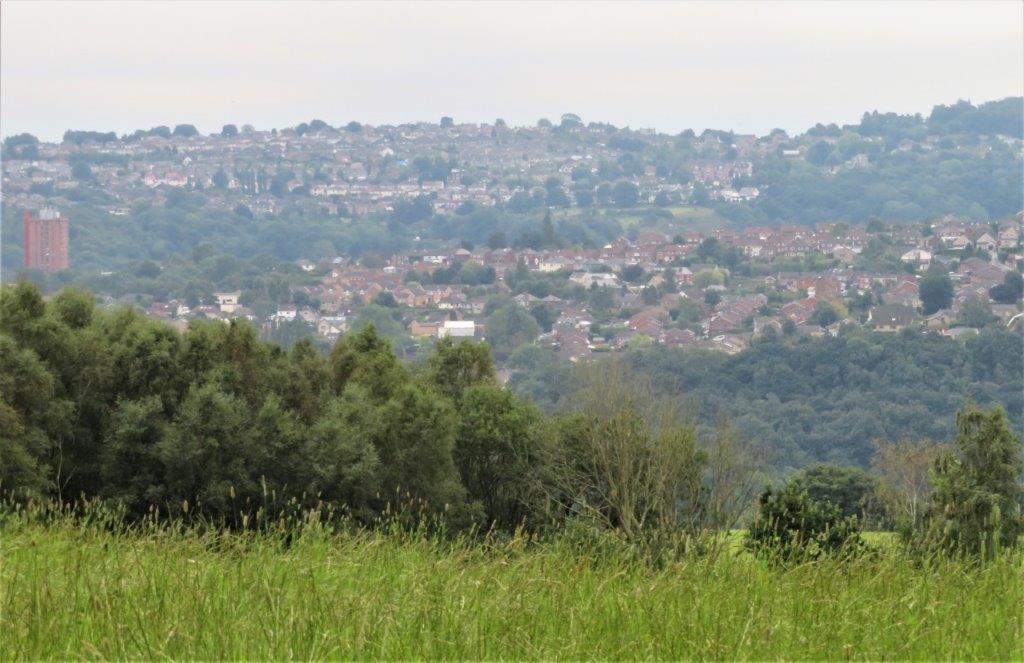 5 one of Stanningtons Tower blocks to left
6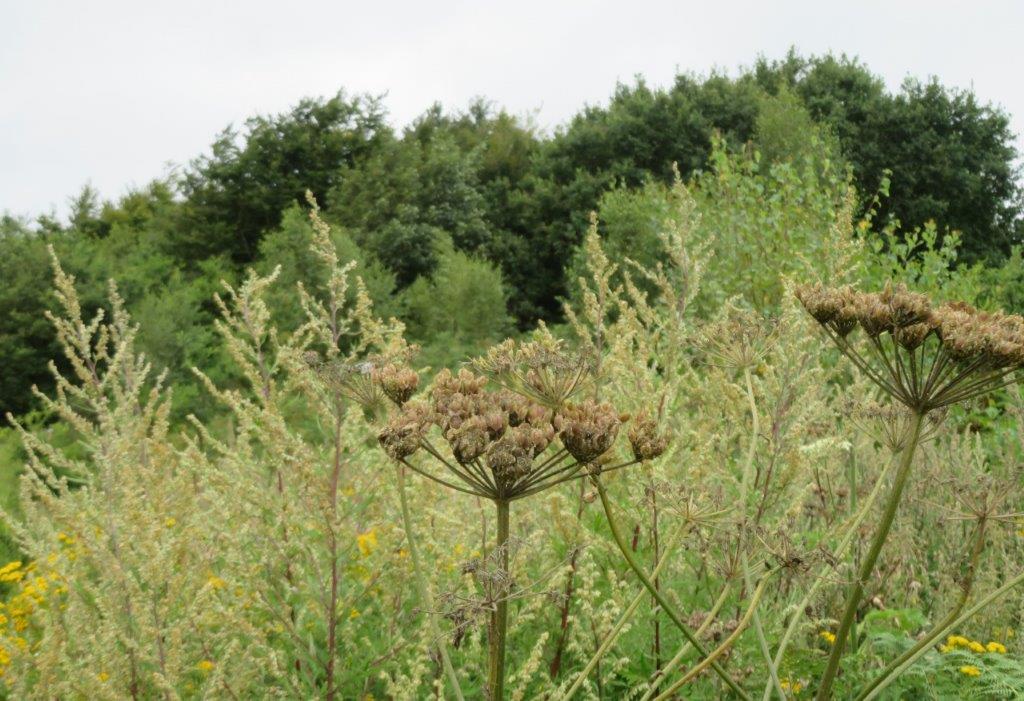 7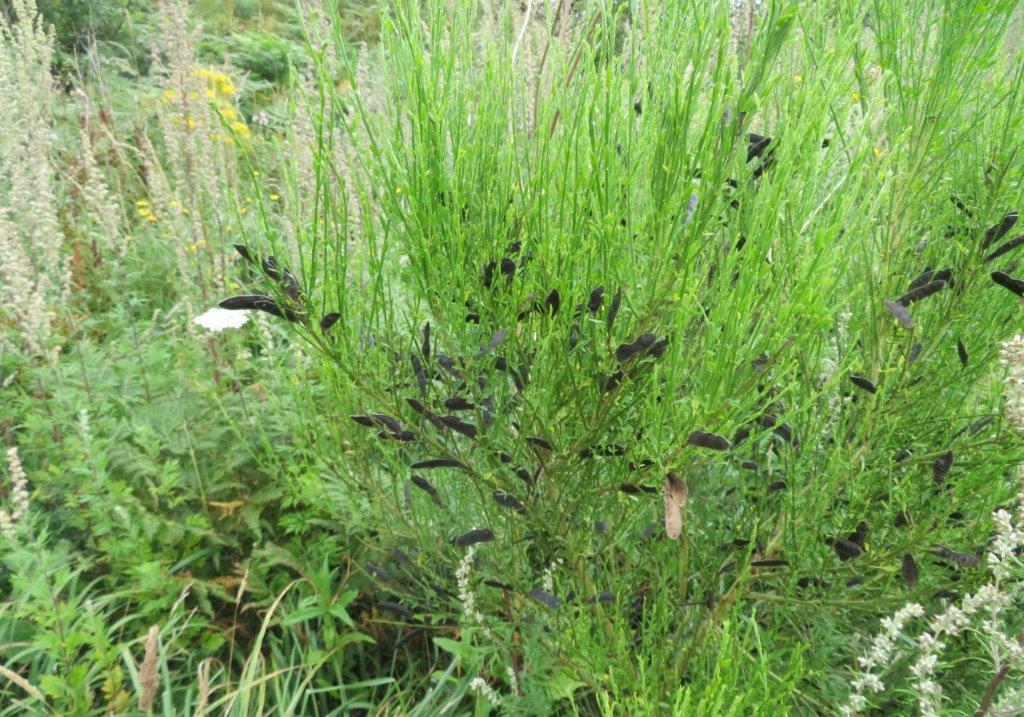 8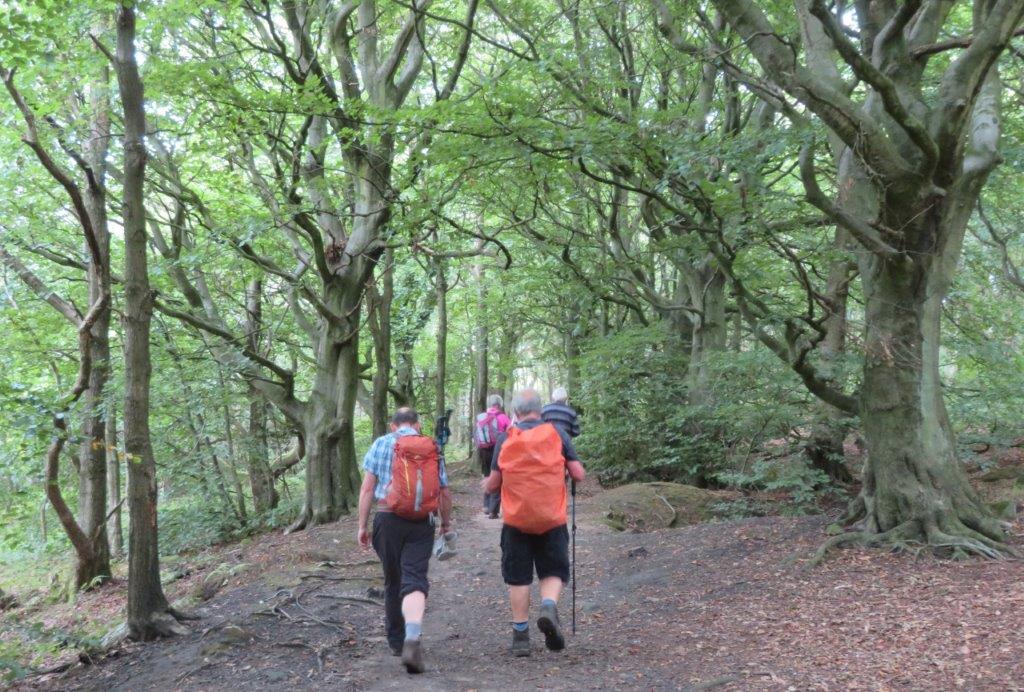 9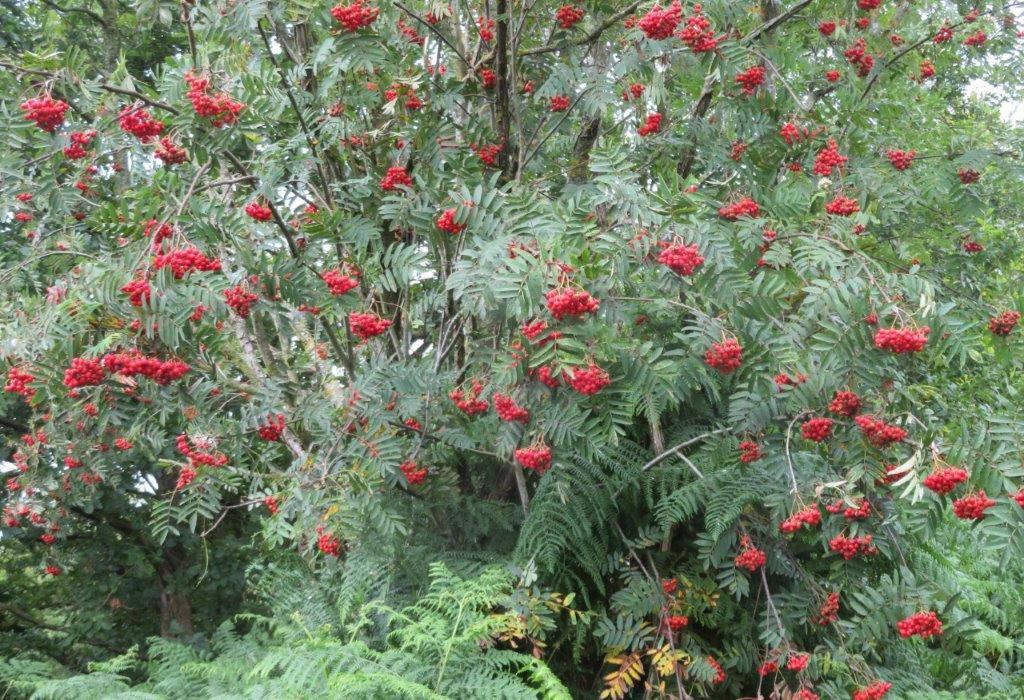 10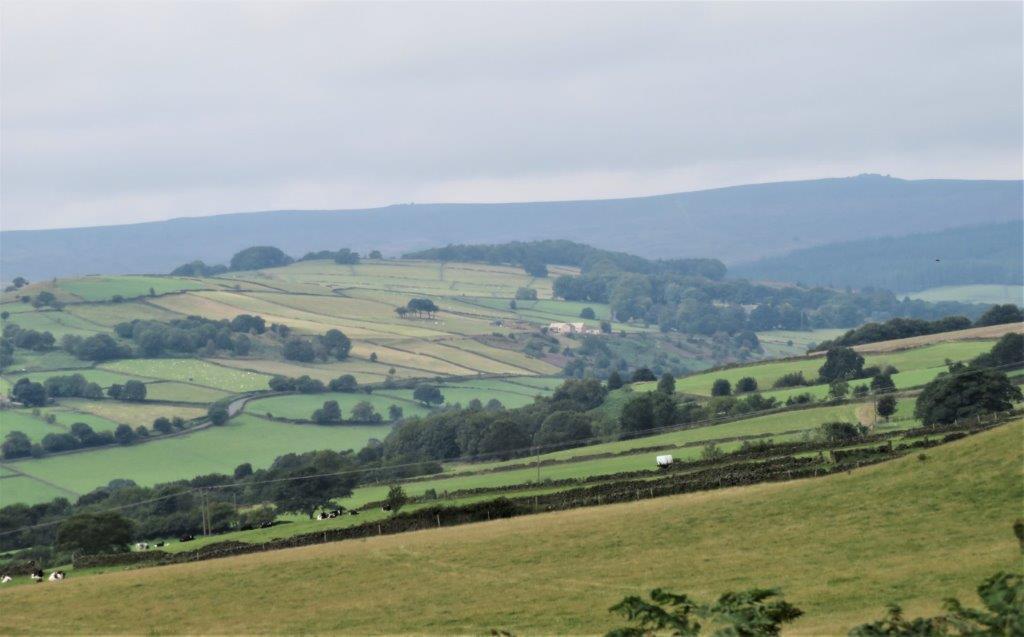 11 Derwent Edge in Background - Back Tor visible at top left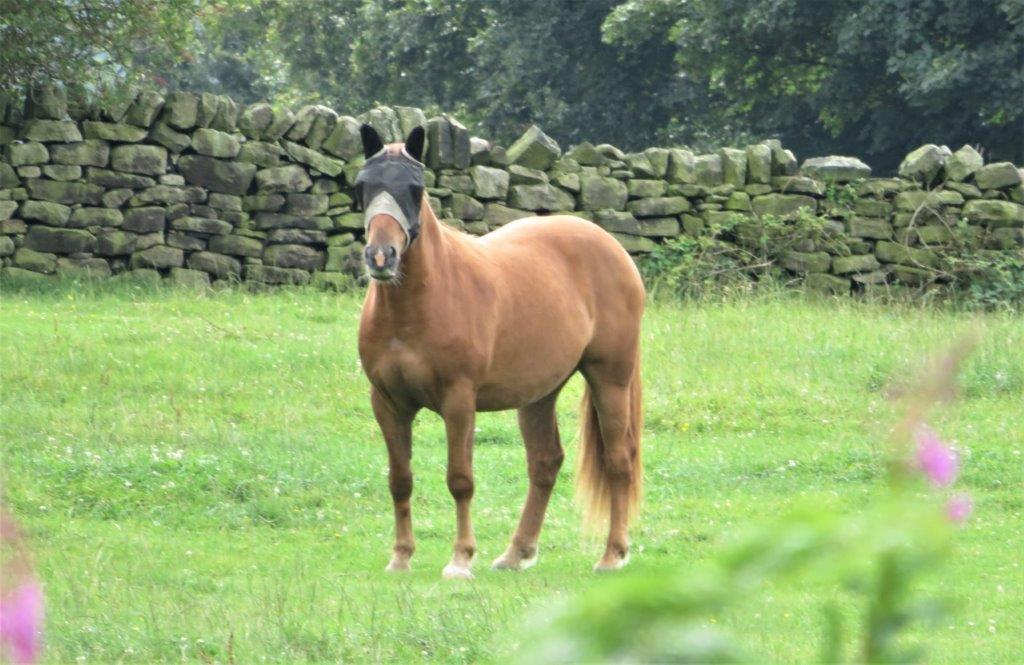 12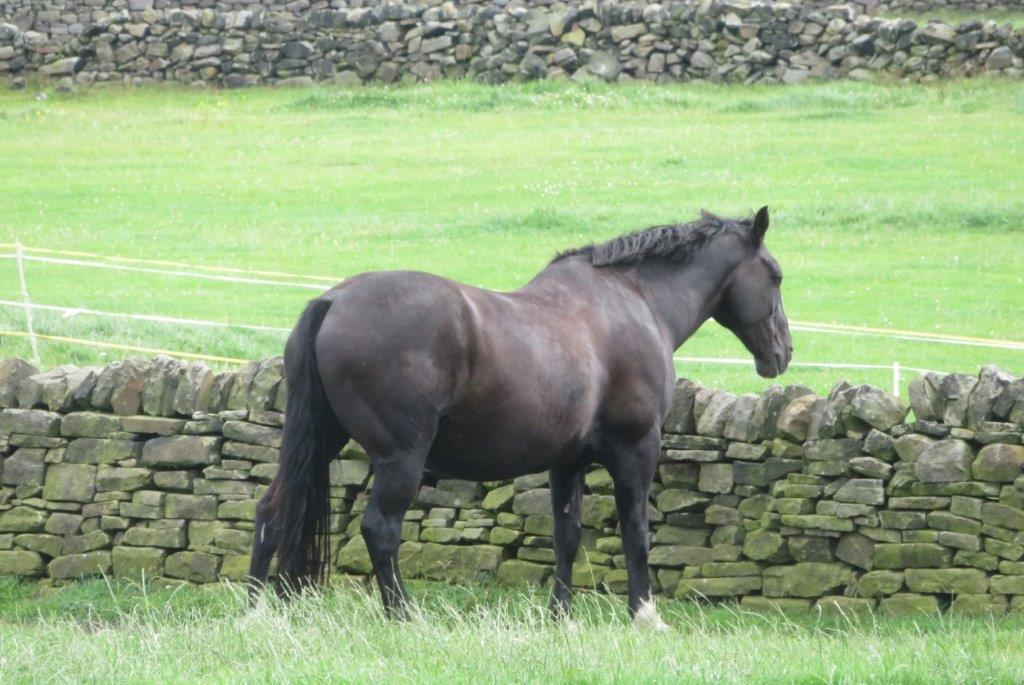 13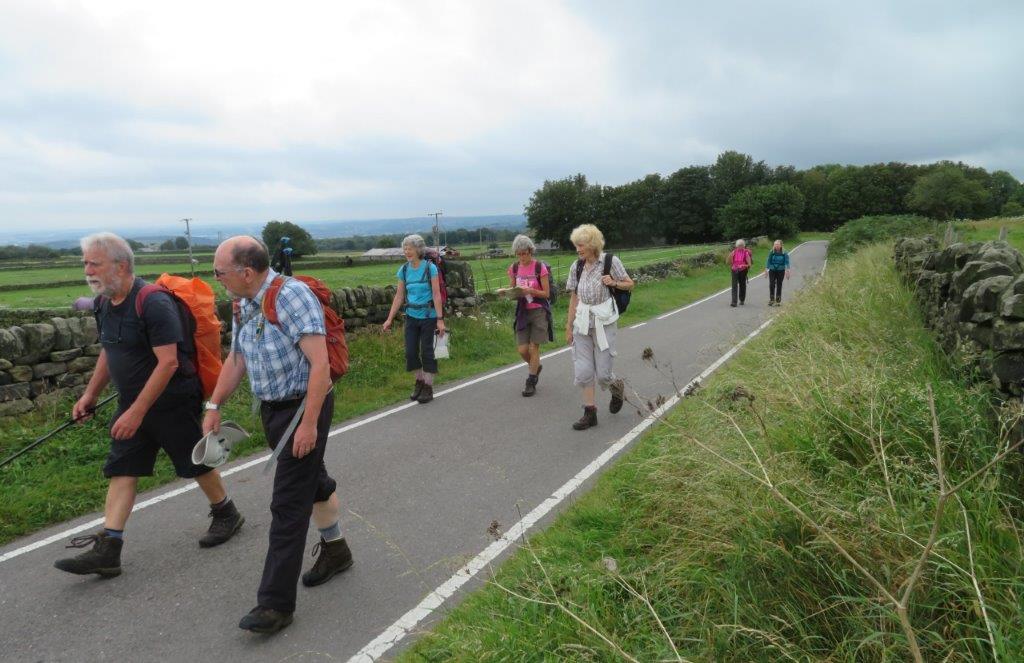 14 on the minor road from Low Ash Farm towards Kirk Edge Road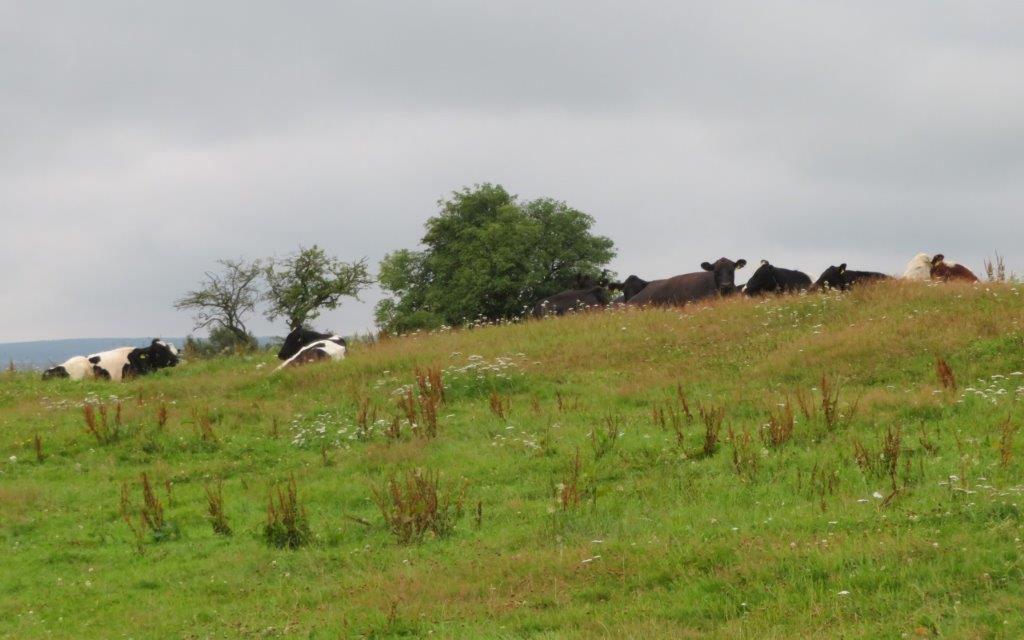 15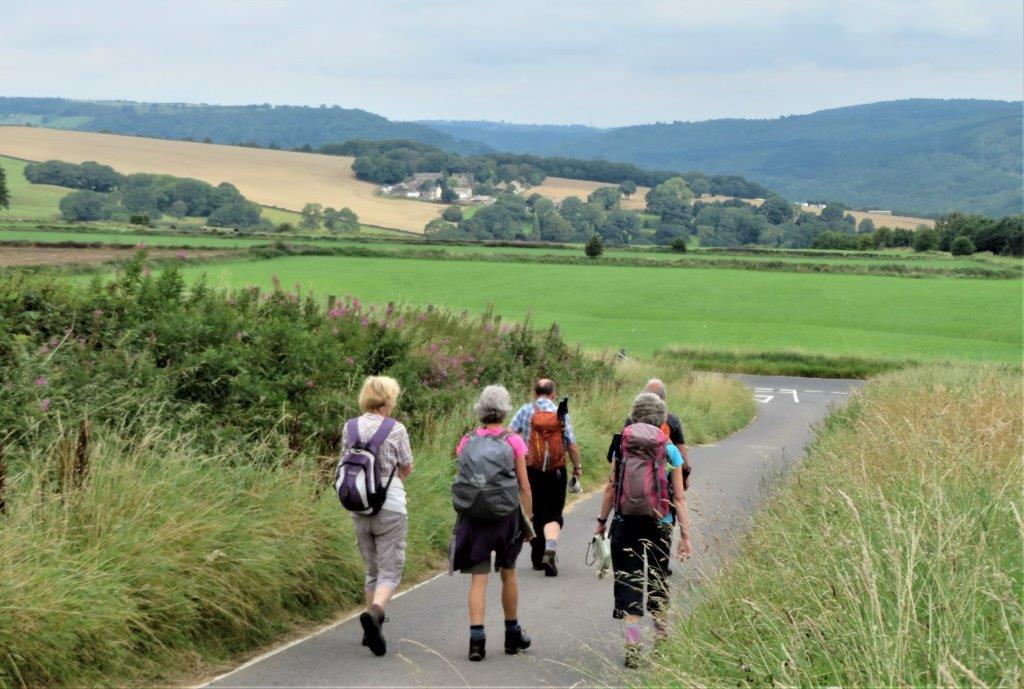 16 nearing Kirk Edge Road - we turned to right at bottom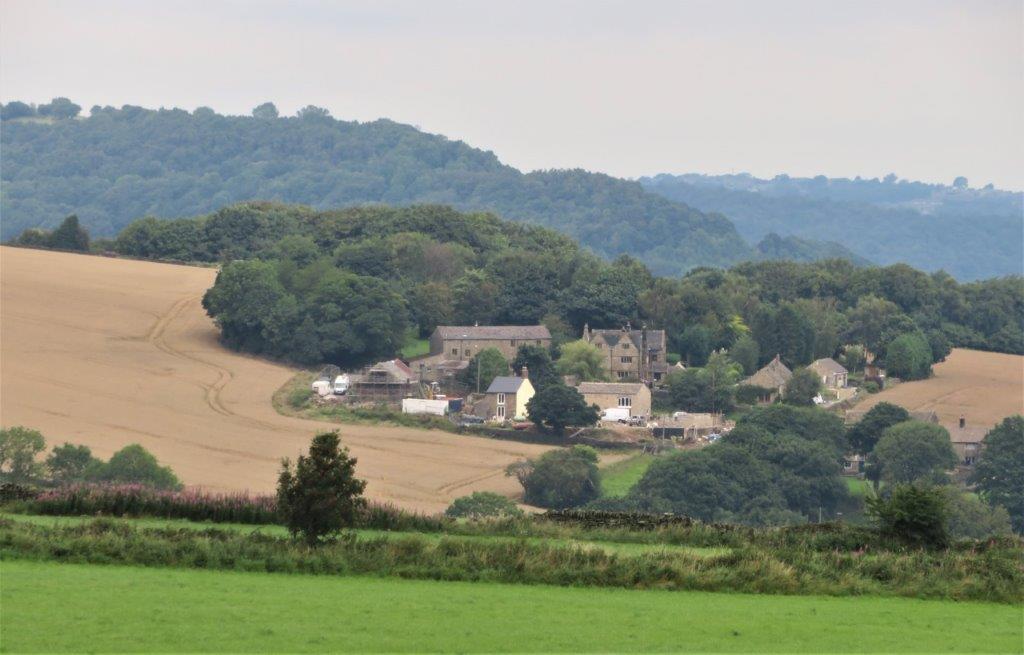 17 zoomed in view of Onesacre and surrounding farm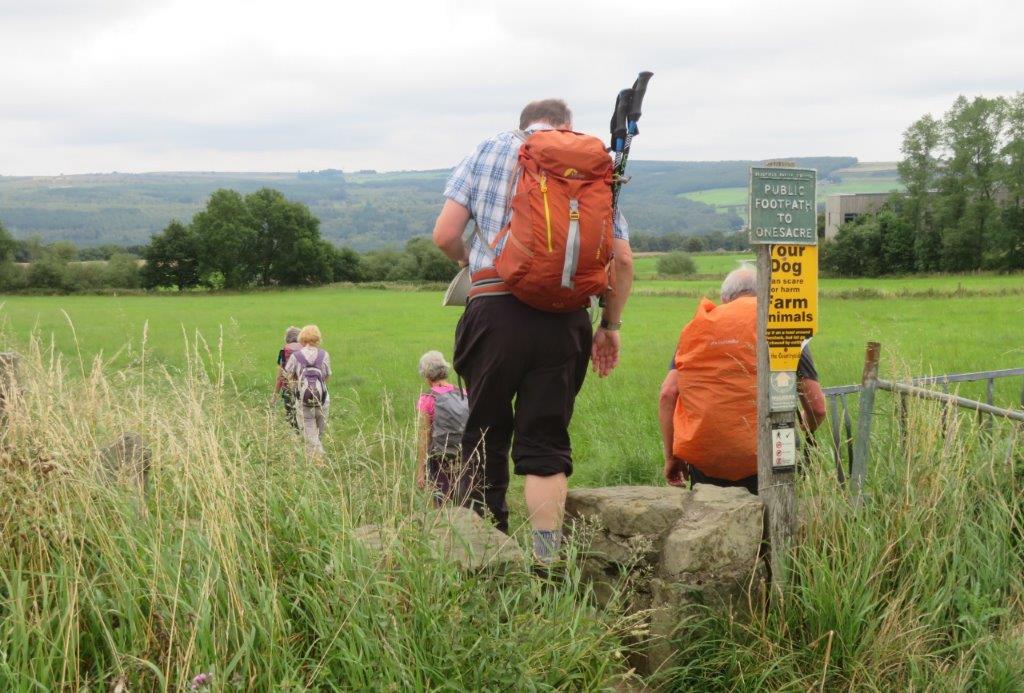 18 leaving Kirk Edge Road onto footpath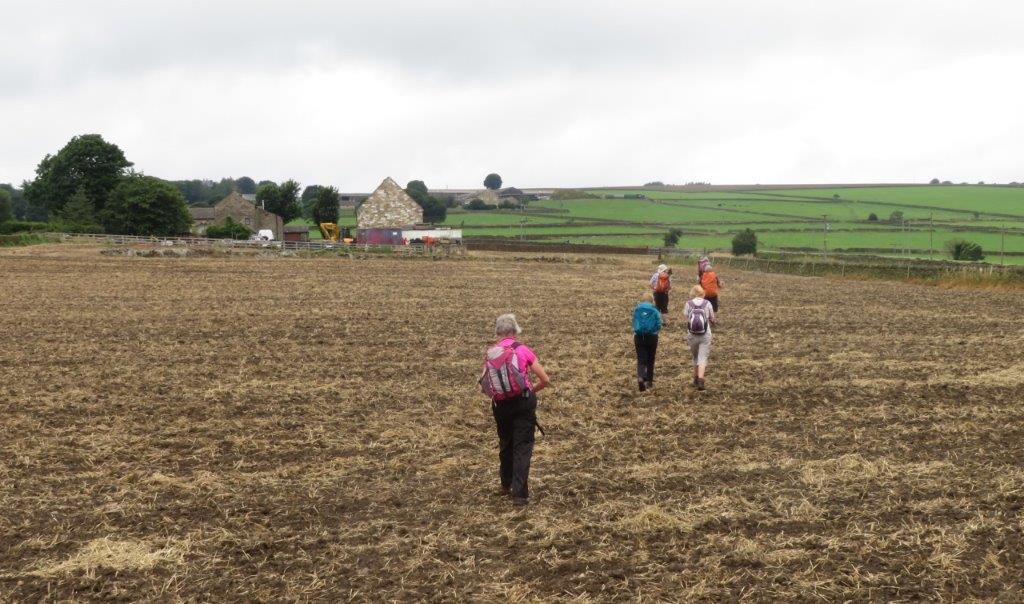 19 footpath in field hidden by recently worked soil - Burnthill Farm to left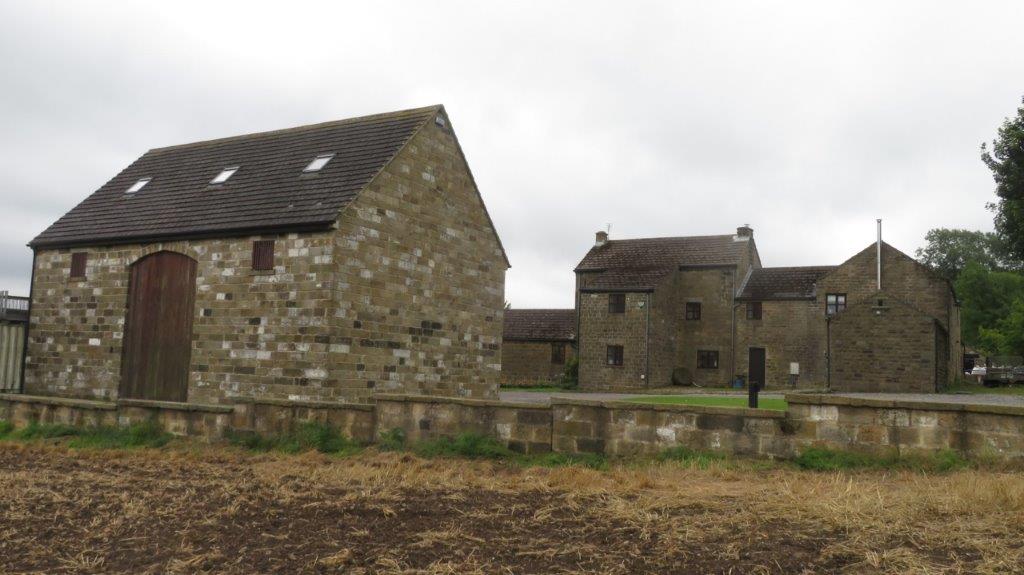 20 Burnthill Farm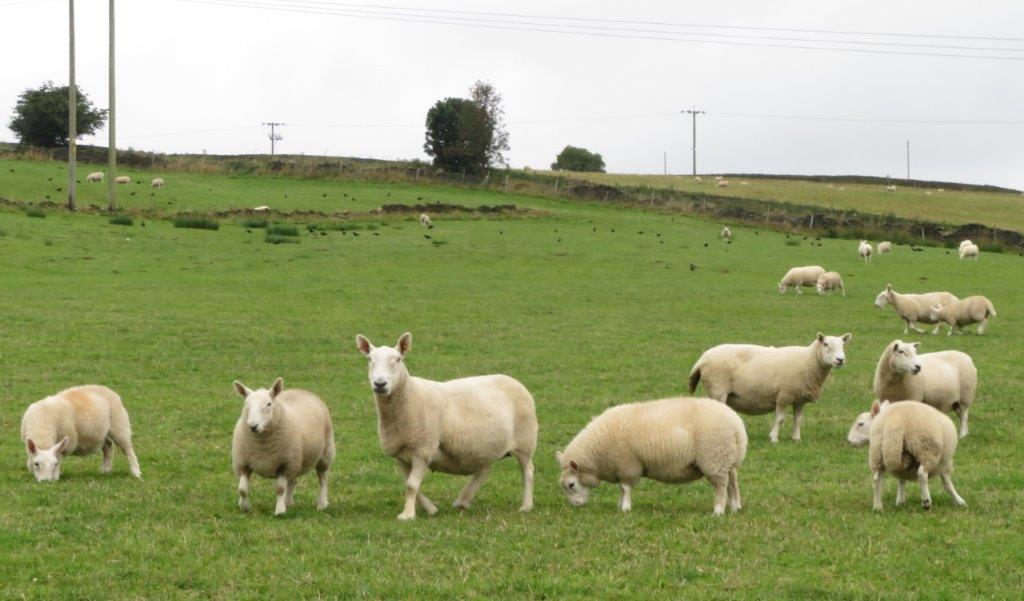 21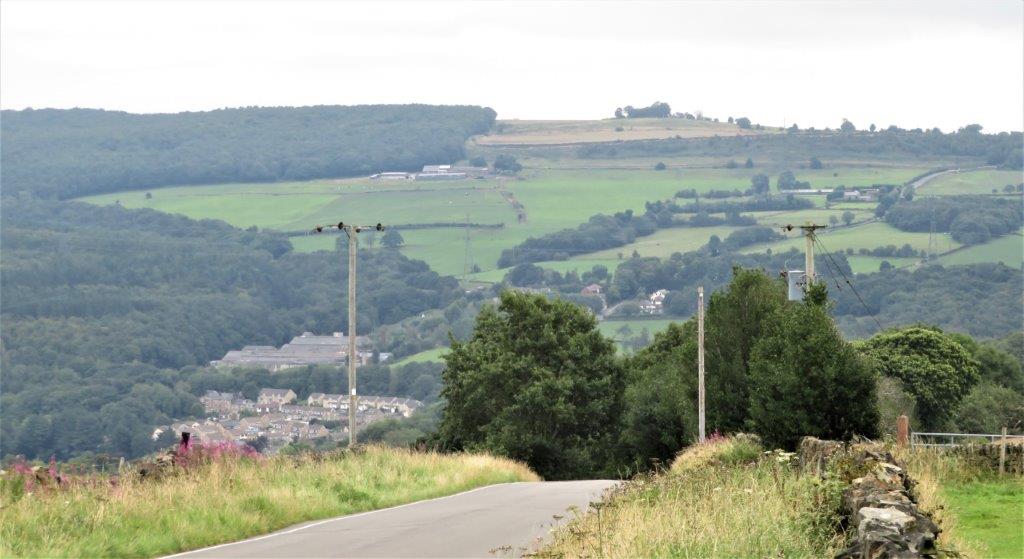 22 Looking down Burnt Hill Lane - Oughtibridge Lane at top right just before it turns left towards Grenoside. Wharncliffe Woods to left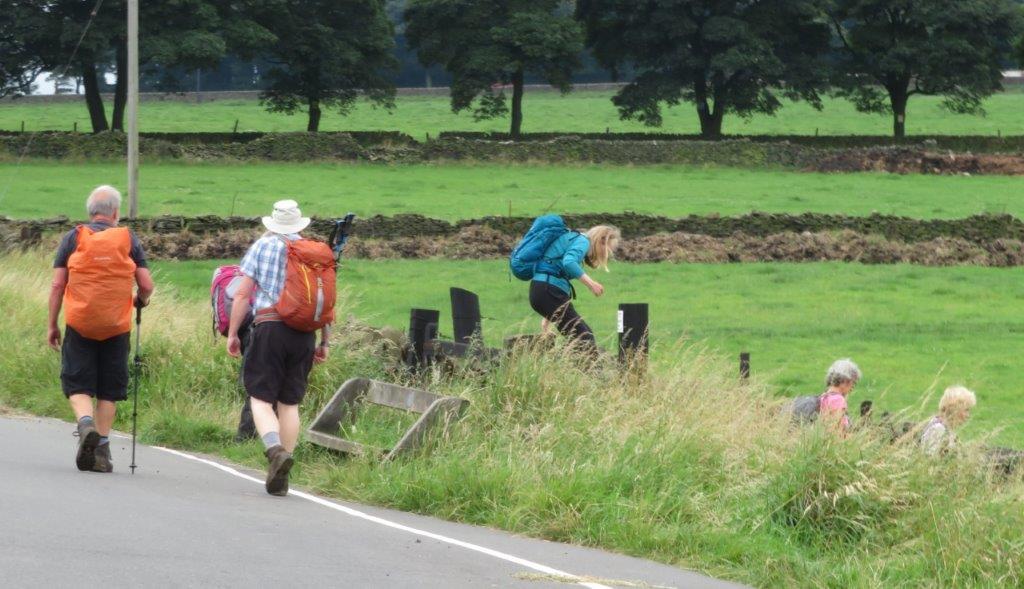 23 from Burnt Hill Lane onto footpath towards Coumes Farm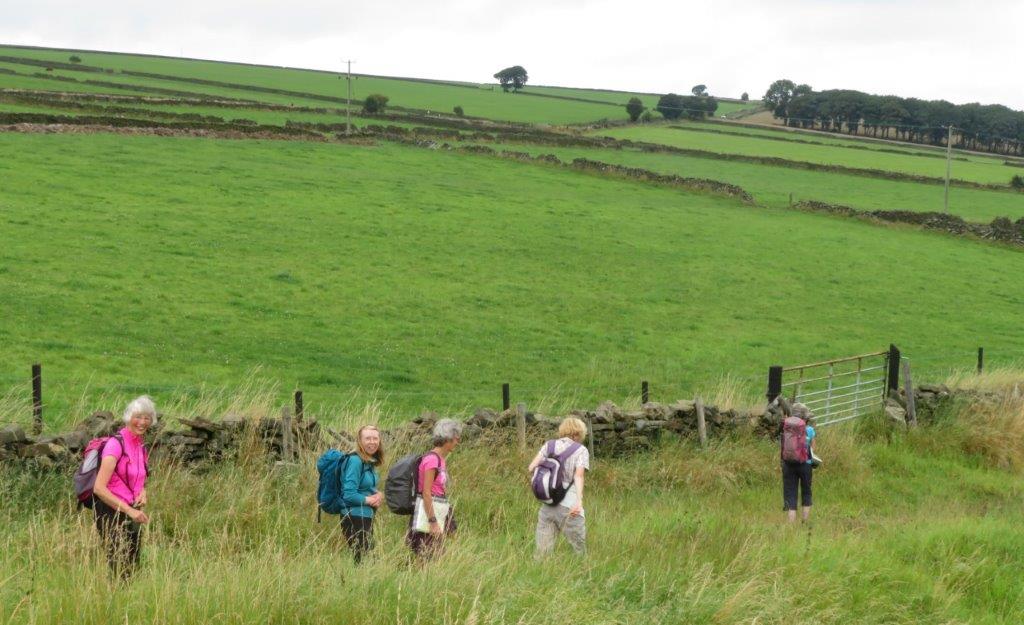 24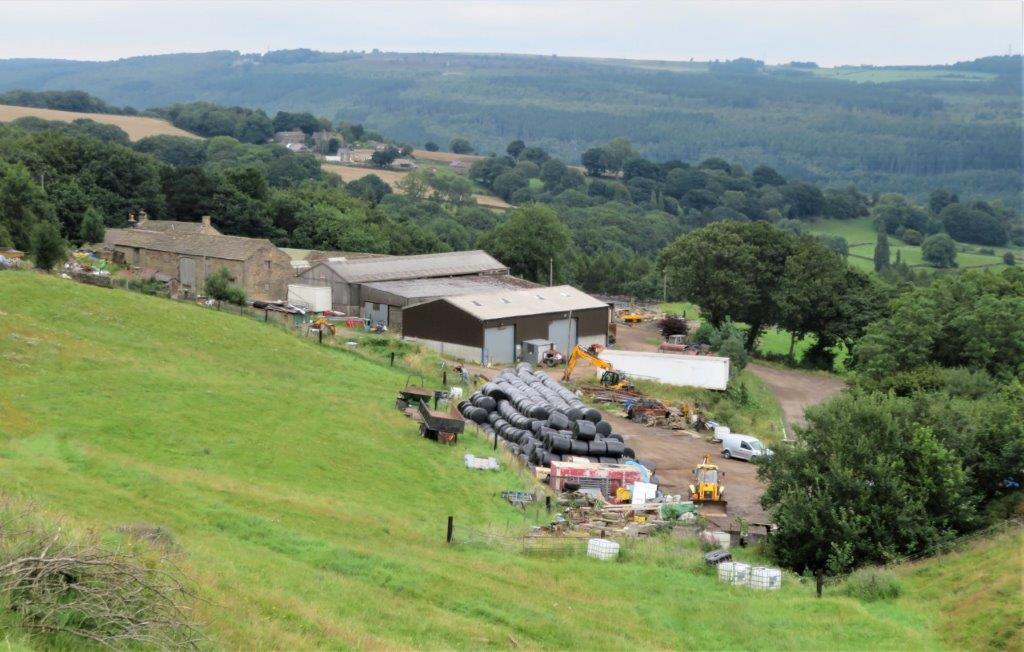 25 Coumes Farm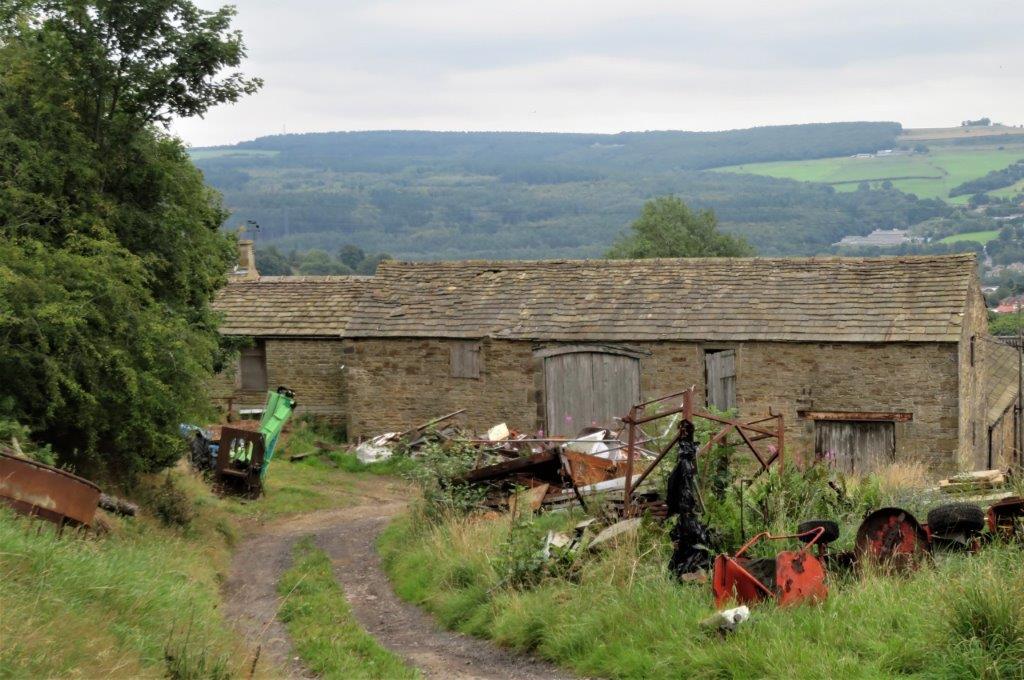 26 Barn at Coumes Farm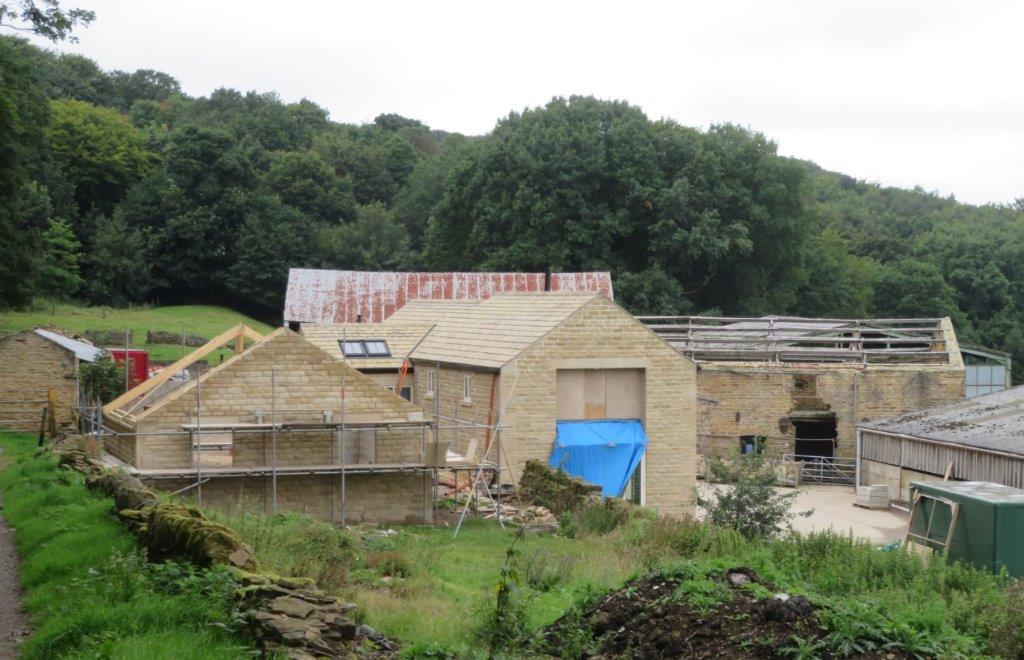 27 another Farm but in Coumes 'Vale'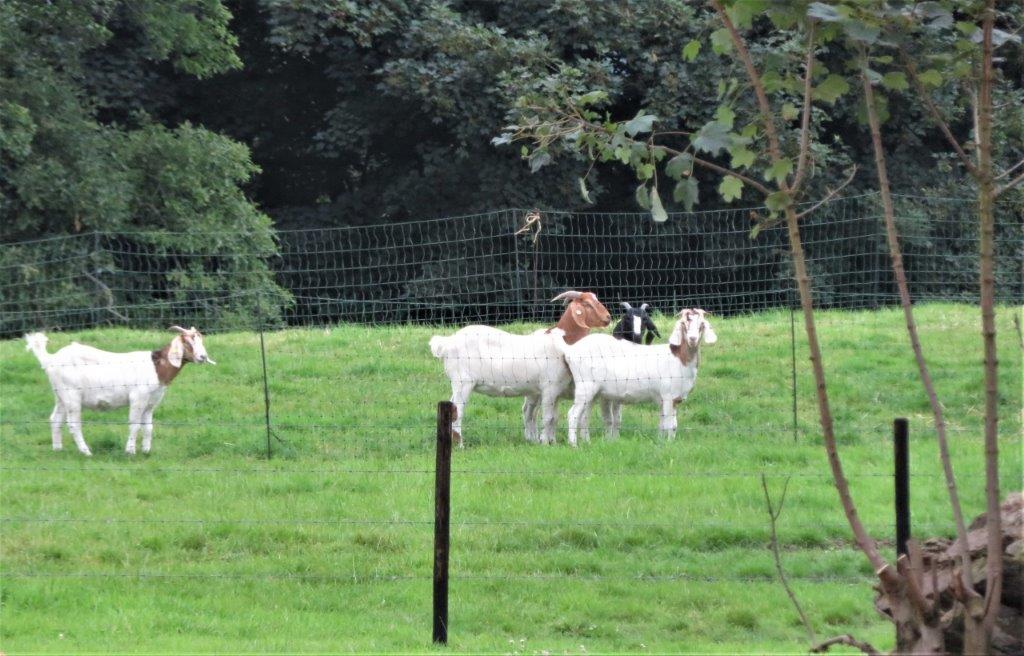 28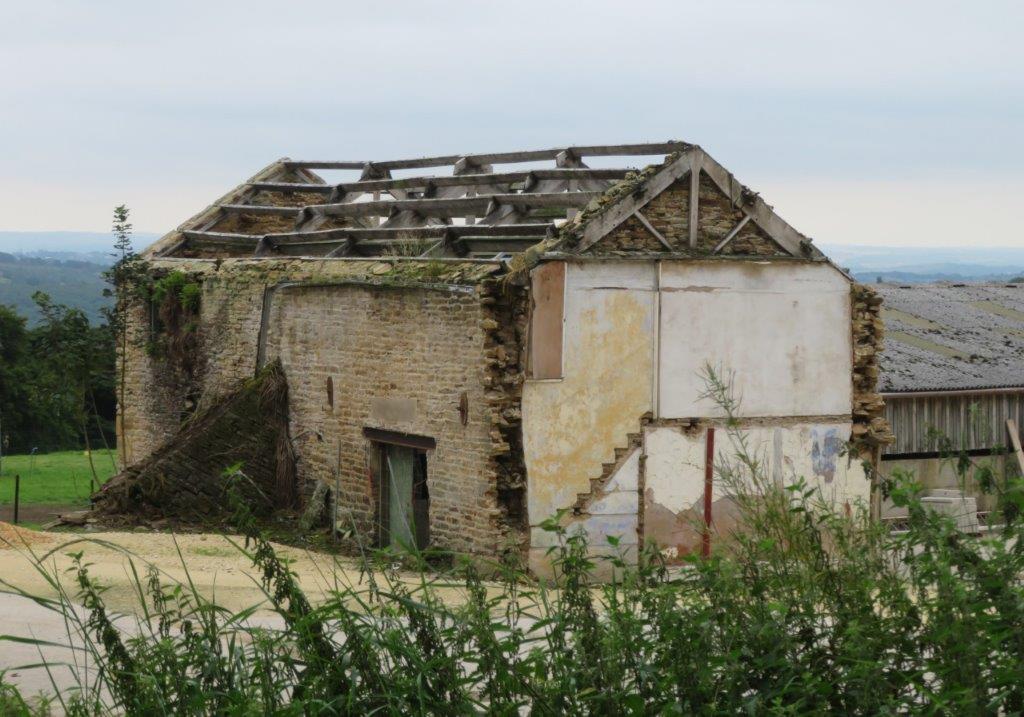 29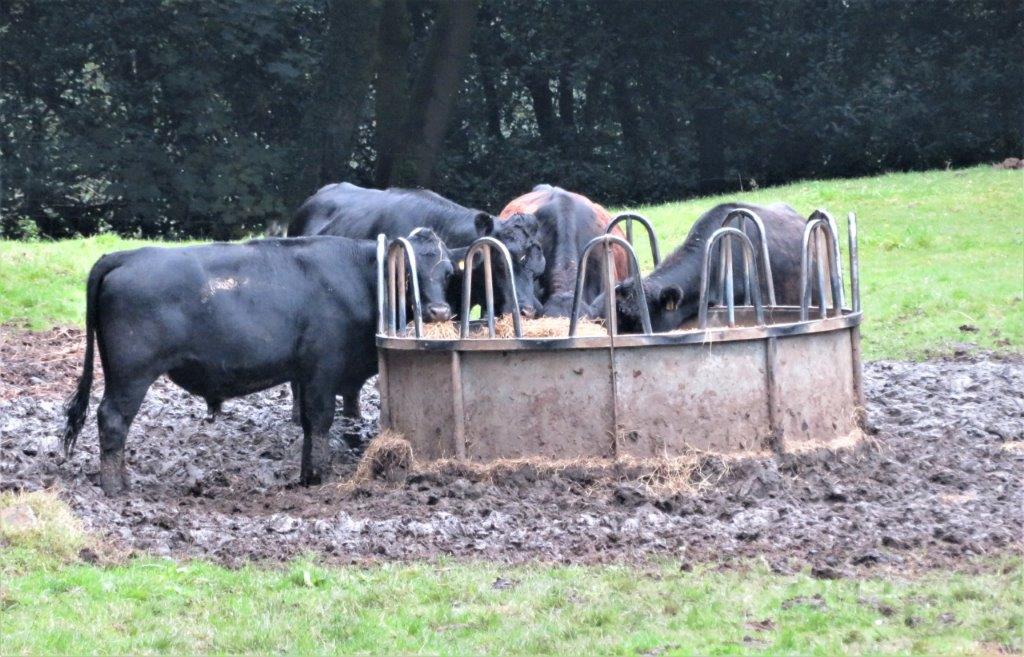 30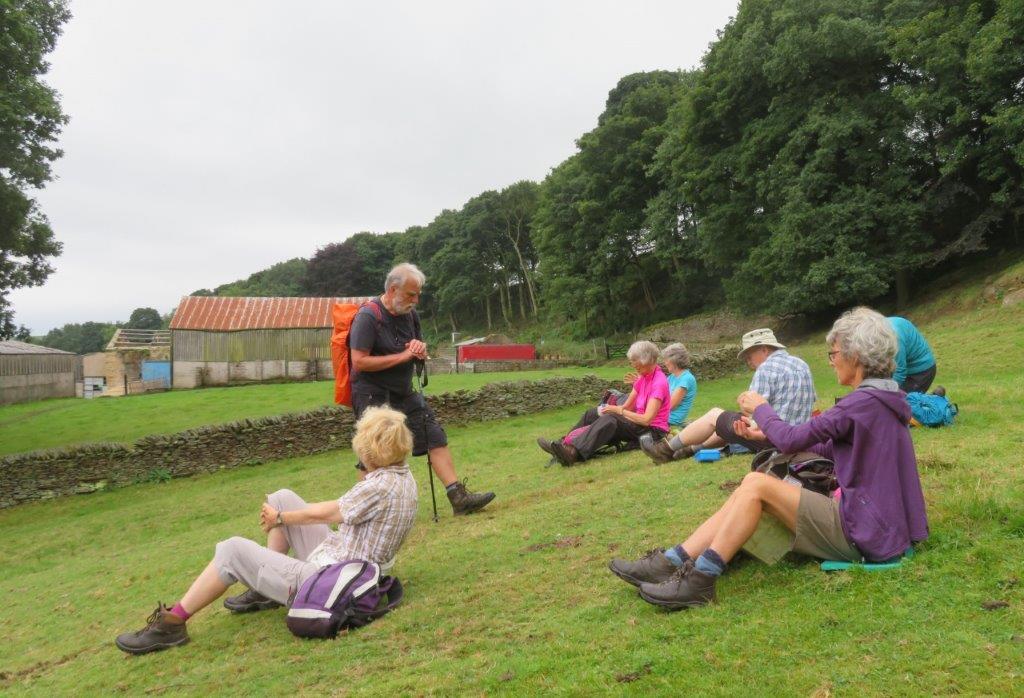 31 tea break - Coumes Vale farm behind us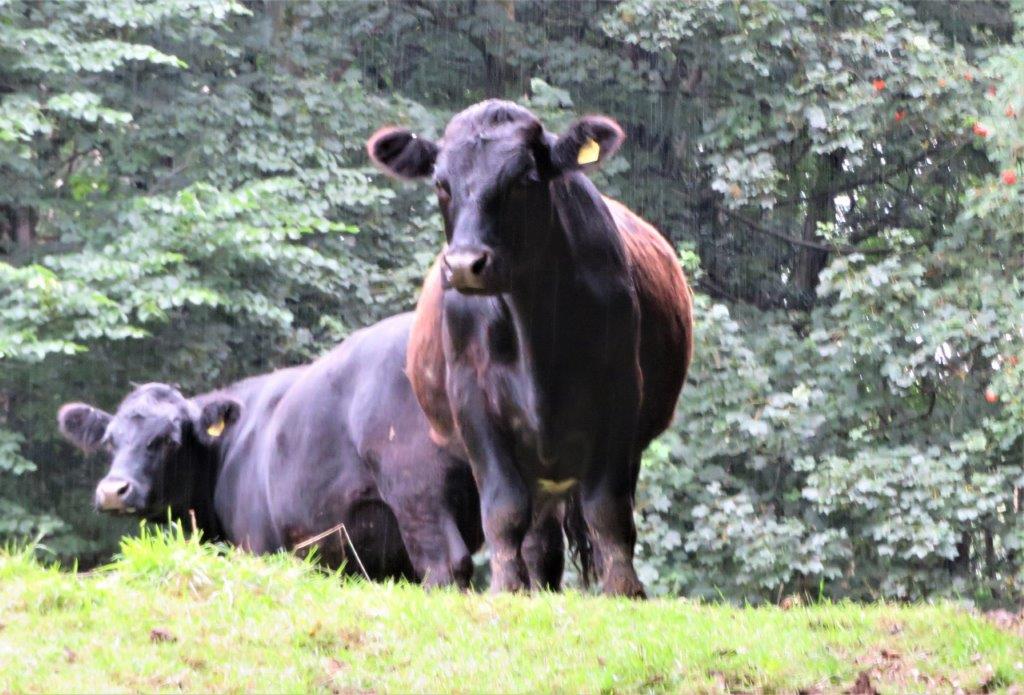 32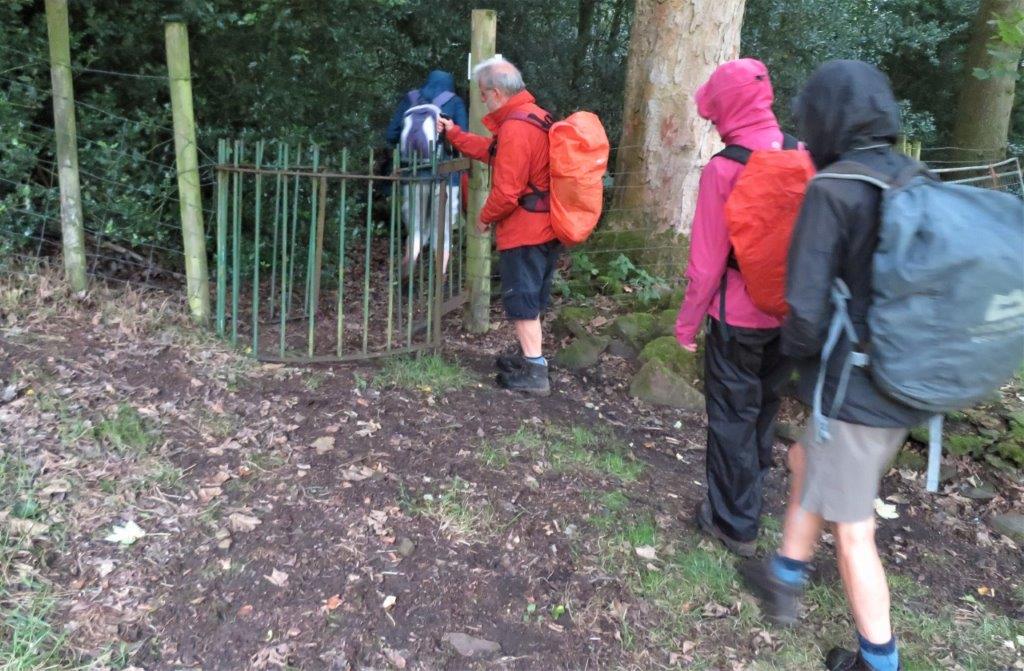 33 an increasingly rare metal 'kissing gate' stile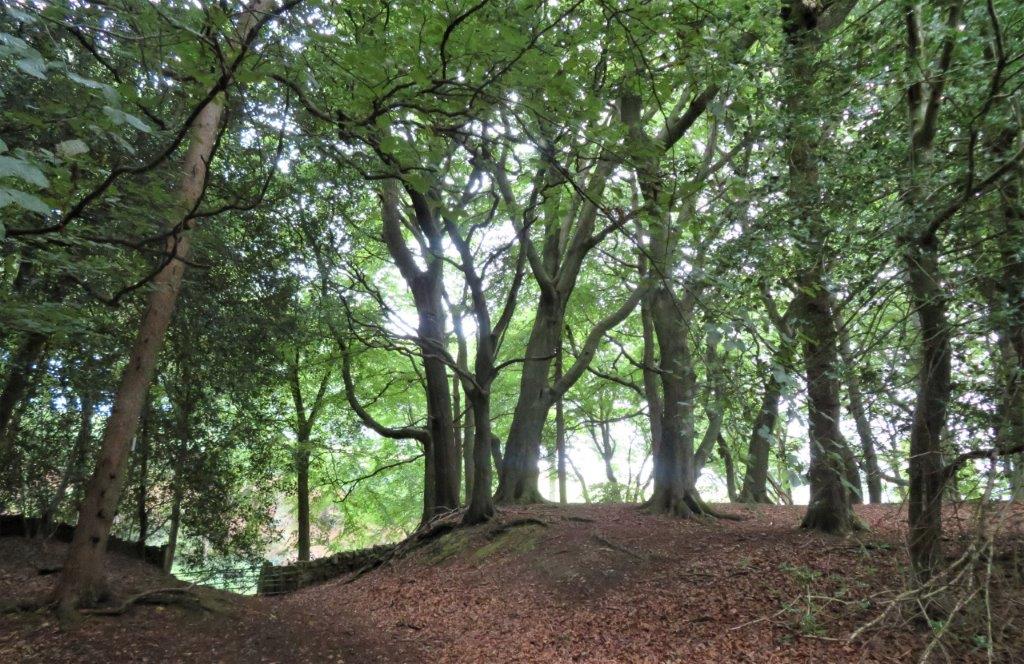 34 Coumes Vale Plantation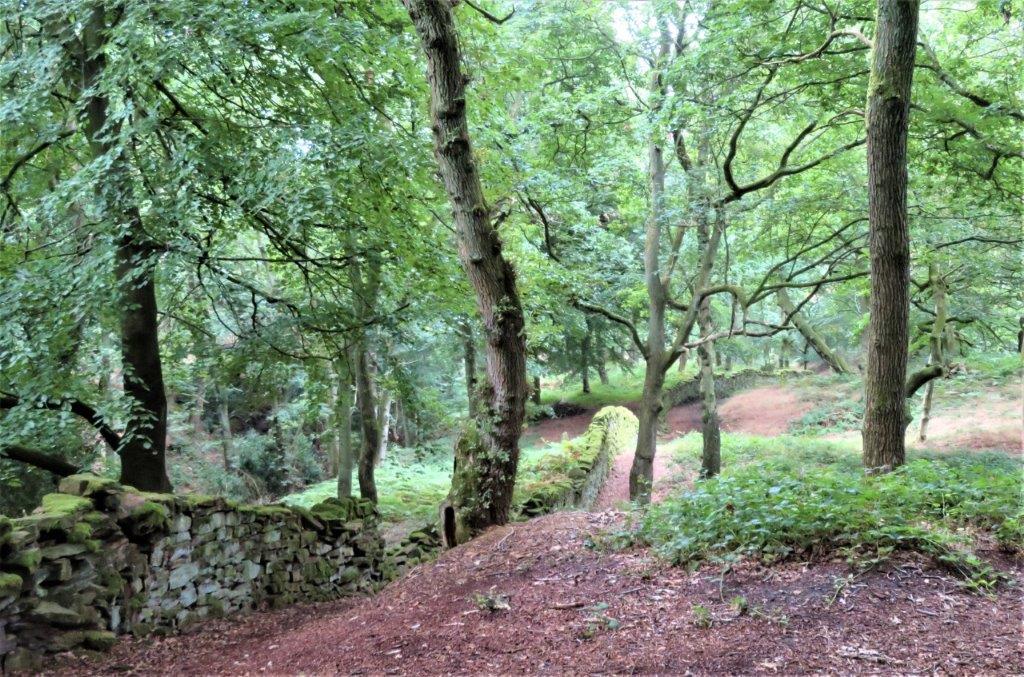 35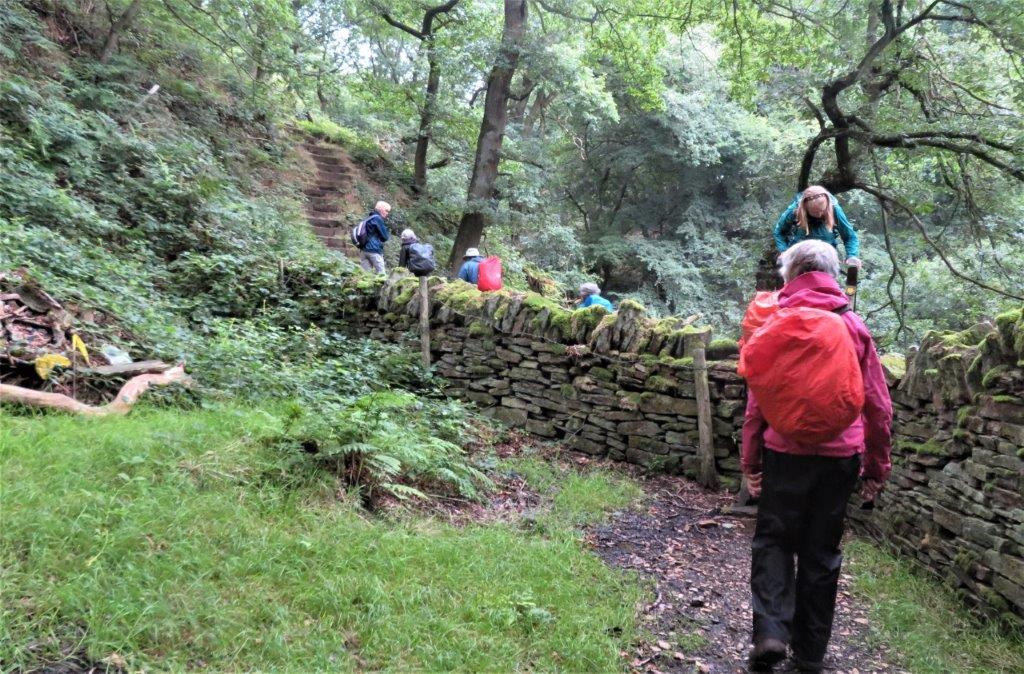 36 steps out of Lumb Bush (steps were built in recent years by Sheffield Ramblers Fixit Group)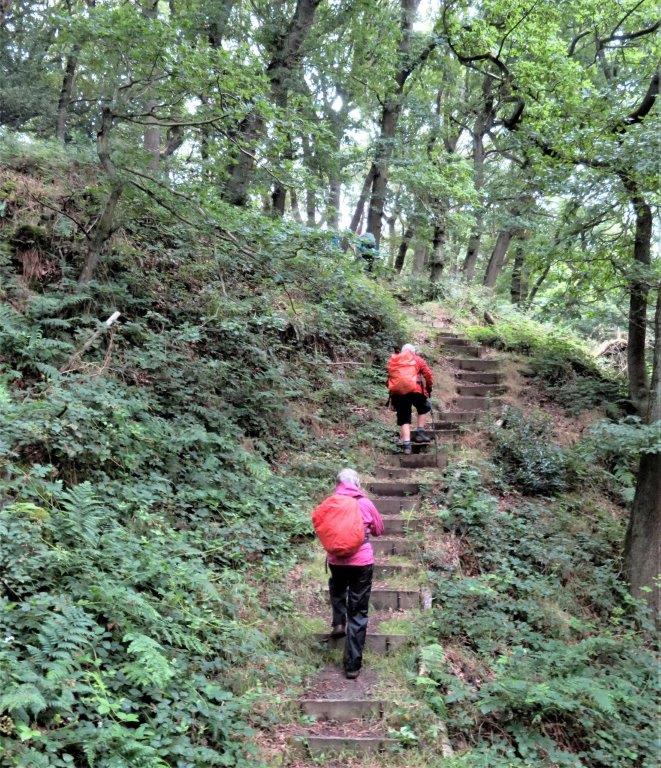 37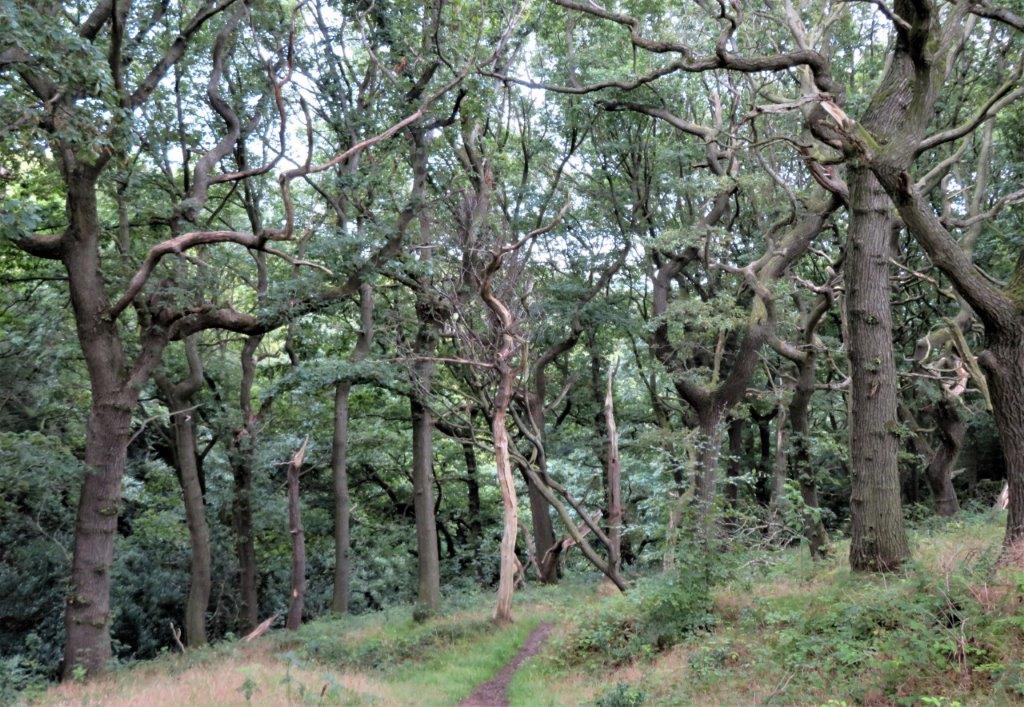 38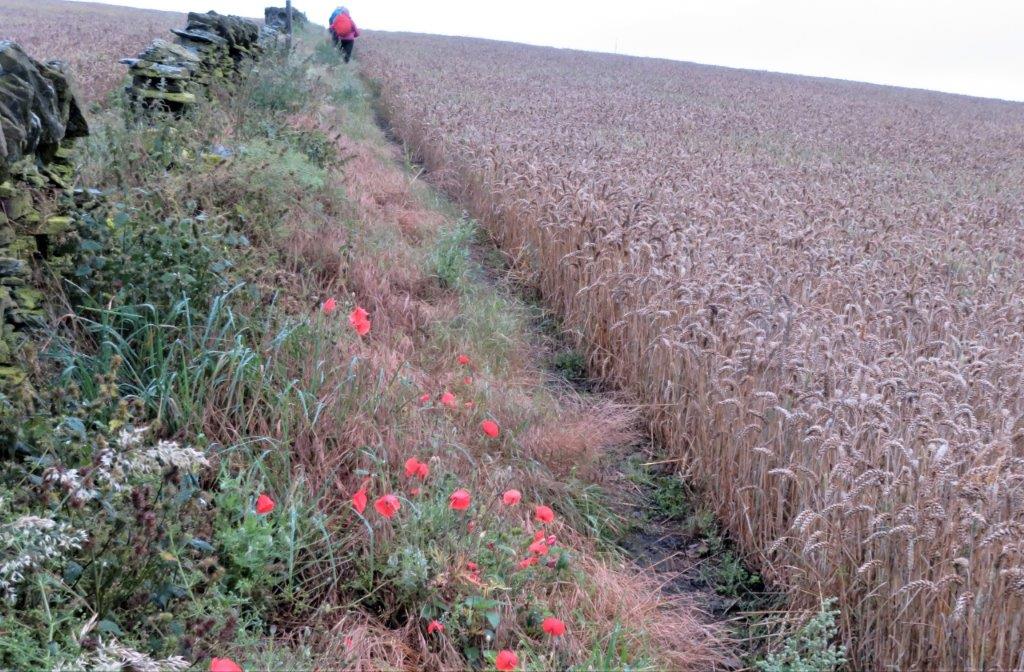 39 Wheat fields ready for harvesting once rains stop?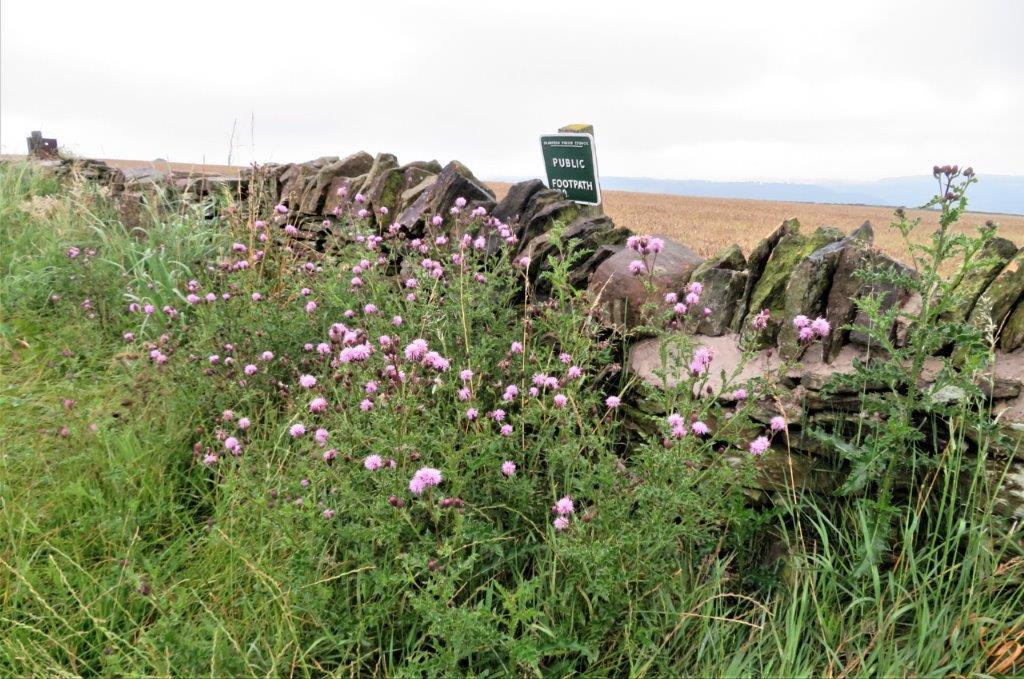 40 Public Footparh on Onesmoor Bottom (road)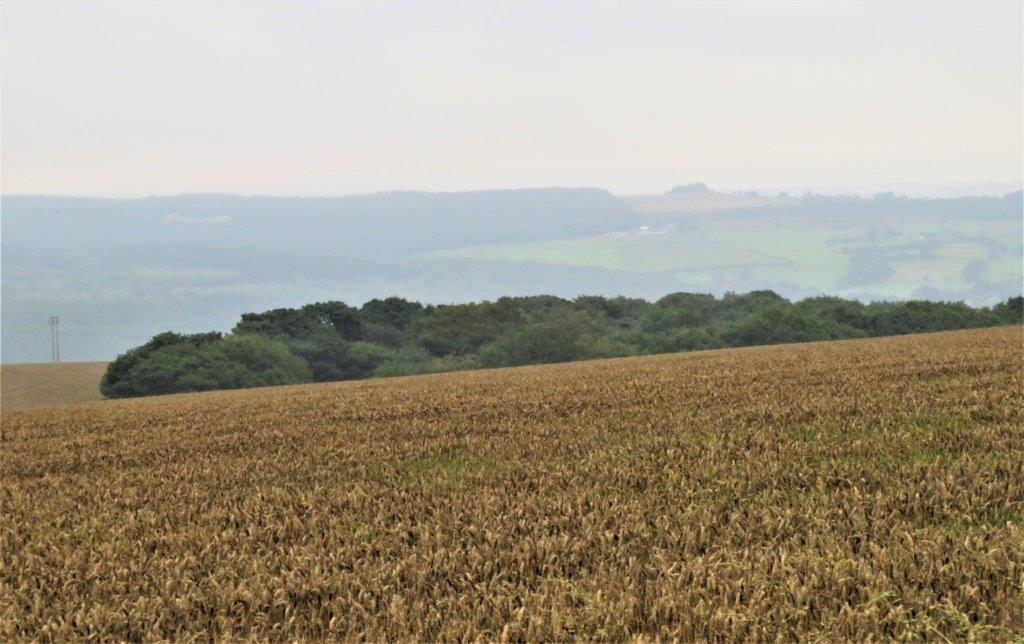 41 looking back across wheat fields at Lumb Bush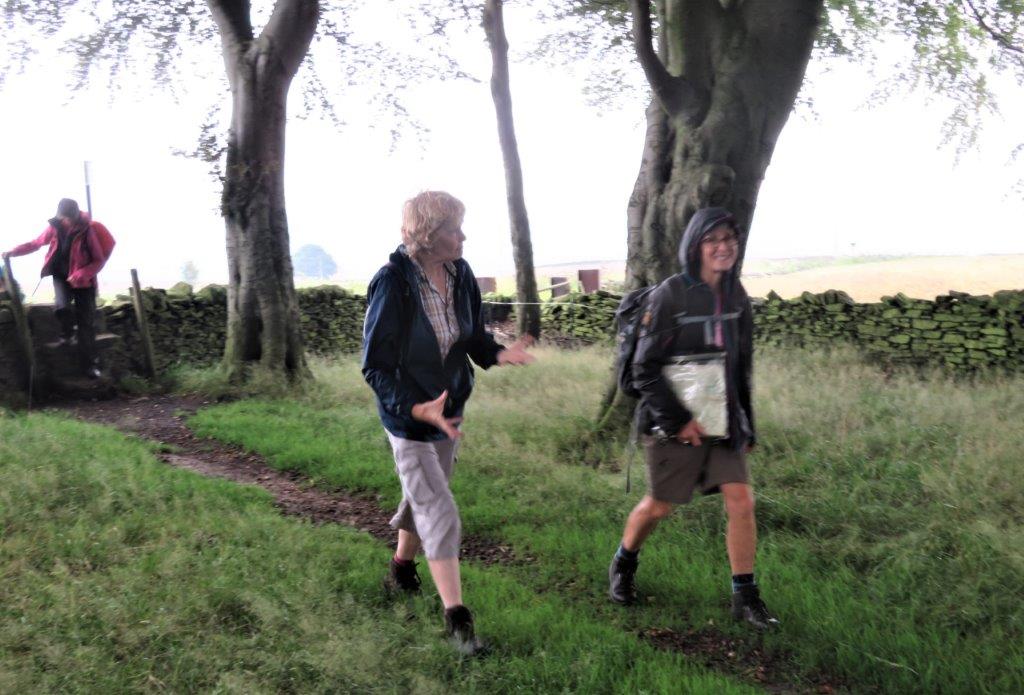 42 leaving Onesacre Road into Brittains Plantation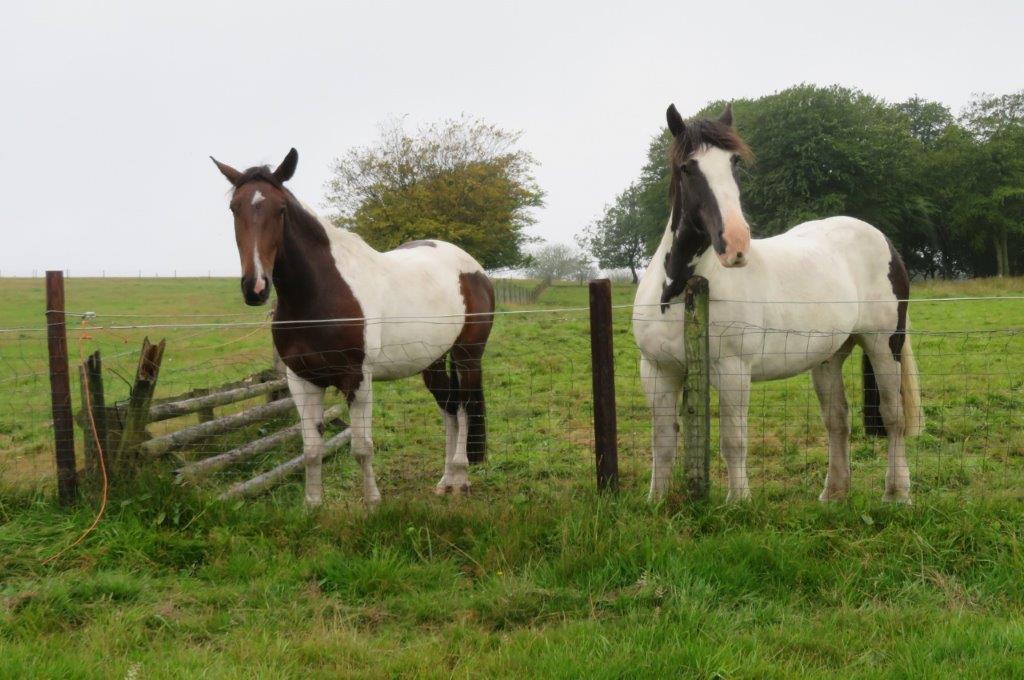 43 notice nearby instructs one not to feed the horses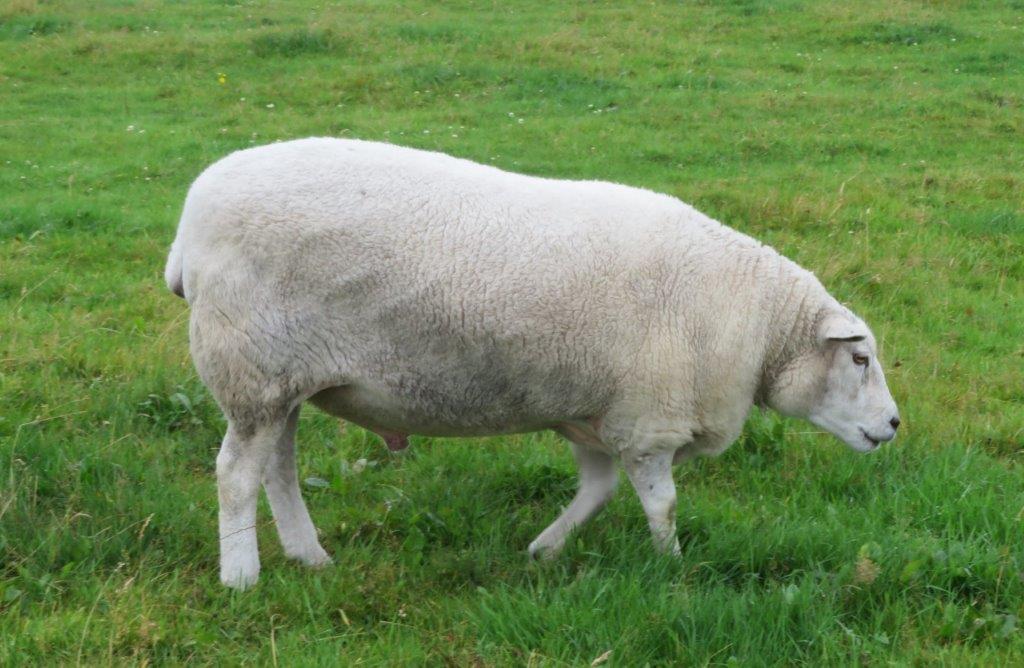 44 Ready for retirement?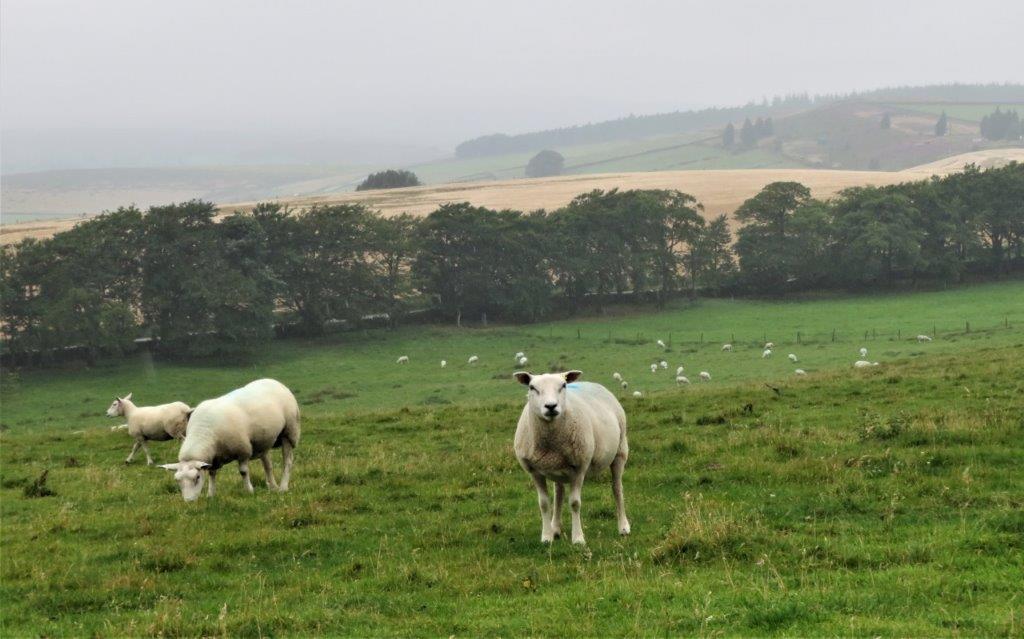 45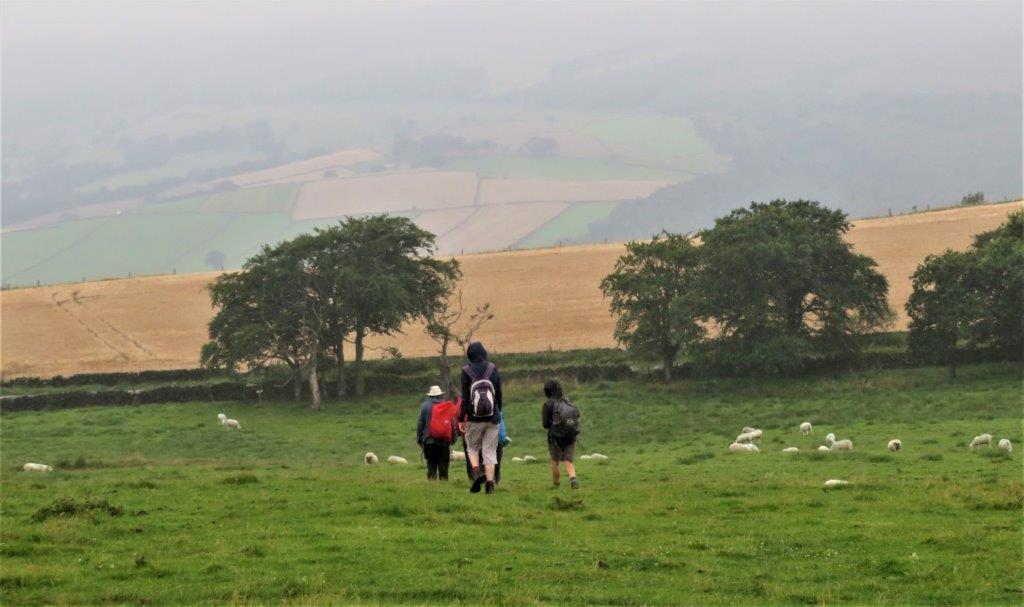 46 approaching Delf Road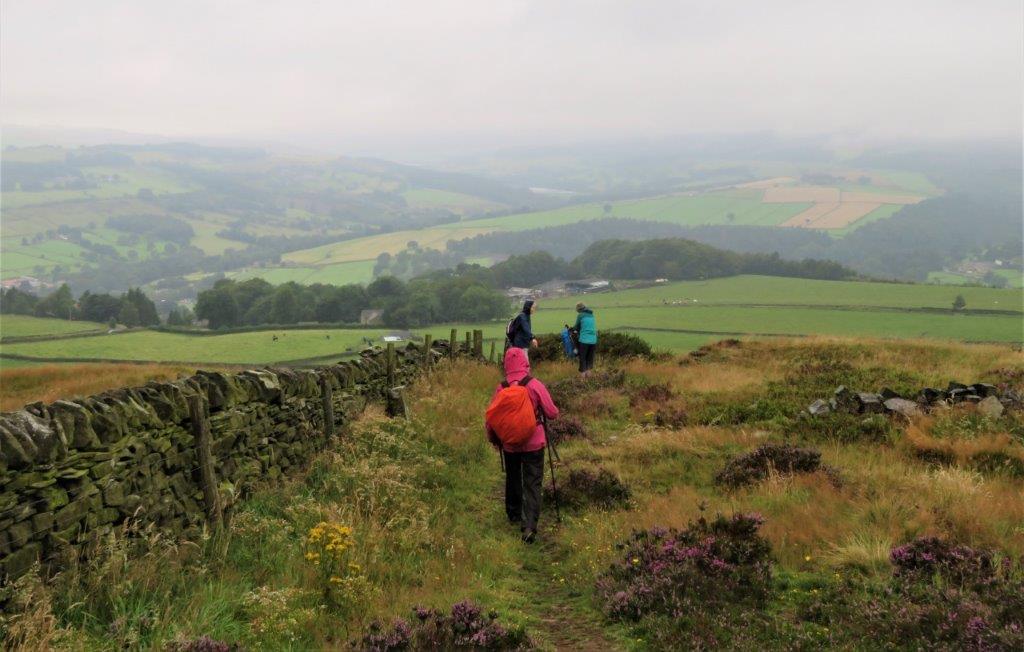 47 a long desent down towards Brown House Lane, High Bradfield & St Nicholas Church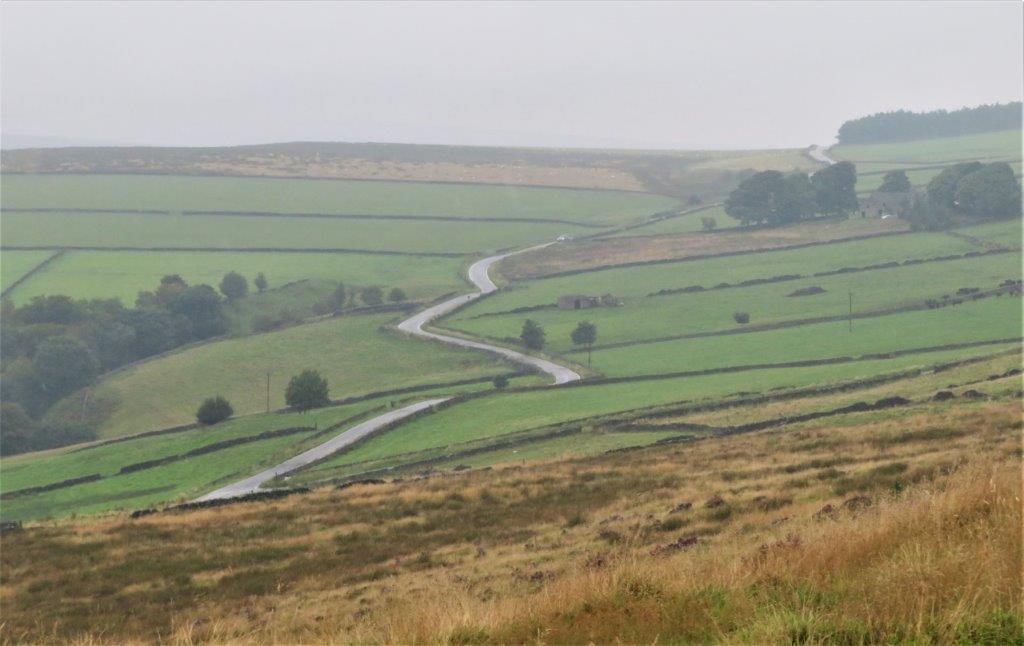 48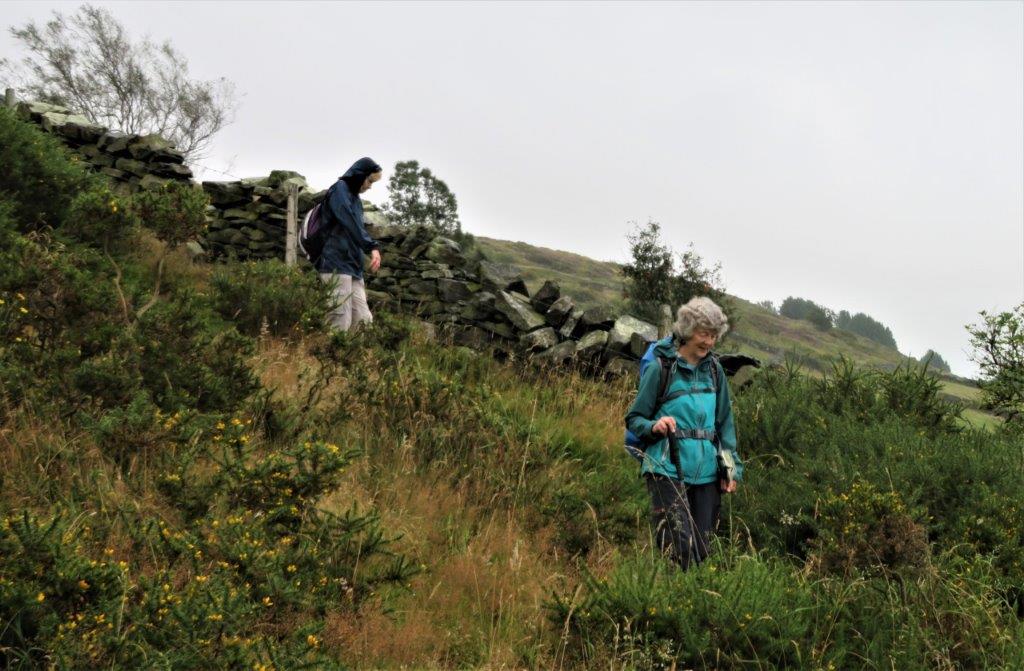 49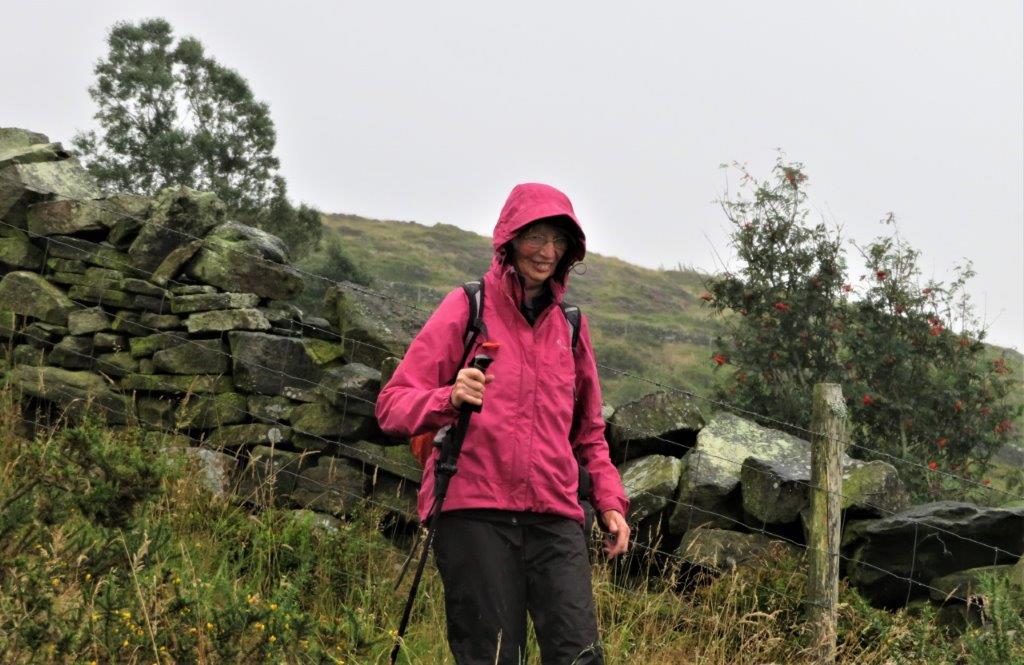 50
51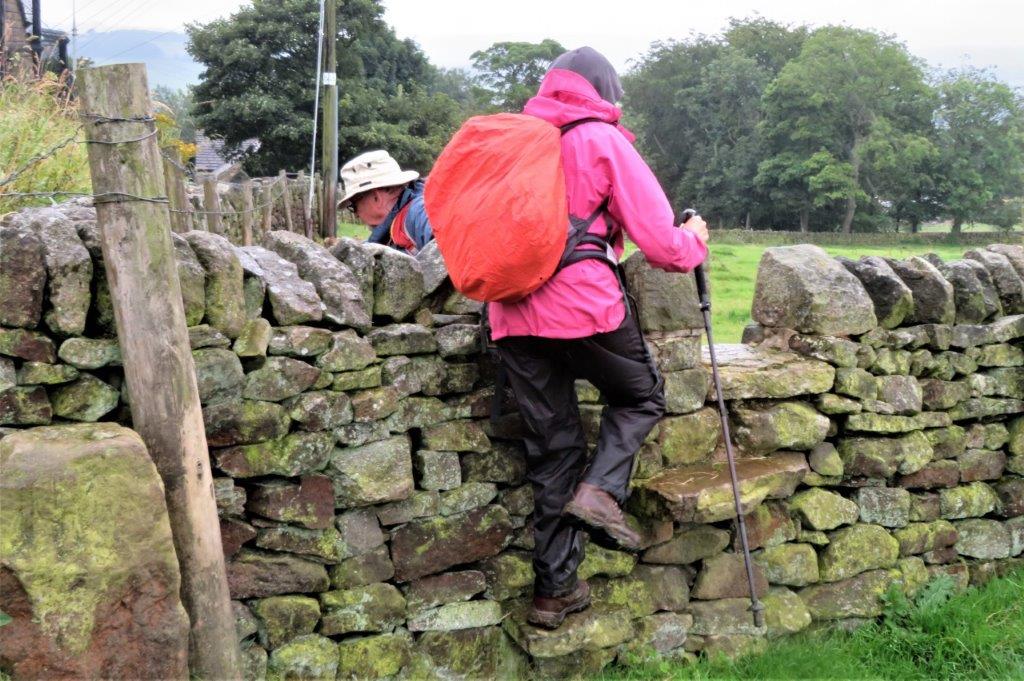 52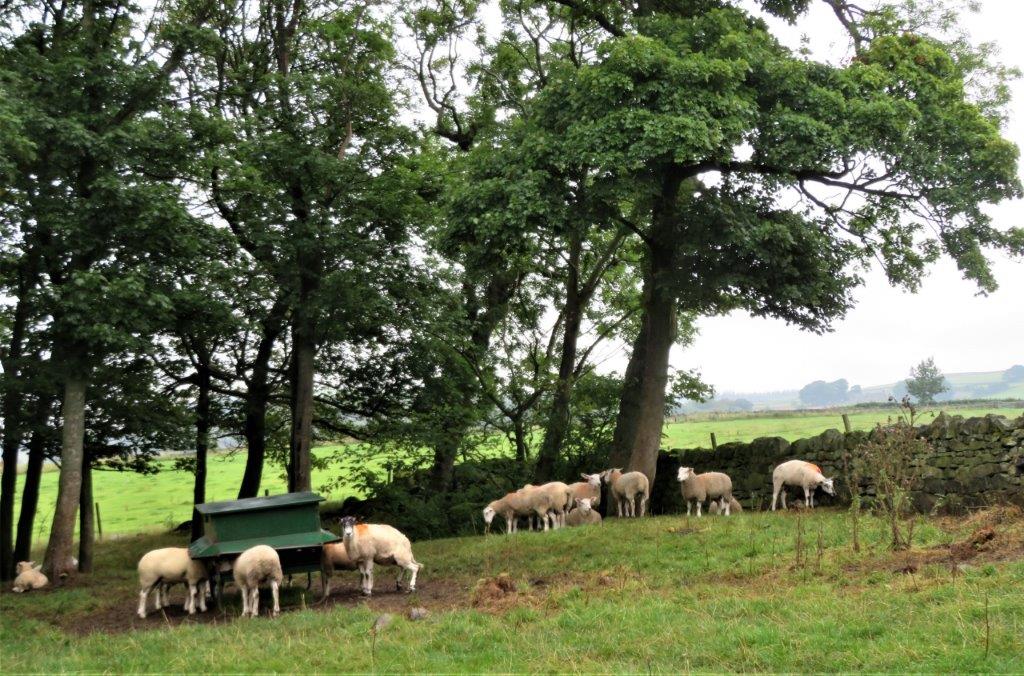 53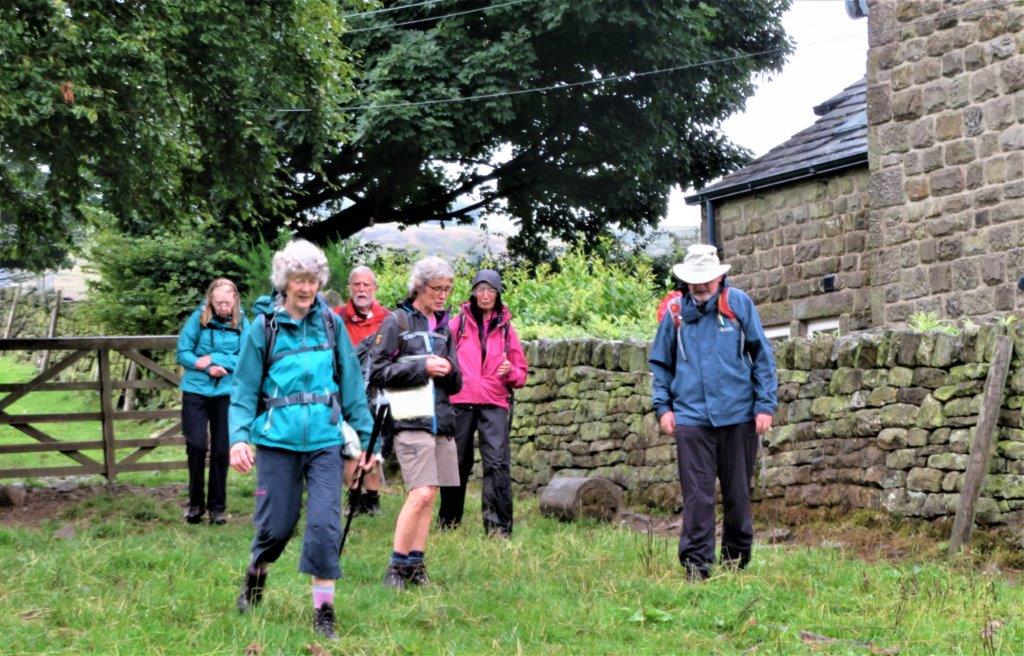 54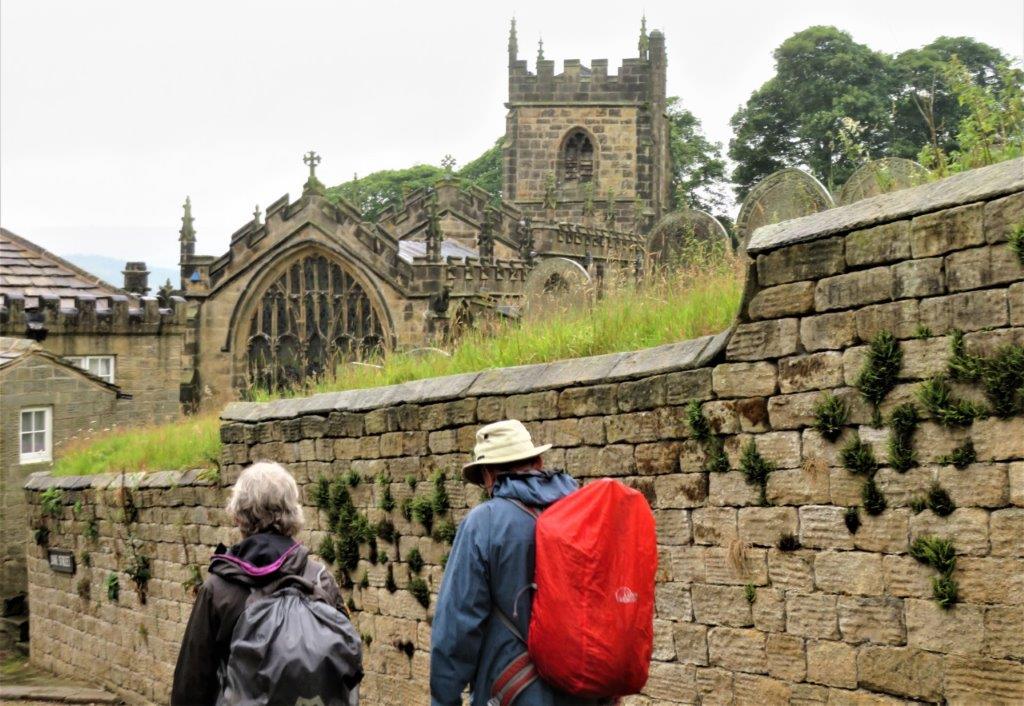 55 St Nicholas Church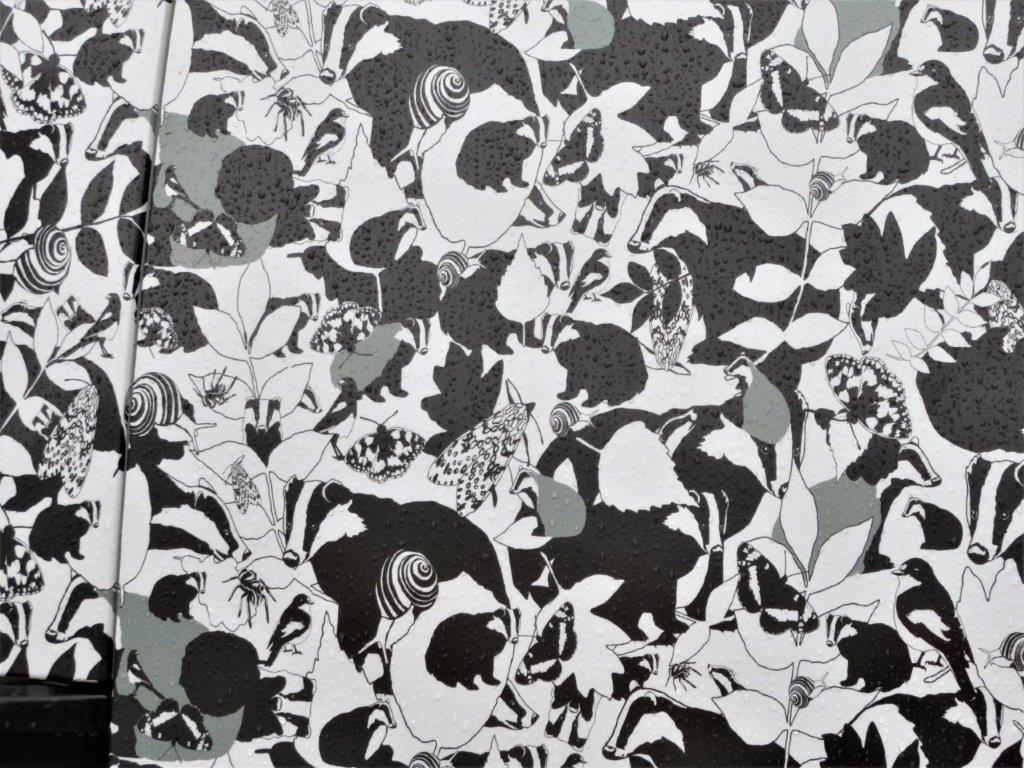 56 parked vehicle imprinted with this stunning theme
57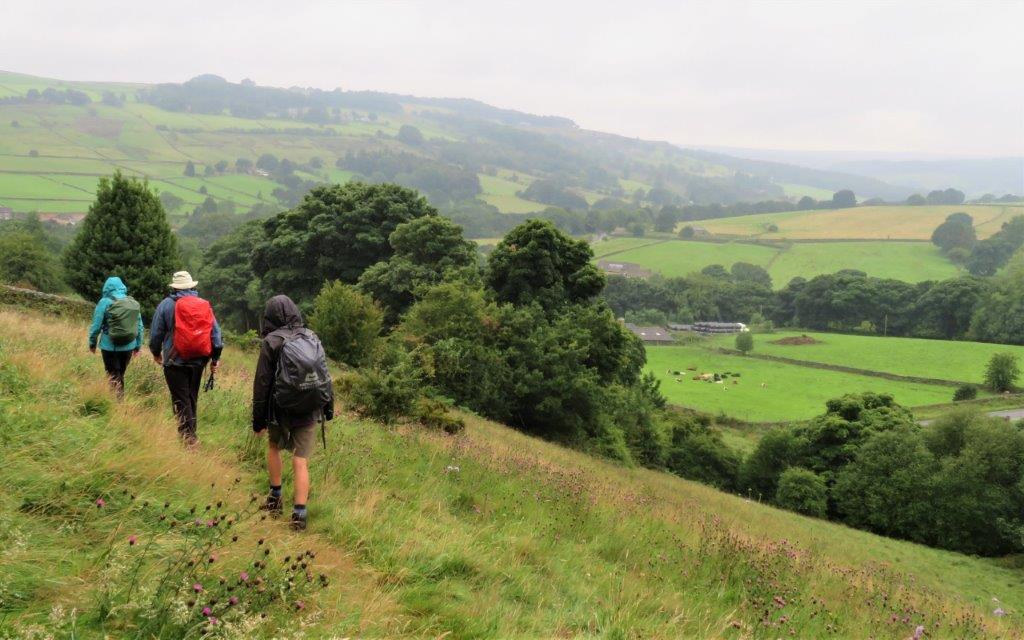 58 down toward Damflask Reservoir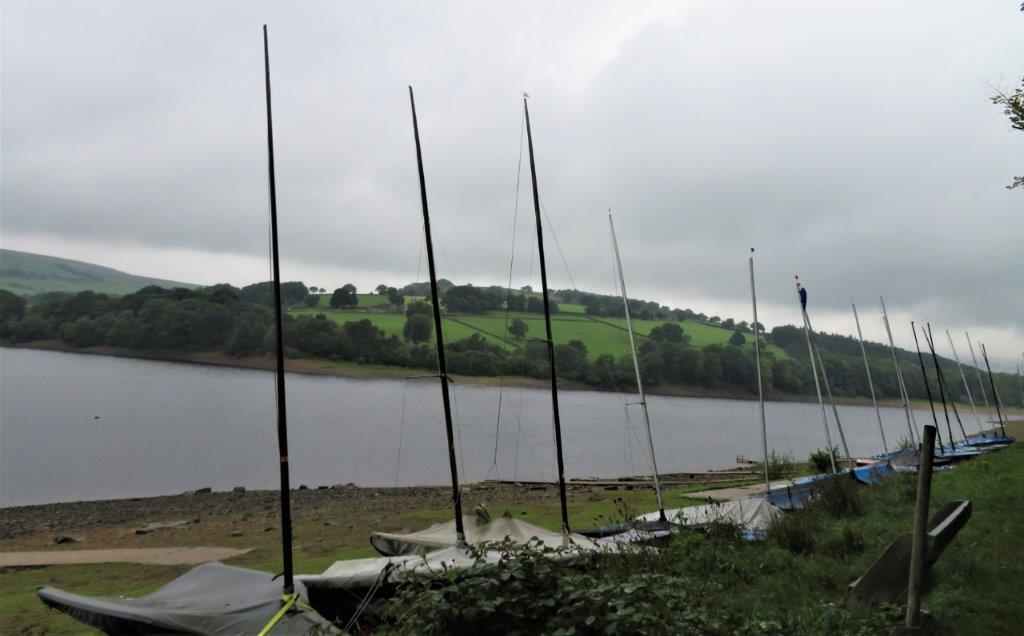 59 Damflask Reservoir water level quite low/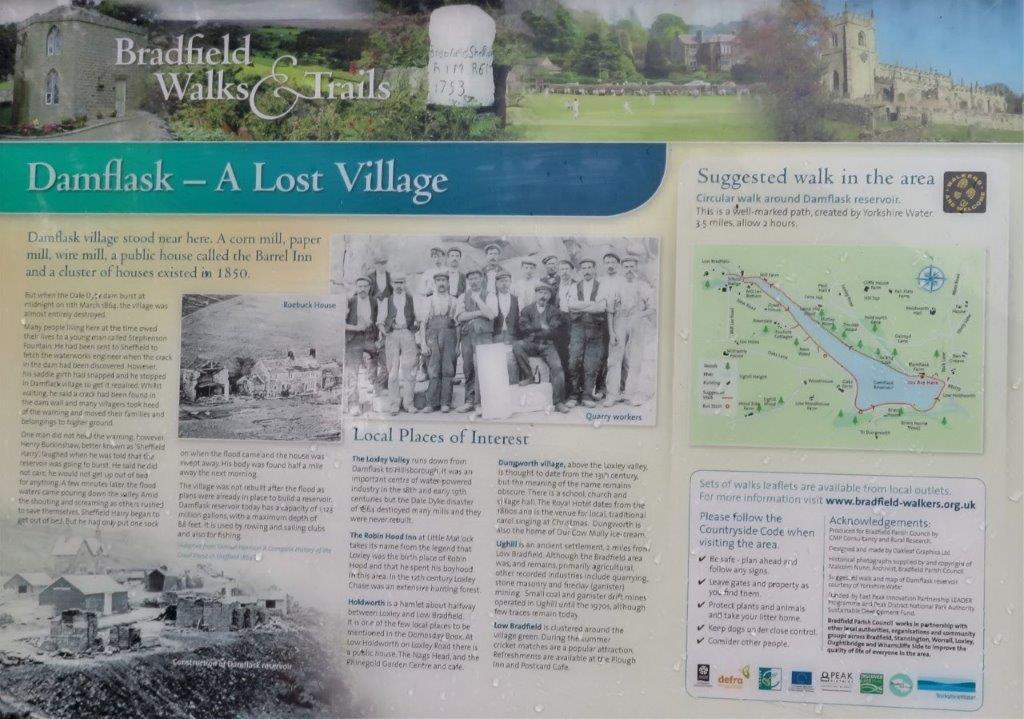 60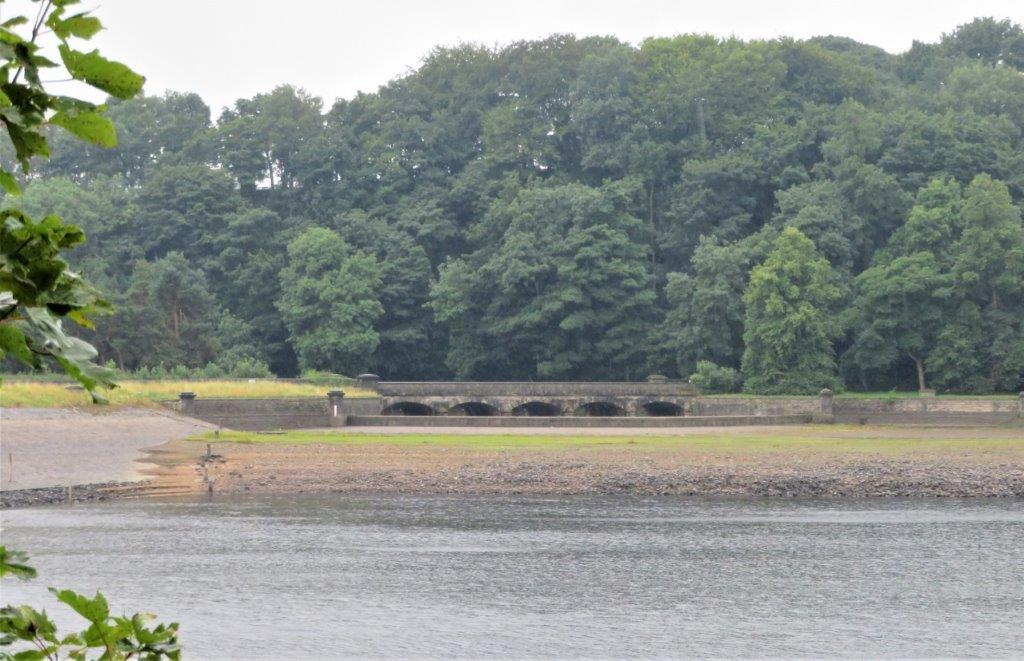 61 Damflask Reservoir spillway well above reservoir level. Arched stone bridge take road over spillway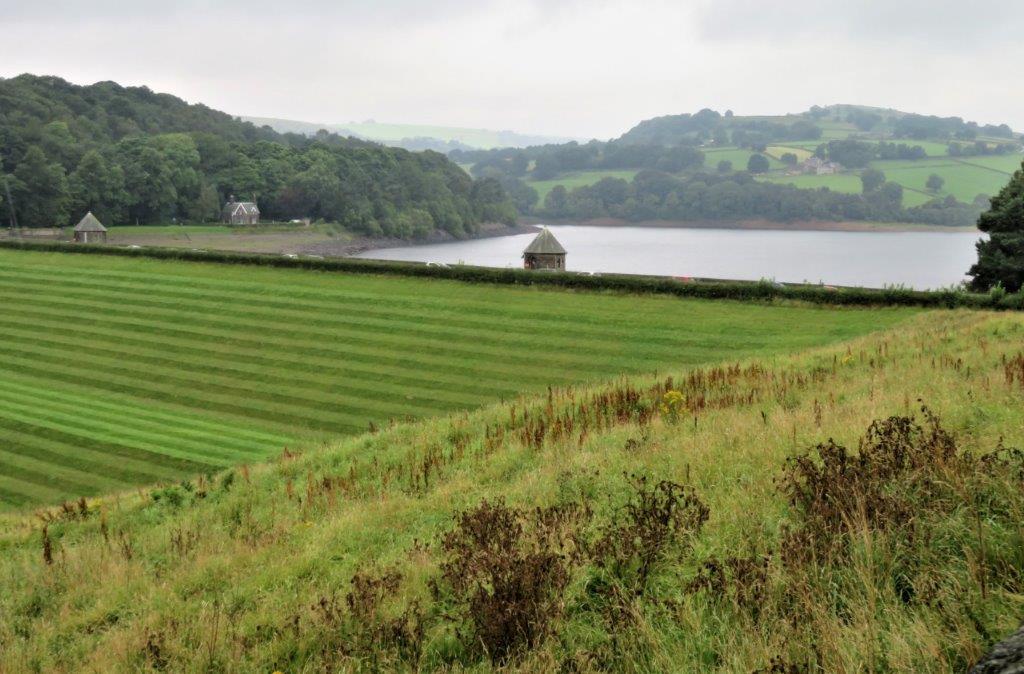 62 looking back at a freshly mown Damflask Reservoir Embankment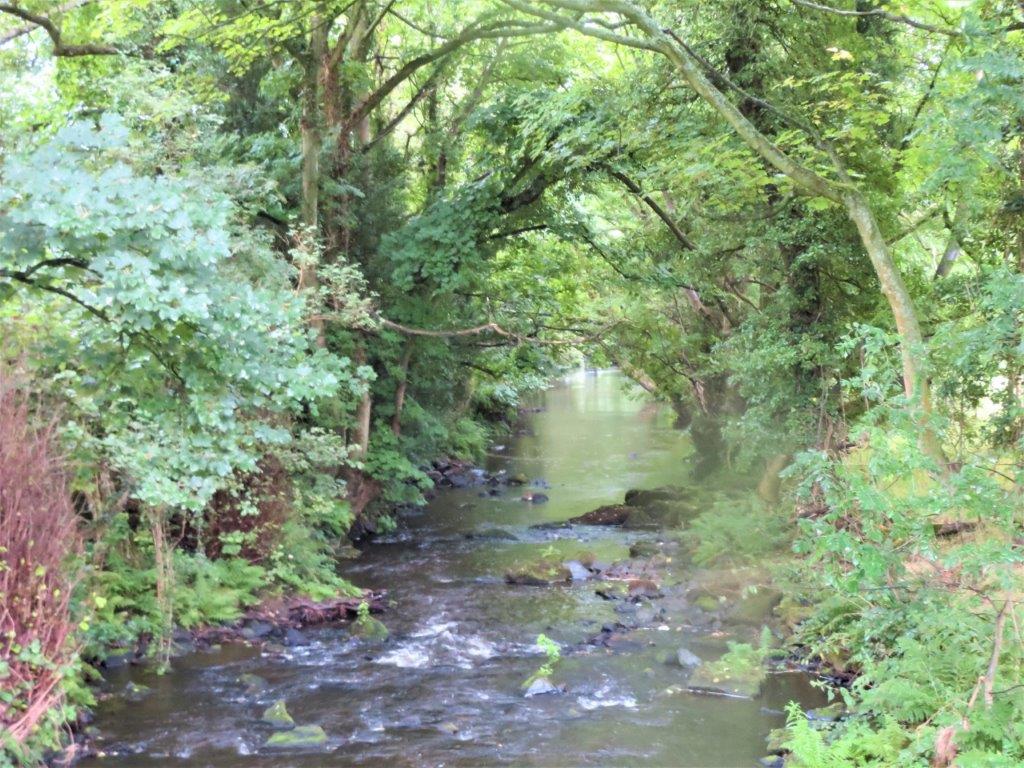 63 looking down from bridge below spillway at River Loxley
Heavy rains came - no further satisfactory photographs!!
homepage - Daywalks Index 2020 - contact me at