homepage - Daywalks Index 2020 - contact me at

Rev4
2020.07.17**a 'social distancing walk' with 2 persons, Parking at Birchen CLough on A57 at SK109914, Cross A57 & follow river N.ward in Lady Clough (path difficult - un-cleared trees etc - diversions), climb onto A57 Rd at ~SK100929 & follow ~400m ~W then cross over into Doctor's Gate Clough, continue ~WNW to Old Woman SK090933, turn NE onto Pennine Way winding North. At SK097948 turn off P.Way & cross & follow Hern Clough ~E to Grains in the Water, we followed narrow path along above River Alport to SK114941, turned ~E thru moorland out of clough then SE to Trig Beacon at ~SK128932, continue SSE to then along Alport Castles, at ~SK145913 turn down ~S for ~300m then down ~W to cross FB over River Alport at SK13910.---Then abortive route aiming for Oyster Clough Shooting Cabin - follow River Alport ~N just past Alport Farms, then ~W (just to north of Swint Clough) up to Alport Valley Plantations aiming to cross ~W thru Plantation at ~SK132913? (path not marked on map or fully on ground), but we did not find crossing (may have missed it detouring past fallen tree debris?) We then followed woods further but found no other accesses thru fence / plantation. At river level we followed river back to farms. Return Route - follow access track from Aport Farms ~S then SW just before Hayridge Farm, follow FP ~W (above Blackden View Farm) turning gradually N to cross Oyster Clough at SK119905, follow FP ~W to edge of woods then NW & N (not dropping down too soon to the A57 ) on marked path back to Birchen Clough.
1 paths along stream are shown on maps as being 'permissive' paths rather than Footpaths
2
3
4 fallen trees and debris obstructed some 'paths' and we re-routed across the river and found further had going through the debris of felled trees and newly planted trees
5
6 an unmarked on maps footpath fortunately brought us back to the East side of the river (close to the A57 road)
7
8

9 National Trusts - Lady Clough sign. The A57 road is ahead of us to our right
10 water courses to cross
11
12 climbed up to the edge of the A57 road onto sidewalk at this portion of road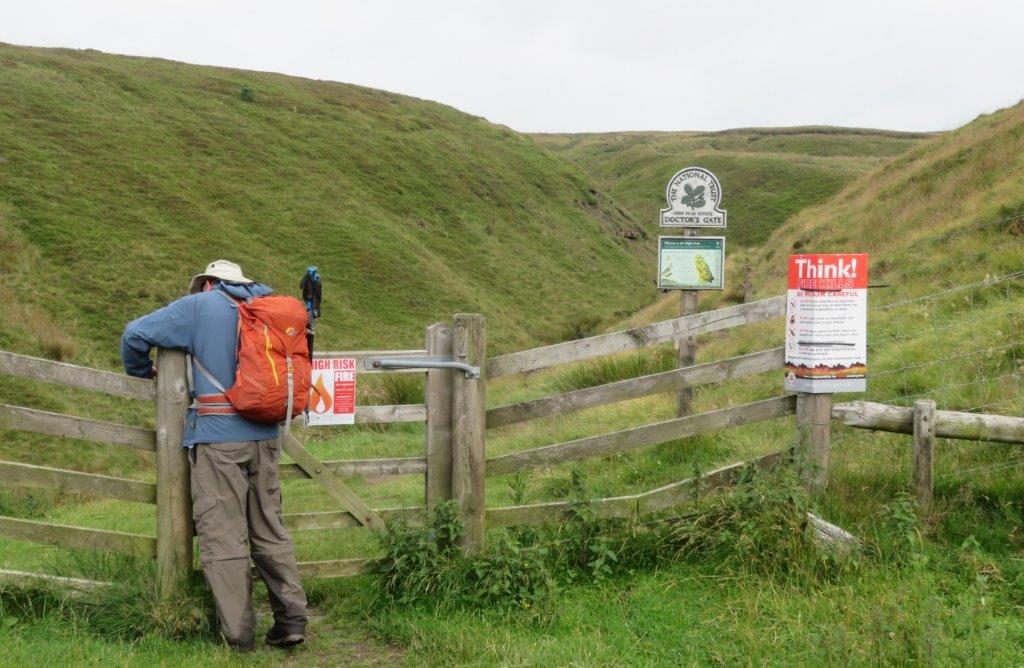 13 crossed A57 road & joined Doctor's Gate footpath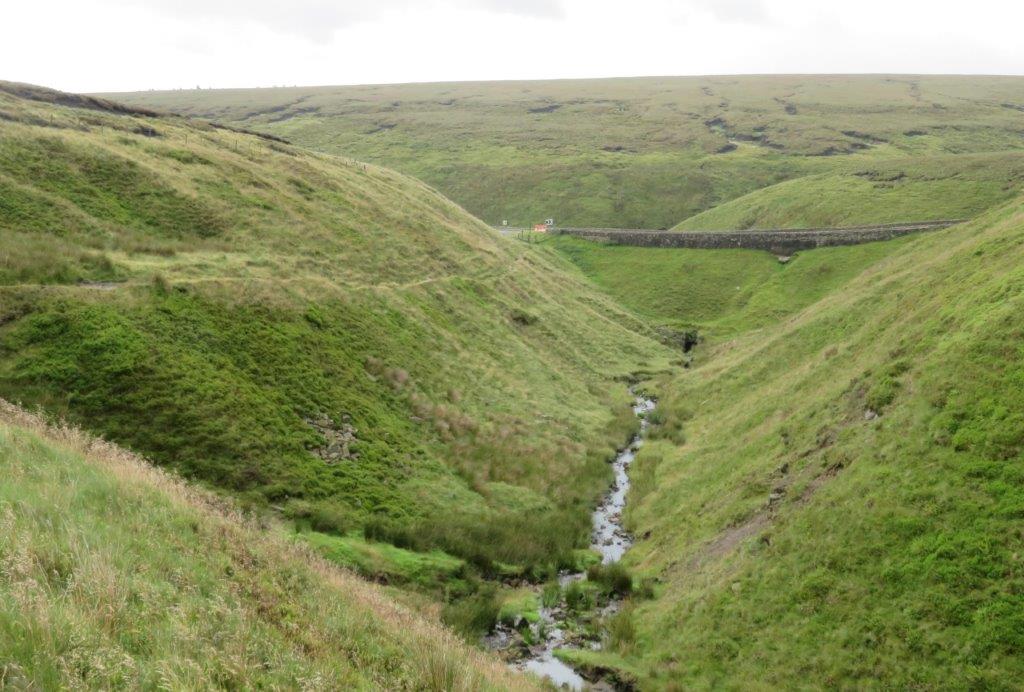 14 looking back at start of Doctor's Gate on A57 road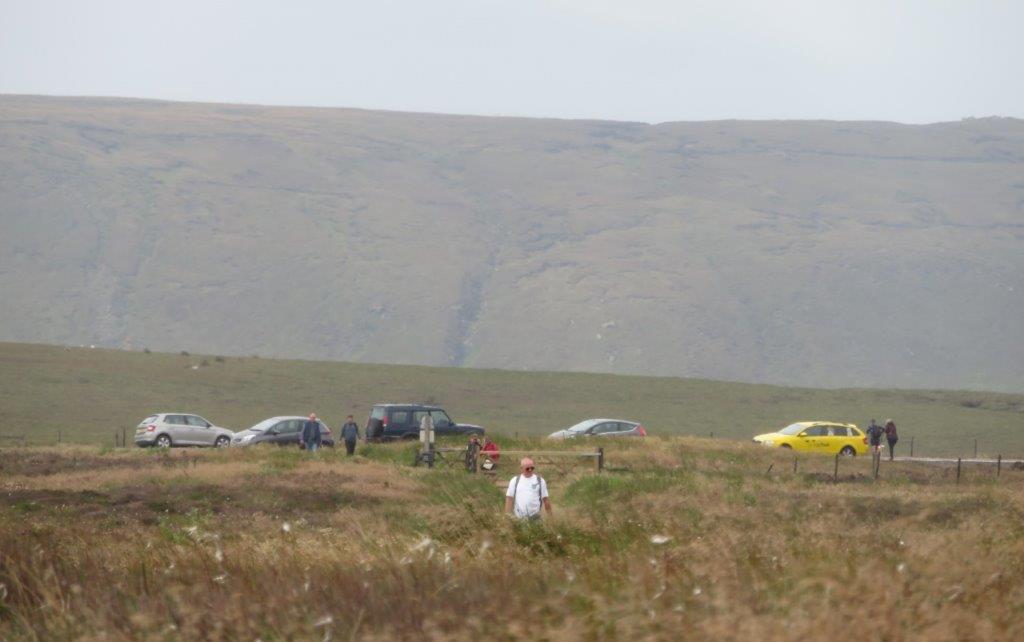 15 We turned off Doctors Gate northward onto the Pennine Way. This photo zooms back to the Pennine Way crossing of the A57. Kinder in background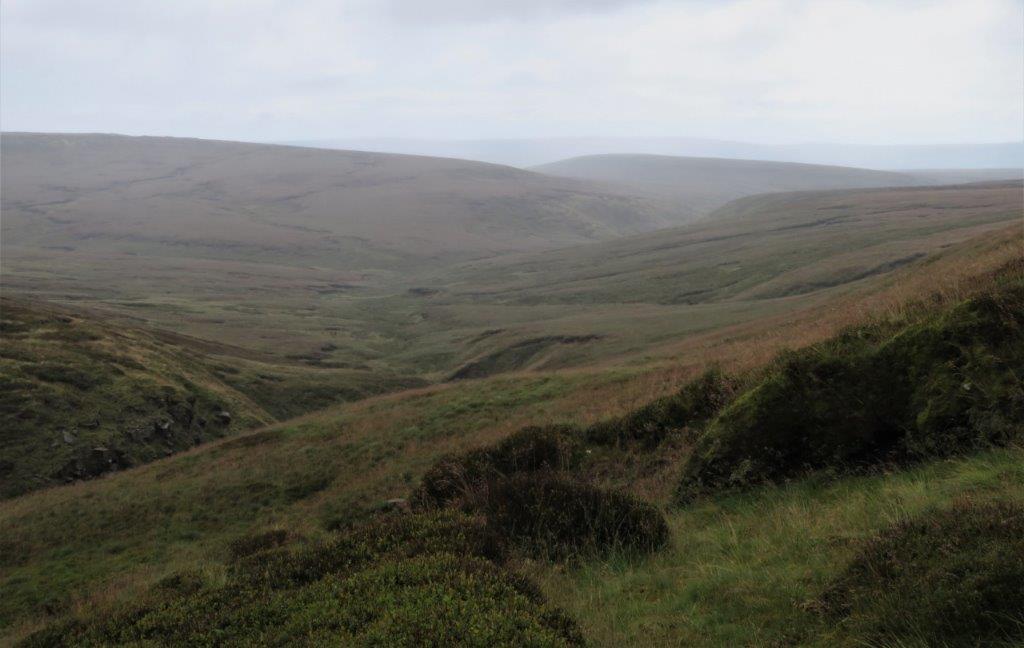 16 a view ahead from the Pennine Way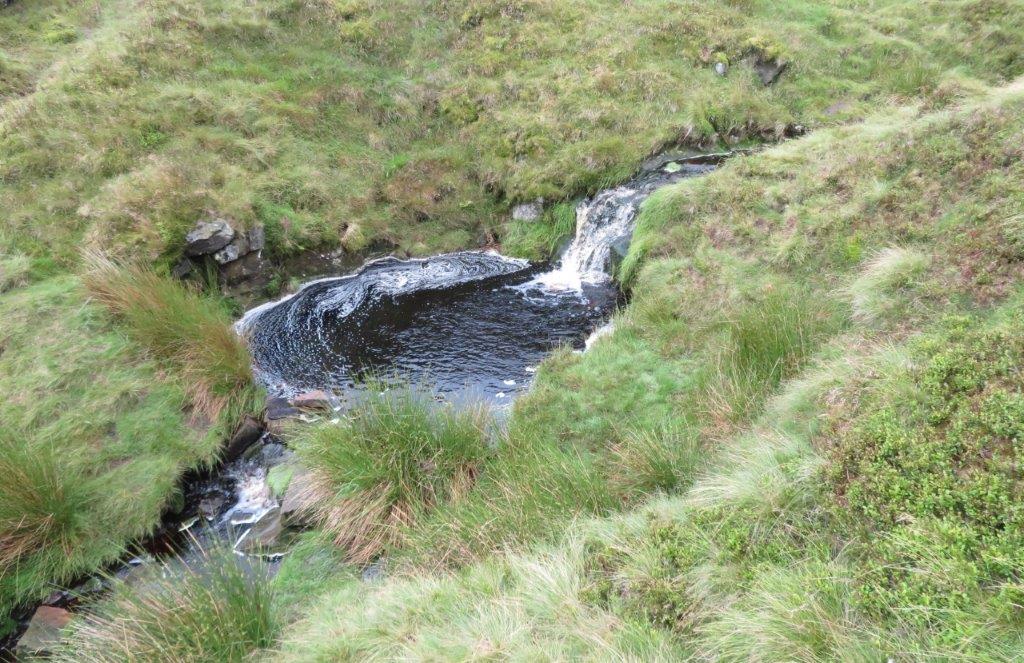 17 stream in Hern Clough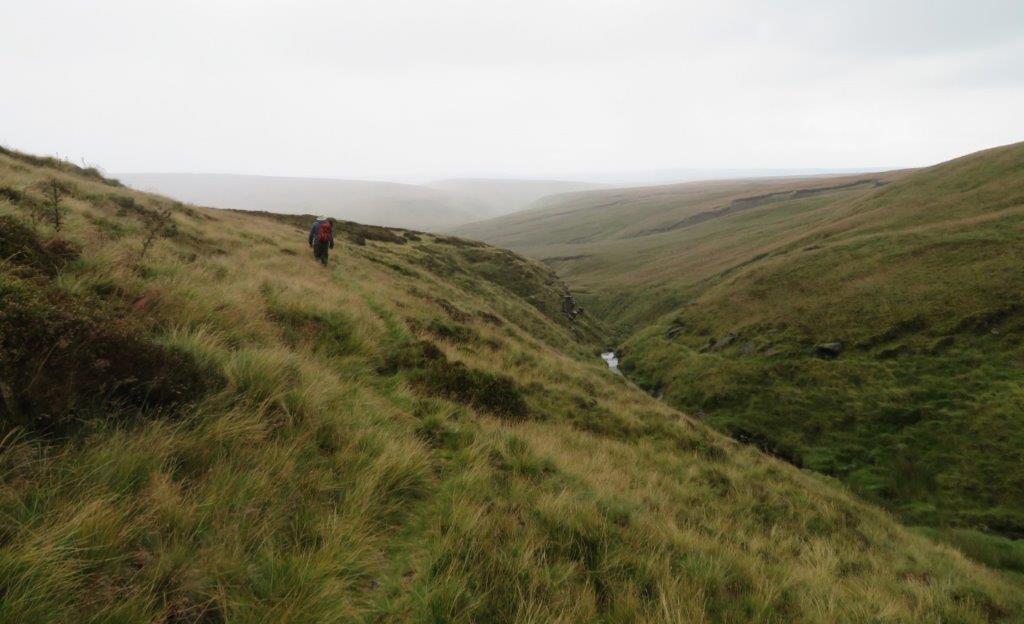 18 following narrow path above Hern Clough Eastward to Grains in the Water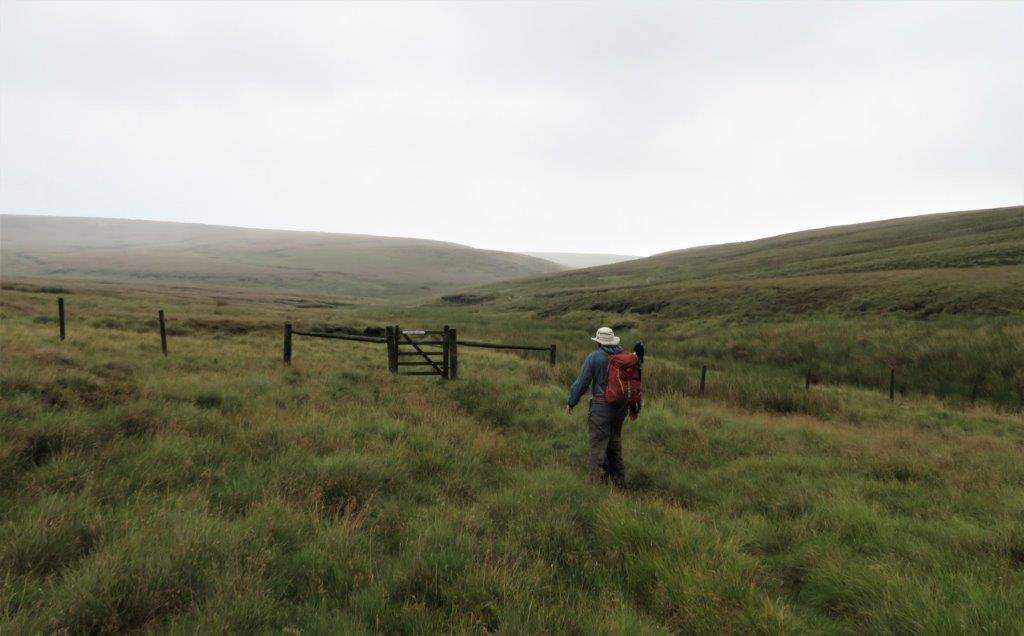 19 entry gate into Grains in the Water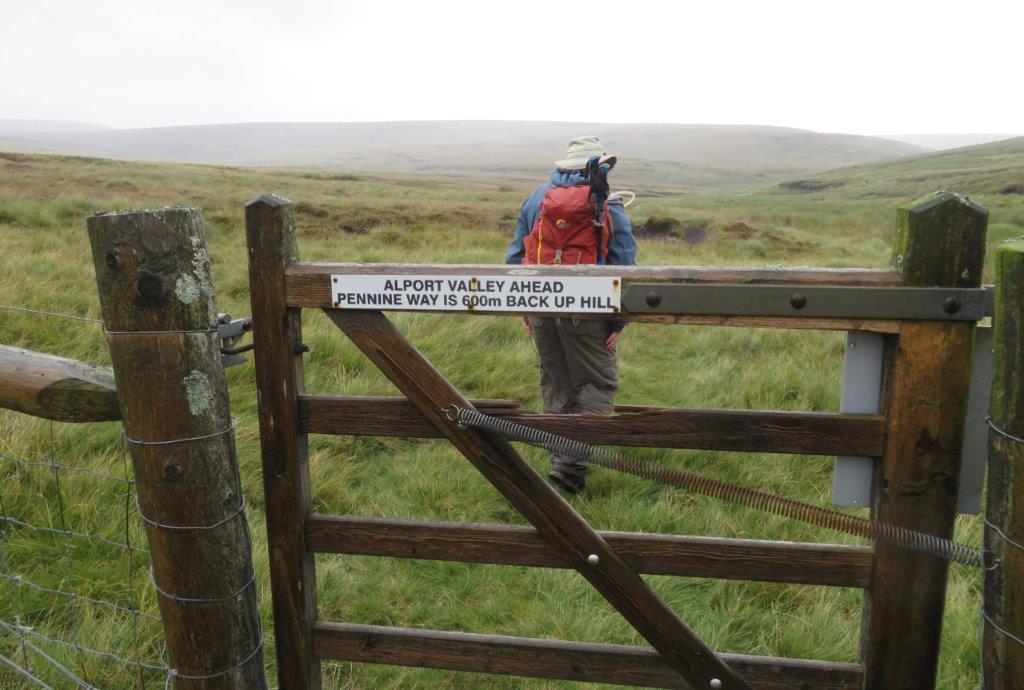 20 implication is that some walkers stray off the larger Pennine Way path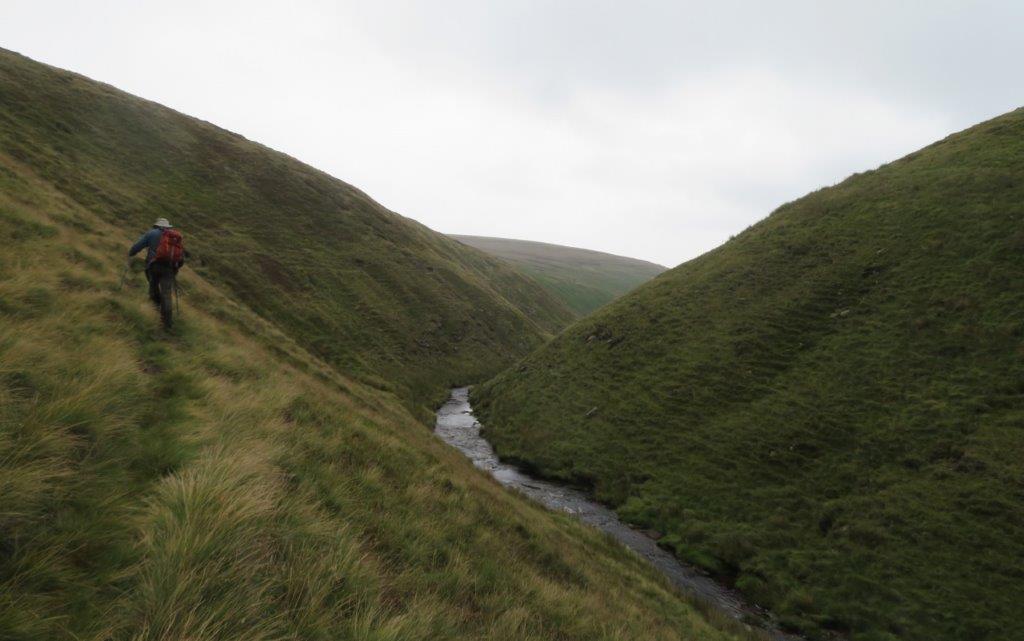 21 now on path running above the Alport River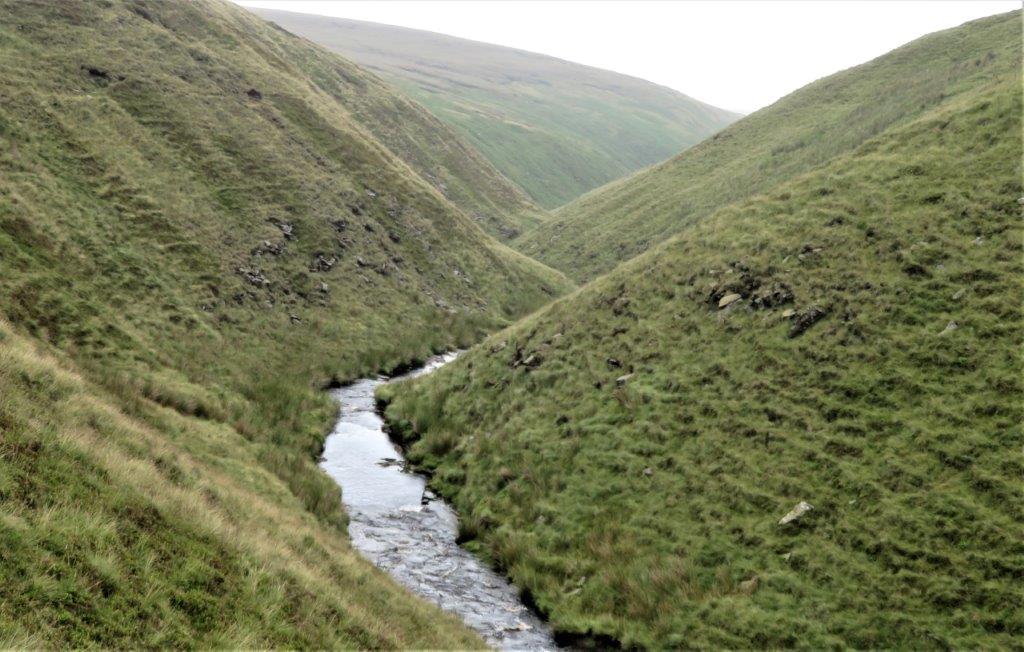 22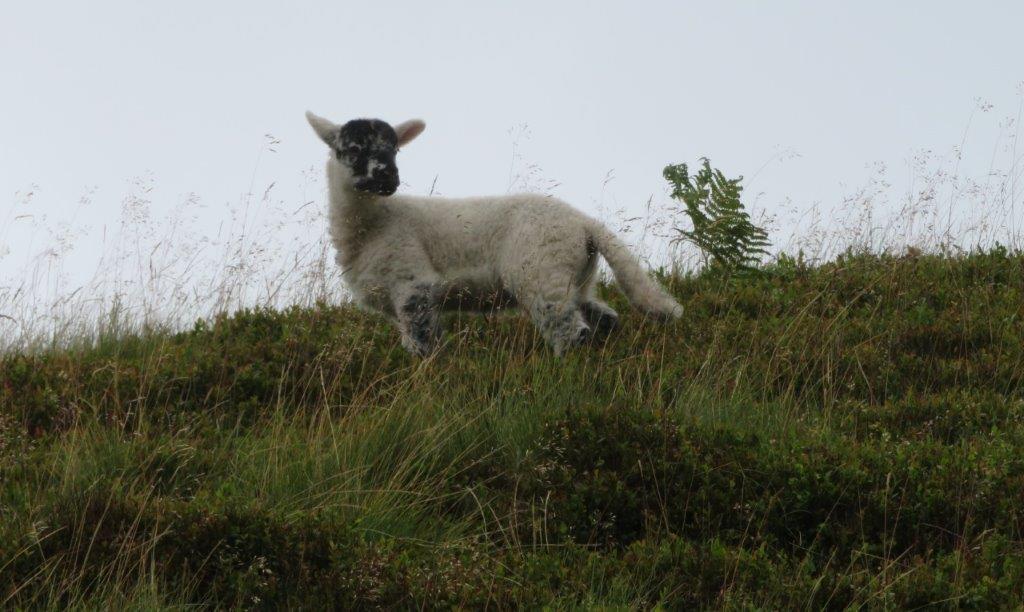 23 no ownership tags on this young lamb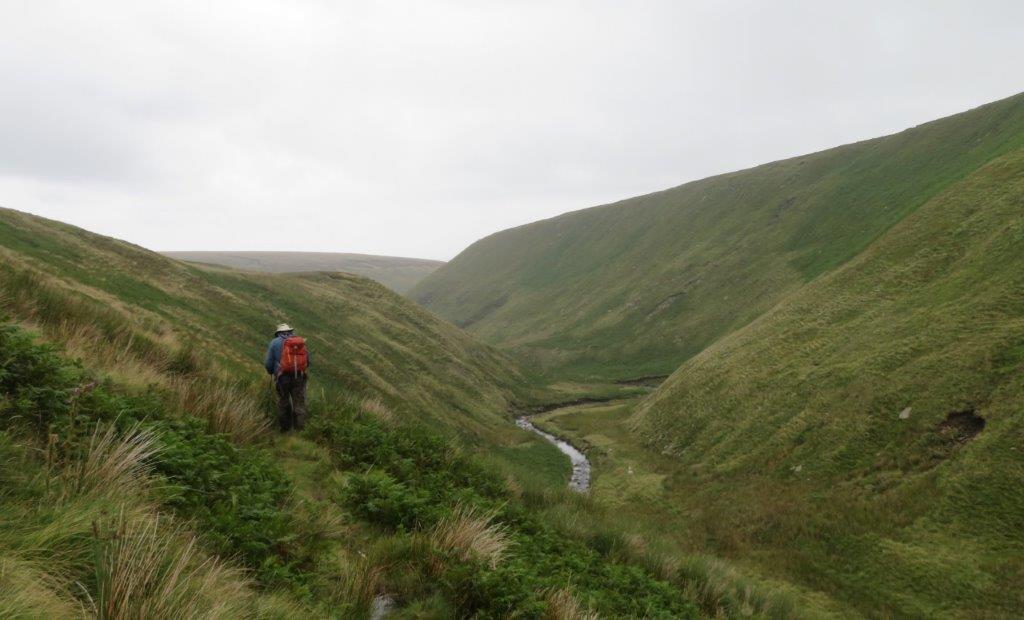 24 we went up to bulge ahead protruding into Alport gorge and then cut through moorland to a Trig Point (as noted in route description)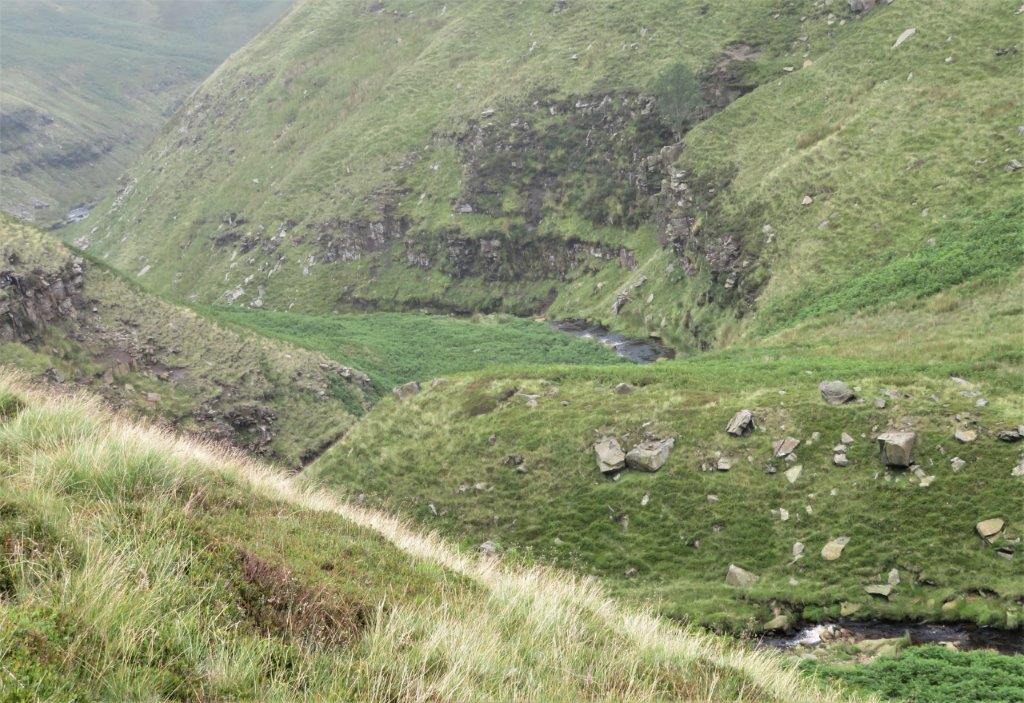 25 a glance down into the River Alport 'canyon'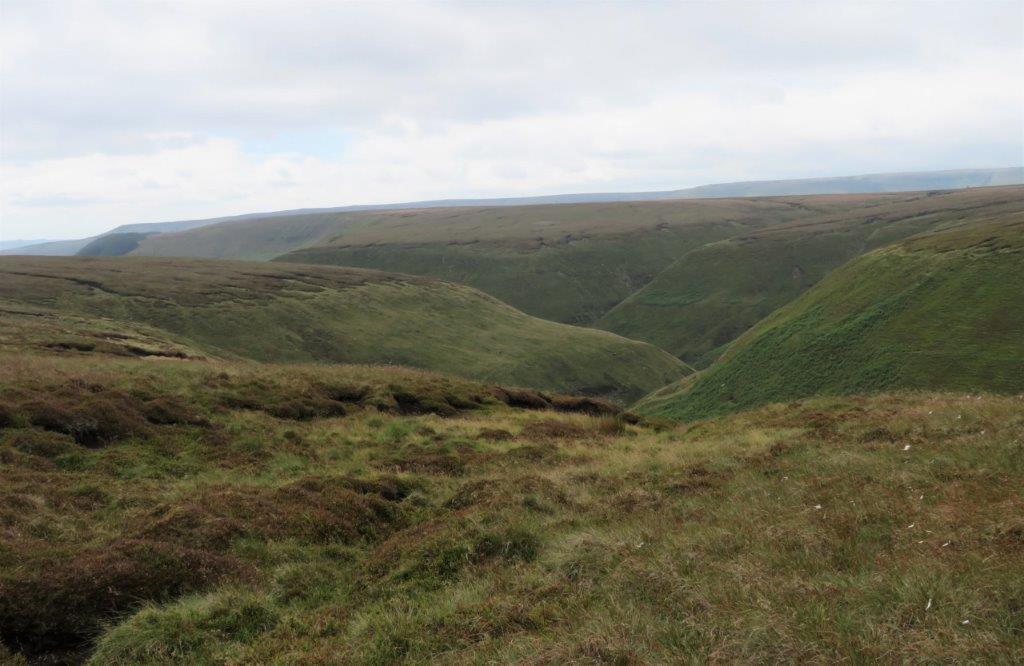 25 the 'canyon' again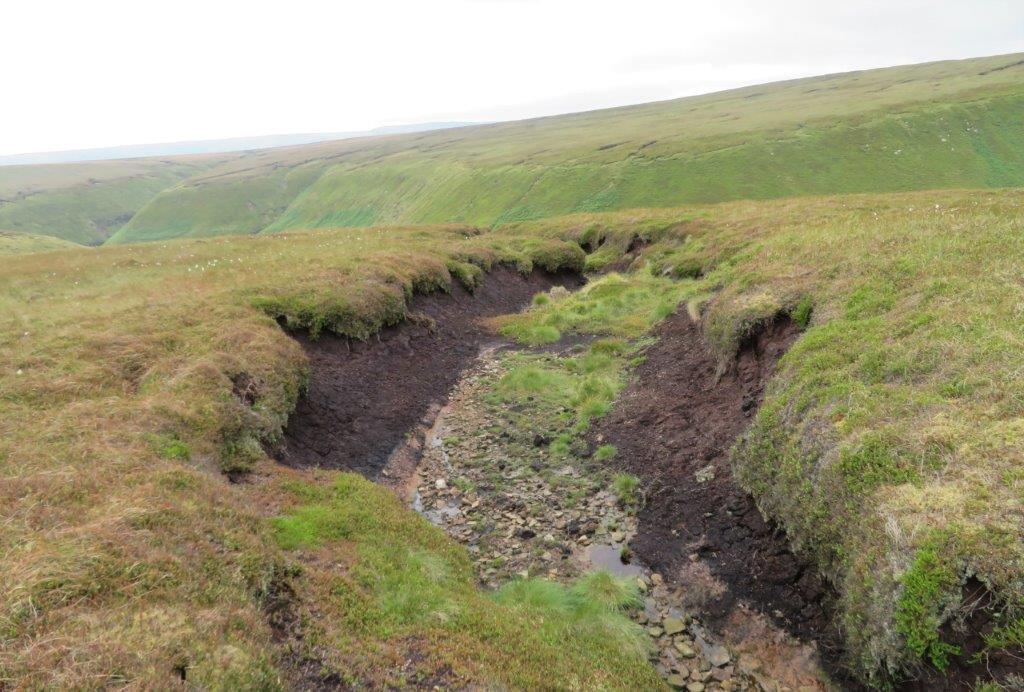 26 a series of eroded 'dongas' cut into peat were crossed on the way to the Trig Point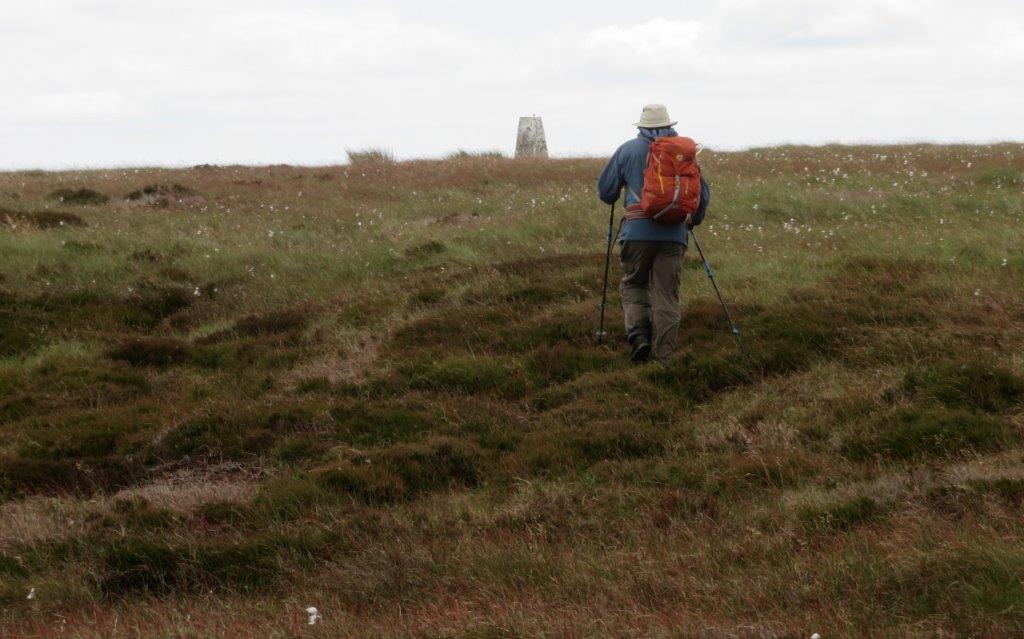 27 the Trig Point - a useful landmark even if no longer used for surveying purposes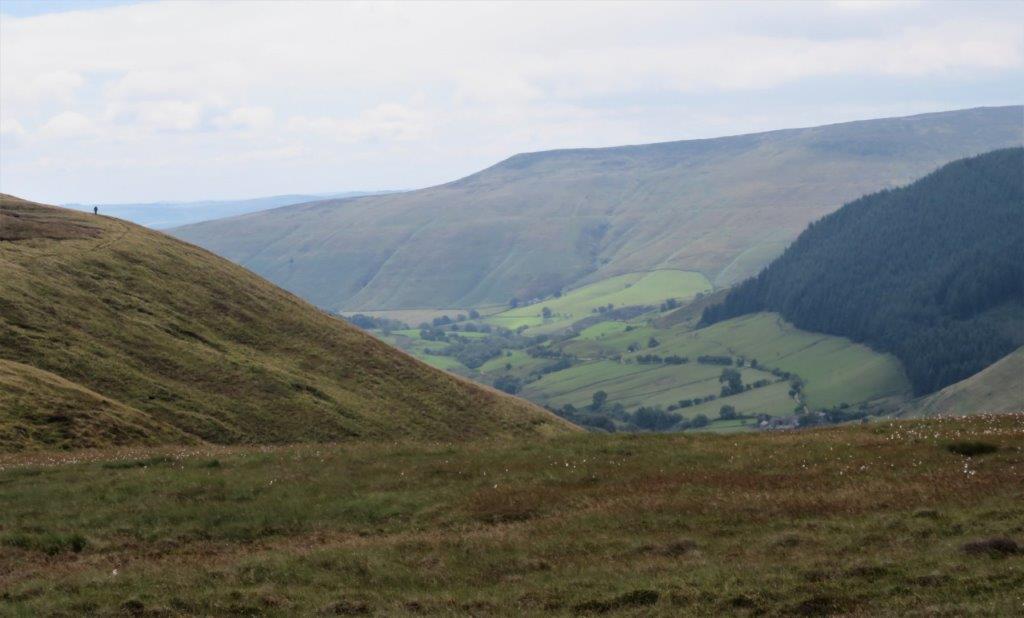 28 a glimpse down into the River Alport alley, Alport Castle Farms are just visible to the right with Alport Valley Plantations behind them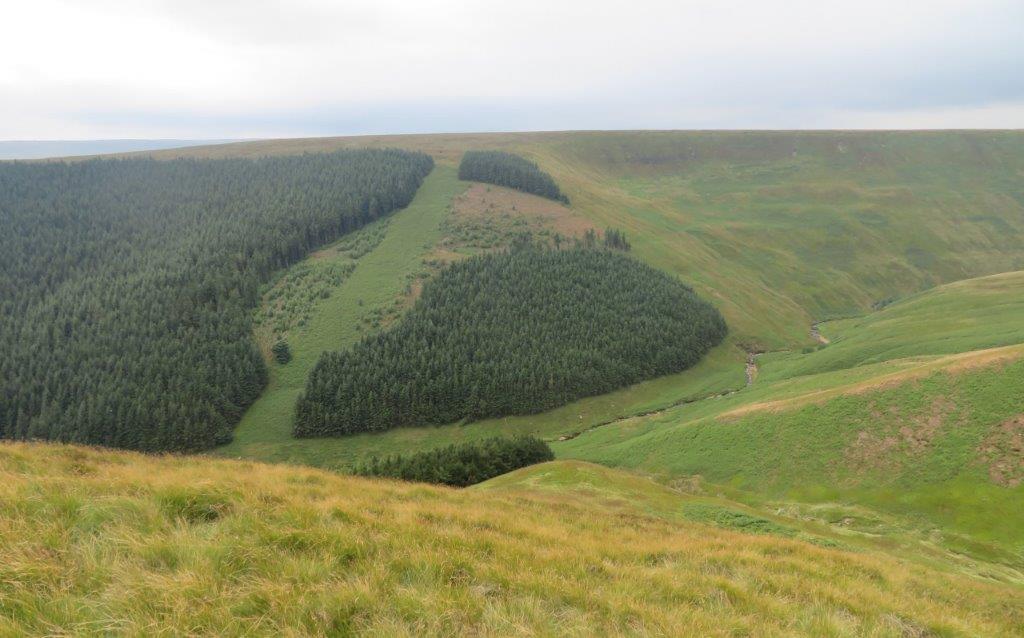 29 a 'firebreak' through the Alport Valley Plantation which could have been a direct route back over moor land to our start point in Birchen Clough?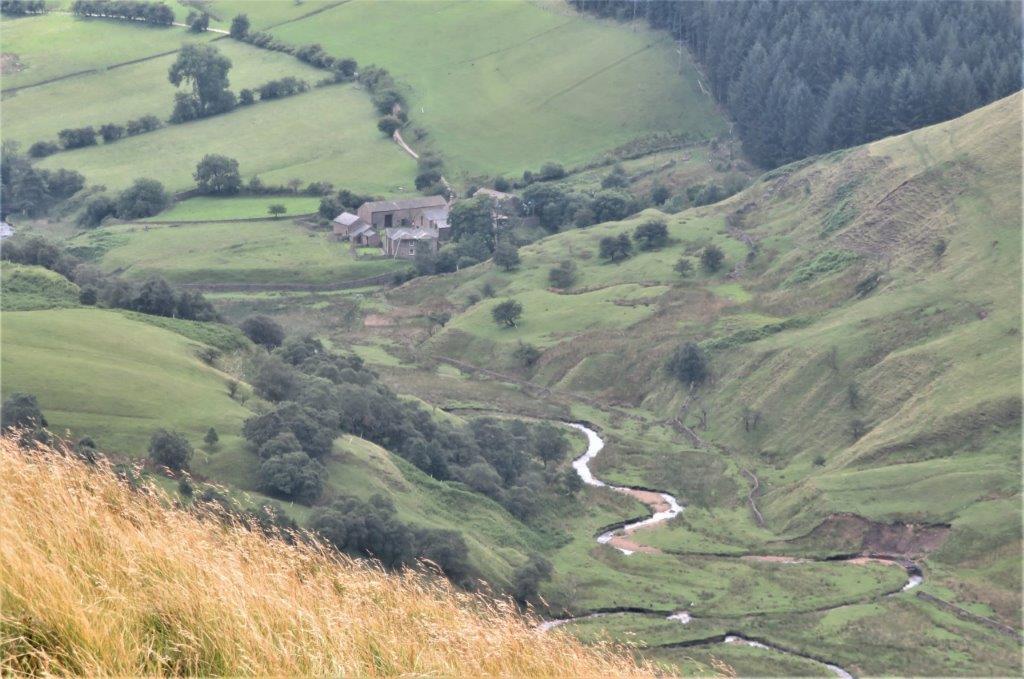 30 meanders in the River Alport lead toward Alport Castles Rarms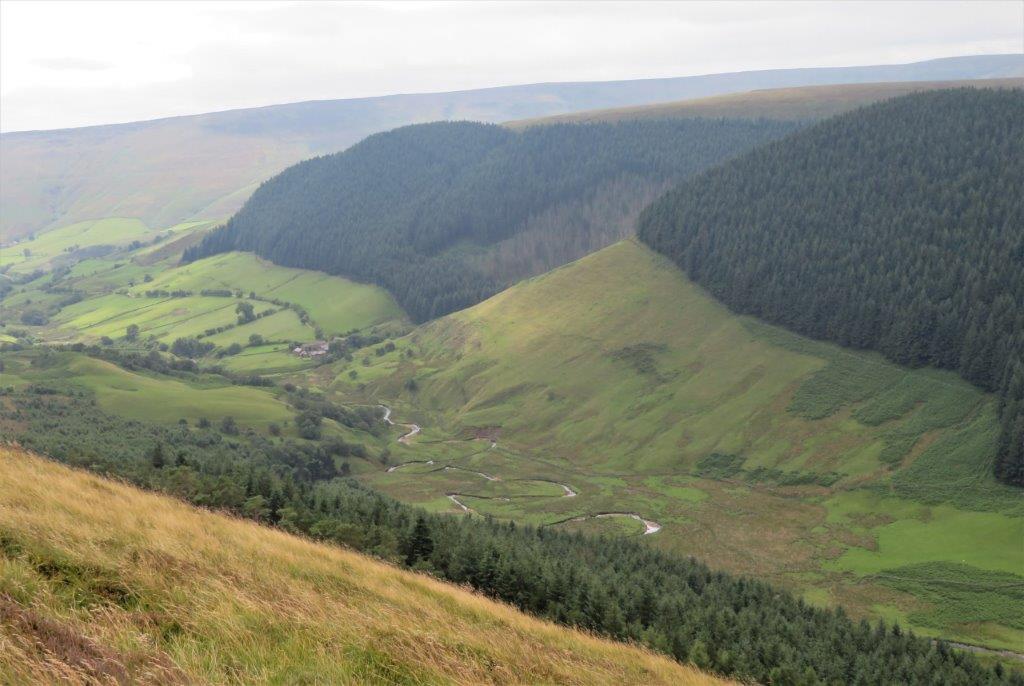 31 as above - note Swint Clough running West past the Farms below the plantations - our aborted route followed about 40m away from Swint Clough and then the lower edge of the plantation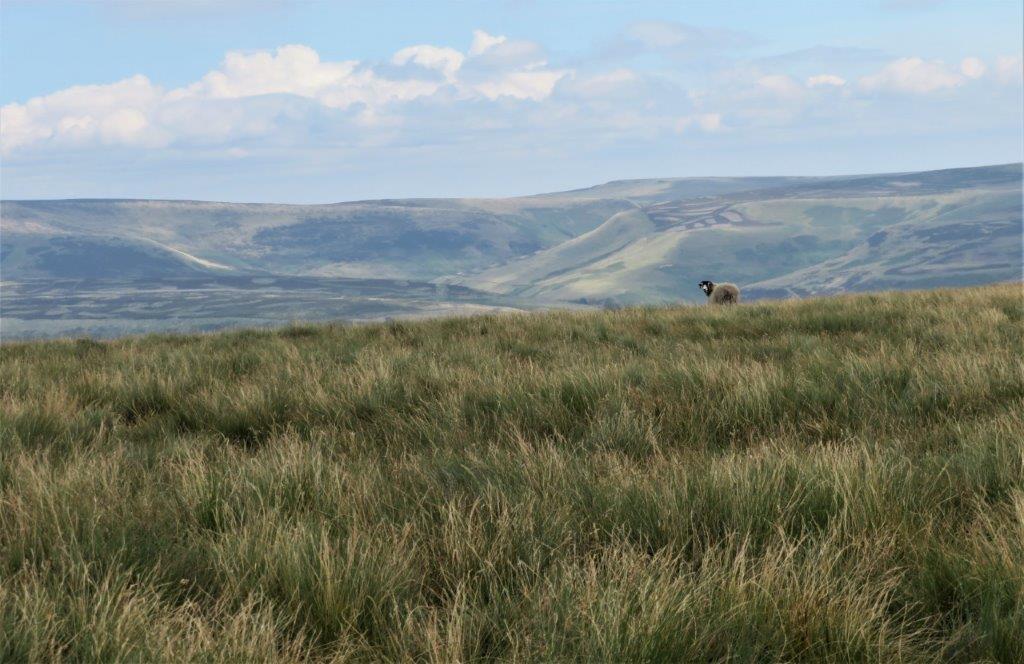 32 looking across the Howden / derwent Valley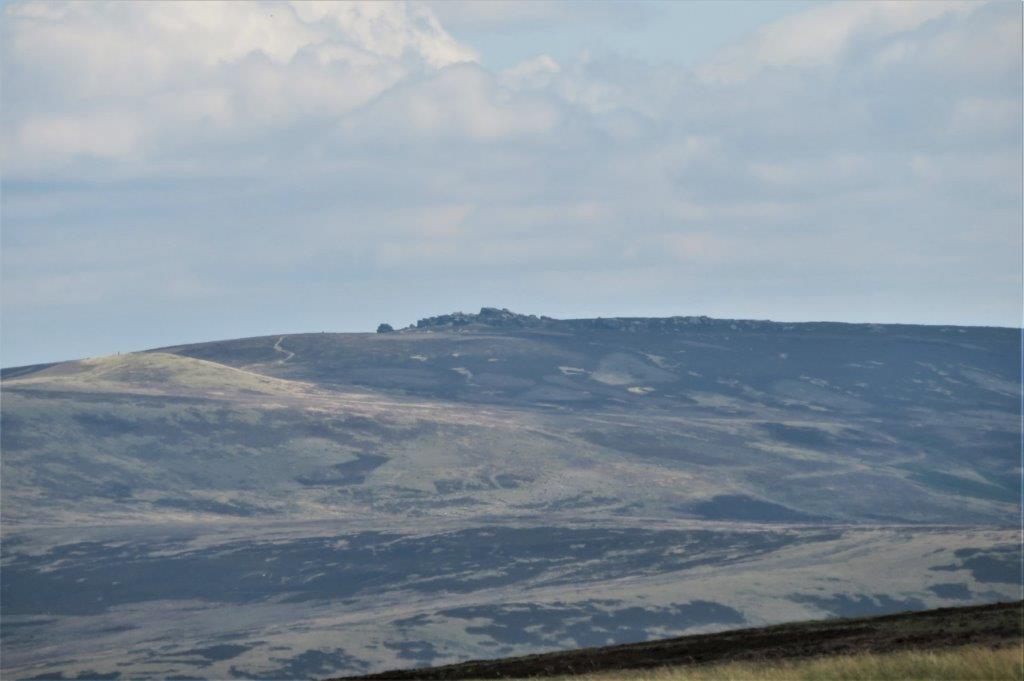 33 looking across above the unseen Derwent Reservoir at back Tor about top centre and Lost Lad - the cone (further down to the west)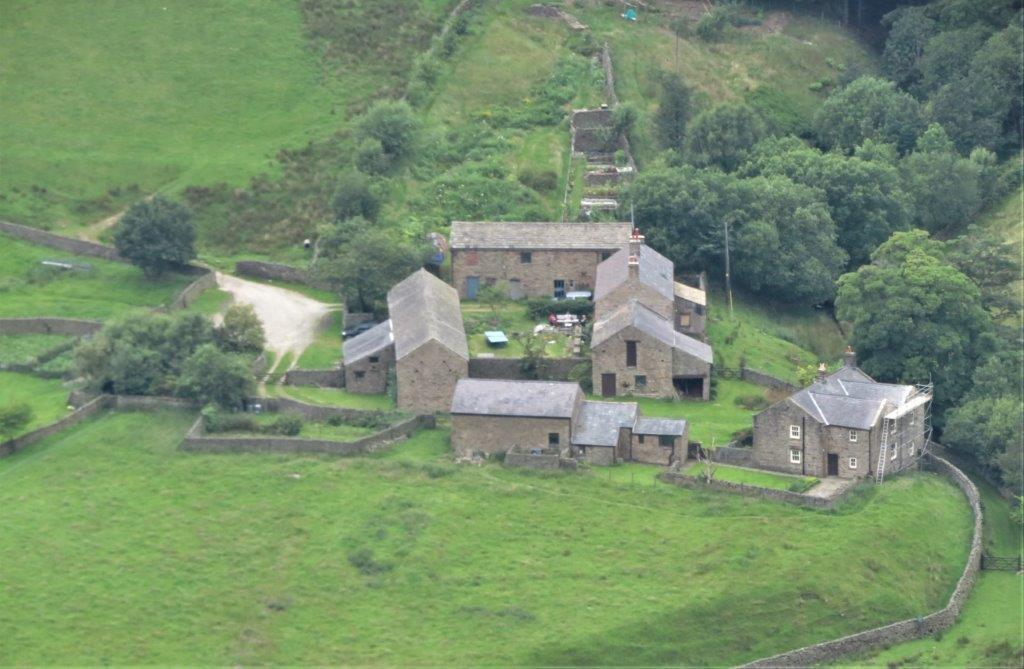 34 closer view of Alport Castles Farms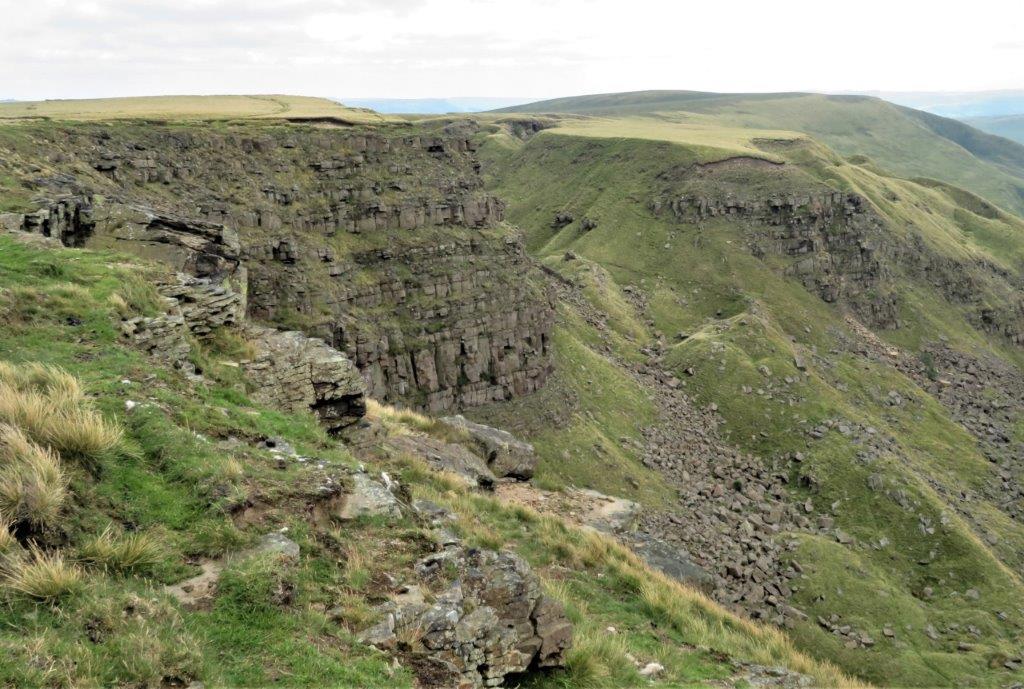 35 Alport Castles seen as we approach them from the Trig Point side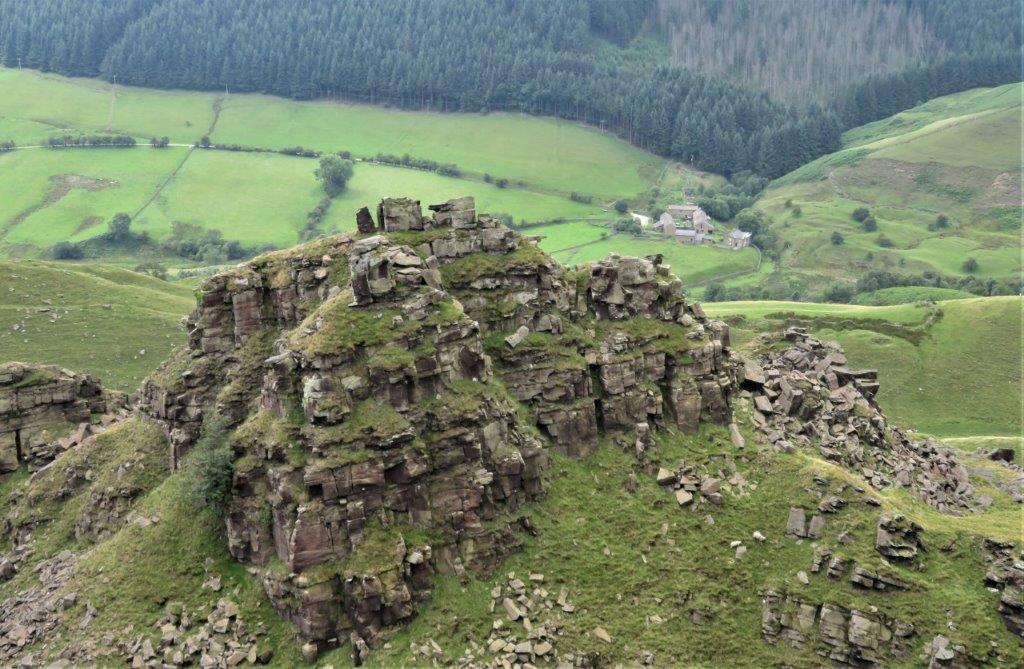 36 looking ~SW from The Castles down at The Tower - The Castle Farms are further away in front of The Plantations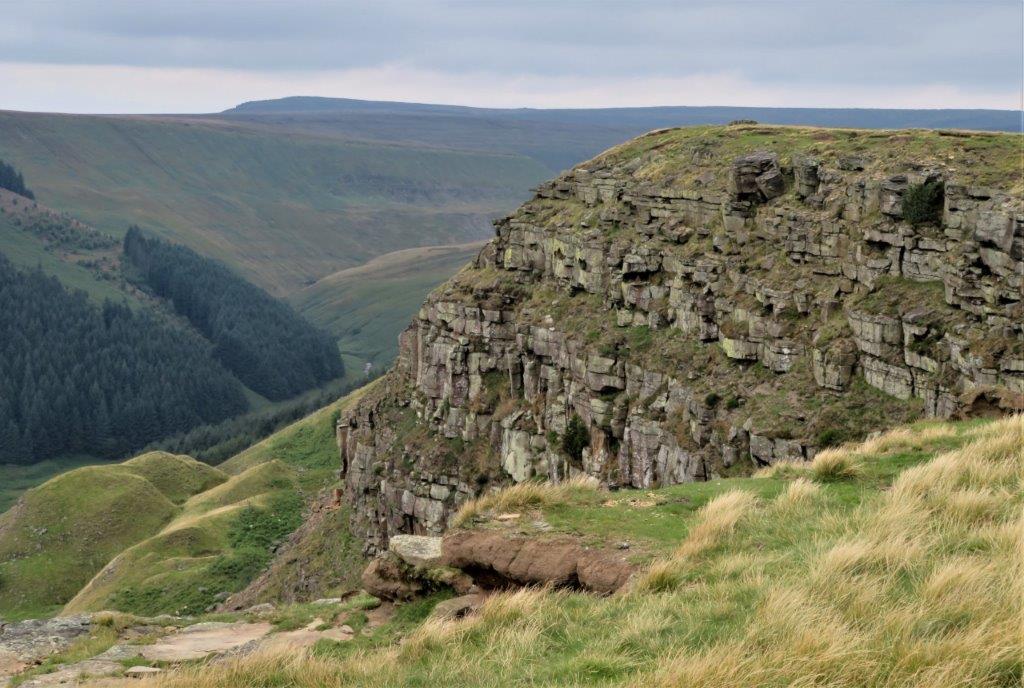 37 a view looking back at The Castles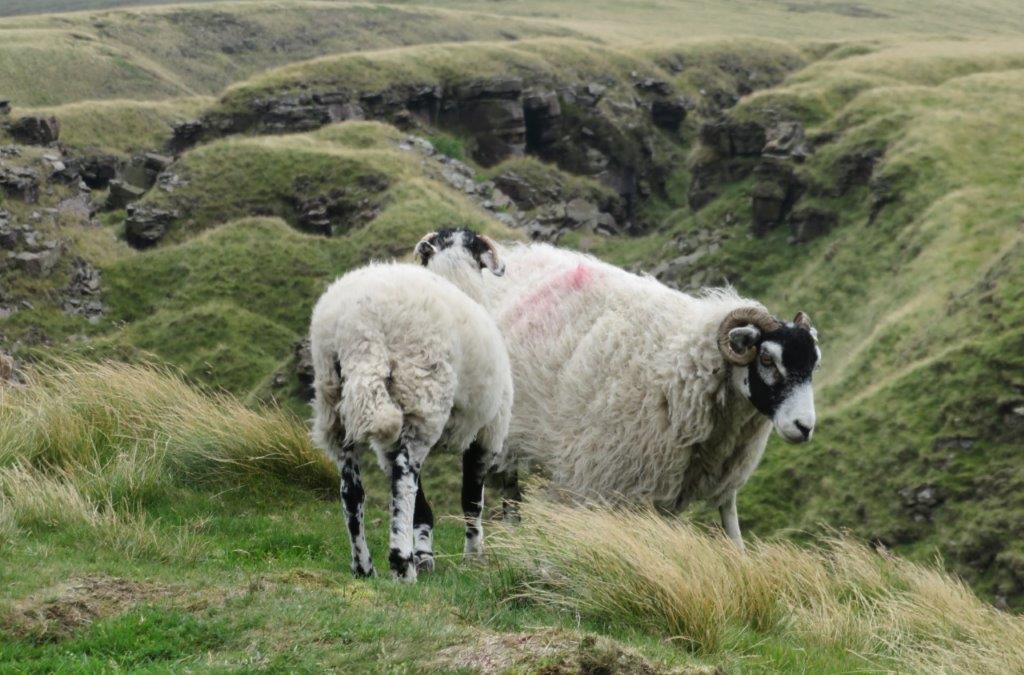 38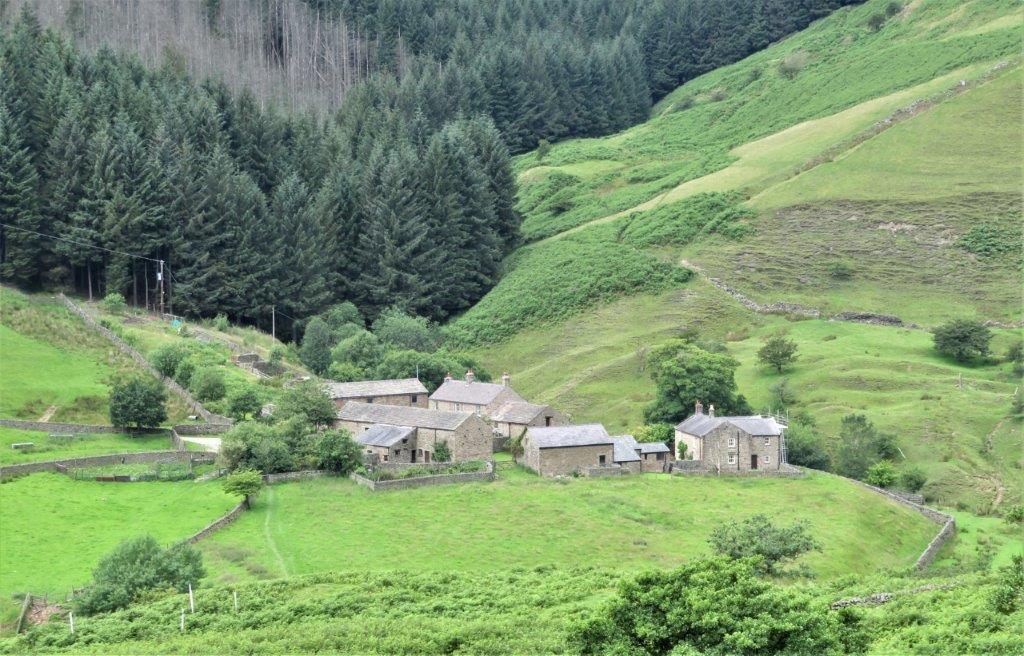 39 another view of the Castle Farms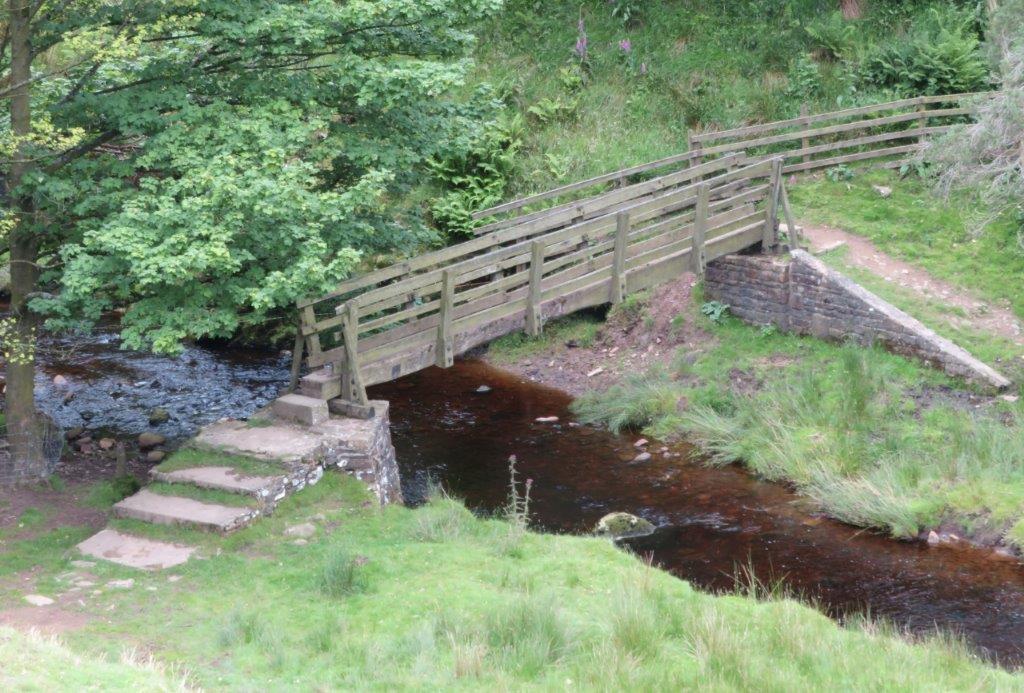 40 The footbridge across The Alport River
Photos following - taken during abortive walk up to & back from Plantation (after route through plantation not found)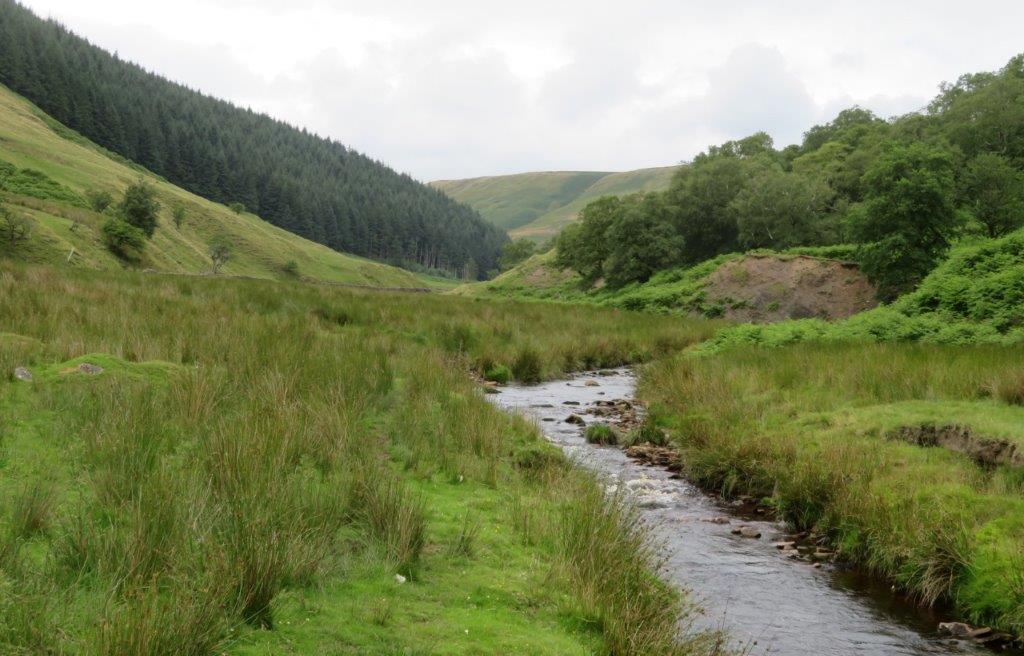 41 The River Alport some distance upstream of the Footbridge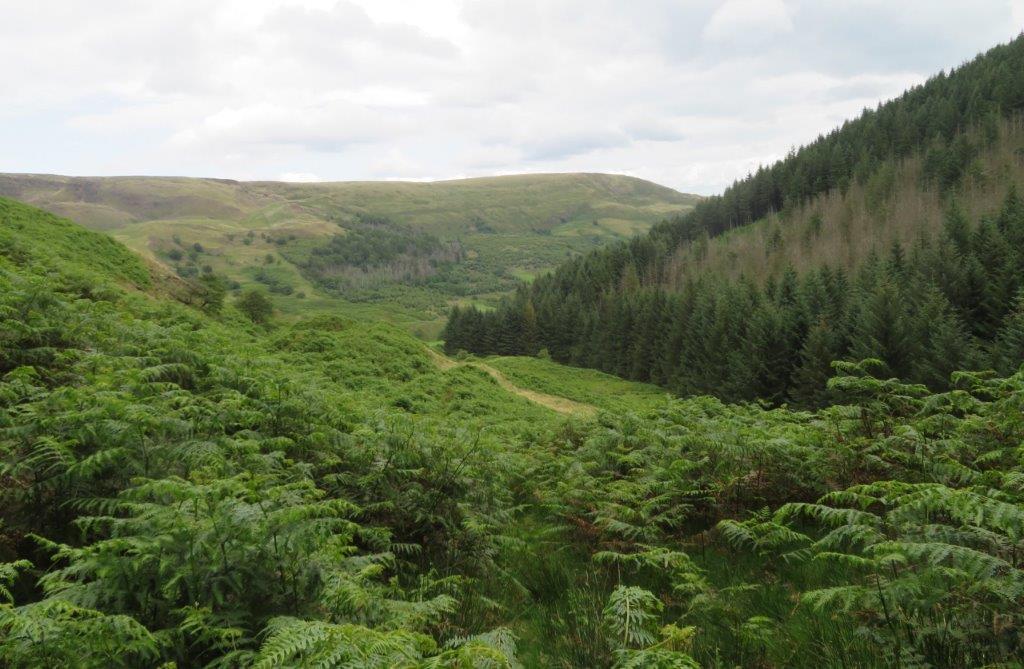 42 After climbed up from the Farms towards the Plantations a view downwards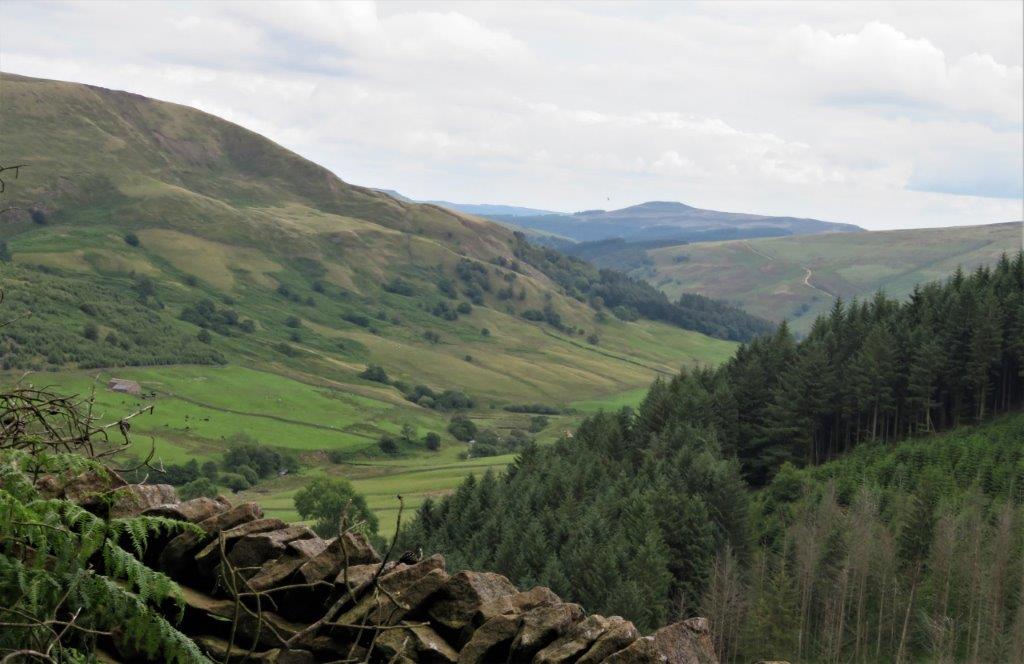 43 a view down Alport Valley catching Winhill Pike in distance?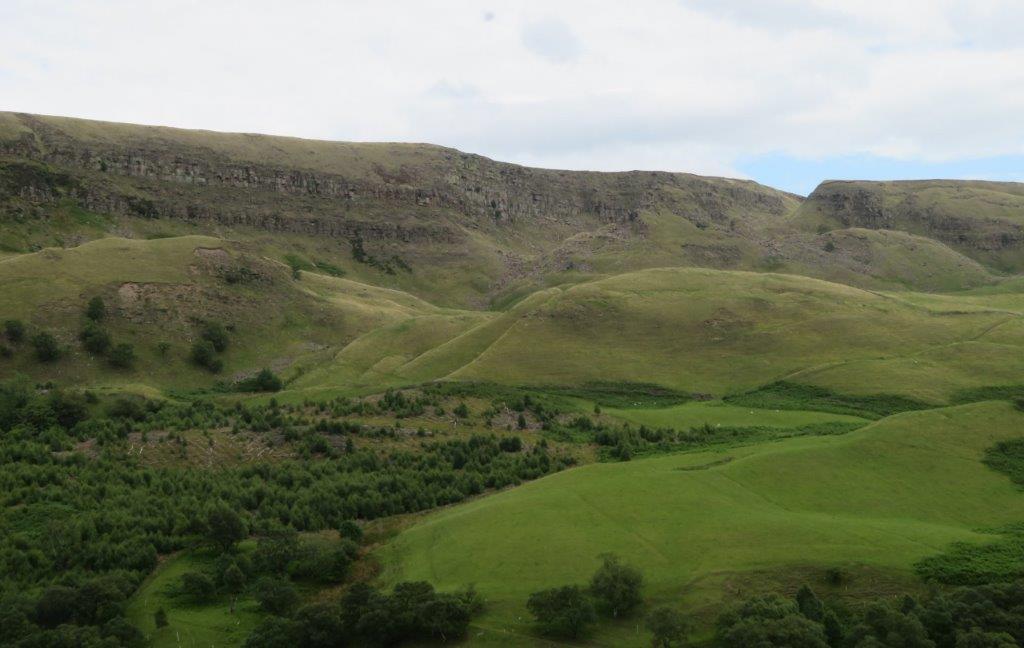 44 looking across at The Castles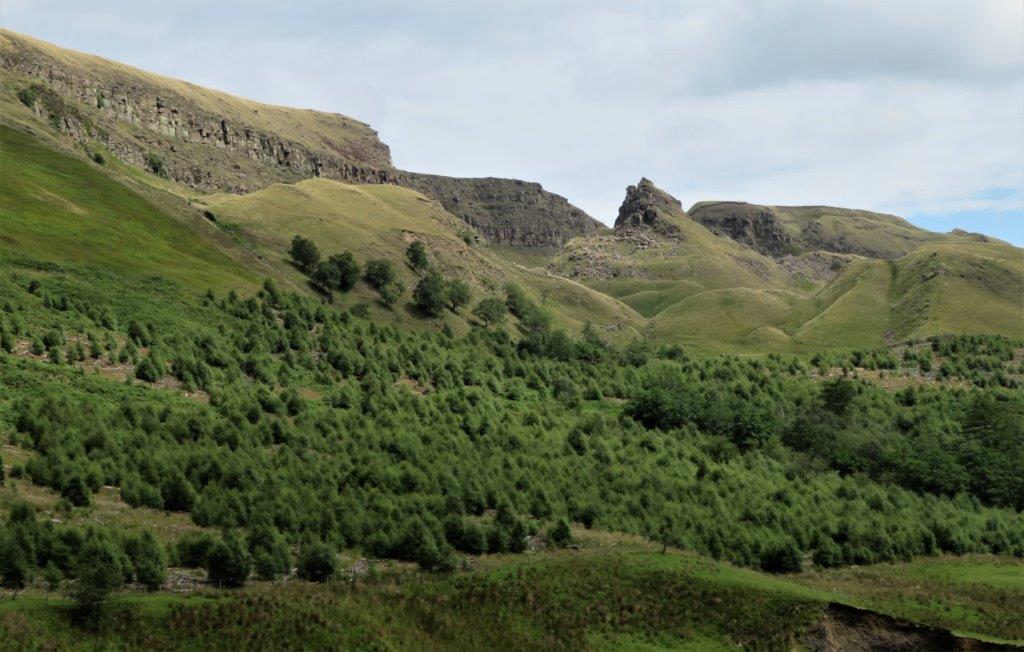 45 as above but with The Tower in front of the Castles
End of photo taking onj aborted part of Walk
Restart of walk via Alport Castles Farms / Hayridge Farm back to Birchen Clough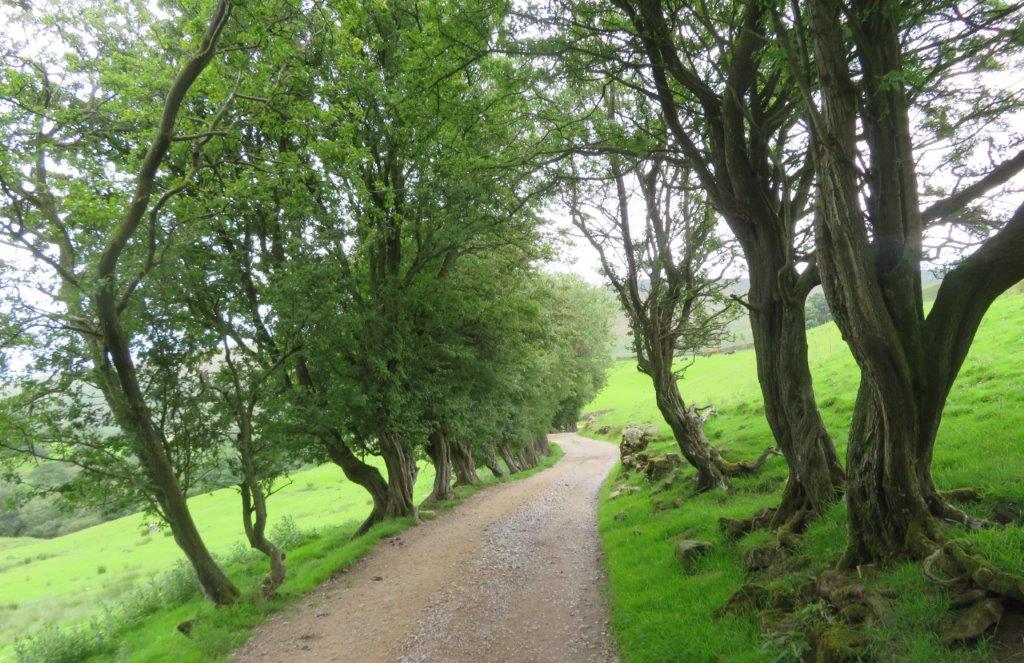 46 the track from the Alport Castle Farms toward Heyridge Farm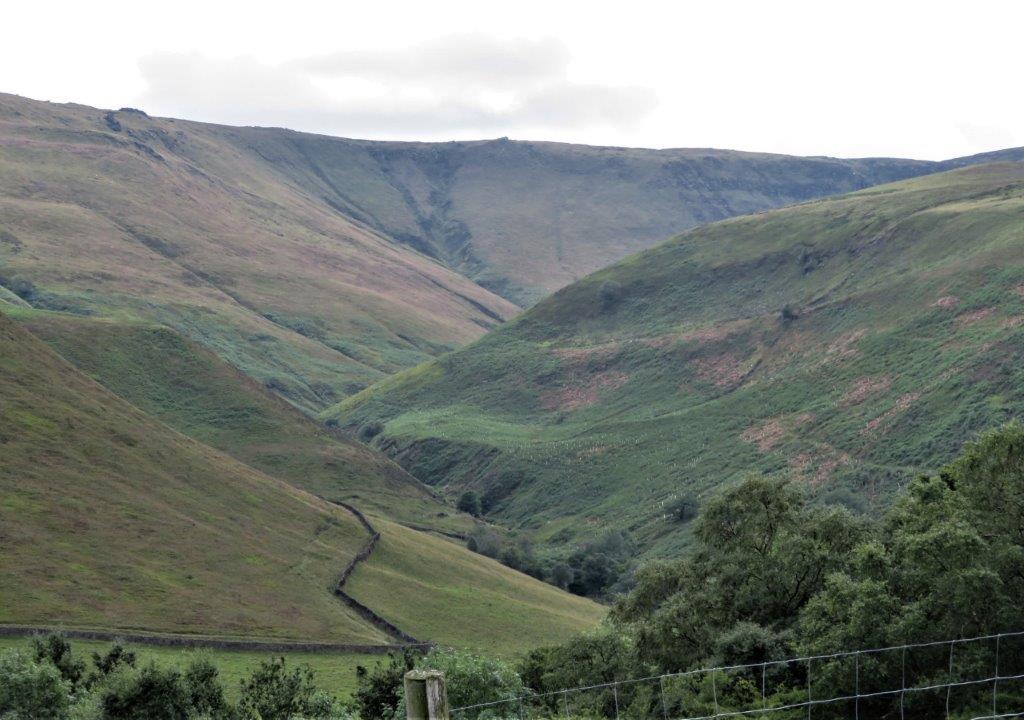 47 passing above Blackden Clough Farm and the A57 Road and looking up Blackden Clough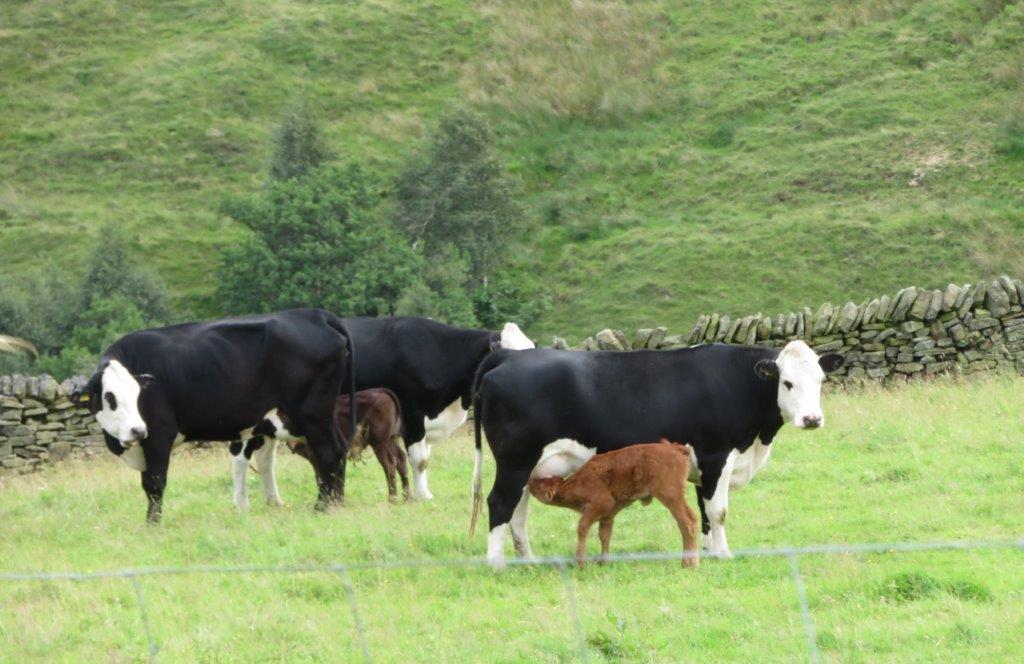 48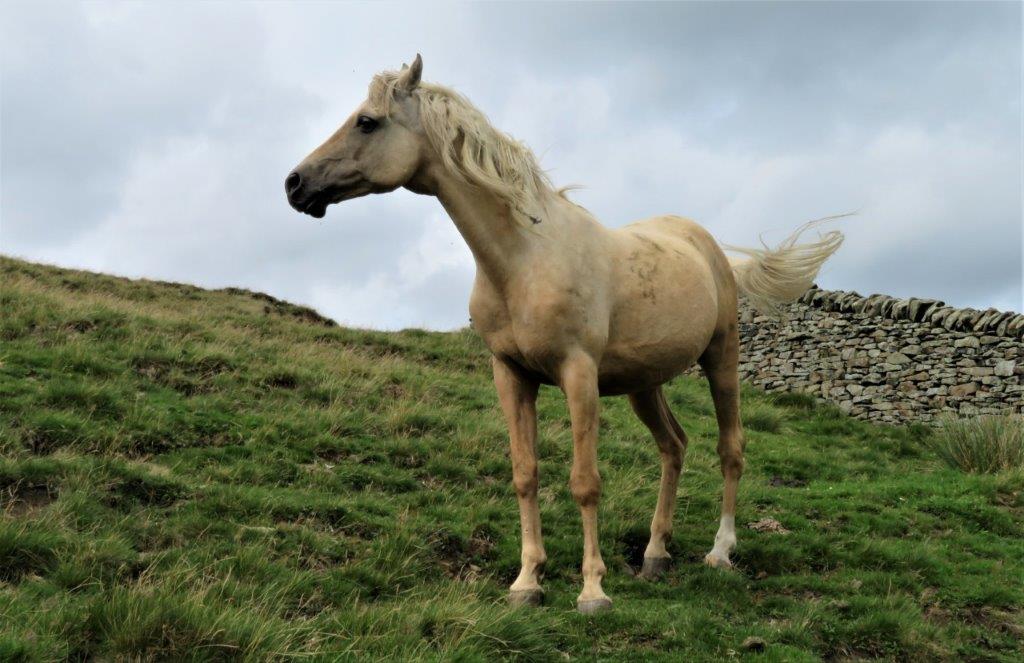 49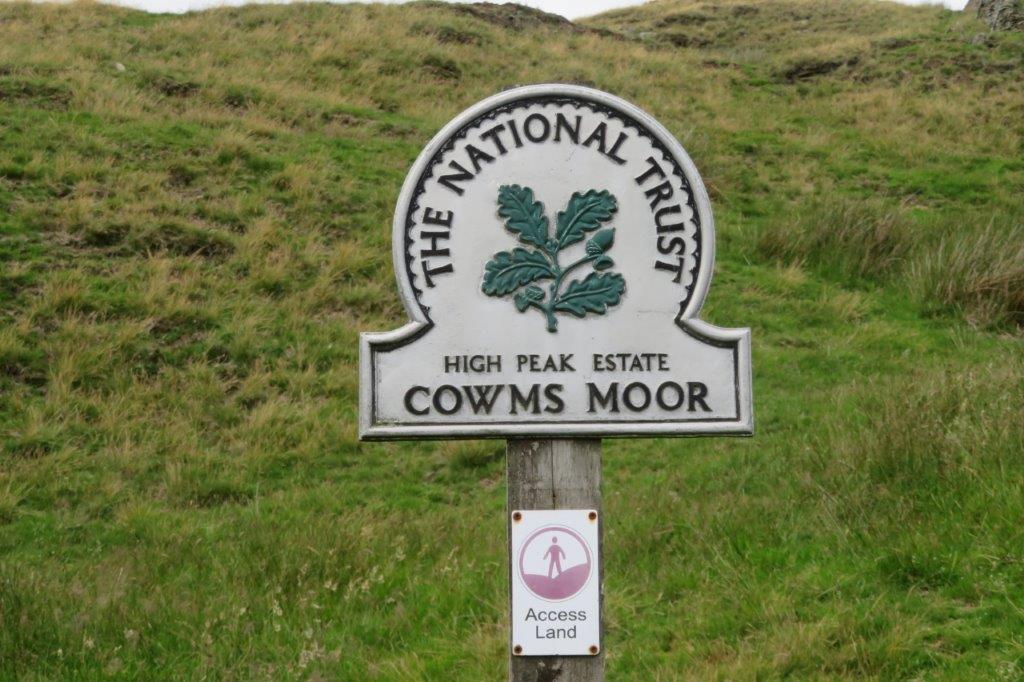 50 National Trust sign on Cowms Moor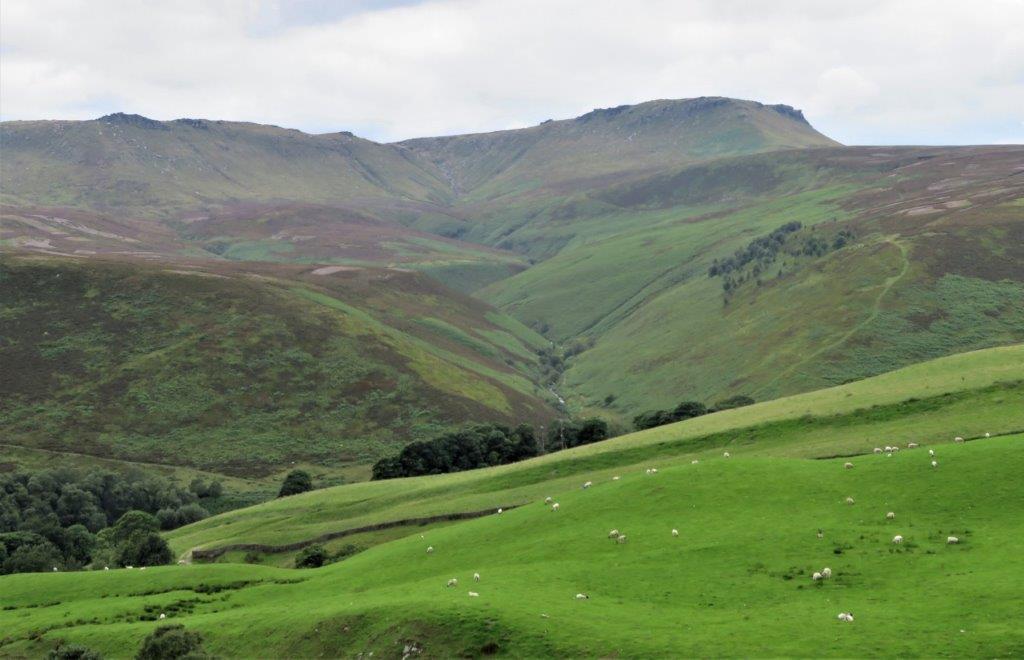 51 a glance across at Fair Brook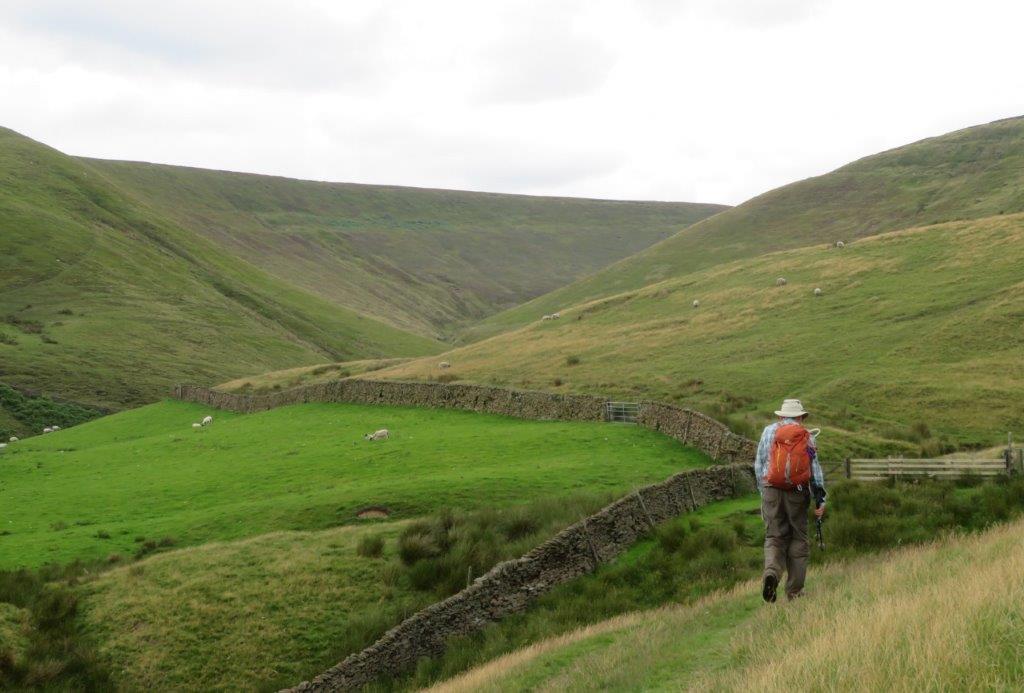 52 Oyster Clough ahead of us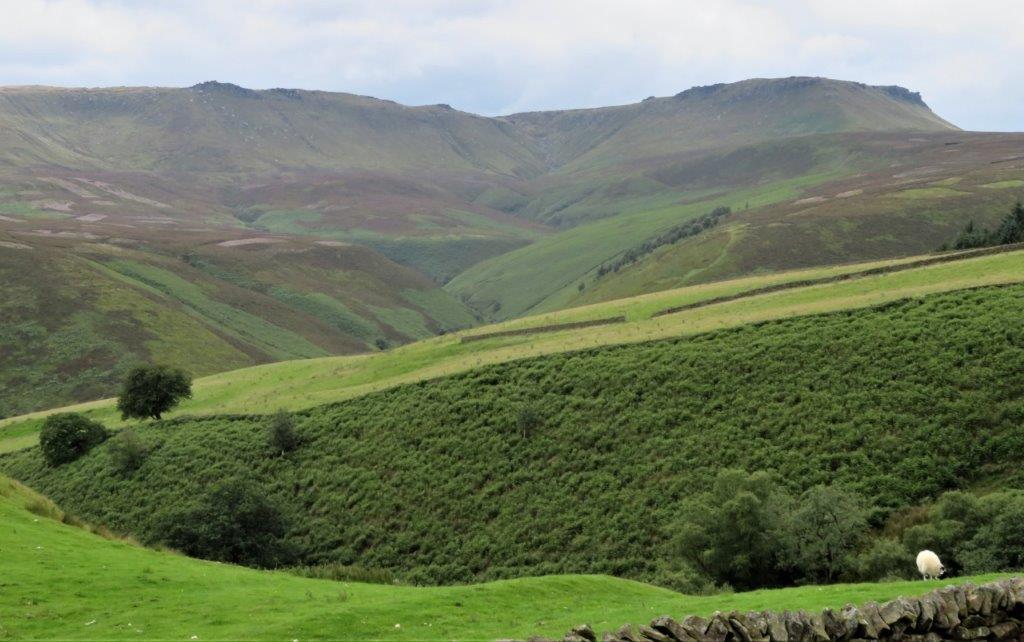 53 Fair Brook again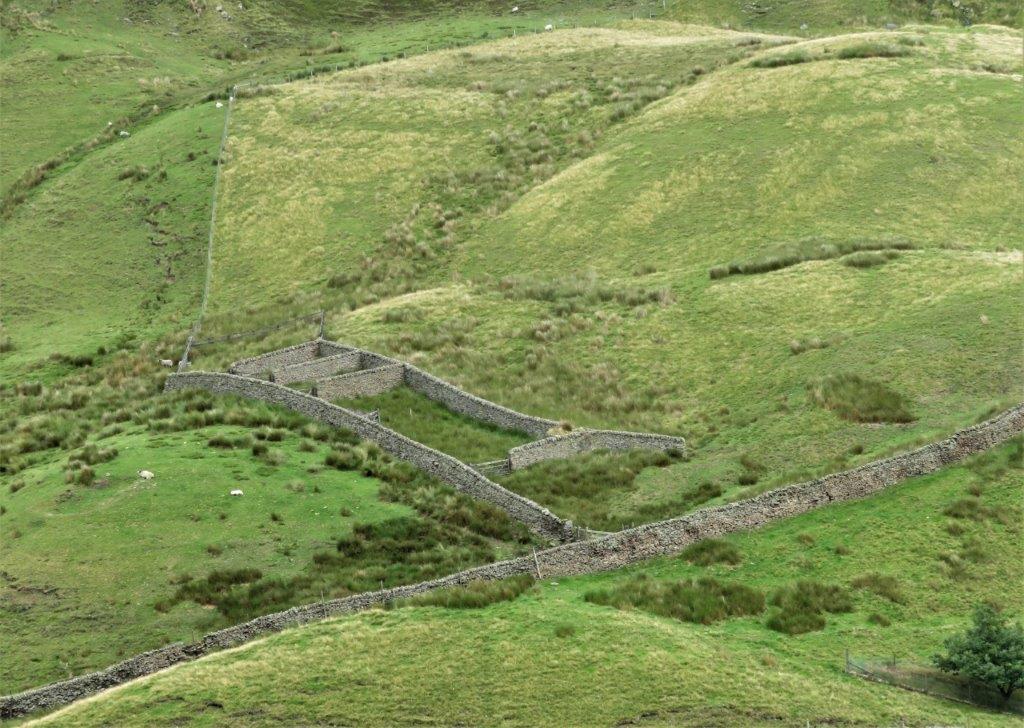 54 zoomed back at sheep pens near Oyster Clough
homepage - Daywalks Index 2020 - contact me at