homepage - Daywalks Index 2020 - contact me at

revm
2020.06.09**a 'social distancing walk' with 2 drivers only in separate cars. Park at the Lay bye on the A57Rd at SK217874, ~W on High Ground South of Lay bye to Cutthroat Bridge, ~S from here to SK214865 to cross ~W over Jarvis Clough, ~W for ~500m then turning ~S along Bamford Edge heading for Great Tor at SK208849, ~SE to SK215843, ~S down to stile on New Road at SK215839, follow road ~W for ~125m, turn WSW down Bamford Clough*1 and continue to 'square' in Bamford at SK208836. BUT *1 Bamford Clough was closed. Instead we followed New Road ~WNW for about 1km to FP starting at SK206844, follow FP ~SSE to join Ashopton Road, Follow road to 'square' SK208836, follow rd from 'Square' for ~60m, take branch rd ~SW toward Mill (ignore message for 'vehicles' - to go to Mill Rd), follow FP signs ~N to Mill Pond *2 (we had planned to take FP ~WNW to the Derwent Valley Heritage Way at SK200836 & to continue ~W to join the Paths climbing up to Win Hill, (BUT narrow paths / bridge across Derwent River were closed due to Covid 19), We then turned SSE past the Mill Buildings to join Station Rd,& follow Stn Rd ~S for ~250m, turn ~W crossing The River Derwent & continue on lane to Quaker House (old Water Board) at SK201830, take FP rising NNW to Thornhill (not the lower flat DVHWay), beyond Thornhill follow track NNW then N to SK192848, turn ~W thru OAL on very narrow path below Winhill Plantation, turn NW to join path ~W up Win Hill, descend from W.Hill on its South side & go ~W to SK184850, follow paths NE then N down to path above Ladybower Reser at SK190861, follow path ~E then ~S to the Reser Embankment, cross East over the Embankment, follow A61013 Rd ~N (on West pavement), cross Rd Viaduct to join A57 Rd,, follow rd ~ENE to P.H. (Ladybower Inn), just after Inn take Bridleway ~NE to just North of Cutthroat Bridge, ~S over A57 at Bridge, return to Lay Bye on path taken originally. On walk Stuart Bloom & Tony Allsopp - Tuesday
1 up track from Cutthroat Bridge to Jarvis Clough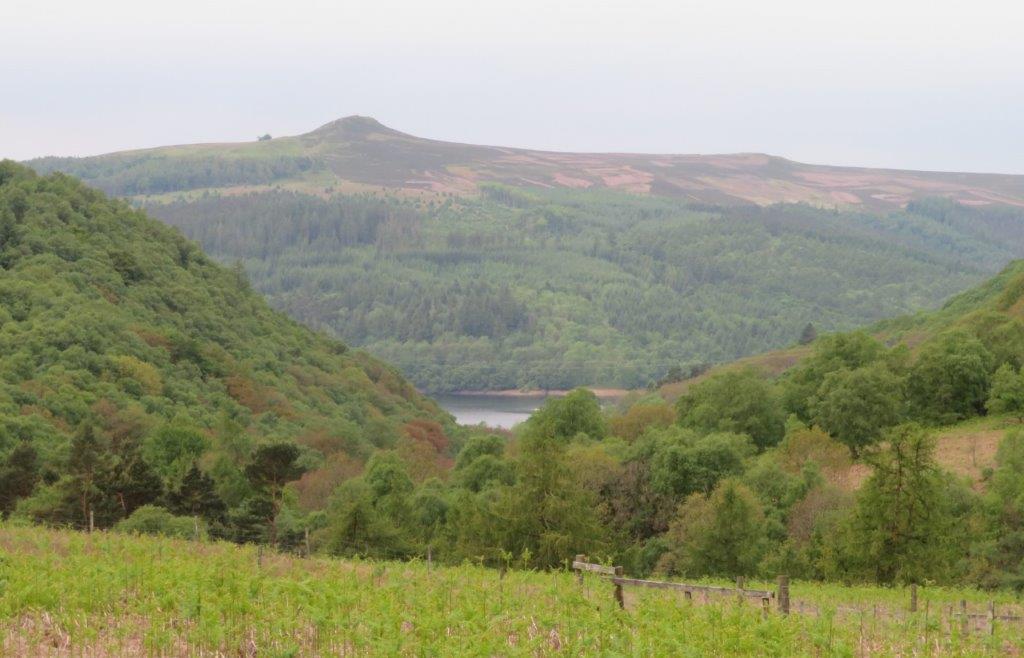 2 Win Hill at top left with Ladybower Reservoir below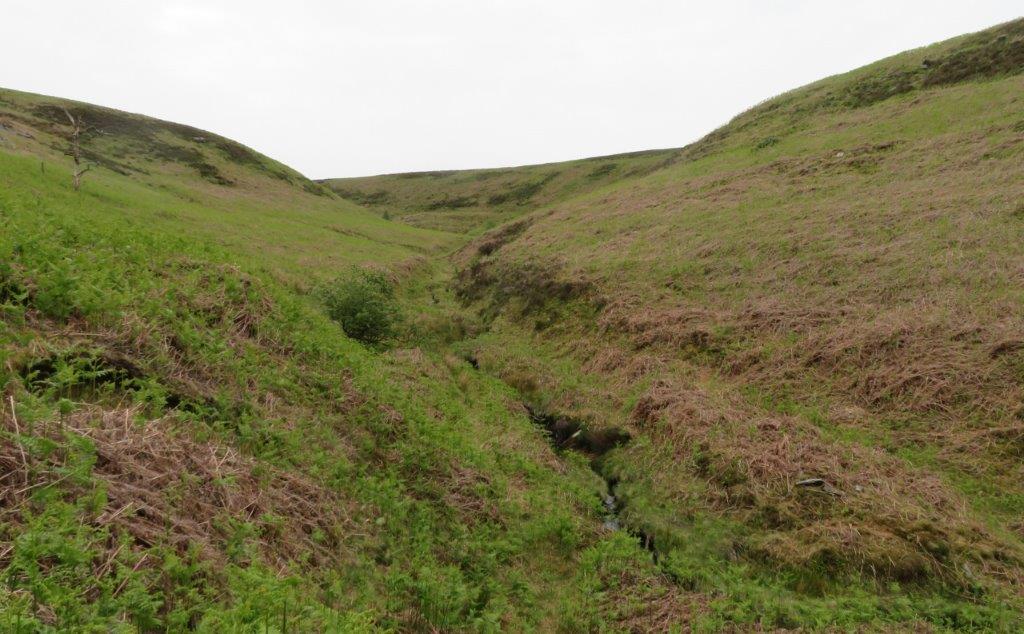 3 Jarvis Clough - crossing point roughly to right of dead tree (just visible on left of picture)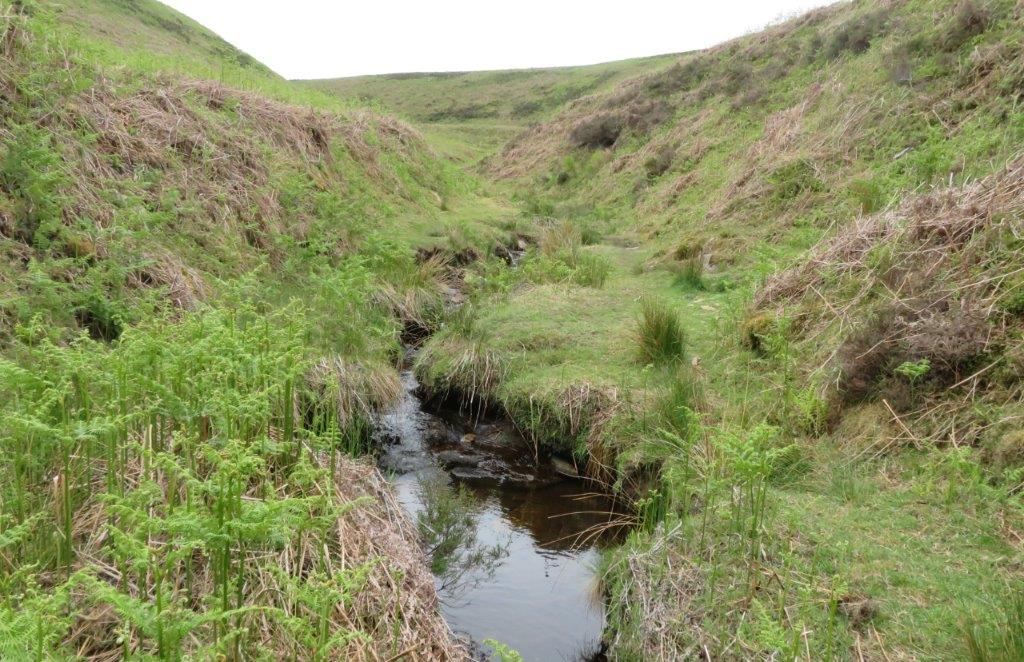 4 Jarvis Clough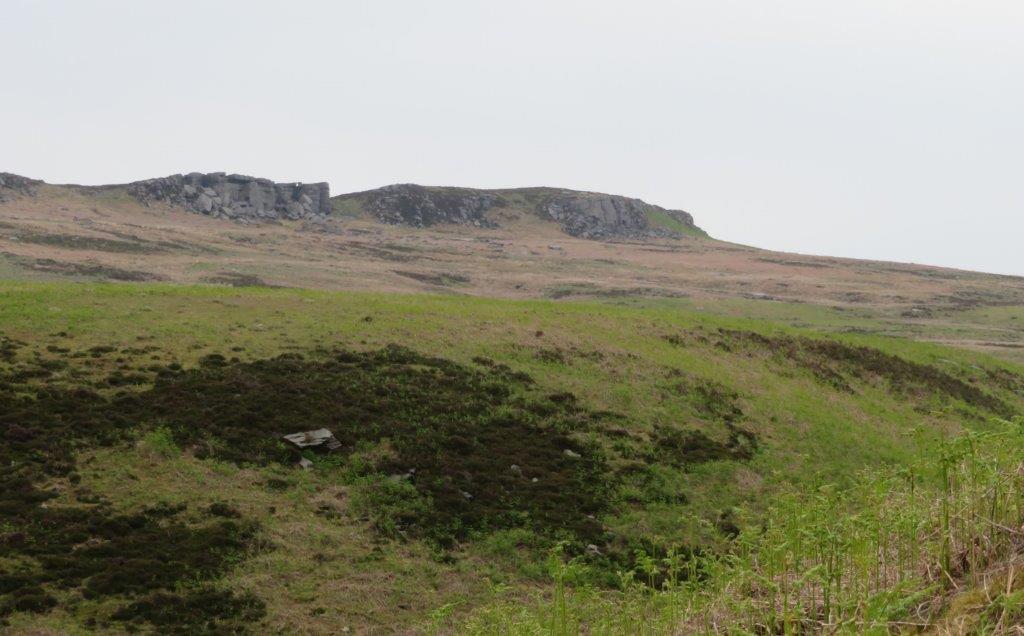 5 Stanage Edge with Crow Chin at top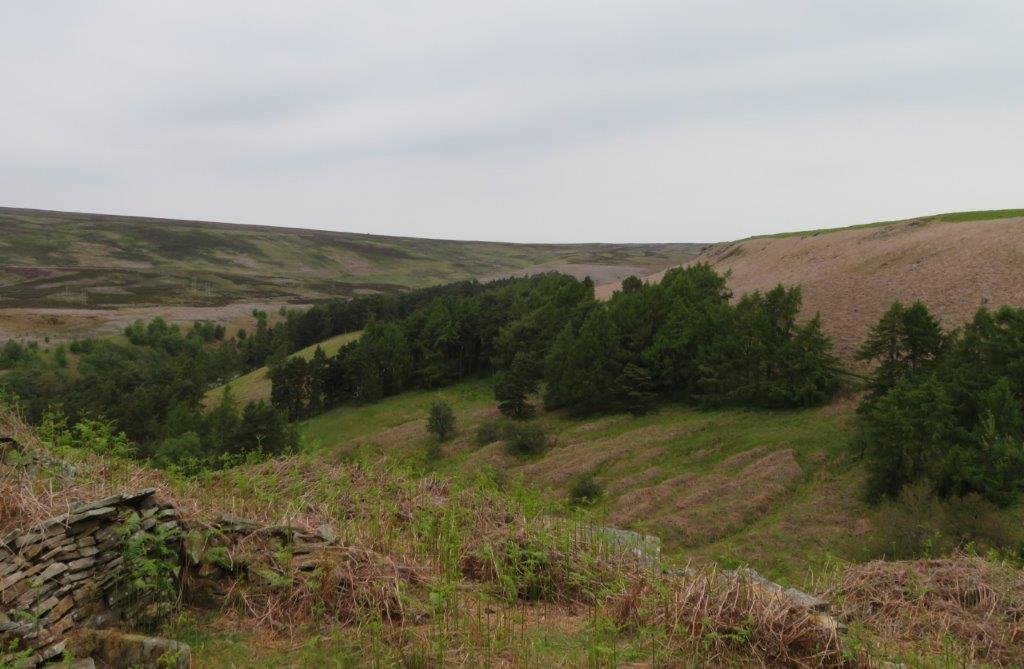 6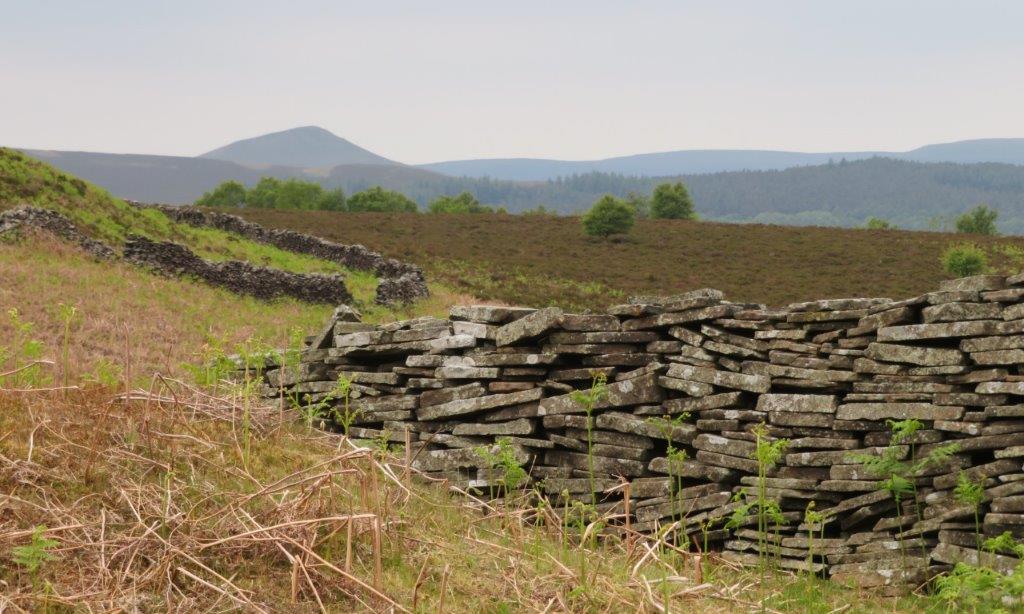 7 Lose Hill at top left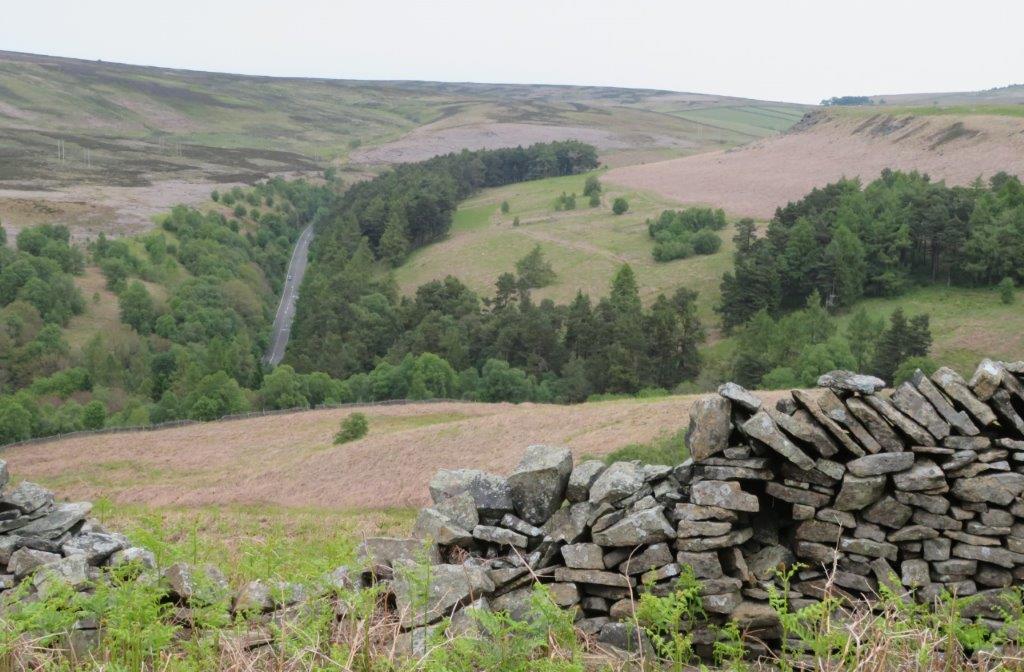 8 Road - A57 from Cutthroat Bridge down to Ladybower Reservoir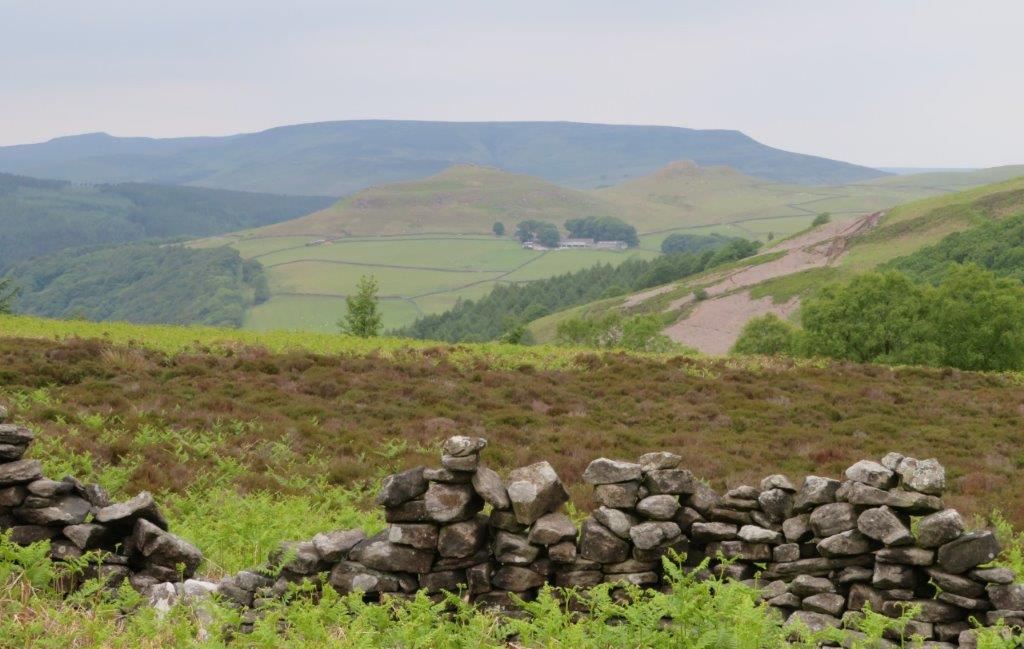 9 Crookhill Farm with Crook Hill behind to it's left - hill to right un-named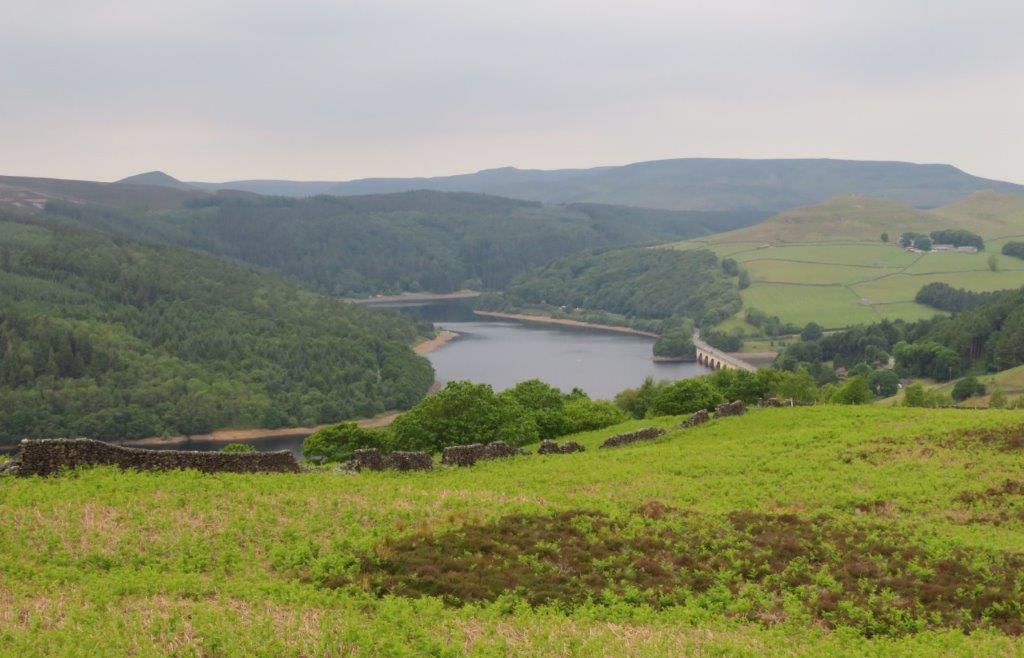 10 Ashopton Viaduct carrying the A57 Road over Ladybower Reservoir (it north arm unseen). Crookhill Farm higher up to right. Lose Hill top left. Grindslowknoll in centre at top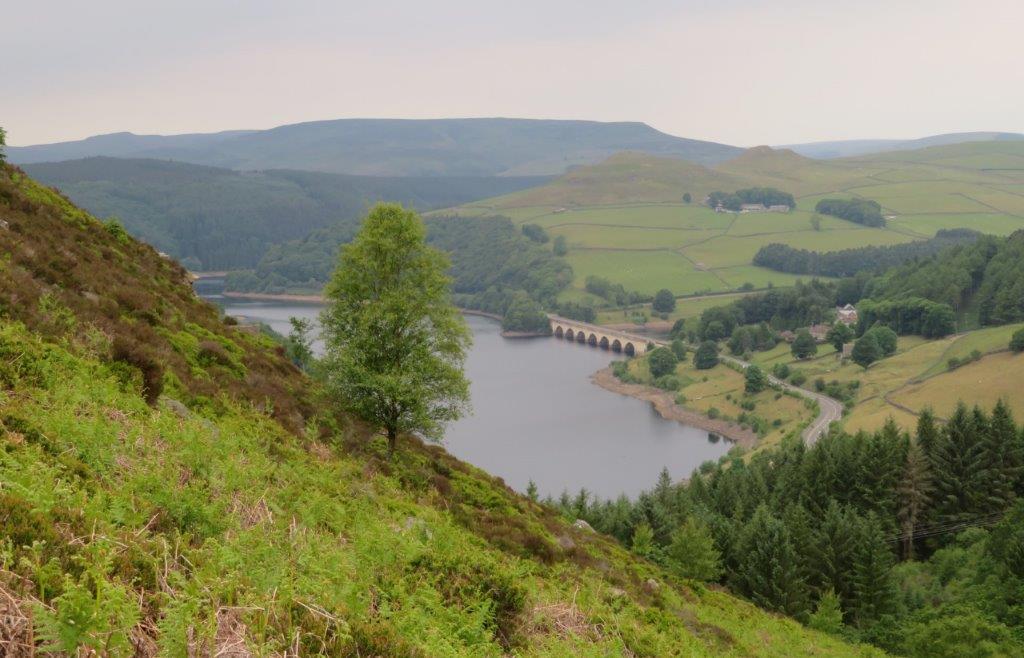 11 similar to picture above but Grindslow Knoll top left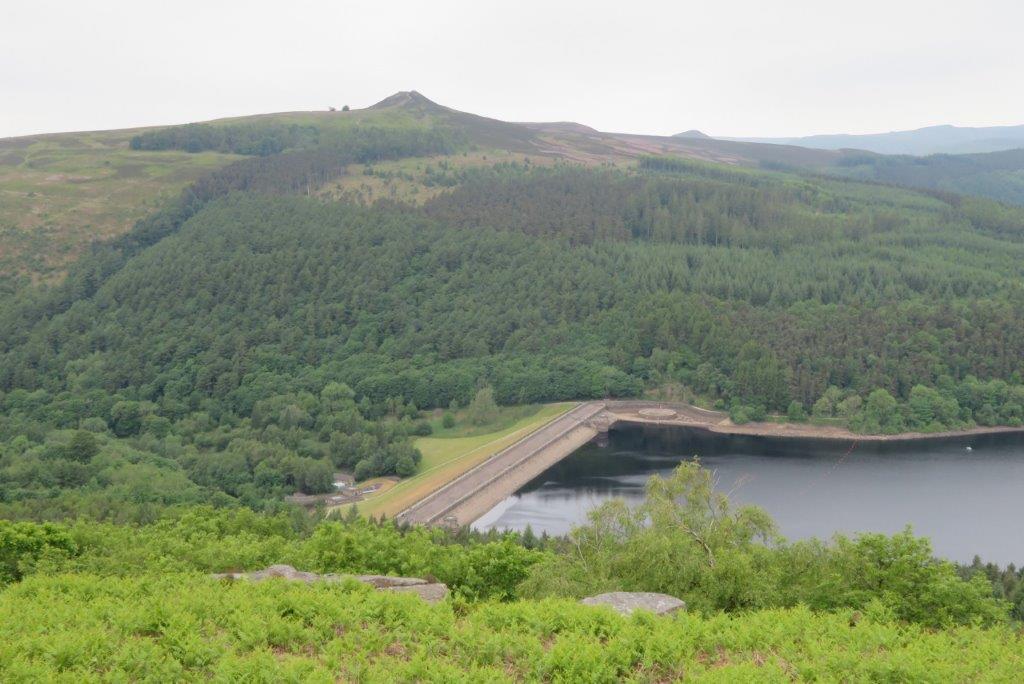 12 Winhill Pike at top left of centre. Ladybower Reservoir Embankment below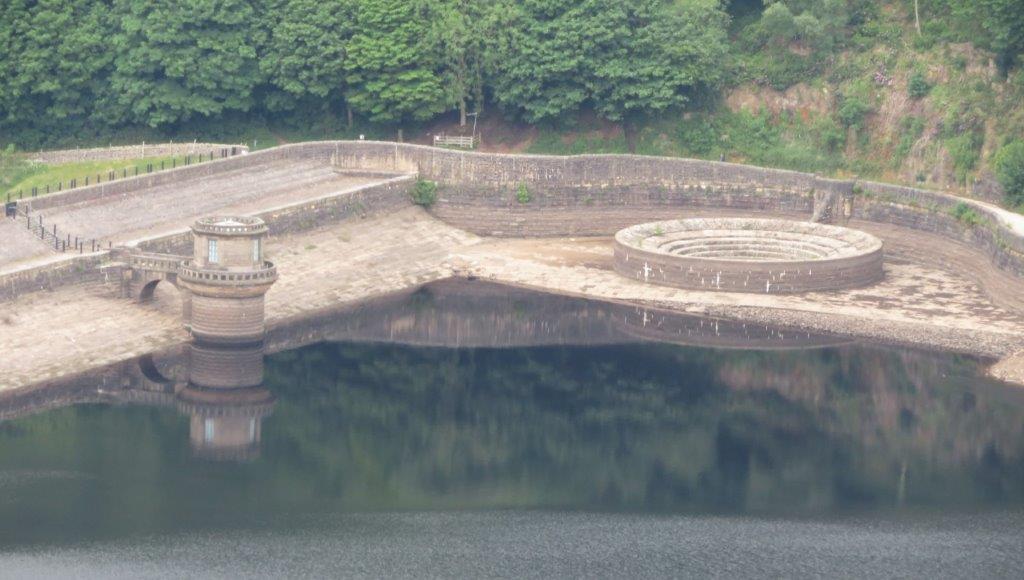 13 zoomed in view of the far bellmouth spillway & drawdown tower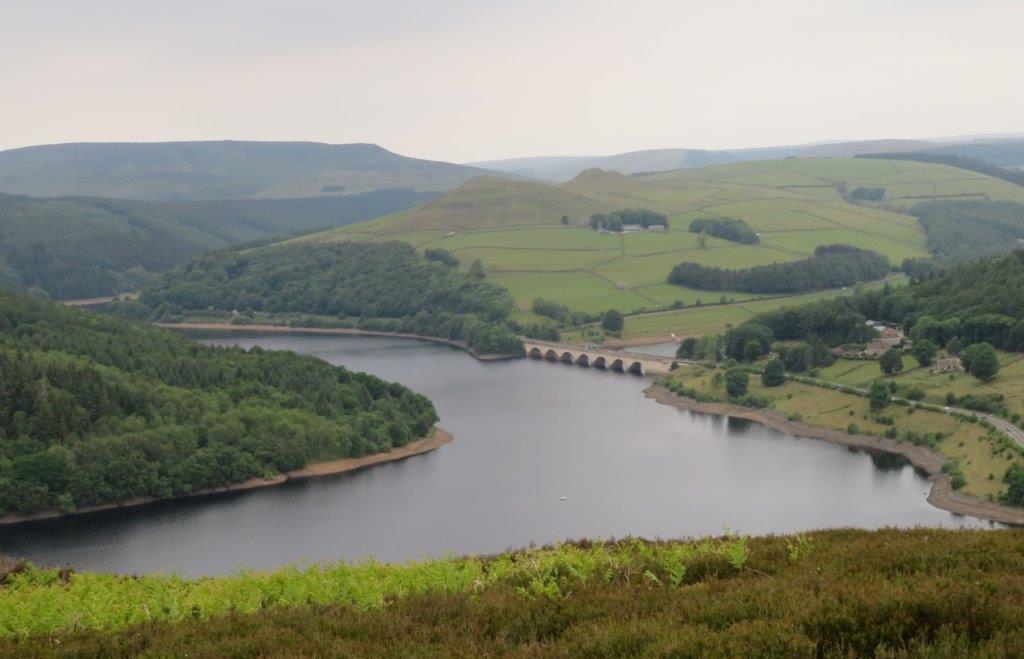 14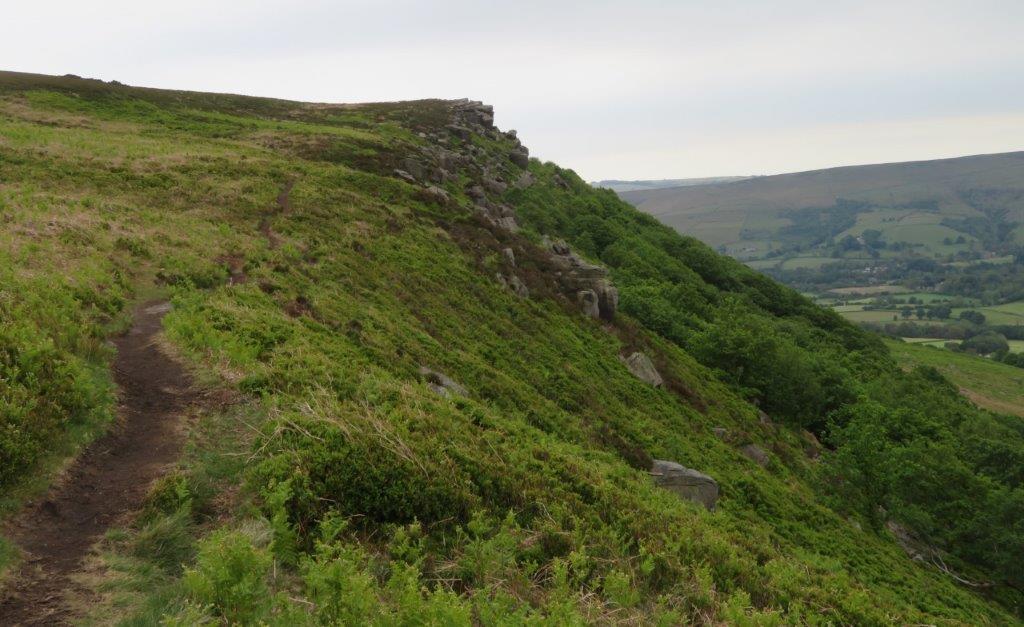 15 on Bamford Edge looking up at Great Tor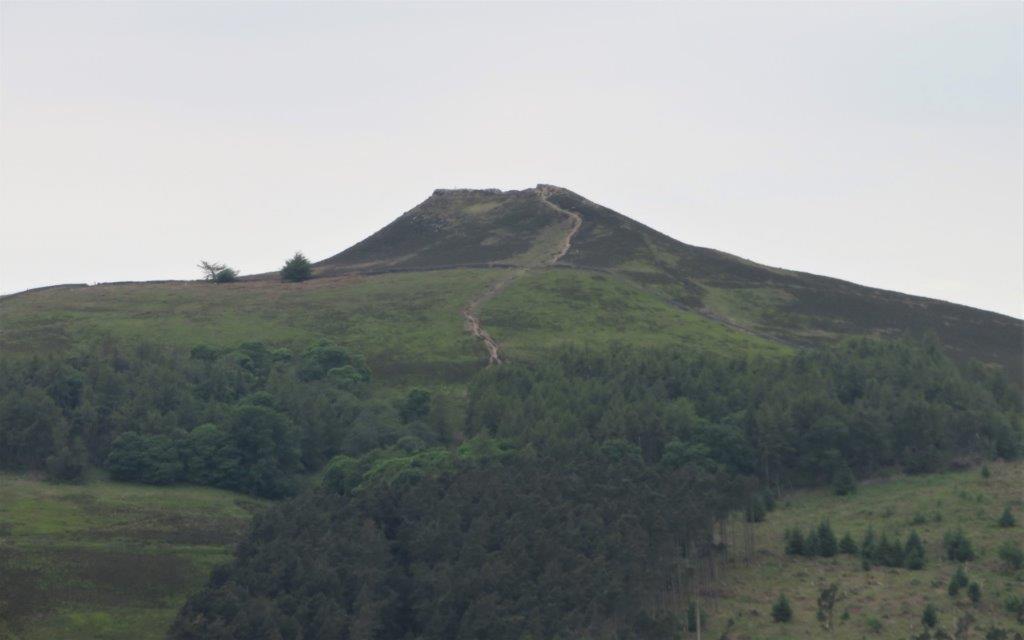 16 zoomed into Winhill Pike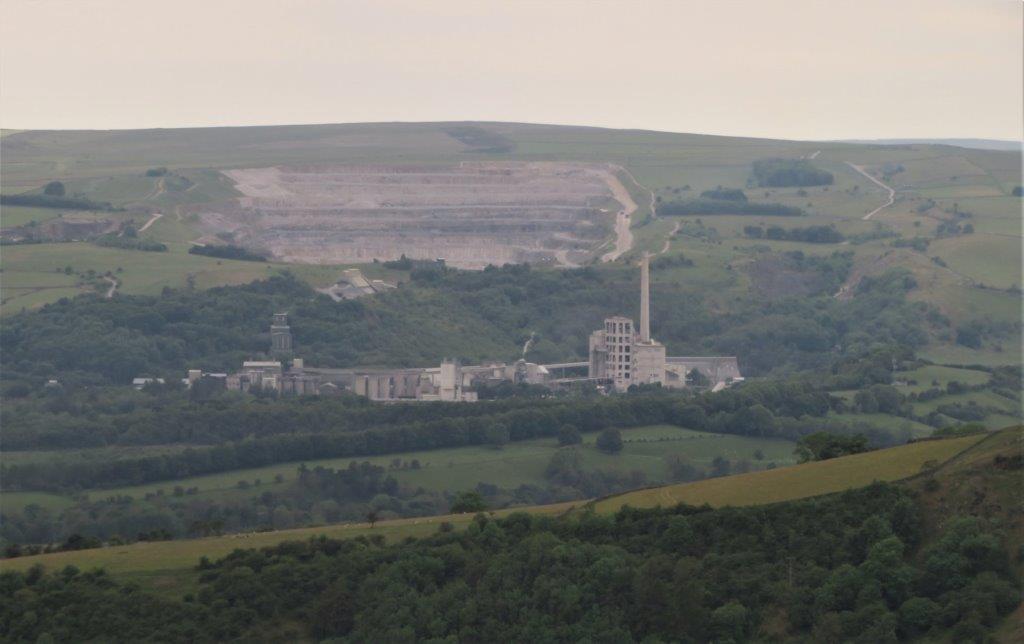 17 Zoomed into Hope Cement Plant and Quarry from Bamford Edge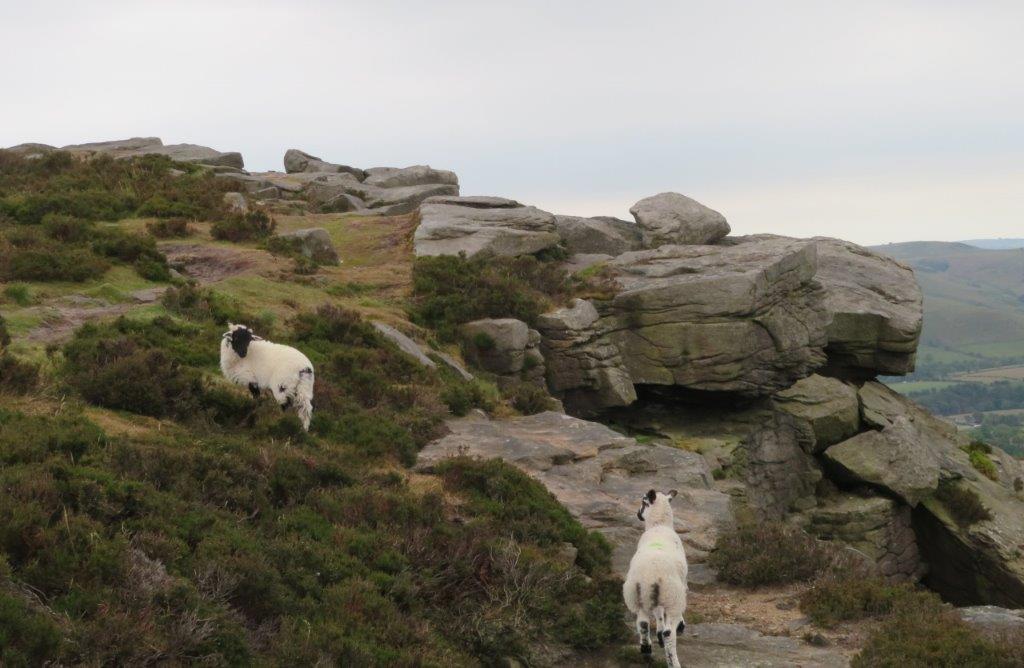 18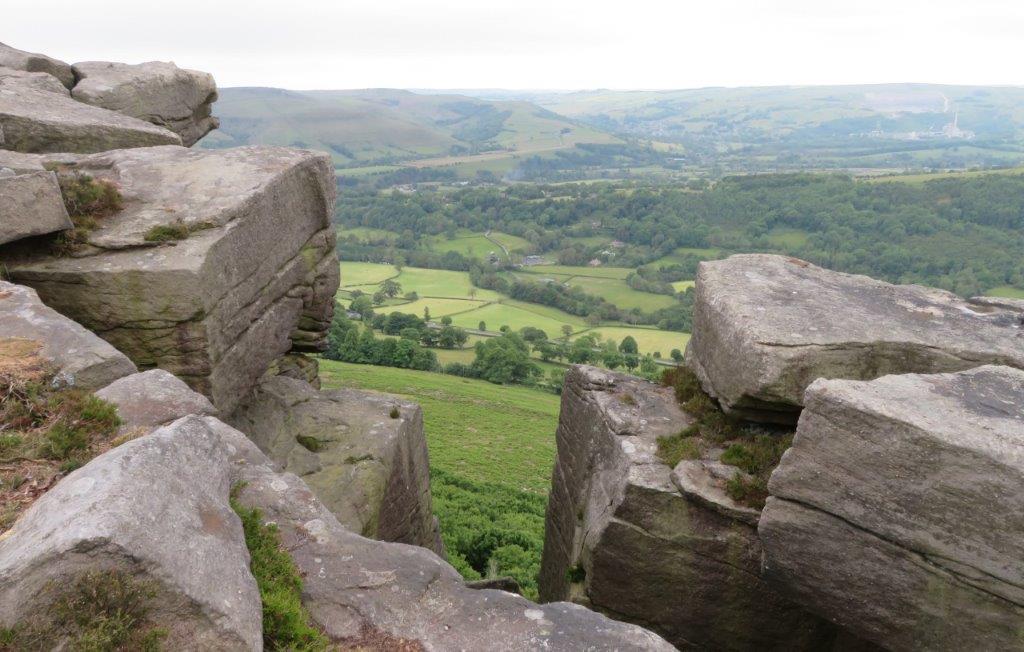 19 looking from near Great Tor at River Derwent Valley below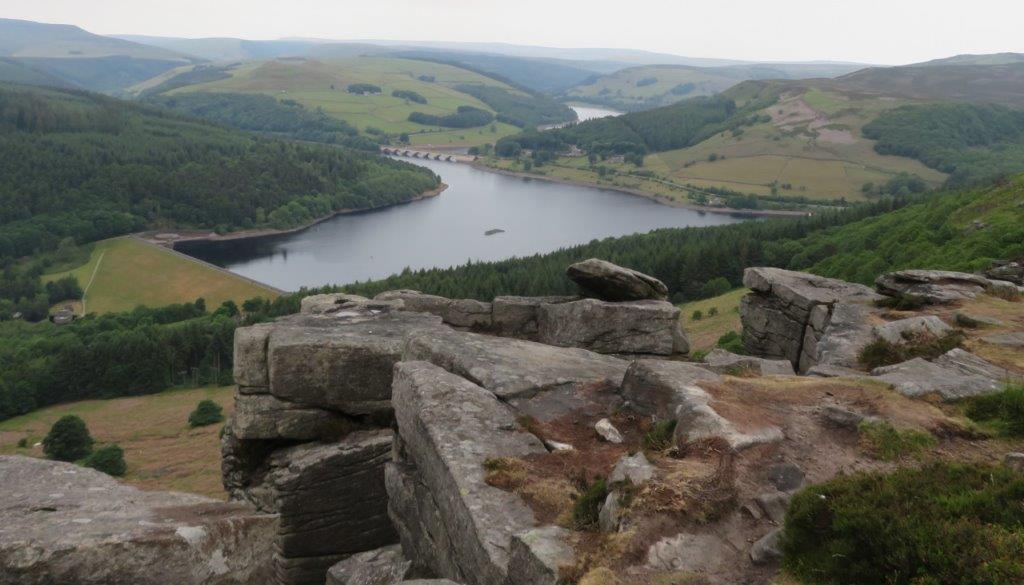 20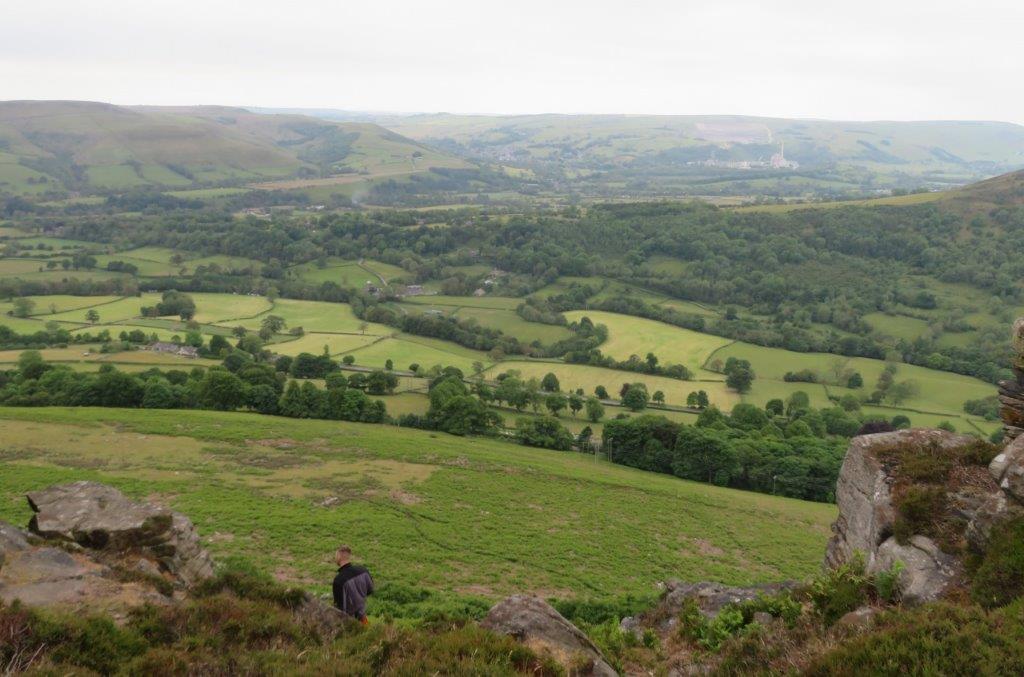 21 The River Derwent Valley below. A routes up Win Hill go up raised ground to the right. Hope Cement Plant just visible behind.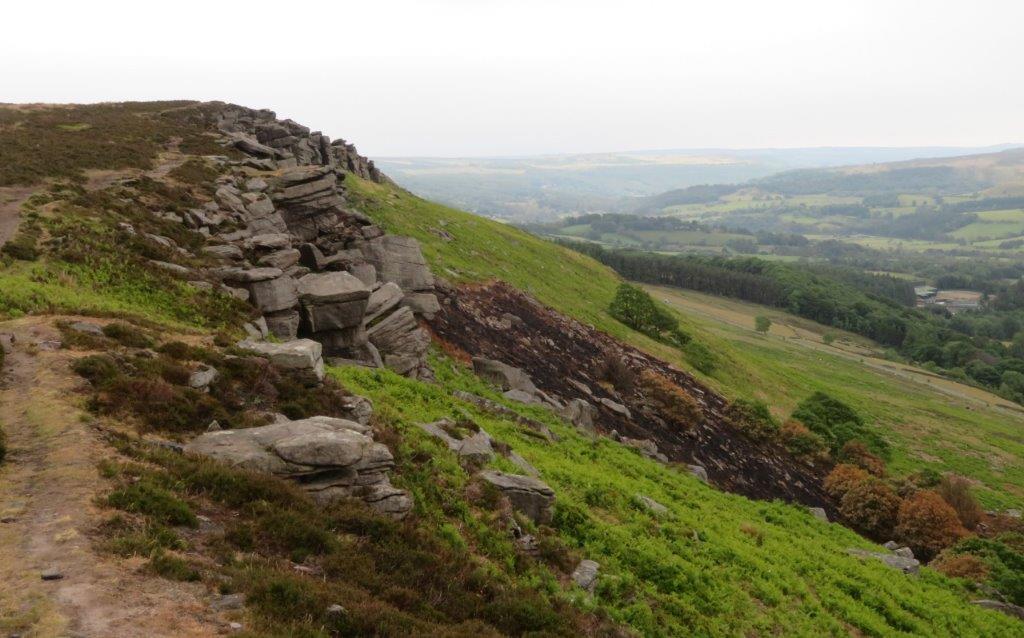 22 Bamford Edge ~SE of Great Tor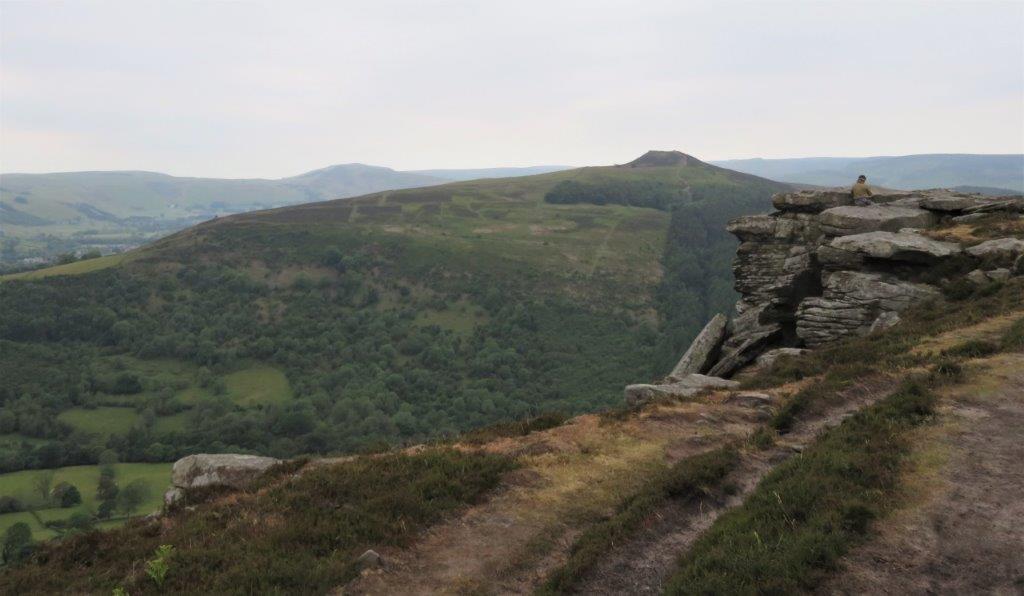 23 From Bamford Edge one can see Mam Tor in distance (in from left of picture) and the route below the slope up to Winhill Pike taken by us from Thornhill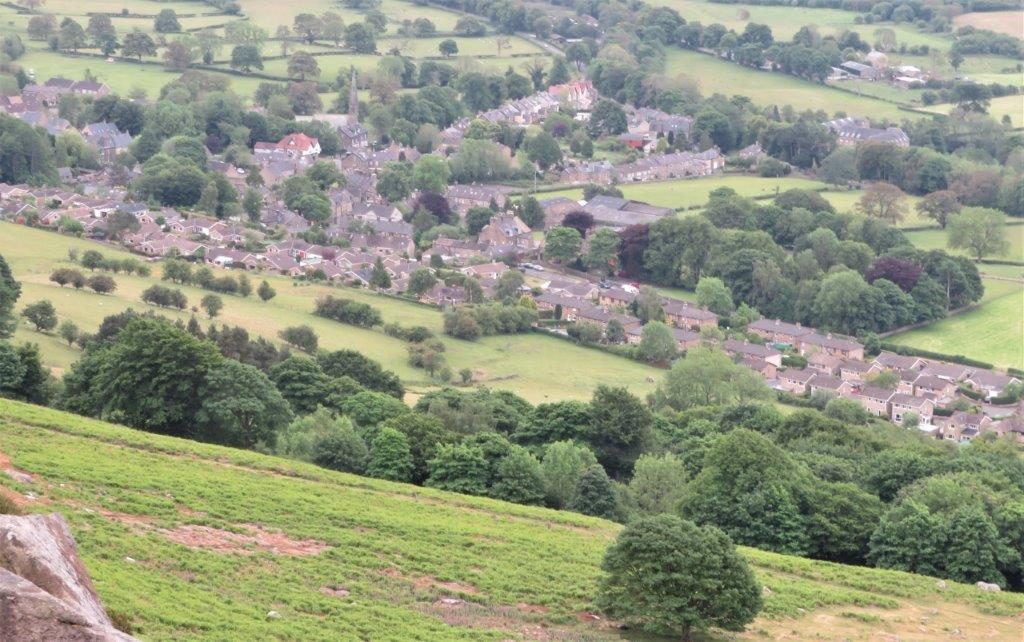 24 Bamford below seen from Bamford Edge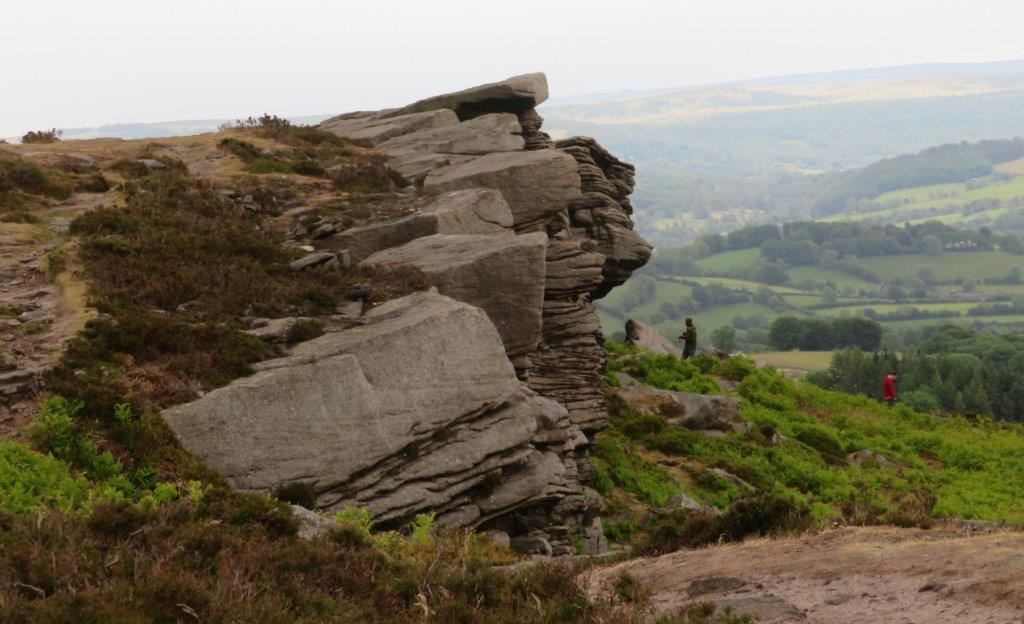 25 preparing to climb up some rock overhang on Bamford Edge?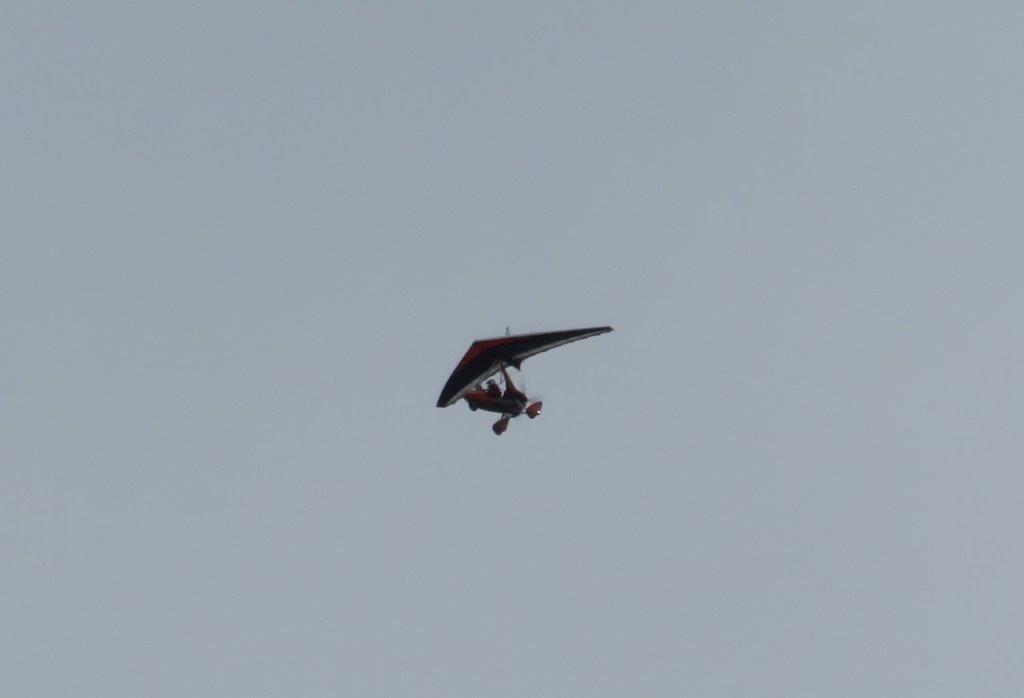 26 Microlight aircraft - socially distancing?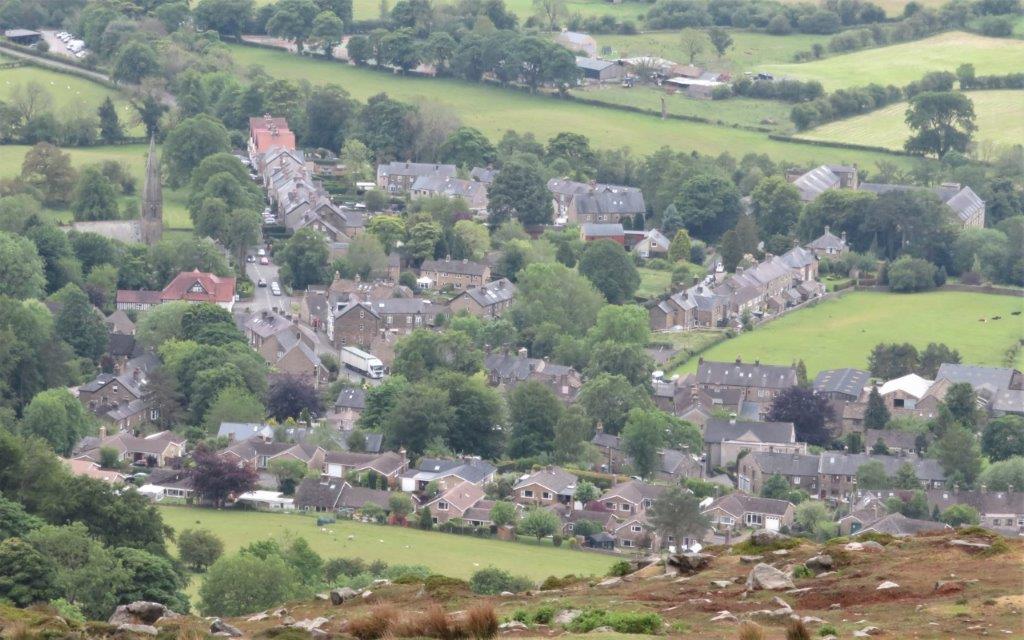 27 zoomed in view of Bamford - Bamford Church Spire to left - Bamford Mill to right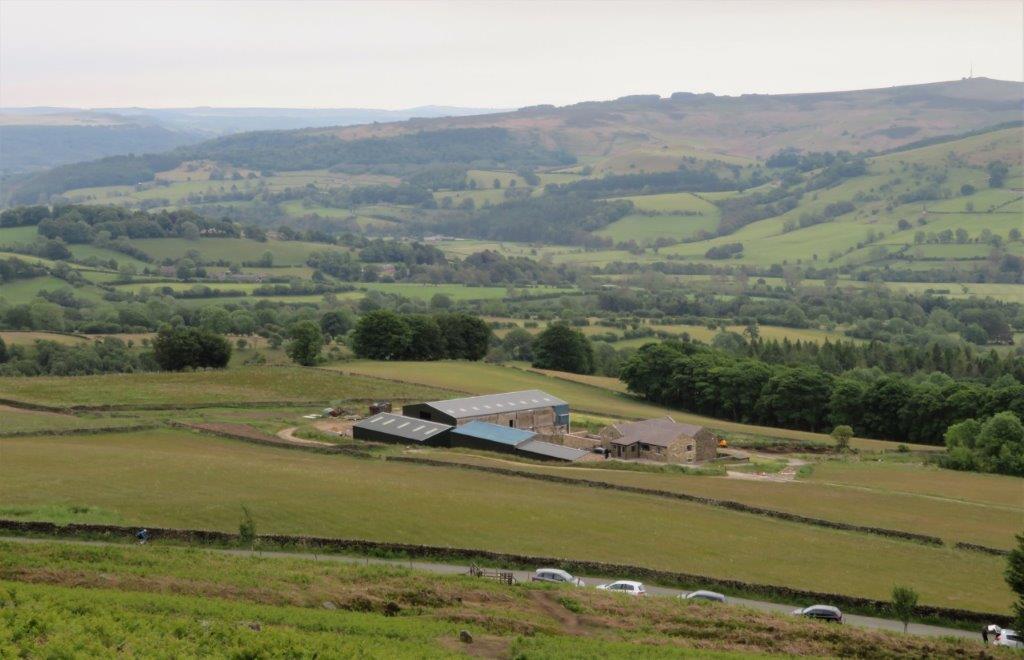 28 our exit stile from Bamford Edge on to New Road (above High Leas Farm)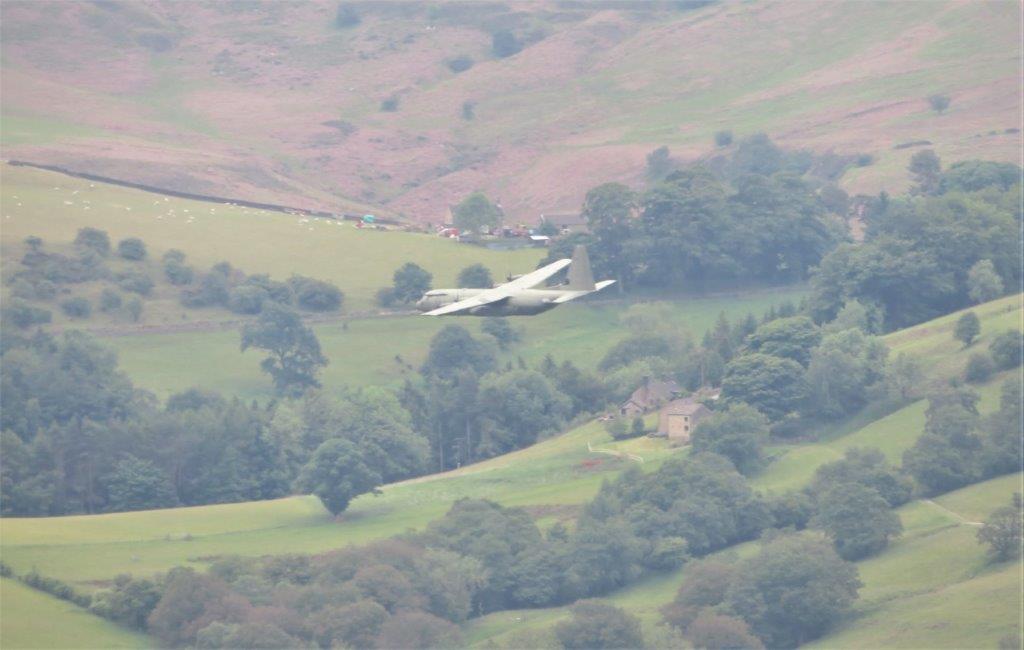 29 reliving the Dambusters?
We found our direct route down to Bamford - Bamford Clough - closed off (Covid 19?) So we diverted down New Road for about 1km to an alternate route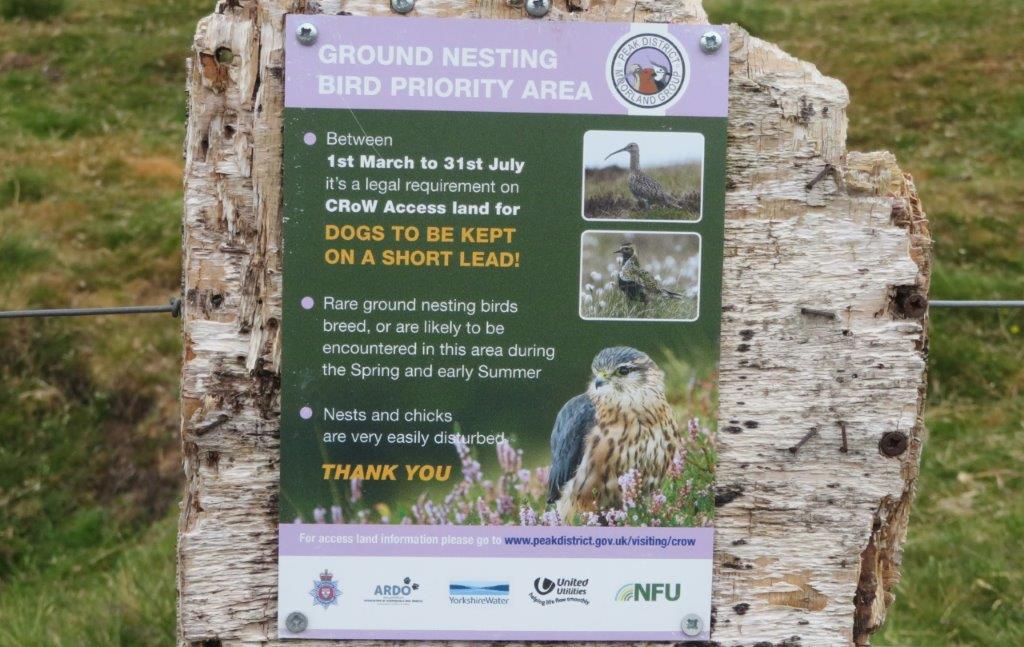 30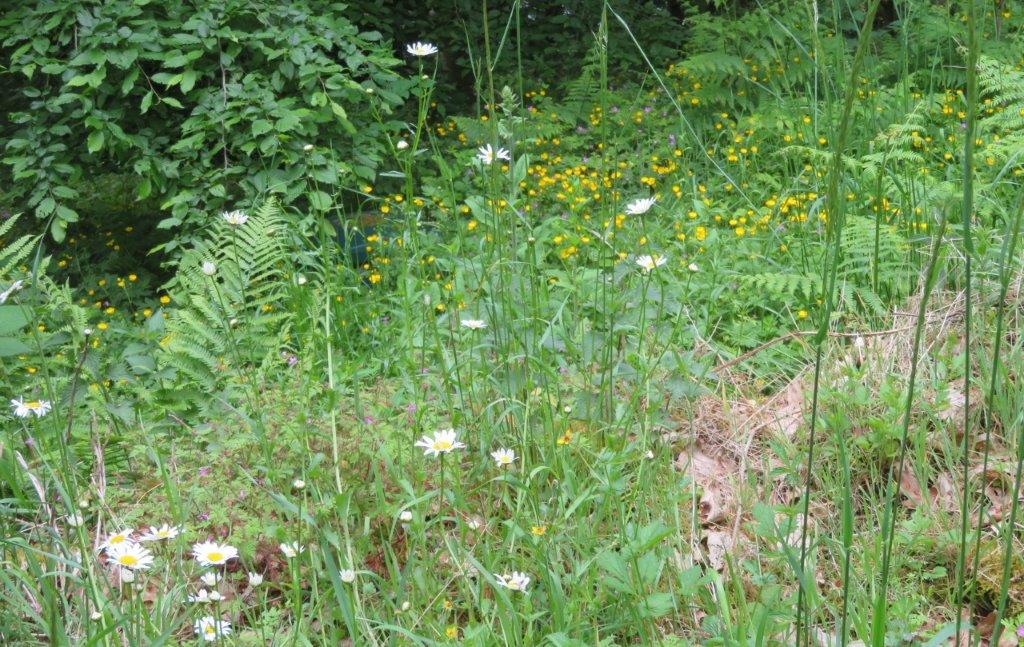 31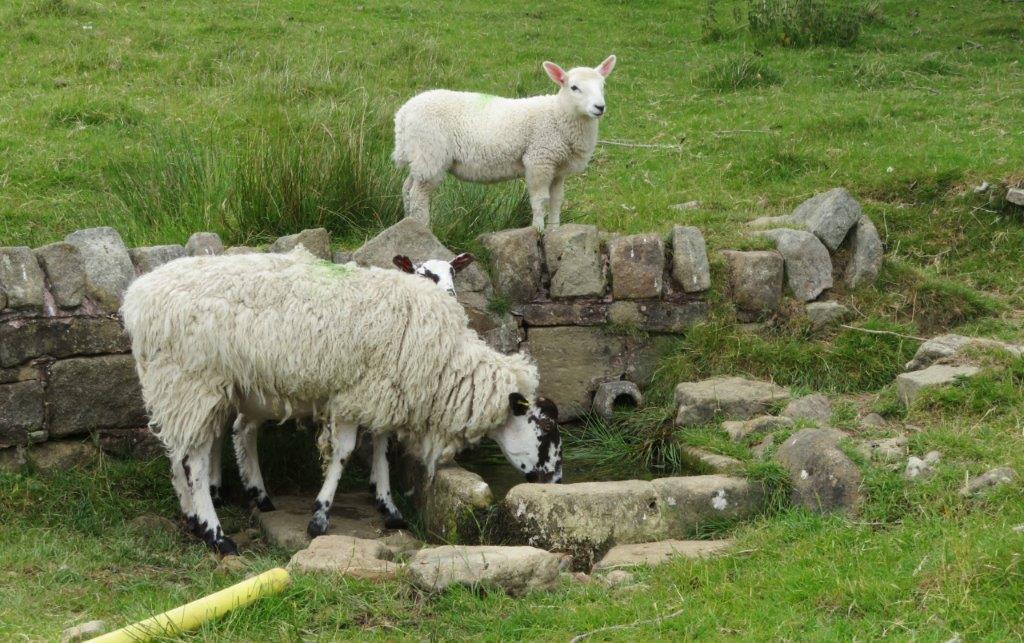 32 along the alternative longer route into Bamford
33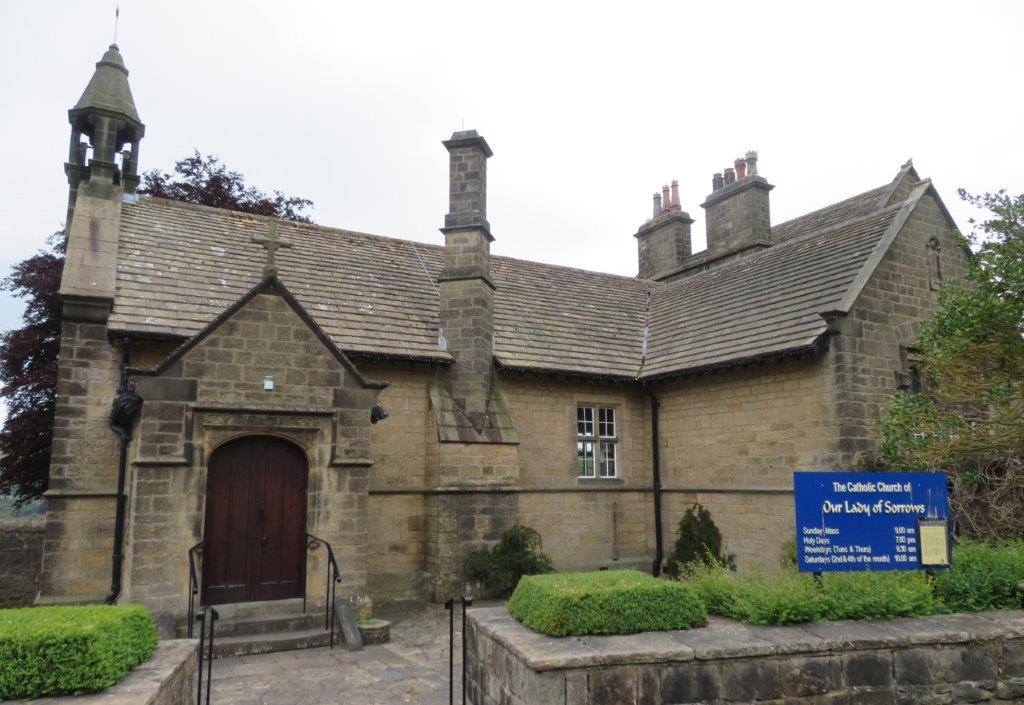 34 Our Lady of Sorrows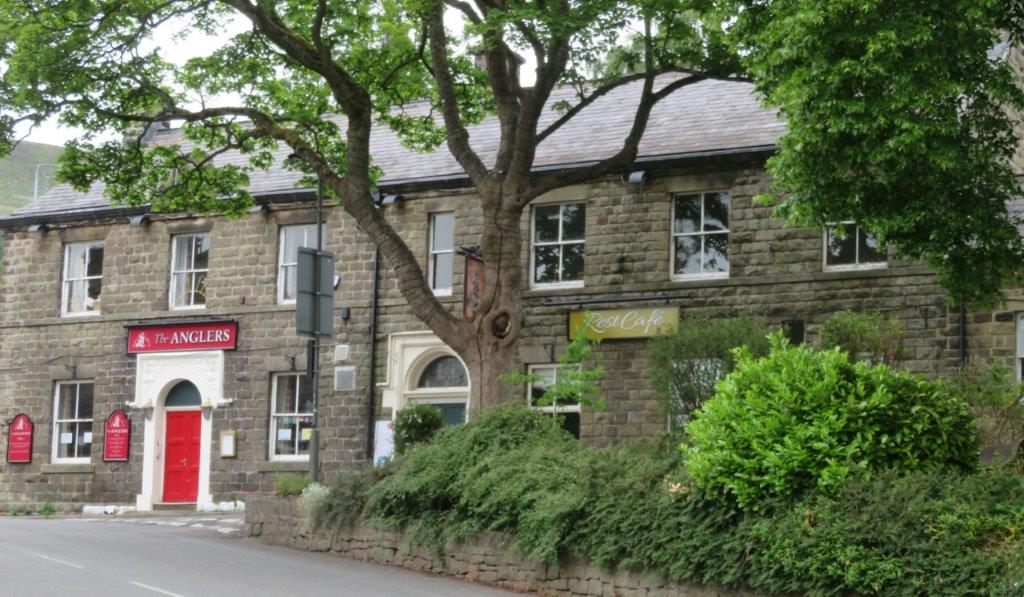 35 The Anglers - now a community run facility (closed during Covid 19)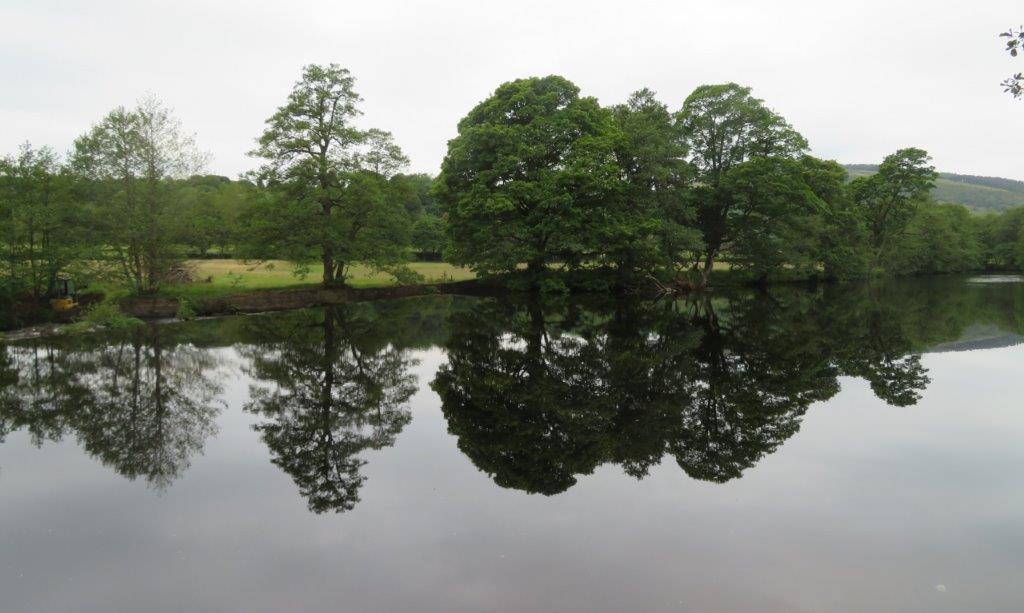 36 Bamford Mill Pond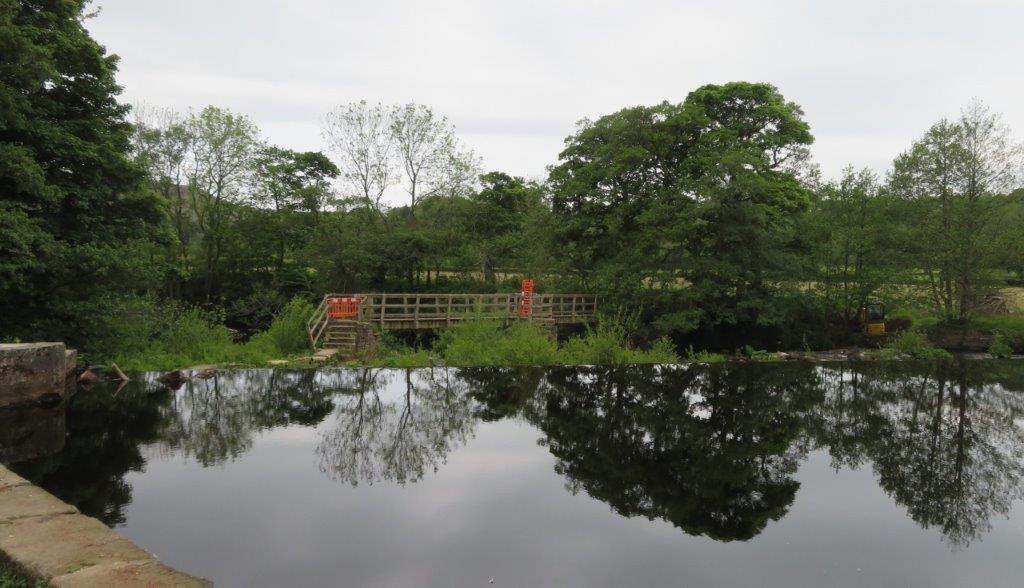 37 single file bridge near Mill across River Derwent closed because of social distancing and Covid 19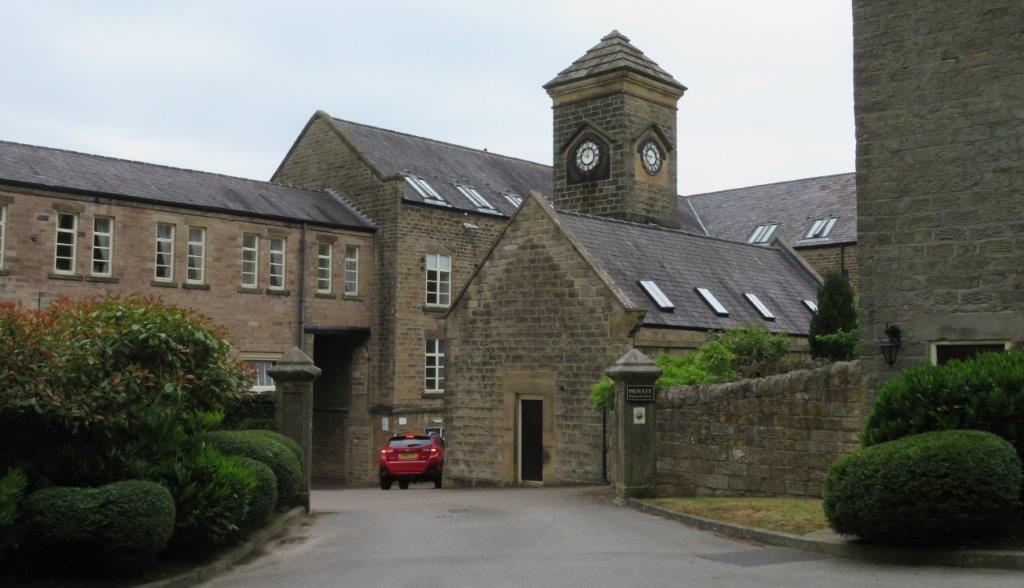 38 The Mill converted into residential accommodation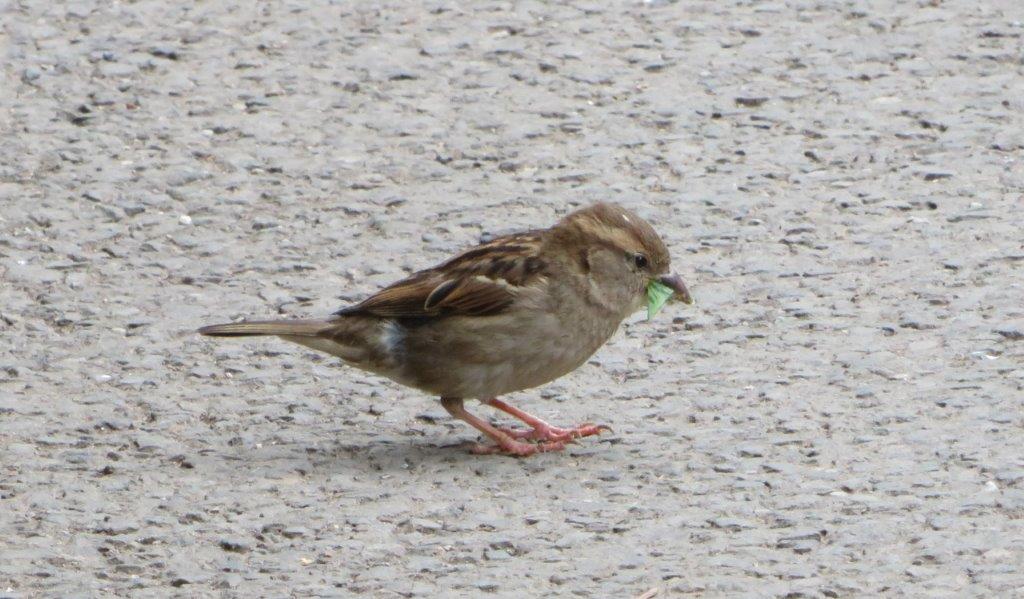 39 Sparrow?
Because bridge at mill was closed we followed Station Rd ~S to the crossing over The River Derwent about 400m North of the Railway Station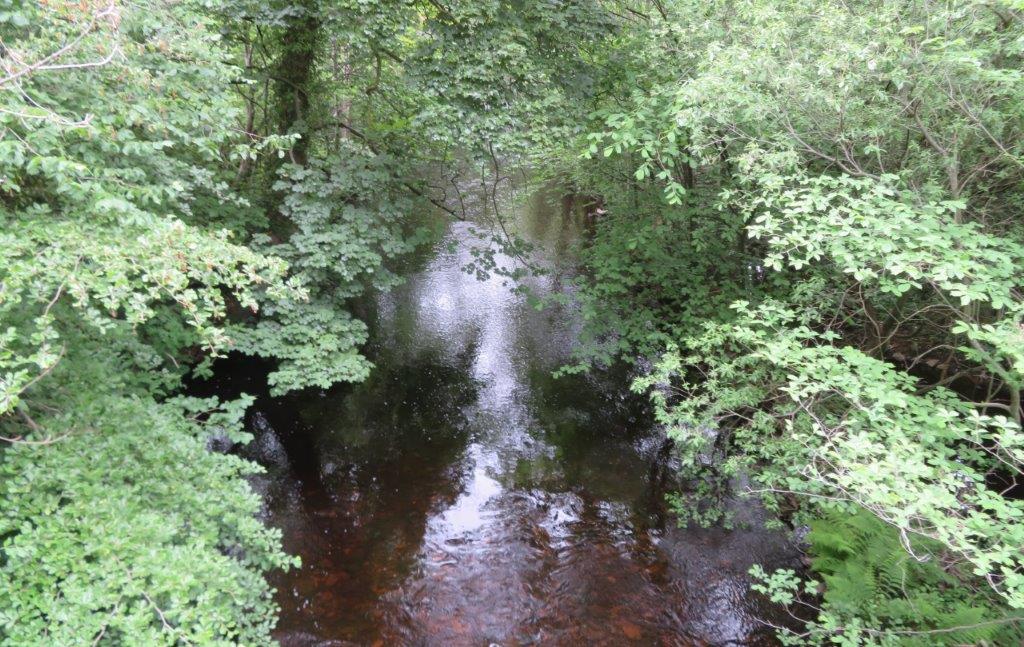 40 The River Derwent seen from the above crossing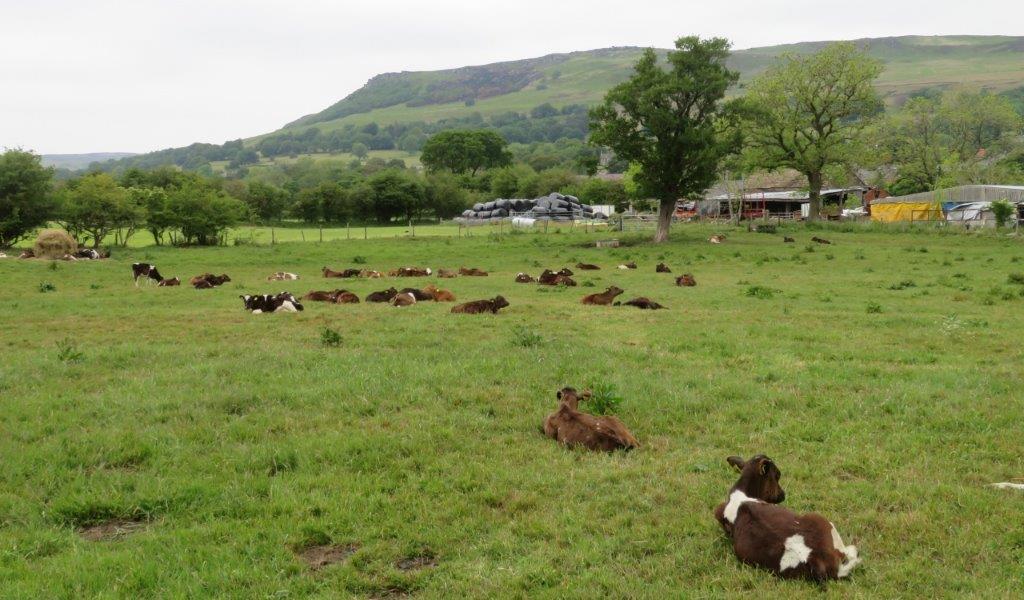 41 Bamford Edge at top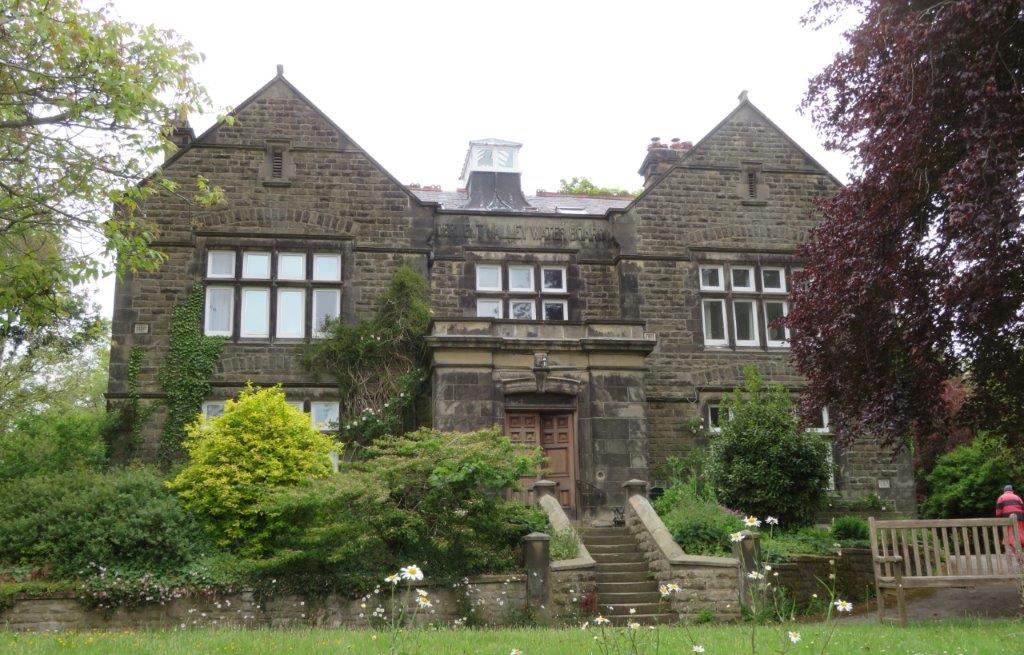 42 The old Water Board Building now Hope Valley Quaker Centre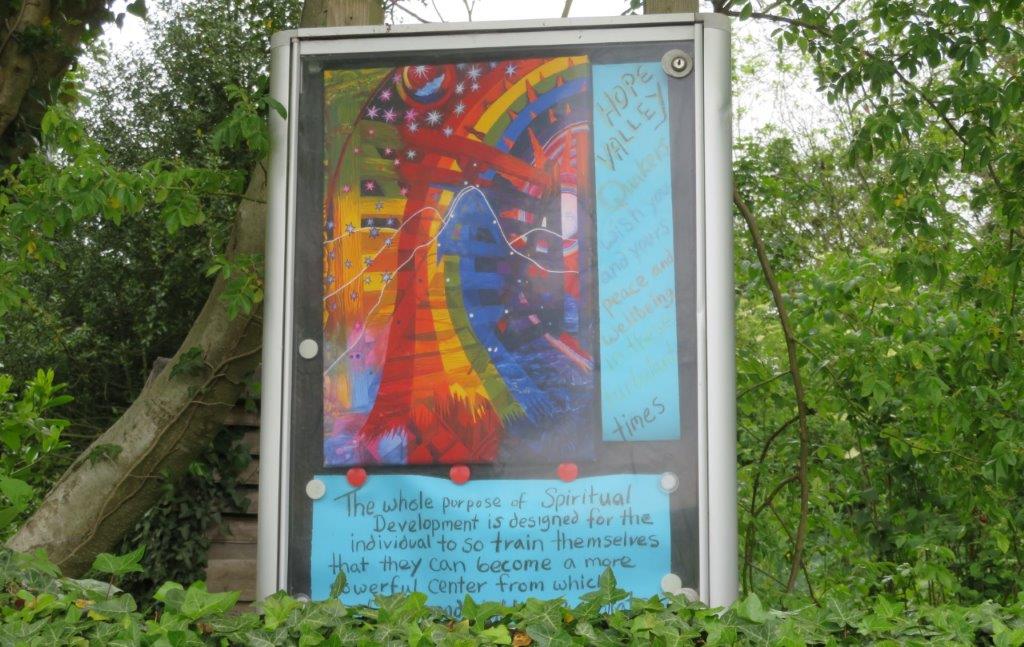 43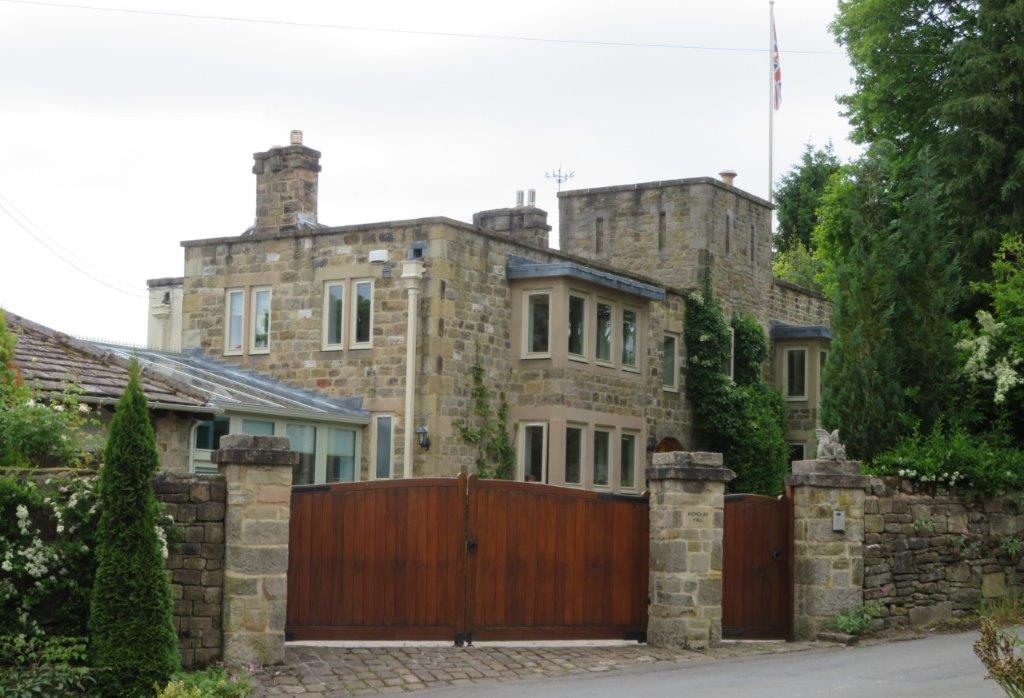 44 interesting attractive modern architecture for a stone building
45 looking back at Bamford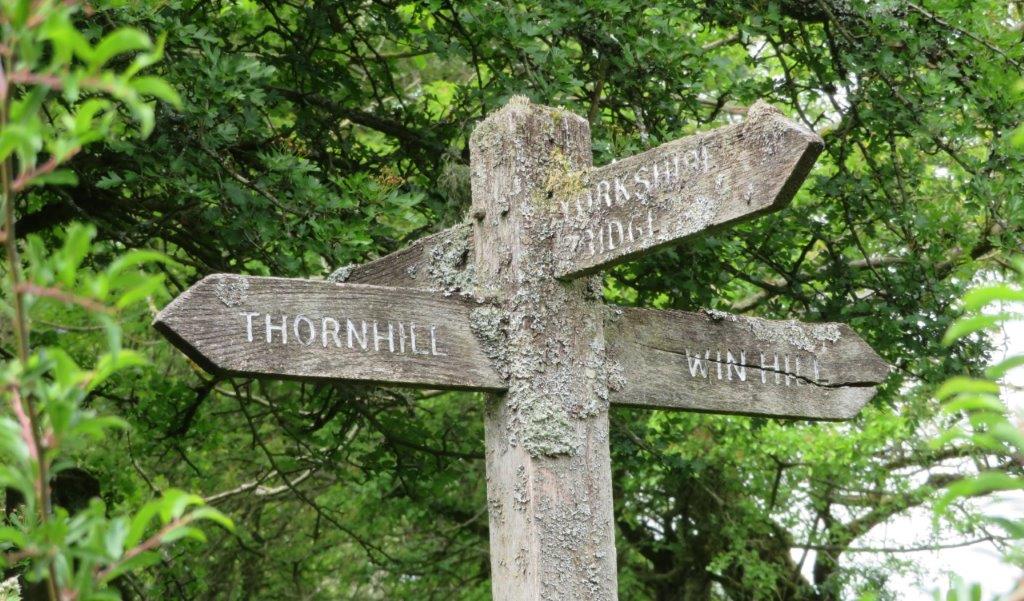 46 our route taken from Thornhill up to Winhill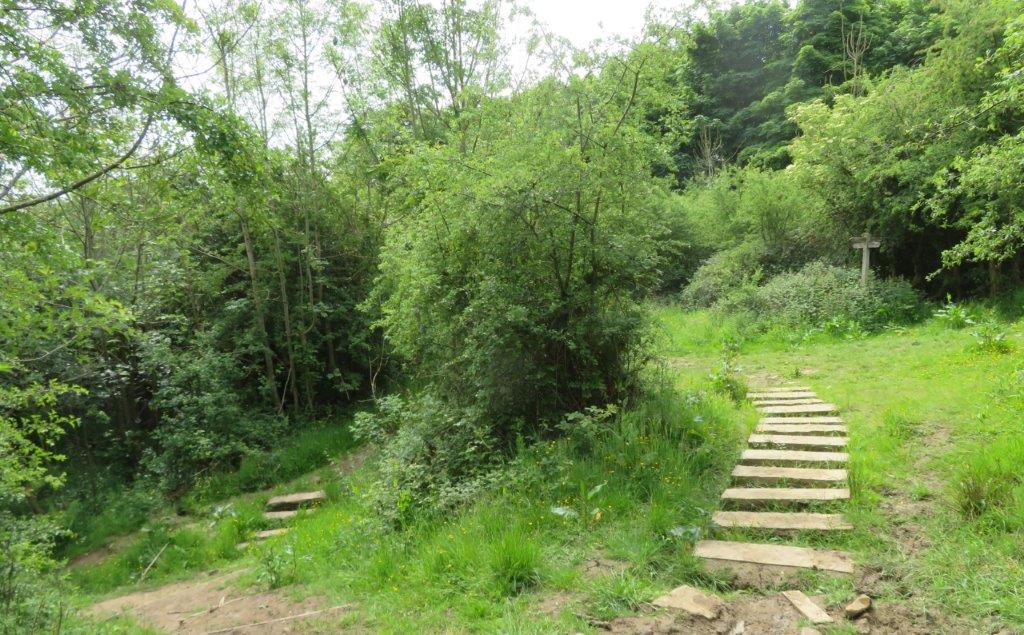 47 stone steps placed across wet muddy area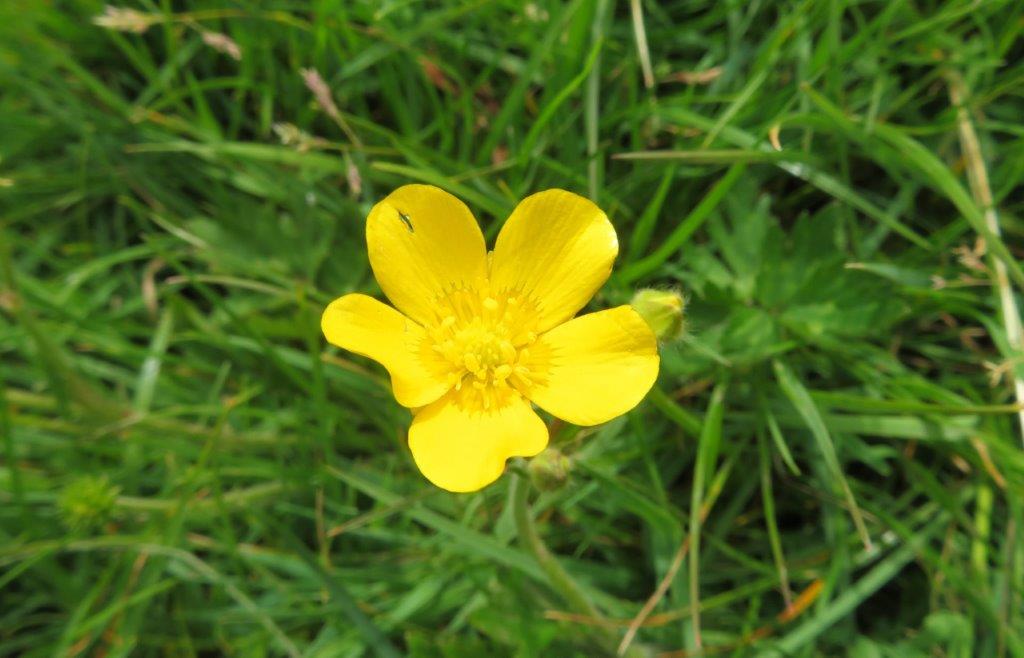 48 Buttercup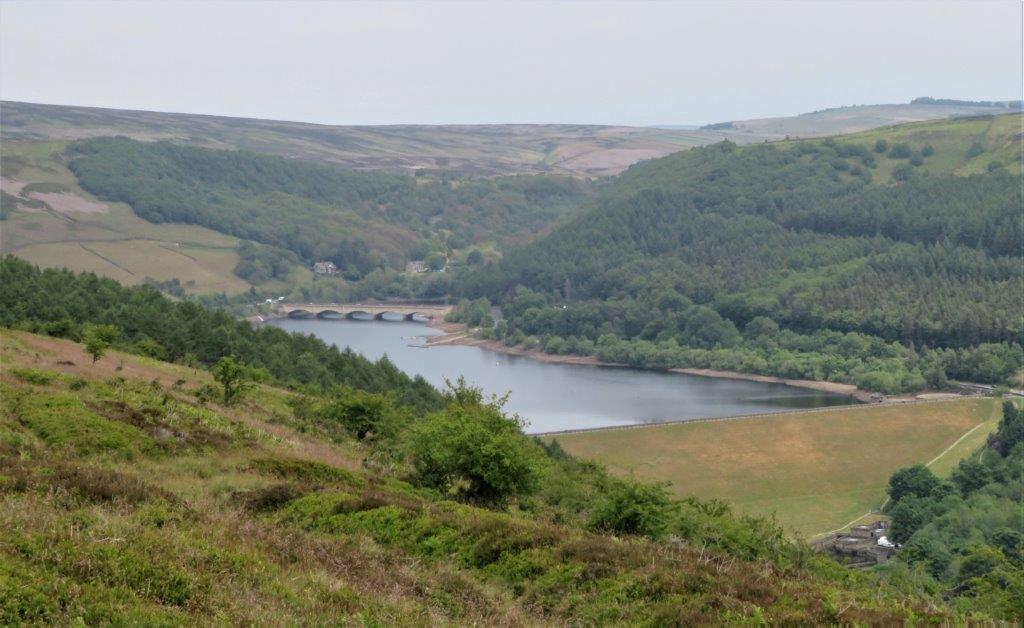 49 zoomed into the embankment of Ladybower Reservoir. The viaduct behind takes the A6013 Rd which branches off the A57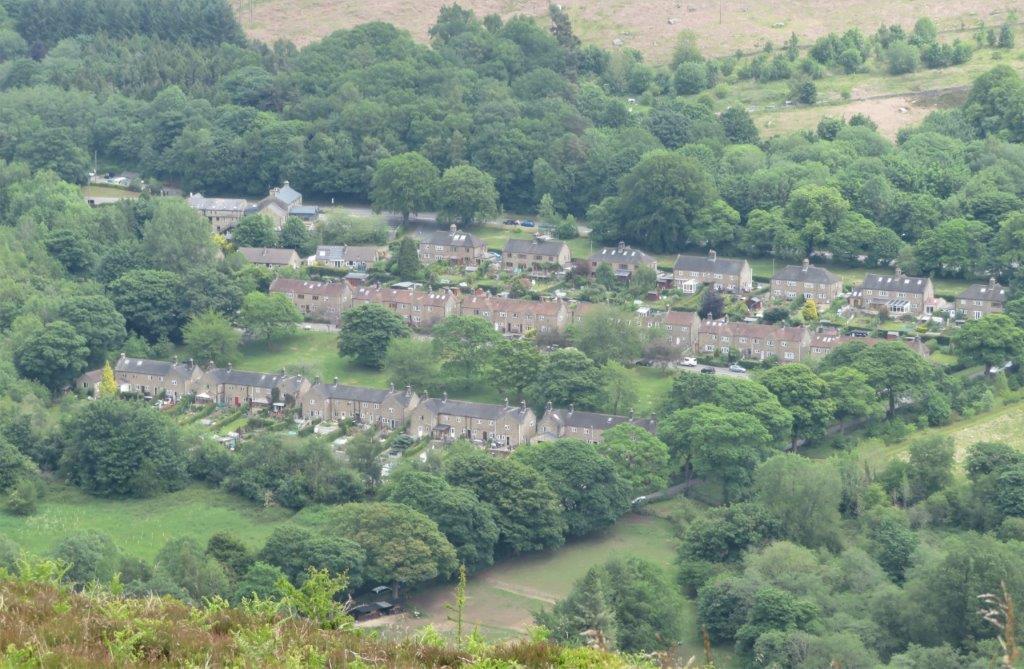 50 Yorkshire Bridge Village? close to Ladybower Reservoir Embankment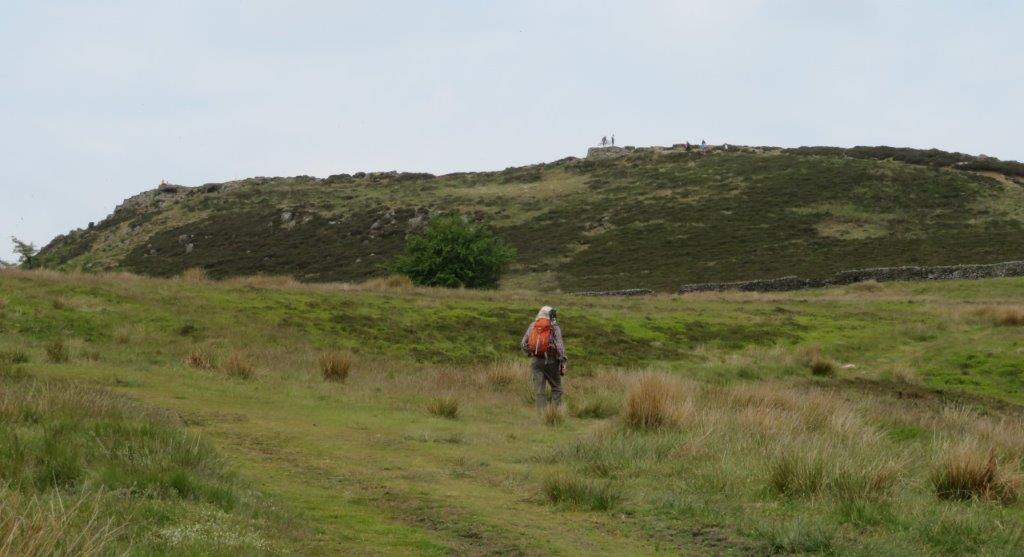 51 nearing Winhill Pike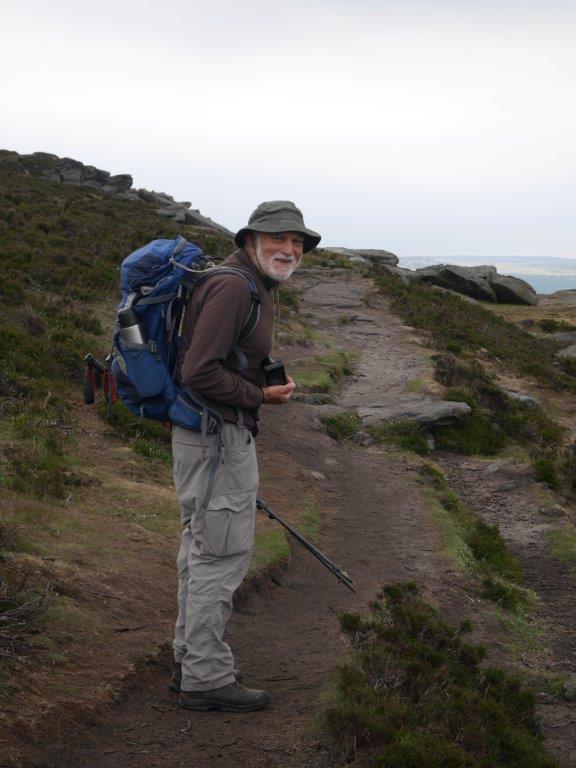 51a Picture taken by Stuart Bloom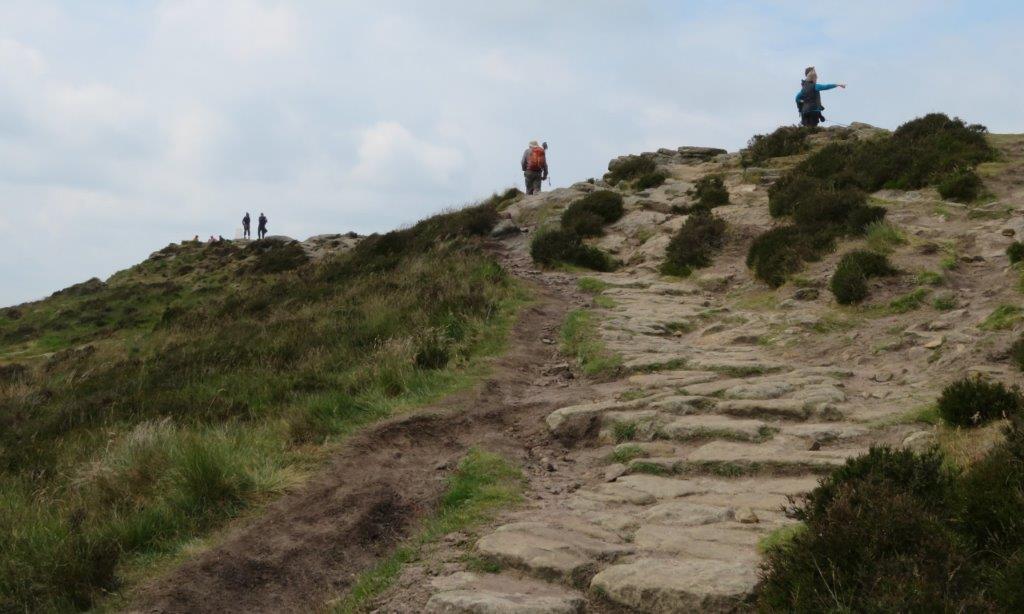 52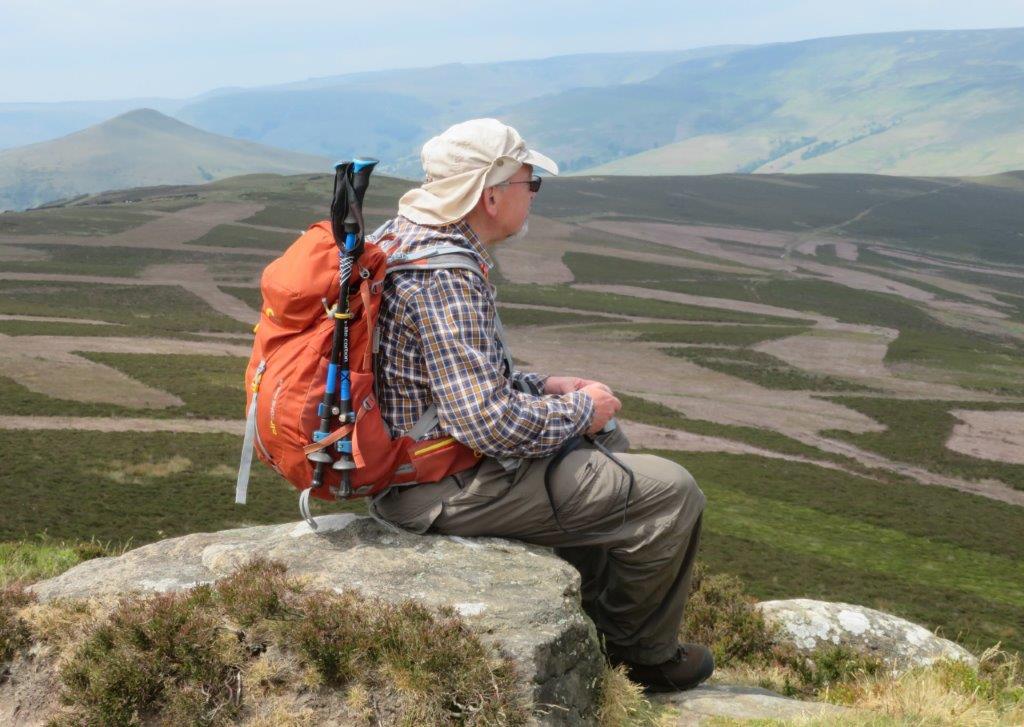 53 atop Winhill Pike - Lose Hill seen behind to left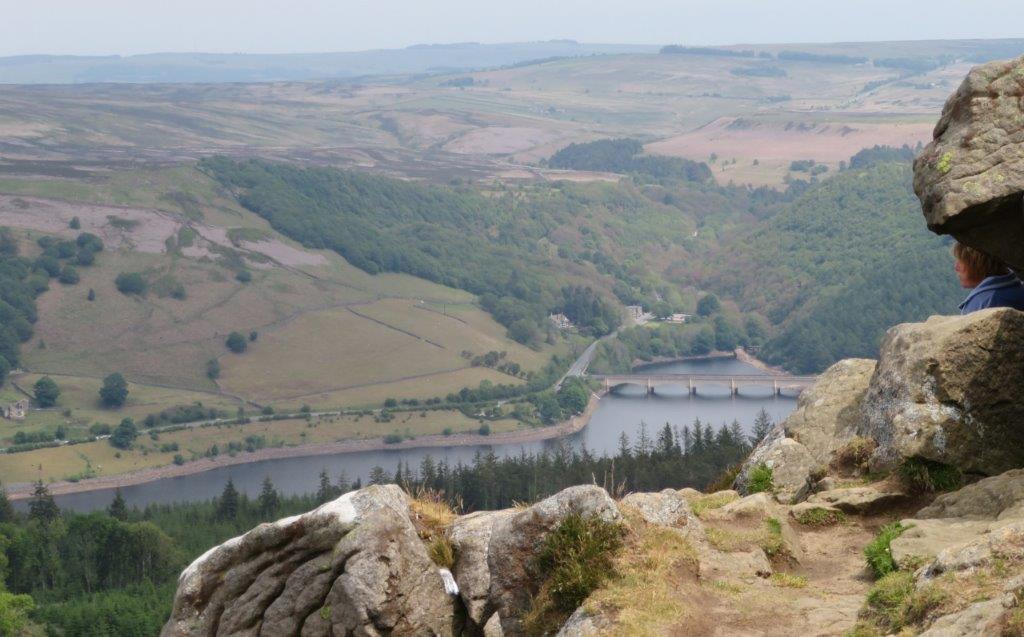 54 same viaduct as in picture 49 - we later crossed this viaduct and turned right up the A57 to just past the Ladybower Inn where we took the Bridleway up to Cutthroat Bridge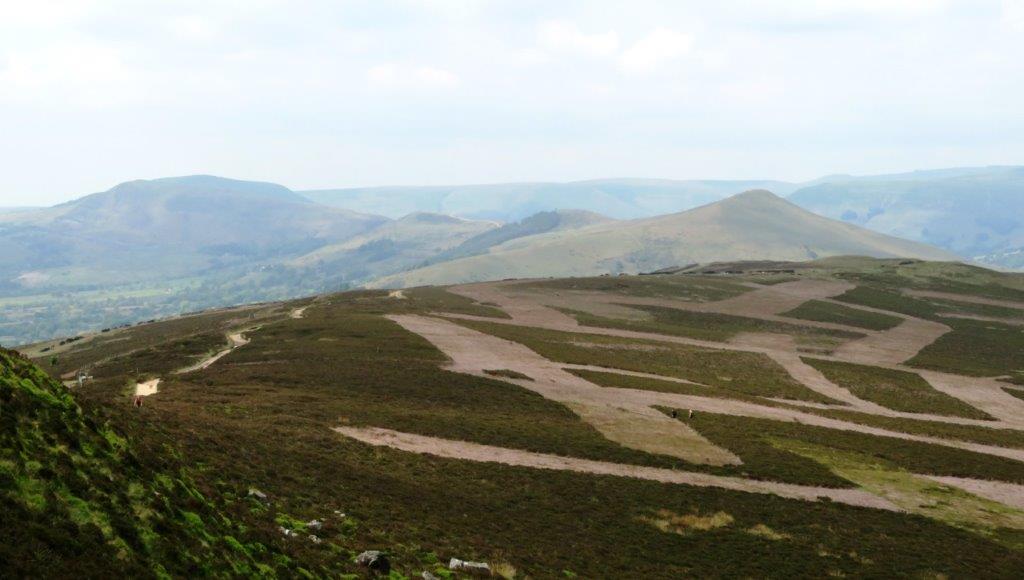 55 Mam Tor to Lose Hill ridge seen from Winhill Pike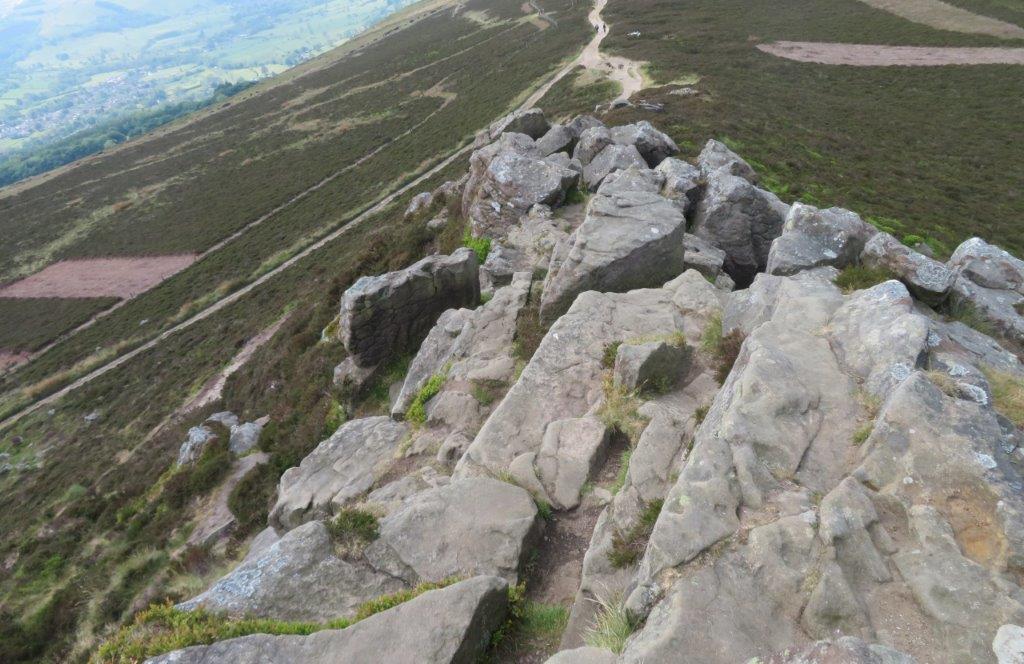 56 we left Winhill near this point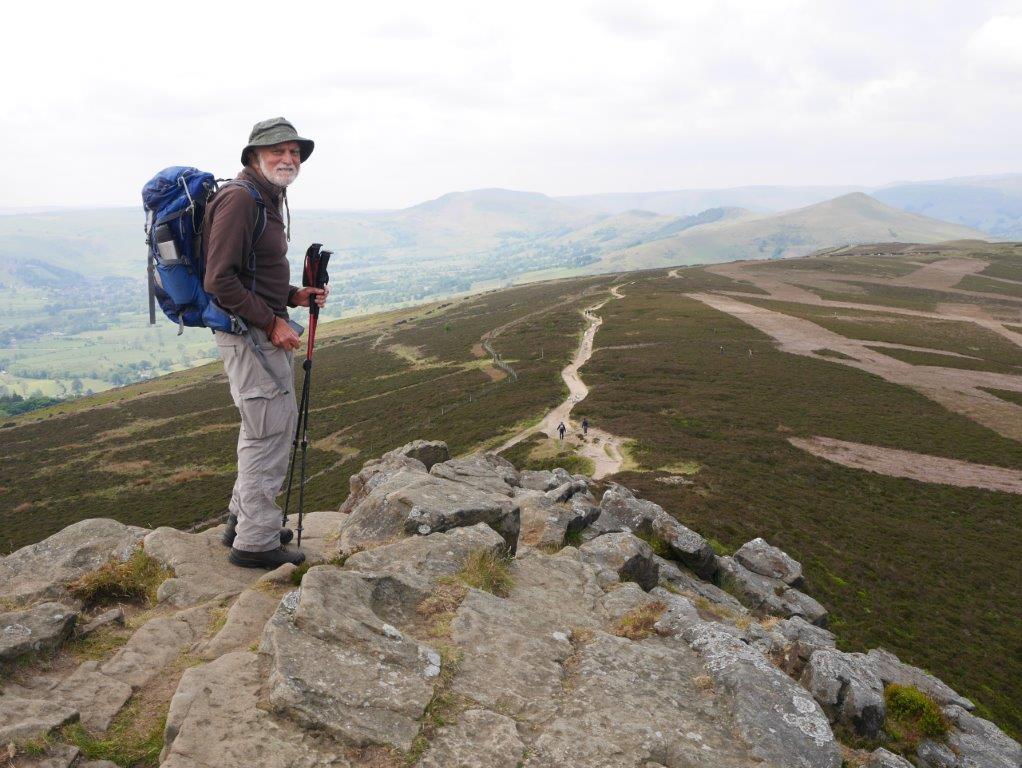 56a picture taken by Stuart Bloom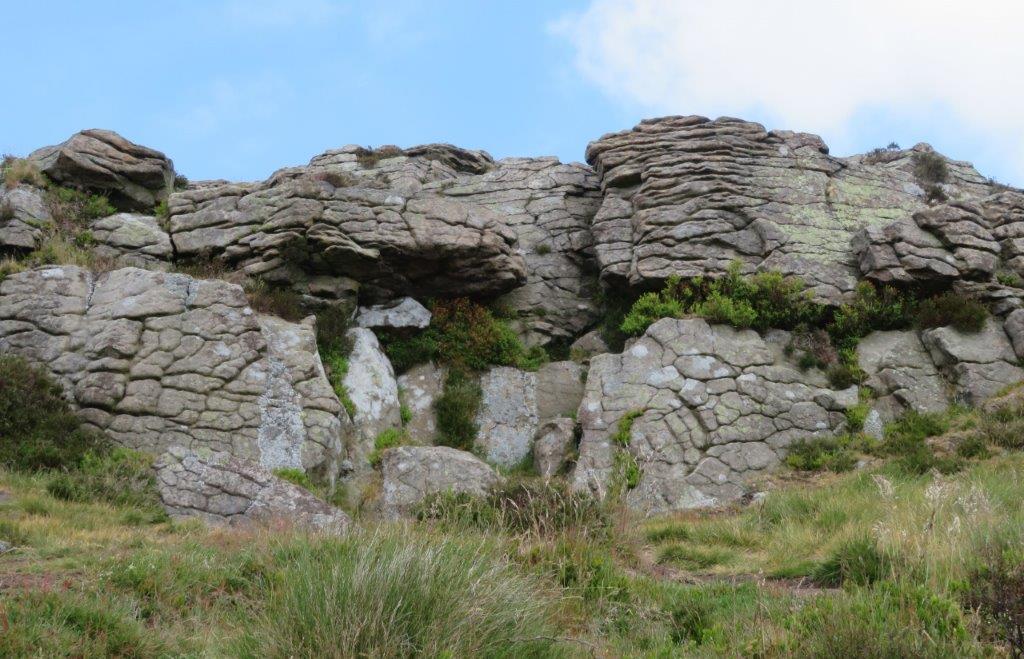 57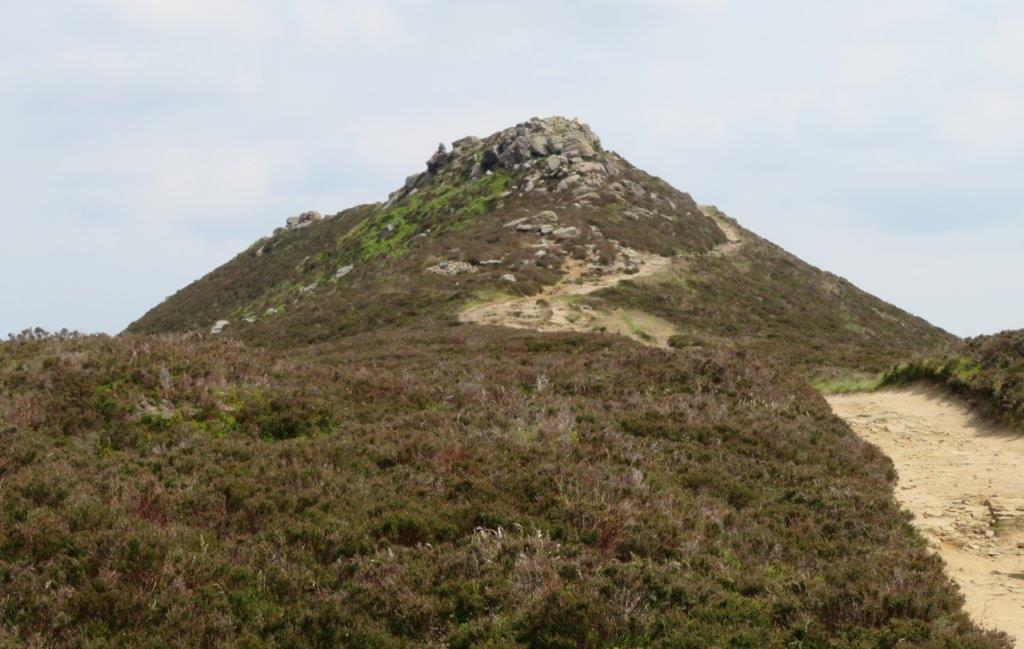 58 looking back at Winhill Pike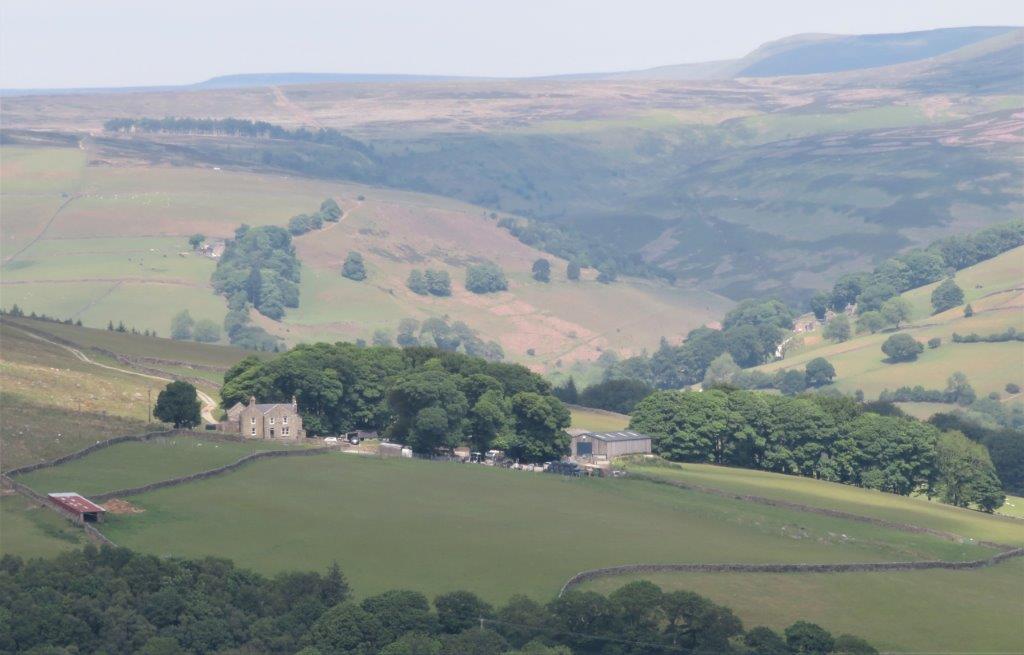 59 Crookhill Farm seen as we descended from Win Hill towards the edges of Ladybower Reservoir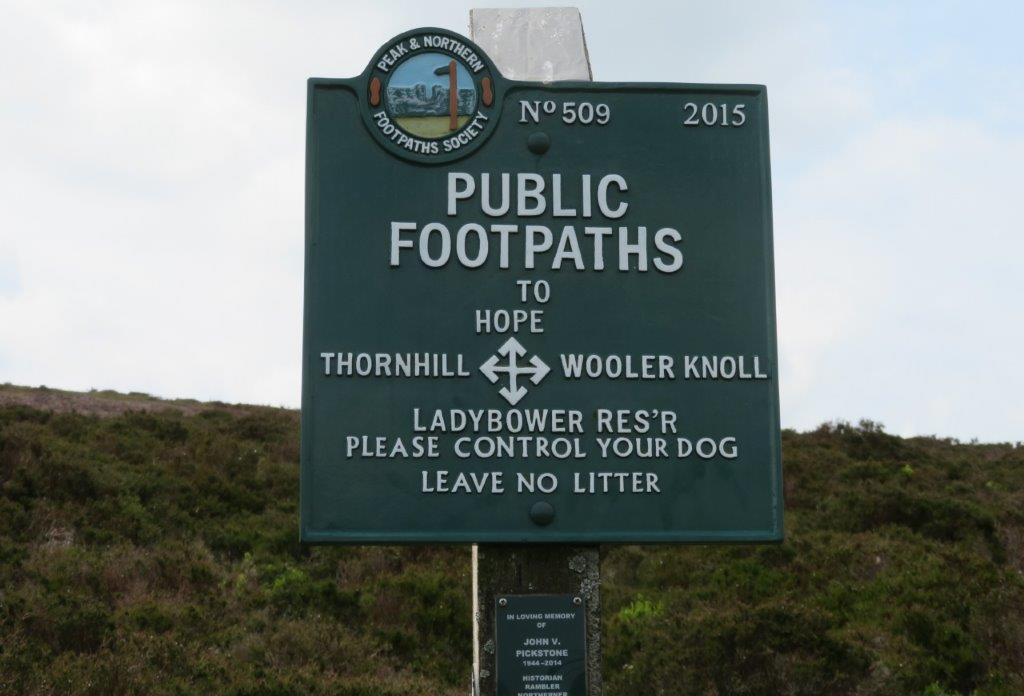 60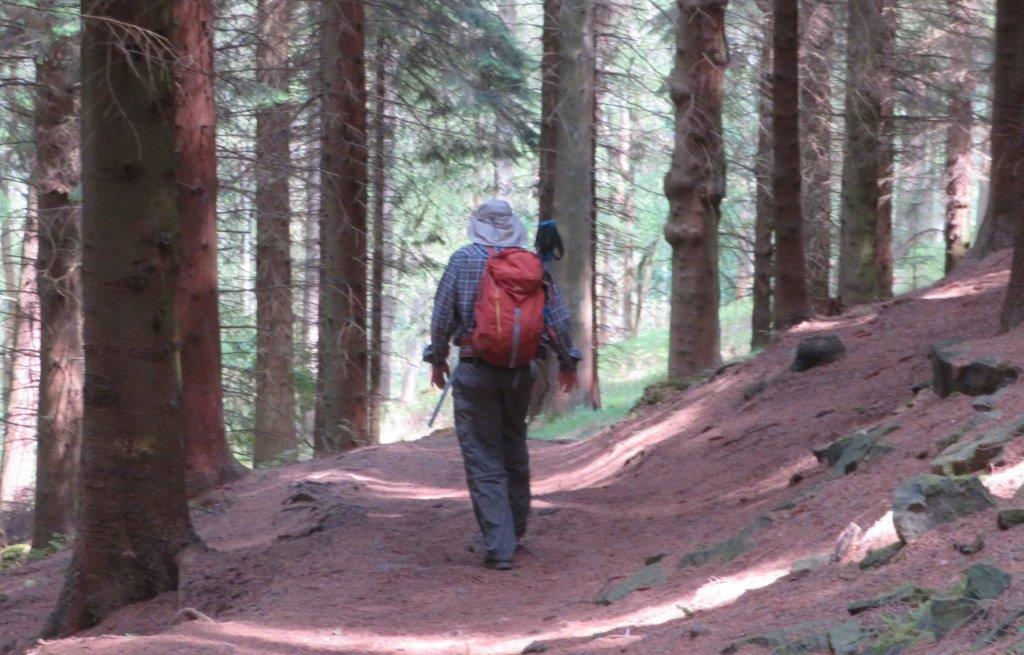 61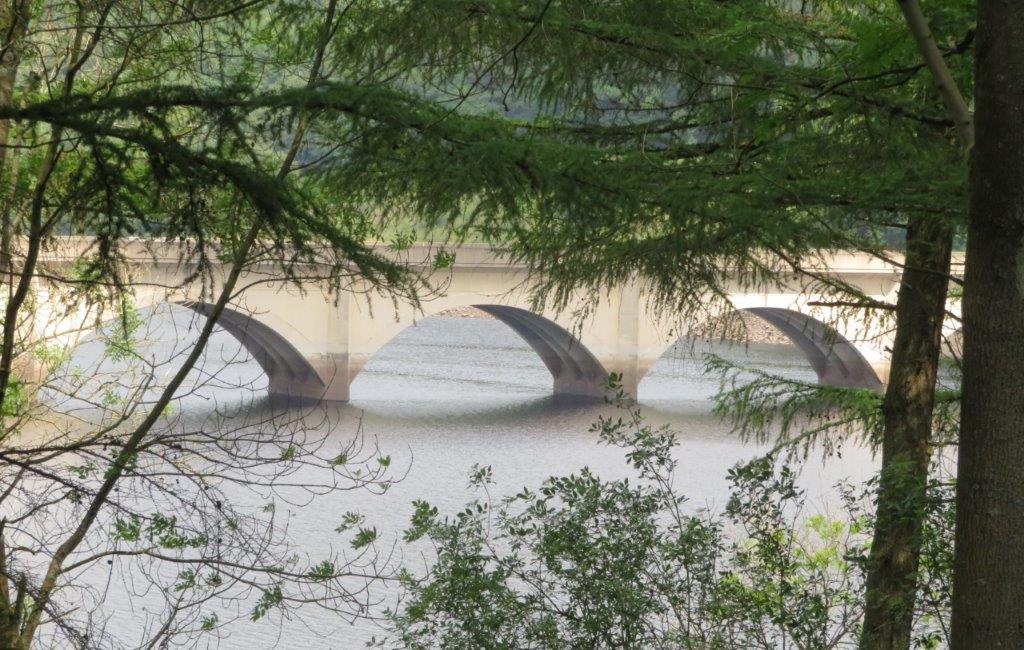 62 Ashopton Viaduct seen behind the trees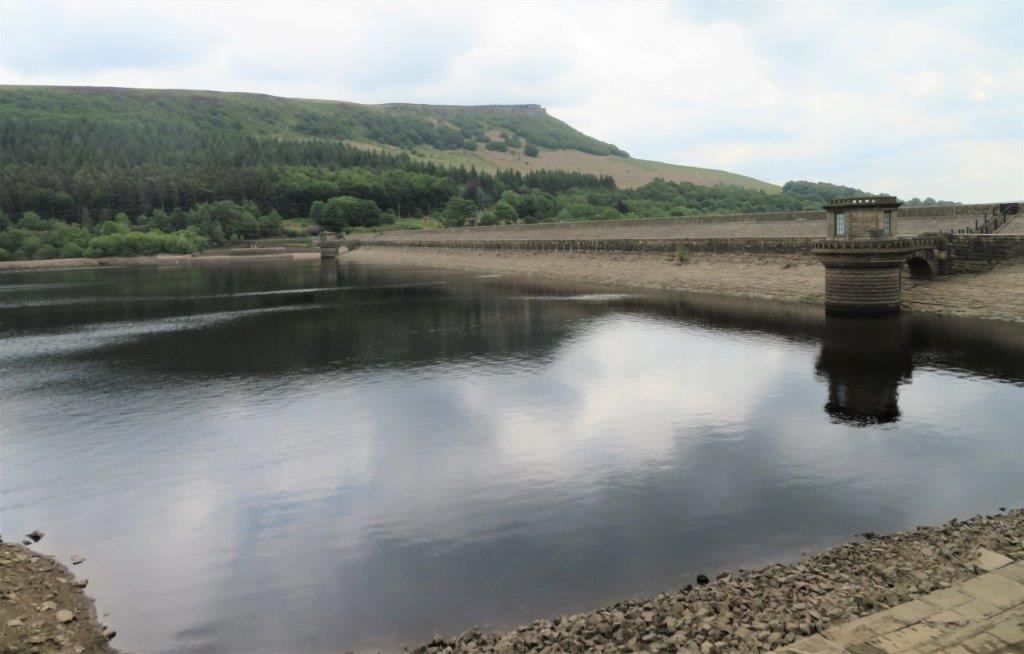 63 approaching Ladybower Embankment to cross it. Bamford Edge behind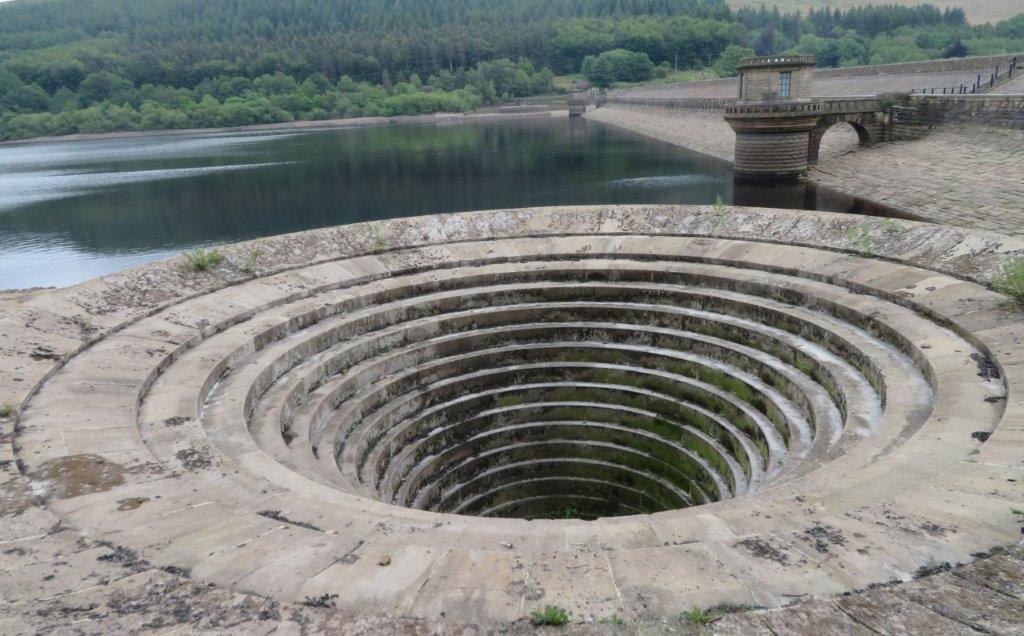 64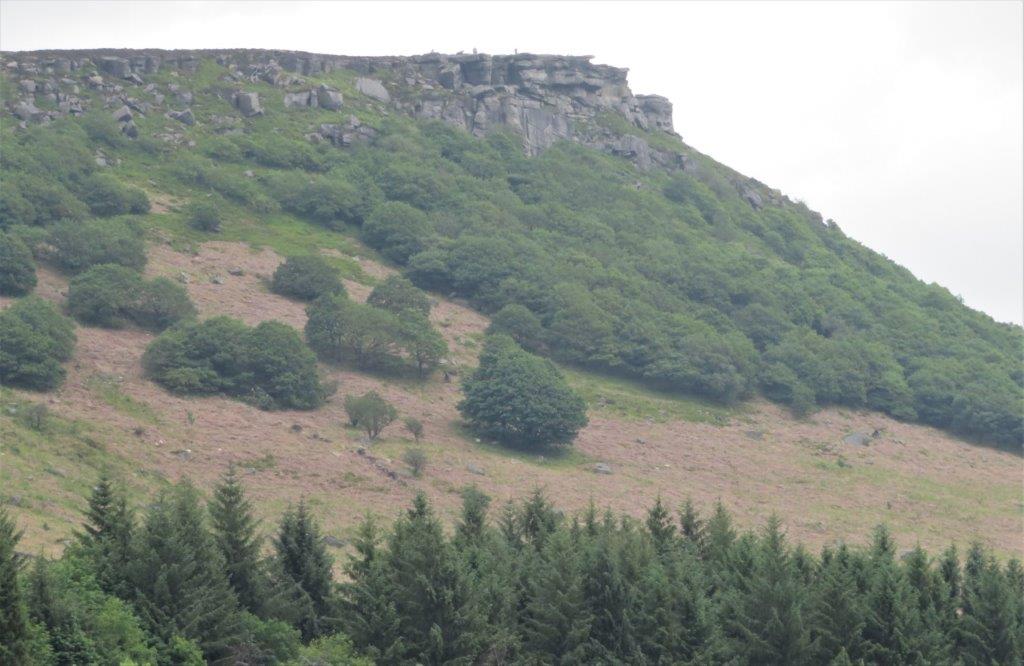 65 Great Tor on Bamford Edge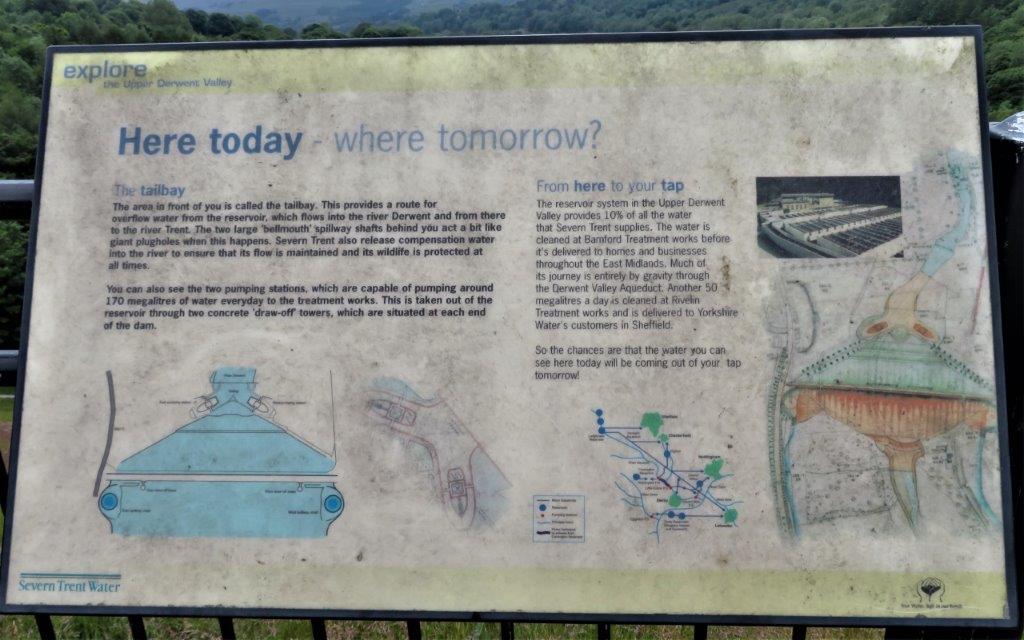 66 Explanation of Tailbay
67 Tailbay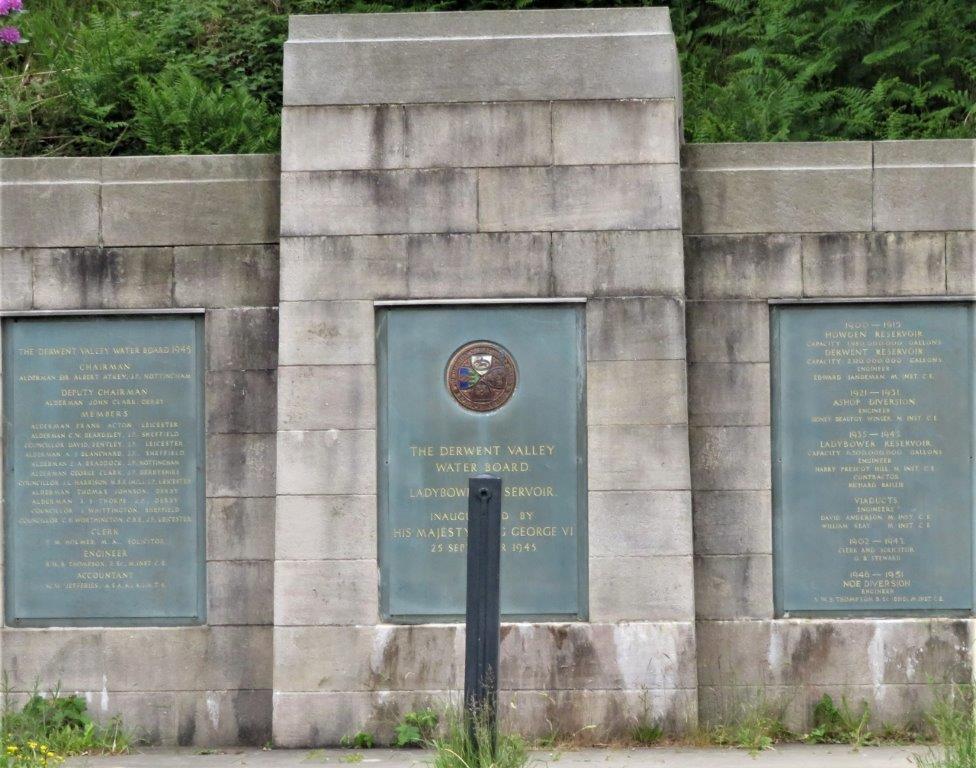 68 enlarge on computer screen to read (control +)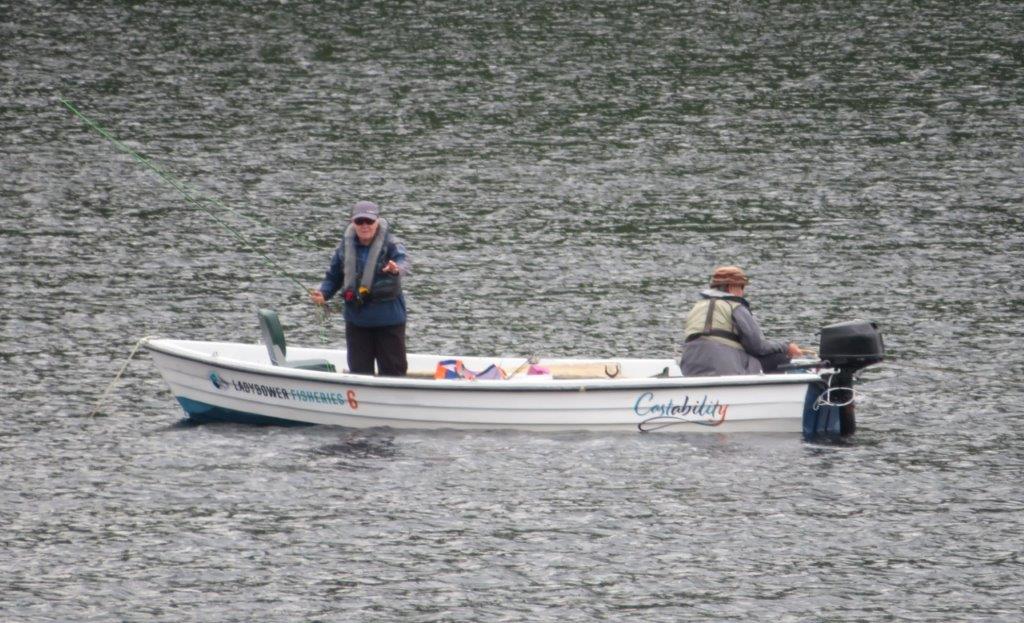 69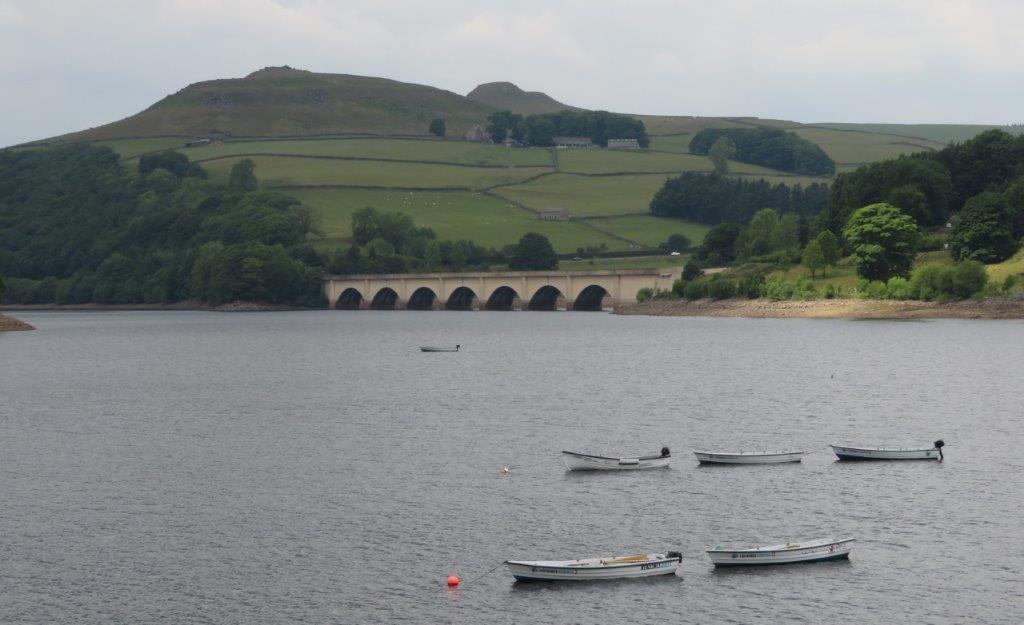 70 Ashopton Viaduct with Crookhill farm higher up behind it
No photos shown from Bridleway from Ladybower Inn to Cutthroat Bridge & back to parking Lay Bye - see other walks
homepage - Daywalks Index 2020 - contact me at