homepage - Daywalks Index 2020 - contact me at

wwwww
2020.05.26**a 'social distancing walk' with 2 drivers only in separate cars on Snake Rd (A57) to Lay-Bye at SK130895, ~S down to cross FB over River Ashop, ~SSW on path just to East of Blackden Brook, ~W at SK129890 to join B.Brook, follow B.Brook up ~SSW to start but turning gradually ~W where meeting Kinder Edge Path at SK115884, follow Edge Path ~SE to SK120880, but then continue SE thru moor land (no path) to Nether Tor at ~SK125876 on Kinder Edge Path, follow South Edge Path across Oller Brook ~SK129874, across Lady Booth Brook SK136874, across Jaggers Clough ~SK140878, then to Crookstone Knoll ~SK145883, ~100m ~WNW down to Grouse Butts, follow Grouse Butts ~NNW to Shooting Cabin at SK 142888, then NW crossing brook gully to SK139892, ~W crossing further brook gully and following boundary fence*1 / wall to SK131893, ~N back up to Parking Lay - Bye - walk Tuesday - Tony Allsopp & Stuart Bloom
Notes - *1 rough path very close to barbed wire - care required! General Note - Blackden Brook is a 'scramble' in a few places with some exposure - only do if fit and confident. I have always climbed up and not gone down (which tends to be more difficult).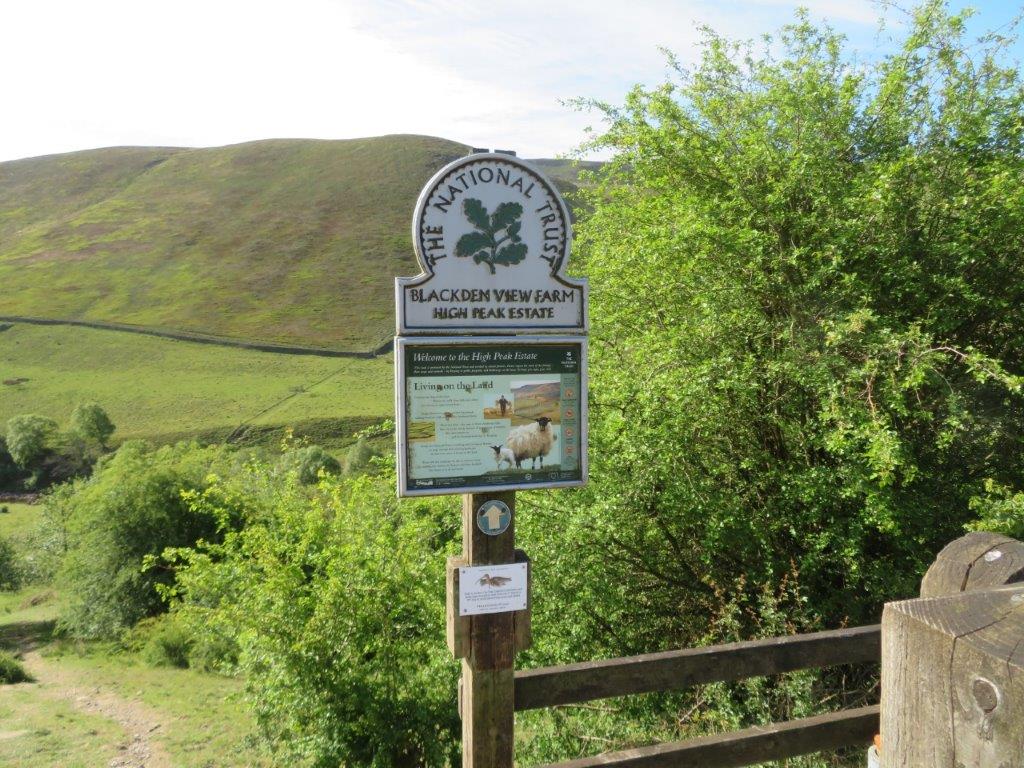 1. the gate from the lay-bye on the A57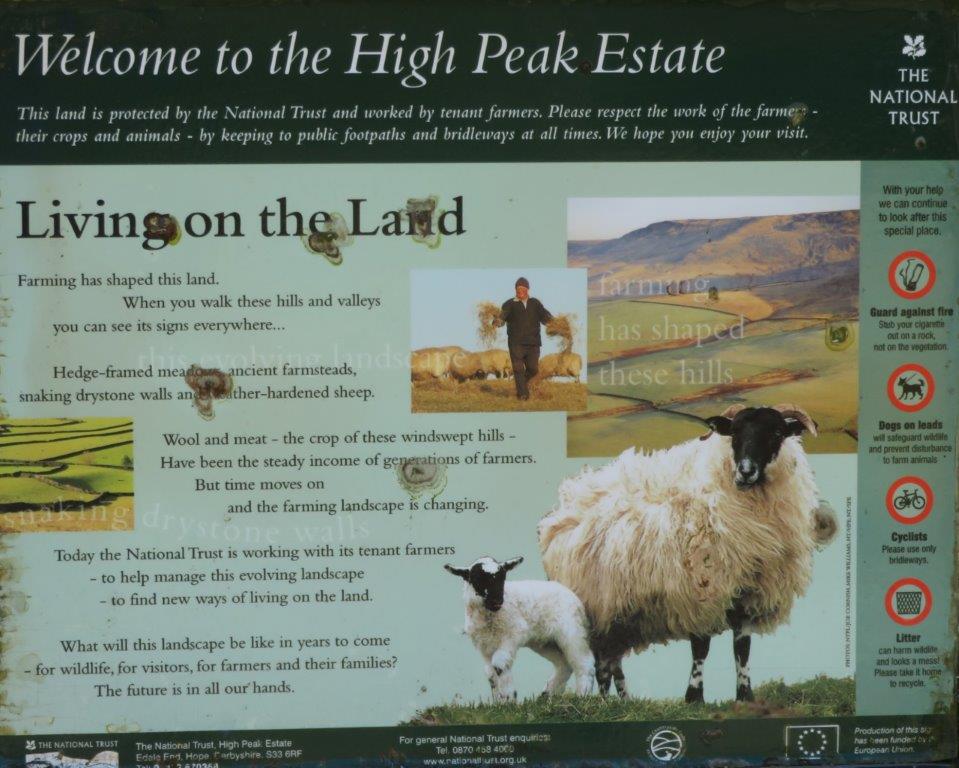 2.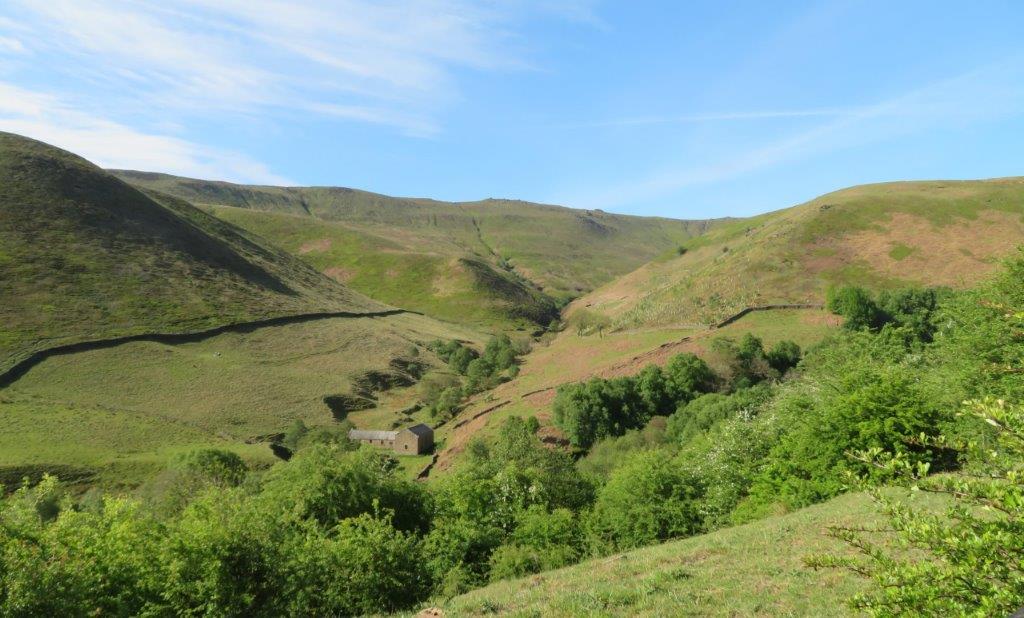 3. looking up Blackden Brook towards Kinder Scout - walked to the left of the drystone wall (path just visible) and turned into brook higher up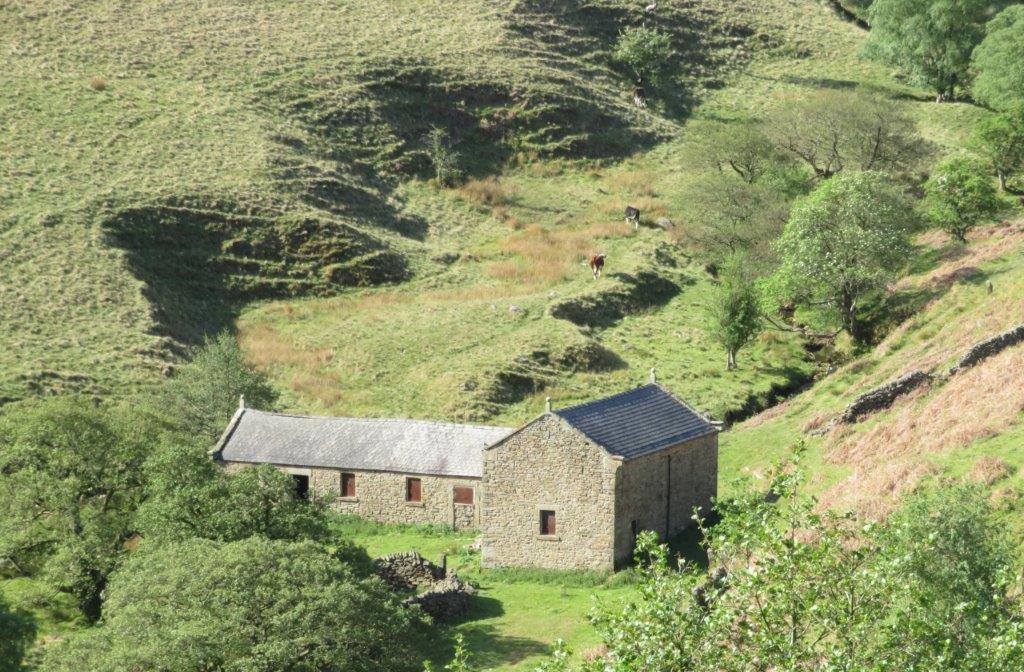 4. zoomed into Blackden Barn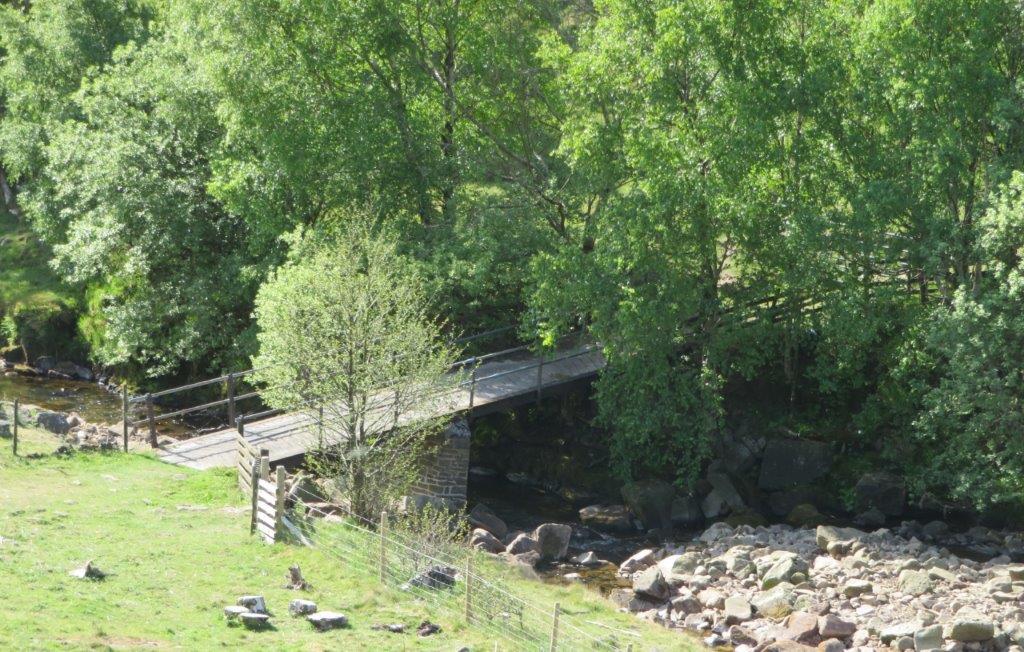 5. bridge crossing The River Ashop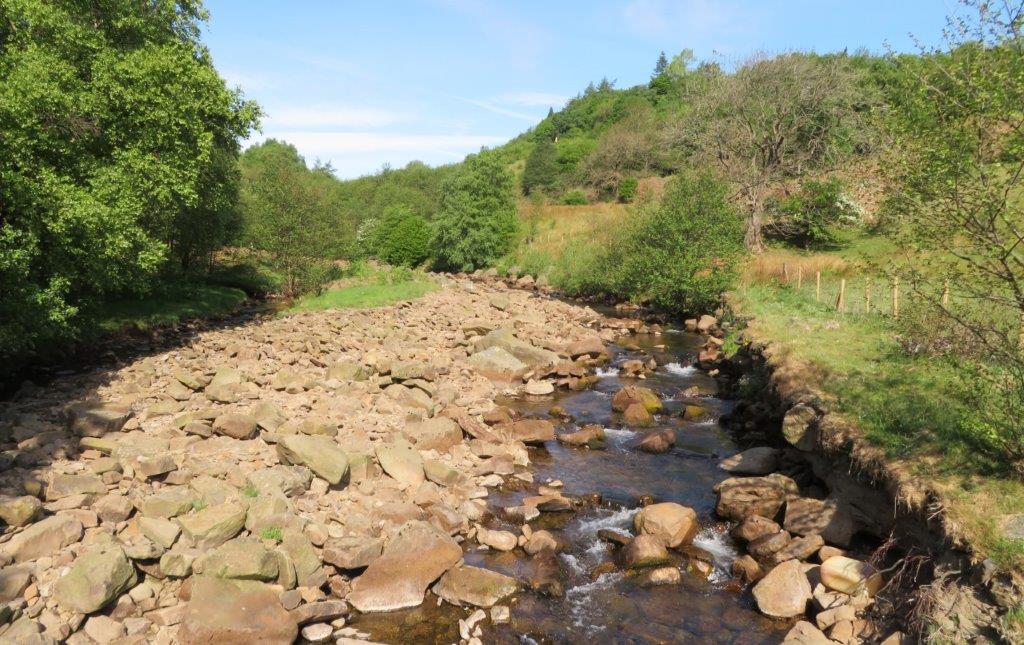 6.The River Ashop upstream of the bridge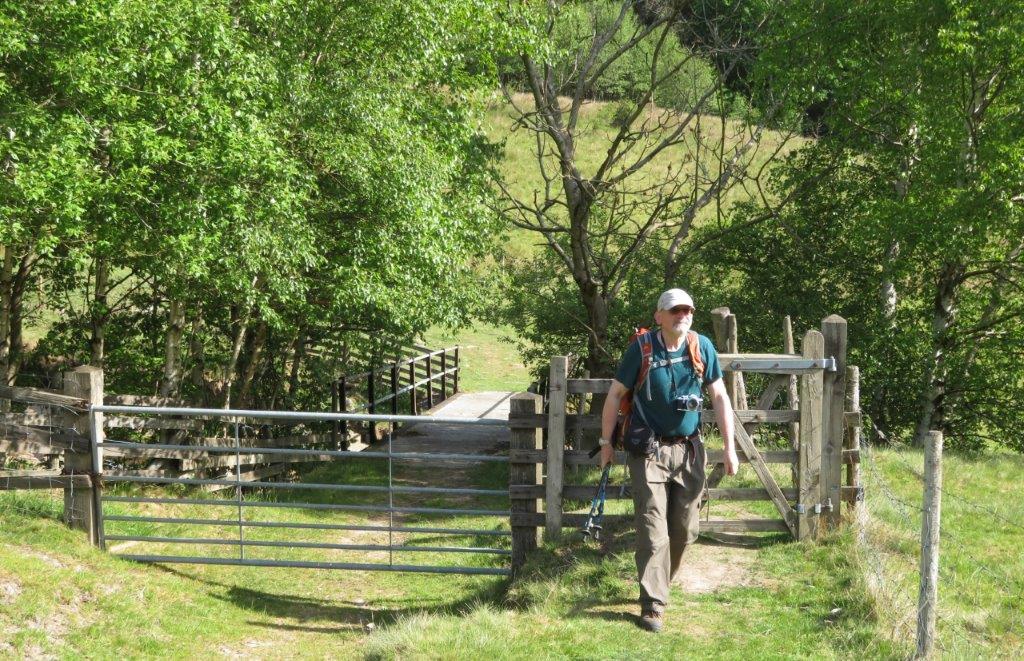 7.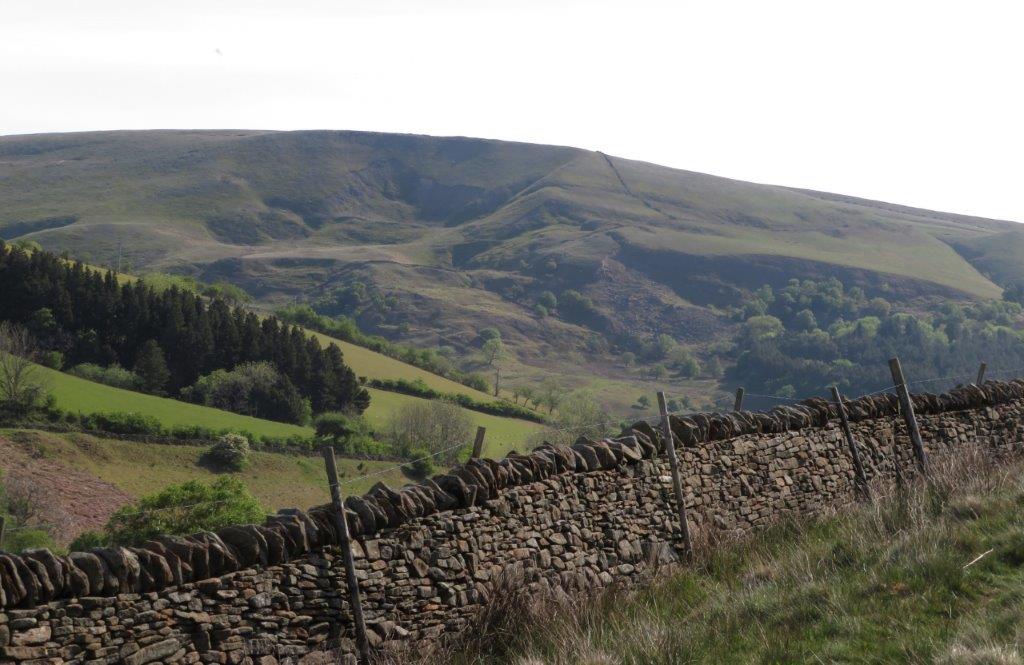 8. looking back at Cowms Moor & Rocks?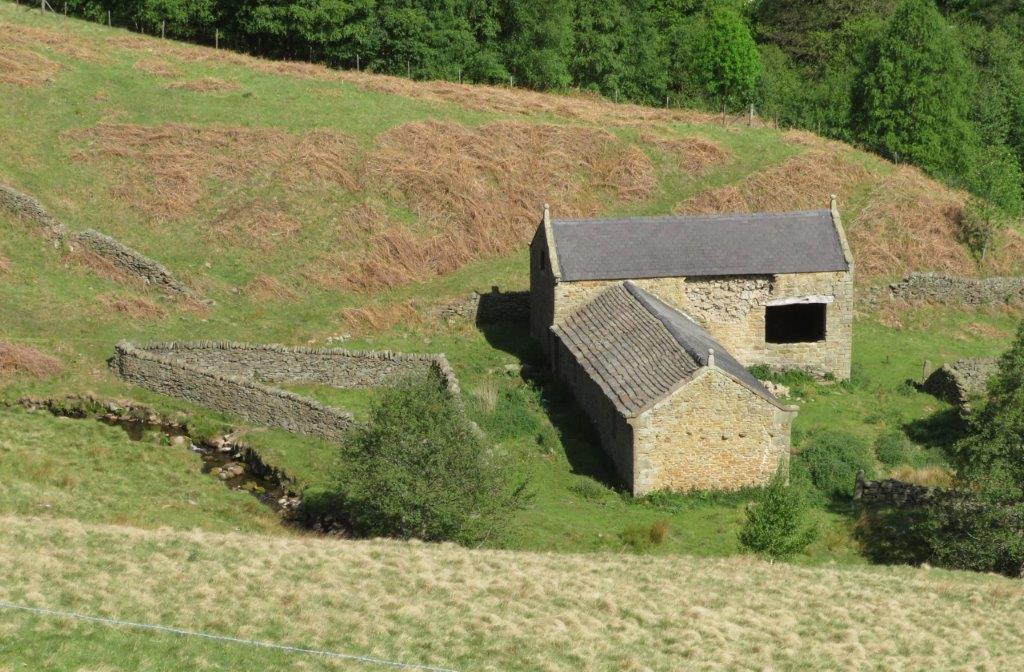 9. Blacken Barn with triangular sheep pen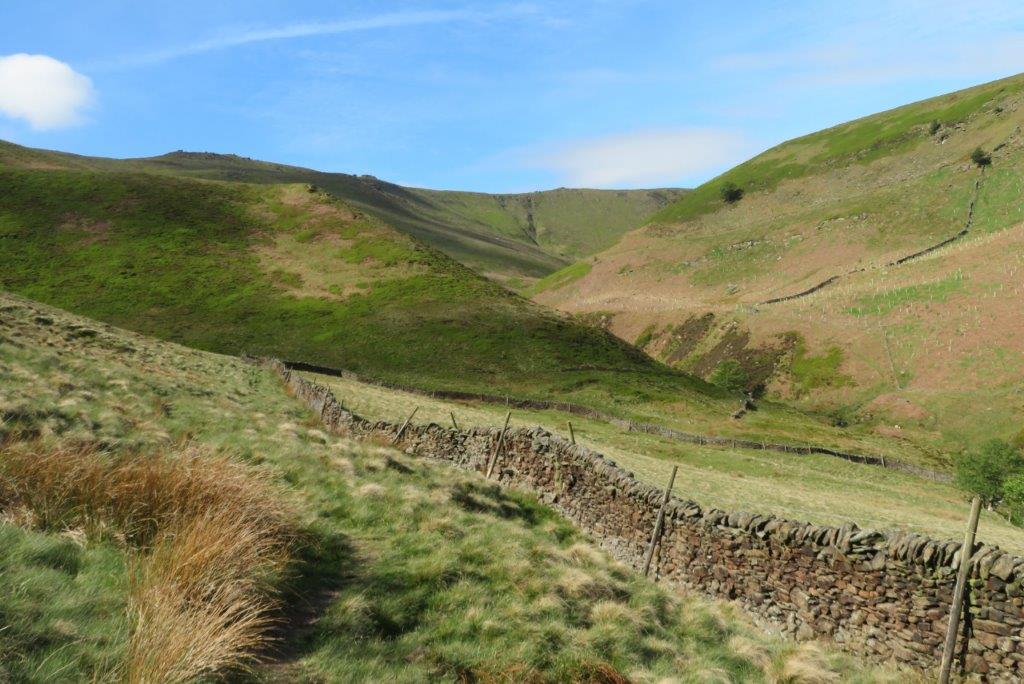 10. up along wall and turn at its end right towards brook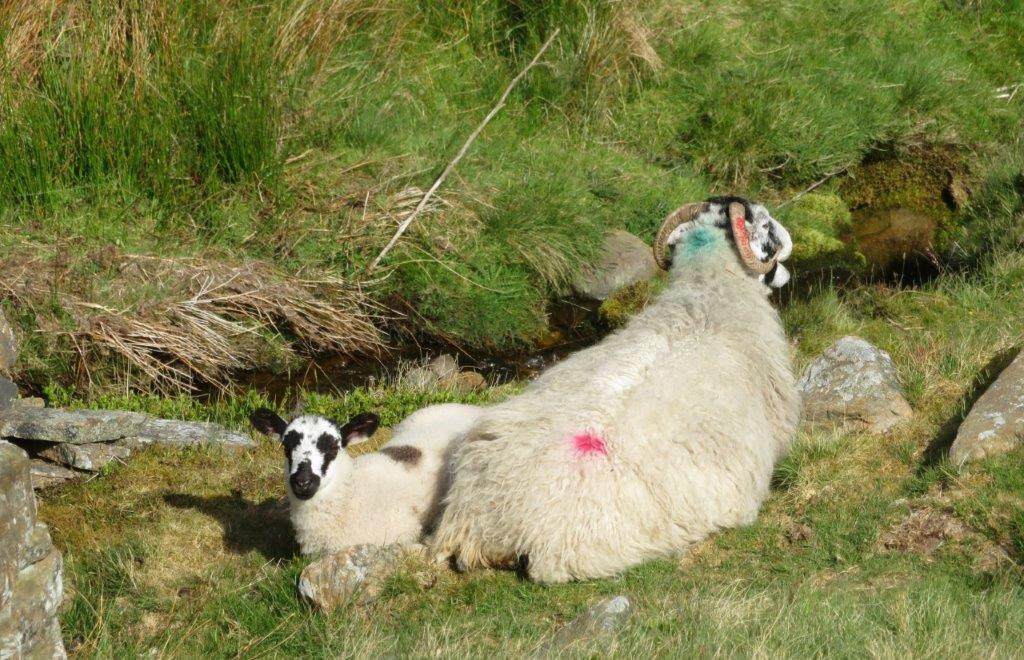 11.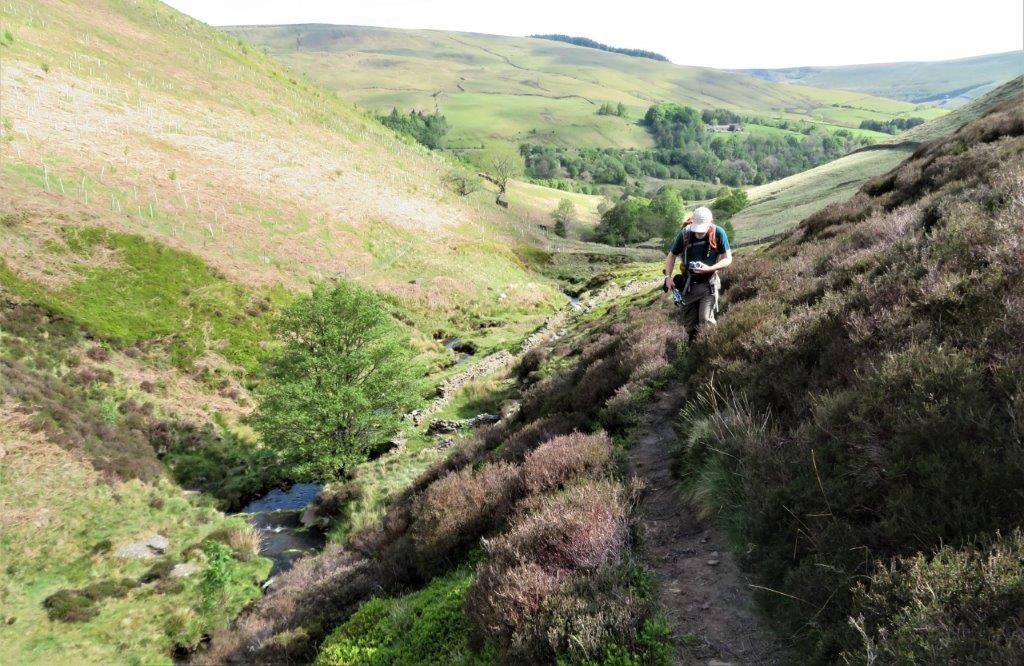 12. now following the brook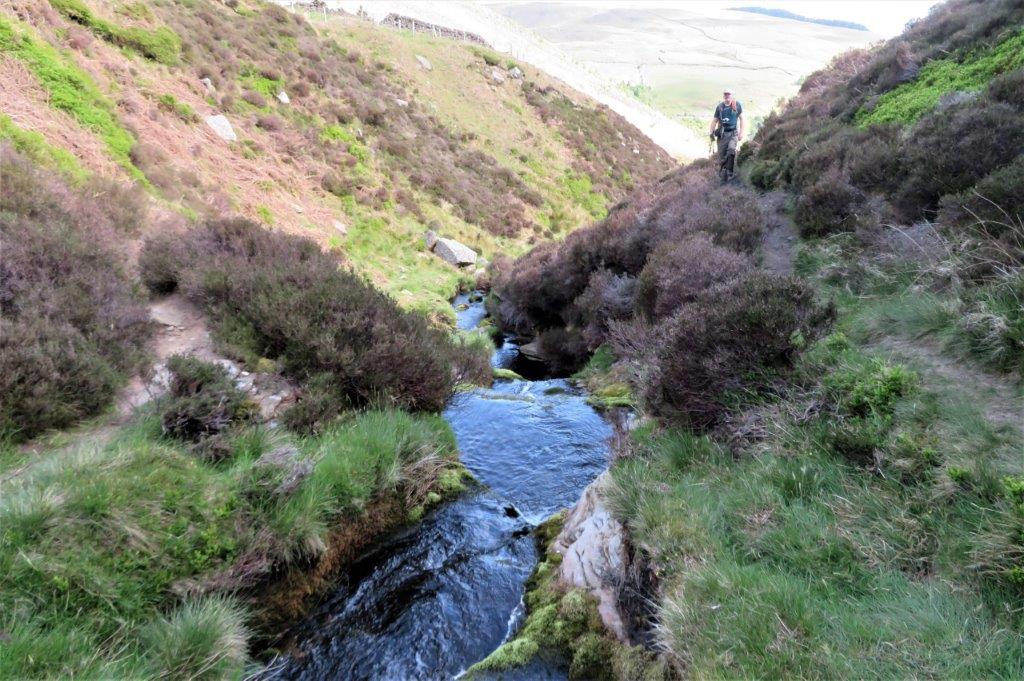 13.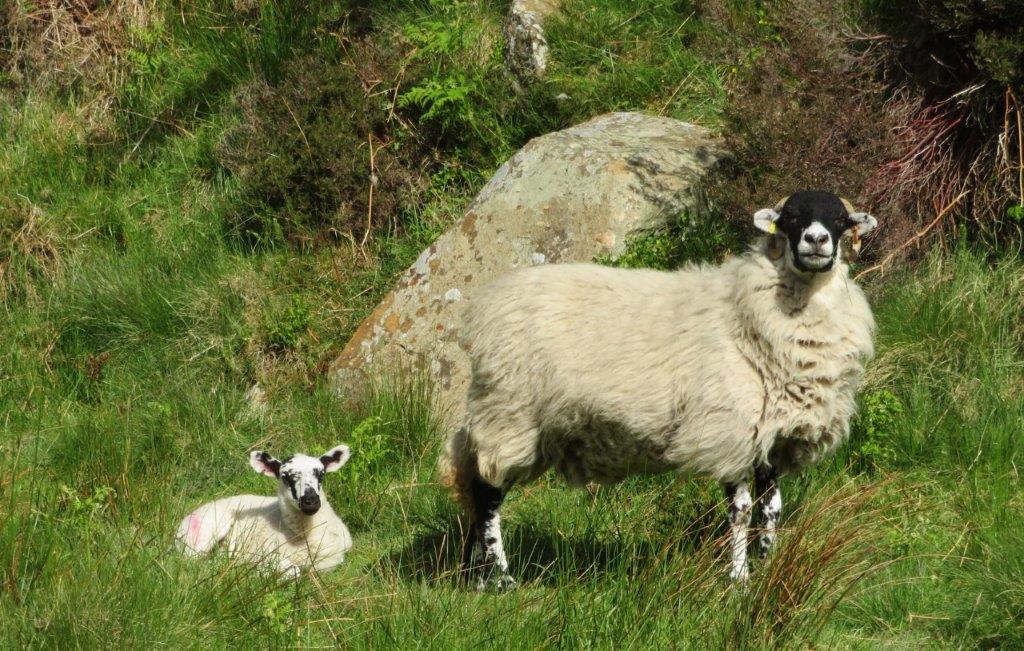 14.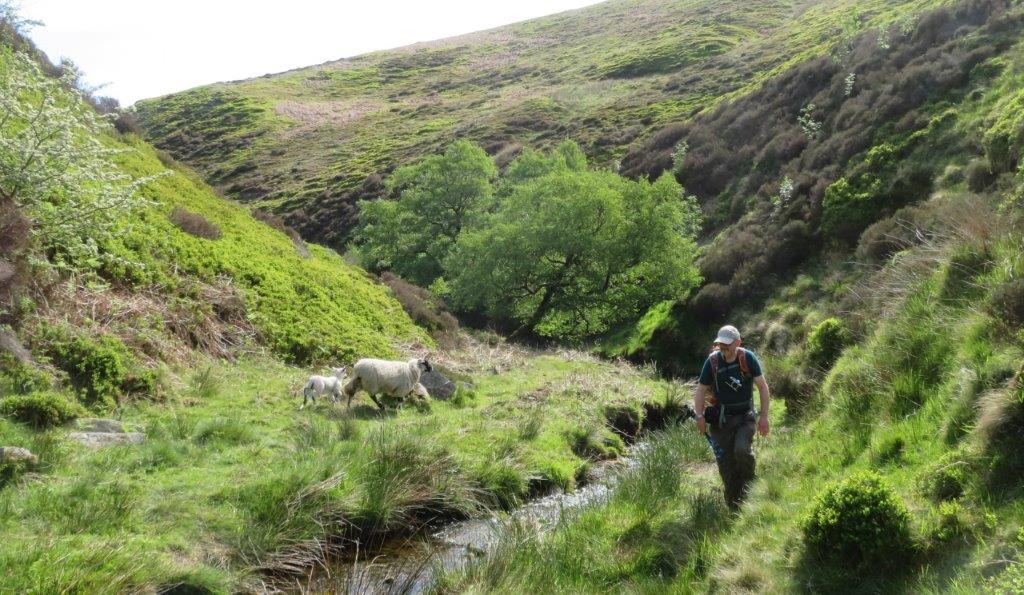 15.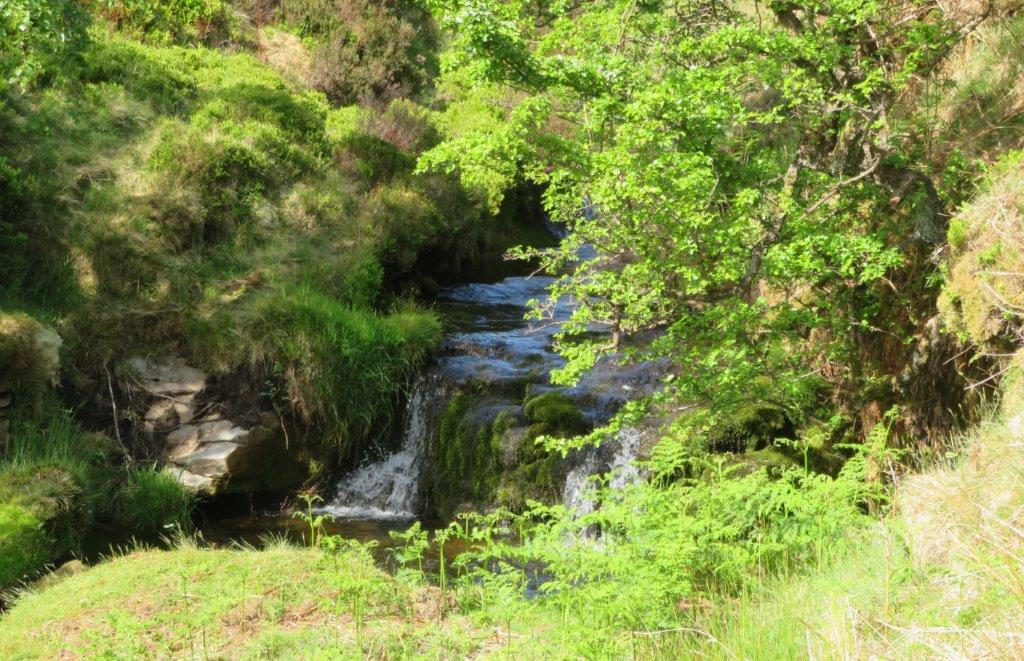 16.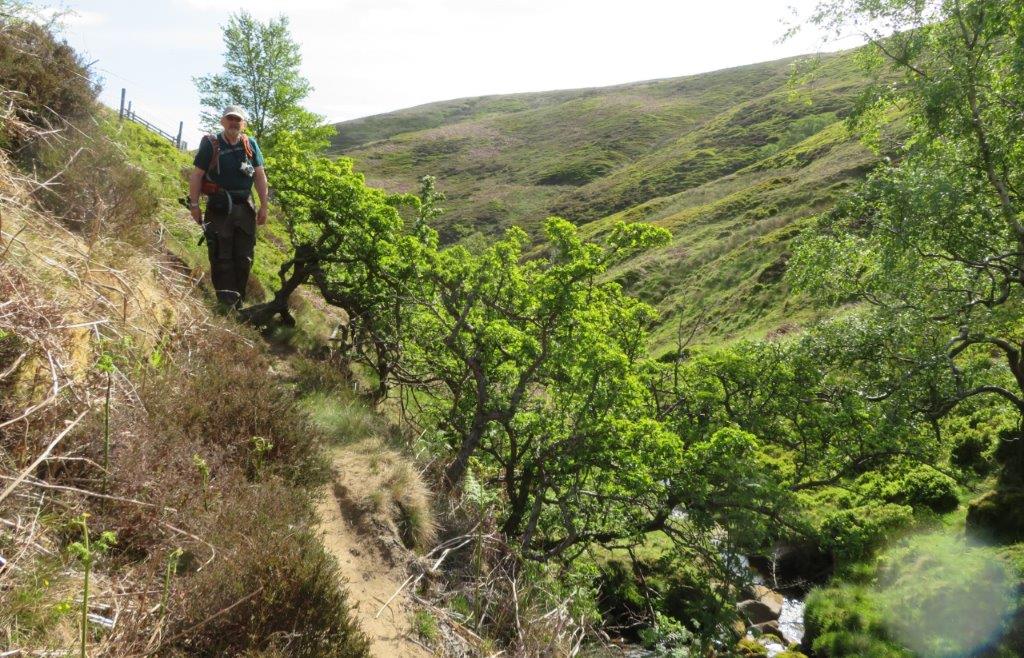 17. change from one side of the brook to the other several times - care required at crossing points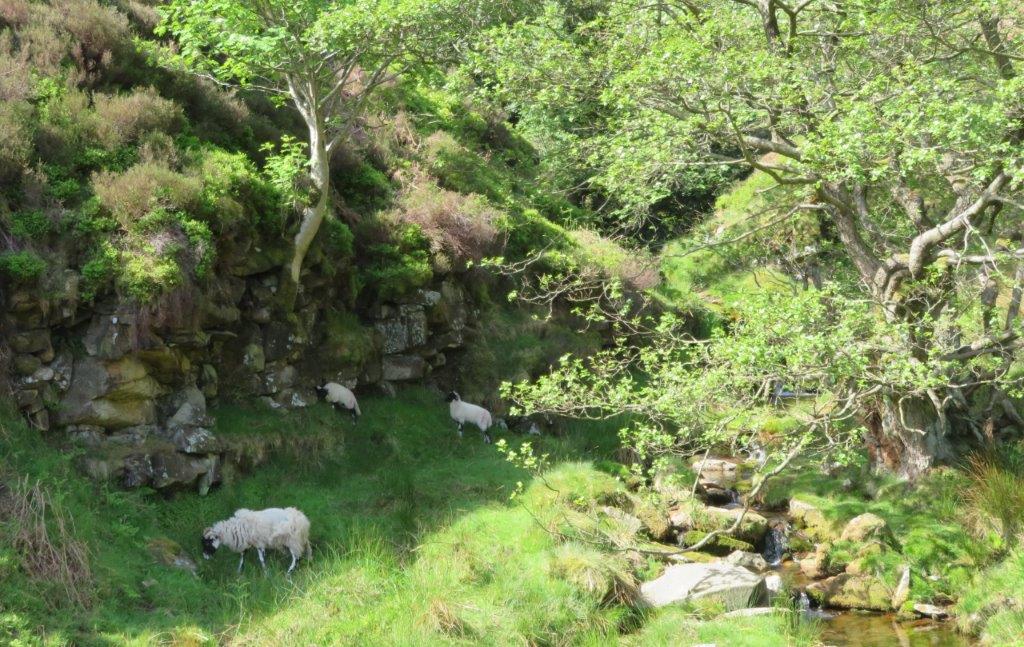 18.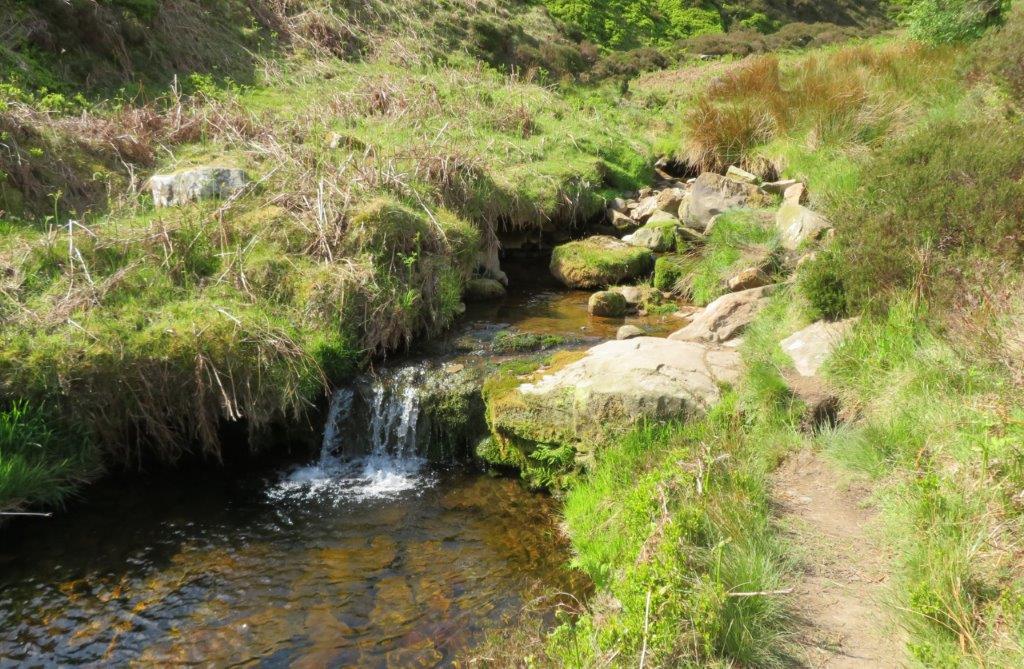 19.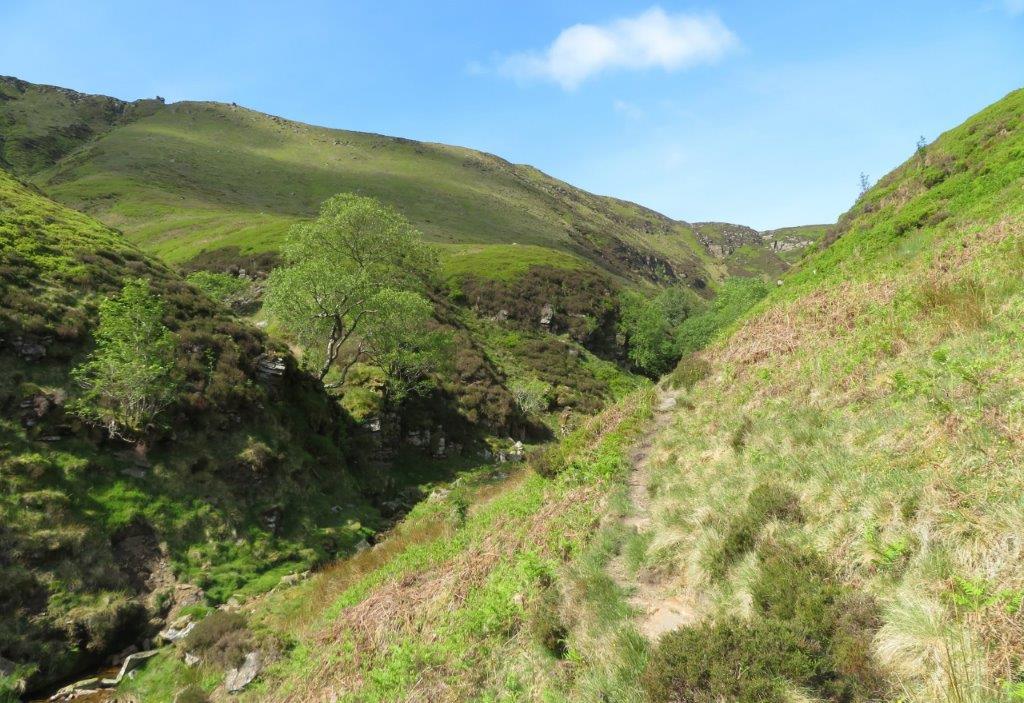 20.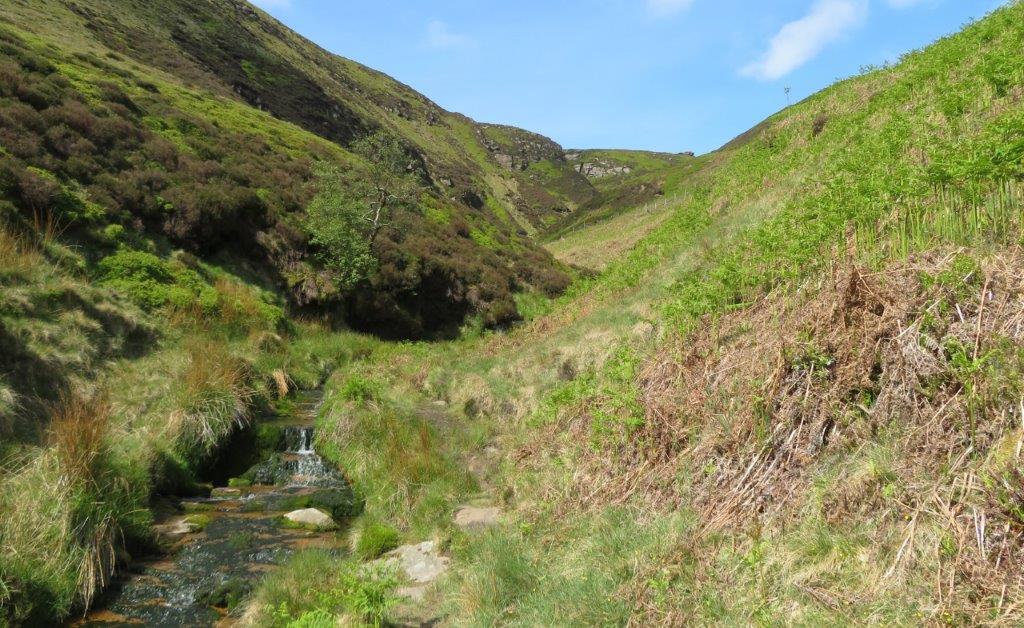 21.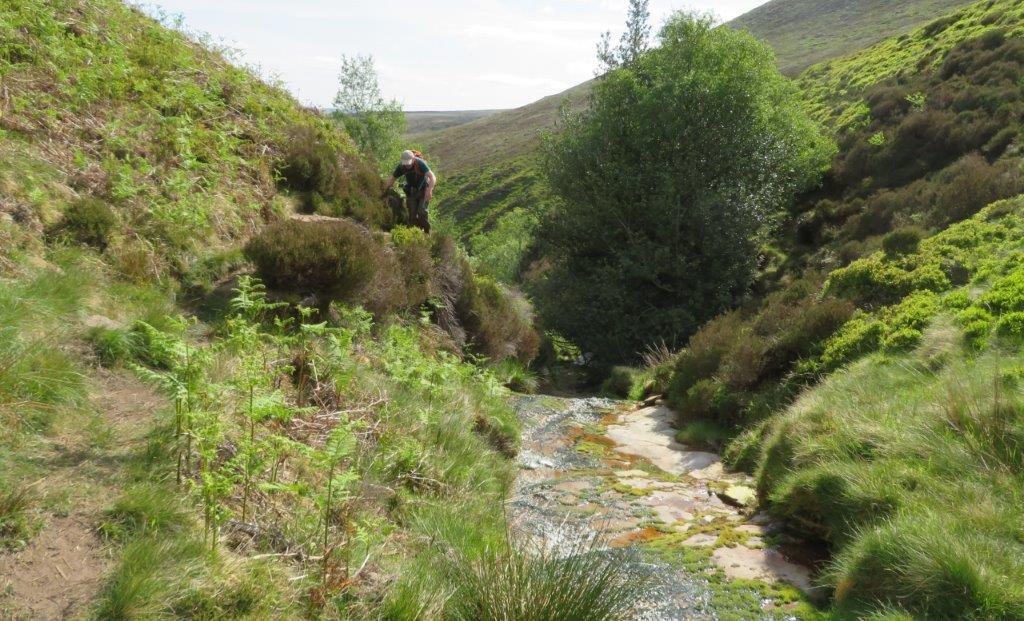 22.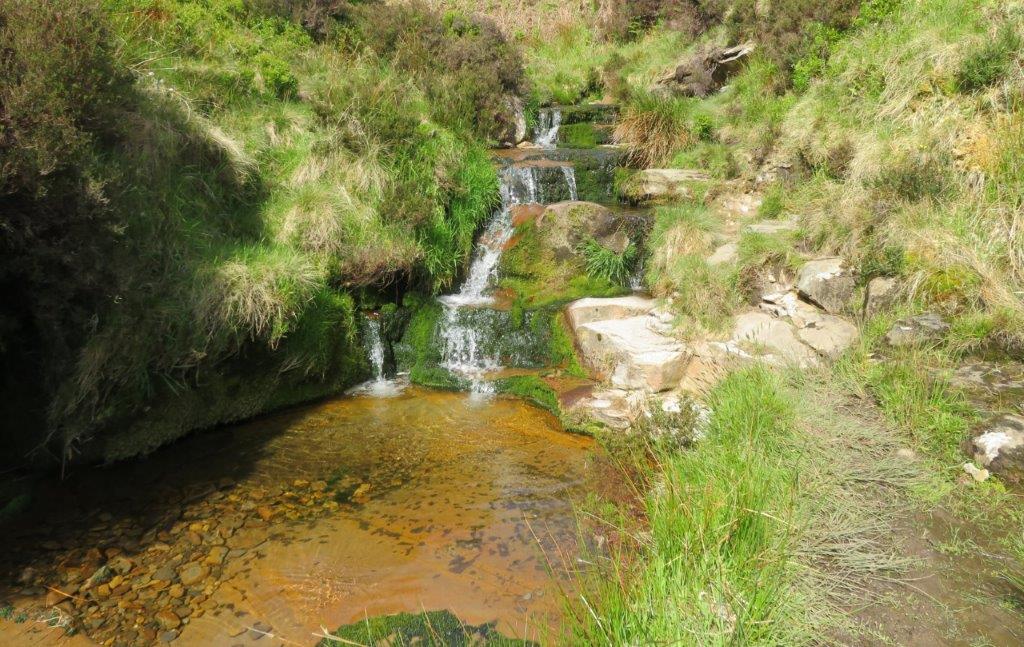 23.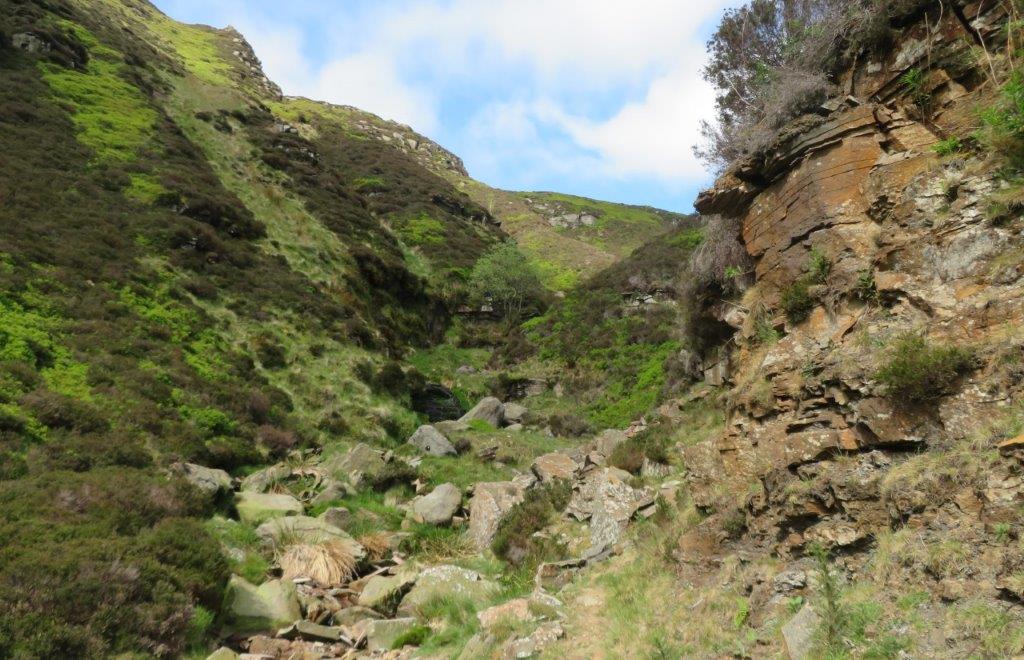 24.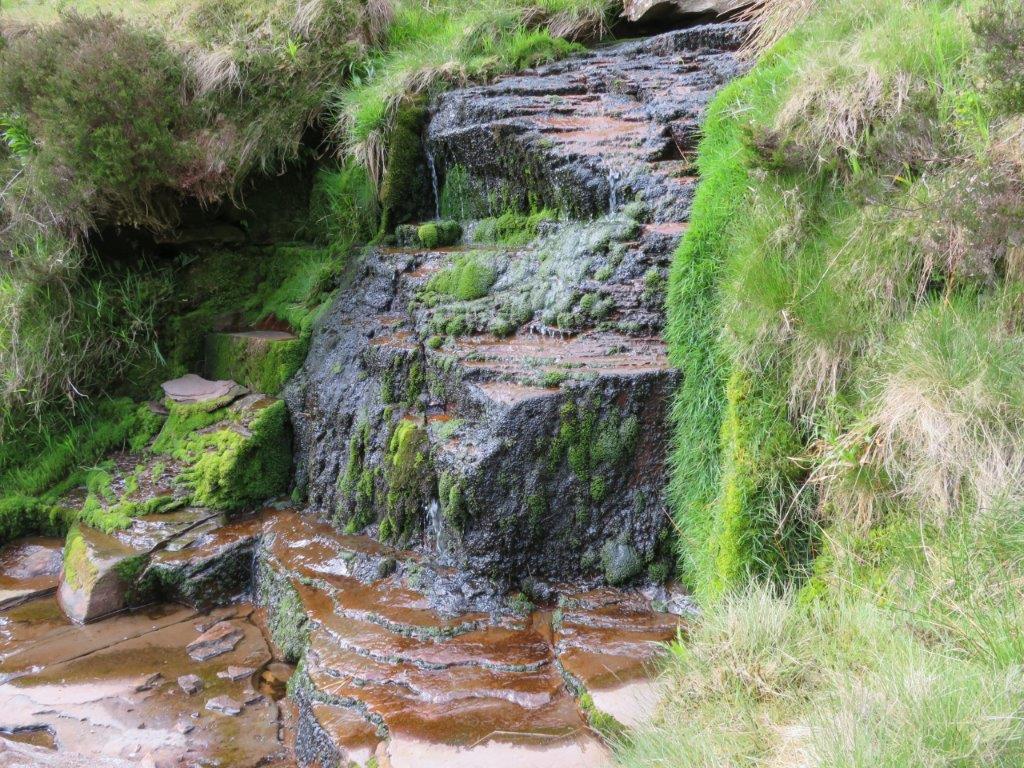 25.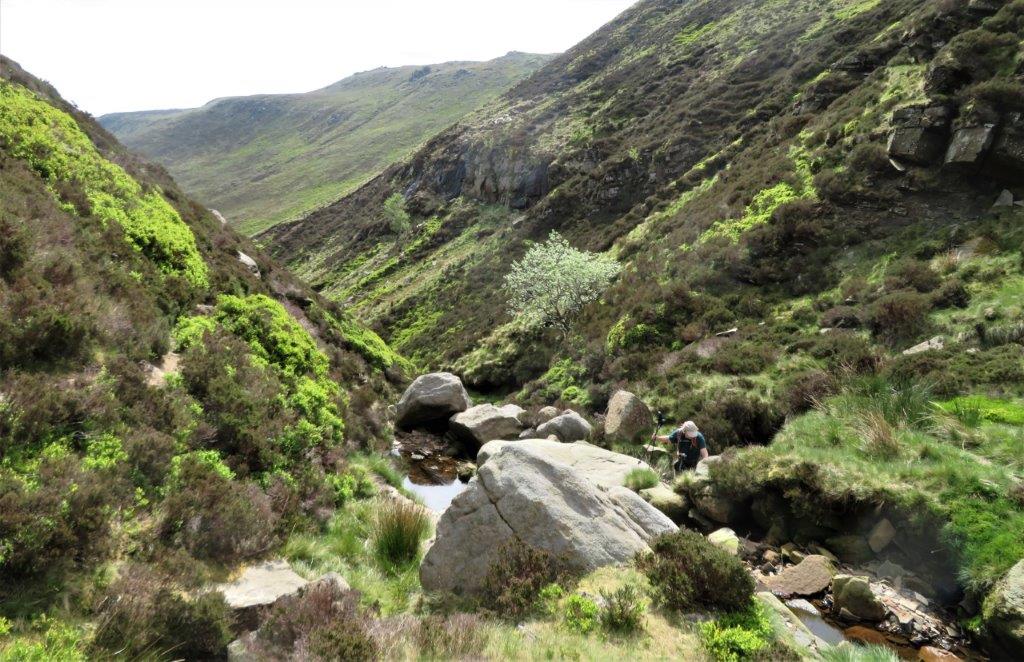 26.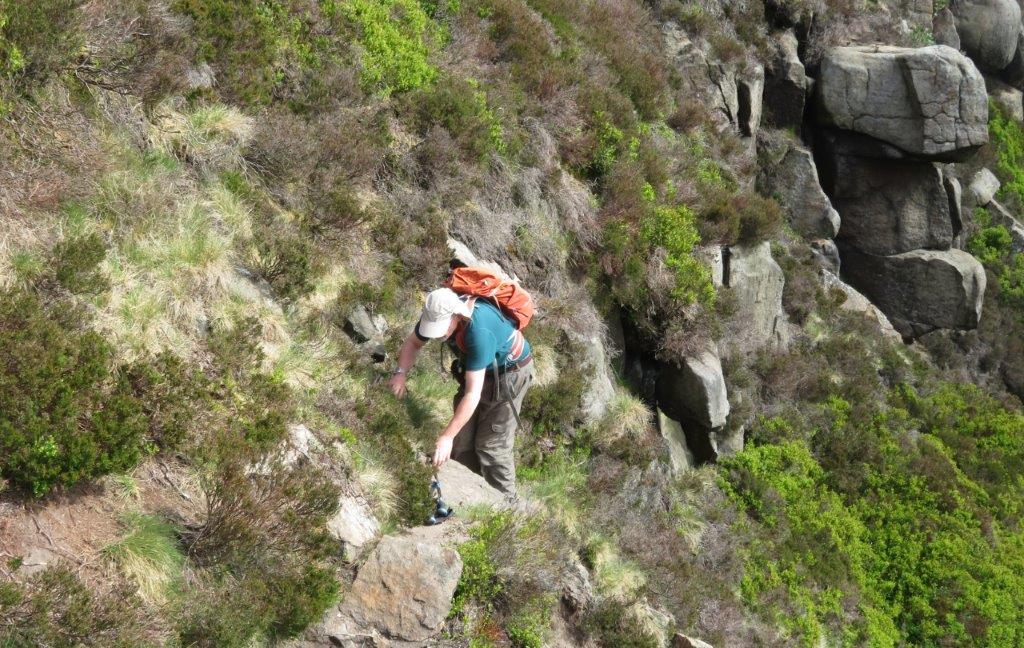 27. several places where path is on steep sides above brook - care required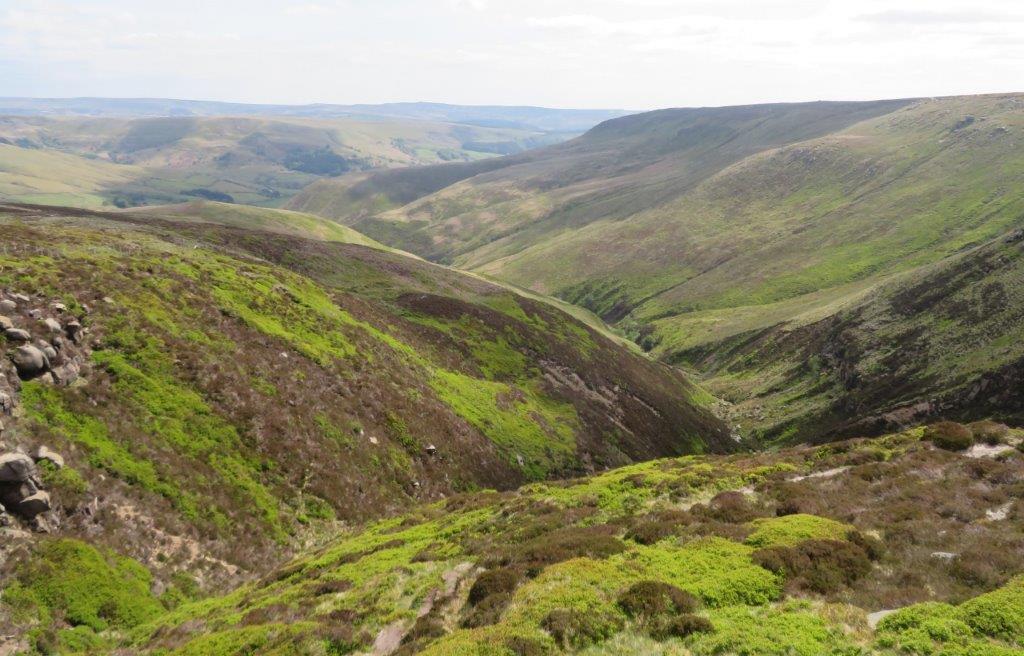 28. at top and on rocks above looking back over brook
29.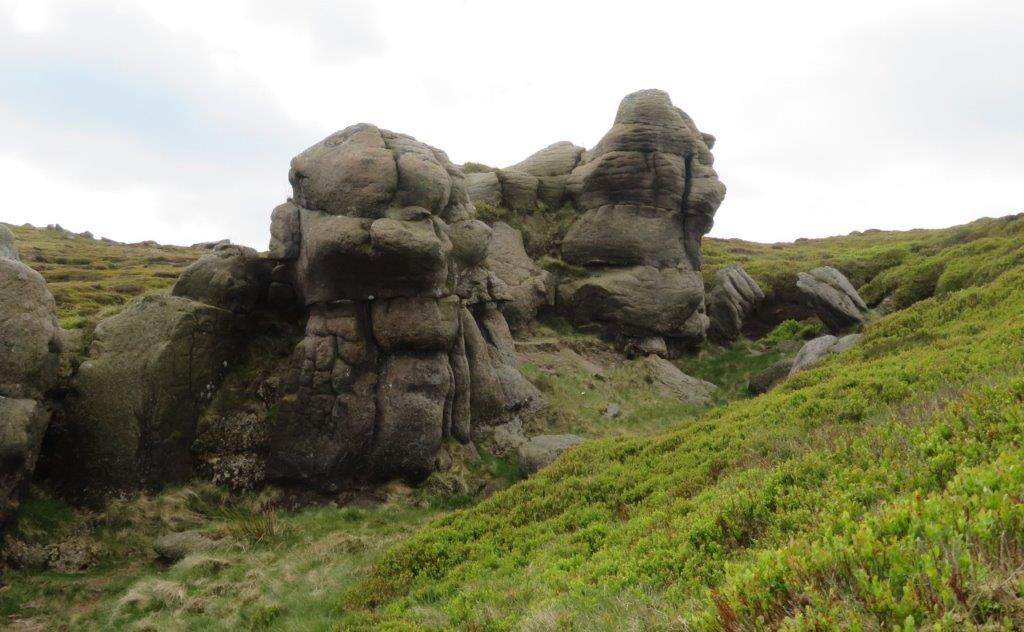 30. rocks near Kinder (North) Edge Path - crossed ~SE through moor land to reach Kinder (South) Edge Path at Nether Tor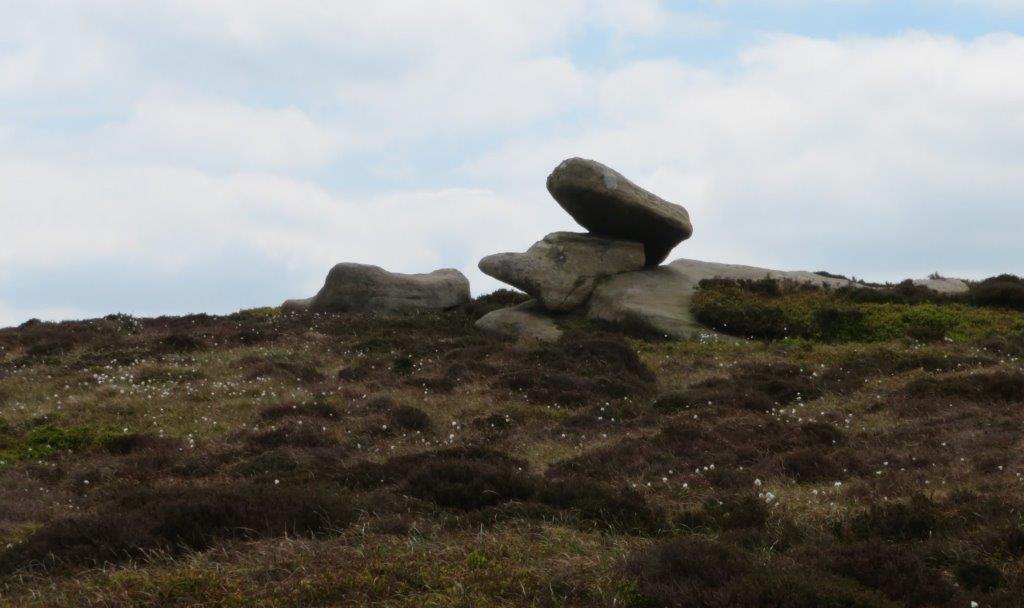 31.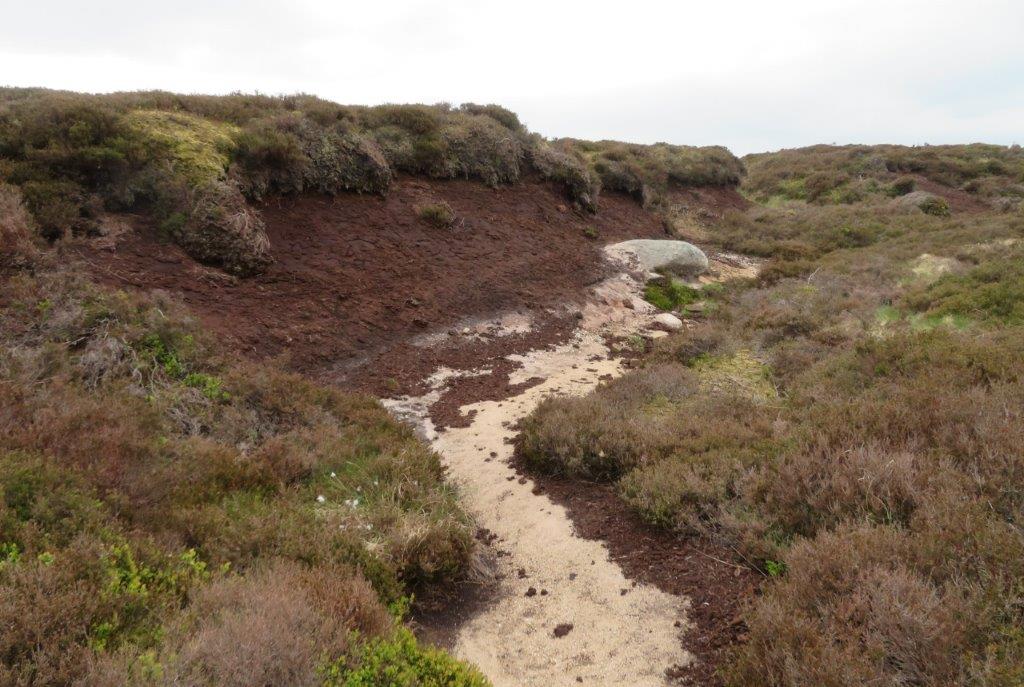 32.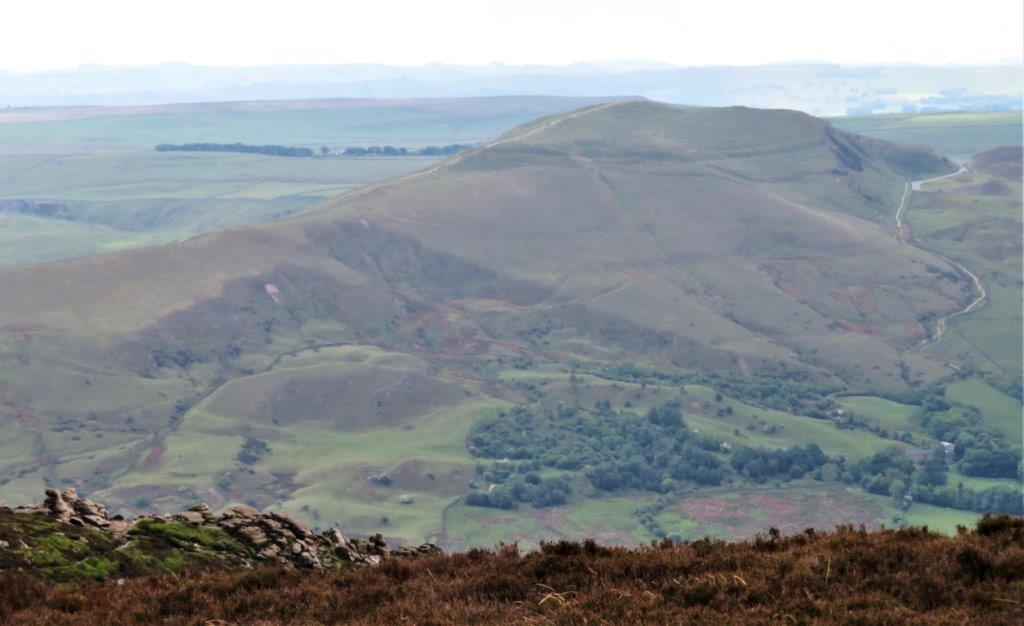 33. on Kinder South Edge looking across The Vale of Edale at Mam Tor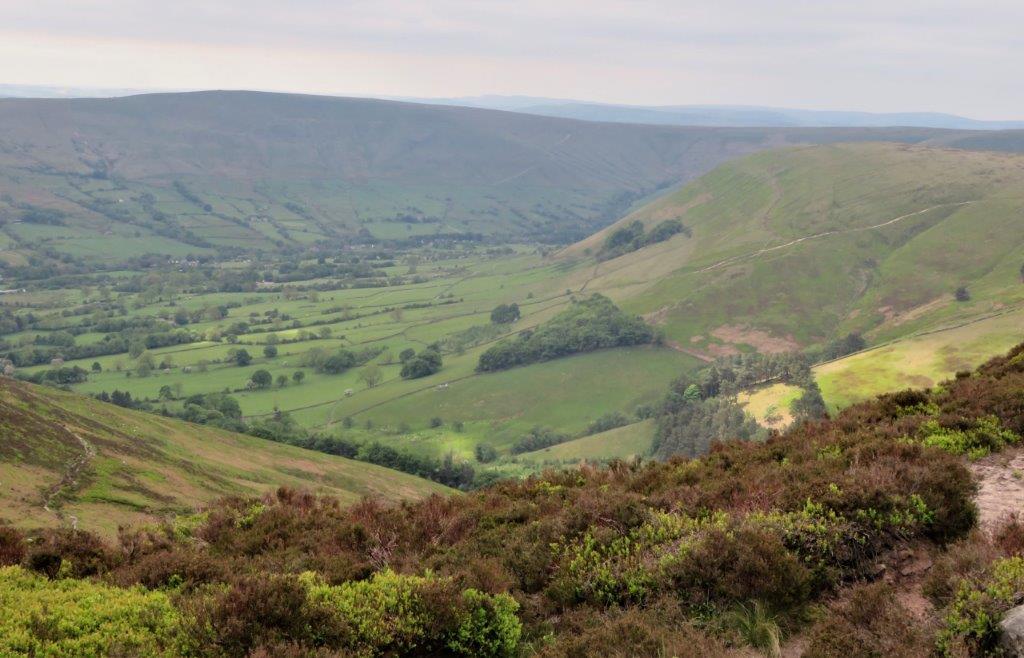 34. Vale of Edale with Rushup Edge behind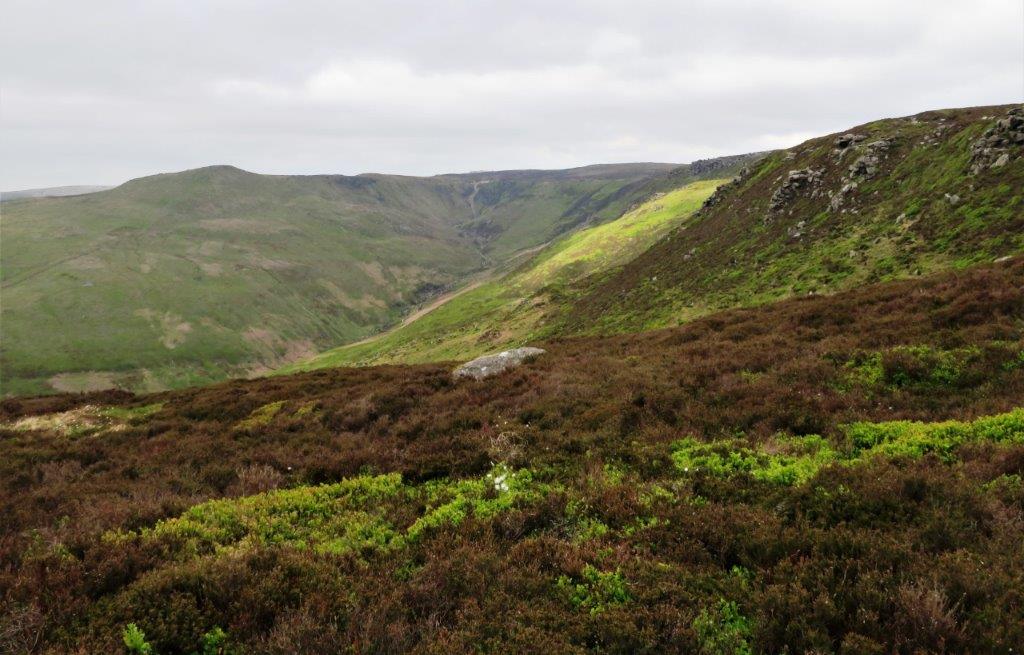 35. Grindslow Knoll top left - Grindsbrook below it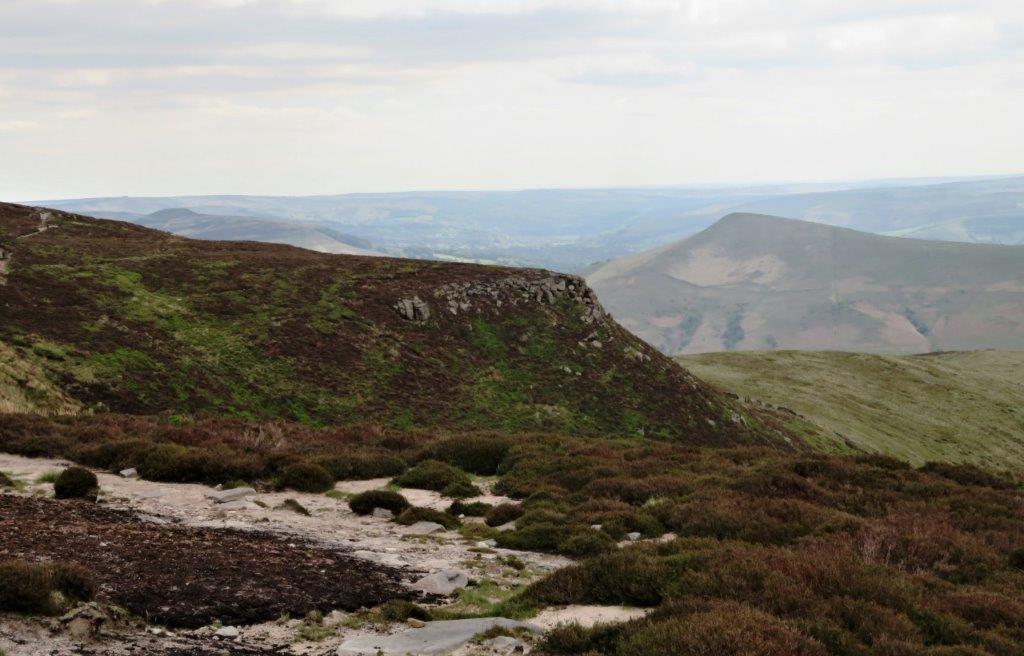 36. Lose Hill to right, Win Hill to left seen from Kinder South Edge Path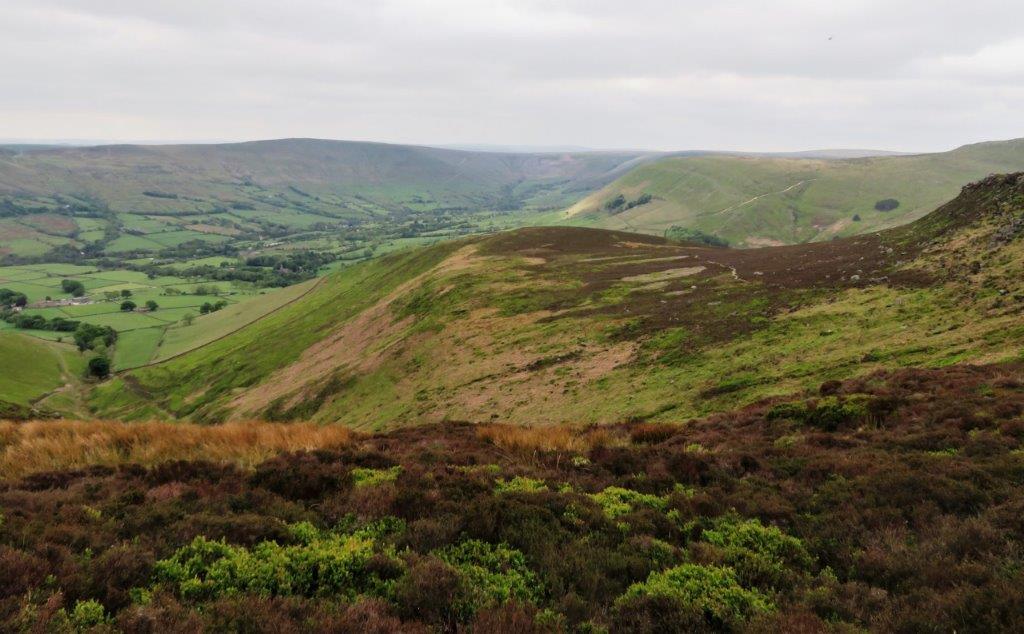 37.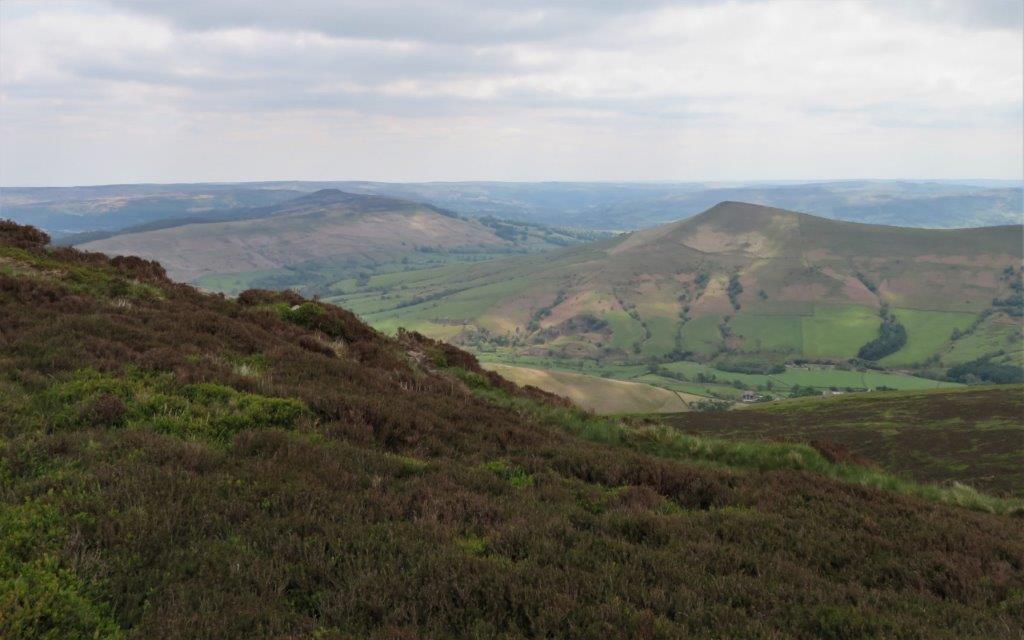 38.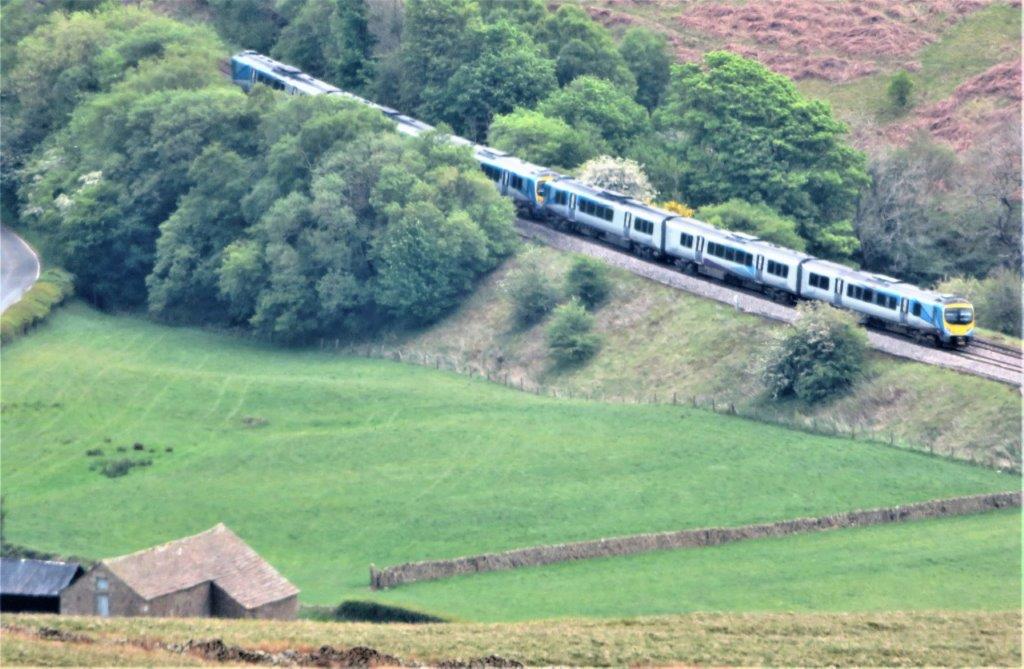 39. zoomed into train below running from Manchester to Sheffield (local stopping train not The Trans Pennine Express)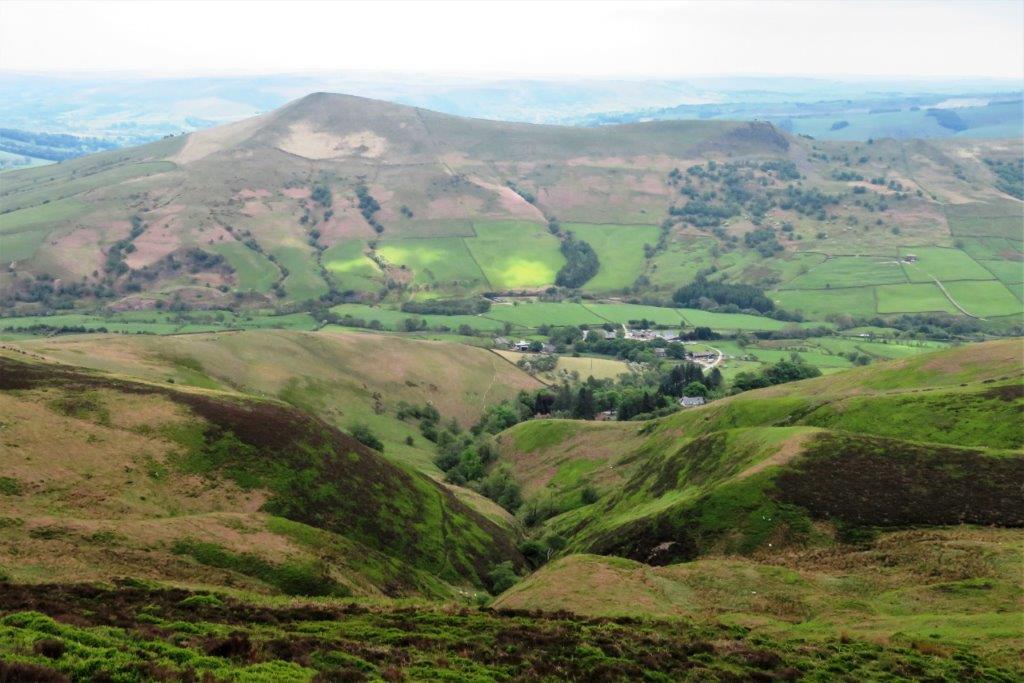 40. looking down Lady Booth Brook - Edale Youth Hostel just visiblr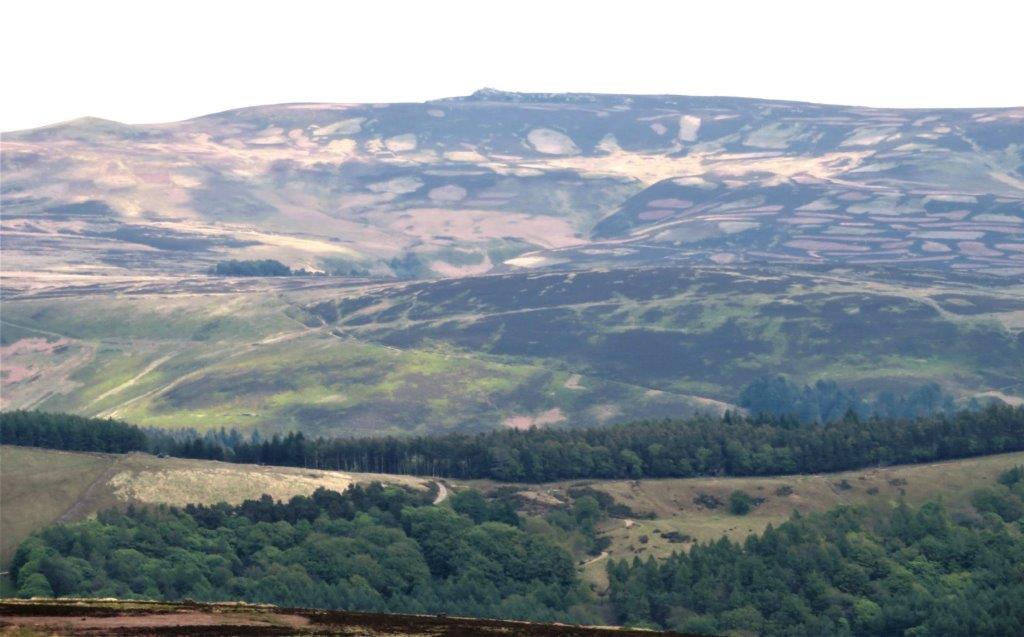 41. zoomed across to Derwent Edge - Back Tor in middle at top, Lost Lad to left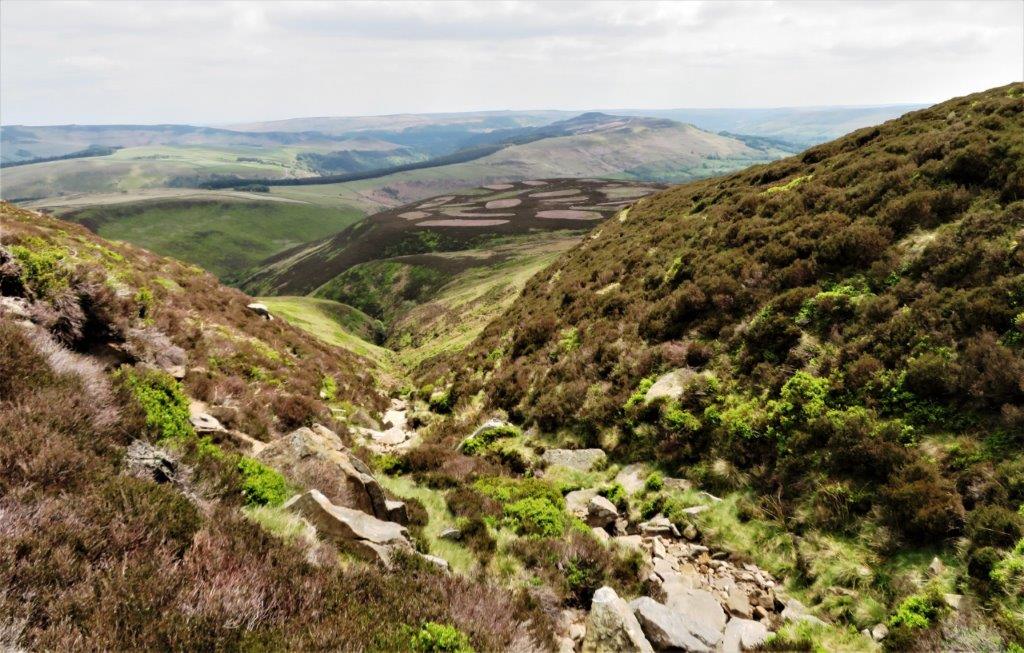 42. Win Hill top right of centre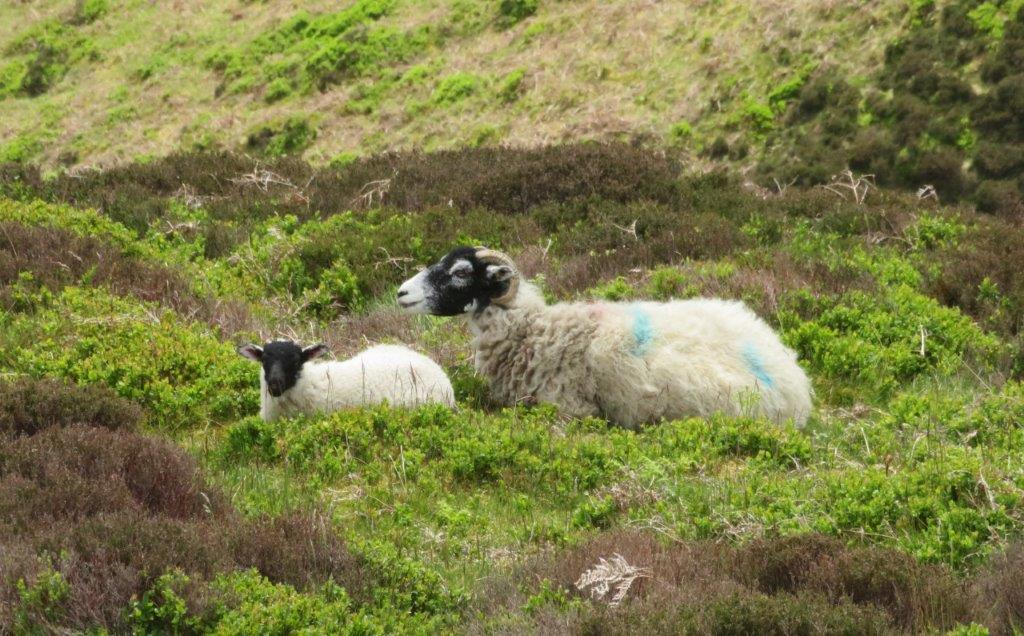 43.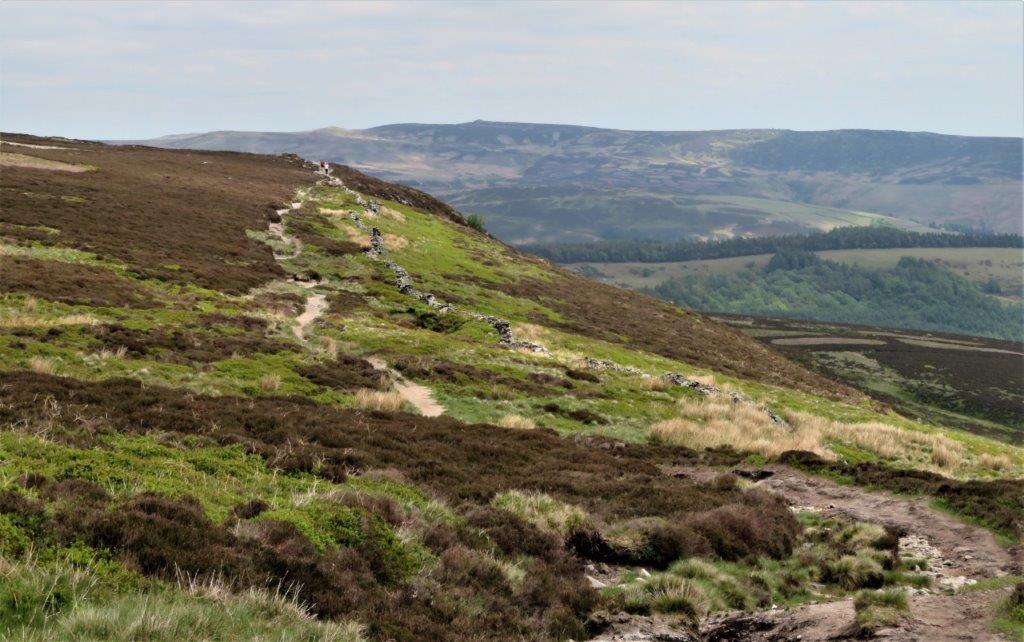 44. edge path towards Crookstone Knoll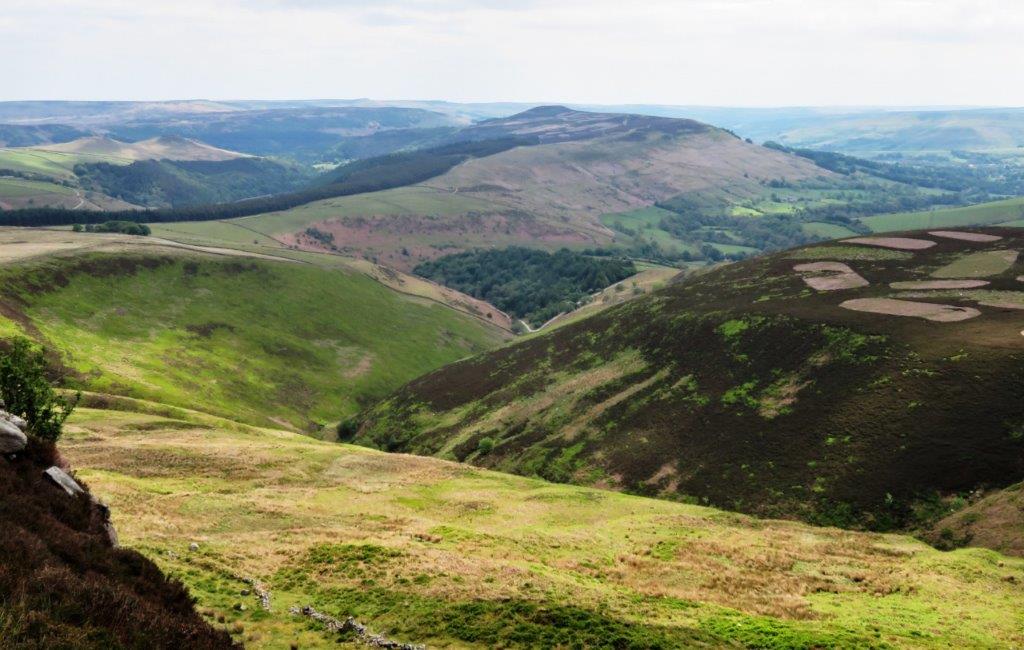 45. Jaggers Clough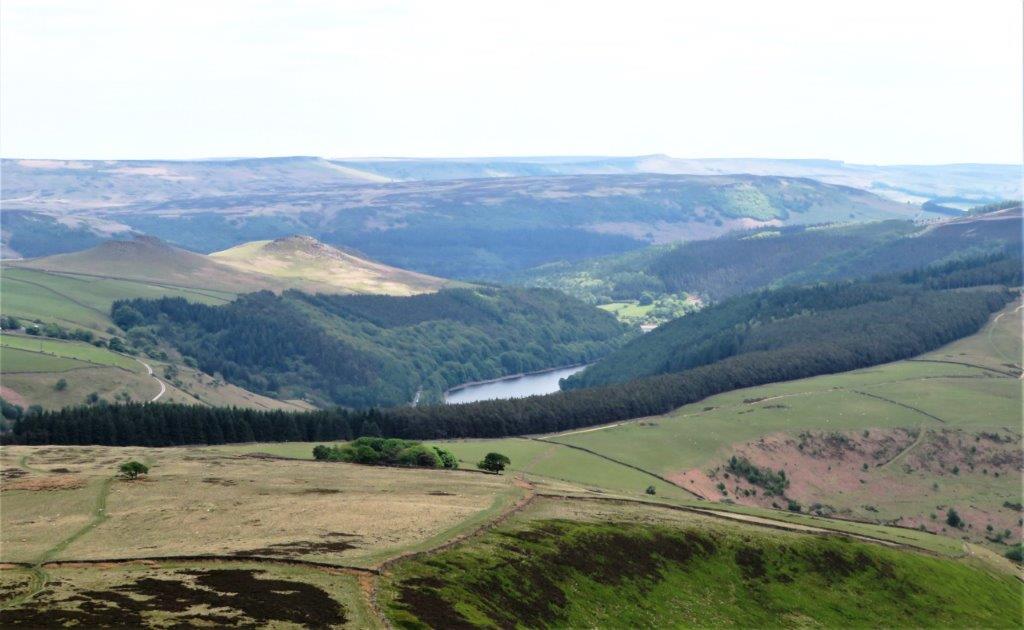 46. Ladybower Reservoir (west arm below), Crook Hill - first hill to the left of reservoir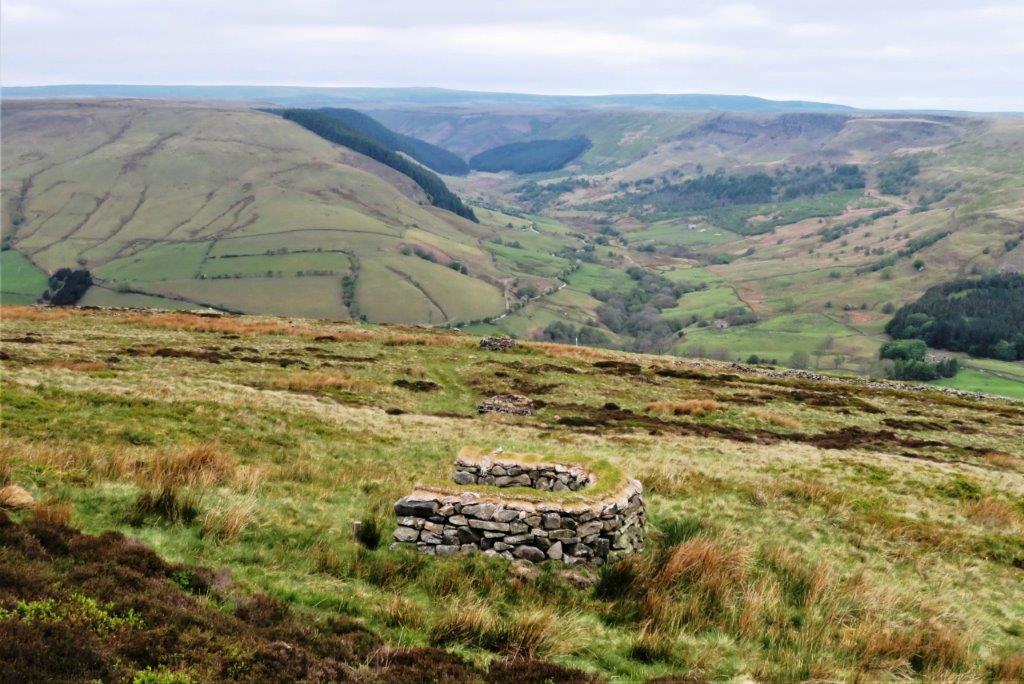 47. Below Crookstone Knoll row of grouse butts running roughly North. River Alport to right in Alport Valley behind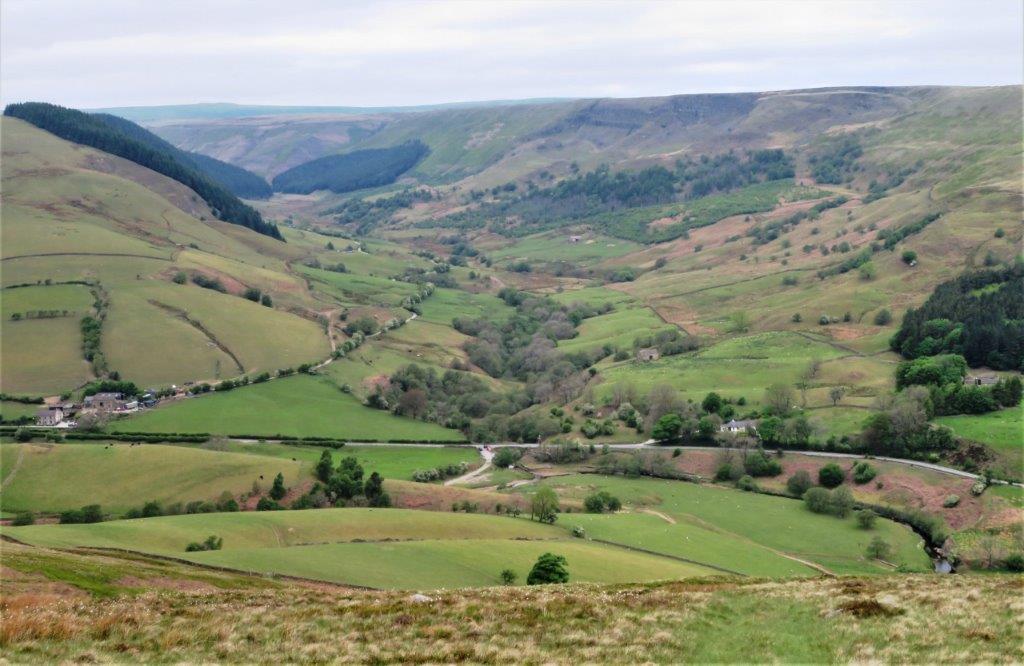 48. closer view of Alport Valley - Hayridge Farm to Left of picture
49. Shooting Cabin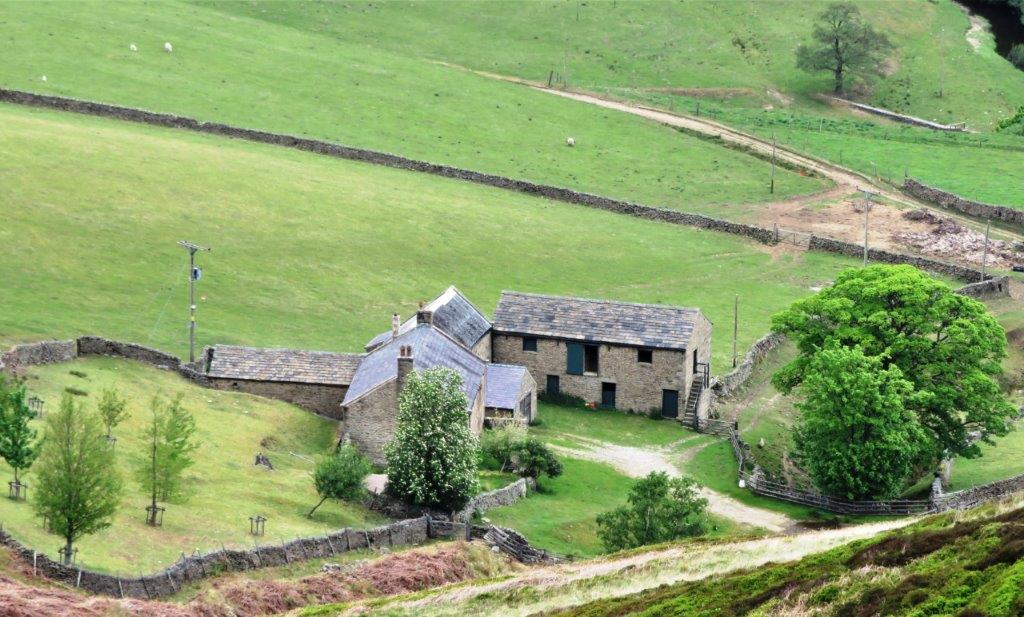 50 Upper Ashop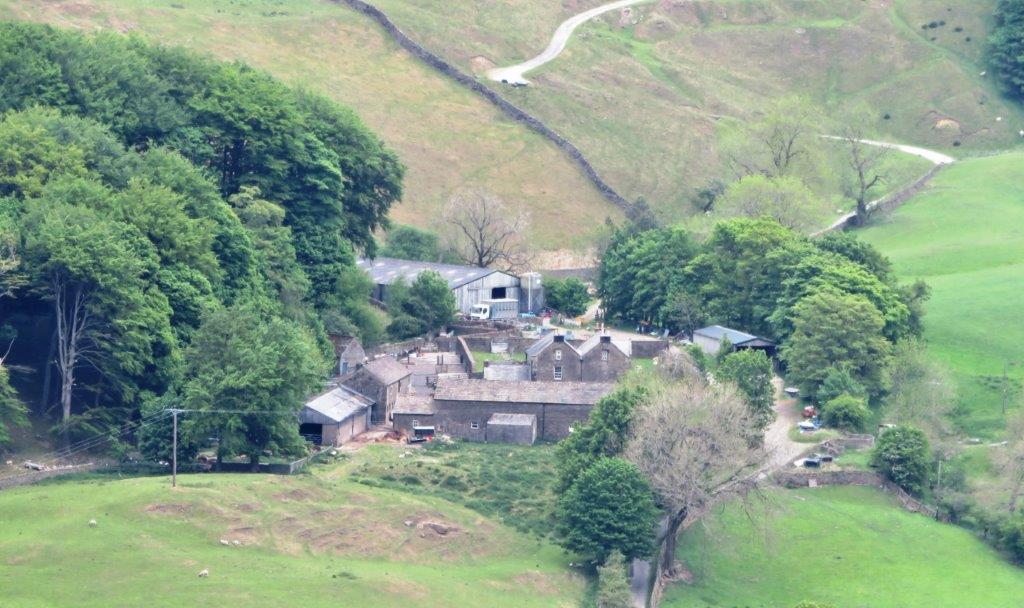 51. zoomed into Rowlee Farm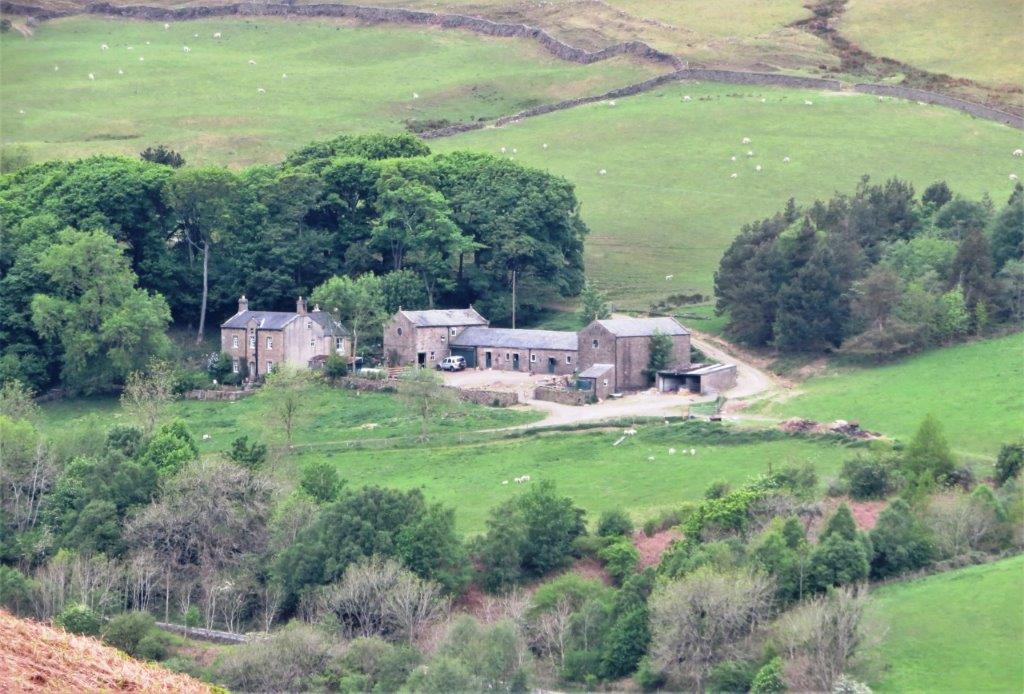 52. Blackden View Farm?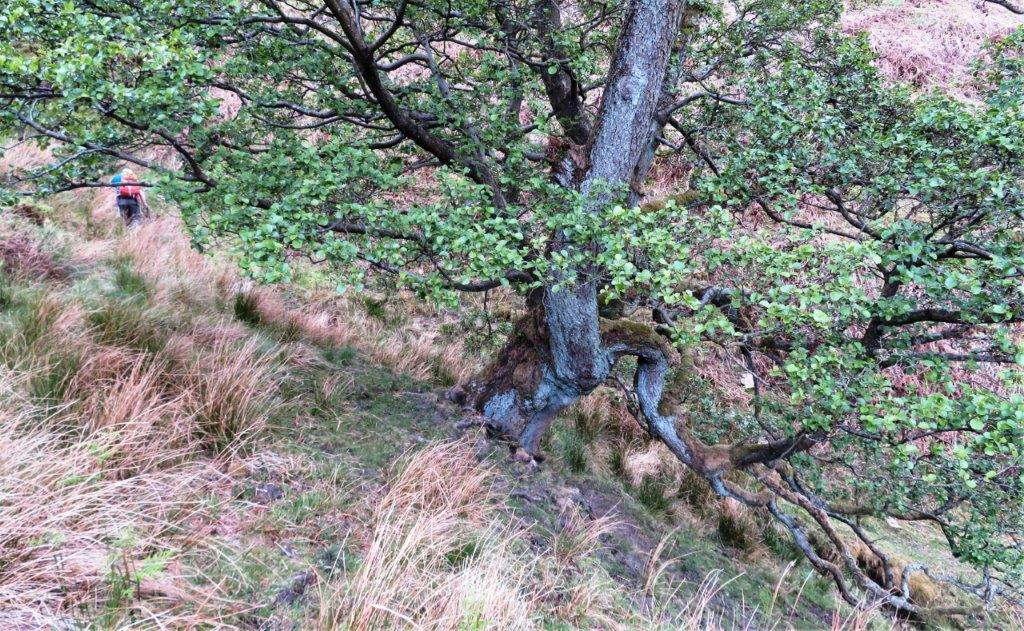 53.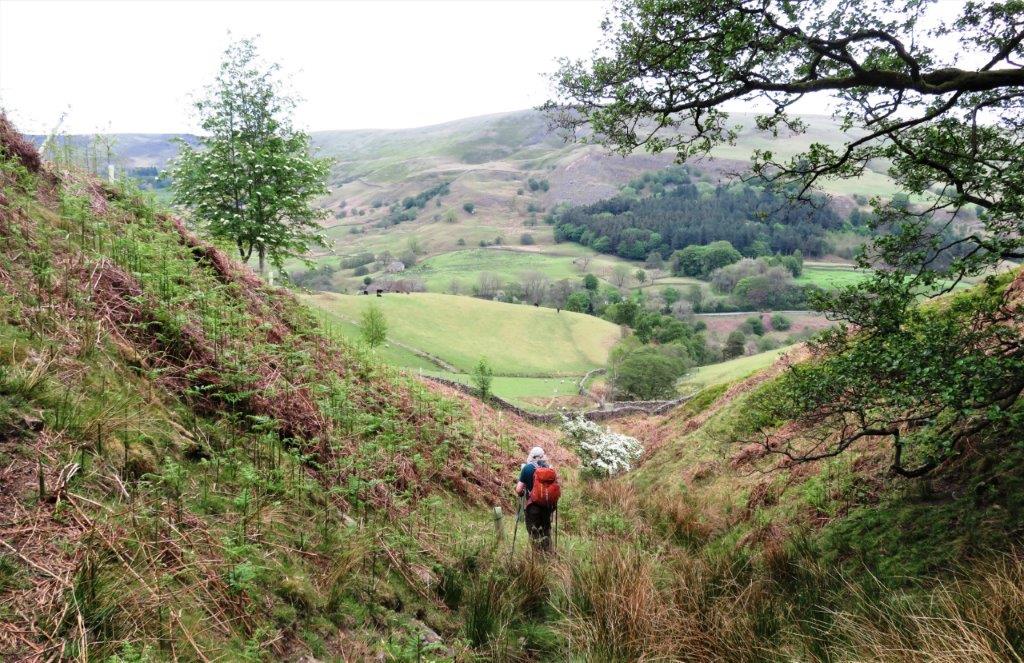 54.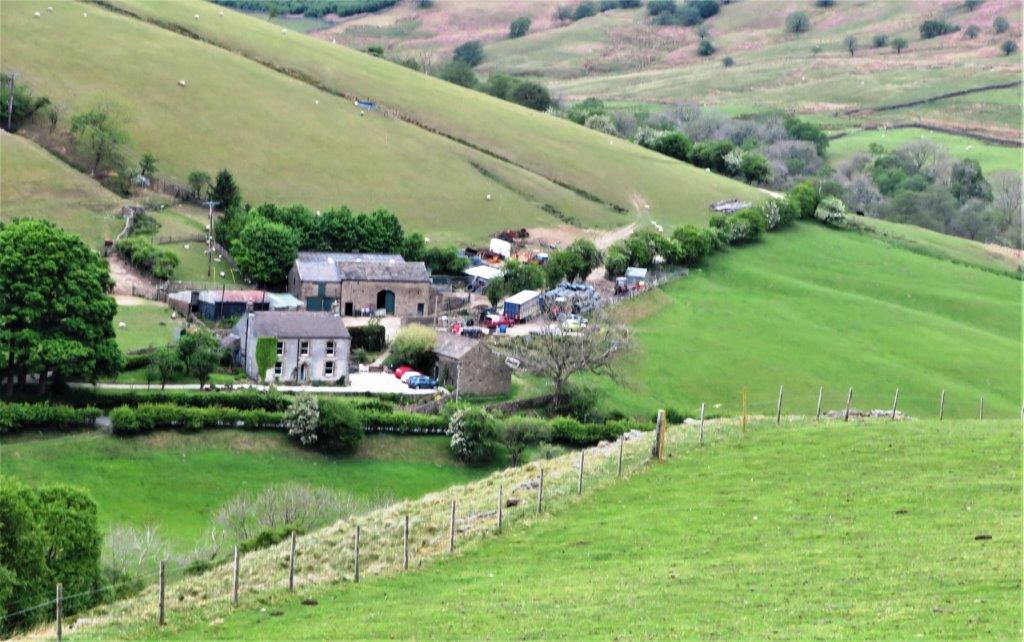 55. zoomed into Hayridge Farm
homepage - Daywalks Index 2020 - contact me at