homepage - Daywalks Index 2020 - contact me at

wwww
2020.05.16** a 'social distancing' walk with 2 people*1, Oughtibridge (junct Haggstone Rd / Hillcrest Drive SK305929), ~SW / WSW past Cemetery to touch Burnt Hill Lane (SK301926) but V turn on FP ~ESE then SE to touch Worrall (SK304923), ~W on on FP passing Burnthill Farm & crossing B.Hill Rd, FP ~N above Coumes Farm then ~W for ~150m, then ~N thru Coumes Vale Plantation & across Coumes Brook, FP ~N along wall to Lumb Lane (SK294936), short dist E on Lane then ~N down Acre Lane, at junct take dead end rd into Folderings, continue on FP ~NNW (on West side of Glen Howe, FP ~W thru Benteholme Farm, to just past Tinker Brook House (on Brightholmelee Rd SK283944), turn NW on Hob Lane passing H.L.House, but turn ~W under Spout House (farm), Circle to North to disused quarry at SK 275949, ~W then N down to bend in road & continue to Snell House, turn to cross F.Bridge over Raynor Clough, continue ~NNW on FP to Lane at SK272954, follow Lane down ~N continuing on FP ~N to Road on South Side of More Hall Reser*2, follow road ~E then SSE to turn off at SK276957 on FP thru woods to edge of reser at SK284956, cont on FP ~200m ~E along Reser then turn ~SE / SSE thru woods up to Brightholmelee, turn WSW on rd to junct taking S branch & follow for ~150m & take FP ~SSE passing Swinnock Hall down to F Bridge over Tinker Brook (in Glen Howe), follow FP Wavy SE to SK299938, ~S on FP (to East of Ones Acre Hall), ~South (various rds & paths) to Burnt Hills Lane at SK299926, follow lane ~E to Cemetery, retrace route to start. - leader Angela Coles - see note on walks page
Notes*1 - Government has now permitted two persons (living separately) to exercise (walk) together in England so long as social distancing is observed (but some local areas may not welcome visitors from other areas) . Different rules apply in Scotland / Wales / Northern Island
Notes*2 - normally we would take the Permissive FP on the South side of the More Hall Reservoir, but Yorkshire Water had closed it during this virus period, so we followed road until we could join the open Public Footpath further to the East.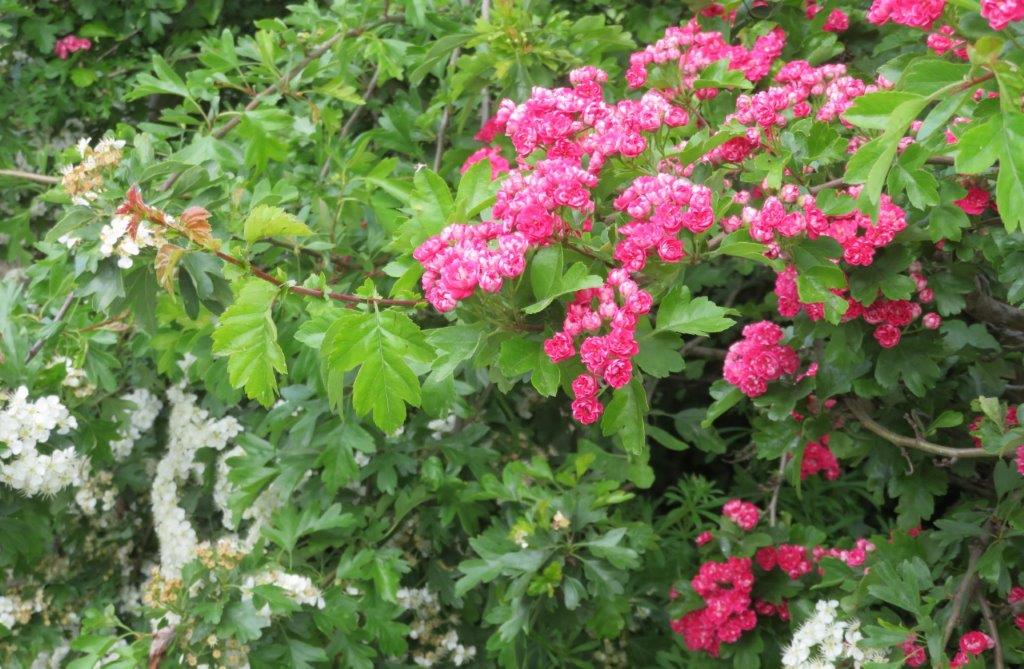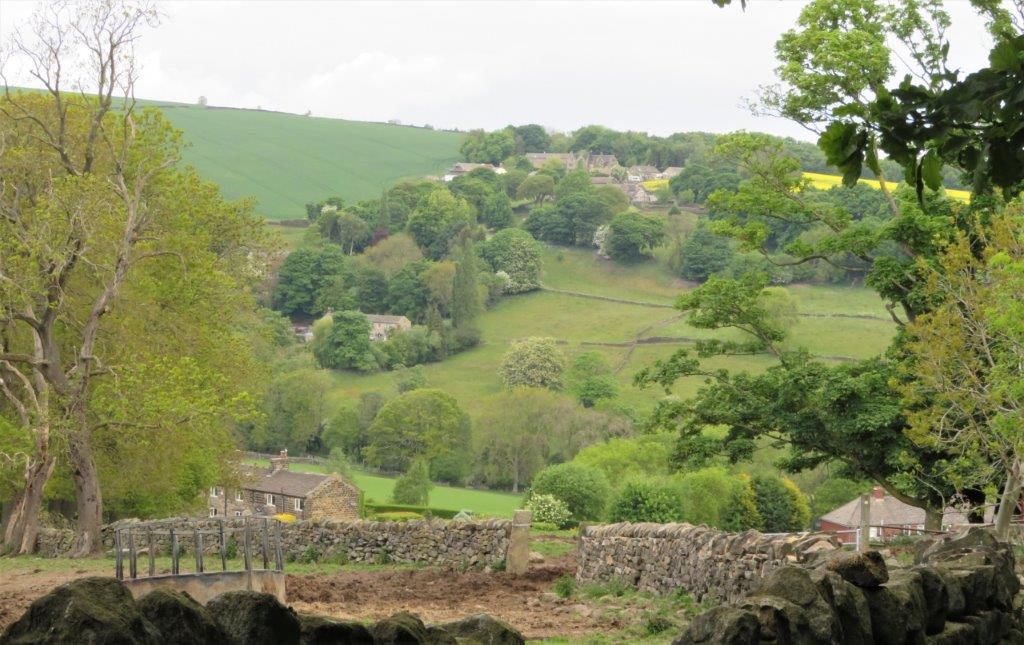 a first glimpse of Ones Acre Hall North of us at top of this picture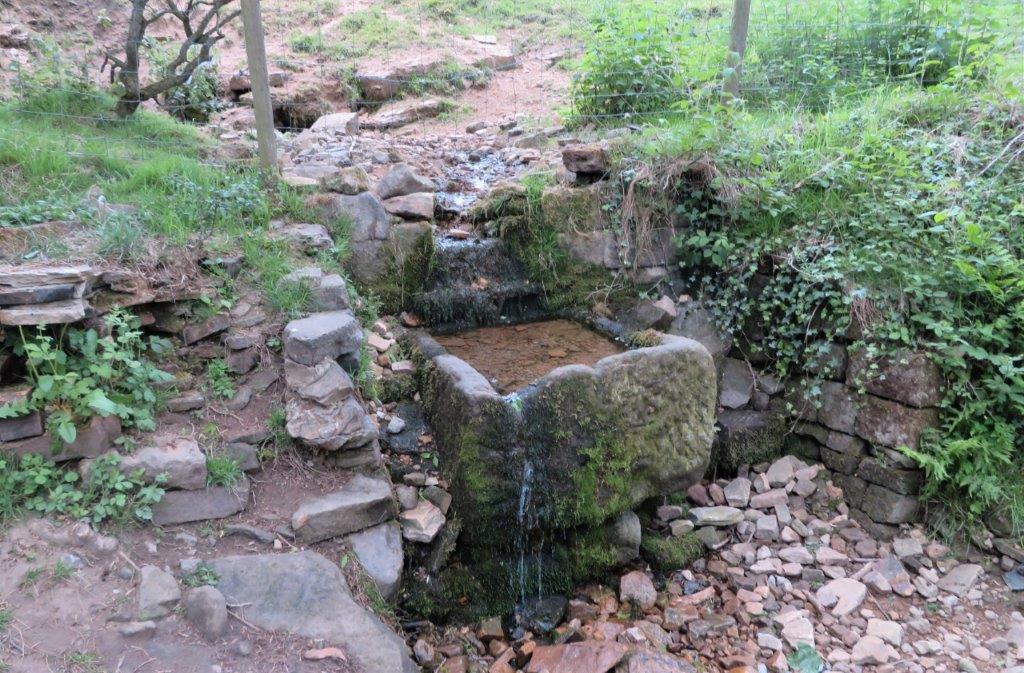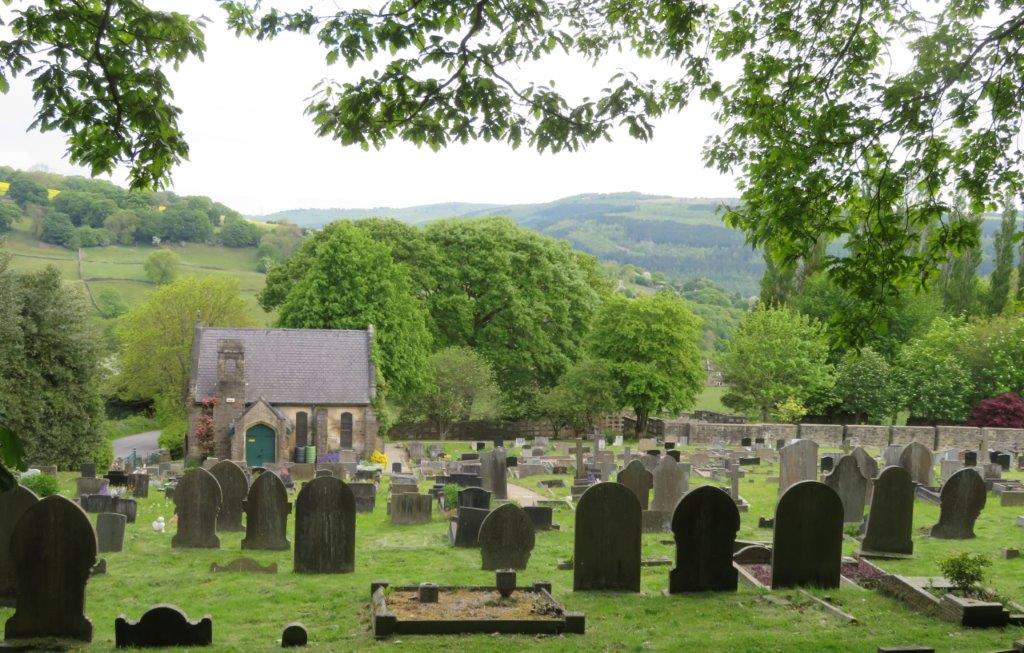 Cemetery on Burnt Hill Lane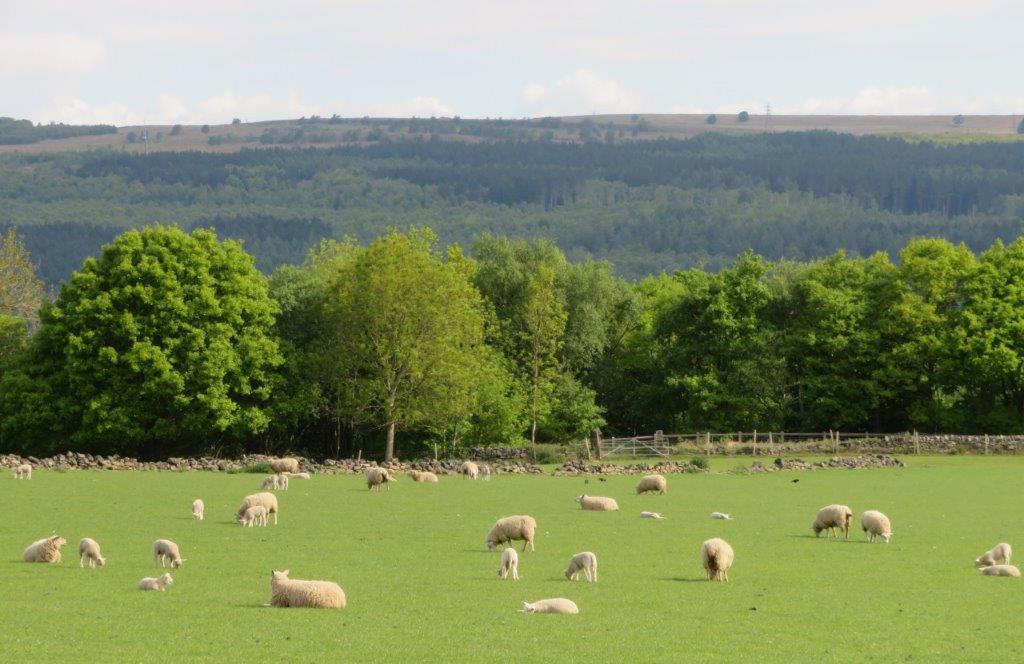 Wharncliffe Woods & Chase at top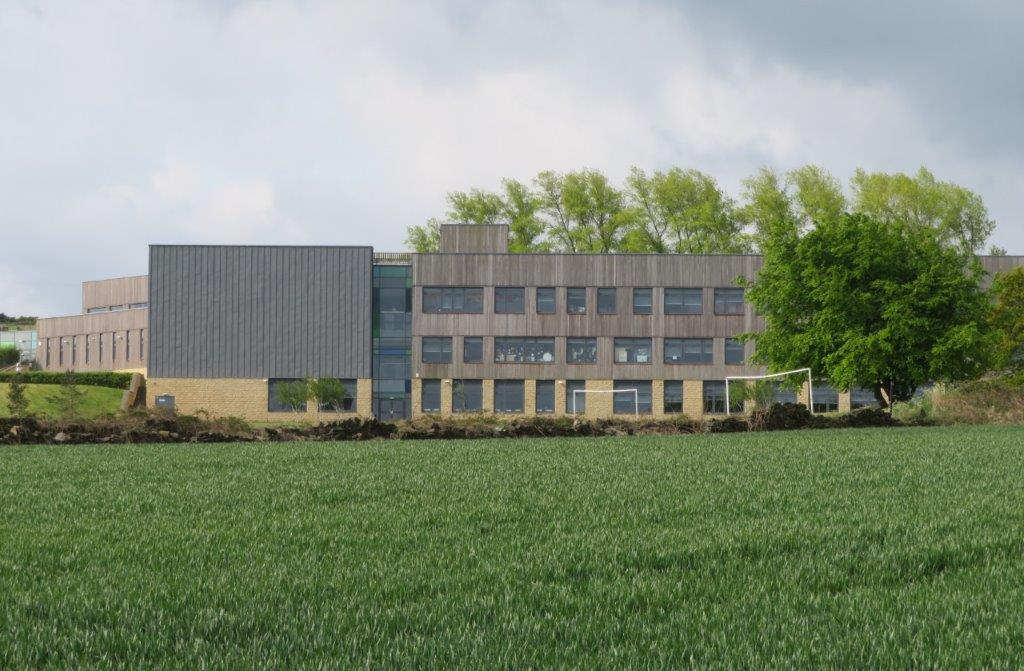 Bradfield High School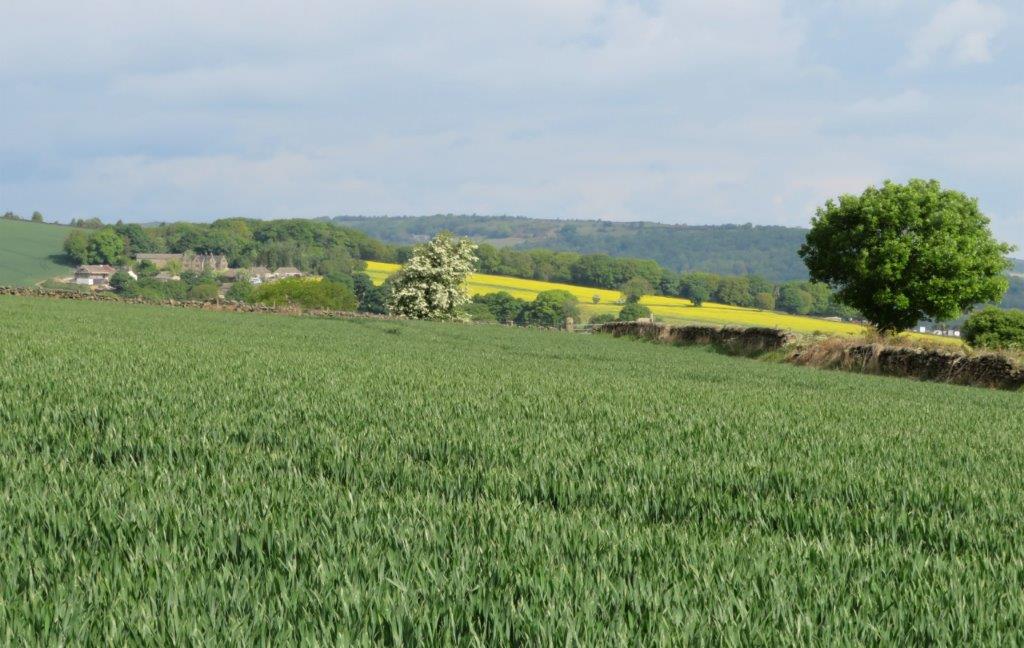 Ones Acre Hall again at left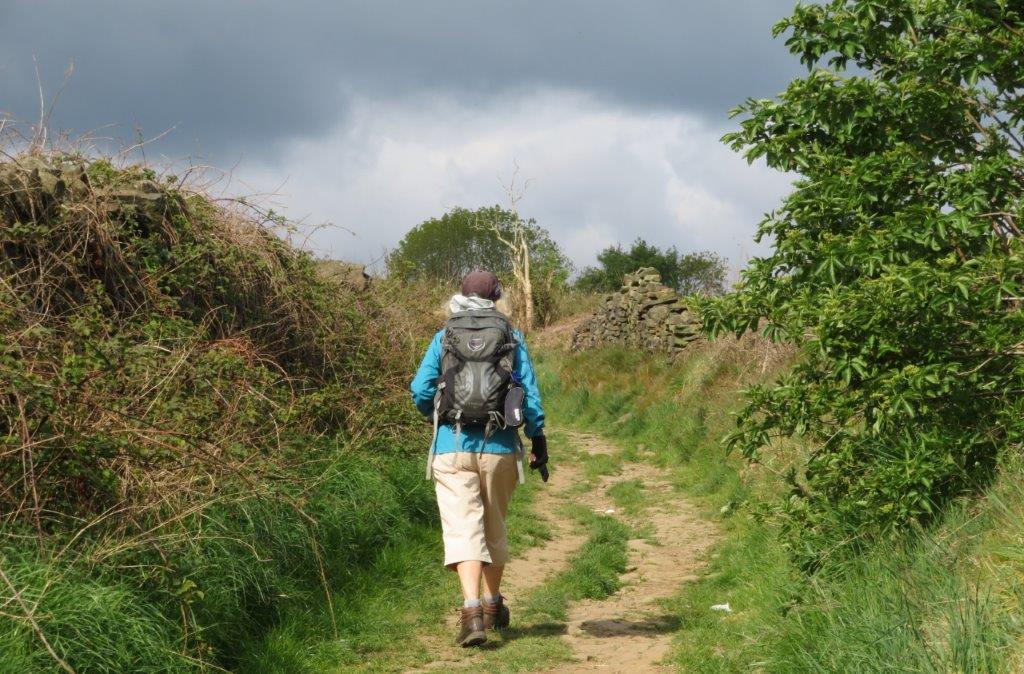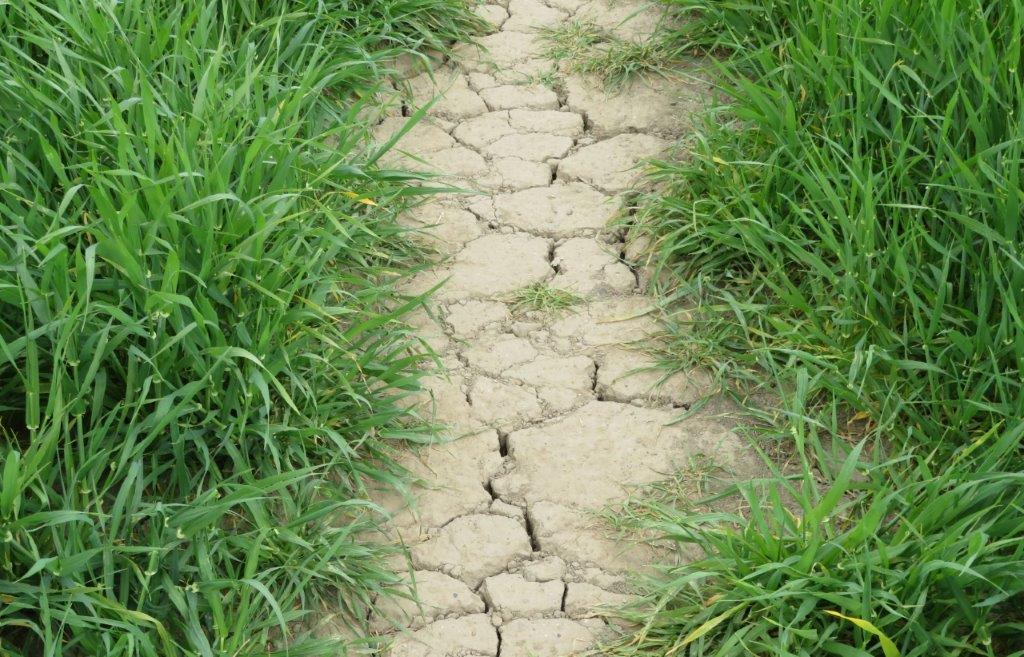 a drought in April spills over into May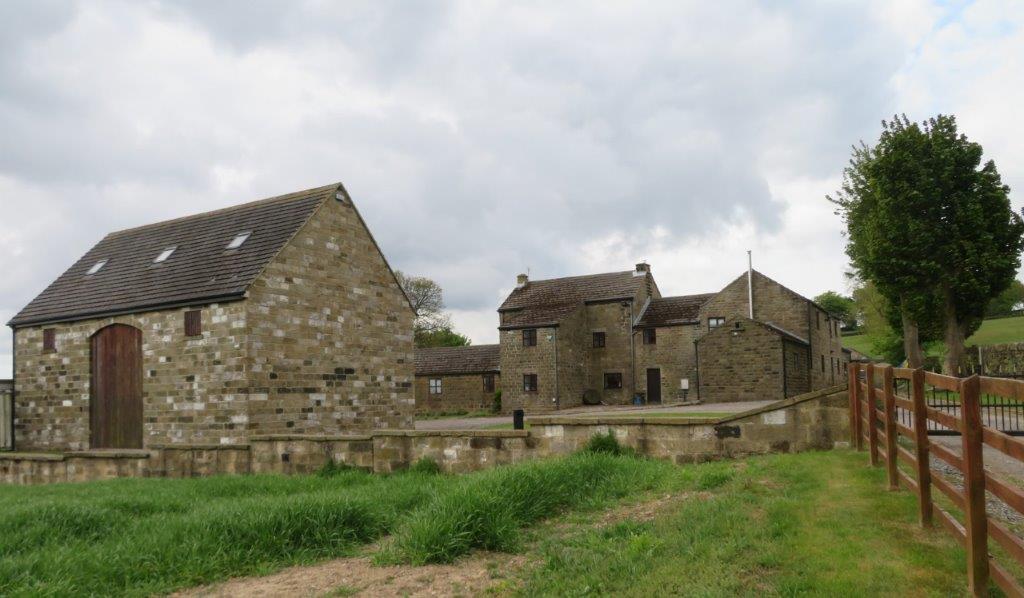 Burnthill Farm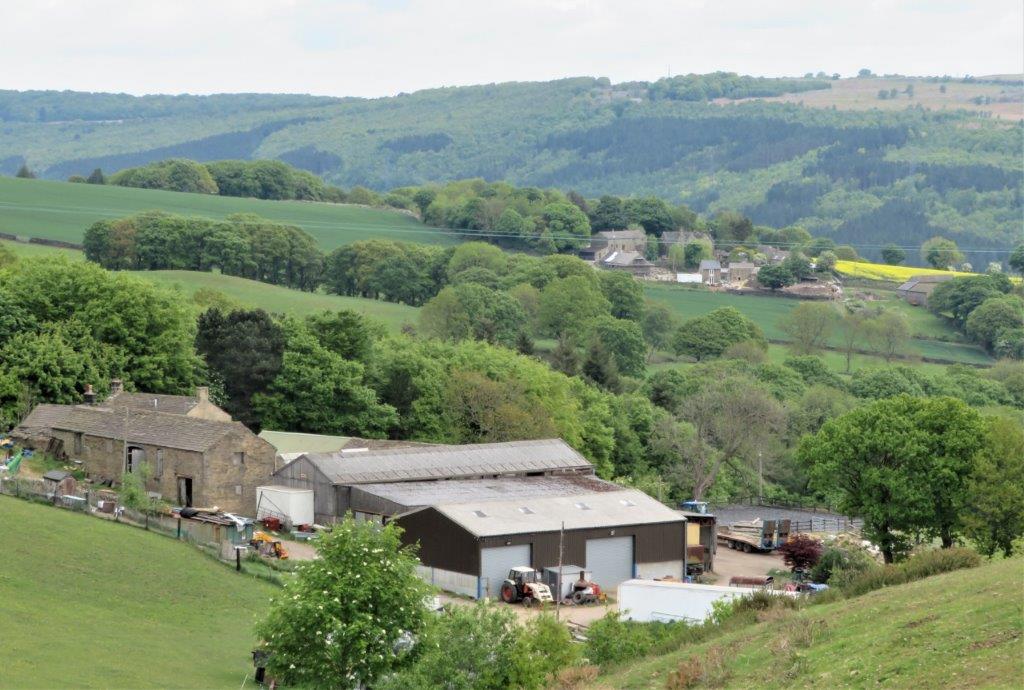 Coumes Farm (with Ones Acre Hall bend it to right)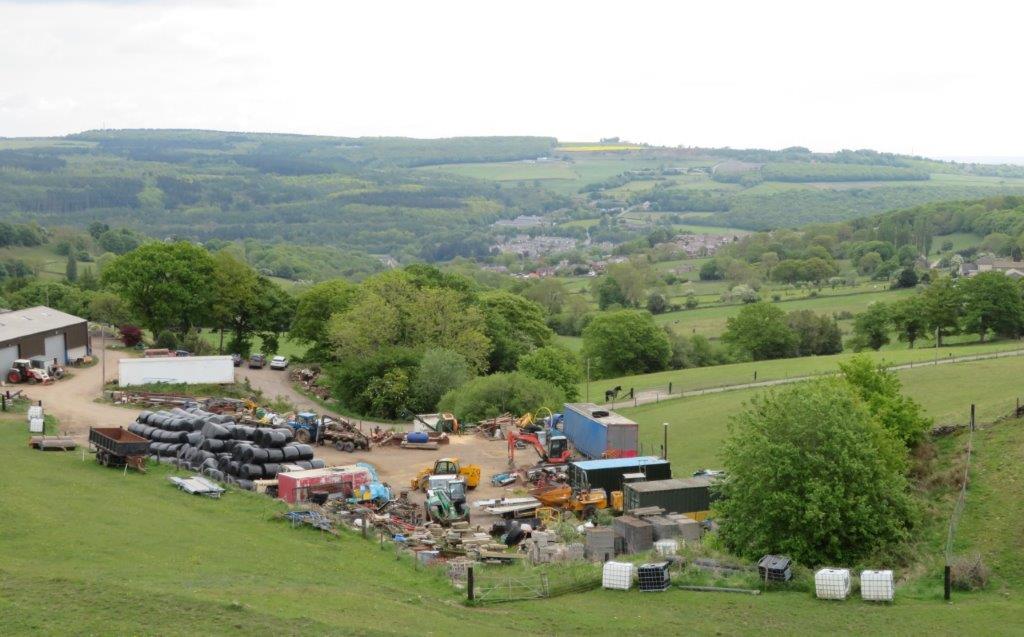 Farm yard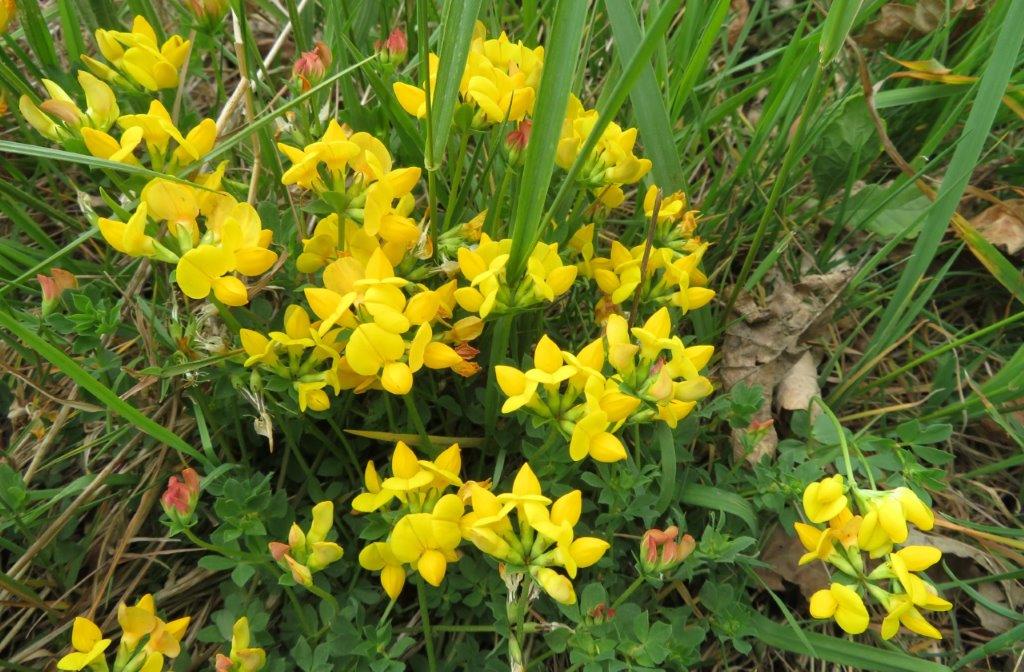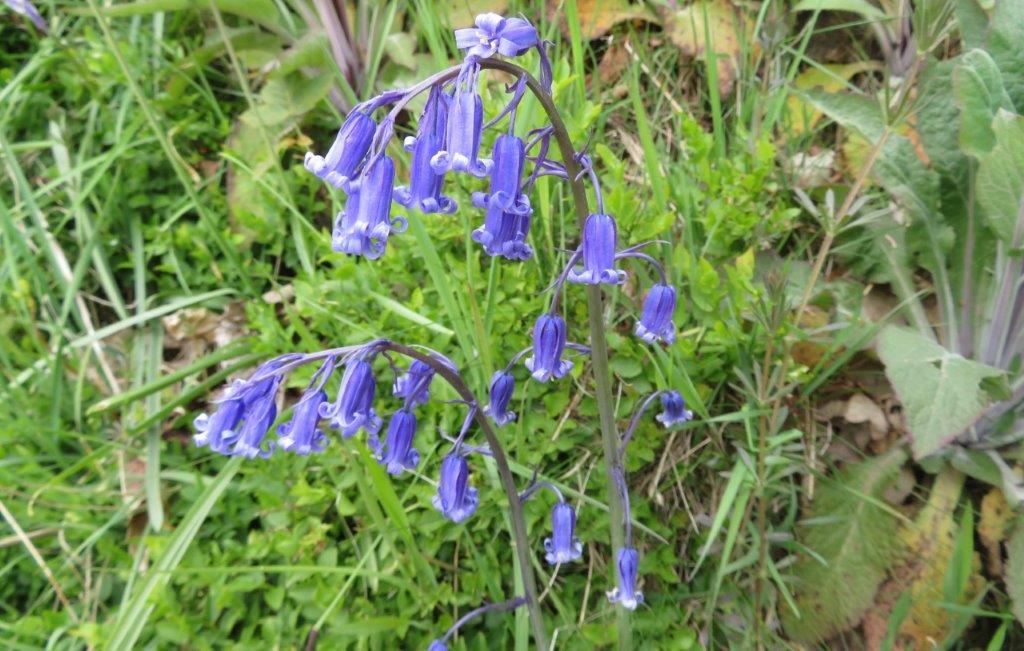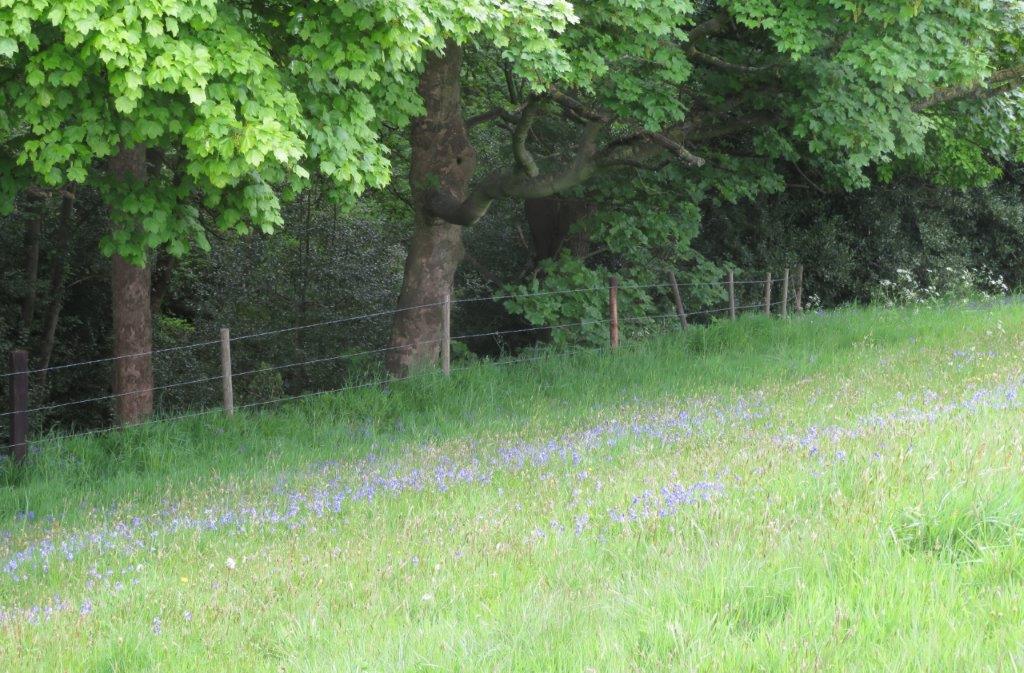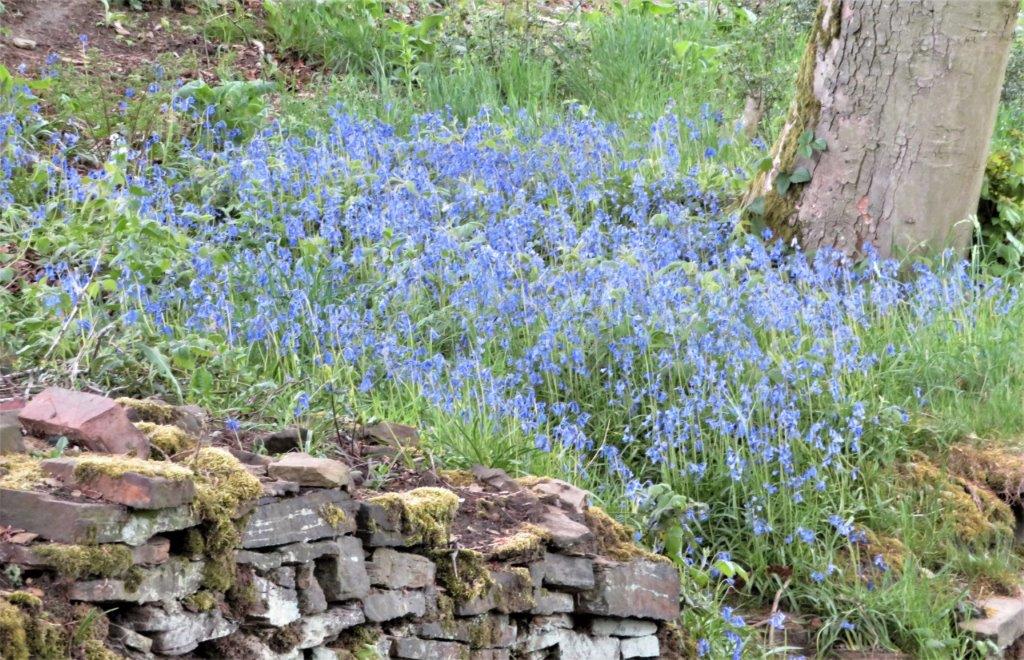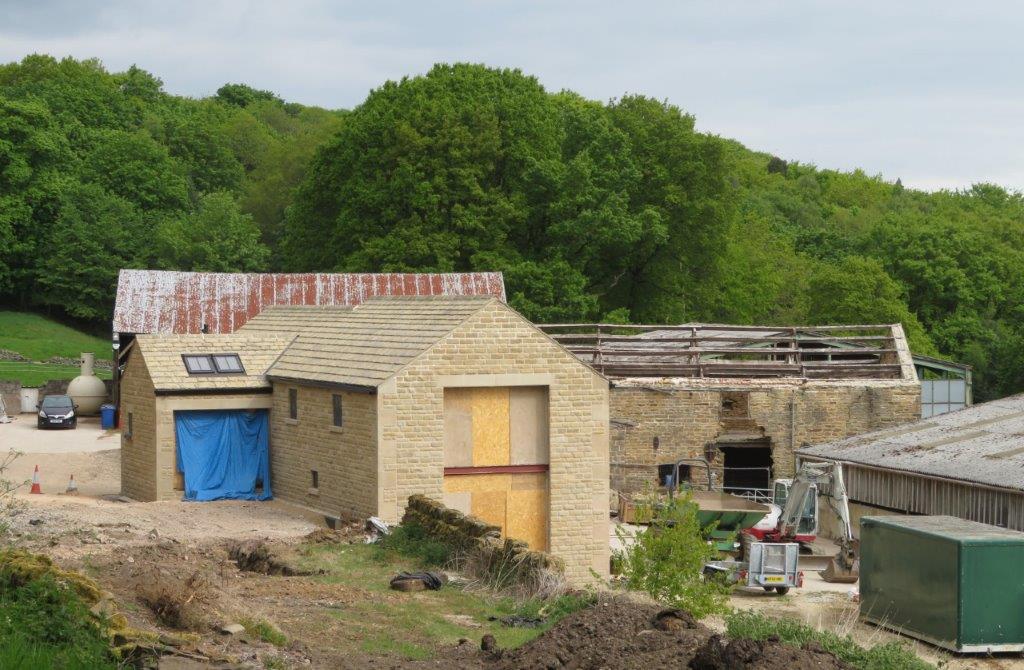 in Coumes Vale - rebuilding / restoration work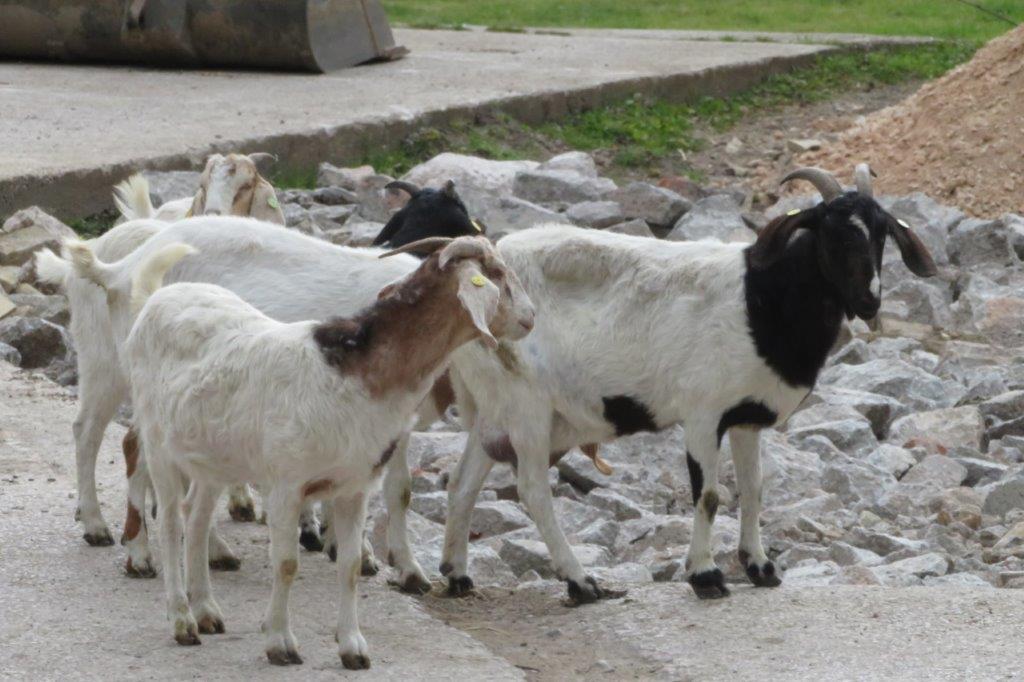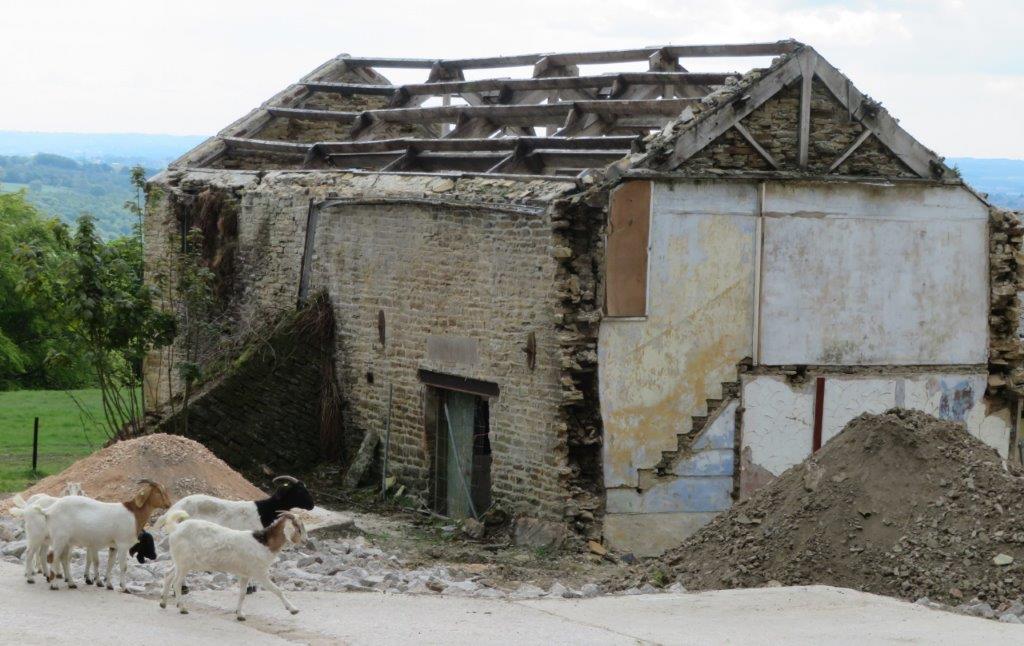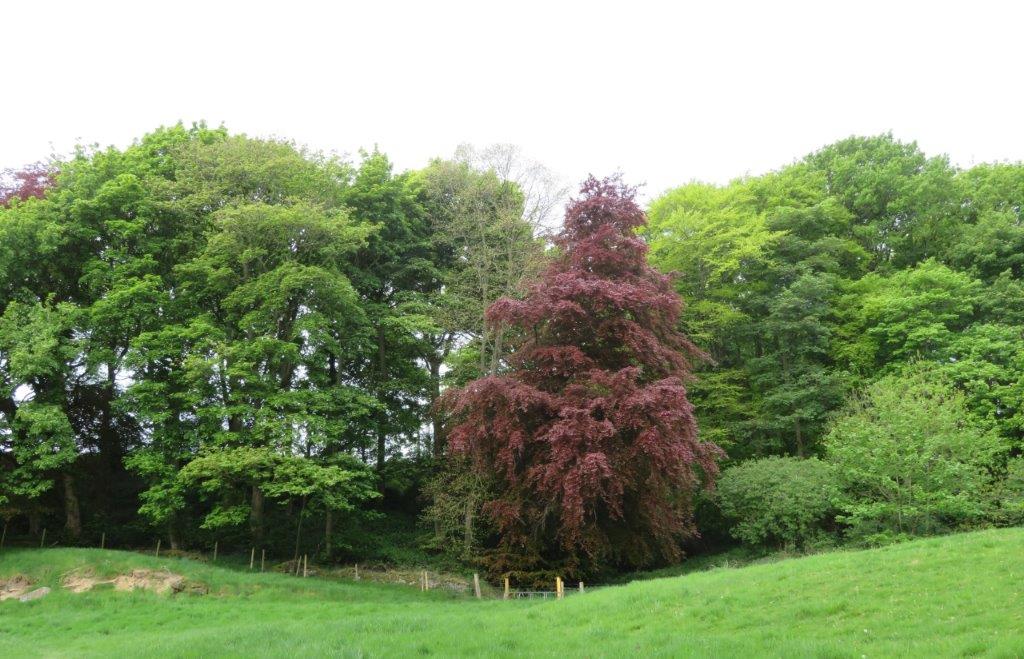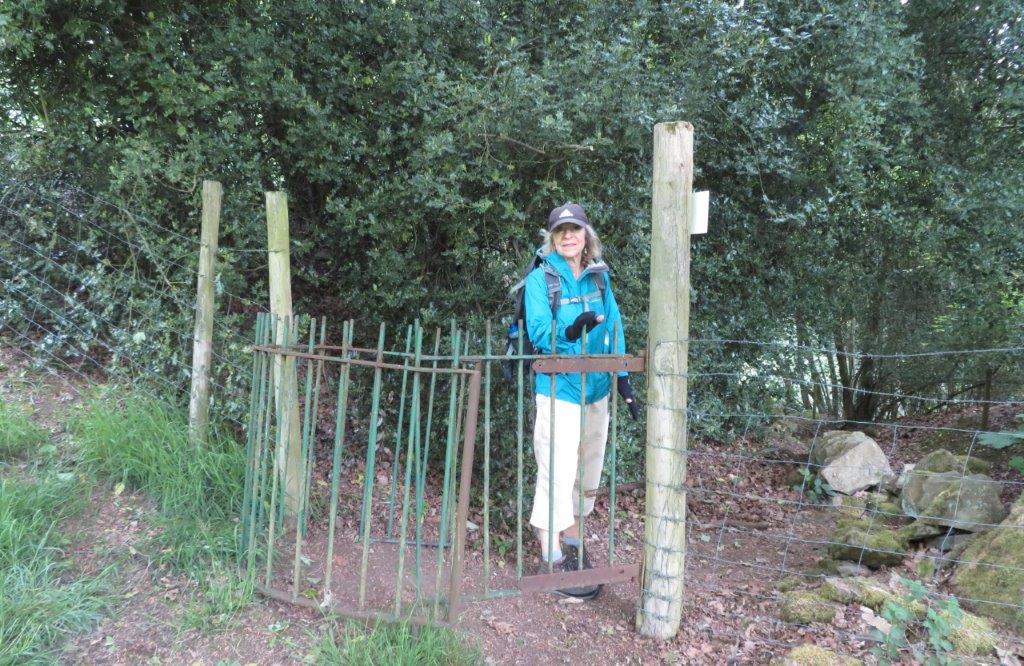 ancient 'kissing gate' into Coumes Wood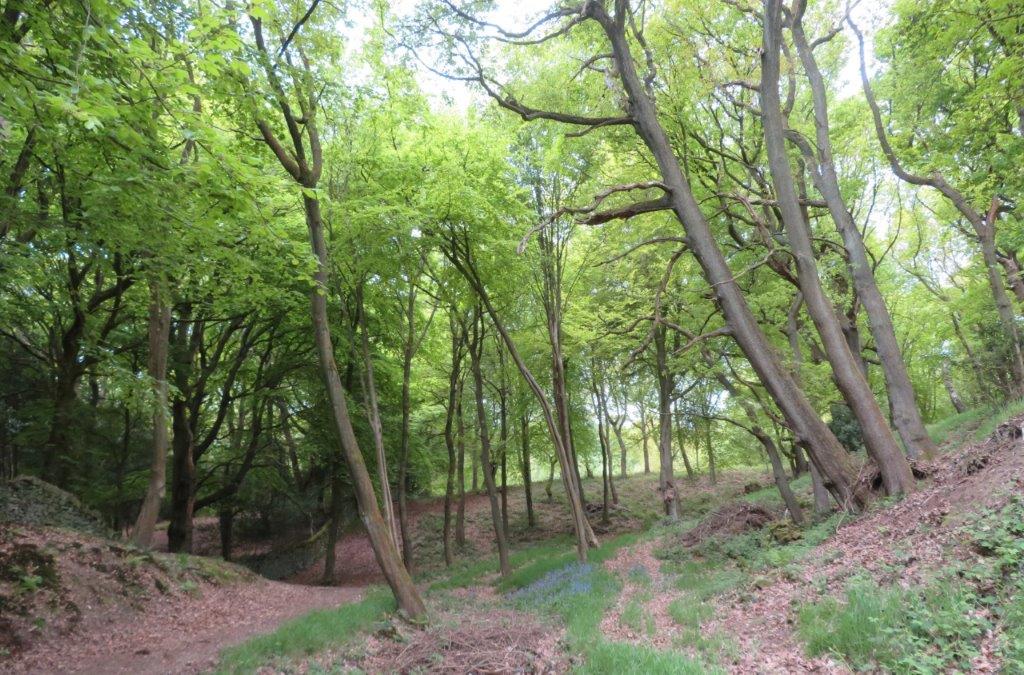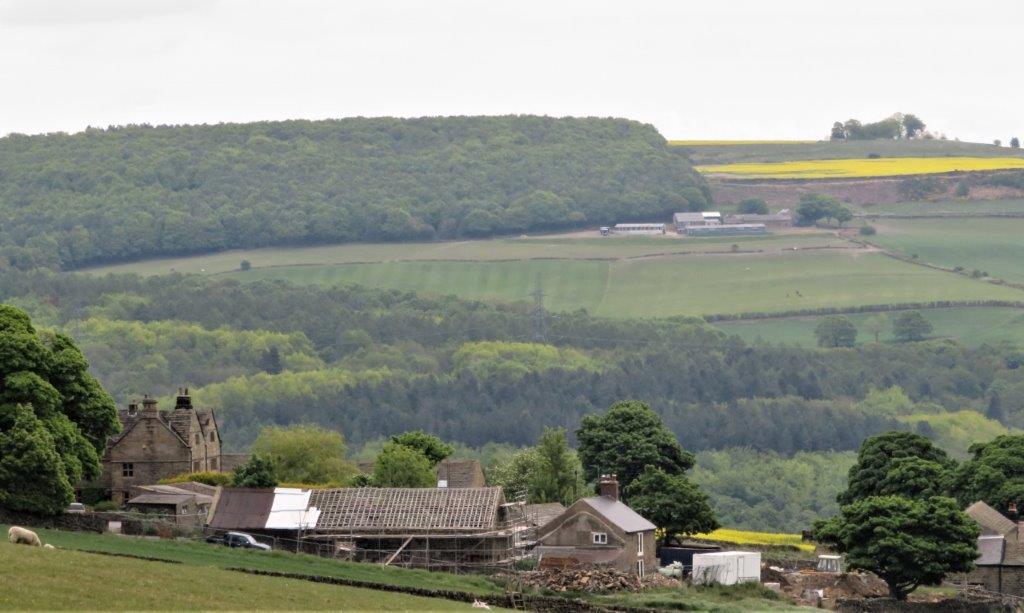 photo taken from Footpath running from Coumes Vale Plantation to Lumb Lane. Ones Acrce Hall to left. Hunter House Farm at right edge of Prior Woods at top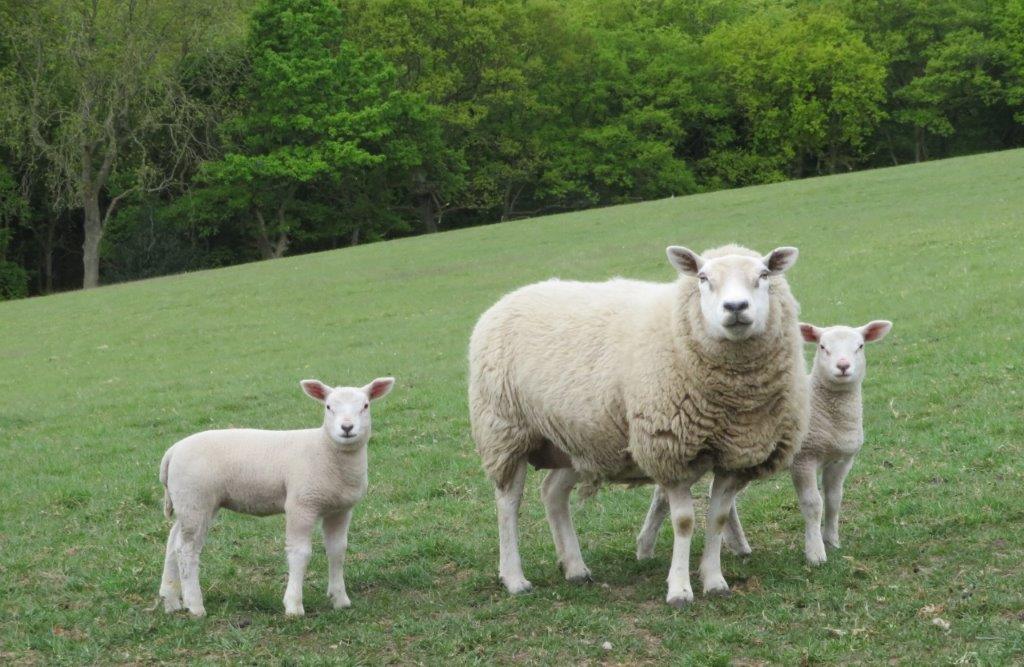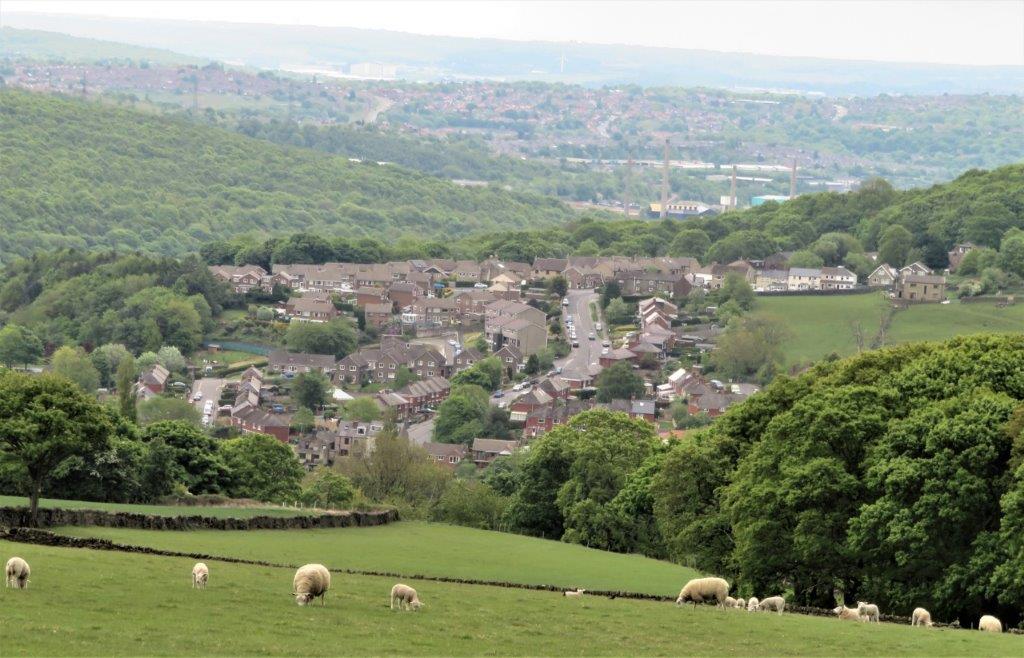 looking down at Oughtibridge - Haggstone Road from which our walk started to its right down Hillcrest Drive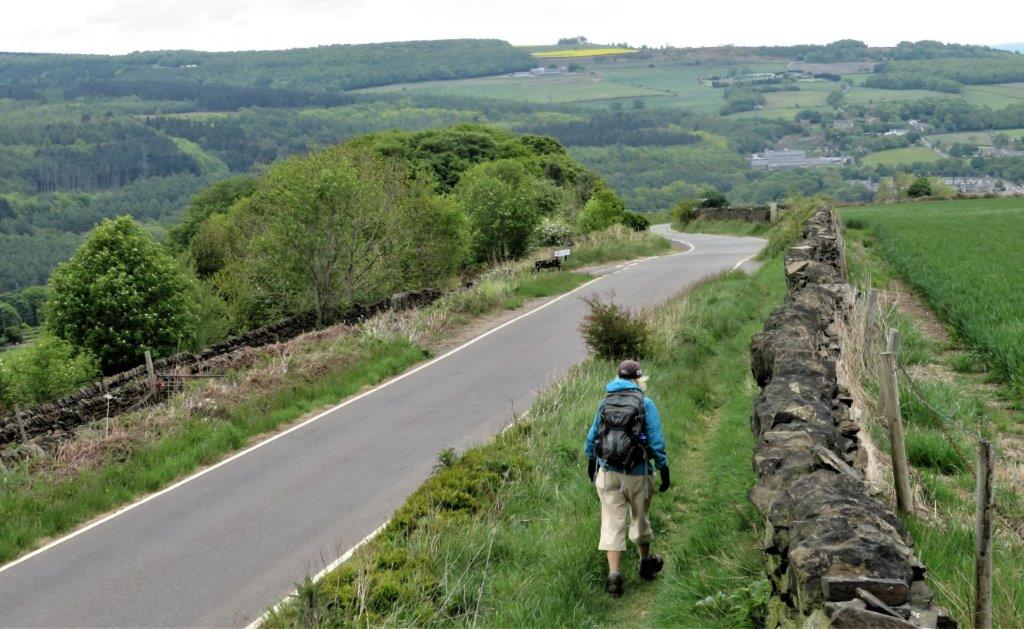 walking East down Lumb Lane - we turn left at Acre Lane ahead down to Folderings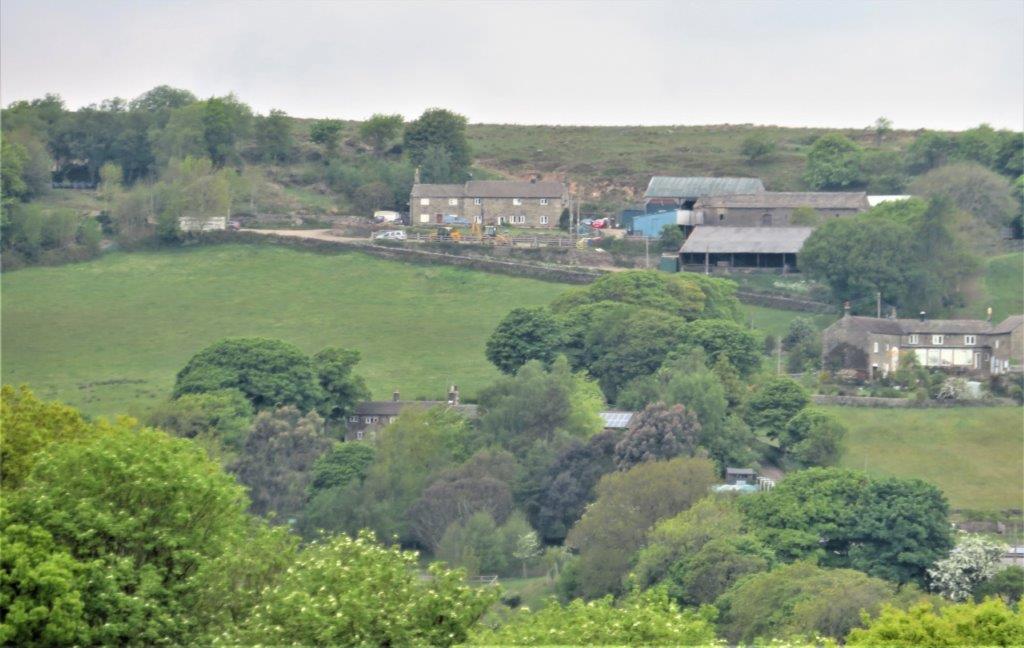 But while on Lumb Lane espied and zoomed into Spout House (farm) in middle at top which we passed later on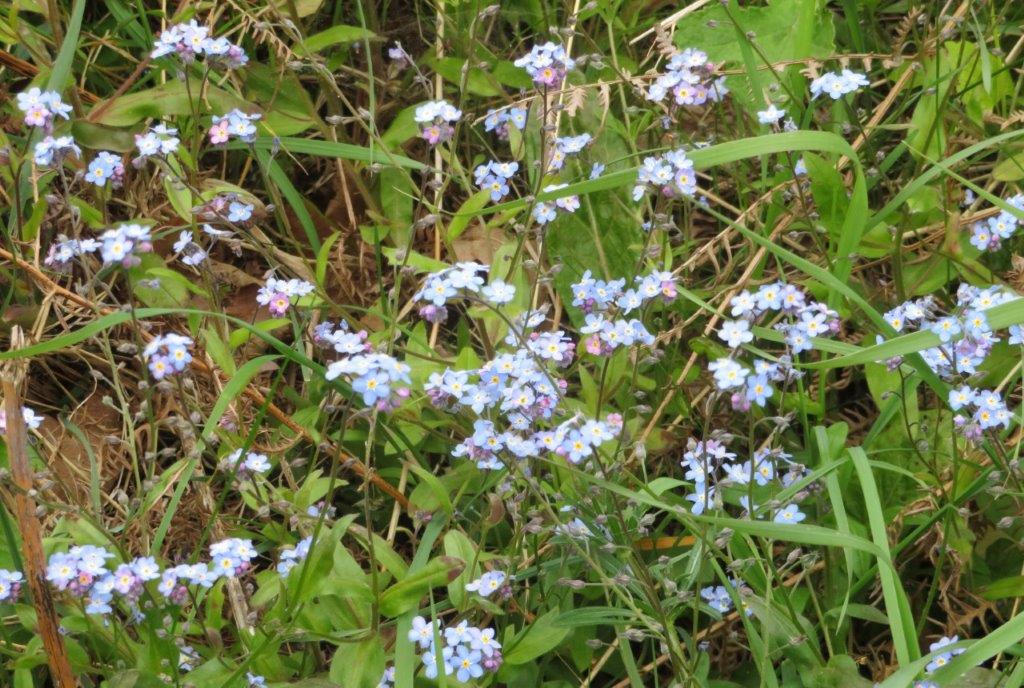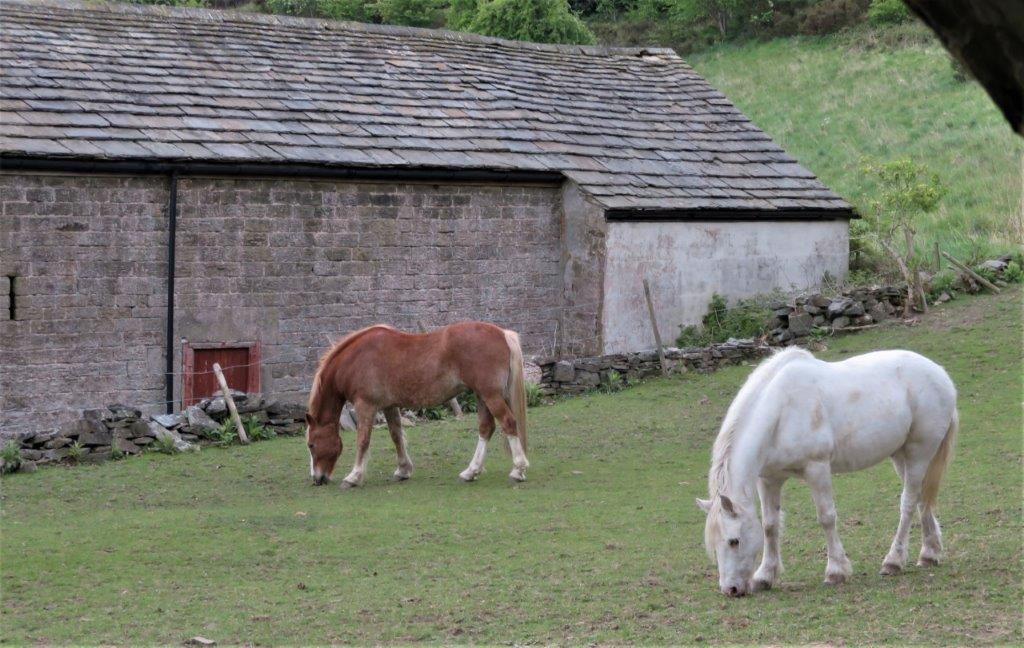 On Acre lane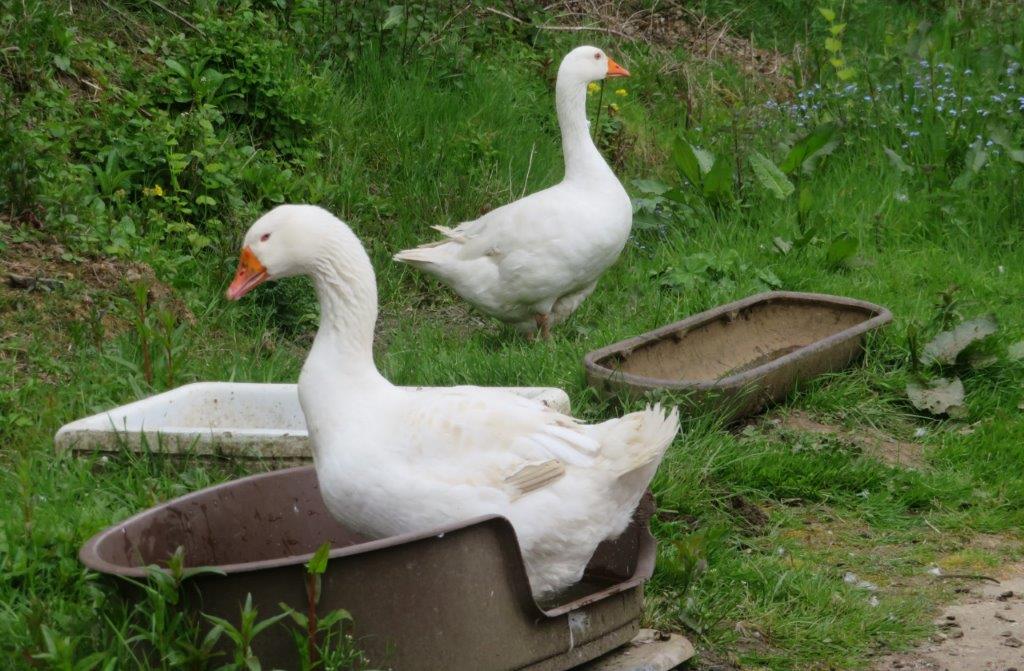 from the Footpath (after the dead-end road into Folderings) espied the Goose Guardians (which were friendly and not hostile for a change)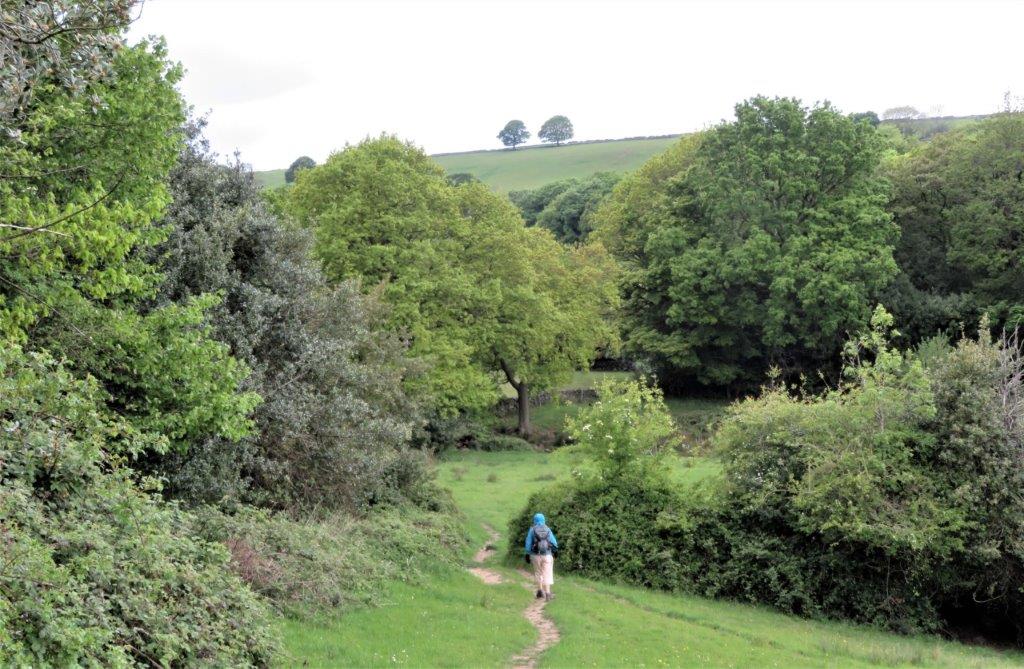 down towards the West side of Glen Howe, but shortly to turn off toward Benteholme Farm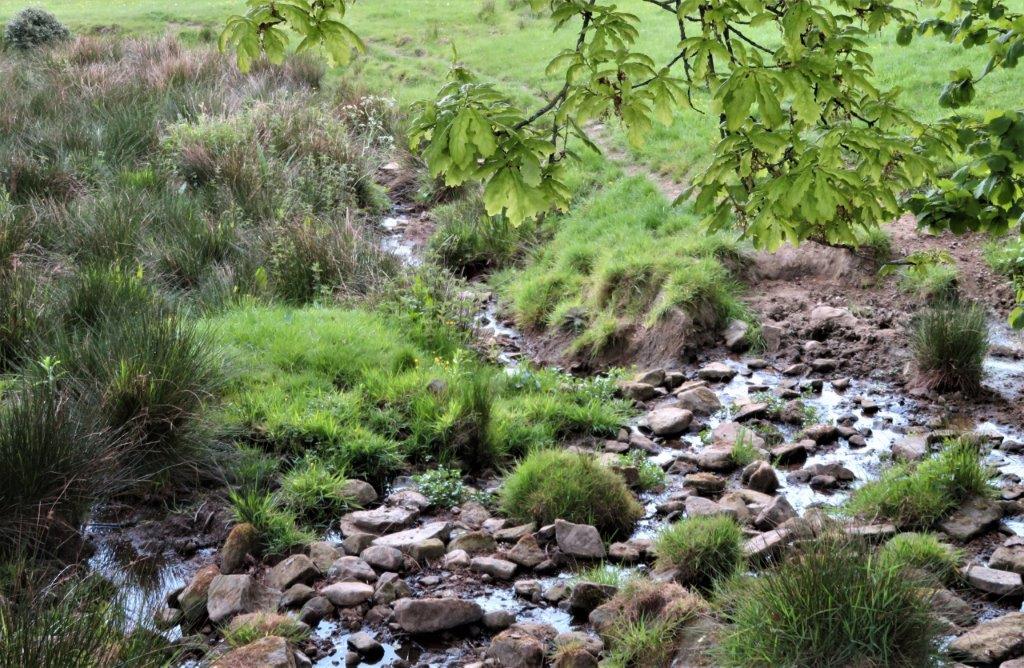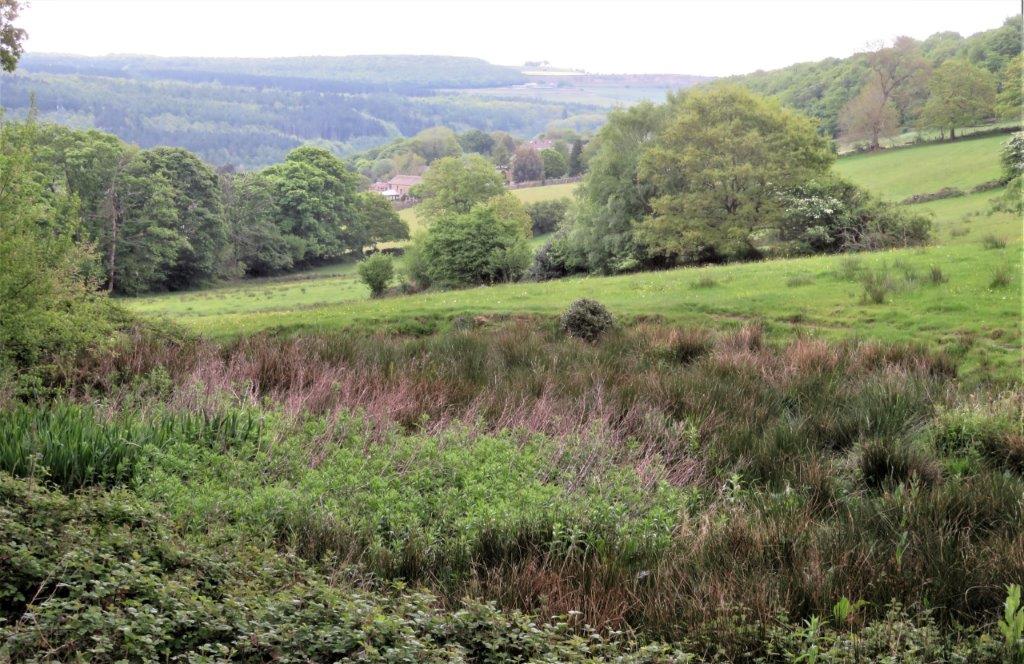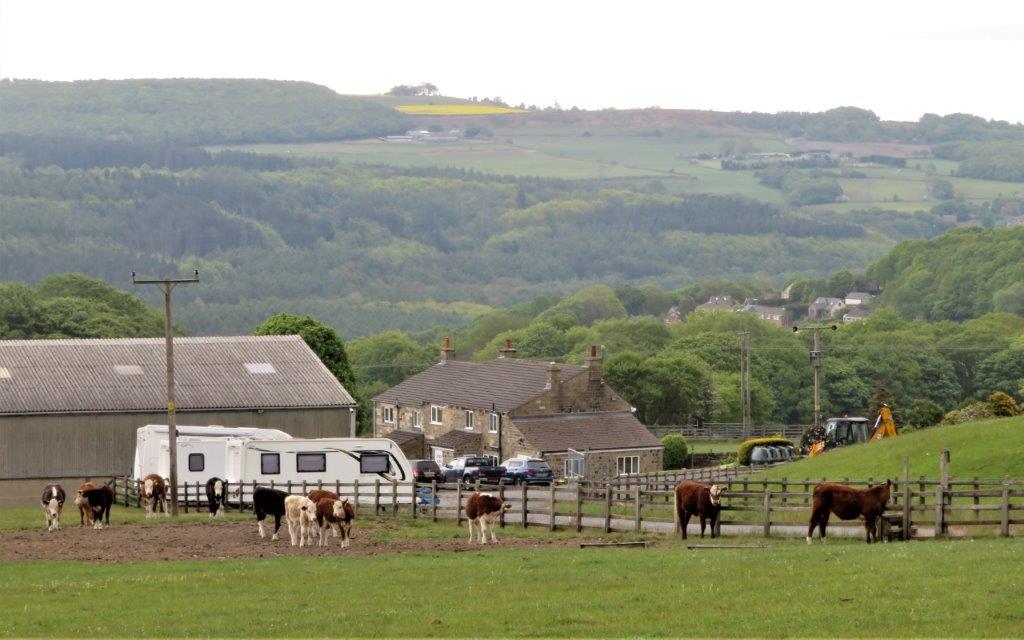 Have passed through Benteholme Farm - seen behind us here.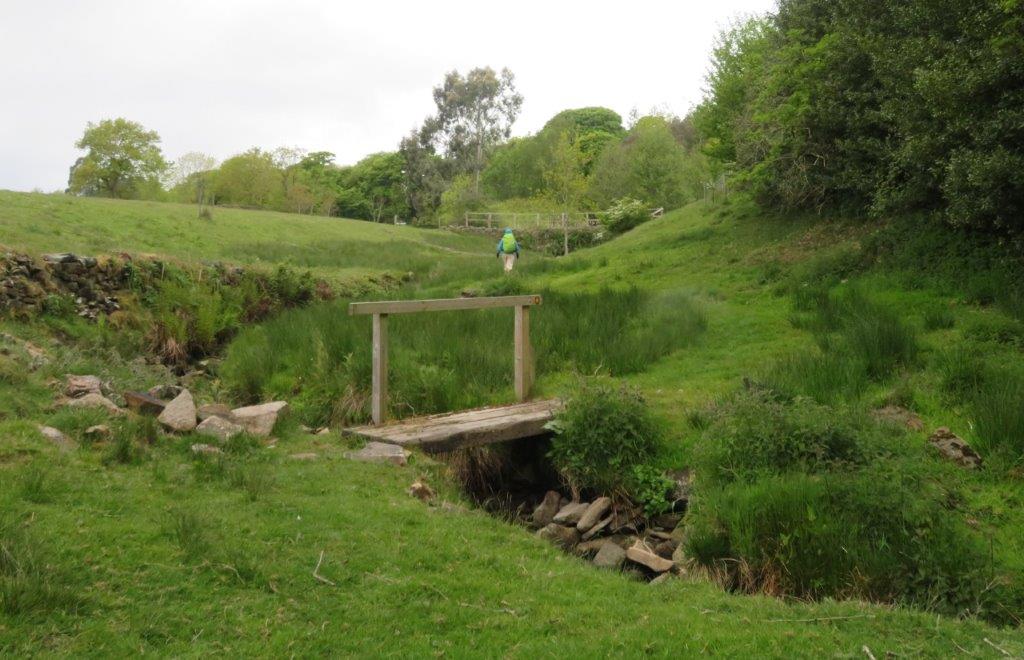 up along brook to Tinker Brook House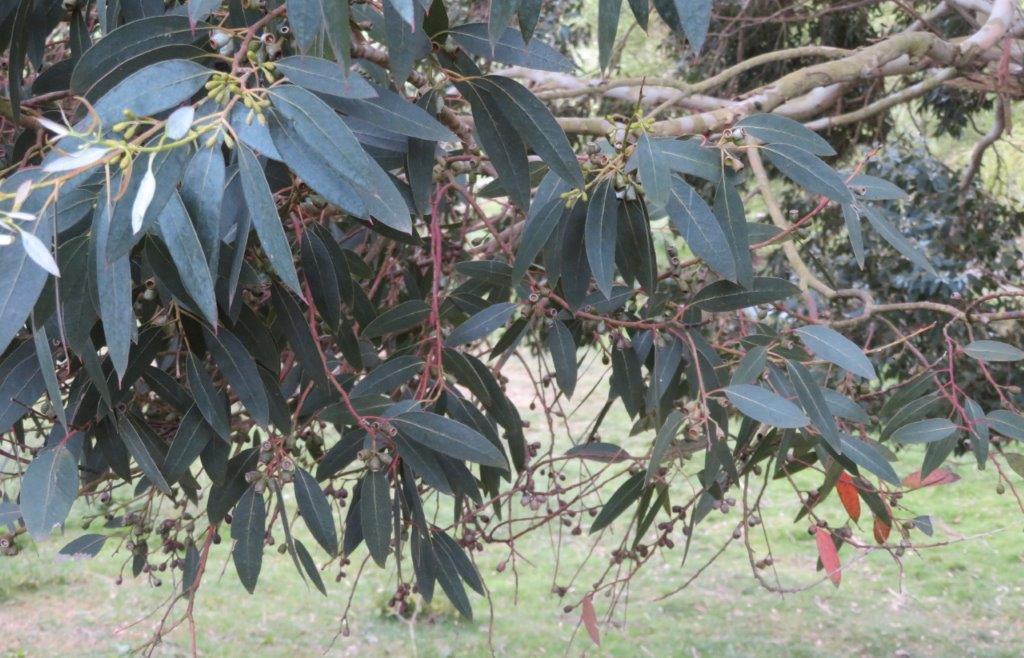 large Eucalyptus? tree near near House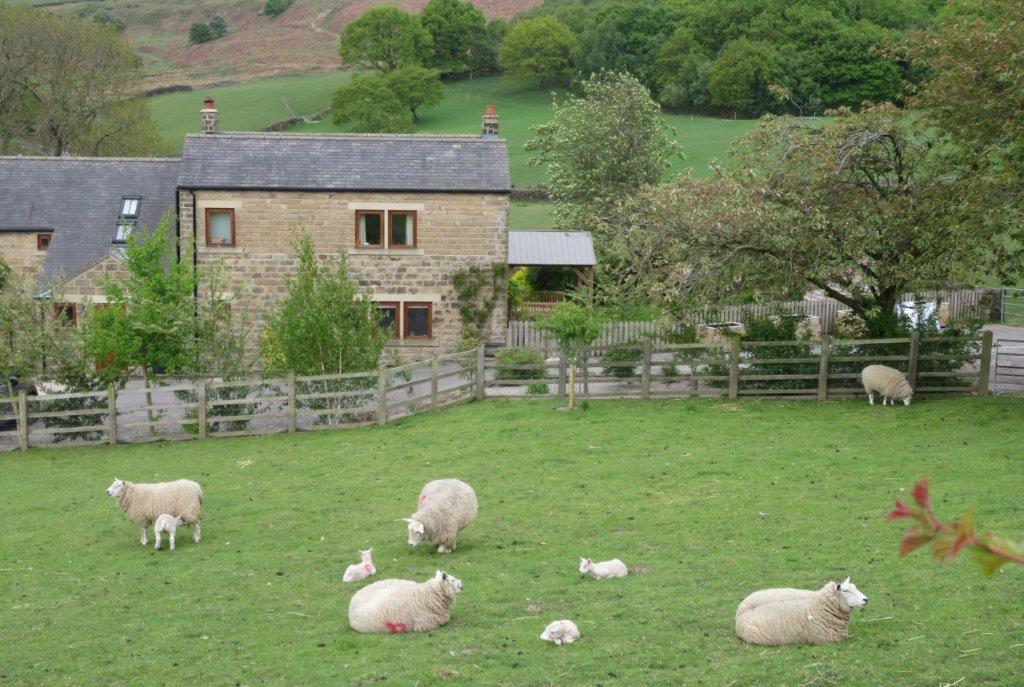 Tinker Brook House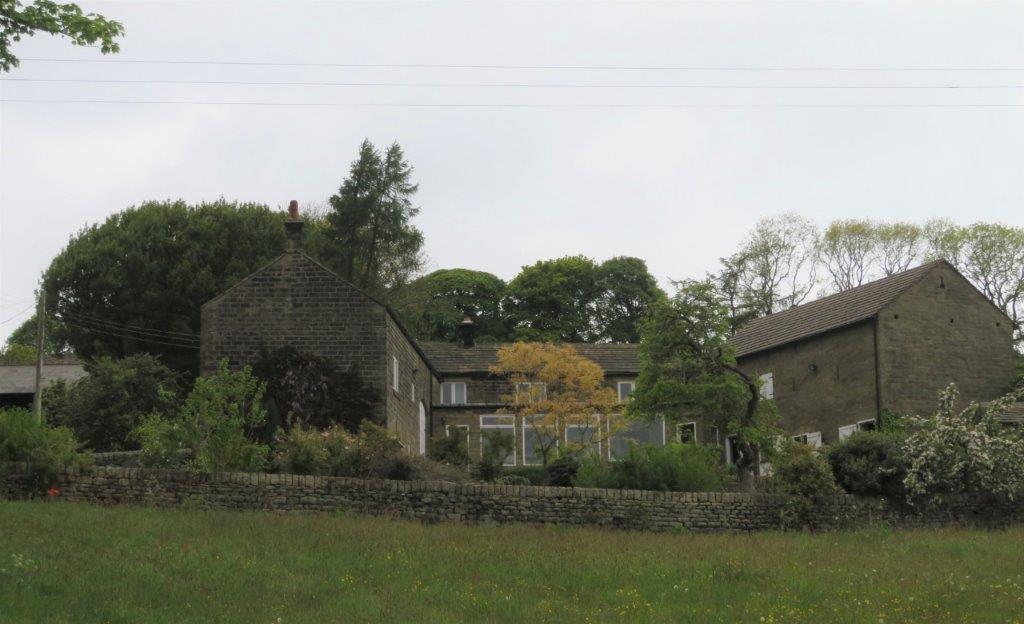 Hob Lane House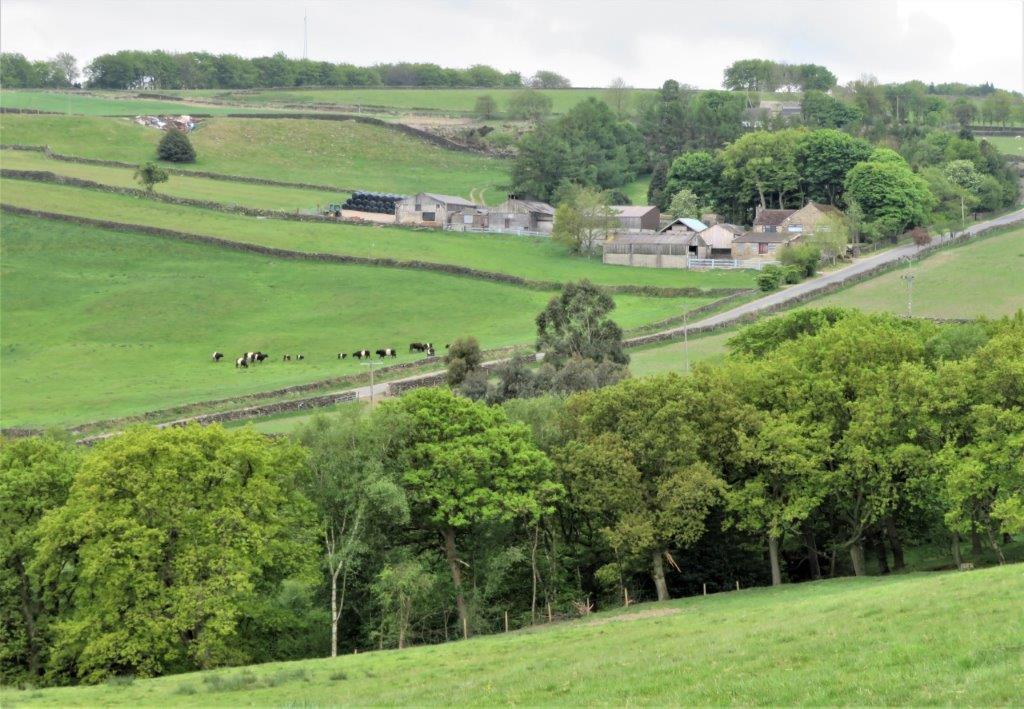 name of this farm & road?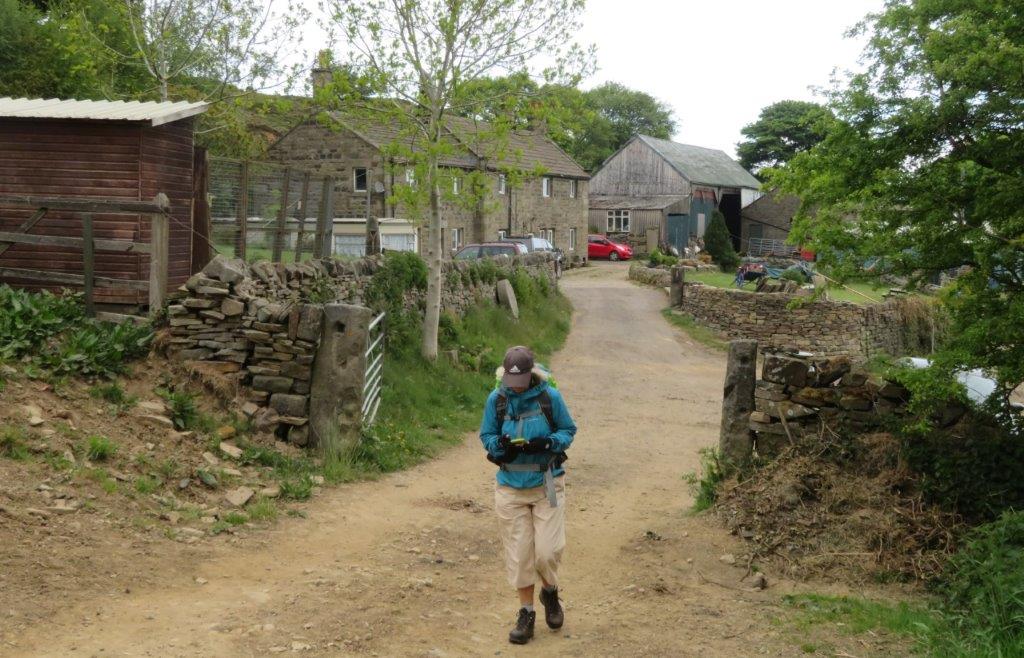 leaving Spout House (farmyard)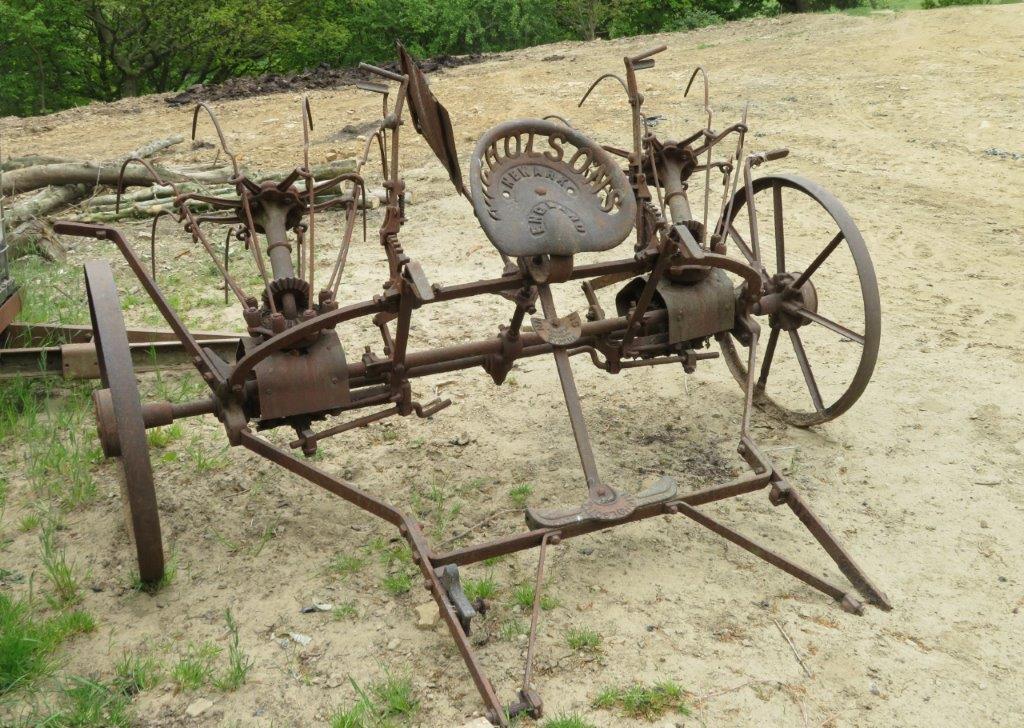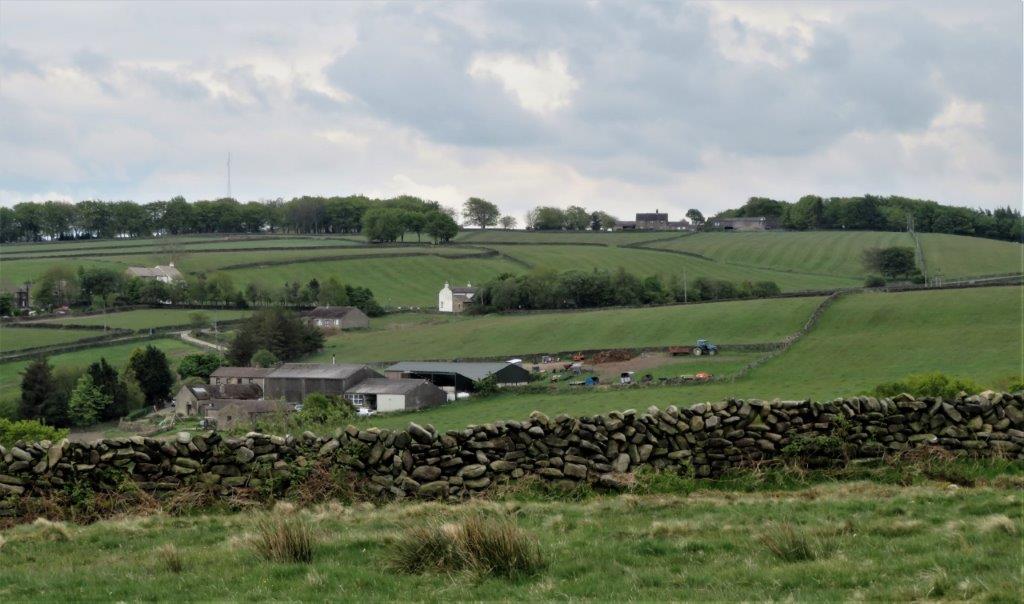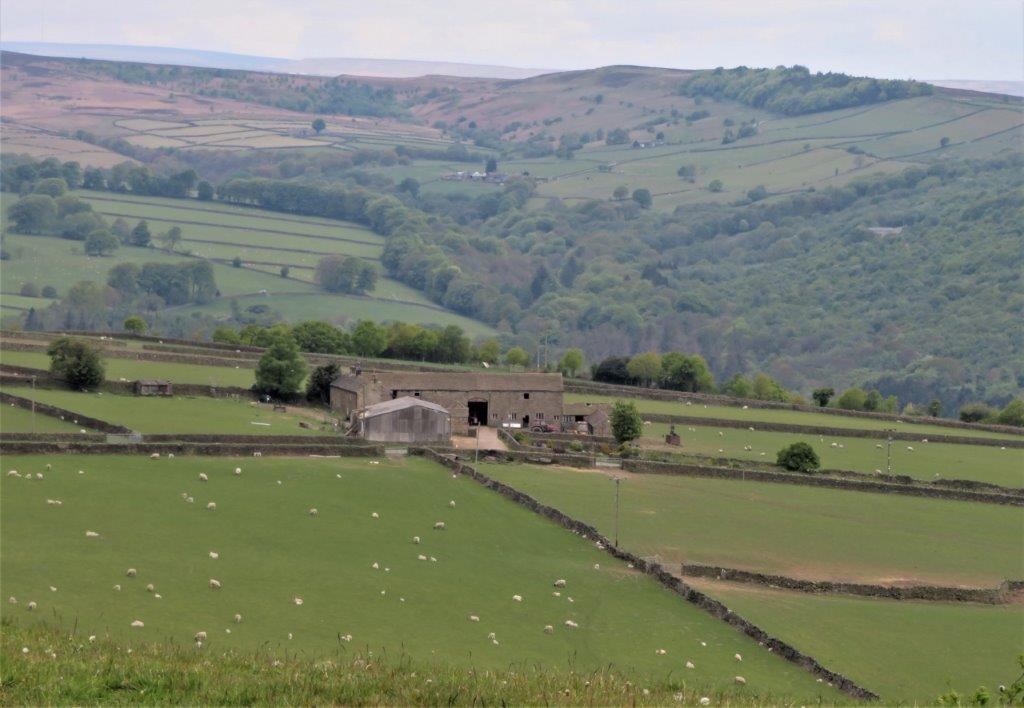 looking down at White Lee Farm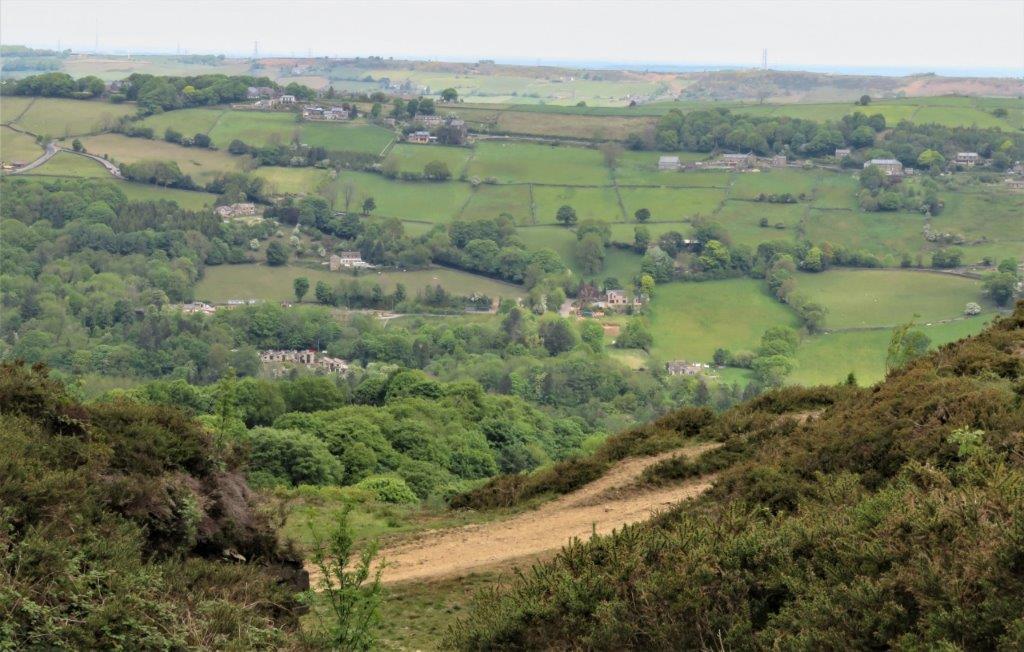 Bolsterstone at top left. Ewden Village just visible to left. Track from disused quarry followed later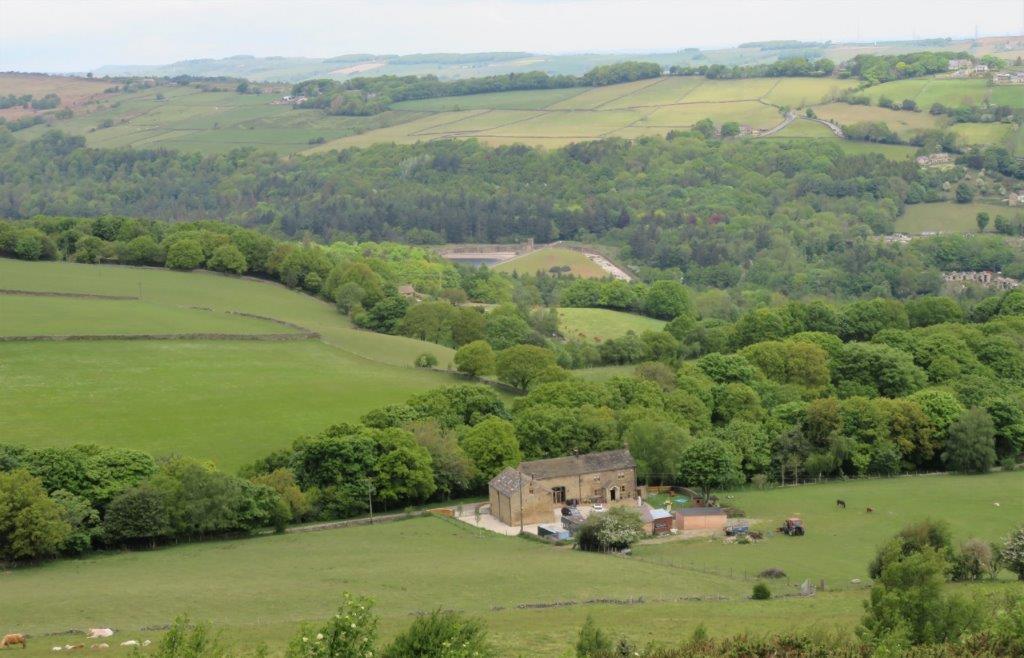 Snell House below - we crossed Raynor Clough near it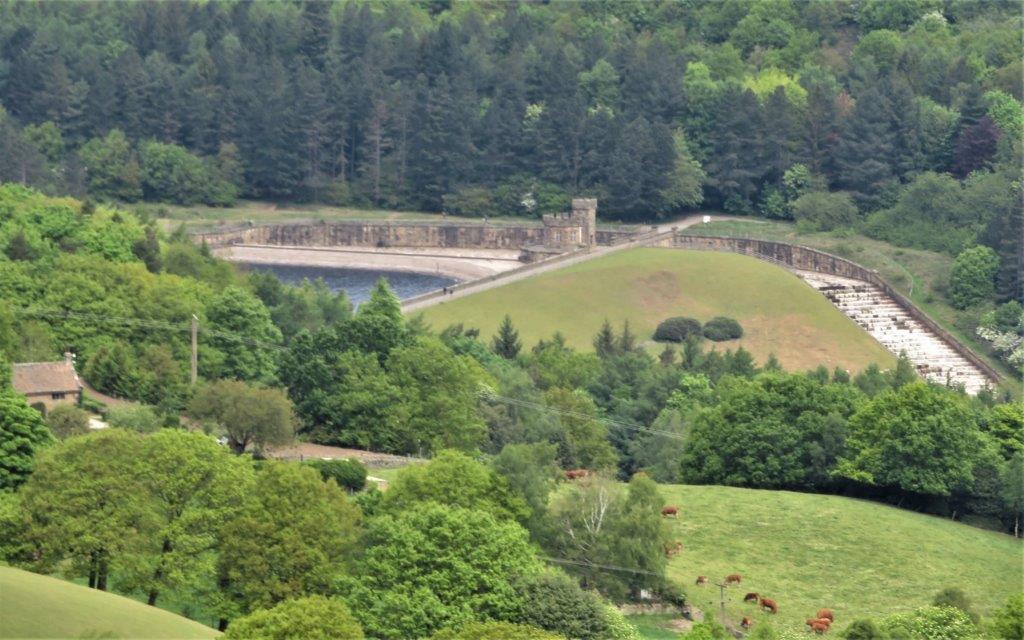 zoomed into Bromhead Reservoir embankment & spillway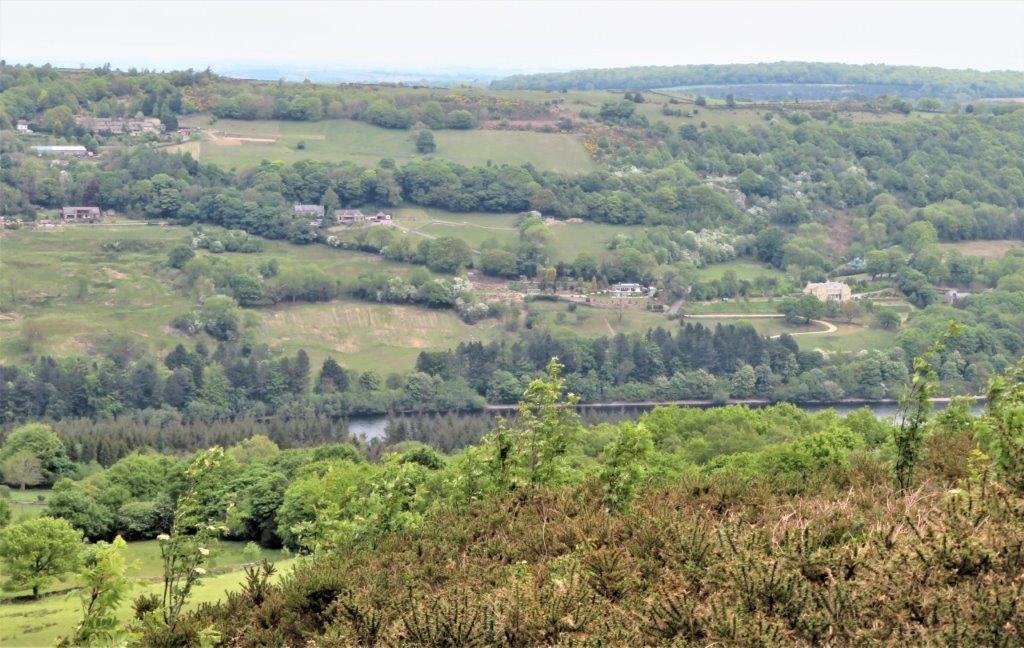 a glimpse of More Hall reservoir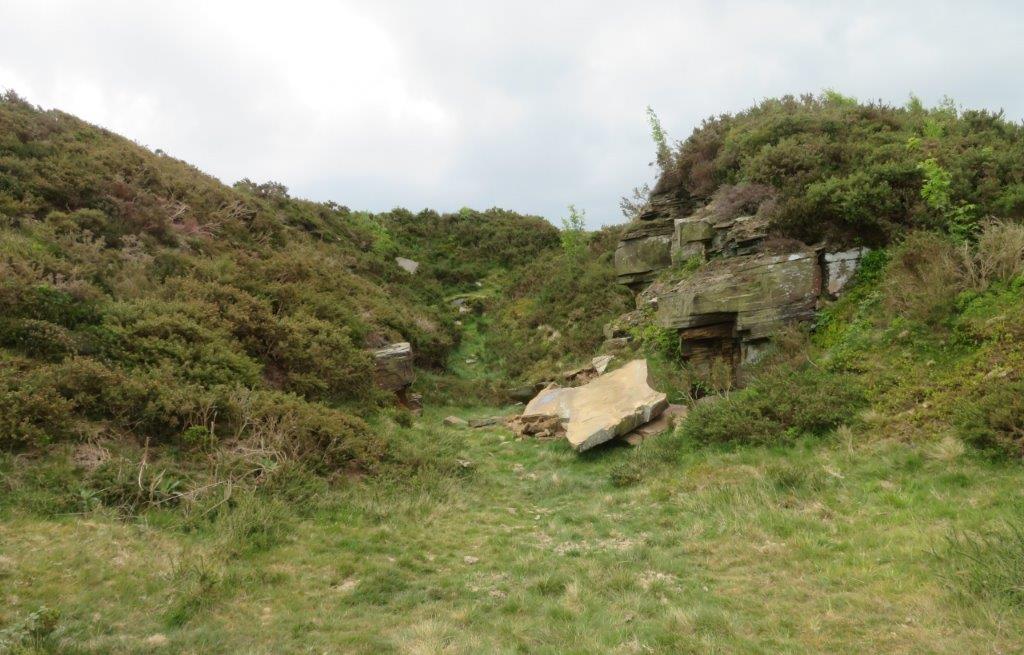 the disused quarry seen from track passing it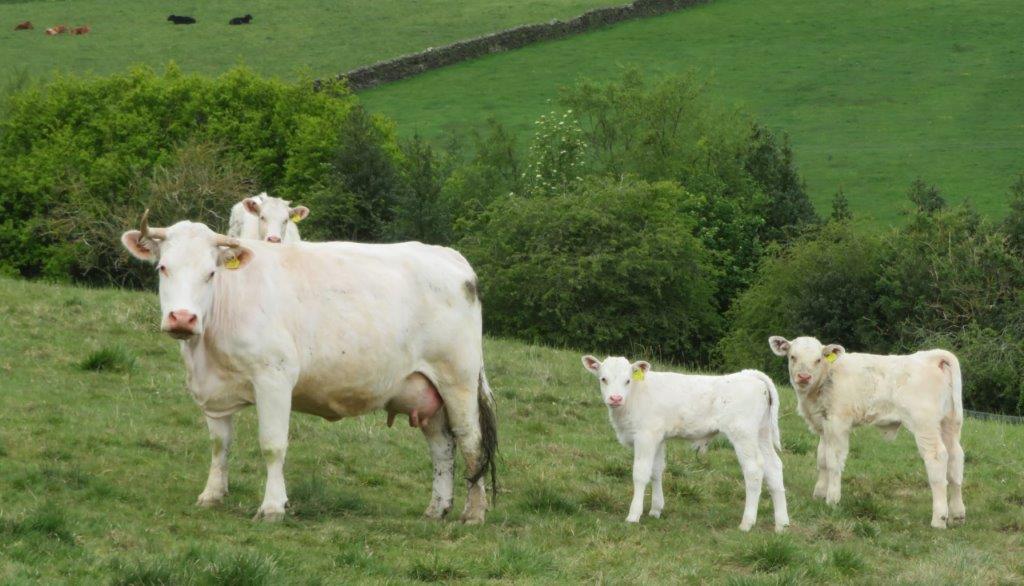 catle seen in field passed through on way to road & Snell House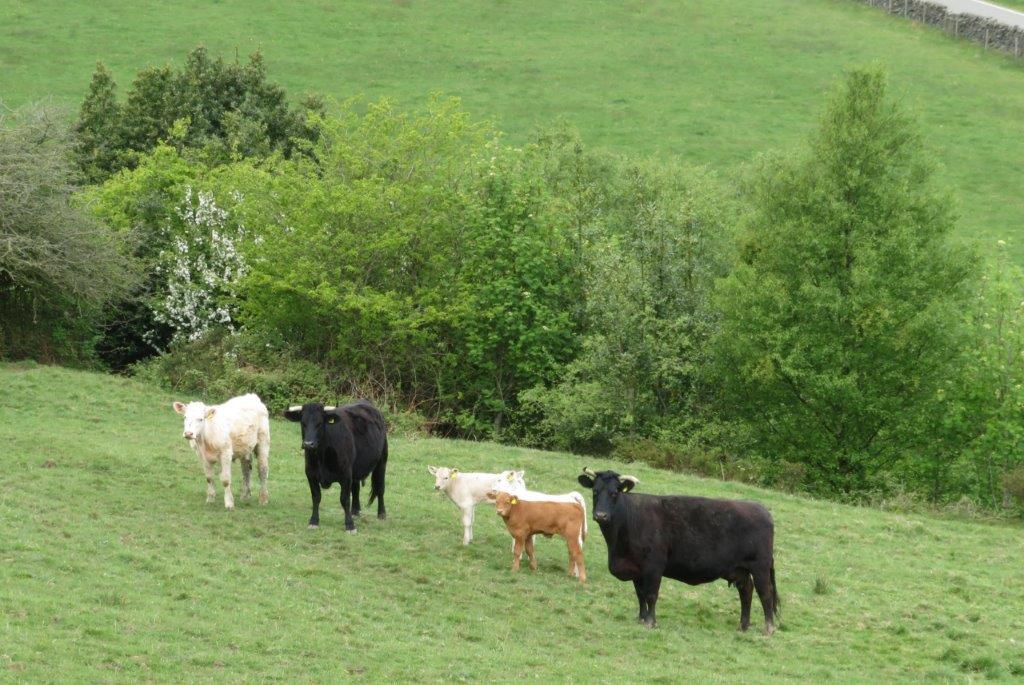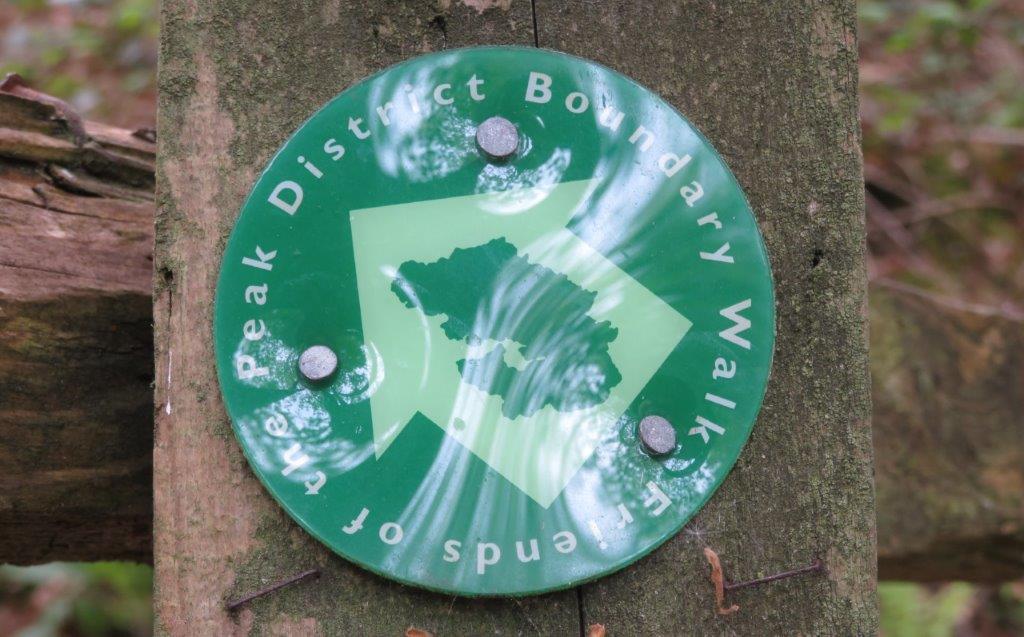 sign off road - boundary of Peak District nearby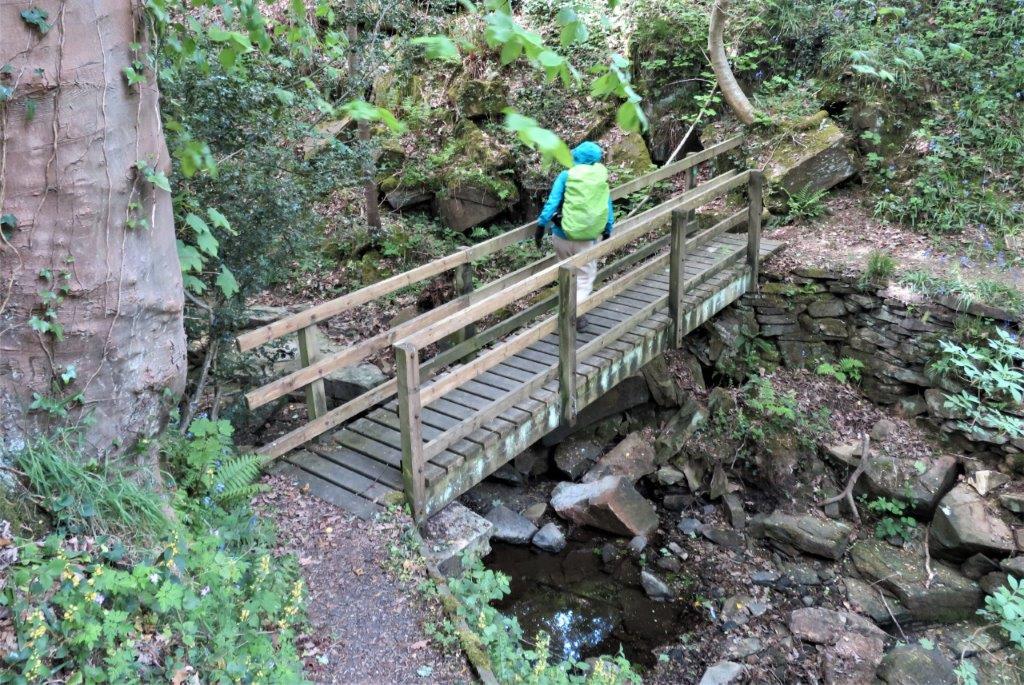 footbridge over Raynor Clough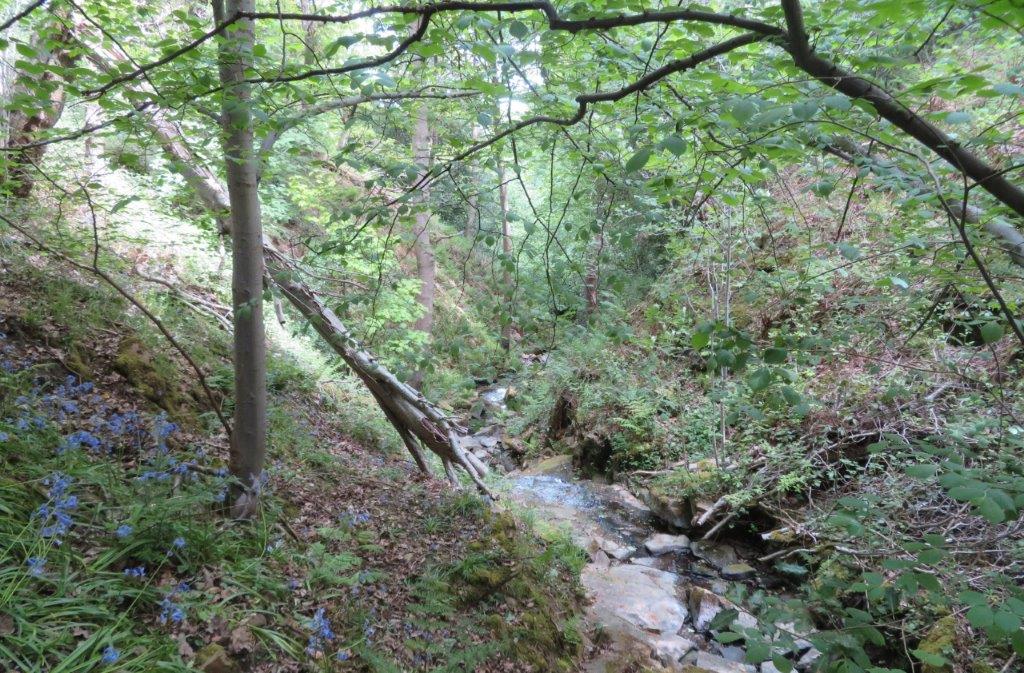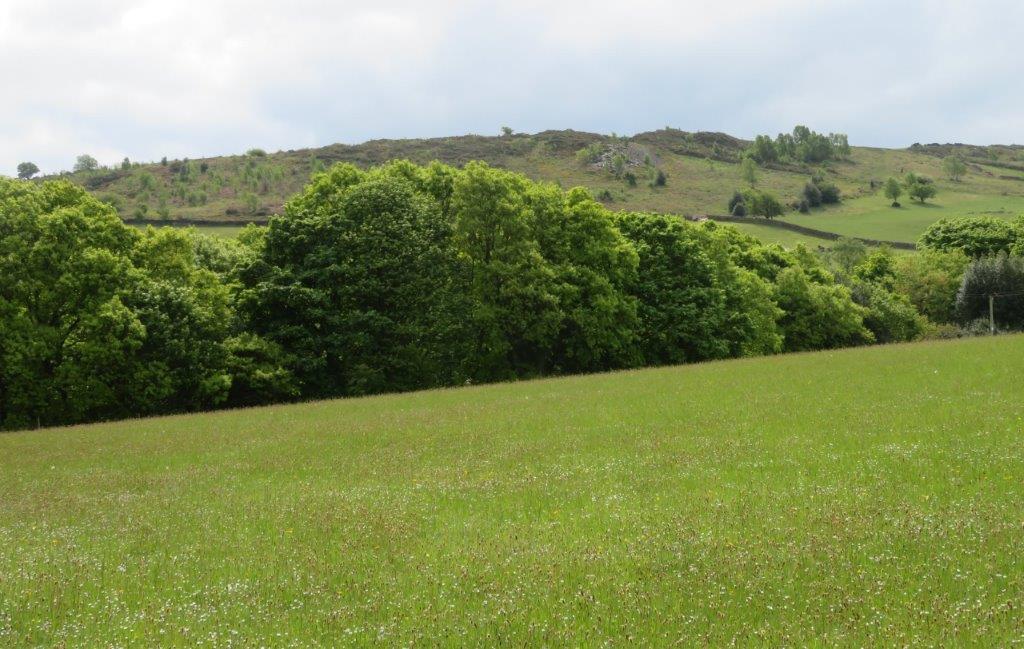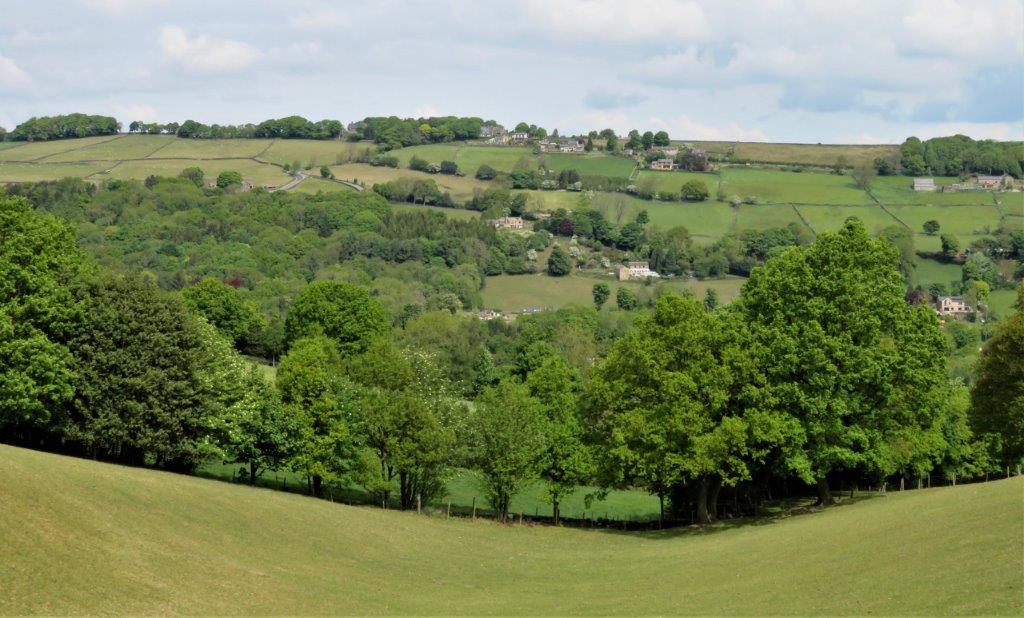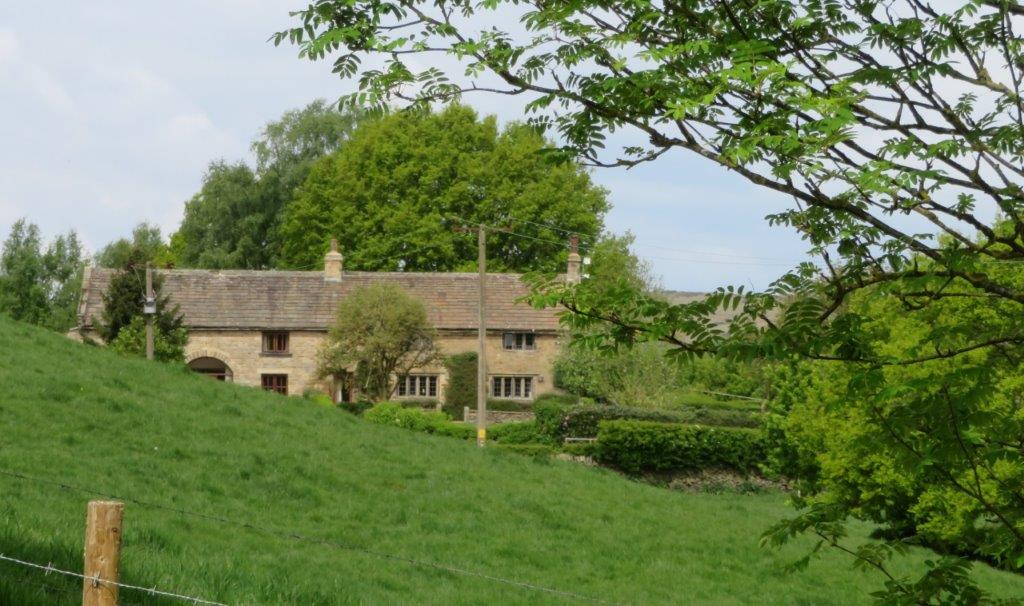 Rocher Farm - zoomed into but not passed by us on lane & FP taken down to More Hall Reservoir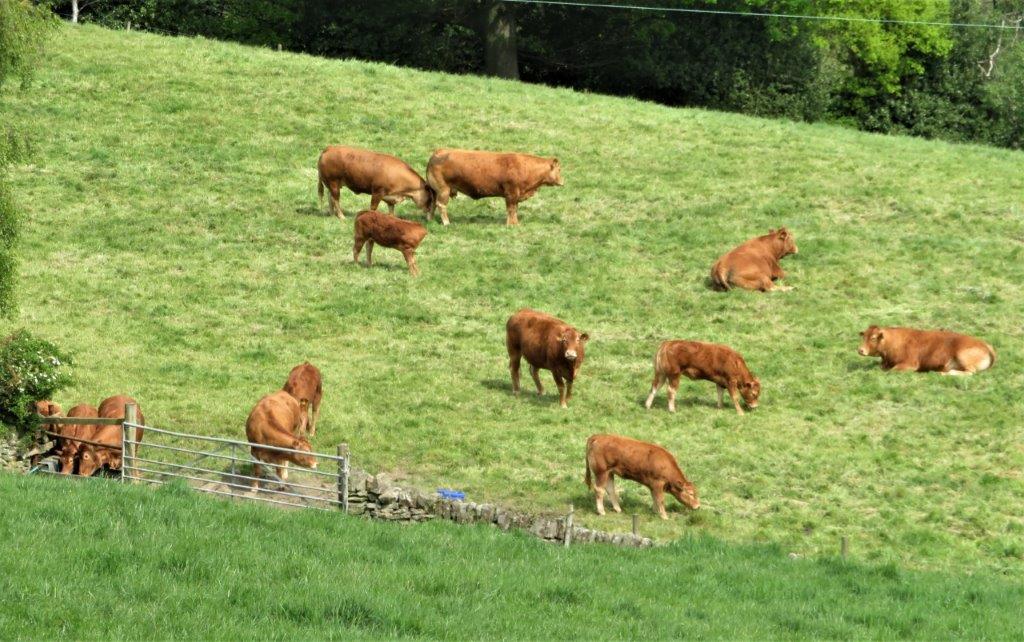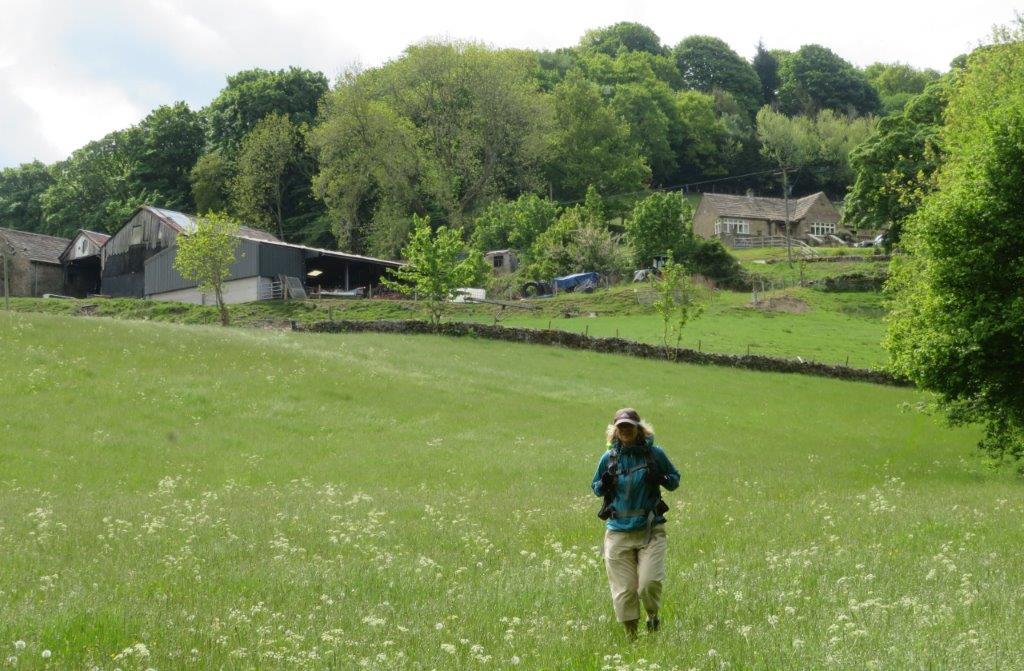 down toward More Hall Reservoir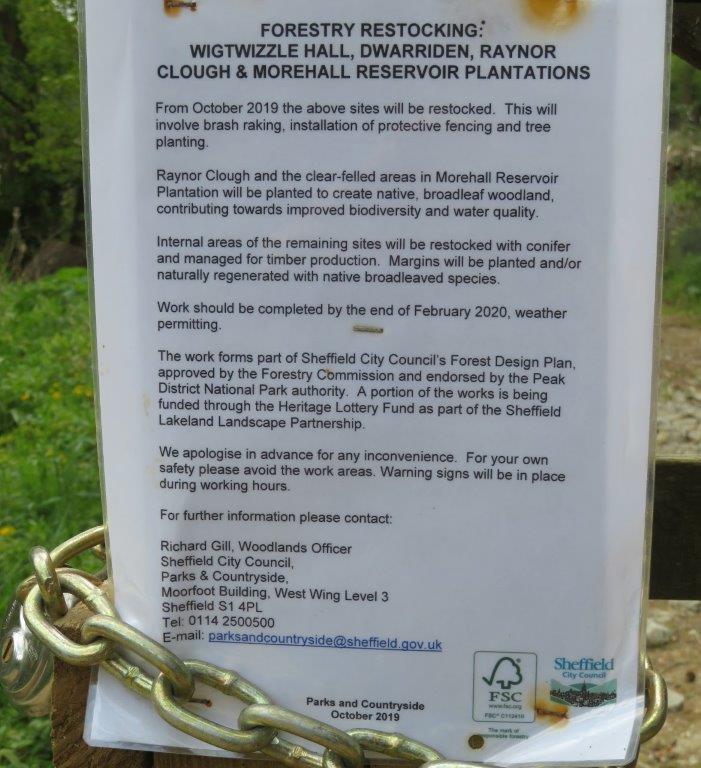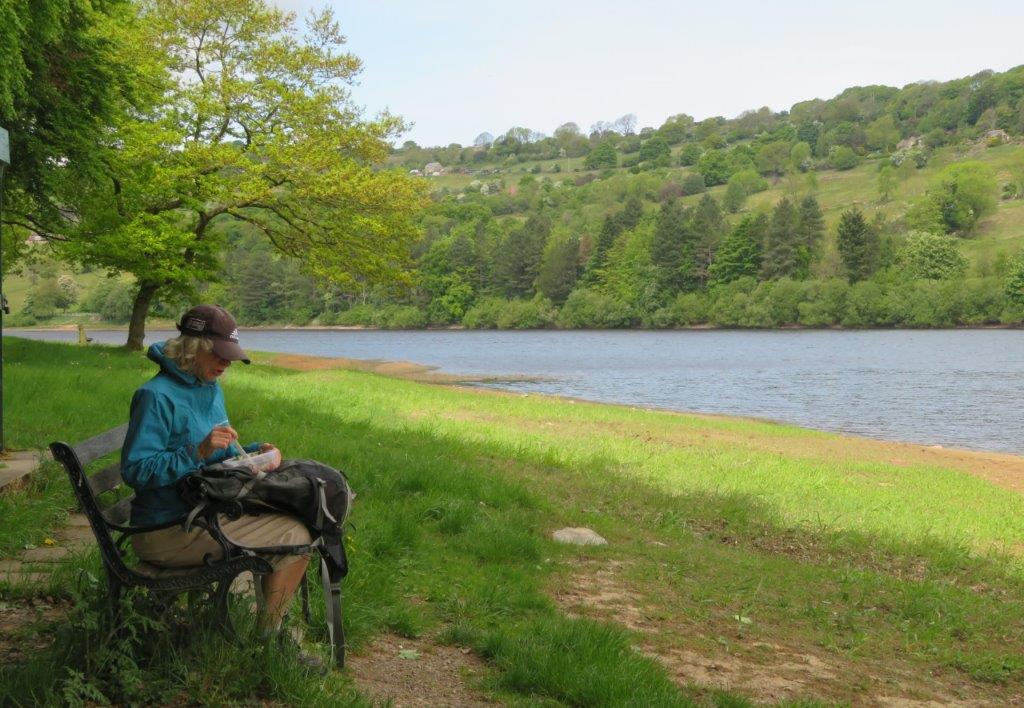 Having followed Public Footpath we touched on the edge of More Hall reservoir and had lunch before continuing thru woods up to Brightholmelee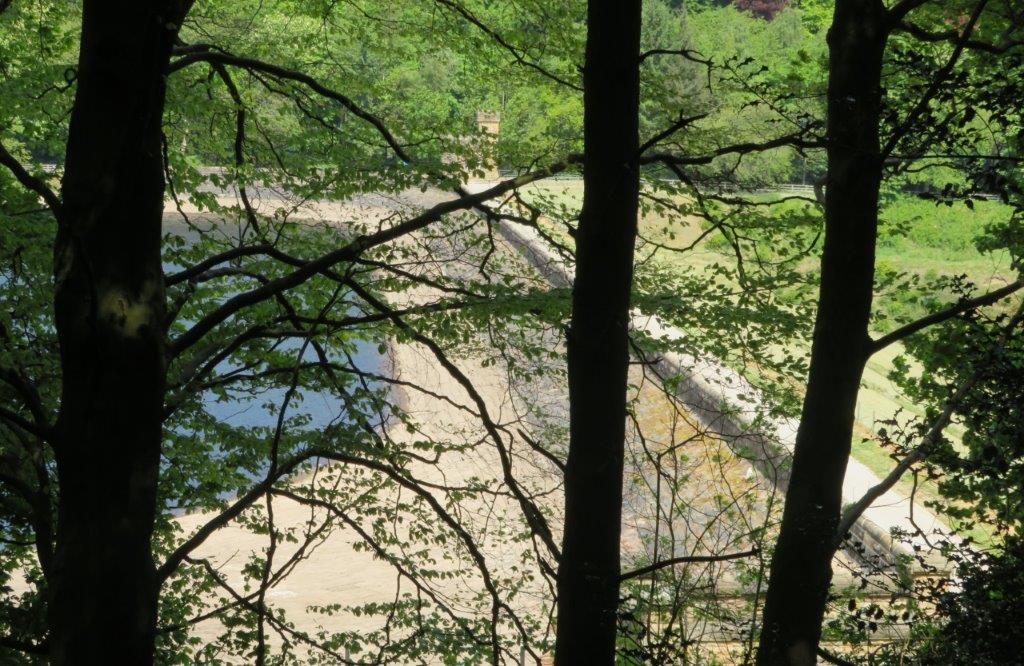 looking thru the trees at at More Hall reservoir embankmentRe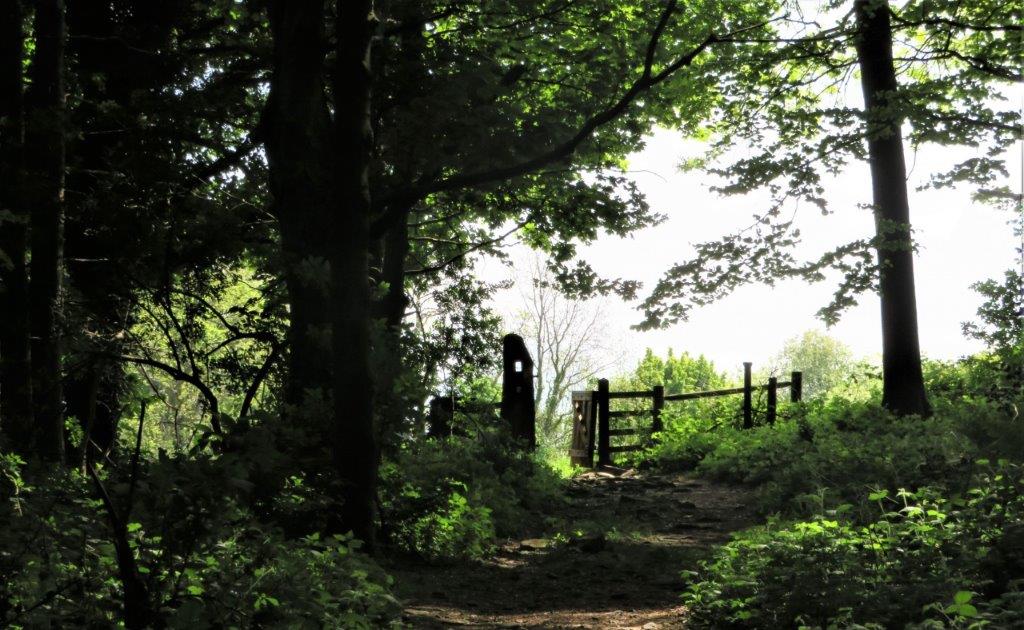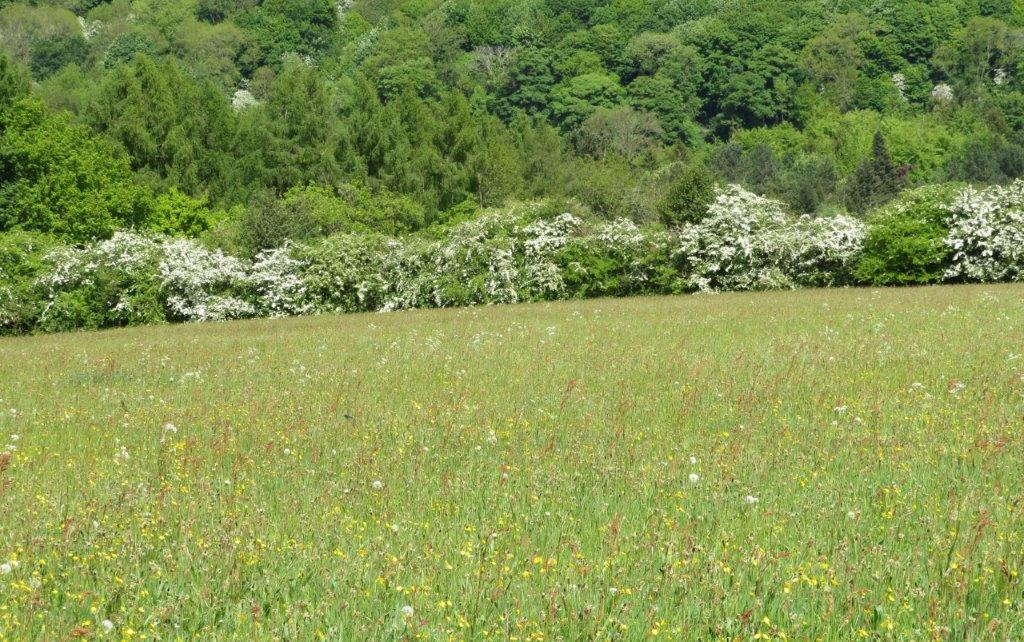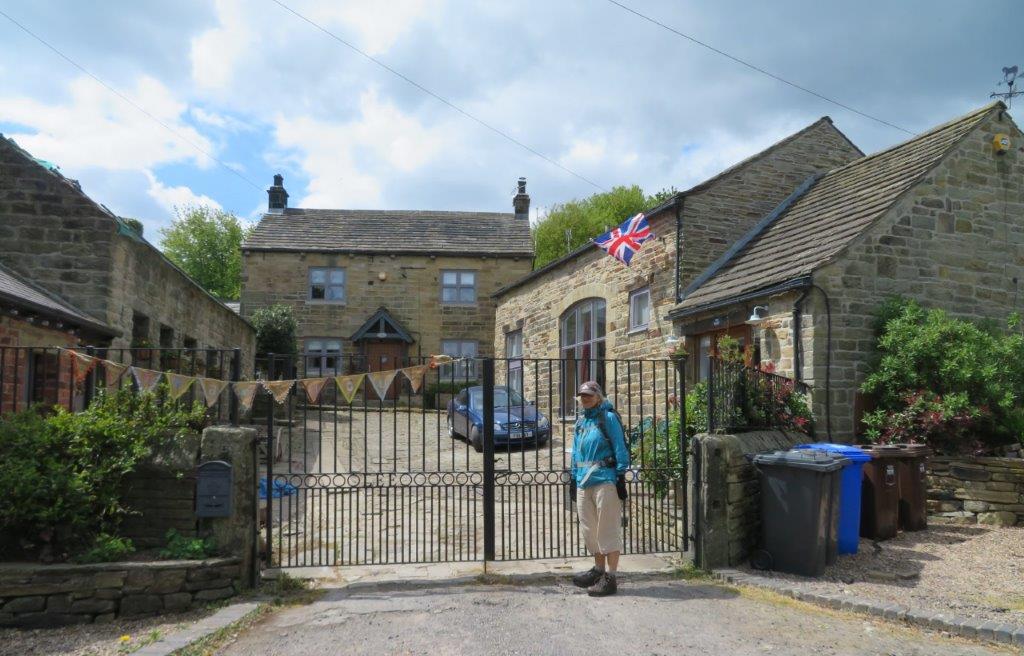 rebuilt / renewed farm properties at Brightholmelee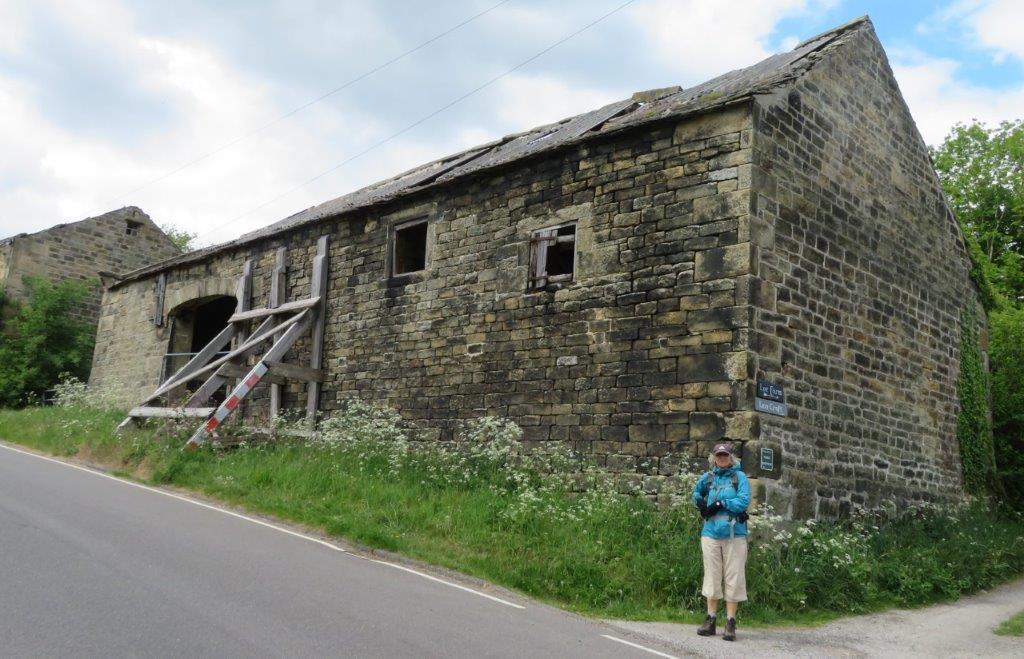 Will these building ever be repaired or converted before final collapse?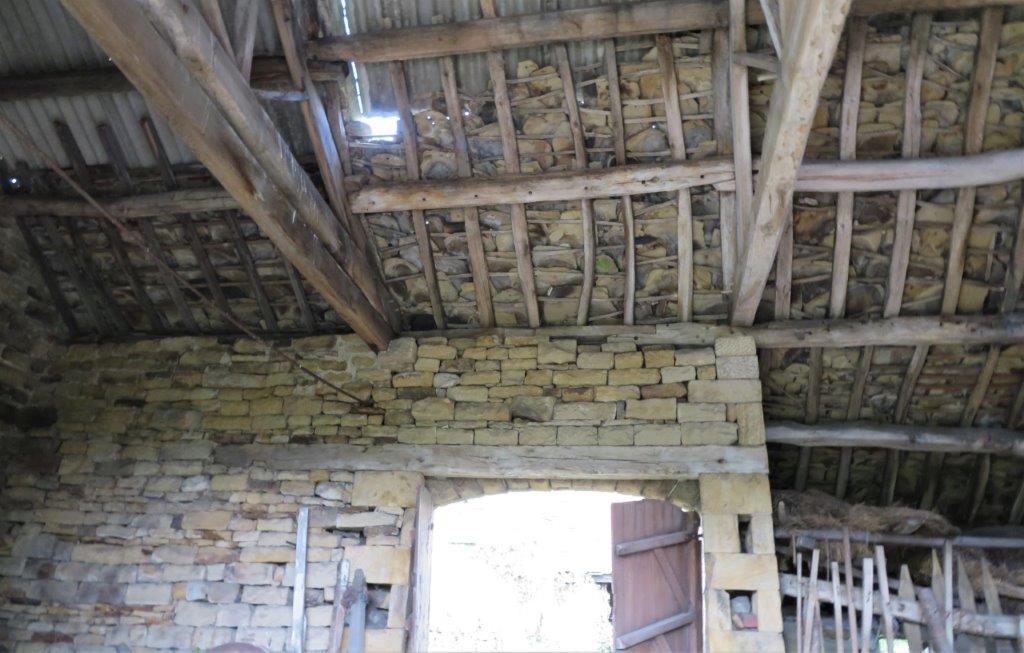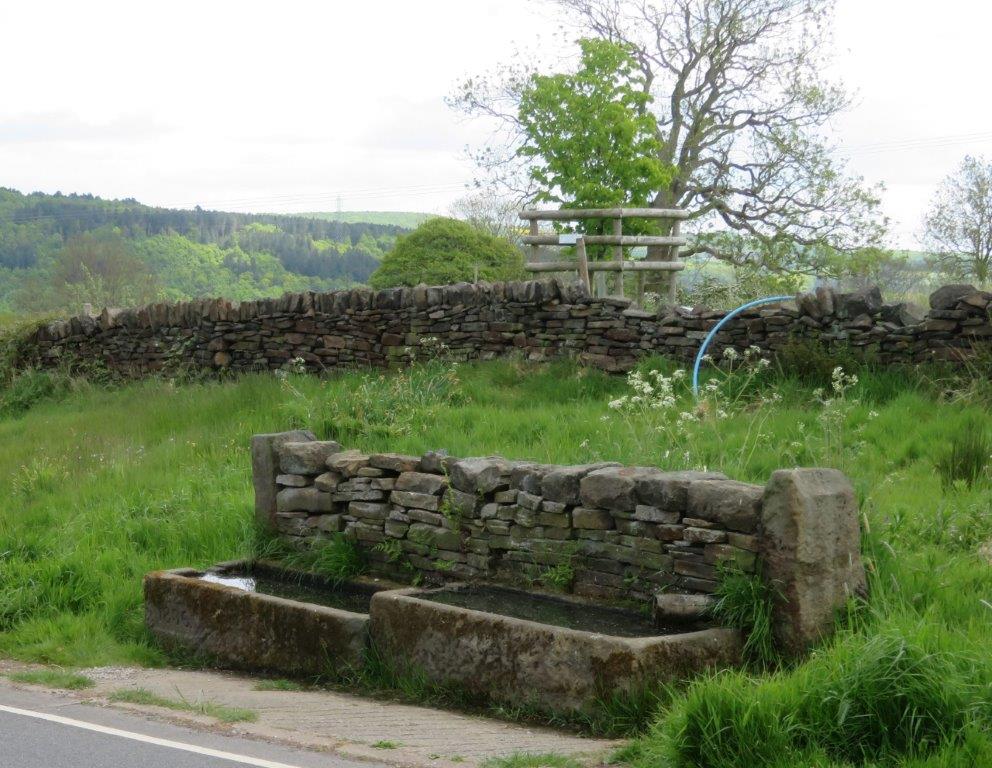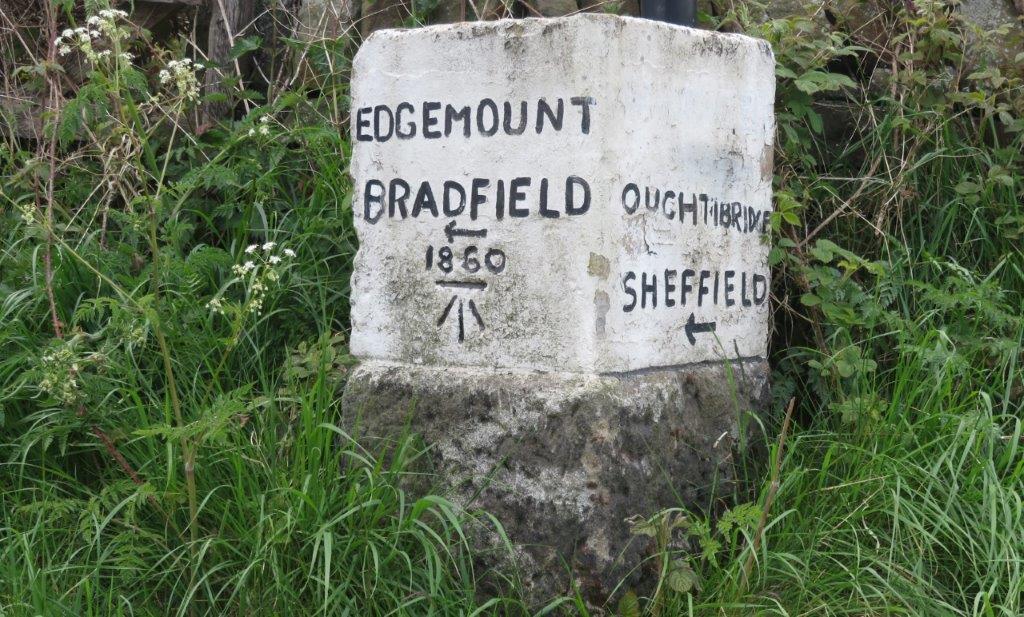 we turned here towards Tinker Brook House etc but branched off after ~150m on FP ~SE toward Swinnock Hall & Glen Howe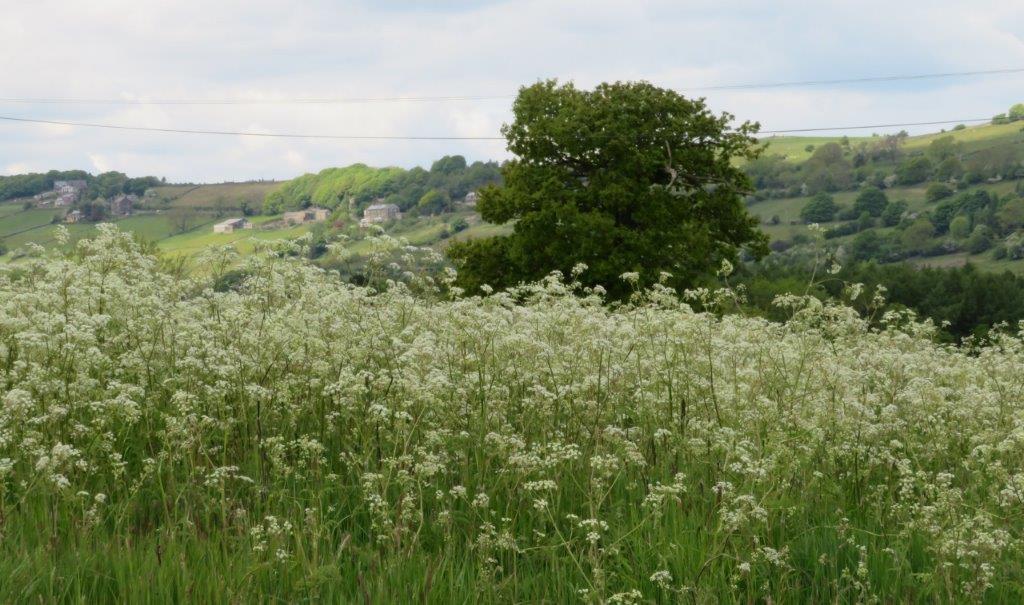 looking back at ruins at Brightholmelee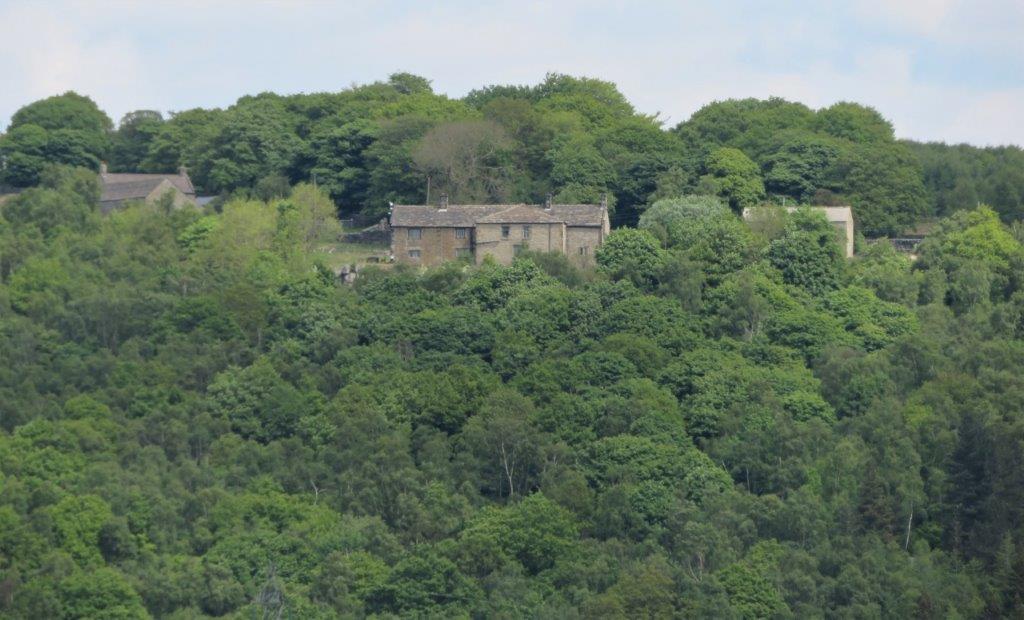 zoomed into edge of Wharncliffe Woods - left Wharncliffe Farm - right Wharncliffe Lodge and separate barn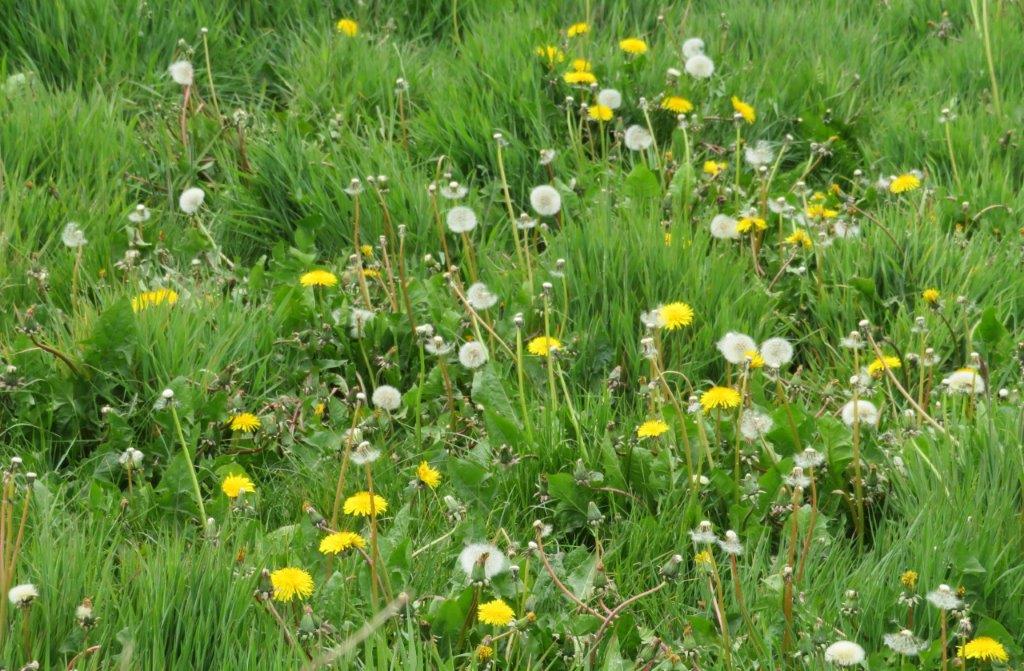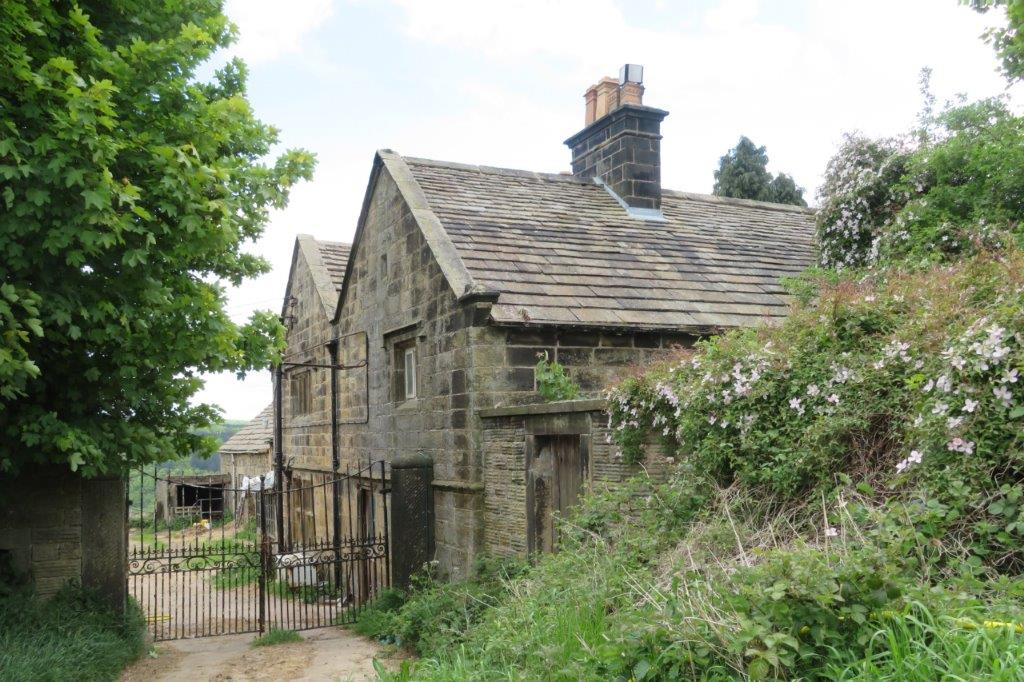 part of Swinnock Hall?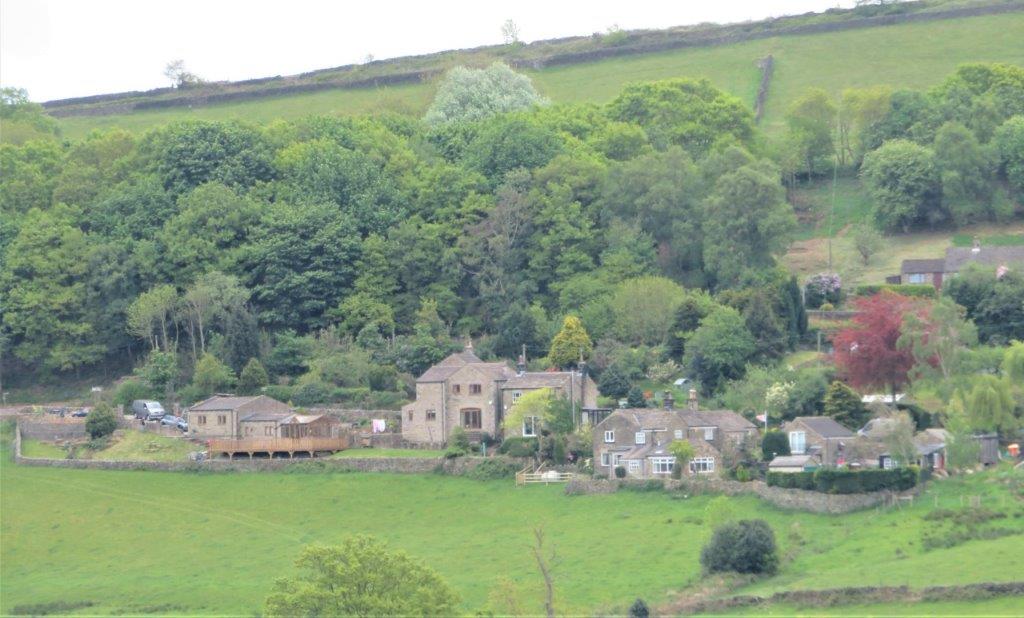 seen beyond Glen Howe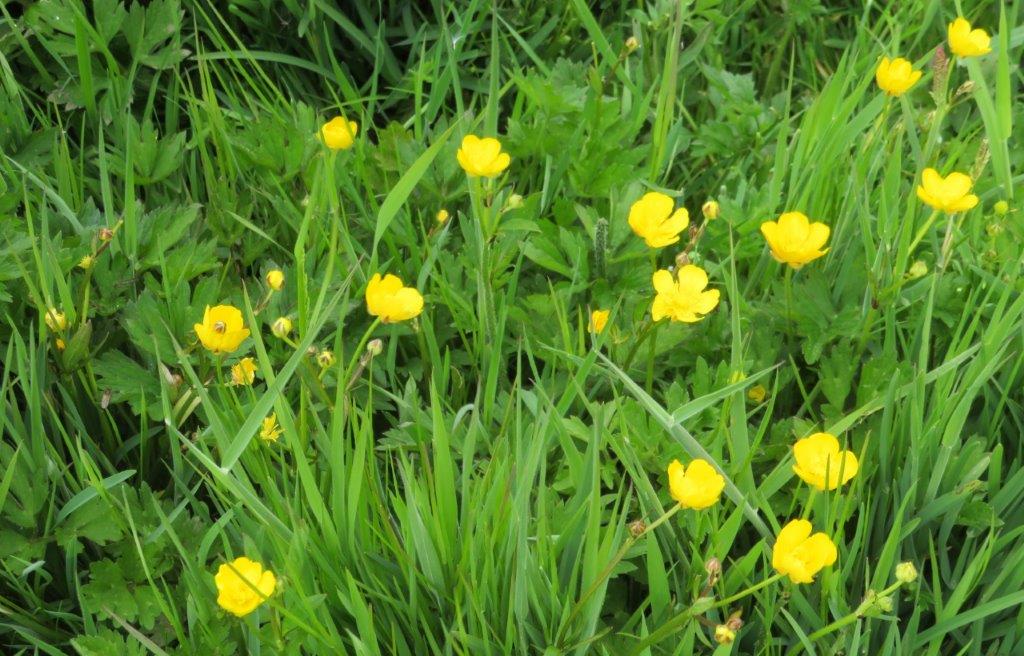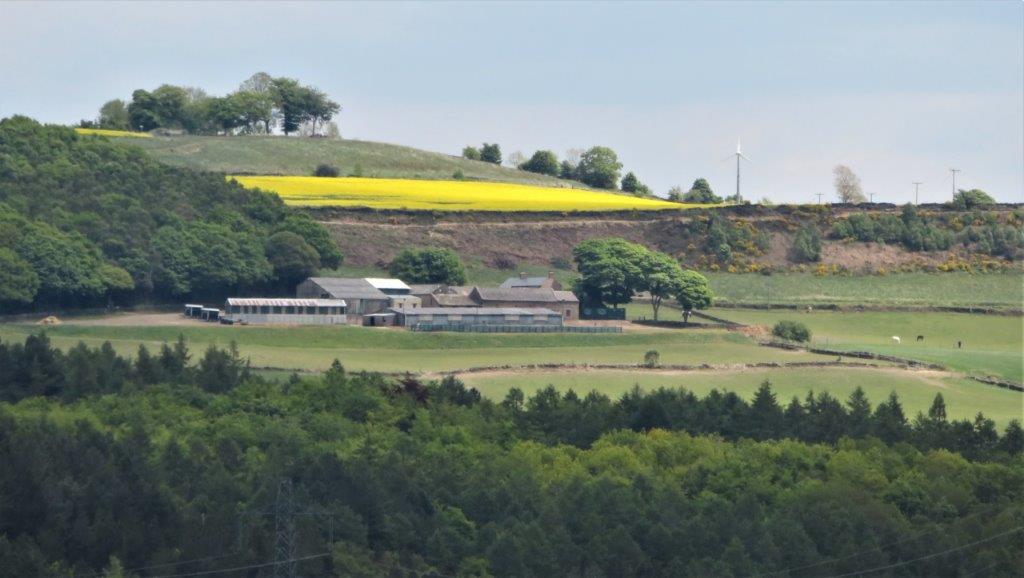 zoomed into hunter House Farm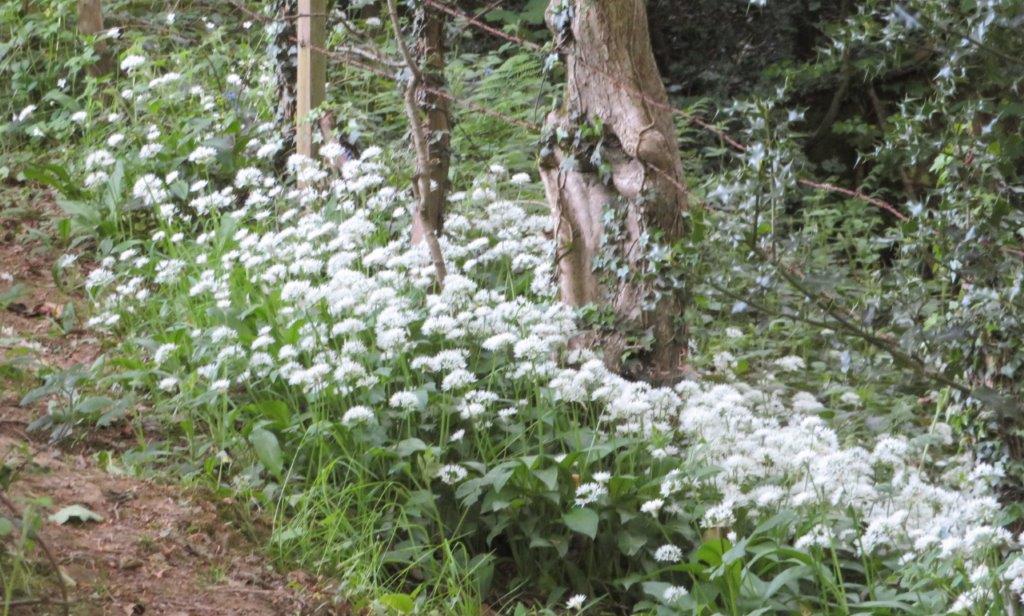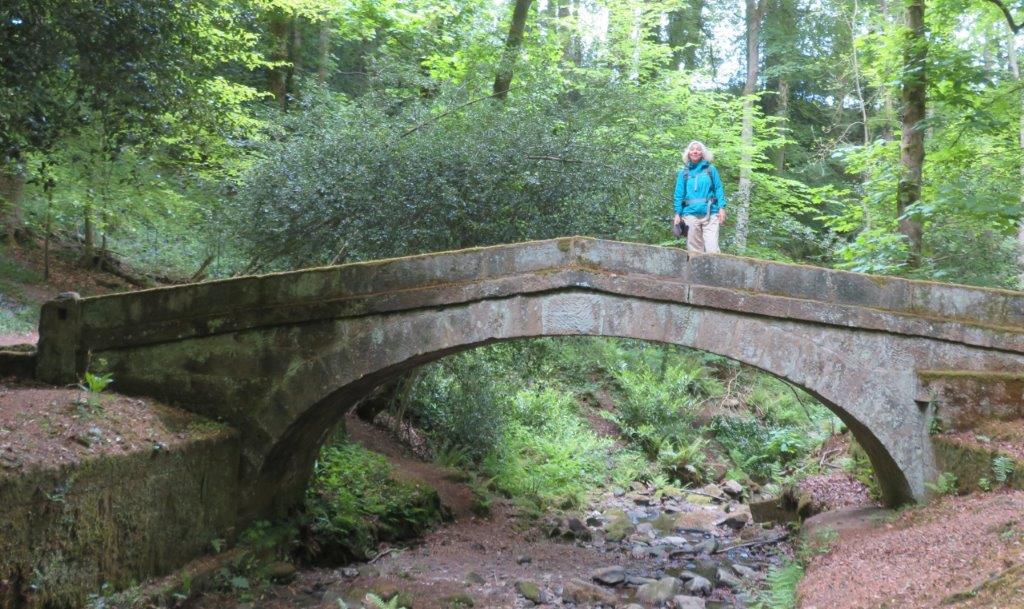 bridge over Tinker Brook in Glen Howe park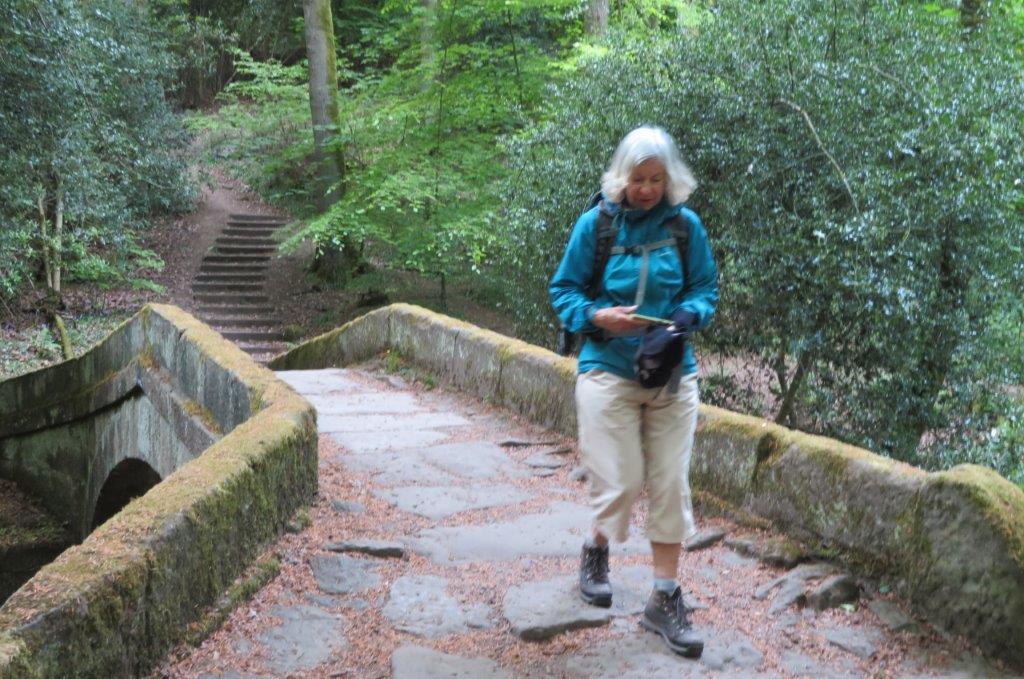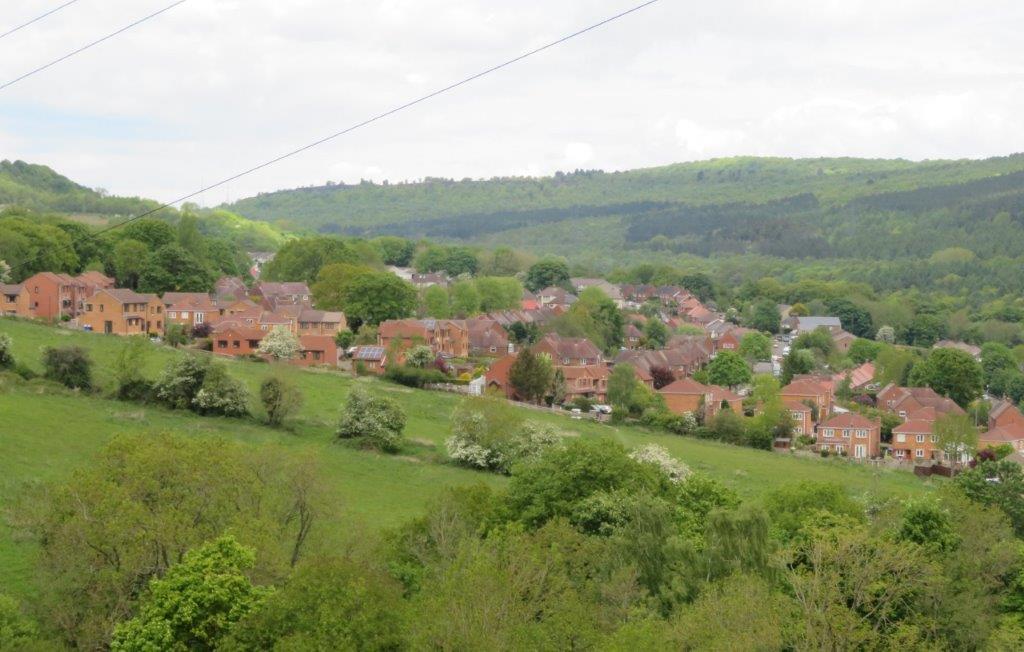 looking at Wharncliffe Side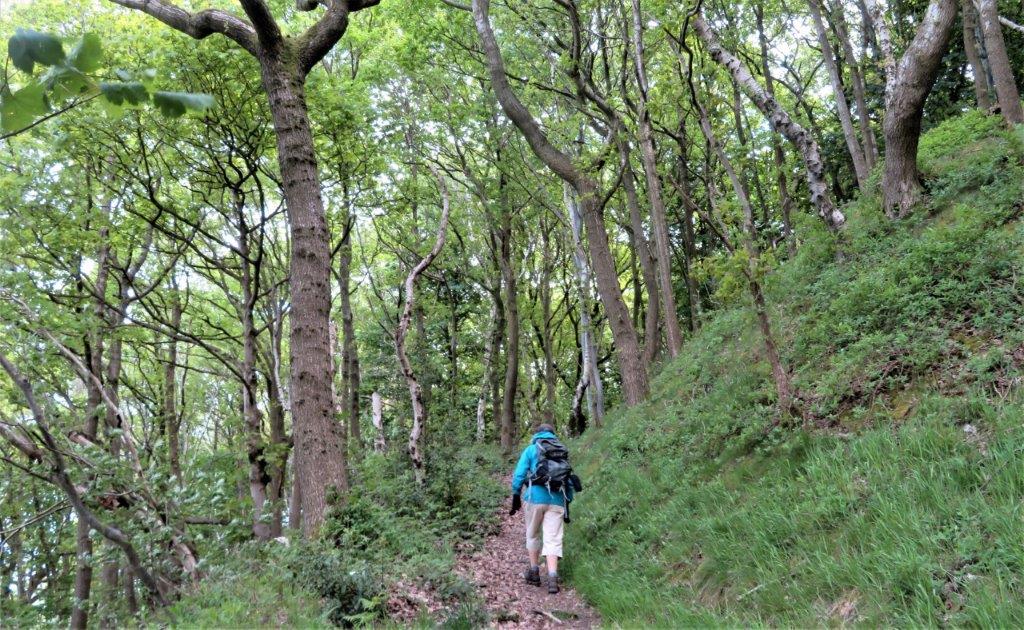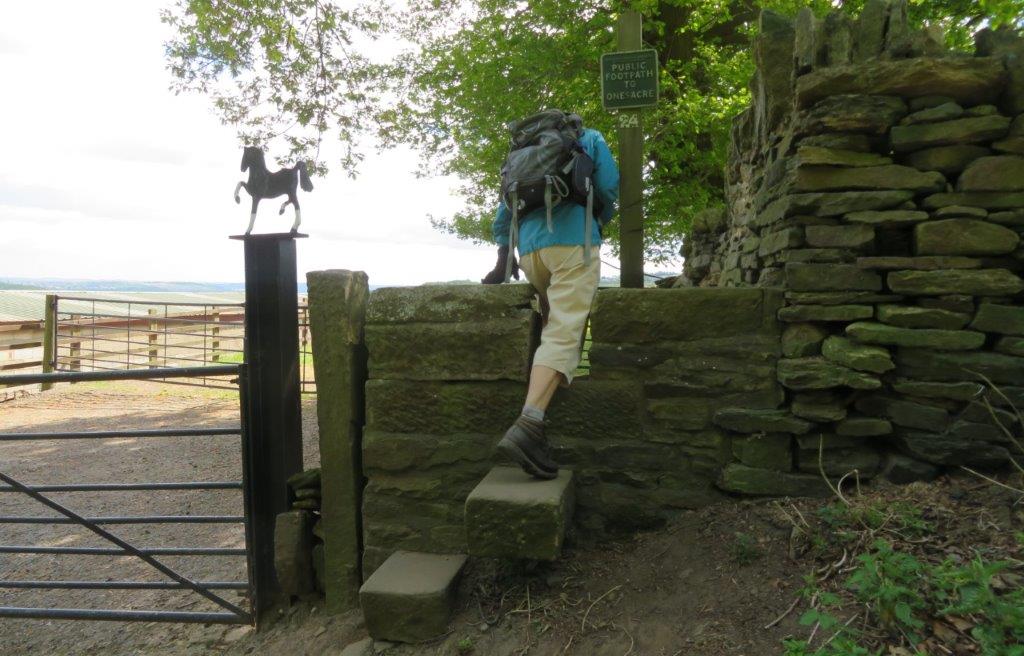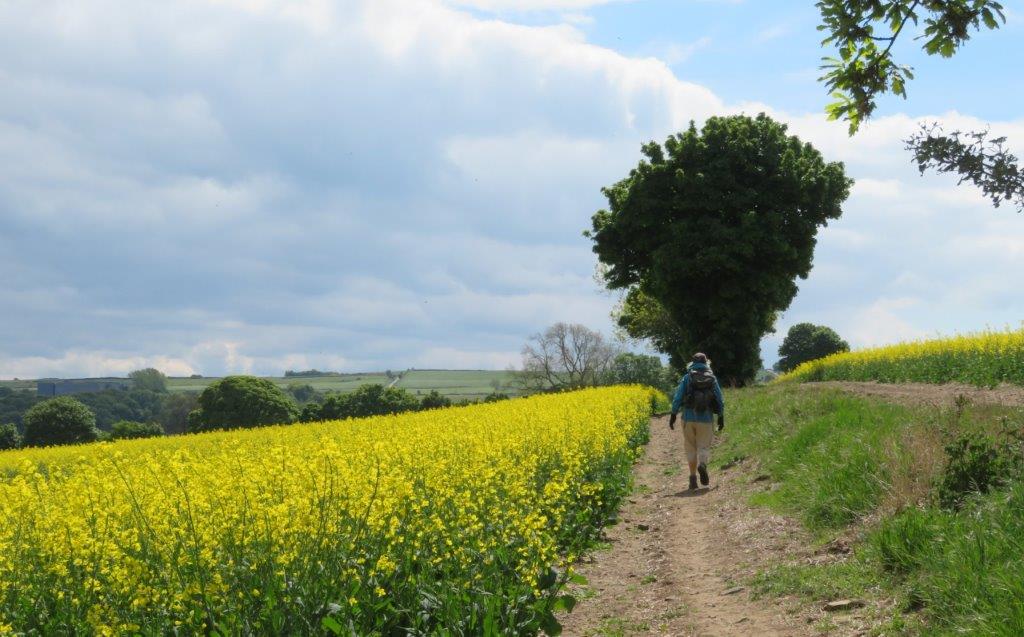 towards Coldwell (and to East of Ones Acre Hall)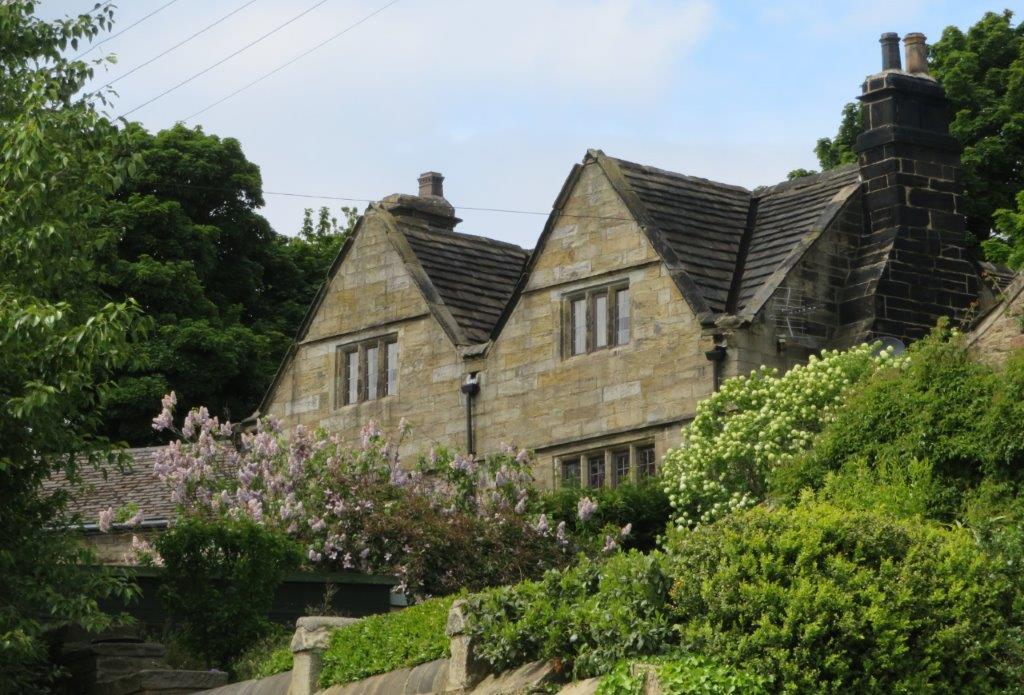 quick detour up to Ones Acre Hall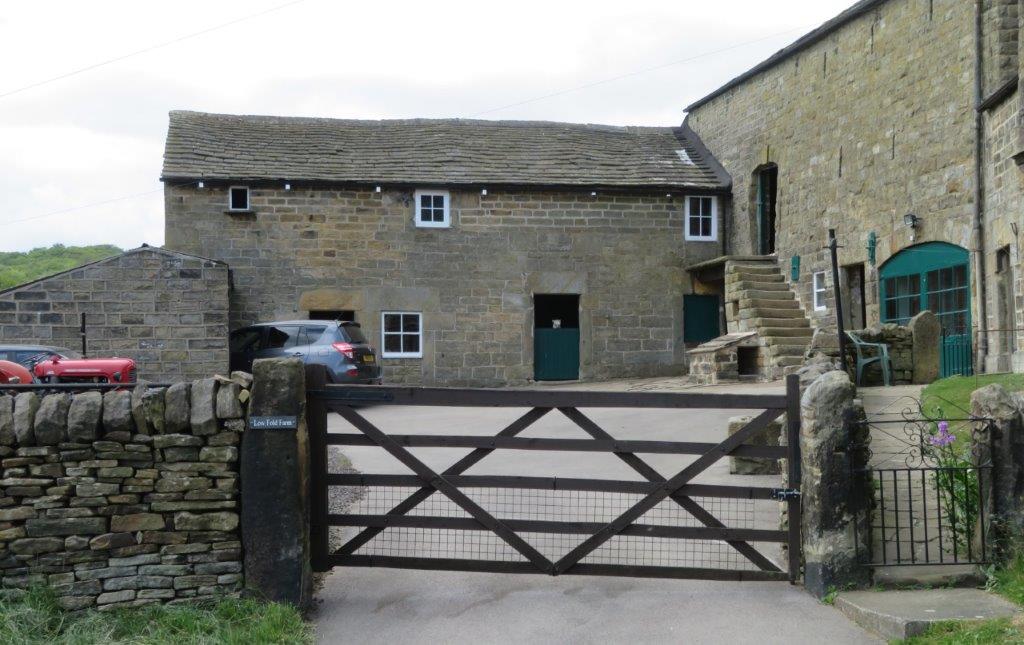 farmyard near Ones acre Hall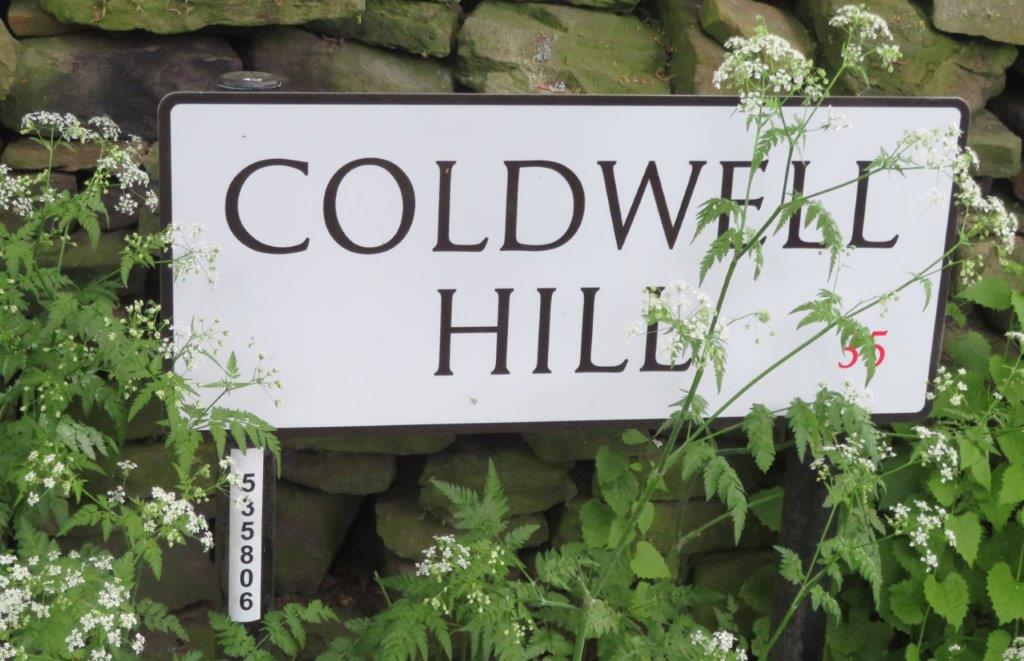 we turned off this road to pass over Footbridge / through Coumes Wood / Gate Farm / to Burnt Hill Lane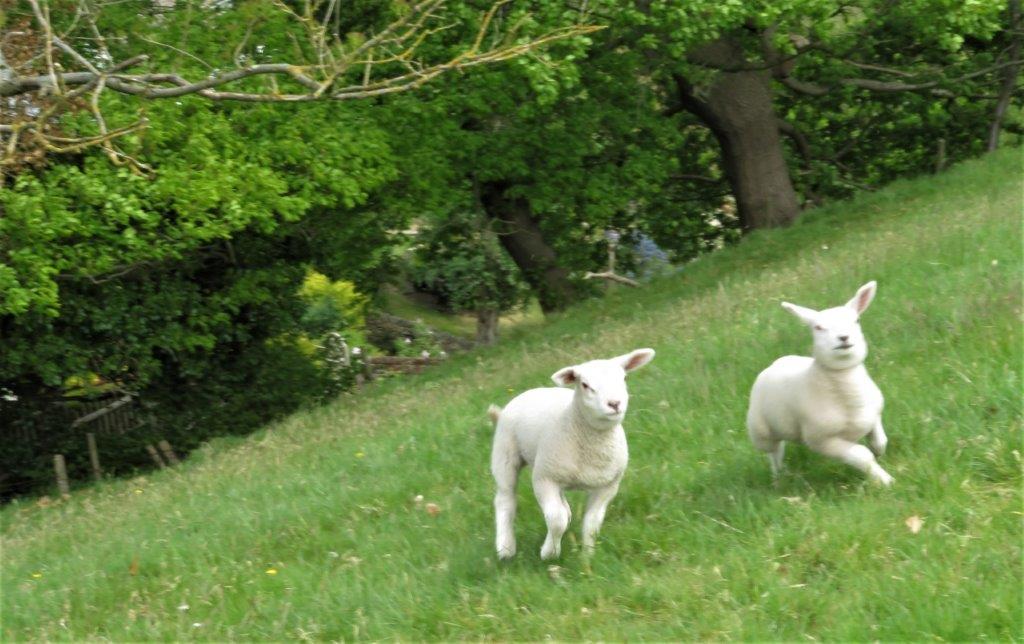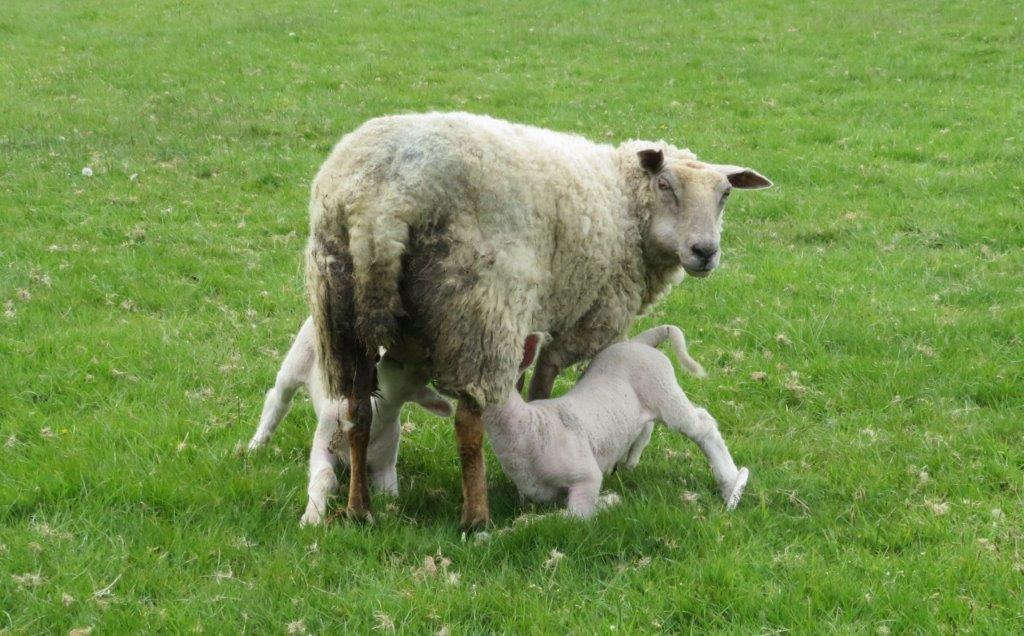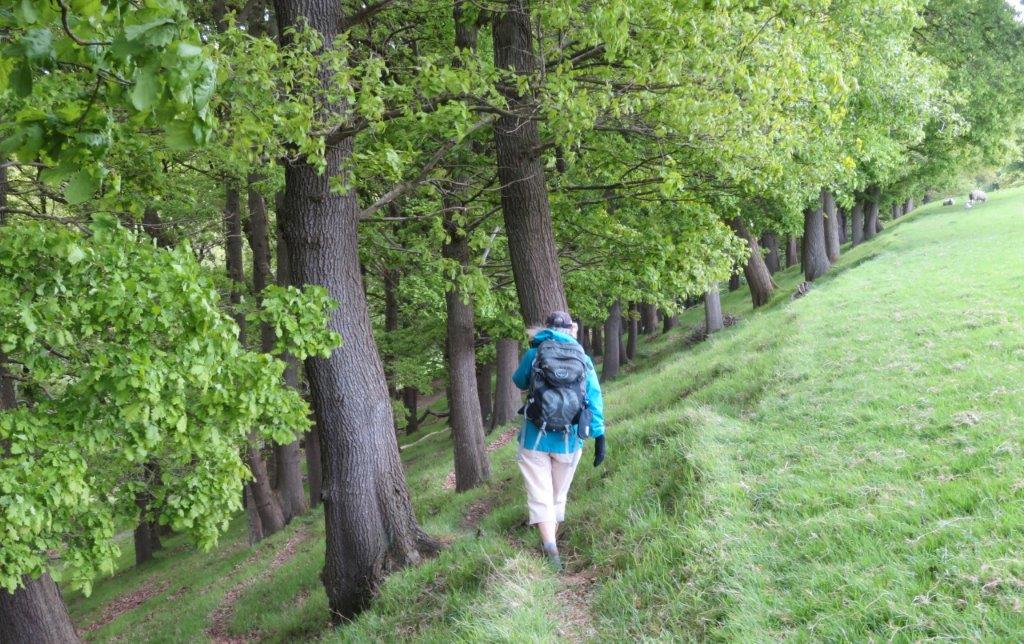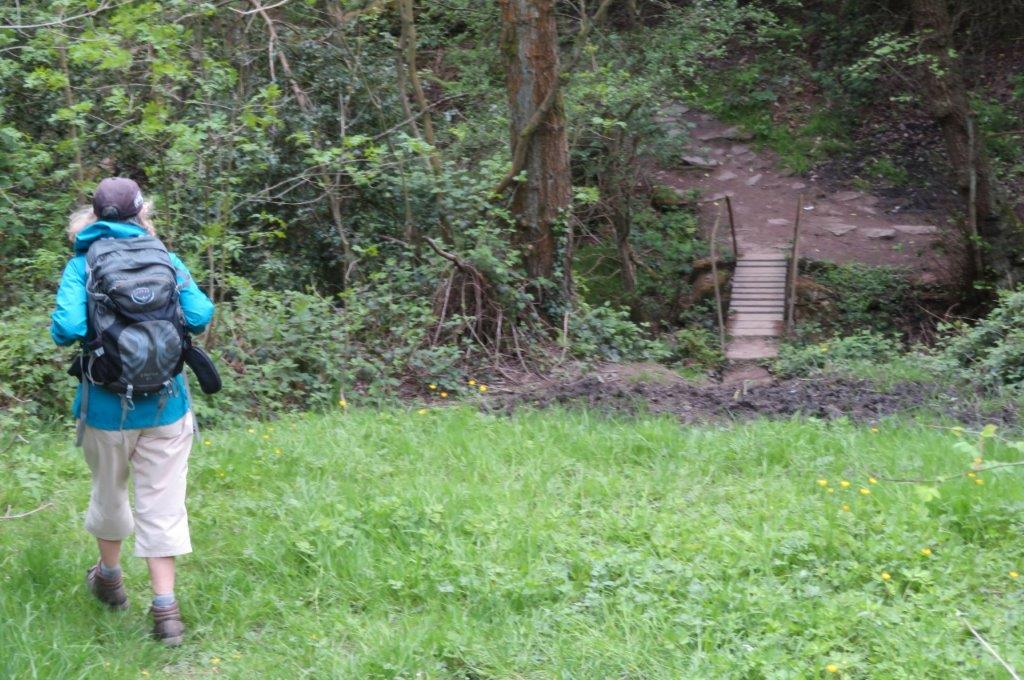 footbridge shown on map over Coumes Brook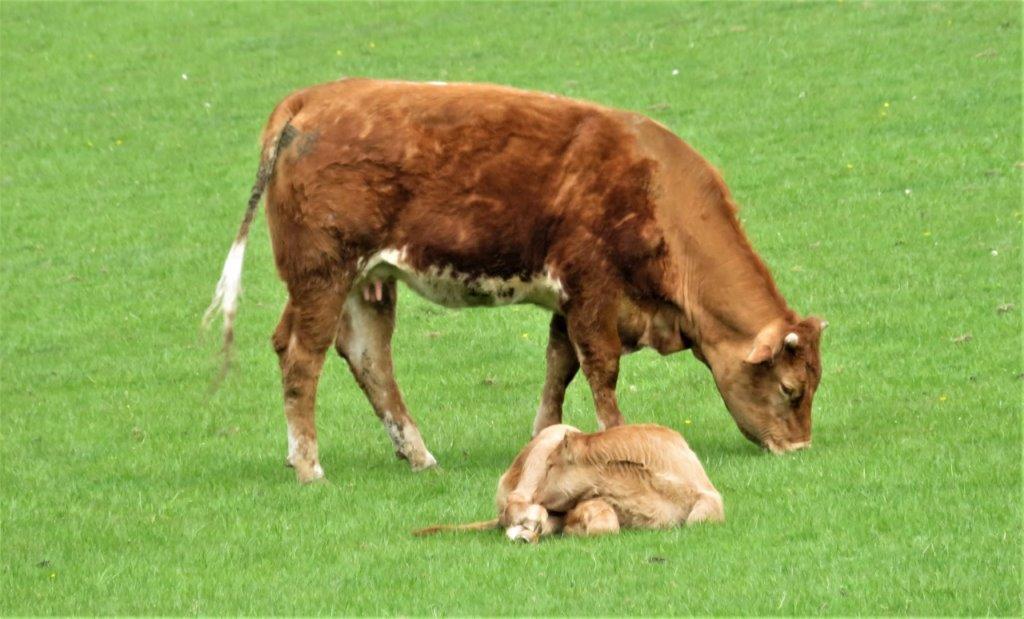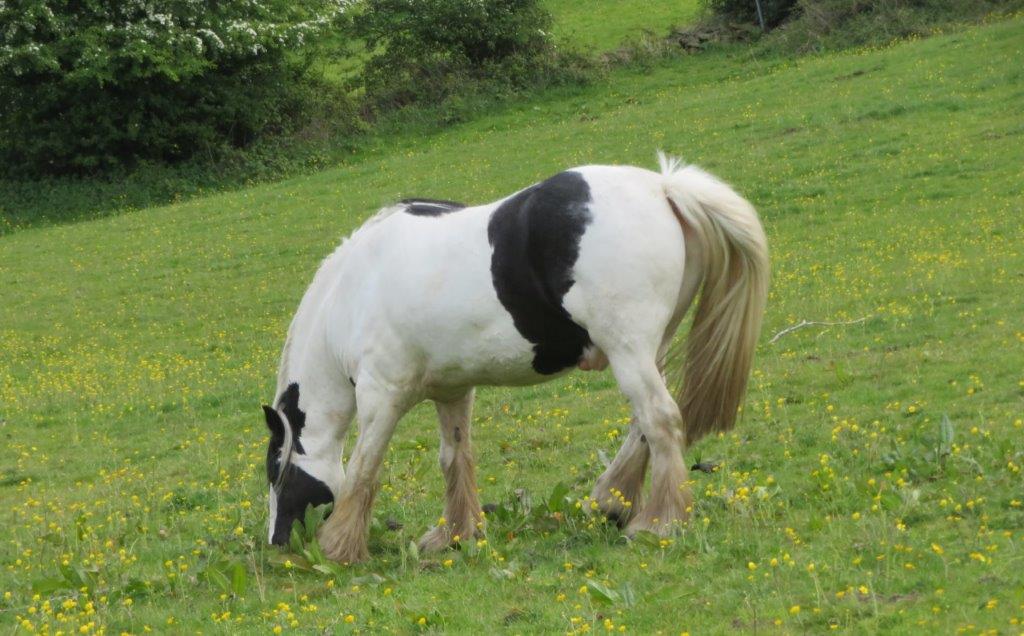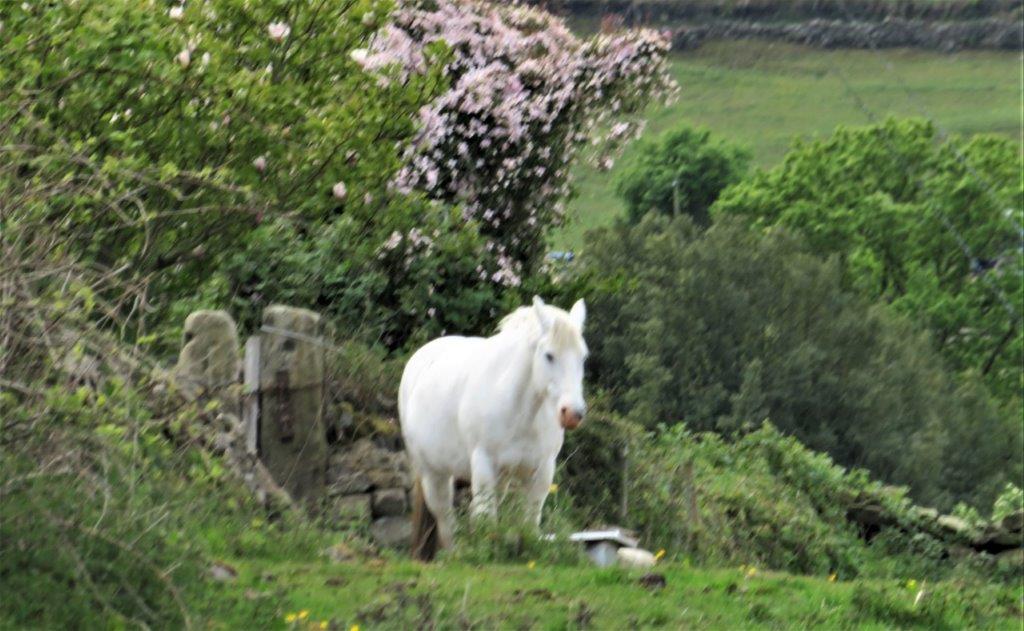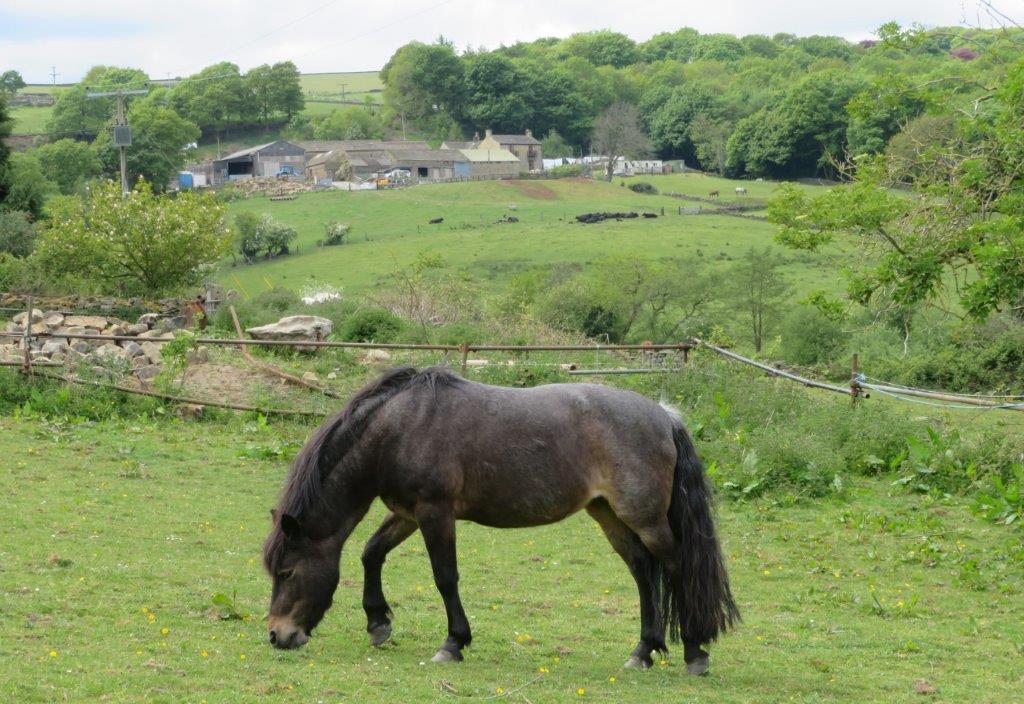 Coumes Farm (which we passed thru earlier on walk) seen behind this horse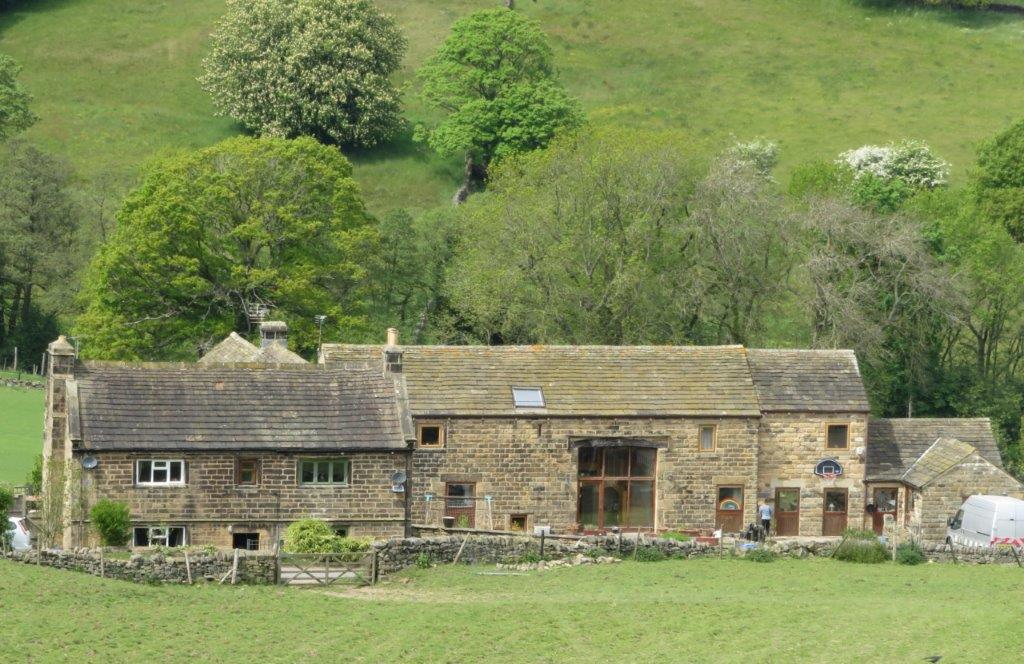 seen on route to / from cemetery to Hillcrest Drive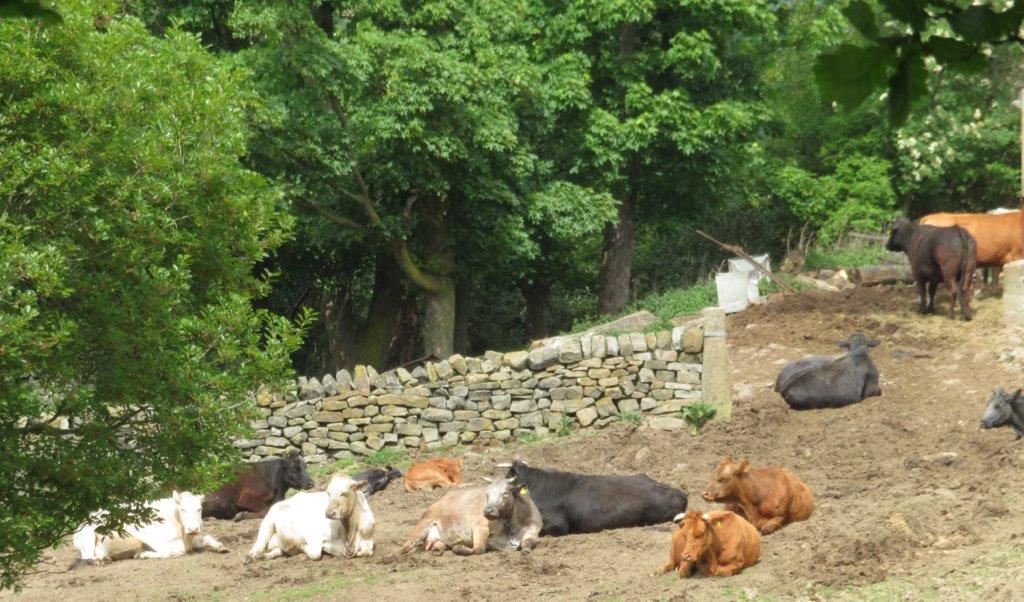 Hollin Hill Farm accessible from Hillcrest Drive
homepage - Daywalks Index 2020 - contact me at