homepage - Daywalks Index 2020 - contact me at

2020.05.09** a 'social distancing solo' walk Parked car on A57 rd near Snake Inn, ~400m SSE from Inn along rd to stile*1, ~200m S down to River Ashop & cross FB, follow Fair Brook ~WSW up to Kinder Scout, V turn ~NNE to Fairbrook Naze, ~W along The Edge, ~ 300m past Nether Red Brook turn S crossing to Kinder Downfall, follow edge ~WNW then ~NW, descend steeply to Sign Post (marking 4 routes) at SK06490*2, follow Snake Path along River Ashop initially ~NNE then eastward, cross FB at ~ SK108907 across Lady Clough tributary, continuing ESE along stream then turning up to reach the A57 at SK109907, follow rd ~SE back to Snake Inn - Saturday - Note*1- stile position has changed after woods cut down. Note*2 - marks paths as actually on ground - not FPs as marked on map.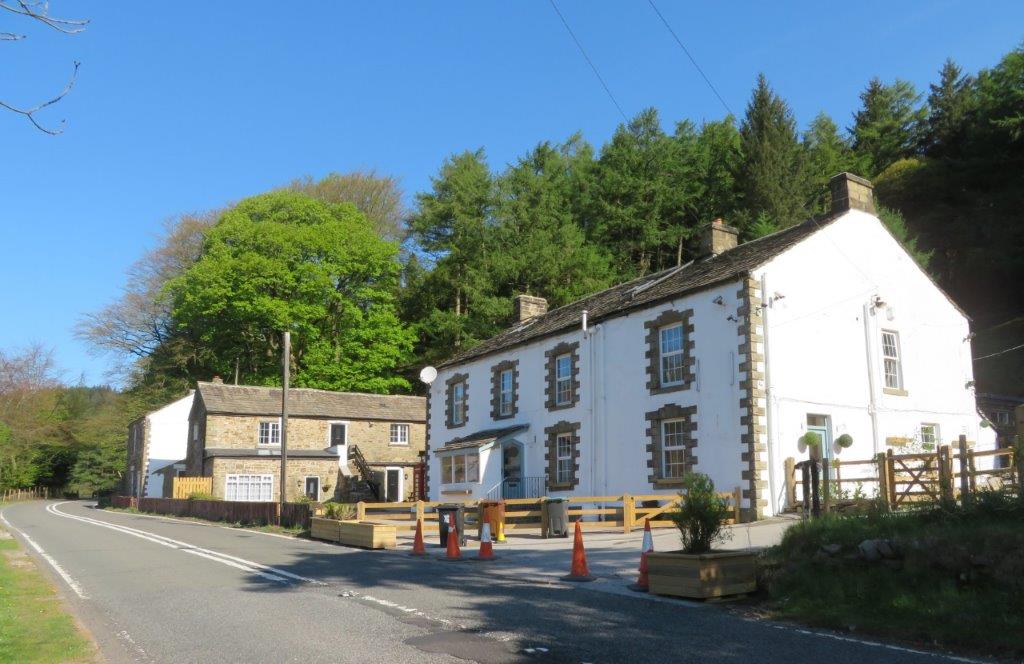 The Snake Inn on the A57 Road. The PH is presently closed during this Covid 19 Lockdown period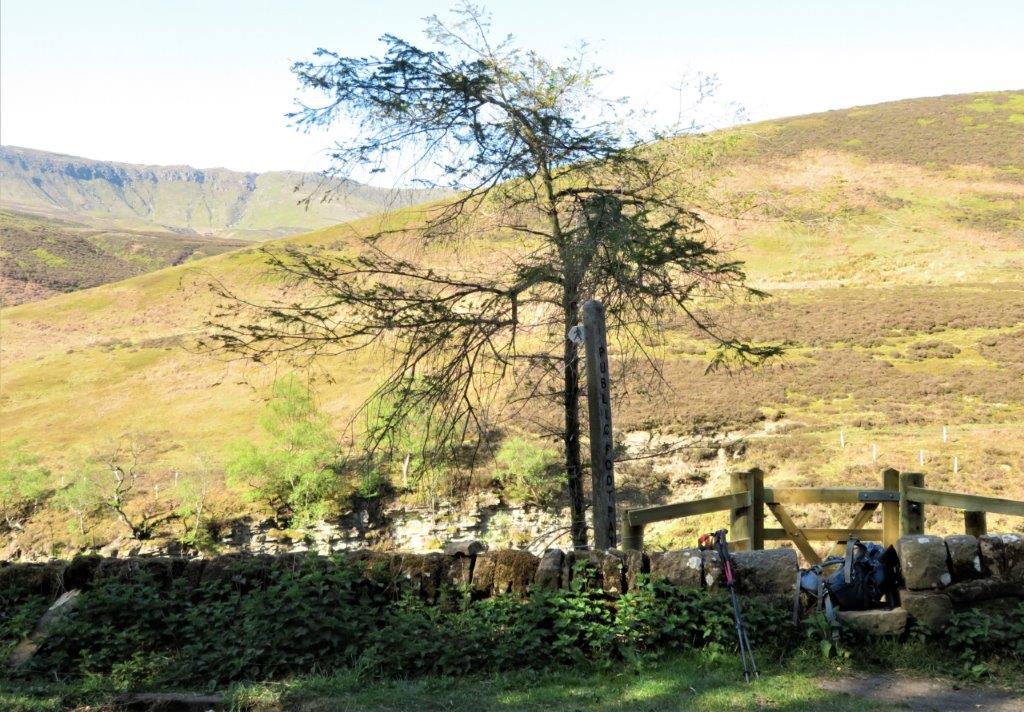 The stile access from the A57 road (about 400m from the Snake Inn)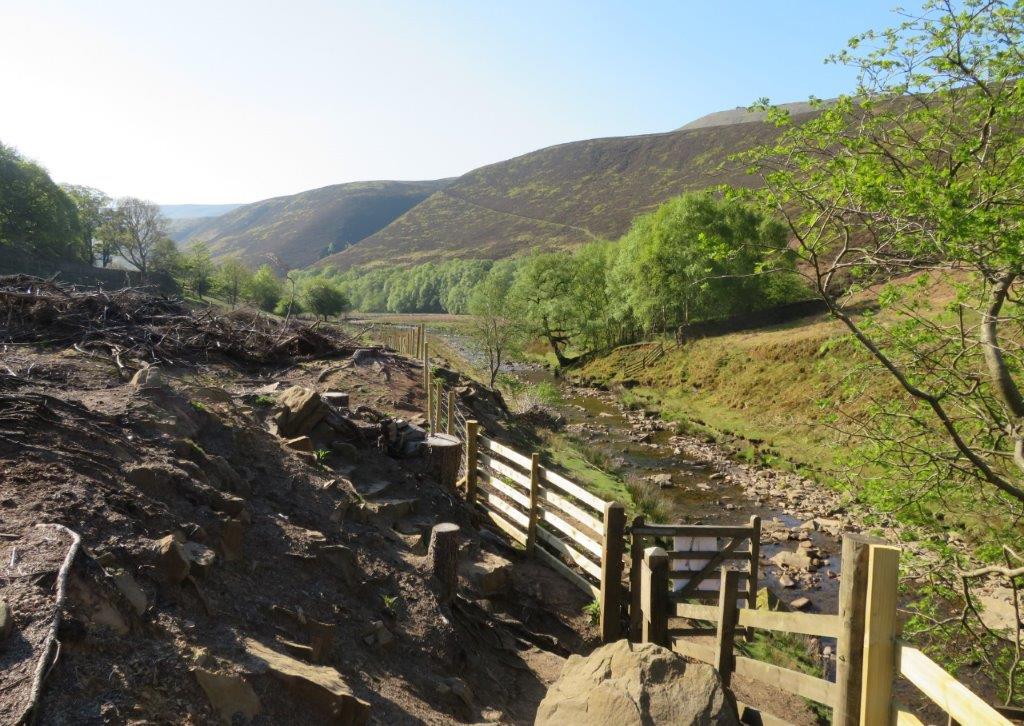 A wood cut down has changed the Public Footpath access to the existing Foot Bridge over the River Ashop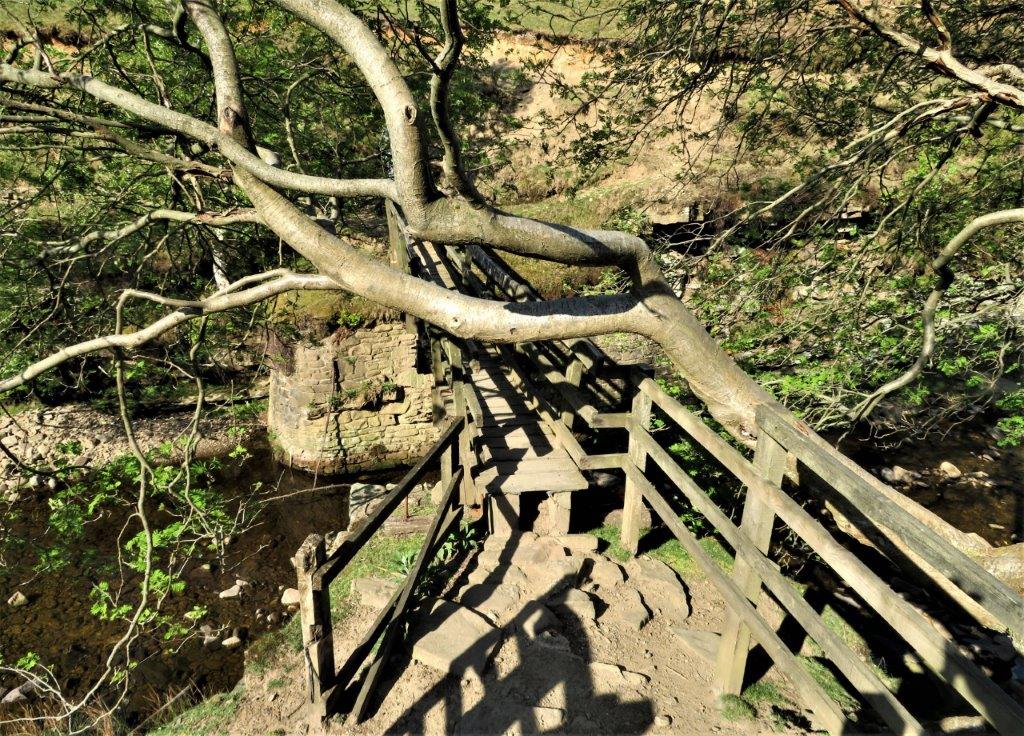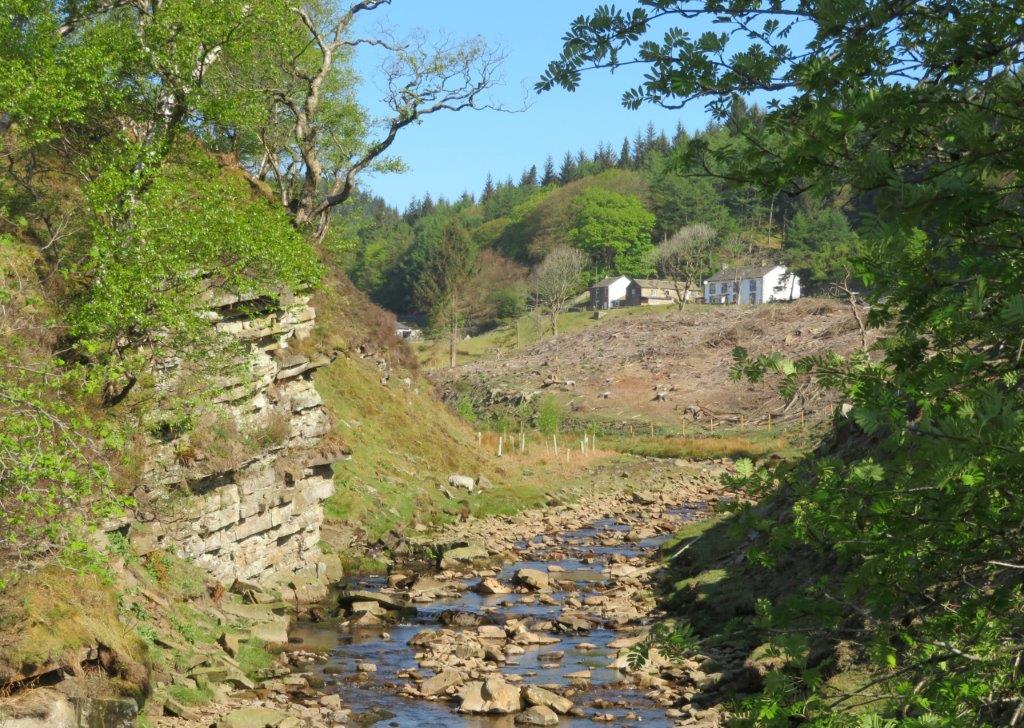 looking from the Foot Bridge up the River Ashop towards The Snake Inn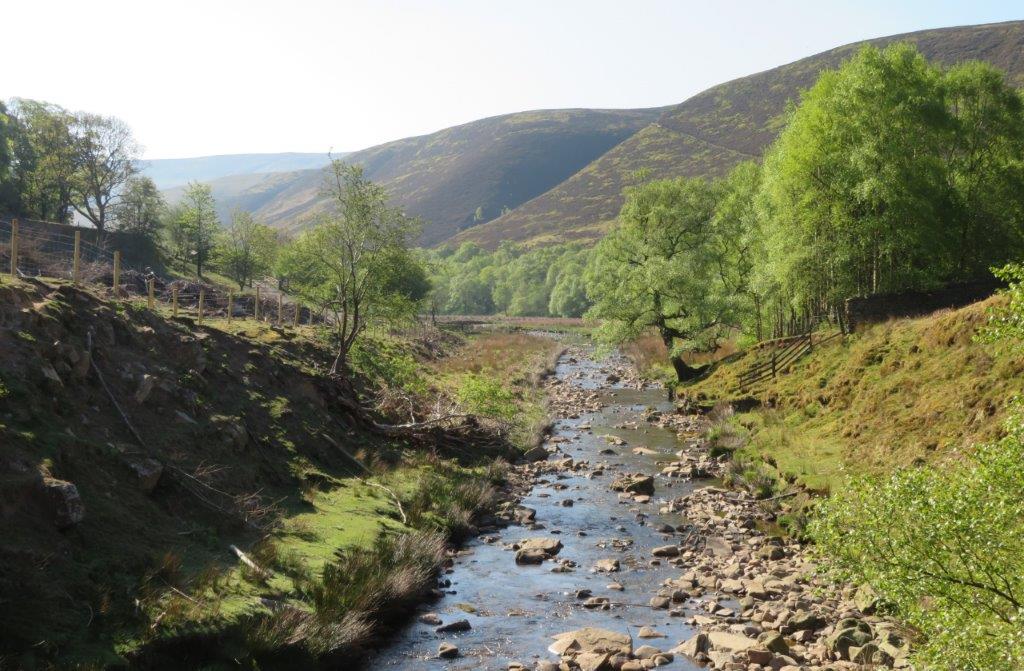 looking down the River Ashop from the Foot Bridge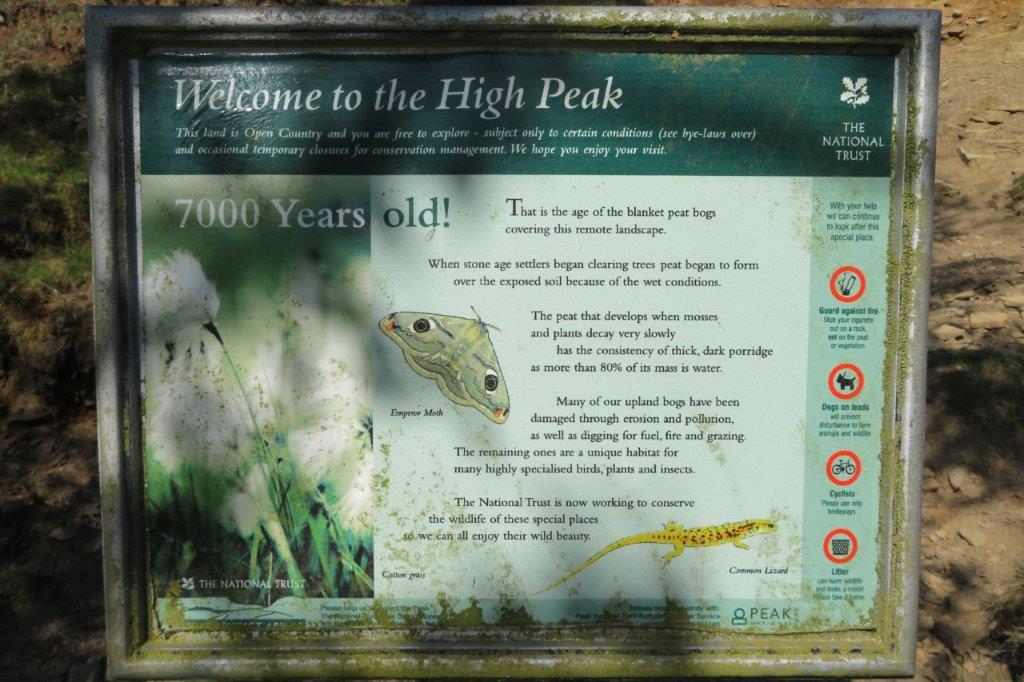 An informative National Trust notice.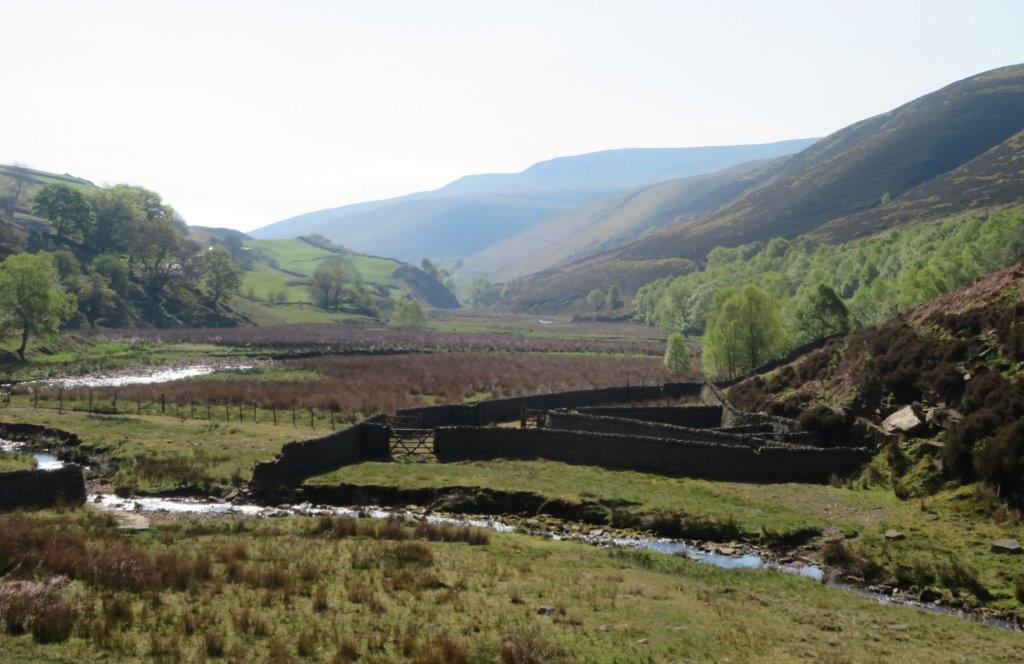 Fair Brook (at bottom of this picture) joins The River Ashop which runs further down through Woodlands Valley into Ladybower Reservoir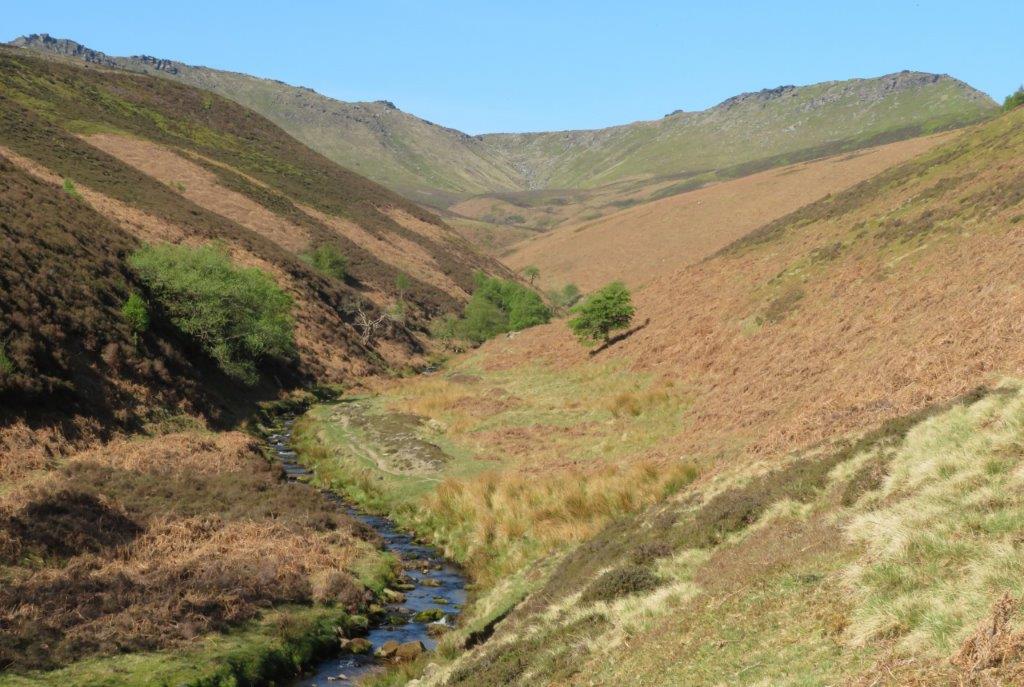 looking up Fairbrook with Kinder Scout at the top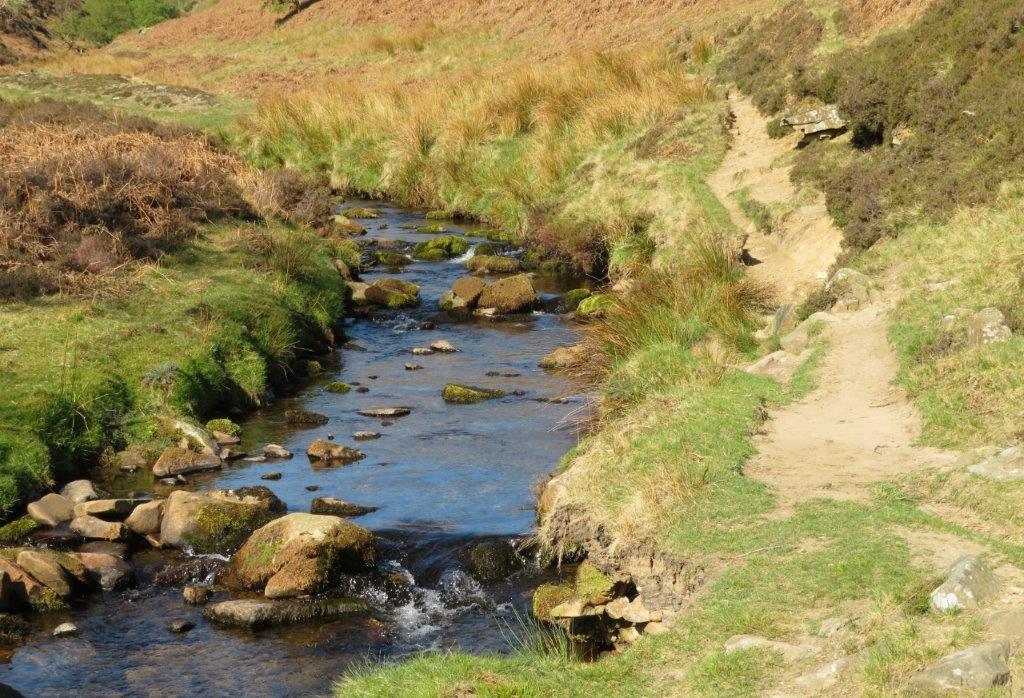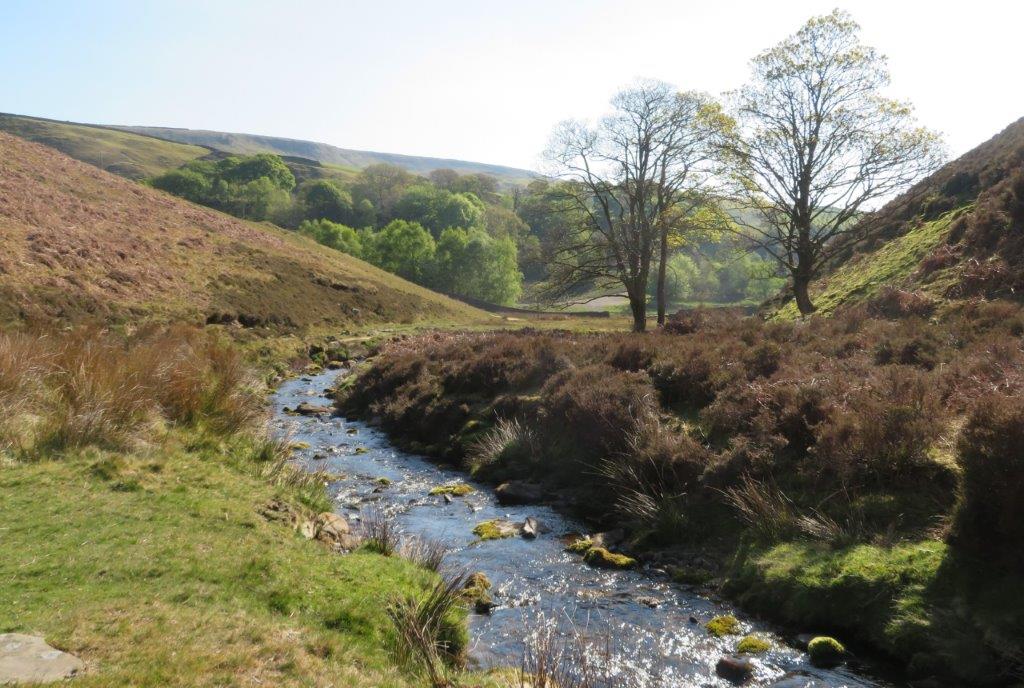 looking down Fair Brook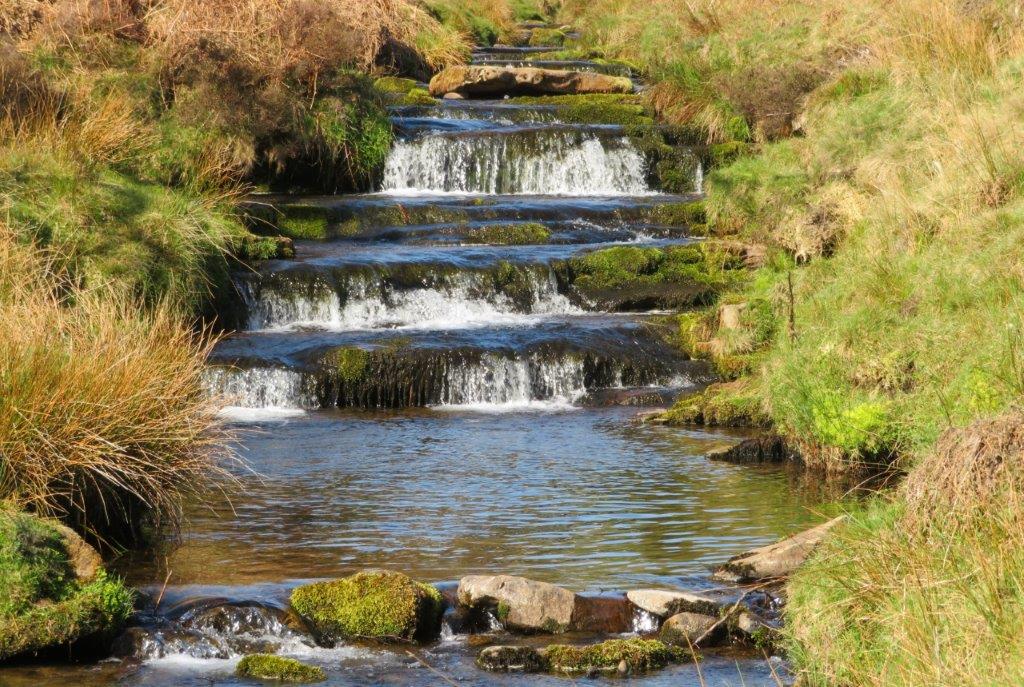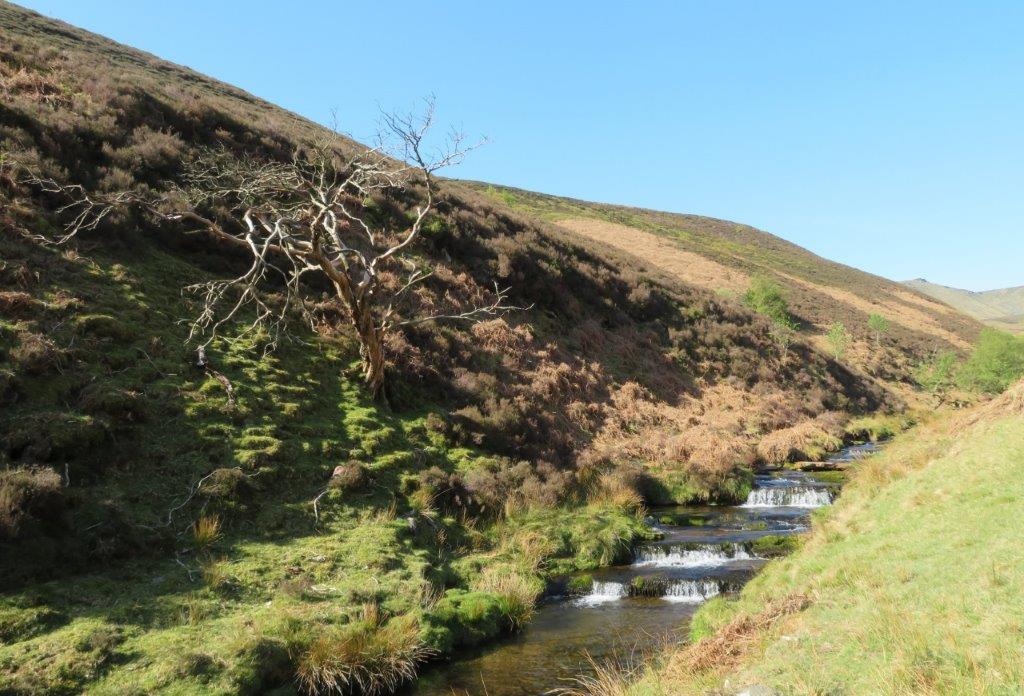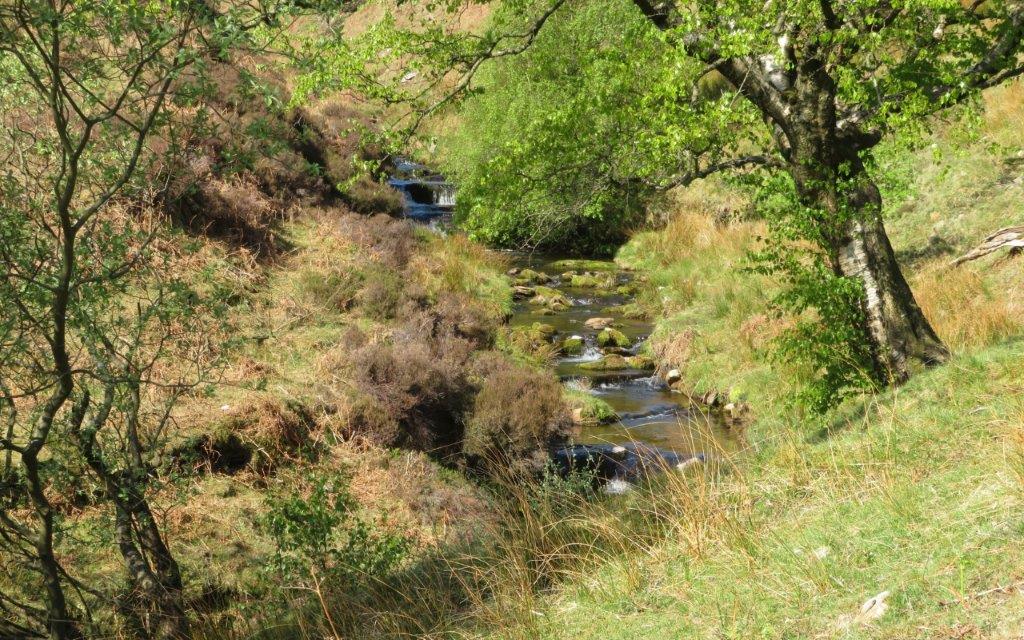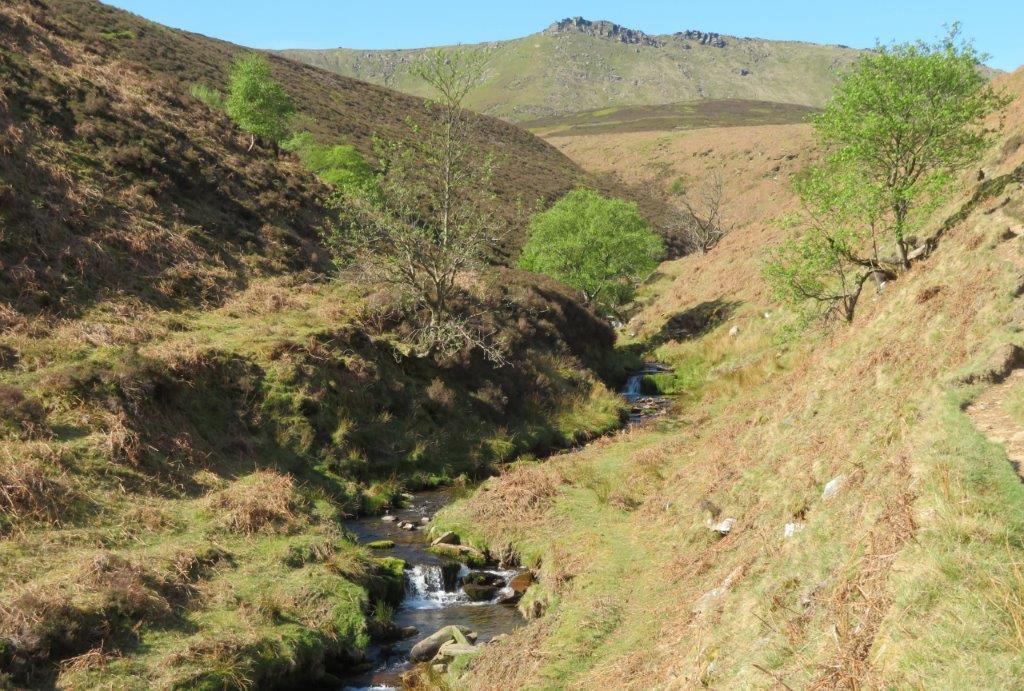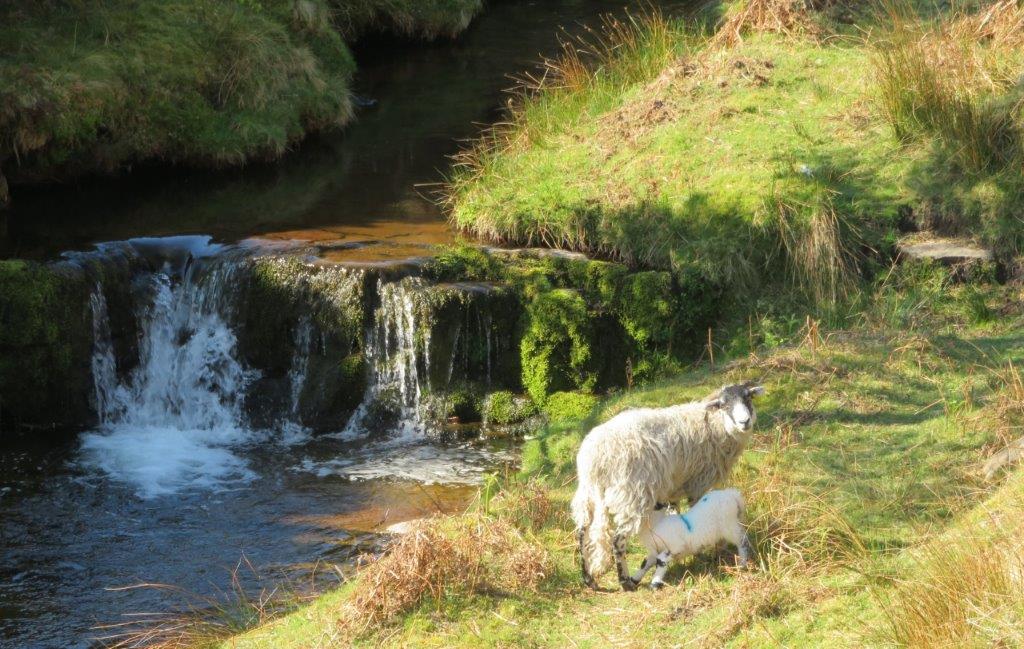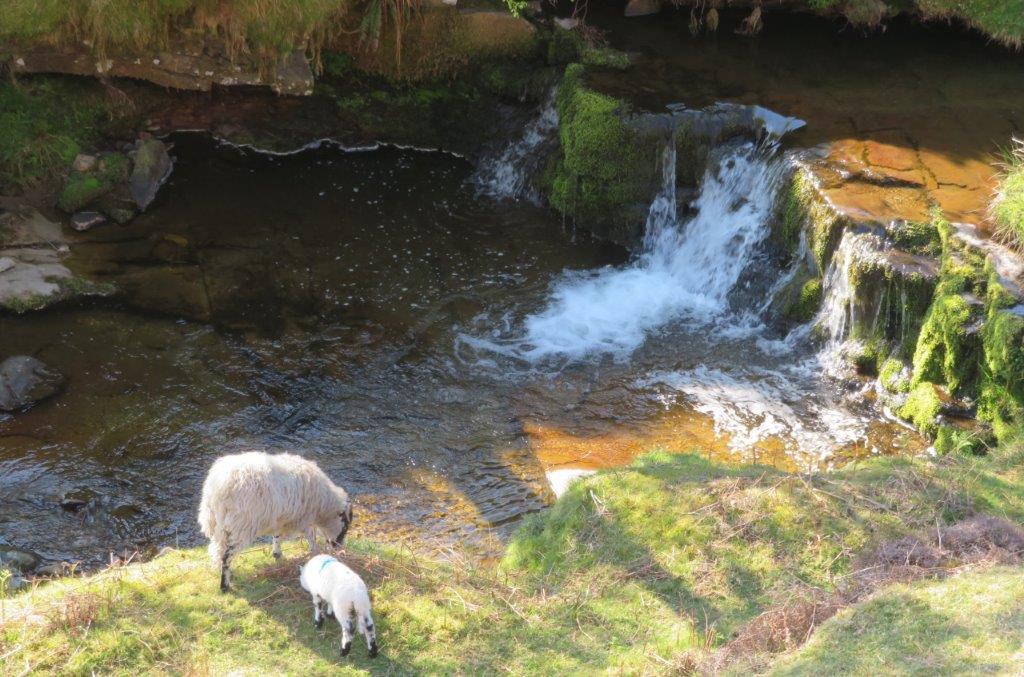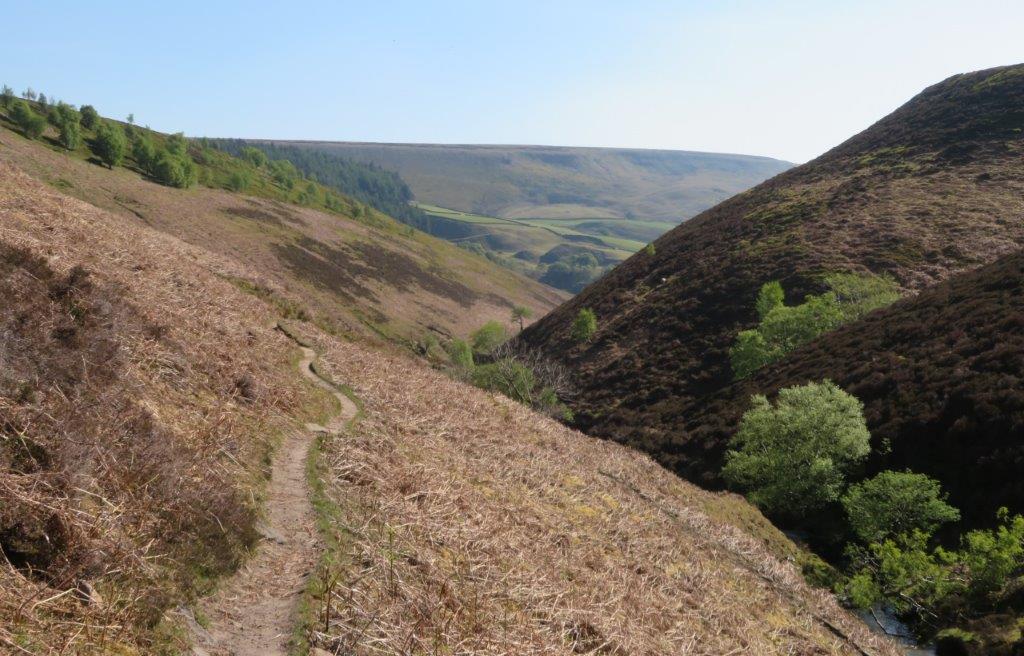 Path seen to left of stream - thus looking down Fair Brook. Cowms Rocks / Moors seen at top?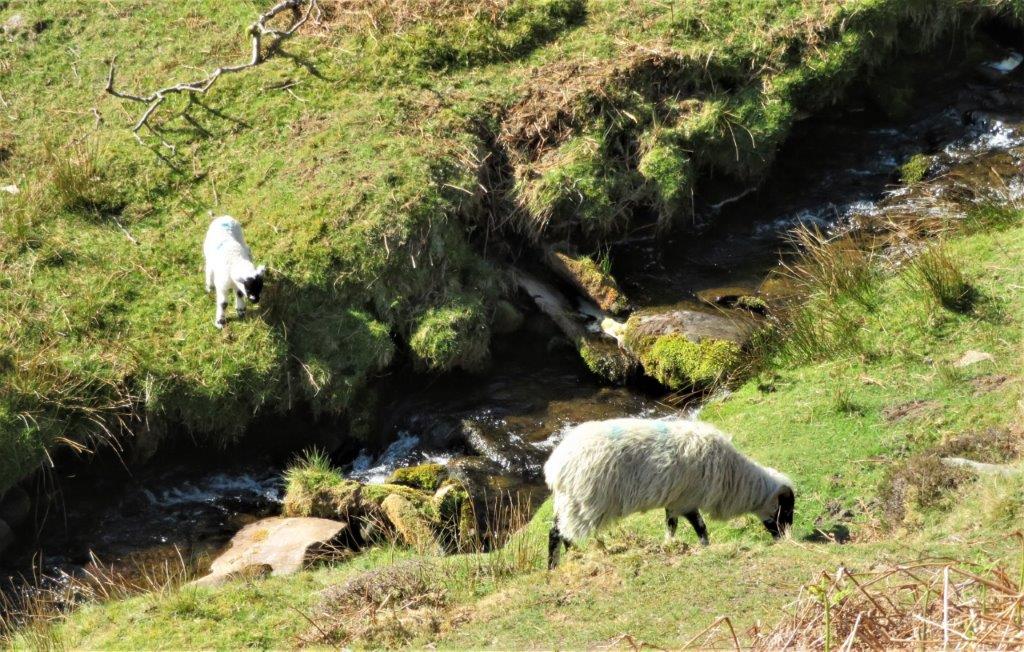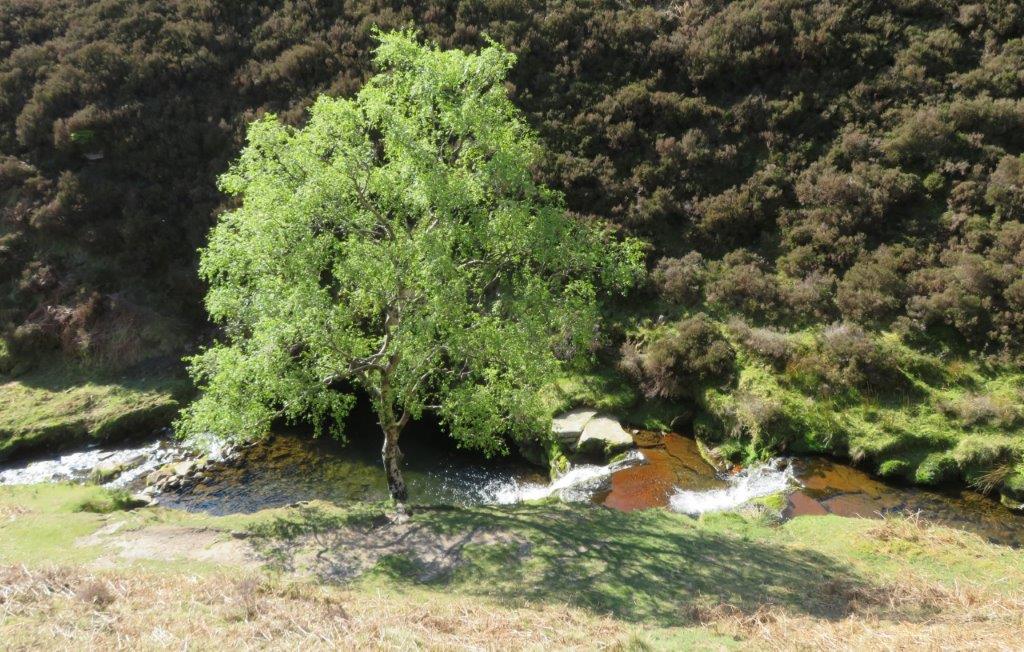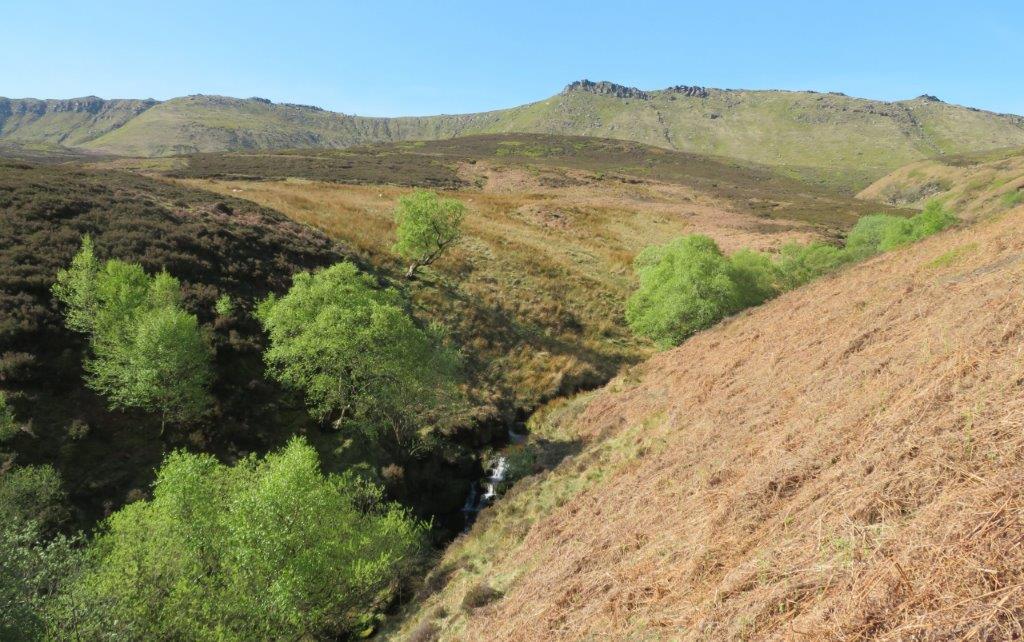 Kinder Scout at top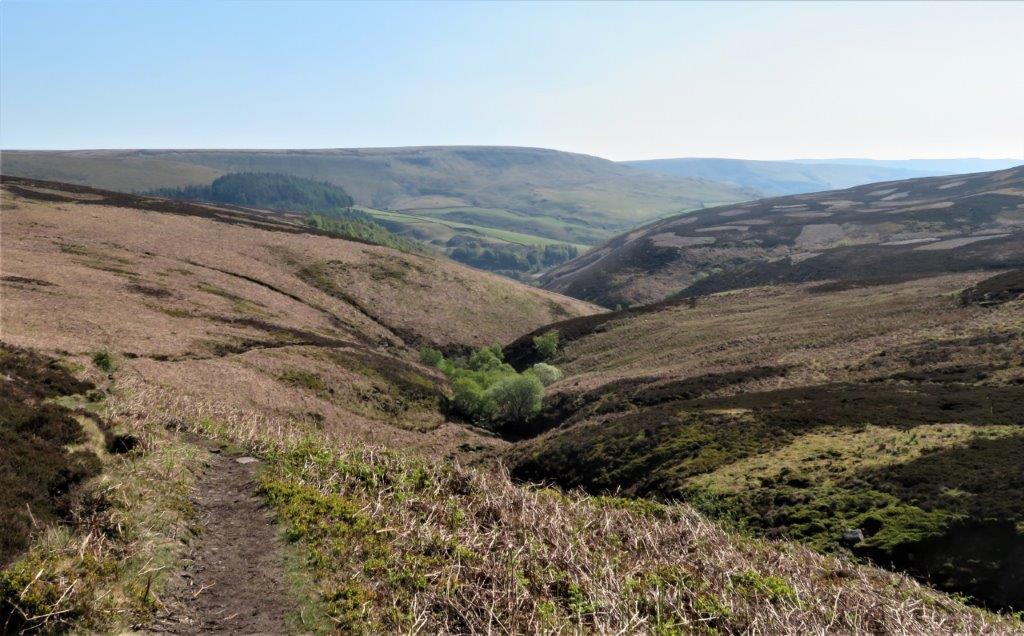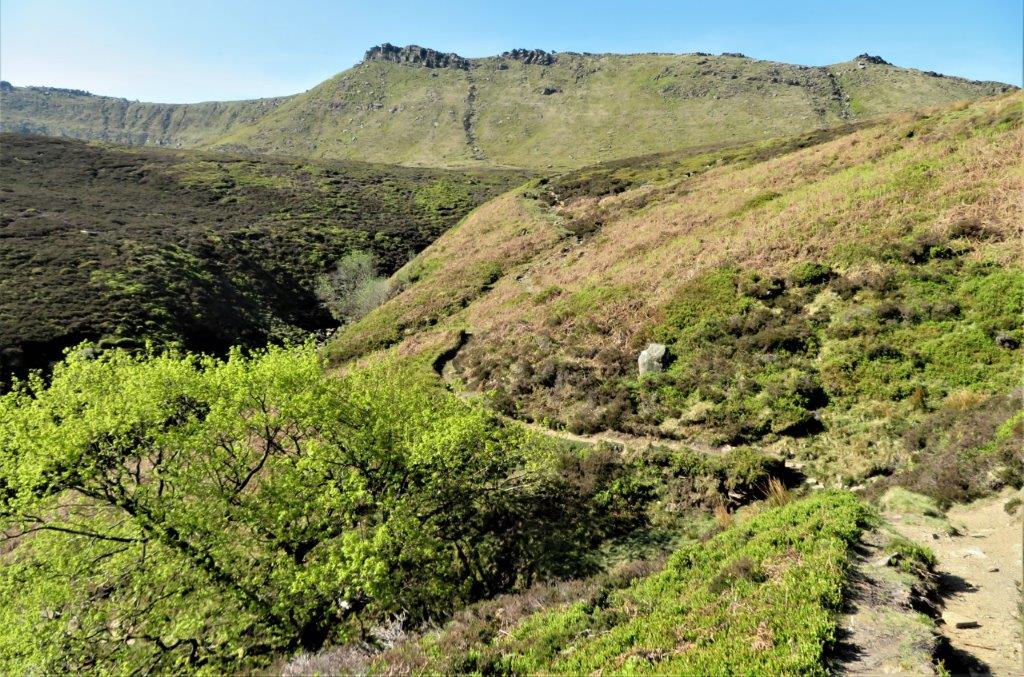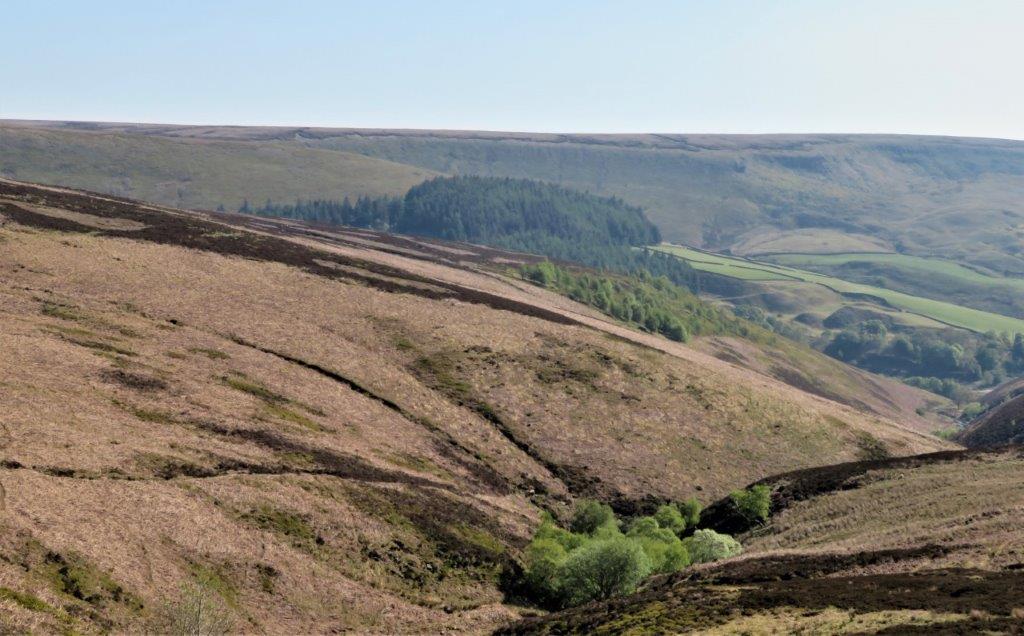 part of Oyster Clough just visible behind woods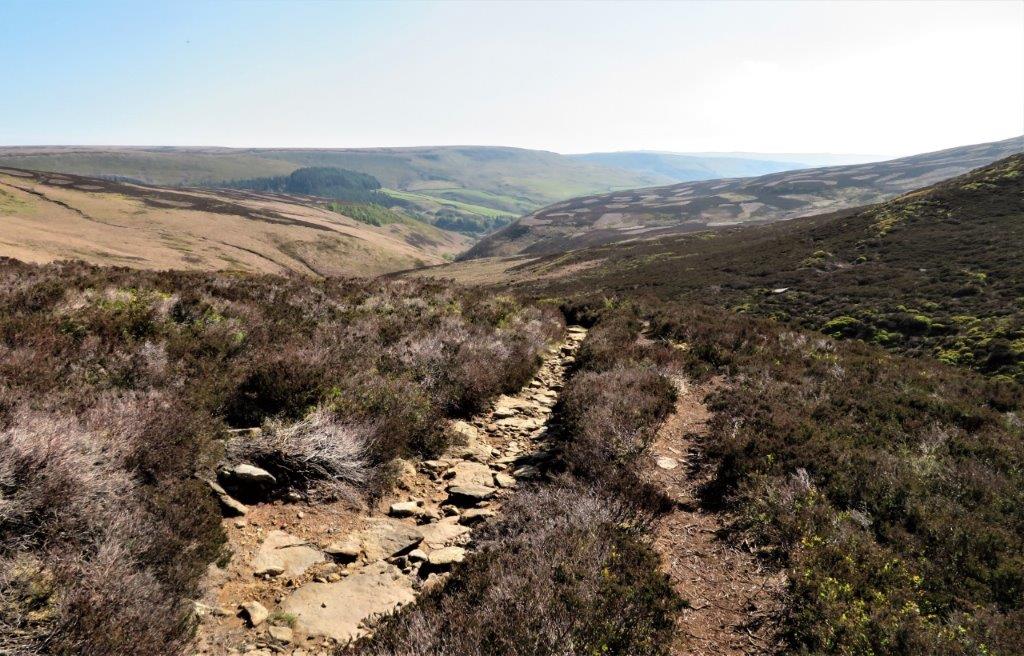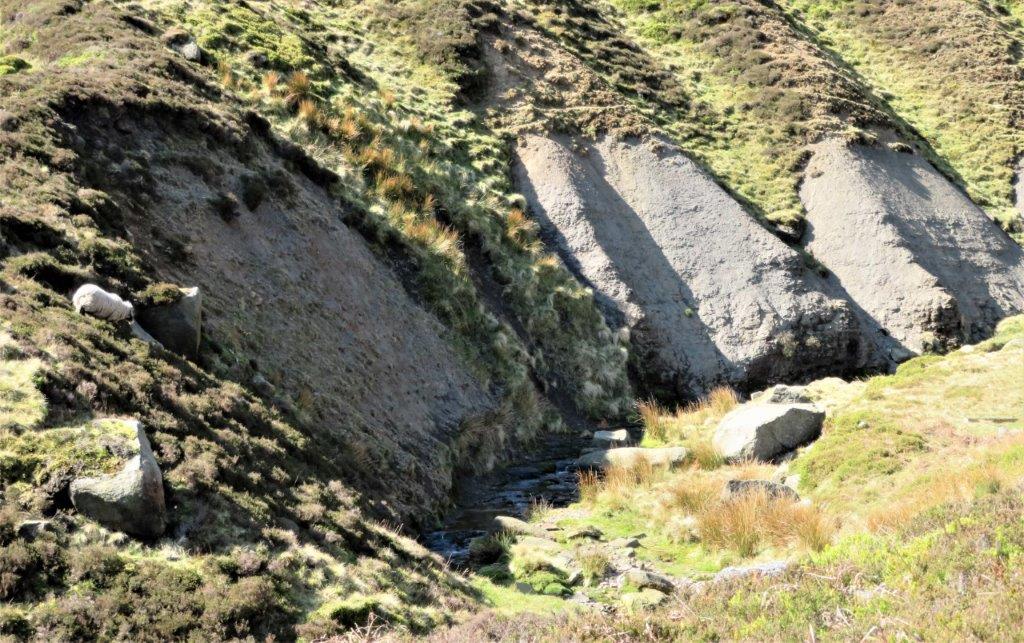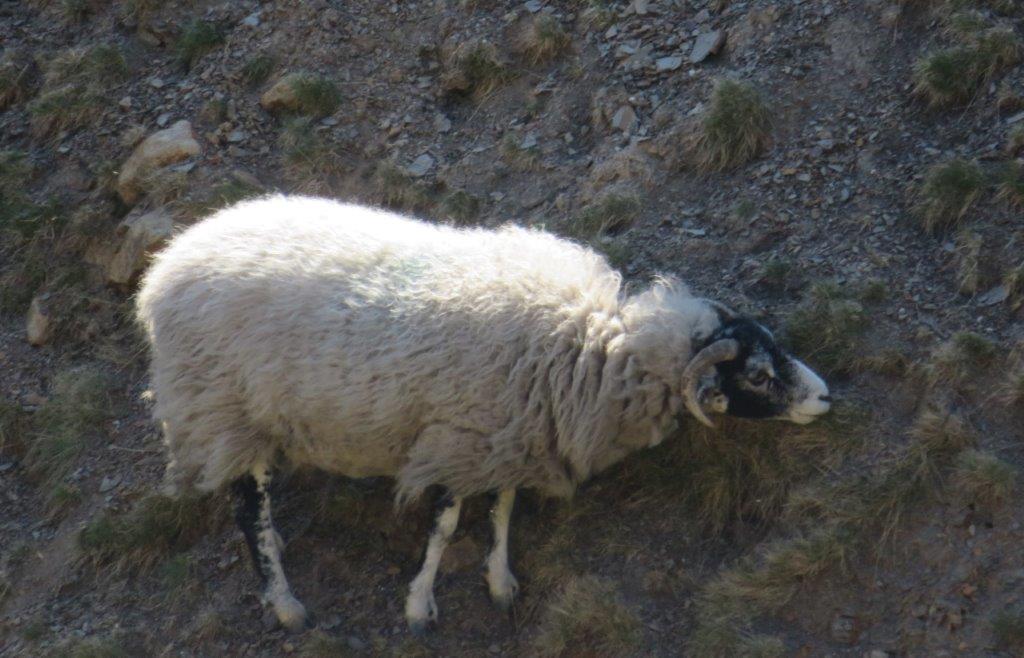 precariously balanced at a salt lick?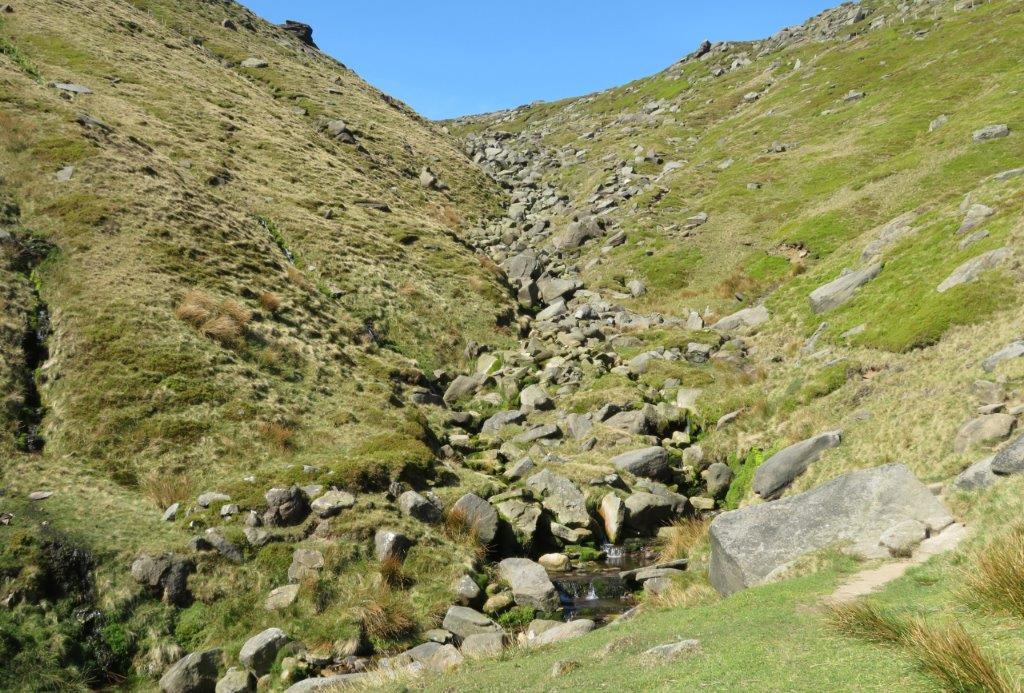 steeper upper reaches of Fair Brook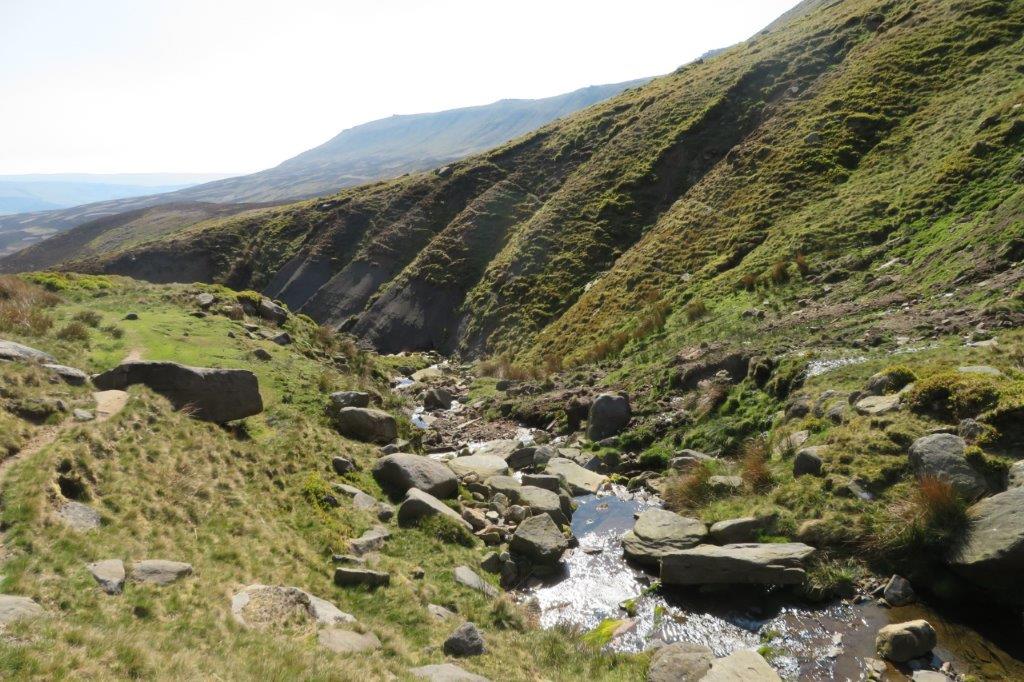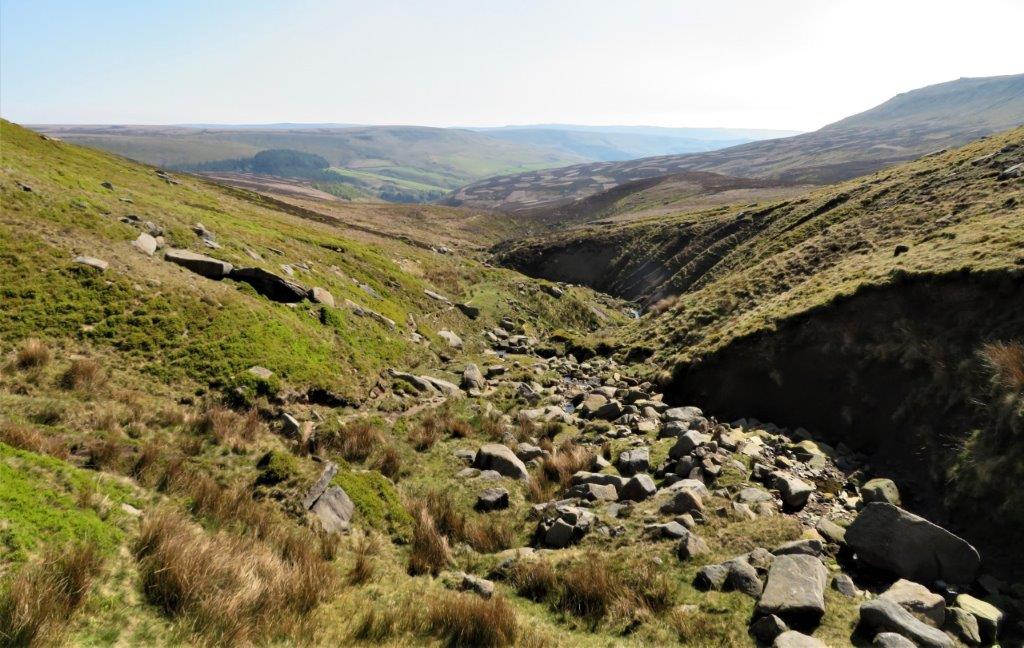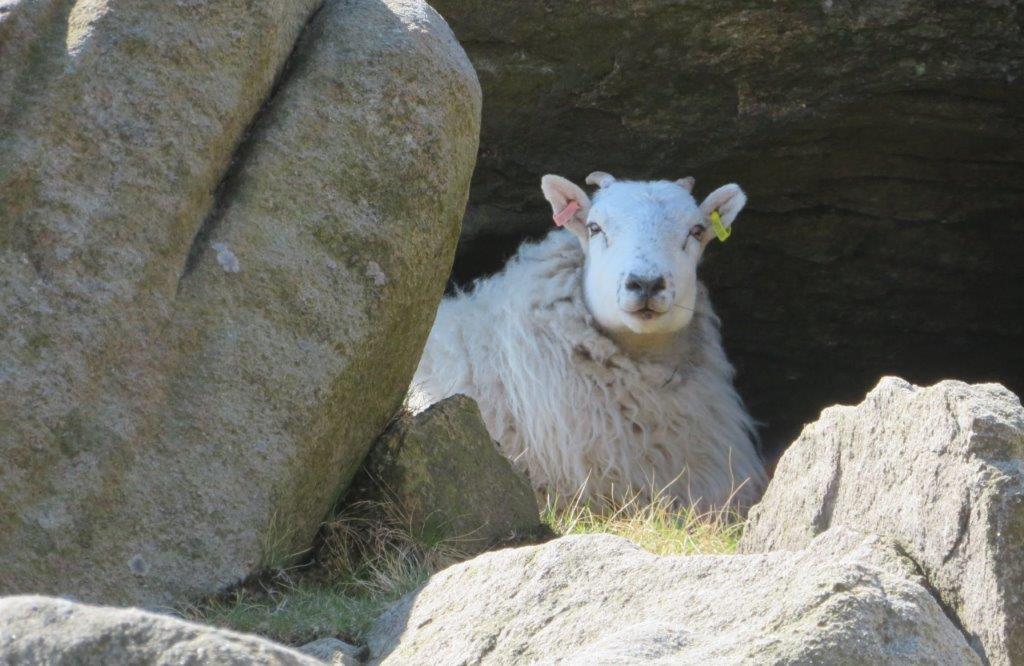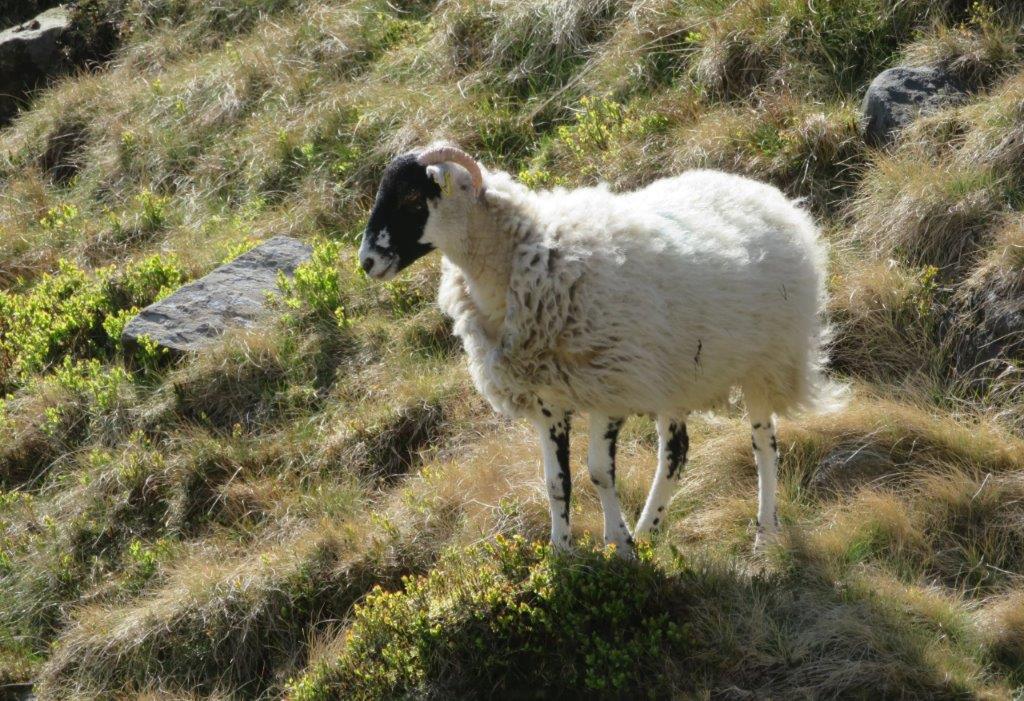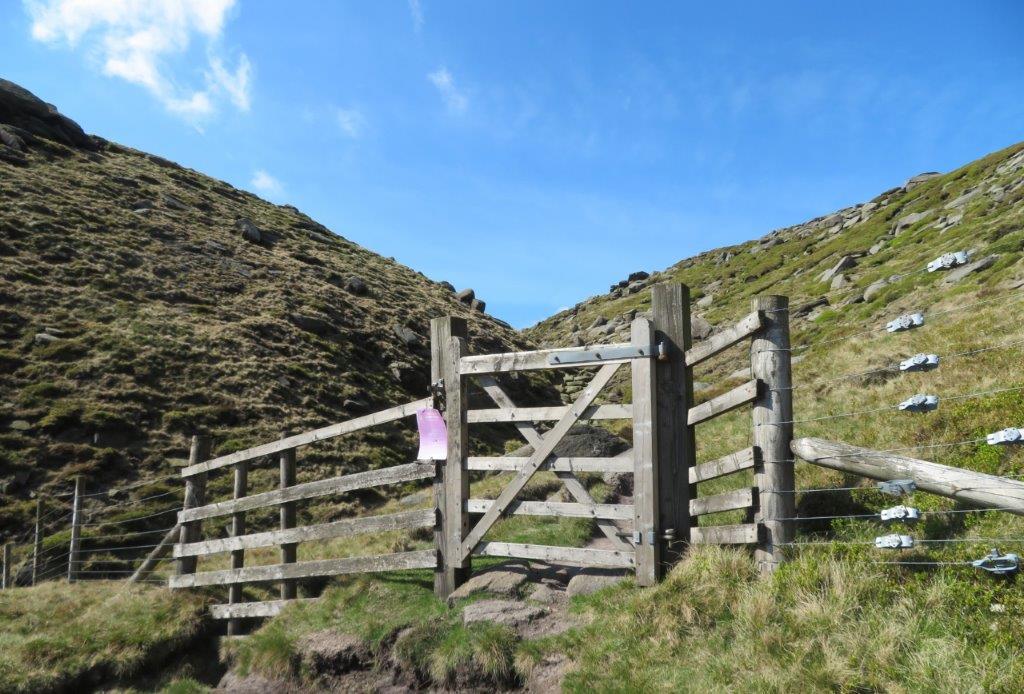 sheep fenced out of upper Kinder Scout area to reduce grazing and erosion - notice below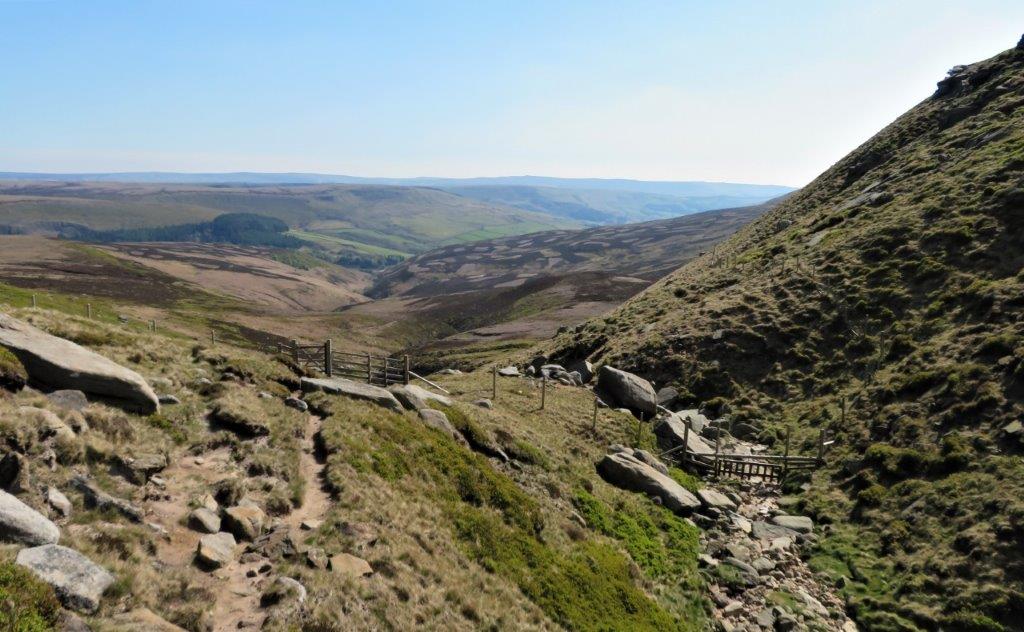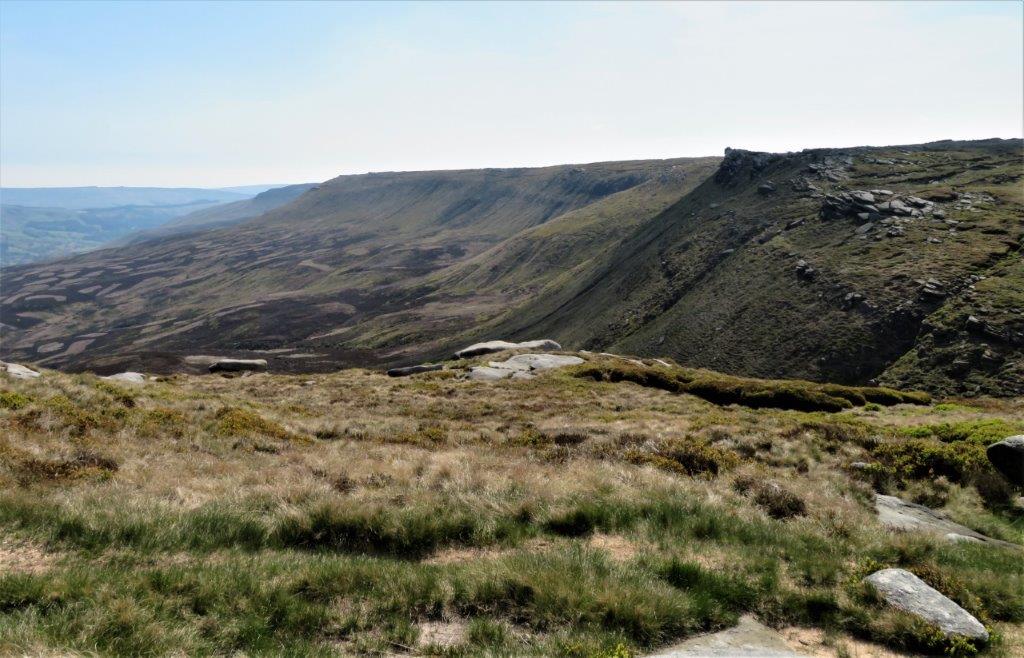 looking eastward from Fairbrook Naze along the Northern Edge of Kinder Scout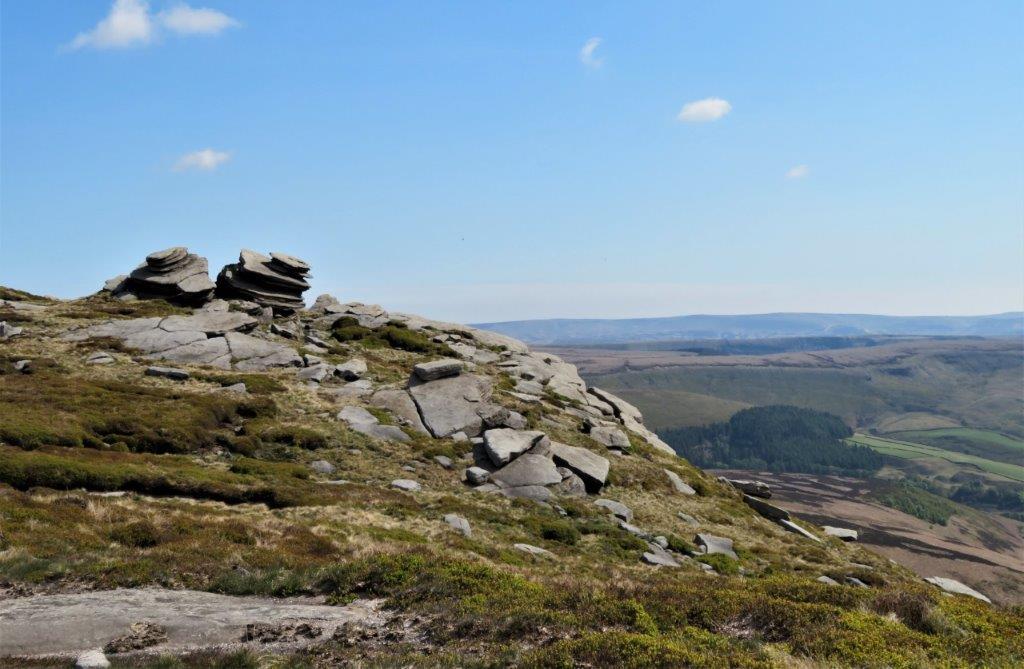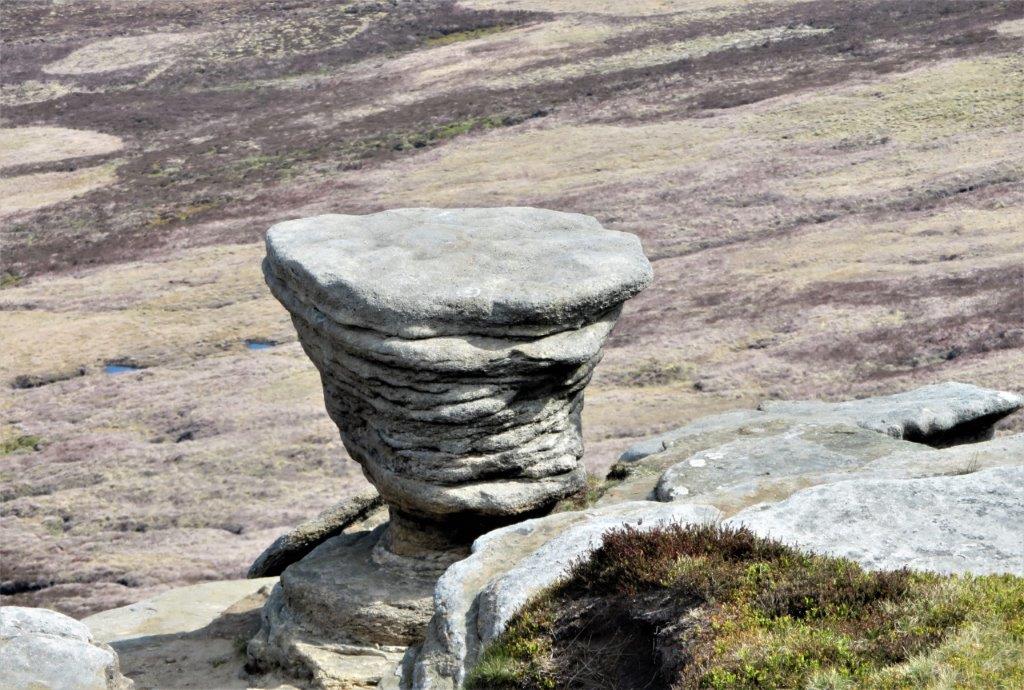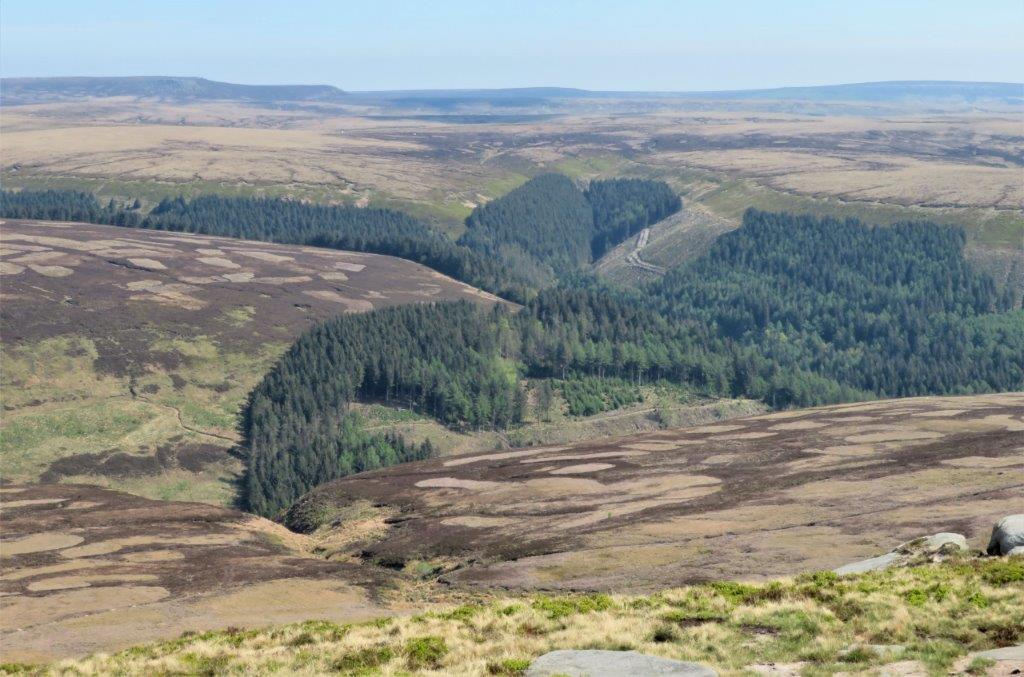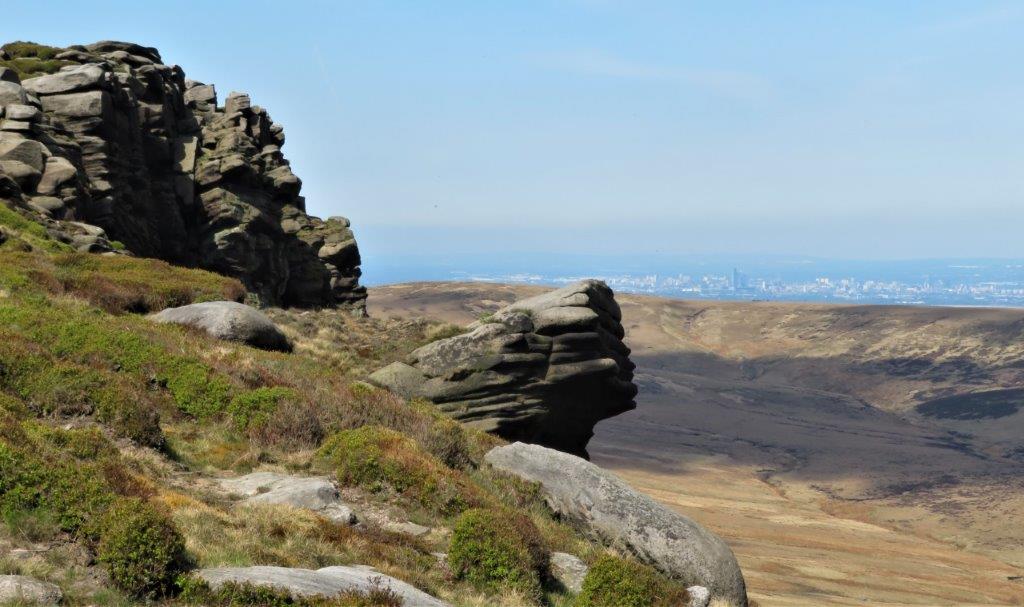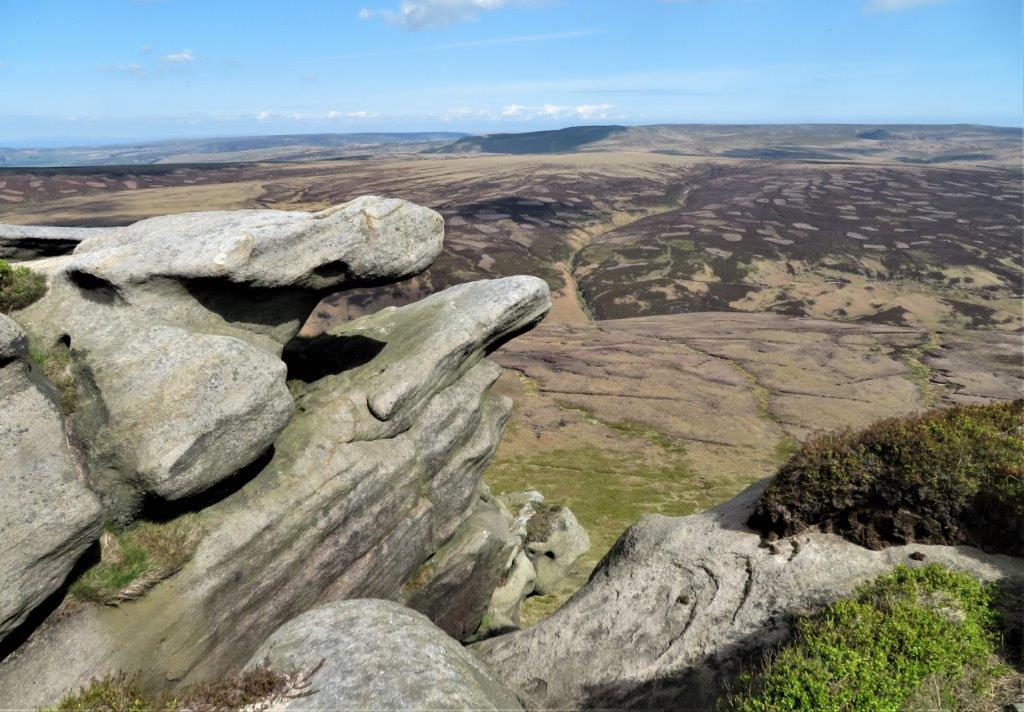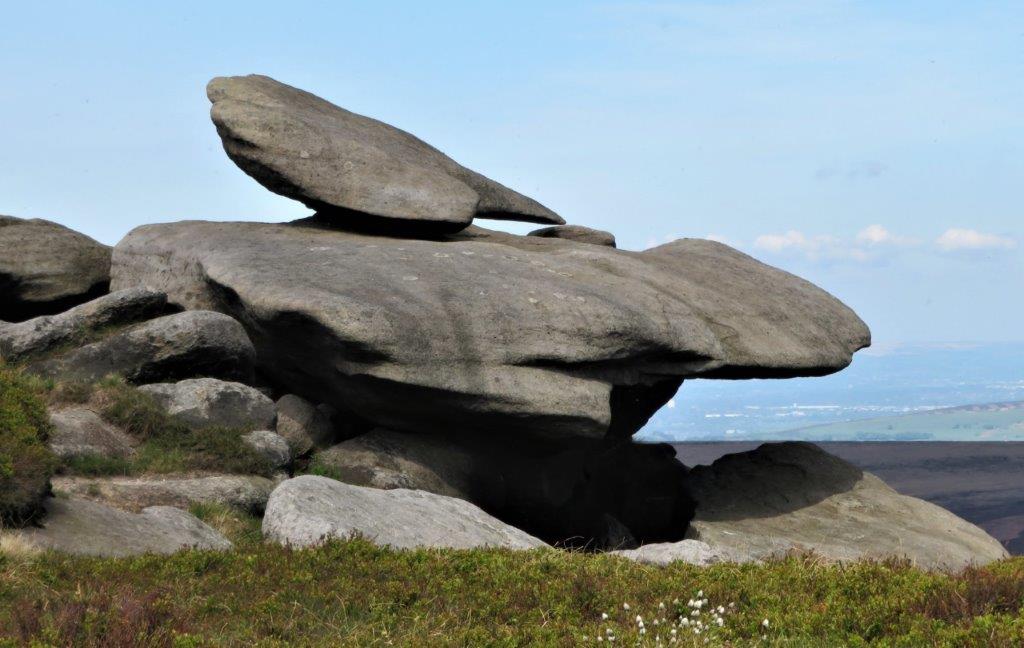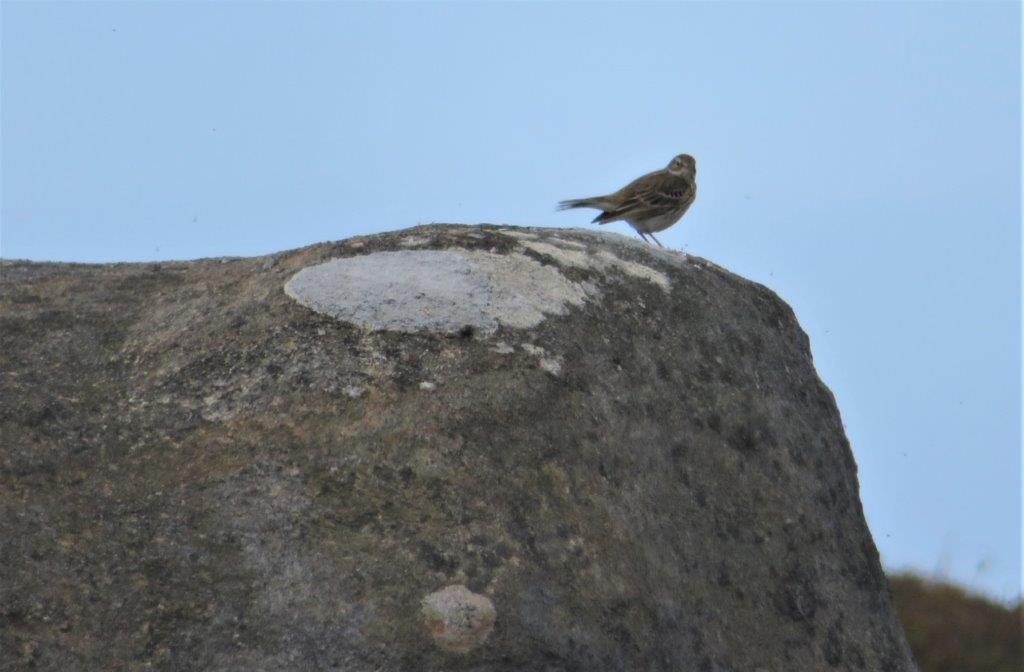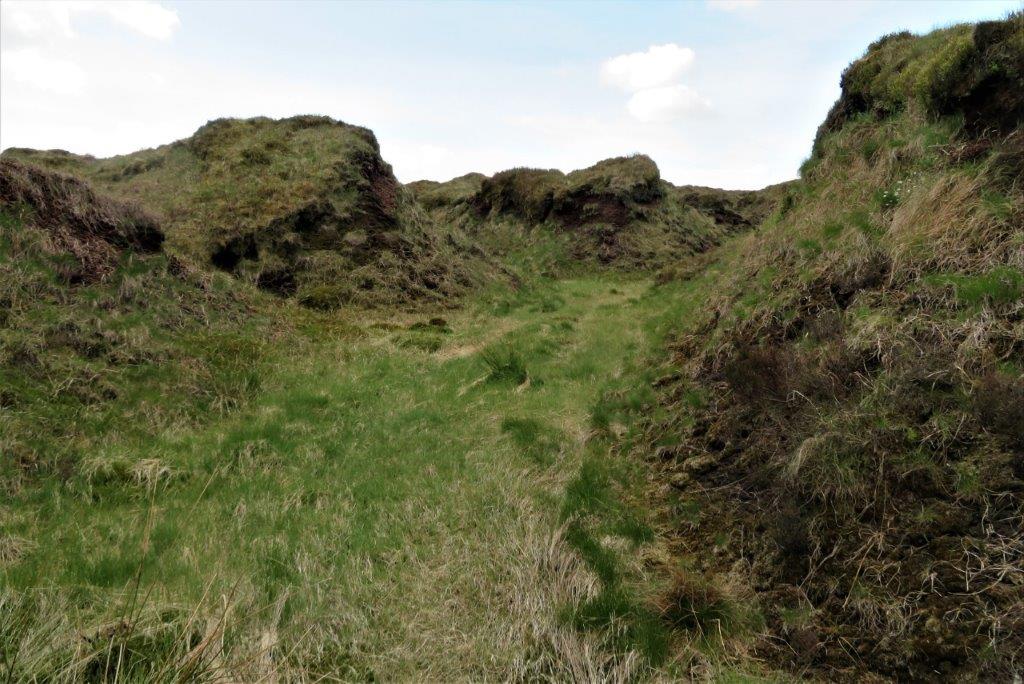 starting to cross moorland towards Kinder Downfall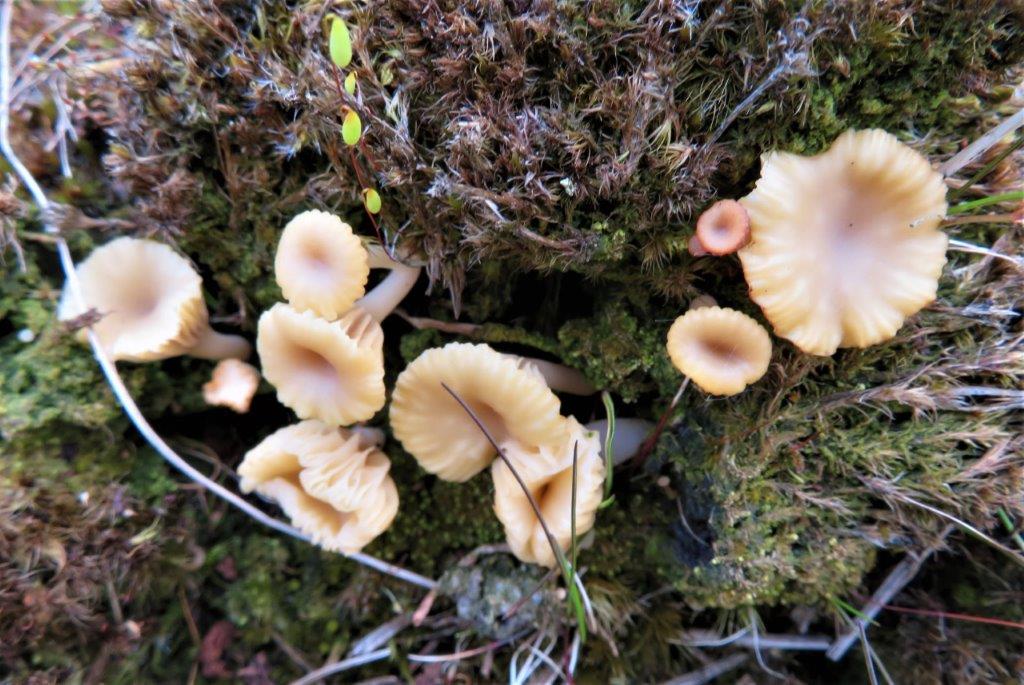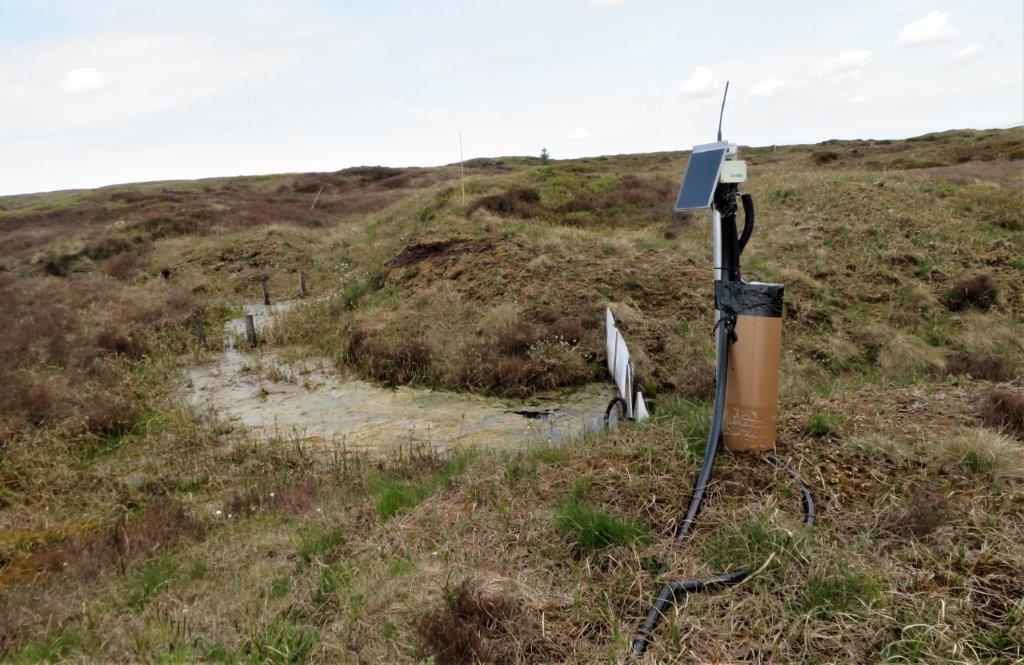 an ecological monitoring / weather station?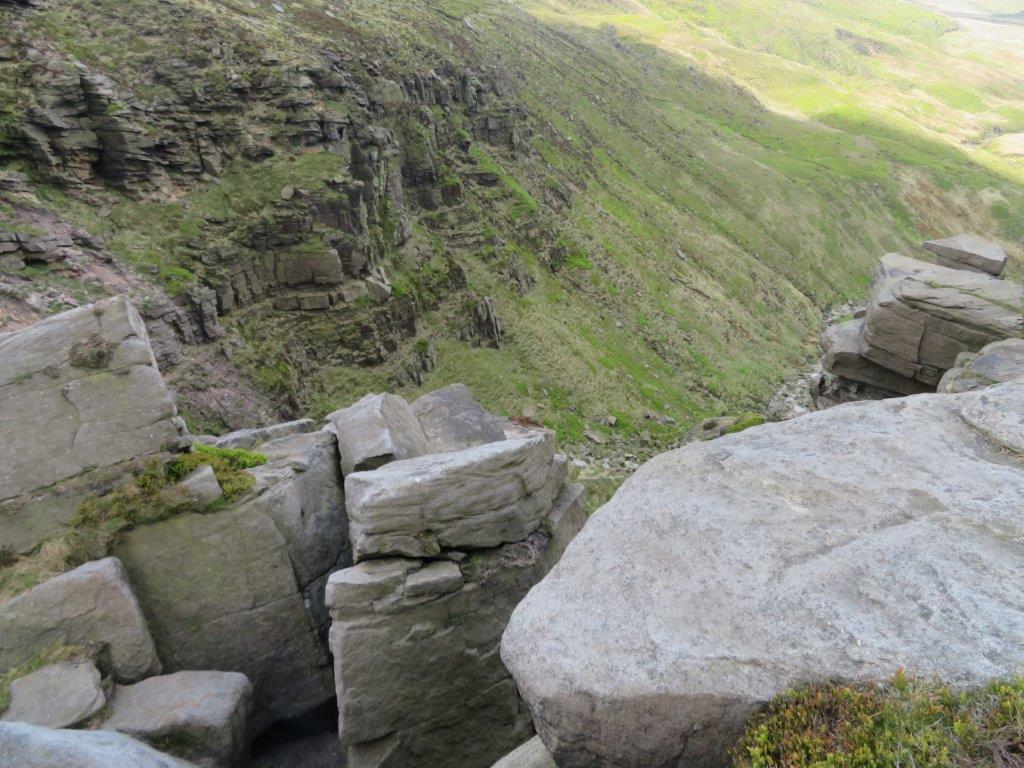 atop Kinder Downfall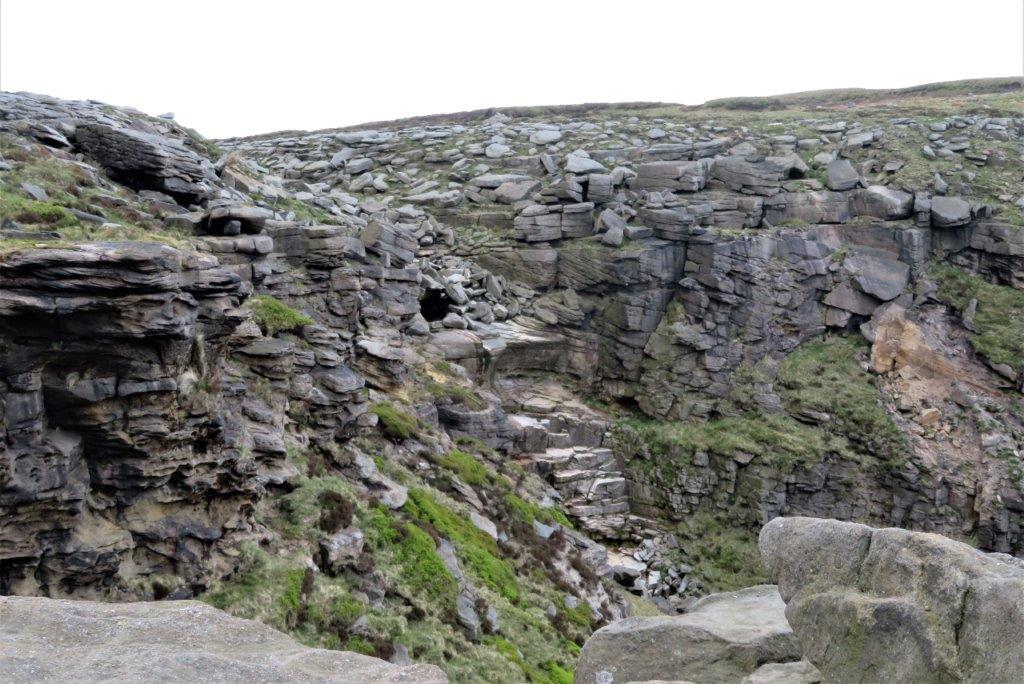 unfortunately no water, upward wind or water spray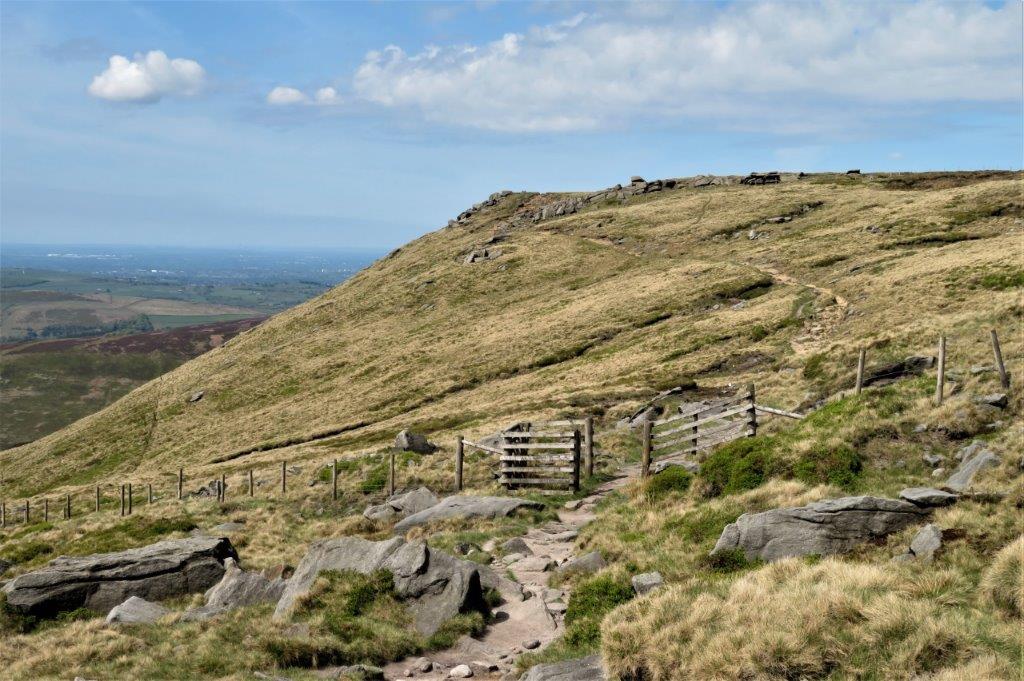 following the Pennine Way on this southern part of Kinder Scout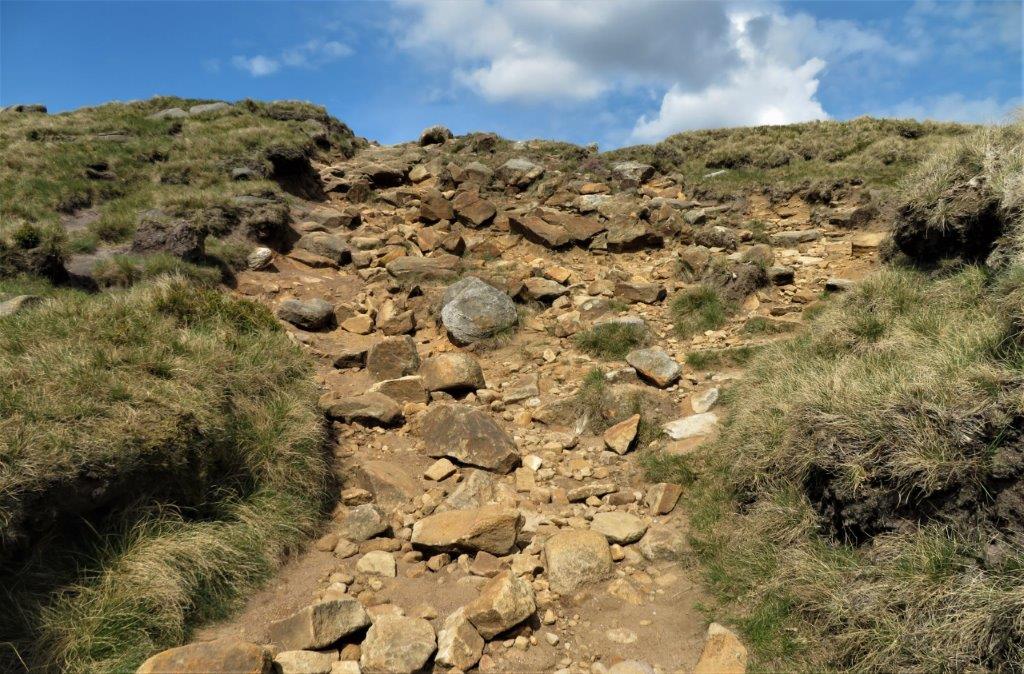 a rather rough footpath
Kinder Reservoir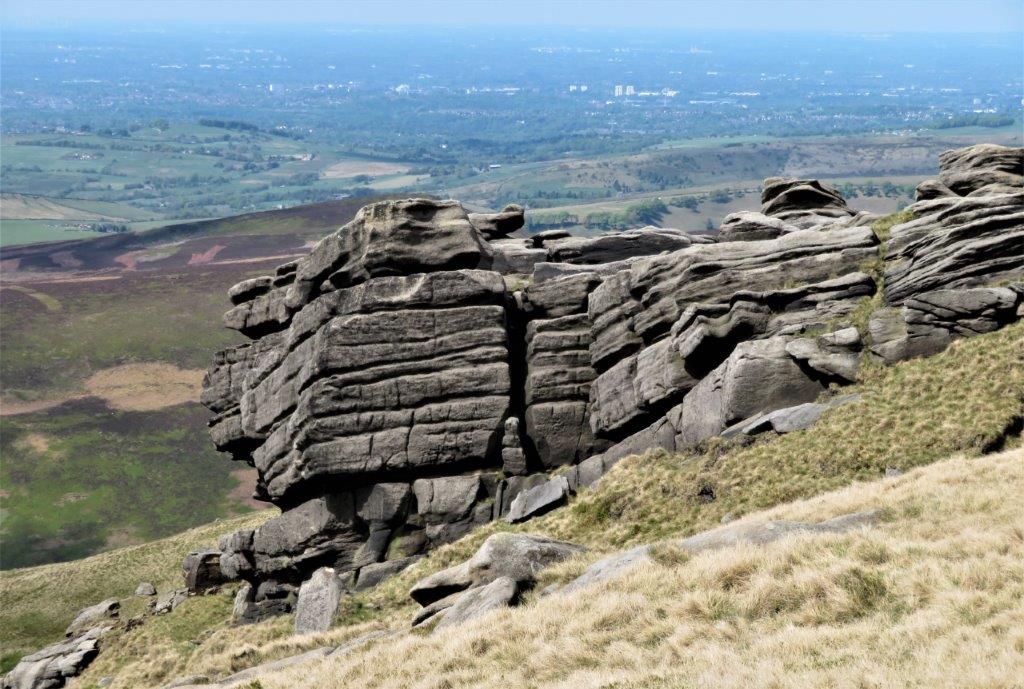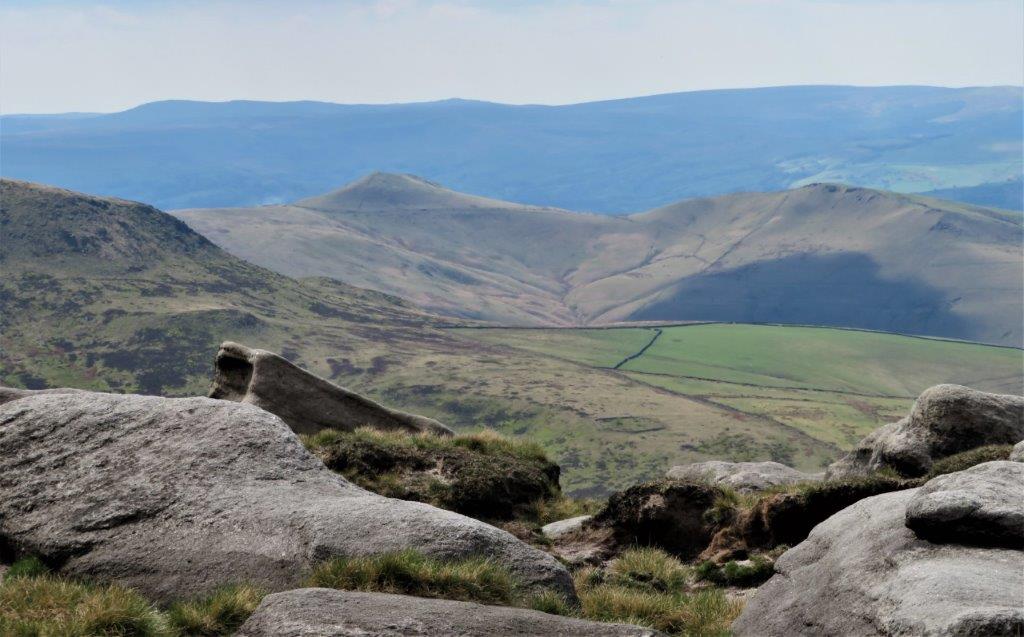 South Head and Mount Famine (to lef)t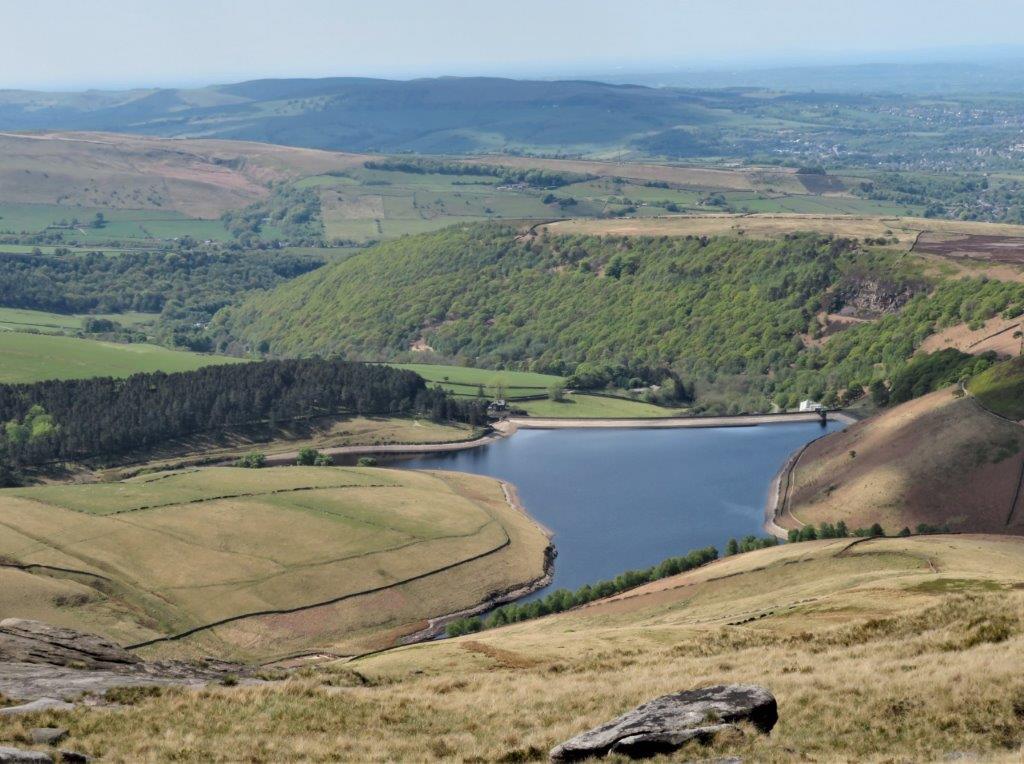 Kinder Reservoir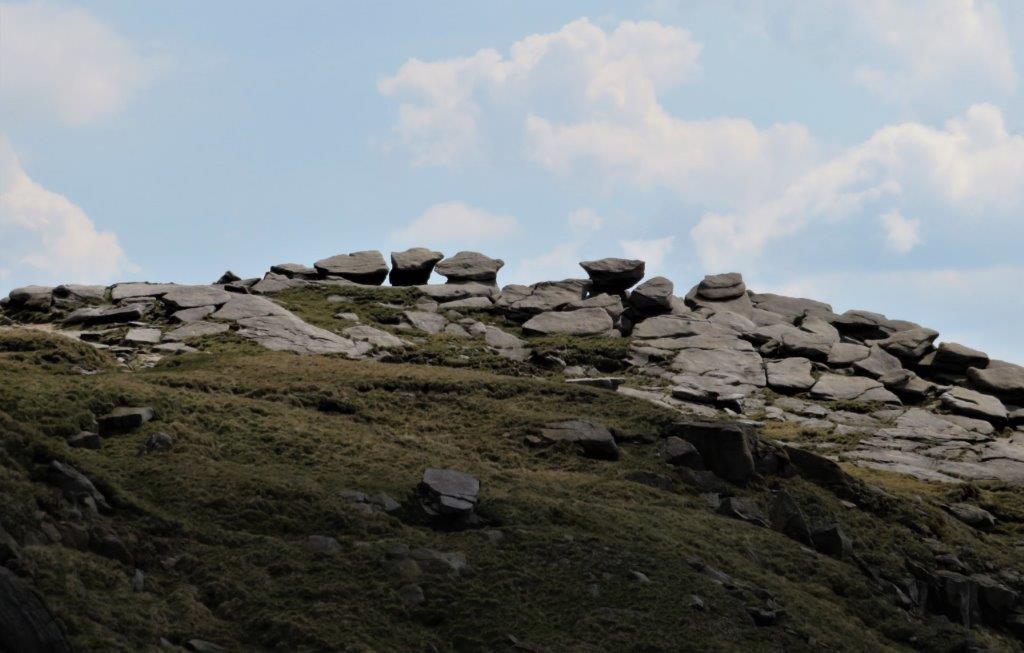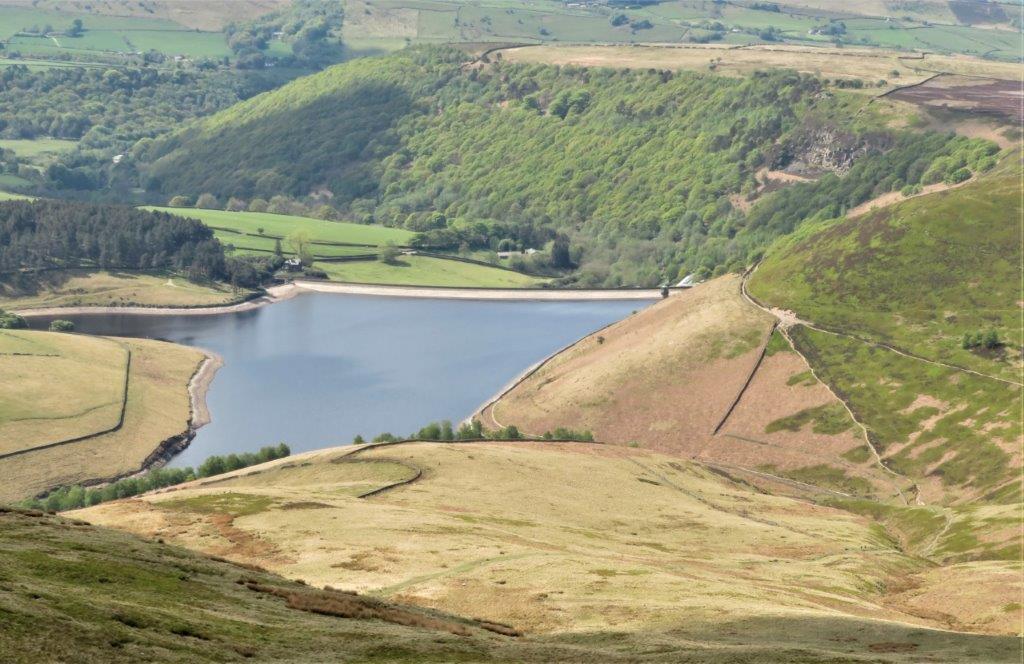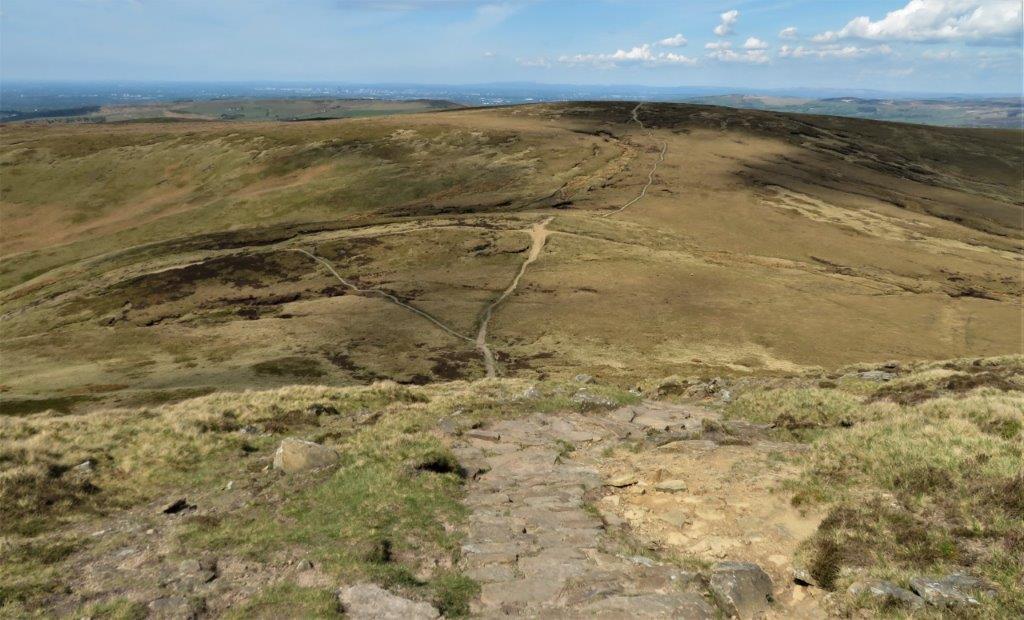 Steep descent down Pennine Way from Kinder Scout to sign post in centre of picture 1/3 from top
Sign Post faces
looking back at the western end of Kinder Scout
Snake Path - a well paved footpath soon deteriorates
zoomed into rocks above on 'The Edge' of Kinder Scout
following The River Ashop
not clear how this earth bank is formed - well above river water level when seen
Nether Red Brook starting (to right of centre) at the top of Kinder Scout
zoomed in closer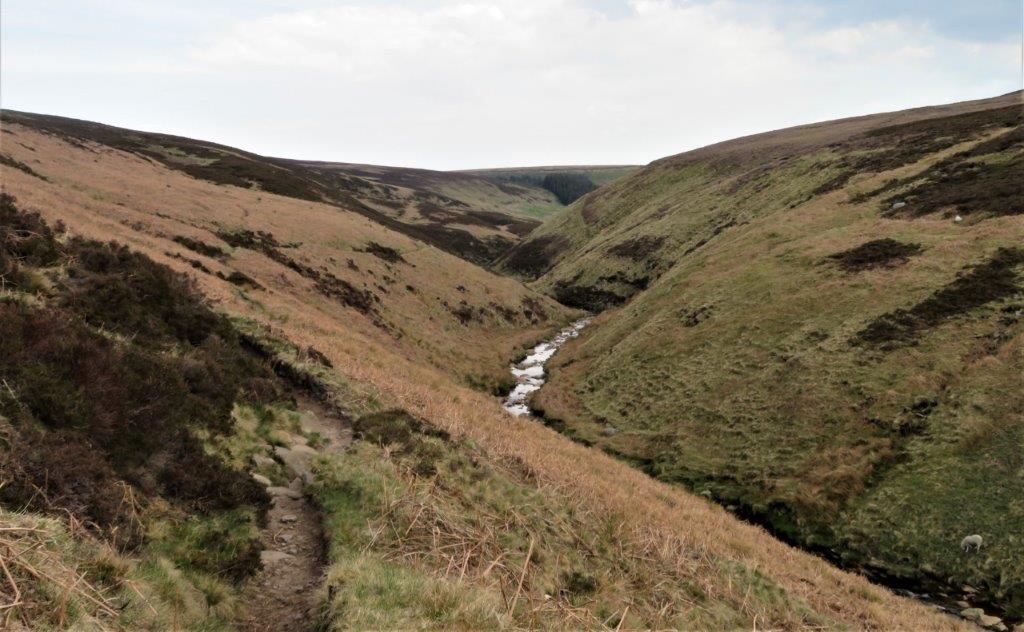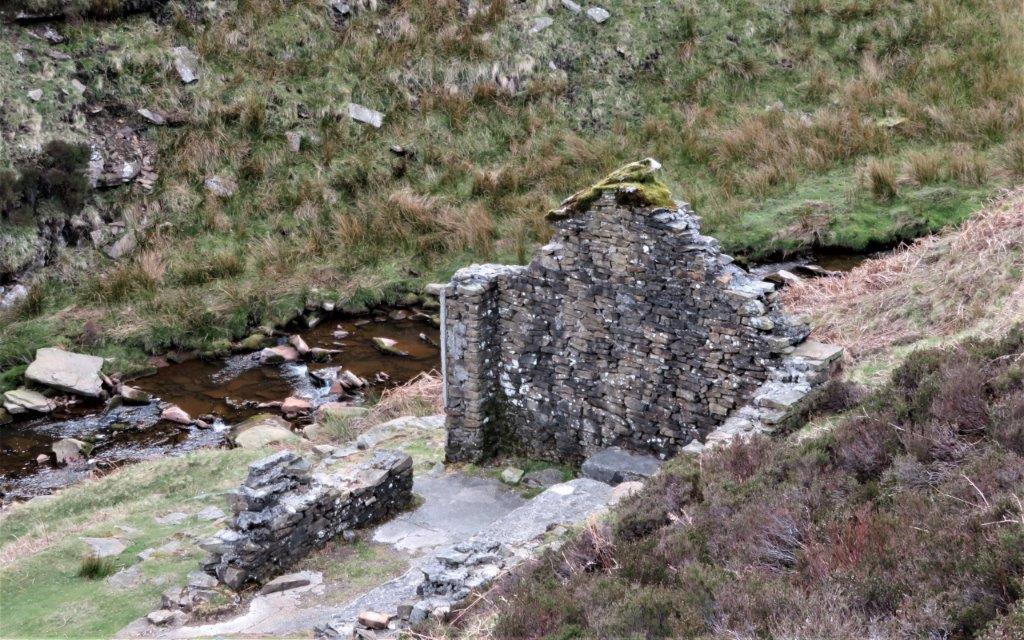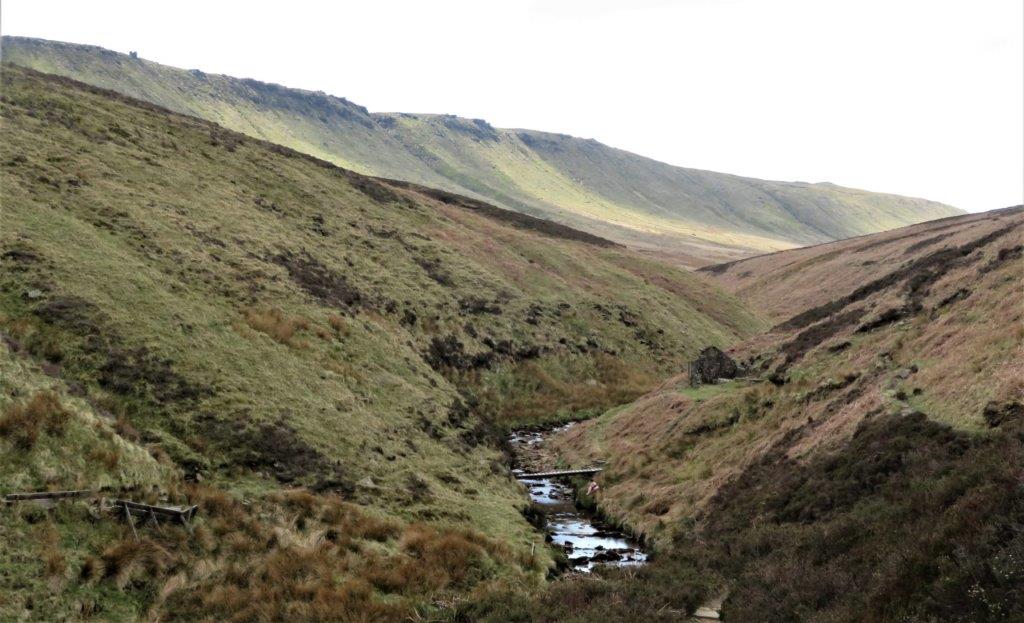 looking back - a foot bridge to another path on the far side of The River Ashop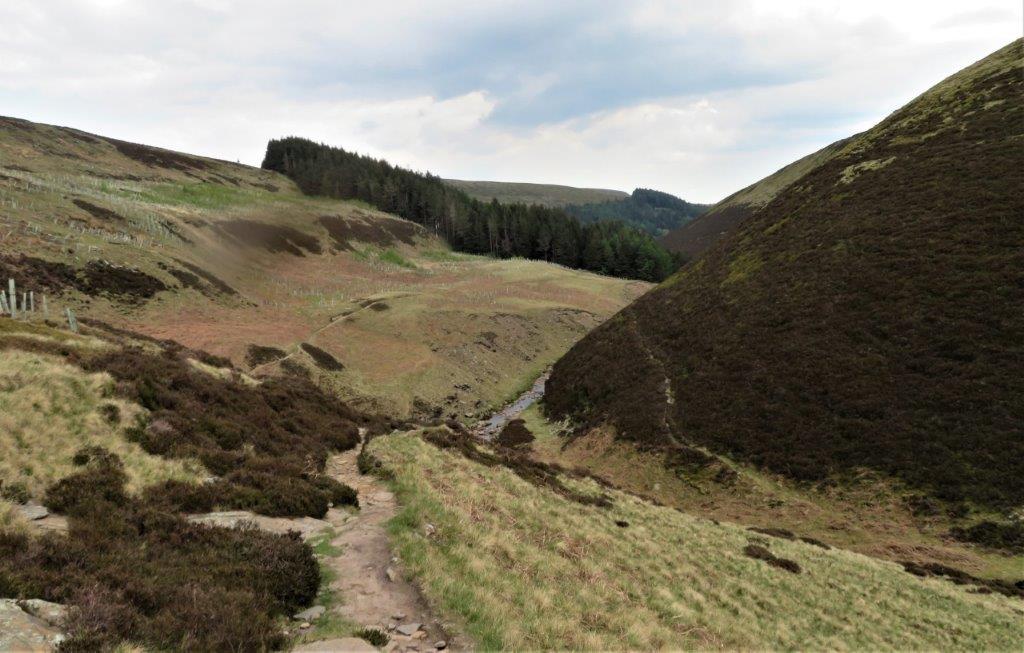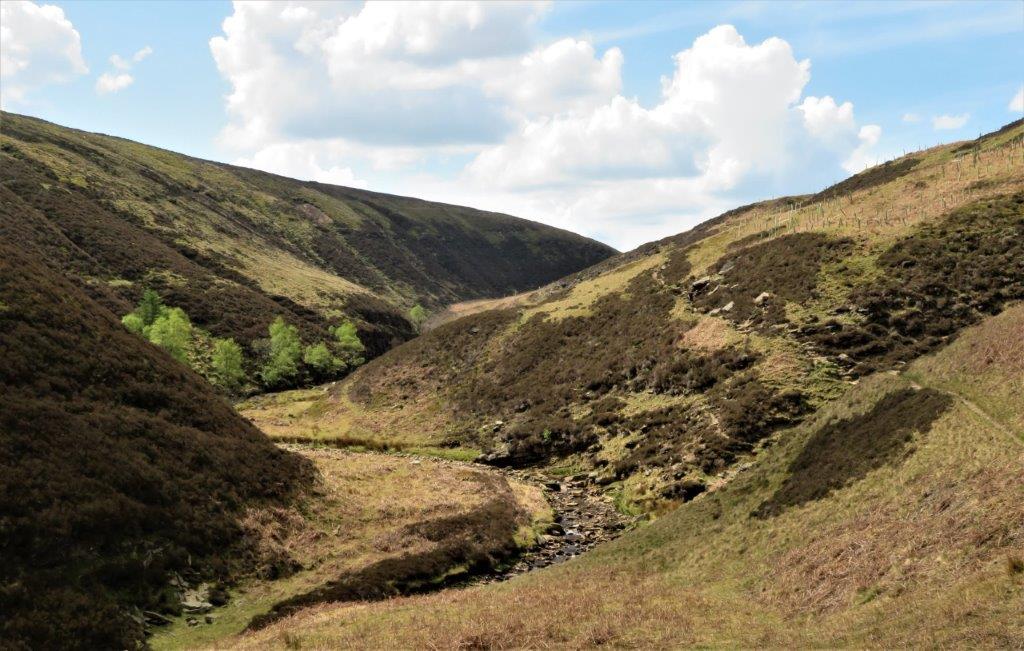 looking back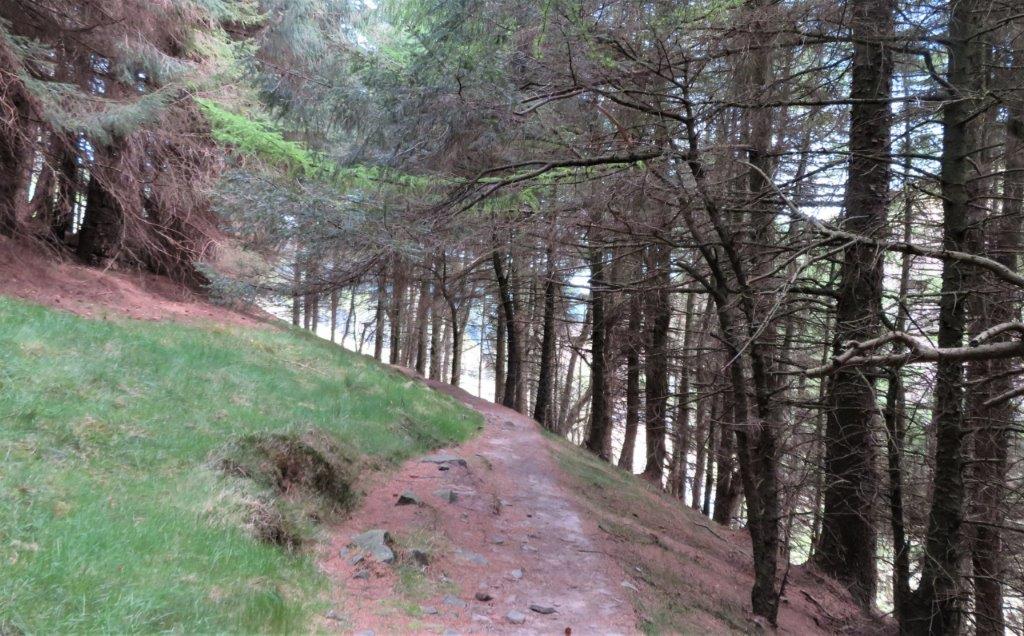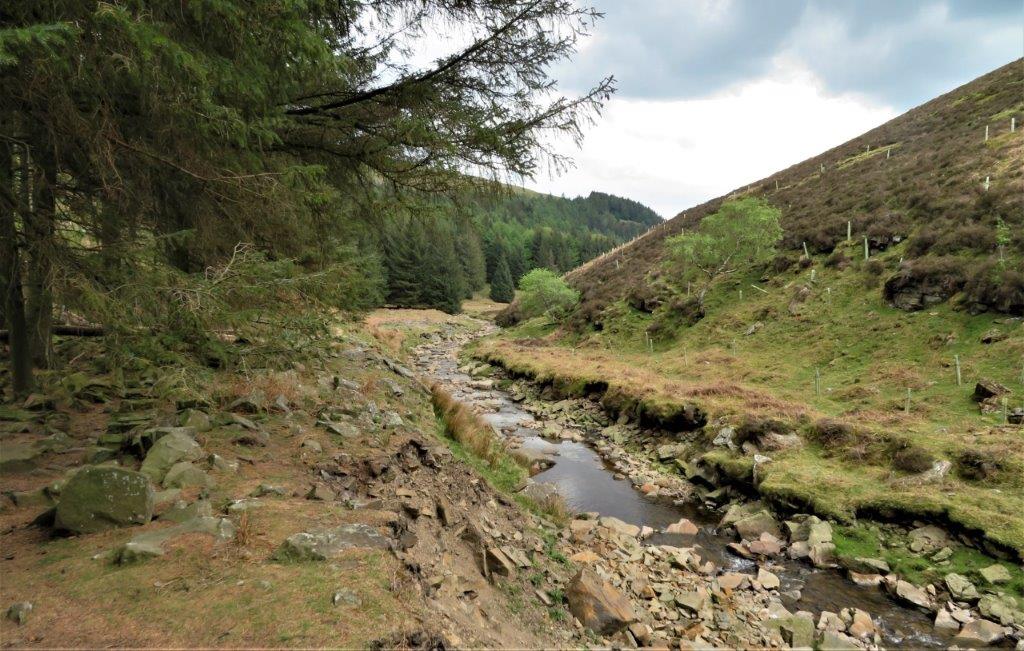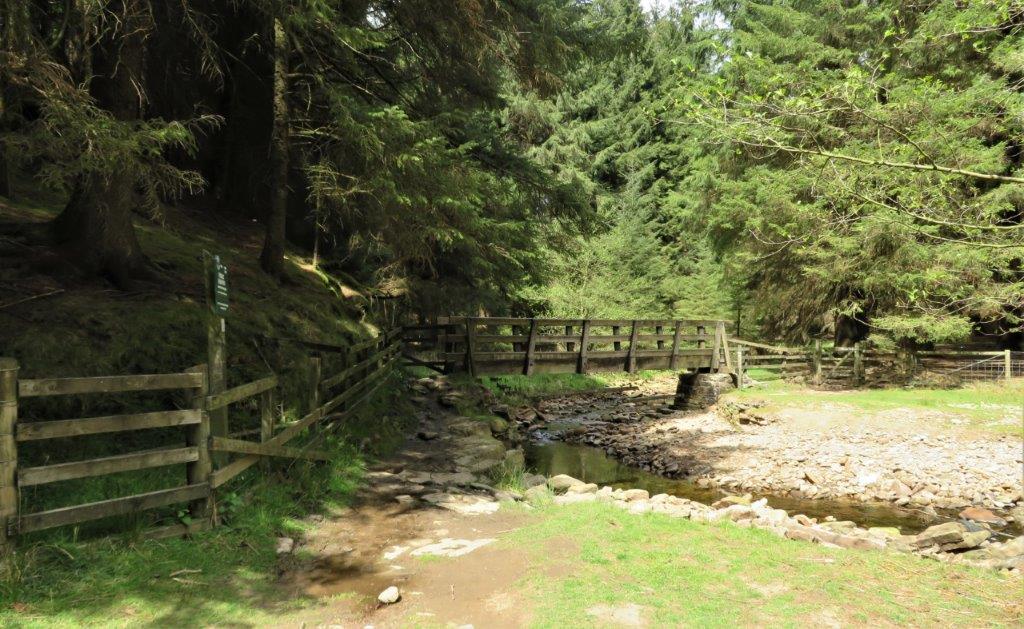 footbridge taken over Lady Clough (which runs into The River Ashop)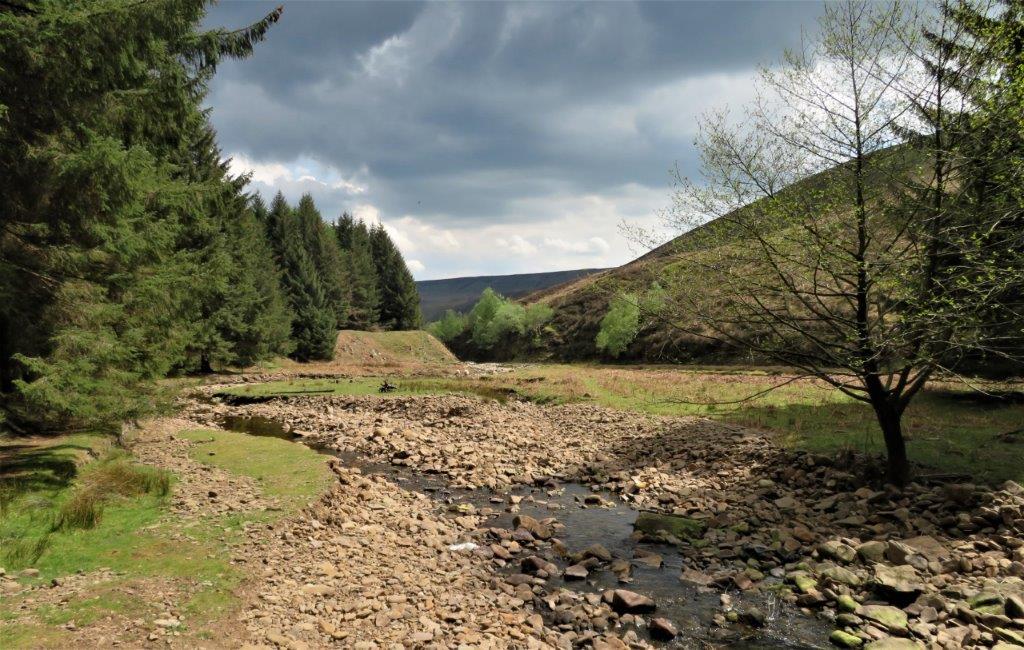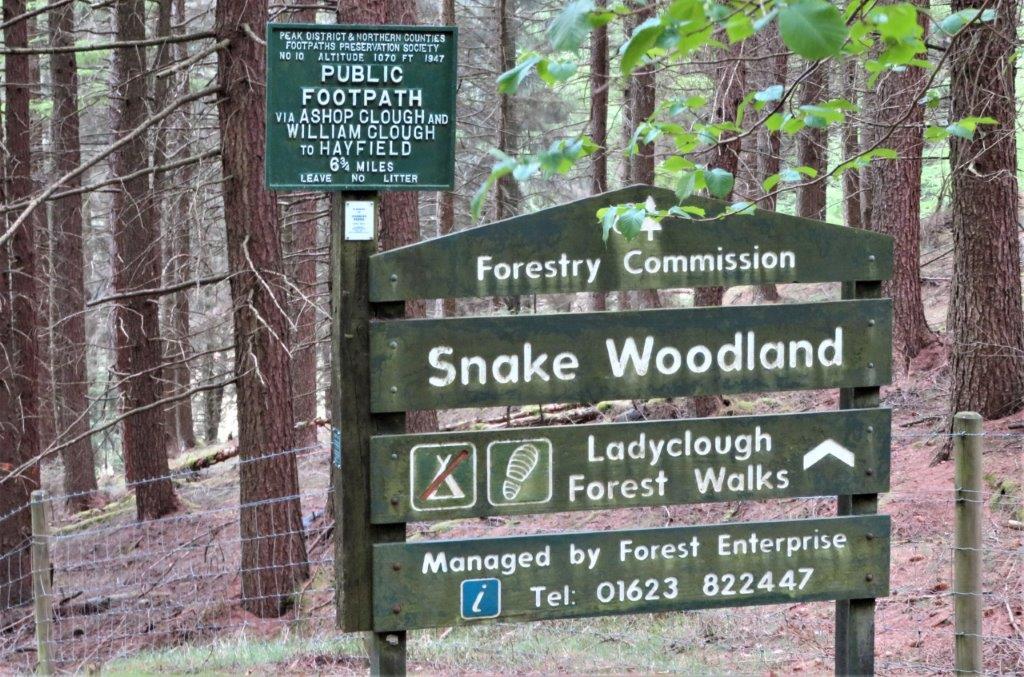 The sign at the end of my walk (the start point for others)
Comments -
During this virus lock down period about 15 people were encountered on this walk - a large proportion of fell runners - some single men and women and some pairs - and a few walkers. Some people had probably accessed the area from Hayfield and The Pennine Way where it crosses the A57 road (access generally by car to get there?).
This 9 mile walk route took me about 5 hours to do - a group would probably take a bit longer (even although not stopping to photograph frequently). However, the main problem is Public Transport access to the route - there is no Bus running from Sheffield beyond the Ashopton Viaduct. At one stage, for a few years up to 2008, there was a bus between Sheffield and Glossop which gave convenient access to this part of Kinder (and other nearby walking areas). Without a car, one can still walk in these areas, but 'walk in distances' make each walk closer to a marathon - OK for the very fit & young but less easy as one ages. Limited public transport thus limits walking to easily accessible areas - many interesting and worthwhile area are thus missed except for the very fit and car users. Car users of course tend to do circular walks which are in some ways less interesting than linear walks.
homepage - Daywalks Index 2020 - contact me at