homepage - Daywalks Index 2020 - contact me at

2020.05.02** a 'social distancing solo' walk Parked at SK195864 on A57 Road to East of Ashopton Viaduct (over Ladybower Reser), East on A57 Road*2 to Ladybower Inn, BW ~NE to just N of Cutthroat Bridge, U turn on BW ~W to Whinstone Lee Tor, follow path generally northward on Derwent Edge passing Wheel Stones / White Tor / Salt Cellar / Dovestones / Cakes of Bread up to Back Tor, just to South of Tor take path WNW to Lost Lad, ~WNW for ~600m down from Lost Lad then 'circle' W/S (thru many possible confusing tracks) to join FP running ~SSE from Abney Bank to Brierly Side, Continue down to Wellhead & to BW near edge of Ladybower Reser, followBW ~SSE to SK187884 & branch off on another BW winding ~E across Grindle Clough & continuing ~E to the top of Grainfoot Clough, follow BW (a contour path ~S to Whinstone Lee Tor, at SK198874 steeply down NW on FP for 130m, V turn S and follow FP to Ashopton BW at SK198865, ~W to Ladybower Reser & A57 Rd. - walked Saturday. ssssss
Note during this virus 'lockdown period' a car was used to get to start of walk after recent Police (NPCC) guidelines for England - driving to the countryside to walk is likely to be considered a reasonable excuse (so long as more time is spent walking than driving)
Note*2 - should have taken bridleway from Ashopton to Ladybower Inn at start of walk rather than A57 road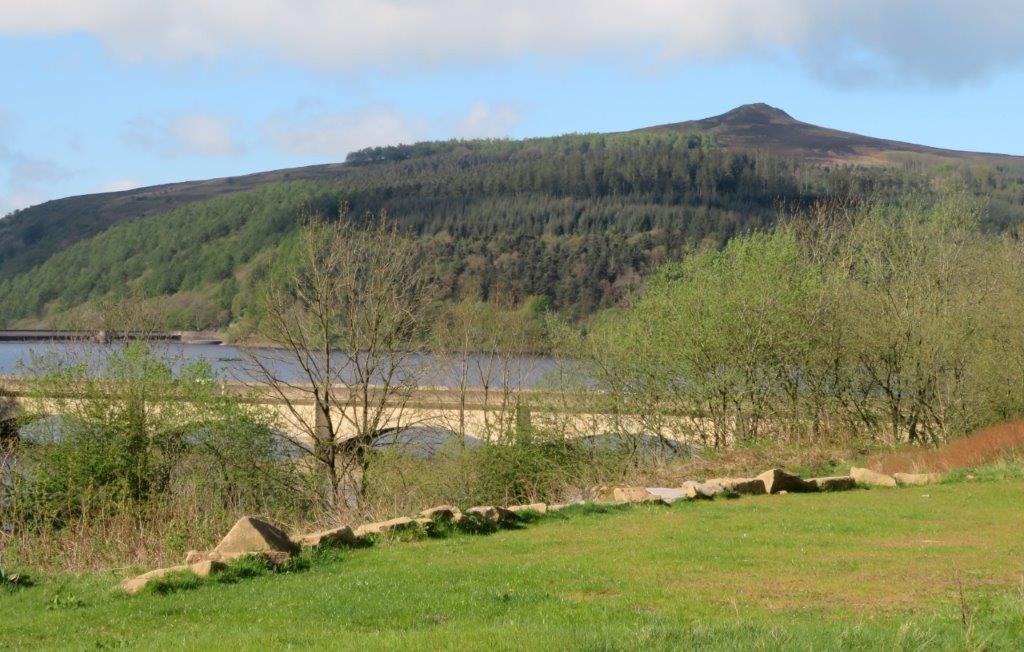 Winhill at back (top right), Ladybower Reservoir embankment at left. The A6013 road viaduct to Bamford (over the eastern side of the reservoir) is seen here
Ladybower Inn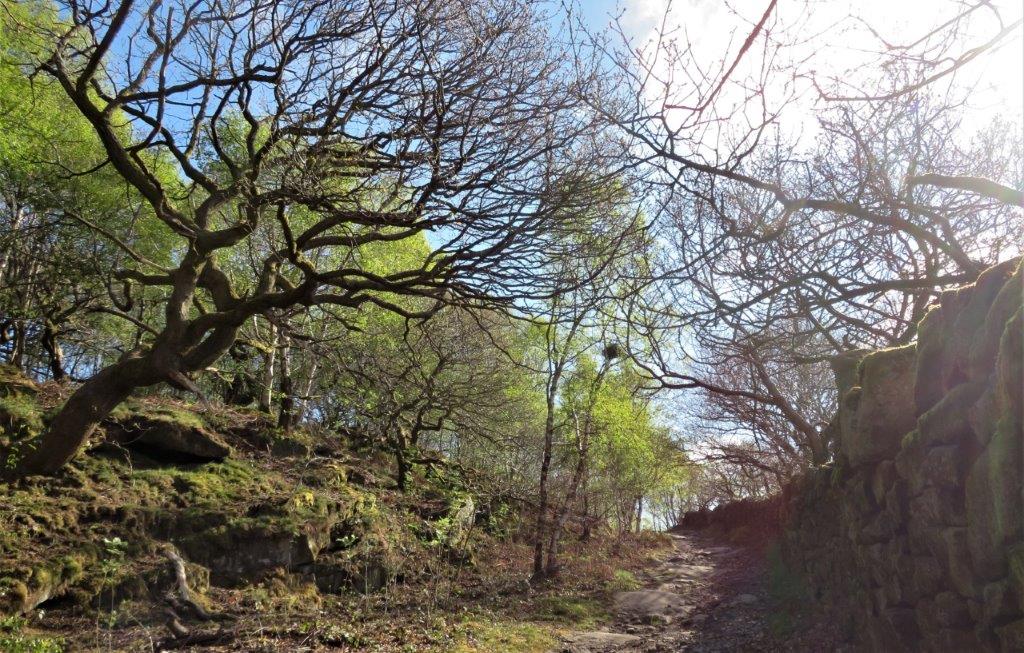 Bridleway up from the Ladybower Inn running towards Cutthroat Bridge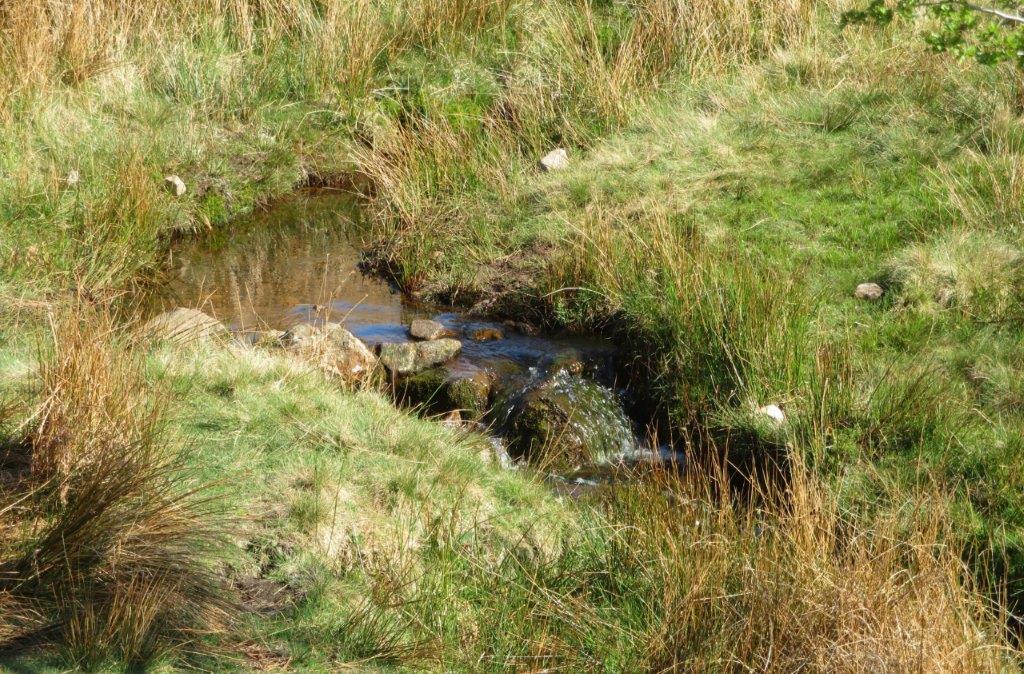 Highshaw Clough - brook in clough flowing toward Cutthroat Bridge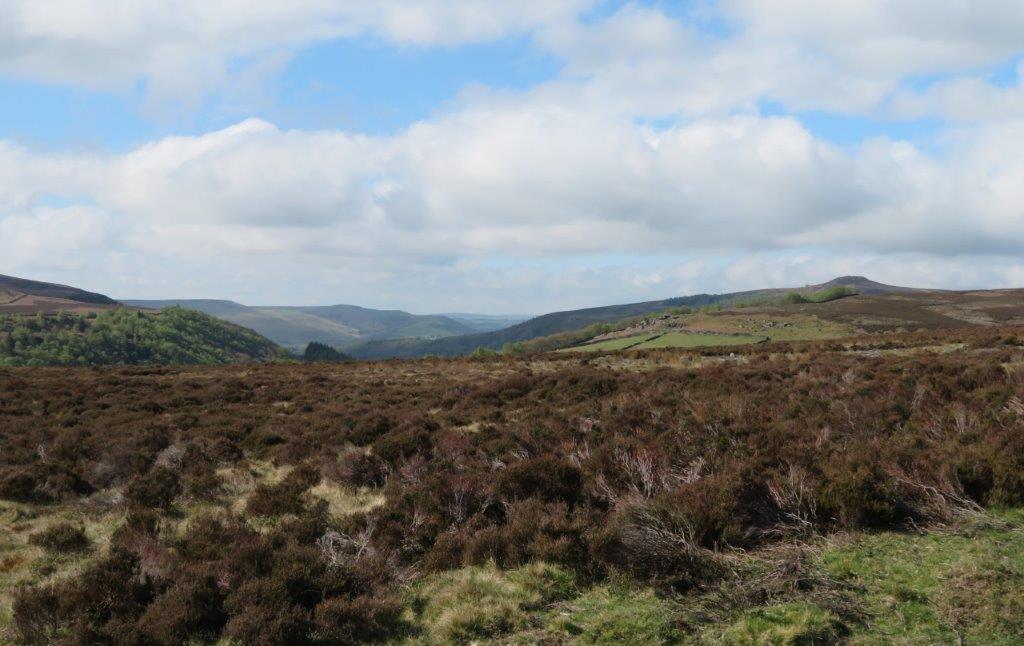 A view looking south from the Bridleway running from Cutthroat bridge to Whinstone Lee Tor. Winhill Pike seen top right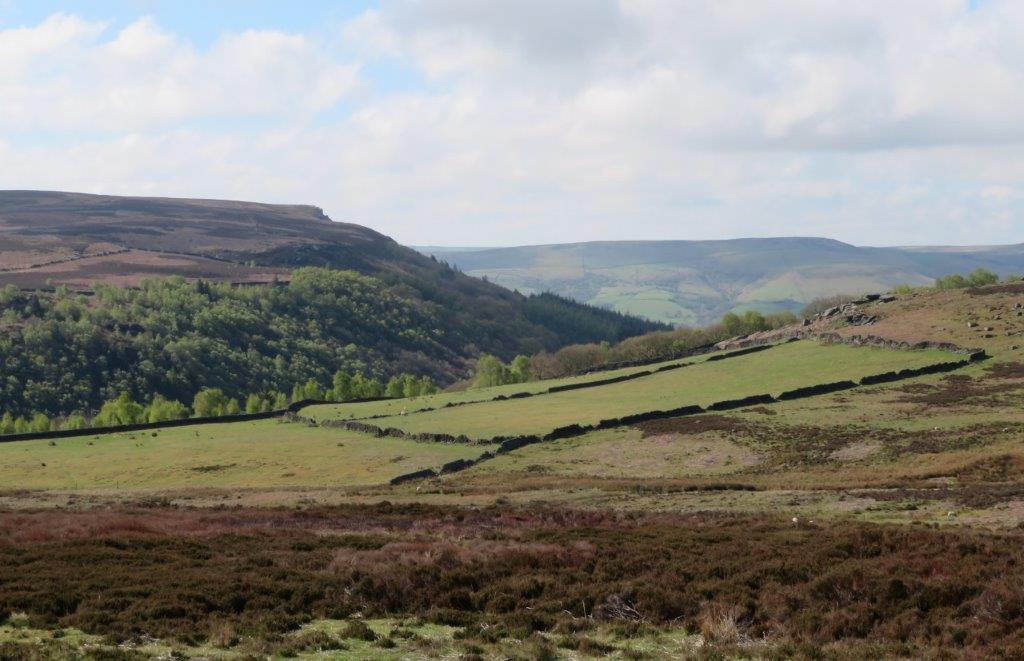 Also from the bridleway - Bamford Edge seen to the left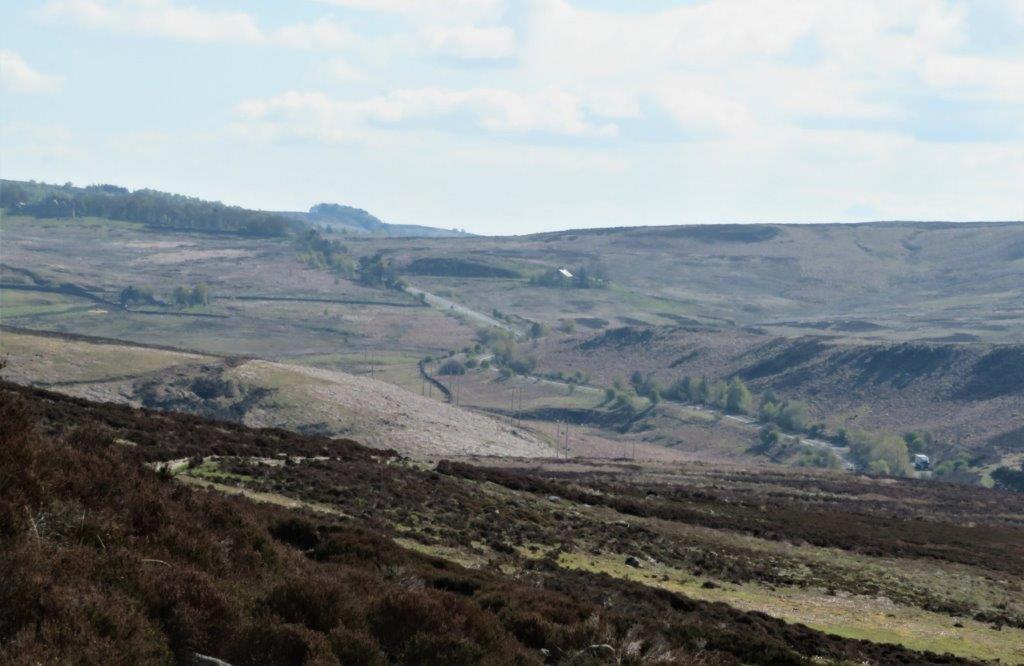 looking back from the bridleway - A57 towards Sheffield. Moscar at top left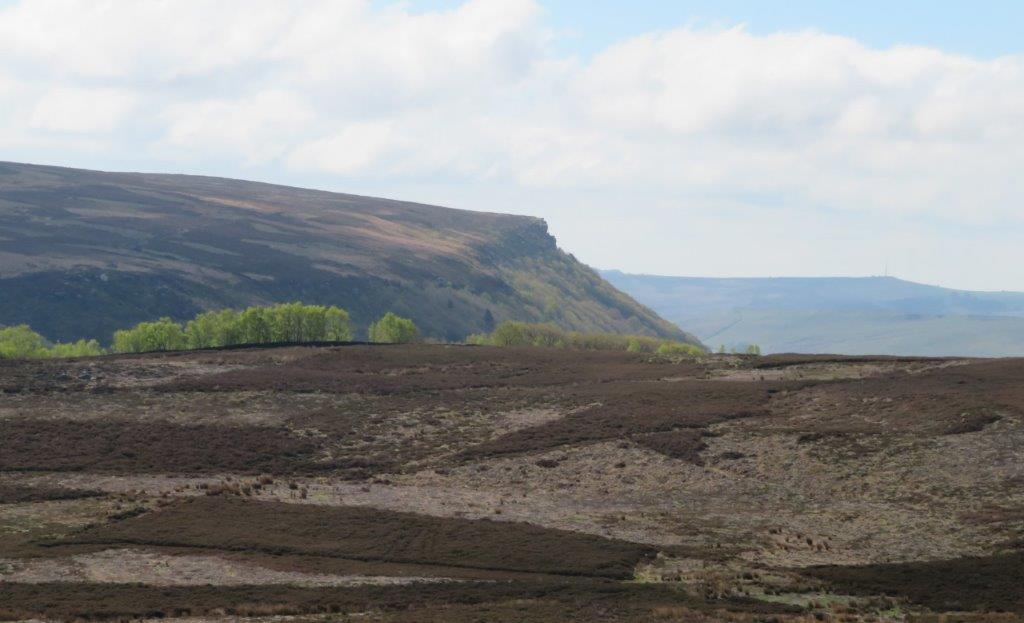 Bamford Edge again (in mid top to left)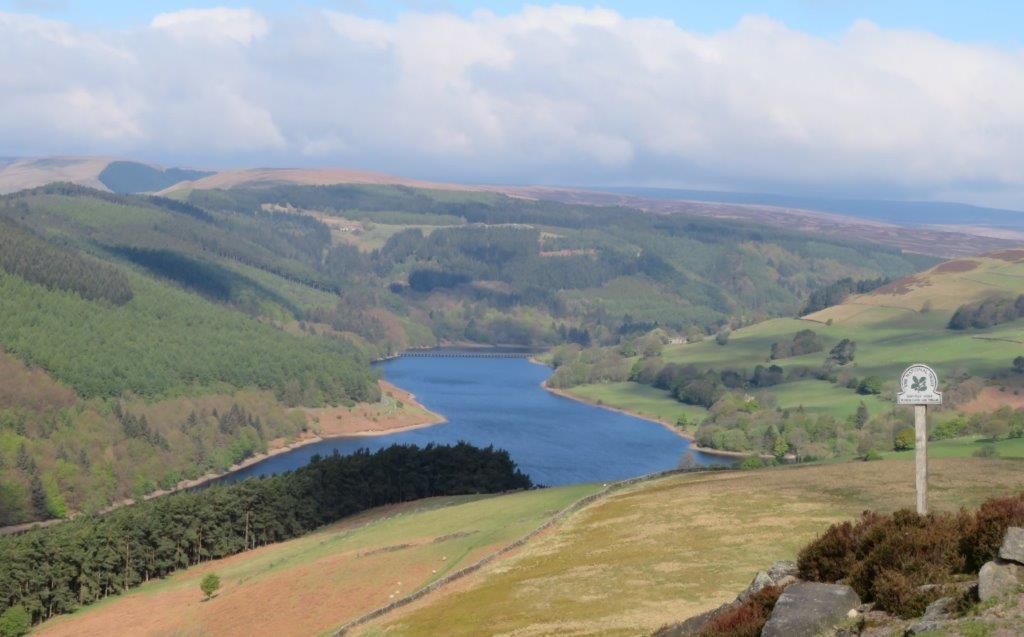 looking down from near Whinstone Lee Tor - the northern arm of Ladybower Reservoir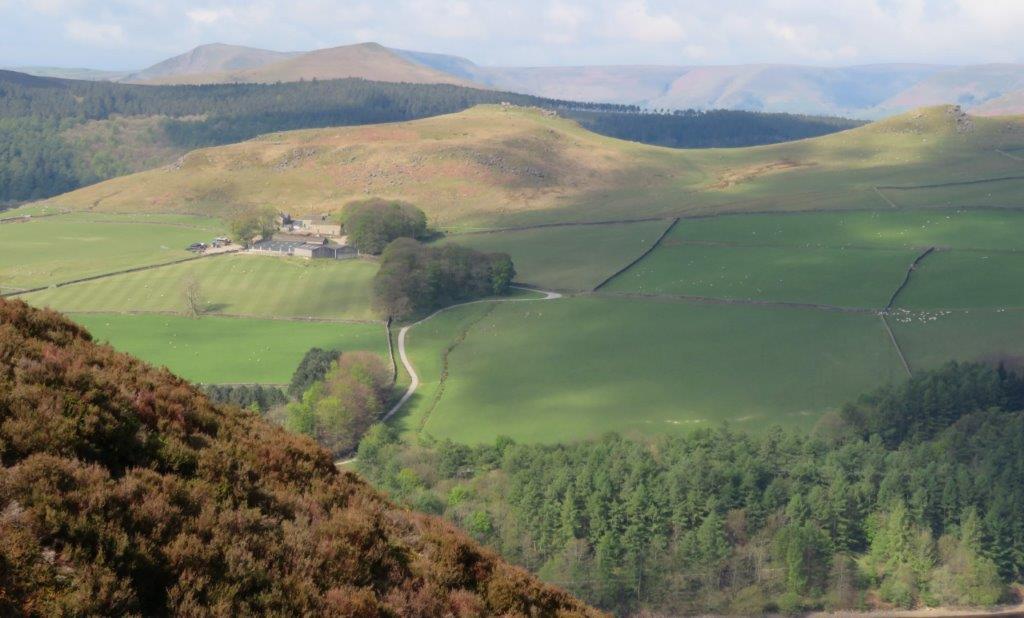 Crookhill Farm seen across the northern reservoir valley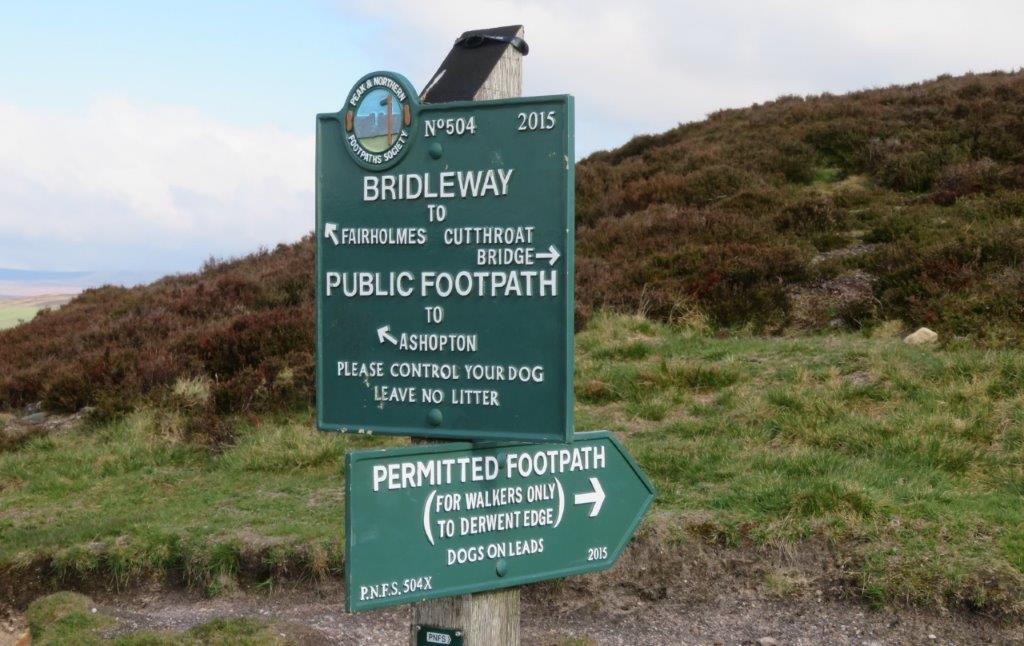 signboards near Whinstone Lee Tor. The permitted footpath (in Open Access Land) is presently only faintly marked on many maps - possibly marking will change?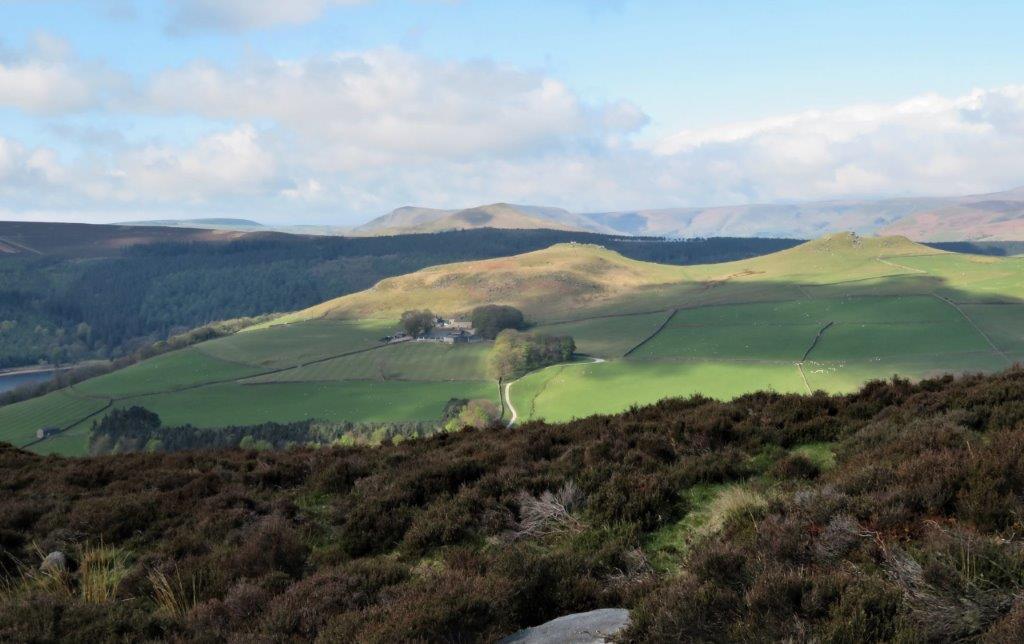 Crookhill Farm again with the western arm of Ladybower Reservoir just visible to left. Lose Hill at centre top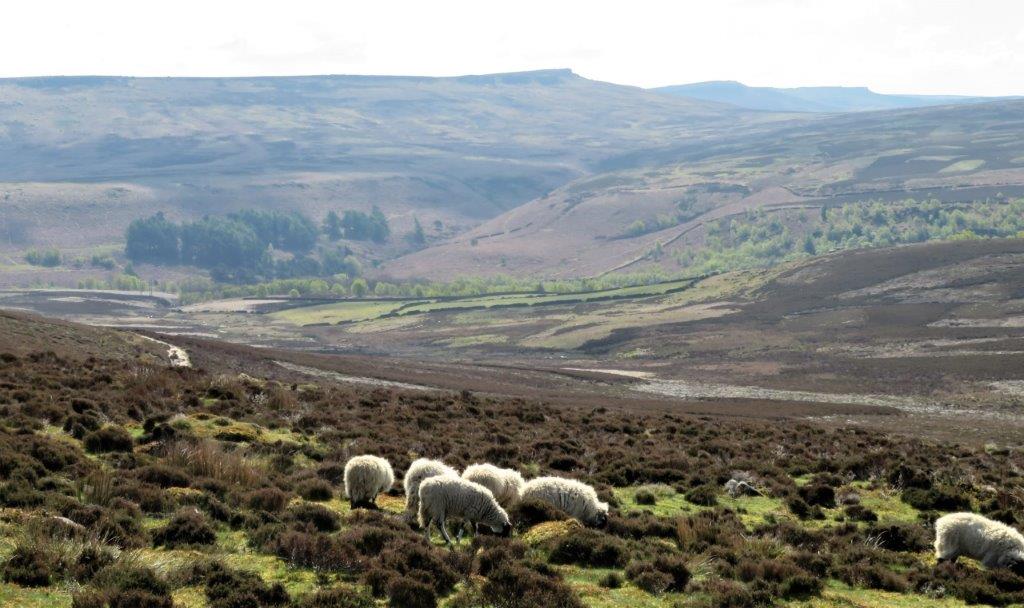 Here one sees not Bamford Edge but High Neb and Stanage Edge behind with Jarvis Clough below (mid left).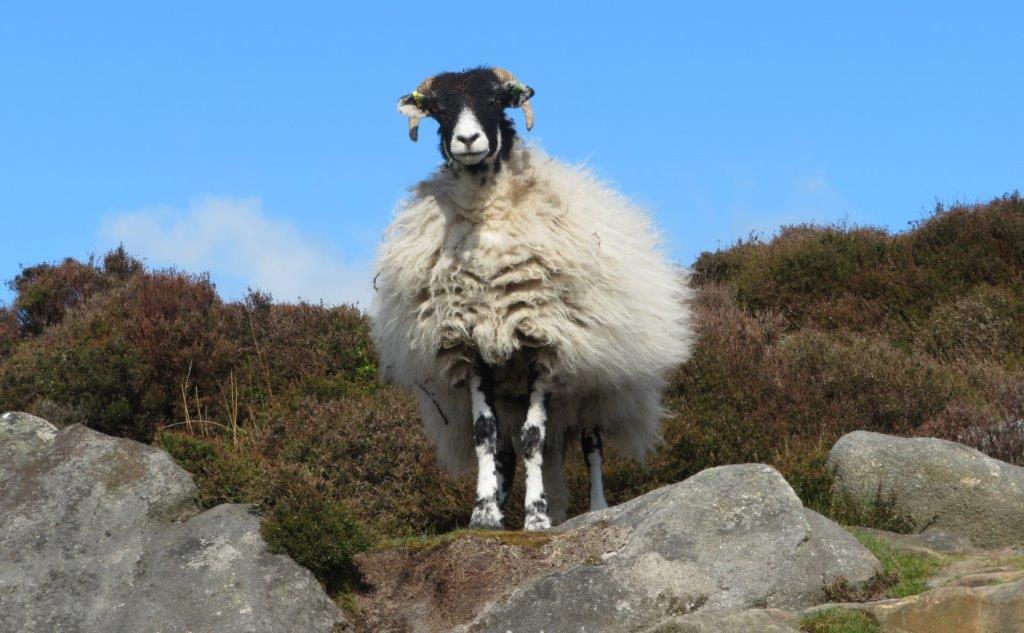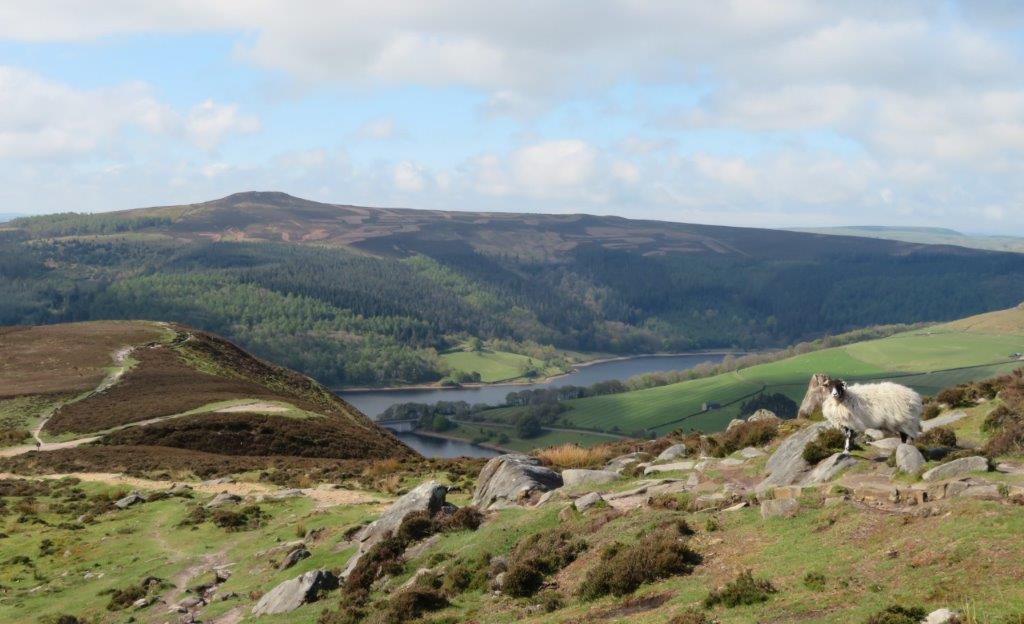 Win Hill Pike at top left with the Western & Northern arms of Ladybower Reservoir below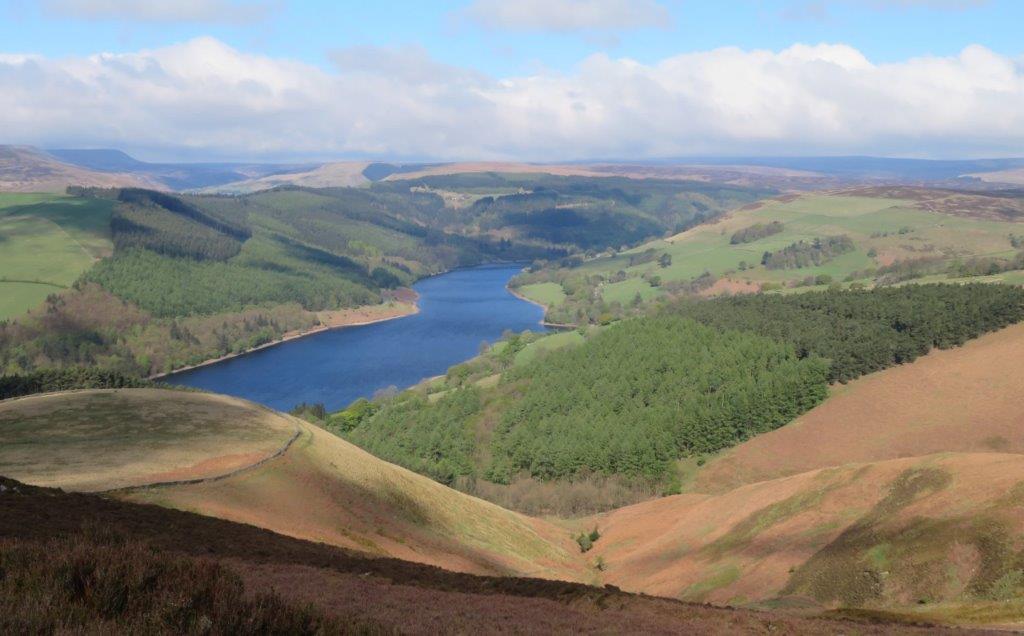 cant find this circle plateau on map?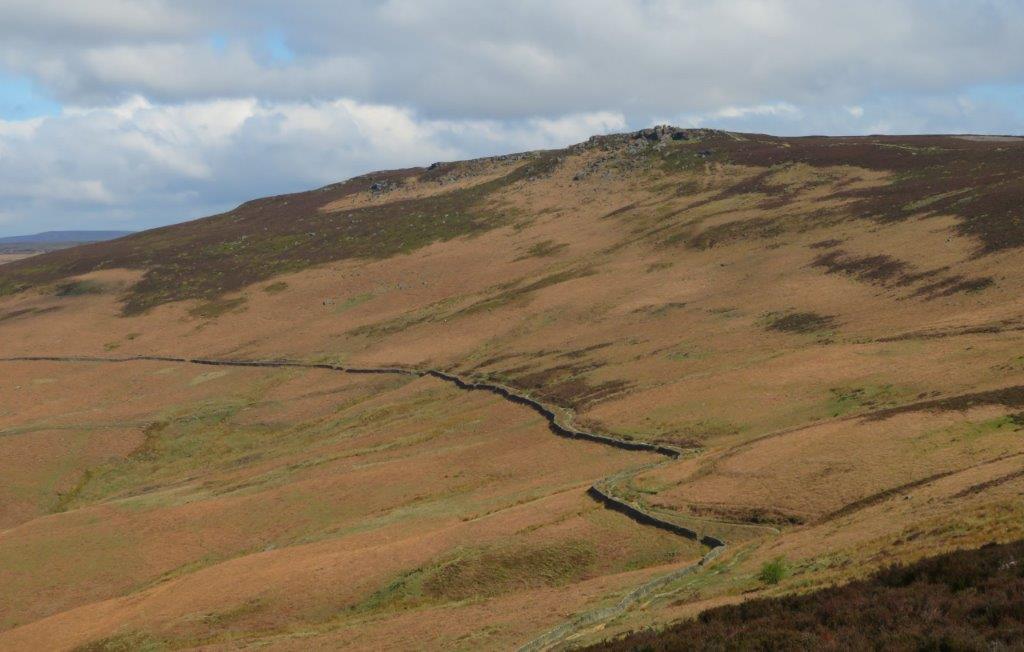 contour path seen below Derwent Edge (at top), which I took on the return leg to Whinstone Tor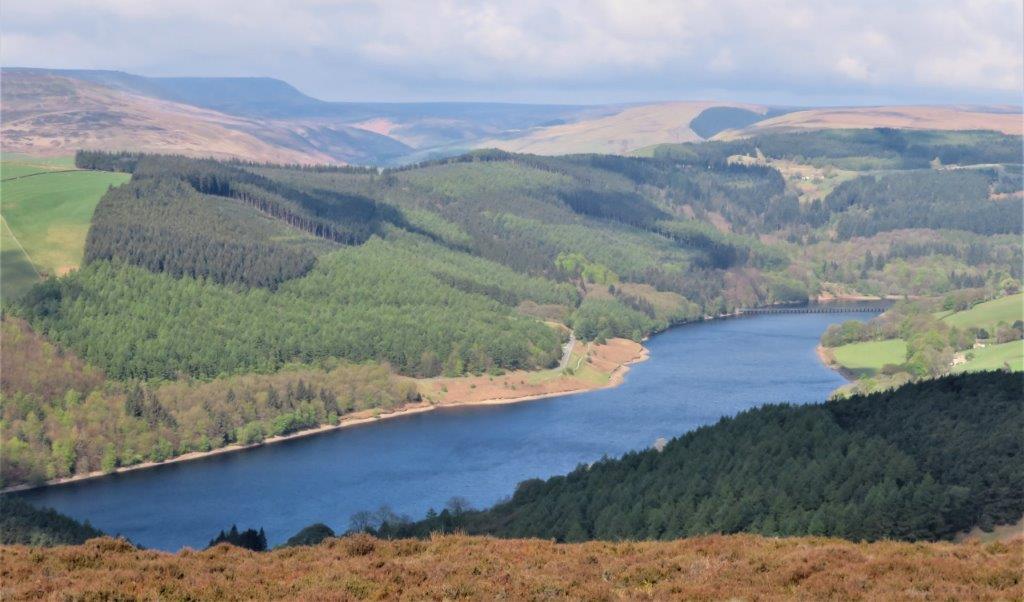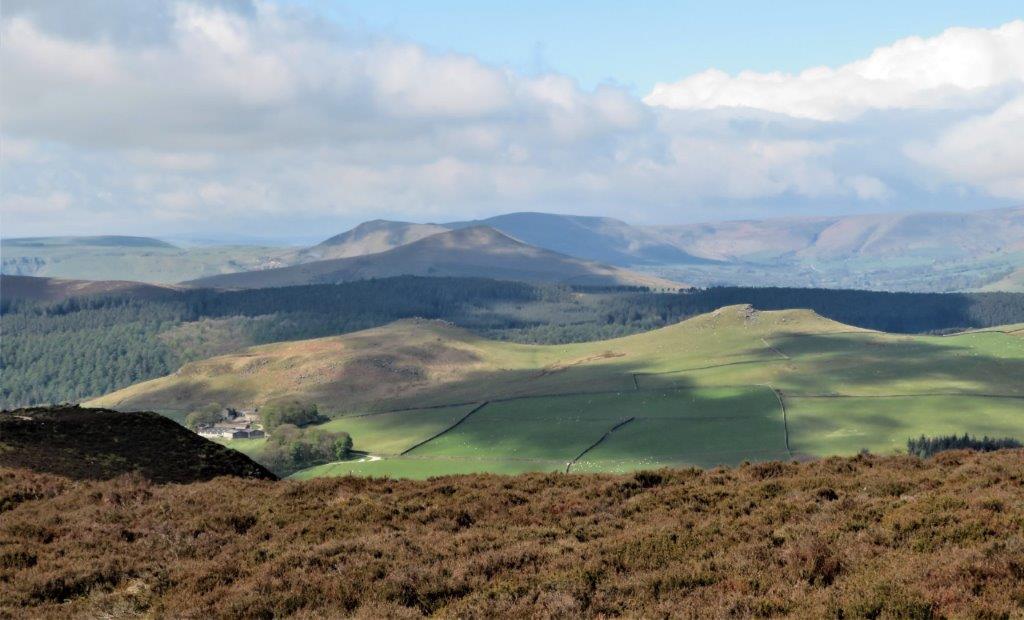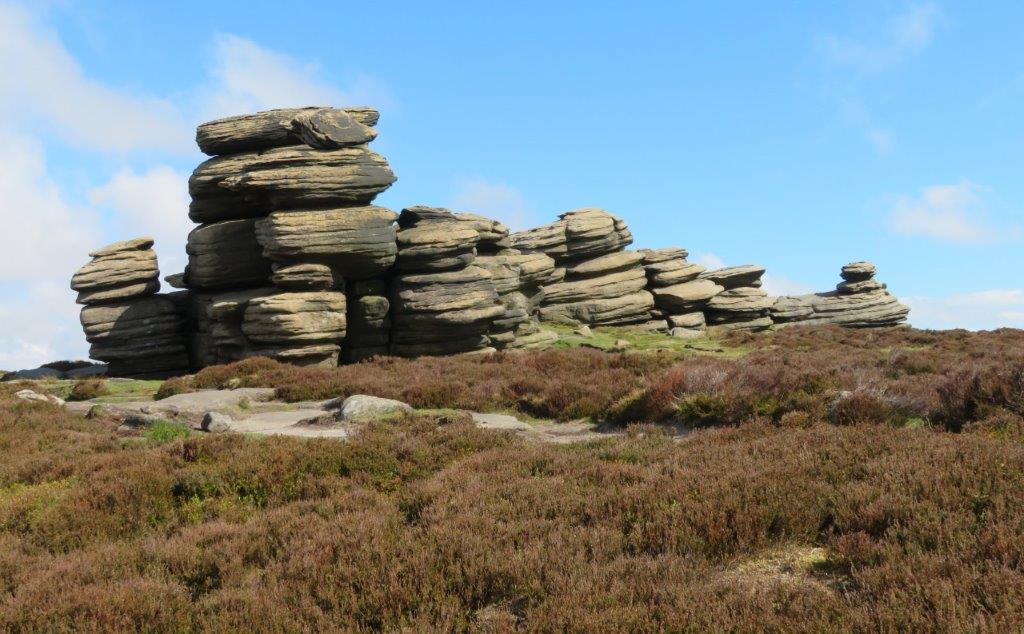 Wheel Stones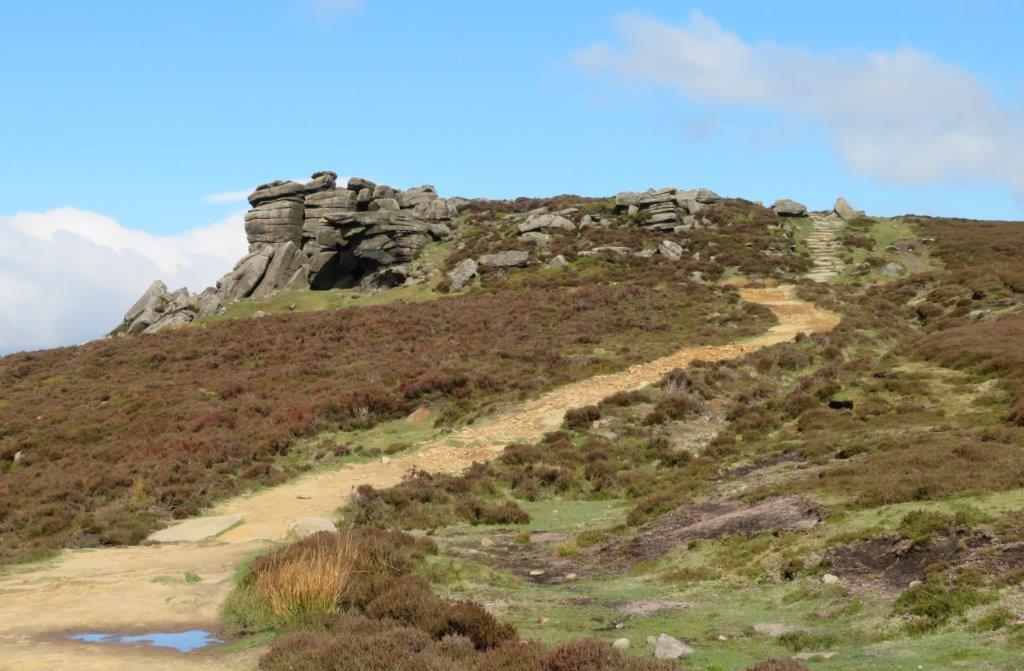 White Tor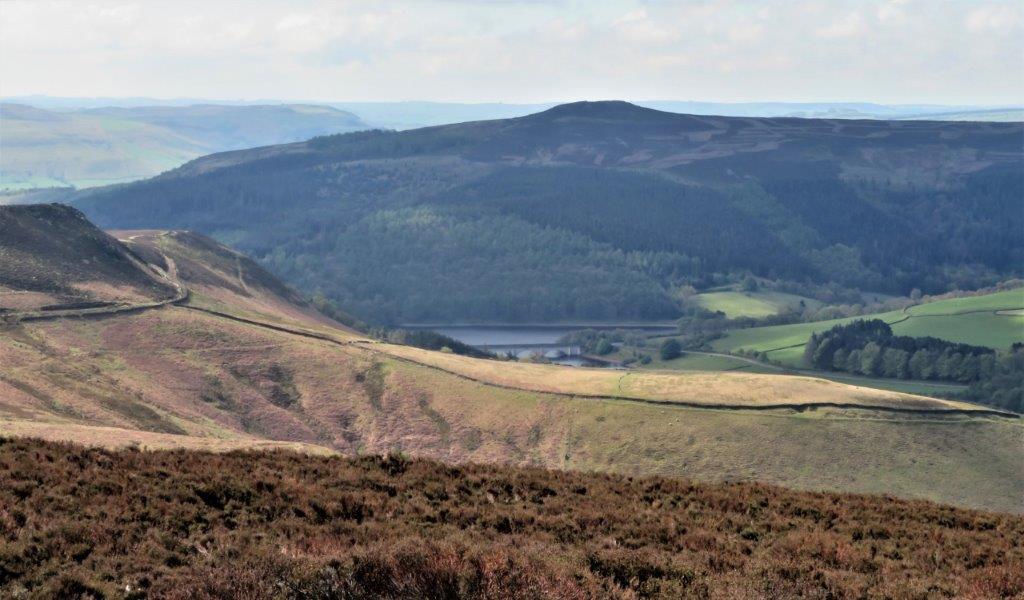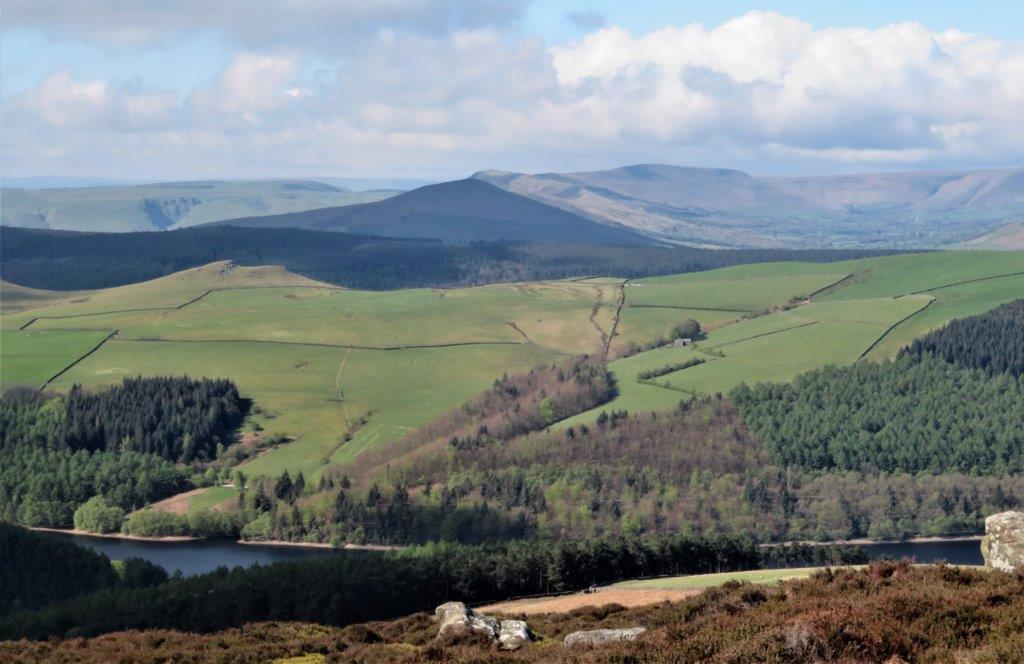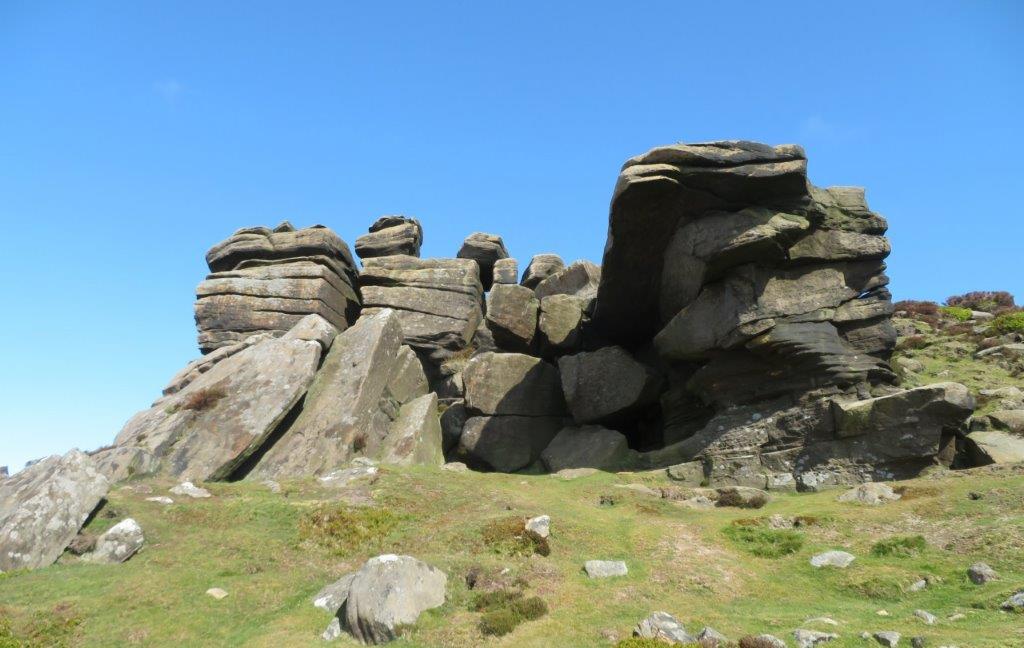 White Tor closer up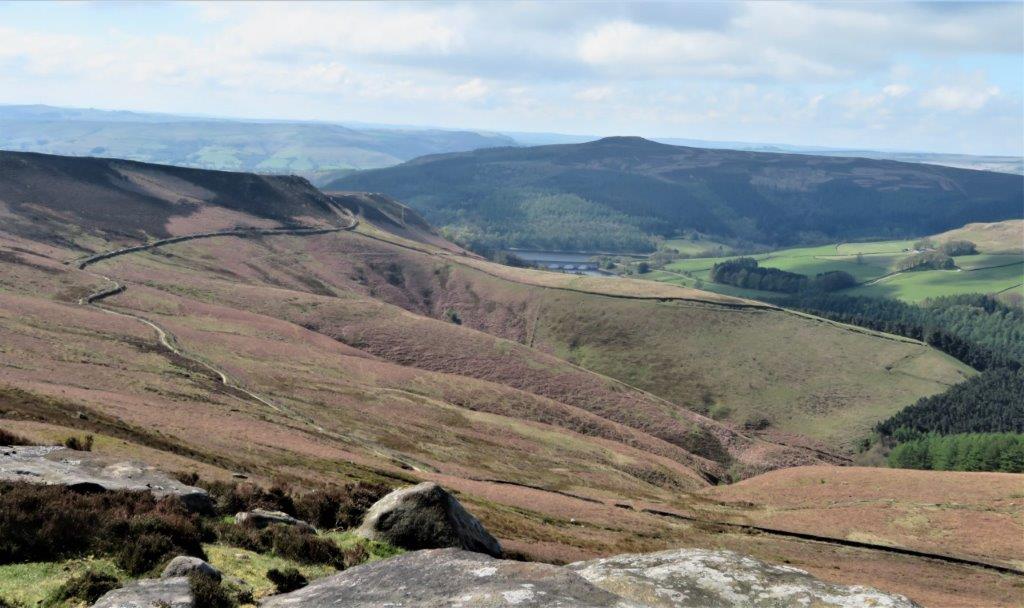 part of contour path below taken on return leg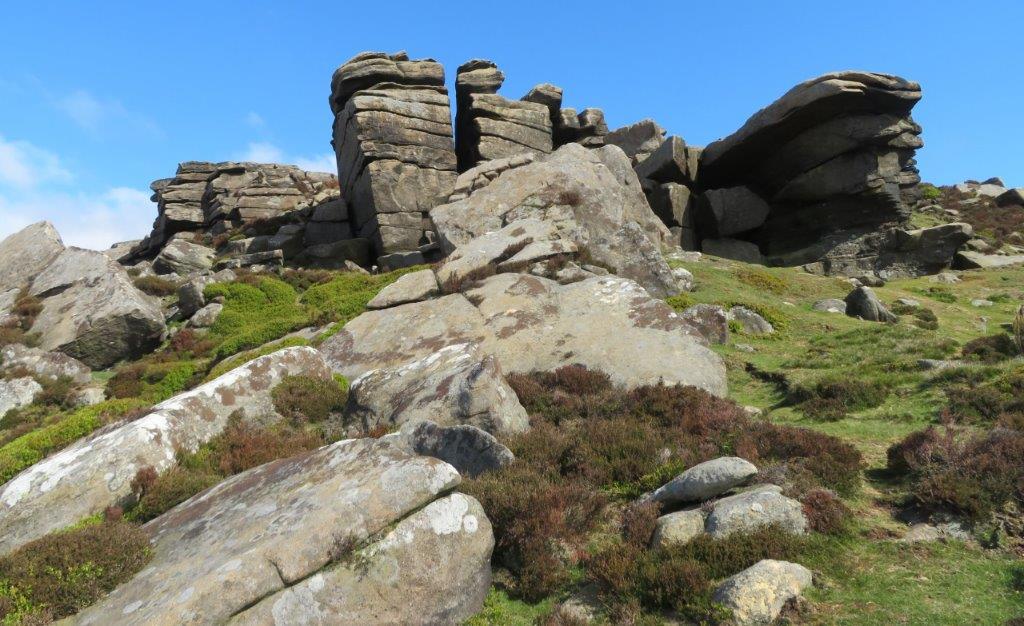 White Tor again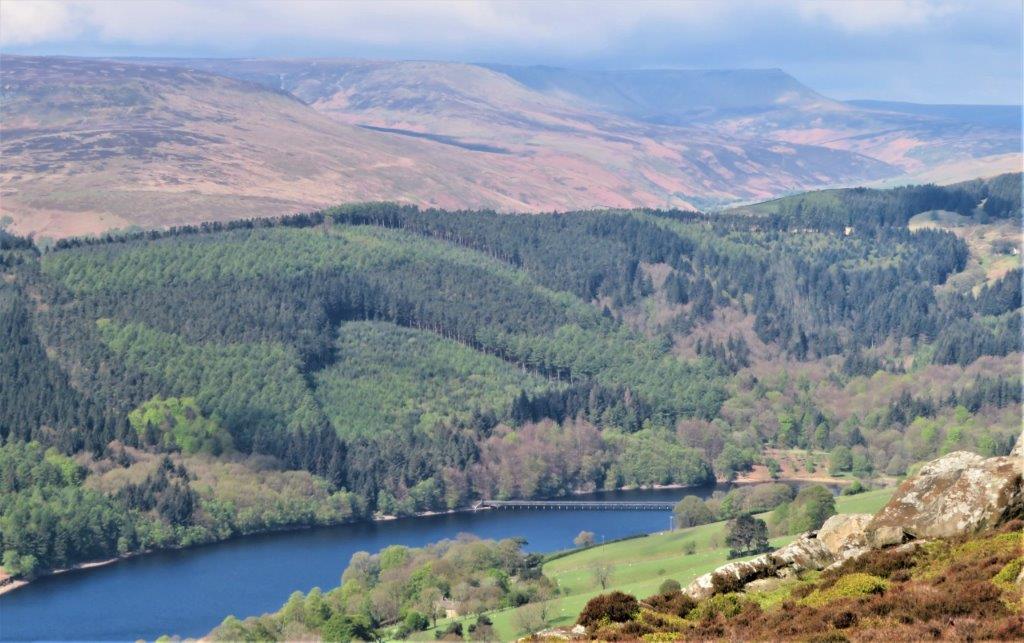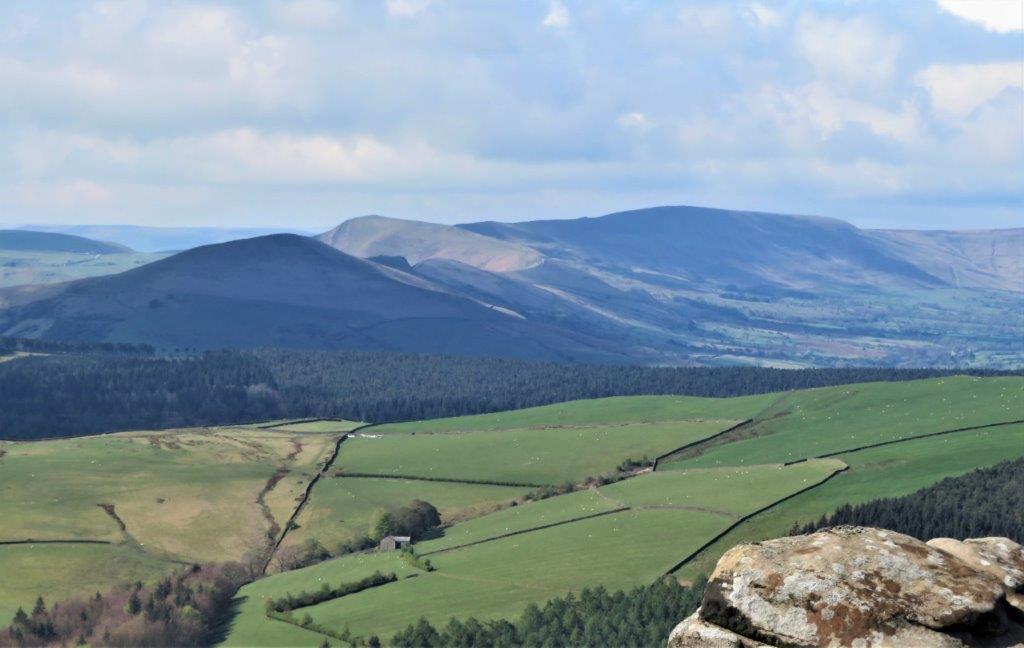 Lose Hill top left, with ridge behind running to Mam Tor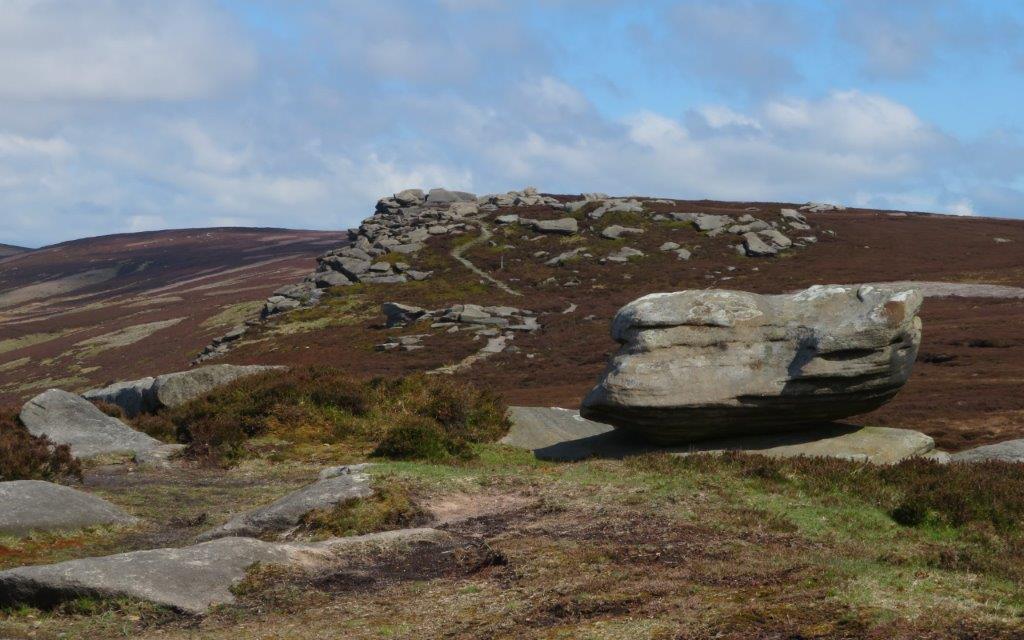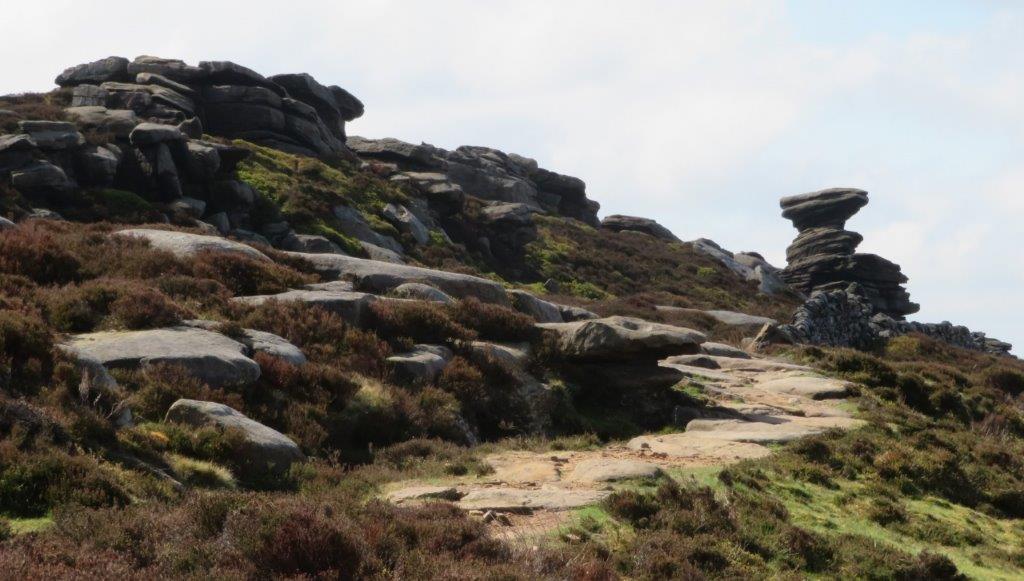 Salt Cellar seen behind me - apparently passed it on path further to East where it could not be seen?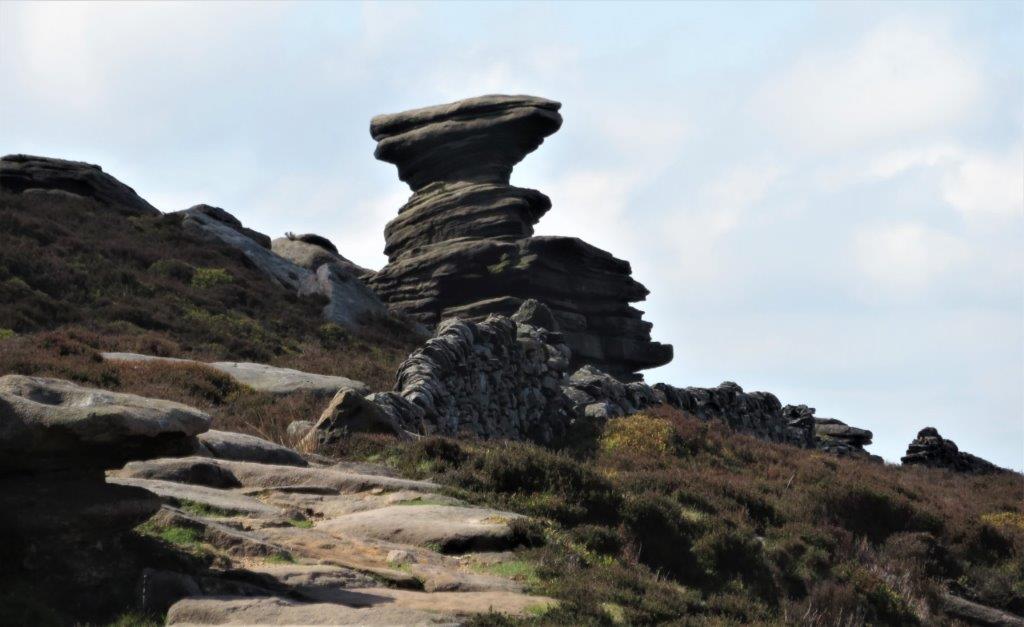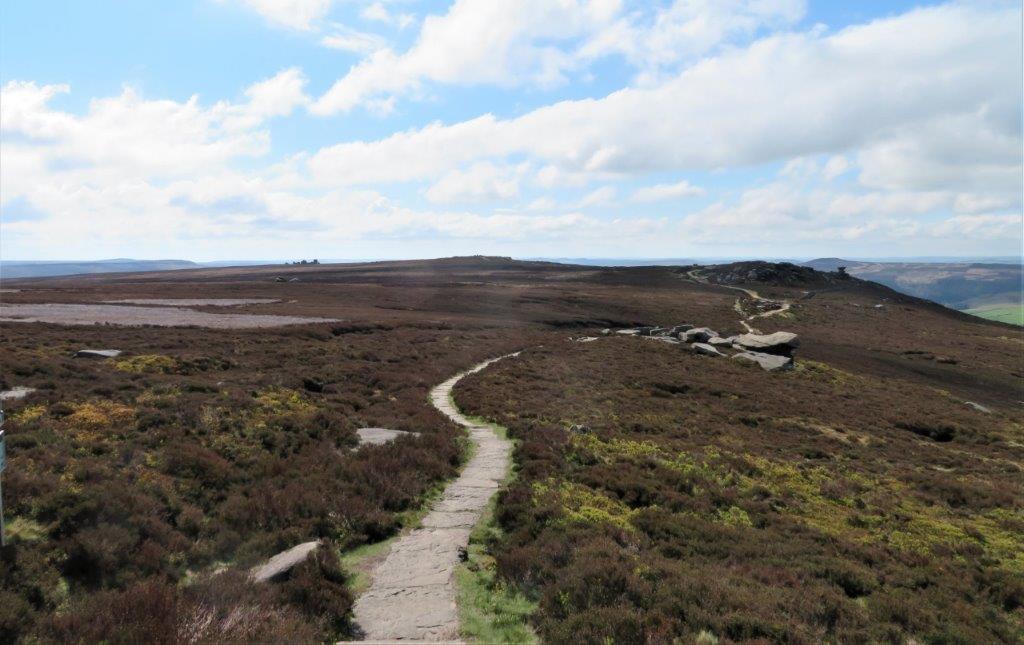 general view looking back to Wheel Stones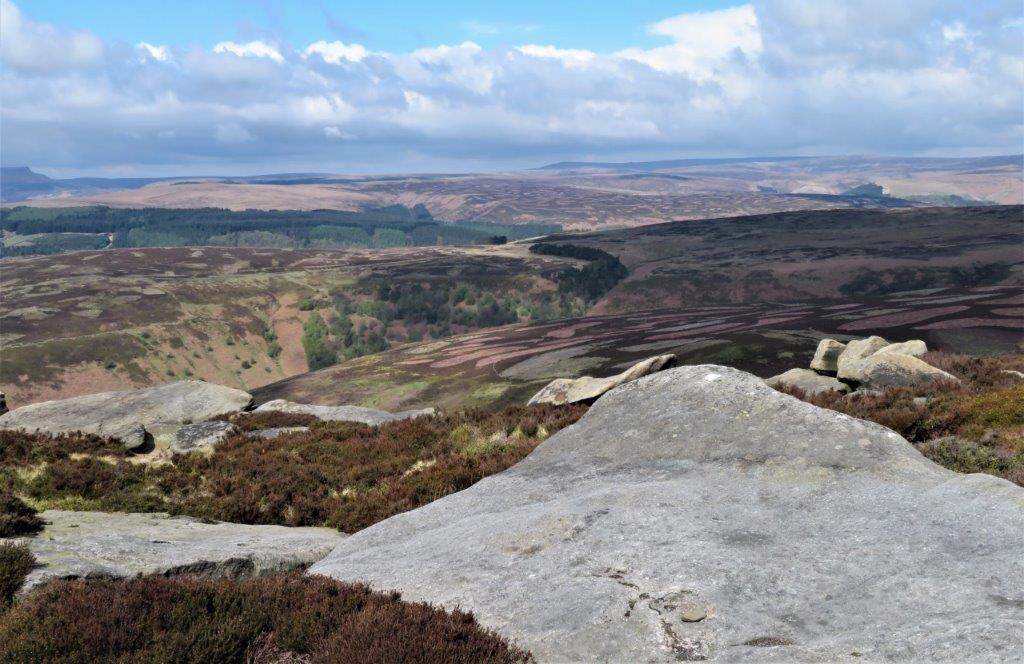 Fairbrook Naze (on Kinder) top left? I have some problem with identifying other features?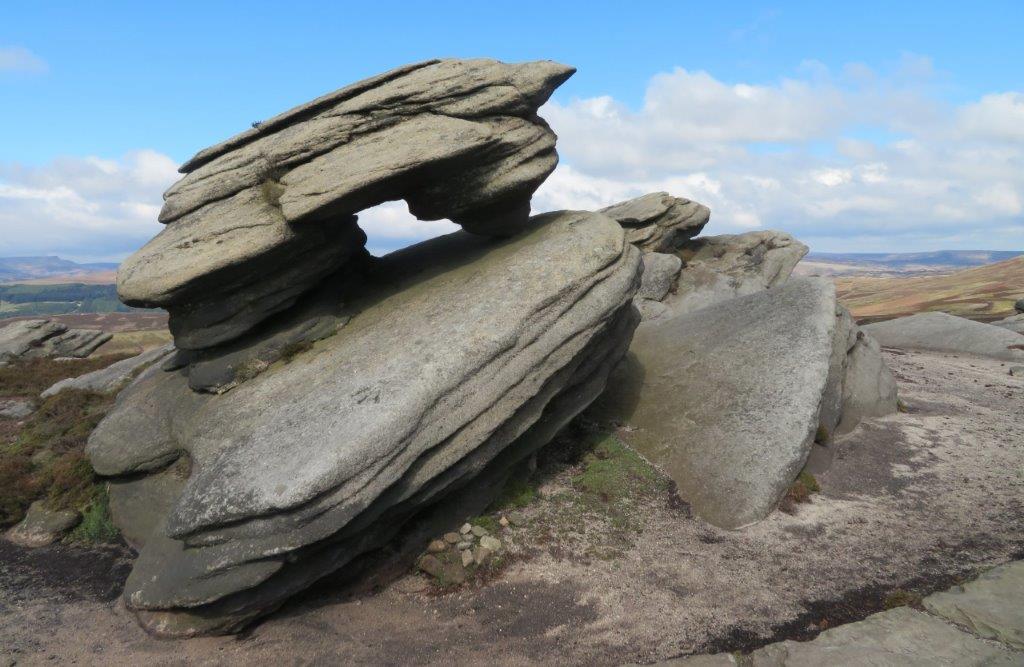 Dove Stone Boulder?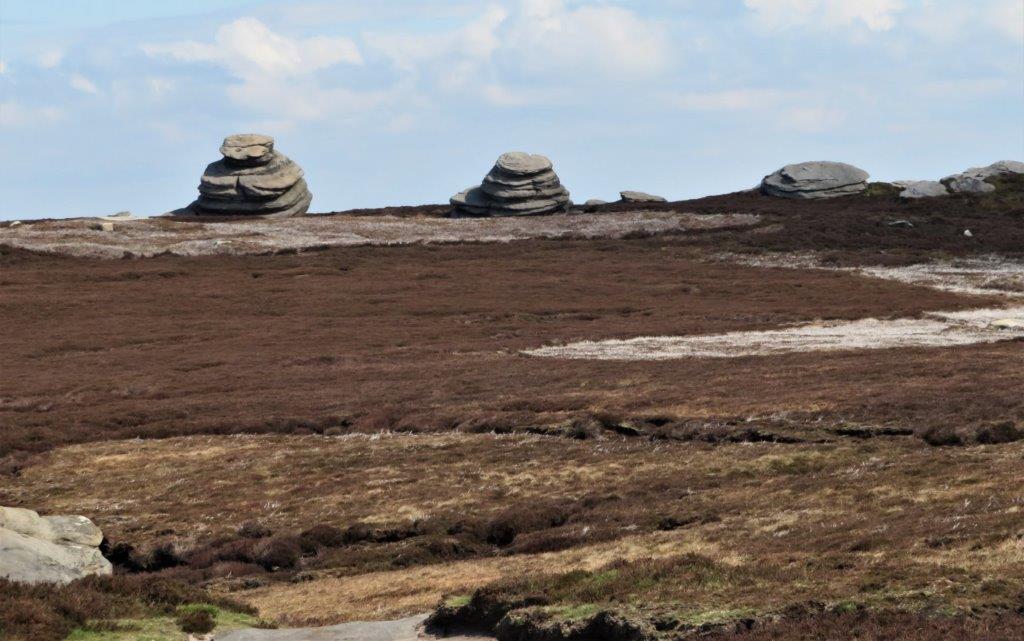 Cakes of Bread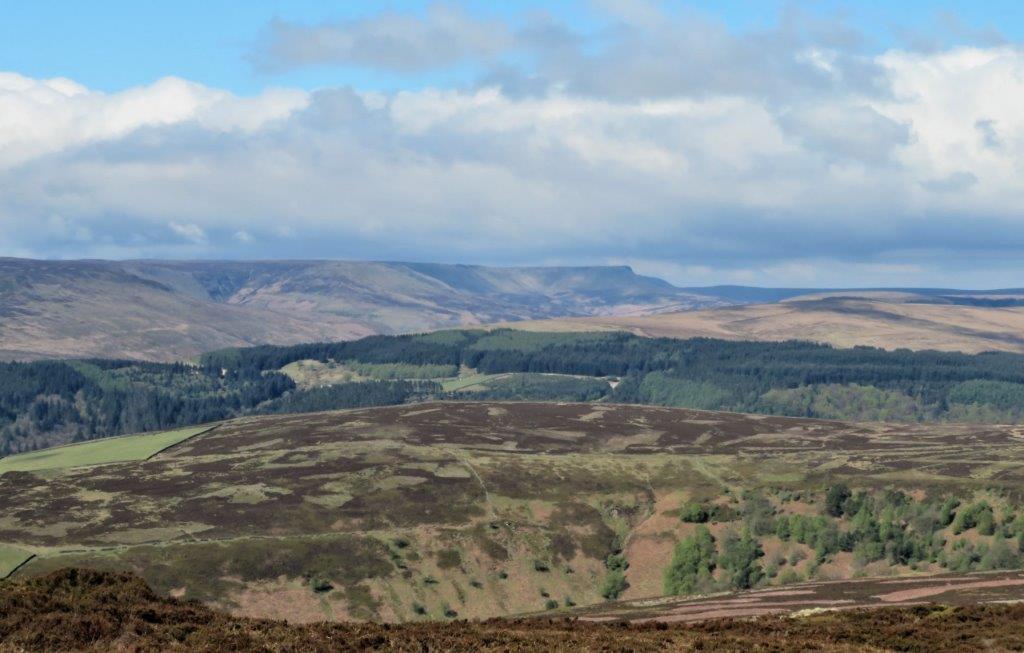 Kinder at top. Fairbrook Naze right of centre. Blackden Clough - quarter in from left of picture?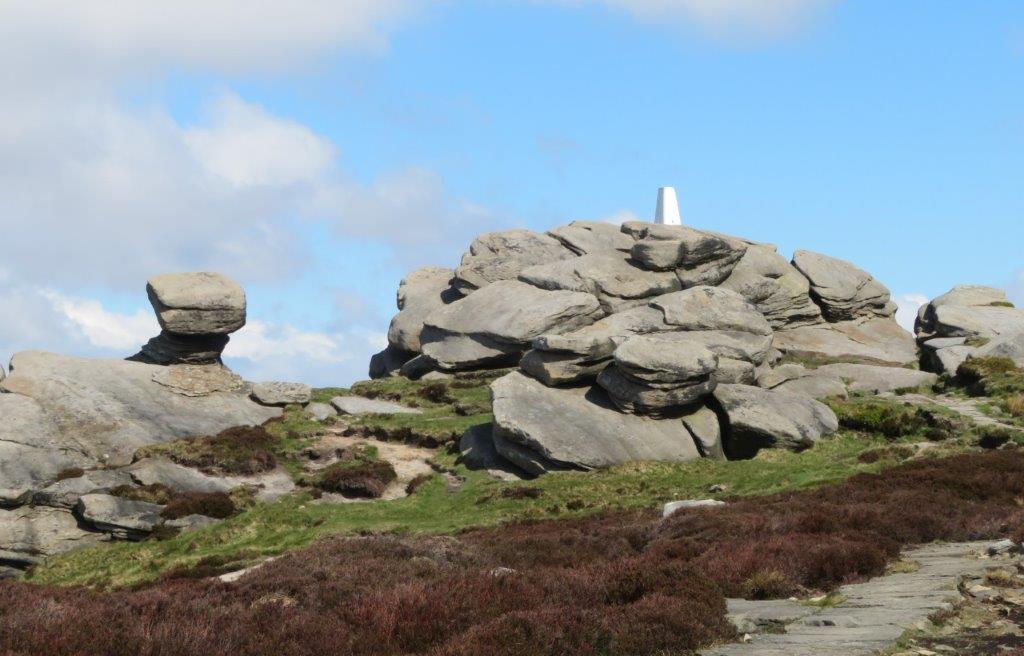 Back Tor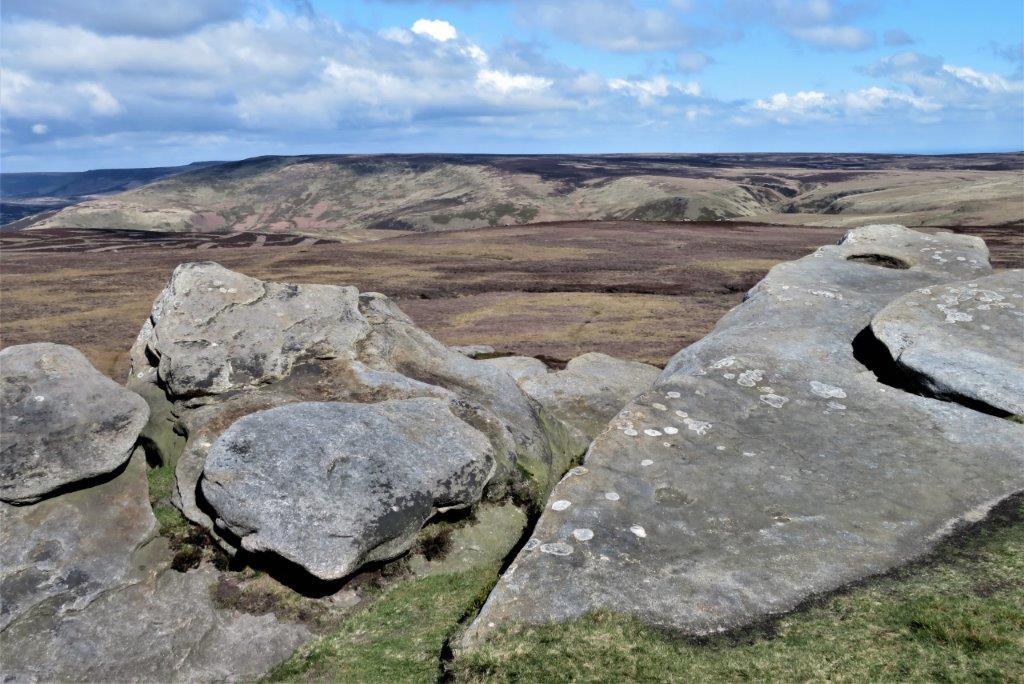 seen from near trig point - Howden Edge with Abbey Brook in front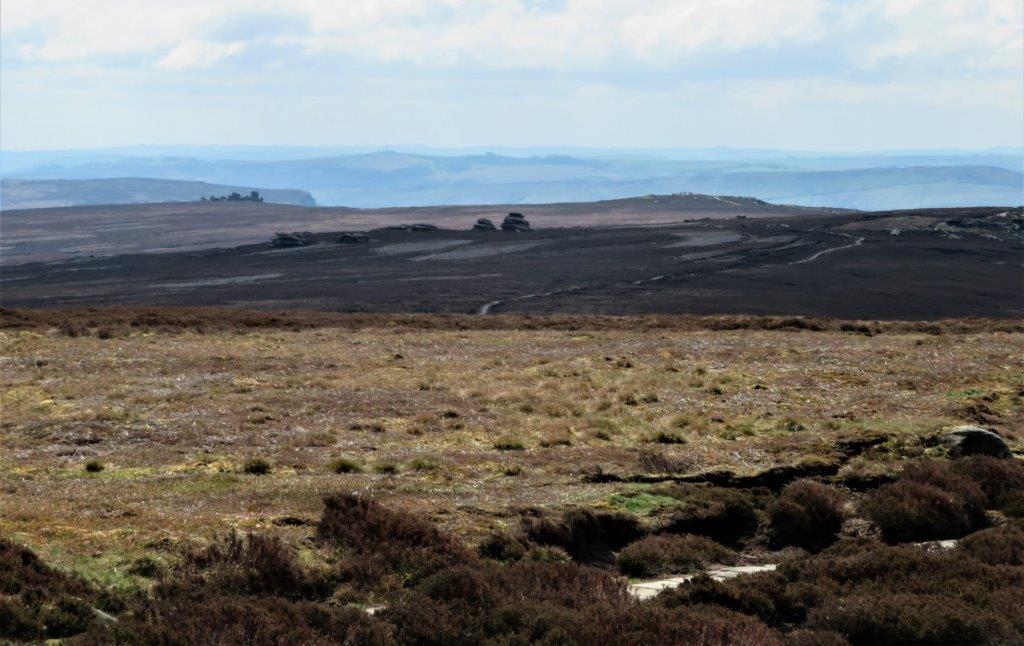 looking back on Derwent Edge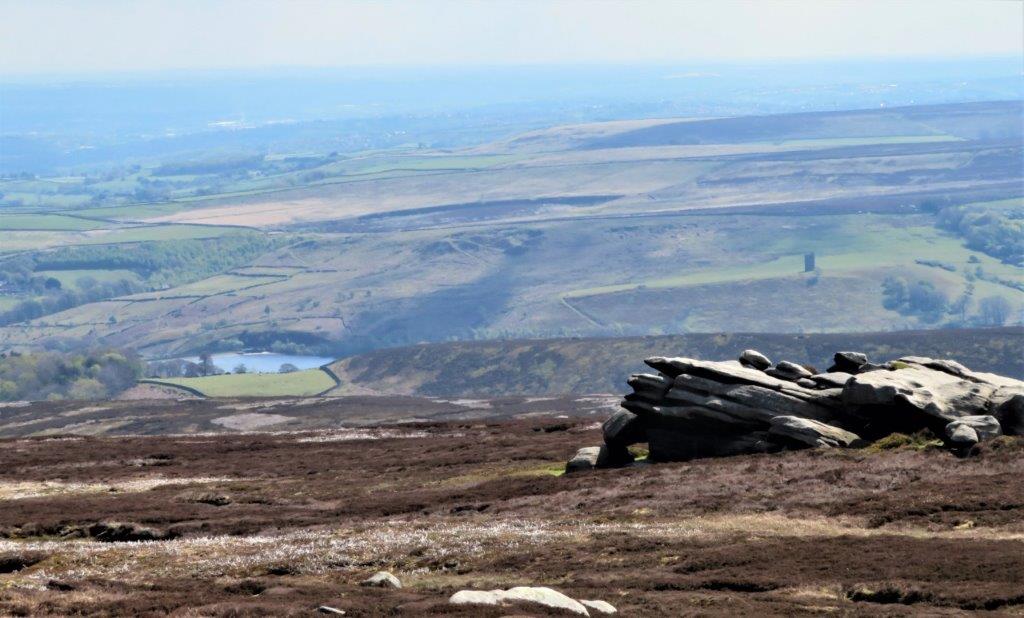 Looking down from Back Tor at part of Dale Dike Reservoir. To the right higher up is 'Boots Folly'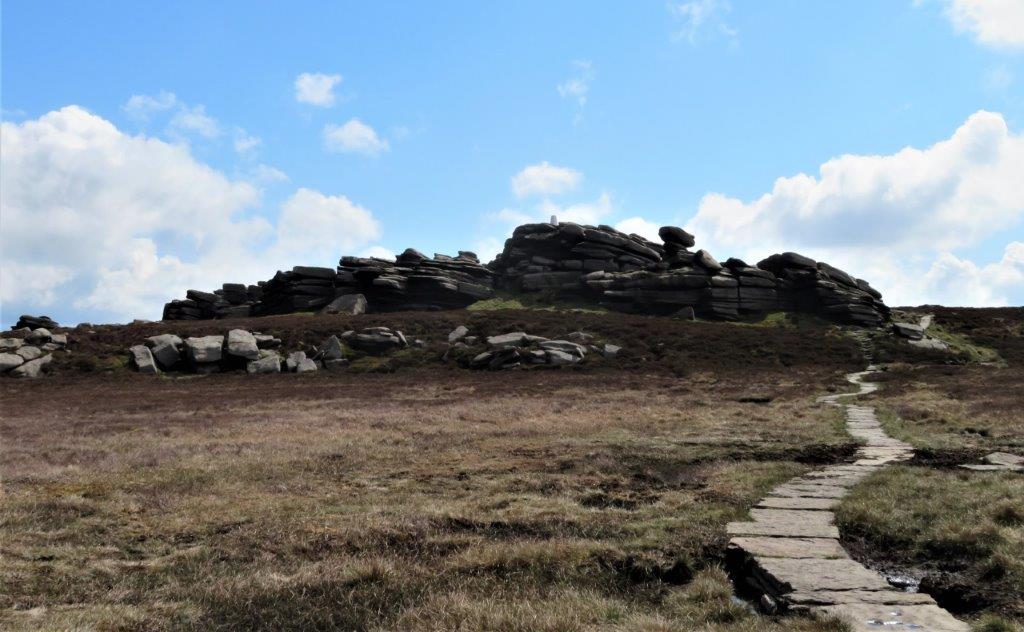 en route to Lost Lad - looking back at Back Tor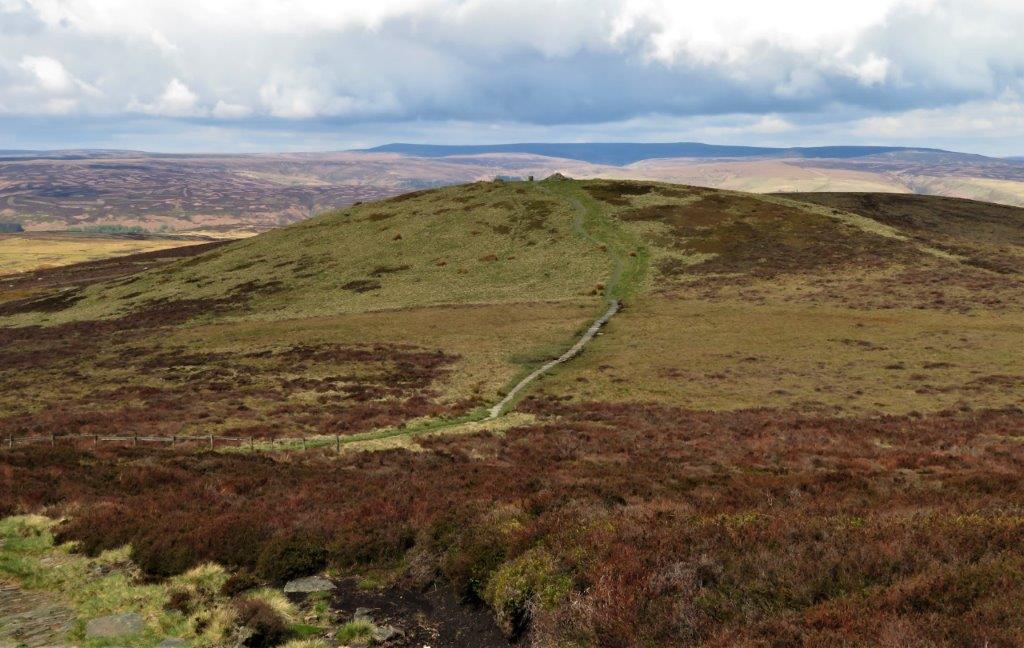 Lost Lad ahead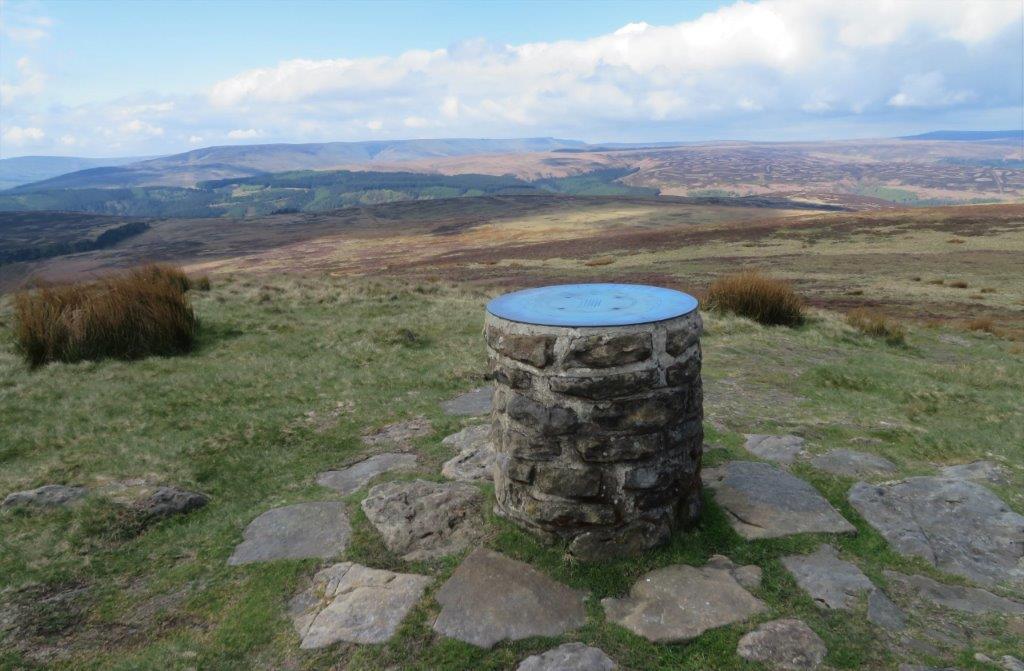 viewing point on Lost Lad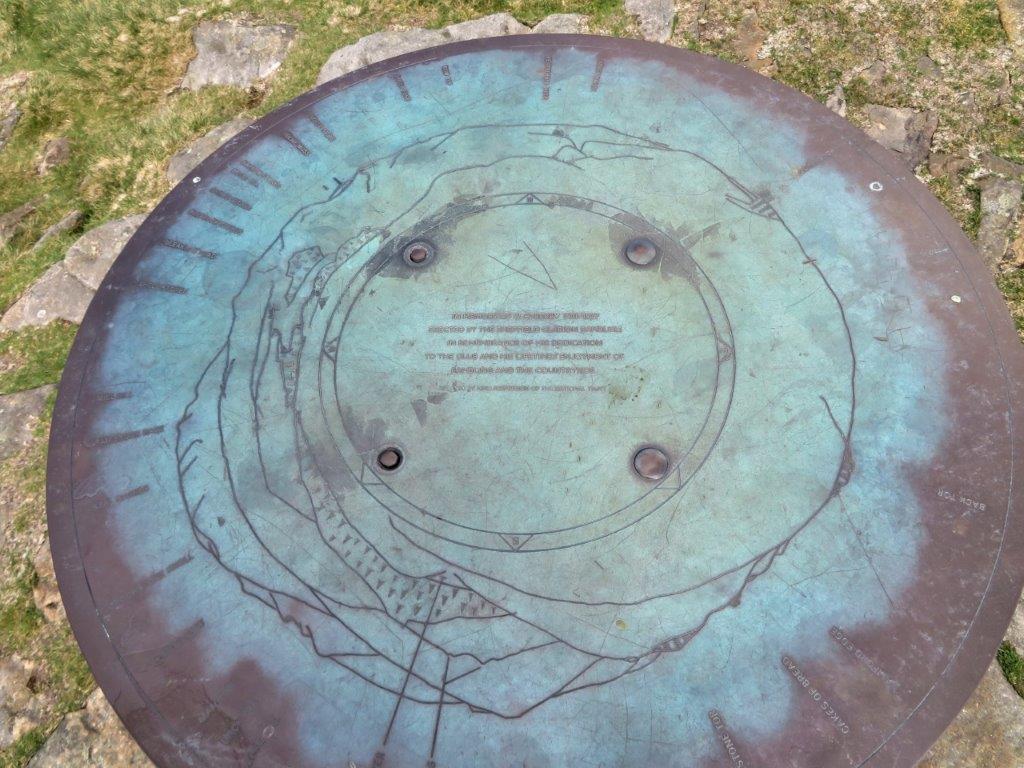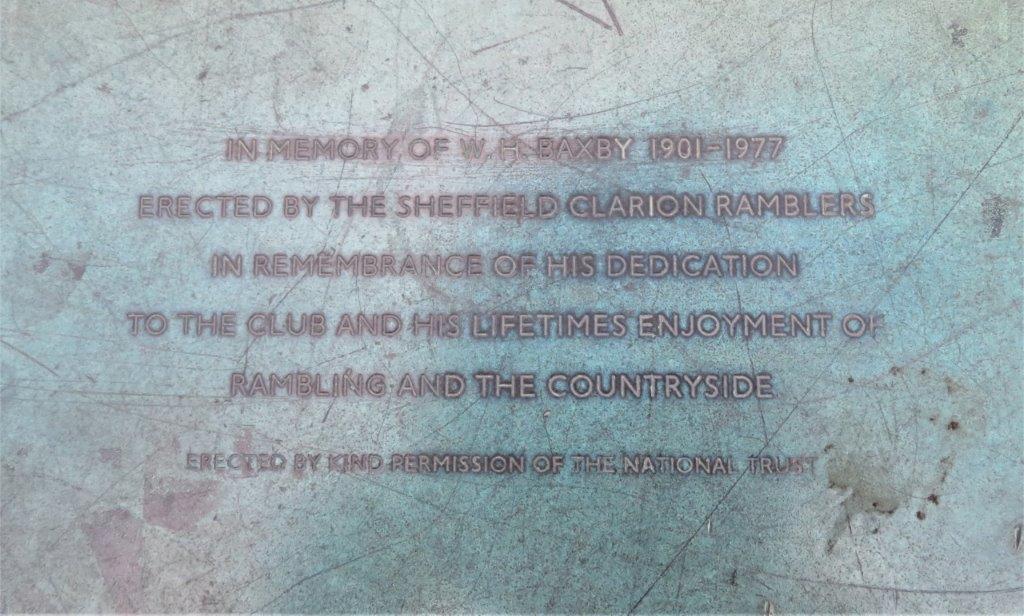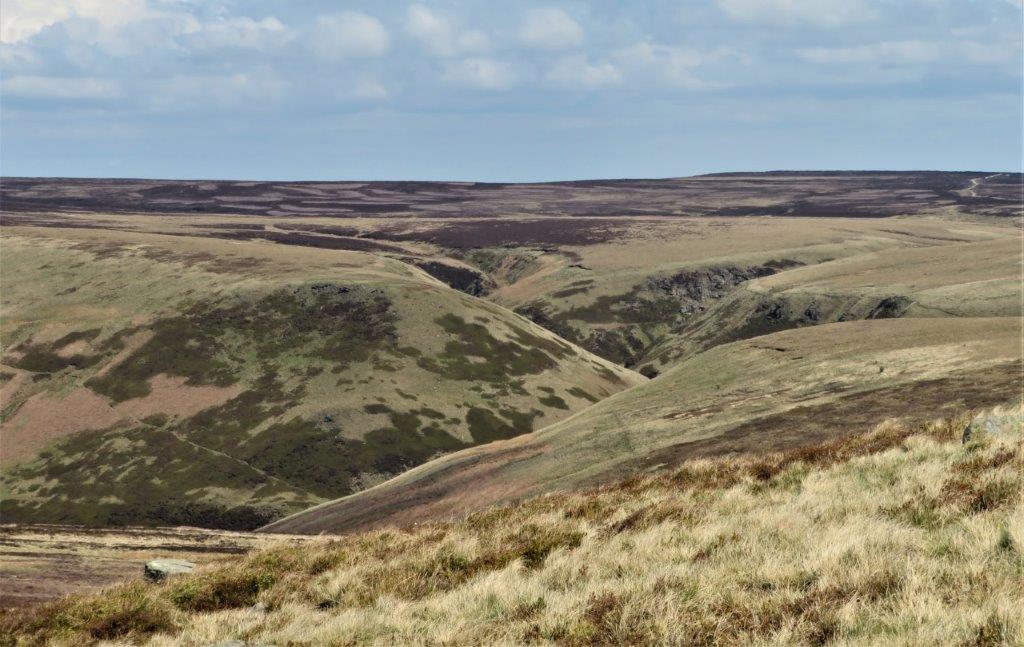 a glance down to Abbey Brook - inclined path leads up Howden Edge from the tricky brook crossing point to the east of Sheepfold Clough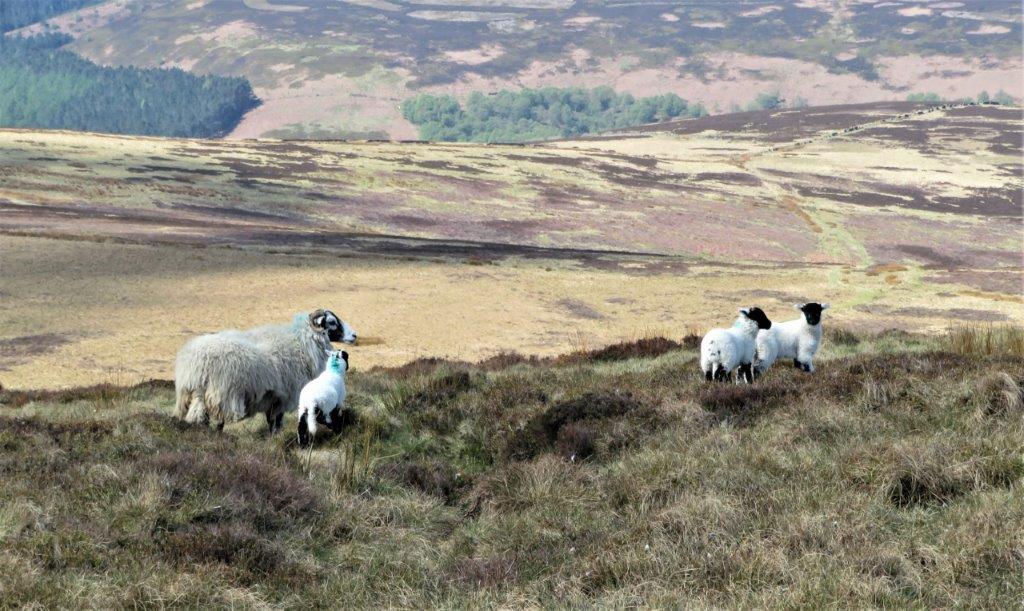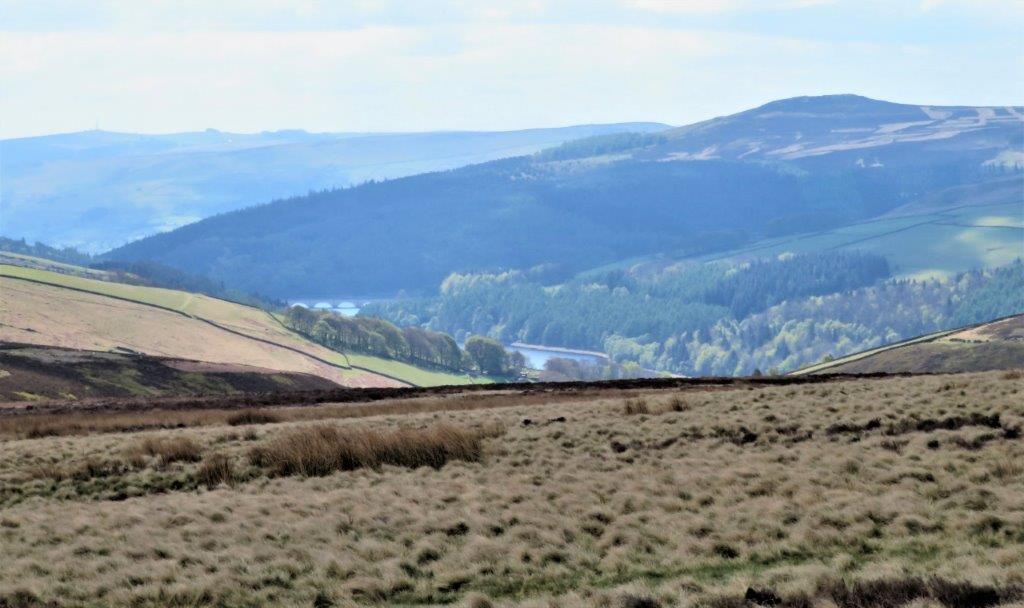 view from Lost Lad (or near to it) - Ashopton Viaduct at mid left - Win Hill top right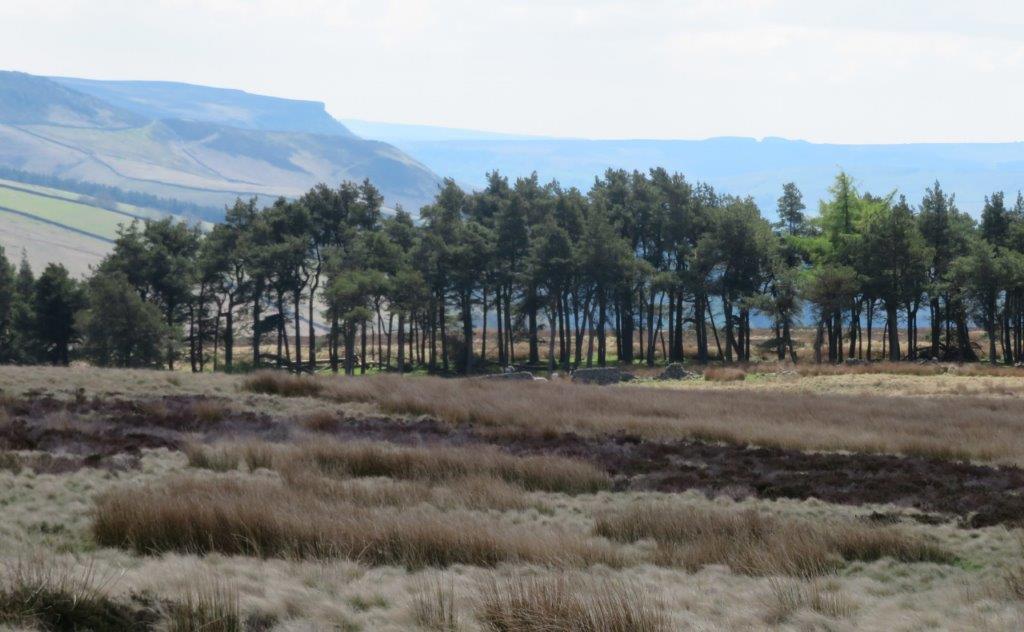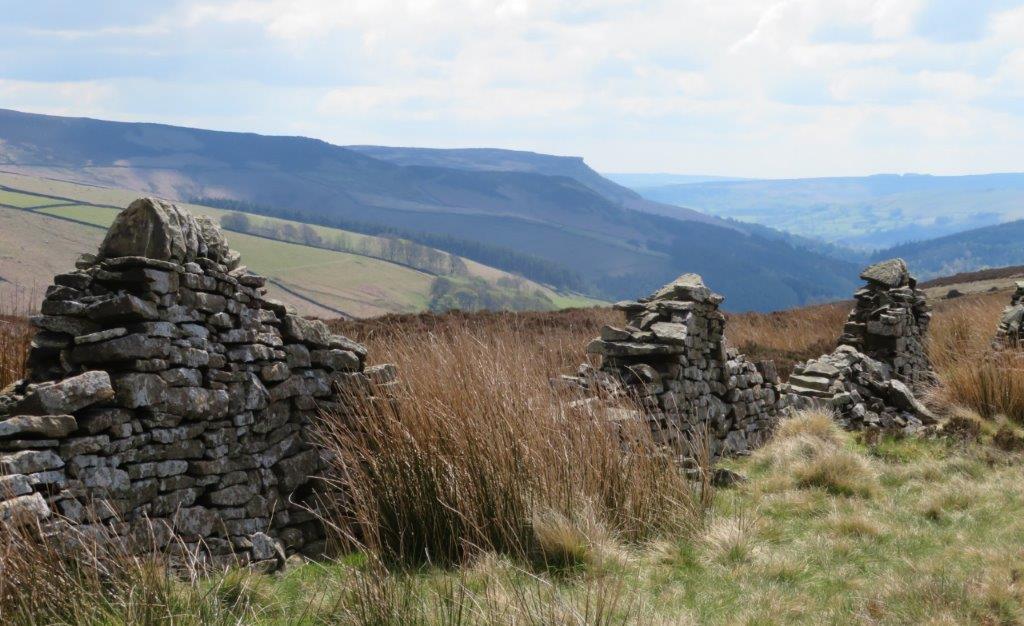 Bamford Edge in centre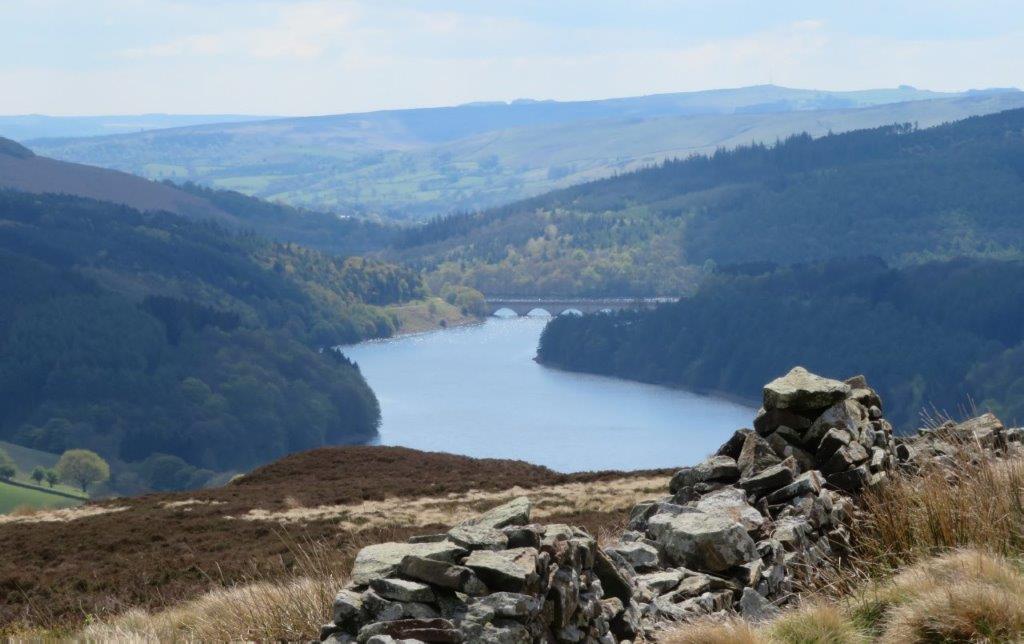 Ashopton Viaduct again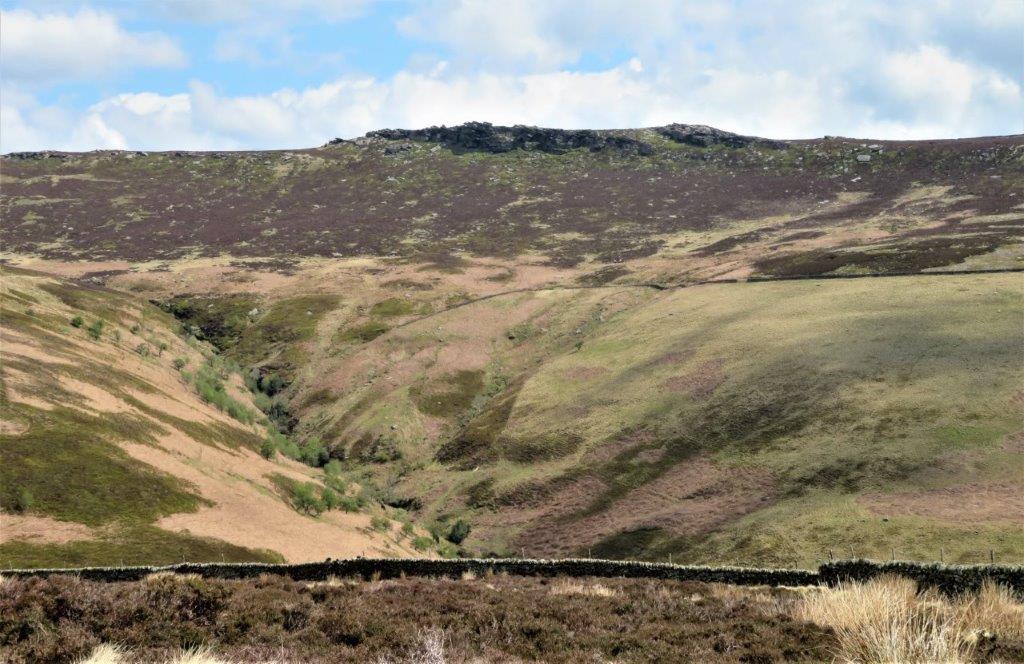 ?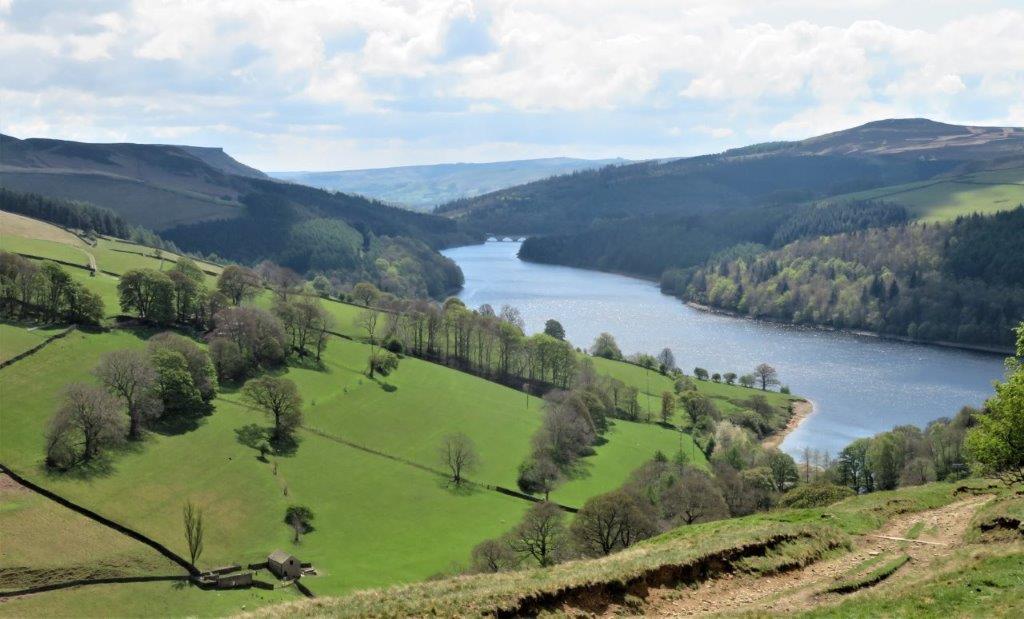 Well Head - bottom right of picture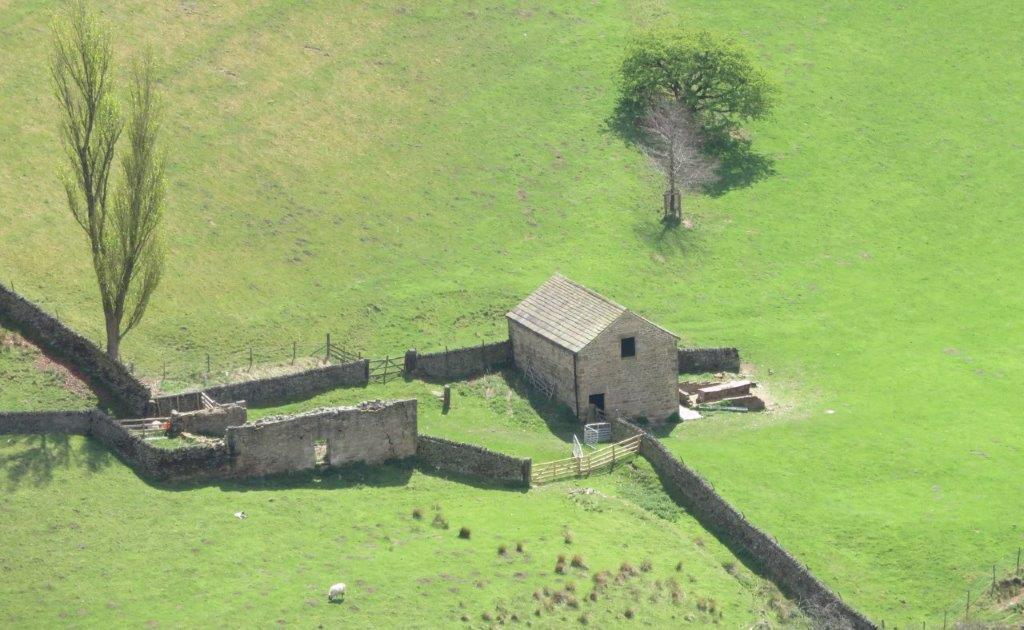 zoomed in view of compound in above picture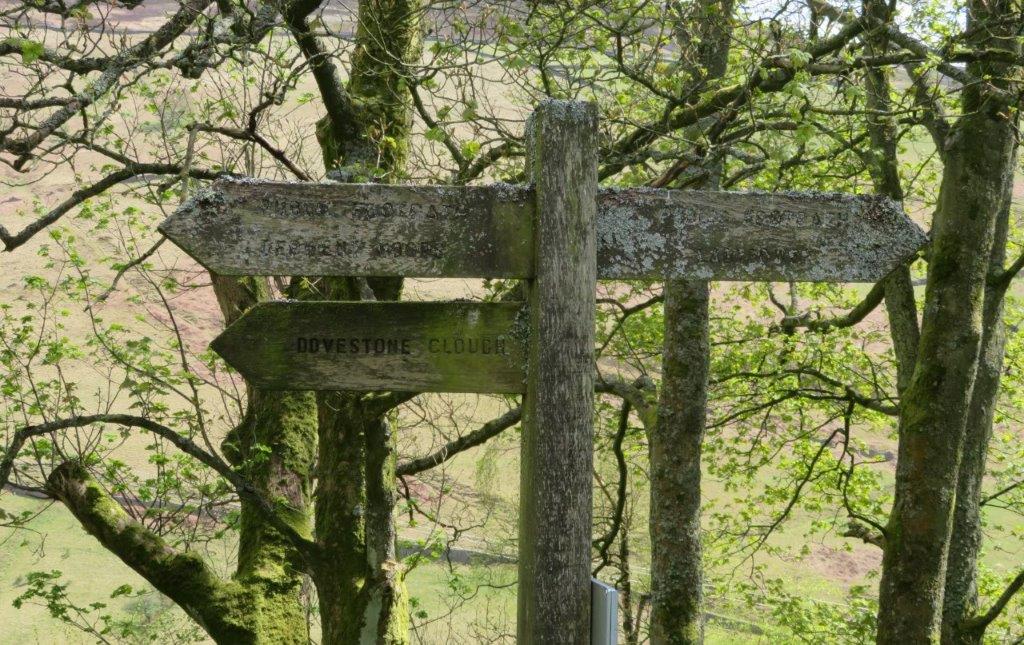 old signs - path to Dovestone Clough not clear on 1 in 25000 OS map but strangely very clear on 1 in 50000 OS map. Part of path only in OAL.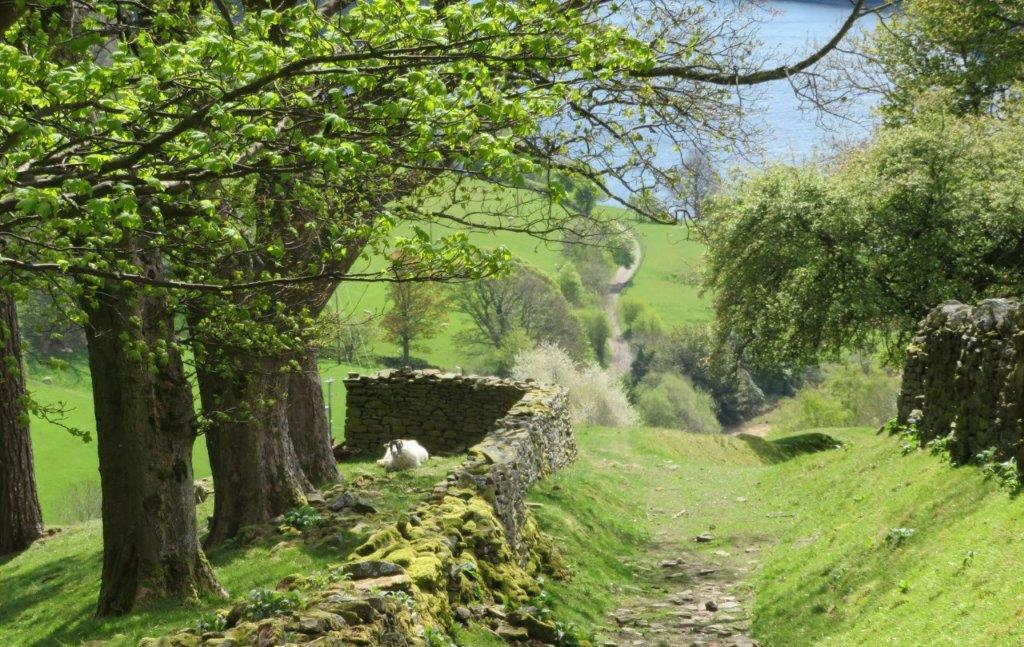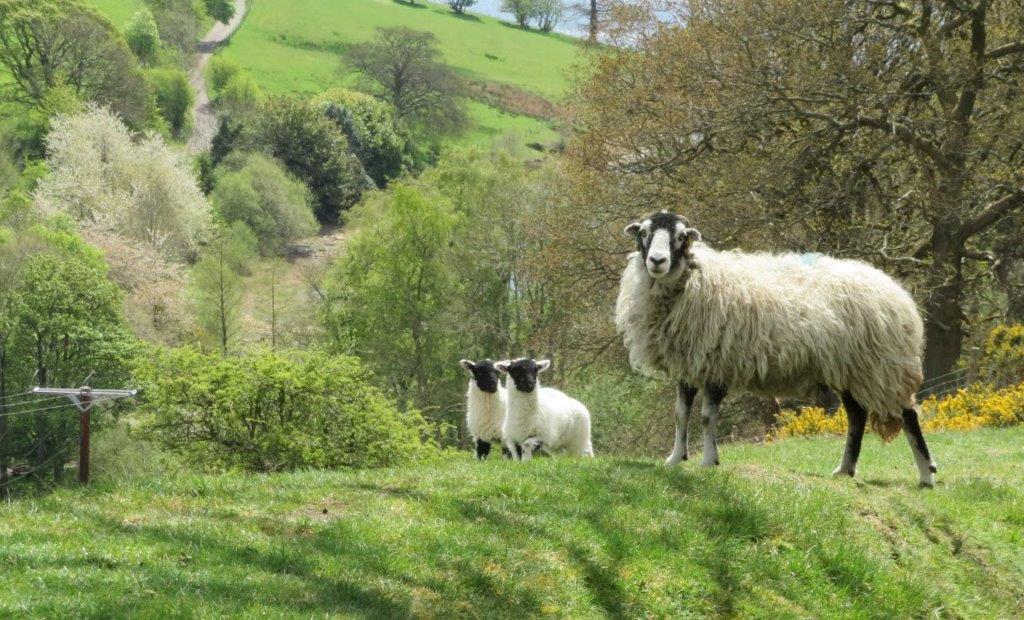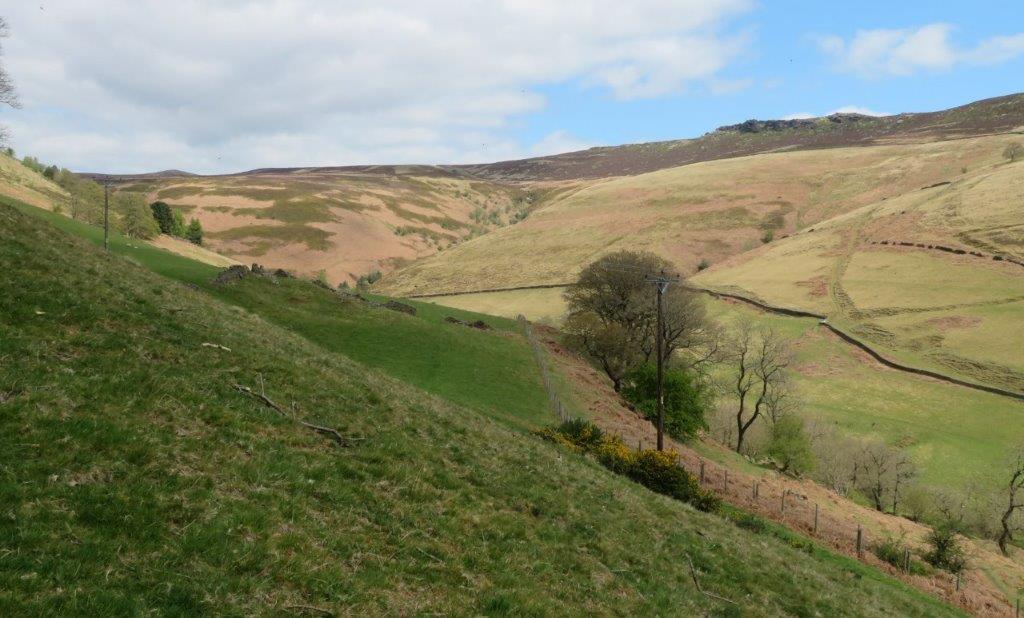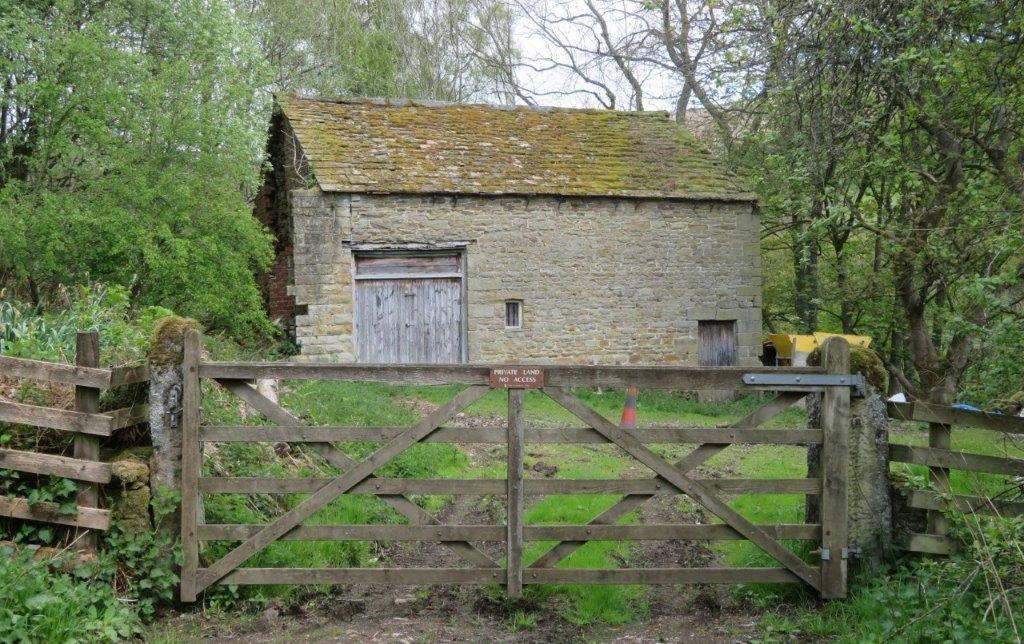 near the old now submerged village of Derwent

Lost Village of Derwent

gate above 'lost village'
turned off here, left from reservoir bridleway, onto Bridleway through Grindle Brook up to contour path leading to Whinstone Lee Tor
once good paved path now rather decayed
looking back down bridleway
White Tor above?
will the kissing never stop?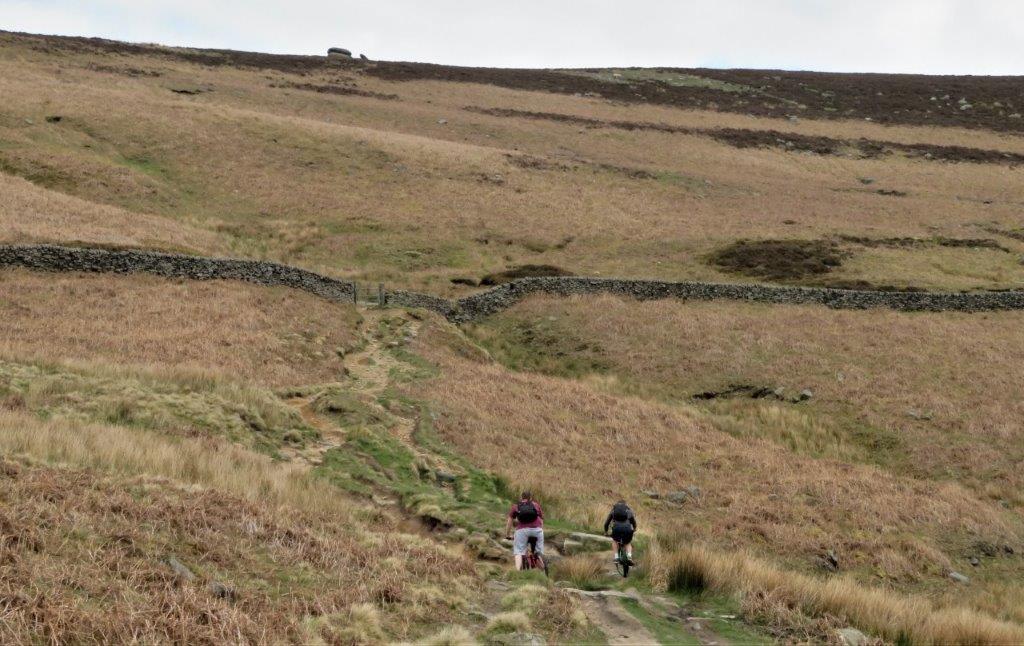 uncomfortable ride for bicycles on this rather eroded bridleway? I went to Contour path behind wall to right.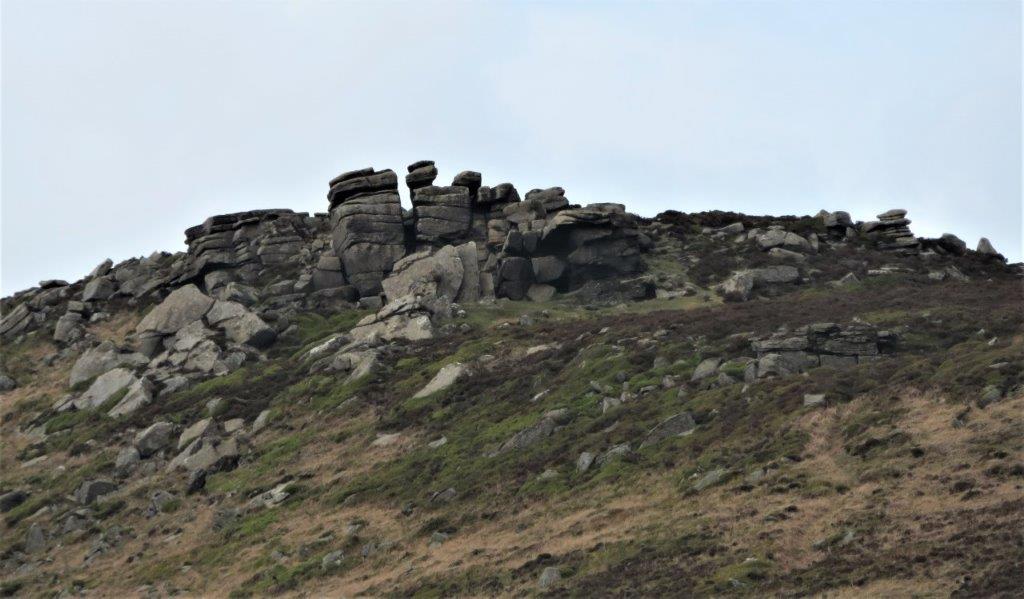 above on Derwent Edge ?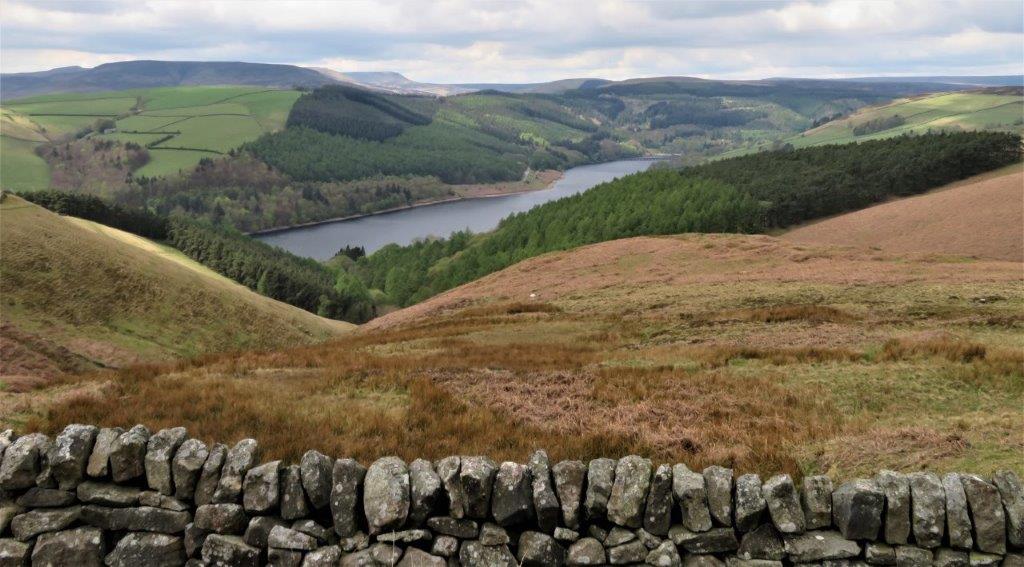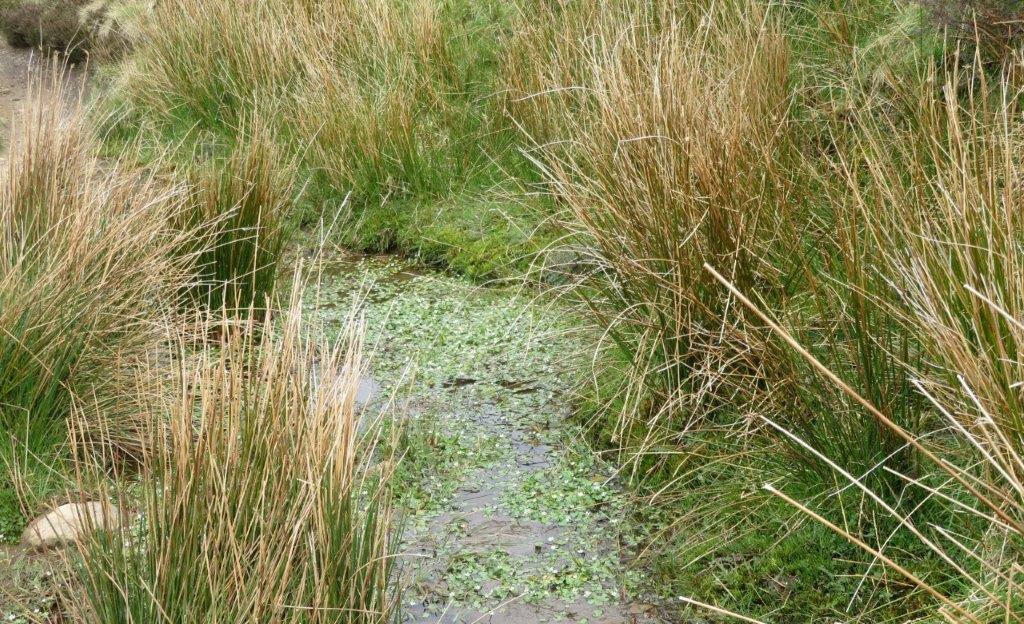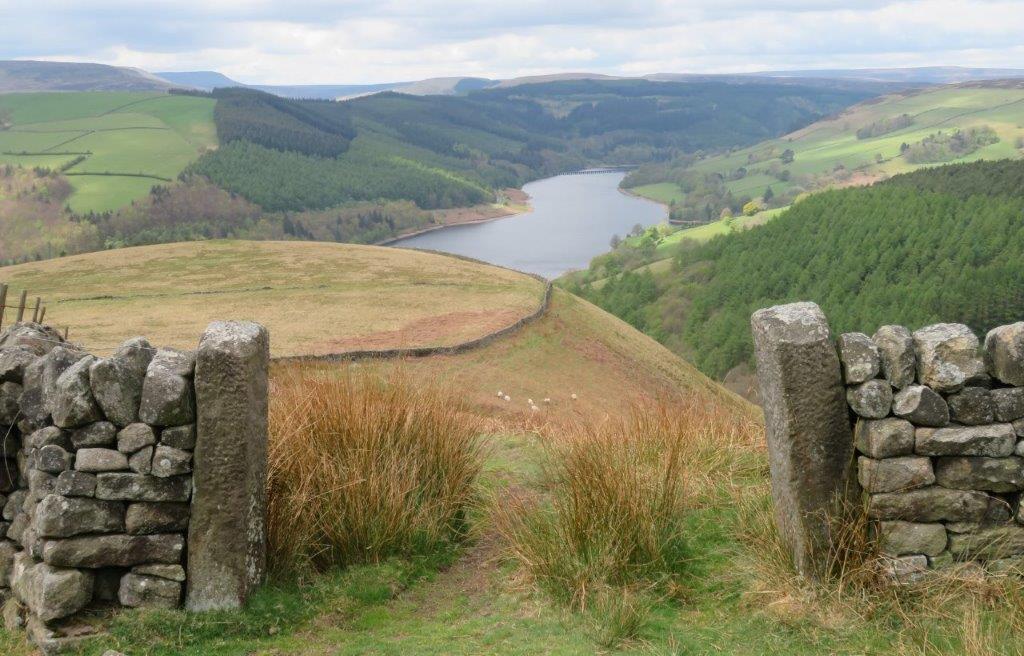 still cant find this circular plateau (near Whinstone Lee Tor) on map?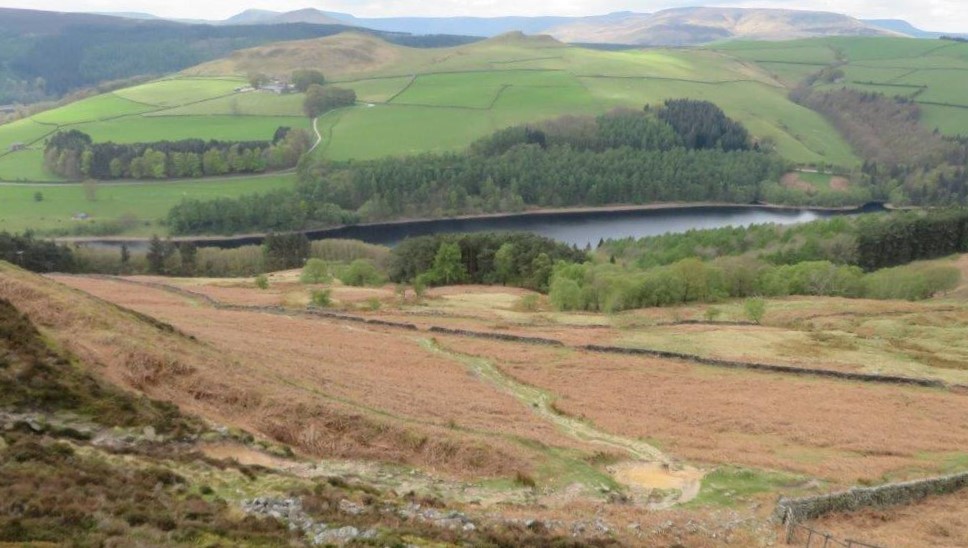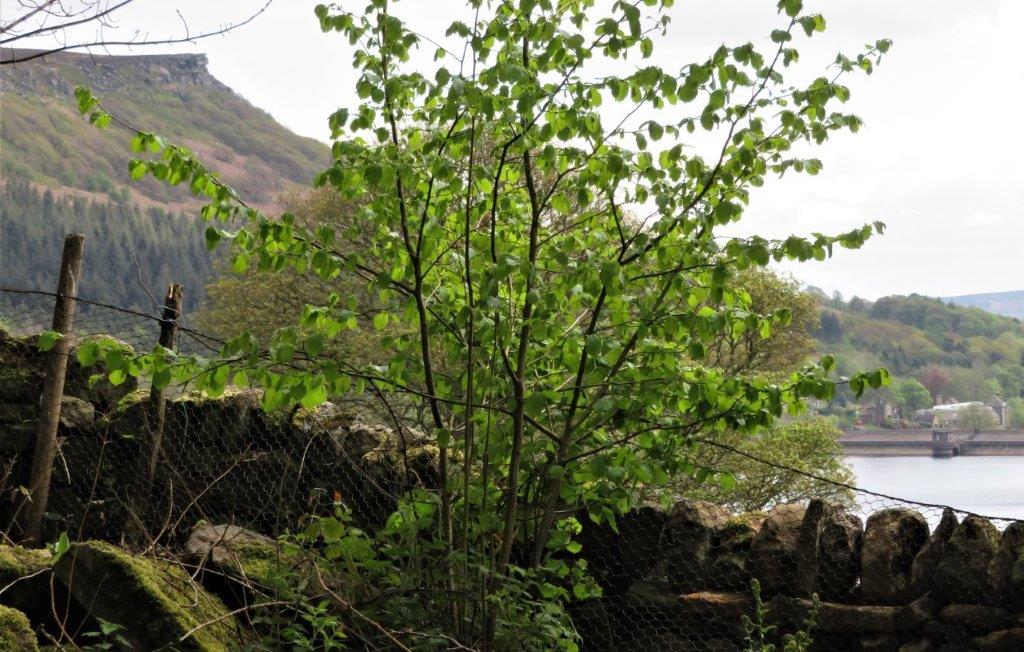 Bamford edge top left - Ladybower Reservoir Embankment to right.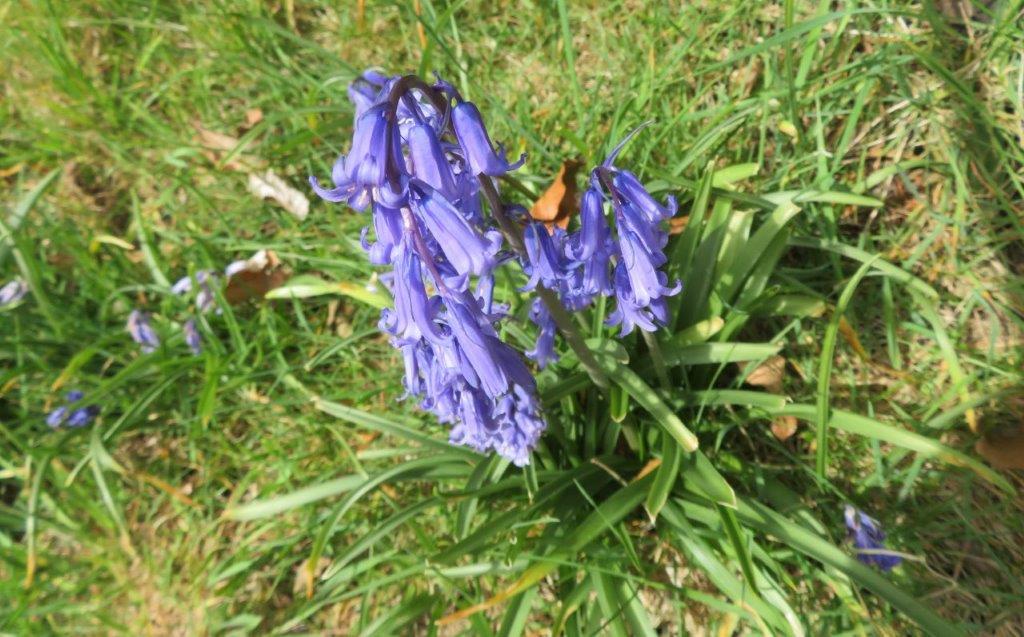 homepage - Daywalks Index 2020 - contact me at