homepage - Daywalks Index 2020 - contact me at

2020.04.20** a 'social distancing' solo walk - Acorn Inn (opp corner Burncross Rd & Bracken Hill), ~WNW up Rd & thru Low Hall Wood to cross A61 Rd at SK329966, FP ~SW up to Bar House on Woodhead Rd, ~300m NW on W.Head Rd to enter thru gate into Wharncliffe Chase, ~NW thru Chase to leave at gate on Northern Boundary at SK308973, informal path ~NW thru The Height & turn ~E to Moorside Farm, NNW / NNE / E on Trans Pennine Trail under A616 (Stocksbridge Bypass) at SK303988, leave TPT on FP ~NE thru Sycamore Farm to cross Finkle Street Lane to pass NNE past RFU ground thru Terraced Houses and to Wortley Church, cross A629 Rd & follow entrance Rd ~NE to Wortley Hall Hotel, leave Hall ~SE to join Trans Pennine Trail ~ENE past Park House to Westwood Lodge, FP ~SSE (following Westwood Lane), cross under A616 & continue southward on WW Lane, turn off & follow FP ~SE along Storrs Dike & join Barnsley Boundary Walk up to & across the A61 Rd, ~50m N along Rd then path SW to Greaves Lane, ~S on Lane crossing Westward Bridge (over Storrs Dike / How Brook), continue ESE passing Reservoir & continuing ~200m past Resr Wall, turn SSW (in lane) passing School & St Mary's Church, continue to & thru Mortomley Park leaving it at SK343972, follow rd ~SW / SSW (with FP section up last hill) back to Acorn Inn - Monday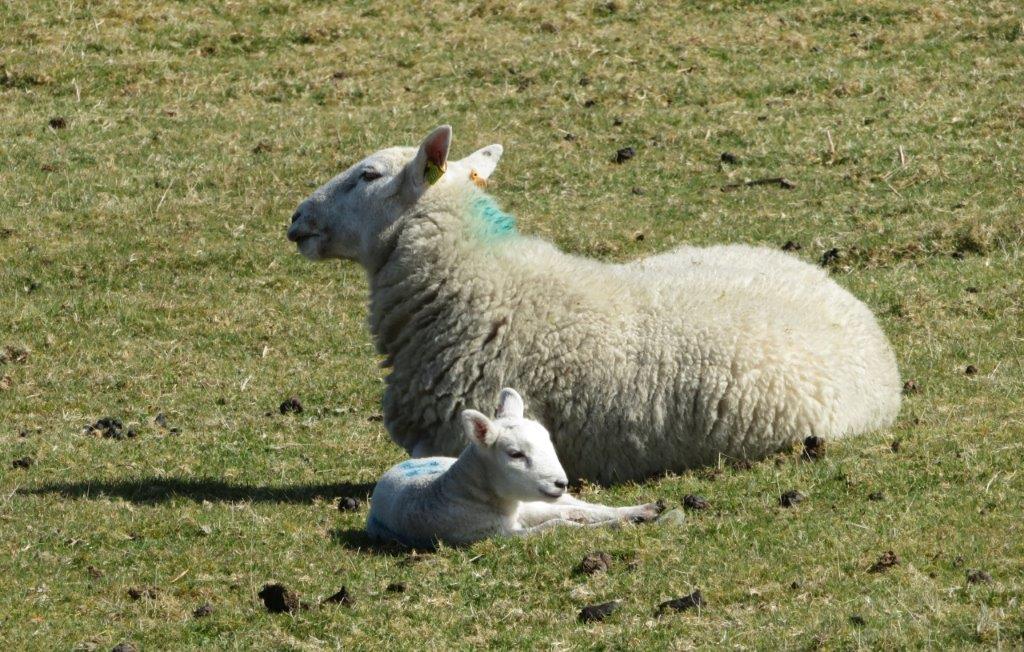 Sheep & lambs in Wharncliffe Chase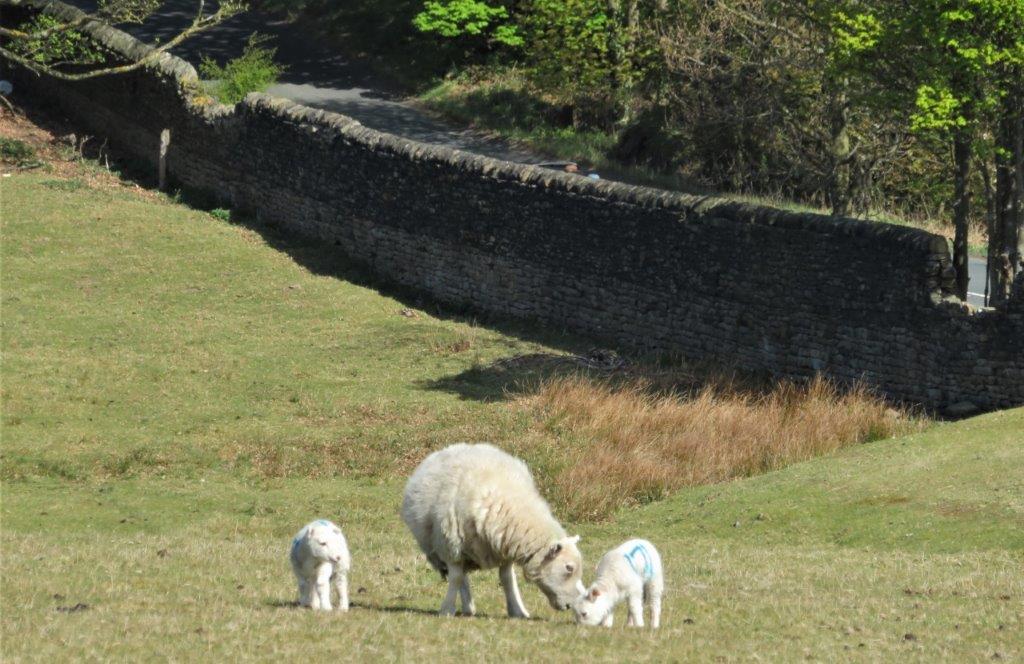 Woodhead Road behind Chase wall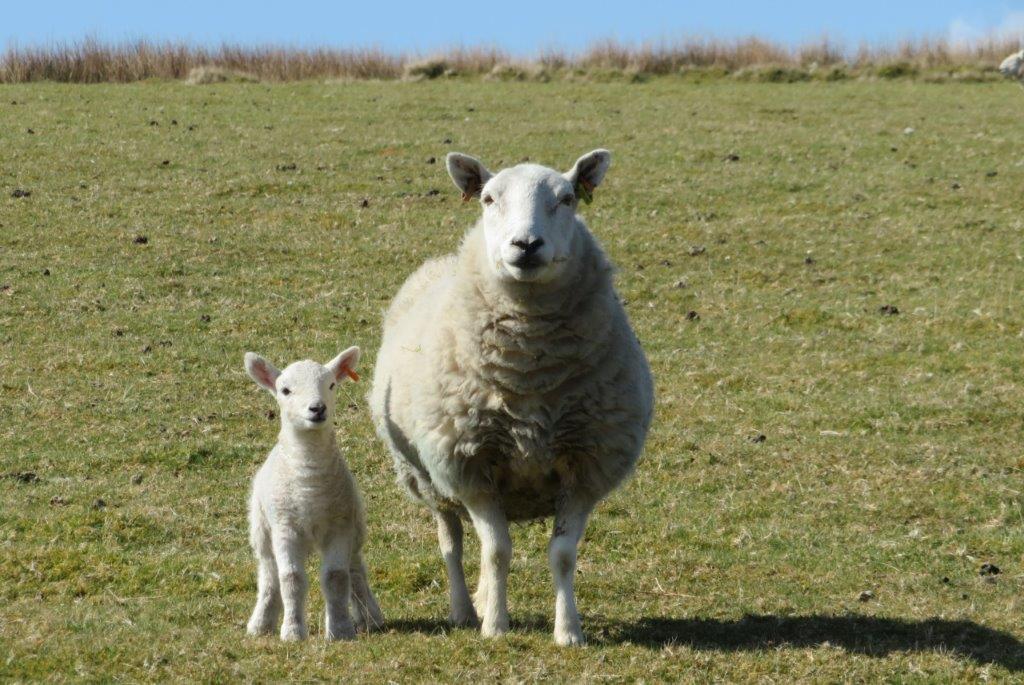 looking eastward from The Chase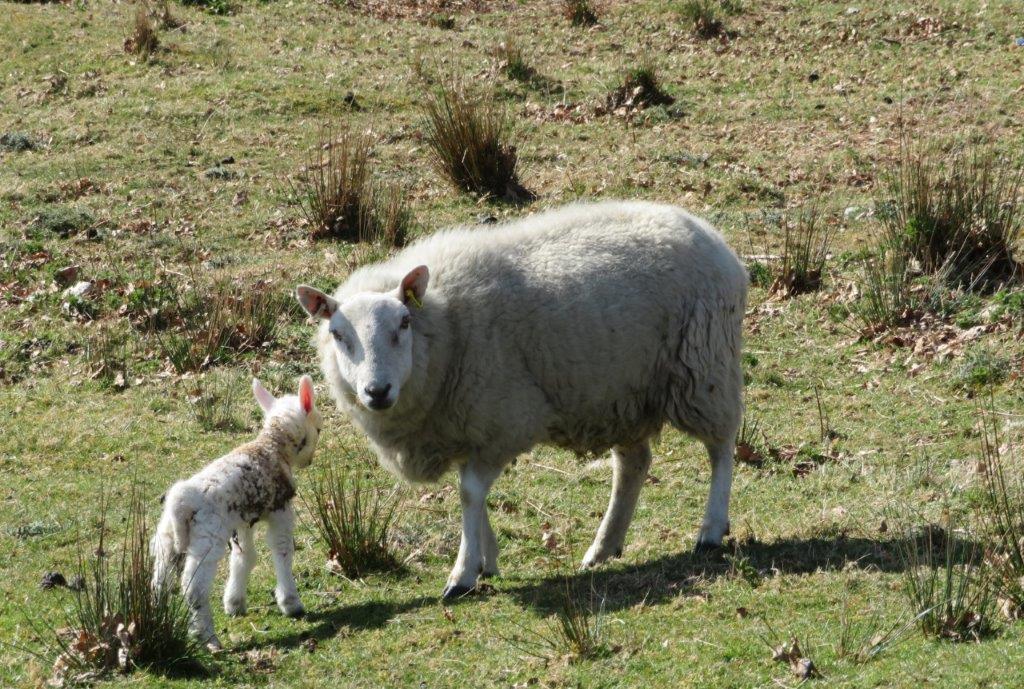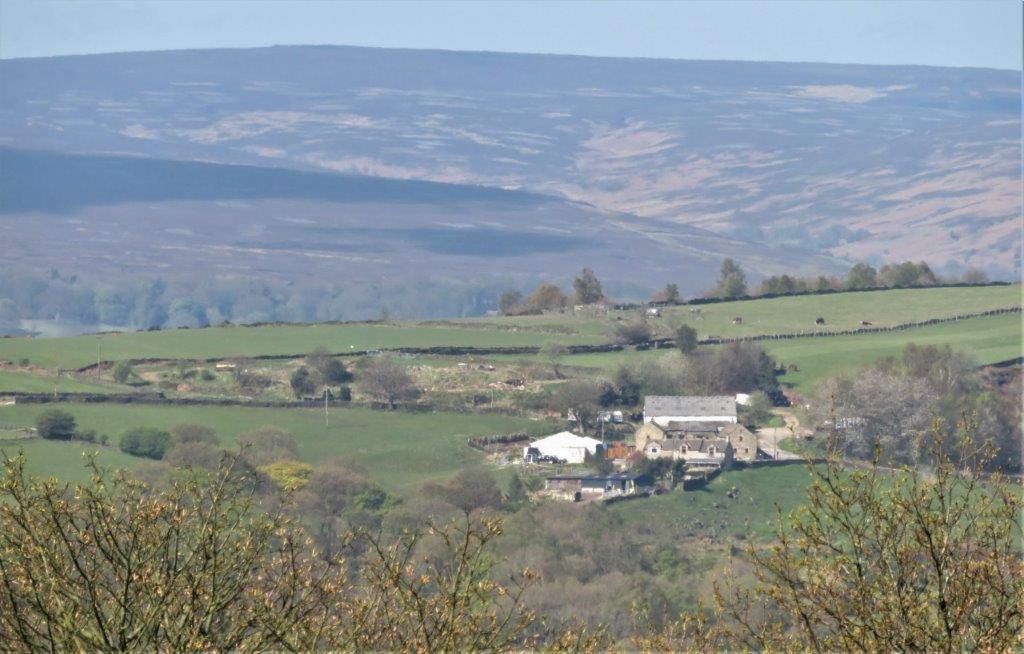 looking west from the Chase. Farm seen across River Don Valley & Sheffield / Stocksbridge Road (A6102). Broomhead Reservoir hidden in valley beyond with moor land behind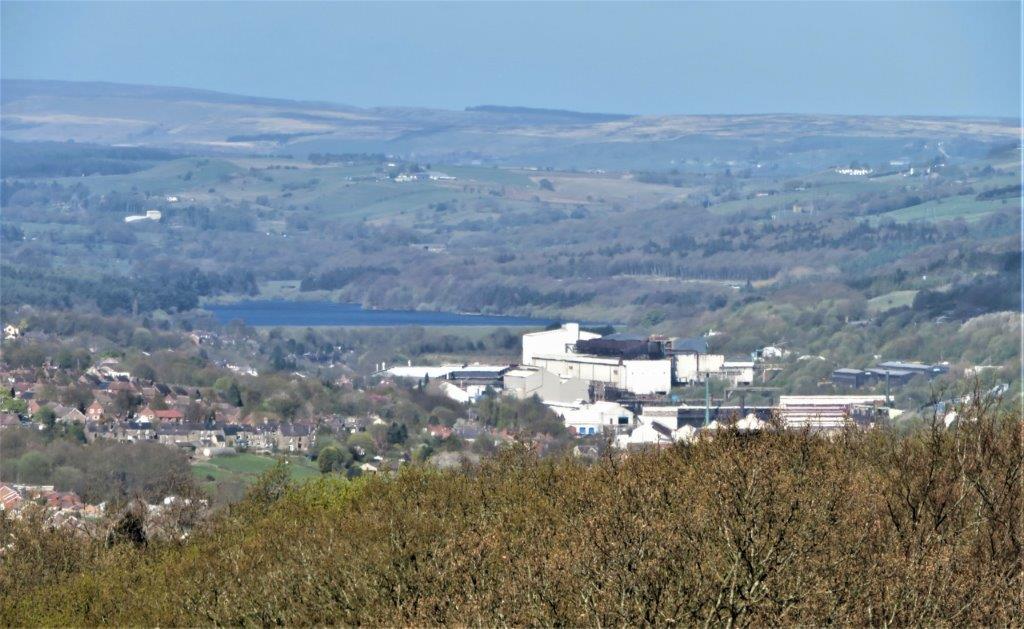 Underbank Reservoir with remnants of Stocksbridges Steel Works to its right in front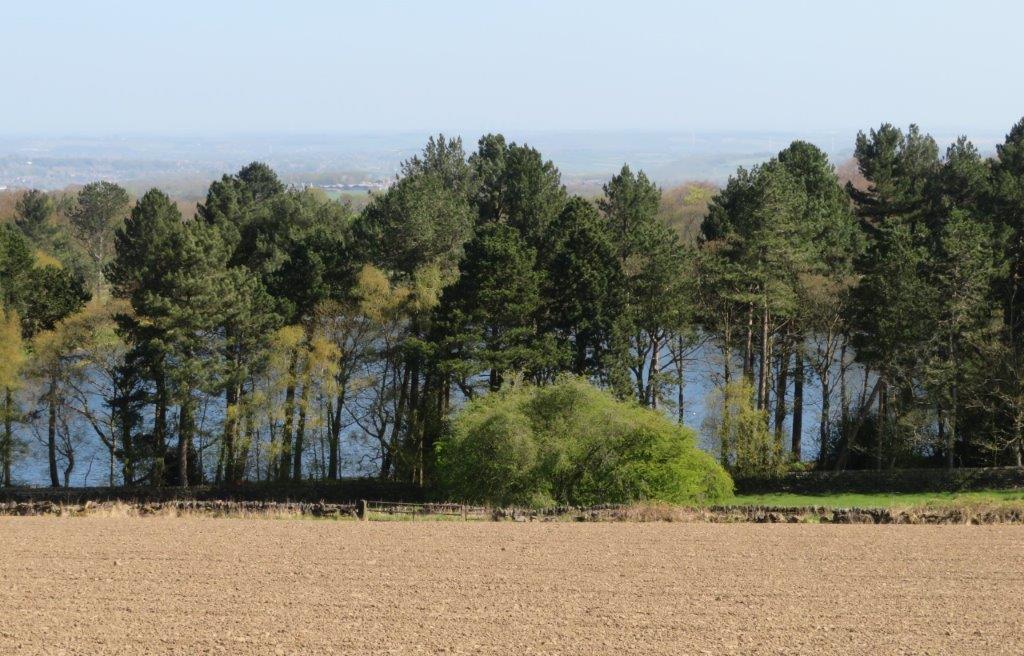 Wharncliffe Reservoir seen from 'The Heights'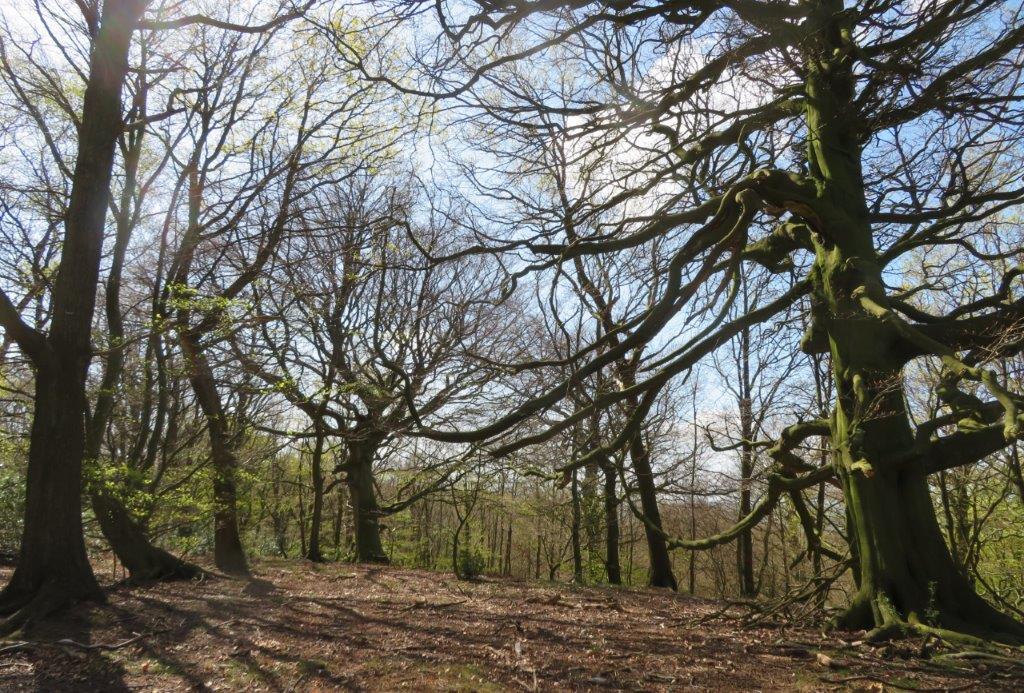 Trees in 'The Heights'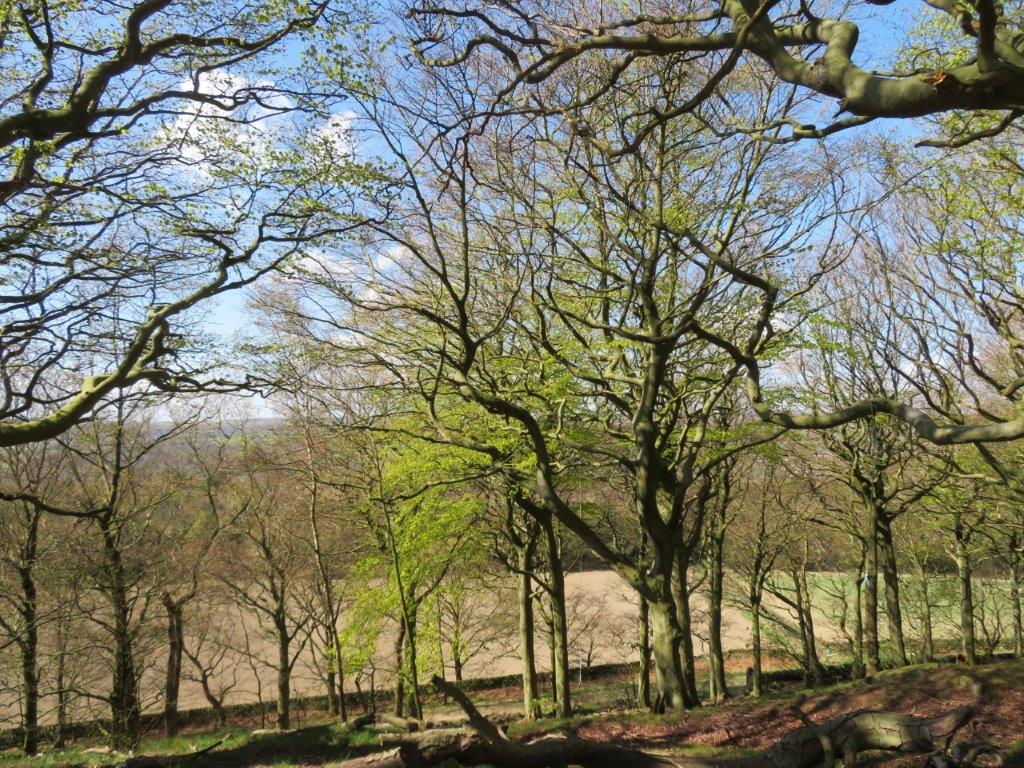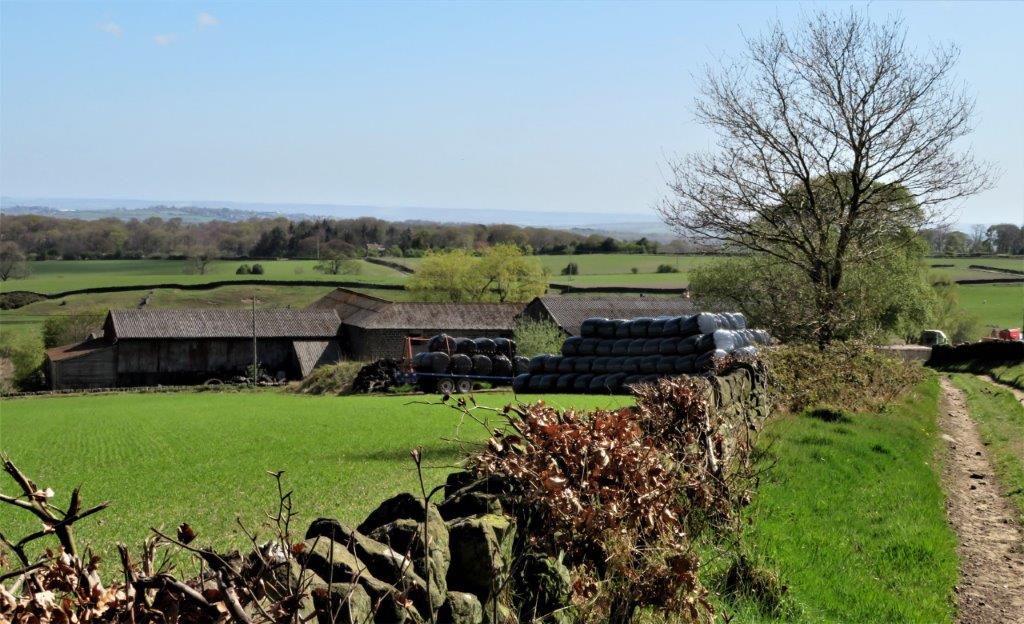 Moorside Farm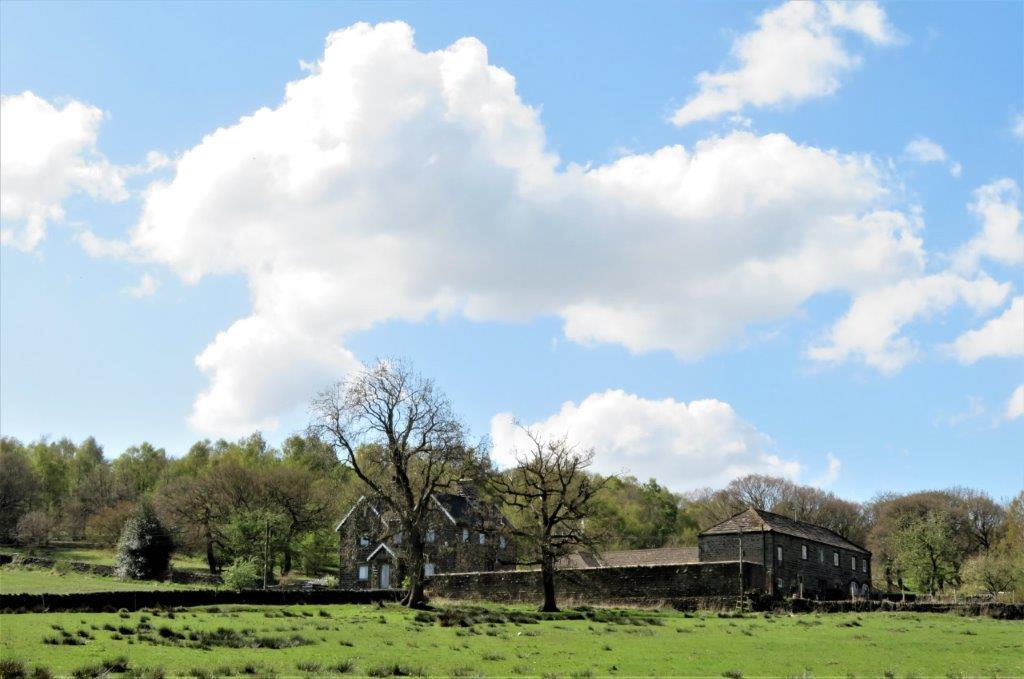 view looking back from near access under Stocksbridge Bypass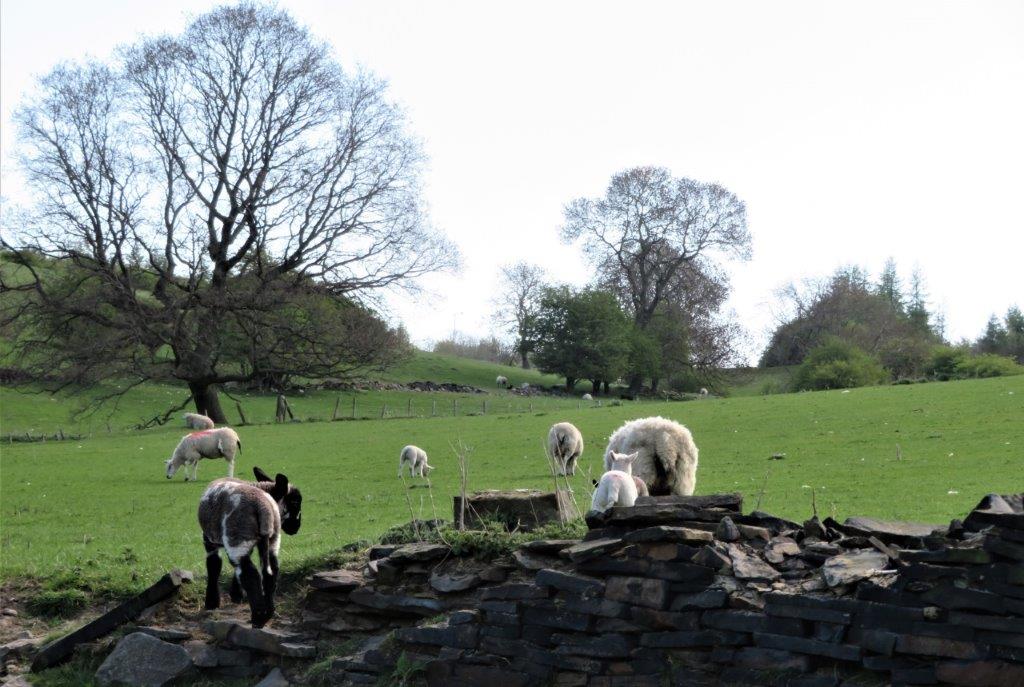 Sycamore Farm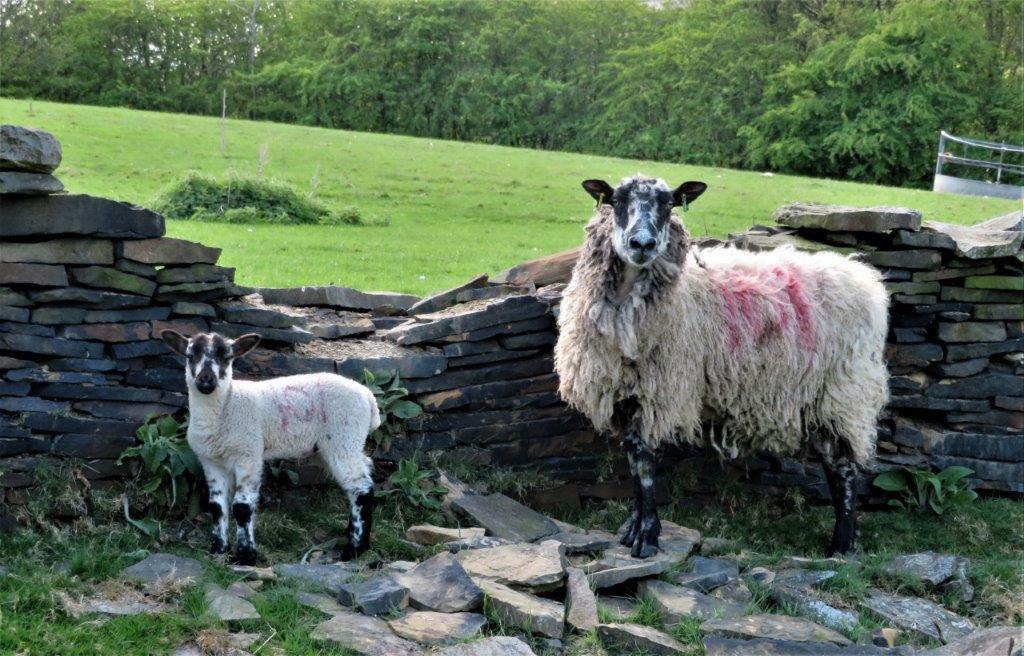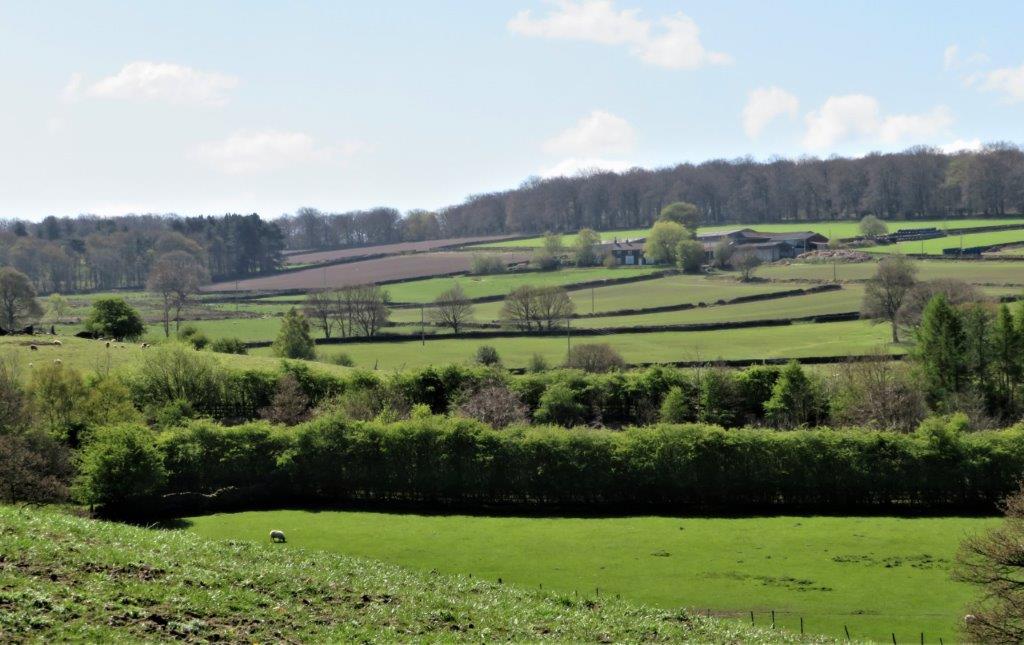 looking back at Moorside Farm & The Heights behind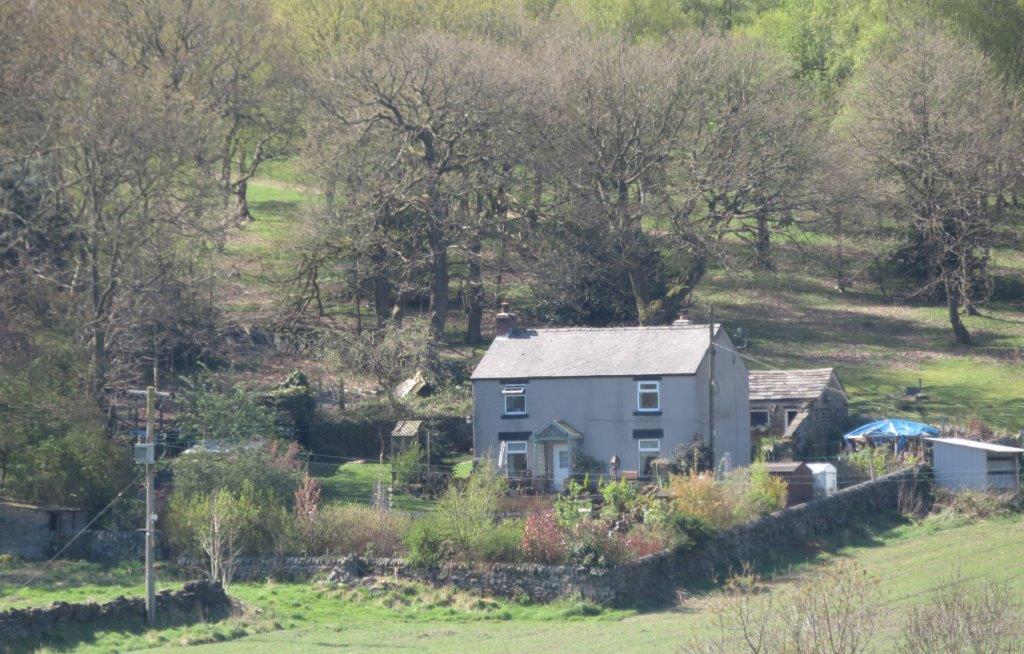 zoomed in shot - but what farm?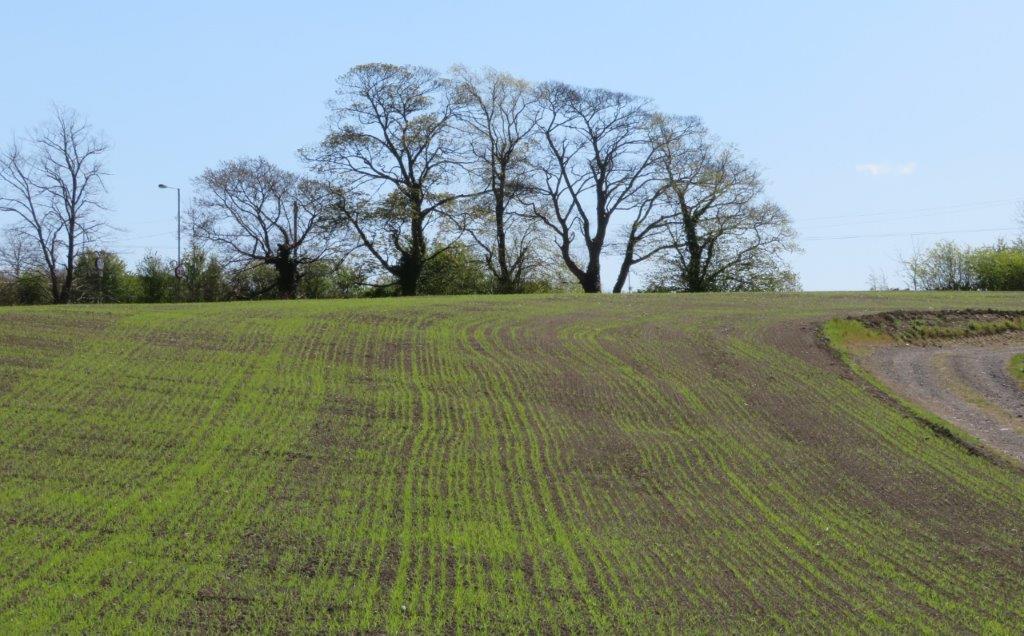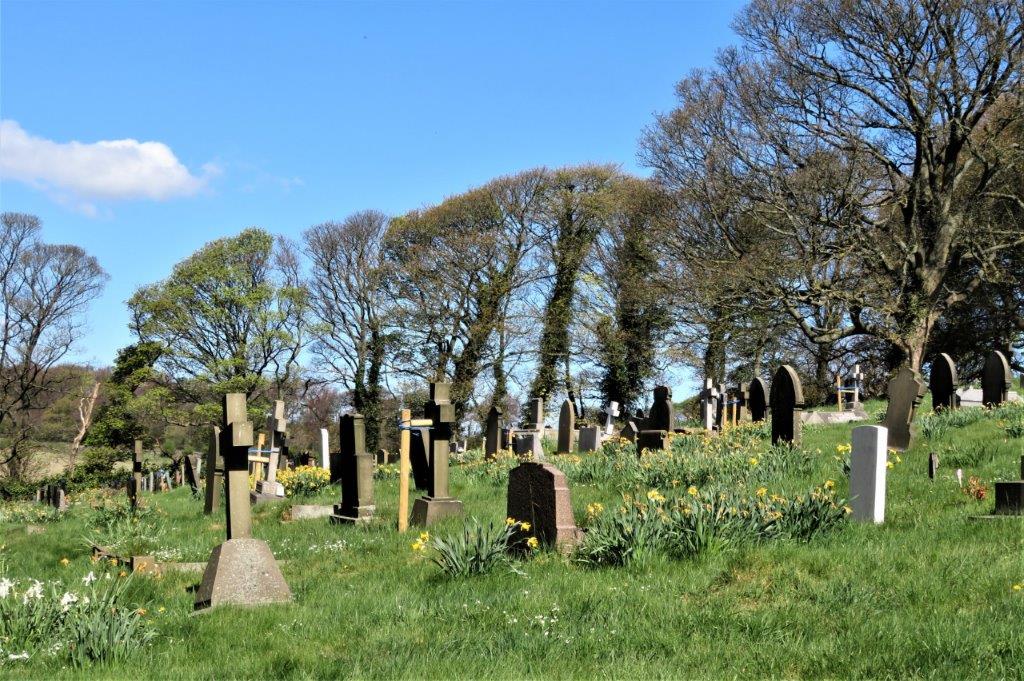 Churchyard below Wortley seen as we climb up to it.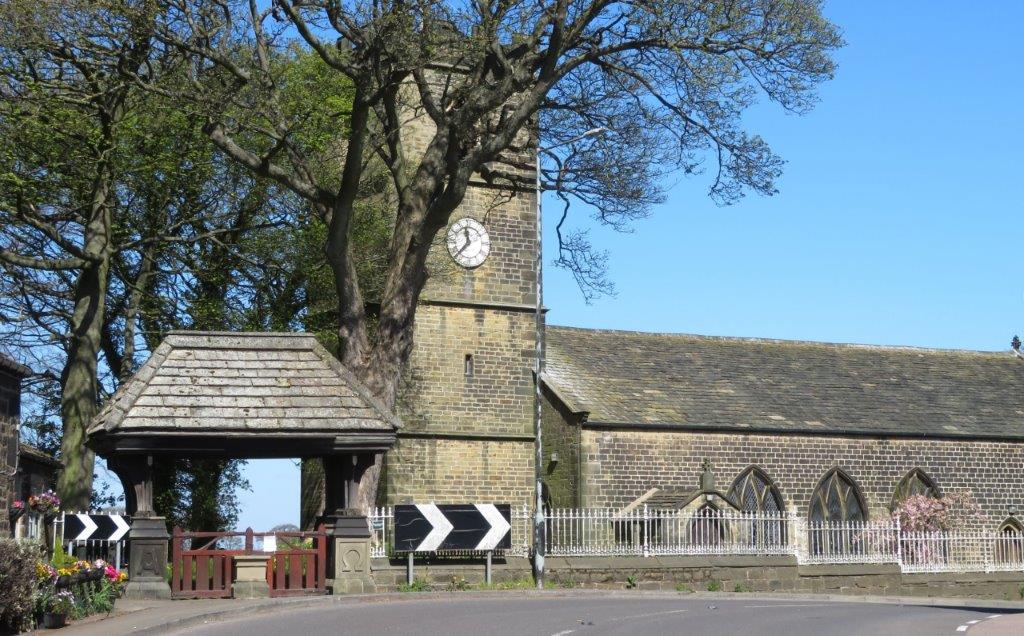 Wortley Church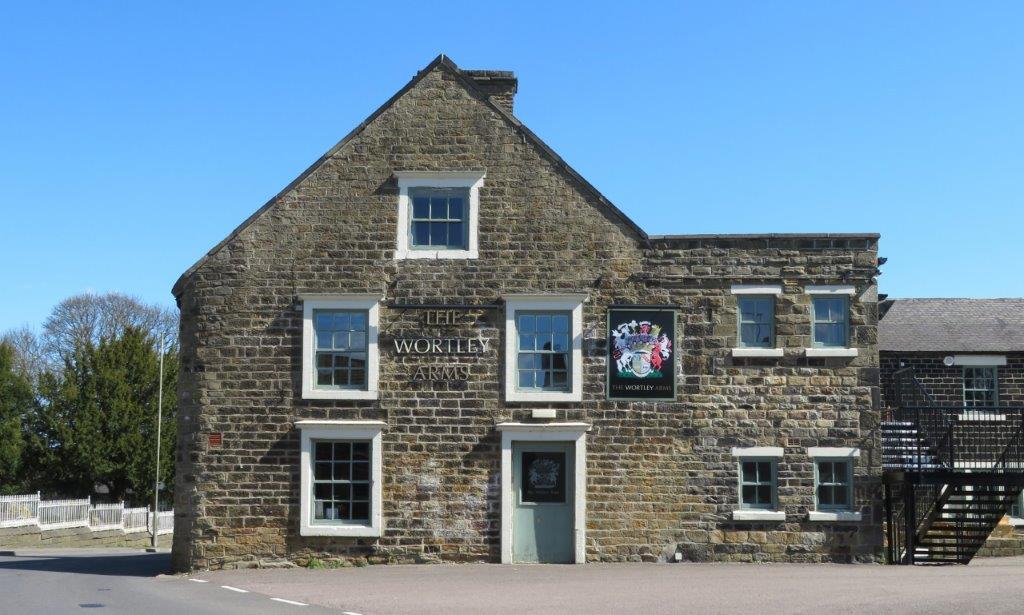 The Wortley Arms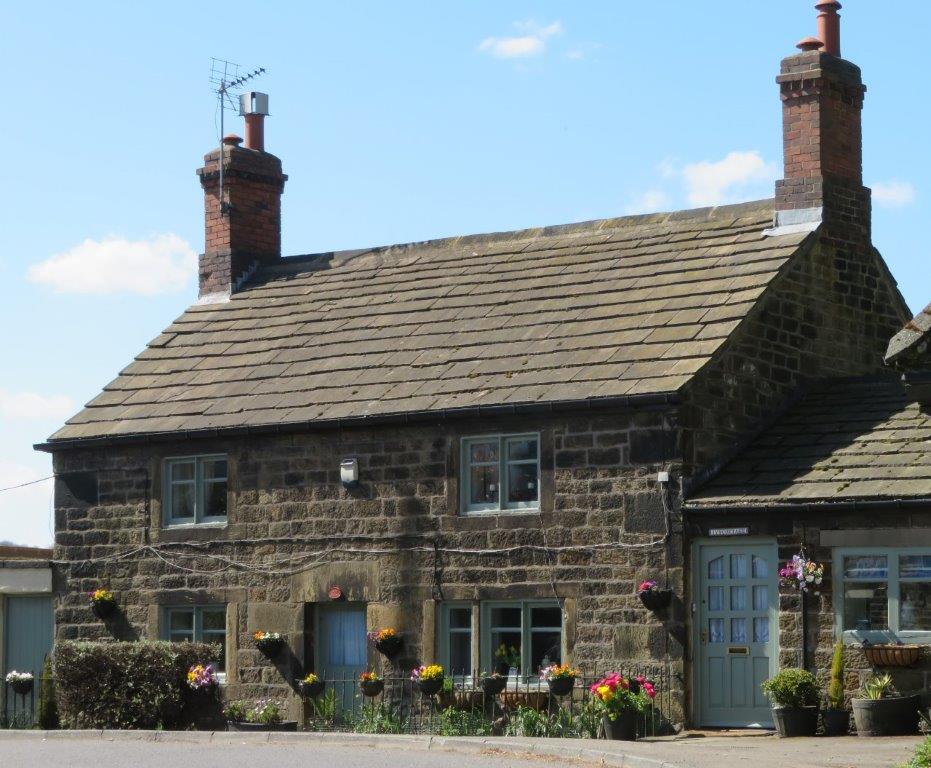 looking back at cottage (before Church) passed earlier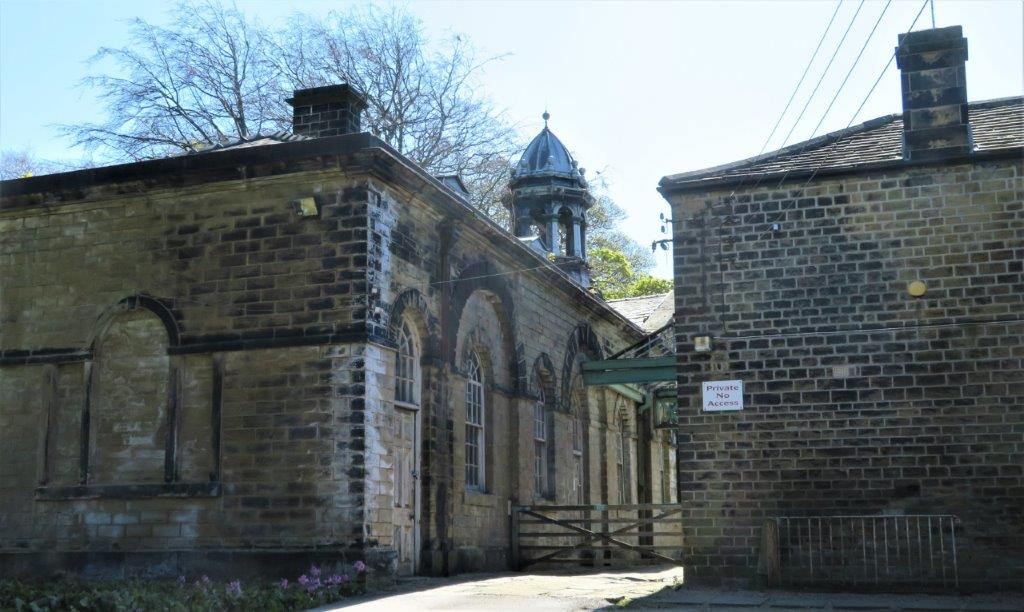 on access road to / from Wortley Hall. This is part of the ancillary buildings before the large Vegetable Gardens now looked after by enthusiasts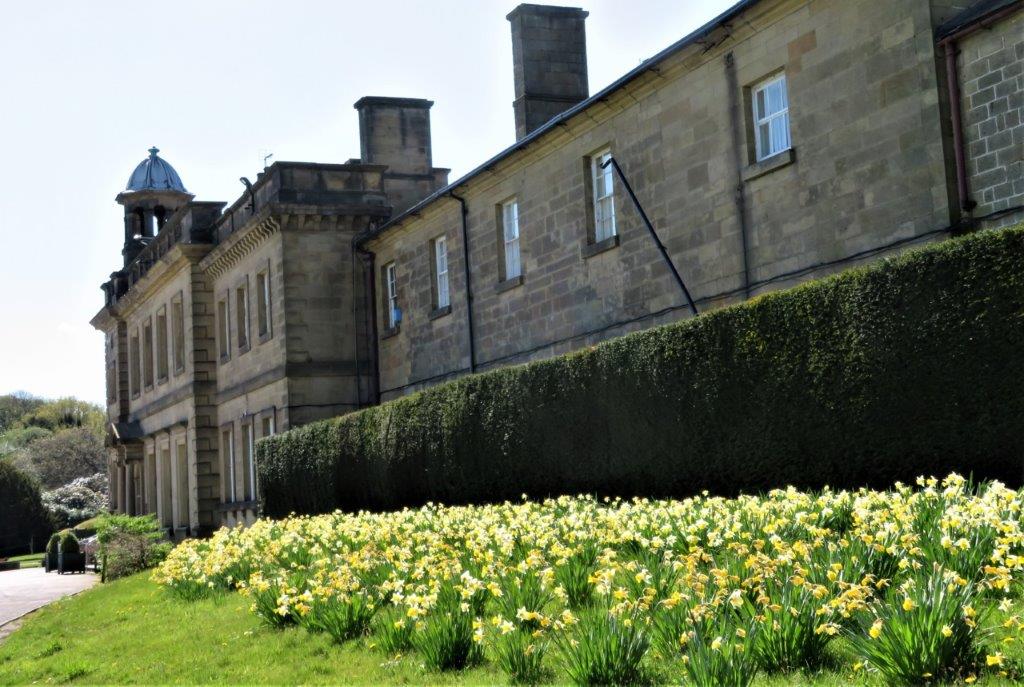 Wortley Hall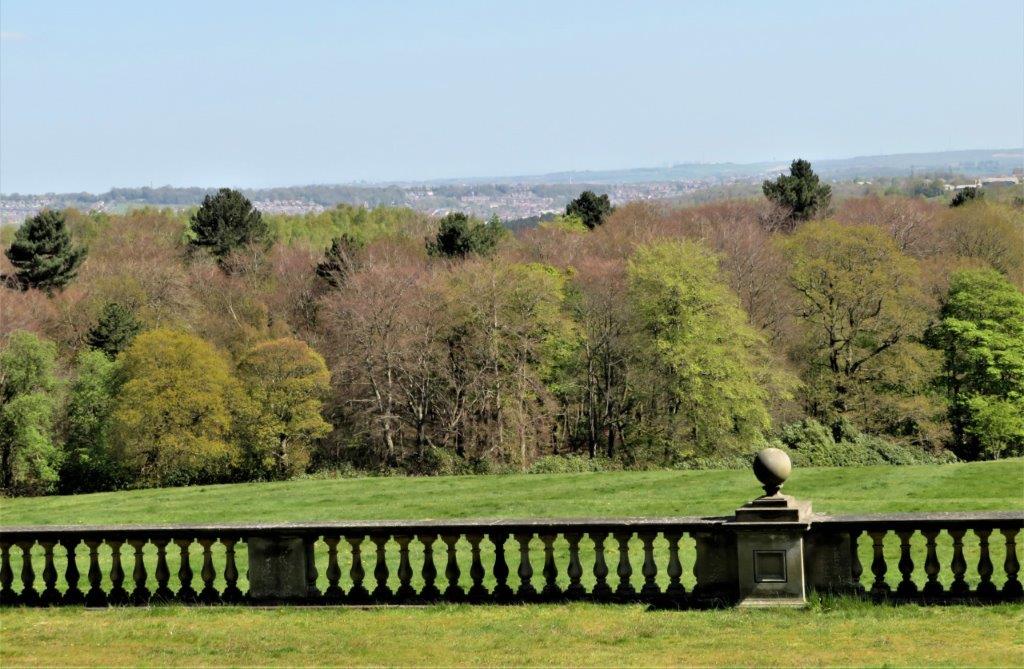 view from Wortley Hall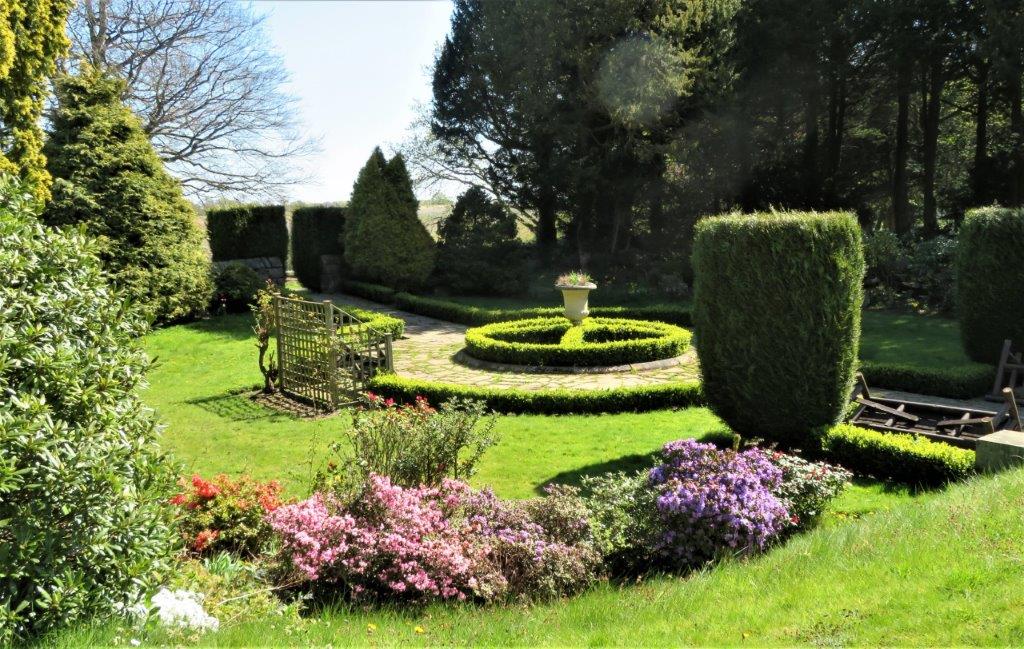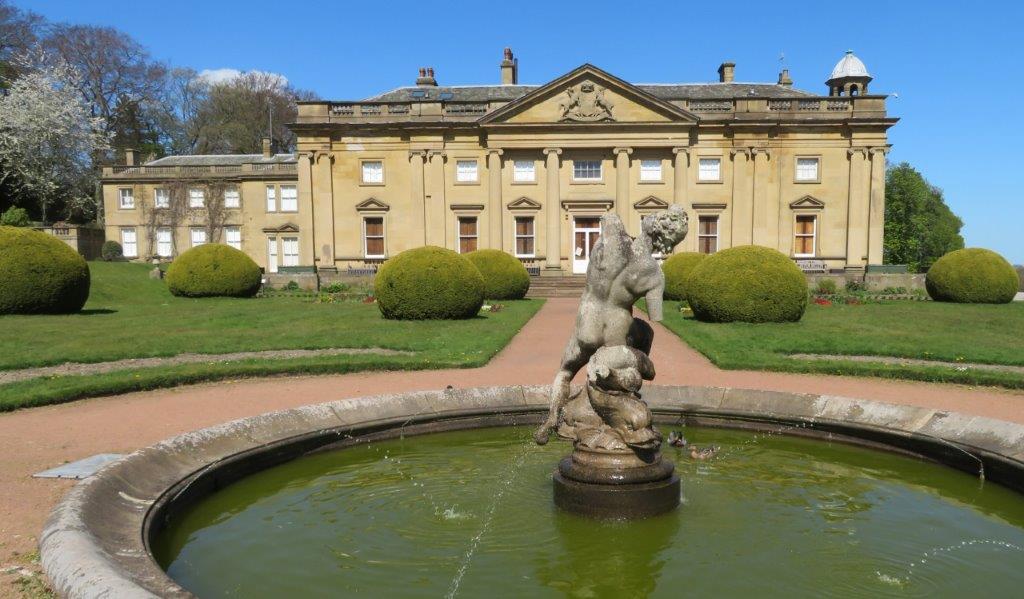 Check Wortley Hall history in Wikipedia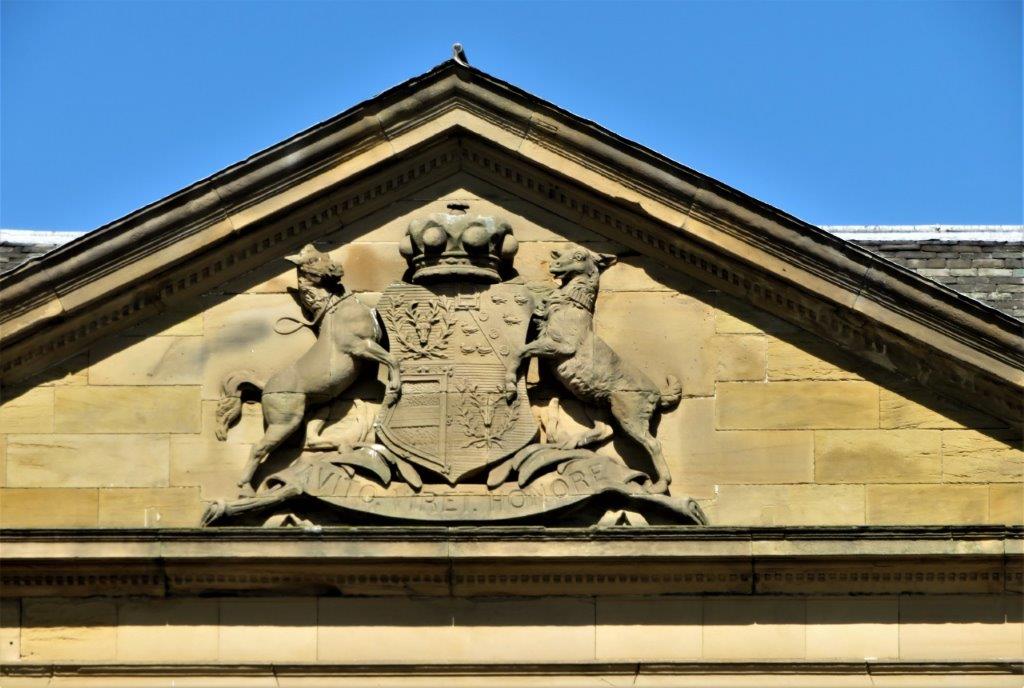 AVITO VIBET HONORE - He flourishes through the honour of his ancestors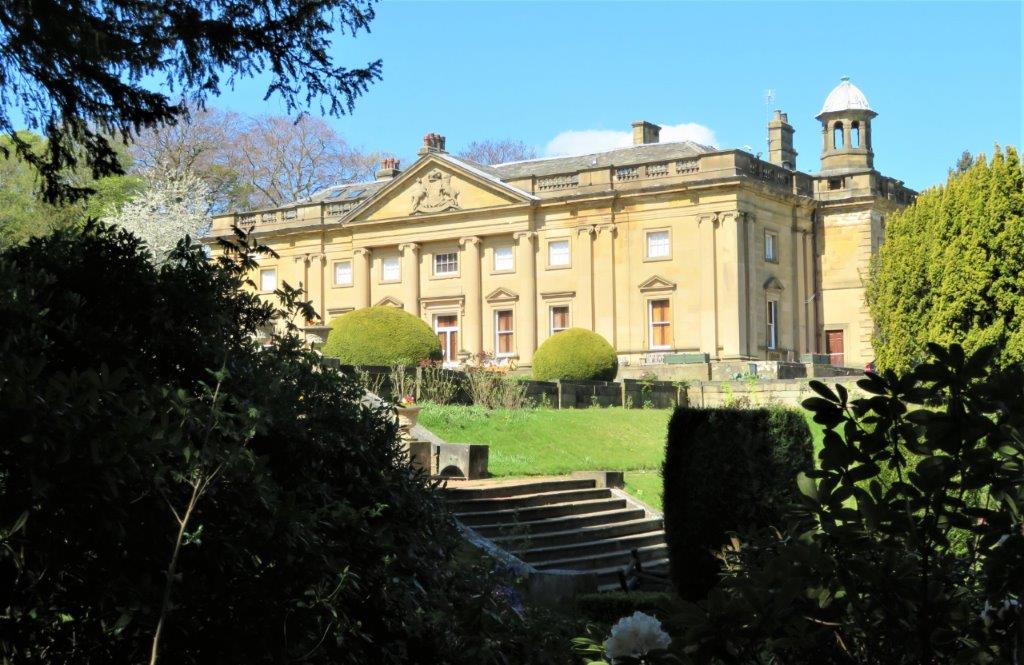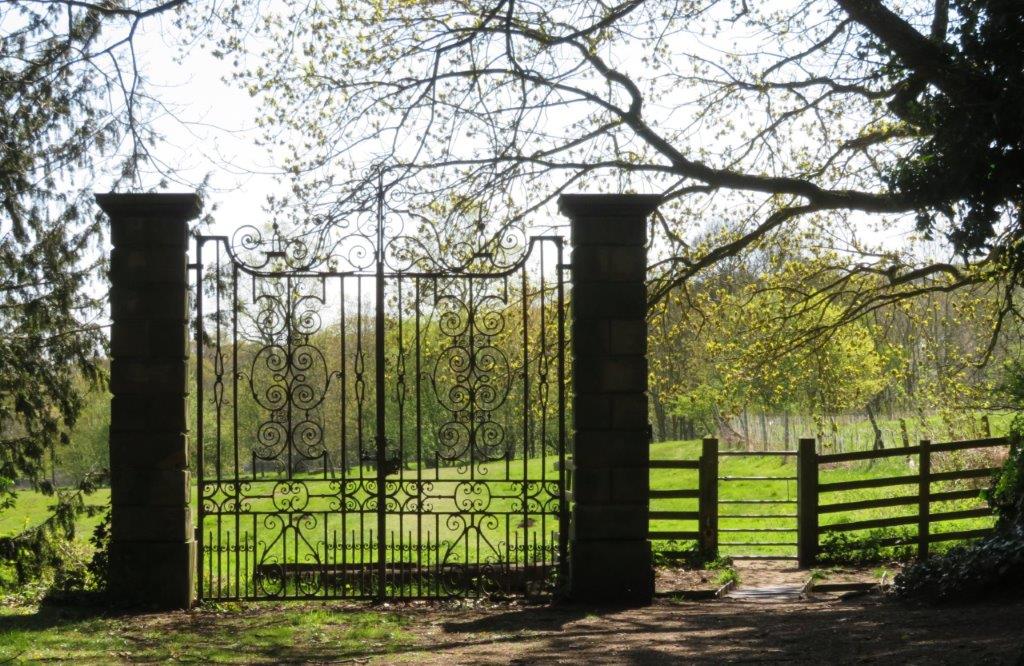 gate leaving gardens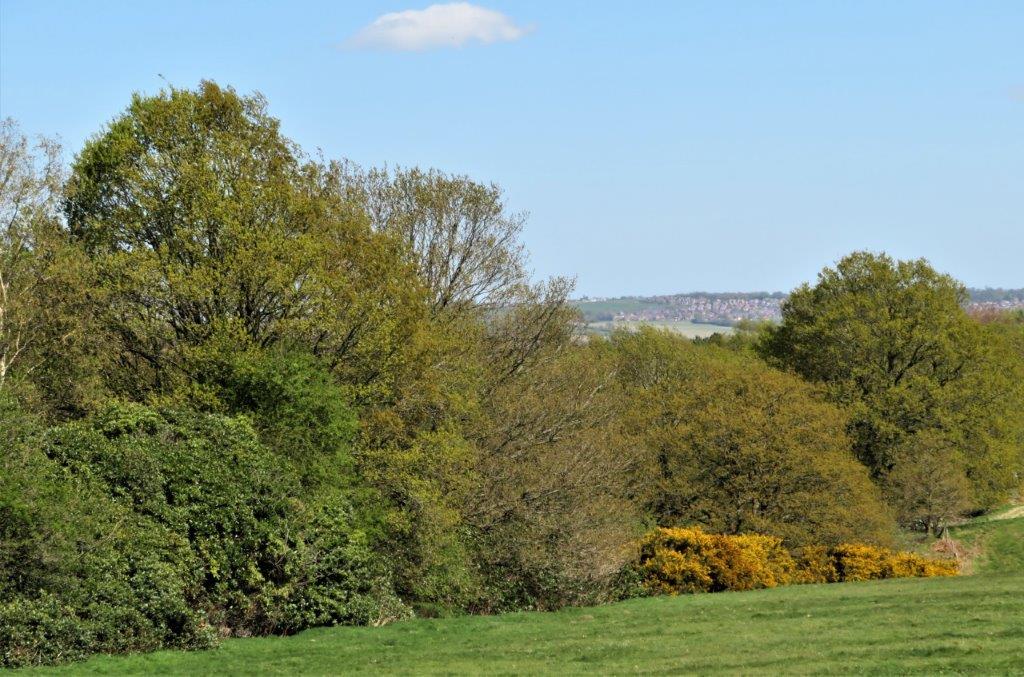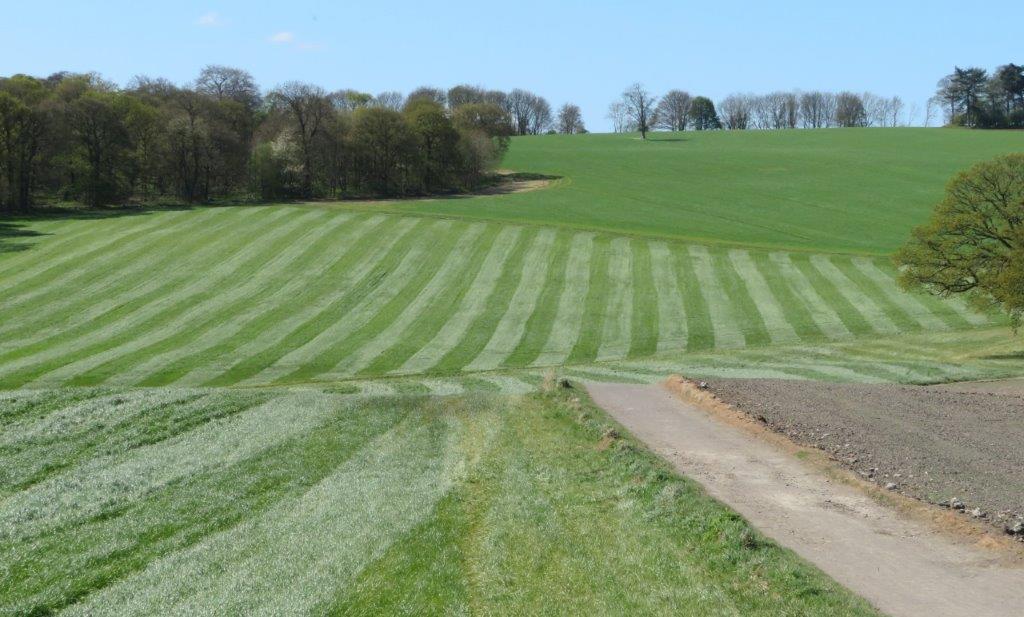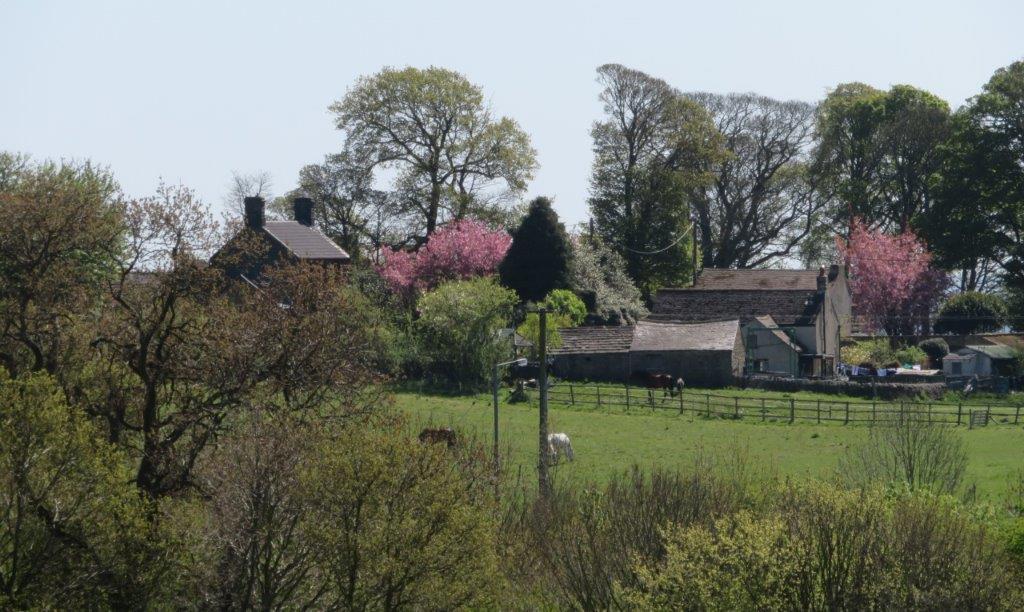 zoomed in shot over Stocksbridge Bypass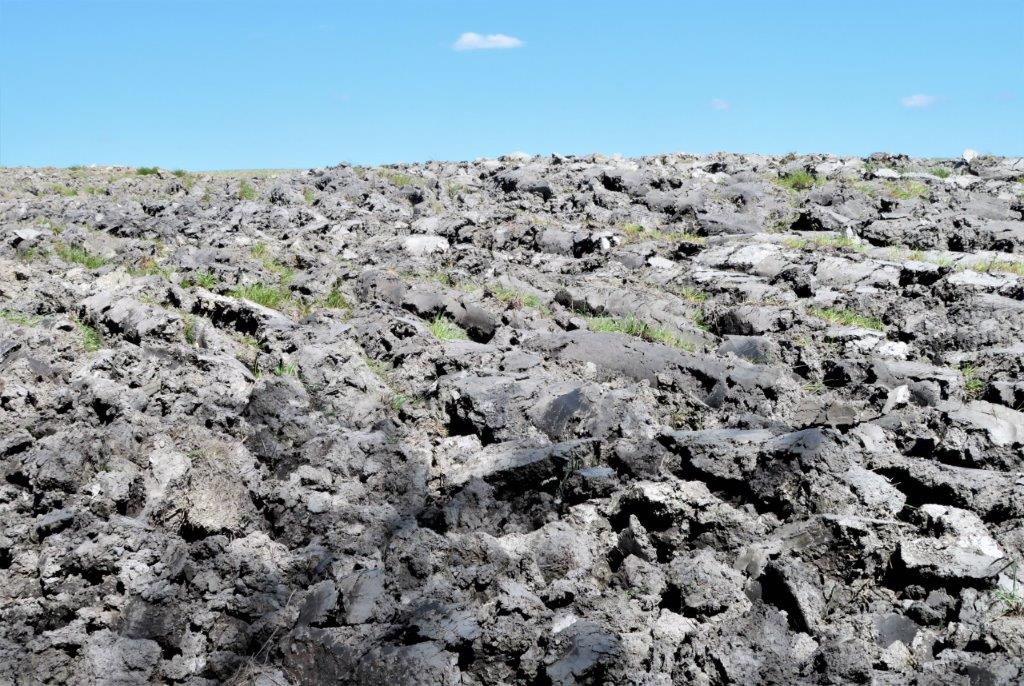 very deep ploughing?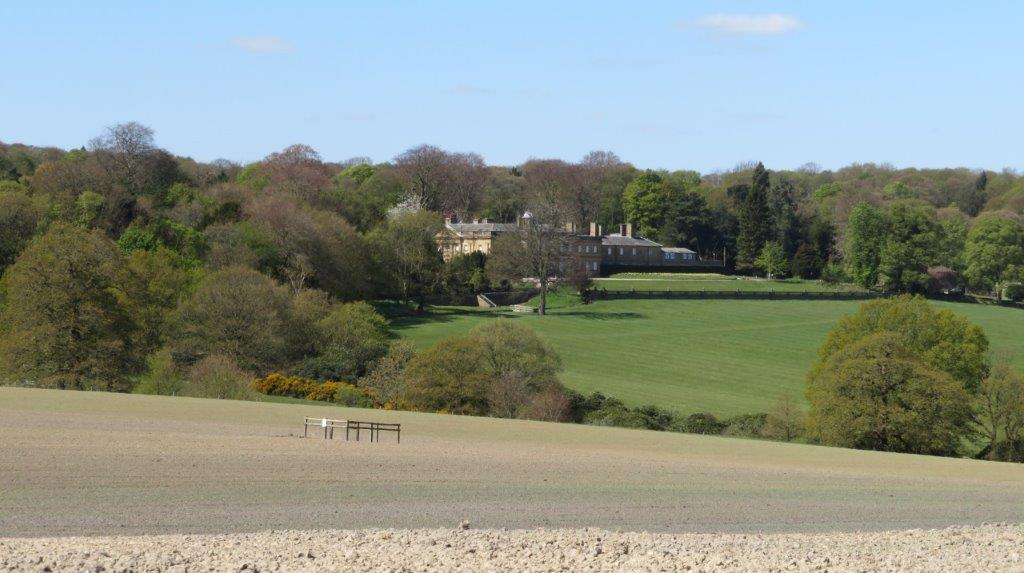 looking back at Wortley Hall from The Trans Pennine Trail - Timberland Trail
Pheasant - unfortunately clipped it's tail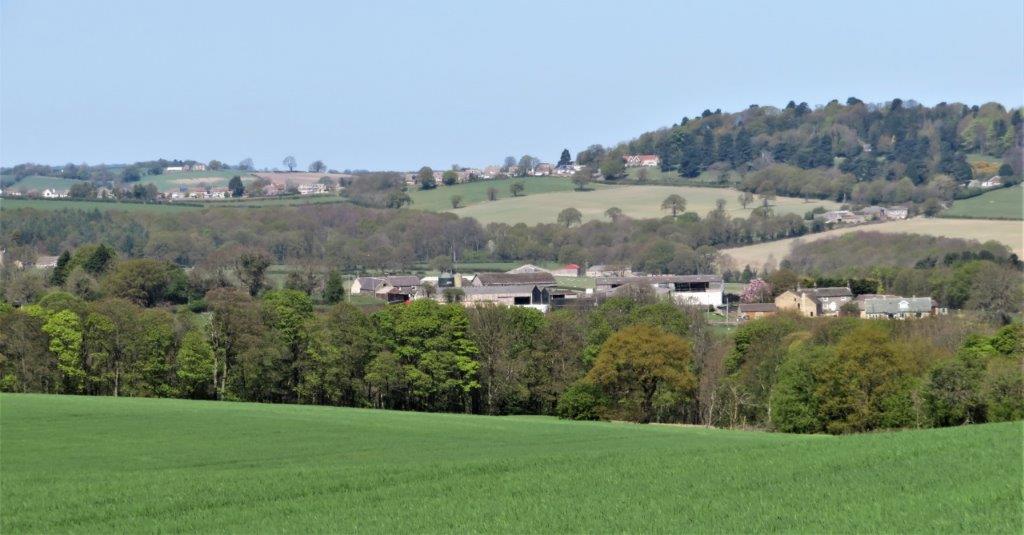 to the North of the T.P.Trail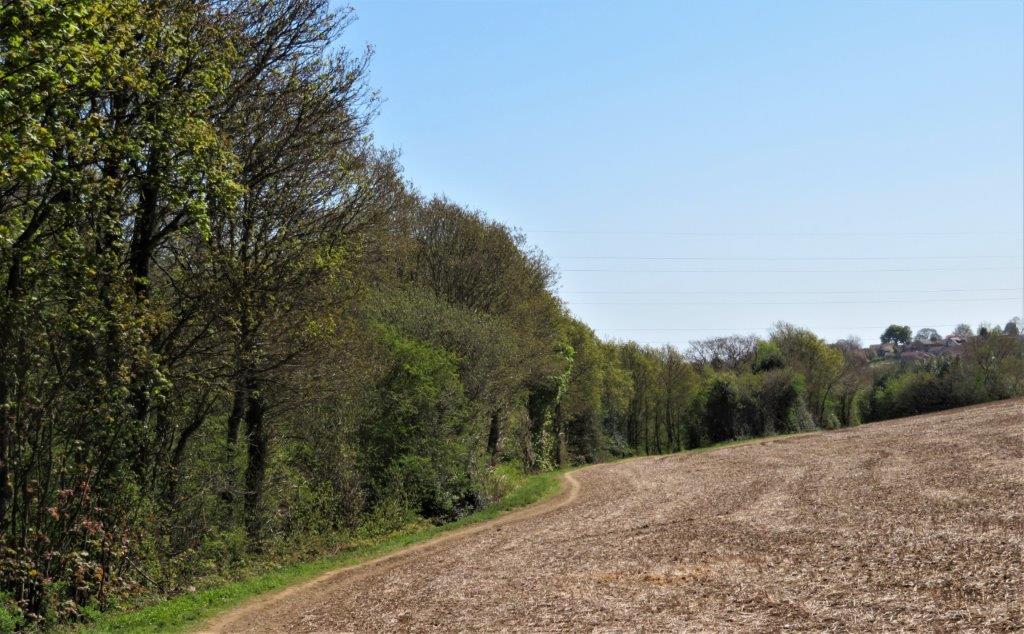 path following Storrs Dike (stream) just in the woods
Wood Anemones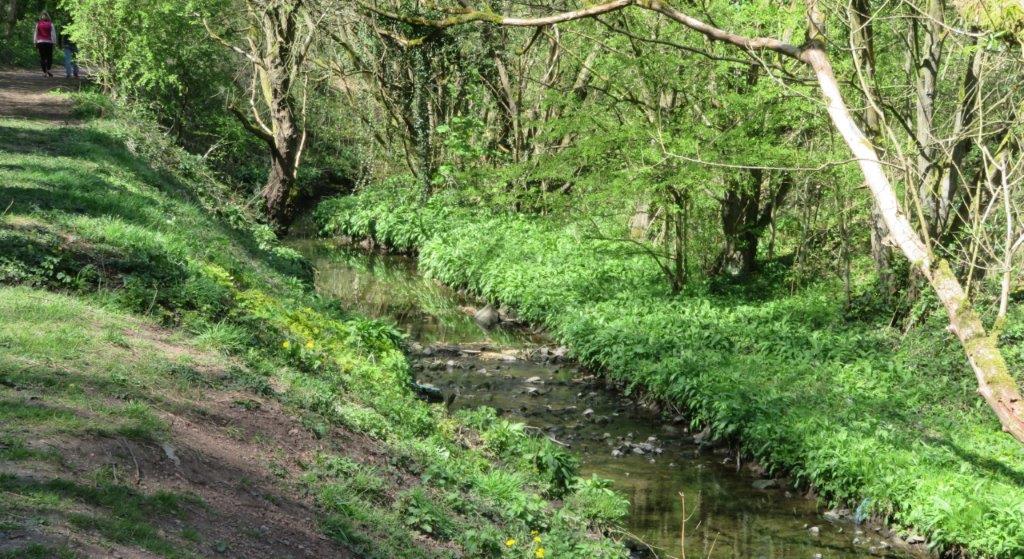 combined Storrs Dike / How Brook stream - wild garlic on far side yet to flower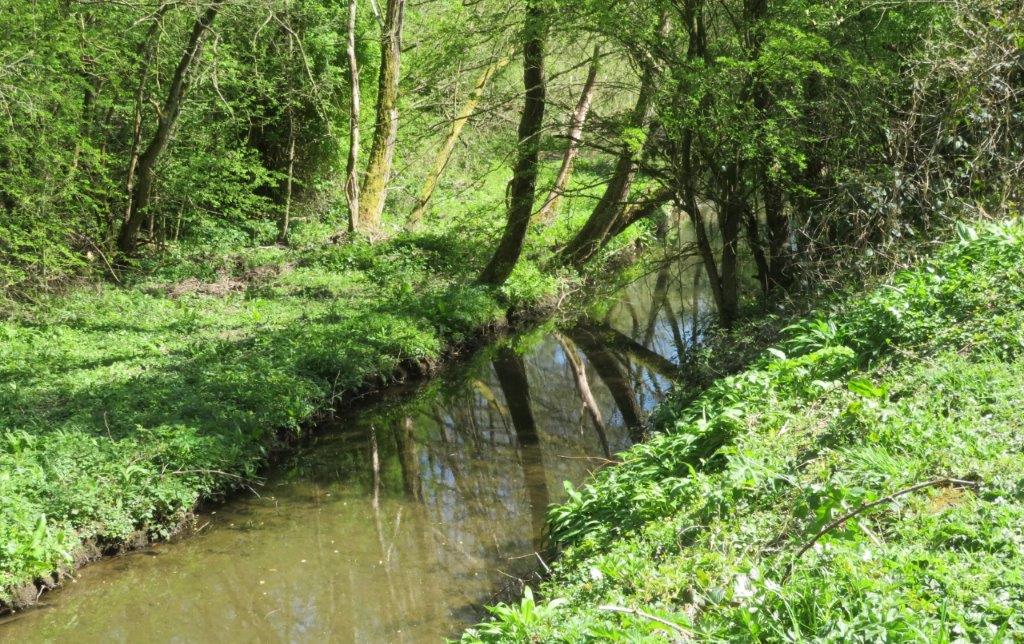 ditto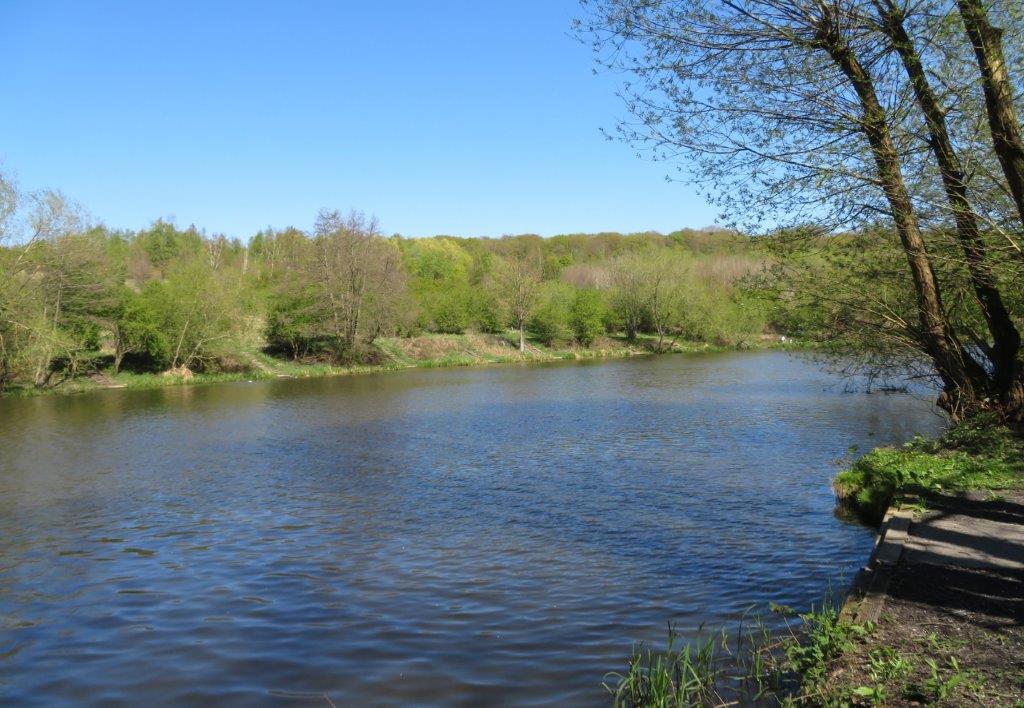 unnamed reservoir - apparently a fishing spot - now closed by virus epidemic?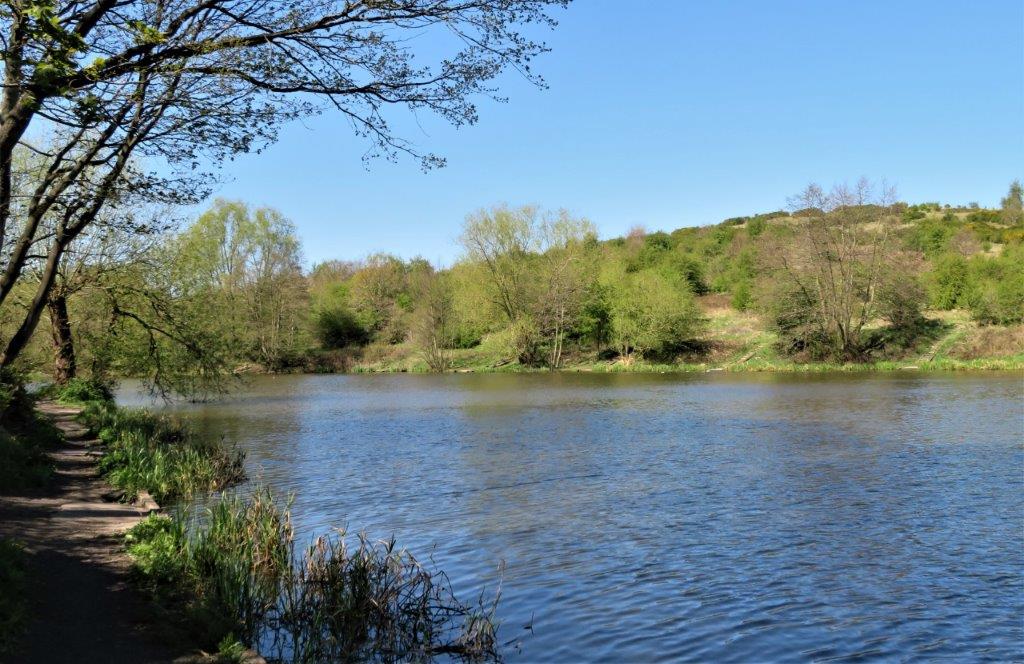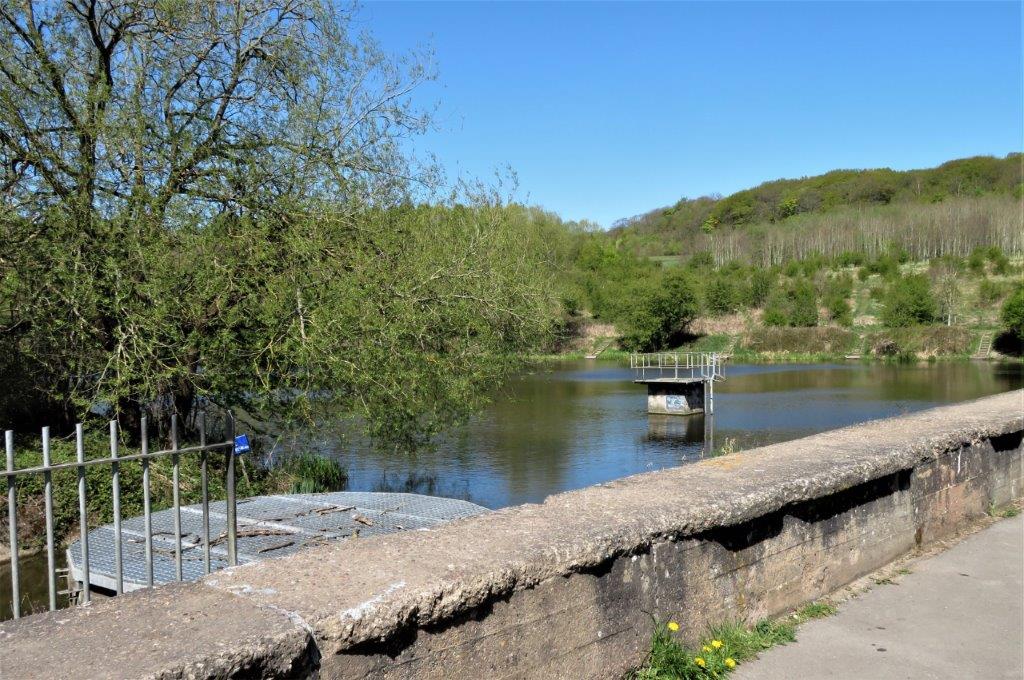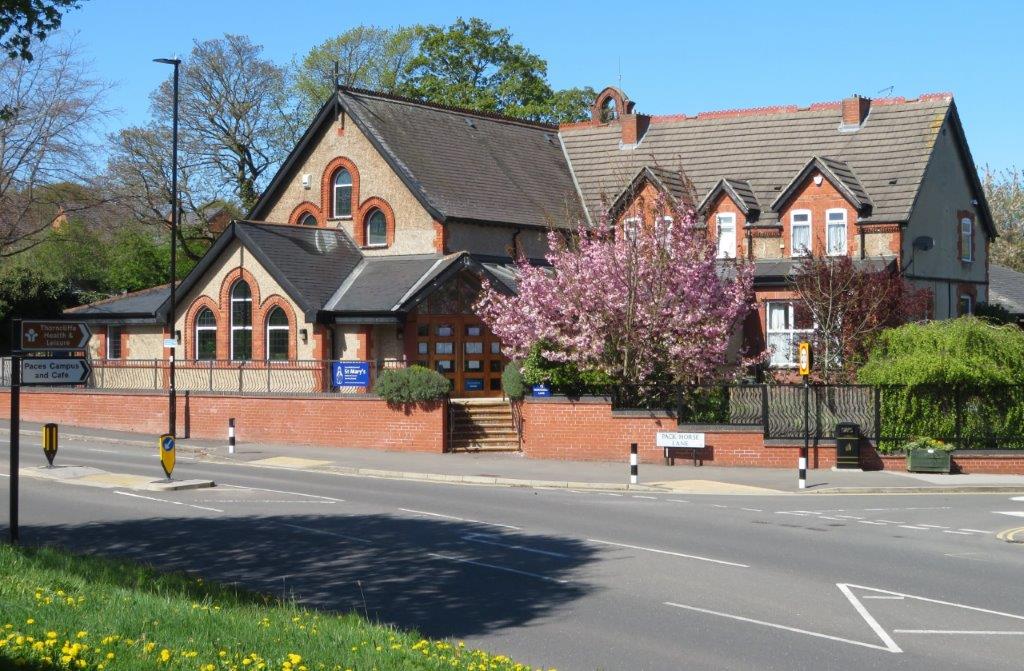 St Mary's Church & School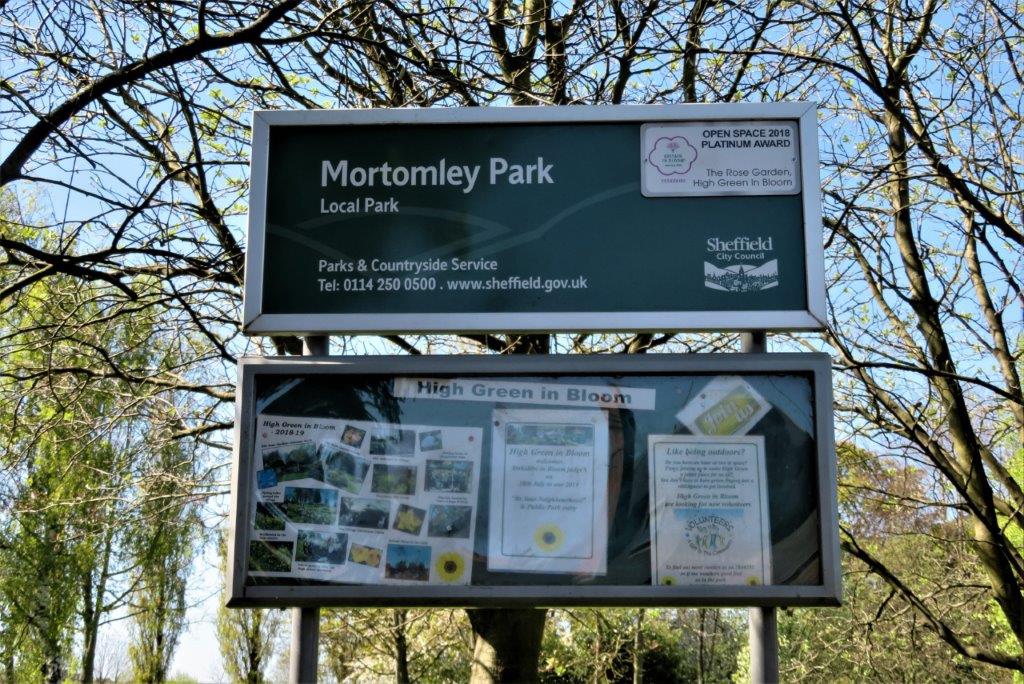 Mortomley Park
homepage - Daywalks Index 2020 - contact me at