homepage - Daywalks Index 2020 - contact me at

2020.02.19 Calver Sough bus stop SK239749, ~S on Hassop Rd to stile at SK238745, FP / Other Routes ~SSW to SK230736, ~W past Deep Rake, ~WSW past High Rake to SK206732, ~N to Black Harry Gate, ~NNE along Black Harry Gate Lane to SK210747, NW to Cavendish Mill, ~WNW to A623 Rd (just to East of Housely), Minor Rd ~N to Foolow, ~E on Road for 200m, turn into fields & continue ~E on FP to Eyam (rd at Eyam Hall), ~N to PC, continue ~N on Rd & Byway to eastside of Highcliffe, ~ESE on rd to SK217772, ~N on FP (past Ladywash Mine) to Sir William Hill Rd, ~E along rd to junct with Edge Rd, BUT take FP ~NE thru Eyam Moor to road at Leam SK231793, follow rd Northward (with bends) past Hazelford Hall to B6001 Rd at SK235803, follow B6001 ~NNW into Hathersage - leader Dave Jefferies - Wednesday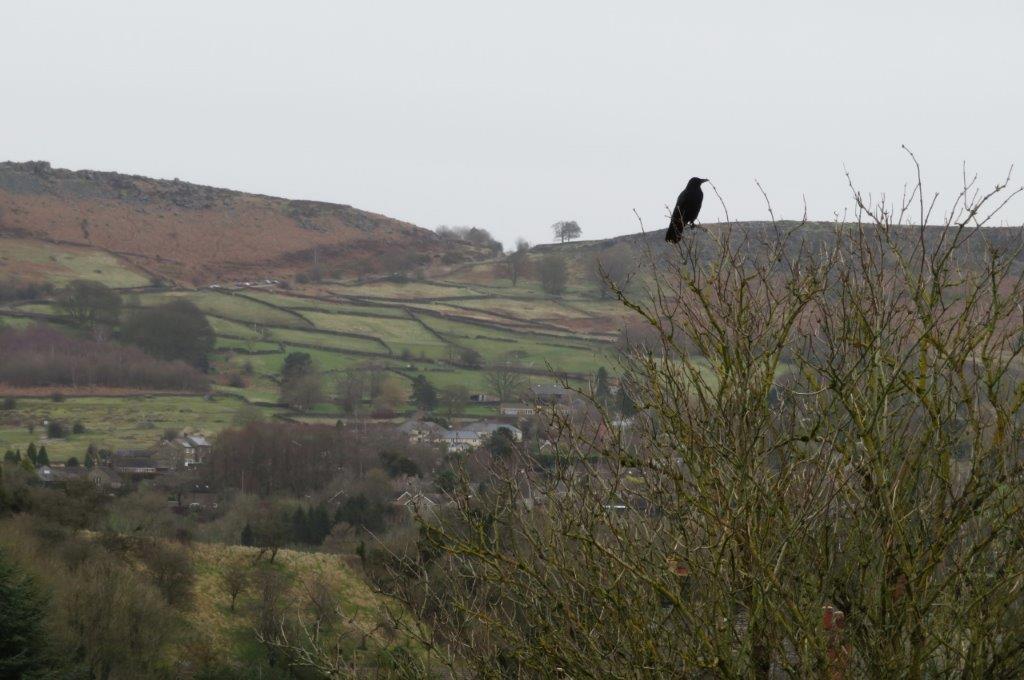 Looking across valley - at top - Curbar Edge to left, Baslow Edge to Right.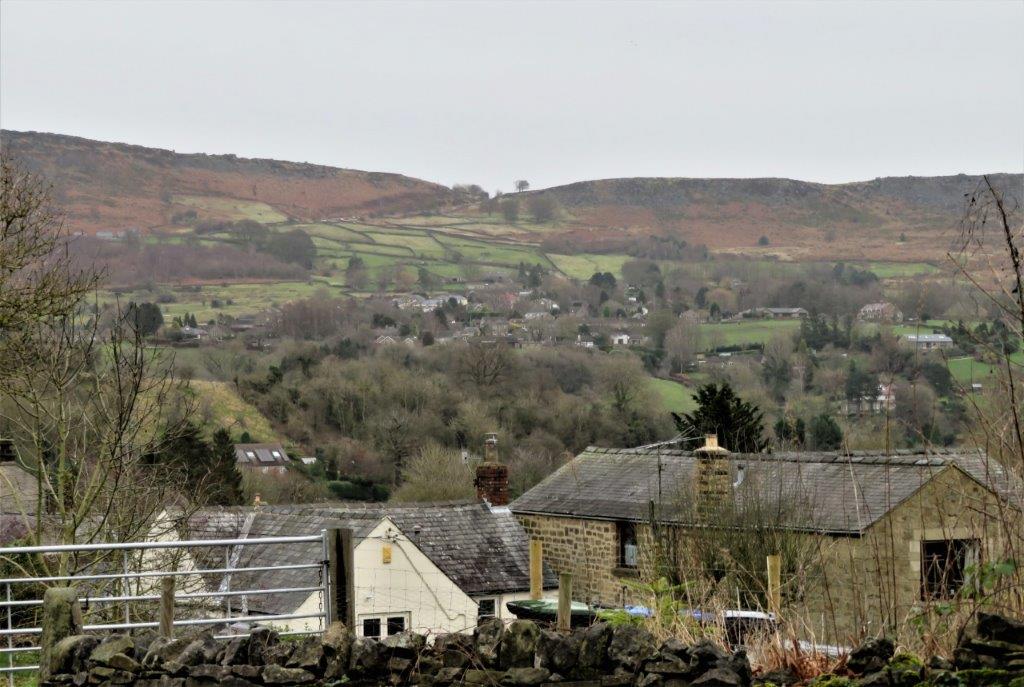 Curbar in middle, Calver closer to us.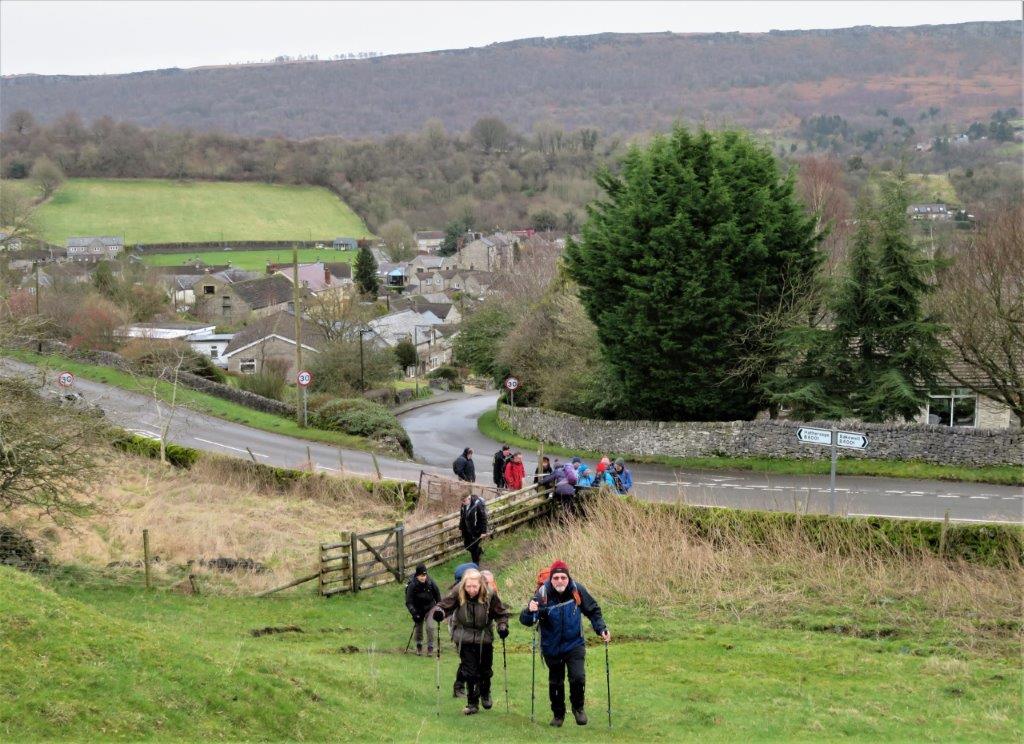 climbing up from Hassop Road B6001 (Grindleford & Hathersage to left - Hassop & Bakewell to right). Calver behind us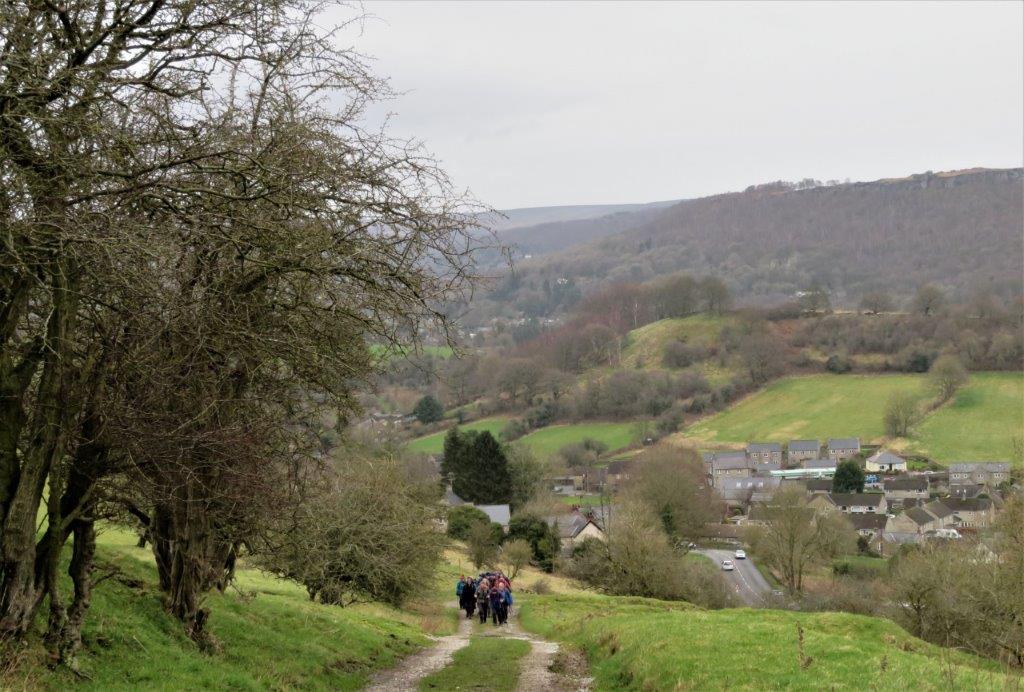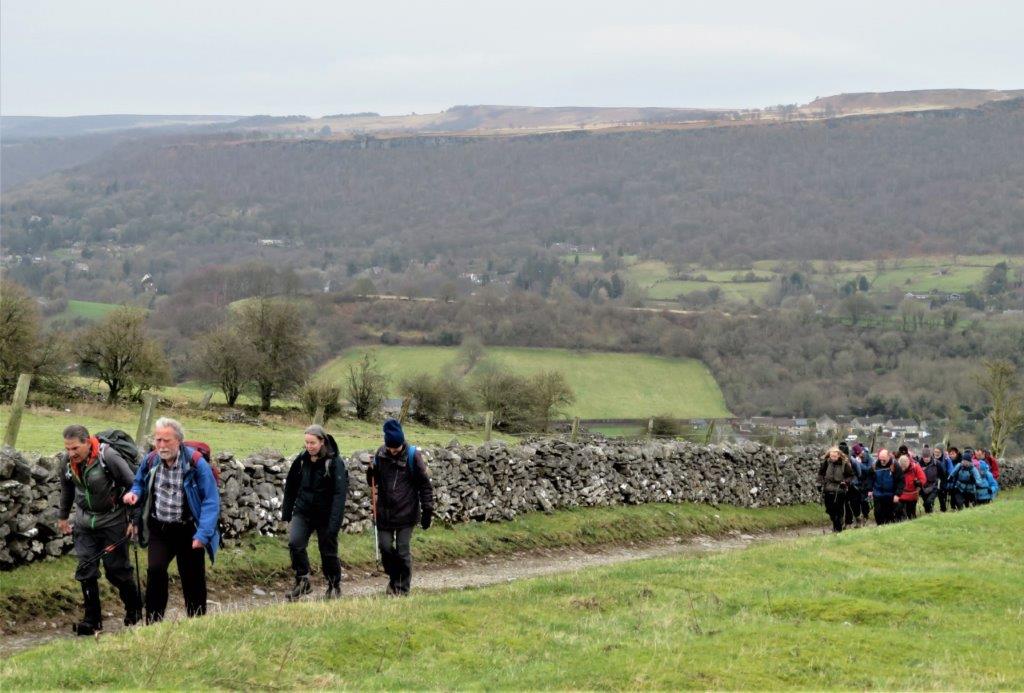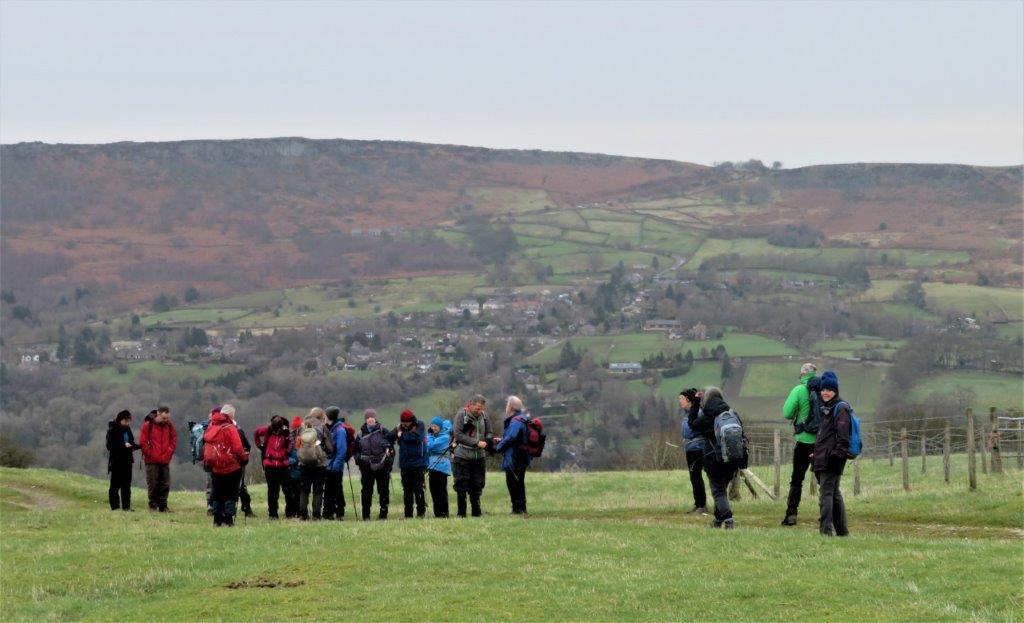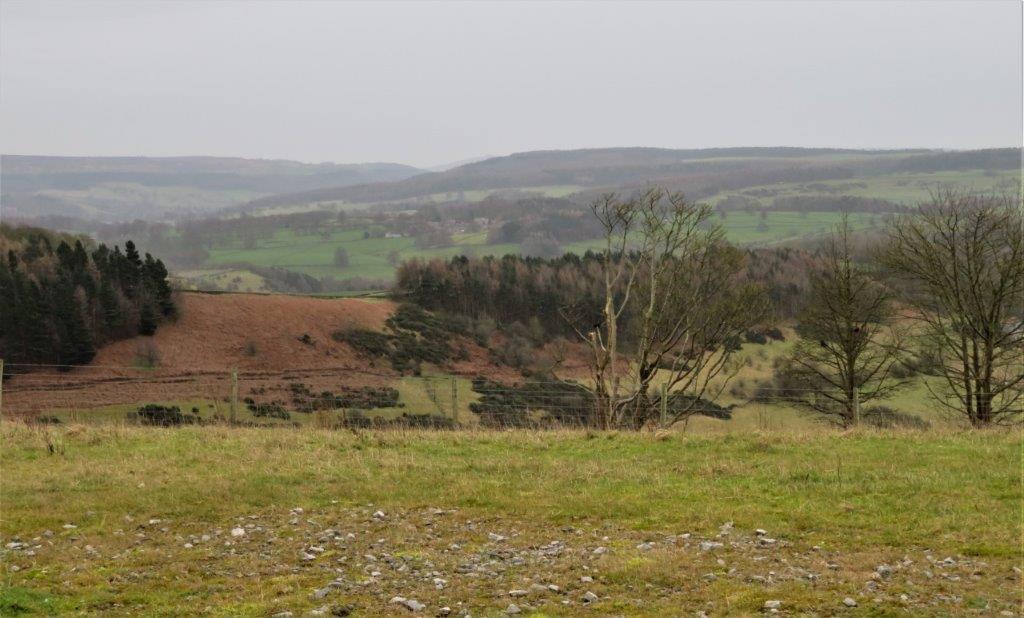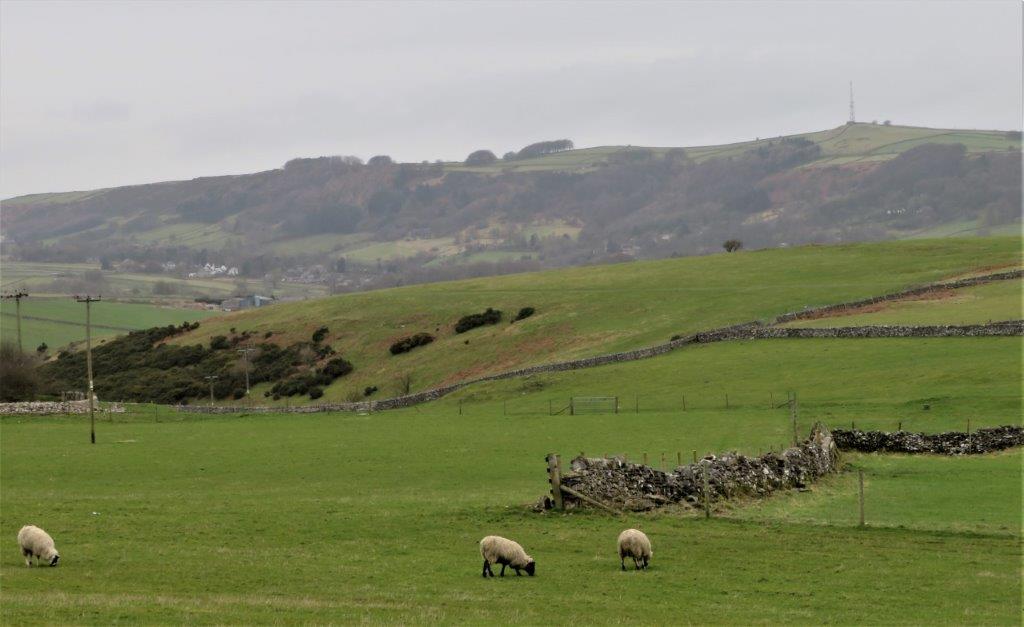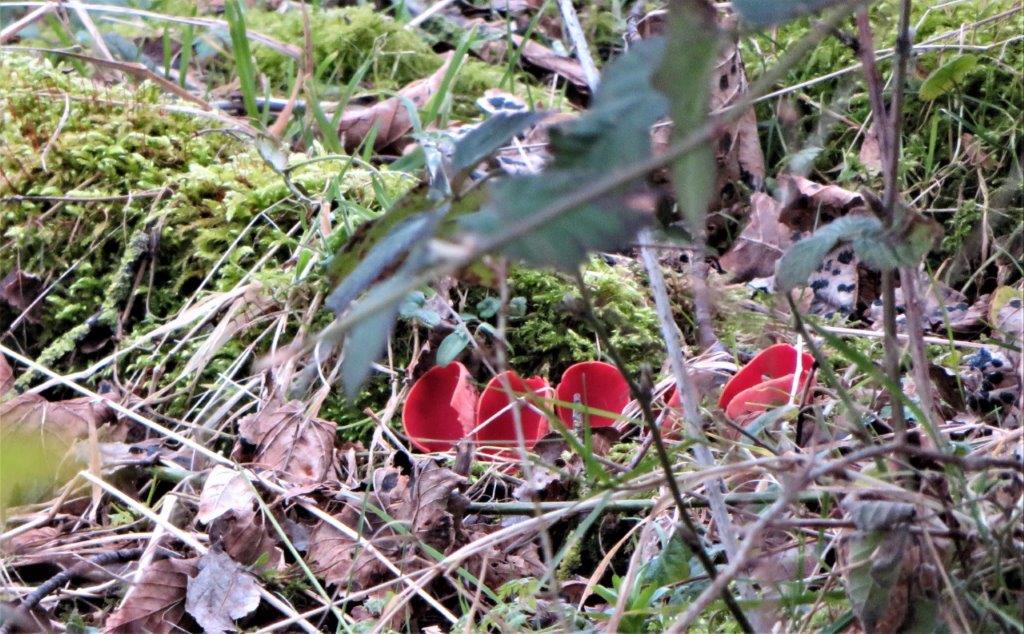 zoomed in from about 5m to photograph inaccessible fungi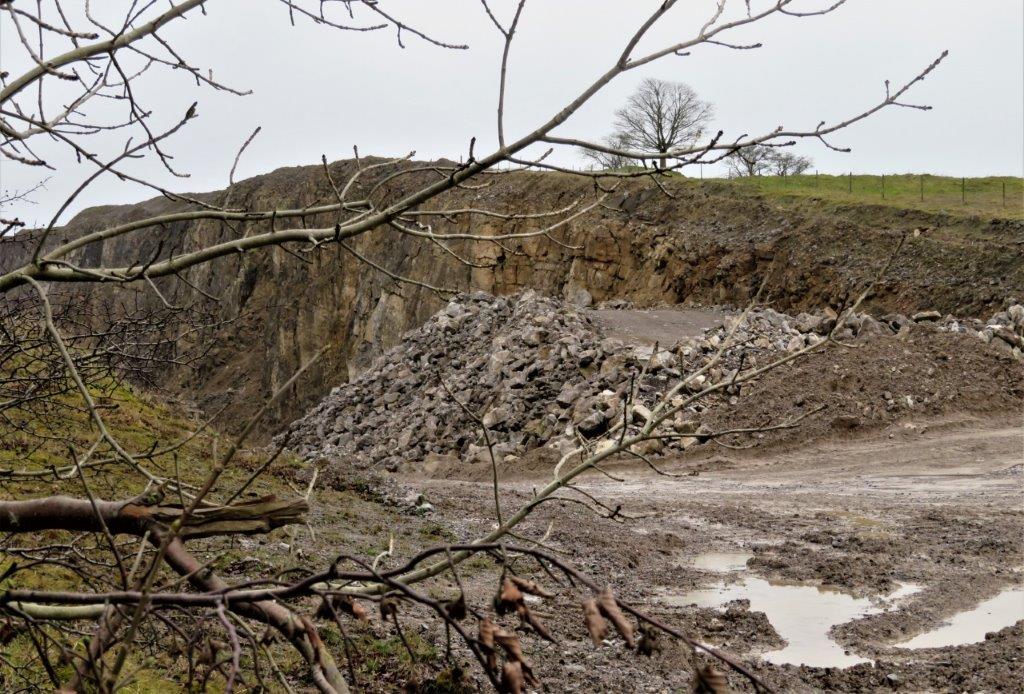 probably High Rake (source of ore) - slowly being refilled. Deep Rake already reclaimed?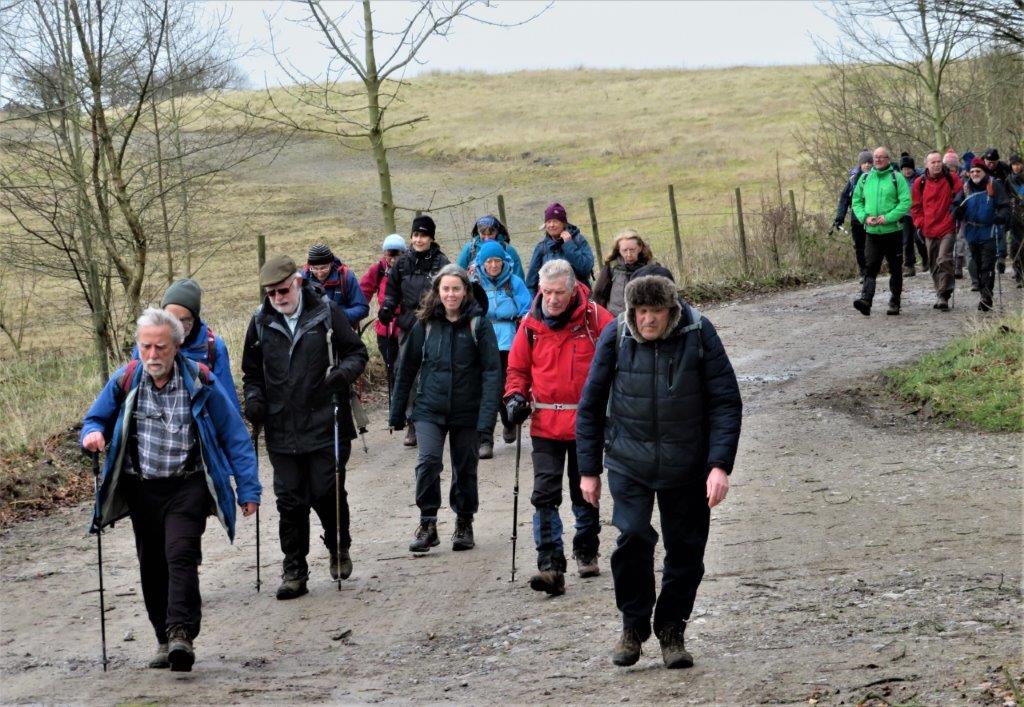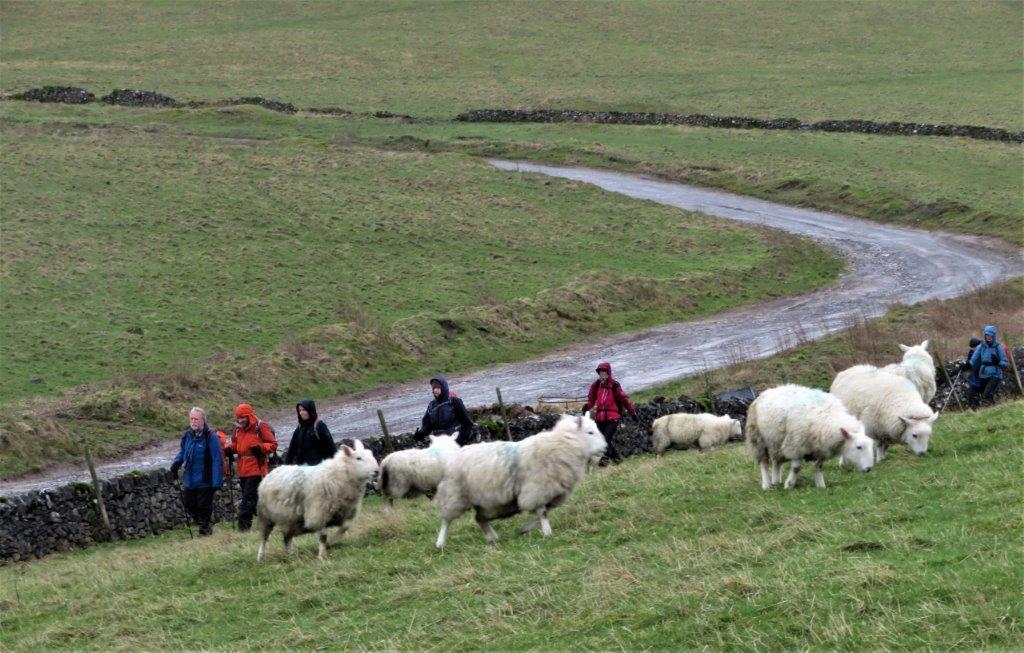 on the way down from Longstone Edge to Black Harry Gate. (Black Harry was apparently a highwayman)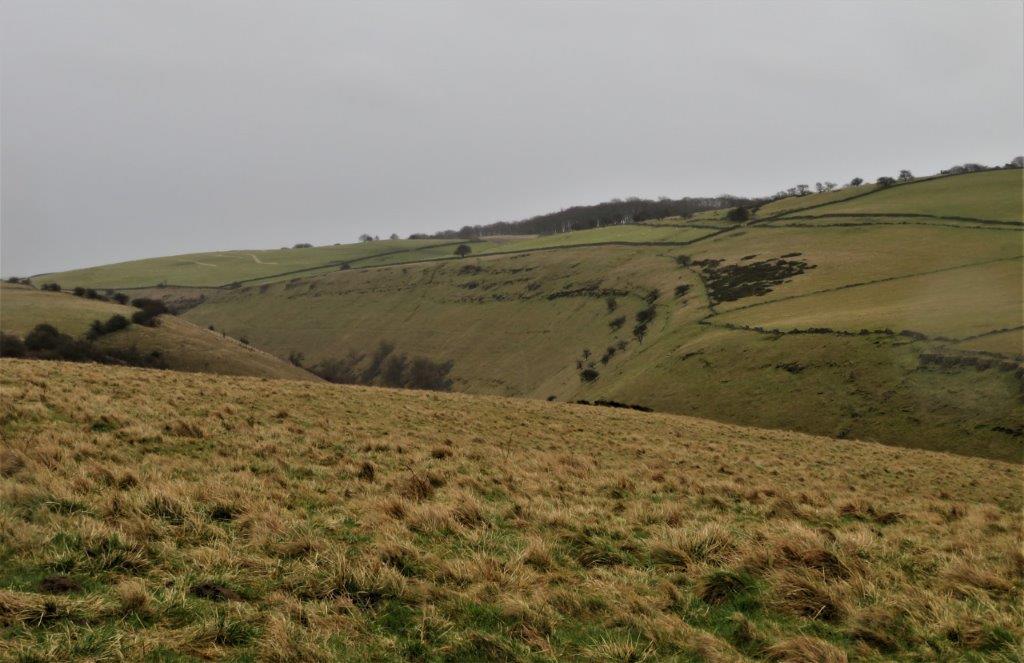 look across at Rough Side?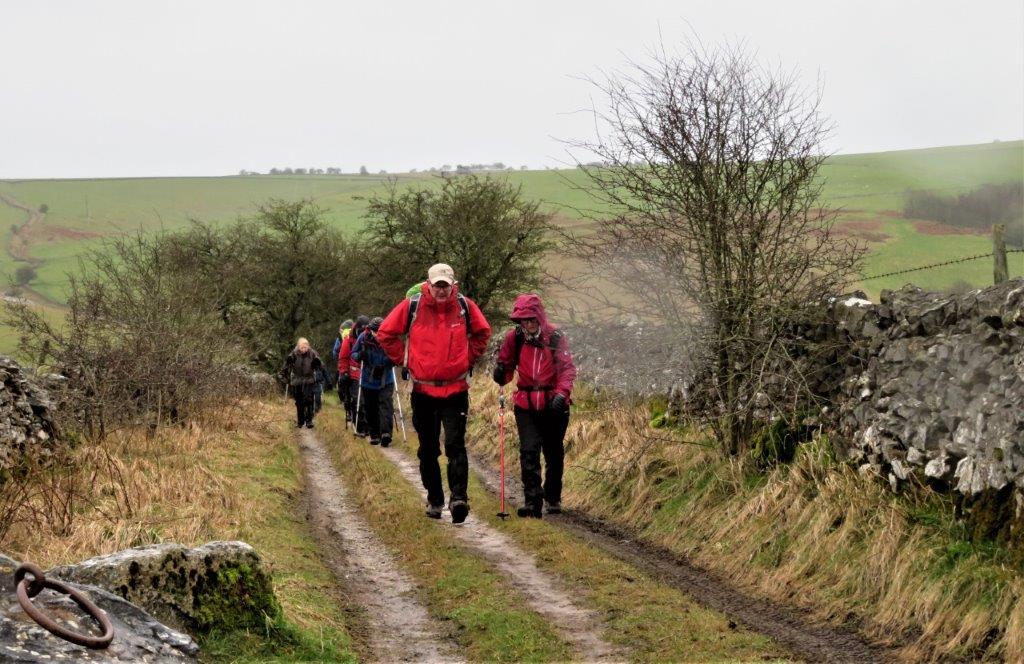 up Black Harry Lane (This lane is part of an ancient Packhorse route)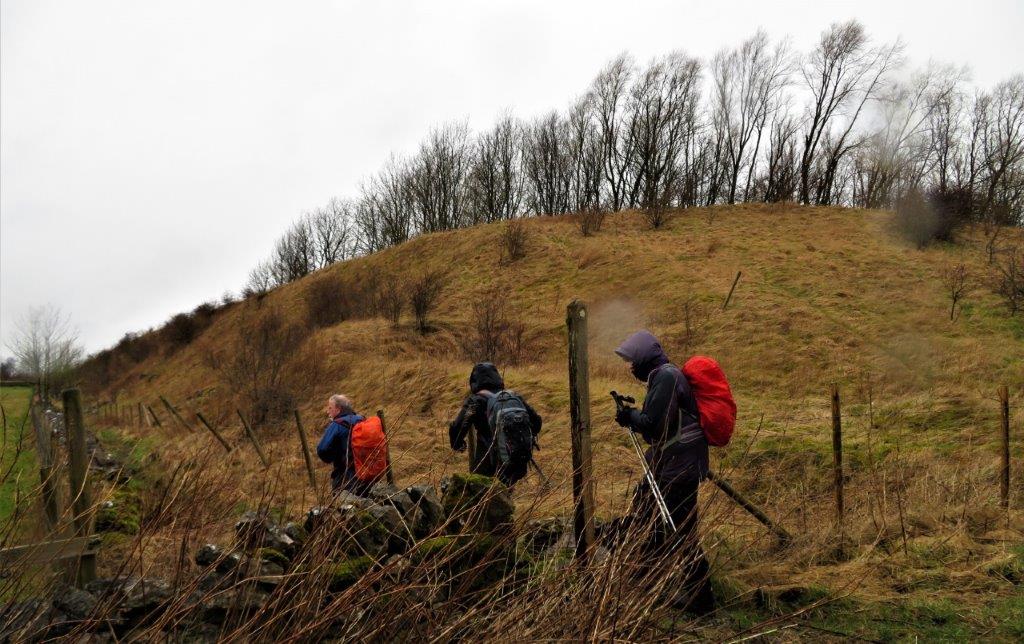 turning off Black Harry Lane toward Cavendish Mill. Tipping area or old ponding area - for mining waste to our right?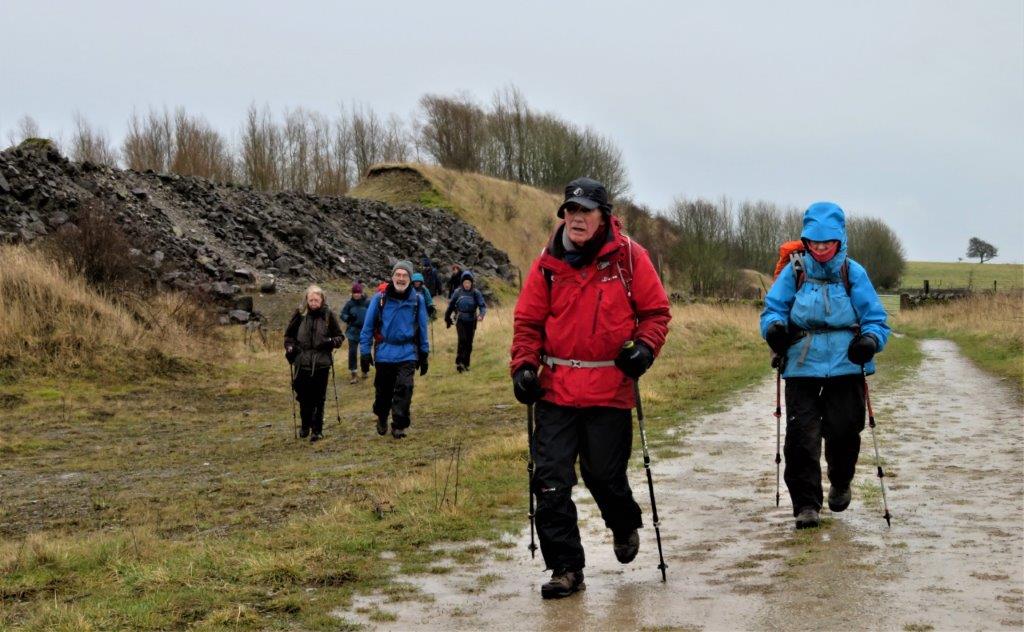 This looks like a pond wall?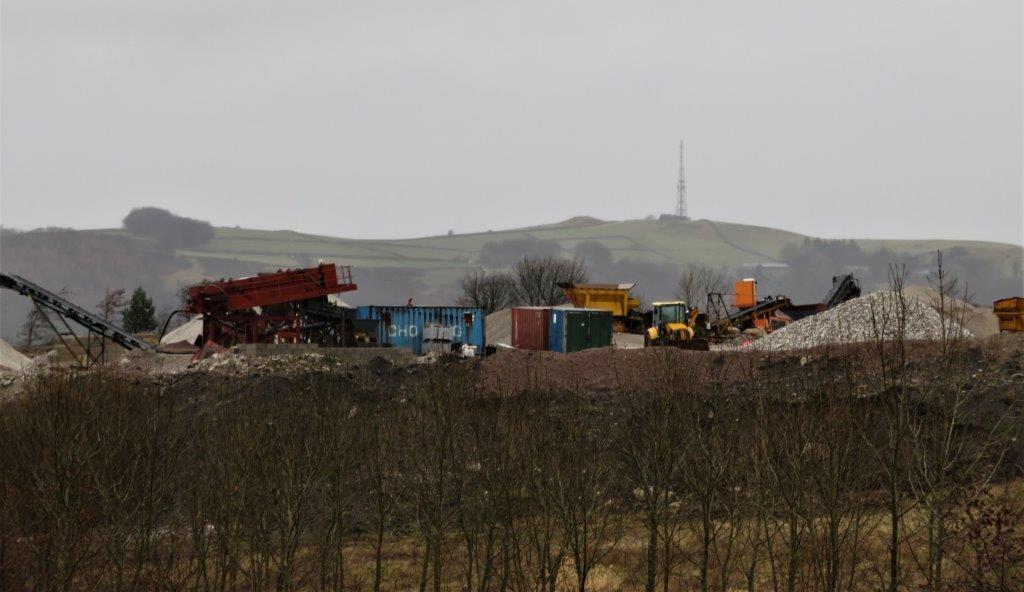 Cavendish Mill - British Fluorspa based here. Fluorspar is apparently Calcium Fluoride used as a flux for smelting and also in the production of certain glasses & enamels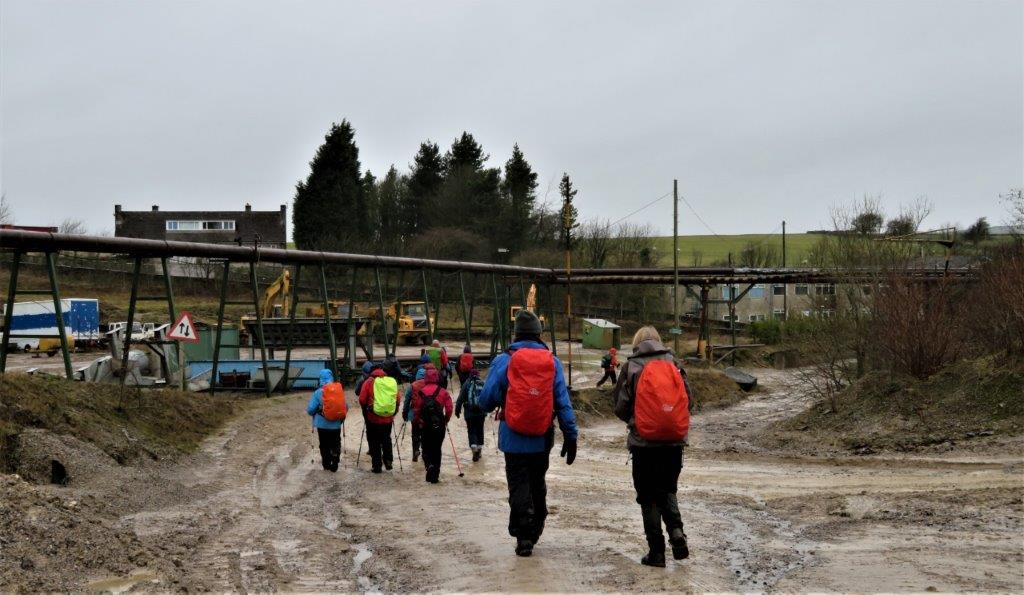 pipes used for depositing waste material in ponds?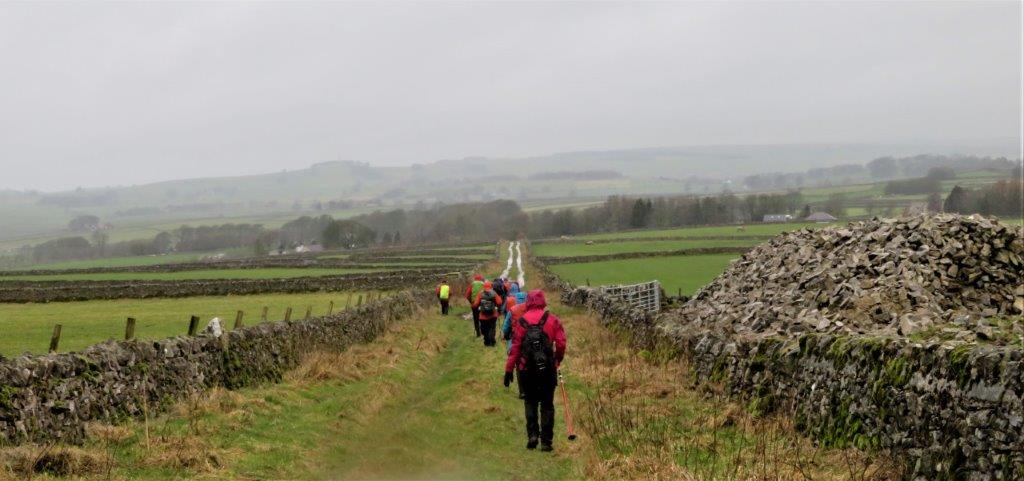 a long lane down toward A623 Road.- Housely is to west of Lane near it's end.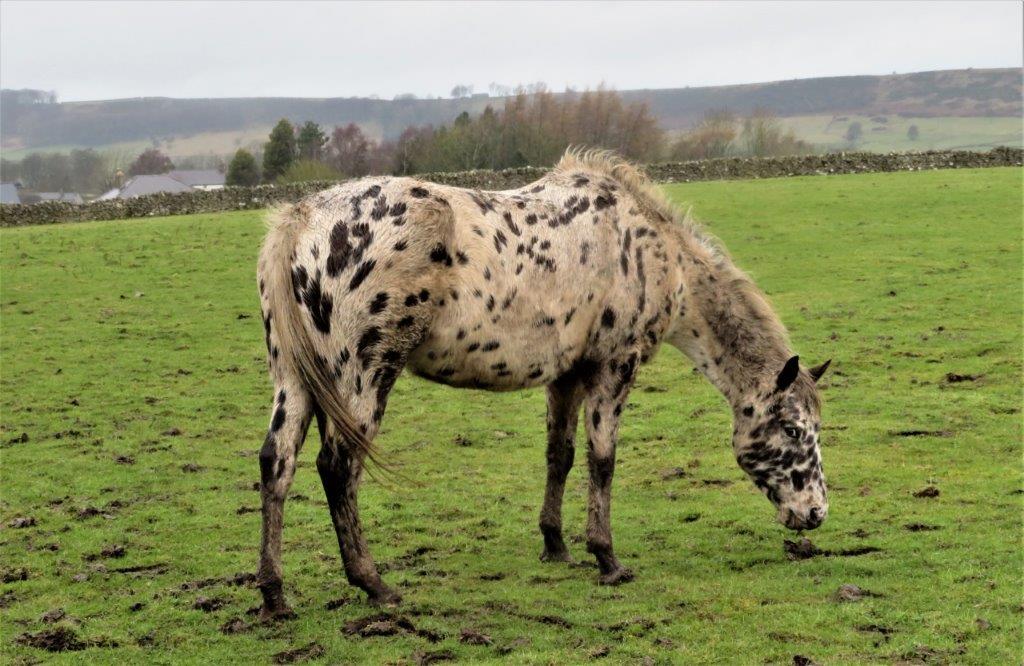 what type of horse?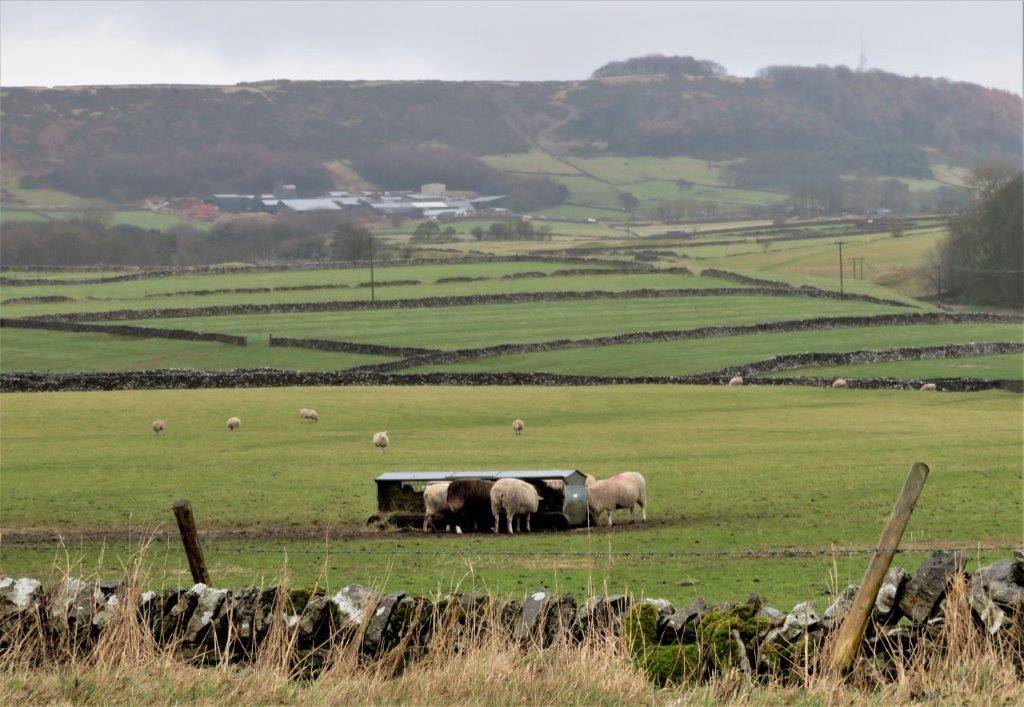 looking across at Black hole Mine below Eyam Edge - apparently still operational but no details?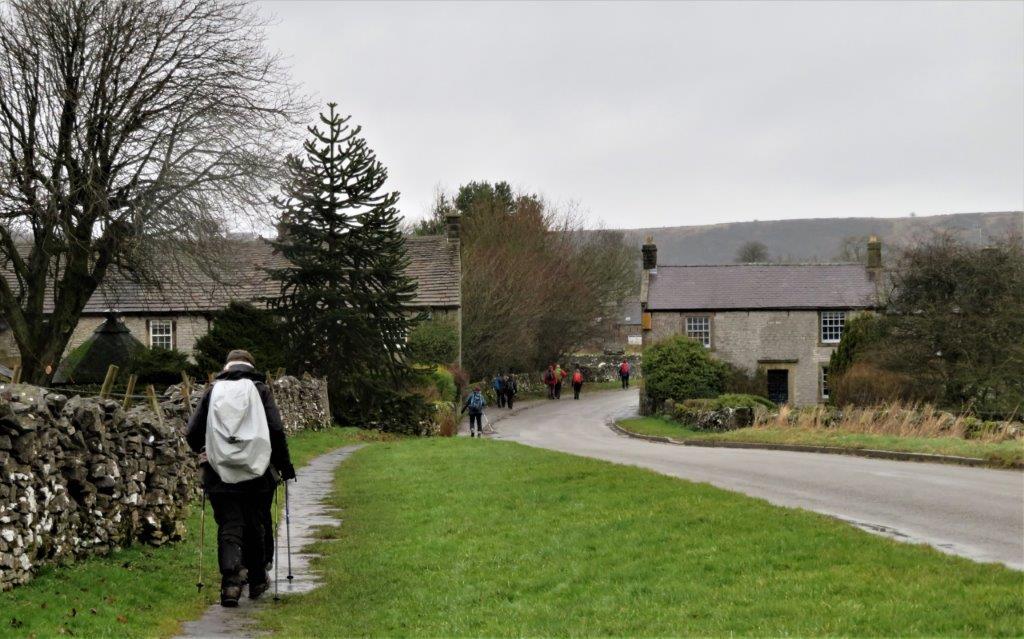 entering into Foolow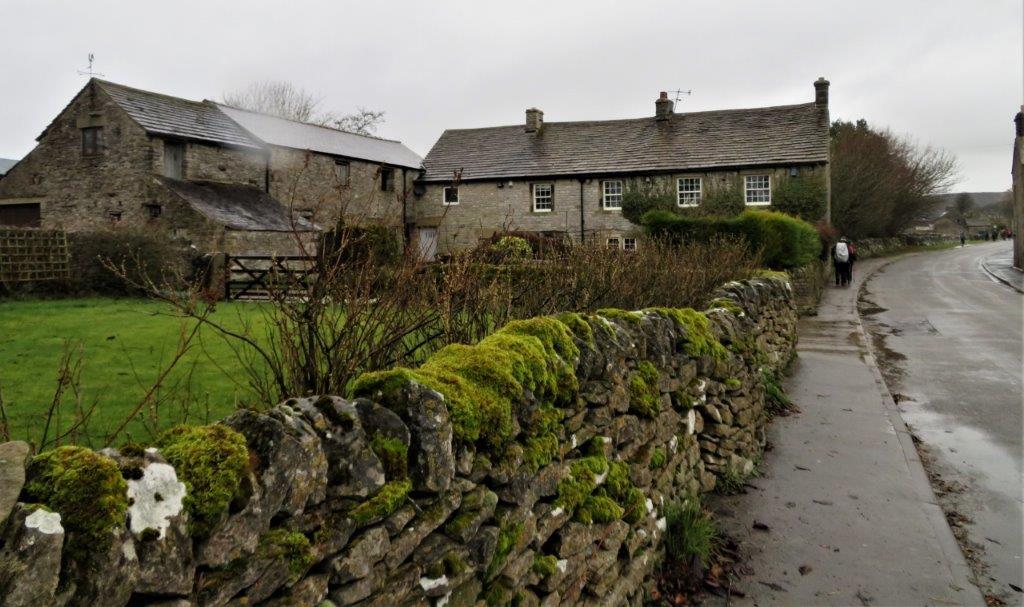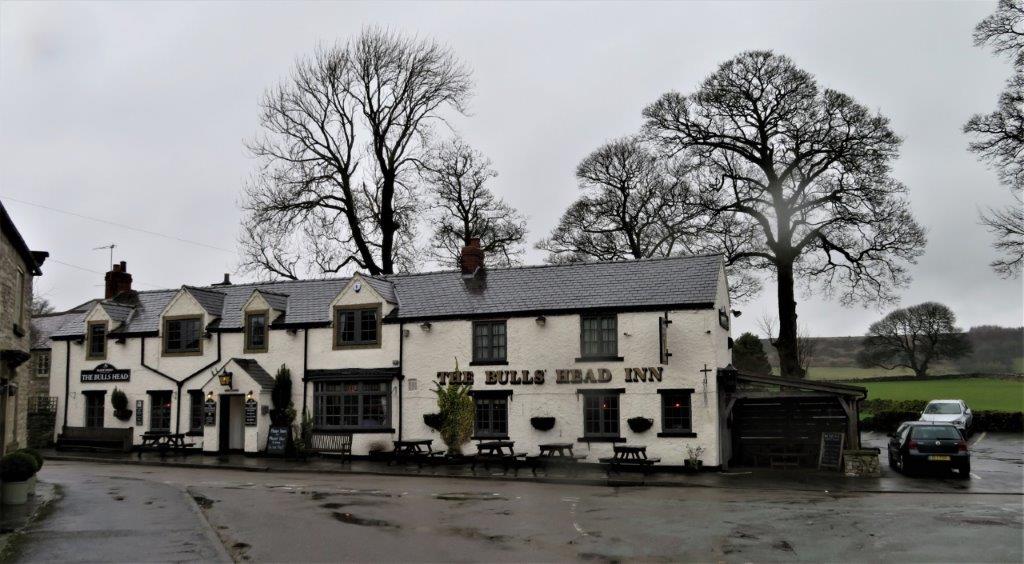 Bulls Head Inn in Foolow
Foolow Village Cross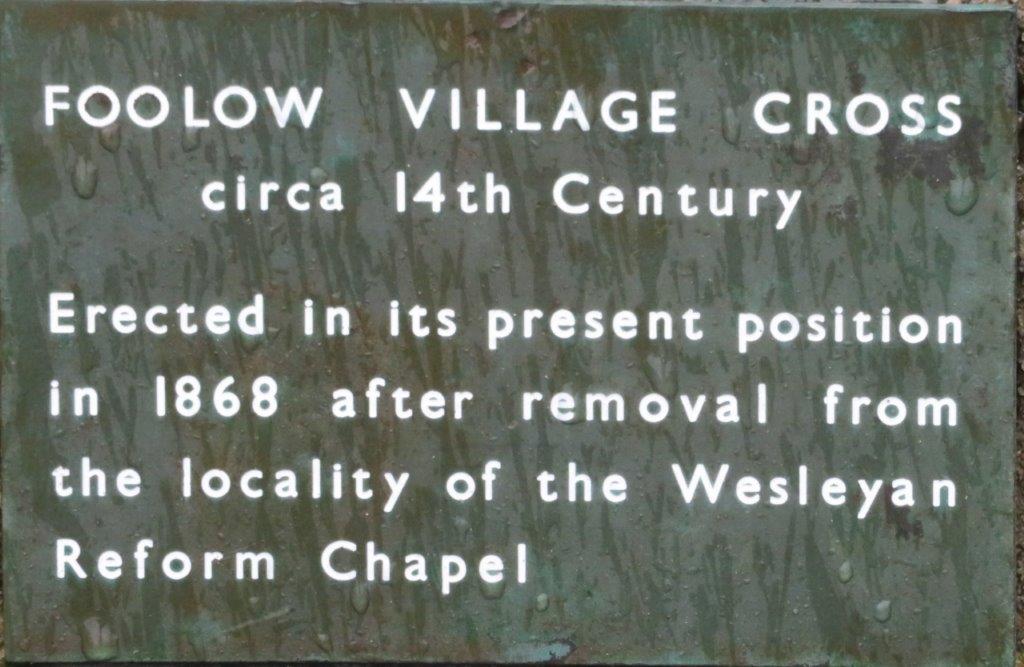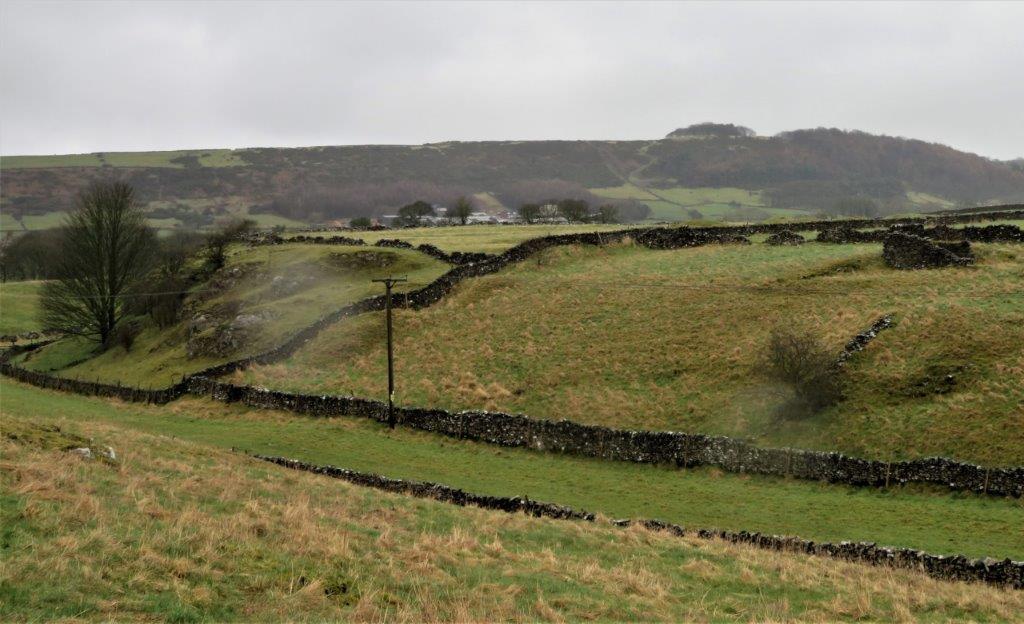 probably part of Linen Dale which we crossed over on way to Eyam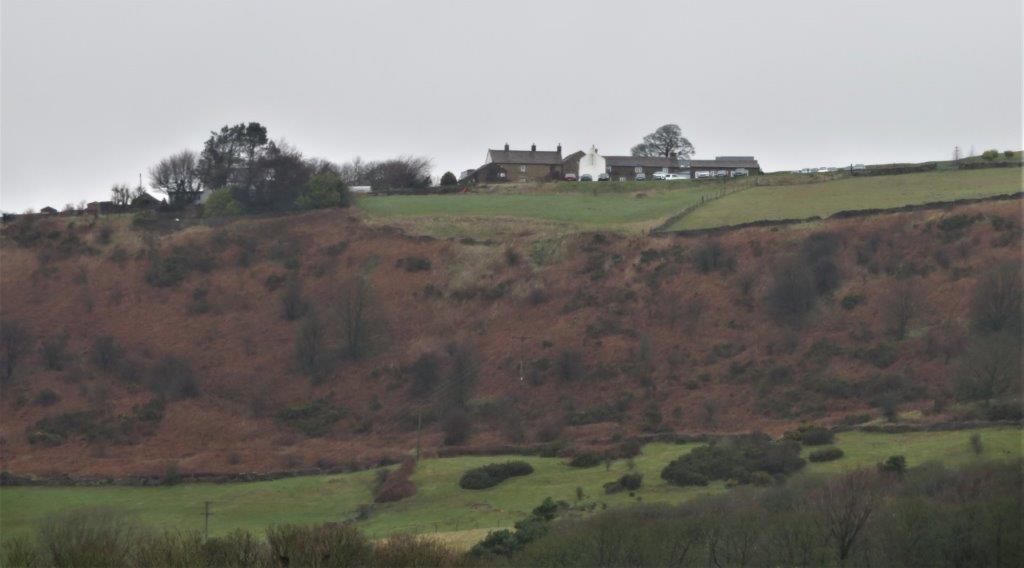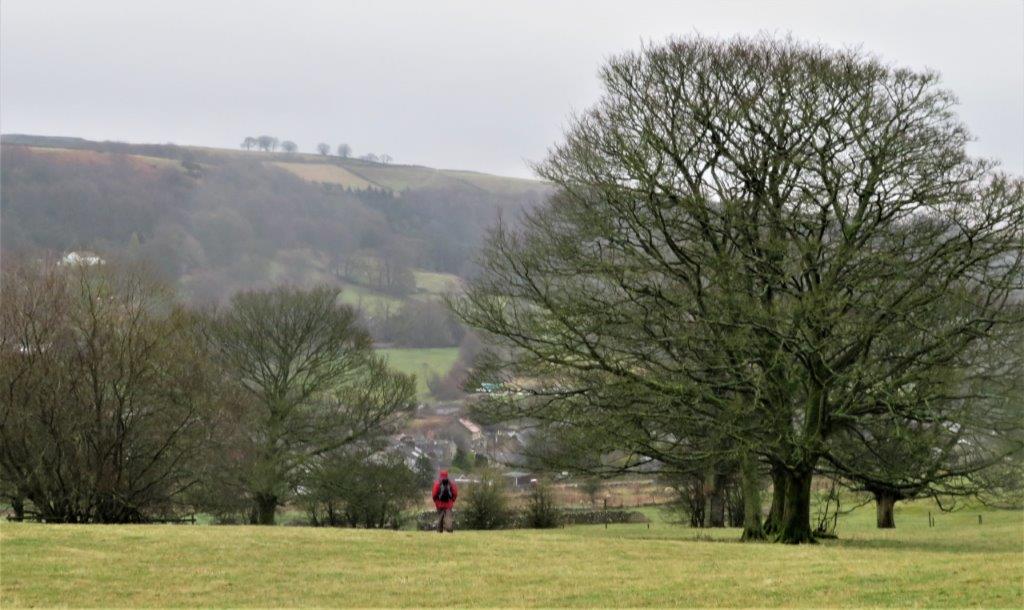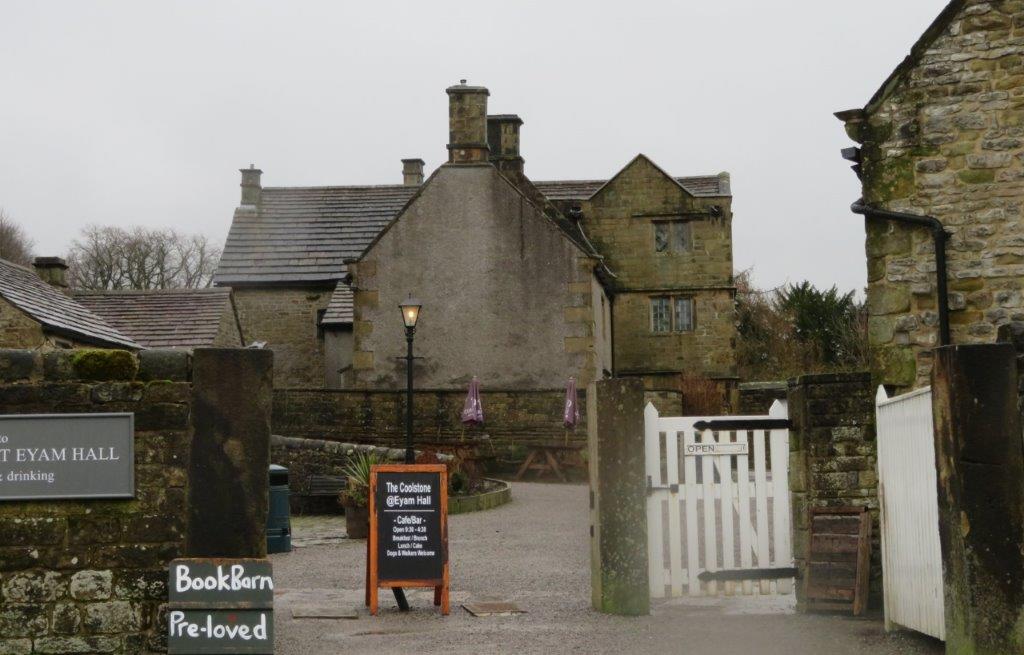 looking at the South side of Eyam Hall (the main entrance is on the East (unseen on the right)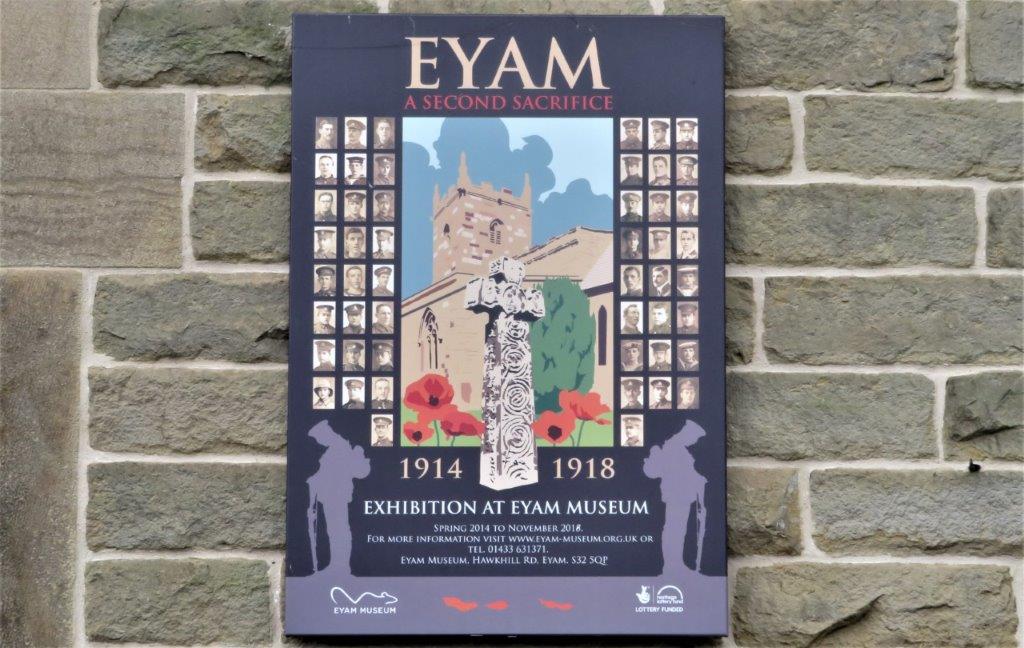 A poster on the Museum in Eyam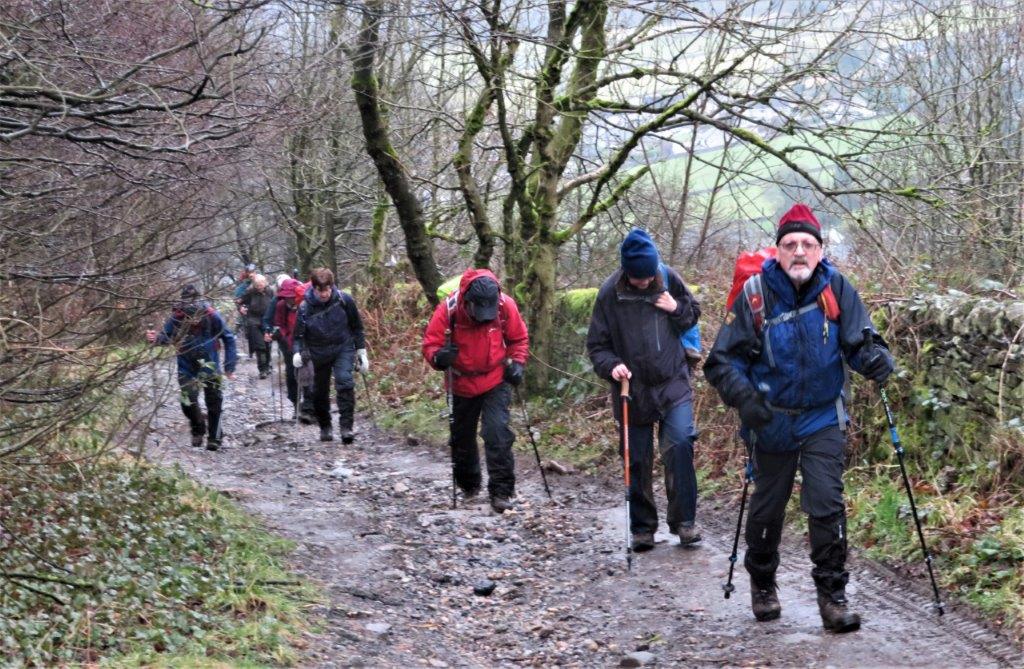 up northward to Eyam Edge (East of Highcliffe)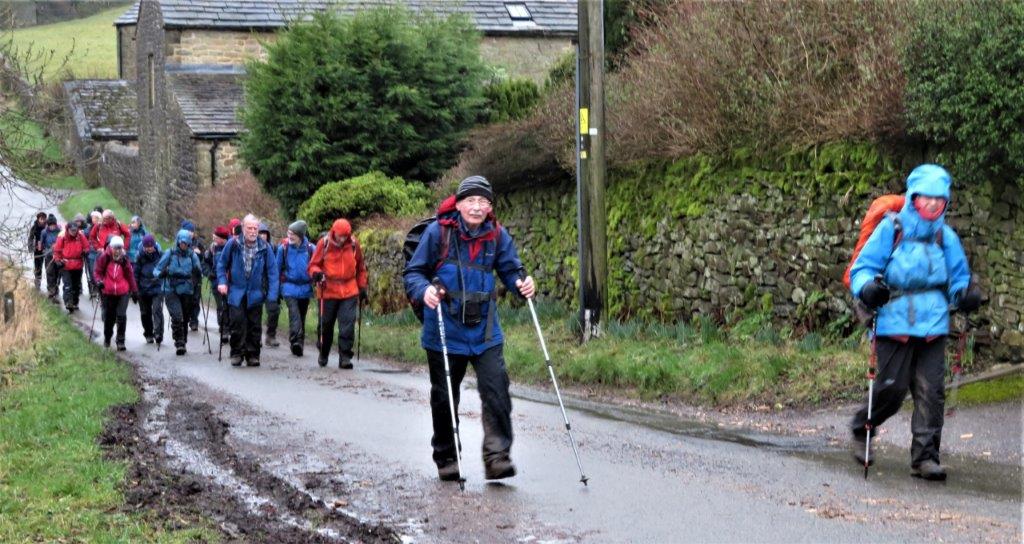 ~ East on road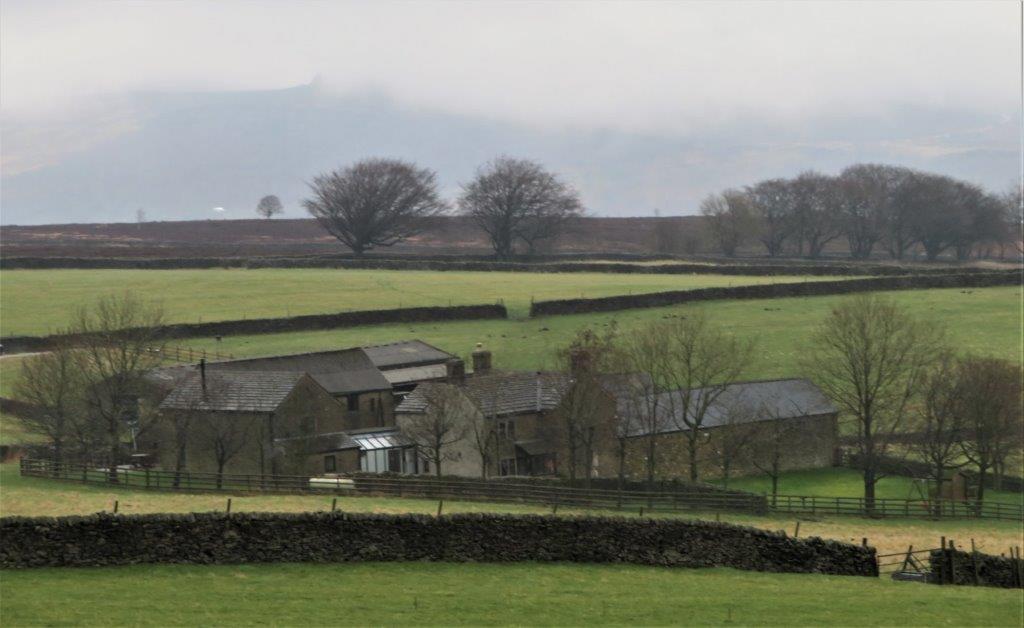 Ladywash Farm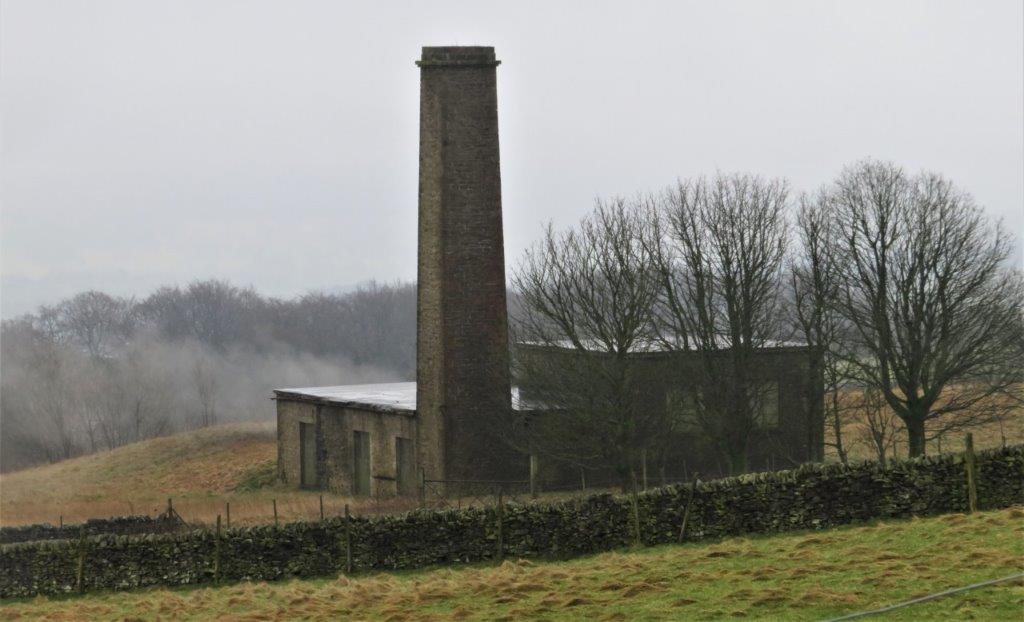 looking back at Ladywash Mine - a mixed ore mine - closed 1979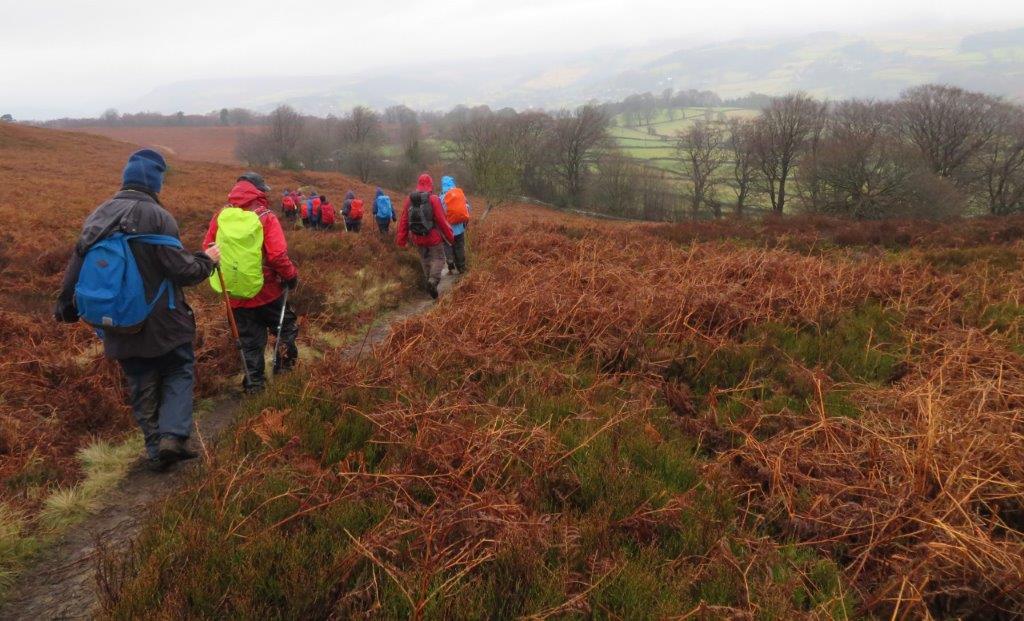 crossing Eyam Moor heading toward Leam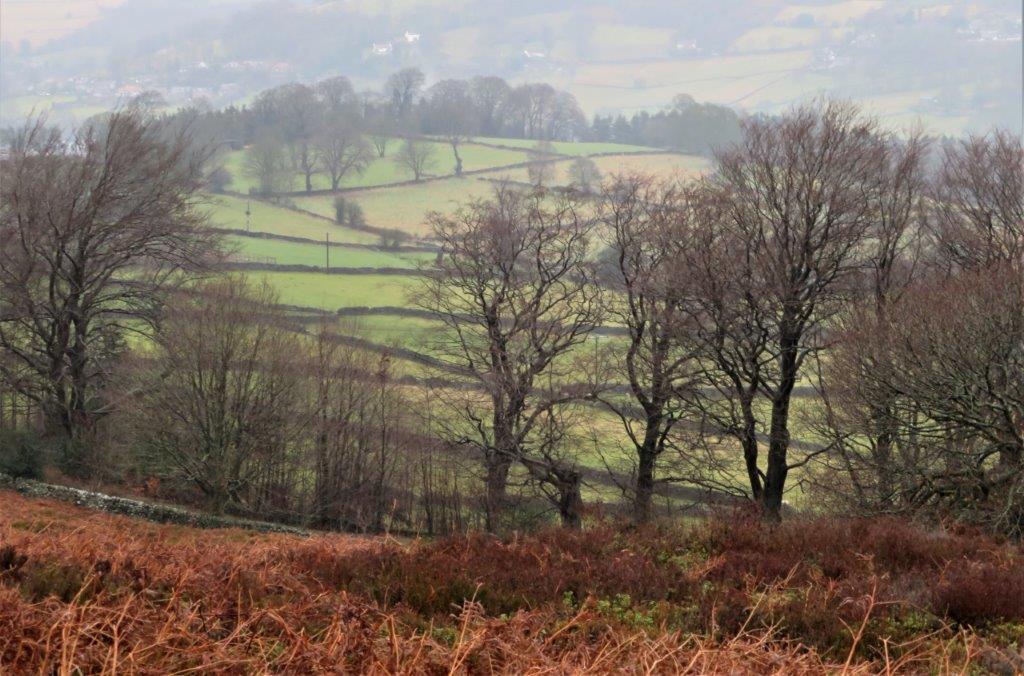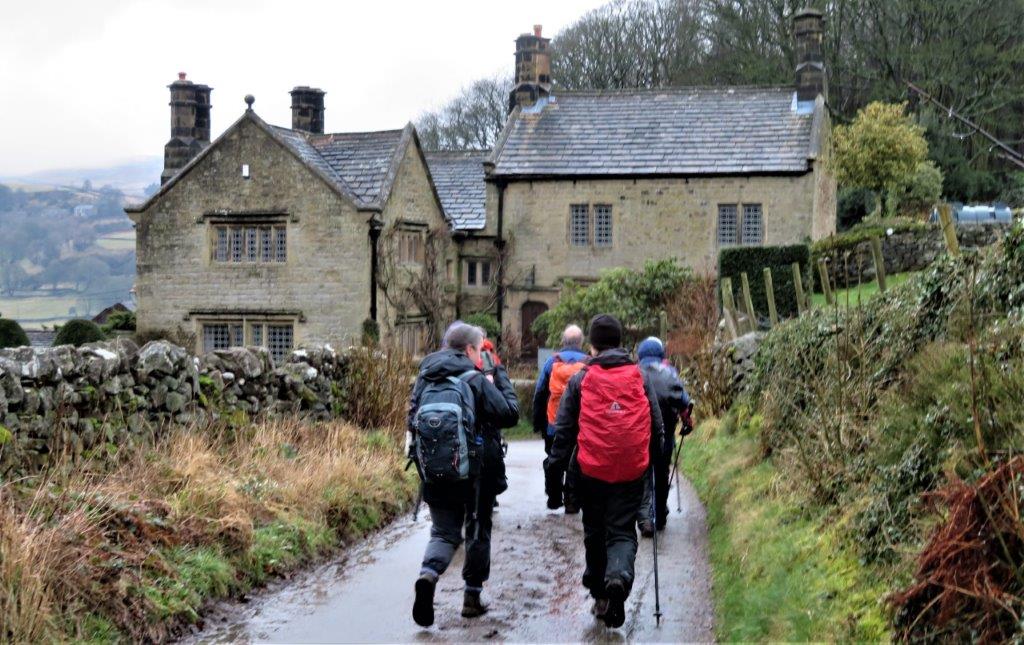 on the road past Hazelford Hall
homepage - Daywalks Index 2020 - contact me at