homepage - Daywalks Index 2020 - contact me at

2020.02.16 Tideswell - PC SK151756, ~SSE down road, after junct with rd to Litton, continue ~S but on path alongside rd, to PC / Parking in Tideswell Dale, continue ~S down T.Dale, turn ~E below Field Study Centre, pass terraced houses near River Wye, then (before Litton Mill) cross FB ~S over River Wye, climb ~W up to the Monsal Trail & a short distance ~W to a brick arch bridge, climb ~SW up the side of this bridge and continue up on a FP to SK153723, continue ~SW down to High Dale SK152720, ~SE in the bottom of High Dale, join minor road ~E thru Brushfield and continue about ~2.0 km then ~ESE down to the Monsal Trail / old Railway Viaduct over River Wye, before Tunnel climb ~ENE up to Monsal Head, Road ~ENE toward Little Longstone, at PH FP ~NW then ~N to Byway (SK184728), follow Byway E for about 600m, V turn on to FP ~ WNW and then circle N / E to enter OAL SK186733, continue E / N /W to leave OAL at SK190741 (at road junction), ~WNW to B6465 Rd near Hall Farm, ~N on Rd but at SK182746 take FP ~W to top of Cressbrook Dale at SK176745, descend SW to bottom to cross FB across stream at SK173748, ~W up Tansley Dale, then NNW into Litton (village) & community shop / cafe - leader John Taylor - Sunday
Walk done at the tail end of STORM DENNIS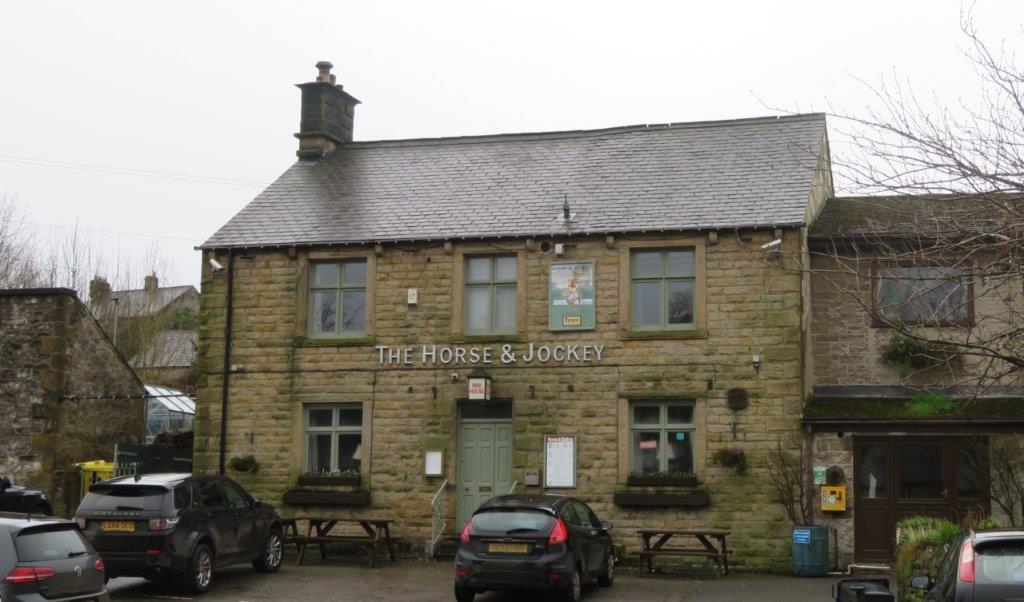 Public House - The Horse & Jockey - passed by us in Tideswell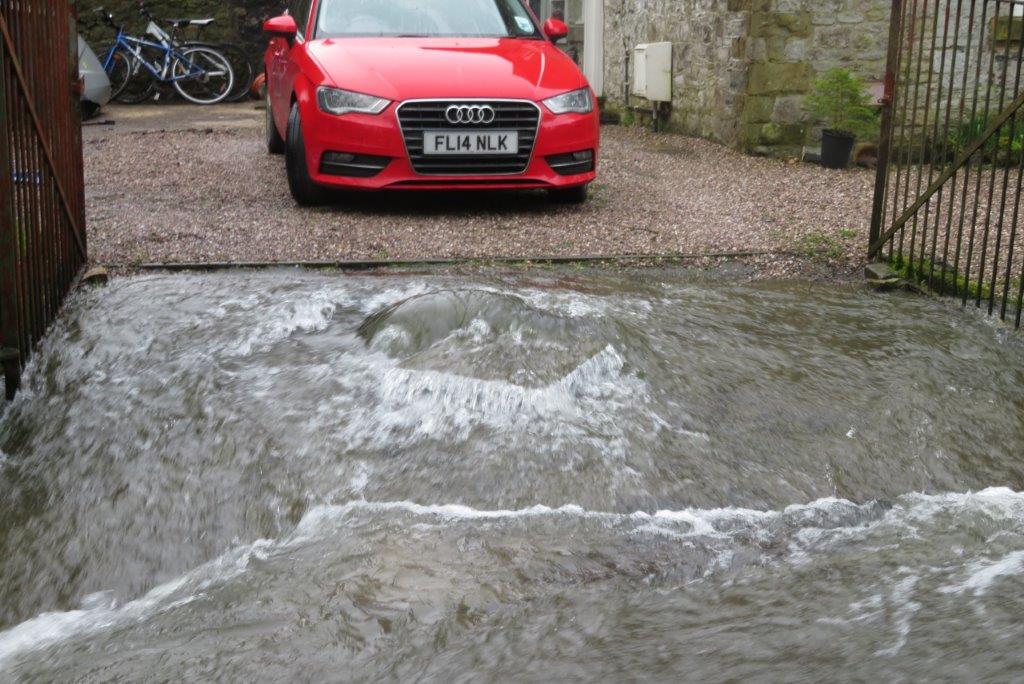 storm water welling out of a manhole cover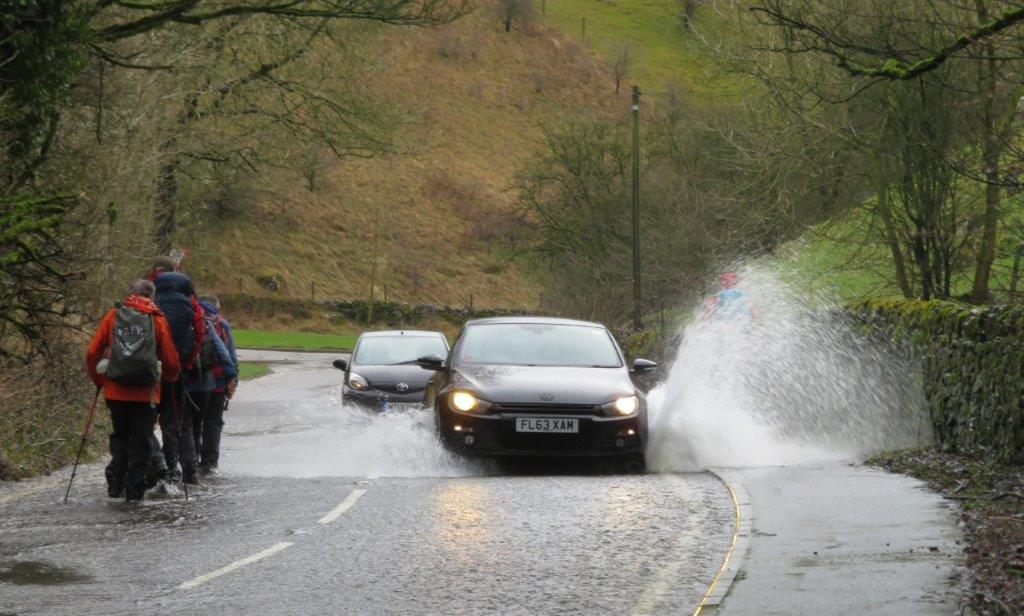 fortunately the party were not drenched by spray - drivers slowed down when passing us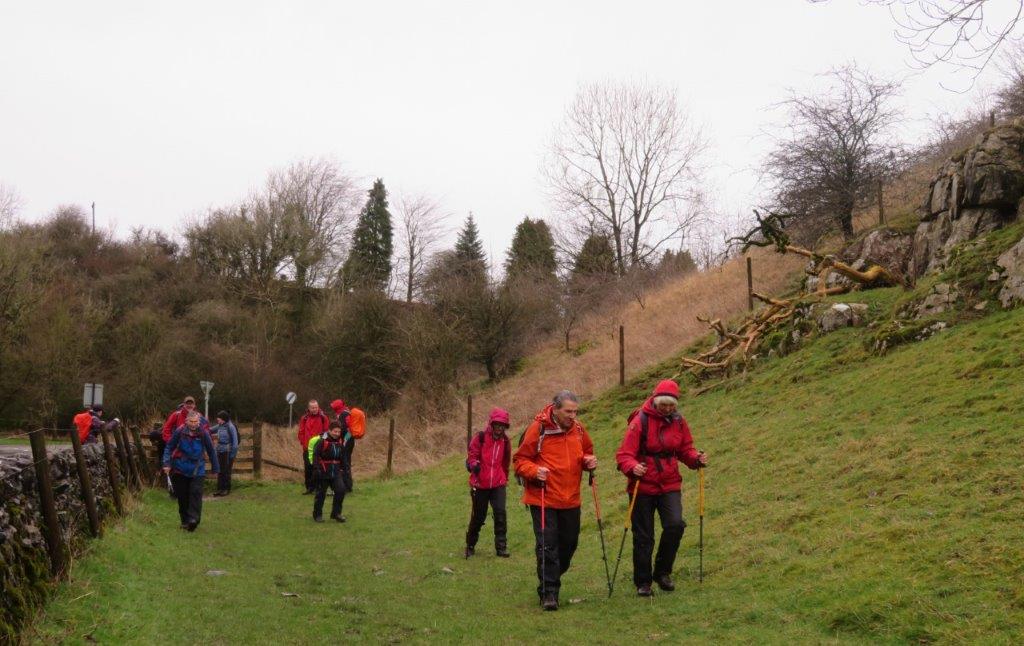 off the road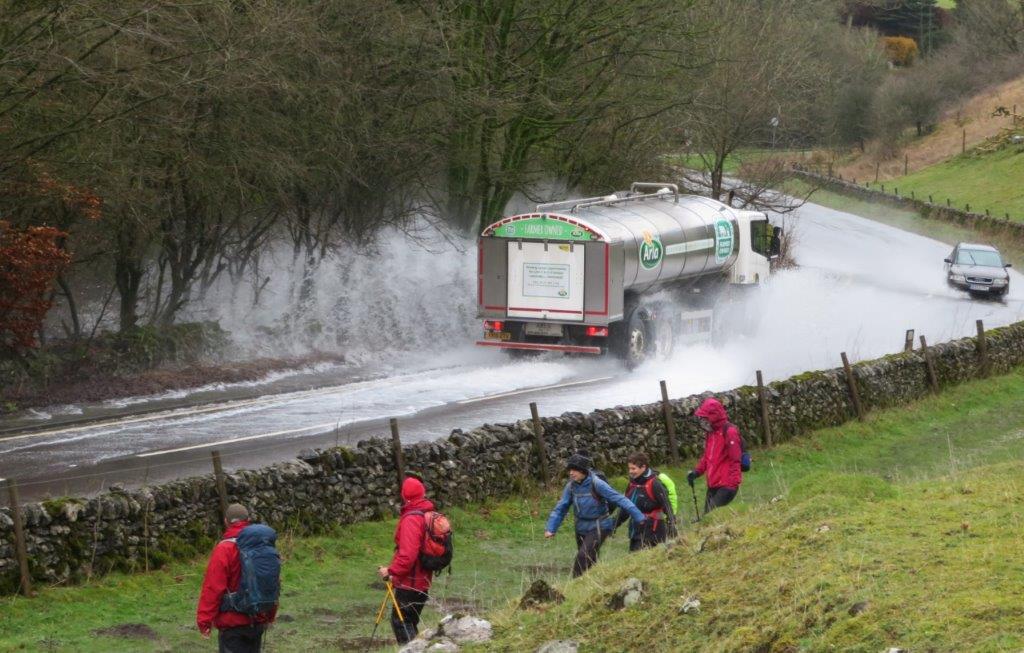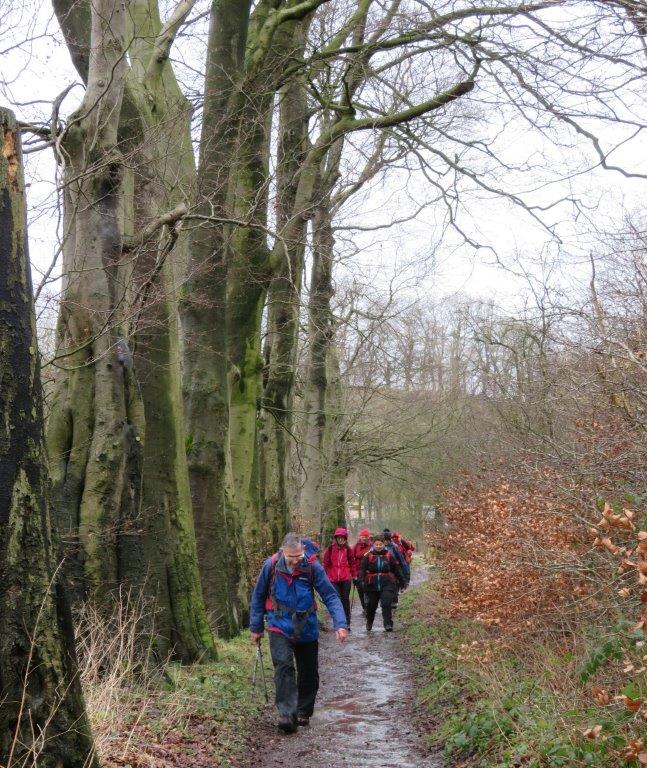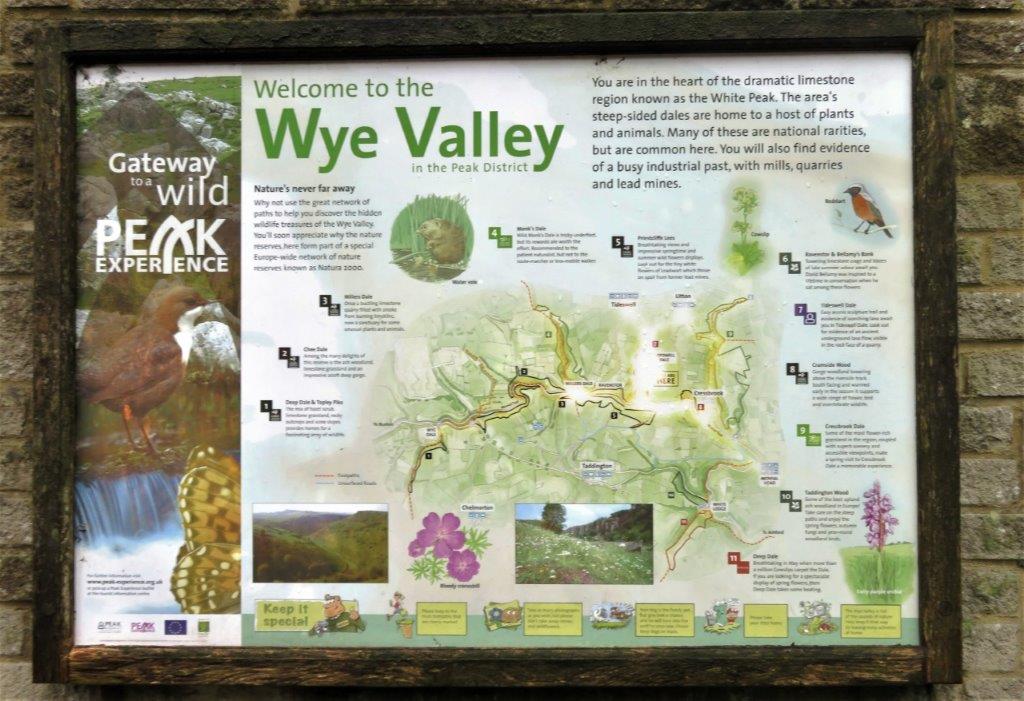 enlarge to read - press control +++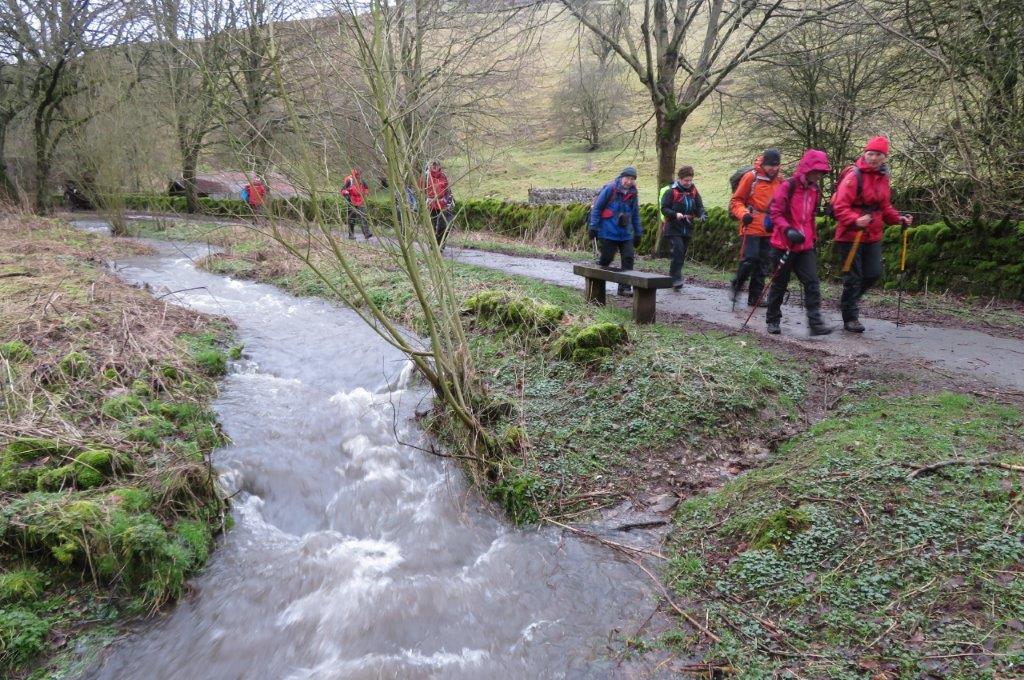 walking down Tideswell Dale towards The River Wye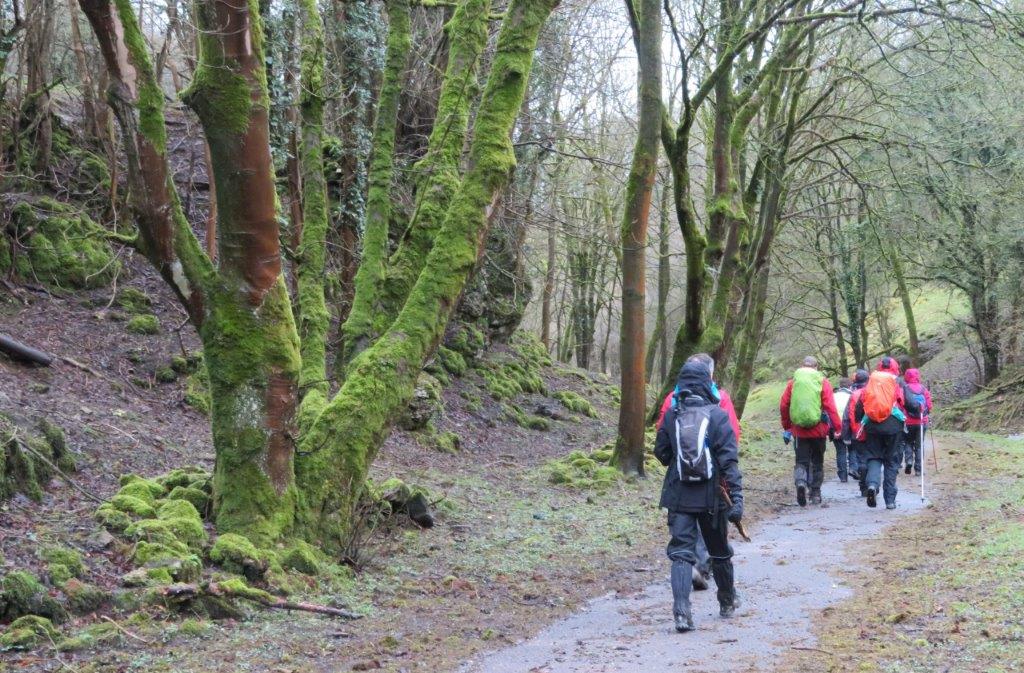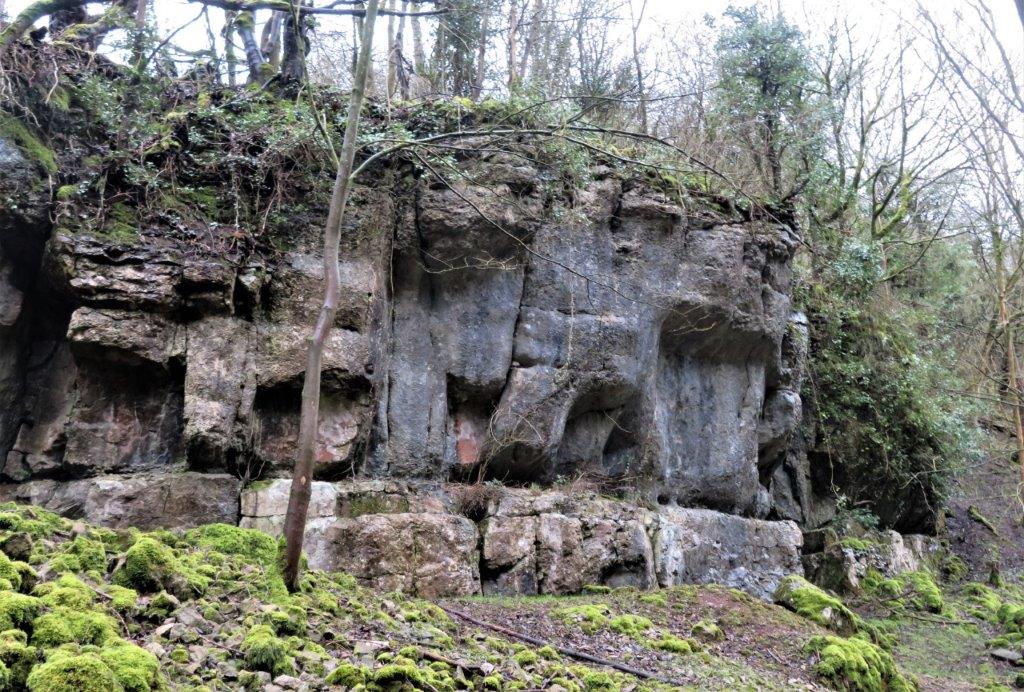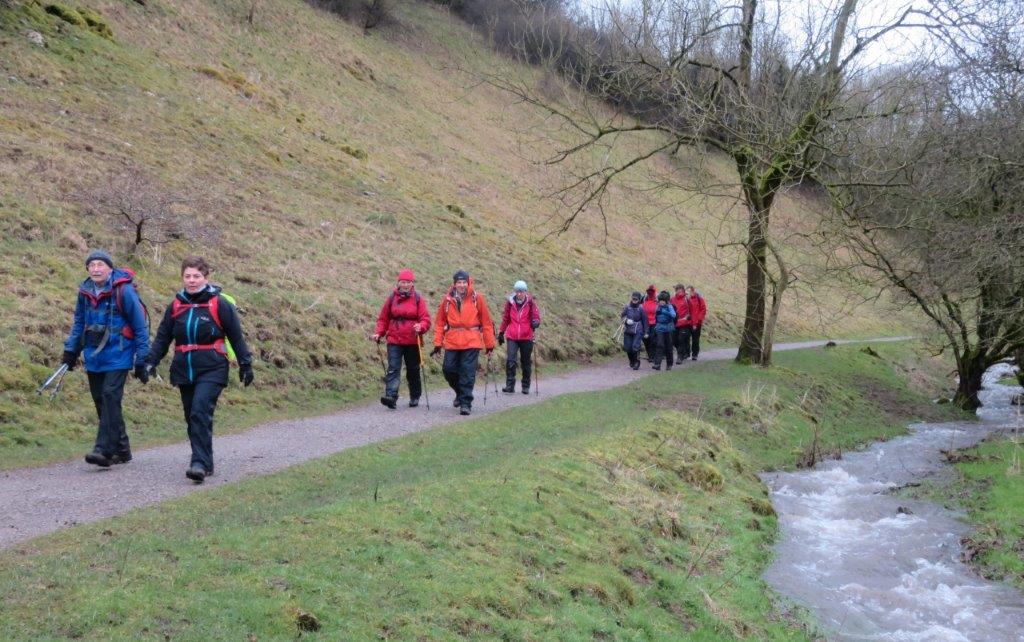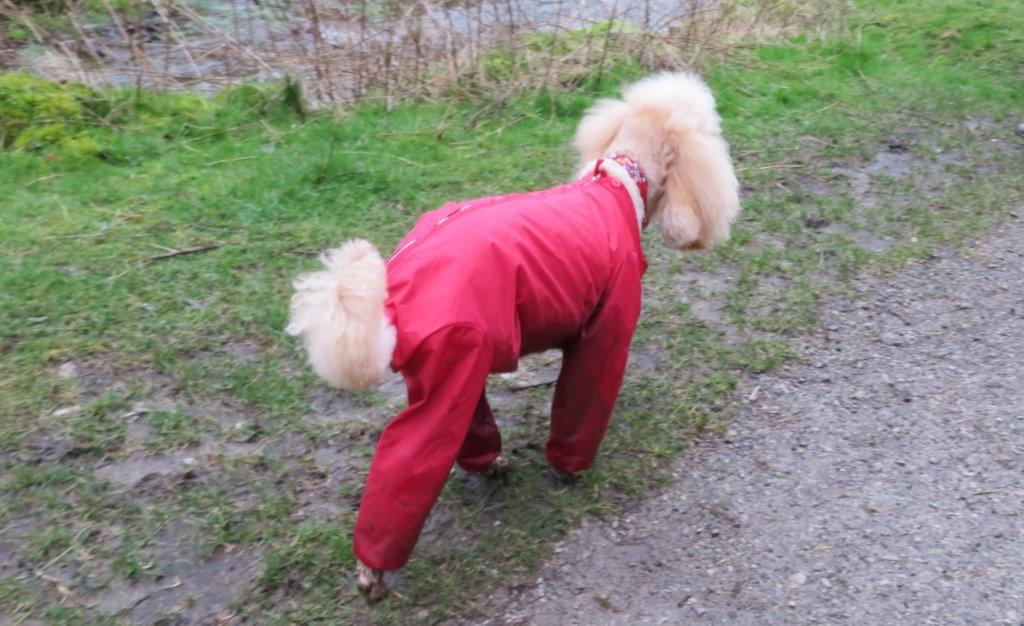 dressed for the weather!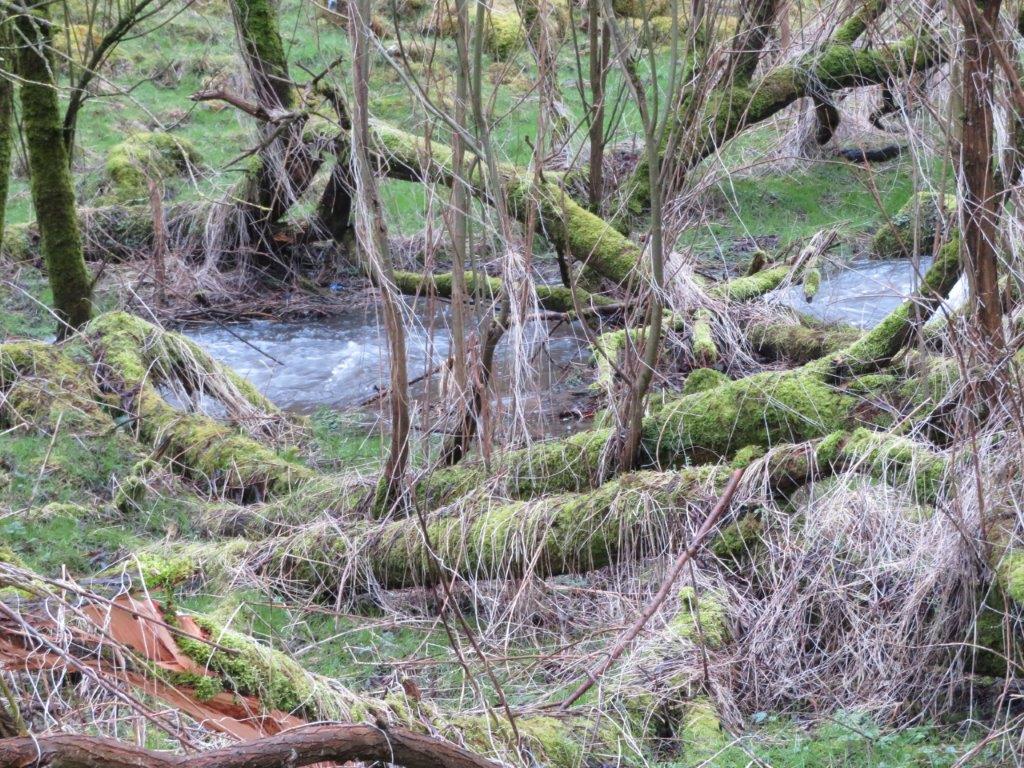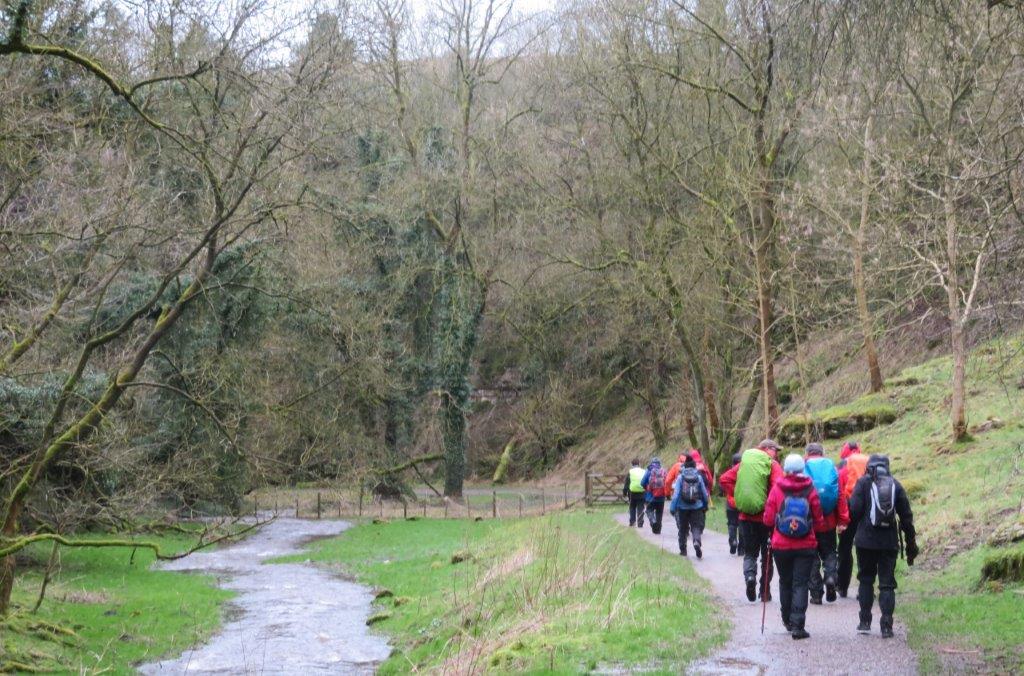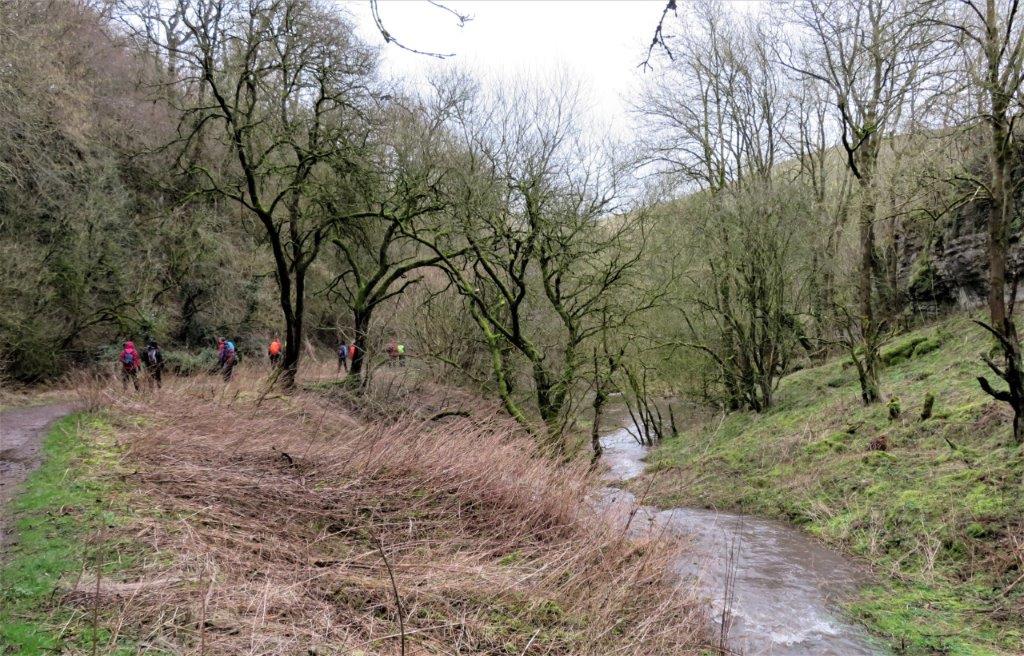 Terraced houses alongside the River Wye. River & pedestrian bridge just visible to the right (beyond cars)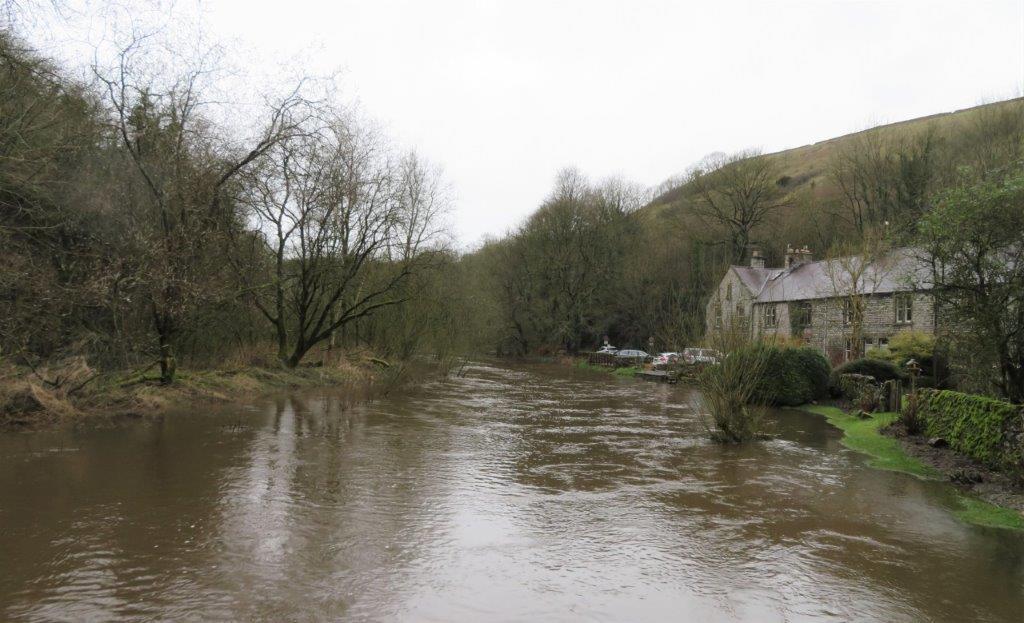 view upstream of the overfull River Wye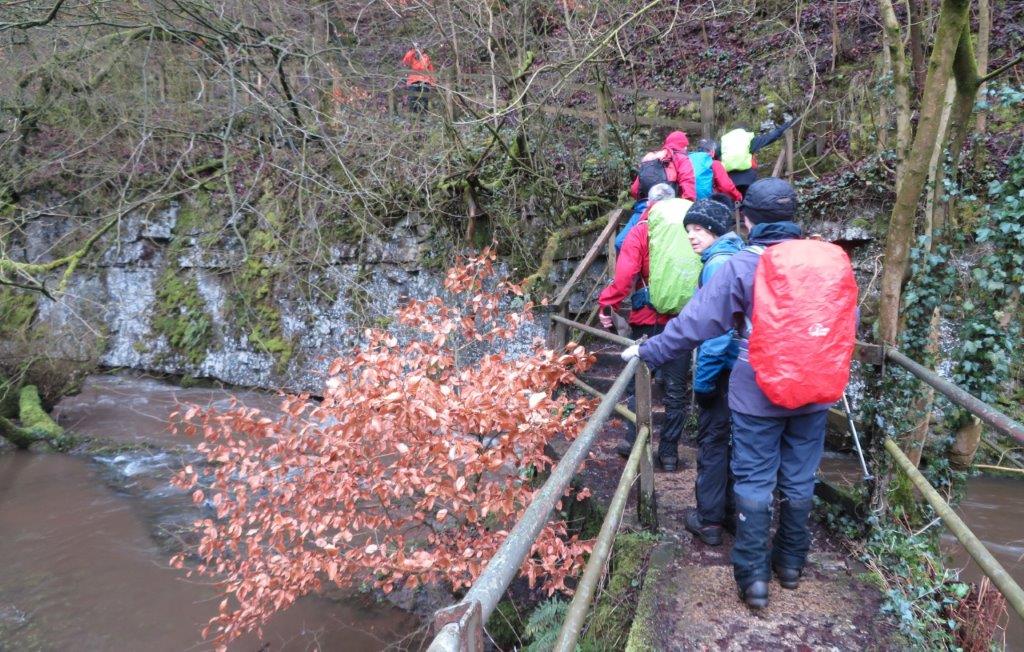 on the bridge across the River Wye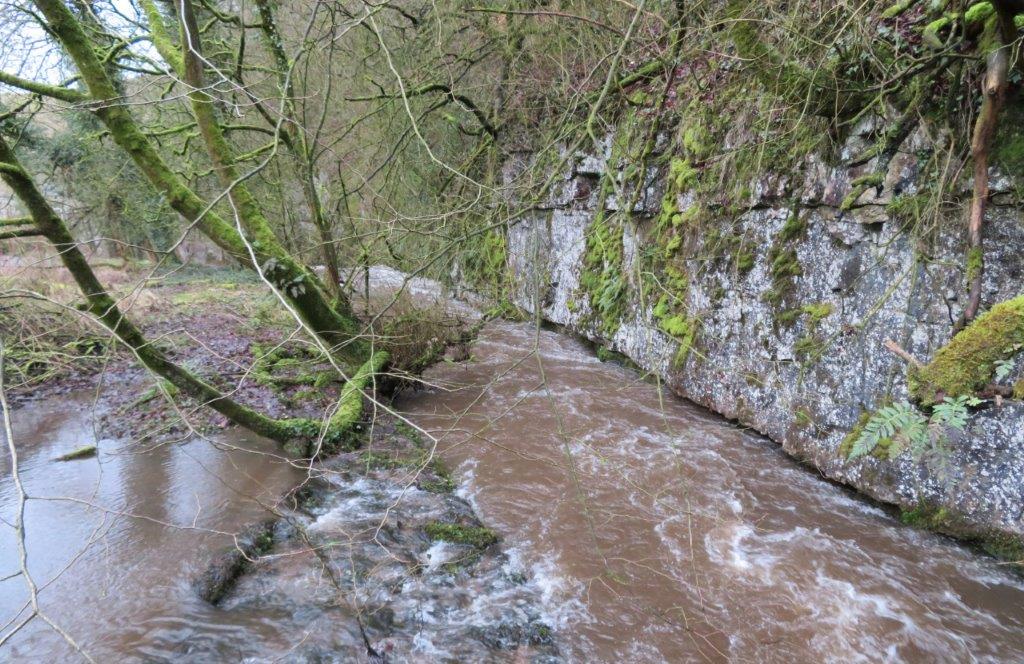 downstream of the bridge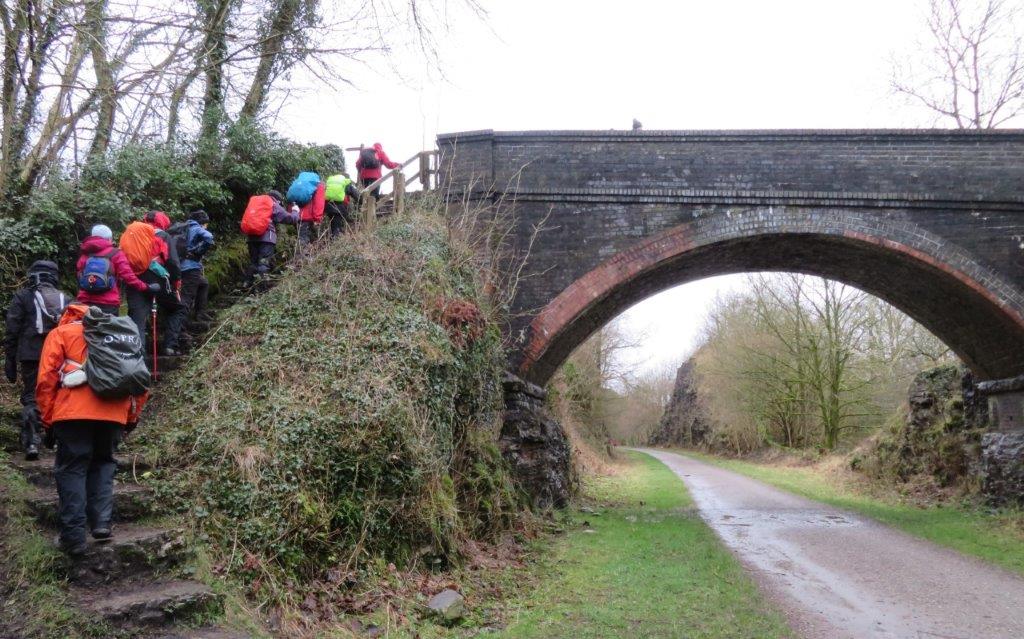 Brick arched bridge across the Monsal Trail (once the tracks for Midland Railway)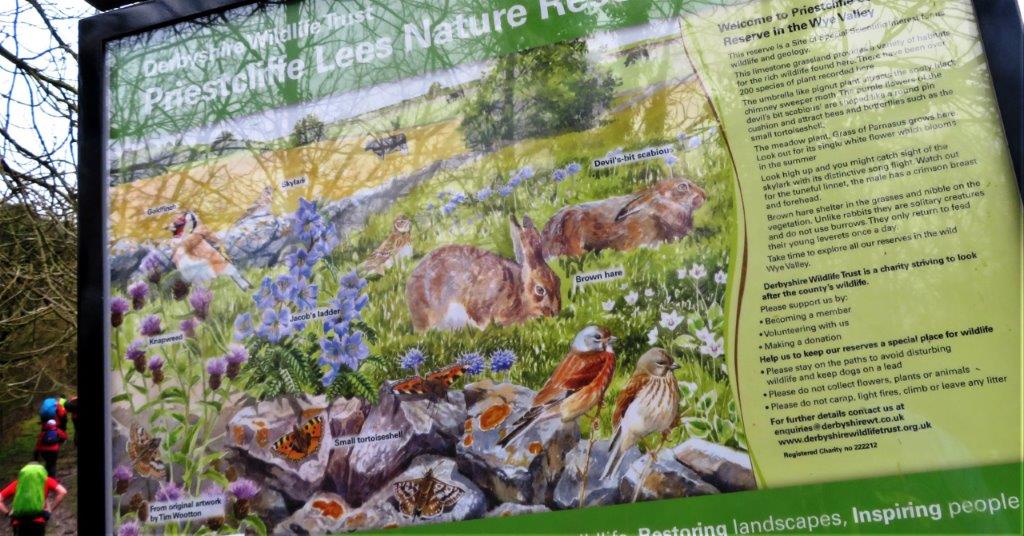 Priestcliffe Lees Nature reserve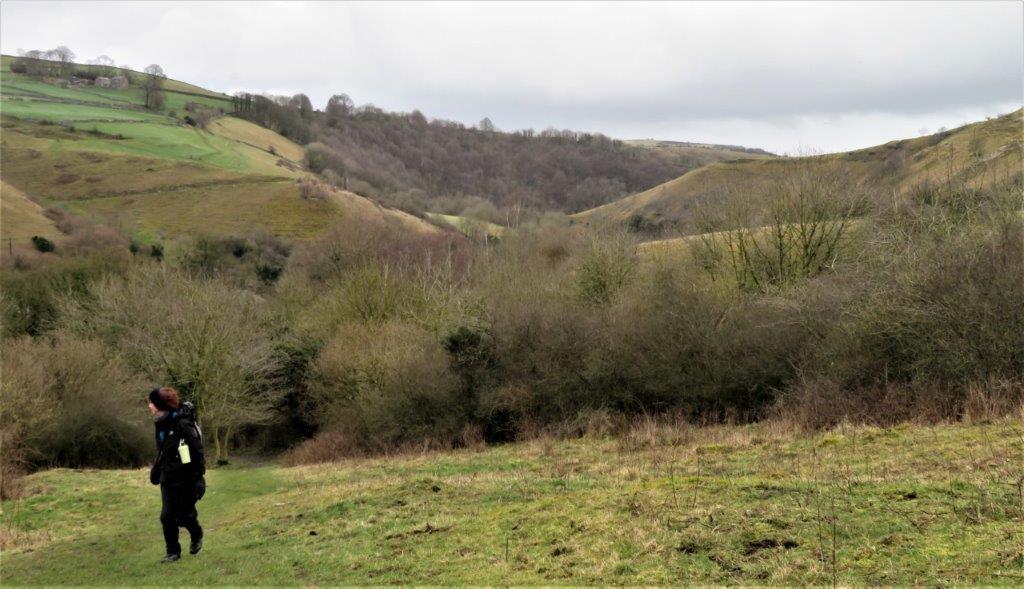 looking back at the valley in which the River Wye flows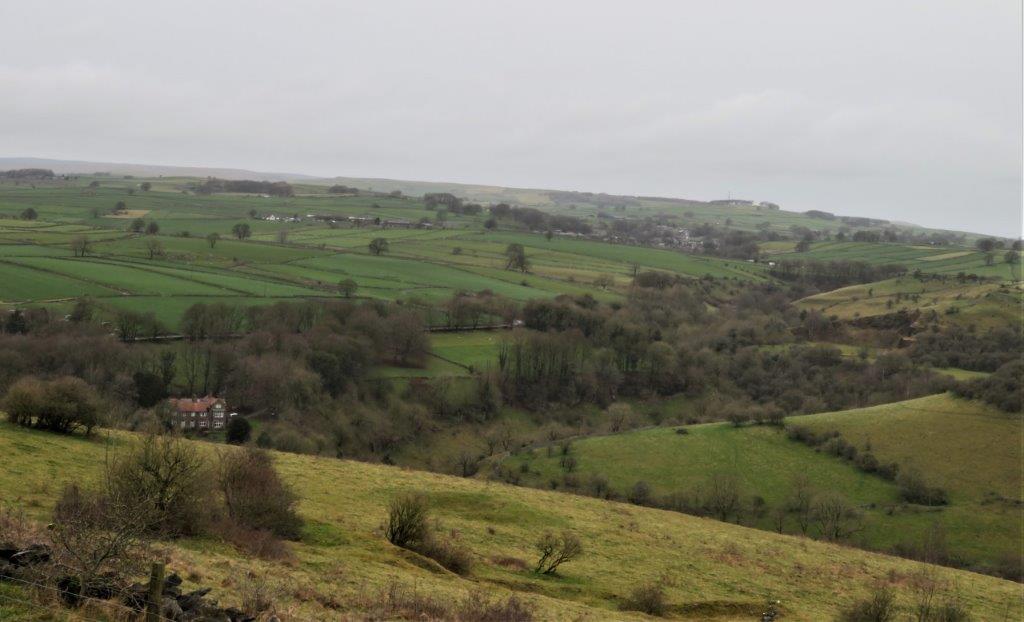 Tideswell Dale (through which we walked) and part of Tideswell at top, seen looking back from above. Study centre at bottom left of picture?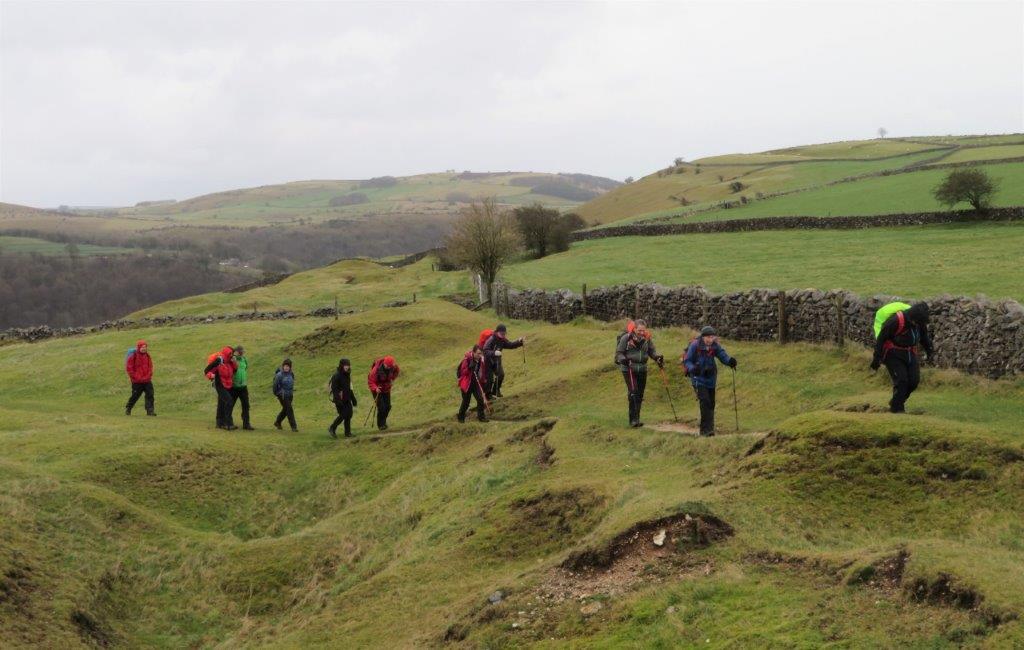 party crossing probable worked out mining rake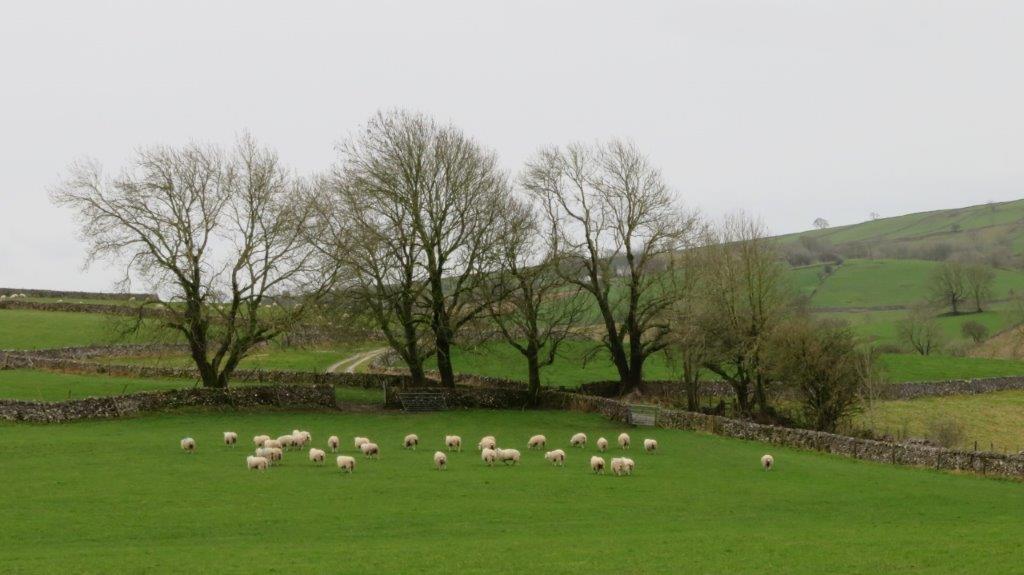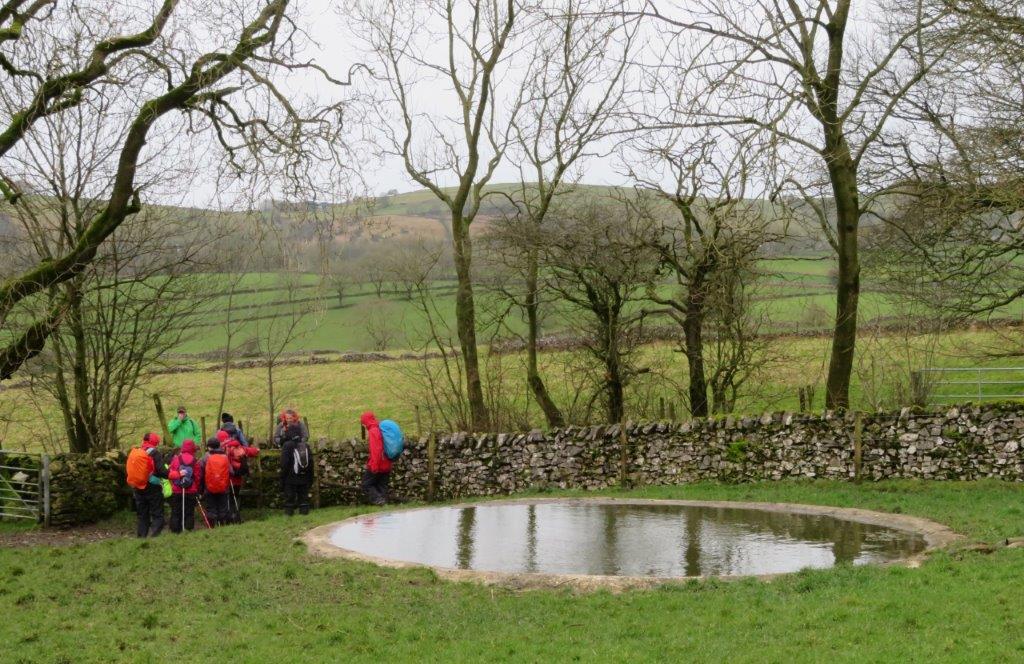 dew pond - no longer used for watering farm animals (most are now empty)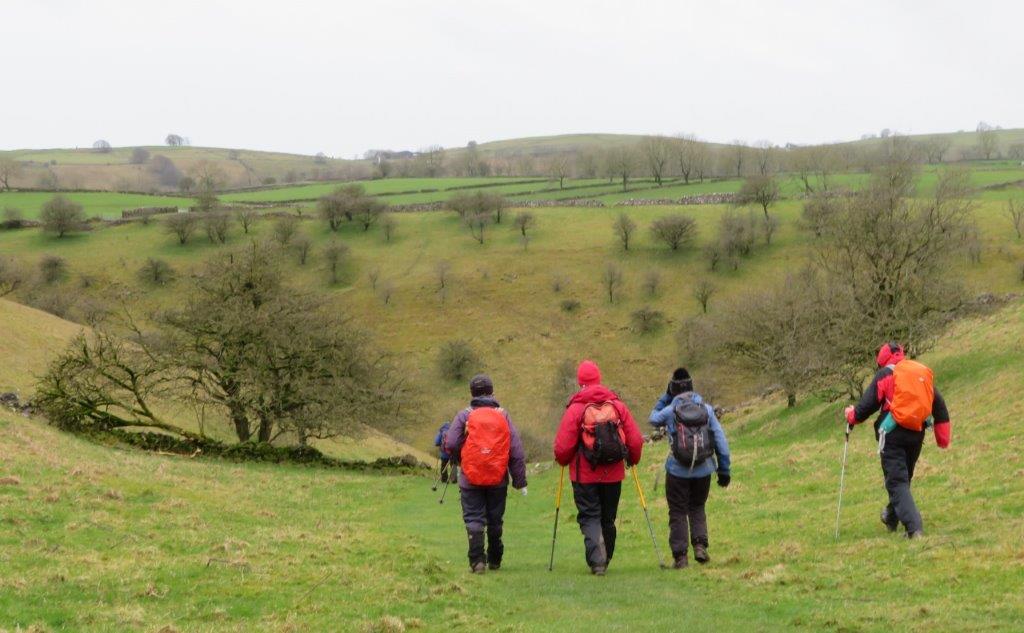 walking down to High Dale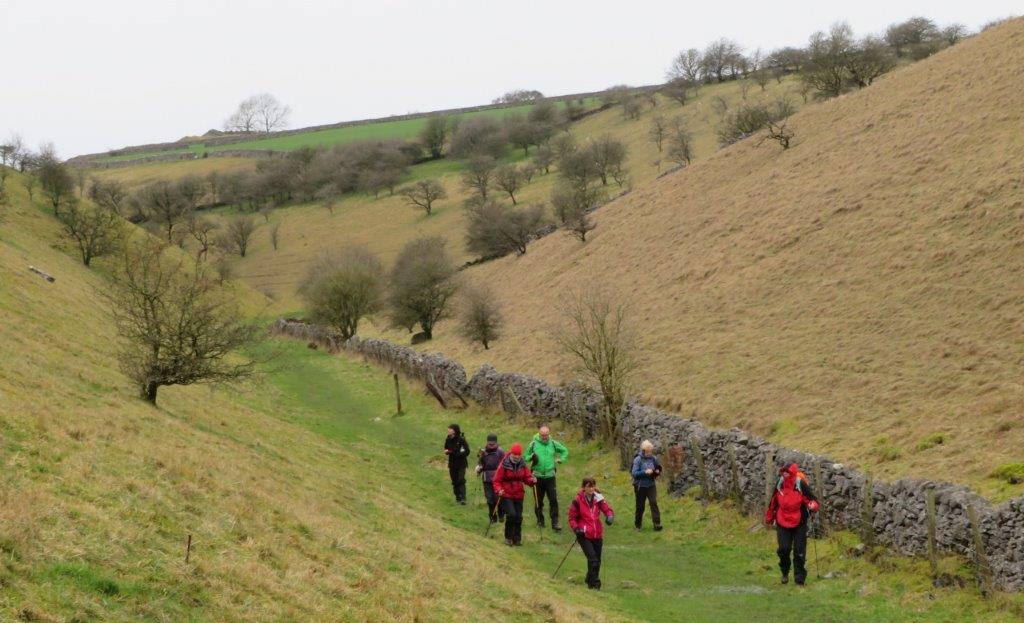 in High Dale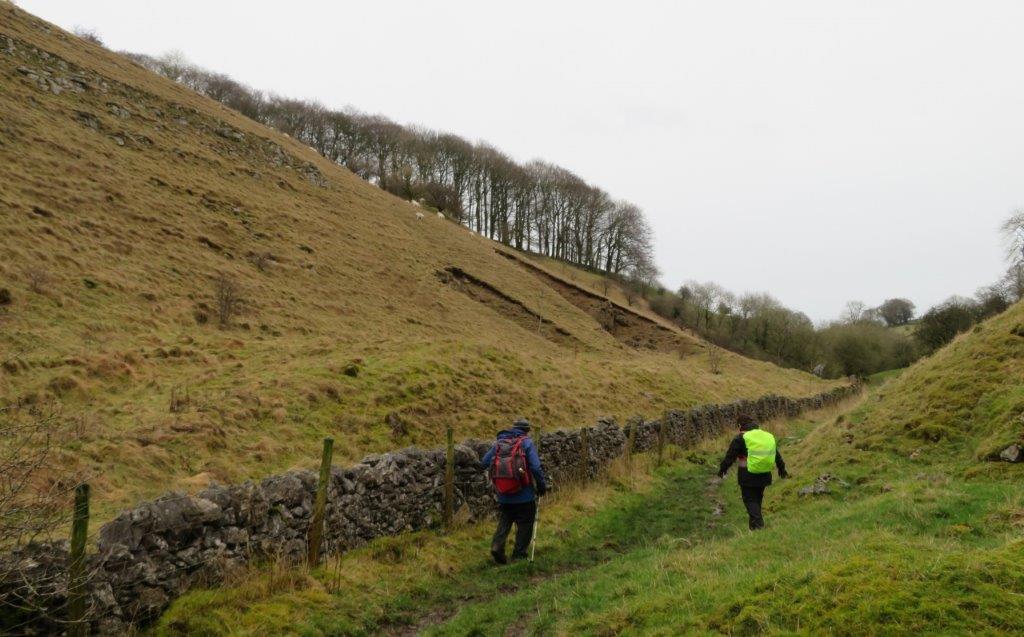 eroded patches with sheep grazing above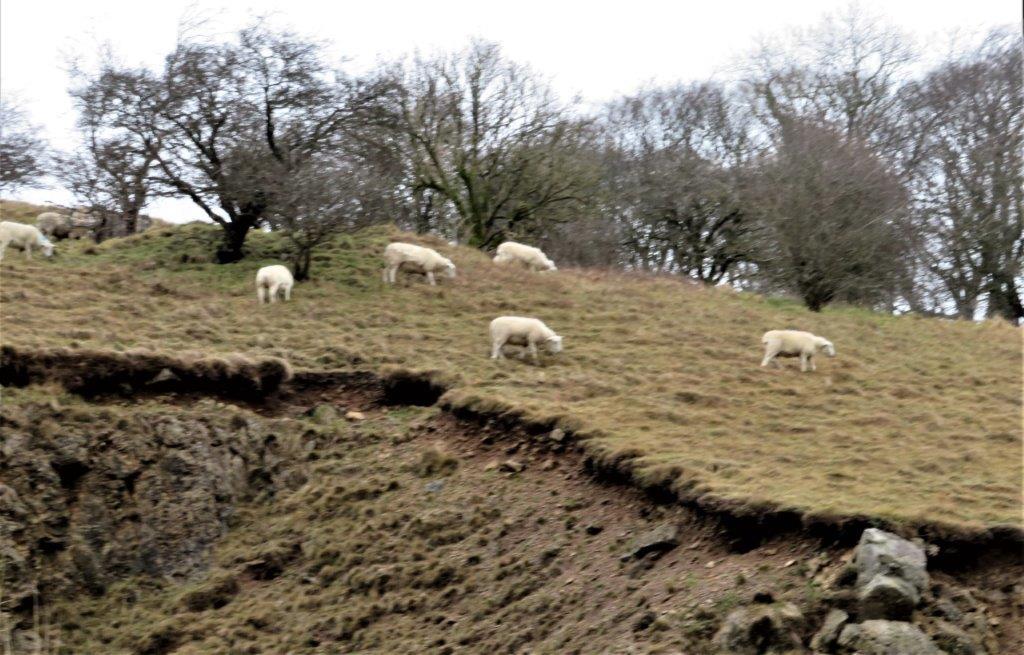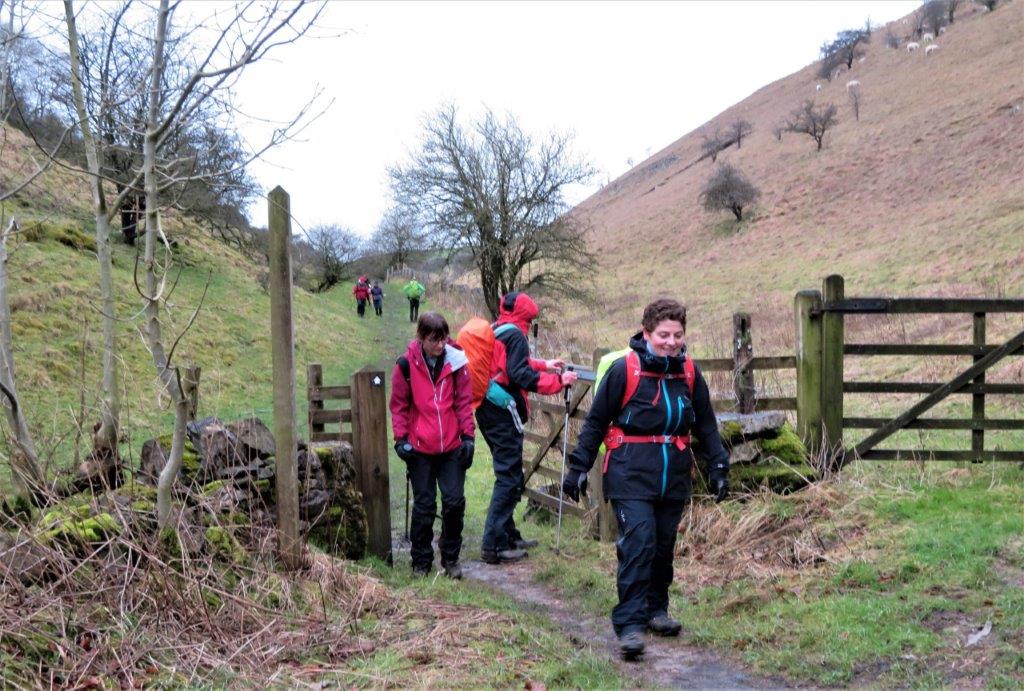 at the end of High Dale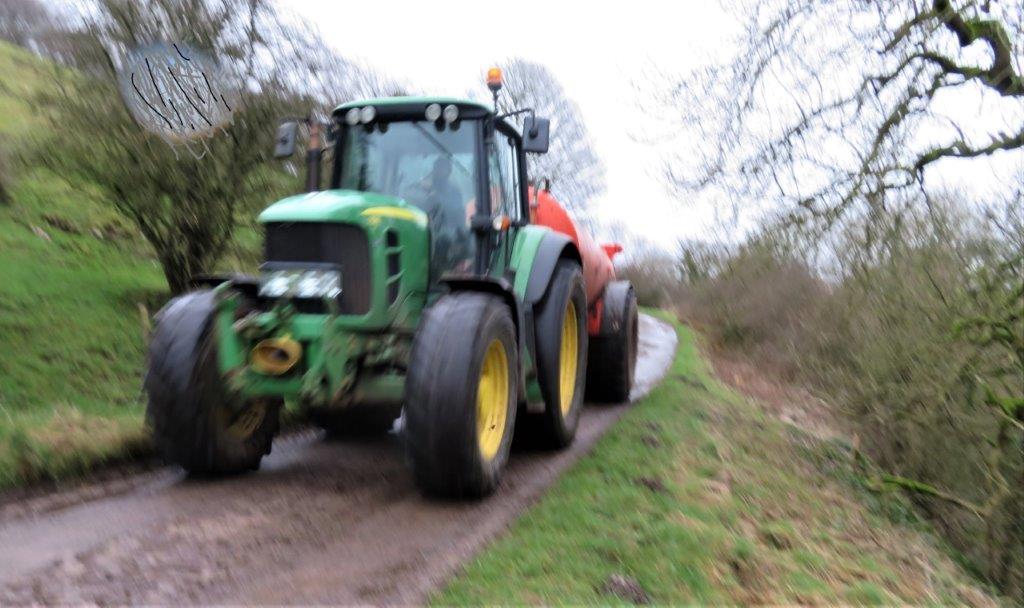 the narrow road taken toward Brushfield - no time to clean water spot off lens - or to focus at this rapidly approaching tractor & tanker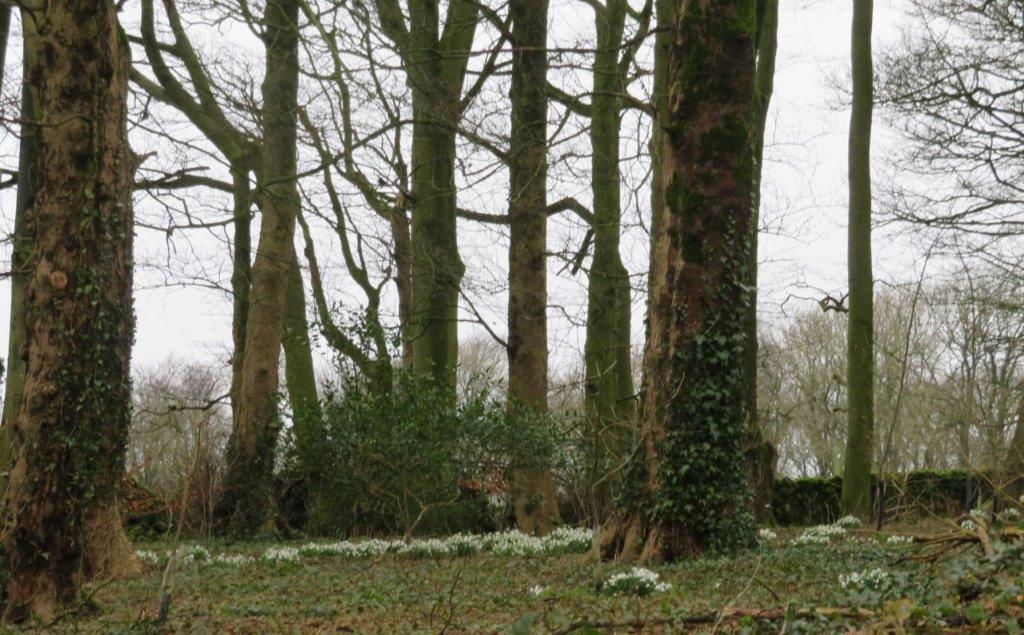 snowdrops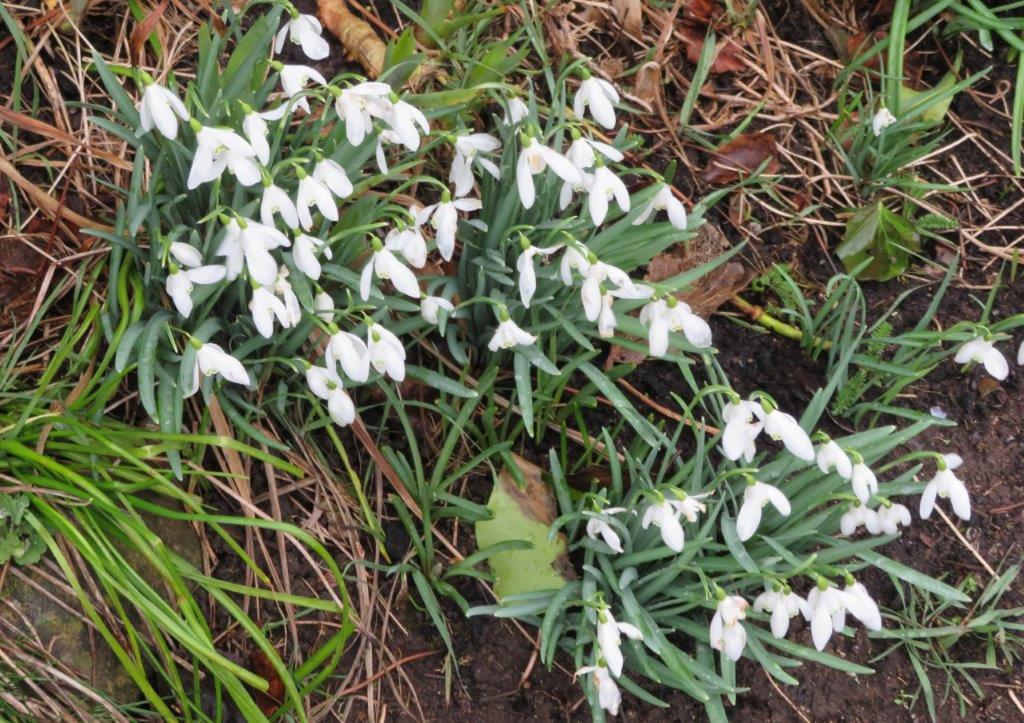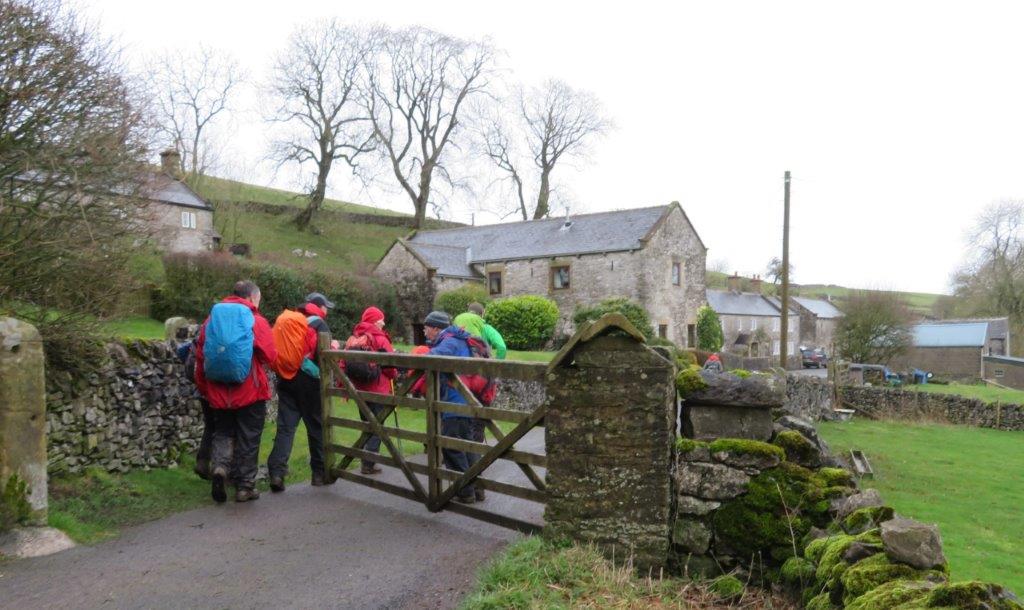 entering Brushfield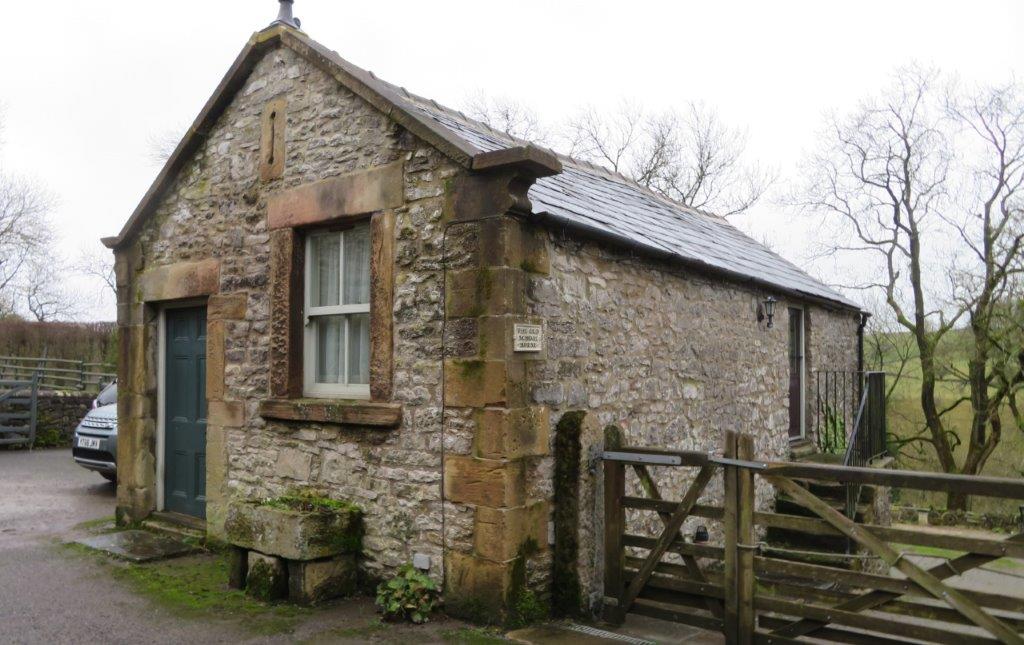 The Old School House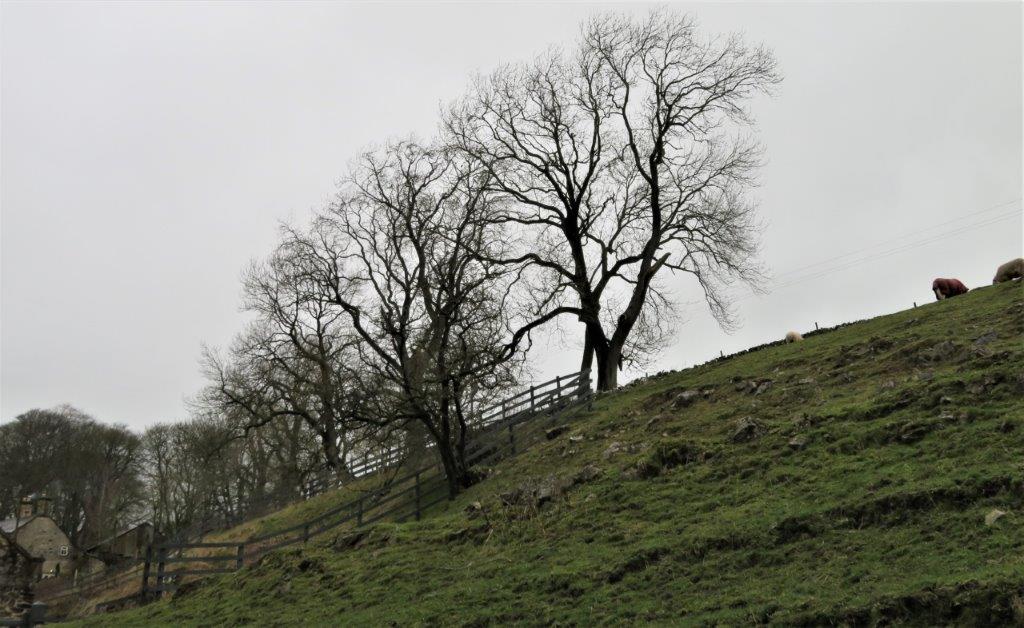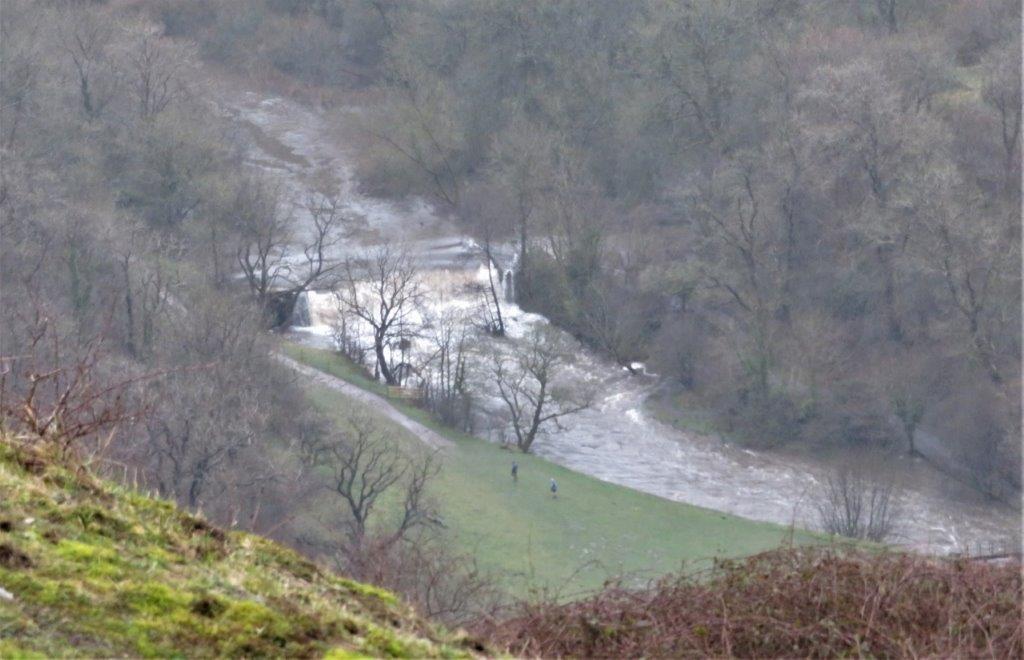 a glance down at the semi circular weir in The River Wye (west of Monsal Head). A footbridge, crossing the river below it, is partly visible at right bottom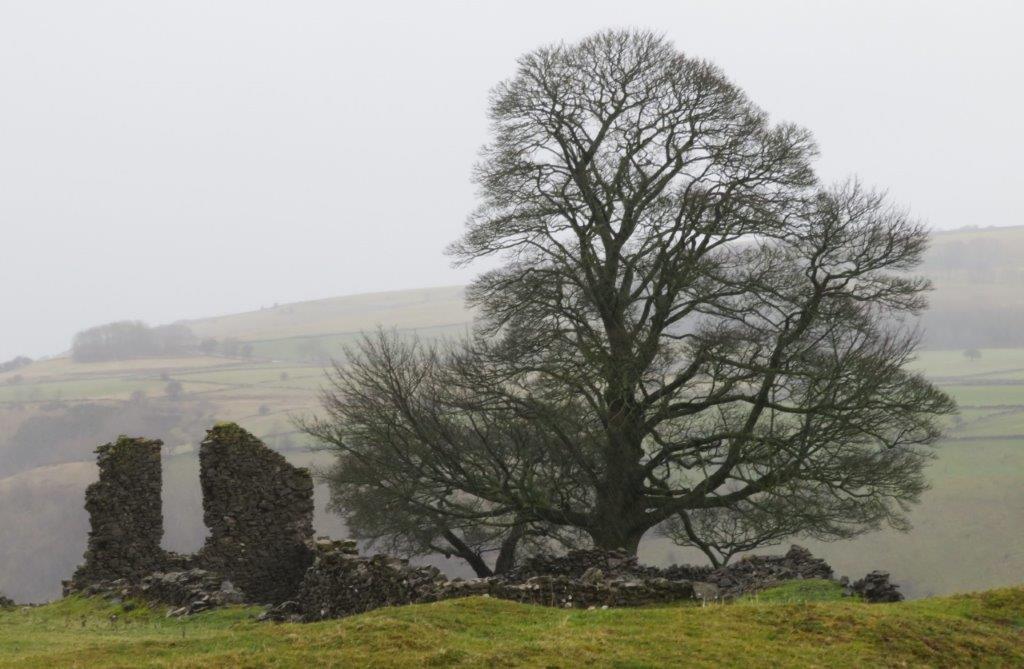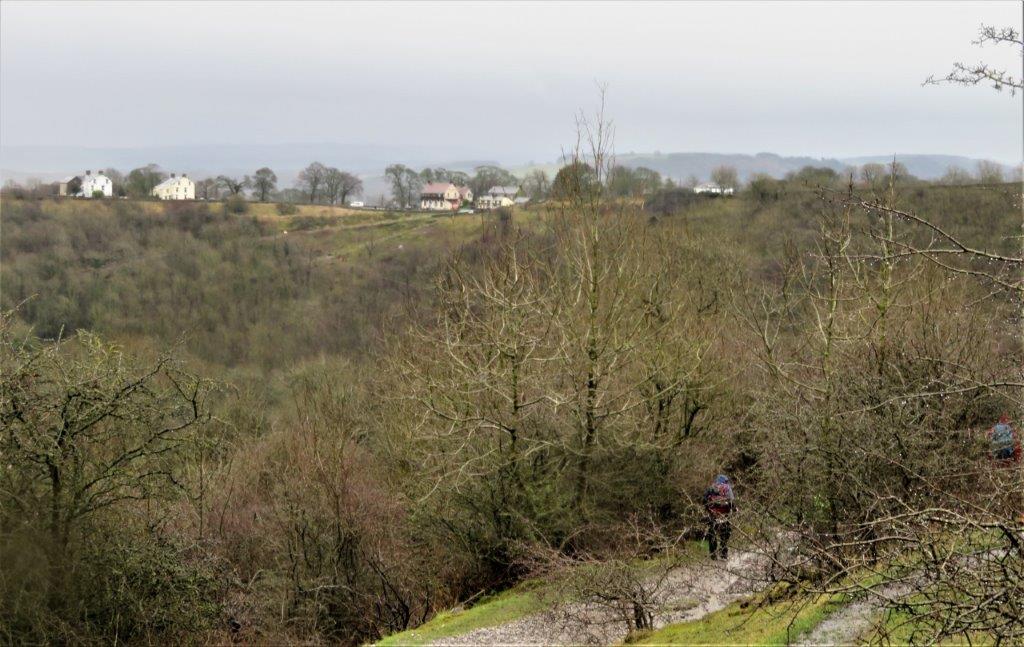 Monsal Head at top. We are descending towards the Monsal Trail here.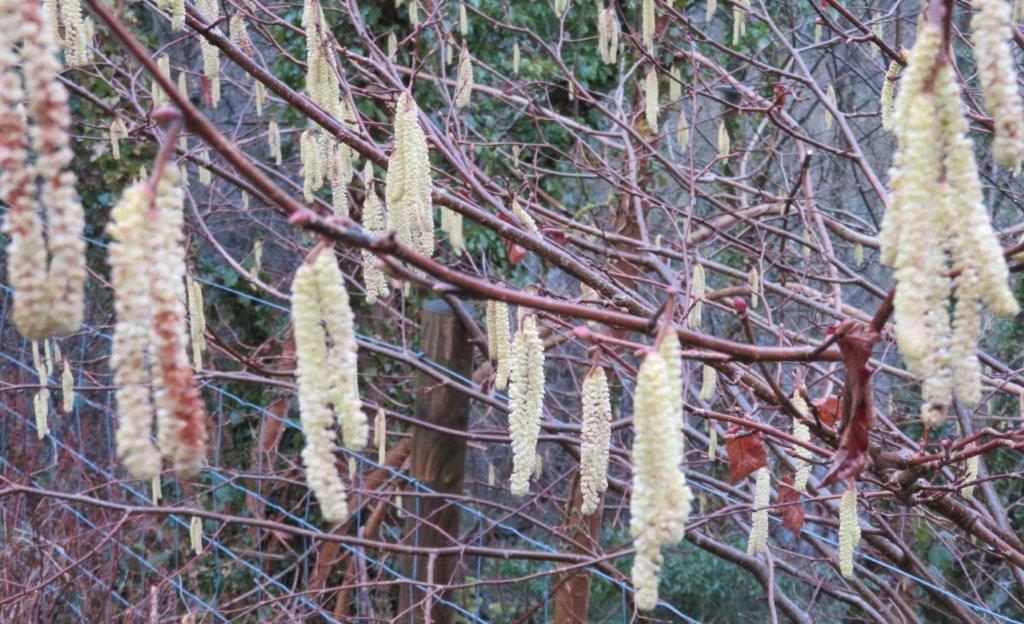 Catkins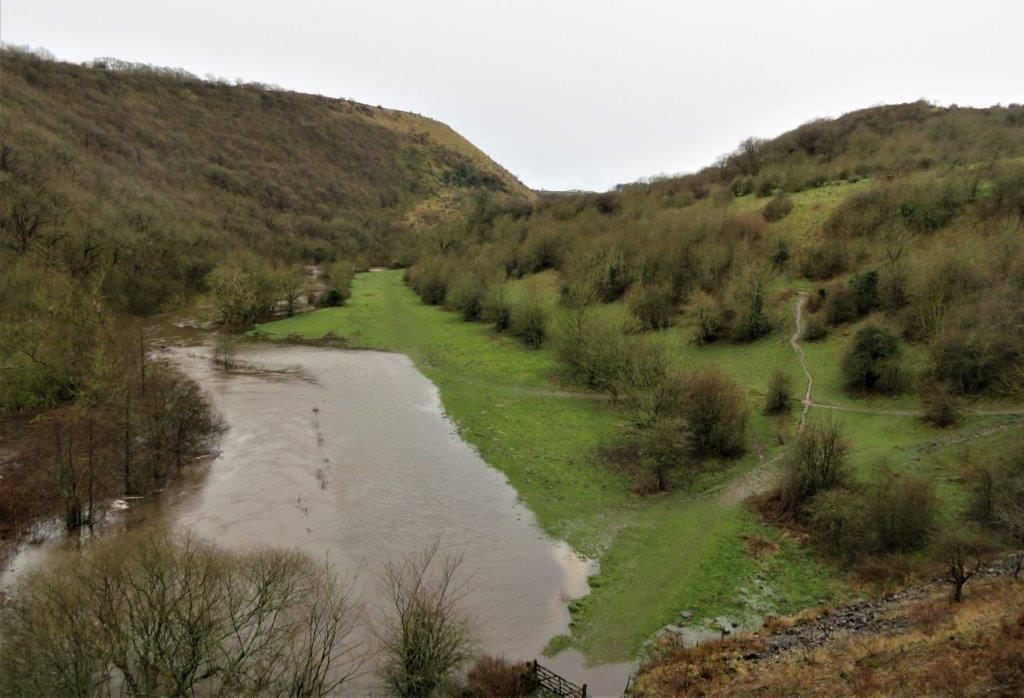 looking from the Railway Viaduct to The River Wye flowing downstream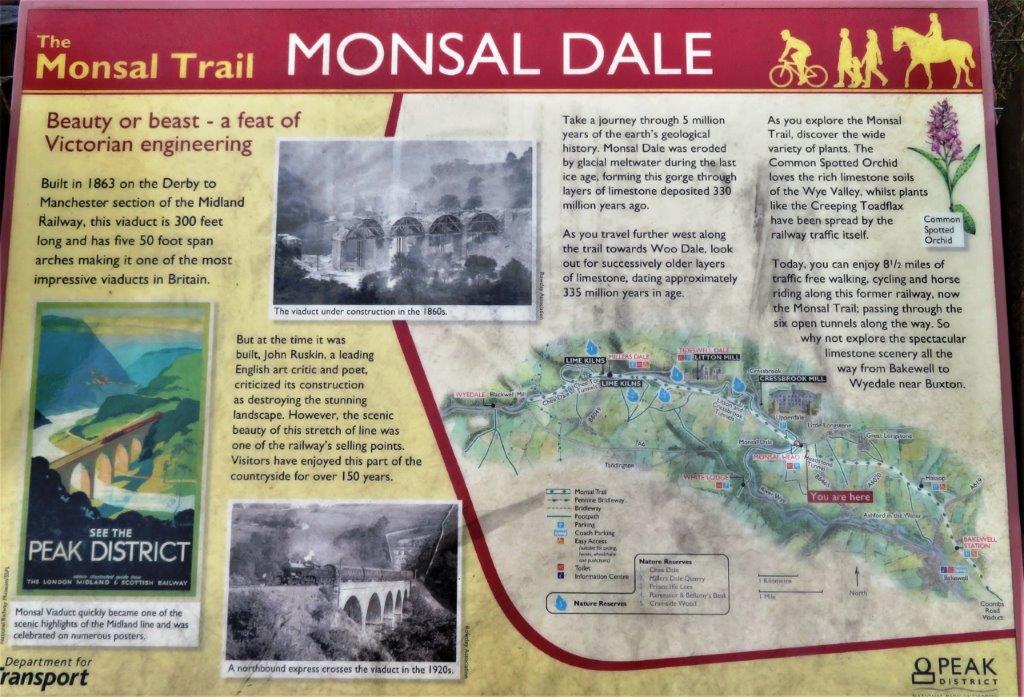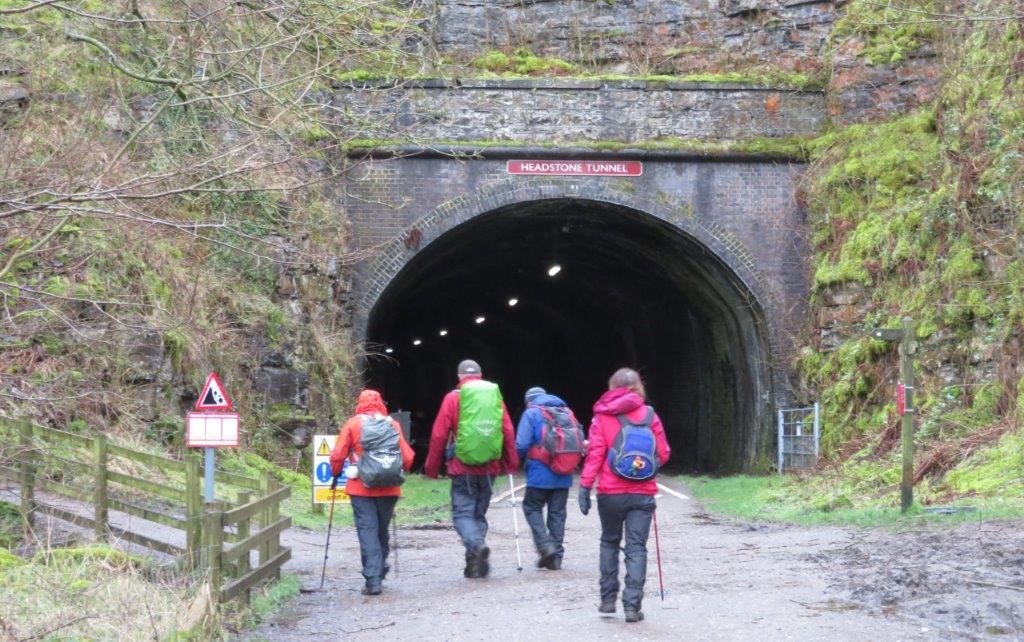 turning before the Headstone Tunnel left up towards Monsal Head - tunnel is lit for cyclists & walkers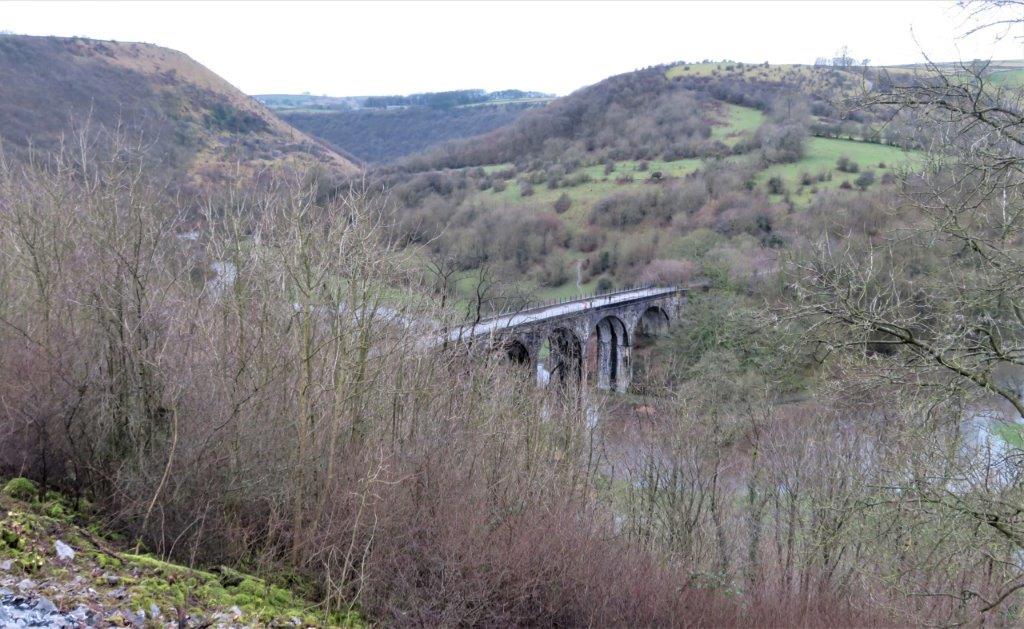 a view of the railway viaduct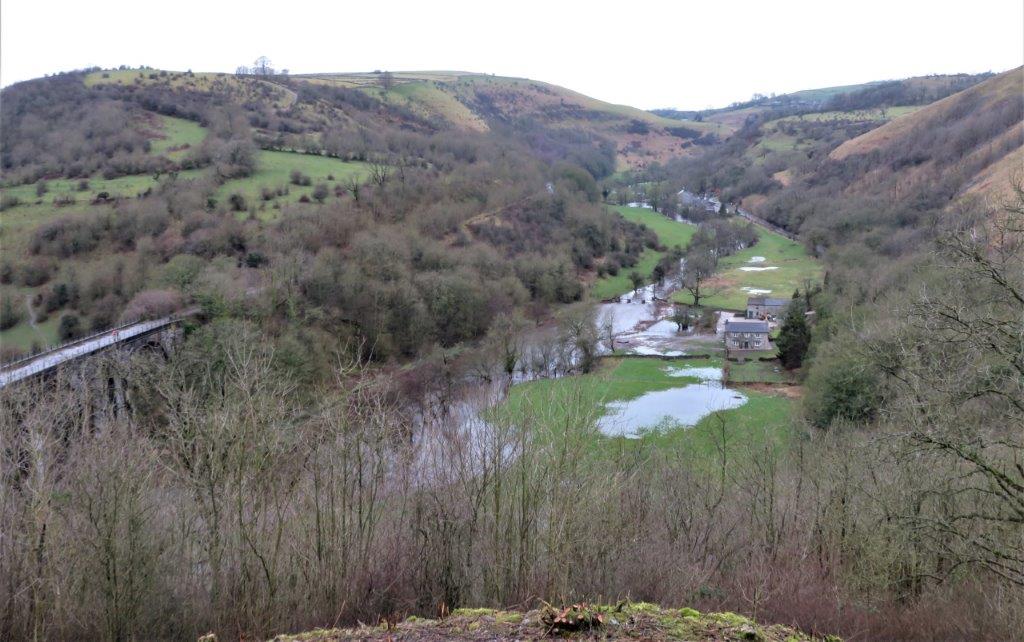 looking up the River Wye Valley from near Monsal Head
lunch at Monsal Head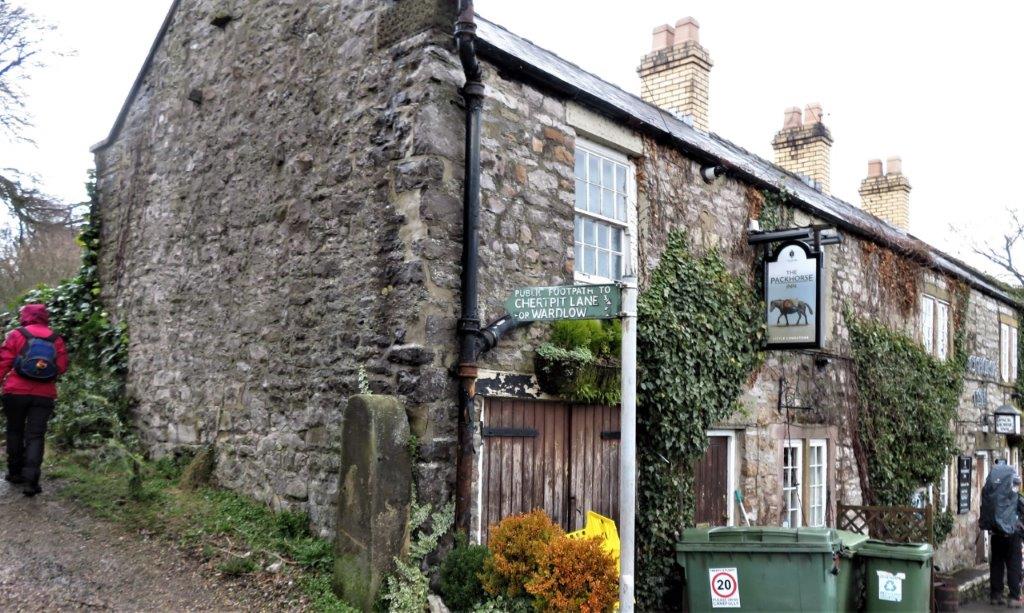 We turned off the road just before The Packhorse Inn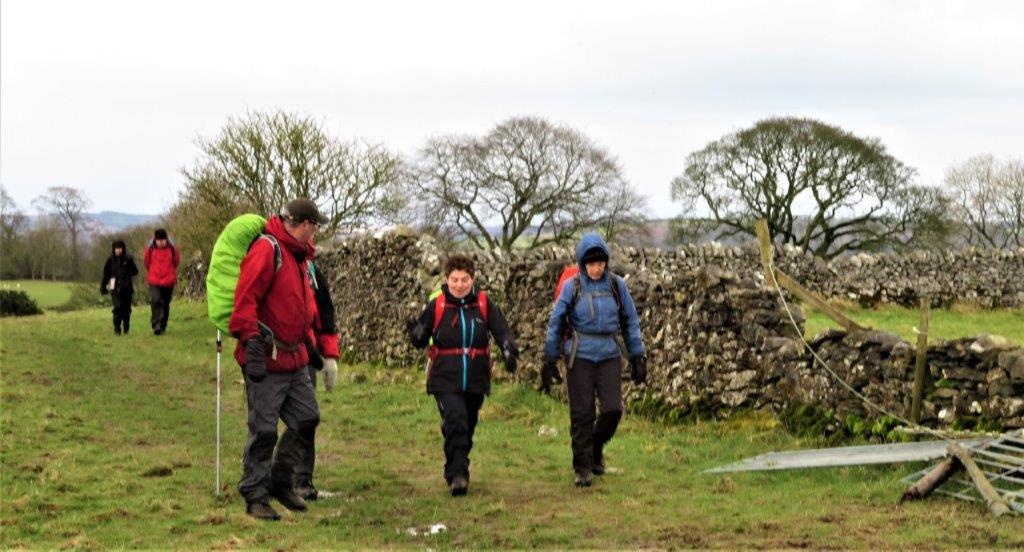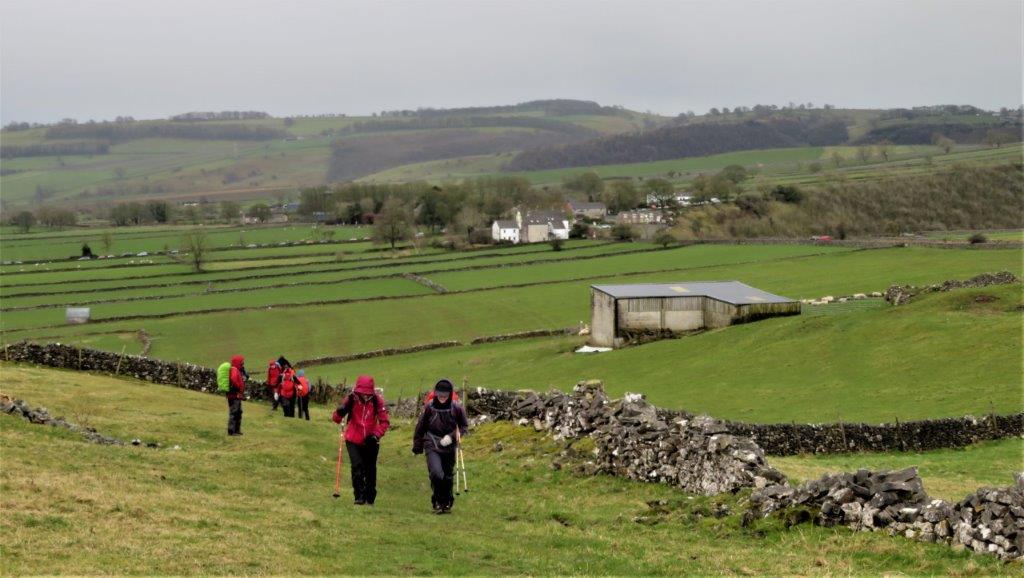 cluster of buildings at Monsal Head visible behind us.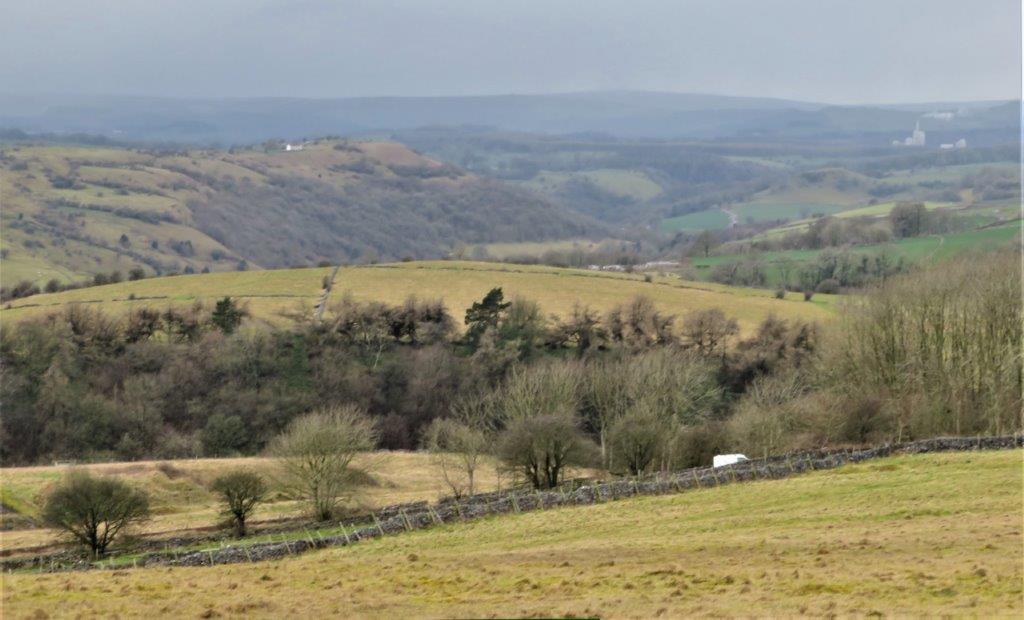 Hope Cement Plant visible top right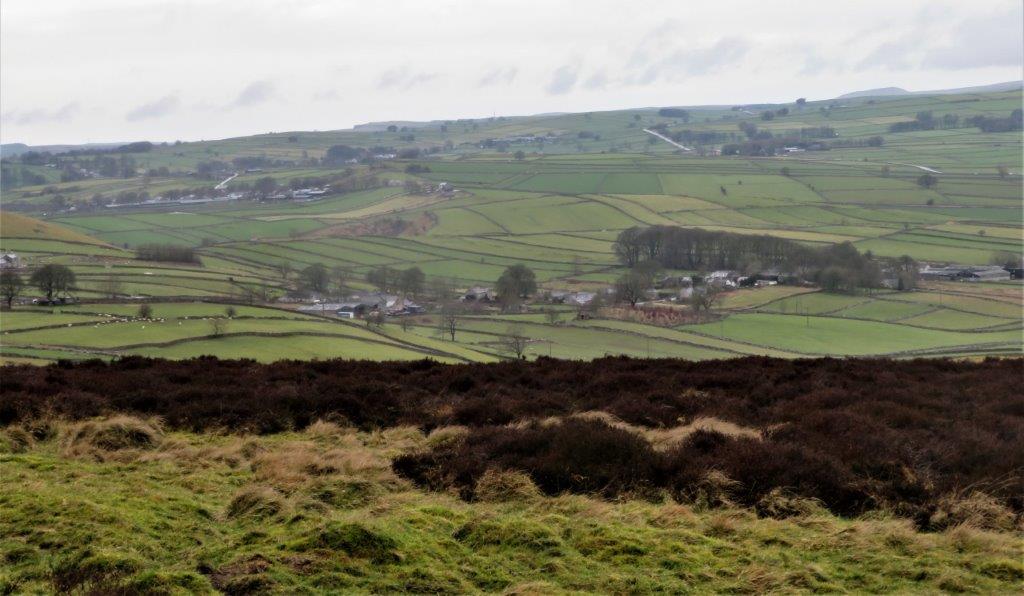 view from Longstone Moor Open Access Land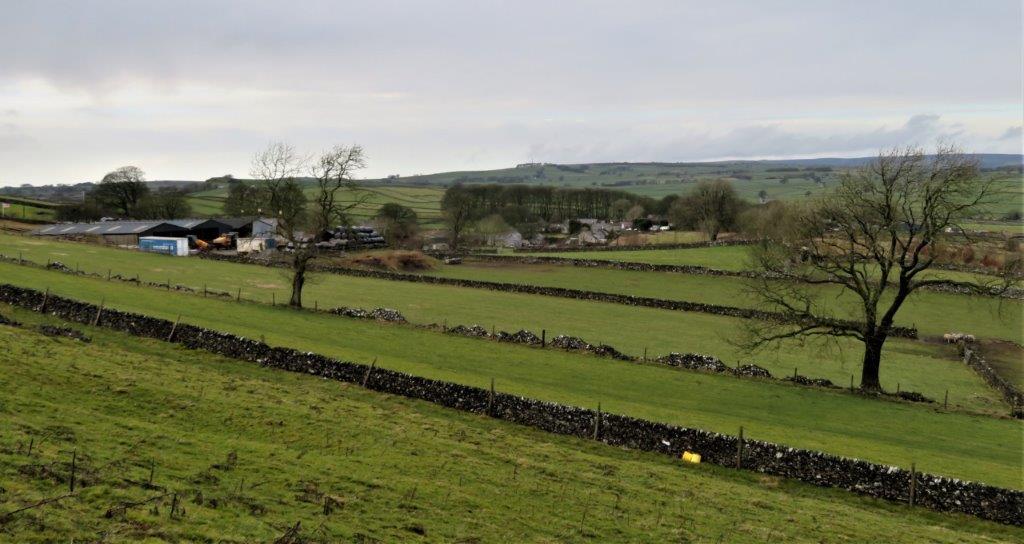 Hall Farm near Wardlow?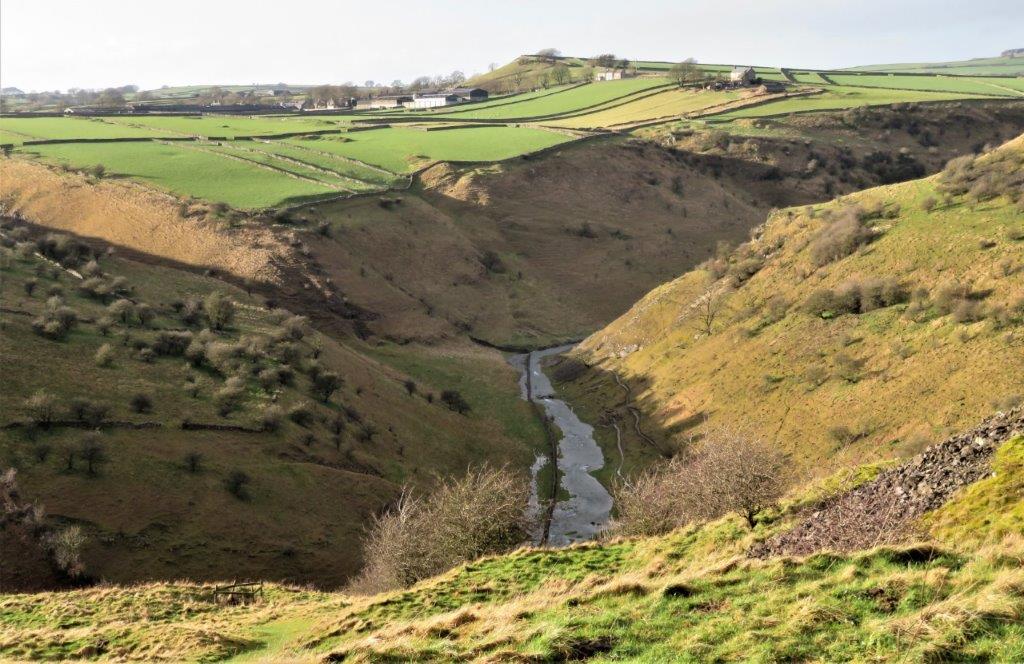 Looking NW down Cressbrook Dale. Tansley dale enters at top left. Footbridge crossing toward Tansley Dale visible at bottom. Litton seen at top.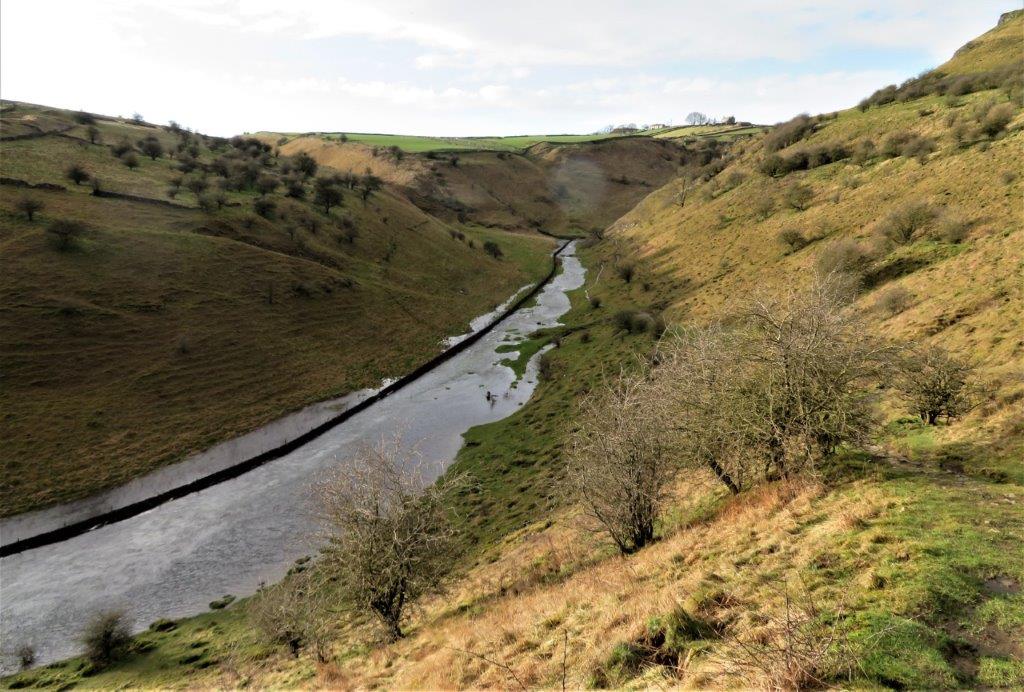 another view of the flooded Cressbrook Dale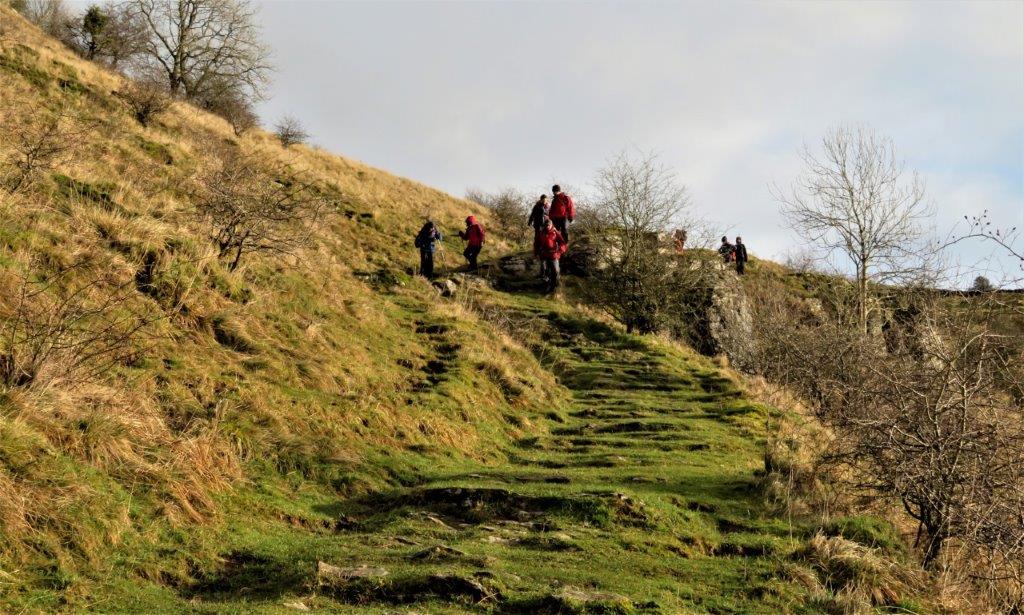 starting down Cressbrook Dale towards the bridge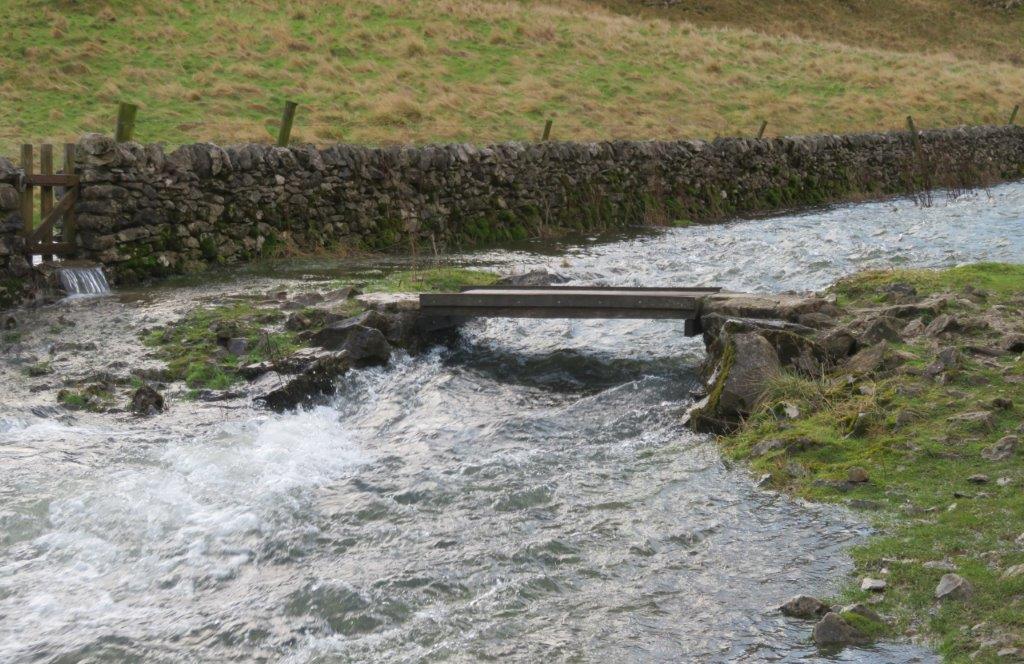 fiercely flowing water below the pedestrian bridge. Water, ponded behind the dry-stone wal,l flows through the gate entrance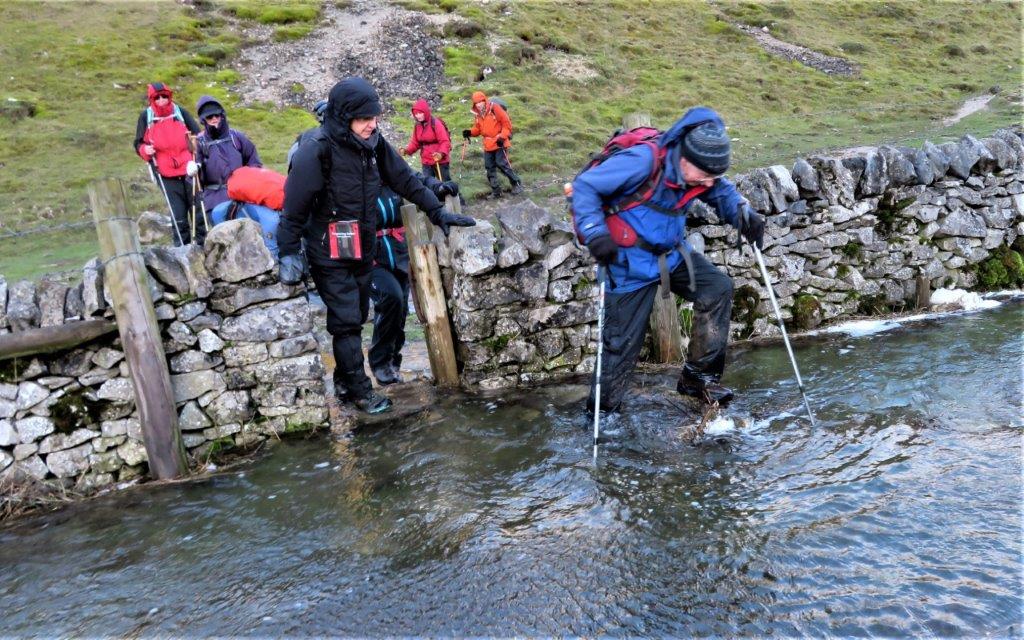 Crossing the pond on 'rocking' stones hidden beneath the water surface. Some remedial work needed here?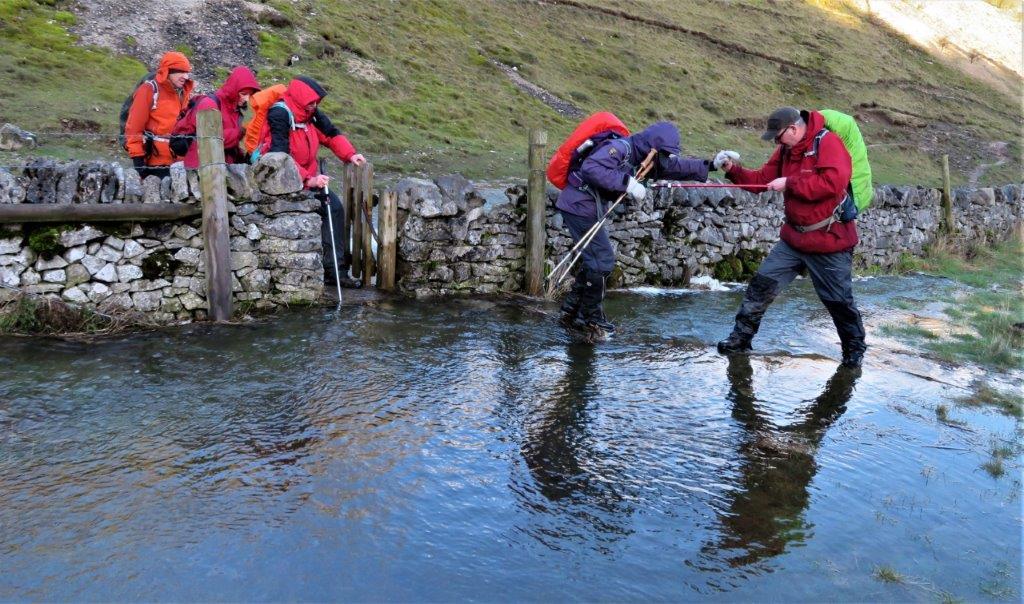 a stabilising arm was needed by most walkers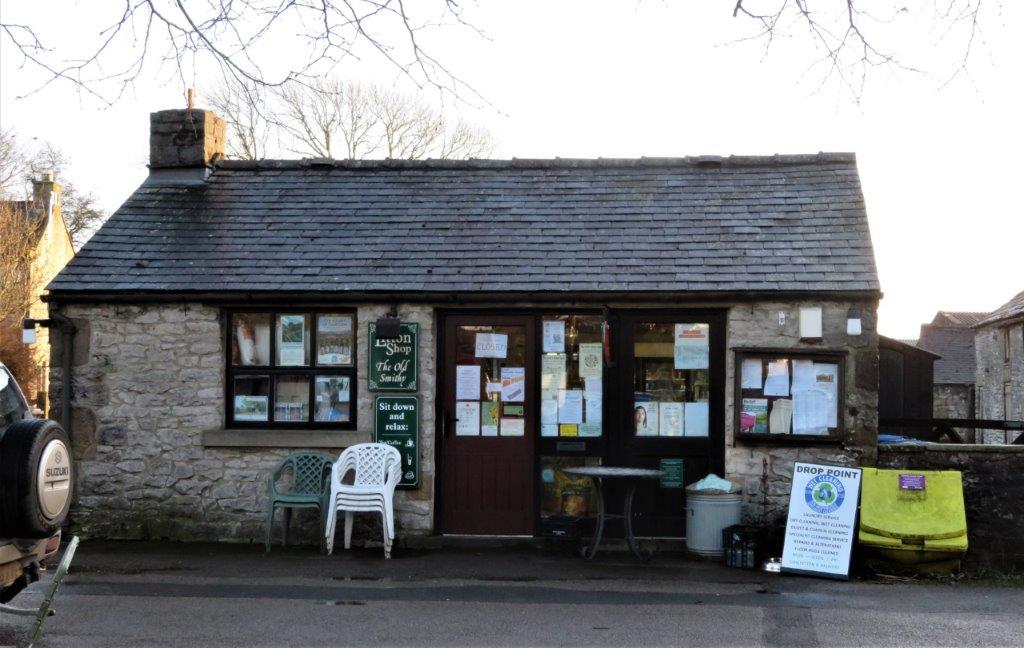 Litton Shop (community run)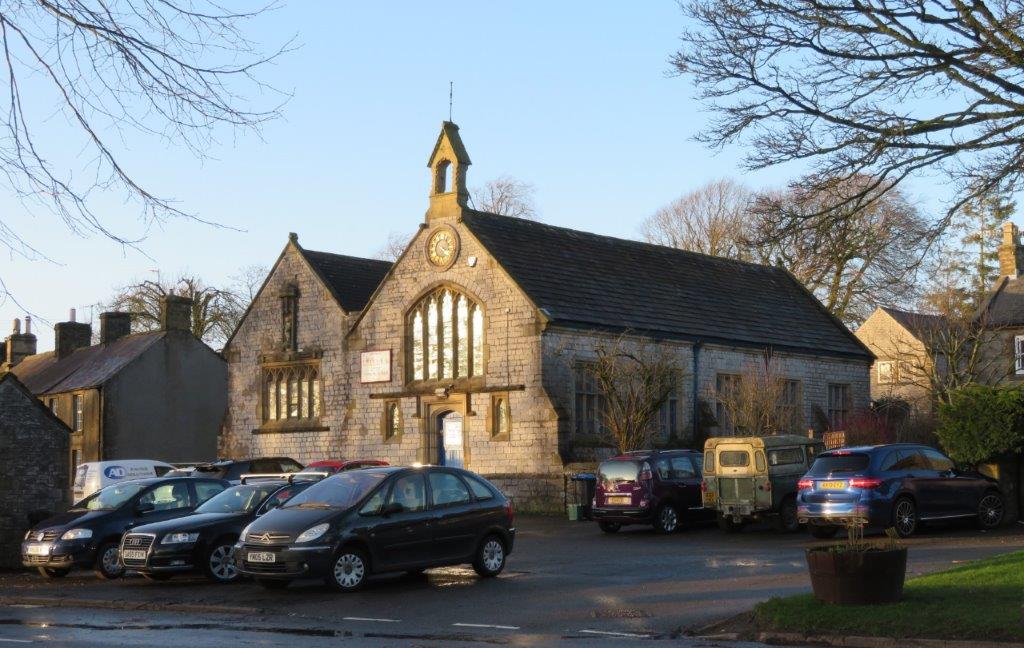 Litton Primary School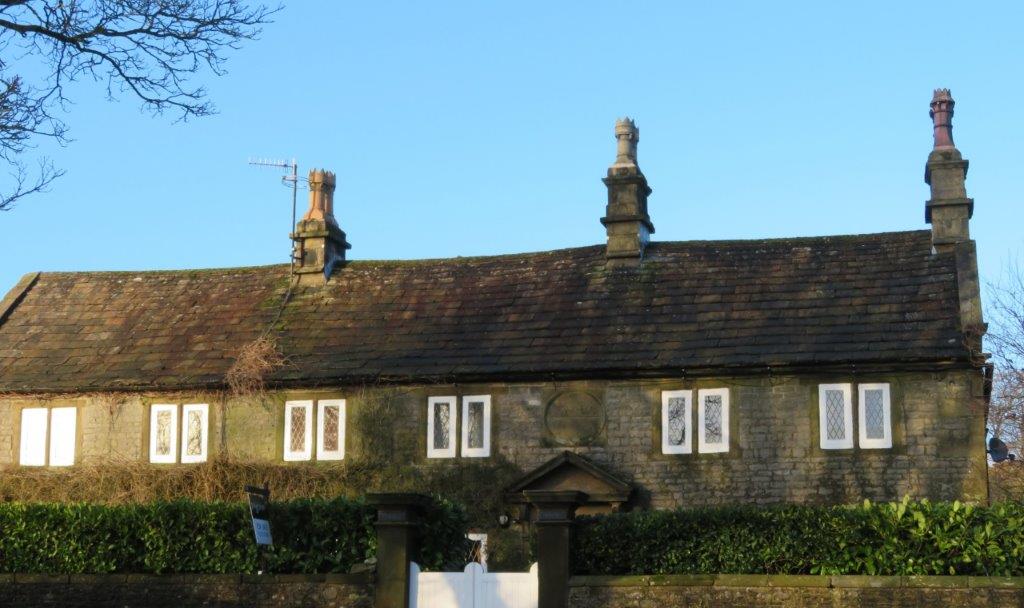 housing dating back to 1723
homepage - Daywalks Index 2020 - contact me at