homepage - Daywalks Index 2020 - contact me at

2020.01.19 Malin Bridge Tram Terminus SK327894, we followed River Rivelin westward (but largely on paths to its south away from River itself*), THEN ~150m ~W along A57 rd (past west end junction to the A6101 rd), ~NNE on FP past The Lawns up to SK286875, ~WSW to Rivelin Dams SK276869, ~S across the lower dam wall, ~W on track to Wyming Brook SK273865, follow Wyming Brook Southward to & across stepping stones, continue up to & along Soughey Road ~S (passing Wyming Brook Farm), FP ~W to Lower Redmires Dam, pass dams (on their south side), turn up ~S to White Stones, ~E to Rud Hill, ~SSE to Brown Edge Quarries SK273839, ~E to (south of Brown Edge Farm) SK278839, ~S to cross Ringalow rd, ~SE along edge of Lady Canning's Plantation, at SK281833 turn ~E thru the Plantation, follow ~N on rd (toward but short of PH), ~ESE thru Limb Valley to Whirlow Bridge on the A625 rd (Hathersage / Sheffield Rd) - leader John Taylor - Sunday. *Note - a 1 in 10.000 detailed map of Rivelin Valley would be useful - but is there one?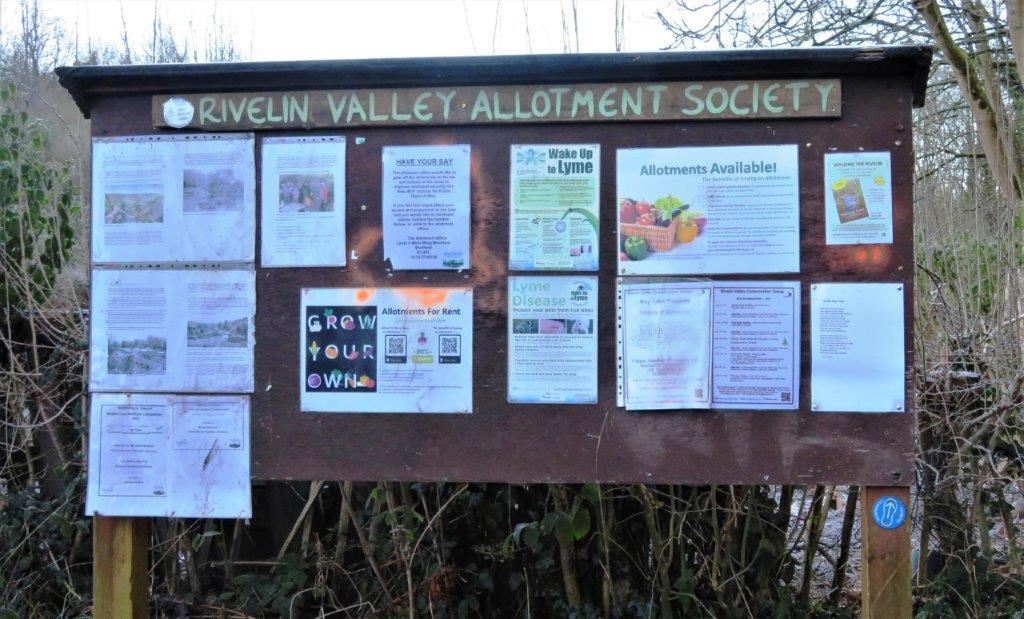 Rivelin Valley Allotment Society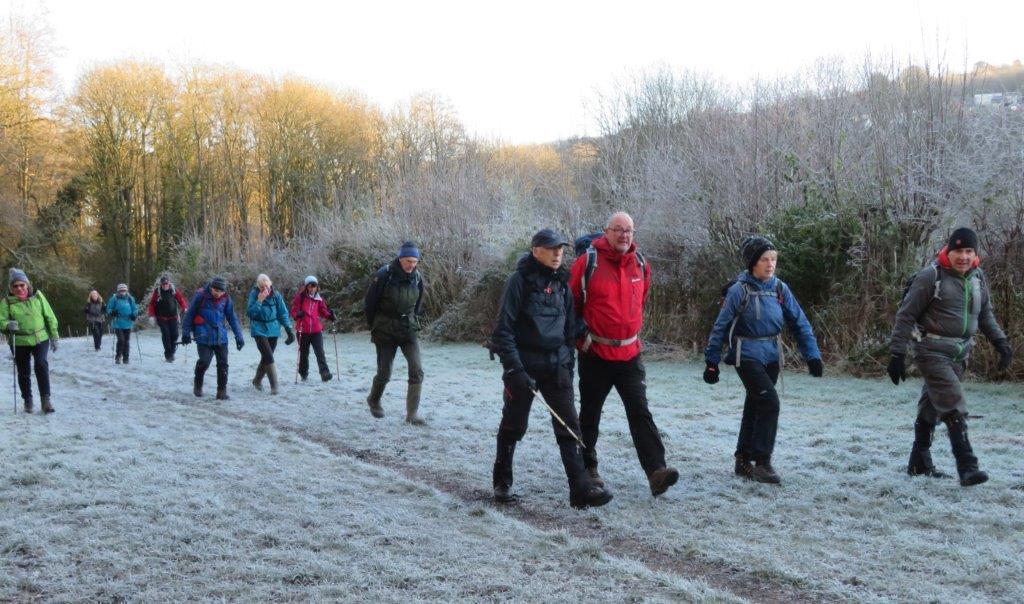 over the frosted grass - coldest night of the year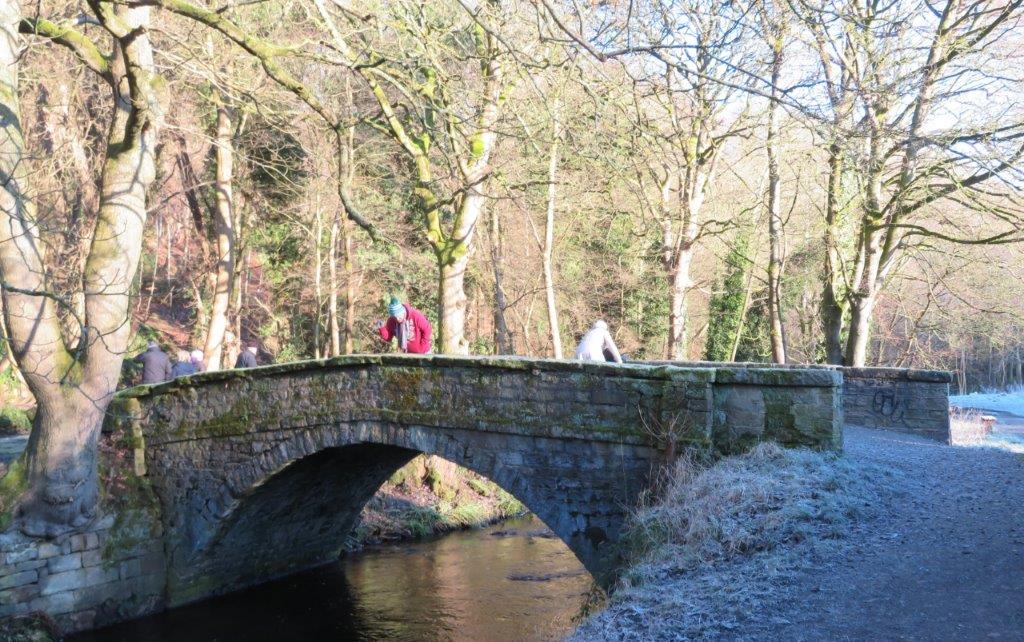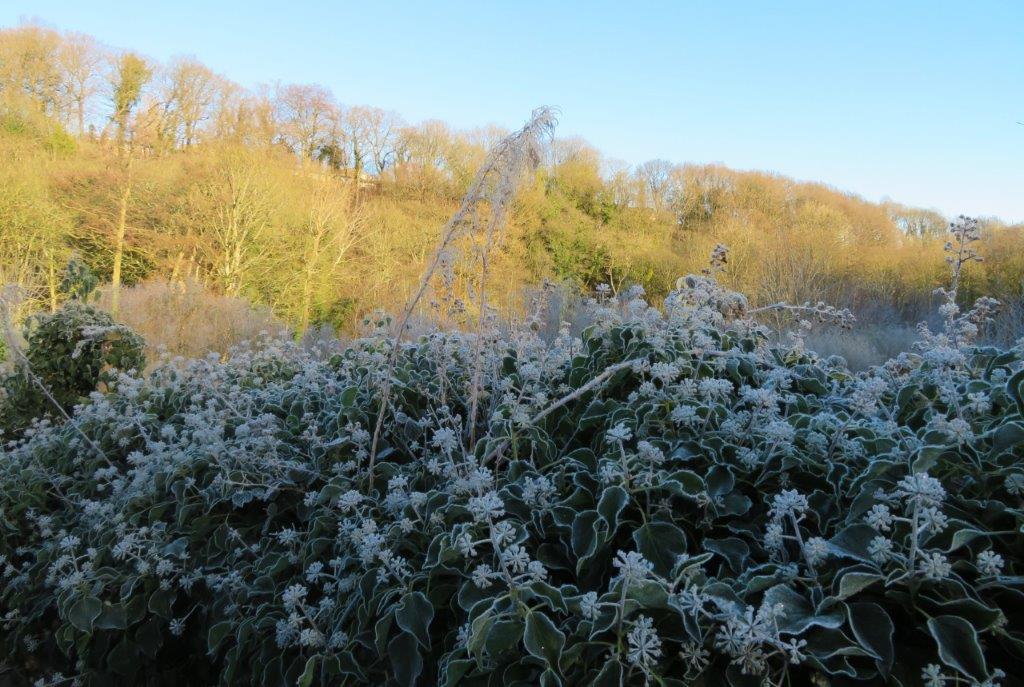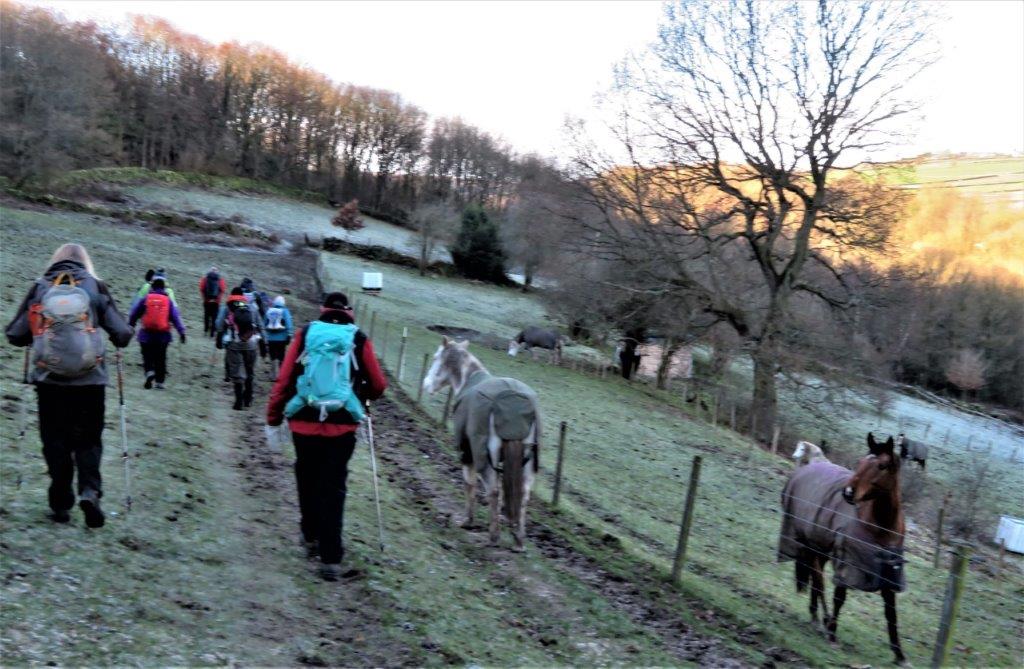 on the South side of Rivelin Valley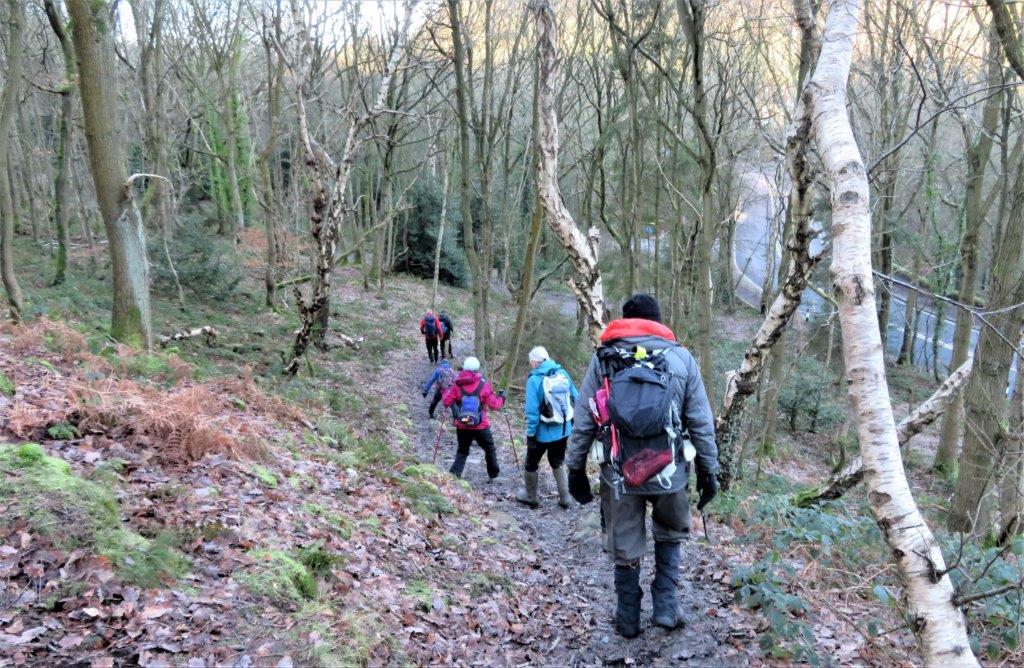 Rivelin Road - the A6101 - below us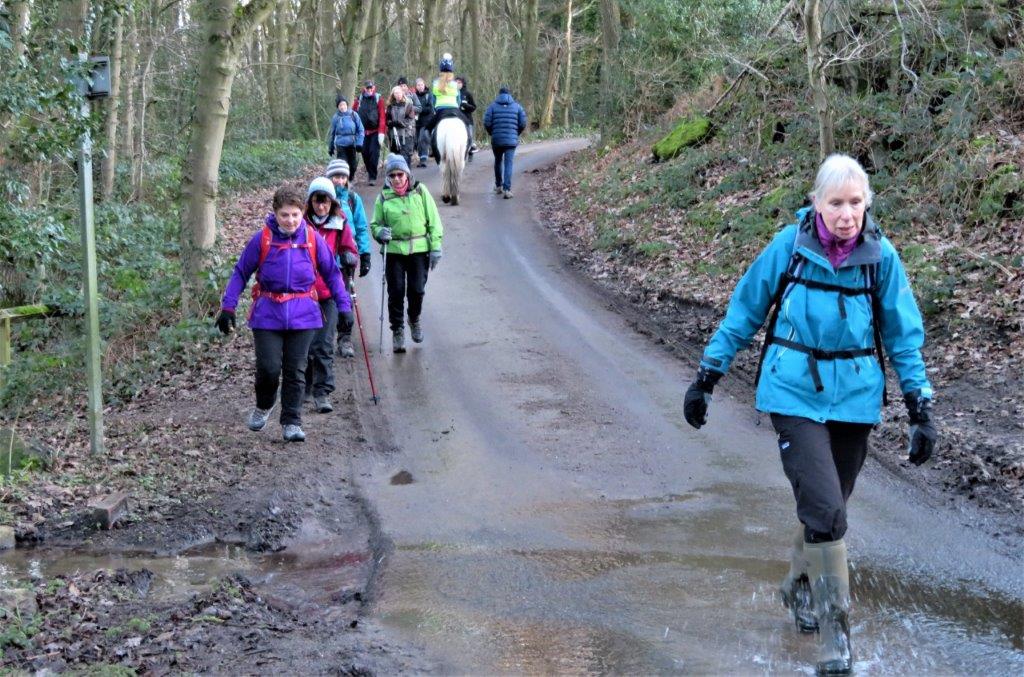 Long lane or Hagg Lane?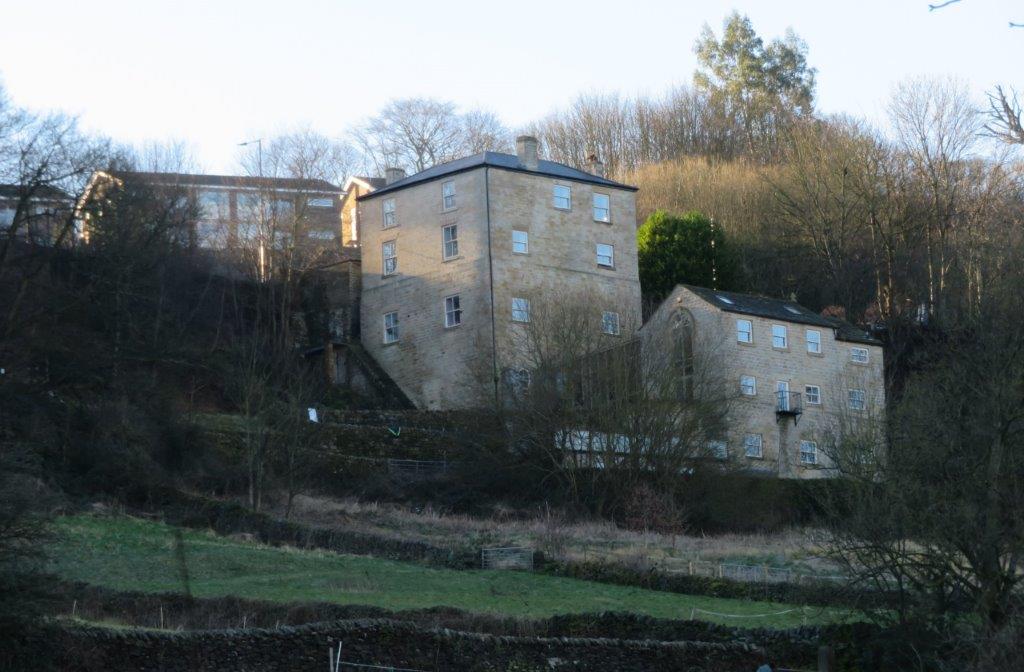 Zoomed into Bel Hagg above us- once a Public House - now a residence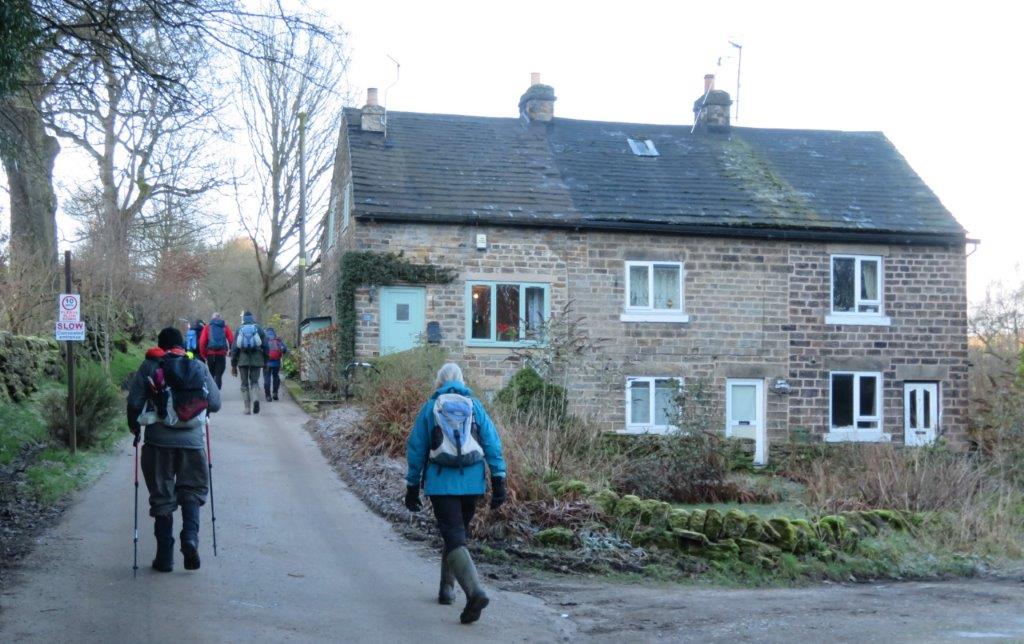 Long Lane or Hagg Lane?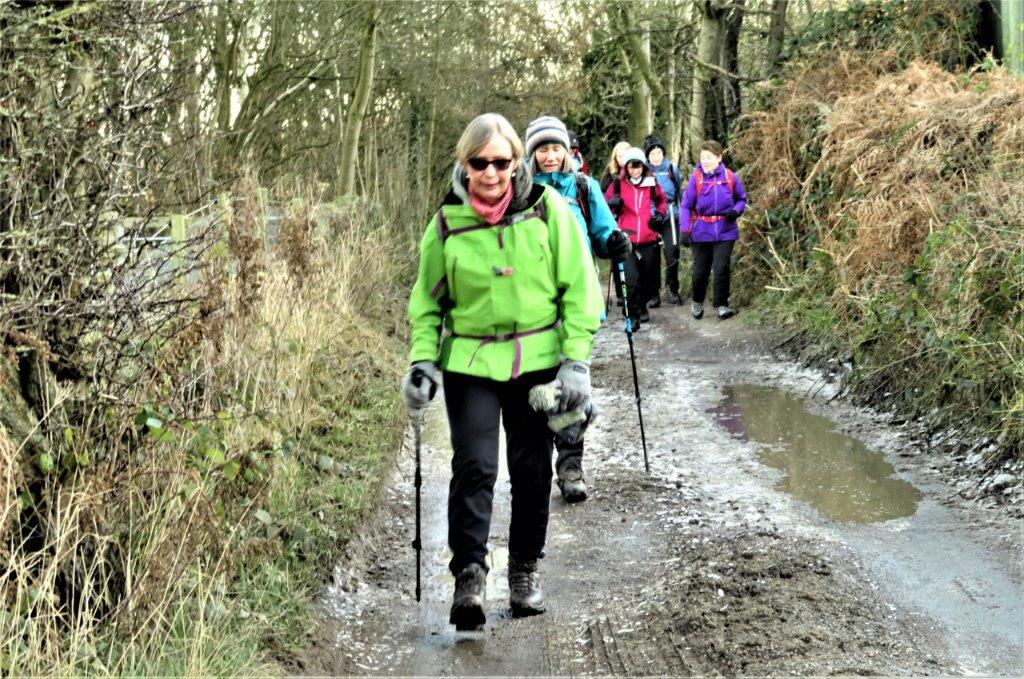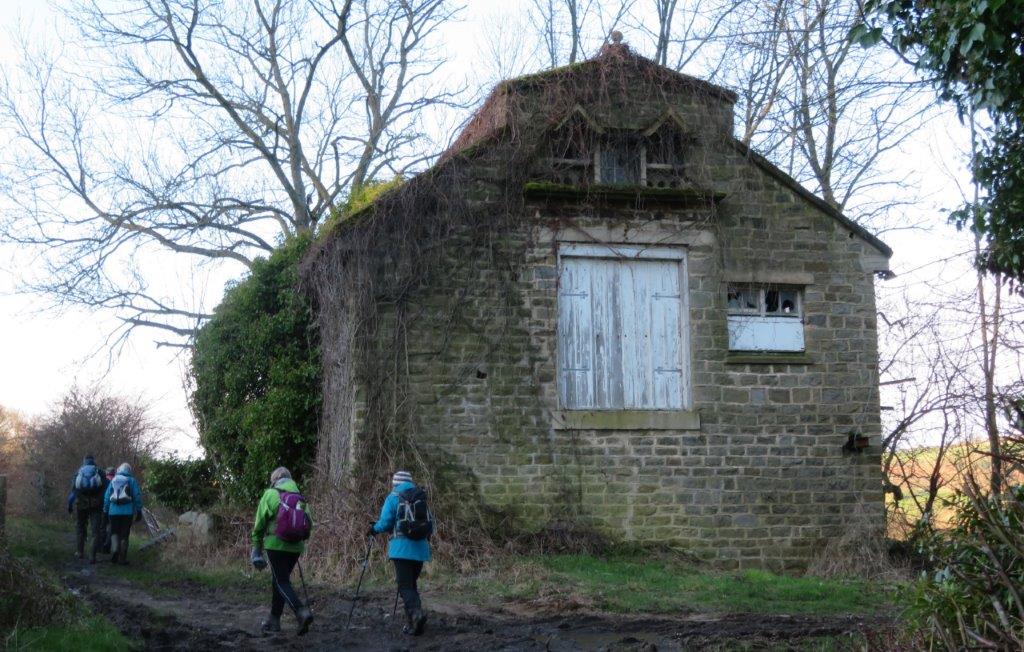 mystery building - this and next picture - what was it?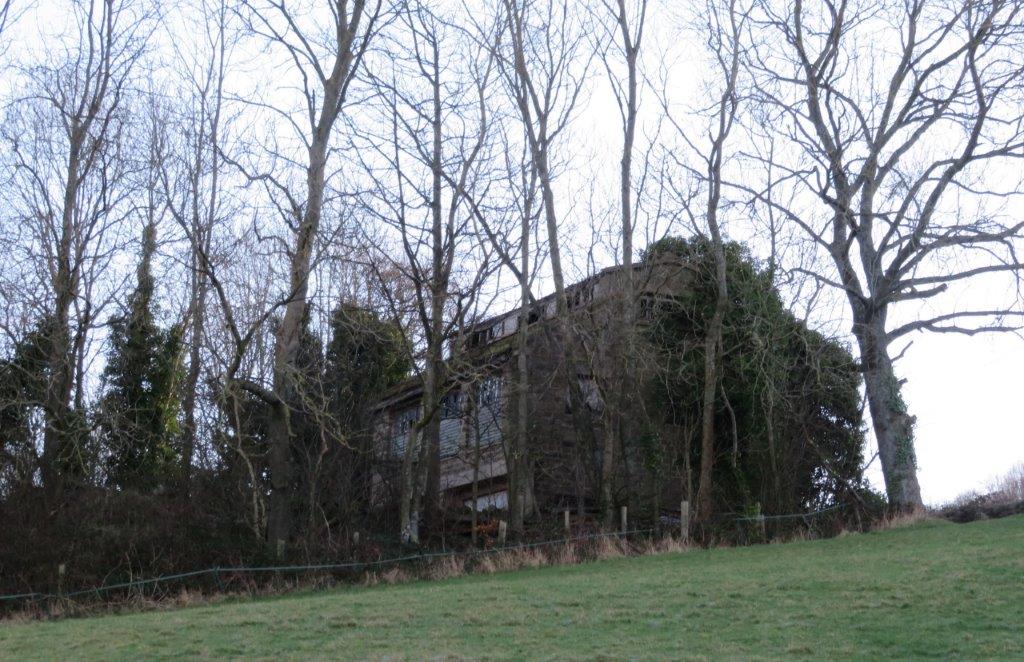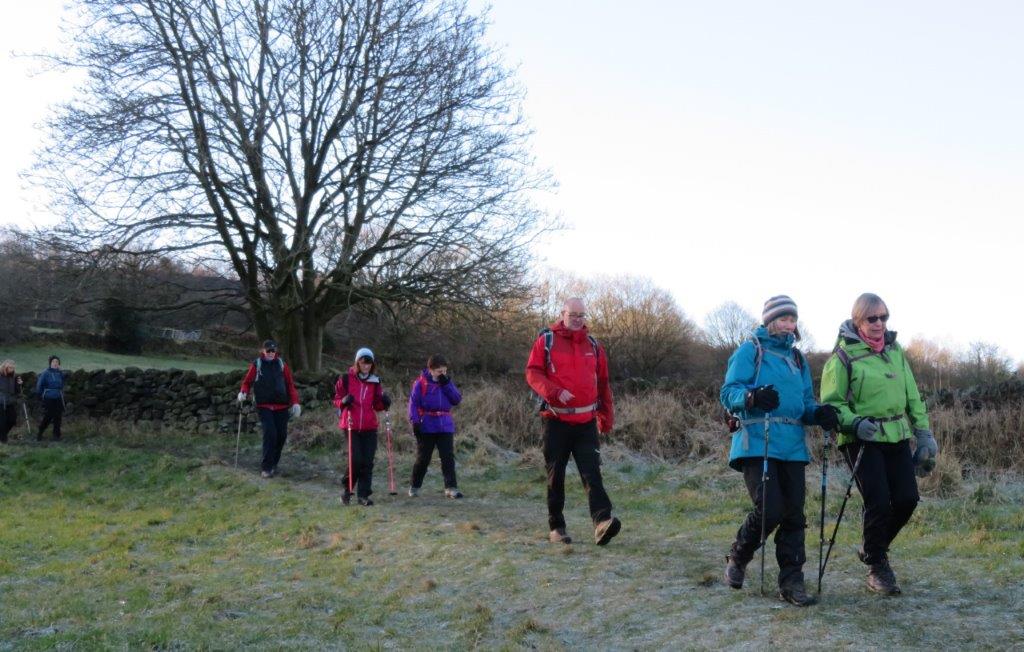 down to the River Rivelin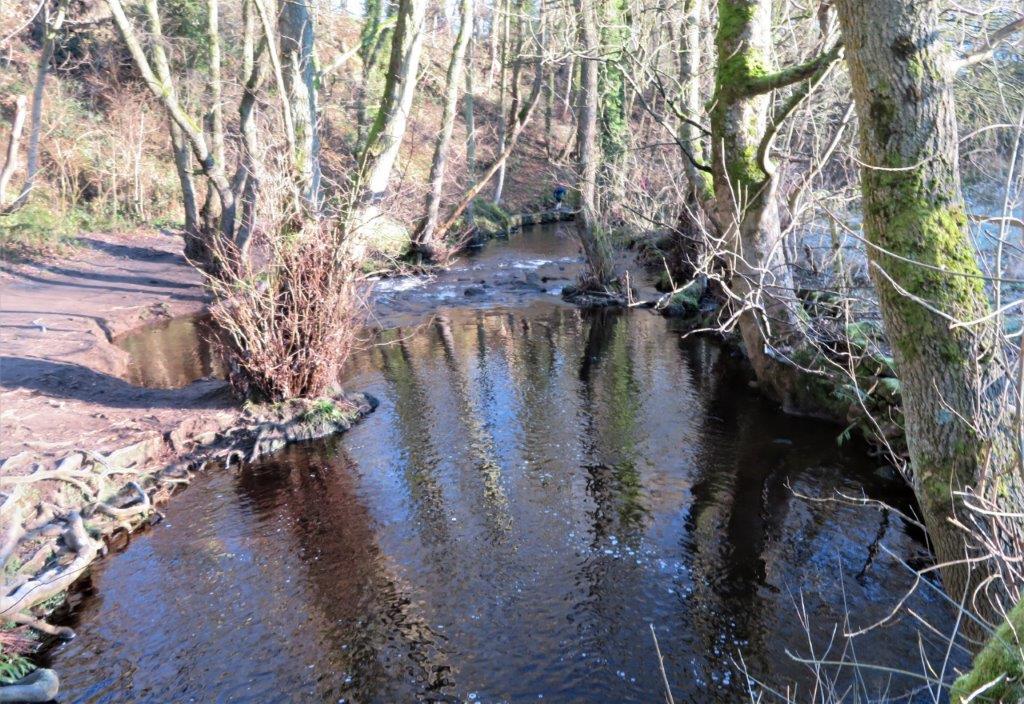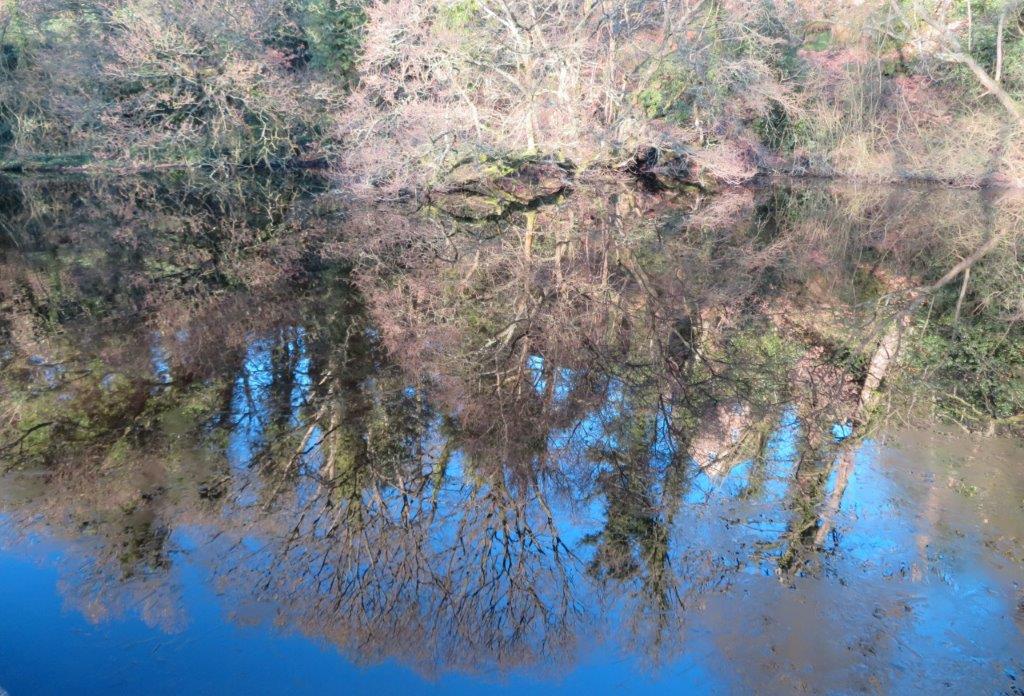 reflections in a mill pond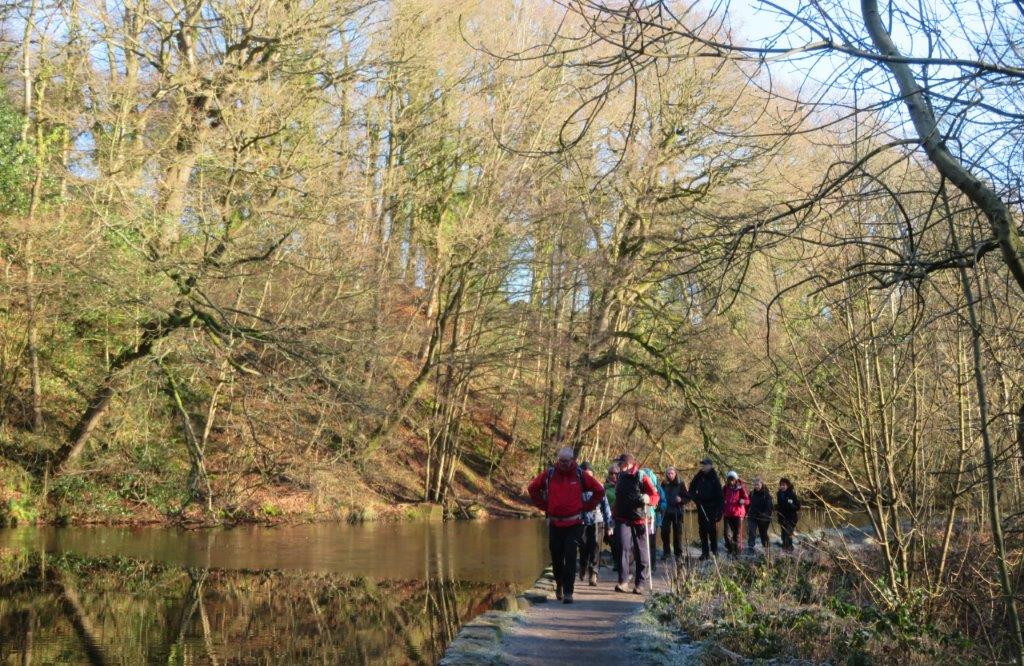 Mill pond to left - river lower down to right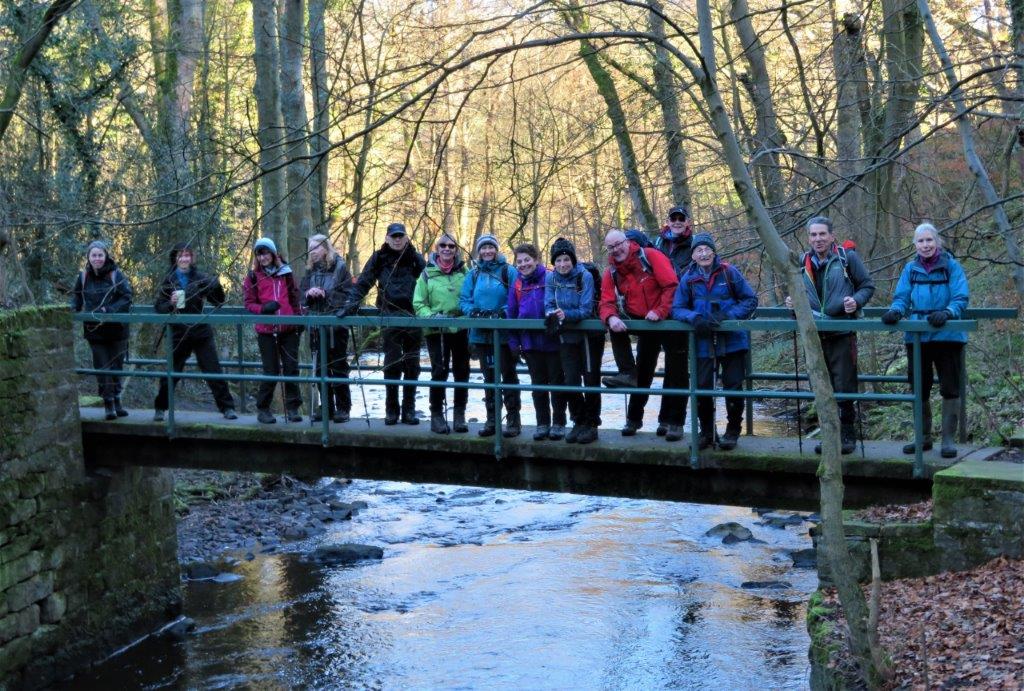 at least two walkers not in picture?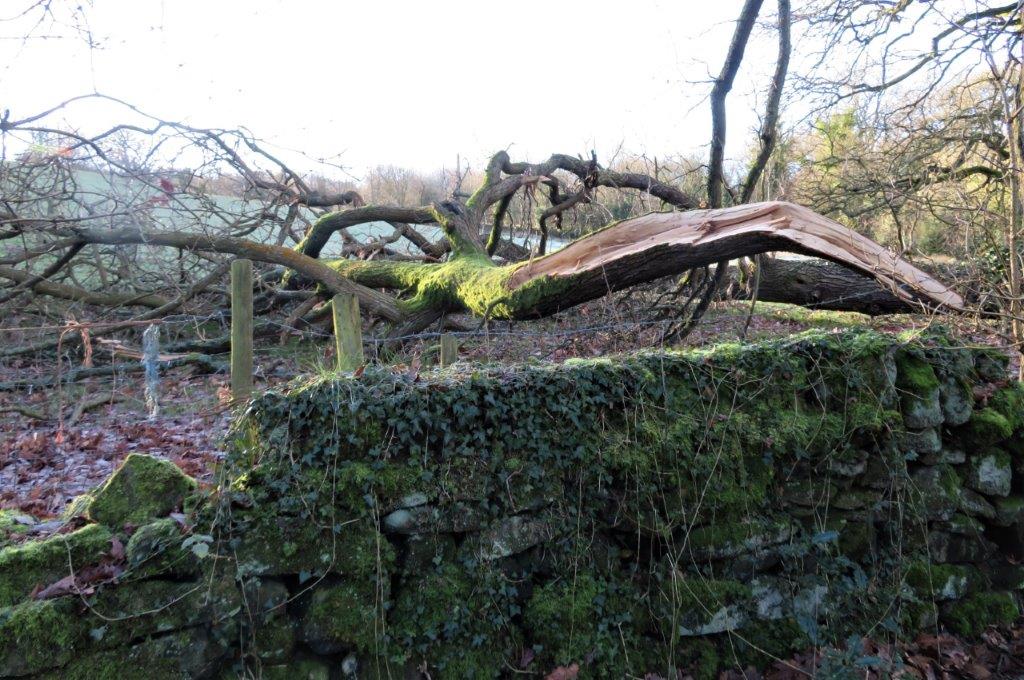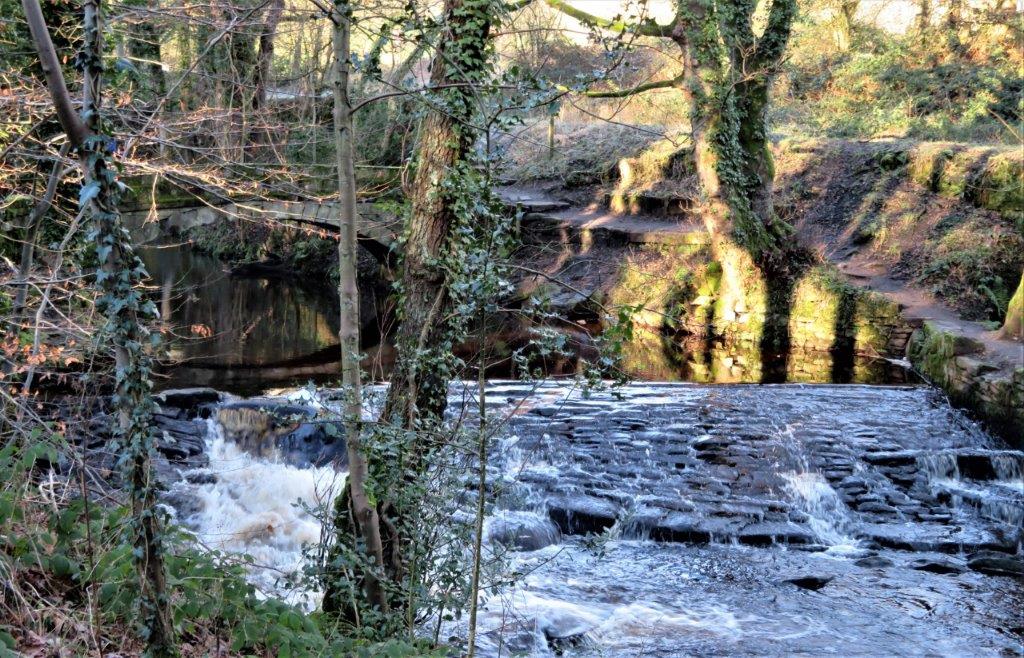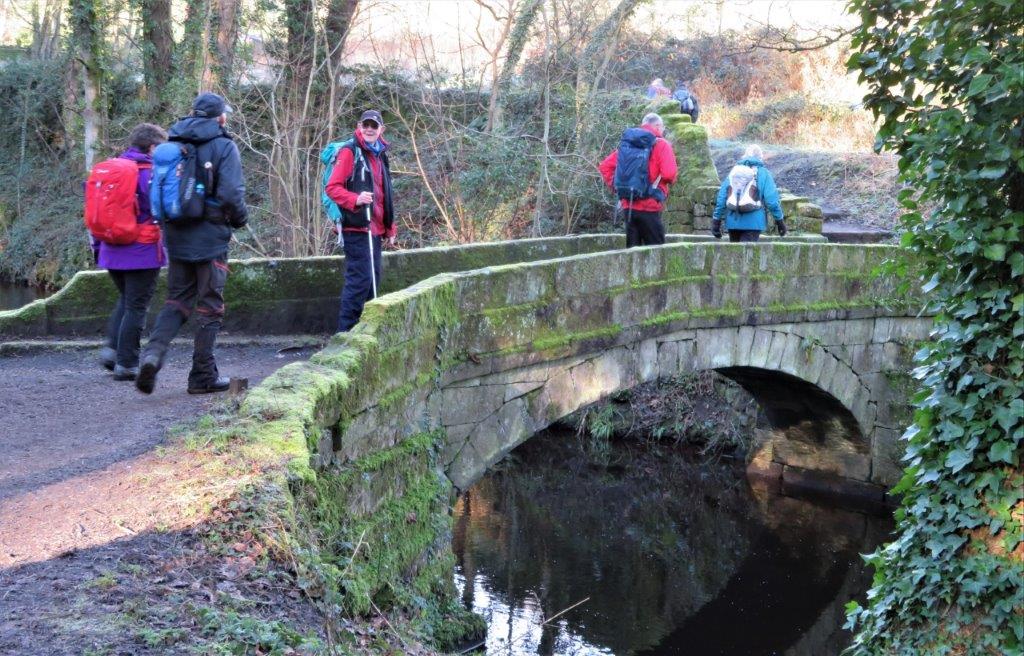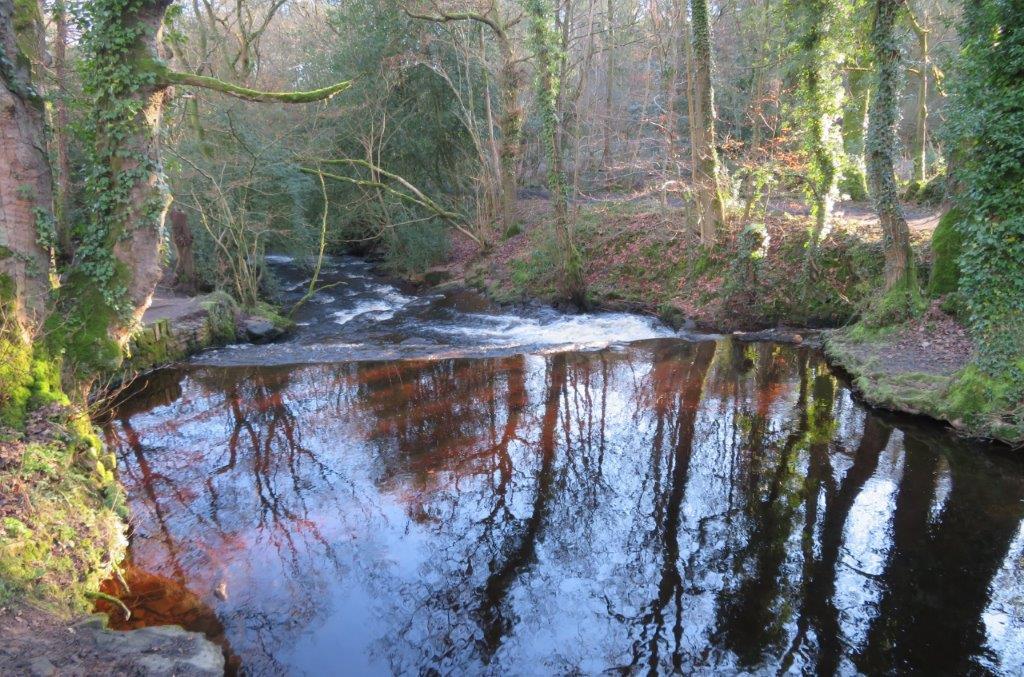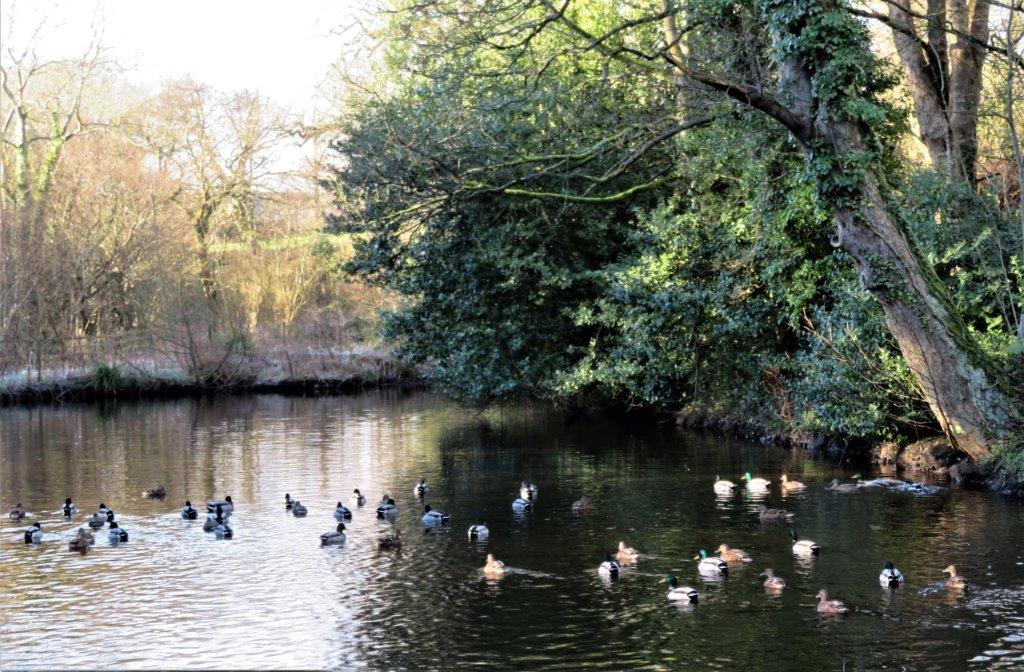 mill pond near convergence of the A57 road to Manchester and Rivelin Road to Malin Bridge. We took tea break here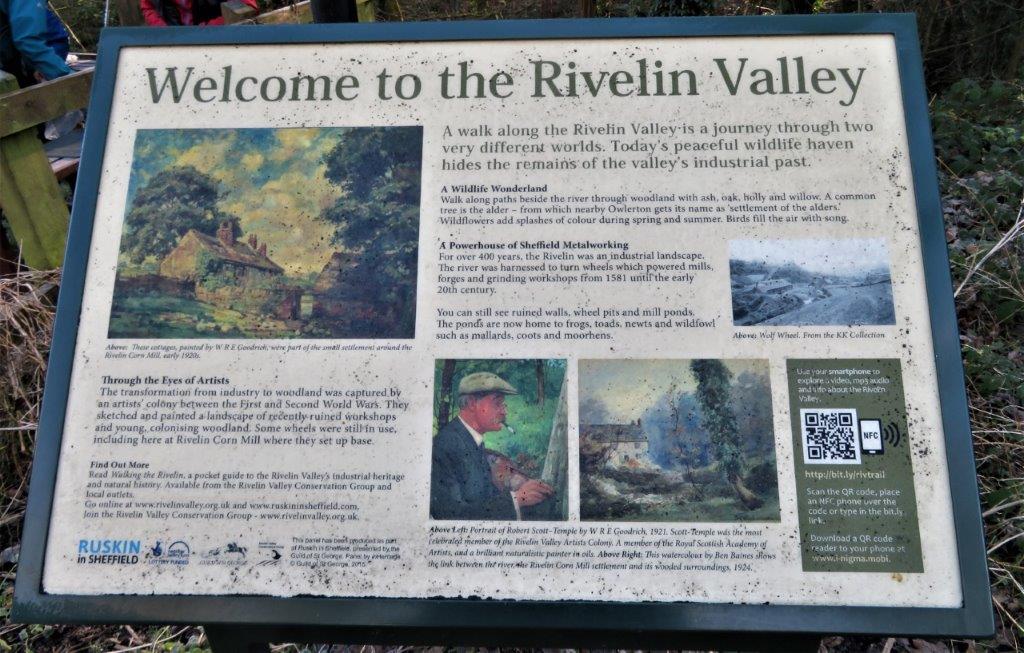 For over 400years The River Rivelin was an industrial area with many mills powered by water wheels - see above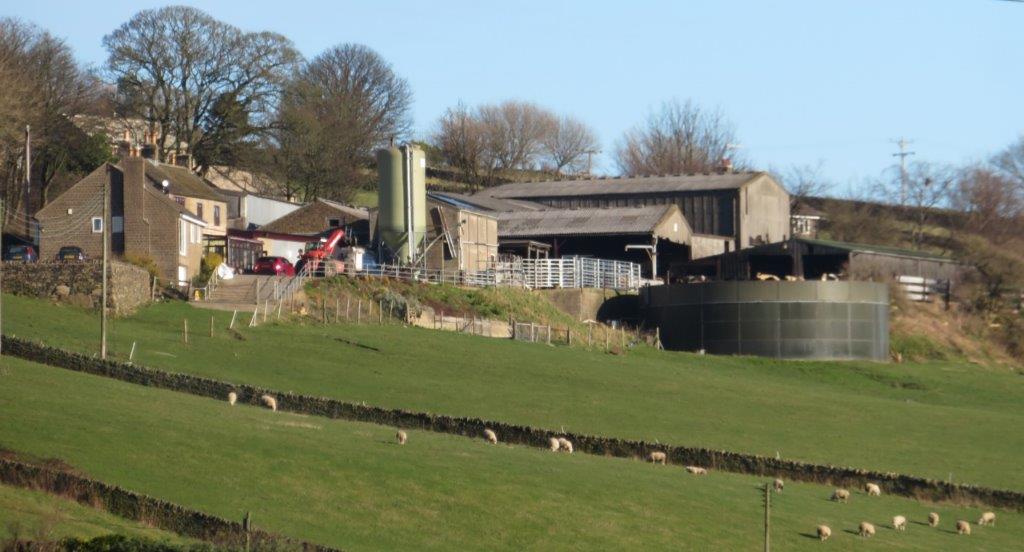 zoomed into farm somewhere on the North bank side above Rivelin Road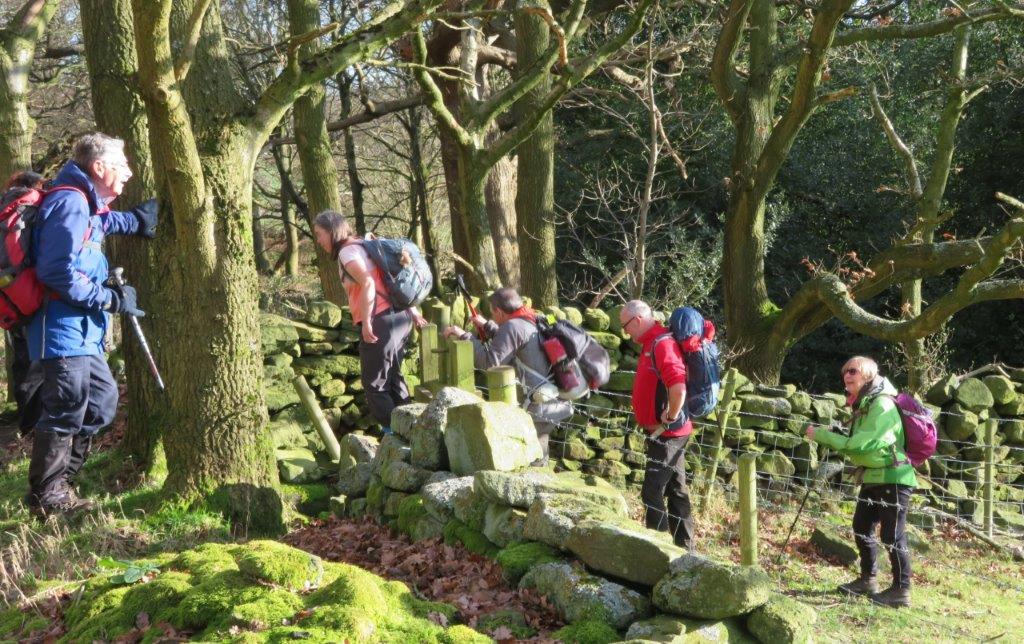 climbed up from the A57 past the The Lawns to a track - turned down well before Rivelin Rocks to pass through Rivelin Rough to the lower Rivelin Dam embankment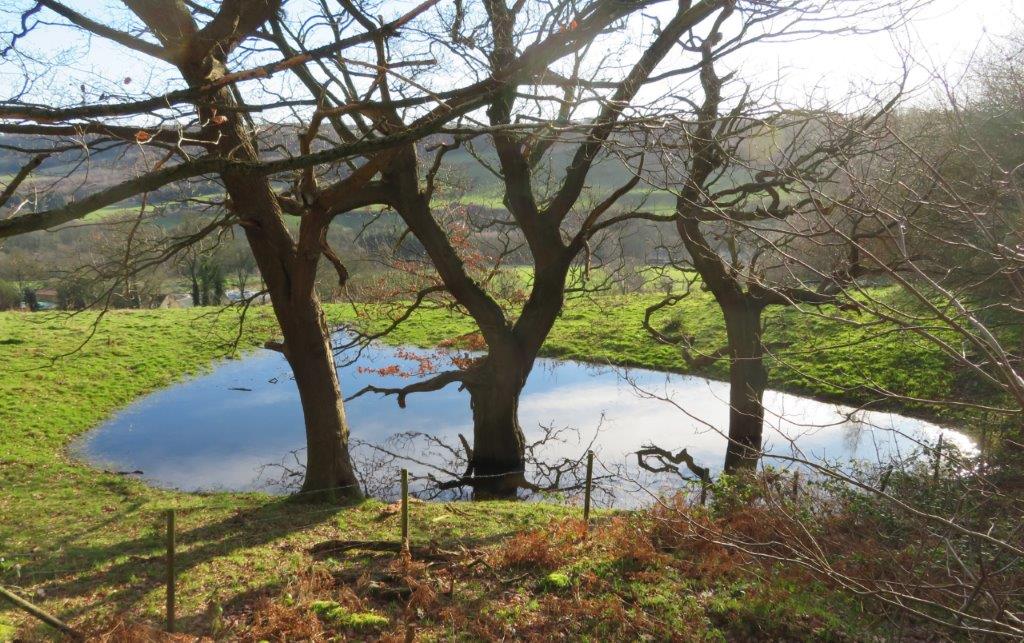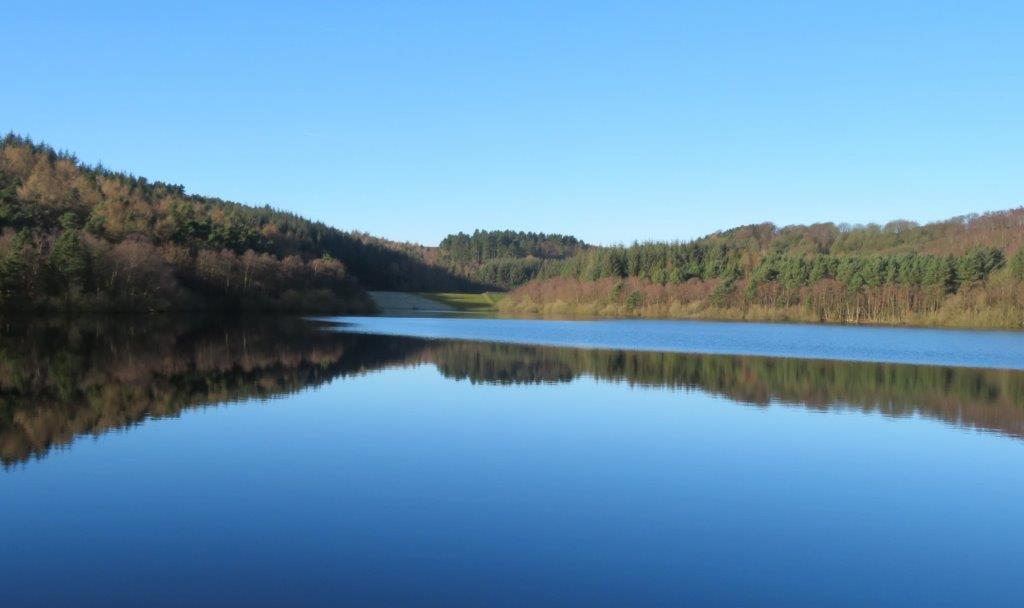 Lower Rivelin Dam - reflections show only in the still water. Embankment behind of Upper Rivelin Dam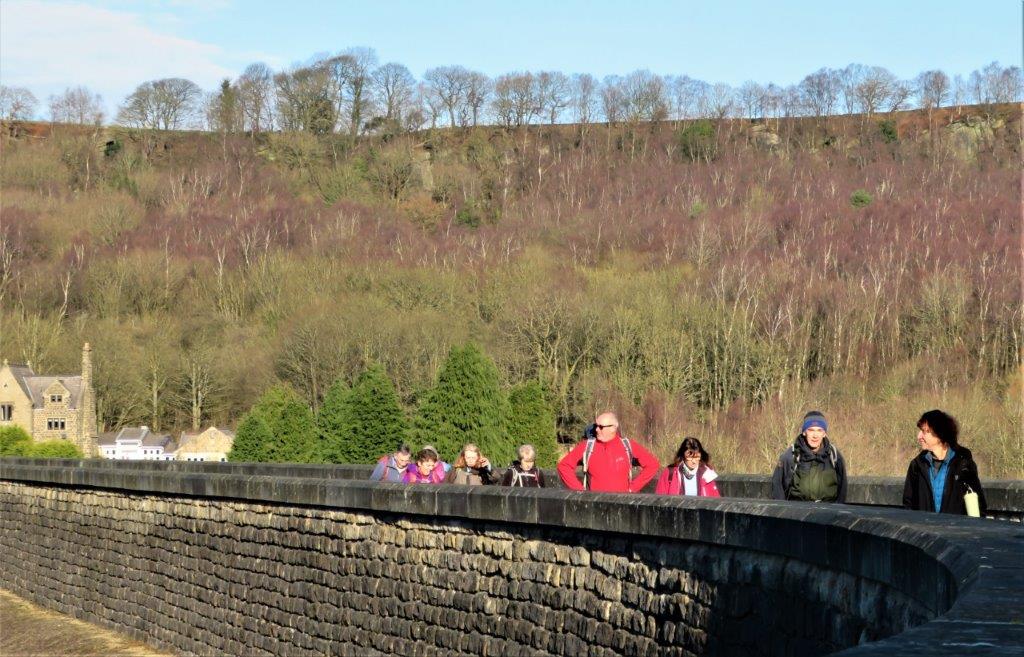 crossing the dam wall / embankment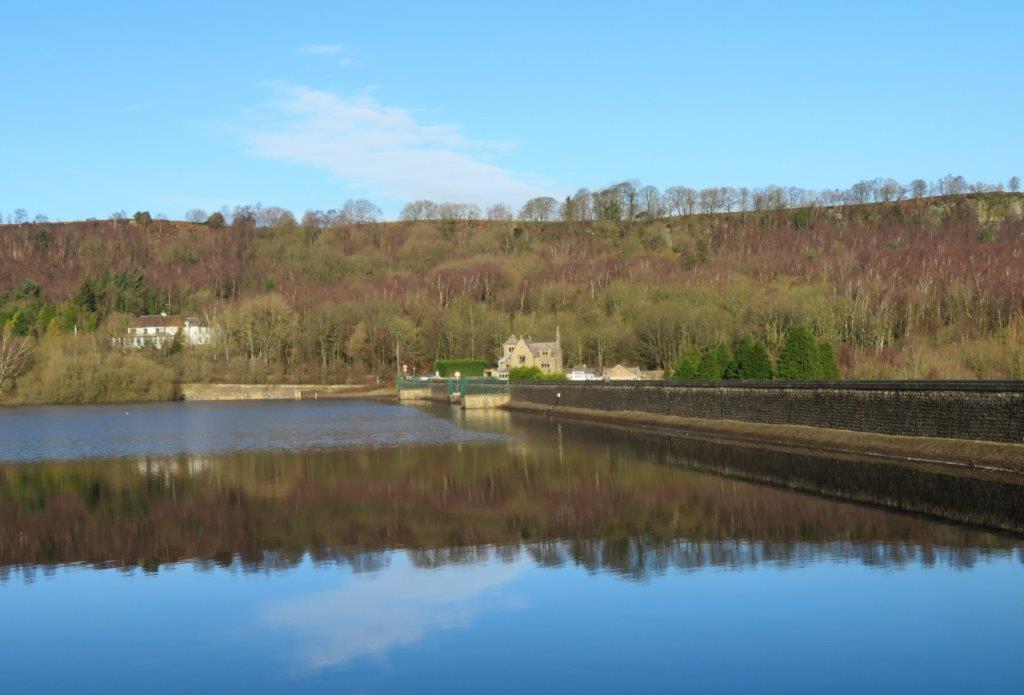 looking back at the dam embankment - the spillway is on the far side in the middle of picture before the house. The A57 road is just beyond the house.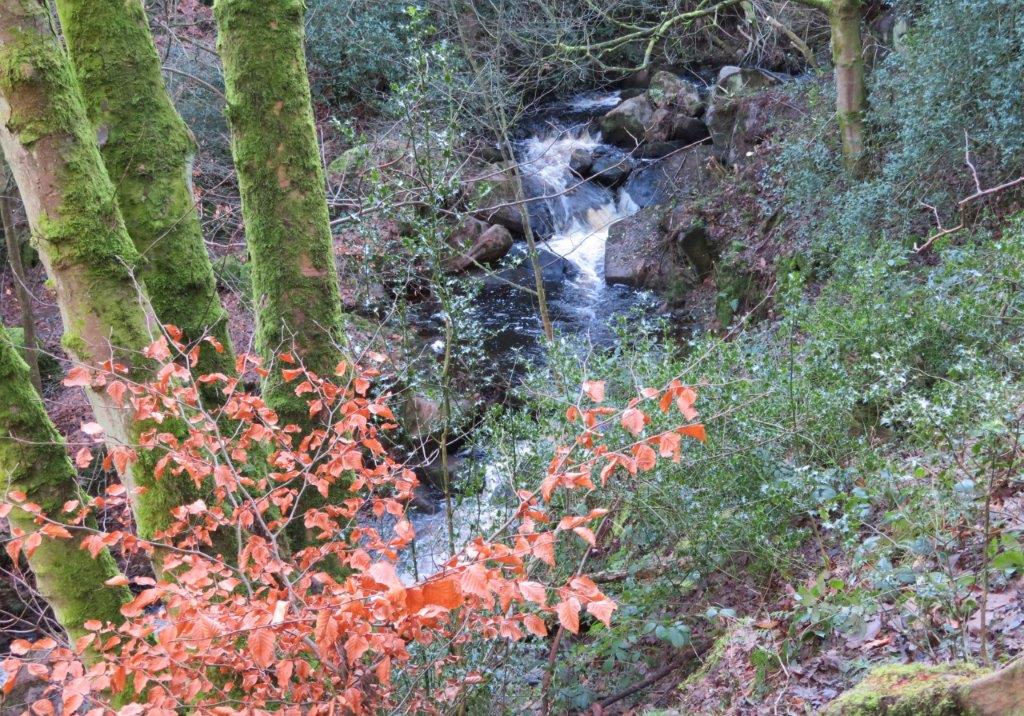 Wyming Brook - starting from bottom upward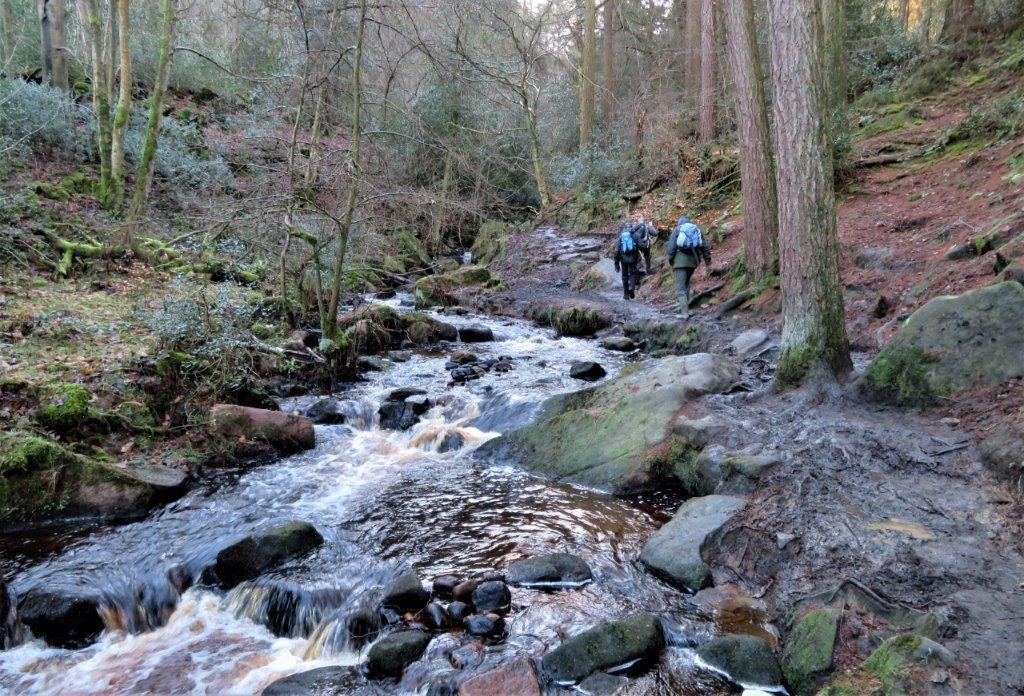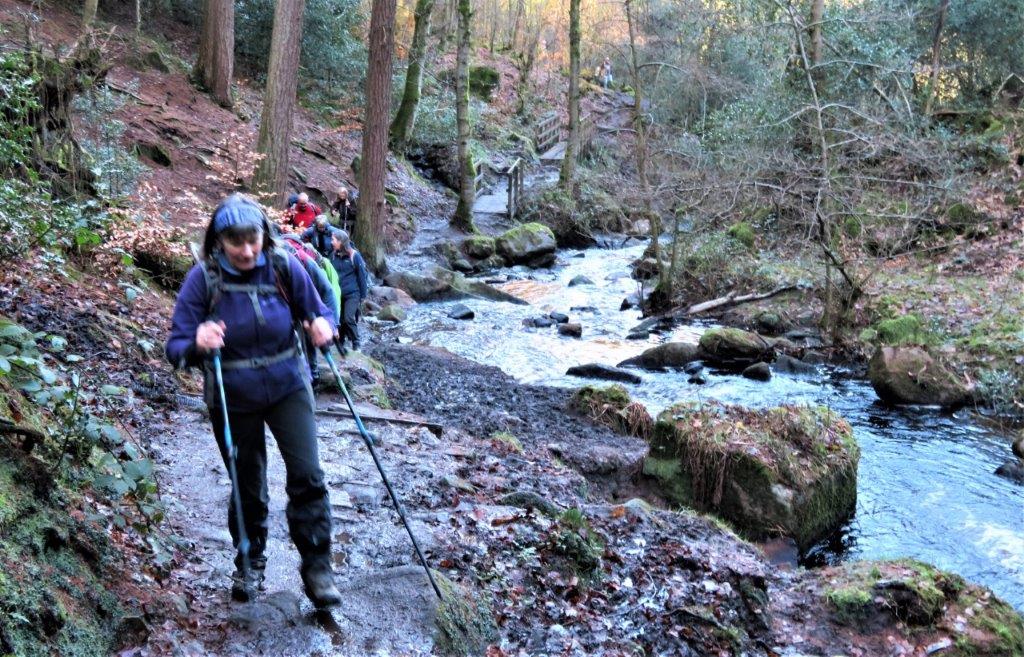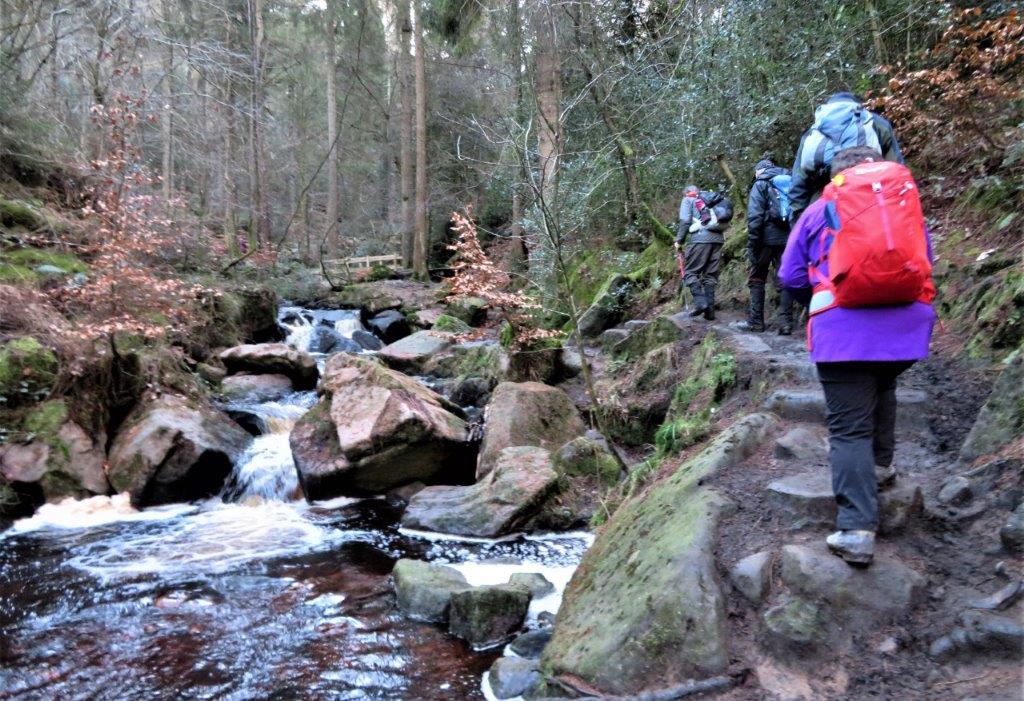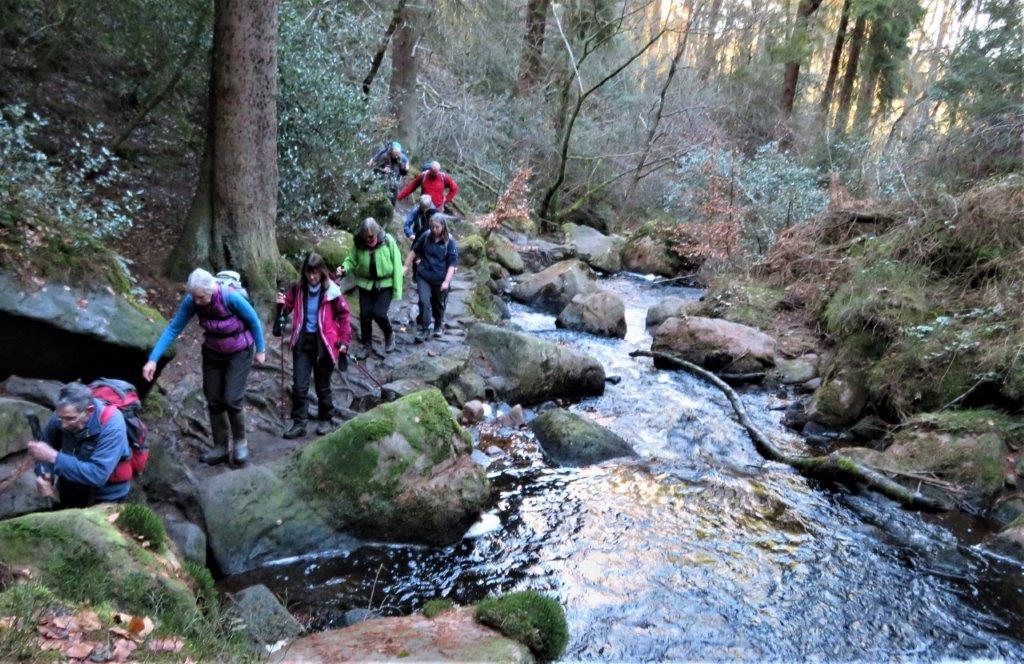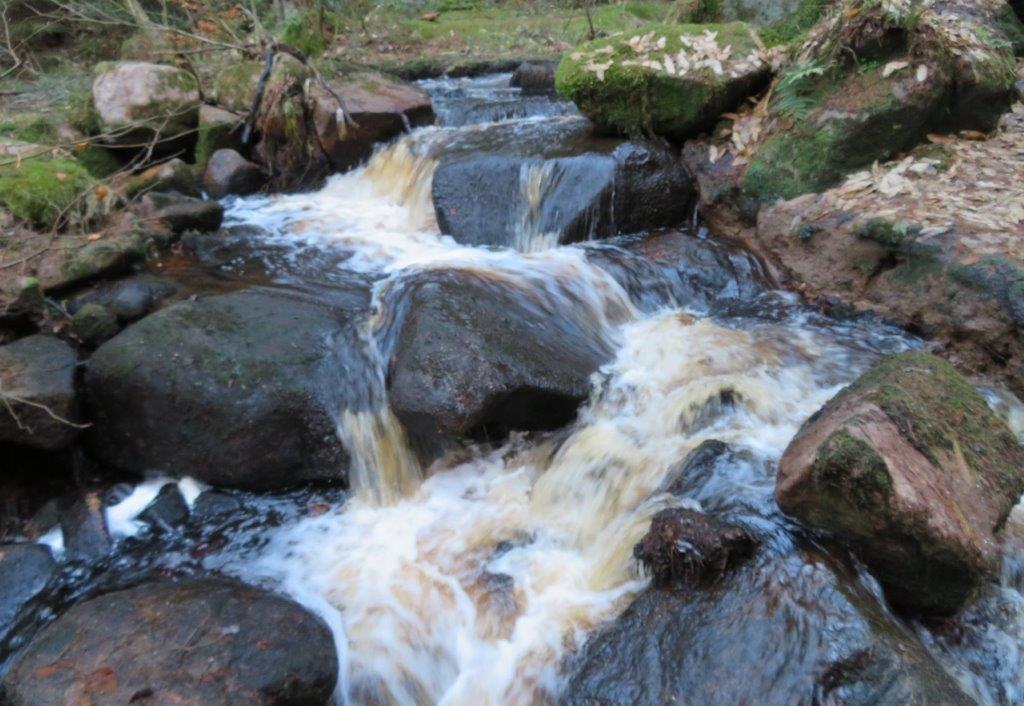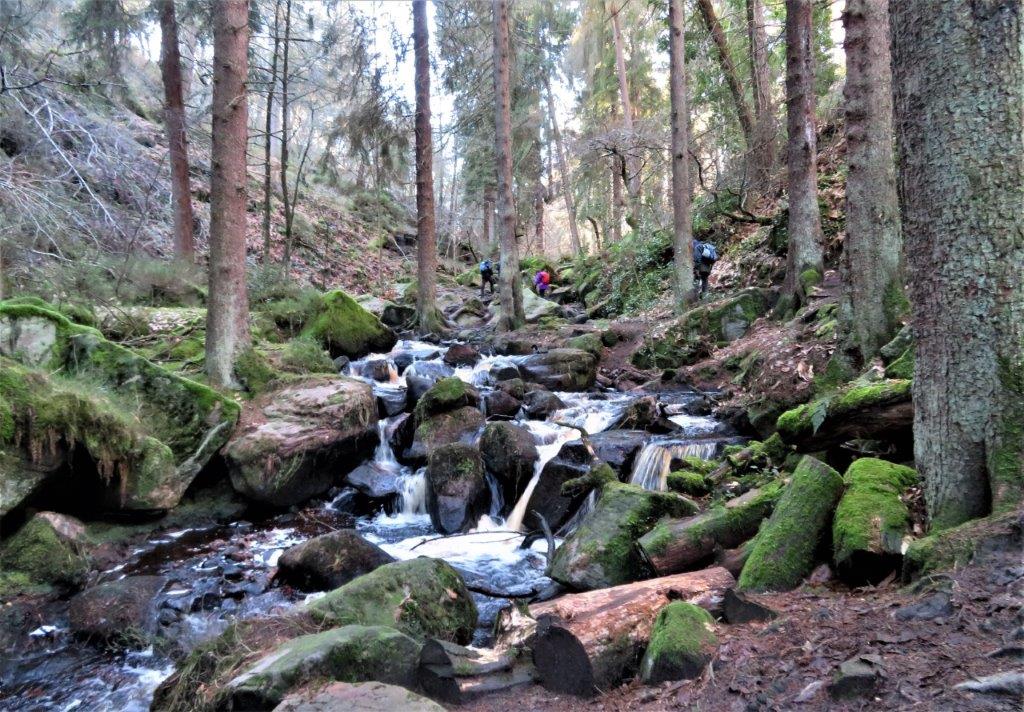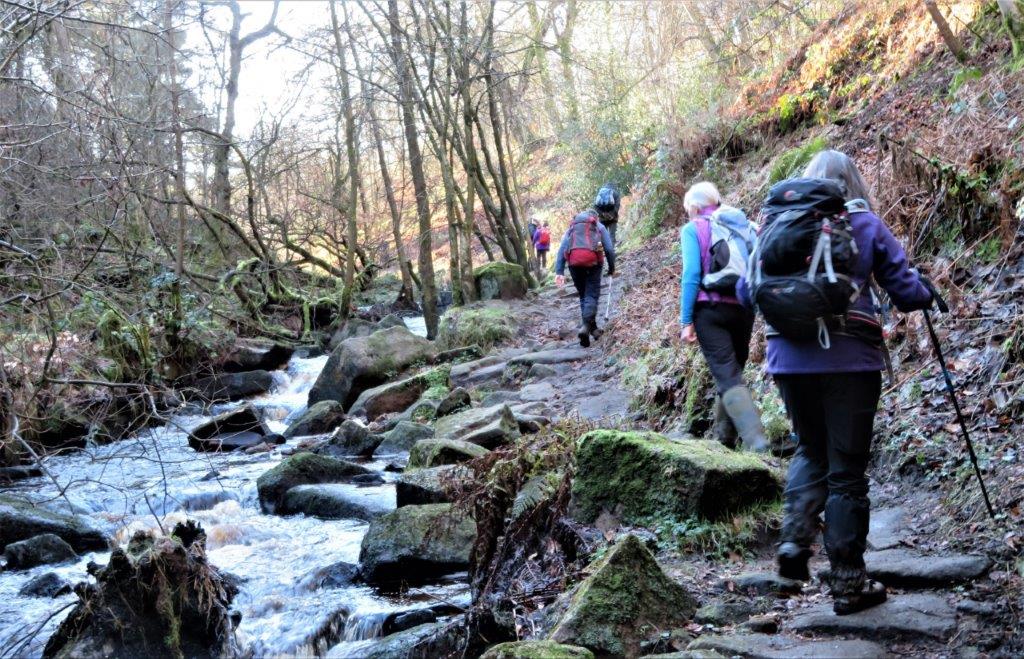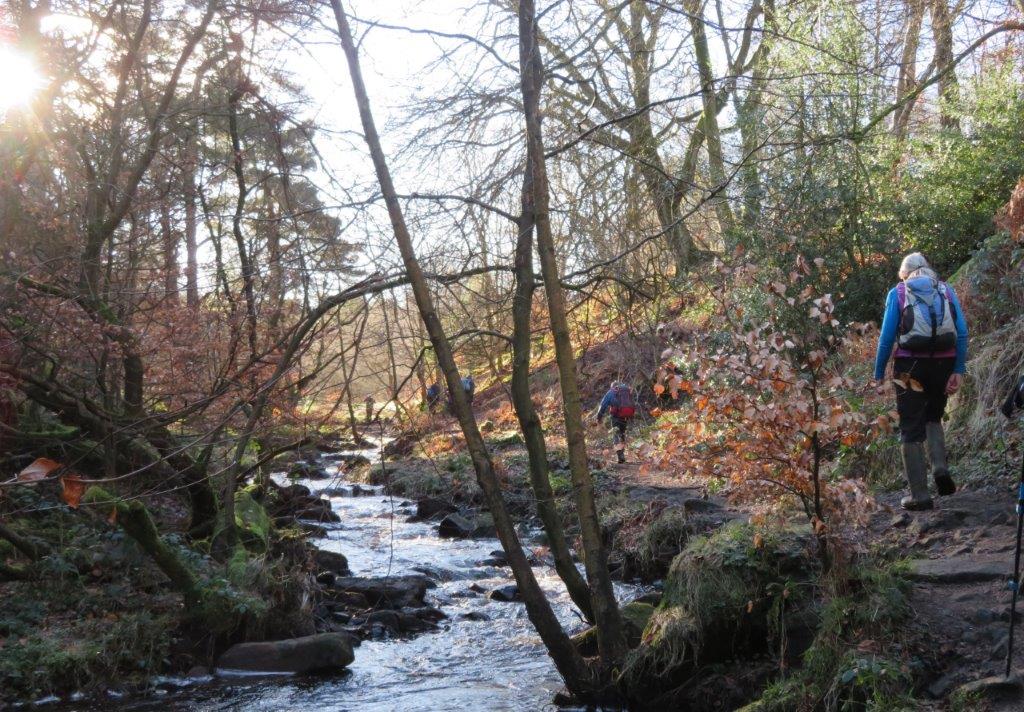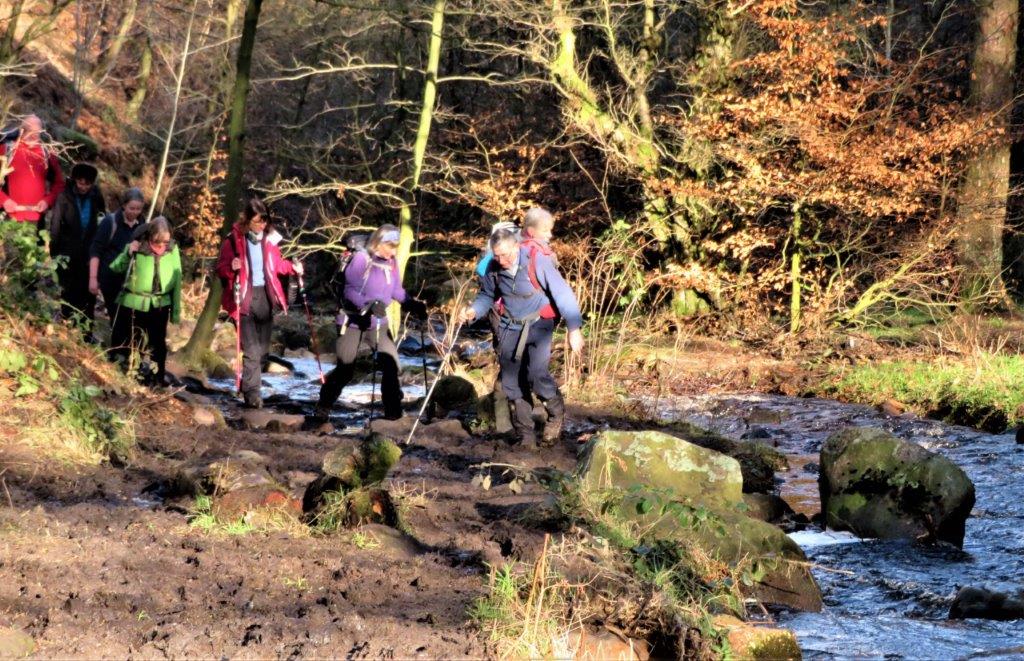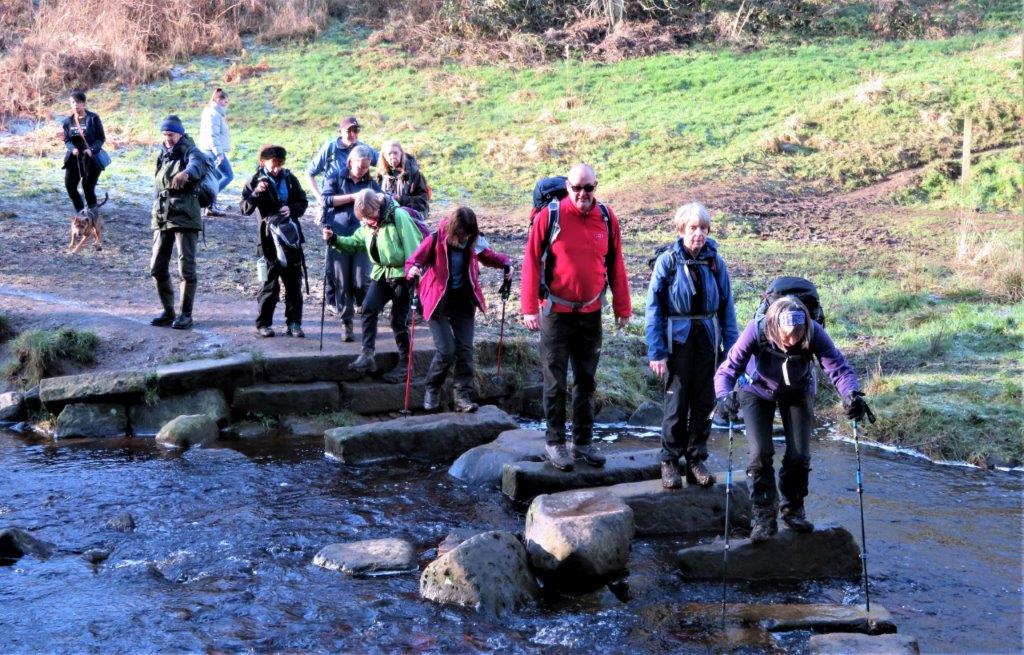 Stepping stones near top of Wyming Brook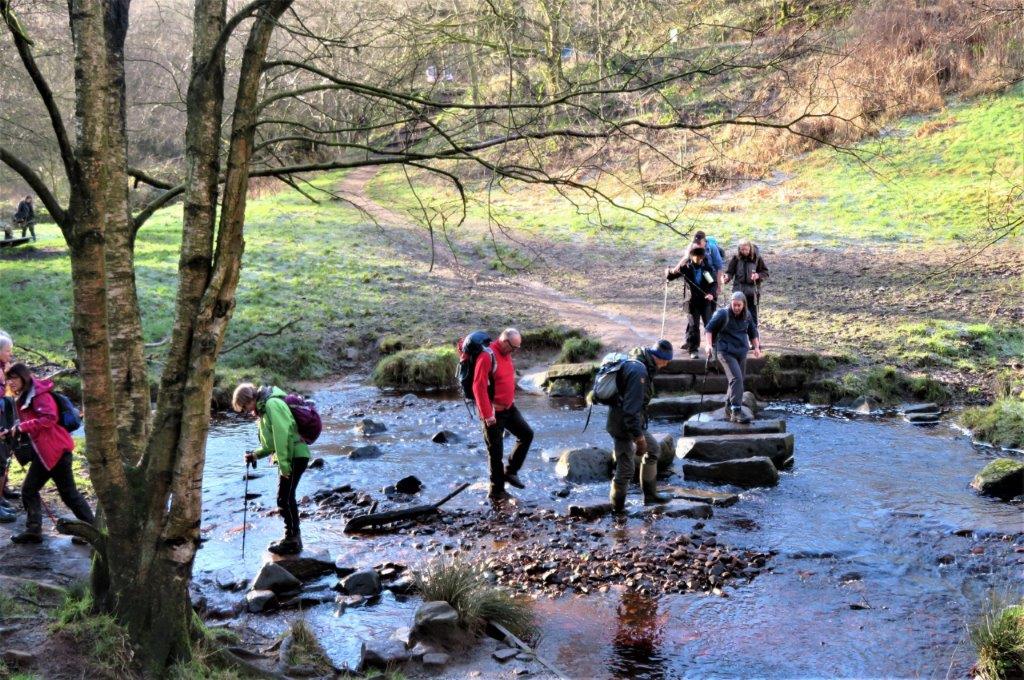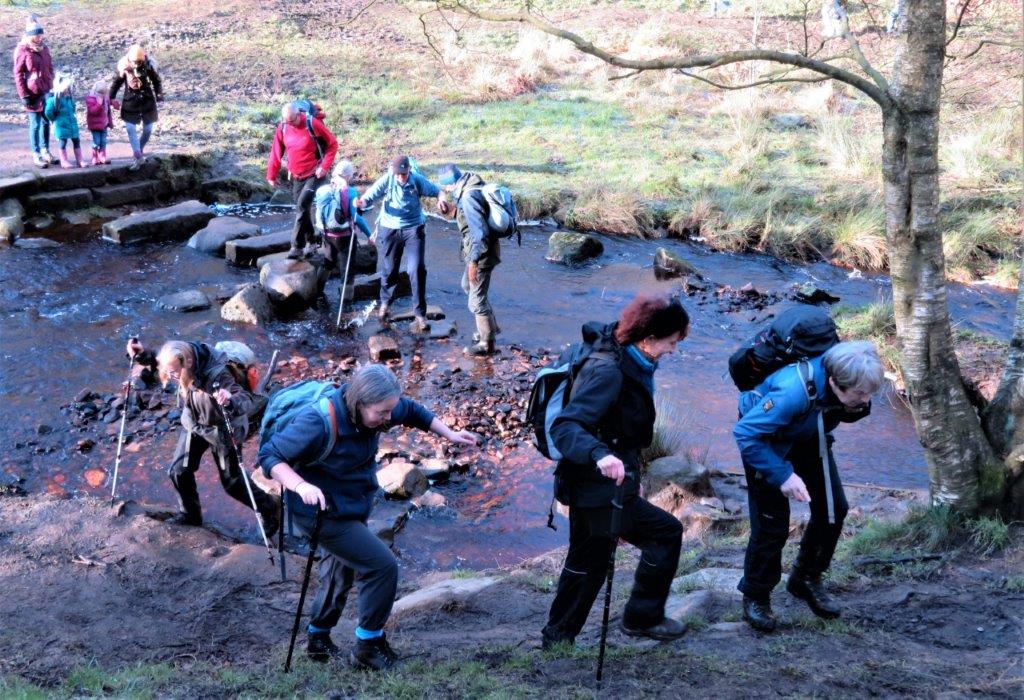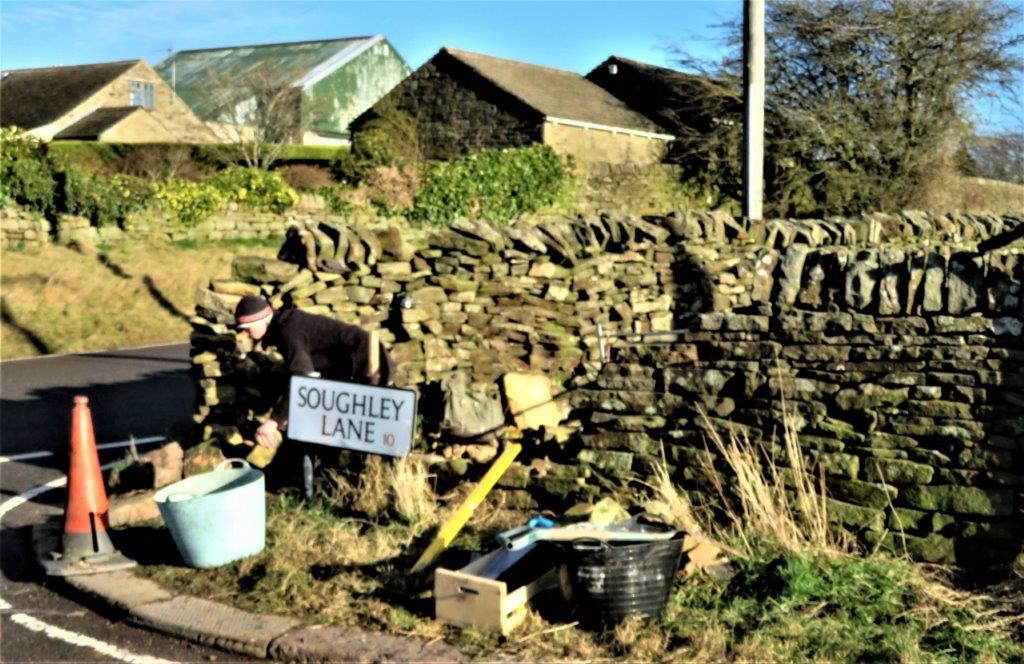 we were briefly on Redmires Road before turning south down Soughey Lane. Dry stone wall repair works in progress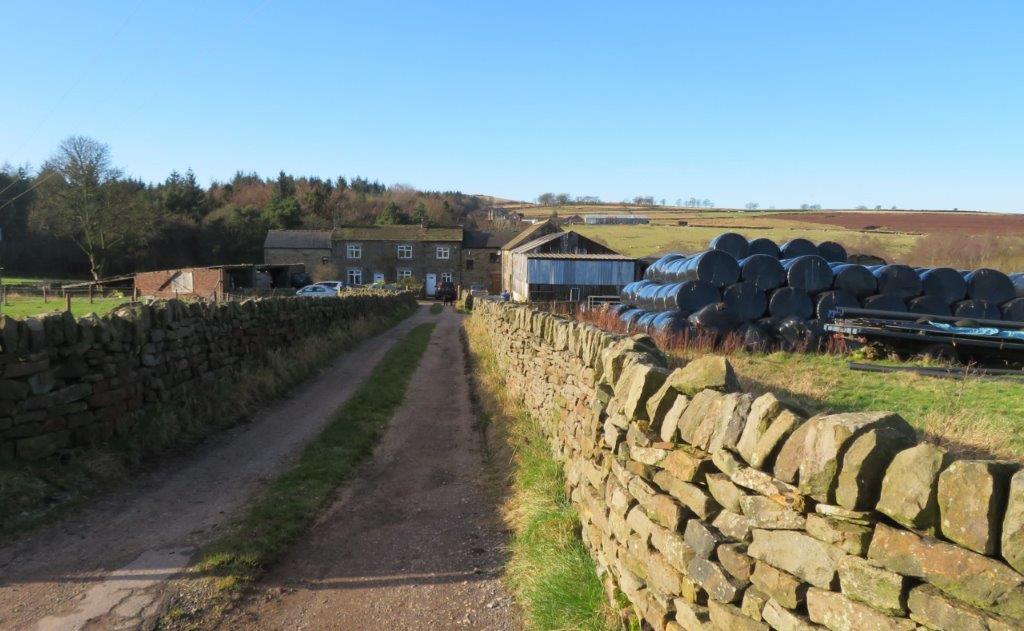 Wyming Brook Farm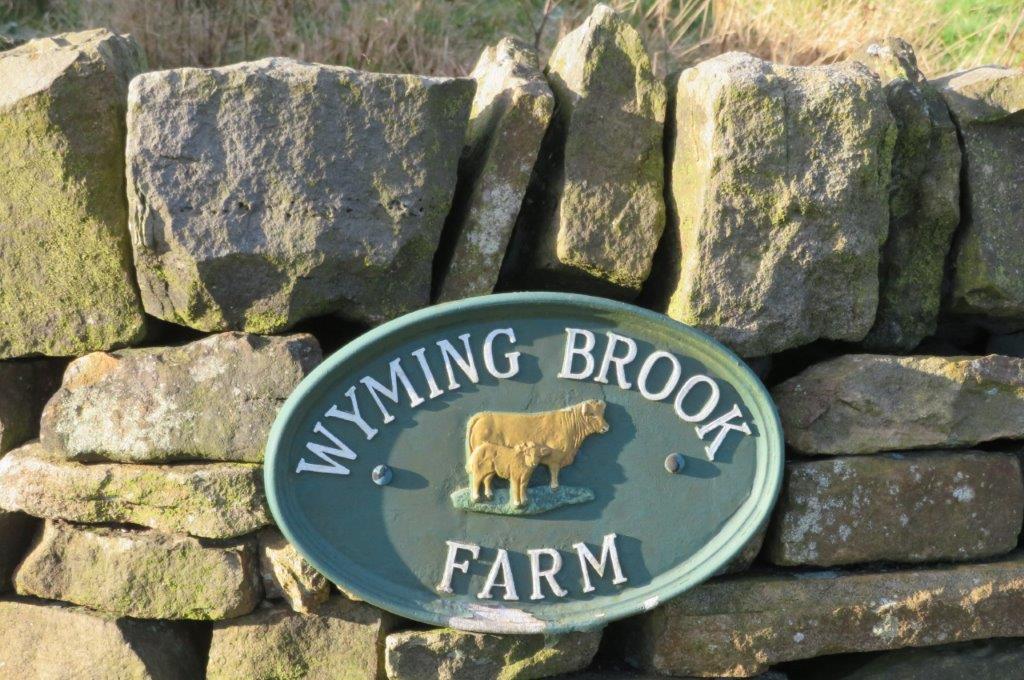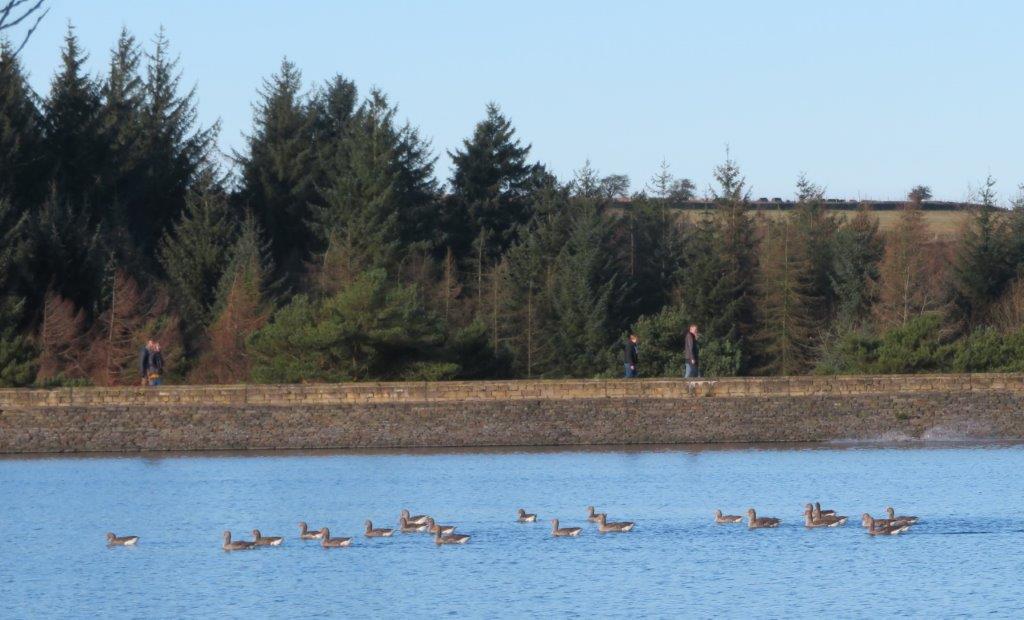 The Lower Redmires Reservoir - looking at the north embankment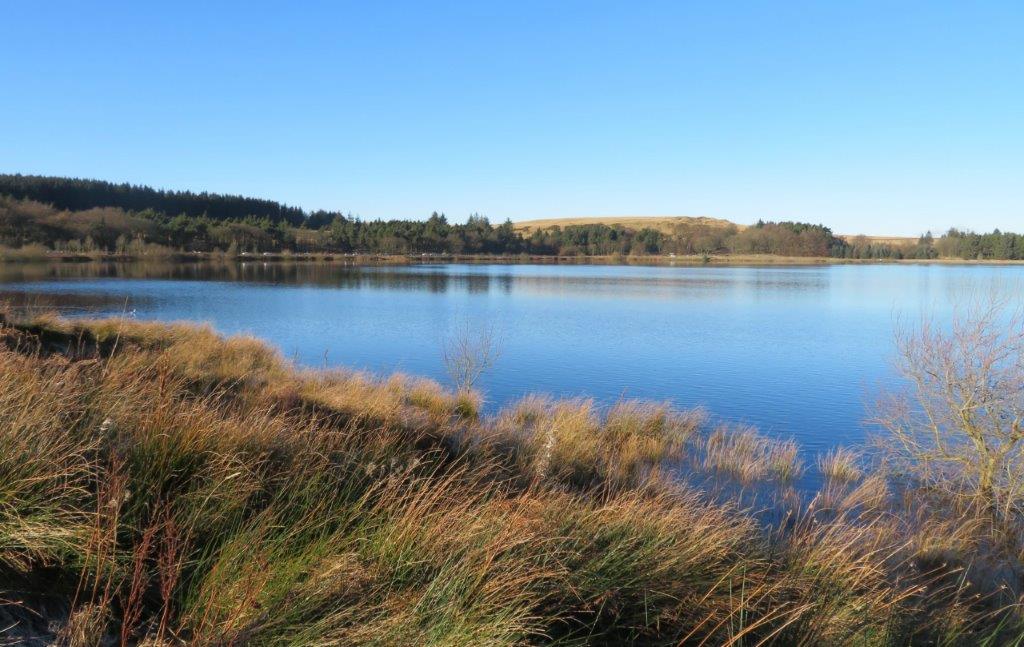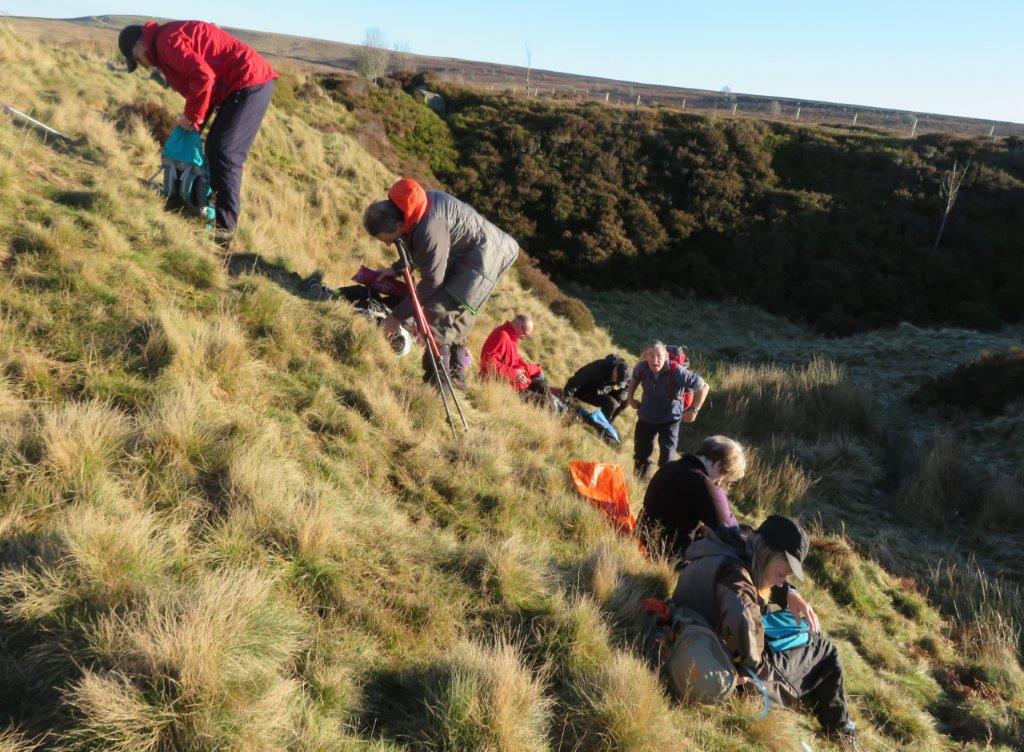 lunch break was taken on a grassy bank out of the wind in the sun towards the West end of the Upper Reservoir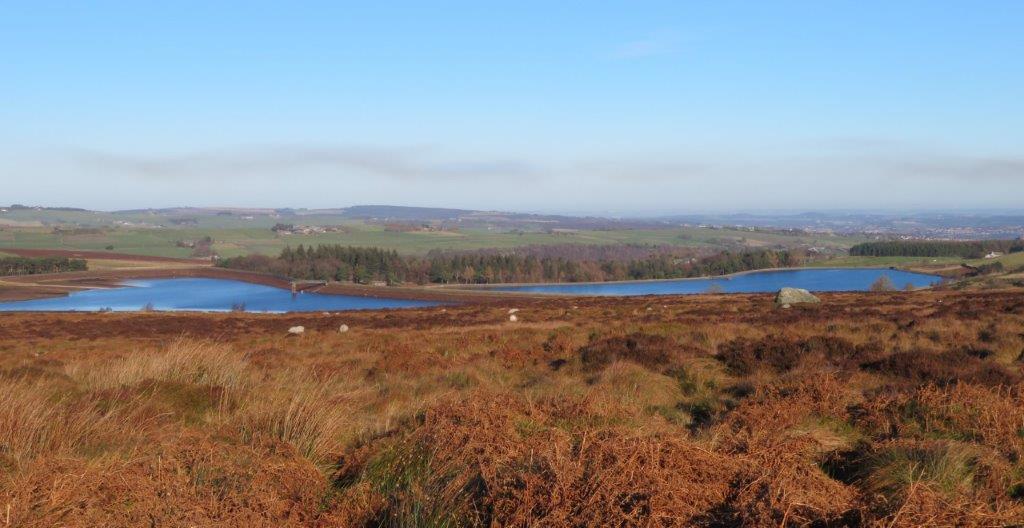 Middle and Lower Reservoirs seen here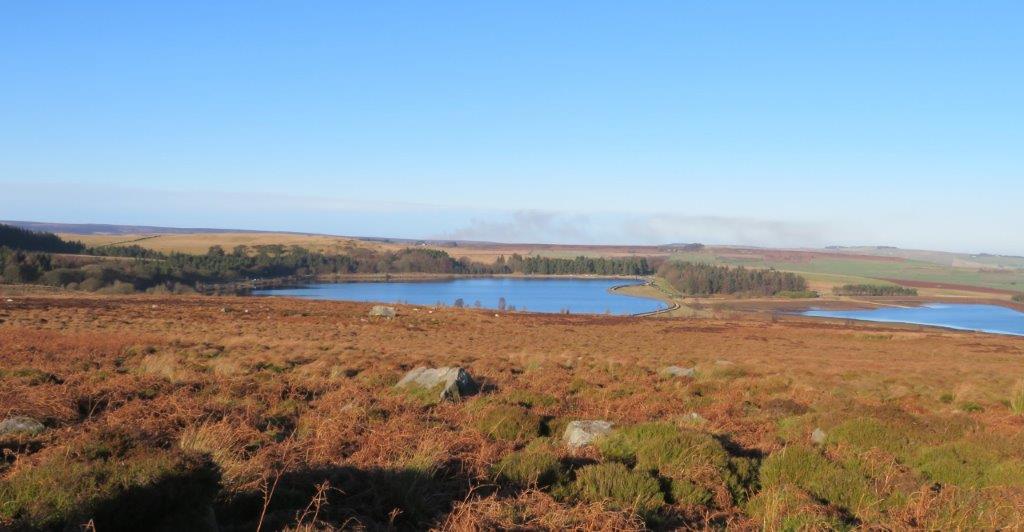 Upper and Middle Reservoirs seen here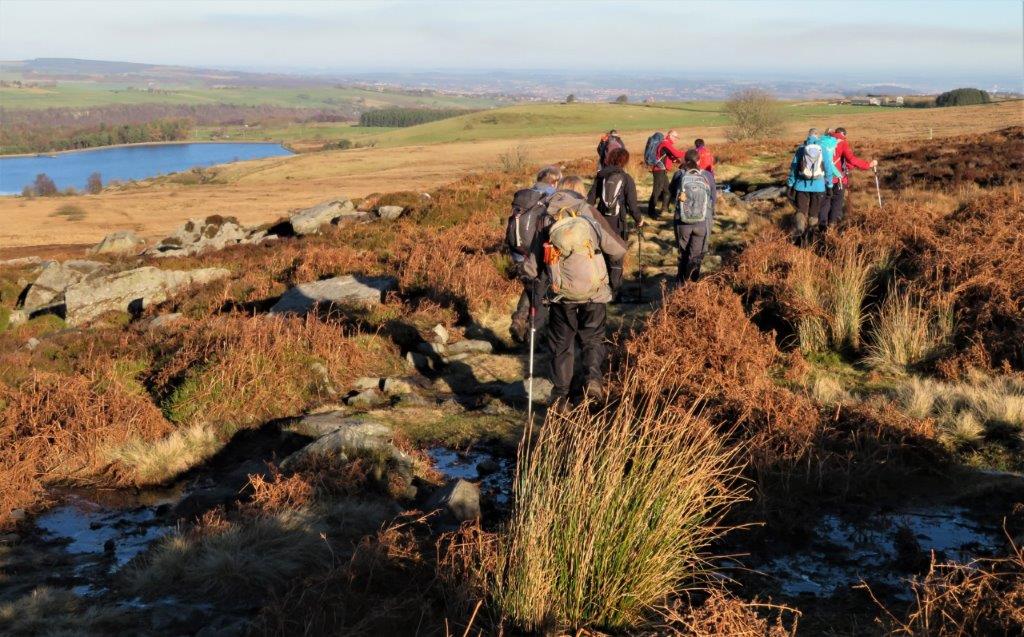 The embankment between the Middle and Lower Reservoirs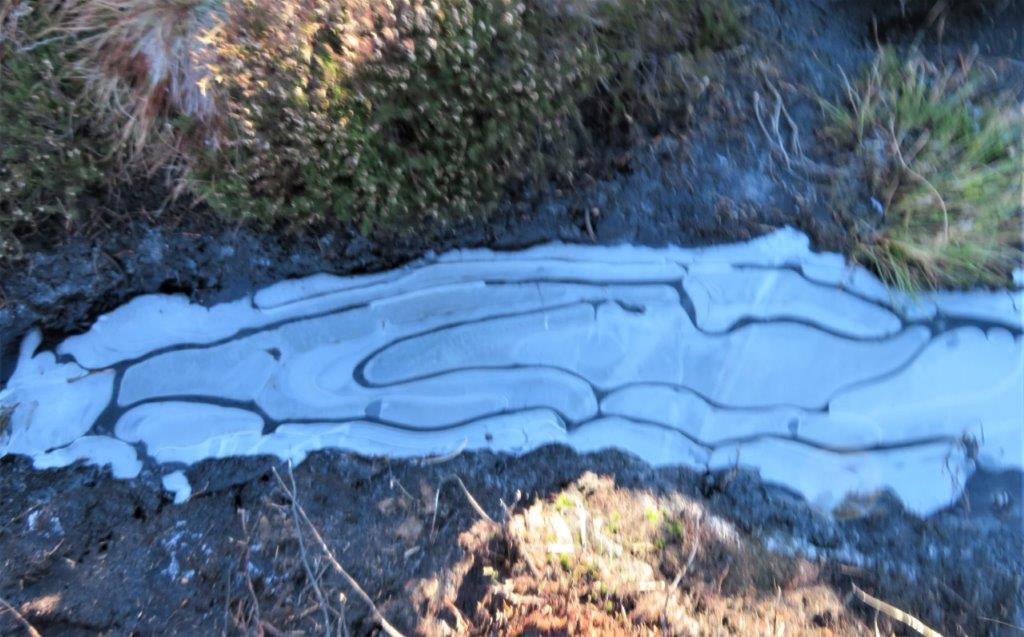 ice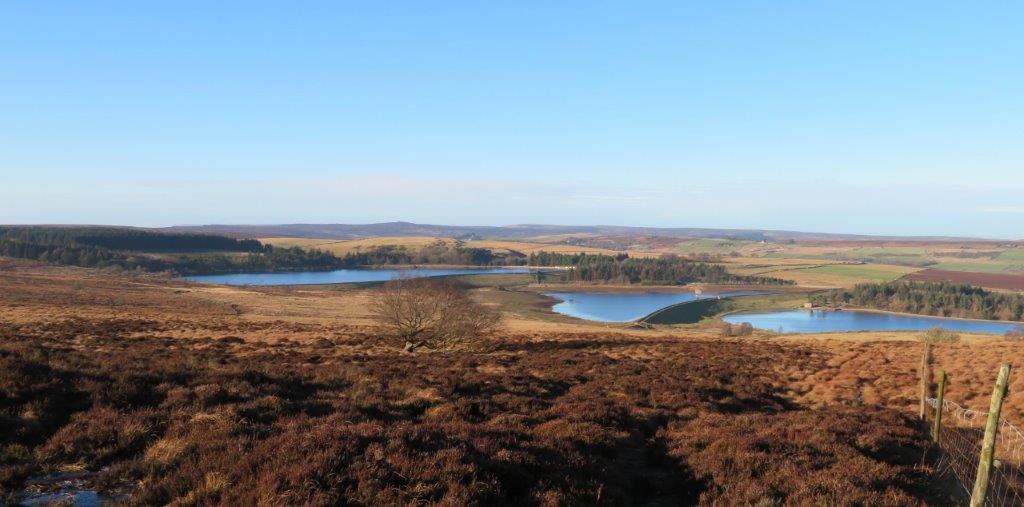 the three reservoirs seen from Rud Hill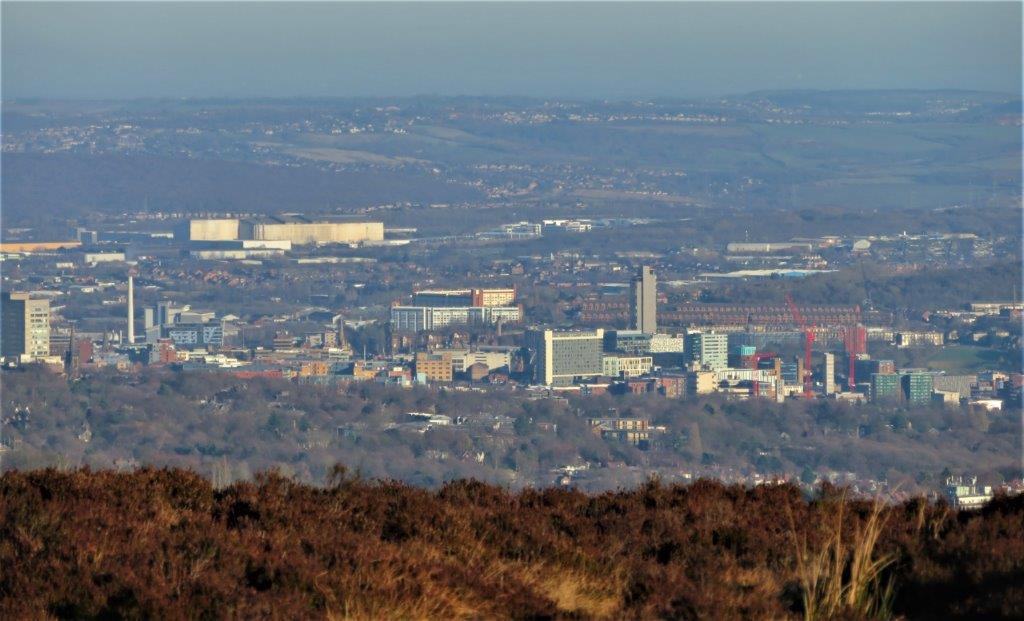 can you pick out the buildings?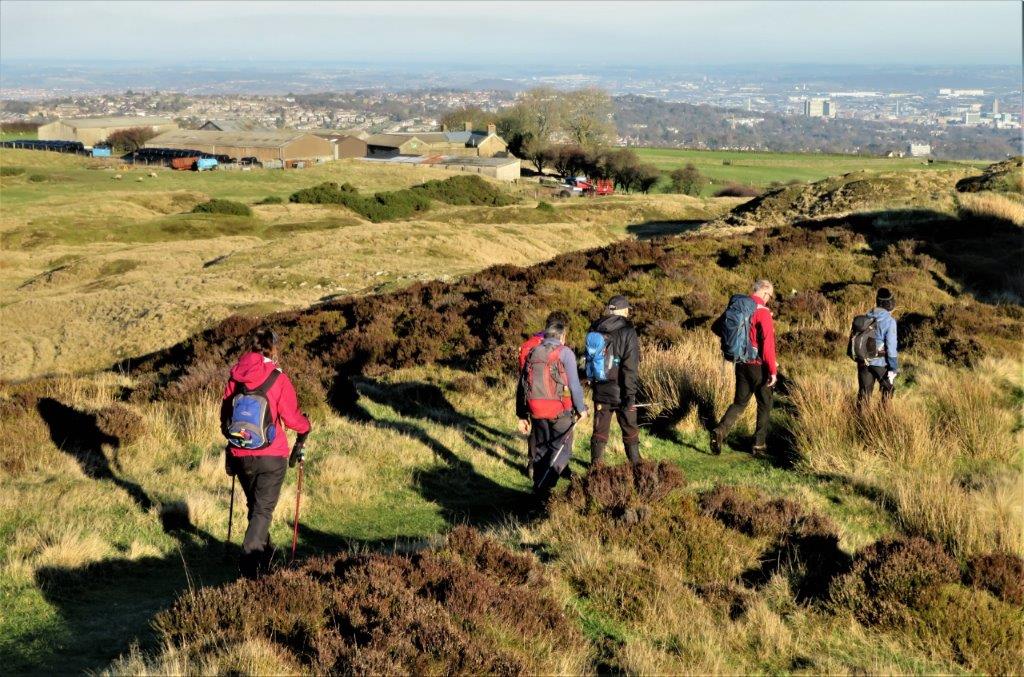 we passed above Brown Edge Farm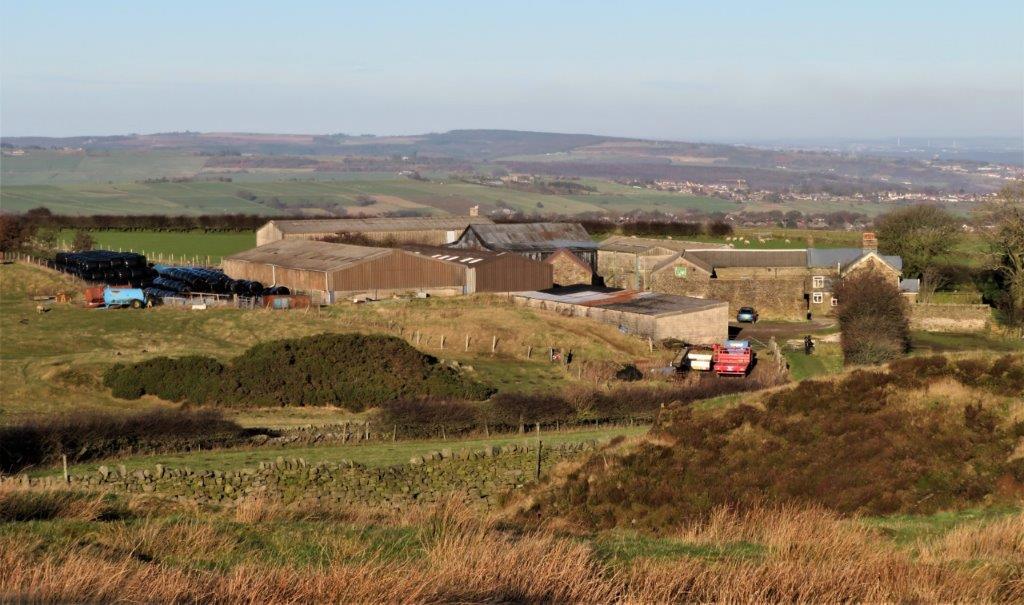 Zoomed into Brown Edge Farm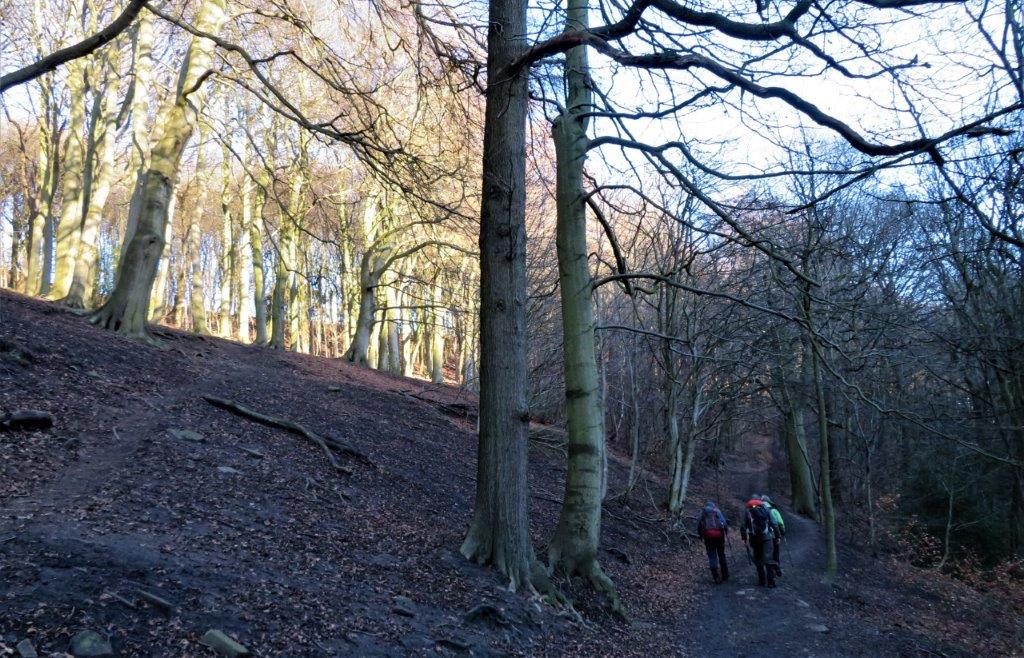 Through Limb Valley down to Whirlow & Hathersage Road
homepage - Daywalks Index 2020 - contact me at