homepage - Daywalks Index 2019 - contact me at

2019.06.05 Lane Head SK159762 (NE of Tideswell & S of Anchor Inn), SE / S on minor rd past Bank Farm, FP SSE / SE along Litton Edge to Mires Lane, V turn on M.Lane W into Litton (to view), return & take FP at SK166751 ~SSE to then E down Tansley Dale to Cressbrook Dale & follow ~N then ENE to & along A623Rd for ~ 100m, ~N thru Wardlow Mires to below Stanley House, ~ E on FP past Bosterfield Farm, take 2nd rd SE to A623 (& Tideswell Lane not followed), because of dangerous traffic on A623 follow informal path inside fields alongside A623 to join FP starting from A623 at SK199762, FP ~E then N around Furness Quarry then S around Dunlow Farm, ~E to Rd at Eyam Hall, ~SE past Church then ~E to Bus stop / cafe centre, Rd then FP ~ESE to Stoney Middleton, cross A623, up to Middleton Lane, FP at SK229754 ~SSE then ESE to cross Coombs Dale SK234749, & then ~200m further up to join FP ~WSW up (passing to N of Calver Peak) then SSW up to Deep Rake, track (marked other routes) ~E to cross B6001 to follow Bramley Lane ~E to Bramley Farm, on rd SE past Townend Wood join DVHWay along River Derwent & cross it at Baslow Church, on to Baslow Nether End - leader Liz Savage - Wednesday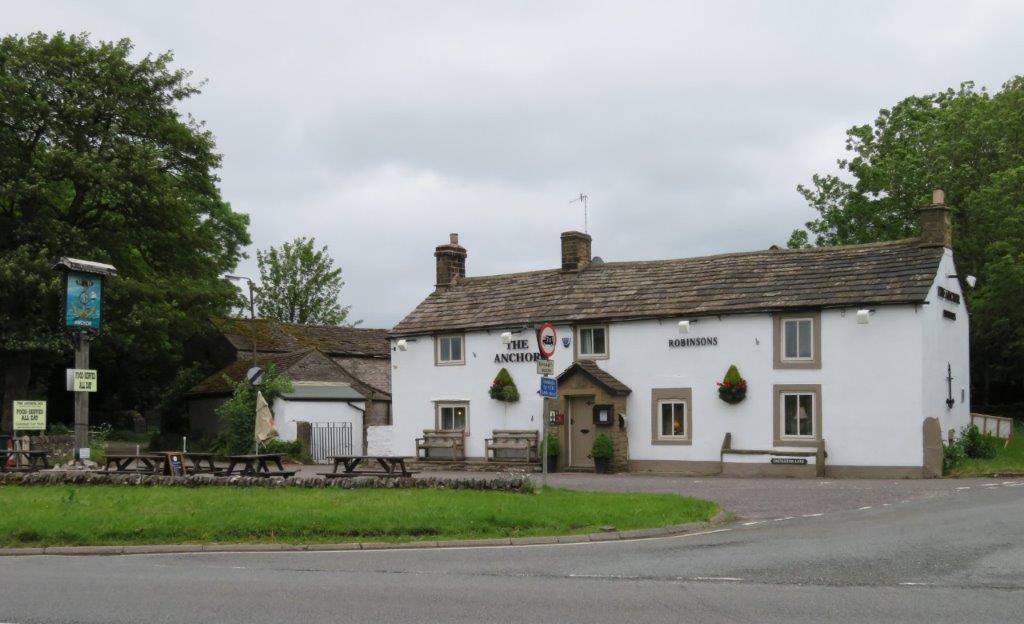 The Anchor - PH on the A623 Road at Lane Head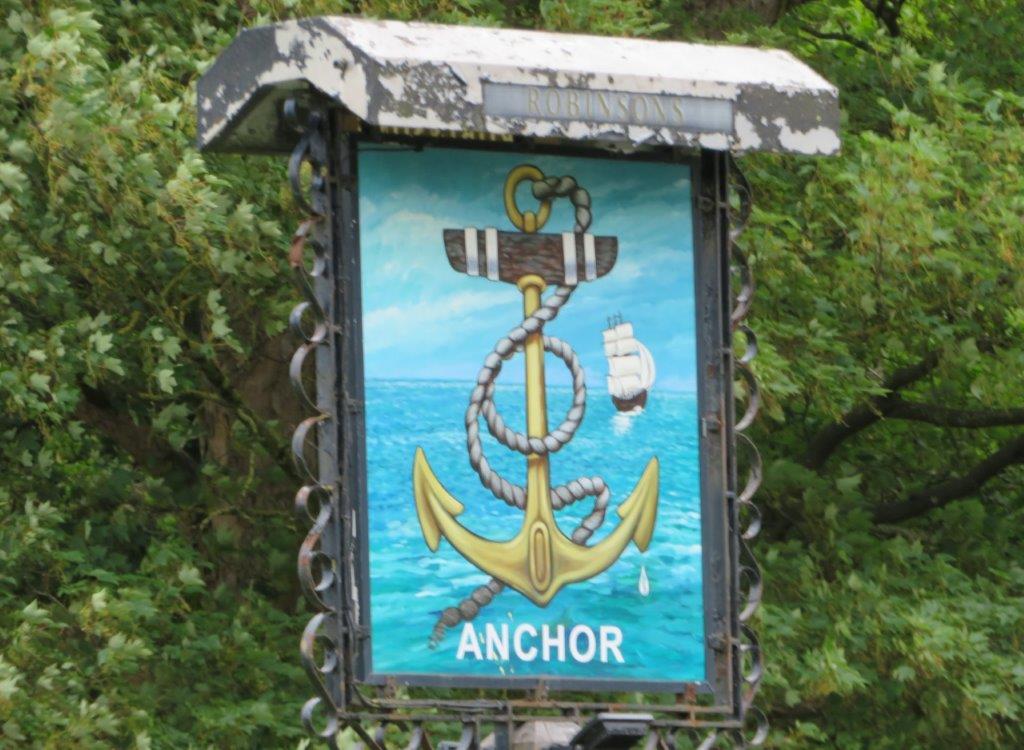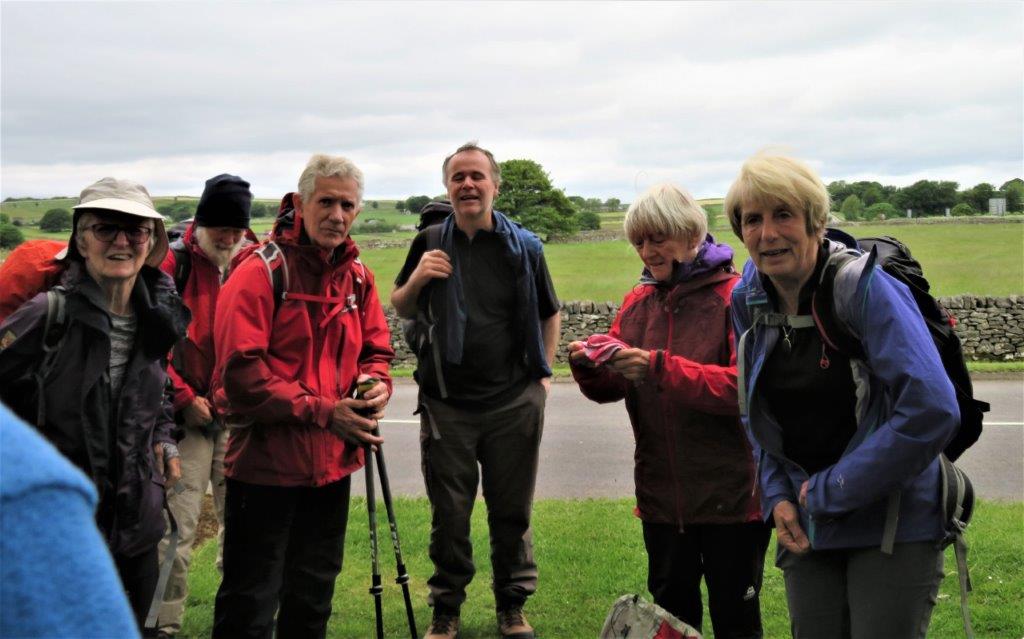 leaders briefing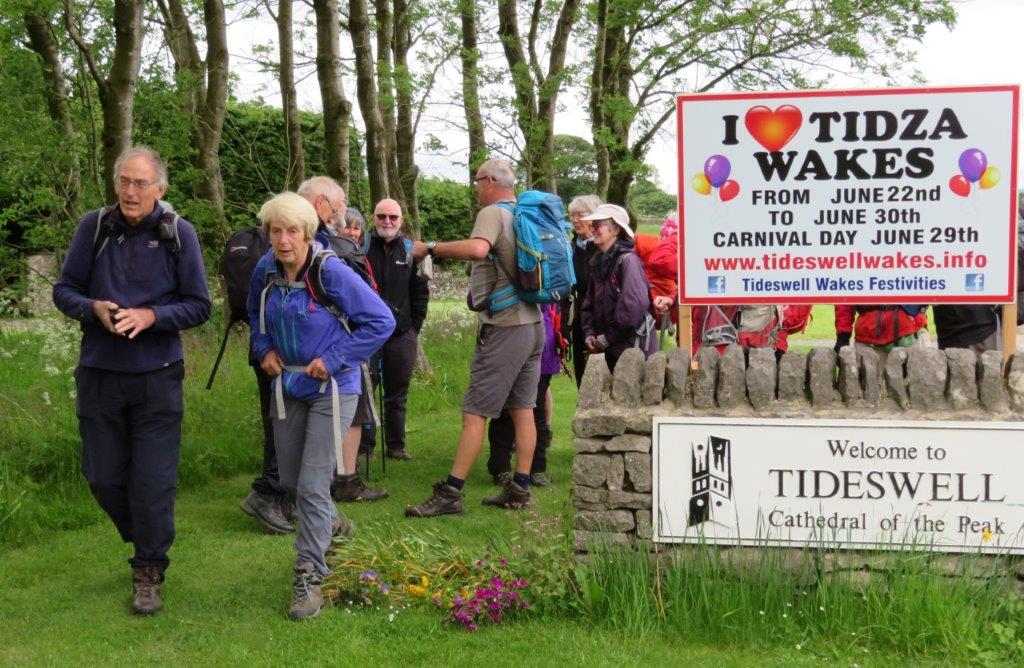 Tideswell Wakes - see an earlier festival - http://tonyallsopp.com/Miscellaneous/TideswellFood.htm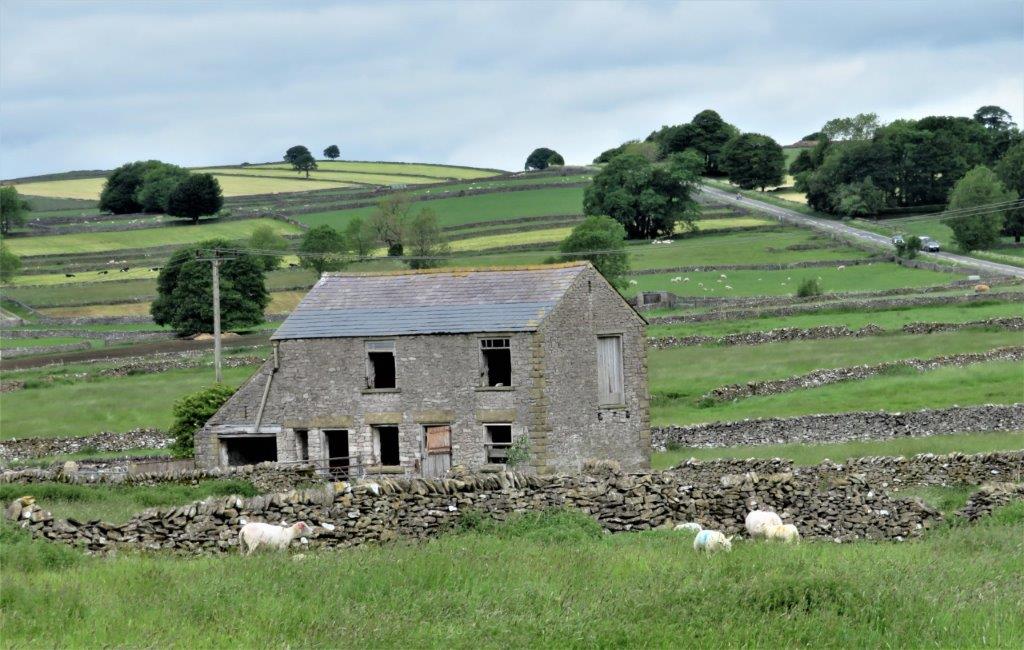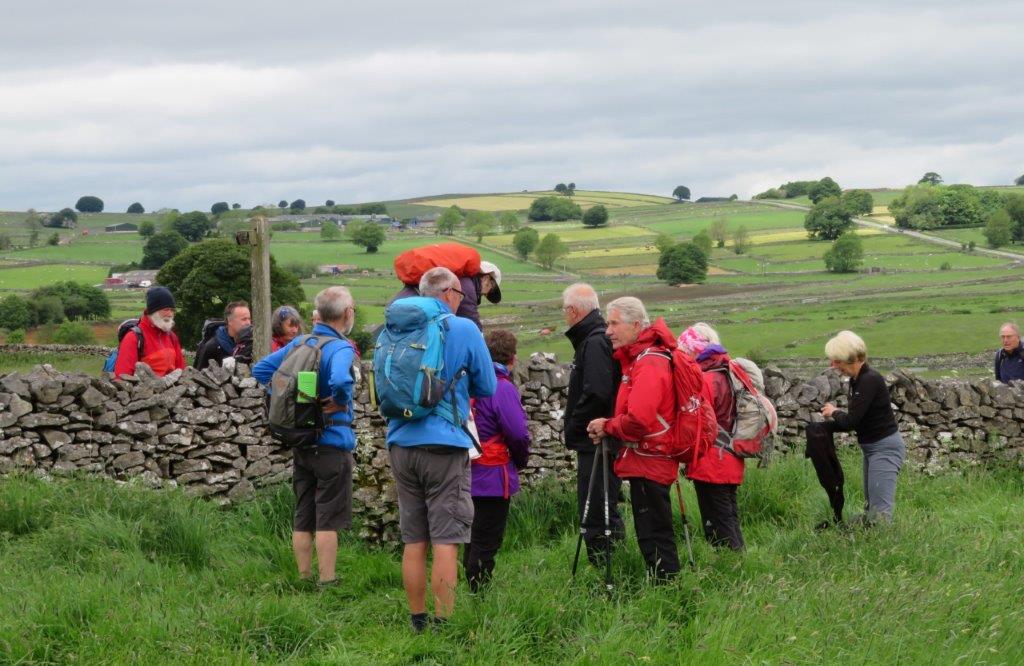 after Bank Farm over stile from minor road onto path to Litton Edge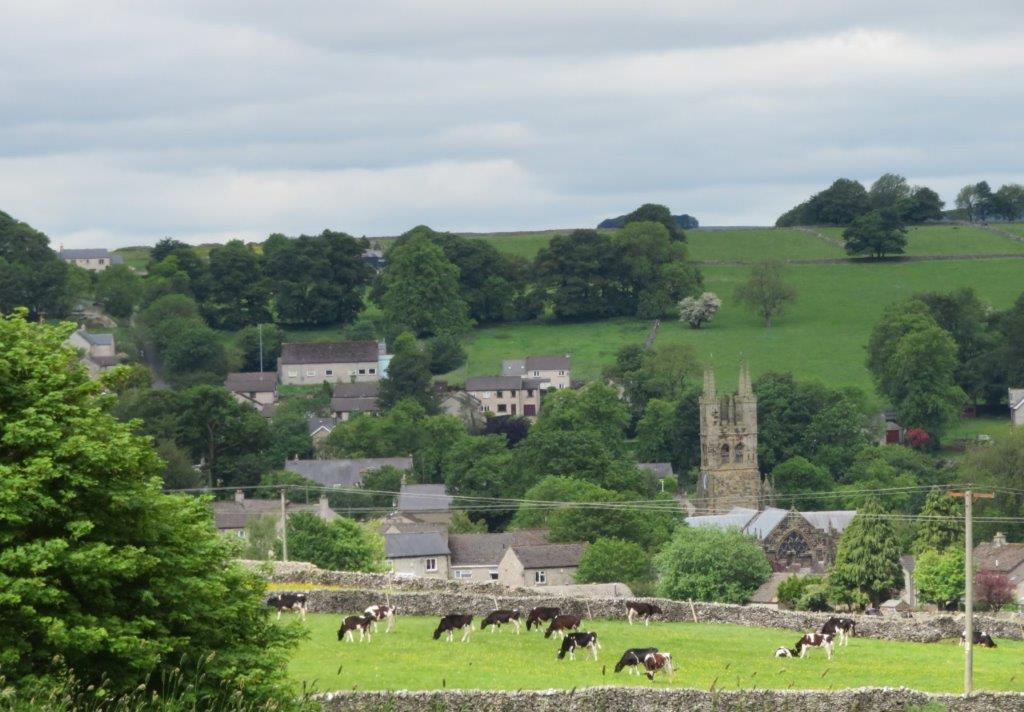 zoomed into Tideswell's Church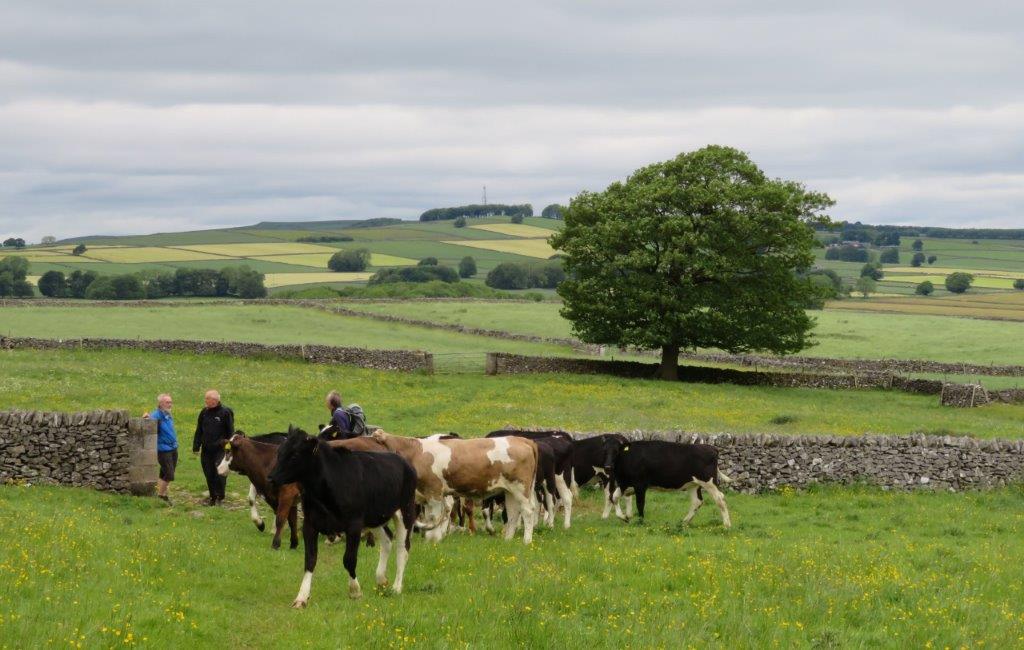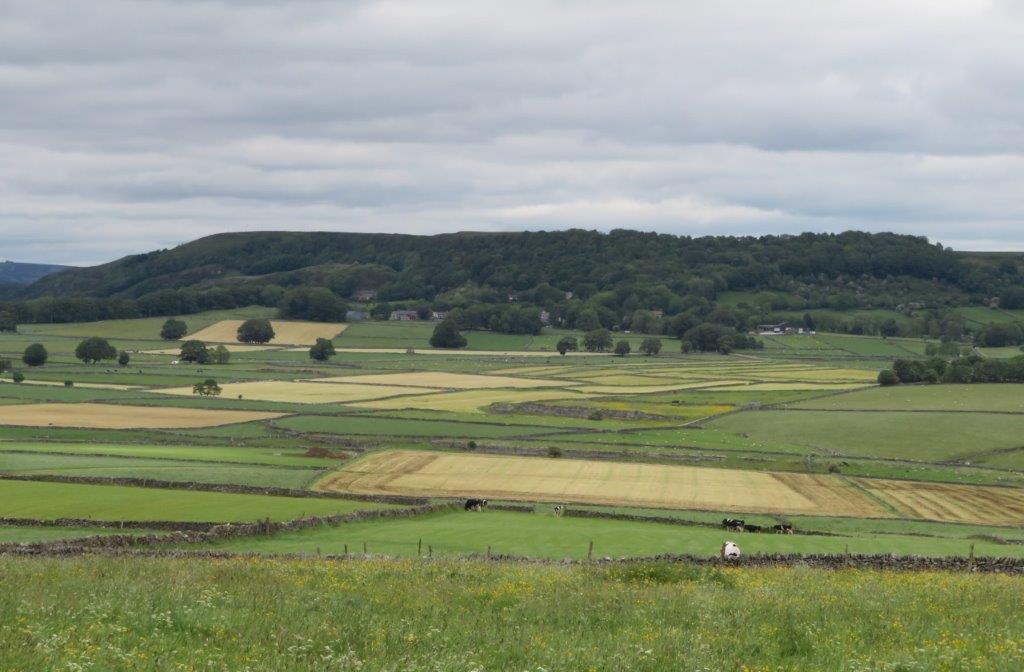 looking North across toward Hucklow Edge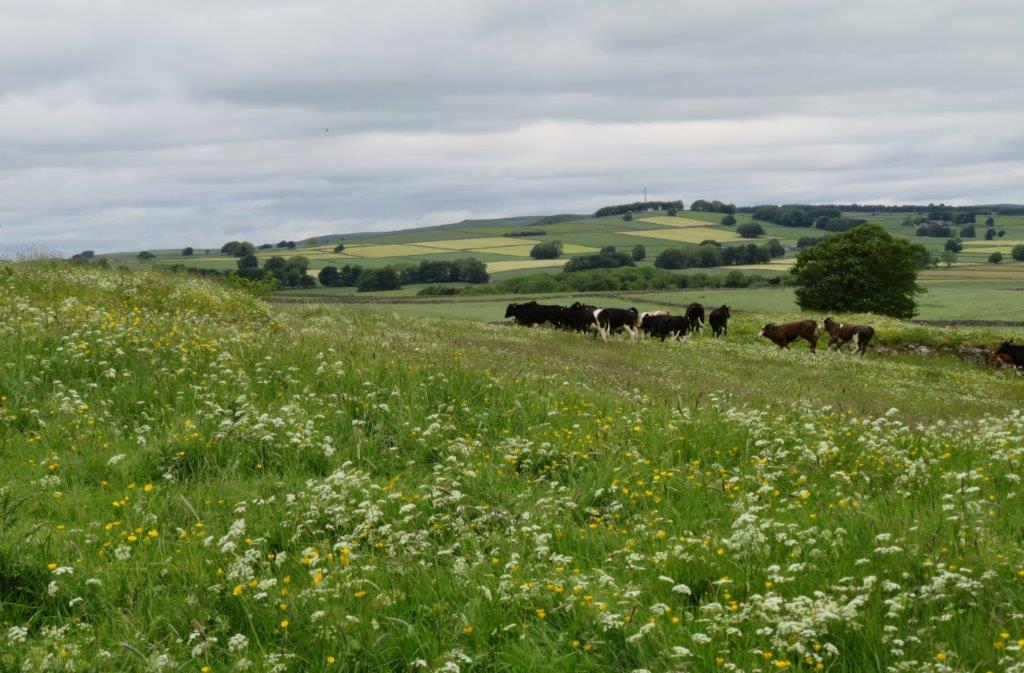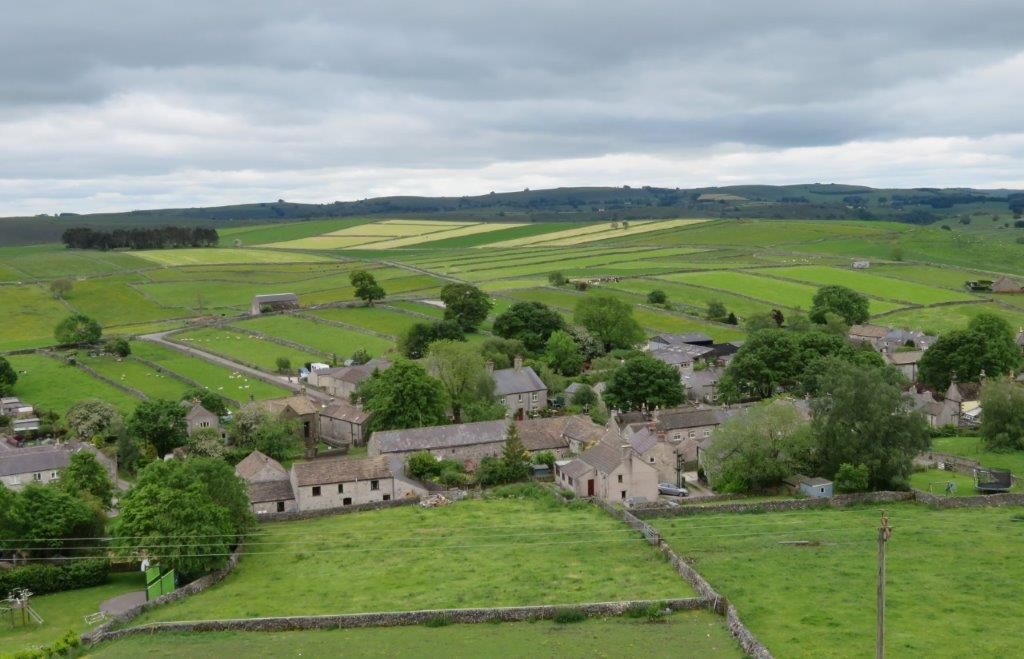 Litton below seen from Litton Edge
Beacon House seen near the edge of Cressbrook Dale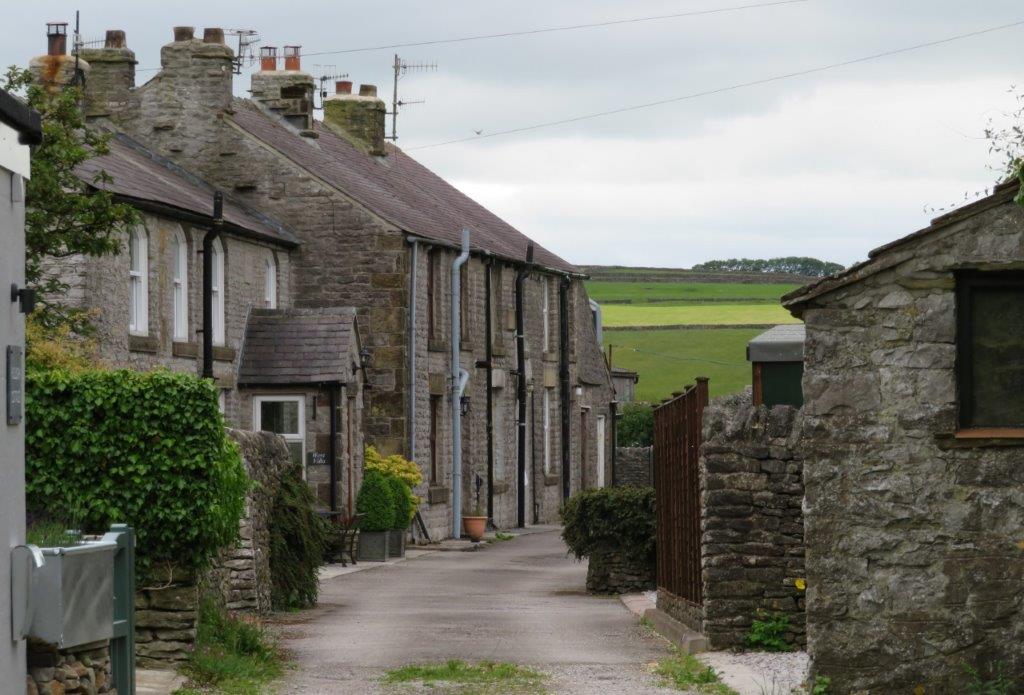 walking into Litton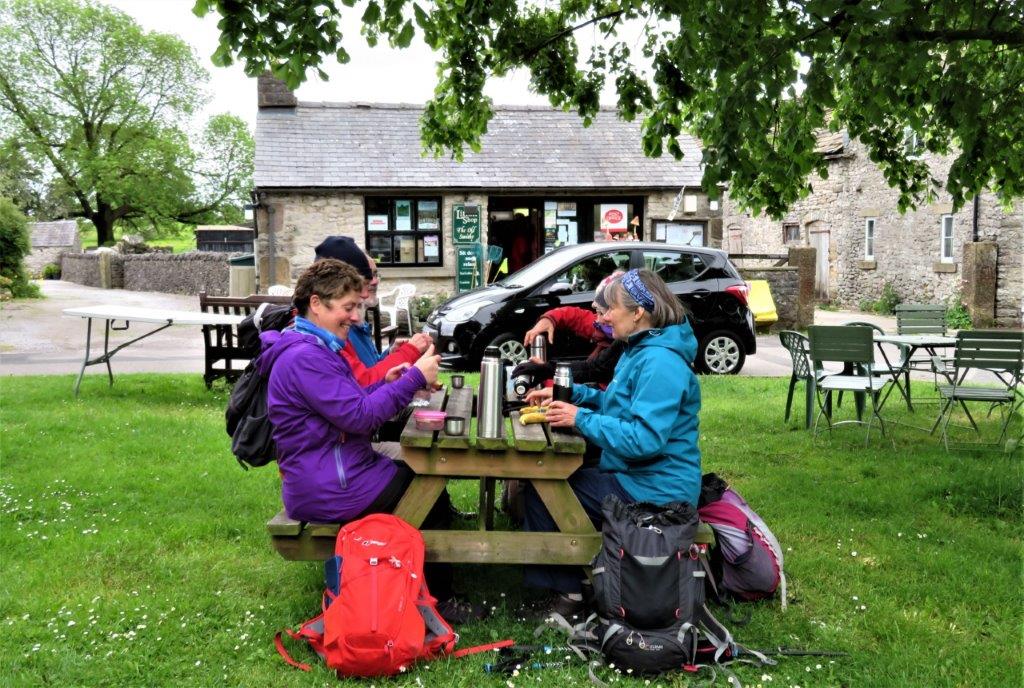 tea break in front of the community shop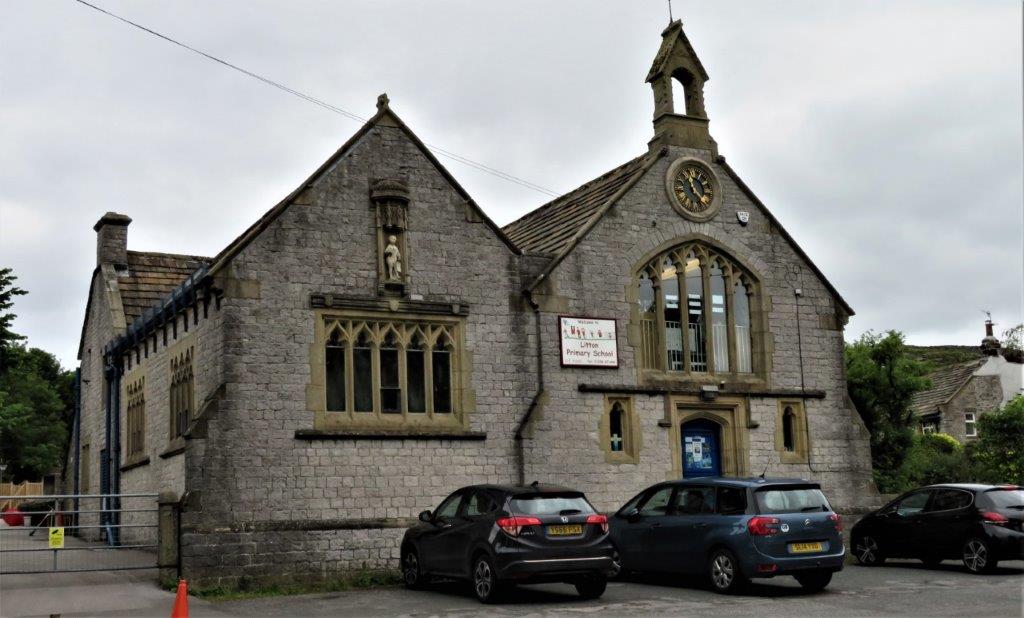 Litton Primary School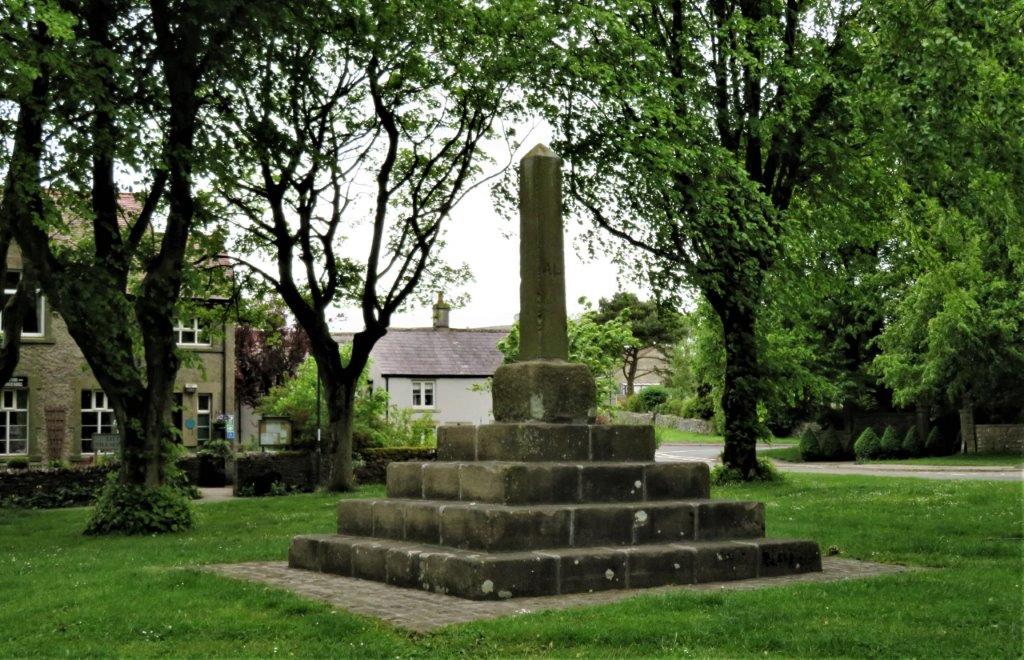 no details found of this cross on line?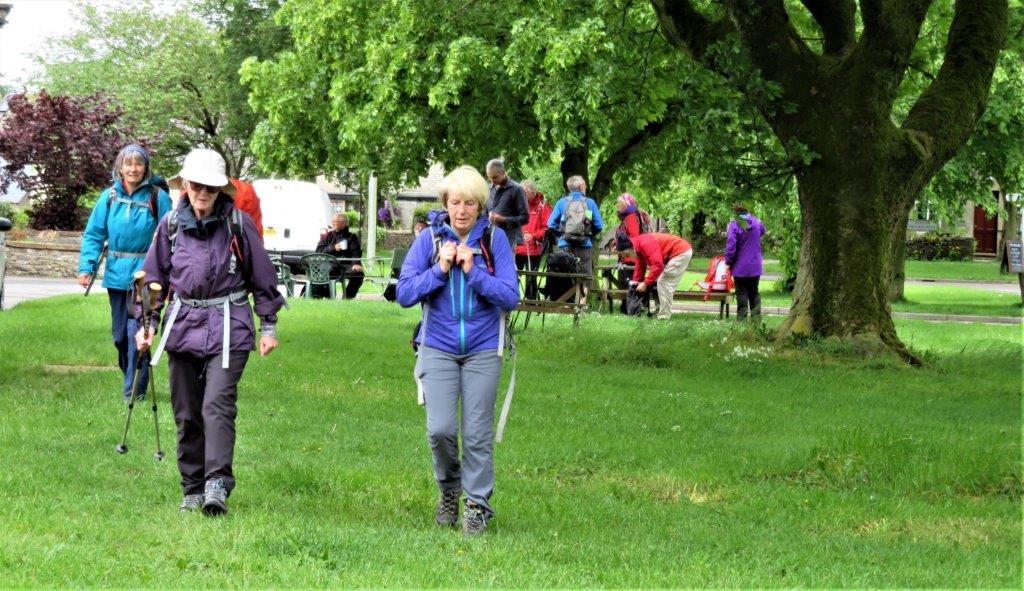 walking back to path toward Tansley Dale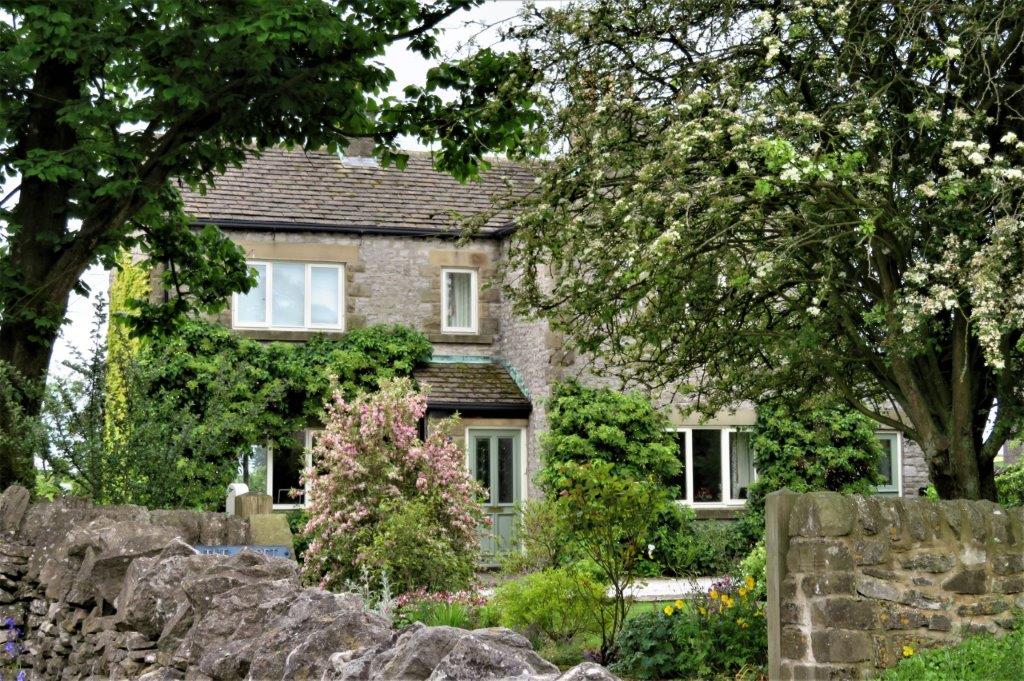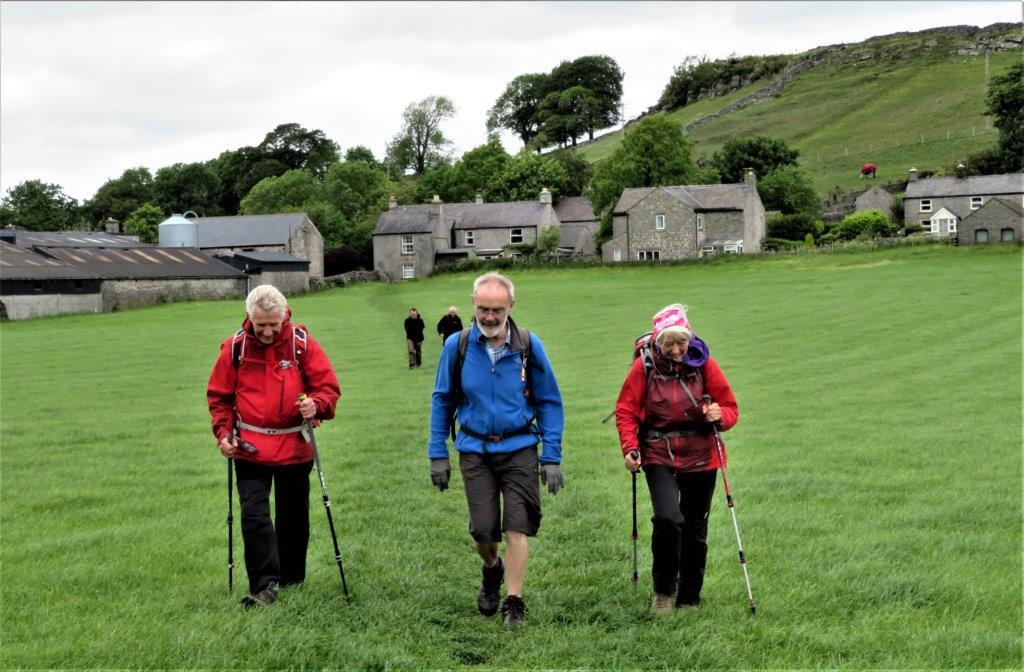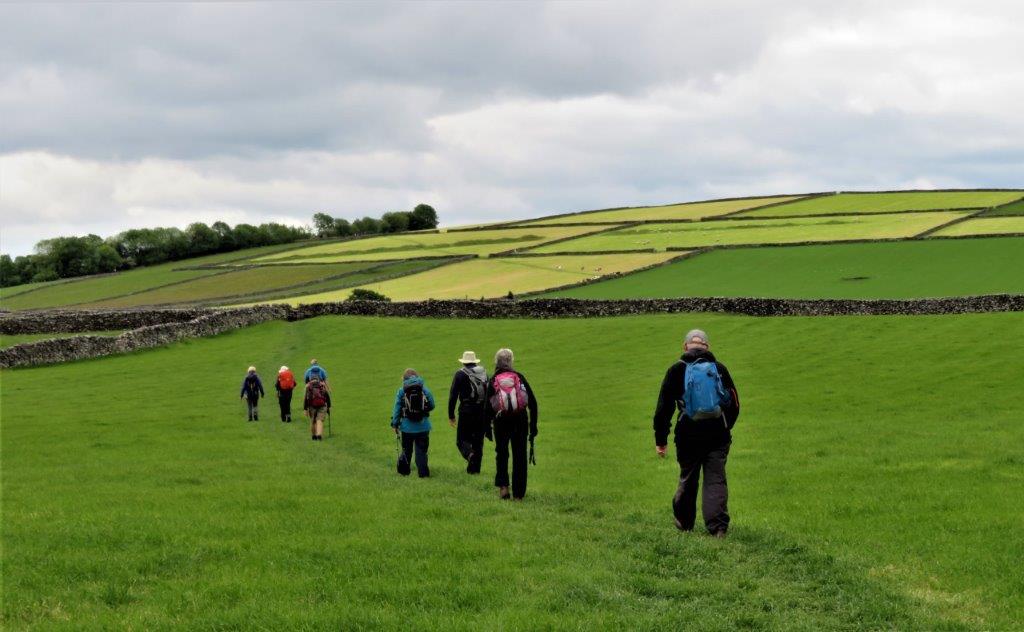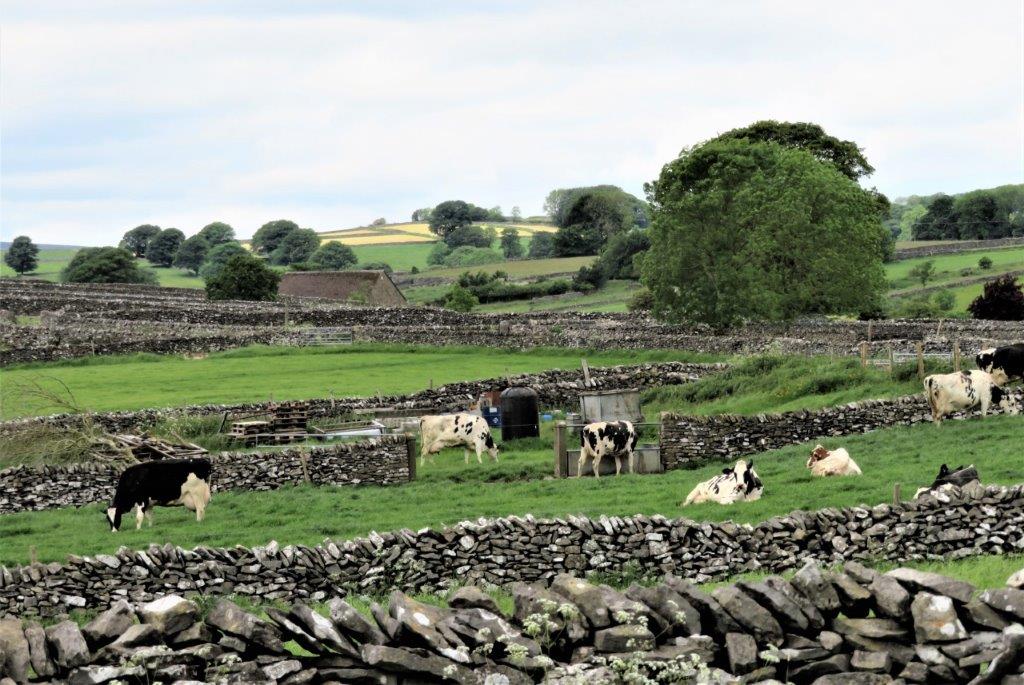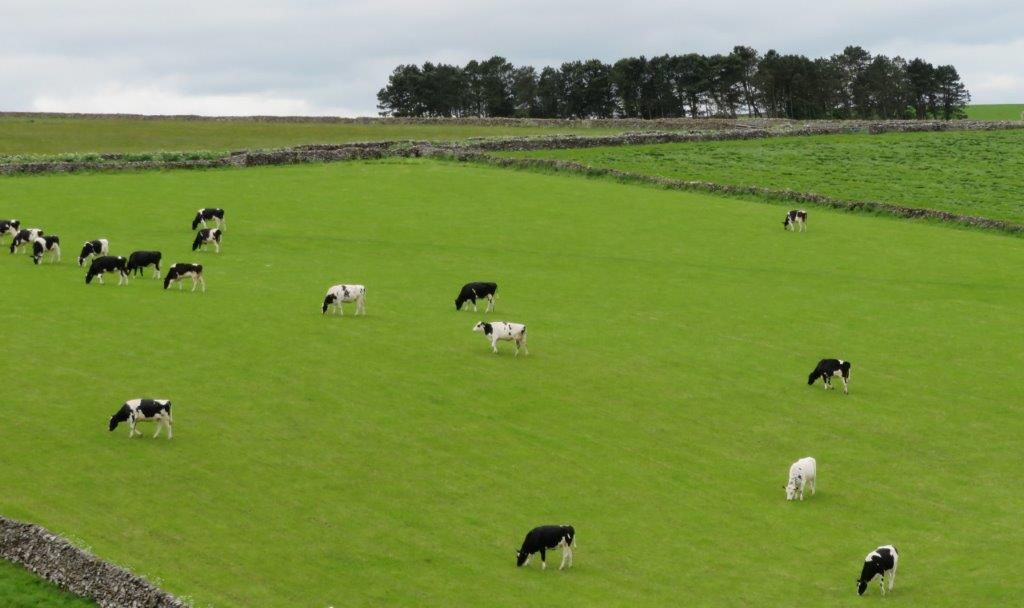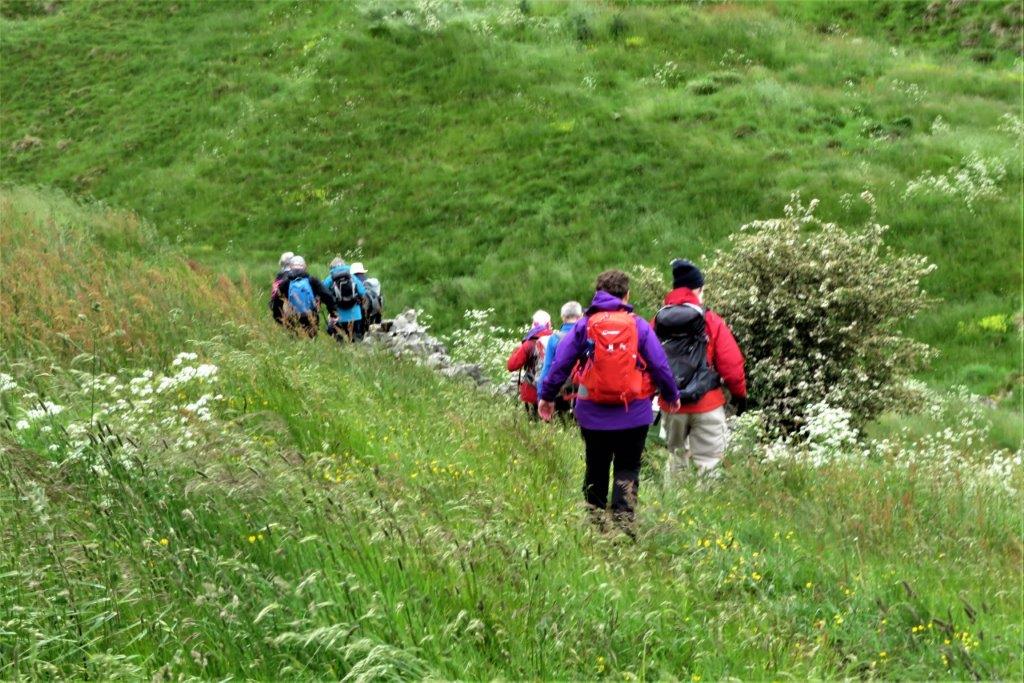 down Tansley Dale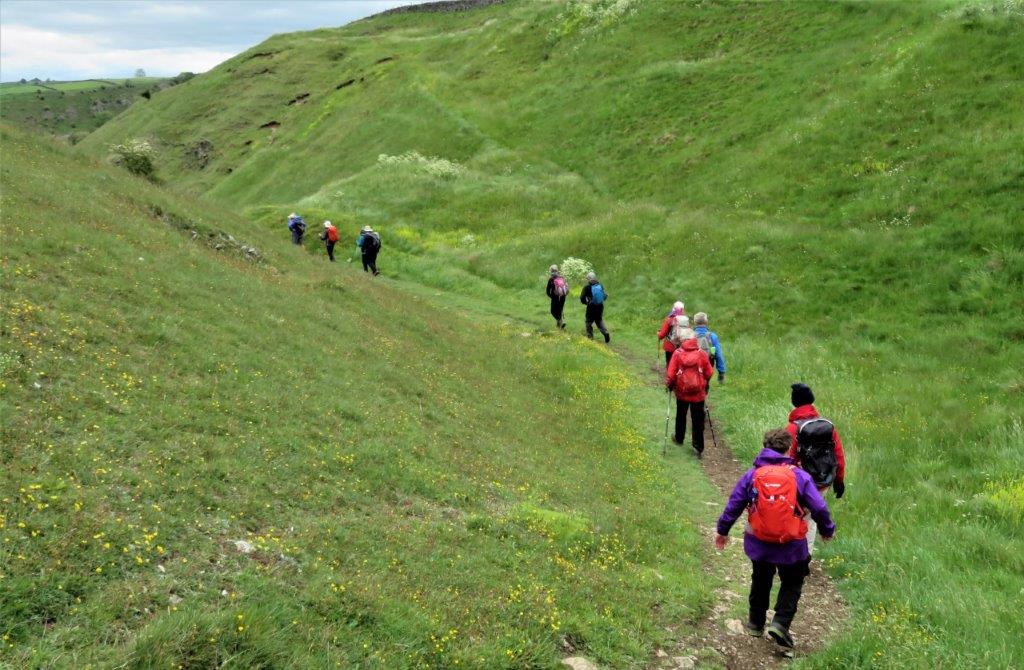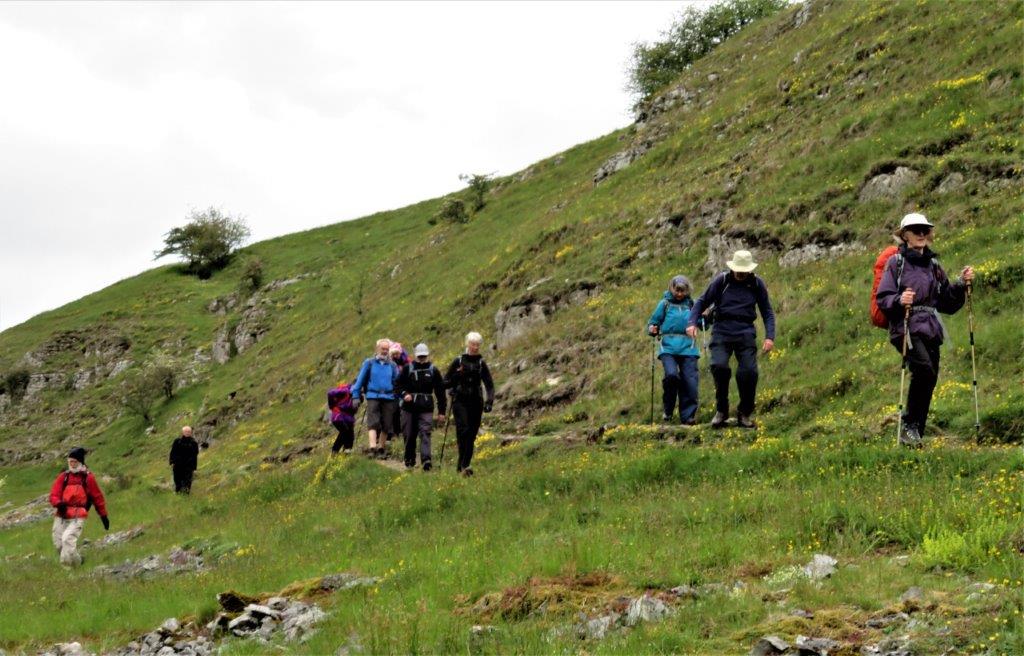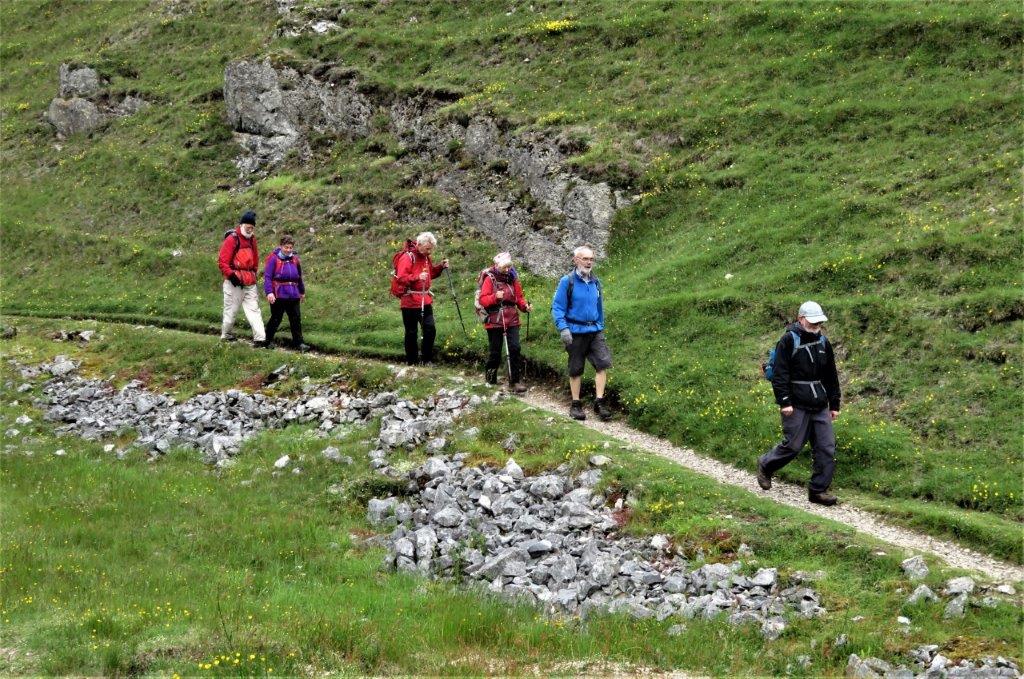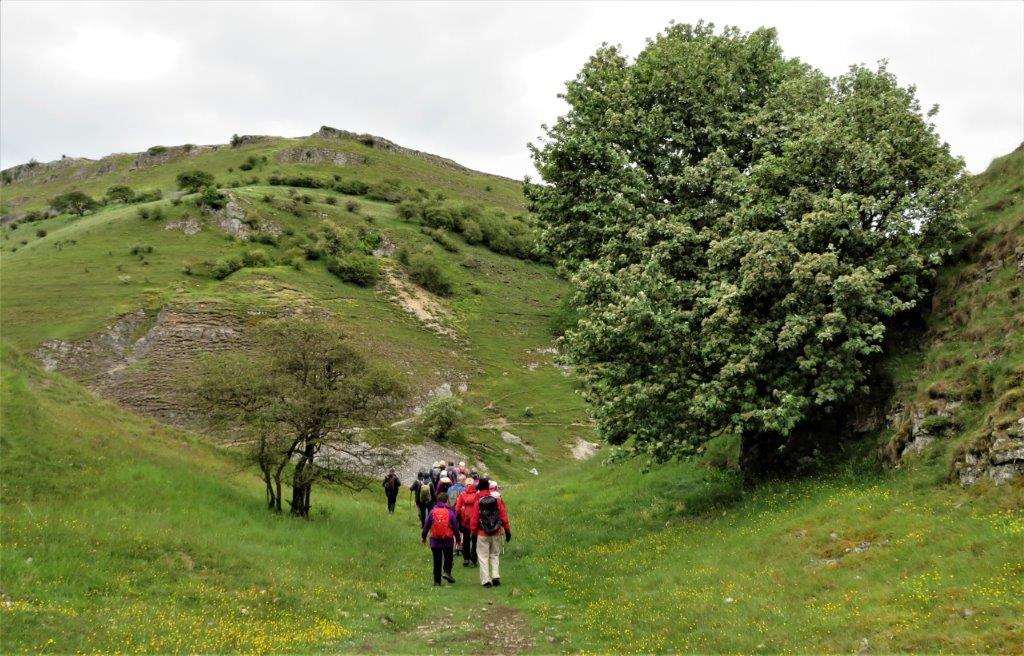 near the bottom of Tansley Dale - about to join Cressbrook Dale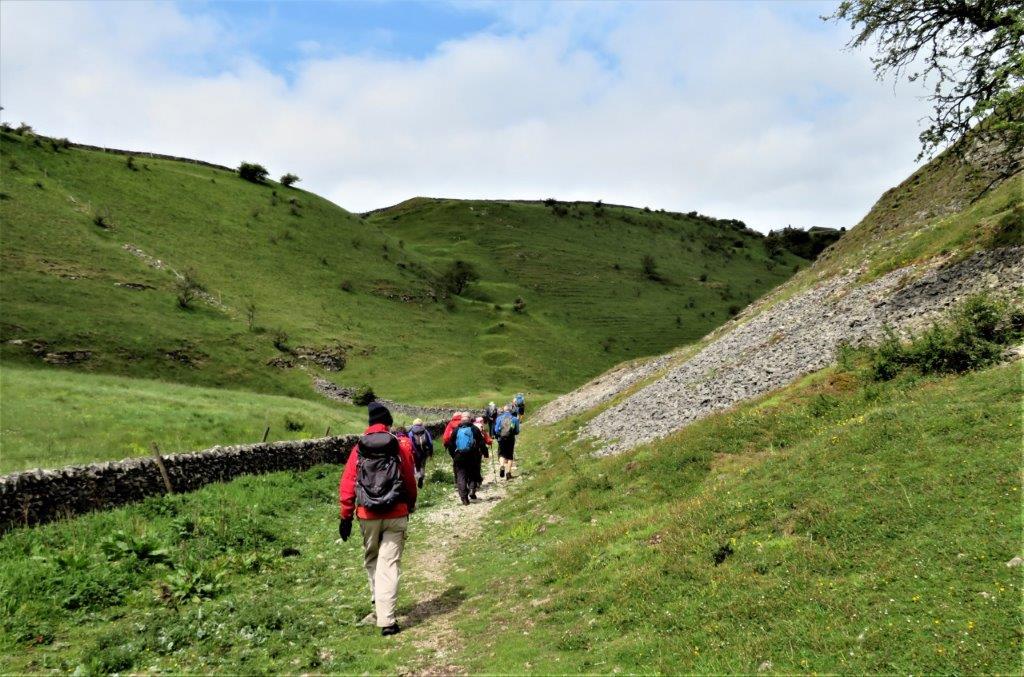 walking North in Cressbrook Dale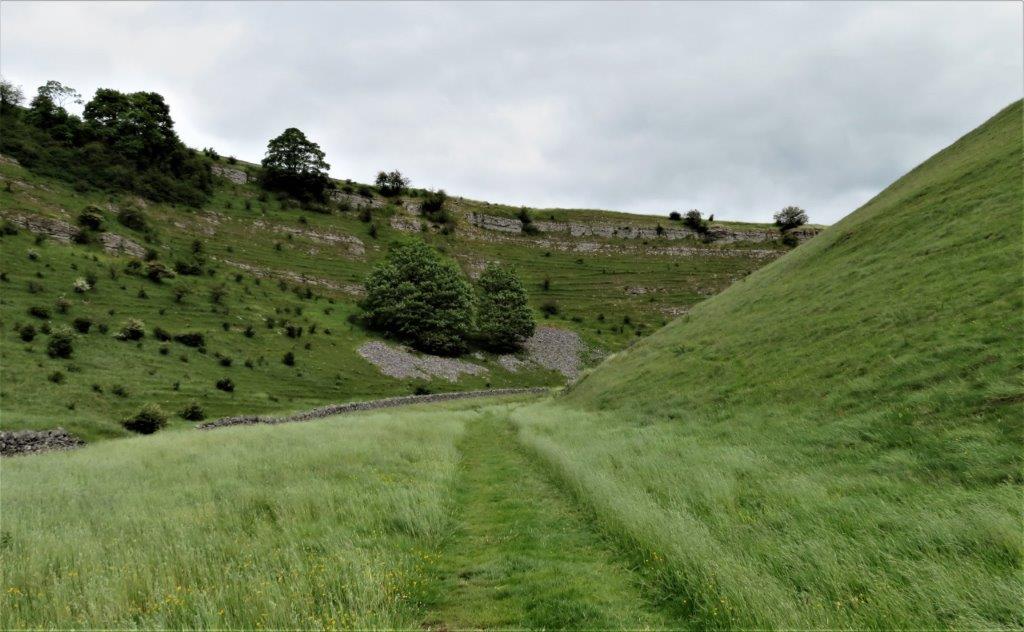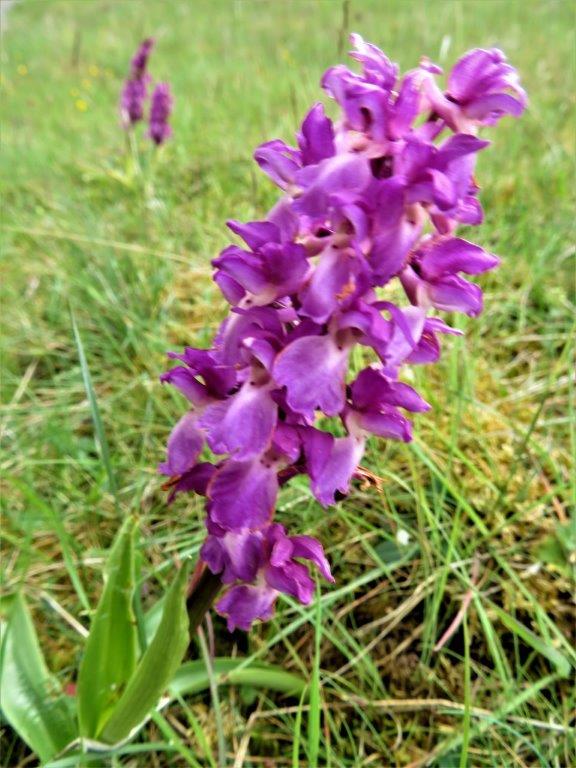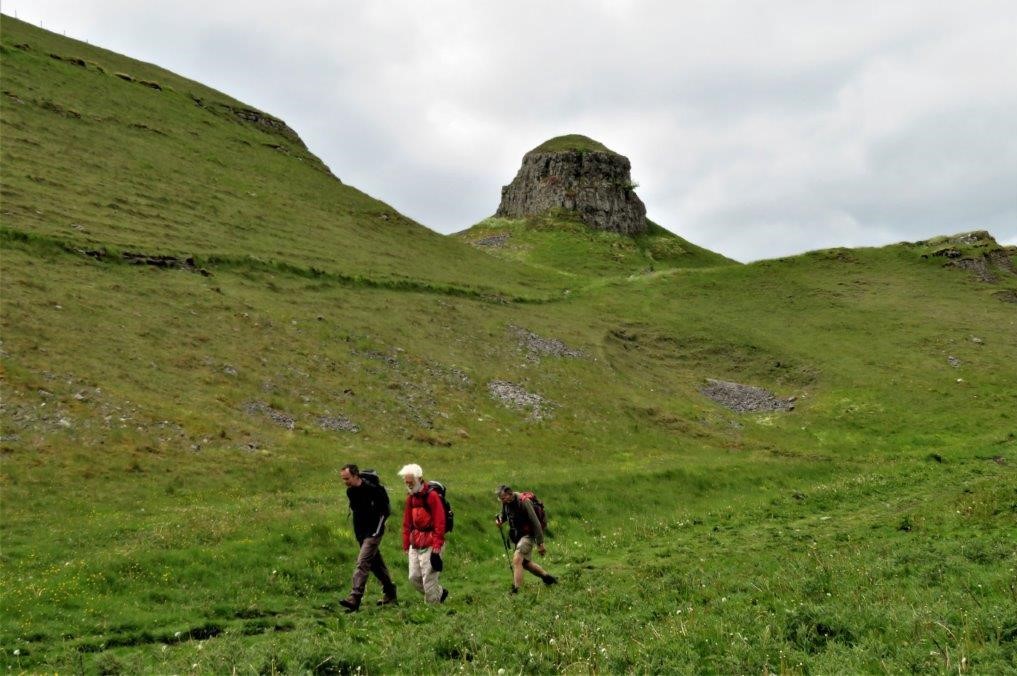 Peter's Stone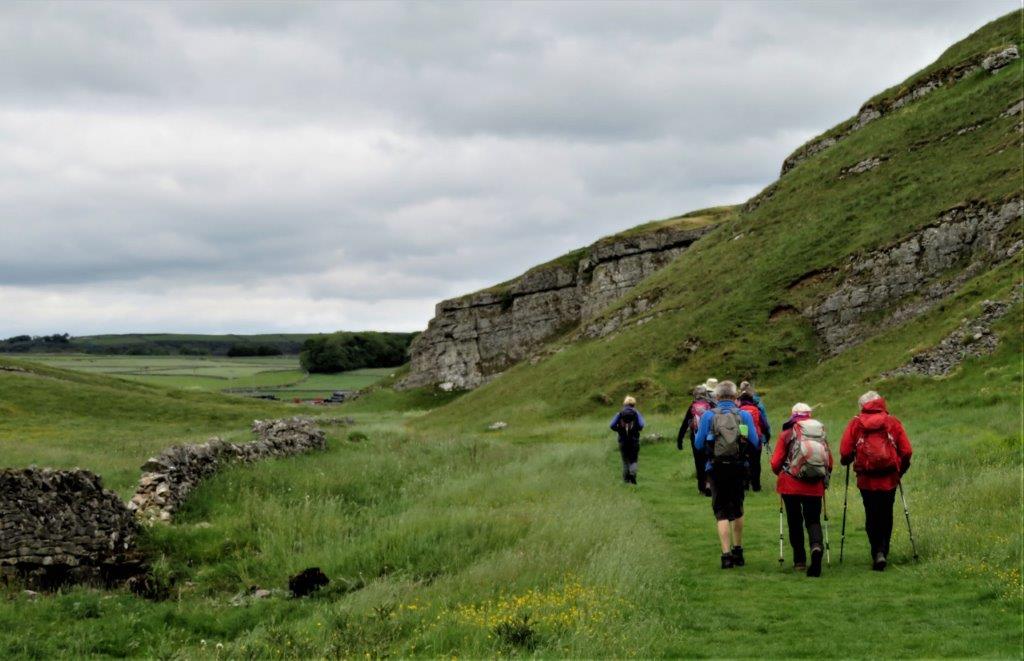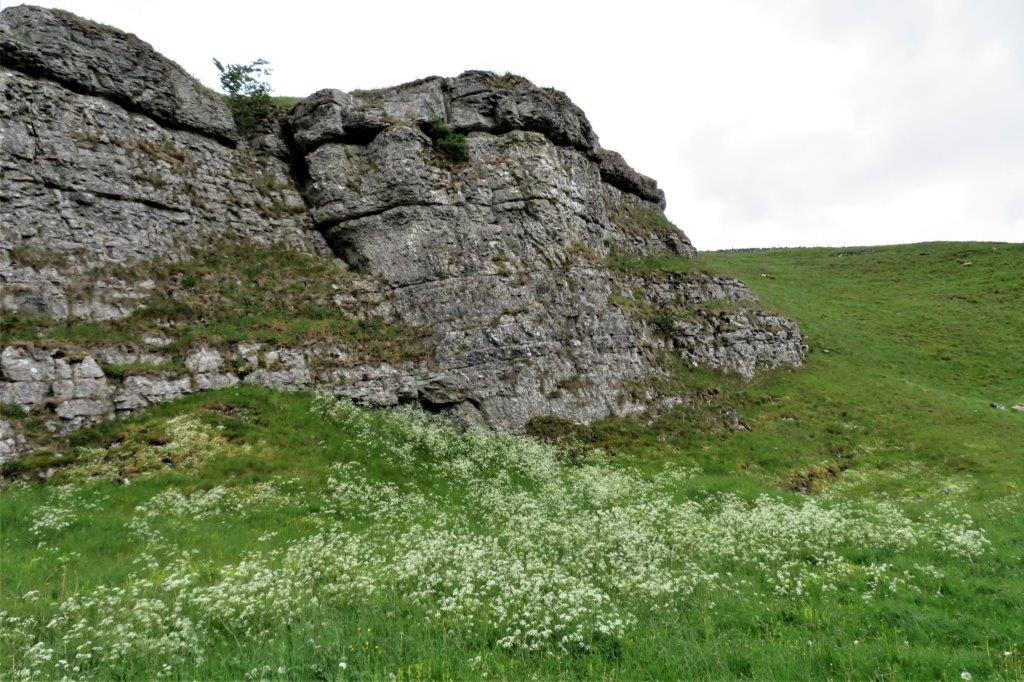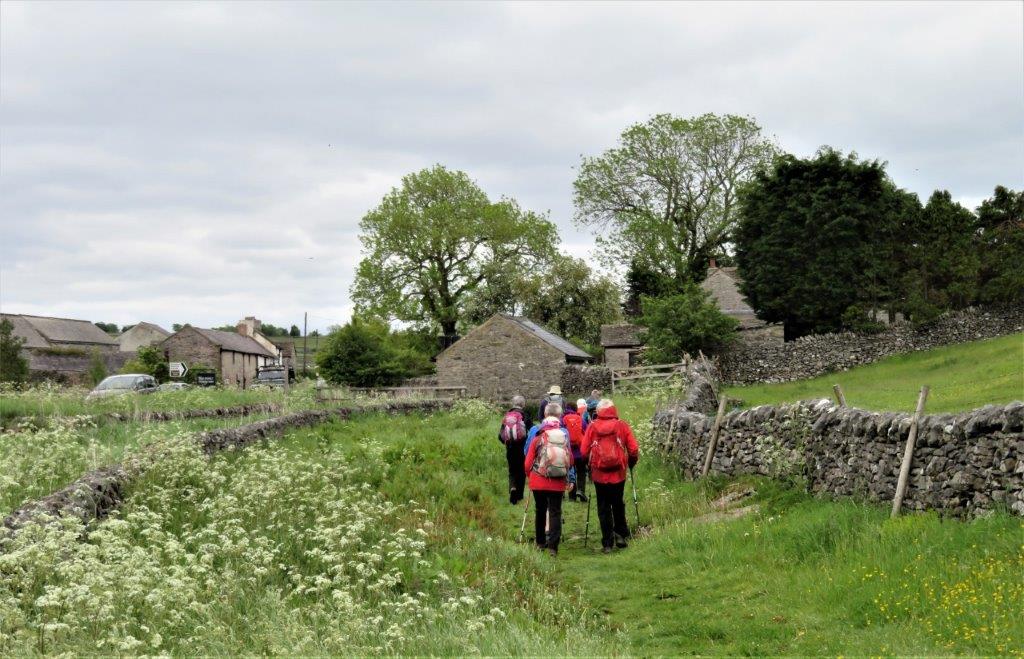 approaching Wardlow Mires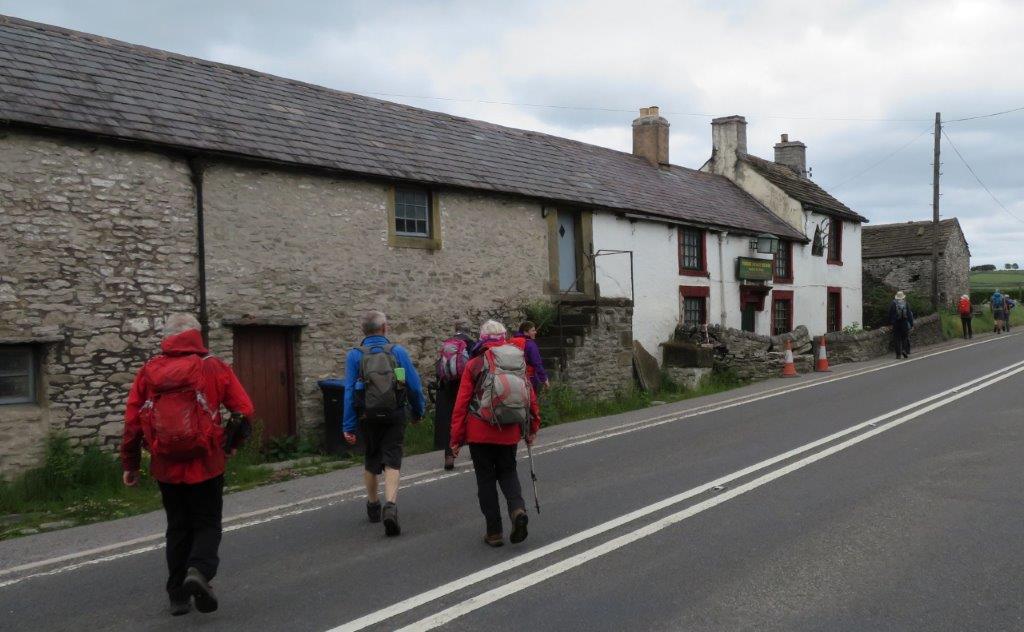 Three Stags Heads on the A623 Road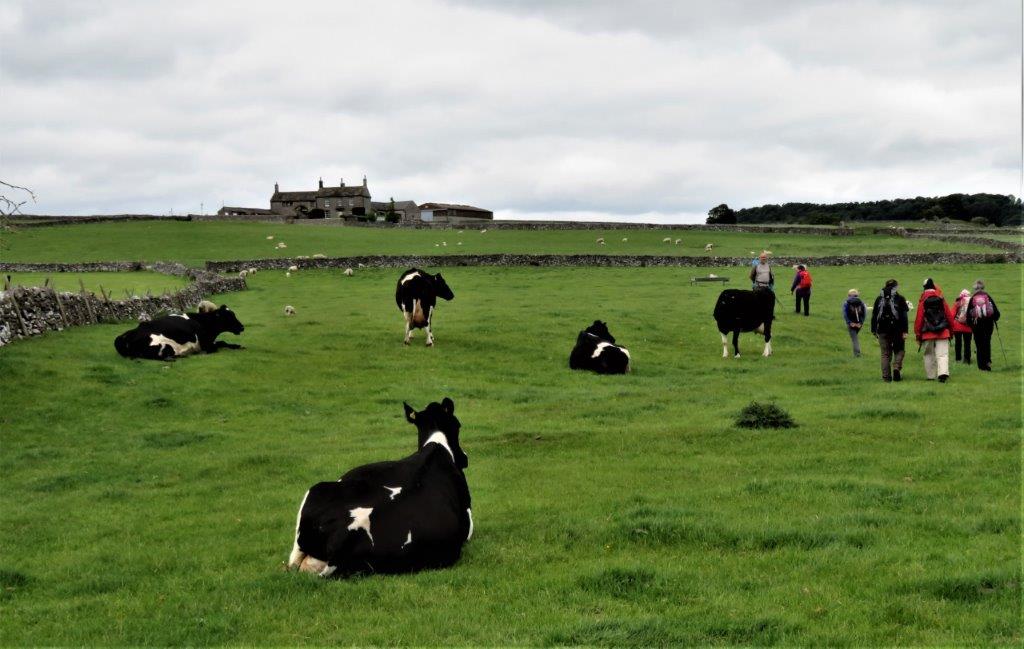 up toward Stanley House - turned right (East) shortly before it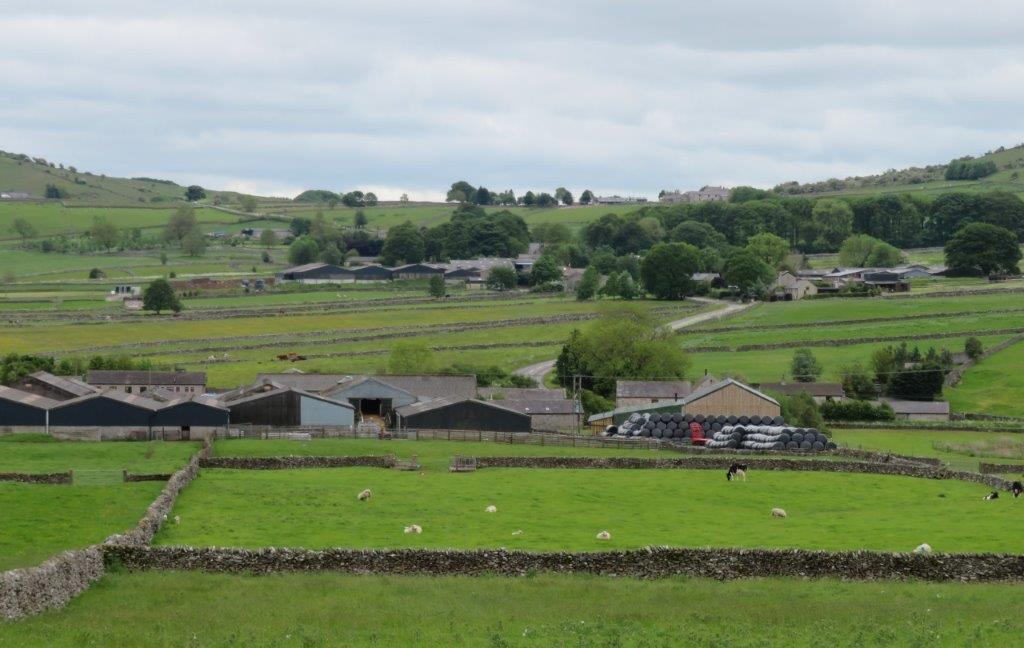 looking South - Wardlow Mires in front with Wardlow behind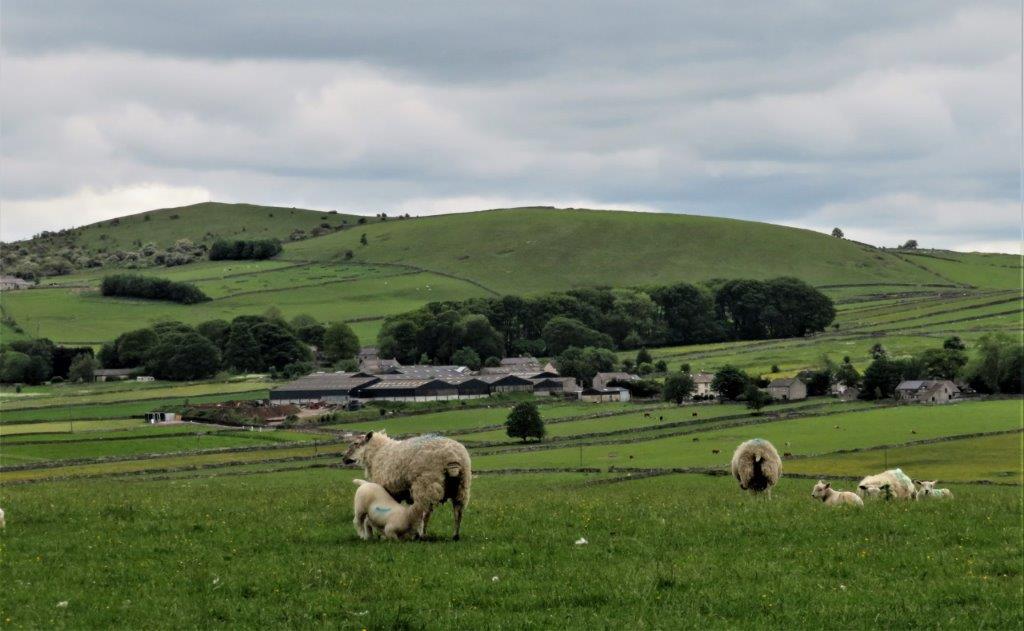 Wardlow - with Wardlow Hey Cop behind to the left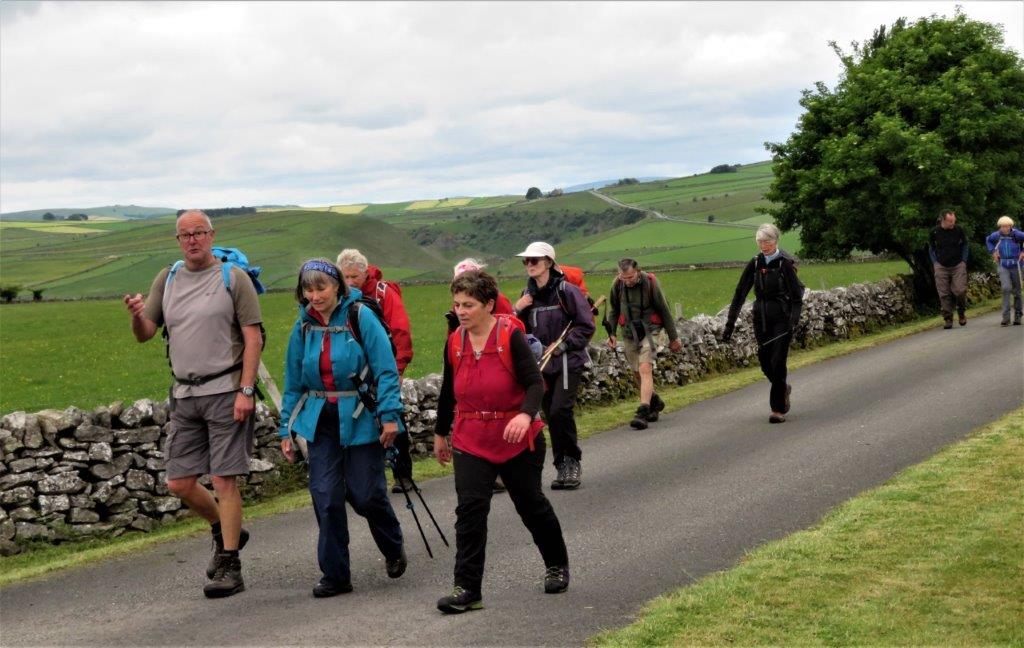 on access road from Brosterfield Farm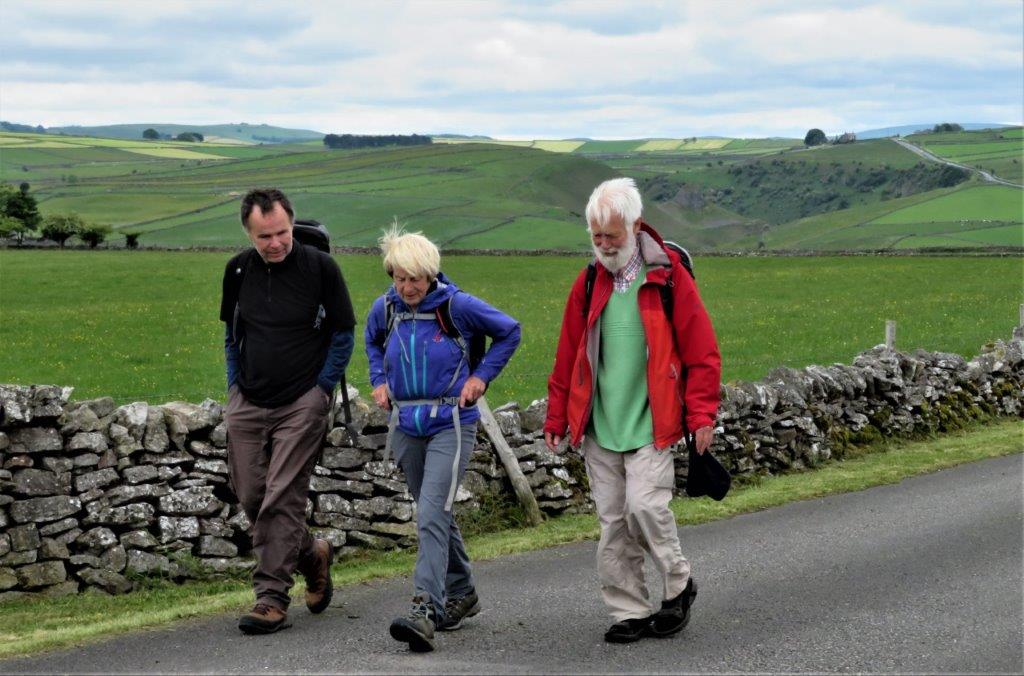 as above - St Peter's Stone just visible behind in Cressbrook Dale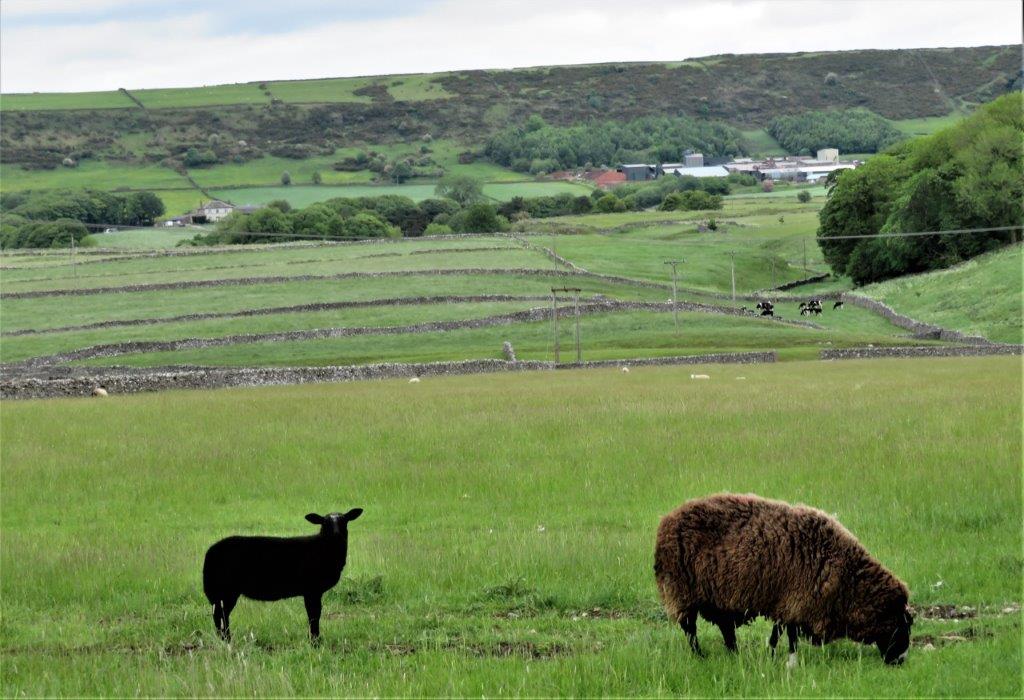 Black Hole Mine? in distance to right below Eyam Edge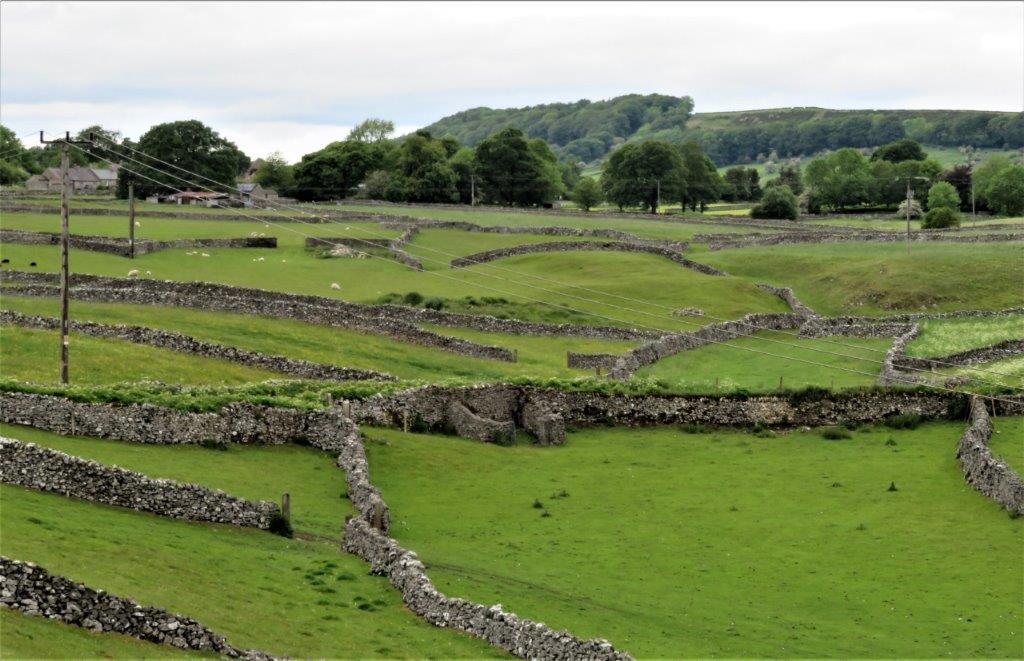 part of Foolow to right?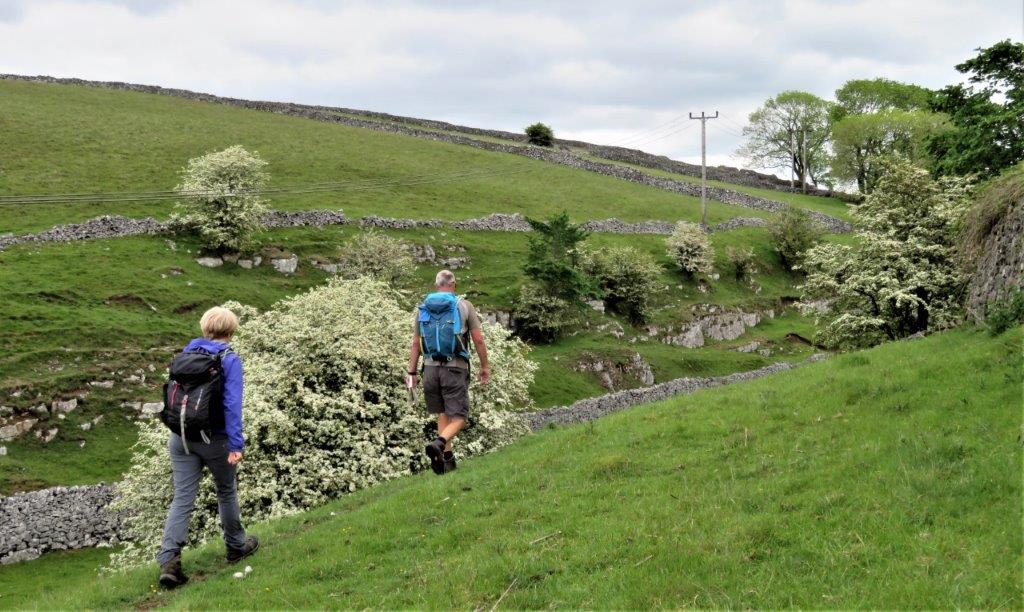 avoiding dangerous walk on edge of A623 Road on informal path - to East of start of Tideswell Lane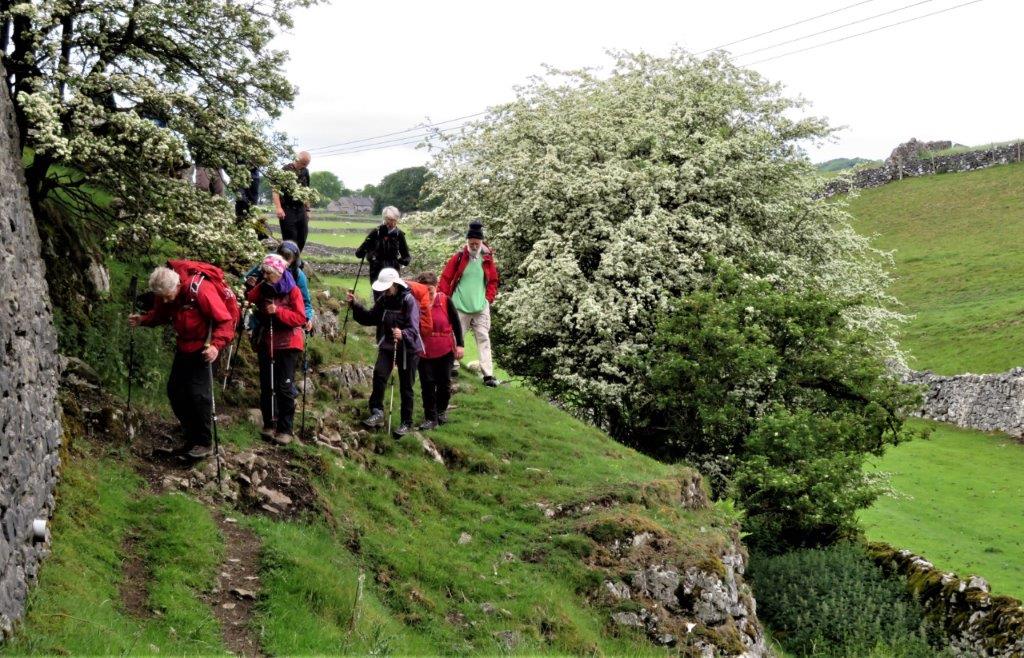 retaining wall here probably supports edge of A623 road above?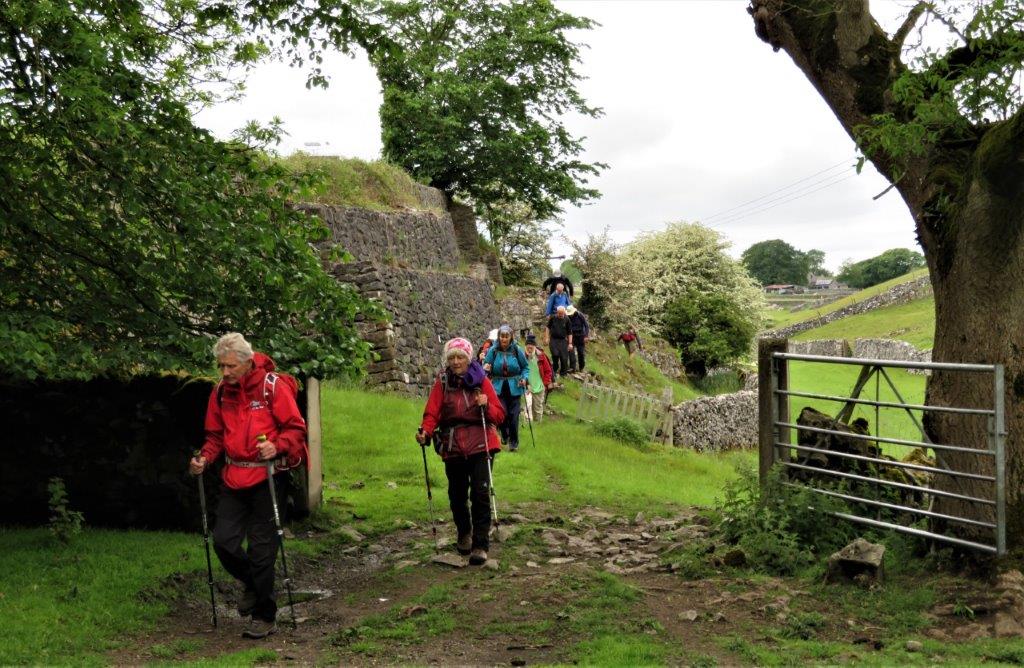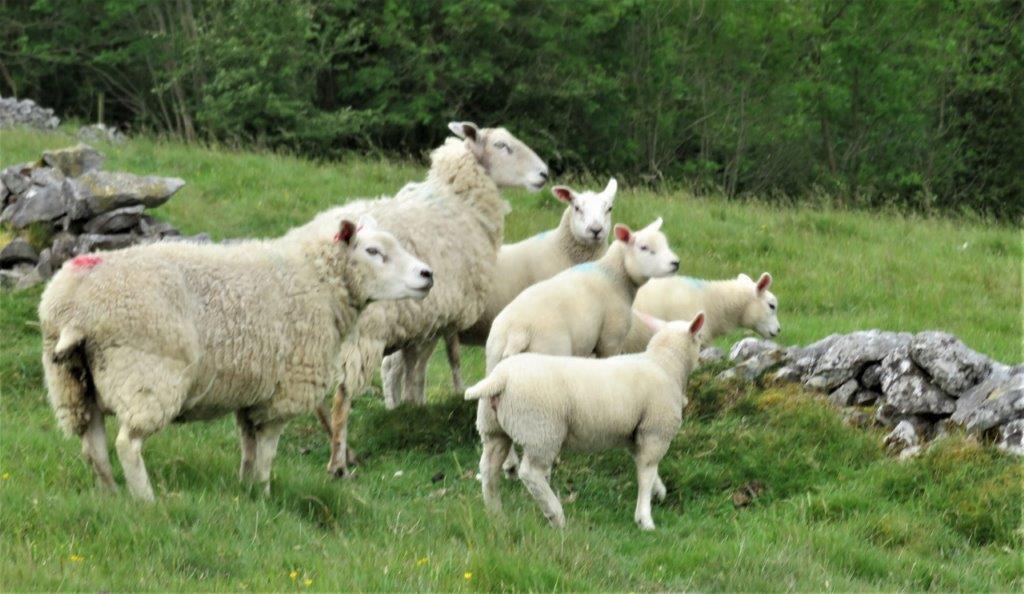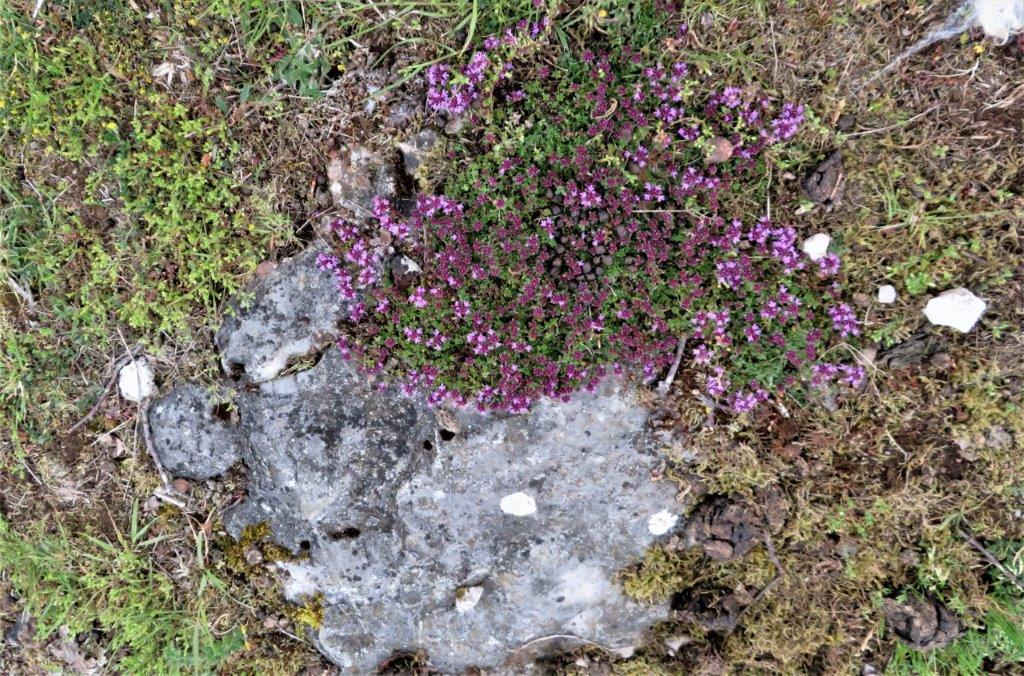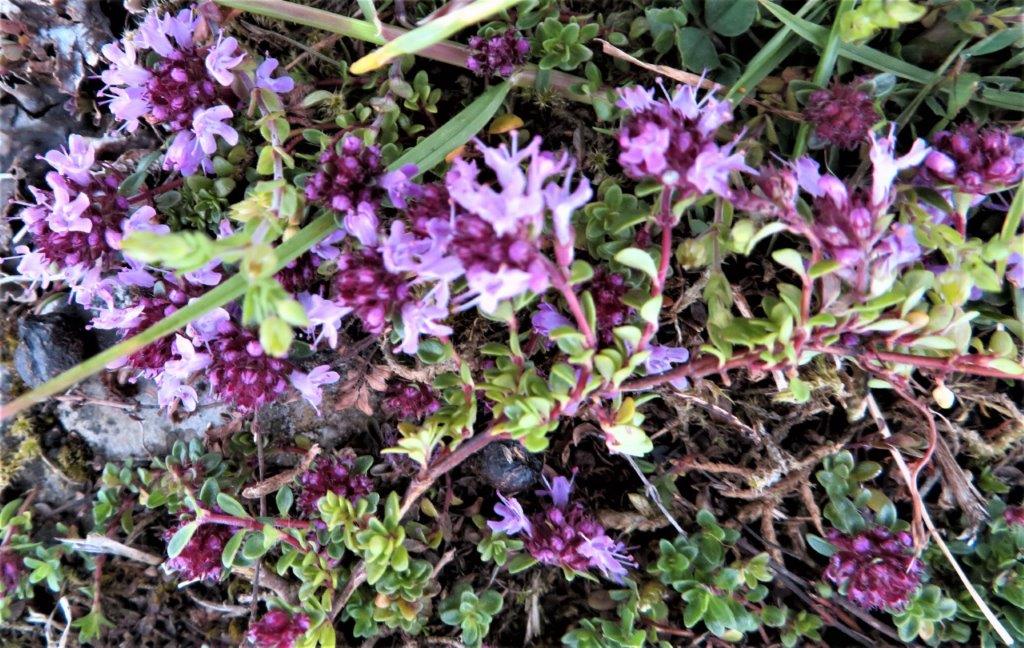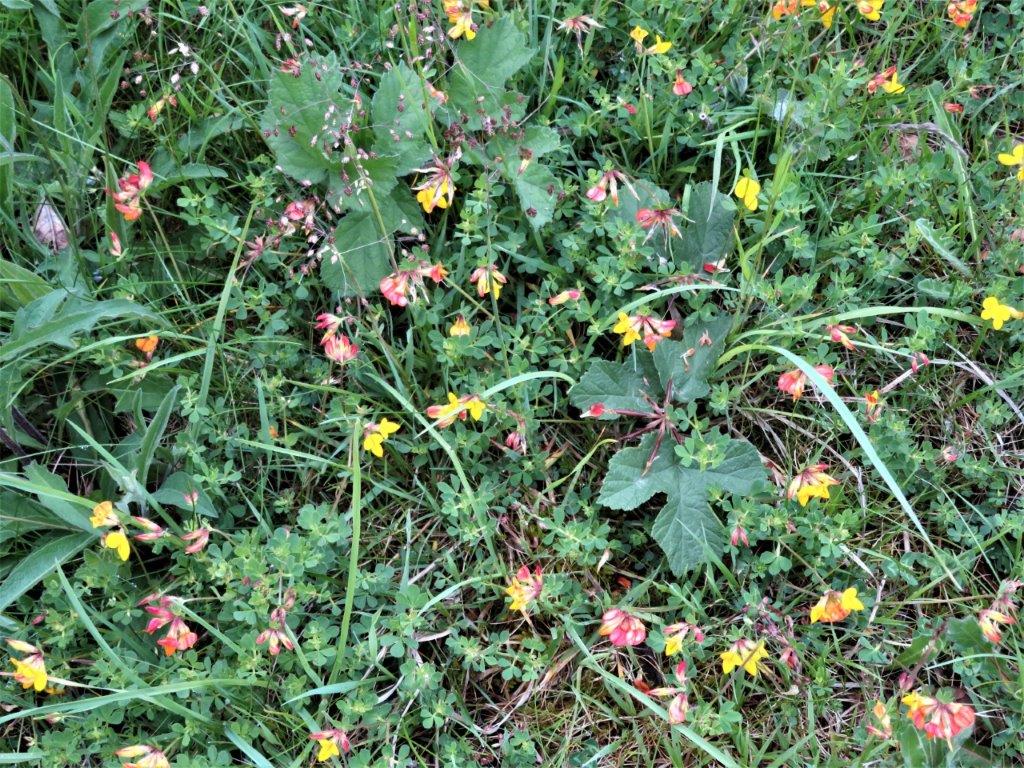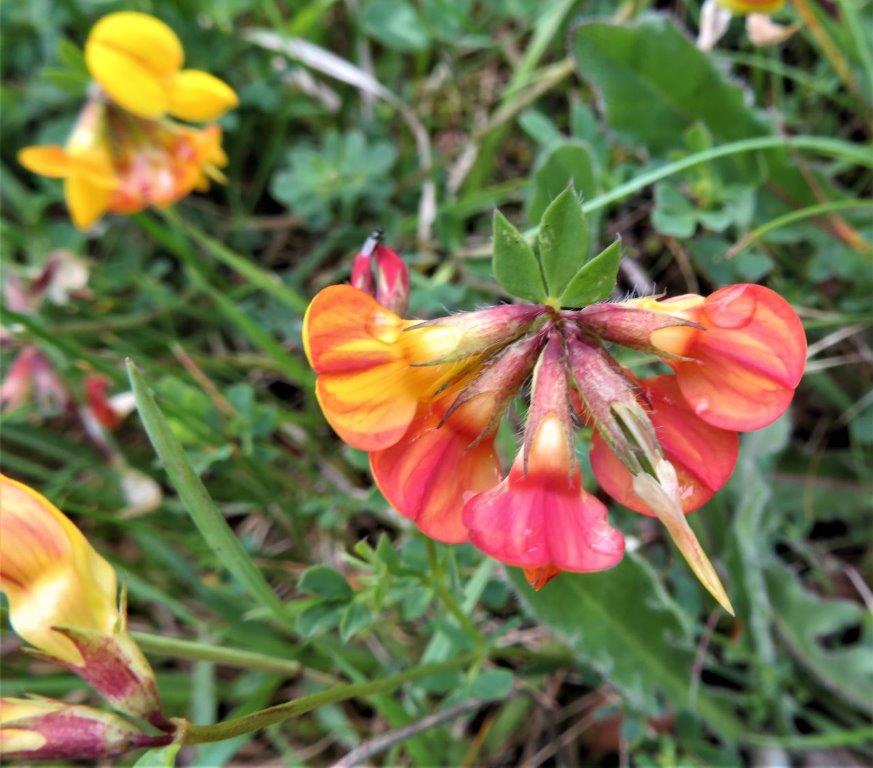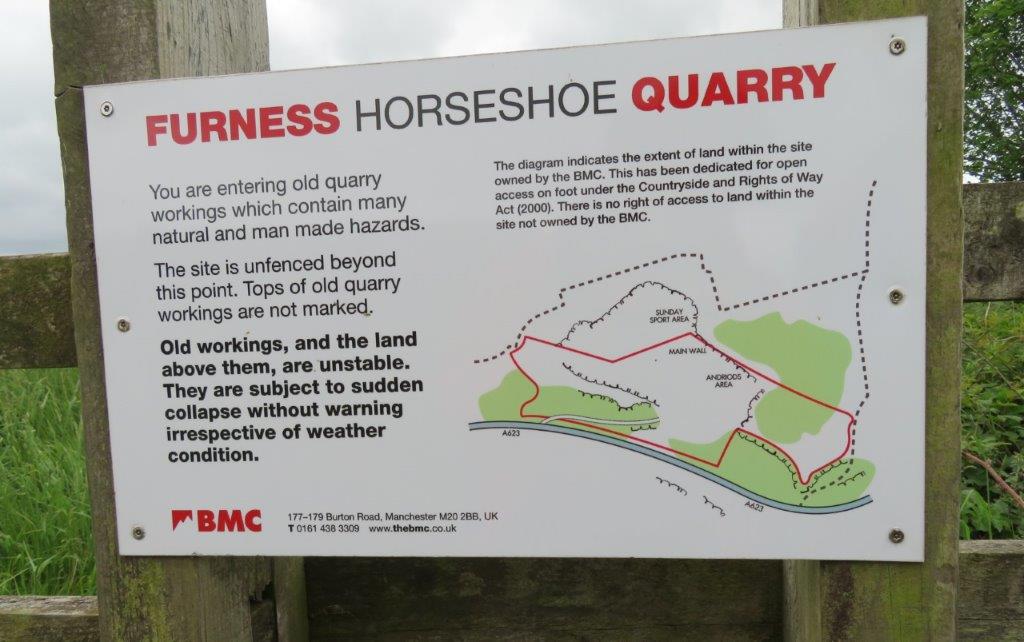 path passing Furness Horseshoe Quarry shown above as on map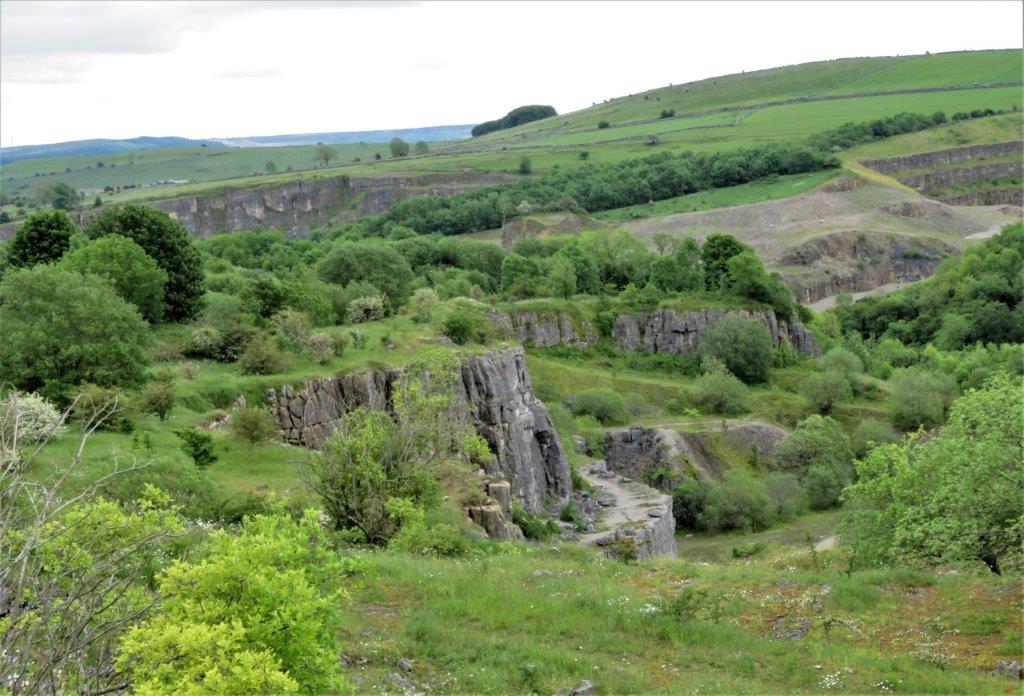 part of disused quarry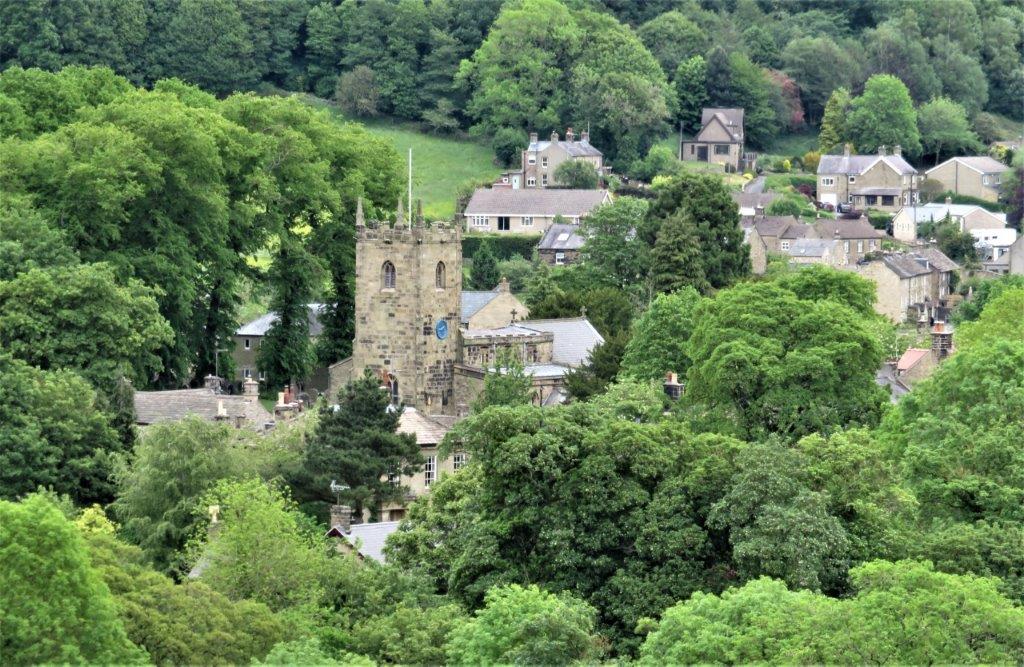 zoomed into Eyam's Church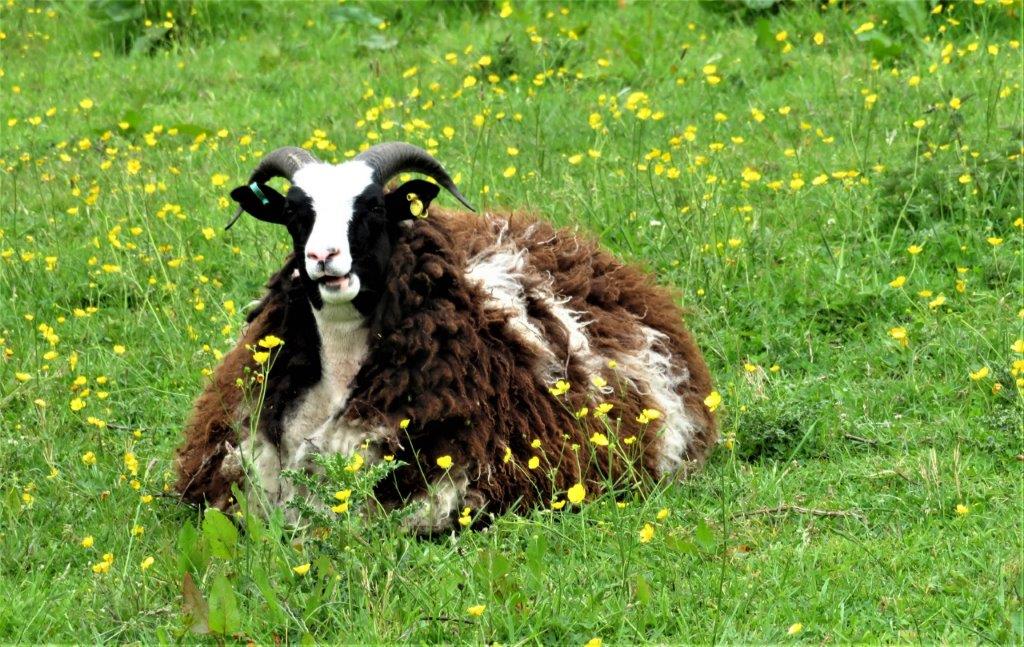 Jacob Sheep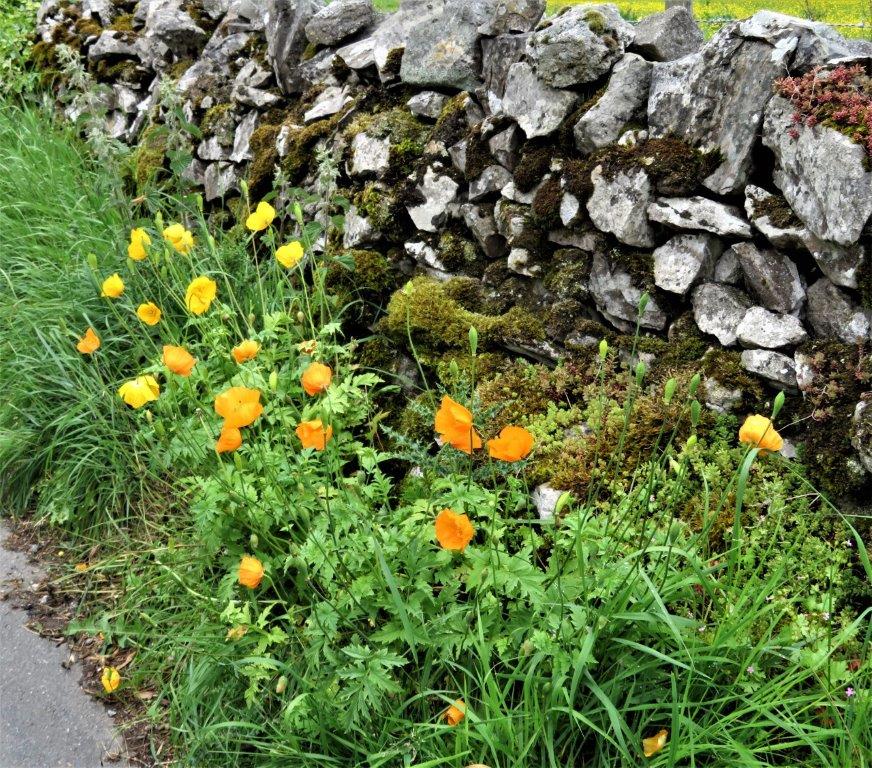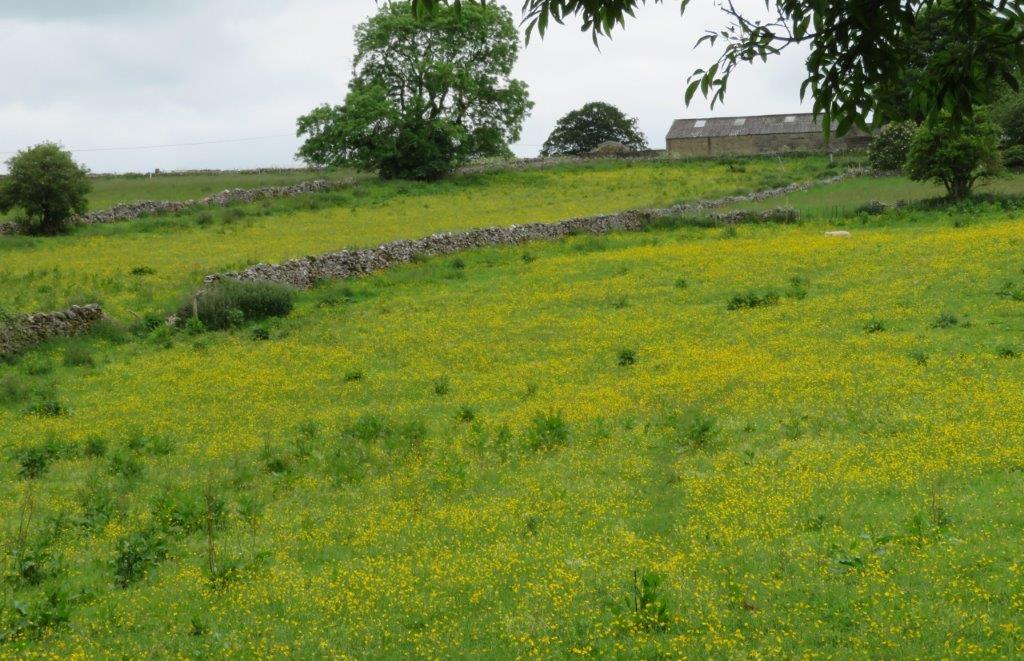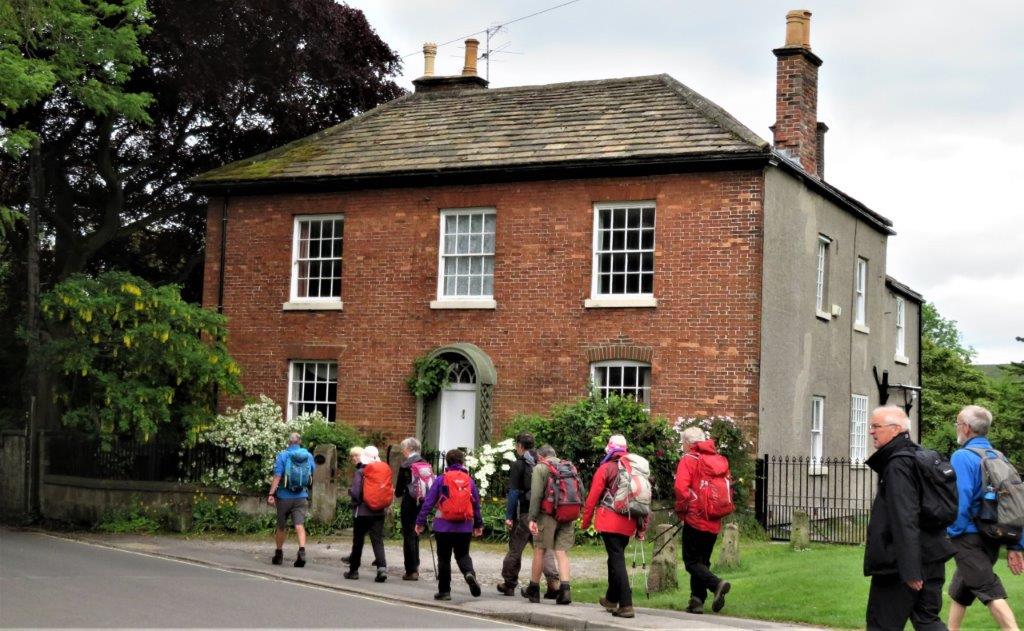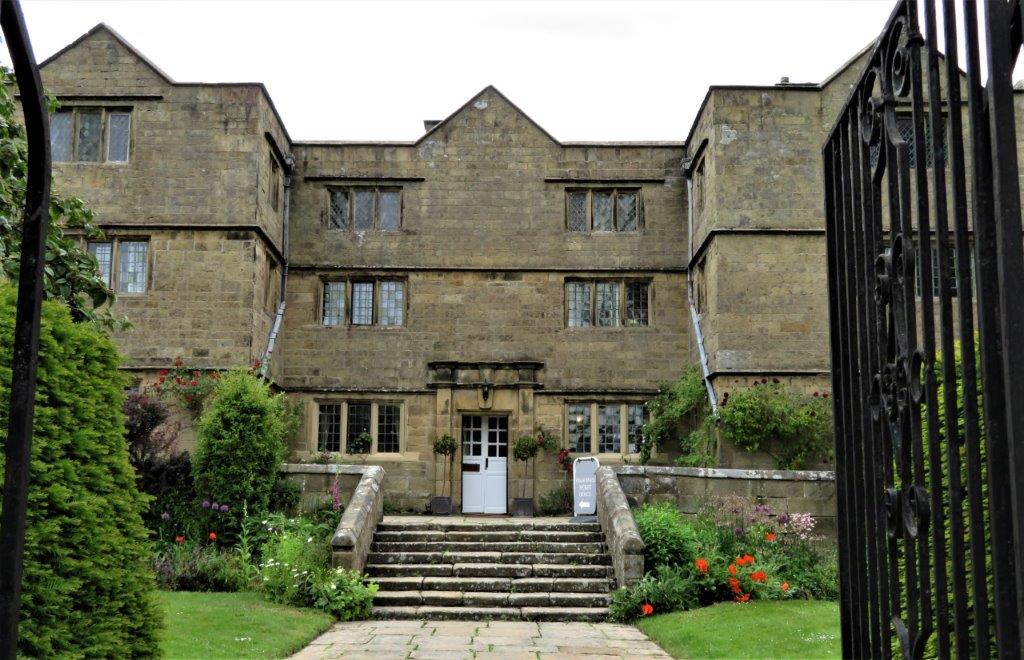 Eyam Hall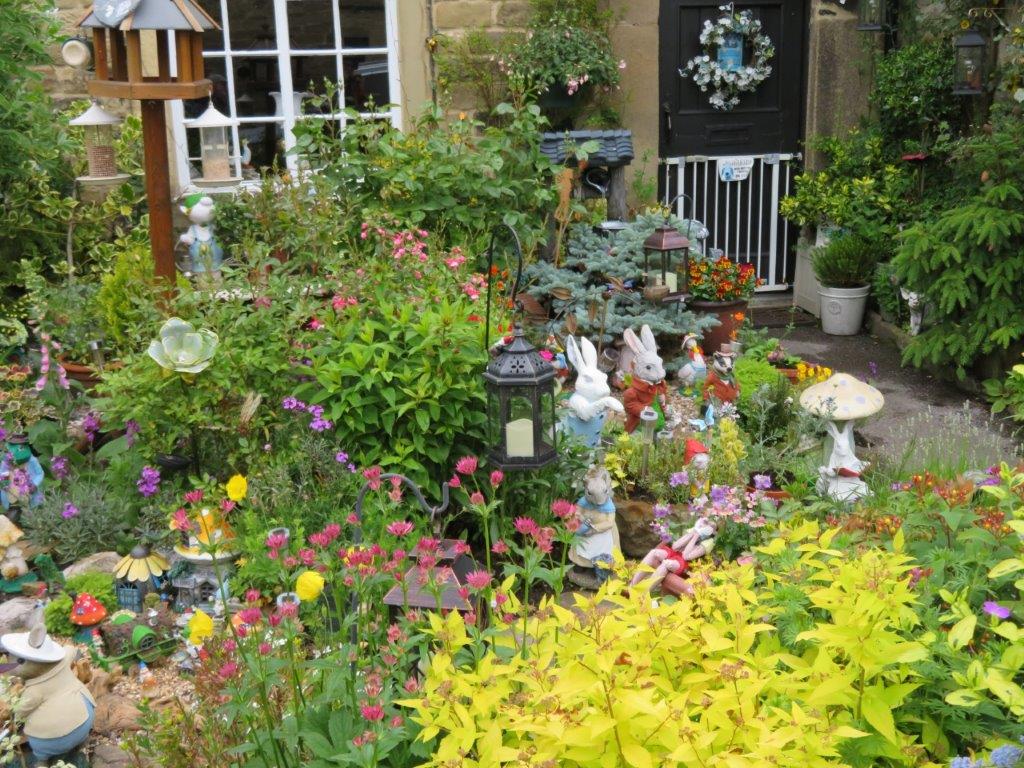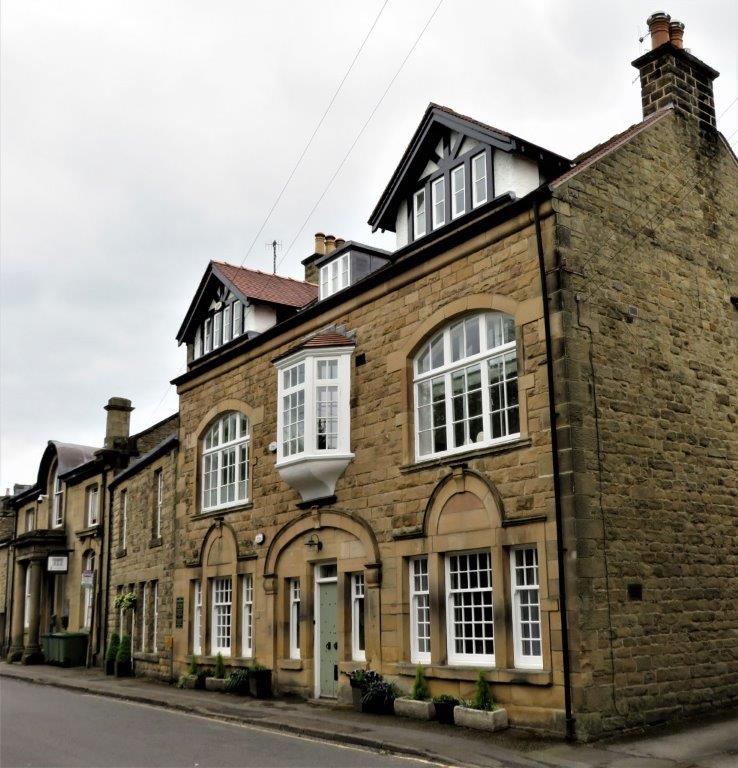 Talbot Inn was rebuilt as the Bull's Head Inn but was converted into Flats in 2000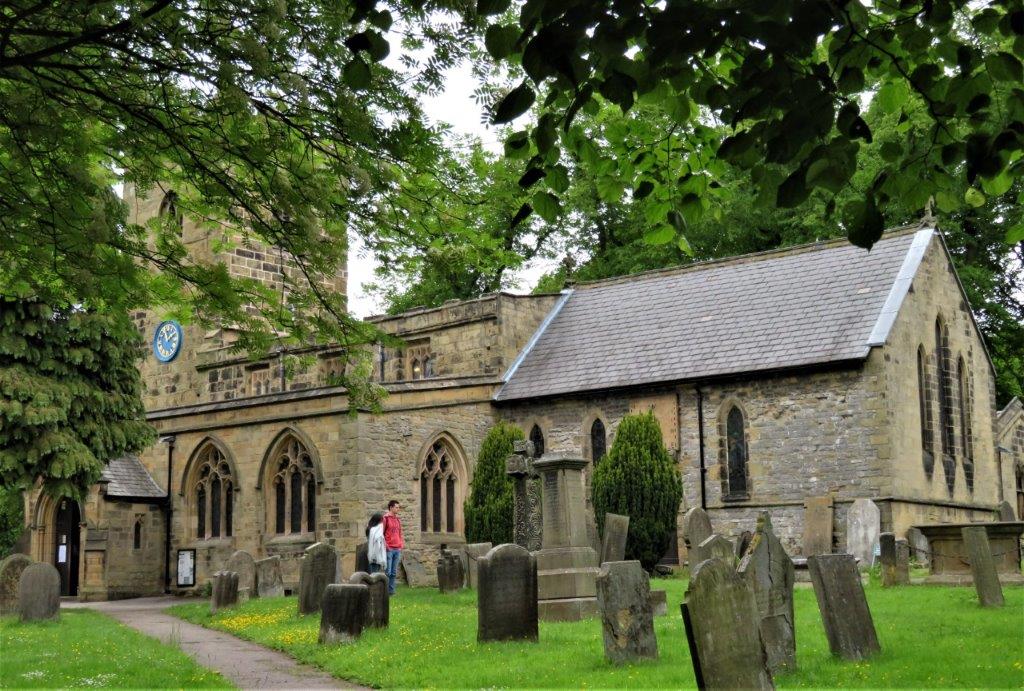 a glance behind after passing Eyam's Church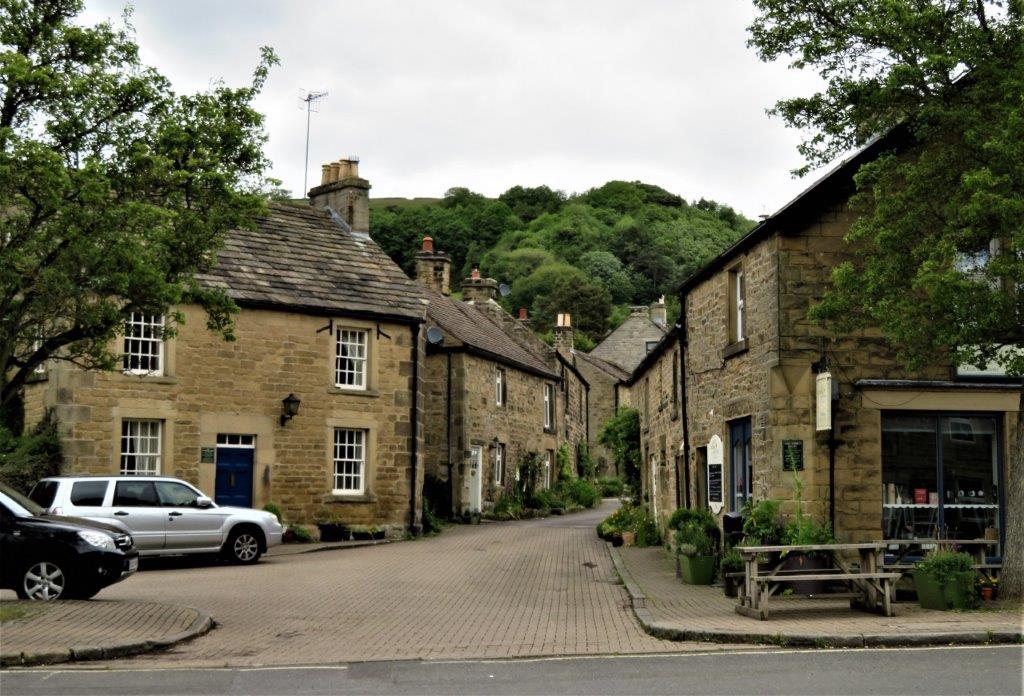 Eyam Centre - main bus stop, cafes and The Miners Arms down road
seen to our left while on way down to Stoney Middleton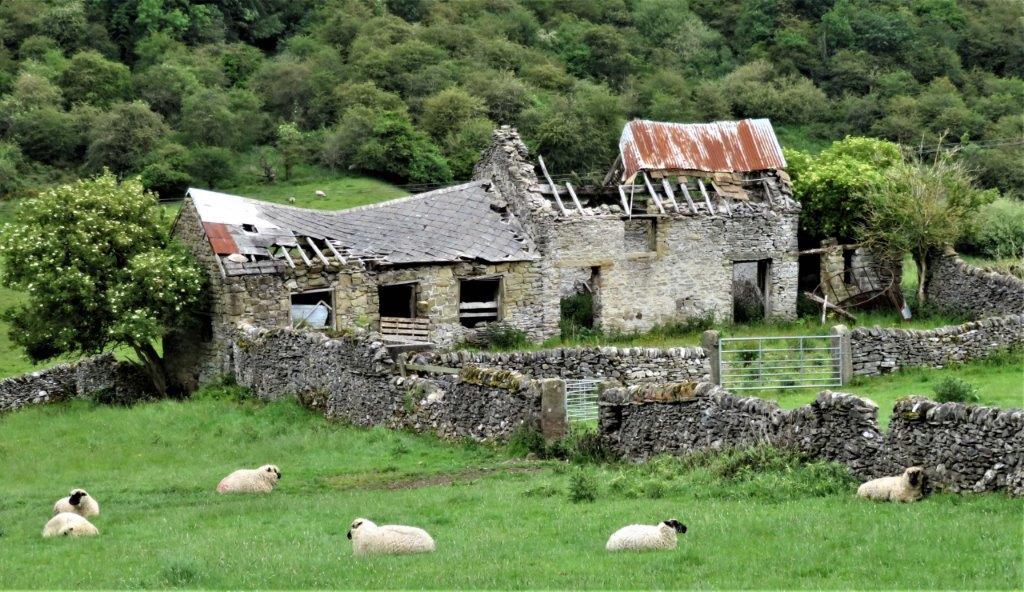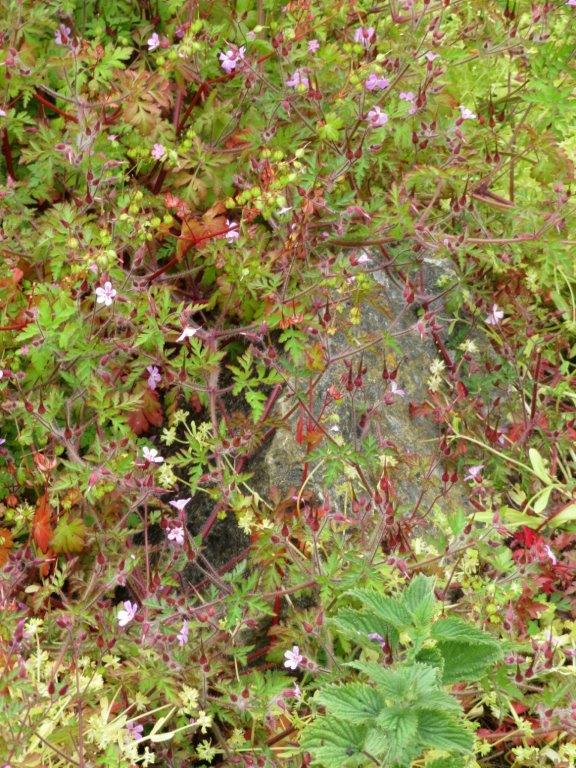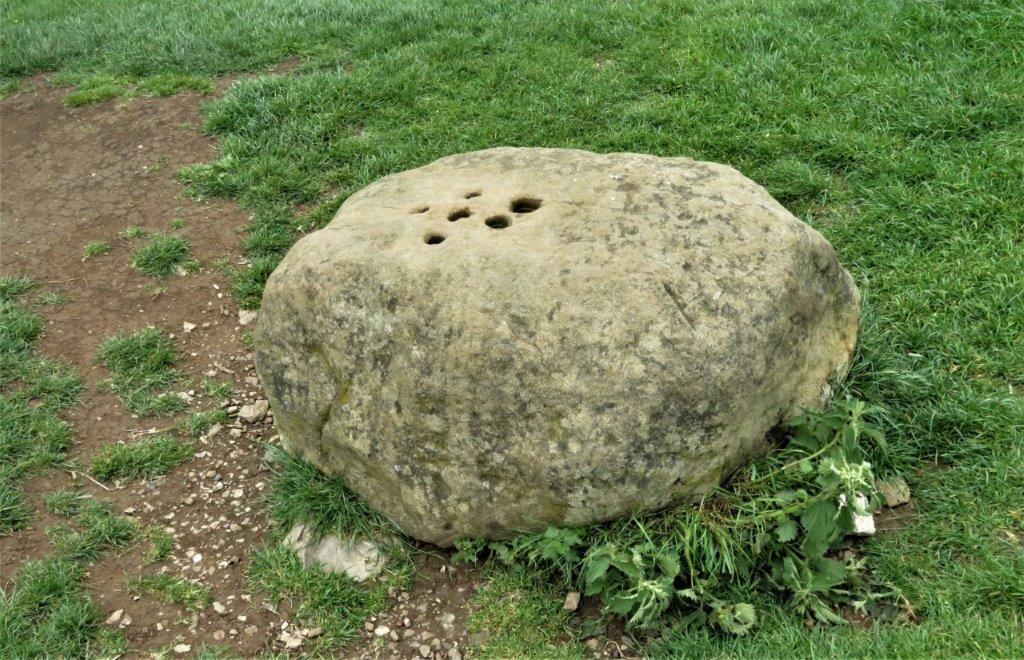 The Boundary Stone - see description below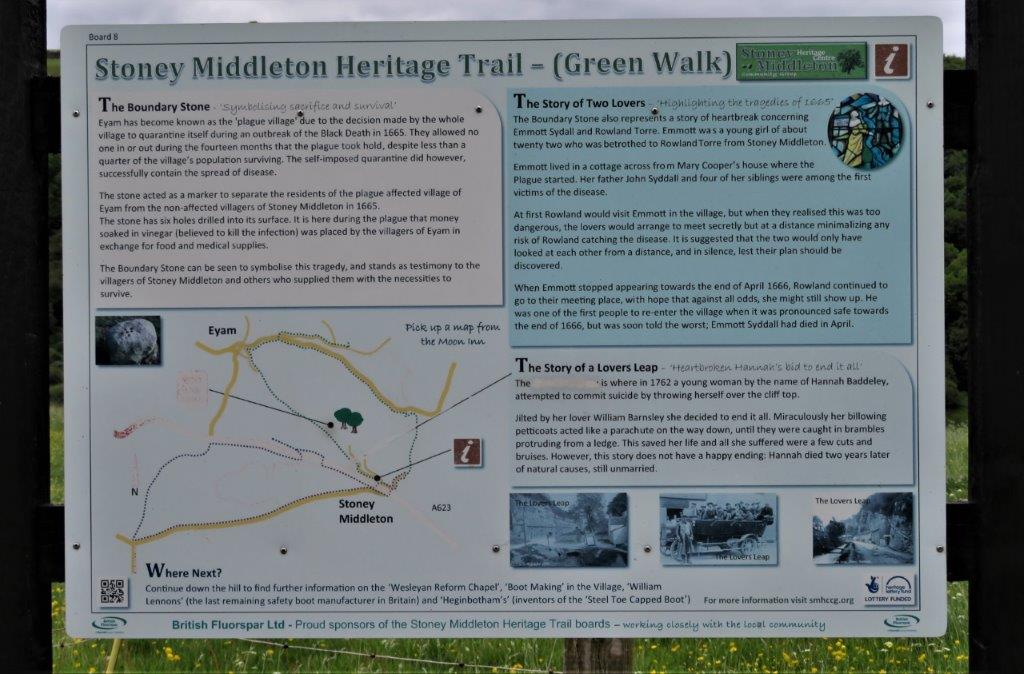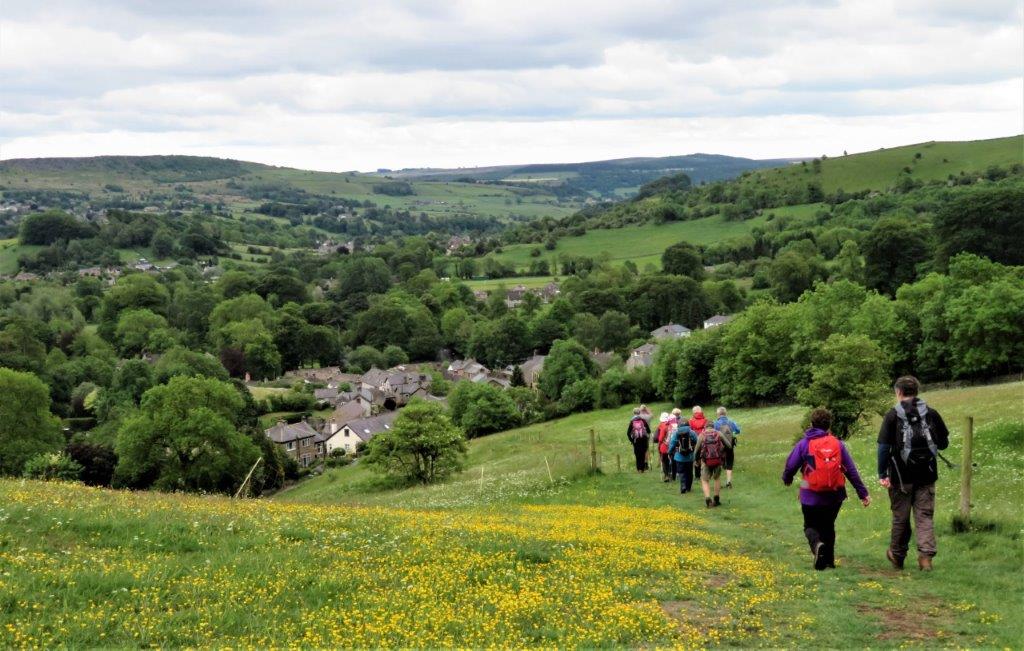 Stoney Middleton below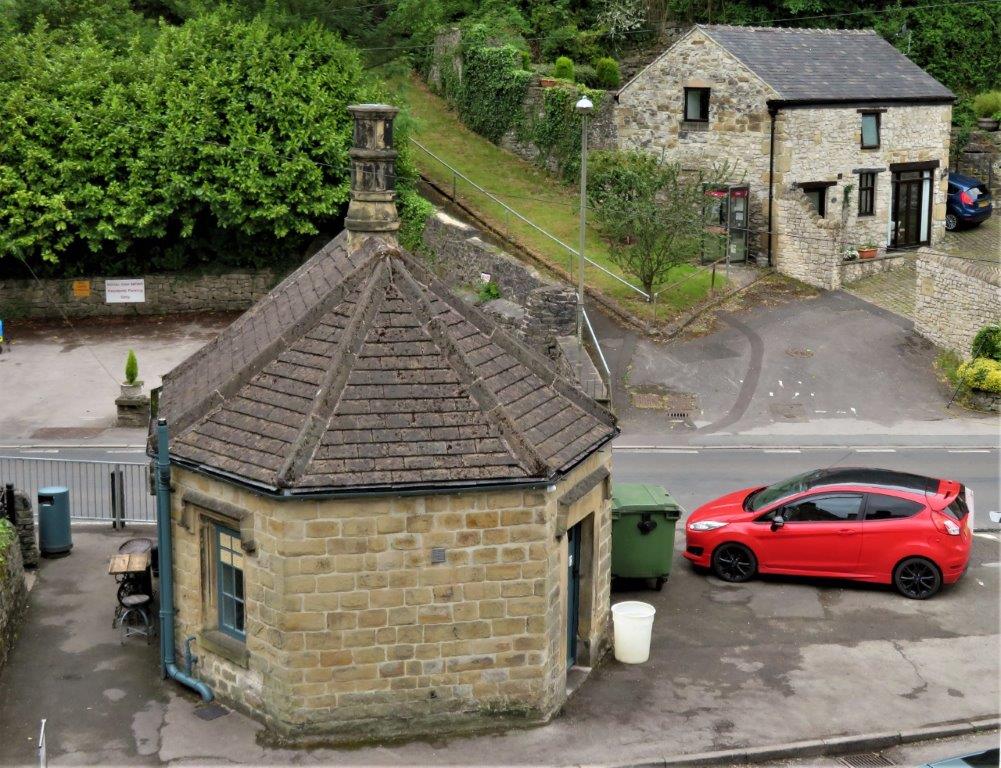 Seen from above when entering Stoney Middleton - Toll House built in 1840 now a fish and chips shop.

After crossing A623 road seen here we went up footpath inclined to left to Middleton Lane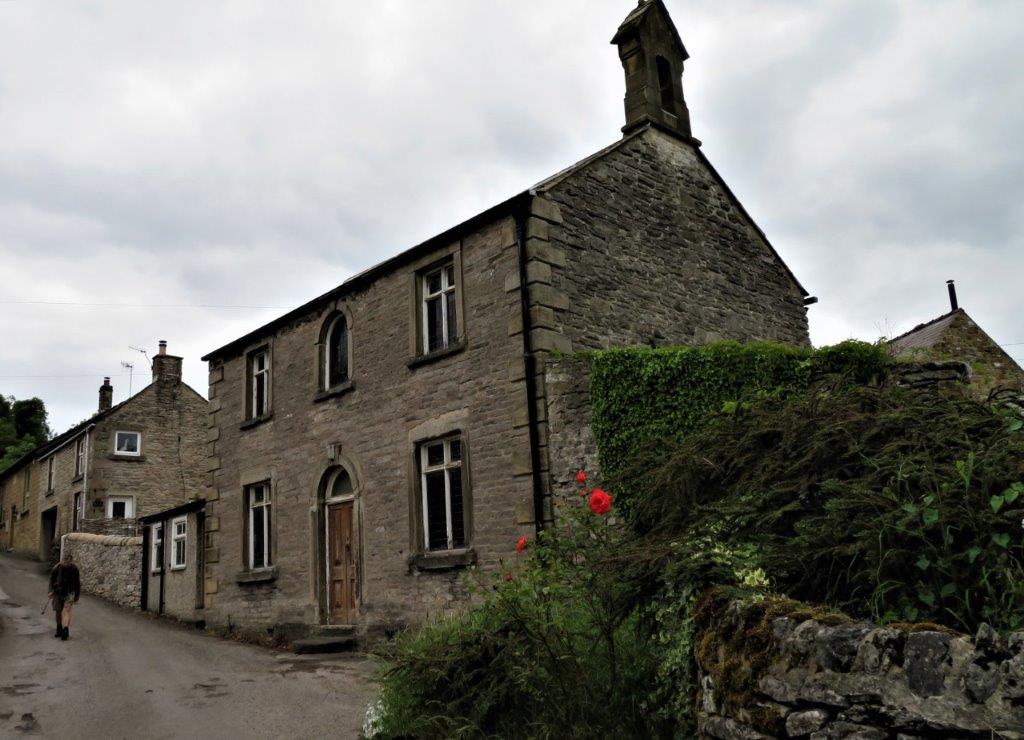 The Wesleyan Reform Chapel seen in Stoney Middleton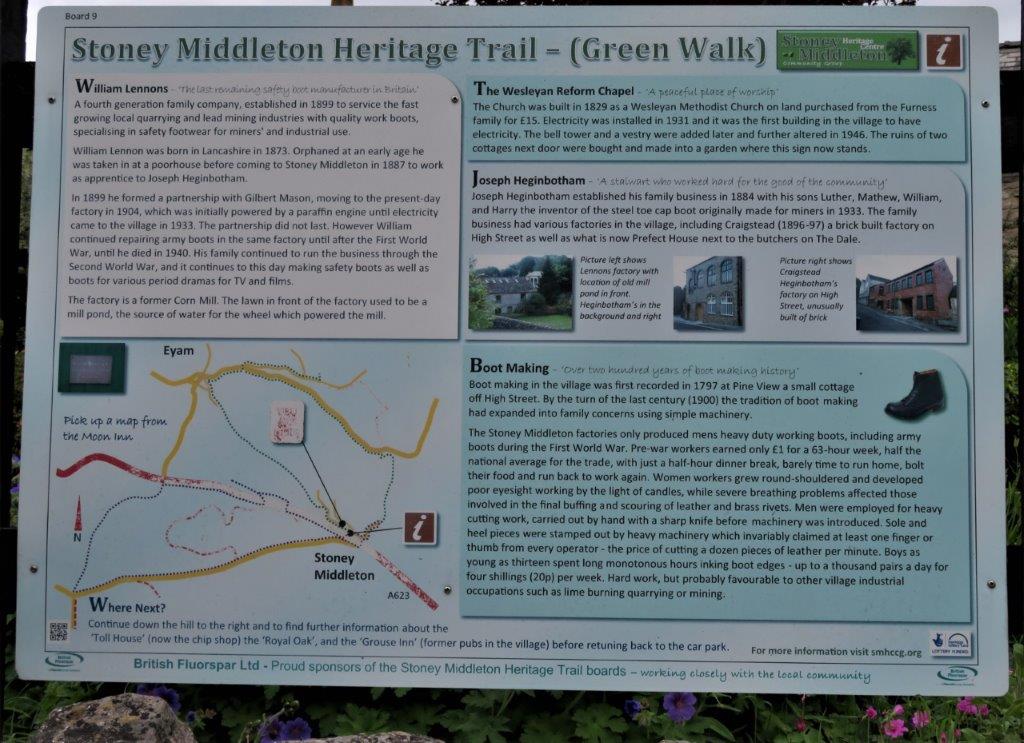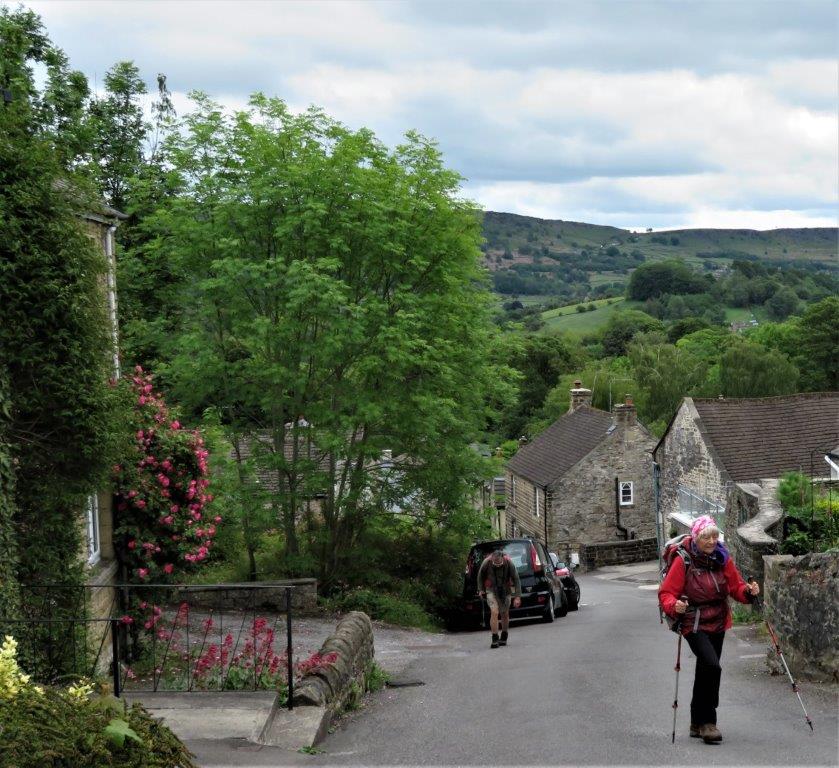 walking up Middleton Lane before turning off on footpath to our left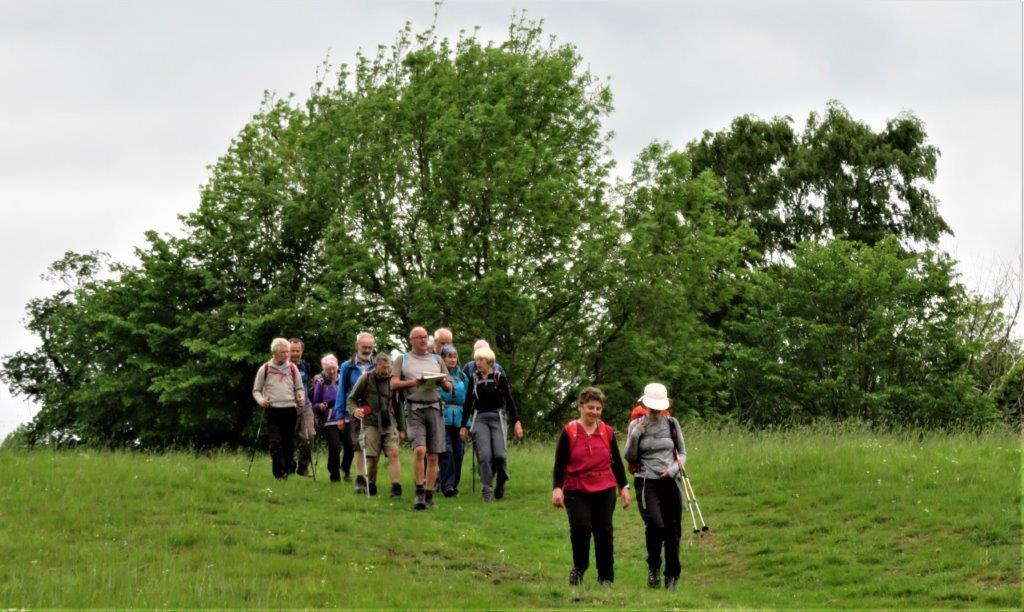 down towards Coombs Dale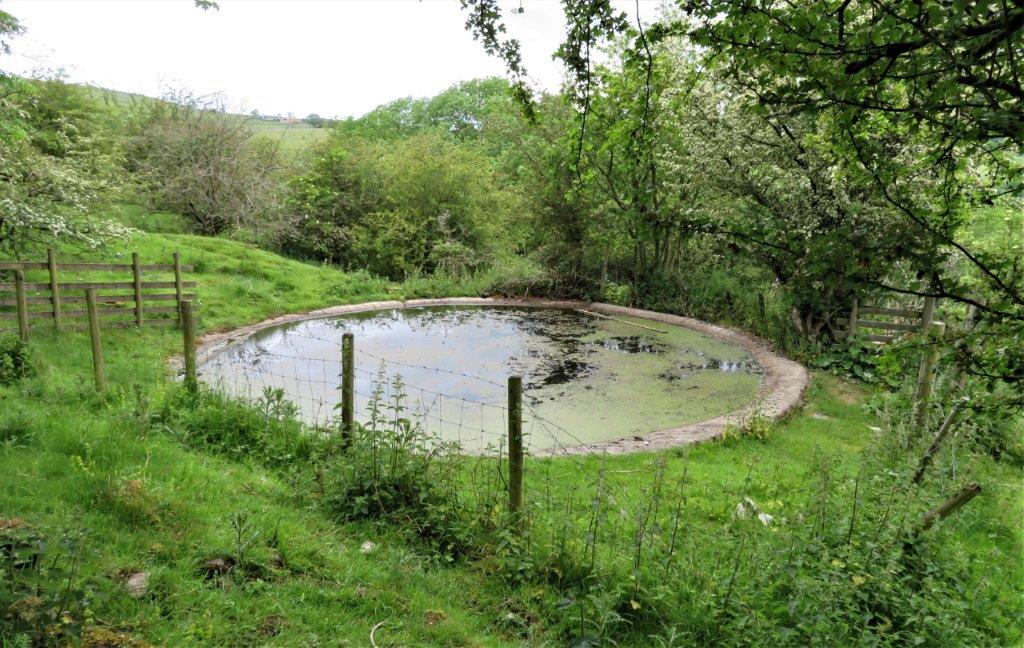 dewpond passed on way up past Calver Peak to High Rake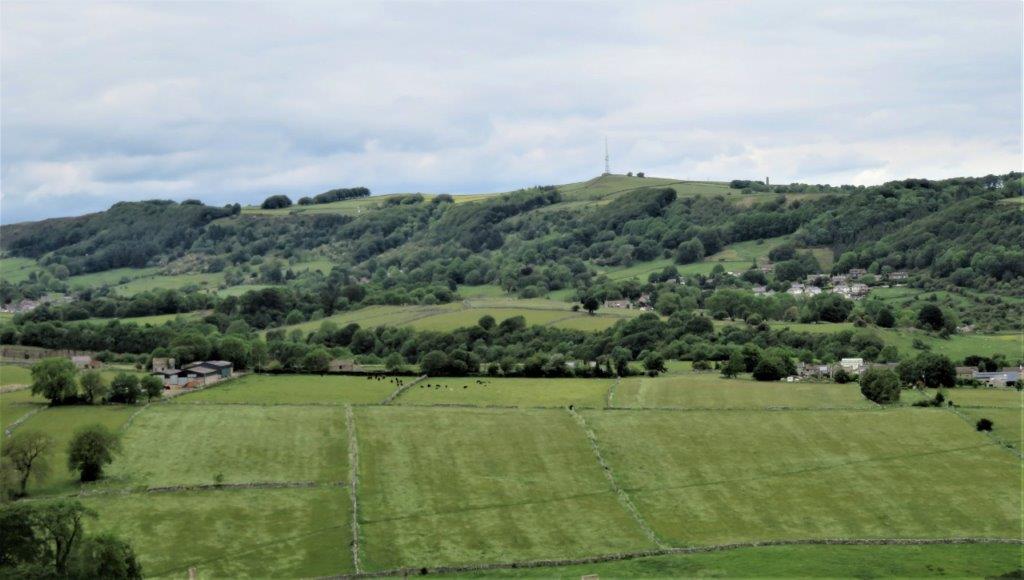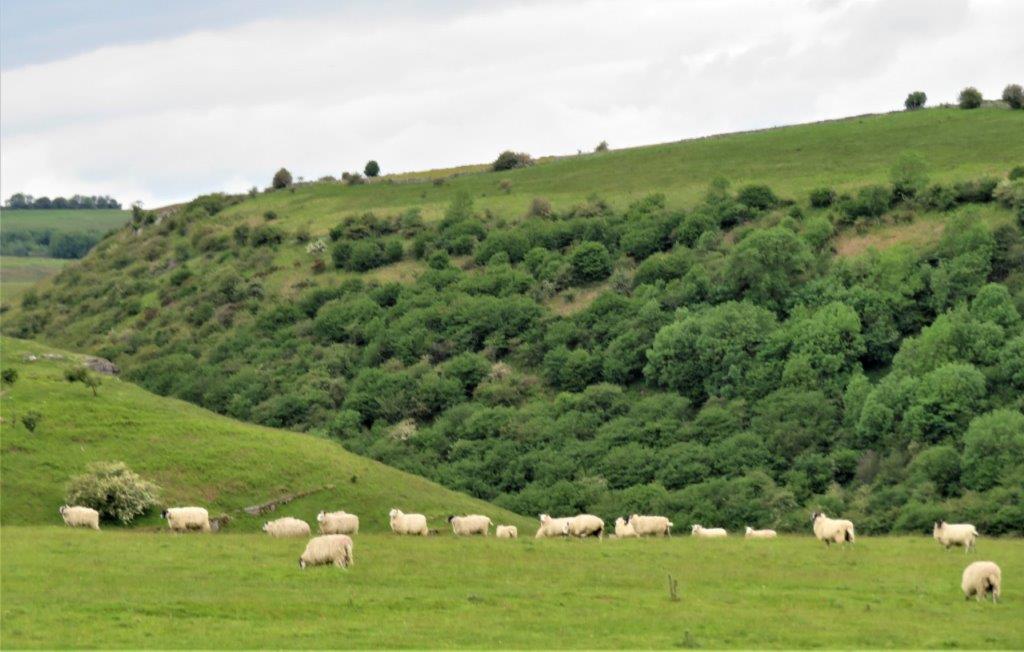 Coombs Dale unseen below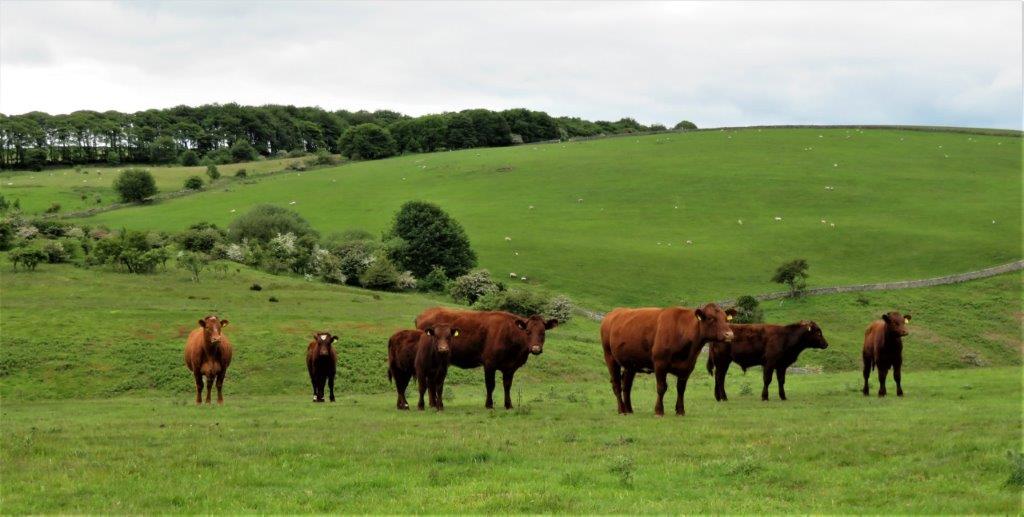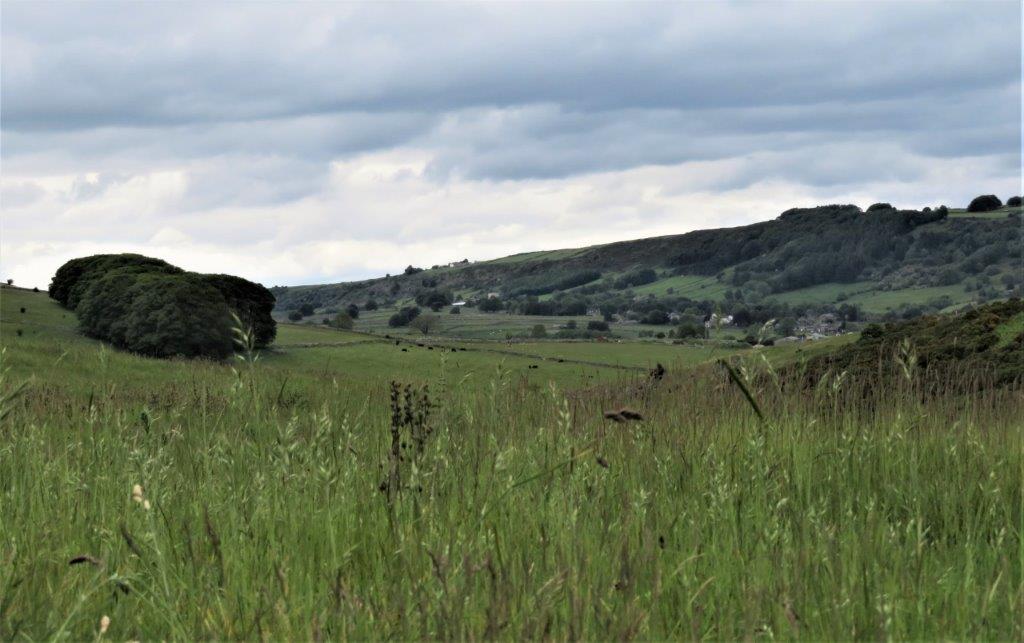 The Barrel Inn in distance on top of Eyam Edge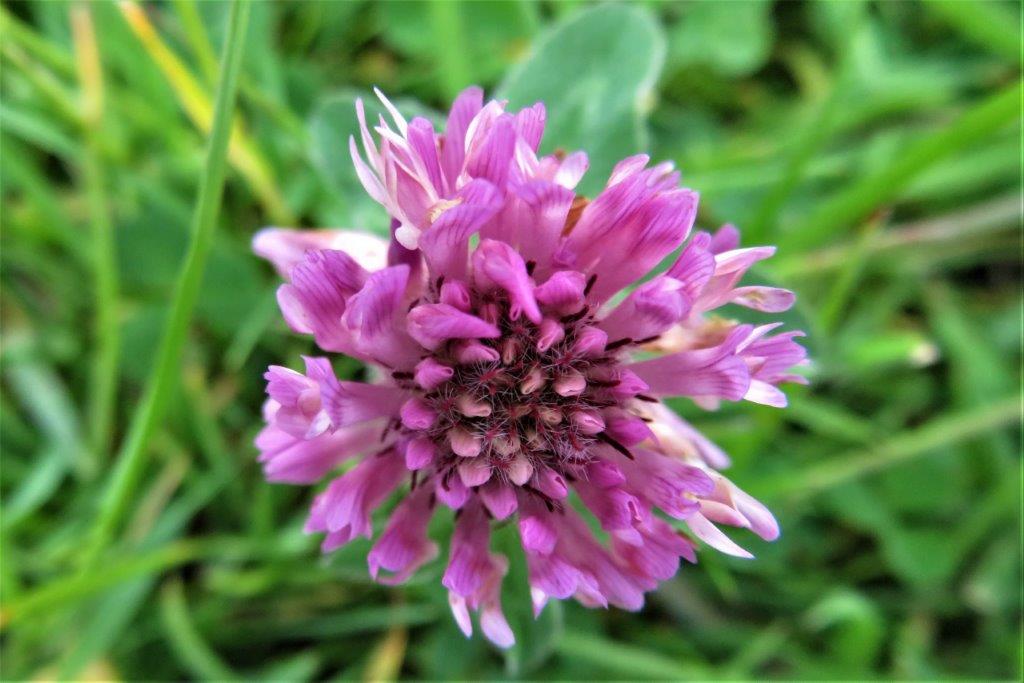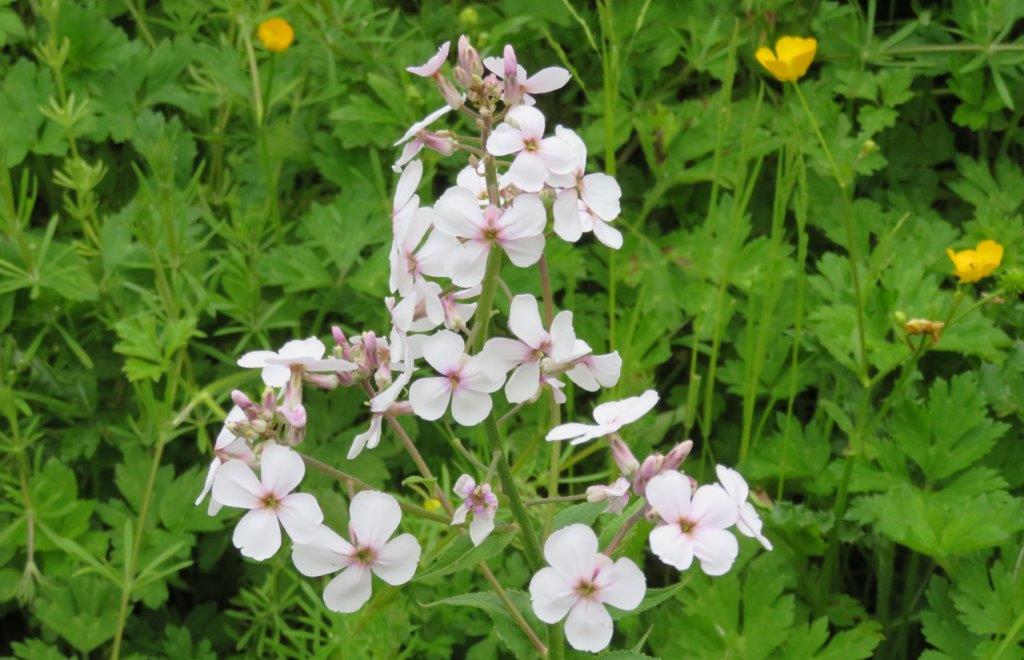 seen when going down track from High Rake to B6001 Road and crossing to Bramley Lane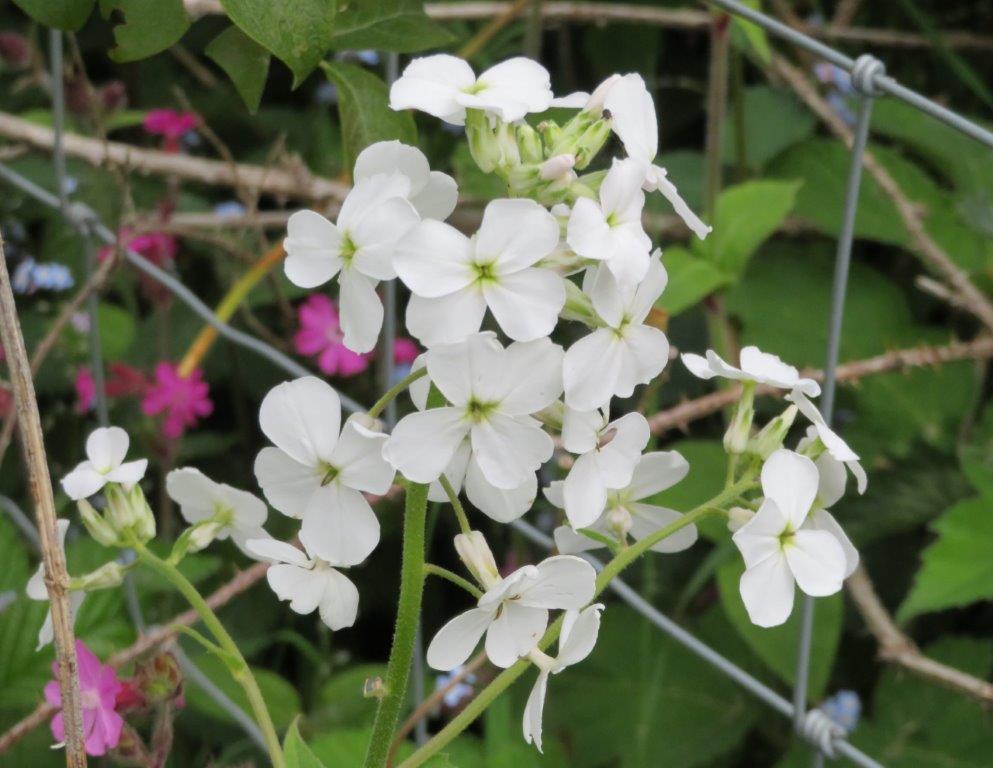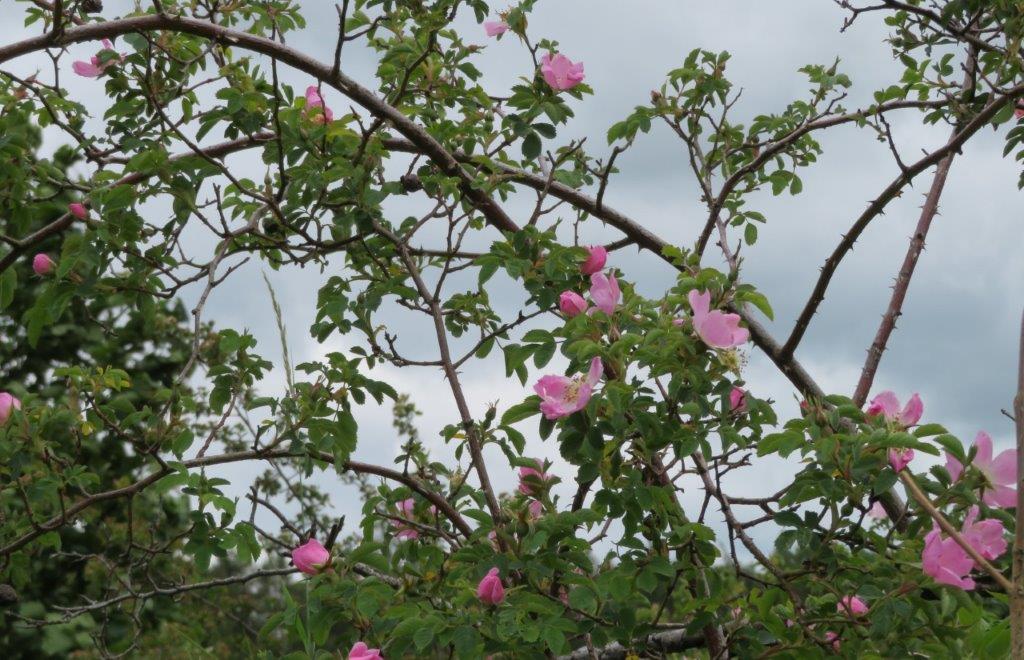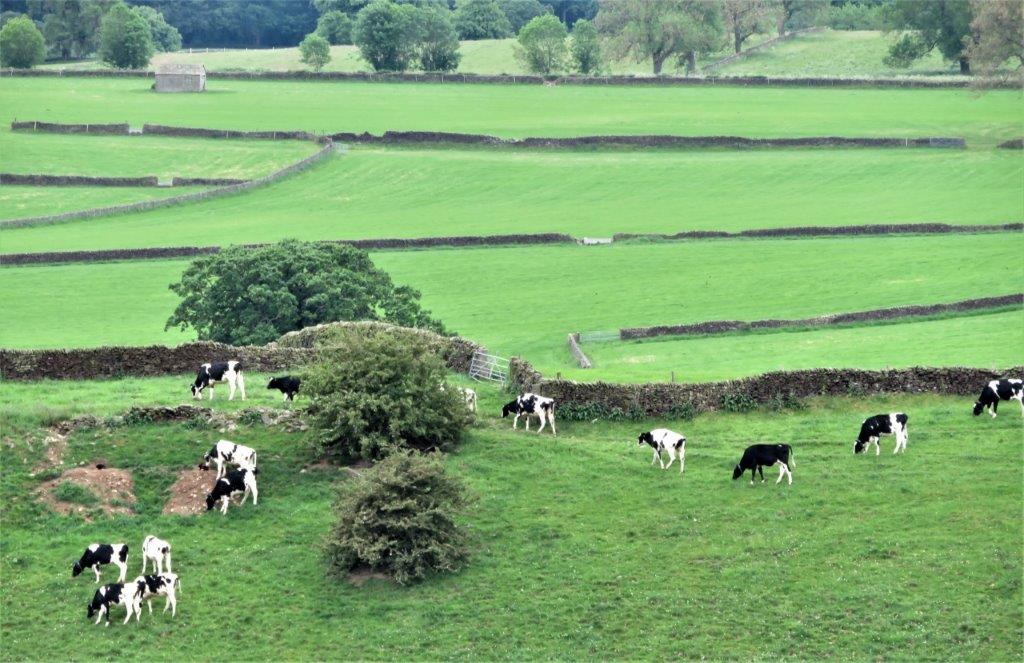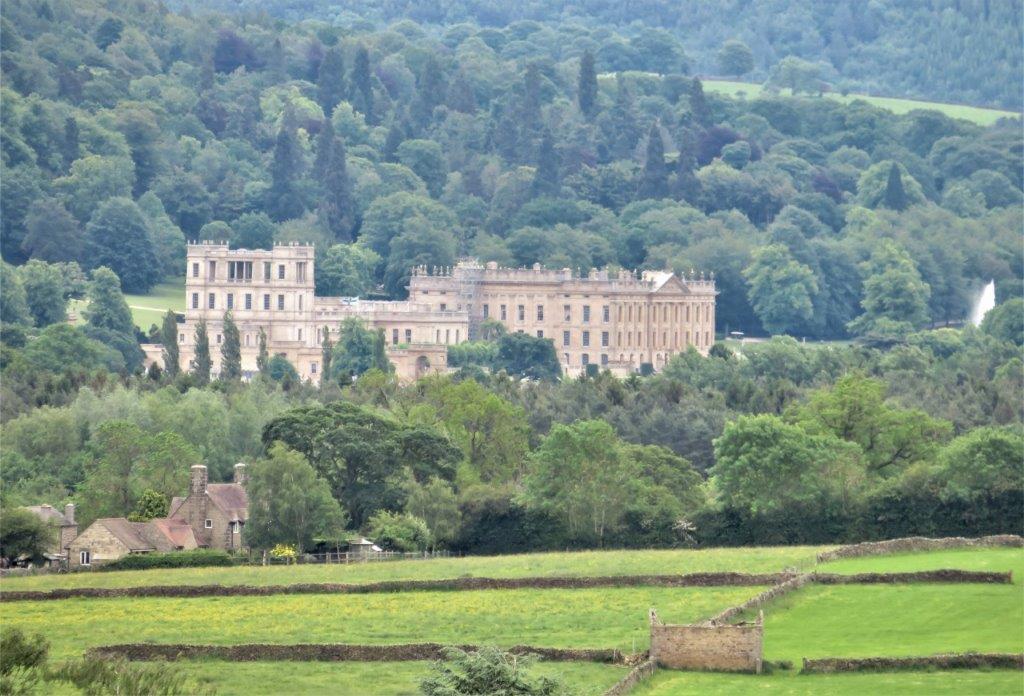 zoomed into Chatsworth House from Bramley Lane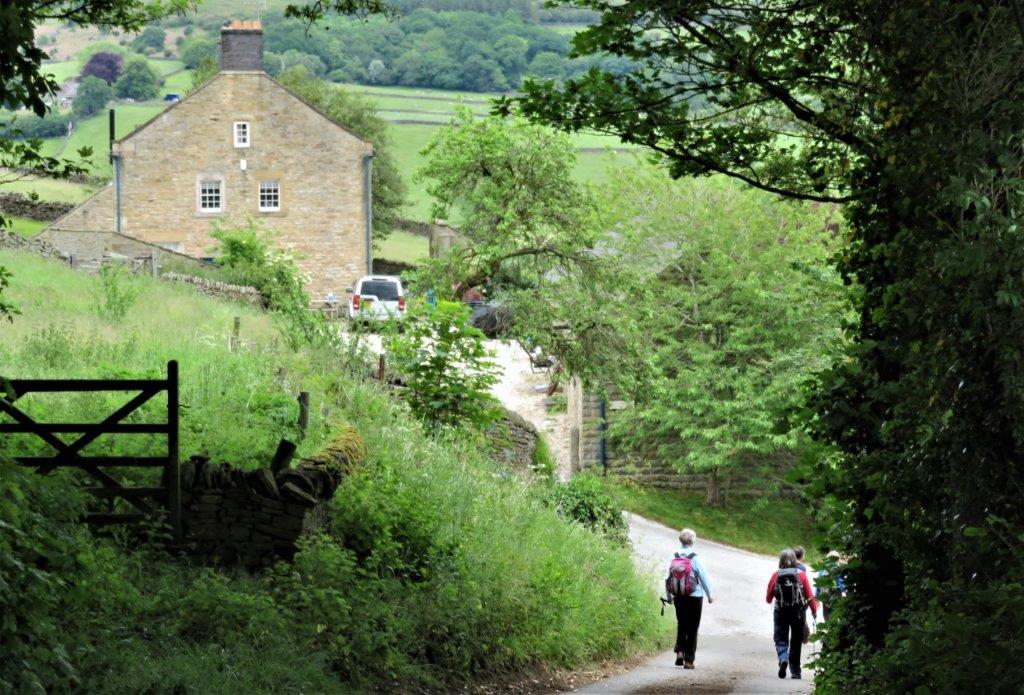 Bramley Farm on Bramley Lane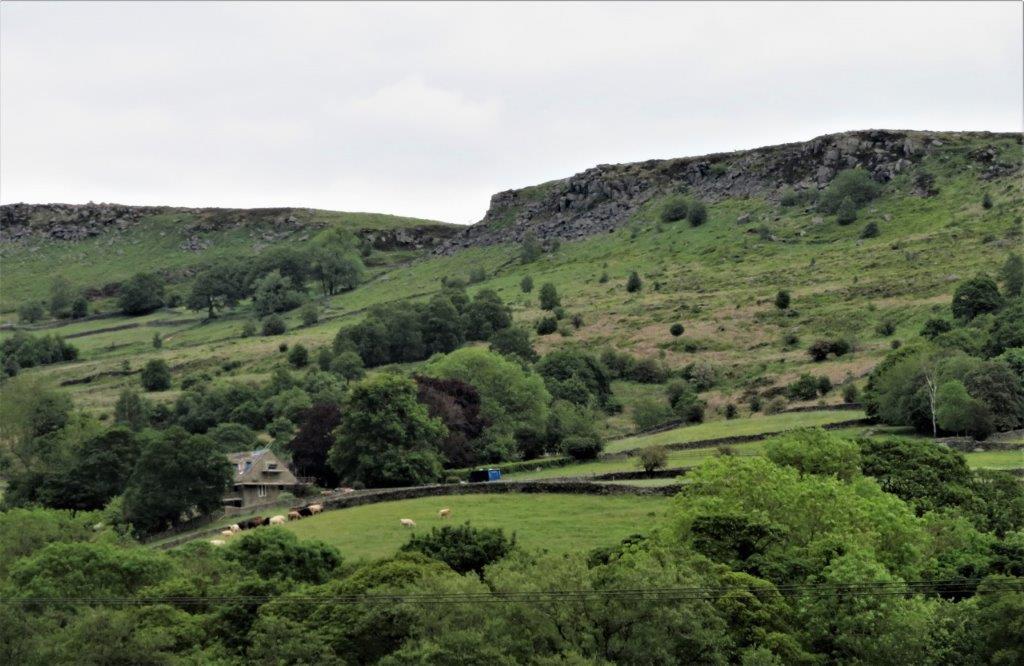 Curbar Edge to left - gap with road - Baslow Edge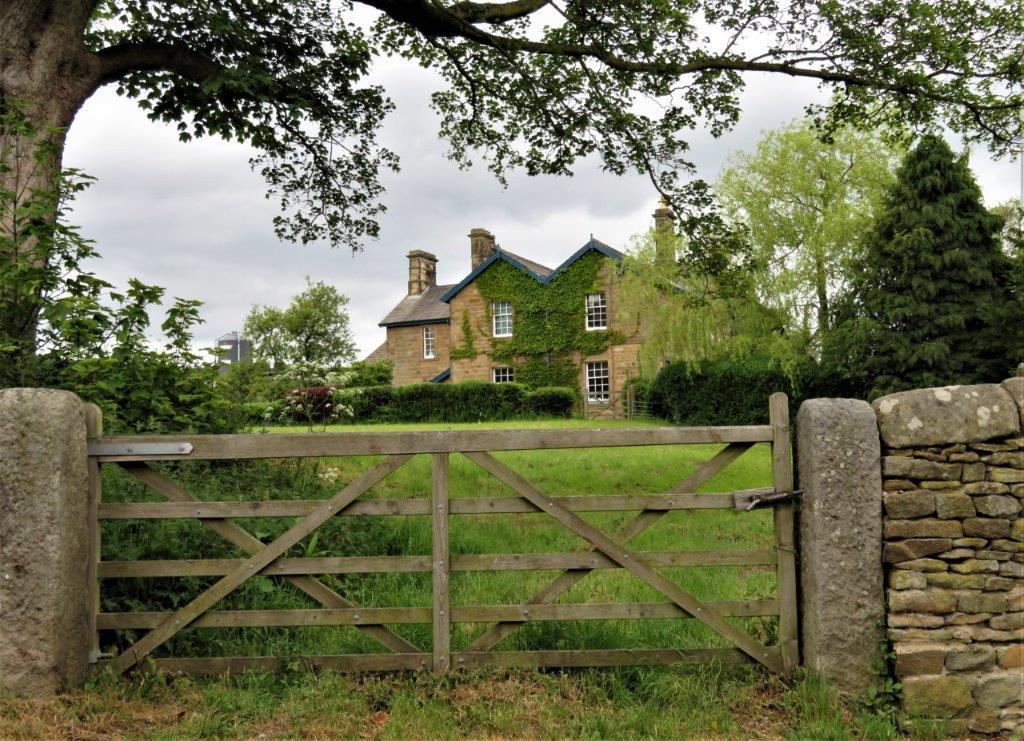 Bubnel Farm?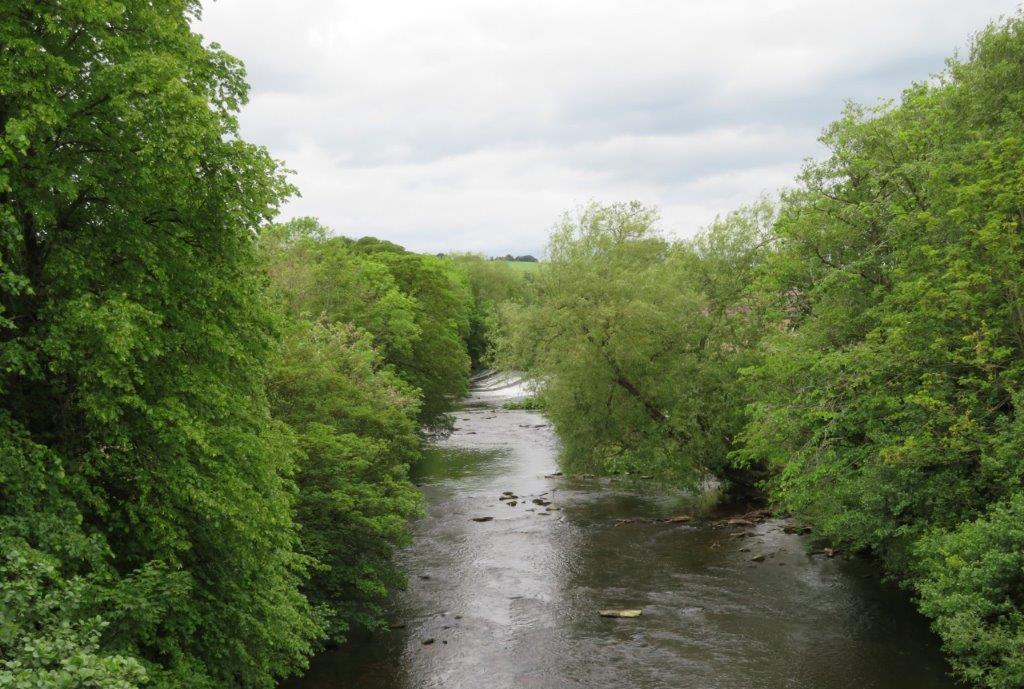 River Derwent - weir above Baslow Church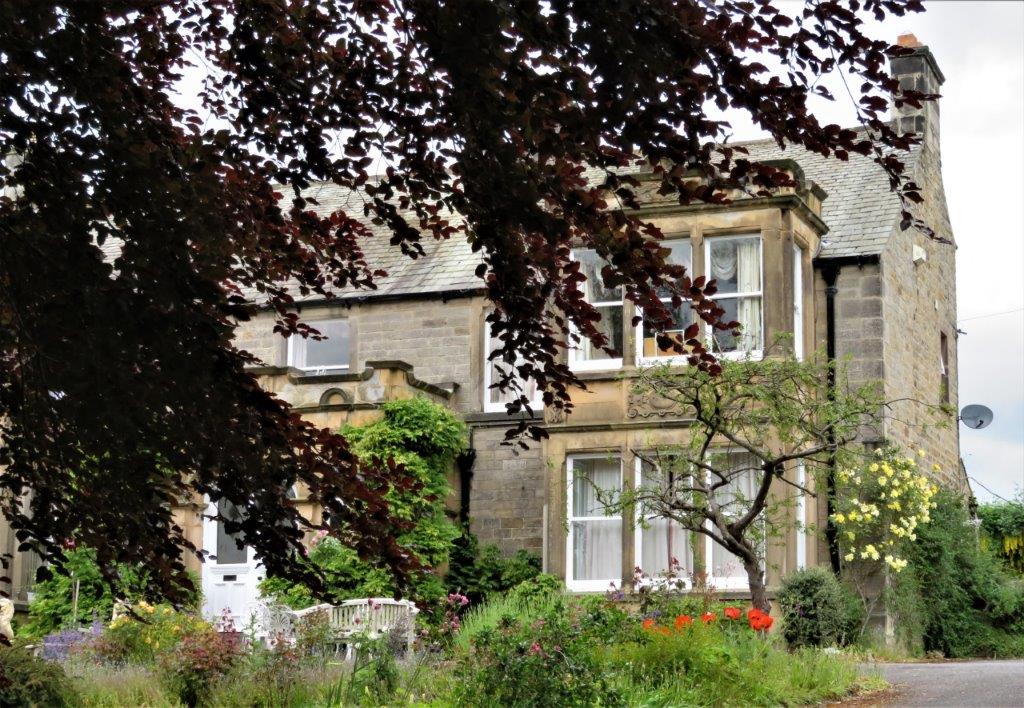 Baslow House? on Derwent Valley Heritage Way towards Baslow Nether End (and then into Chatsworth Park).
homepage - Daywalks Index 2019 - contact me at