homepage - Daywalks Index 2019 - contact me at

2019.12.01 Ladybower Inn (SK205865), ~300m ~WSW on A57 Road, ~S over viaduct on A6013 Rd continuing to, and W across Ladybower Reser Embt, ~200m N on track (on Reser Edge), turnoff on FP up ~NW for 300m to SK196859, ~S then SSW to join track ~W up to Winhill Pike SK187851, ~W to Hope Brink & then NNW along it then continuing to short of Wooler Knoll, on West side (top of) Woodlands Valley ~NNW to Hope Cross SK161874, ~NNW on Roman Road, at SK158879 turn ~W on track thru OAL & then ~WNW over Crookstone Hill then ~NW / ~SW / ~NW to join the Kinder south edge path at ~SK144882, follow path ~NE for ~150m & V turn onto the Kinder north edge path, follow path ~W for ~ 400m, turn off thru moor land to Madwoman's Stones and on to Trig Beacon SK129878, ~S thru moor land to Kinder south edge path SK129874, path winding SE downhill to Edale Y.H. SK140866, ~S on YH access road to Edale Road (to West of Nether Booth), follow Edale Rd westward crossing under railtrack, V turn ~E off Edale Road and cross ~S on Backtor Bridge over River Noe, ~S past Backtor Farm, ~SE to Backtor Nook* - Back Tor, Lose Hill, Townhead, Edale Road to Hope - leader Andrew Irwin - Sunday (* photos only to this point - photographer and one other followed easier route via Brockett Booth Plantation to Hope).
Comment - Generally recognised & declared footpaths and Bridleways are shown in dashed coded colours (usually green) on OS 1 in 25.000 maps. But some other important footpaths such as those defining the Edge of Kinder plateau are shown only lightly marked - indistinguishable from many other minor paths in the area - apparently as they were never officially declared paths. It would, however, seem useful to mark important routes through Open Access Land on such map in a clearer manner with a different coding?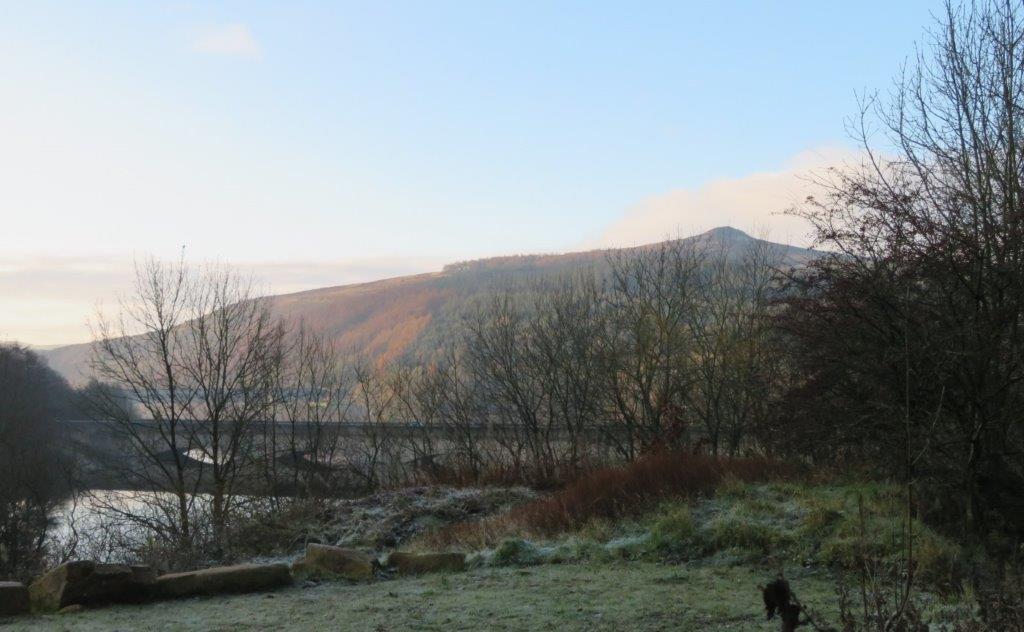 In front - viaduct over east part of Ladybower Reservoir taking A6013 road to Bamford. Behind left - the reservoir embankment just visible. At top right - Winhill Pike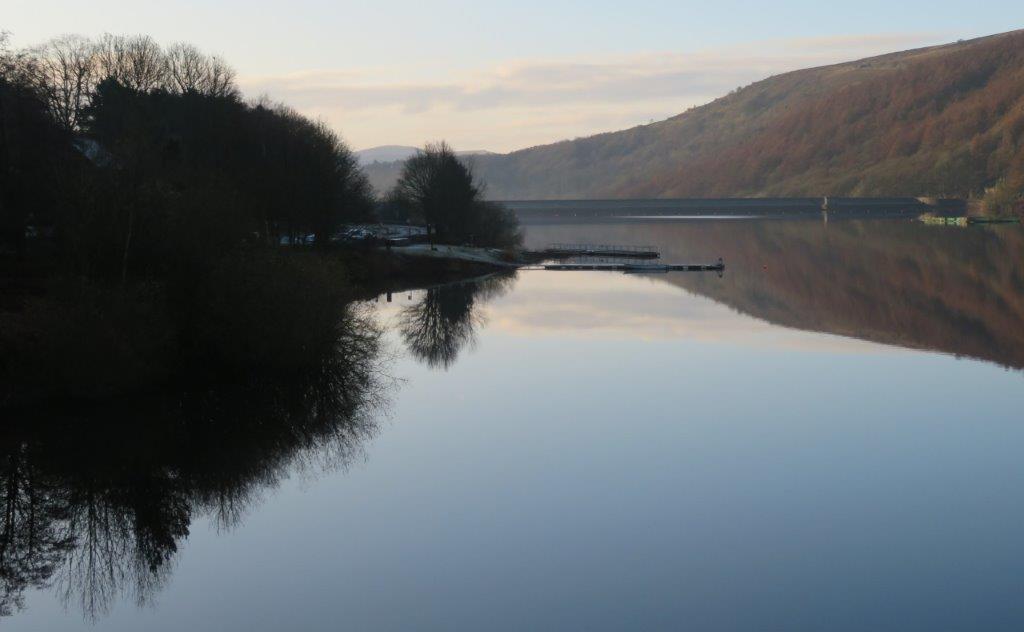 another view of the Ladybower Reservoir embankment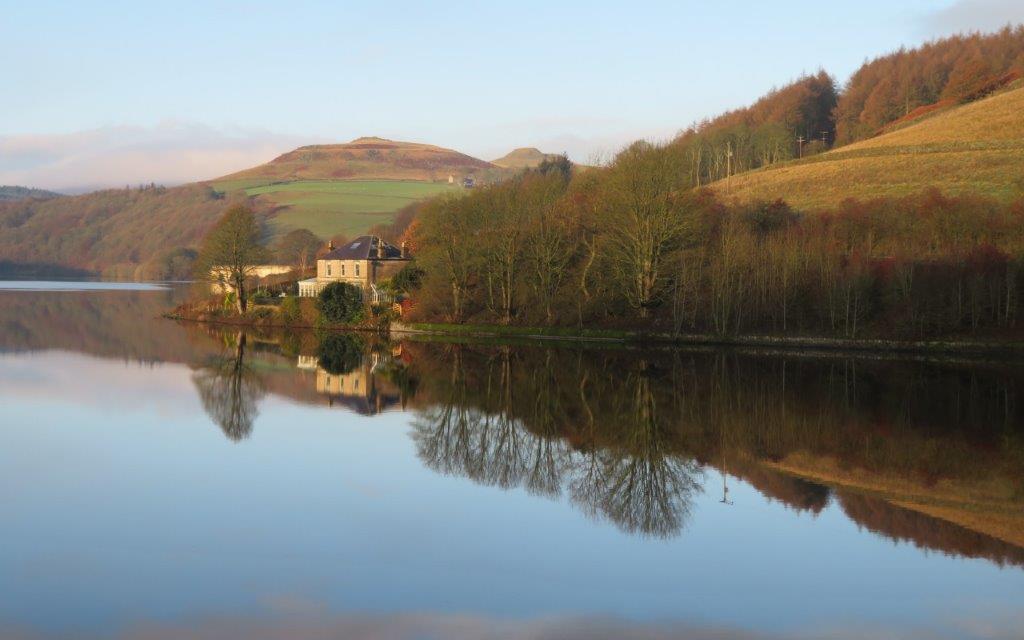 Looking across Ladybower Reservoir to house in front of the A57 Road (and viaduct behind to its left). Crooke Hill & Crookhill Farm behind to left.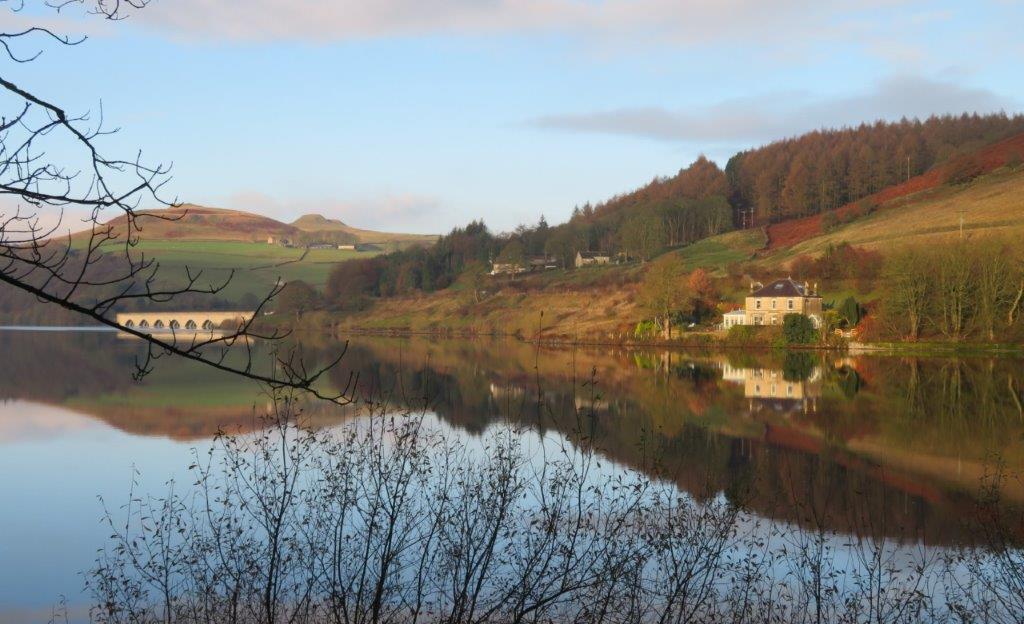 another view similar to the above.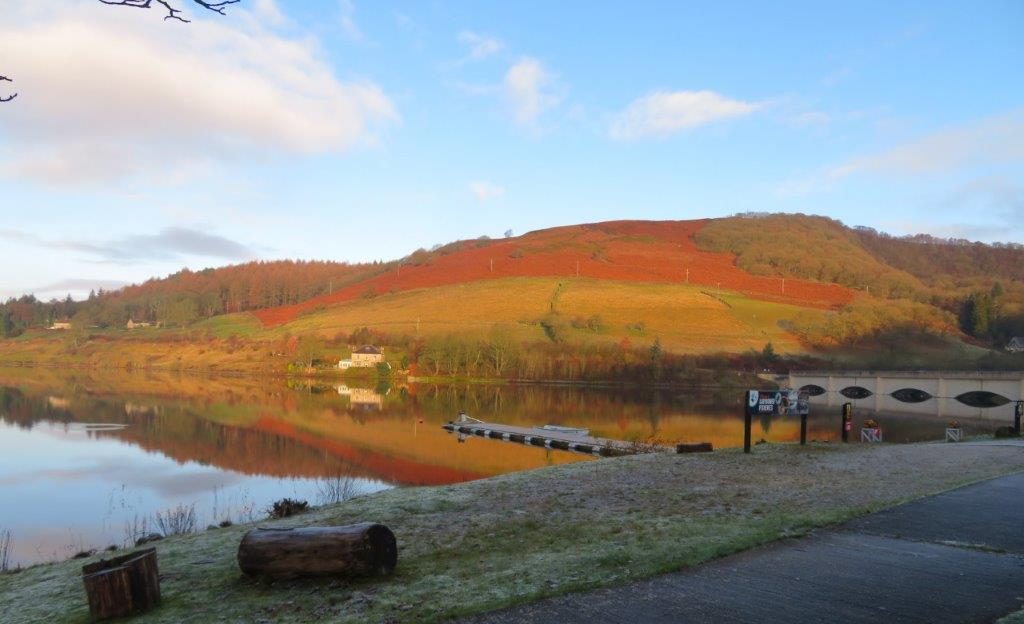 The viaduct taking the A6013 Road to Bamford seen from other side (see also first picture).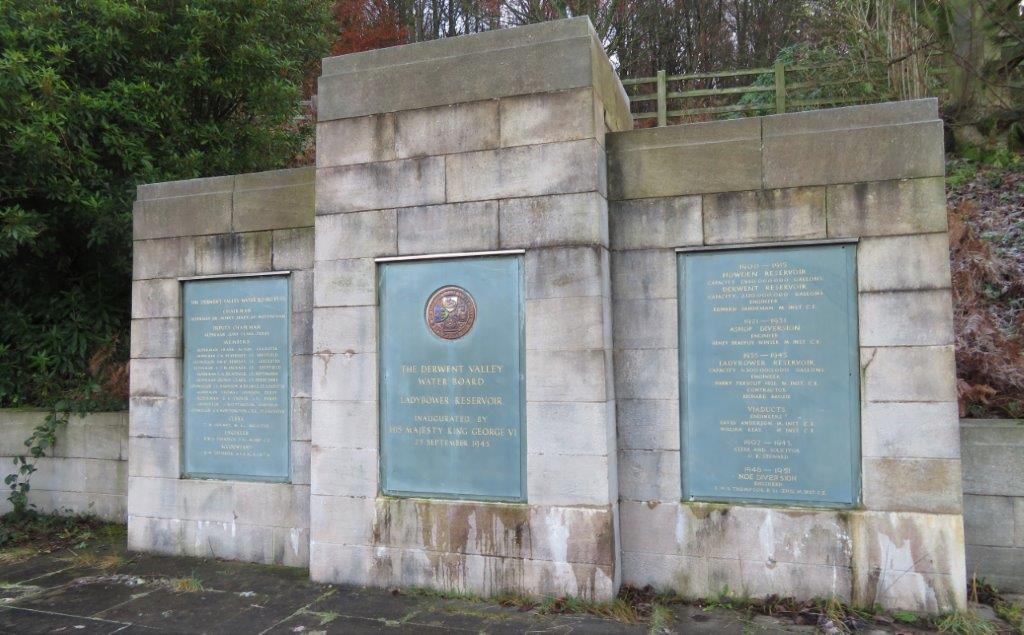 to read - enlarge picture on computer, or bring up magnifying glass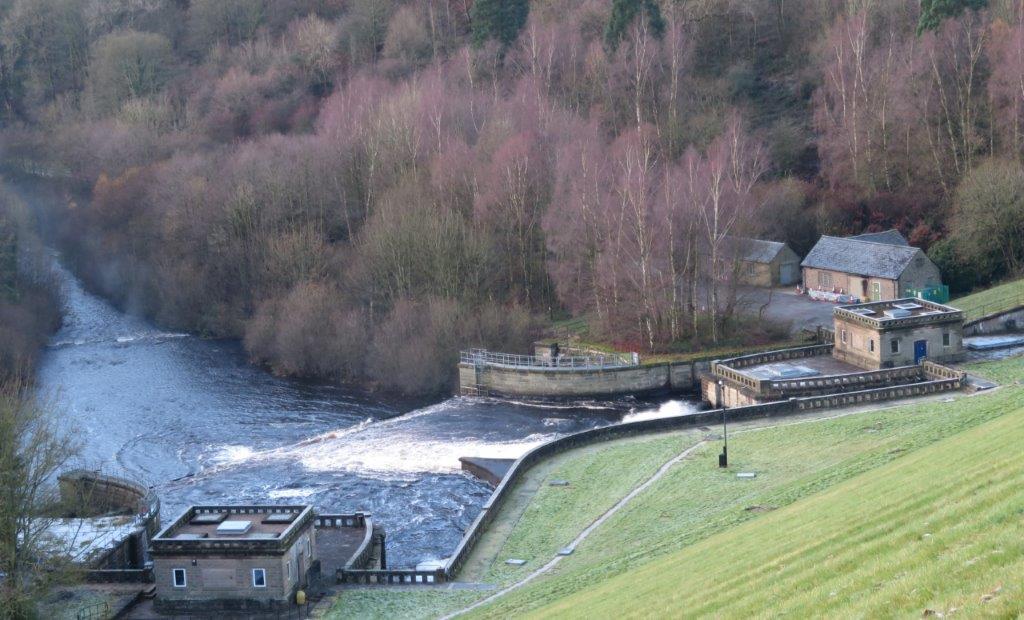 The tailbay - see note below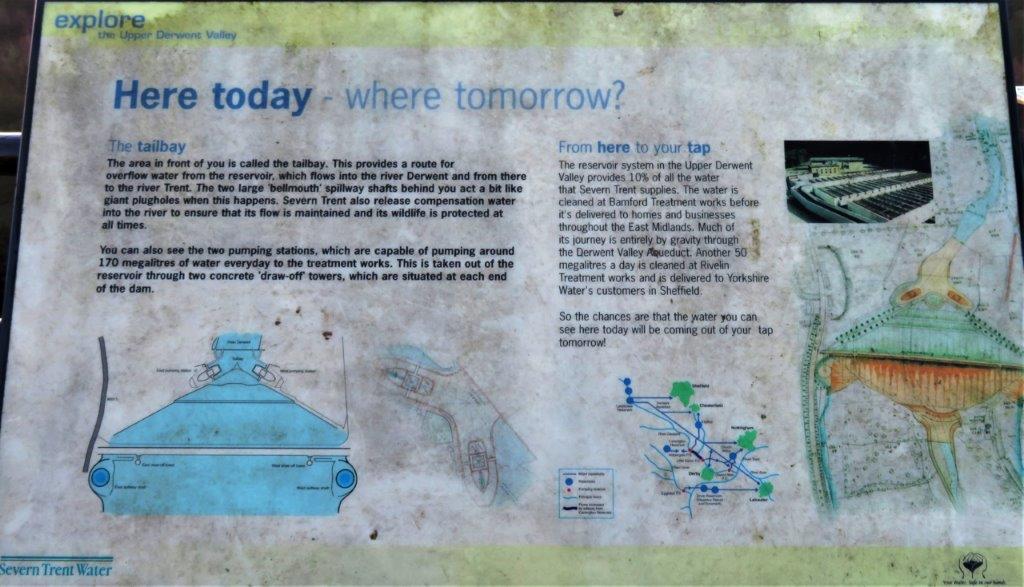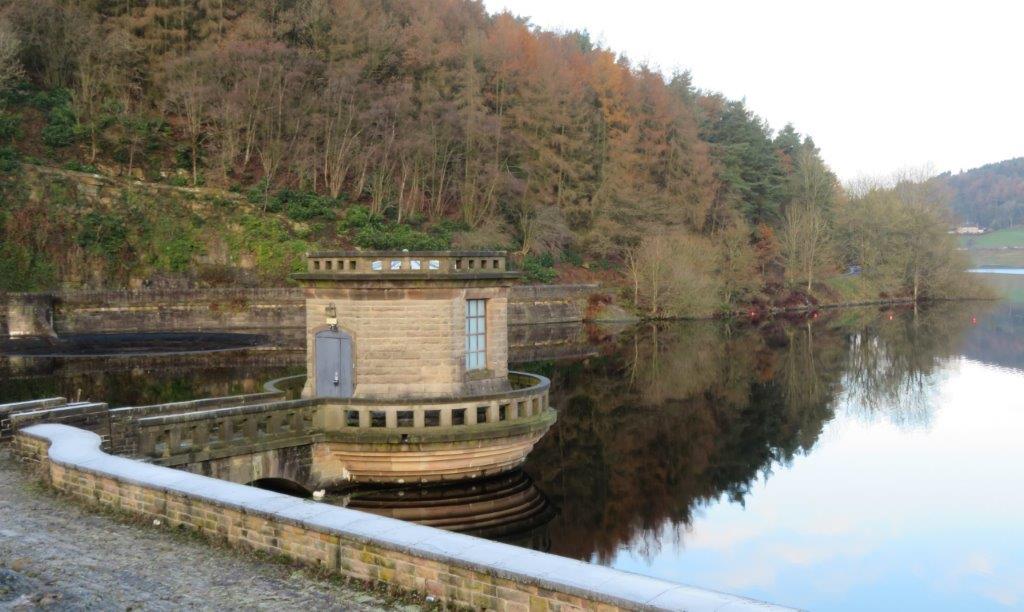 Draw-off tower - one of two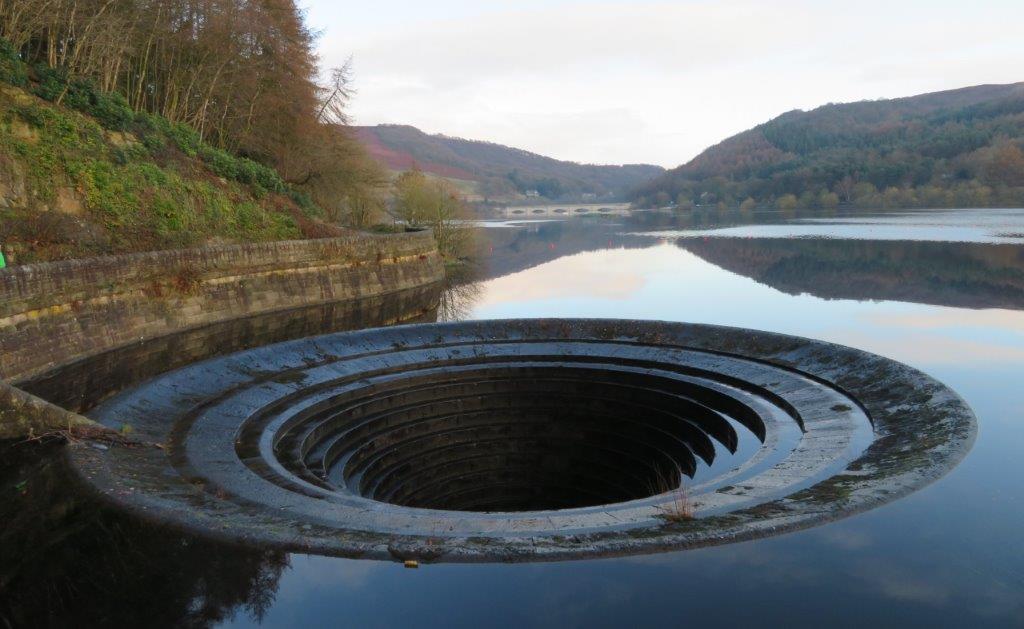 Bellmouth spillway - one of two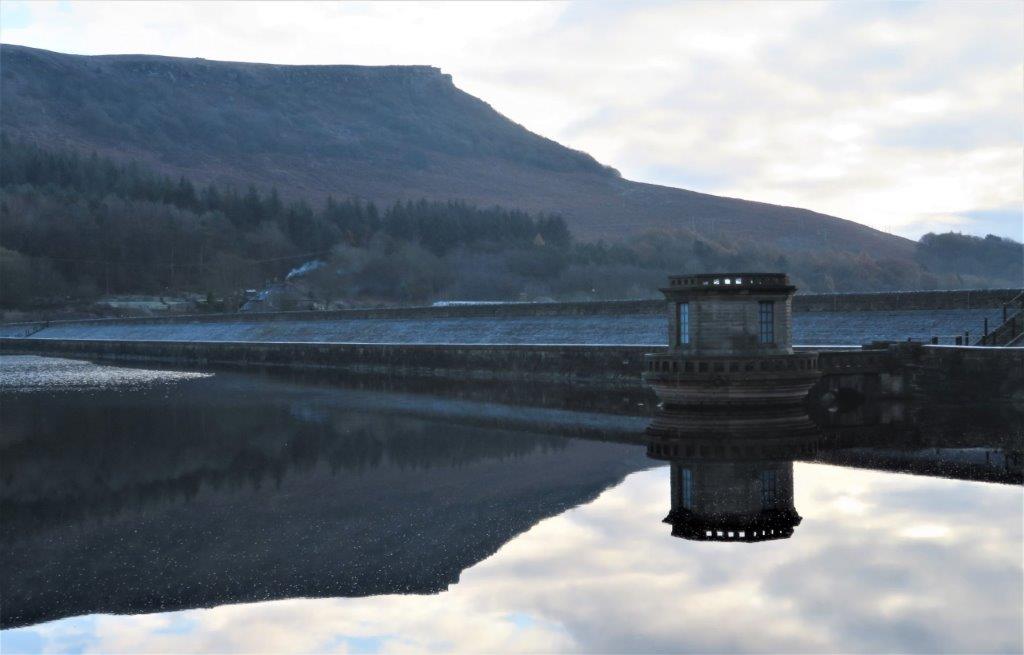 Bamford Edge reflected in the reservoir water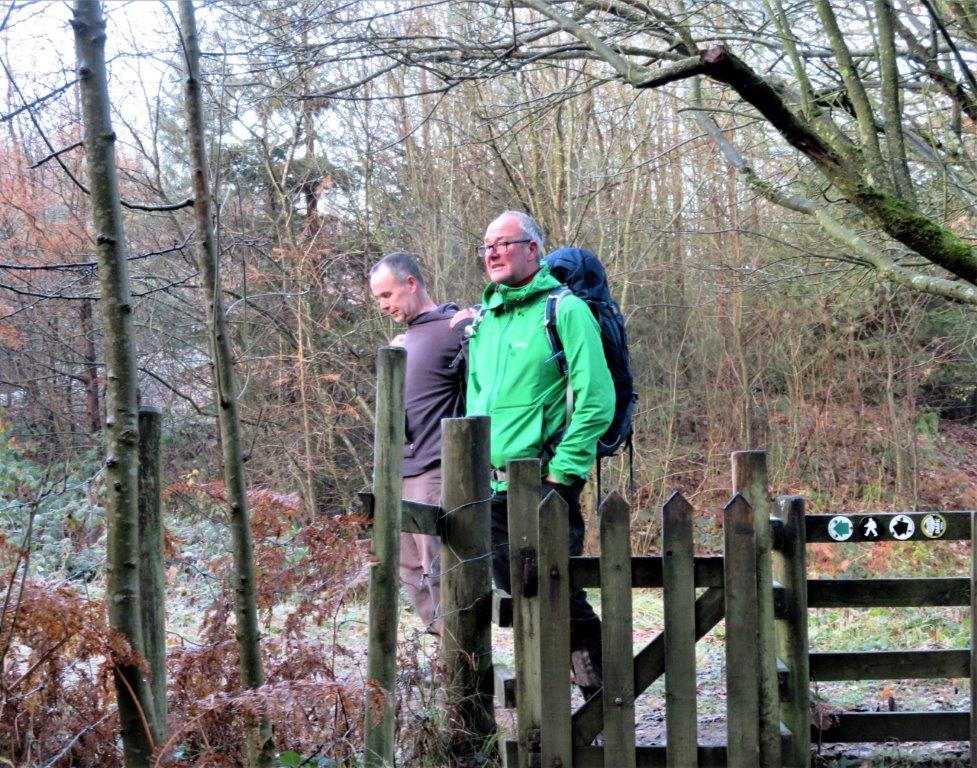 Waiting for the group before heading further toward Winhill Pike. This route much easier than Parkin Clough the direct steeper route up.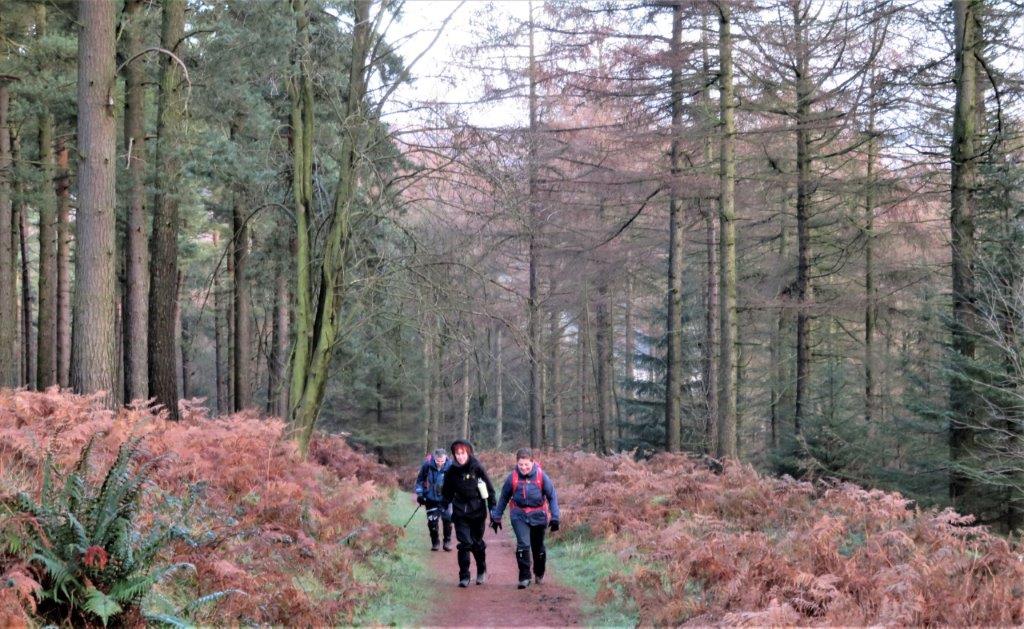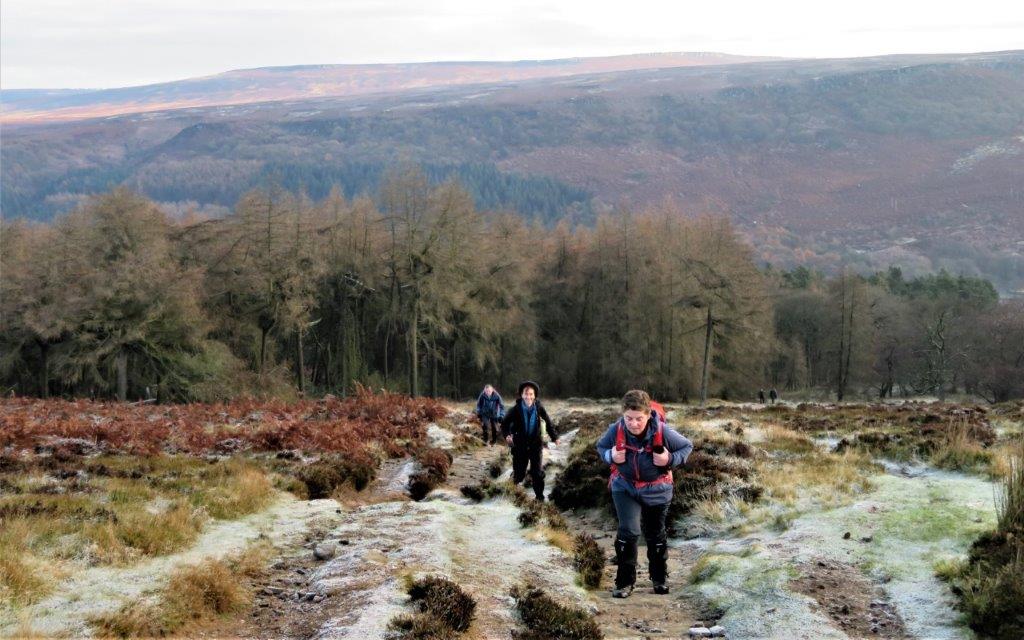 Westward up towards Winhill Pike - grass coated with frost.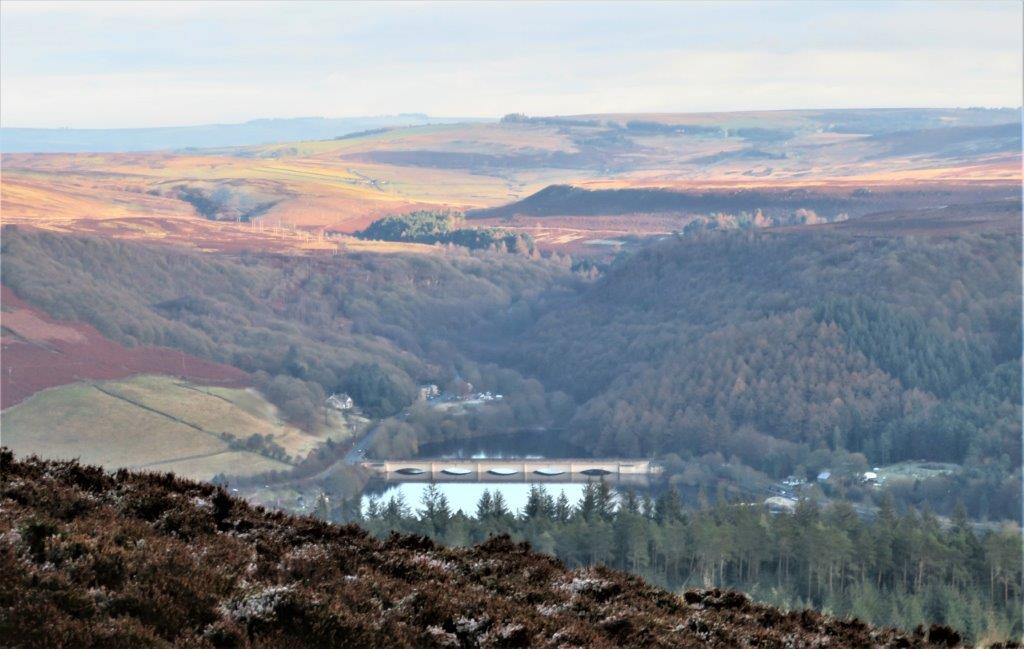 looking down at the viaduct carrying the A6013 road to Bamford. The A57 and Ladybower Inn (car park in front) - just visible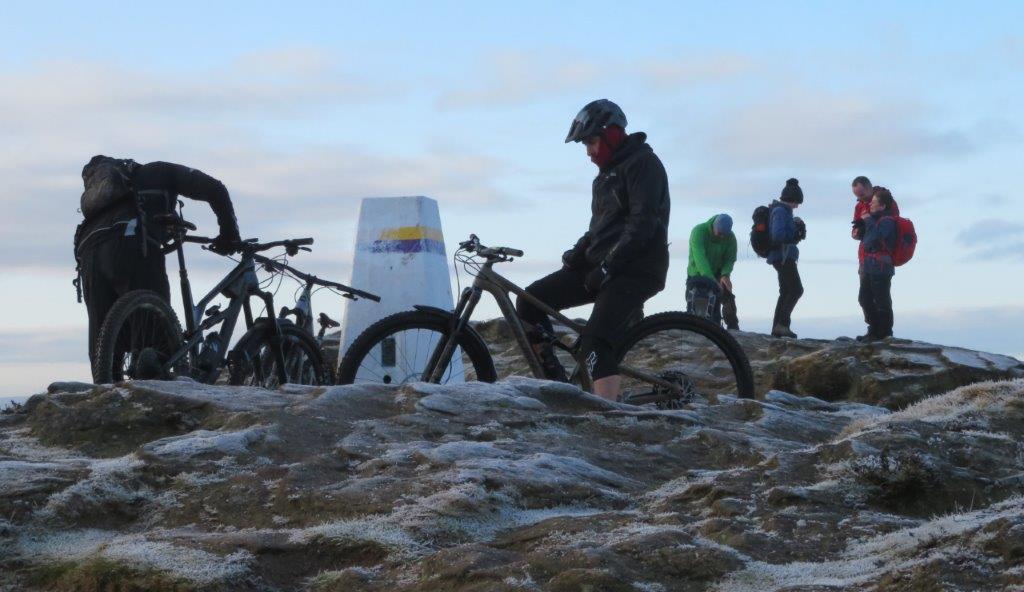 trig beacon on Winhill Pike - footpaths only here no bridleway.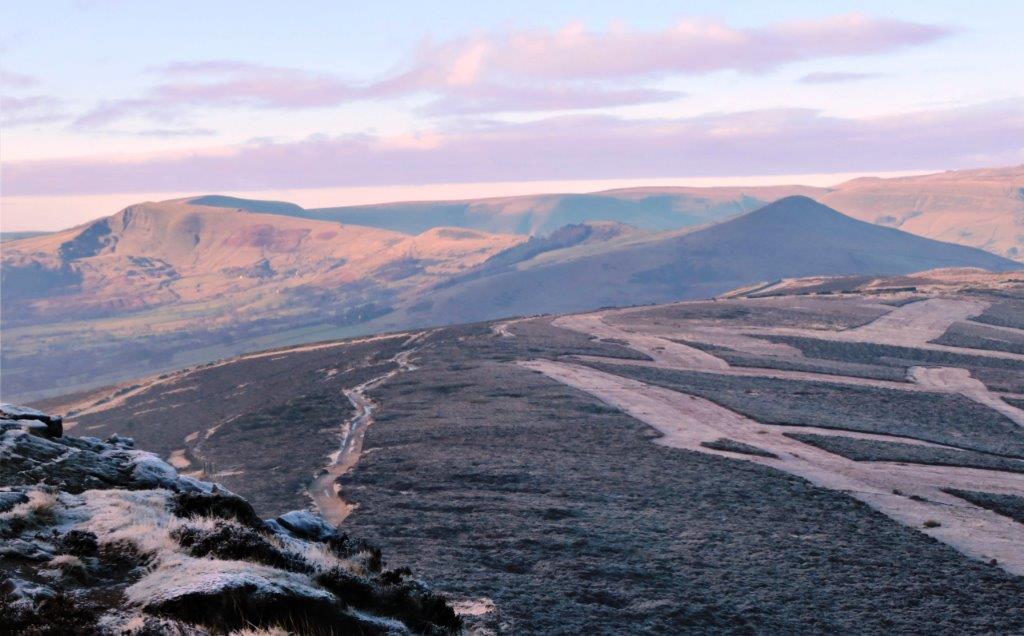 Mam Tor to left & Lose Hill to right (seen from Winhill Pike). Hollins Cross / Barker Bank / Back Tor - lie between Mam Tor & Lose Hill.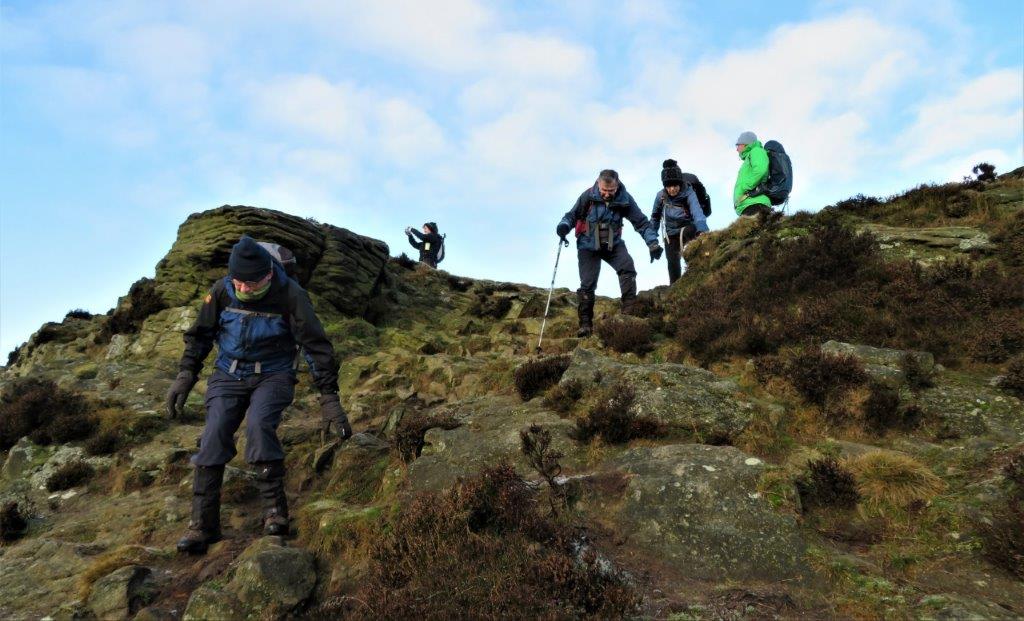 down from Winhill Pike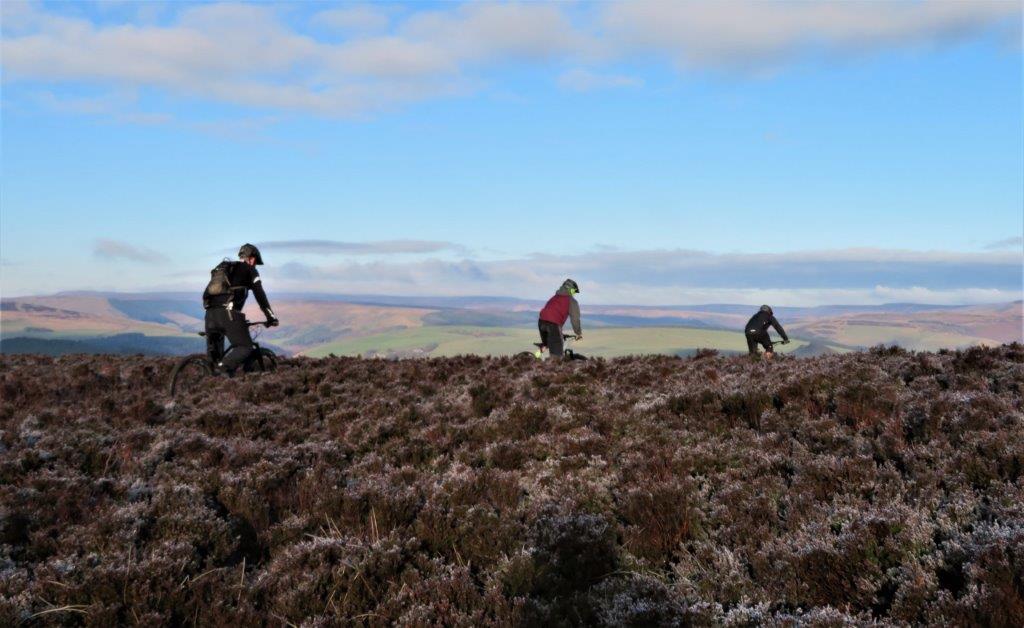 Bikes probably on Bridleway (Roman Road) here.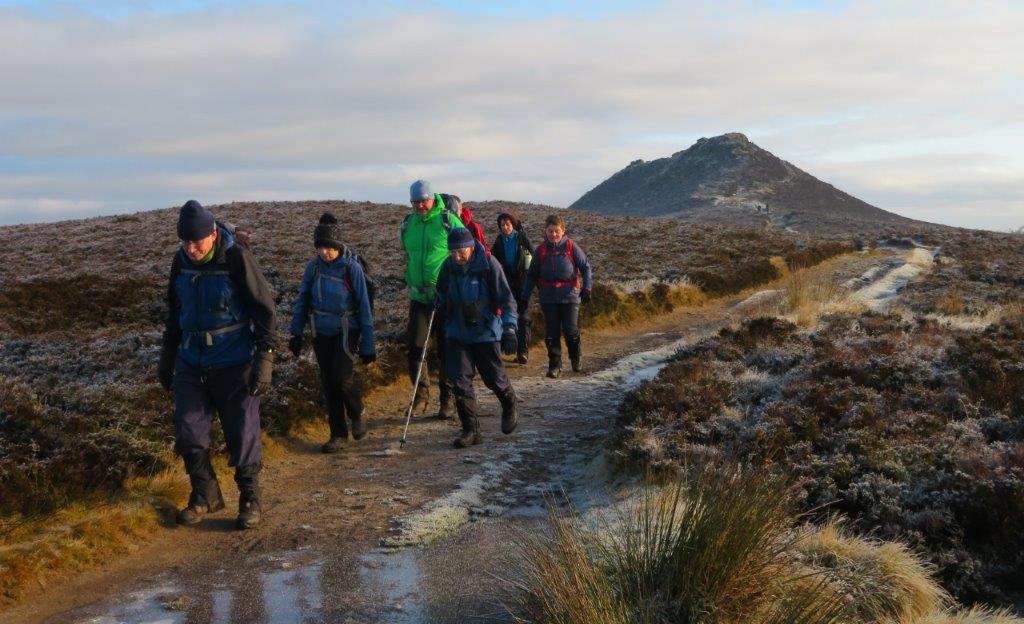 Winhill Pike behind - heading toward Hope Brink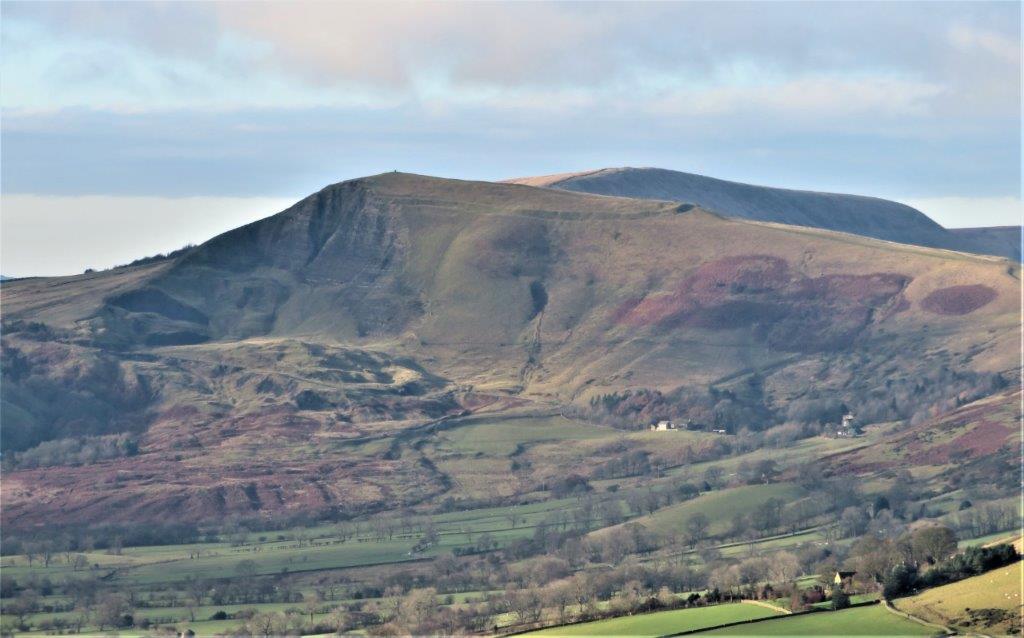 zoomed into Mam Tor at left. Brown Knoll behind to right at top West end of Vale of Edale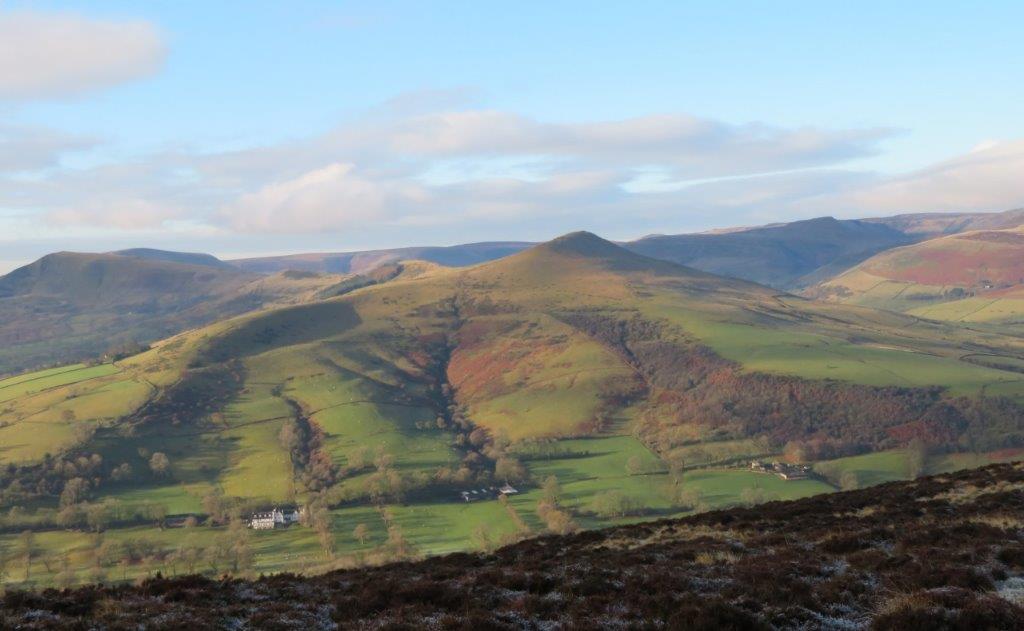 View of Lose Hill. Group went to Hope down slope shown to Townhead and then to Edale Road to hope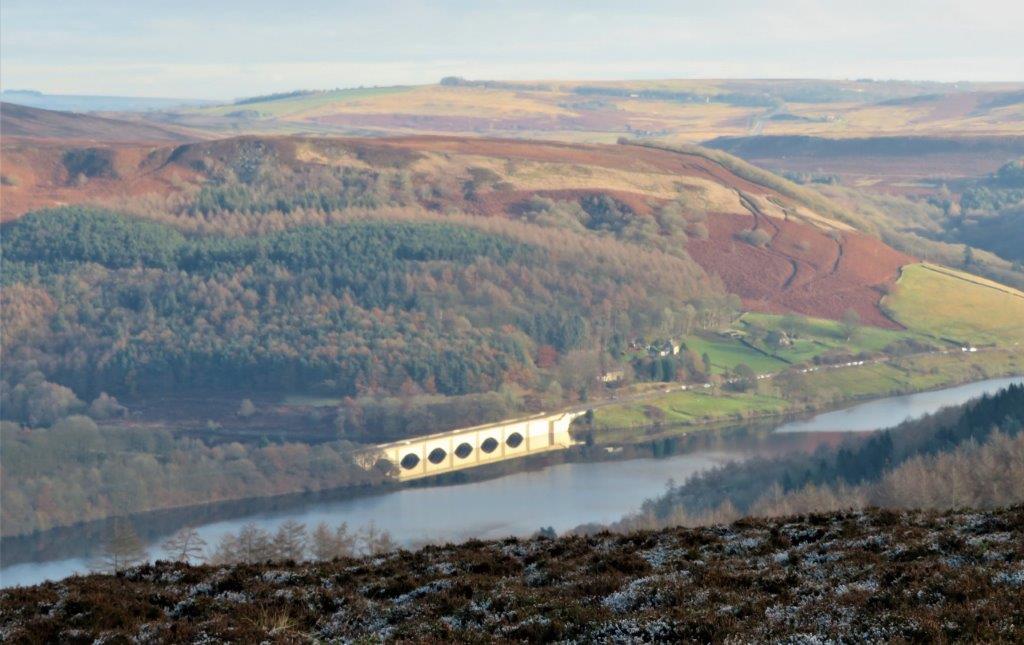 viaduct on A57 road seen from above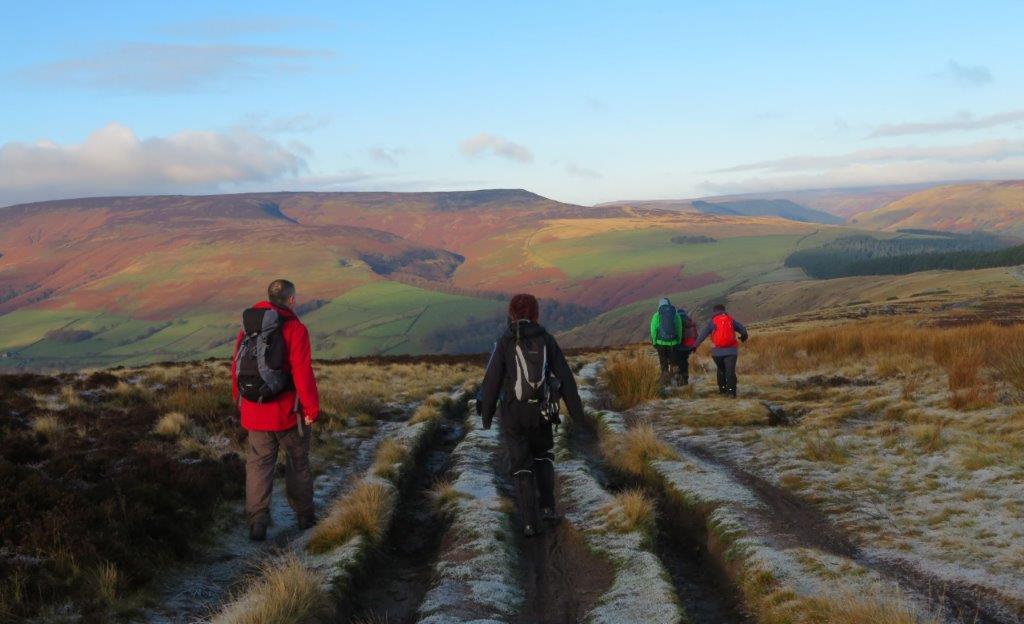 probably on part of Roman Road somewhere before Hope Cross
Jaggers Clough with Kinder plateau at top.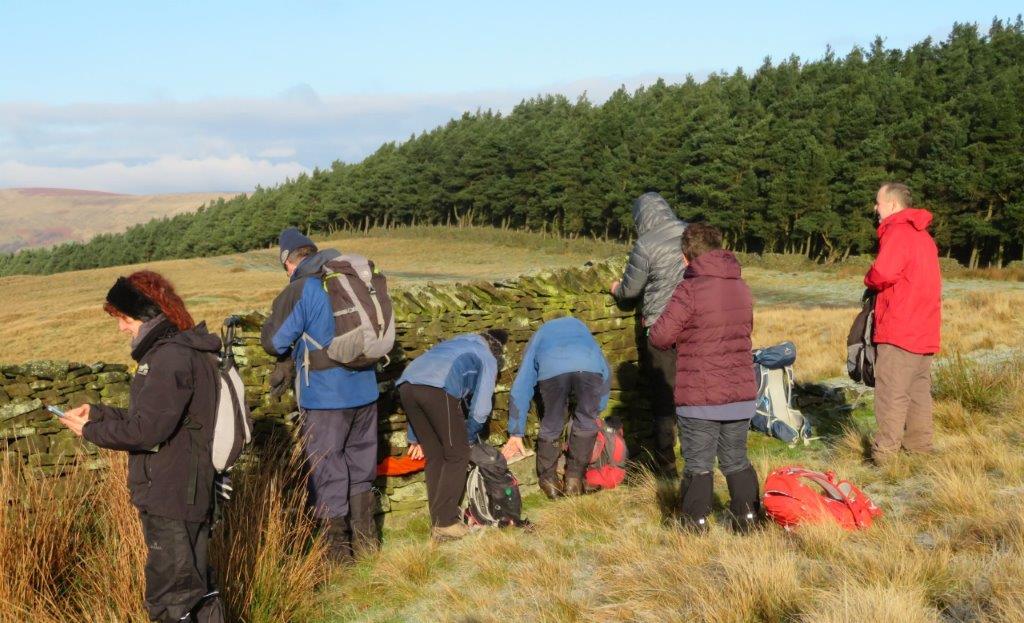 a tea break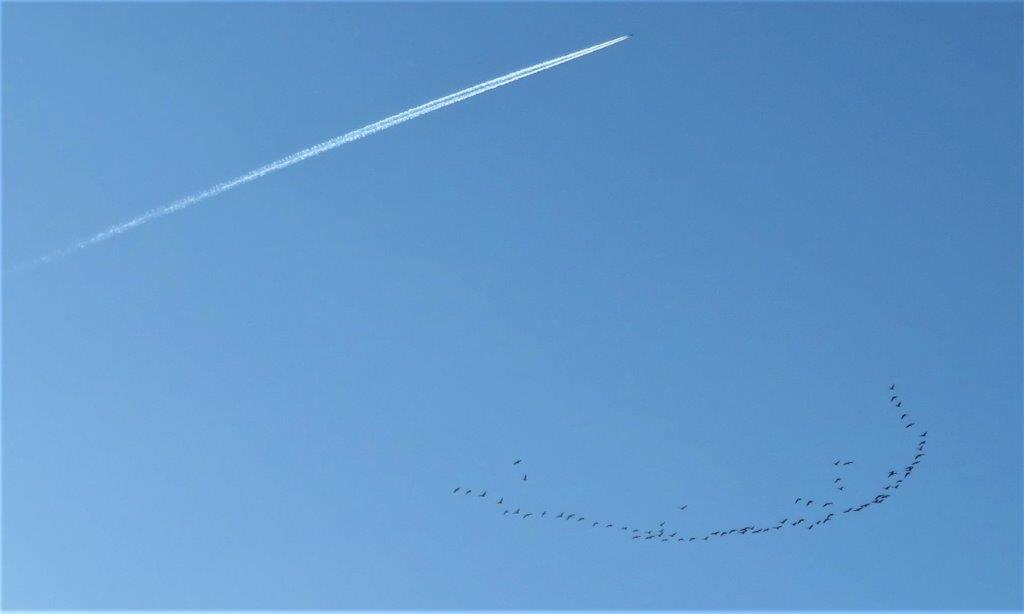 a blind shot into the sun caught migratory geese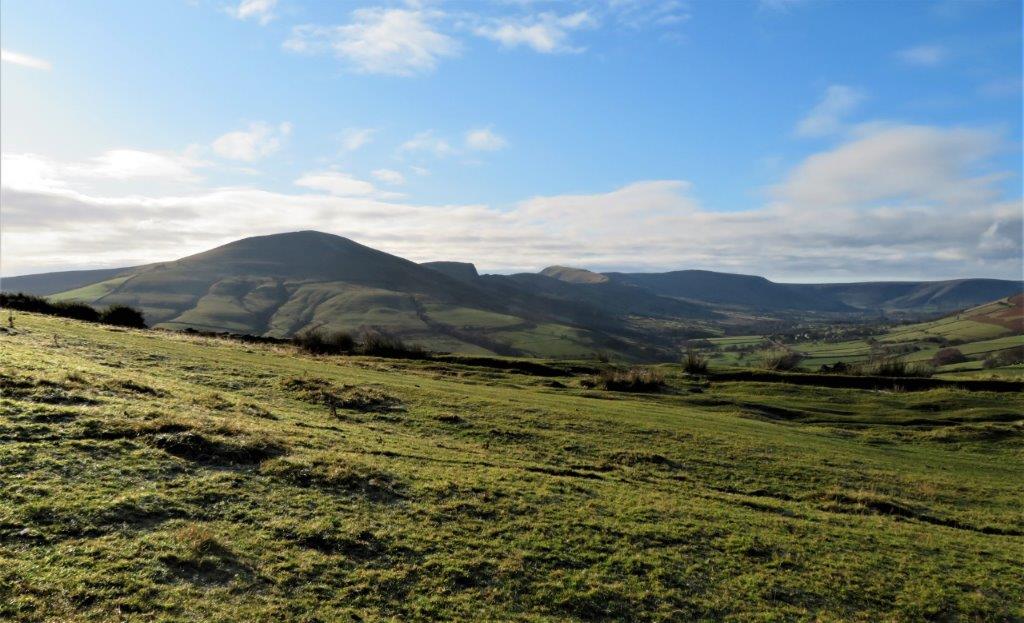 looking down Vale of Edale with Lose Hill / Mam Tor ridge to left of picture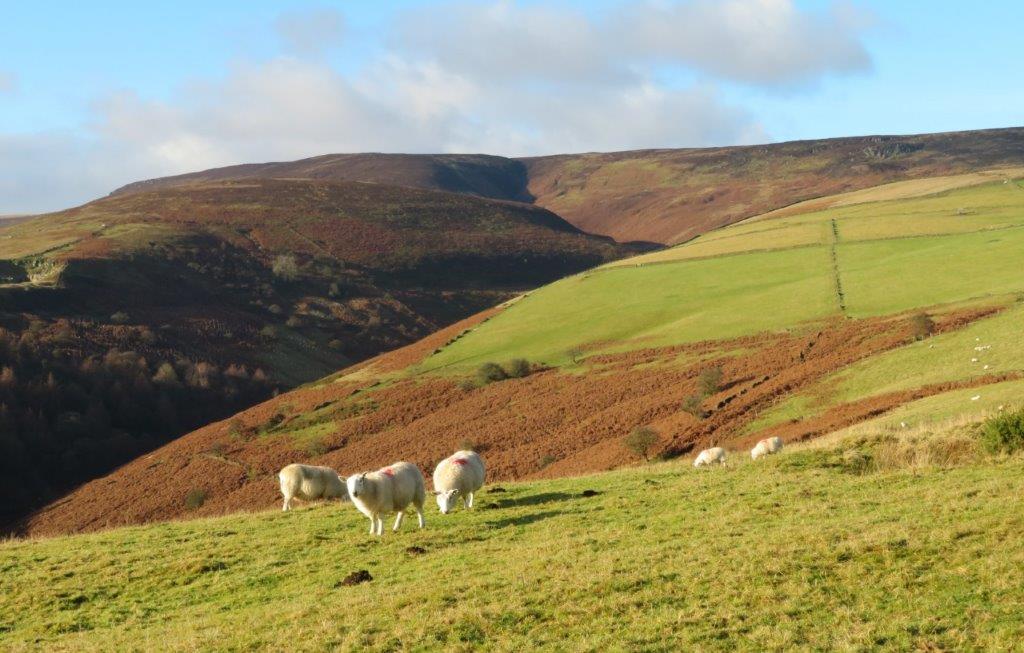 another glimpse of Jaggers Clough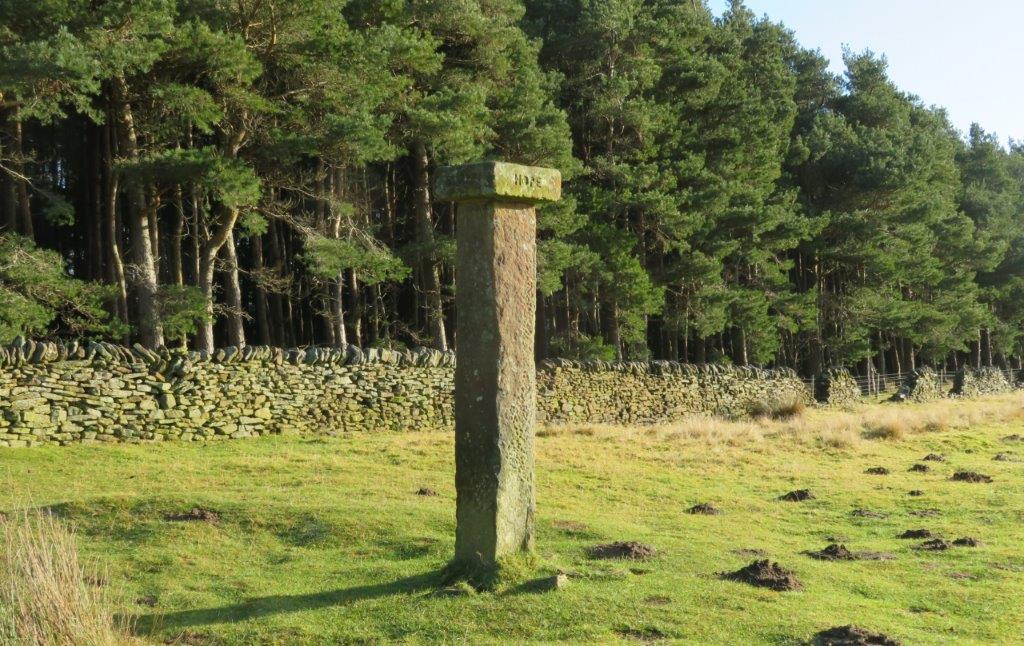 Hope Cross. Looking square on at name (Hope) indicates that (Hope) is to one's right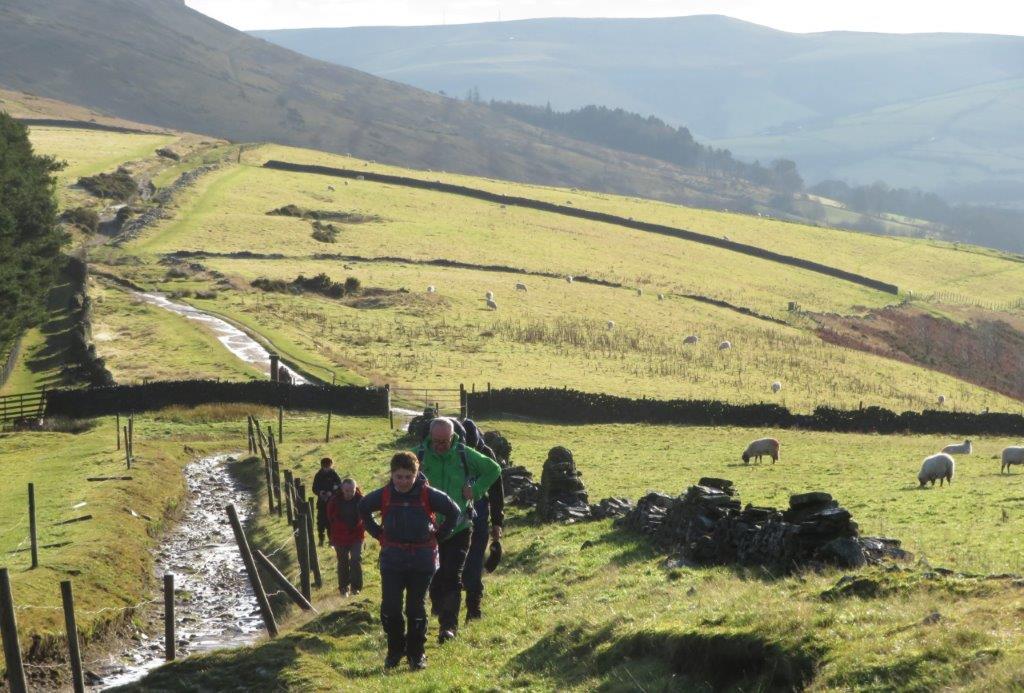 Coming up from Hope Cross (visible behind). Walking on side of Roman Road to avoid rough surface and bicycles.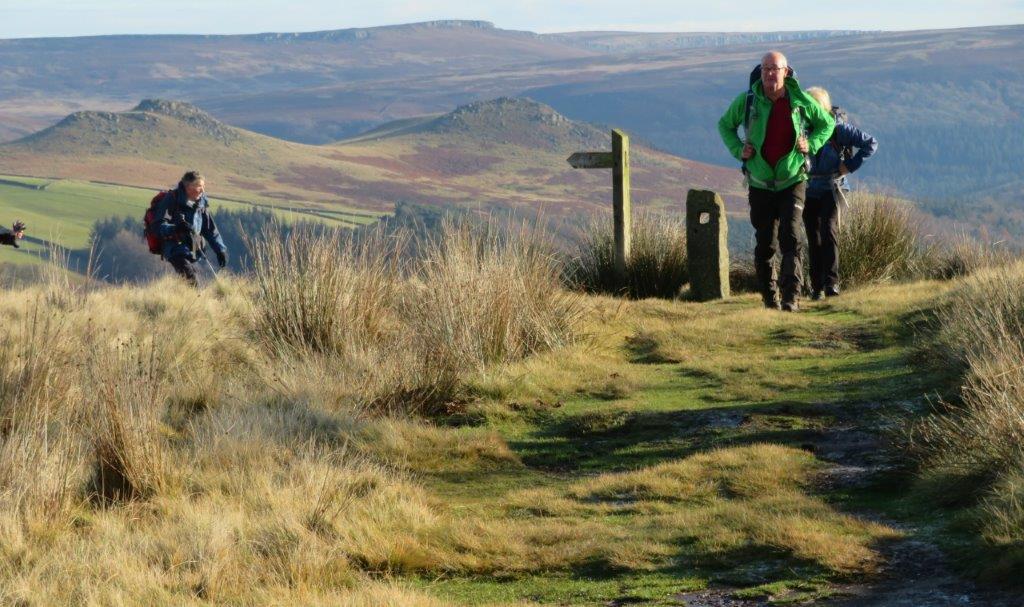 Behind us in middle Crooke Hill.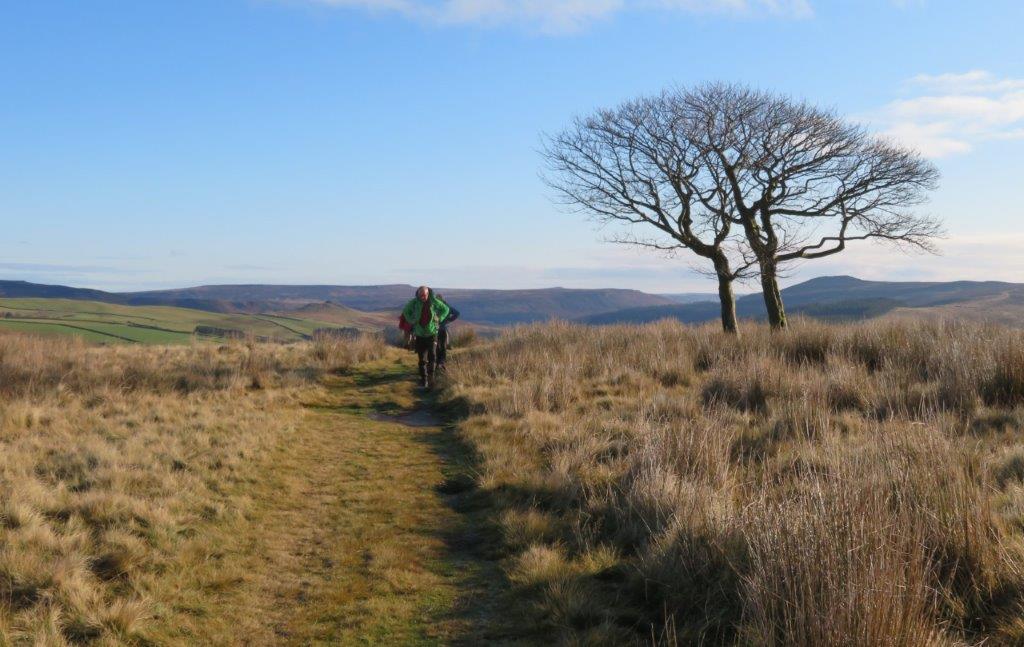 up toward South Kinder Edge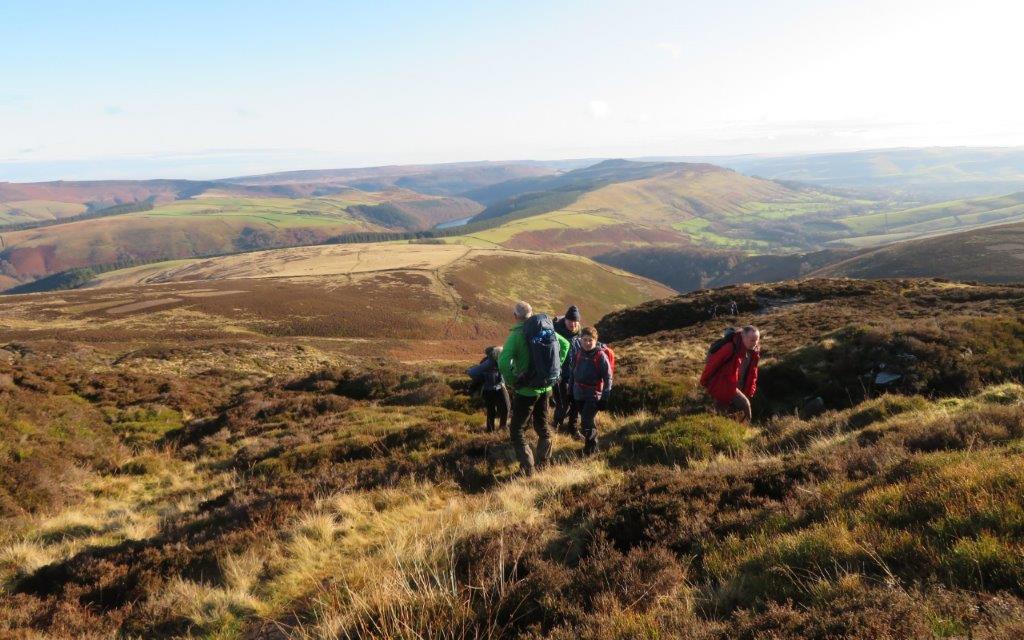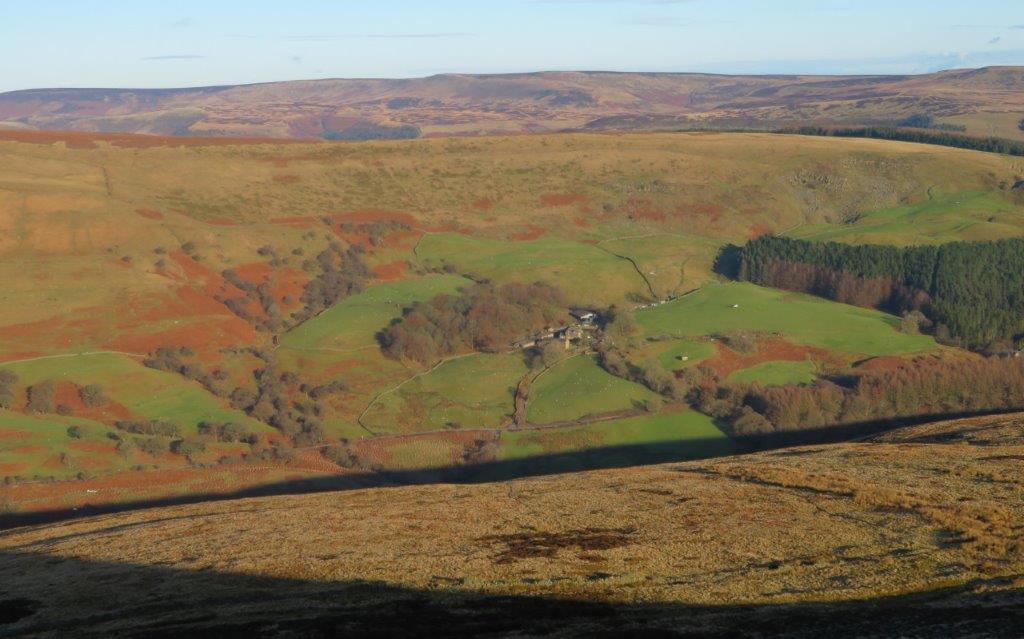 looking from North Kinder Edge across Woodlands Valley to Rowlee Farm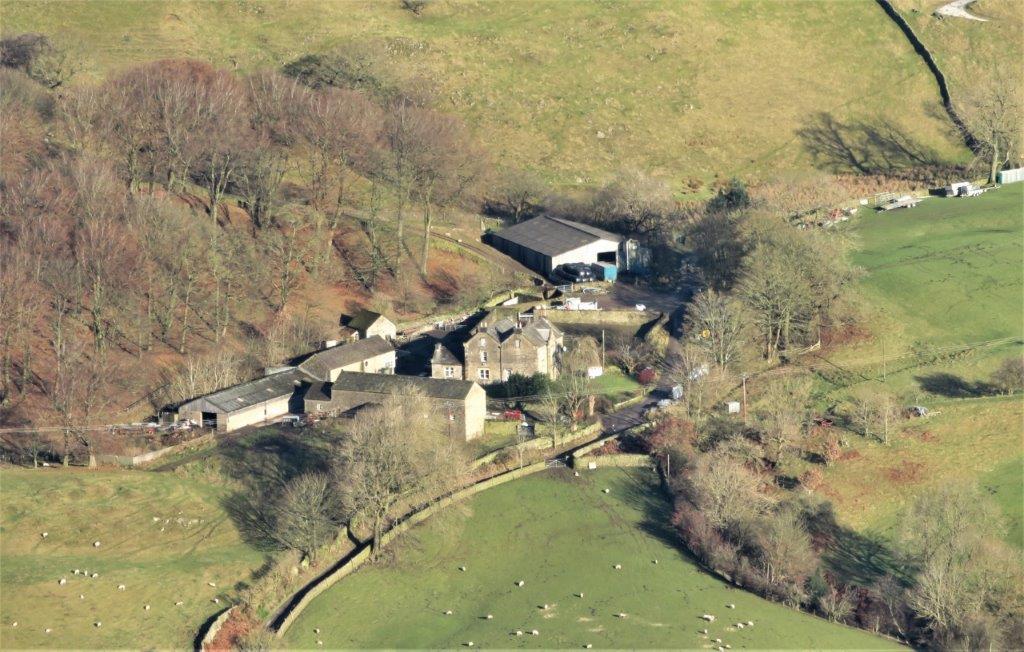 zoomed in view of Rowlee Farm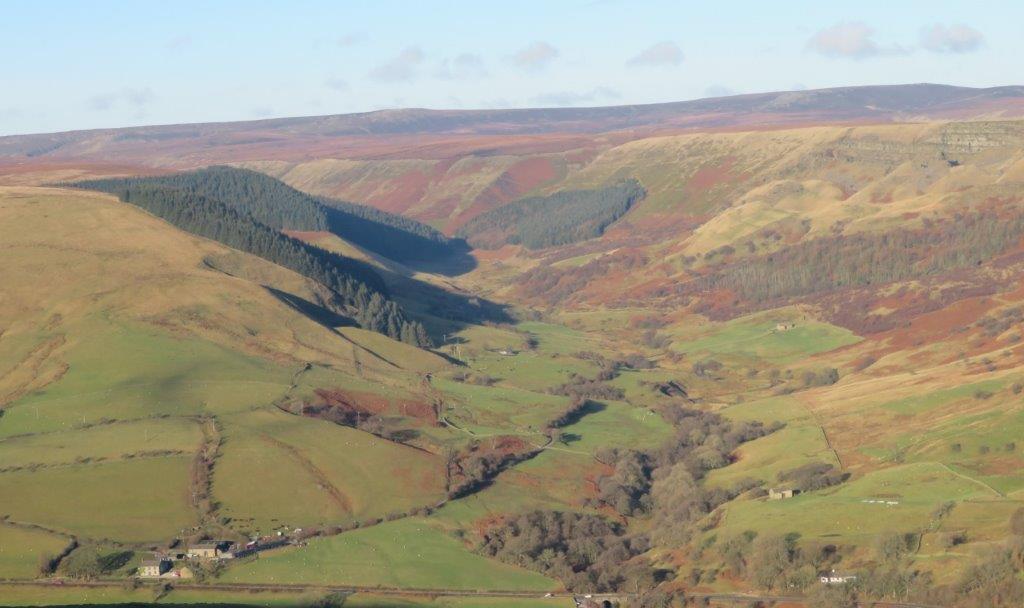 looking across Woodlands Valley down Alport Valley - Hayridge farm to left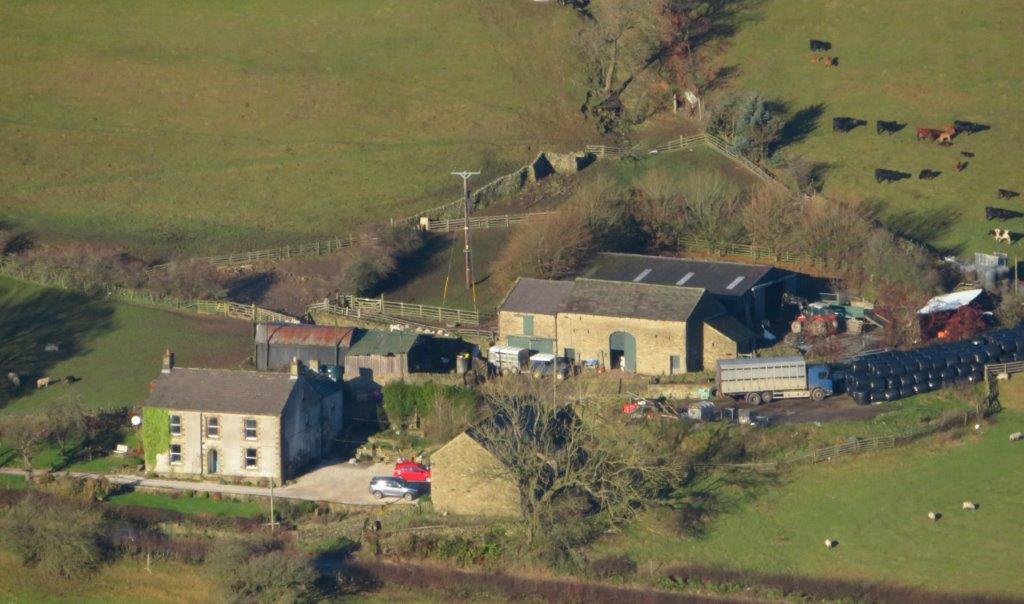 zoomed in view of Hayridge Farm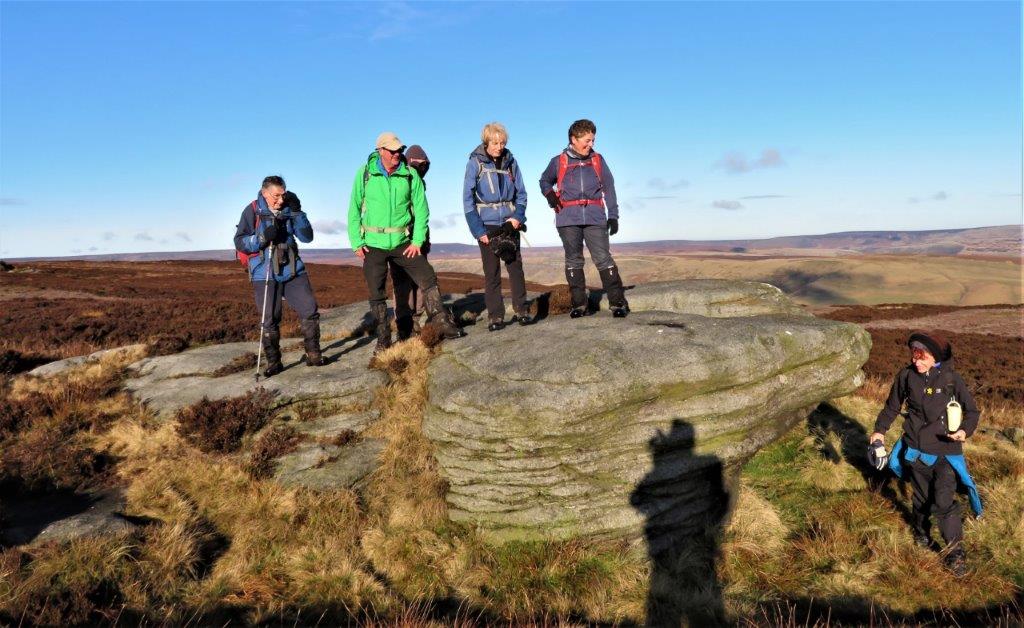 on top of Madwoman's stones? (only one stone here? and map marking does not give a specific 'spot' - only a spread out title)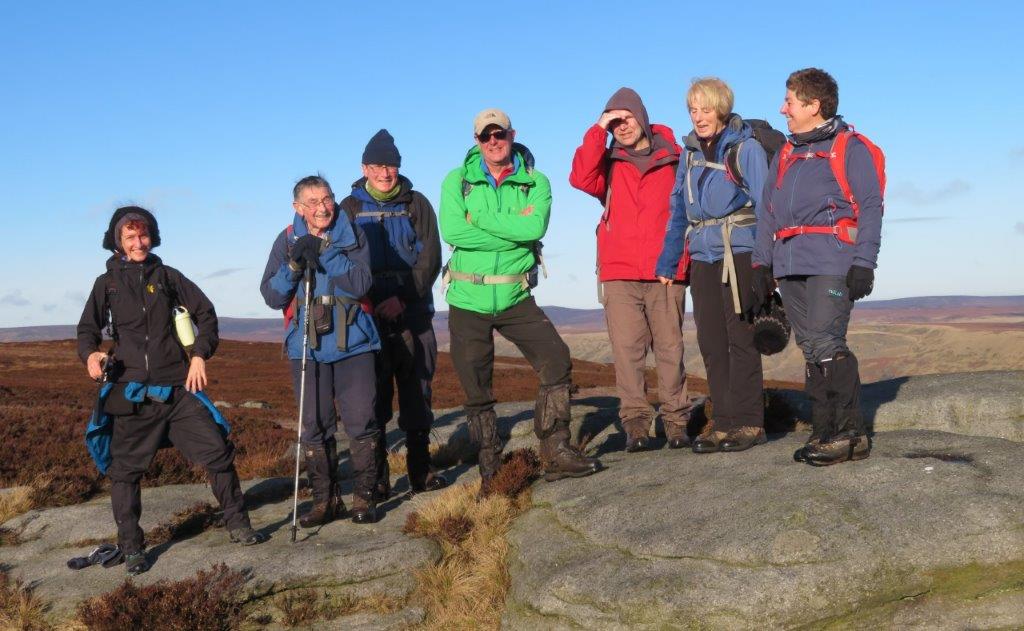 as above
some other unmarked stones further on toward trig beacon. (Druid Stones not on line towards trig beacon which we followed)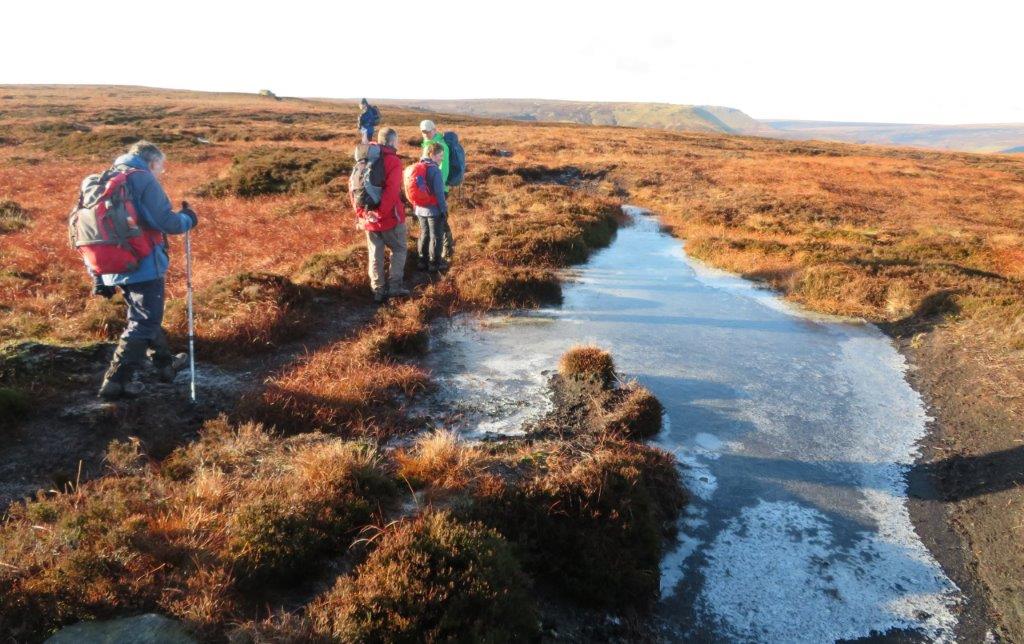 Frozen ice on top of several pools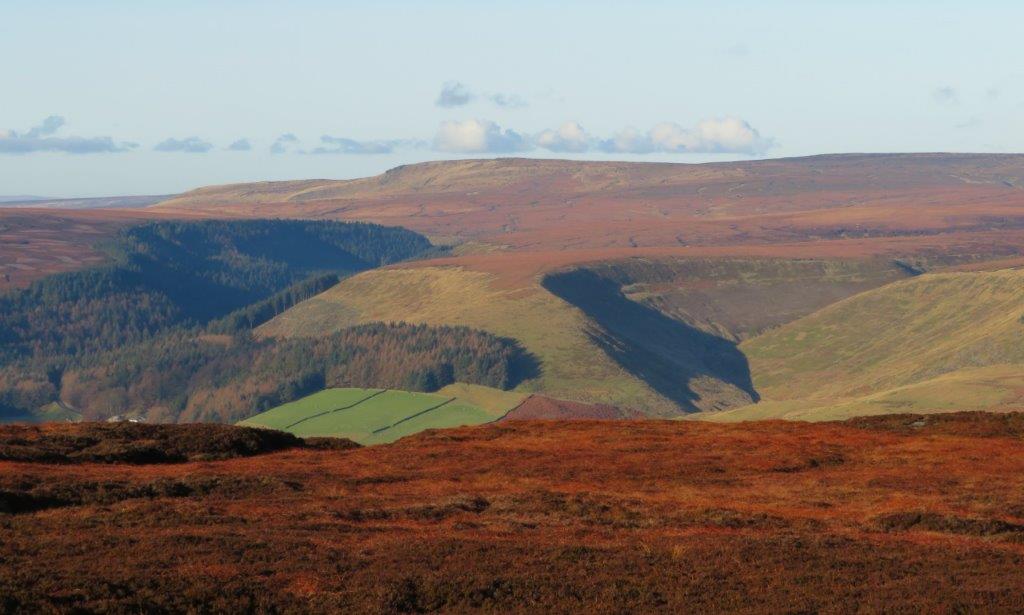 Birchen Clough to left - Oyster Clough to right of centre seen across Woodlands Valley (and A57 road)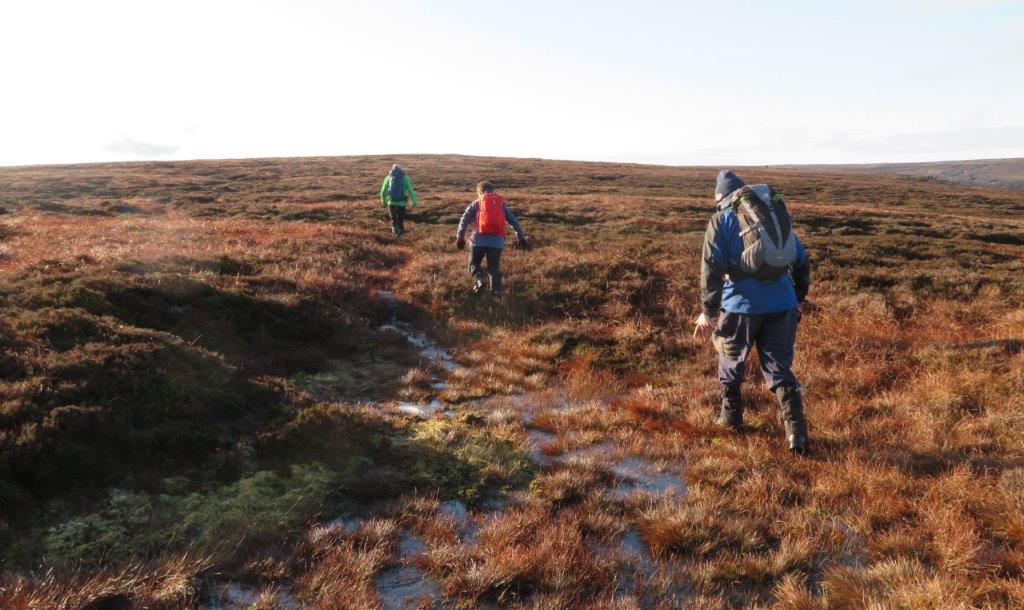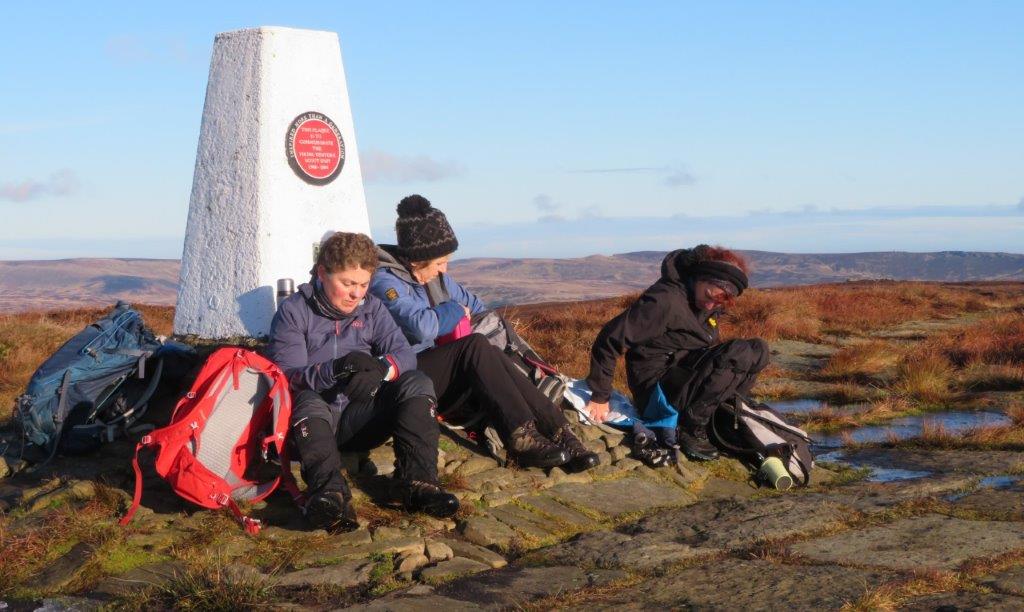 Trig Beacon - plaque says on circumference ' Inspired more than a generation' and inside - 'This plaque is to commemorate The Viking venture Scout Unit 1968-2004'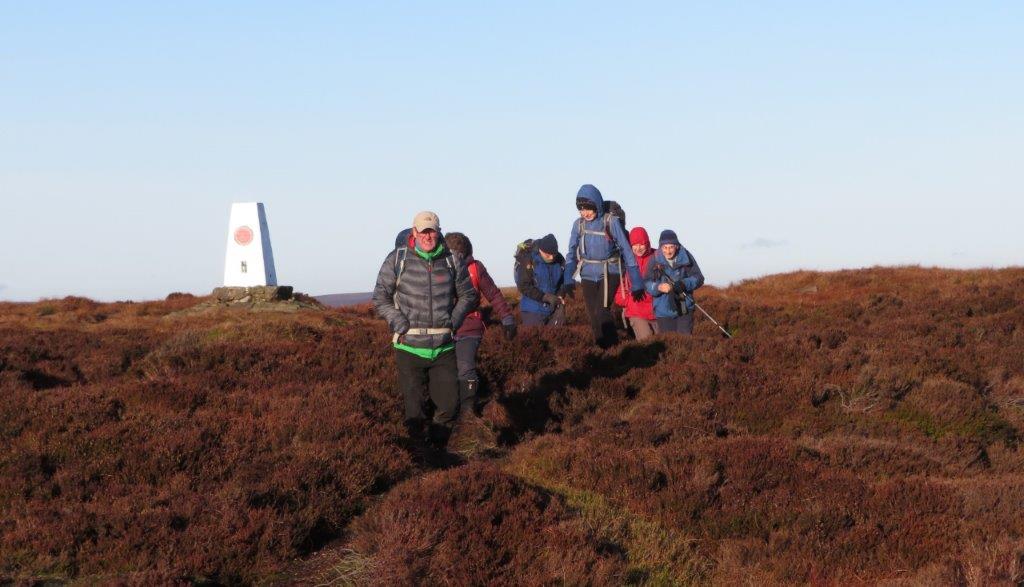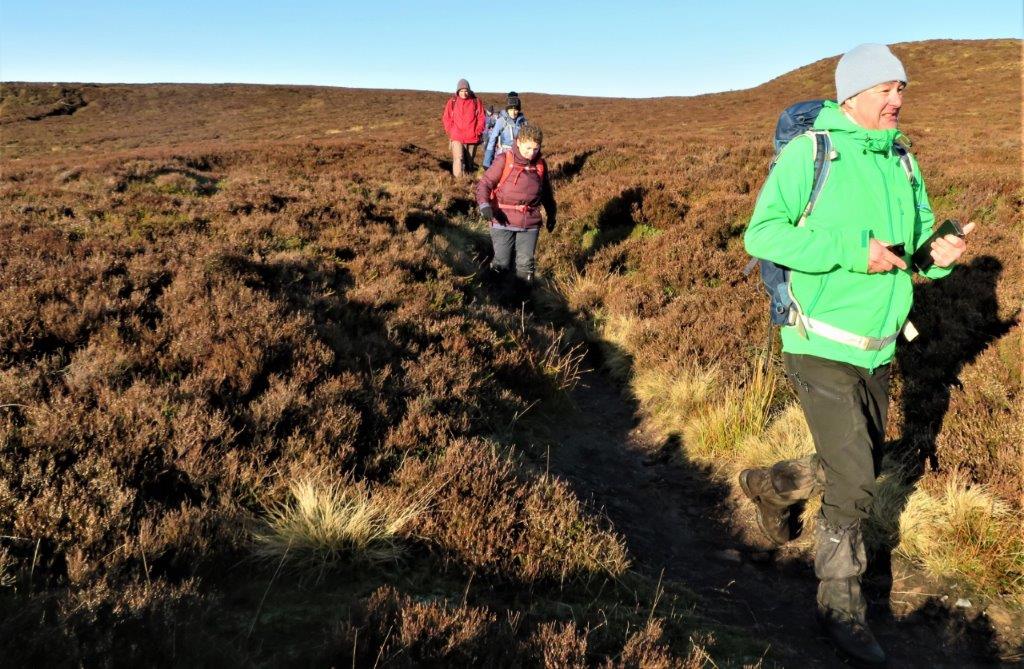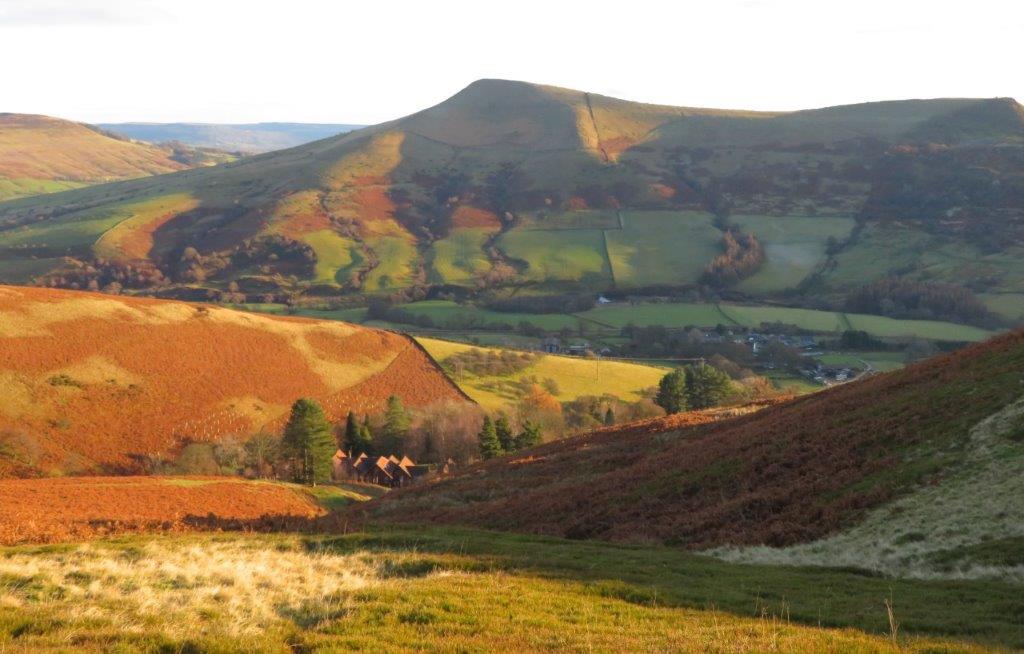 Edale Youth Hostel (Roofs) on side of Lady Booth Brook. Vale of Edale below under ridge leading to Lose High highest point to left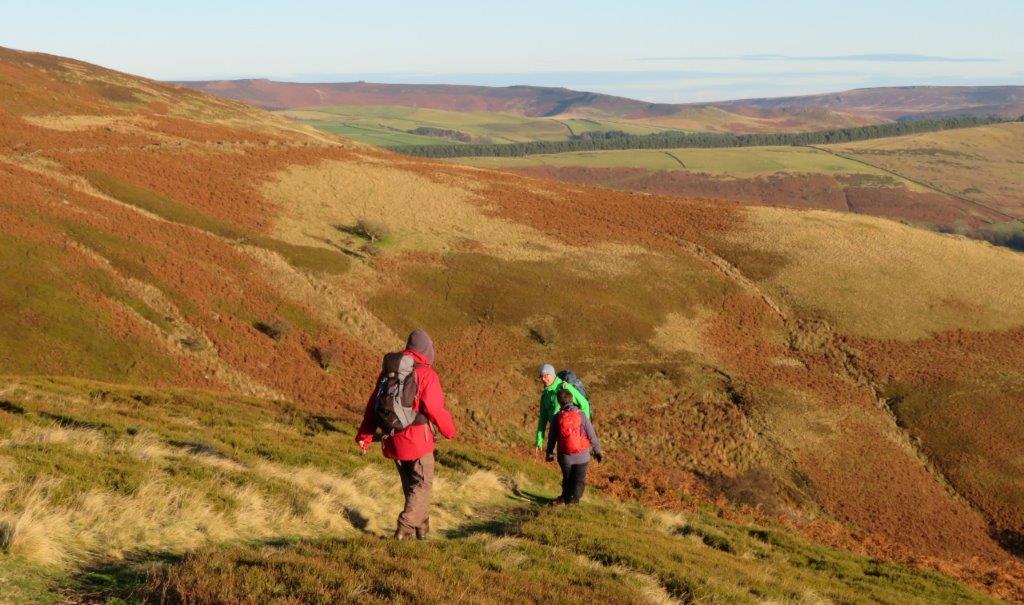 down towards the Youth Hostel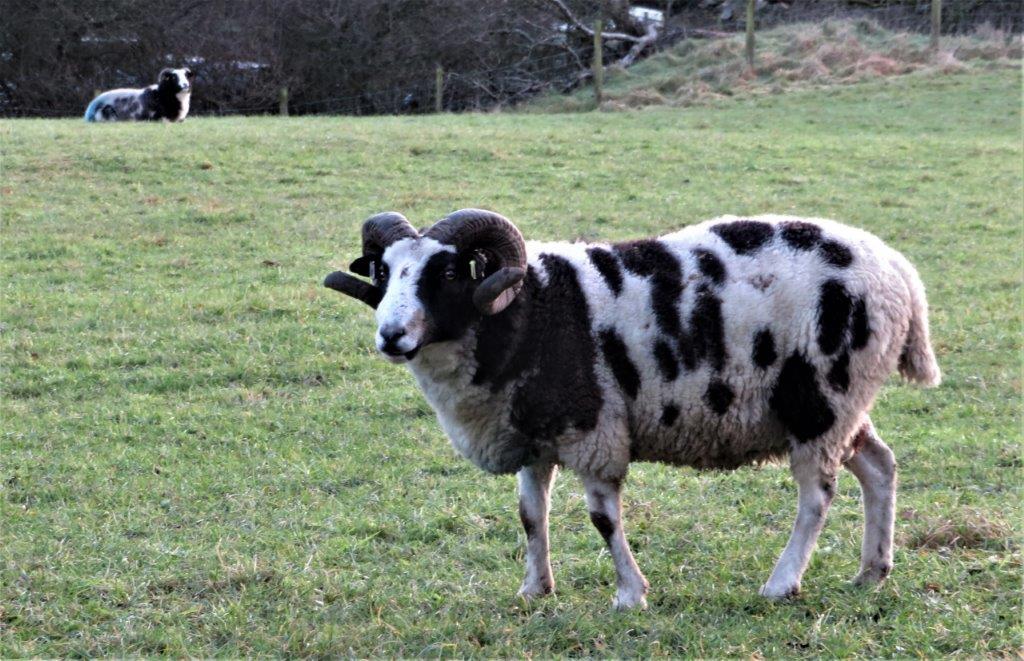 seen from Edale Road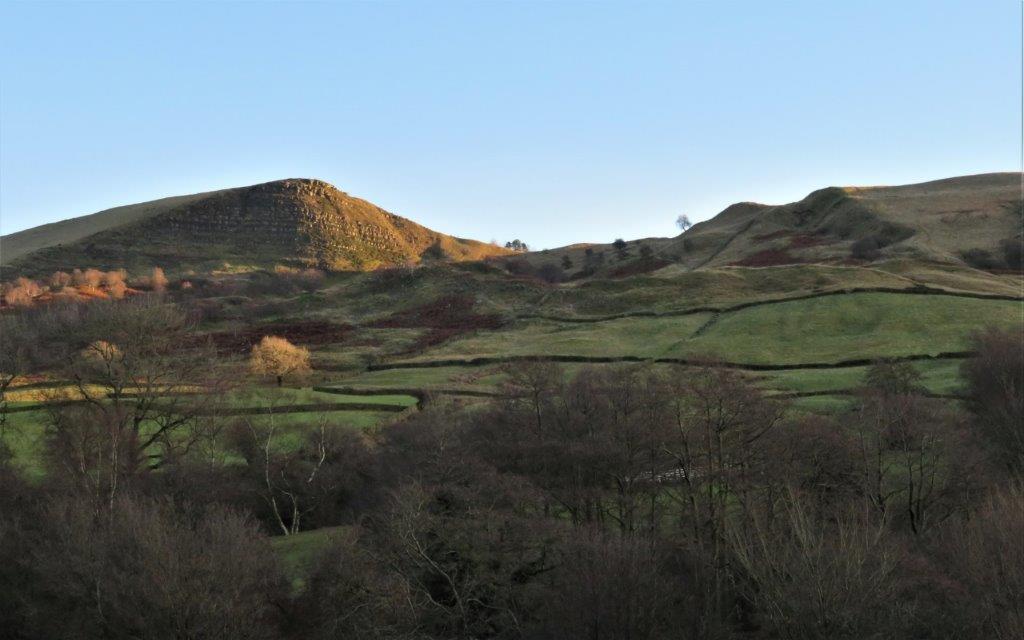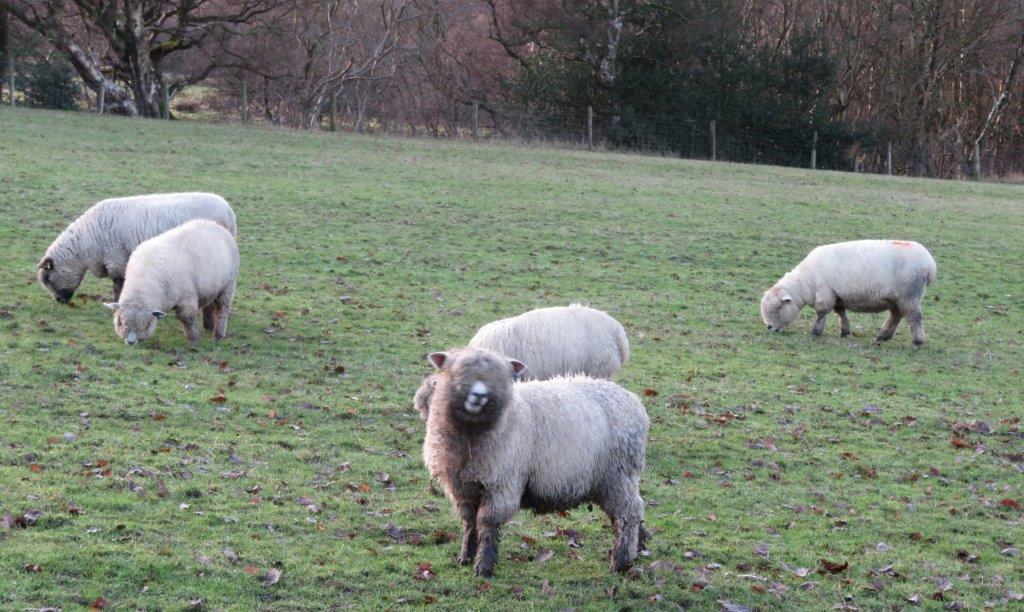 What breed of sheep? - Ryeland? Dull, white face and legs well covered with wool? Oldest recognised British Sheep Breed- originated over 800 years ago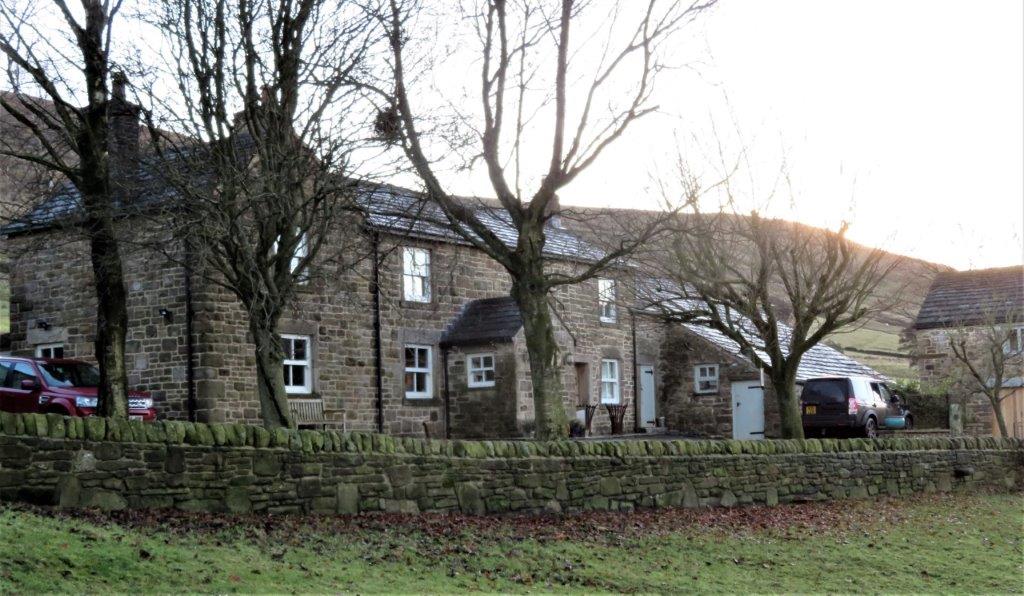 Back Tor Farm passed on way up to Back Tor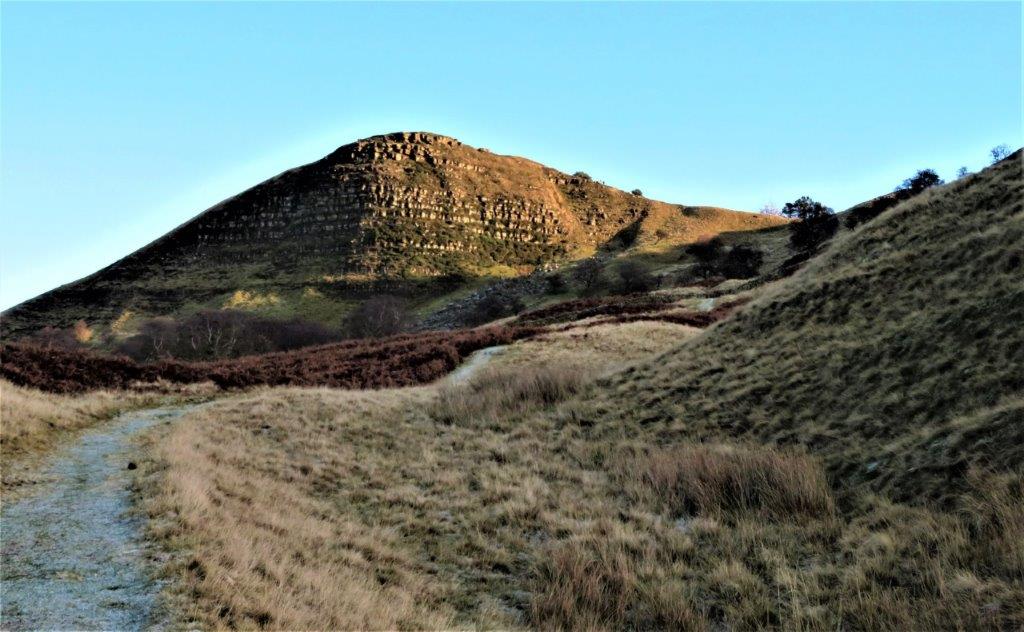 Back Tor to left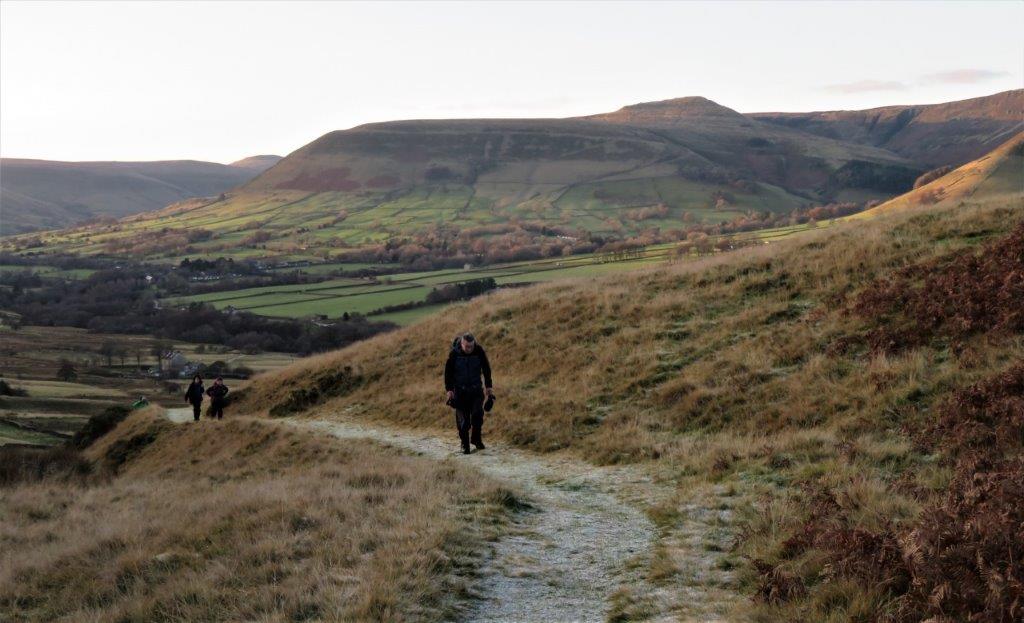 Grindslow Knoll at top. Grindslow Clough curling past it to Edale (village) - seen behind us as we toil up to Back Tor Nook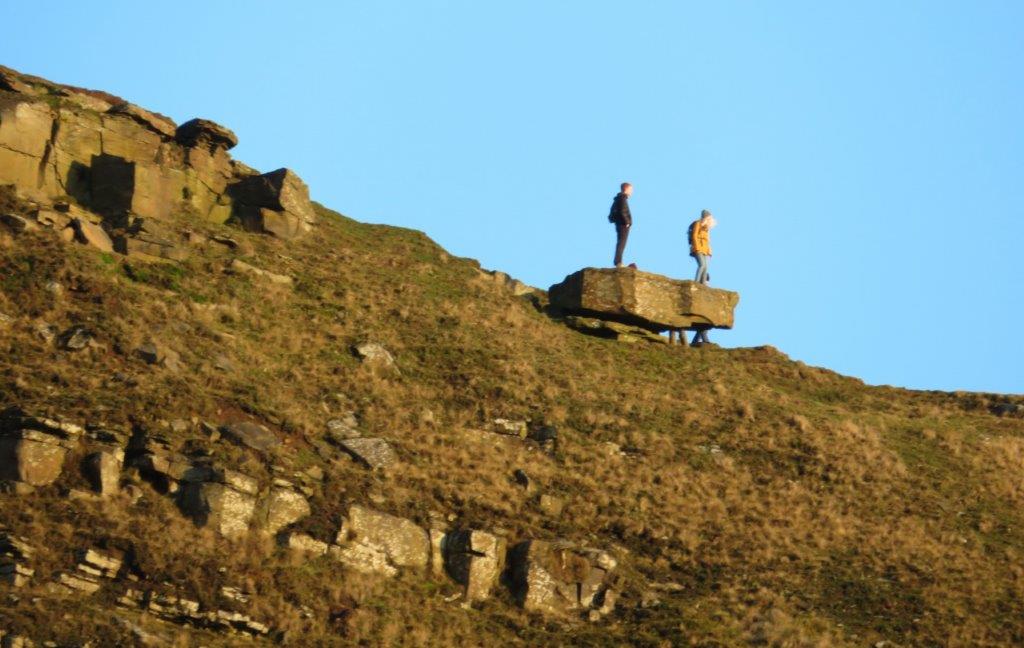 stone on way up Back Tor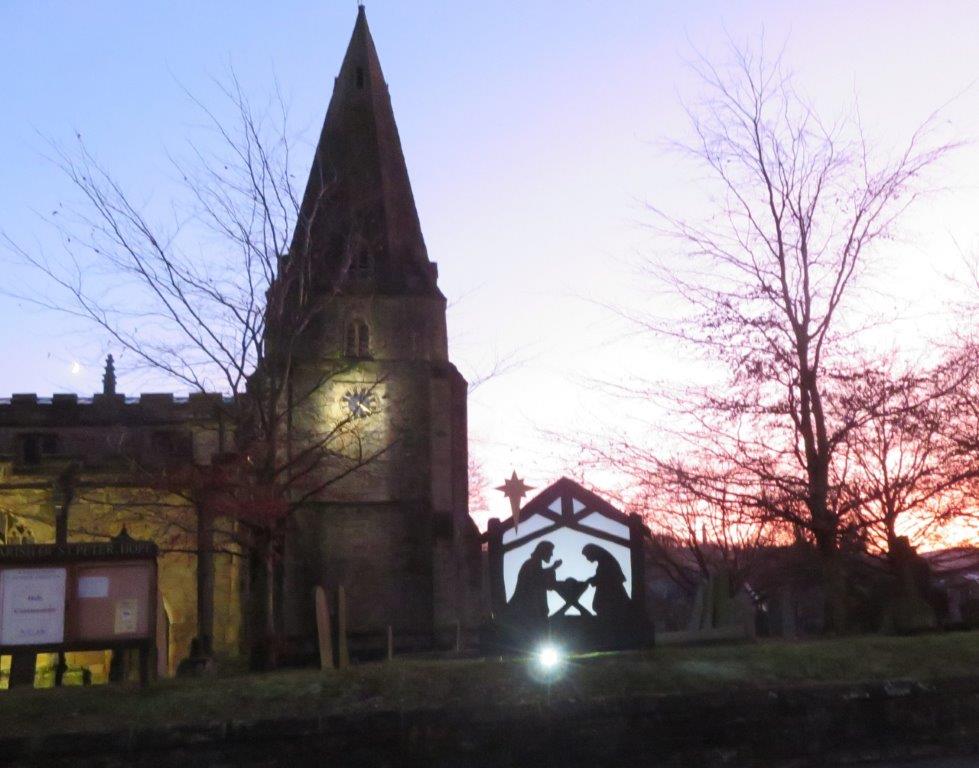 Church at Hope with nativity scene.
homepage - Daywalks Index 2019 - contact me at