homepage - Daywalks Index 2019 - contact me at

2019.11.24 Fox House (SK267803), ~150m ~SW to Lodge, ~NW on path thru woods to (lower) Burbage Bridge, ~100m WSW on A6187 Rd, path NW for ~500m then WNW thru Winyards Nick to SK250812, ~SW (below Over Owler Tor) to Whim Plantation & ~NW thru it following wall, ~50m NE on Rd, ~NW thru Gates, access road, and path to SK242812, ~W on path winding thru woods & behind houses to Road SK234813, ~80m S on Rd then generally ~W to to pass under rail track at SK231812 to short of Nether Hall, ~SE to and across Leadmill Bridge, ~W just away from River Derwent up to Mount Pleasant, track ~NW for 230m, path ~W thru Callow Woods up to Callow Farm. FP then road ~WNW to short of Offerton Hall, ~W up thru O.Moor then ~SW crossing Siney Sitch & continuing SW to to SK203803, V turn ~ESE to pass Oaks Farm down & across Abney Road, ~SSW down to Stoke Ford, ~100m S, 200m E, then ~S to SK212789, ~E for 400m then SE to Sir William Hill Rd (SK224780), NNE then N to Leam, road then Footpath ~N to Hazelford Hall, Rd ~NNE down to B6001 Road, ~N across Leadmill Bridge, Path past Nether Hall (or continue on B6001) into Hathersage - leader John Taylor - Sunday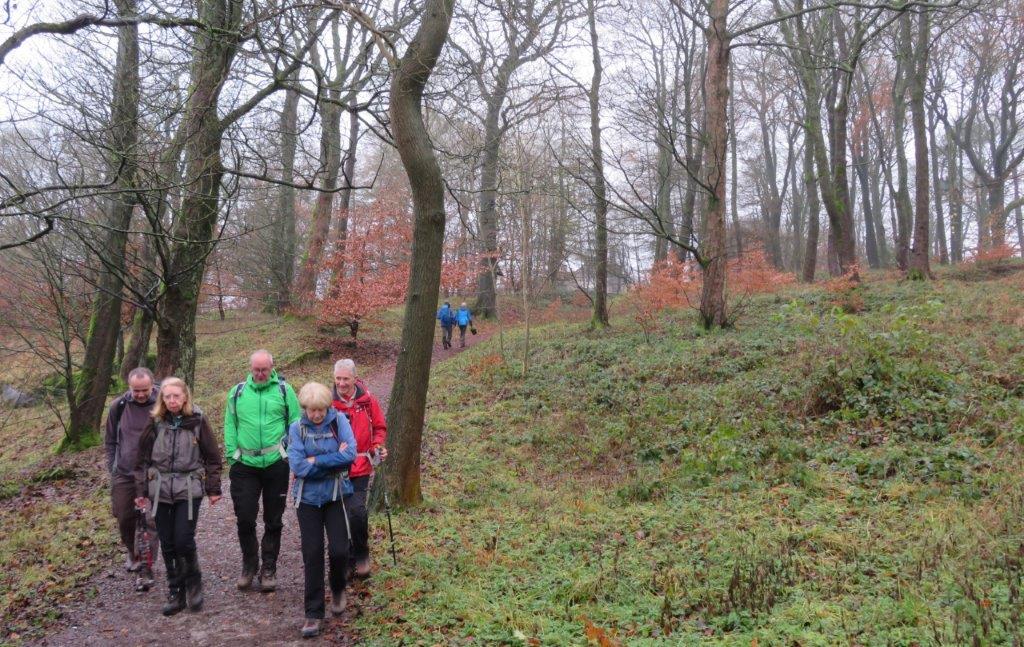 coming down from Fox House towards the Lodge (the one close to the road turning off to Grindleford) in the National Trusts Longshaw Estate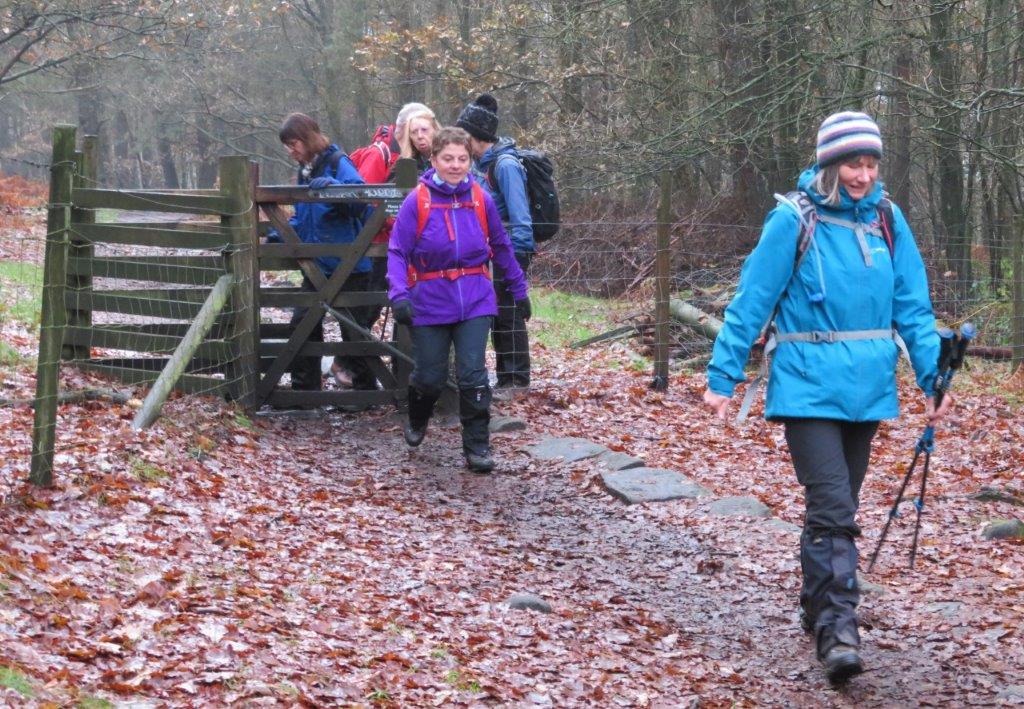 the path in woods below the A6187 road leading to Burbage Bridge (the lower one)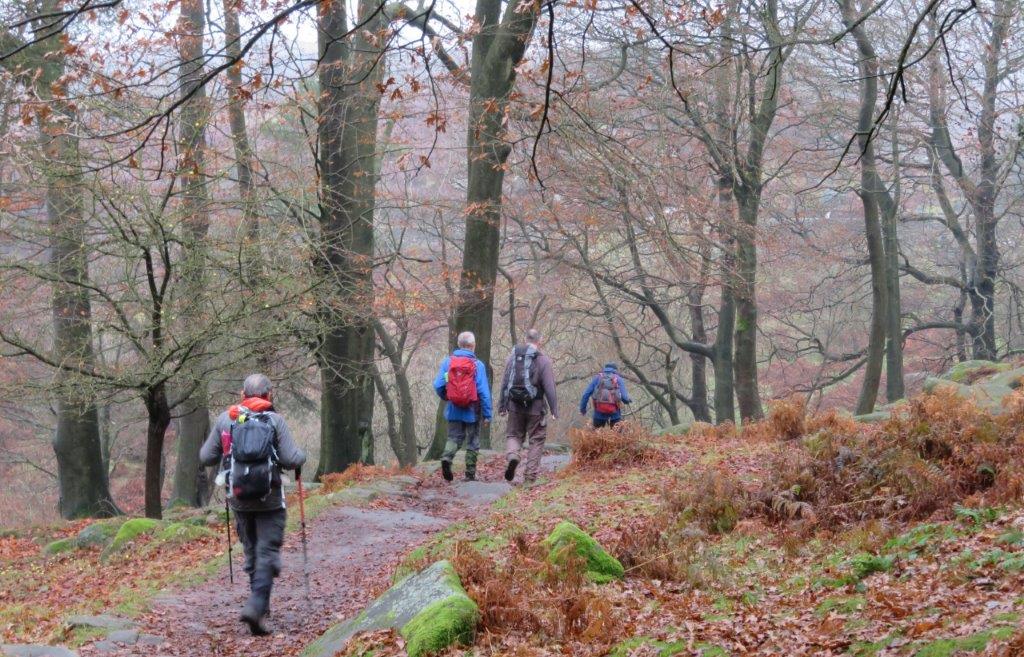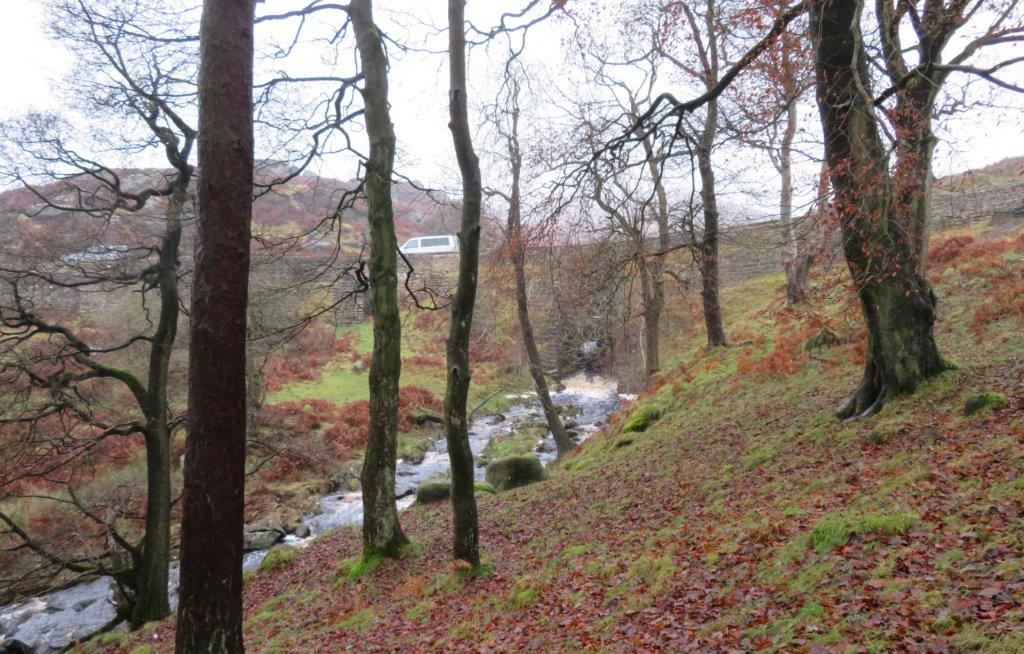 Burbage Bridge just visible behind the foam patch under the road under A6187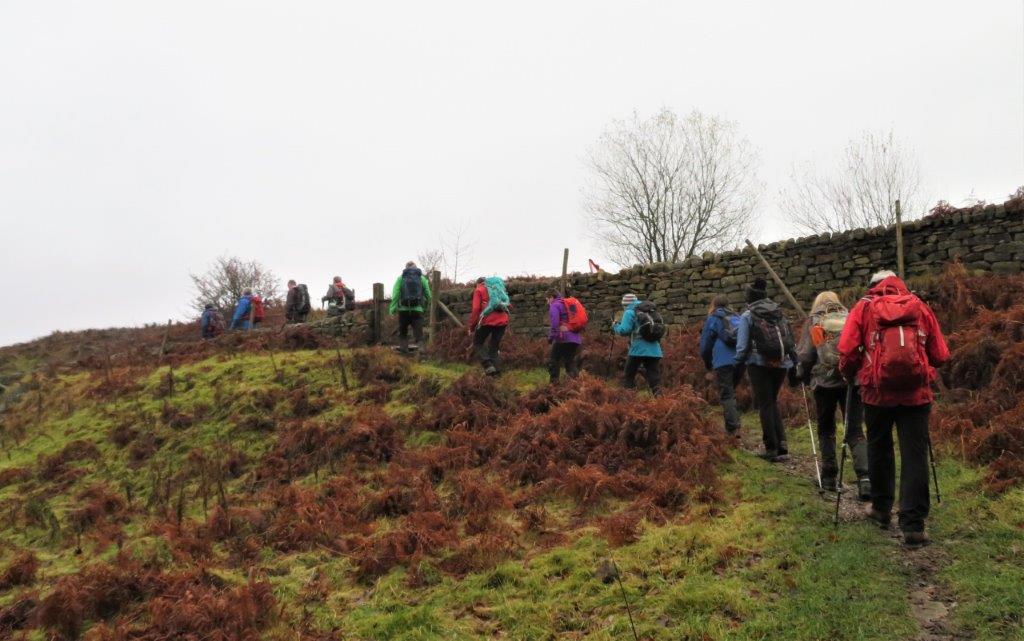 12 of the 13 turning up to the road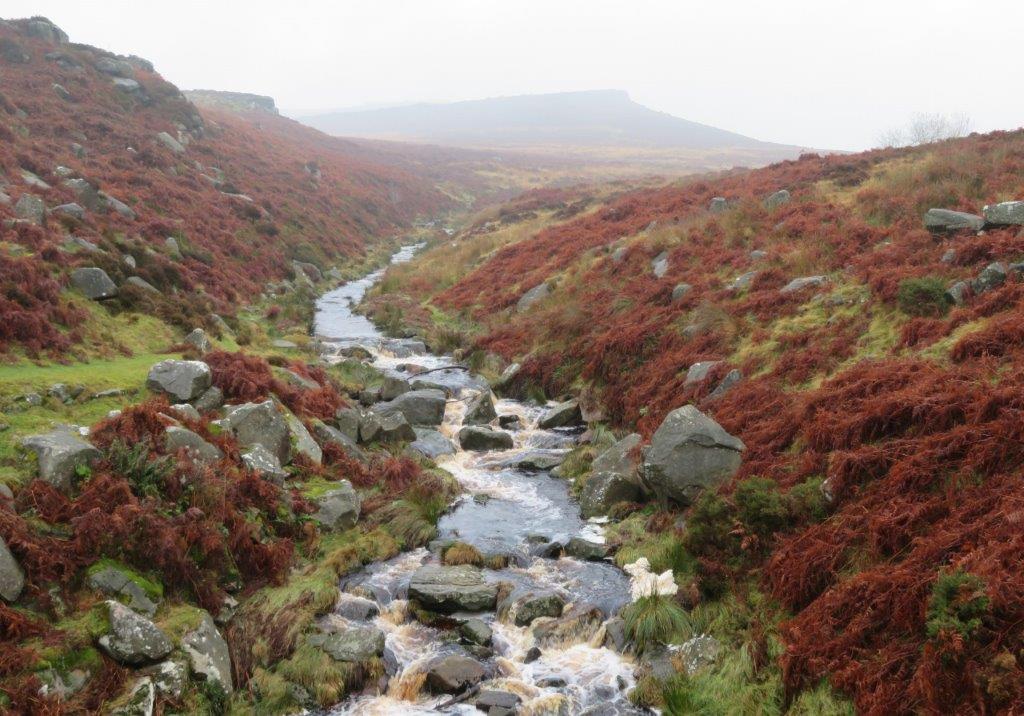 looking up Burbage Brook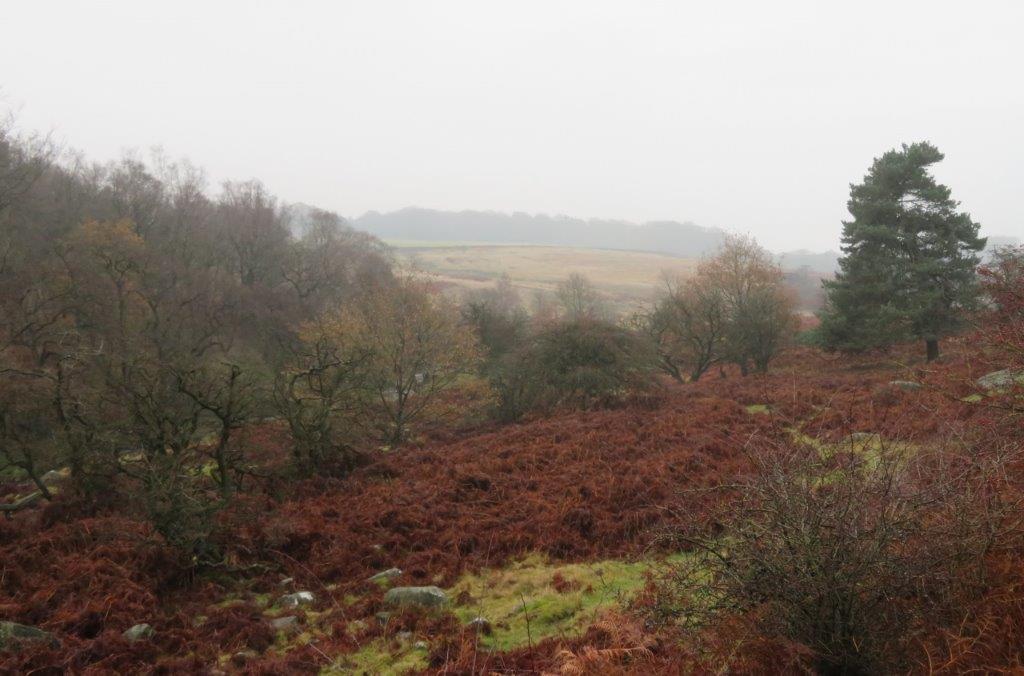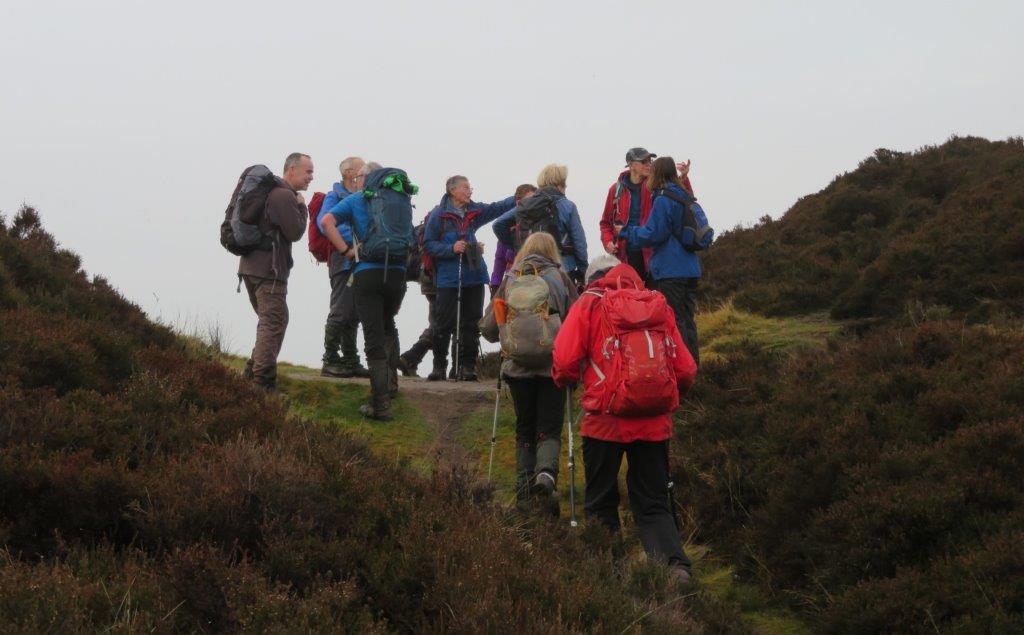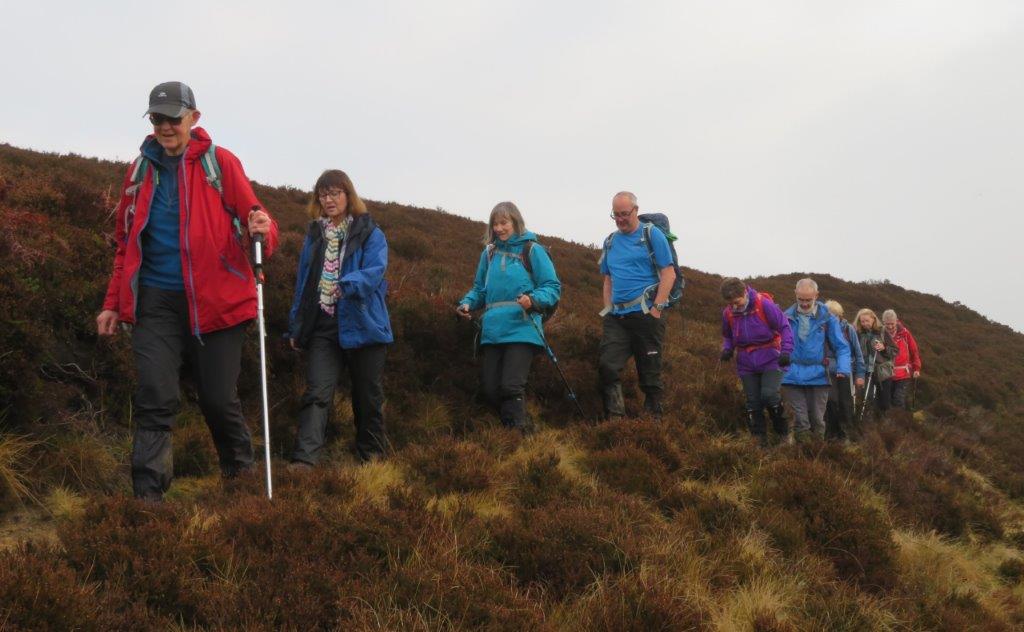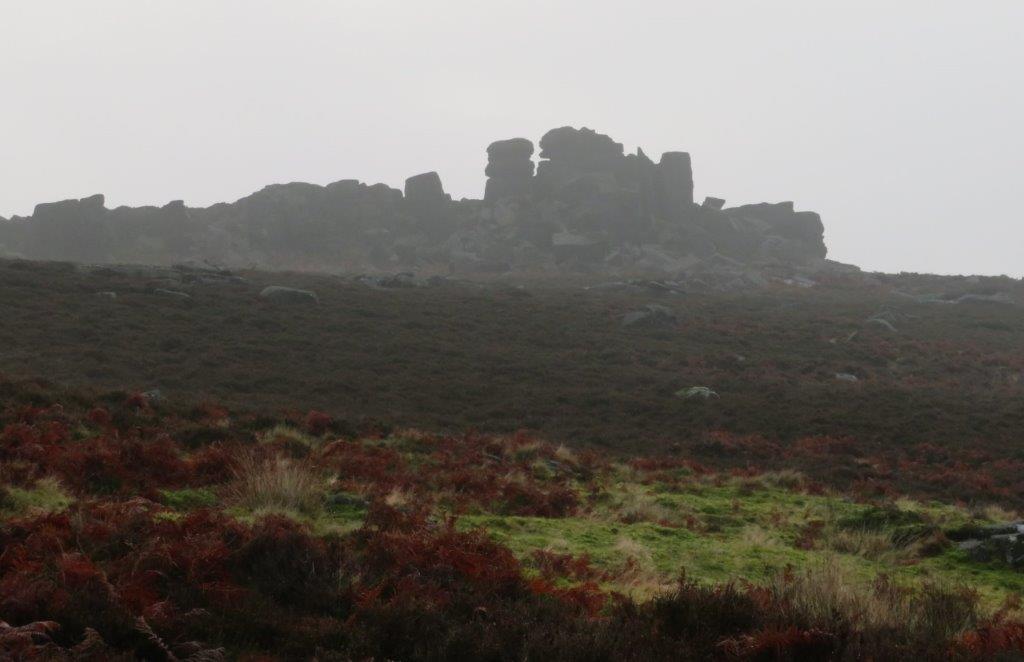 view looking south of Owler Tor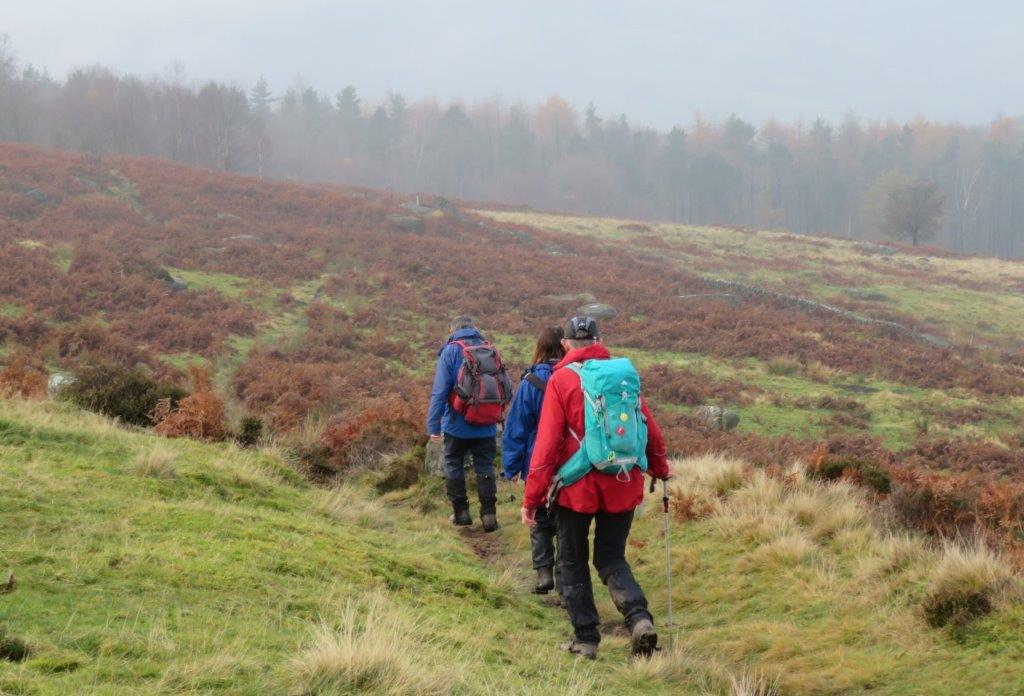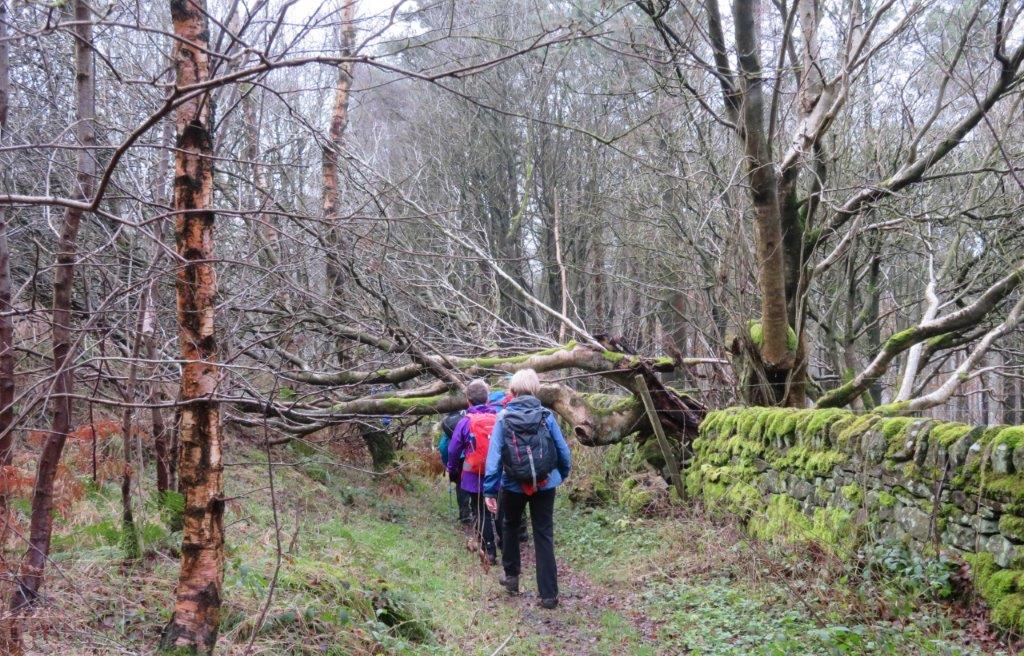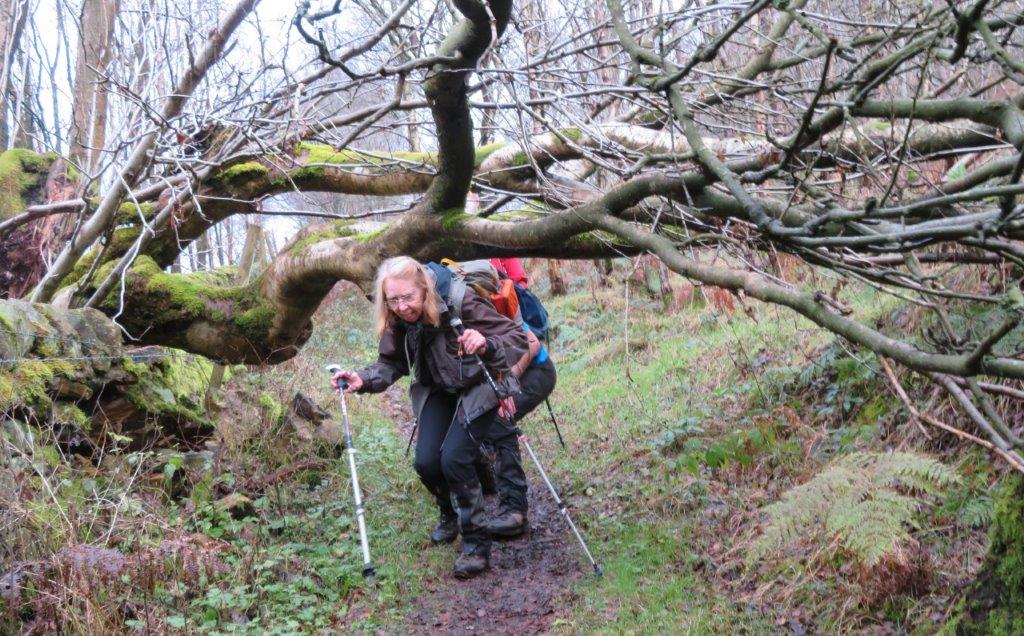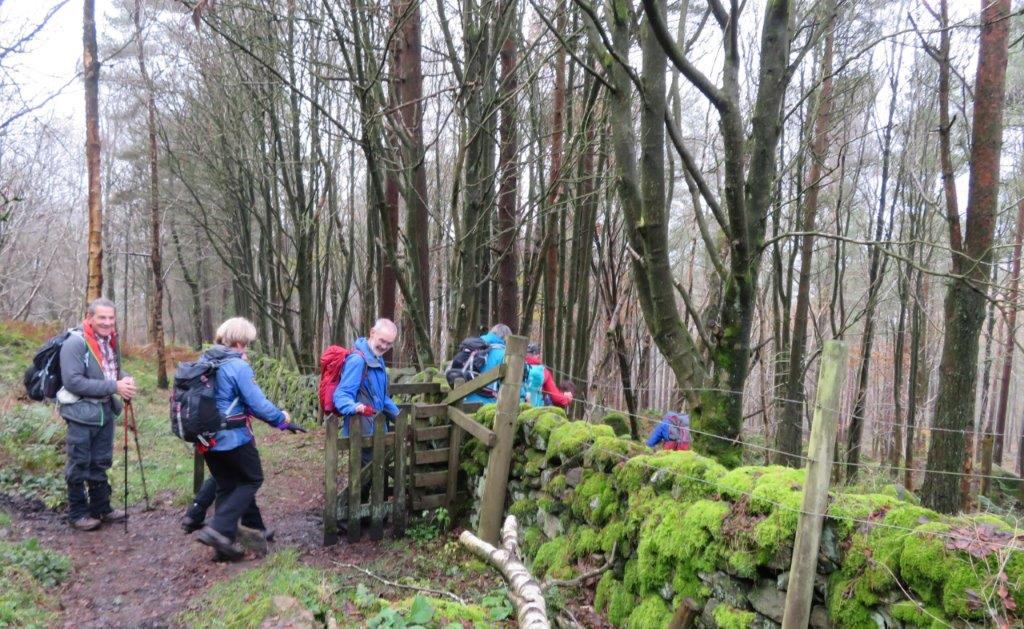 entering Whim Plantation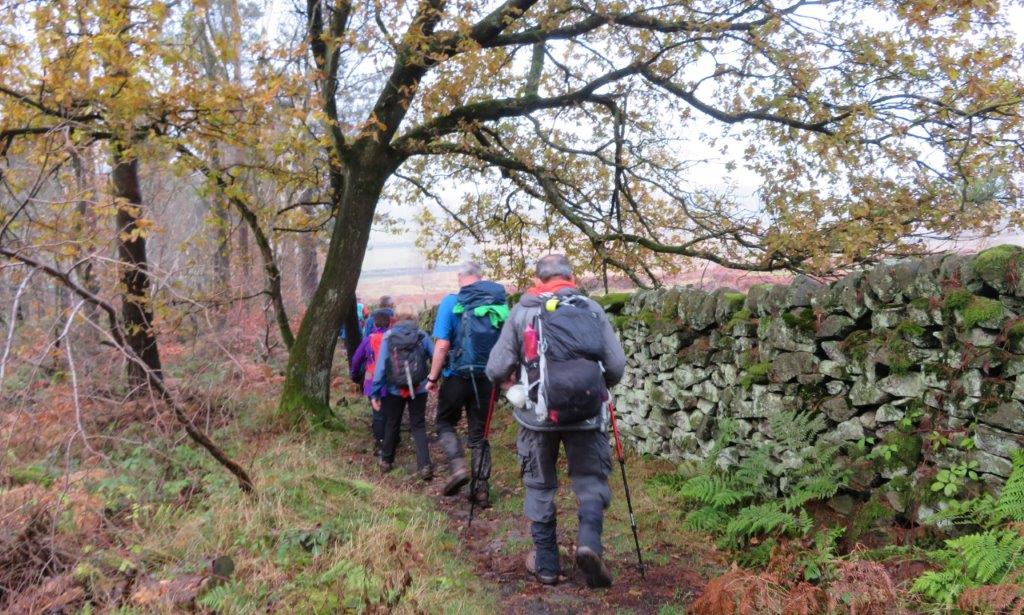 following wall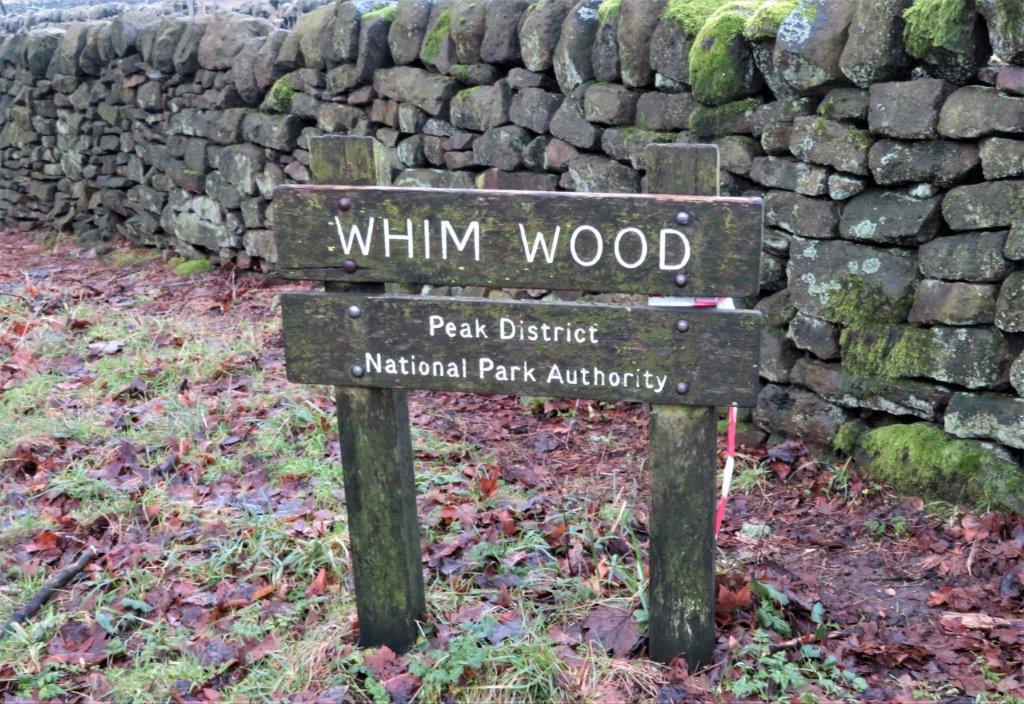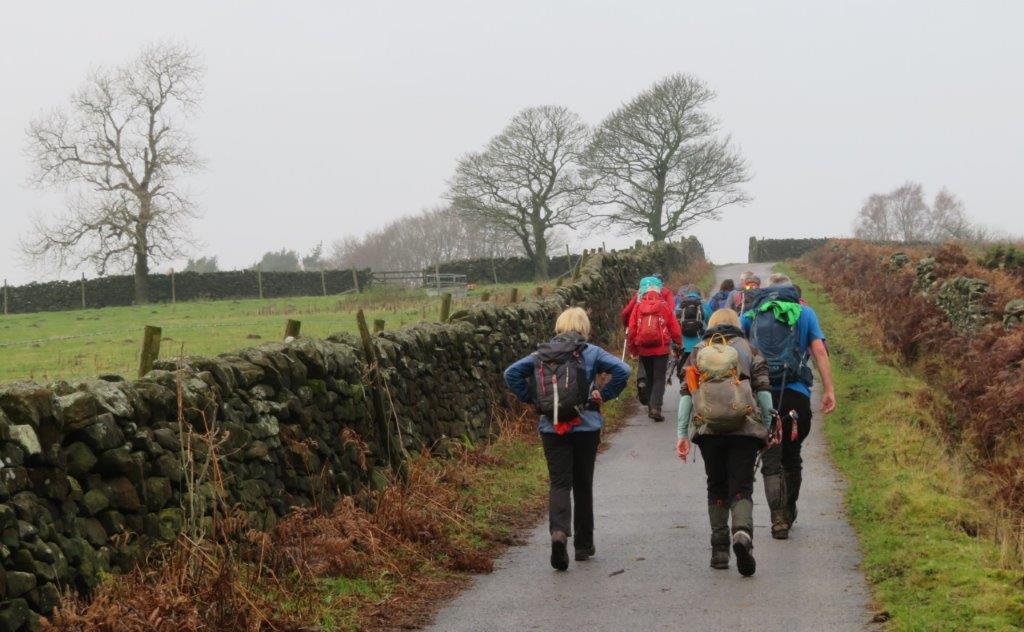 for some distance only on access road to house in next picture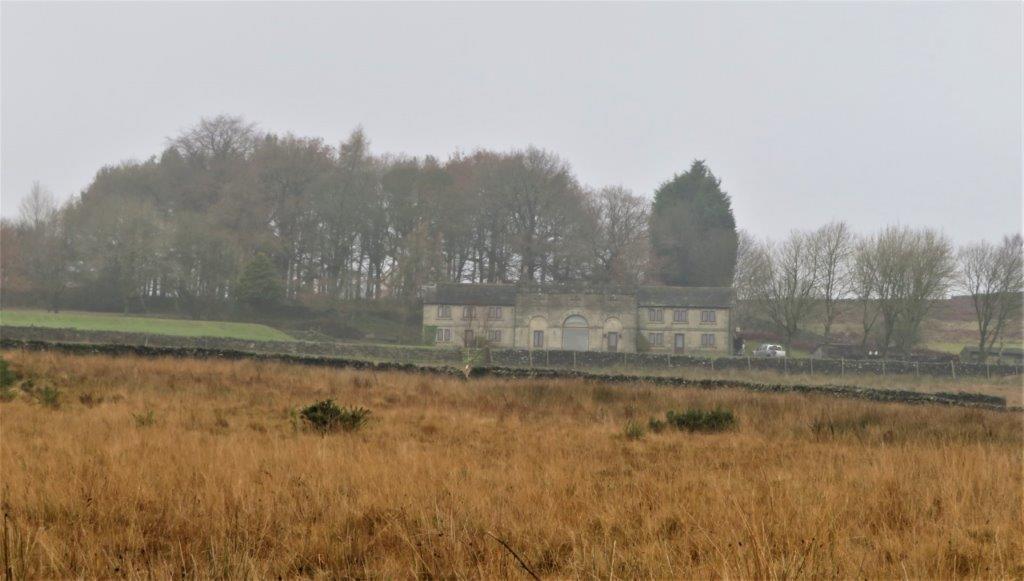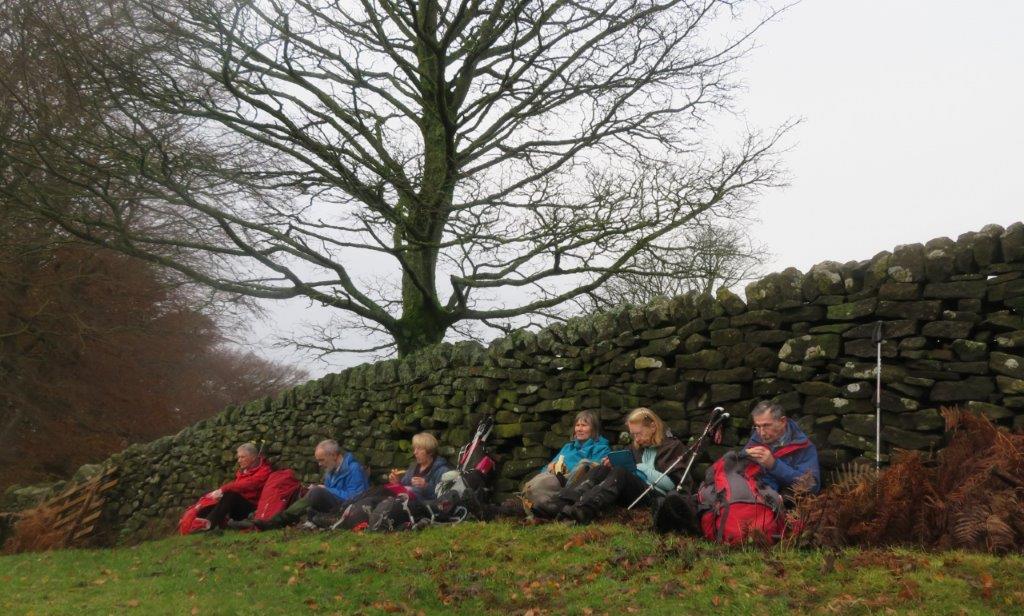 tea break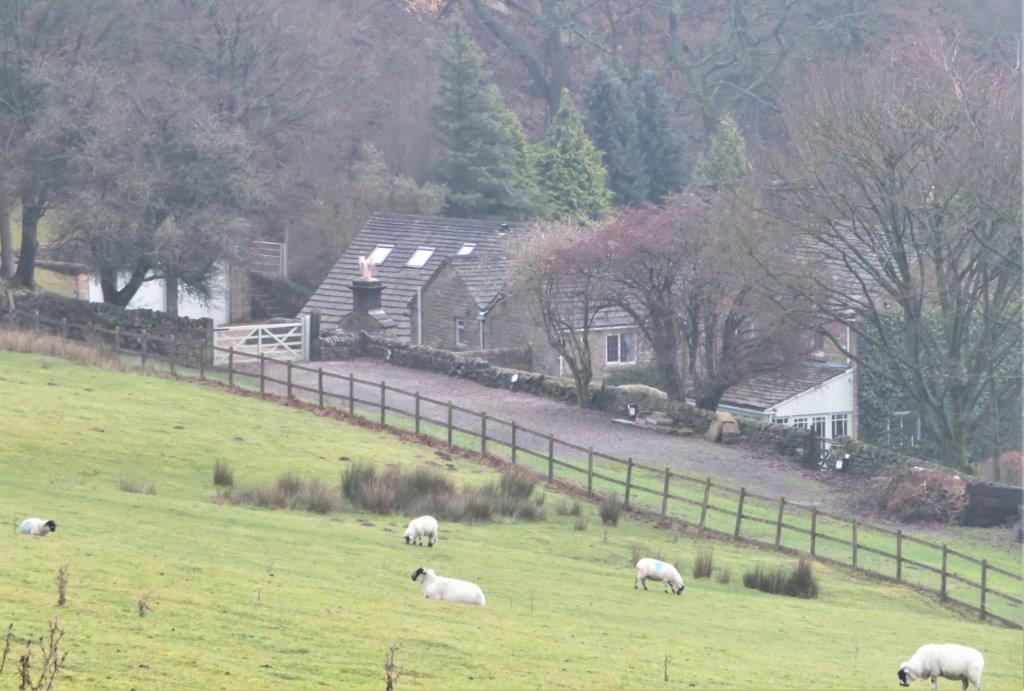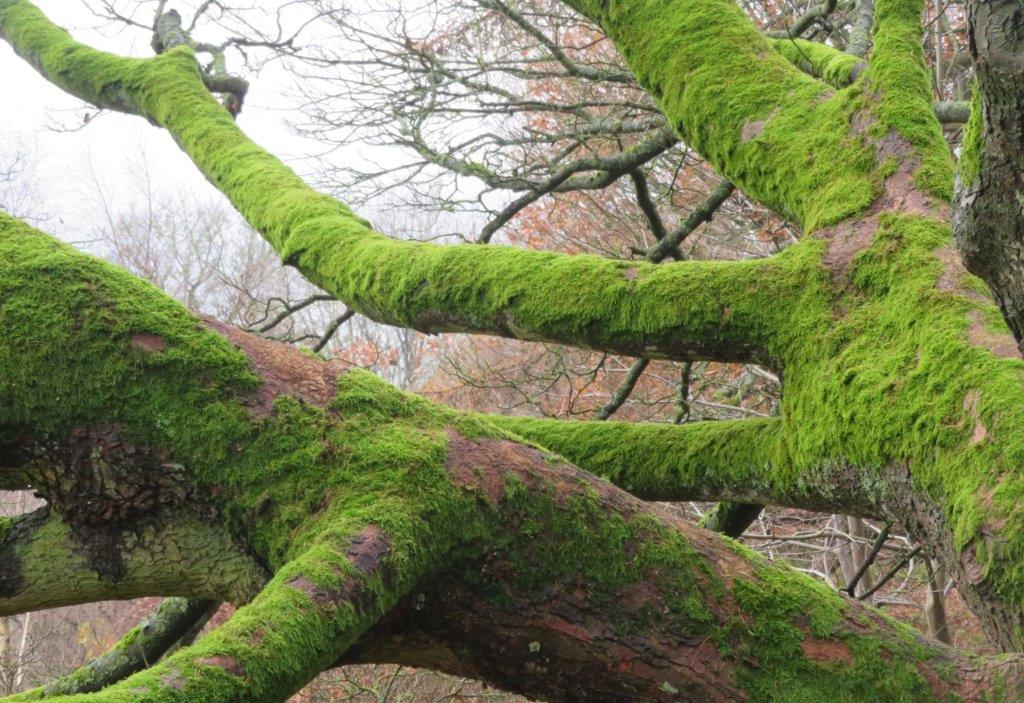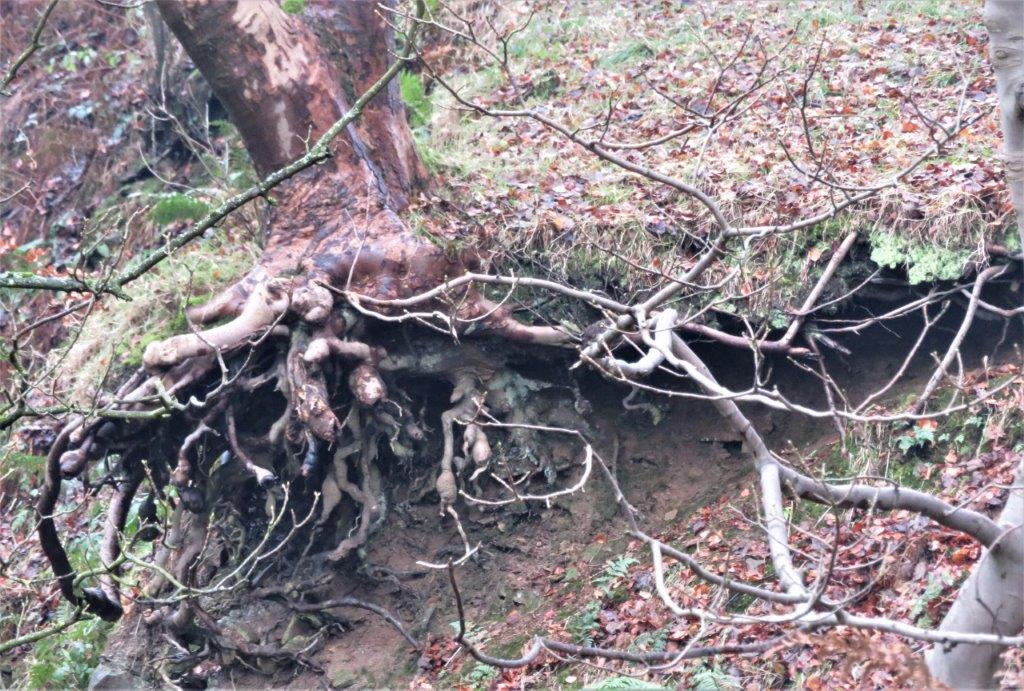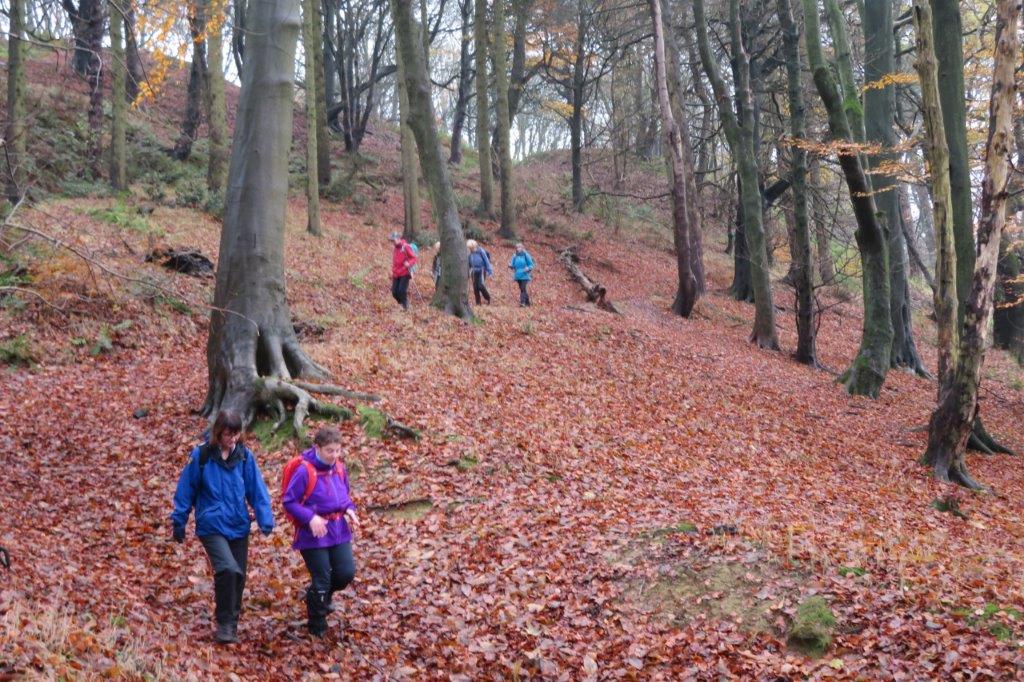 through the woods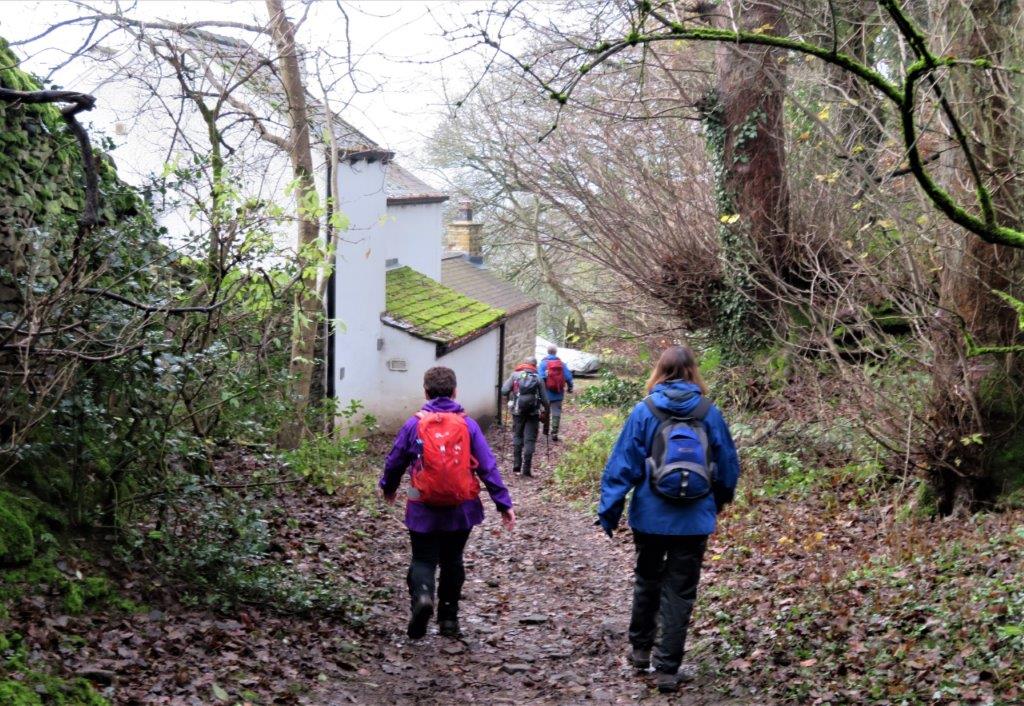 behind some houses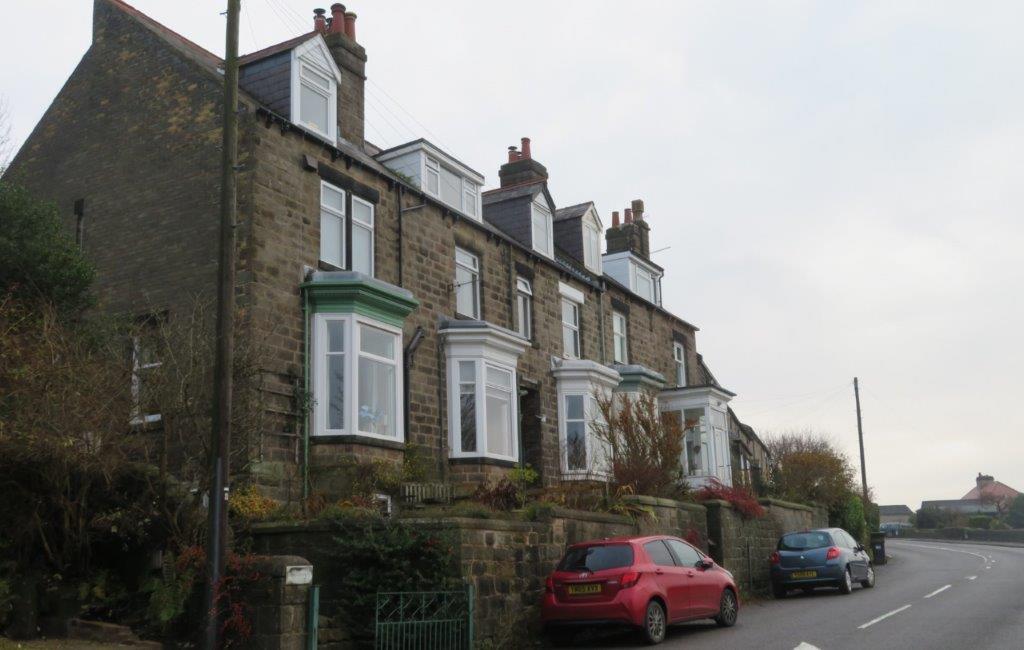 emerging on the A6187 road above Hathersage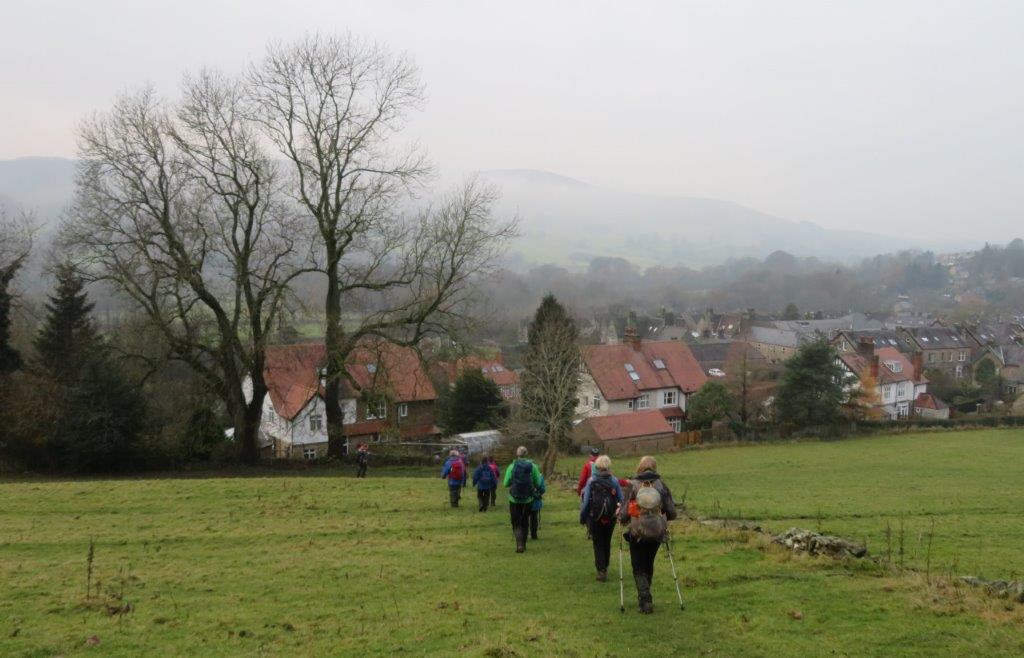 down (through part of Hathersage) towards the bridge under the rail track leading to (but short of) Nether Hall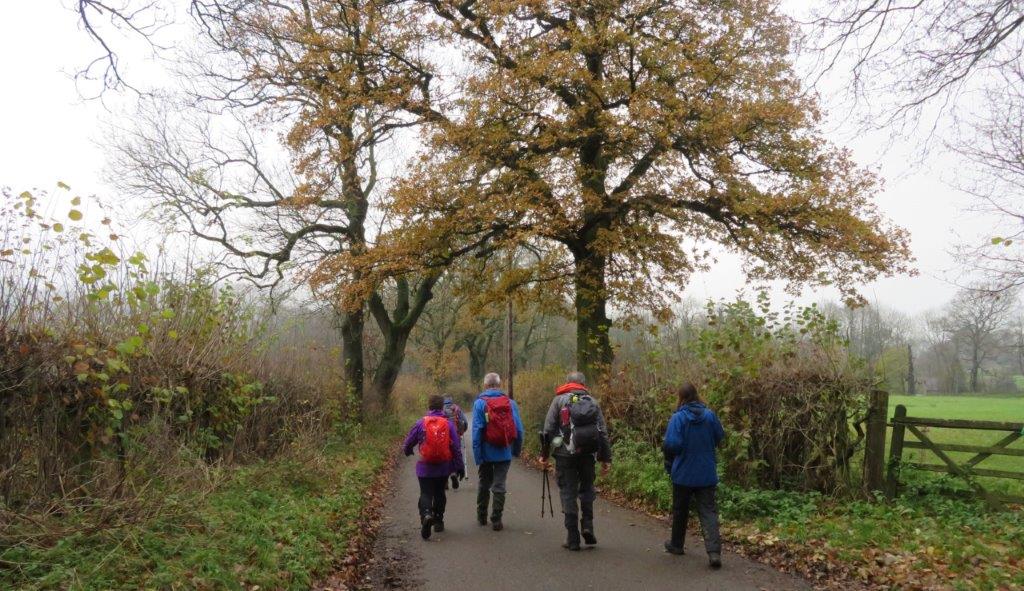 past the bridge under the rail track to (but short of) Nether Hall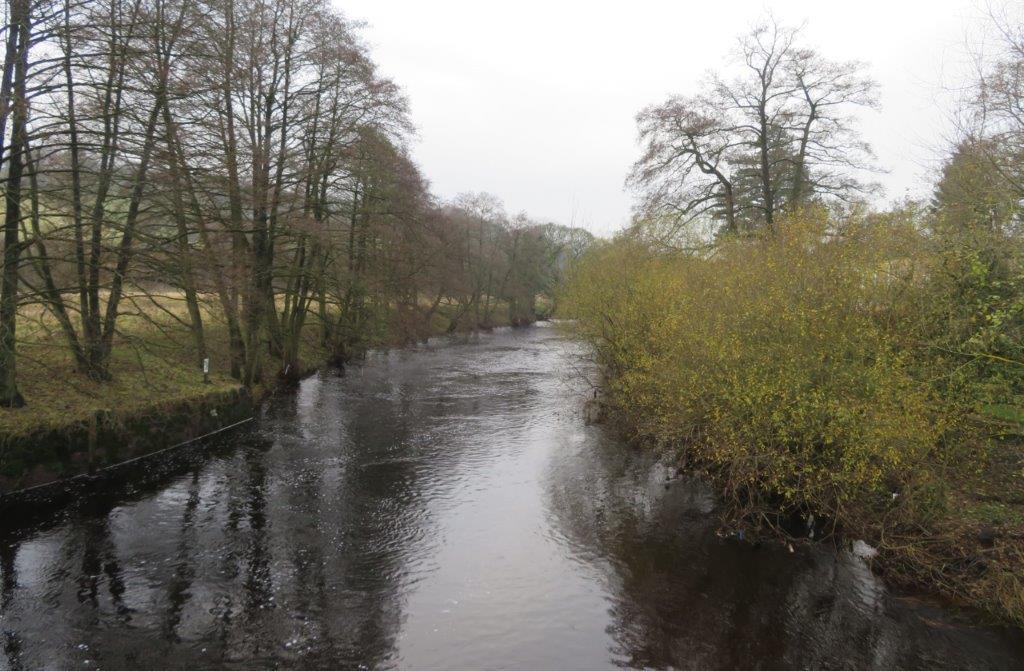 River Derwent seen upstream from Leadmill Bridge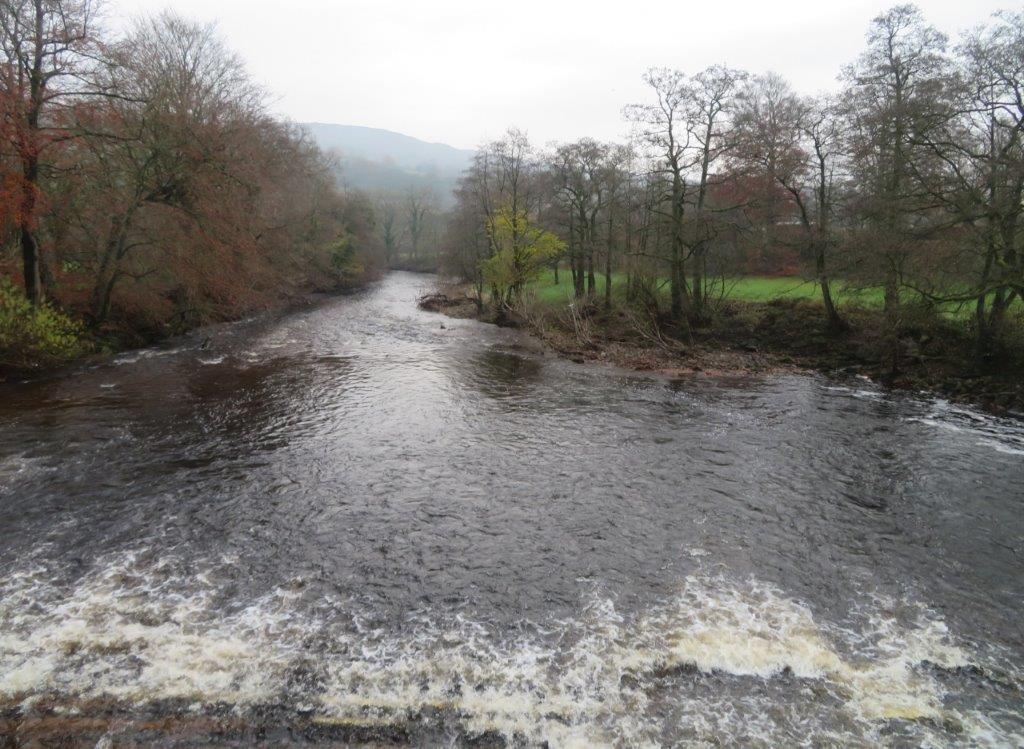 River downstream from Leadmill Bridge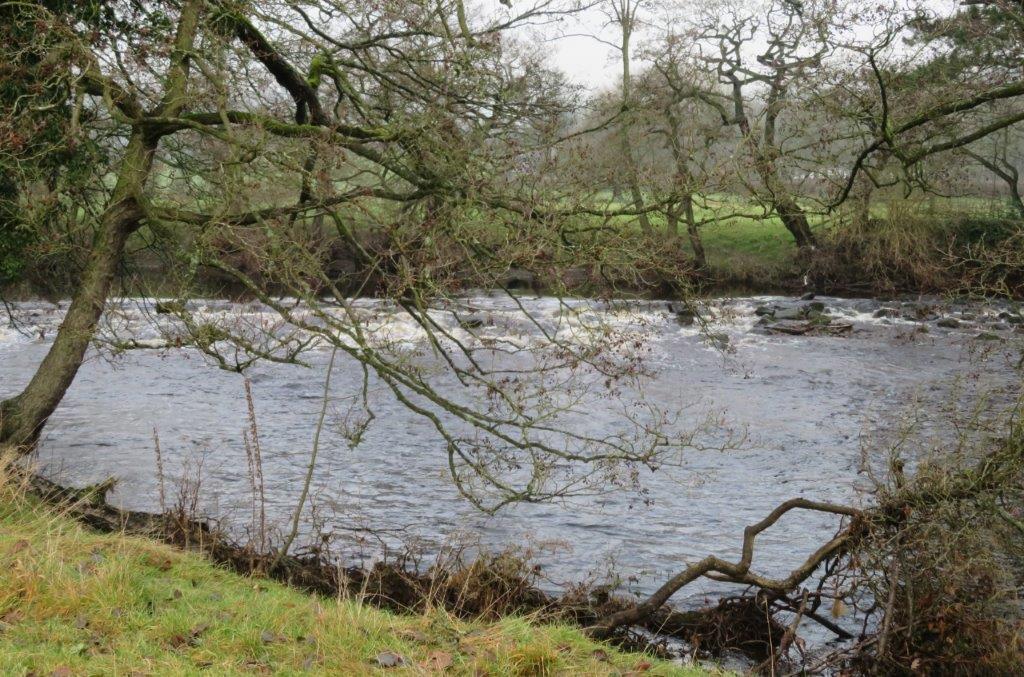 rapids further up the River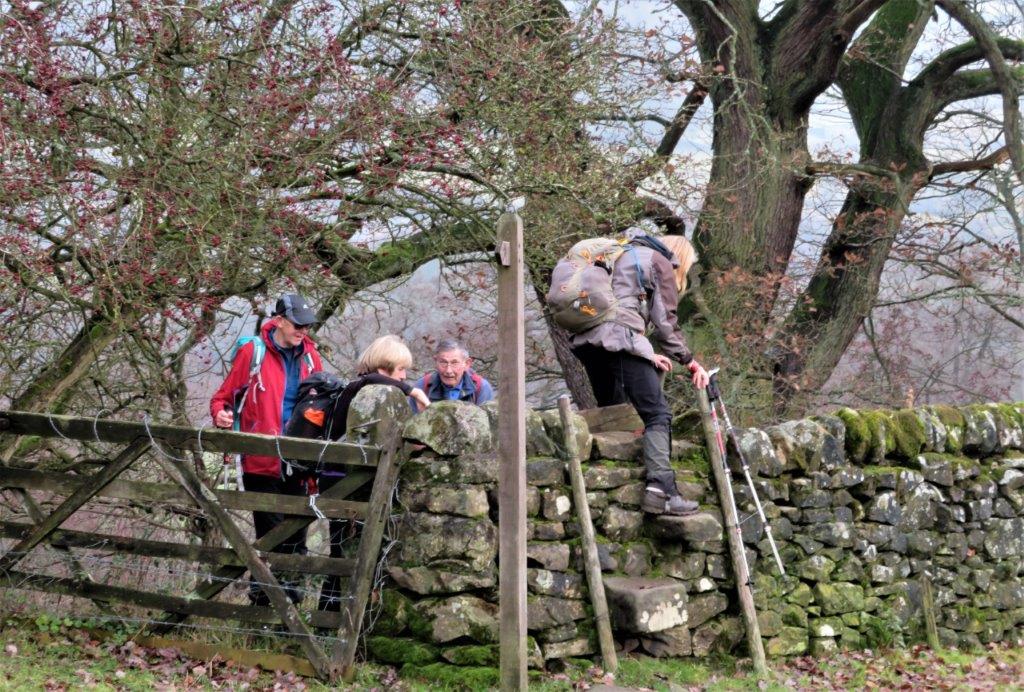 crossing stile after climbing up from The River Derwent plain.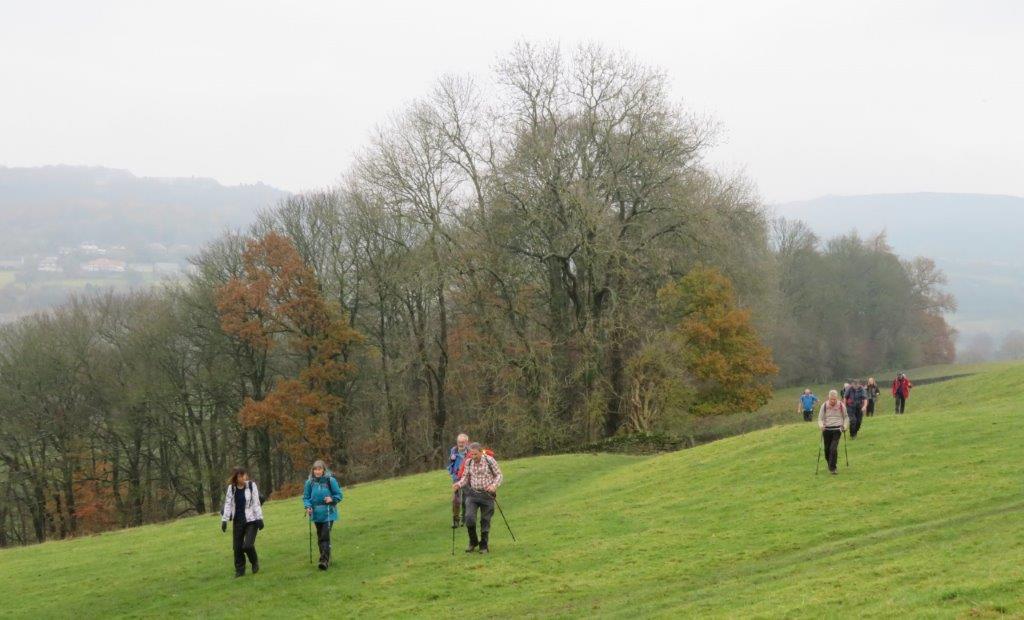 heading up toward Mount Pleasant (farm is spelt as single word)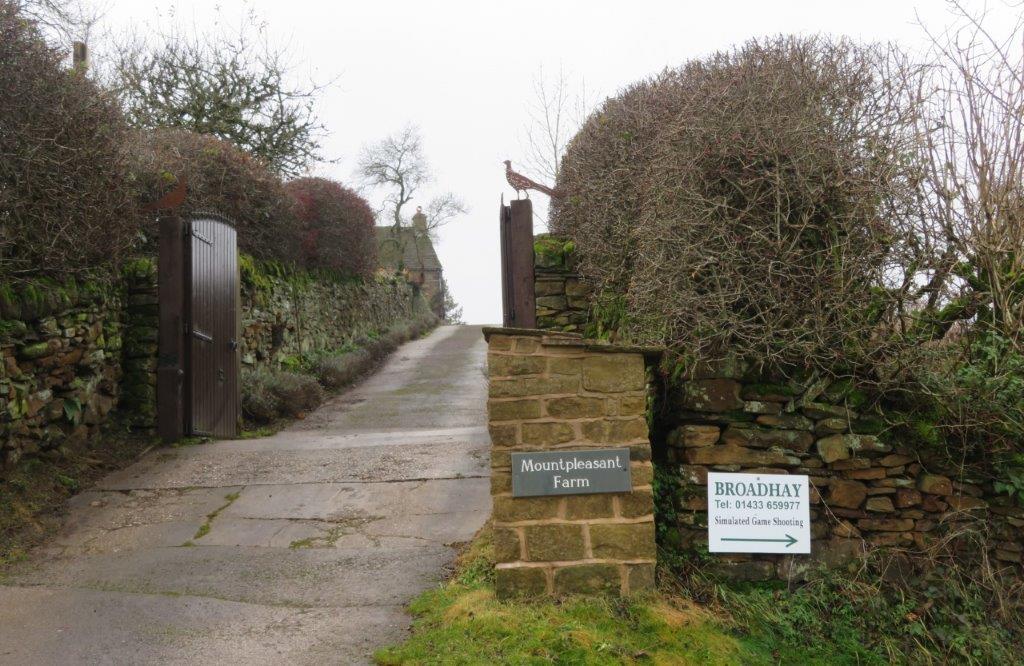 we went on track to right of this entrance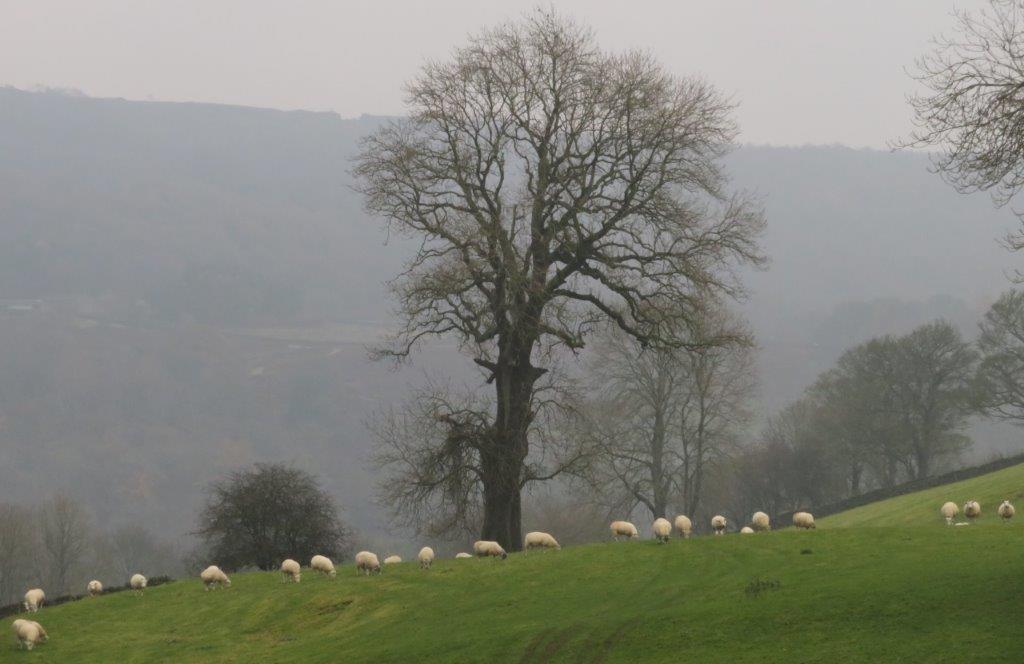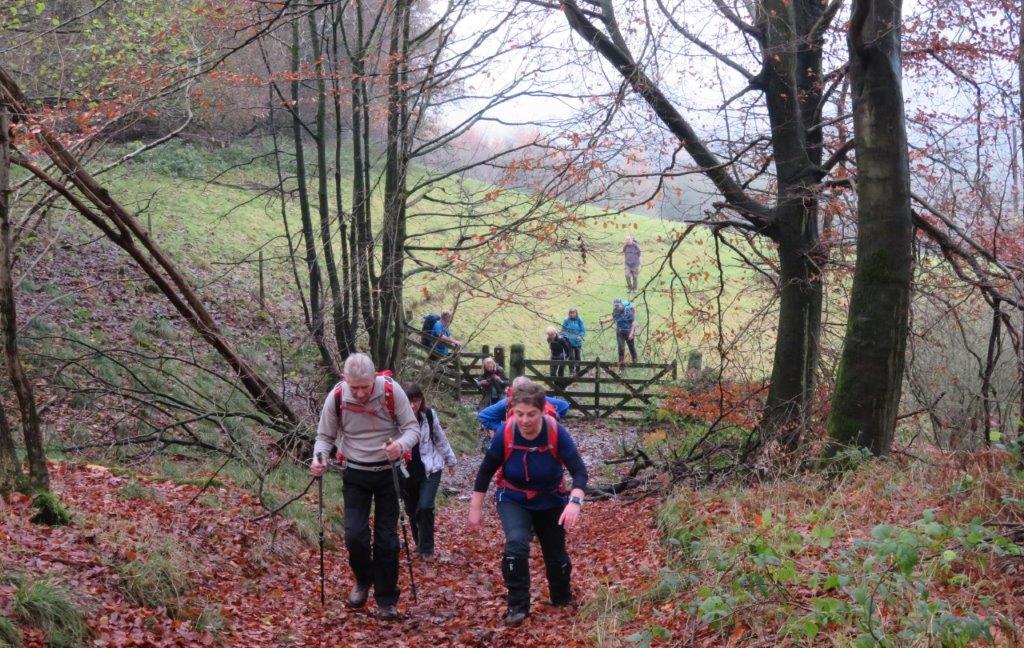 entering Callow Woods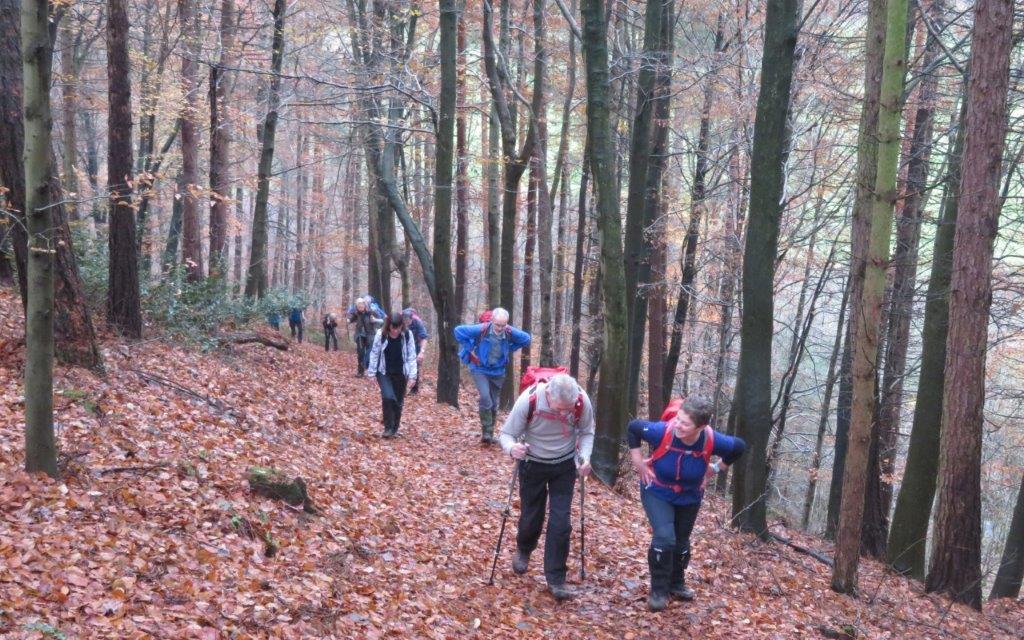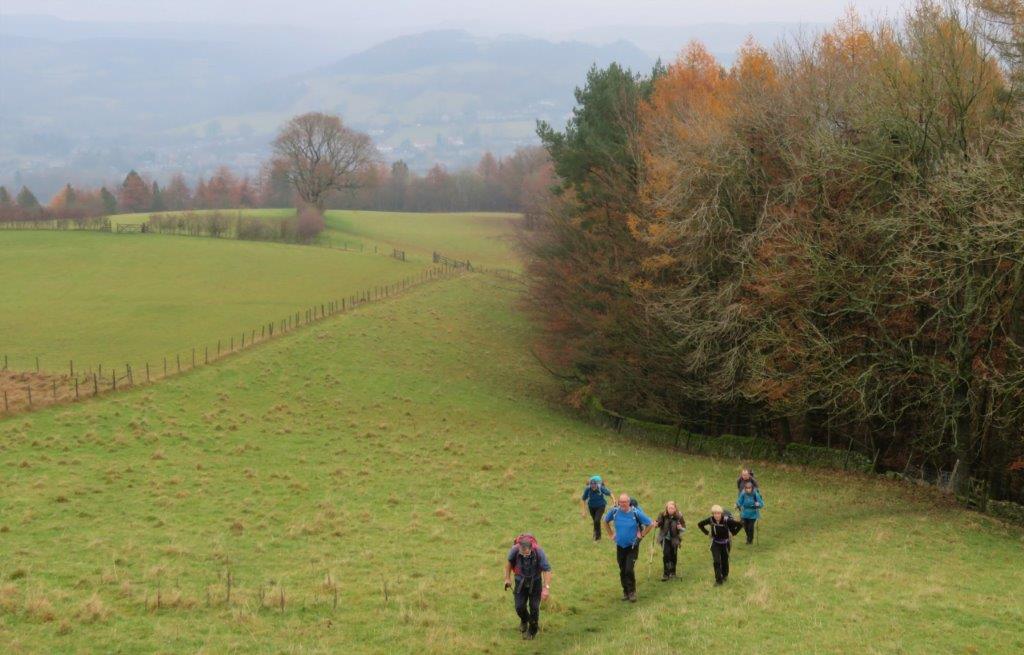 up from Callow woods to Callow Farm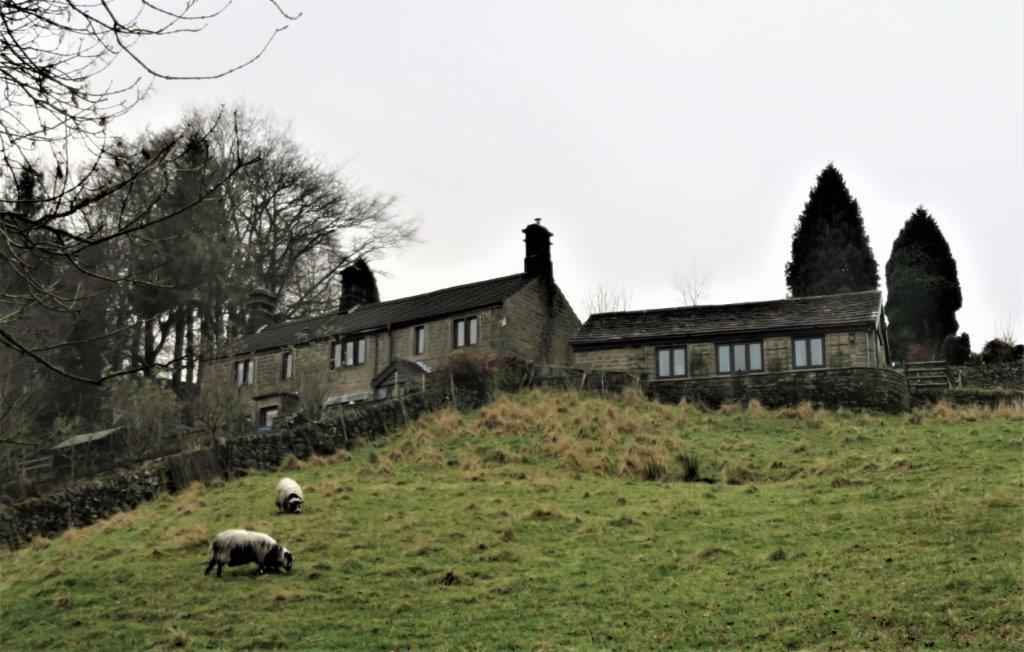 Callow Farm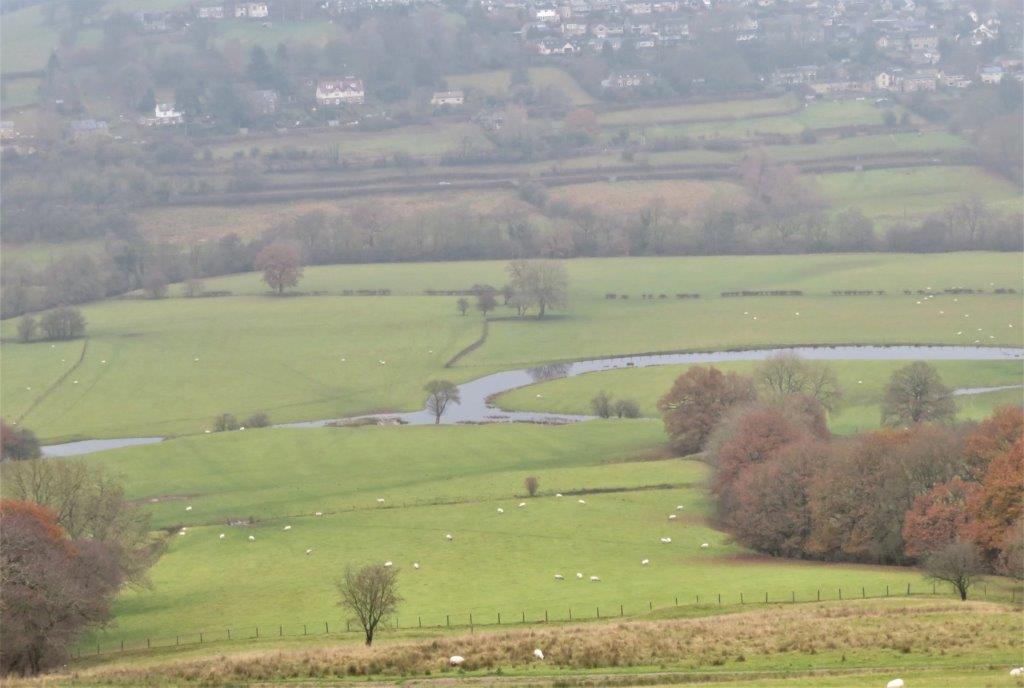 water not in the River Derwent - the river is hidden by the trees further back. Possibly meanders from an earlier age?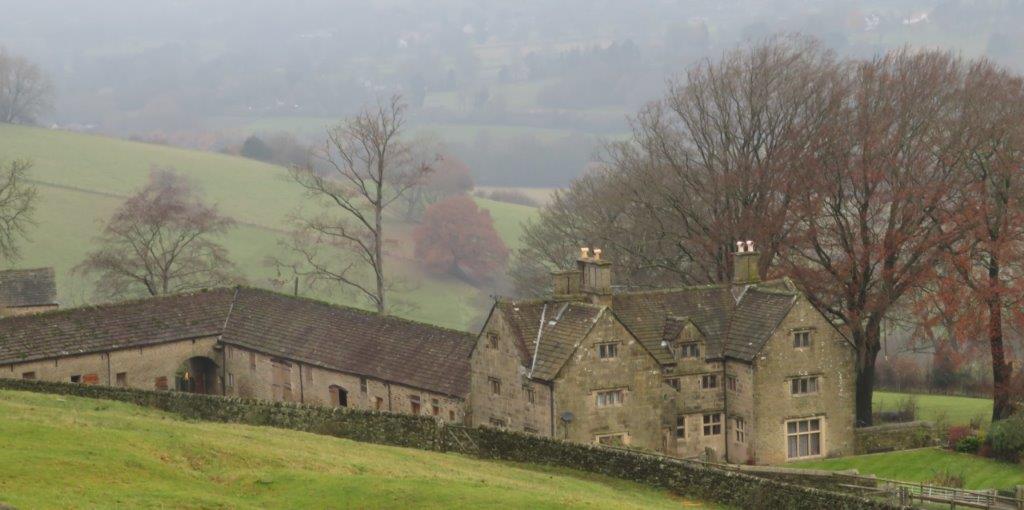 Offerton Hall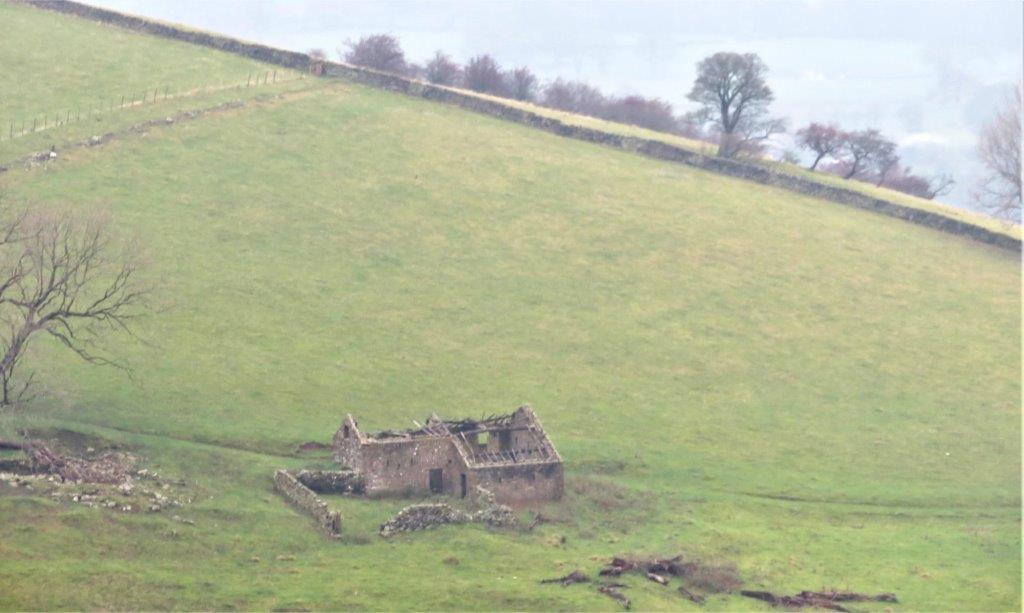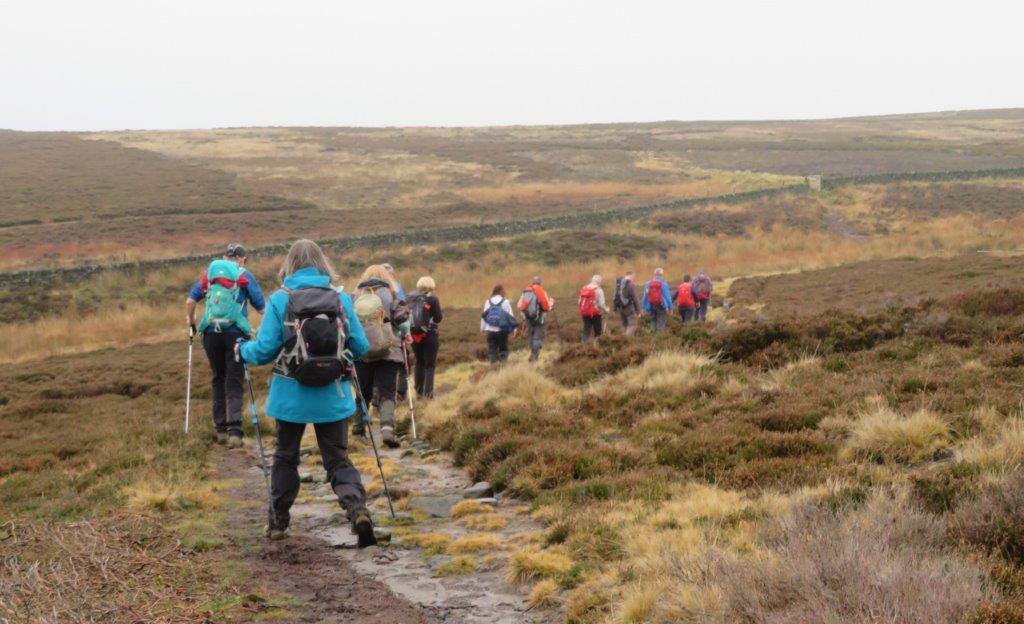 atop Offerton Moor
crossing Siney Sitch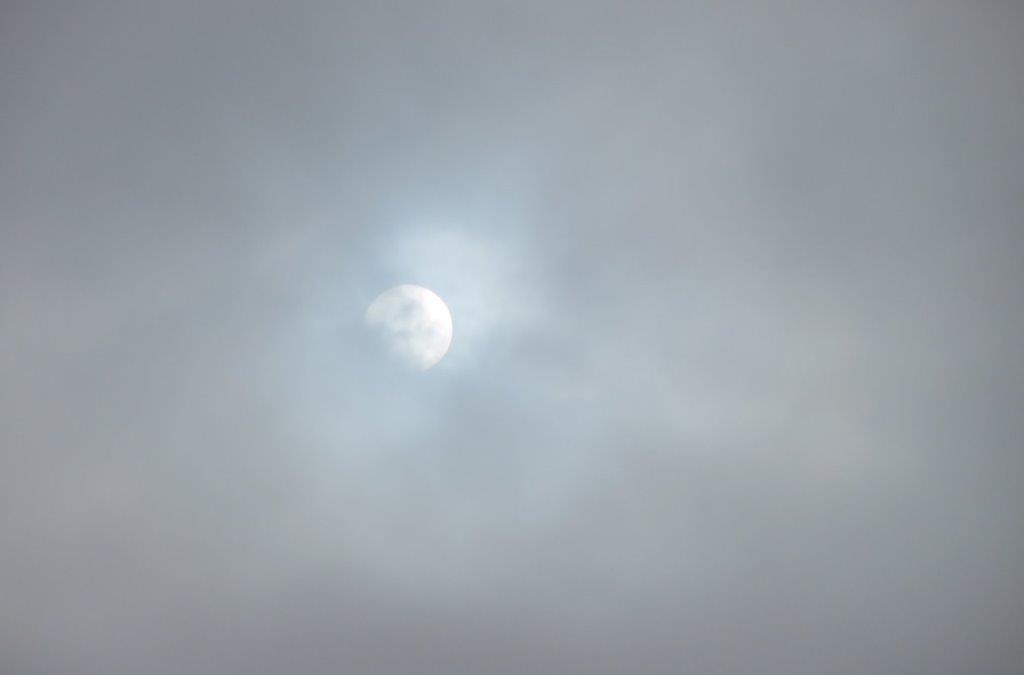 The only glimpse of the sun during the day - low mist covered us - but fortunately no rain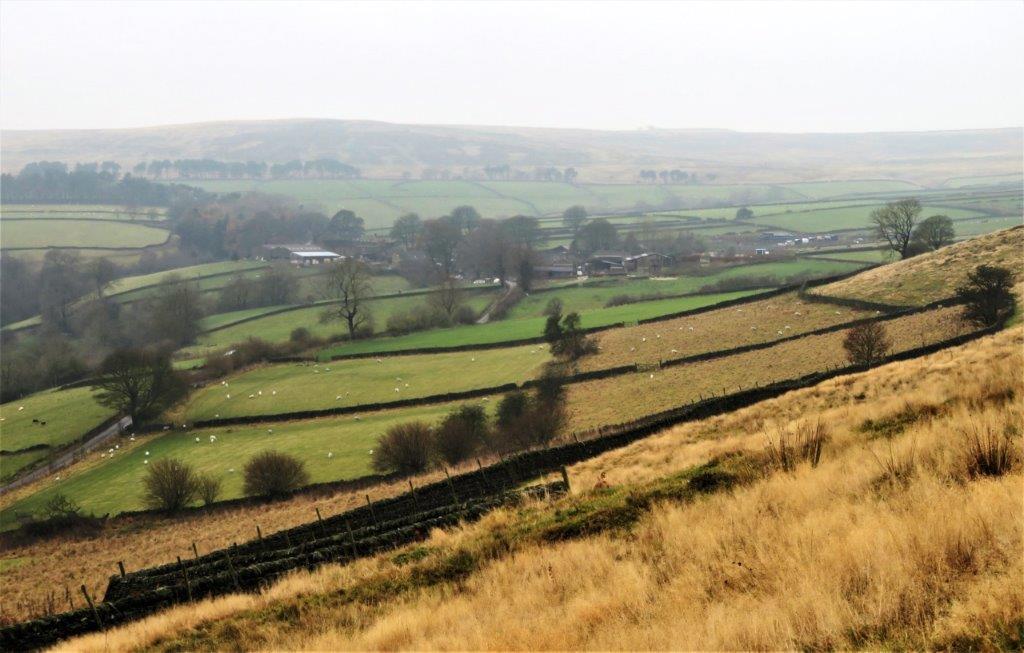 looking toward Abney before turning towards Oaks Farm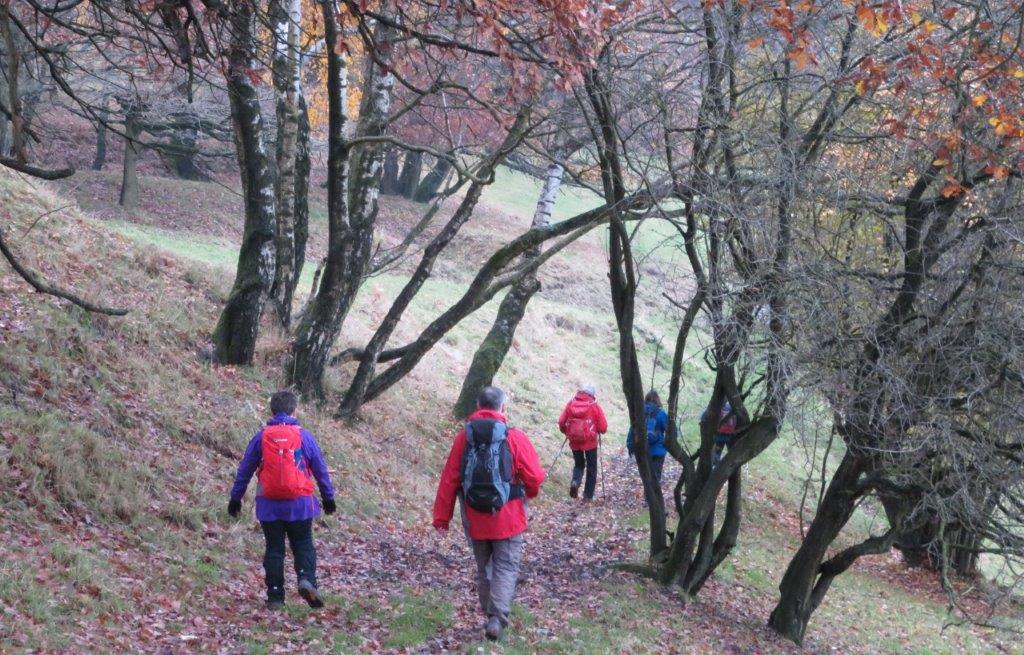 down from Oaks Farm towards Abney Road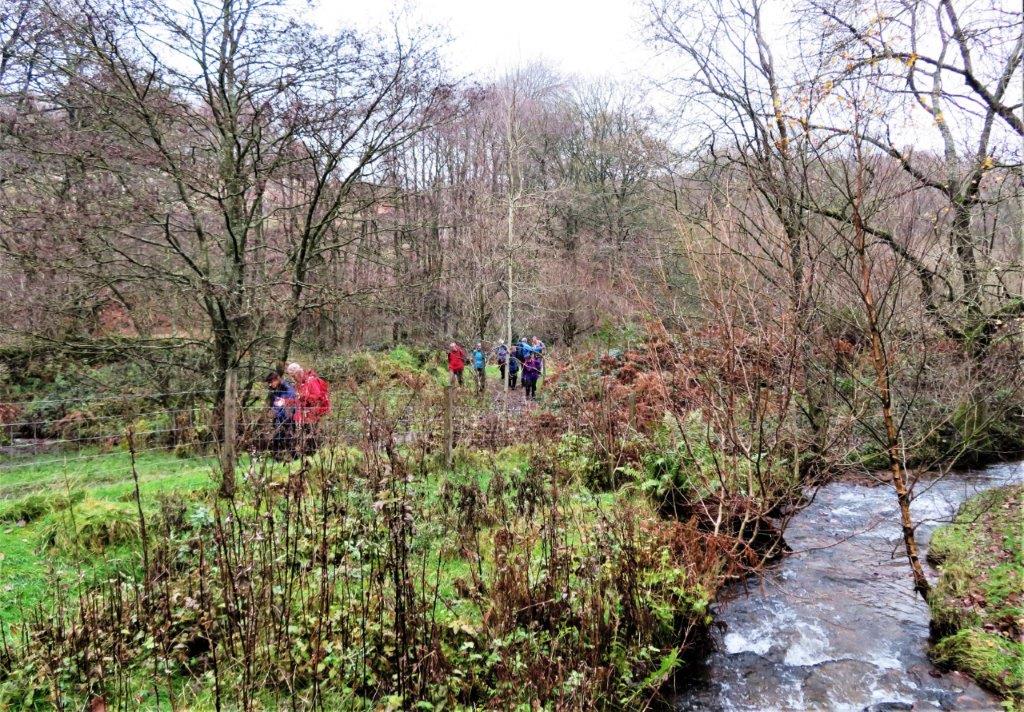 from Abney Road towards Stoke Ford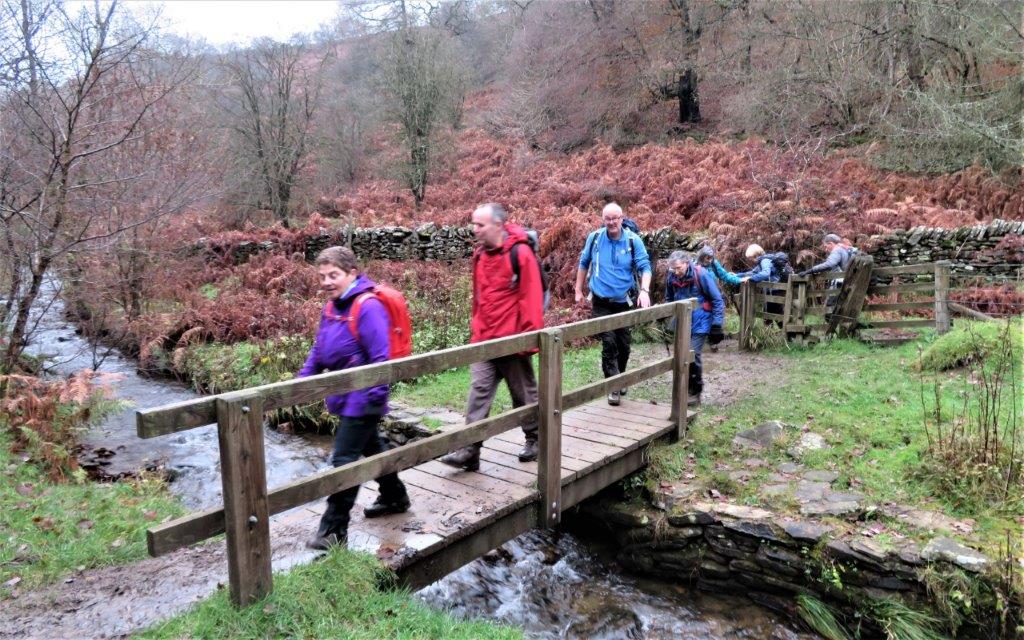 Stoke Ford (roughly junction of Abney Clough, Highlow Brook and Bretton Brook)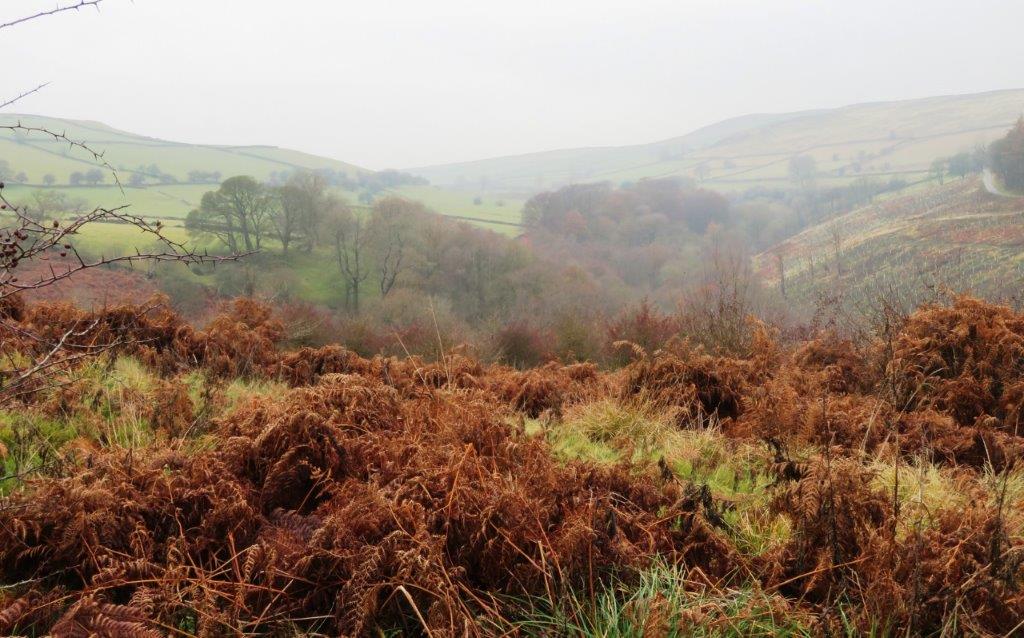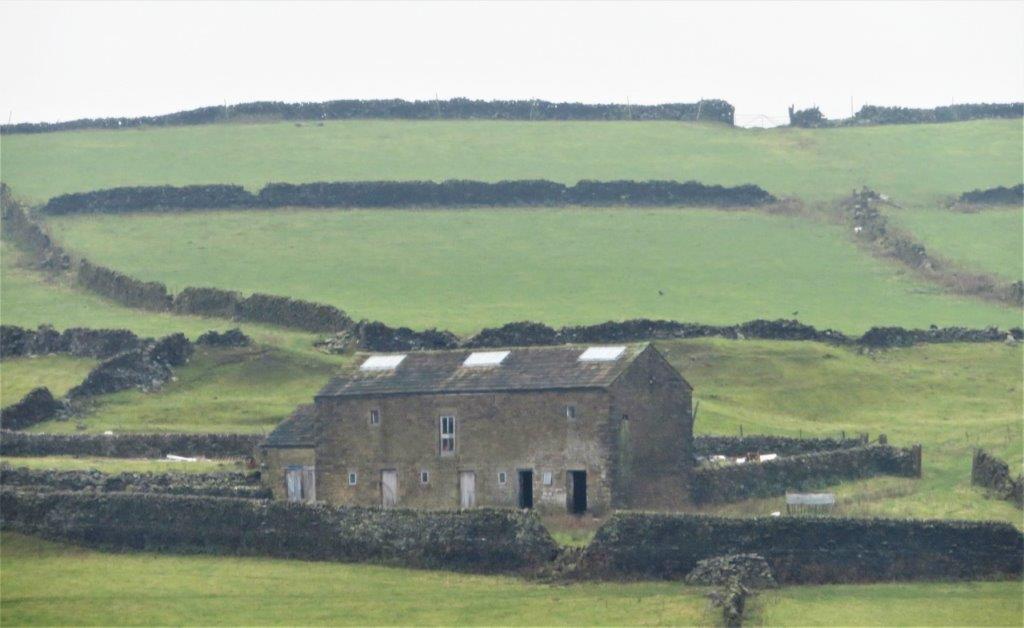 Abney low Barn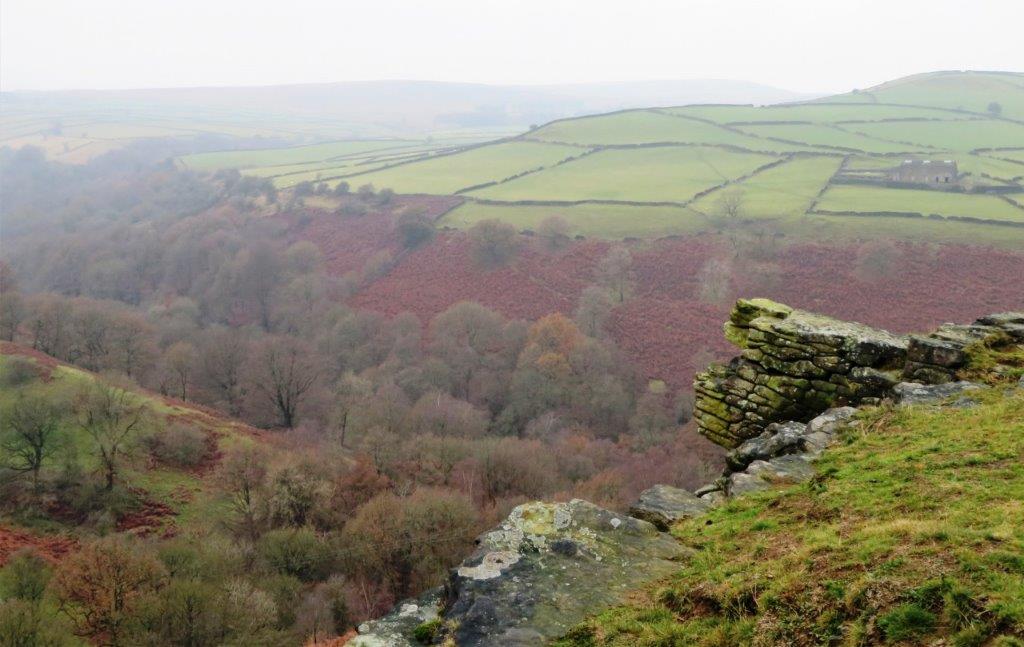 Bretton Clough?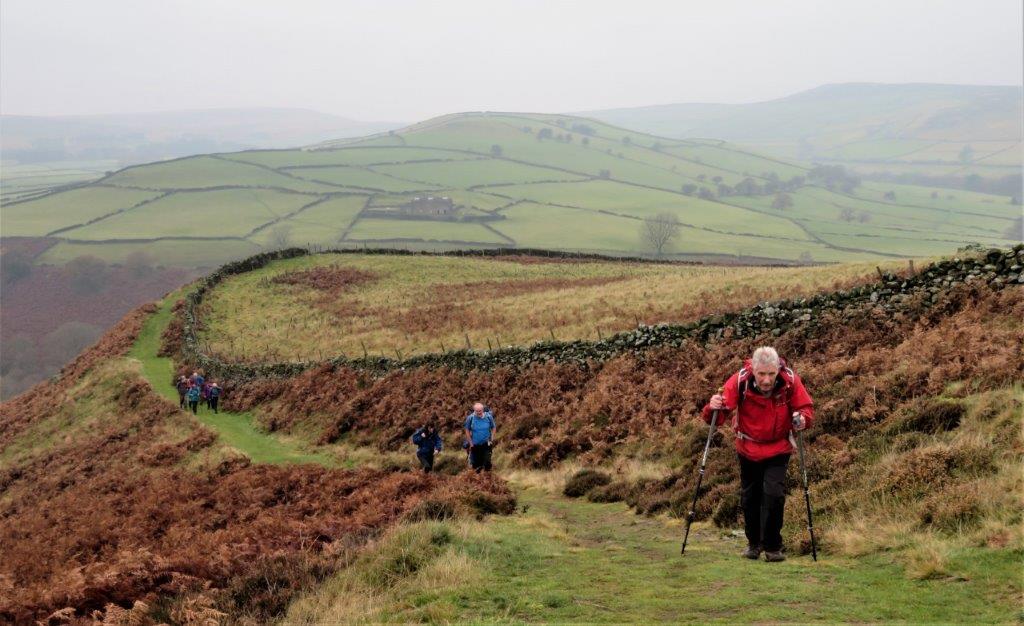 heading up toward Eyam Moor and on to Sir William Hill Road / Edge Road (junction)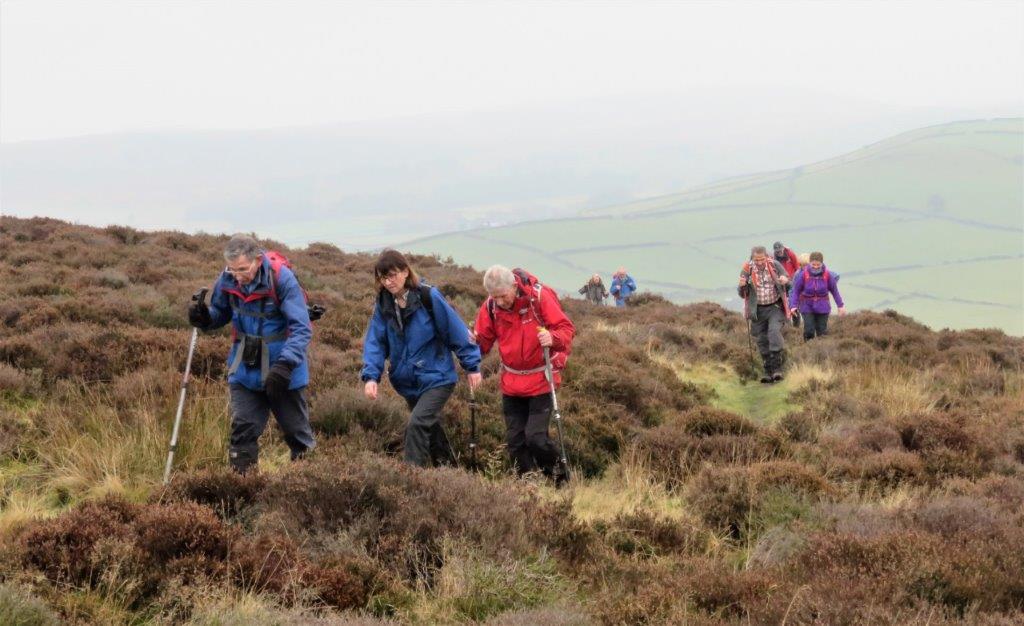 through Eyam Moor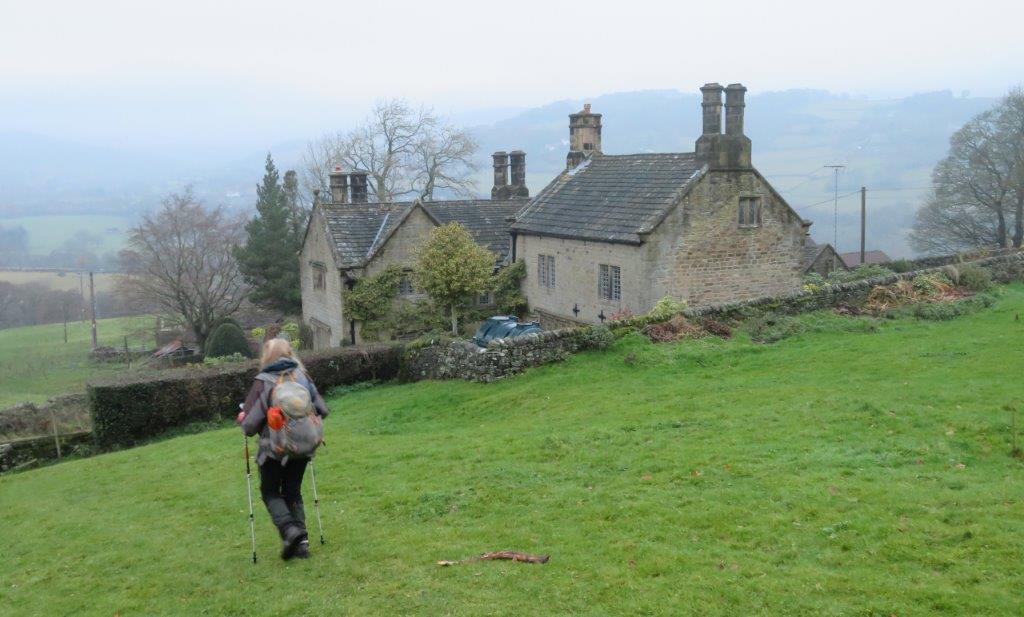 Hazelford House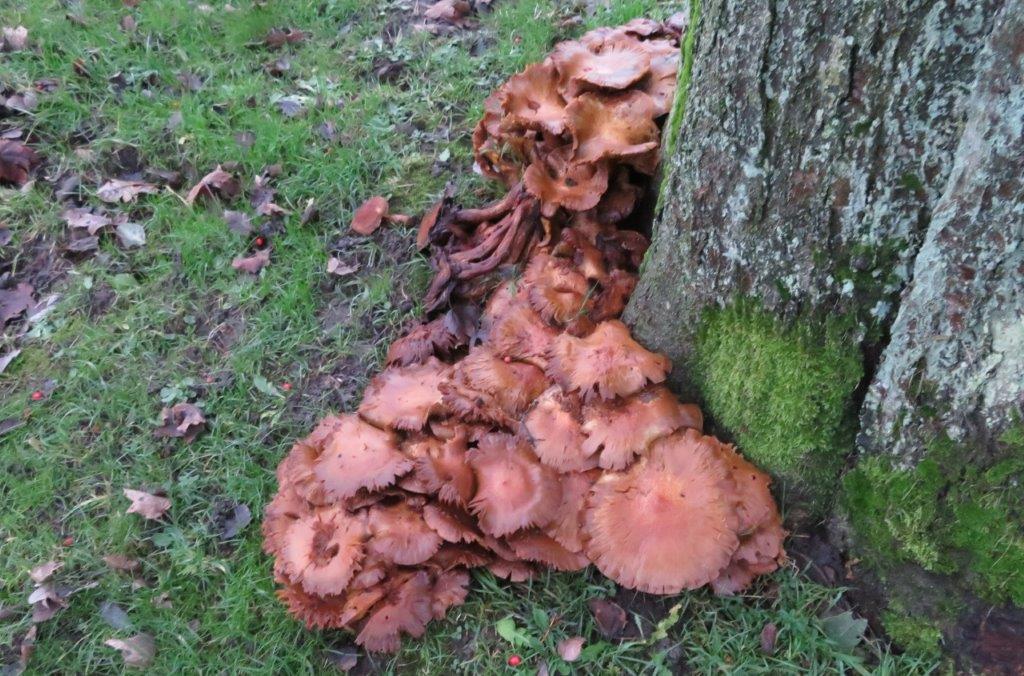 fungi alongside road near Leadmill Bridge
homepage - Daywalks Index 2019 - contact me at