homepage - Daywalks Index 2019 - contact me at

2019.11.20 Start Wharncliffe Side - Green Lane off A6102 Rd (SK299943), up Green / Damsel Lanes, NNW on Storth Lane, Brightholme Lee, FP ~WNW to Morehall Reser & ~W along it's south edge, continue along Broomhead Reser to SK267957, SW thru Foxhill Woods up to & across Rocher Bottom (Rd), ~SW then S up to Walkers Edge (Rd), ~W along rd to SK262951, FP - S / SWW to White Lee Moor (a wood), cont. S on wood edge to & across Penistone Rd (SK250942), ~S (along contour) to SK259937), W down for ~150m, ~SE in OAL in Rocher Woods (just below rock cliffs) to SK263933, ~W down steps, then FP ~ SE crossing Rocher Hill Brook, cont SE / SSW / E to pass High Bradfield Church, cross Brown House Lane (SK268926), ~ENE to and across past Delf Rd for ~200m, then ~NE thru Brittains Plantation to Ones Acre Rd, ~100m E on rd to Junct., on Onesmoor Bottom (rd) ~400m ESE, on FP ~E to Lumb Bush, ~E above stream crossing it at SK292932, then ~N along wall to Lumb Lane & ~ 20m E along it, cross down Acre Lane, cross Raynor Sike / Owler Gate NW thru Folderings, then ~N down to Glen Howe Park, N / E thru Park joining lanes back to Start. - leaders Margaret Brown & Anne Vickers - Wednesday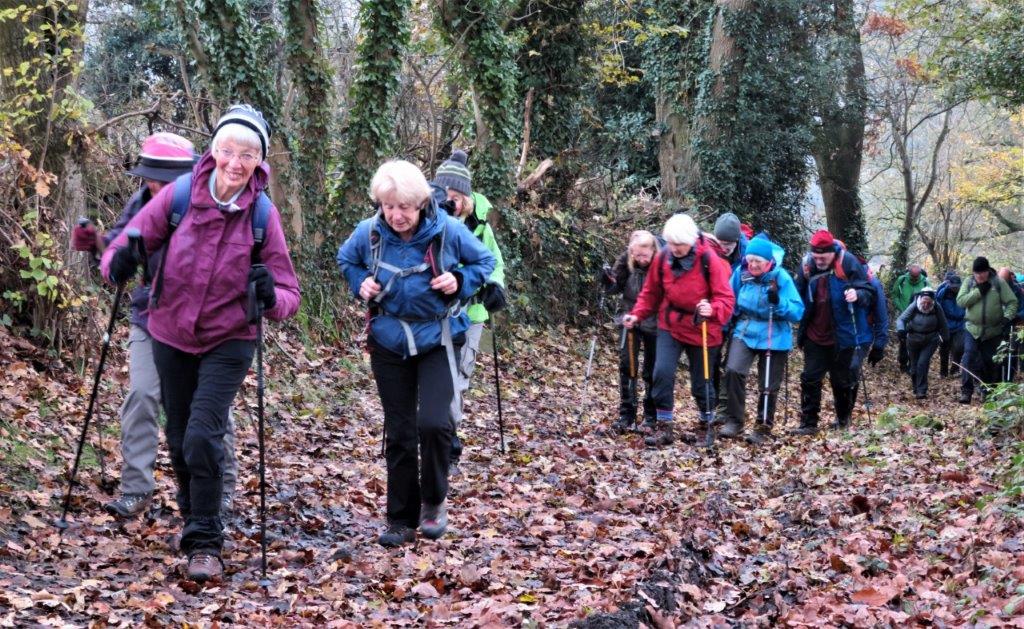 in Storth Lane walking from Glen Howe Park toward Brightholme Lee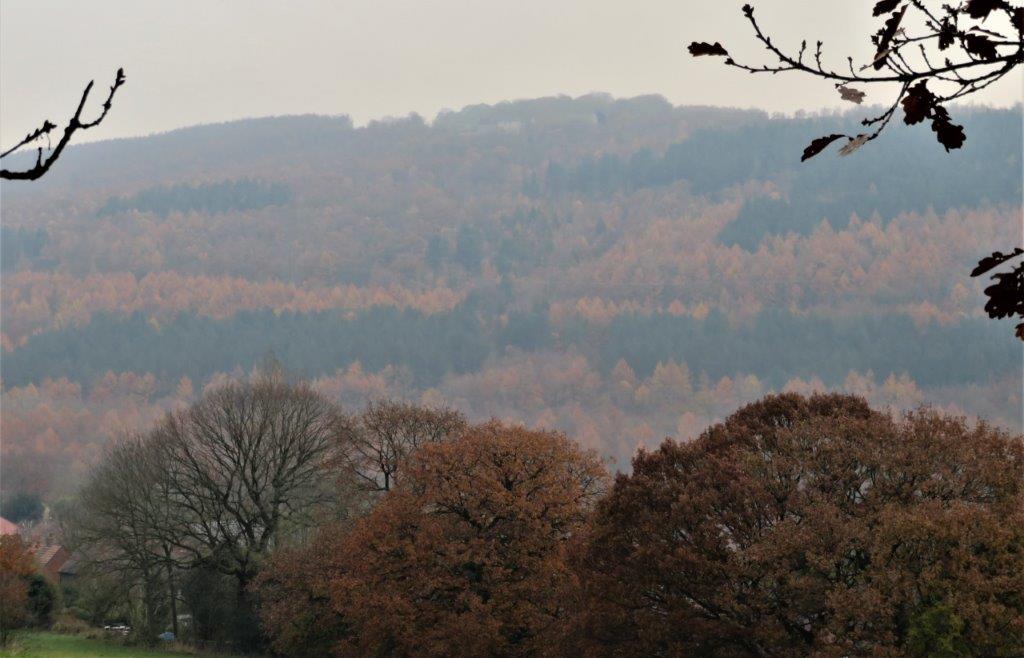 view looking toward Wharncliffe Woods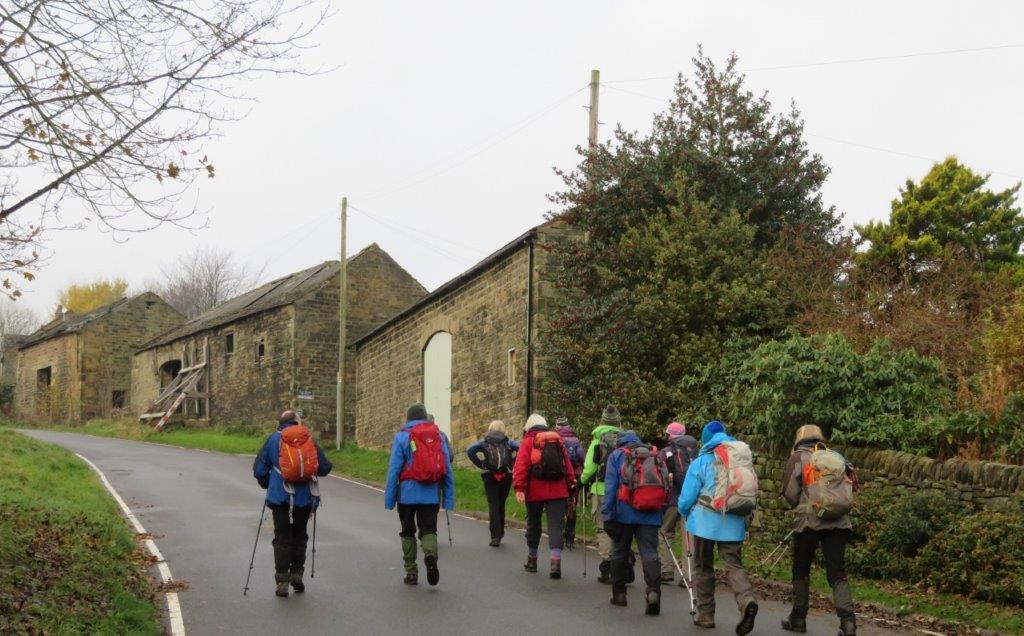 part of Brightholmelee - we turned between the first two barns and headed toward More Hall Reservoir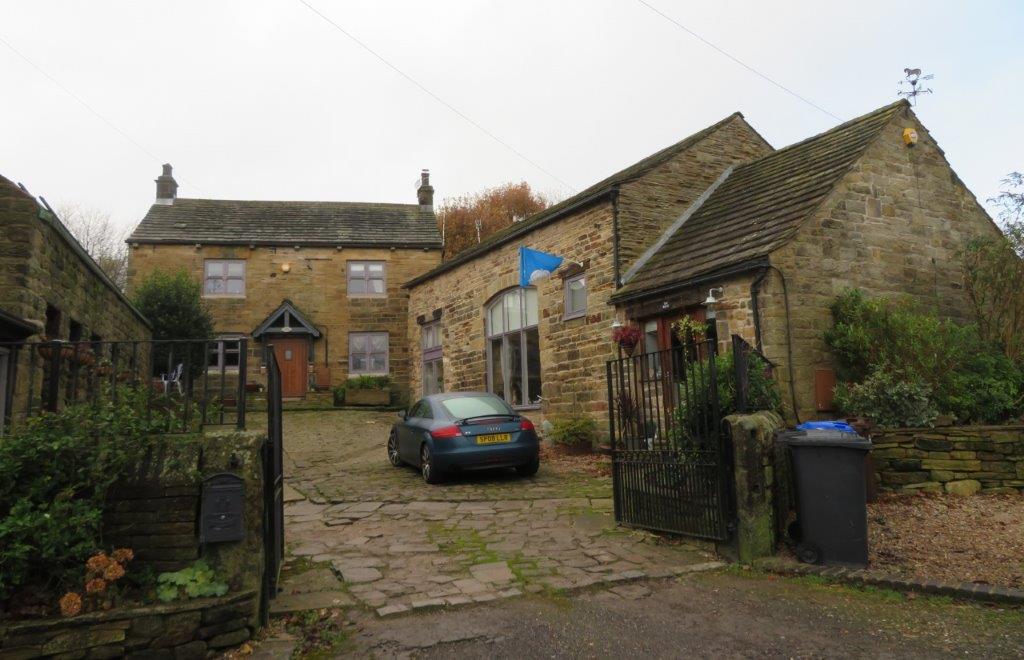 seen just after we passed between the barns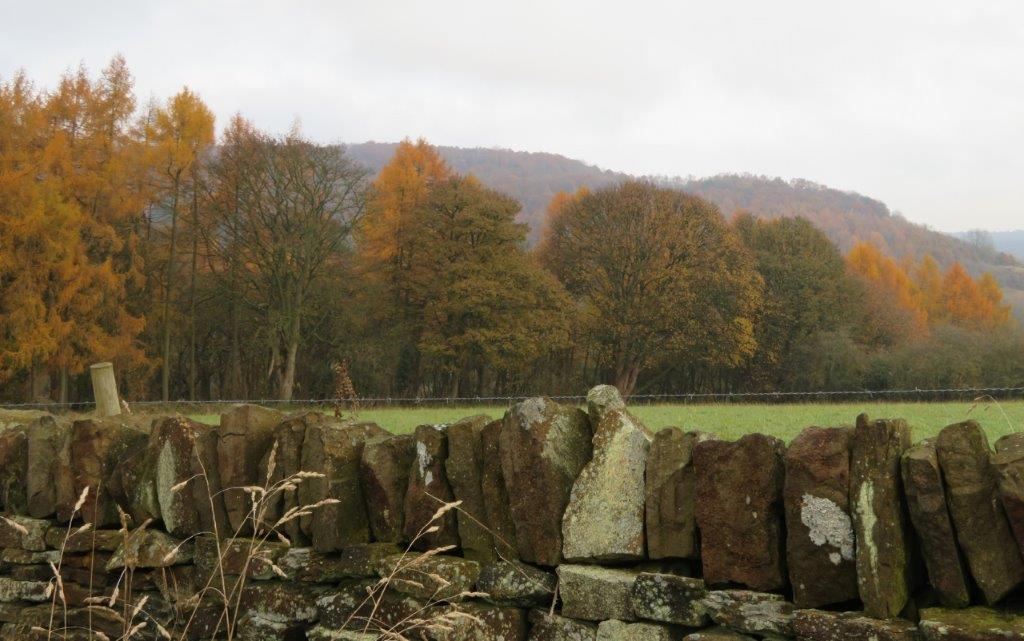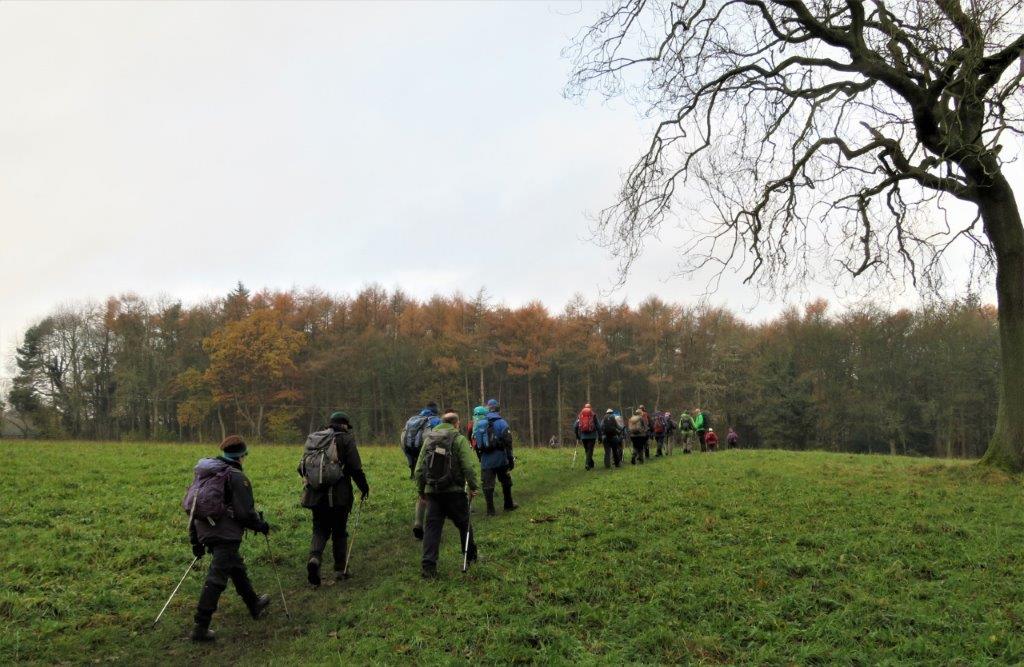 heading towards the woods flanking the south side of More Hall Reservoir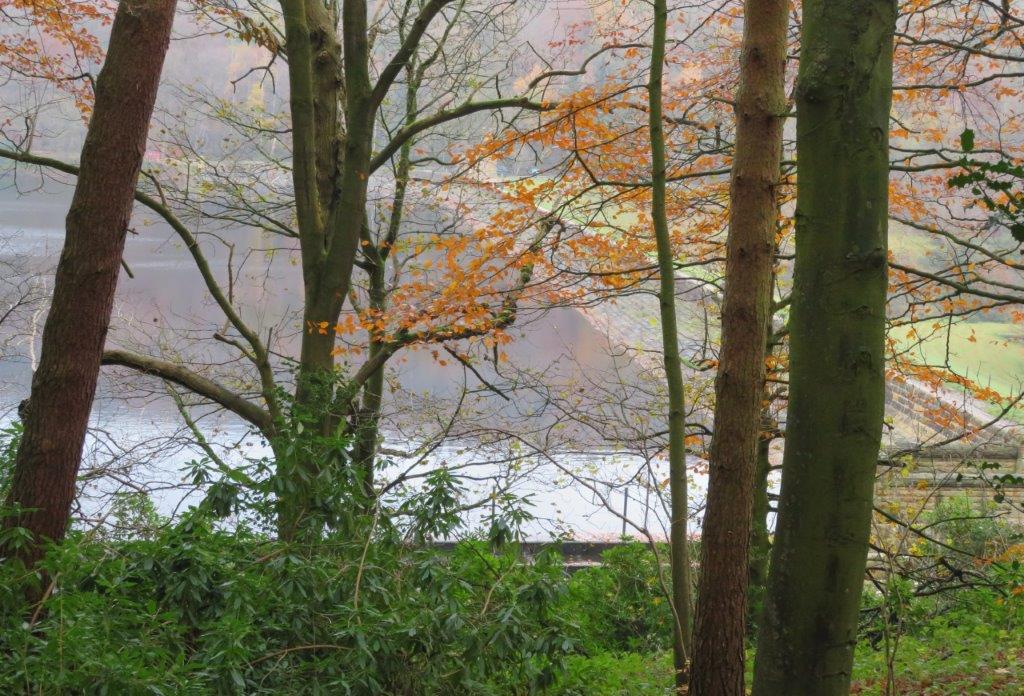 looking through the woods at More Hall Reservoir Embankment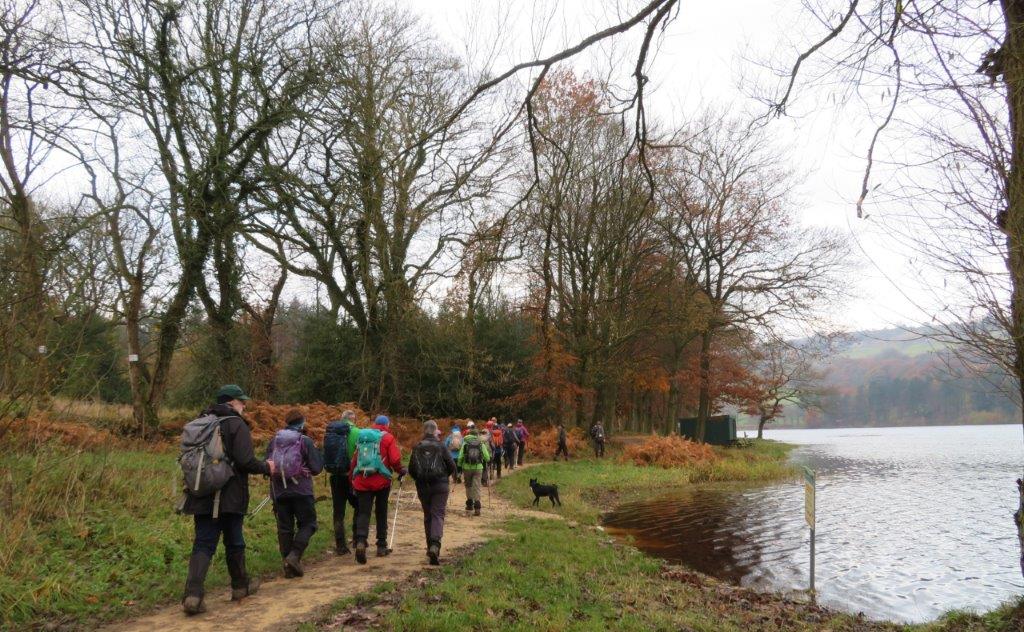 Reservoir pretty full. Any reservoir overflow into Ewden Brook then flows into the River Don.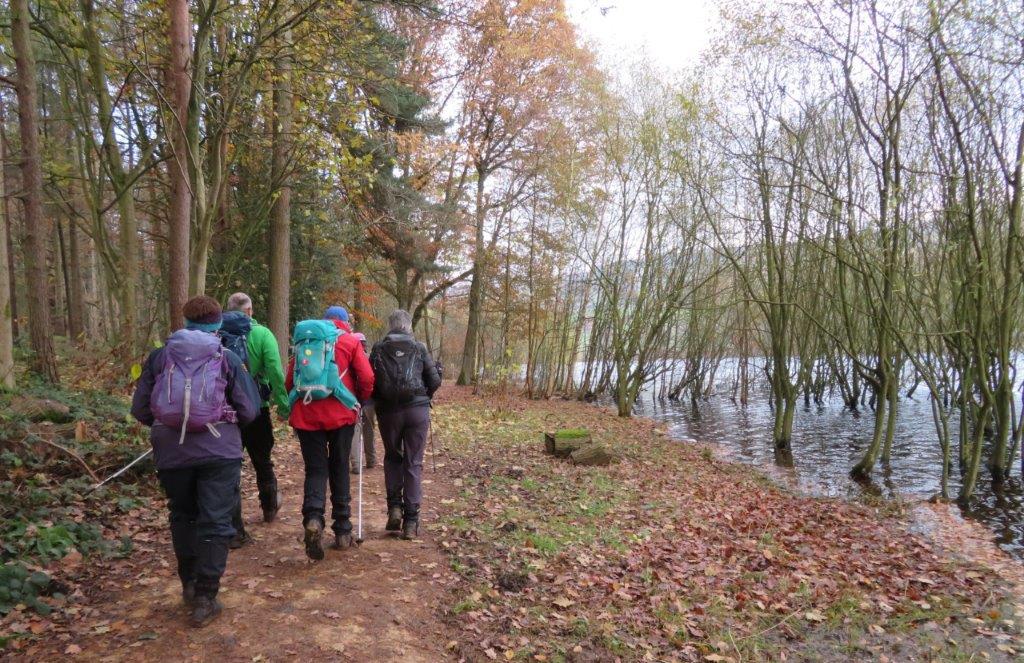 along the south side of More Hall Reservoir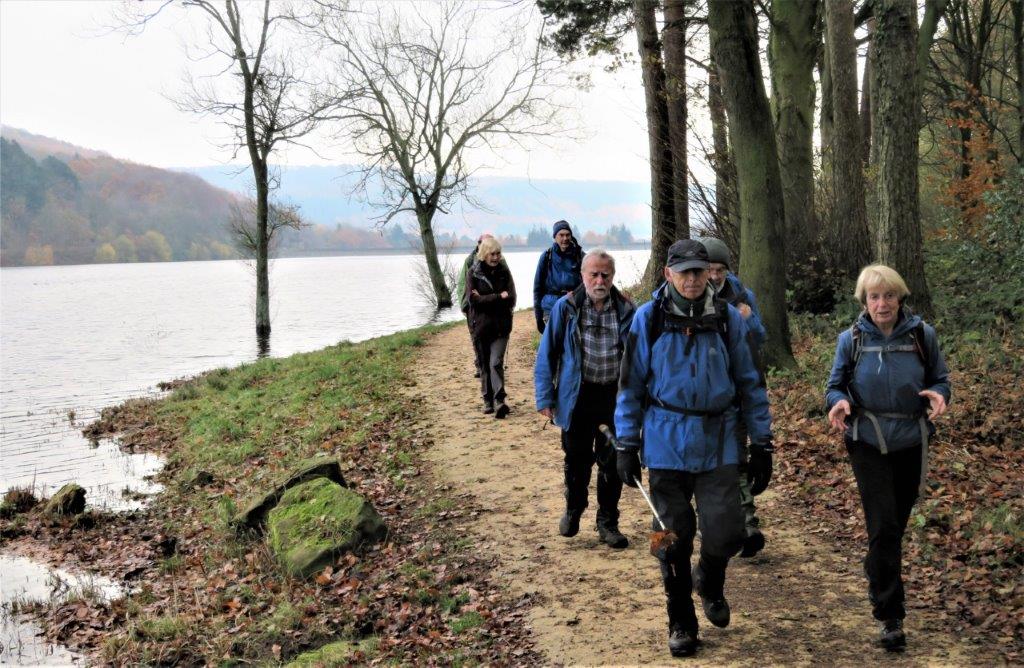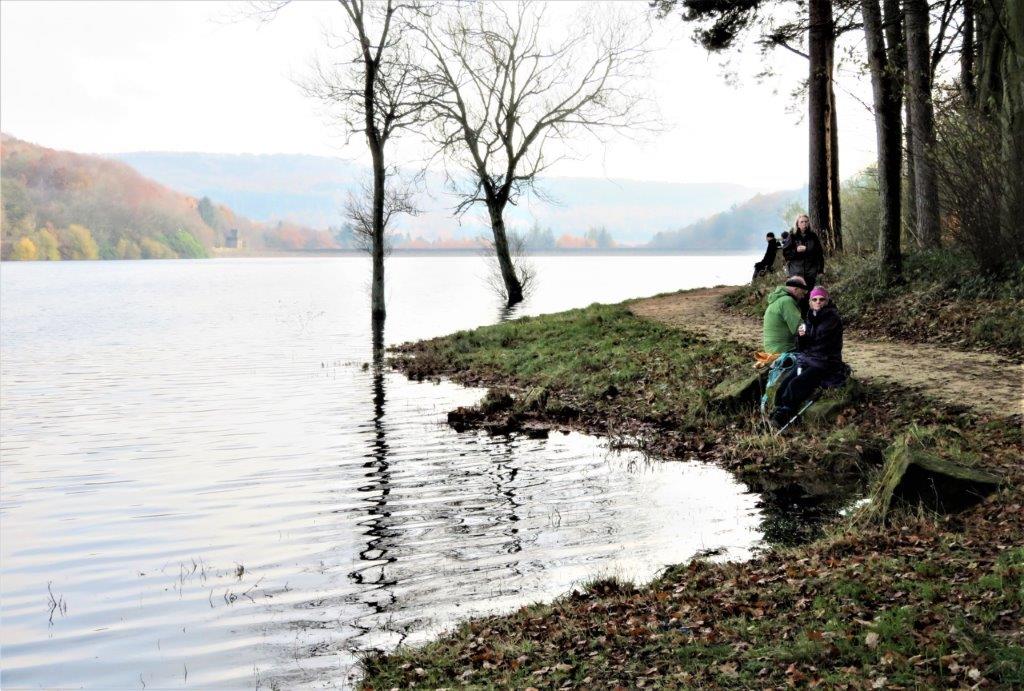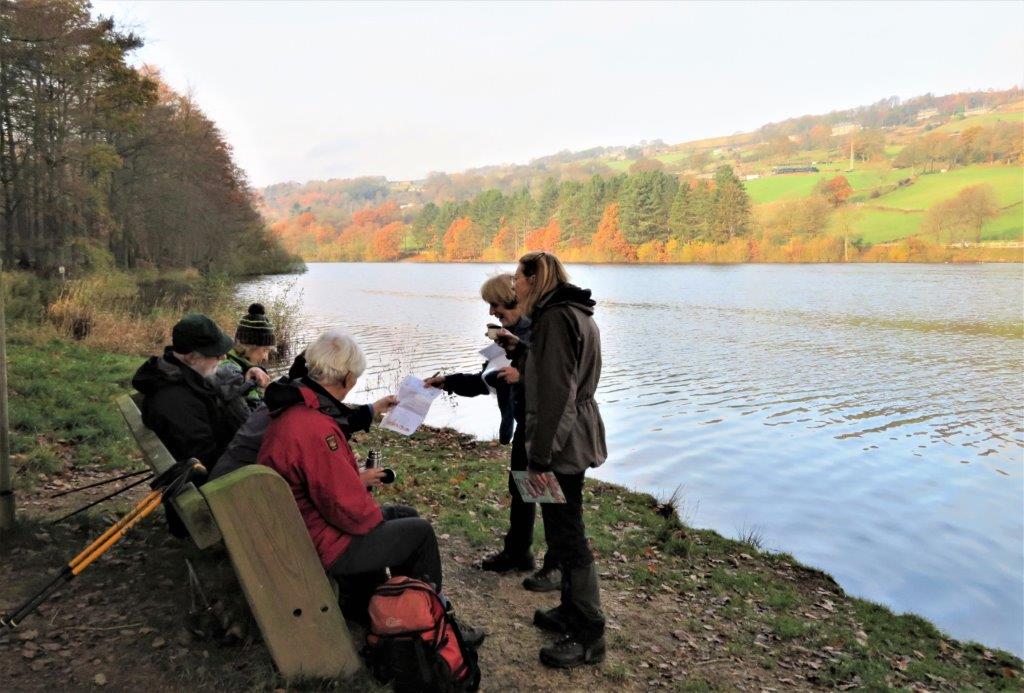 tea break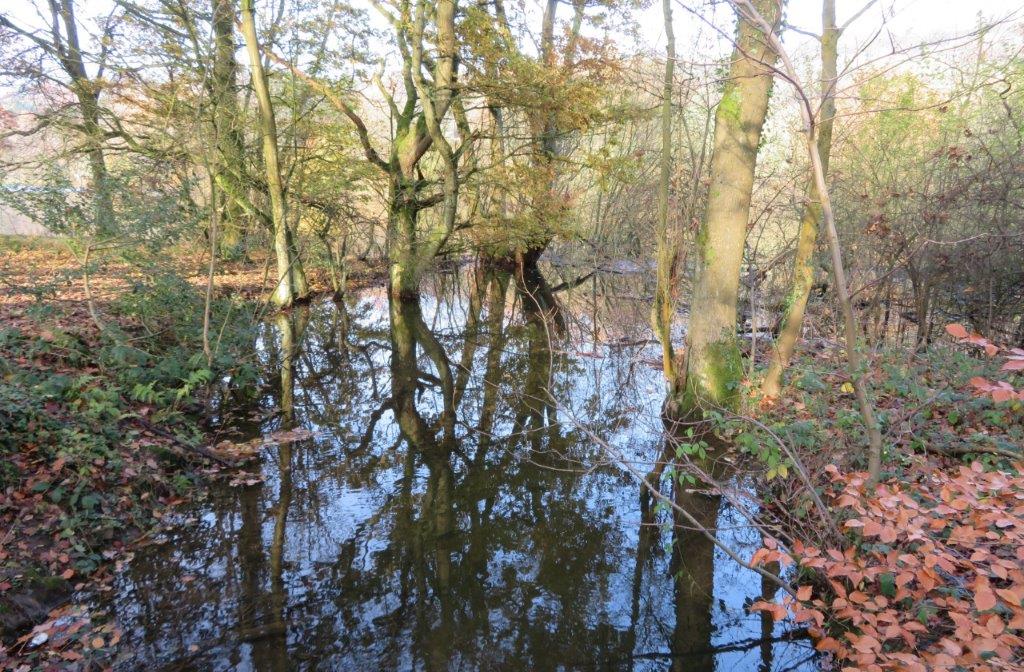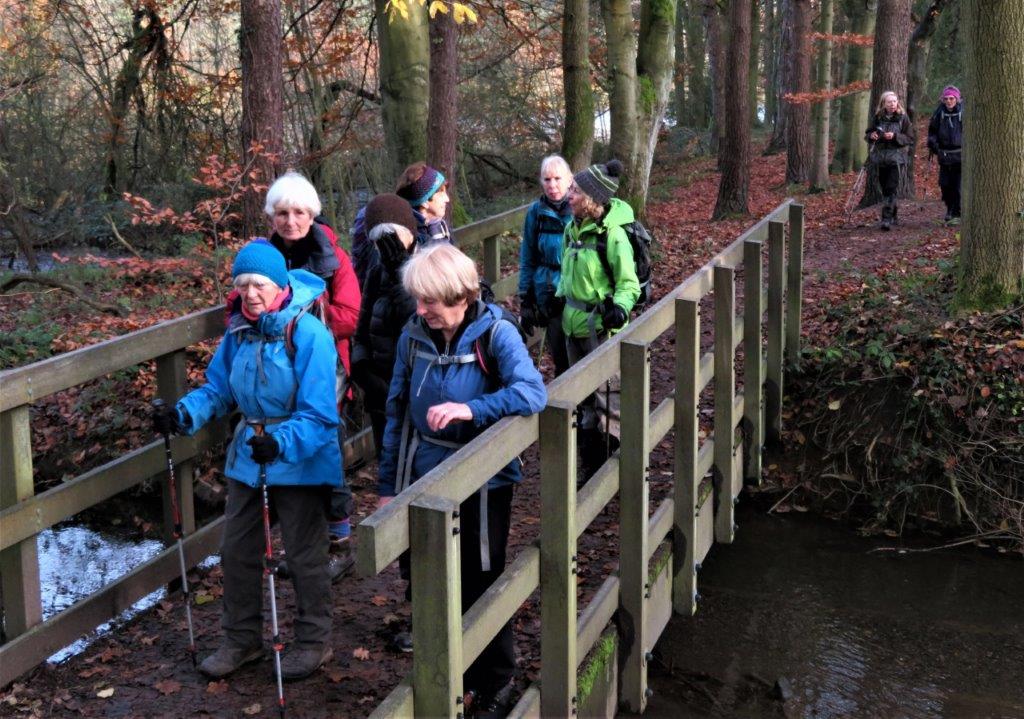 crossing a side stream entering the More Hall Reservoir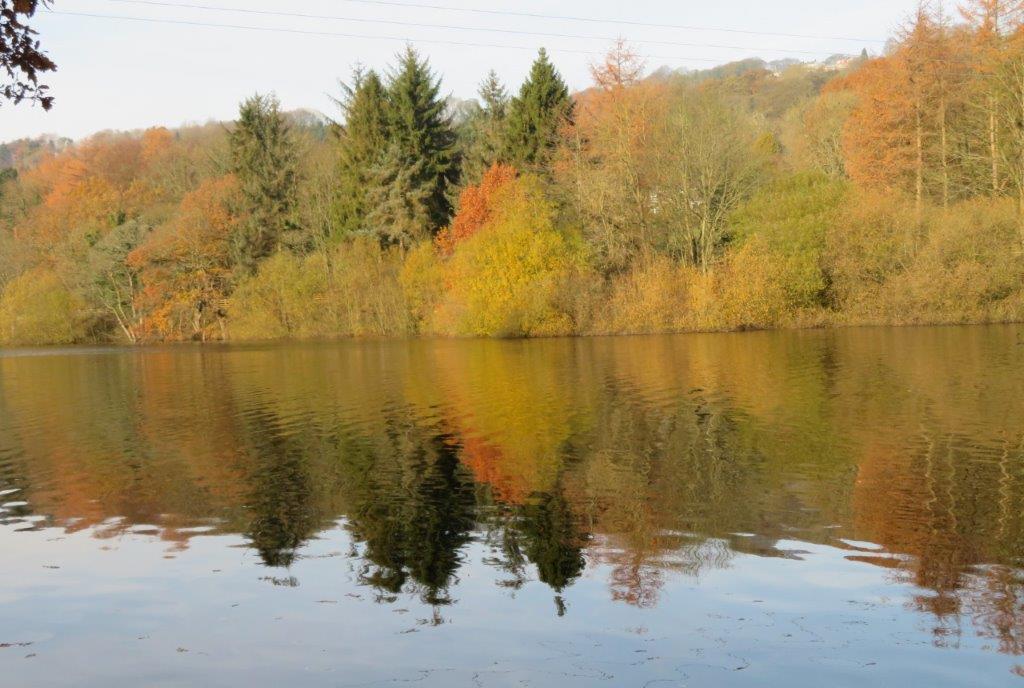 looking at the north bank of More Hall Reservoir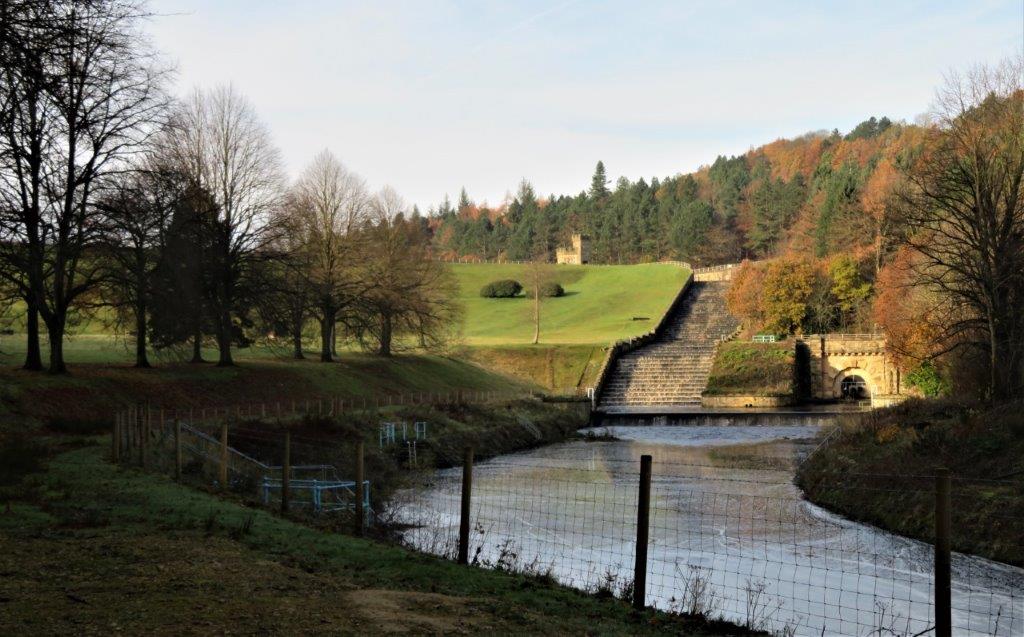 view of the embankment & spillway of Broomhead Reservoir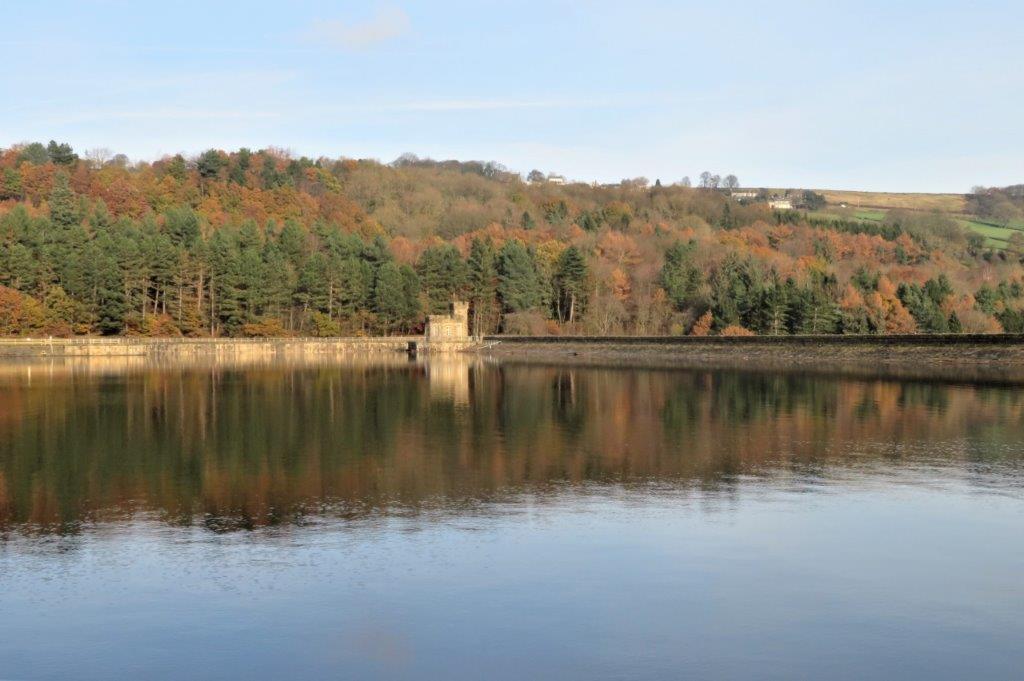 looking Northeast across the water at Broomhead Reservoir embankment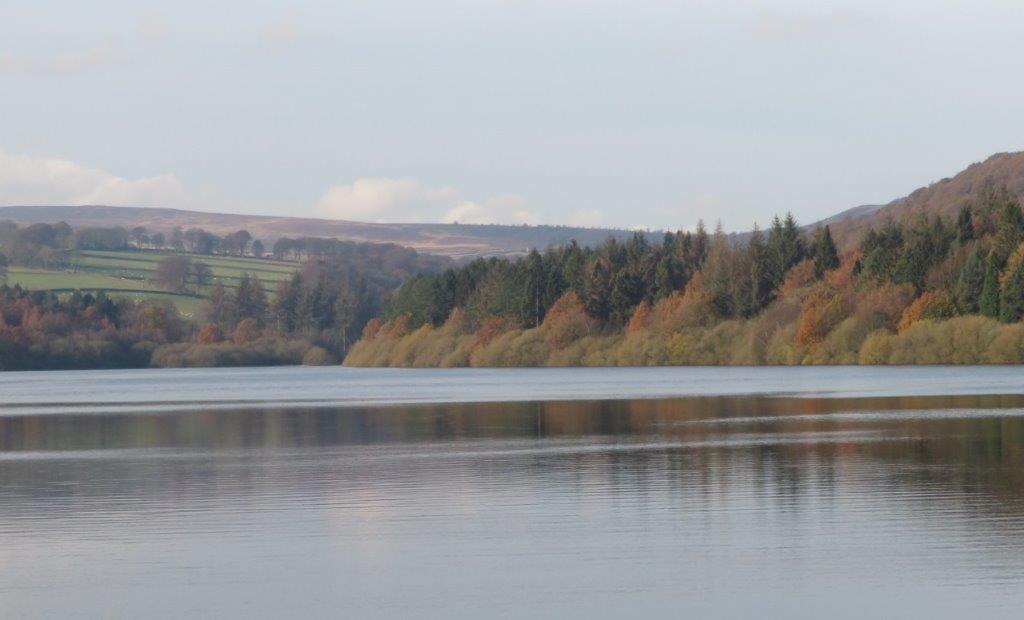 looking WNW at the moor-side end of Broomhead Reservoir. Broomhead Hall, once at this end, has been long demolished, but the farm remains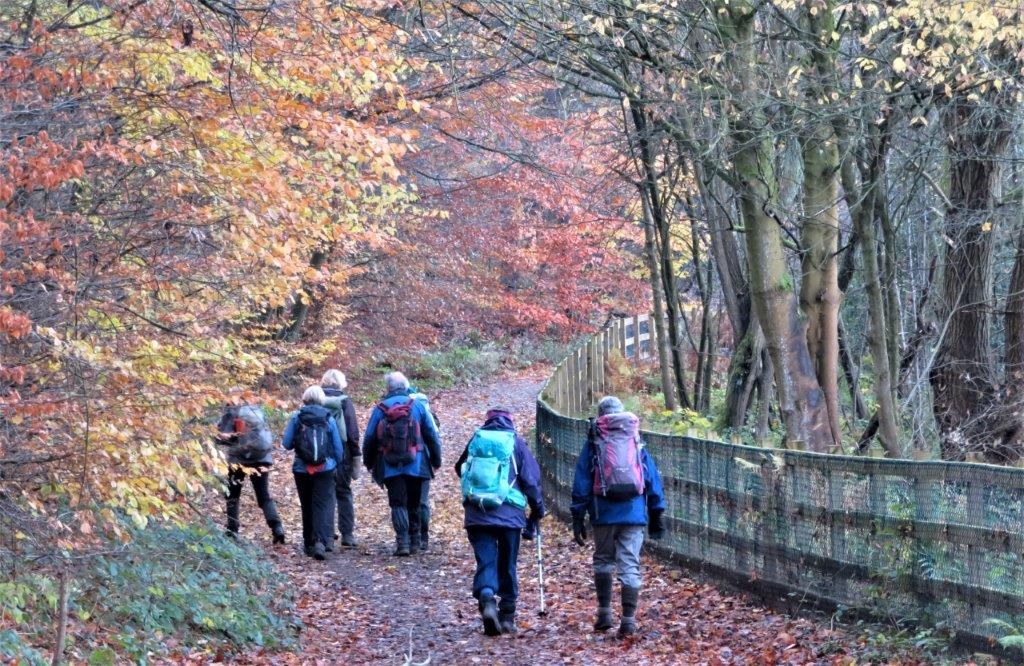 walking westward on the south side of Broomhead Reservoir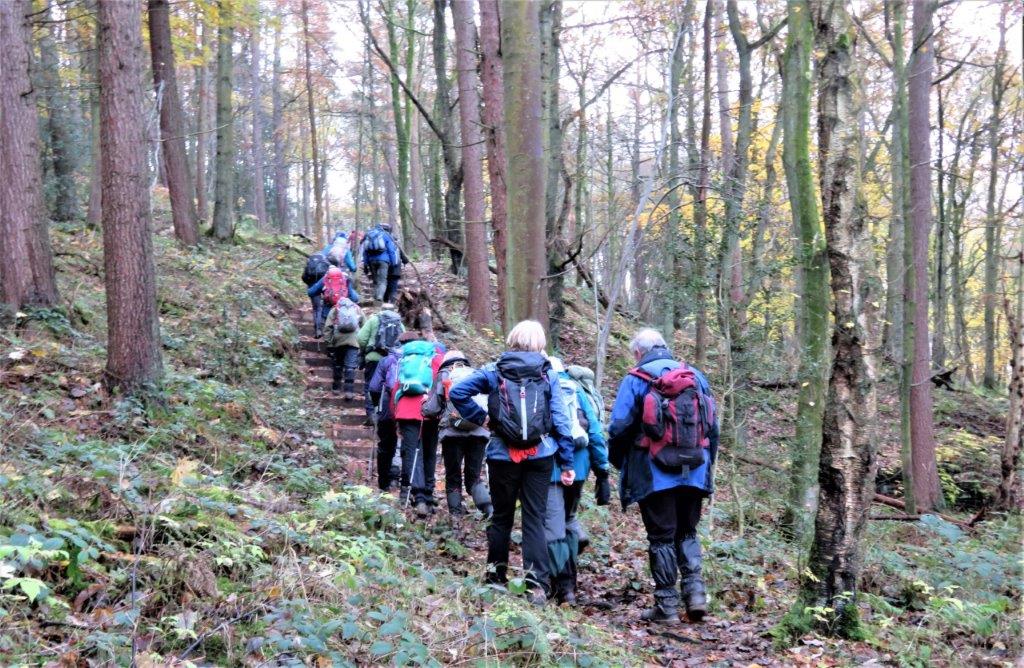 climbing up through Foxhill Woods toward Rocher Bottom (Road)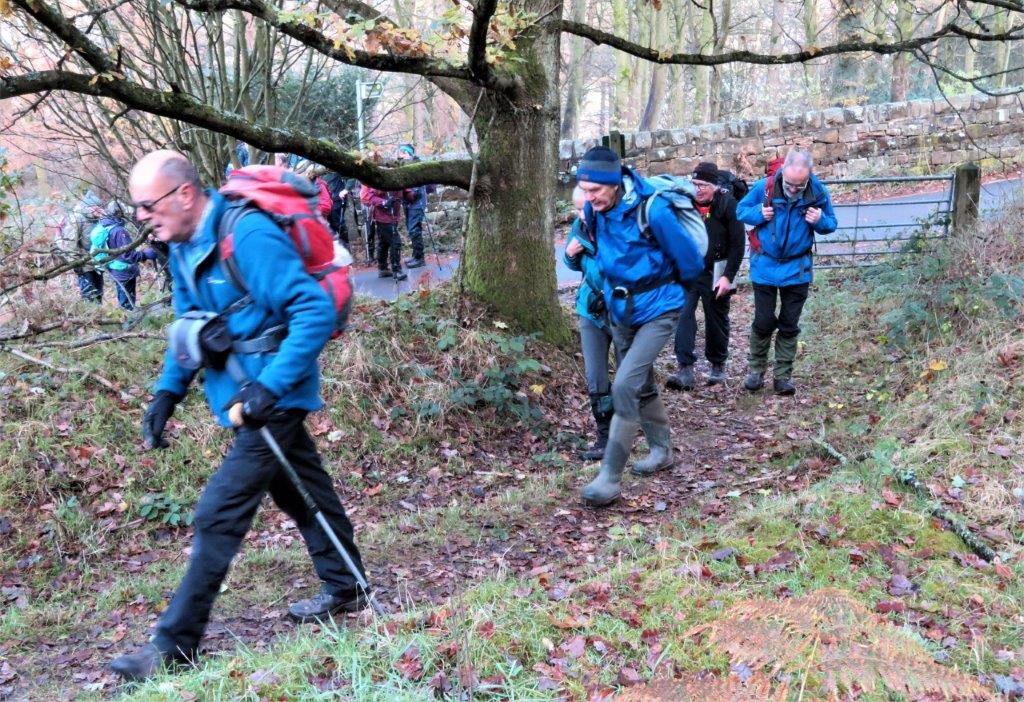 after crossing Rocher Bottom Road, heading further up to Walkers Edge (road)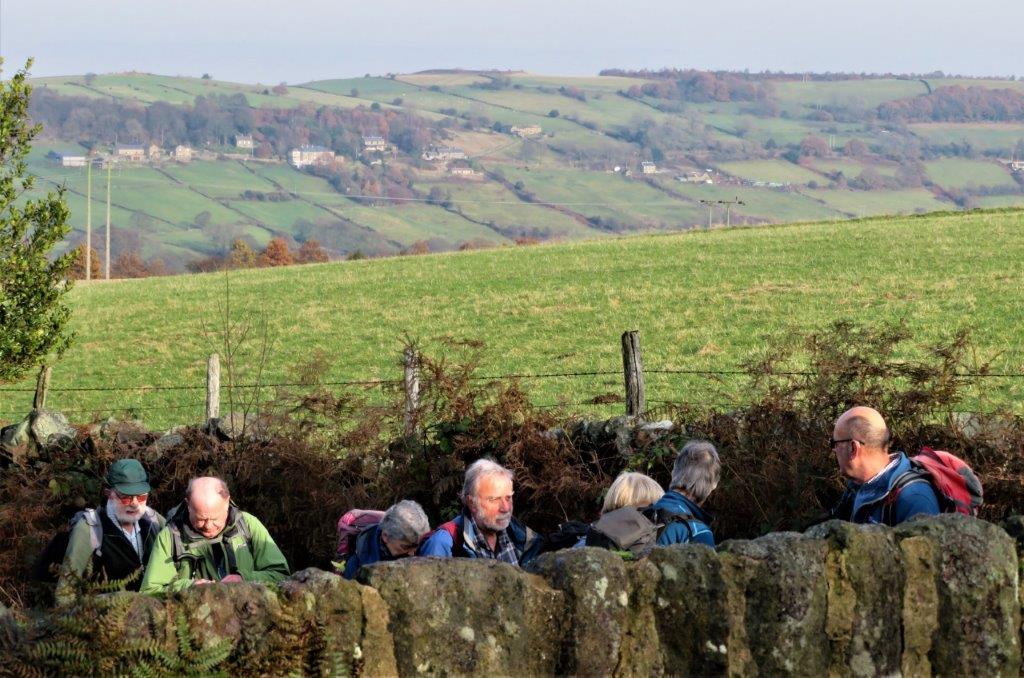 approaching Walkers Edge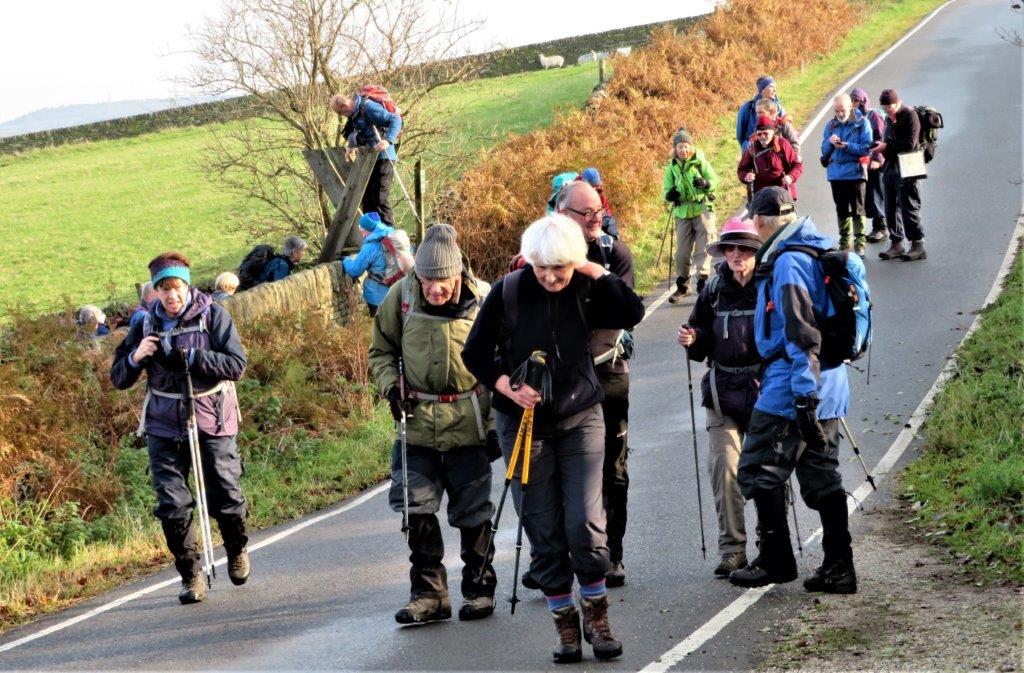 climbing over ladder stile onto Walkers Edge and heading west on the way to the turn-off to White Lee More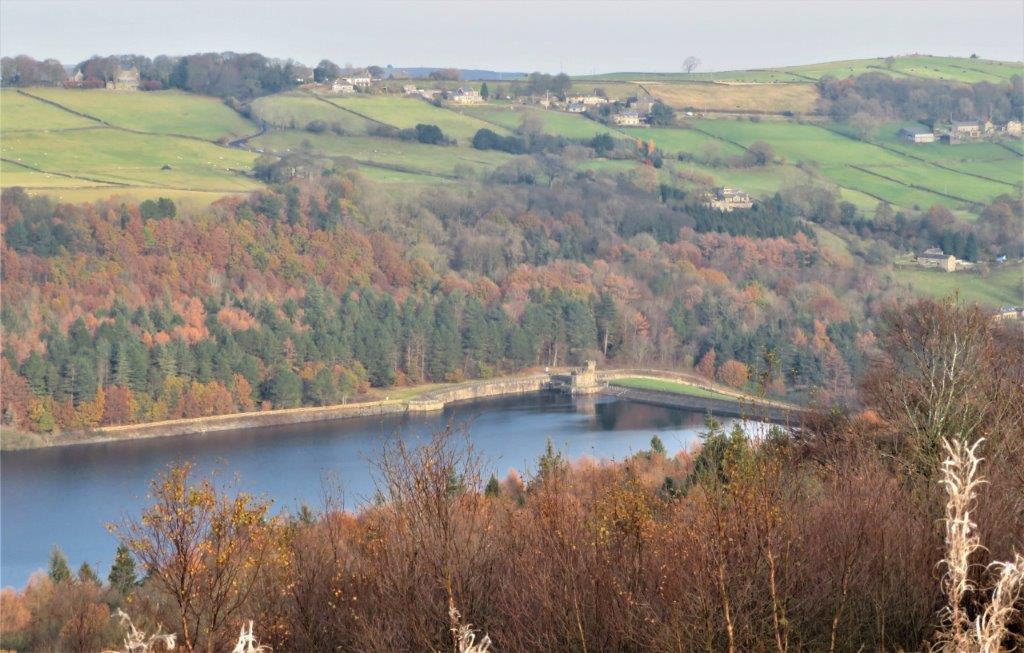 looking down from Walkers Edge at Broomhead Reservoir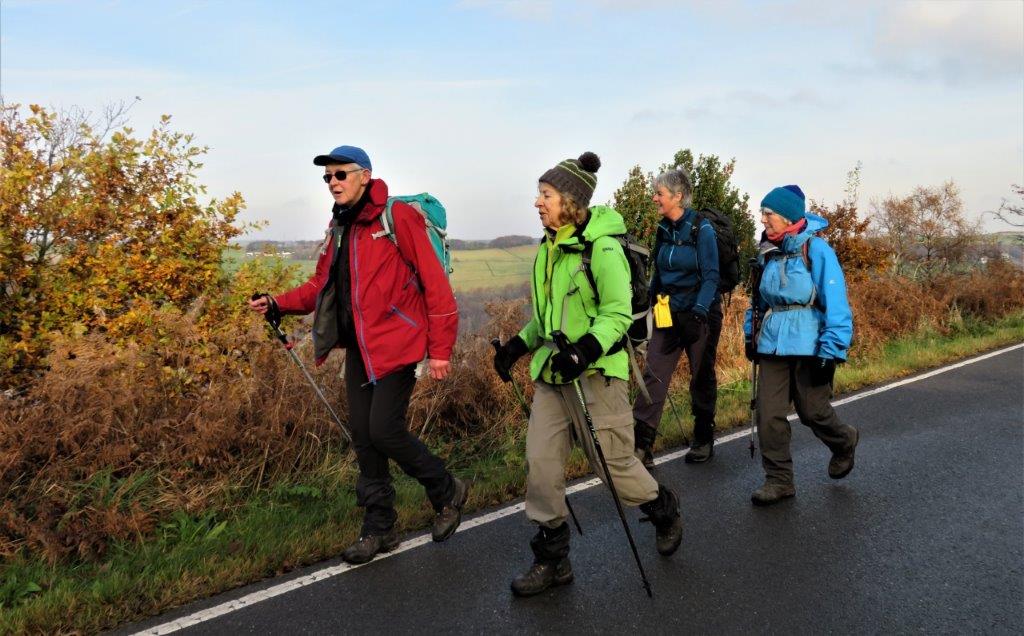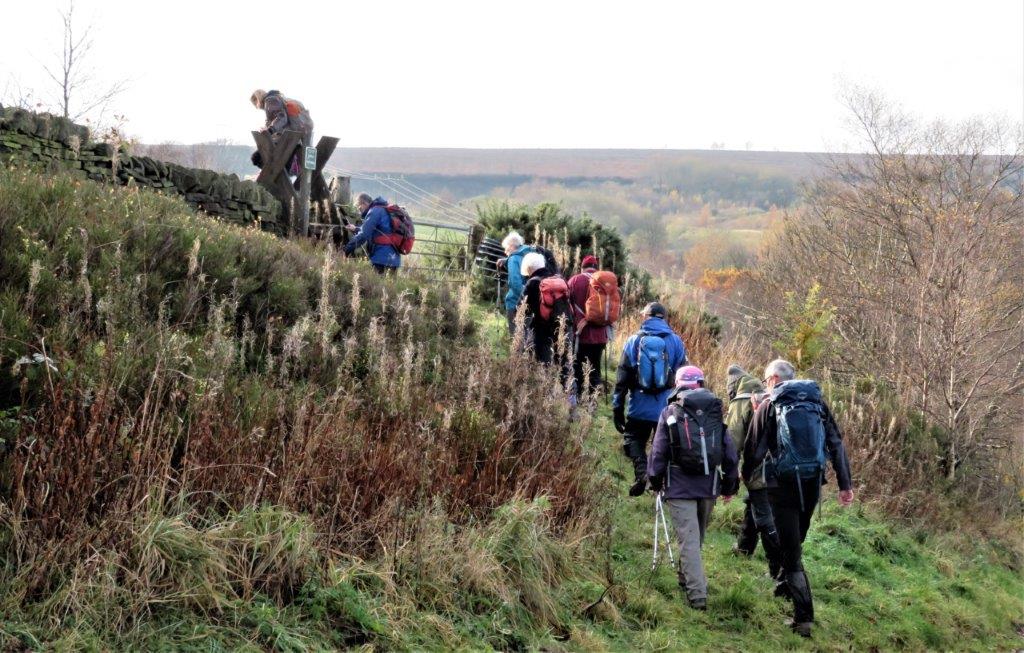 turning off Walkers Edge toward White Lee Moor (actually now a wood)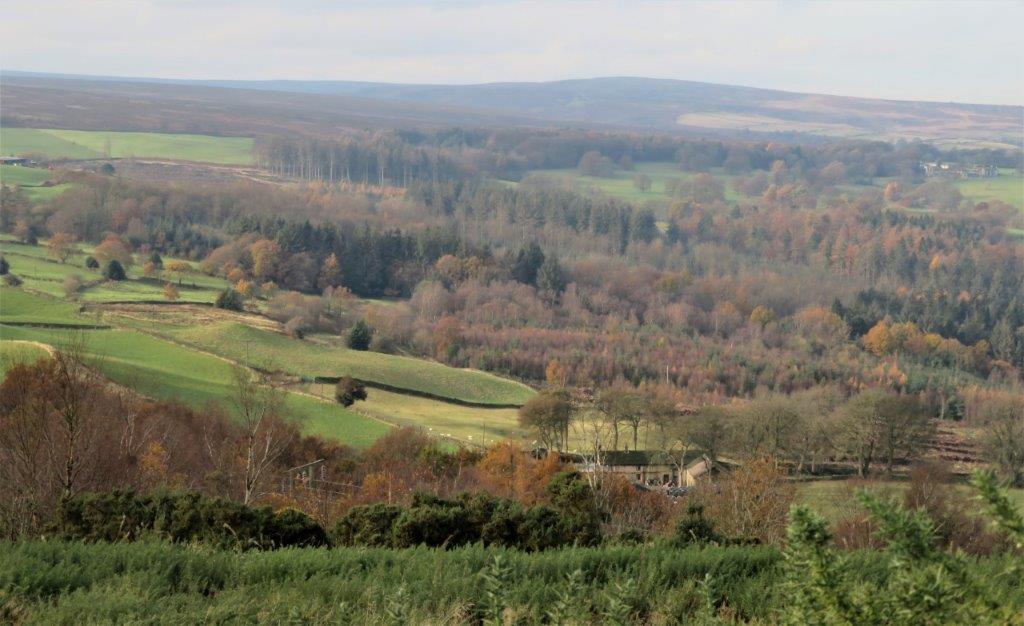 Pike Lowe at top? Building below?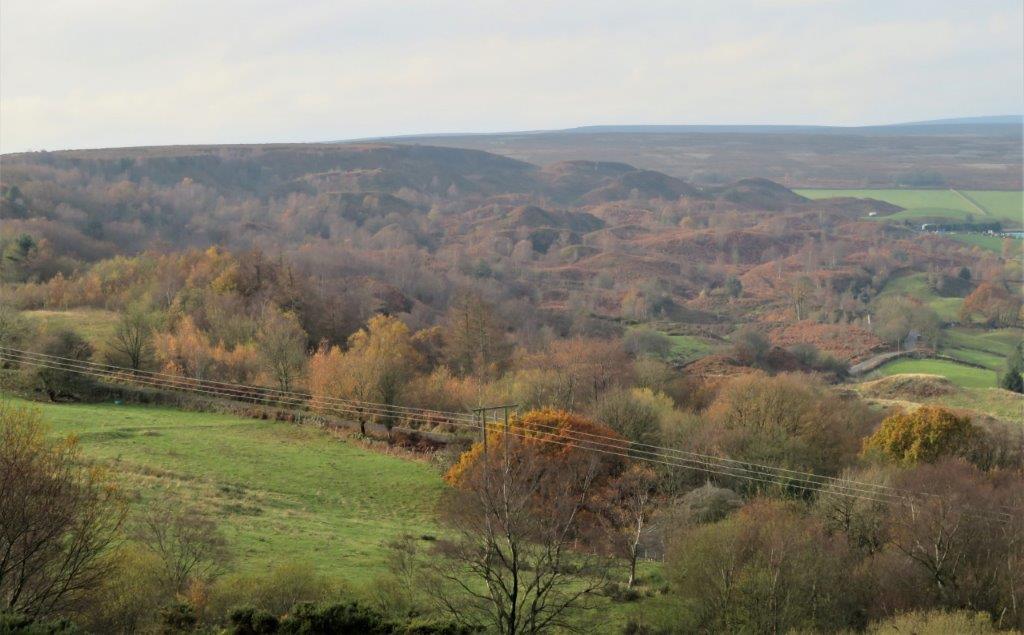 the disturbed ground is Canyard Hills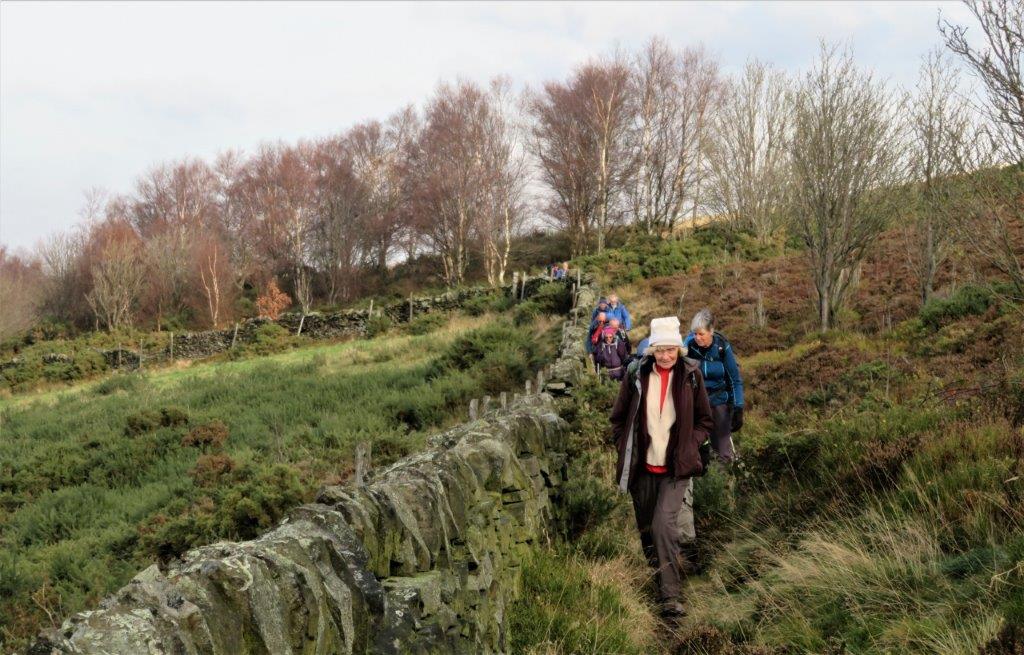 approaching White Lee Moor (woods)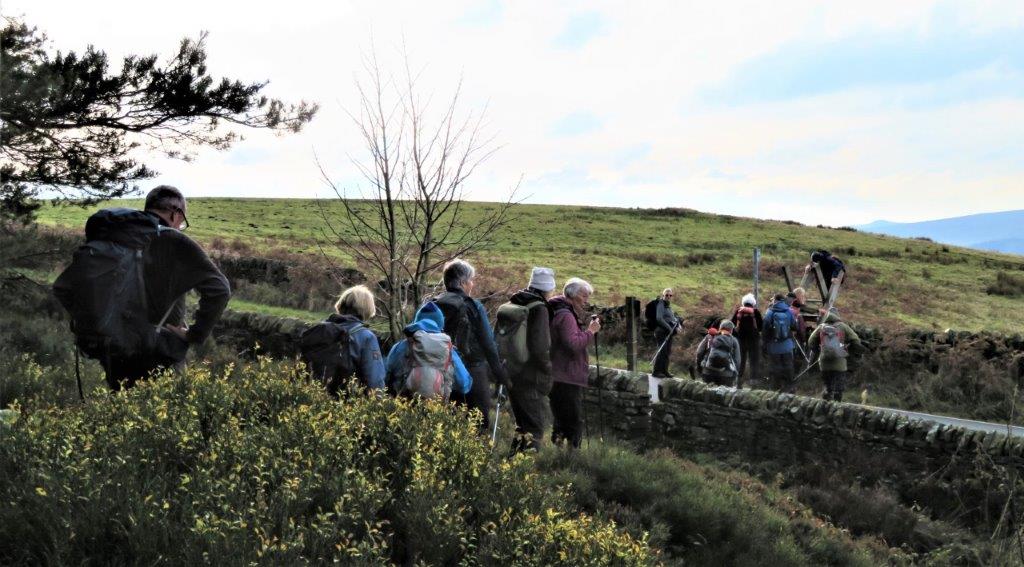 leaving White Lee Moor (woods) and crossing Penistone Road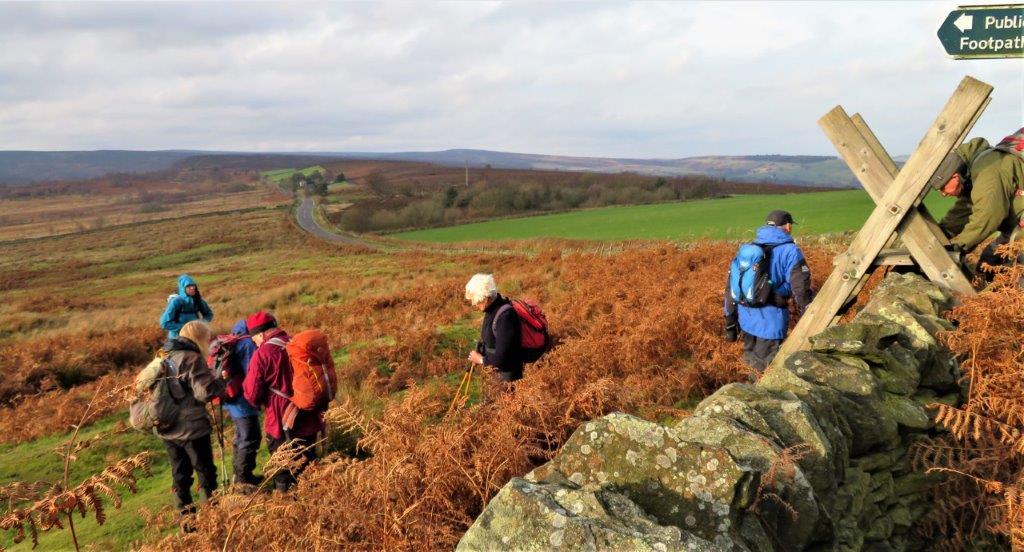 into Open Access Land to west above Rocher Woods / Rocks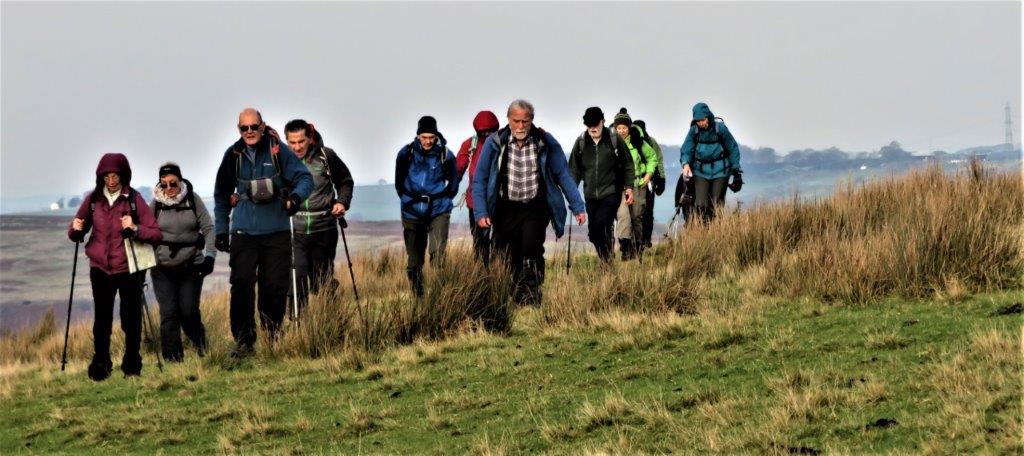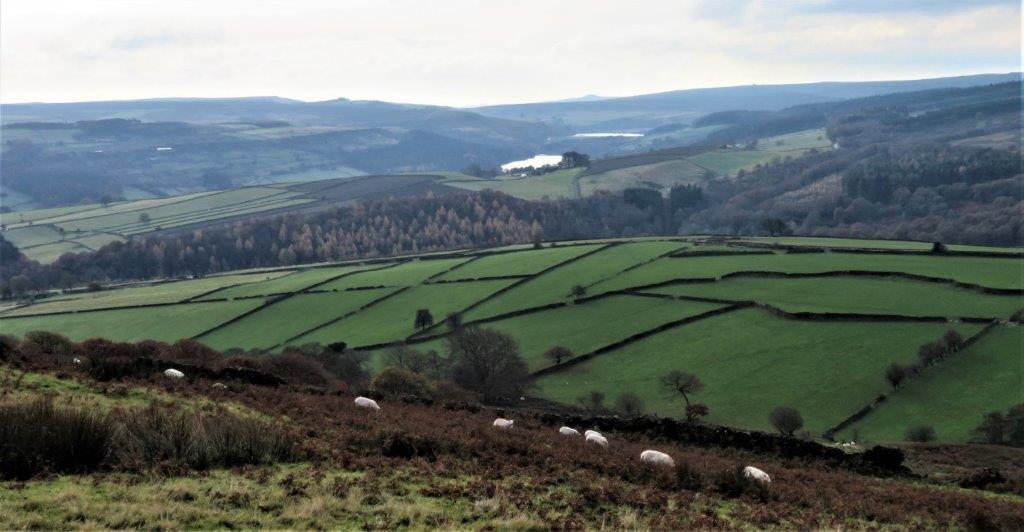 looking in distance at Win Hill Pike, then Strines Reservoir, then closest Dale Dike Reservoir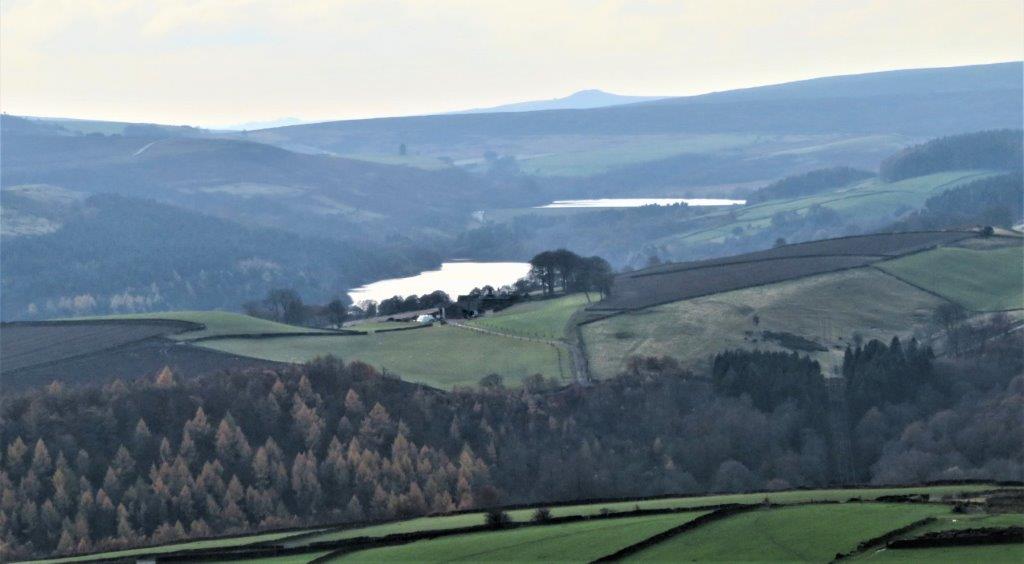 zoomed in view as above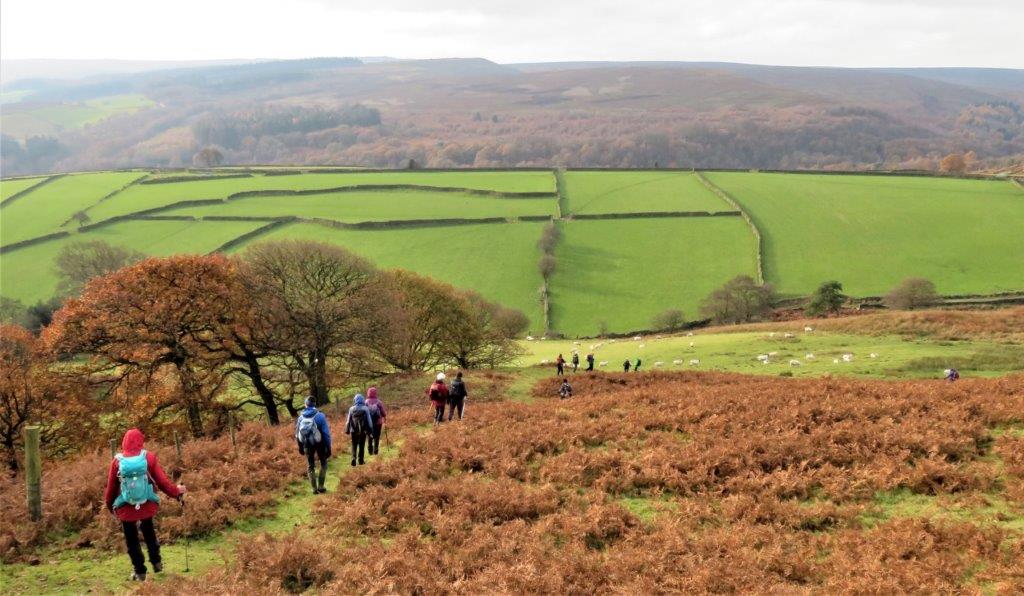 descending to take 'path' to our left in OAL in Rocher Woods just below the rock cliffs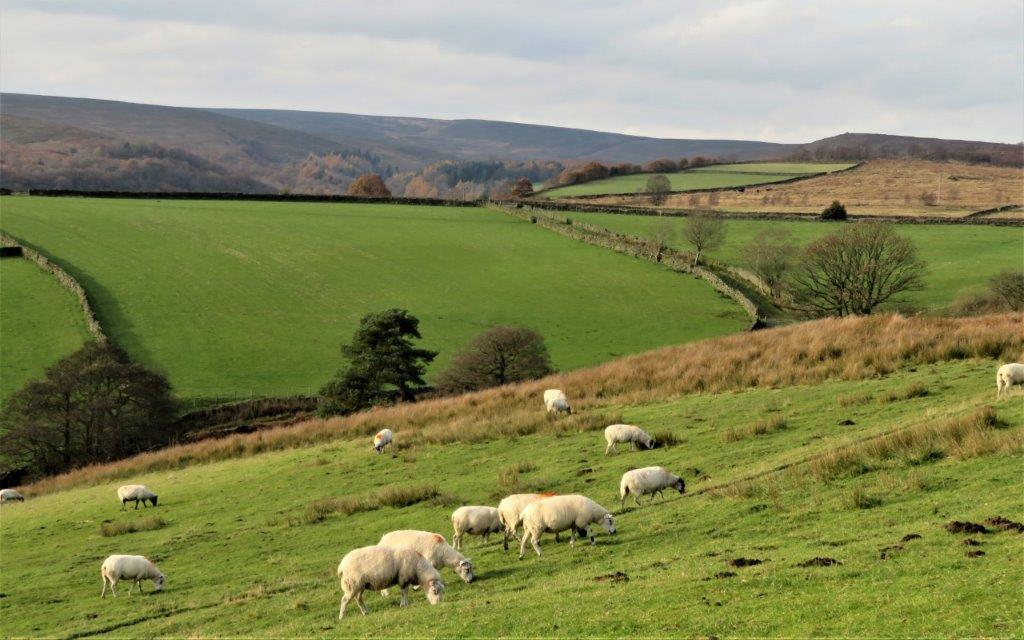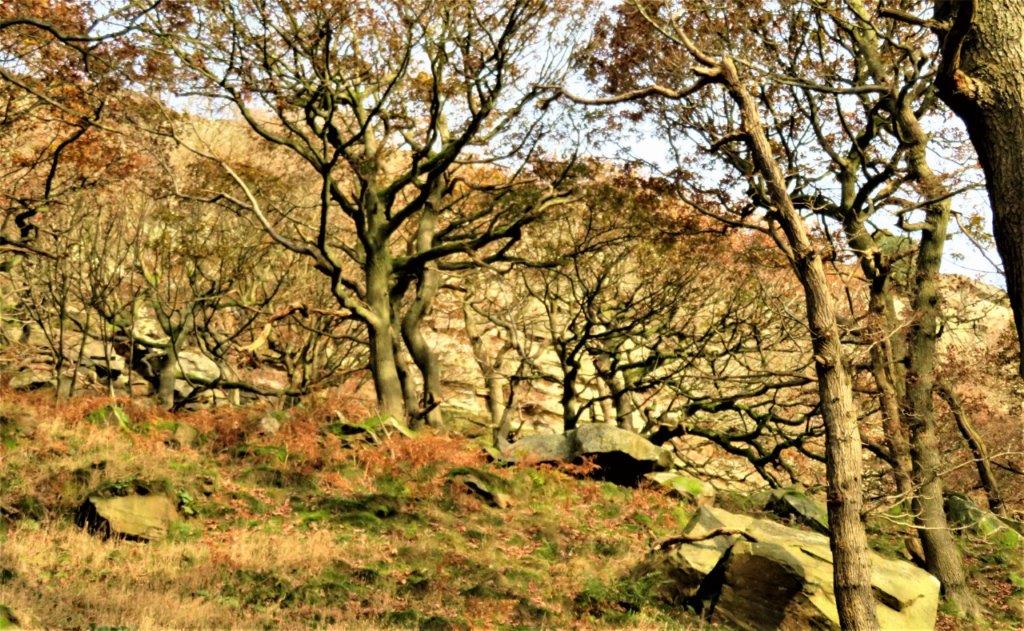 below the cliffs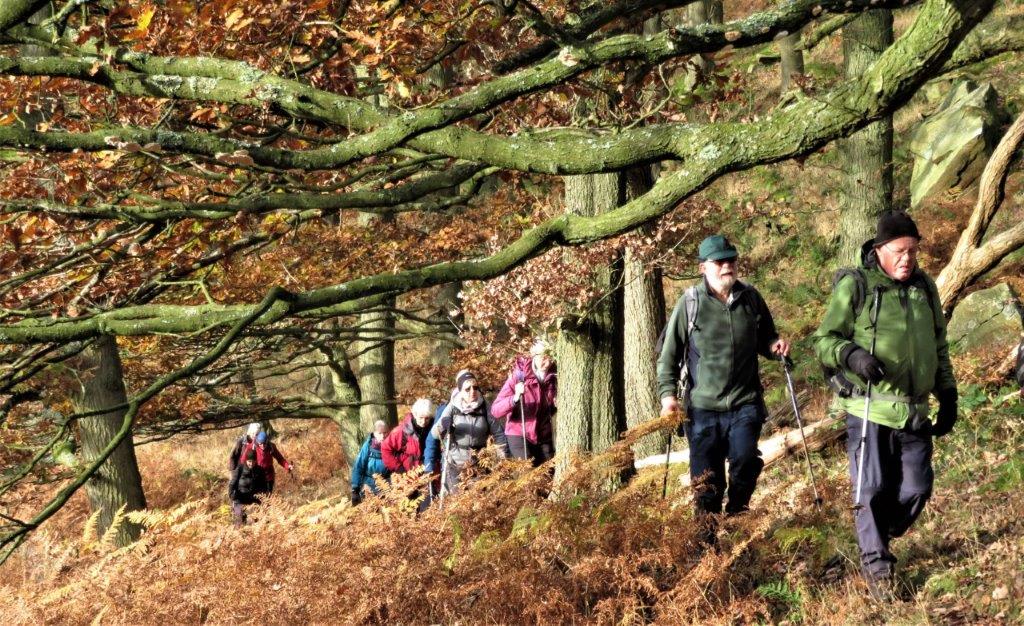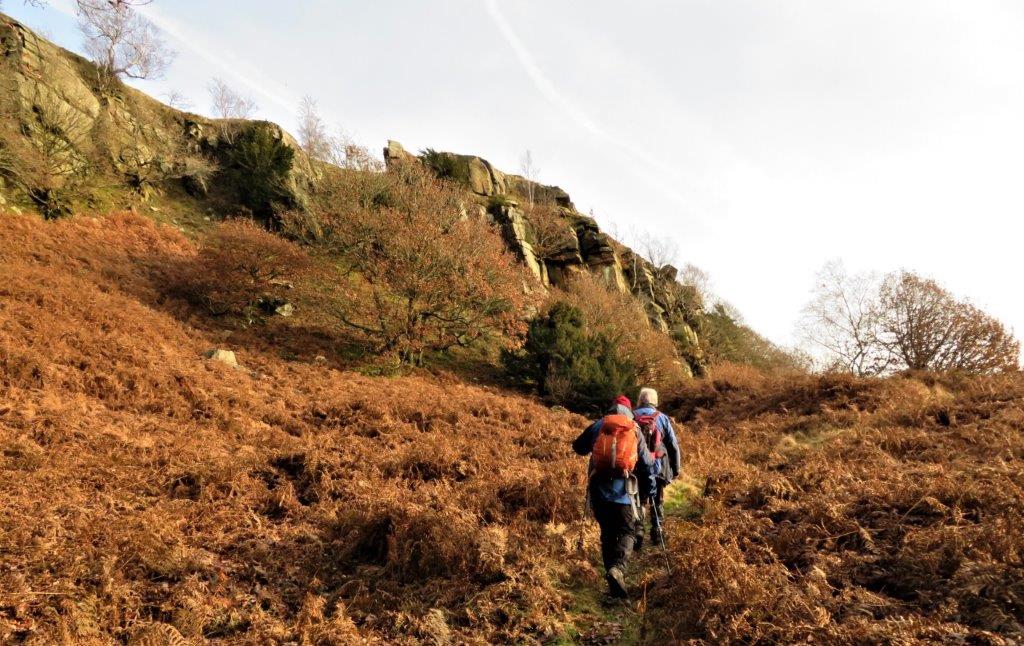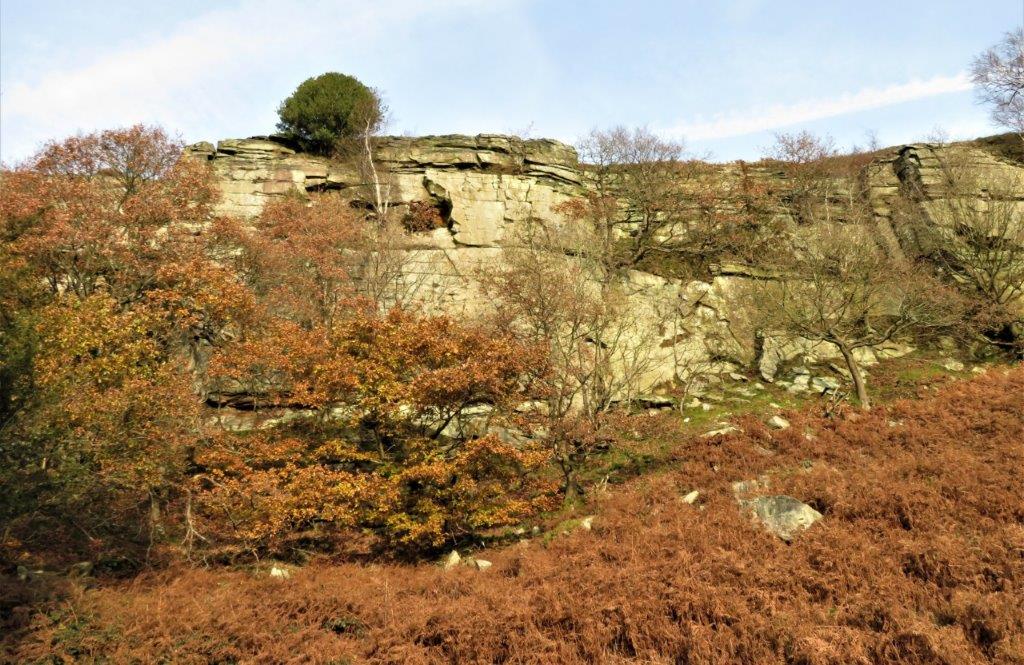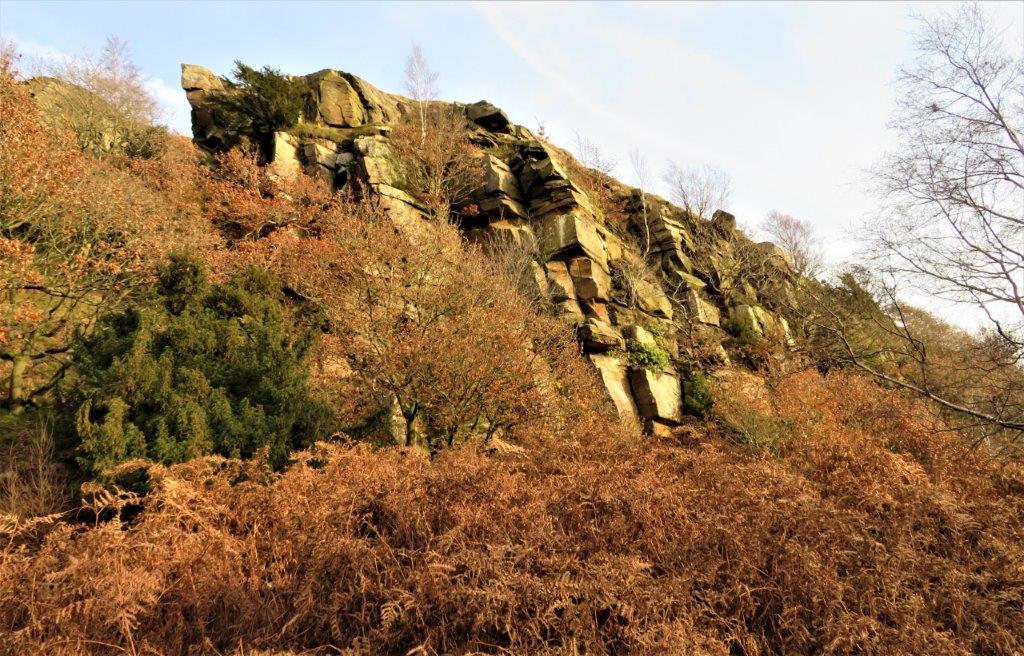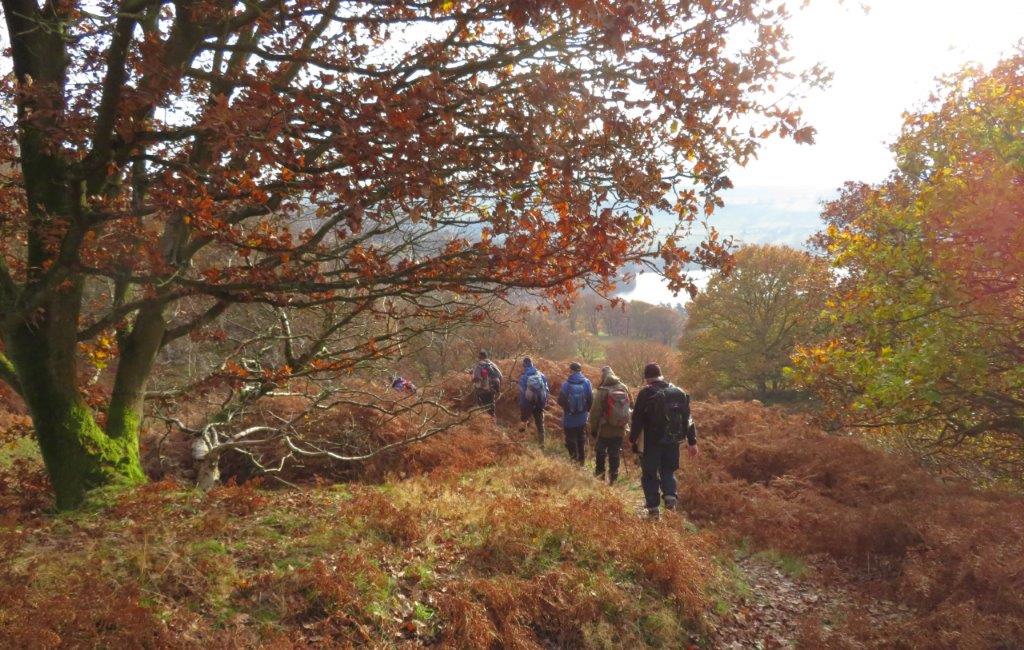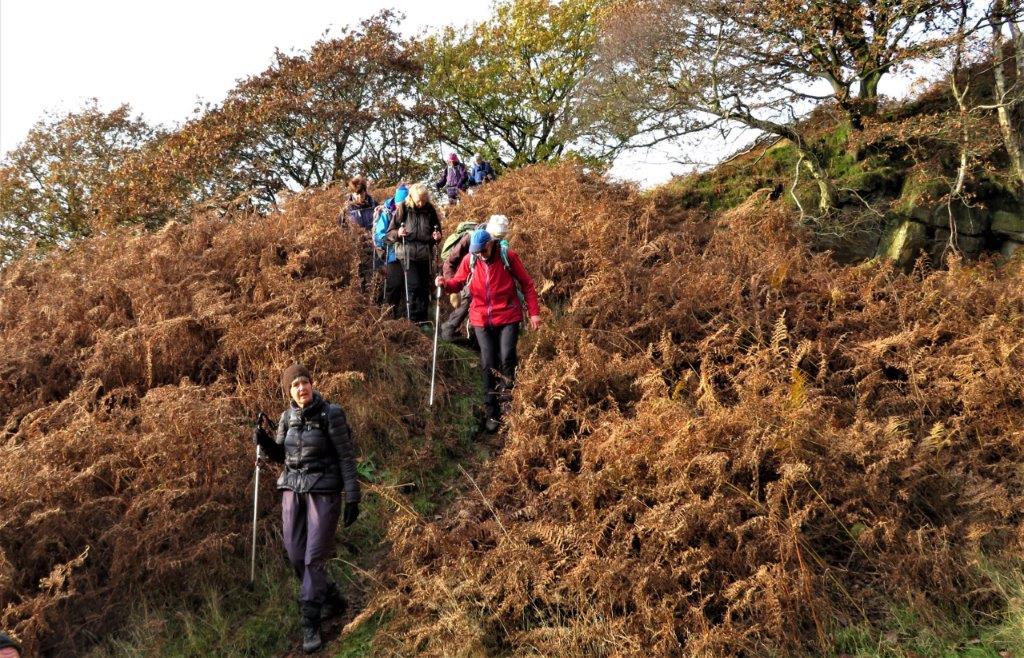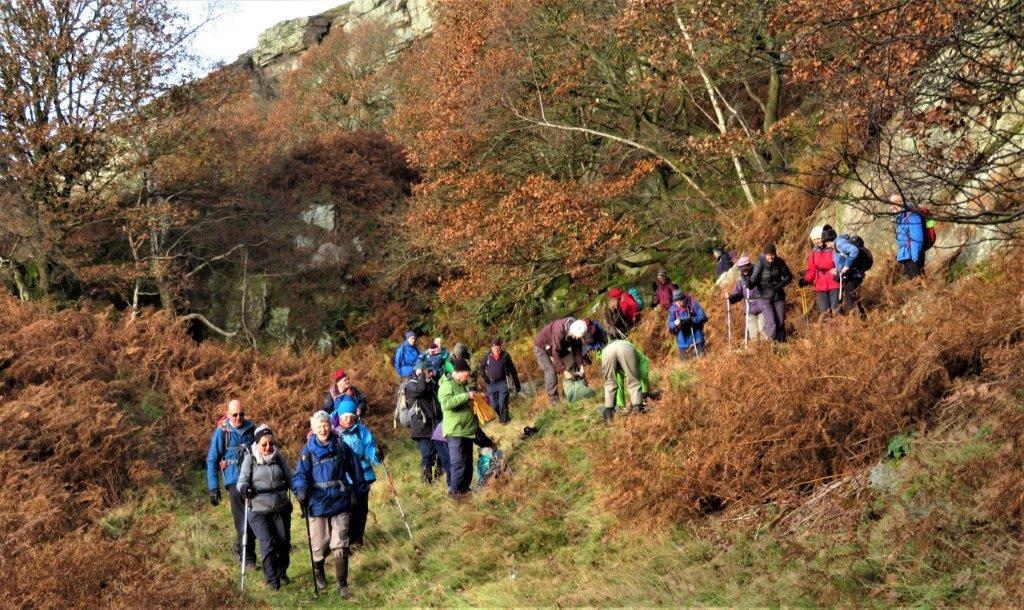 leaving a calm secluded spot at the east end of the rock cliffs where we had lunch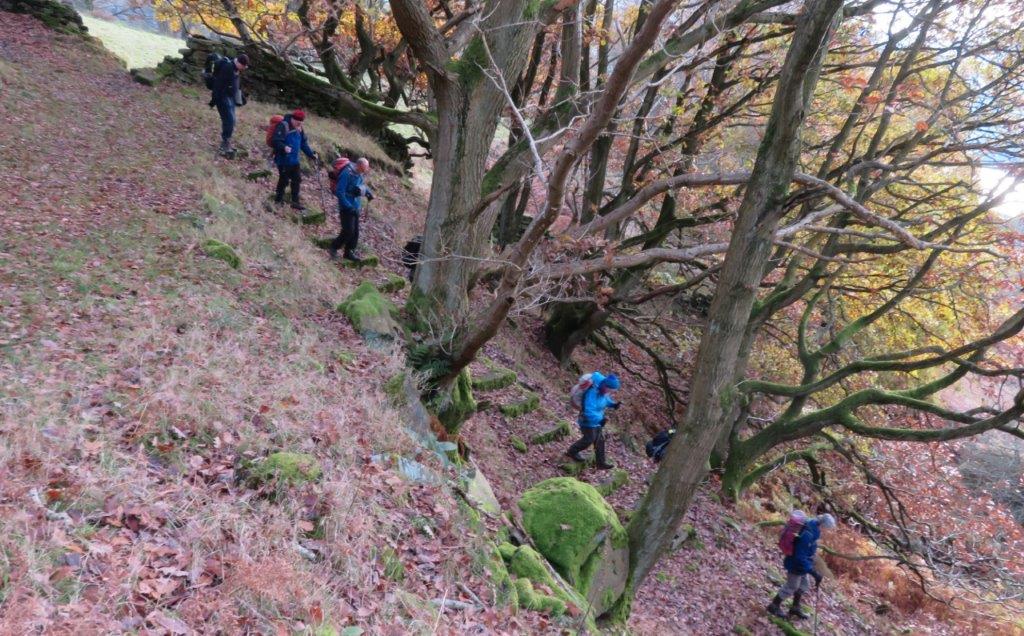 we V-turned steeply down steps heading towards designated footpaths lower down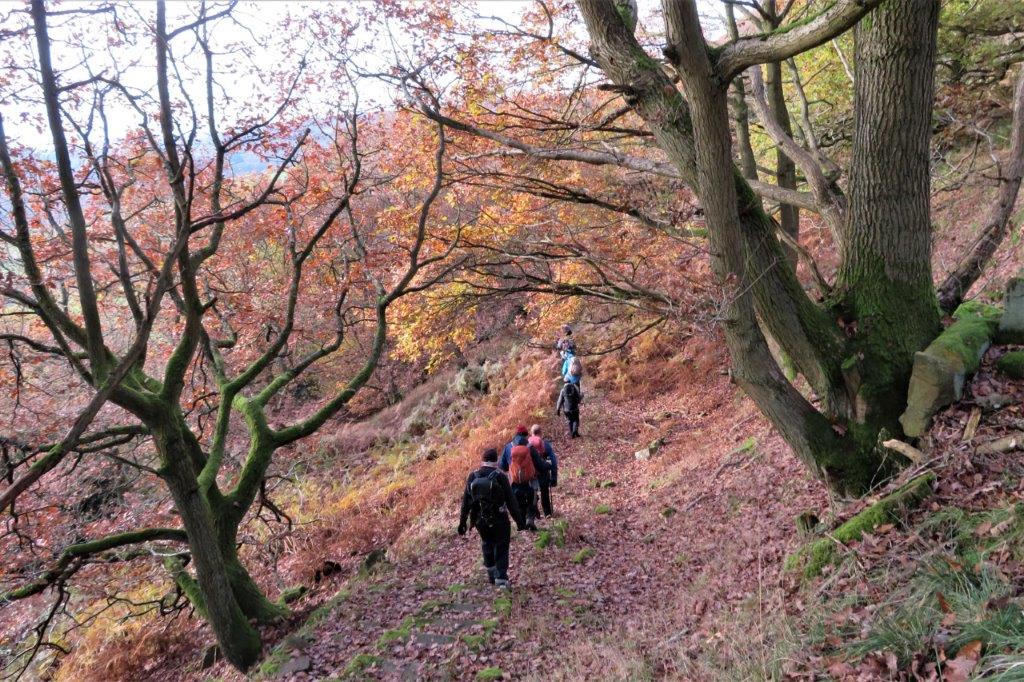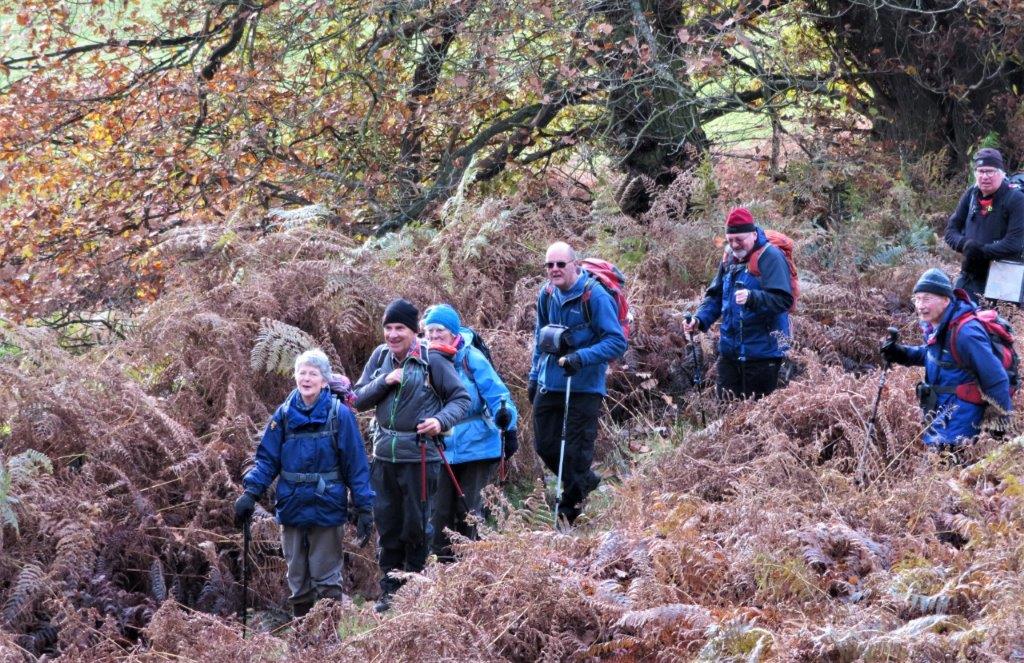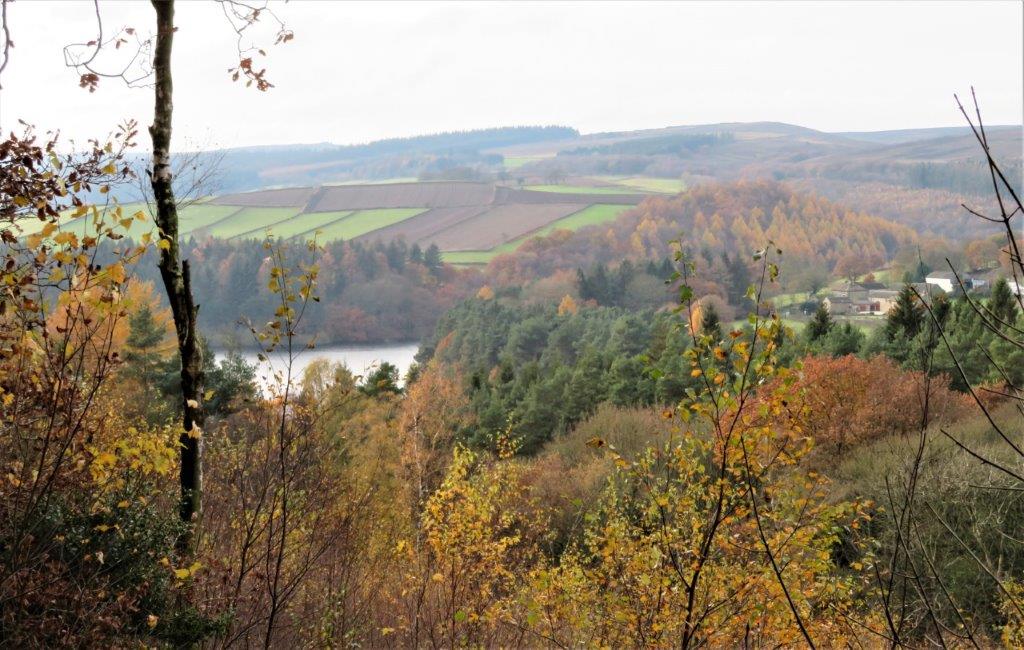 a glimpse of Agden Reservoir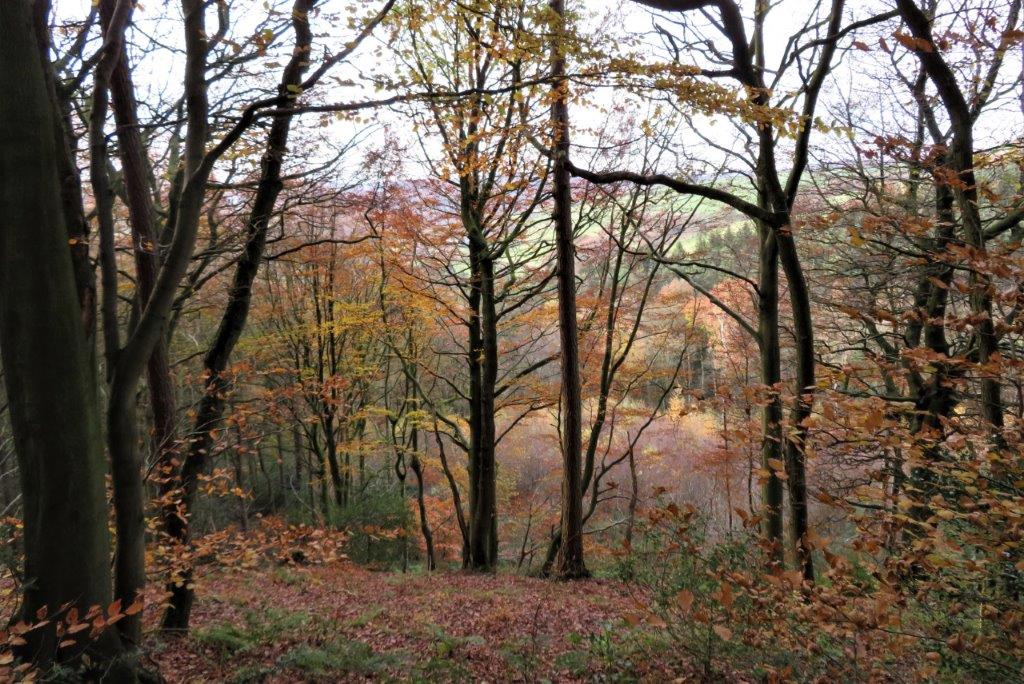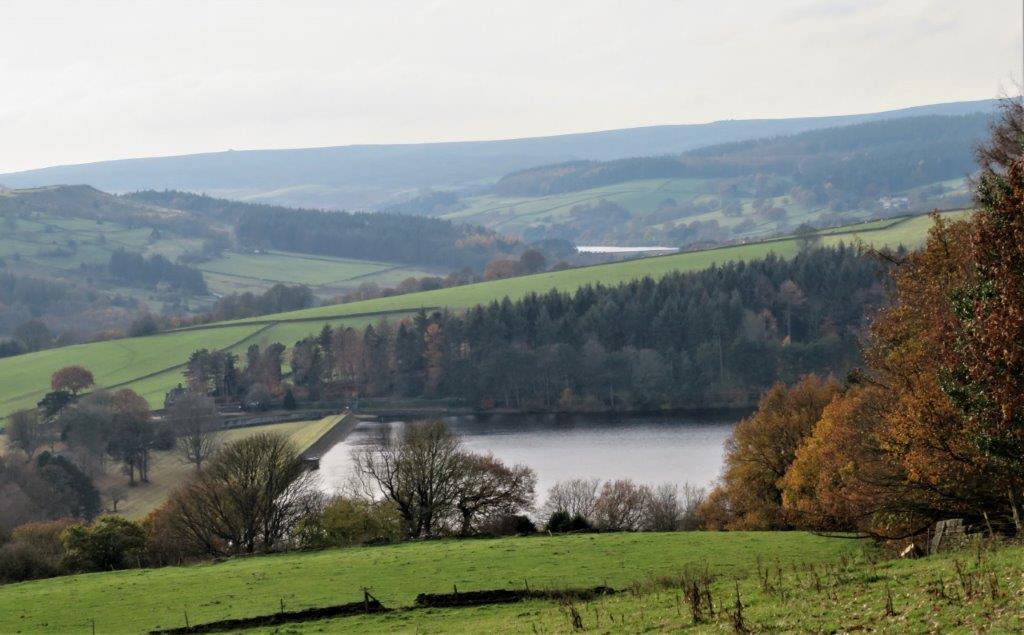 Agden Reservoir with Dale Dike Reservoir behind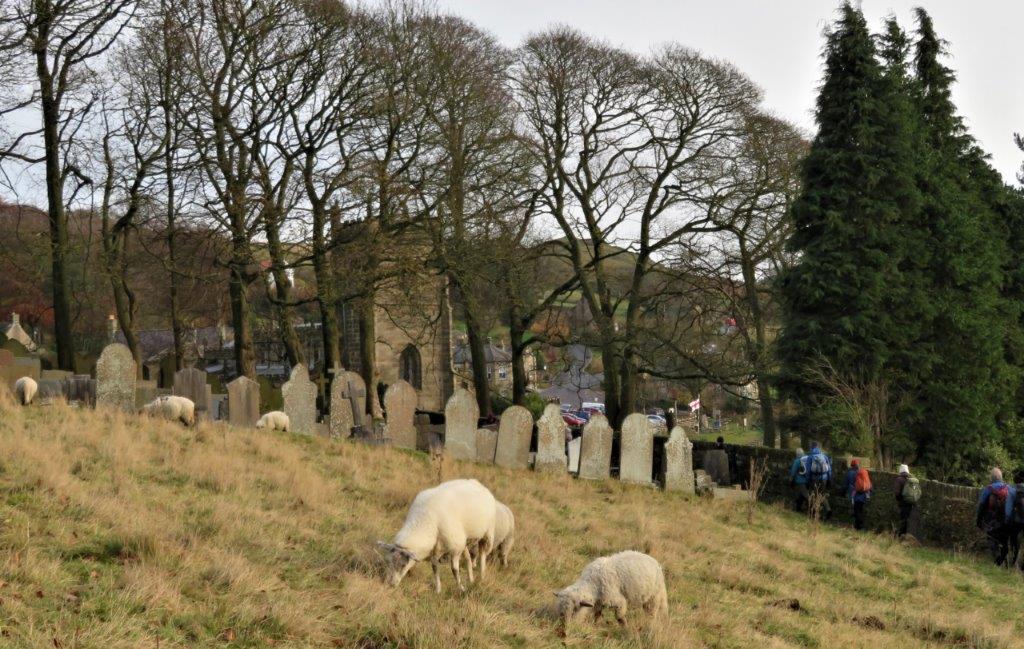 High Bradfield - Churchyard & St Nicholas Church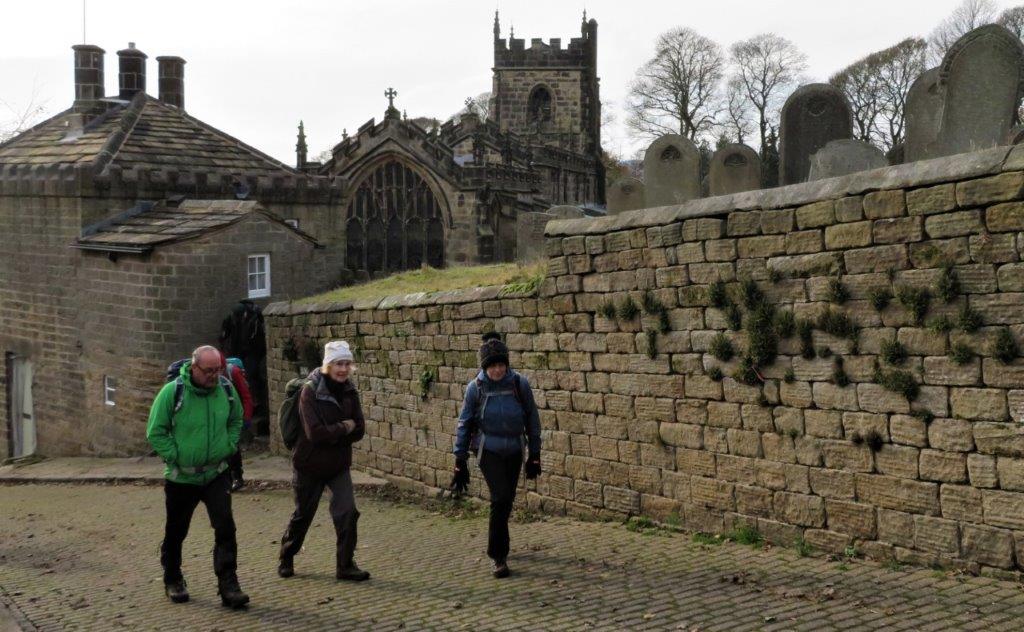 heading up to cross close by Brown House Lane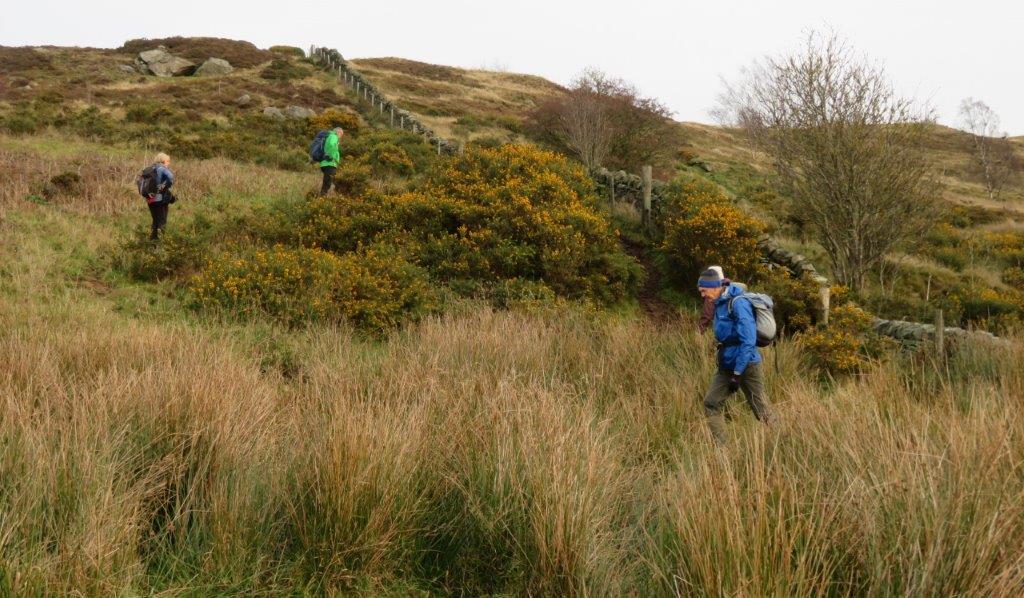 Heading up towards Delf Road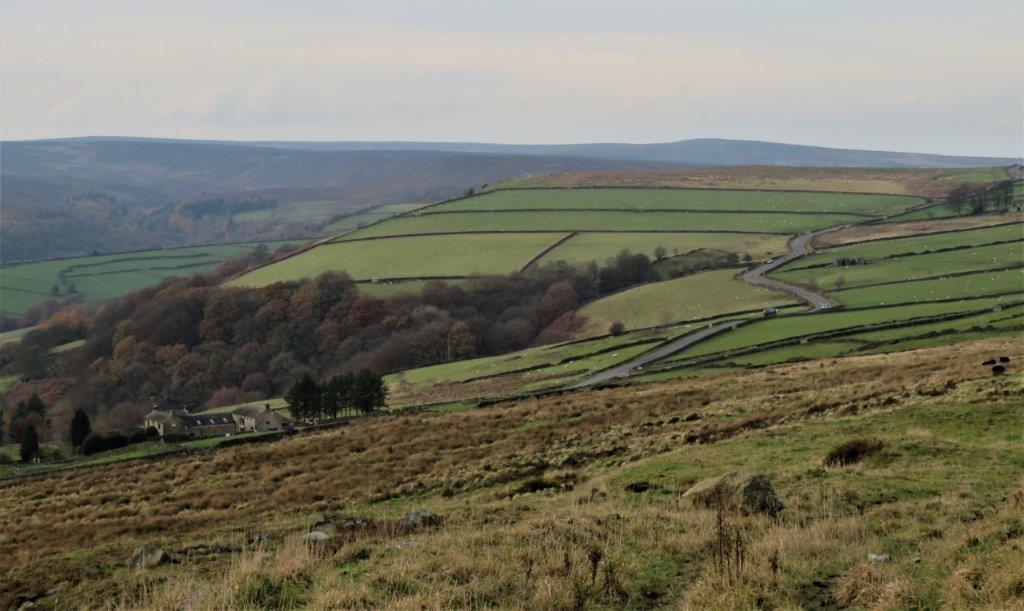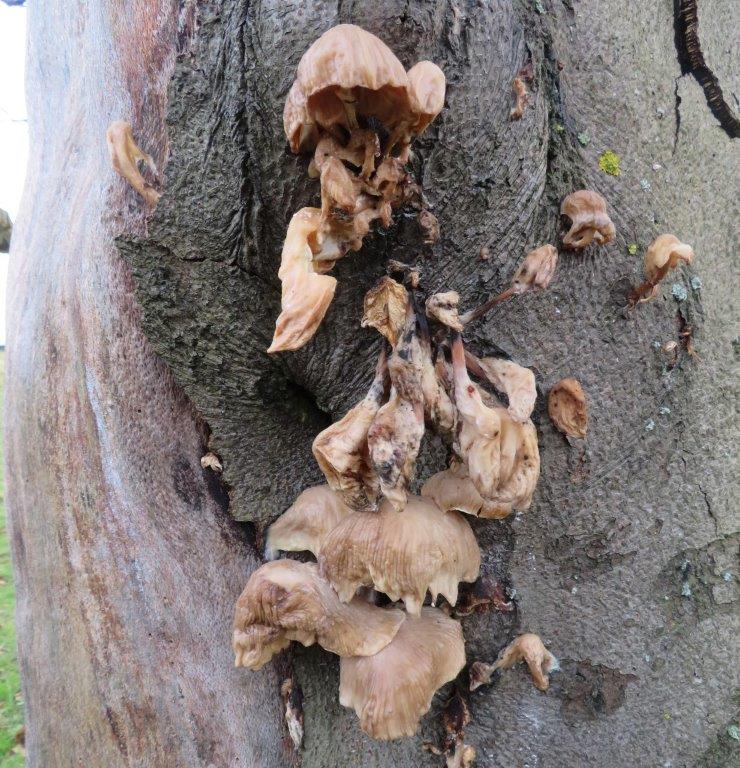 fungi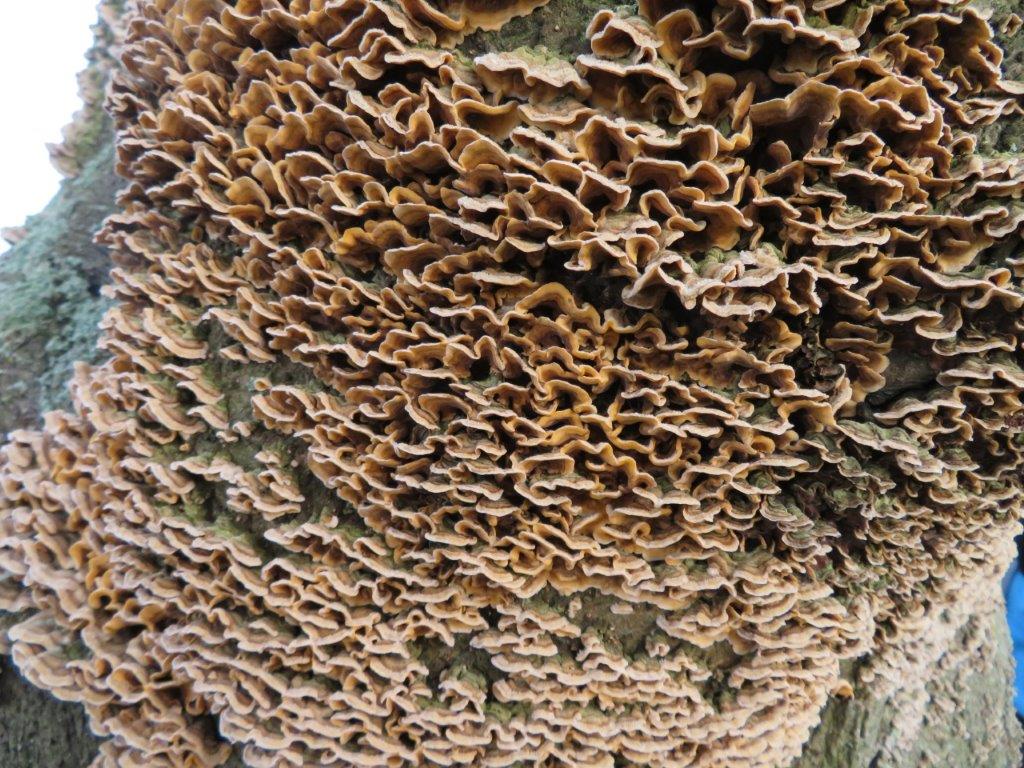 fungi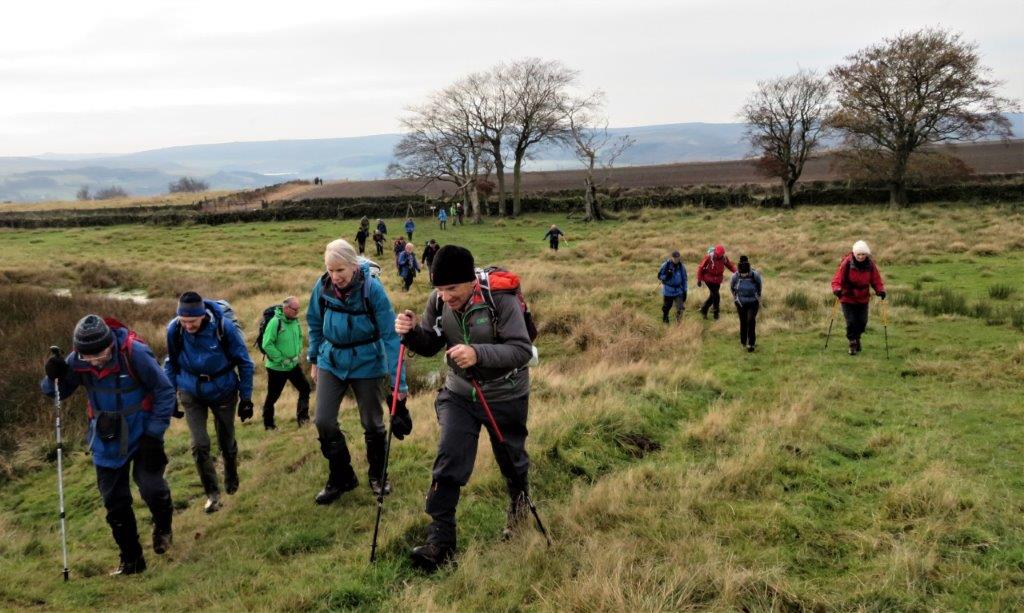 heading up from Delf Road towards Brittains Plantation then Ones Acre Road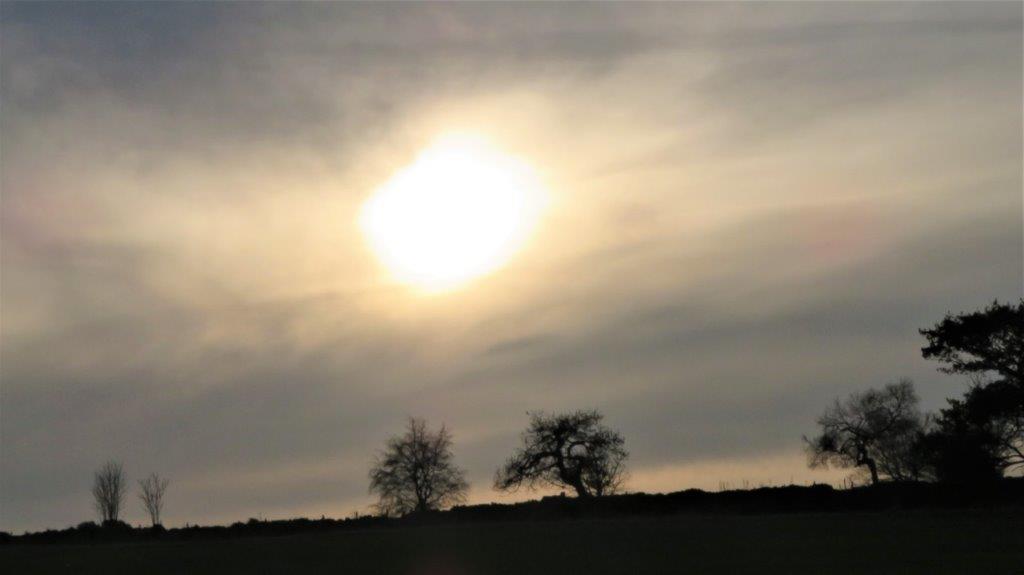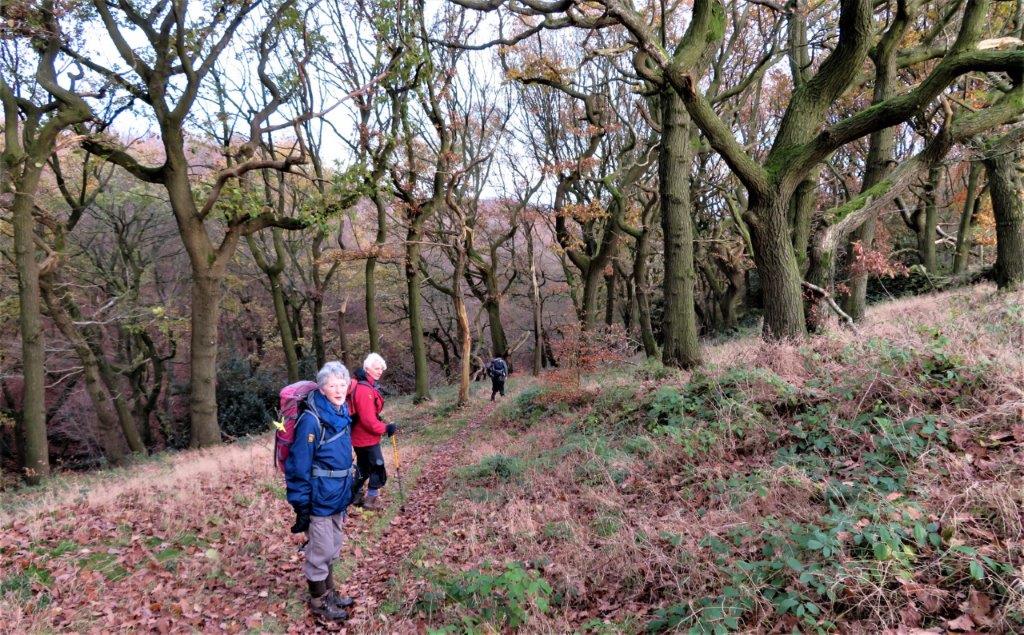 Now in Lumb Bush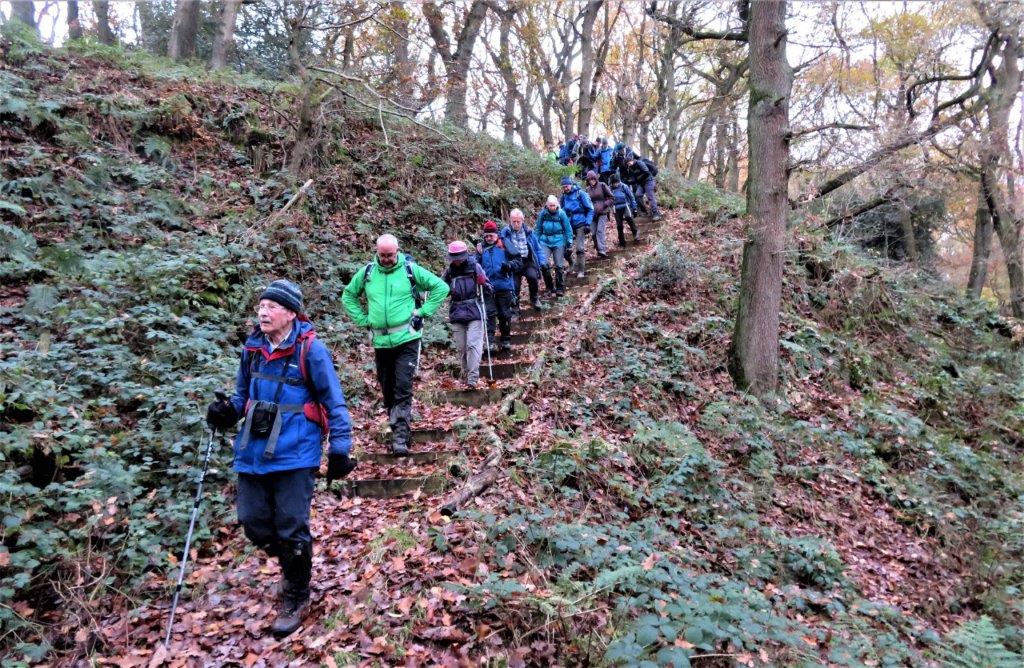 Down steps constructed by Sheffield Ramblers 'FIXIT' team of volunteers. This makes descent here far less hazardous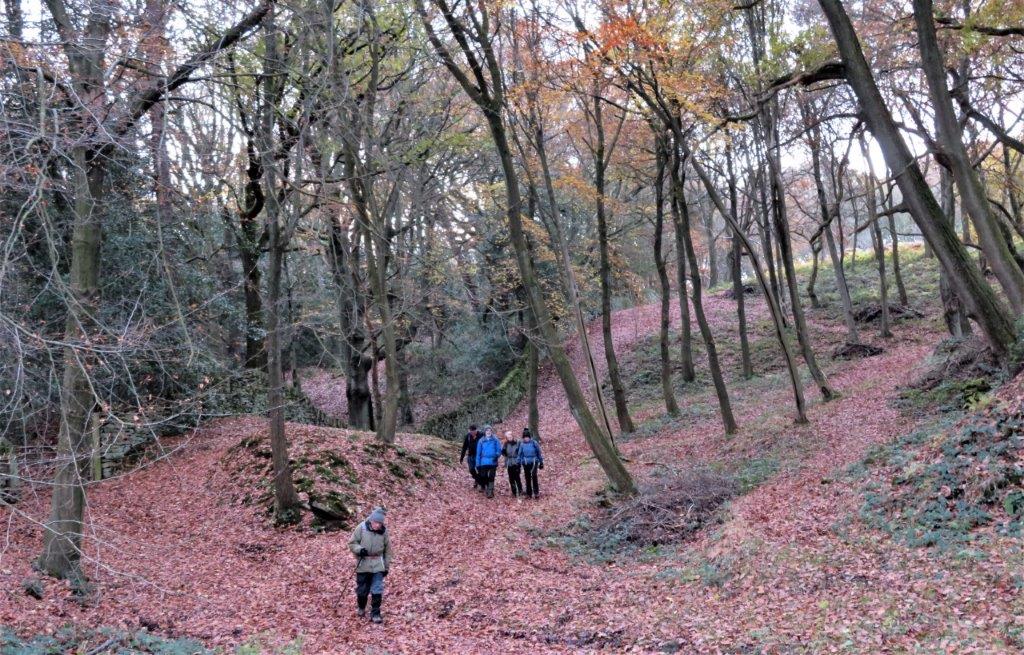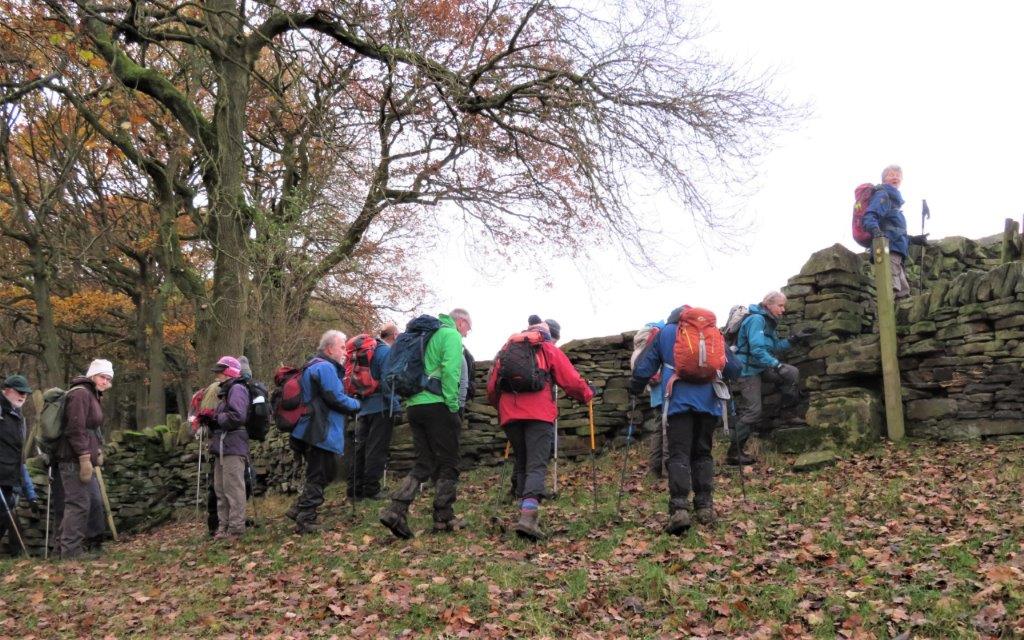 leaving Lumb Bush on Footpath north along stonewall to Lumb Lane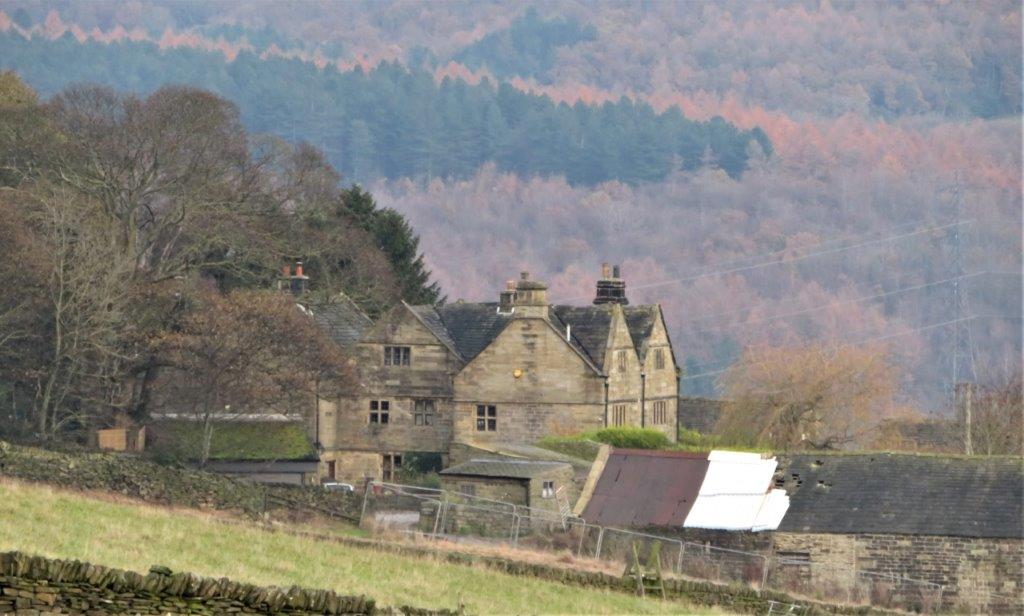 zoomed in view of Ones Acre - Hall mentioned in the Doomsday Book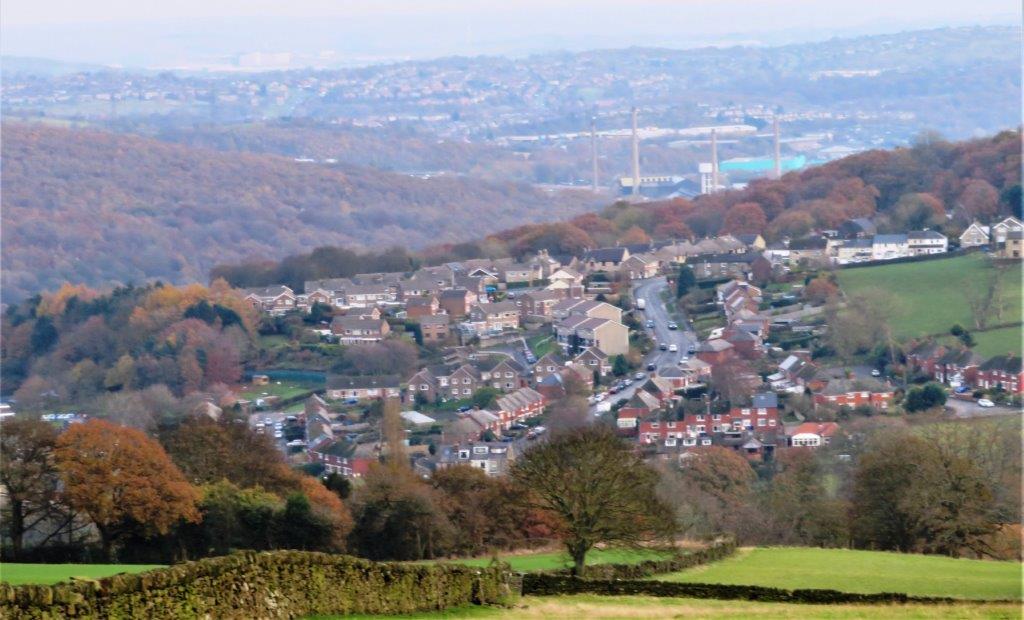 view below of Oughtibridge / Worrall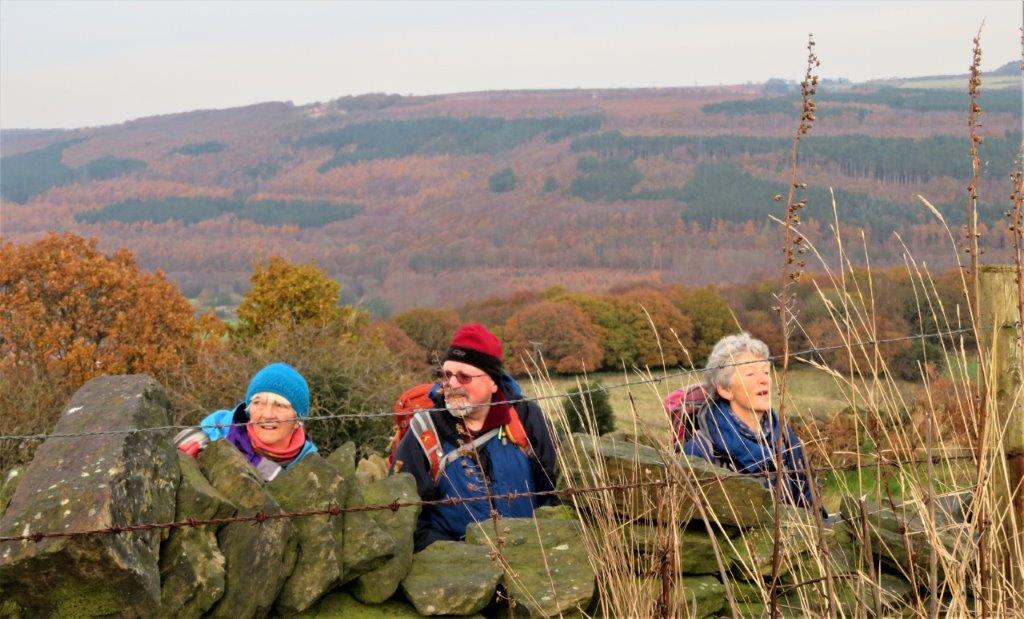 Wharncliffe Woods at back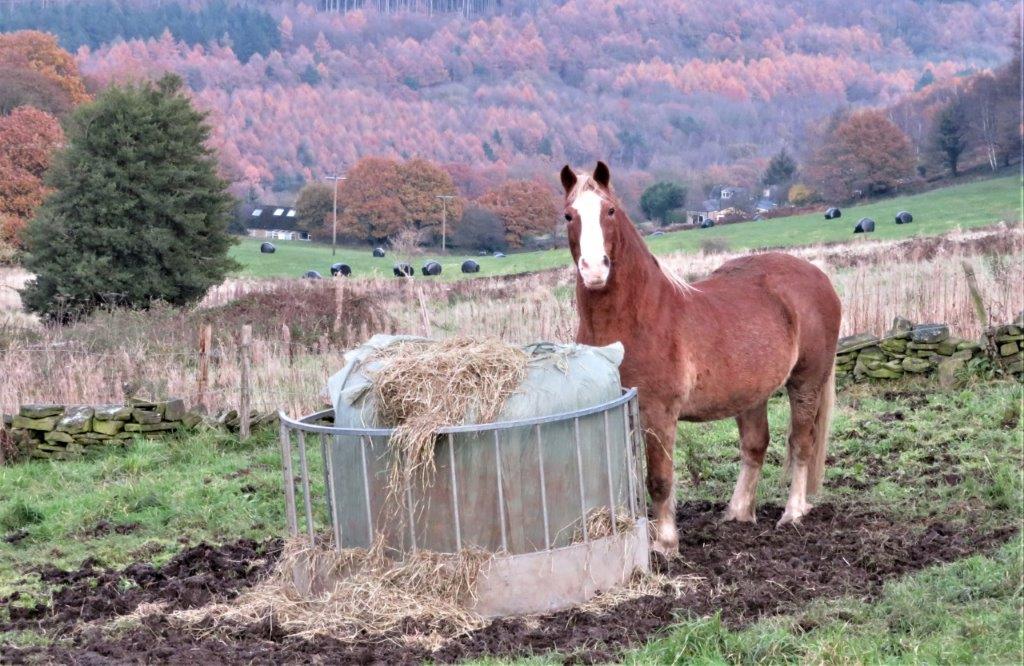 seen from Acre Lane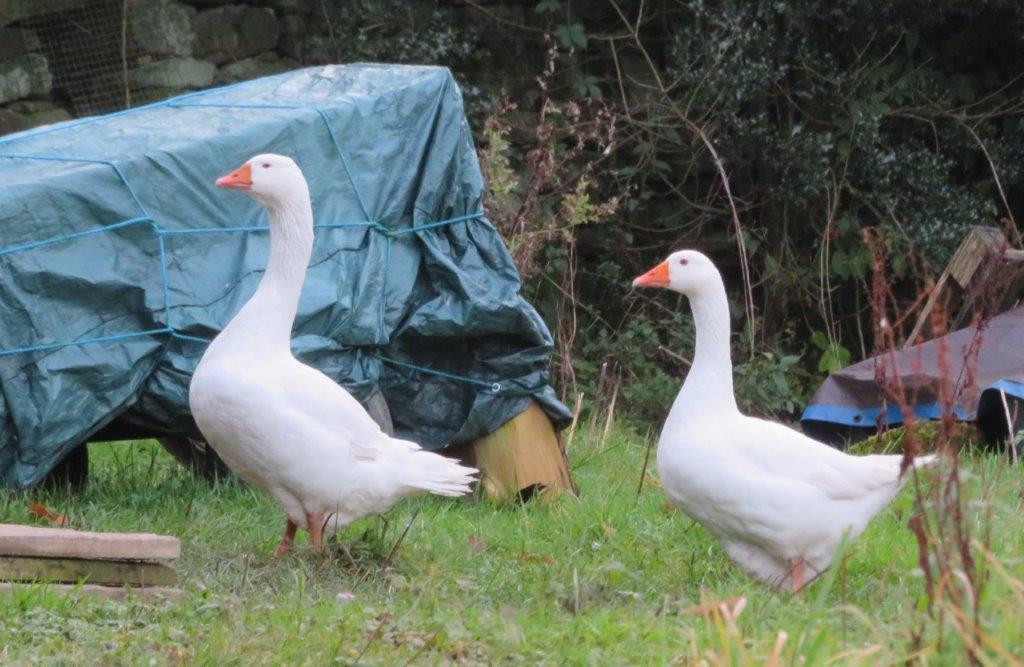 Geese, seen while passing through Folderings Farm, but having an off-day from guard duties?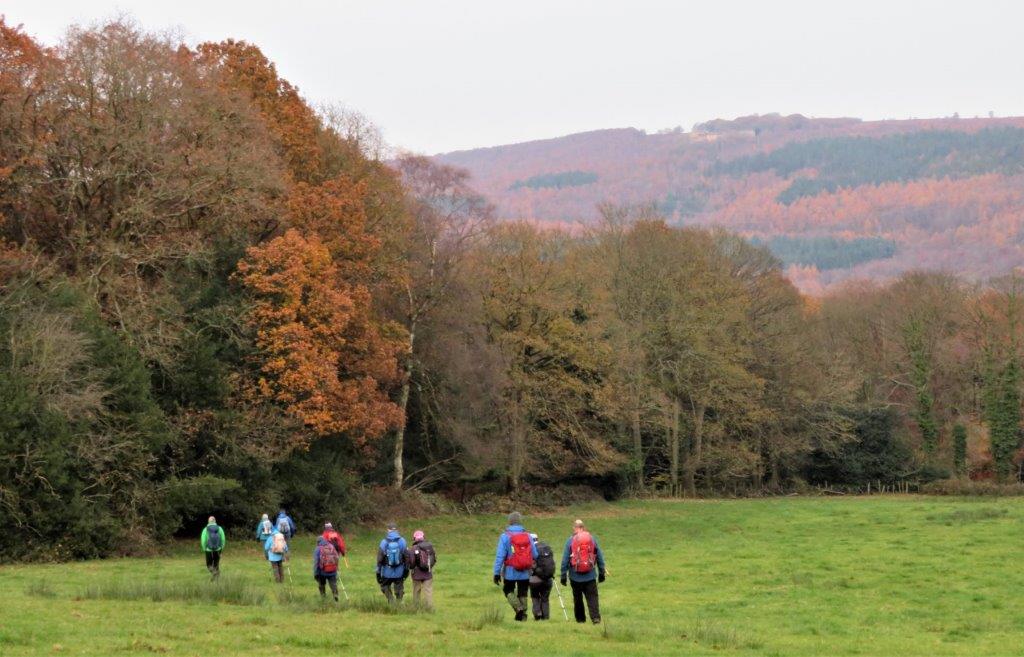 about to enter Glen Howe Park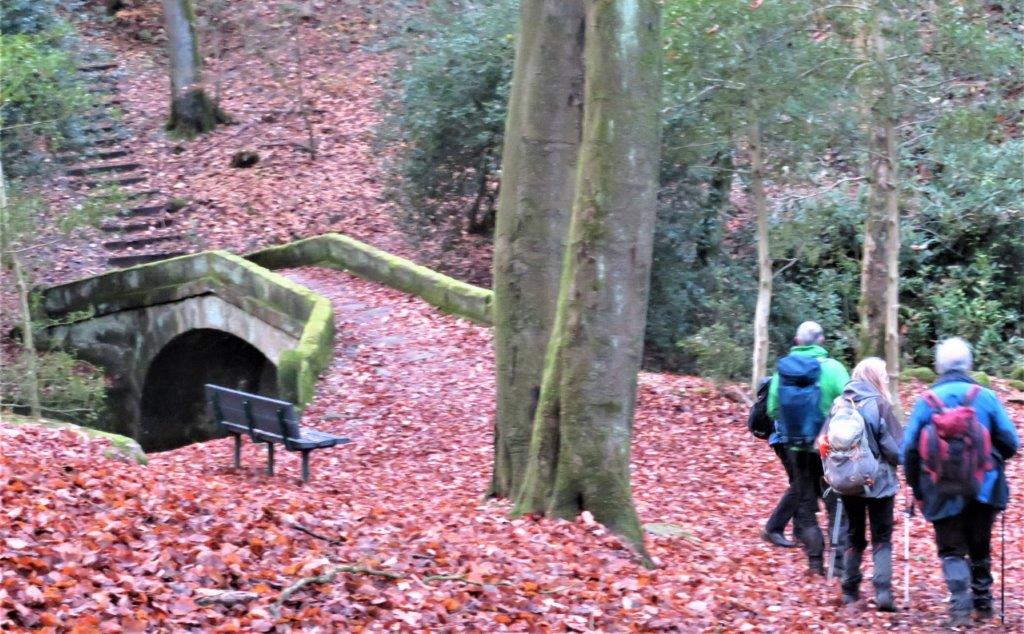 in Glen Howe Park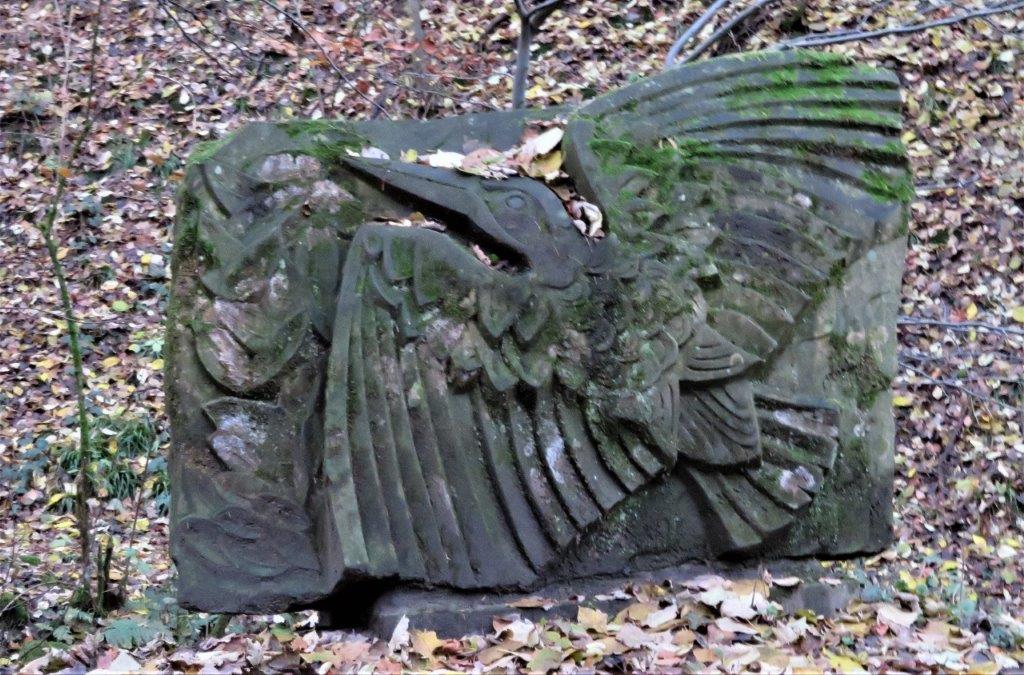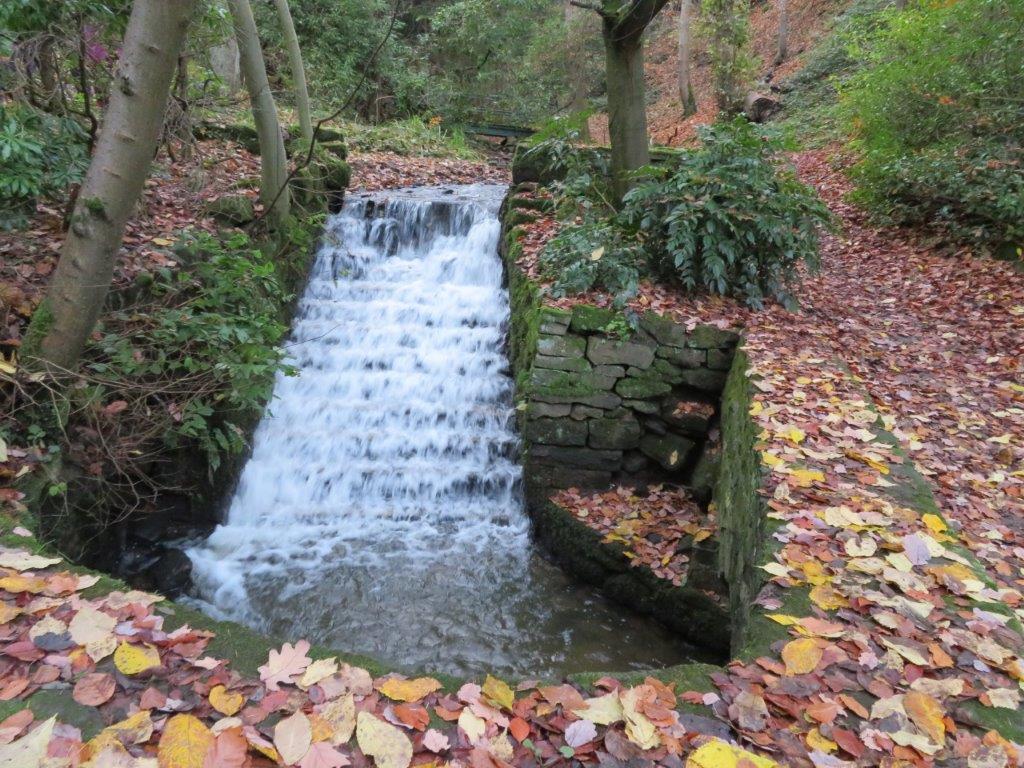 homepage - Daywalks Index 2019 - contact me at