homepage - Daywalks Index 2019 - contact me at

2019.11.13 Chinley Stn (SK038826), ~S / E / S / SW / SSE to cross above A6 Rd at SK040819, ~S to Lidgate, ~SSW to Bradshaw Hall, ~W to Woodside Farm, ~S to cross B5470 Rd at SK034801, ~250 S towards Embkt of Coombs Reser. ~SW to Tunstead Farm, ~SSE up slopes of Ladder Hill, V turn at SK031791 onto track ~WNW - traversing then descending ~W to SK019793, go NW past Elnor Lane Farm & 'cross' to SK015798, turn ~W crossing A5004 Rd & River Goyt & up to church, turn ~N past church toward Reddish Farm & Toddbrook Reser, ~ENE over River Goyt, then ~N on A5004 rd passing under rail track bridge at SK011811, ~N thru Whaley Bridge & ~N / NNW along canal towards New Mills, leave canal at SJ998849, ~N over A6015 Rd & ~ N for 400m to cross Footbridge over River Goyt & up to New Mills Central Station - leader Dave Jefferies - Wednesday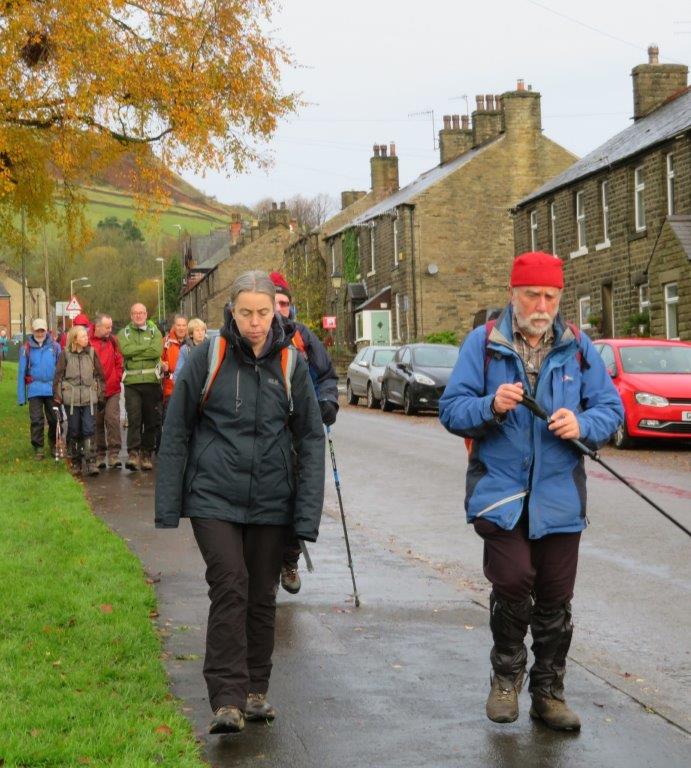 leaving Chinley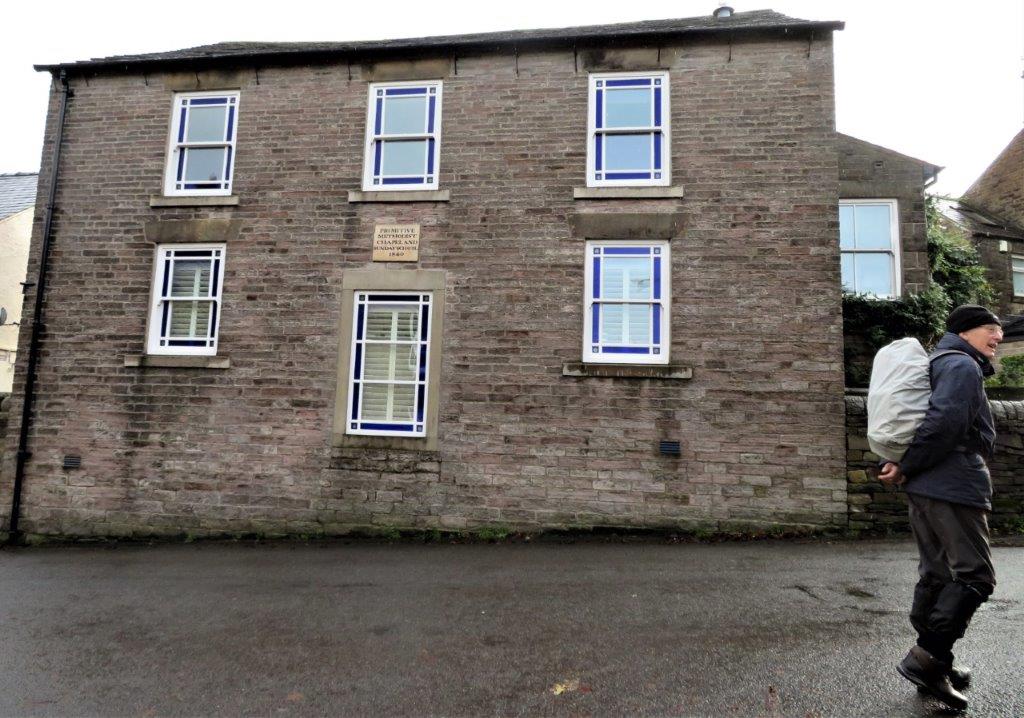 Primitive Methodist Chapel and Sunday School 1849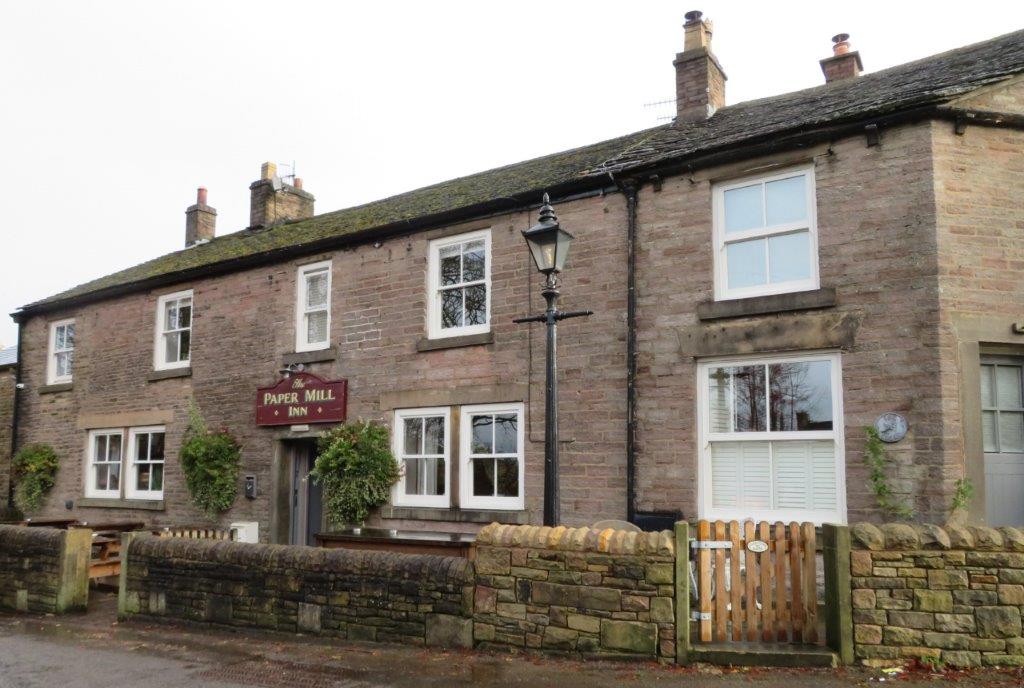 Paper Mill Inn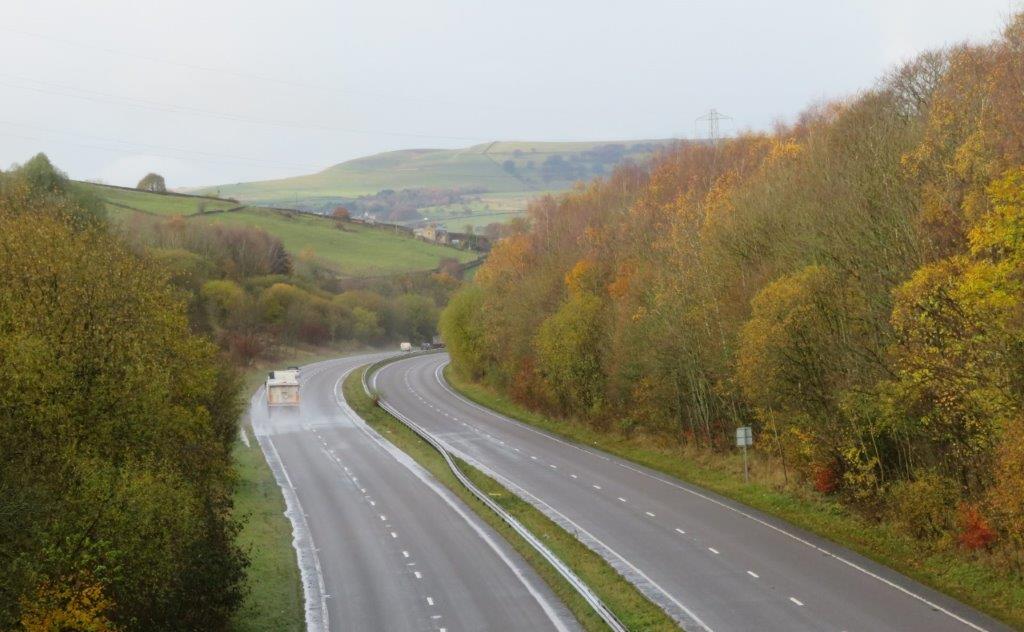 picture taken from the bridge over the A6 Road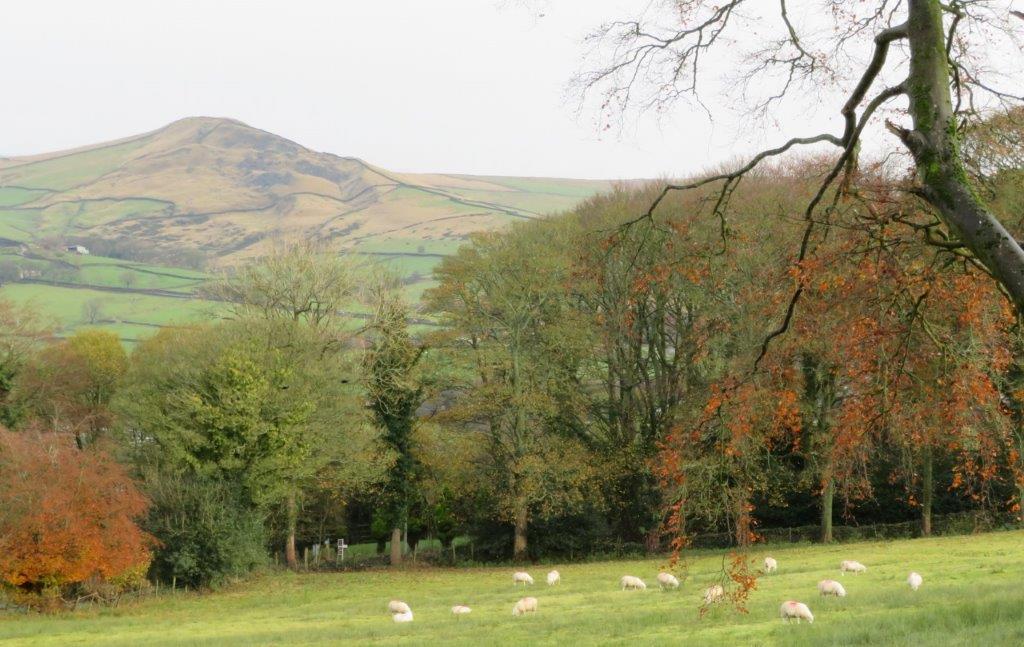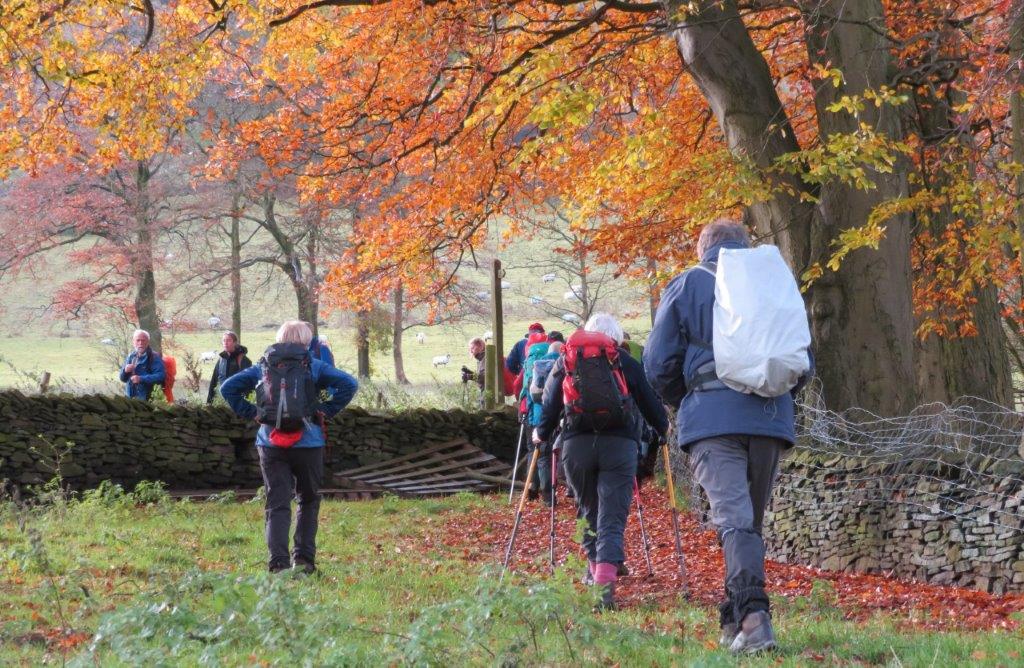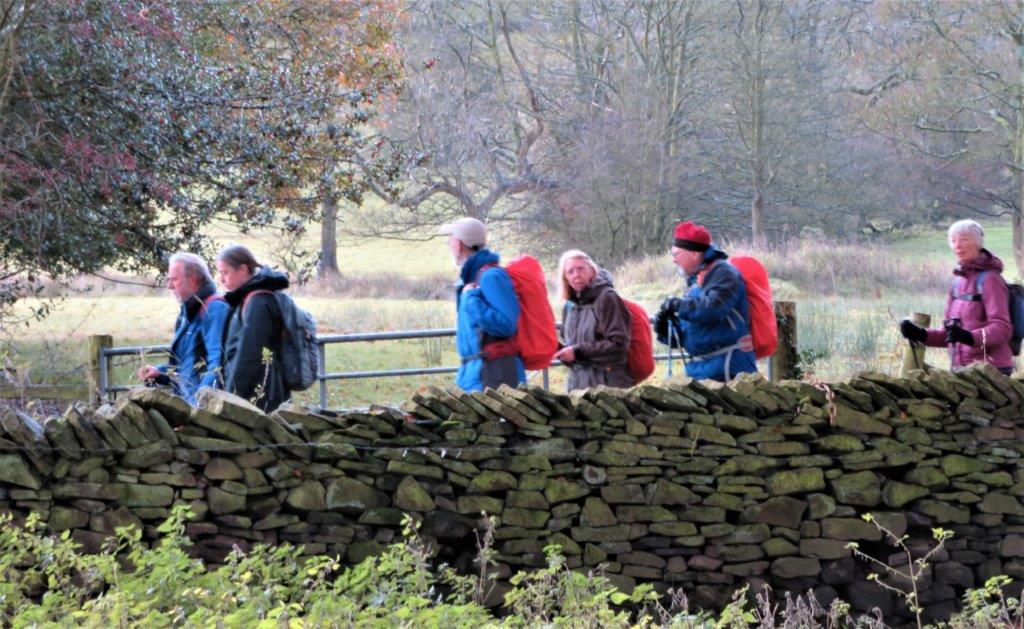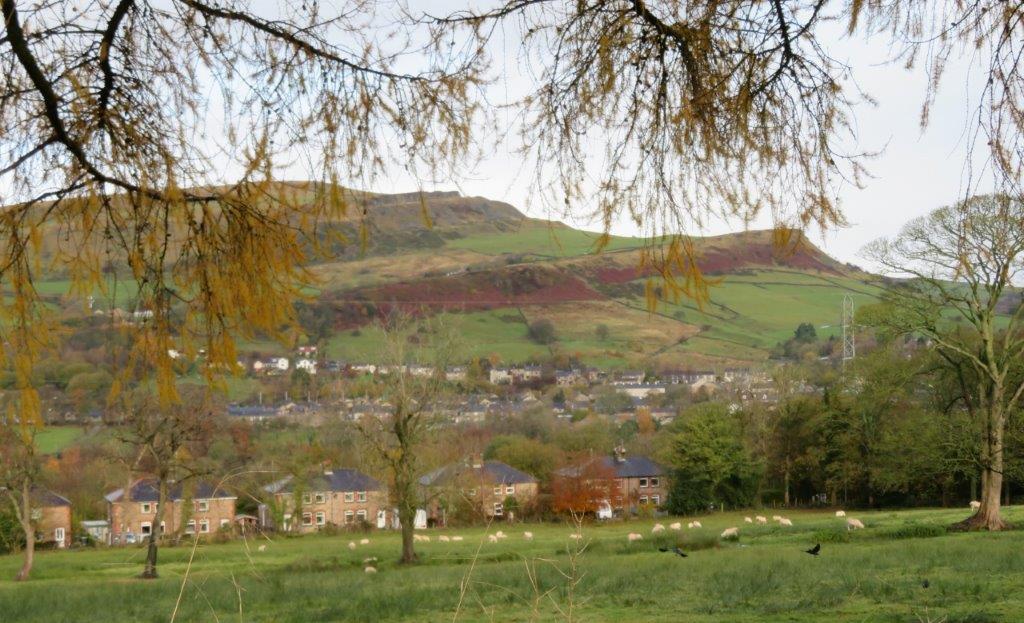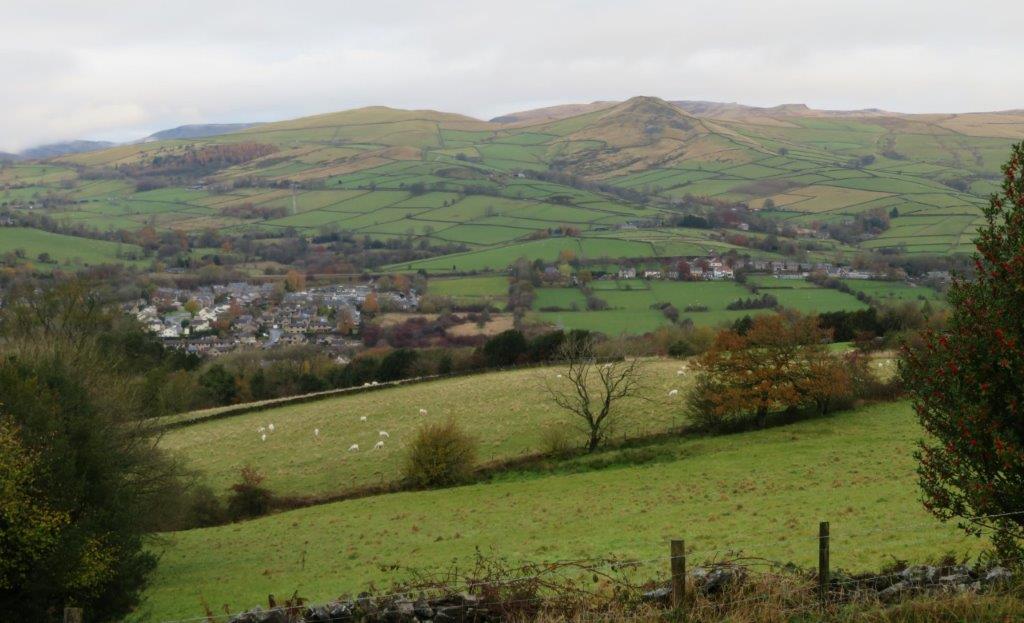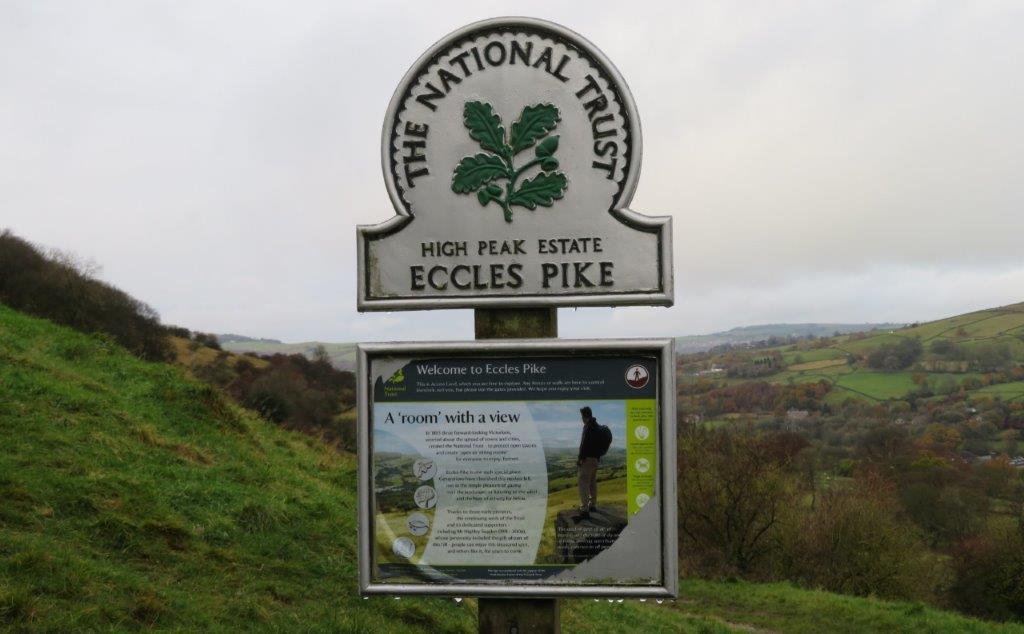 We passed below Eccles Pike - a viewing point in the National Trusts High Peak Estate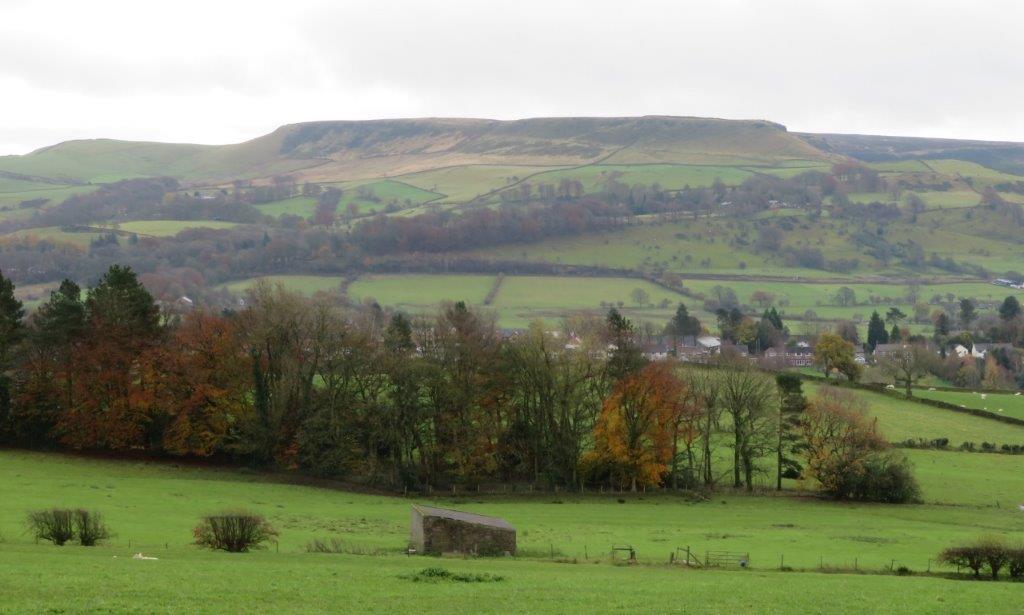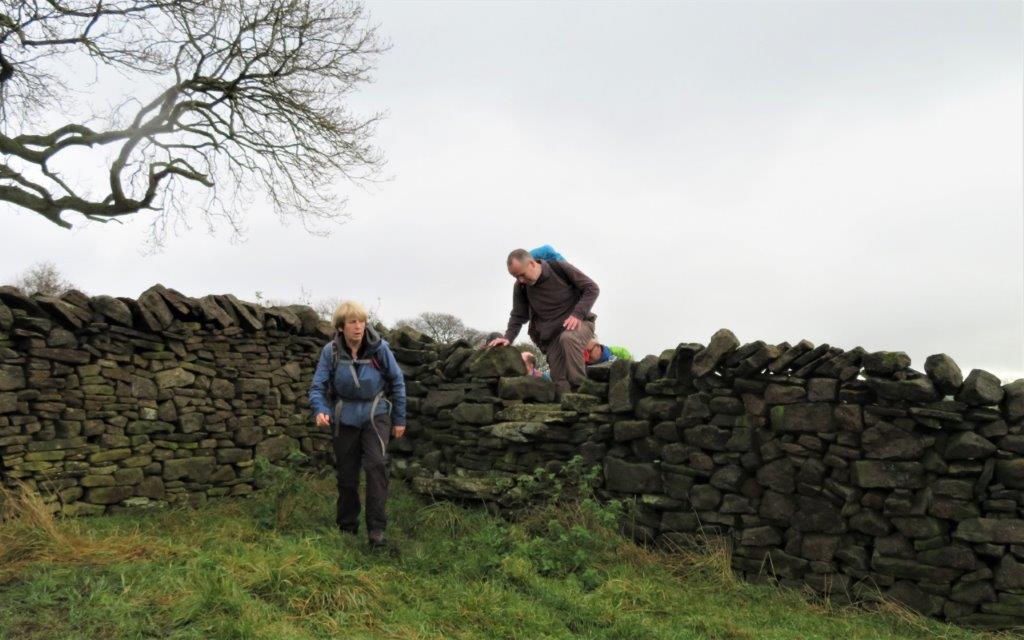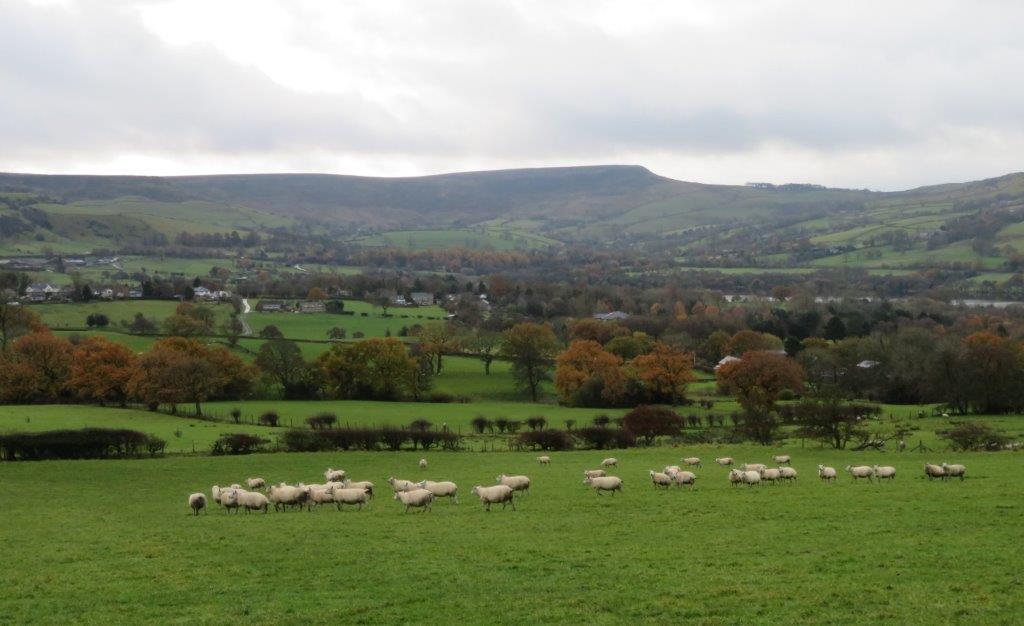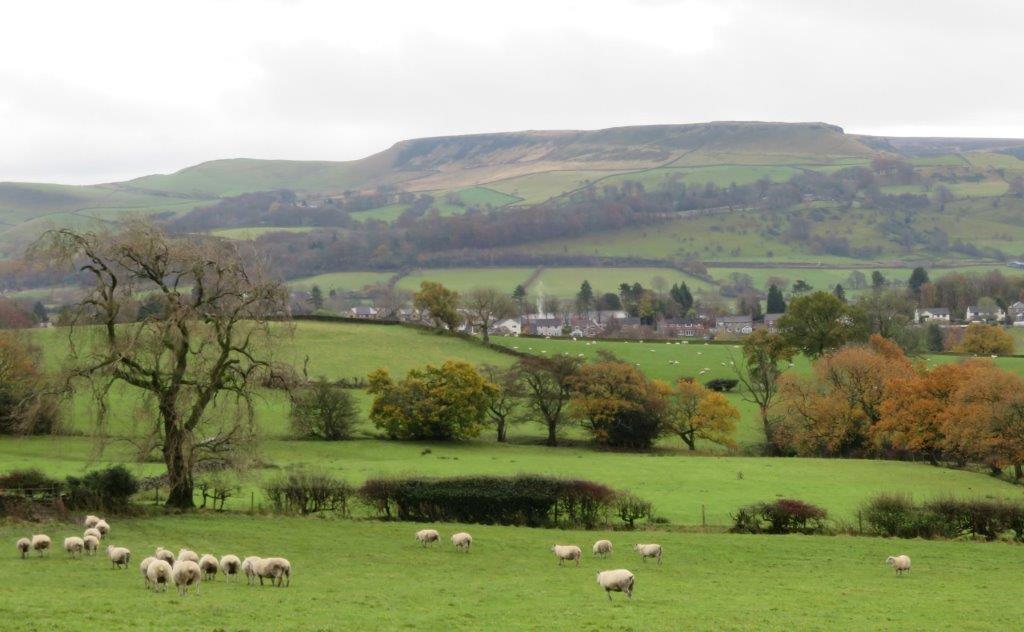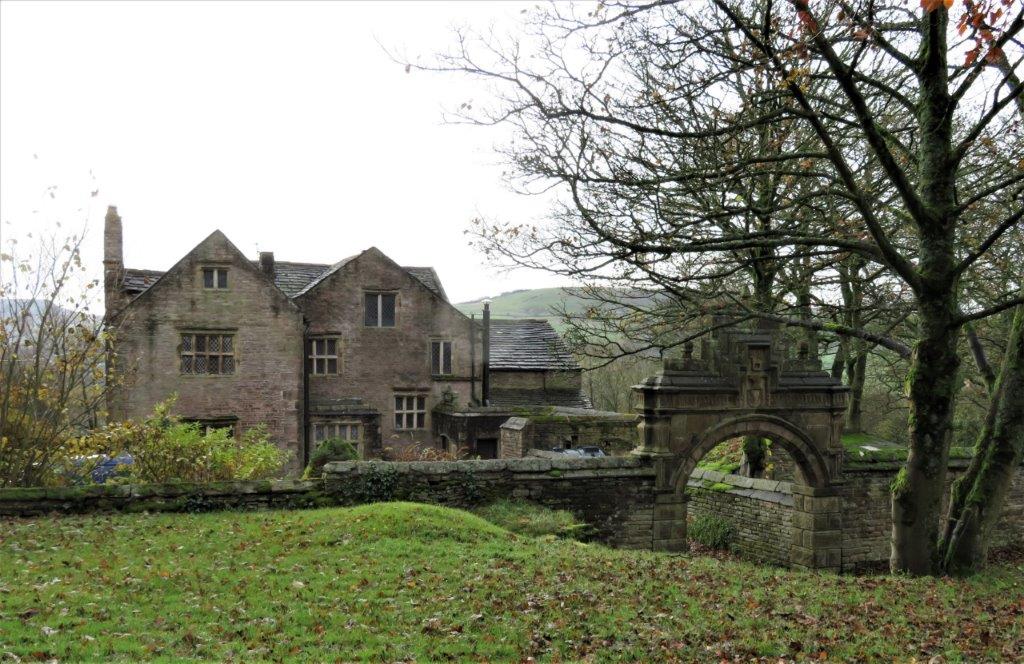 Bradshaw Hall - from c1620 - a gradeII listed building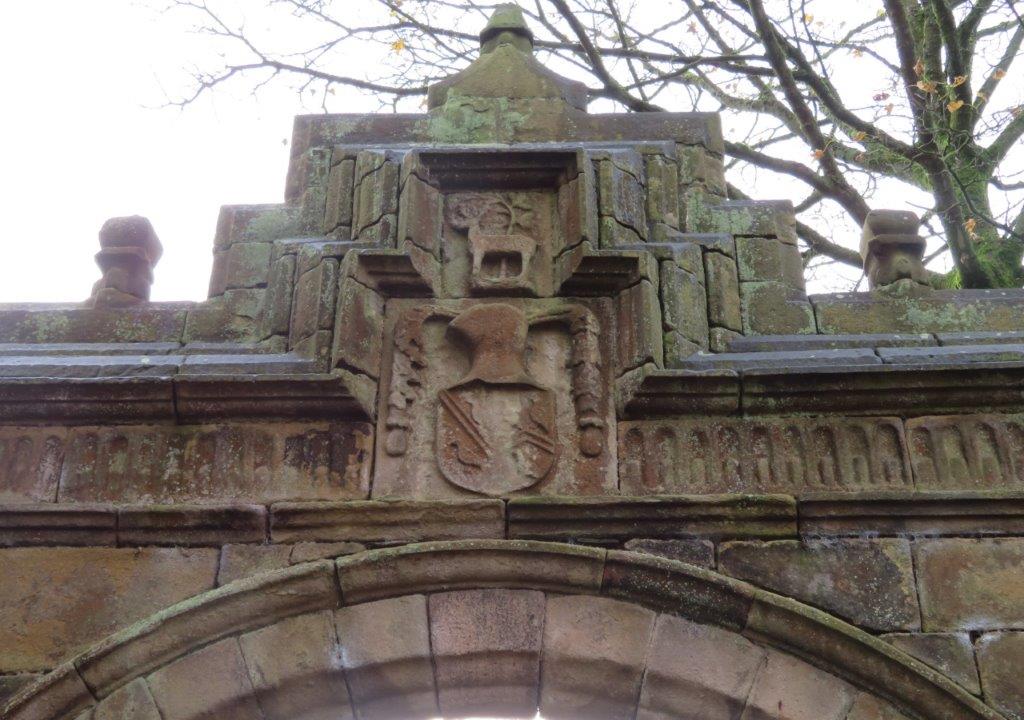 enlargement of entrance arch in picture above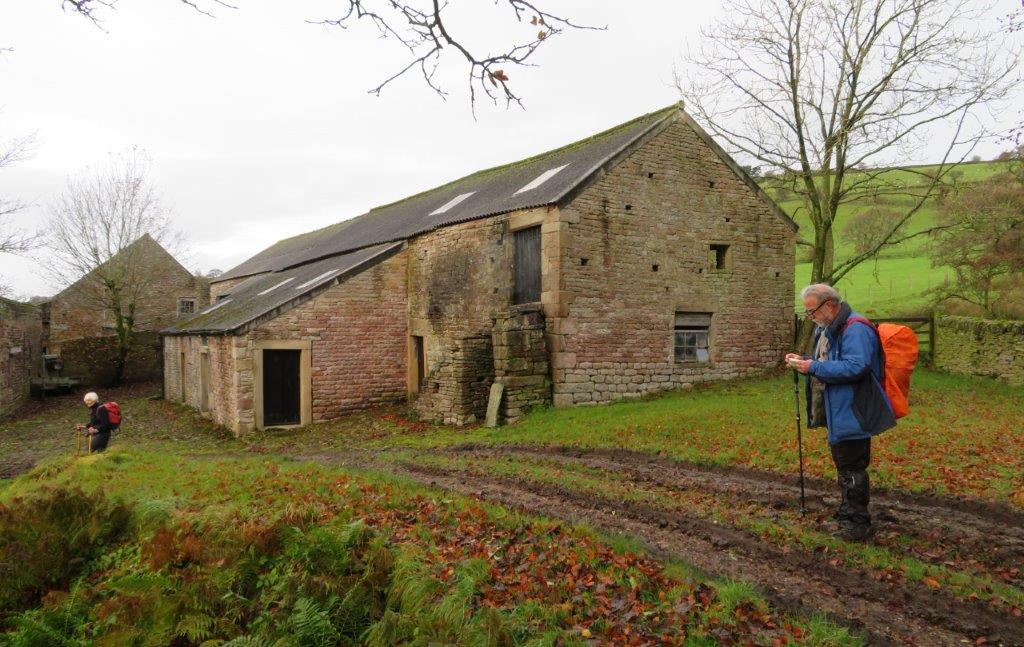 barns / buildings near the Hall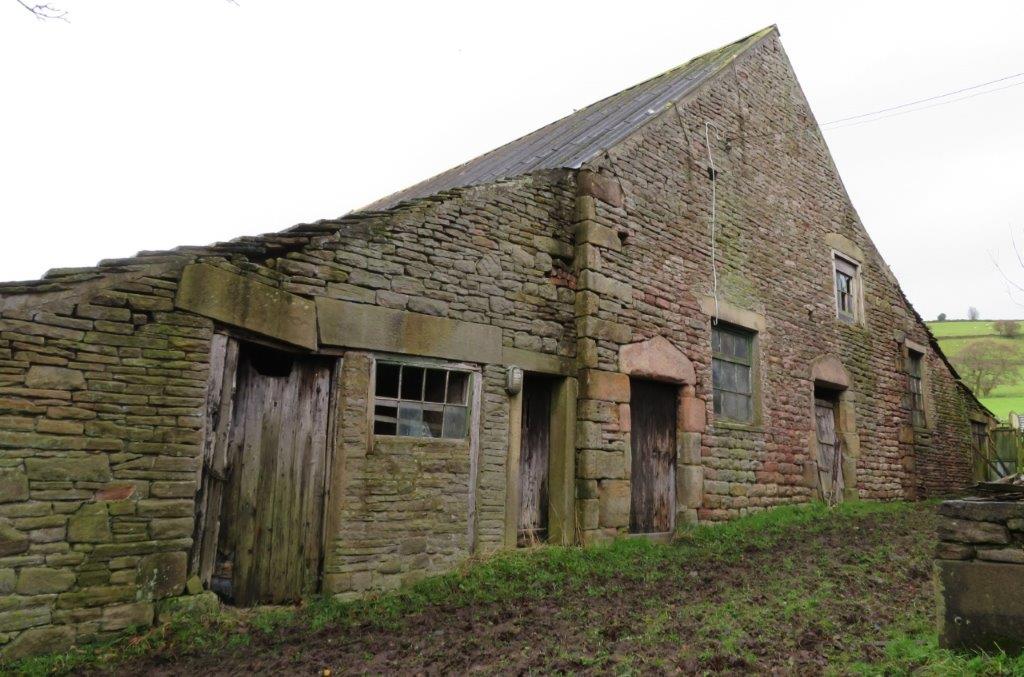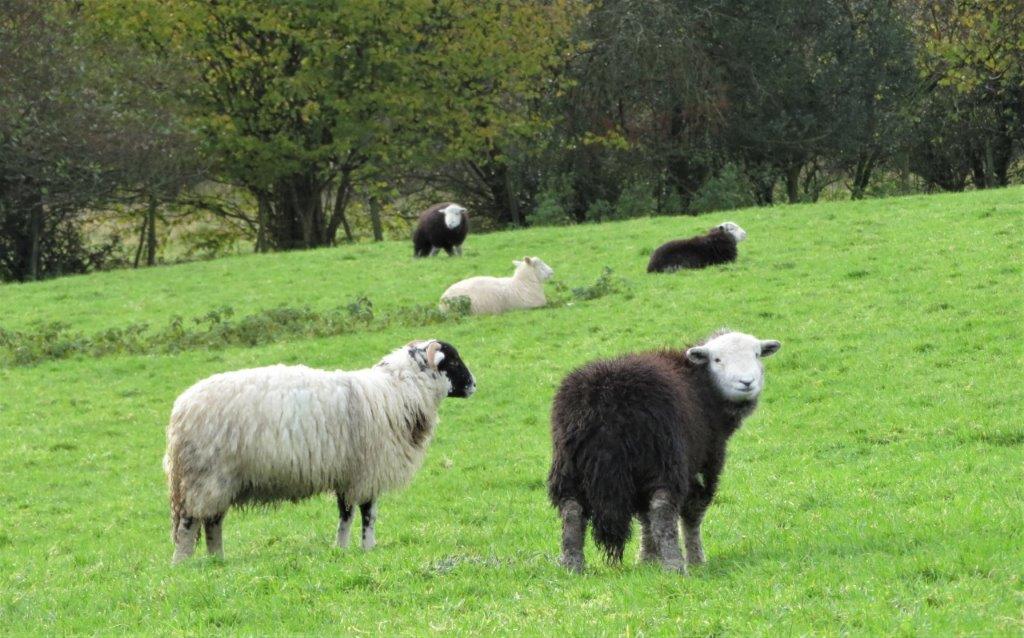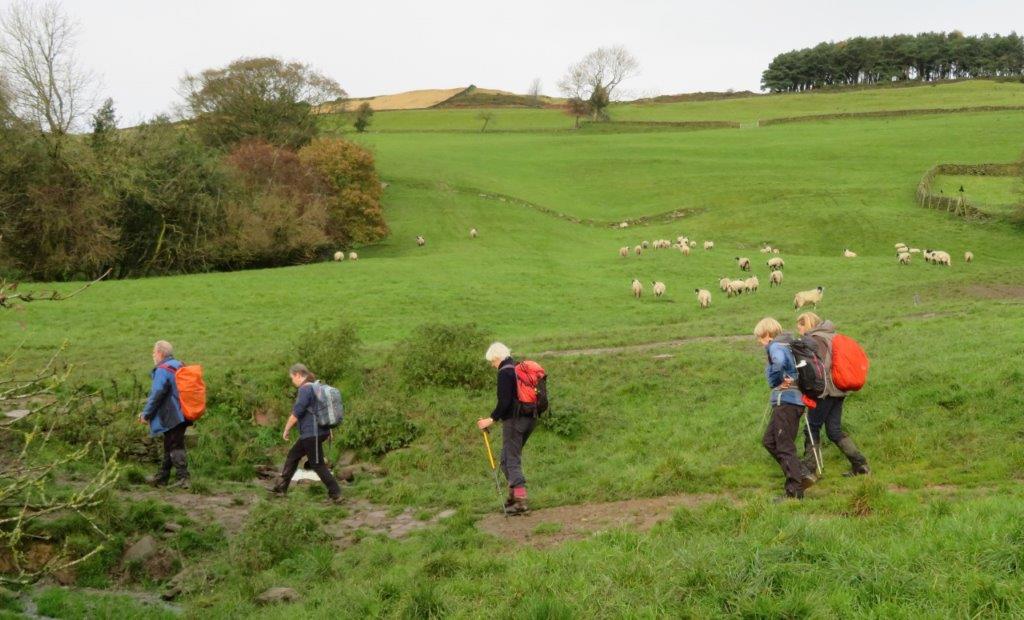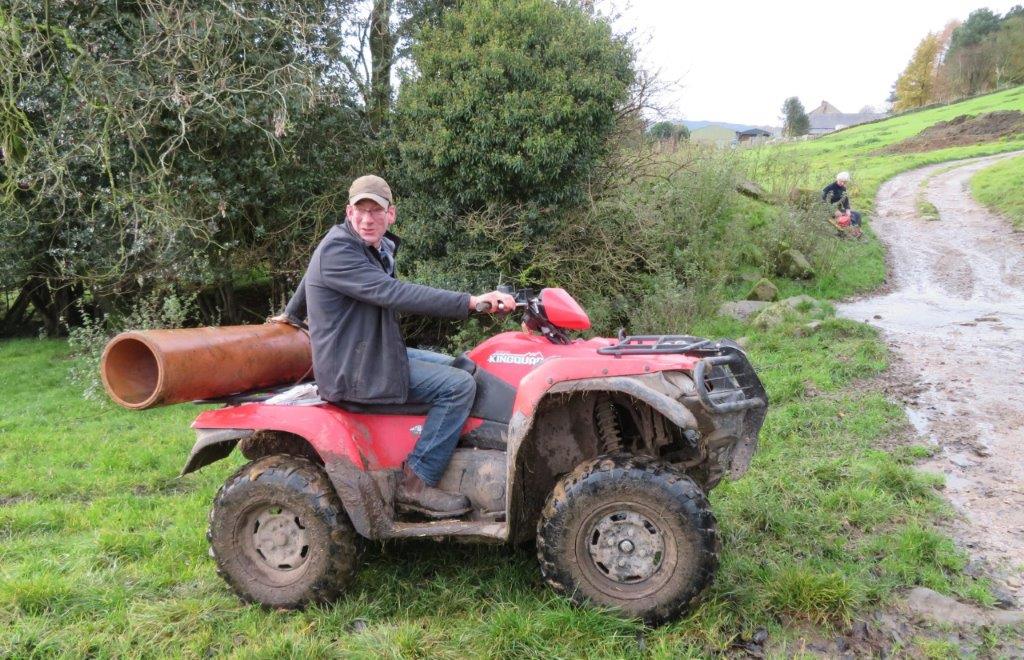 soggy fields - drainage work needed after heavy rains?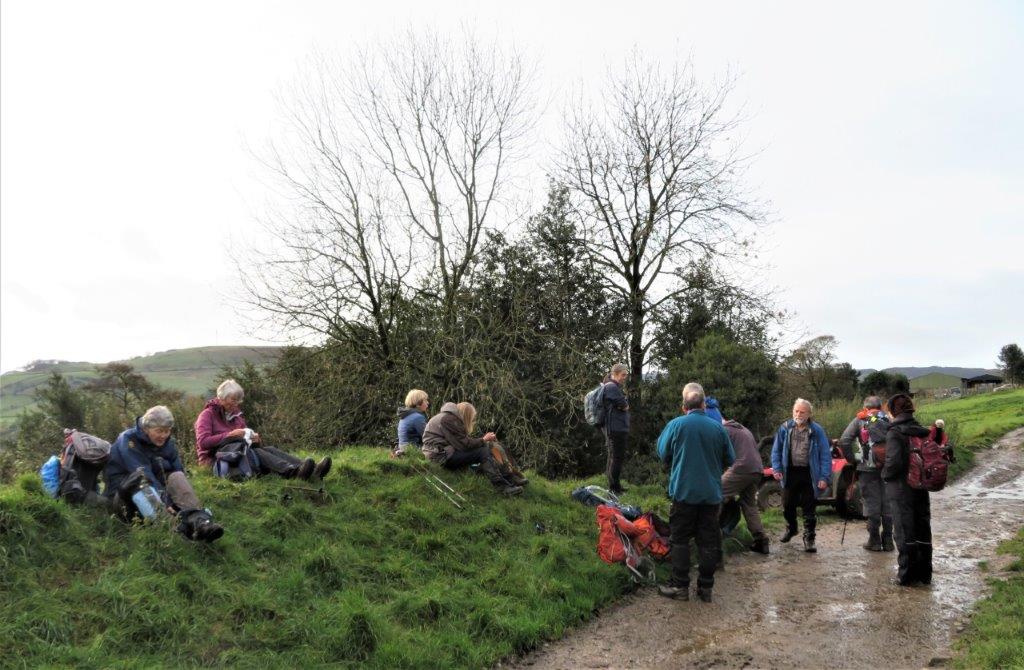 tea break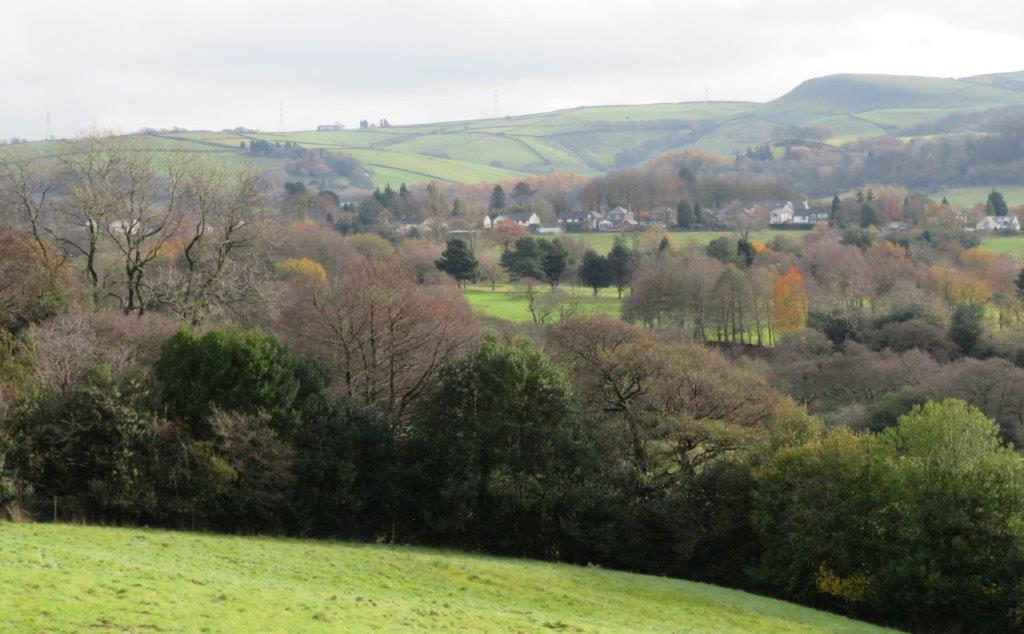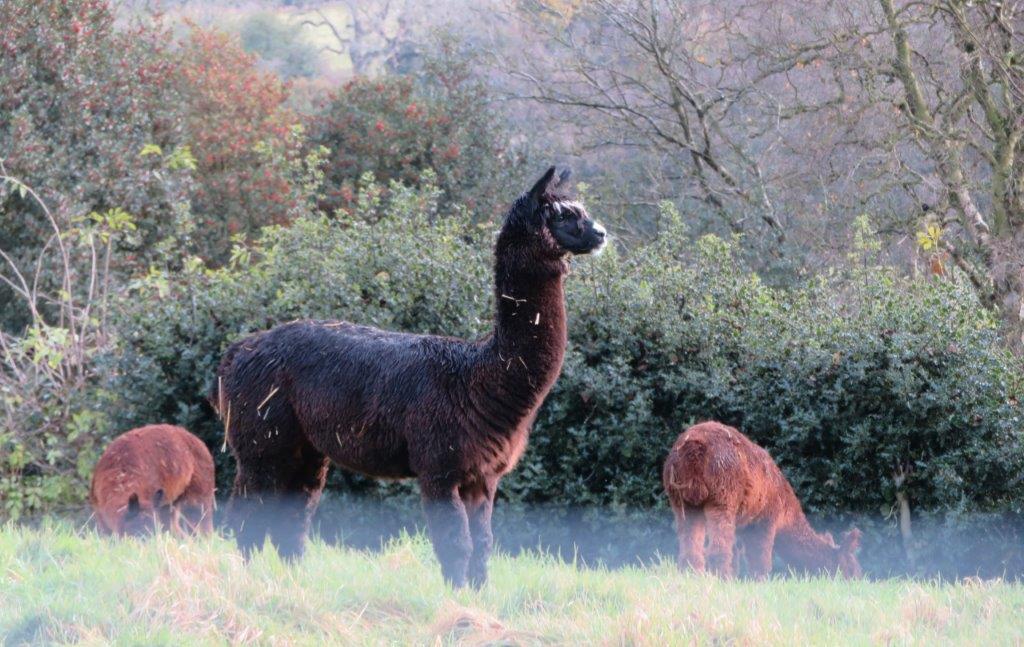 Llamas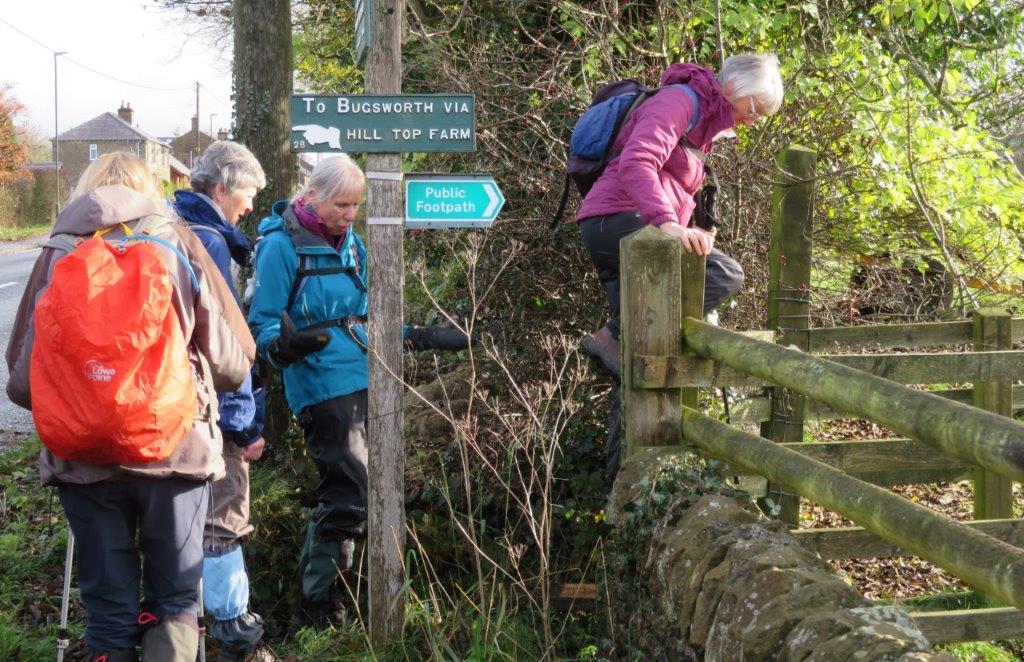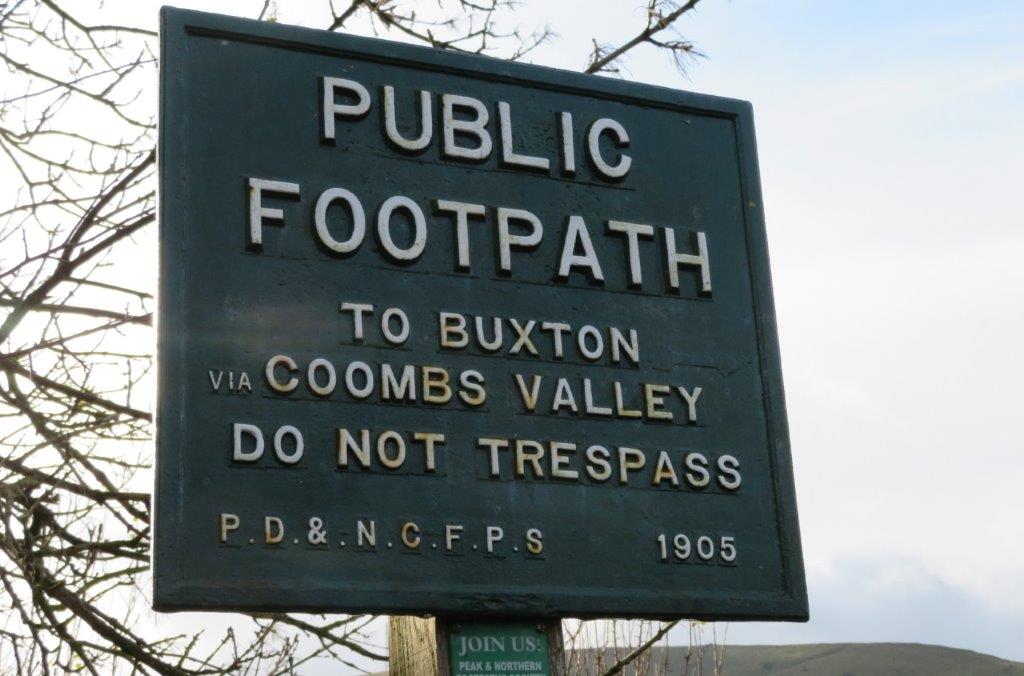 The initials above stand for - Peak District & Northern Counties Foot Path Society - founded 1894. Now know as Peak & Northern Footpath Society.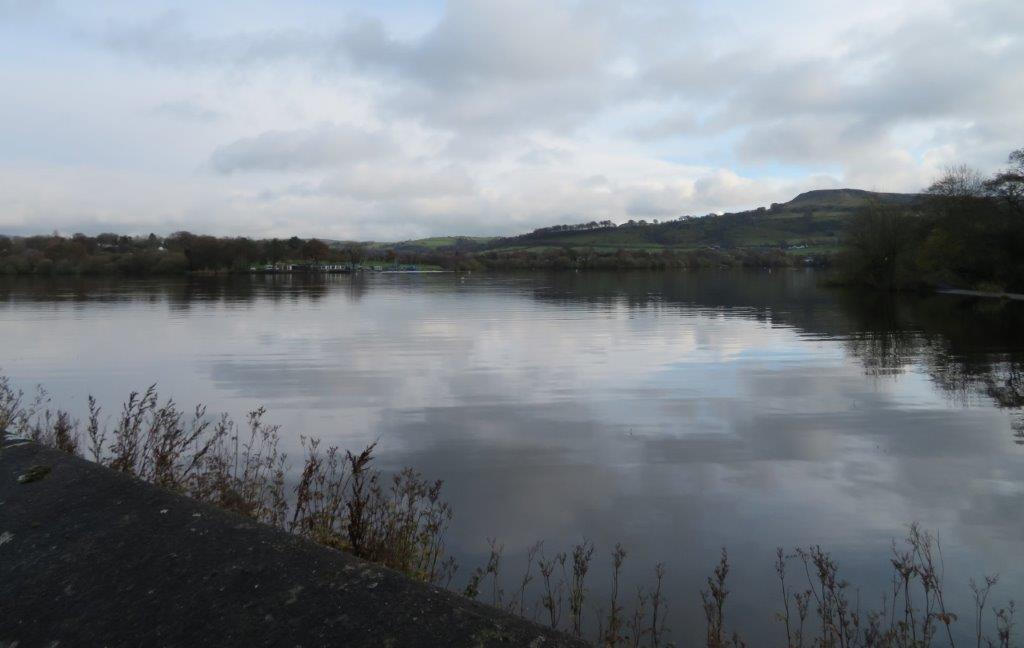 Coombs Reservoir picture taken from the embankment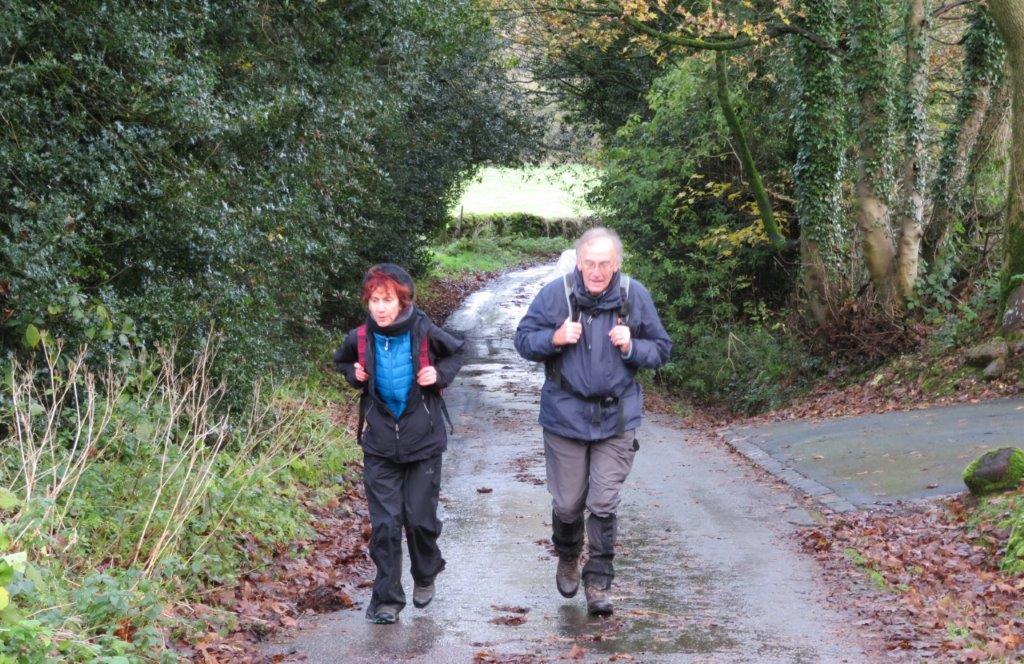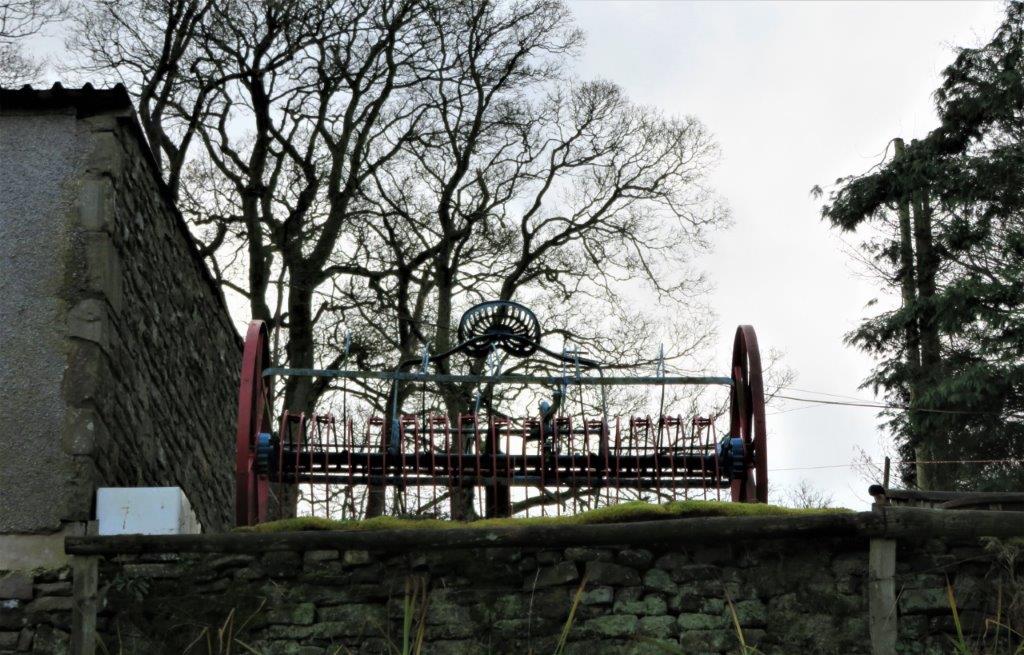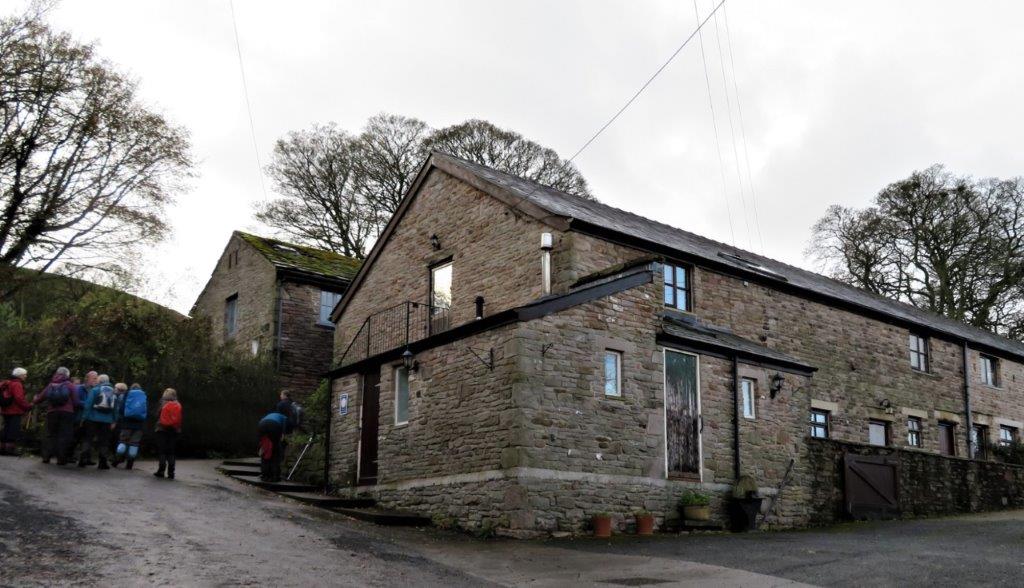 Near Tunstead Farm. We headed to the left under Ladder Hill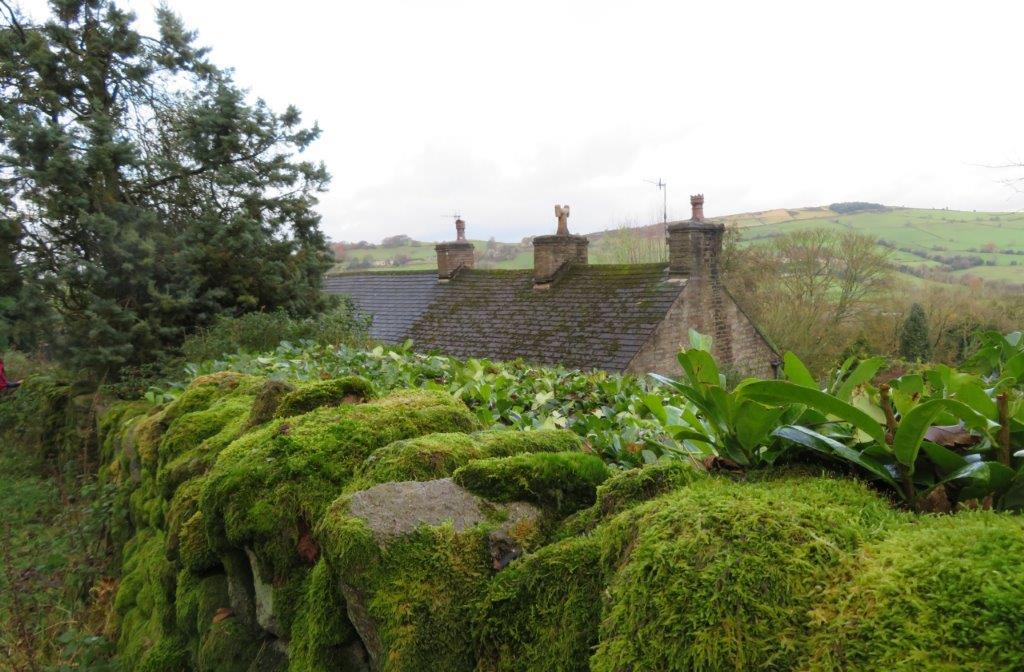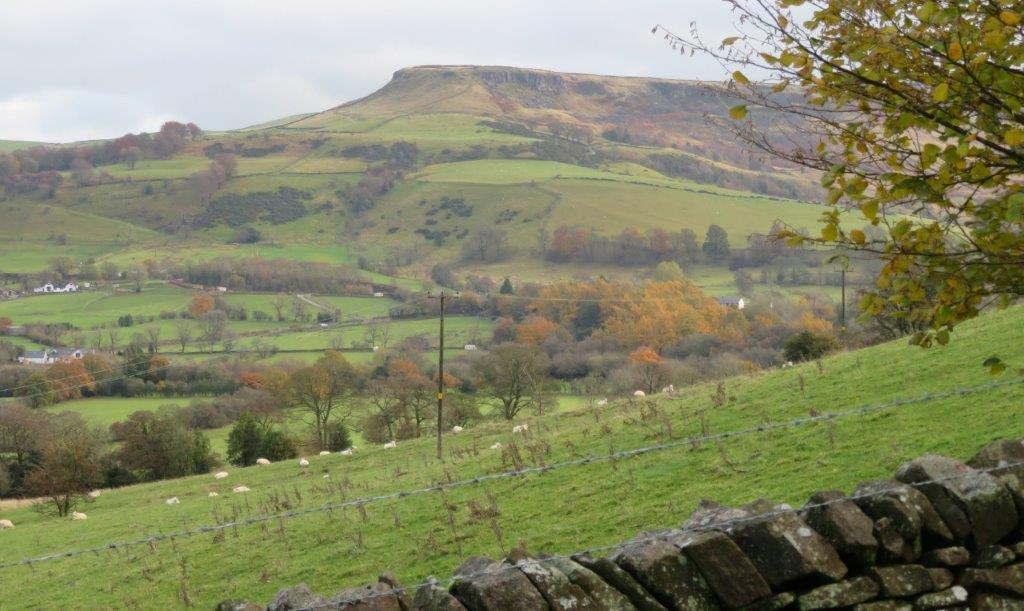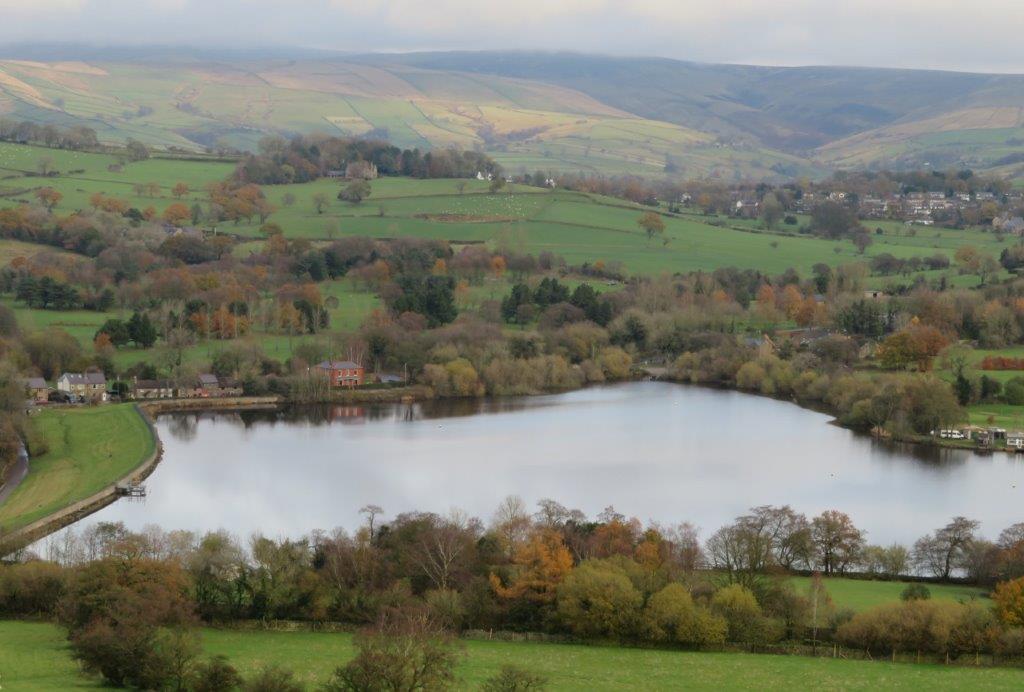 part of Coombs reservoir below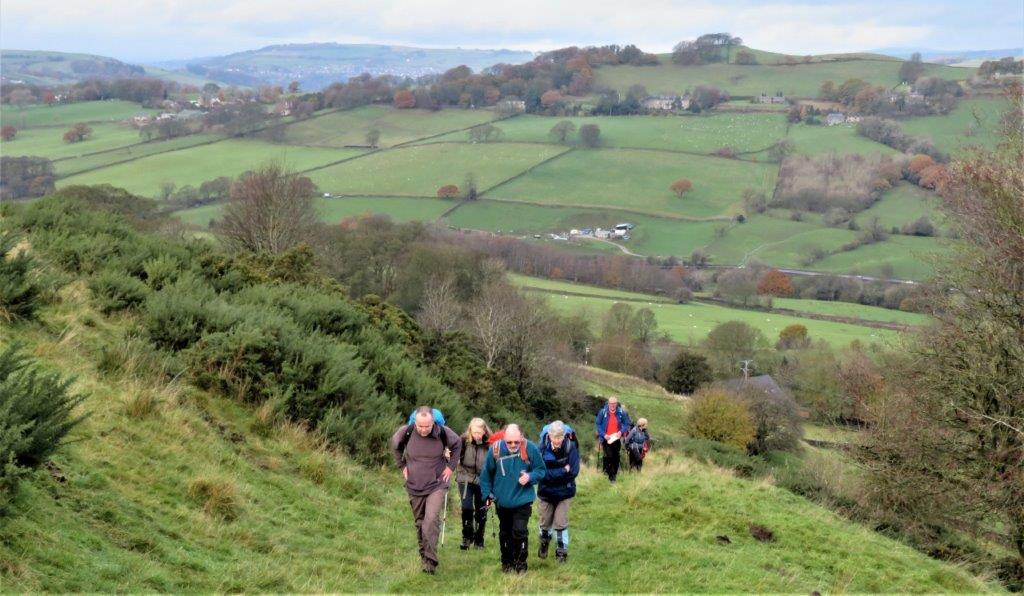 up Ladder Hill to contour path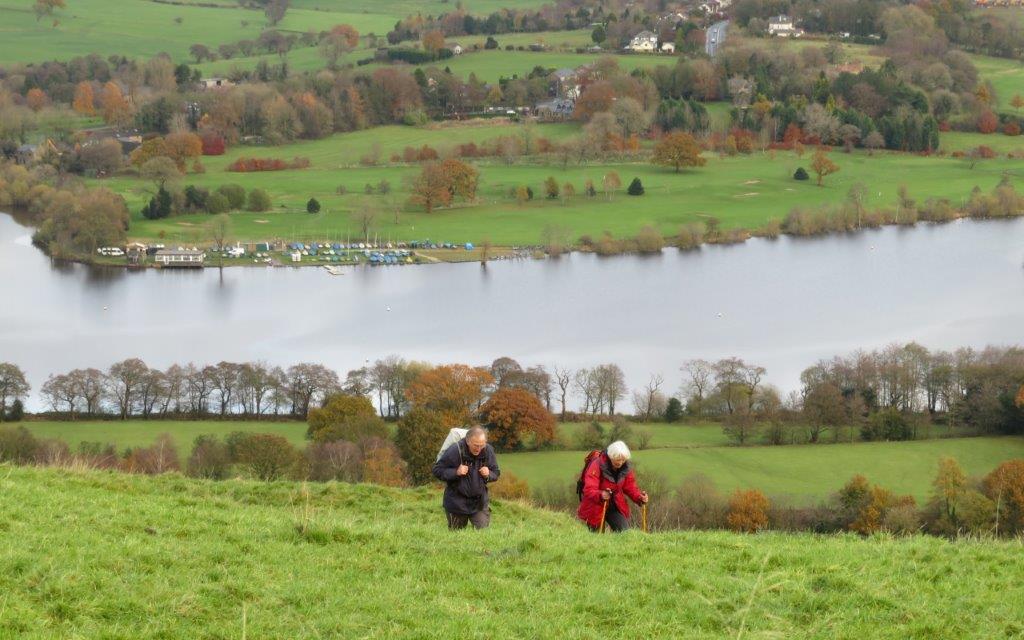 Coombs Reservoir Sailing Club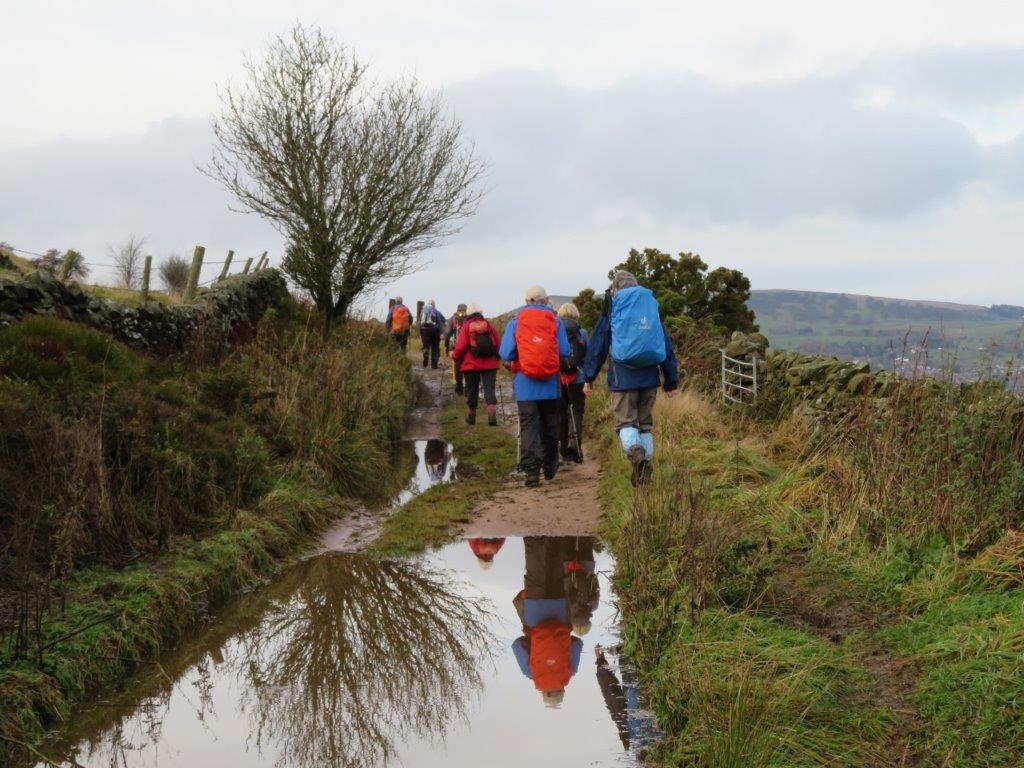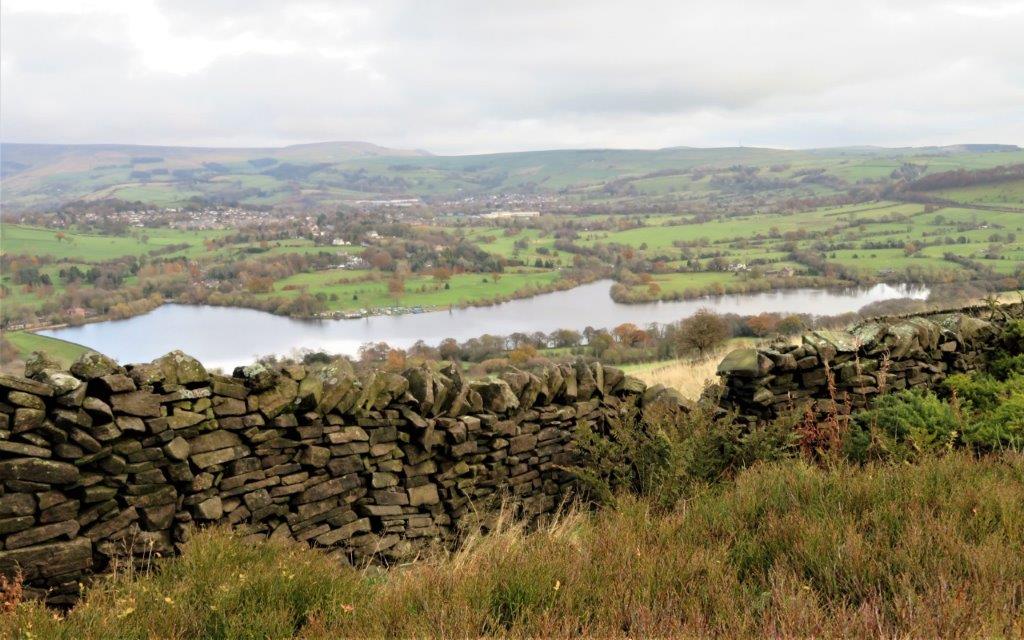 The whole extent of Coombs Reservoir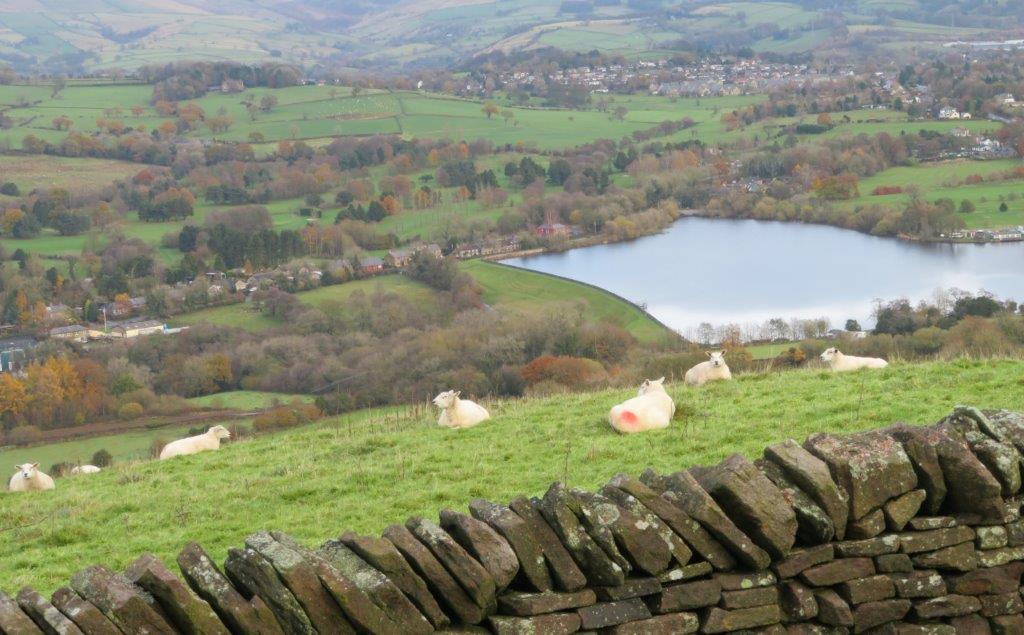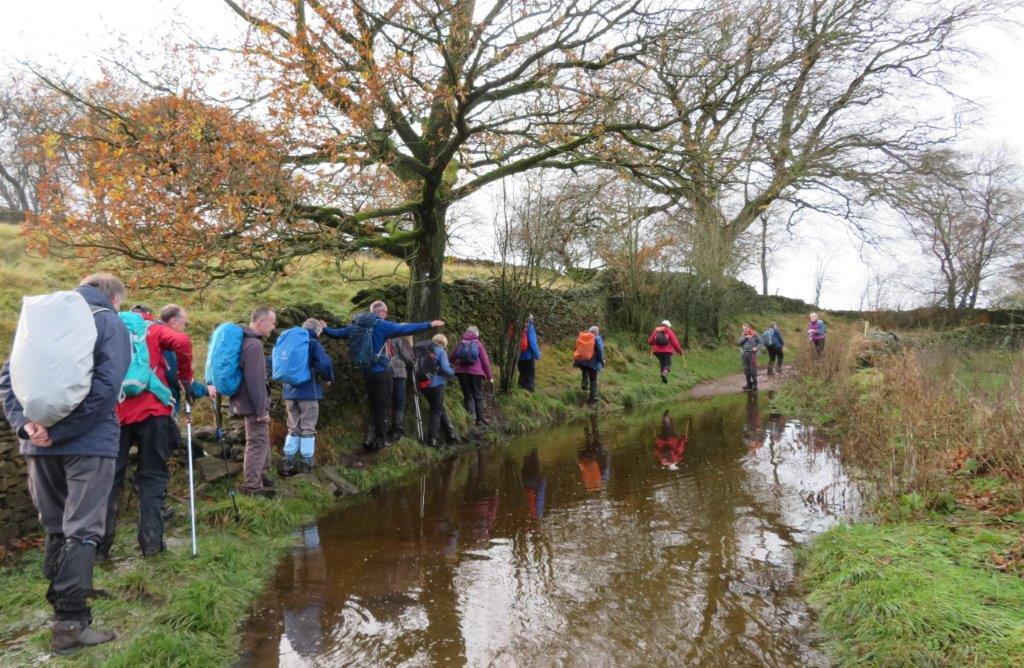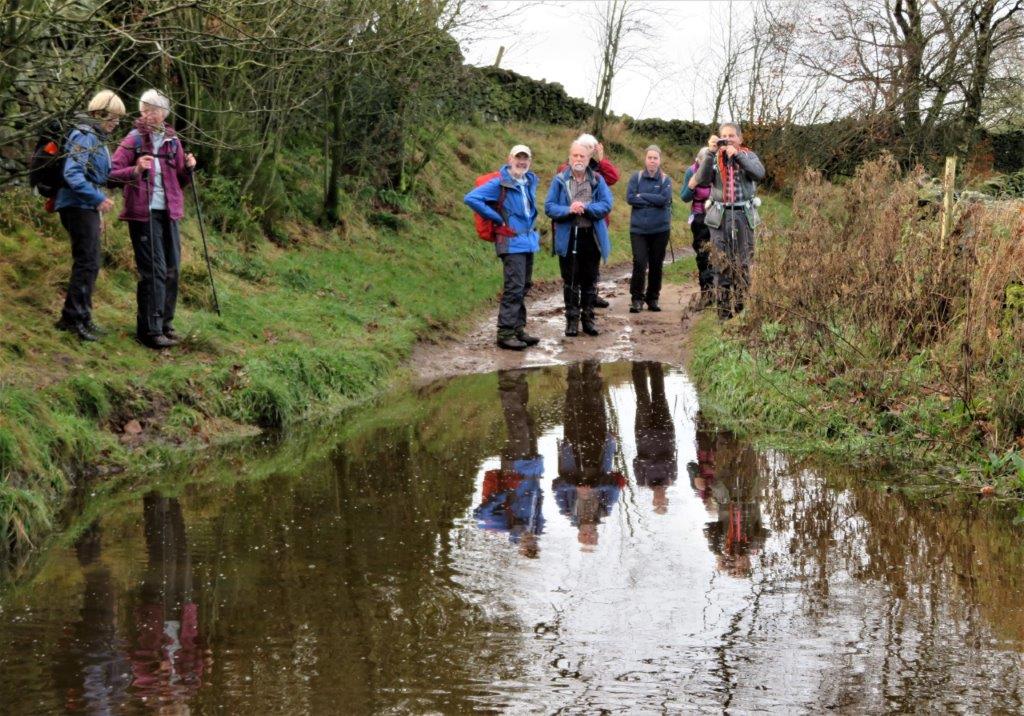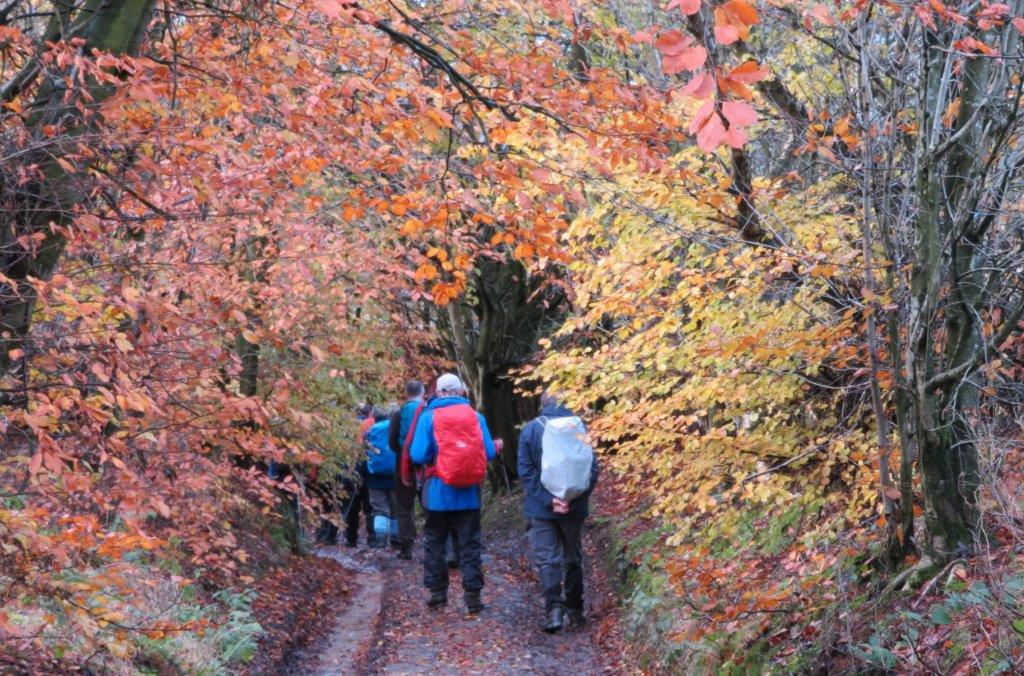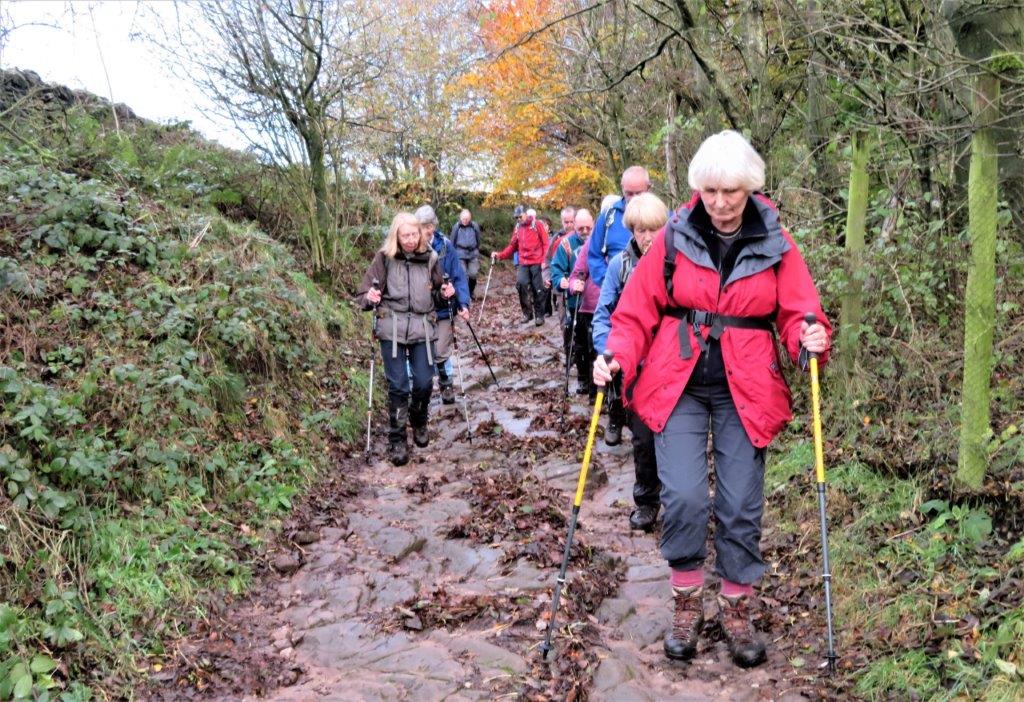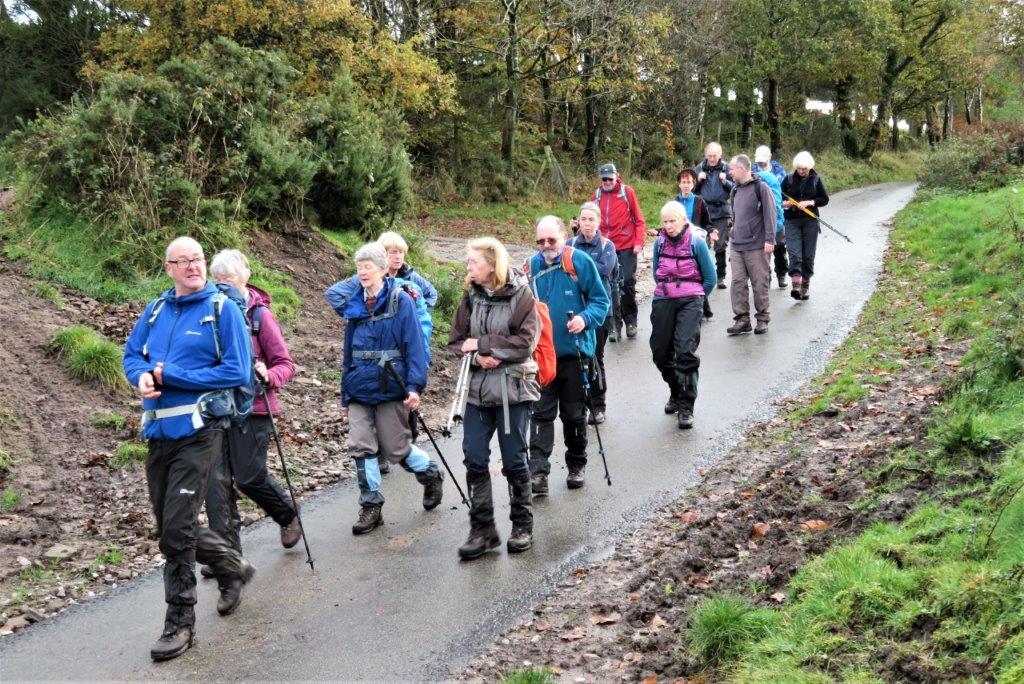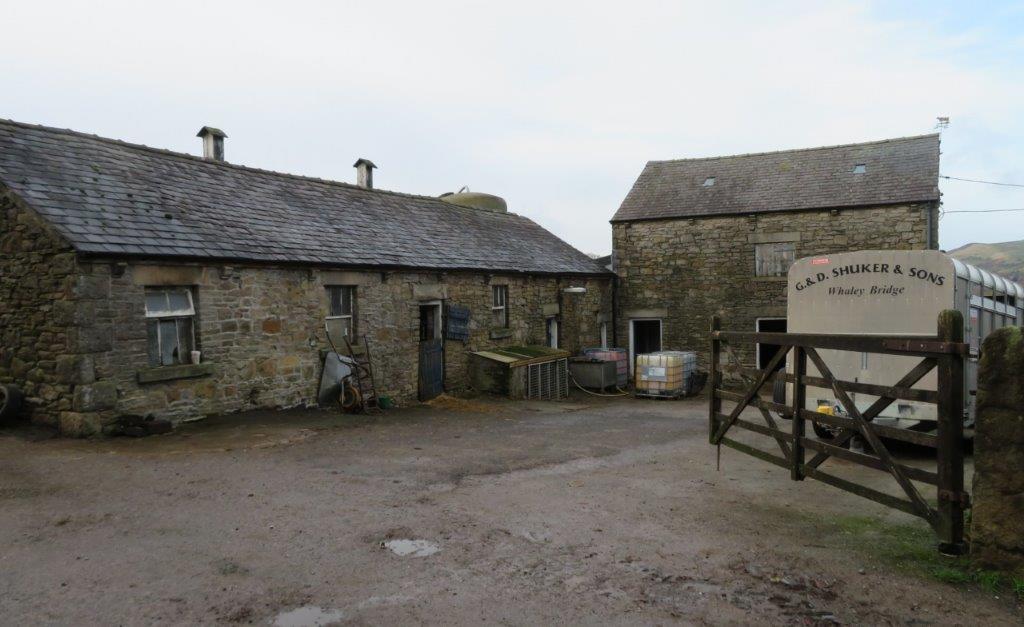 On Elnor Lane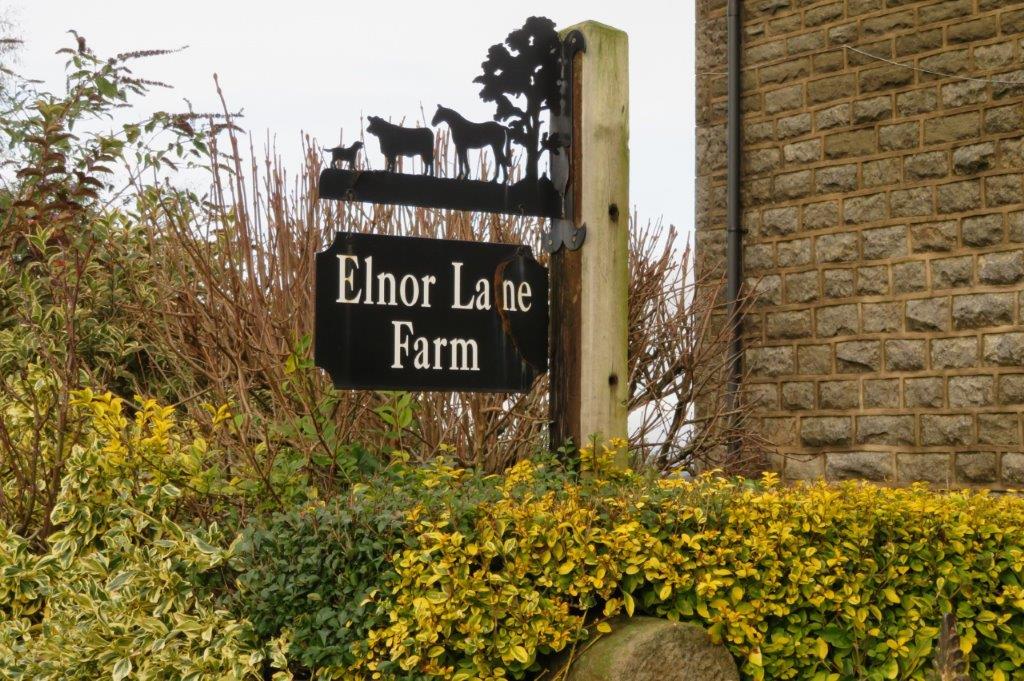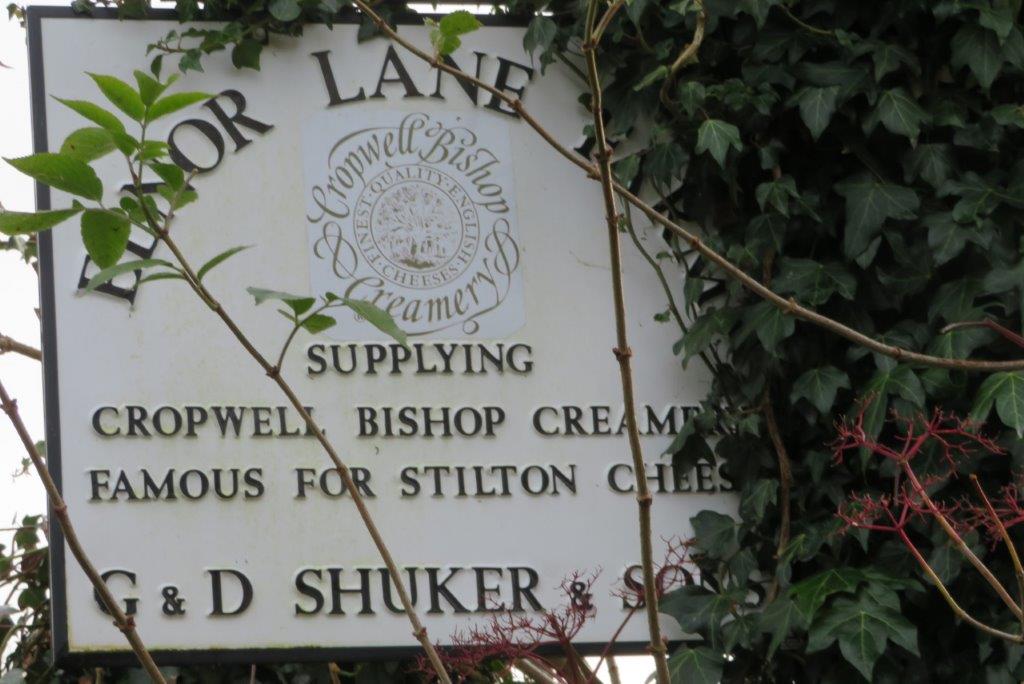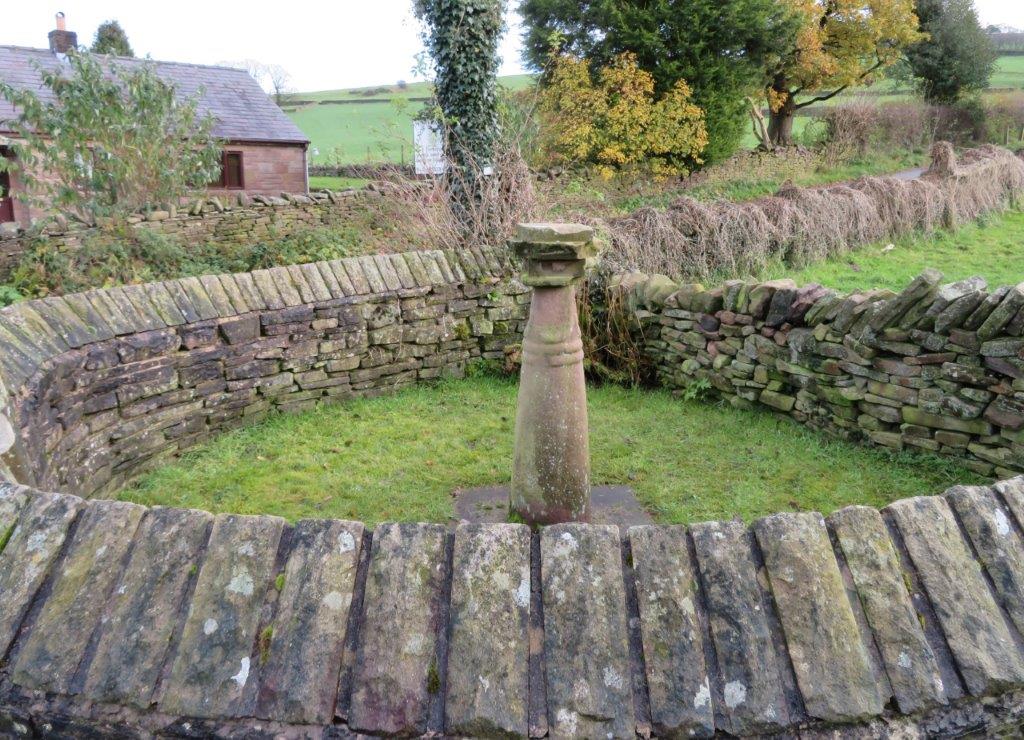 The Shall Cross - see note below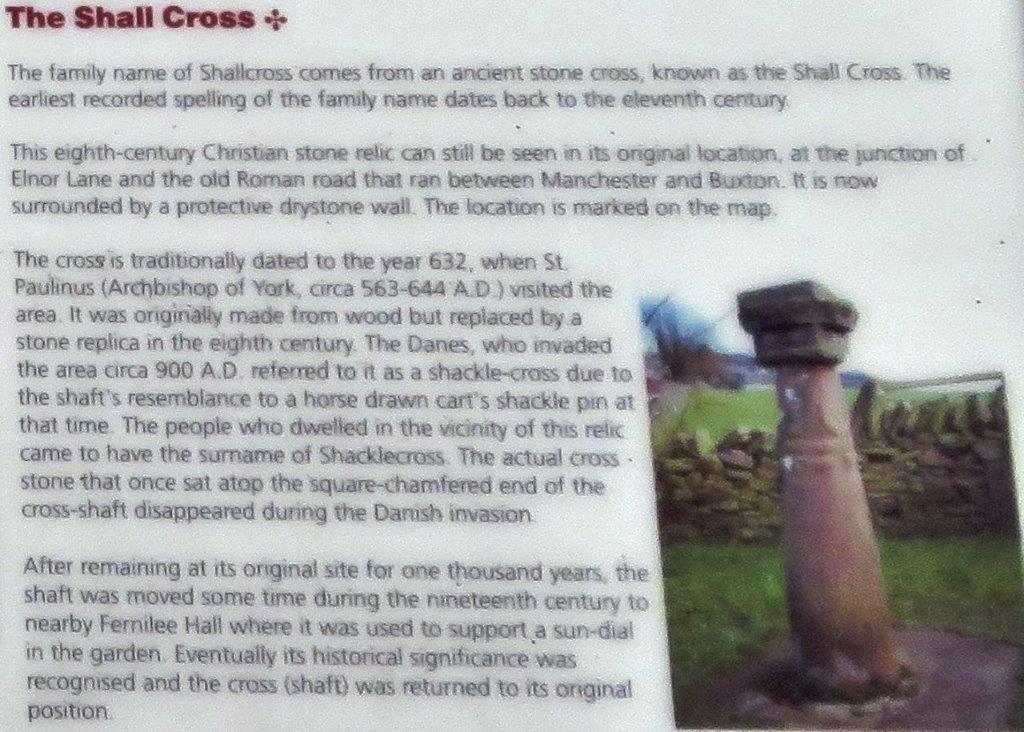 This note extracted from information board at the top of The Shallcross Incline Greenway - a few pictures ahead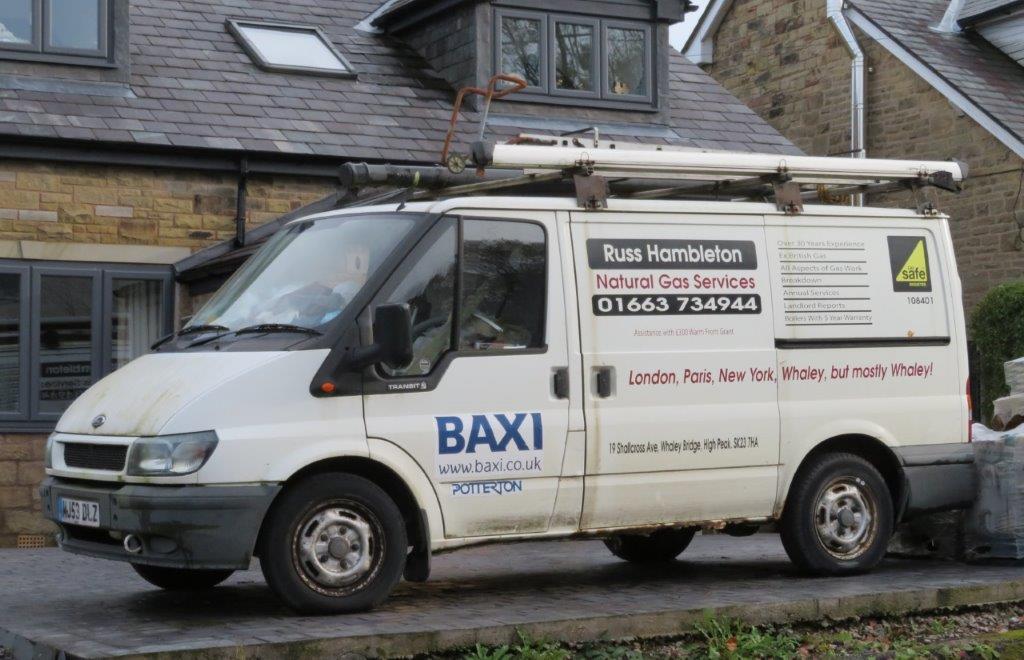 Russ Hambleton - Natural Gas Services - London, Paris, Whaley, but mostly Whaley!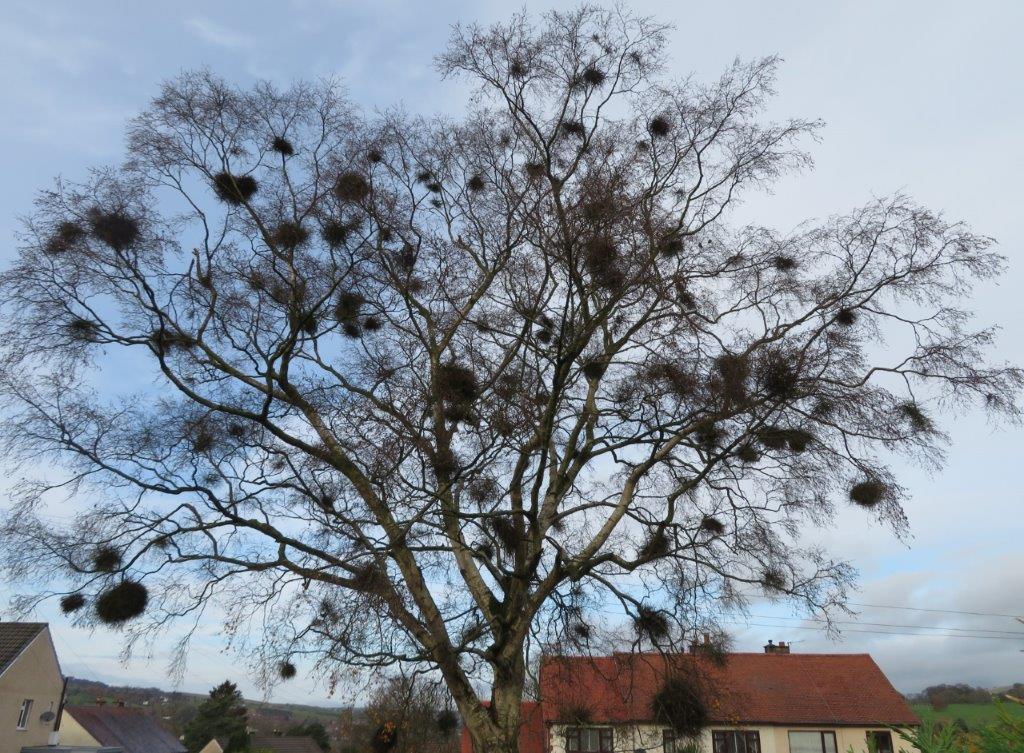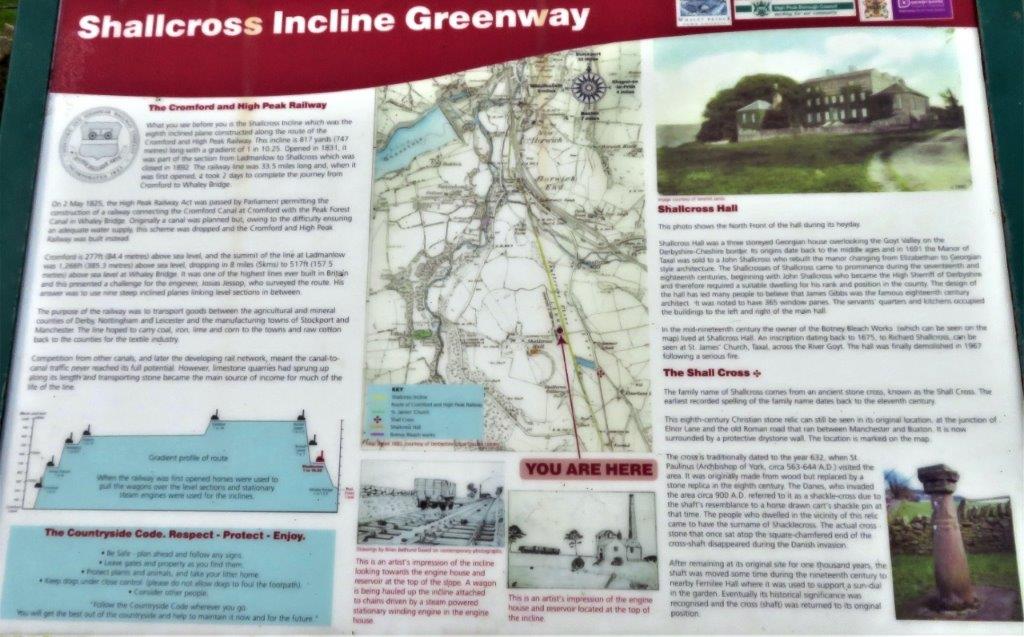 Shallcross Incline Greenway - notice with interesting information related to the local area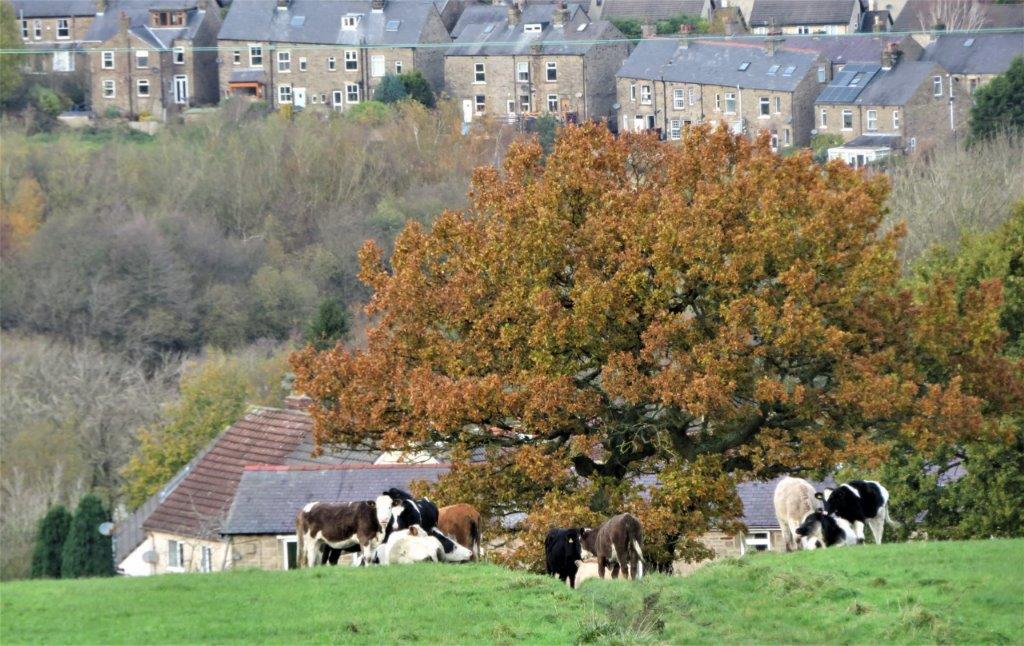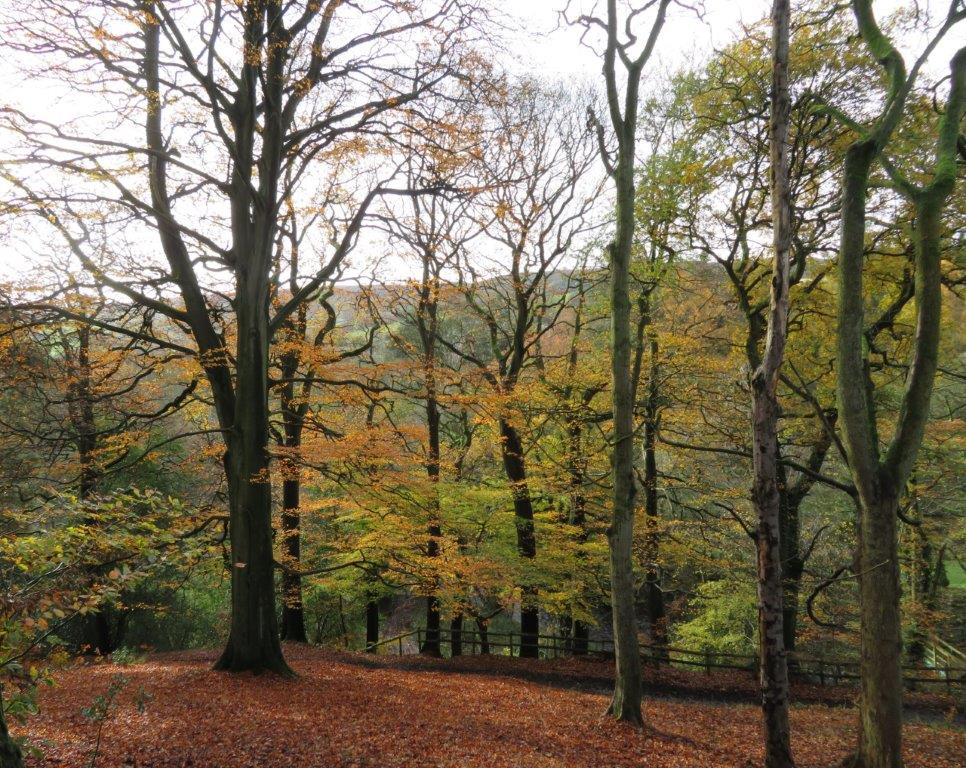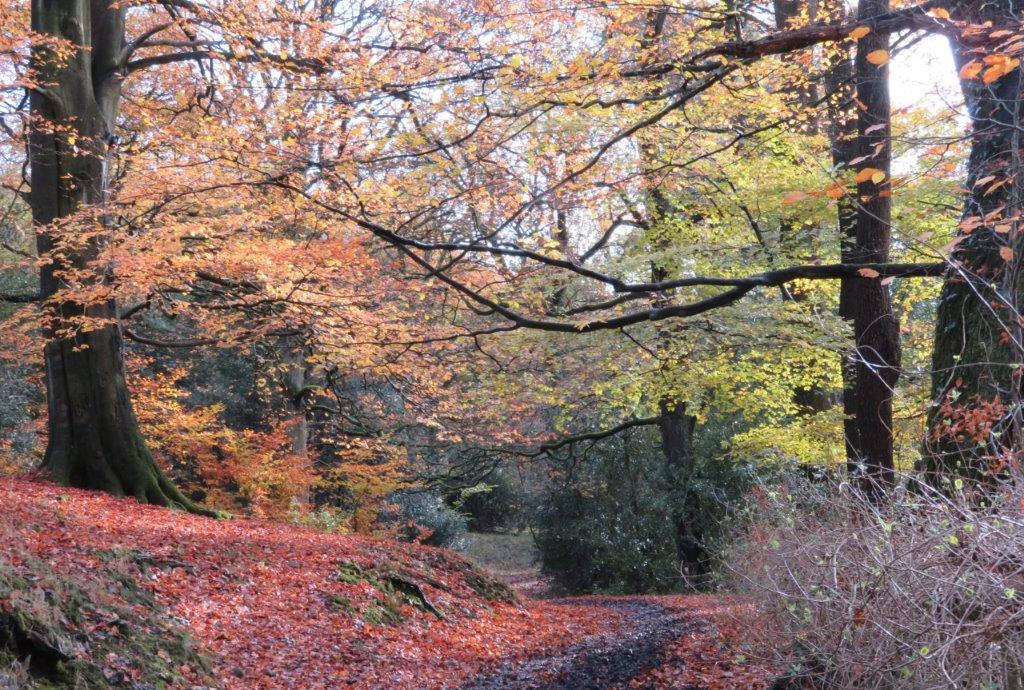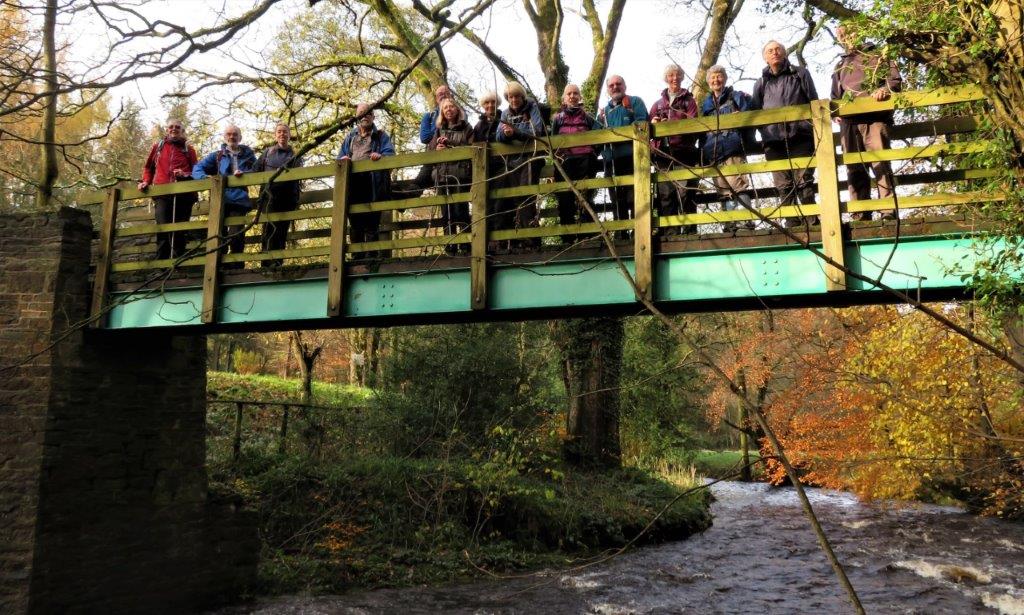 Bridgeshot of our party (over River Goyt)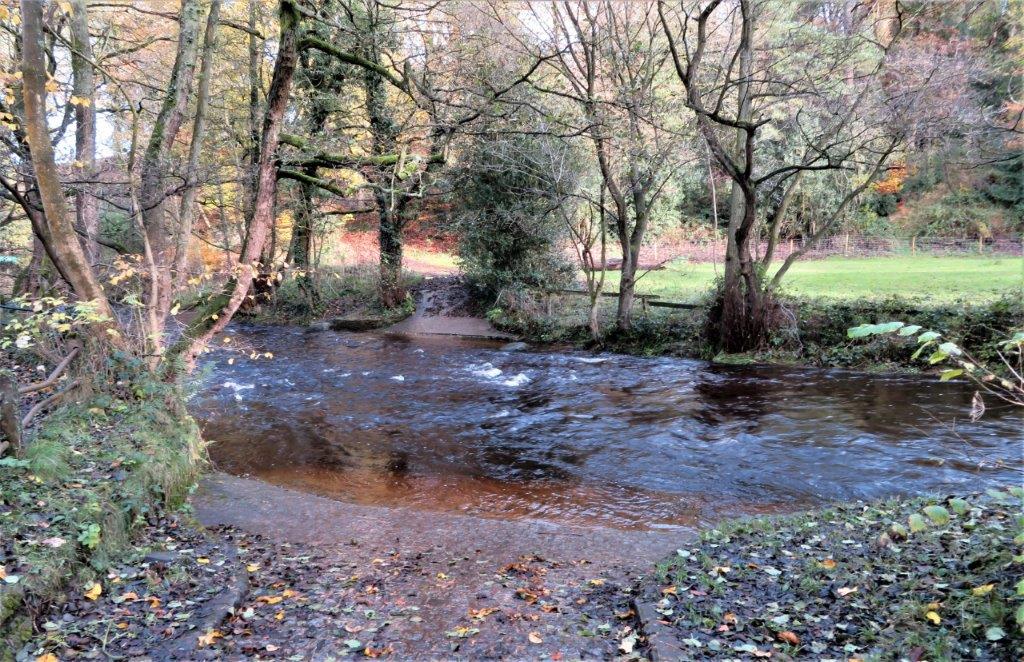 a ford over The River Goyt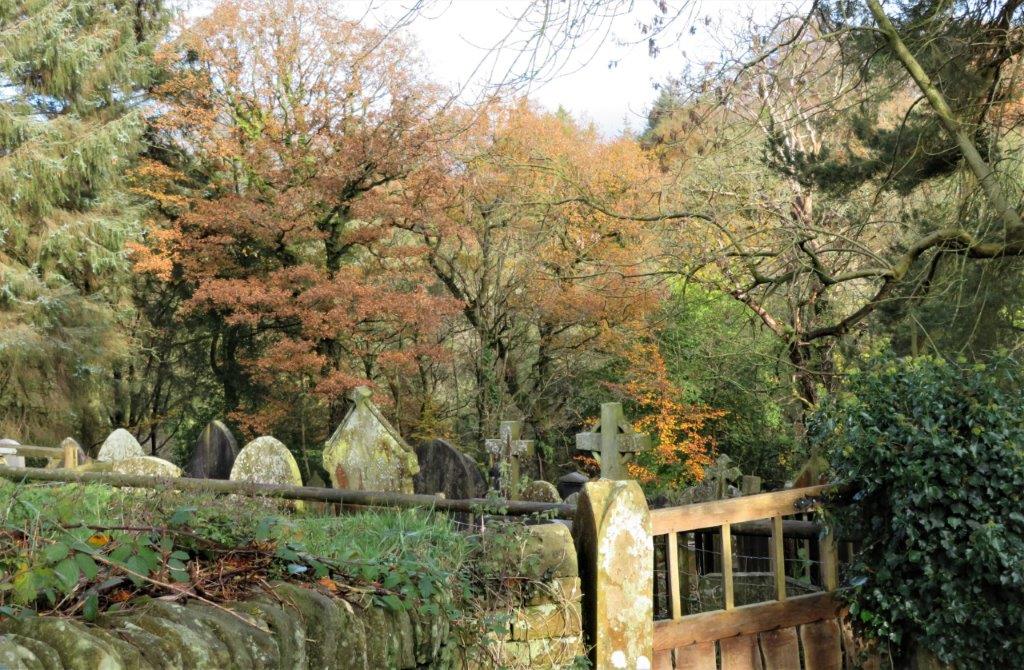 Graveyard - St James Church Whaley Bridge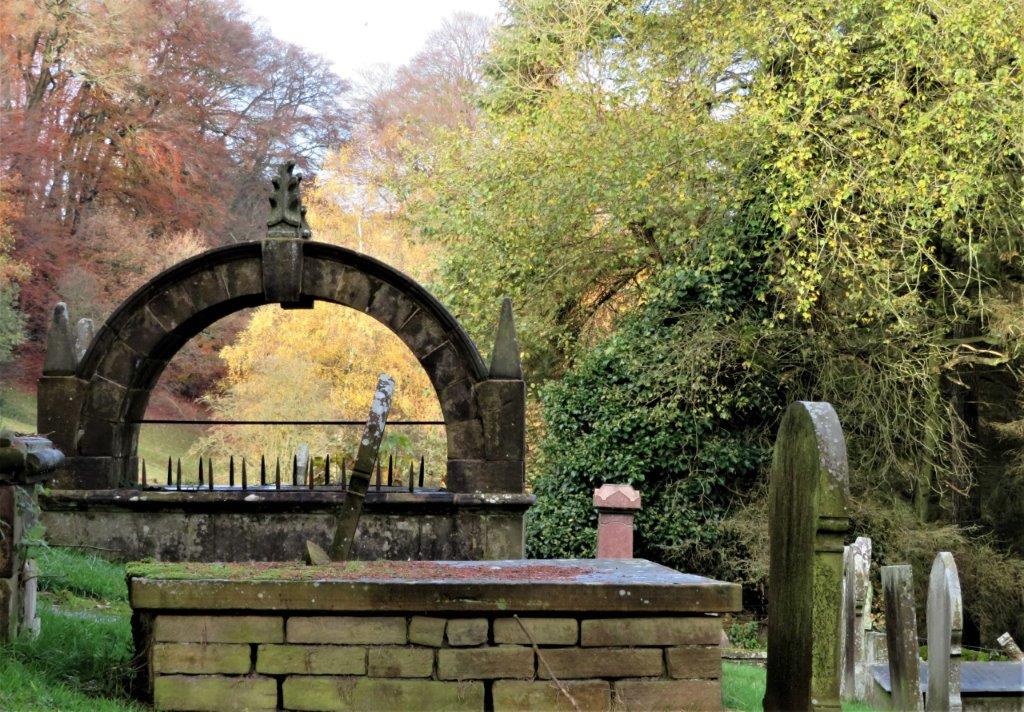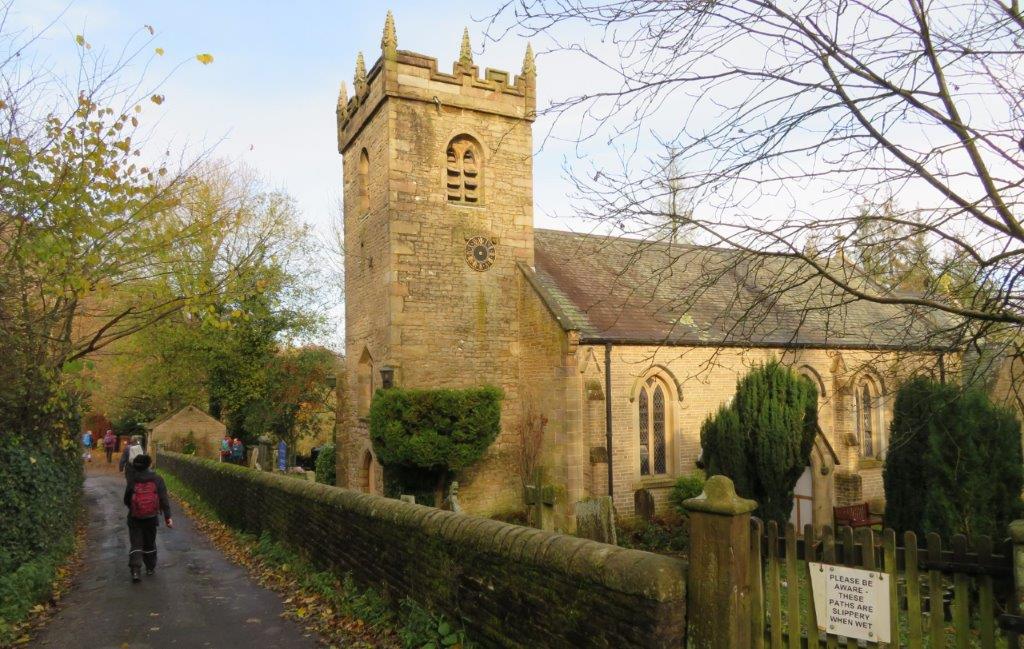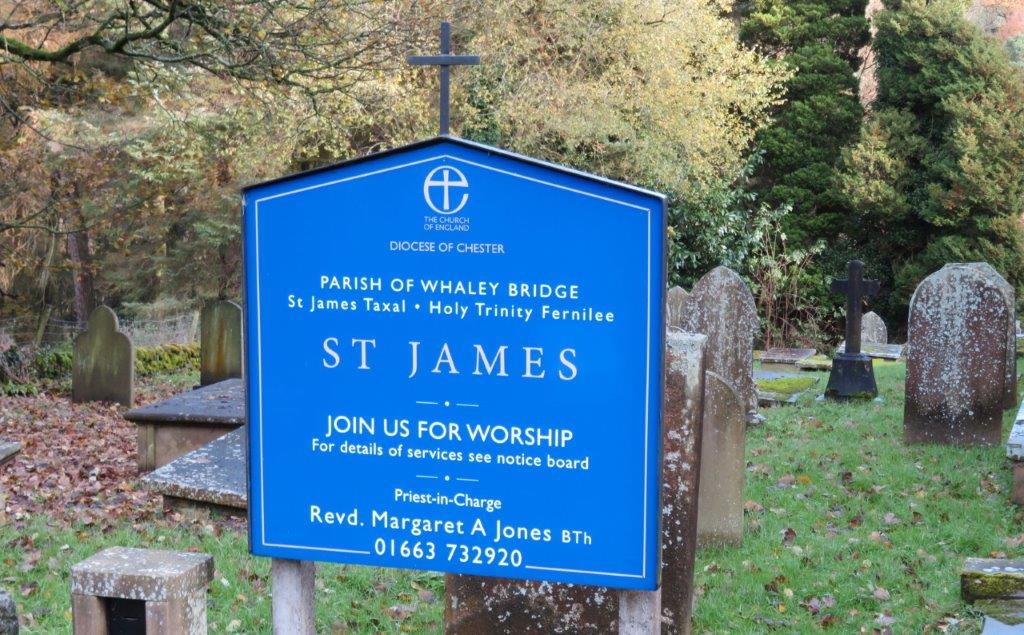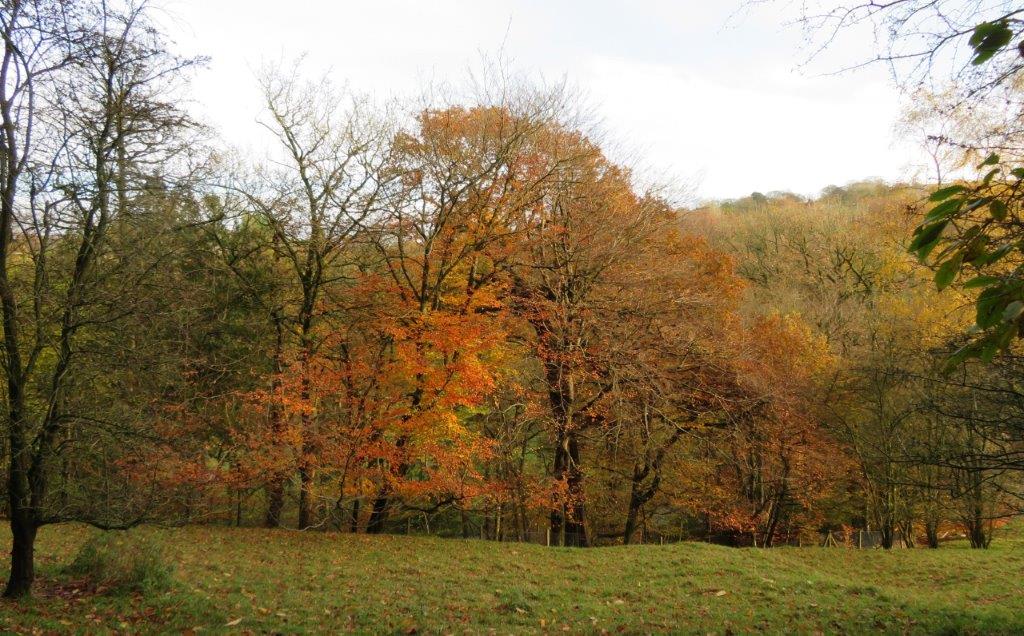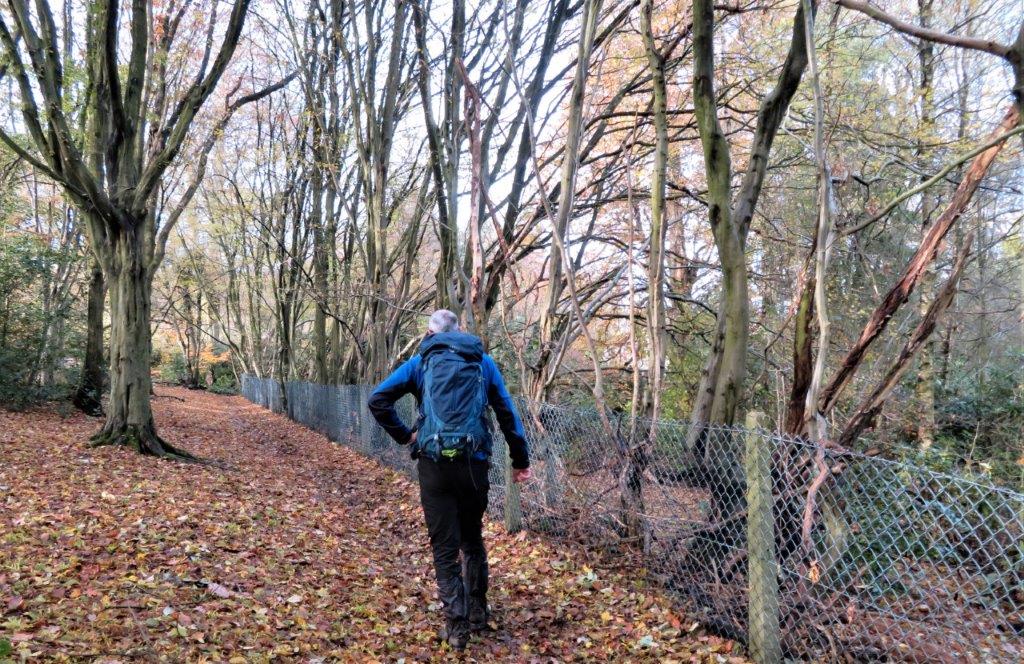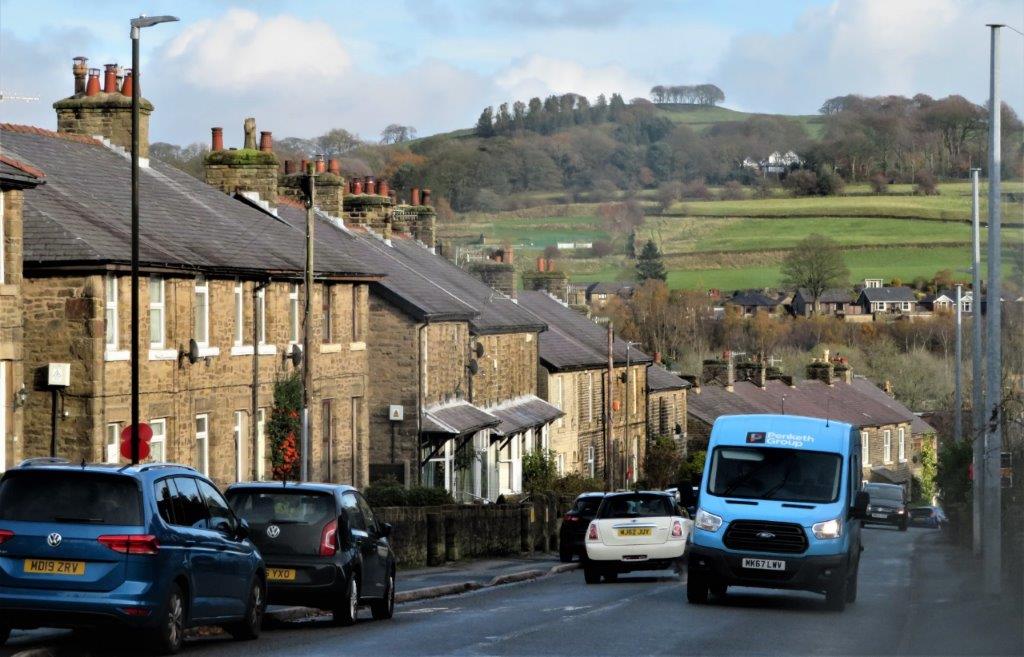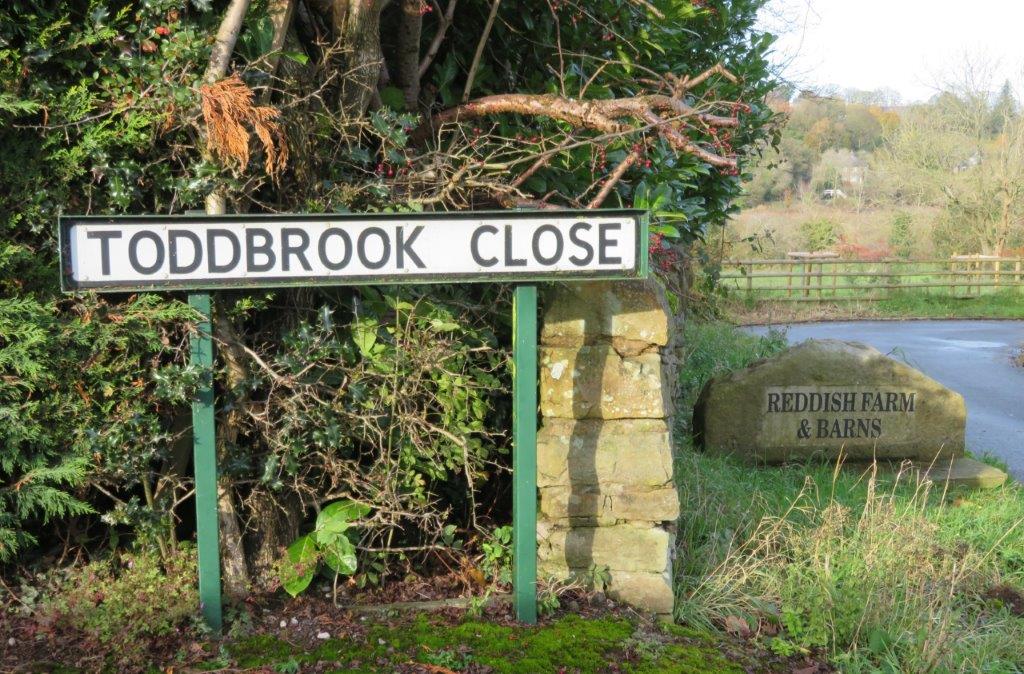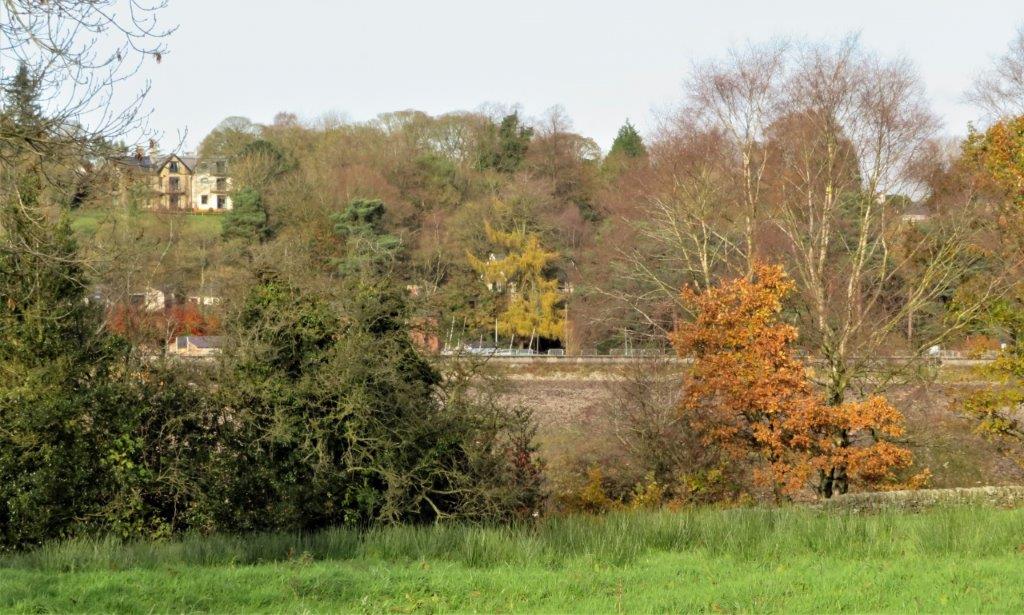 Toddbrook Reservoir now pumped out after possibly embankment collapse some months back - some works in progress and access limited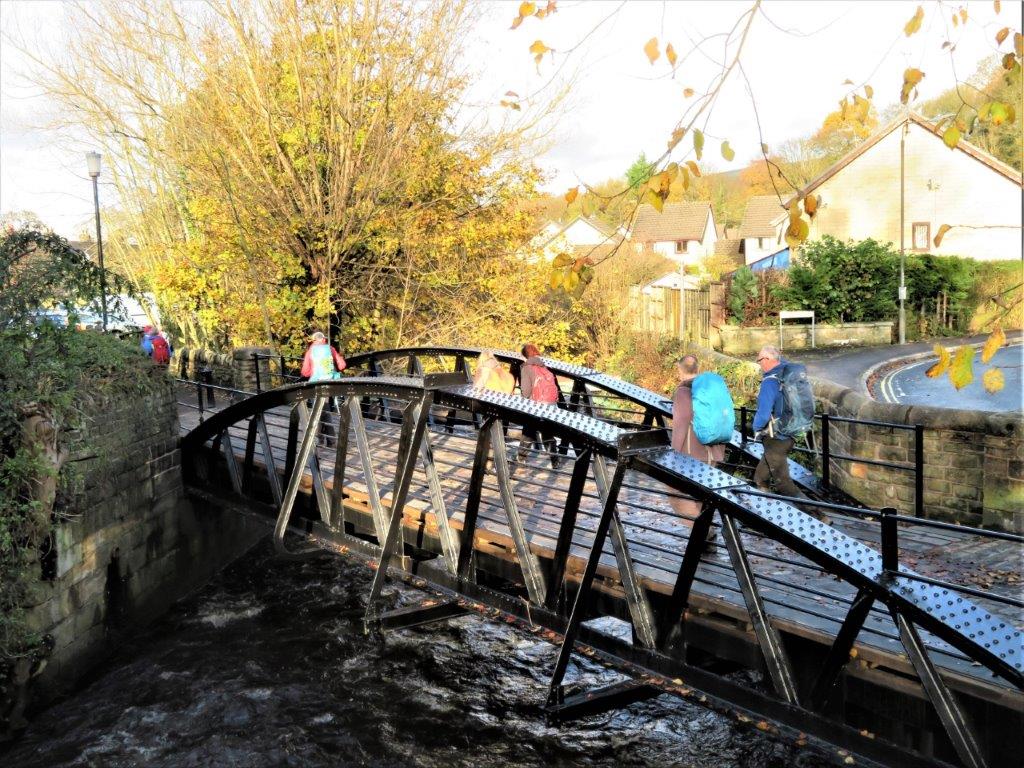 this bridge was part of the The Cromford and High Peak Railway - see note below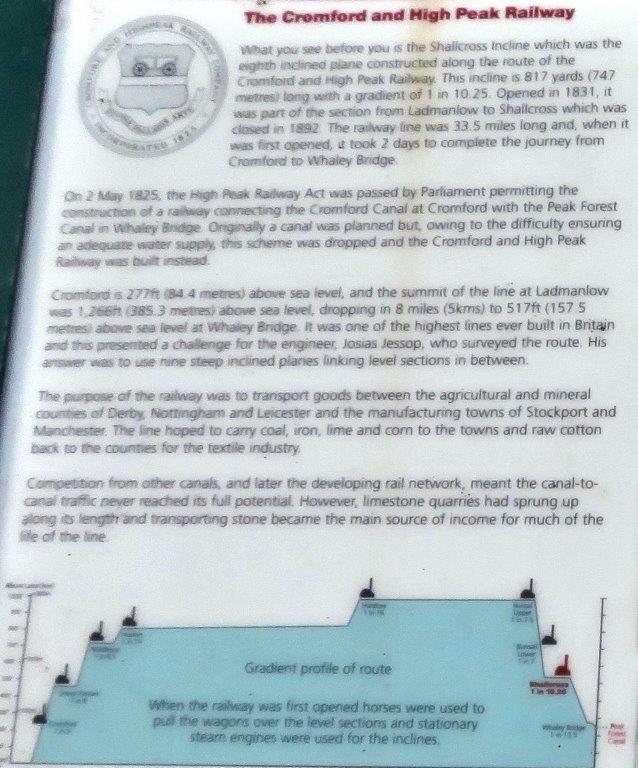 note extracted from Shallcross Incline Greenway (earlier photo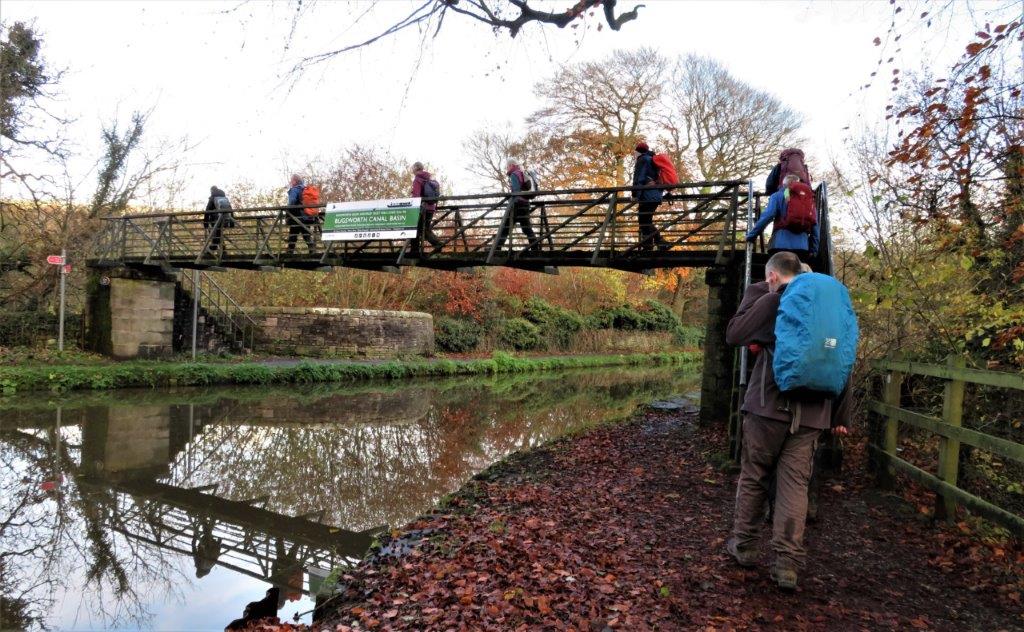 bridge gives two options - to right to Buxworth Basin to left to New Mills which we followedu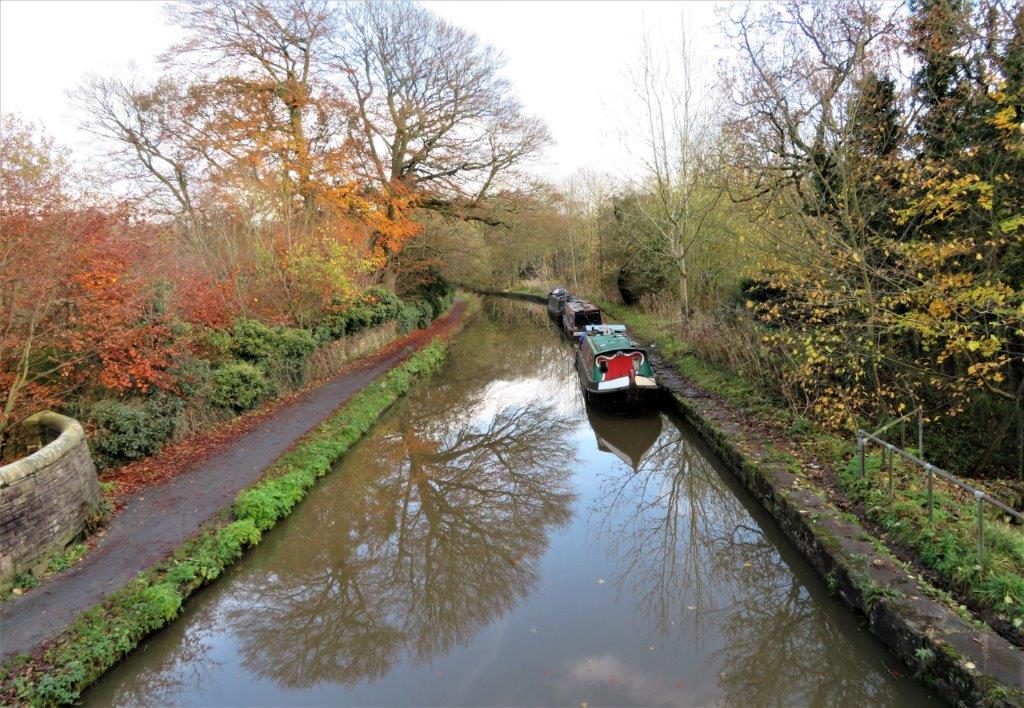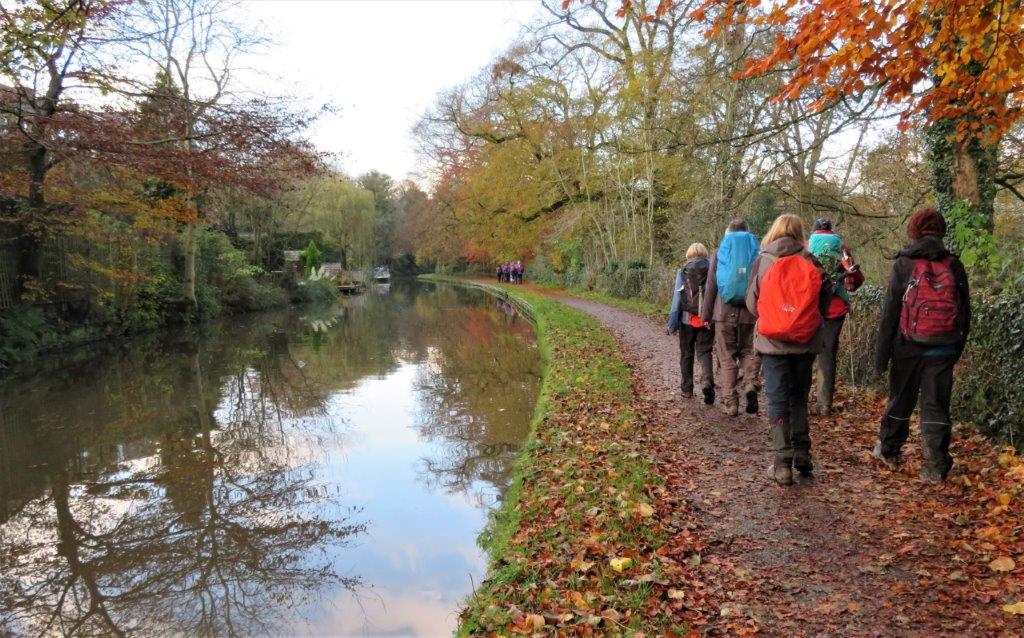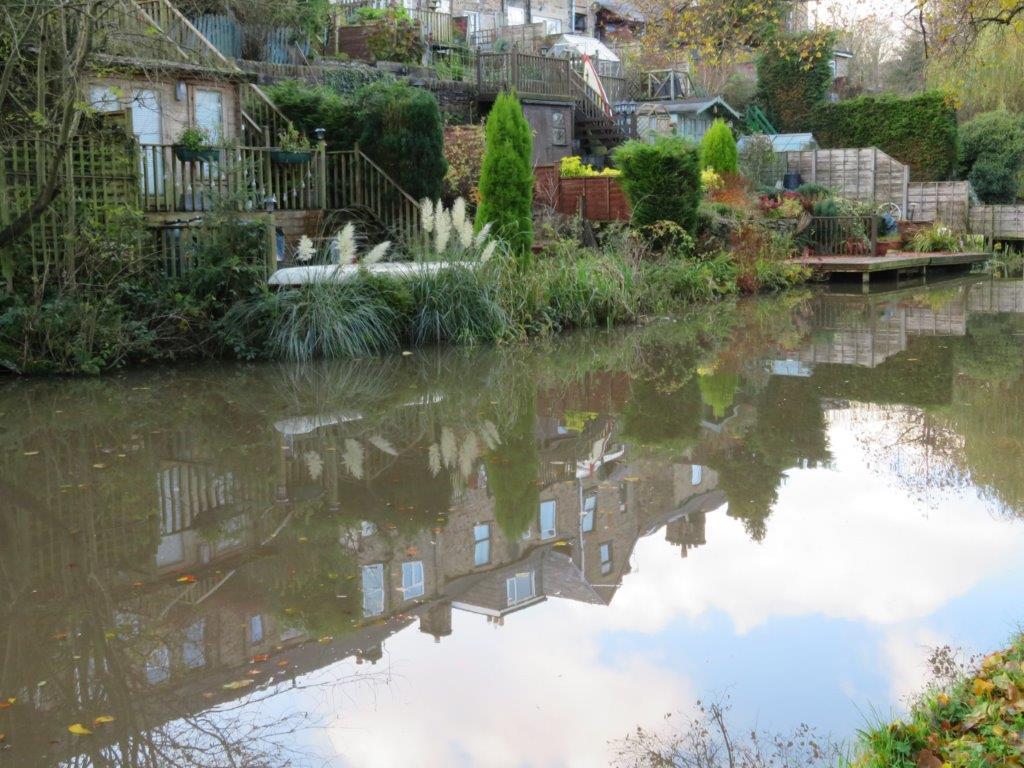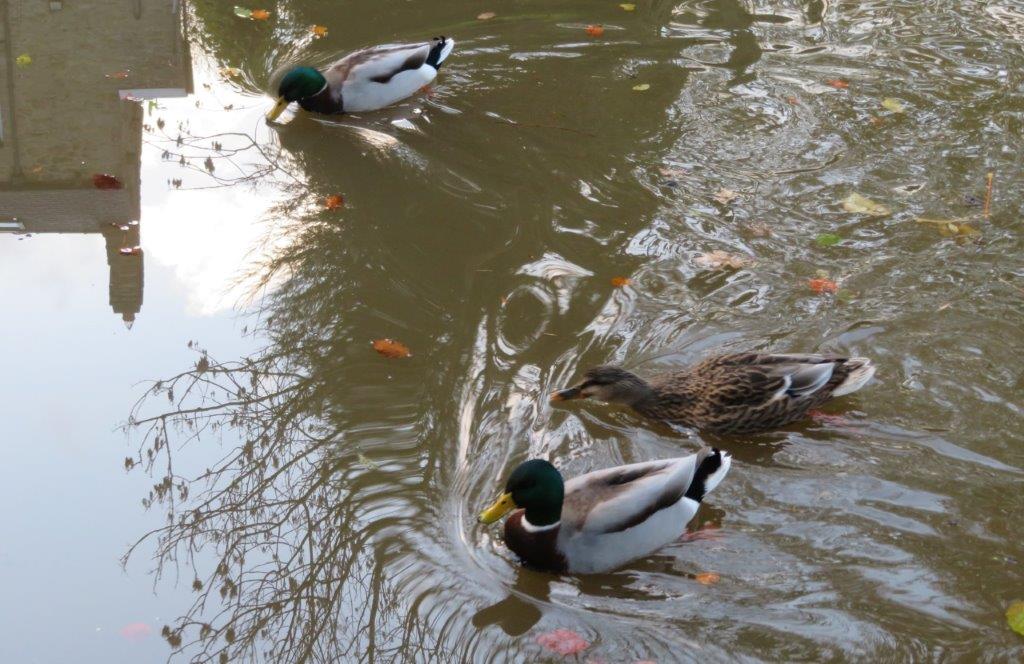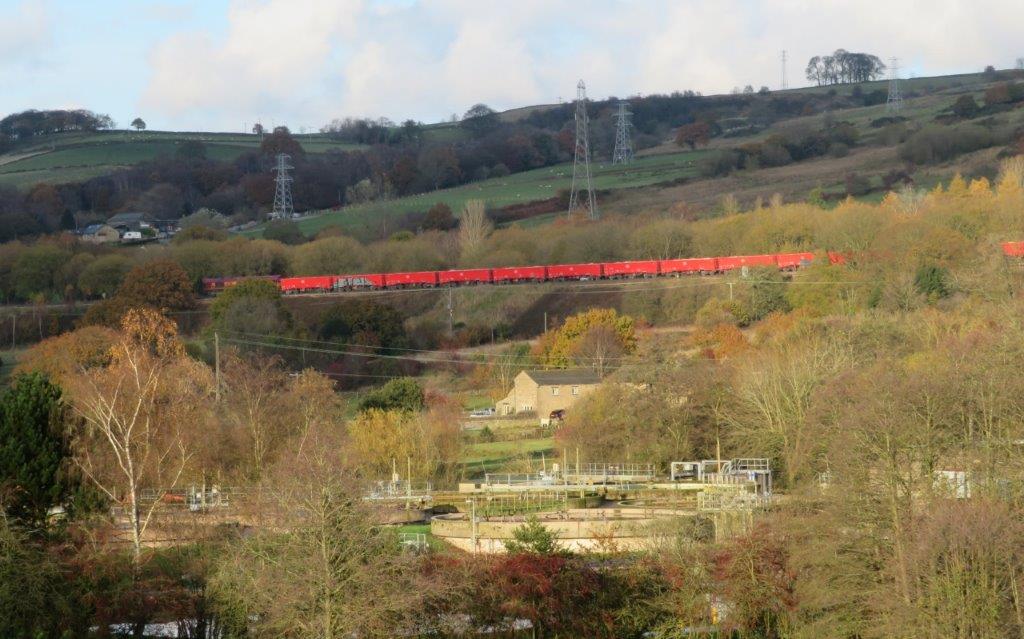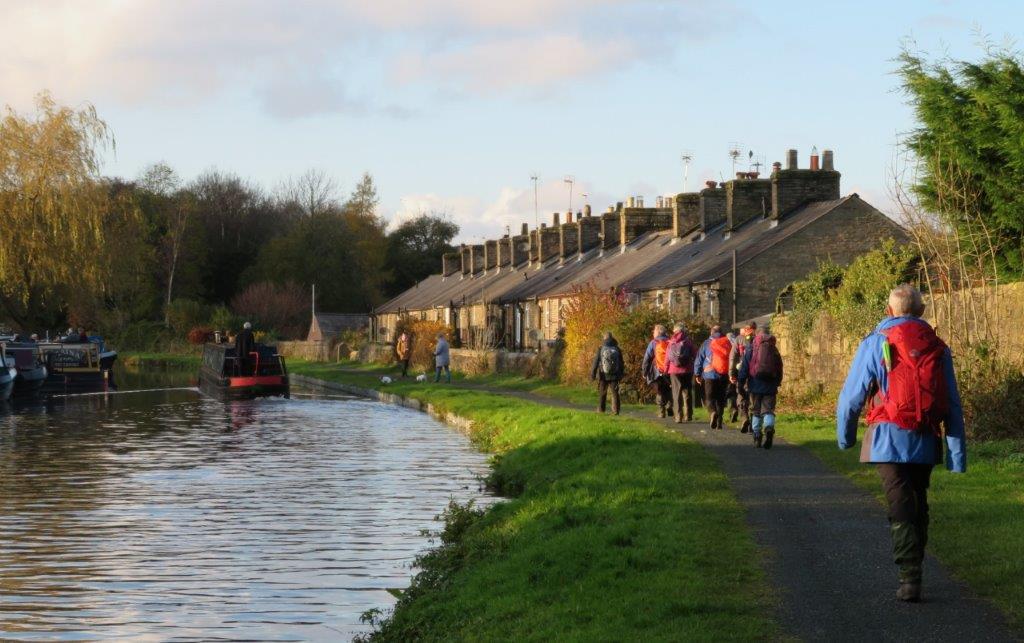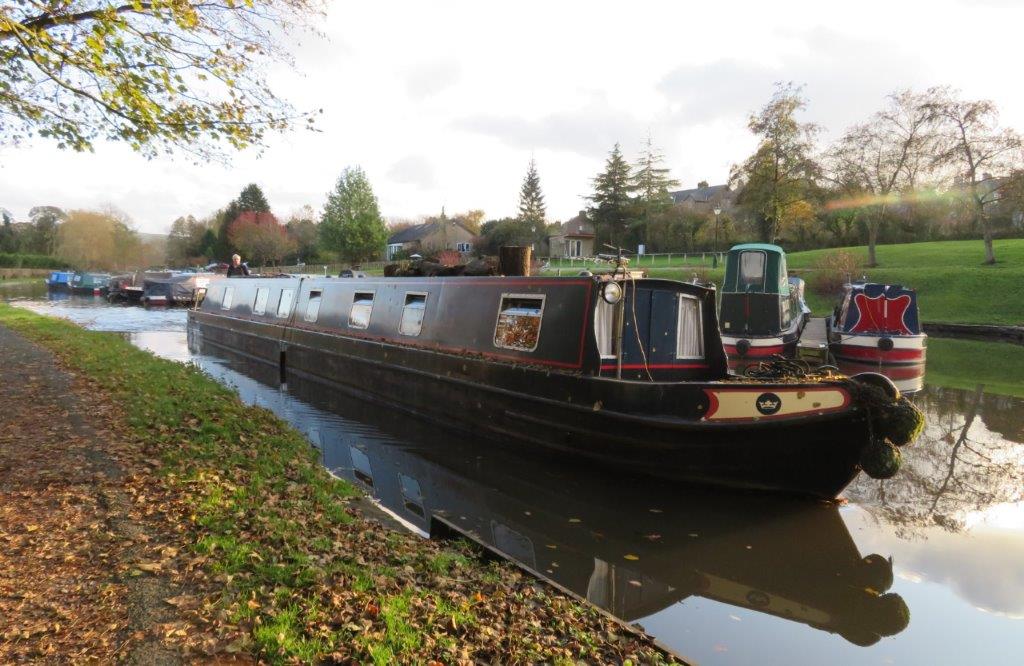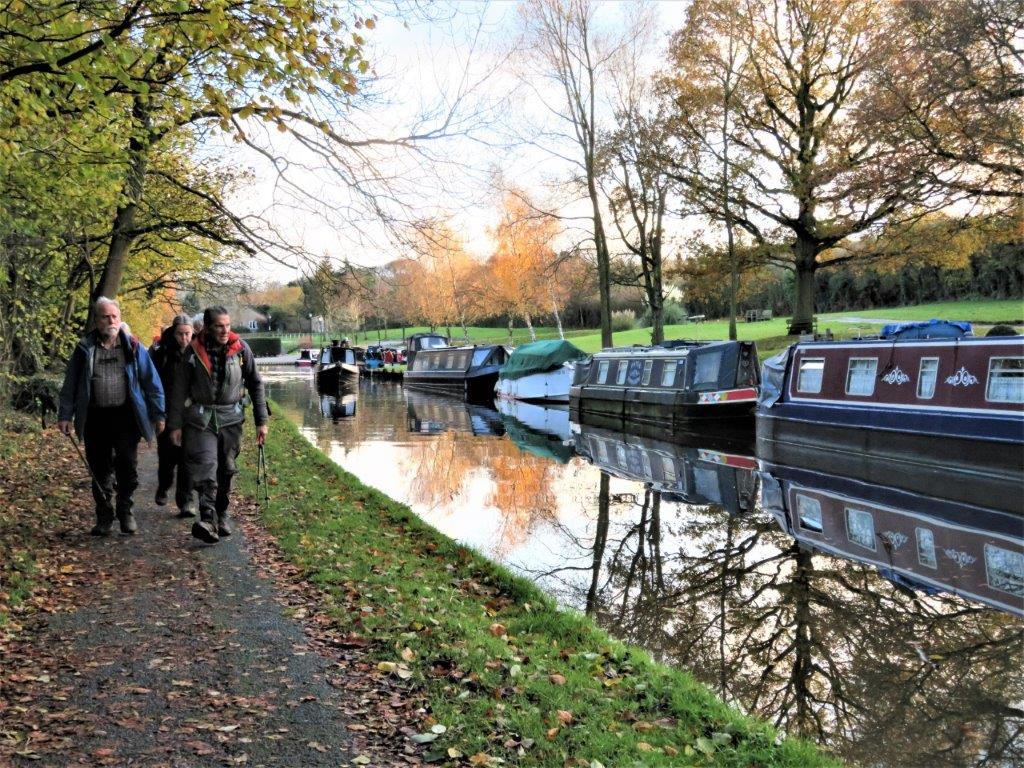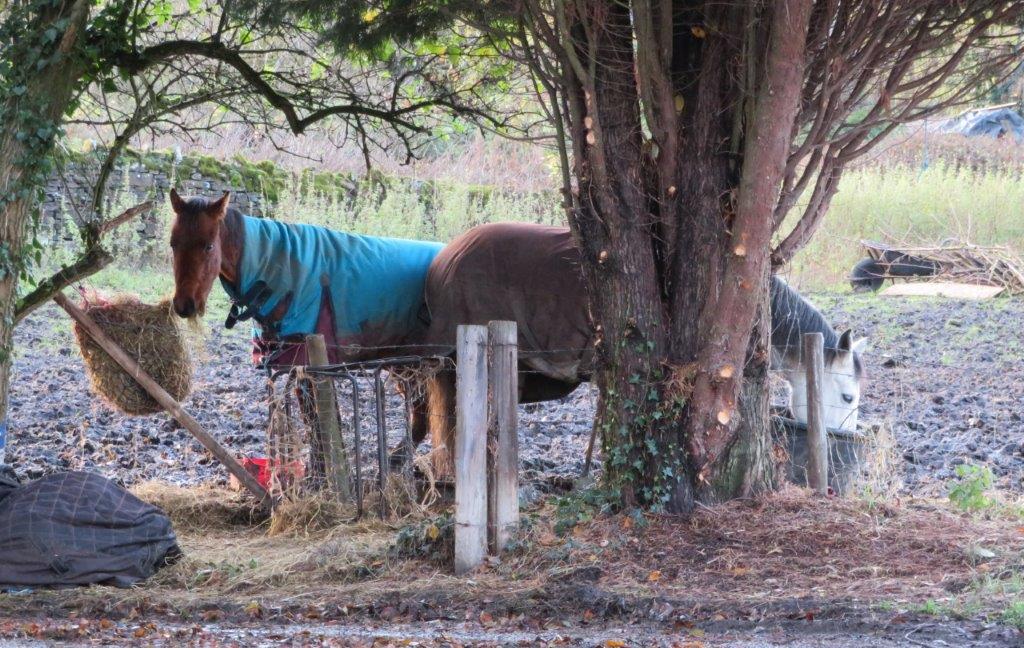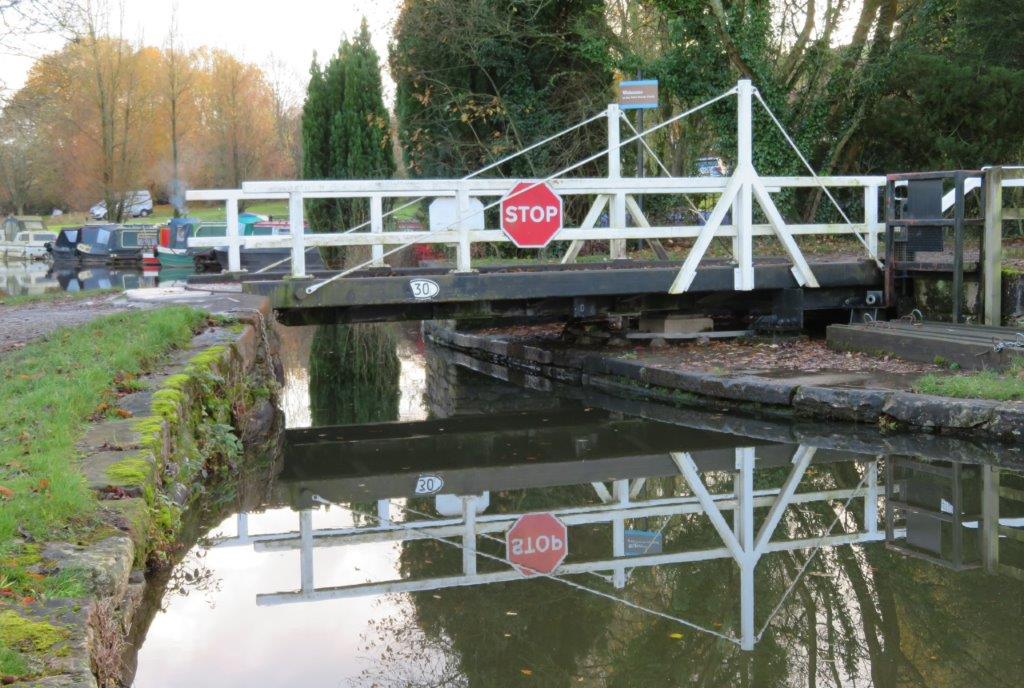 swing bridge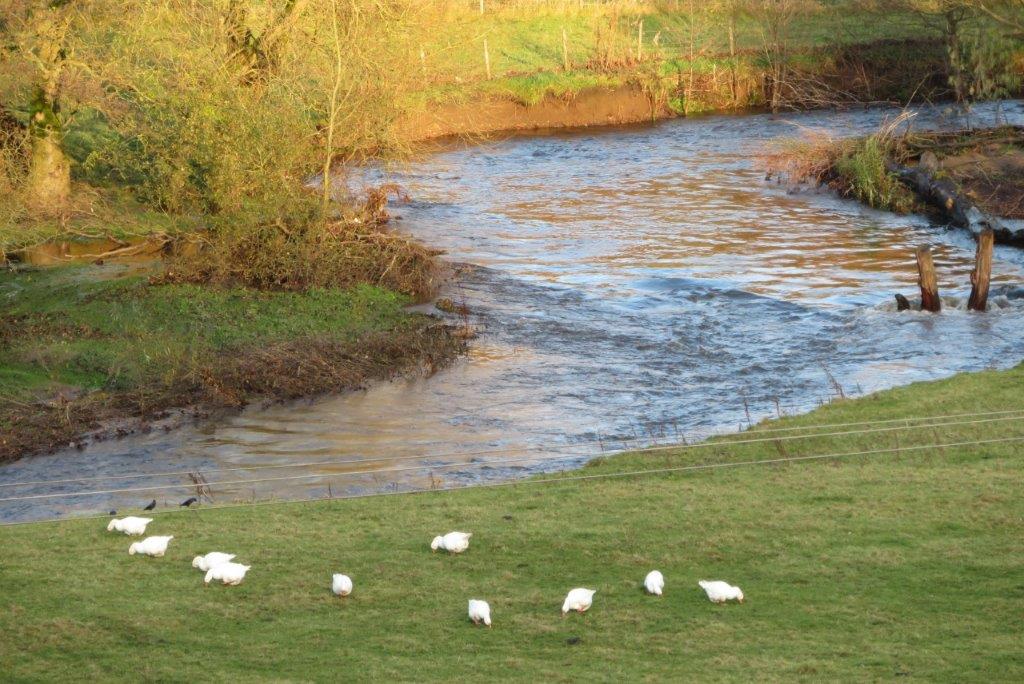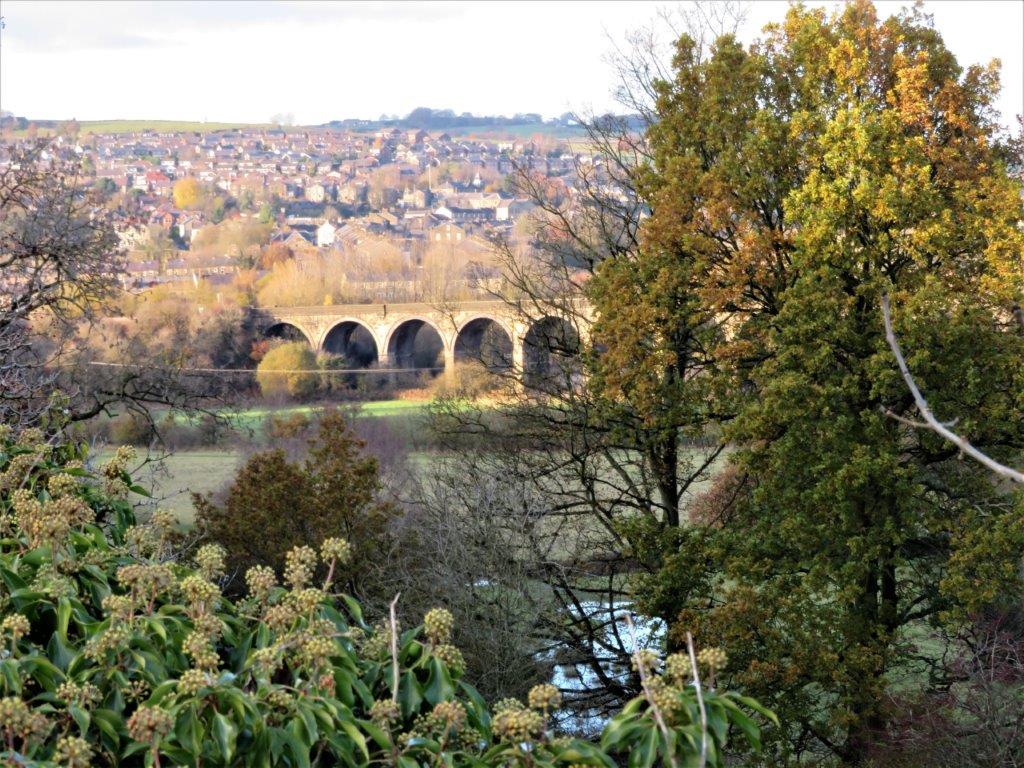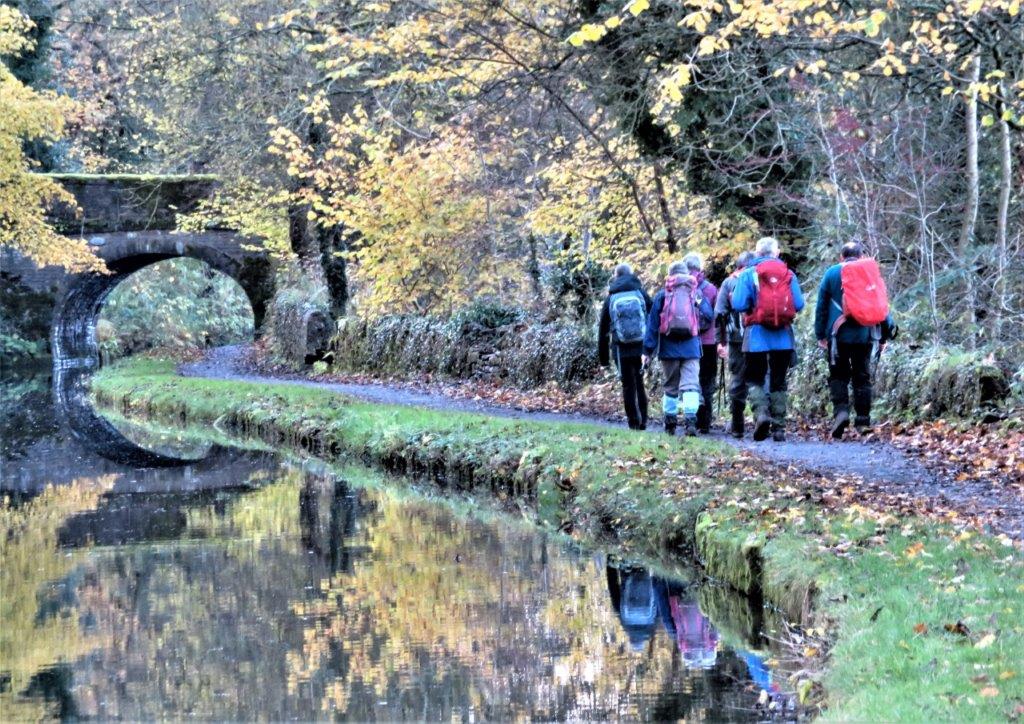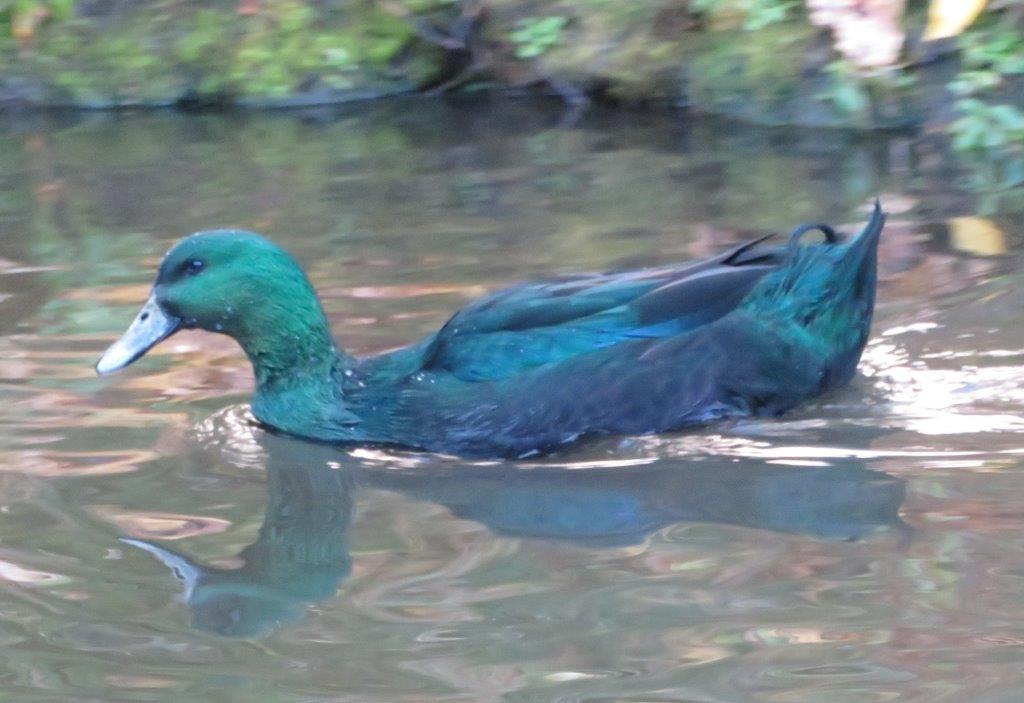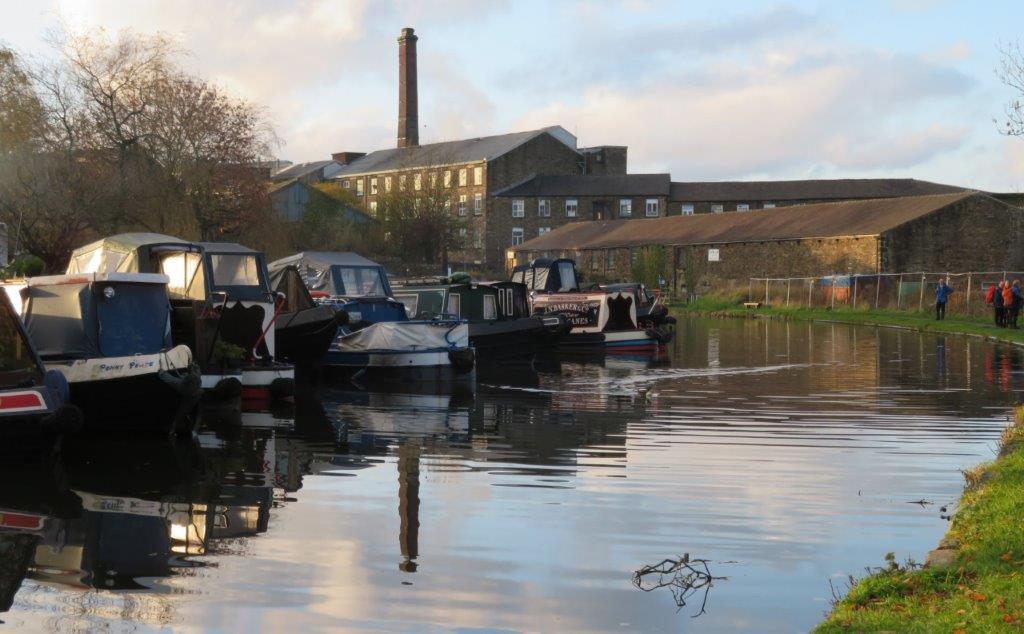 approaching New Mills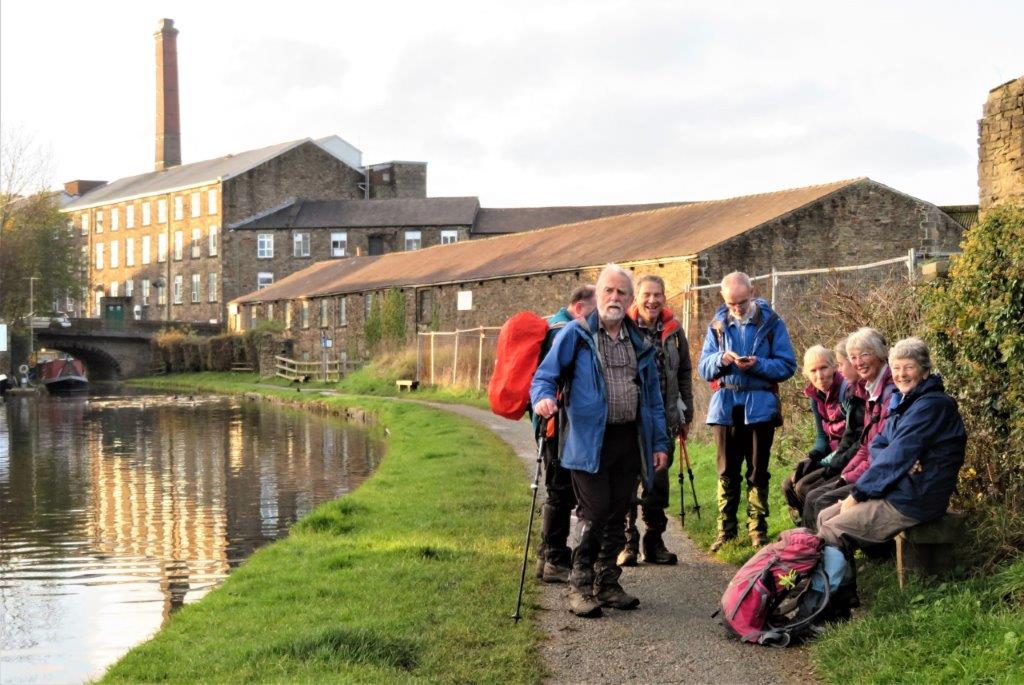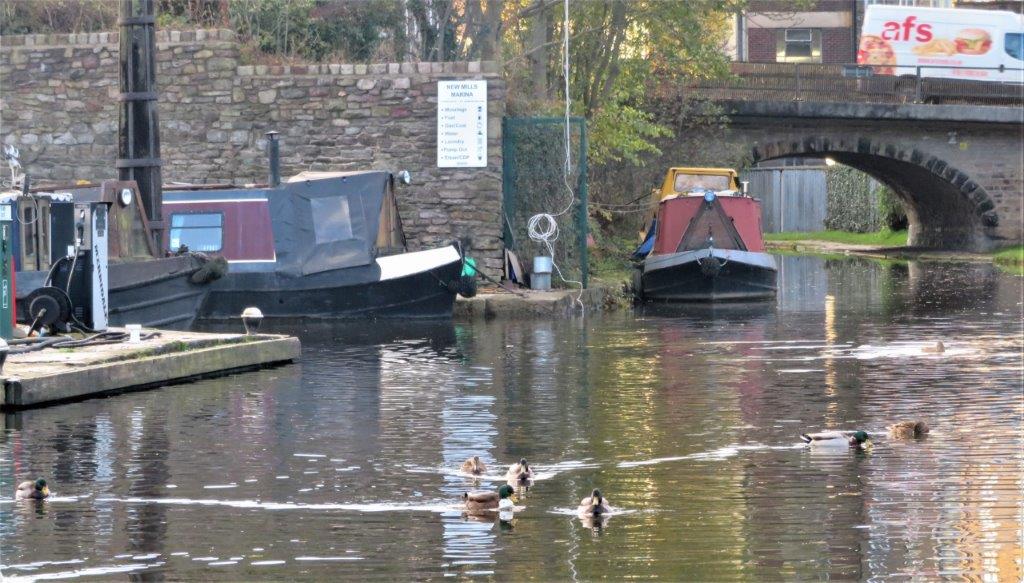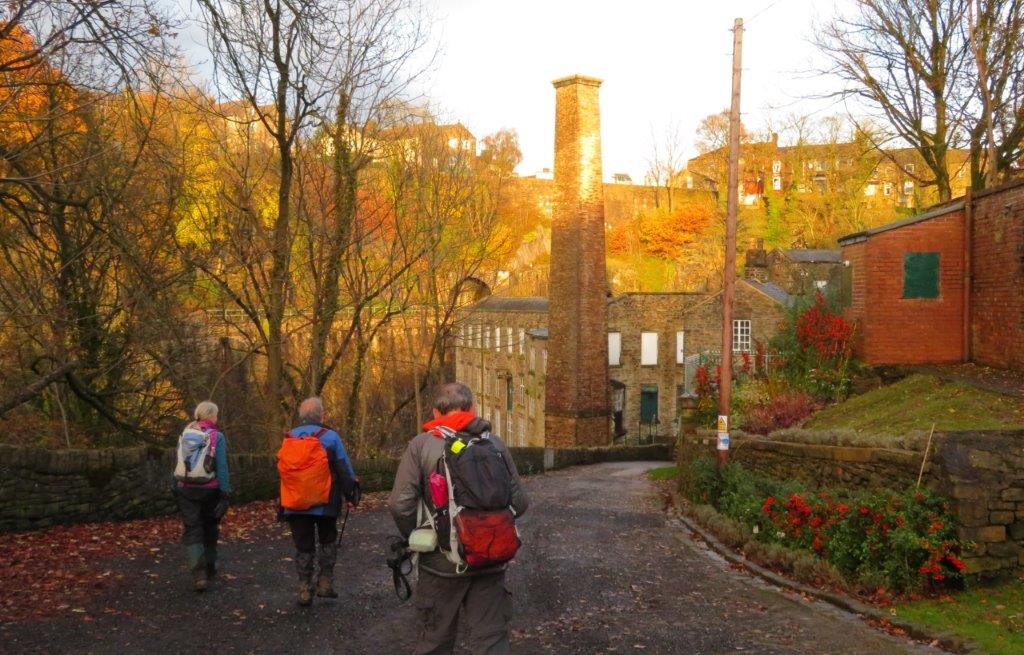 we turned left shortly ahead and crossed on a footpath over The River Goyt toward New Mills Central Railway Station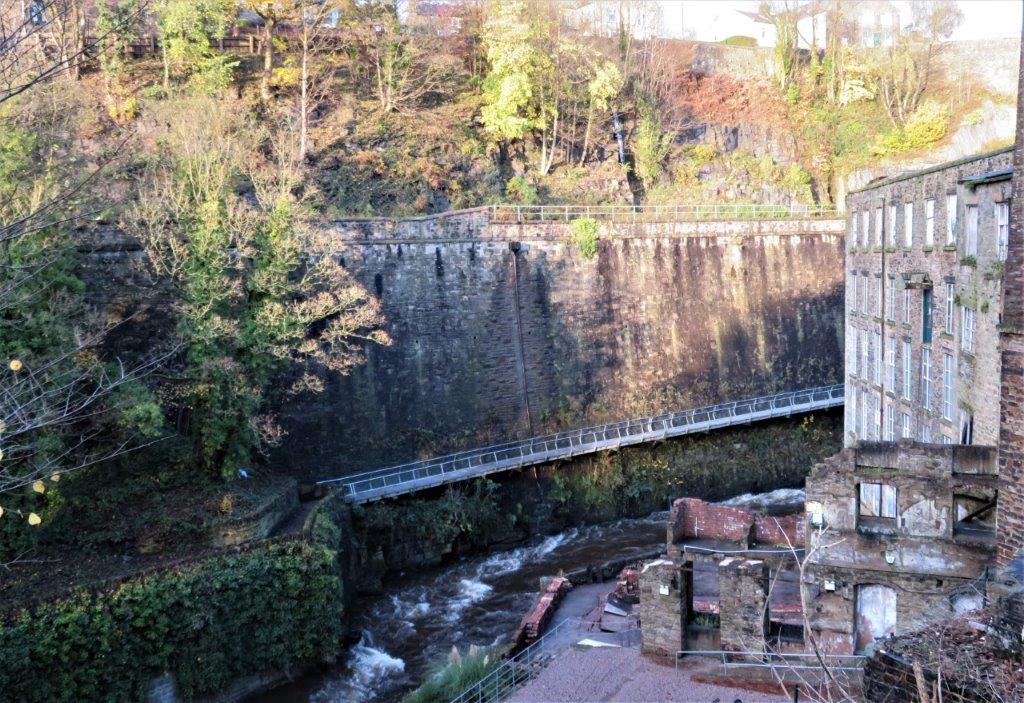 Millennium Walkway attached to retaining walls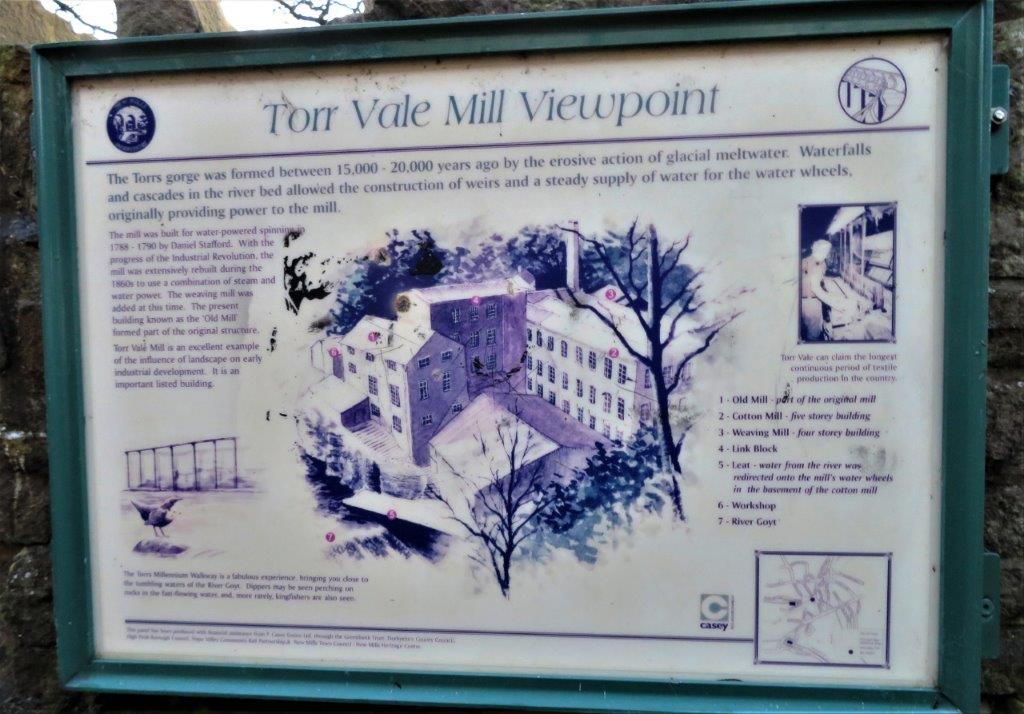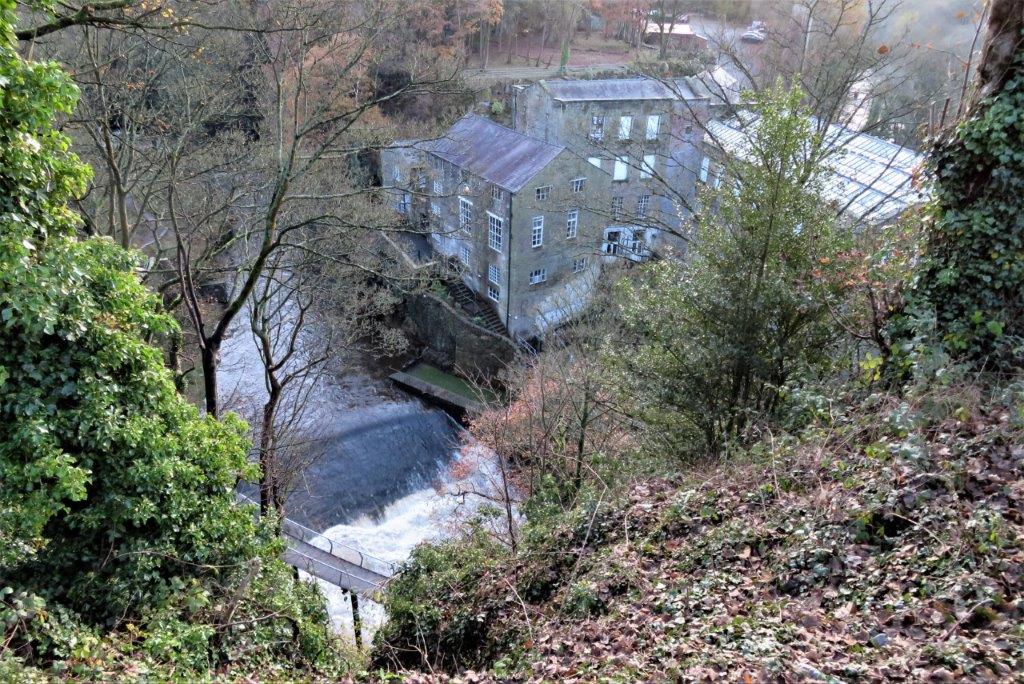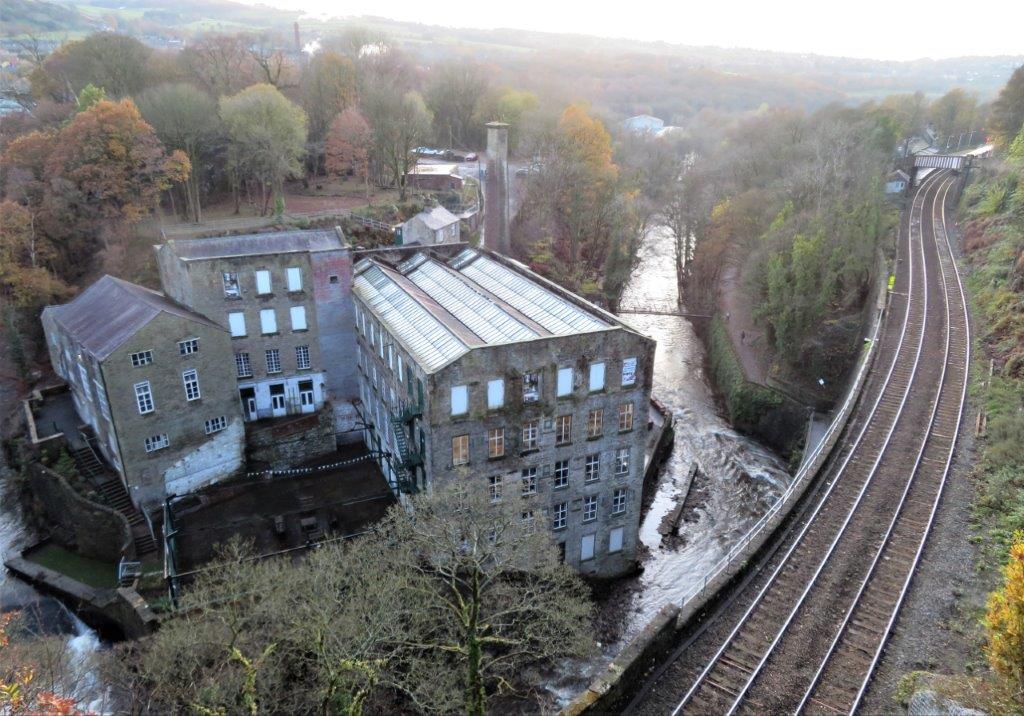 Footbridge crossing the River Goyt just visible to the right of the mill. Railway Station top right.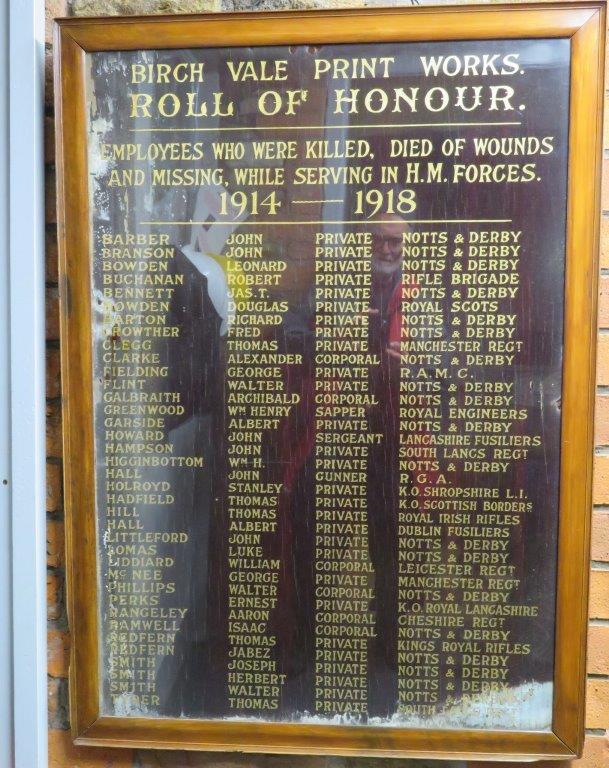 seen in local history museum near Torr Vale Mill viewpoint - World War I death toll in one local industry - Birch Vale Print Works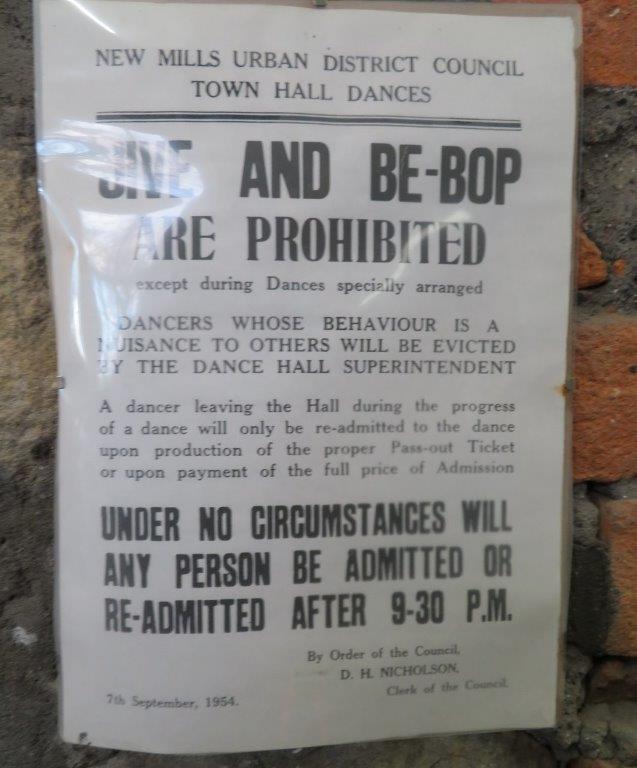 Jive and Be-Bop prohibited
homepage - Daywalks Index 2019 - contact me at