homepage - Daywalks Index 2019 - contact me at

2019.11.06 Start at SK278740 - {junct A621 (Sheffield Rd) & minor rd ~WNW toward Curbar}, ~SSE up to Birchen Edge, ~WSW then SSE along B.Edge to SK282723, down W then ~S to B6050 Rd, ~W joining A619 Rd and passing Robin Hood Inn, cross A619 Rd & ~S down steps to cross FB over Hearthy Lea Brook, follow brook ~ESE and cross Emporer Stream, then up ~S to join track at SK284714, follow track ~WSW thru Gibbet Moor, continue on track ~S along fields then on edge of Bunker Hill Wood, turn at wood south end ~SW and continue ~SW thru Rabbit Warren (moor), join track at SK278685 follow this track NW to SK271691, V turn S down to Beeley Hilltop, follow road ~W to Beeley Lodge, ~W over road bridge across River Derwent, ~W / S / W to Calton Lees, ~W to past Calton Houses, ~ NE up for ~200m then ~W thru Calton Pastures to pond SK235688, ~NW to Ballcross Farm, follow road NNW then V turn ~SSW on rd, cross Monsall Trail joining B6048 rd, cross River Wye into Bakewell - leader Will Carlile - Wednesday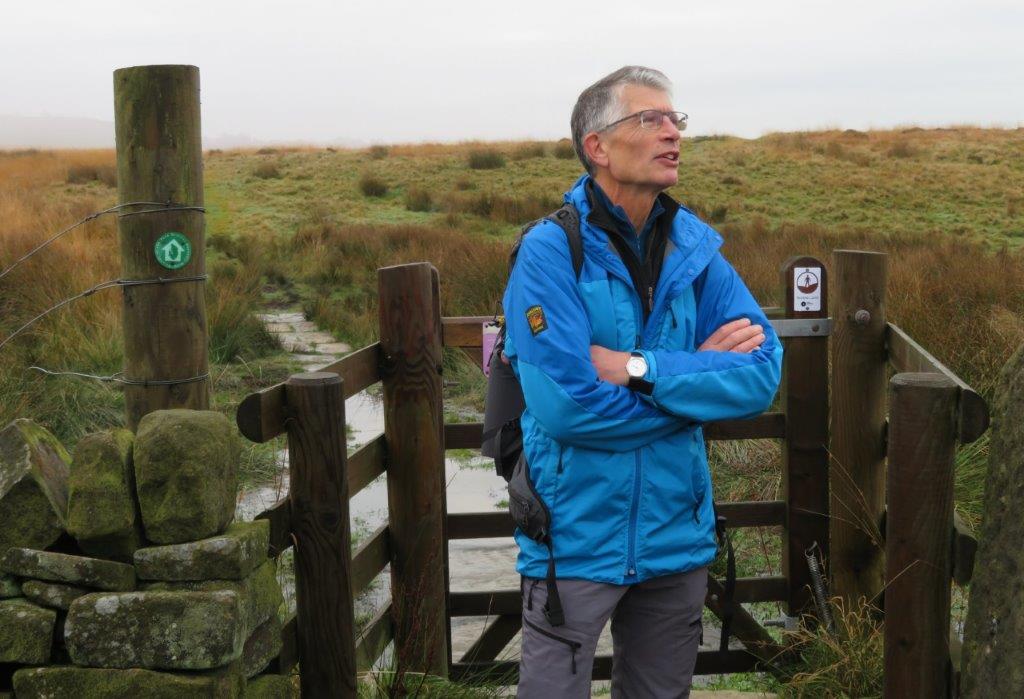 leader briefs walkers at gate next to 'Curbar Crossroads'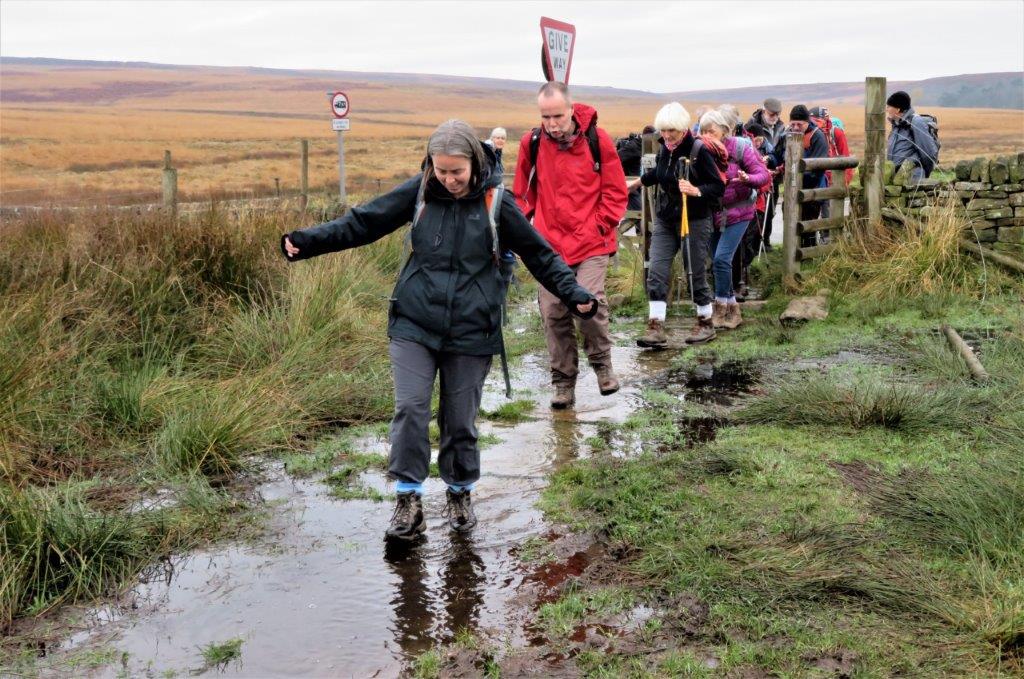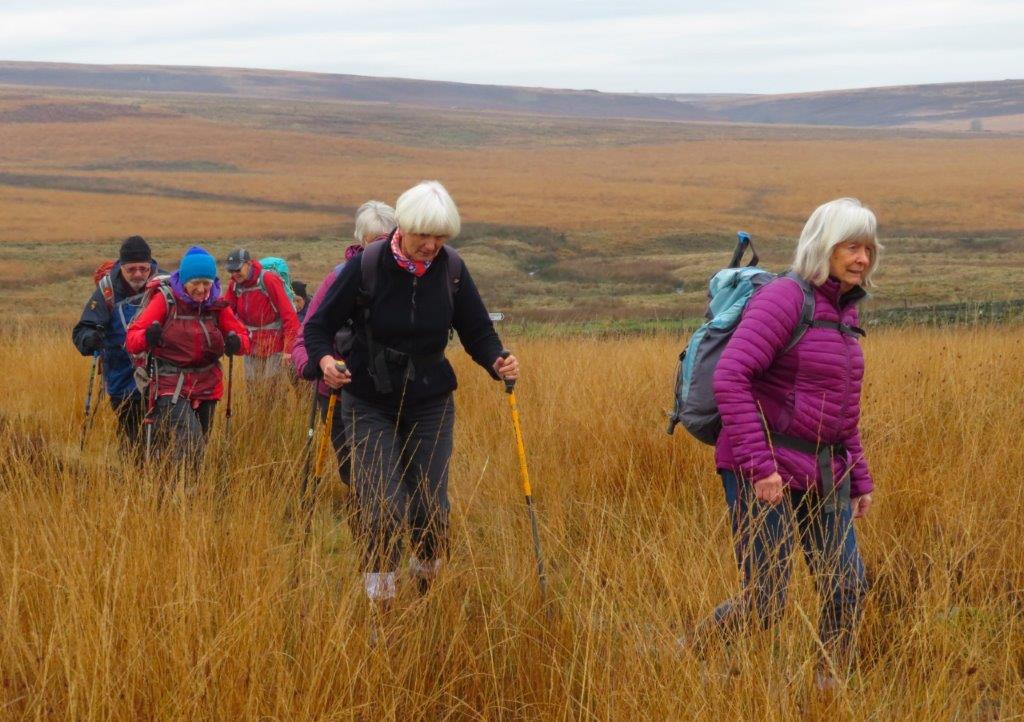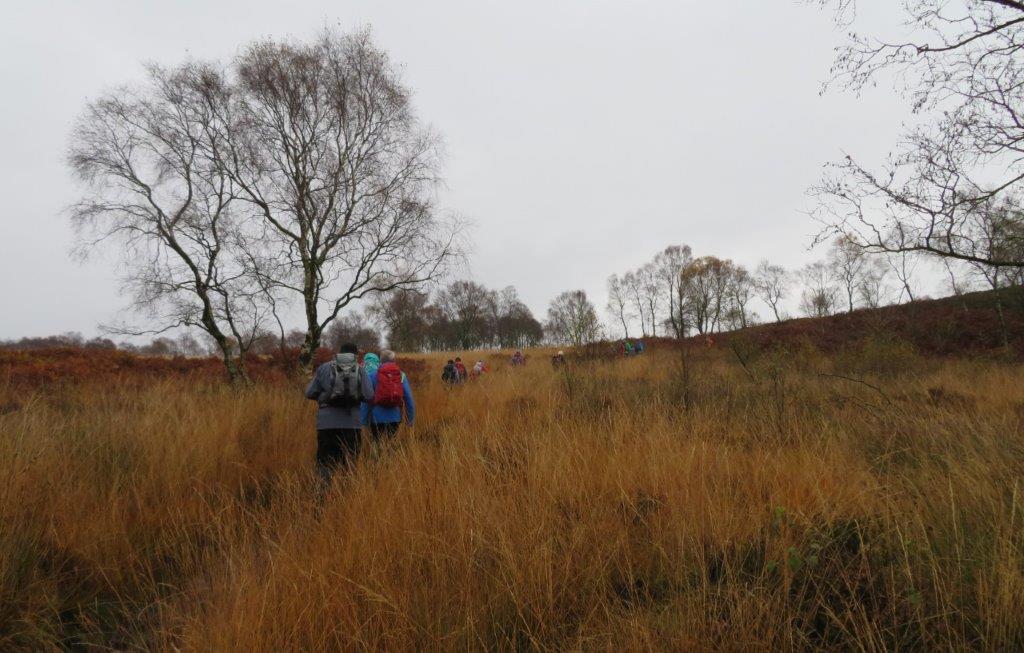 heading up to Birchen Edge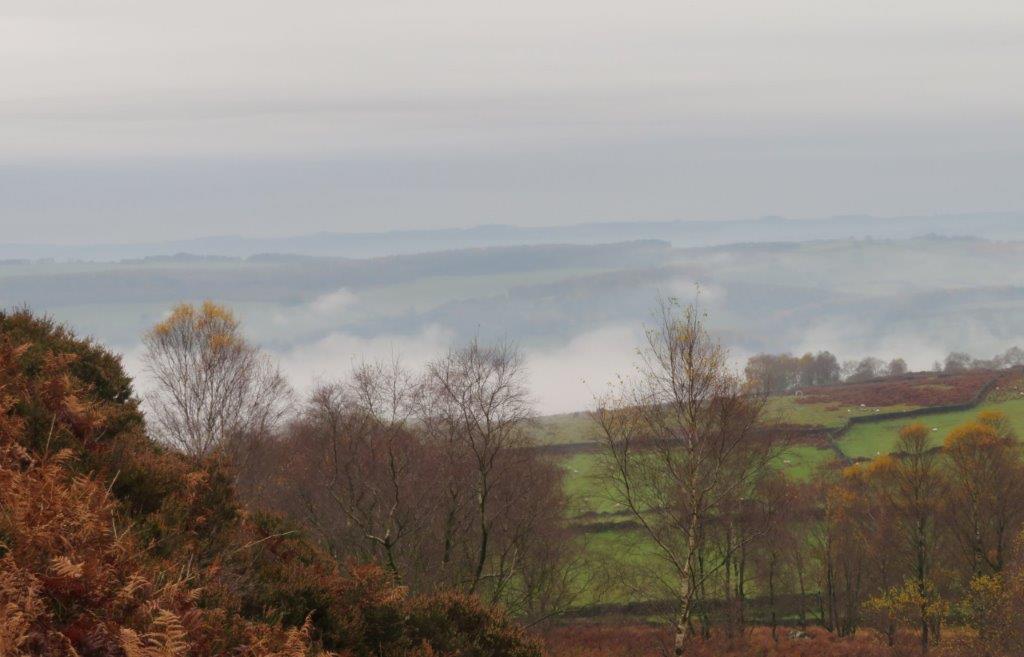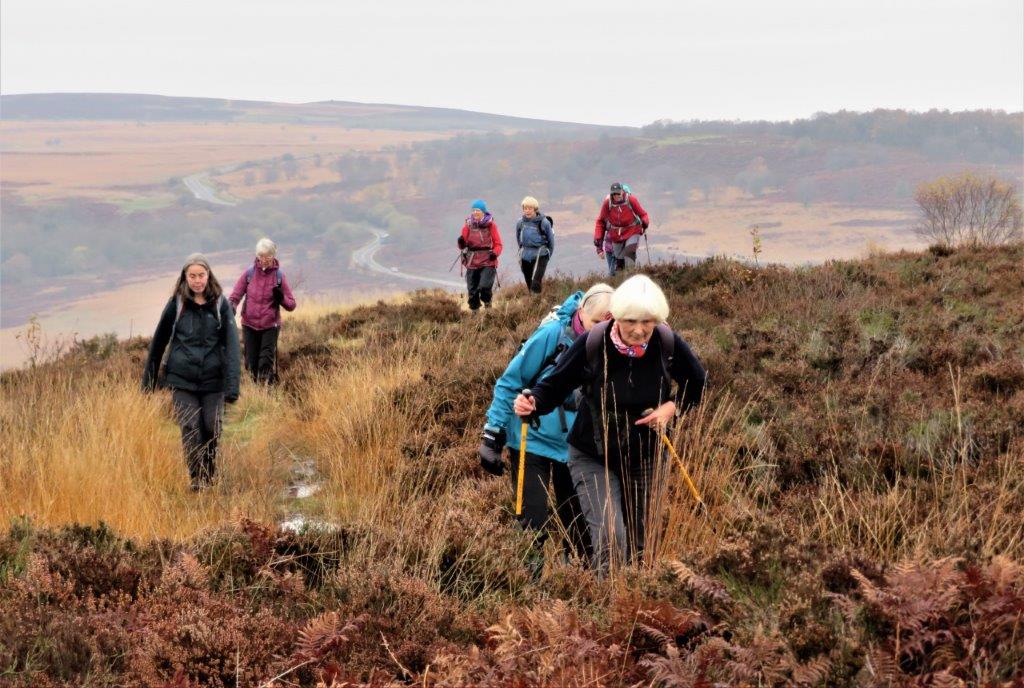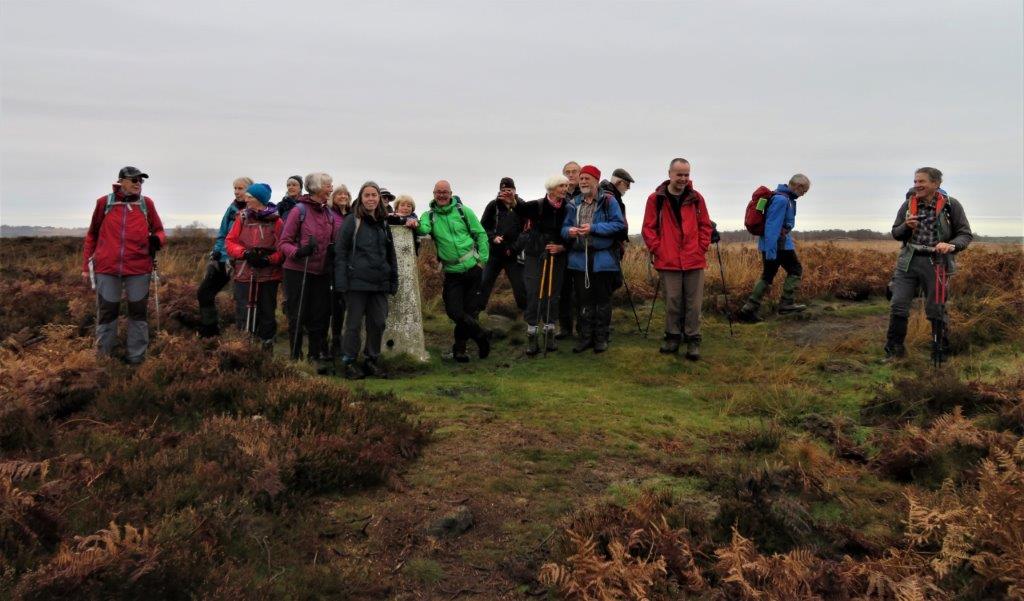 Trig Beacon on Birchen Edge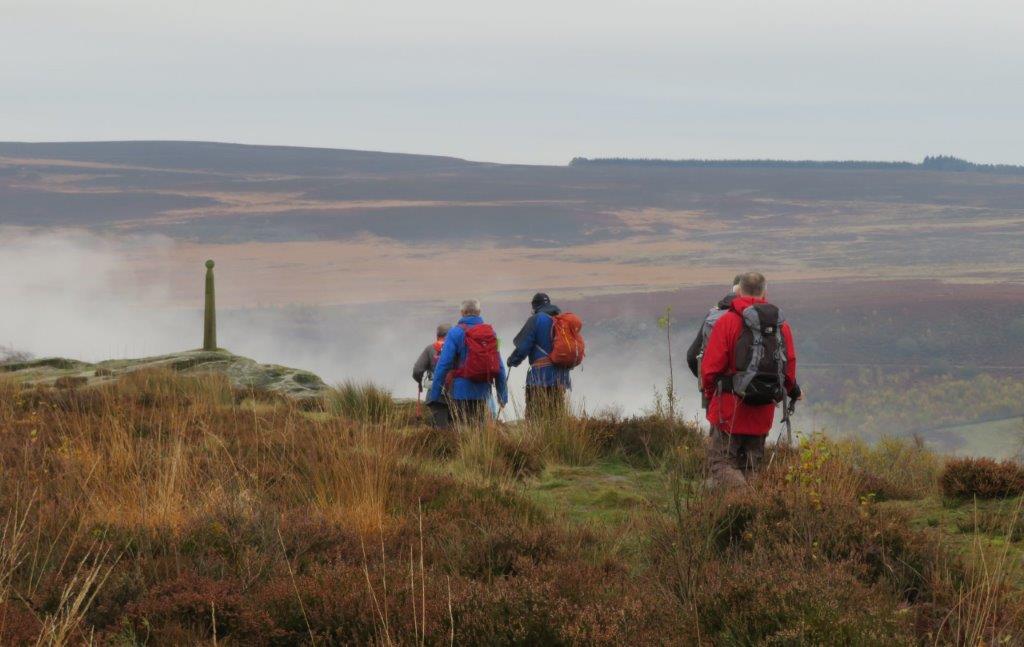 Nelsons Monument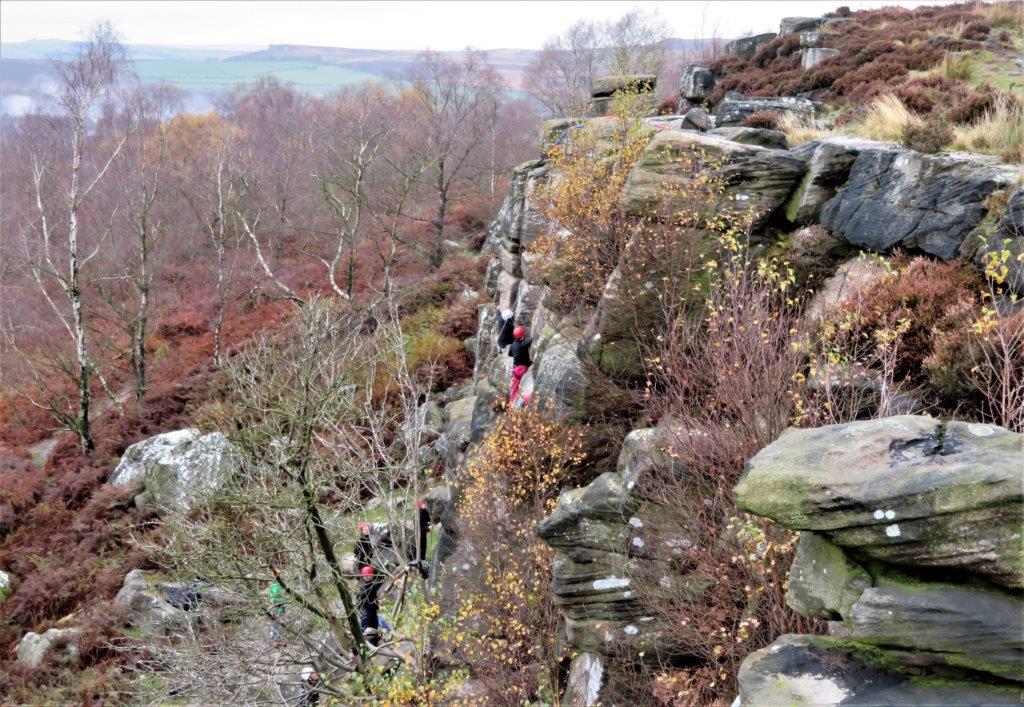 rock climbing below us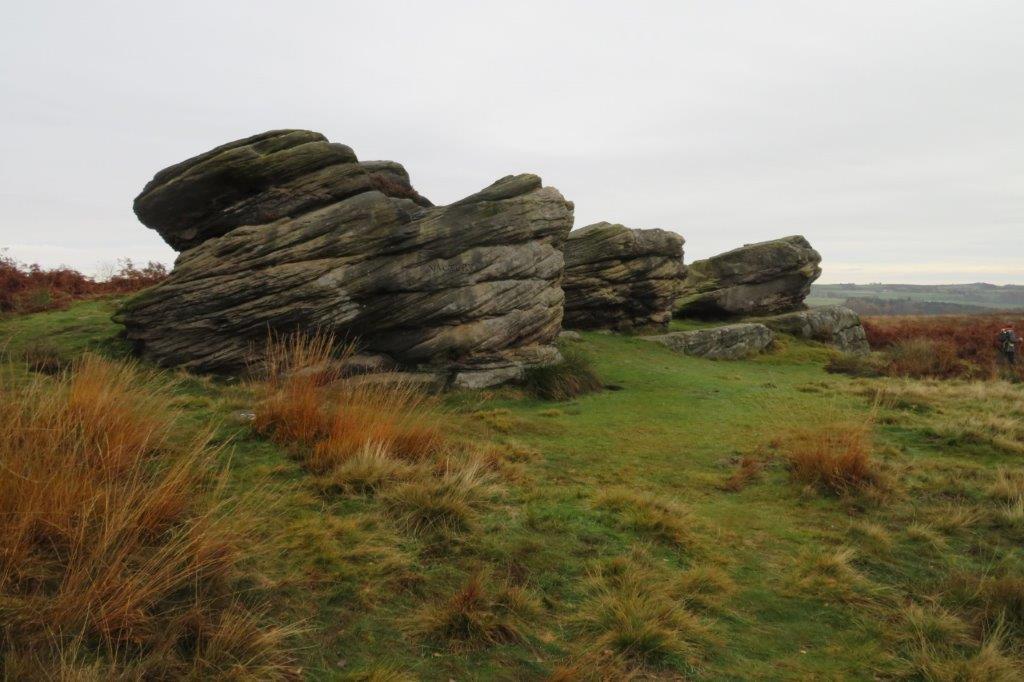 large boulders named after Nelson's ships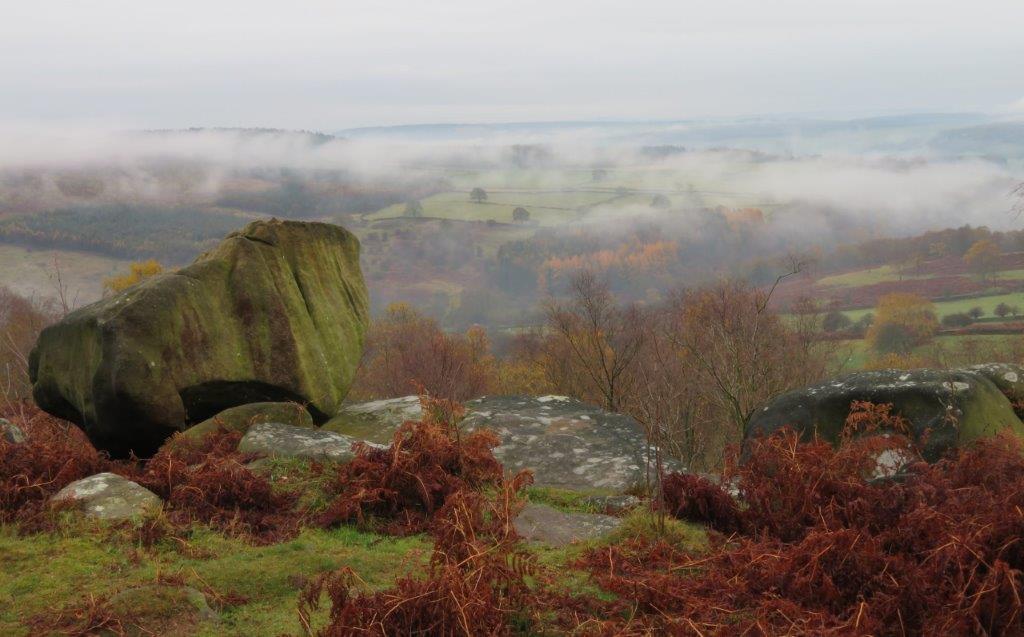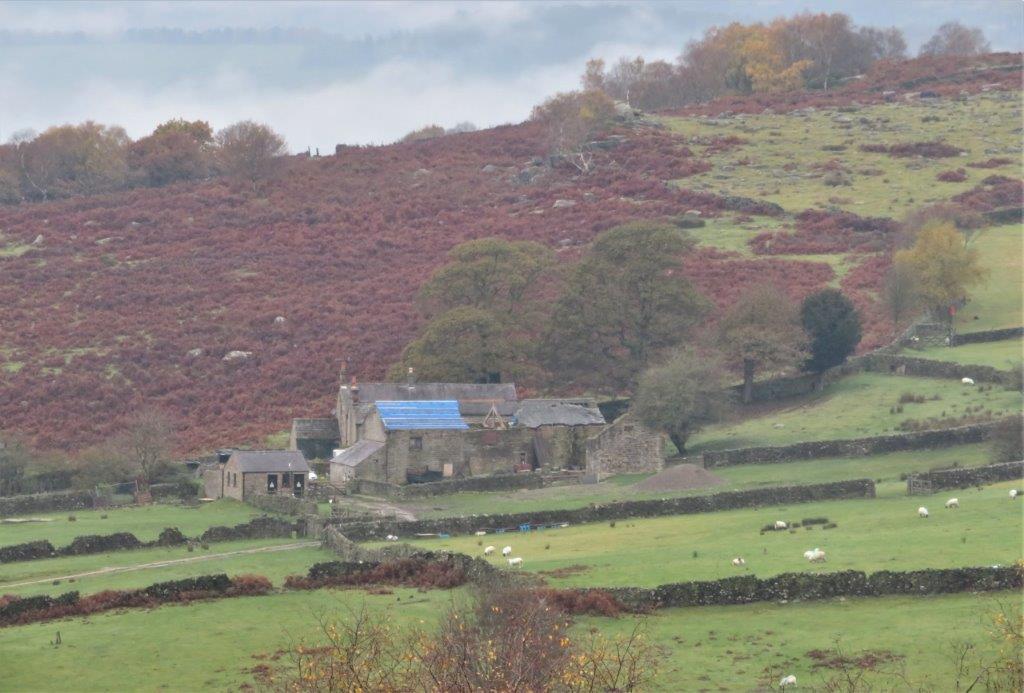 Moorside Farm below us - barn roof being repaired?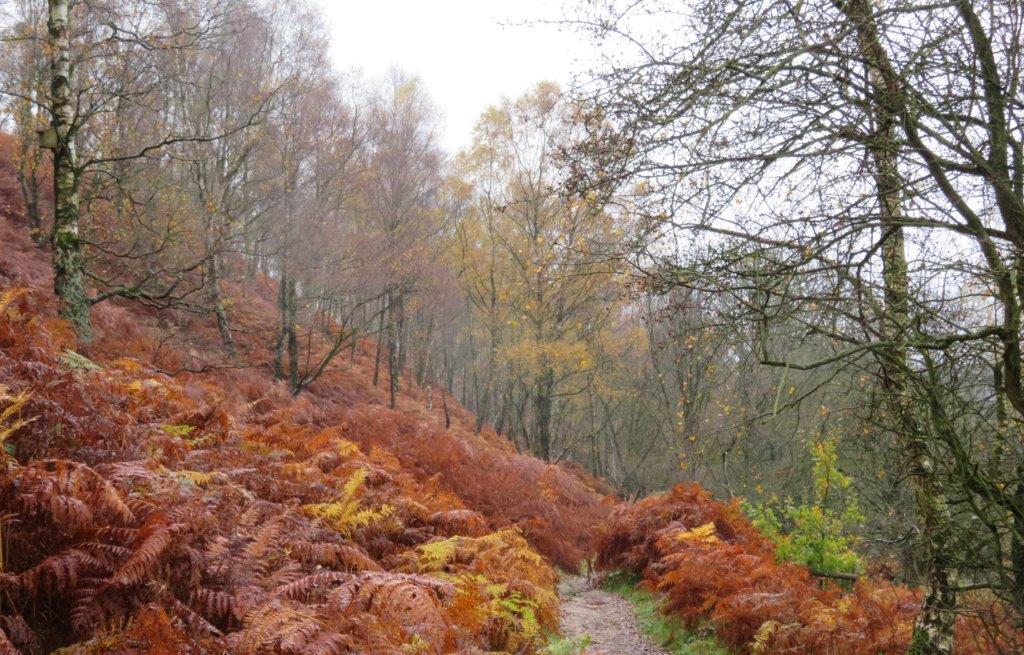 steep slope leading down from Birchen Edge to path which later turns to right to Robin Hood Inn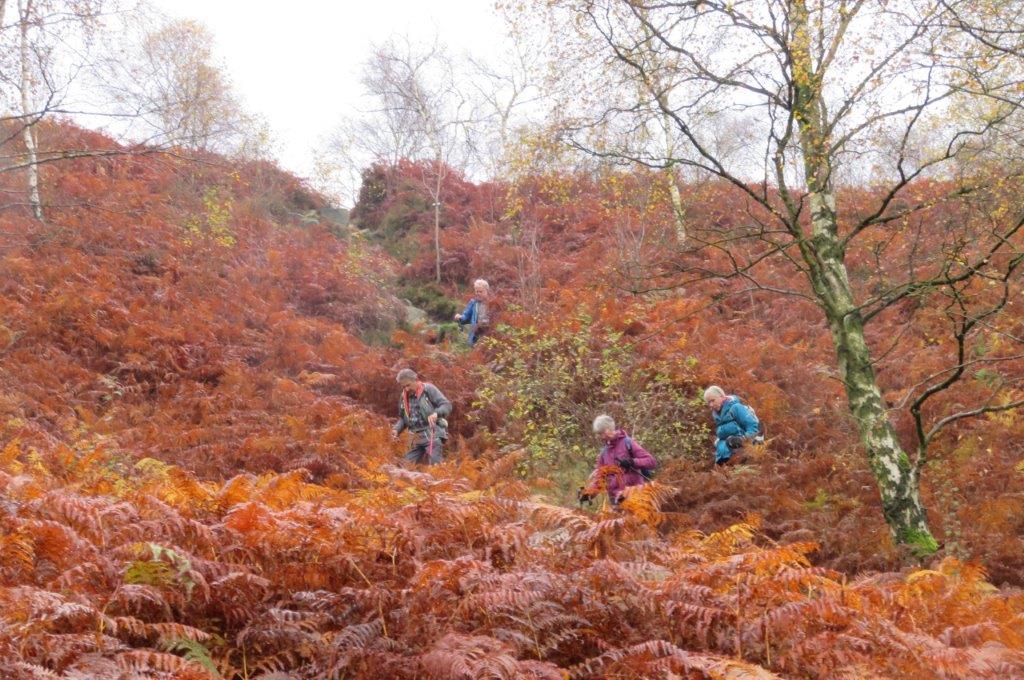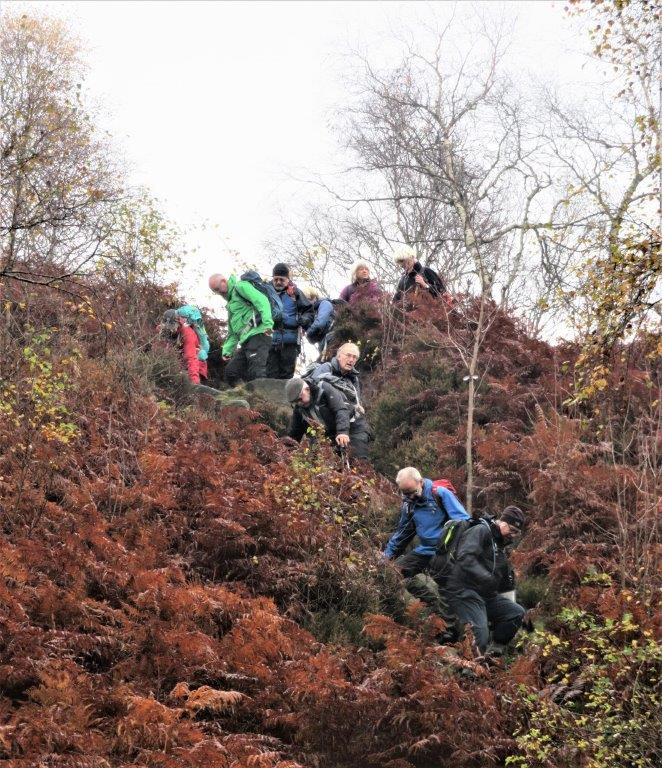 care required descending on steep rocky sections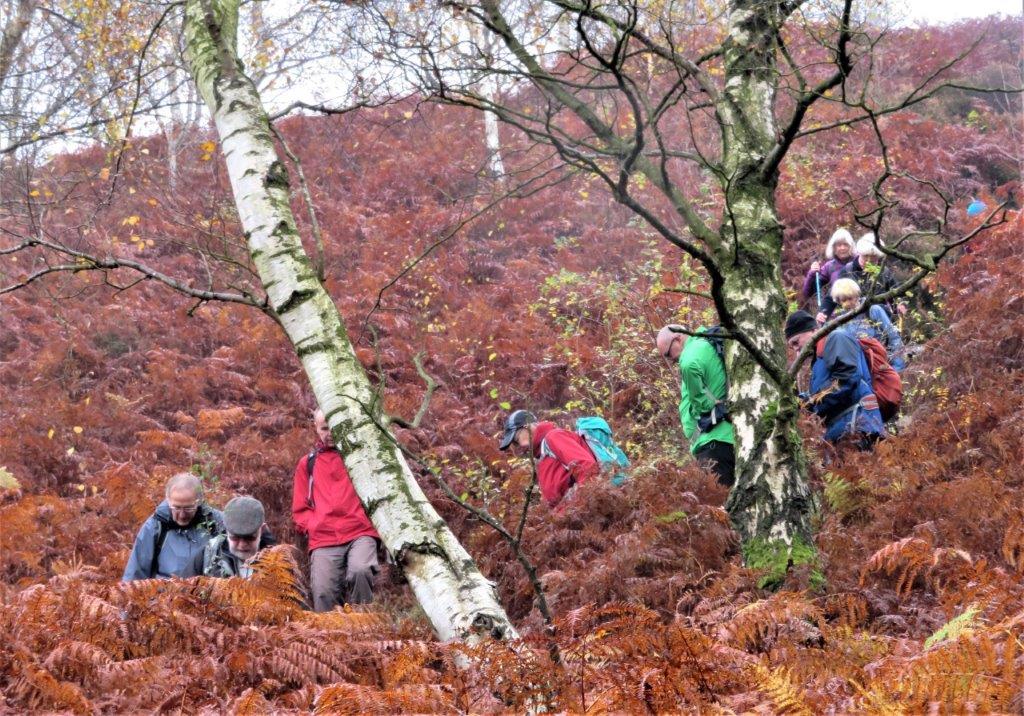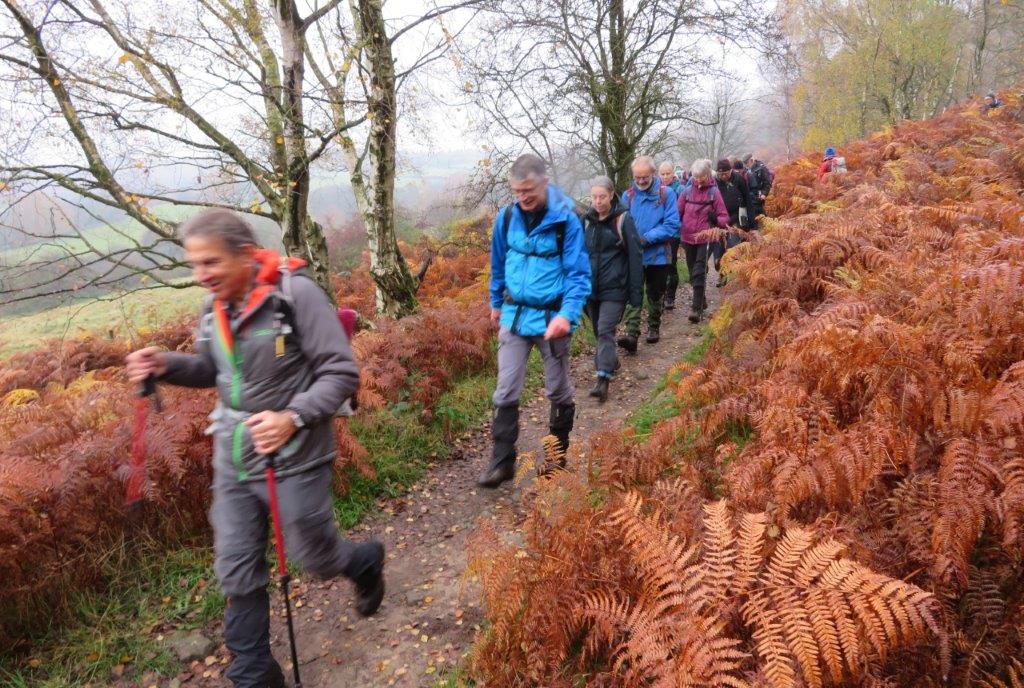 to the Inn.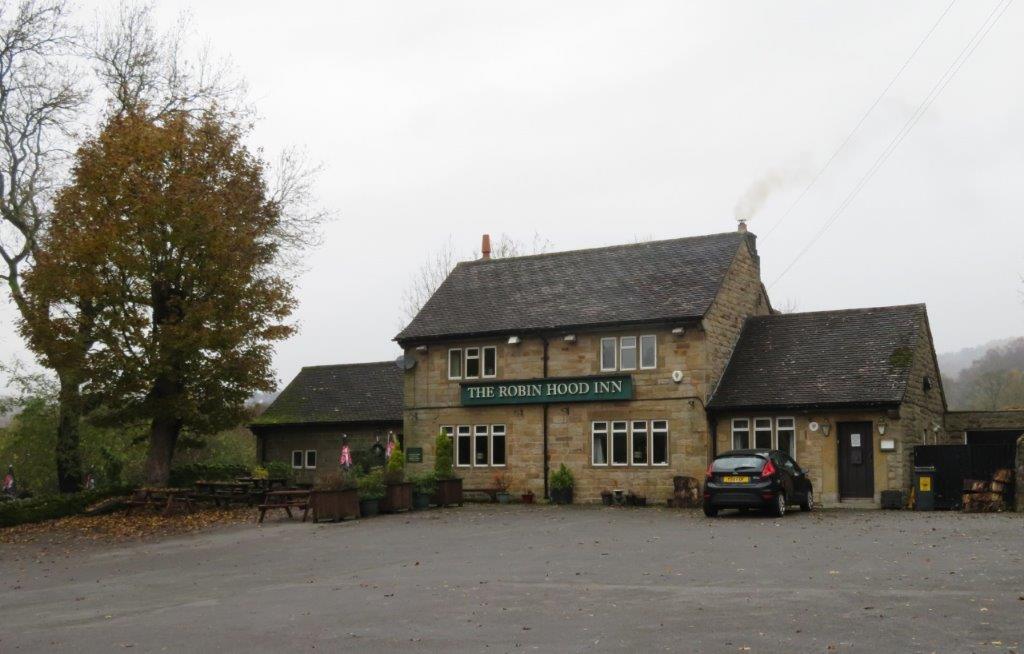 passed without entering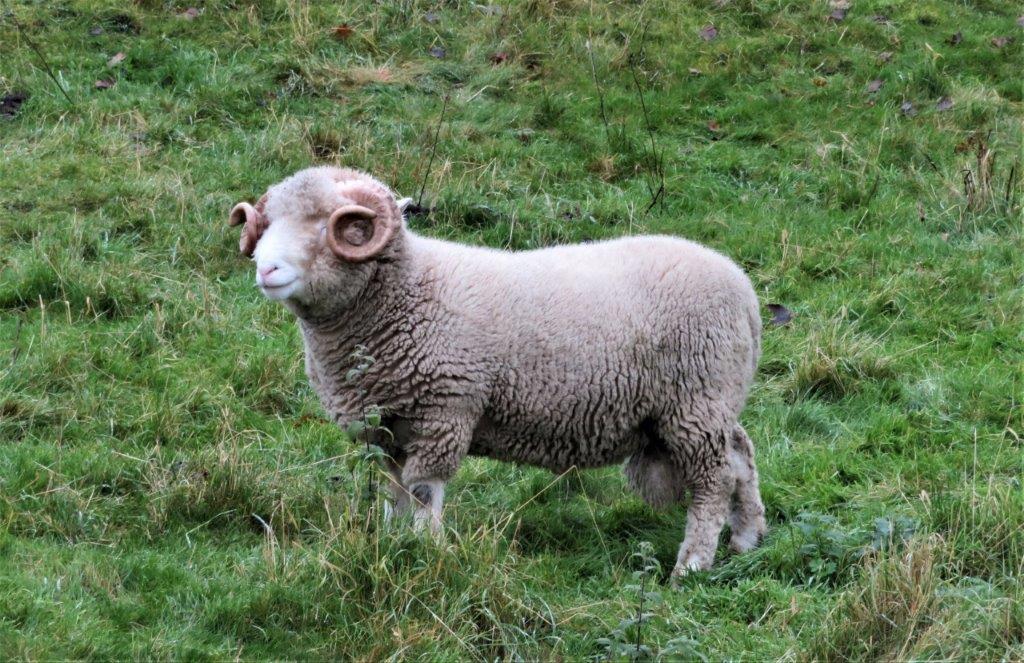 a competitor for macho polititians?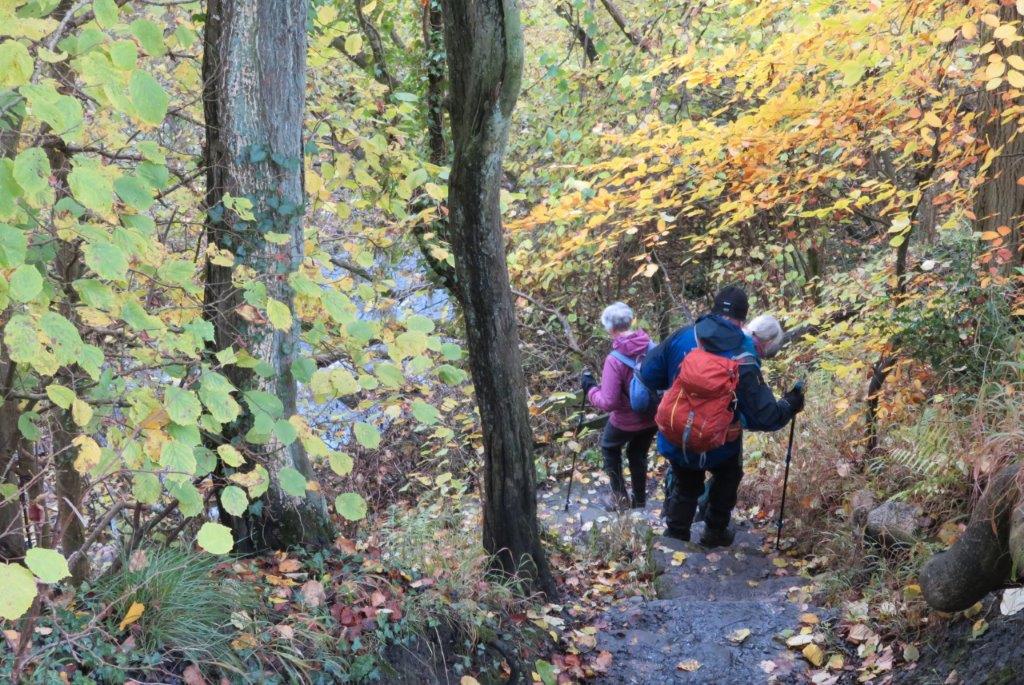 after the Inn we crossed the A619 road and steeply descended to the Footbridge over Heathy Lea Brook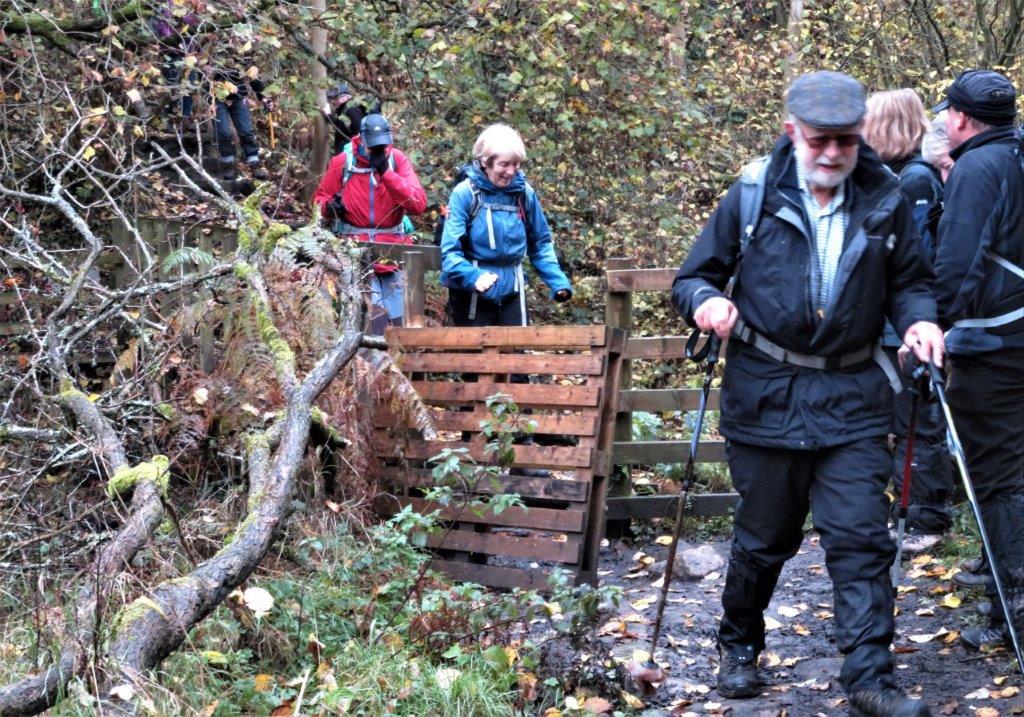 over the Footbridge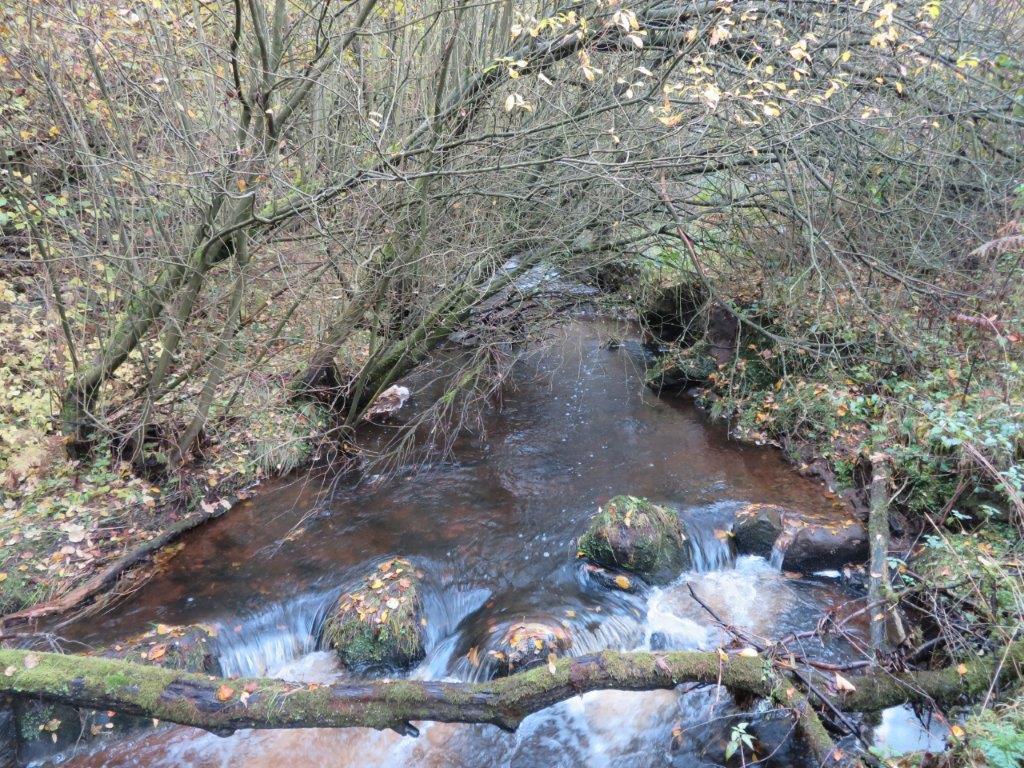 view of Heathy Lea Brook from the footbridge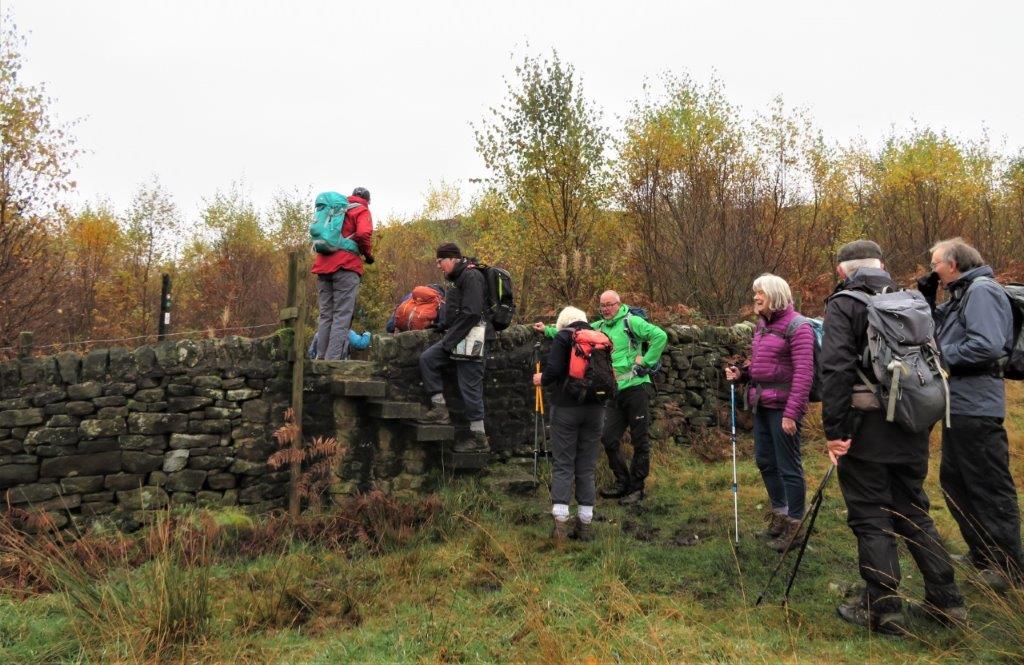 well made stile over drystone wall with concrete slab steps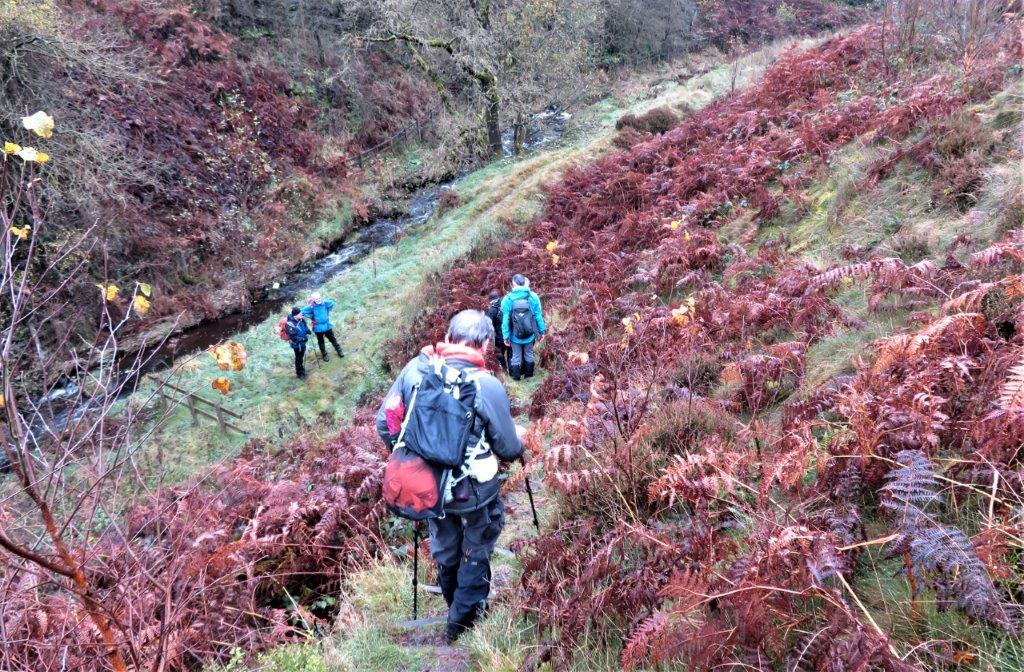 down to Heathy Lea Brook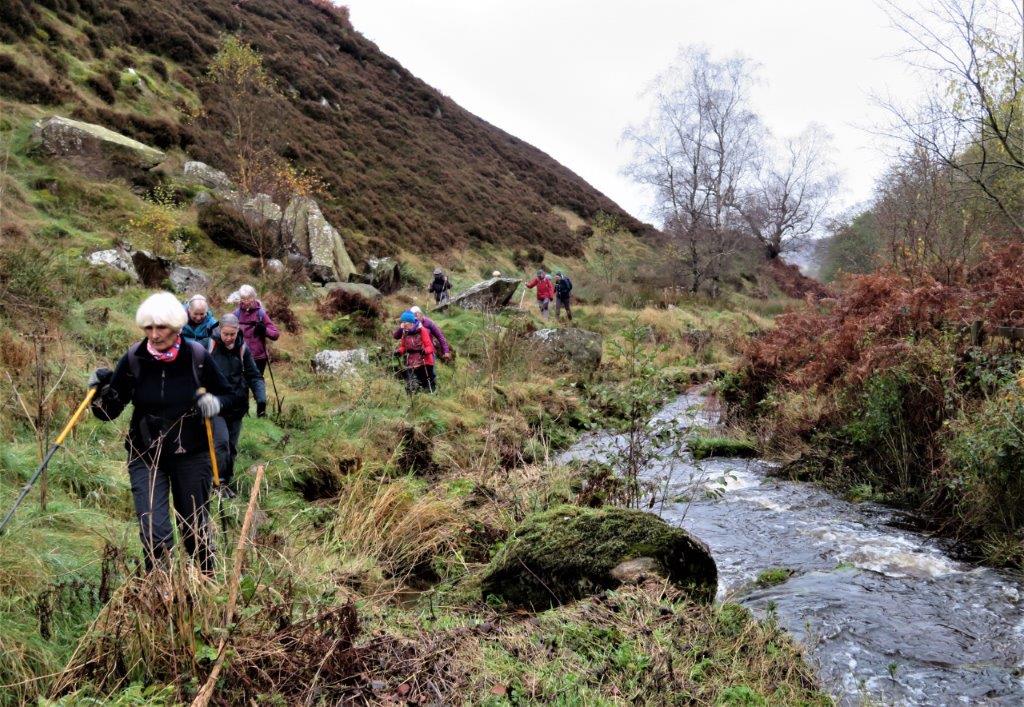 along the Brook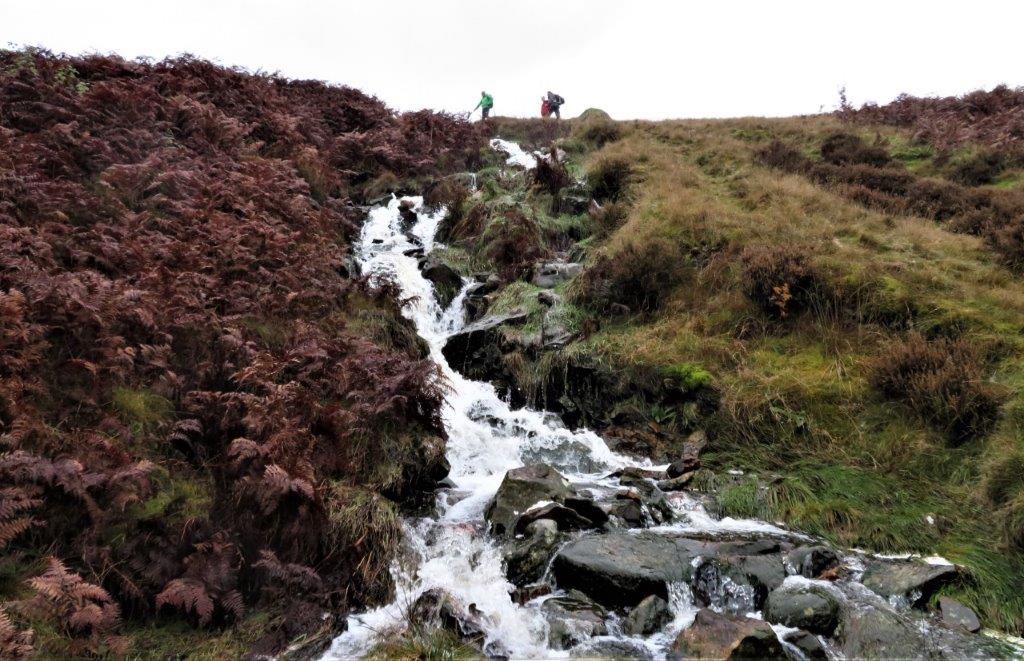 Emporer Stream Cascading down into Heathy Lea Brook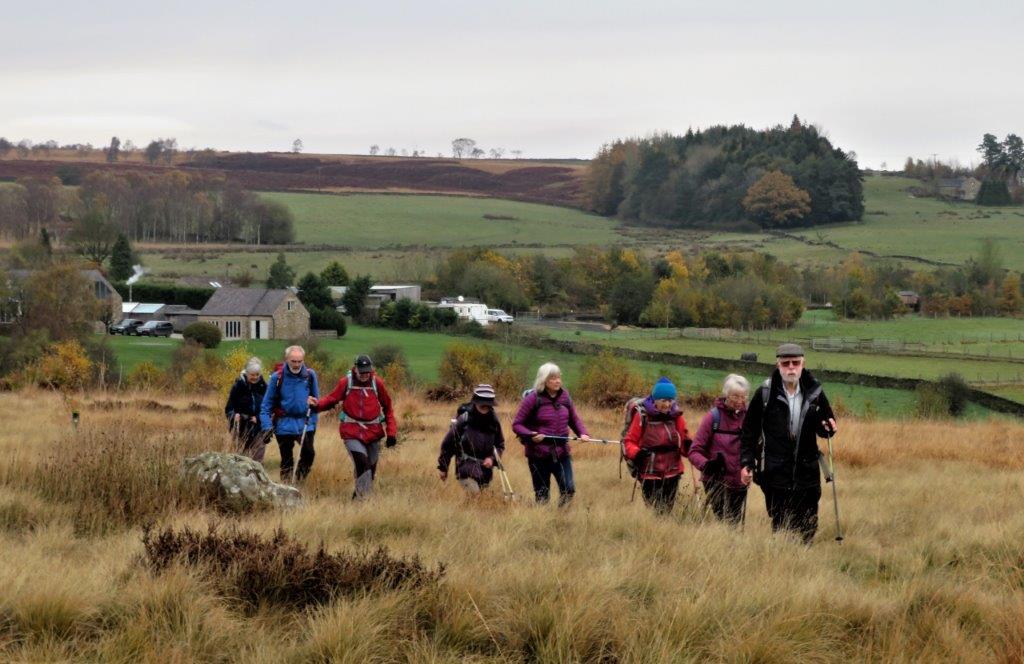 up from Heathy Lea Brook to track through Gibbet Moor - no indication as to where gibbet may have been?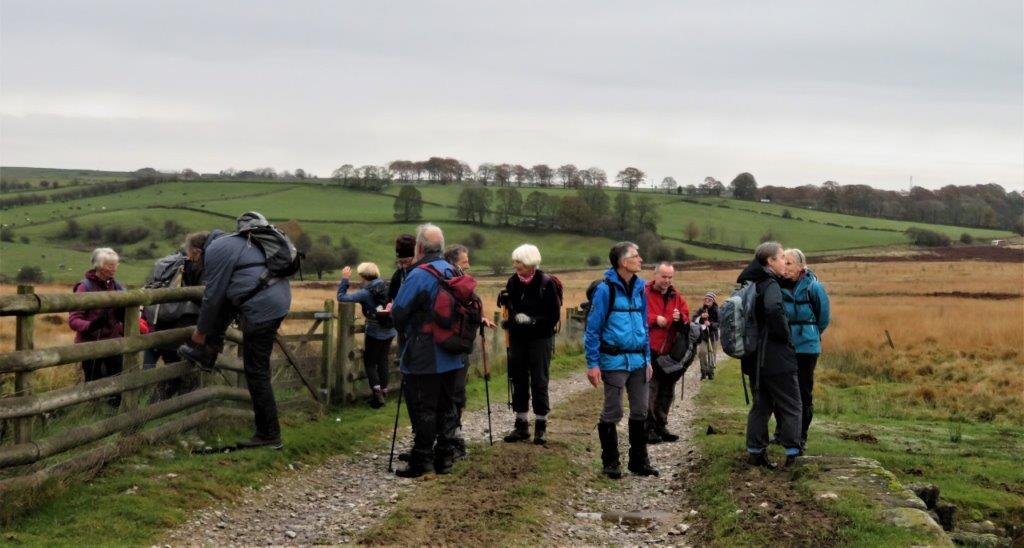 On the track through Gibbet Moor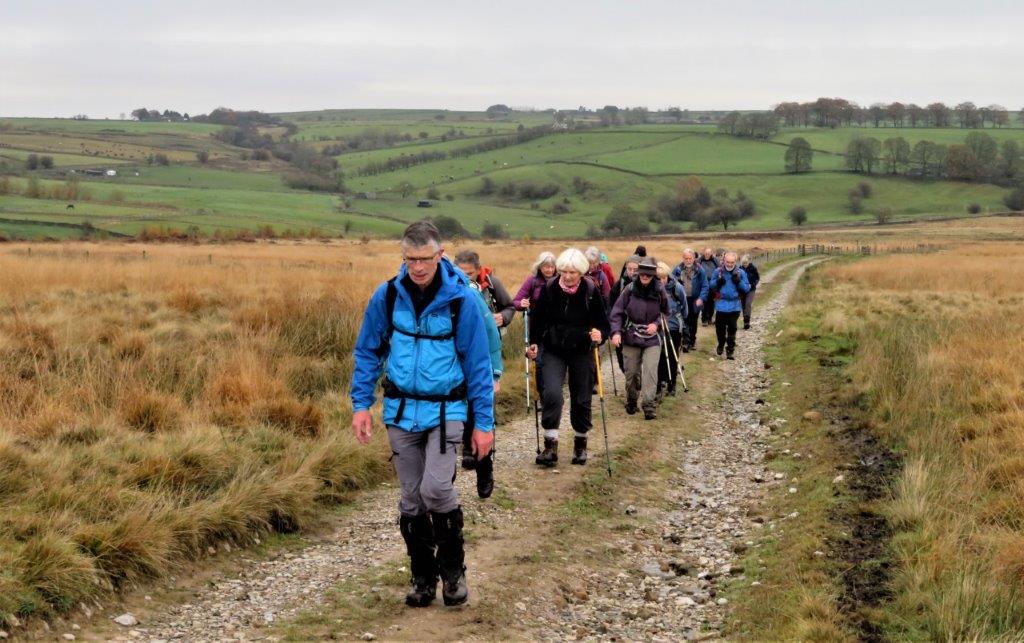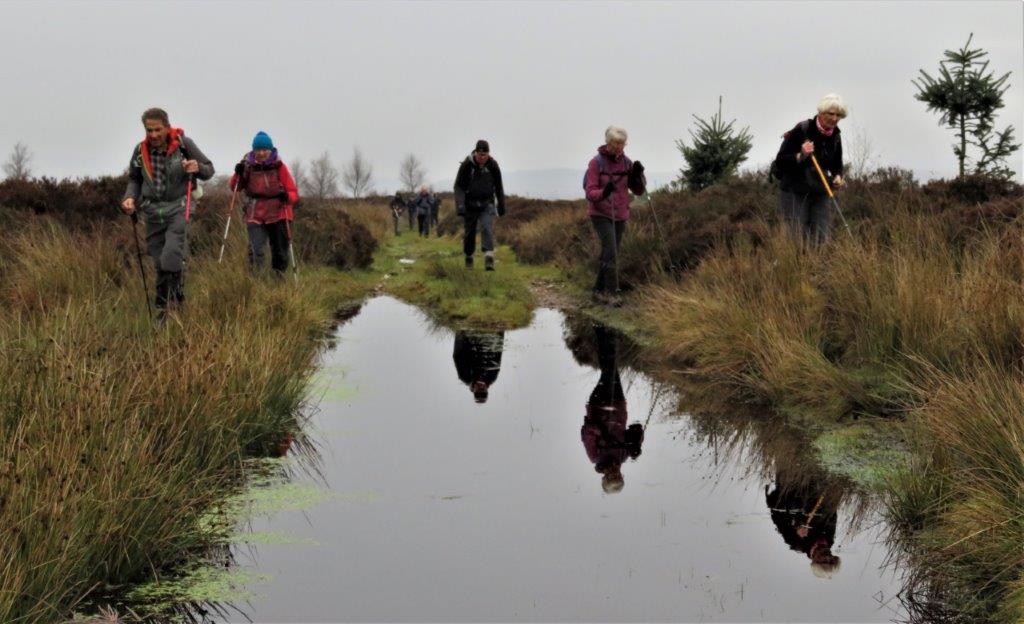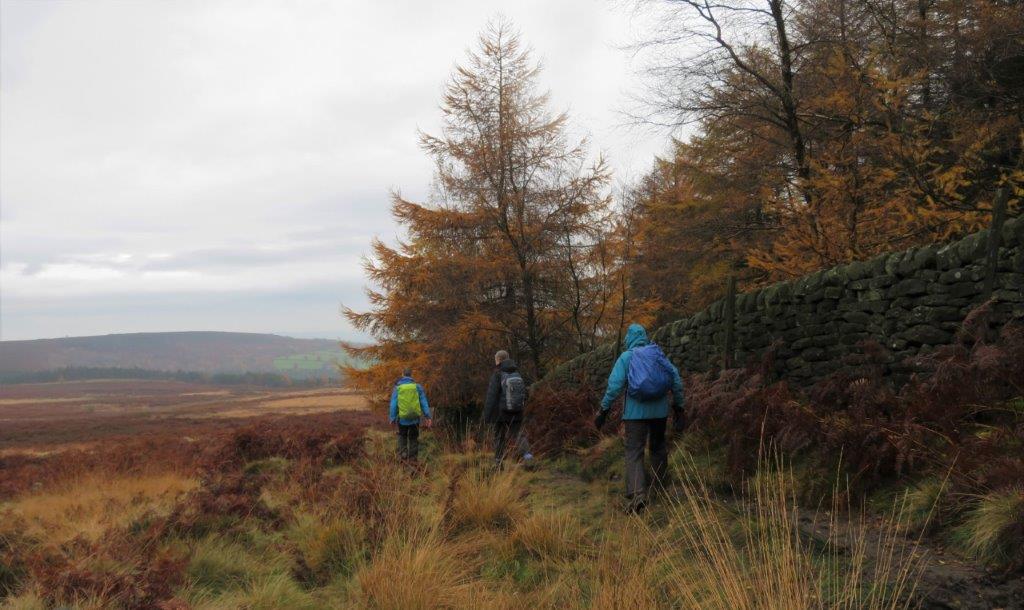 somewhere along Bunkers Hill Wood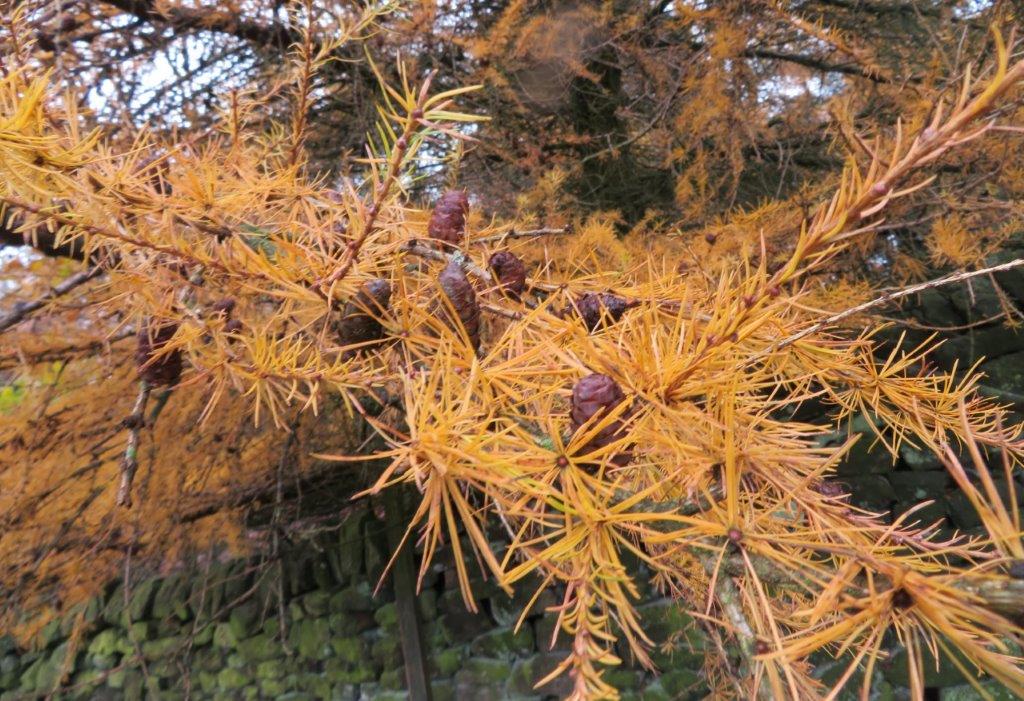 Larch branch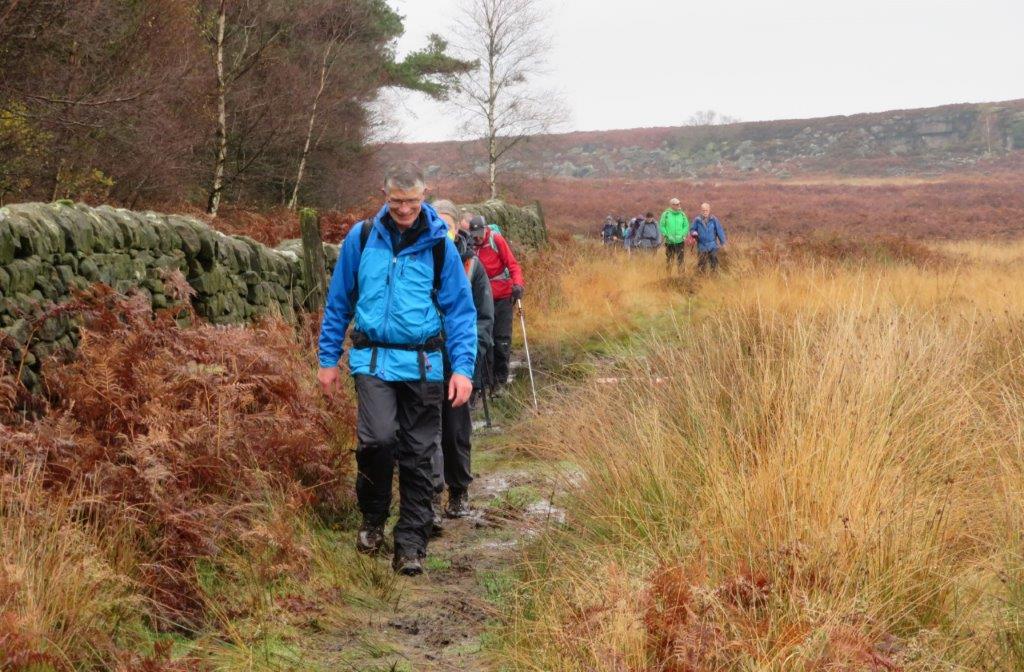 at south end of Bunkers Hill Wood.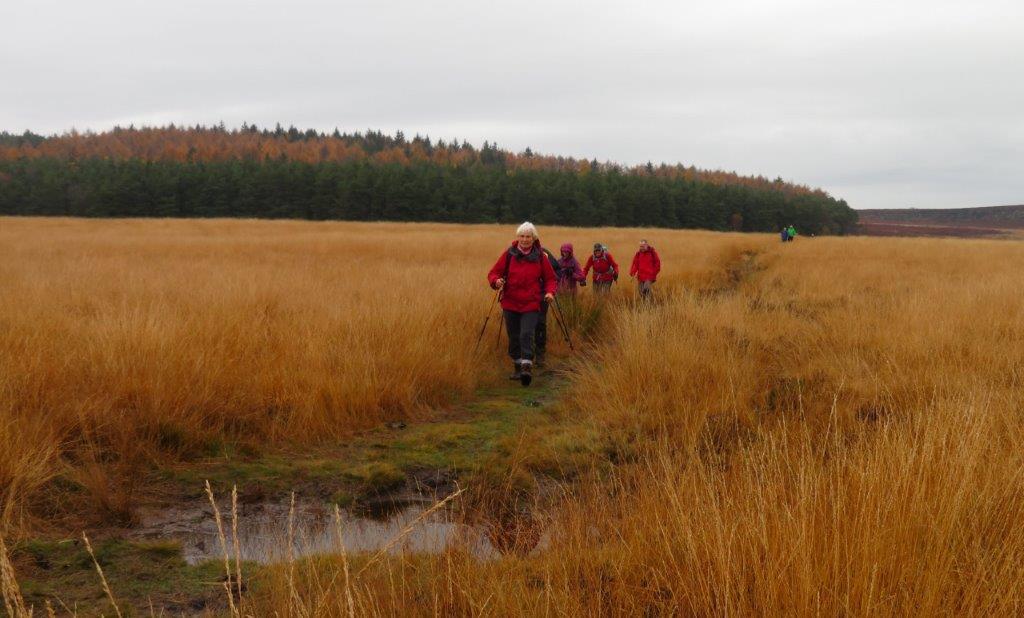 crossing Rabbit Warren (moor)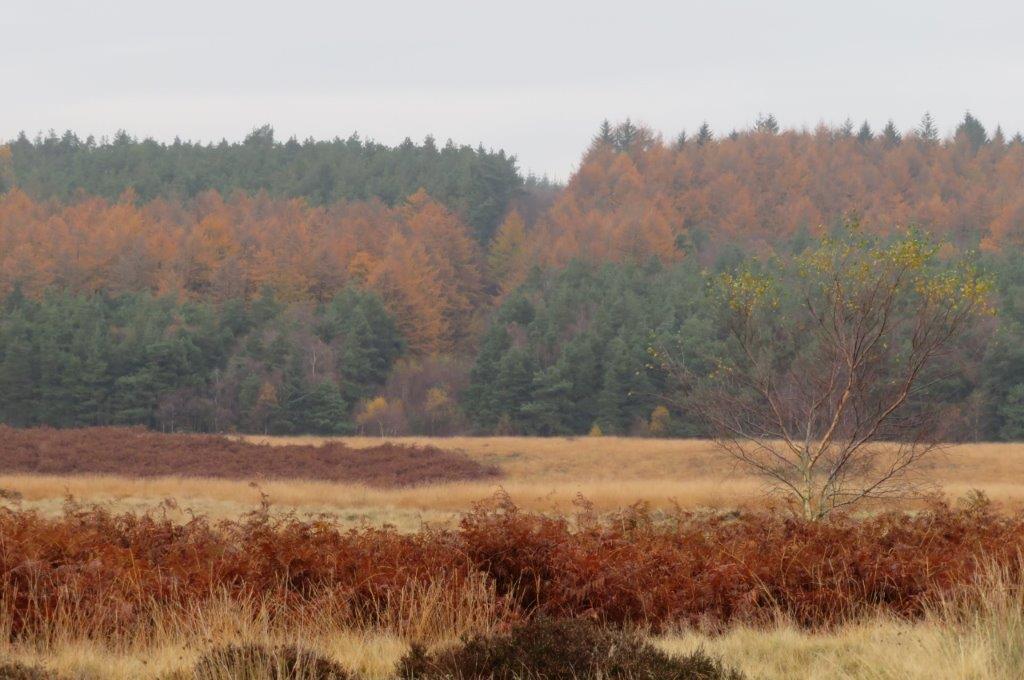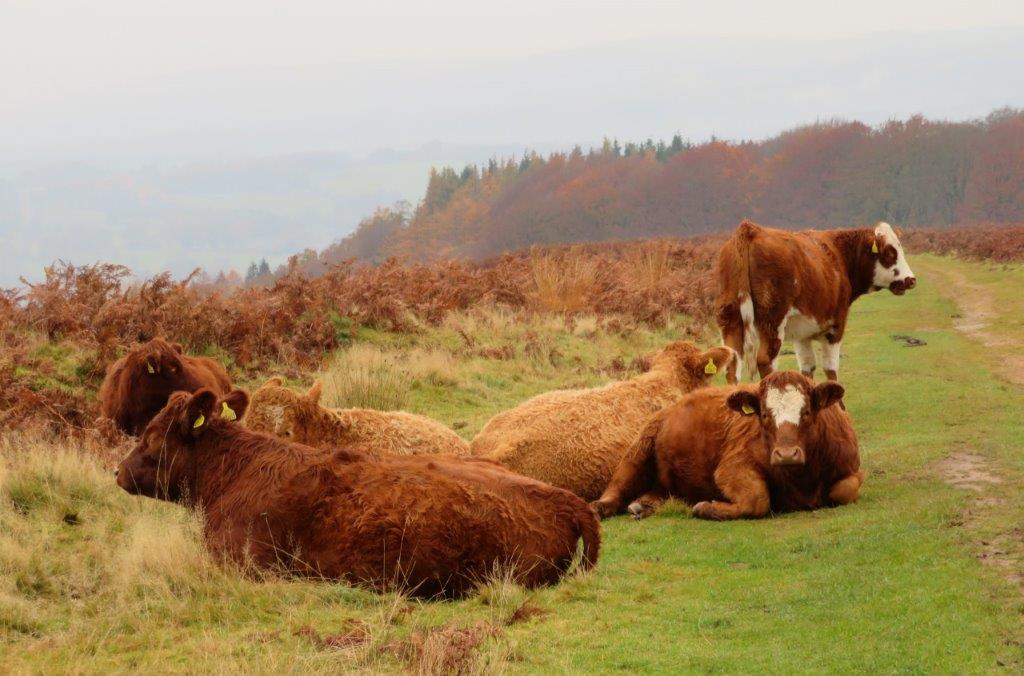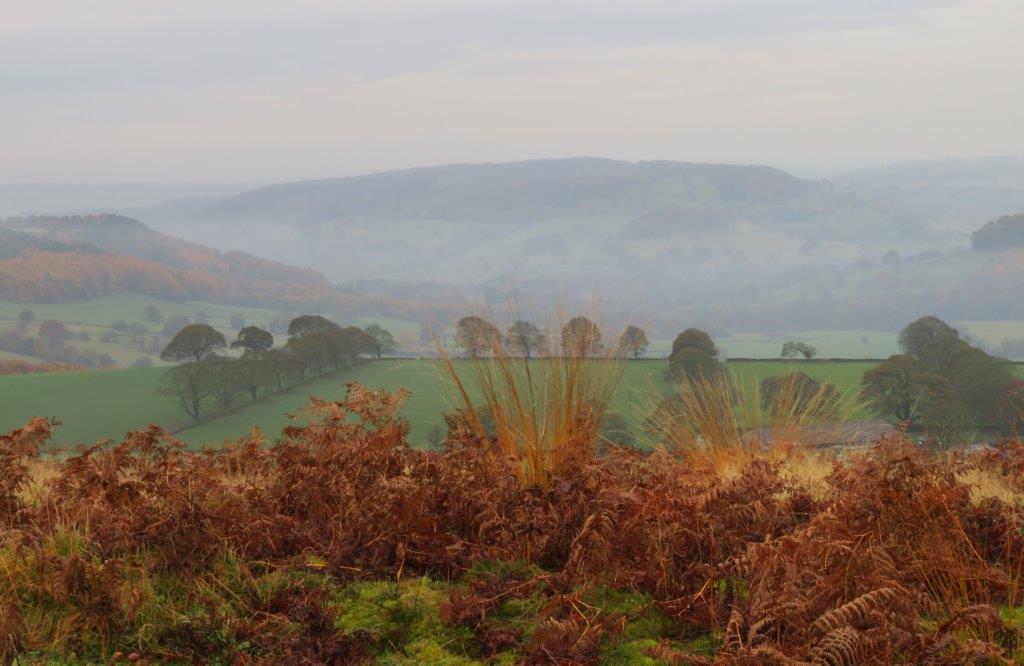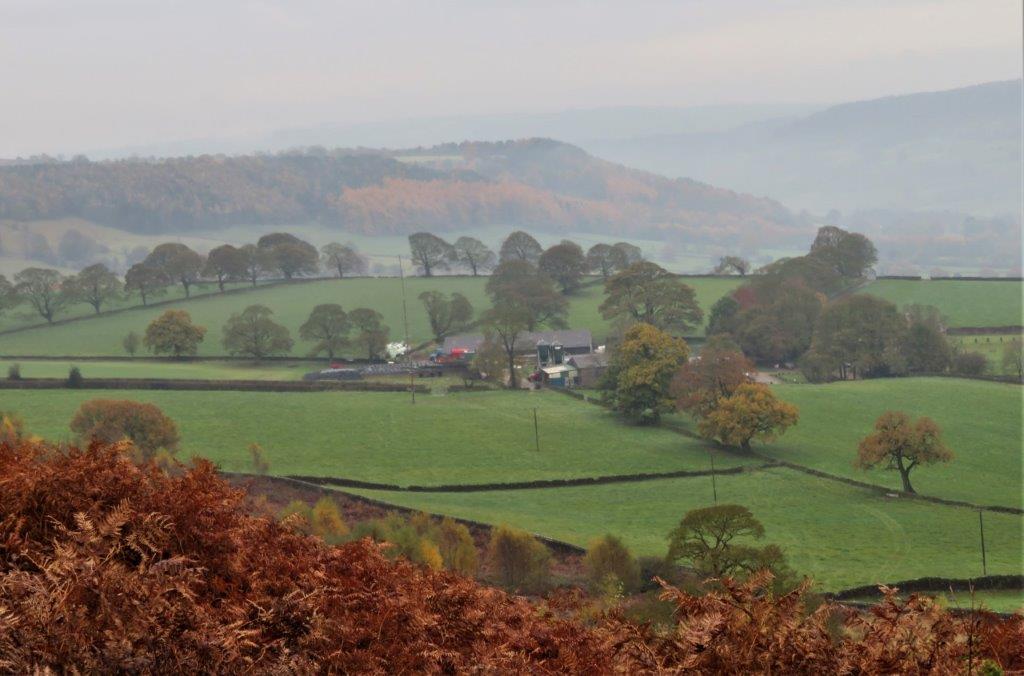 farm near Beeley Hilltop which we descended to and passed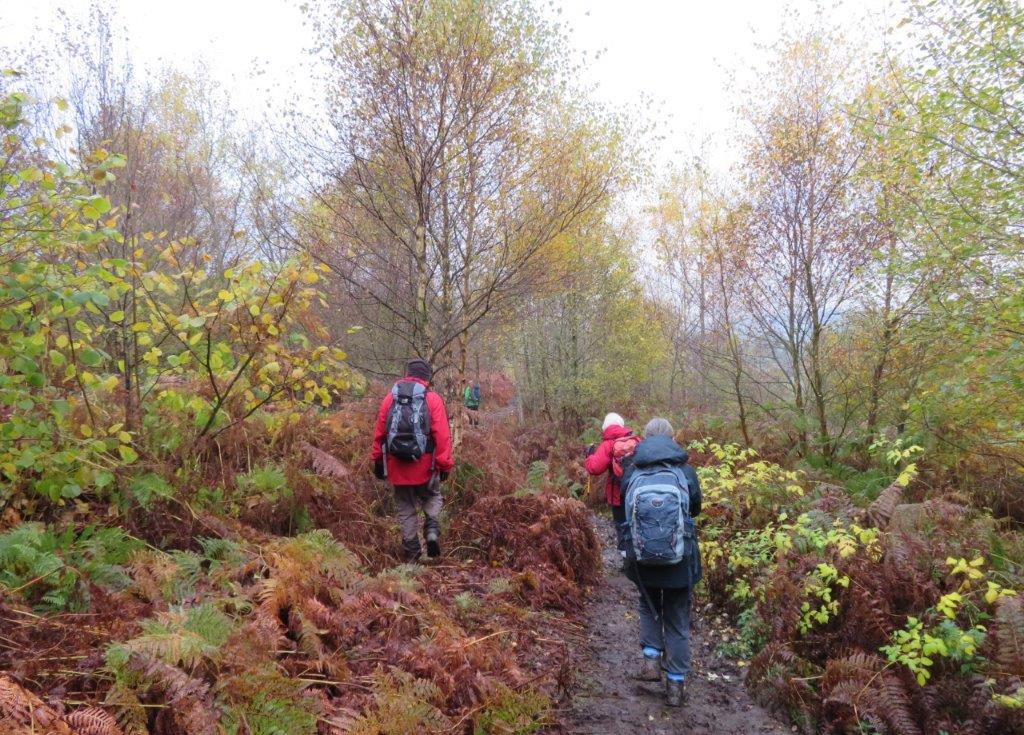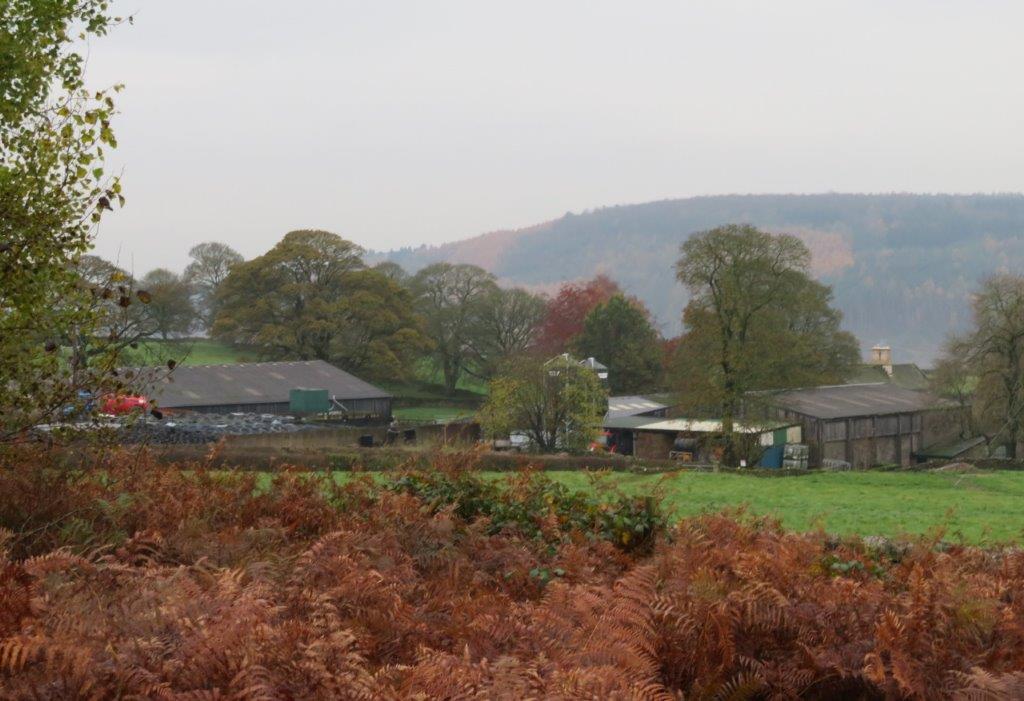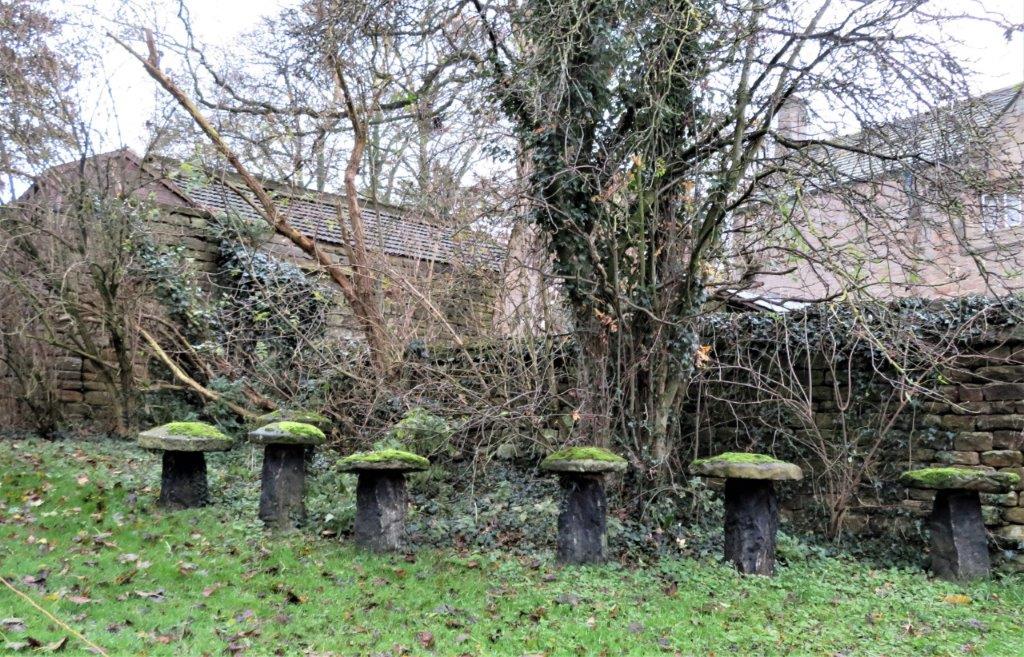 Toad Stools now decorative items in gardens but possibly originally used to support wooden racks or structures on which grain (and other produce) was dried or stored. The top stone cap prevented rats from climbing up onto racks or into stores. Similar structures with intact store rooms above are seen retained in northern Spain mainly as historic buildings. Removable steps gave access into stores.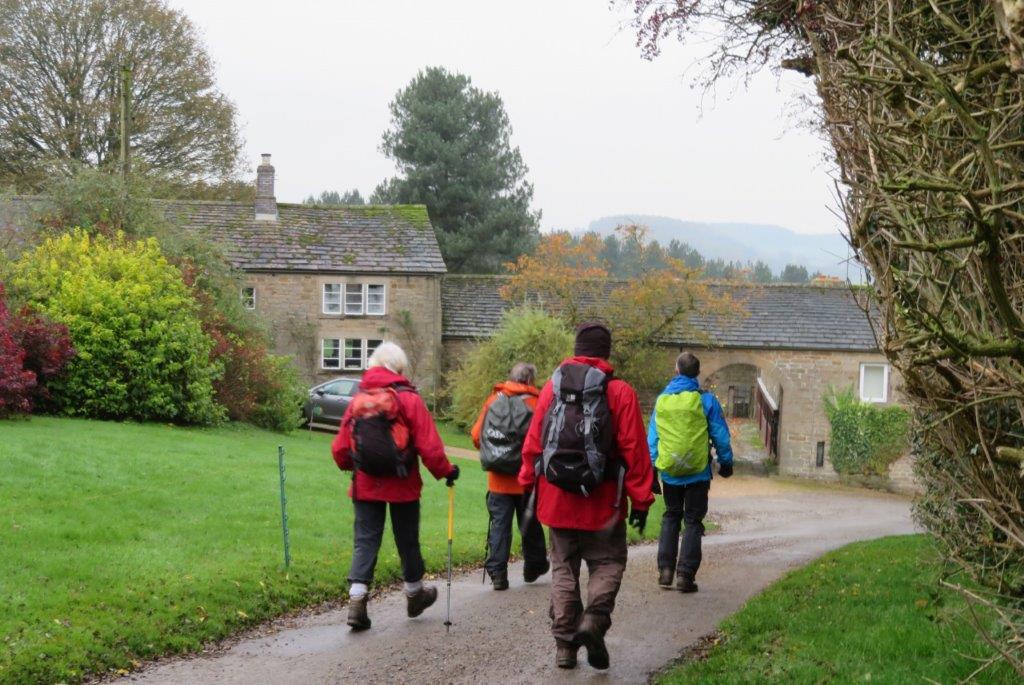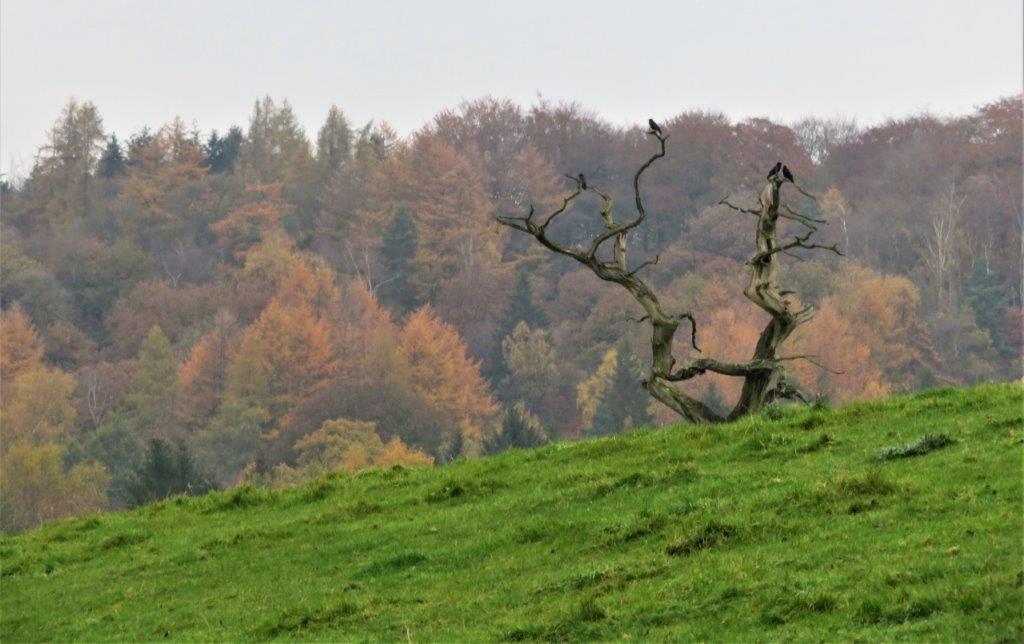 starting to descend towards Beeley Lodge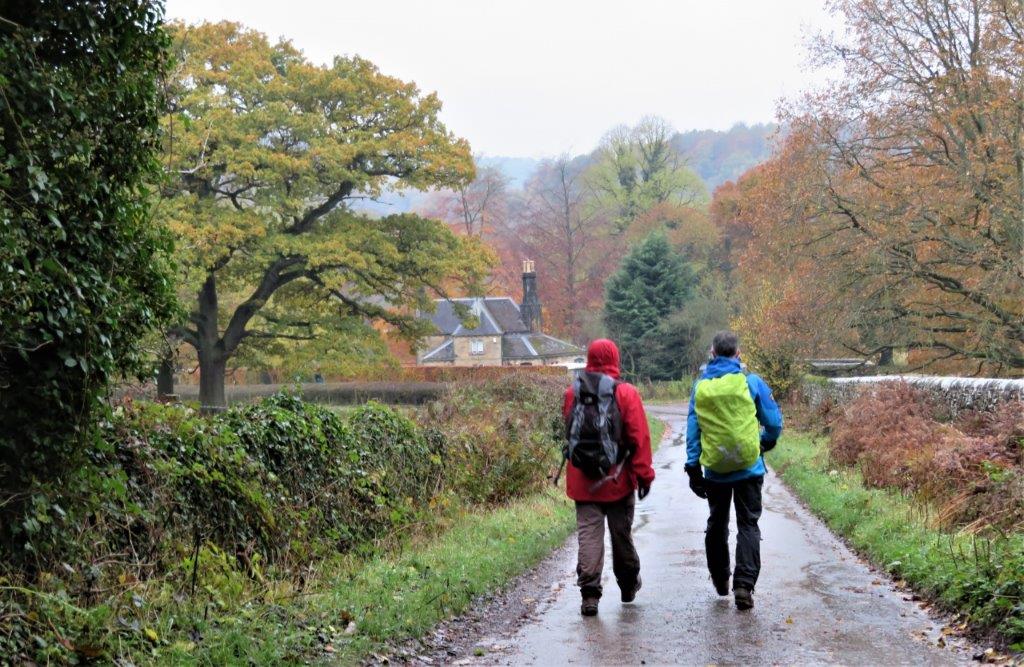 possibly a back view of Beeley Lodge?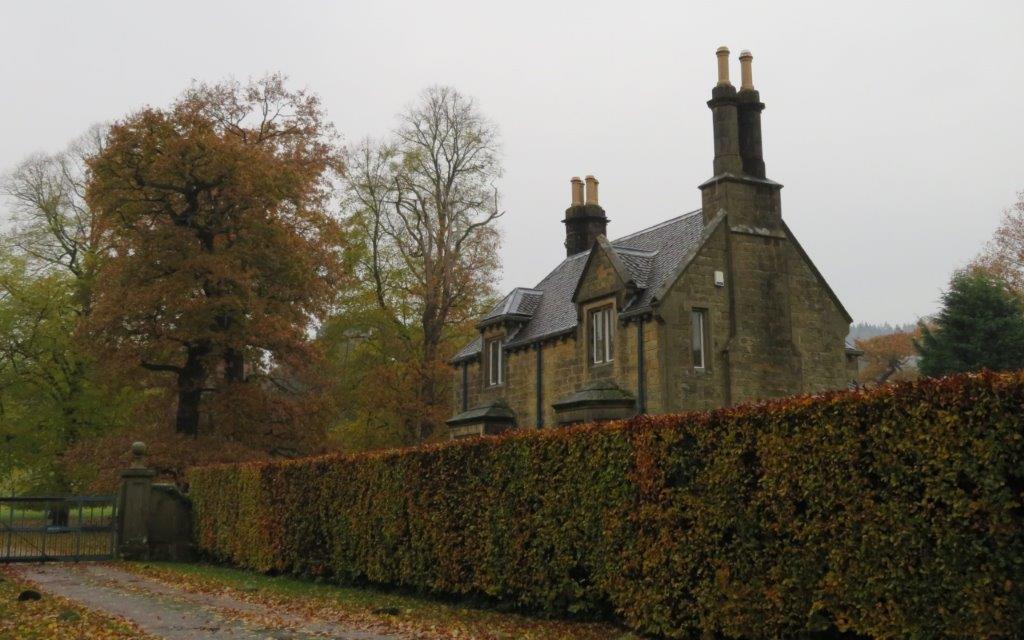 Beeley Lodge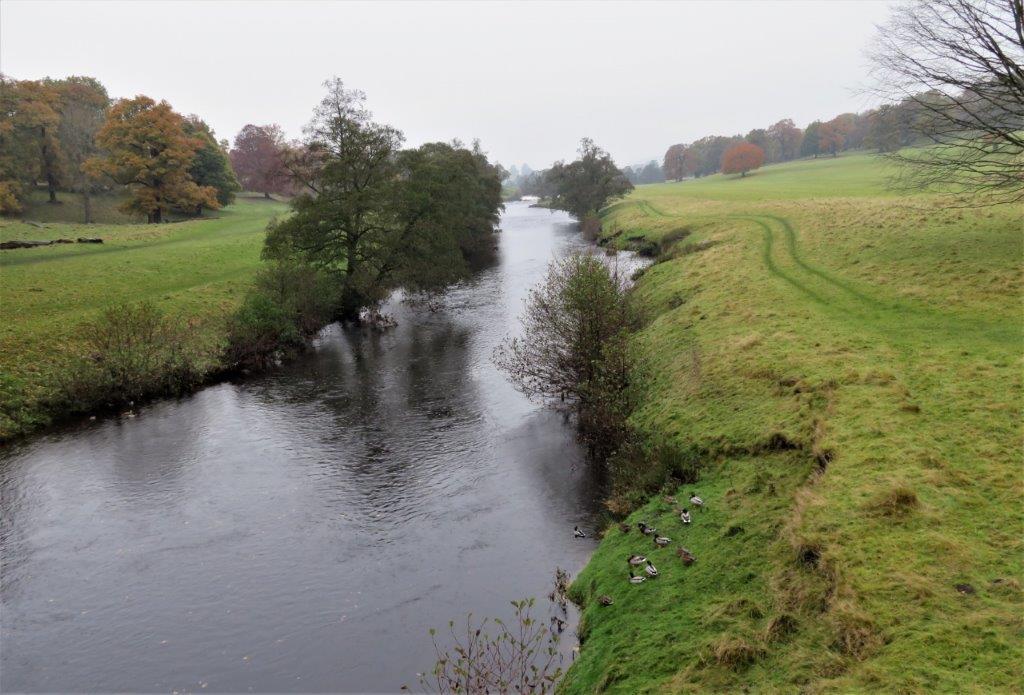 River Derwent seen from road bridge well south of Chatsworth House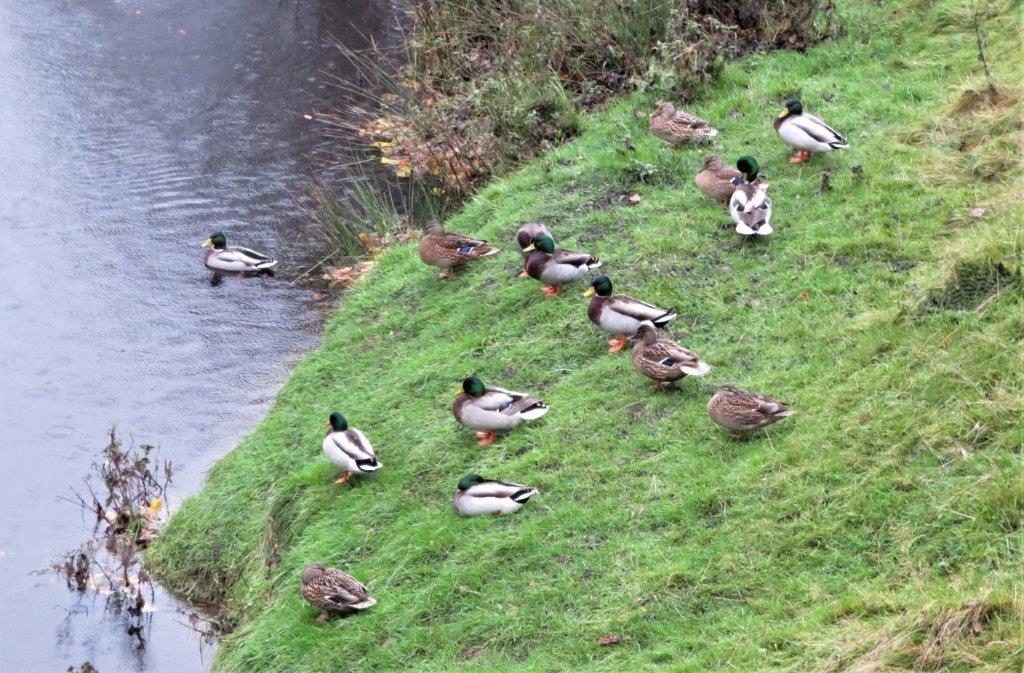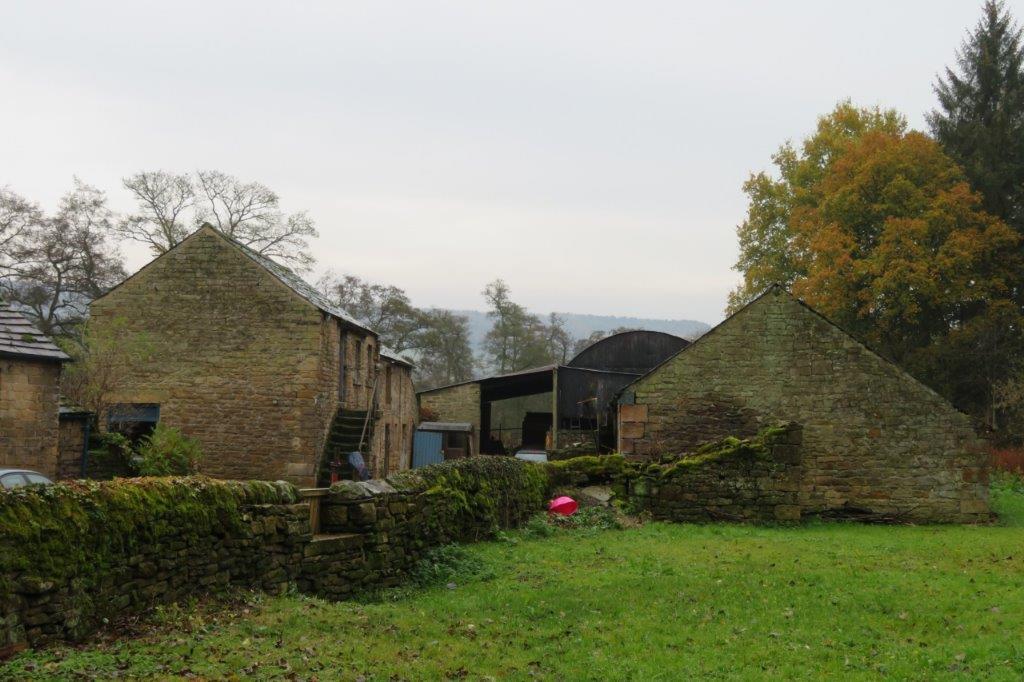 barns (not far from bridge) seen on way toward Calton Lees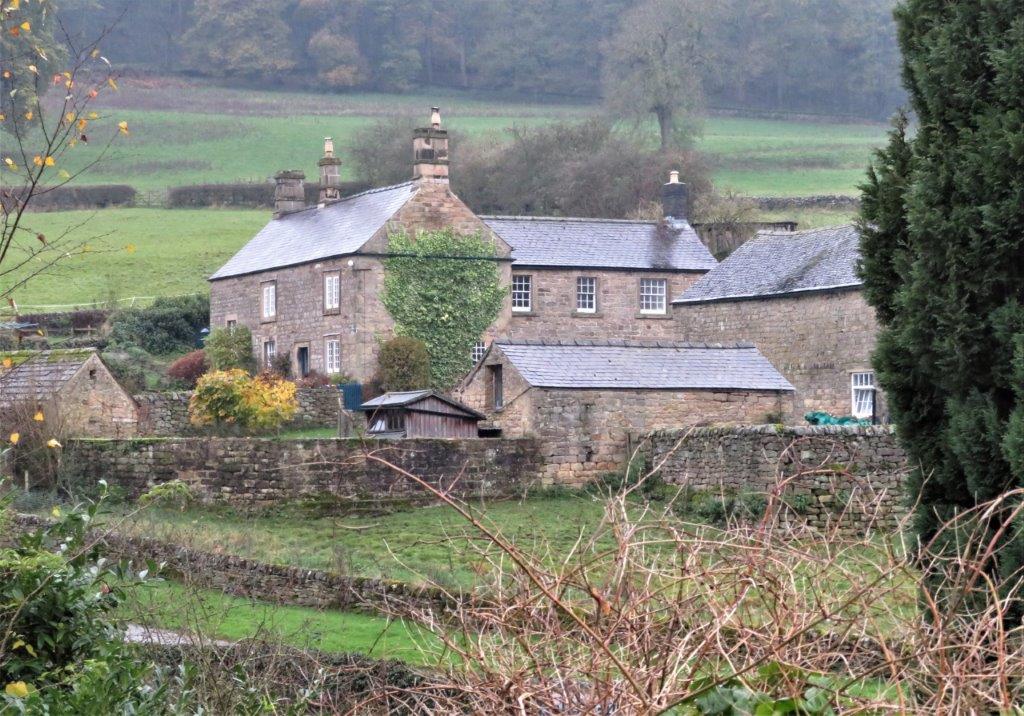 one of several 'farmhouses' in Calton Lees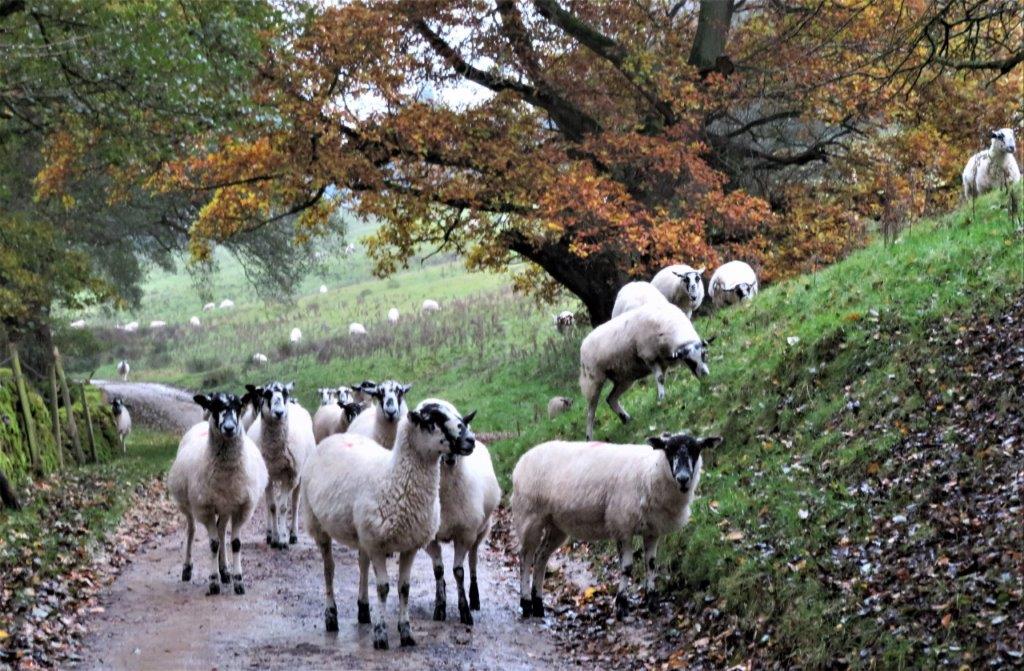 track on way up to Calton Houses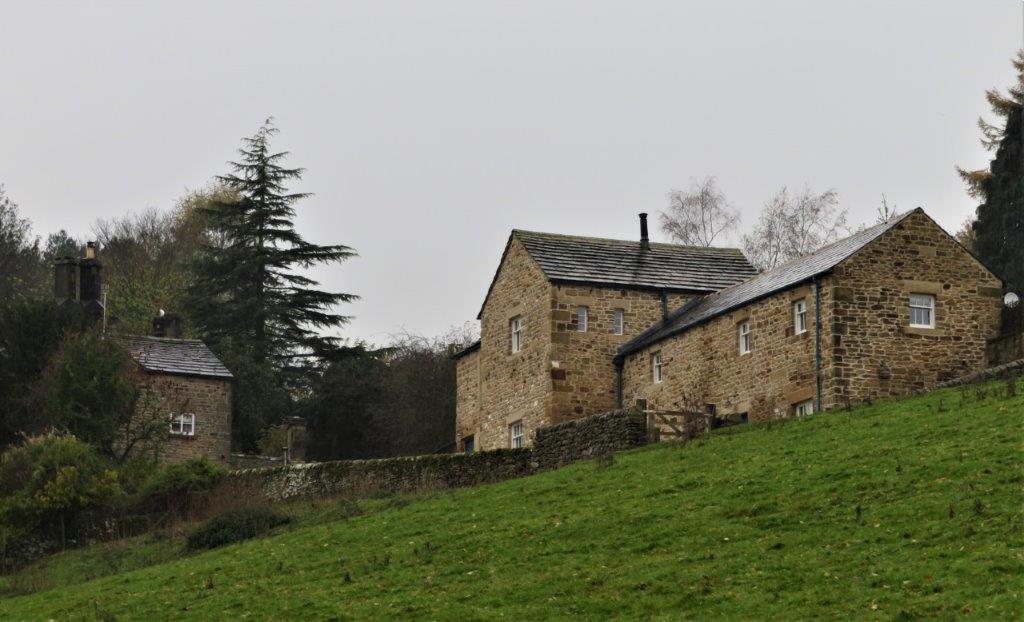 some of 'Calton Houses' houses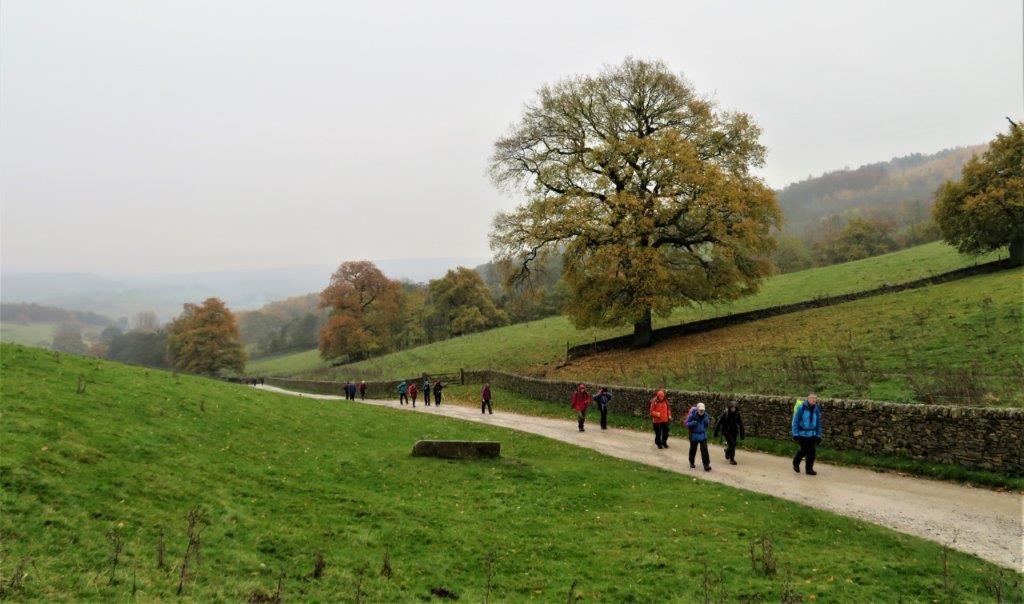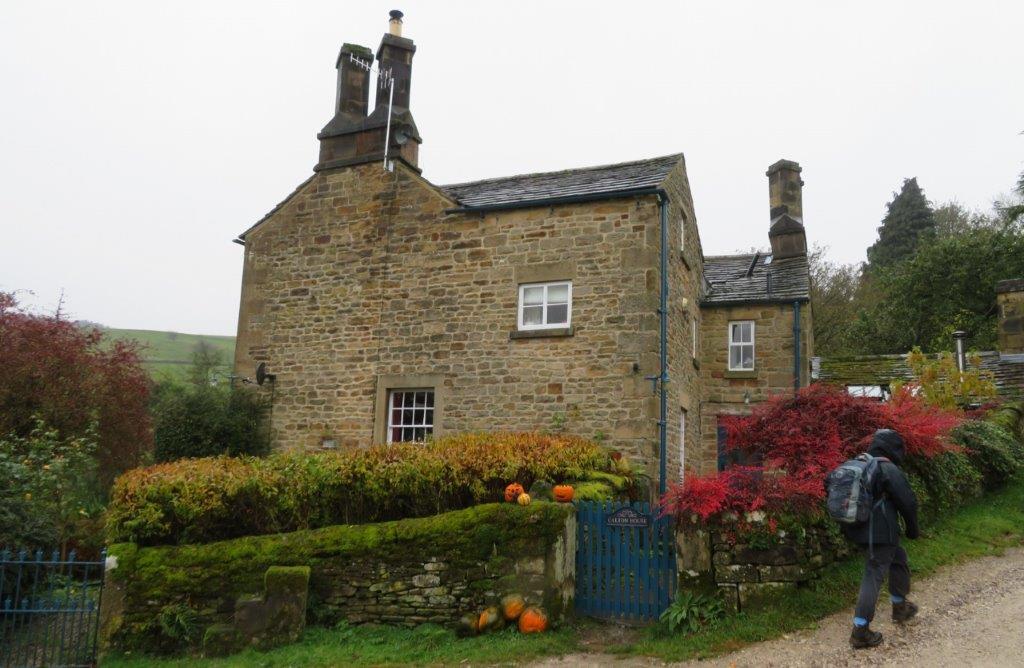 pumpkin remnants of Halloween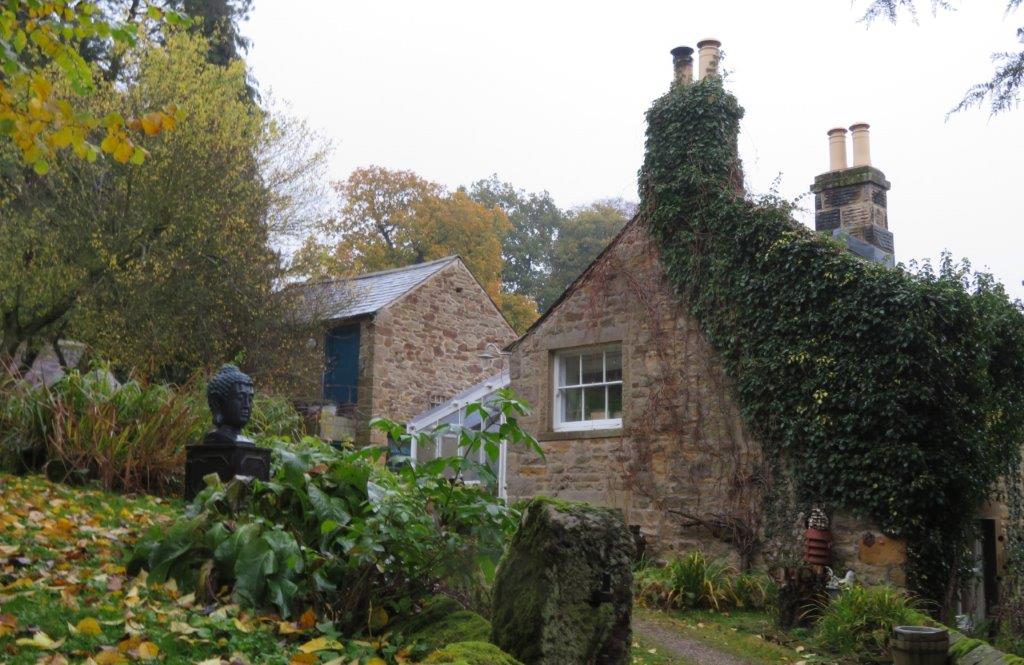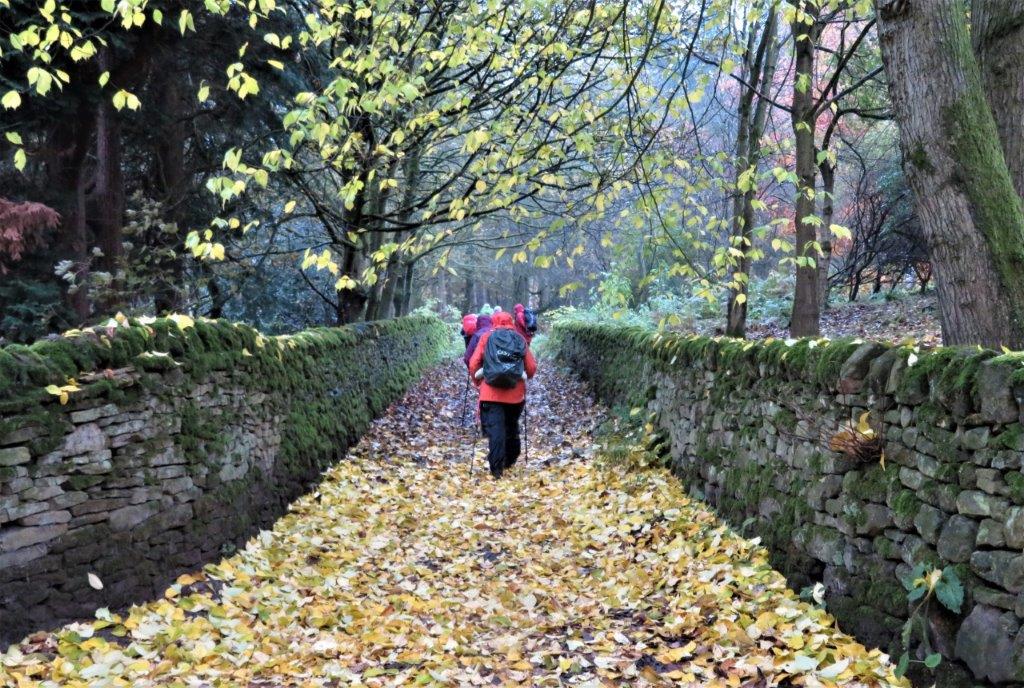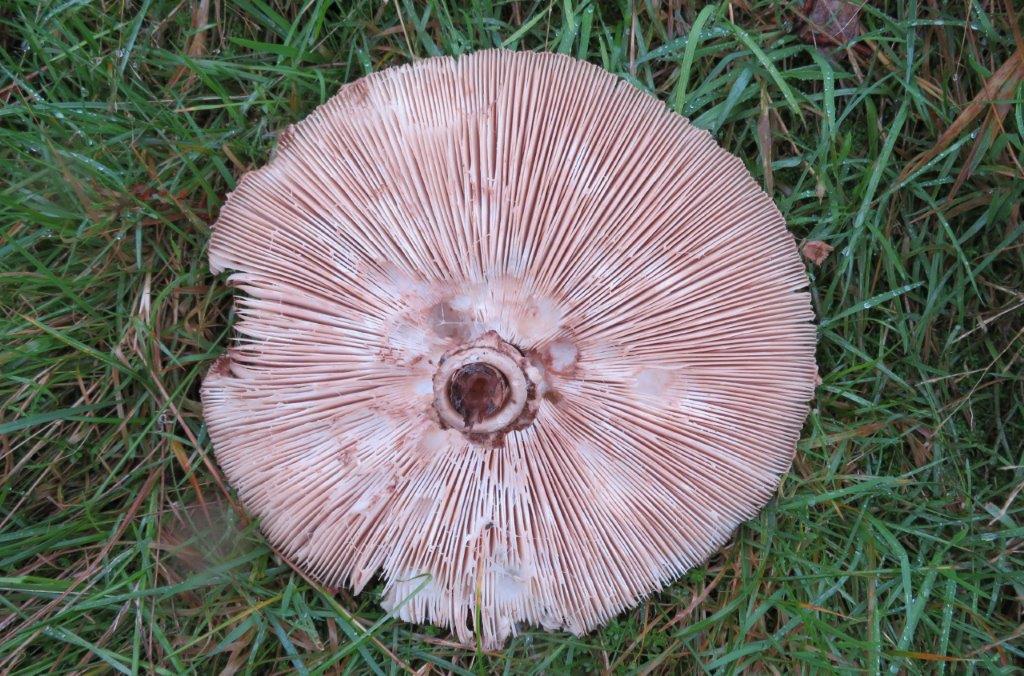 a six inch fungus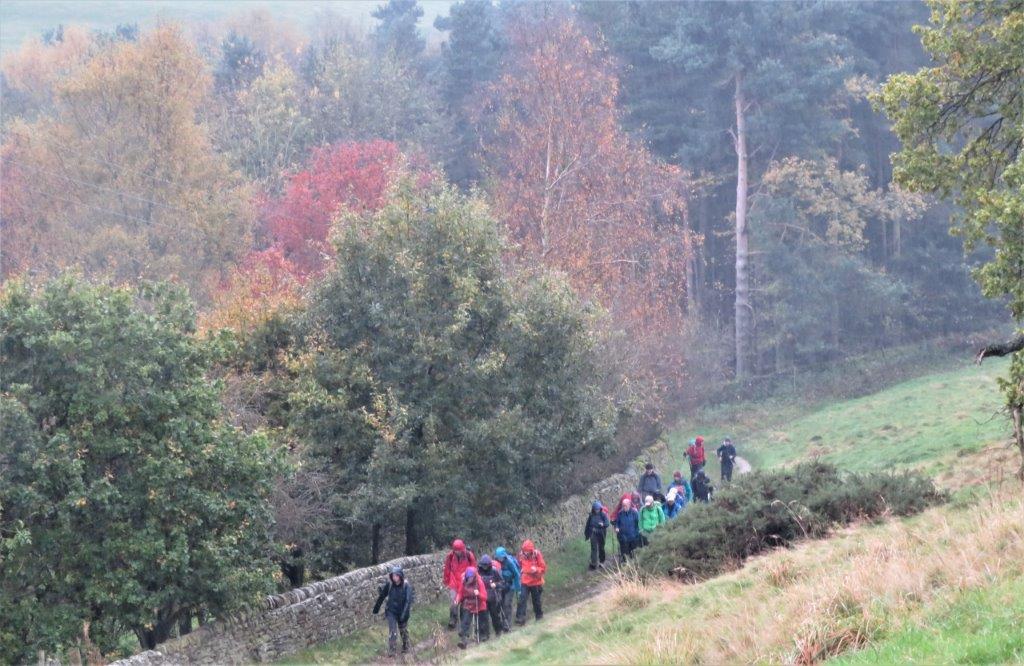 climbing up gradually behind Calton Houses rather than using the steeper route behind along the right wall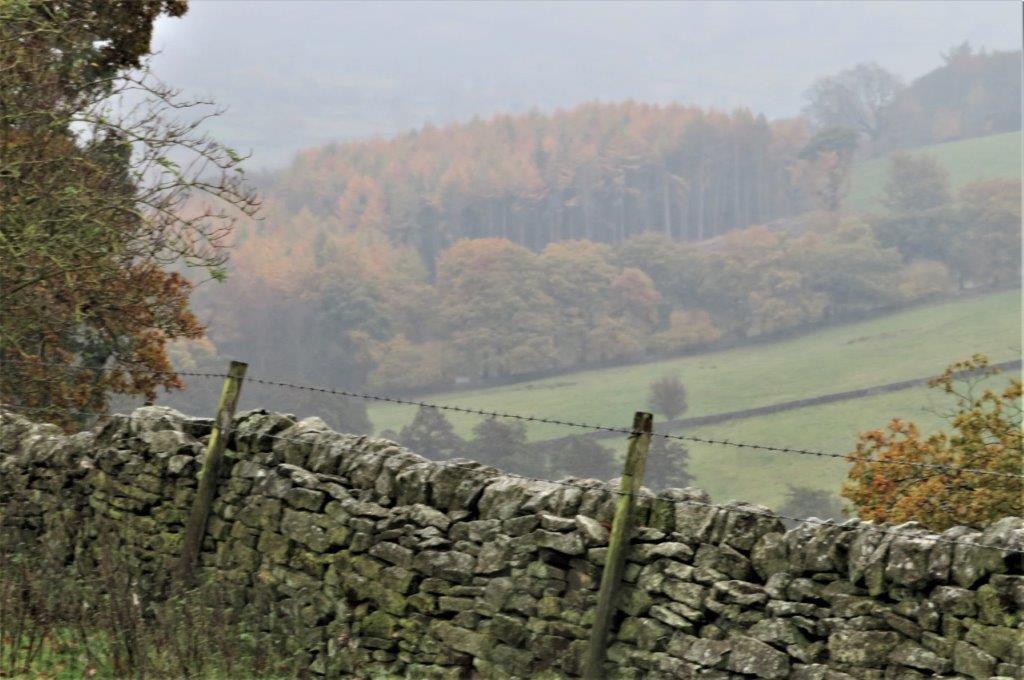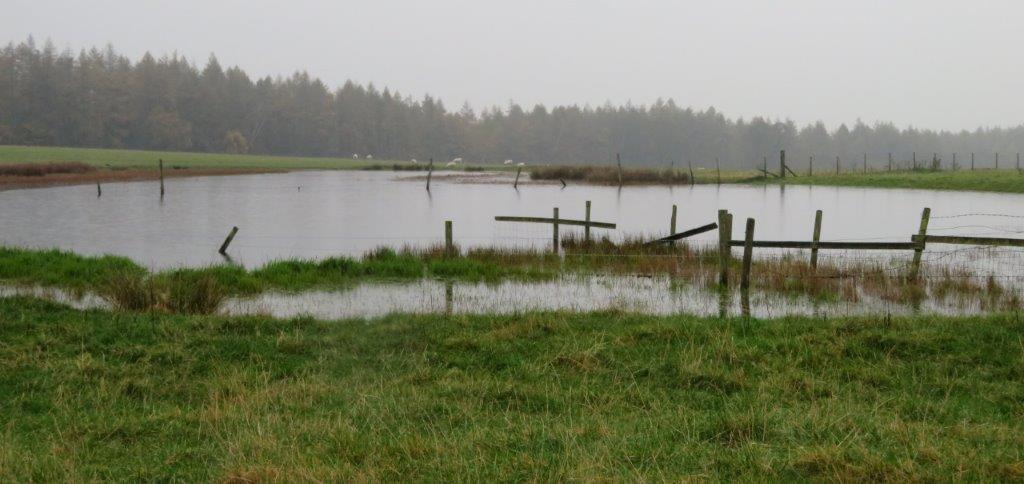 the pond in Calton Pastures ( but no ducks or other birds?)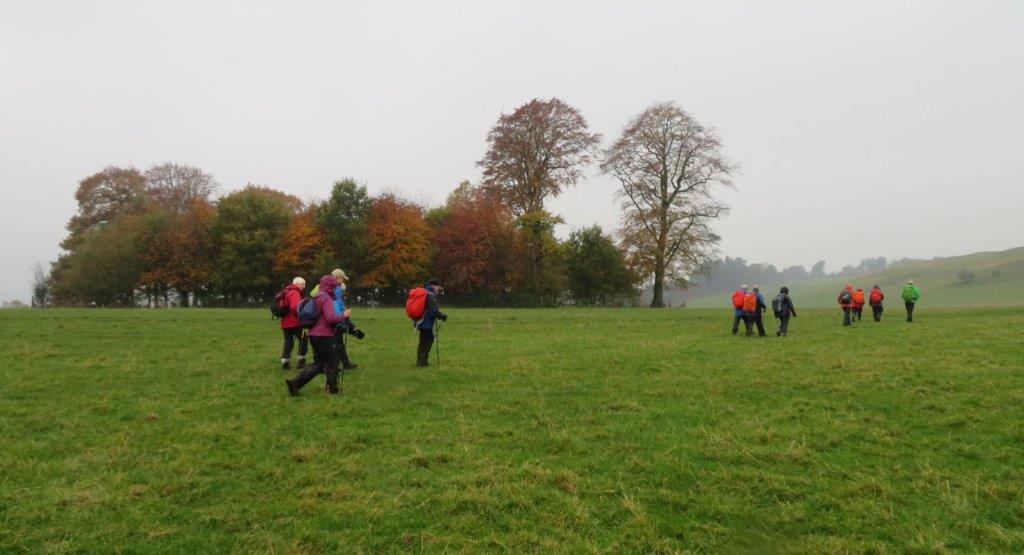 heading toward Ballcross Farm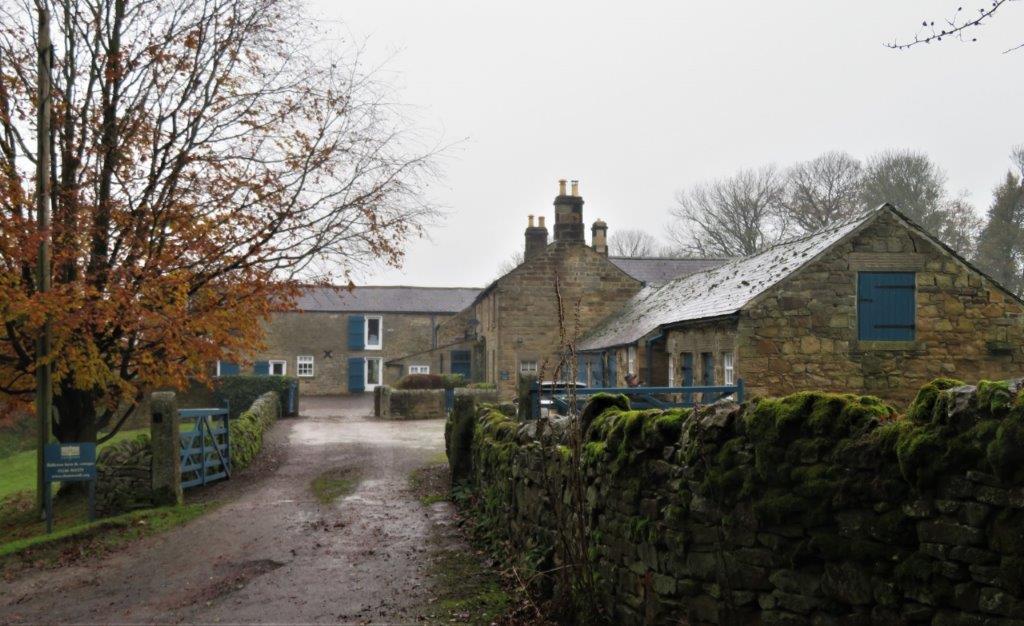 Ballcross Farm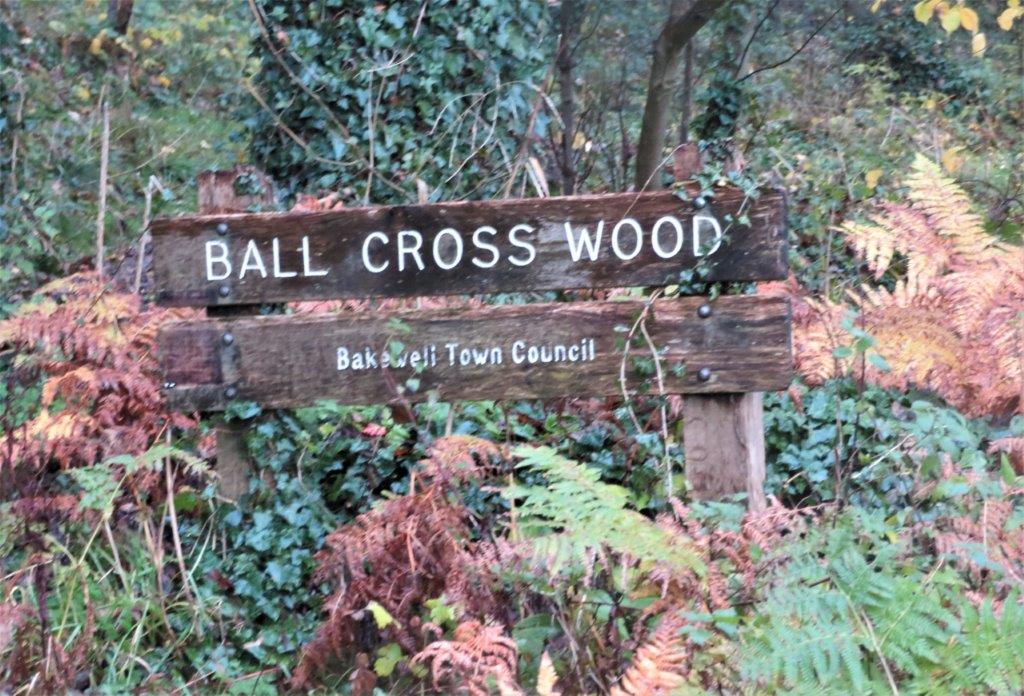 we descended on the road as the steep path through the woods was very wet and slippery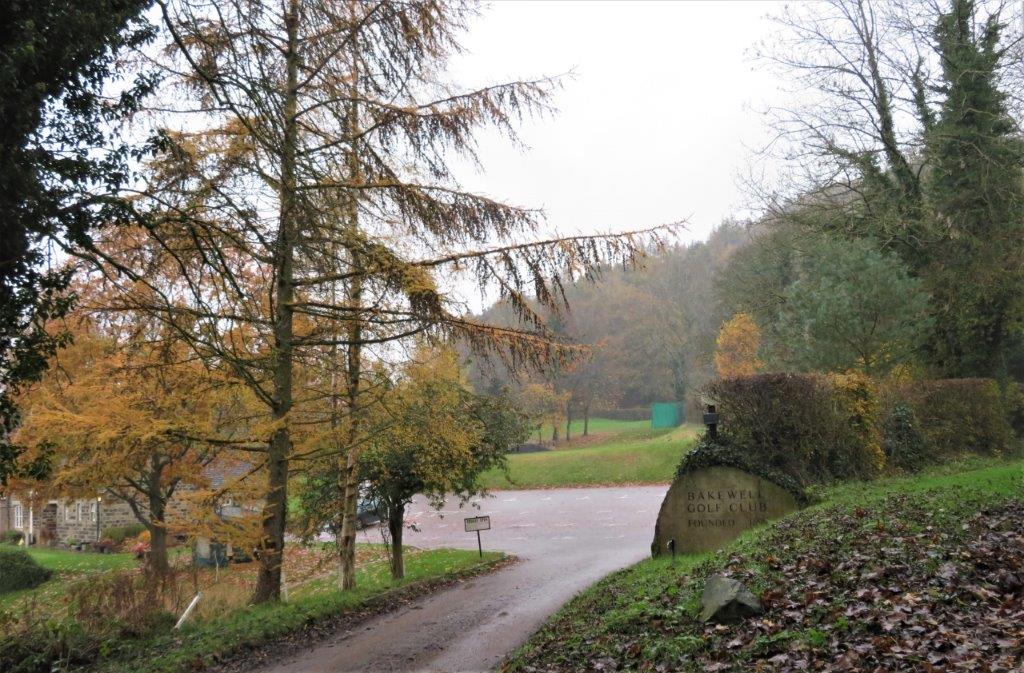 Bakewell Golf Club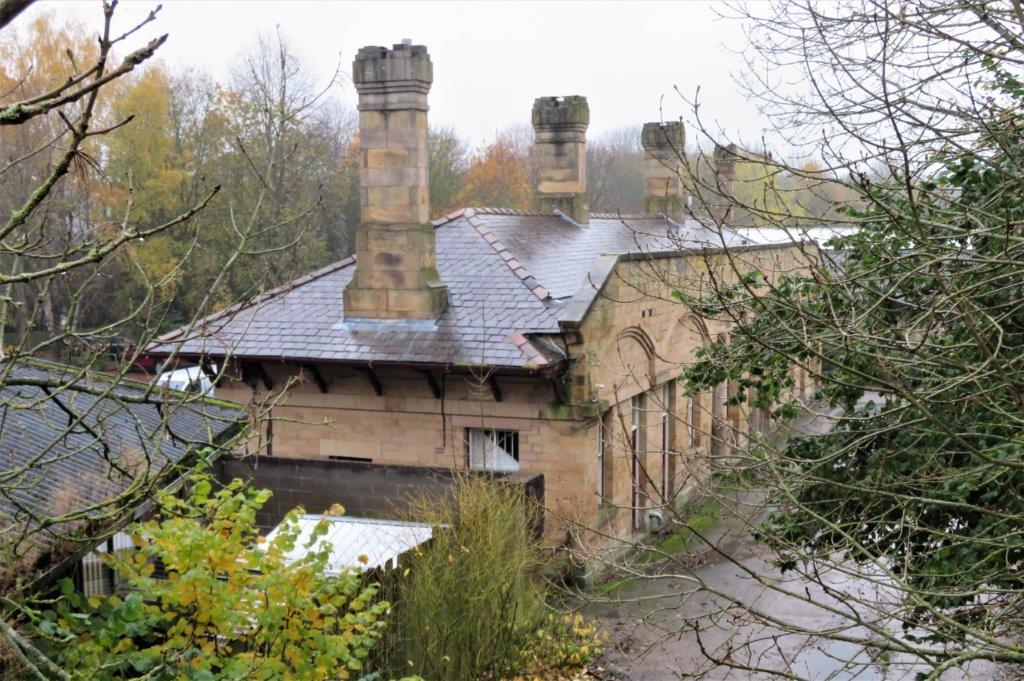 The old Bakewell Railway Station. Picture probably taken from bridge over the removed rail track which is now part of The Monsall Trail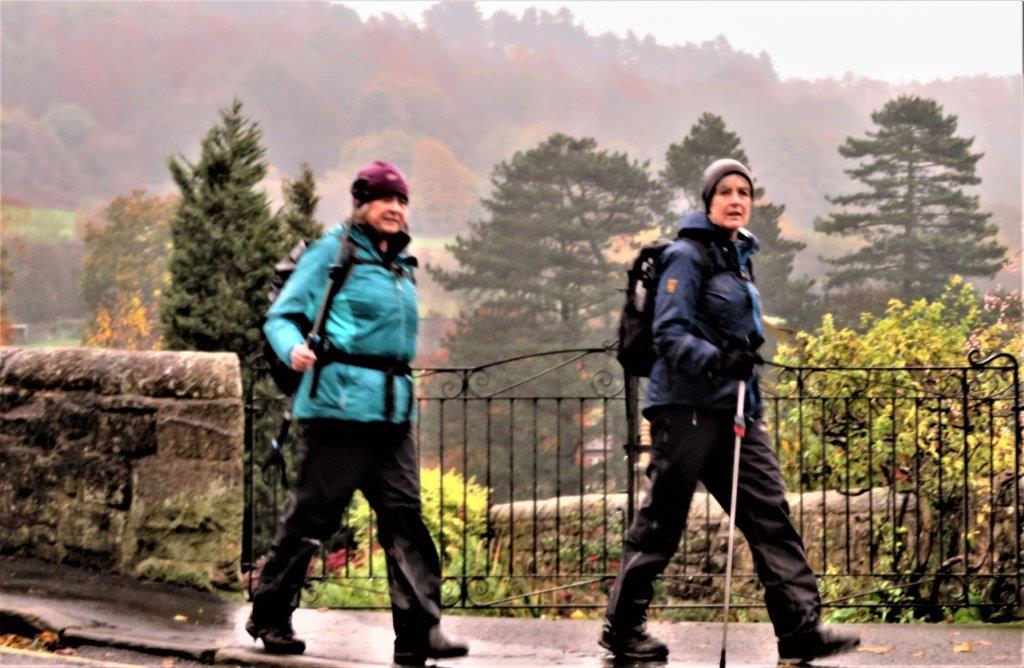 back marker to right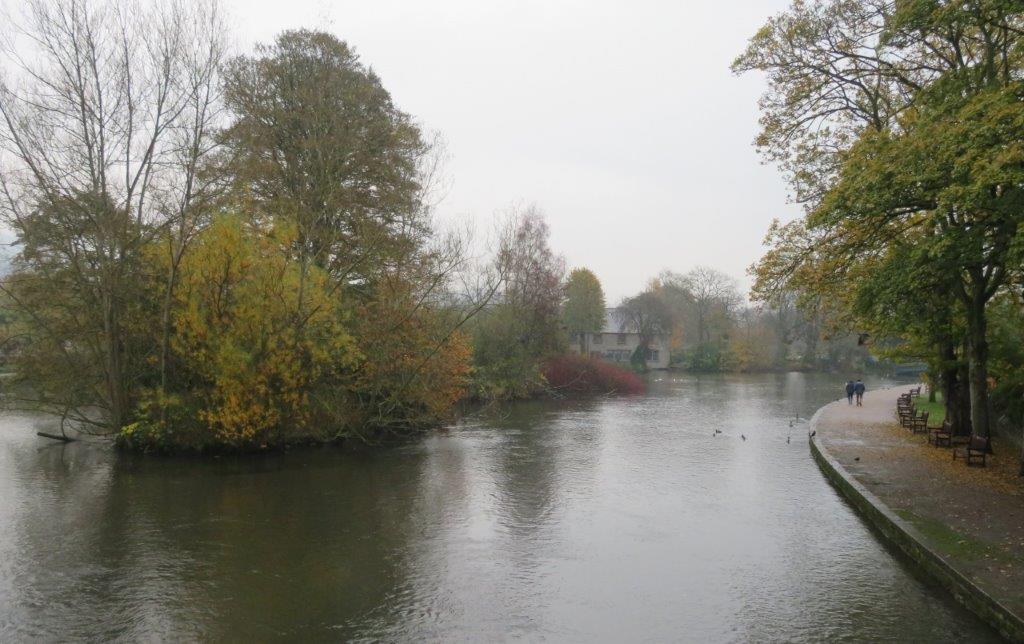 The River Wye seen from road bridge crossing it into Bakewell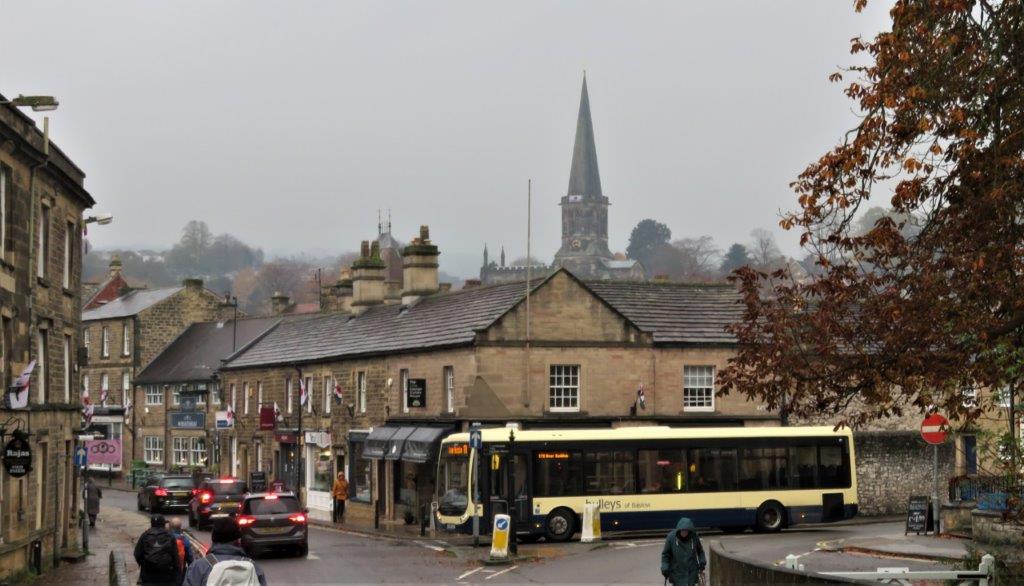 Bakewell's church - party dispersed here - some to have tea and Bakewell Puddings
homepage - Daywalks Index 2019 - contact me at