homepage - Daywalks Index 2019 - contact me at

2019.11.03 Start in Sheffield - Snig Hill / Bridge St ~SK355878, ~ ENE to River Don, ~NNW along R.Don & cross Ring Rd into Kelham Island, pass South of Kelham.I.Museum, cross R. Don at SK350883, follow R.Don ~NNW then leaving ~N to cross under Railtrack at SK348888, ~N up thru Parkwood Springs, circle (to East) around Playing Field then ~N to Viewing Pt, cont ~N on West side of Houses to ~SK350902, ~NW thru open land then ~SW to cross above Railtrack at SK341904, thru unmarked cemetery at ~SK340904, then NNW (with switchback to cross stream) to cross road at SK338907 (below railtrack viaduct), take road NW to join A61 then ~N on it to before Sainsburys, road NW to SK327917, ~N under railtrack and continue for 200m, left on road then N on FP to drystone wall south of Lower Hurst Farm, ~WNW to Beeley Wood, ~NW on edge of woods to & across Oughtibridge Lane (SK314934), ~NNE to enter Wharncliffe Wood and join Trans Pennine Trail ~NW, leave TPT & cross bridge West over railtrack at SK302947, track ~W then ~N to More Hall Farm, cross ~W over River Don to A6102 & ~200m N along it, on Road up toward Bolsterstone ~W for ~250m, FP ~NE at start but generally ~NW thru Hollin Edge Height & Cote House to Bolsterstone* ,~W to The Height & ~N down to Underbank Reservoir - leader Lynn Oxlade - Sunday (* some including photographer broke off at Bolsterstone)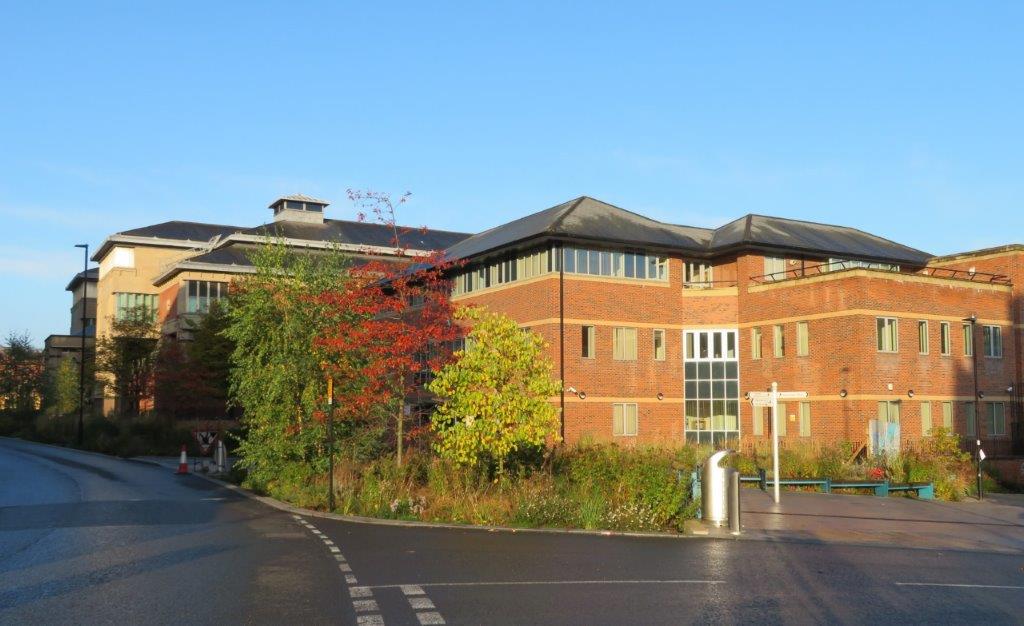 Sheffield Crown Court?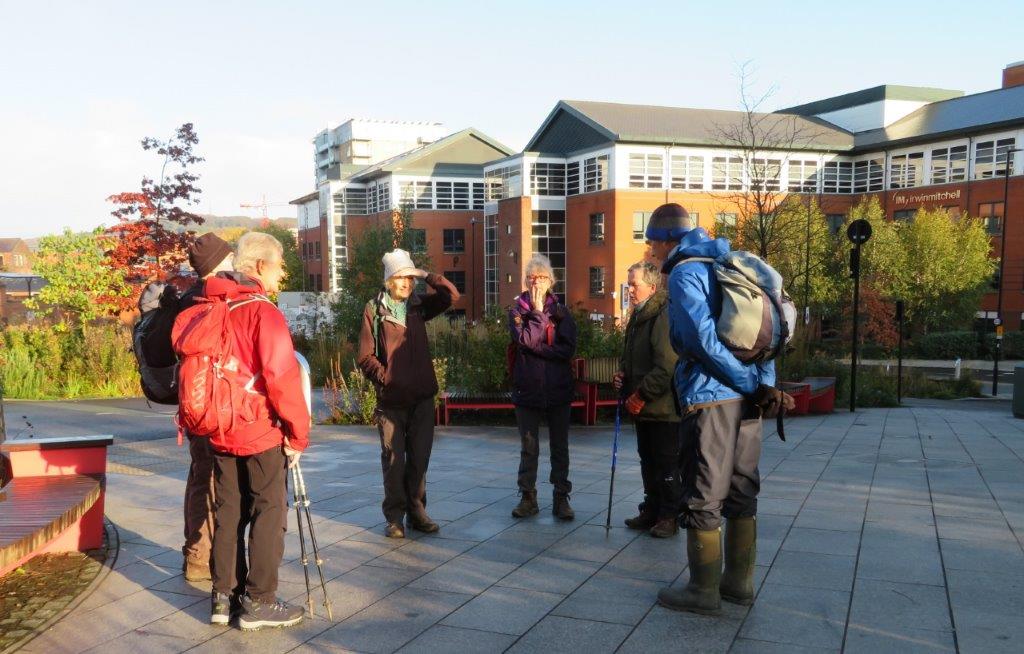 leaders briefing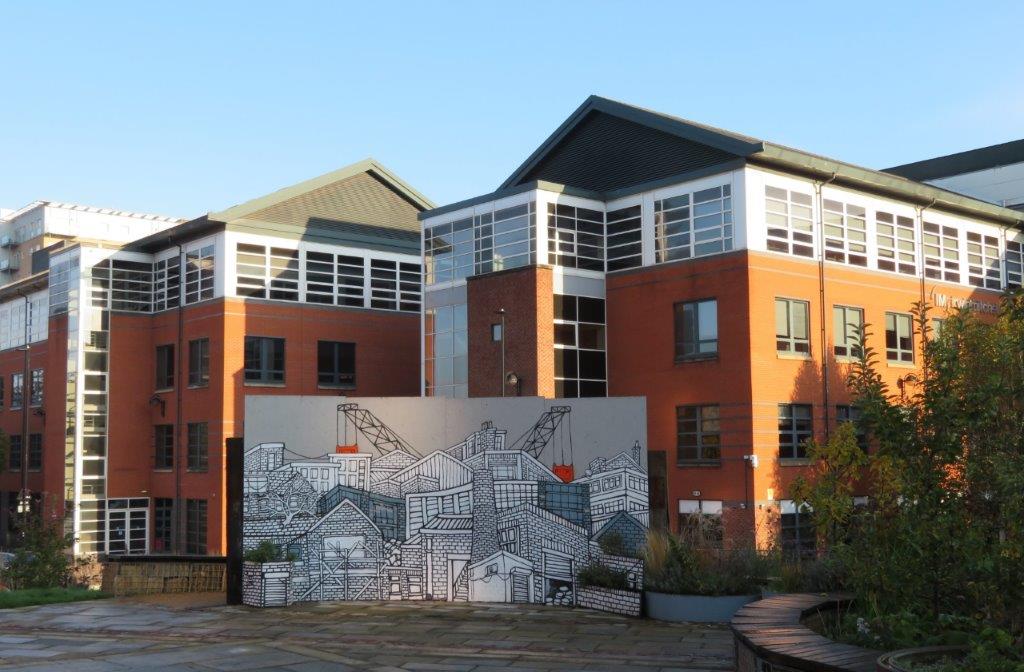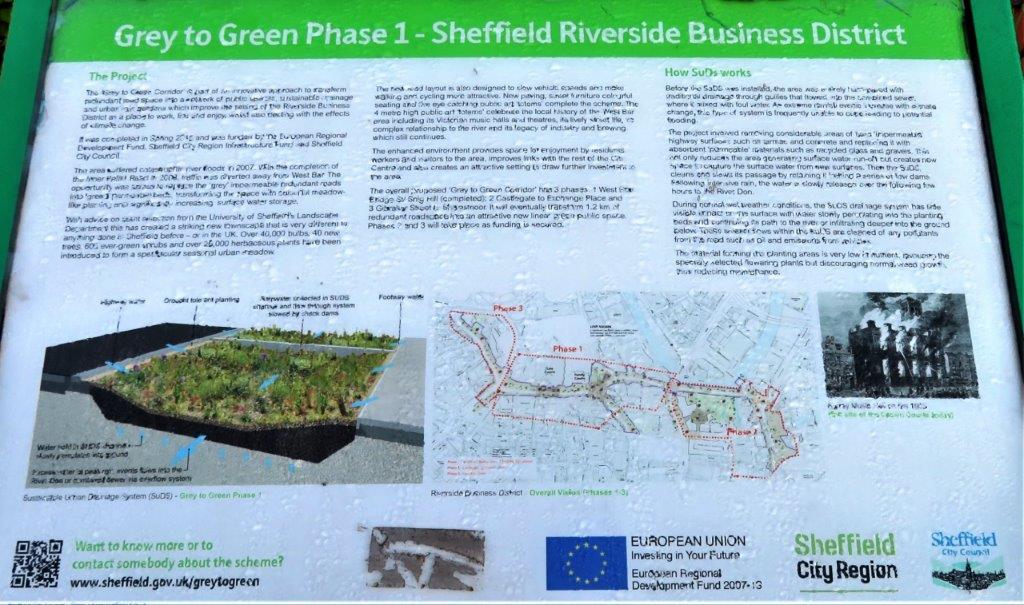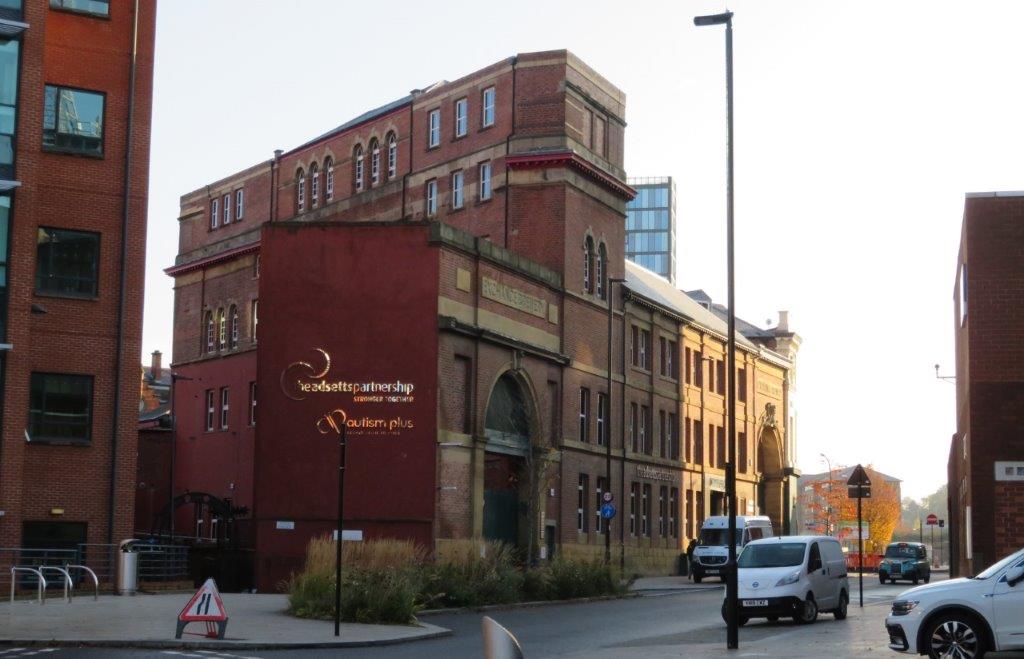 once The Exchange Brewery?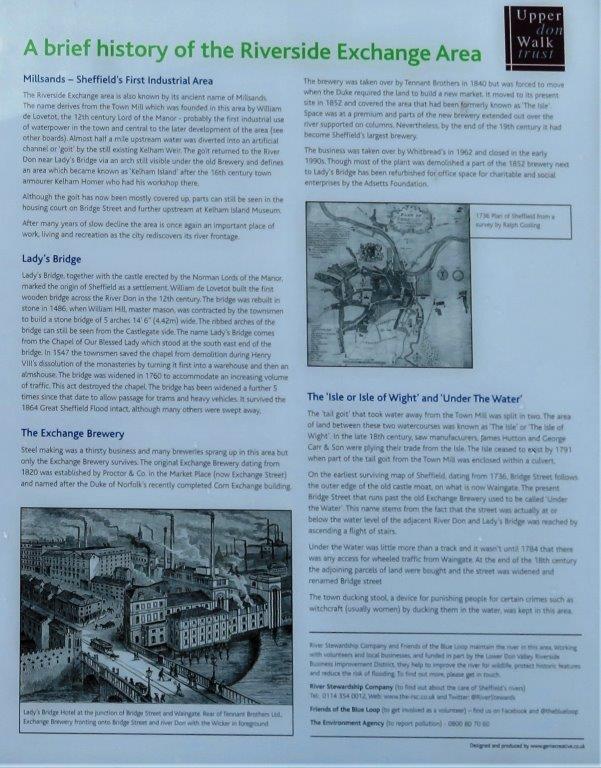 A brief history of the Riverside Exchange Area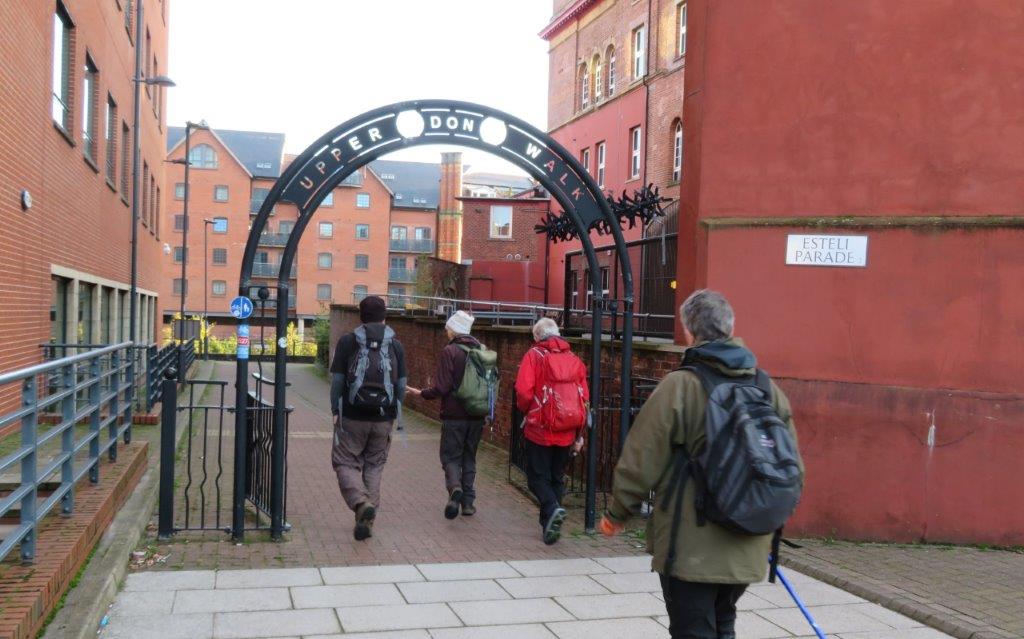 Upper Don Walk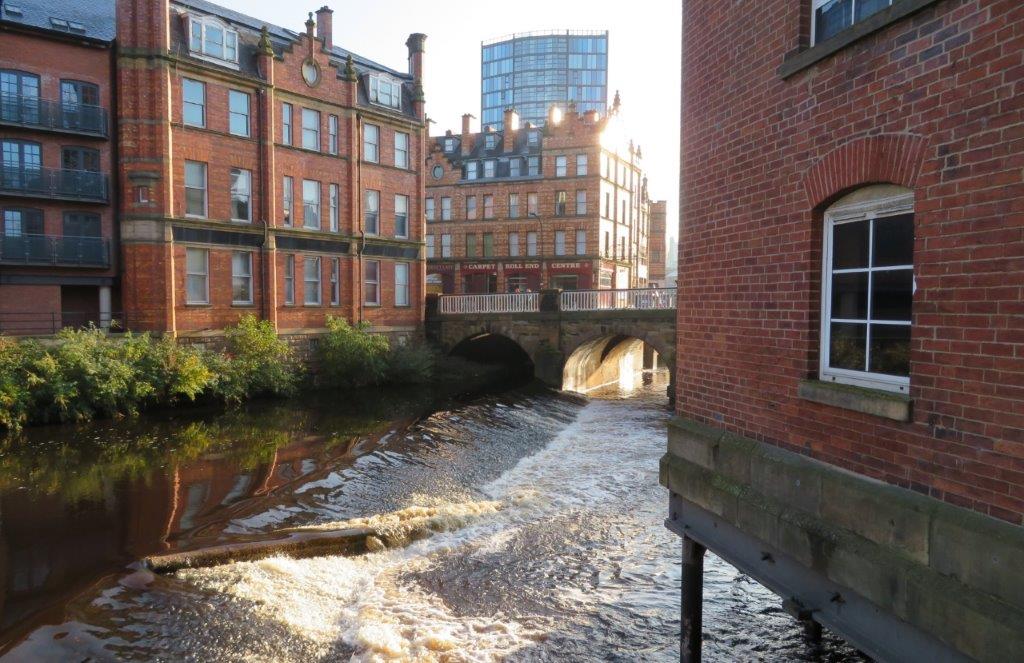 inclined channel to enable fish to climb up the weir?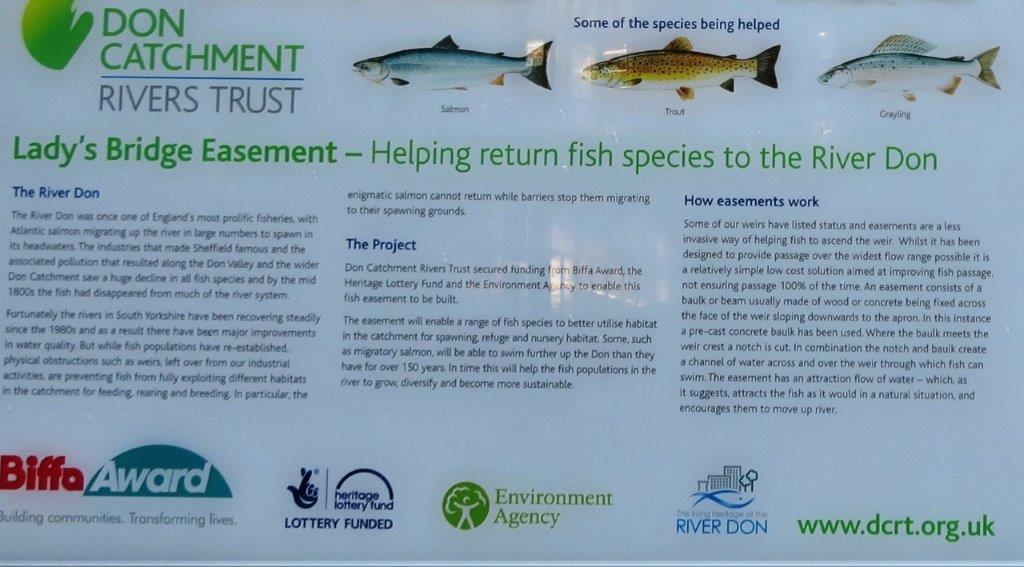 helping to return fish species to the River Don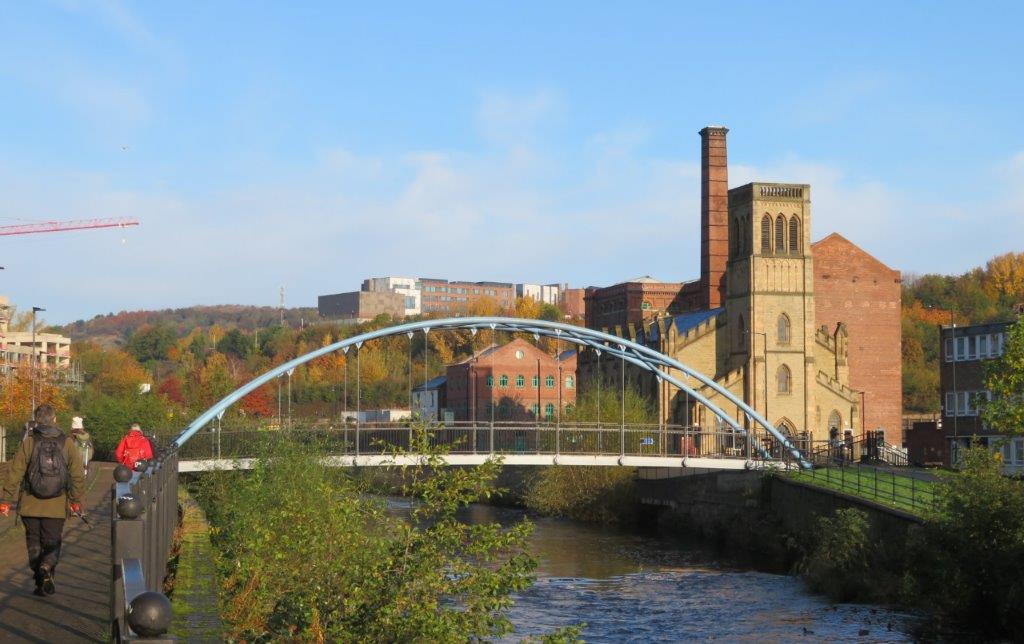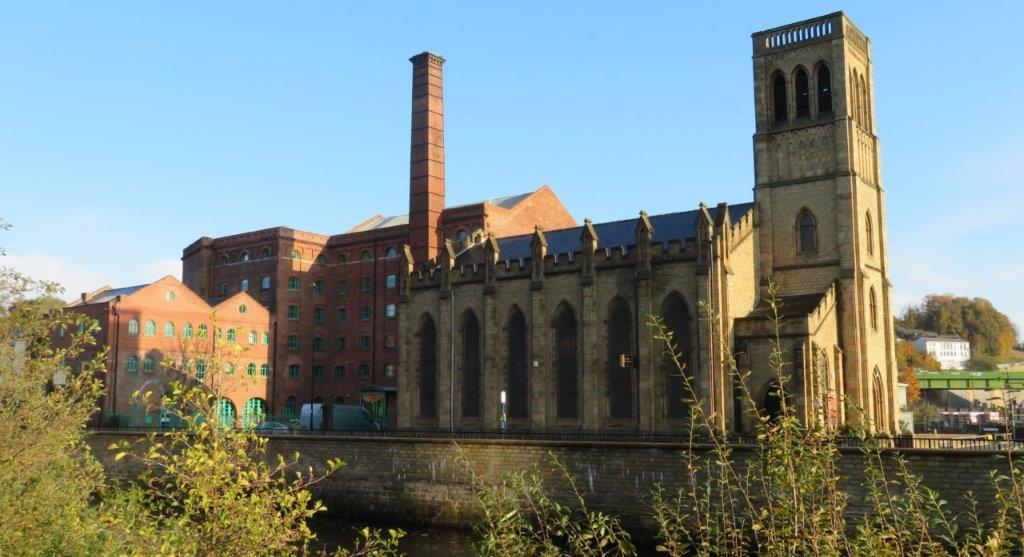 To left is Aizlewood's Mill - a Grade II listed Victorian Flour Mill..

The Church - from Wikipedia - quote - The New Testament Church of God also on Nursery Street is a Grade II listed building built by Flockton, Lee & Flockton it was financed by Anne and Elizabeth Harrison, who stipulated that it should be an exact copy of Christ Church in Attercliffe (1826) and therefore has an old-fashioned look with thin pointed buttresses, a crenellated parapet and a square tower.- unquote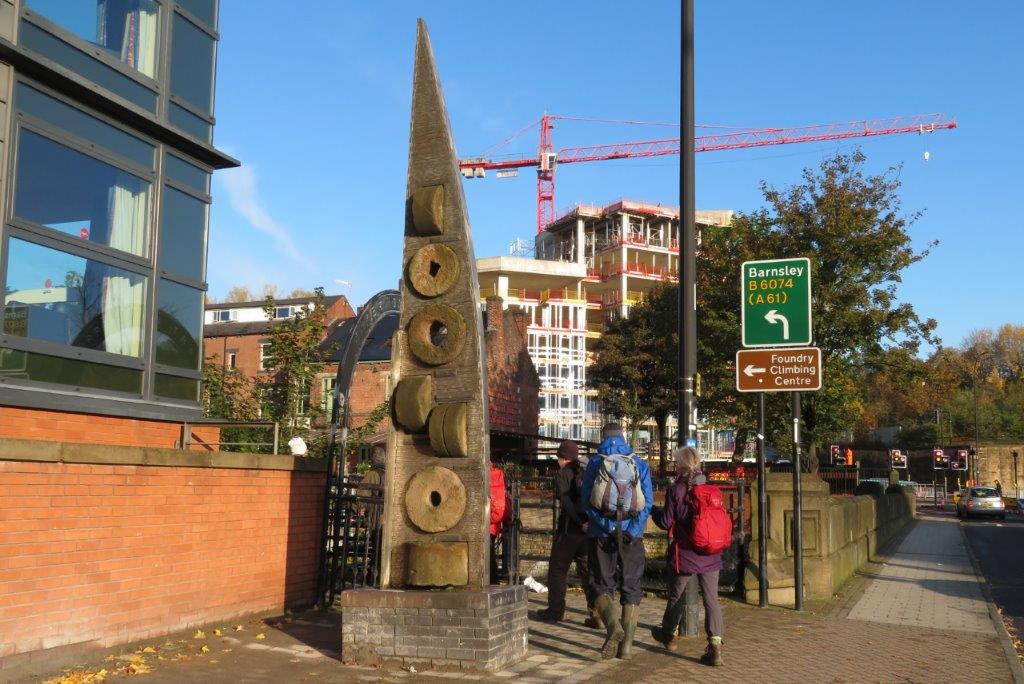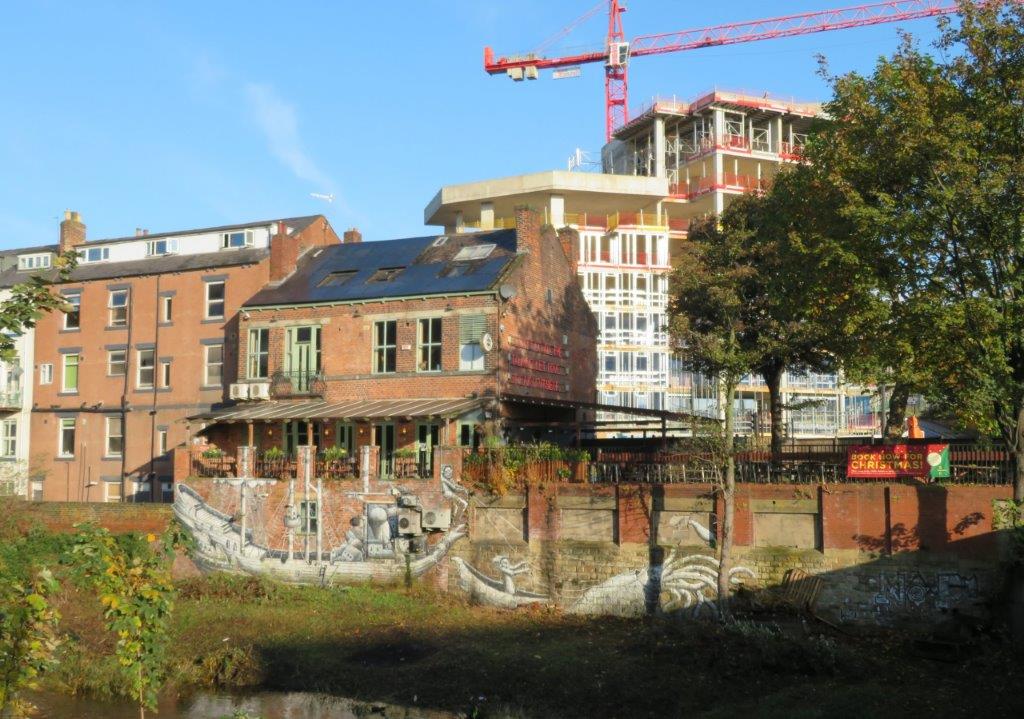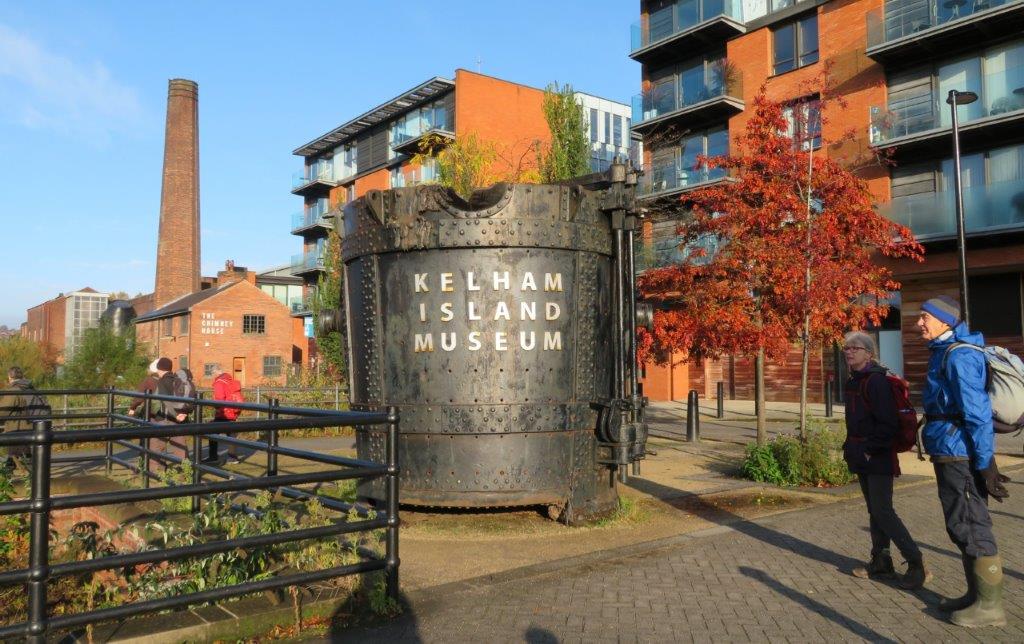 Kelham Island Museum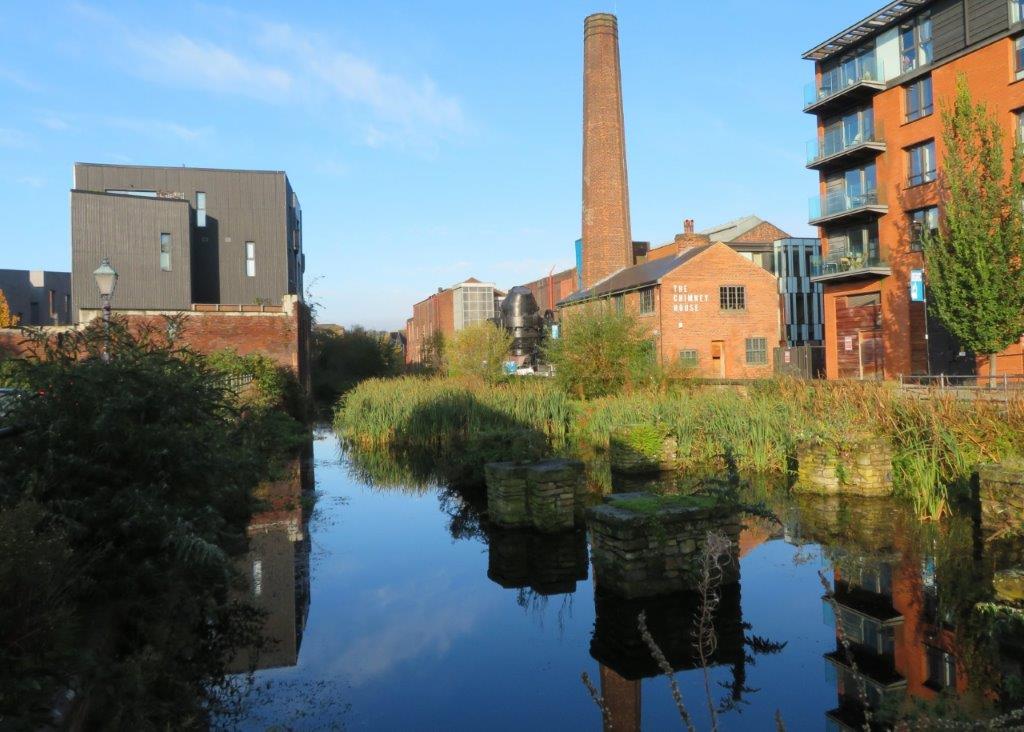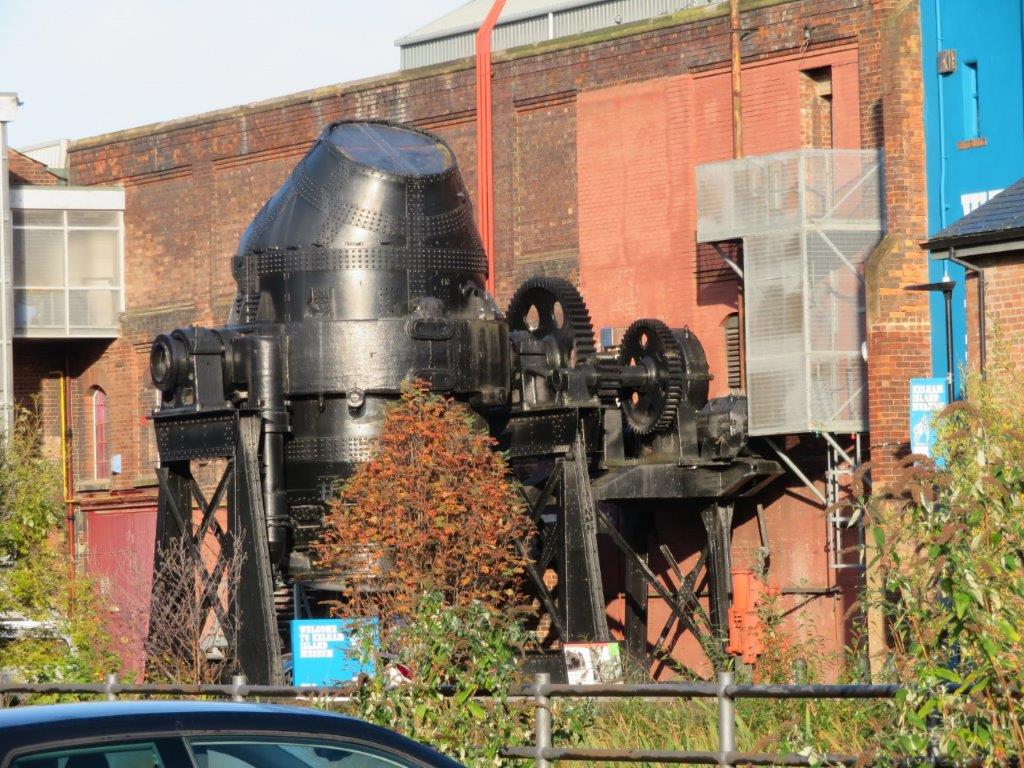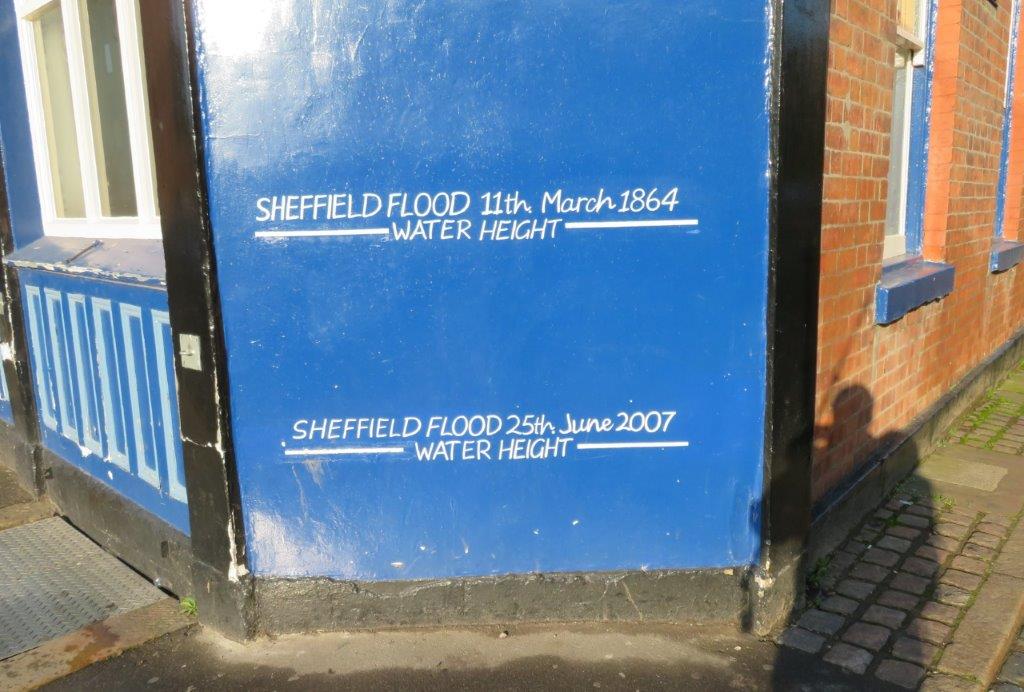 Floods in Sheffield - painted on at Fat Cat Pub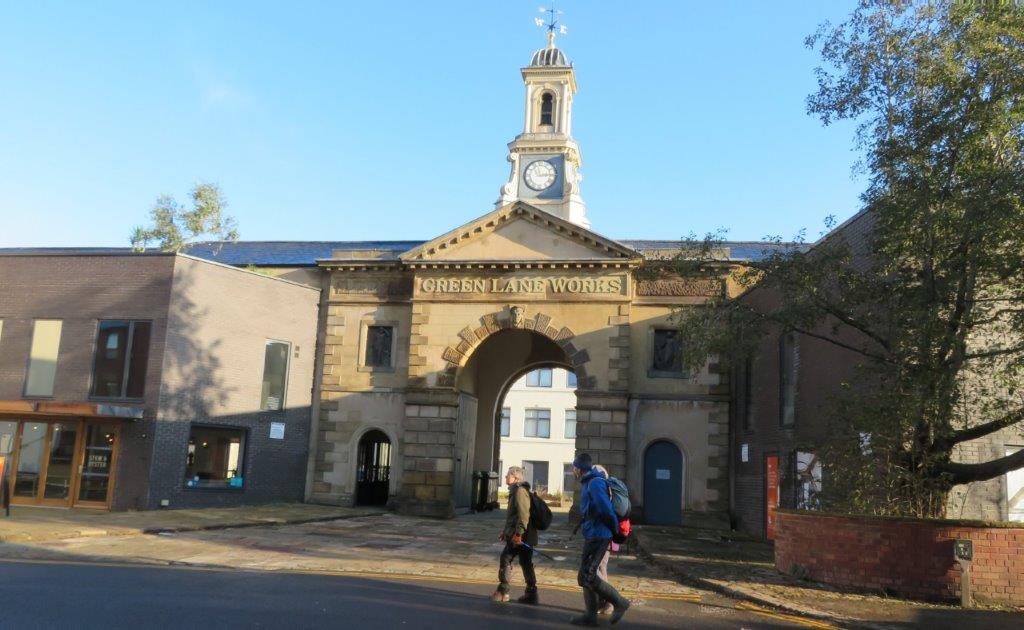 see Wikipedia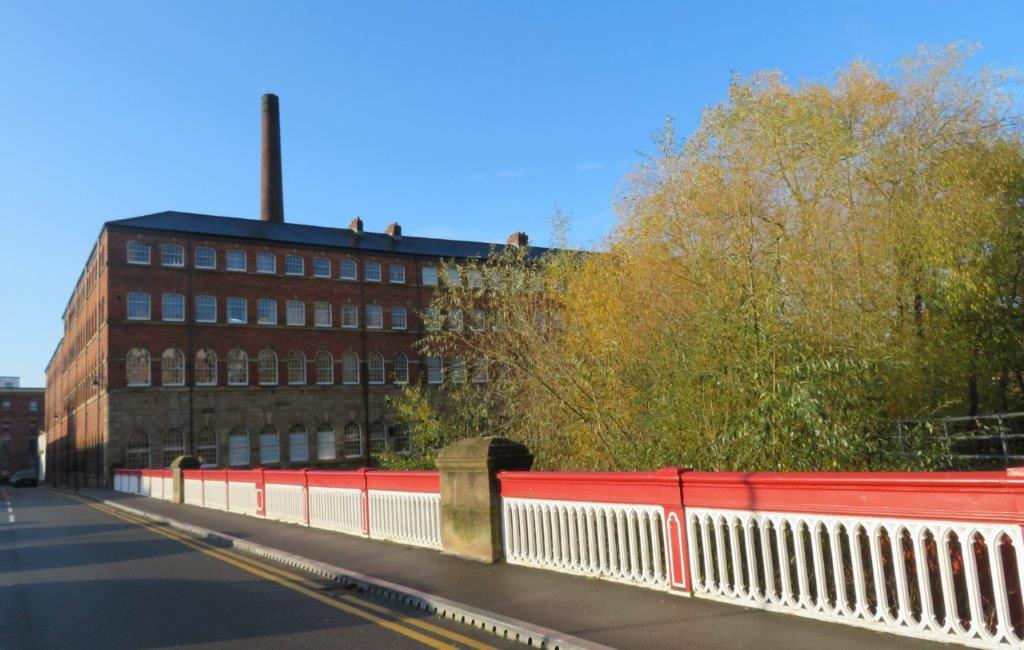 A bridge on our route crossed over The River Don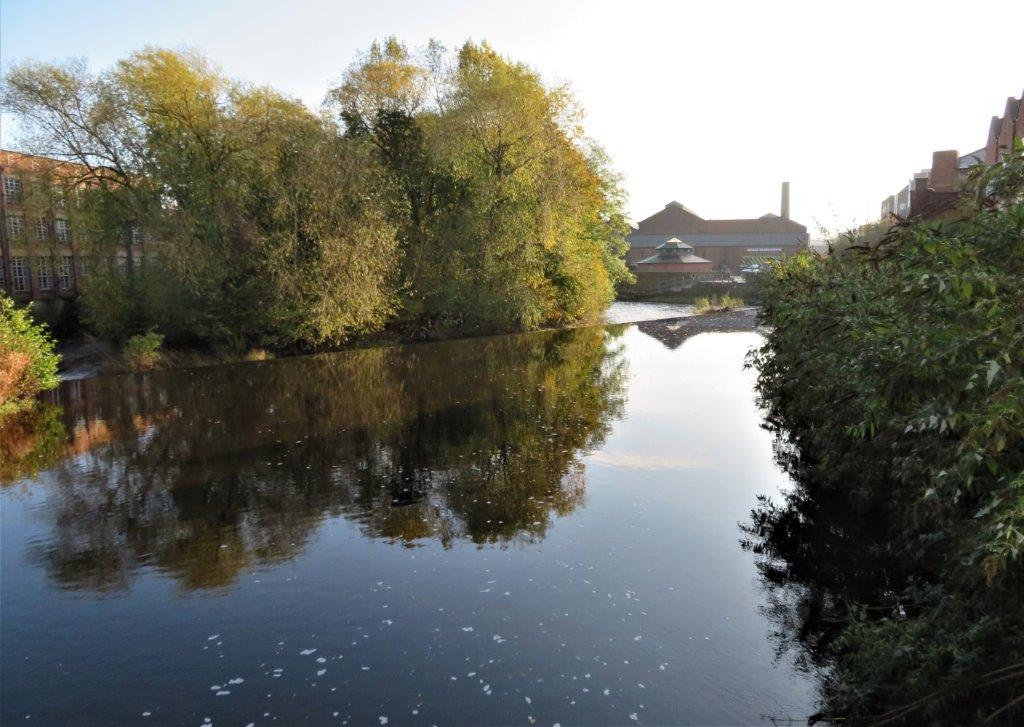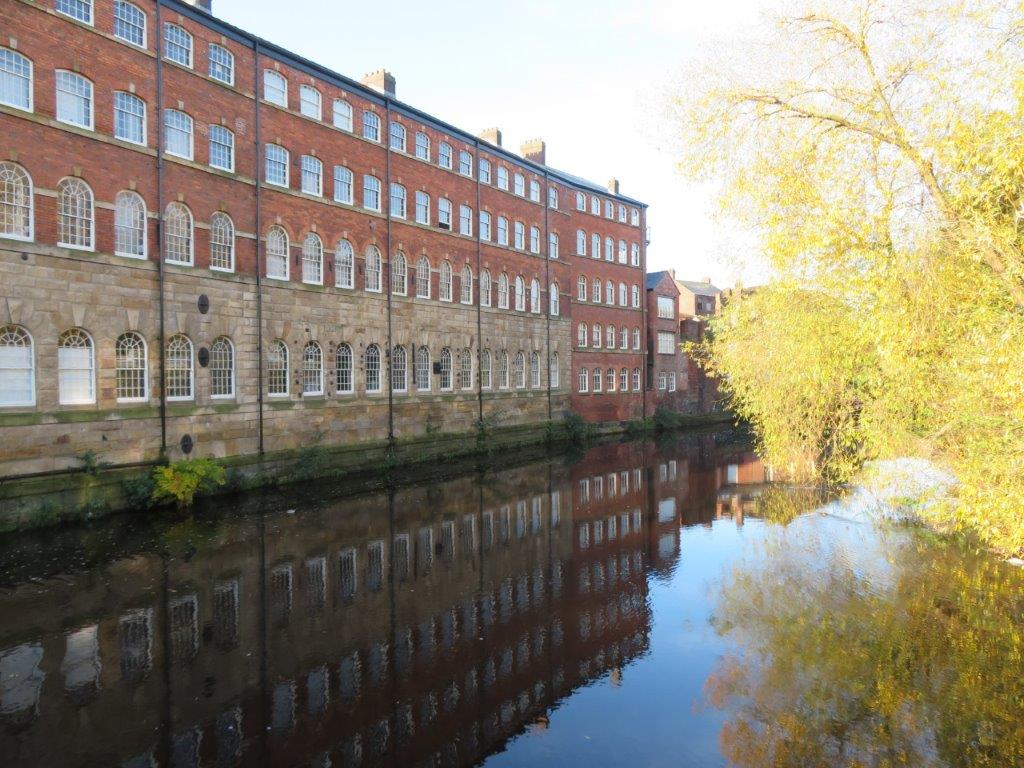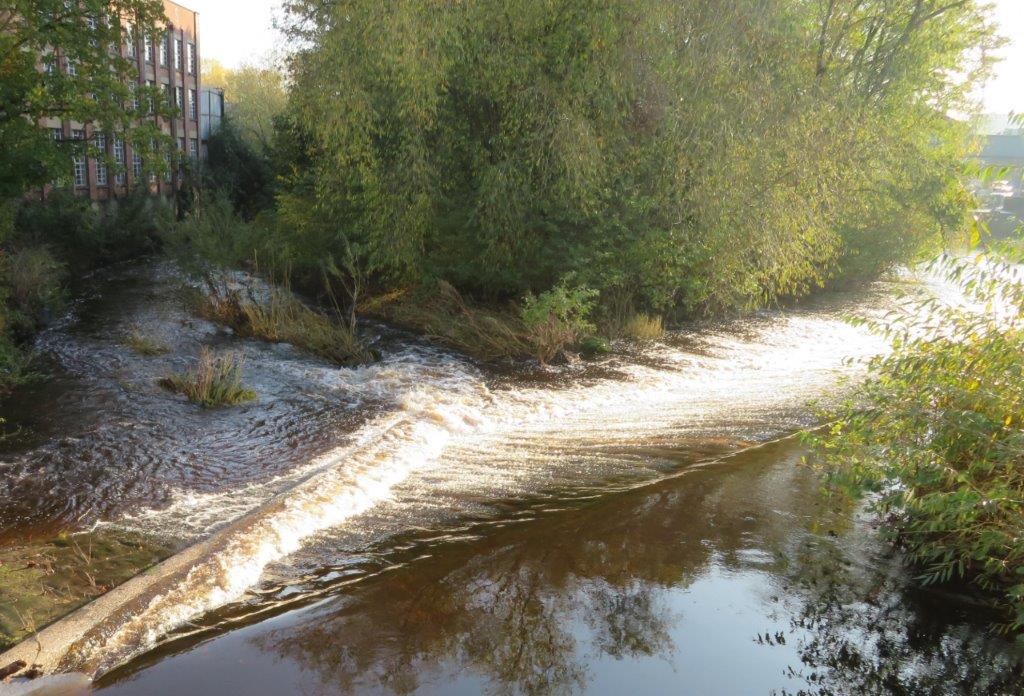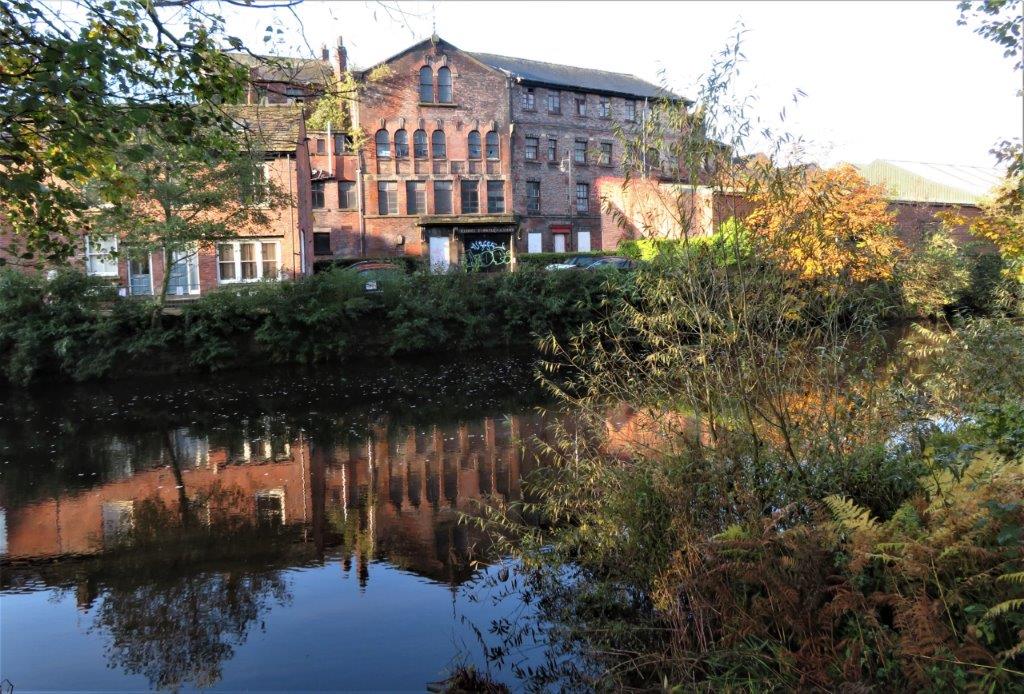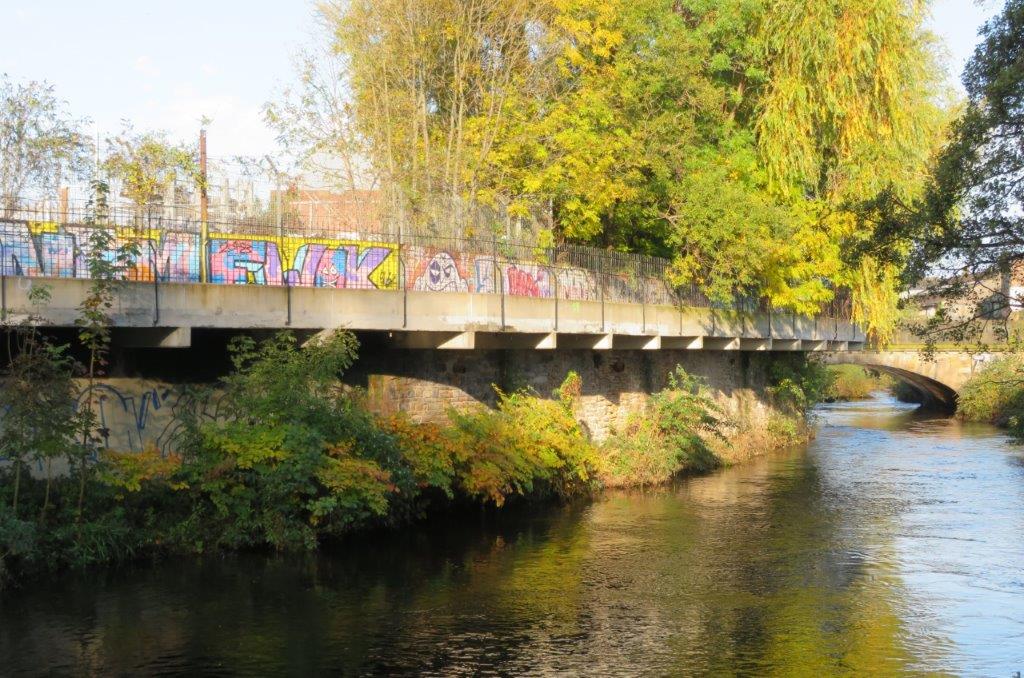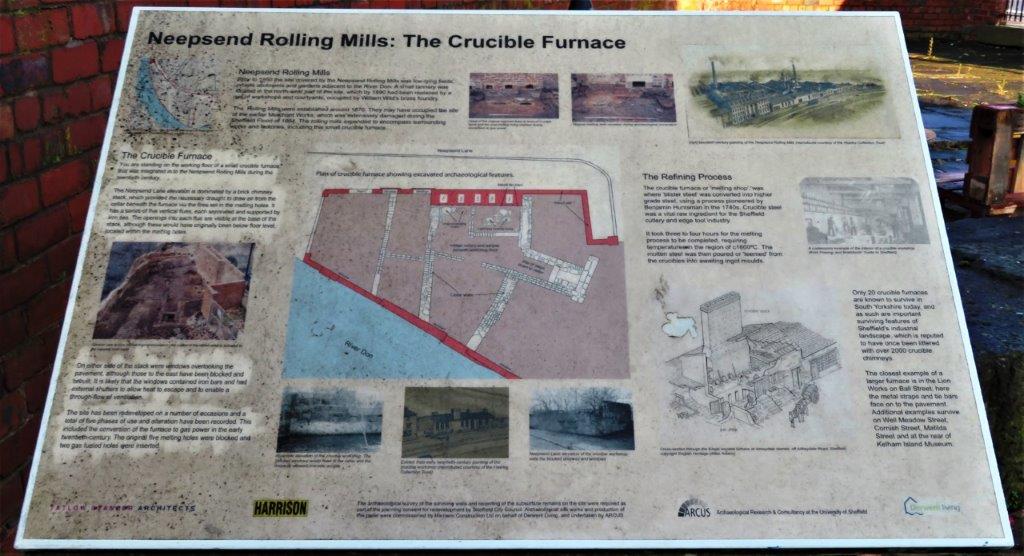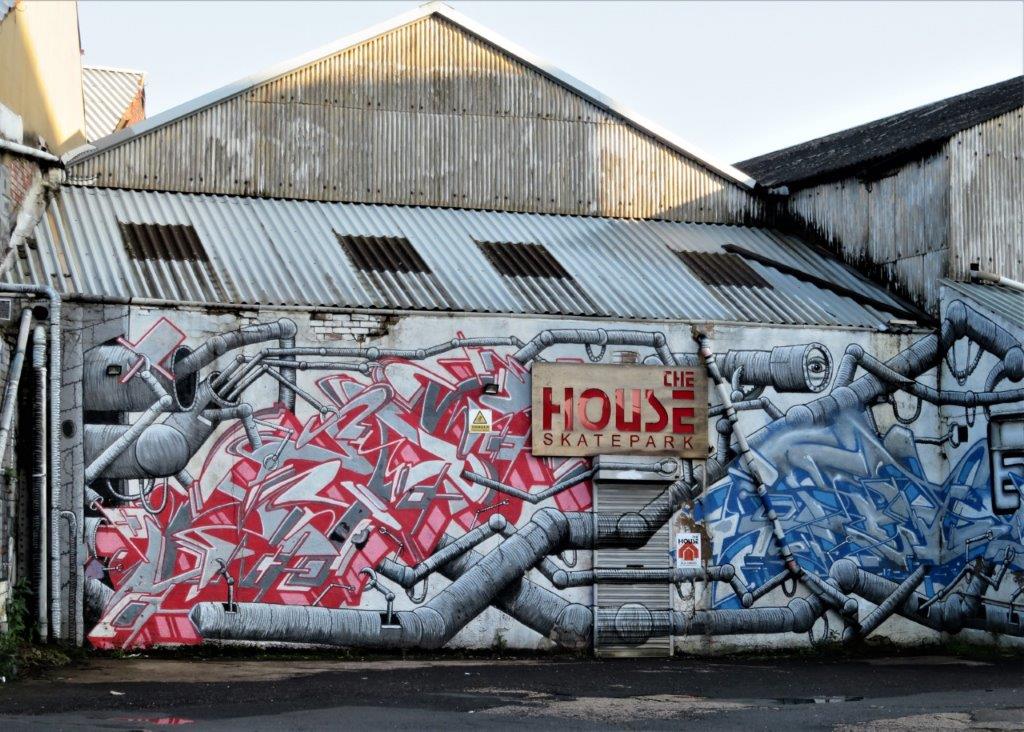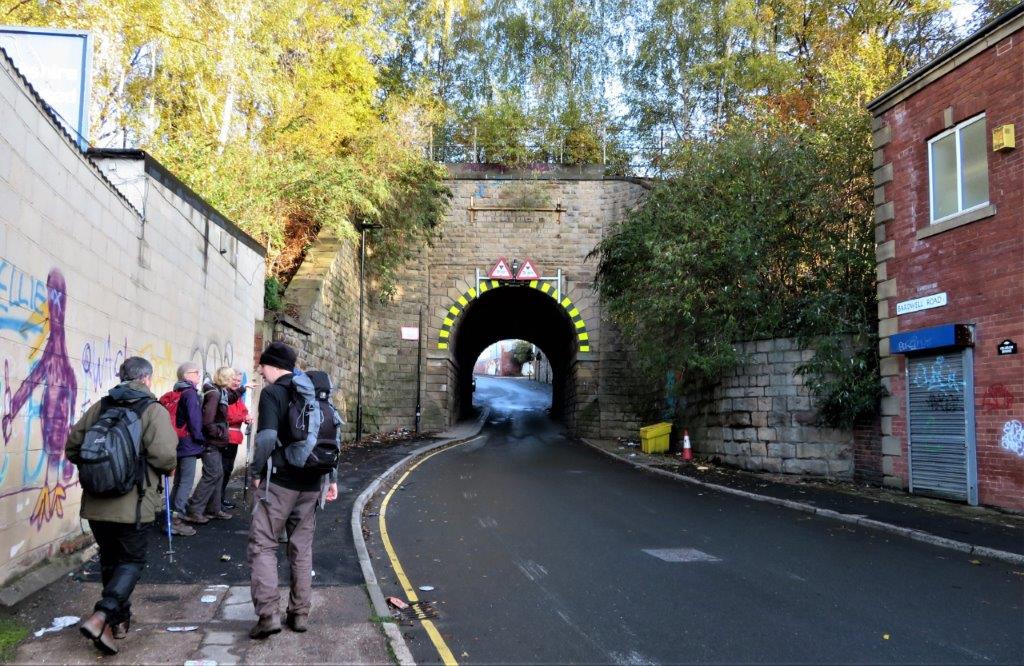 road under railtrack on way up Parkwood Springs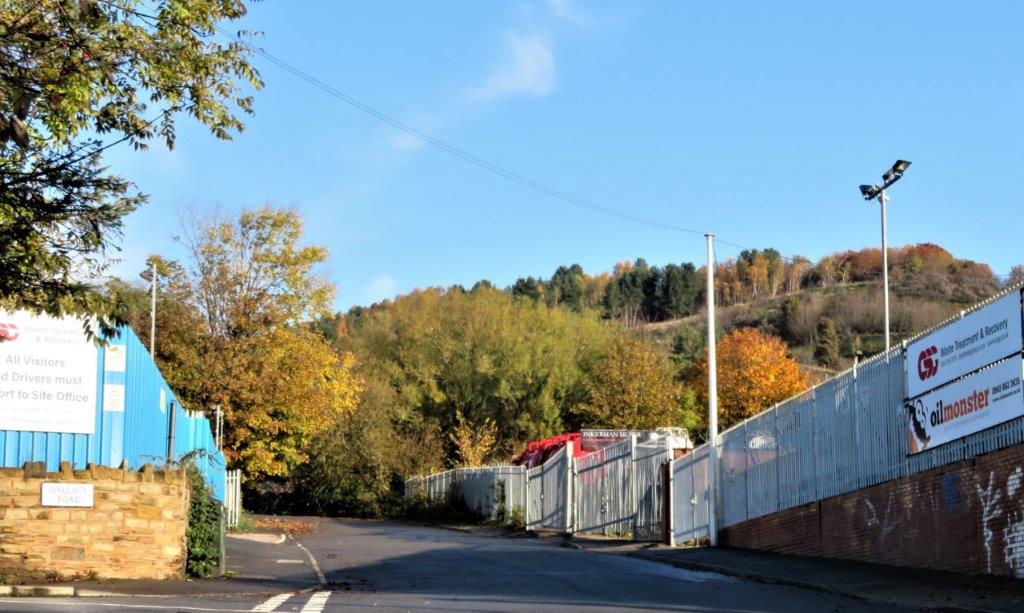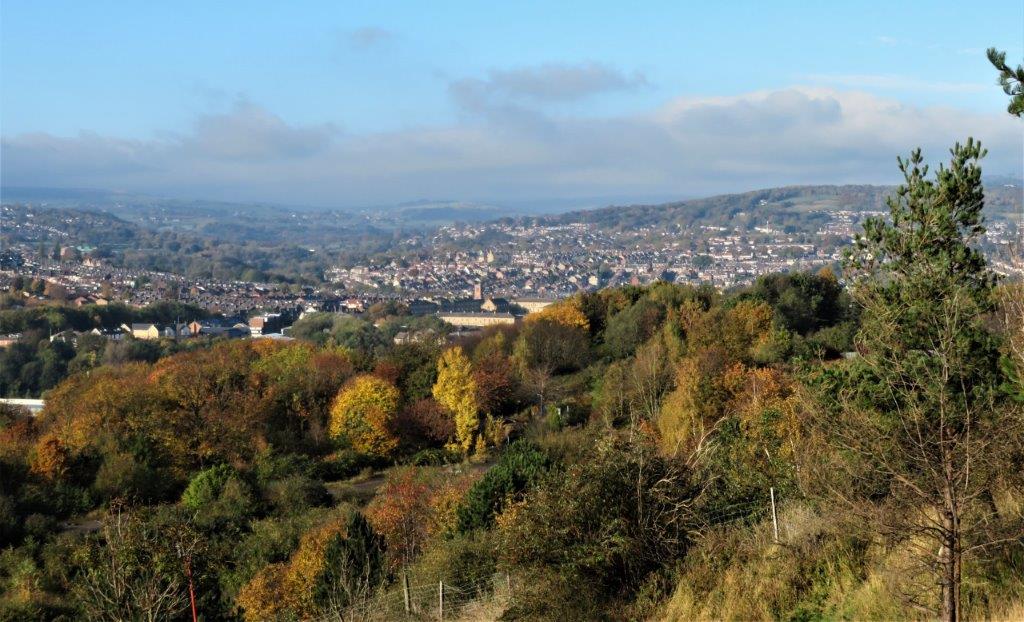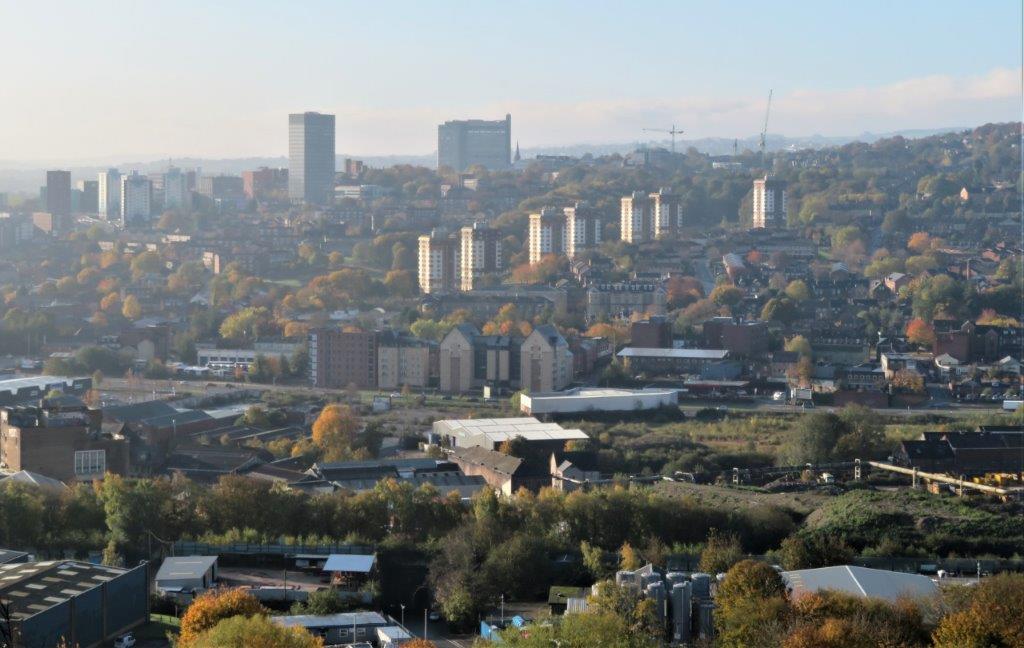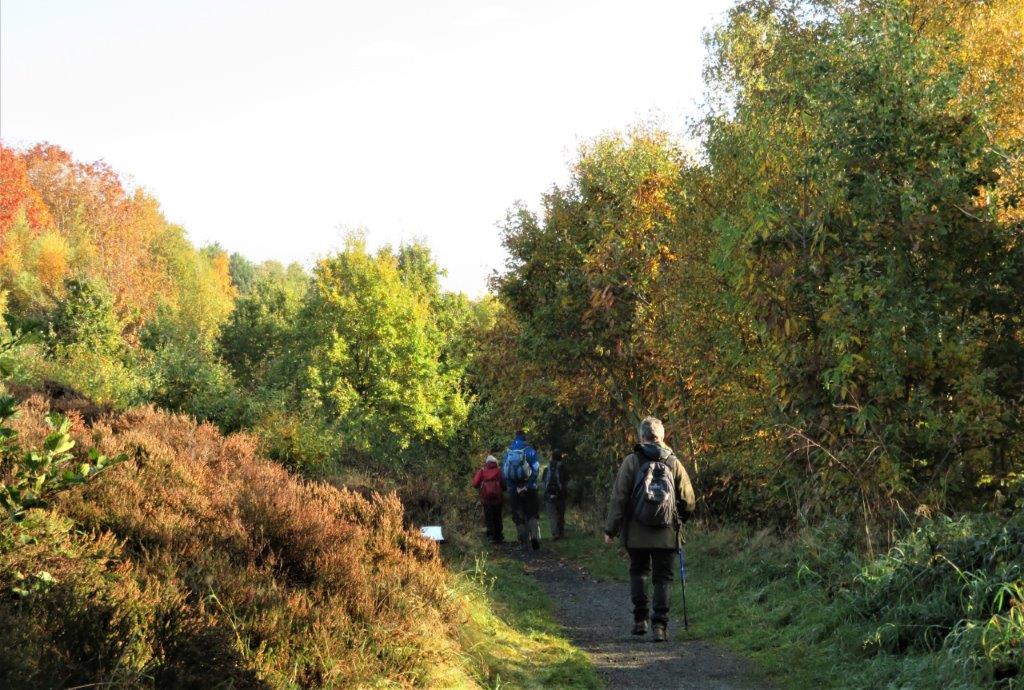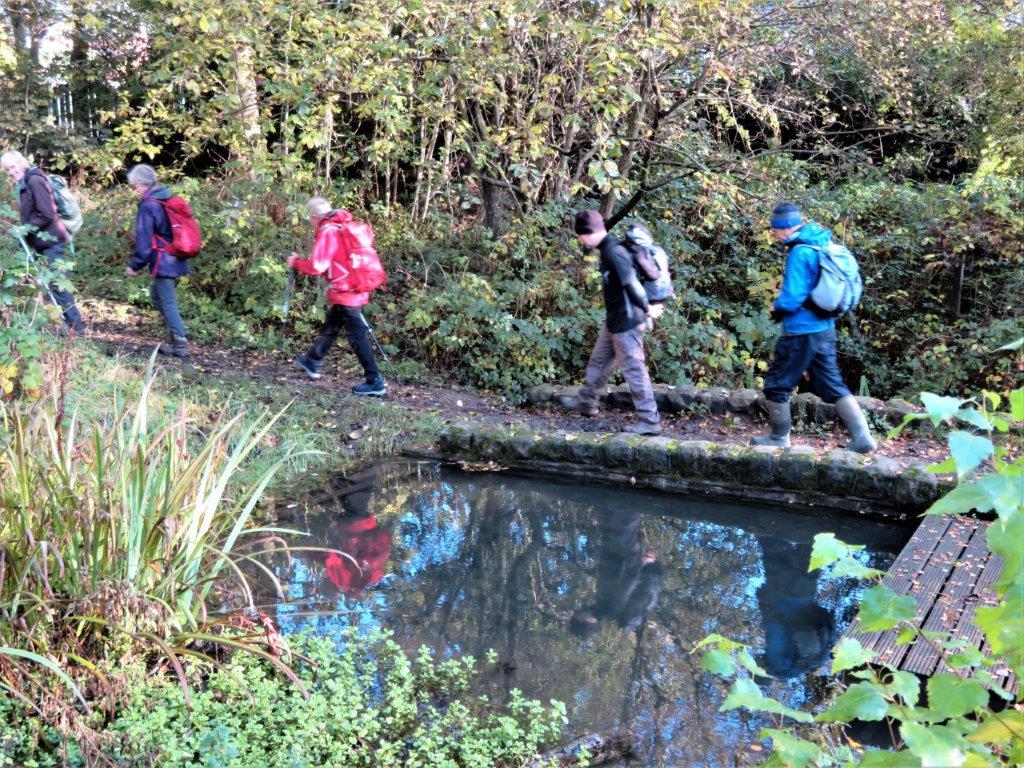 small fishing pond on brook on way to 'Playing Field'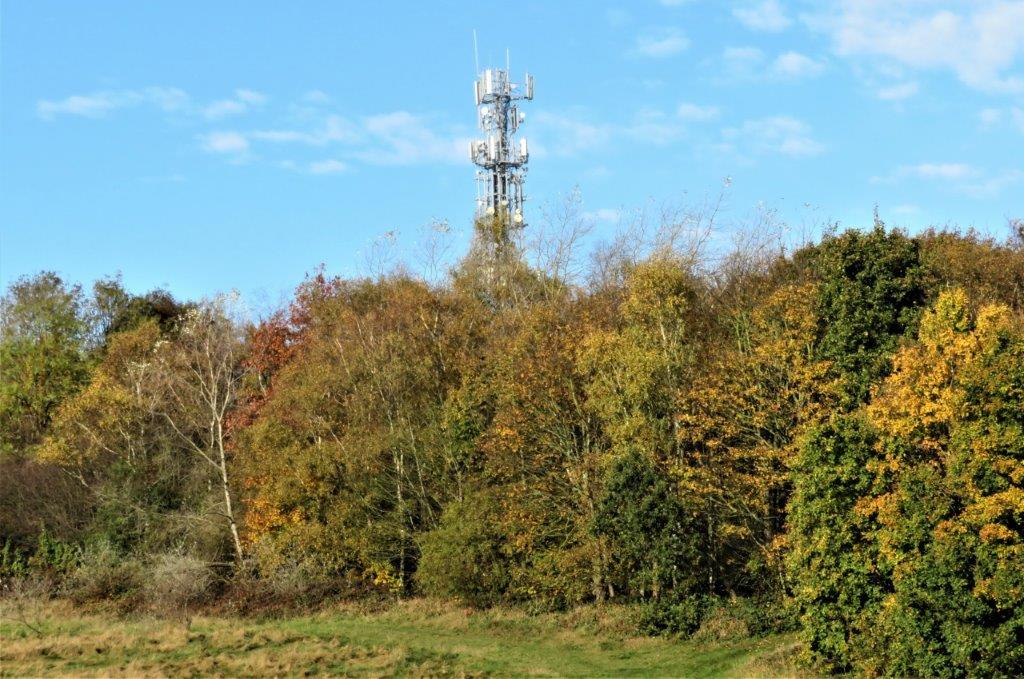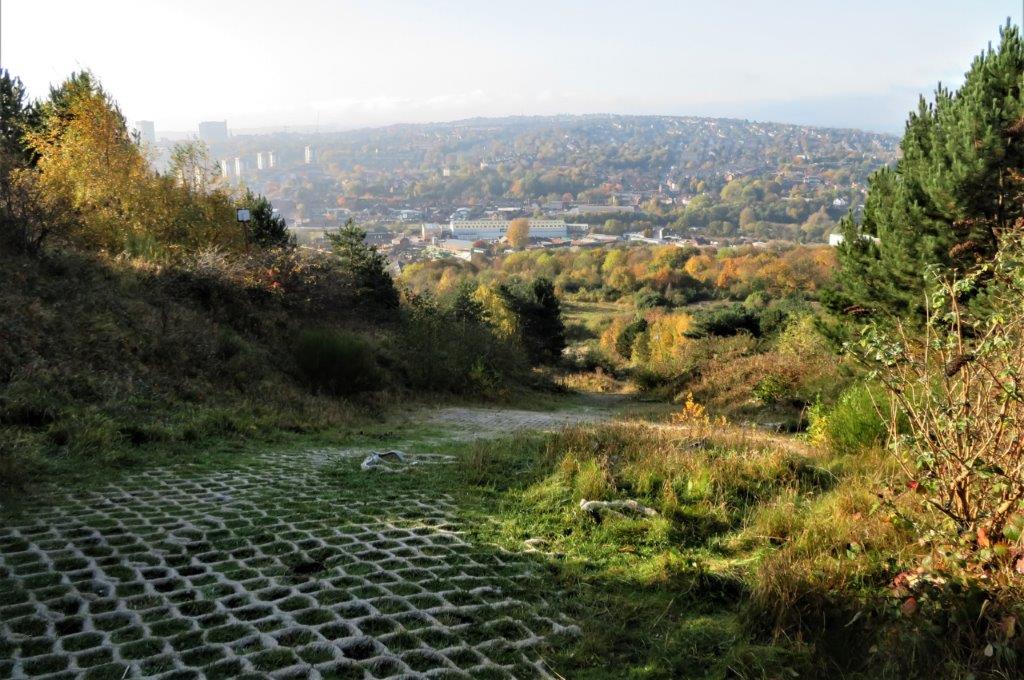 remnants of once ski or toboggan run?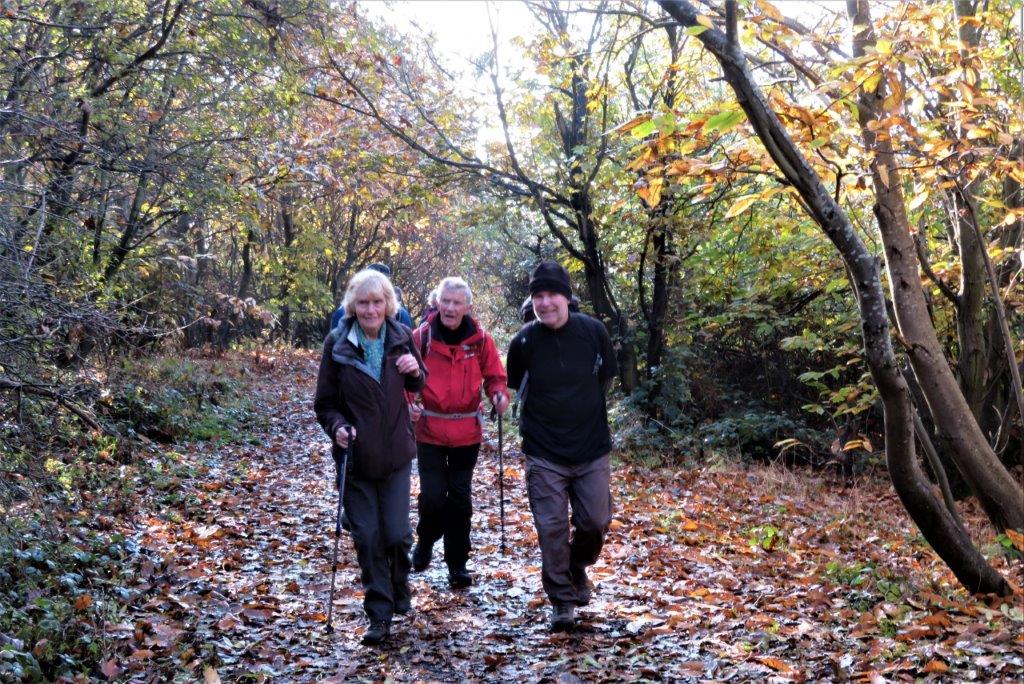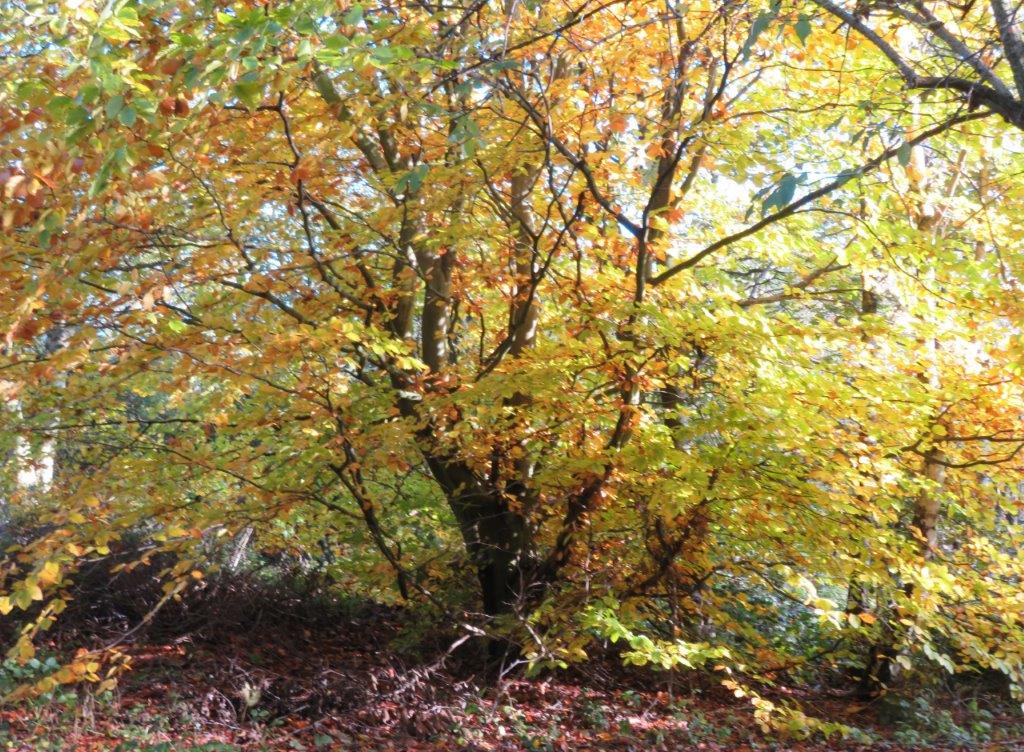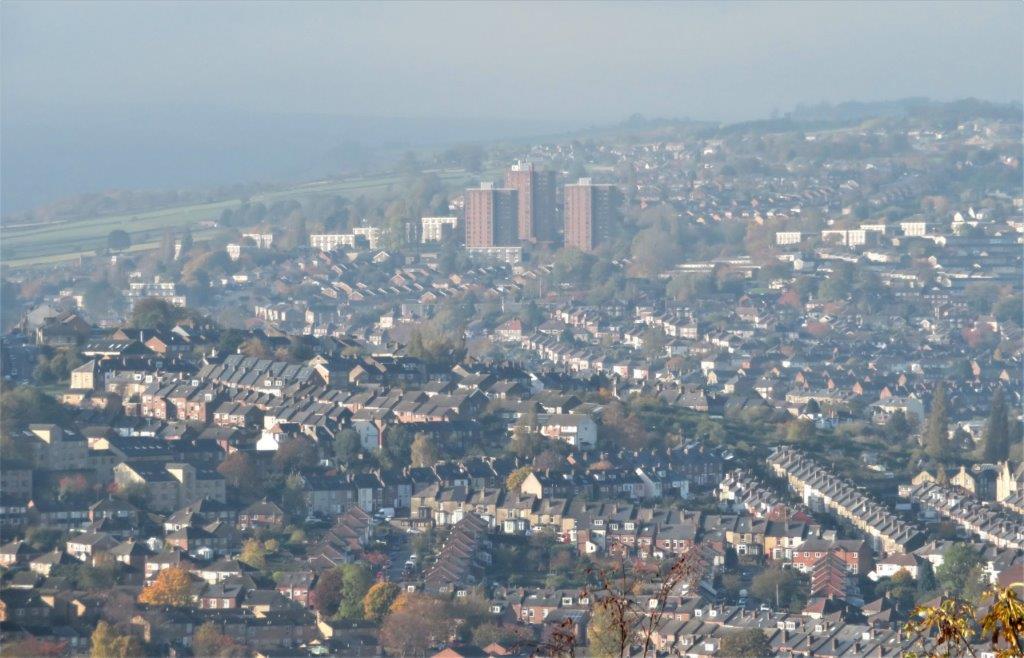 Stannington Flats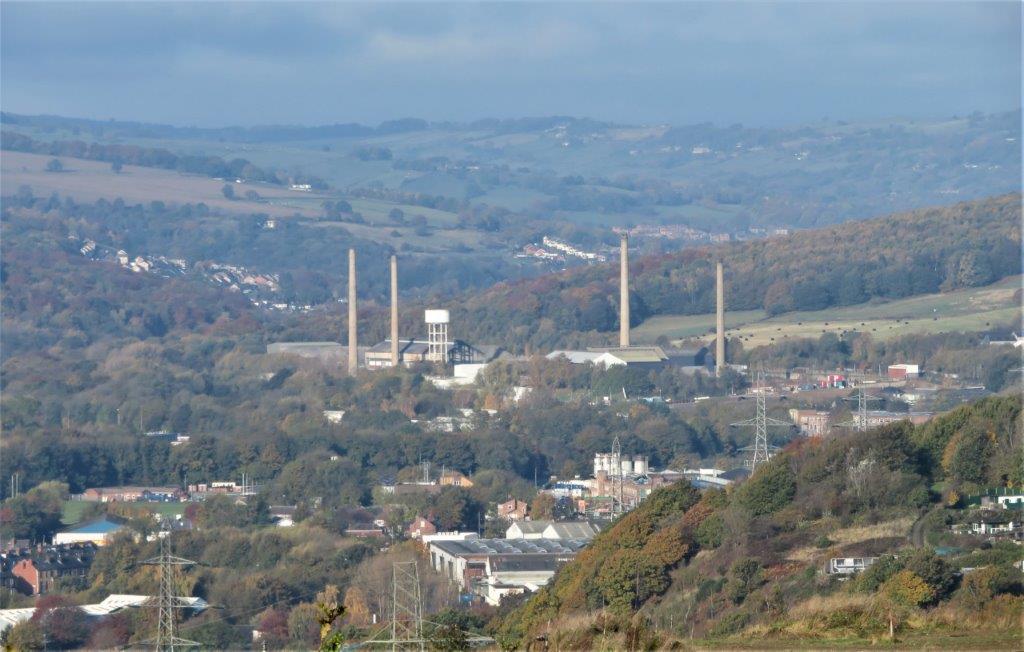 view of industrial area, farms and woods we later walked past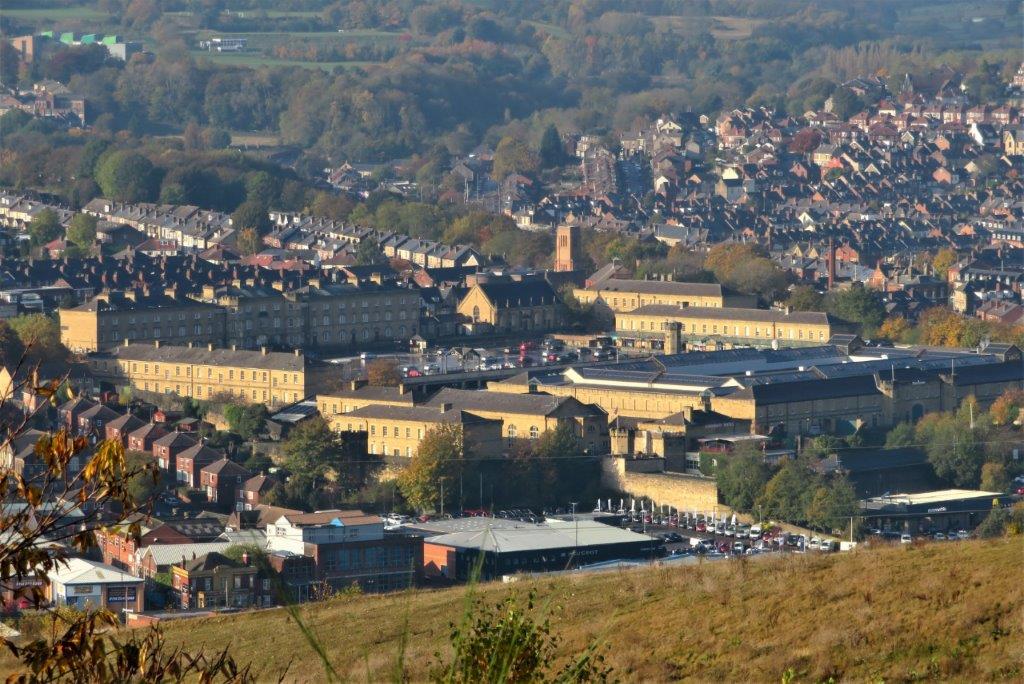 The Hillsborough Barracks - now mainly a Morrison's Supermarket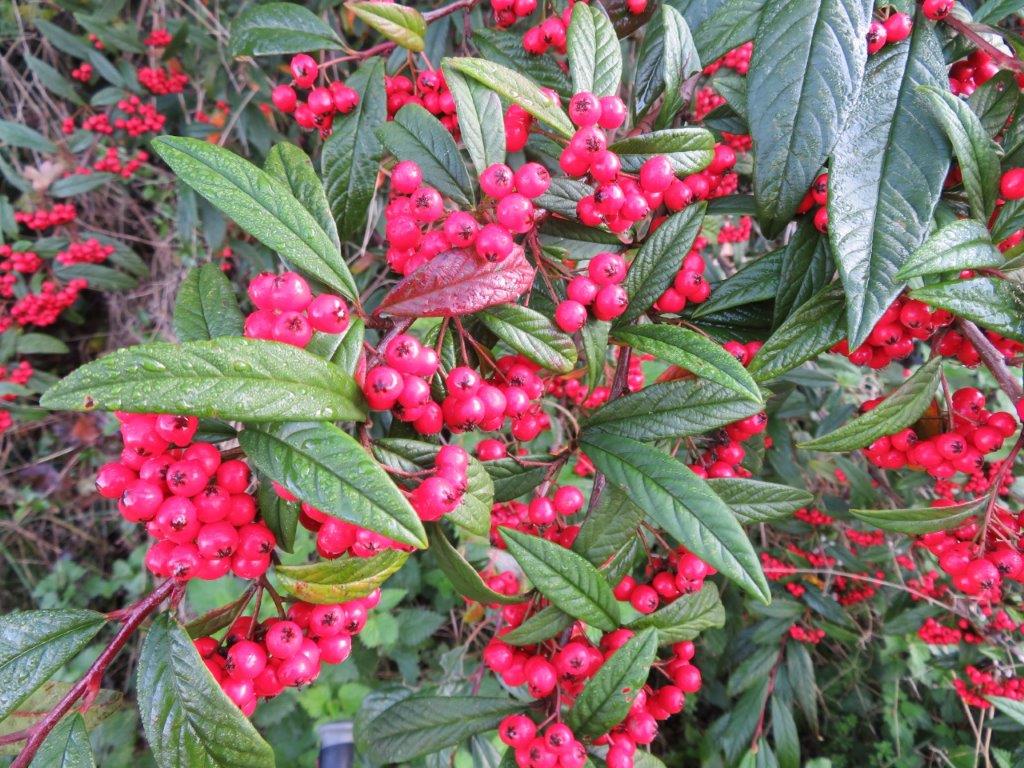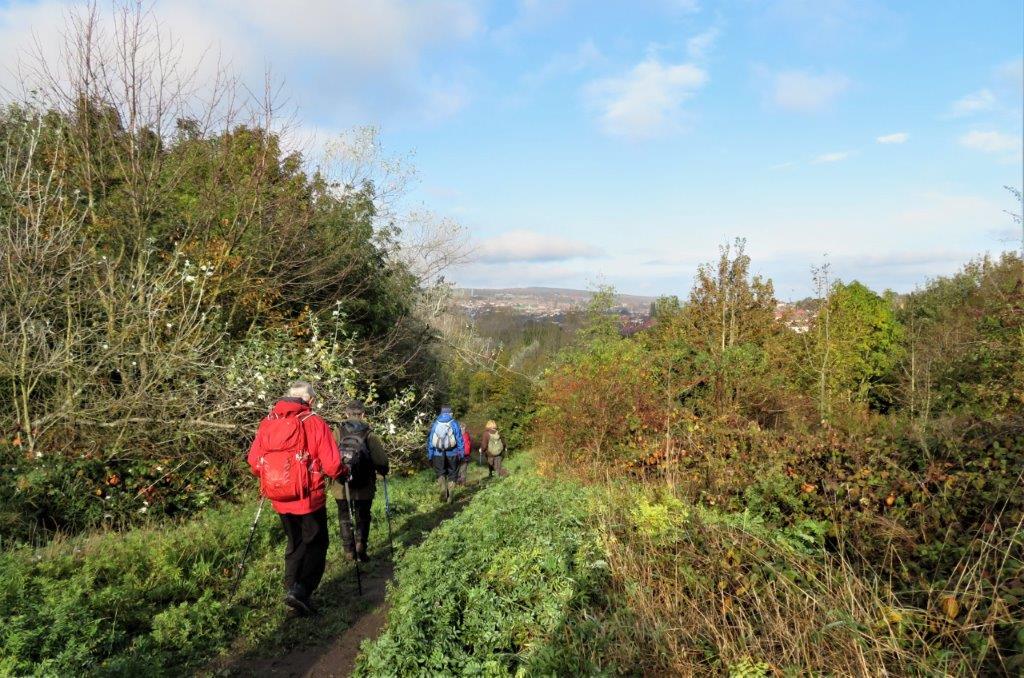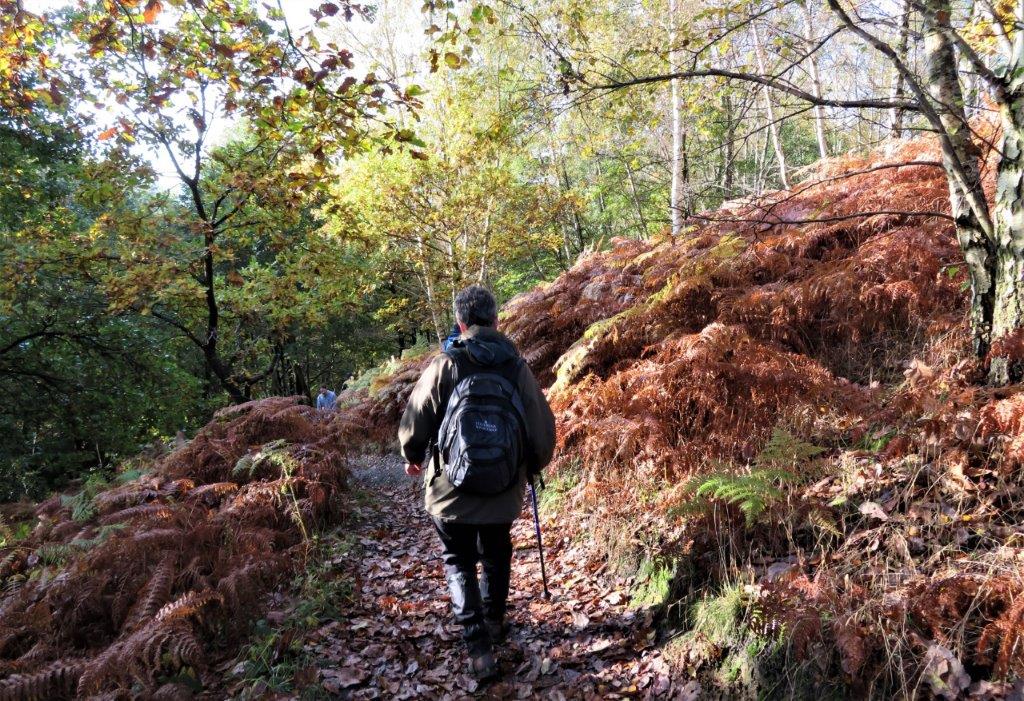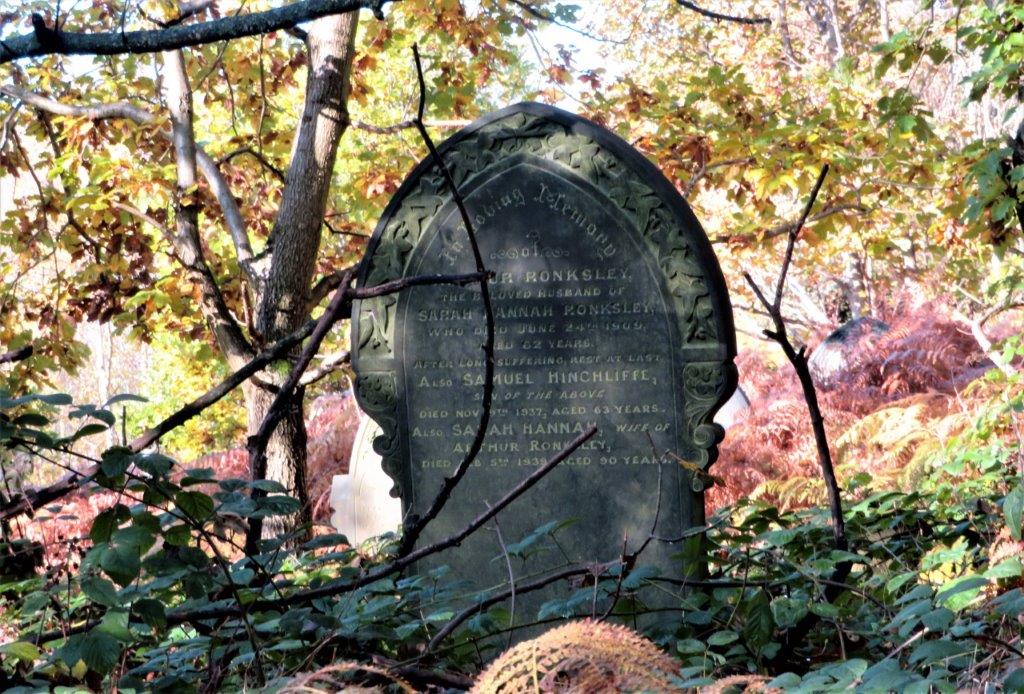 graveyard - probably attached to Owlerton Church at some time?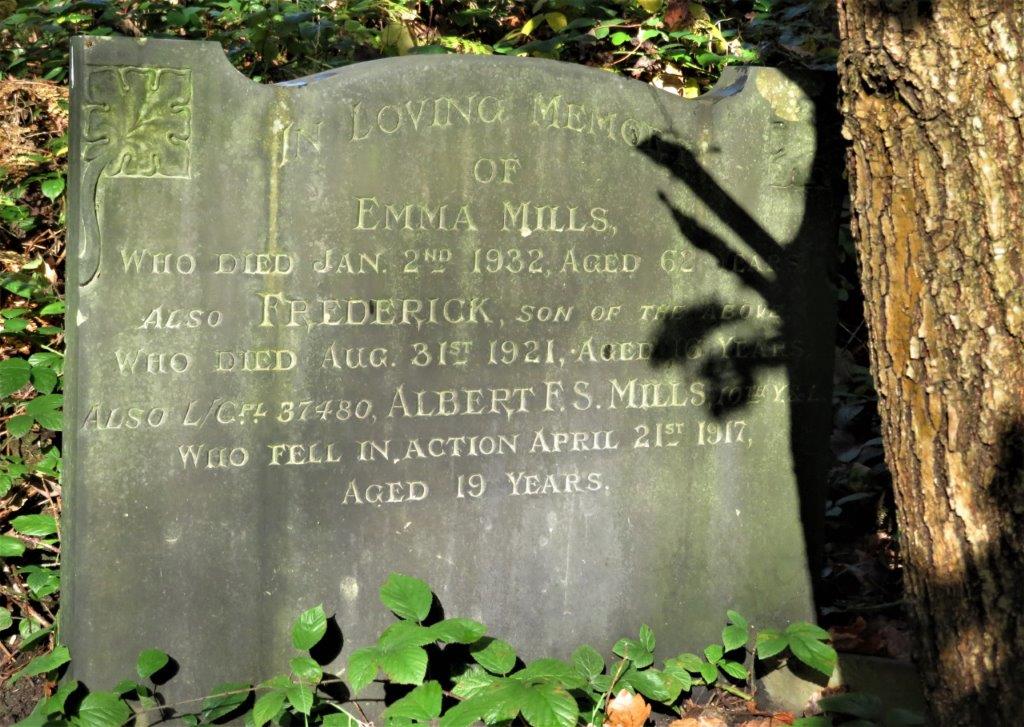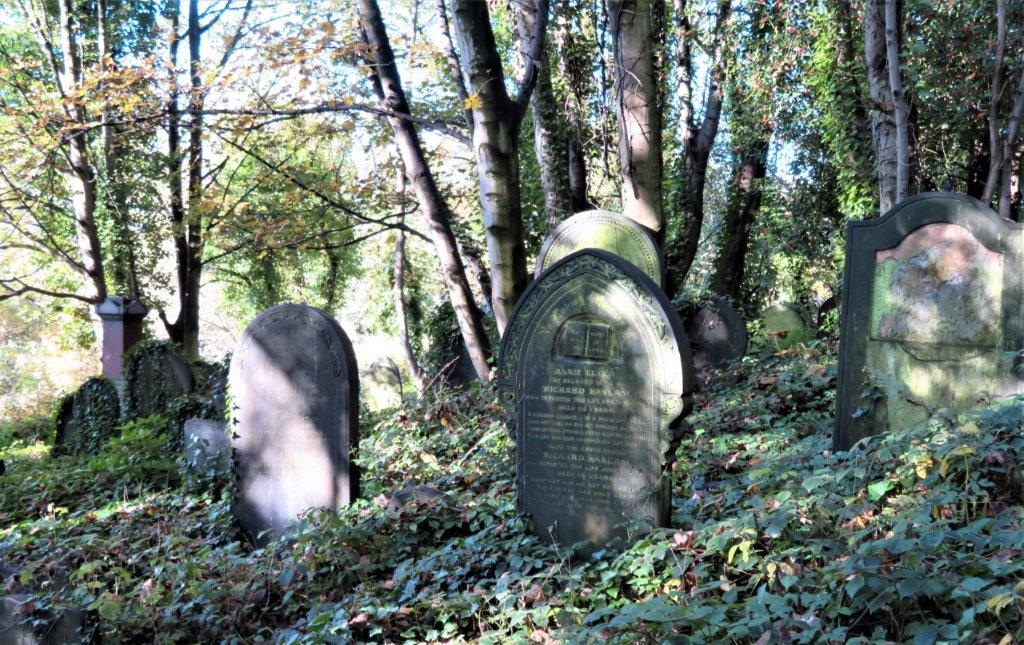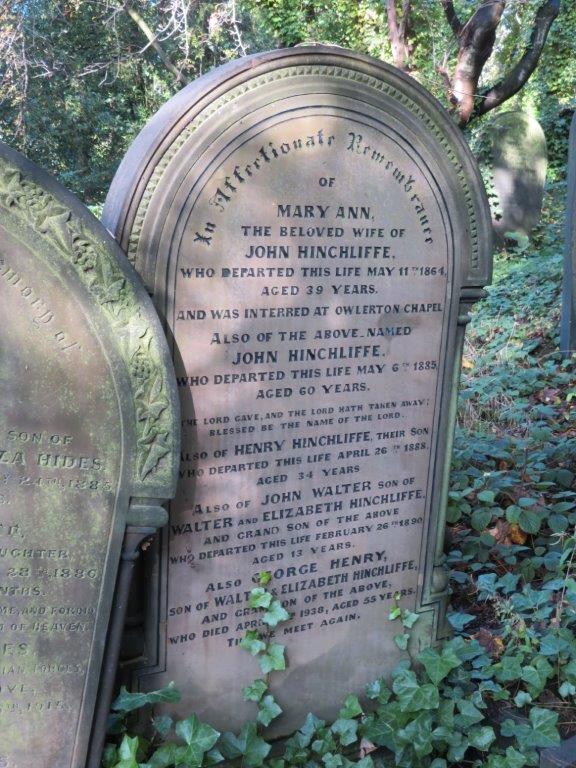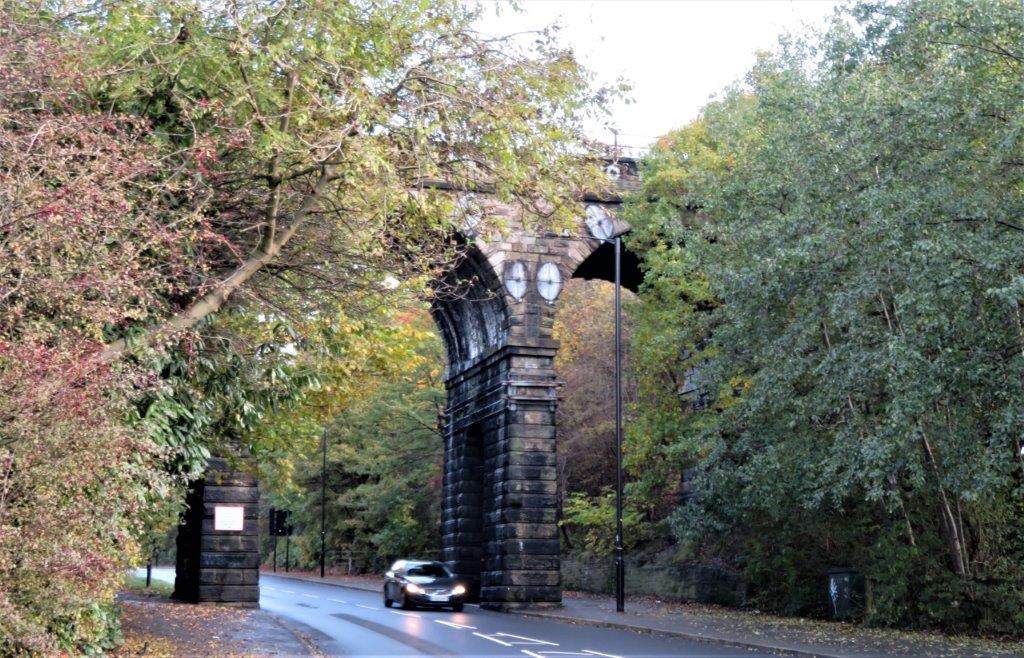 Railtrack viaduct - we passed parallel to it on near side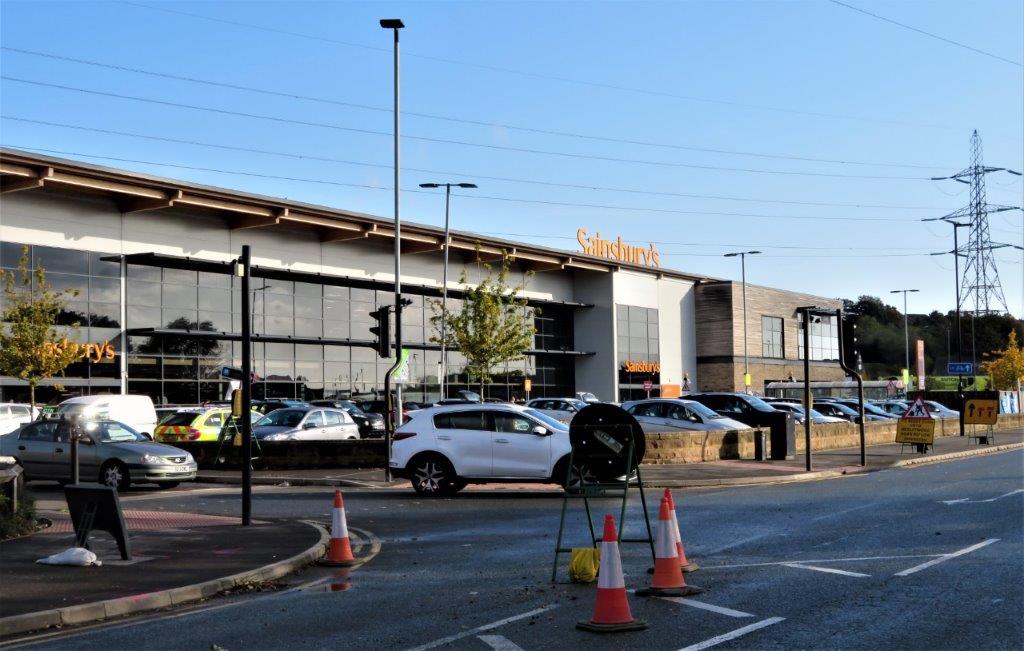 looking back at Sainsbury's Supermarket as we past it on the way to Lower Hurst Farm & Beeley Wood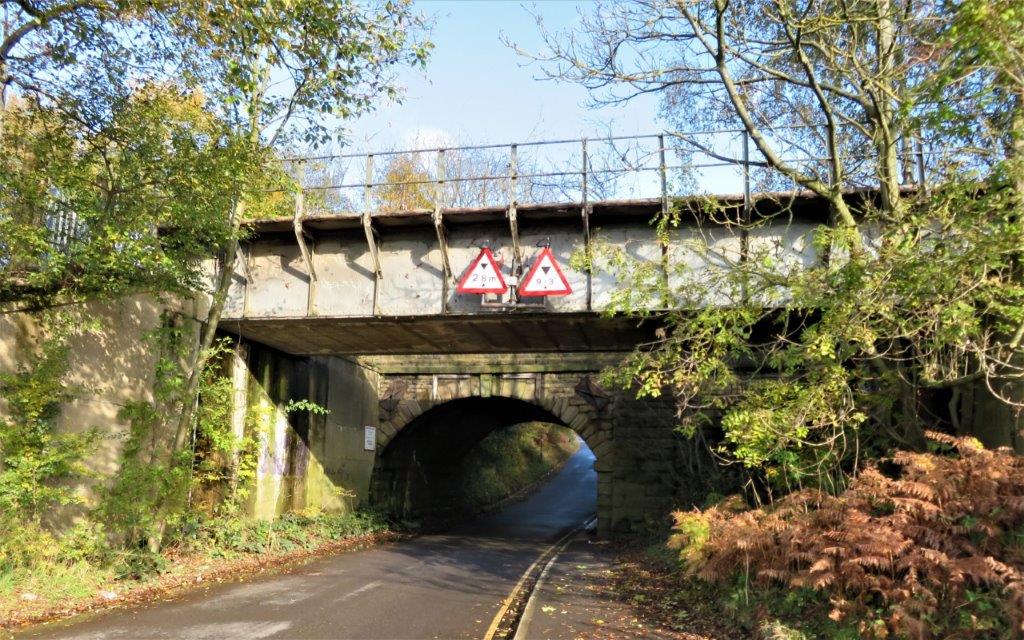 low clearance tunnel on the way to Lower Hurst Farm & Beeley Wood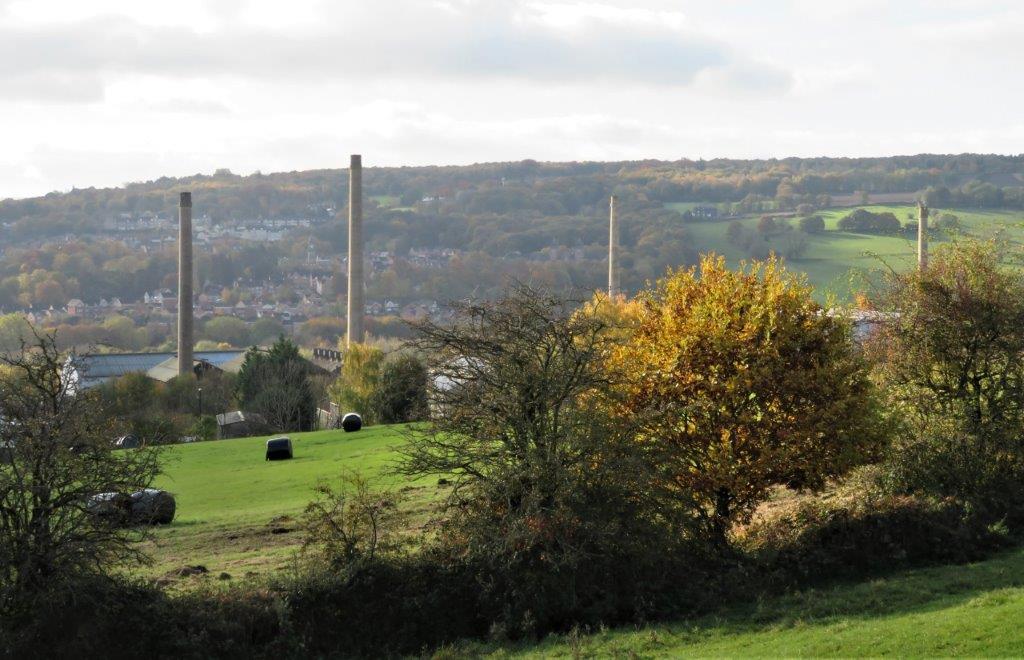 chimneys seen in distance earlier on in walk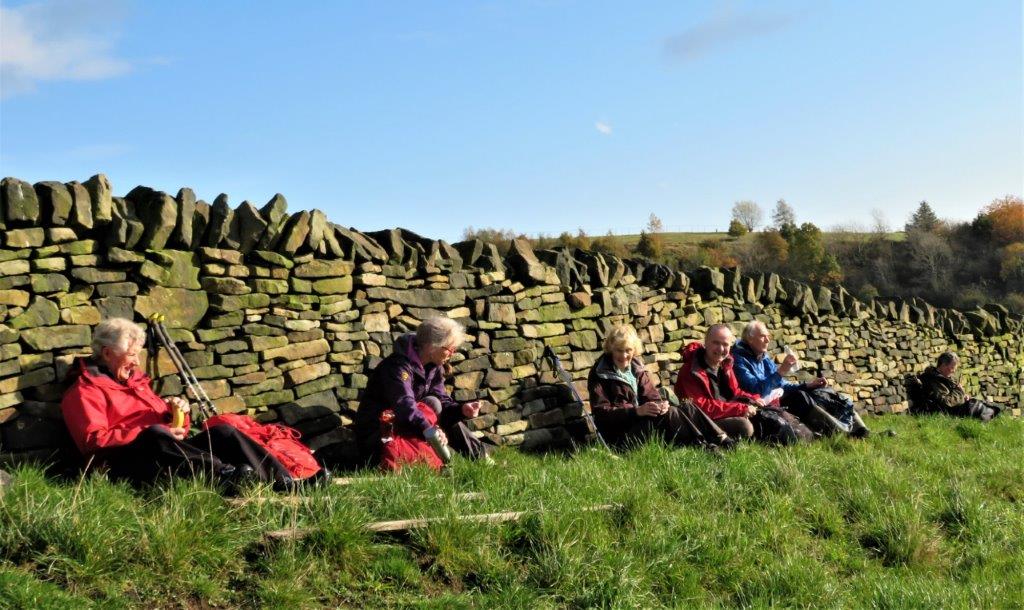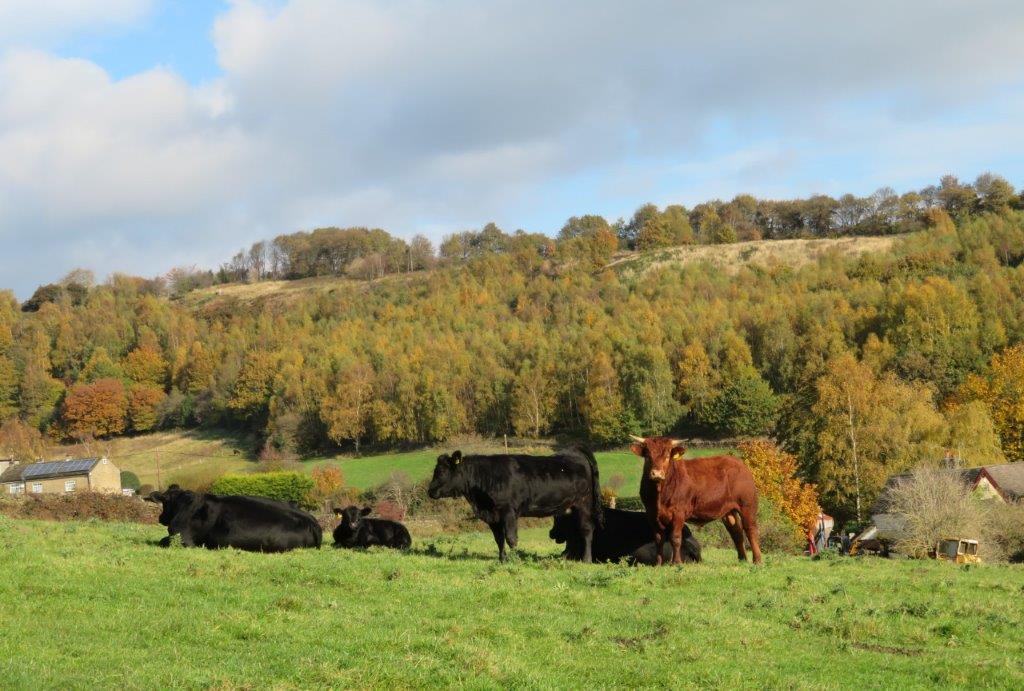 cattle seen over the drystone wall above where we took a break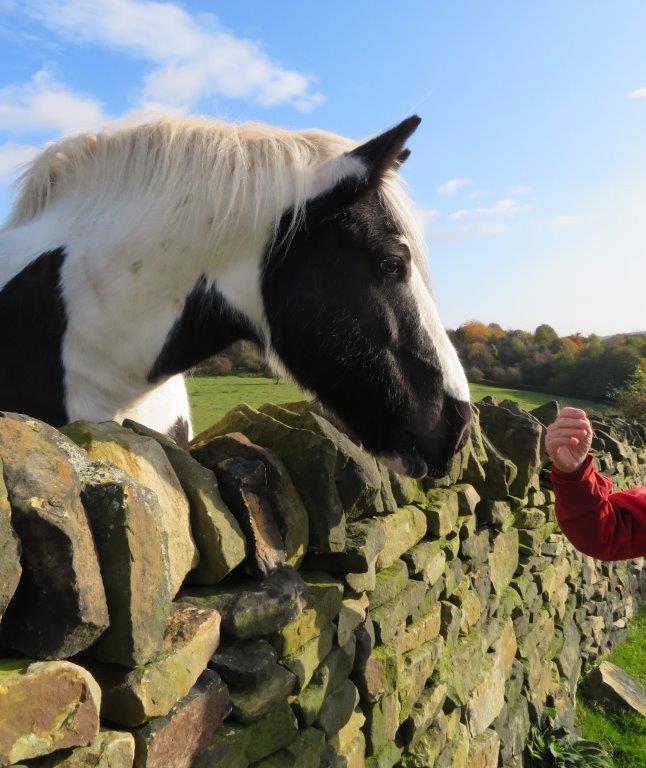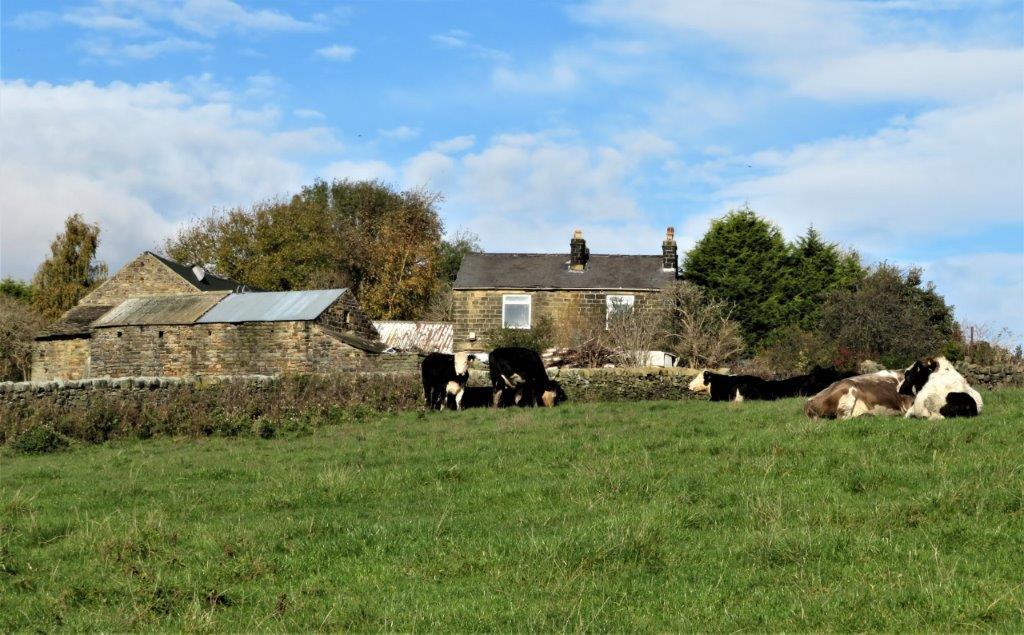 Lower Hurst Farm - also seen over drystone wall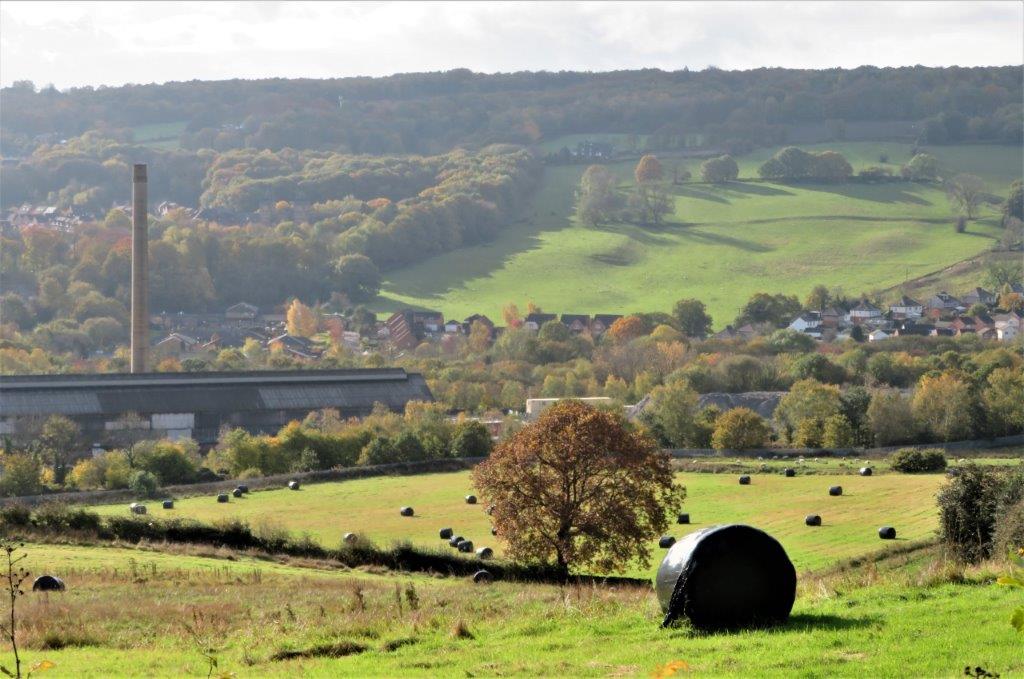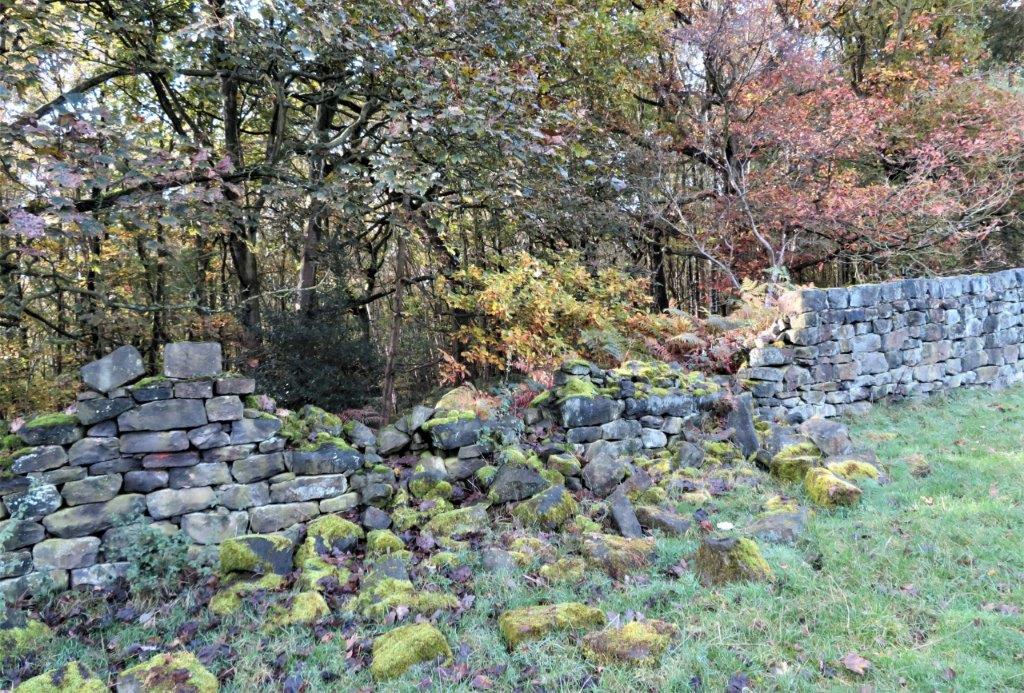 we followed along Beeley Wood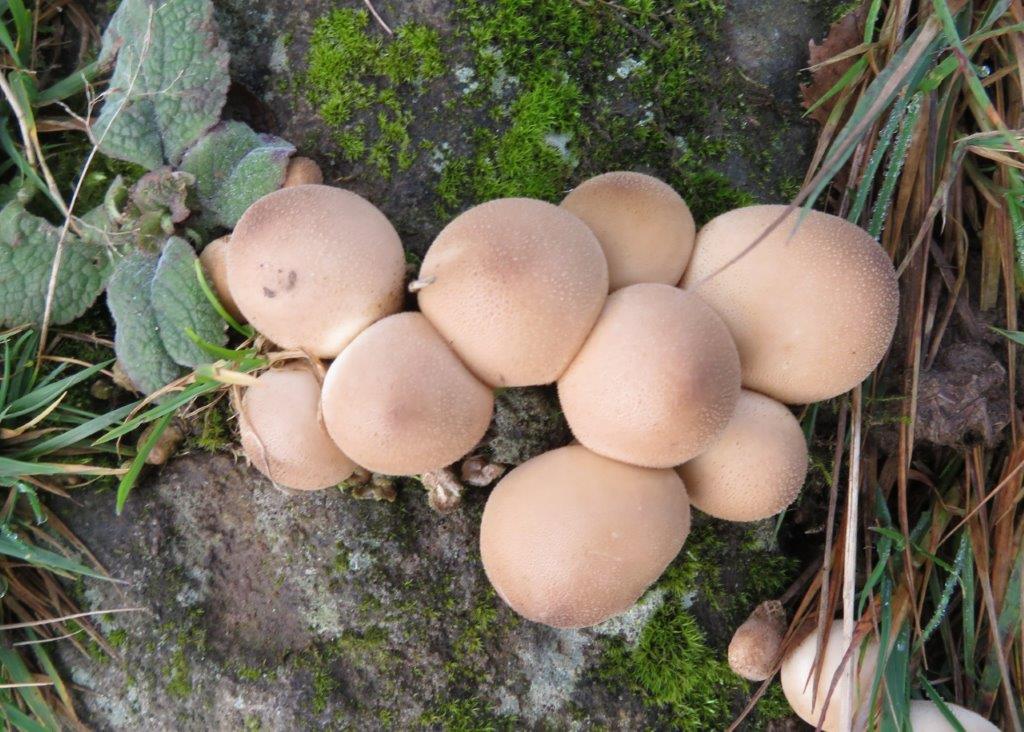 fungi growing on a stone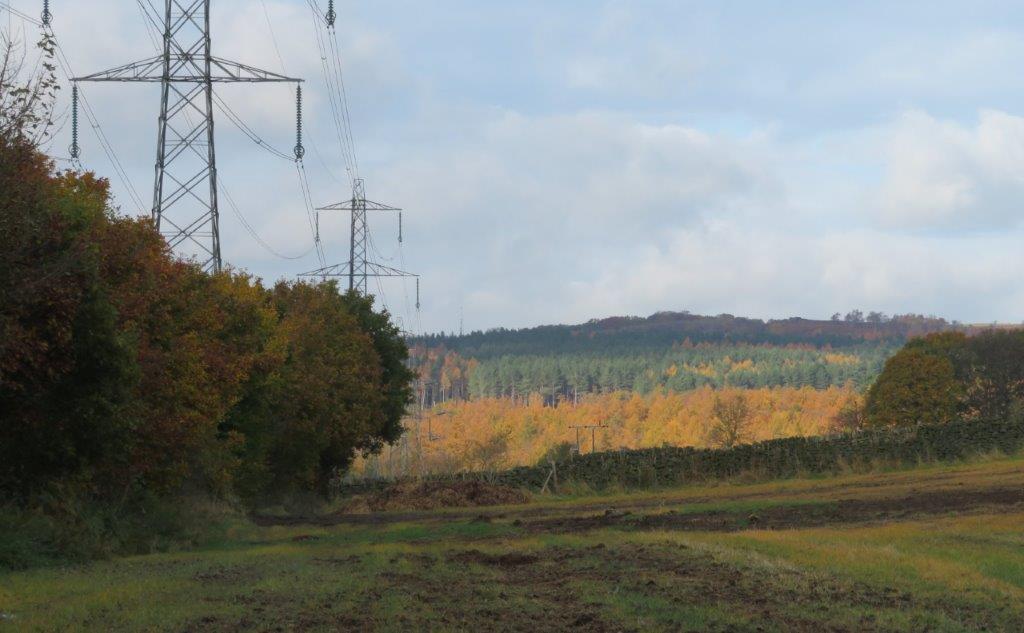 zoomed into Wharncliffe Wood which we later walked through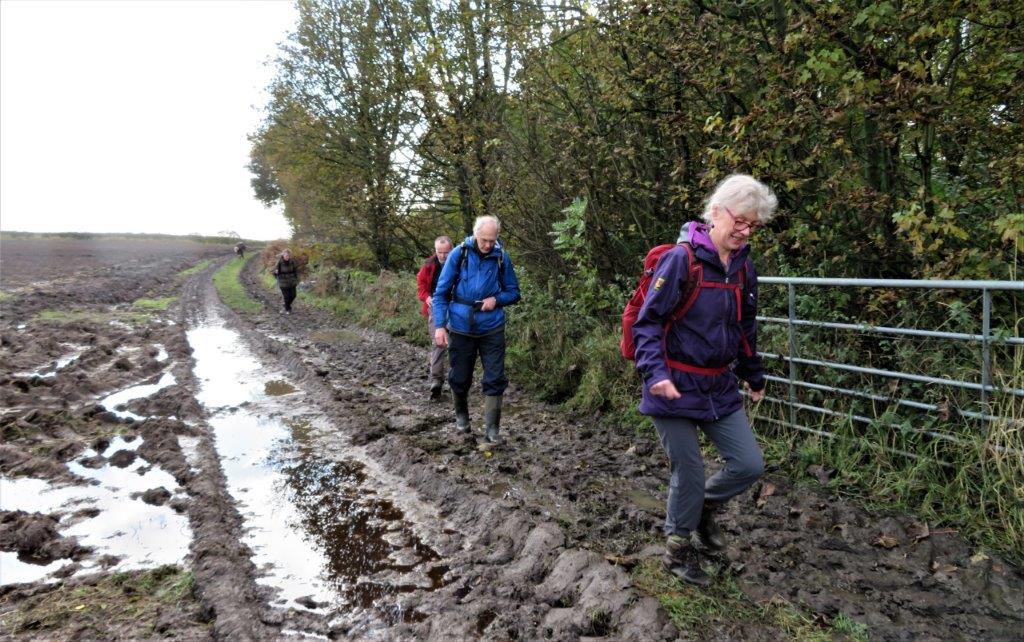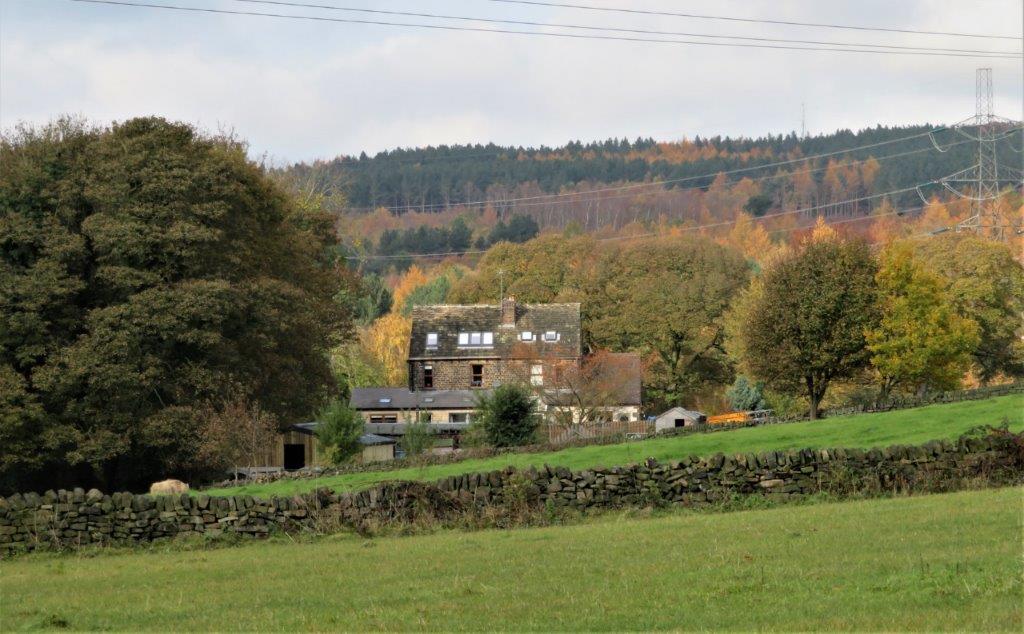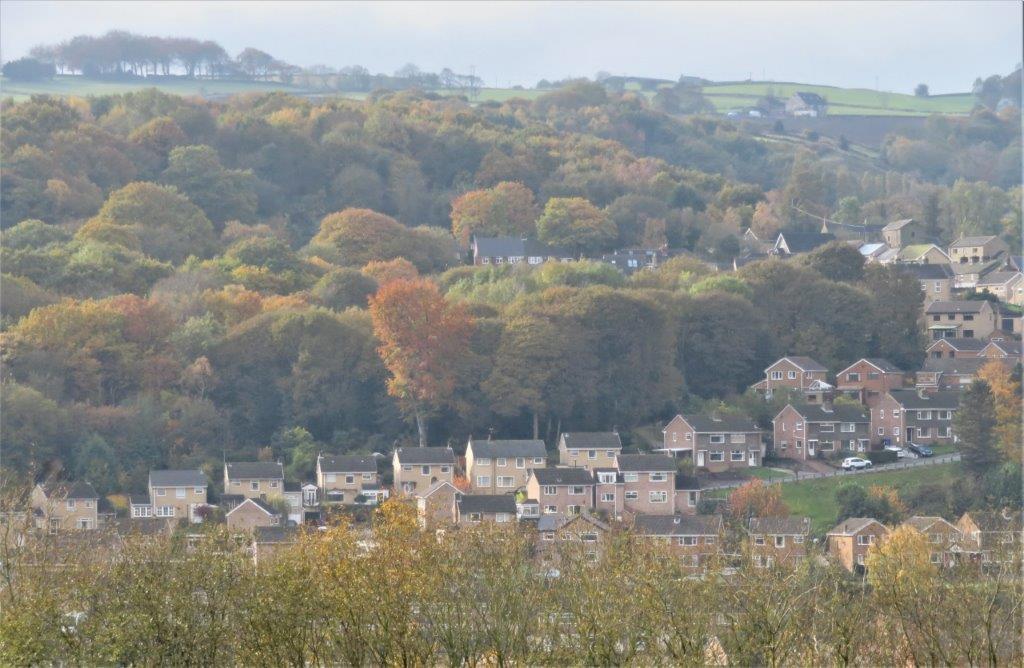 part of Oughtibridge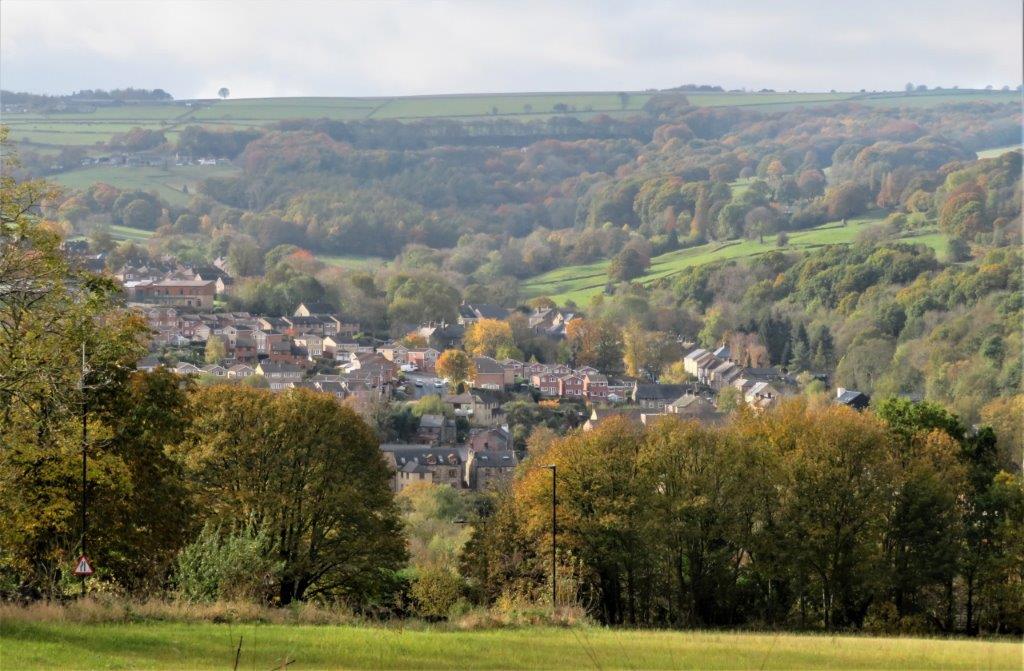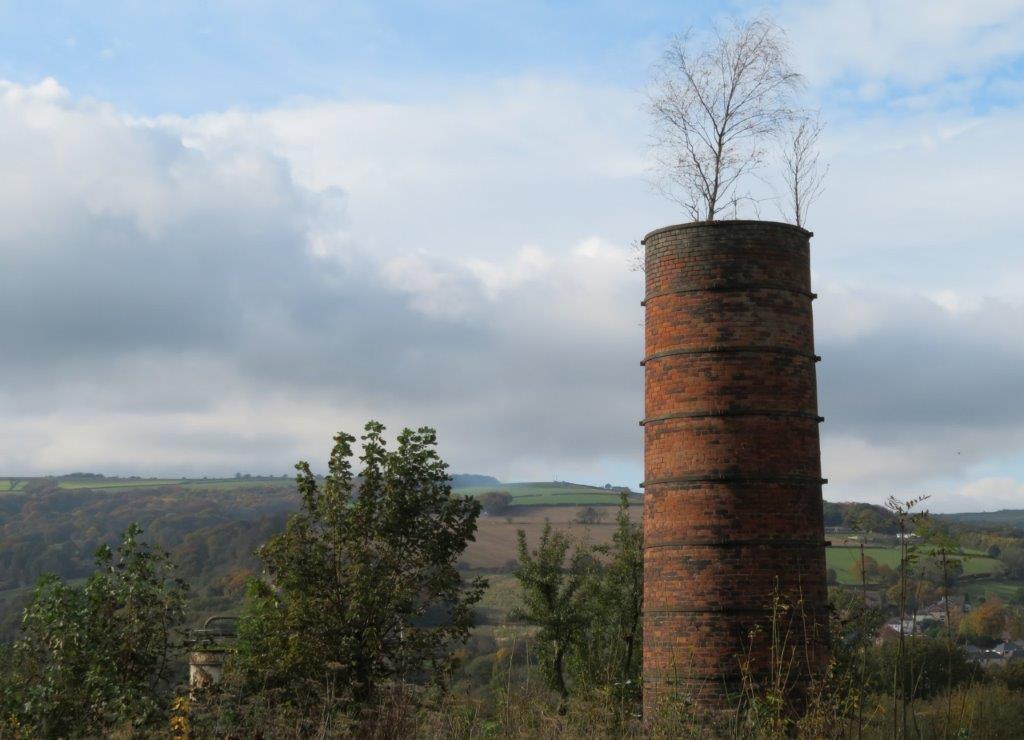 interesting chimney - not known for what used?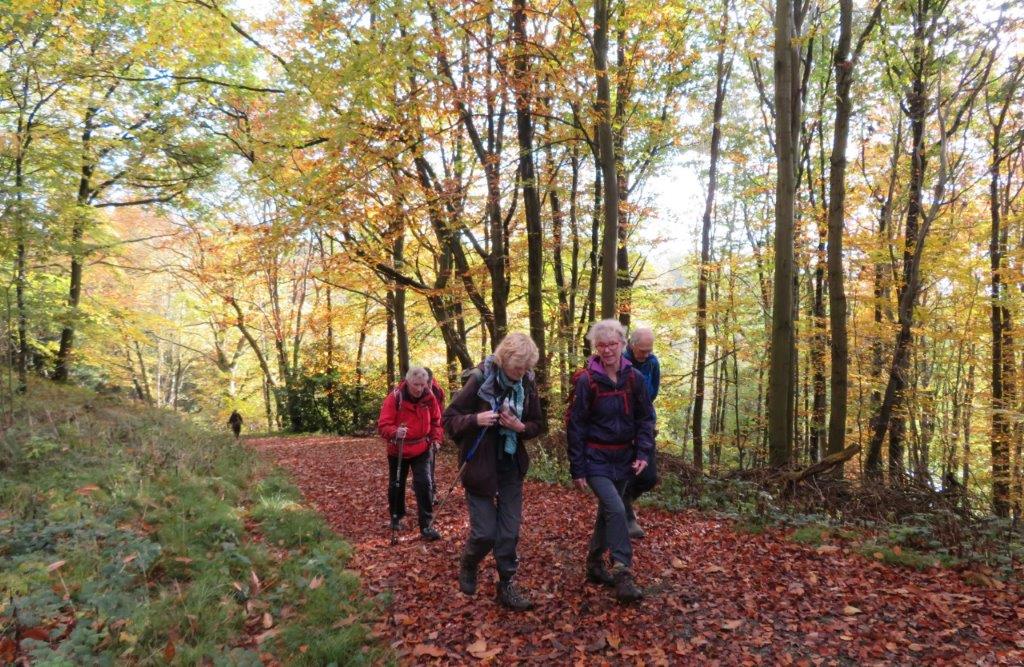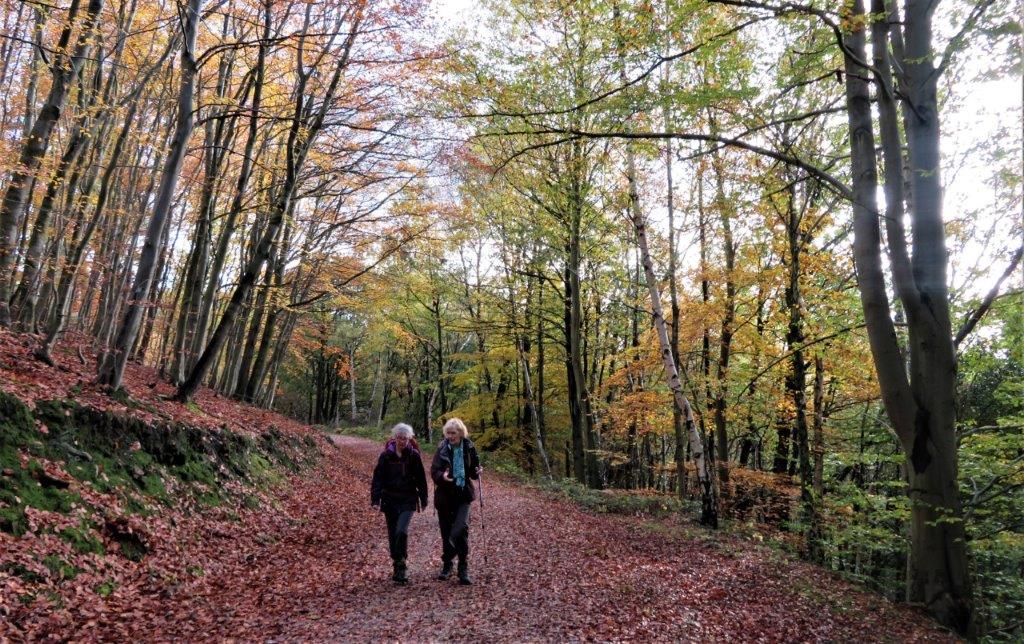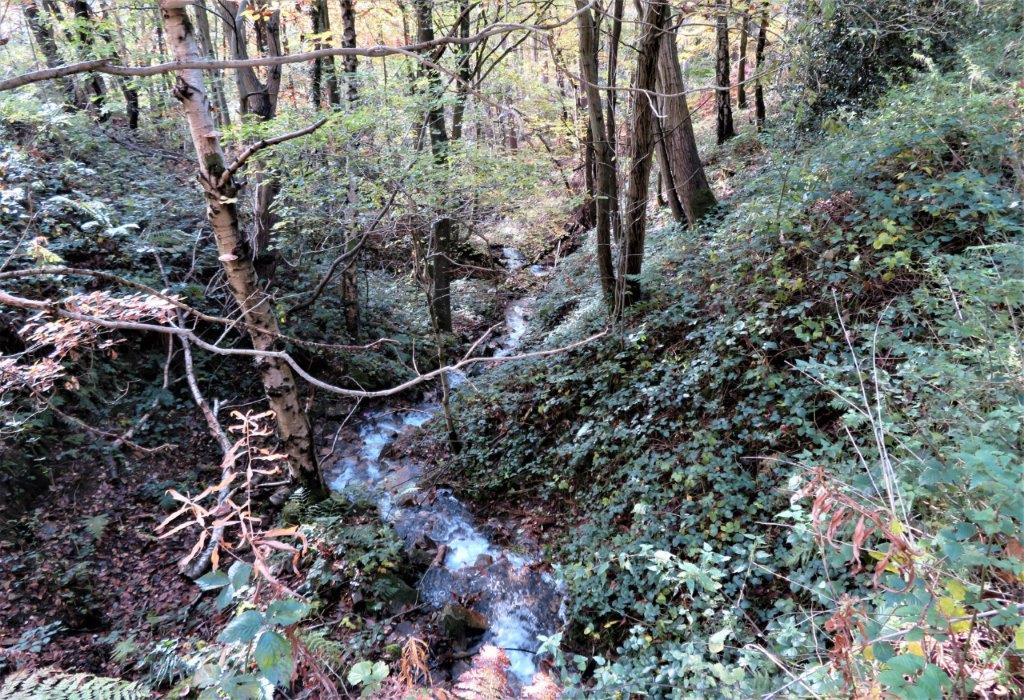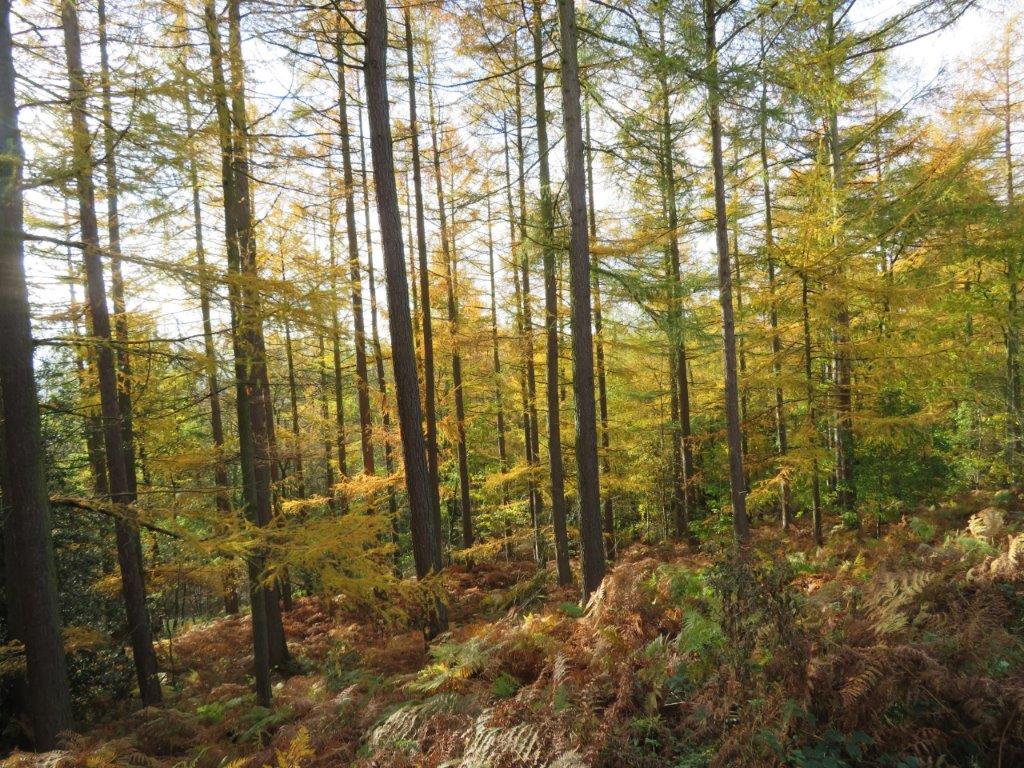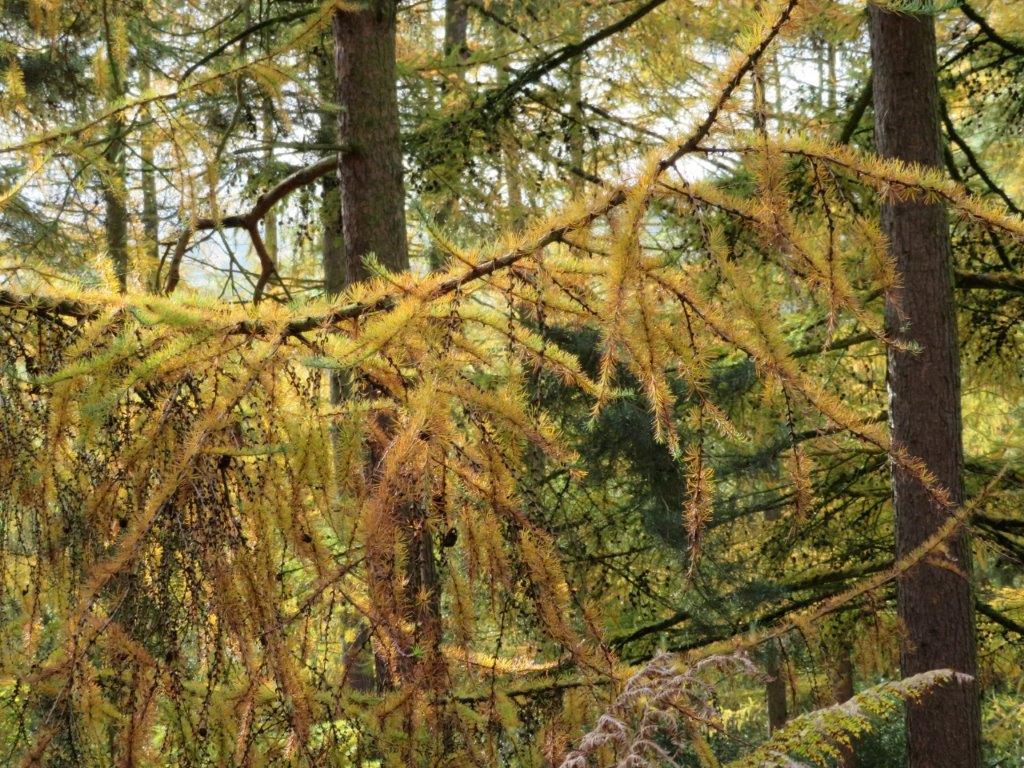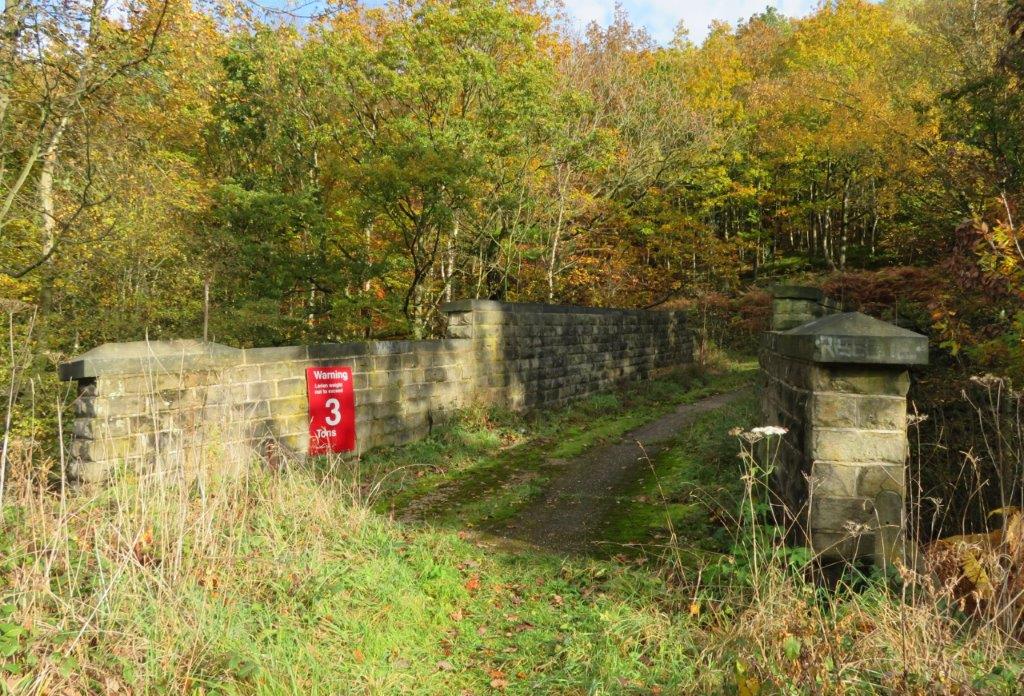 looking back at bridge crossed over railtrack from Trans Pennine Trail in Wharncliffe Wood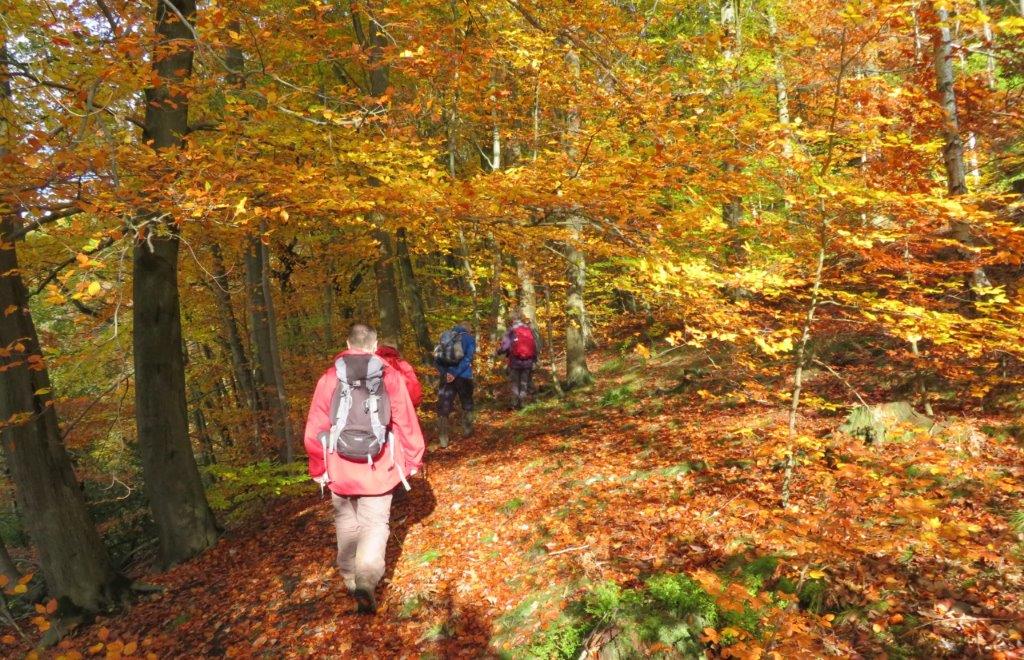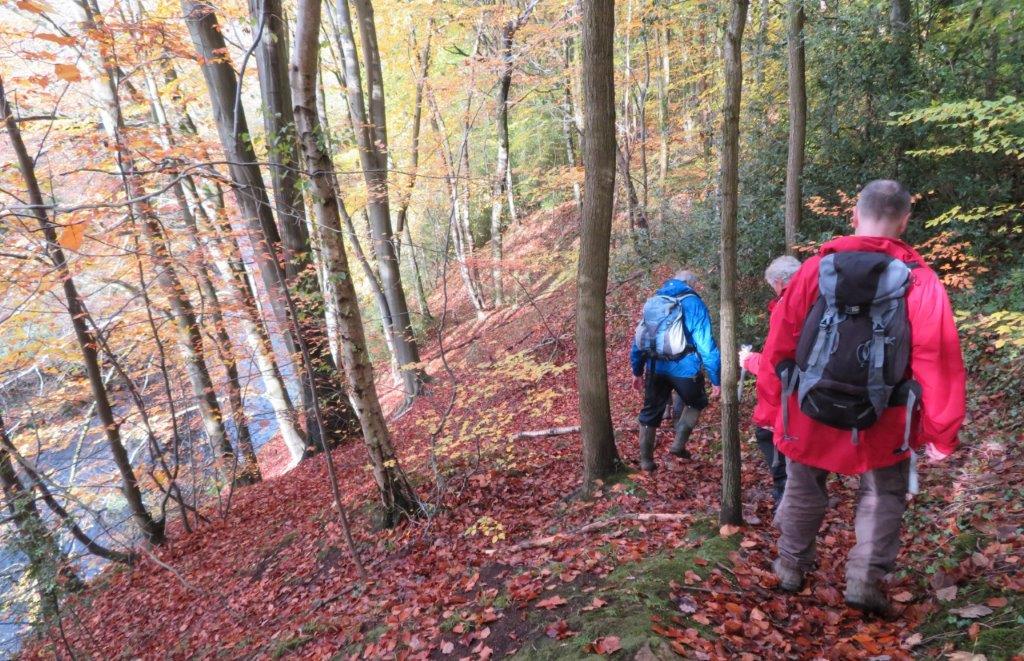 River Don lower down to our left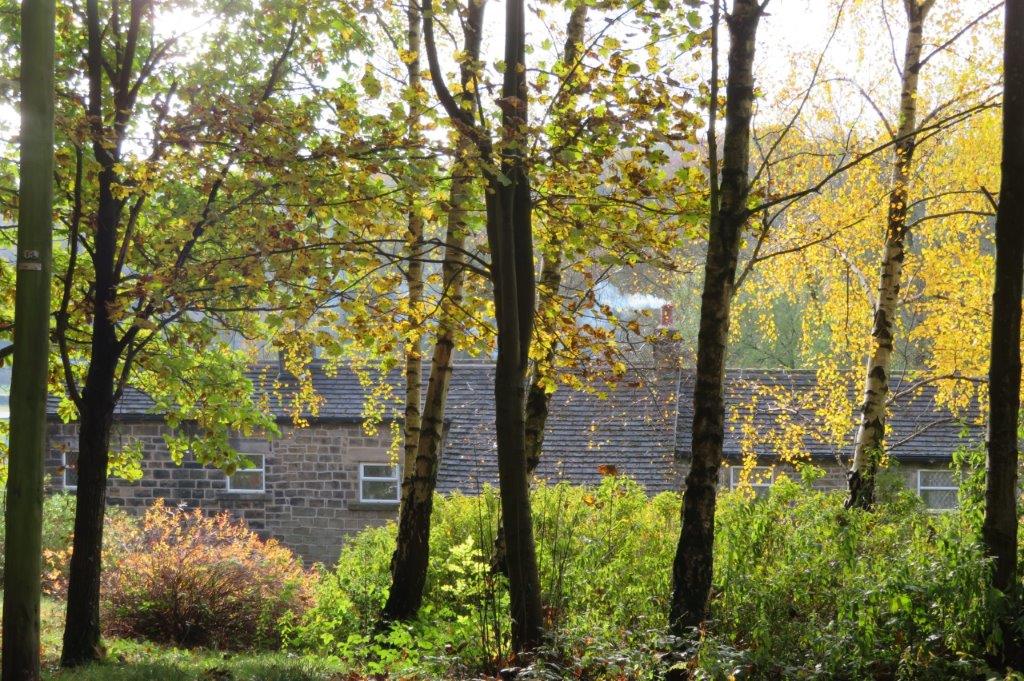 More Hall Farm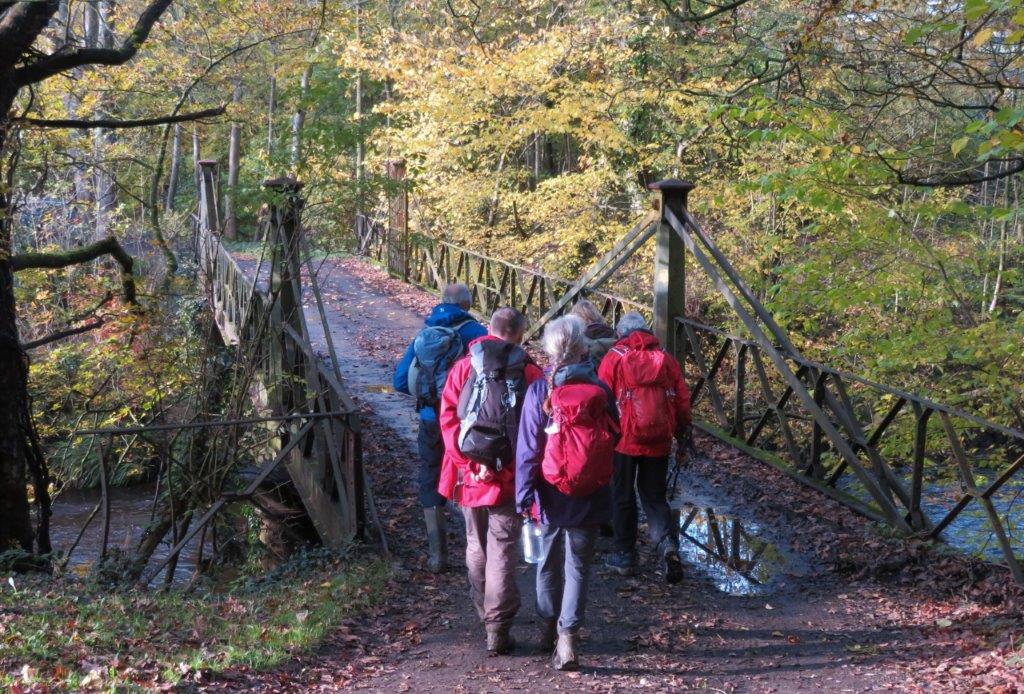 Bridge across River Don towards the A6102 road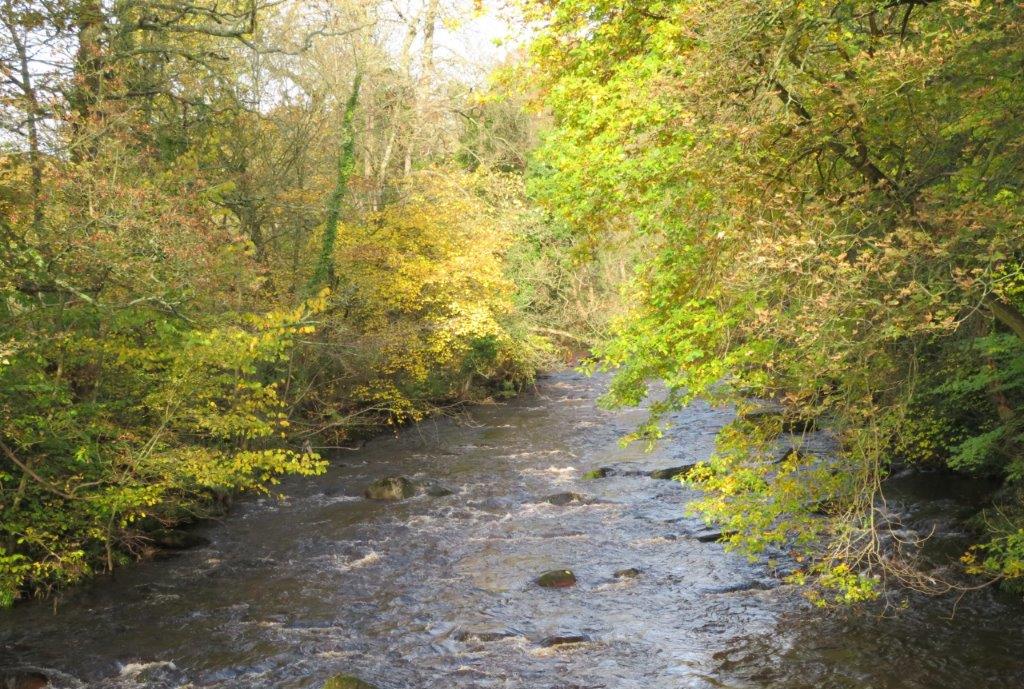 upstream of the bridge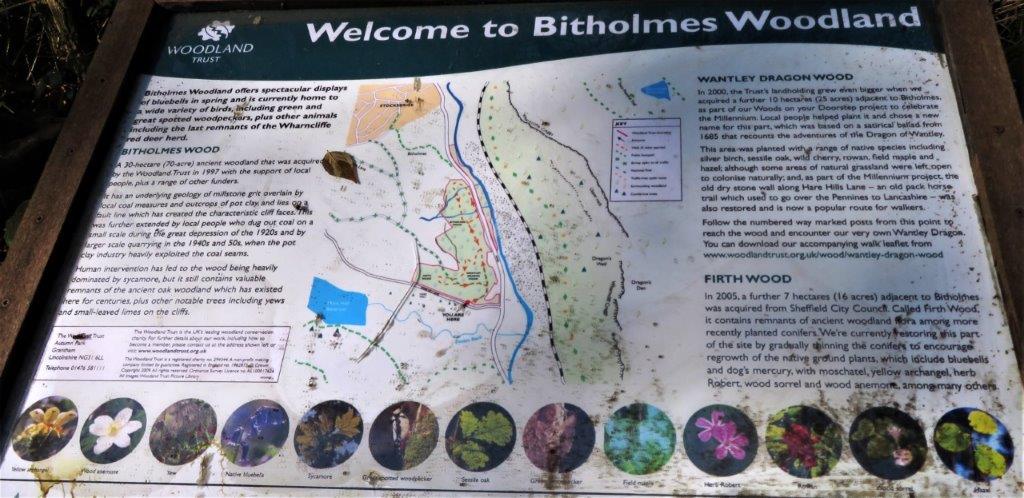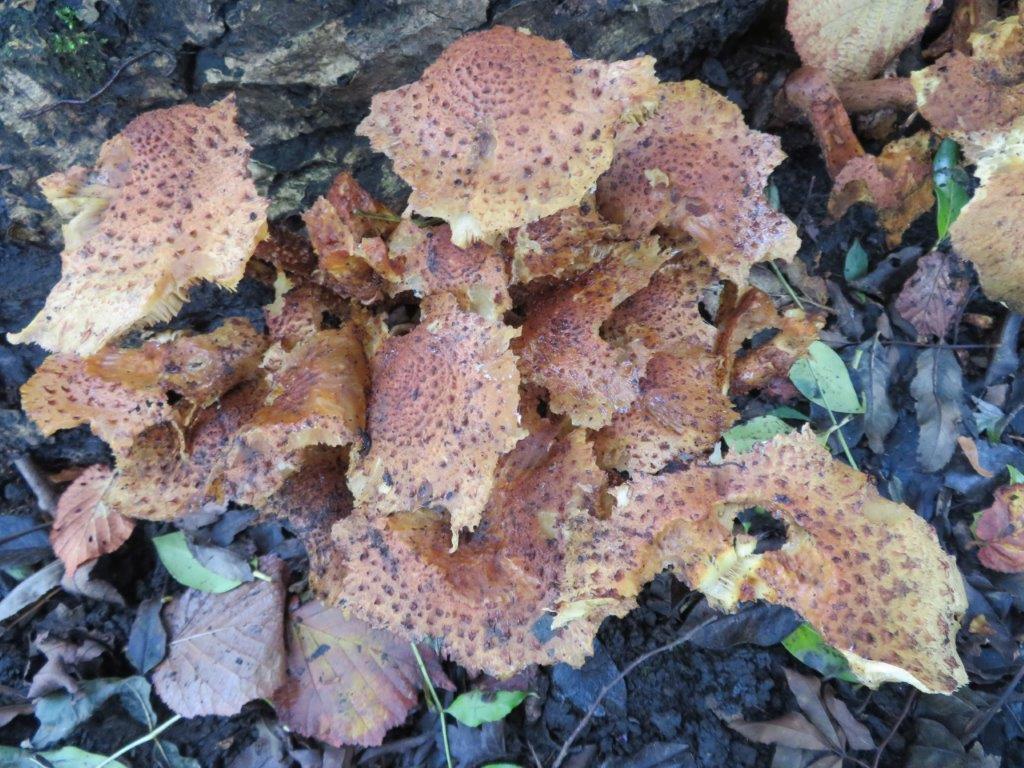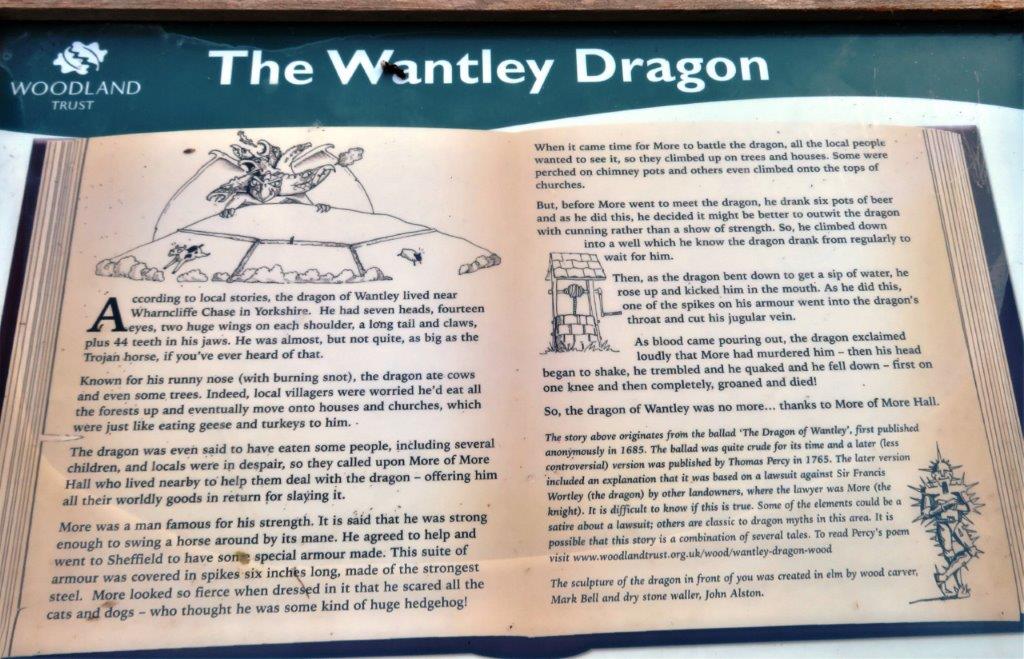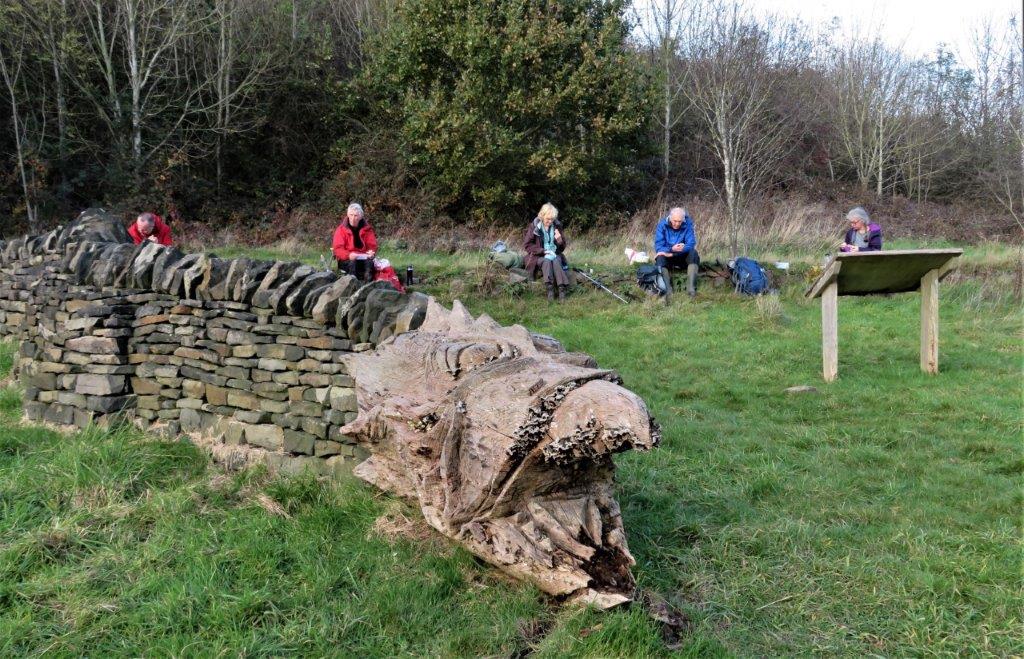 The dragon in need of some dental care and flossing to remove fungi?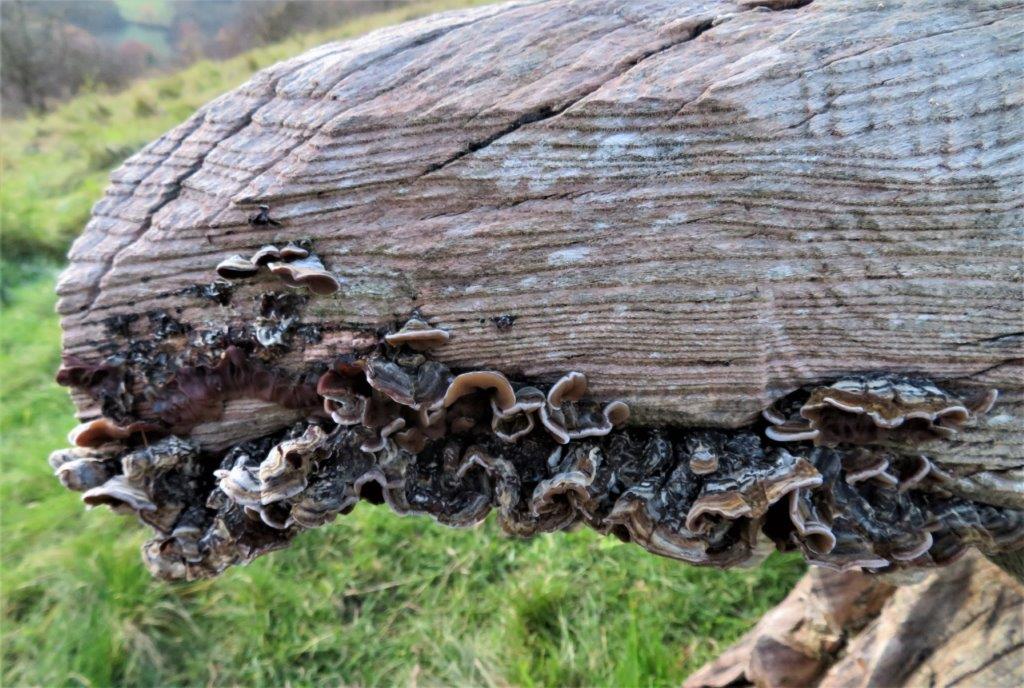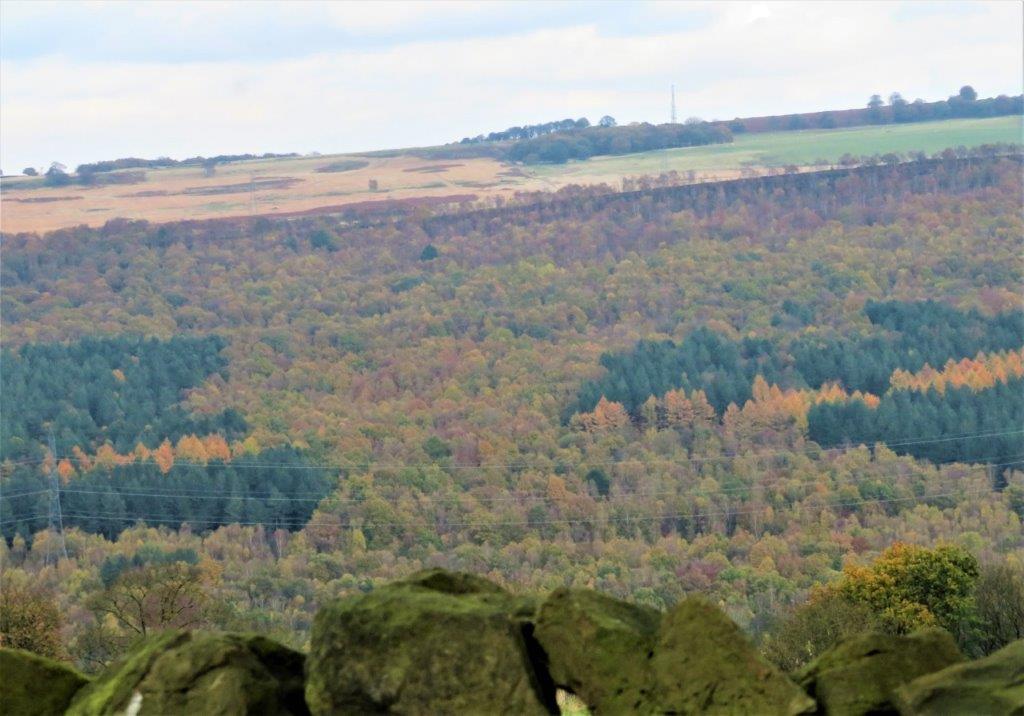 looking across Wharncliffe Wood to Wharncliffe Crags with Wharncliffe Chase at the top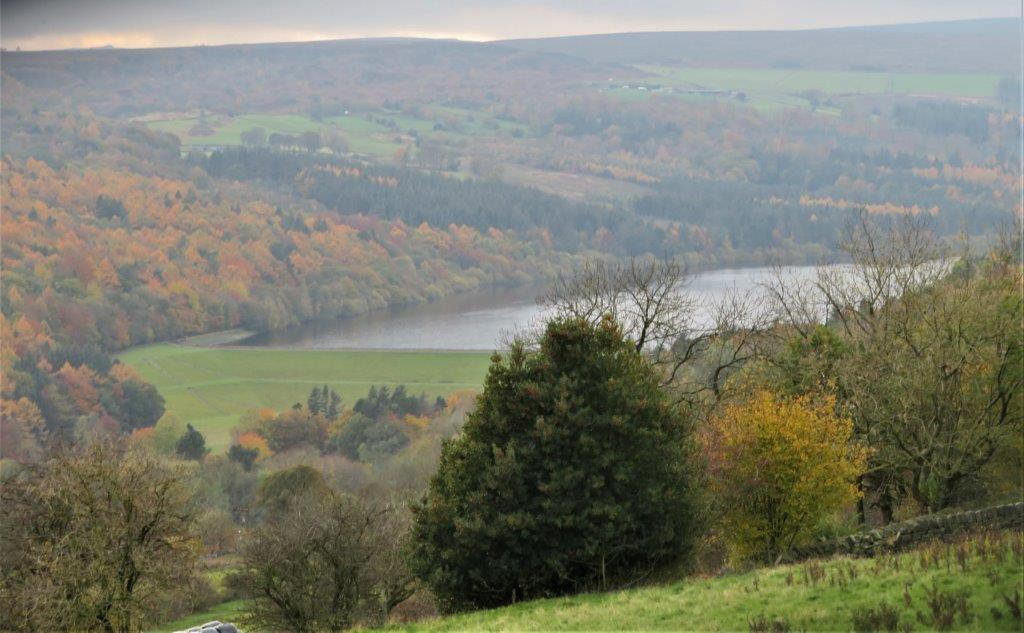 More Hall Reservoir Embankment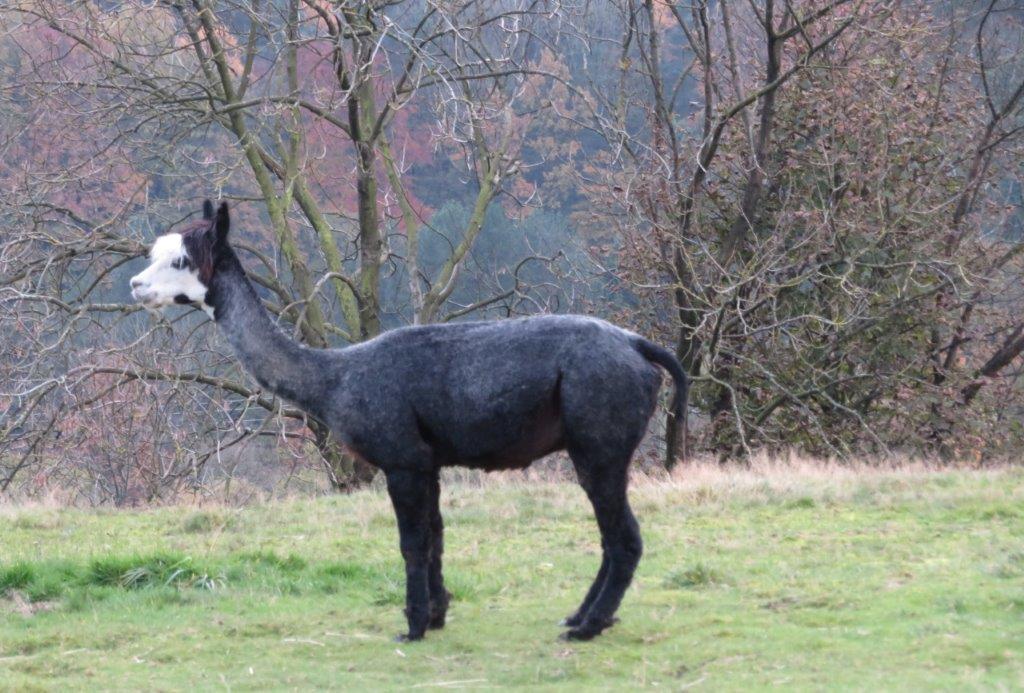 Alpaca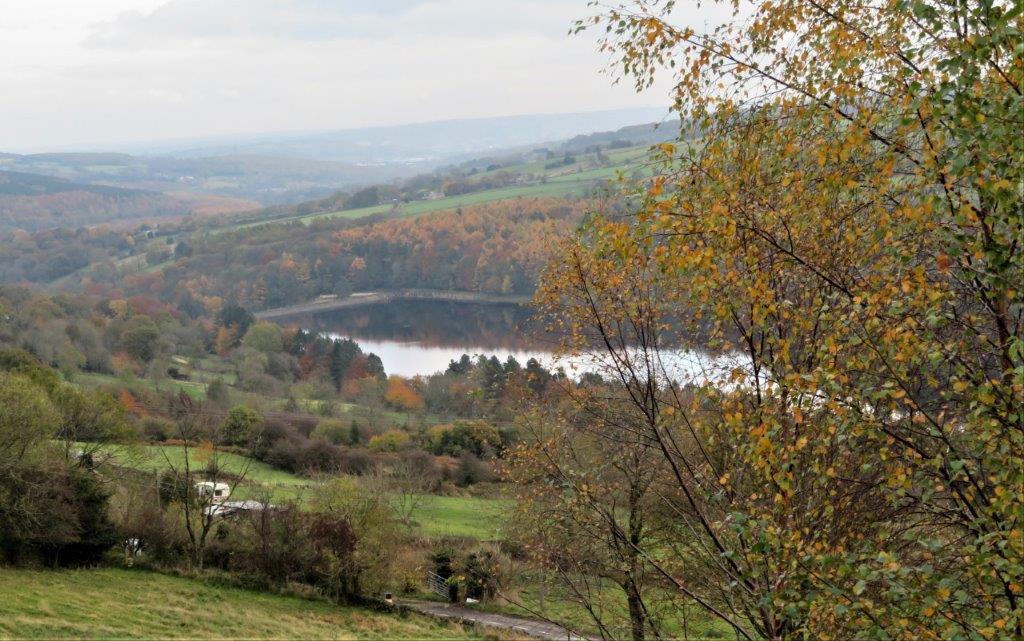 looking back at More Hall Reservoir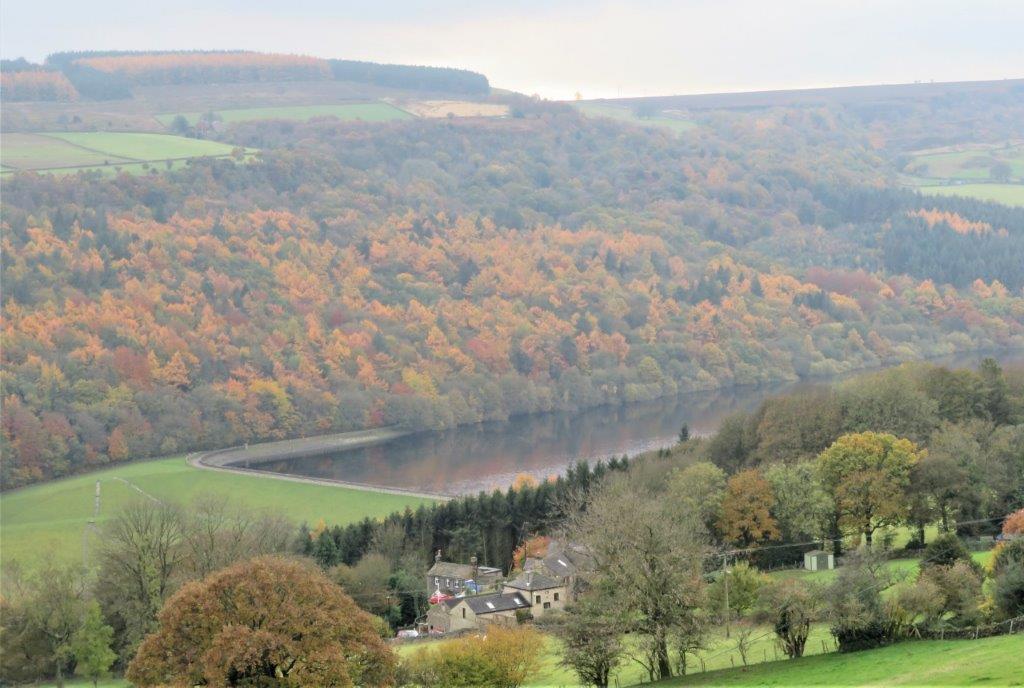 Broomhead Reservoir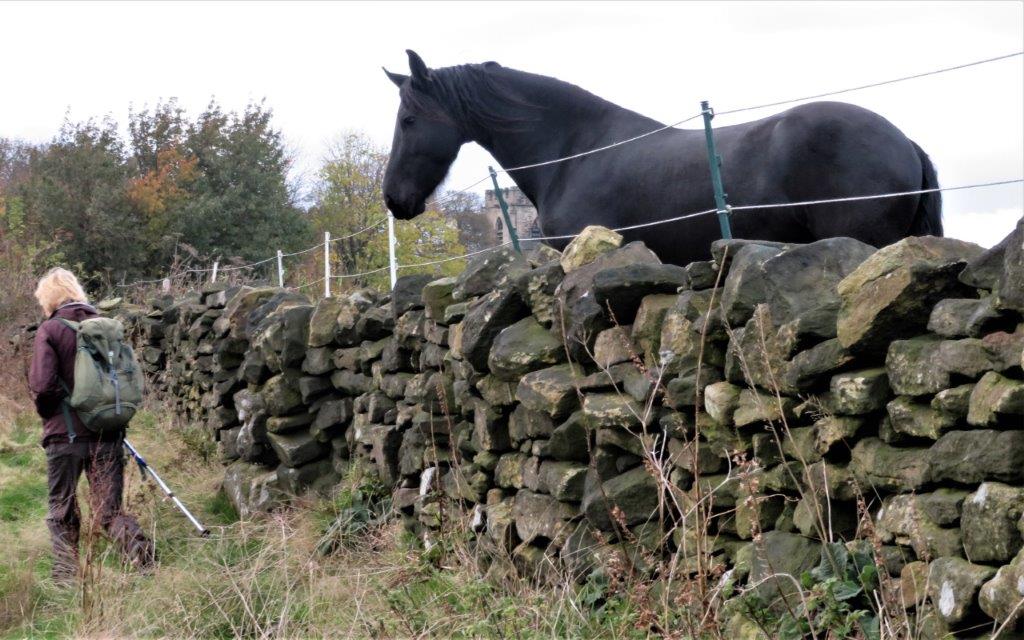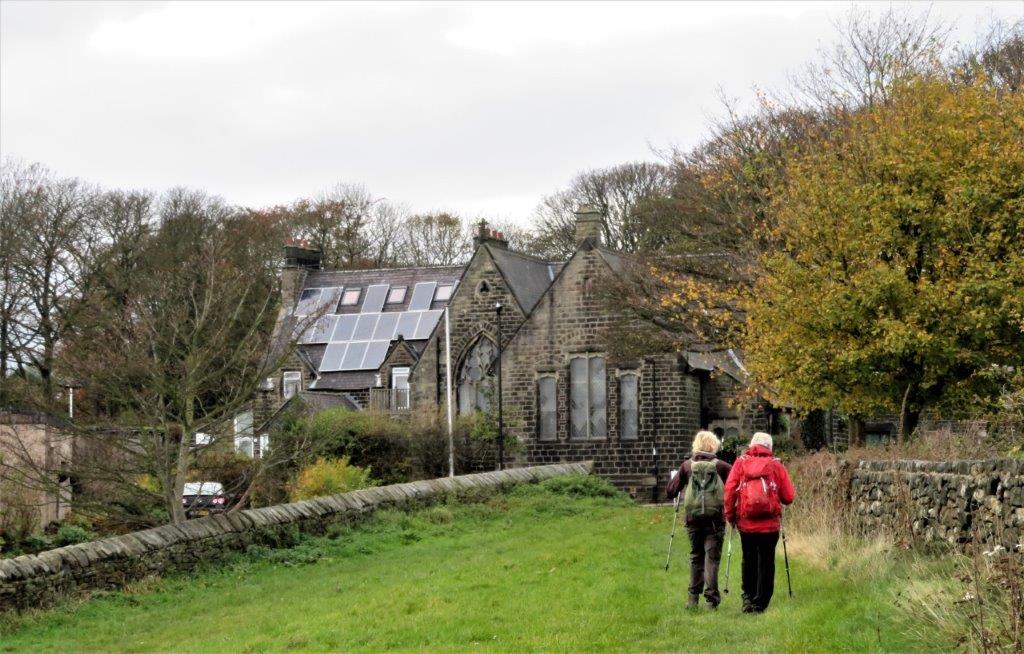 reaching Bolsterstone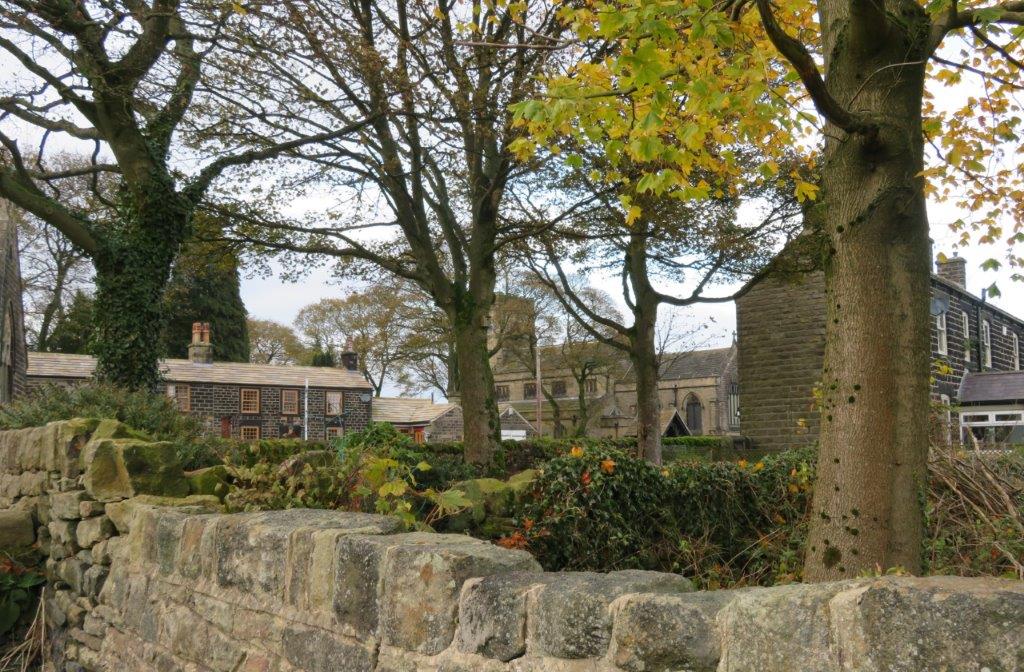 Bolsterstone Church in centre
homepage - Daywalks Index 2019 - contact me at