homepage - Daywalks Index 2019 - contact me at

2019.10.27 Fox House SK267803, ~SSW short of Longshaw Lodge, ~S to cross junct. rds A625 / B6054, ~SW to White Edge Lodge, ~S up to White Edge, ~SSW then SSE along White Edge to SK268751 (~W of Swines Sty), ~SW / W to Carpark (near Curbar & Baslow Edges), ~W down road / short dist thr field / rejoin rd down to Calver, cross River Derwent (nr Calver Mill), then turn N thr Stocking Farm, along The Goit, cross A625 Rd, nr New Bridge, follow along River Derwent to Froggat Bridge, away from Bridge ~W to cross B6001 Rd, & up to and across New Rd, ~NW then W on 'Other Routes' past Riley Graves on rd into Eyam, ~W on Rd to turn just at Church ~NNE up to & across (West arm) of Edge Rd, ~NW up past Beech Hurst (unseen) to cross rd, ~N thru / past Bole Hill then Ladywash Mine to cross Sir William Hill Rd (a track) at SK218779, ~N curving W to to SK751789, ~NNE then ~W to Stoke Ford, cross F.Bridge over Highlow Brook, NE up to Abney Rd SK213797,~W / NE along rd to Highlow Hall, turnoff WNW then NNE to Callow Farm, ~W thru woods then tracks to past Mount Pleasant to turn off at FP at SK227806, ~E down to & along River Derwent, to then N across Leadmill Bridge, ~NW on FP passing Nether Hall, under Railway viaduct into Hathersage - walk about 14miles - Sunday - leader Andrew Irwin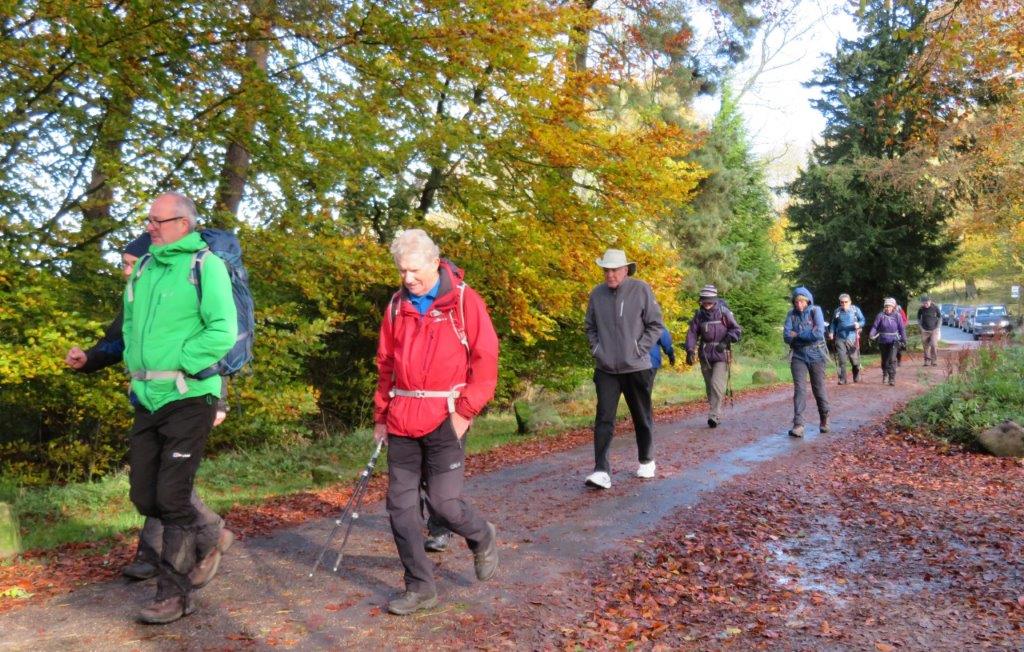 walking from Fox House towards Longshaw Lodge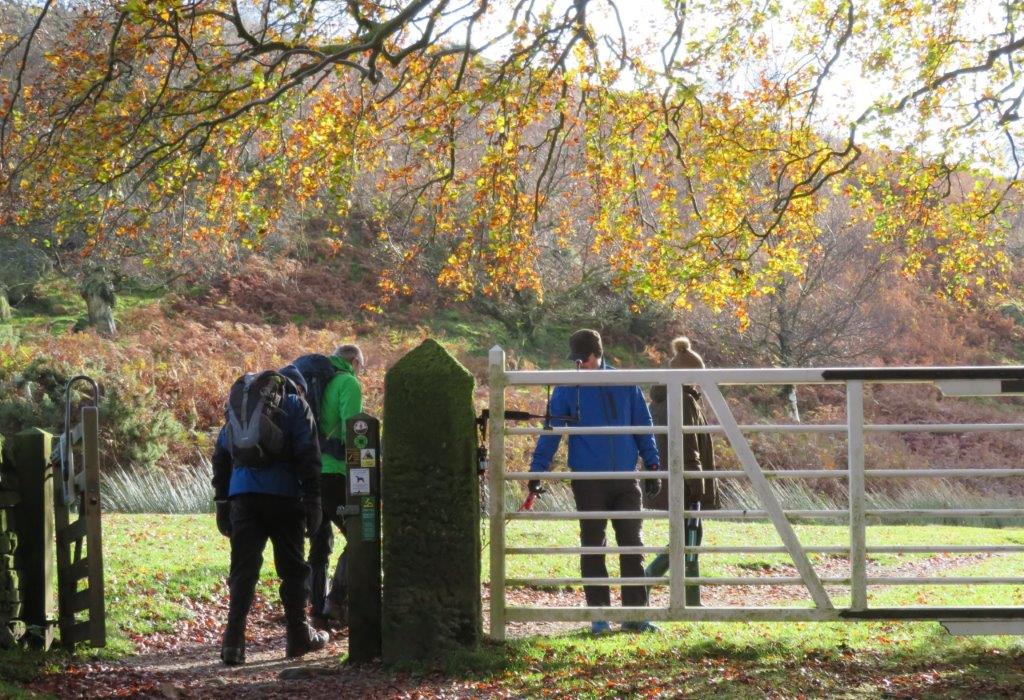 walking toward the 'crossroads' and White Edge Lodge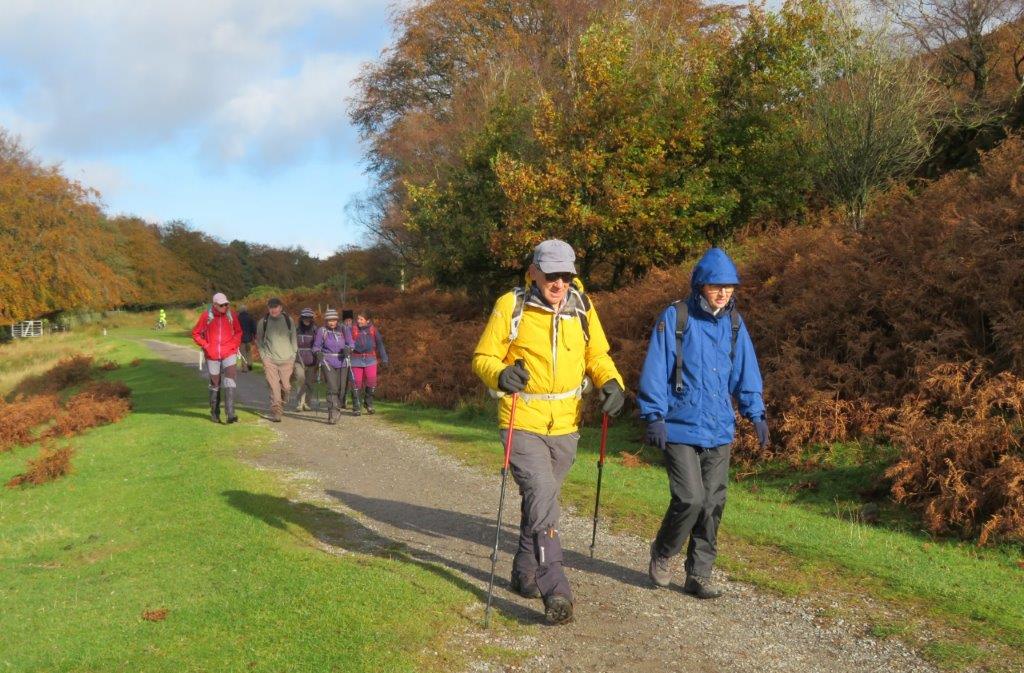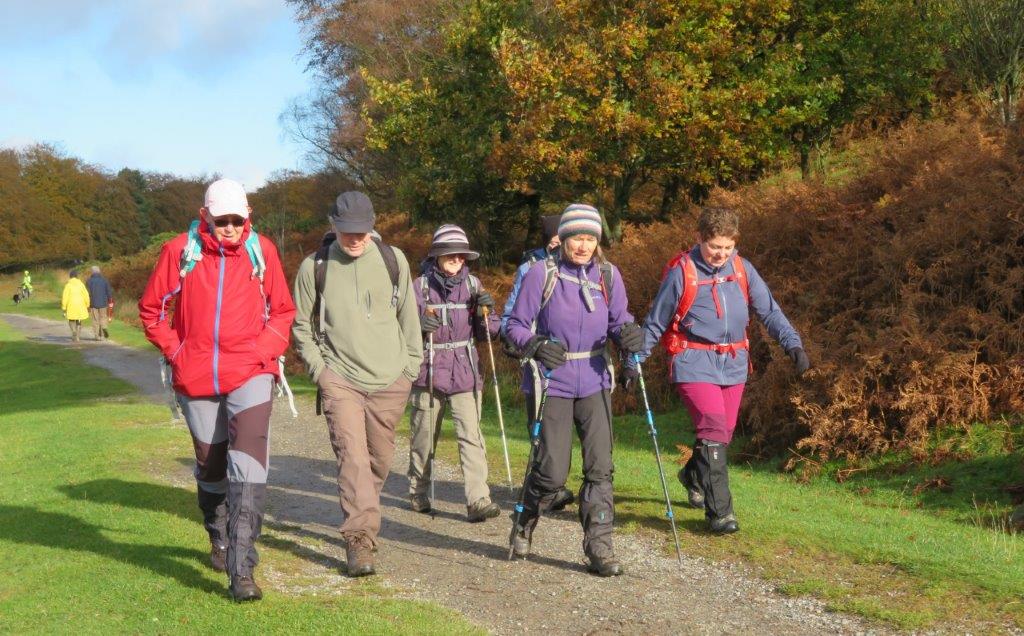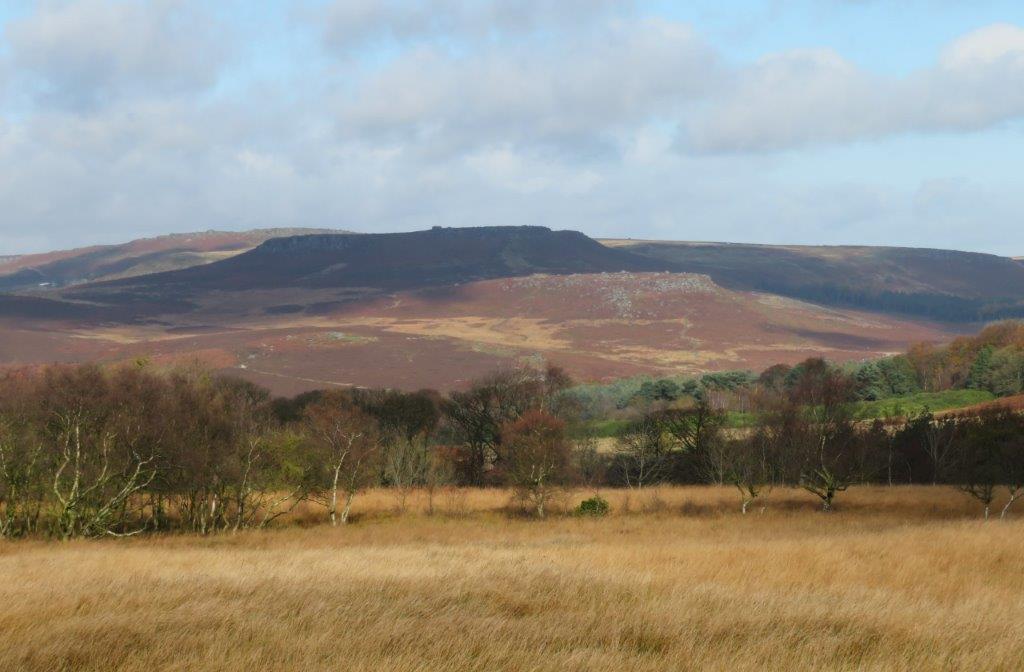 looking back at Higger Tor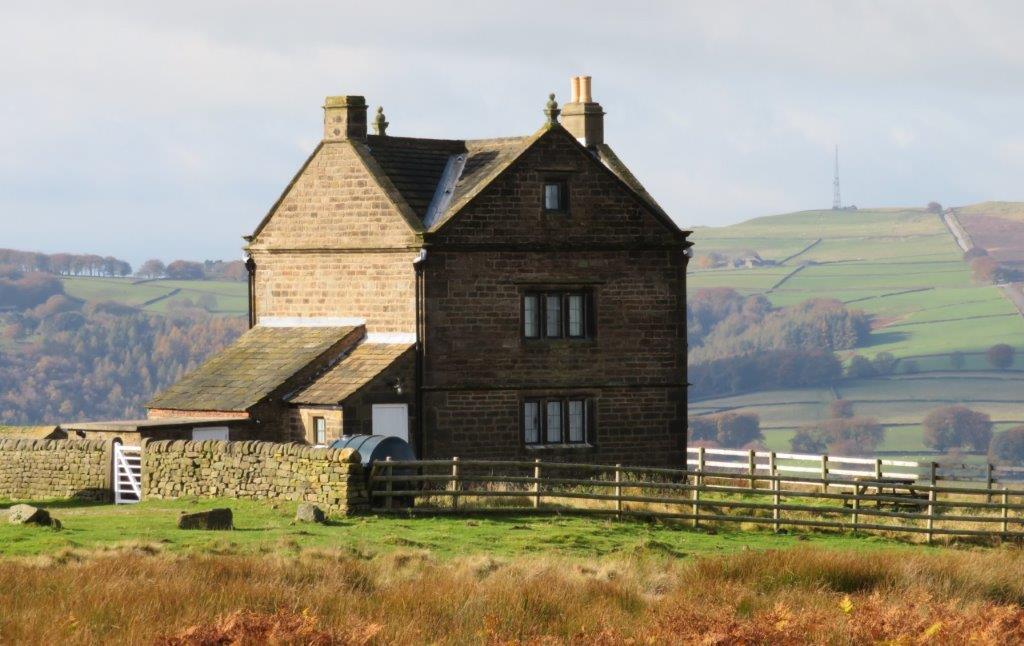 White Edge Lodge - we turned up to White Edge here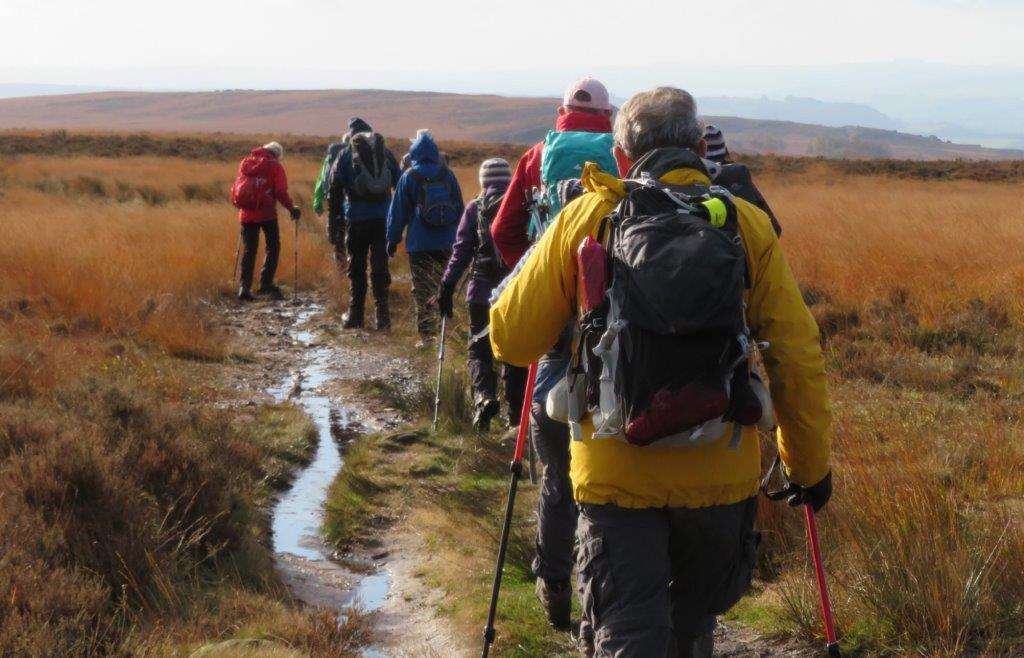 going up to White Edge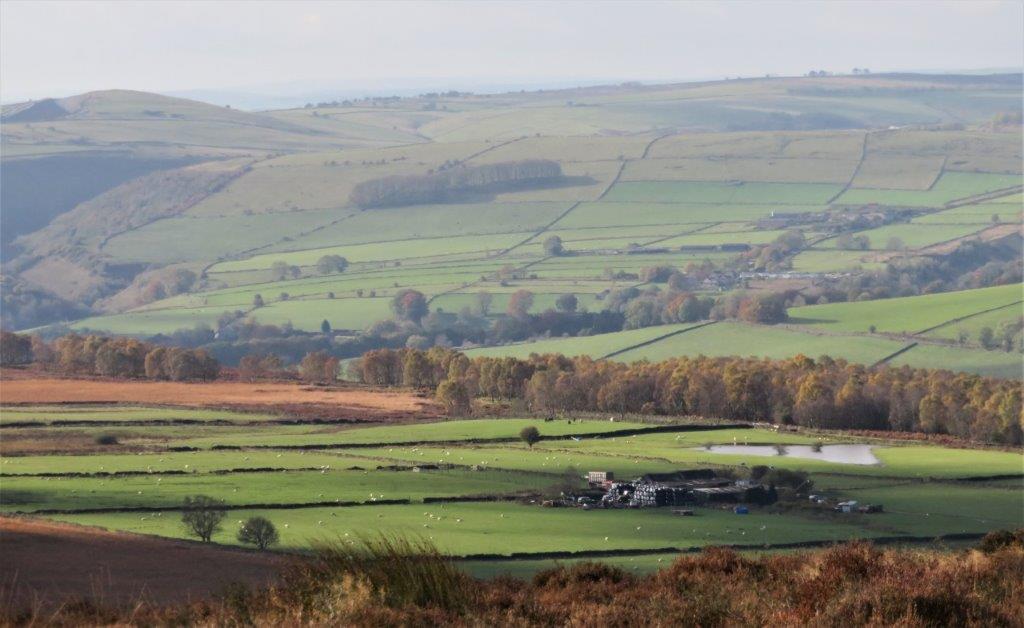 view from White Edge toward Stoke Flat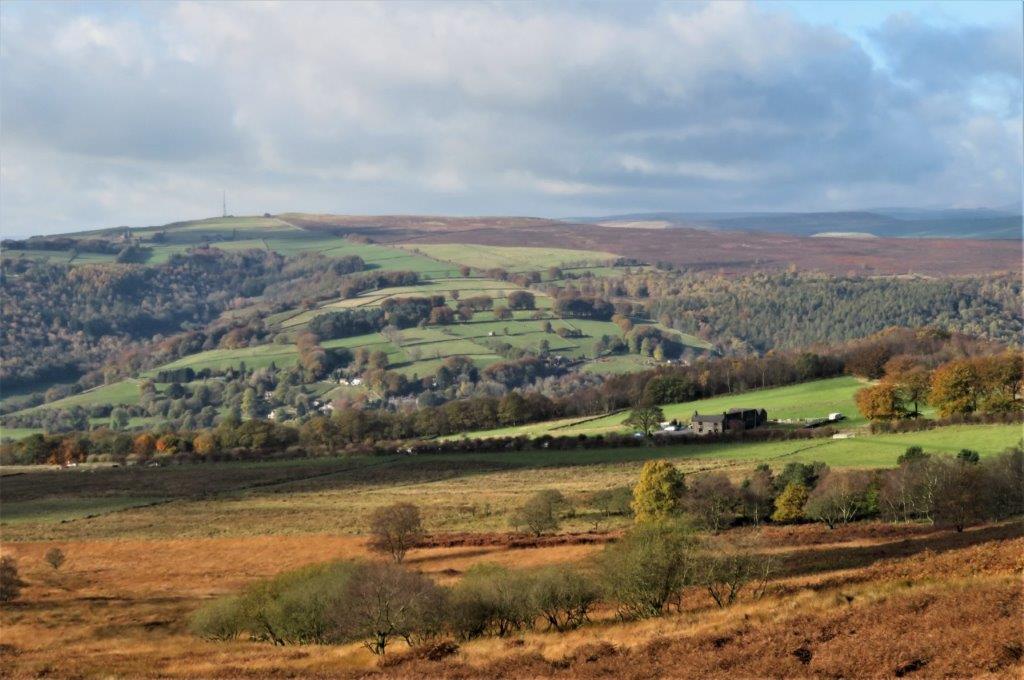 Grouse Inn to right of picture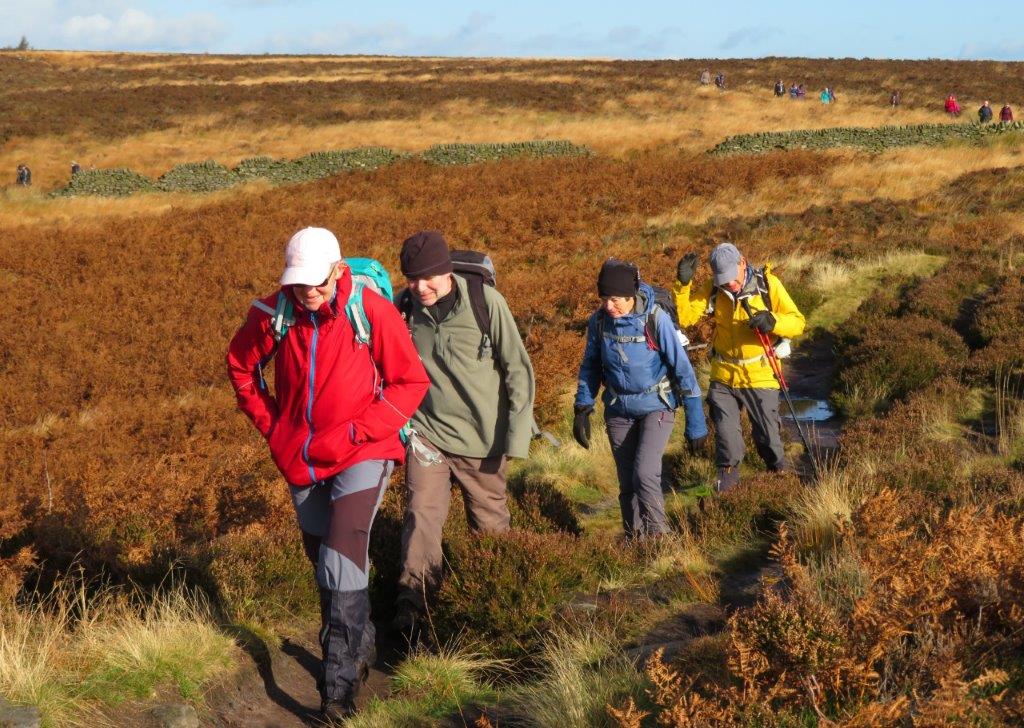 On White Edge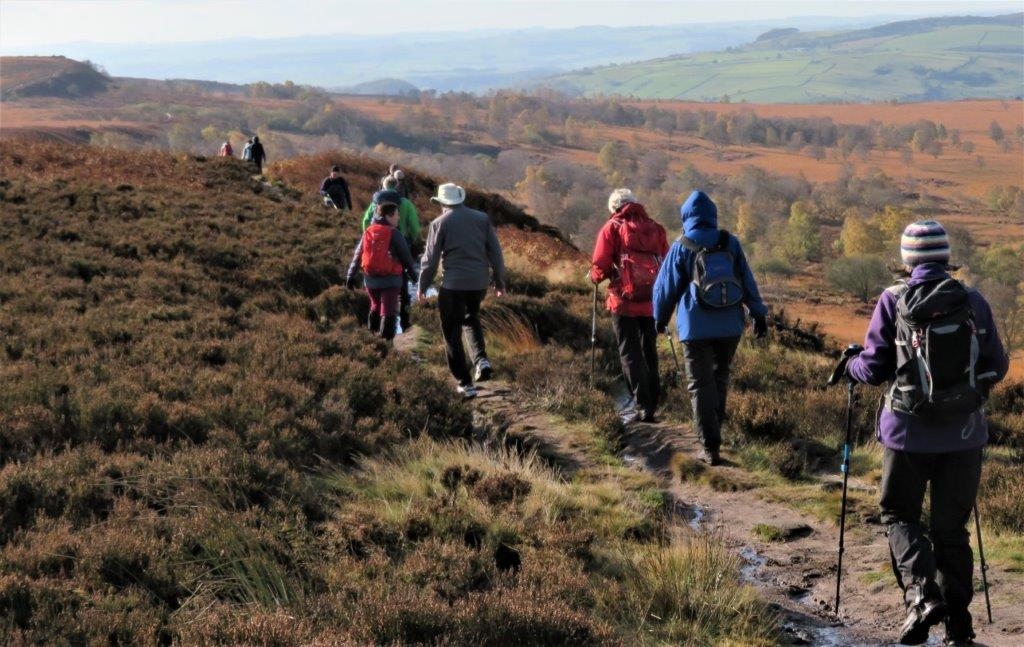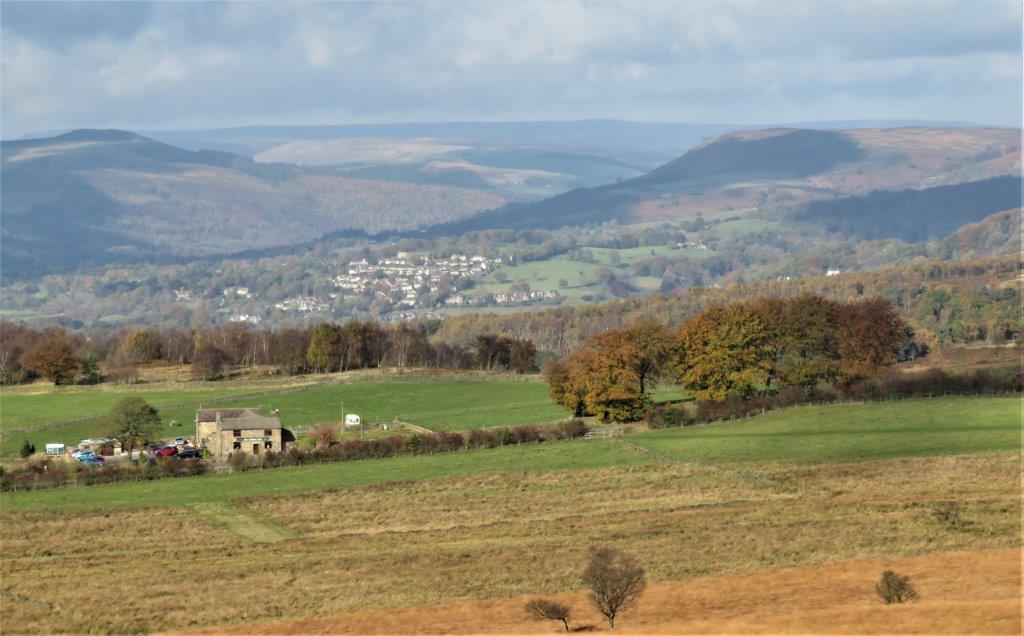 Grouse Inn at bottom left with Hathersage behind to its right. At top left Win Hill Pike.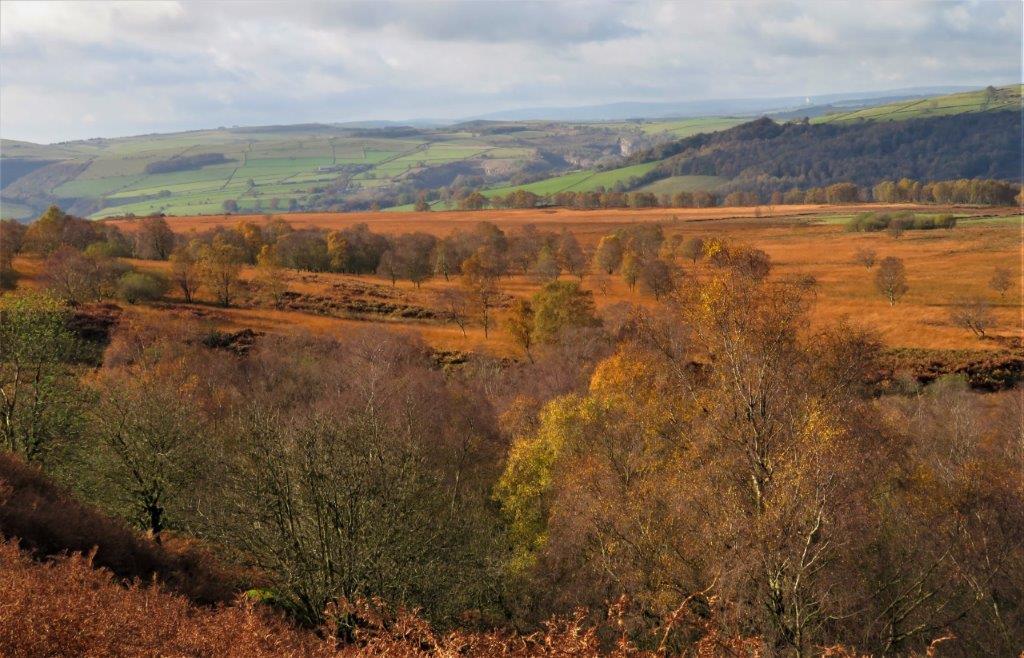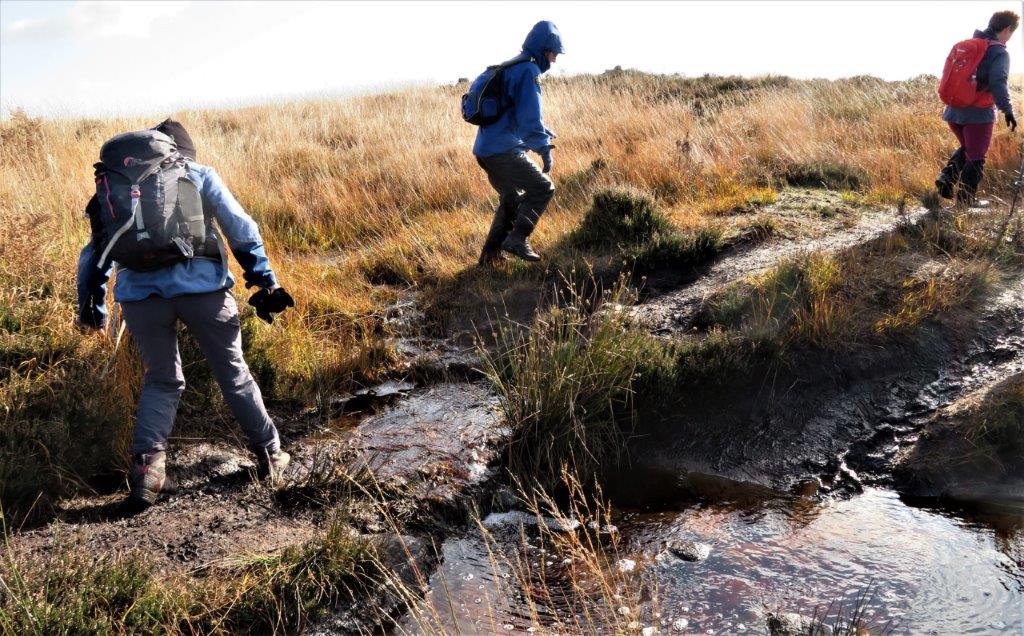 wet slithery going in parts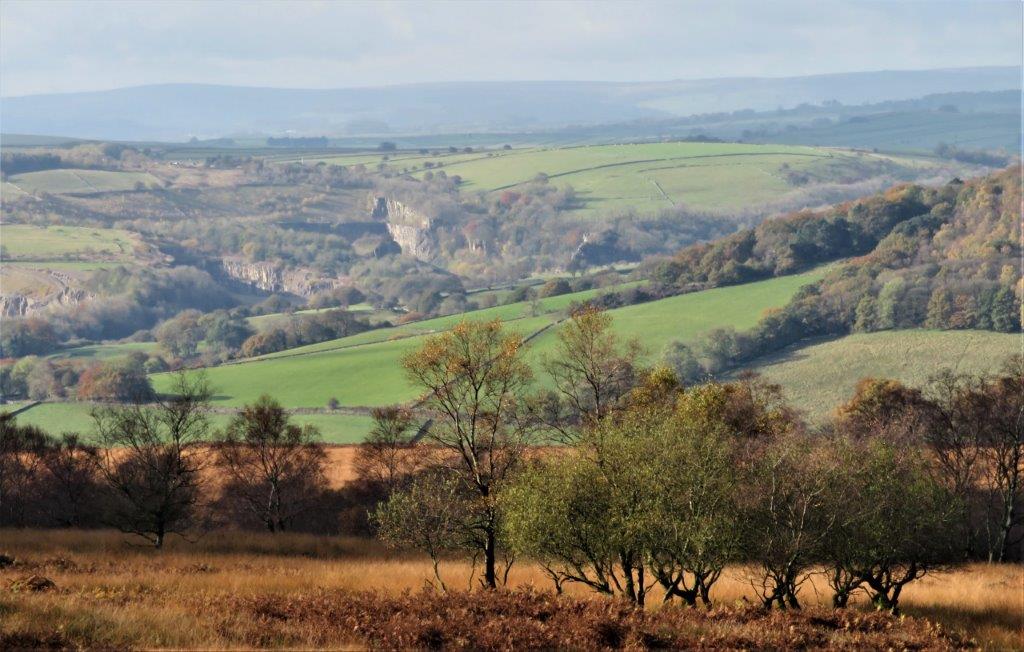 disused quarries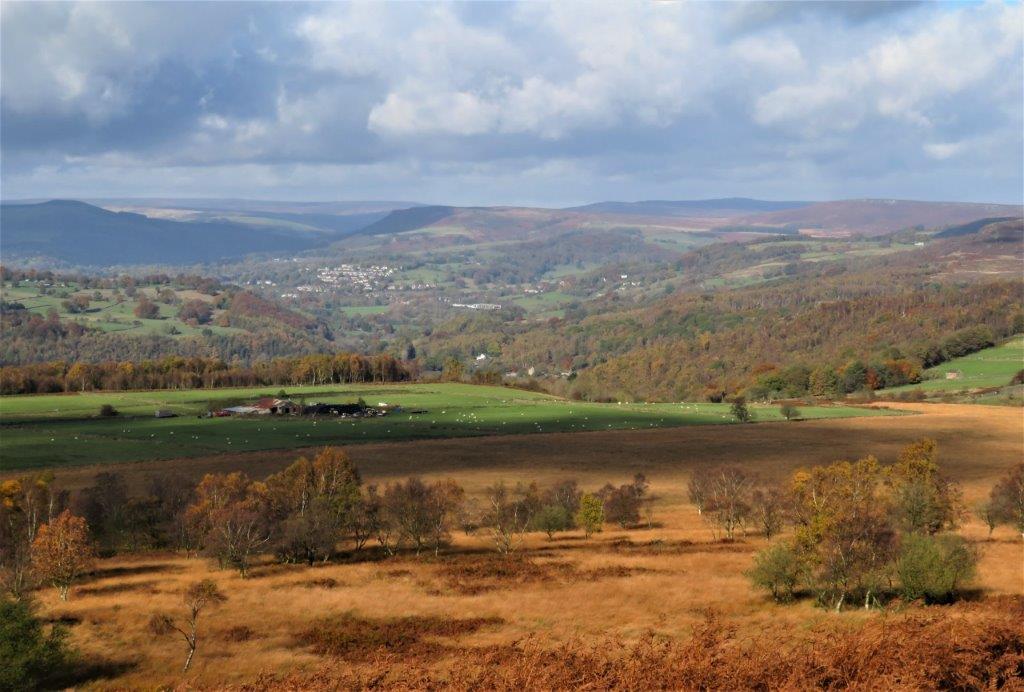 another view of Stoke Flat - Win Hill Pike top left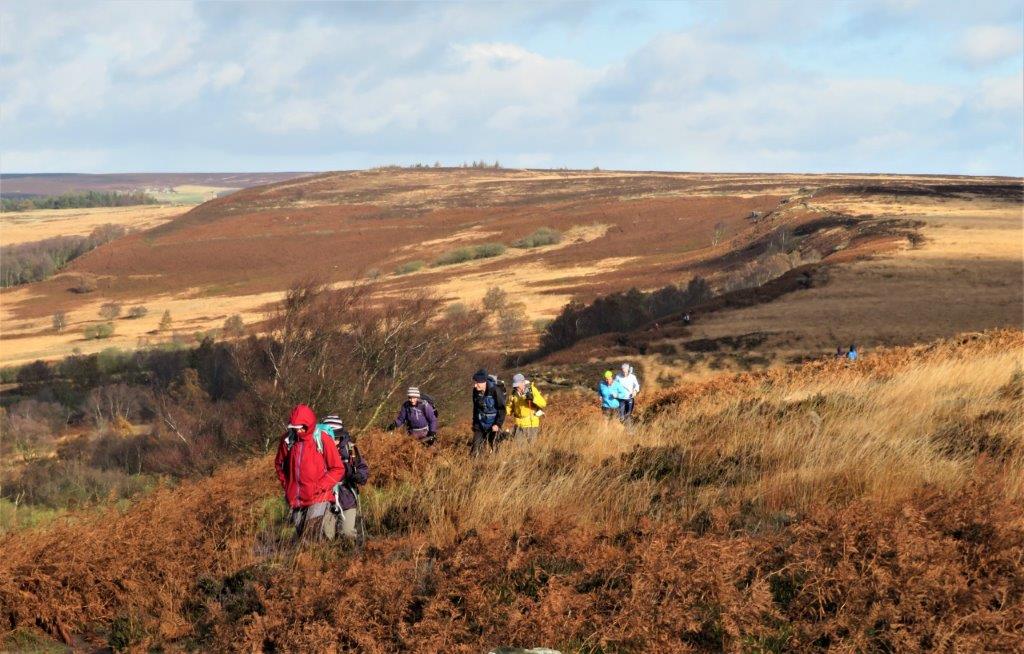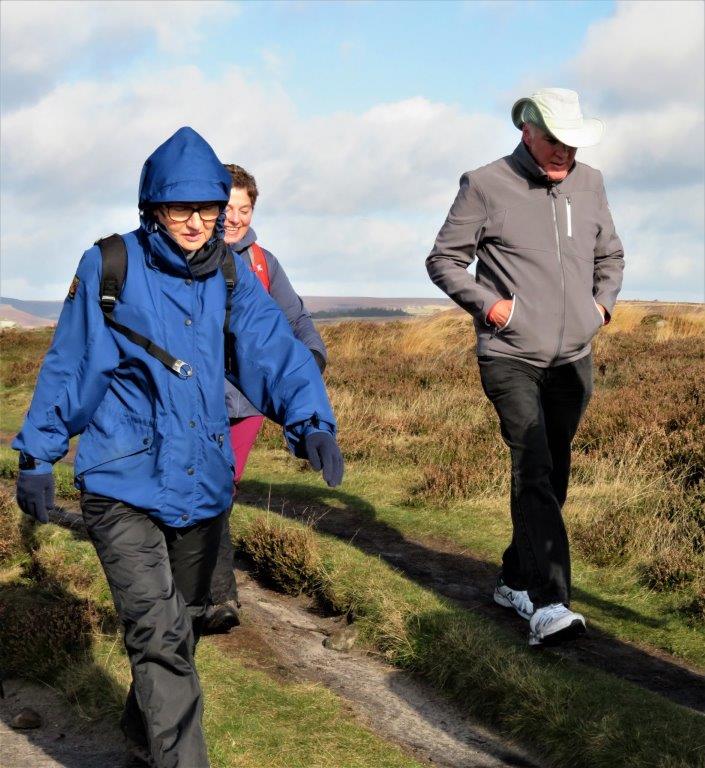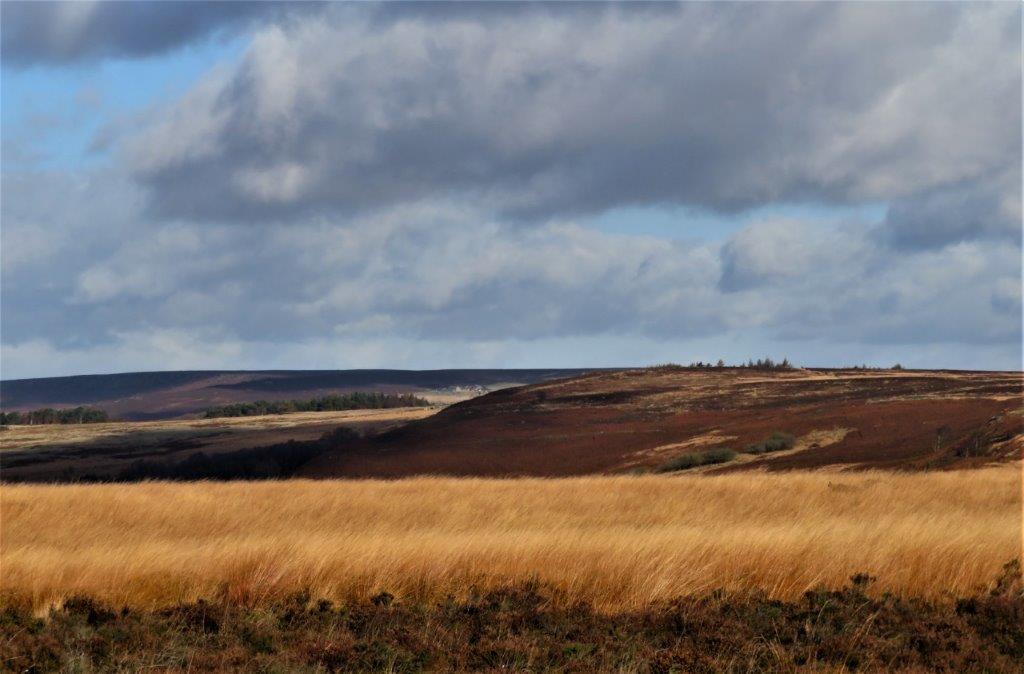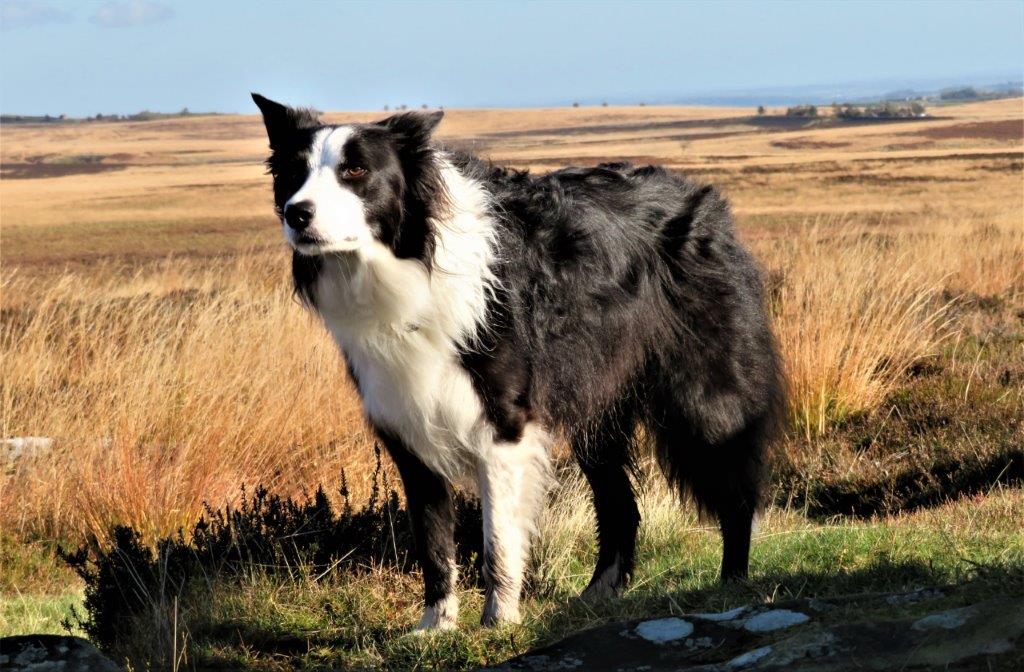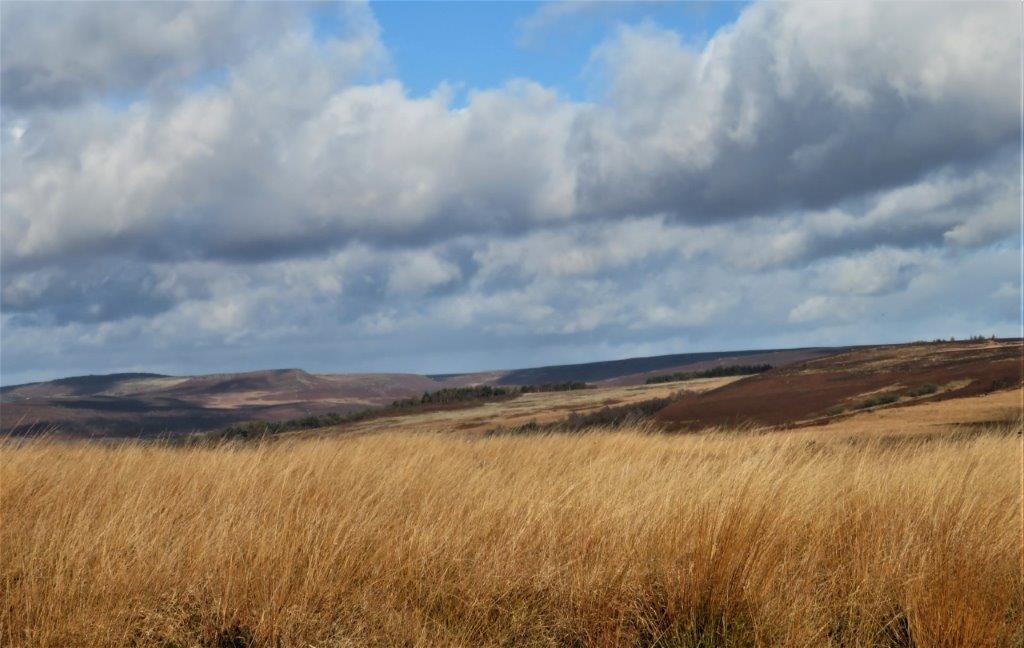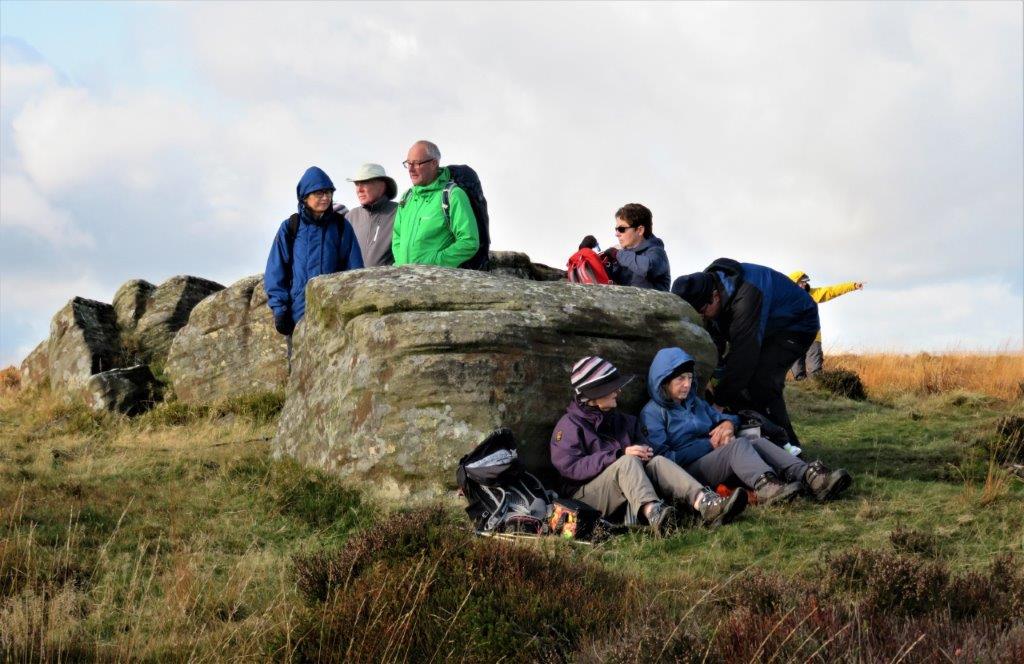 tea break taken behind White Edge - sheltering from the wind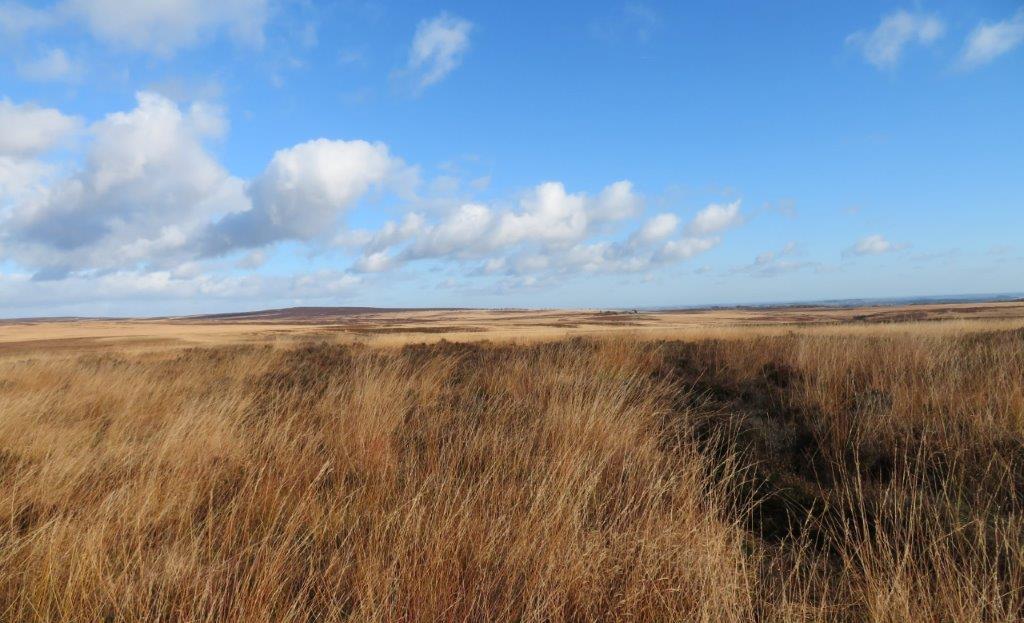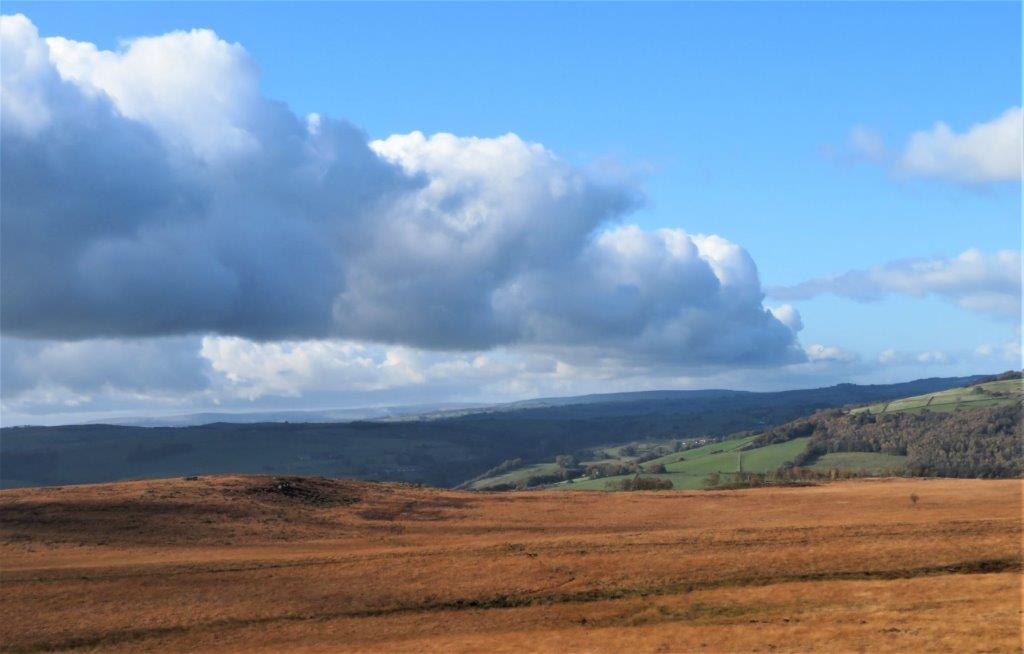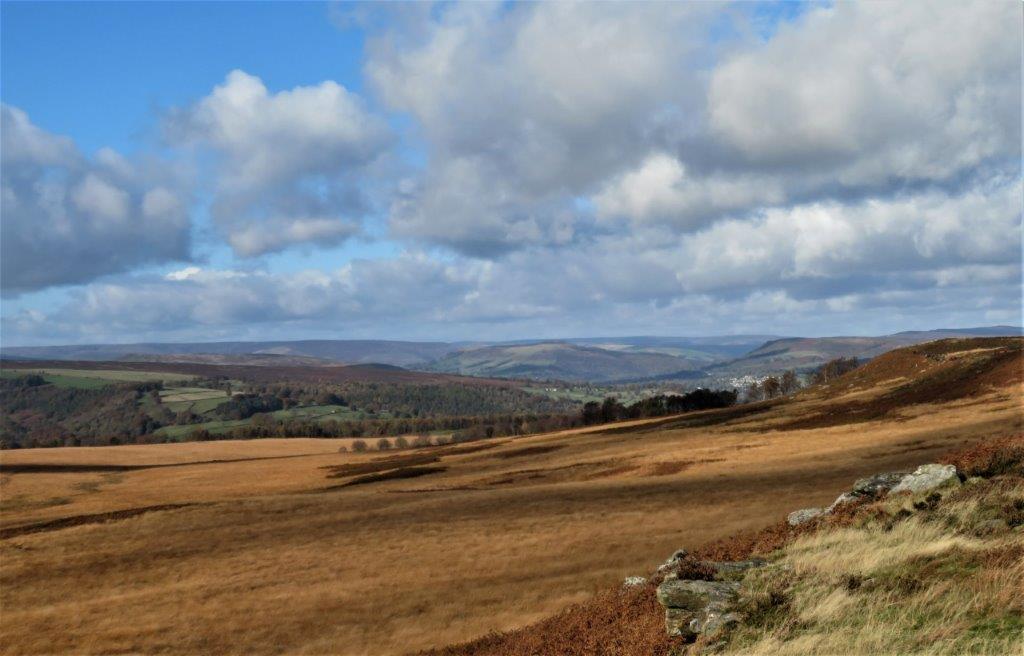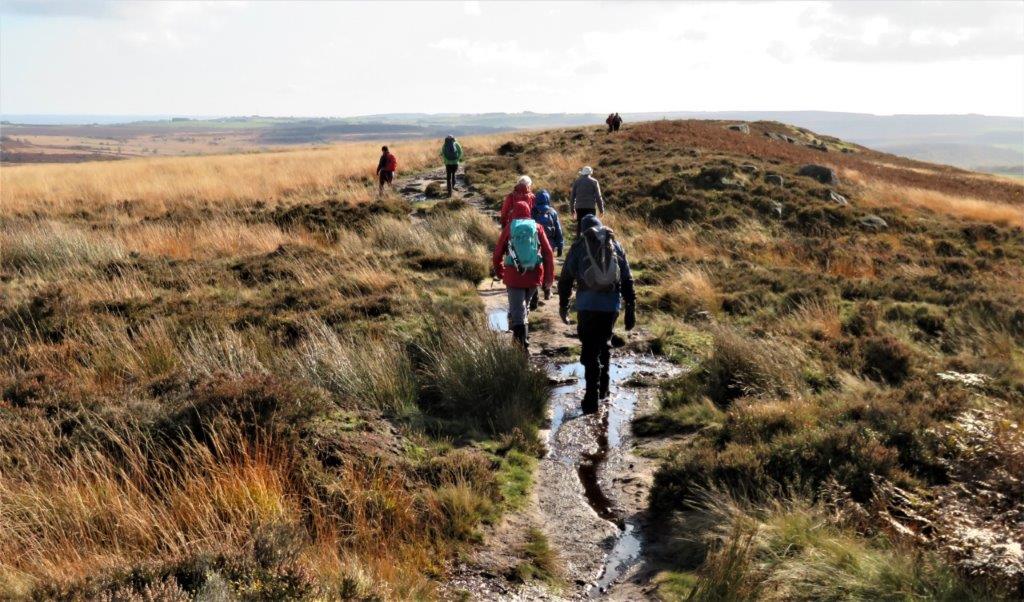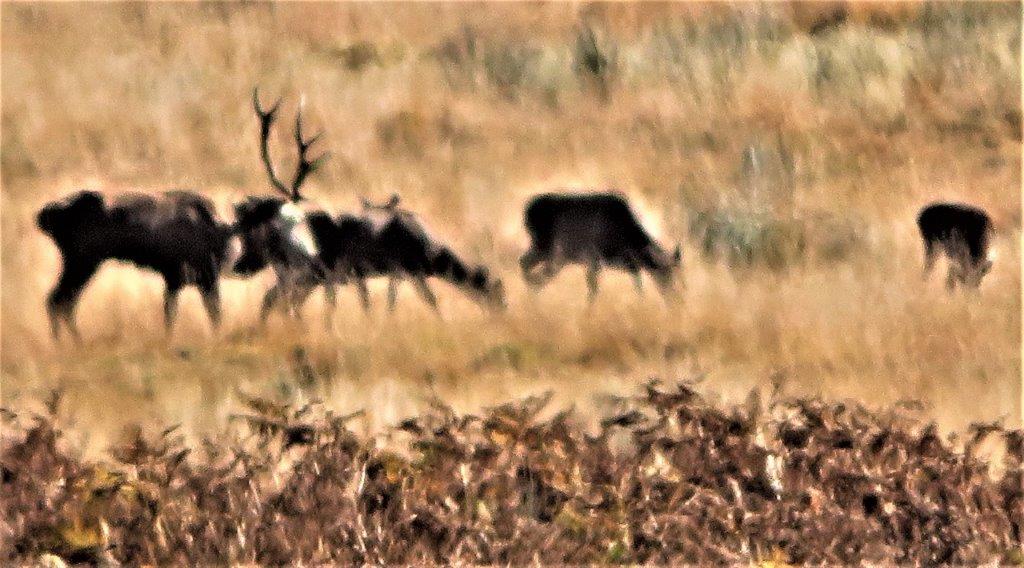 zoomed into deer - hand held camera with screen not ideal for this - excuse the blur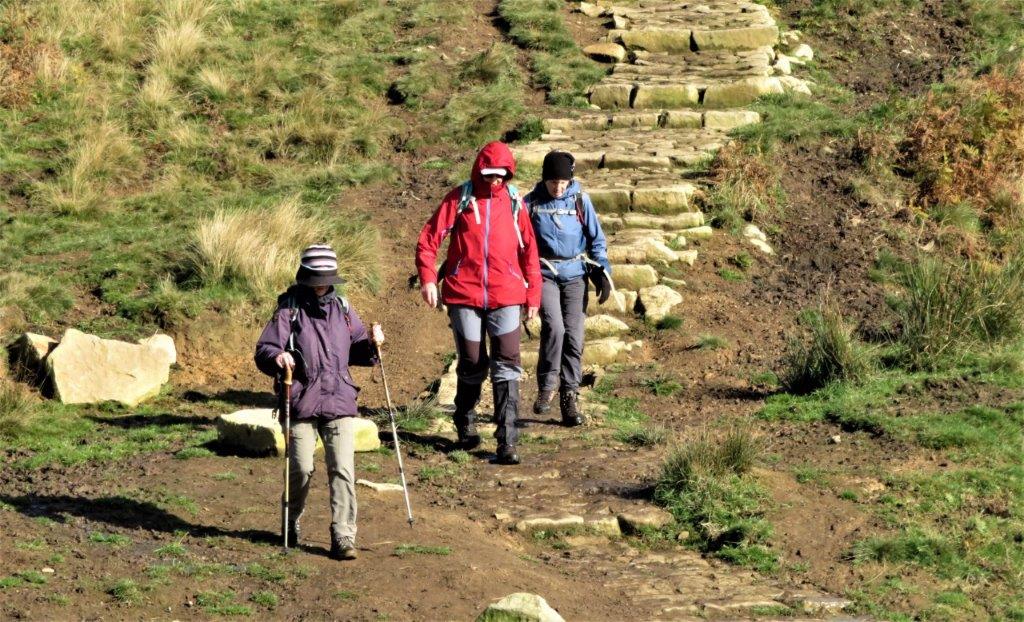 down from the Edge heading toward the Parking Area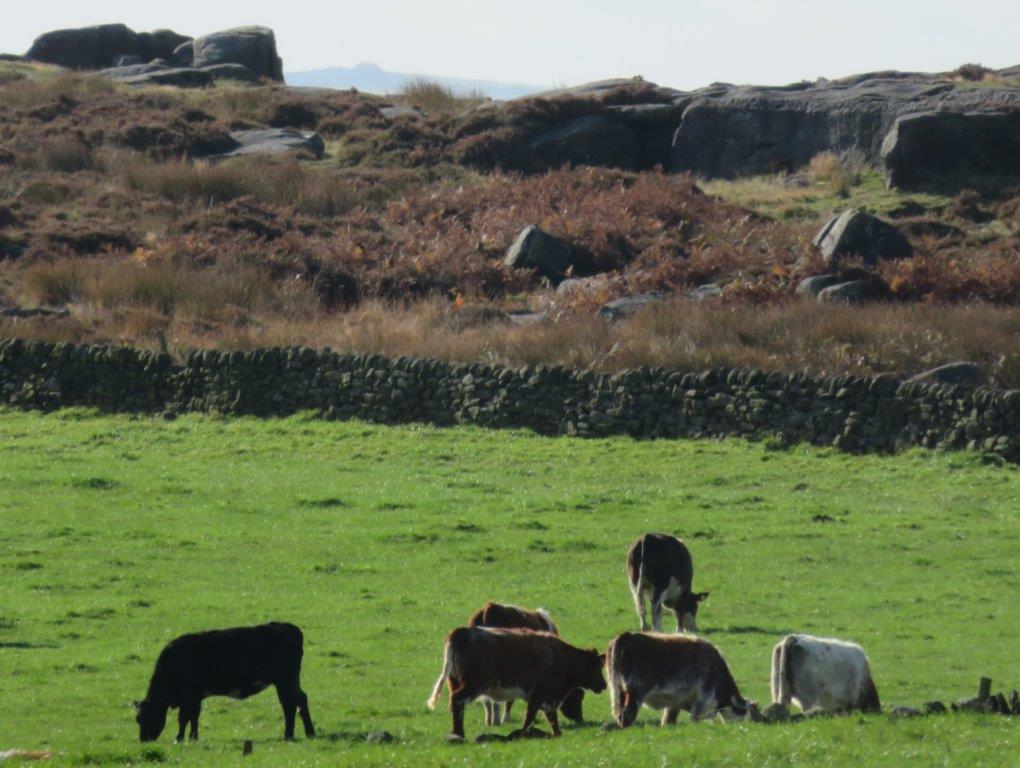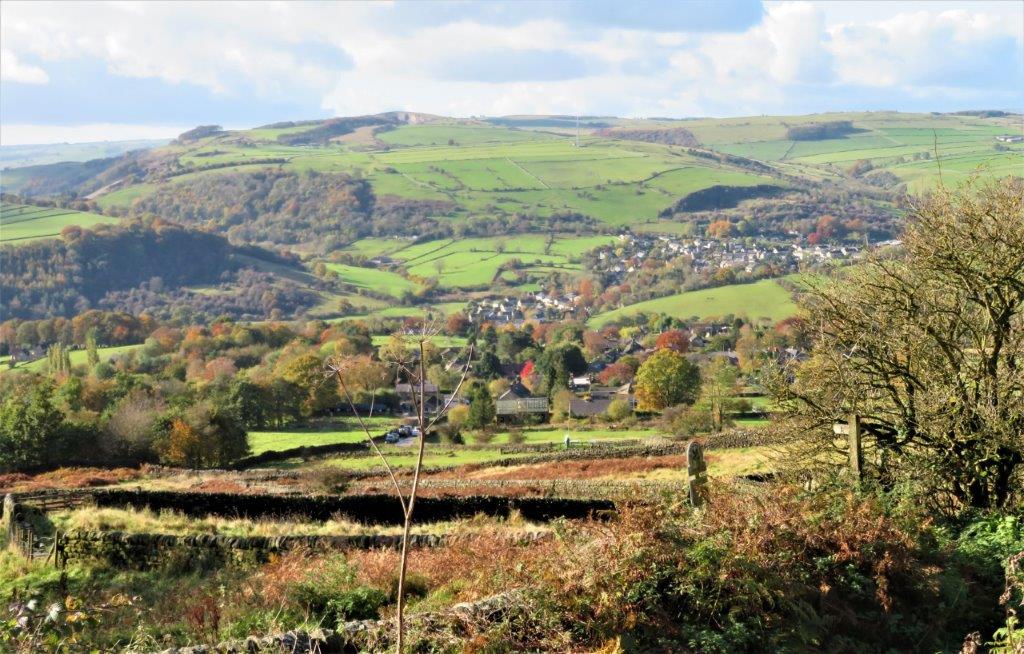 looking towards Curbar (Village) and Calver beyond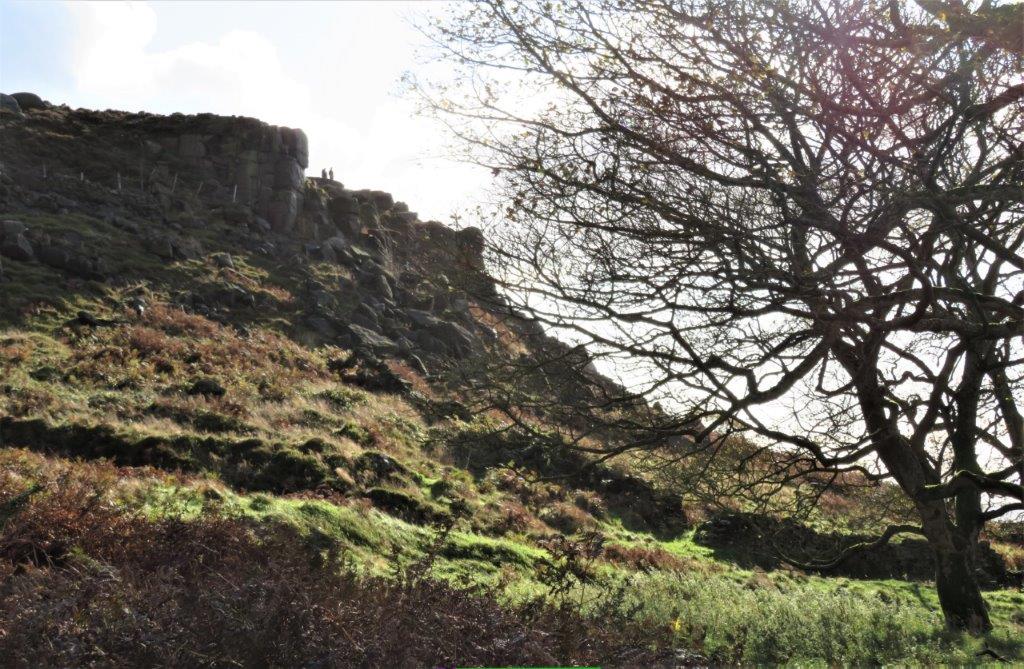 Passing below Baslow Edge not far from road down to Calver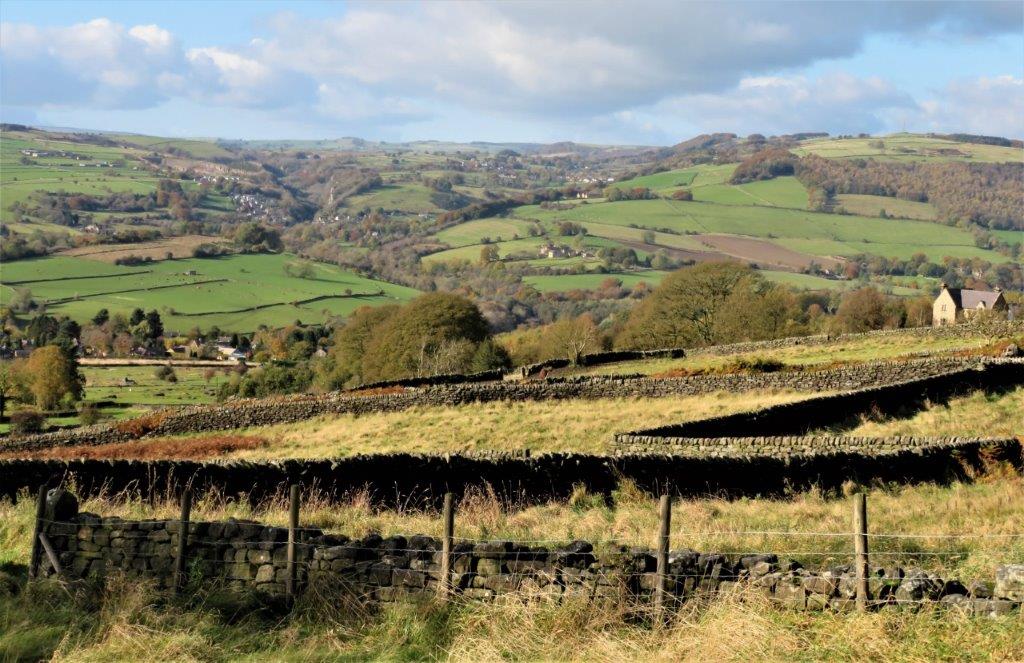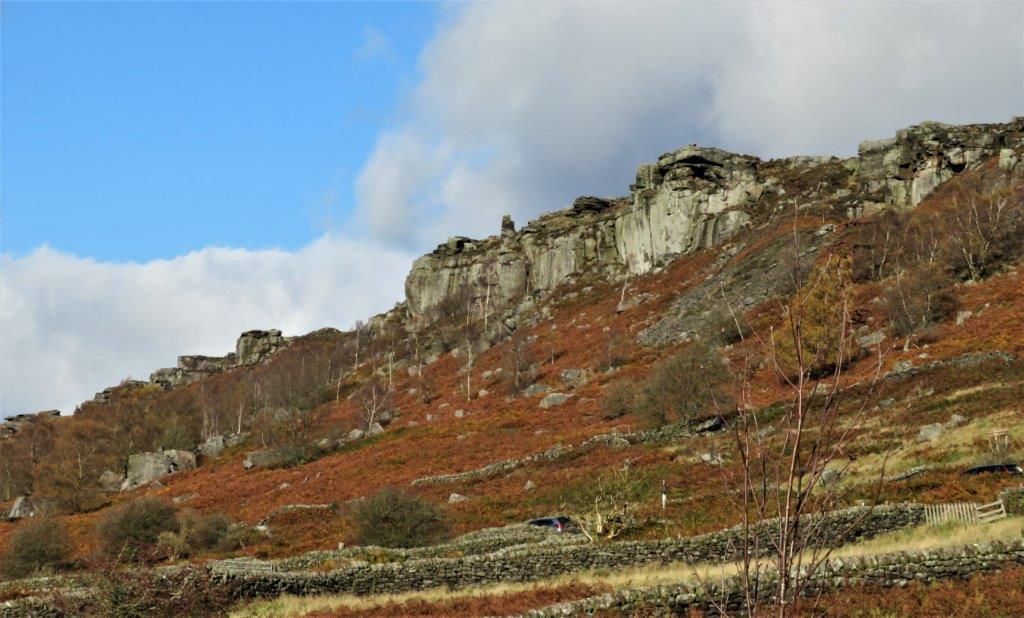 looking across at Curbar Edge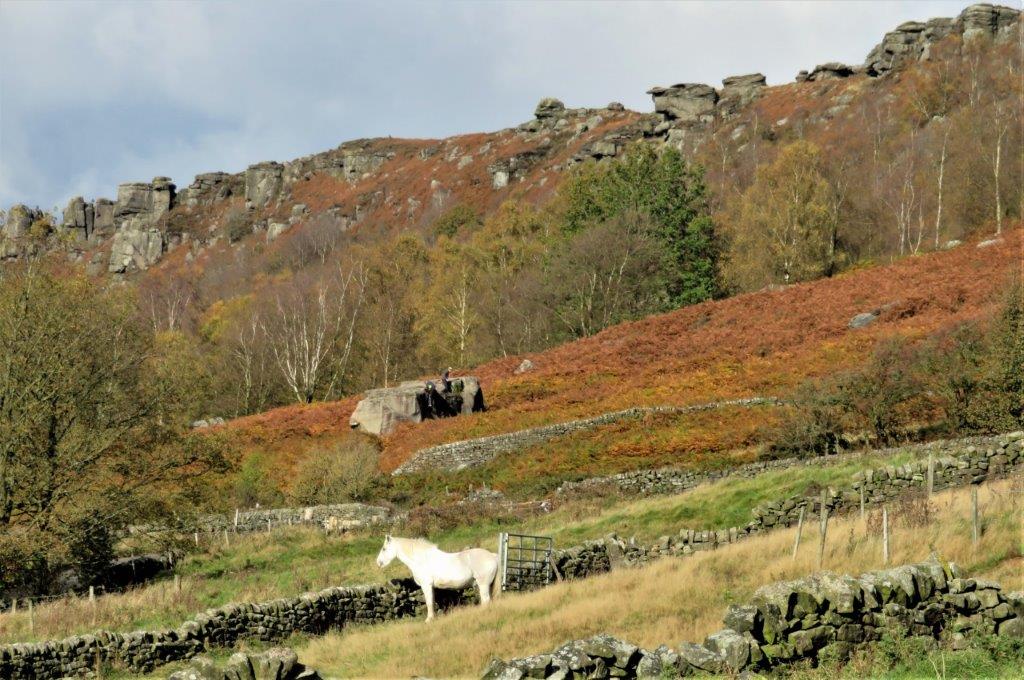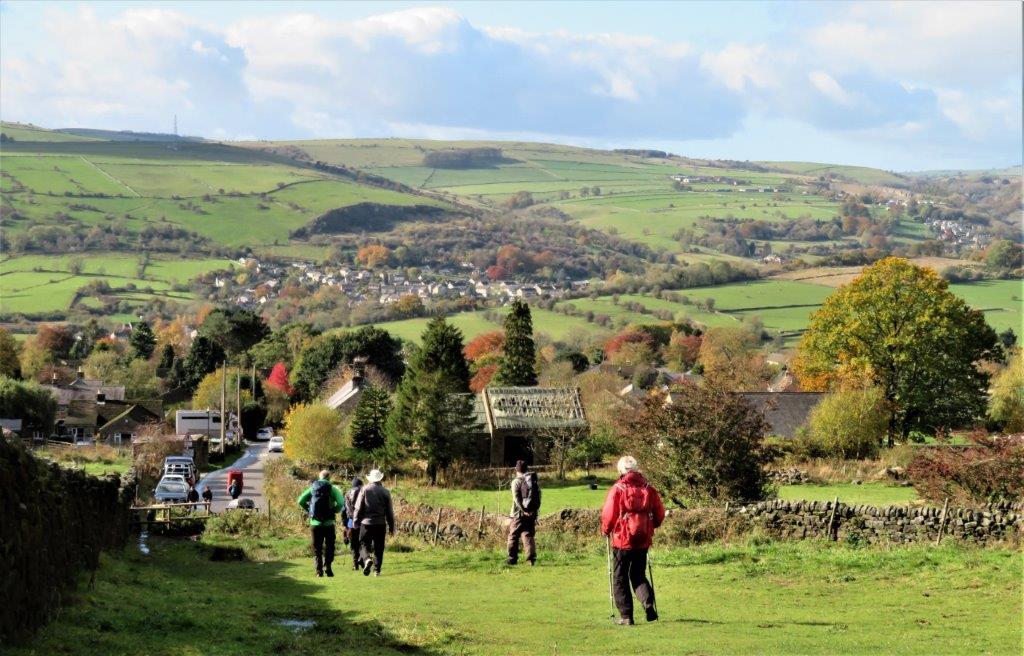 about to rejoin the road passing through Curbar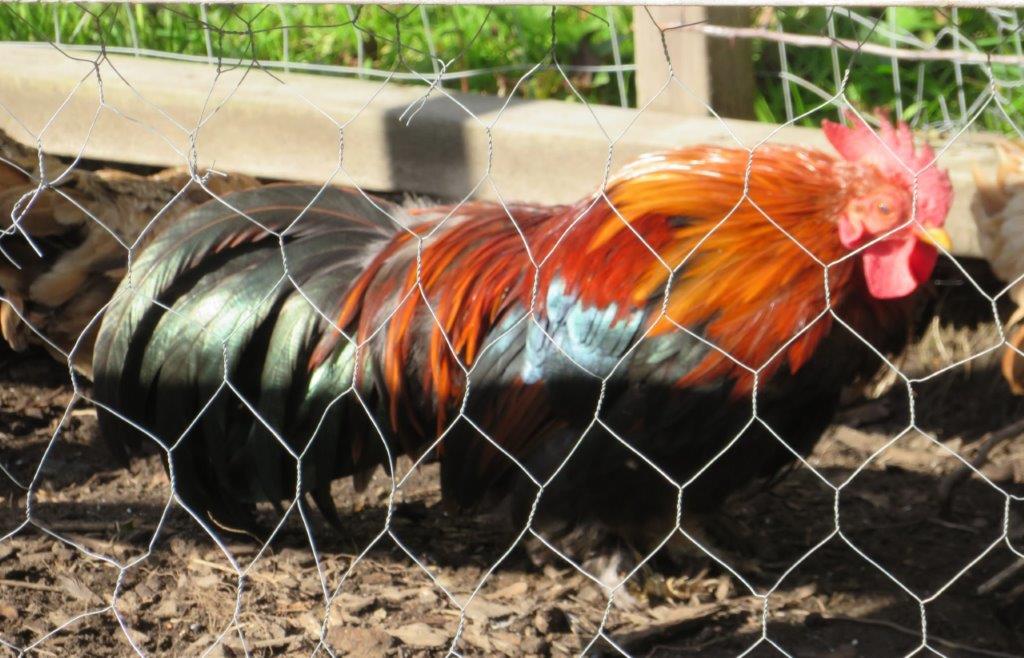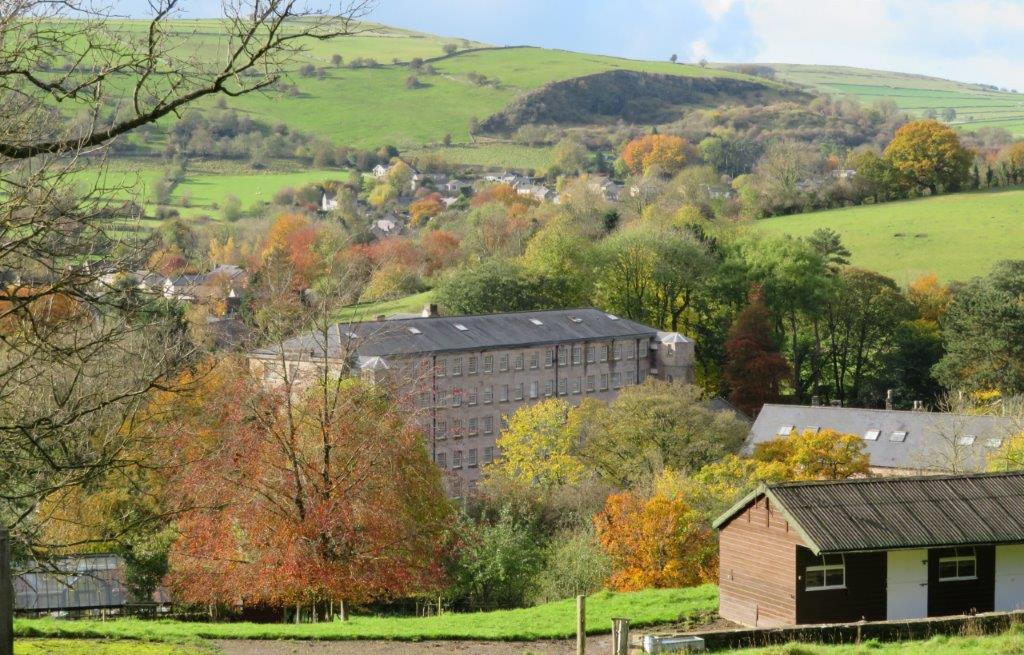 Calver Mill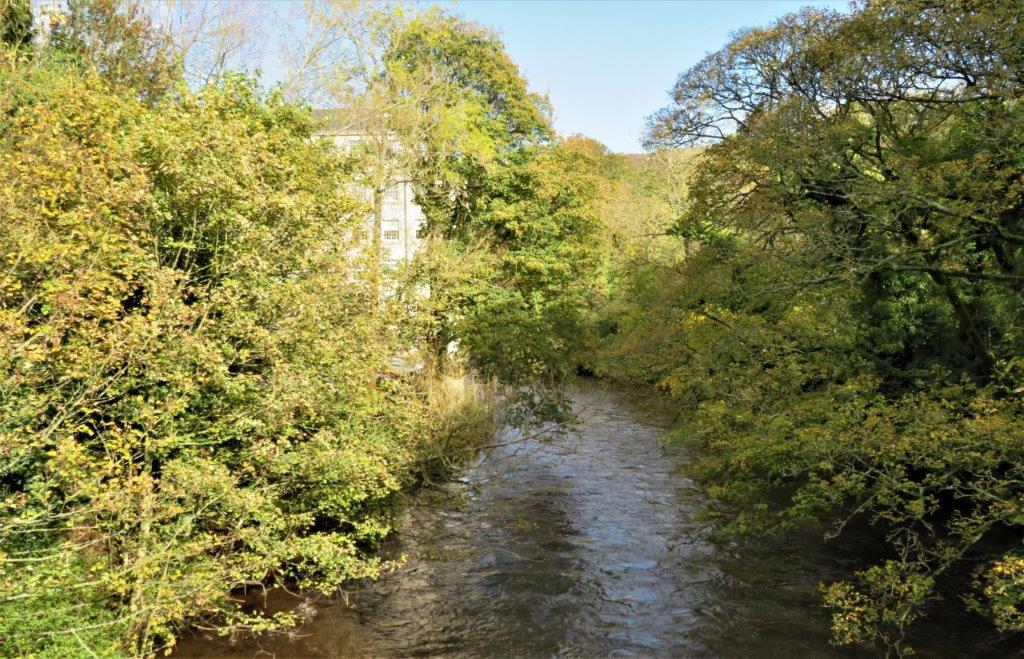 River Derwent with part of Calver Mill seen to left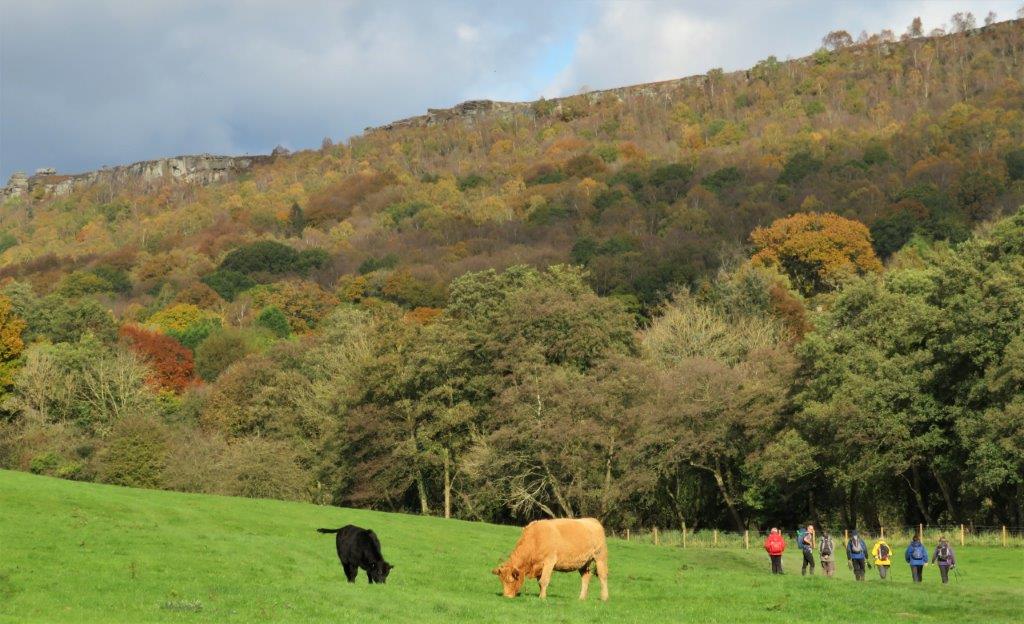 passing through stocking Farm towards the Goit (head race channel from the weir in The River Derwent towards Calver Mill's once Water Wheel)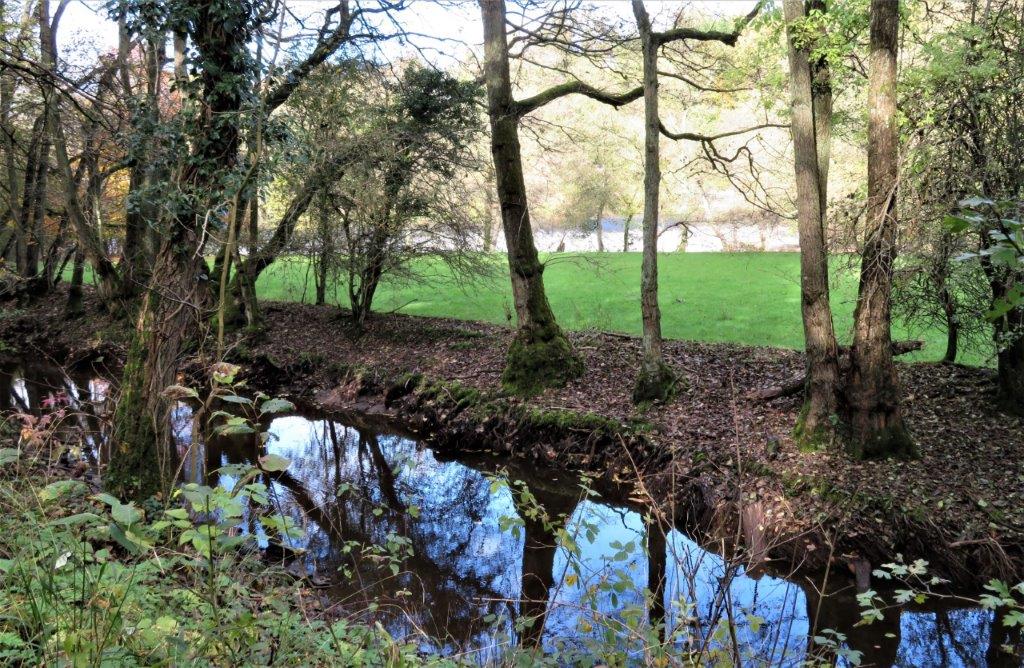 The Goit - Weir across The River Derwent just visible behind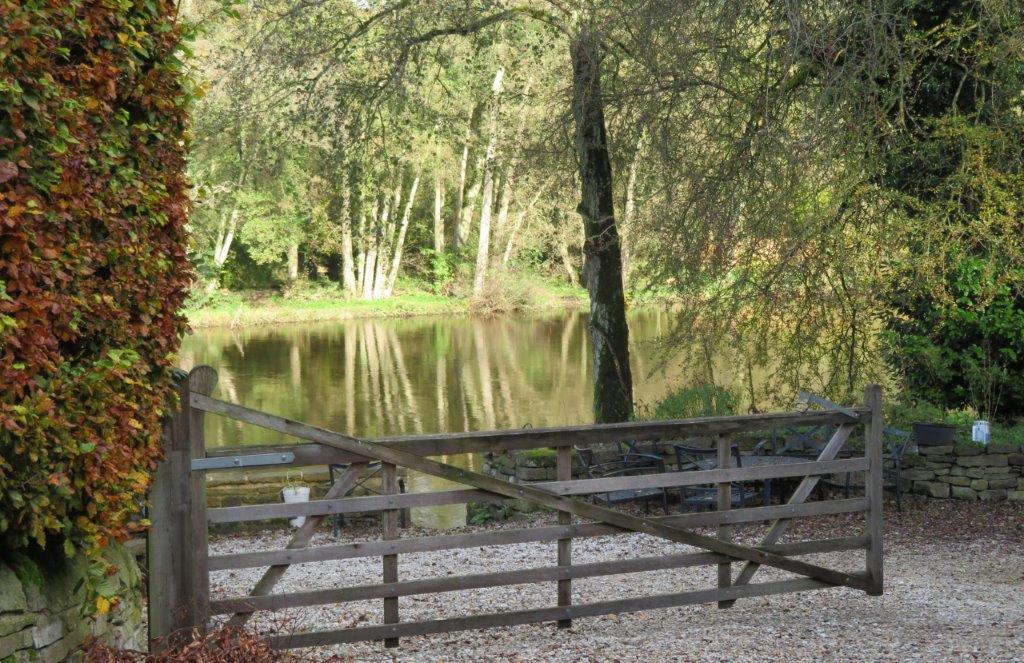 Water ponded behind the weir - the goit is fed from this pond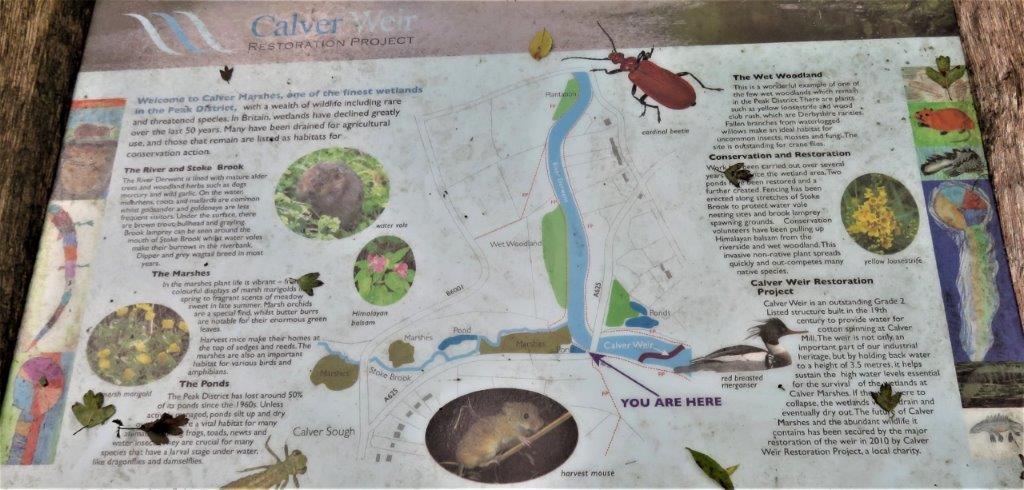 Calver Weir Restoration Project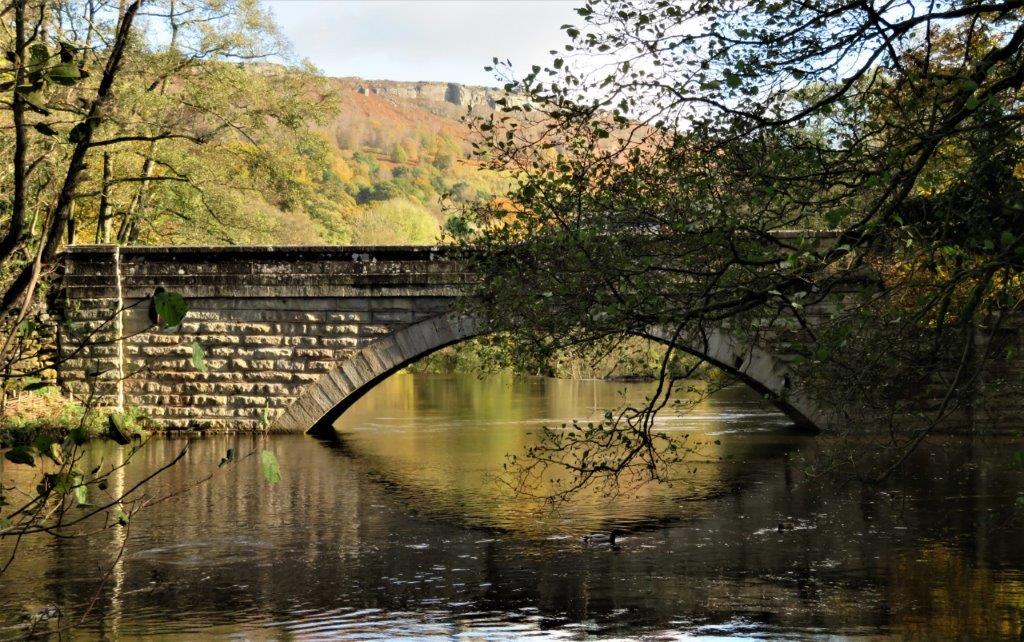 'New' Bridge over The River Derwent - bridge now a considerable age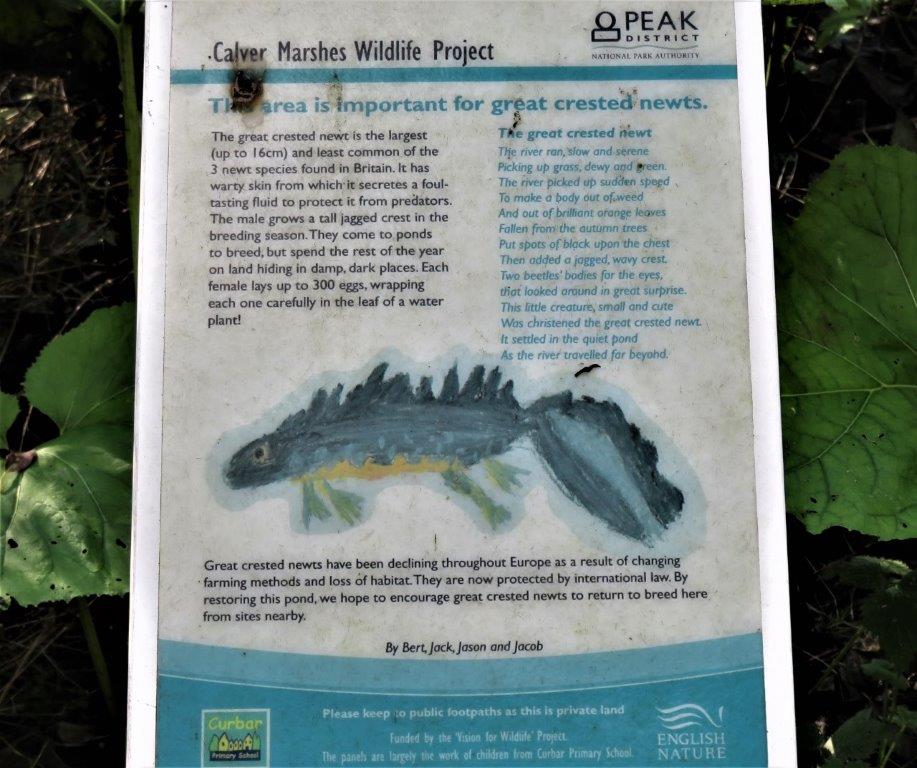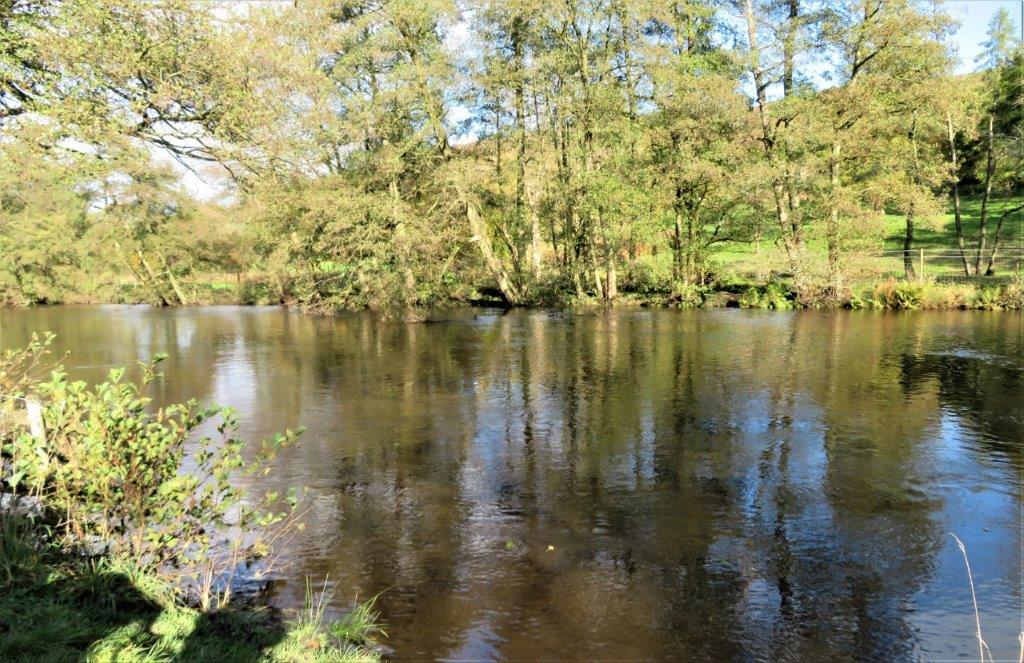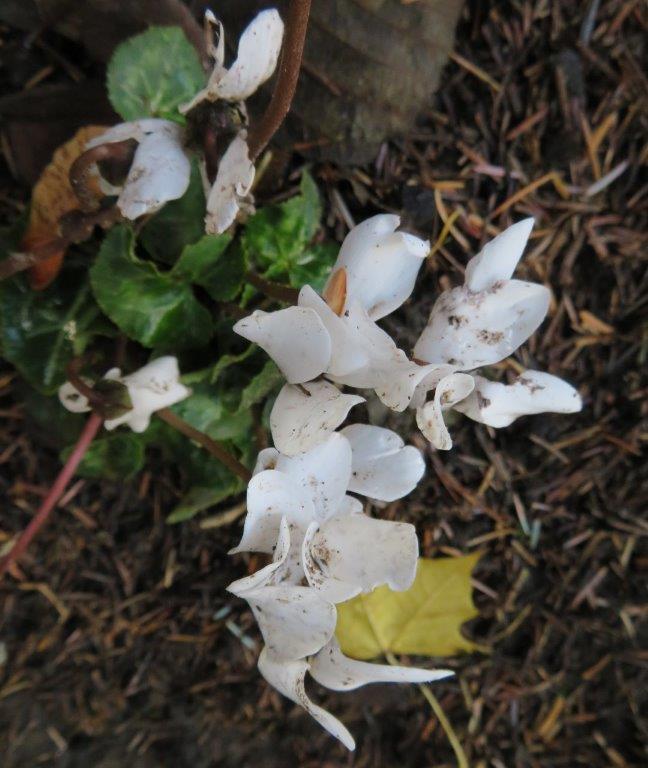 Cyclamen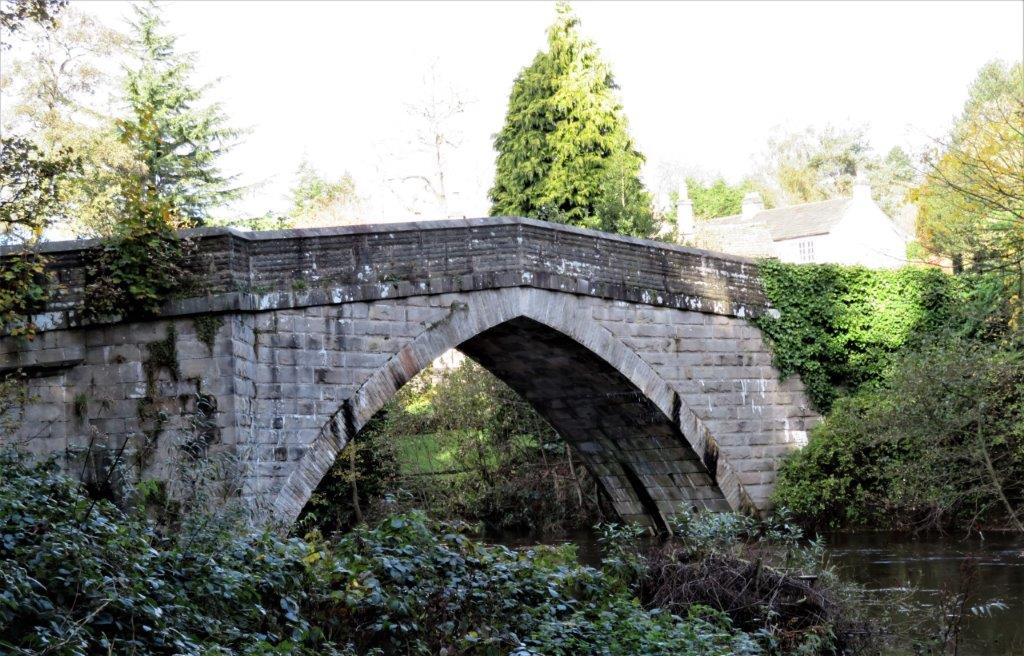 Froggat Bridge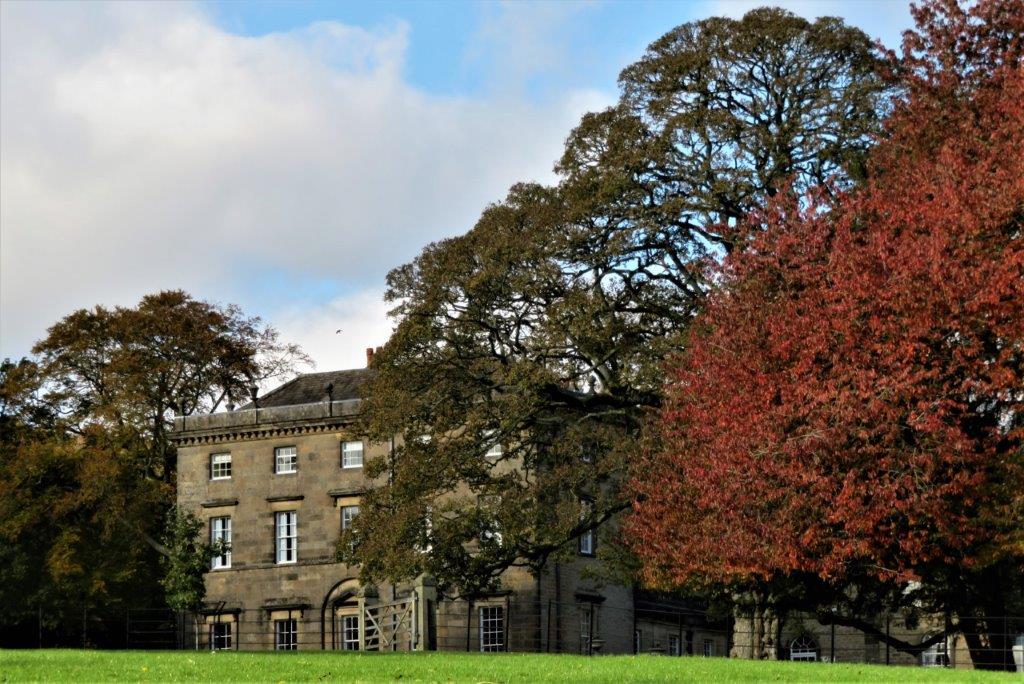 The Stables Hotel?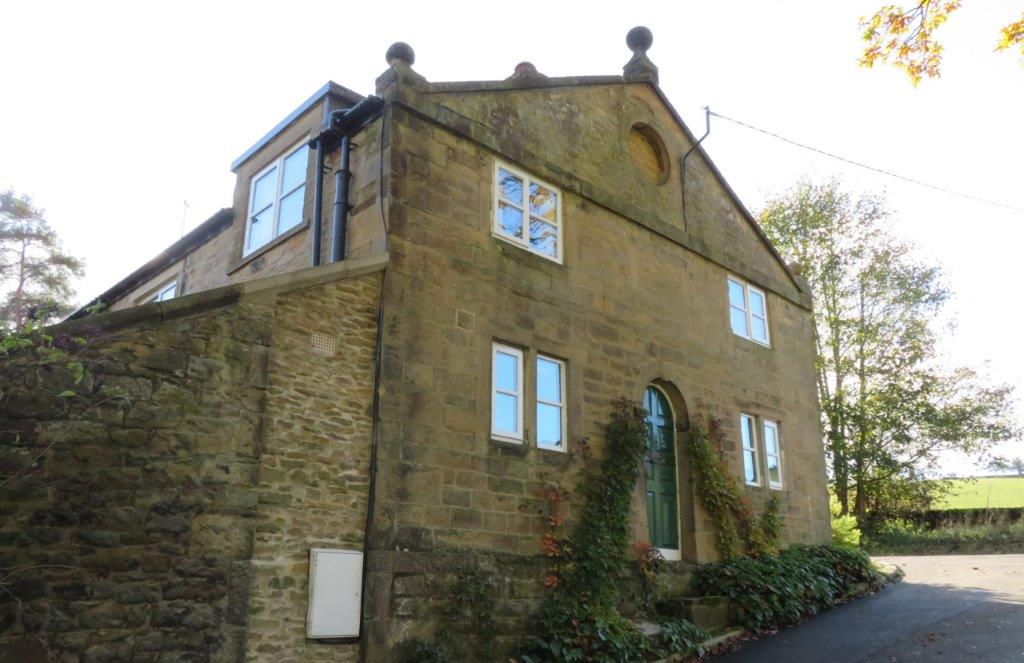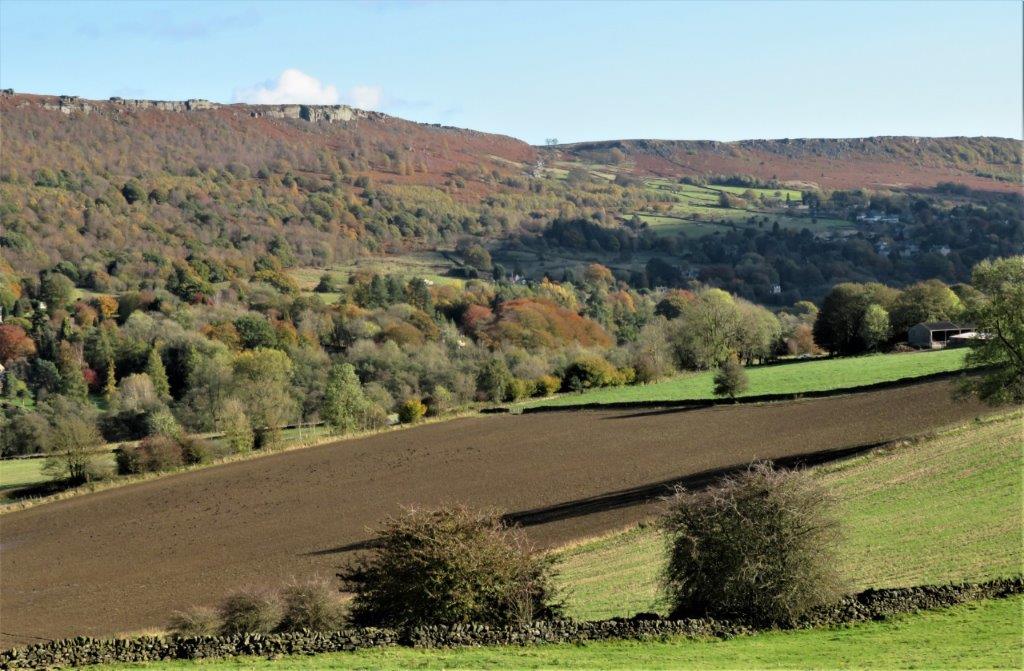 looking back at the gap between Curbar and Baslow Edges through which we passed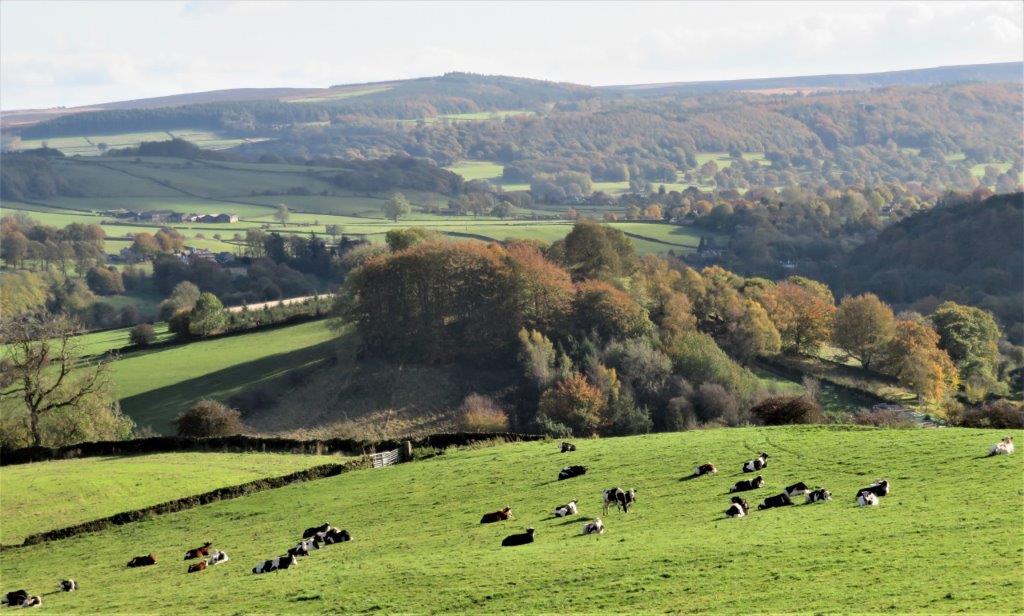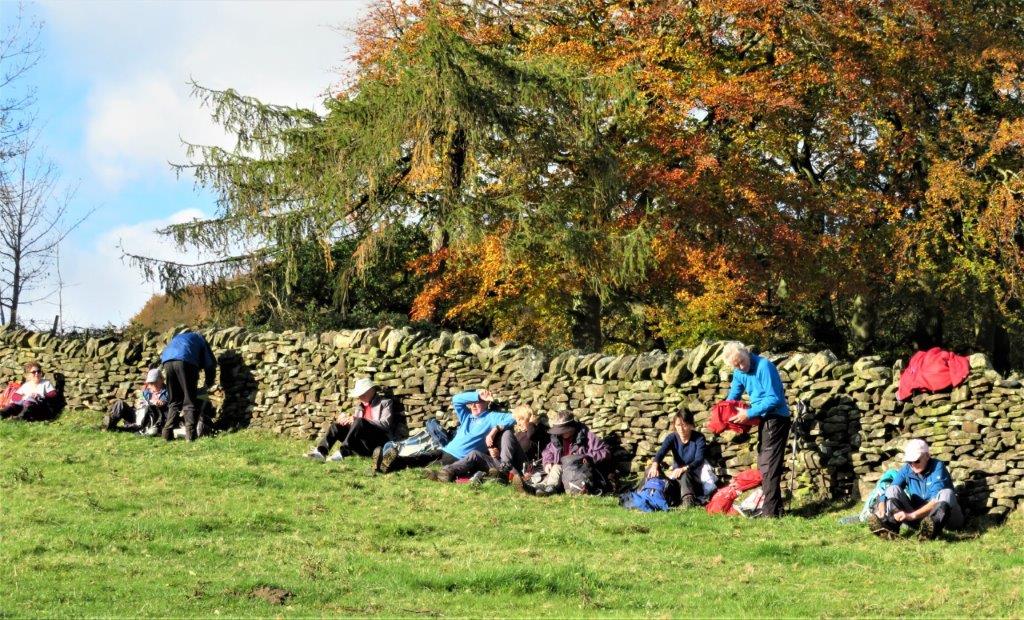 lunch break just before reaching New Road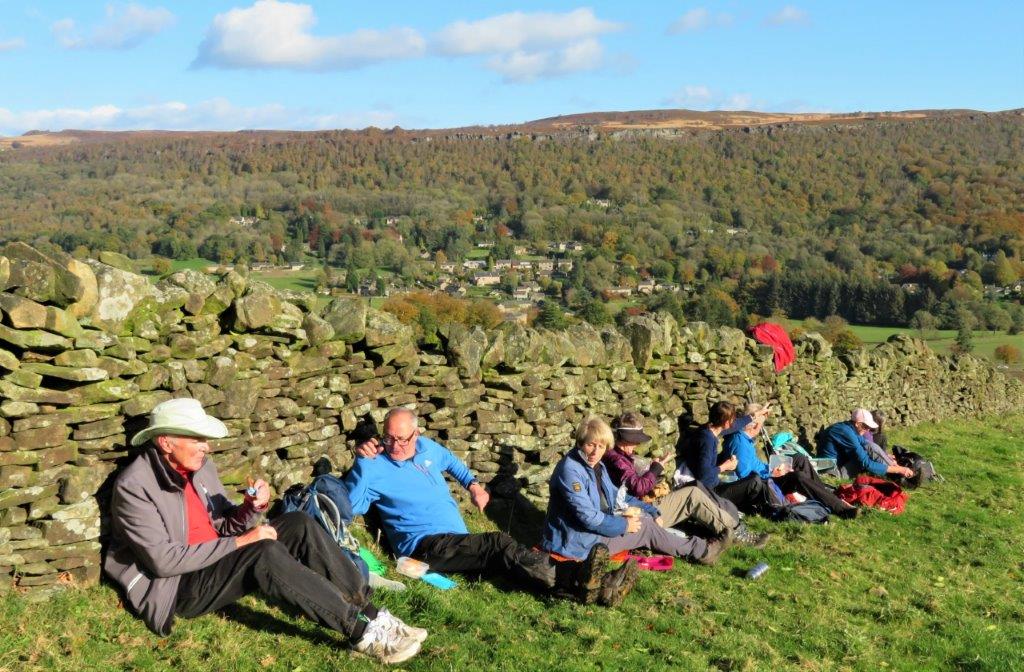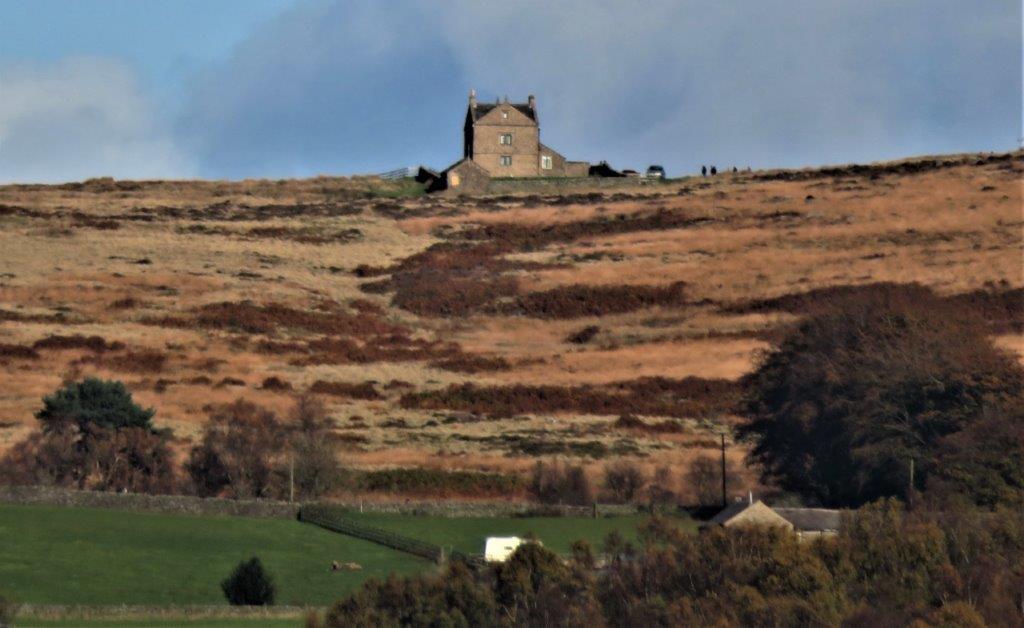 zoomed in across valley to White House Lodge which we passed earlier in walk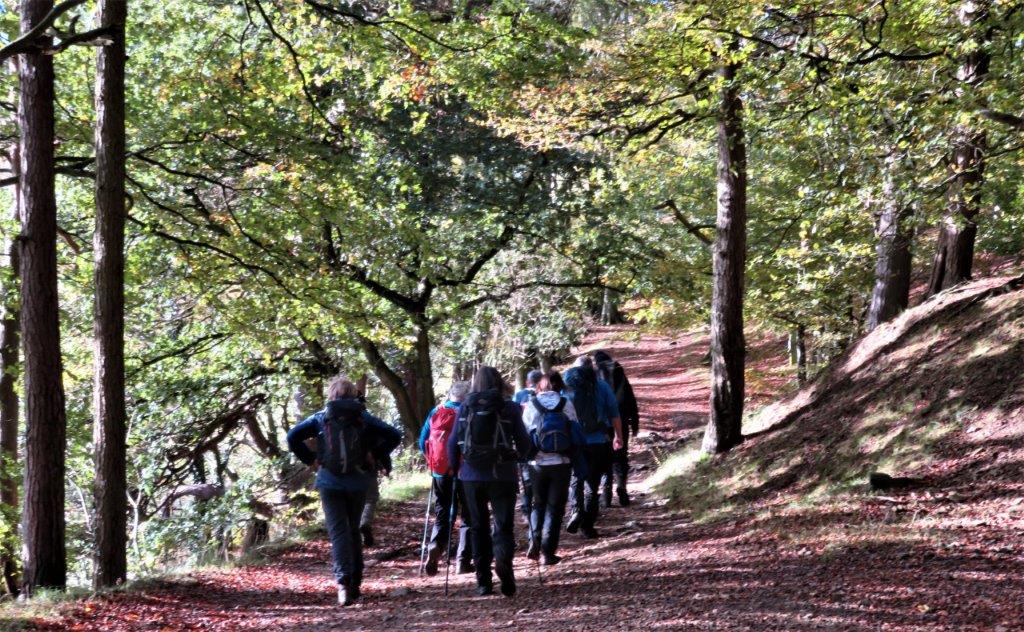 heading toward Eyam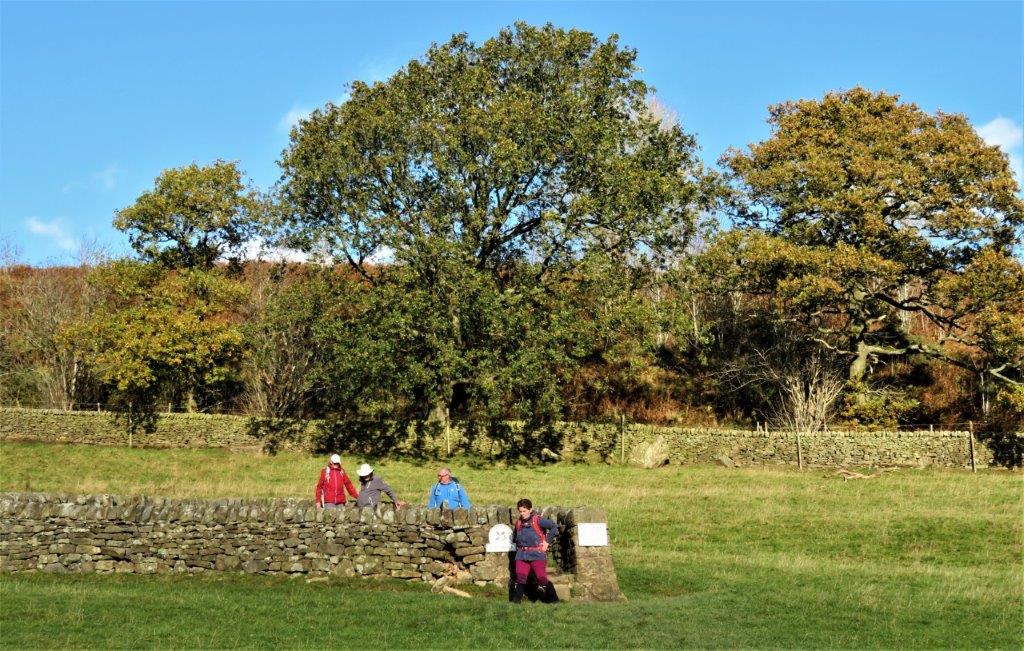 Riley Graves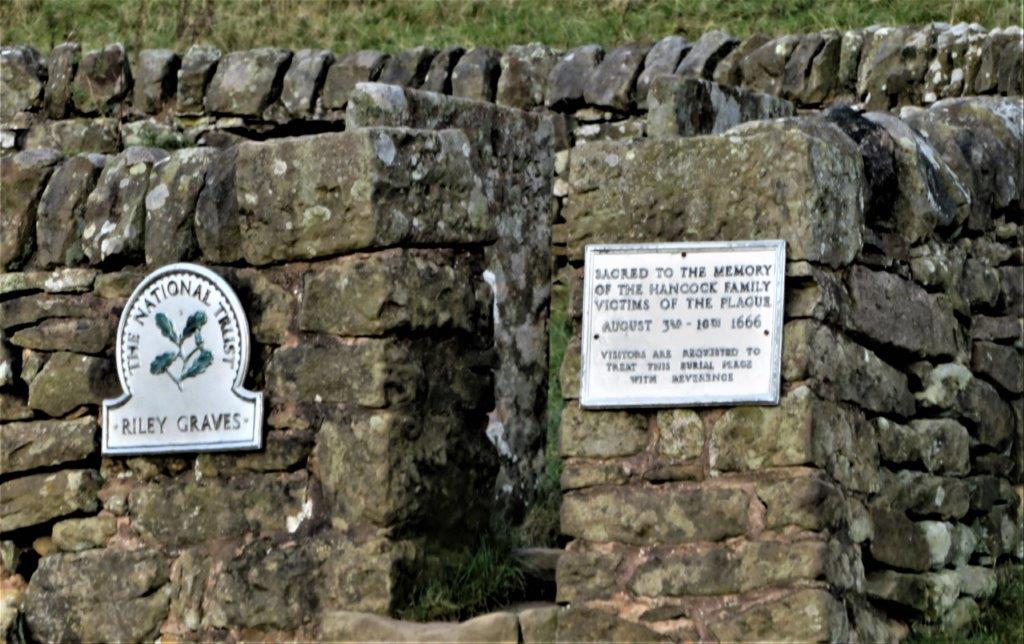 Plague victims 1666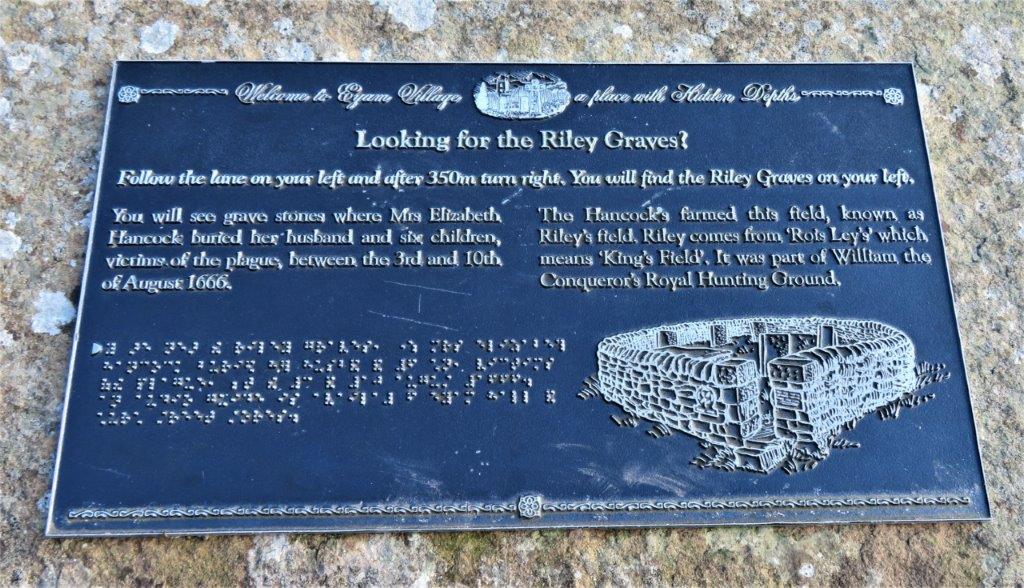 we walked towards Eyam while most most visitors to the graves walk from Eyam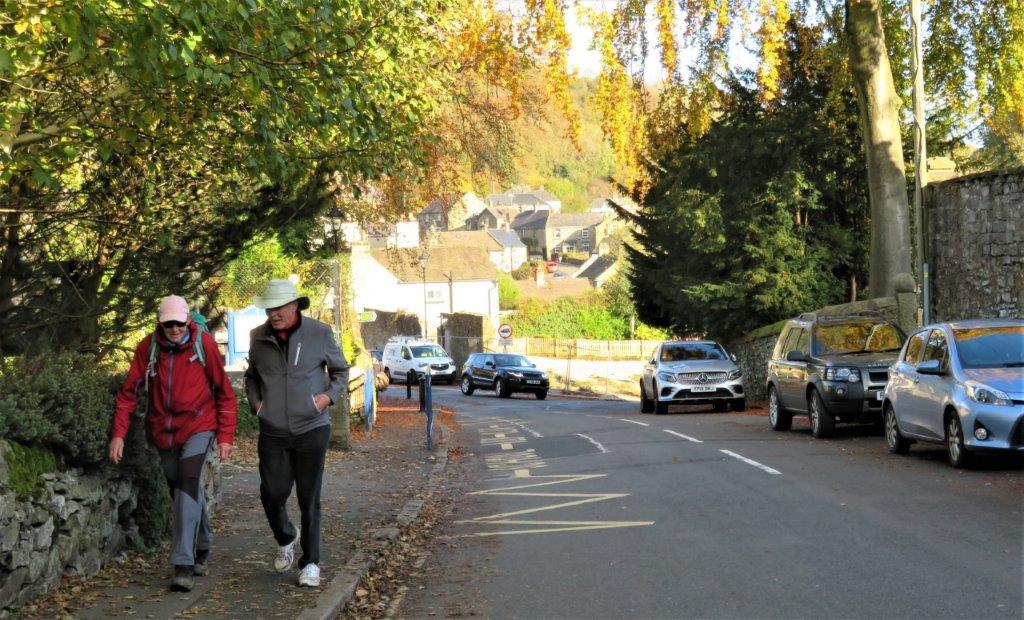 on the road to Eyam's Parish Church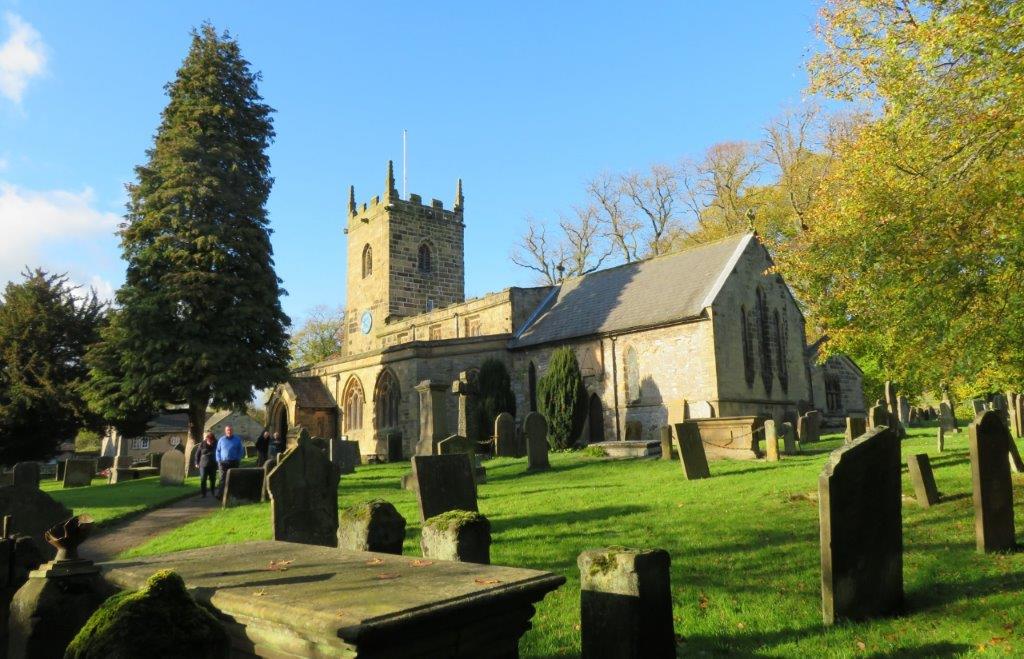 we turned up on this end of the Church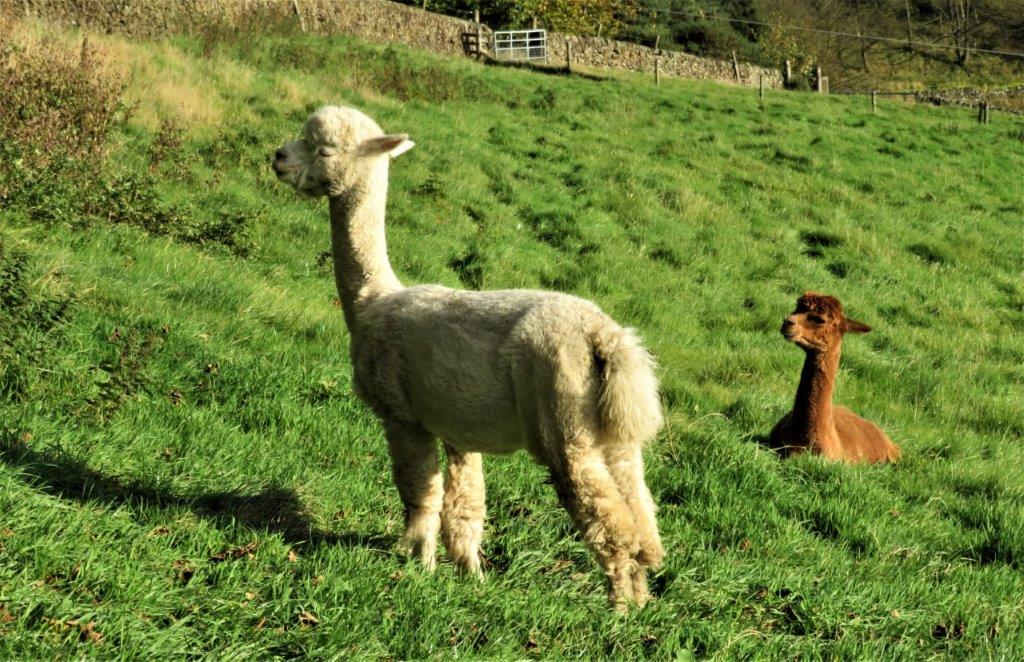 Alpacas seen on route up west arm of Edge Road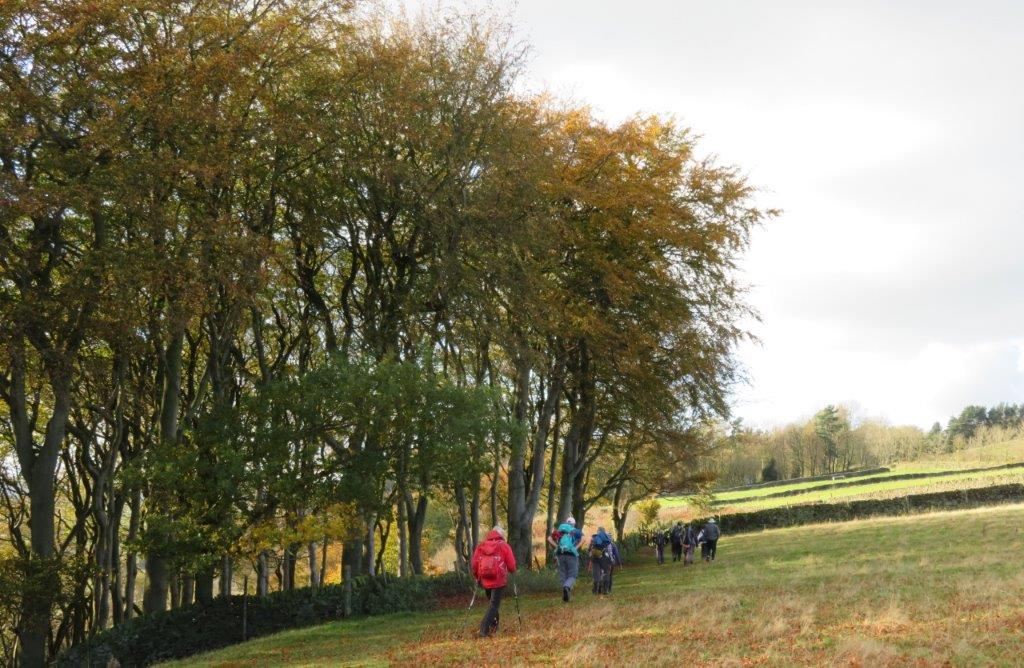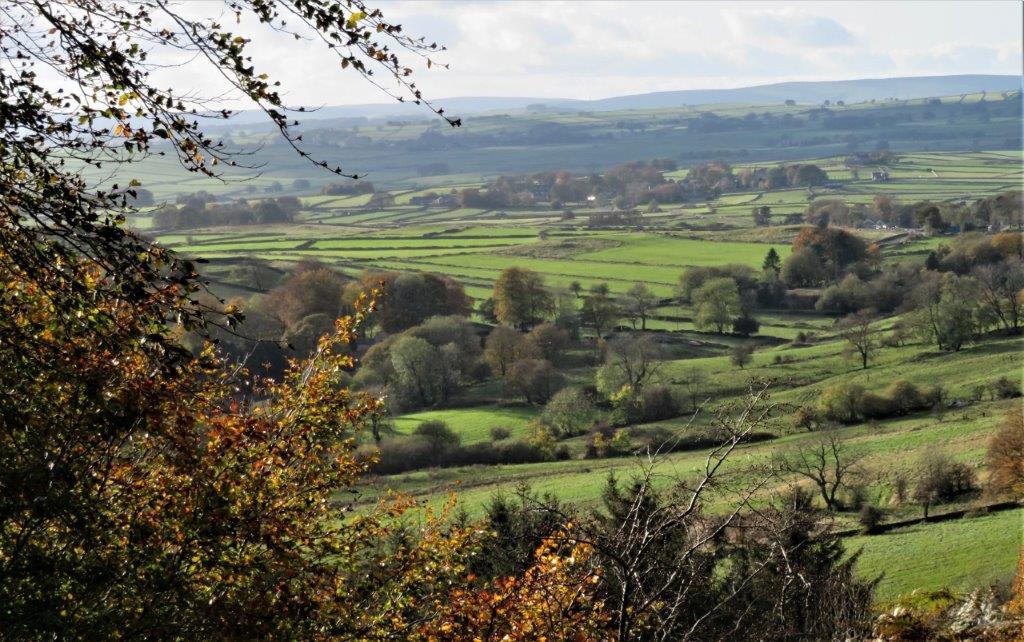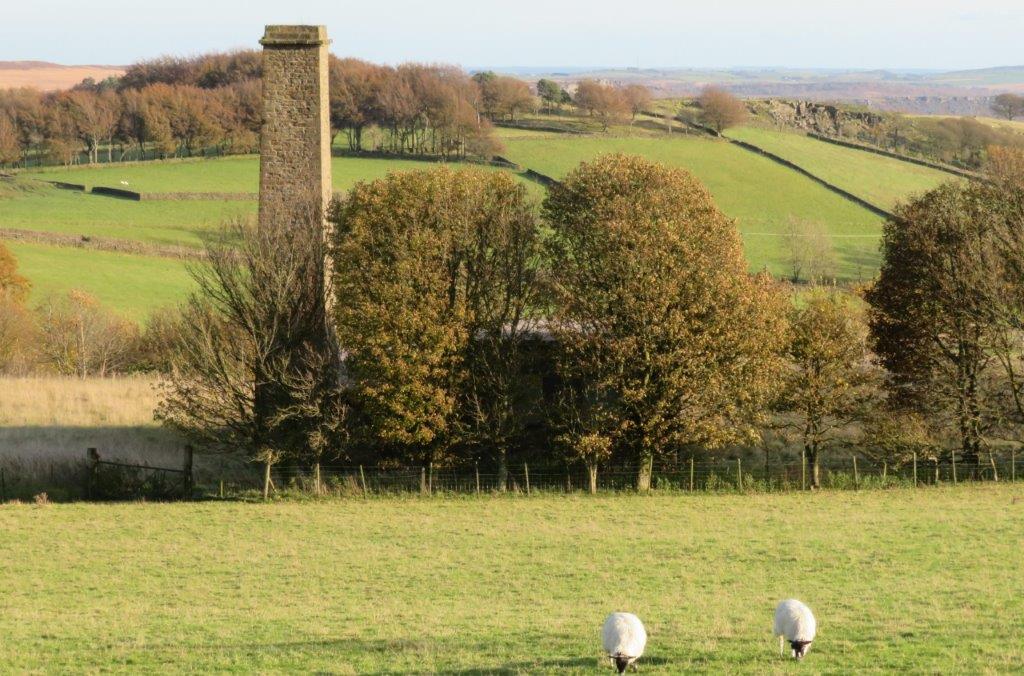 Ladywash Mine - chimney for smelter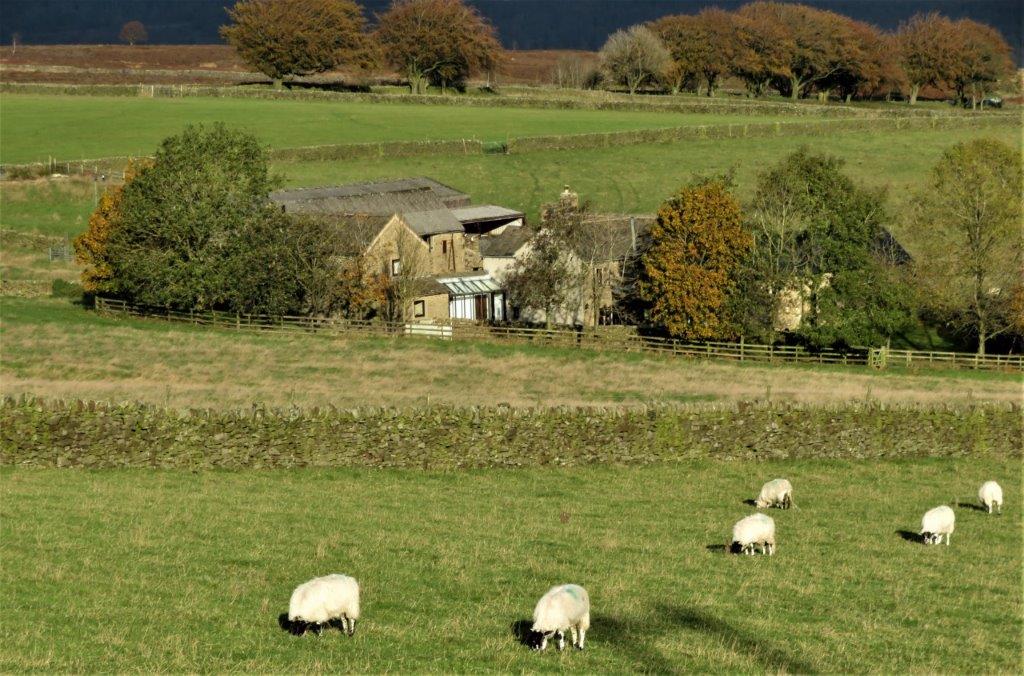 Ladywash Farm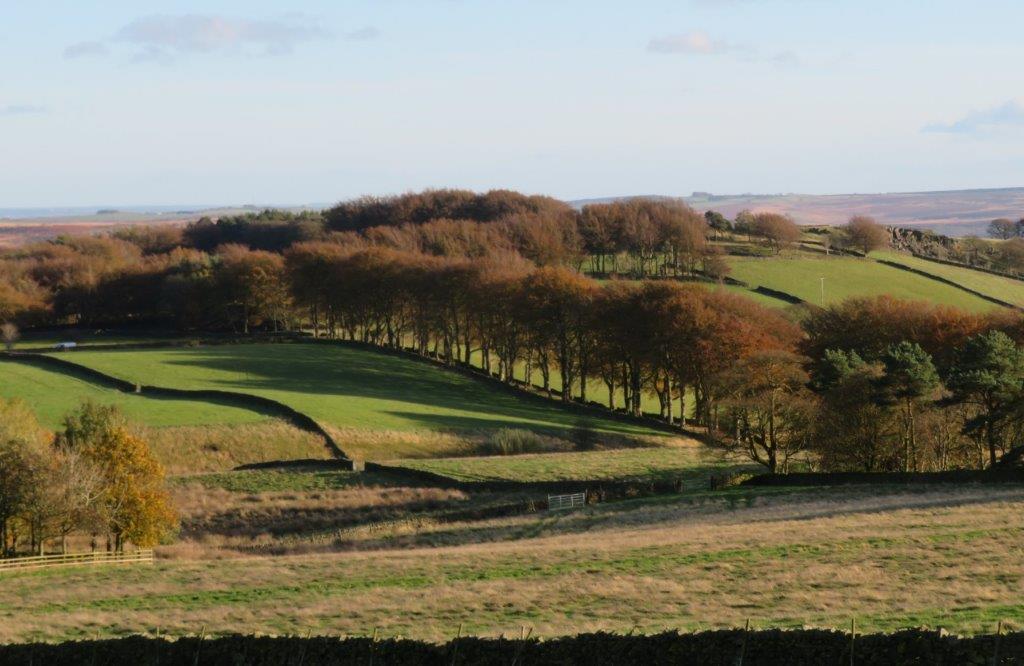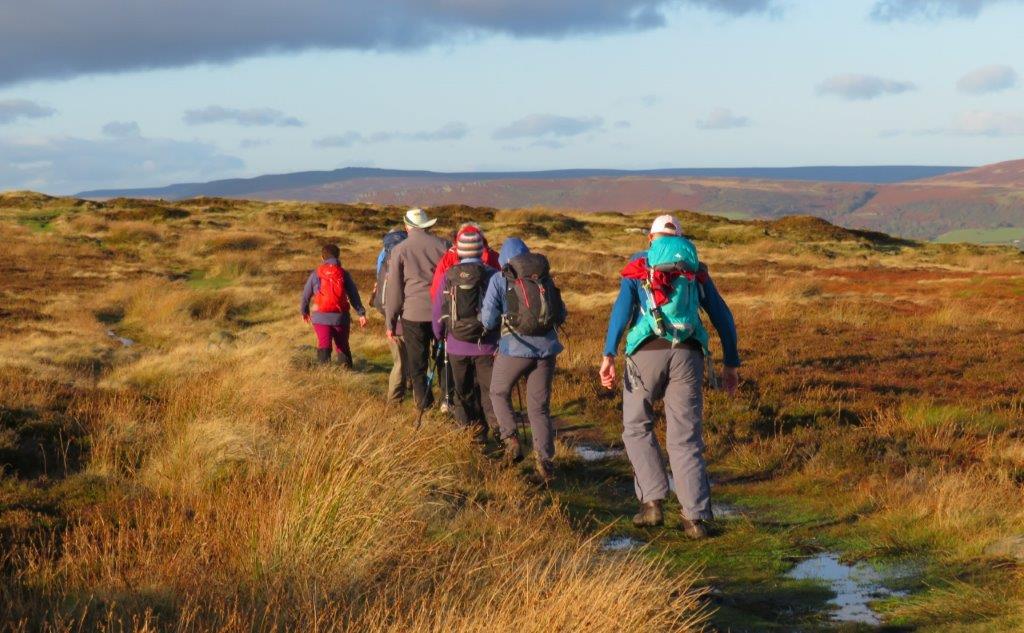 On Eyam Moor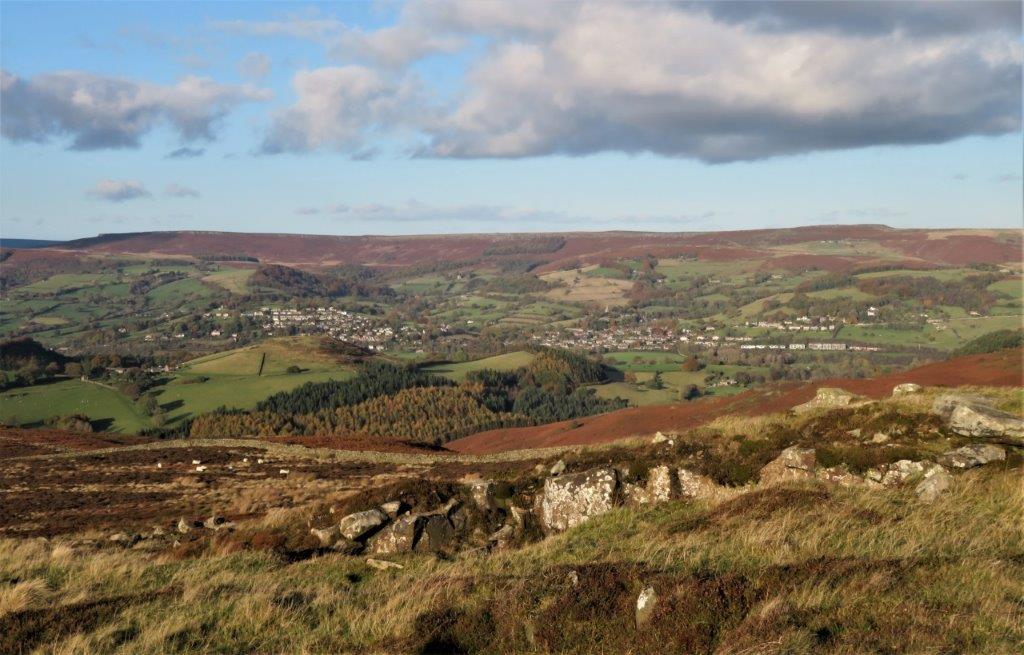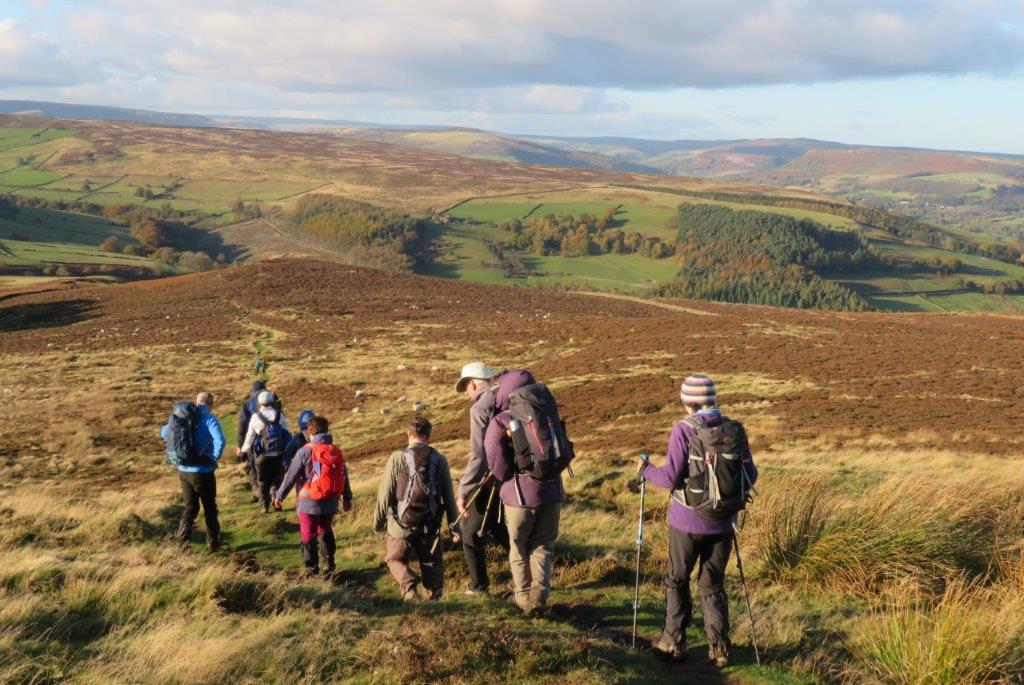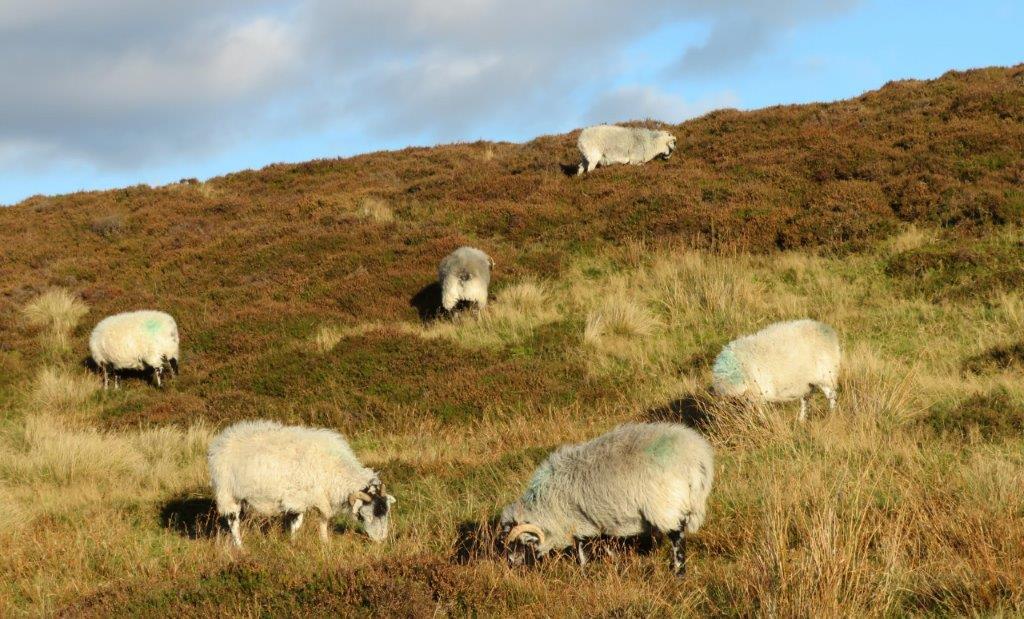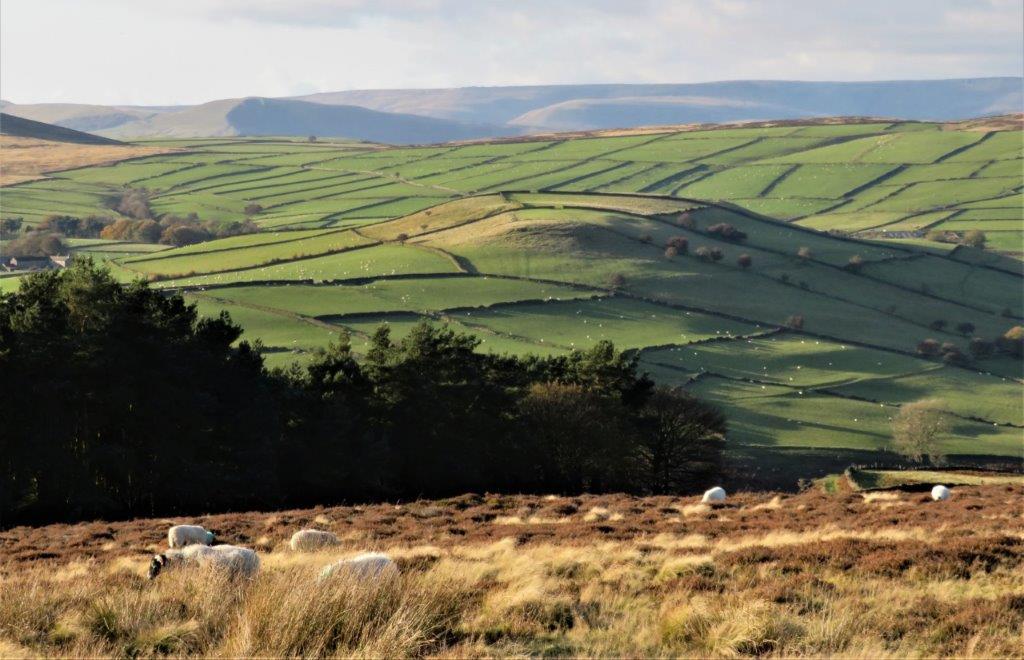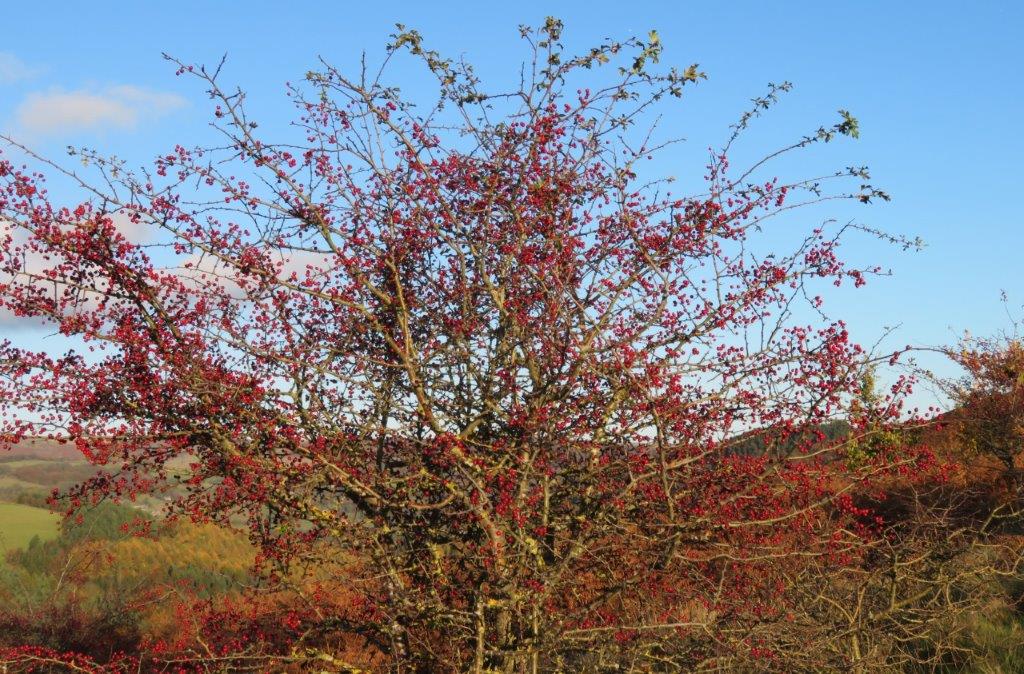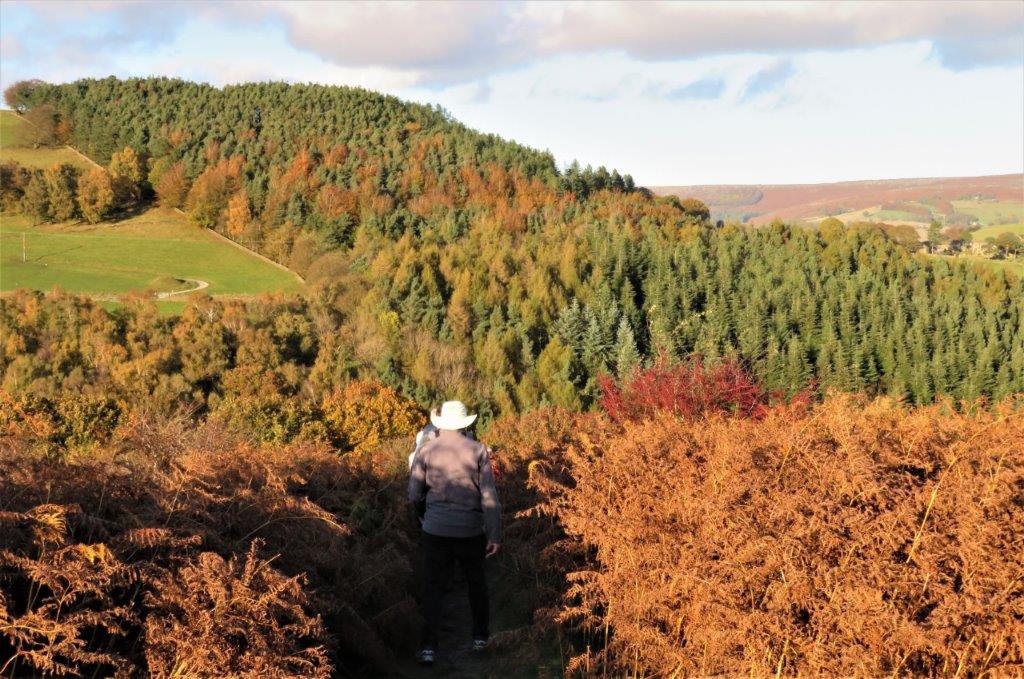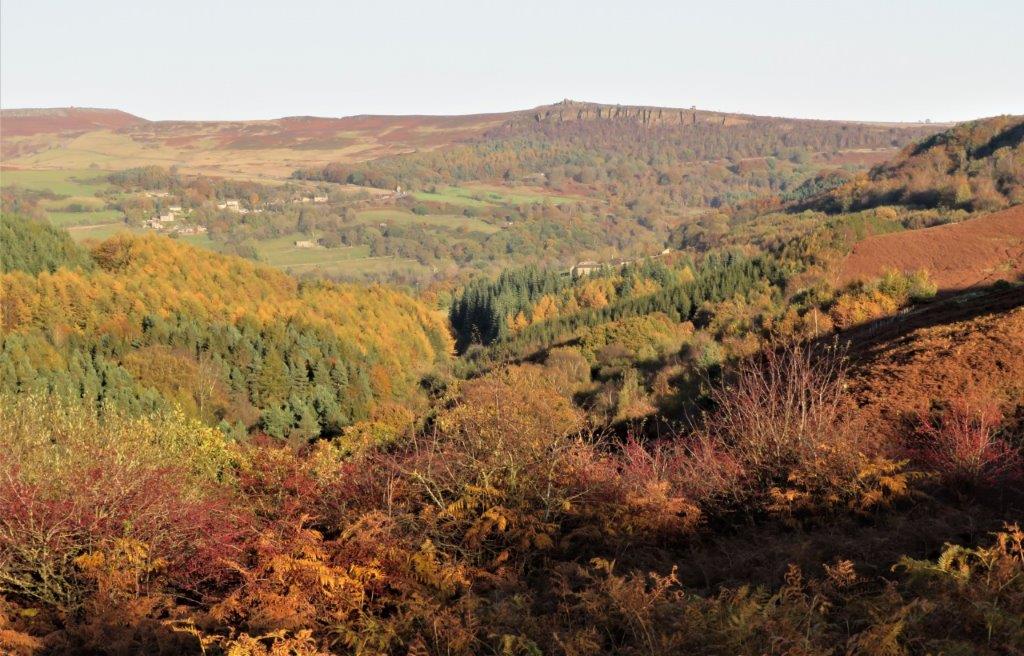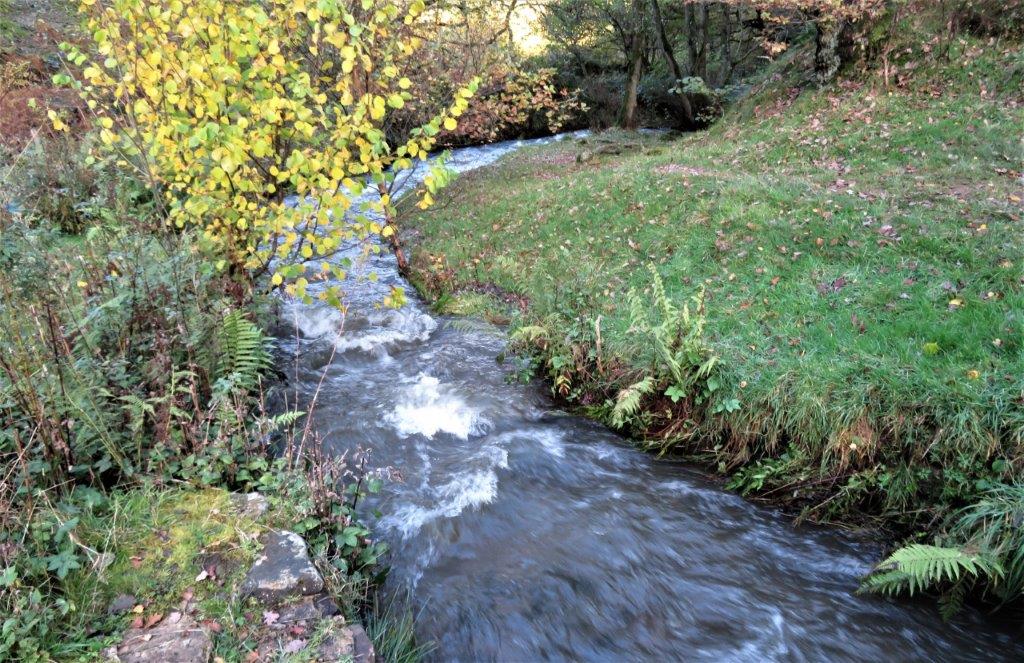 Bretton or Highlow Brook in spate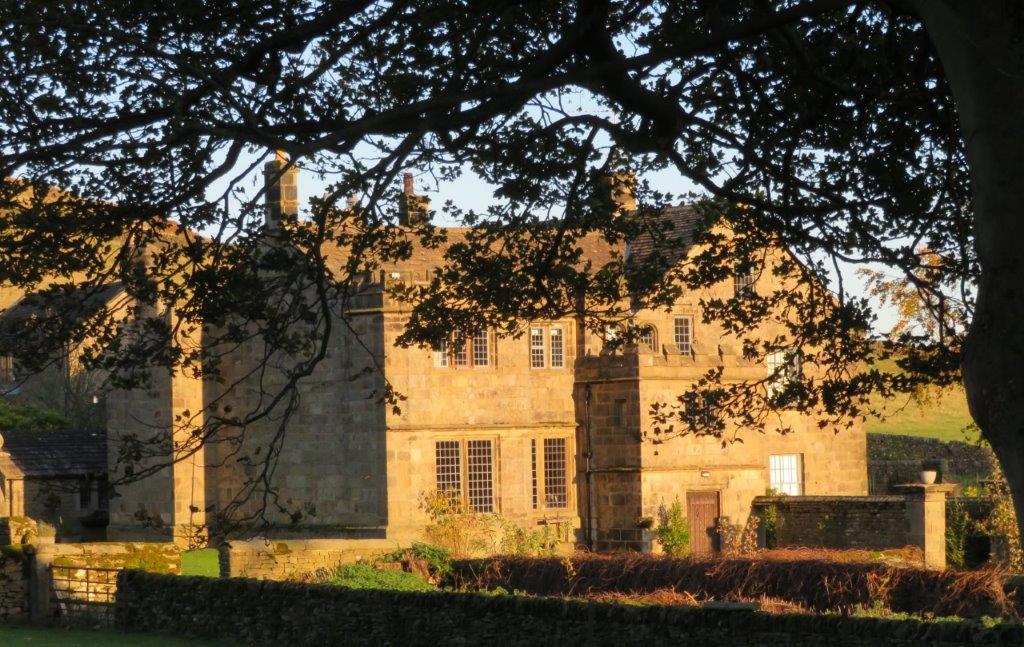 Highlow Hall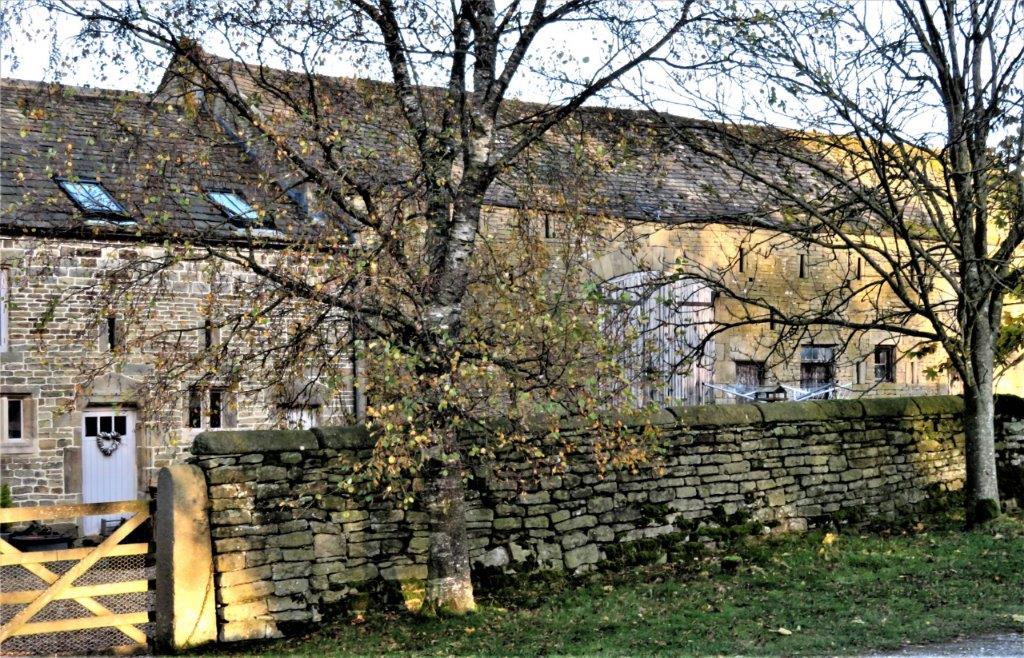 Highlow Hall barns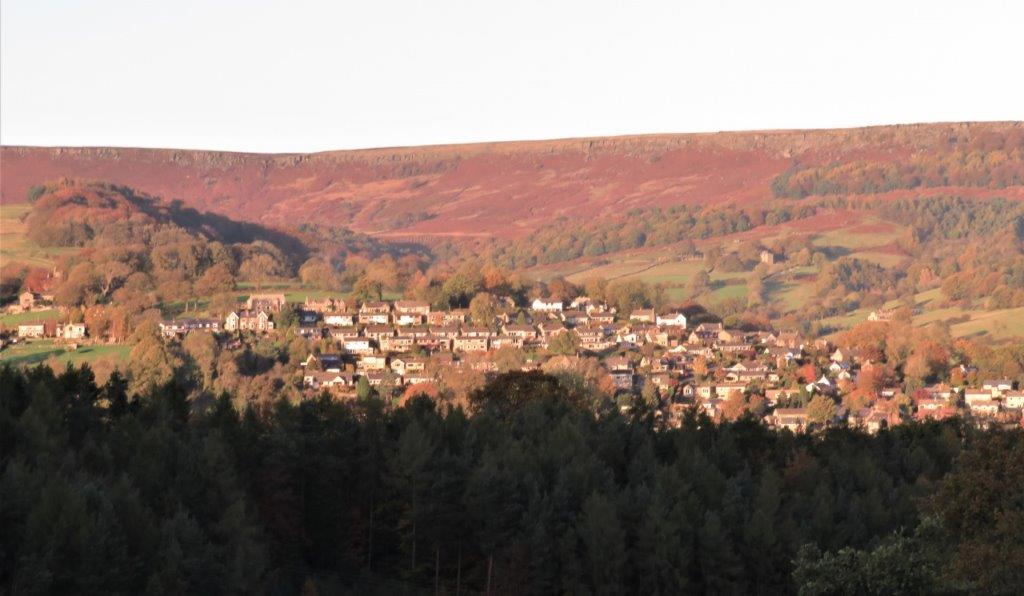 Hatthersage in the distance. North Lees seen below Stanage Edge on skyline in from the right?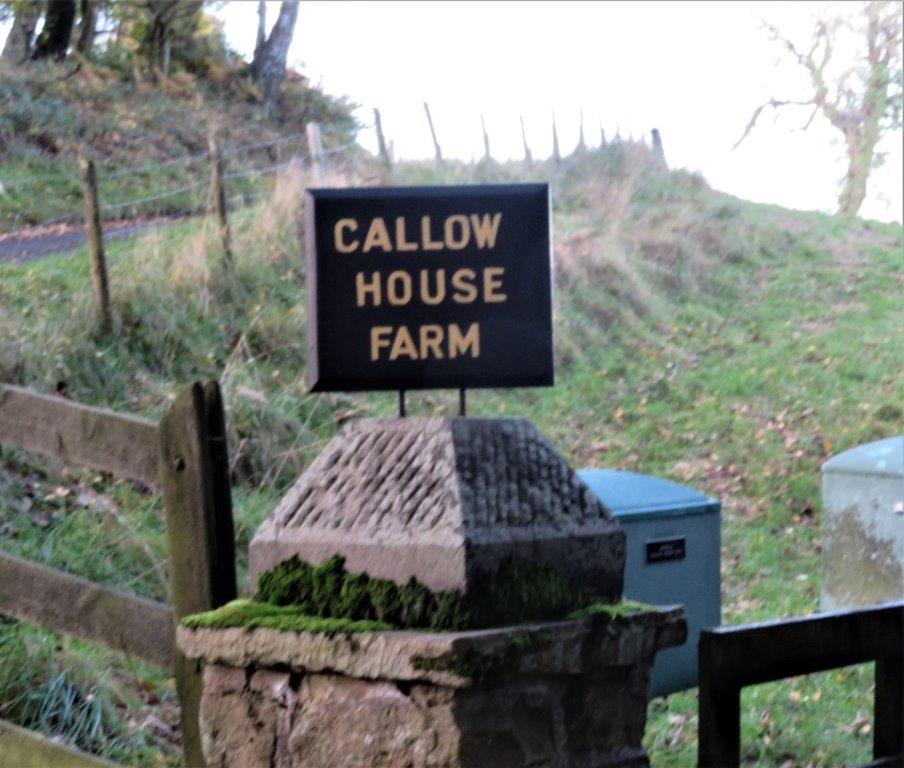 Callow House Farm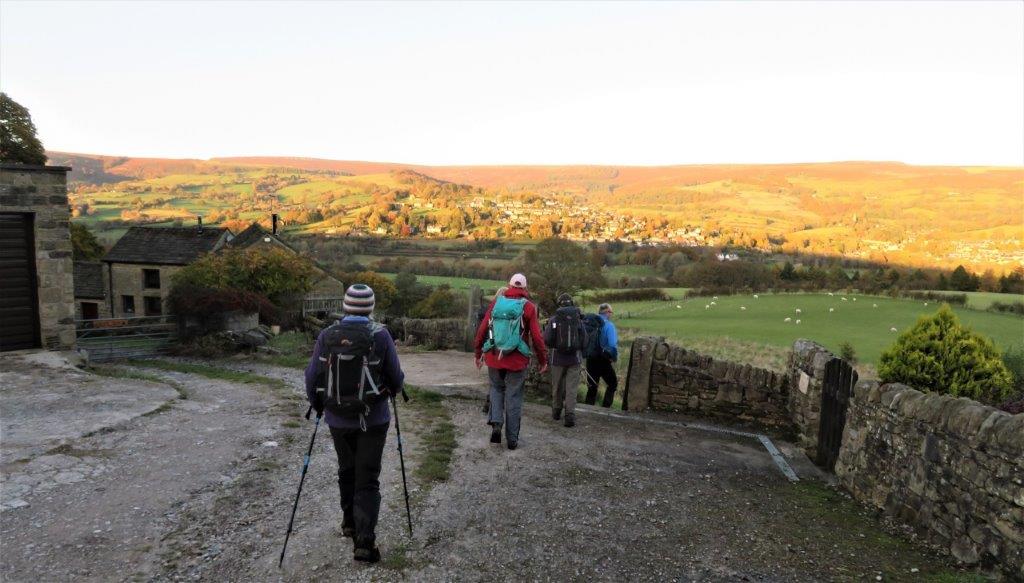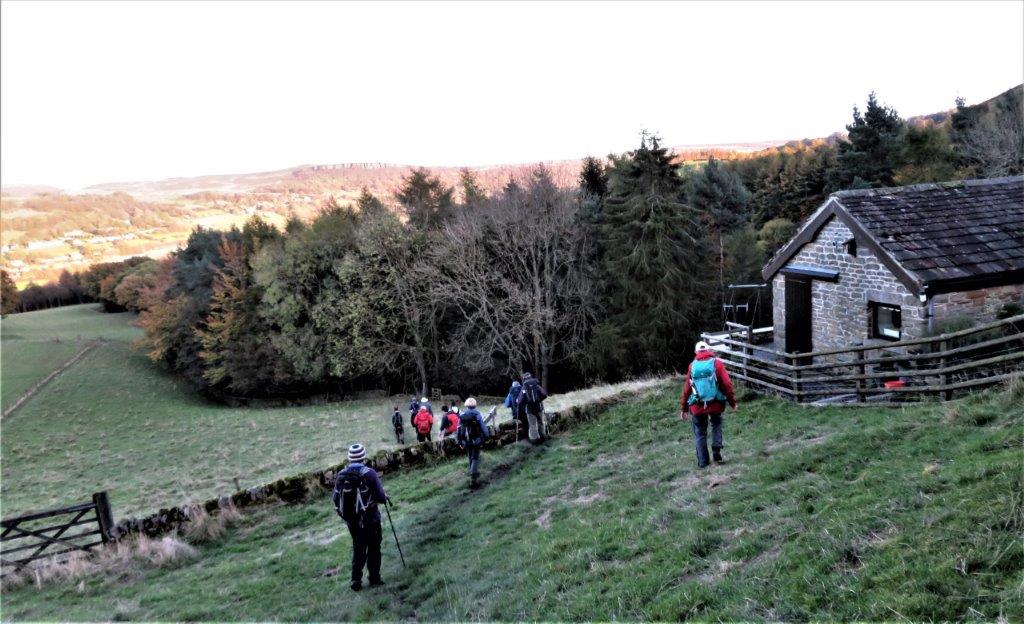 woods, through which we descended, below Callow House Farm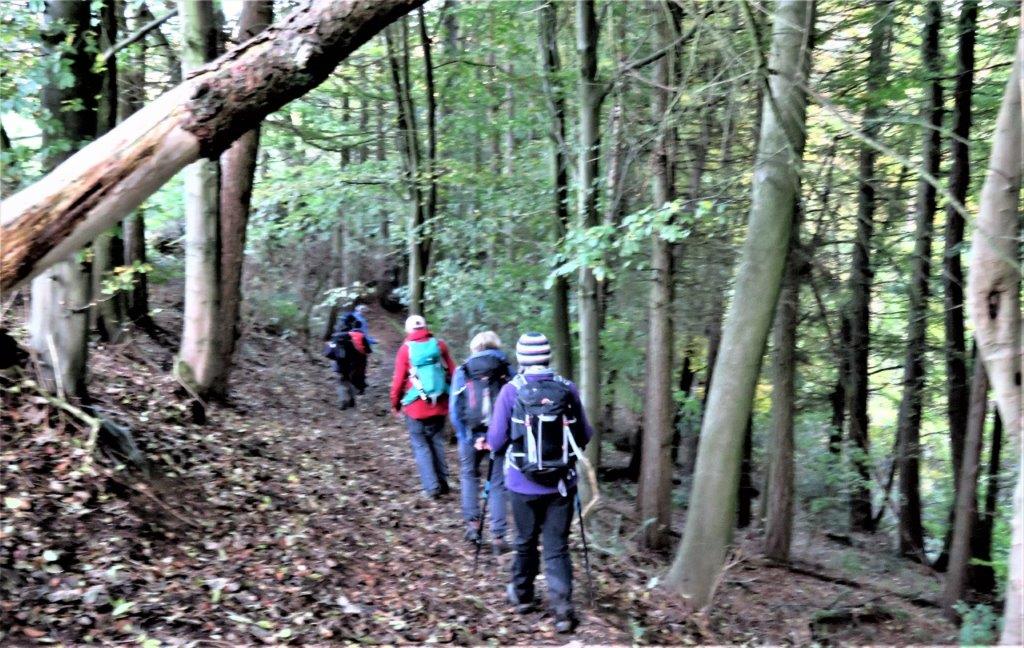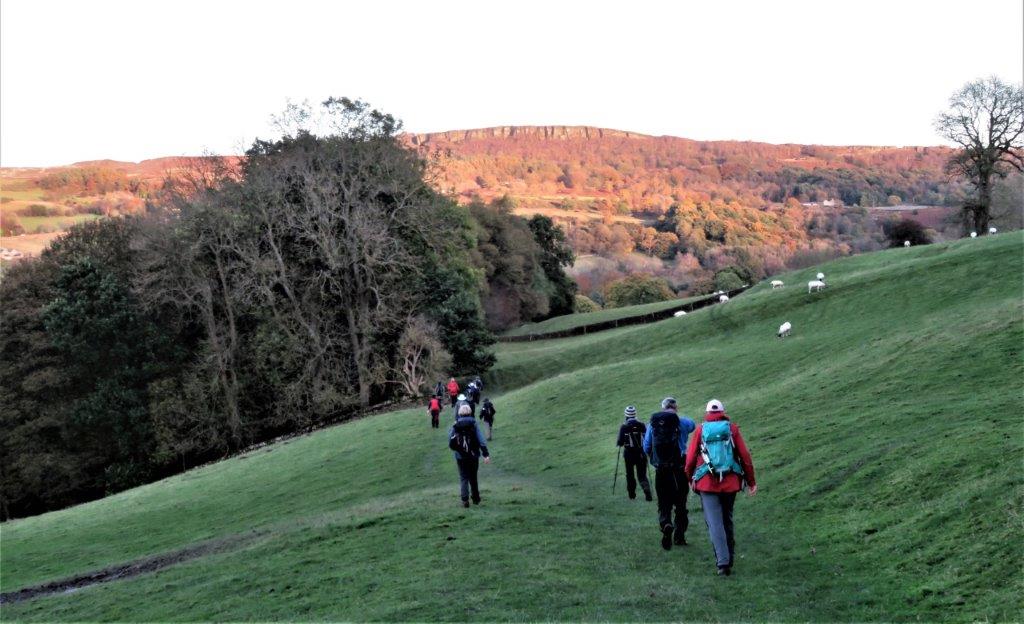 on footpath (past Mount Pleasant) walking towards River Derwent and Leadmill Bridge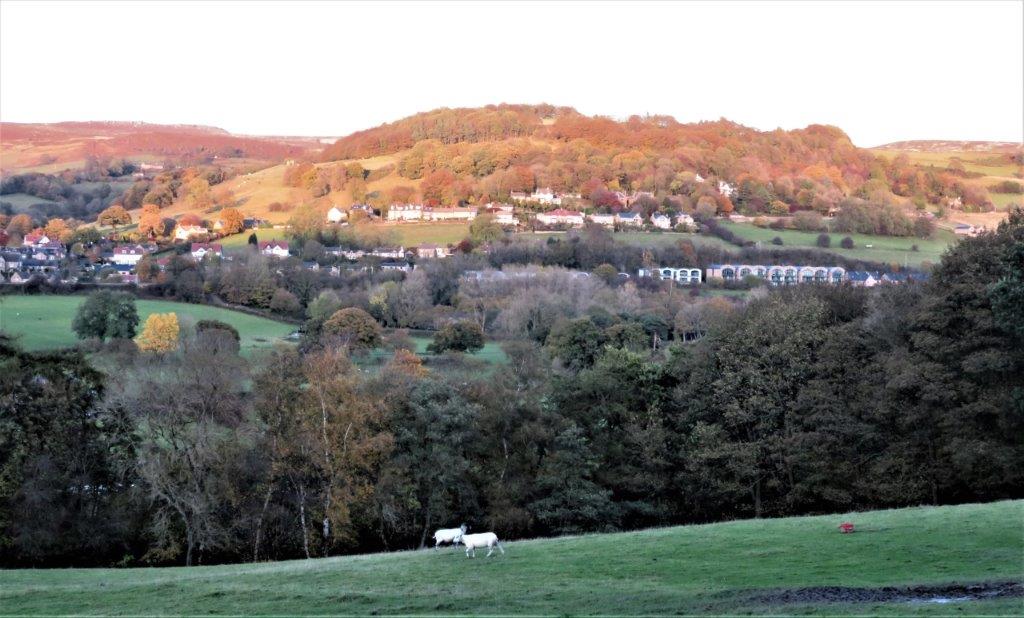 Hathersage - barrel roofed buildings near the railway station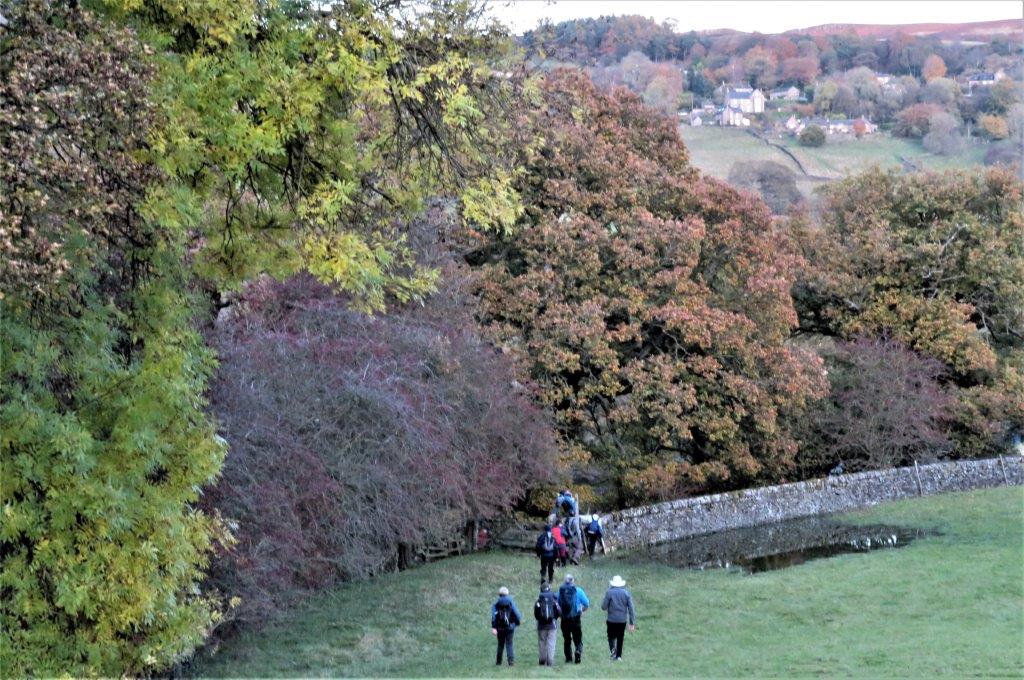 homepage - Daywalks Index 2019 - contact me at