homepage - Daywalks Index 2019 - contact me at

2019.10.02 Start (near Deepcar) Station Rd off A6107Rd at SK289981, ~E on Stn Rd across River Don, V turn ~N then go ~NE thru 2 tunnels under existing & former rail tracks, ~ESE then zig zag up to stile at SK301981 into The Height, ~SE on ridge of Height to stile at SK308973 into Wharncliffe Chase, ~SE to Chase Lodge, ~SSW to Wharncliffe Lodge, winding track past Hobb Stones & Broom Royd to ladder stile at SK317952, U turn ~N up to Hollow Farm, ~ENE to Hallfield Head Farm, ~N past Stanfield Ash to / NW along Woodhead Road (Trans Pennine / Upper Don Trail) for ~280m, turn on FPs ~N to Hazelshaw Farm, ~WNW to Smithy Fold, ~NNW to junct of rds SK311976 (Cundy Cross), ~WNW on BW then NNW on TPT thru Moorside Farm & Moor End Farm, then N / E to pass under tunnel under below A616 Rd at SK303988, ~NE to Wortley Church, (~ ENE to Wortley Hall for lunch - returning back to Church), from North of Church ~W toward Finkle Street but short of it turn NW to join TPT / Upper Don Trail then follow Southward to SK298982, retrace paths under rail tunnels to start - leaders Christine Whittaker & Steve Hughes - Wednesday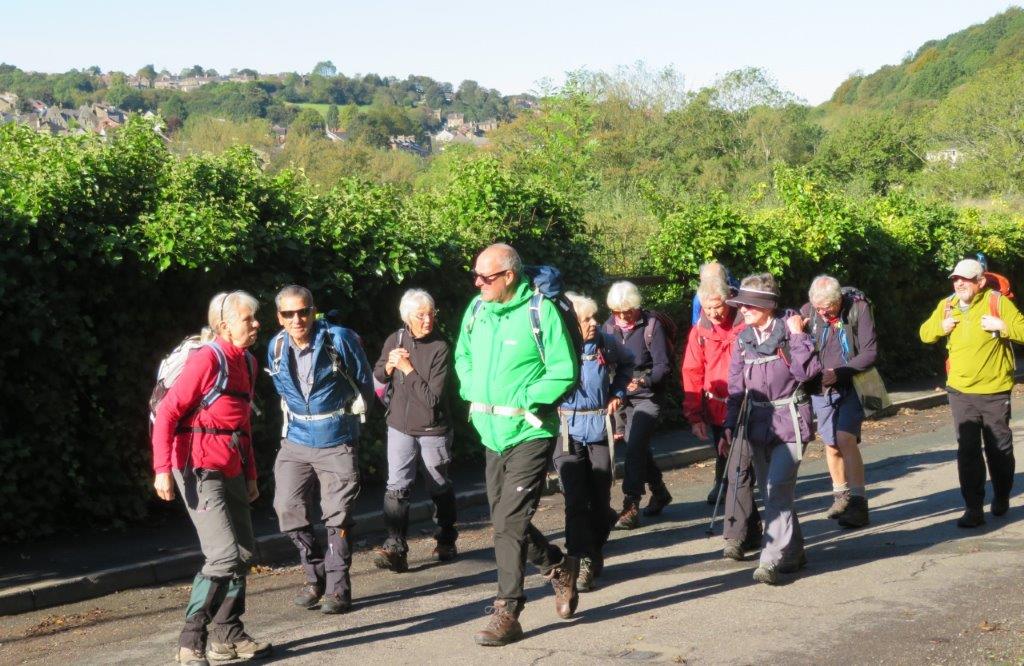 in Station Lane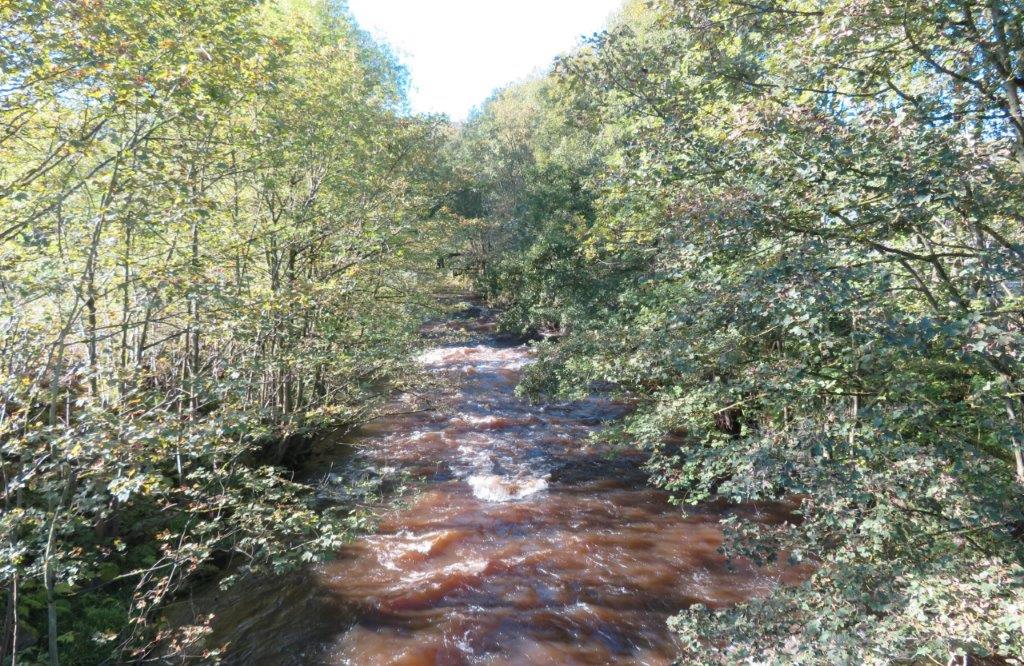 The River Don downstream of the bridge in Station Lane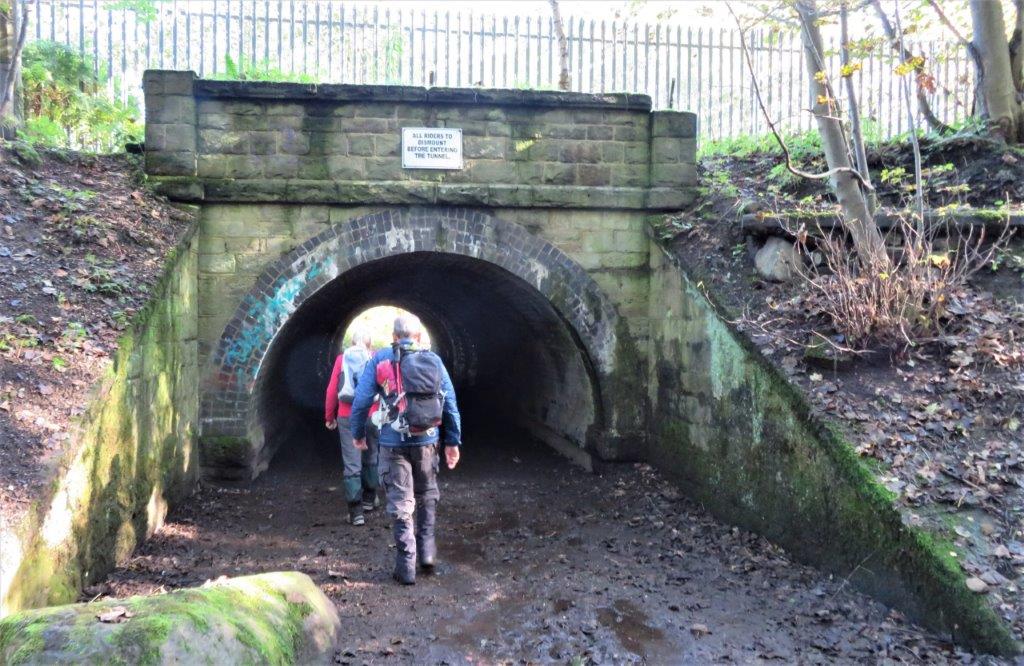 crossing under railway track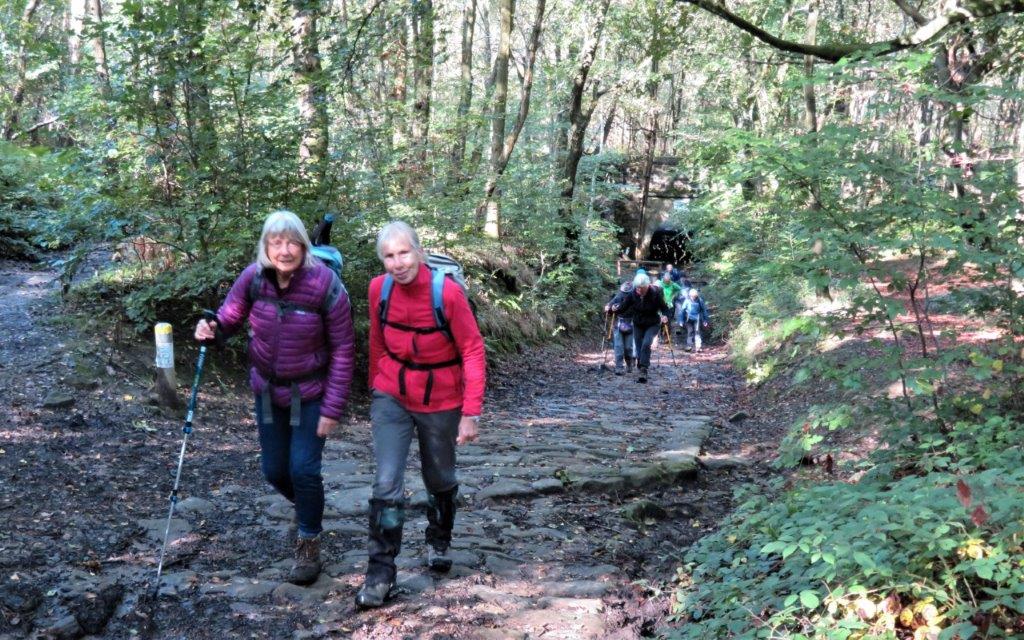 Crossing under 2nd tunnel. This line previously took trains to Manchester - track now removed.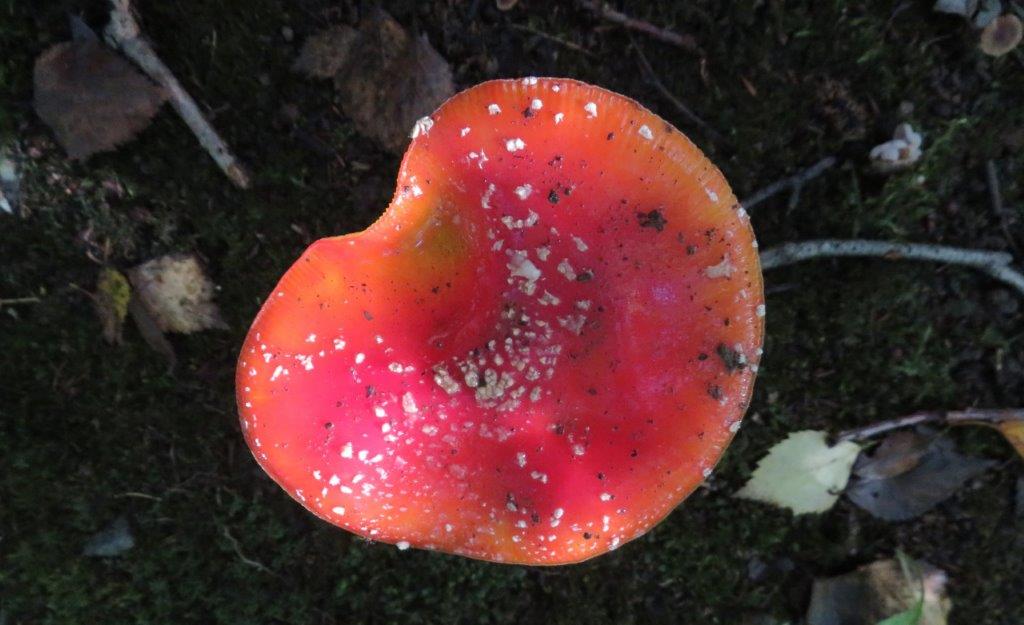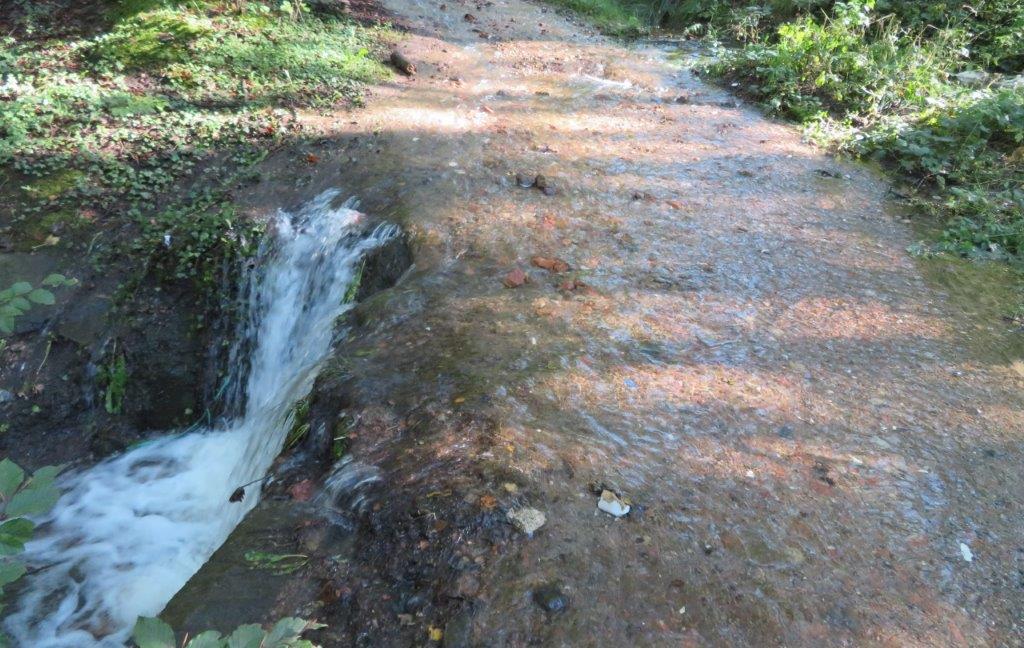 paths awash from heavy rain in days before walk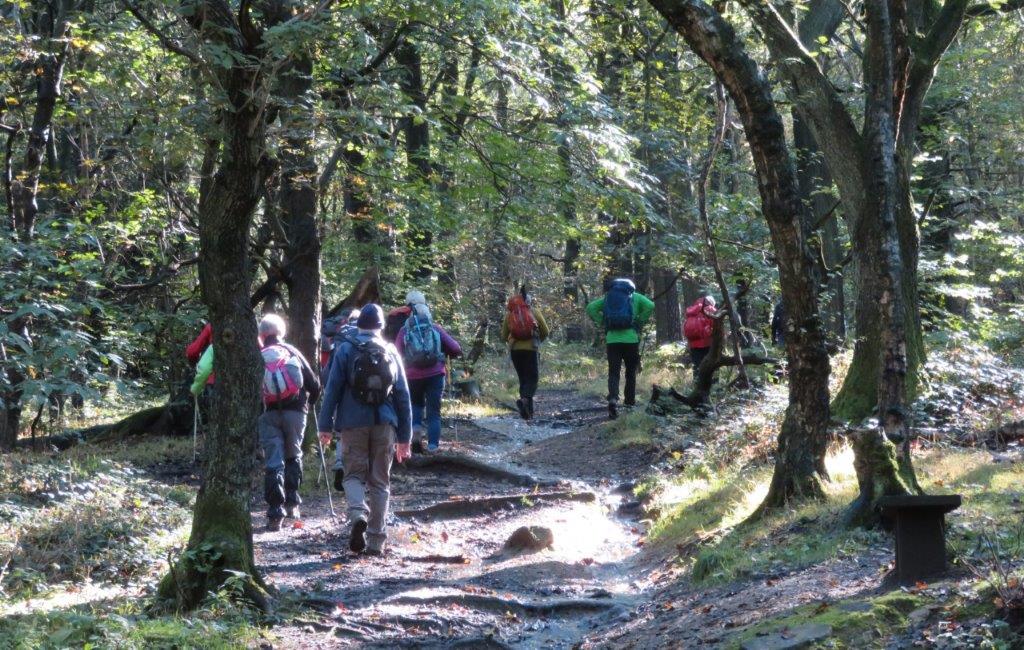 on the way up to The Heights - a wooded ridge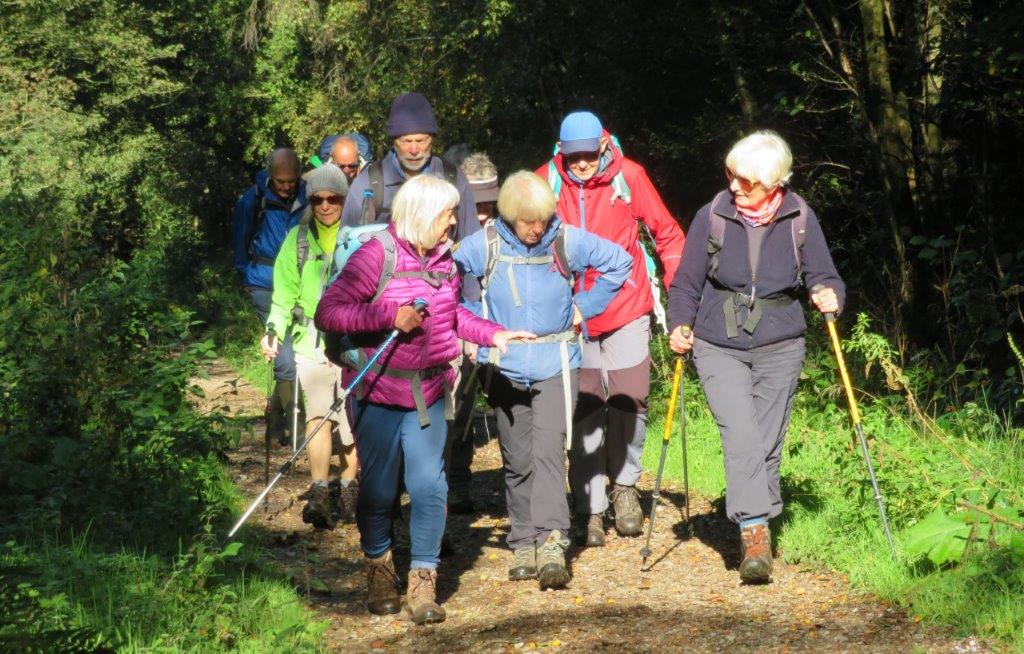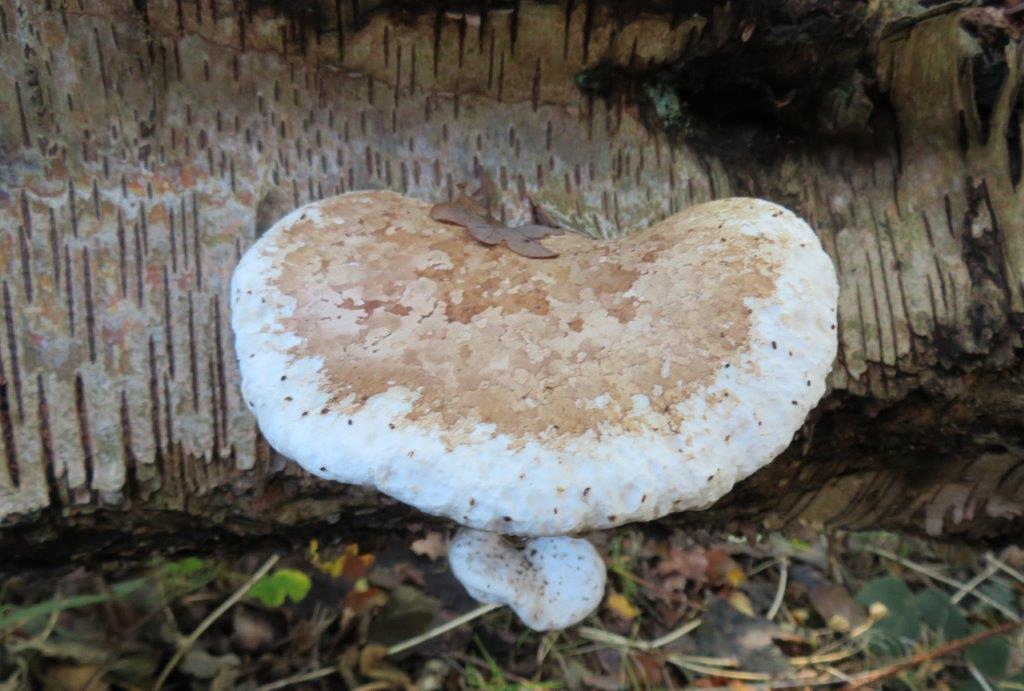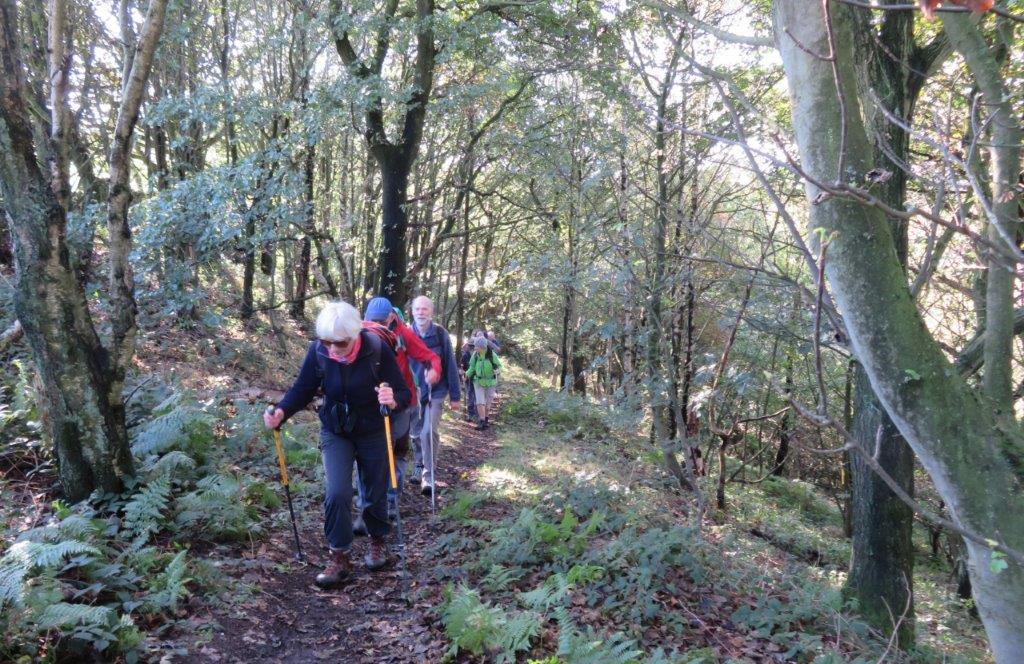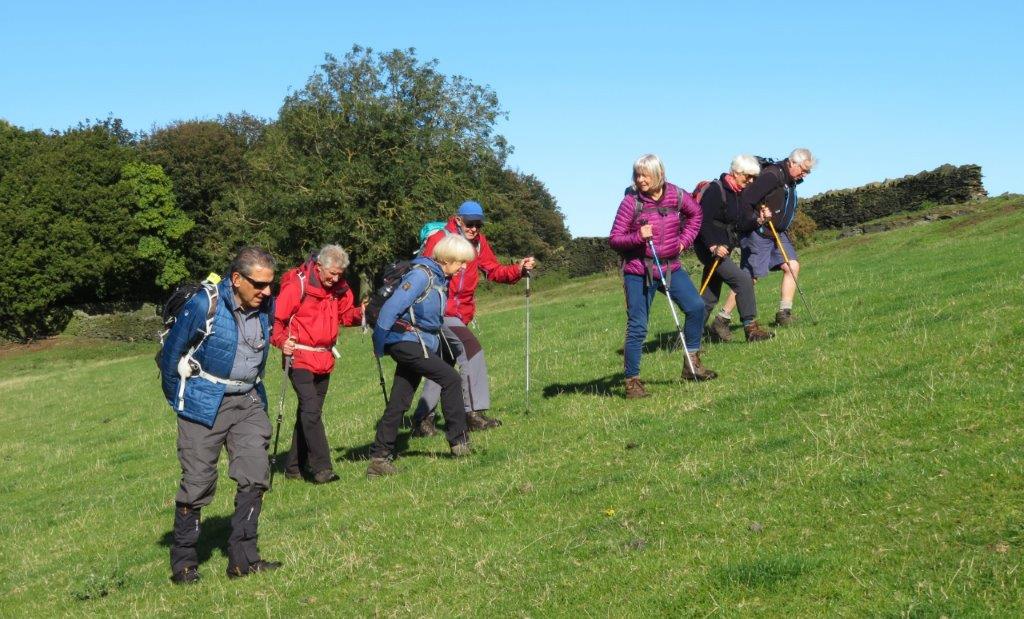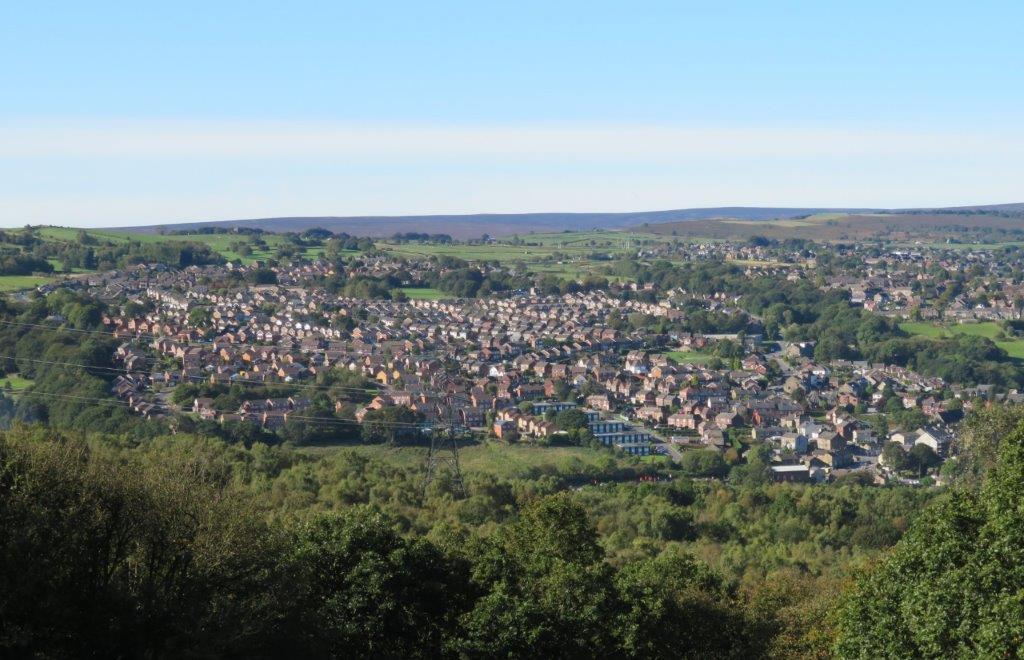 looking back at Deepcar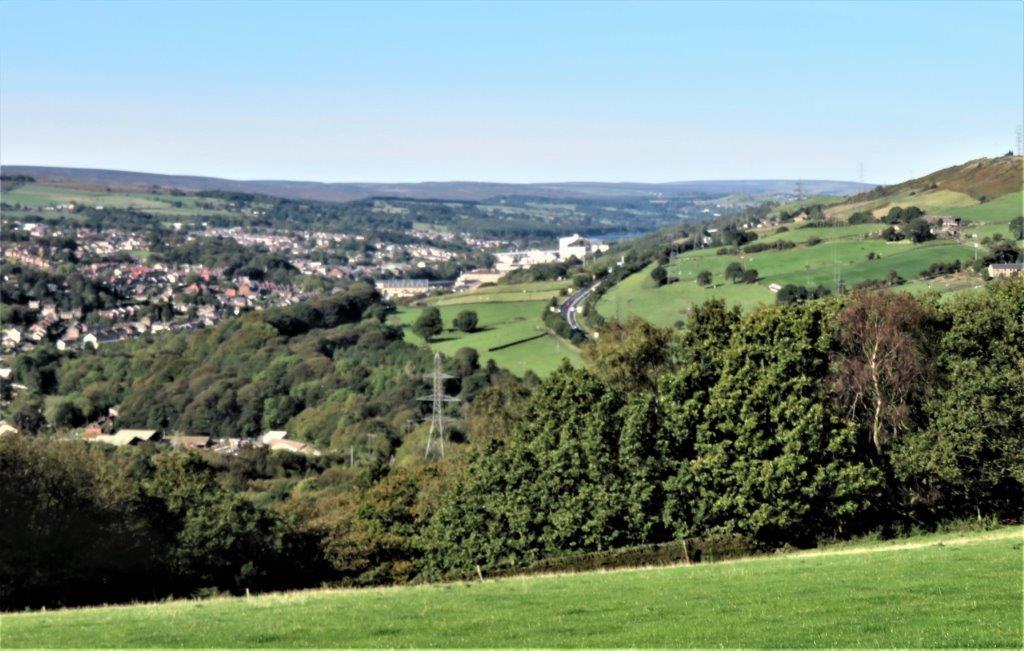 looking down the Stocksbridge valley - the bypass road A616 is to the right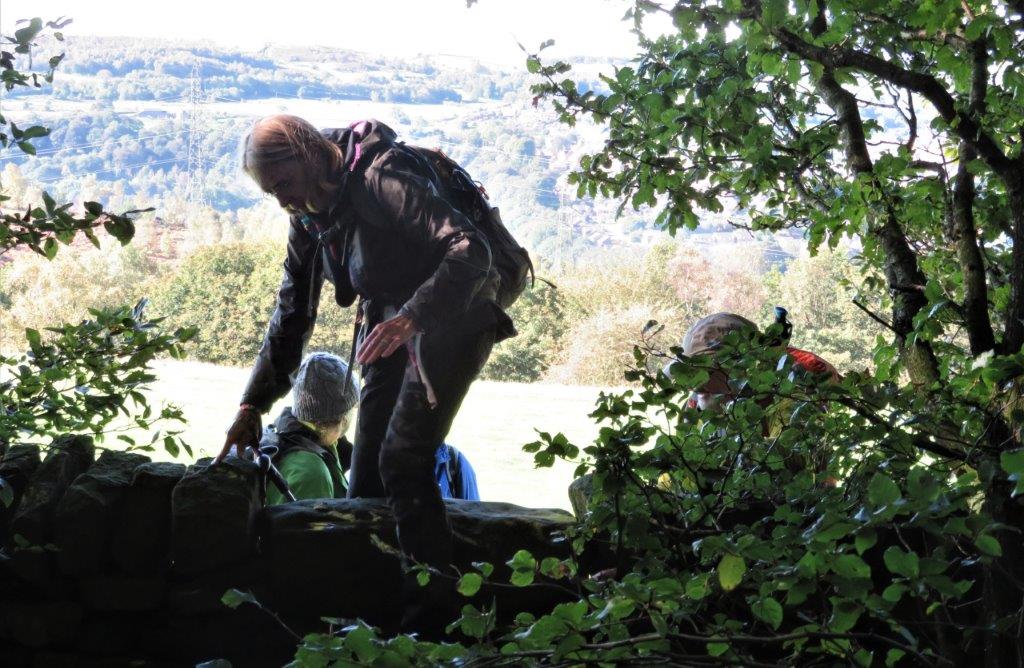 climbing the stile into The Heights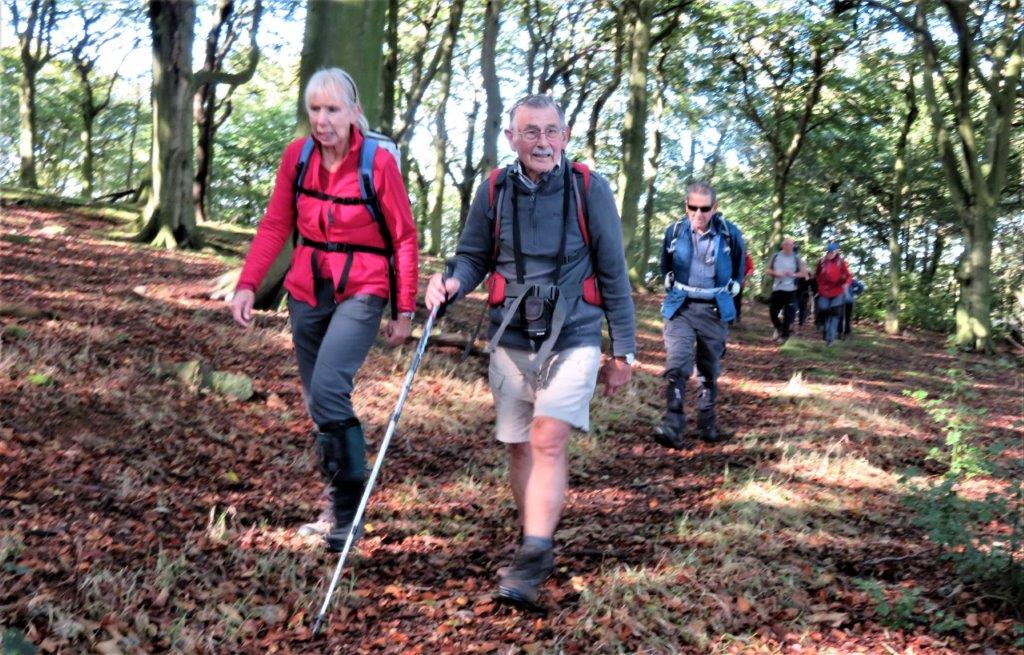 through The Heights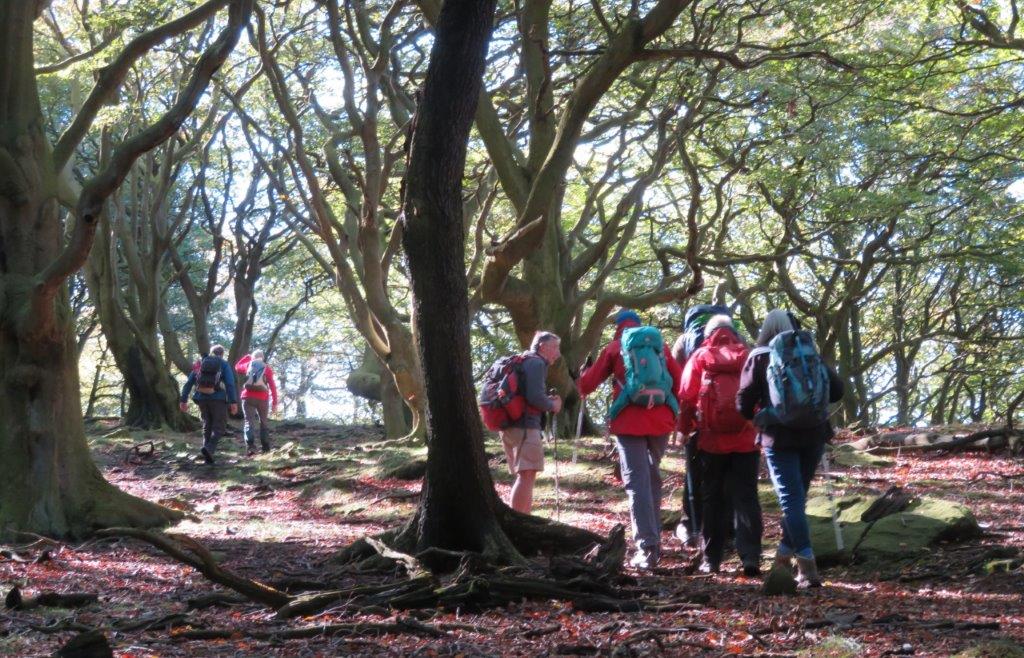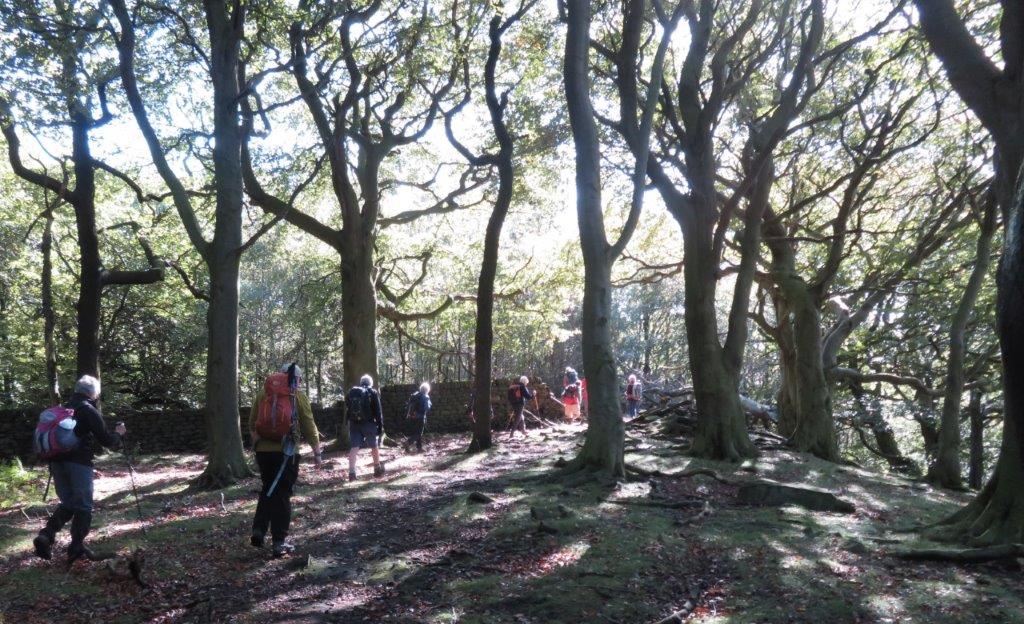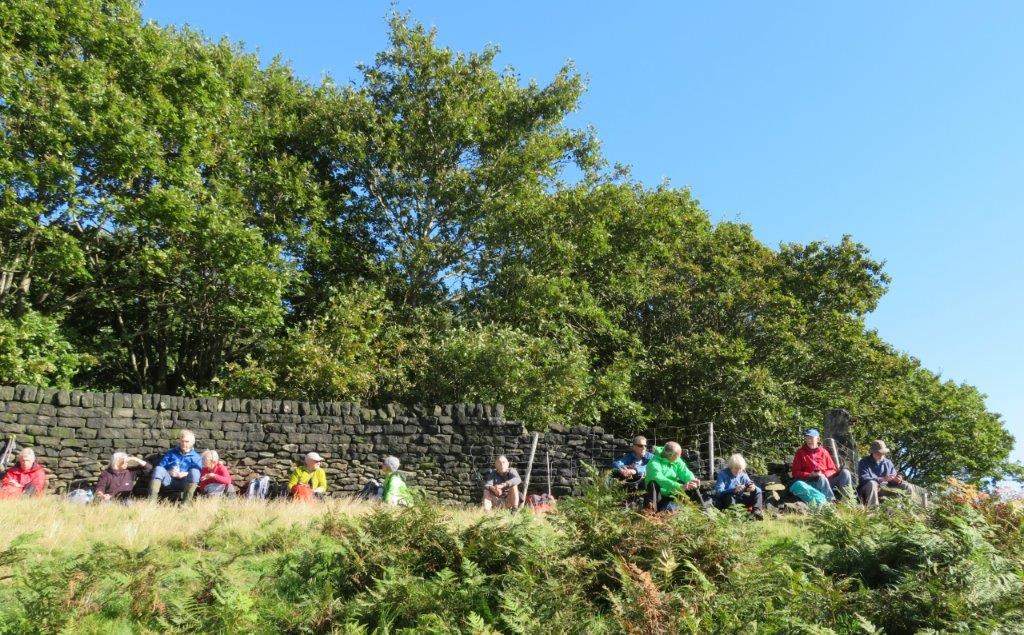 We left the The Heights and had a break just inside The Wharncliffe Chase (formerly a Deer Park)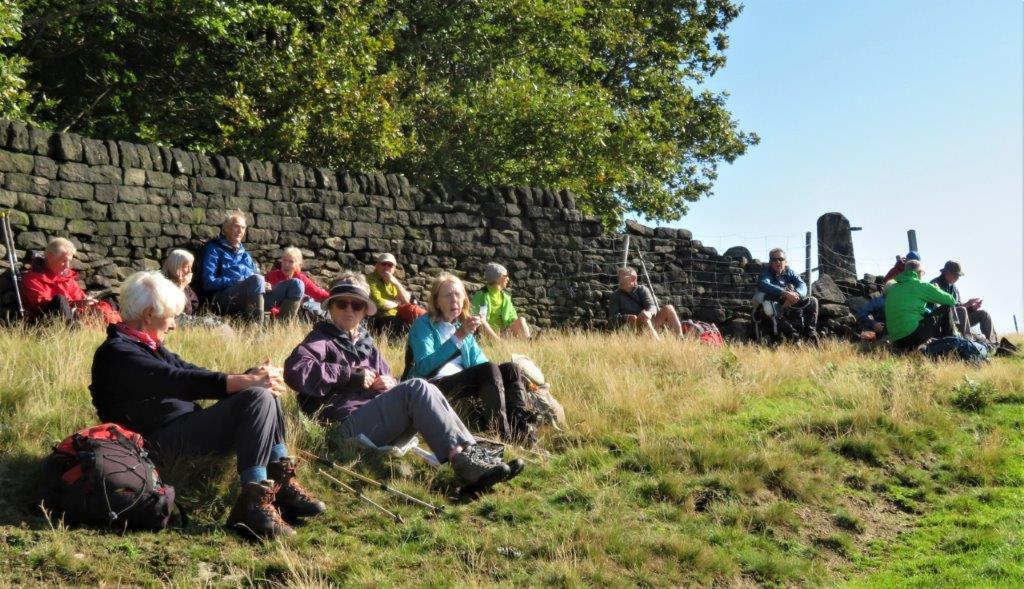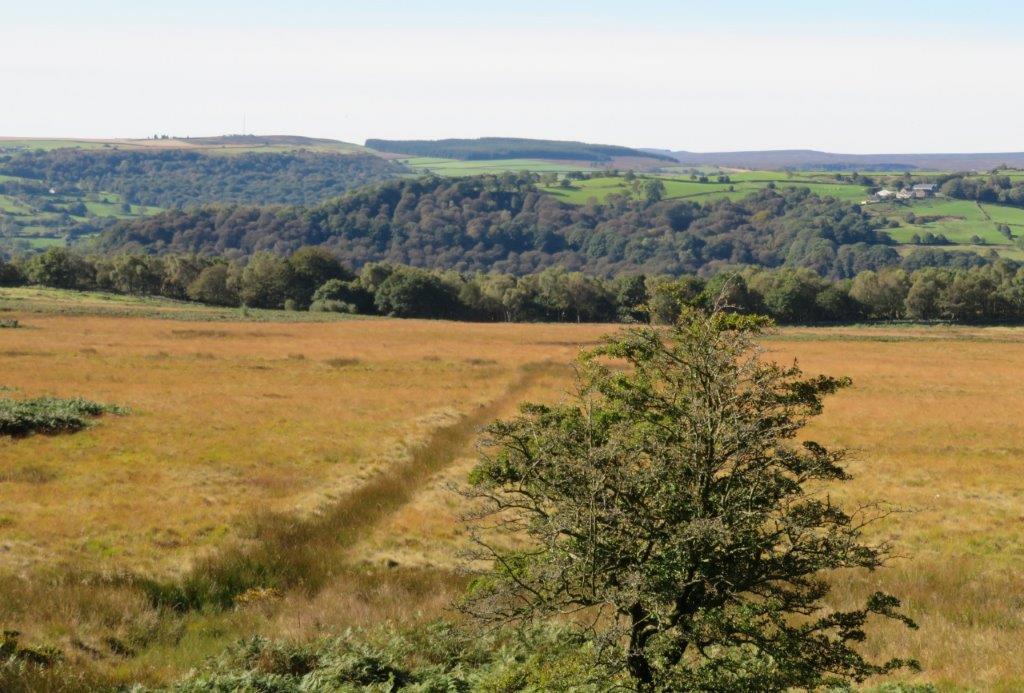 view over The Chase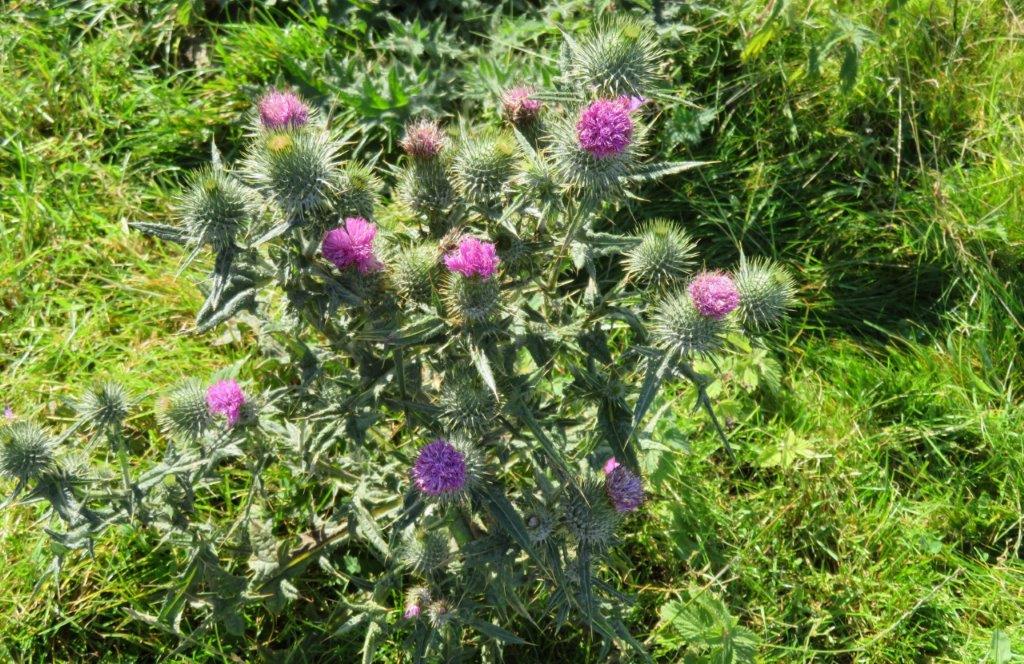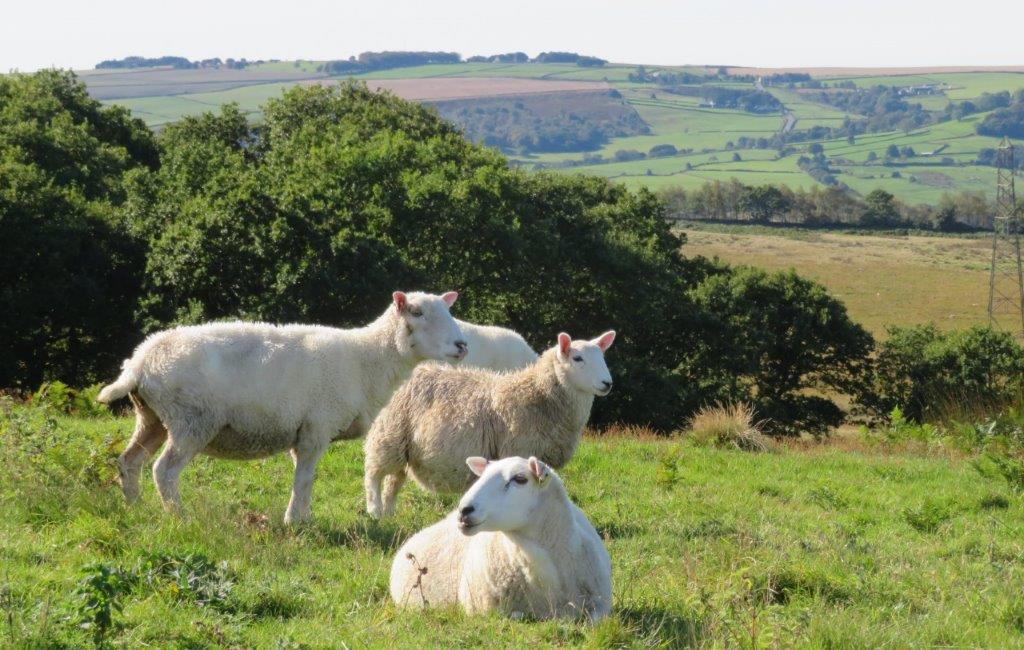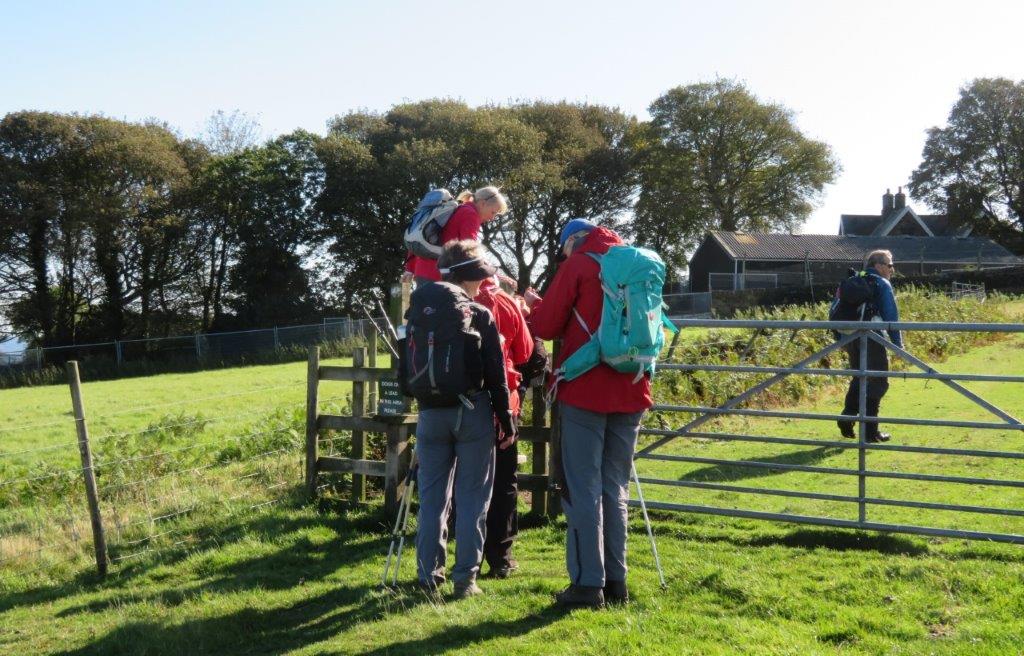 approaching Wharncliffe Lodge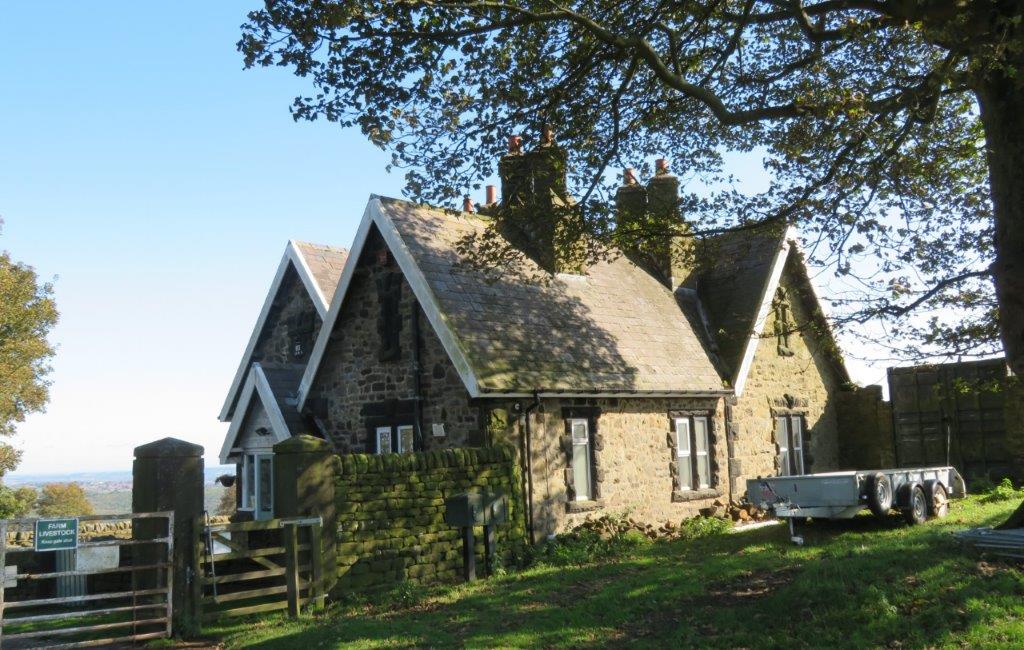 Wharncliffe Lodge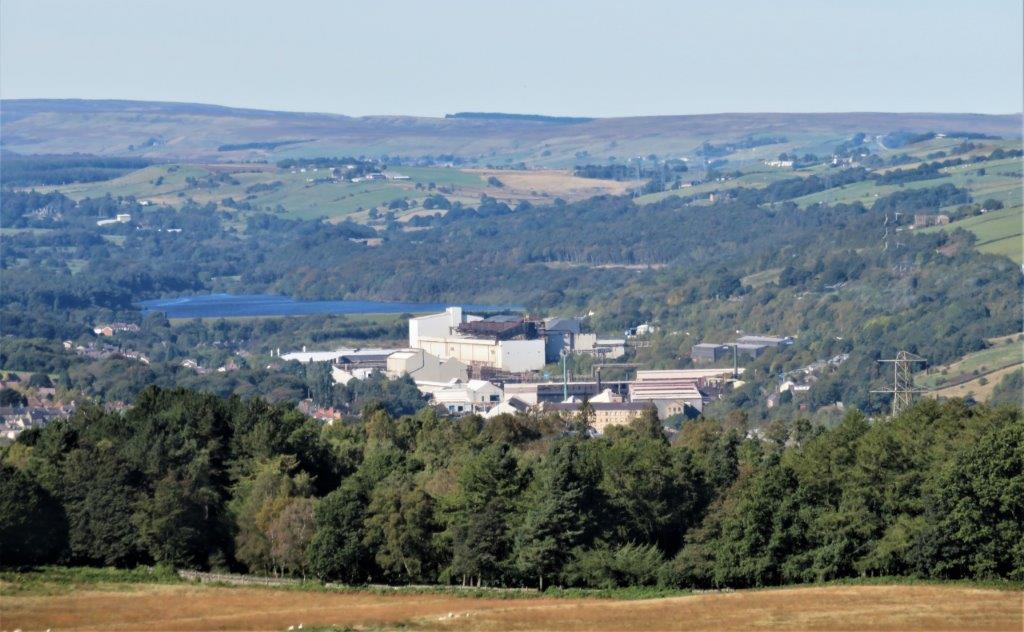 zoomed in view of some of the remains of the Stocksbridge Steelworks with Underbank Reservoir seen behind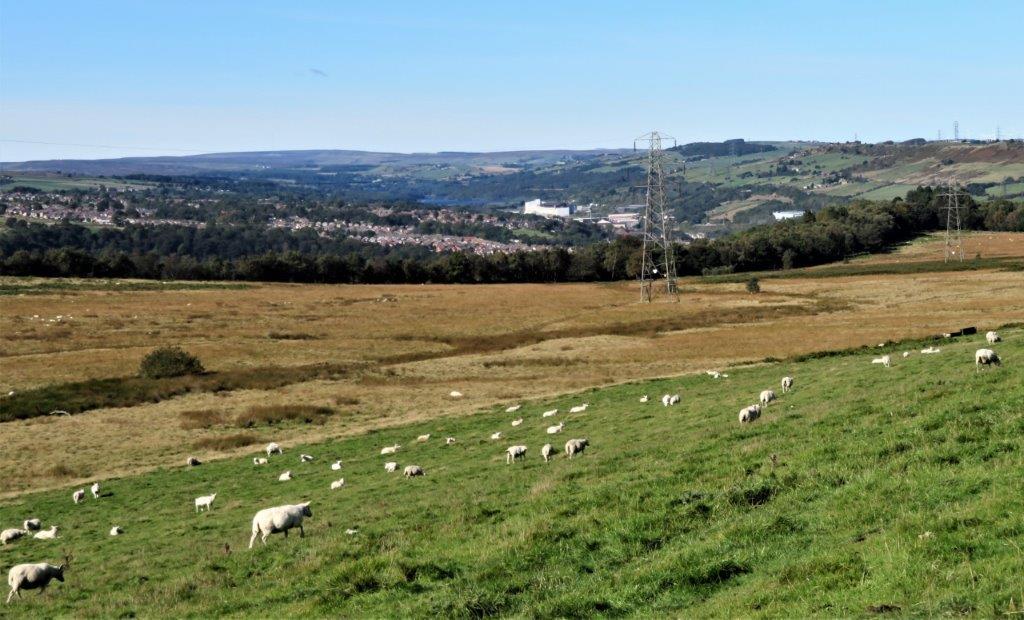 more of The Chase in the foreground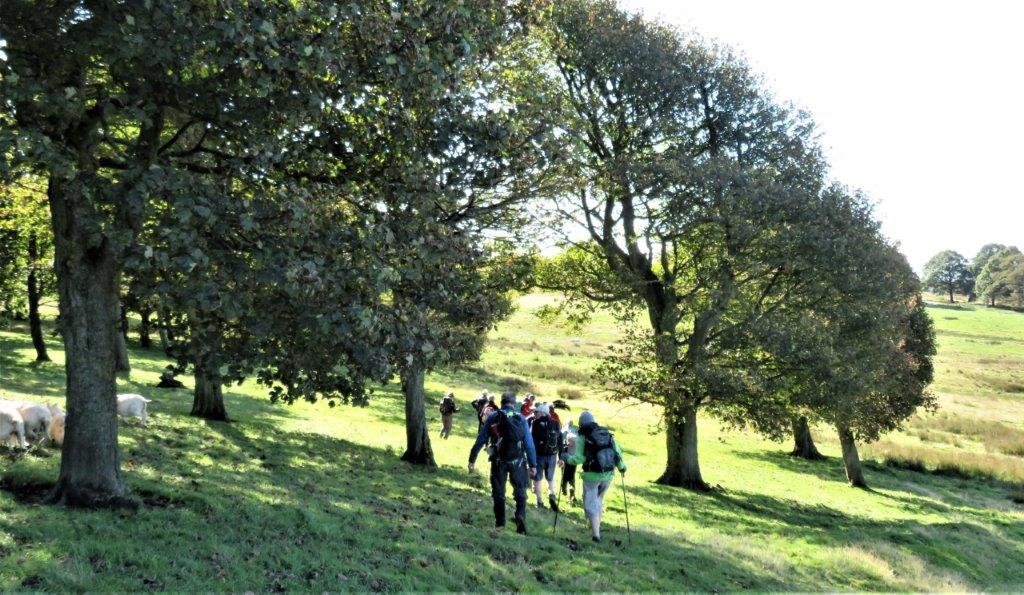 heading towards Wharncliffe Lodge - some through fields - some on road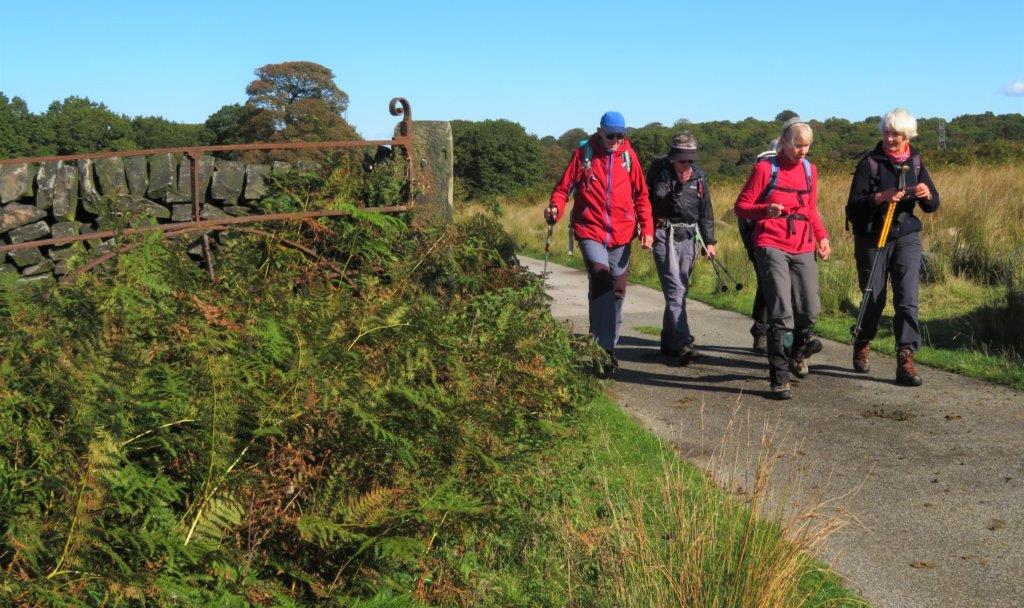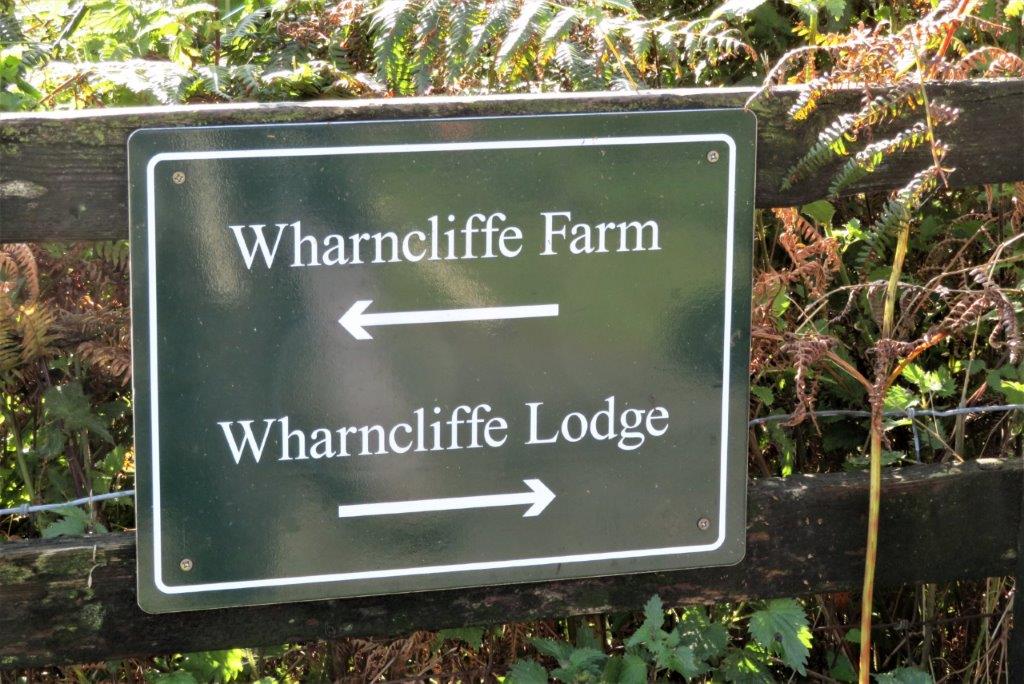 we took the road to the Wharncliffe Lodge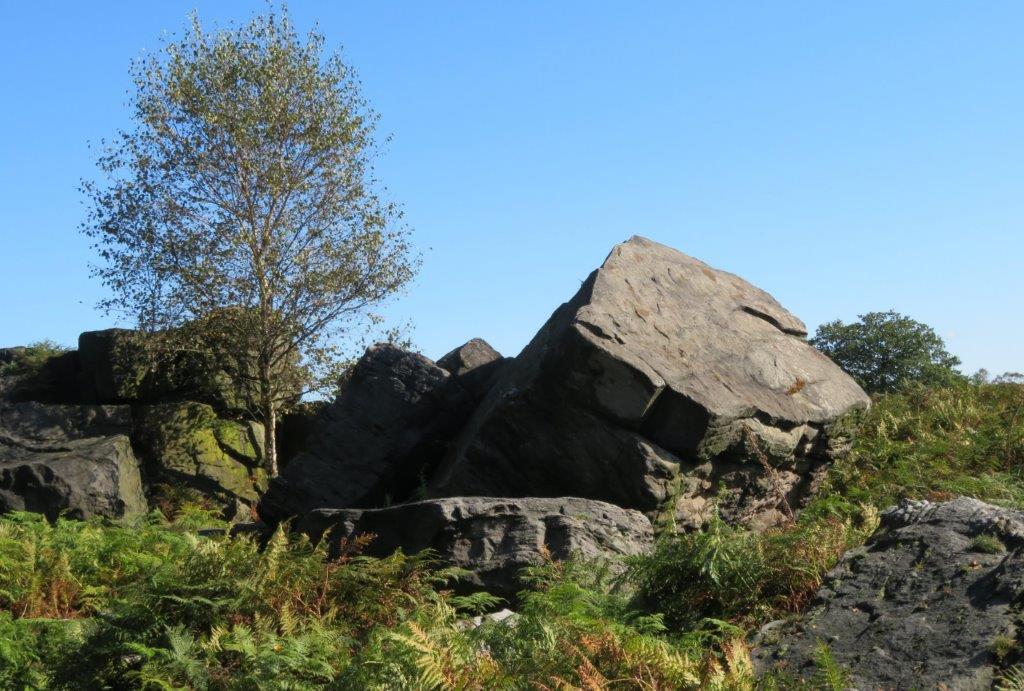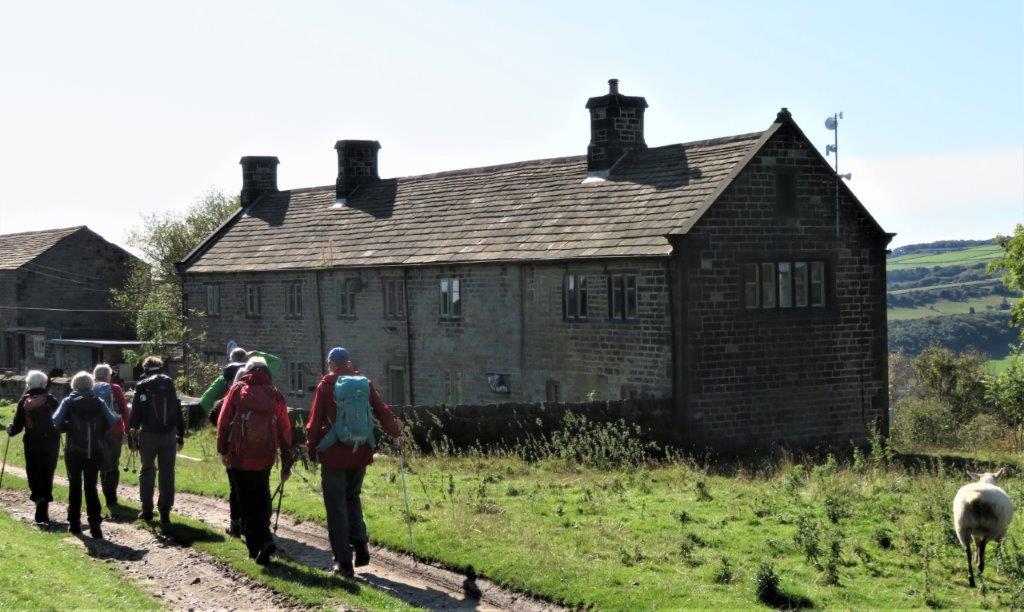 Wharncliffe Lodge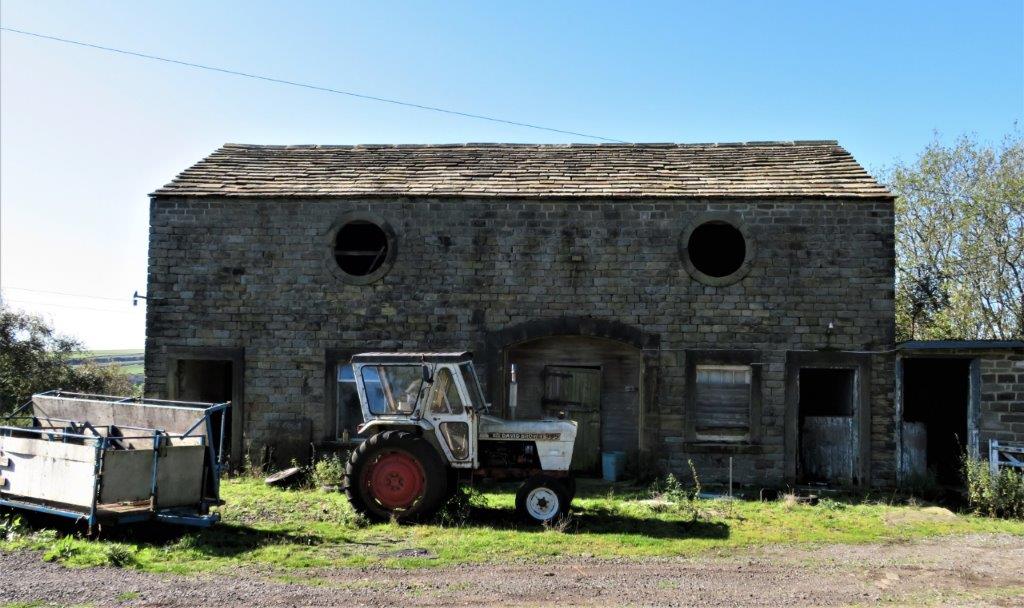 Barn next to the Lodge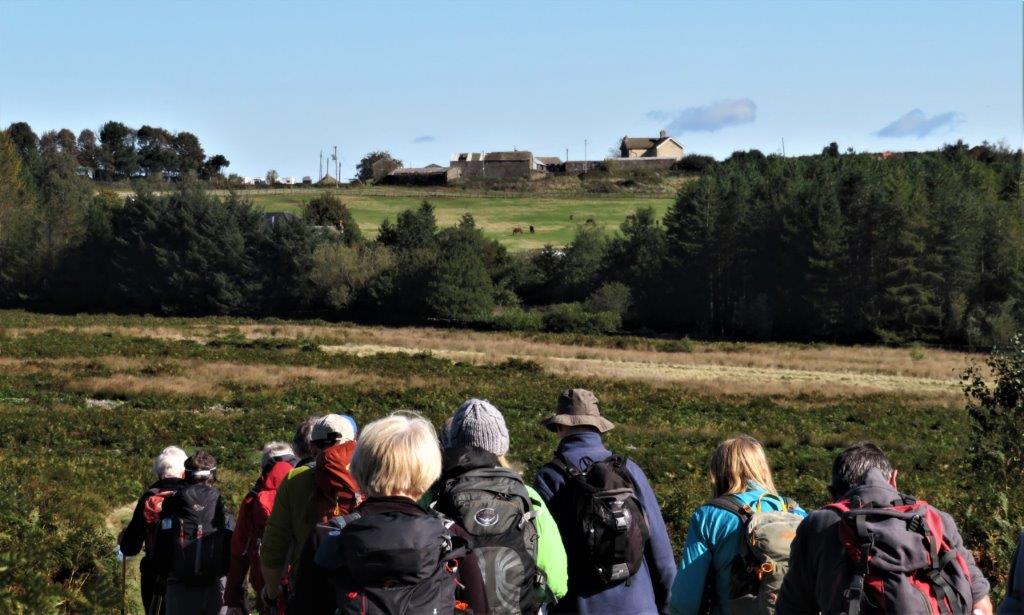 a winding route to the south of the Wharncliffe Chase (at top of picture in centre is Hallfield Head Farm which we passed later)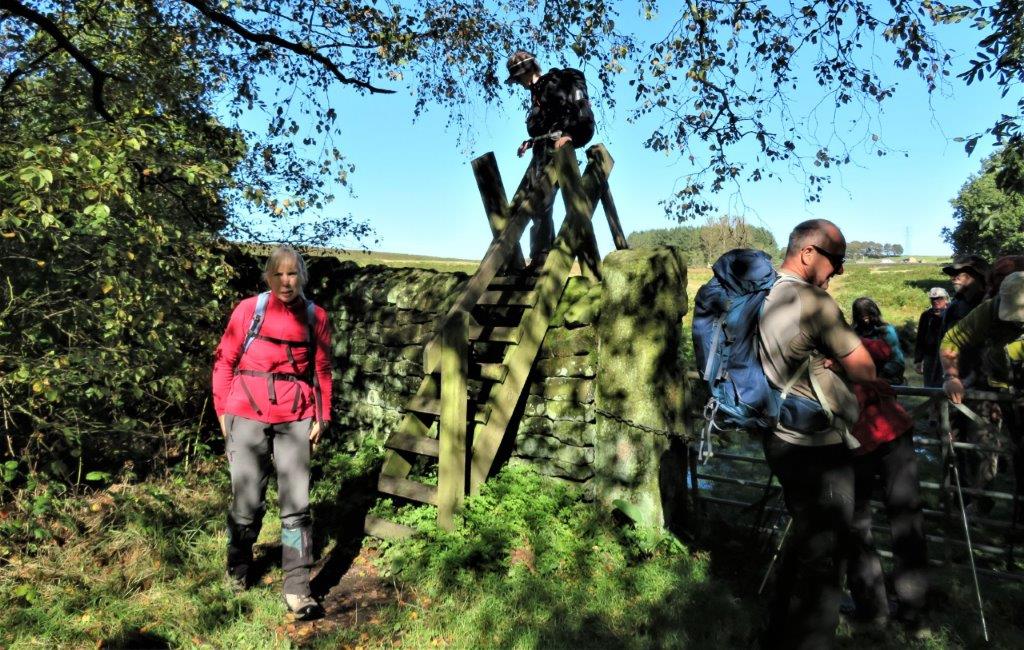 over the ladder stile at the south of the Chase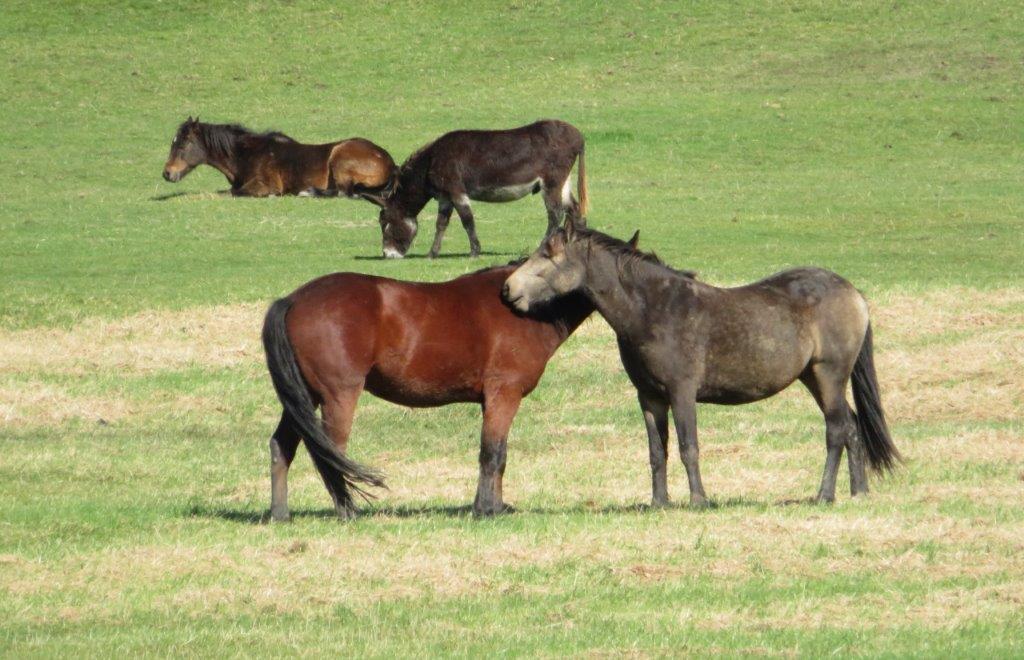 Horses in fields of Hollow Farm?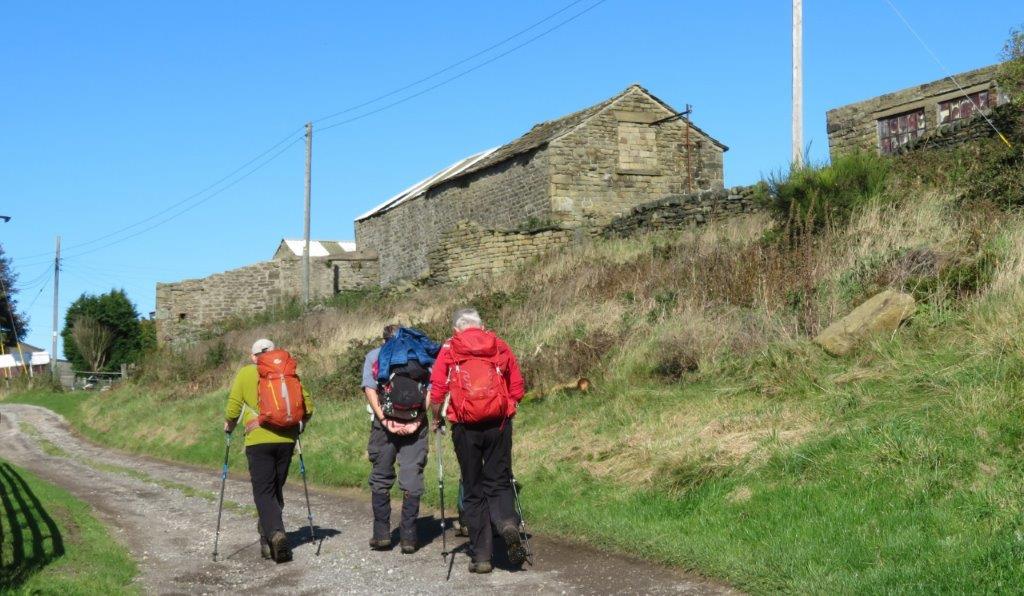 passing Hallfield Head Farm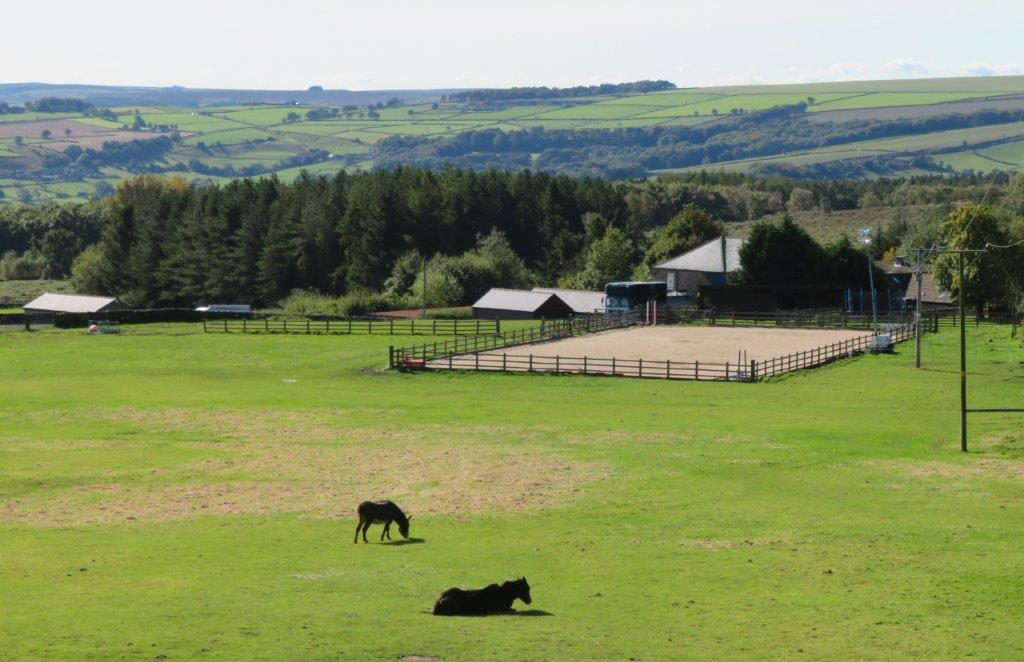 looking back at Hollow Farm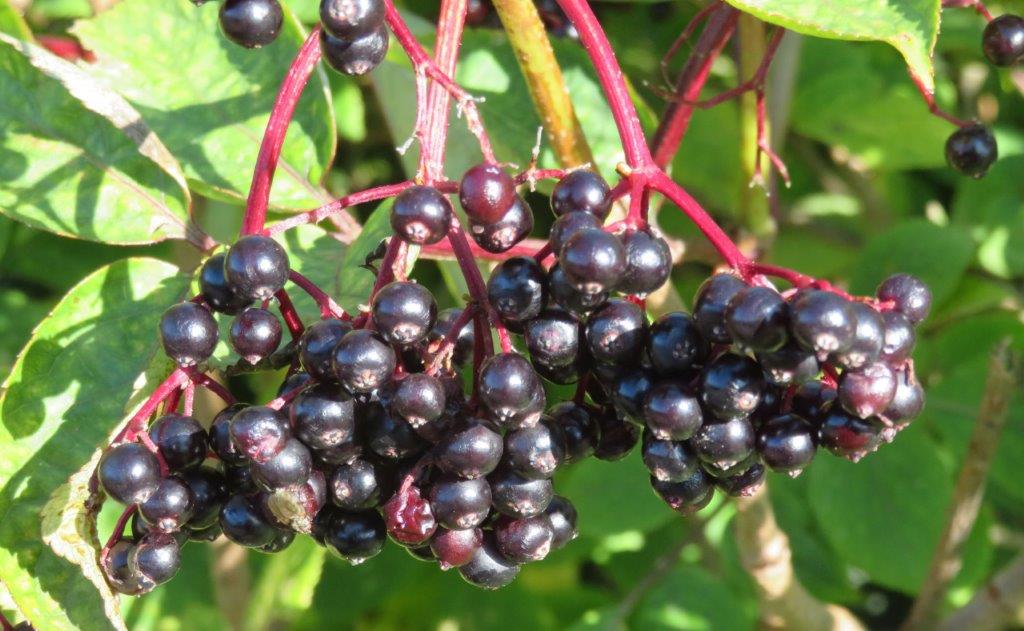 berries almost in hedges lining The Woodhead Road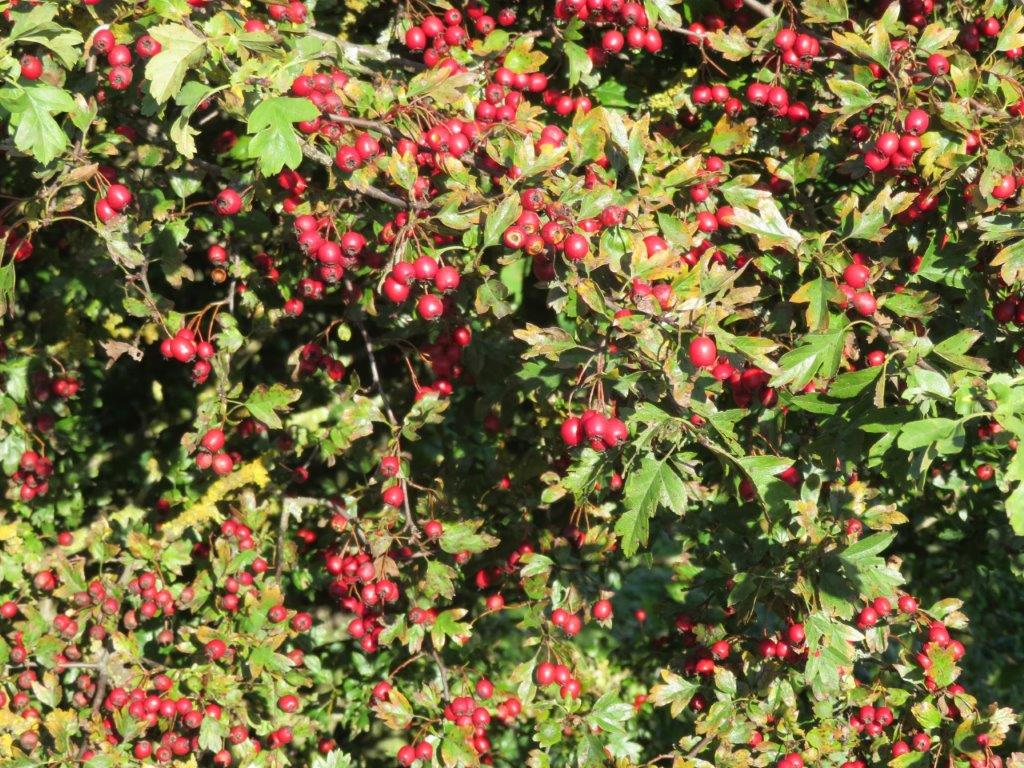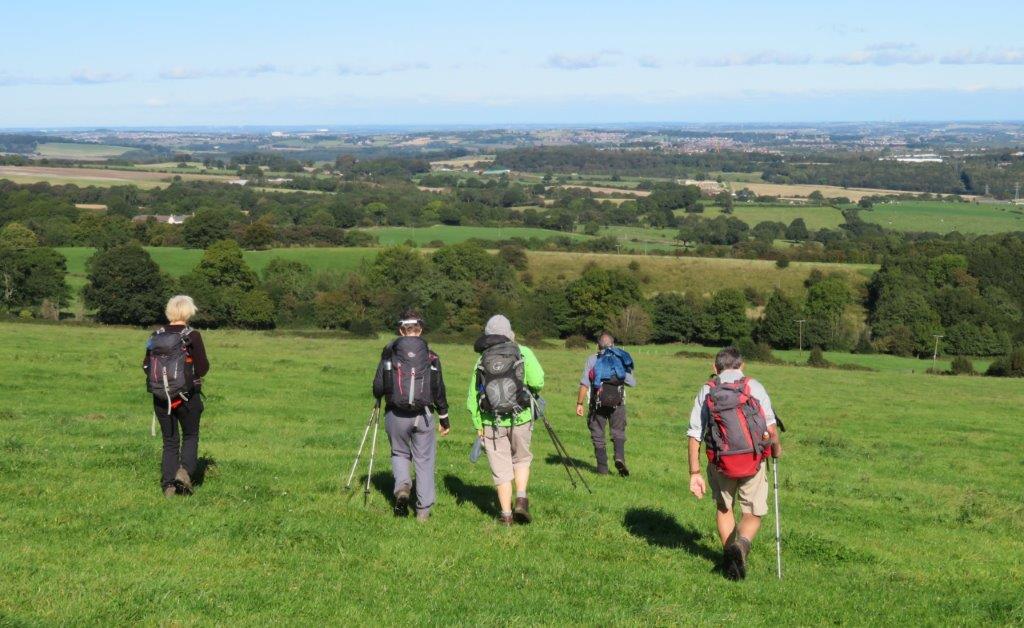 down from Woodhead Road towards Hazelshaw Farm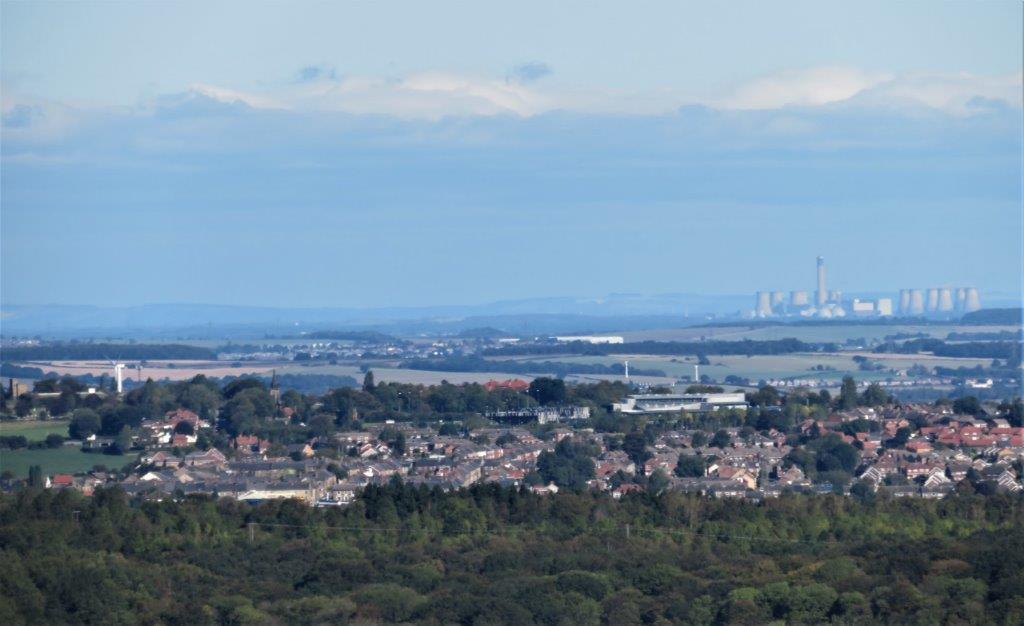 not too sure what power plant is zoomed into top right? no moisture clouds from the cooling towers - is it decommissioned?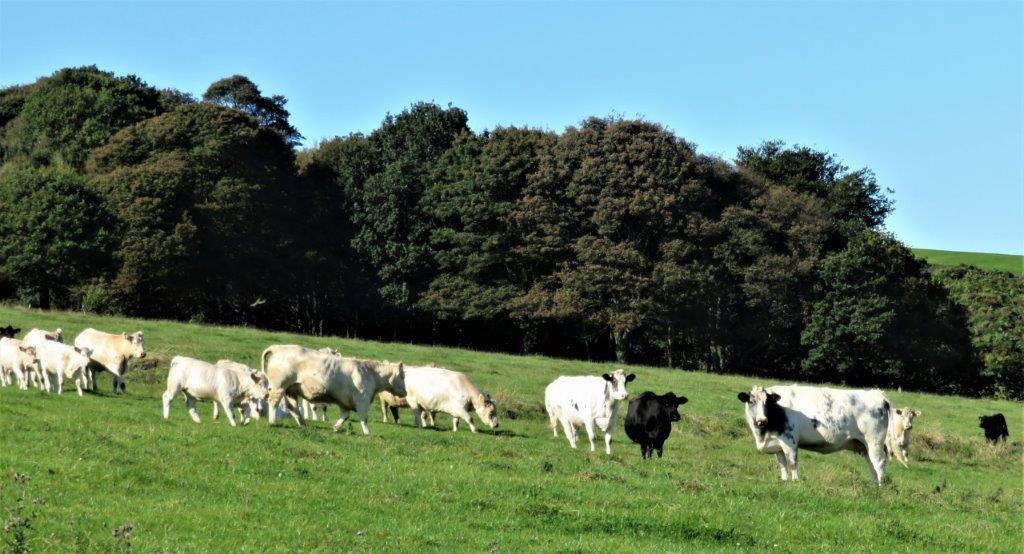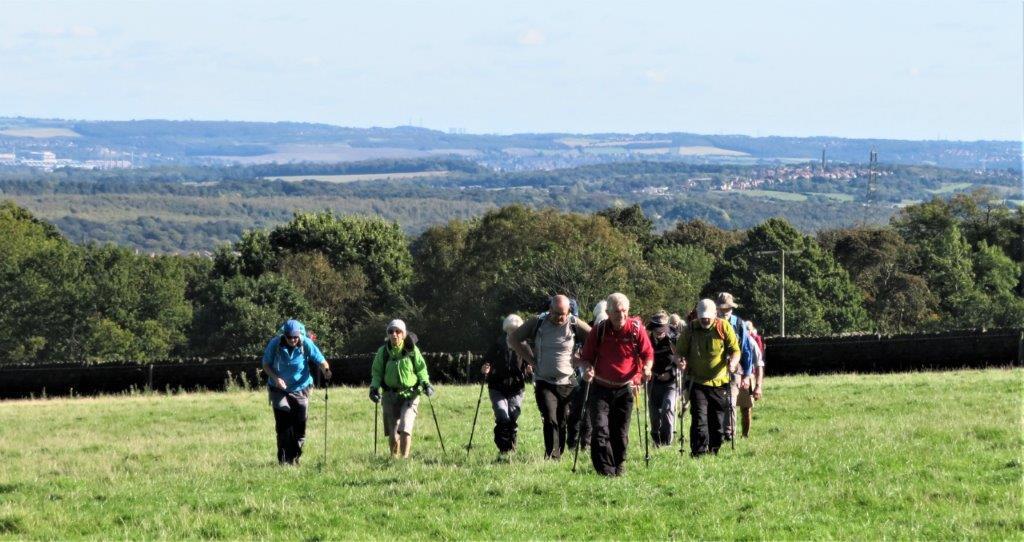 walking away from Hazelshaw Farm towards Smithy Fold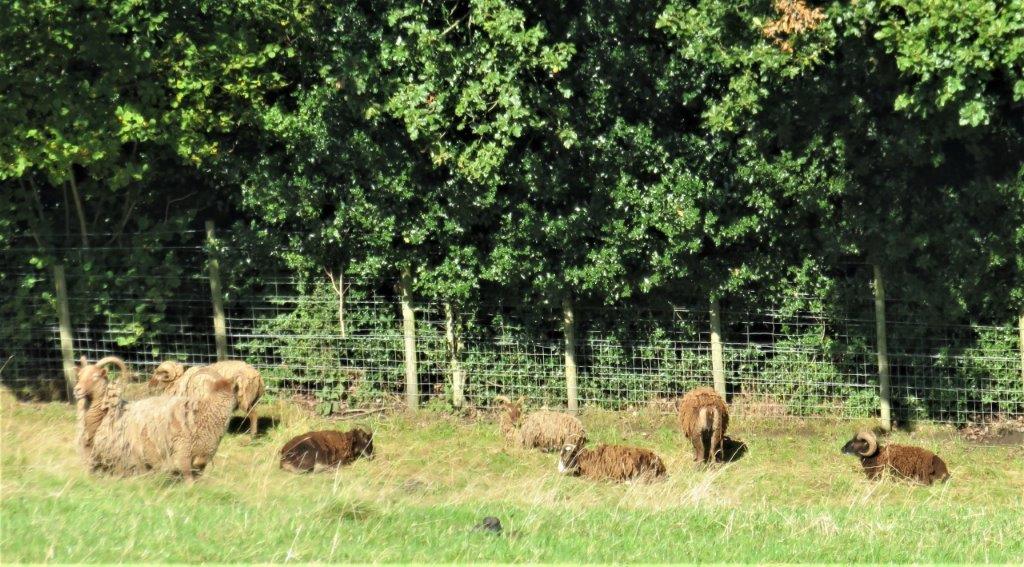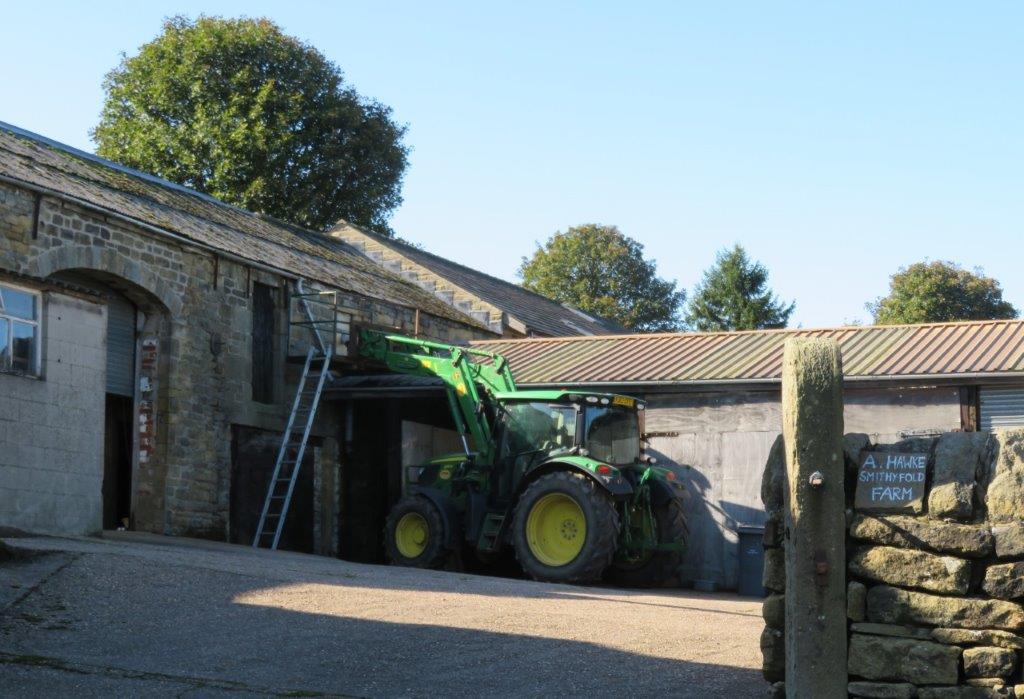 Smithy Fold Farm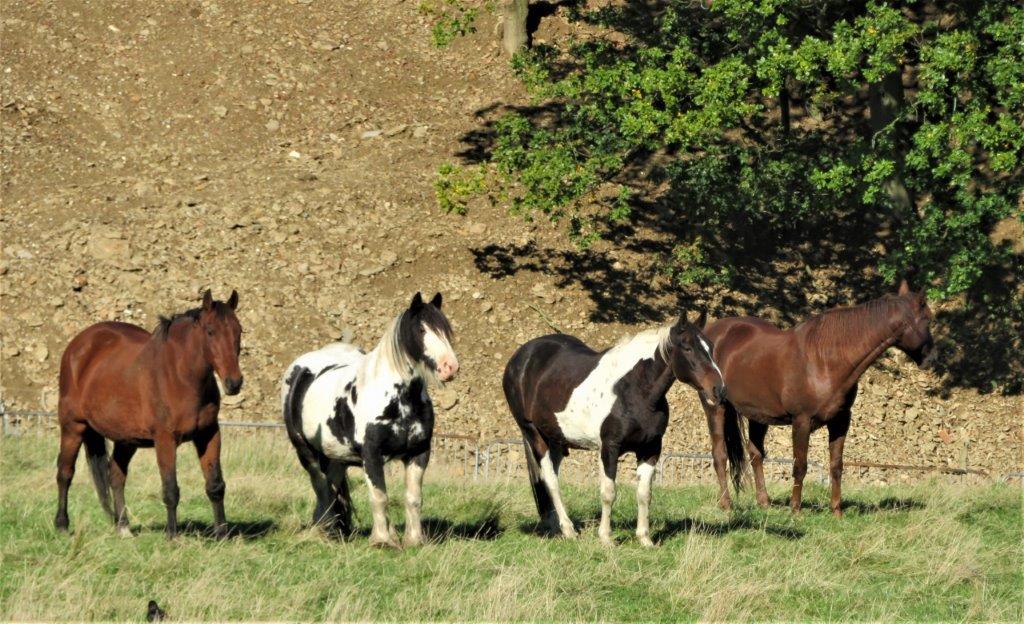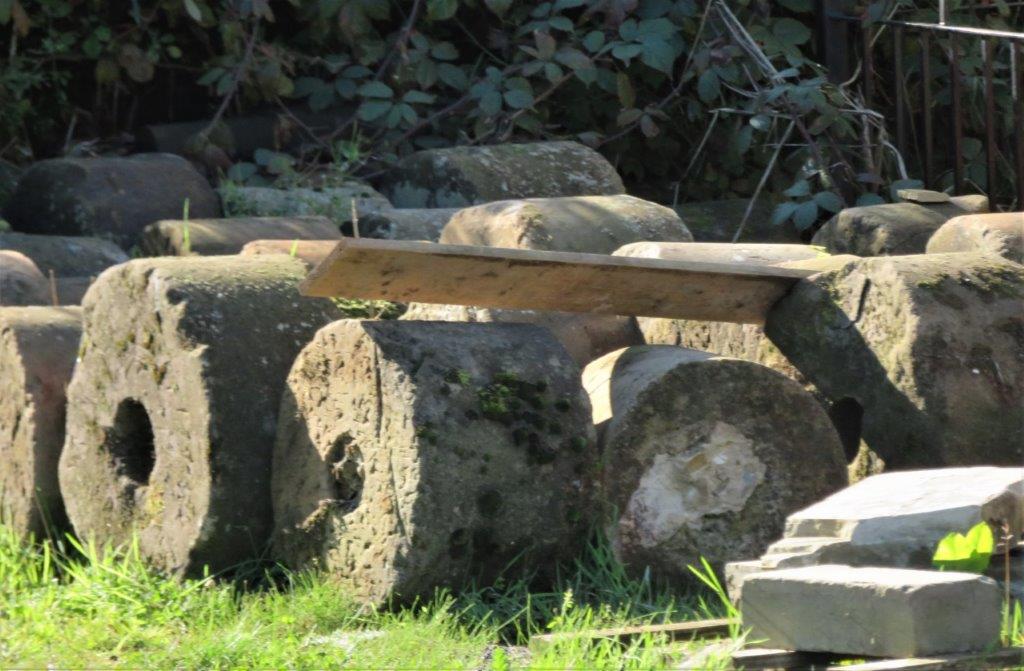 reclaimed stone millstones?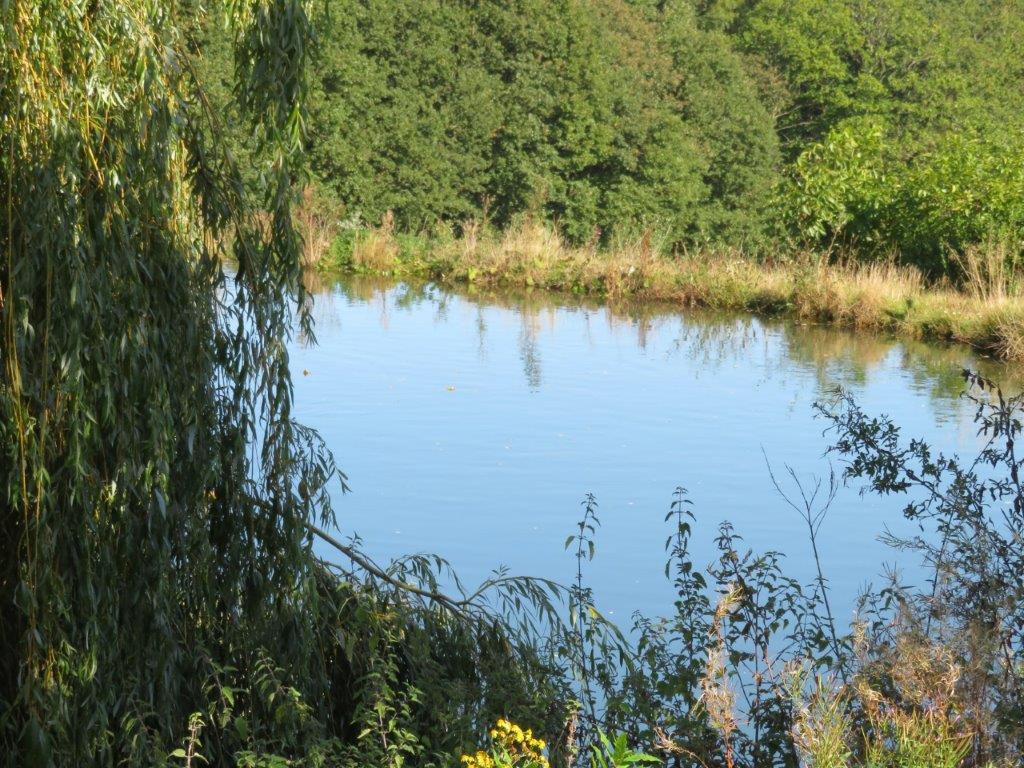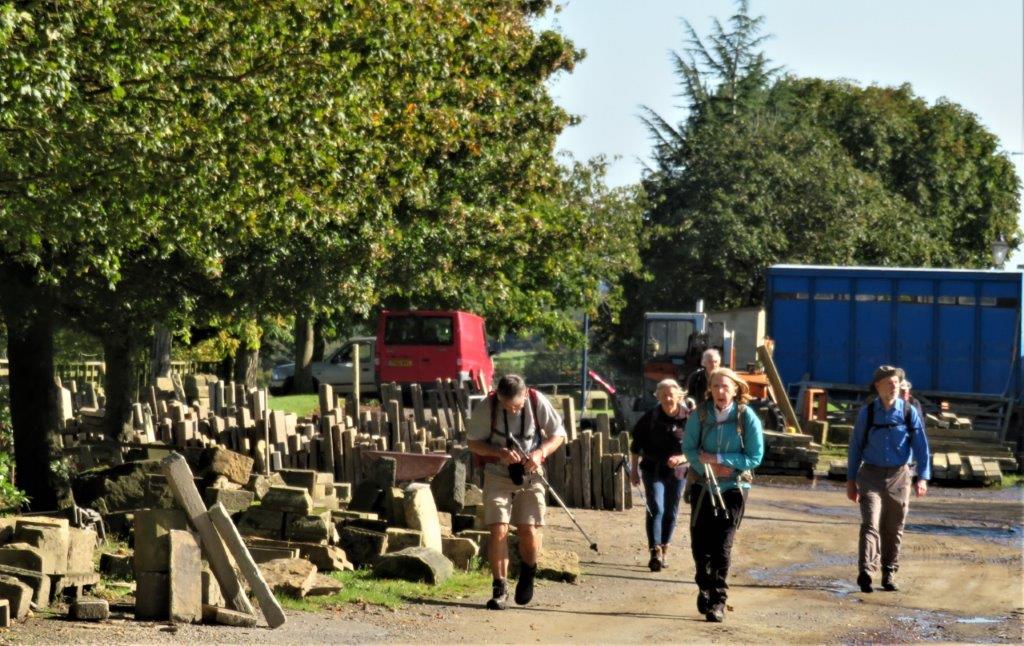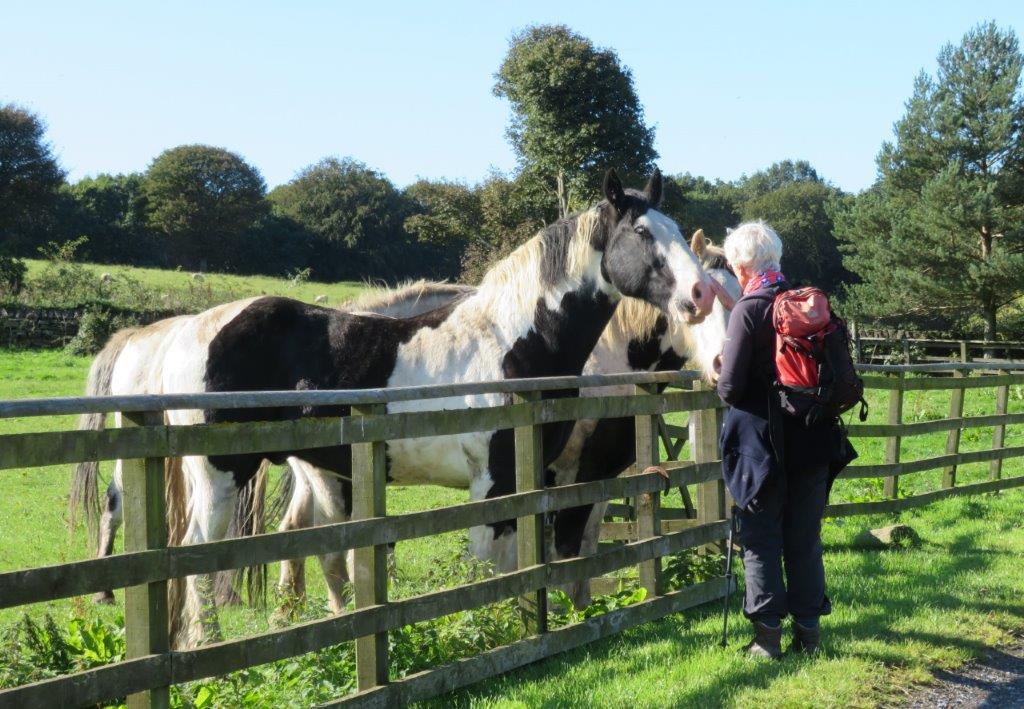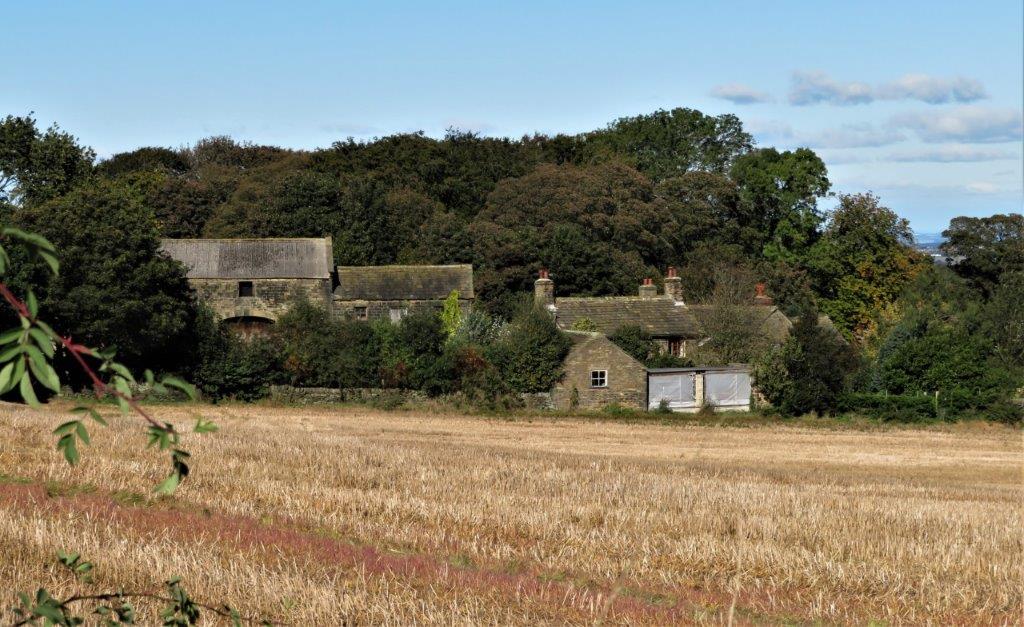 Cundy Houses seen from Bank Lane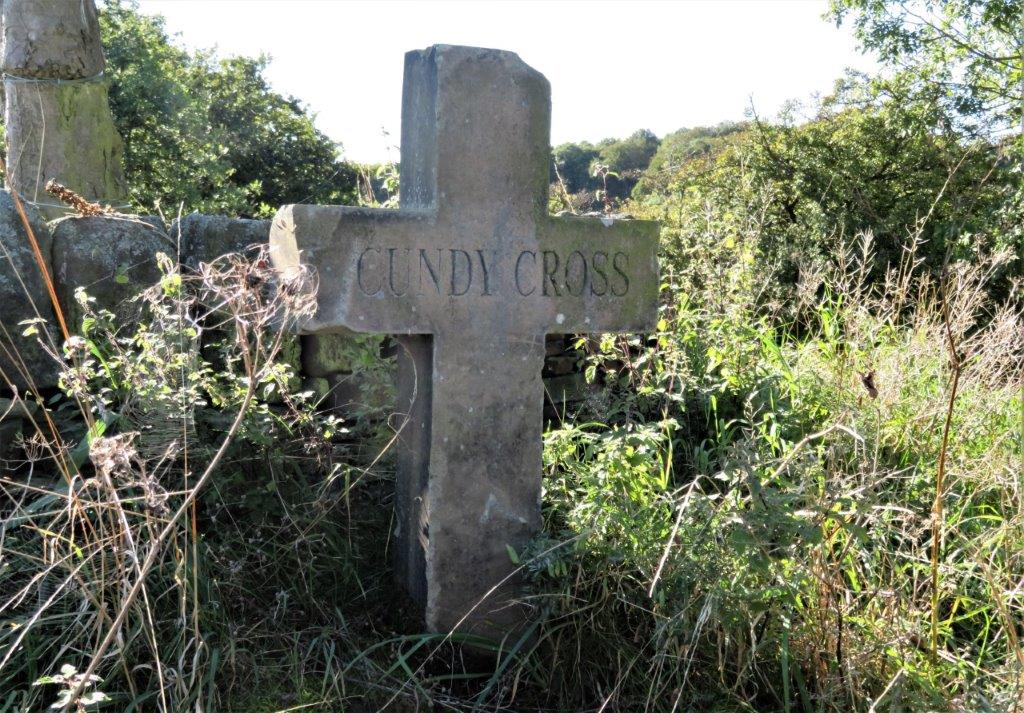 Cundy Cross at the end of Bank Lane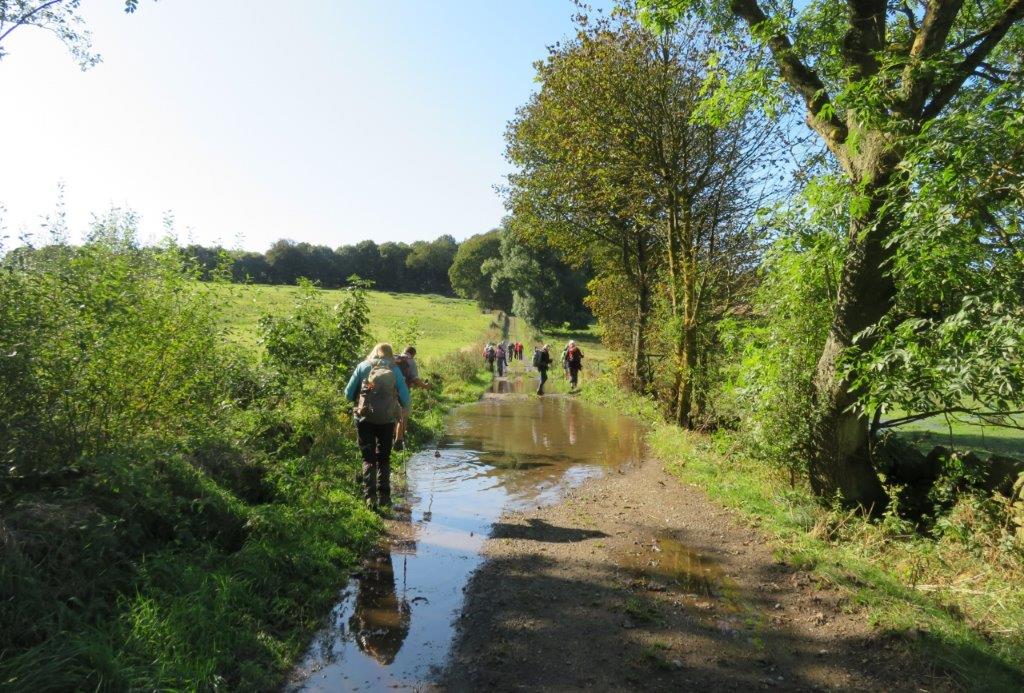 the Bridleway leading across to the Trans Pennine Trail?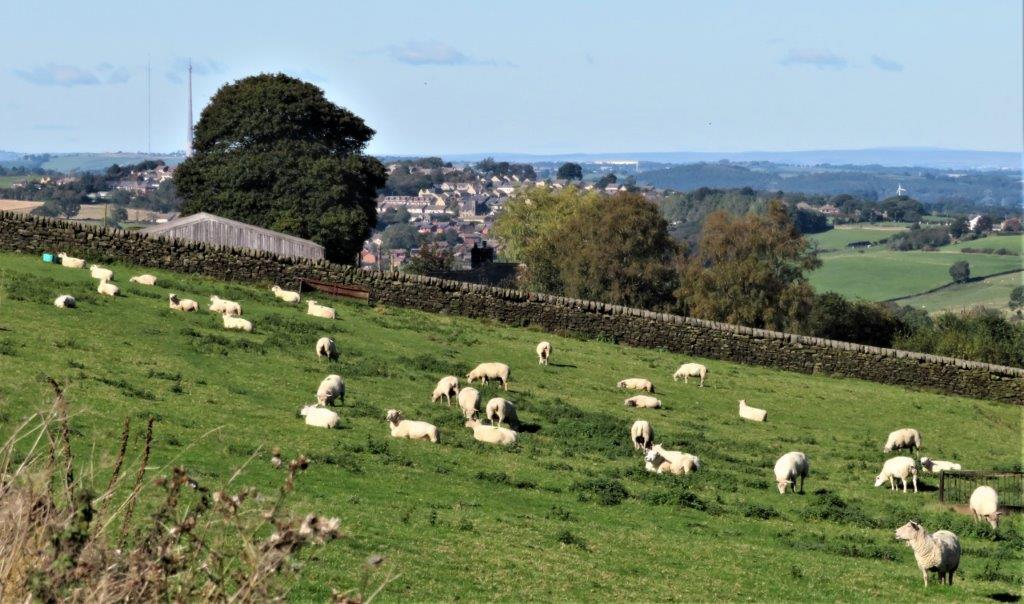 Emley Moor Transmission Tower seen to left of tree - the temporary replacement tower (while repairs are being done) is further to the left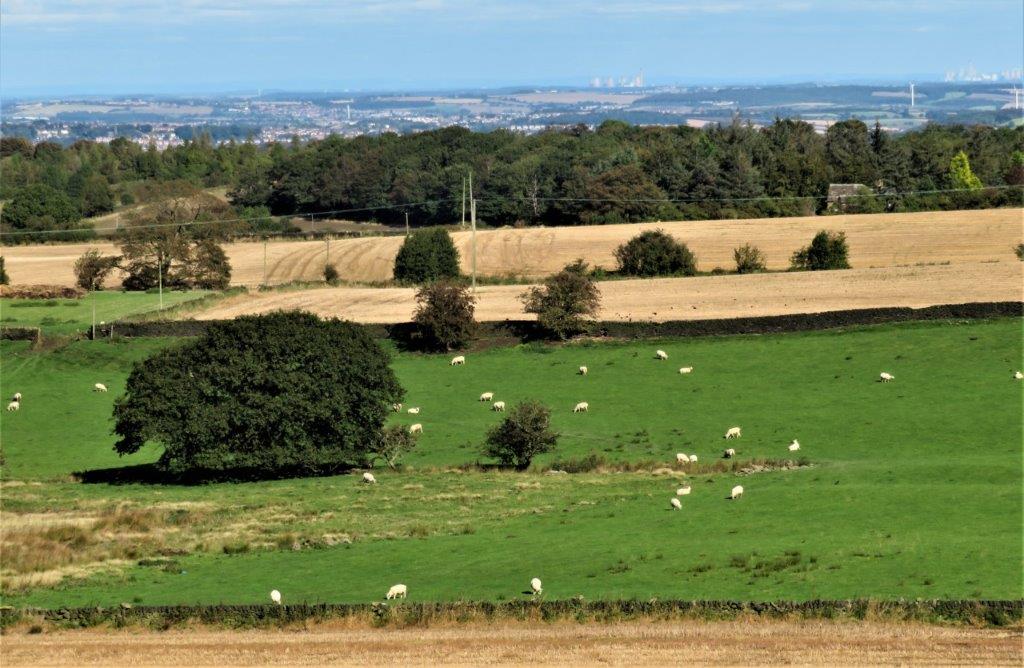 two power plants on horizon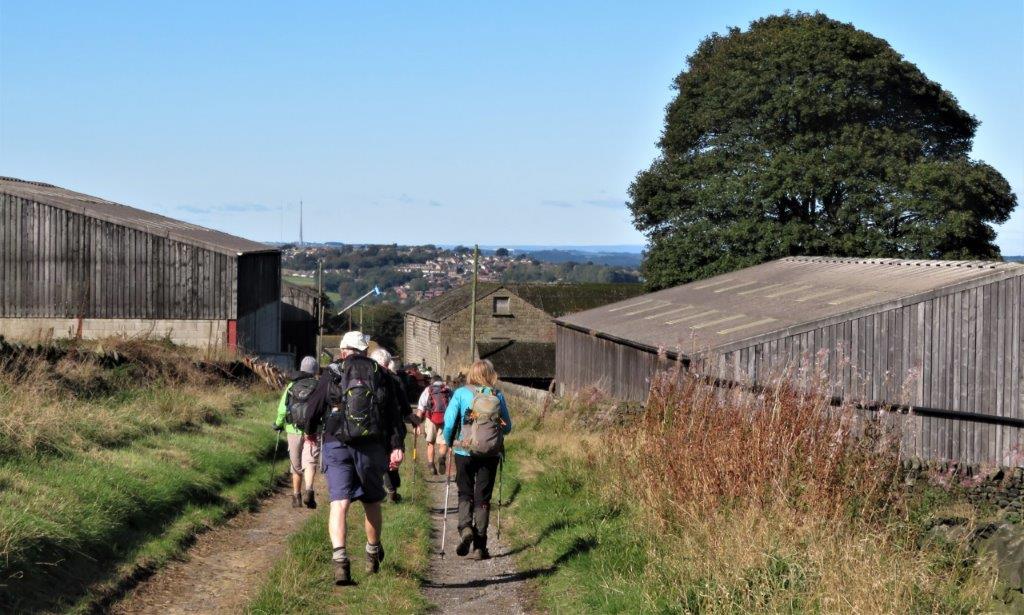 walking through Moorhead Farm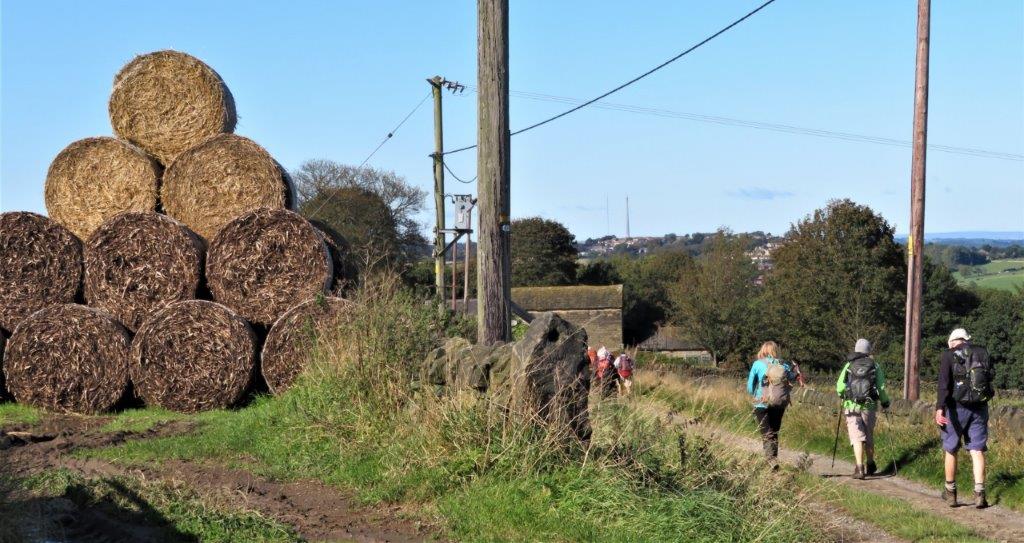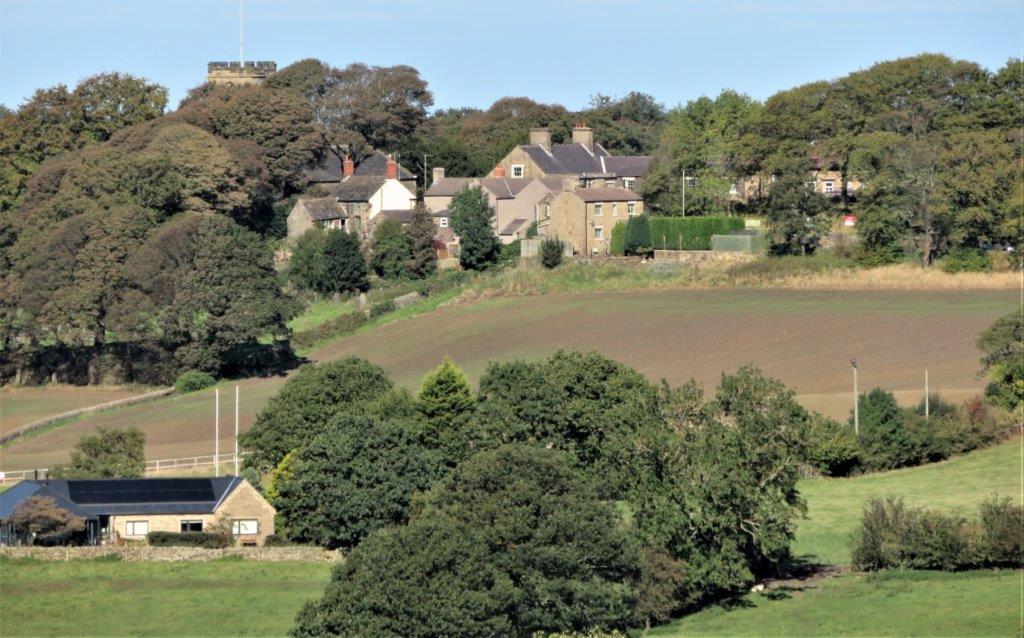 zoomed ahead to Wortley which we reach later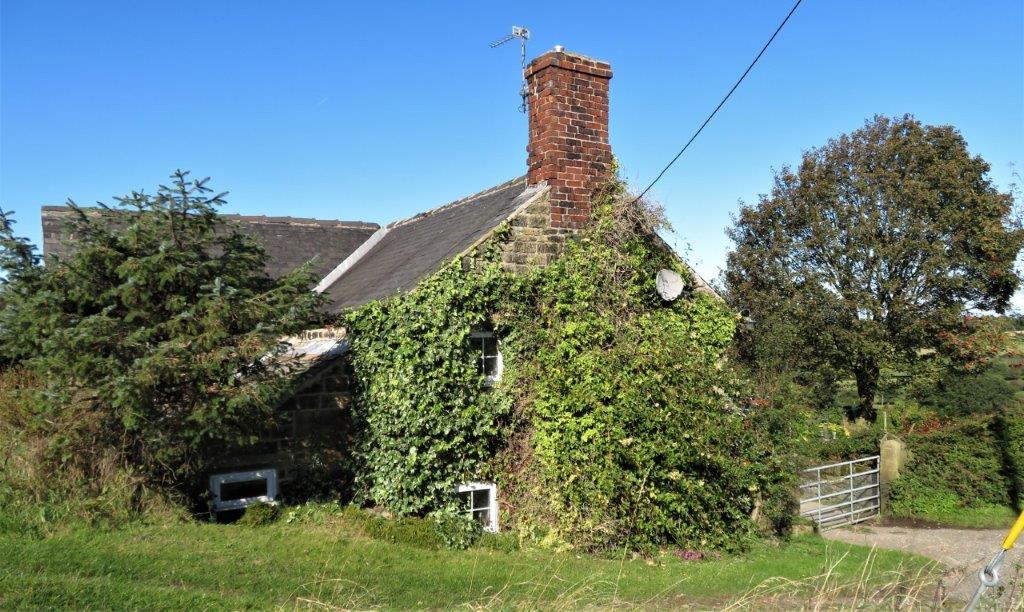 Moor End Farm?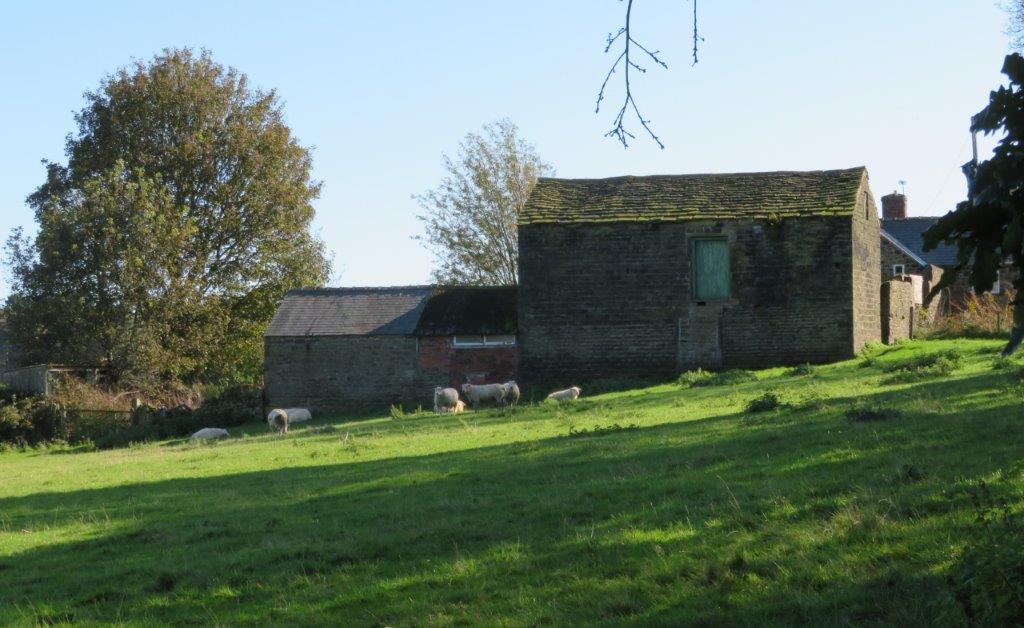 back view of above farm
Gosling Moor Farm?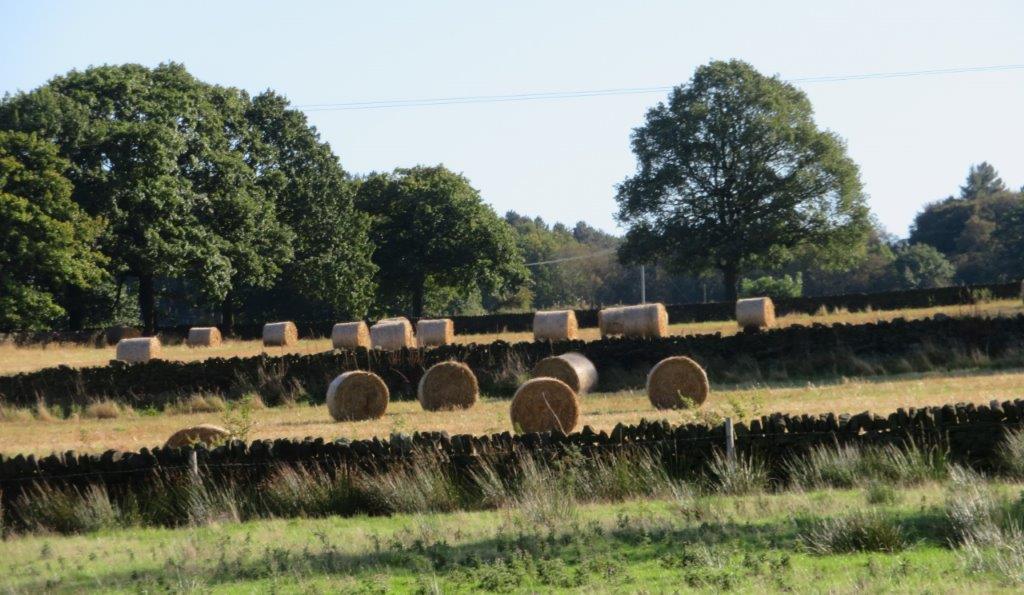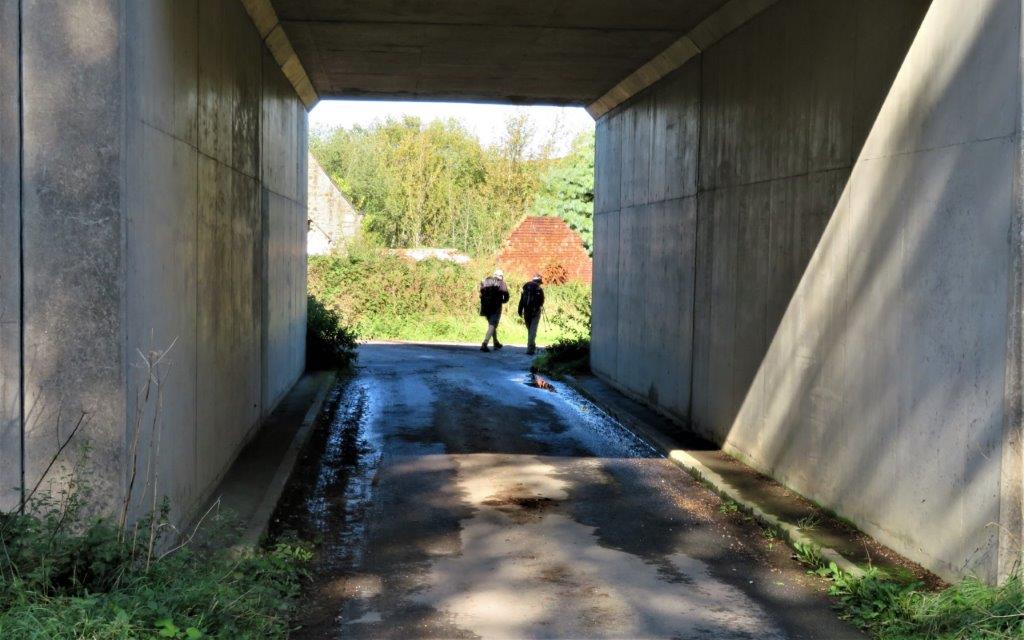 tunnel under the A616 Road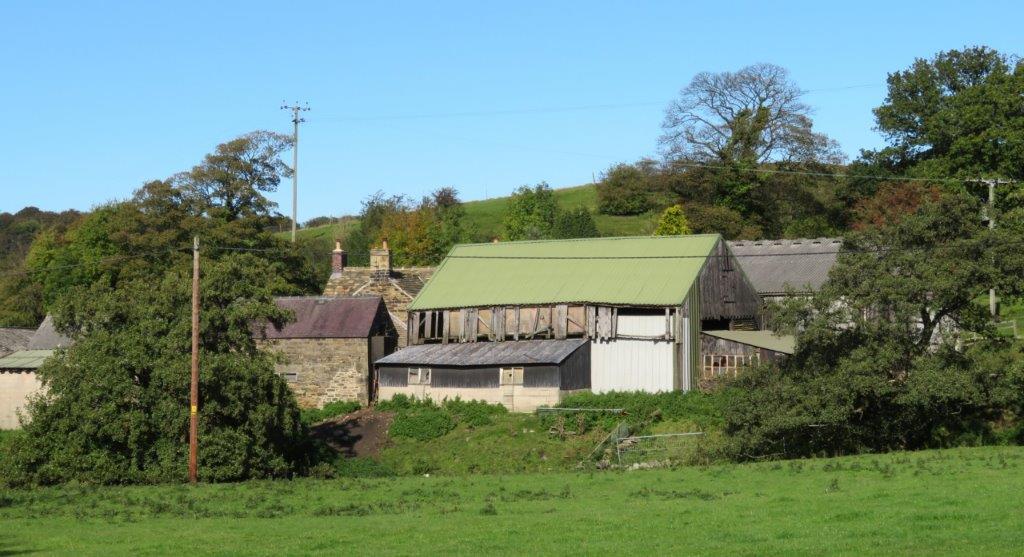 Sycamore Farm?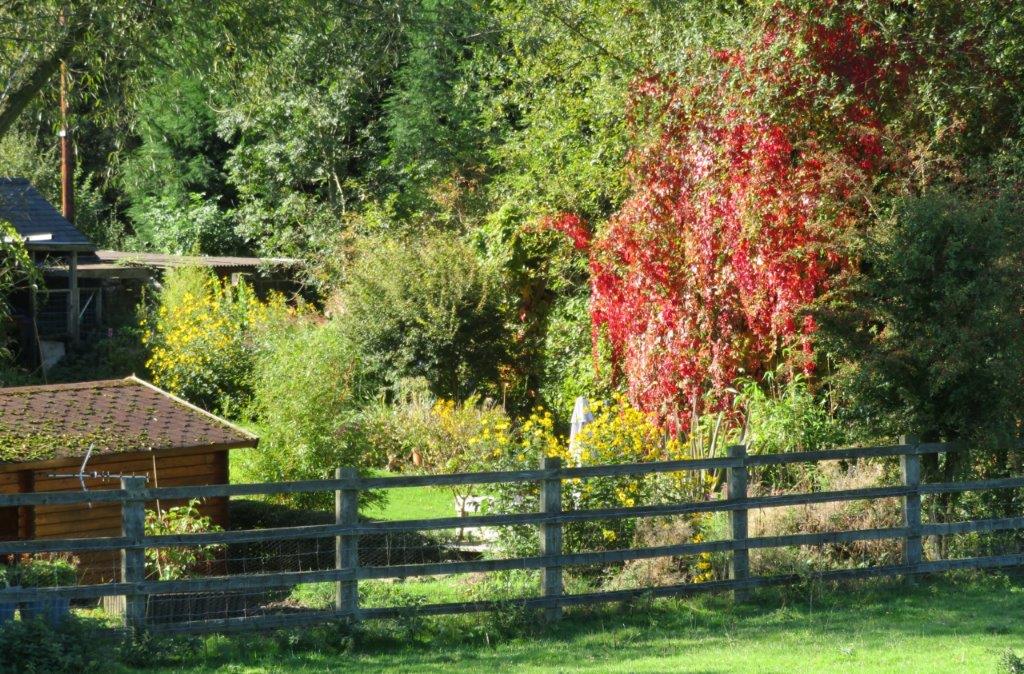 garden of Harper Hill Farm?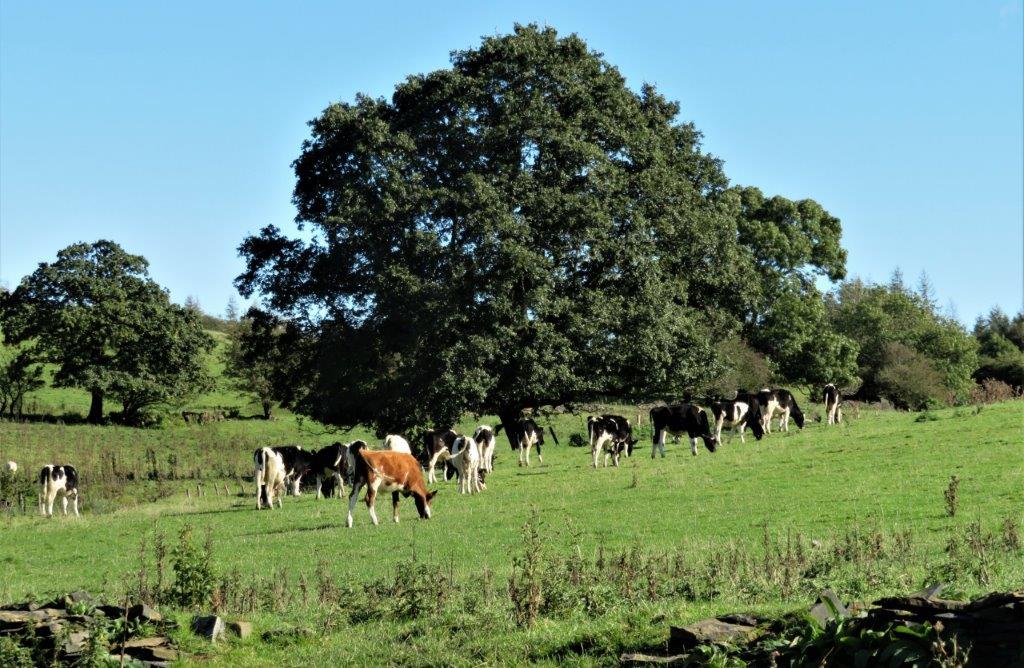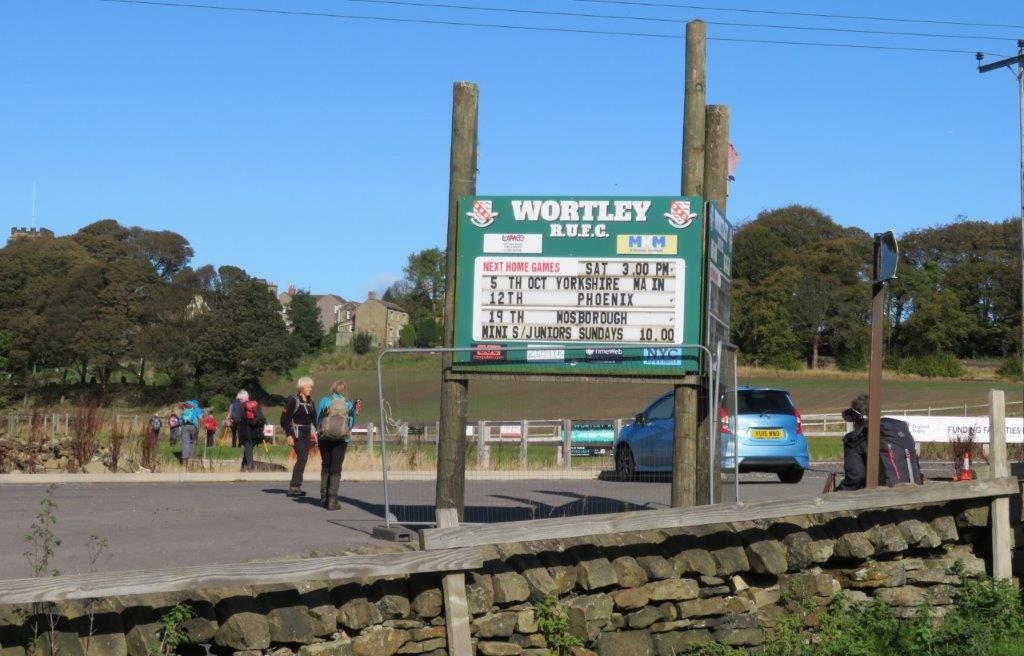 Wortley Rugby Football Club - Wortley behind at top, with part of church tower visible above trees to left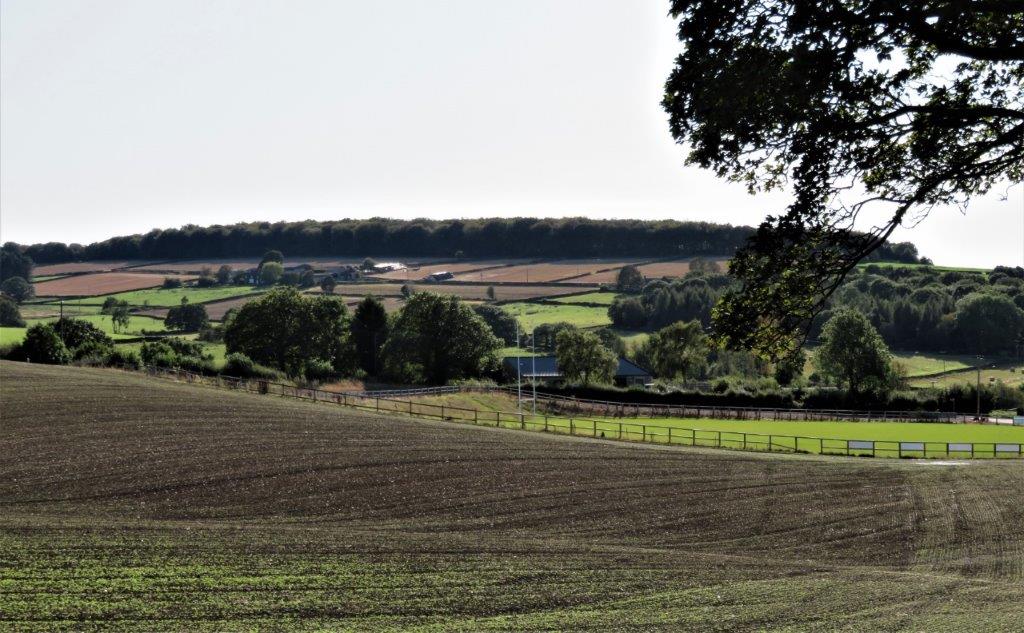 looking back at the woods - The Heights - through which we walked through much earlier in the walk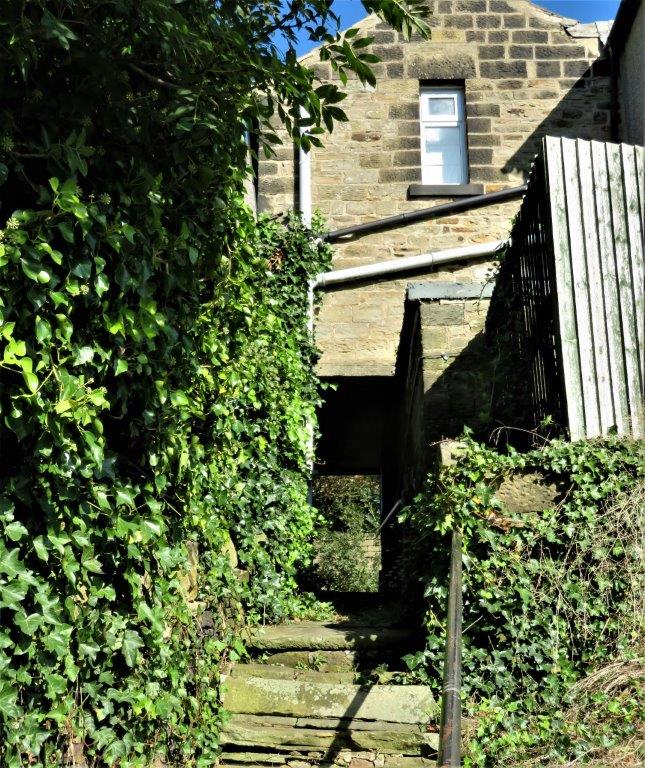 a footpath unusually enclosed between two terraced houses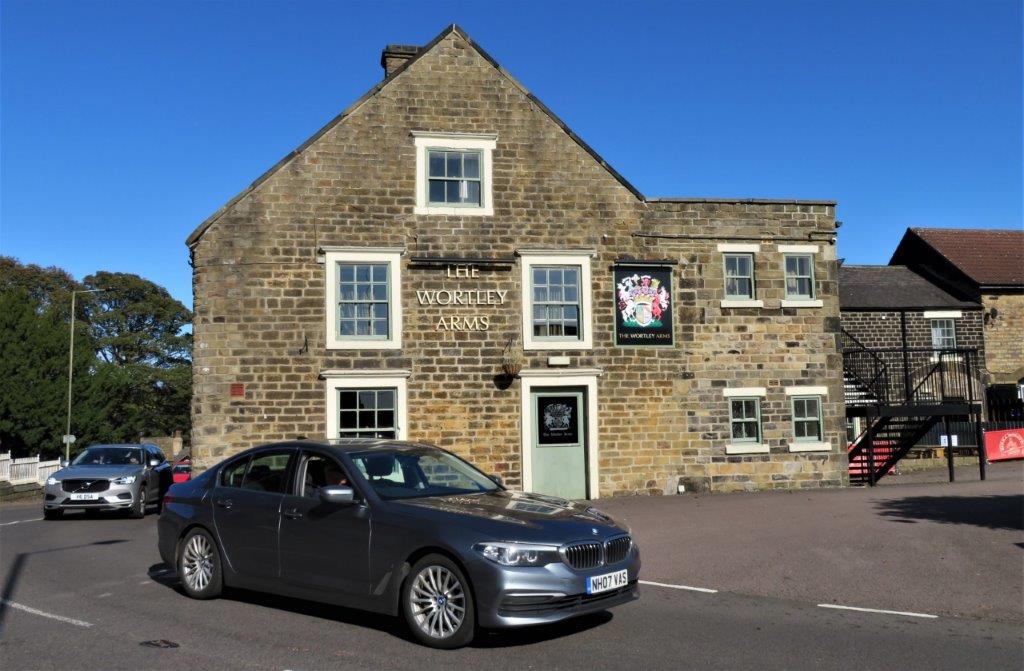 The Wortley Arms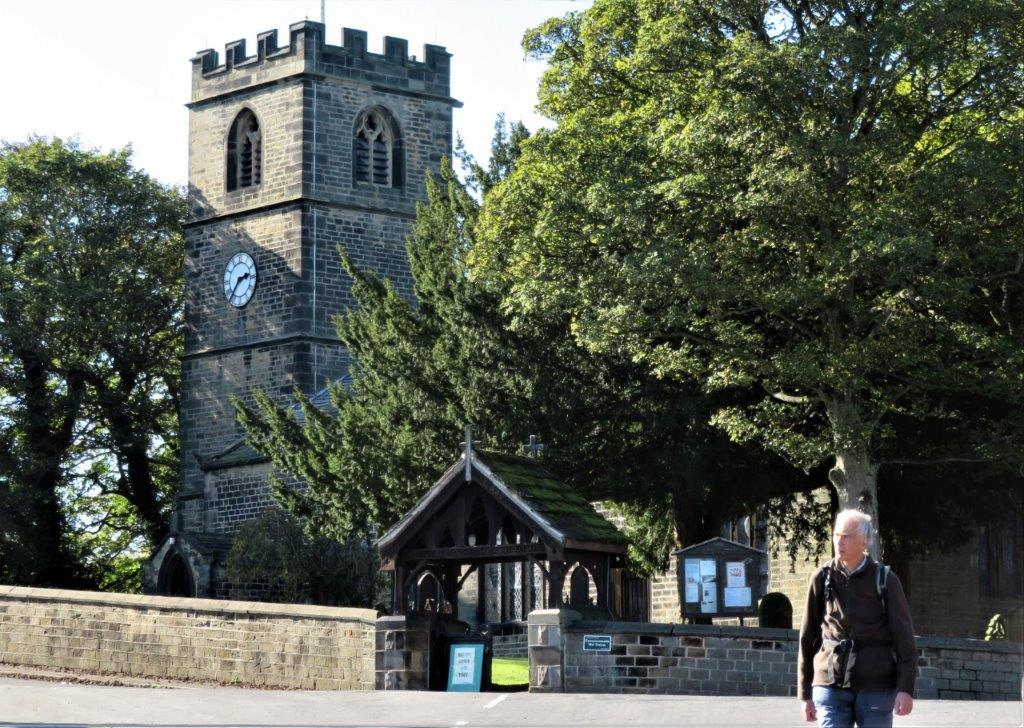 Wortleys Church - St Leonard's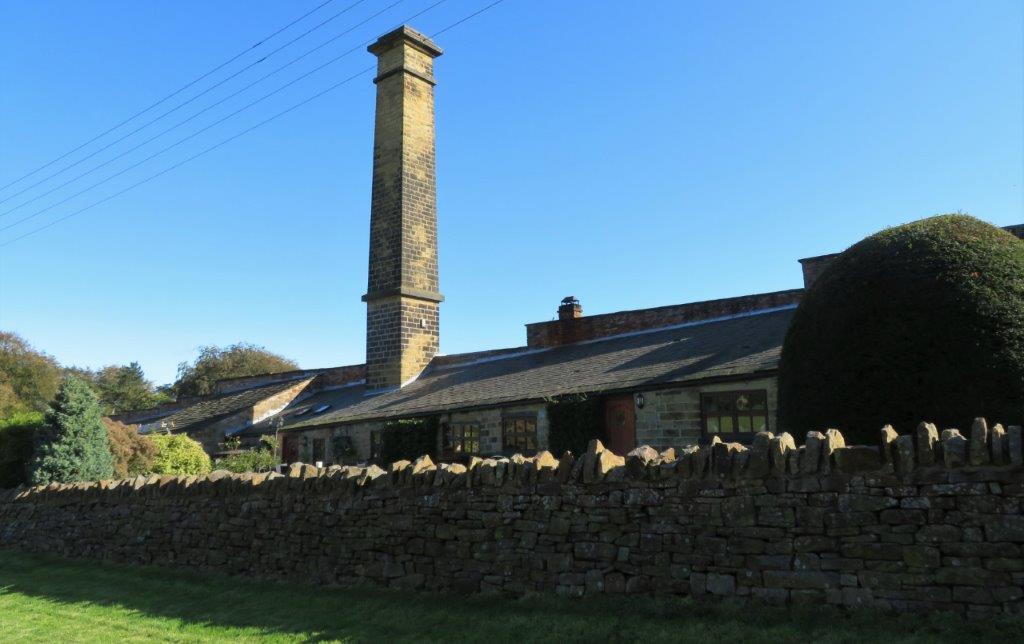 Chimney presumably once used for producing hot water for Wortley Hall's greenhouses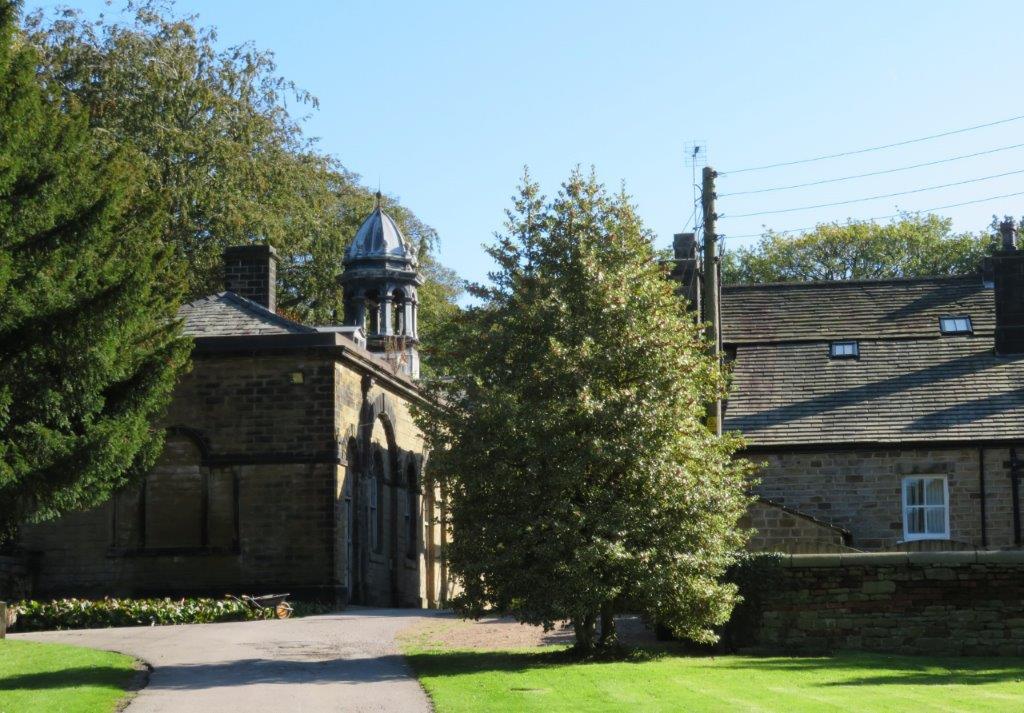 the entrance building to Wortley Halls vegetable gardens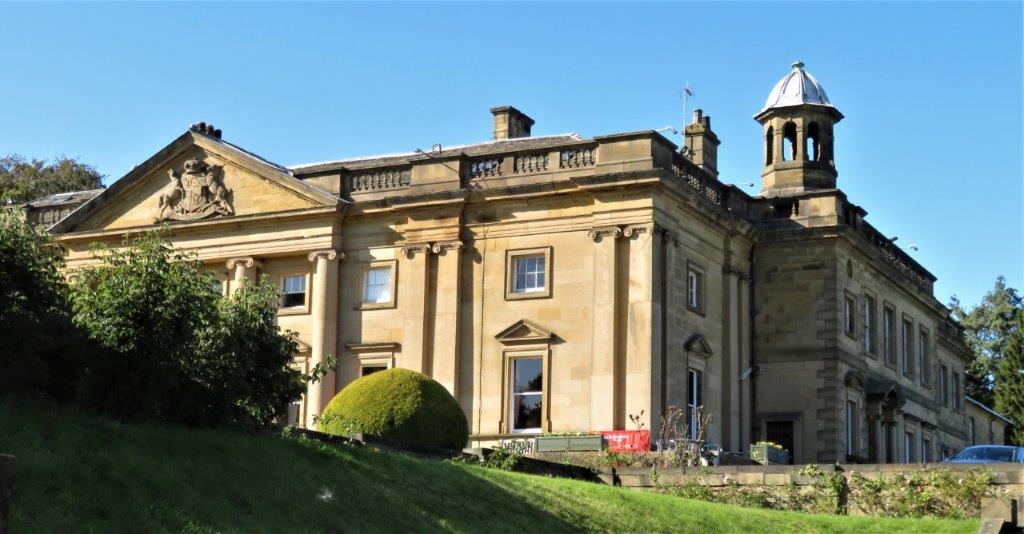 Wortley Hall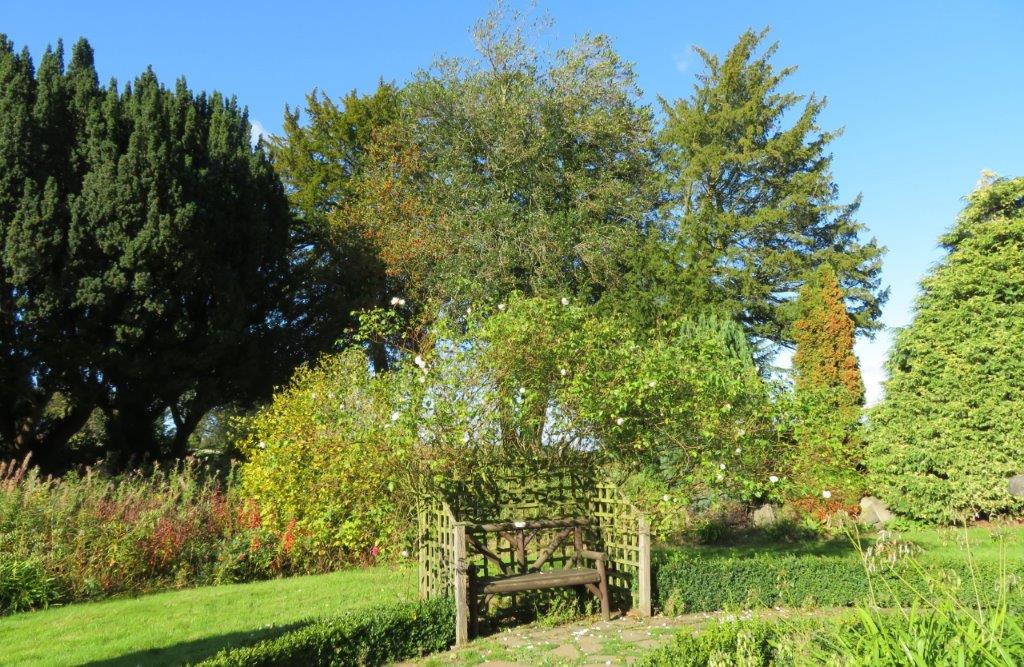 we had lunch near this pleasant spot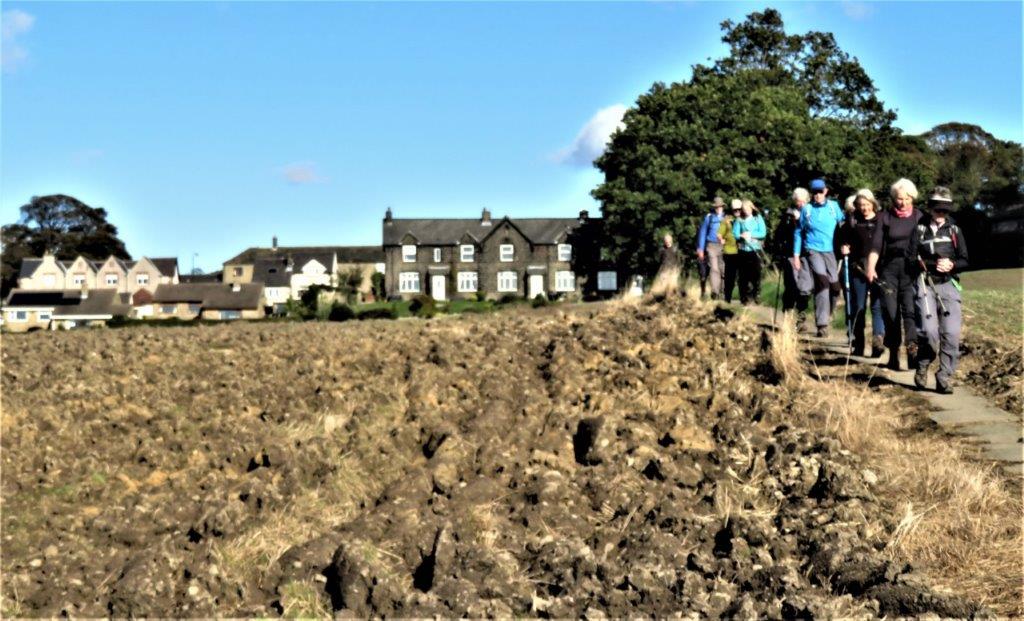 descending from Wortley's church toward (but just short of) Finkle Street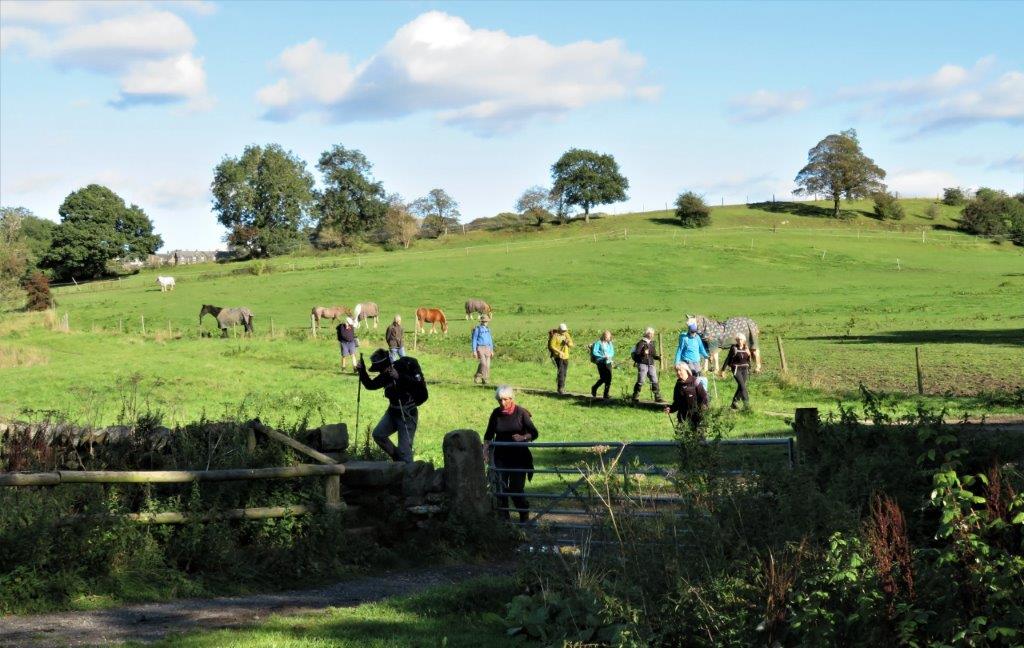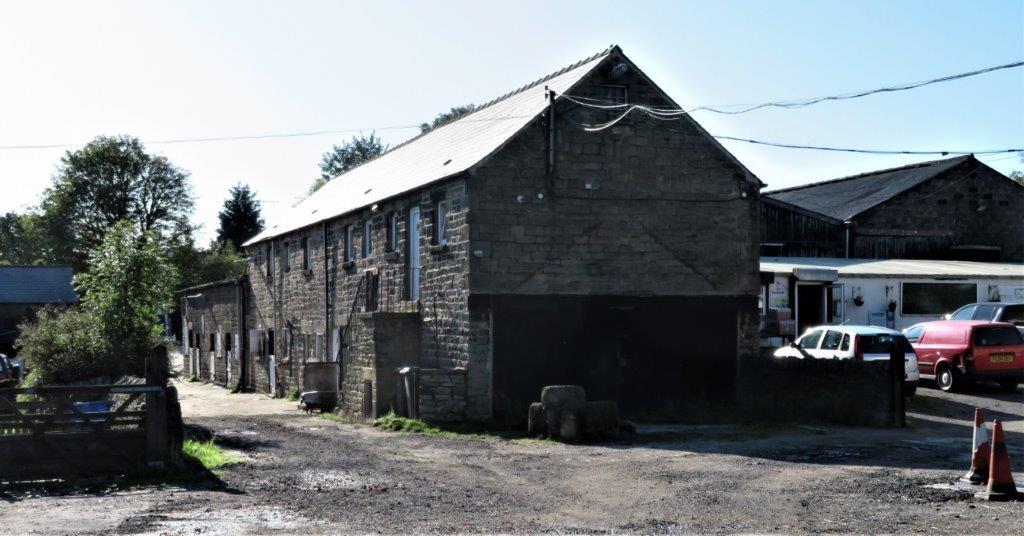 path toward Trans Pennine Trail / Upper Don Trail passed these buildings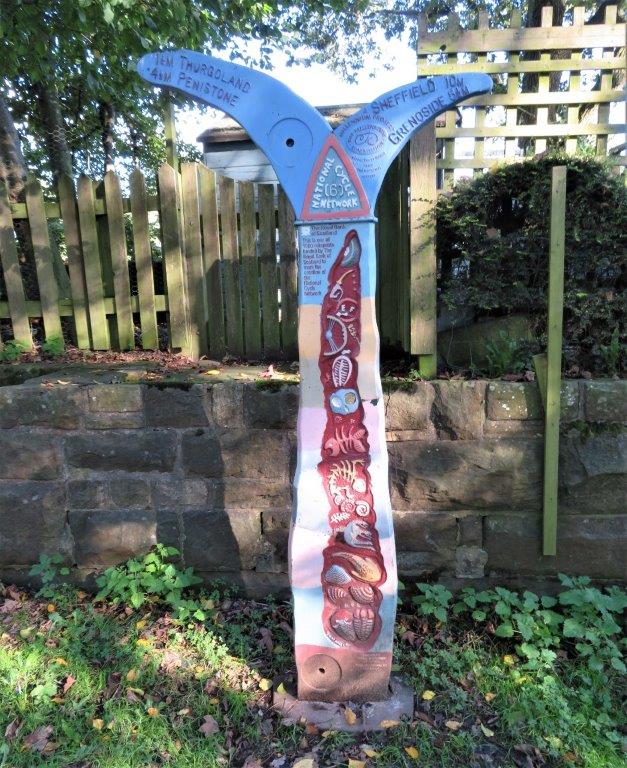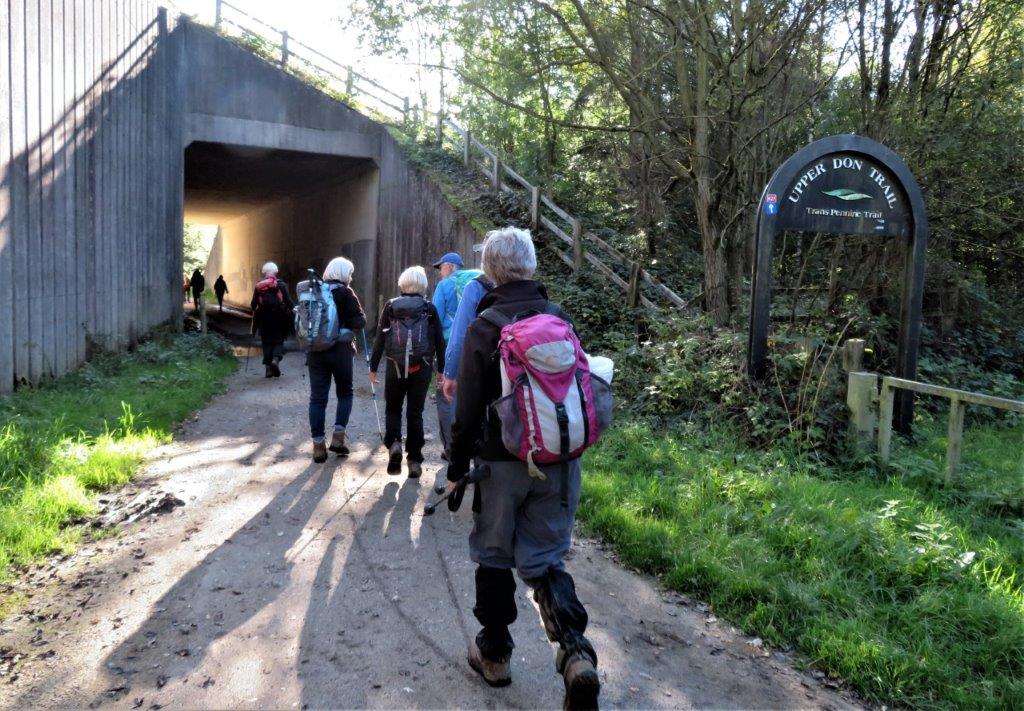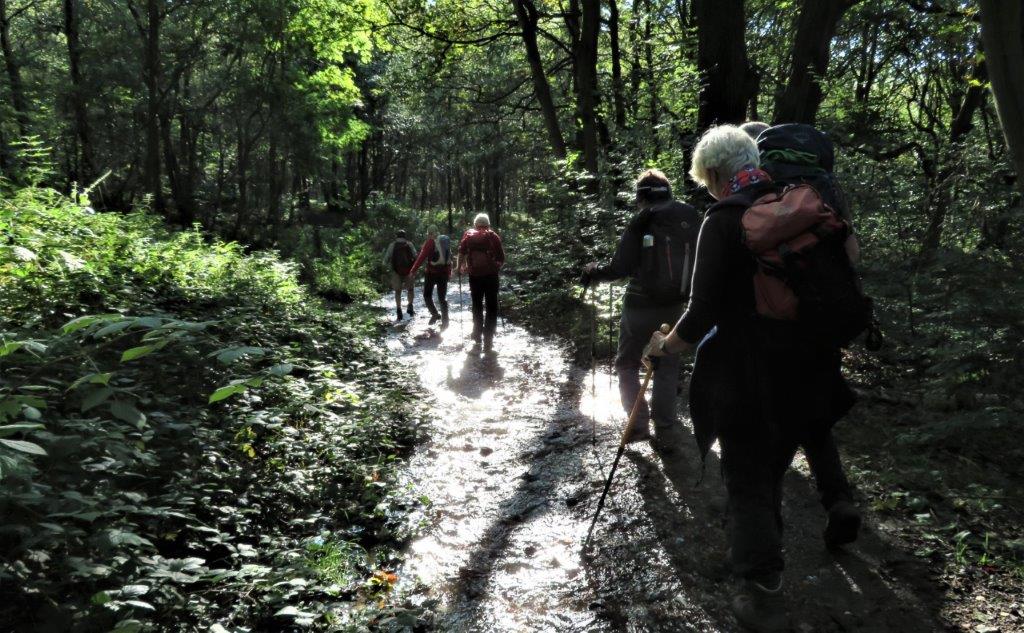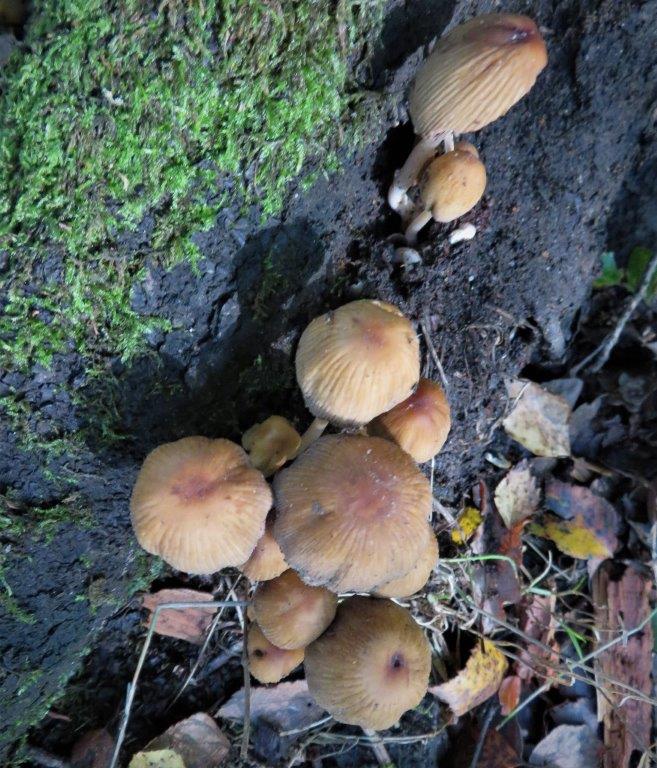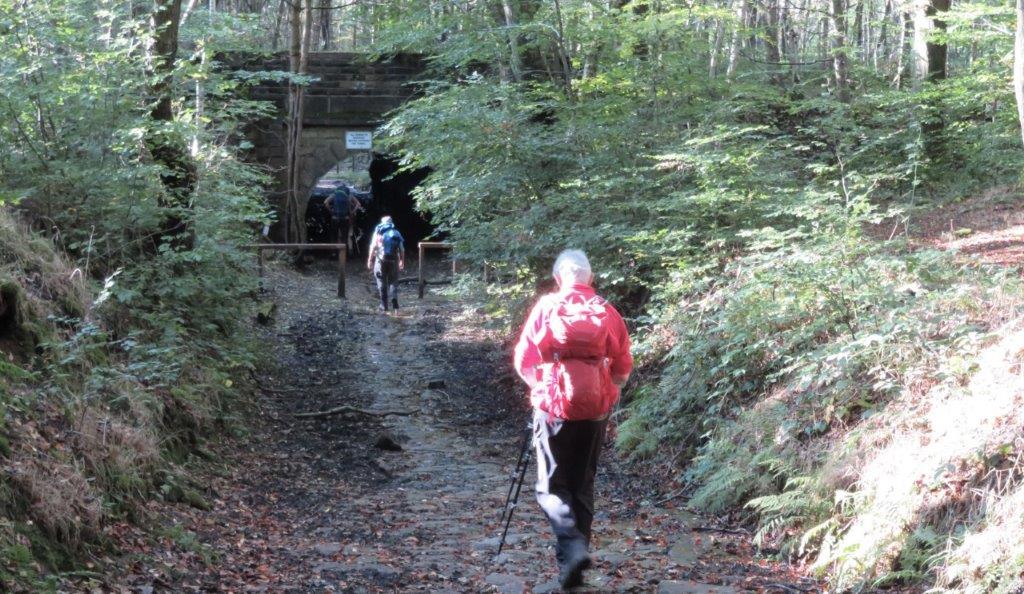 returning through the rail tunnels
homepage - Daywalks Index 2019 - contact me at