homepage - Daywalks Index 2019 - contact me at

2019.09.18 Millers Dale - Old Railway Station at SK139732, ~W on Monsal Trail, before viaduct over River Wye at SK130732 descend on FP to River in Chee Dale, Westward following River to cross A6 Road at SK102725, FP ~SSW (on Eastside of Topley Pike Quarry), pass Churn Hole (unseen by us) then Burrs Farm on to and across Old Coalpit Lane SK108706, ~ESE to Chelmorton SK115702, Road ~ESE / ~S / ~SE to join rd running ~E, at ~SK120696 take FP ~ESE past Townhead Farm & then below later joining Flagg main road ~SE, at junction road ~E to Townend Farm, at rd junction take ~ESE branch for ~100m, FP ~E (with short road section) to & thru Sheldon, at Lower Farm ~SK178688 FP ~NE / ~E to River Wye & minor rd from Kirk Dale, join & follow A6 ~E (bypassing Ashford in the Water)* to FP at SK200695 ~E then ~SE following but away from the River Wye, rejoin the A6 at SK209691, follow A6 ~E / SSE into Bakewell - (* if time permits go thru Ashford) - leader Andrew Irwin - Wednesday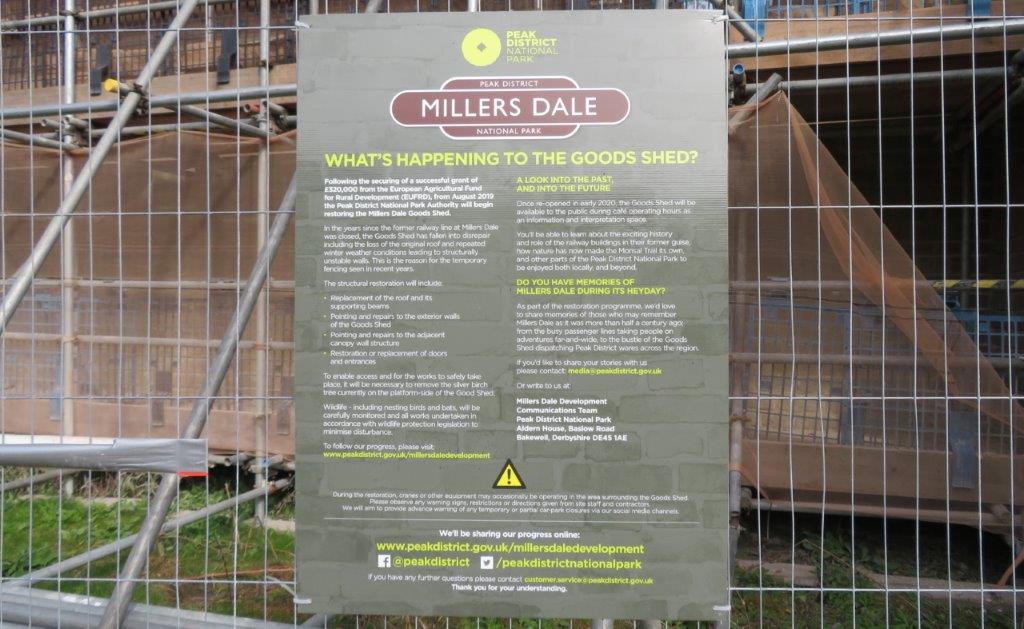 Work on Goods Shed - to be rebuilt / refurbished largely as a centre giving the history of the railway here. Note funding by the European Agricultural Fund for Rural Developement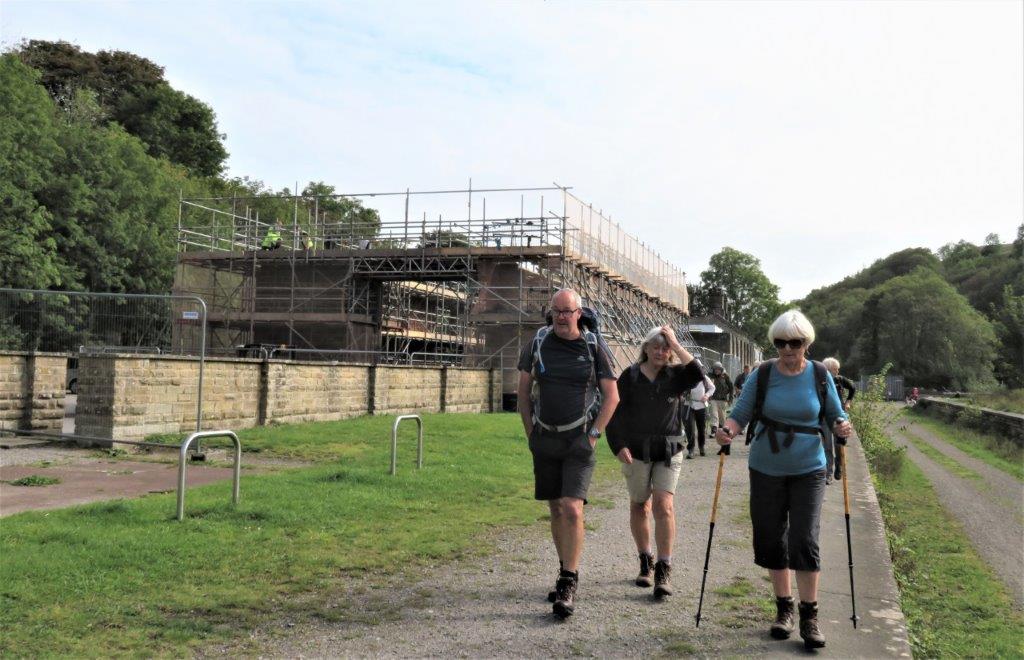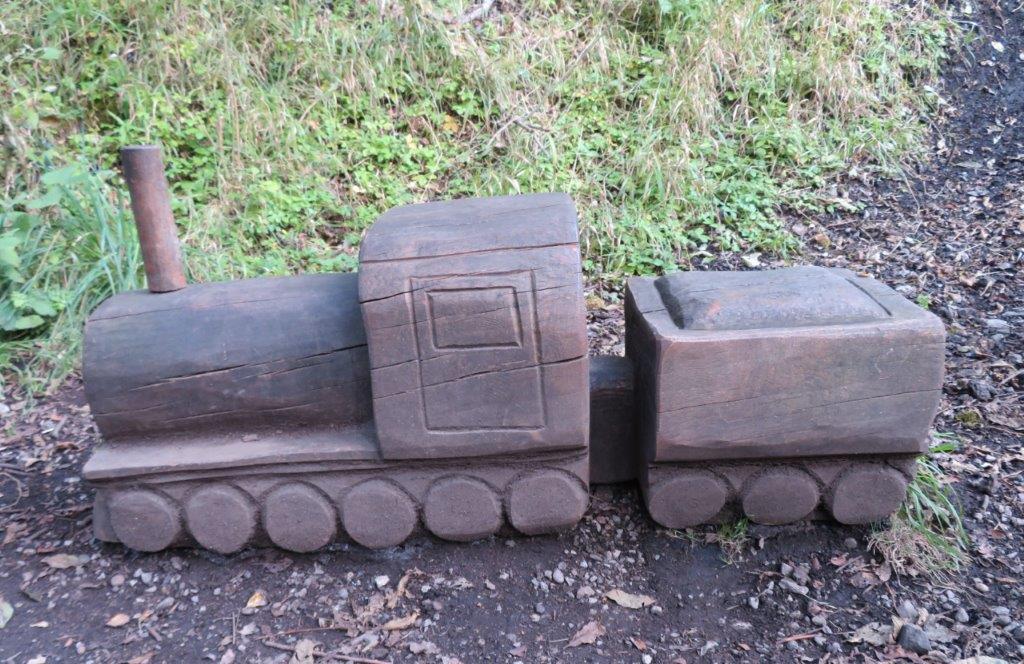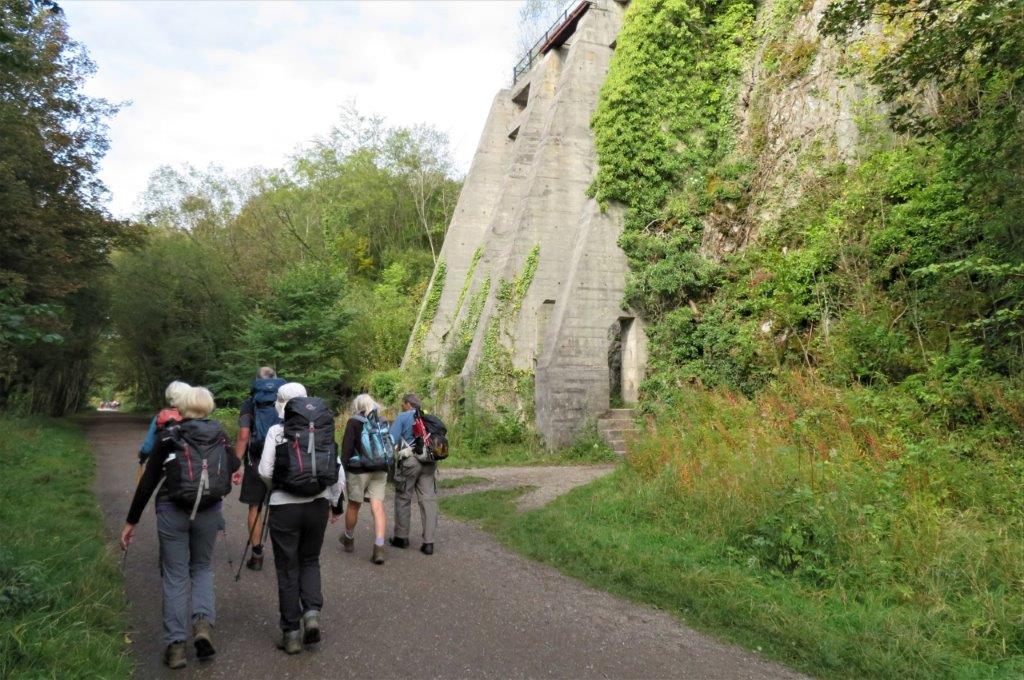 East Buxton Lime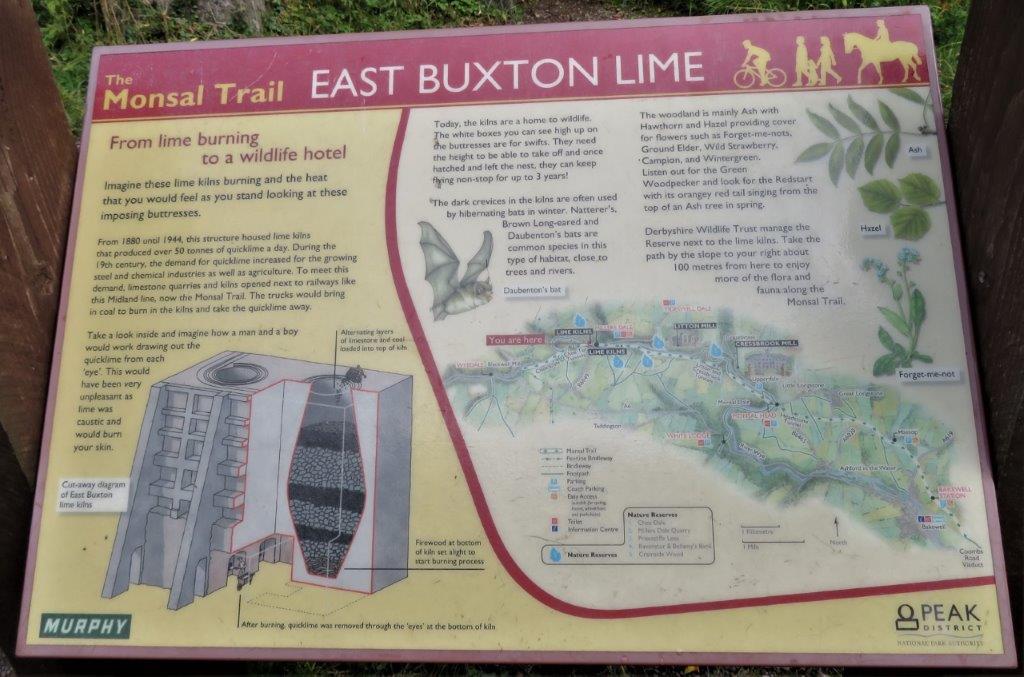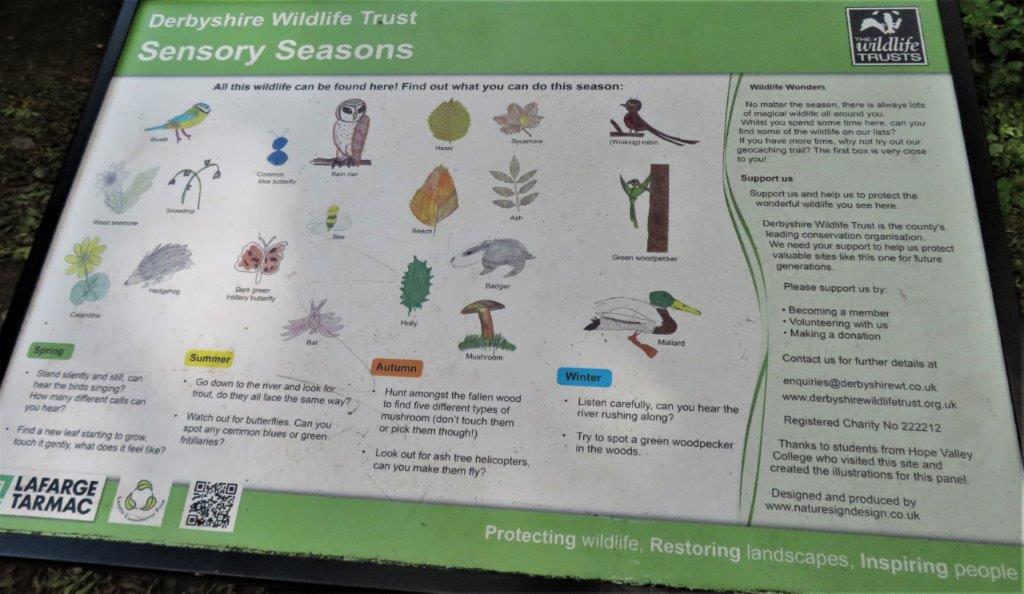 Sensory Seasons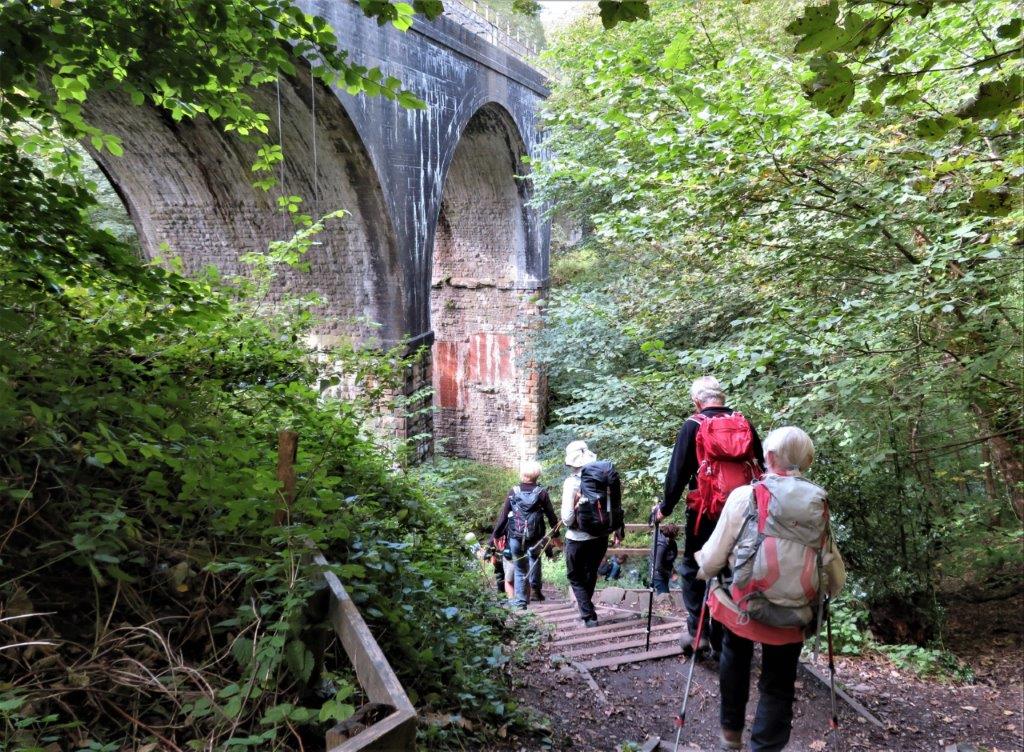 descending from the Monsal Trail down to the River Wye in Chee Dale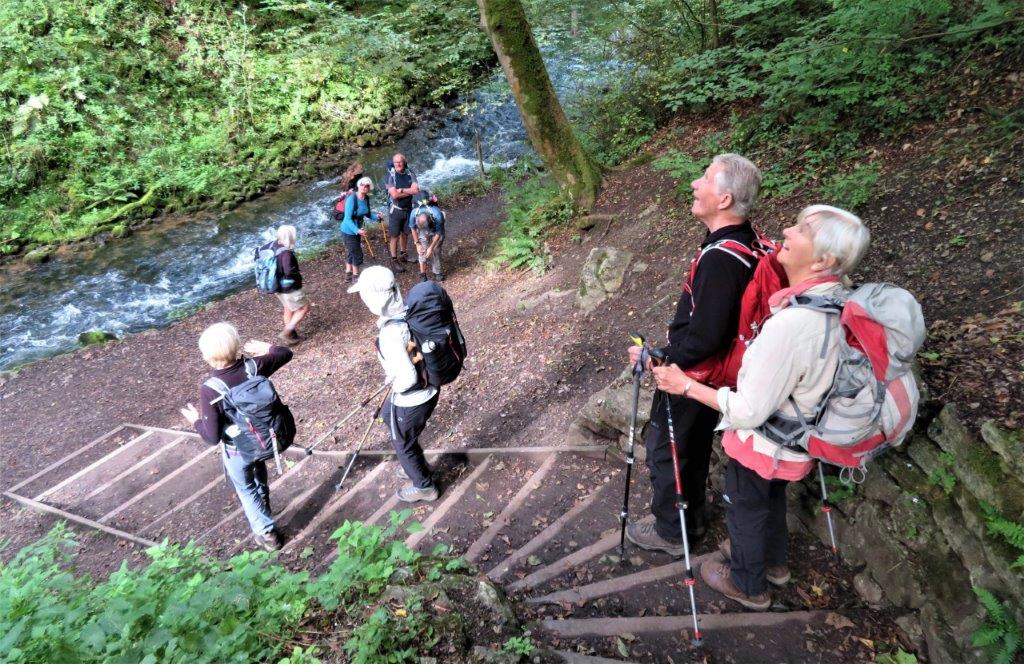 group looking to top of viaduct where school children under supervision were preparing to abseil down to the river bank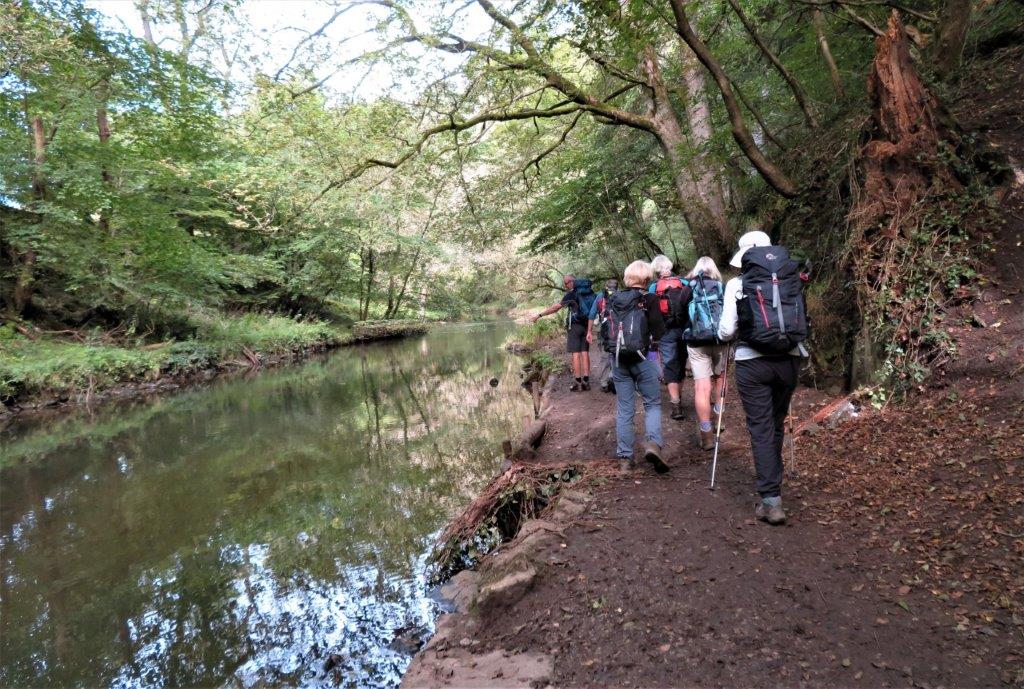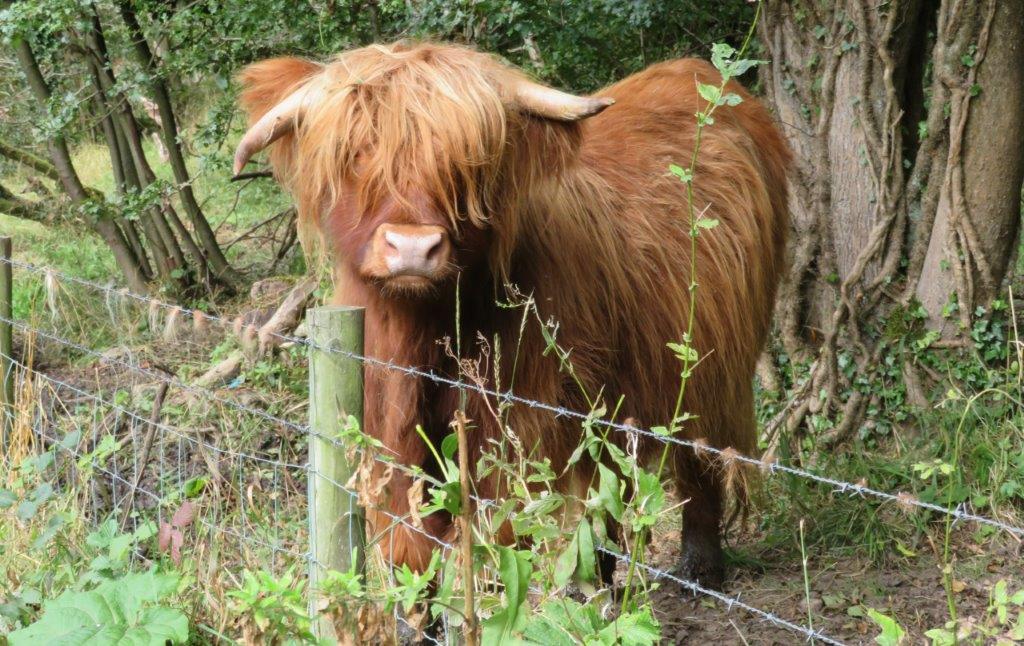 Highland Cattle in Chee Dale Nature Reserve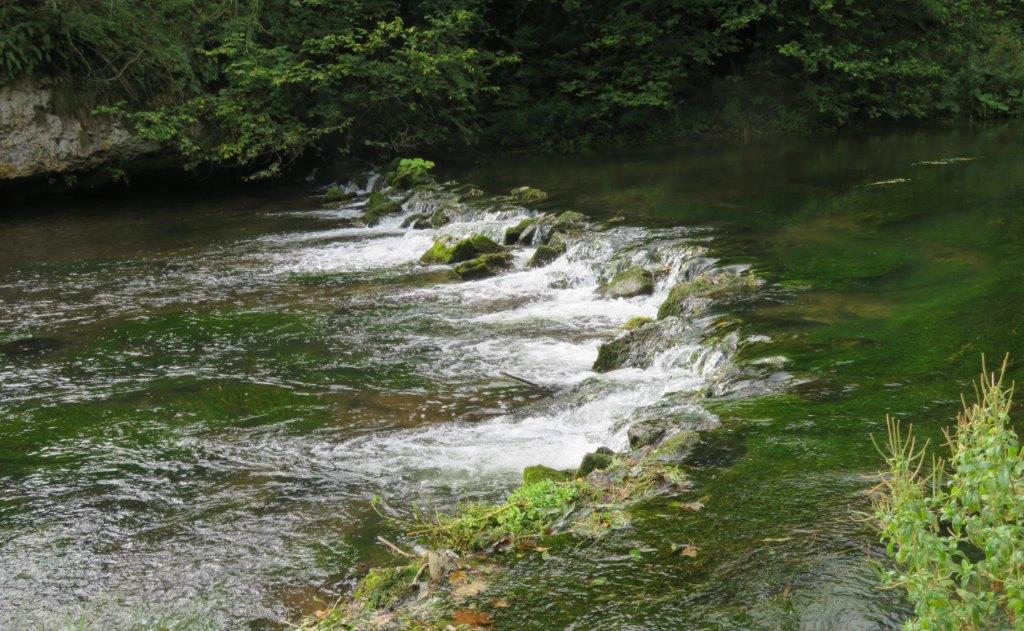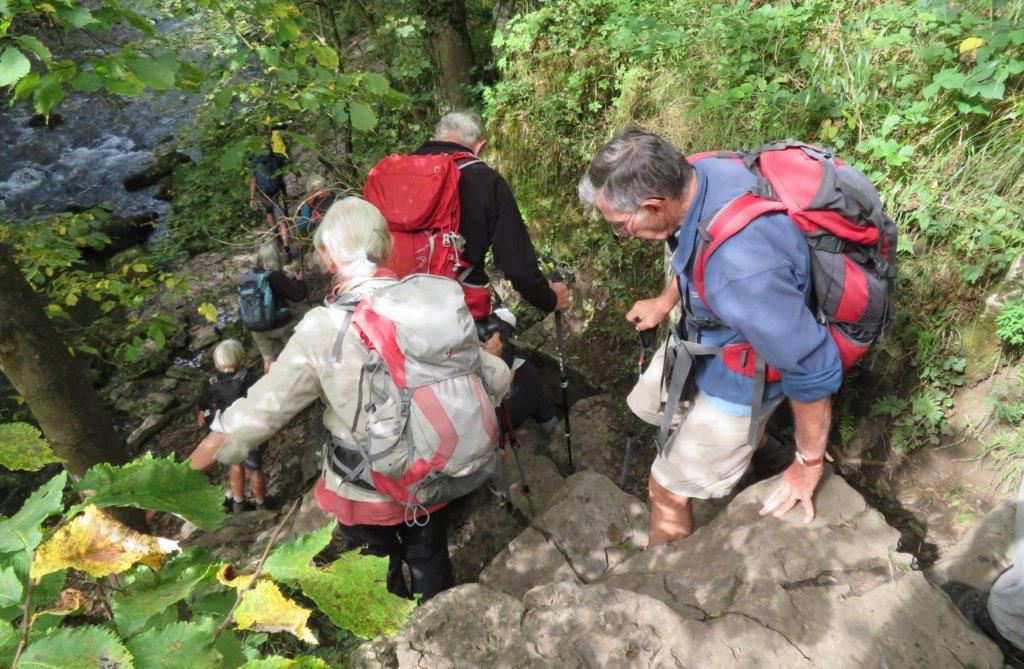 Descending carefully down rocky limestone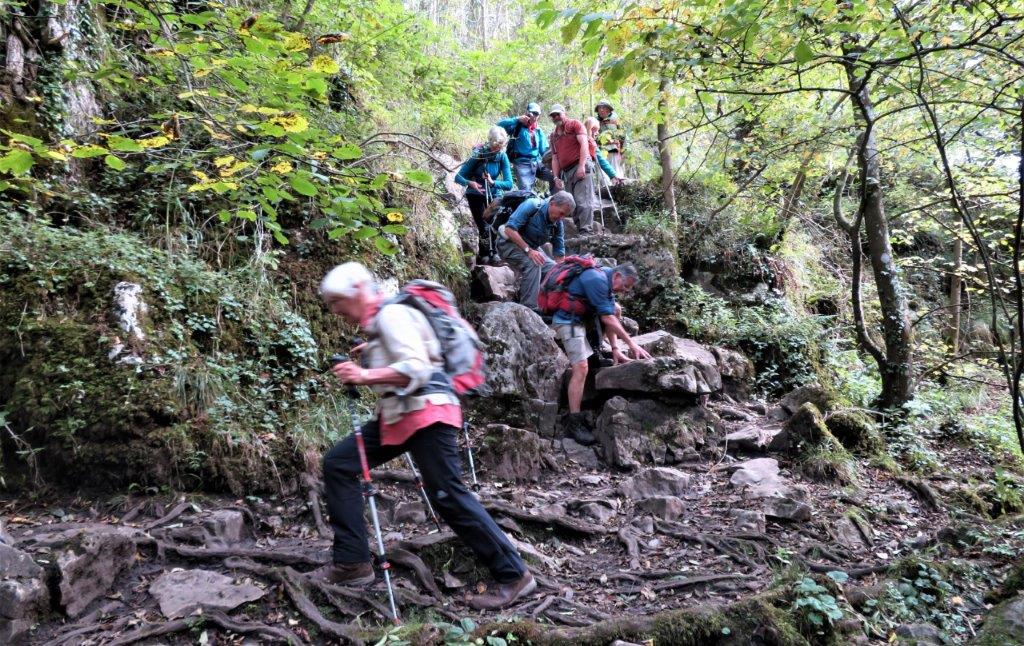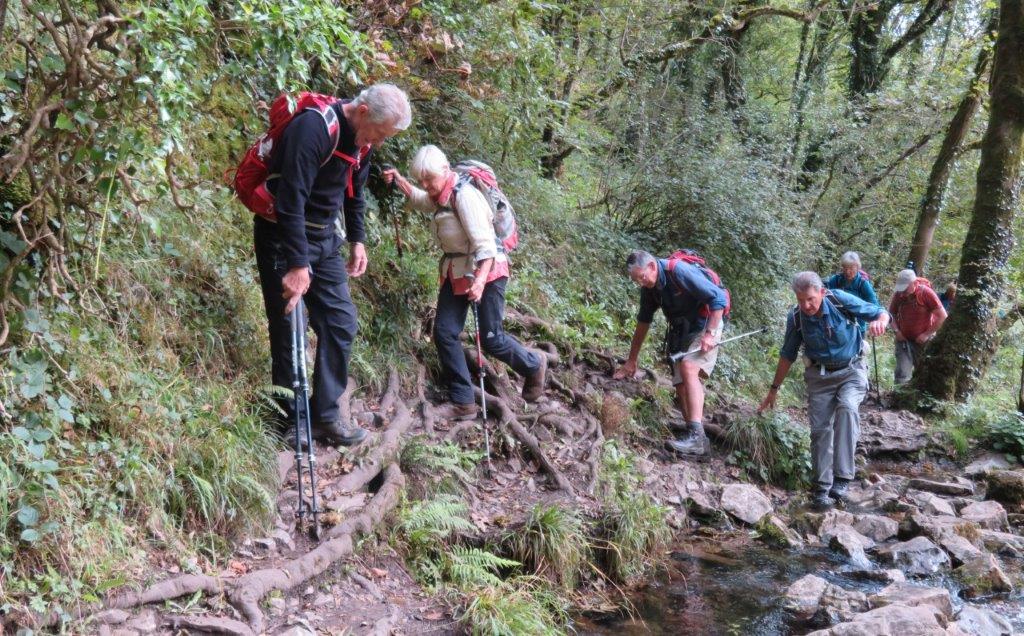 traversing on slippery roots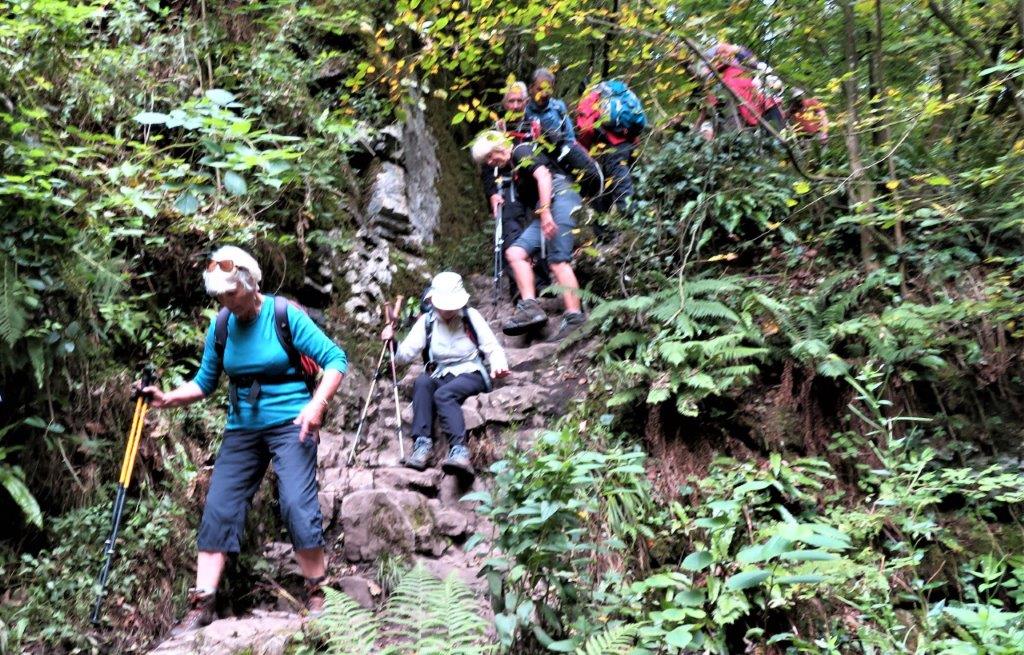 a further rocky section with smooth polished limestone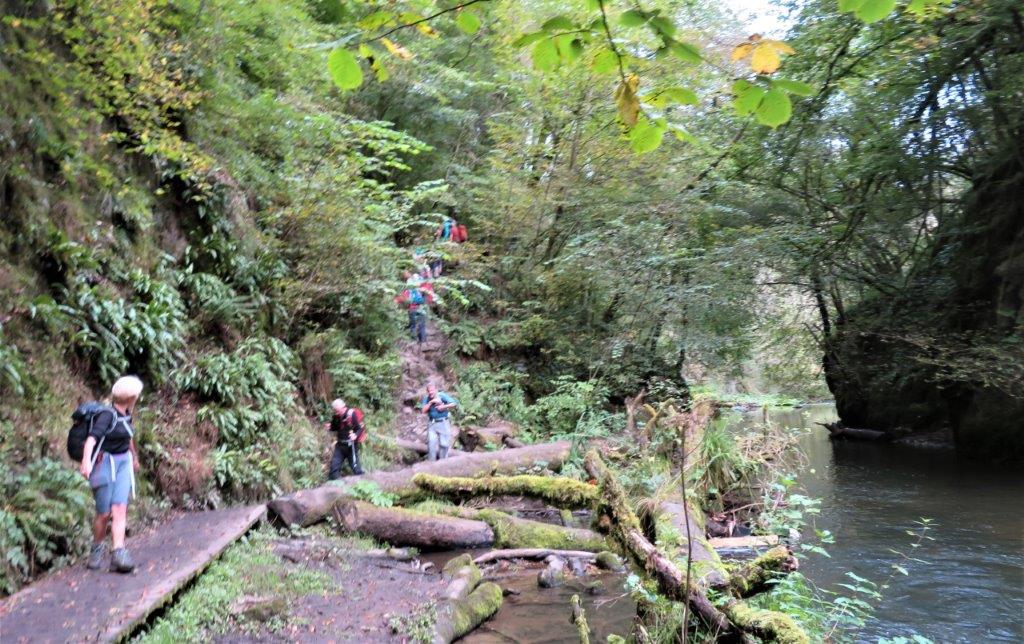 some boarded passageways in some sections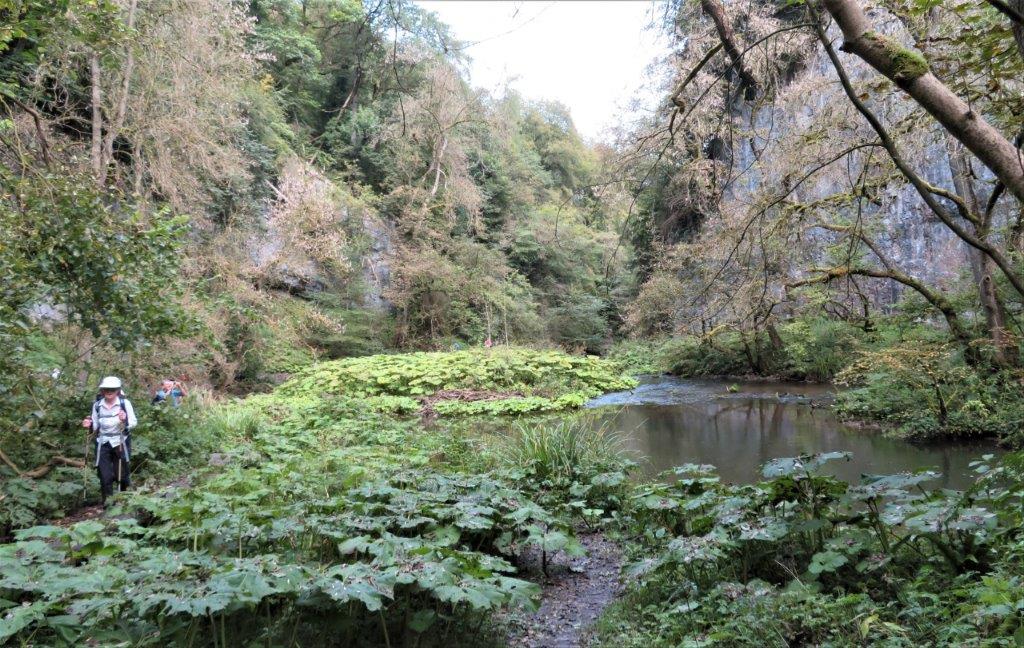 many rock climbers on the steep limestone walls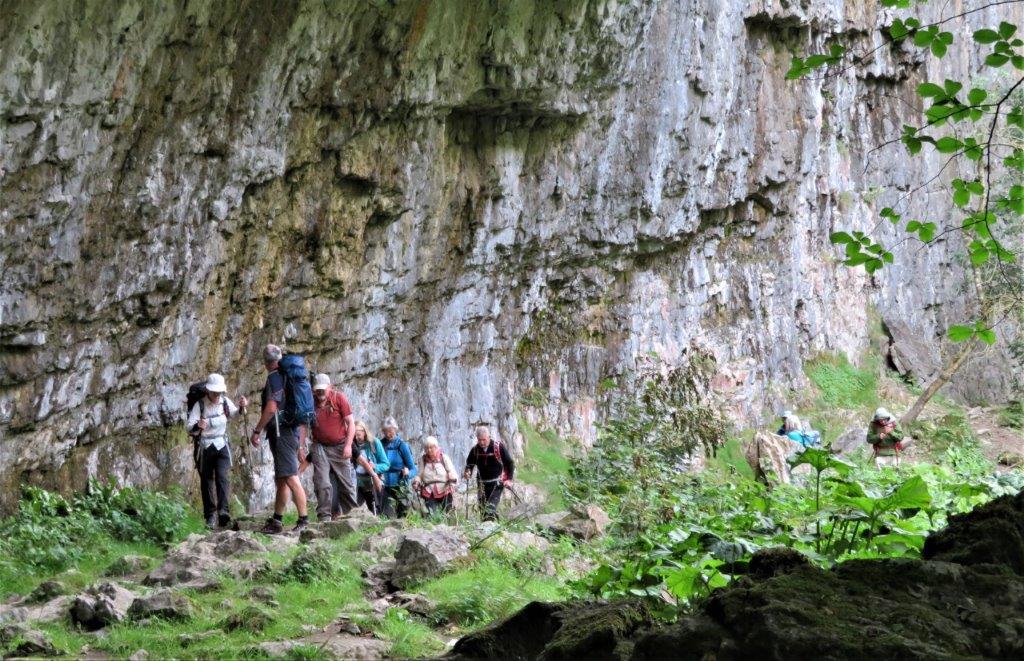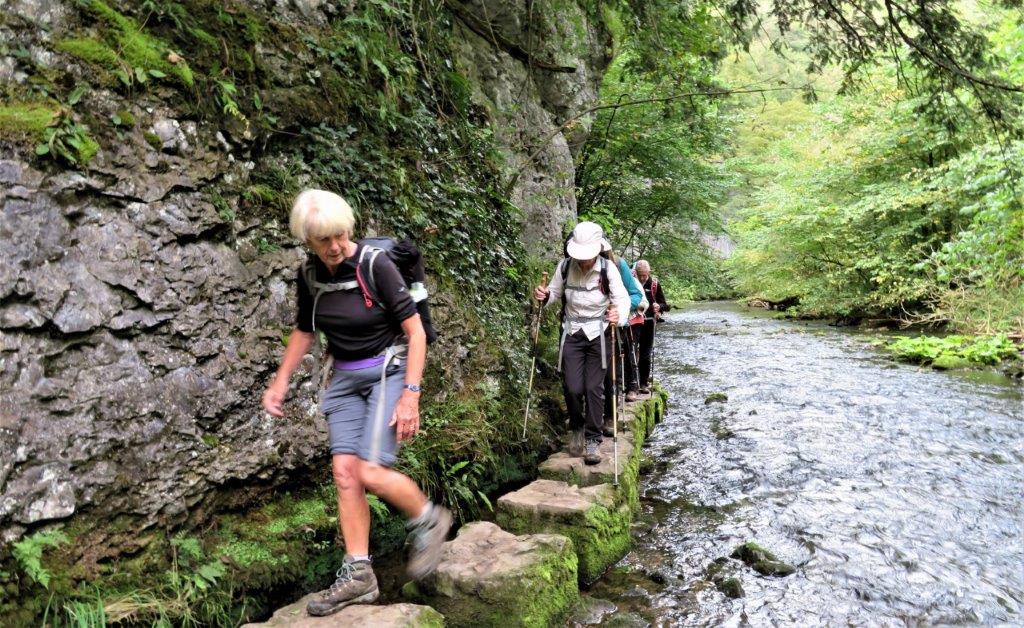 the first of two sections of stepping stones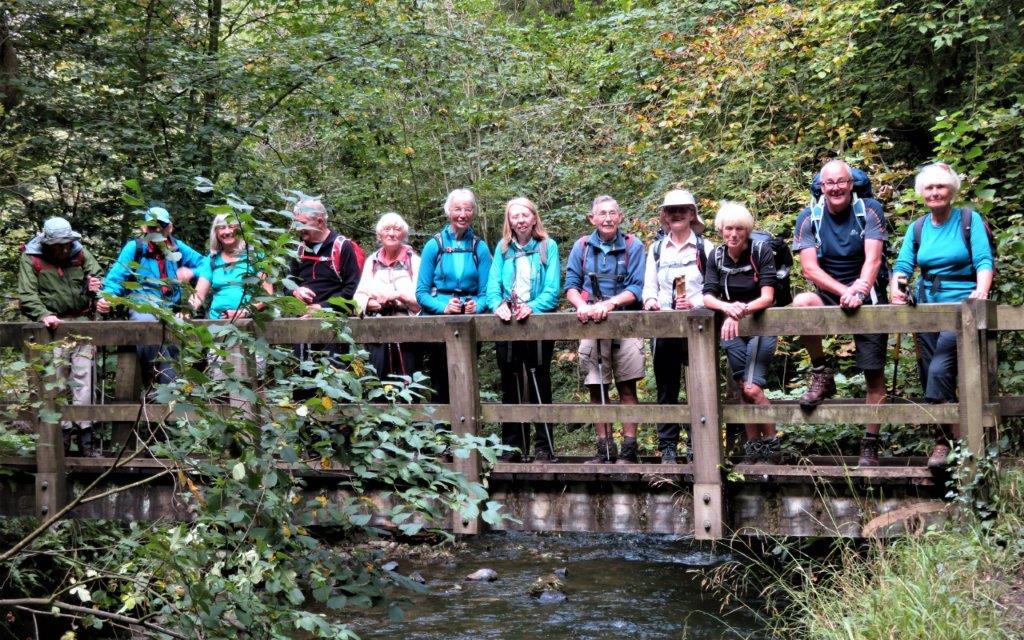 'bridge shot' - two photographers and some others not in picture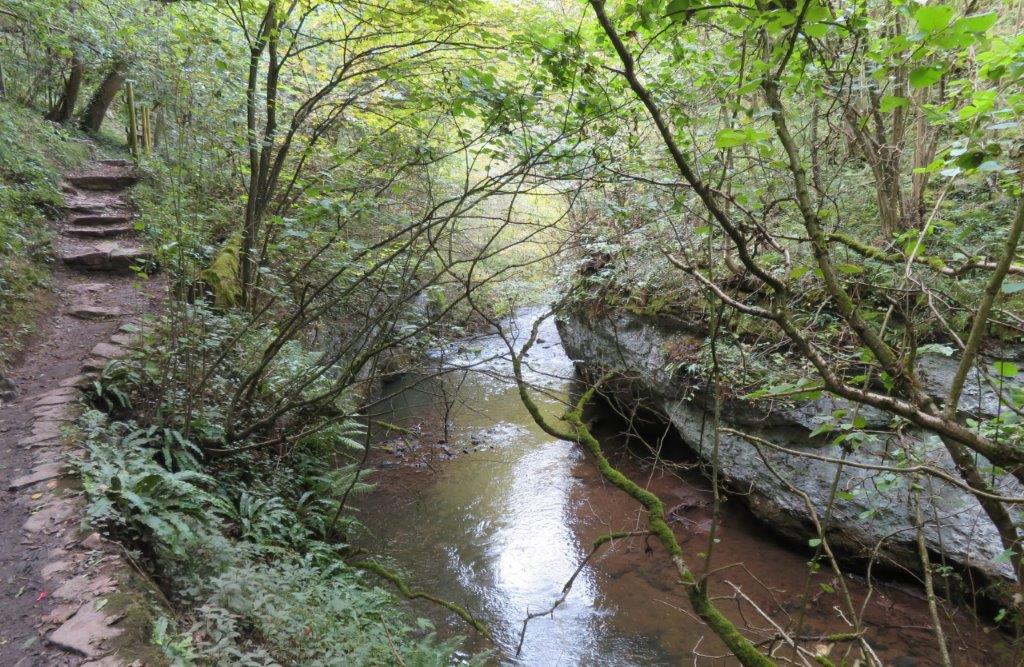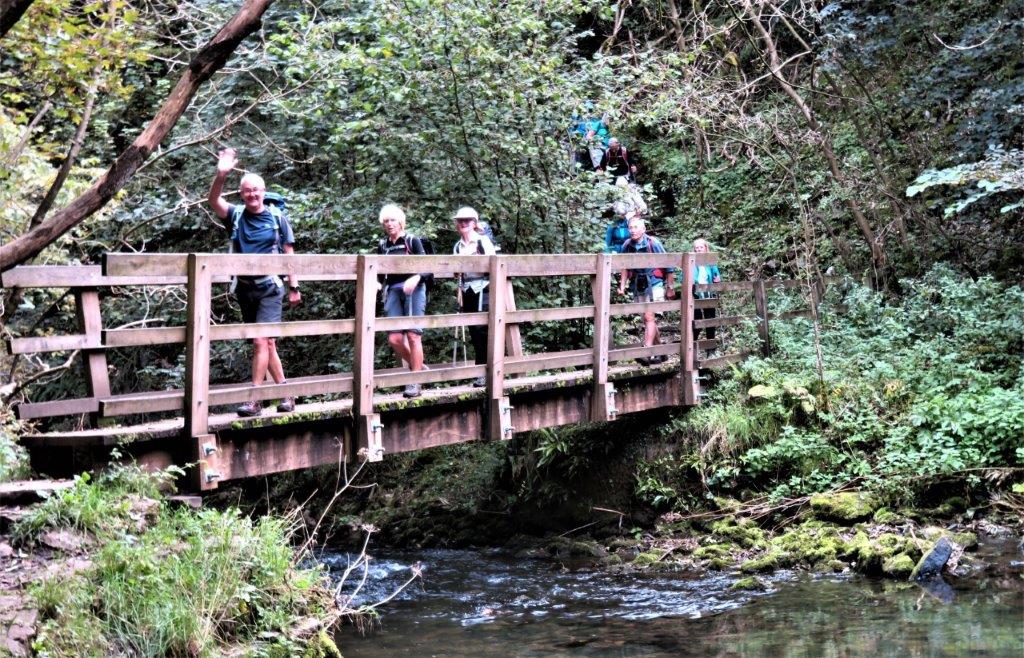 river crossed & re-crossed several times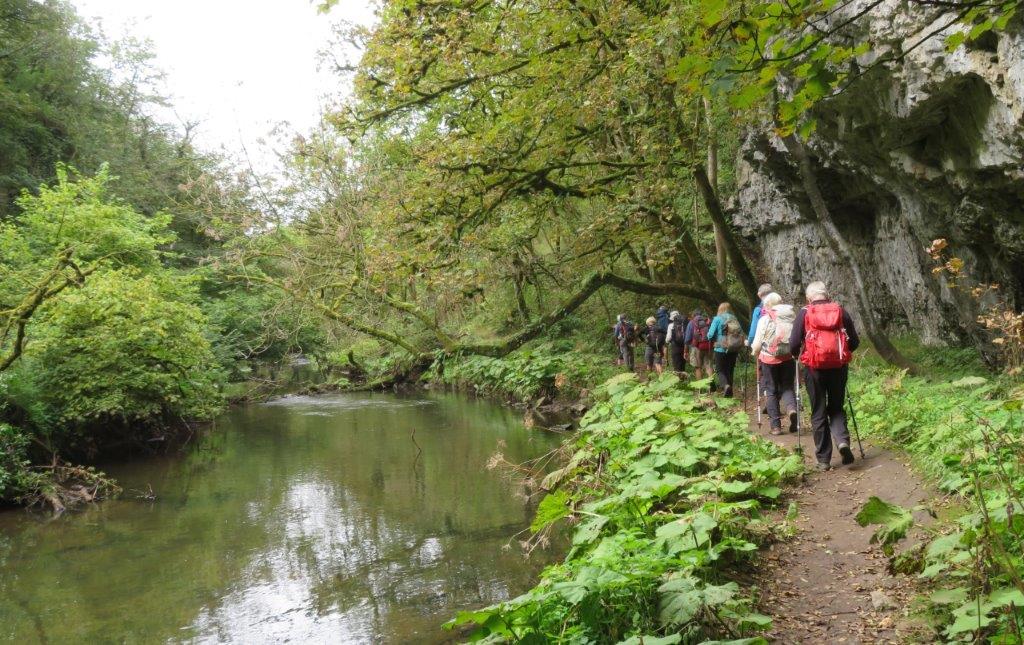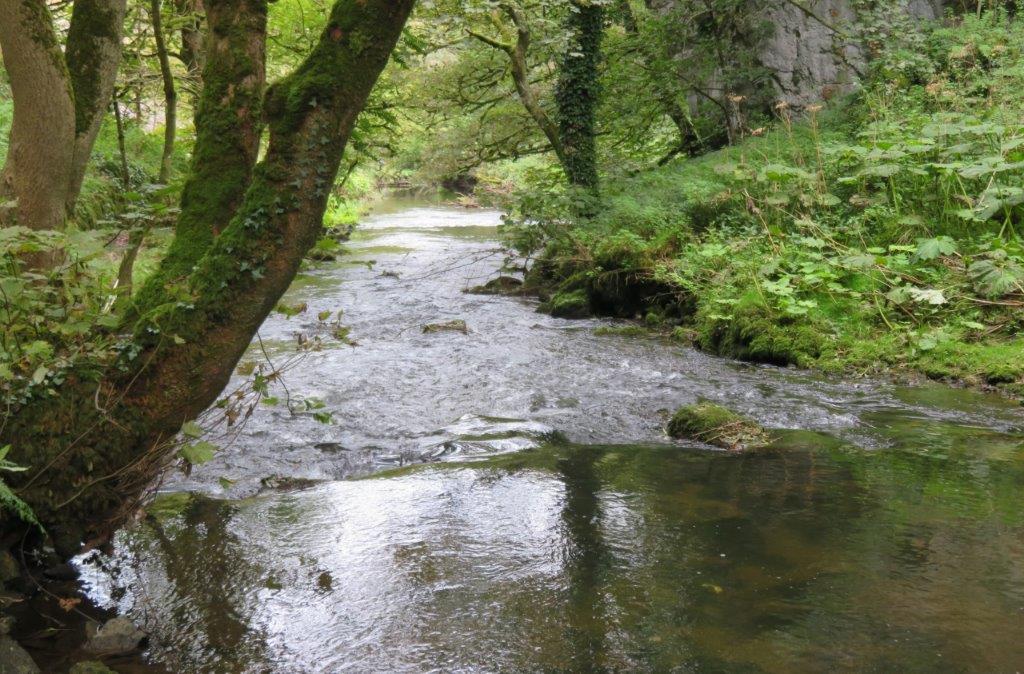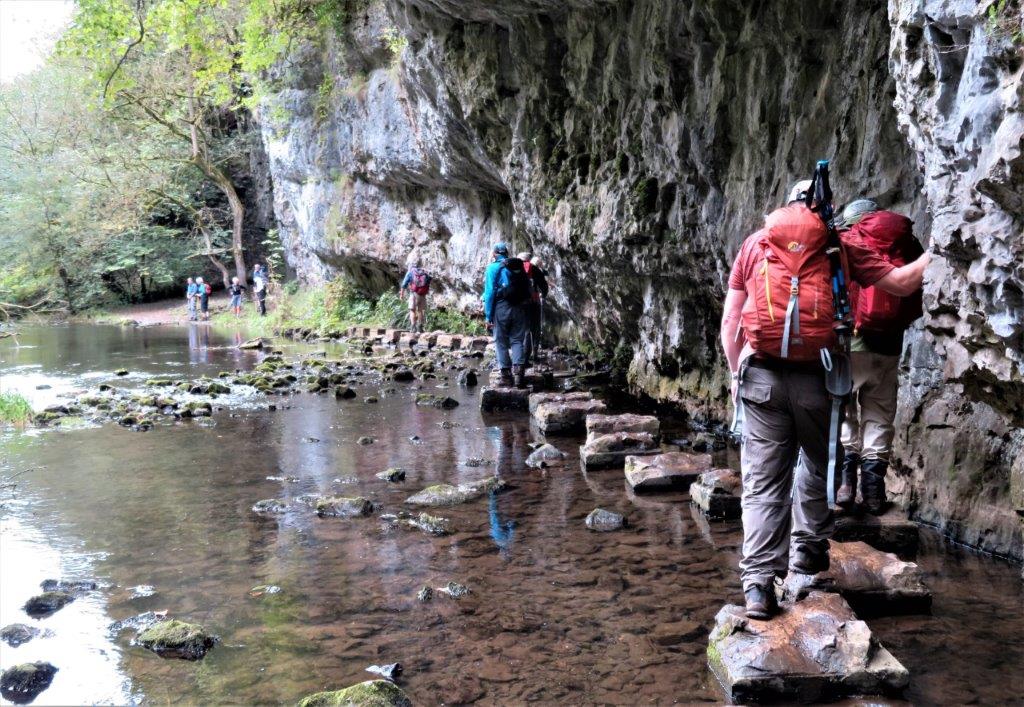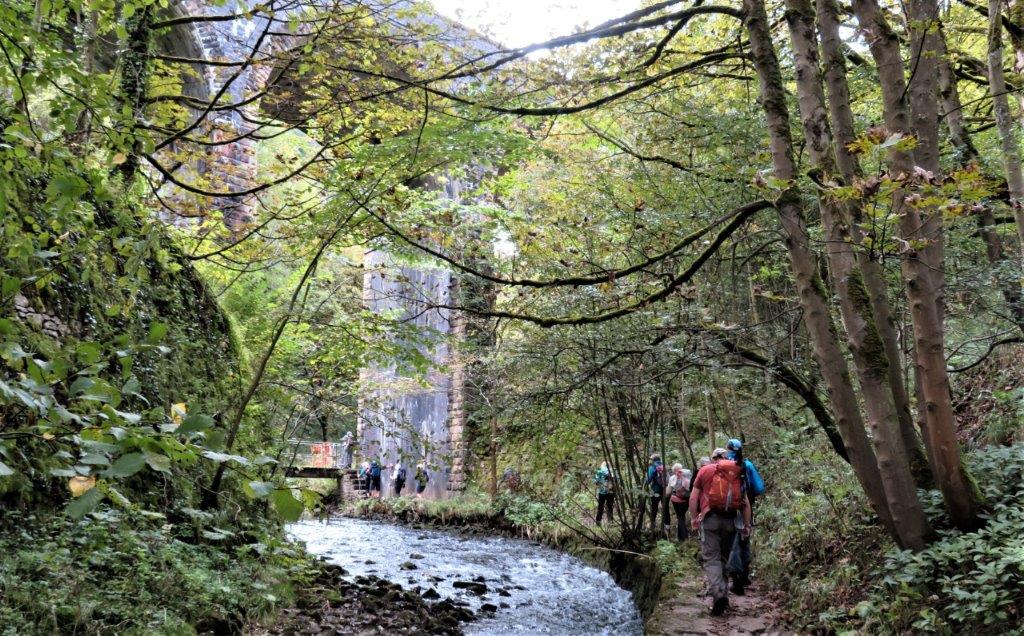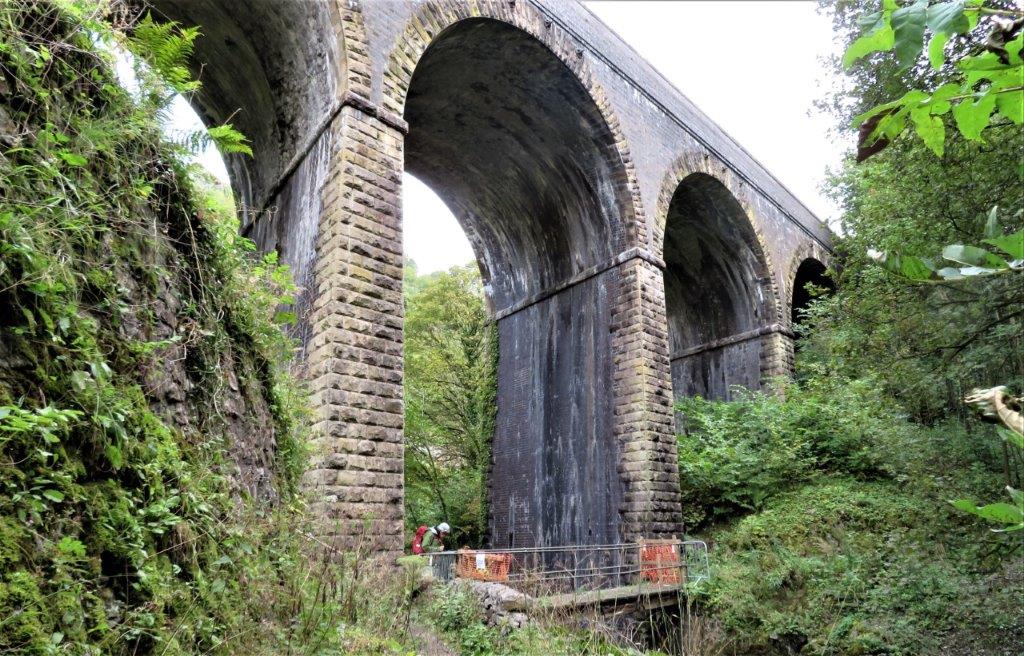 This footbridge, giving access up to the parallel Monsal Trail higher up, closed for safety reasons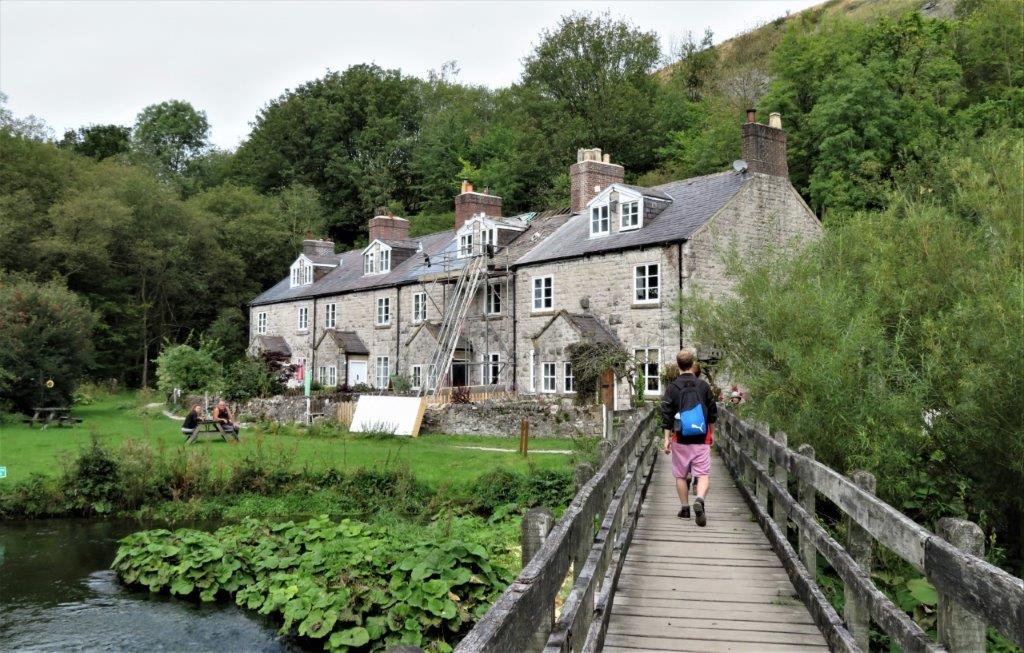 Footbridge and cottages to be crossed to Cycle Hire Shop and also access up to the Monsal Trail behind this shop. Also continues to the A6 Road near Topley Pike Quarry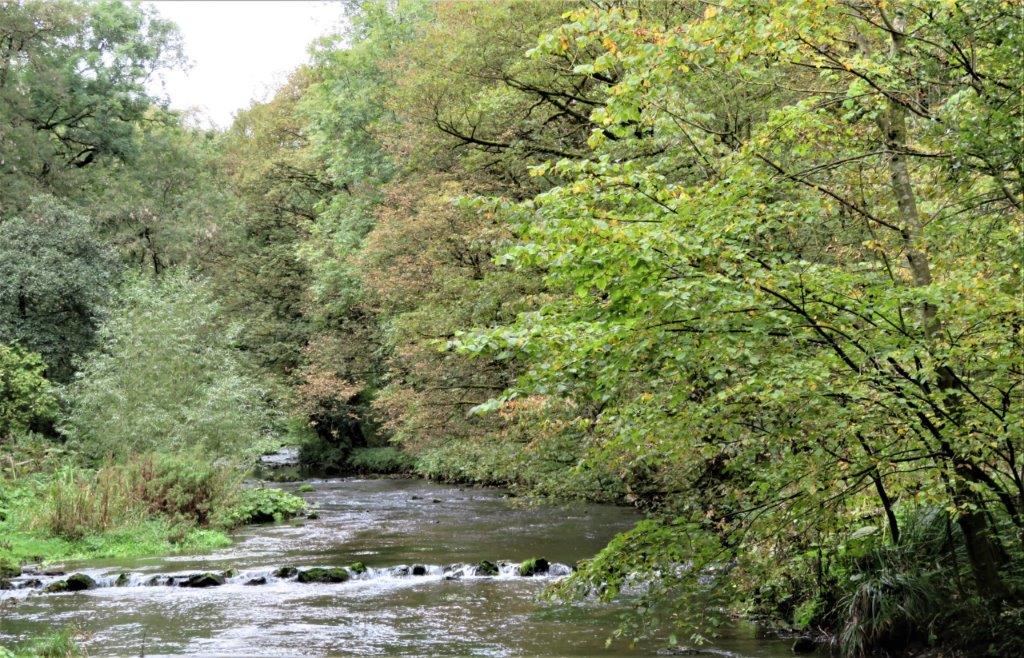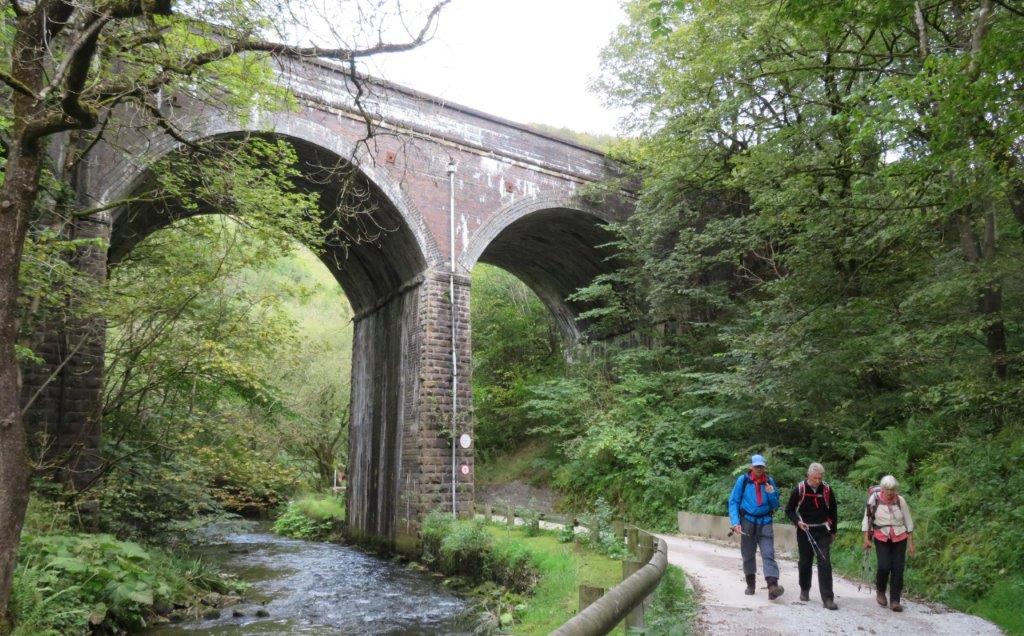 Track (used also by vehicles) to / from A6 road for cottages and cycle shop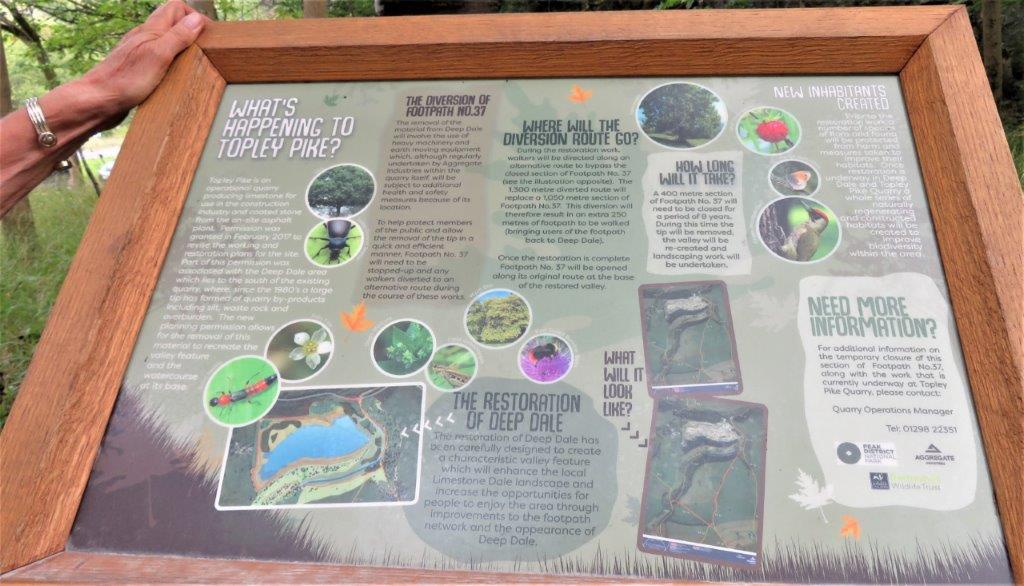 Intentions at Totley Pike? Not too sure how possible housing development here interfaces with above diversions and other works?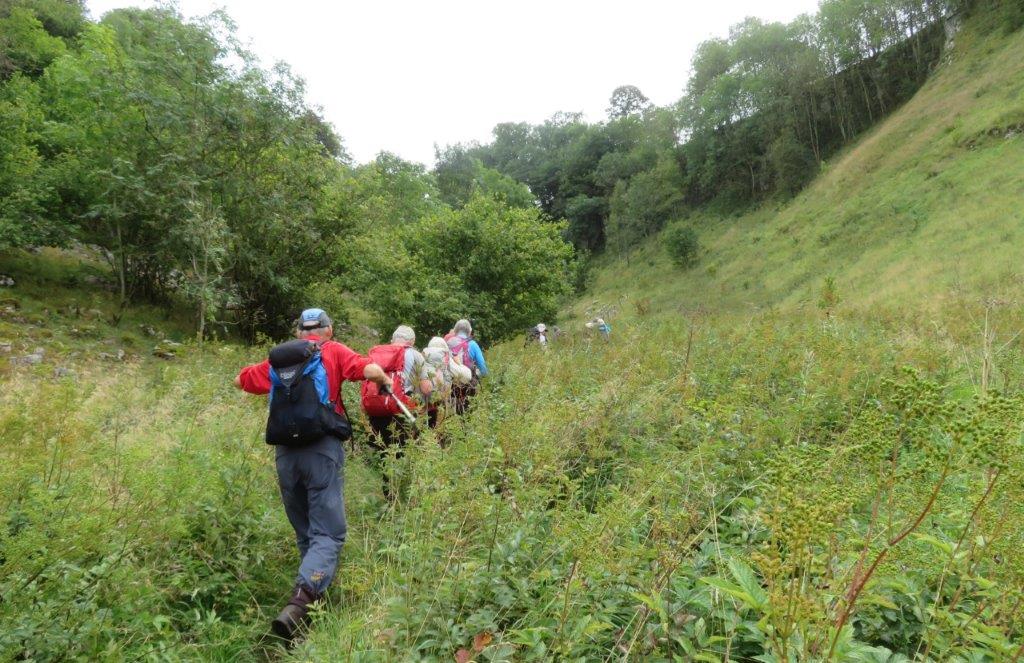 starting towards Burrs Farm & Chelmorton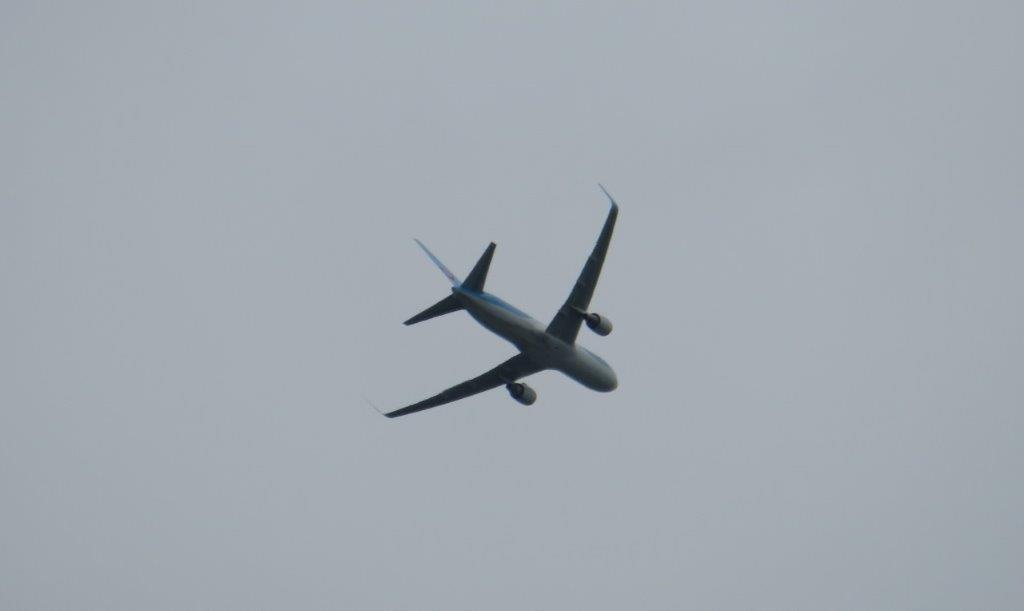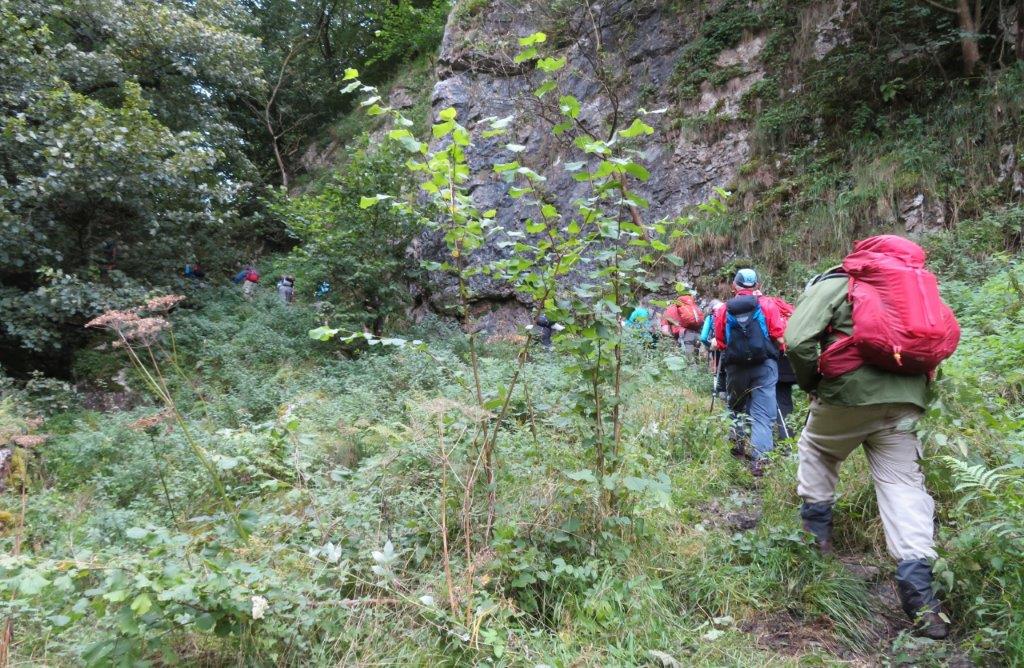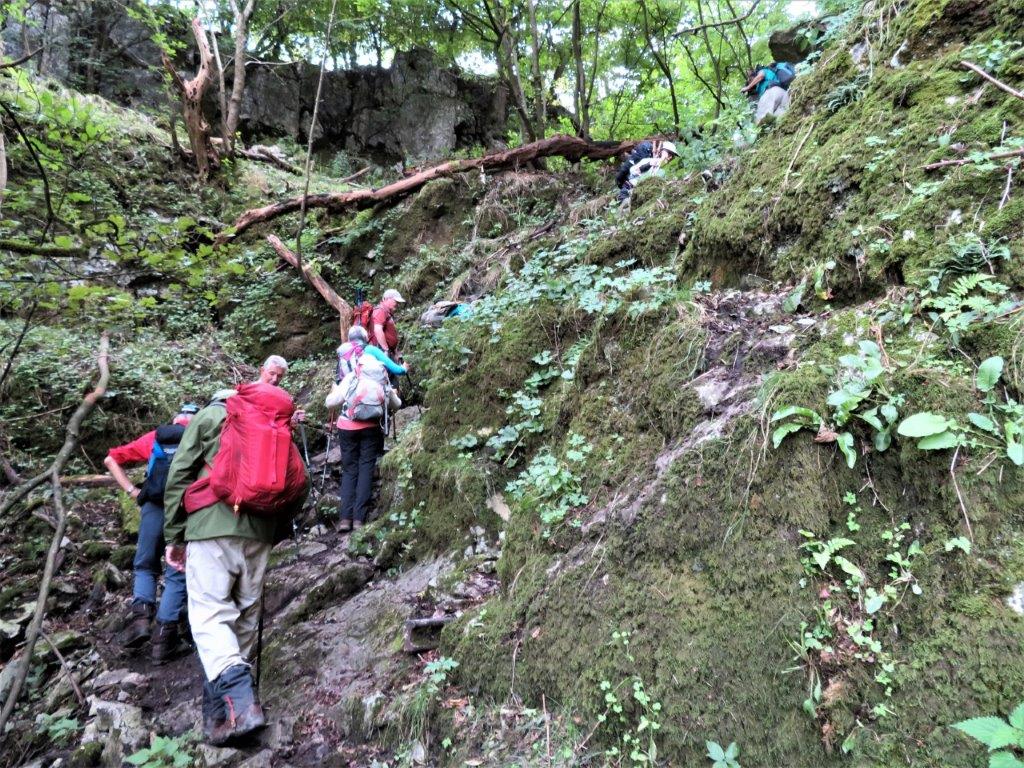 a steep uphill section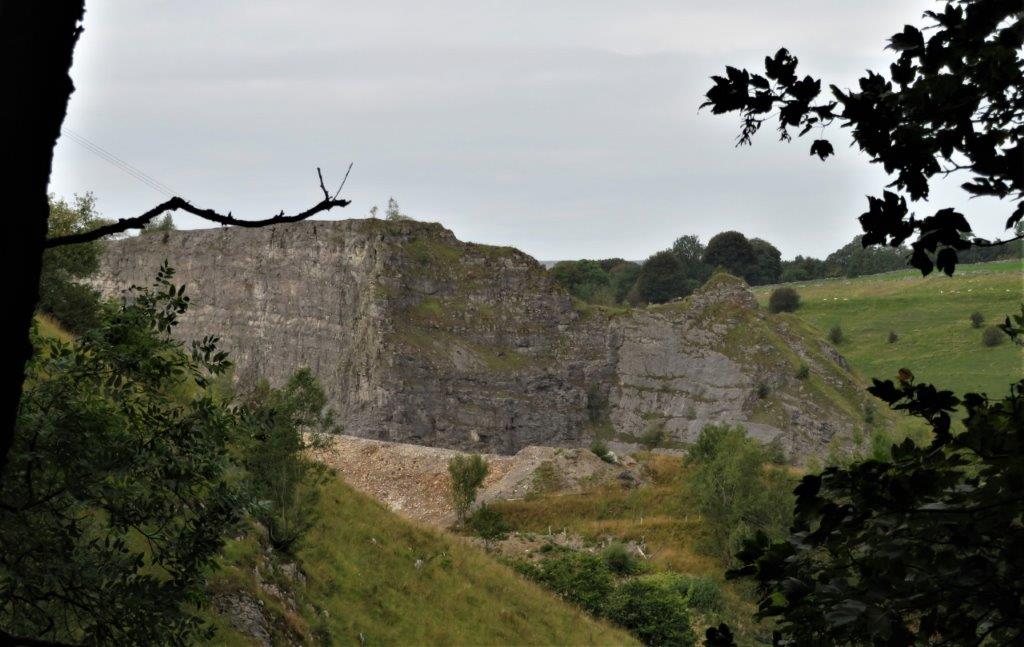 looking back at Topley Pike Quarry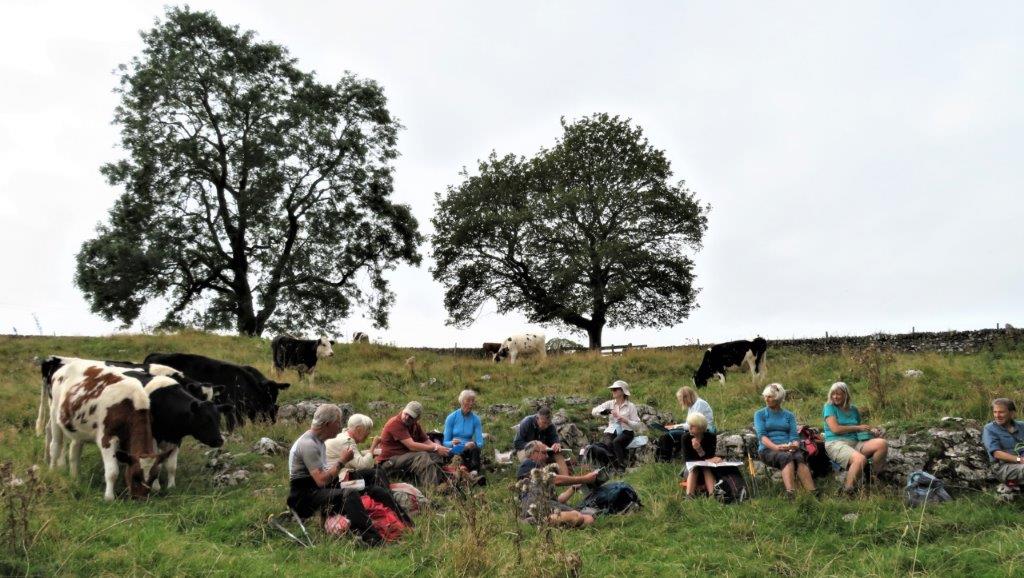 lunch break with friendly passive cattle in attendance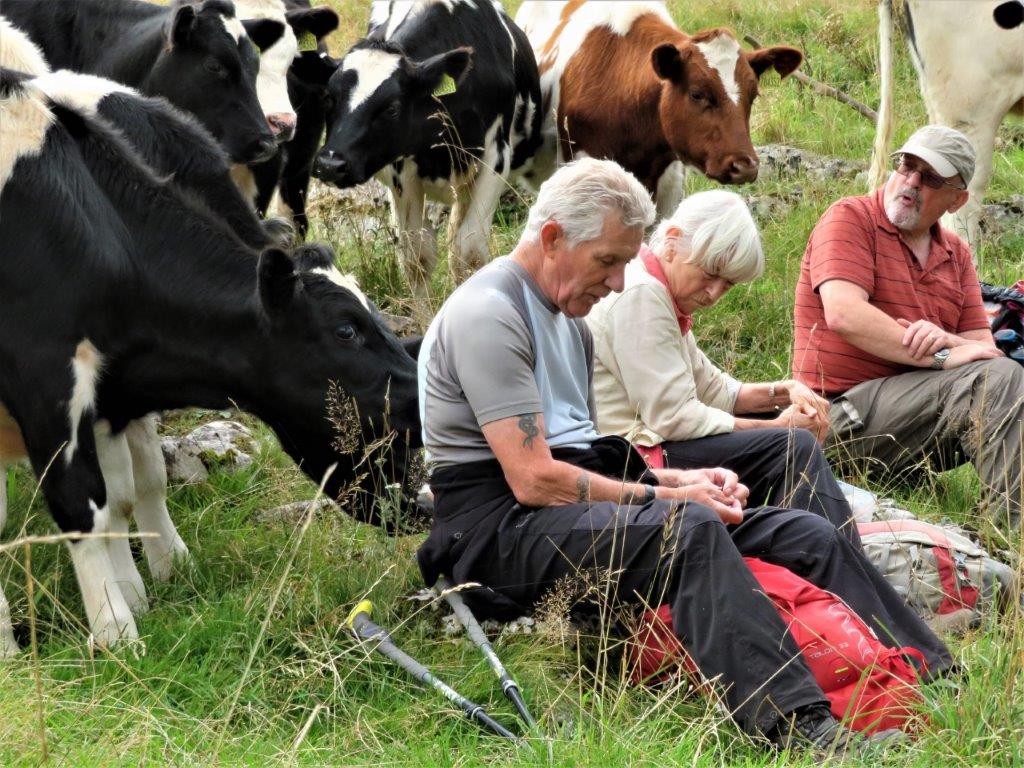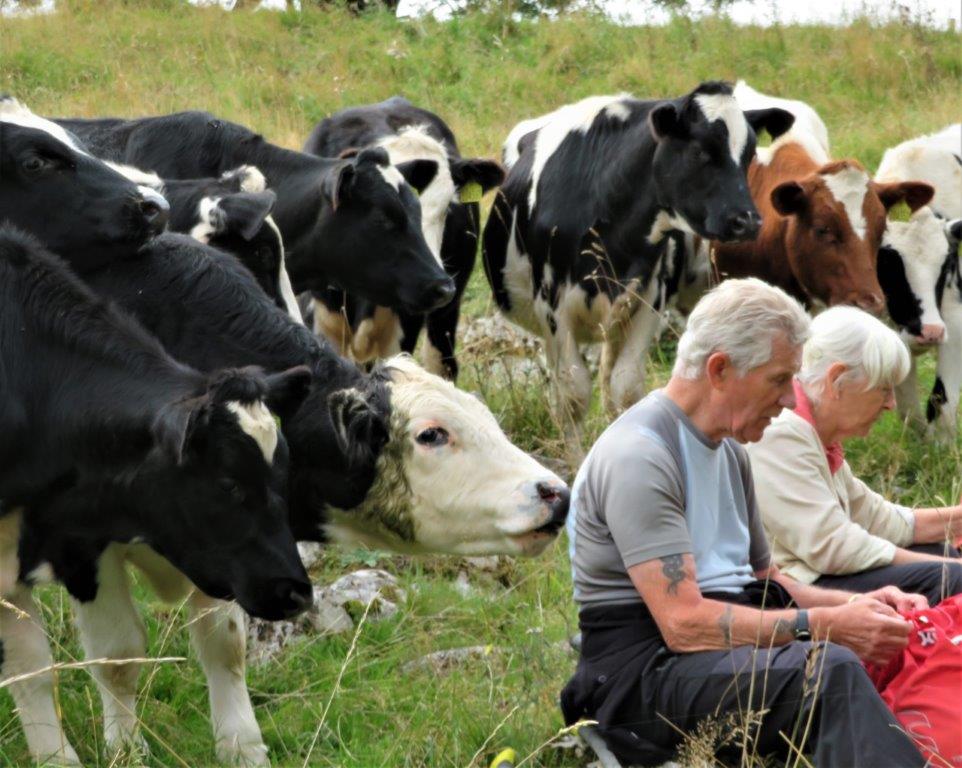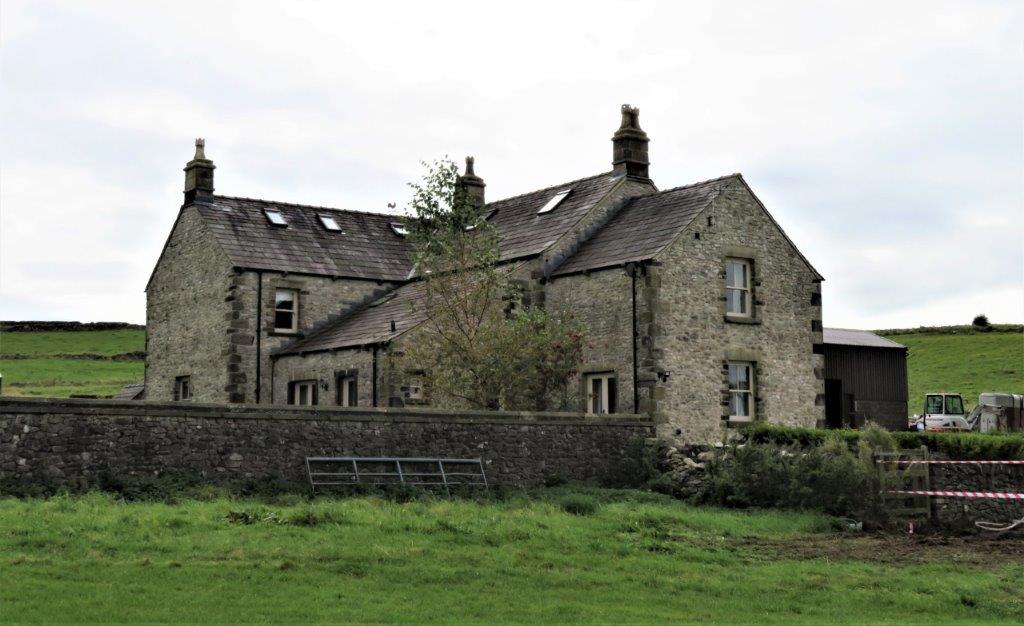 Burrs Farm?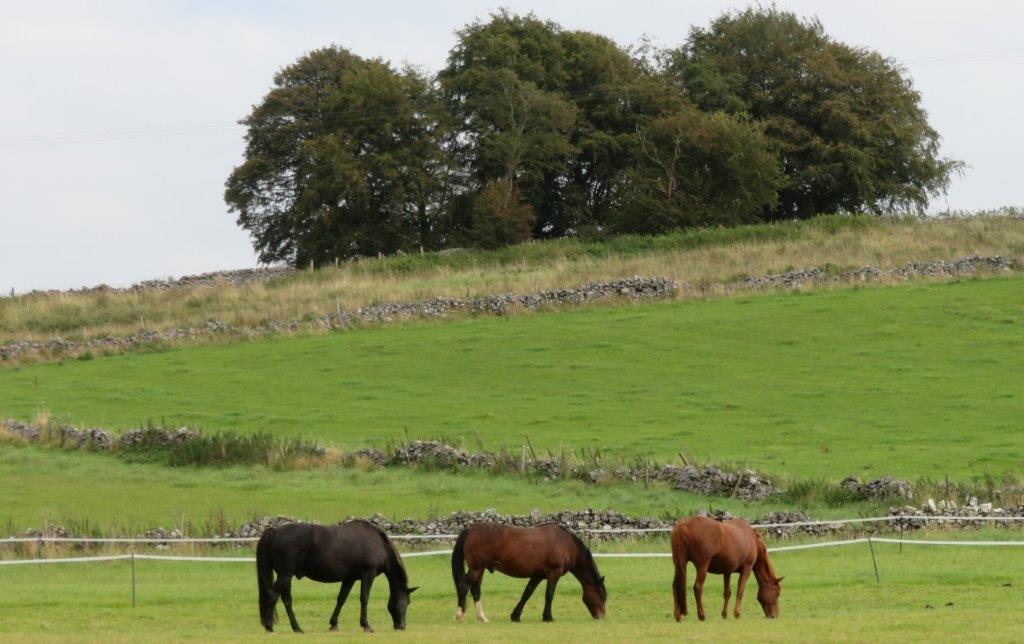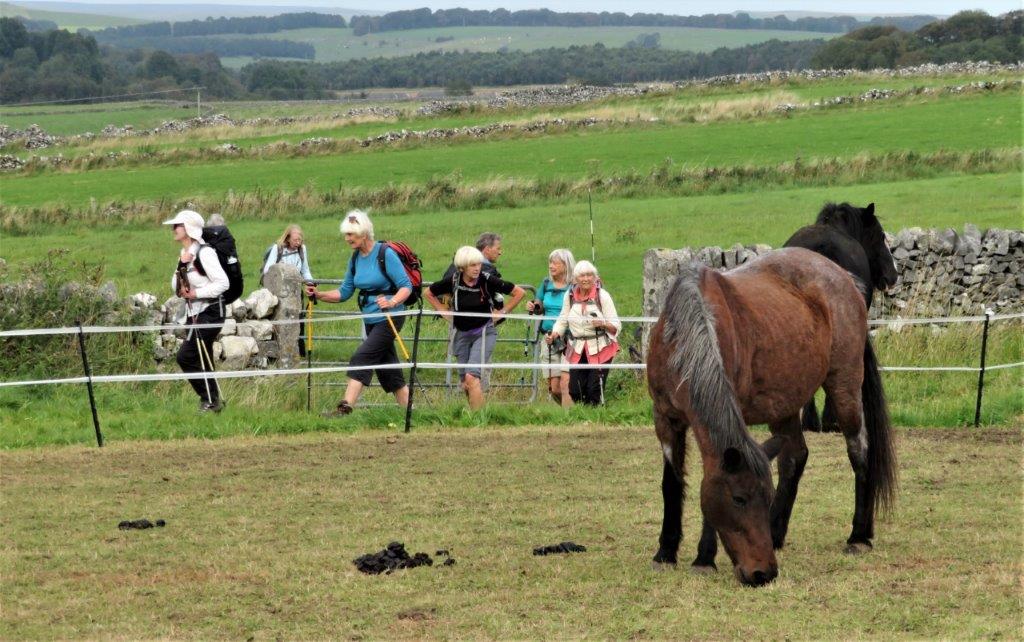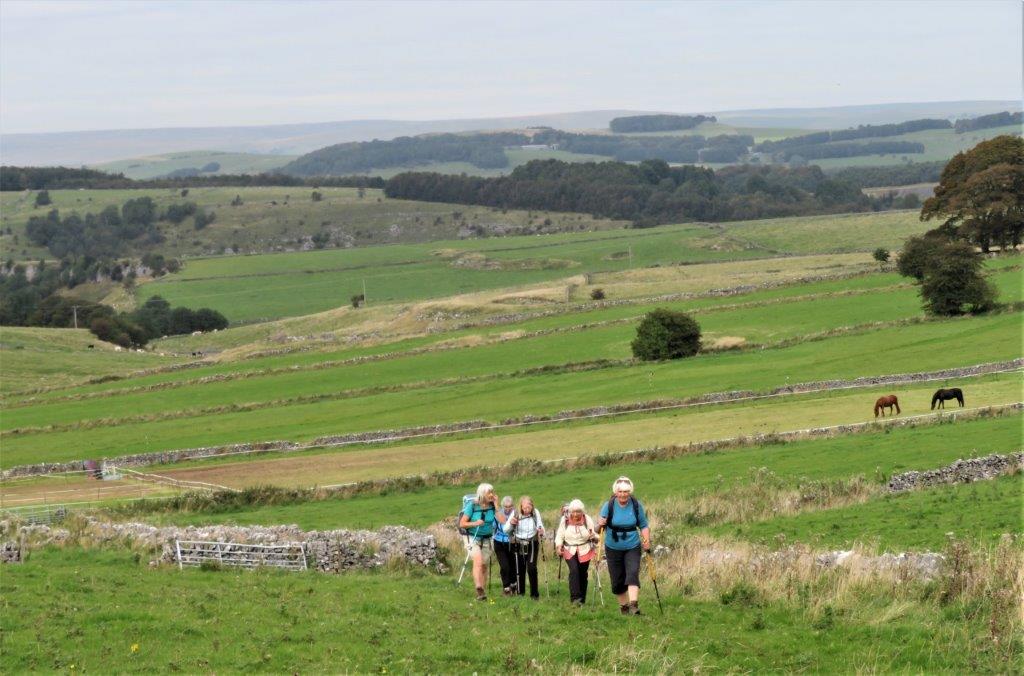 heading up to Old Coalpit Lane?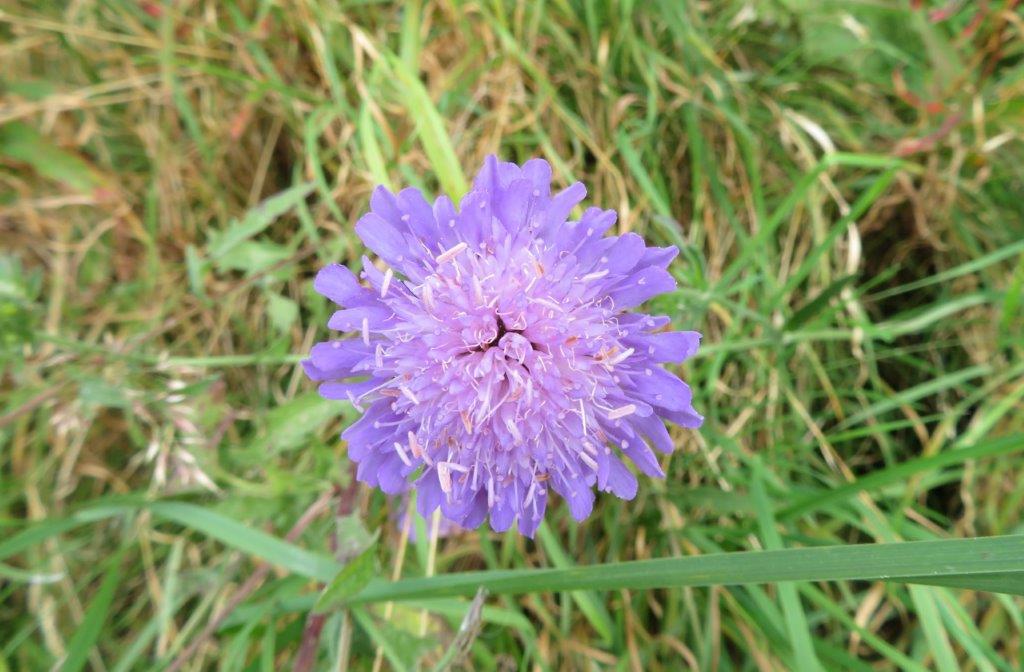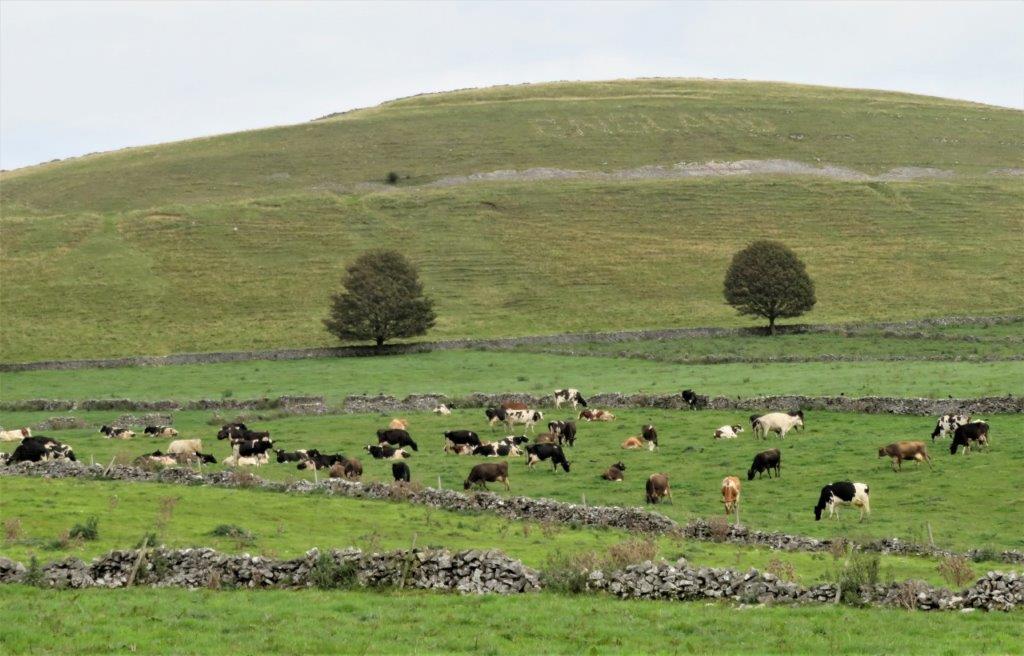 looking ahead after crossing Old Coalpit Lane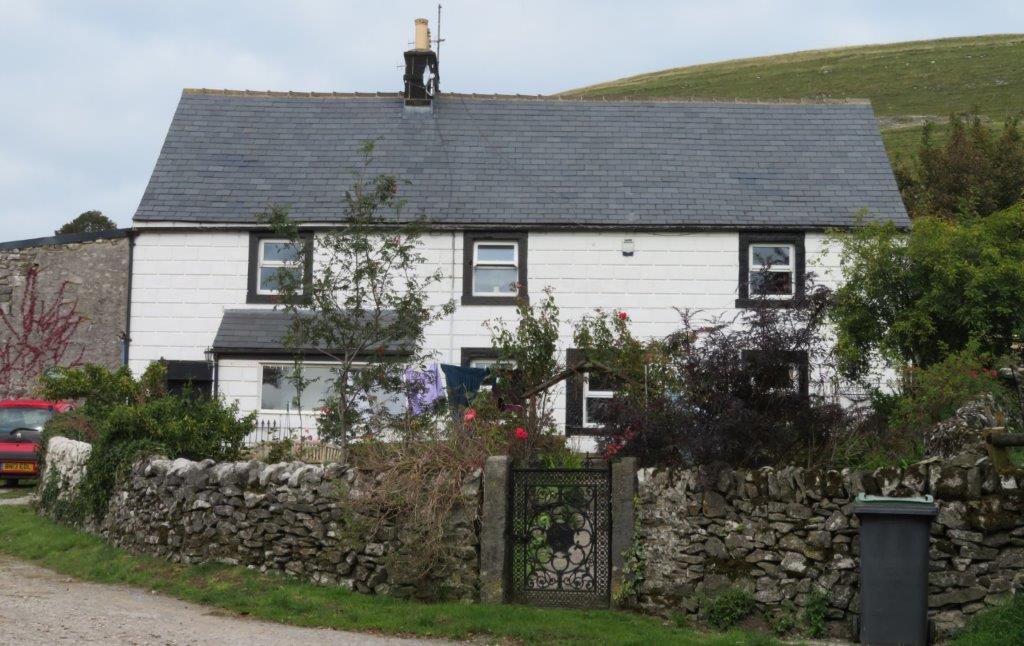 on our route to Chelmorton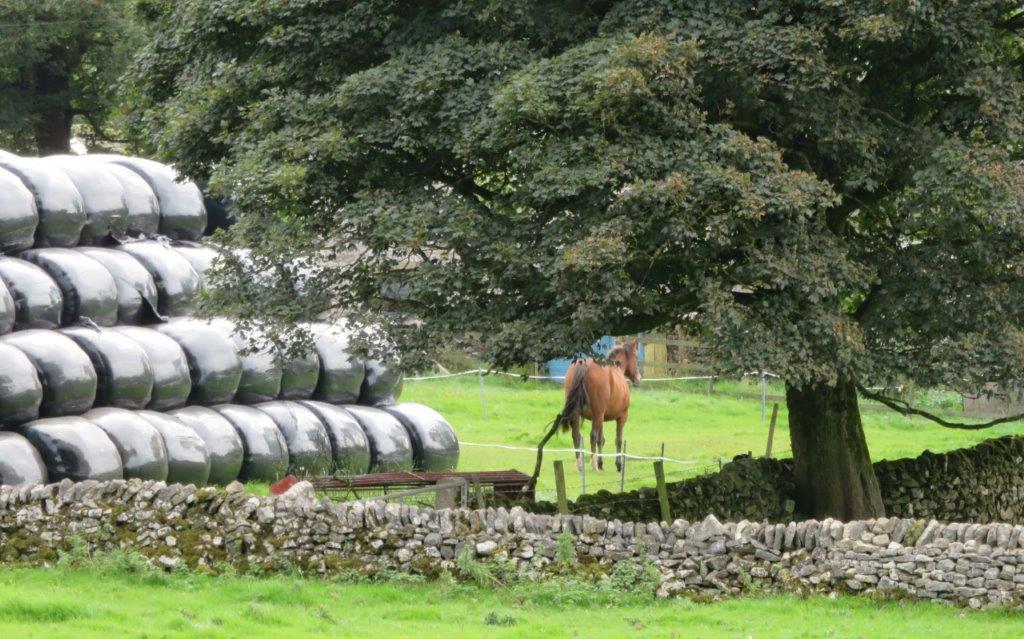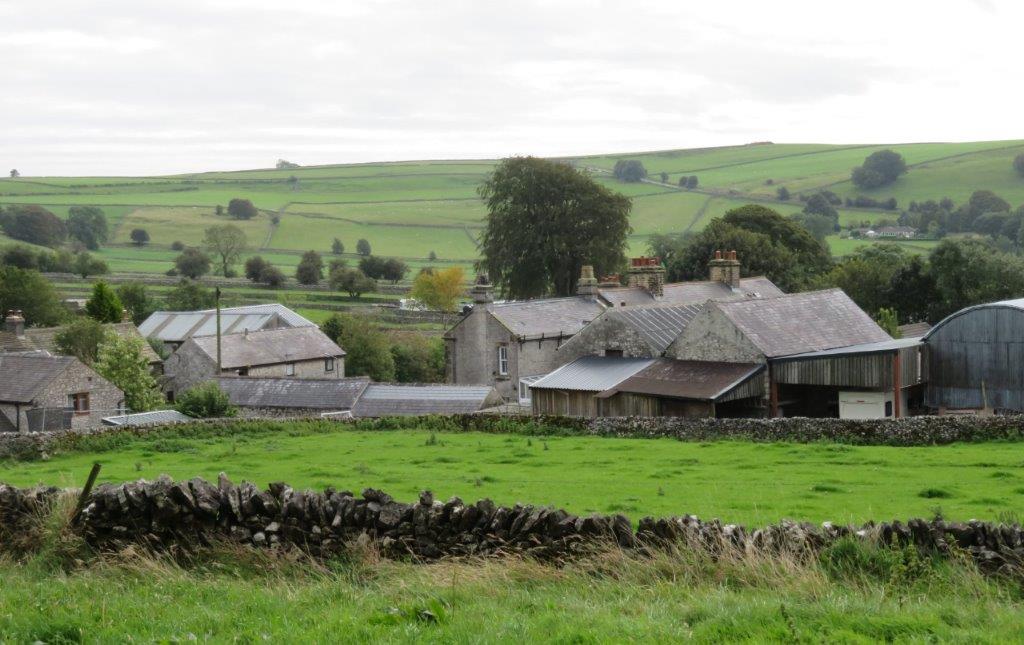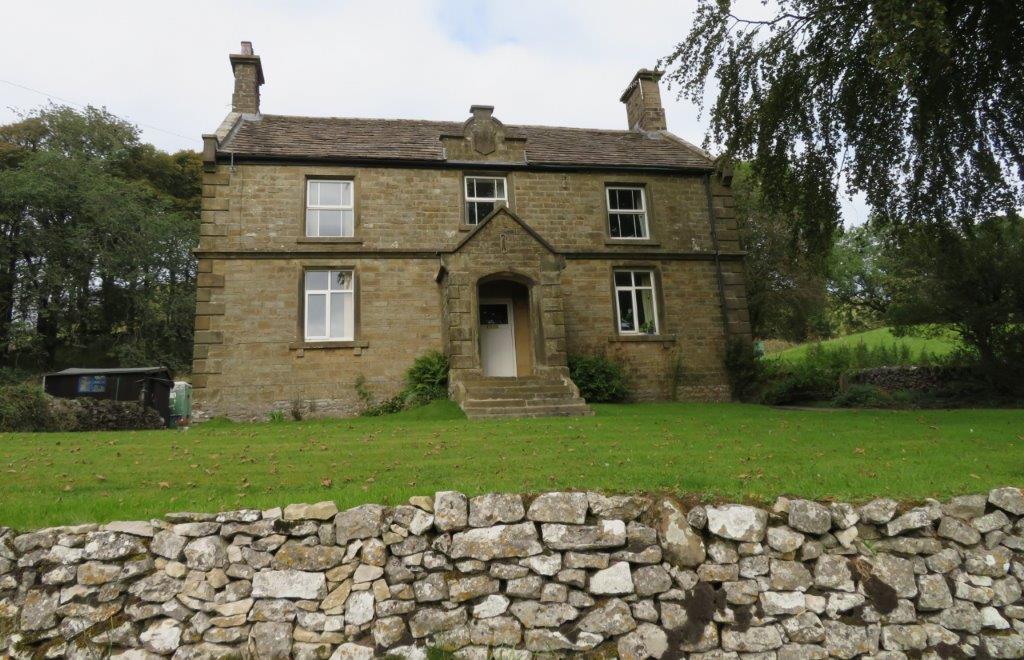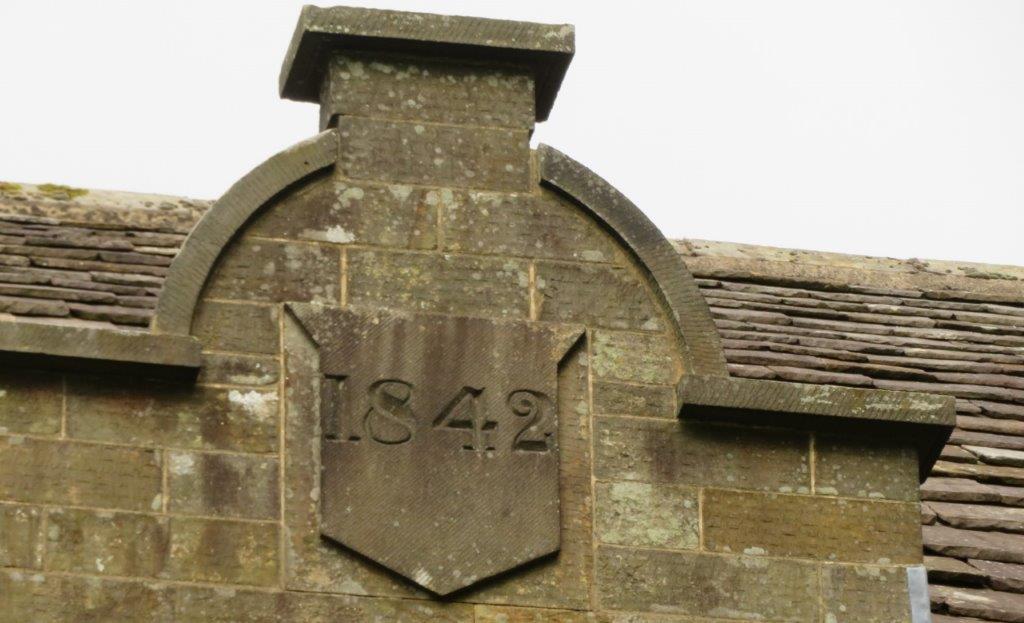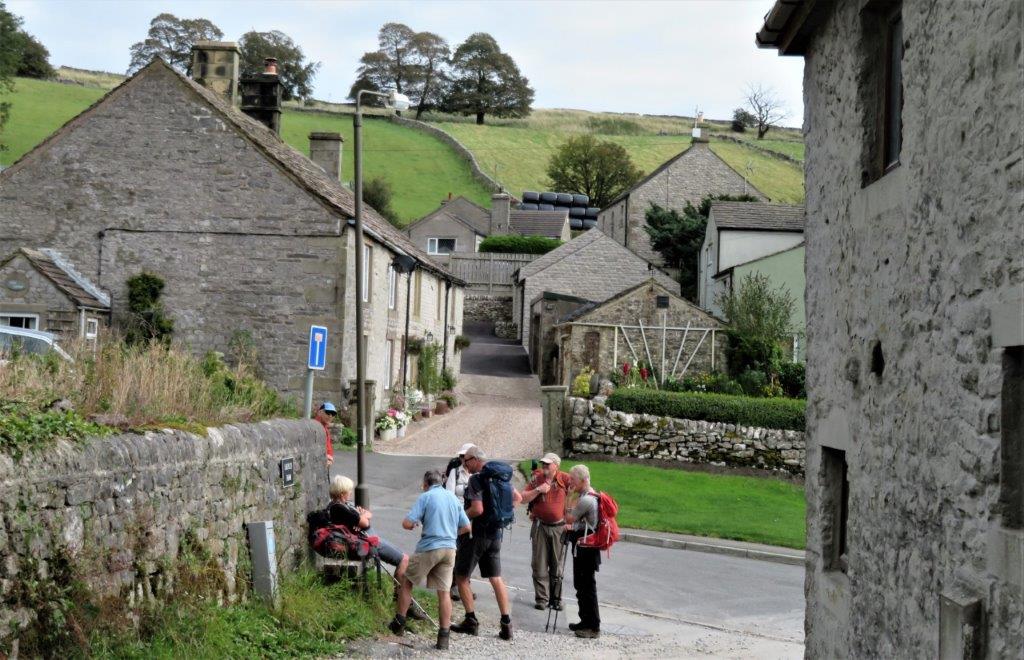 Chelmorton (about 100m from the Church and historic water troughs - not visited on this occasion)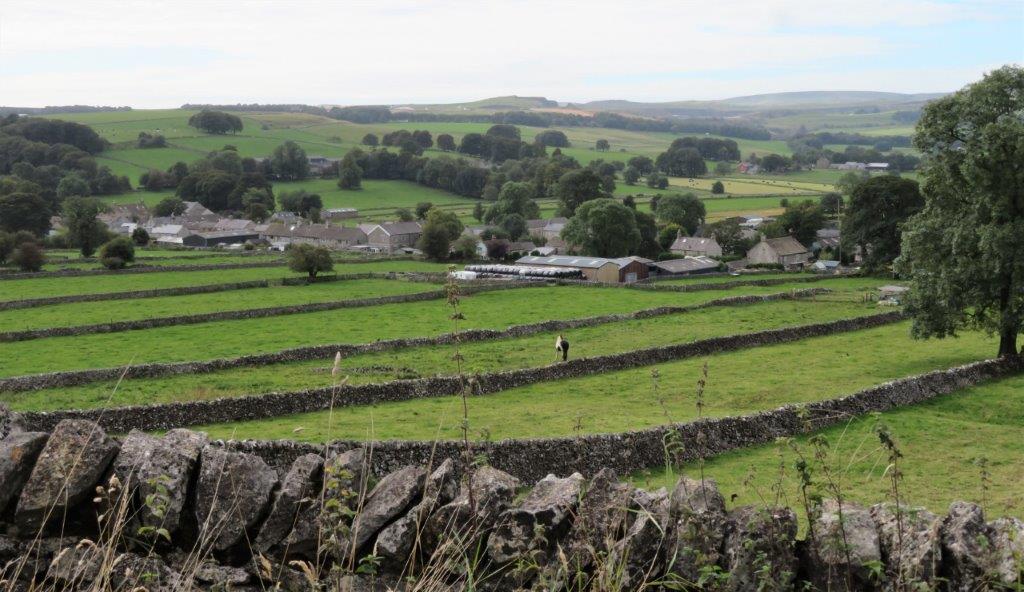 backward glances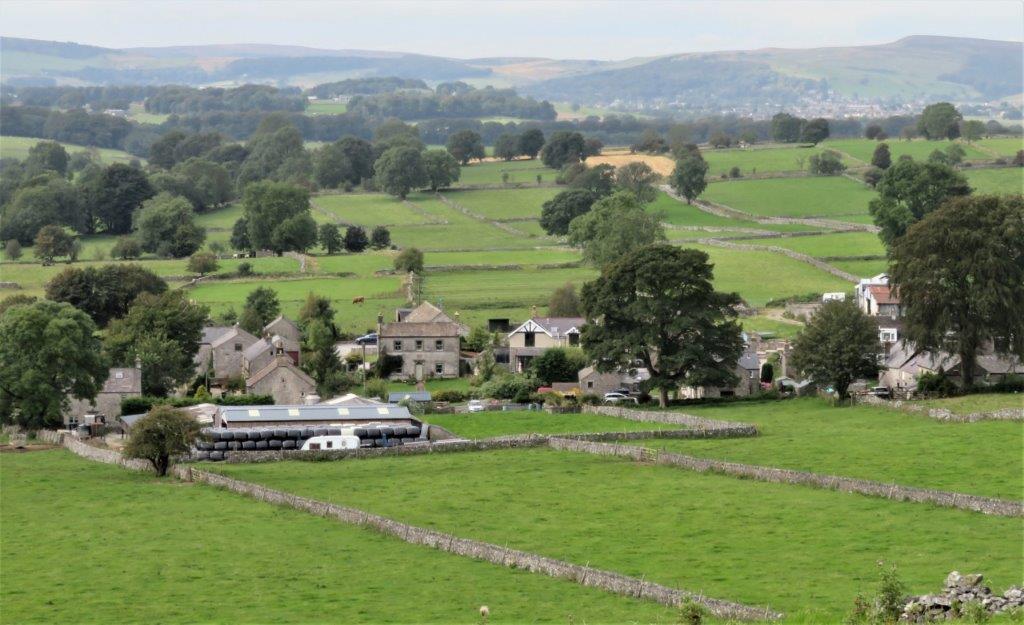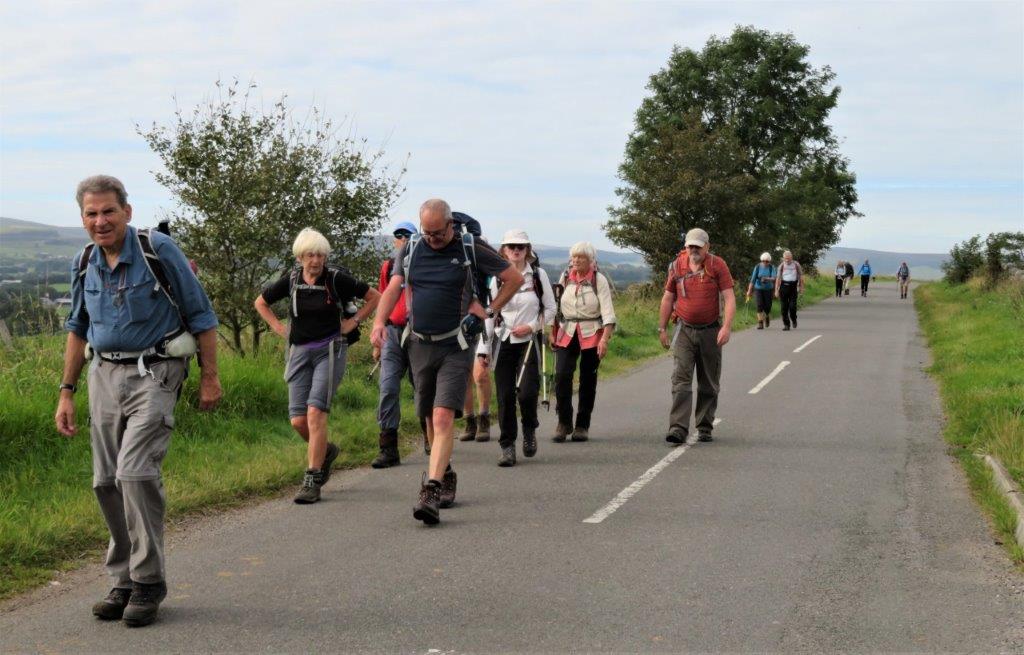 part on roads heading to Flagg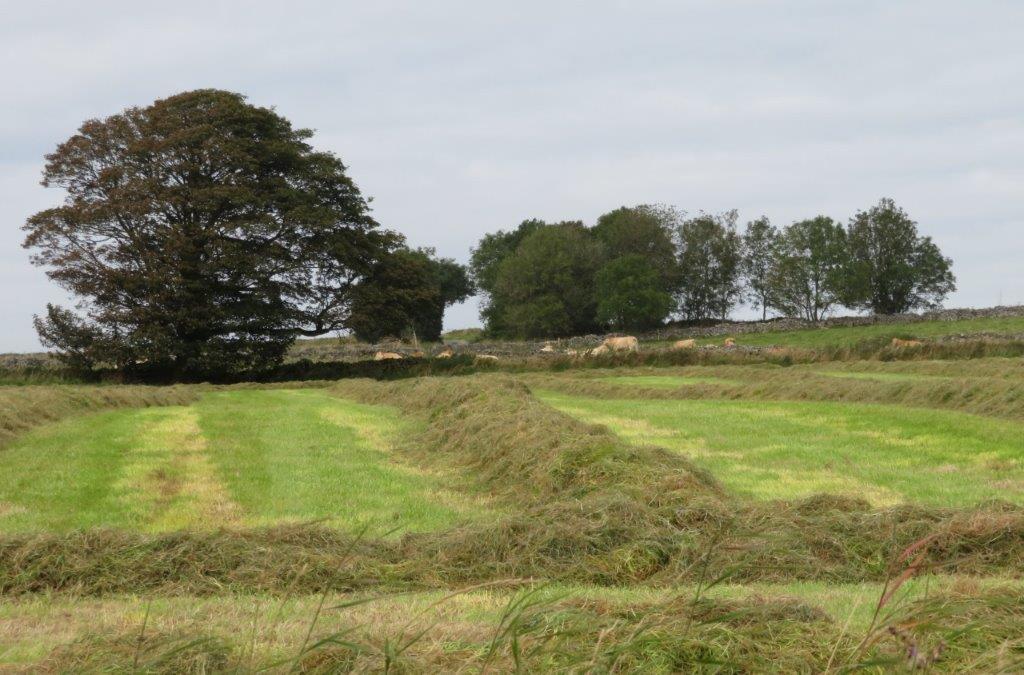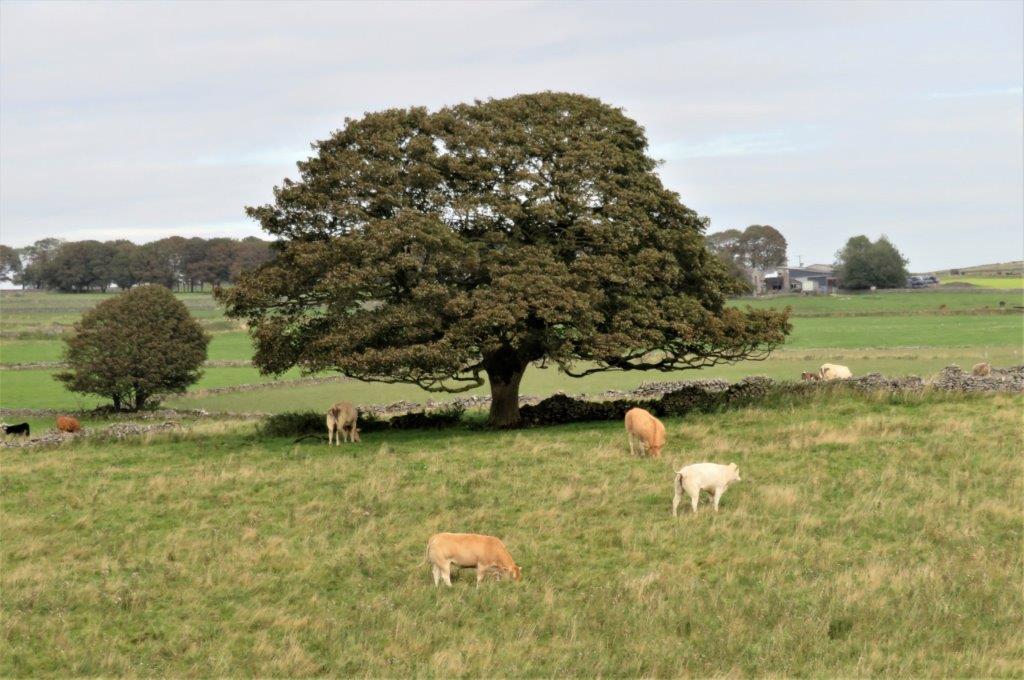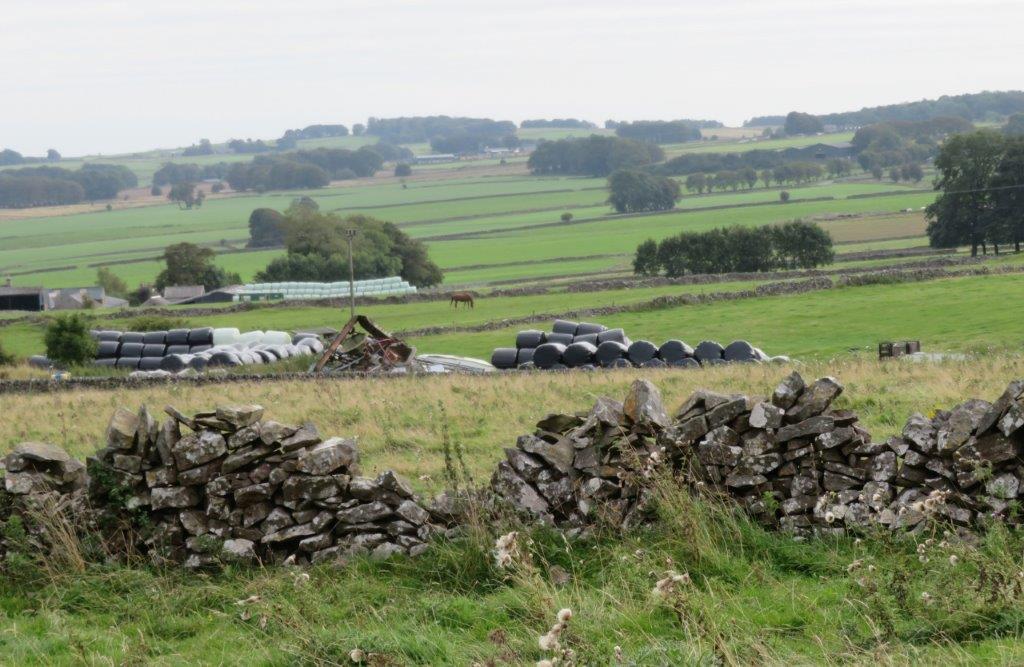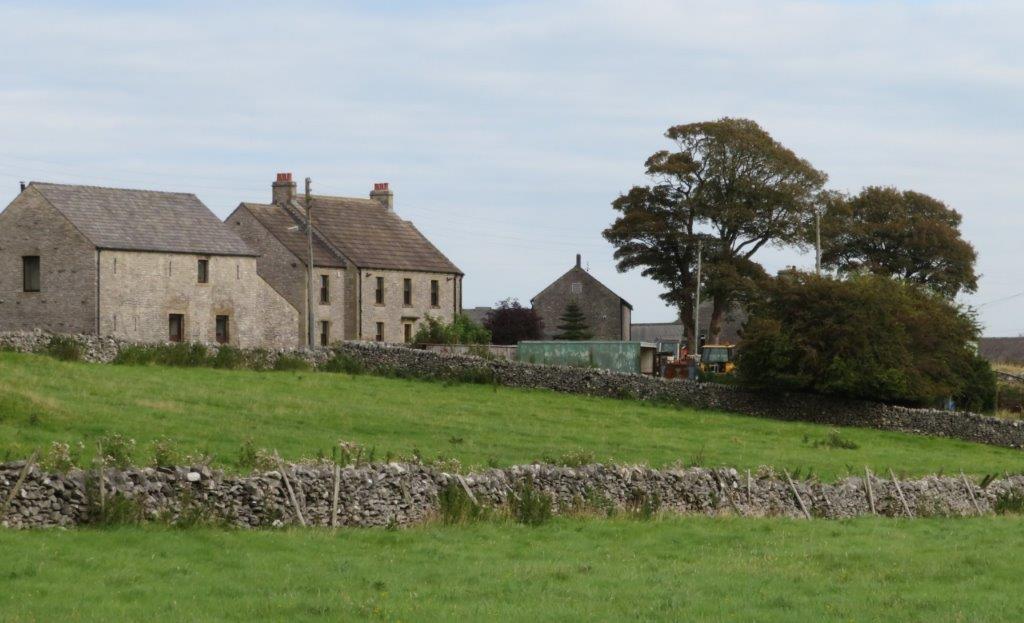 Town Head Farm before Flagg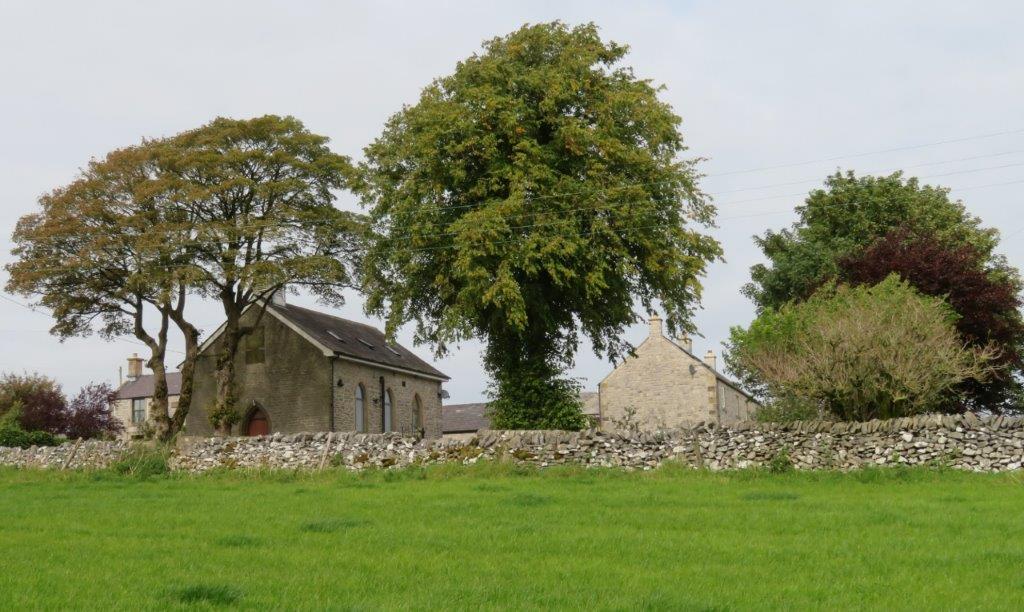 Flagg Main Road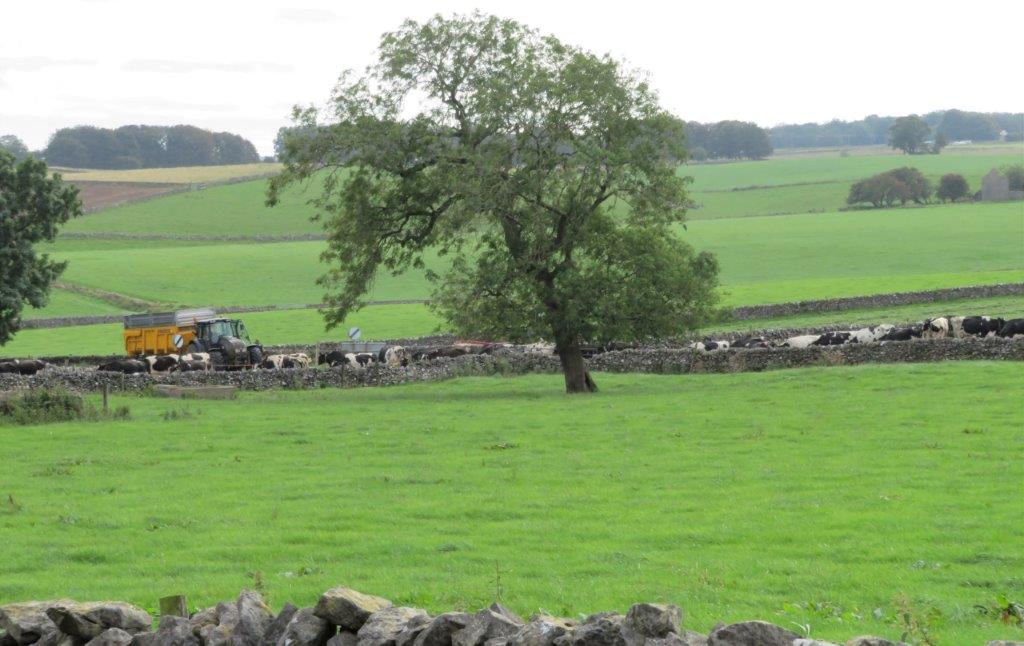 cows on the way to milking - with a short distance on road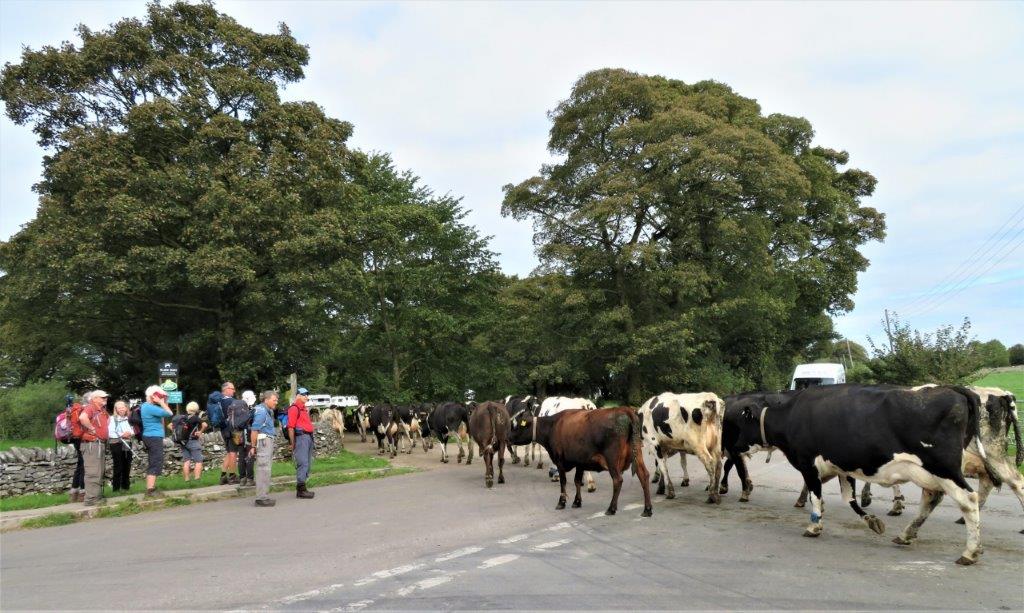 Cows crossing Main Road. Apparently about 250 cows in the queue heading to the milking parlours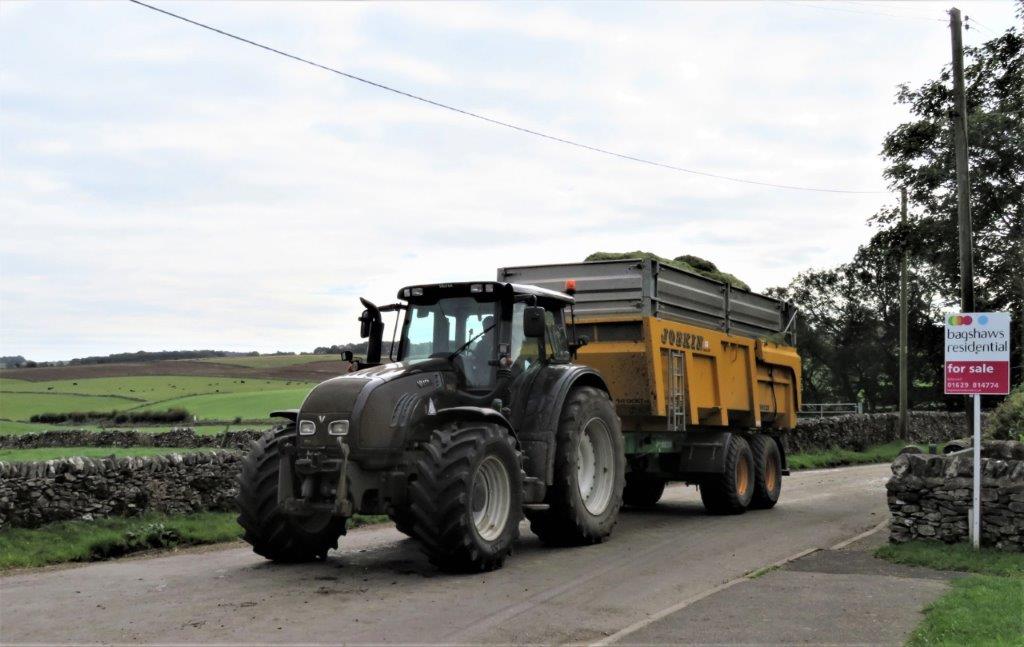 transporting cut grass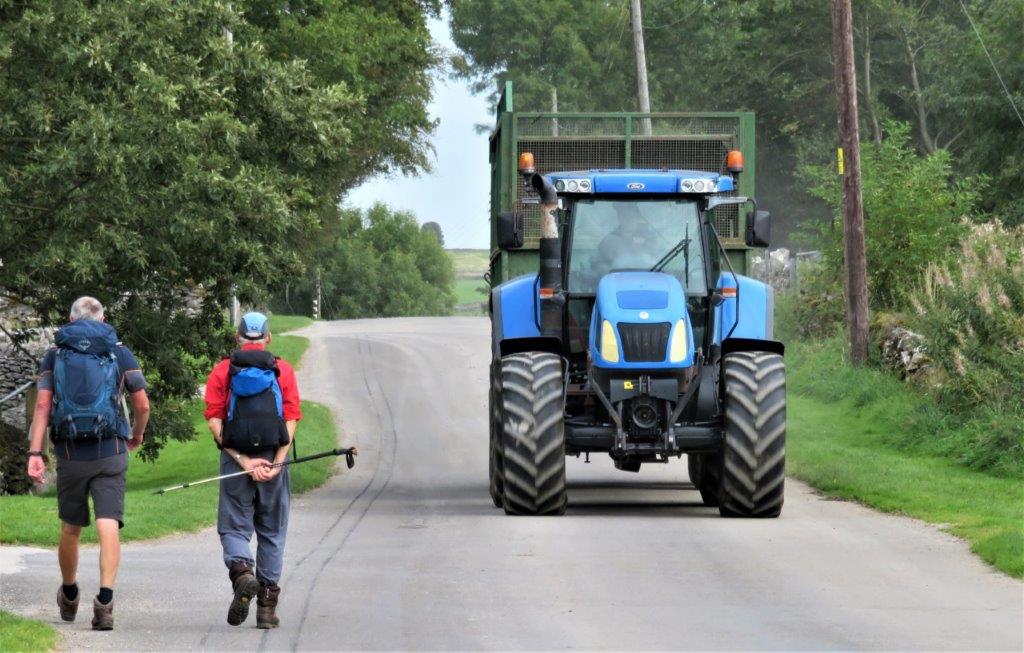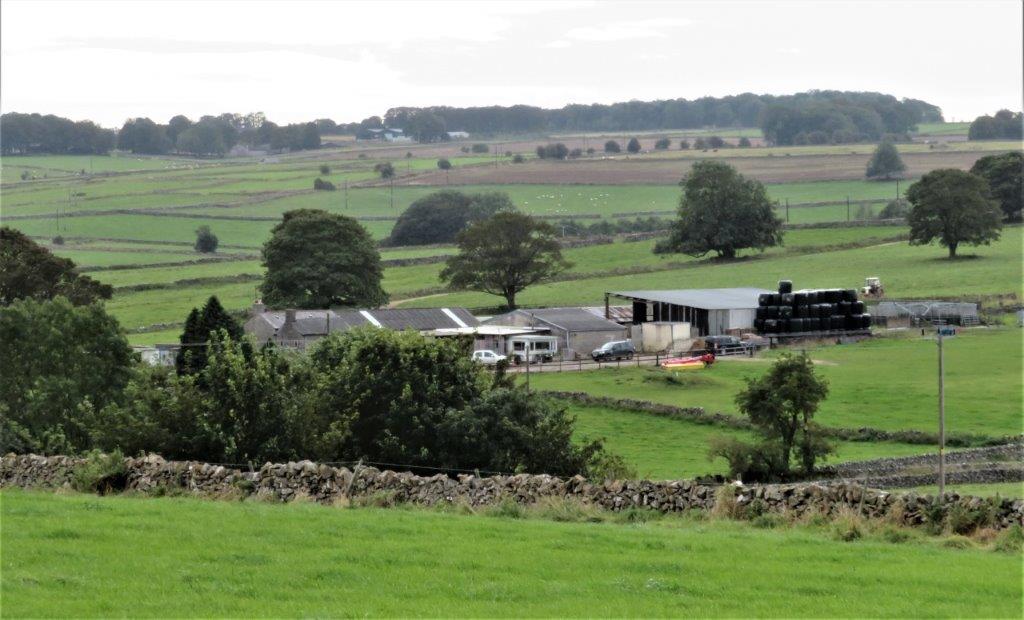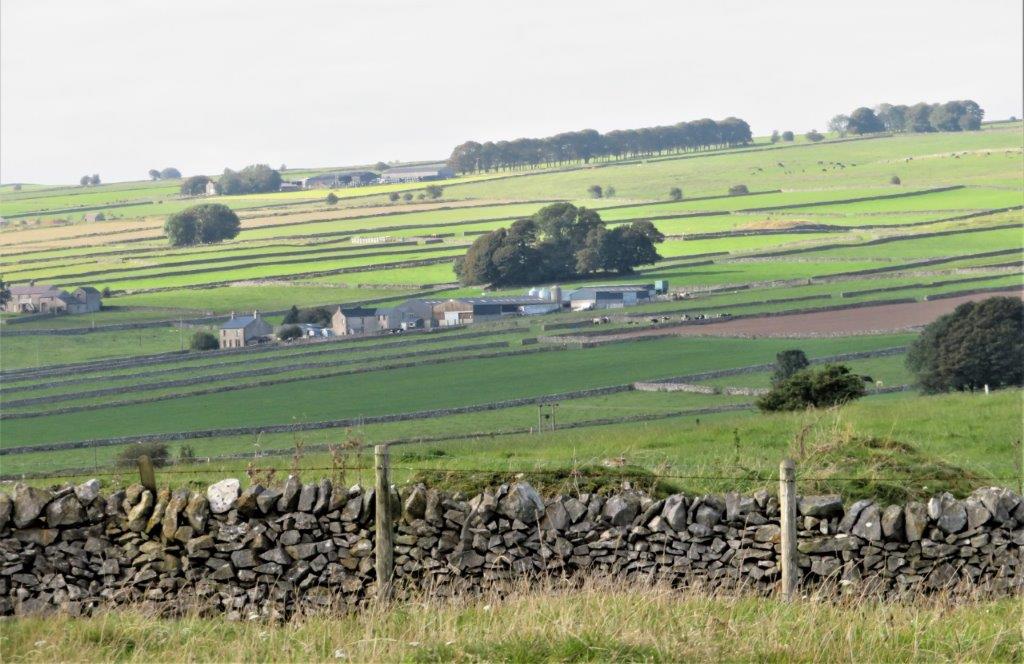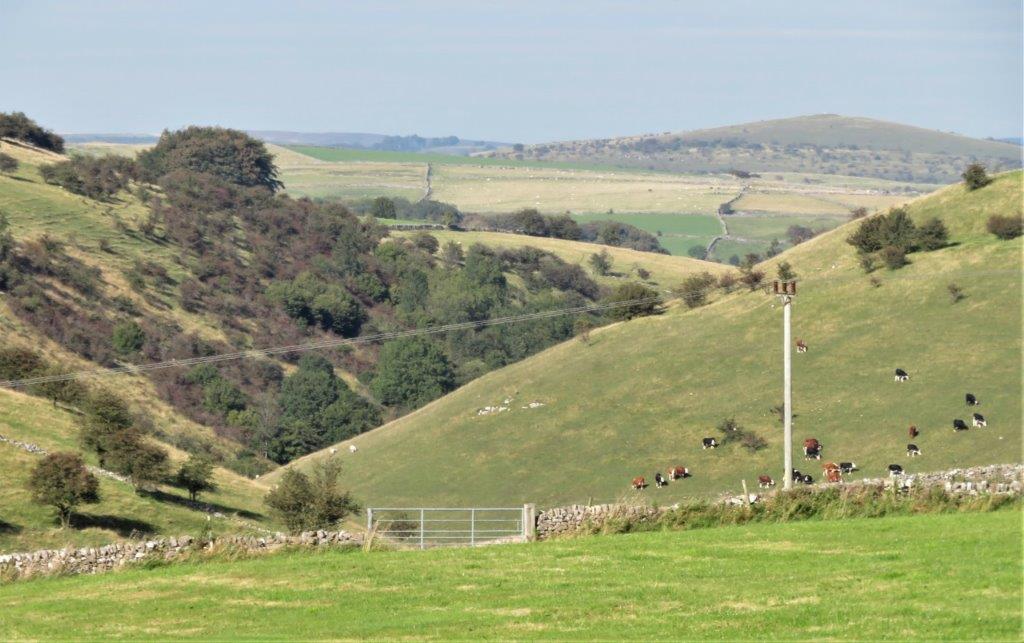 From short road section on way to Sheldon we looked towards Deep Dale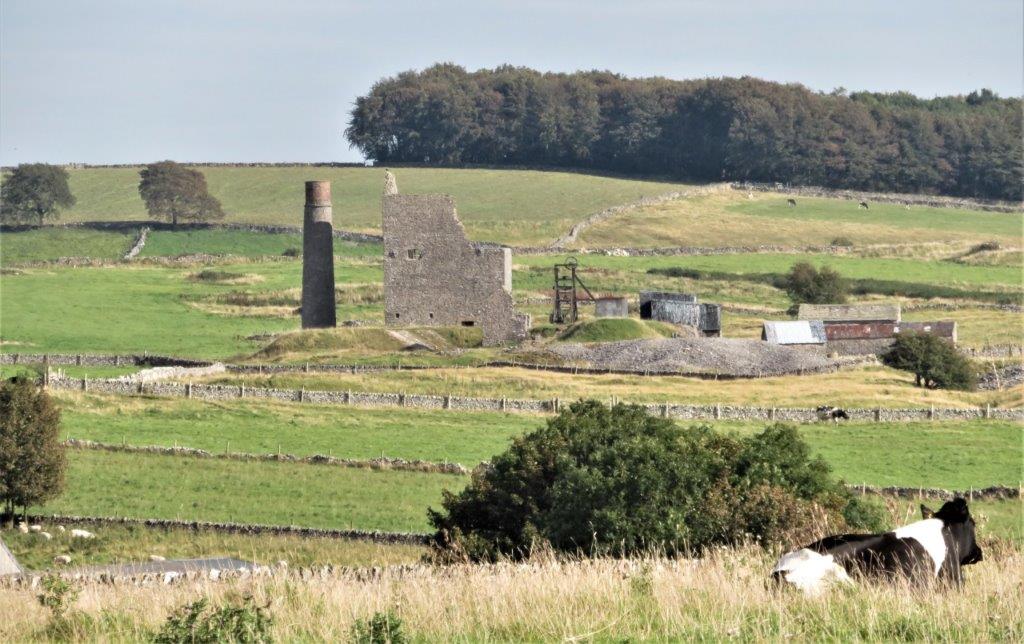 zoomed into Magpie Mine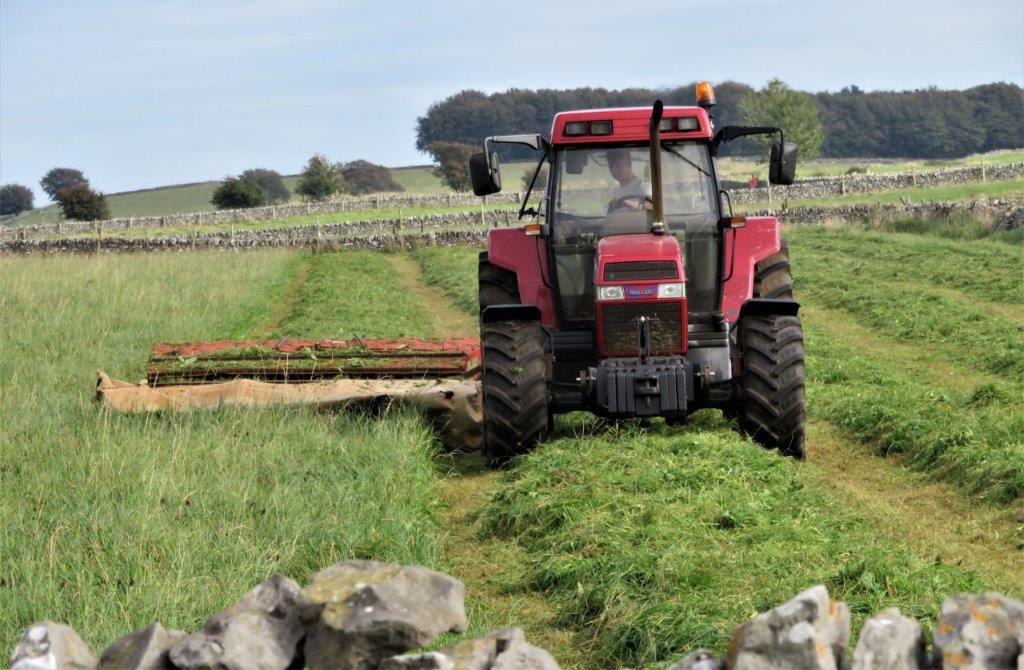 cutting grass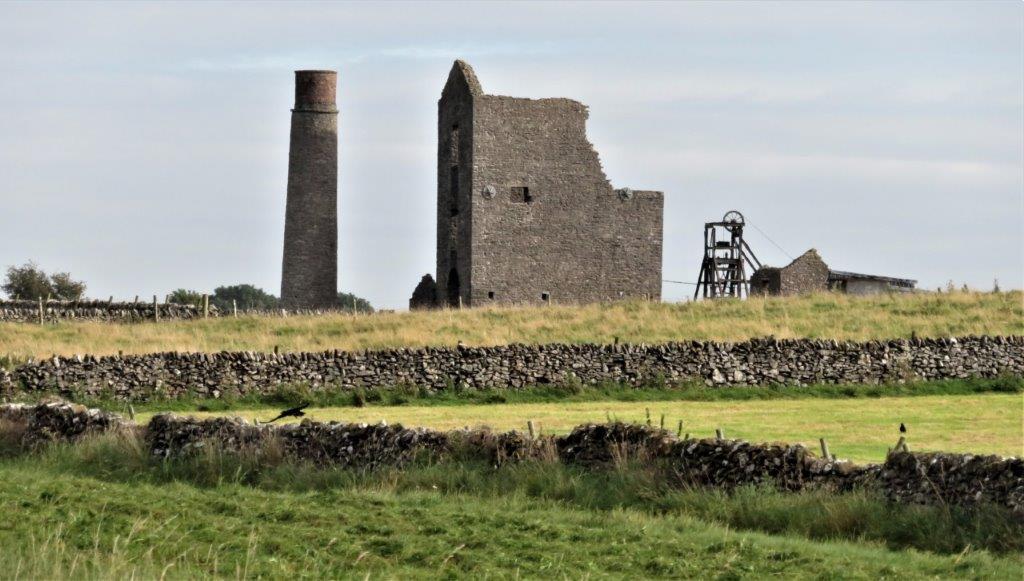 Magpie Mine from closer up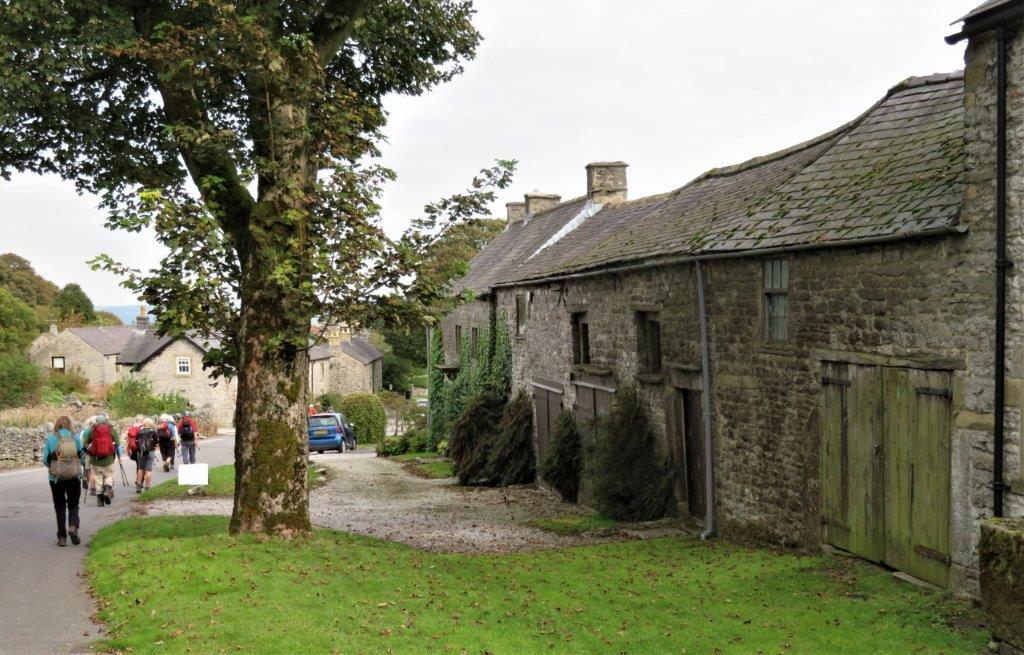 main street through Sheldon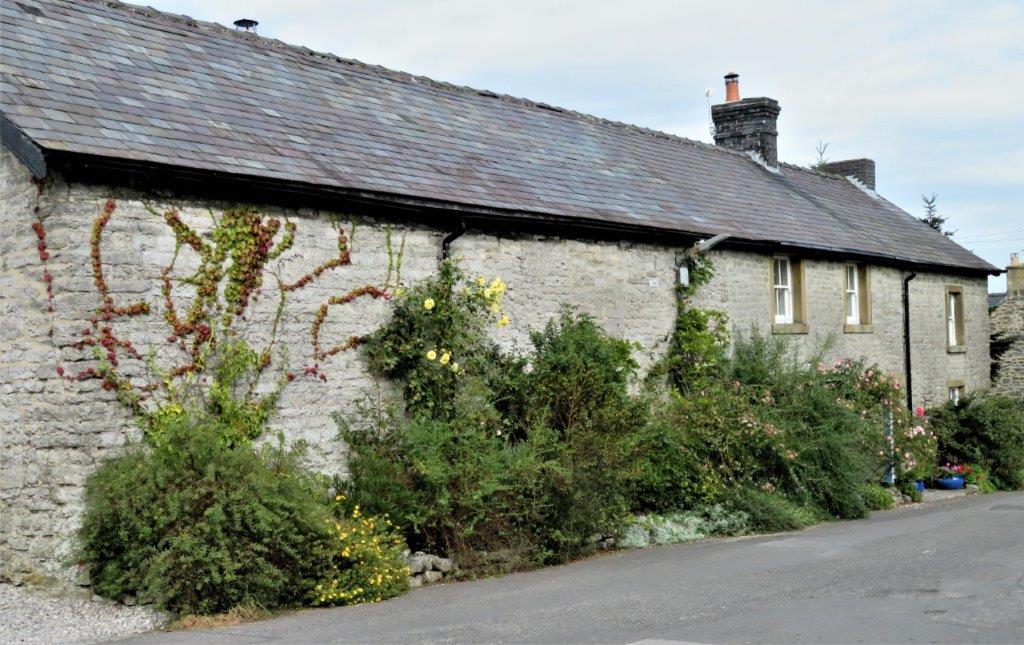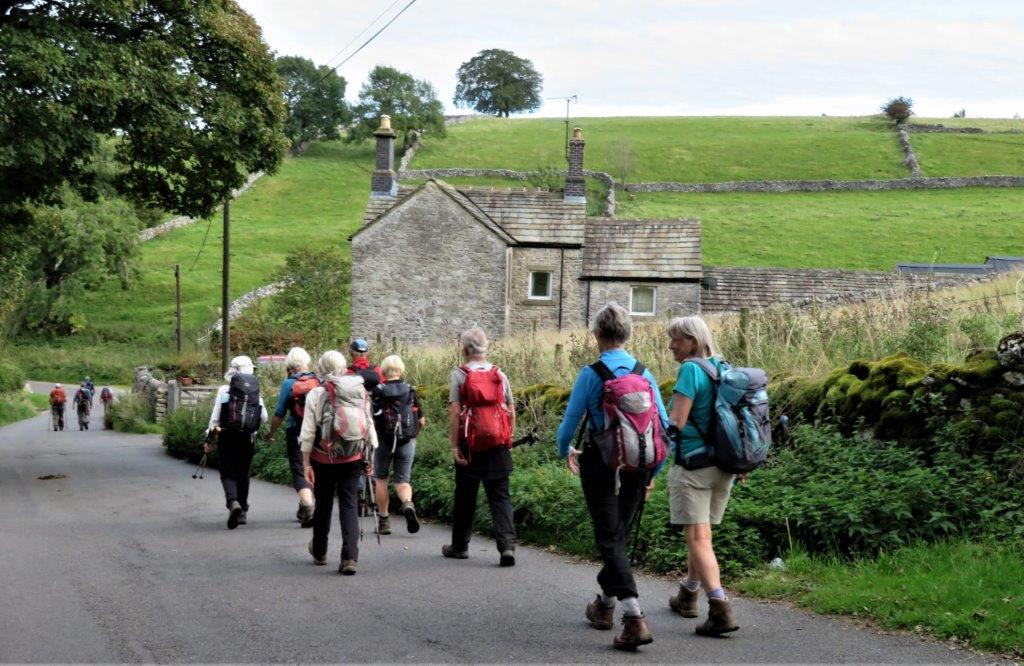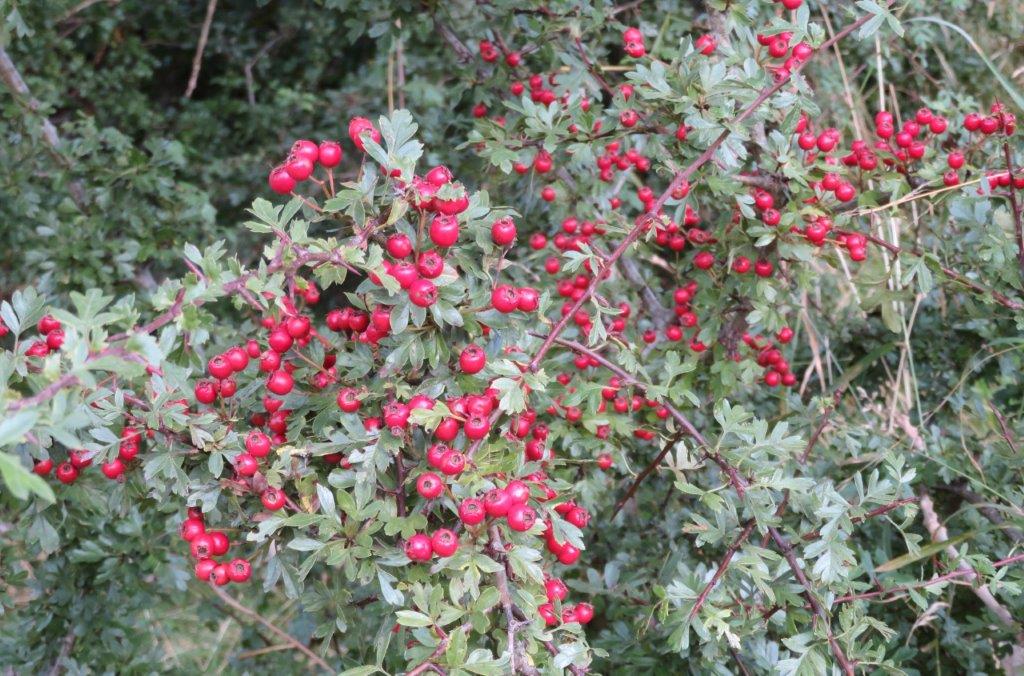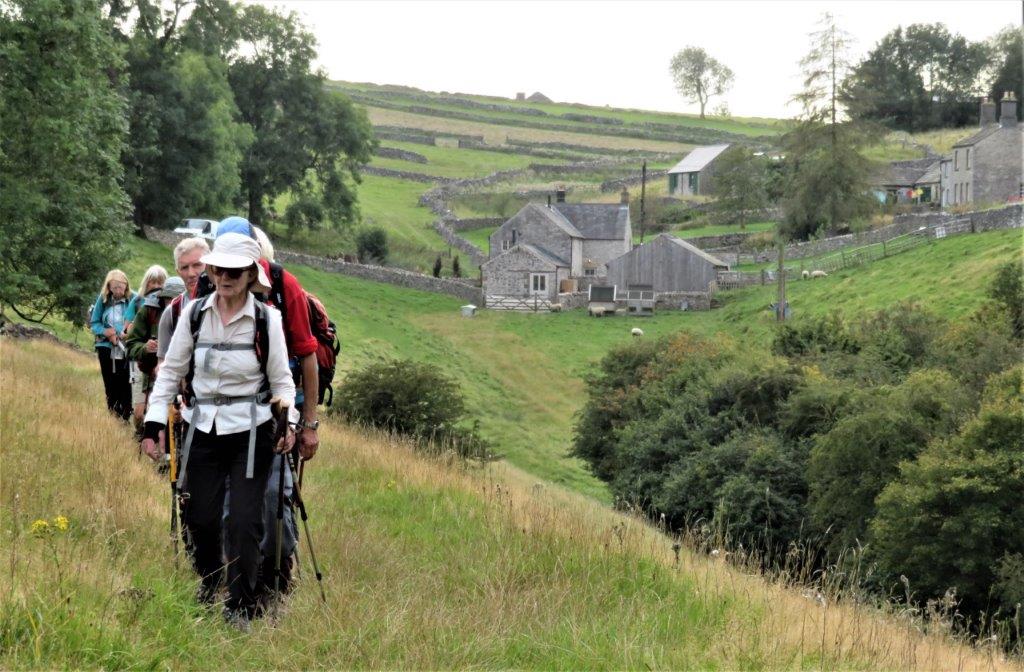 Lower Farm at end of Sheldon behind us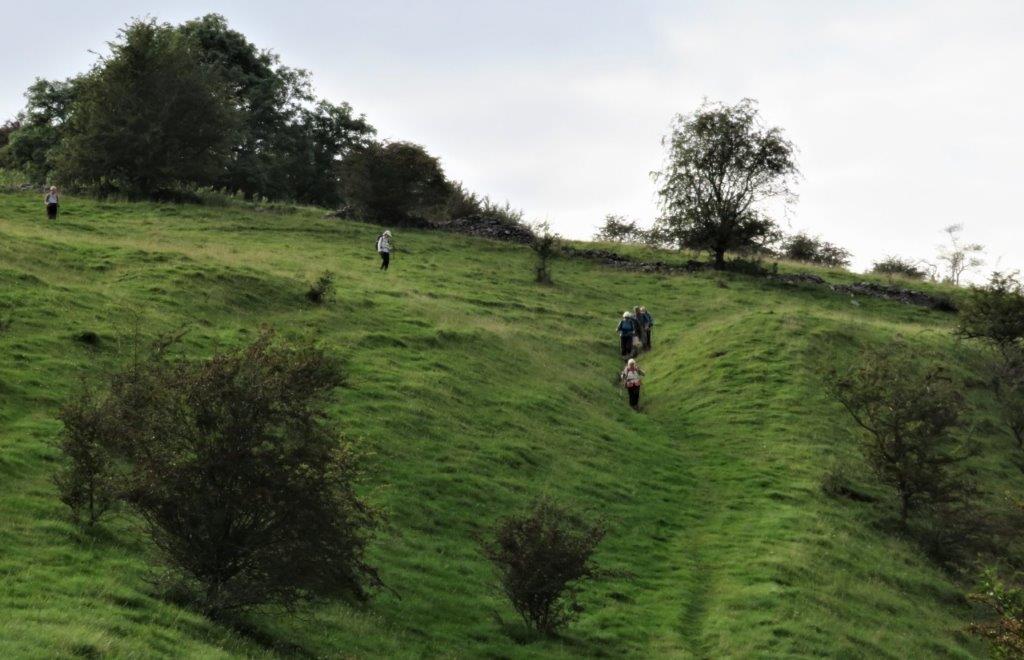 down toward the River Wye - and the A6 road
homepage - Daywalks Index 2019 - contact me at