homepage - Daywalks Index 2019 - contact me at

2019.09.15 Castleton (Bus Stn) then Visitors Centre SK150829, ~W on A617 Rd, at SK145829 take N dead end branch (not Winnats Pass), FP up to Treak & then Blue John Caverns, ~300m ~W on Rd, ~WNW thru OAL, across rd to BW up to & on Rushup Edge, follow ~W to SK092825, down ~SE on rd (Pennine BW) to just before Rushop Hall, FP~SSW thru & past Rushup Farm, short of Sparrowpit FP ~E thru strip woods (below Gautries Hill) to Perry Dale (Pennine BW) & ~SE along it, ~200m before Peak Forest / Old Dam, 'other routes' then BW ~NNE up past Watts Plantation to SK123814, BW ~E for 400m, FP ~NE to cross access track, FP ~E (below Rowter Farm) to Cow Low, ~NE down to Castleton - leader John Taylor - Sunday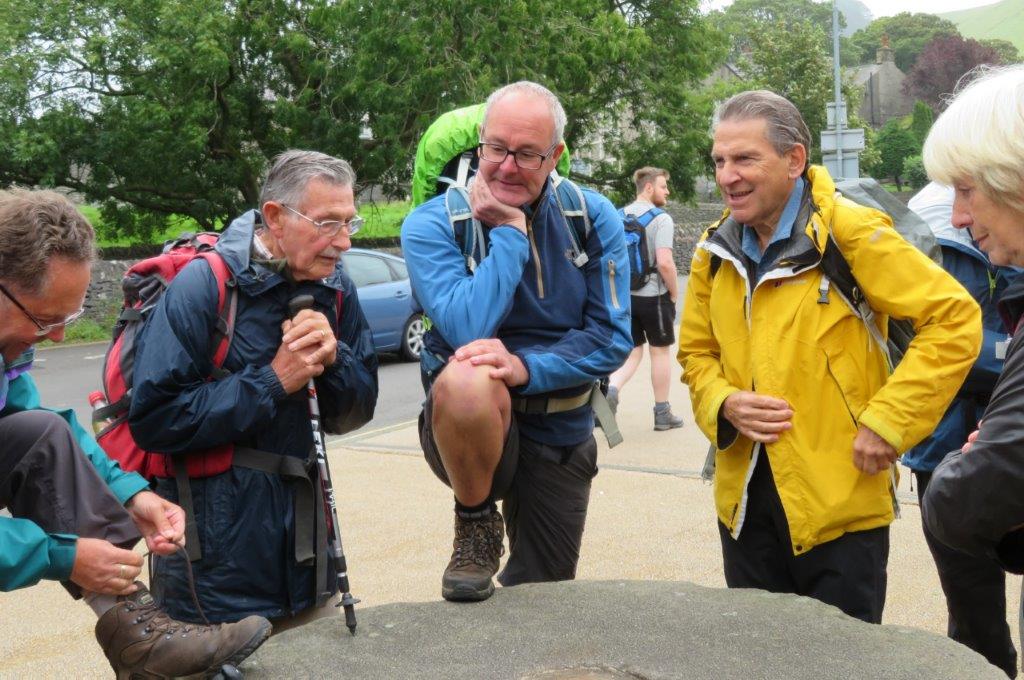 leaders briefing at The Visitors Centre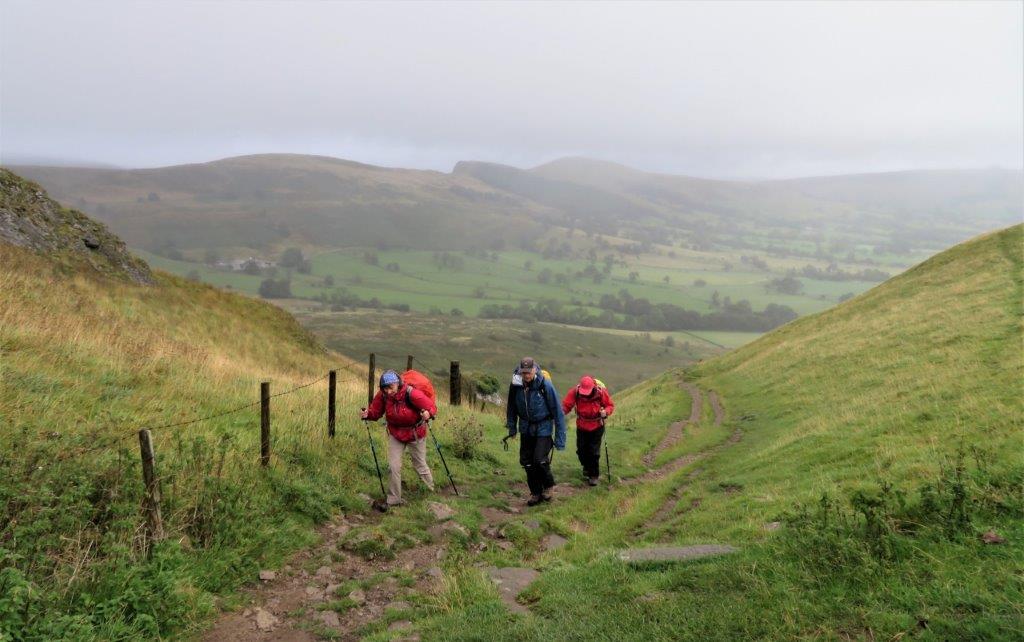 climbing up toward Blue John Cavern - Lose Hill at centre back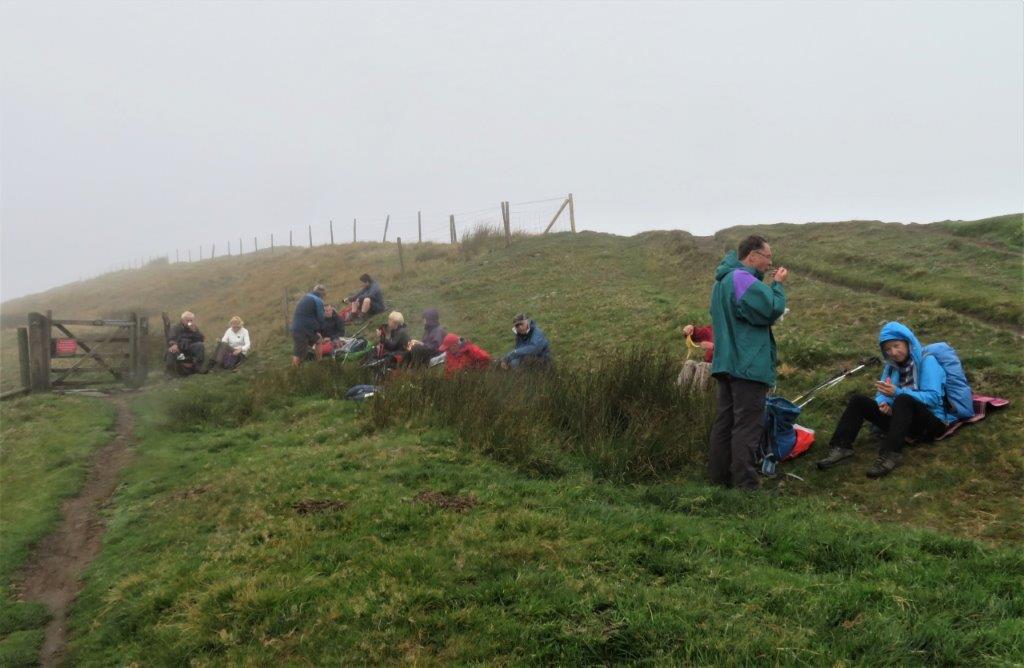 just below Rushup Edge - tea in miserable misty weather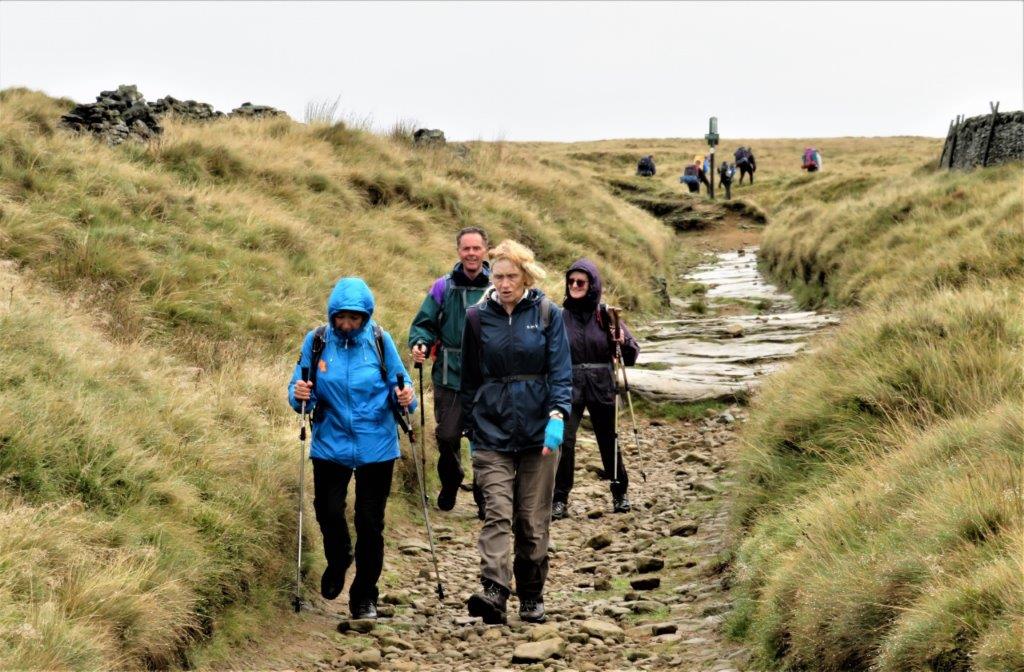 brightened up somewhat as we went along Rushup Edge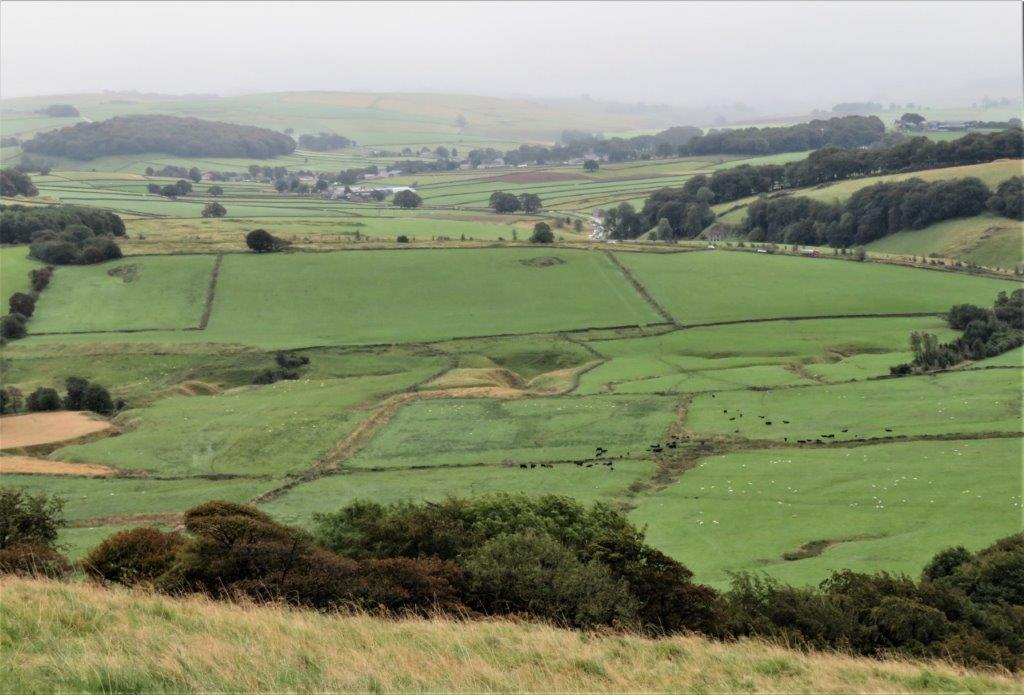 view from Rushup Edge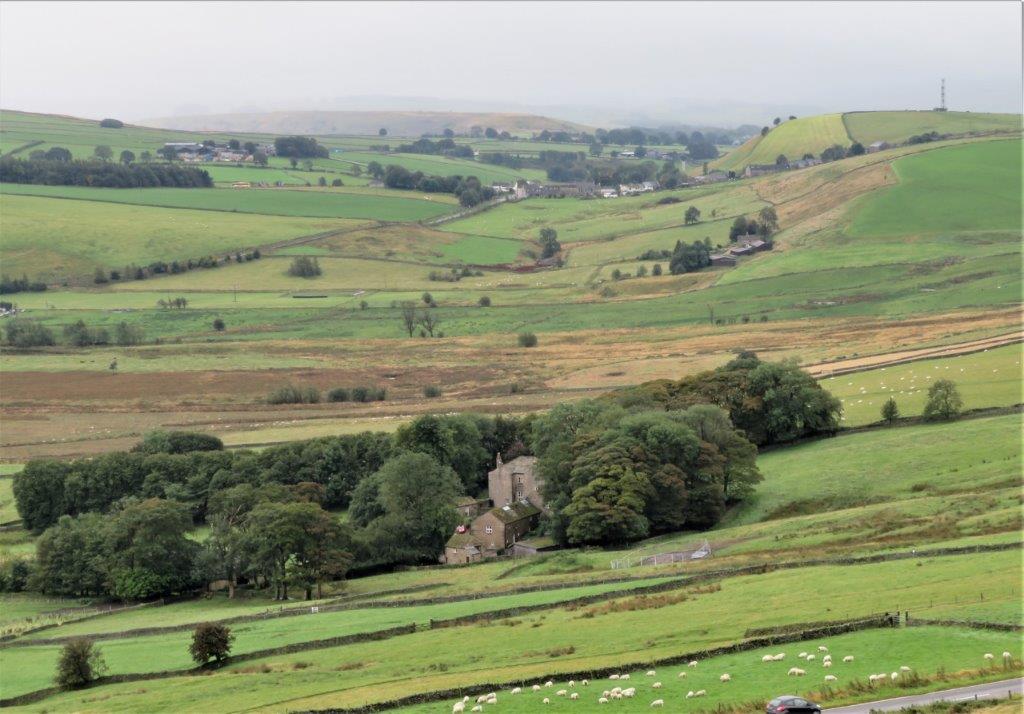 view from Rushup Edge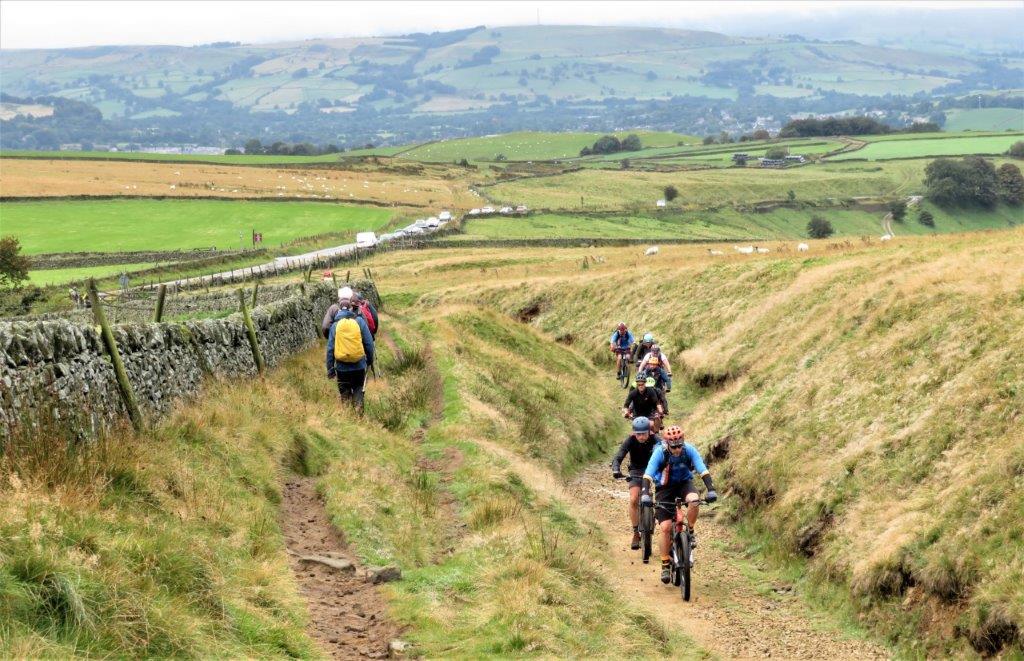 many cyclists along Rushup Edge - fortunately some 'side' paths for walkers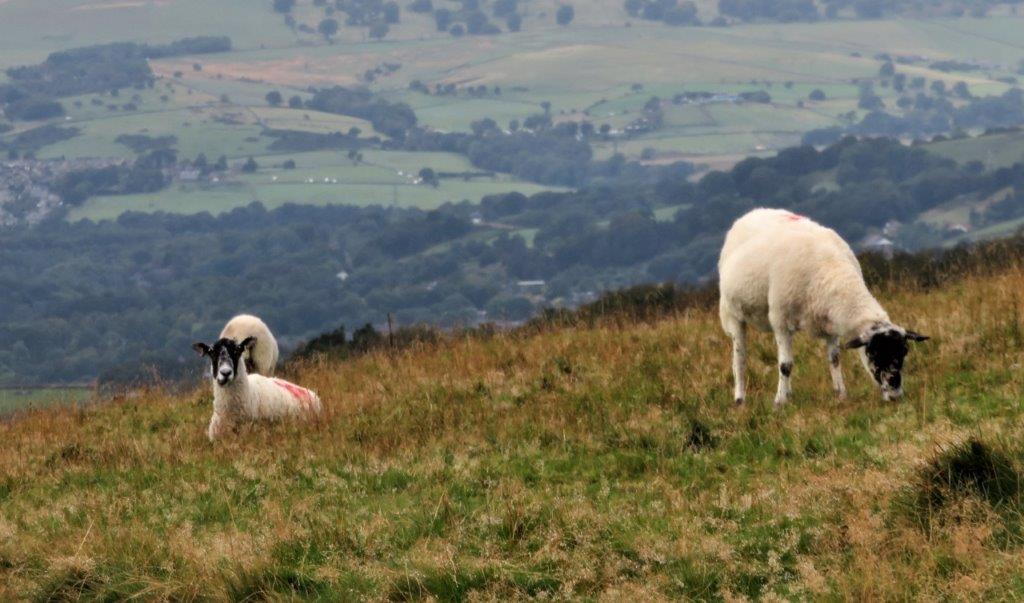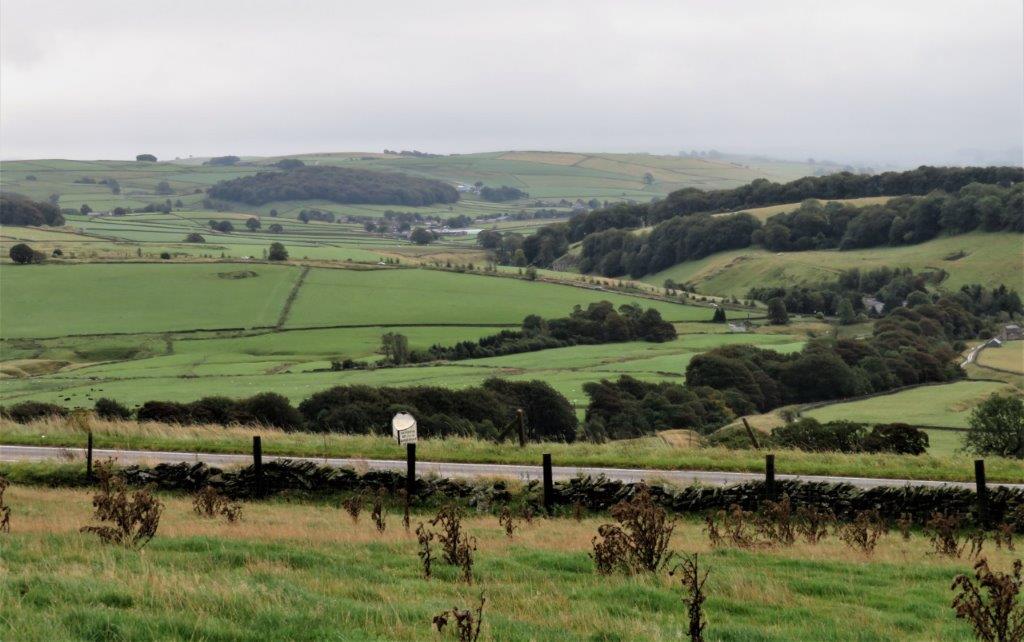 view from Rushup Edge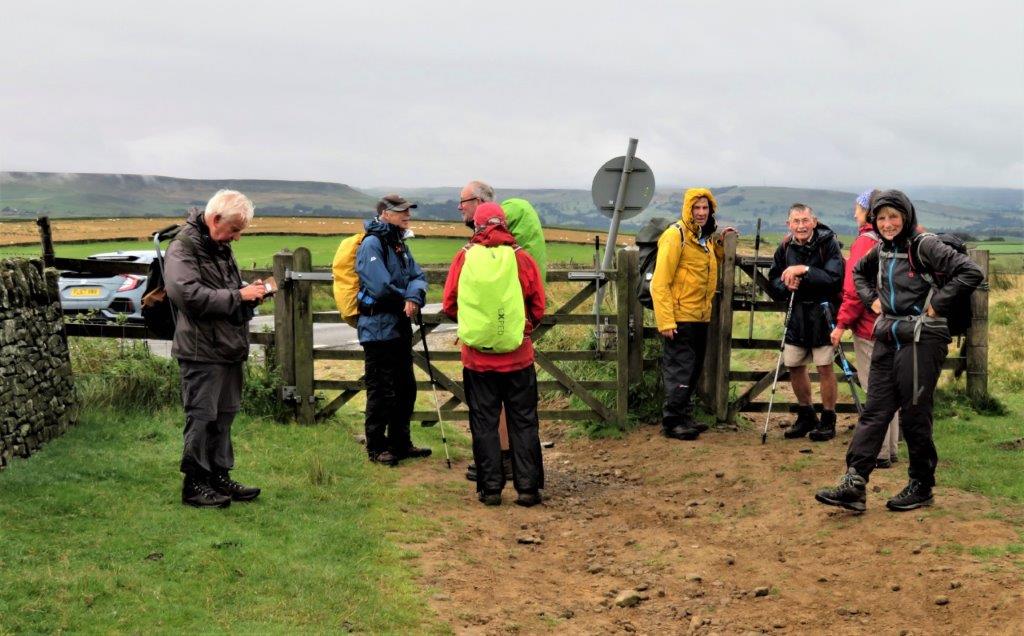 at or near end of Rushup Edge before turning off on Pennine Bridleway towards Rushop Hall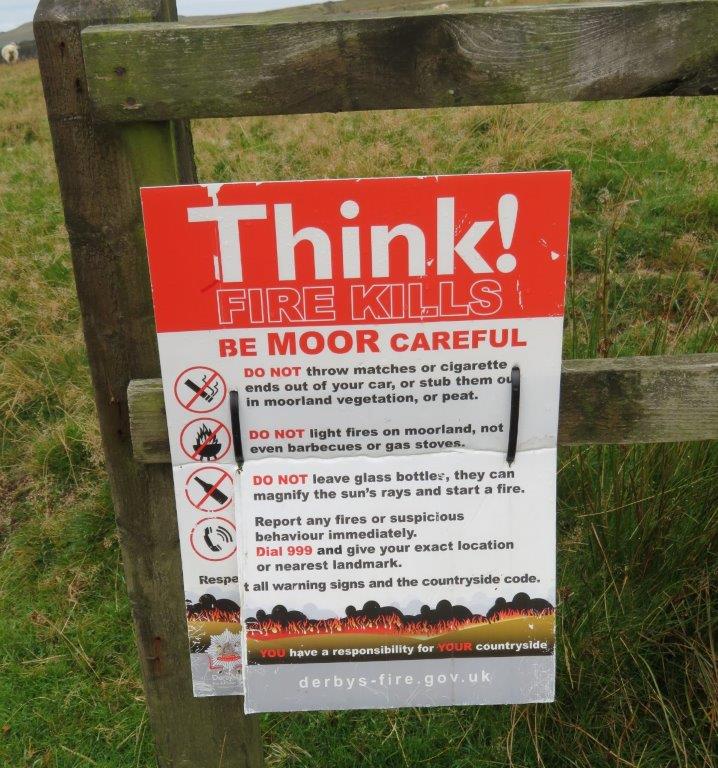 important notice about avoiding fires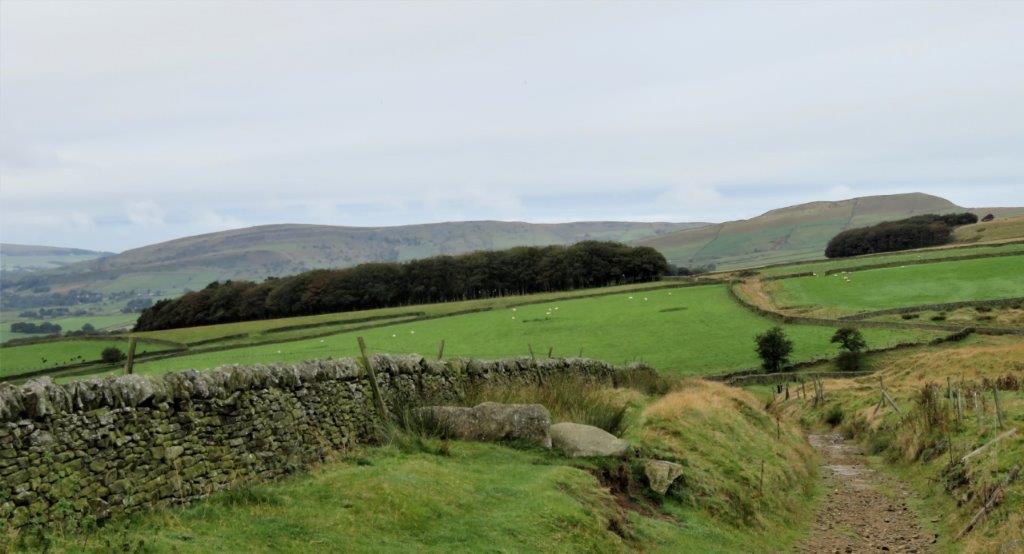 'South Head' at top right seen about NW of us (at west End of Rushup Edge)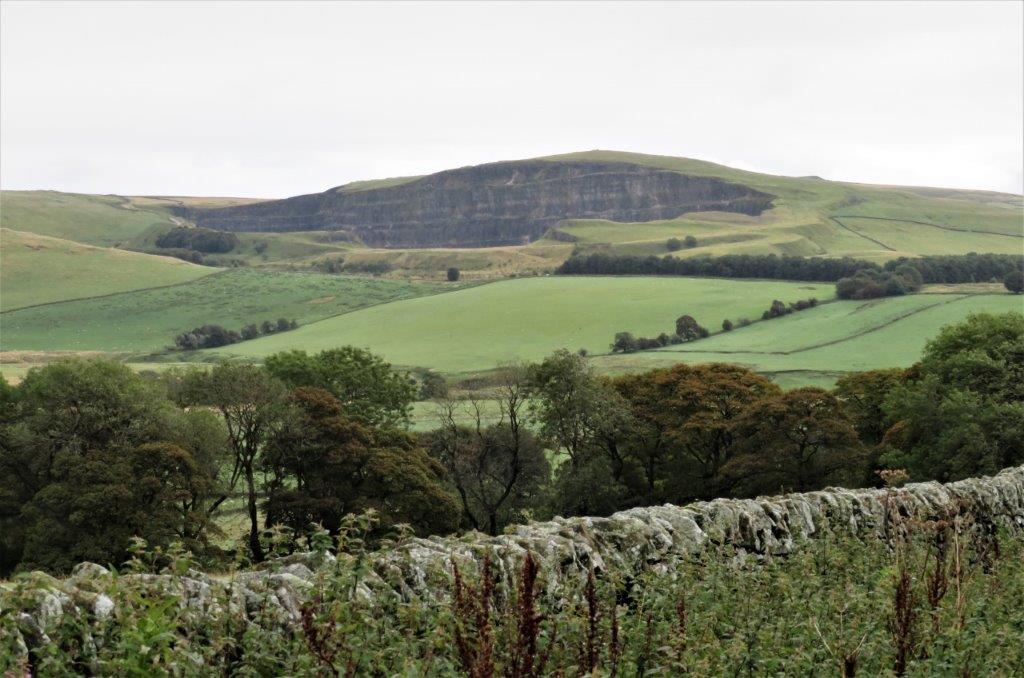 at back top - Eldon Hill Quarries (disused) - about SE from West end of Rushup Edge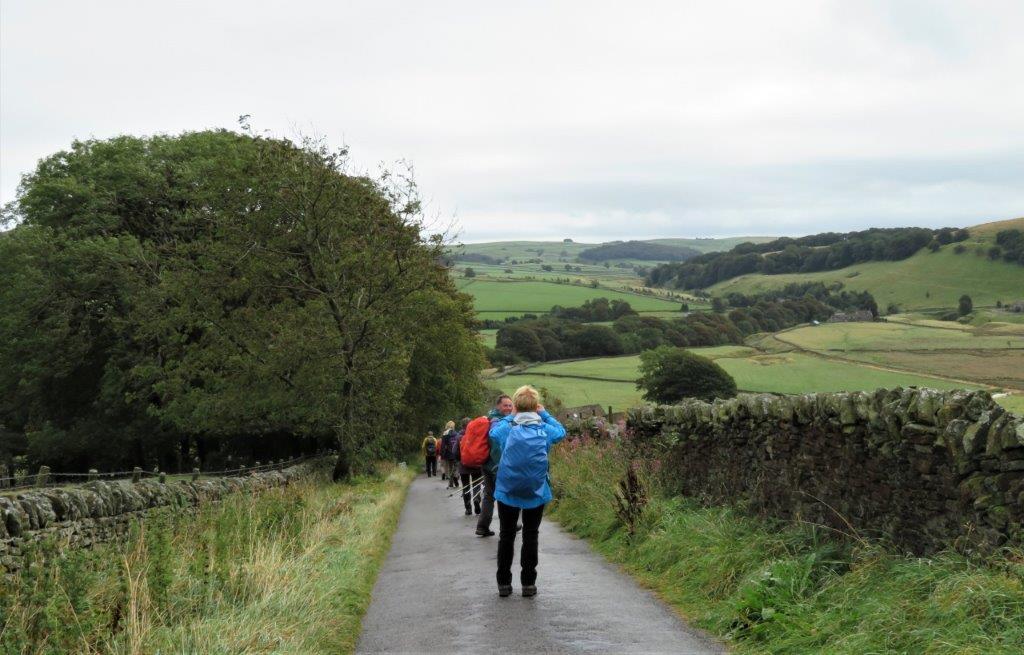 down SE on Pennine Bridleway (from West end of Rushup Edge BW) to Rushop Hall - note the 'op' - not a spelling mistake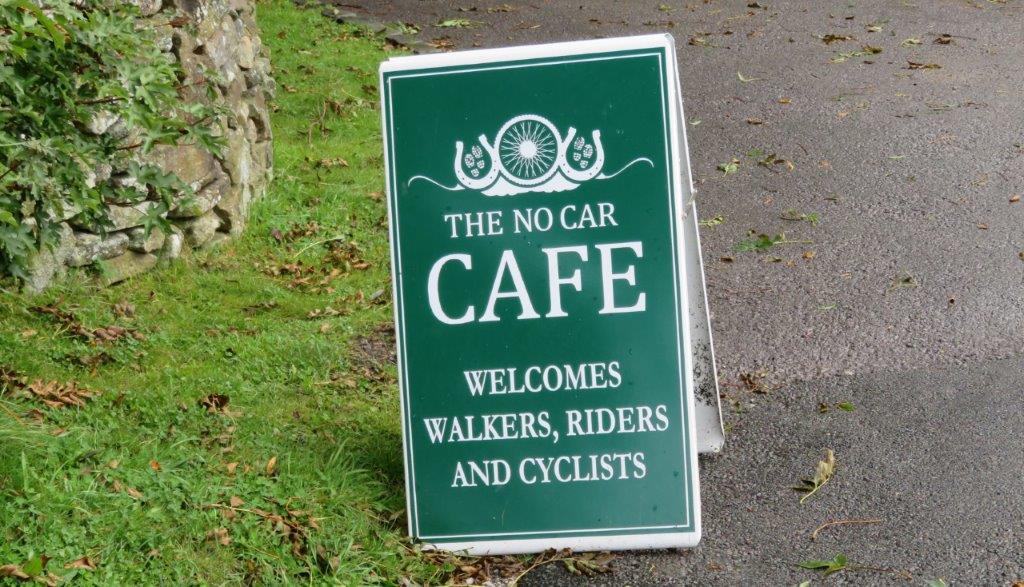 steep narrow track seen in previous picture not really suitable for cars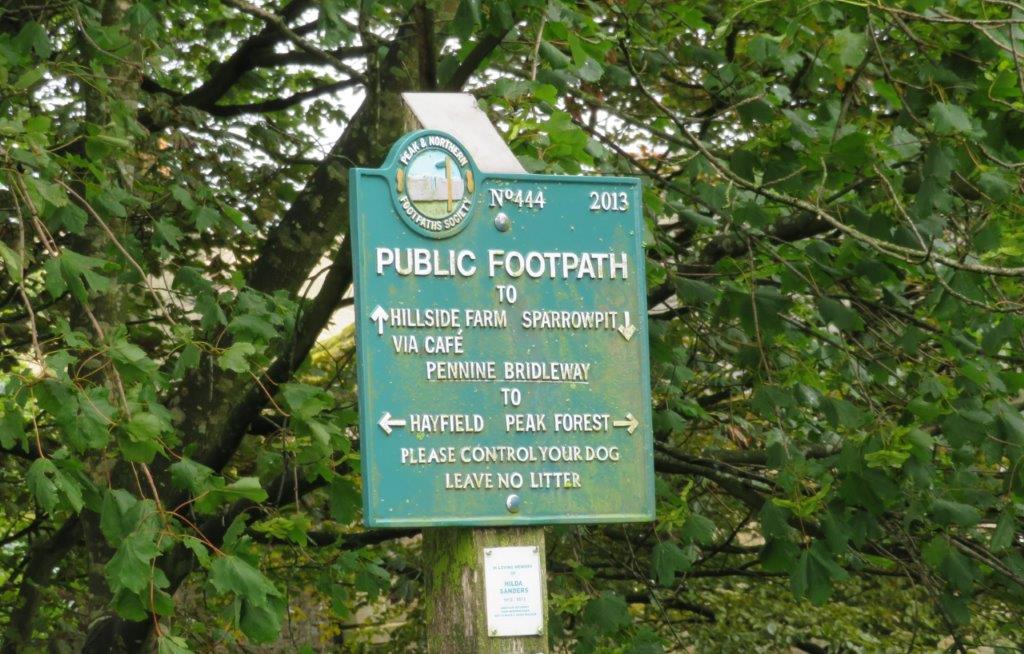 Sparrowpit our next point shown on this sign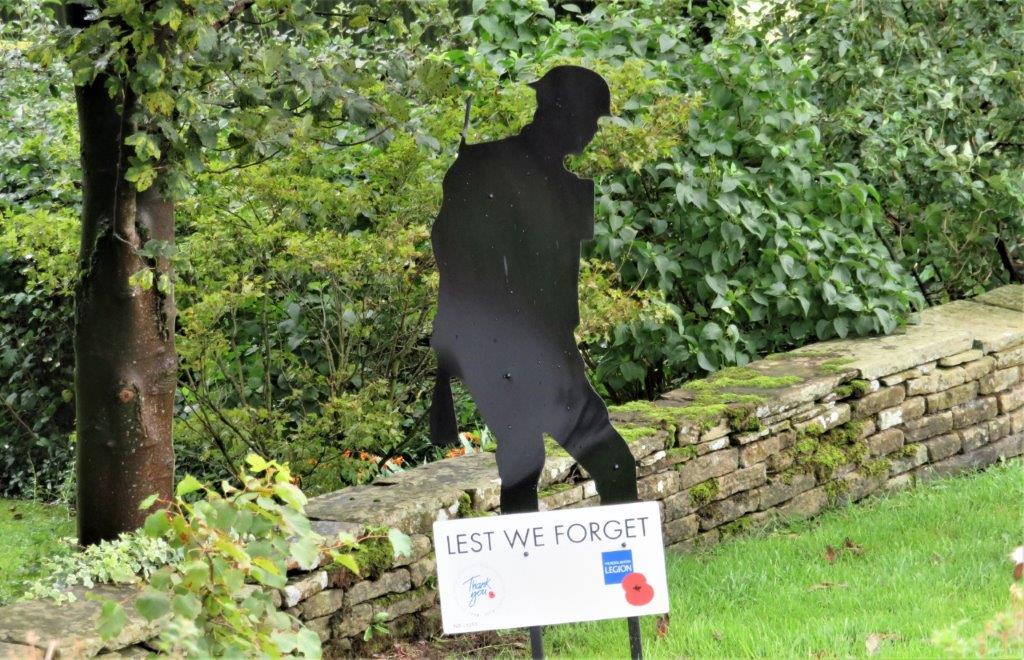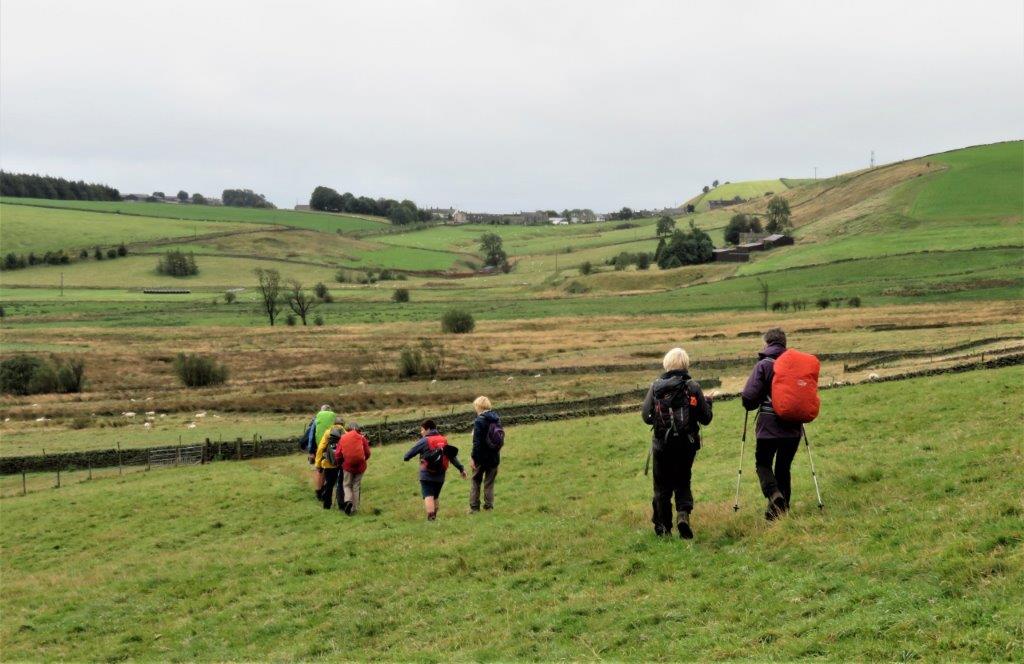 heading toward Sparrowpit just visible top centre. Rushup Farm, which we passed through, is closer to the right. Rushup Farm is not to be confused with Rushup Edge Farm which is about 2km NE of it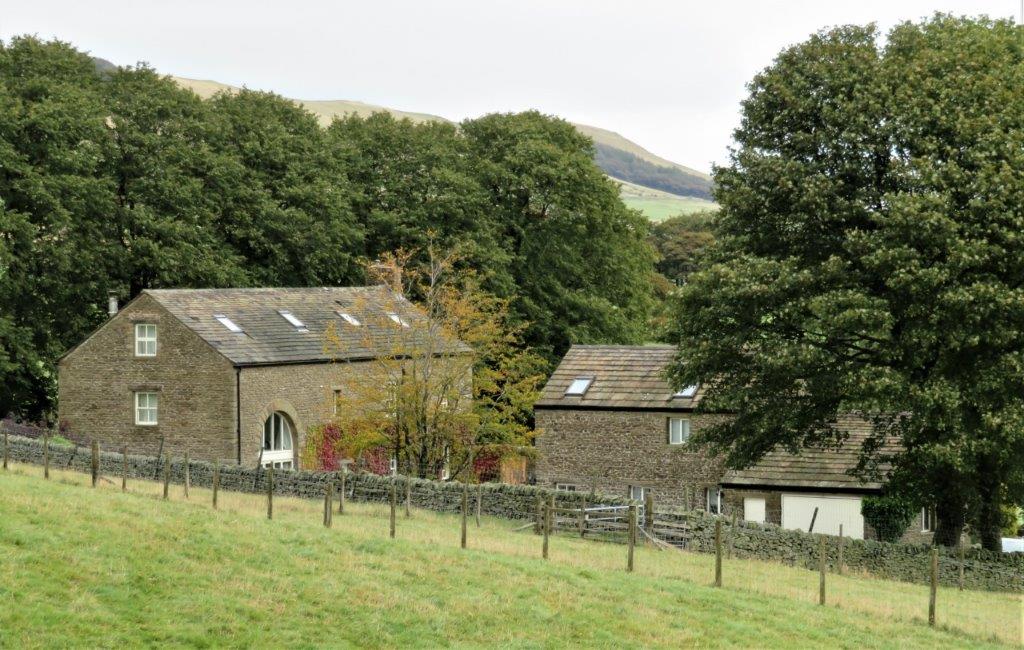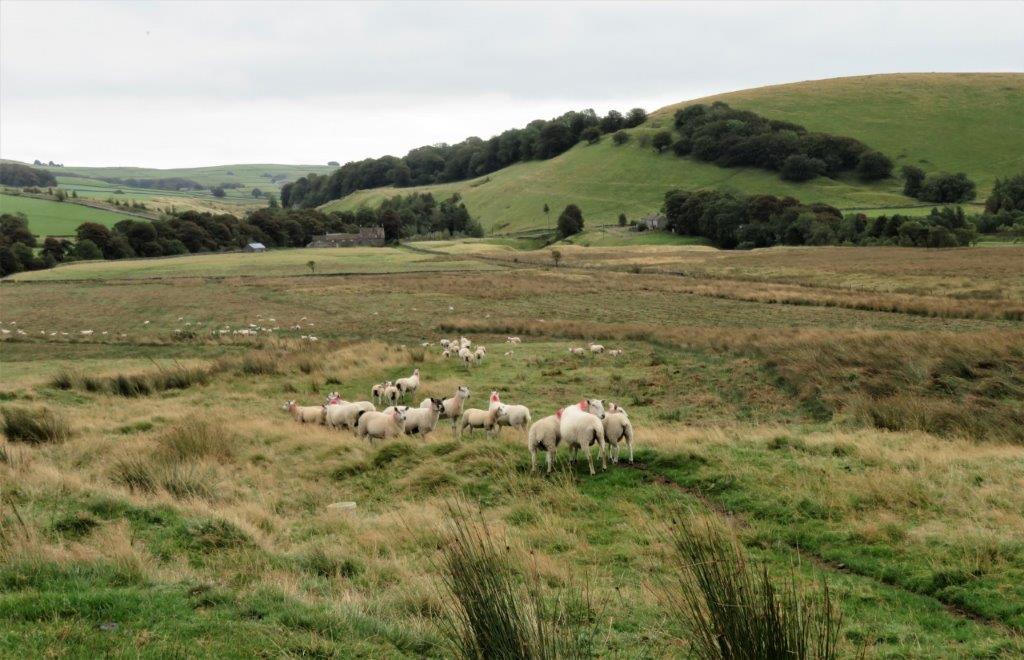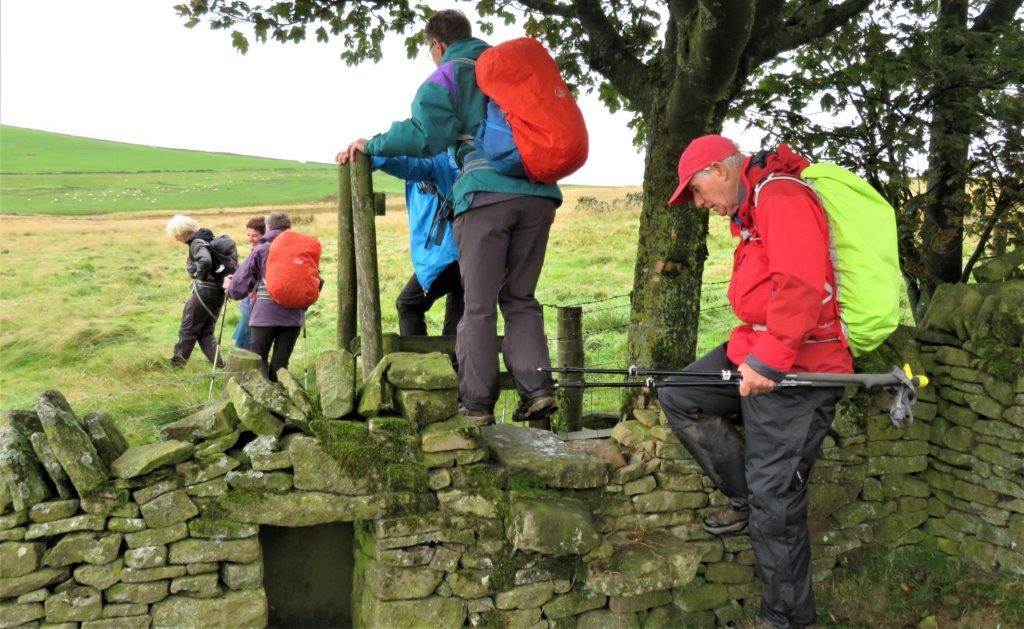 opening can be opened to allow passage of sheep from one field to another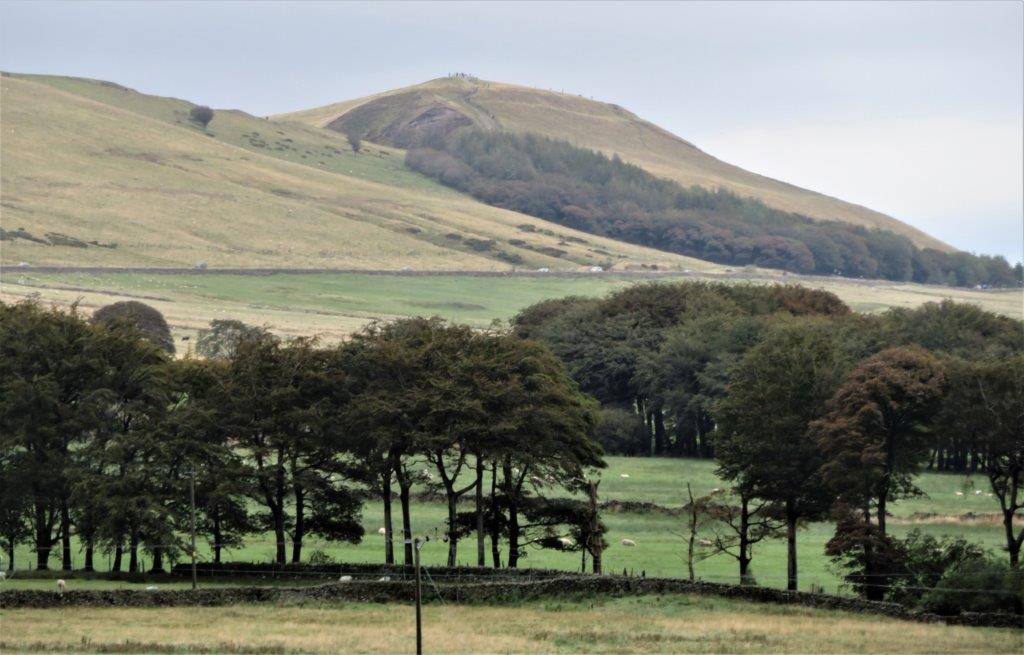 a zoomed in shot to Mam Tor - walkers can just be seen climbing up path and on the top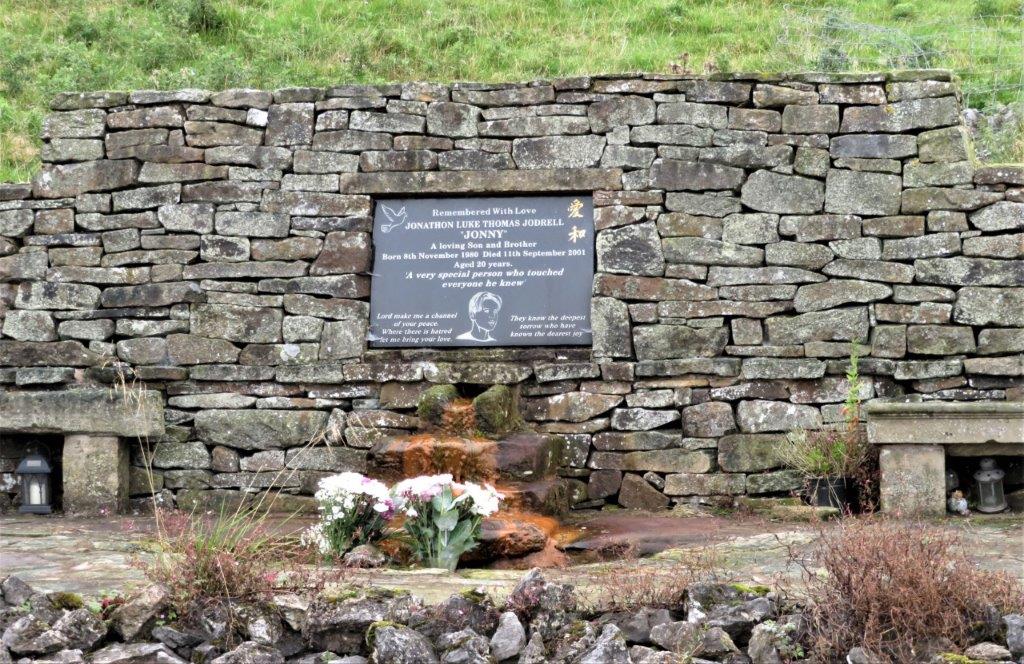 Memorial - with fresh flowers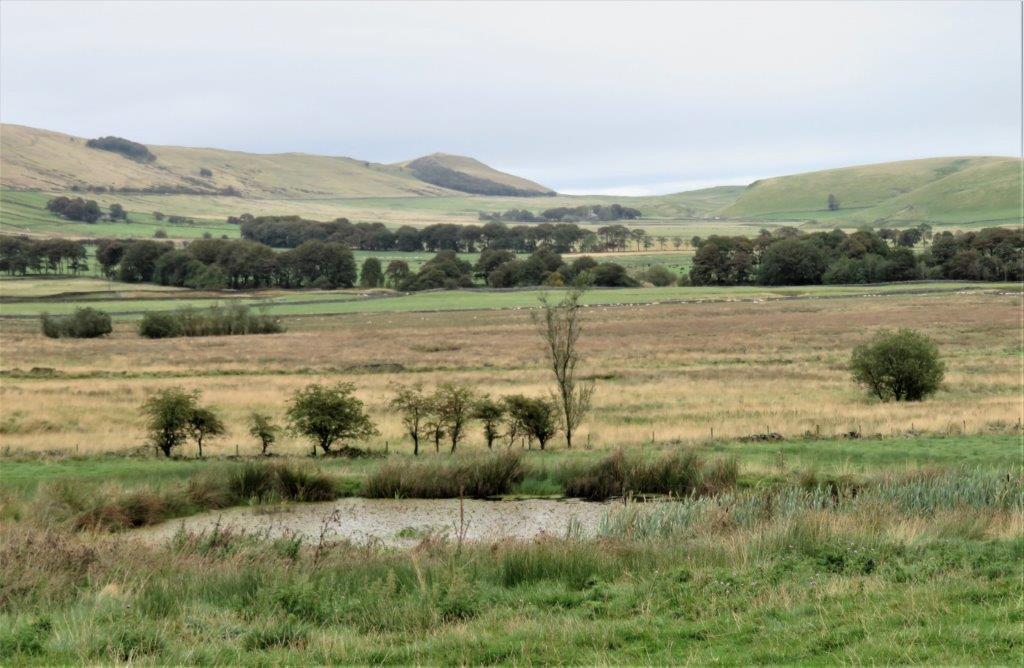 Mam Tor seen from afar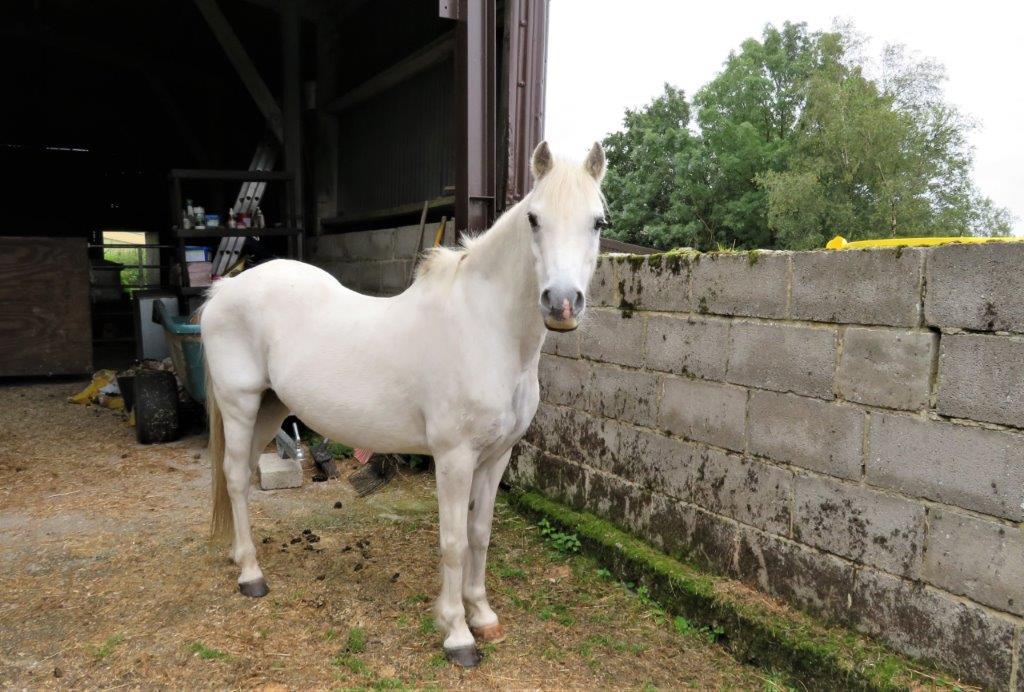 Rushup Farm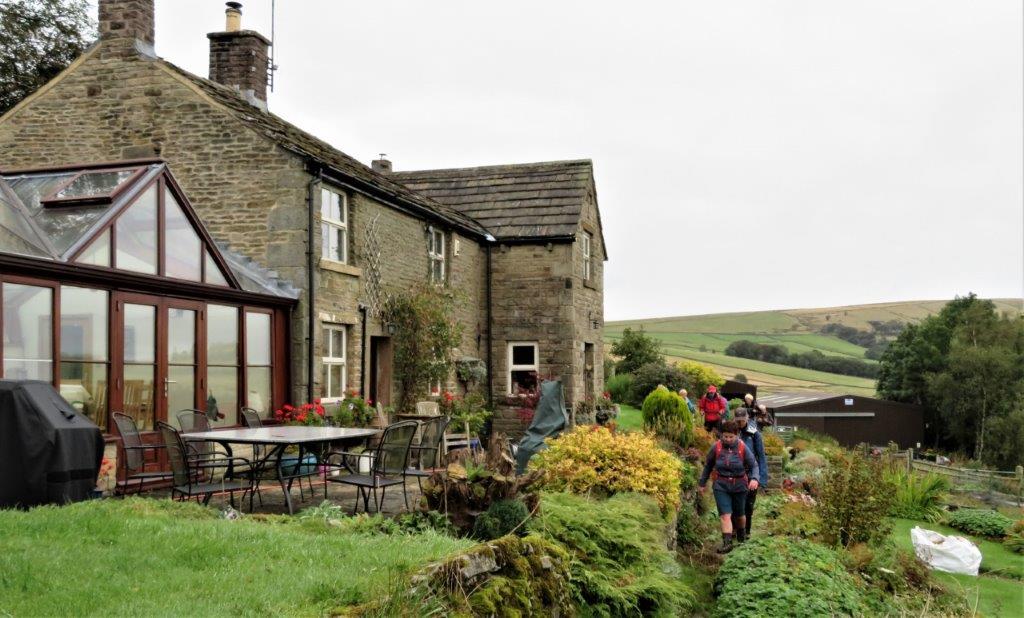 Rushup Farm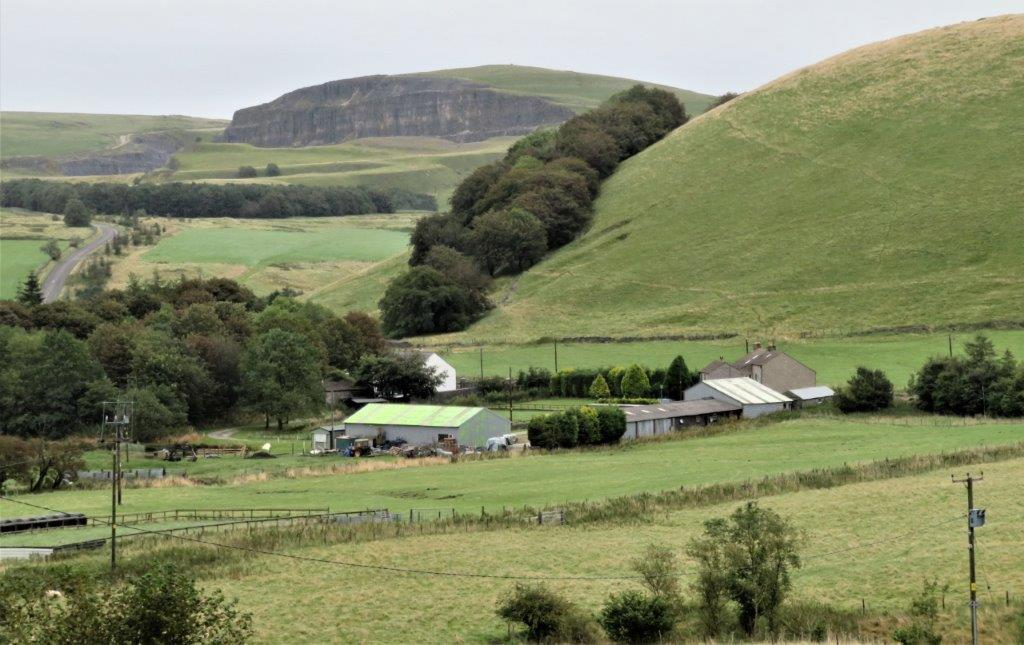 Eldon Hill Quarries -seen again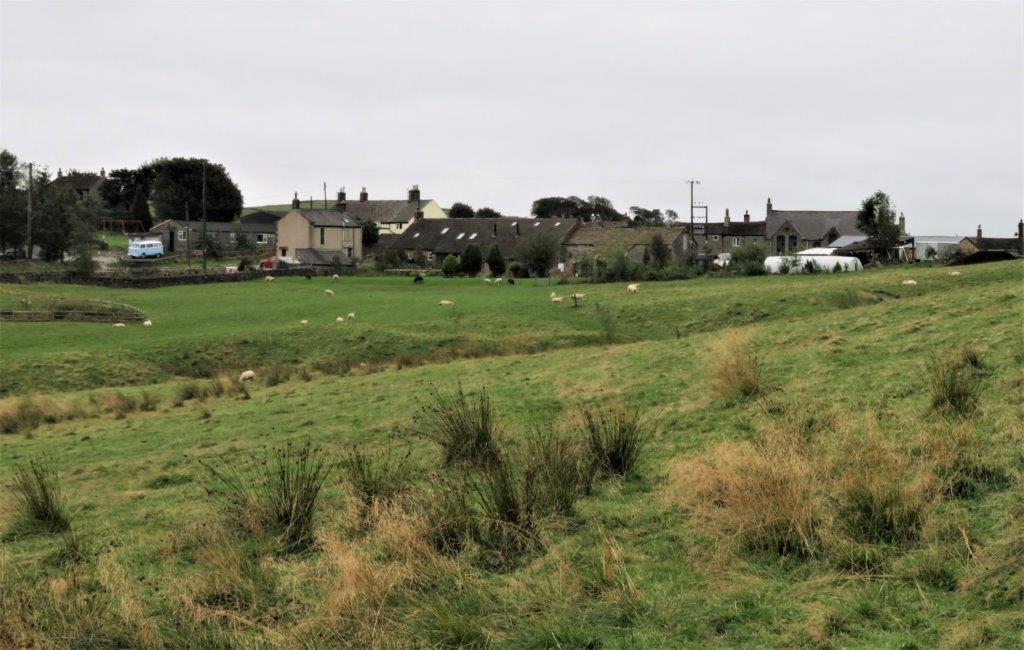 Sparrowpit (village) - we turned East just before it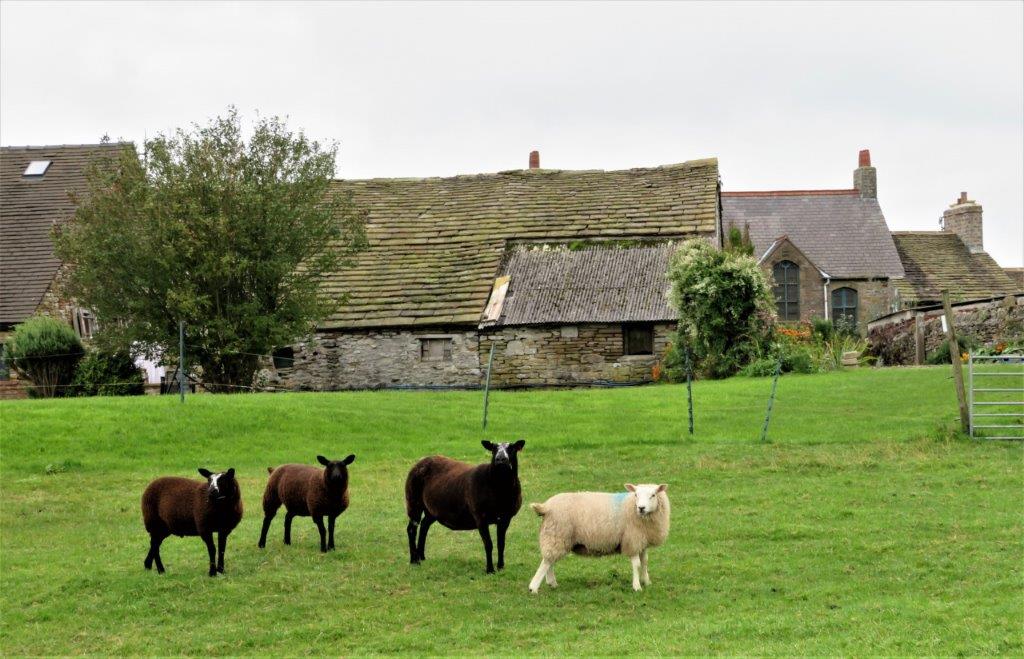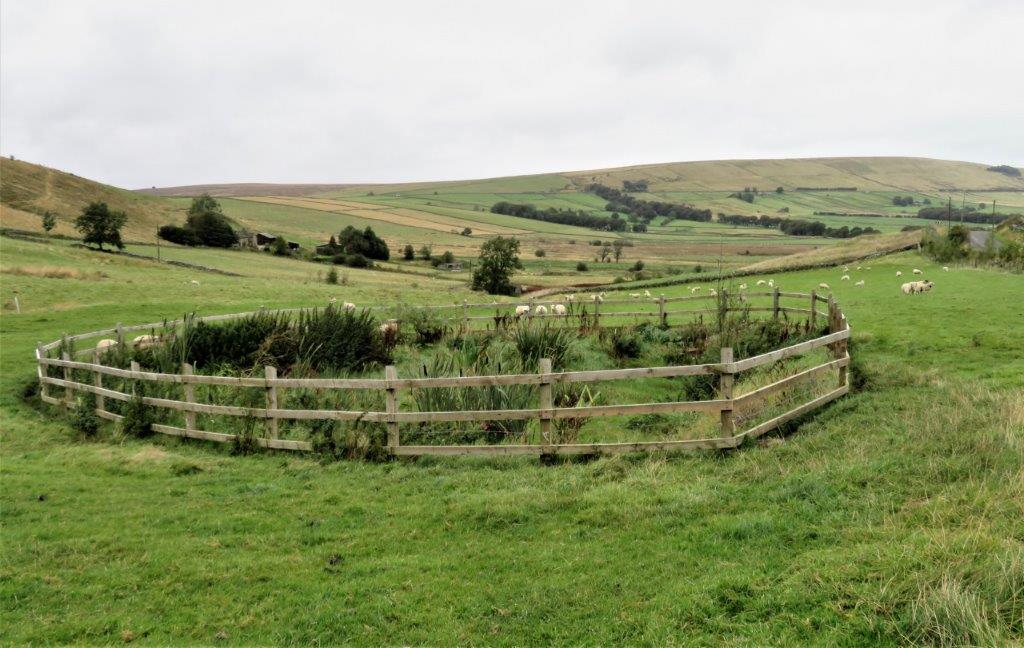 Dewpond converted into a mini 'wetland'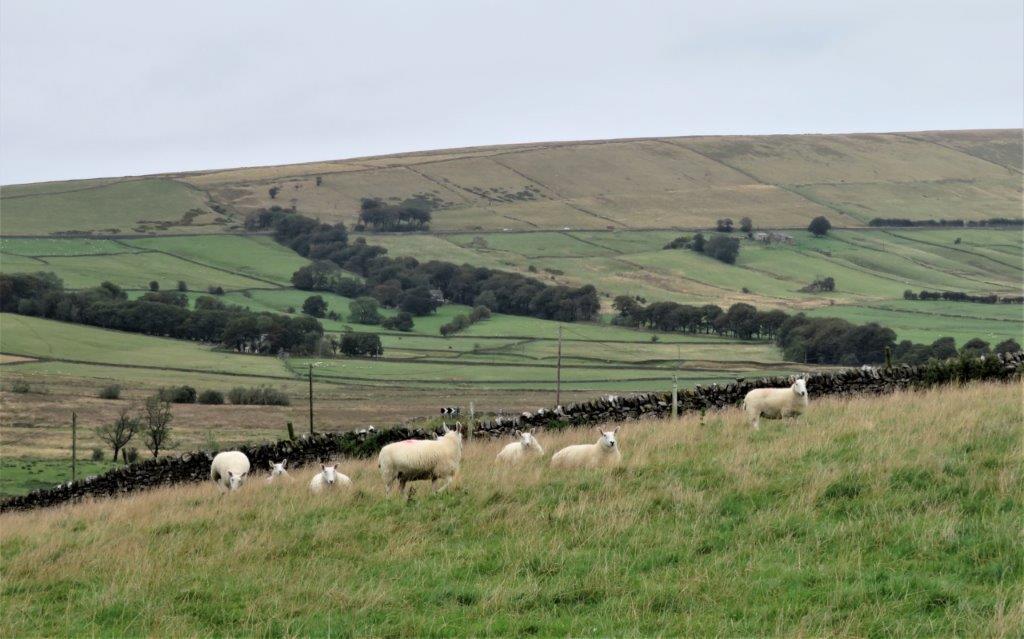 looking back at Rushup Edge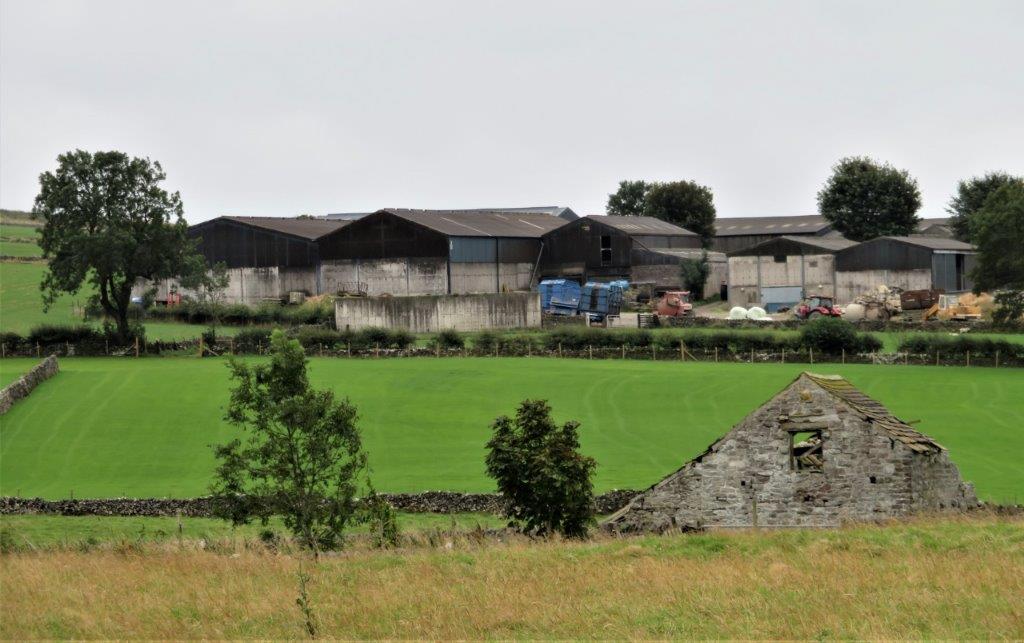 farm (Harratt Grange?) to East of Sparrowpit seen to South behind us.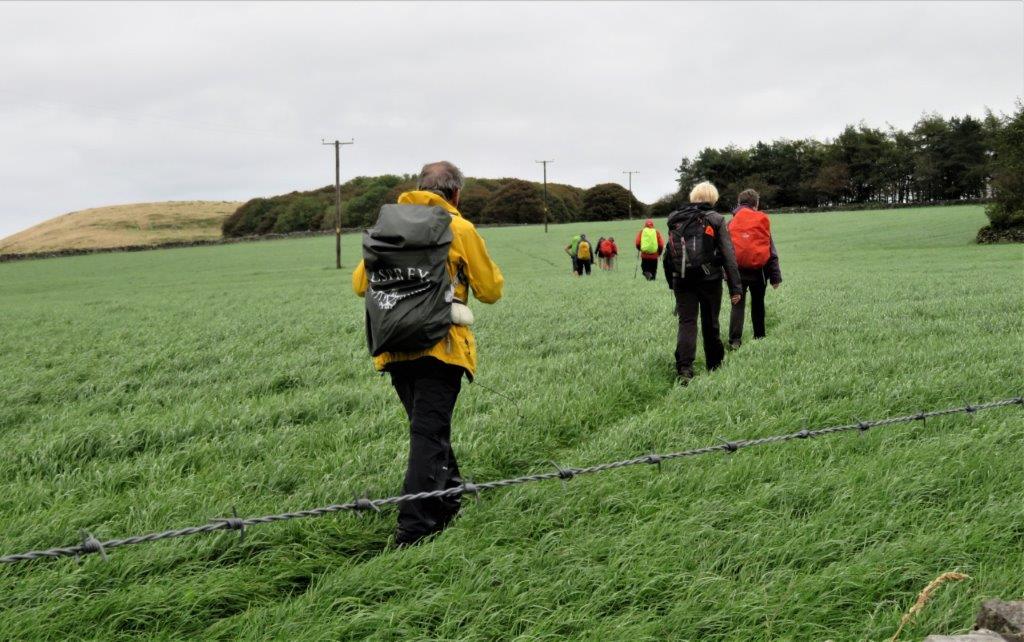 heading to strip wood (just South of Gautries Hill)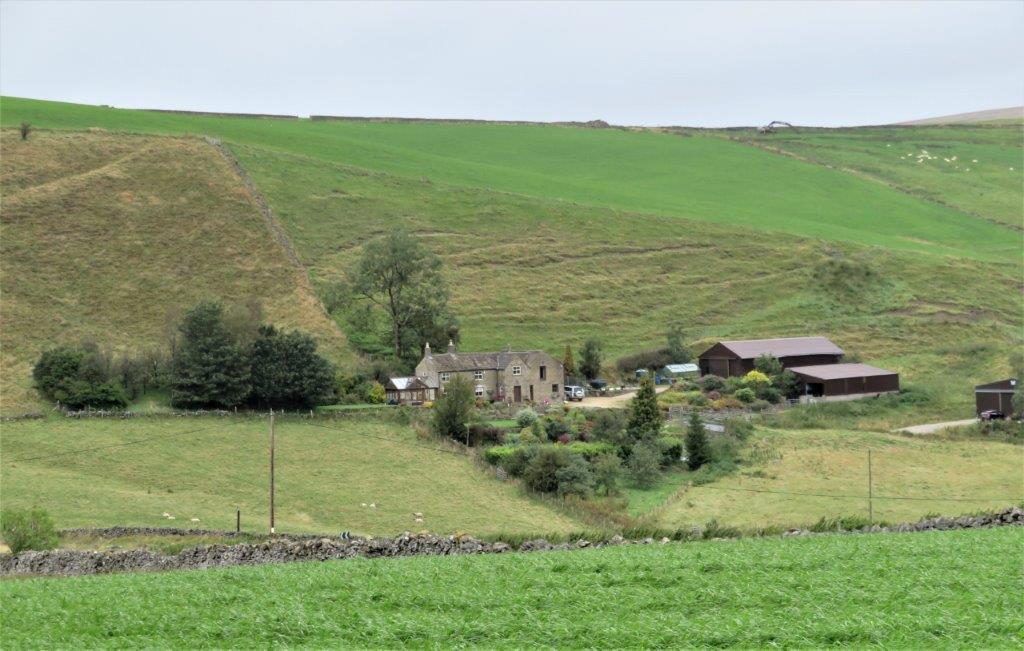 looking toward Rushup Farm which we passed through earier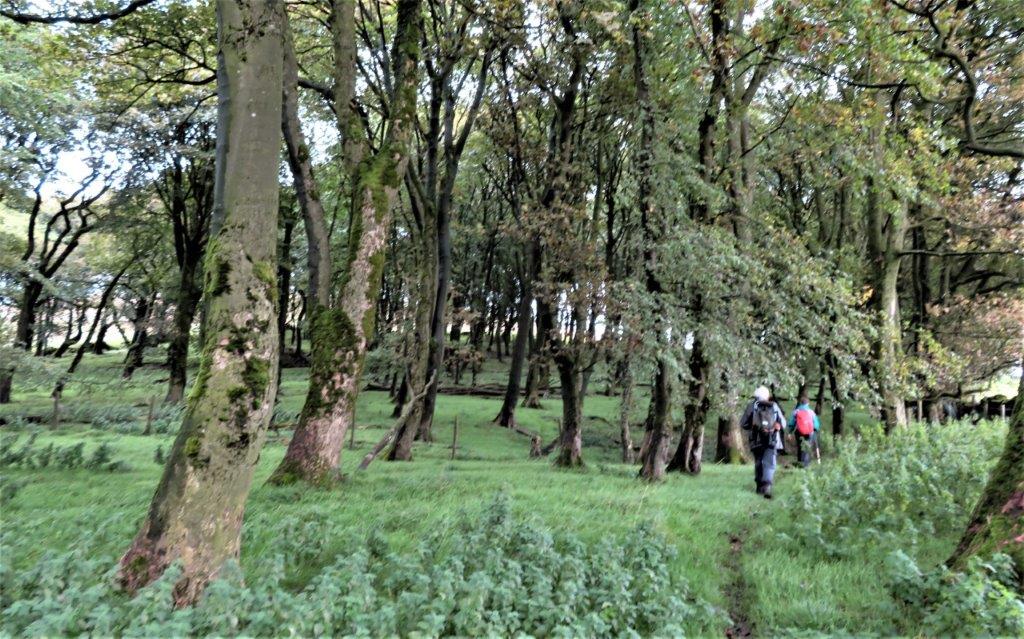 narrow woods with the remains of excavated 'rakes' for lead ore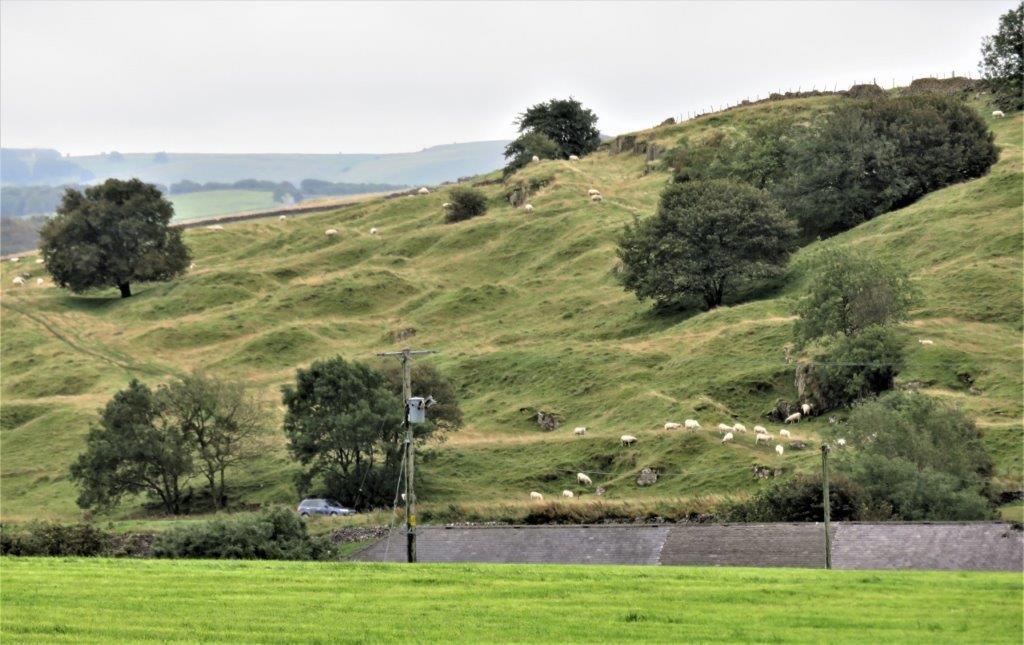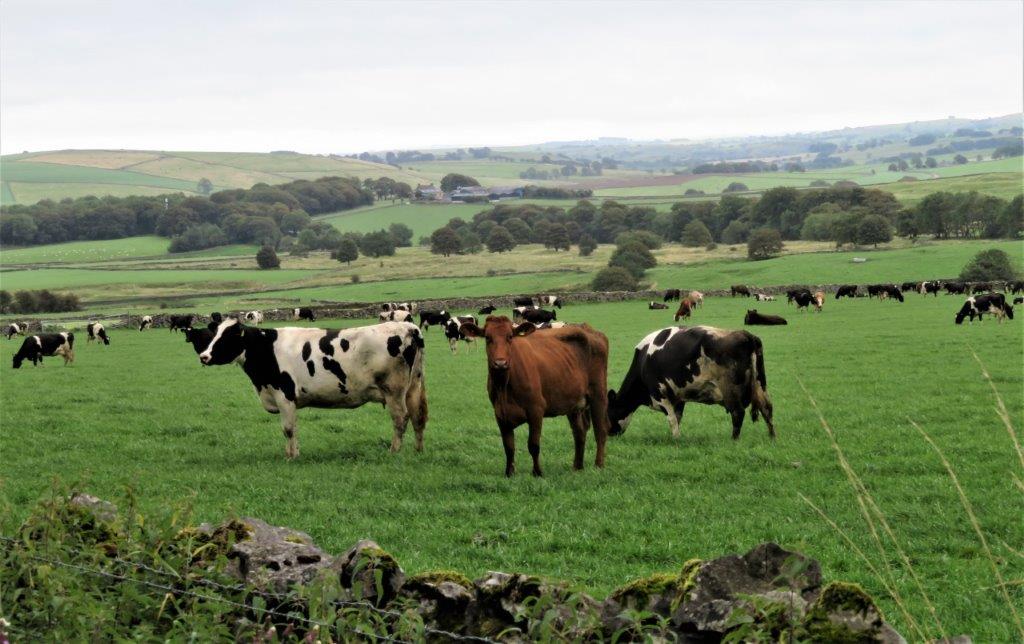 Mam Tor again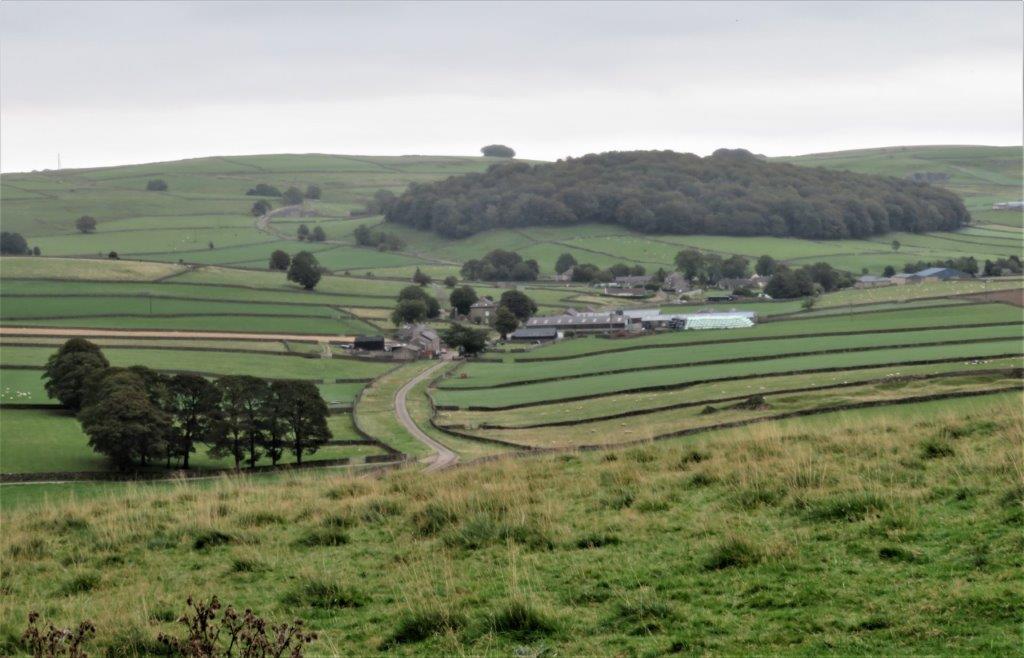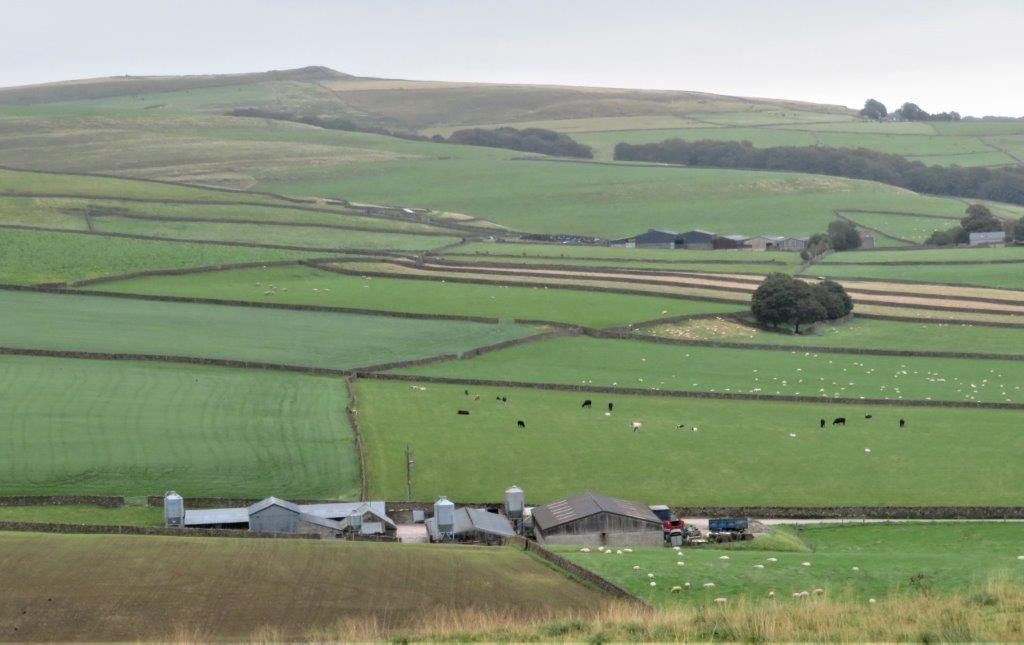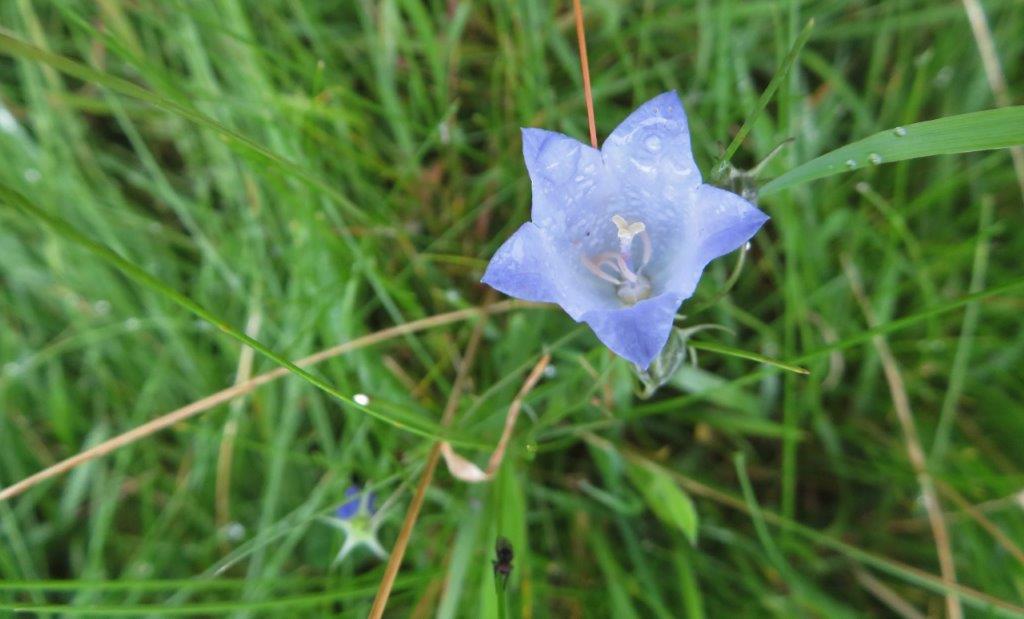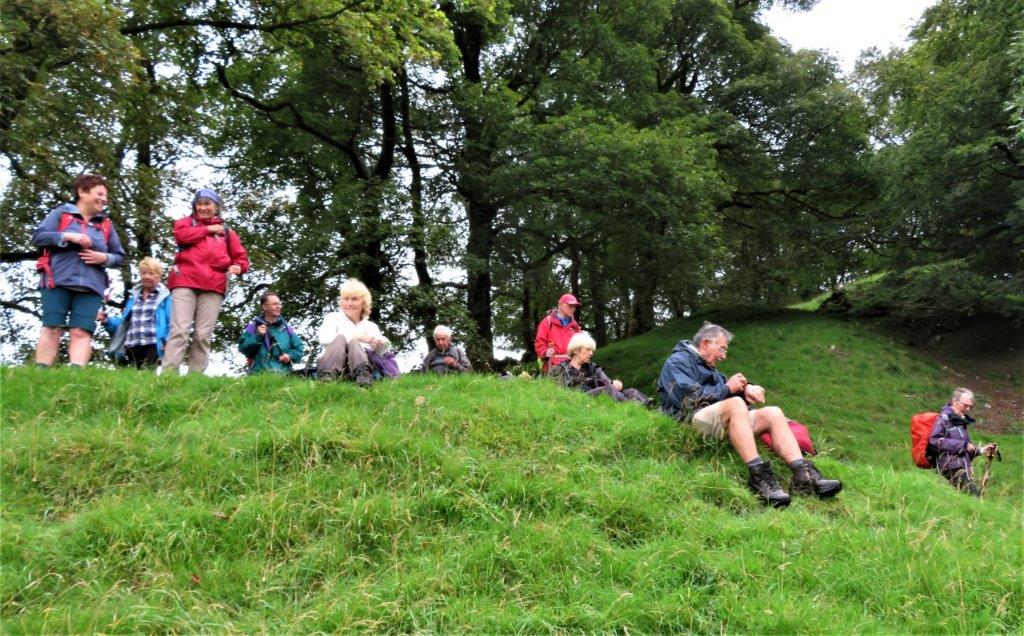 lunch break just before Perry Dale (on Pennine Bridleway)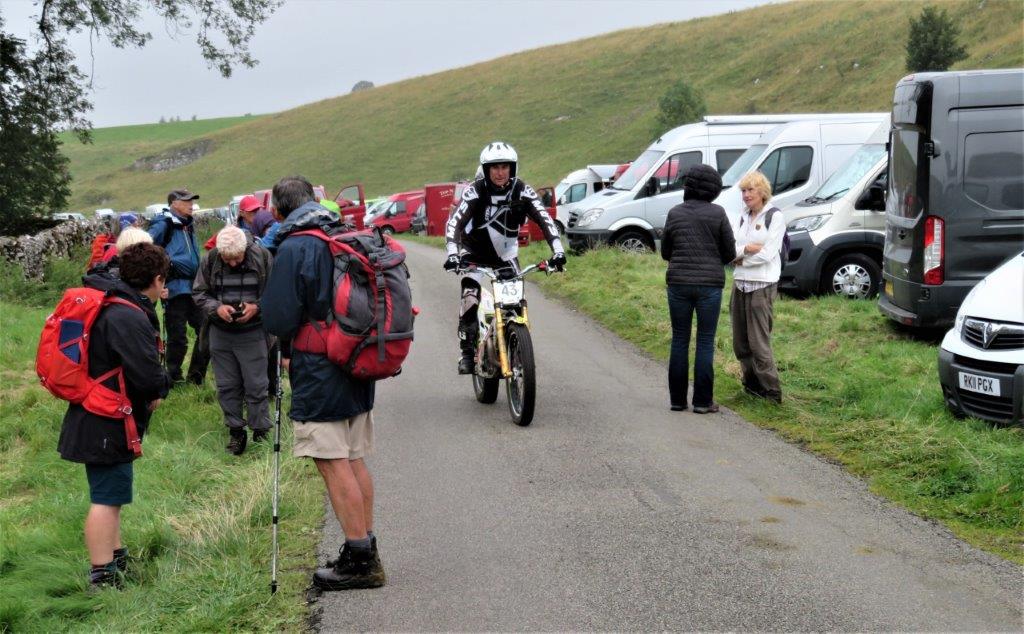 vans parked along part of Perry Dale (Pennine Bridleway). The vans conveyed off road motorbikes to THE HIPWELL TRIAL 'rally' in the nearby area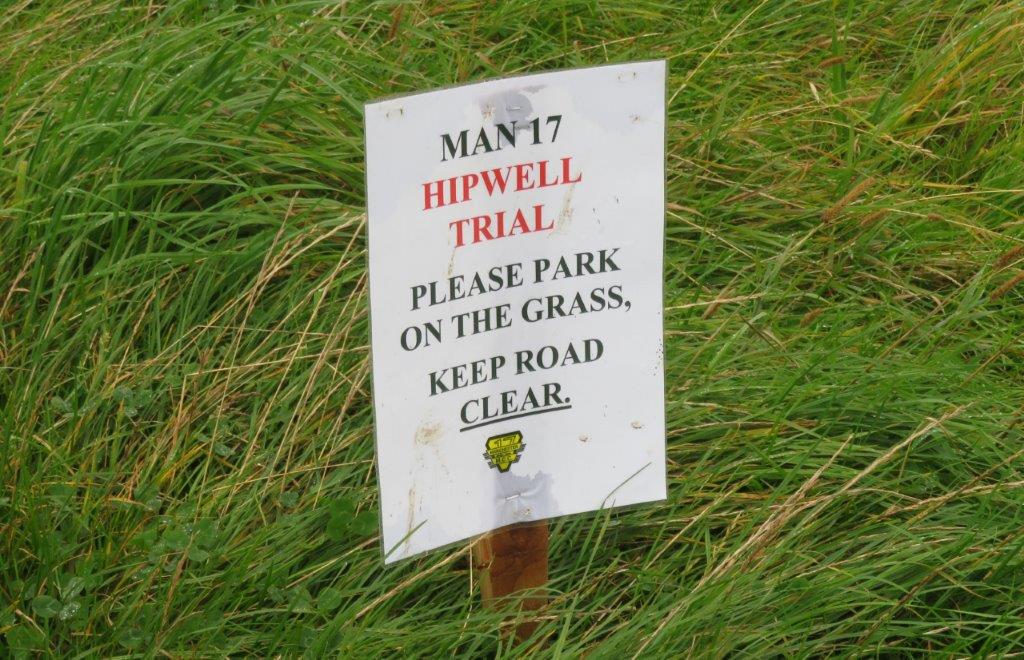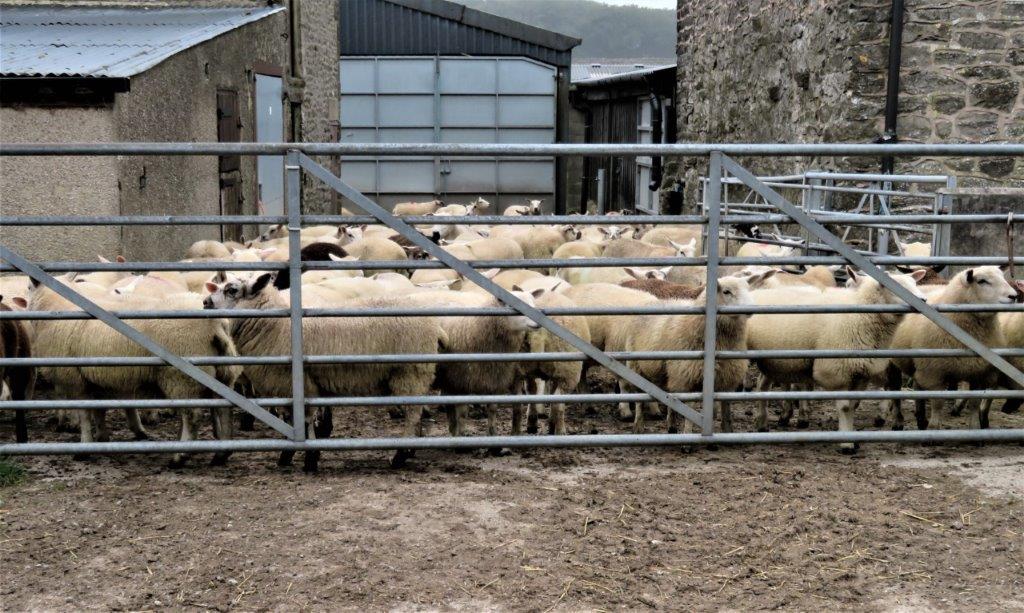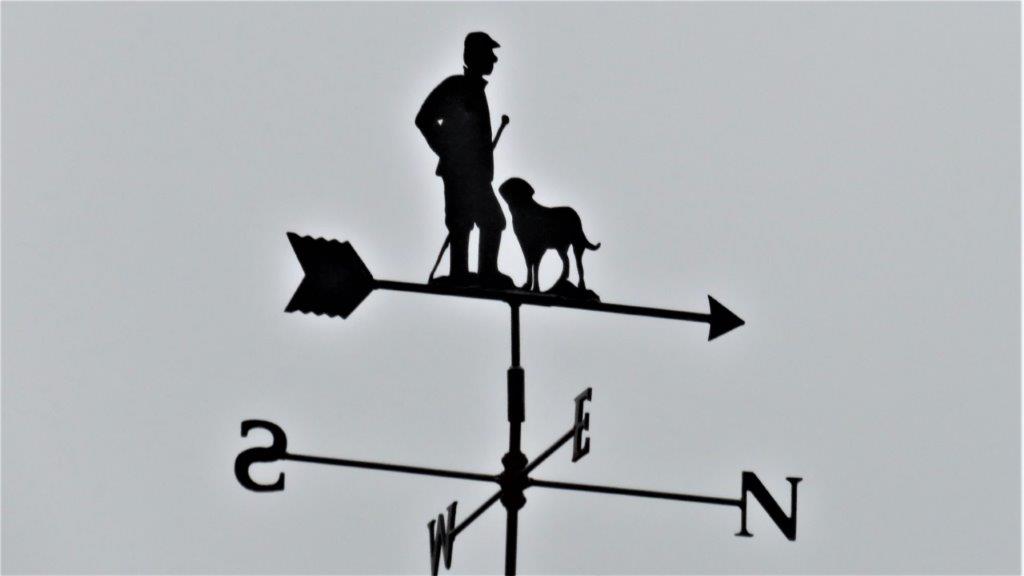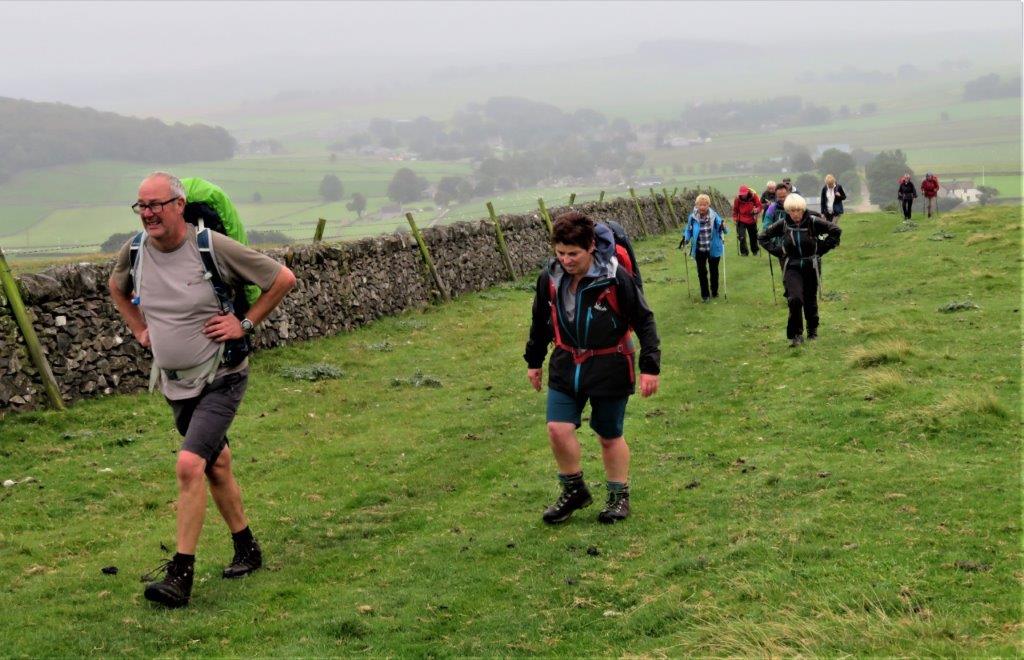 up from the Pennine Bridleway (starting about 200m before Peak Forest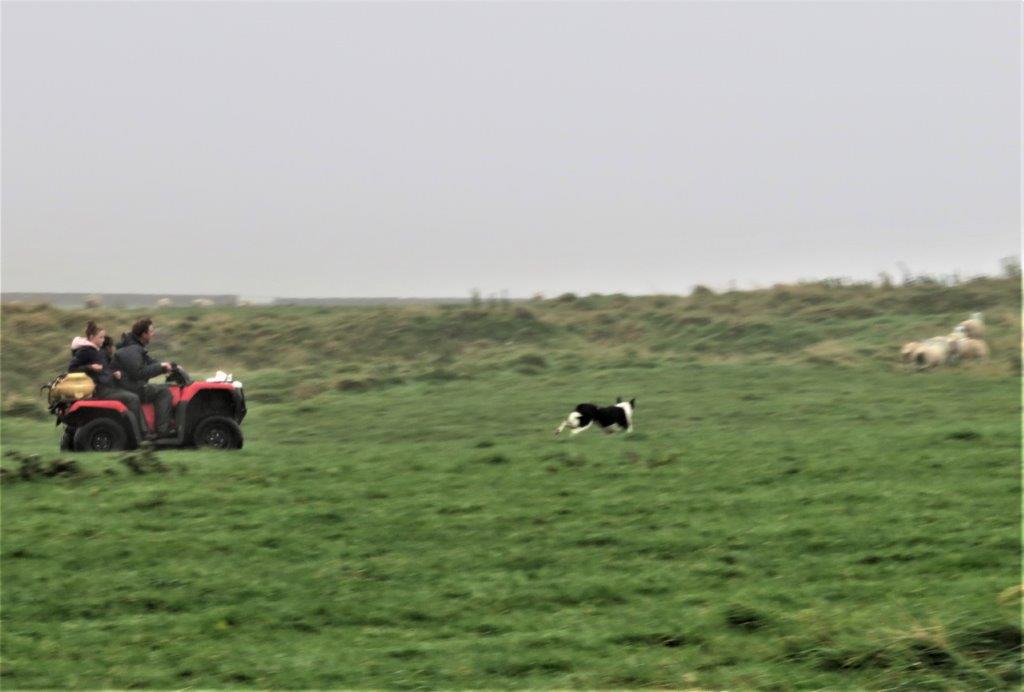 the roundup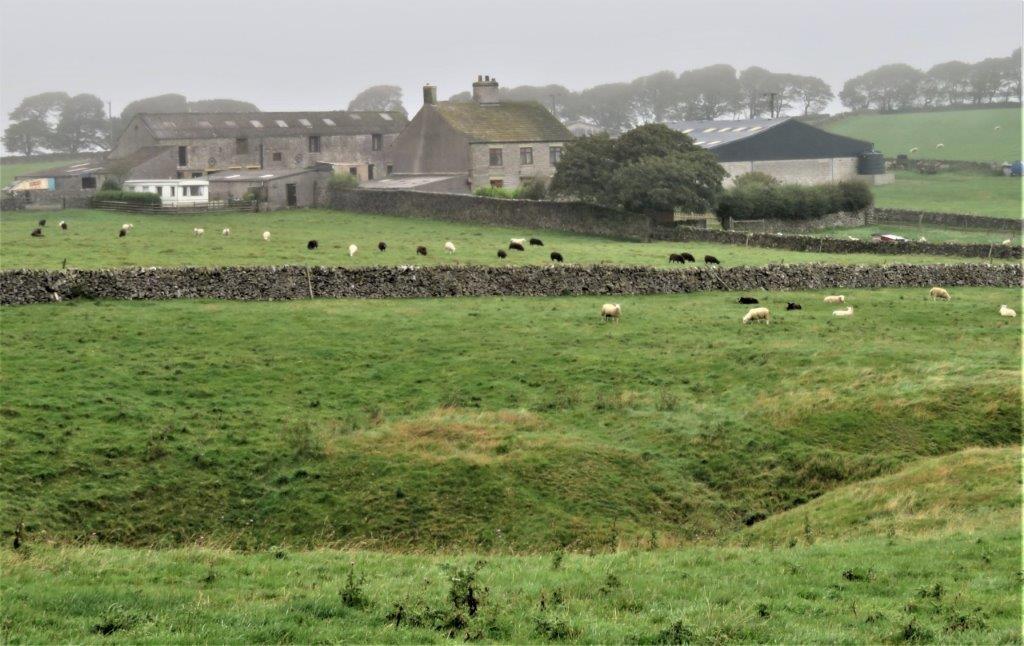 passing to the South of Rowter Farm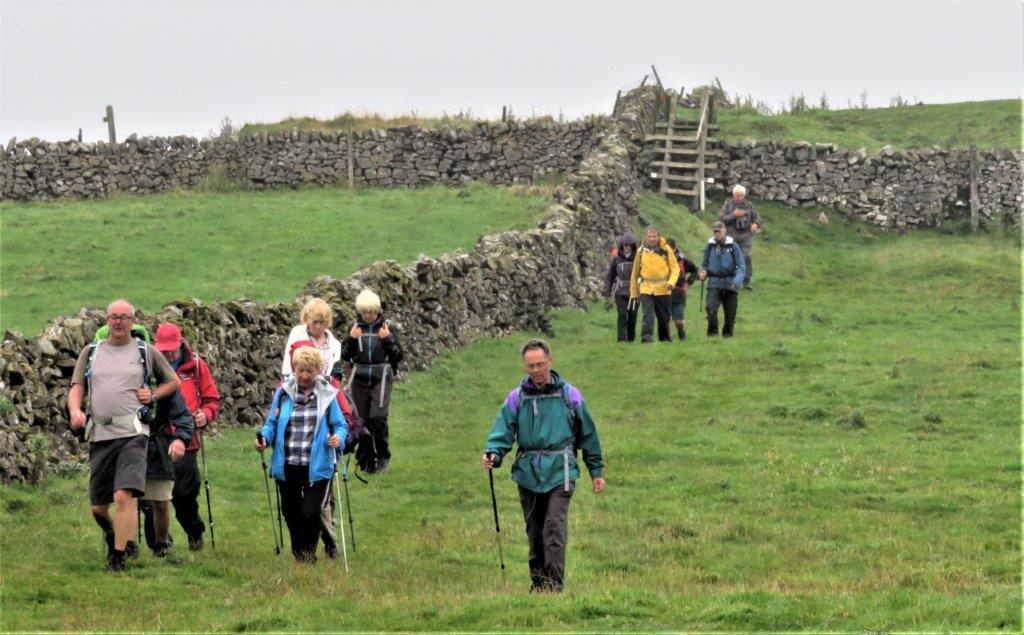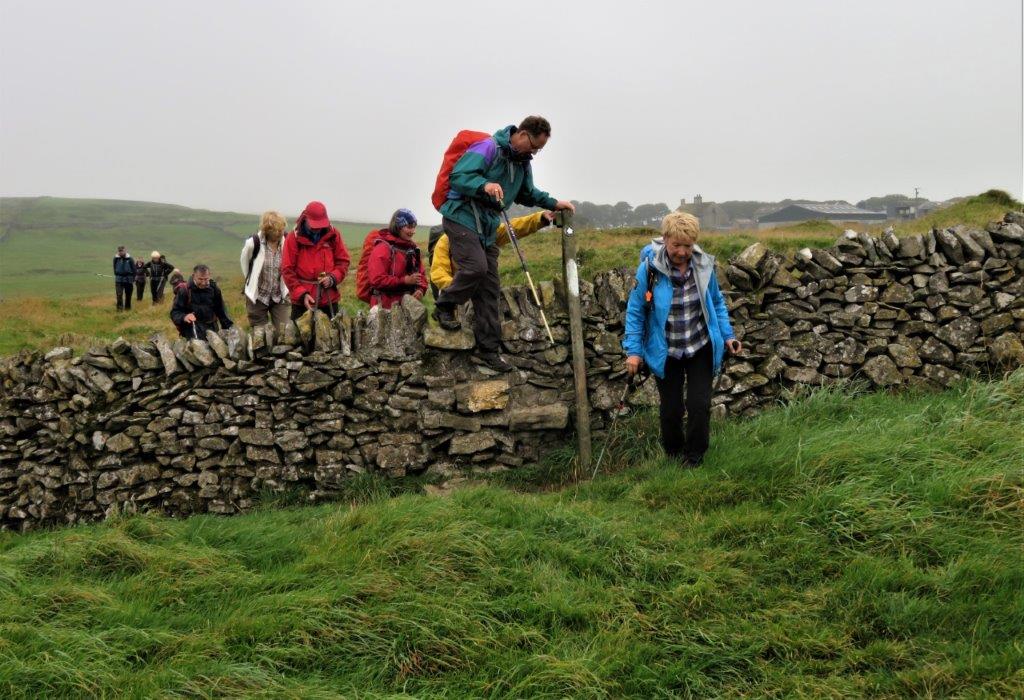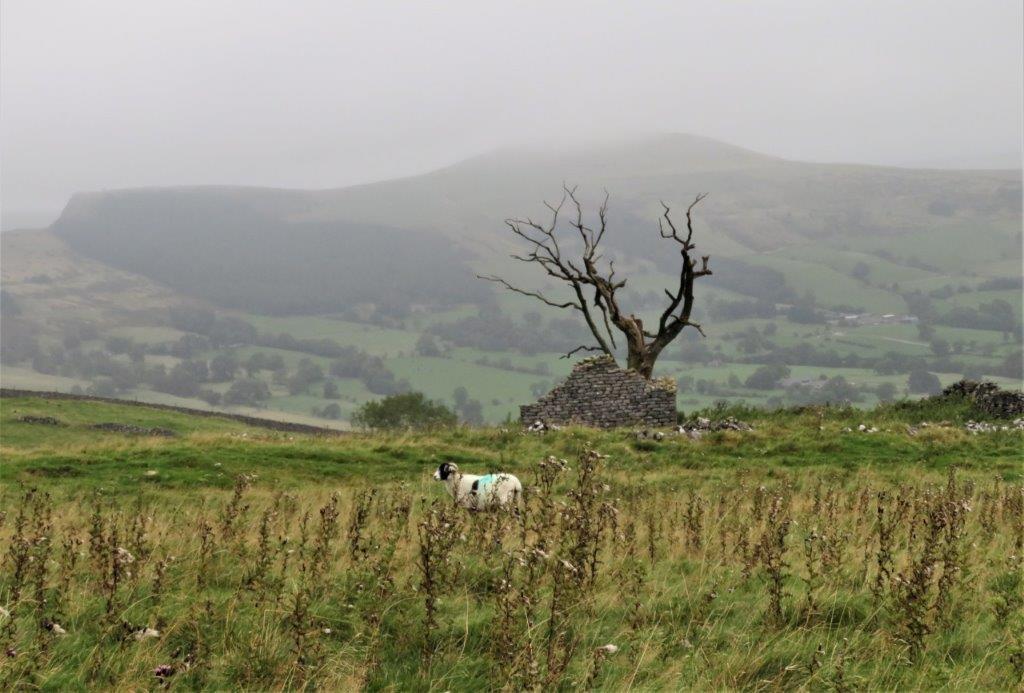 Lose Hill ahead in the murky mist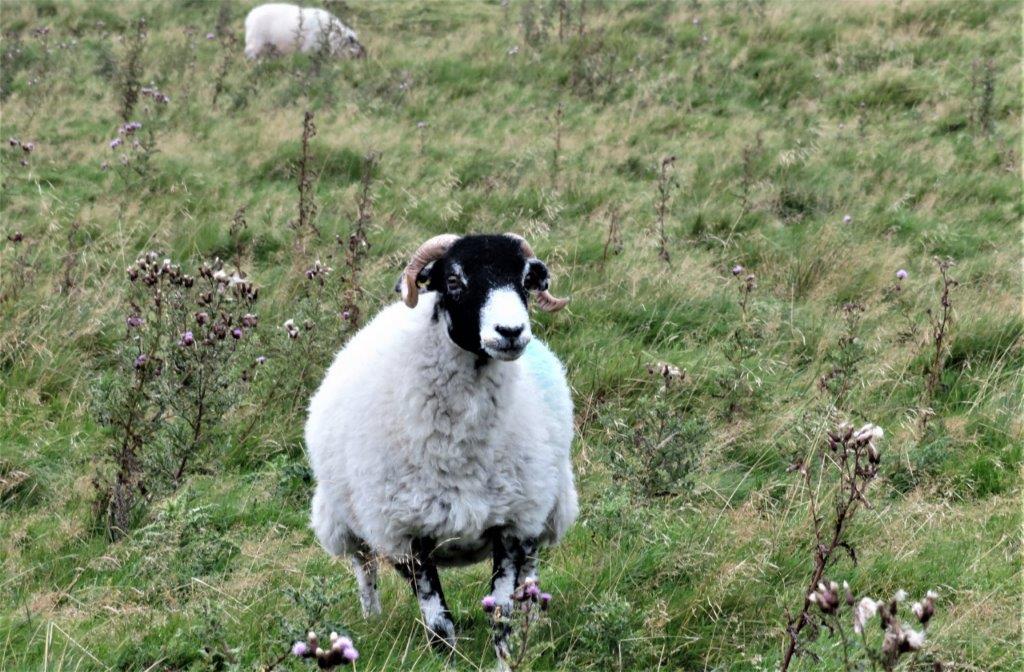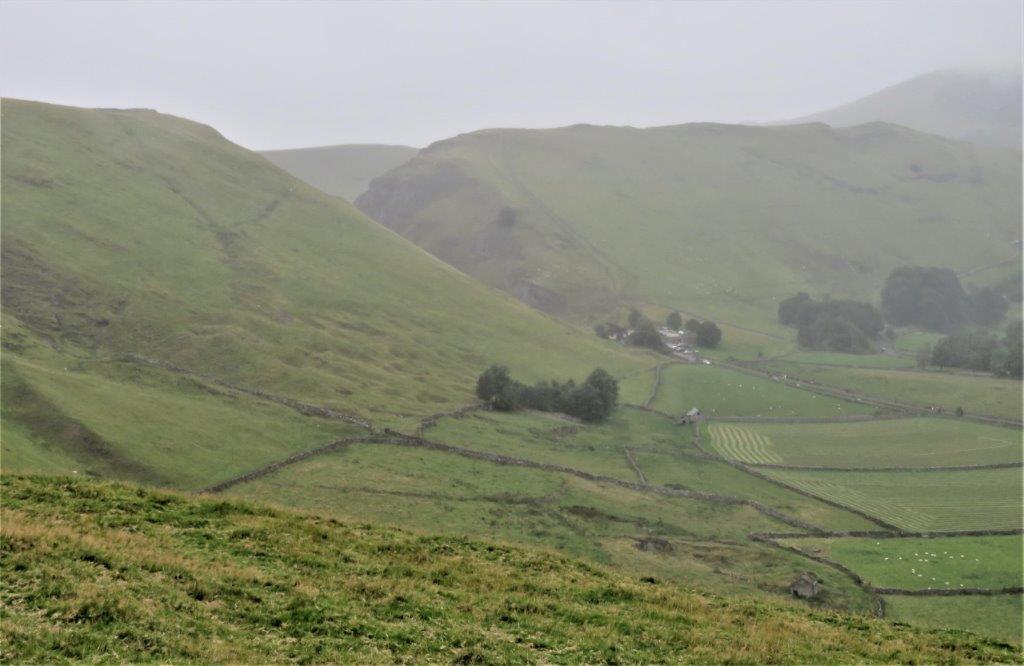 Winnatts Pass (this pass not taken on this walk)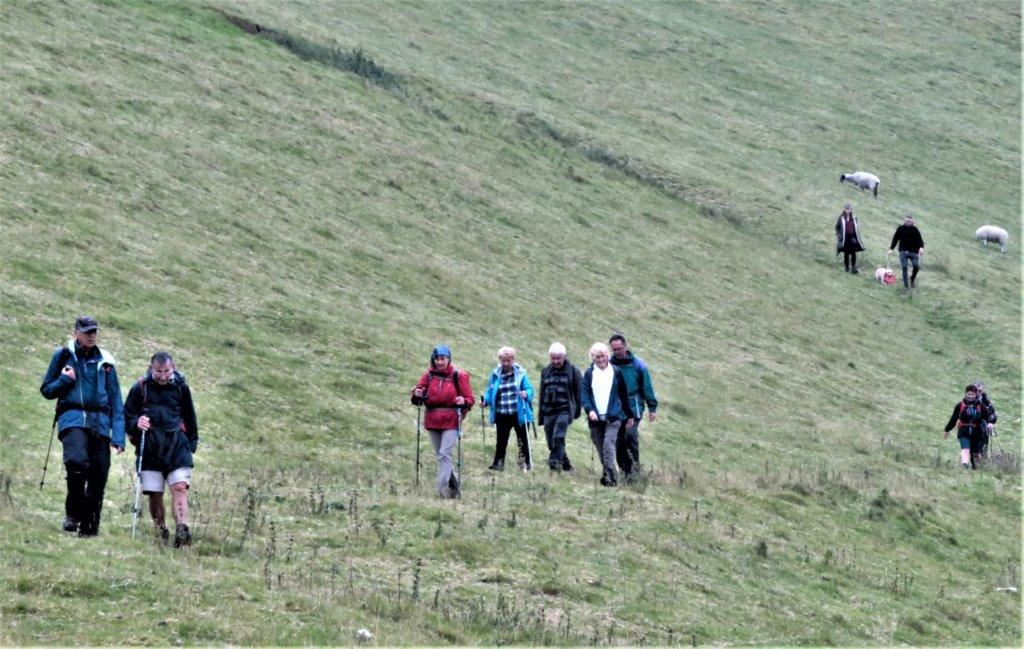 down Cow Low towards Castleton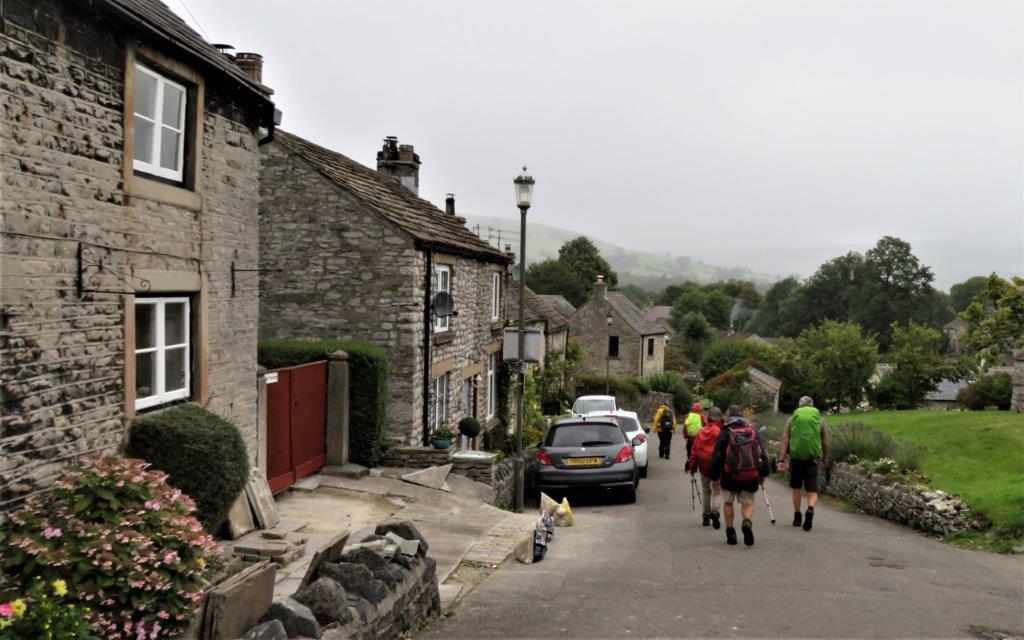 entering Castleton
Peakhole Water?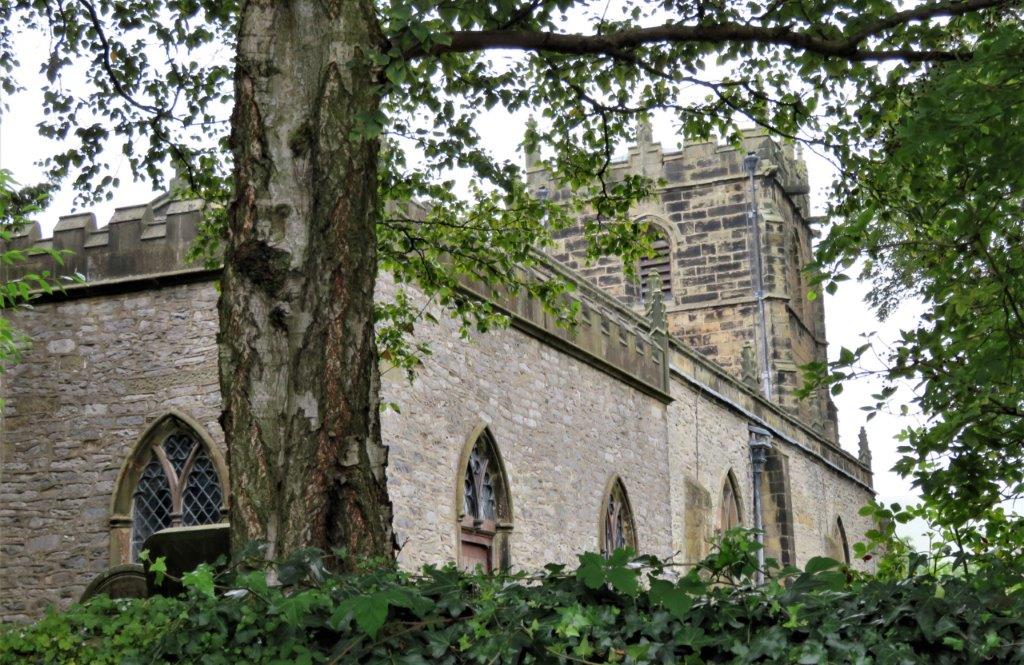 Castleton Church
homepage - Daywalks Index 2019 - contact me at