homepage - Daywalks Index 2019 - contact me at

2019.09.11 Sheffield / Fullwood / Brookland Ave SK299852, ~SE for ~50m on FP (alongside Green Lane), FP ~WSW to then along Foxall Lane, ~SSE on Harrop Lane then ~WSW on Greenhouse Lane, NW then W on Fullwood Lane, at SK277845 W across moor (just to north of Rud Hill) to White Stones SK260845, NW to SW end of Upper Redmires Reser, ~SW on track to Stanage Pole, ~W on track to Stanage Edge, ~ SSE along Edge, leave Edge at SK250830 (before Trig Beacon), ~SE on path across 2 minor roads to Higger Tor, because of high wind we circled around Higger Tor on its N / W / S sides, ~E (on north side of Carl Wark Fort) to FB (Packhorse Bridge) at SK263814, ~E across Burbage Path and Rocks to join Houndkirk Road, ~ NNE along HK Road (& Sheephill Rd) to Ringalow Road, ~150 E on R Road, path ~N down to Porter Brook, follow brook Eastward to Forge Dam, ~N back to Fullwood - leader Judy Gathercole - Wednesday (Note poor weather - rain & strong winds caused changes to planned route)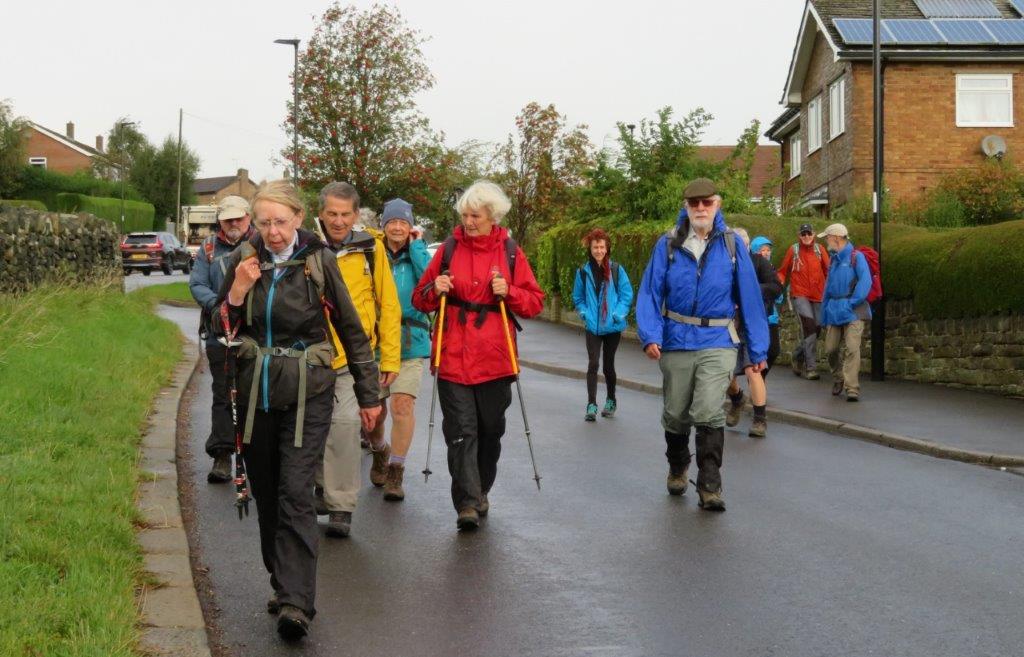 near start of walk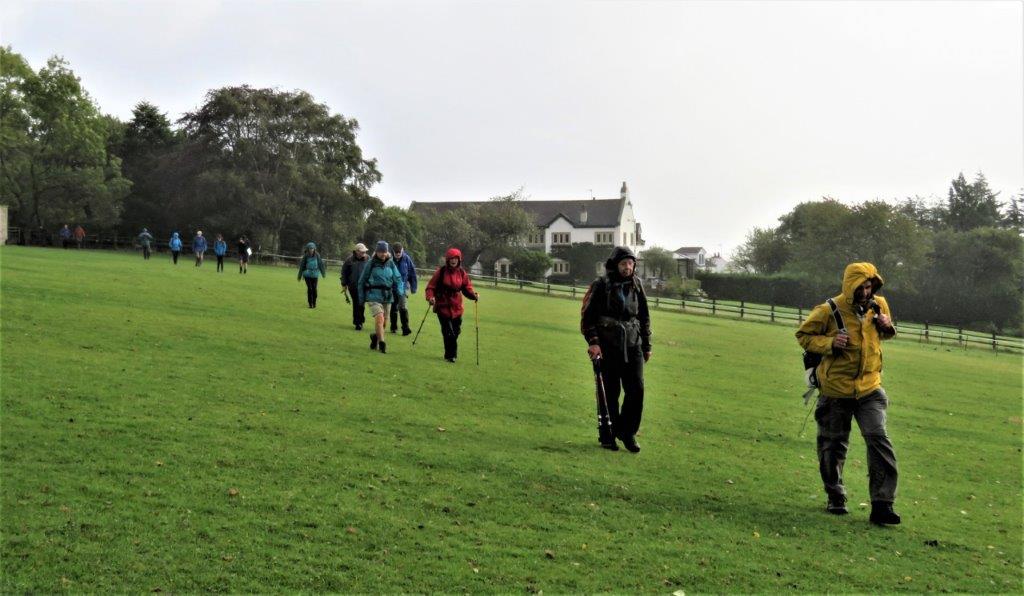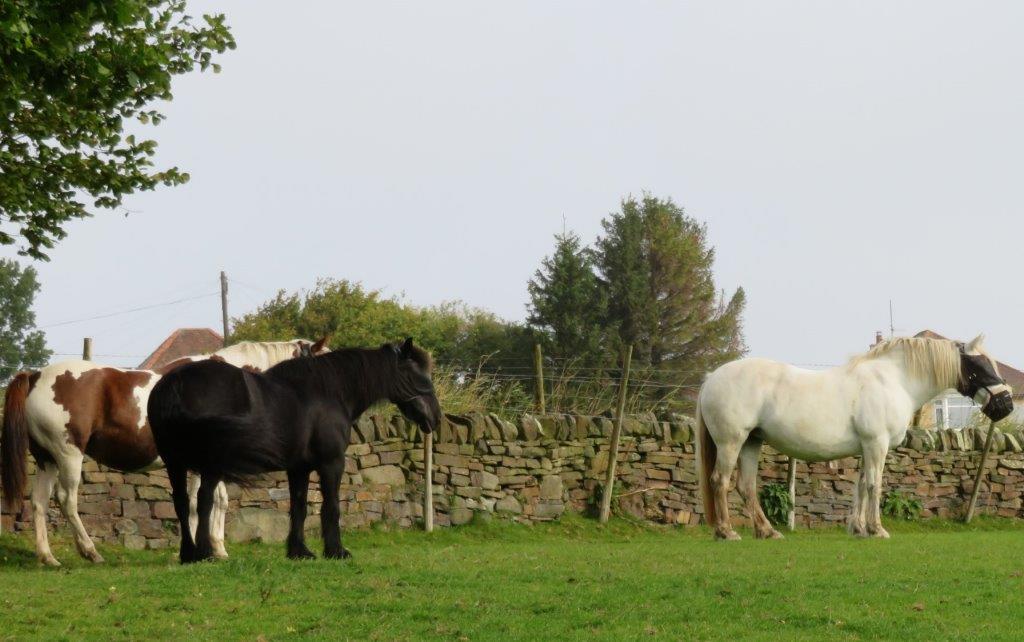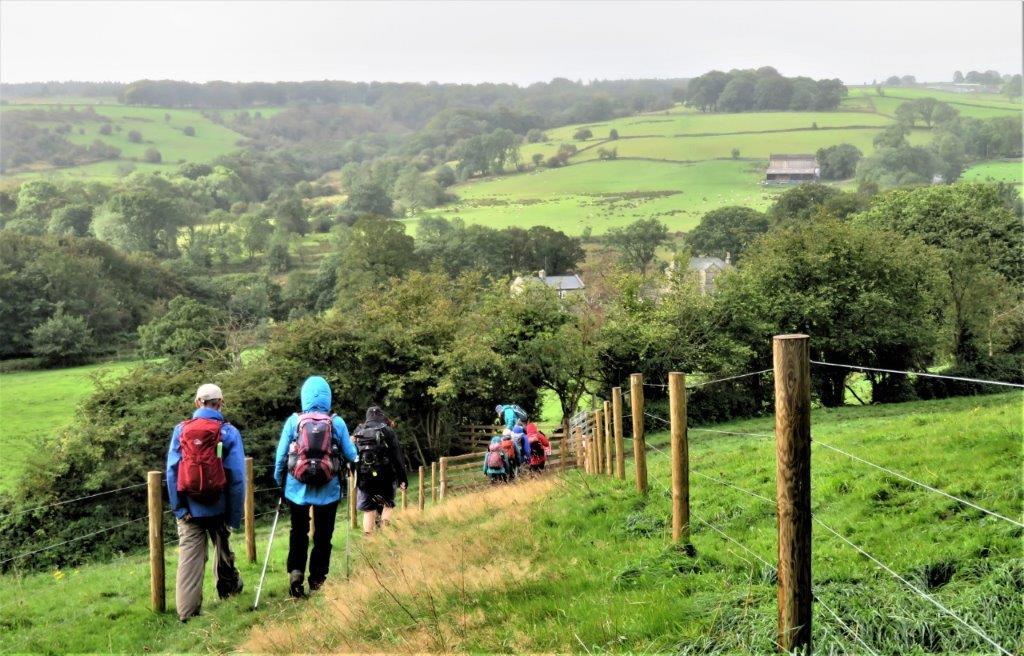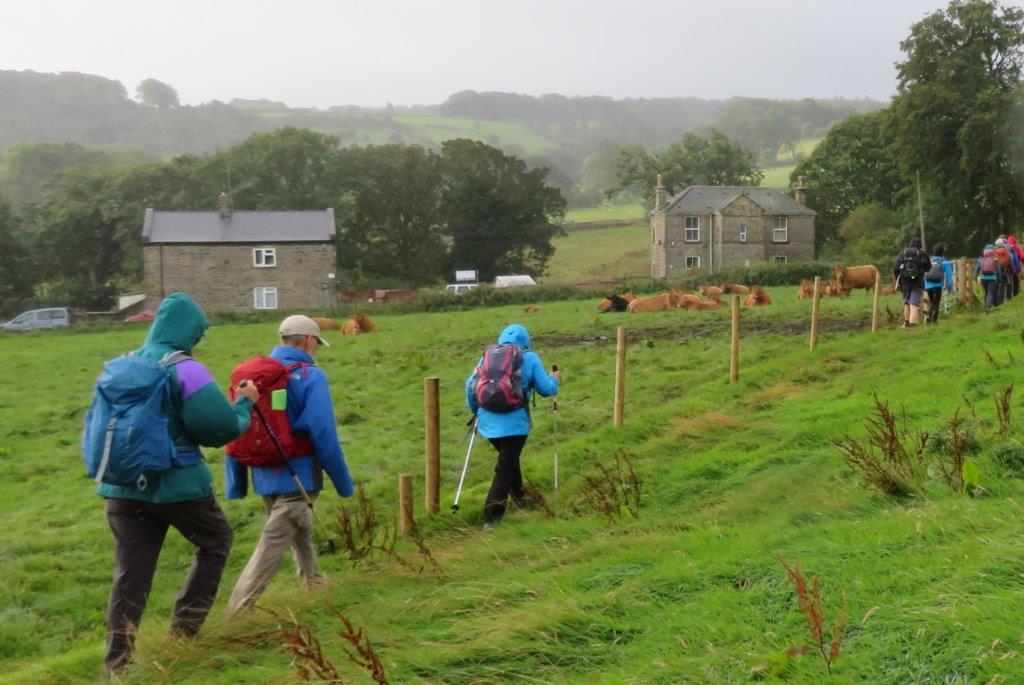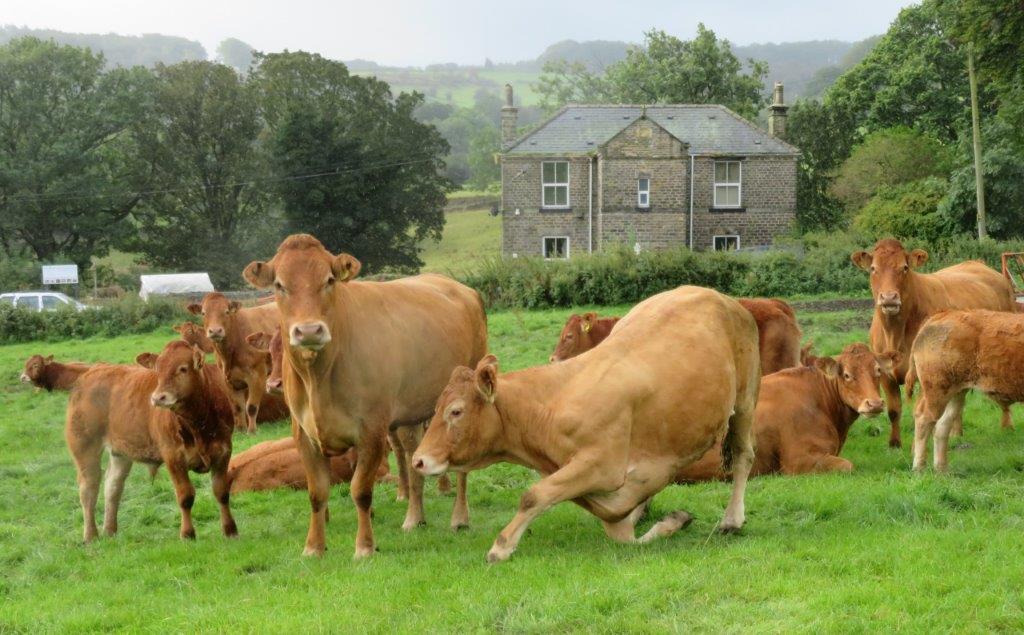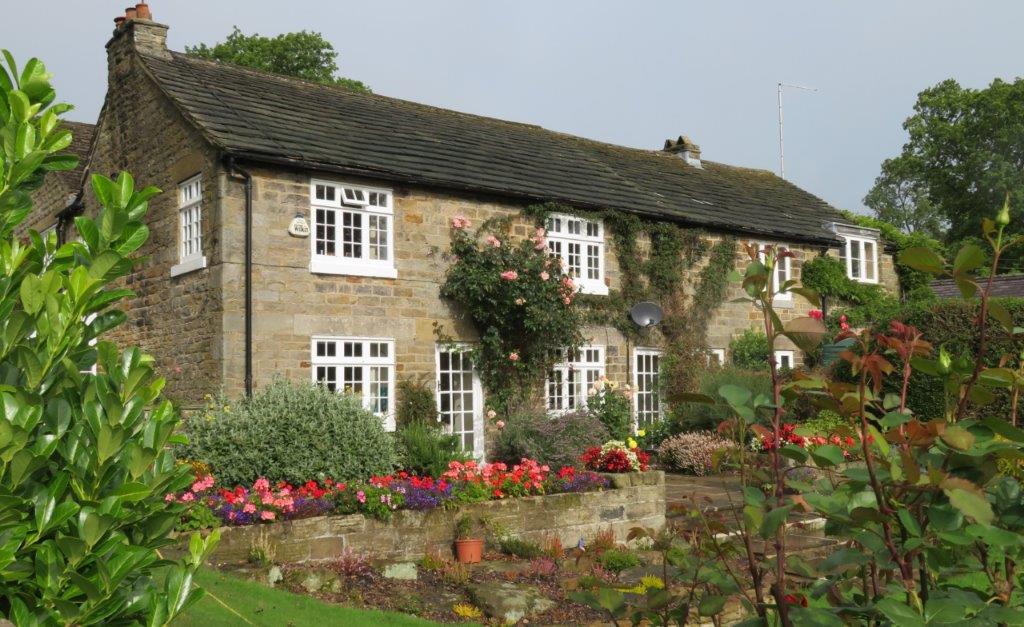 Mill View Farm?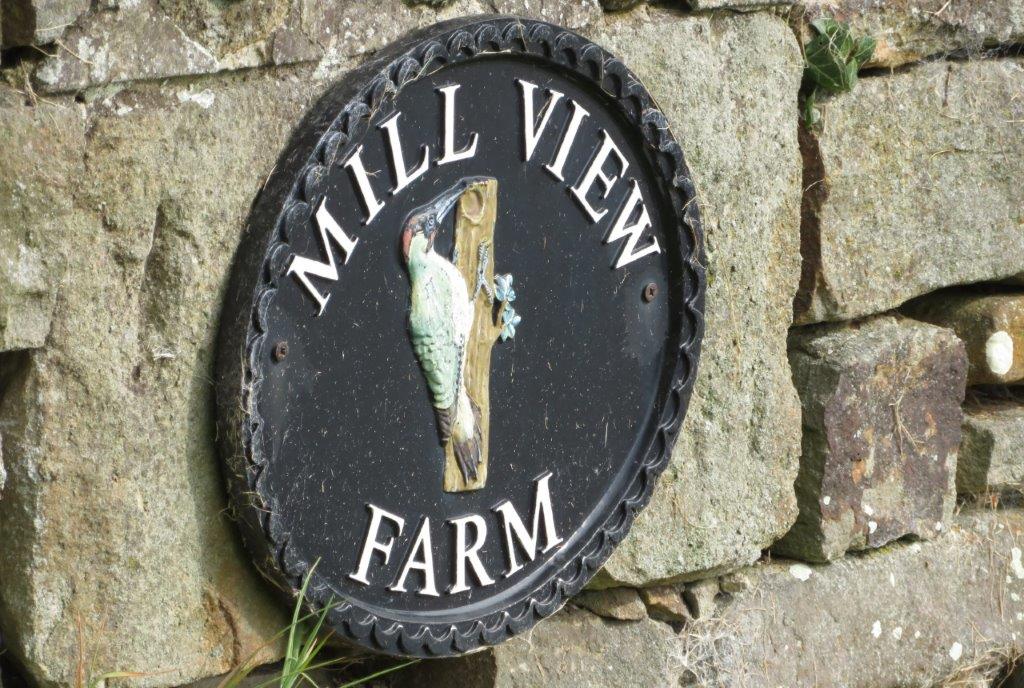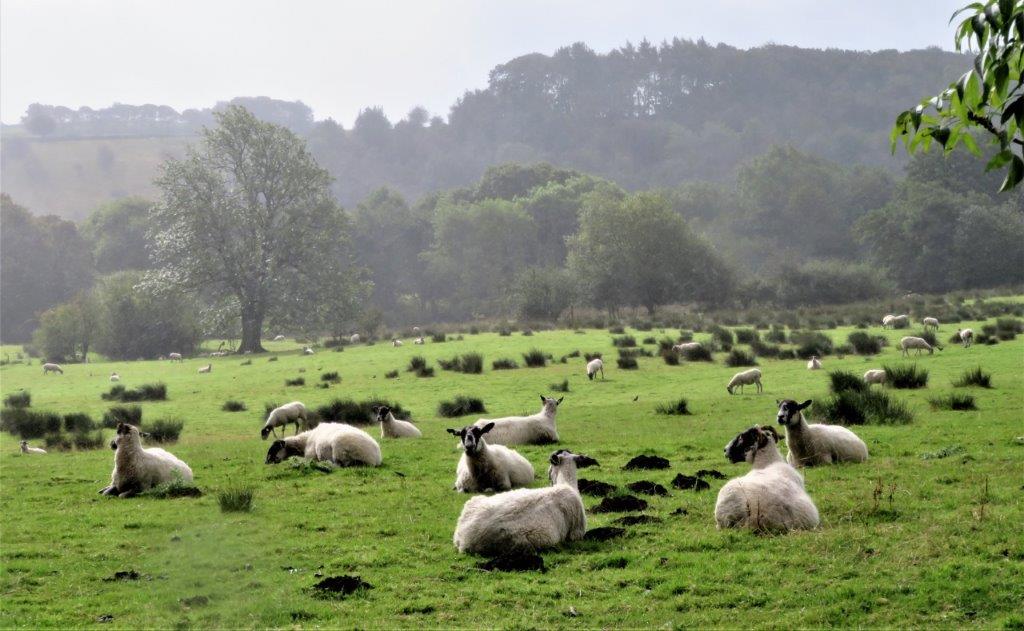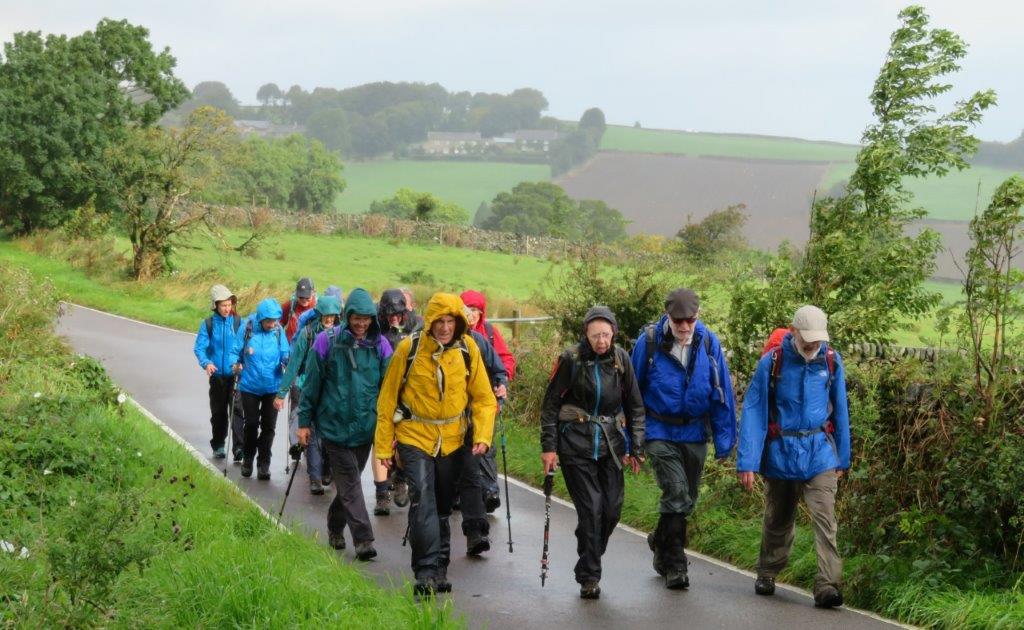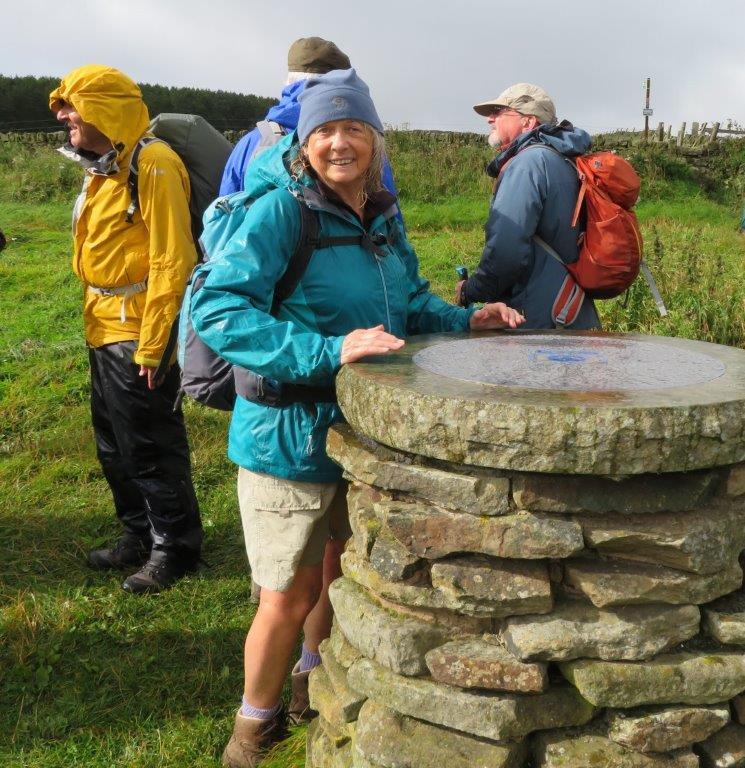 viewing table at top of Greenhouse Lane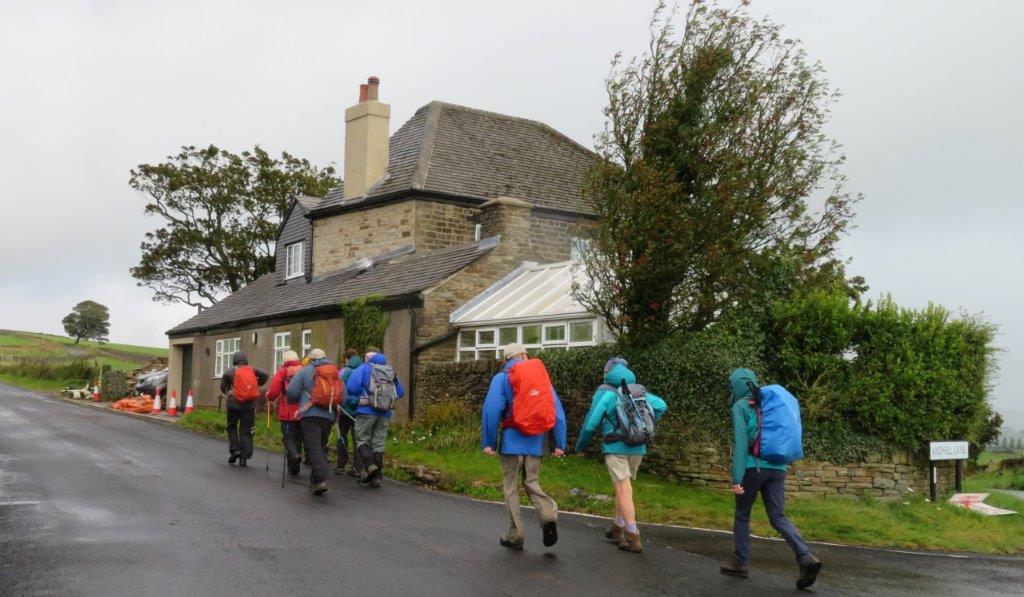 starting on Fullwood Lane - Andwell Lane & Greenhouse Lane join near here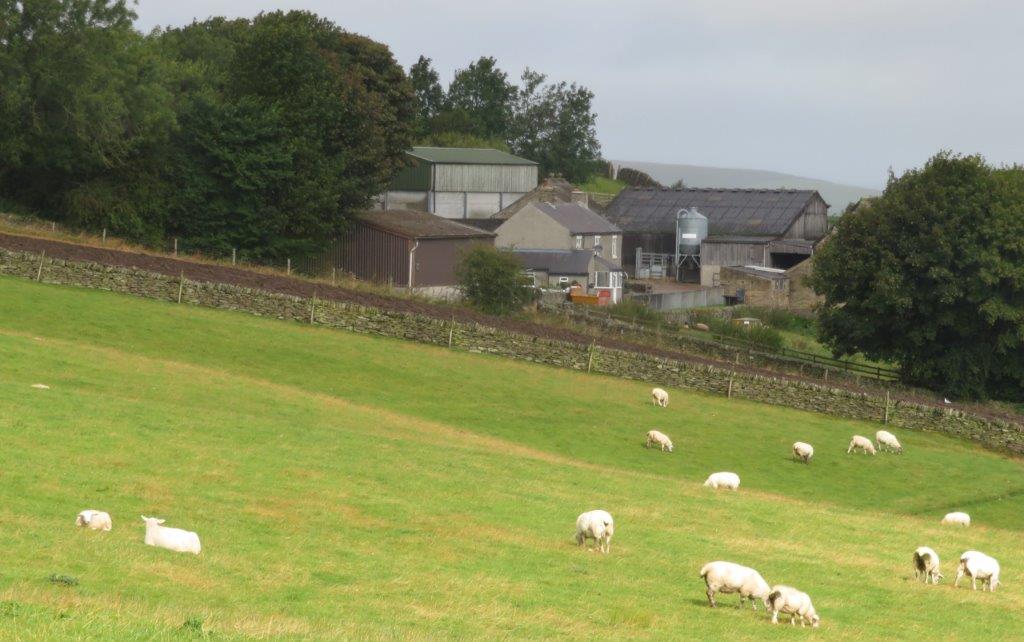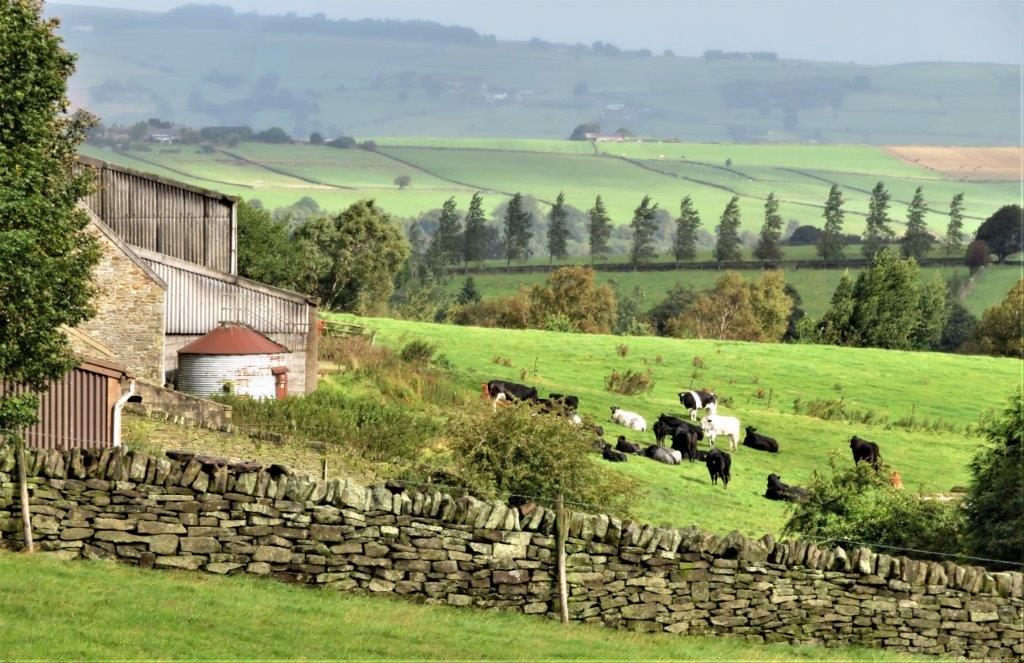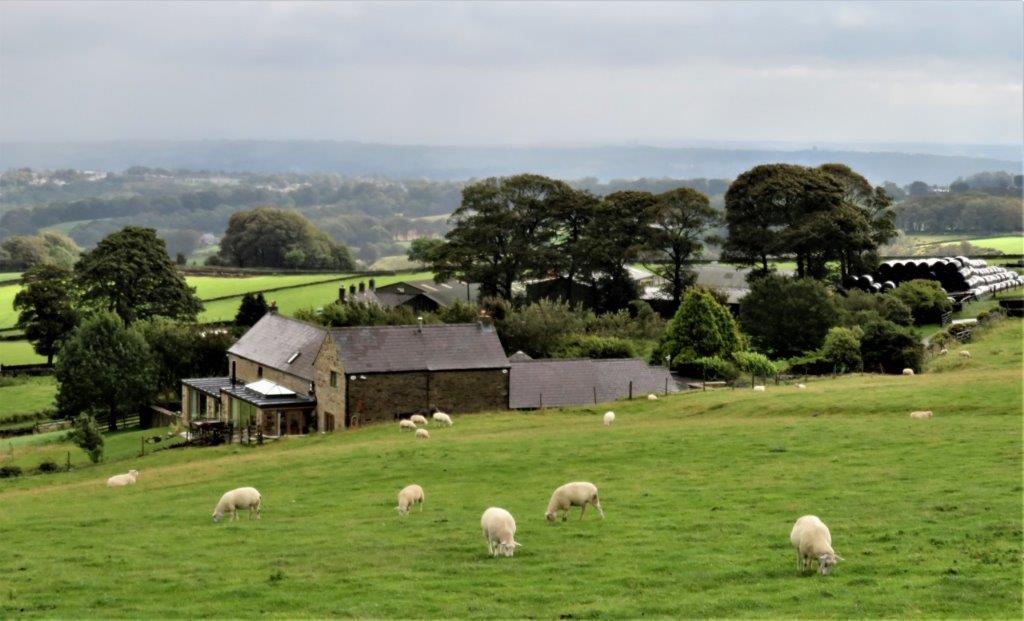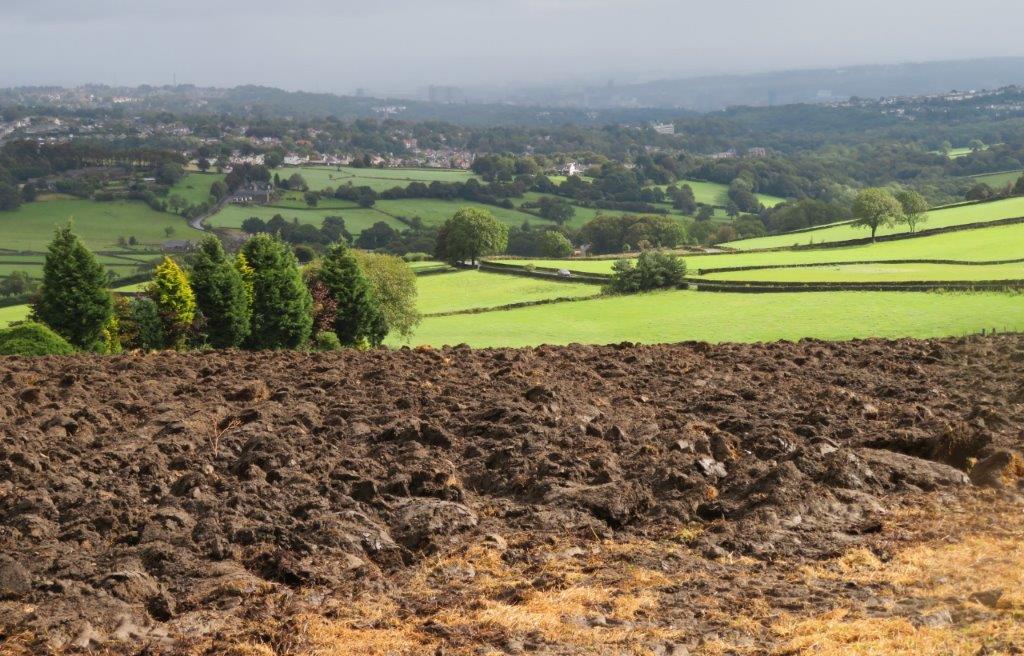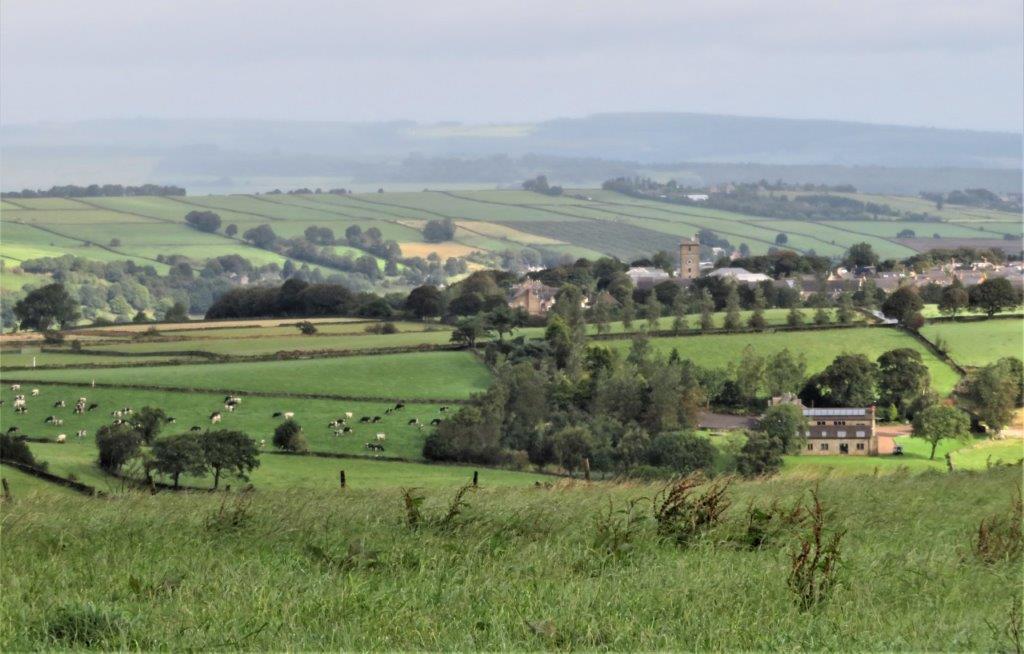 Lodge Moor 'Tower'? of the once Isolation Hospital (middle right in picture)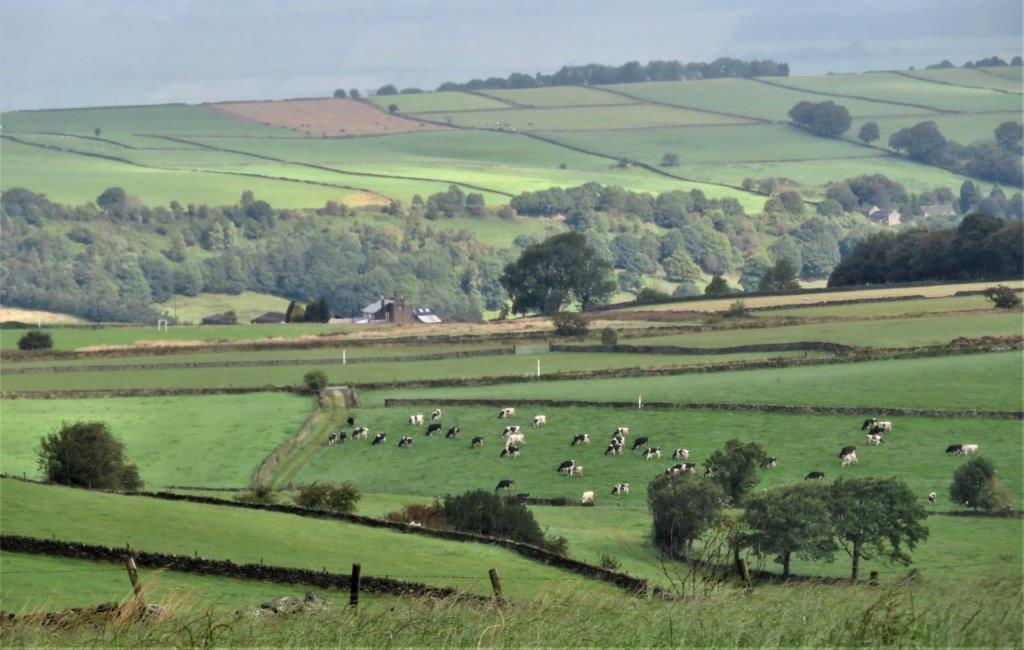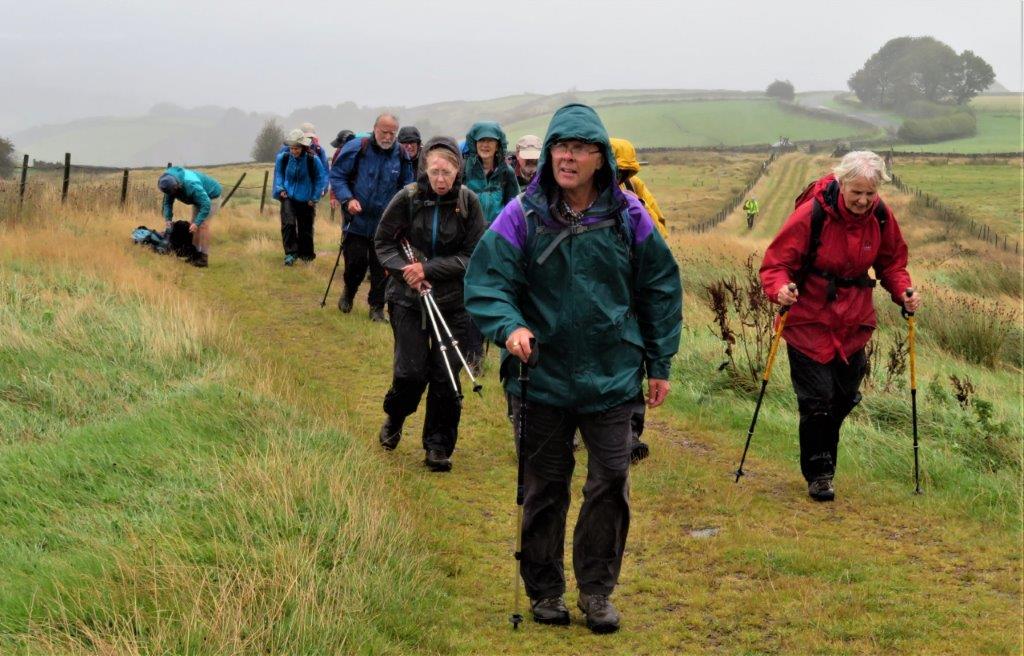 Tree at top right near entrance to Brown Edge Farm off Fullwood Lane. We are heading towards White Stones.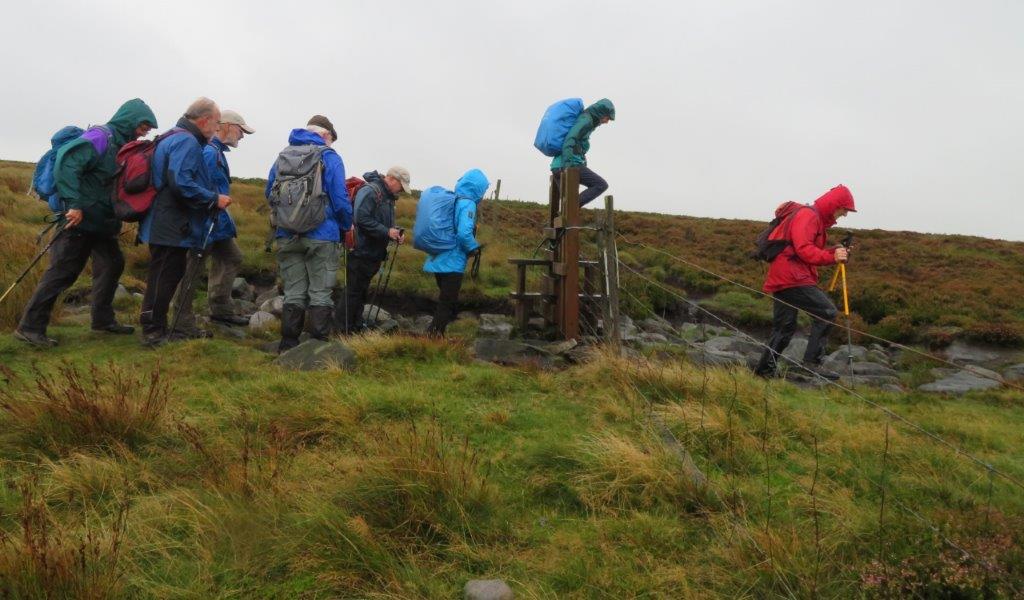 Stile crossed into Open Access Land en route to White Stones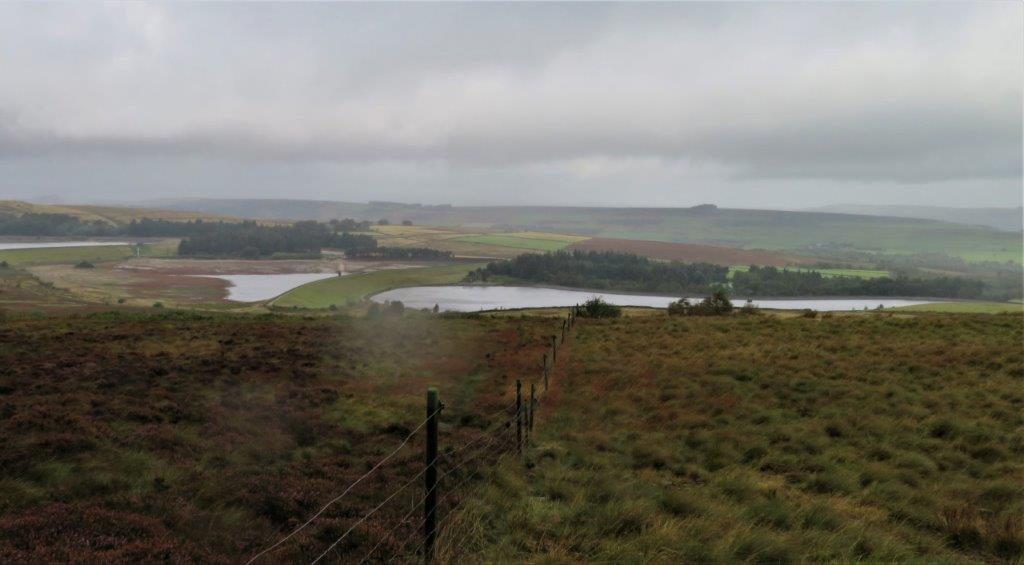 The three Redmire Reservoirs - the middle unfilled reservoir is apparently undergoing maintenance / repair works?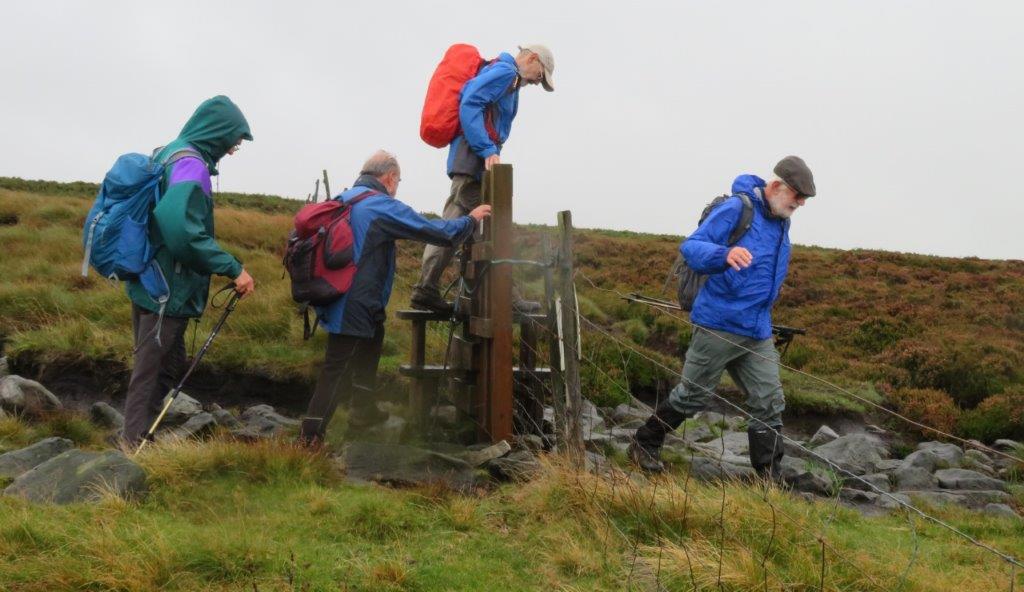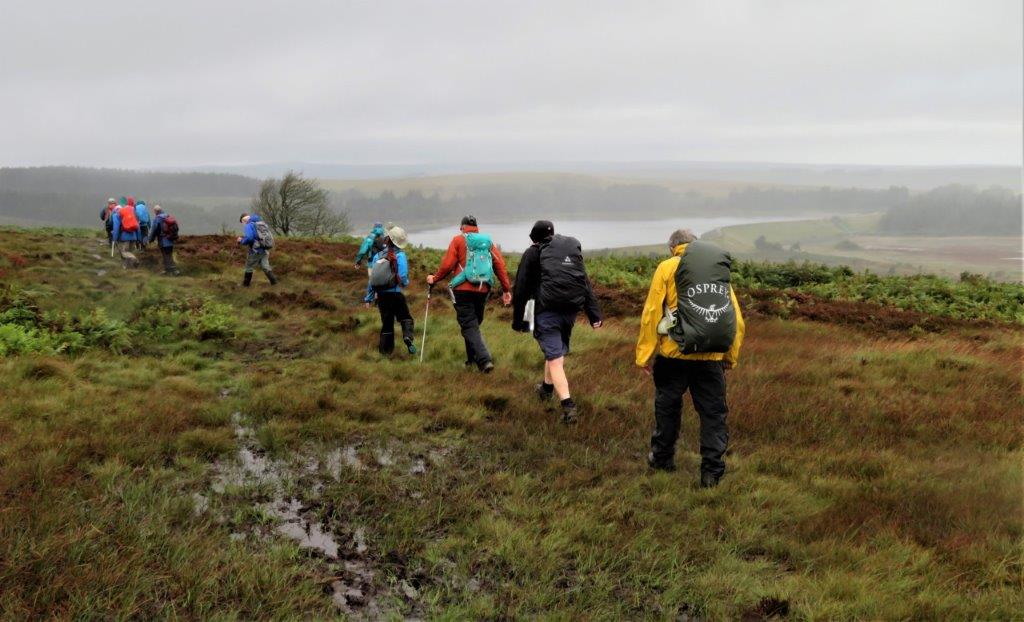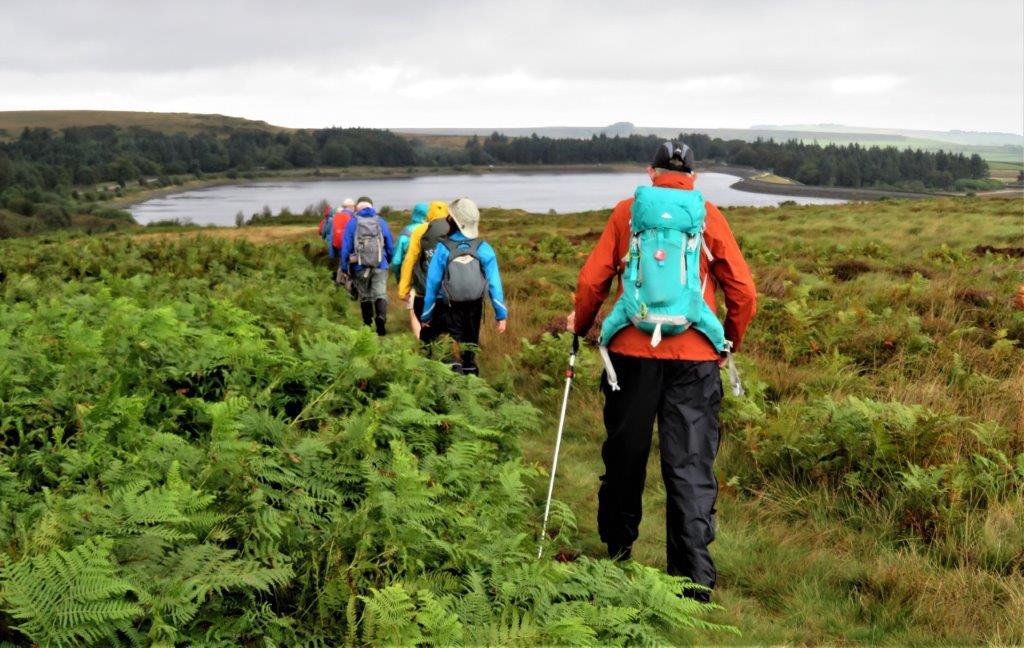 approaching Upper Redmires Resrvoir after reaching White Stones (which are not that easily identified)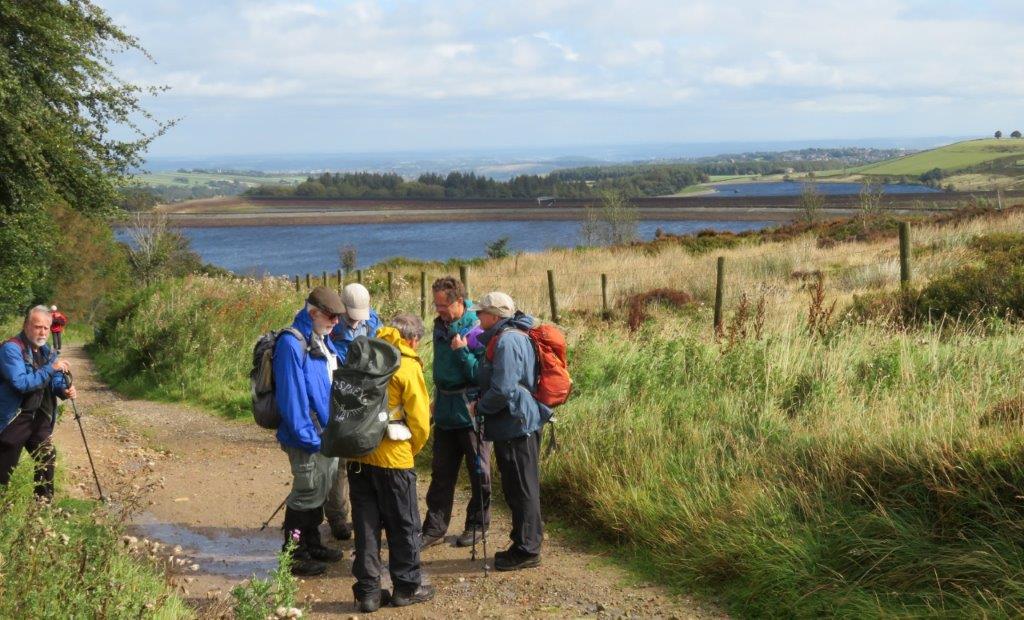 up on track toward Stanage Pole - woods to one side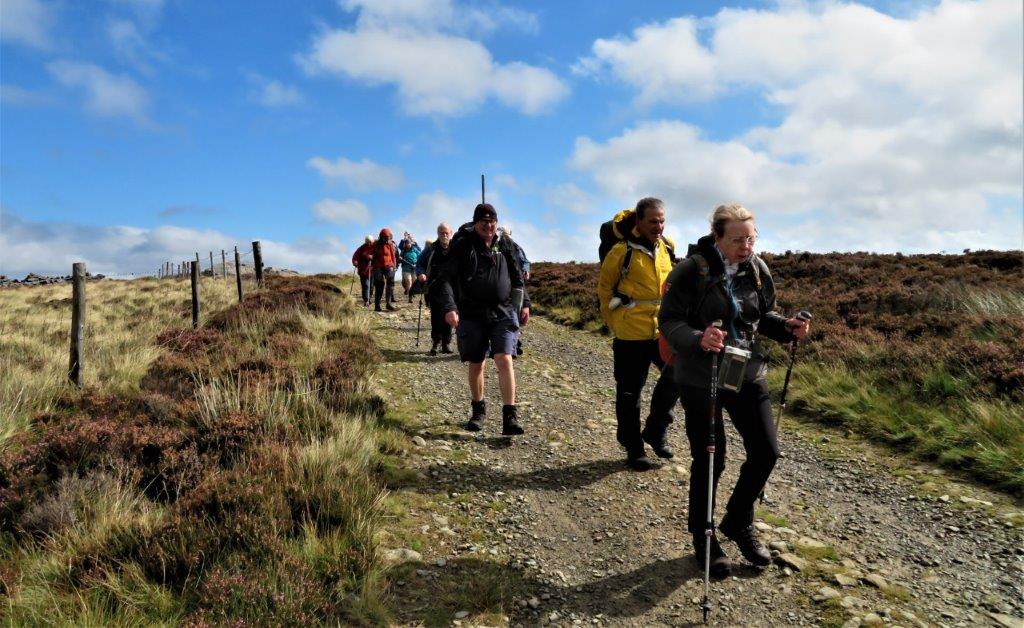 past Stanage Pole heading on track toward Stanage Edge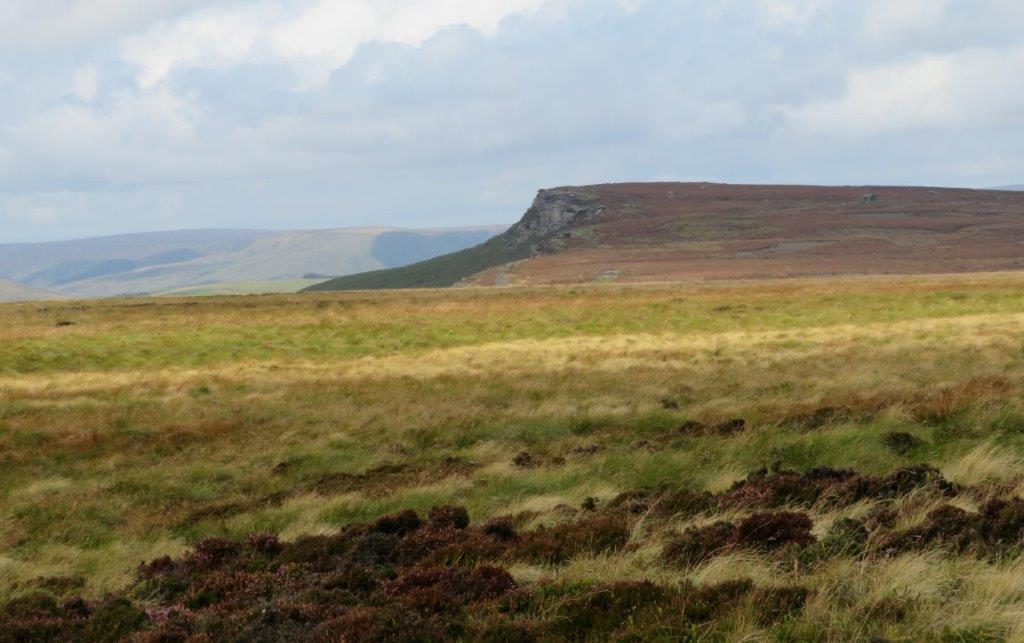 a view across to North end of Stanage Edge (High Neb?)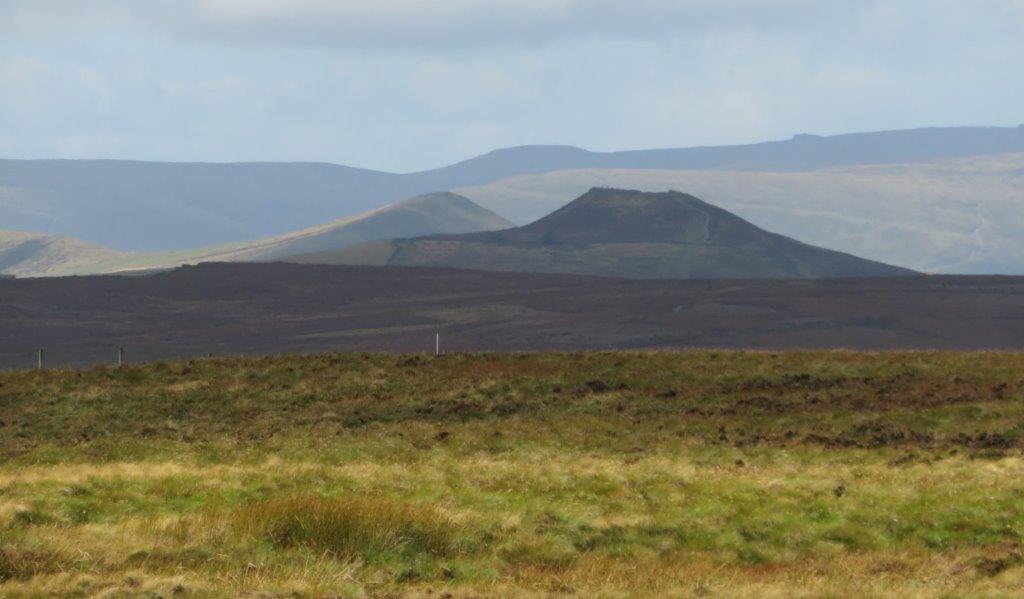 Grindslow Knoll at mid top? Loose Hill to its left, Win Hill Pike to its right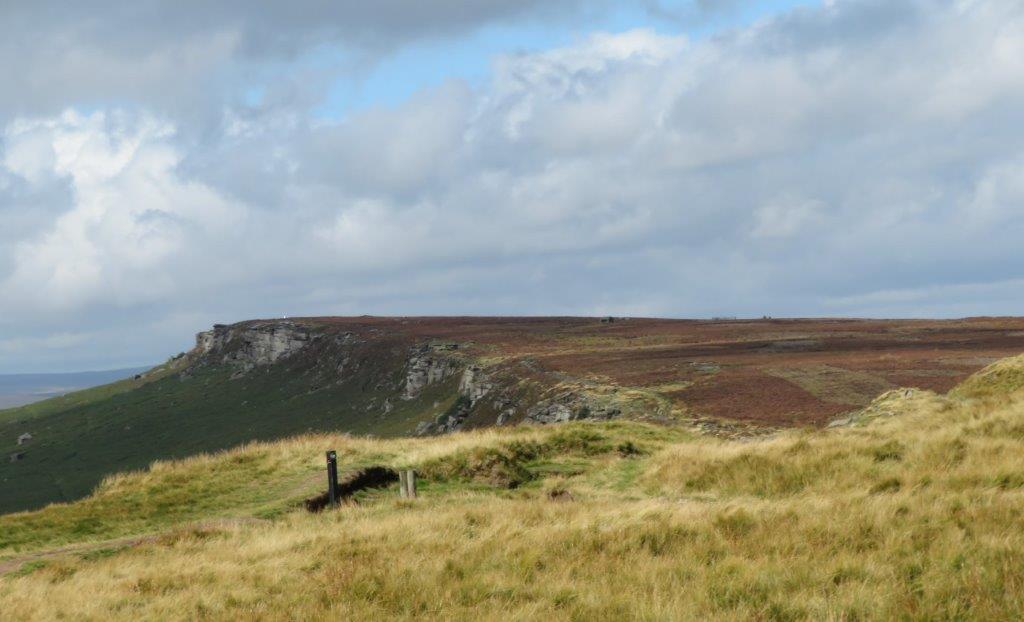 North end of Stanage Edge - white trig point just visible near High Neb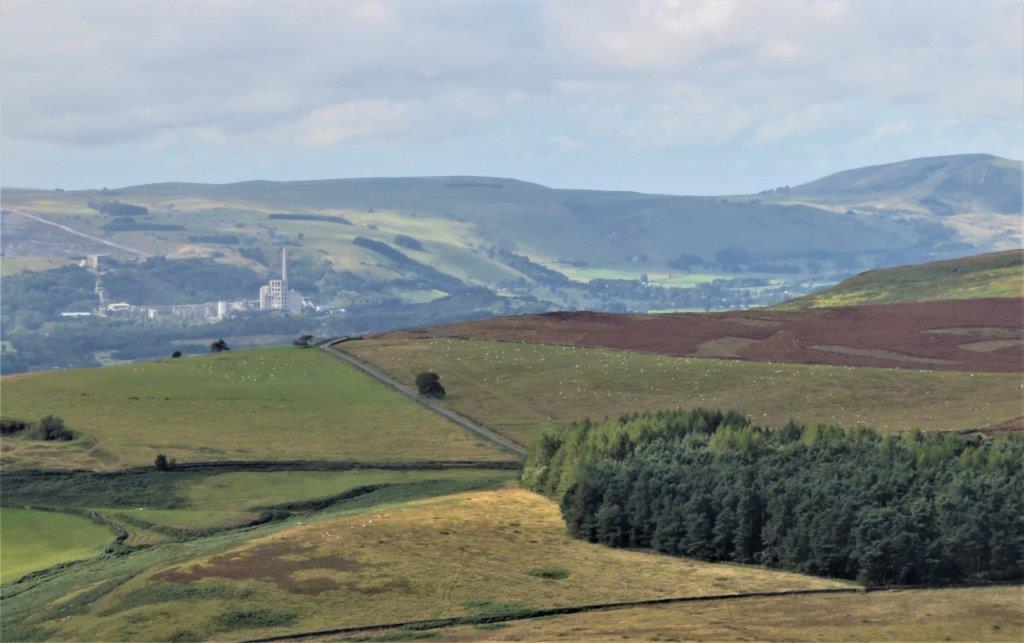 Hope Cement Plant & its quarry to left. Mam Tor at top right of picture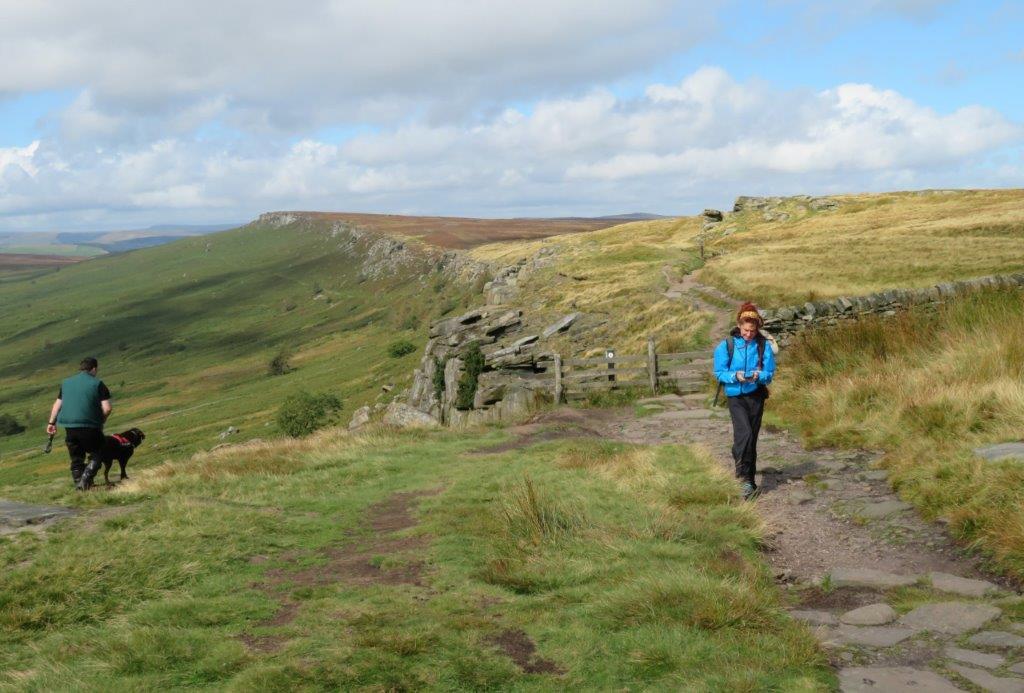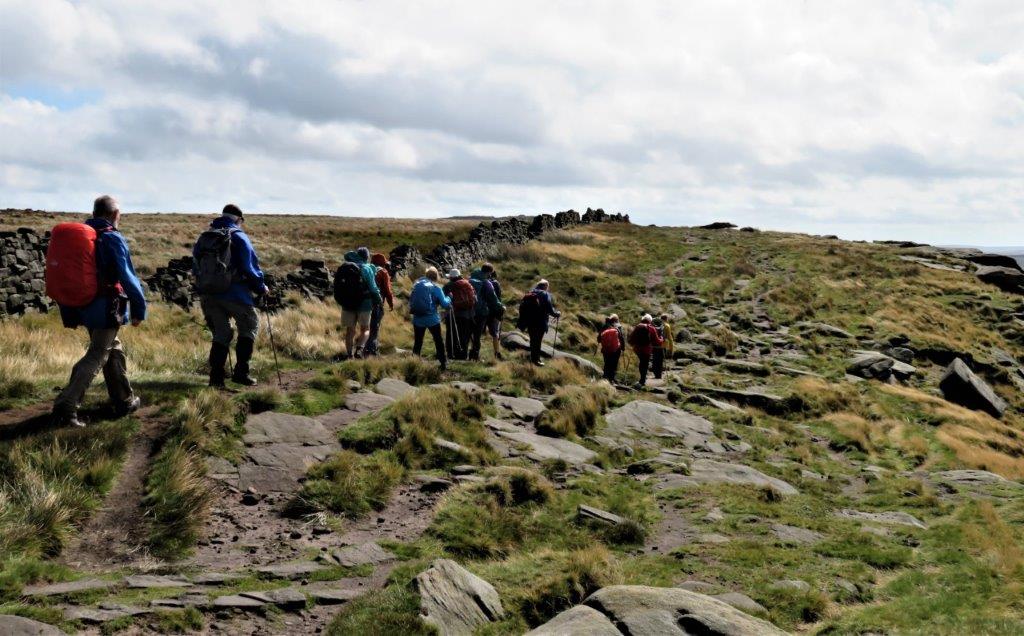 heading towards Southern end of Stanage Edge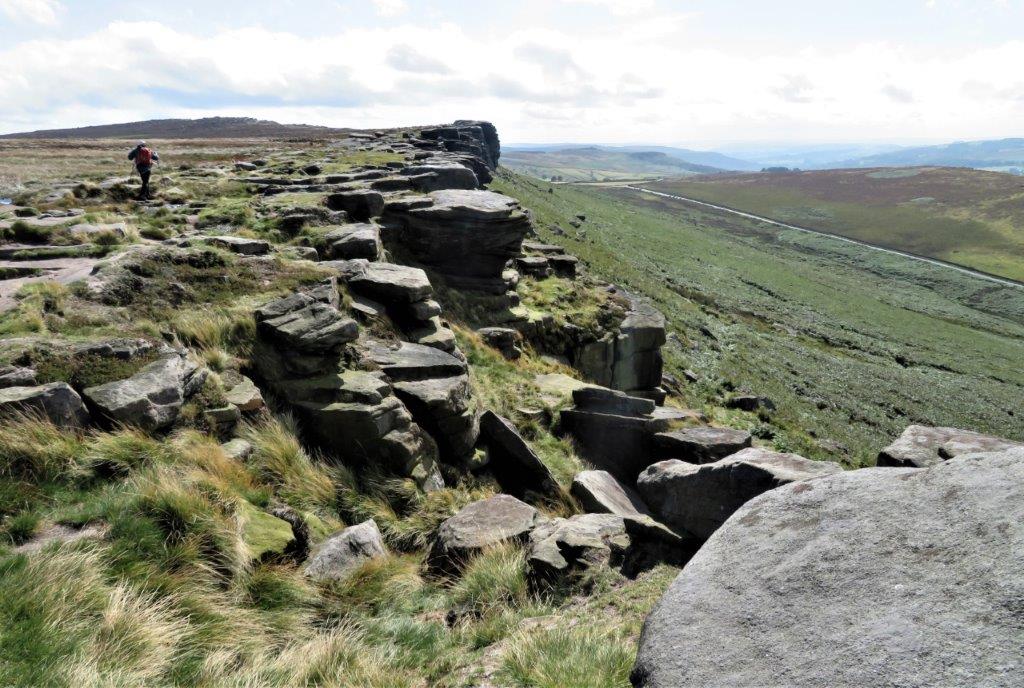 as above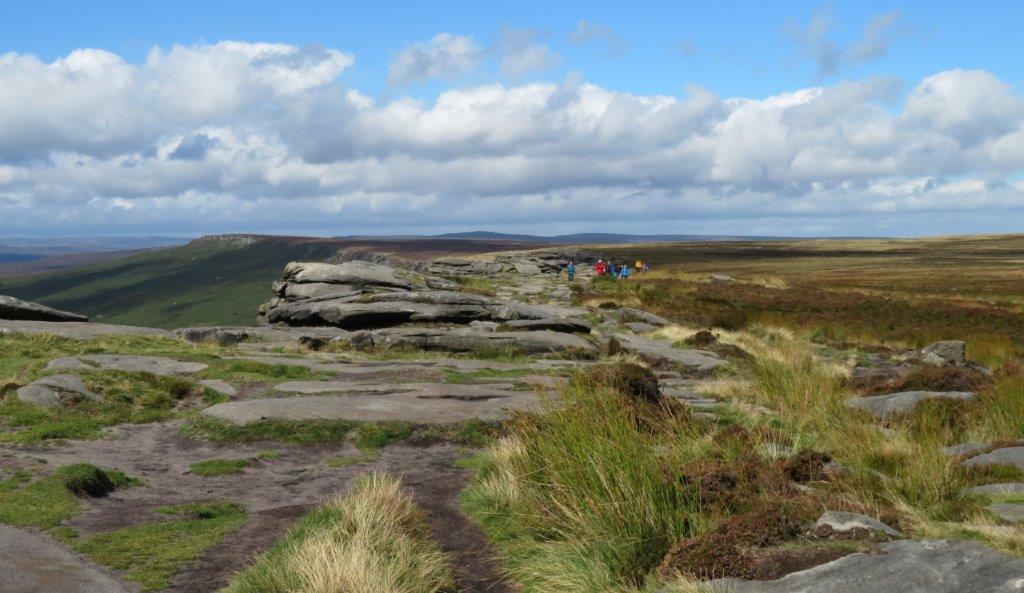 looking back at party being blown forward and fortunately away from 'edge' by strong wind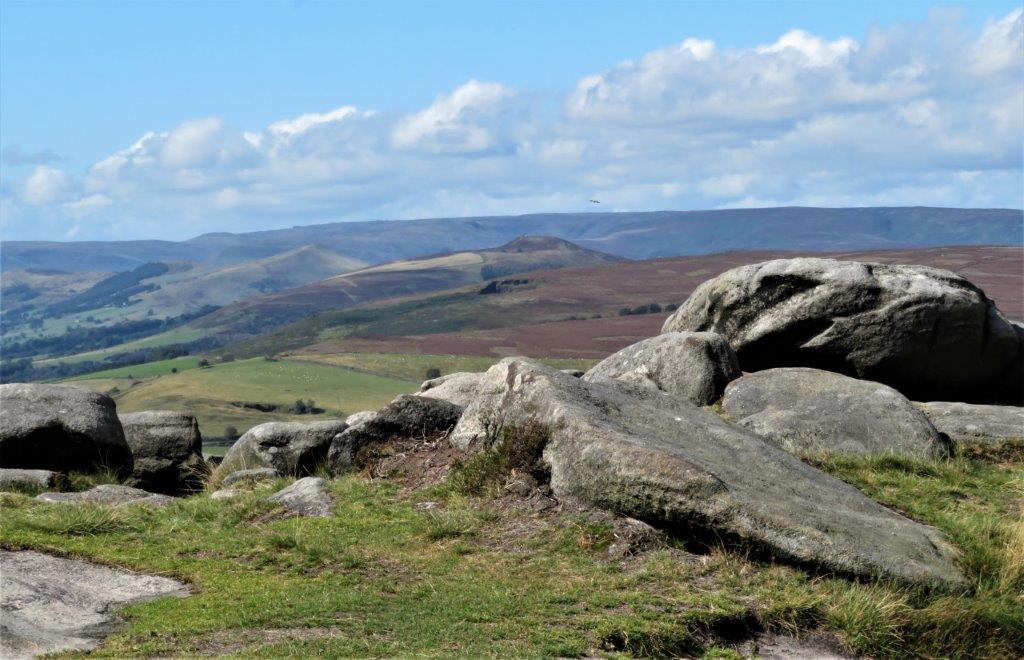 another view of Grindslow Knoll, Loose Hill & Win Hill Pike?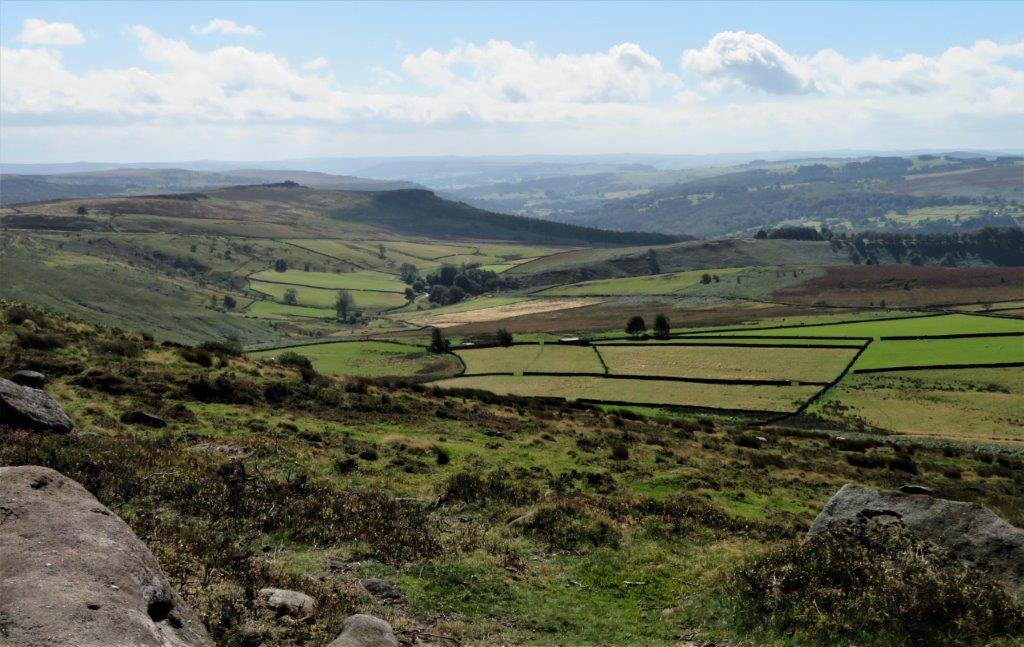 Millstone Edge to left of centre? and Over Owler Tor further to its left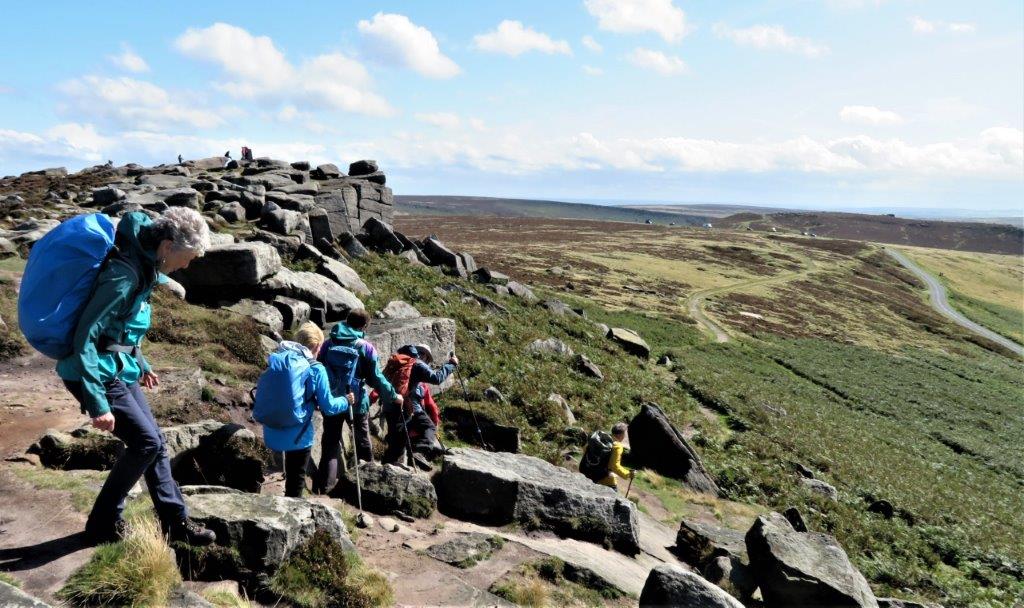 descending from Stanage Edge close to southern trig point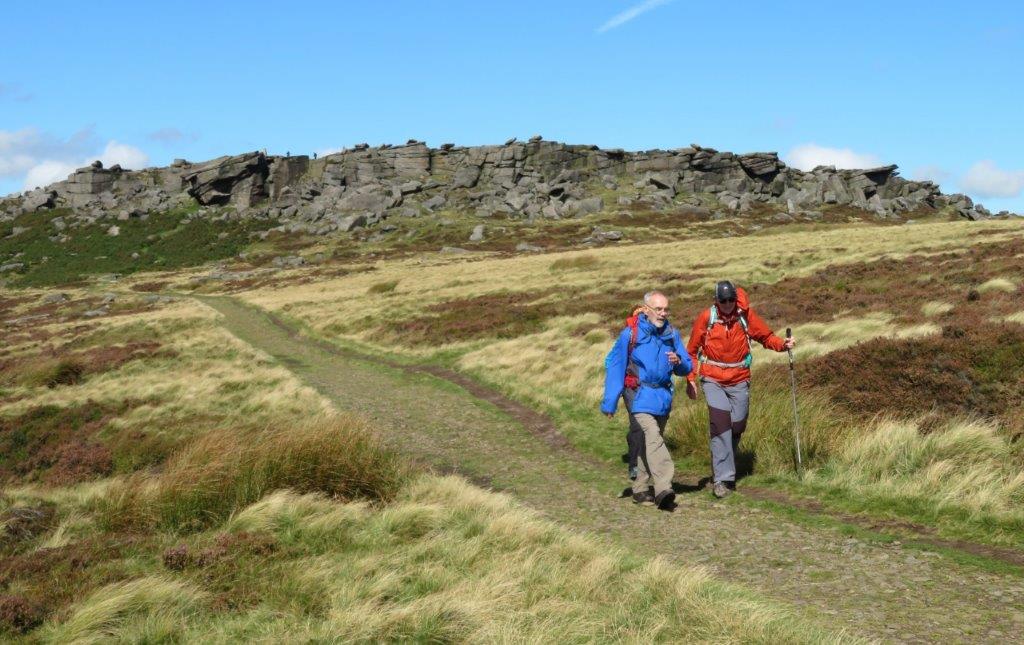 Stanage Edge behind us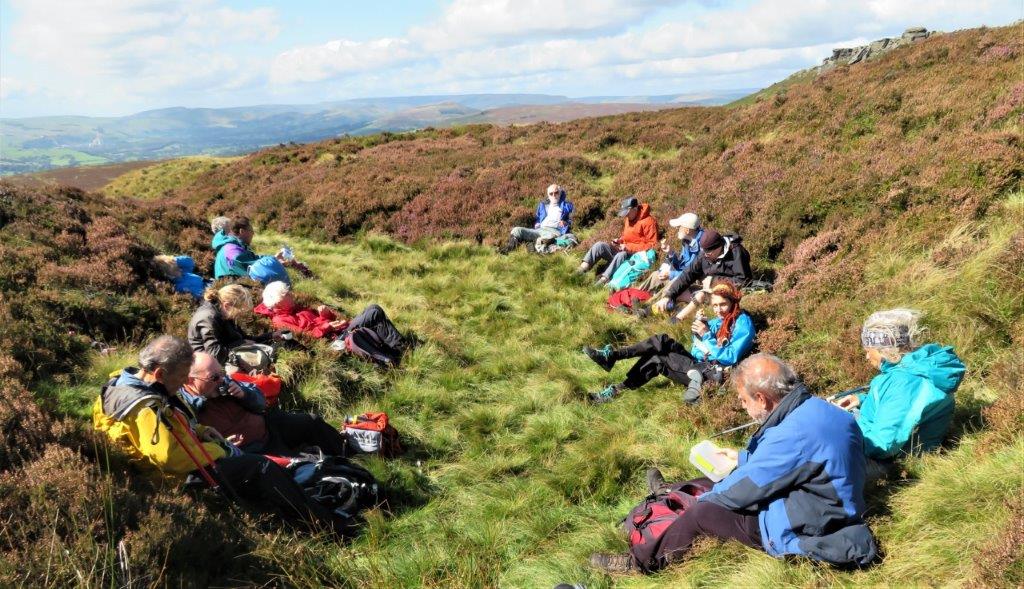 sheltering from the stormy blasts at lunch break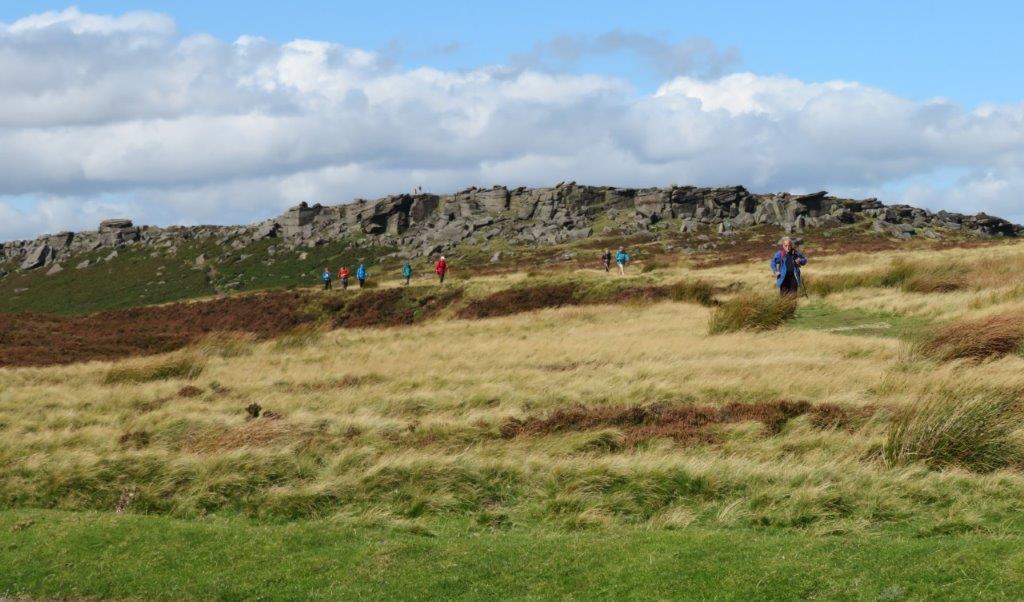 stanage Edge behind us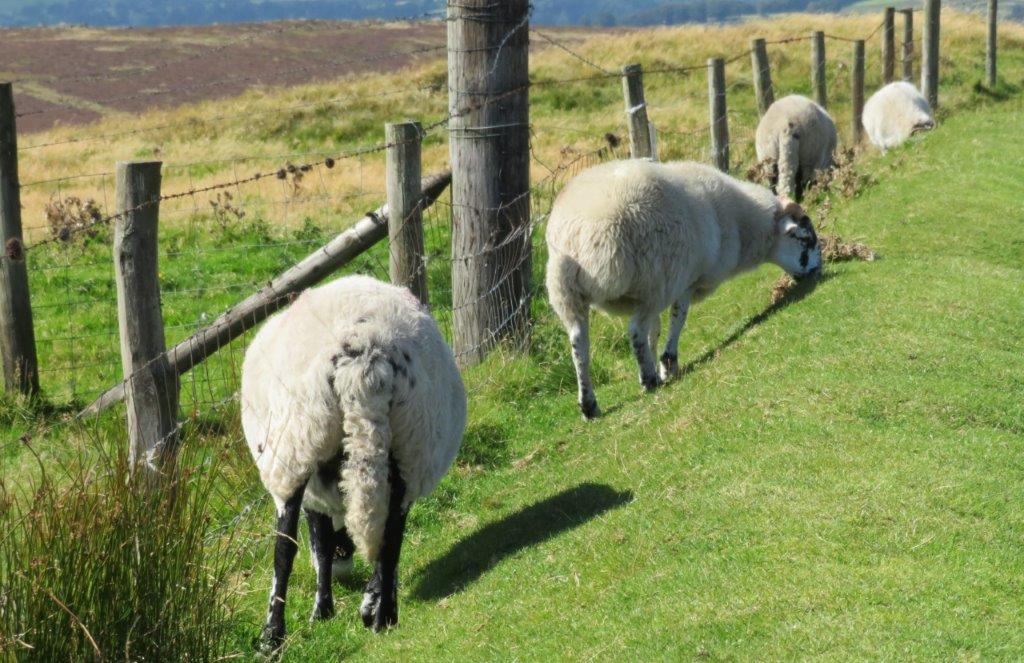 sheep employed to trim the road verges?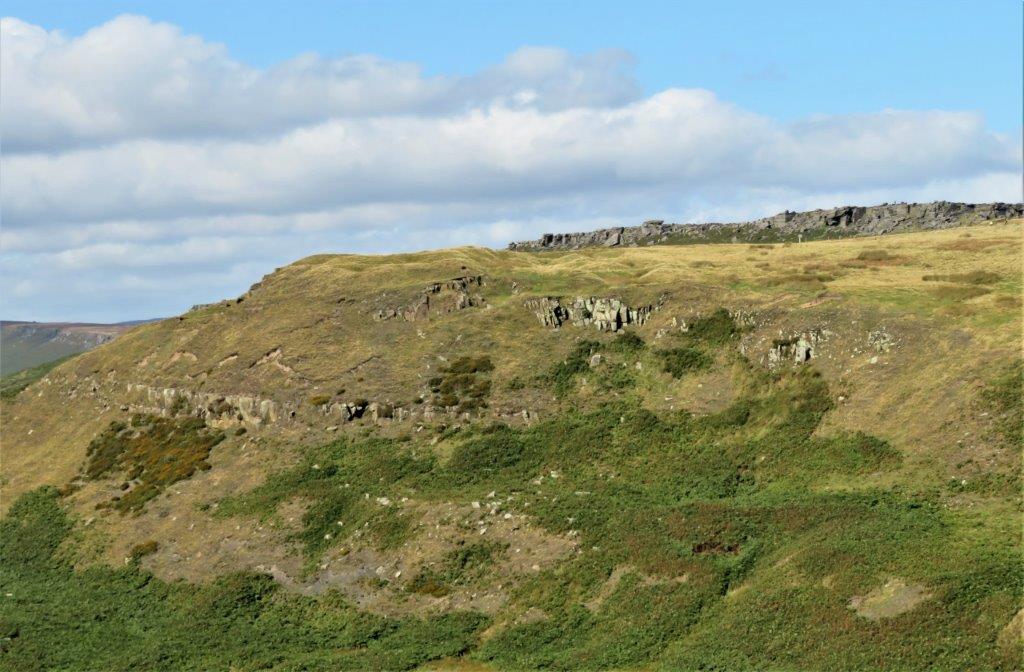 Callow Bank with Stanage Edge seen behind above it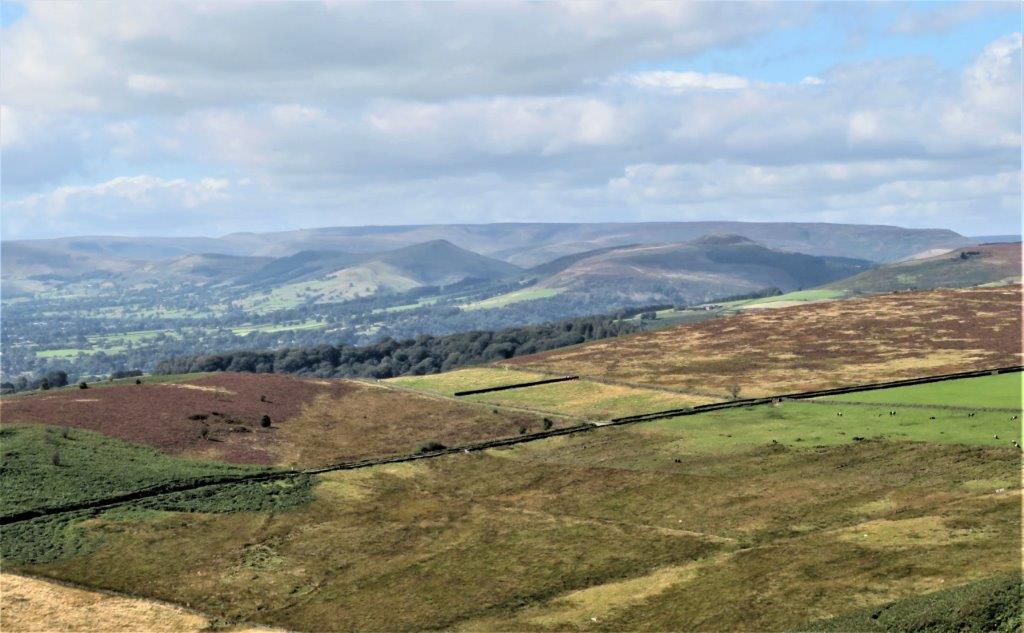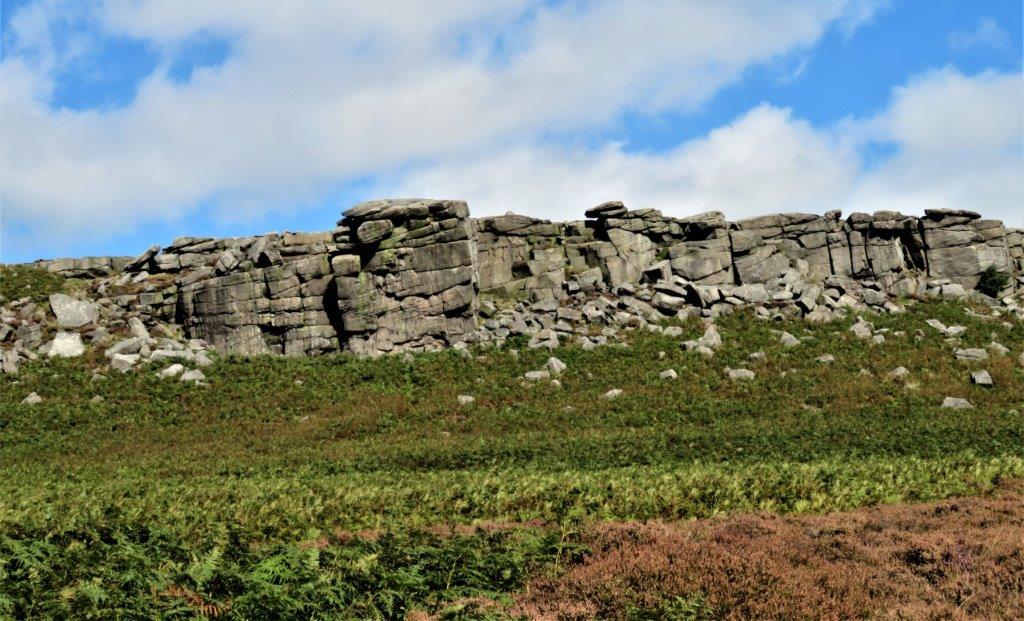 looking at Higger Tor from the South West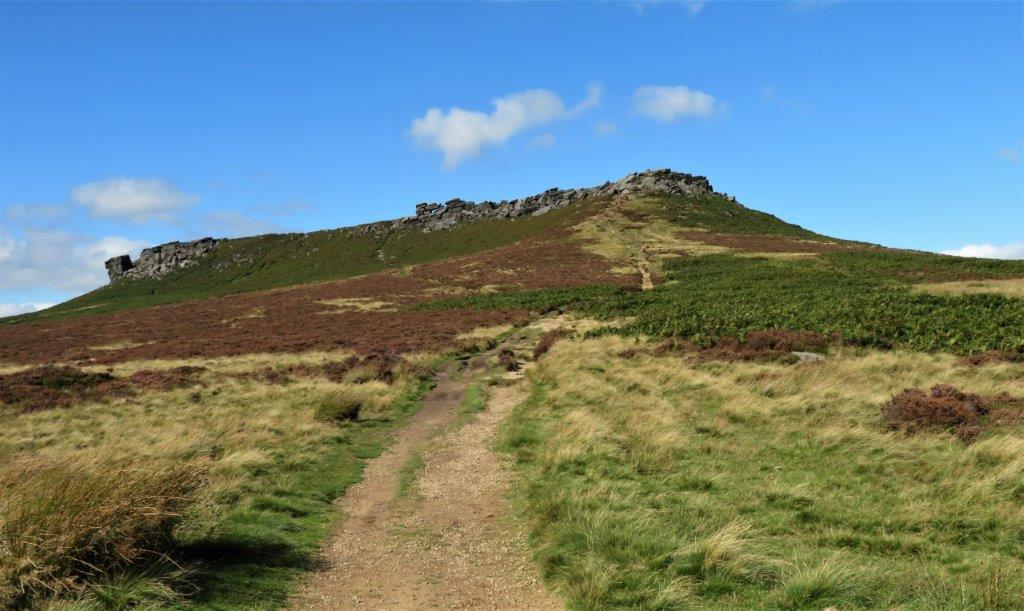 looking at Higger Tor from the South East
about to pass below Carl Wark Fort (possibly a Hill Fort from the Iron Age)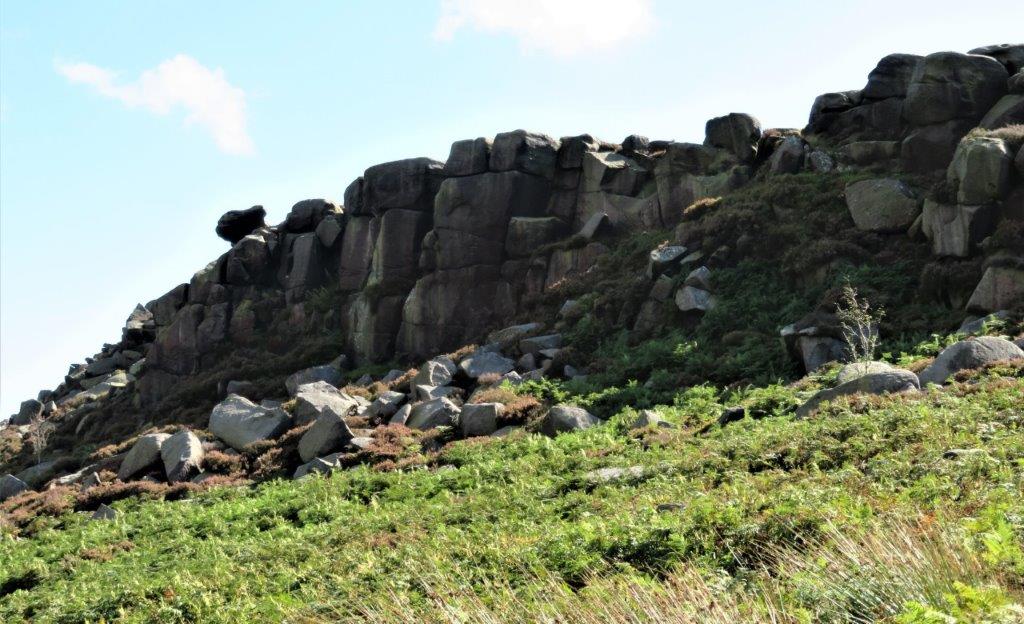 closer view below Carl Wark Fort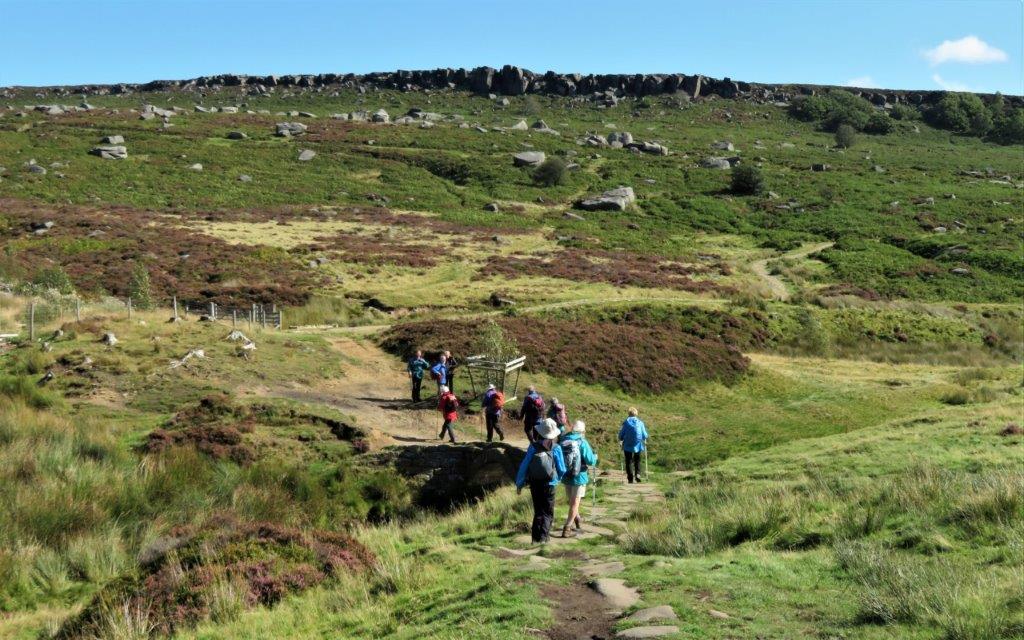 crossing Foot Bridge over Burbage Brook - a once arched stone 'packhorse bridge' but with side walls removed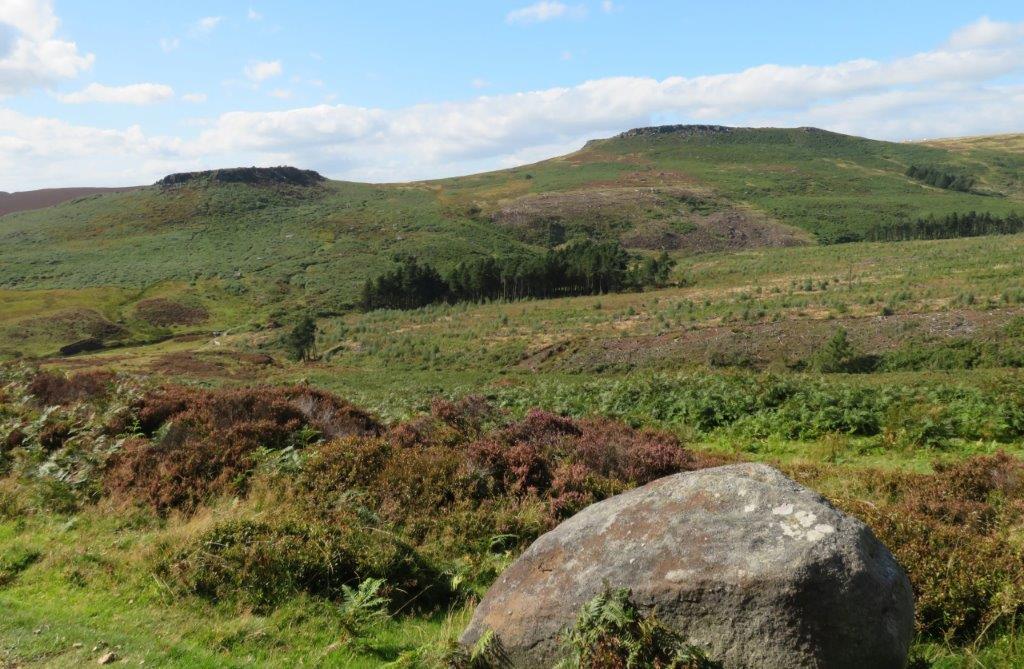 looking from east - carl Wark Fort to left - higger Tor to right.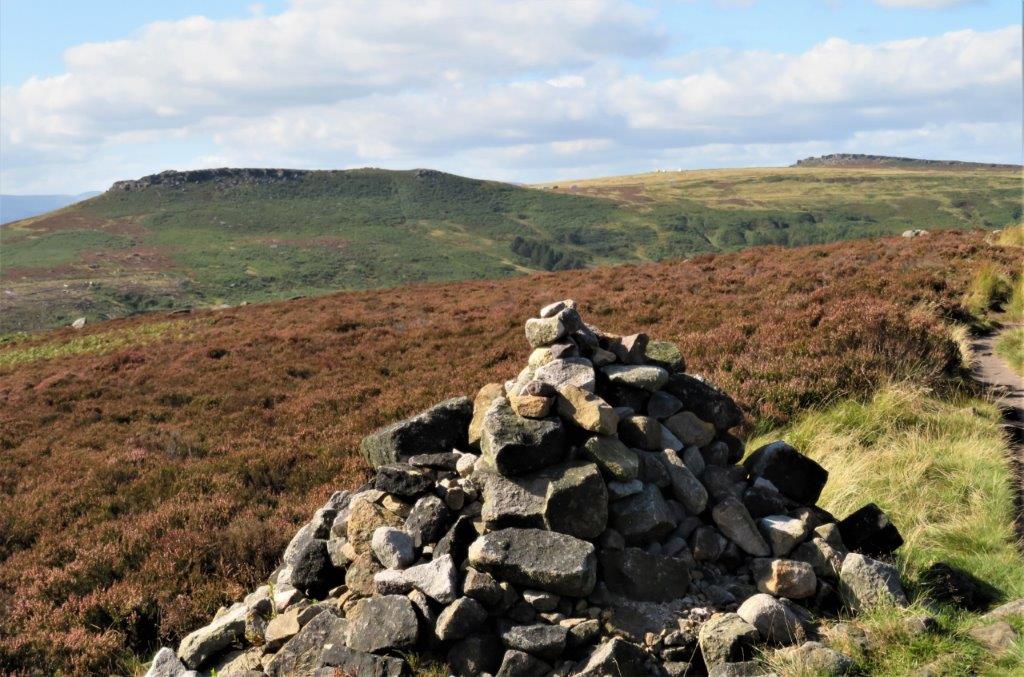 Higger Tor to left - Stanage Edge to right top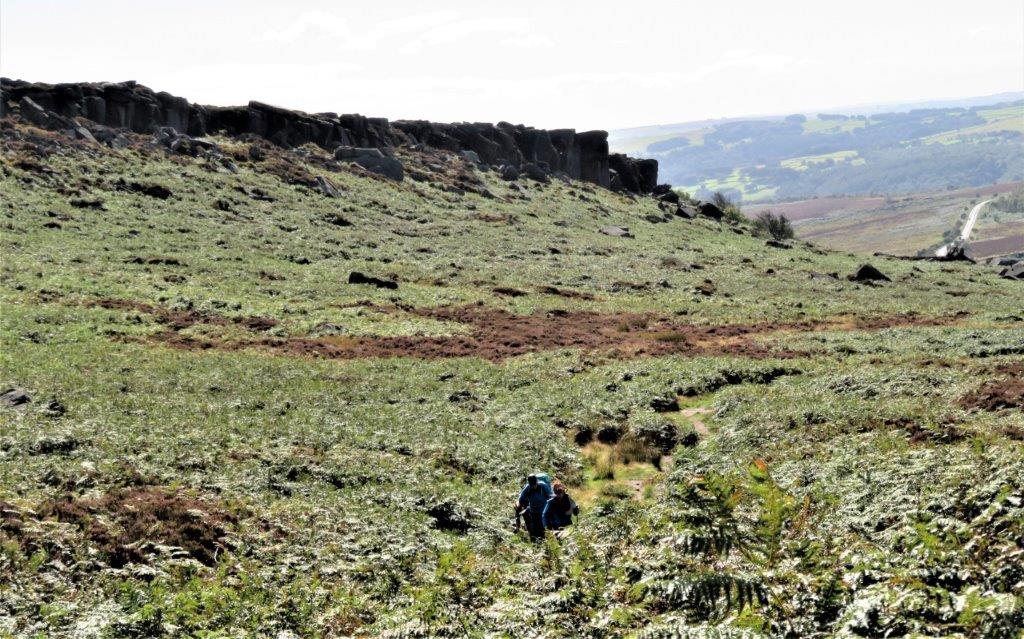 disused Quarry at top - road toward Hathersage at right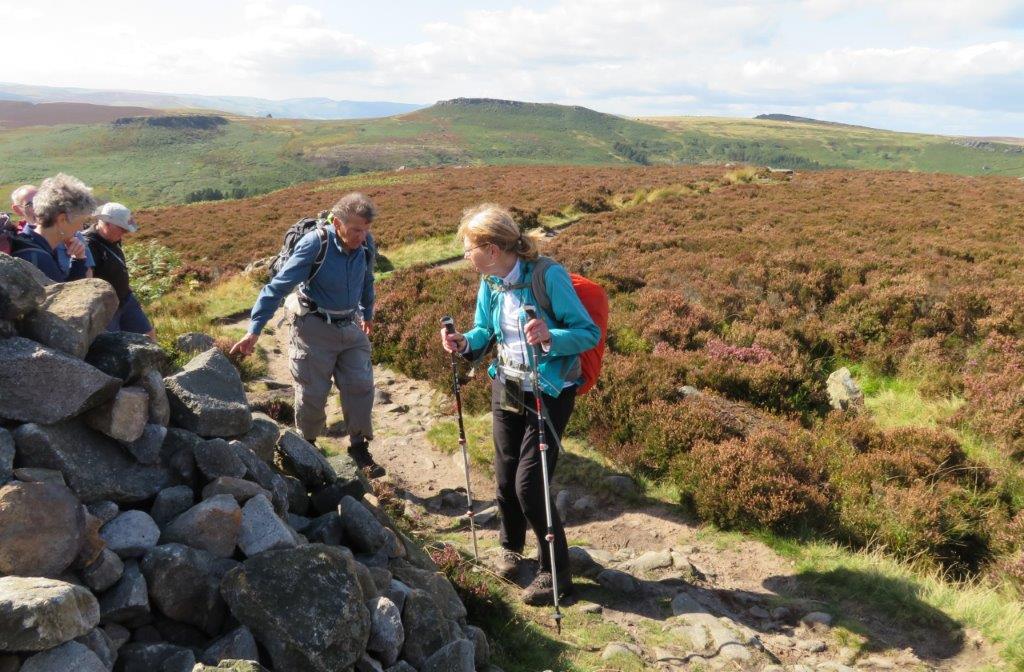 at top left Carl Wark Fort, in centre Higger Tor, at top right Stanage Edge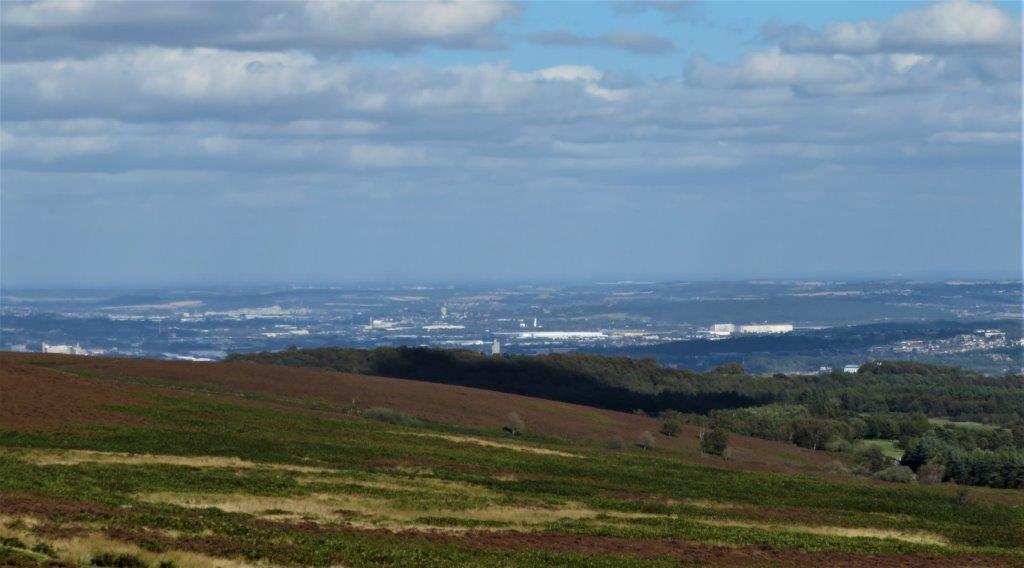 seen northeast? from Houndkirk Road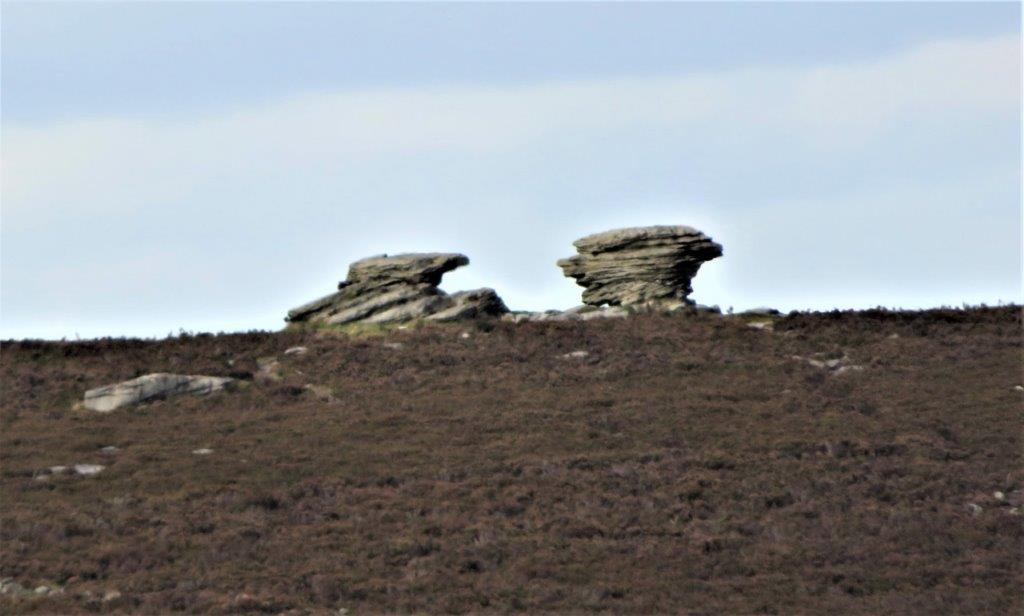 zoomed in northward over Burbage Moor to Ox Stones (on our original route before disrupted by weather)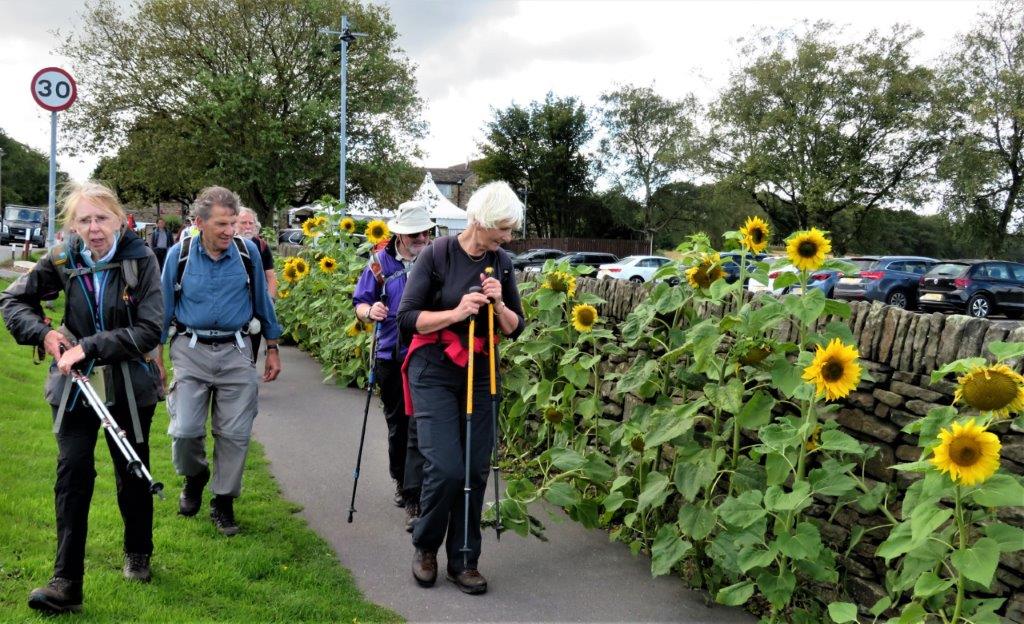 walking East for a short distance on Ringalow Road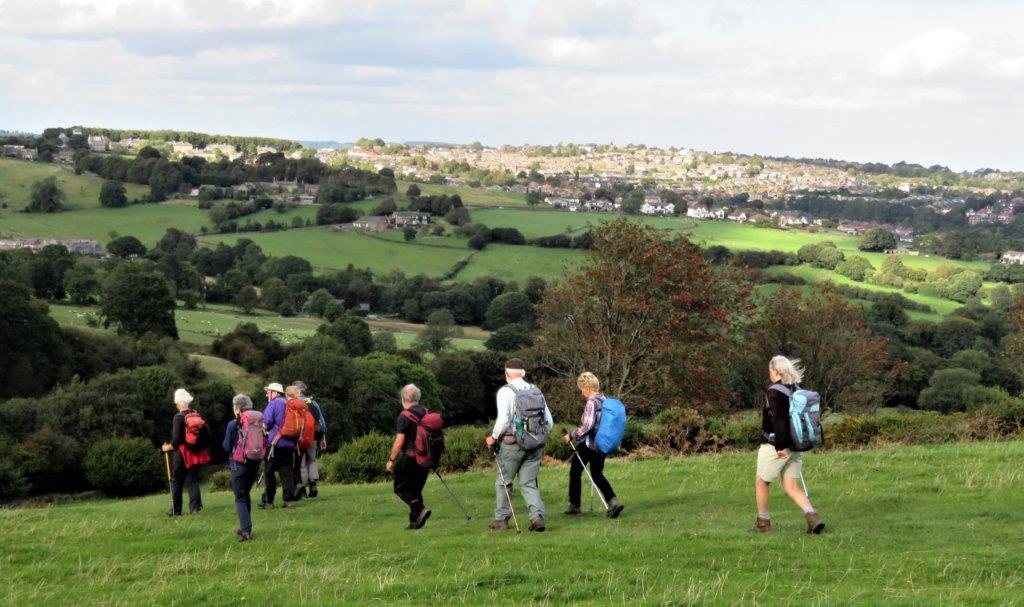 down toward Porter Brook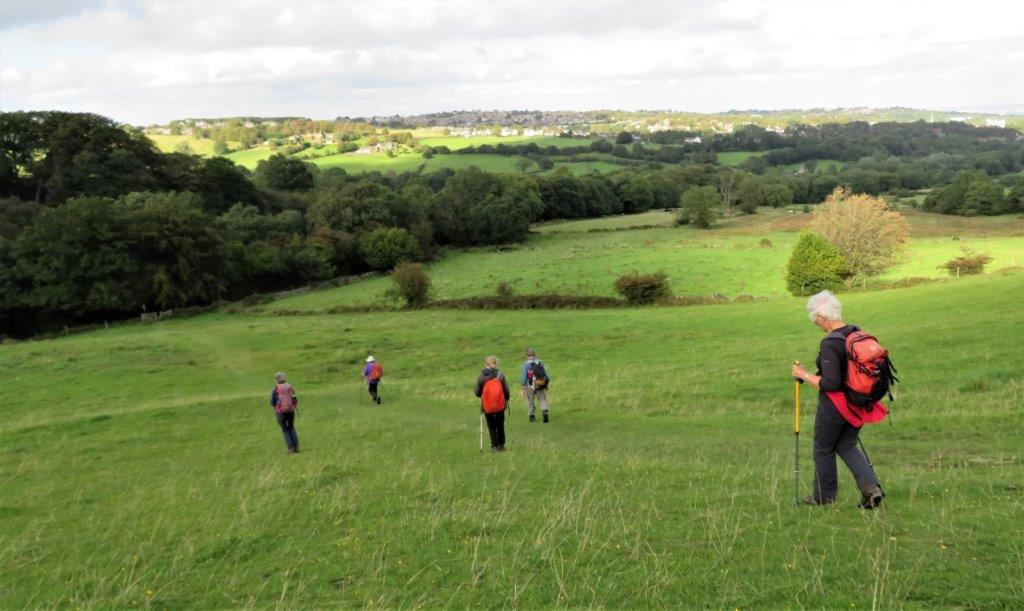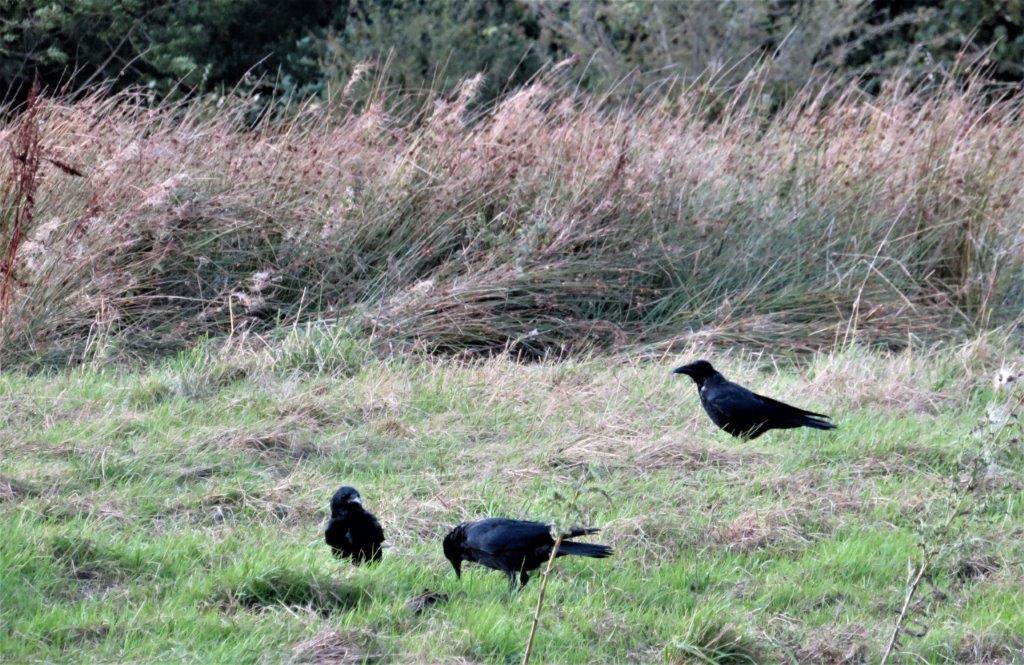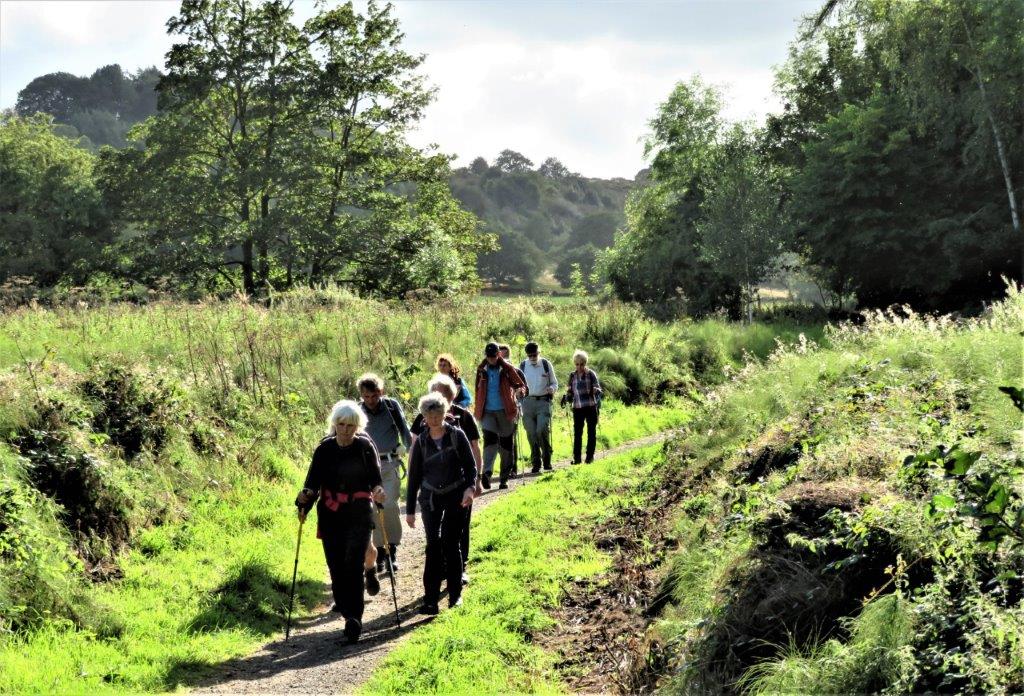 following Porter Brook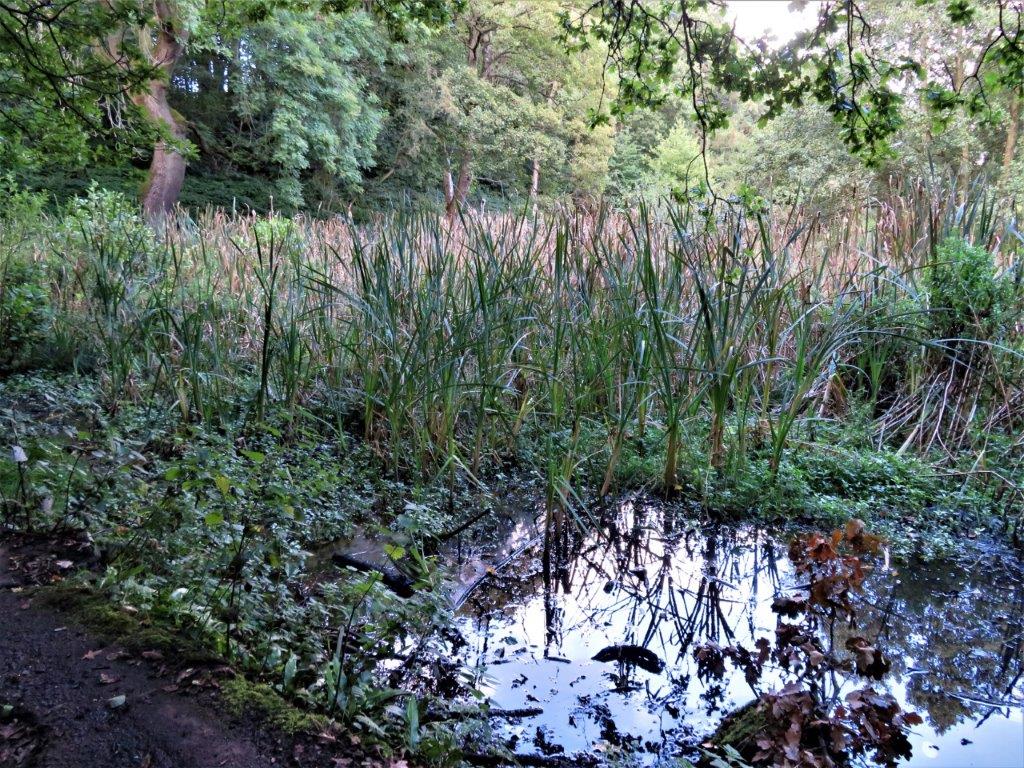 silted up portion of Forge Dam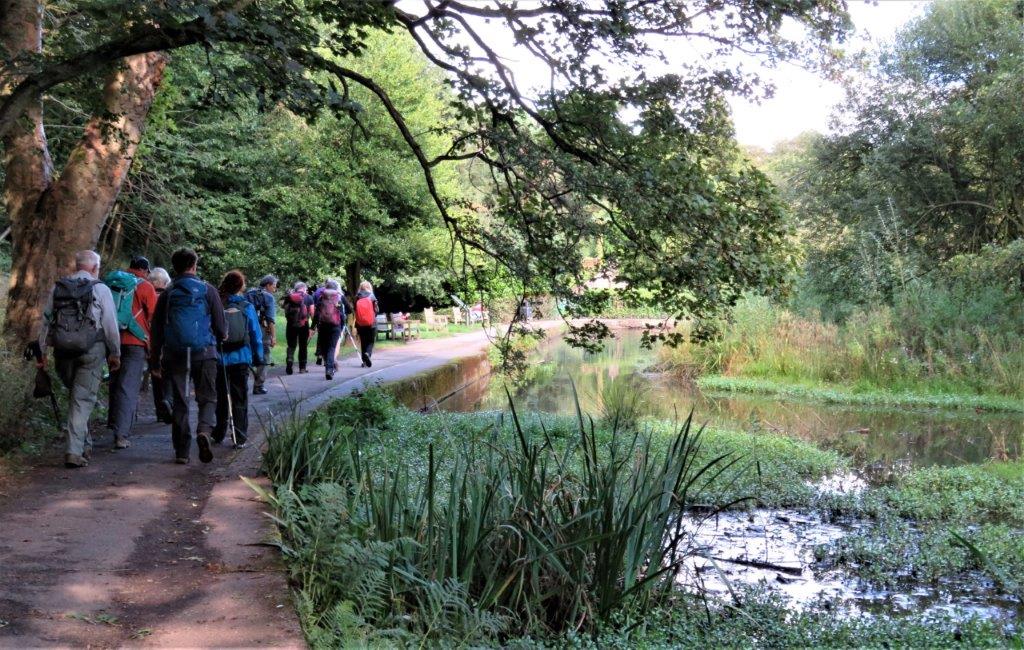 Forge Dam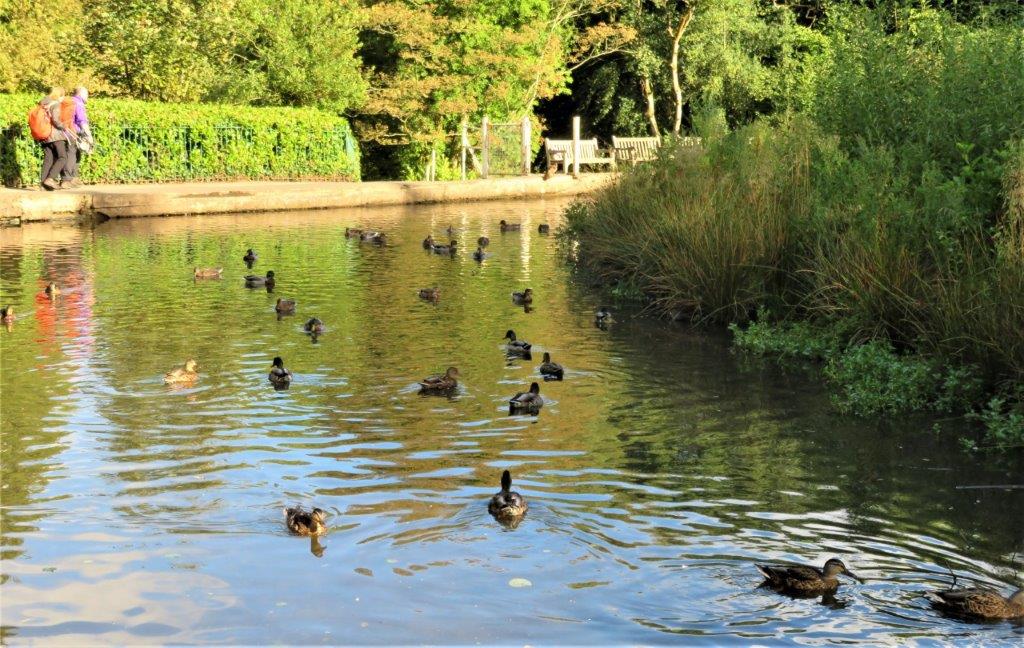 homepage - Daywalks Index 2019 - contact me at