homepage - Daywalks Index 2019 - contact me at

2019.08.28 - Bamford Stn, Salter Lane, FP at SK210827 ~ENE thru Sickleholme Golf Club to Hurstclough Lane then paths above to right of lane, before reaching Gatehouse, FP ~N past Upper Hurst Farm to Bolehill Wood. FP ~E then ~N to road, ~150m S down Rd then V turn N on FP then E & N past East side of Dennis Knoll up to road, cross 'cattle grid', path ~N thru O.A.Land to cross Long Causeway at SK228848, continue to under High Neb, join & follow Sheffield Country Walk, (we turned up to Edge and followed it down to & across the A57 at Moscar Lodge), from Lodge N then E past Moscar Cross Farm, FP at SK235885 ~NNW to Sugworth Rd, ~220m NNE on Rd ~N past Sugworth Hall, continue past Strines Reser but V turn (before Dale Dike) across stream up to Broggin (top west side of Strines Embt), BW ~NNE to pass / around Hallfield, onto Hall Lane, where gate bars access take path NNE to road, follow Dale Rd to SK246921 and take FP ~N towards Agden Reser etc* (Photographer and others continued on Dale Road to Low Bradfield) - leader John Taylor following route of Dave Jefferies - Wednesday. * see walk 2019.08.23 showing end part around reservoir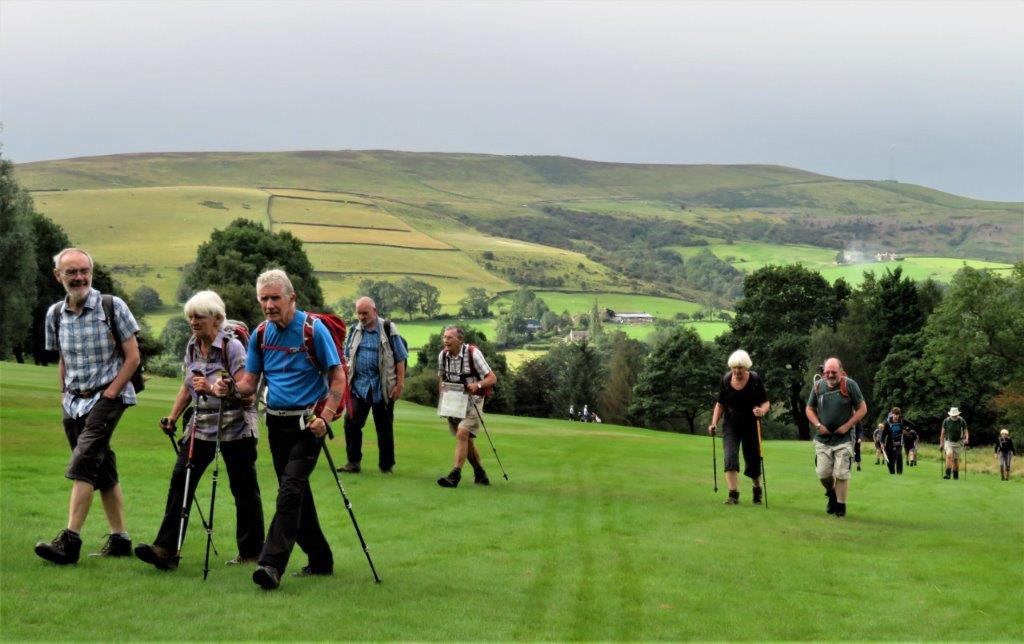 walking across Sickleholme Golf Club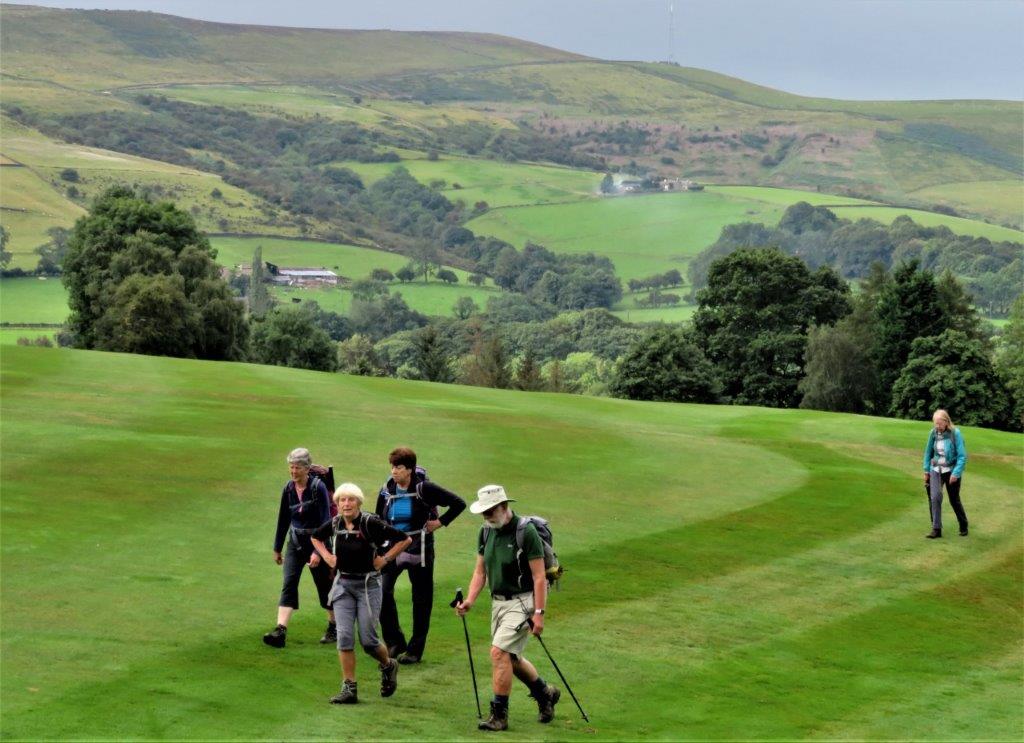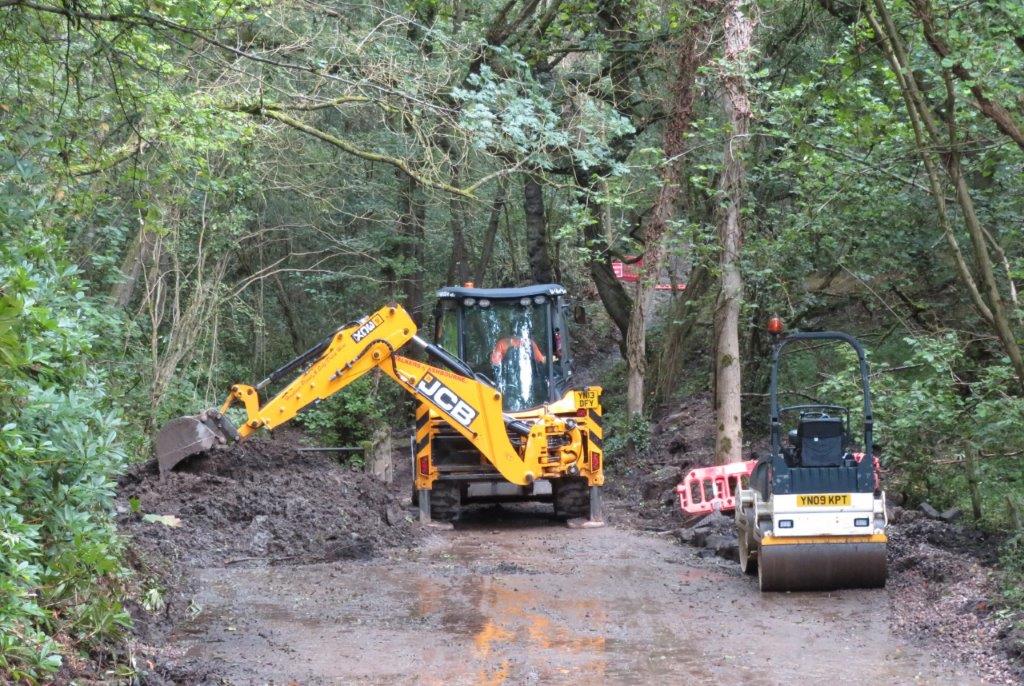 repair / maintenance works on Hurstclough Lane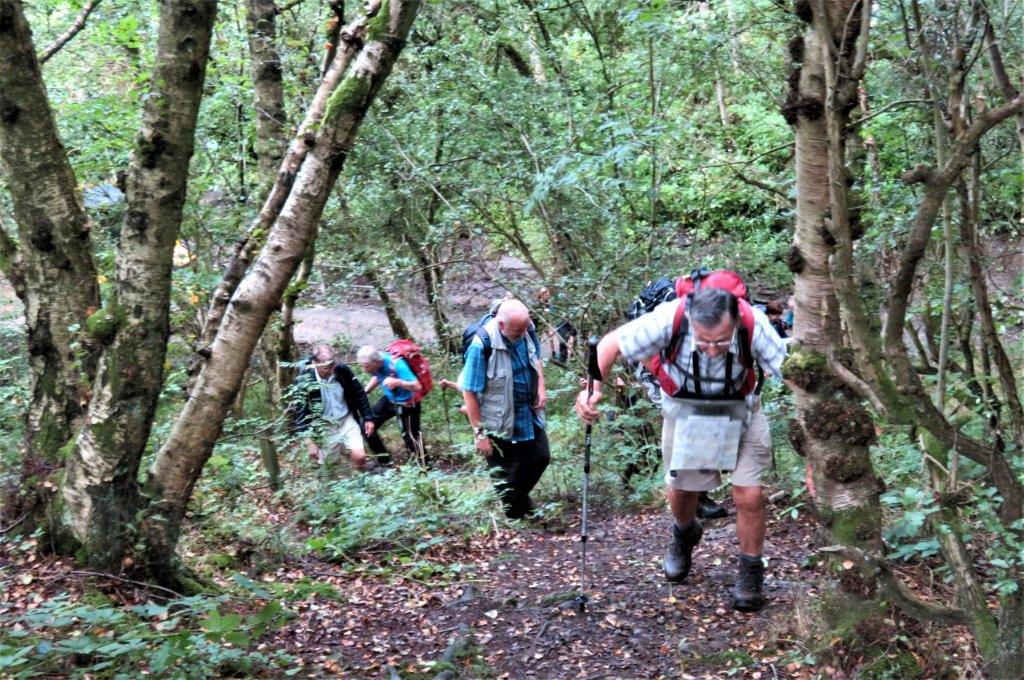 climbing out of Hurstclough Lane - which would have been done even if Lane had not been closed for maintenance work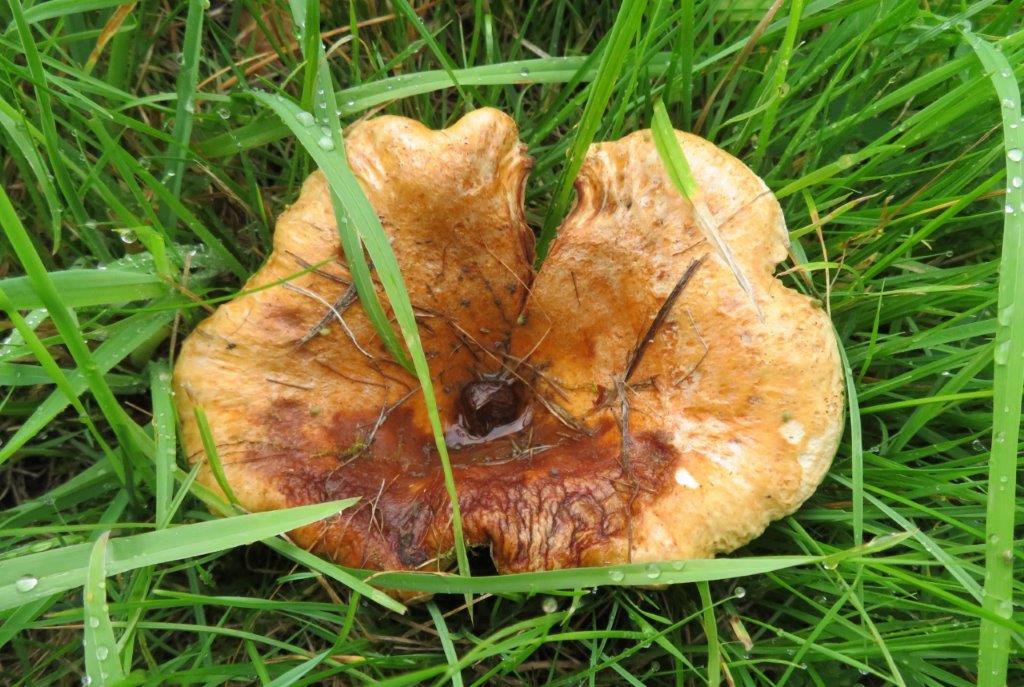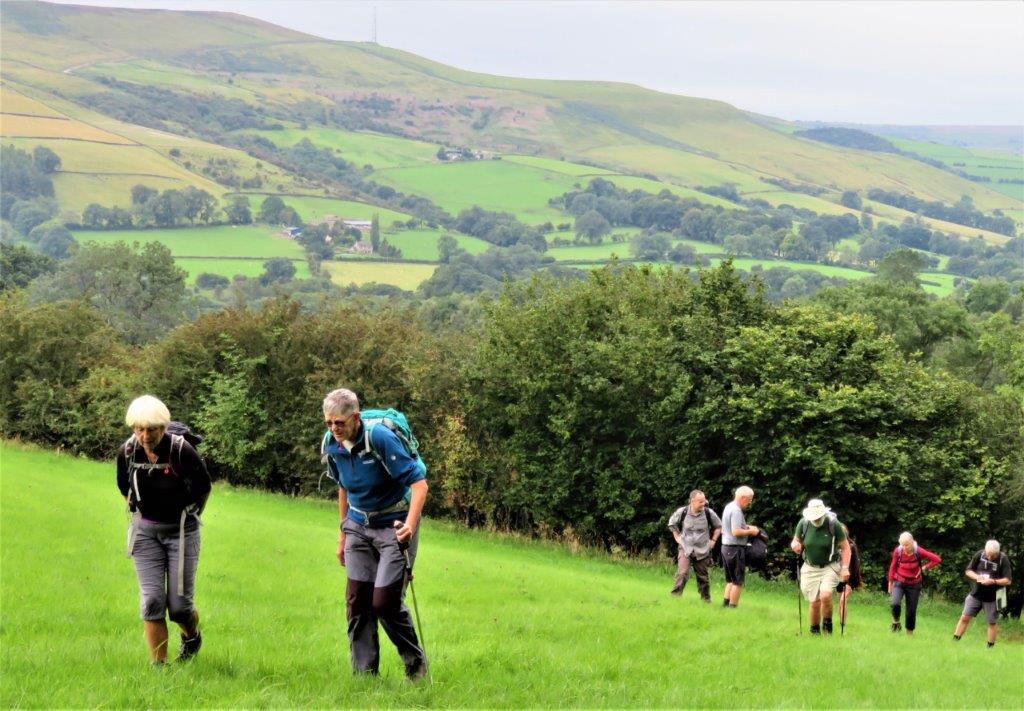 on parallel paths above Hurstclough Lane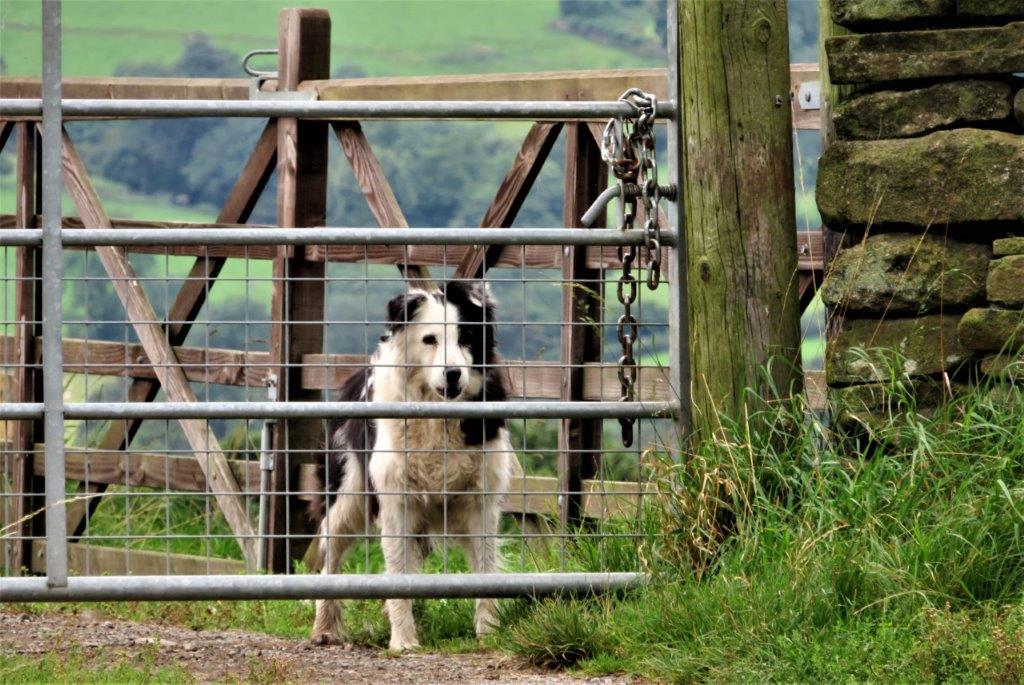 a friendly dog with a menacing bark?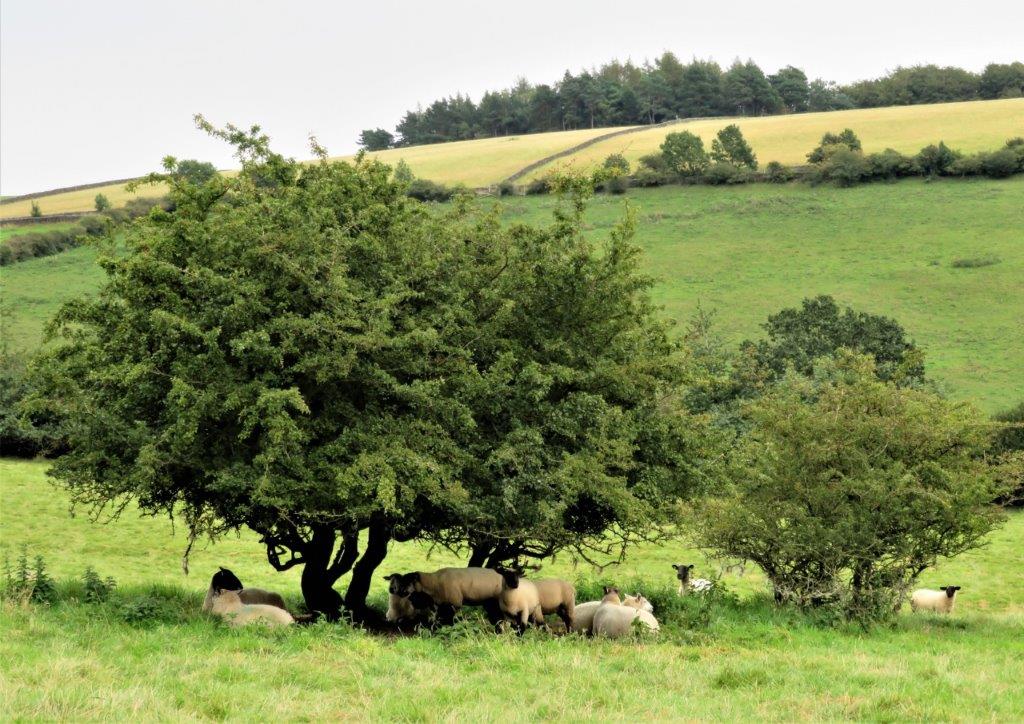 little sun to shade from - possibly getting ready to shelter from expected rain?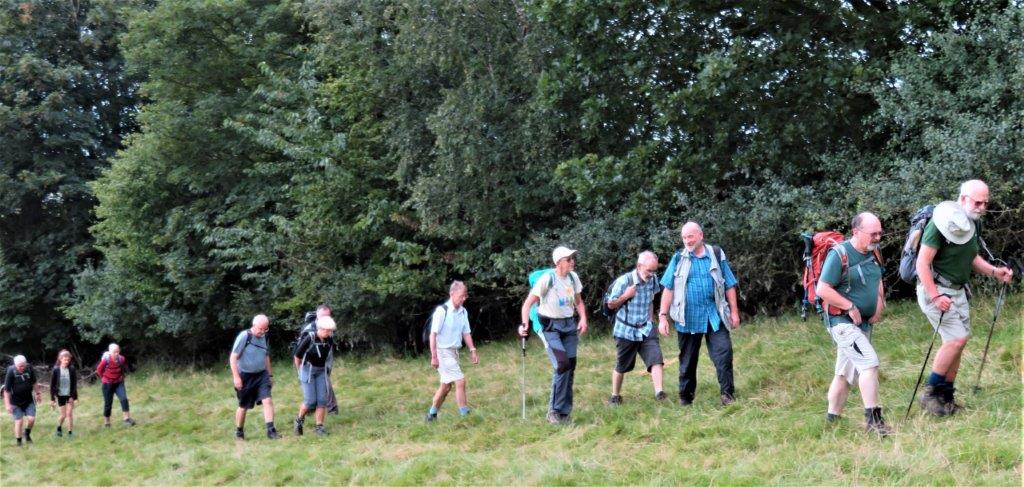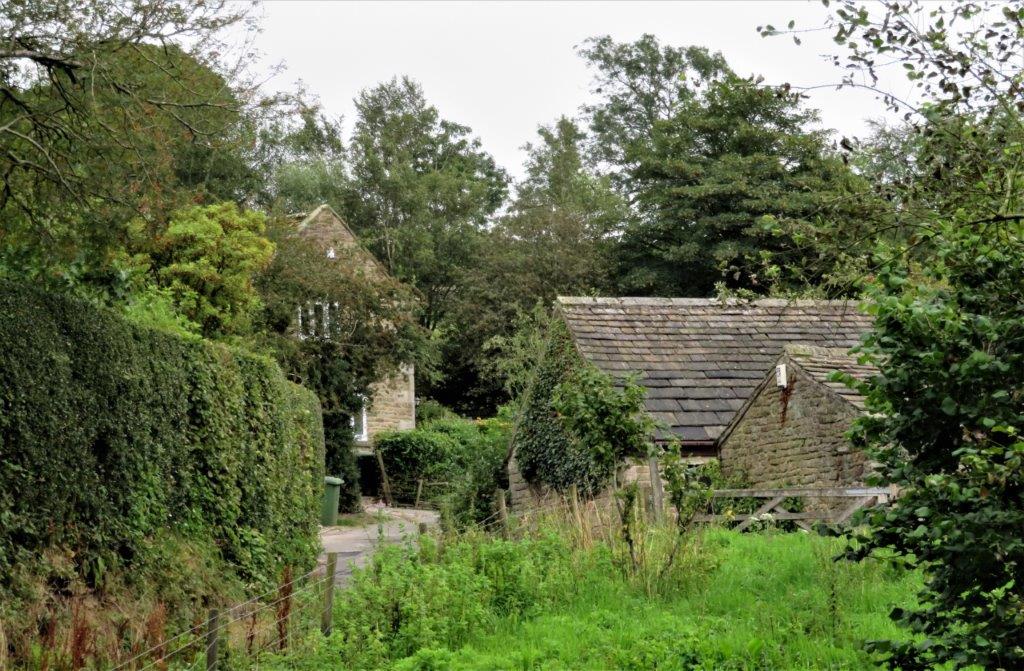 Gatehouse photographed ahead of our turning off point and path through Upper Hurst Farm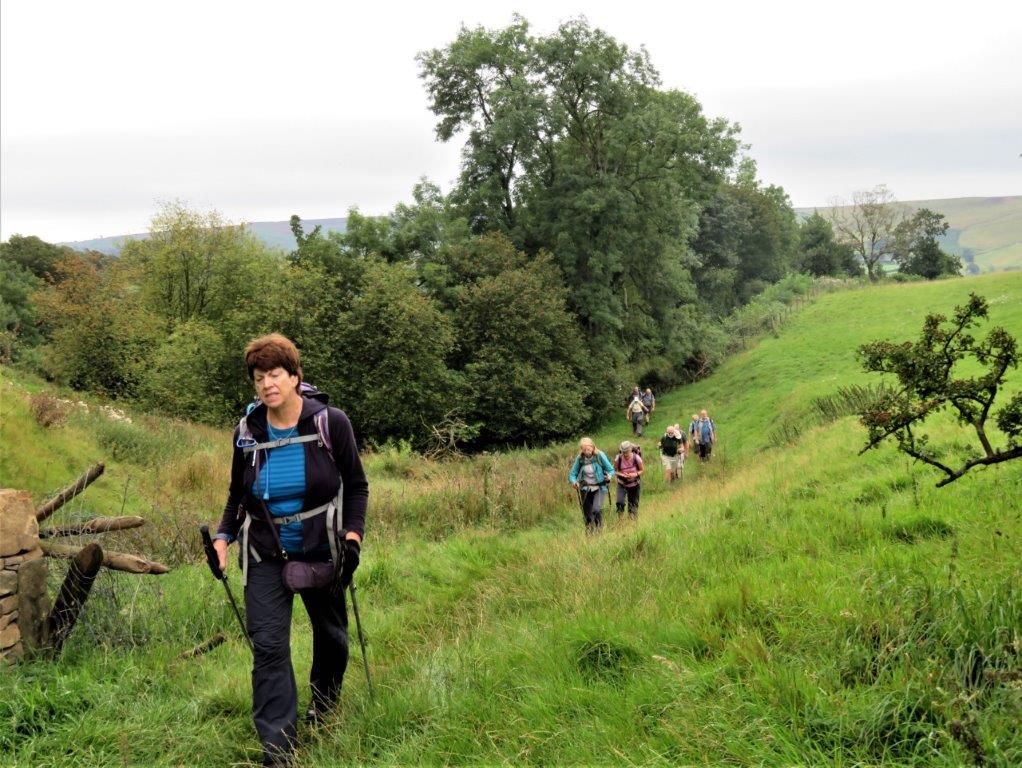 towards Upper Hurst Farm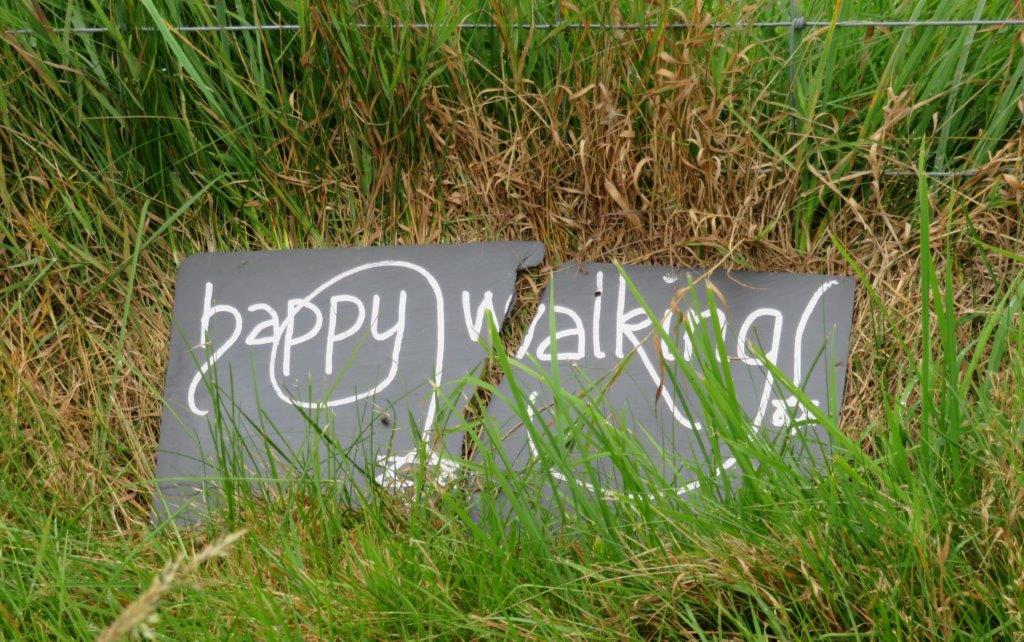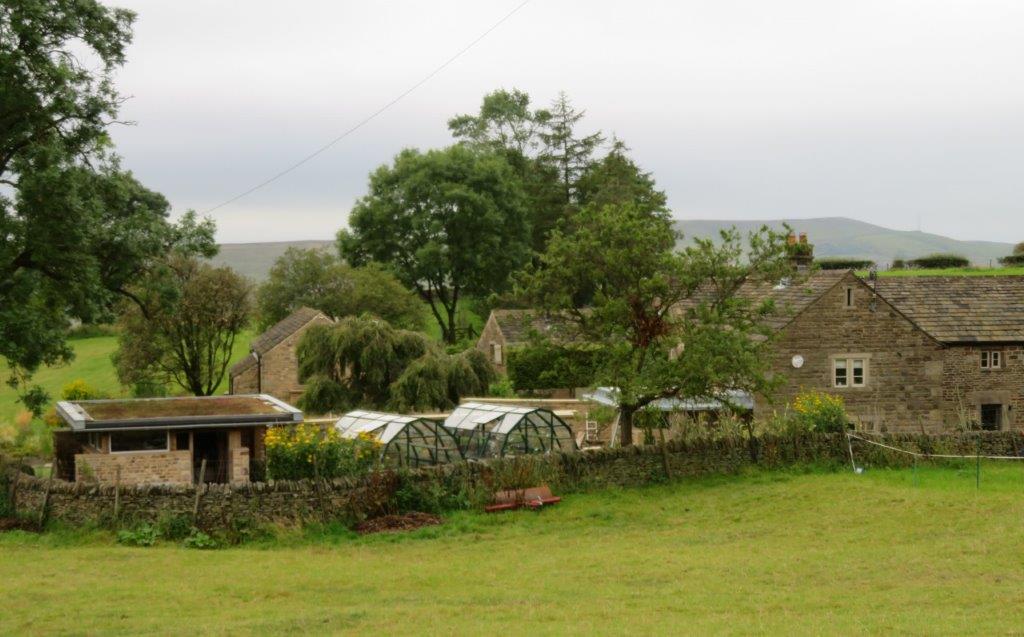 Upper Hurst Farm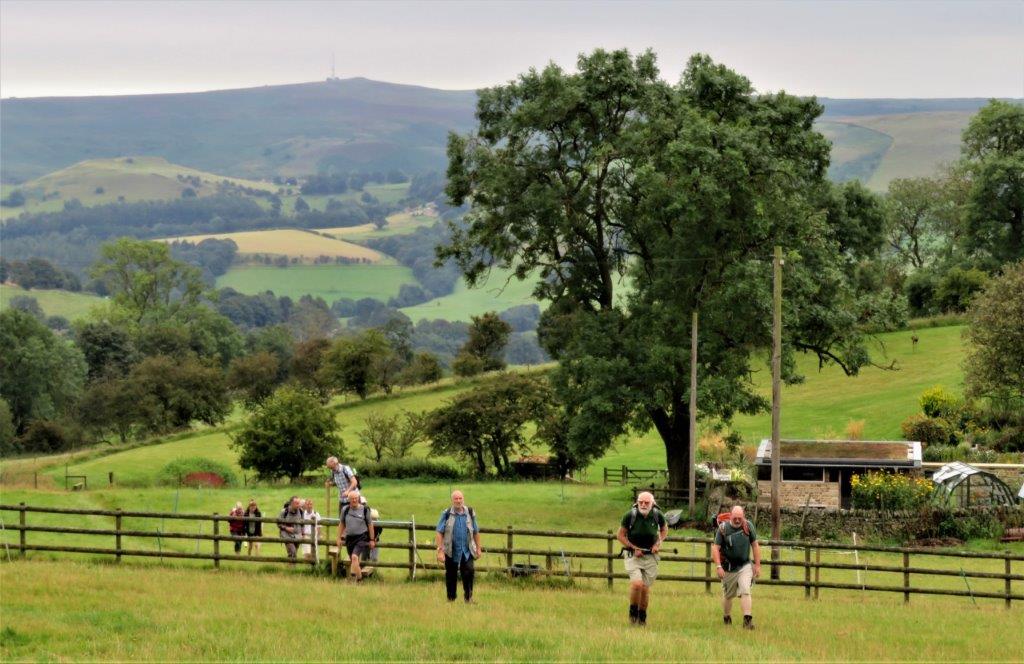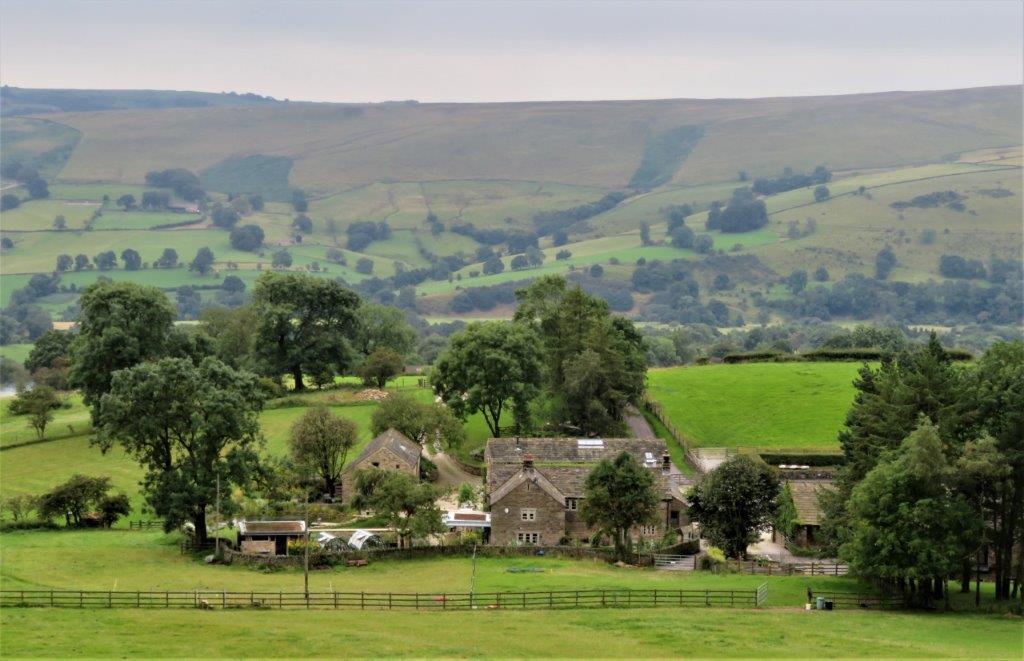 looking back at Upper Hurst Farm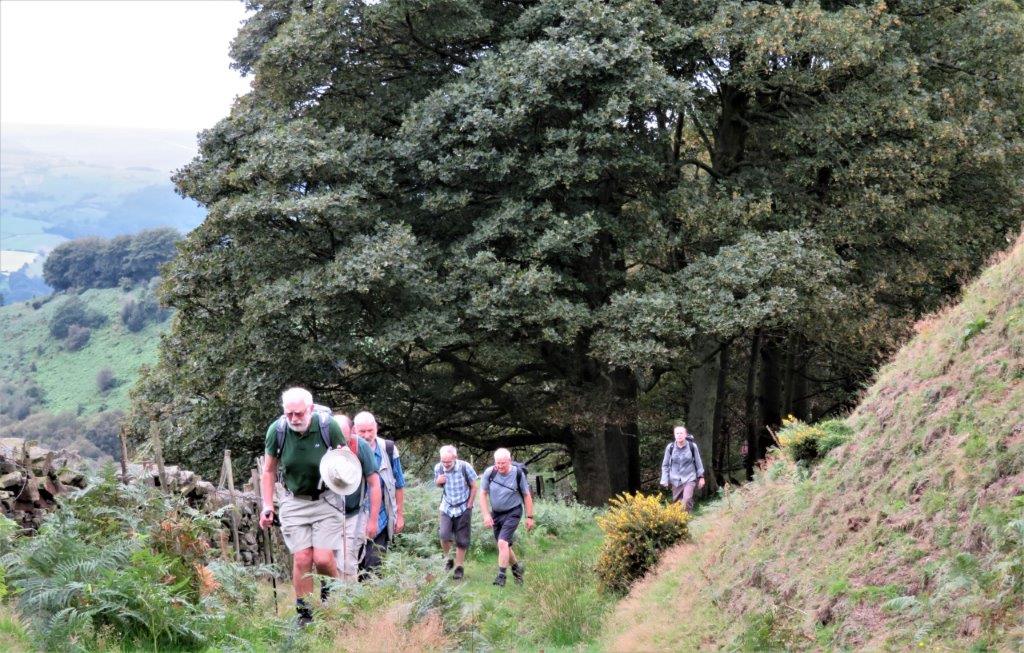 walking away from Bolehill Wood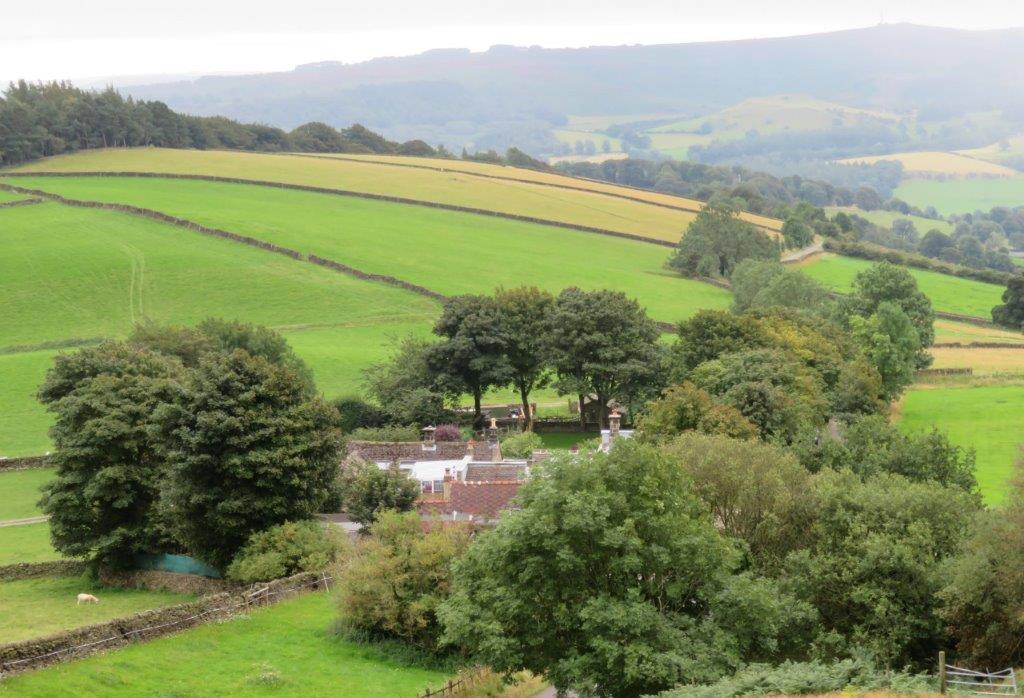 cottages near Outlane?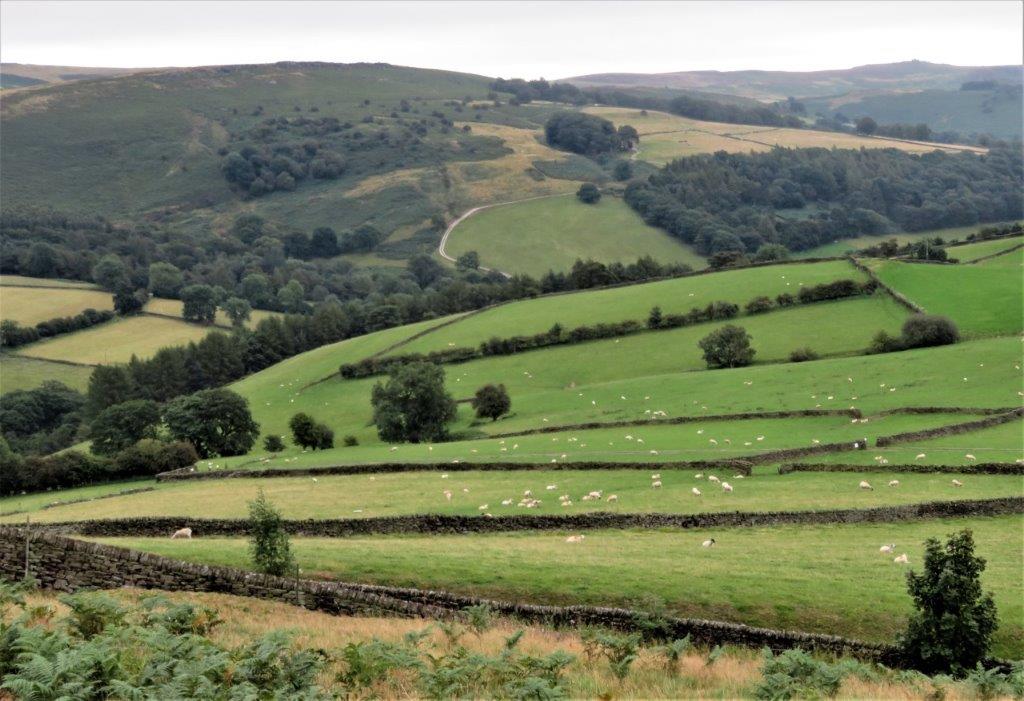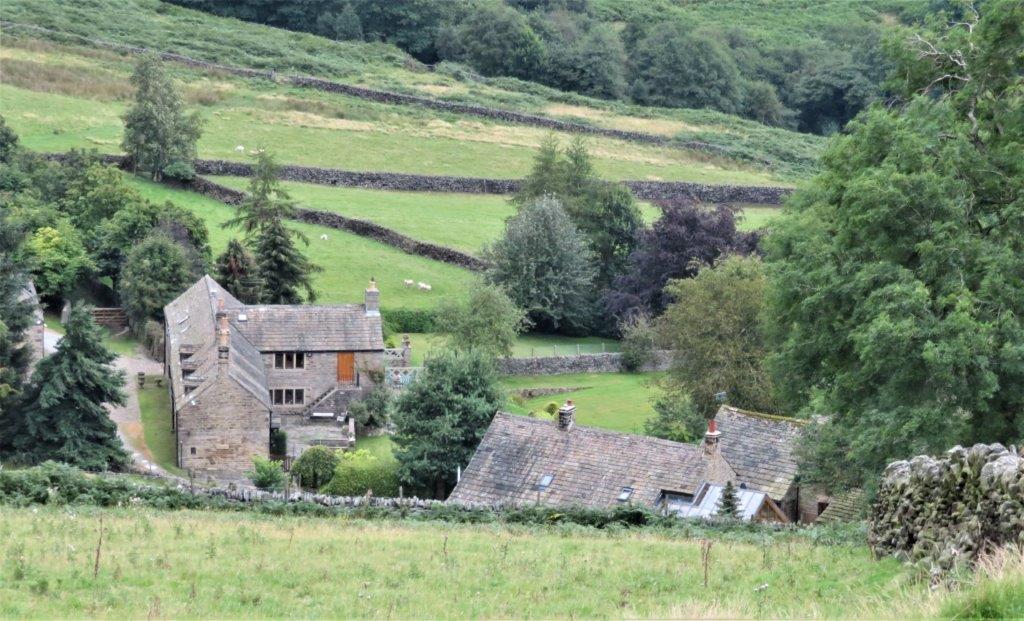 Green's House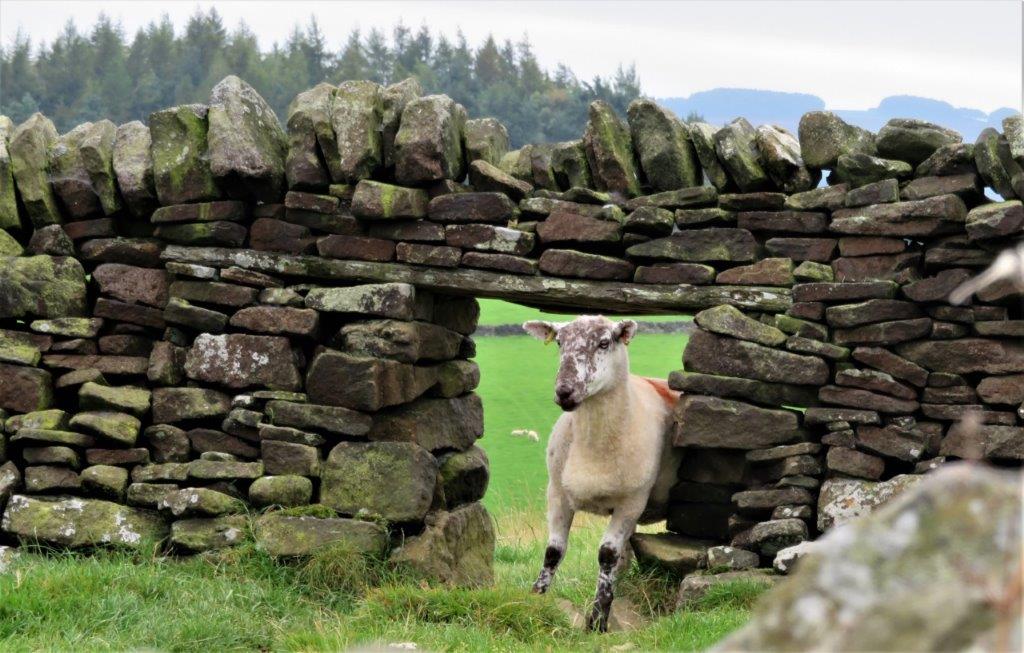 access for sheep and smaller animals - can be easily shut off if needed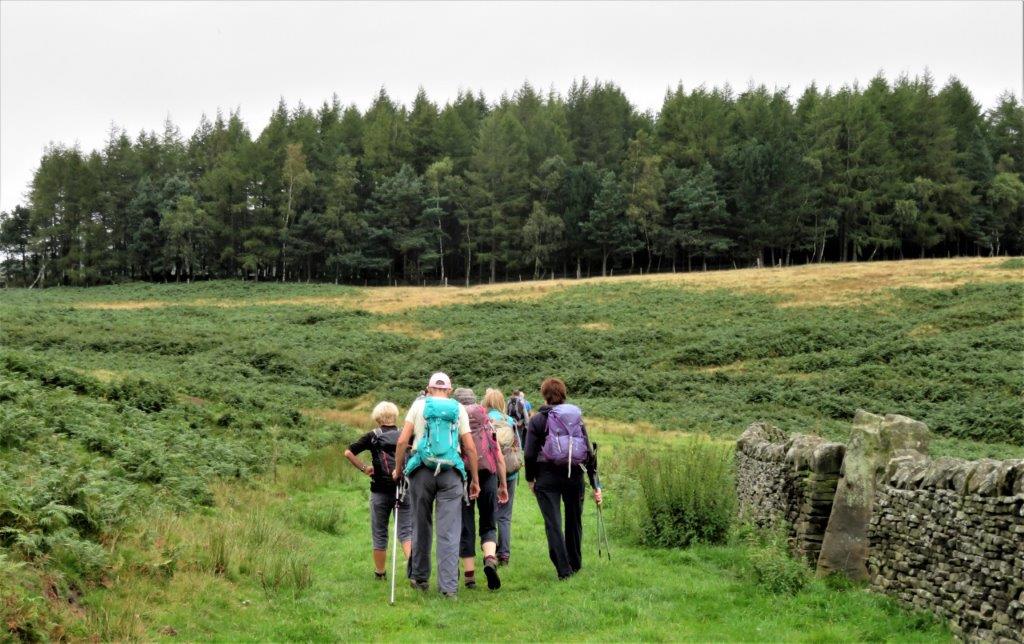 Dennis Knoll ahead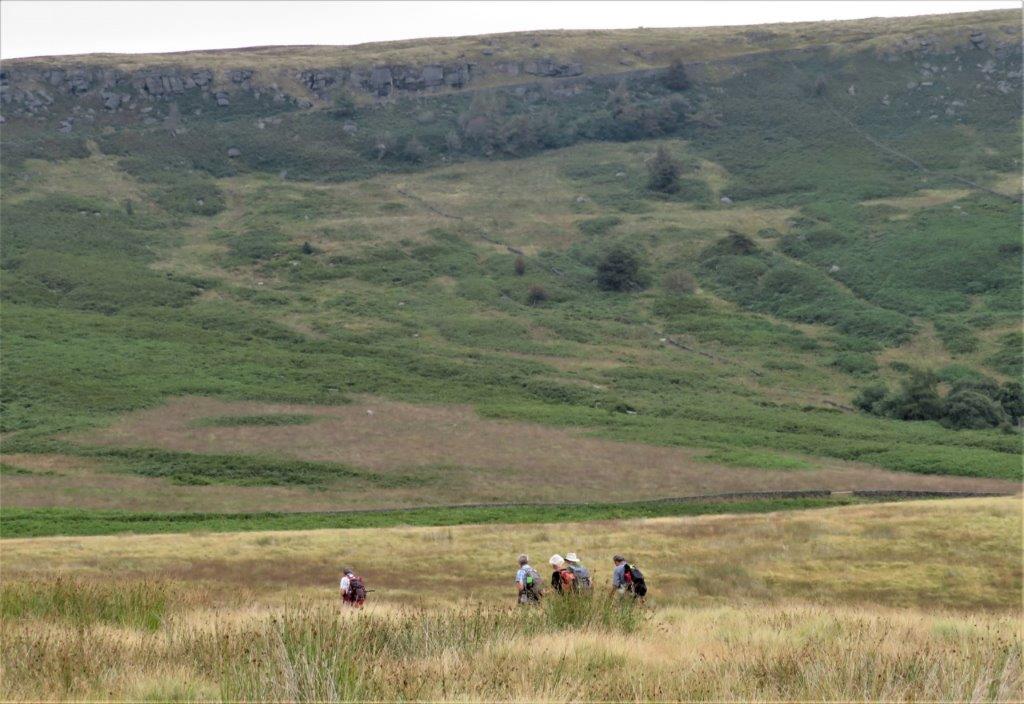 Long Causeway visible at top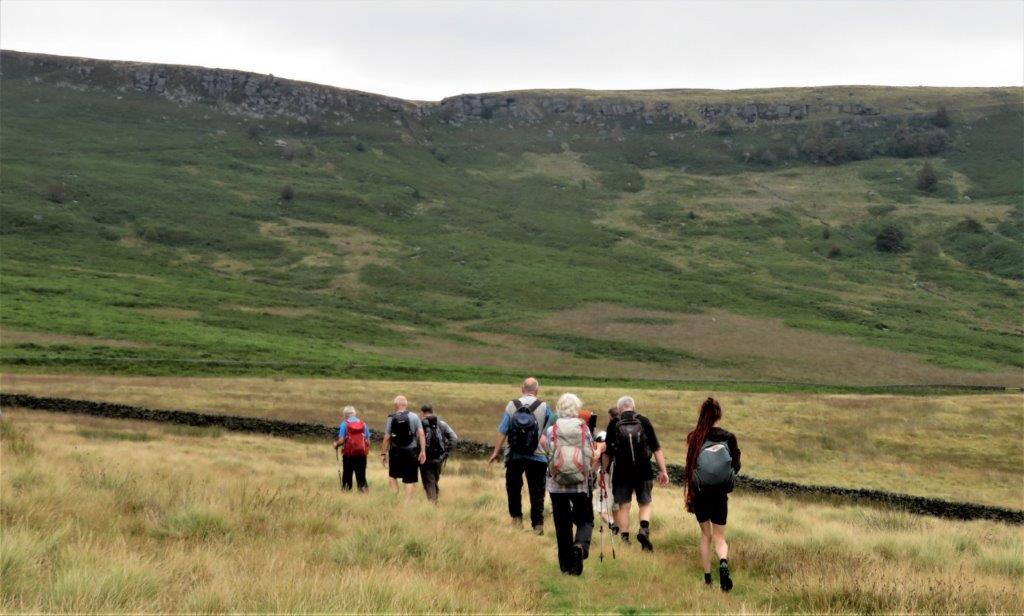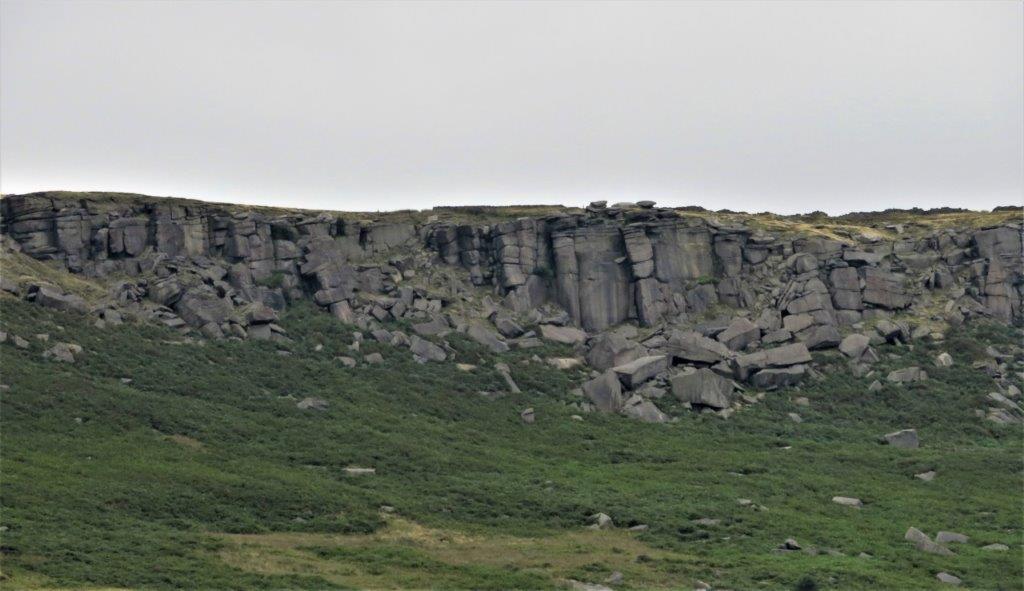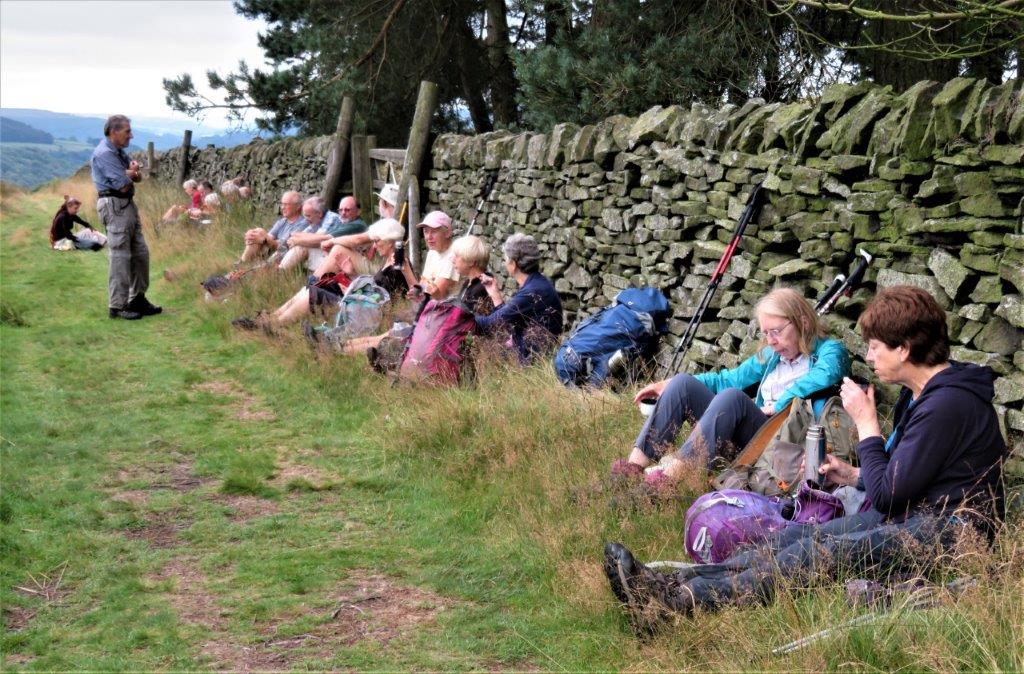 tea break at edge of Dennis Knoll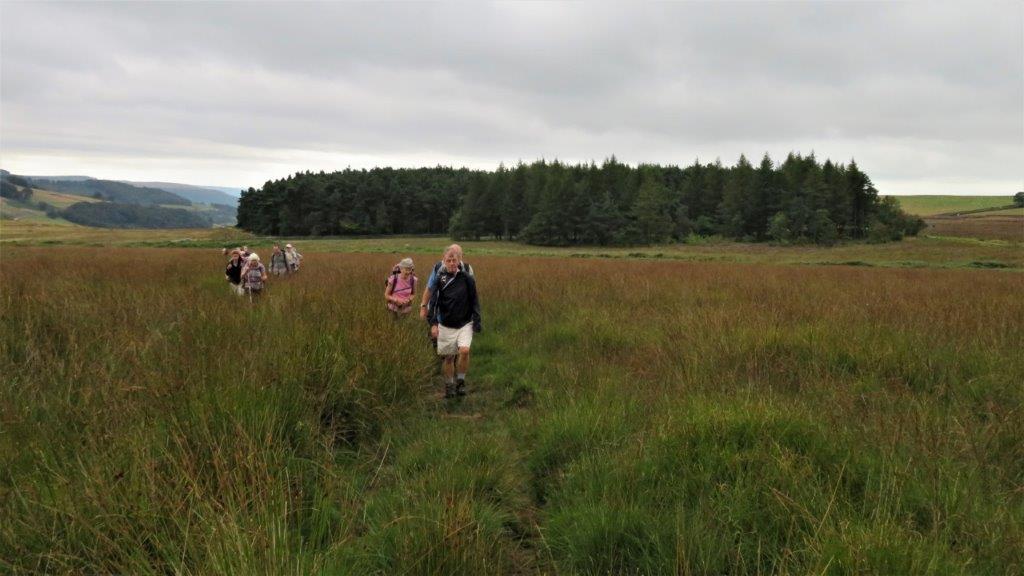 on path in Open Access Land from Dennis Knoll toward Long Causeway and Sheffield Country Walk near High Neb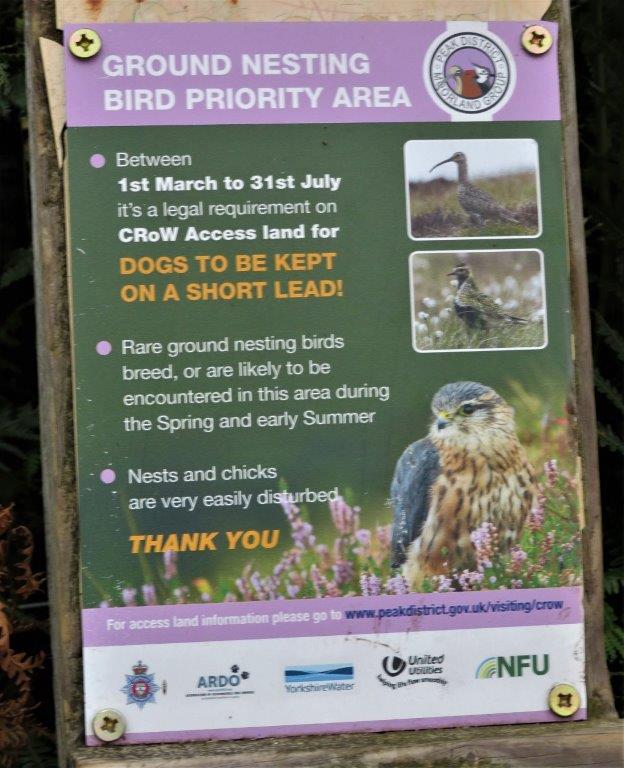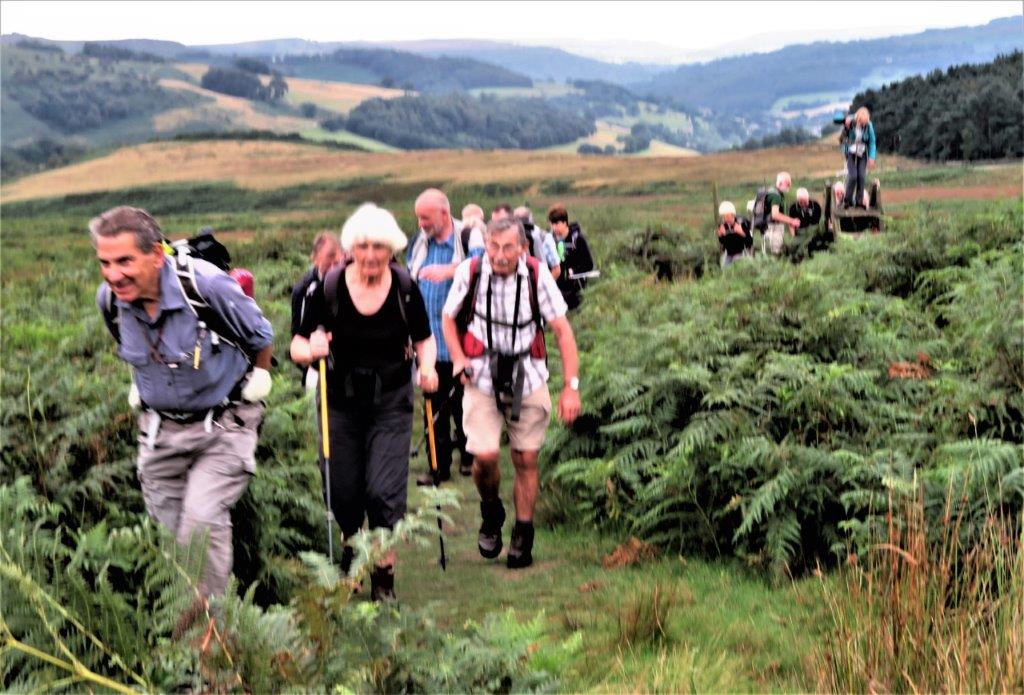 stile behind is on Long Causeway, Dennis Knoll behind to right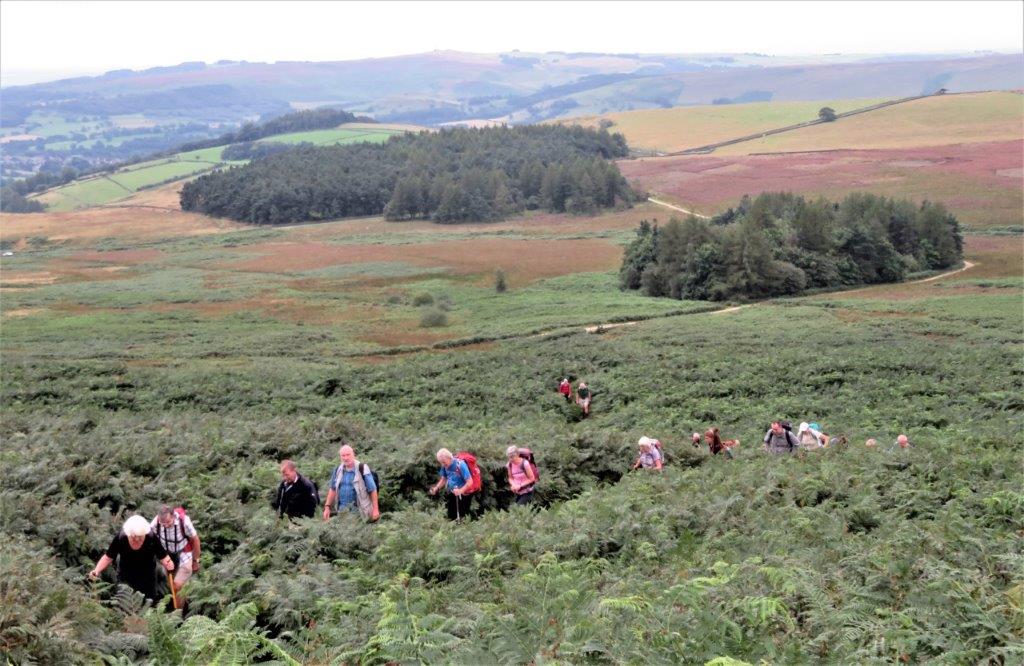 Dennis Knoll centre behind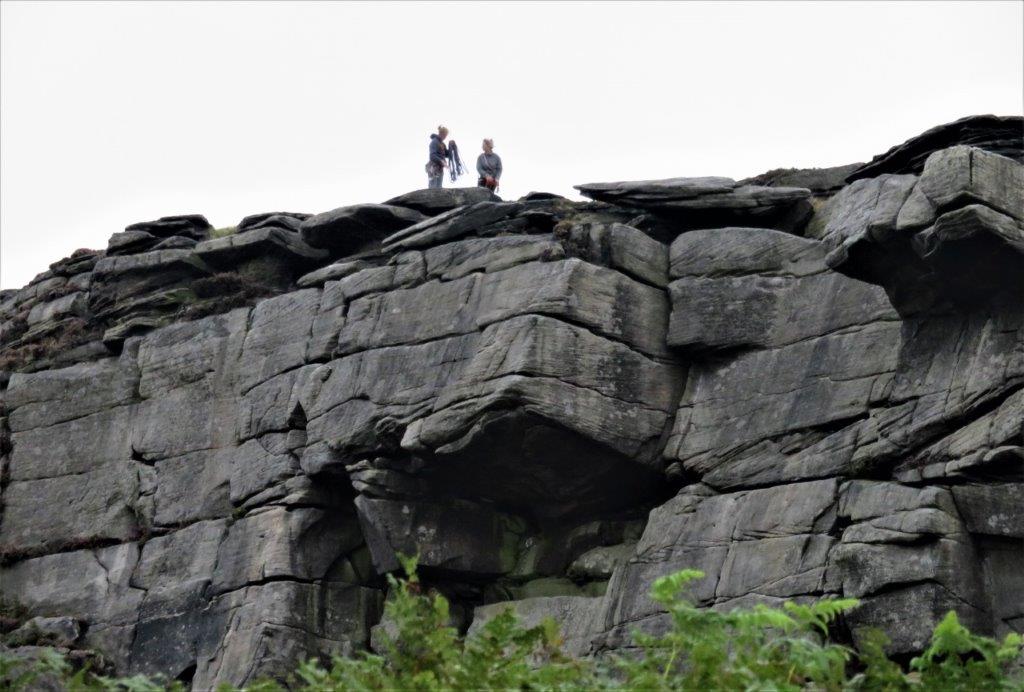 rock climbers - probably disrupted by coming rain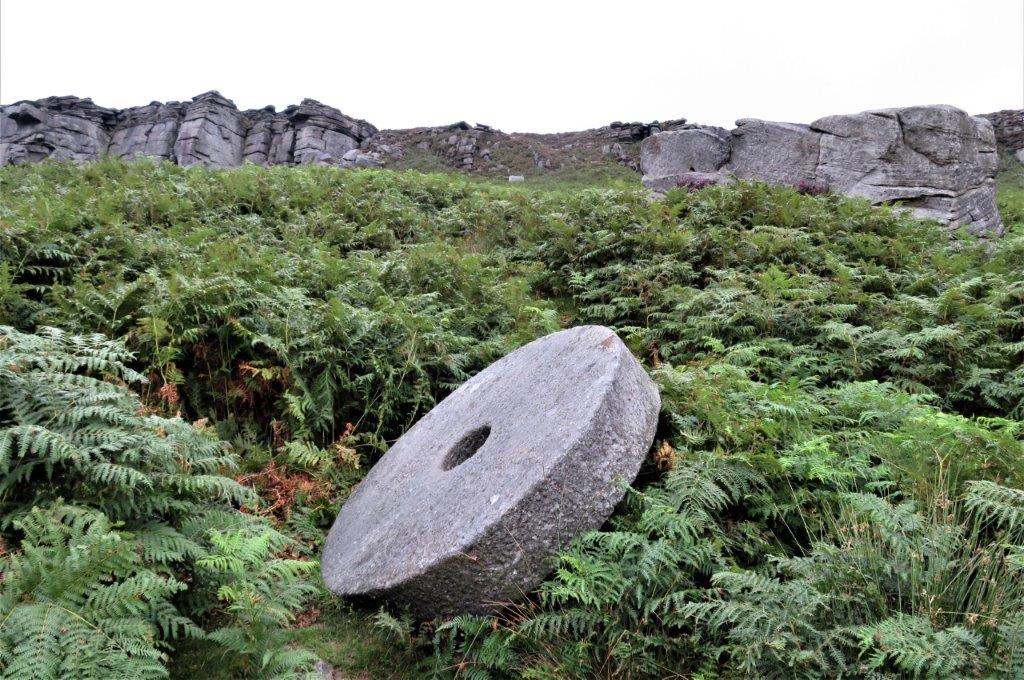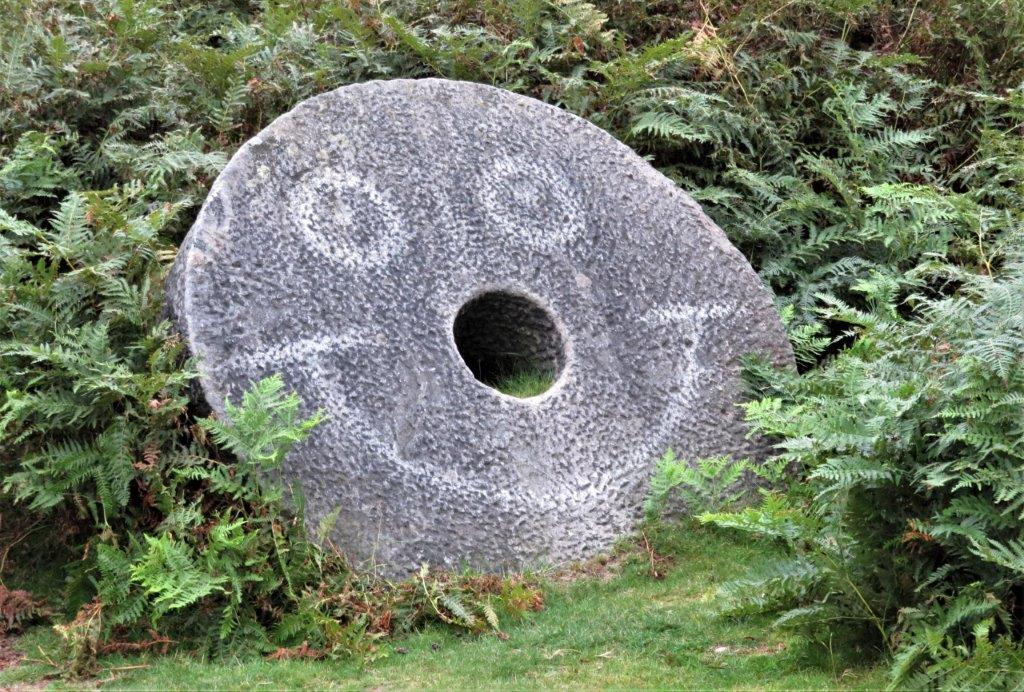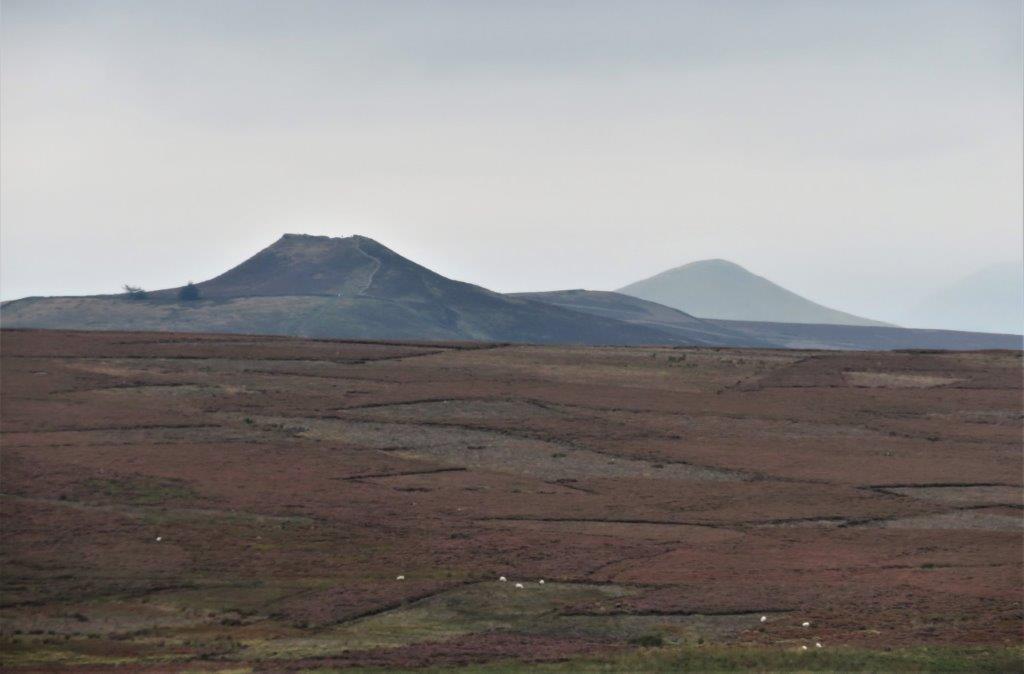 Win Hill to left - Lose Hill to right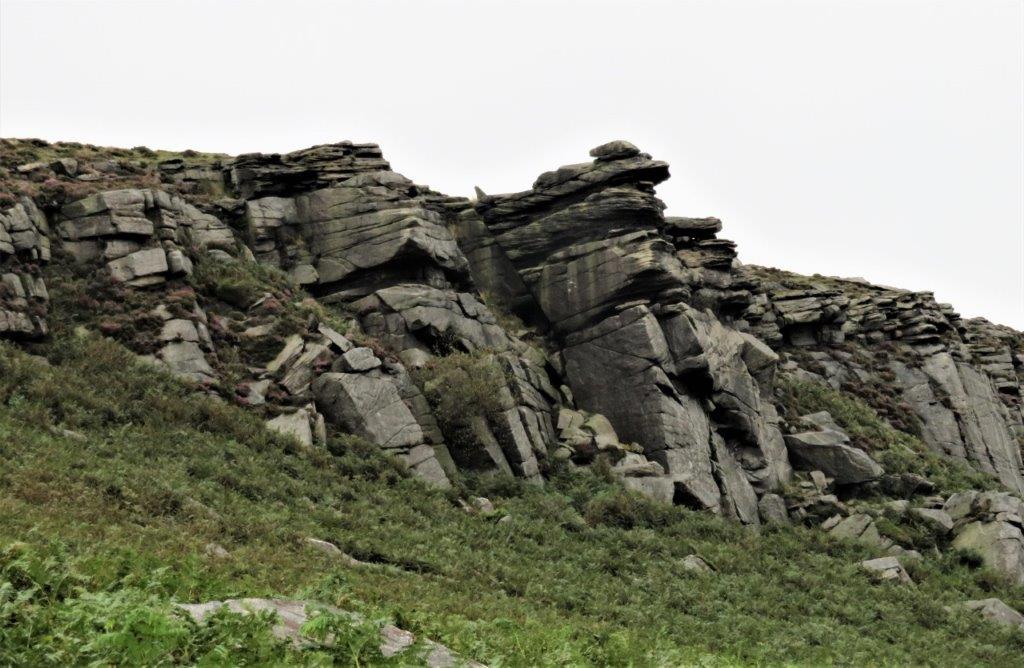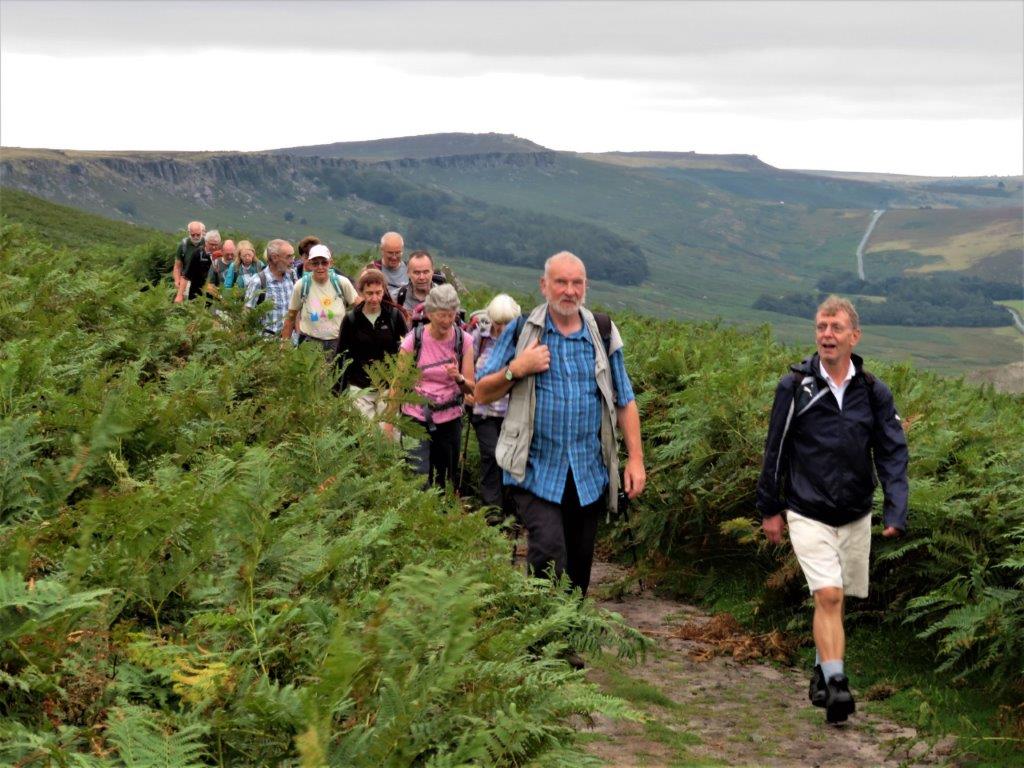 Stanage Edge stretches out behind us. Stanage Plantation below it.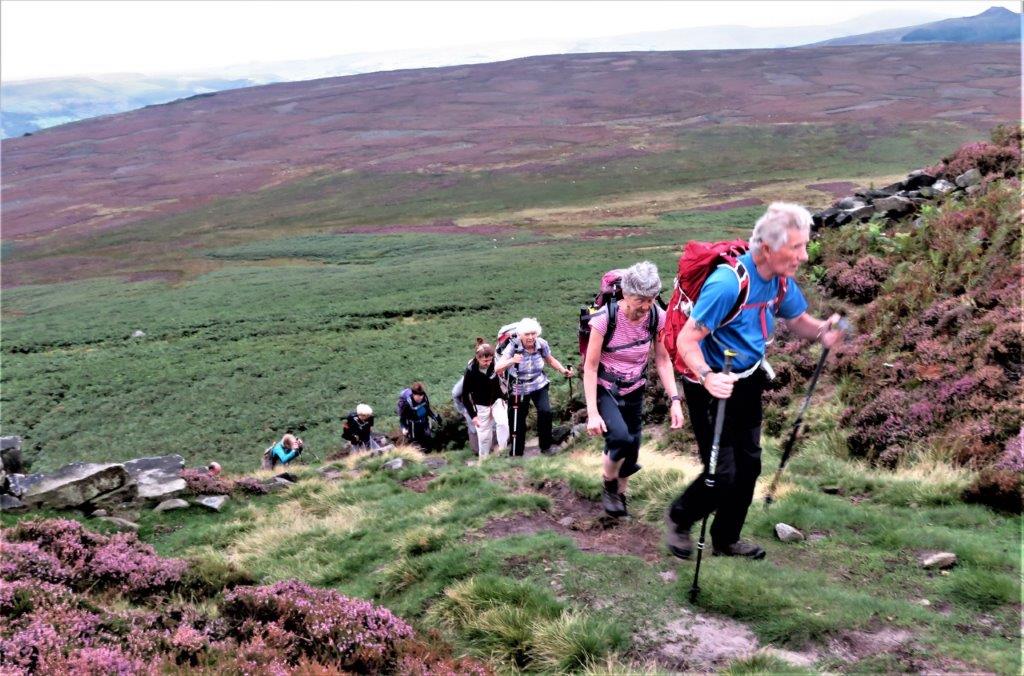 climbing up from Sheffield Country path onto Edge - can climb up at several points or could have continued on S.C.Path below Edge to Moscar Lodge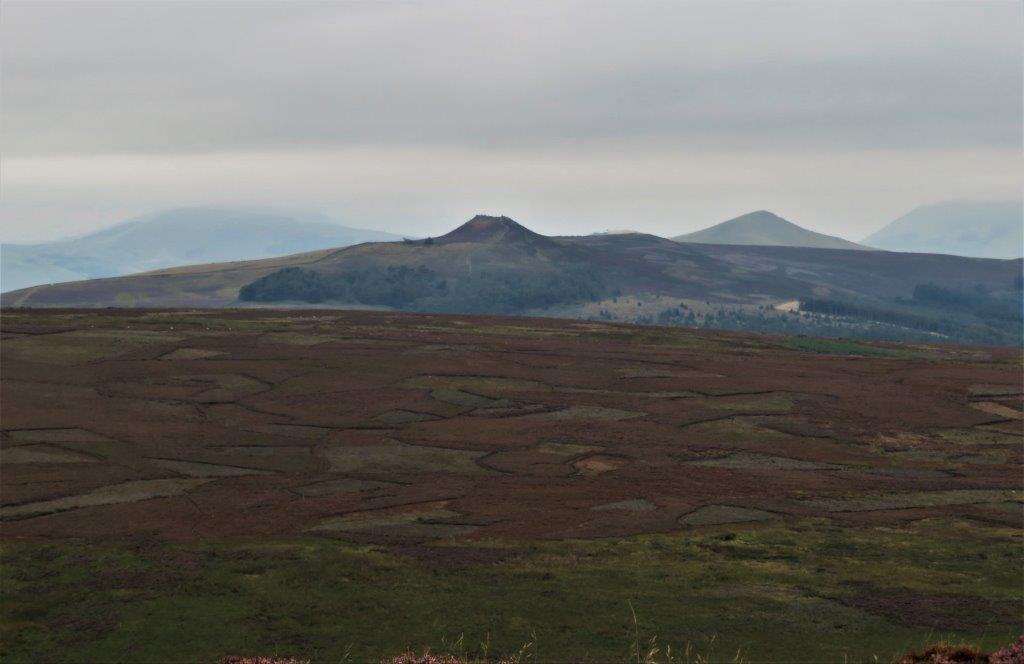 Mam Tor at top left?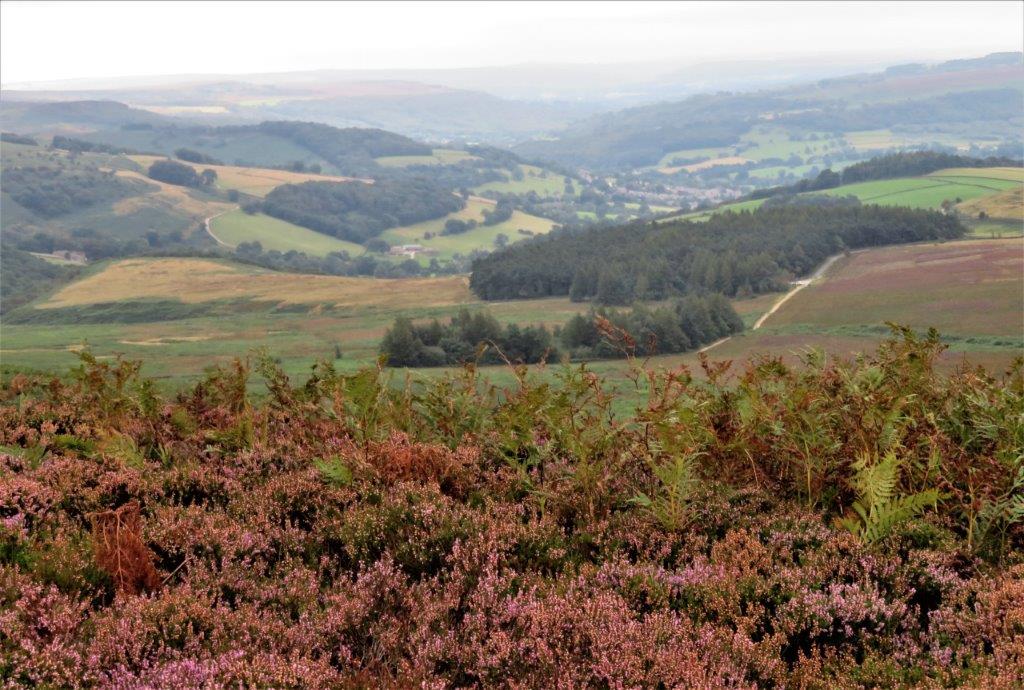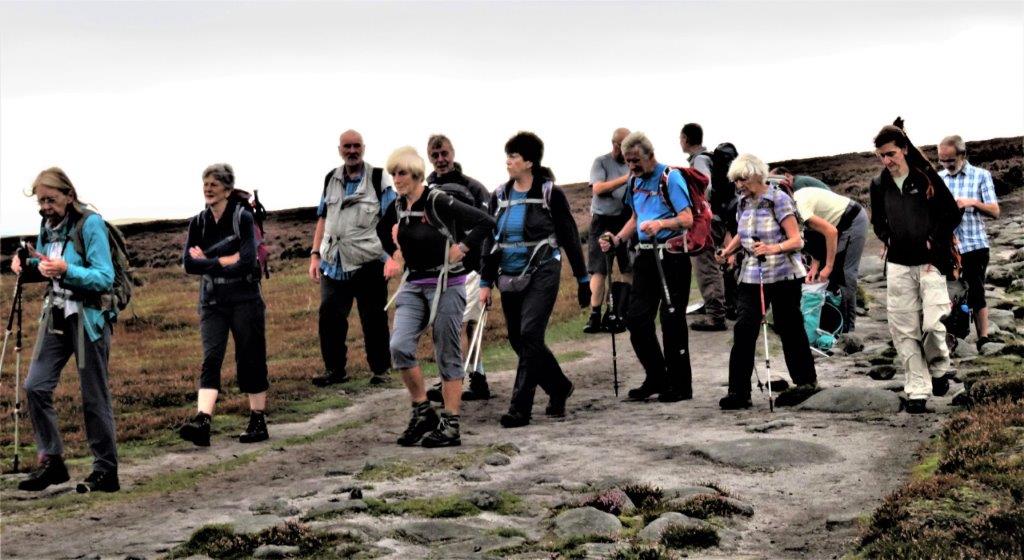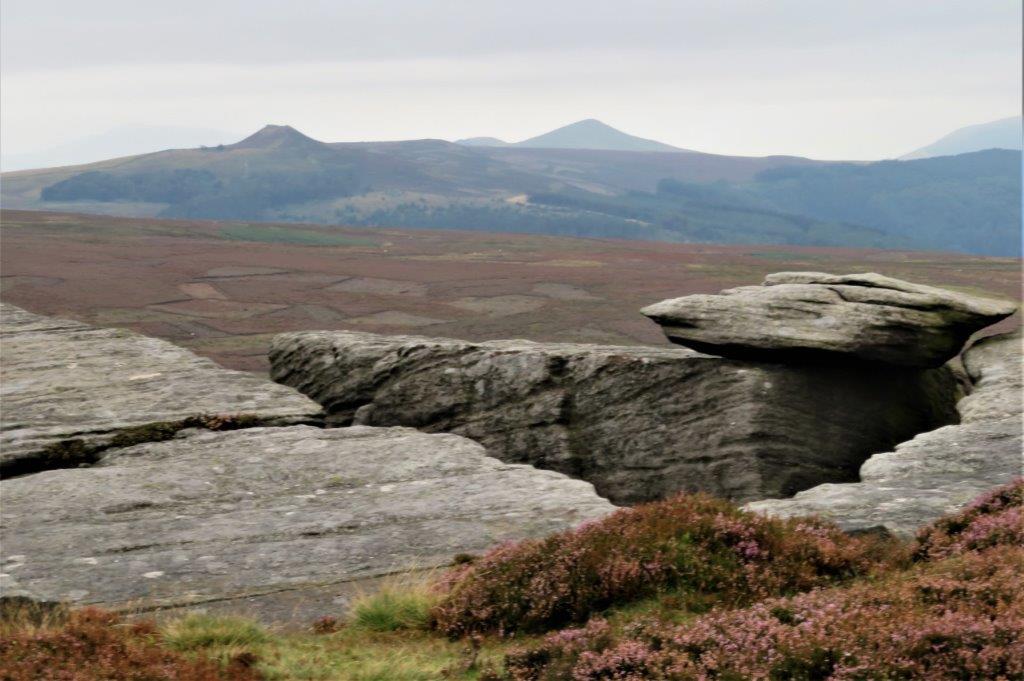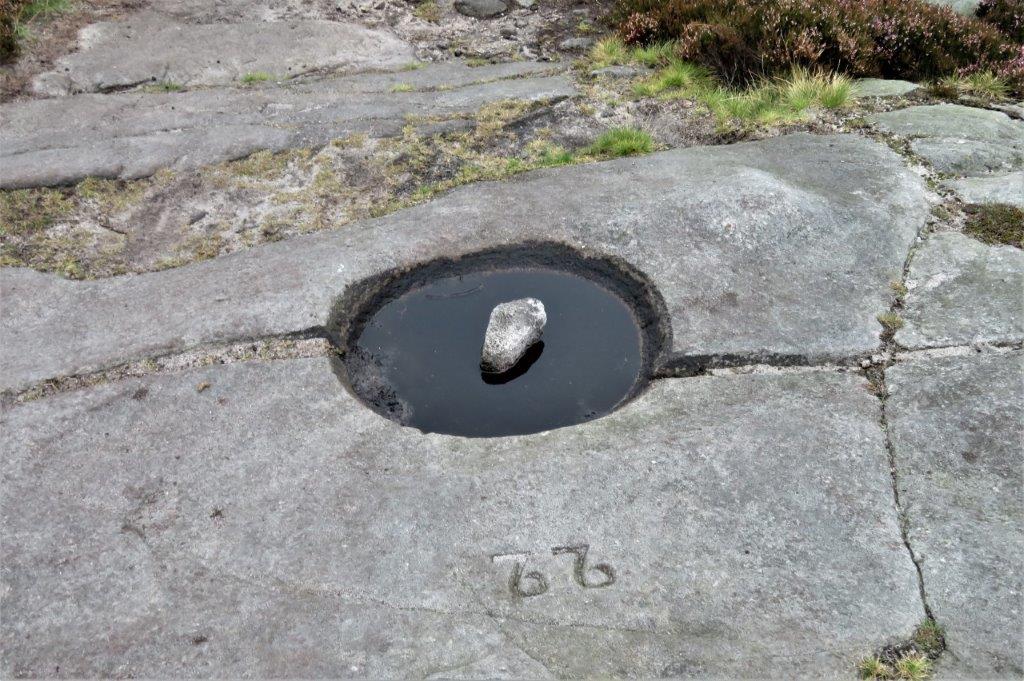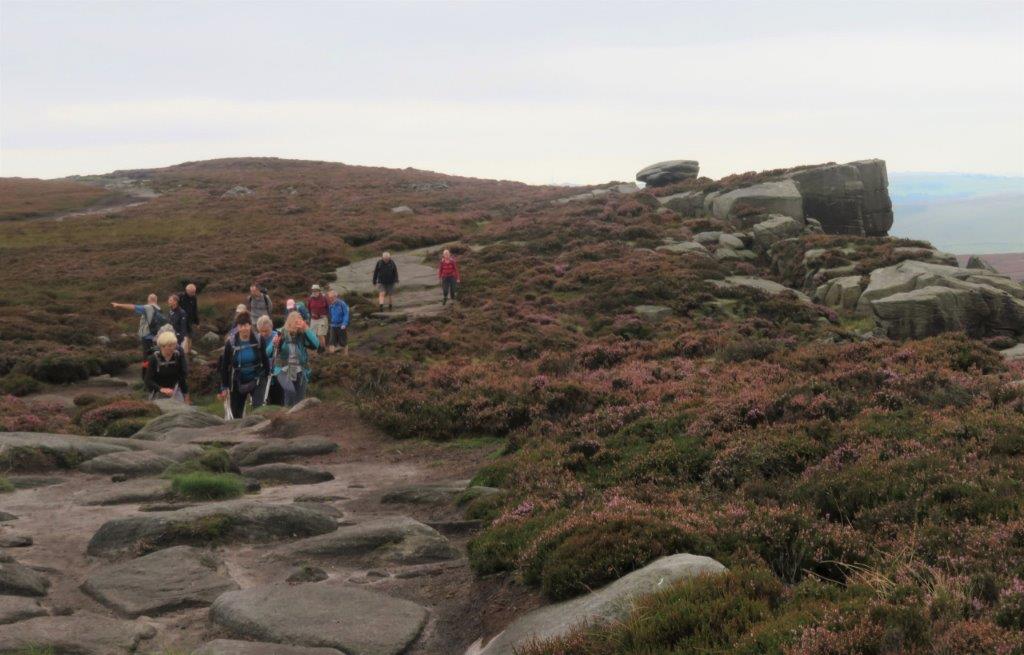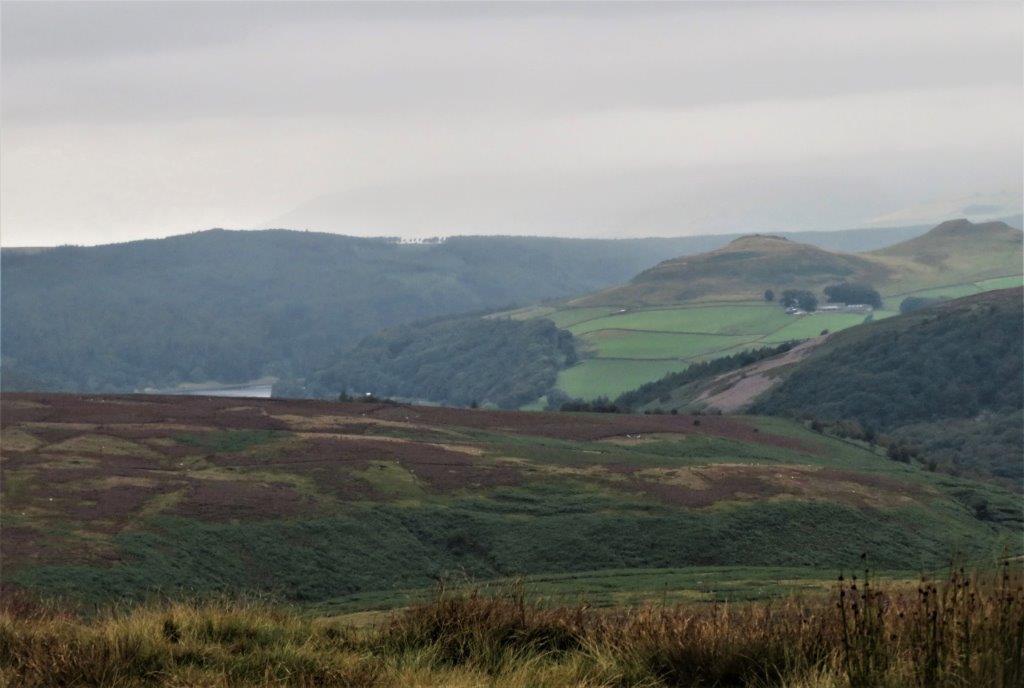 a glimpse of one of the arms of Ladybower Reservoir, Crook Farm and Hill at top right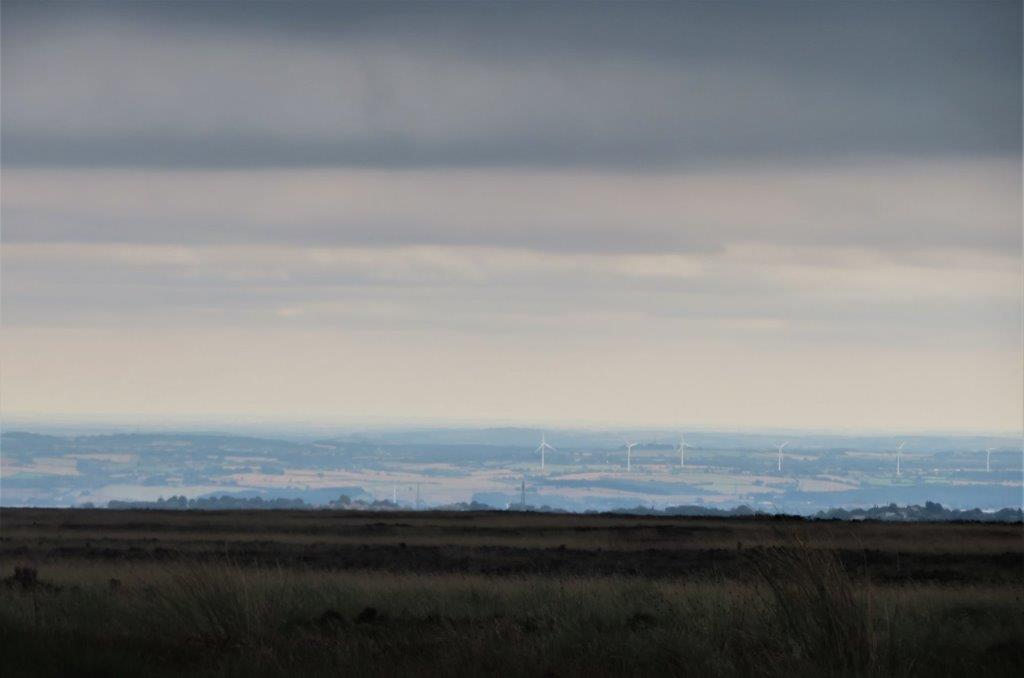 A Rothko like scene with windmills - but where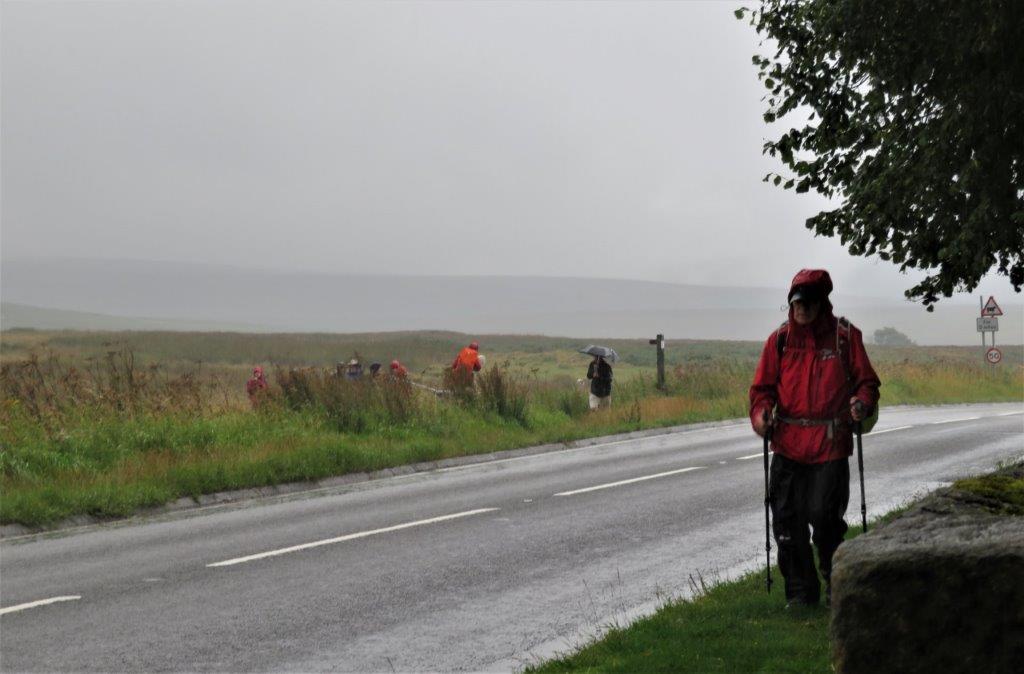 In the wet crossing the A57 (Snake Pass - road)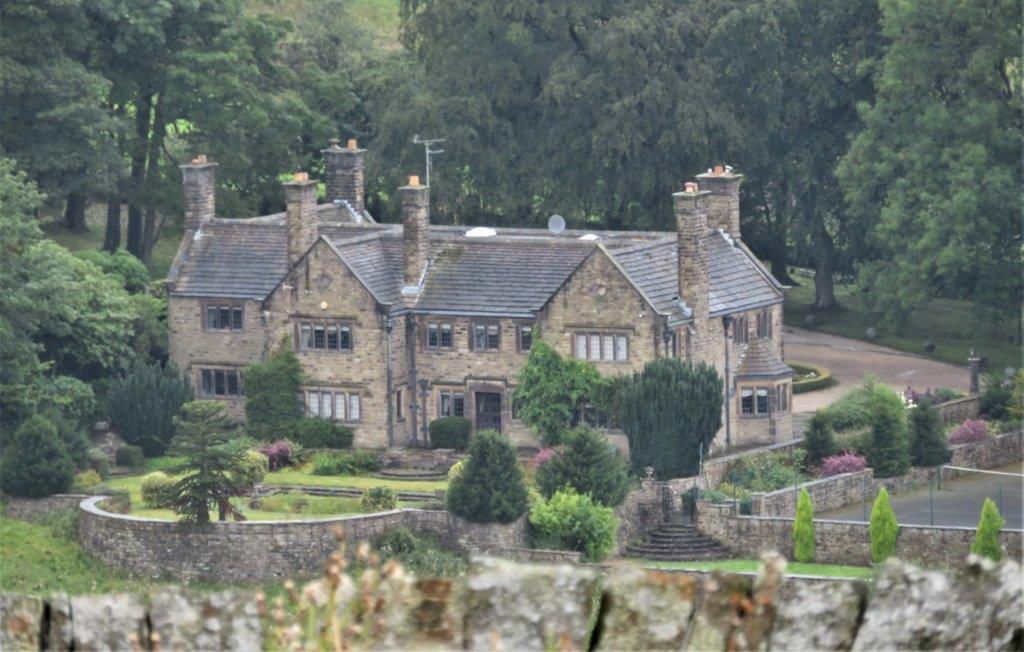 zoomed in to Bents House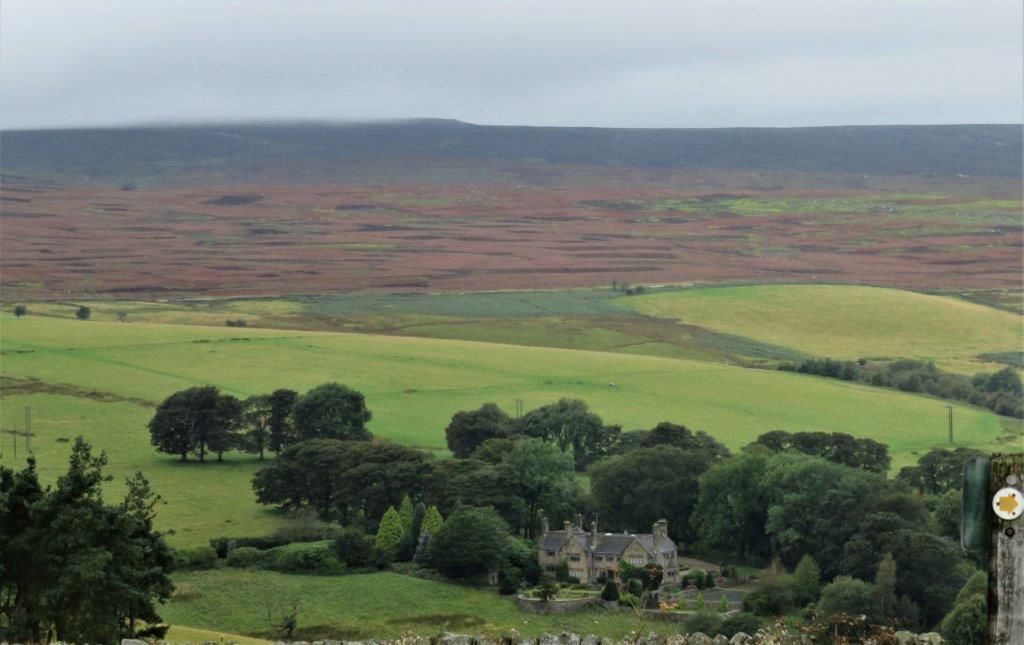 Bents House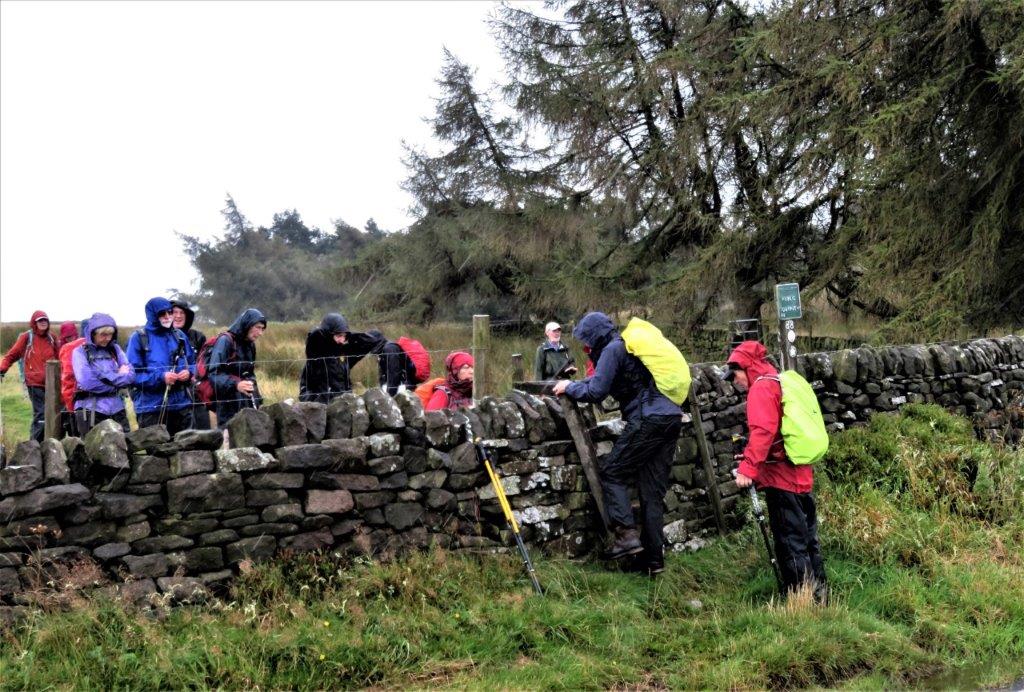 over stile into Sugworth Road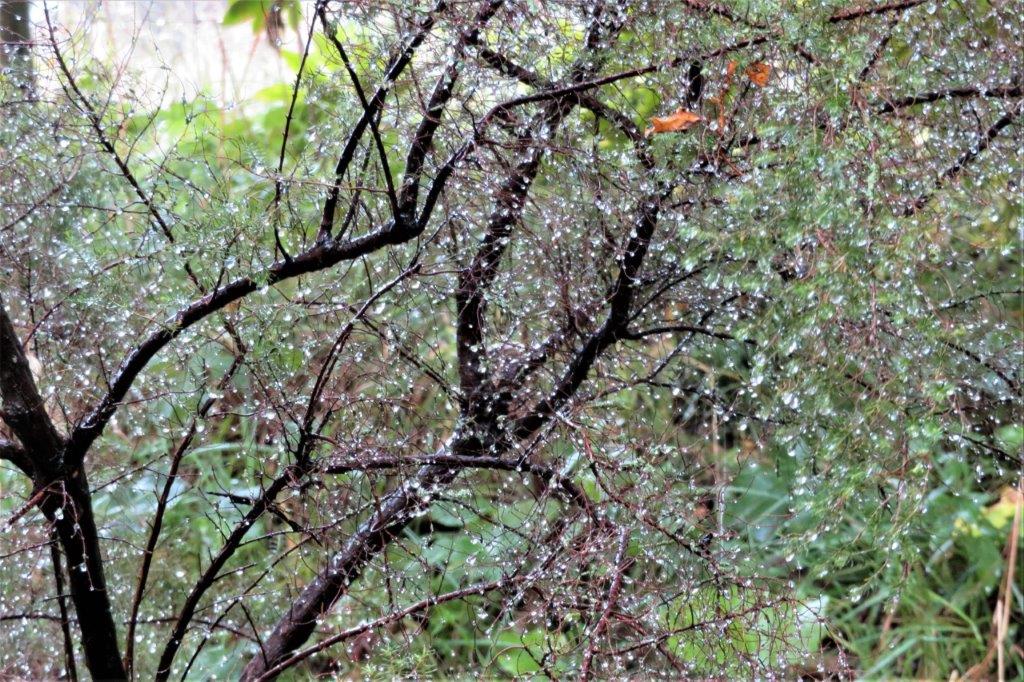 water droplets held after the rain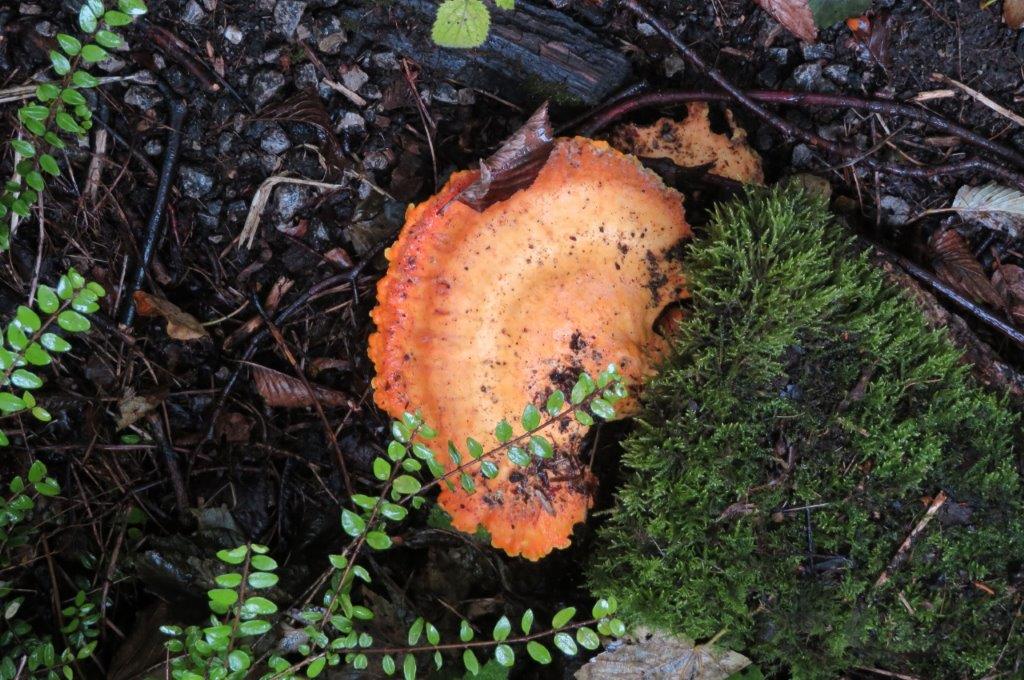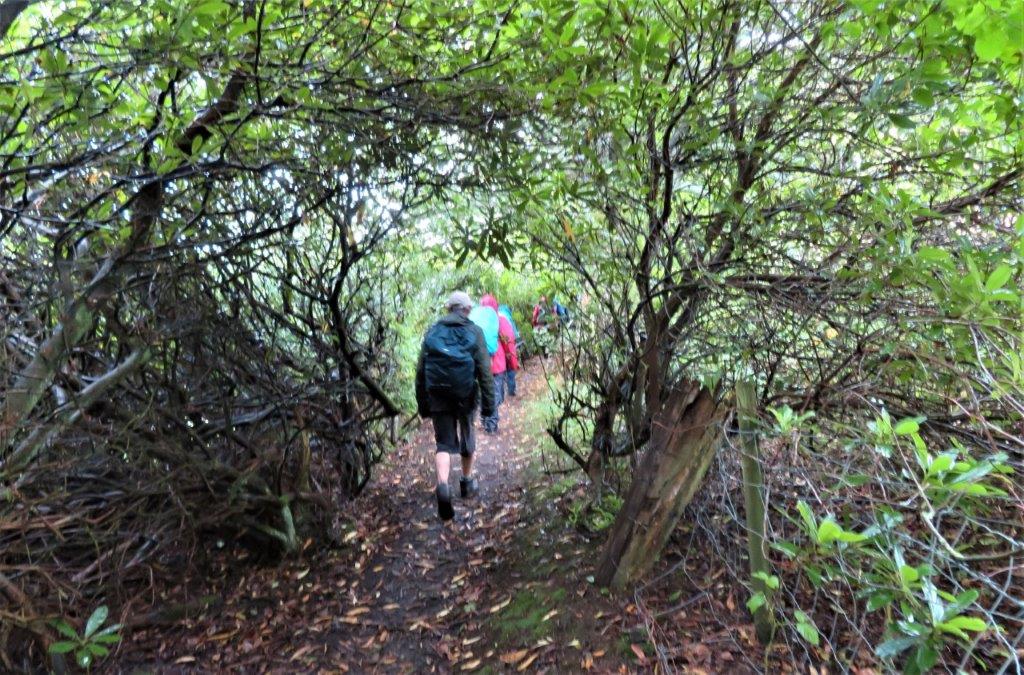 through the rhododendron 'tunnel' passing Sugworth Hall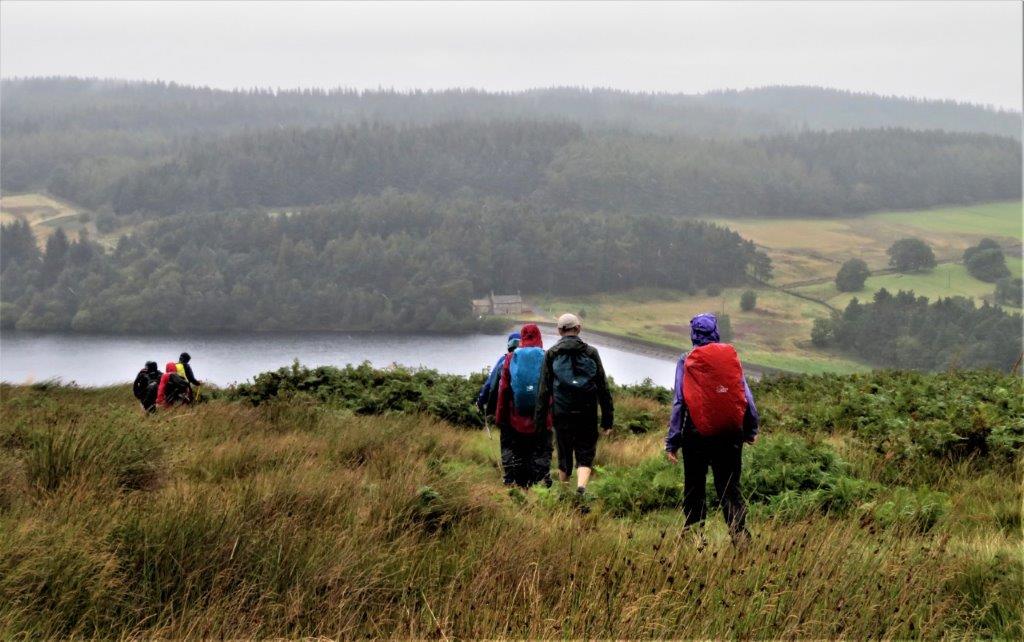 Strines Reservoir below us - note building at far end of embankment - the Brogging. We came up to it from below Strines Embankment. Then headed toward Hallfield (which is West of Dale Dike Resrvoir)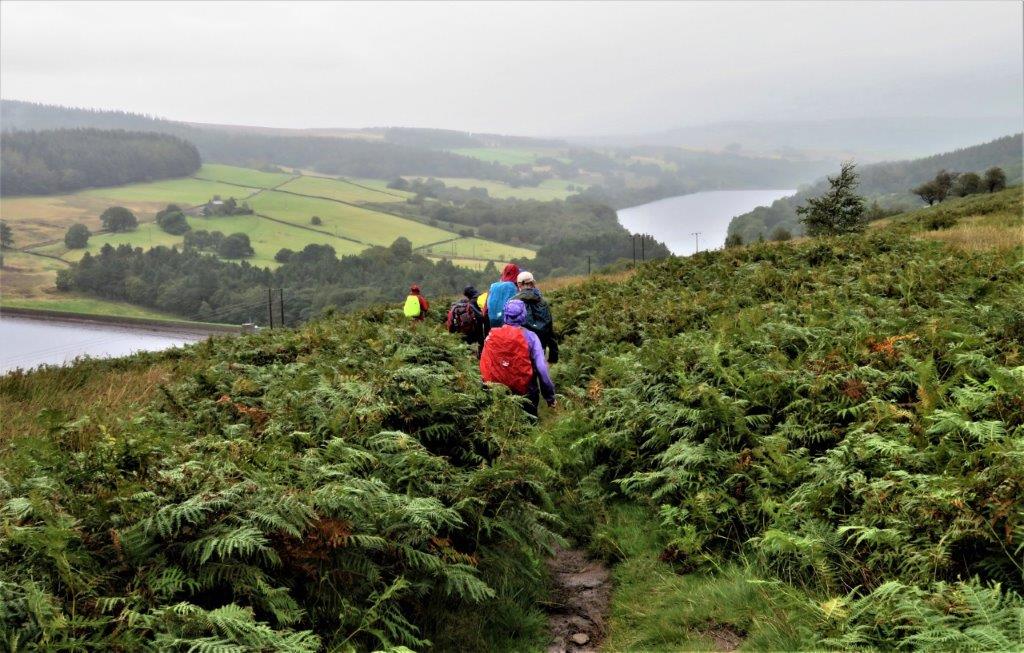 Strines Reservoir to left - Dale Dike beyond to right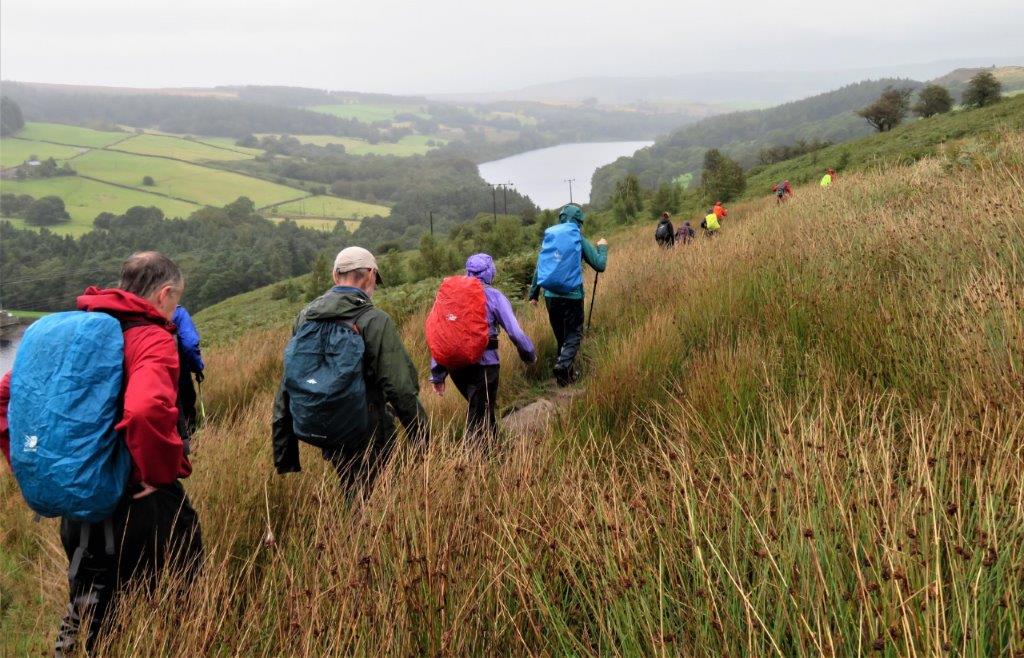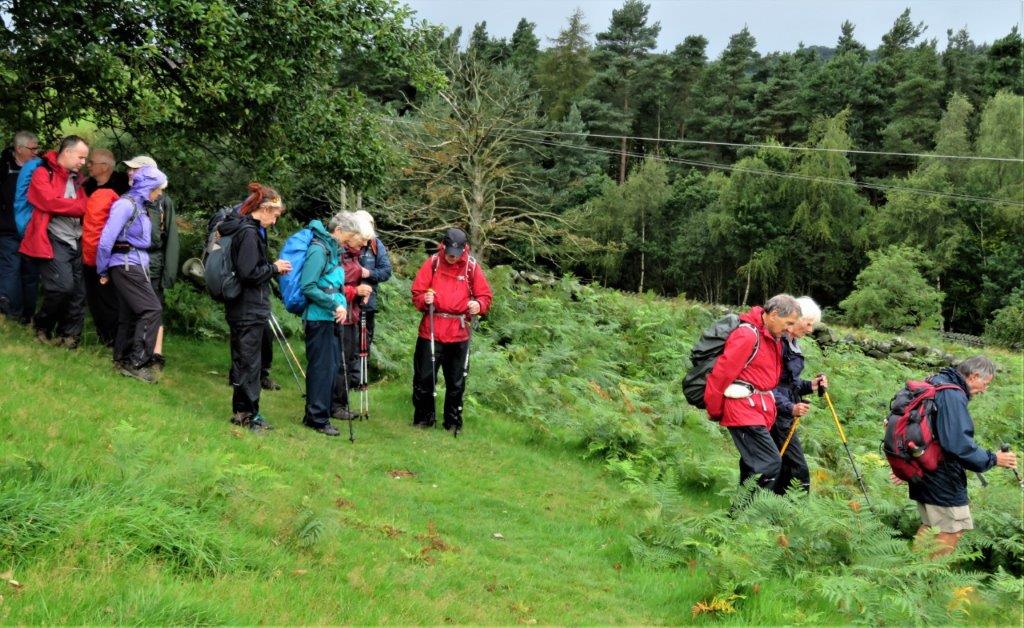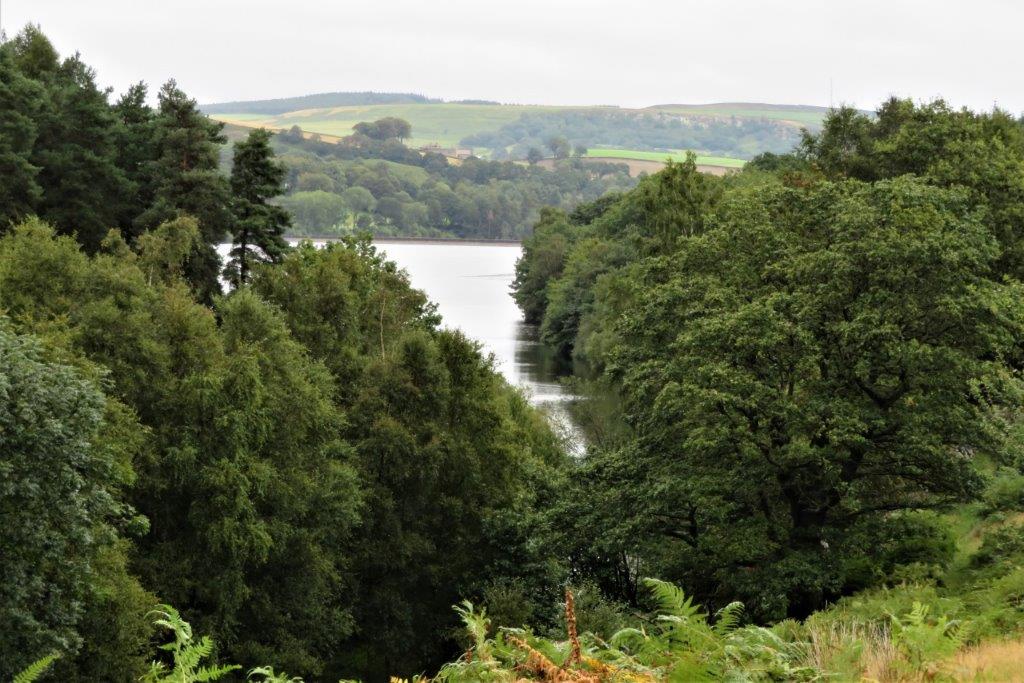 closer to Dale Dike Reservoir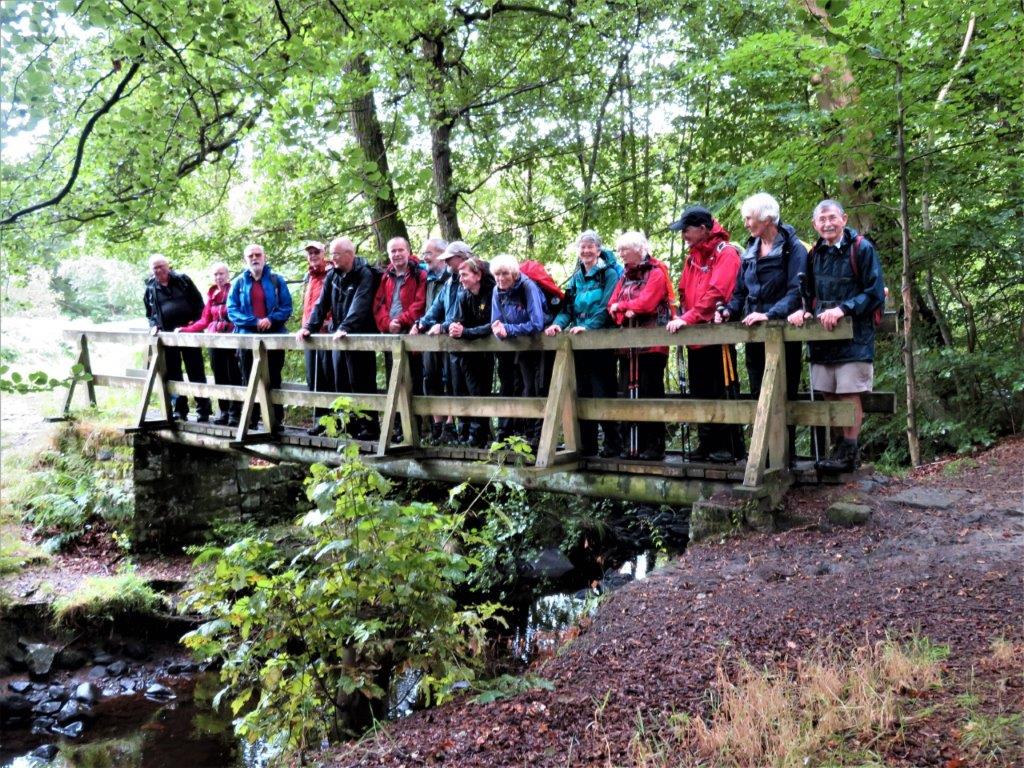 group on bridge crossing stream from Strines Reservoir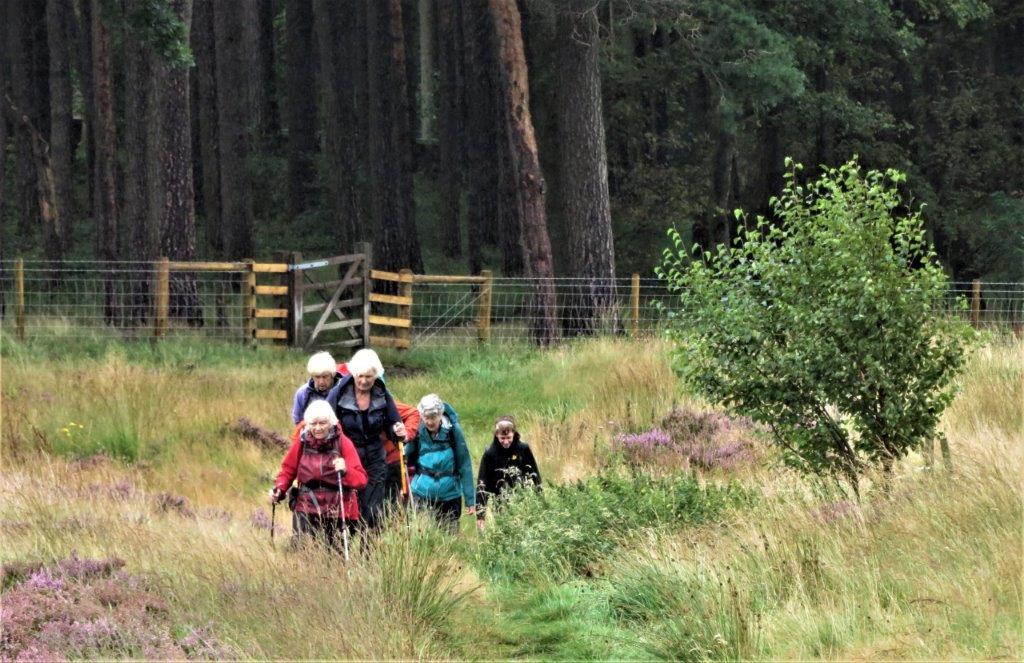 up to the Brogging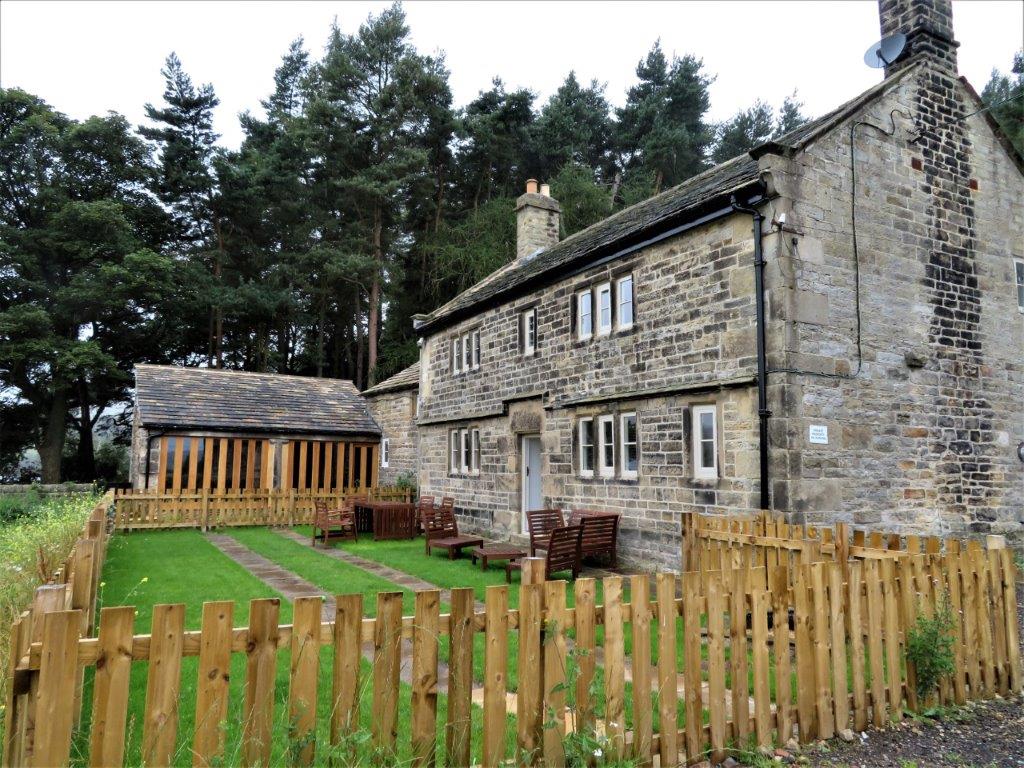 House seen earlier on the end of Strines embankment / Brogging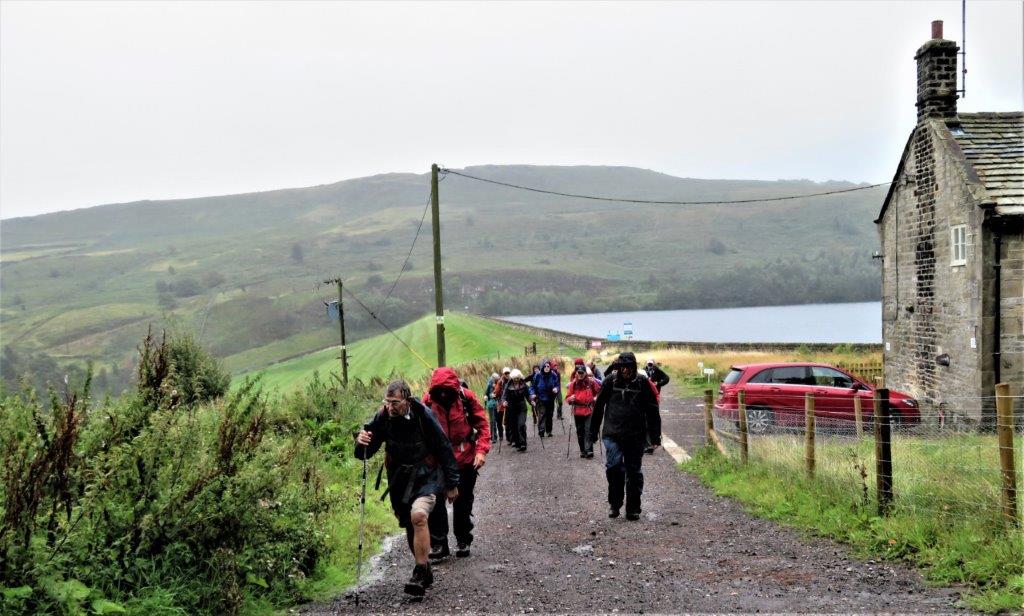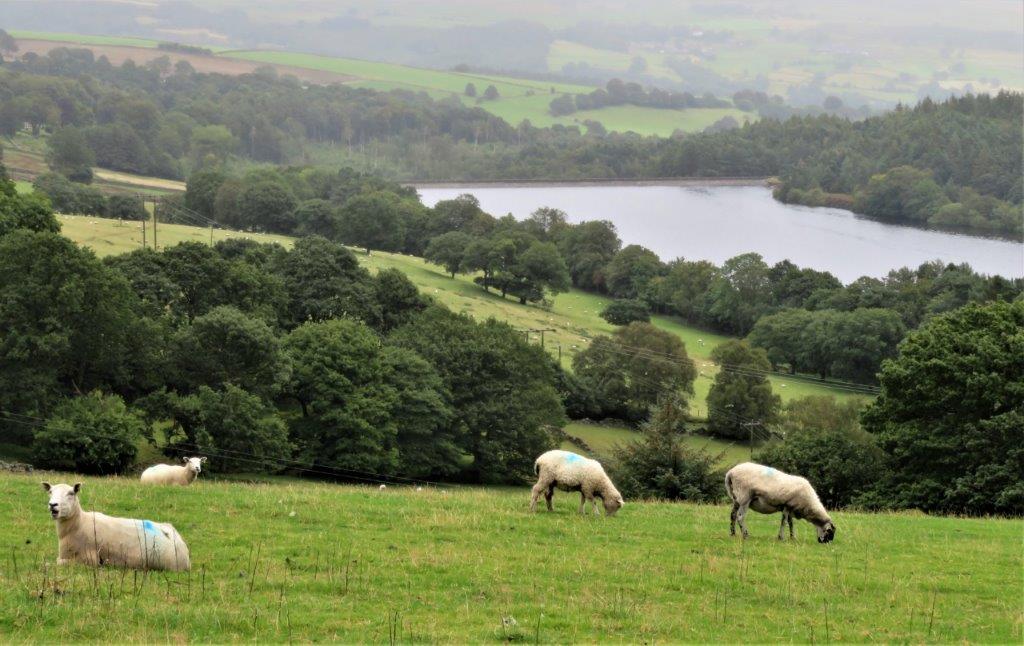 Dale Dike Reservoir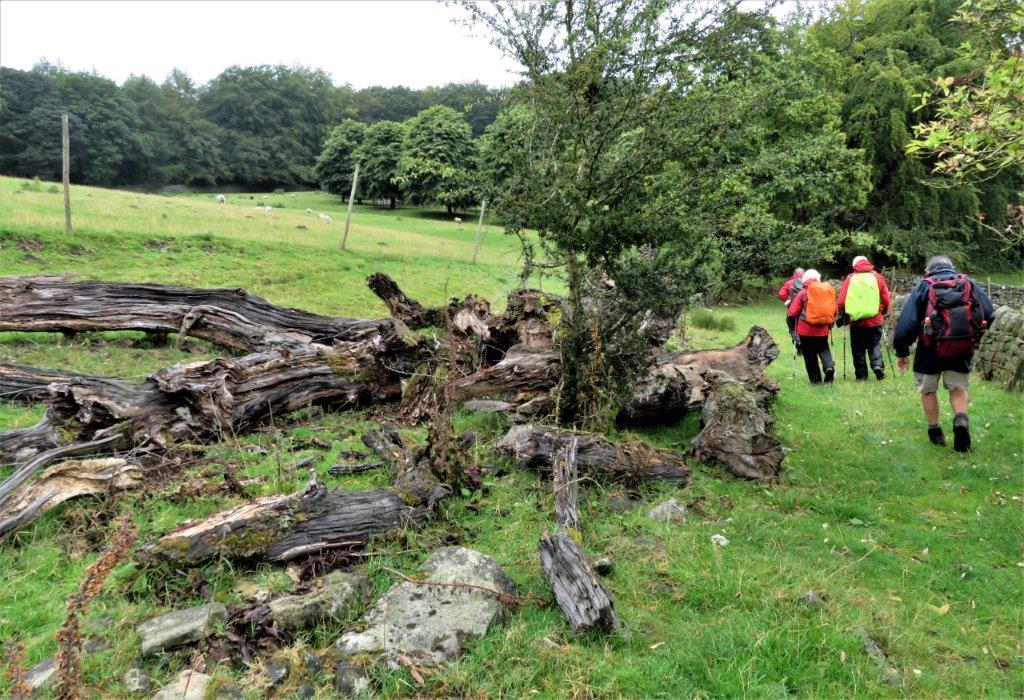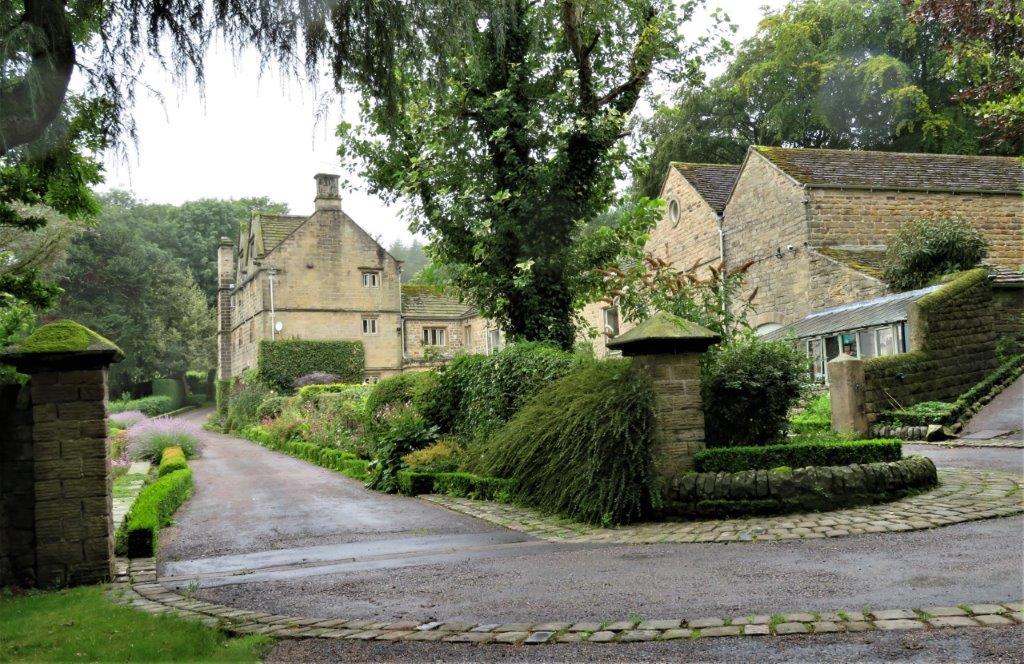 looking back at Hallfield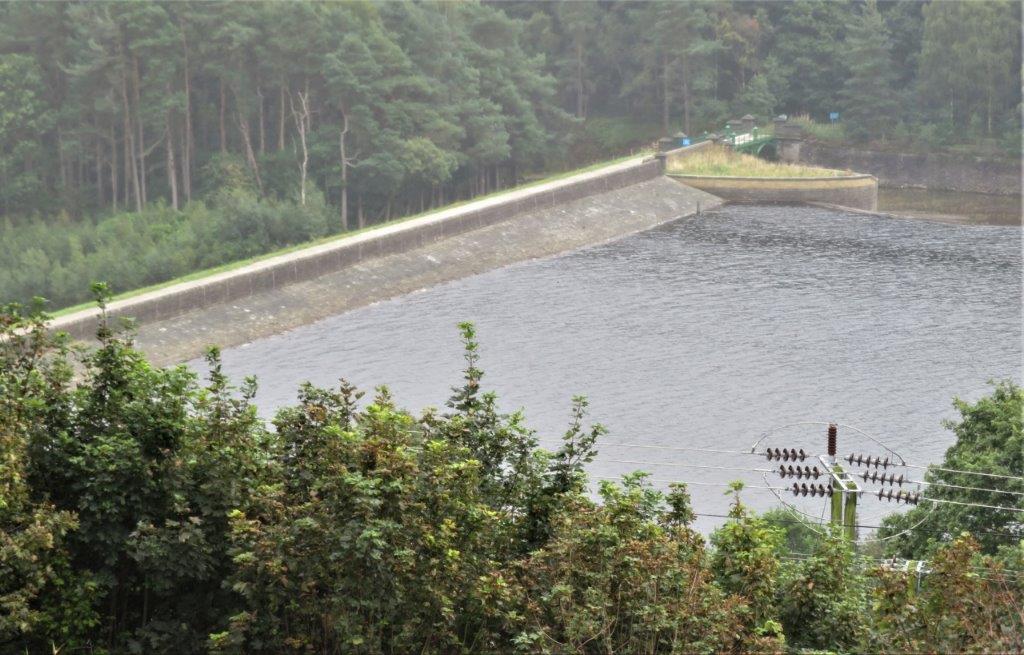 Dale Dike Reservoir Embankment with Spillway and bridge over it at far side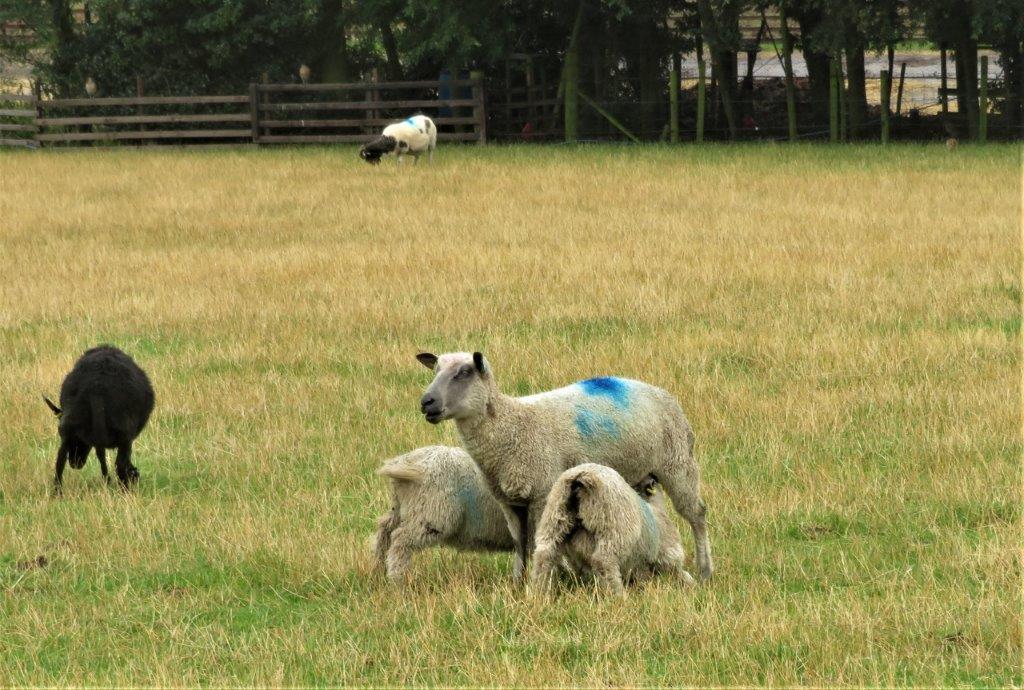 lambs as large as mother?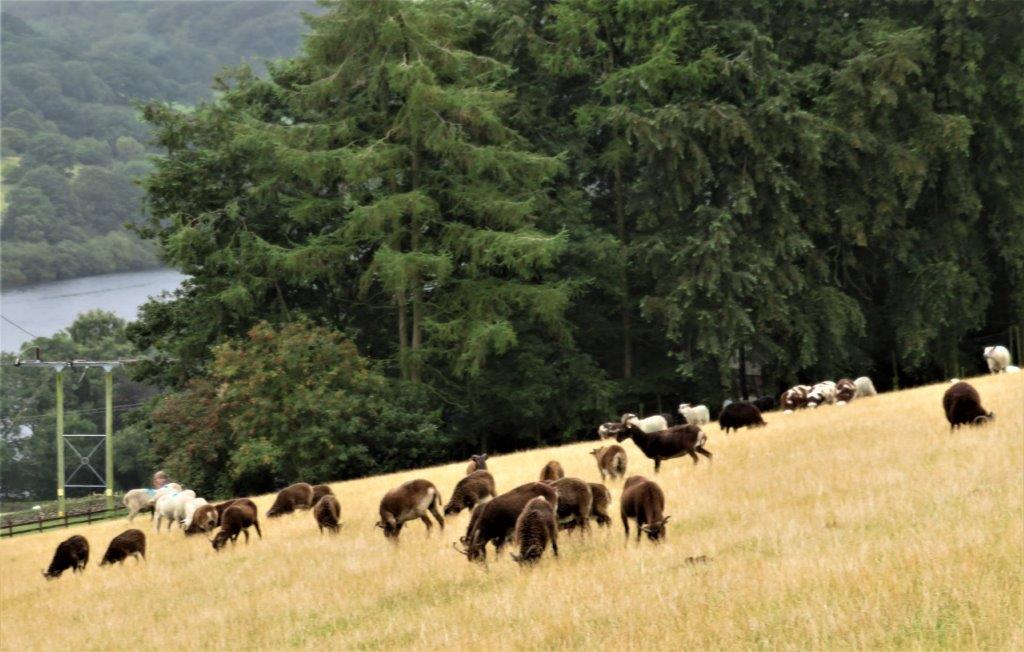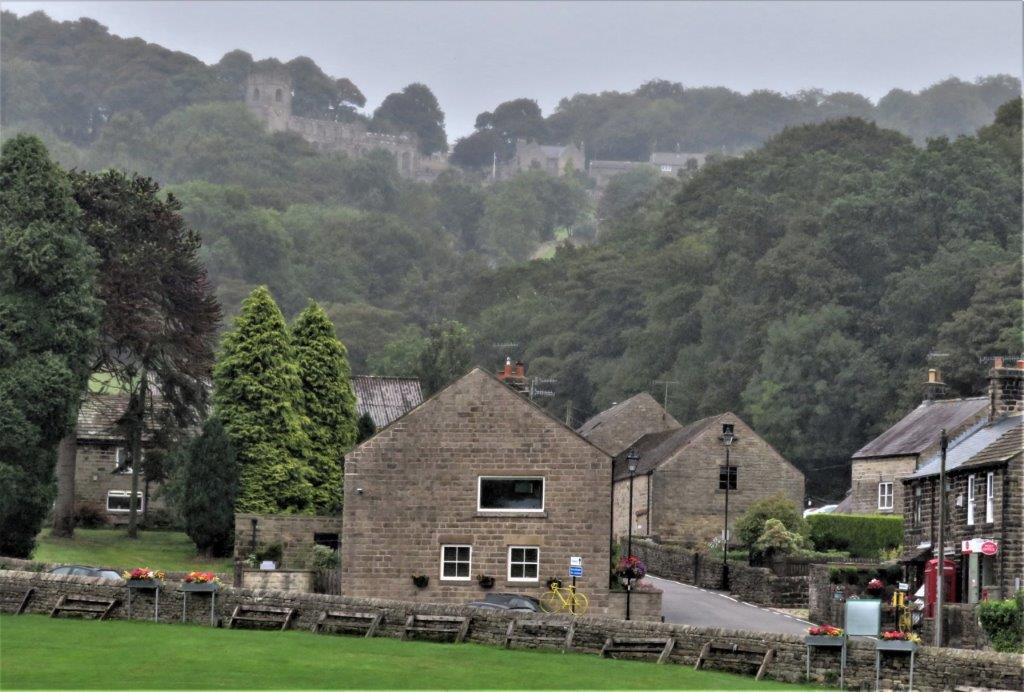 Low Bradfield seen across the Cricket with High Bradfield and St Nicholas' Church (top left).
homepage - Daywalks Index 2019 - contact me at