homepage - Daywalks Index 2019 - contact me at

2019.08.21 - Baslow West End A619Rd at SK252721, ~250m ~N on Rd toward River Derwent, ~W on FP (away from bridge / church) then ~W and ~S to zig zag across Wheatland Rd (at SK245721), ~S then ~SSW to and across Rymas Brook / A619 Rd, ~SW then S up to Rd & SW on it to Pilsley PH, ~W for ~300m thru village to woods, on track then FP ~WNW down to A619 Rd & ~100m E to cross rd SK234714, on track then path ~NW / W / N to & along B6001 Rd to Hassop, at Church ~W on rd (towards G Longstone) for ~600m, ~NW on FP to Rowland, ~W then NW up to Longstone Edge at SK206732, ~N down to Black Harry Gate, ~W thru Rough Side past Sallet Hole Mine, ~NW on Coombs Dale, at ~SK228748 FP ~NE then N to Middleton Lane & E down to & across A623Rd, ~NE past Stoney Middleton Church & 'misnamed Roman Baths', ~E to Knoughley Farm, & cross B6001Rd at SK241756, ~E down to River Derwent & S along it, cross New Bridge & follow southward on East side of River to PH on Baslow Rd, ~E up road toward Curbar, at SK251746 minor rd ~S for ~200m, FP ~E for ~200m then ~S past Gorse Bank Farm / along Gorsebank Lane, join DVHWay ~SSE into Baslow Nether End - leaders Margaret Browne & Anne Vickers - Wednesday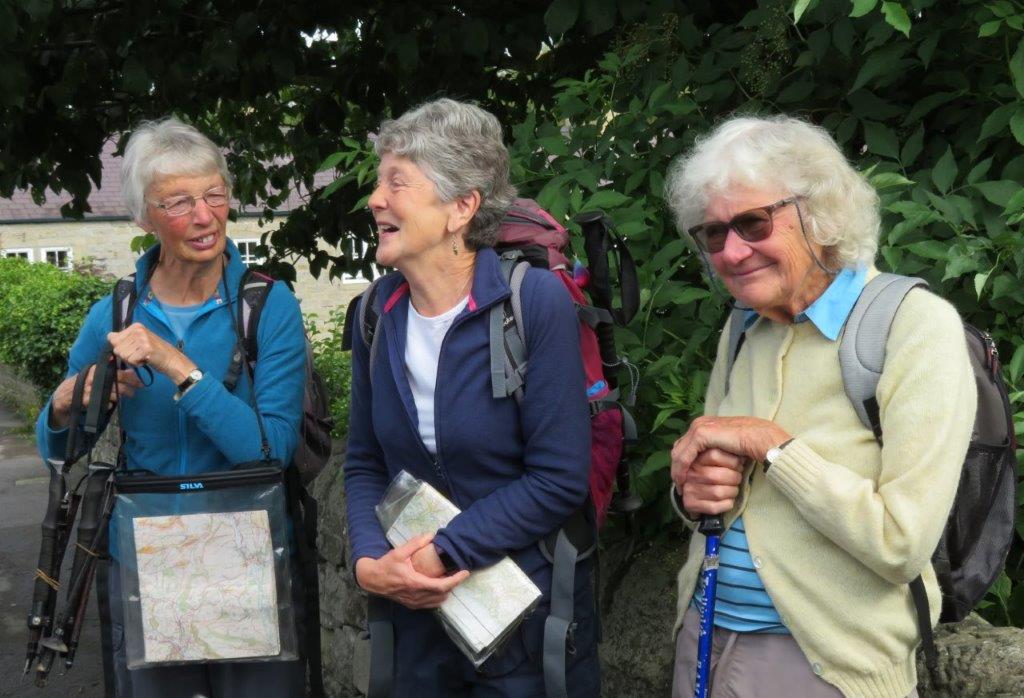 leaders briefing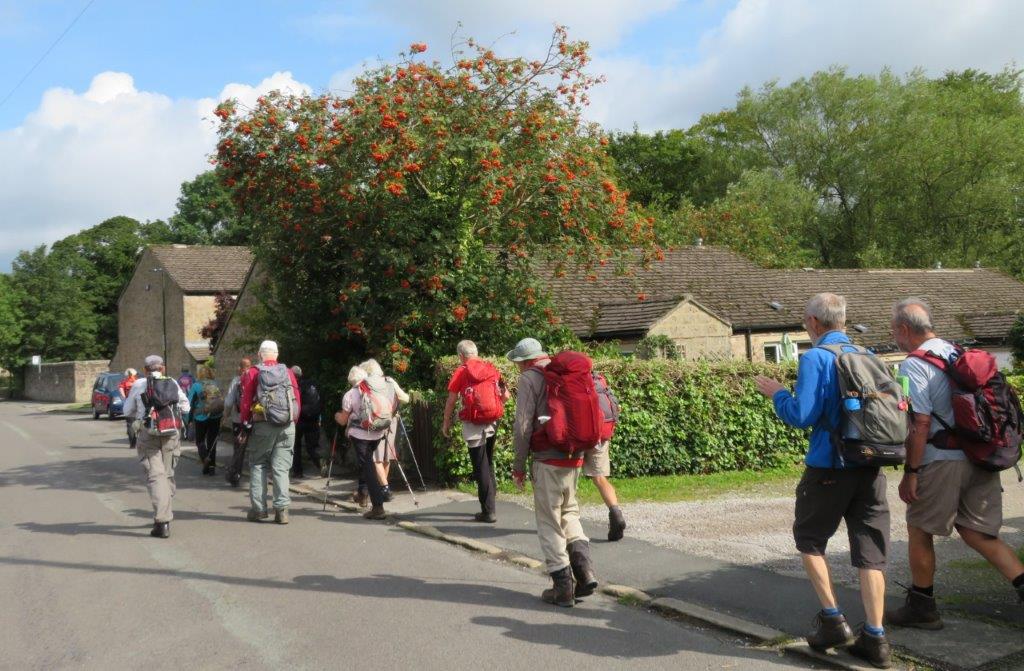 down toward the footpath opposite the bridge over The River Derwent & the church
emerging from the footpath between houses near the bridge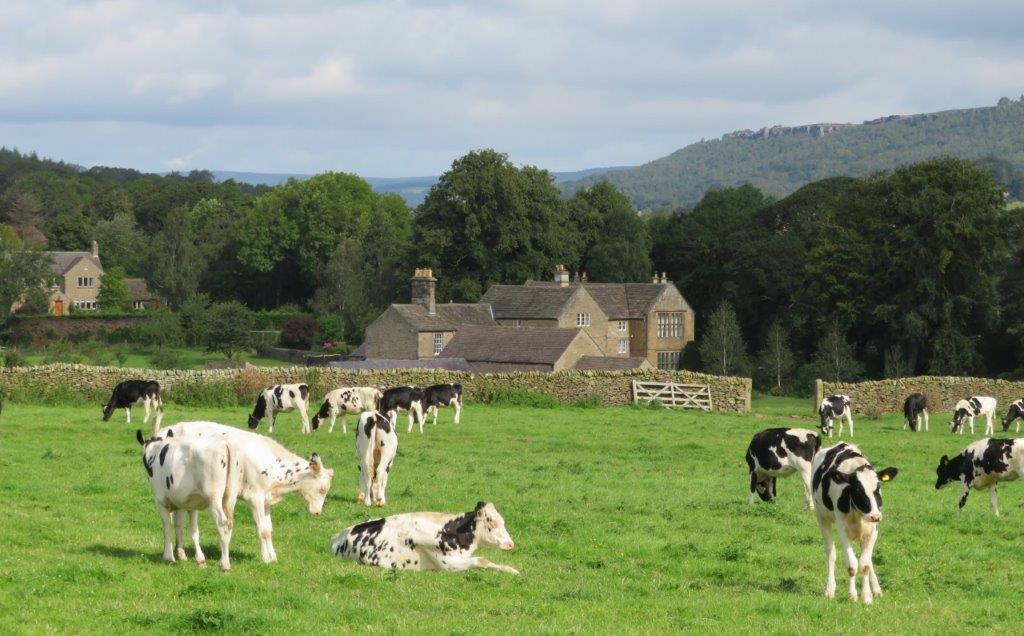 Bubnell Hall to the North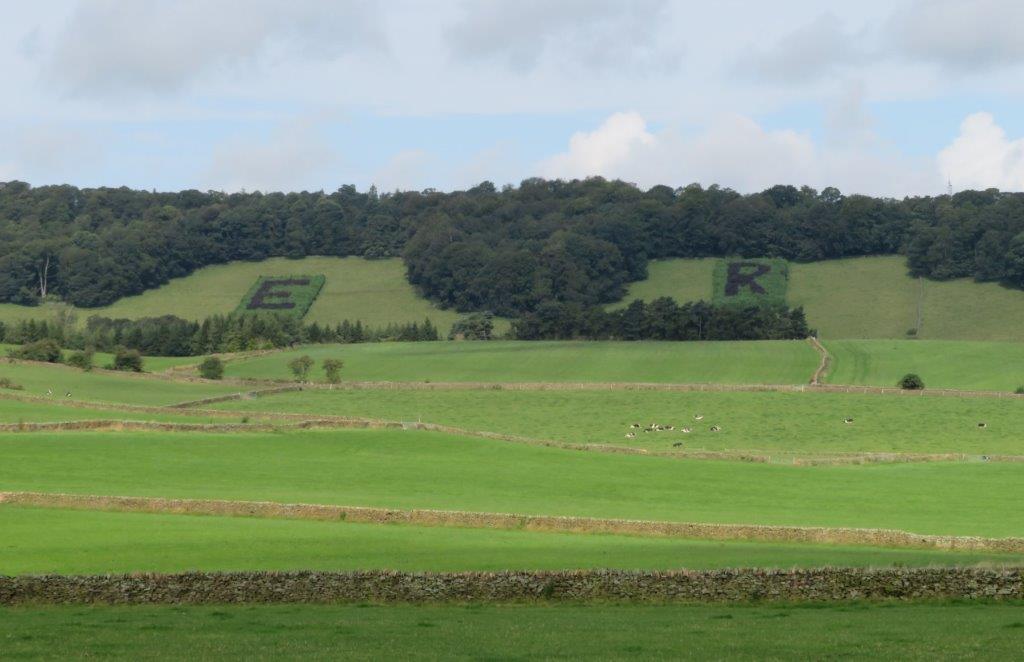 Elizabeth Regina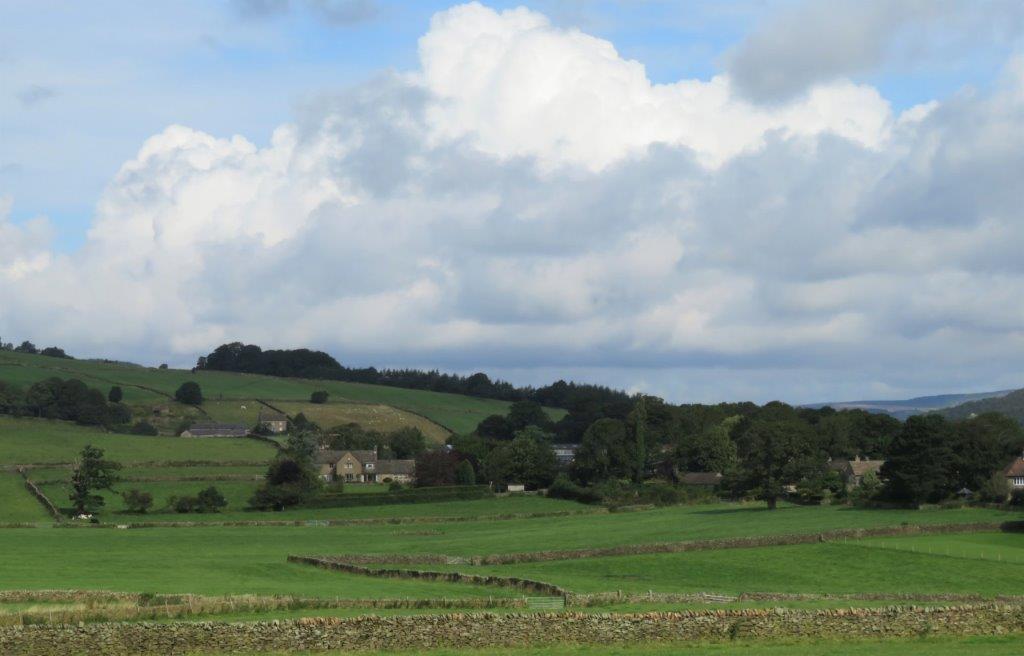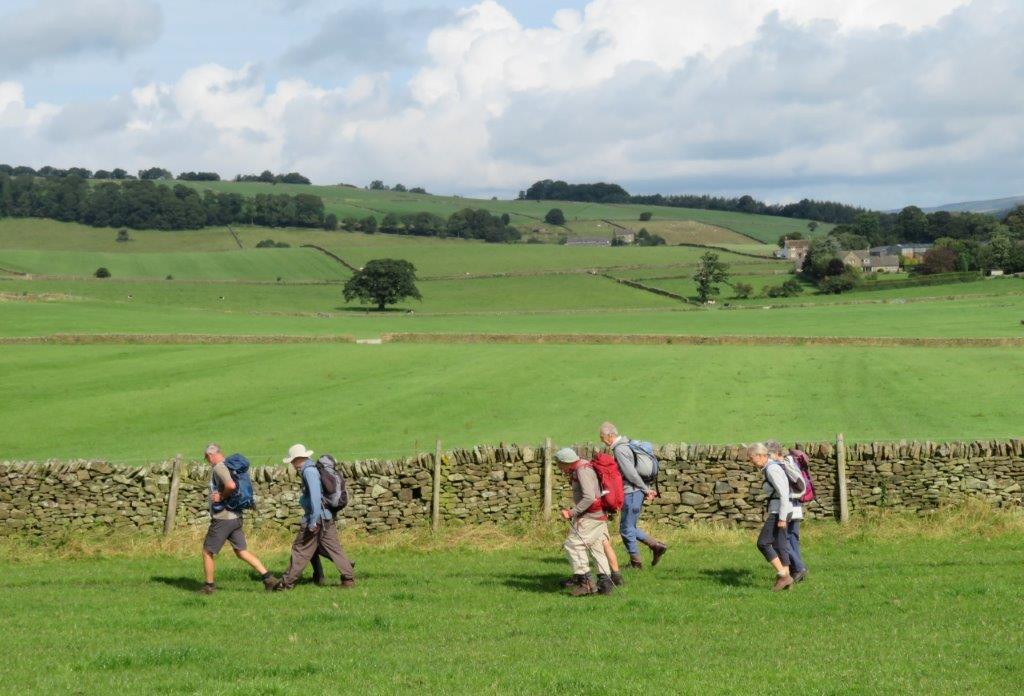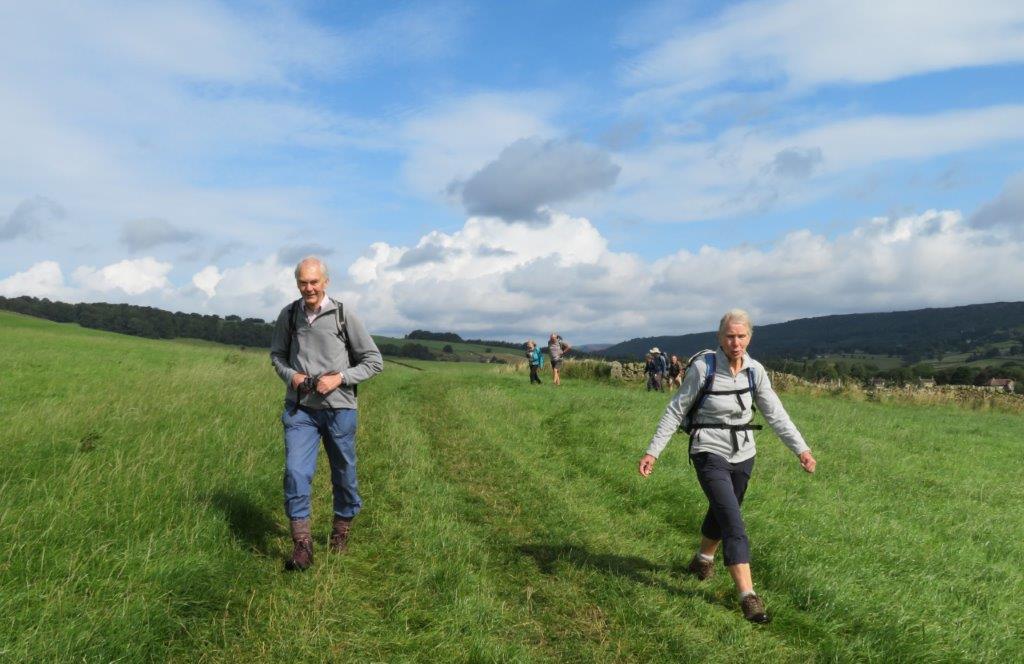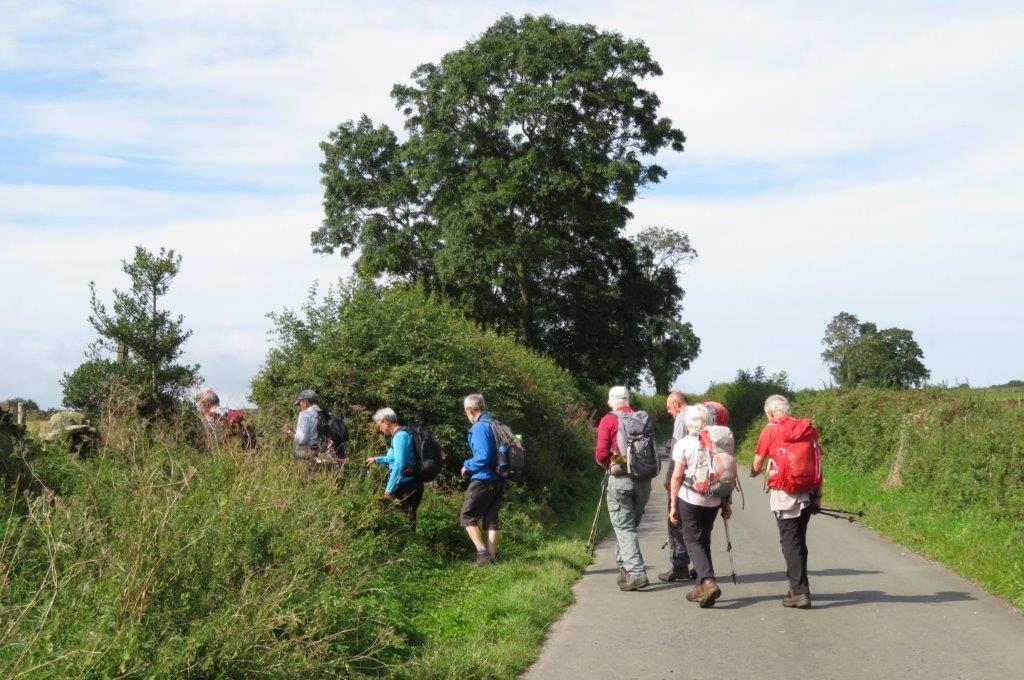 zig zag across Wheatlands Road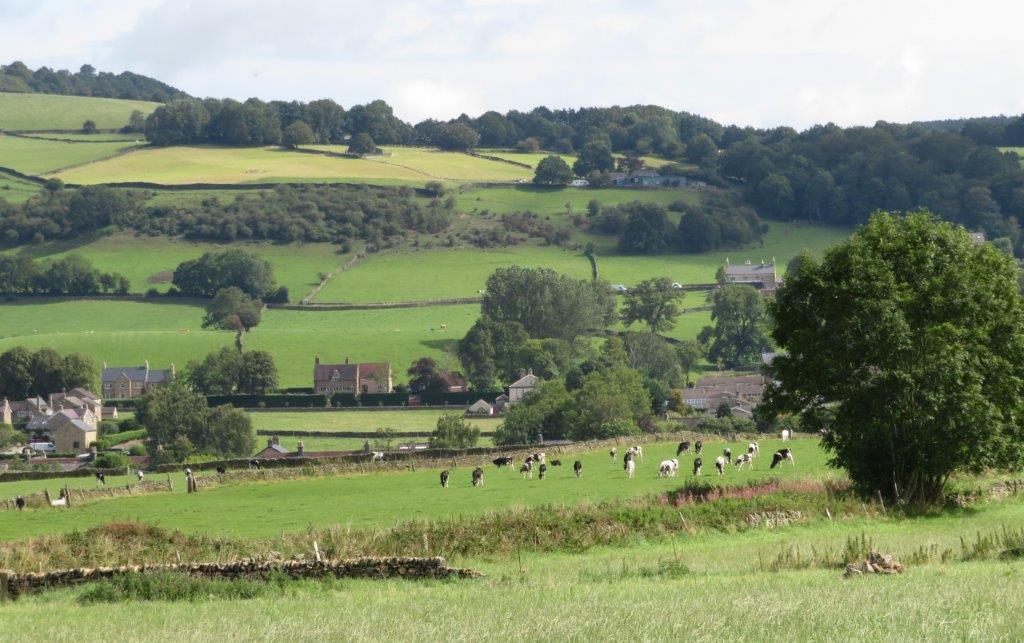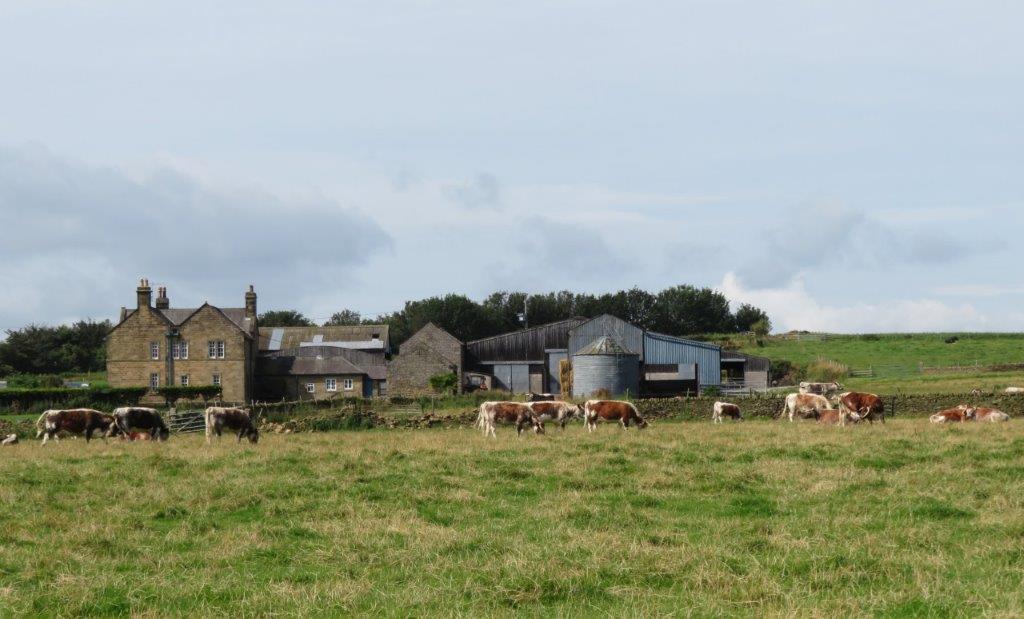 Farm at Bubnell Cliff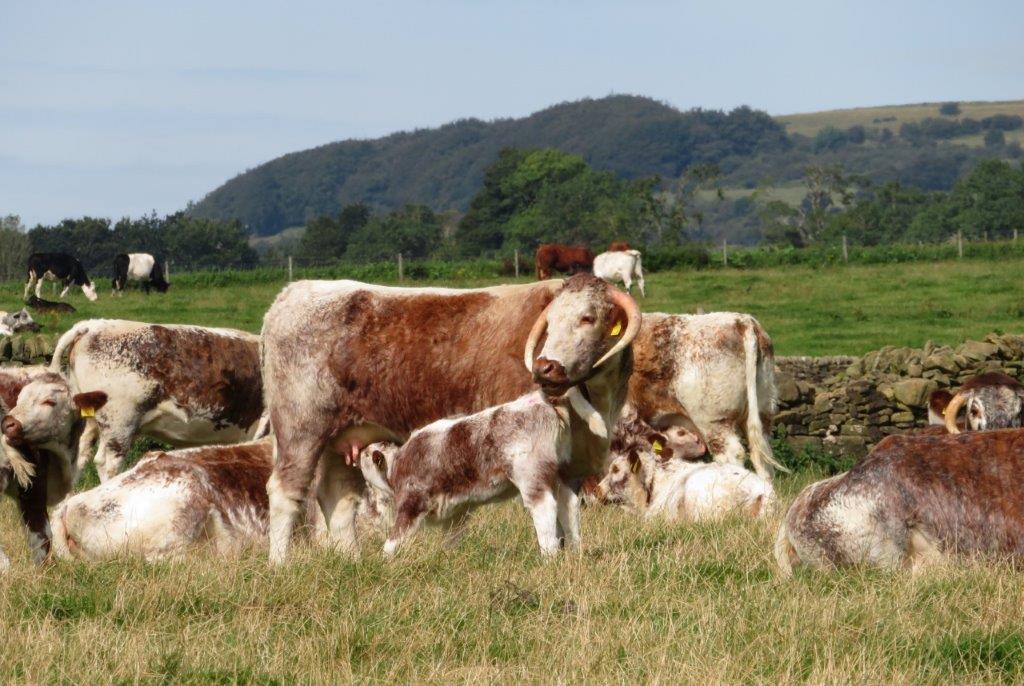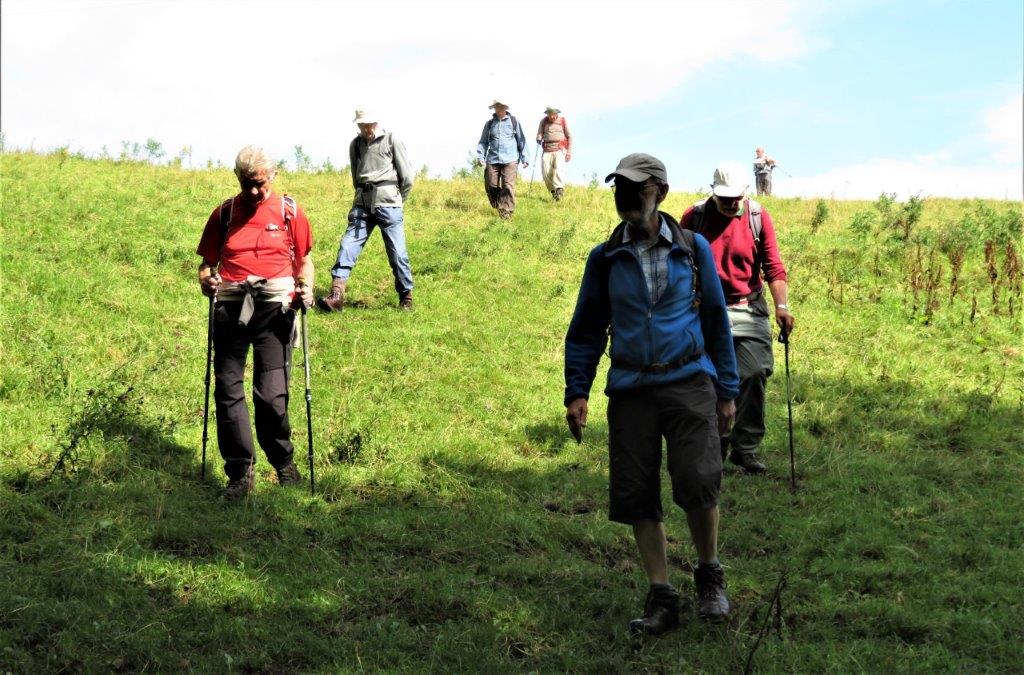 down to Rymas Brook / A619 Rd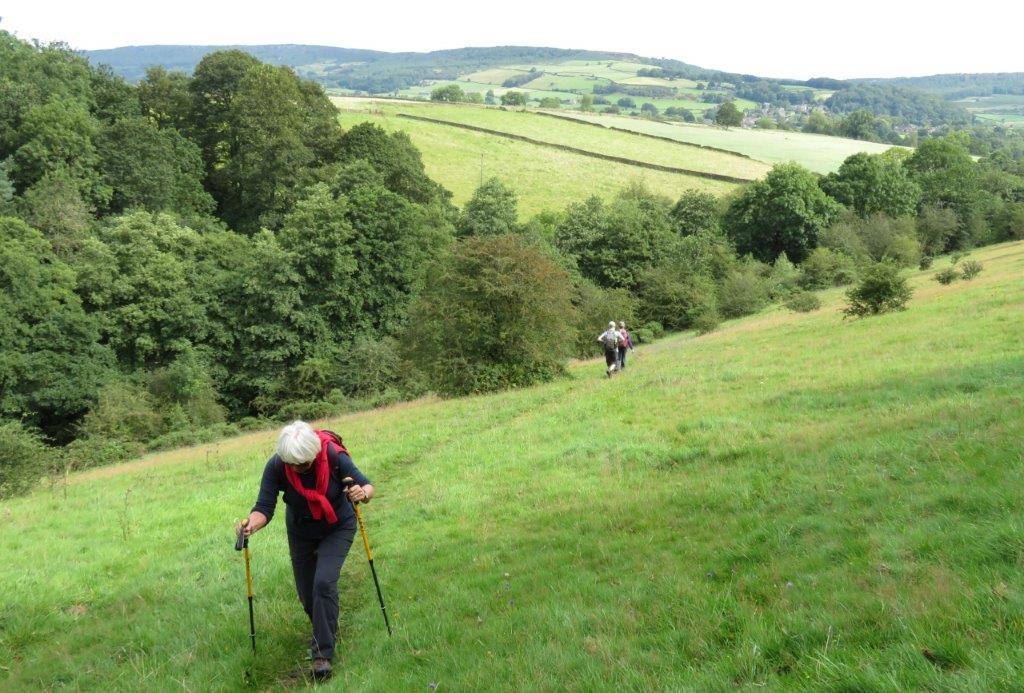 up towards Pilsley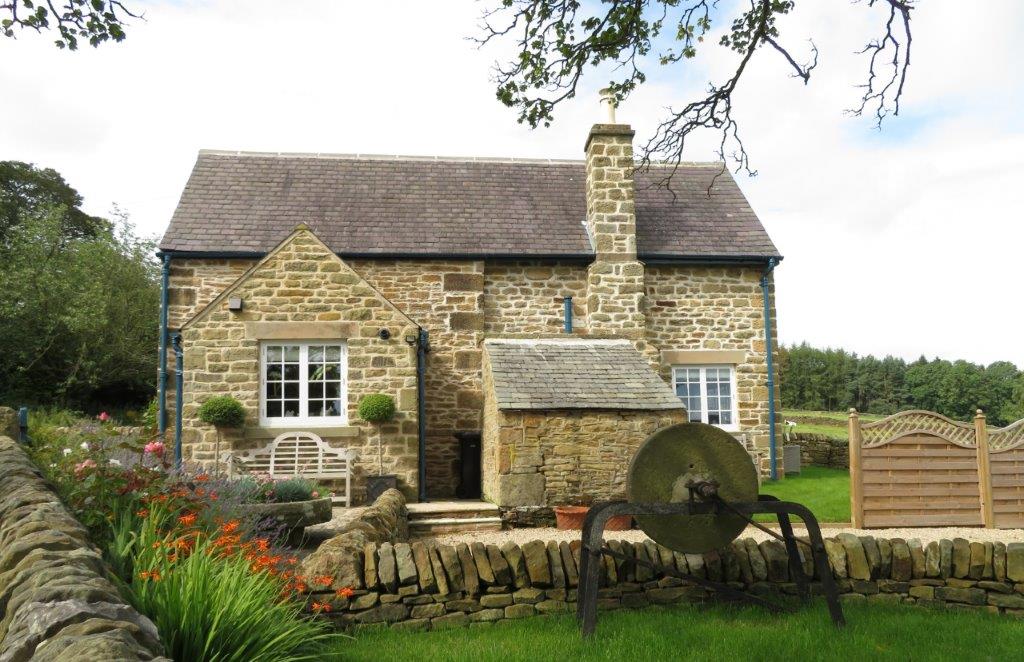 grindstone in garden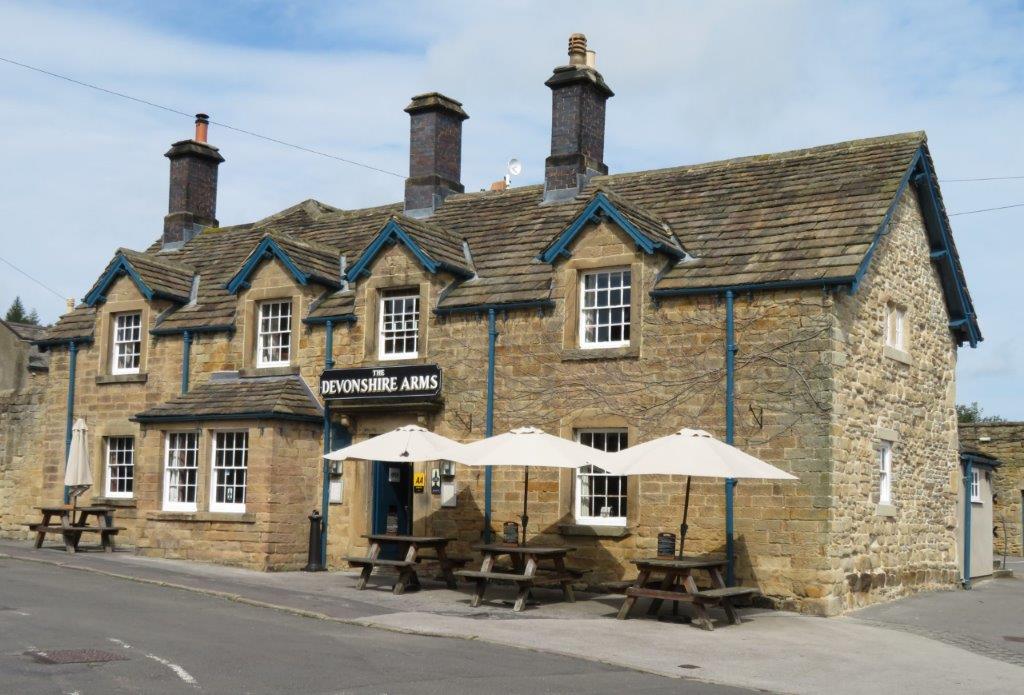 Public House - The Devonshire Arms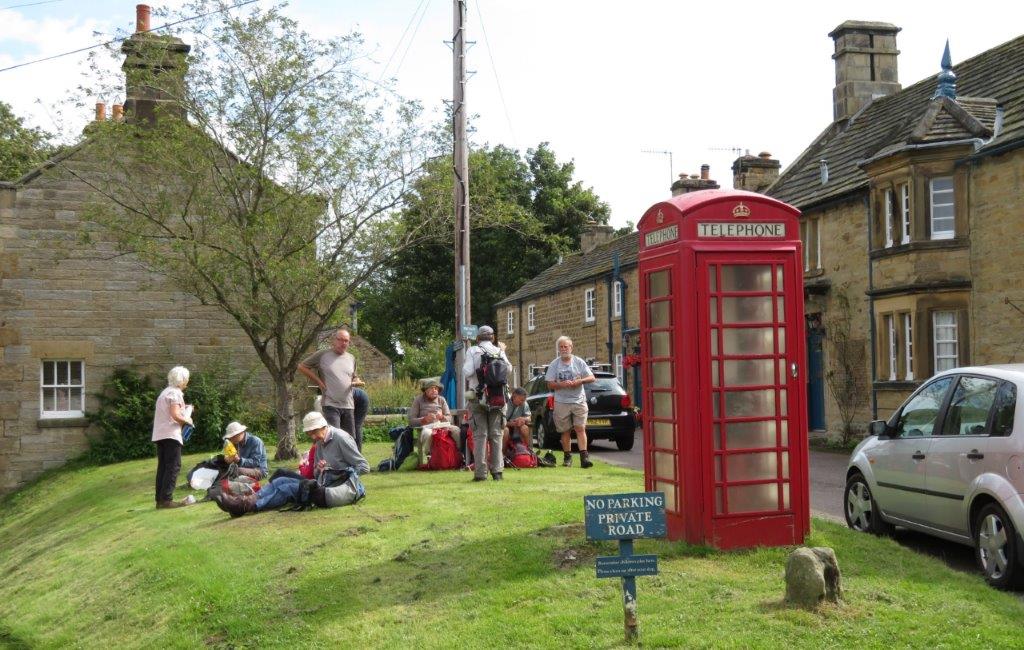 just before the Devonshire Arms - taking a tea break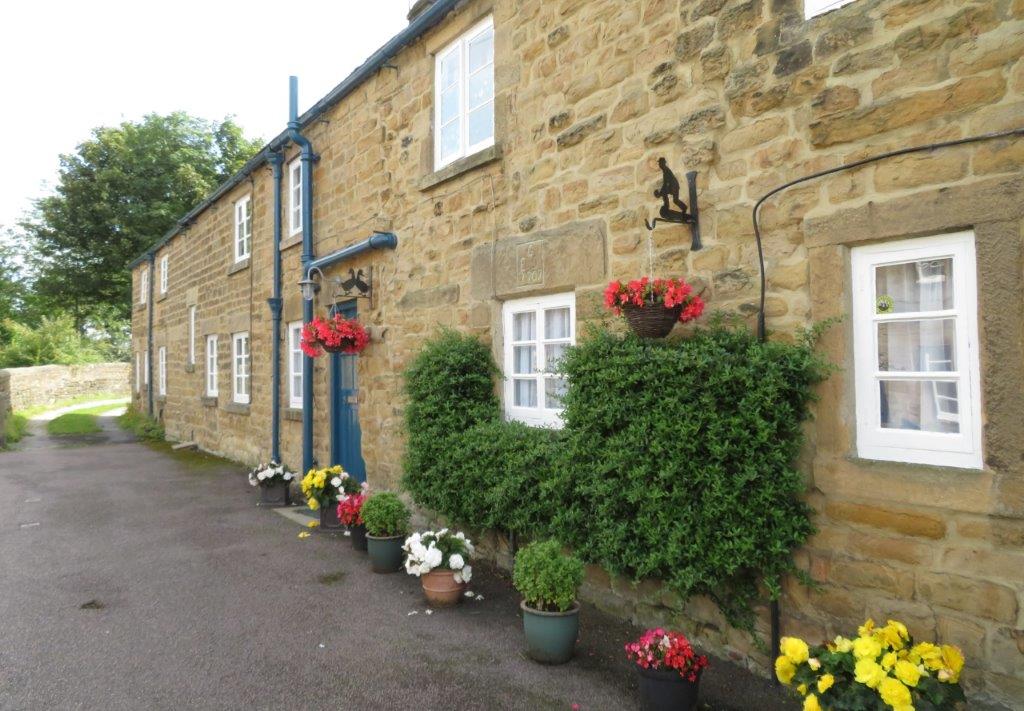 built in 1709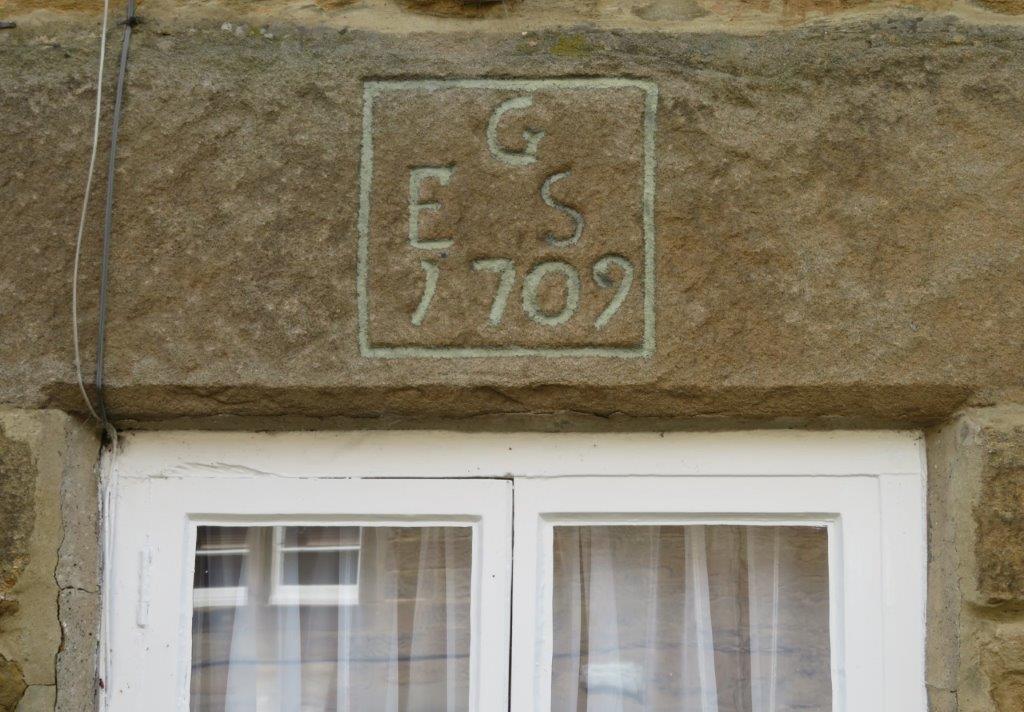 date inscribed over door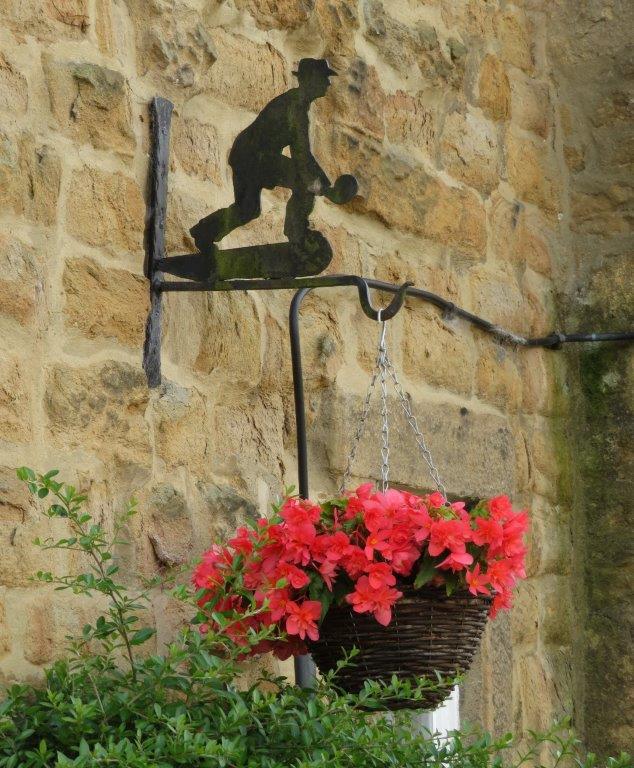 lawn grass bowler on a skate board?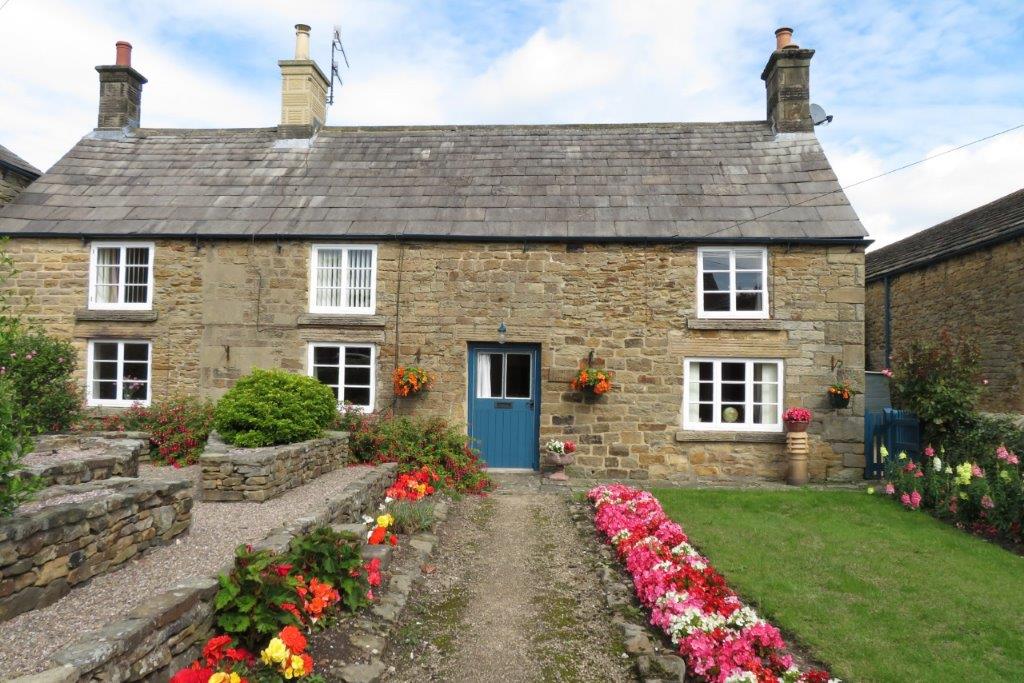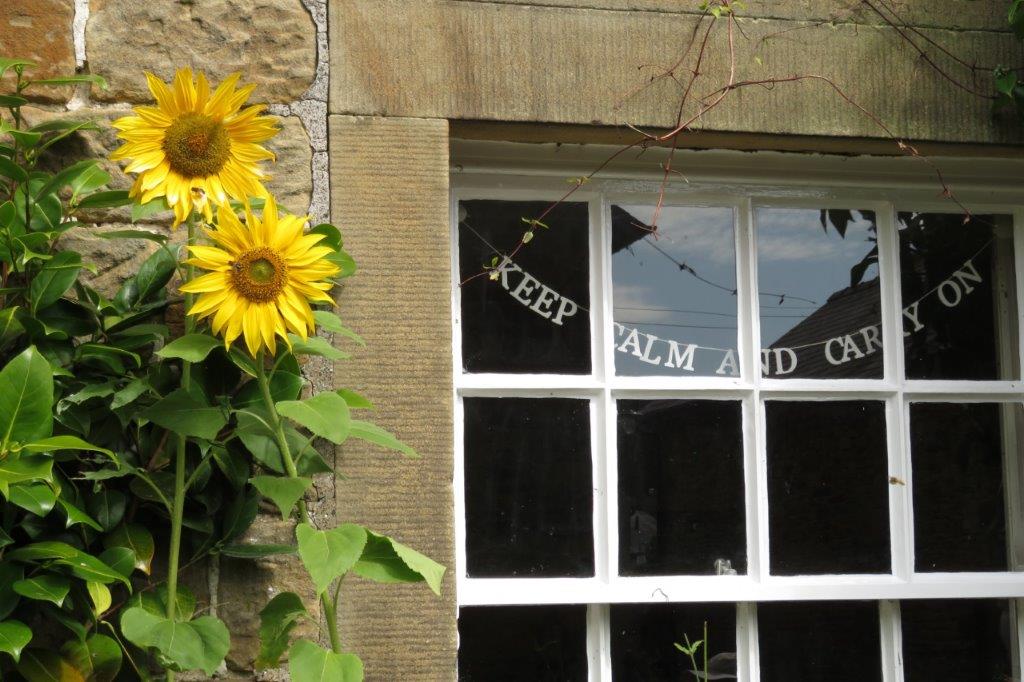 Keep calm and carry on - despite BREXIT?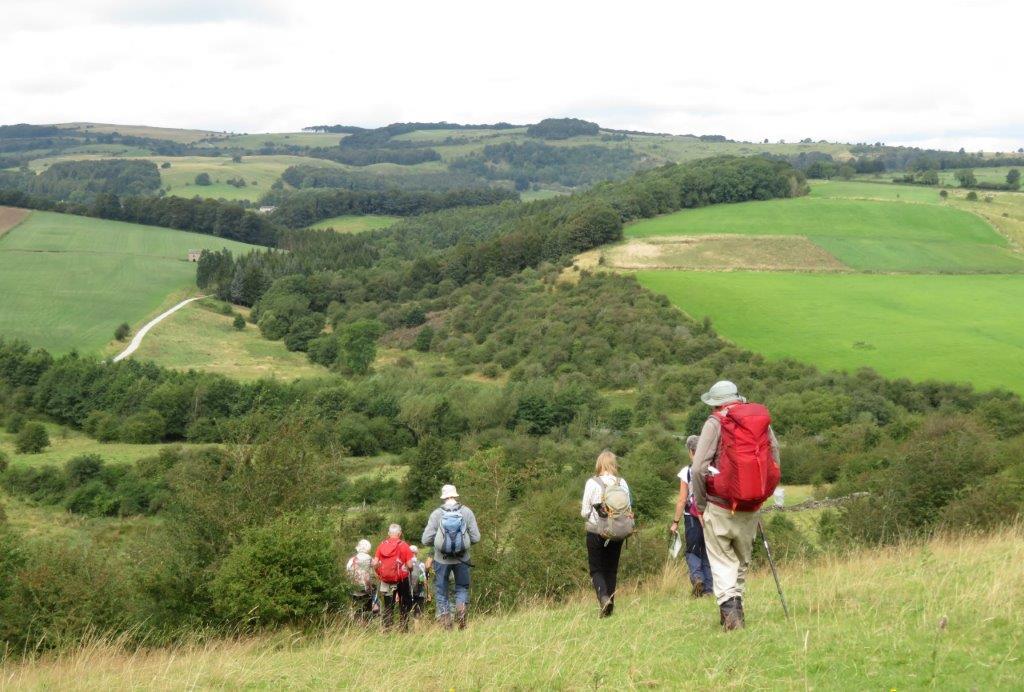 downward and heading toward Hassop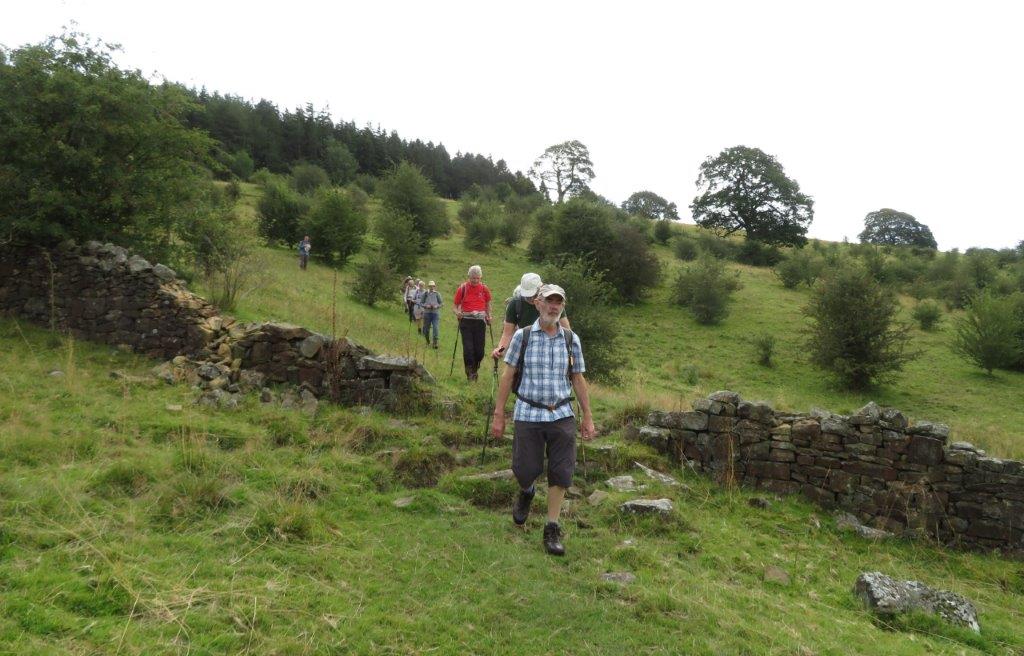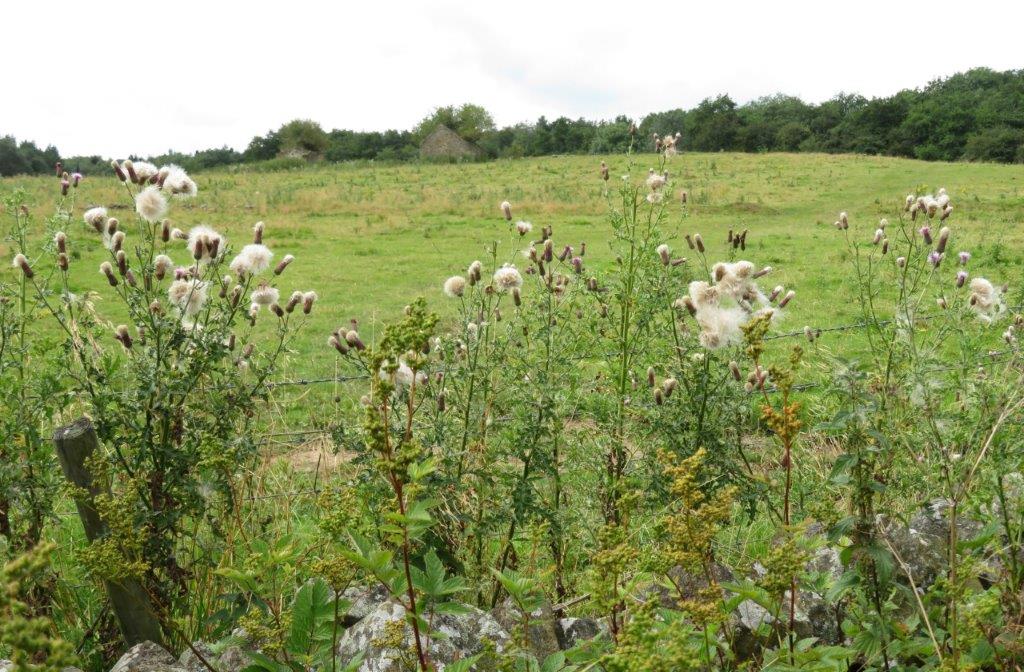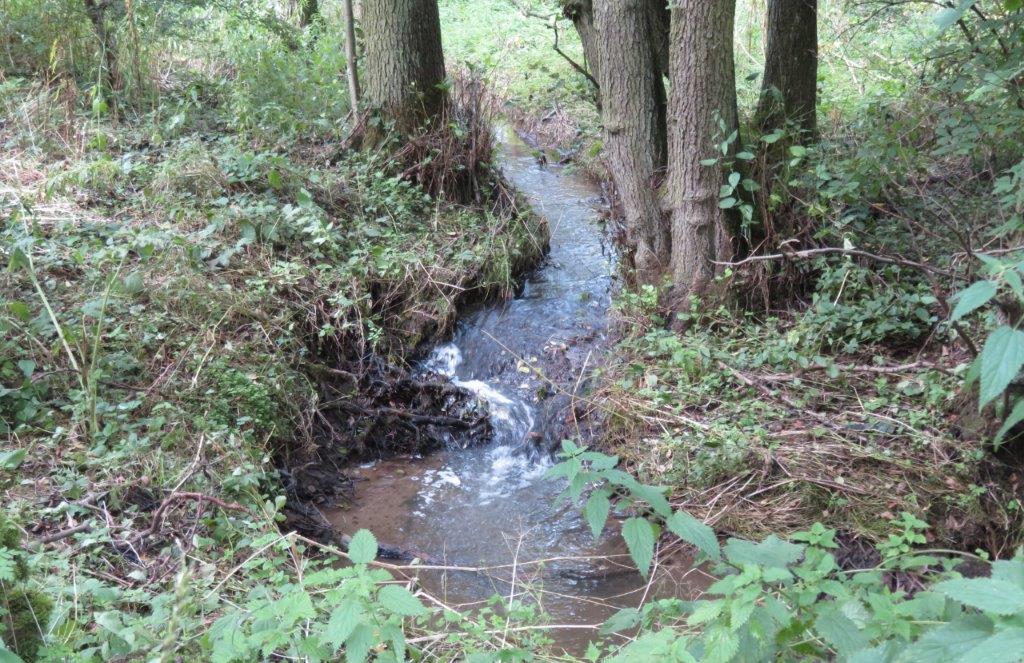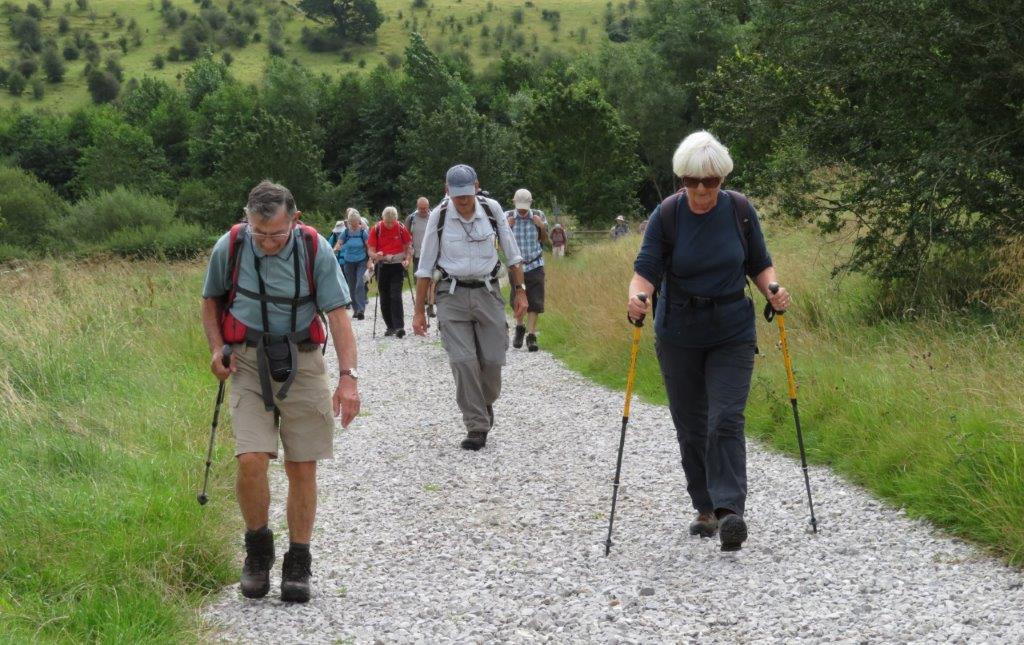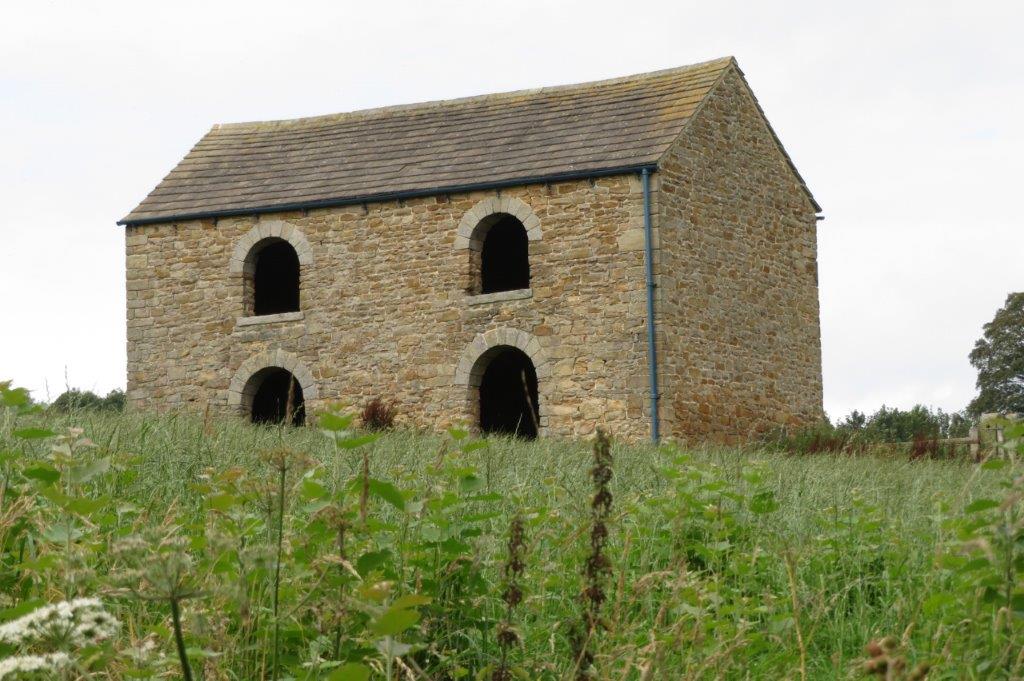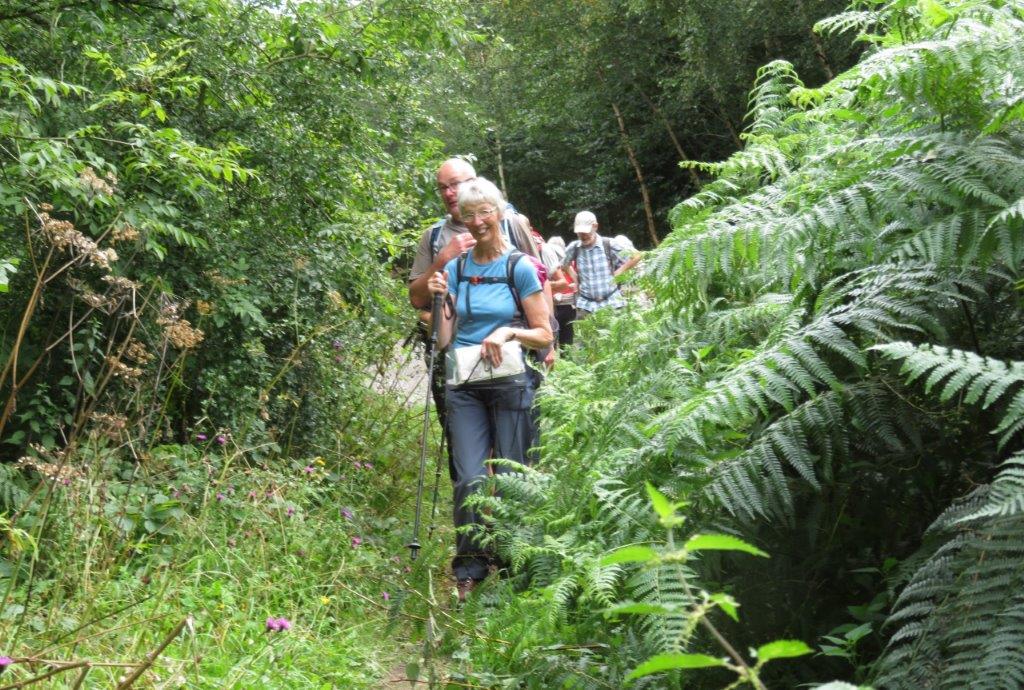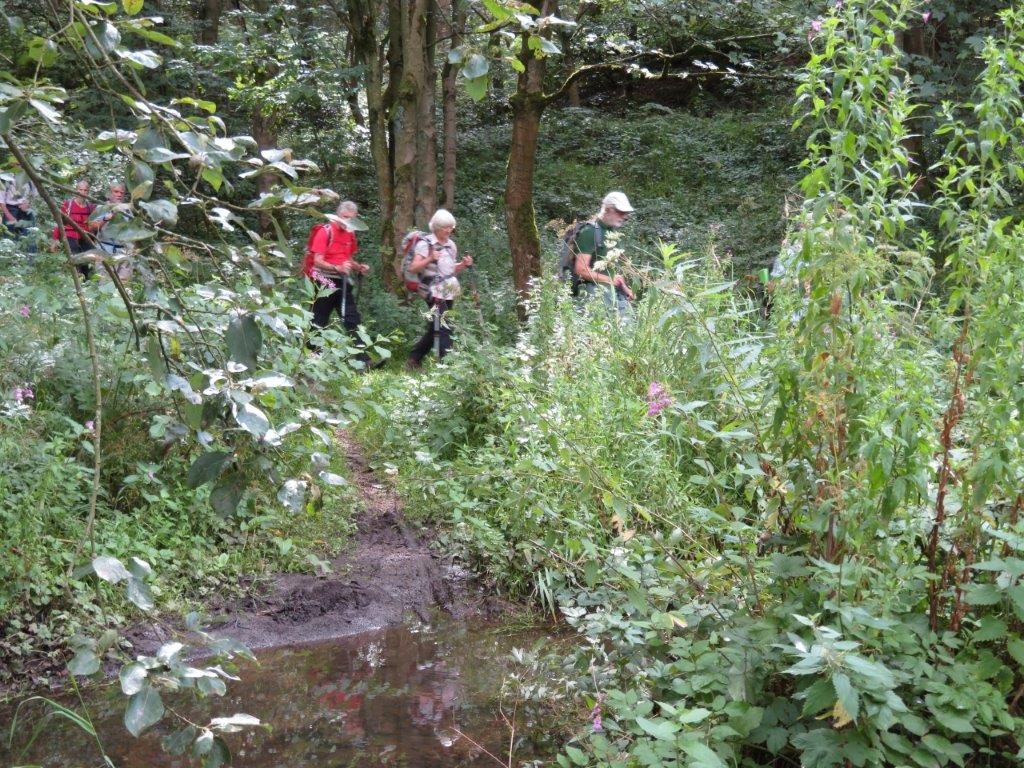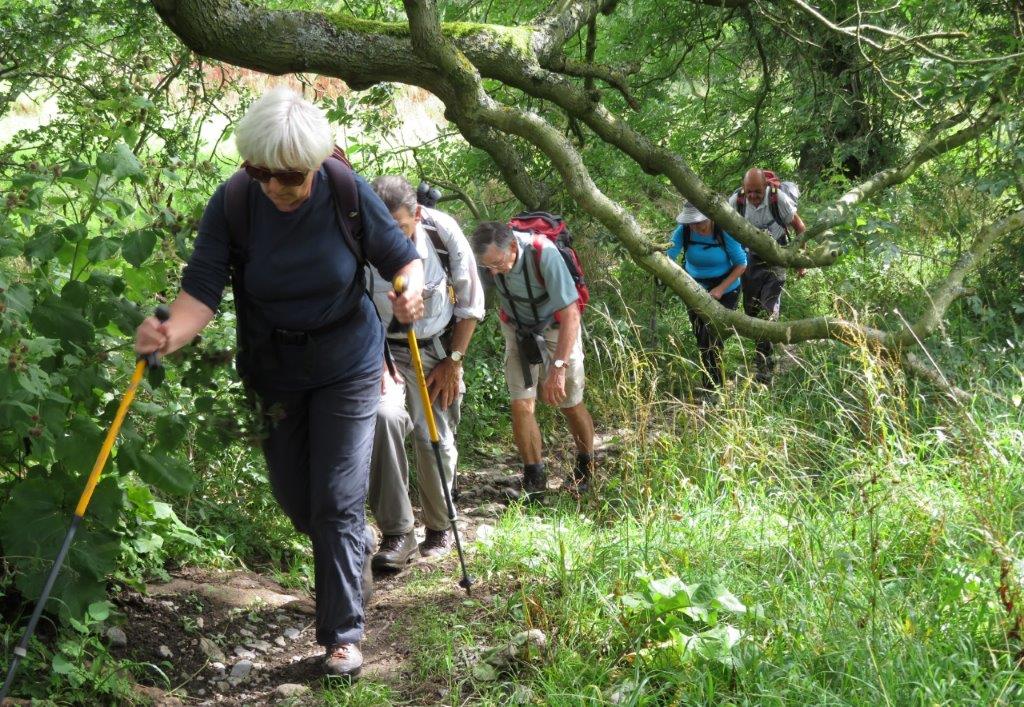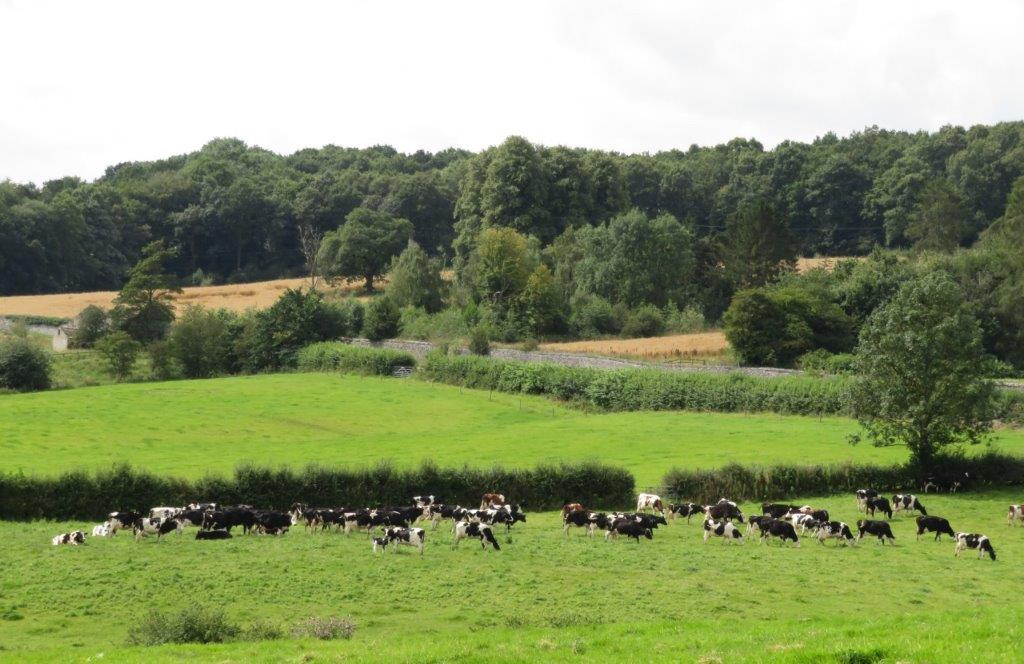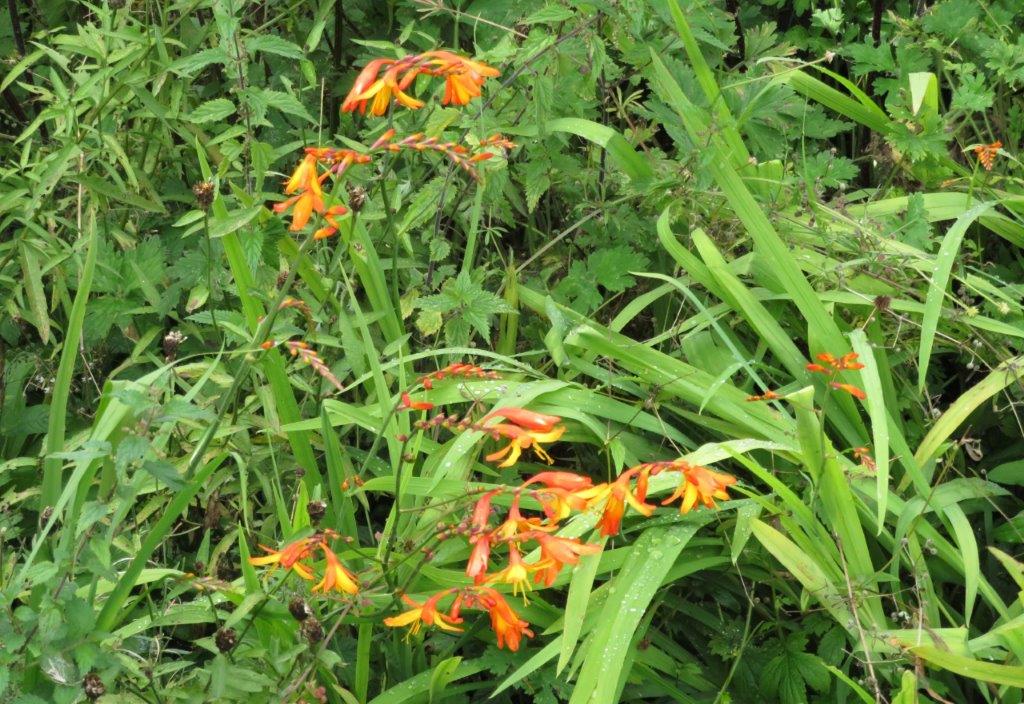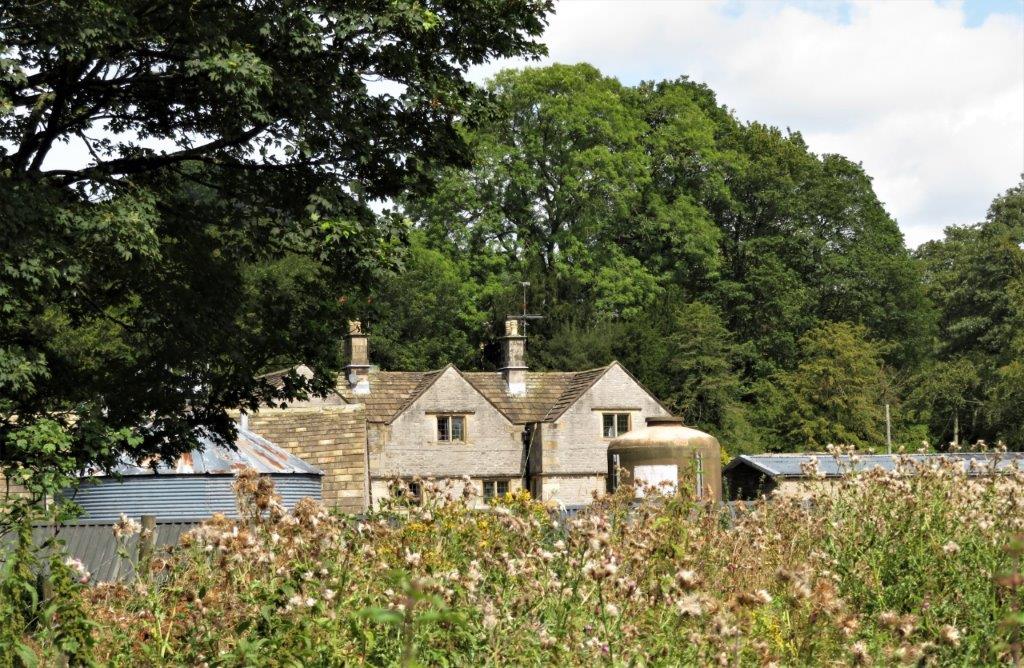 Hassop ahead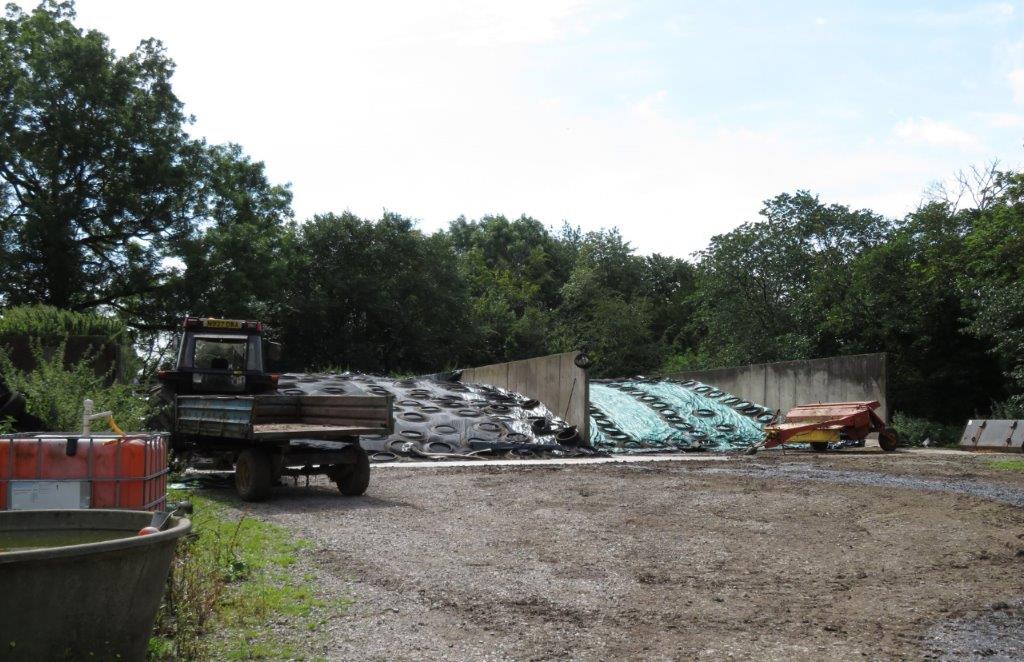 grass under covers - hay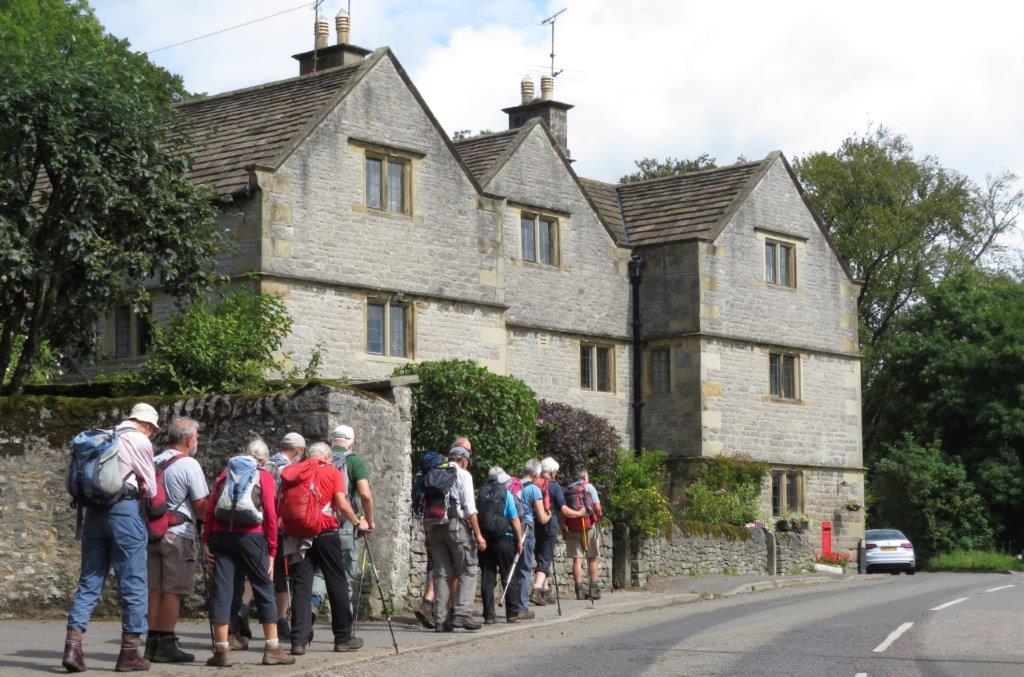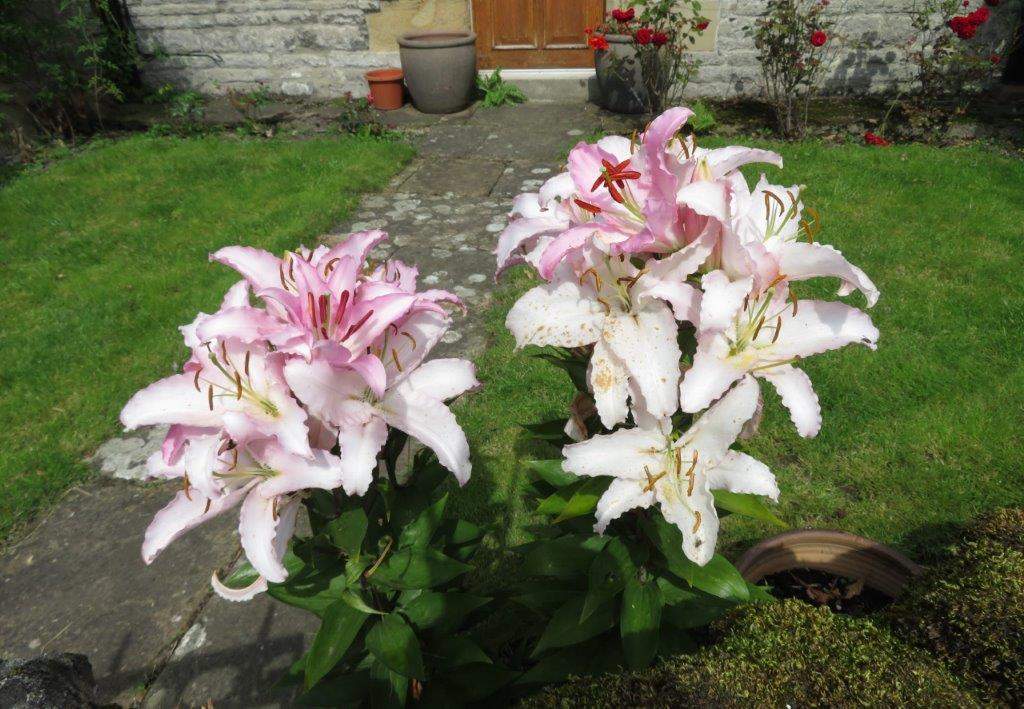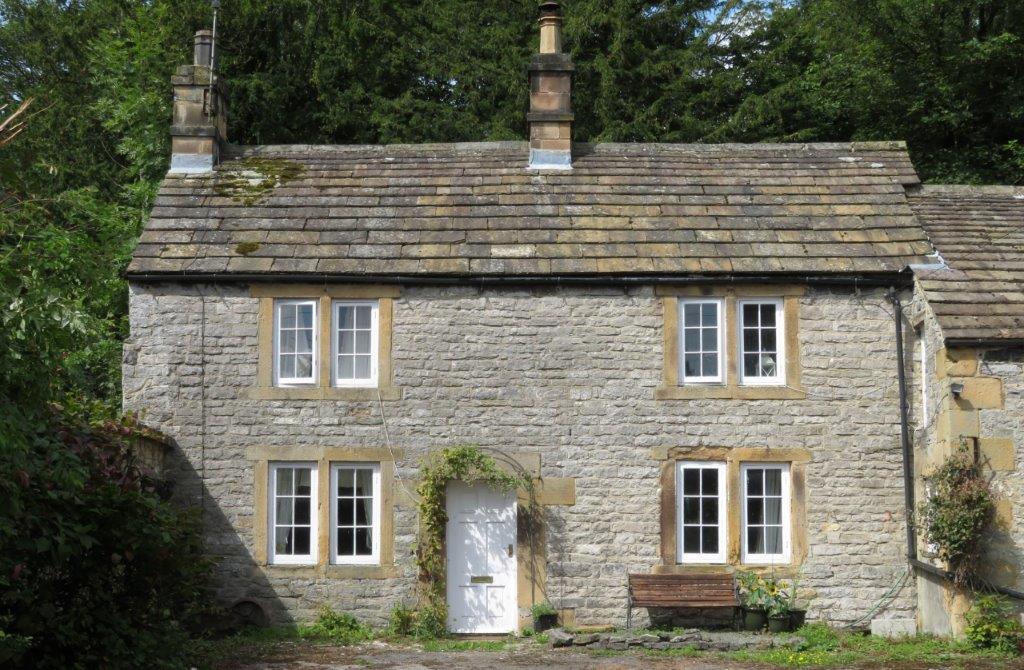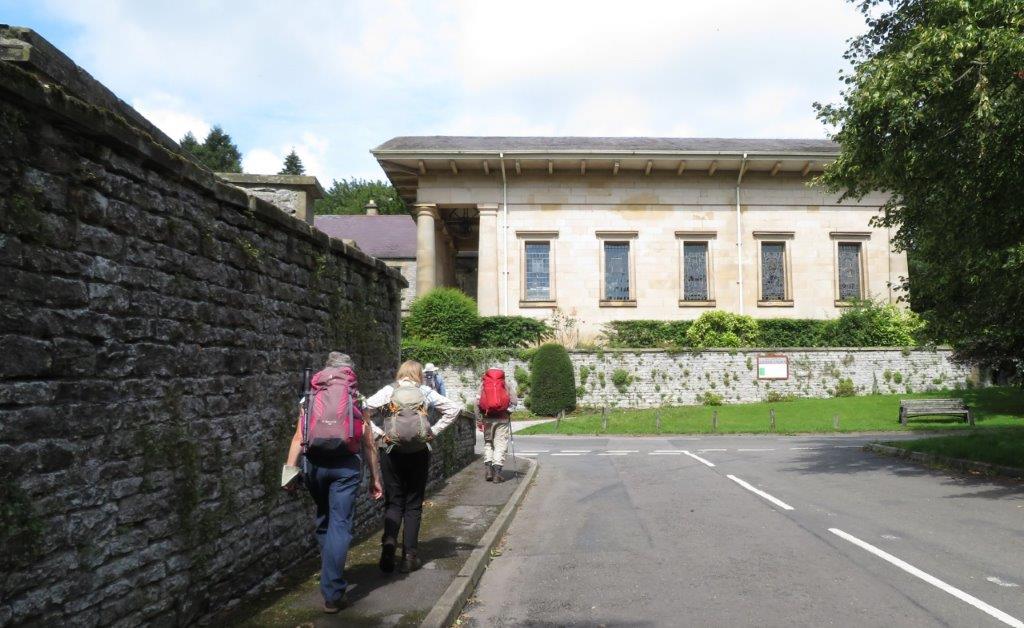 church ahead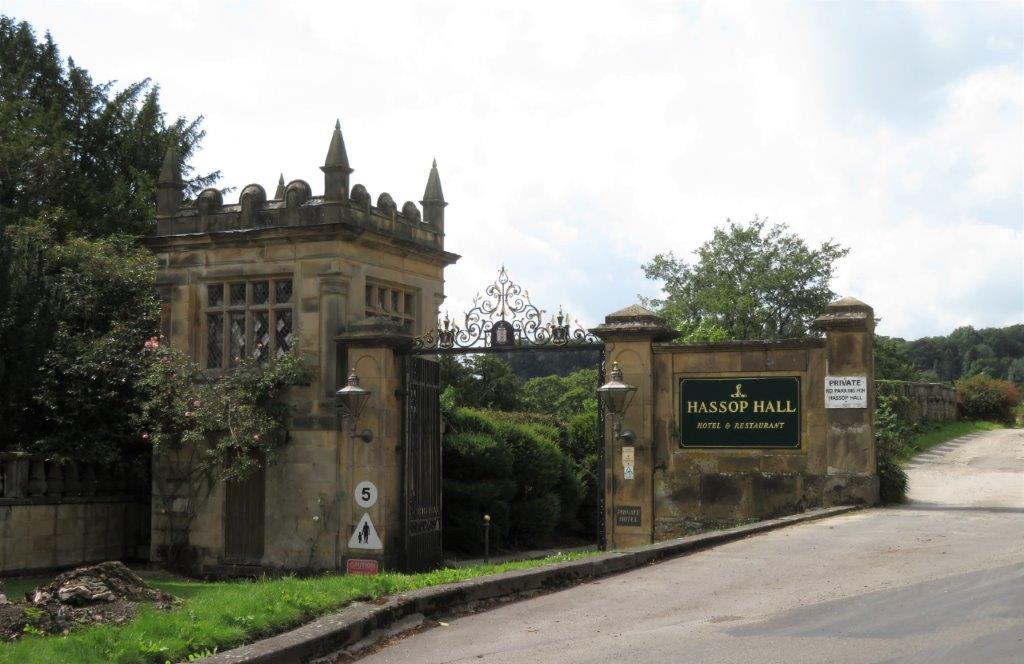 entrance to Hassop Hall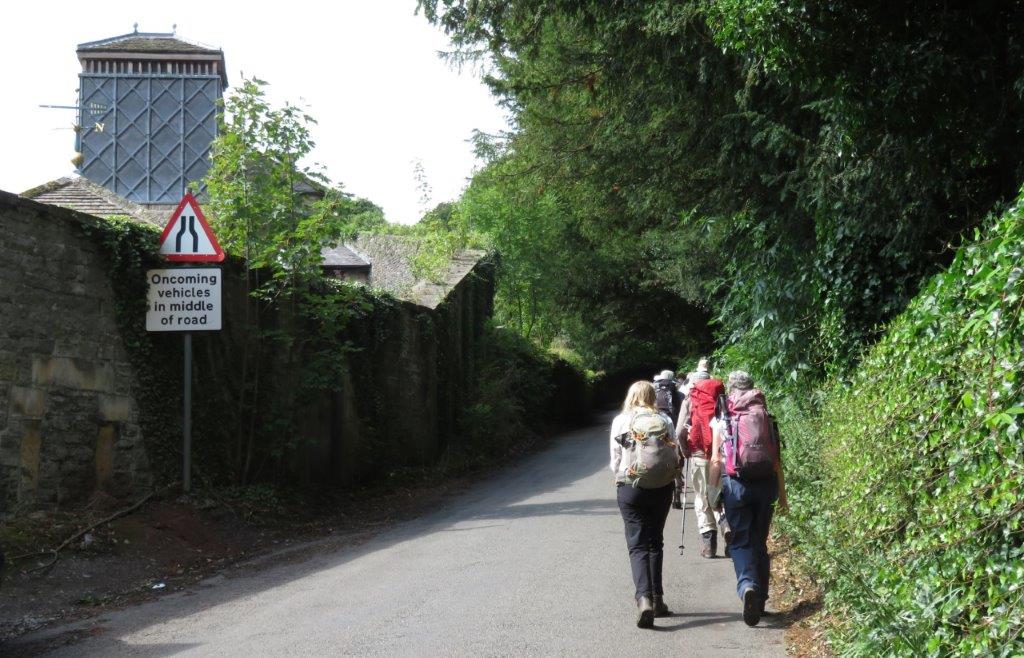 bypassing Hassop Hall on road towards Great Longstone (we turned off ~1.5km before it) to Rowland. What is the structure to our left?
toward Rowland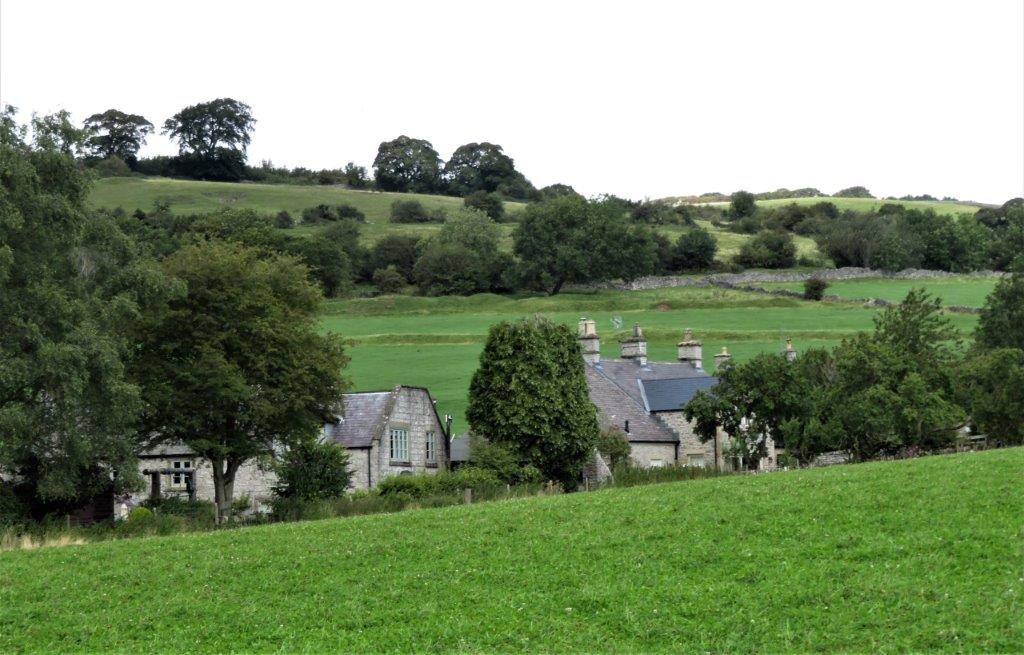 part of Rowland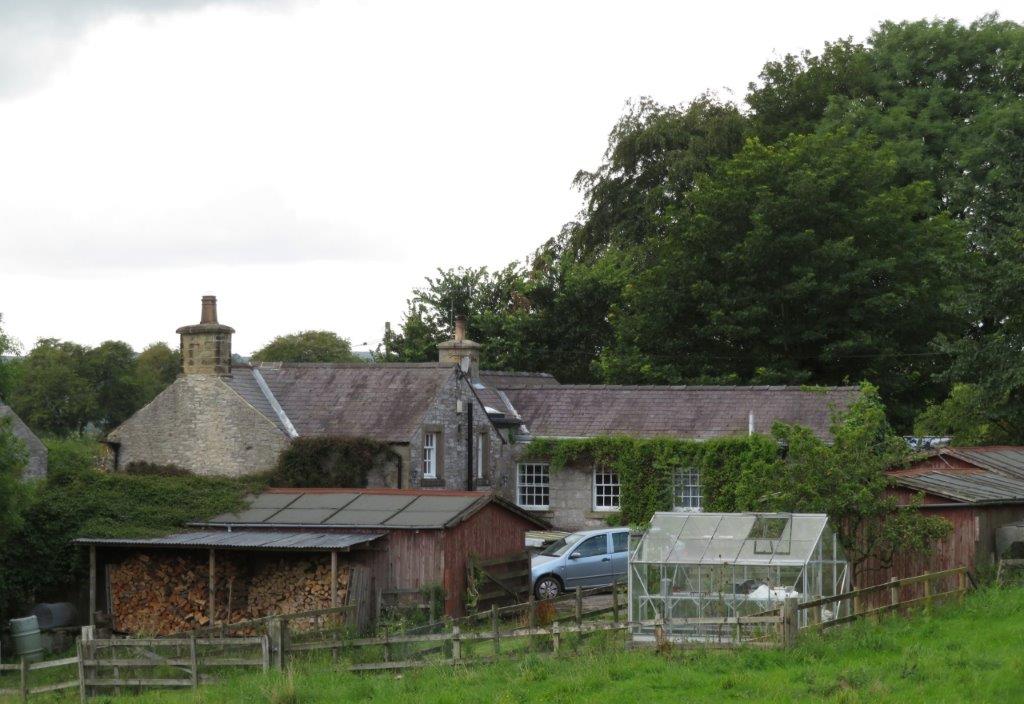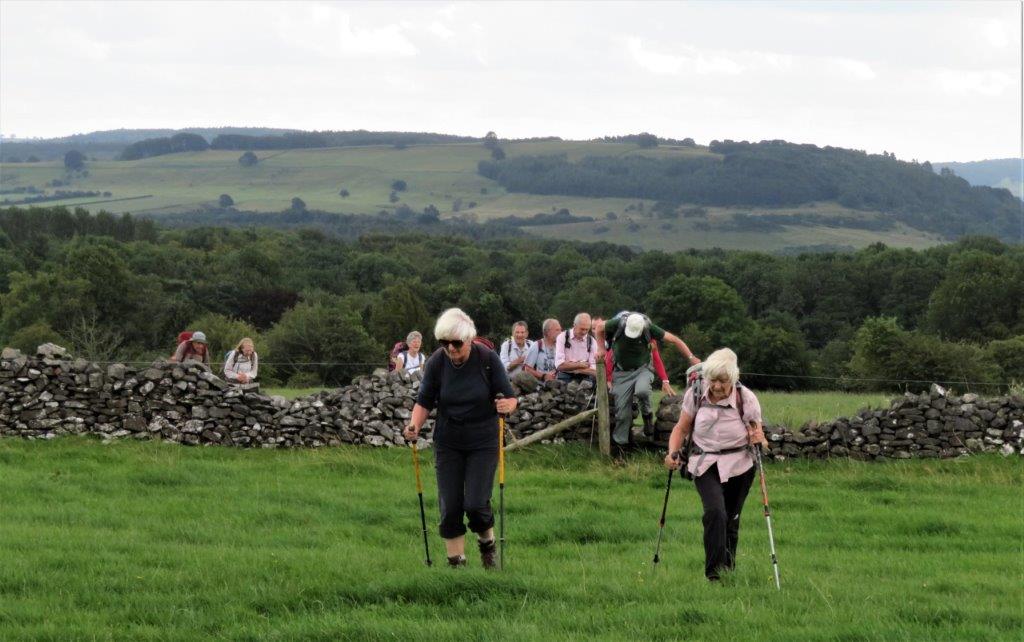 heading up toward Longstone Edge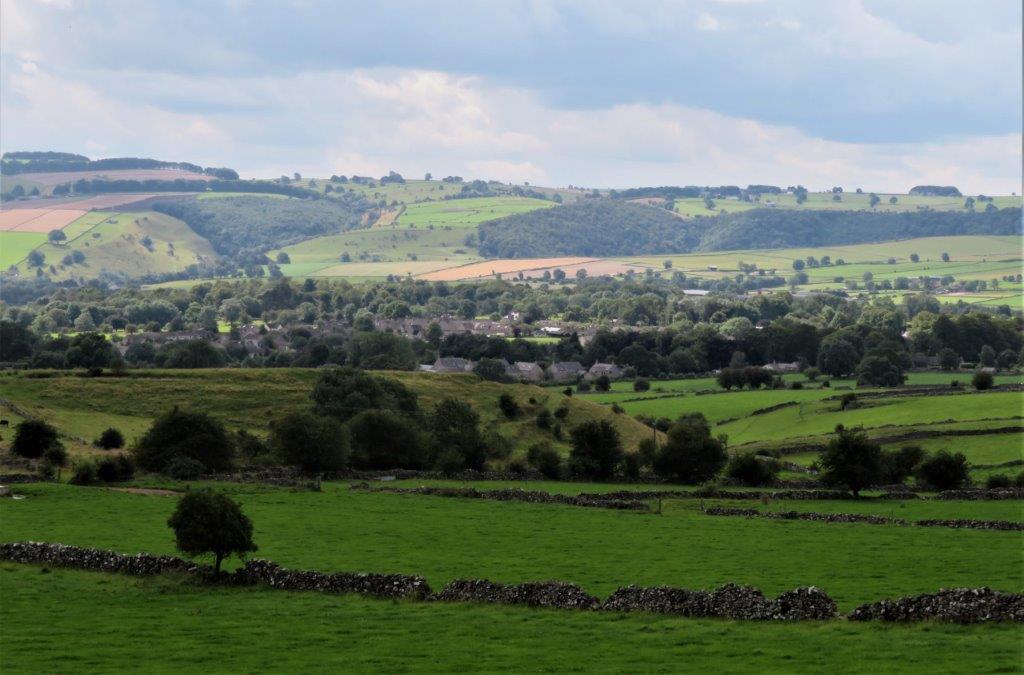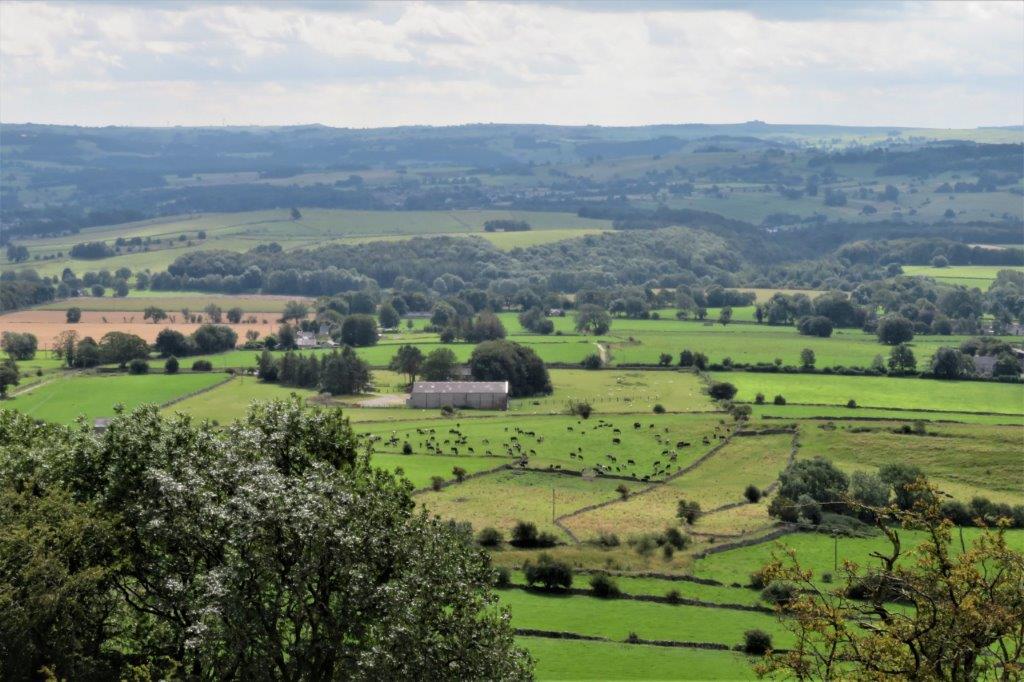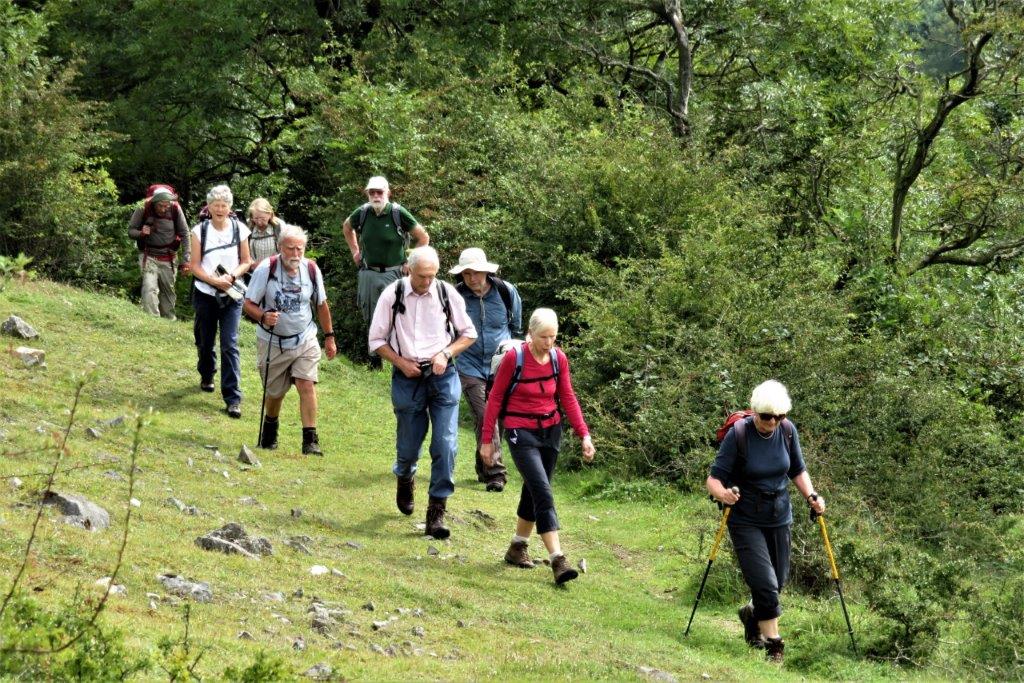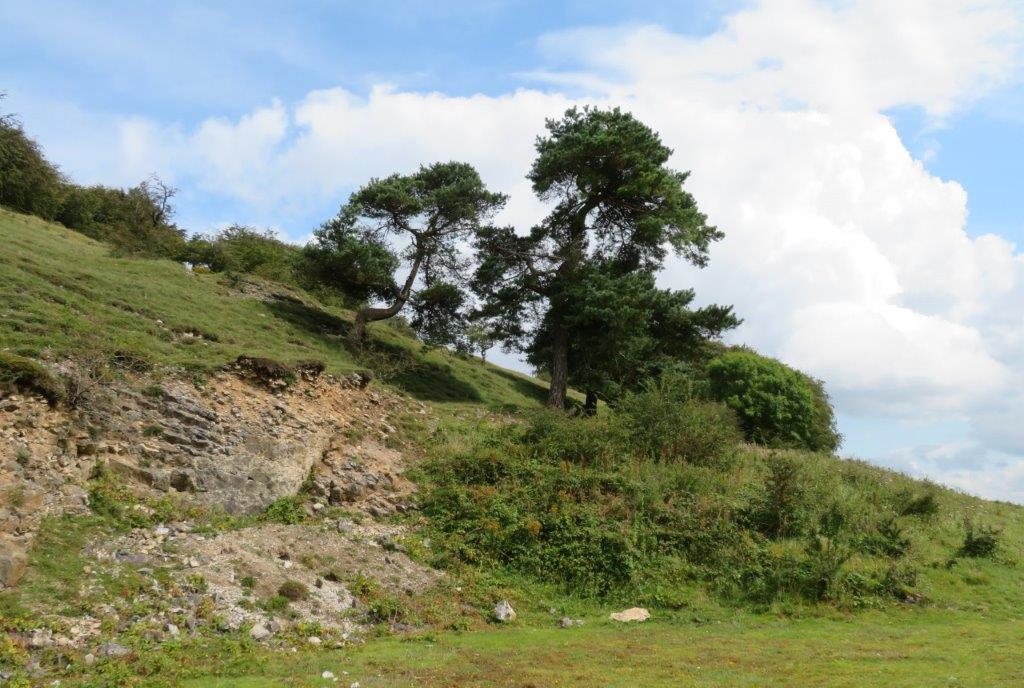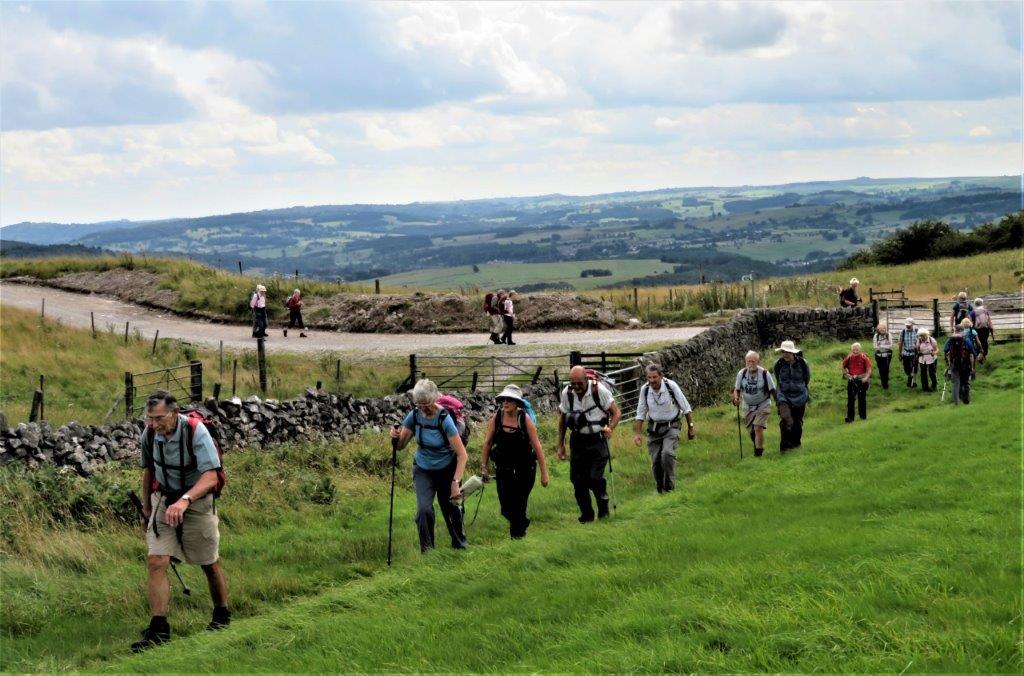 heading toward Black Harry Gate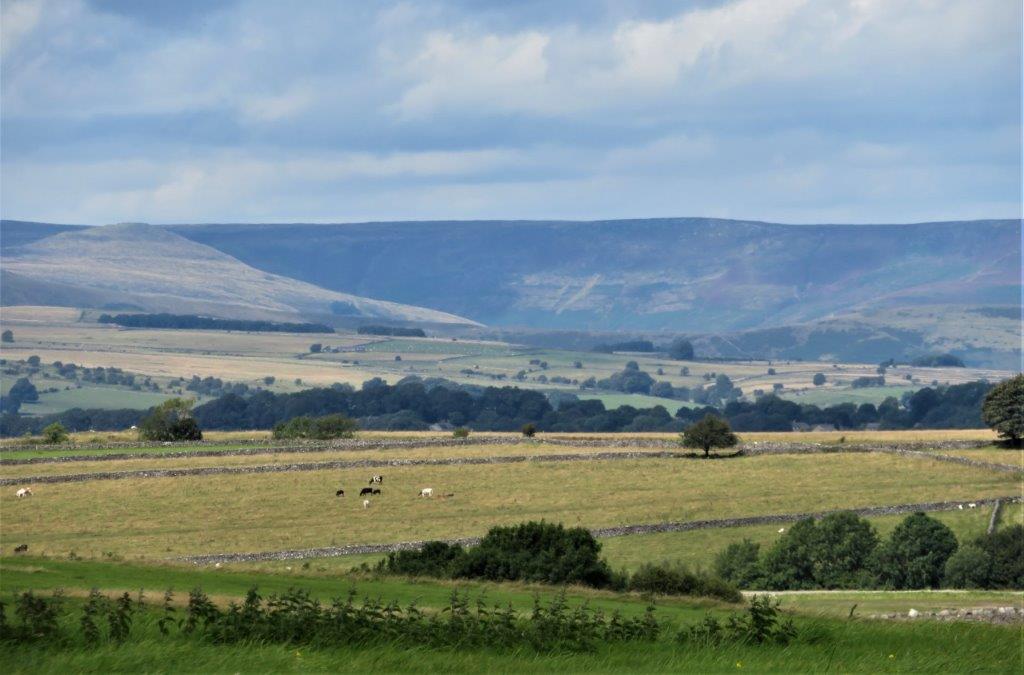 looking North toward kinder?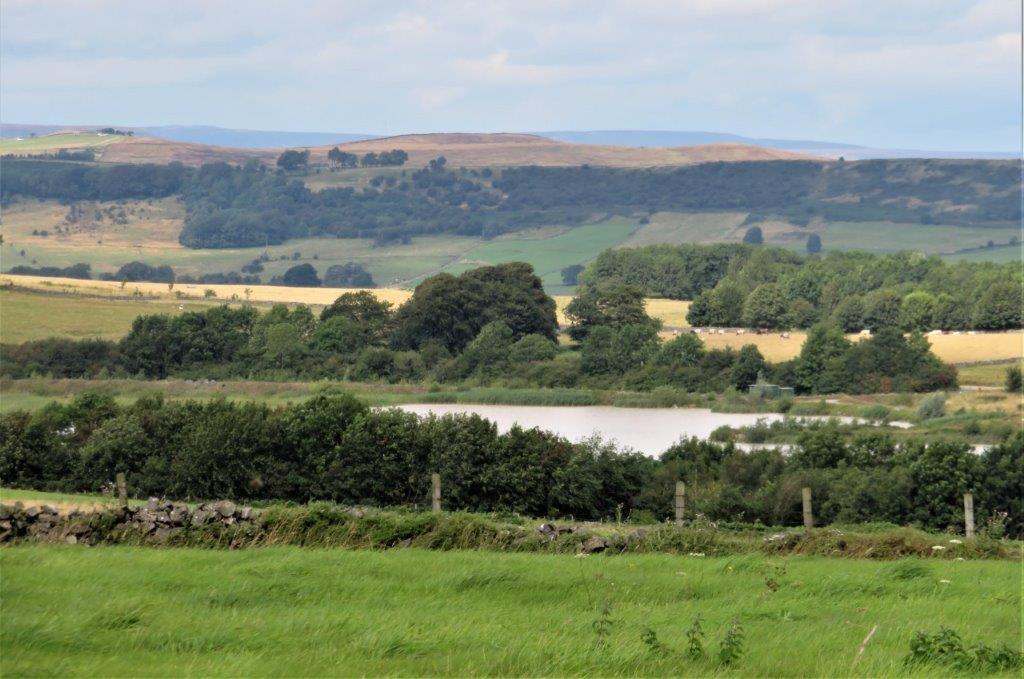 industrial waste pond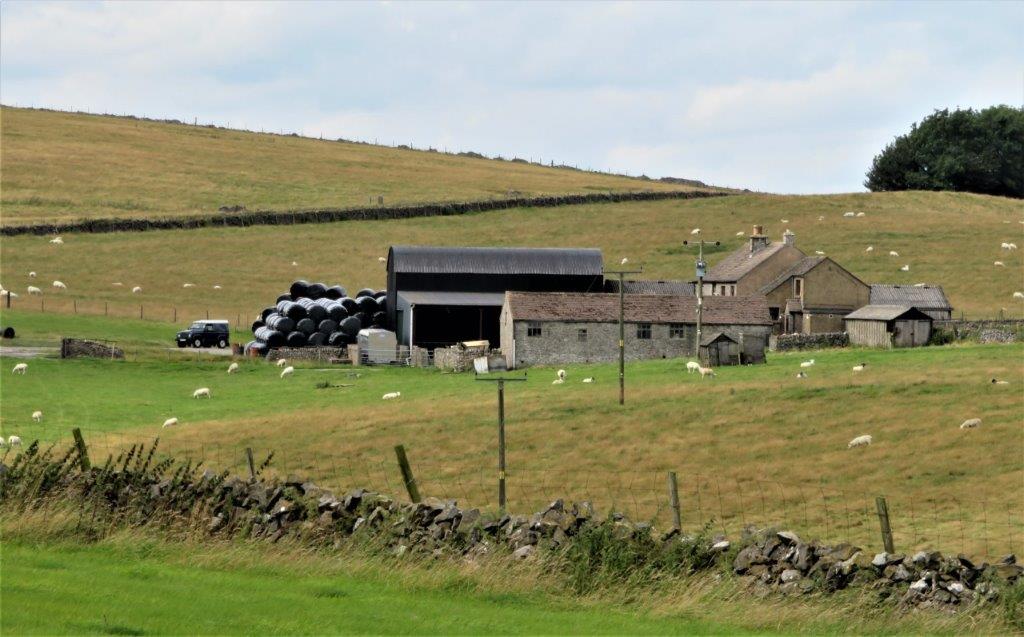 passing Longstone Moor Farm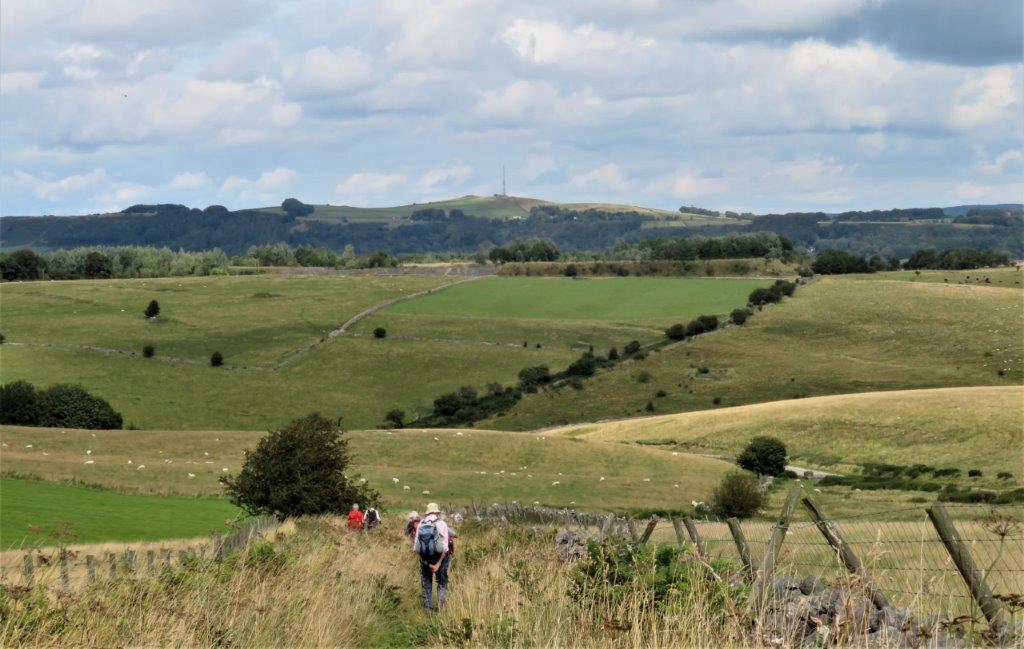 down to black Harry Gate and Rough Side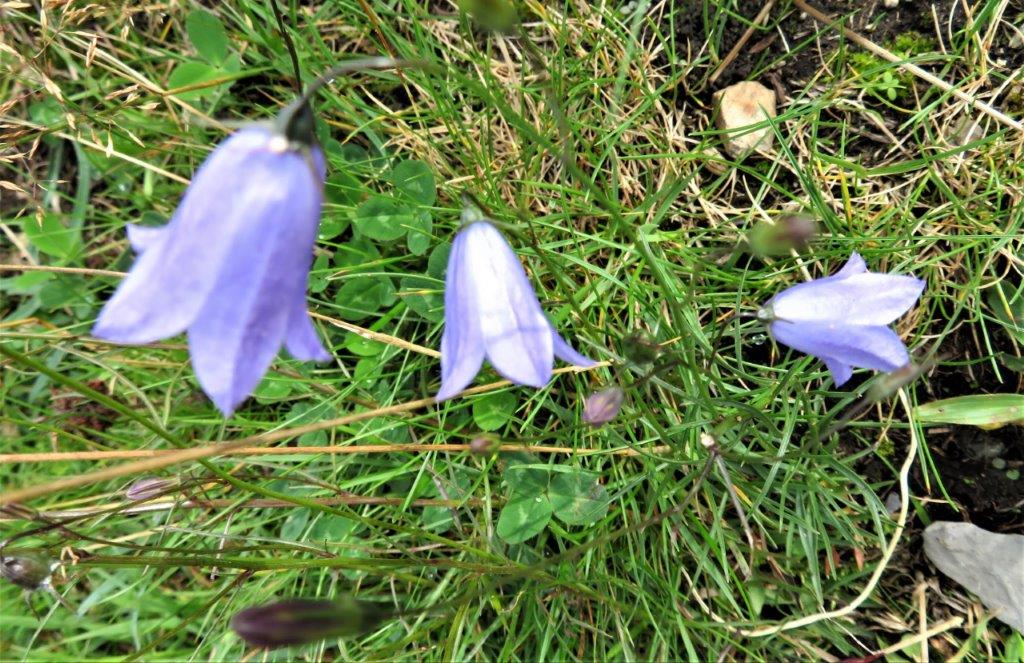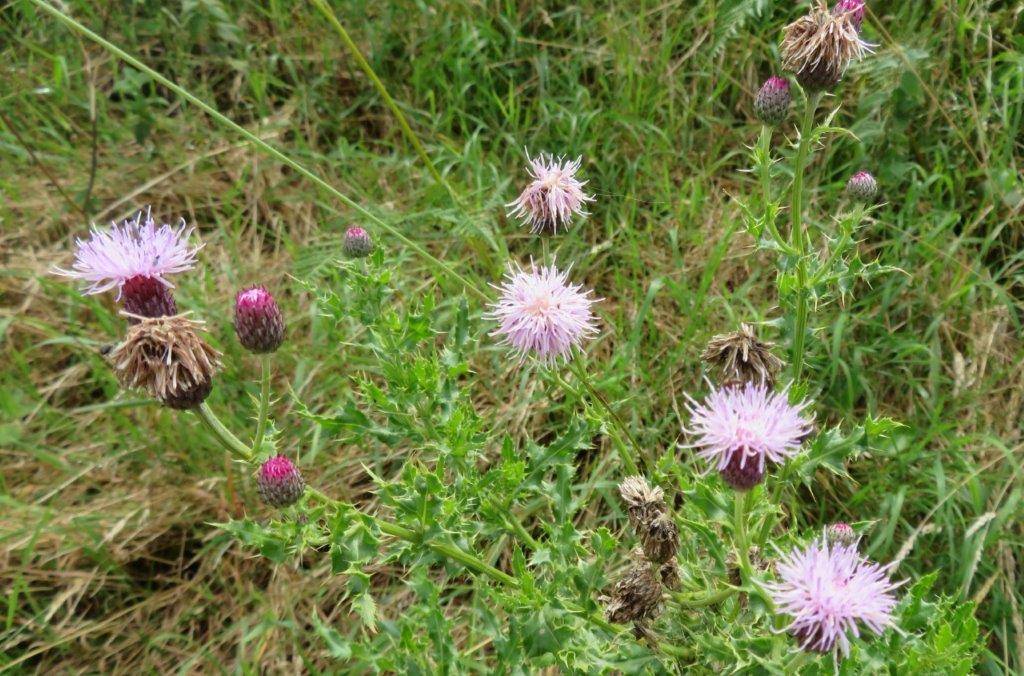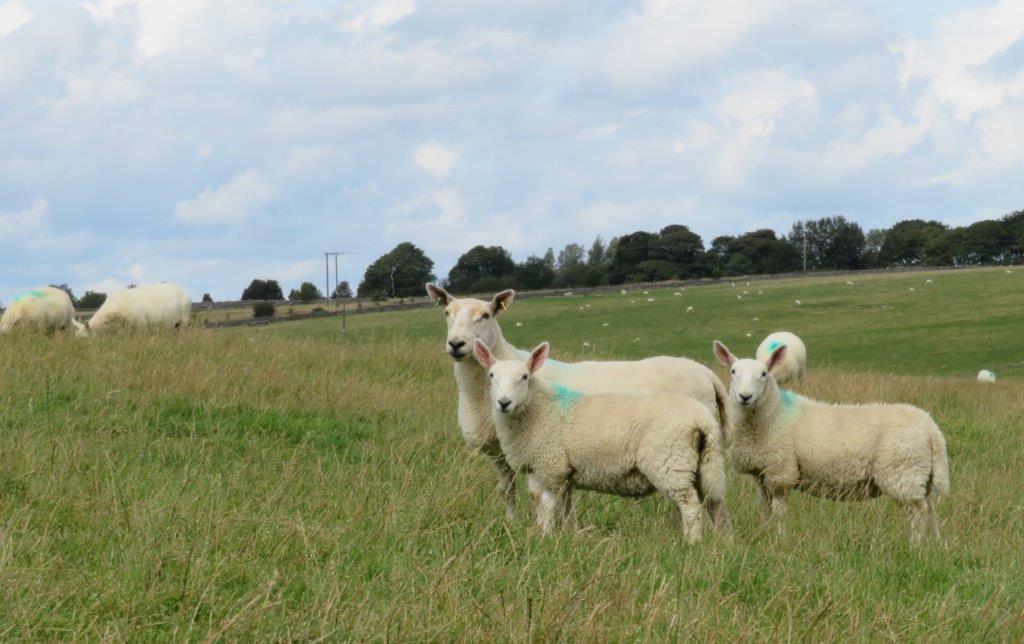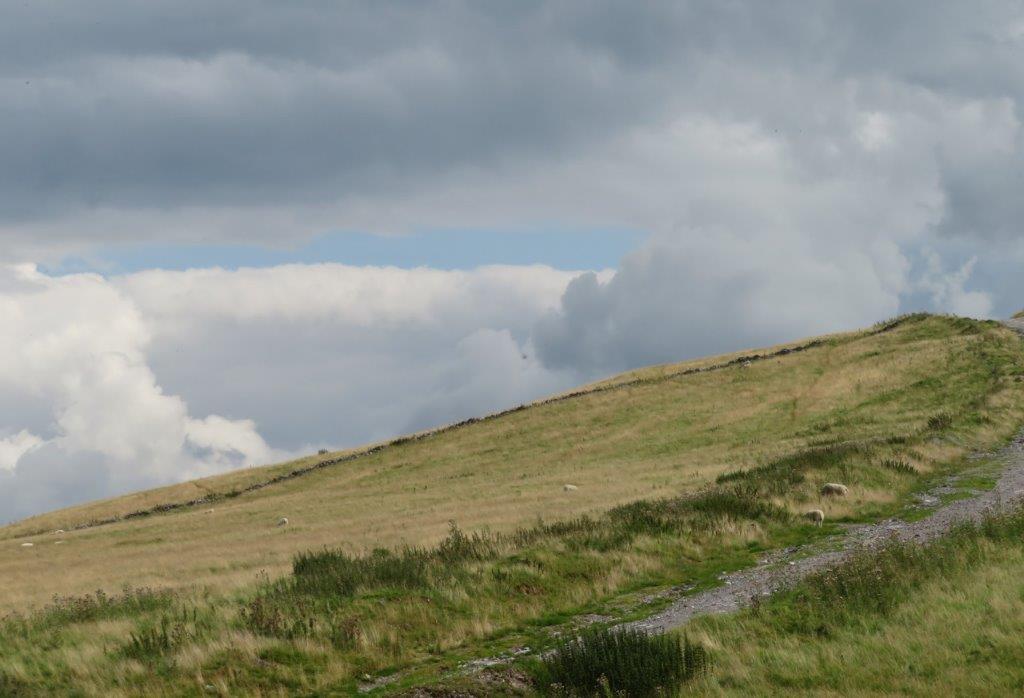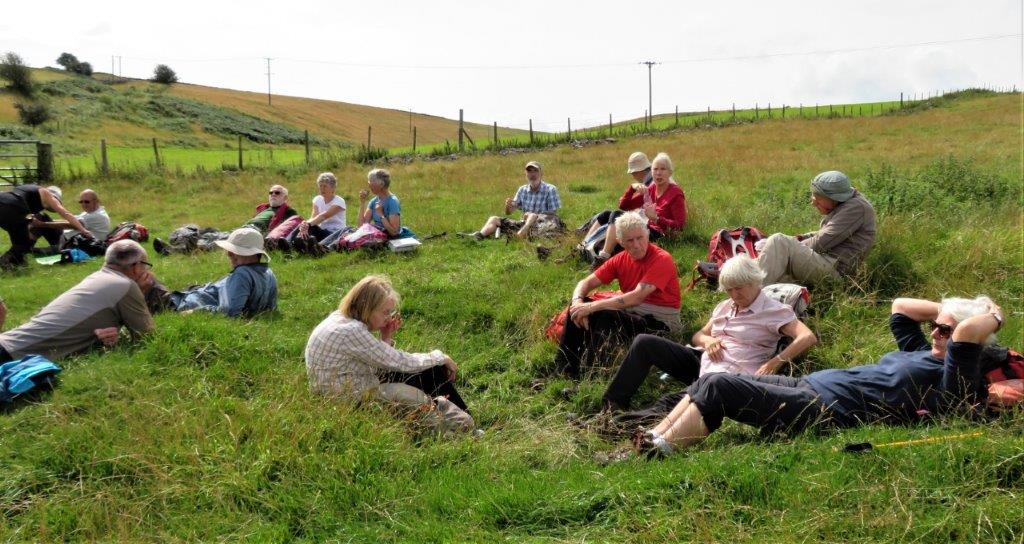 lunch break before reaching Black Harry Gate lower down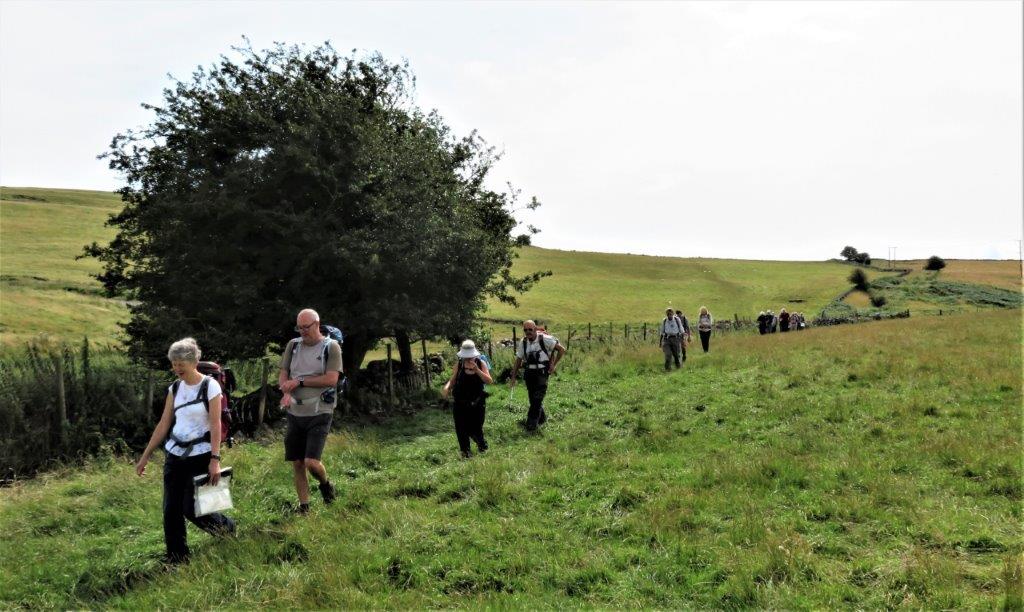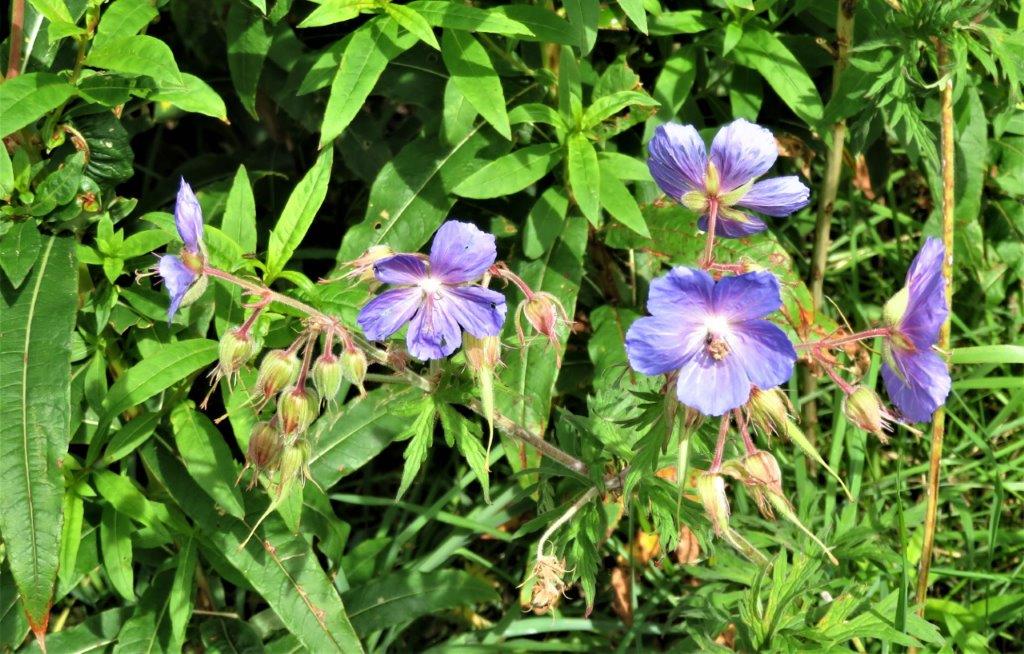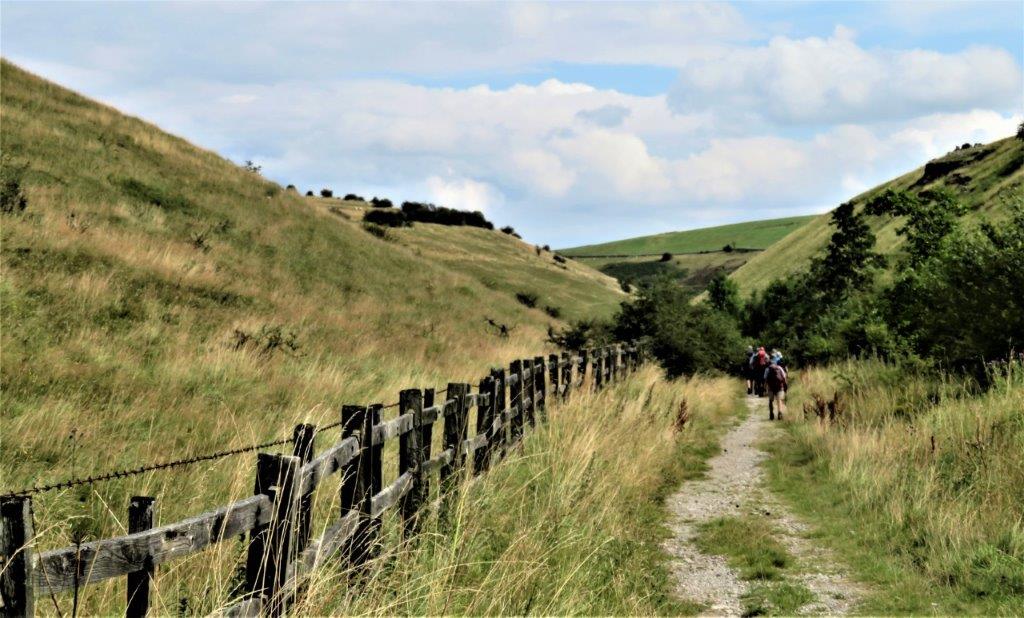 in Rough Side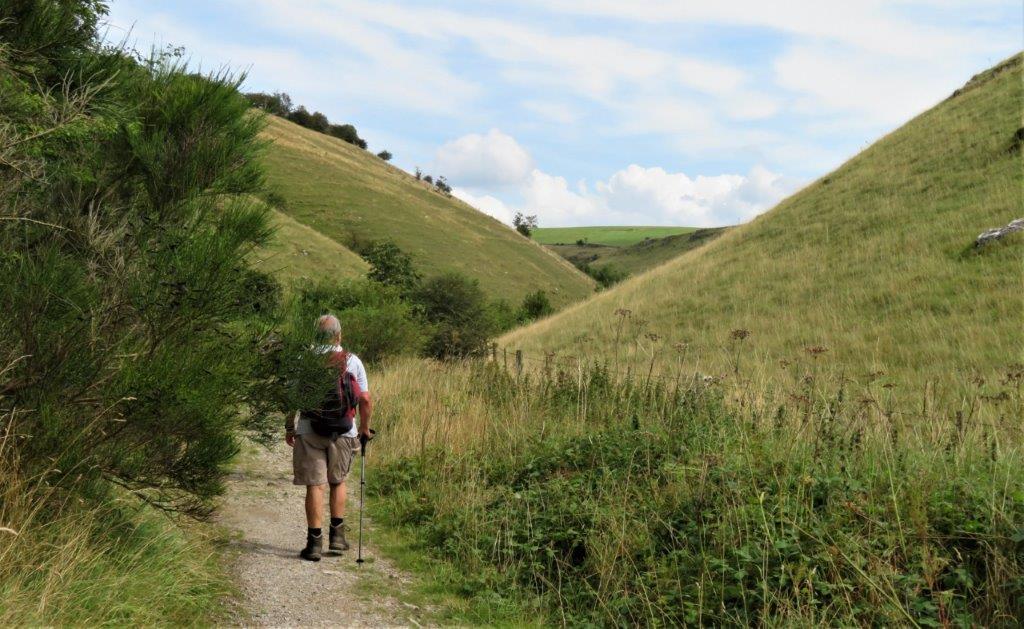 not yet in Coombs Dale?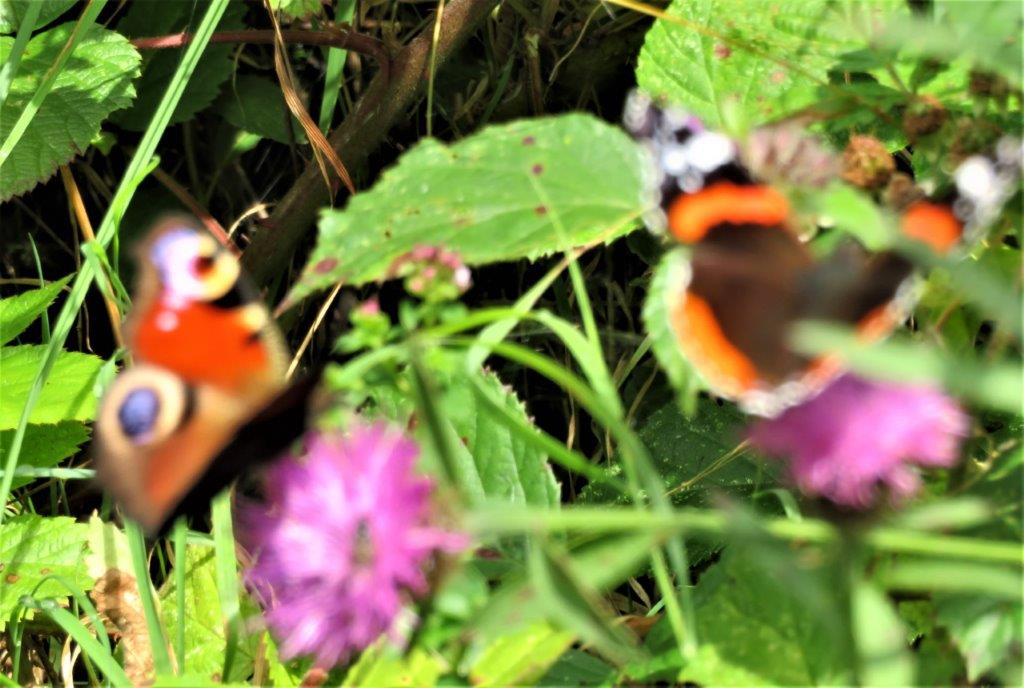 colourful butterflies - unfortunately could not get close enough and zooming in not successful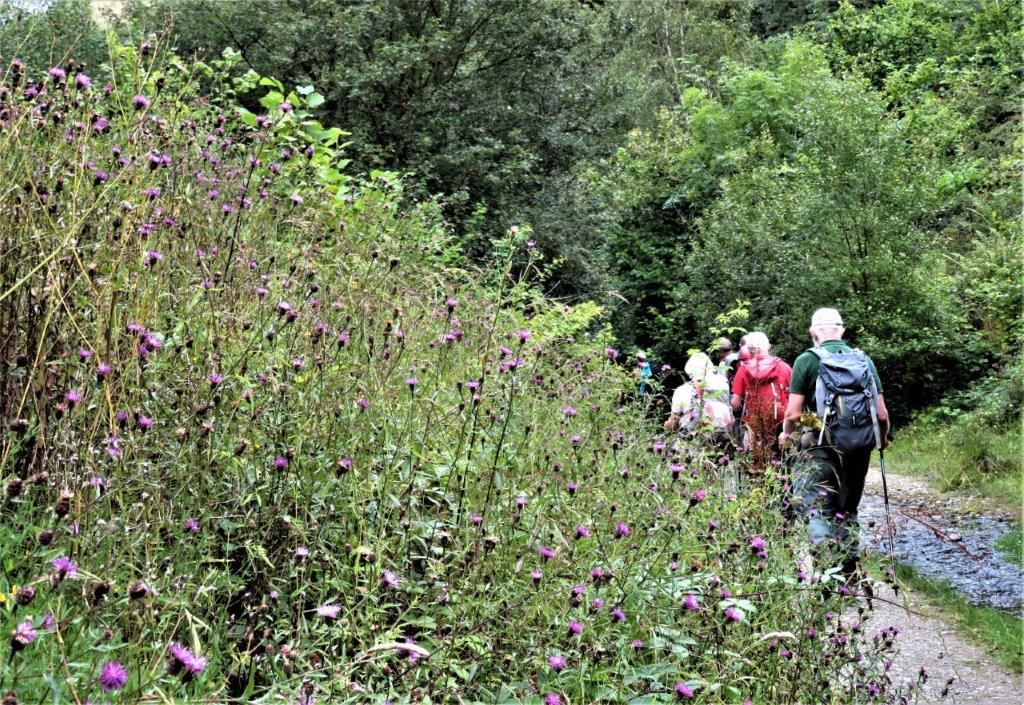 water flowing from Sallet Hole Mine?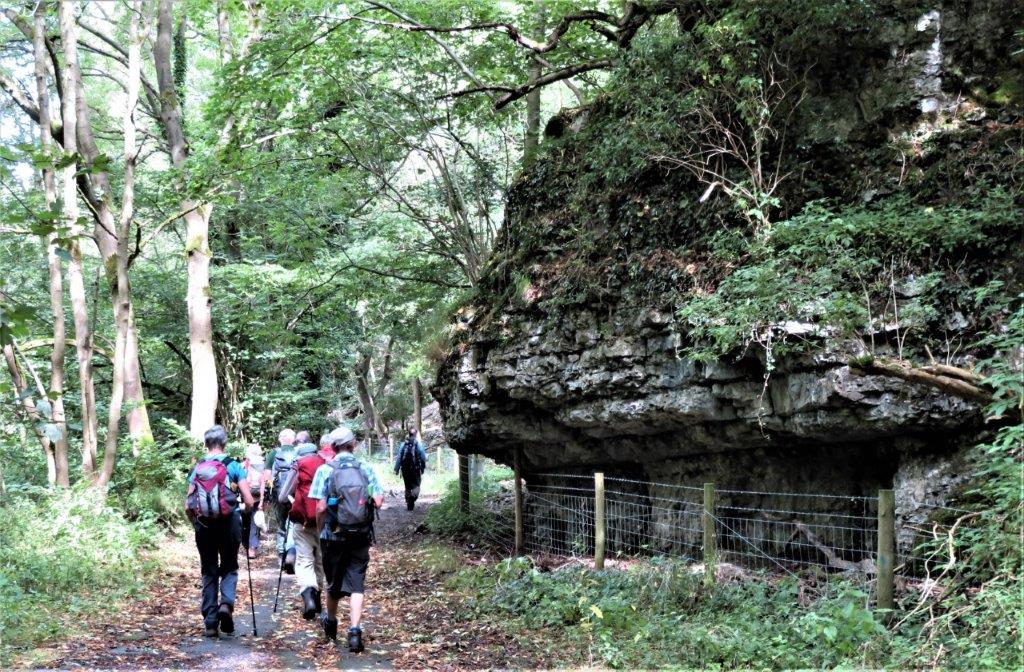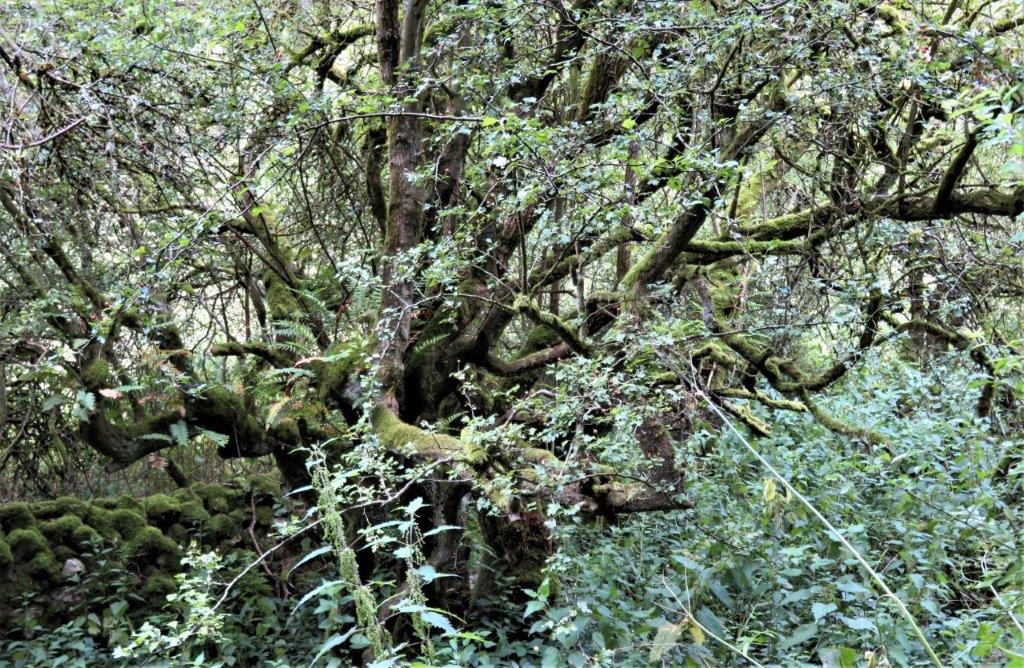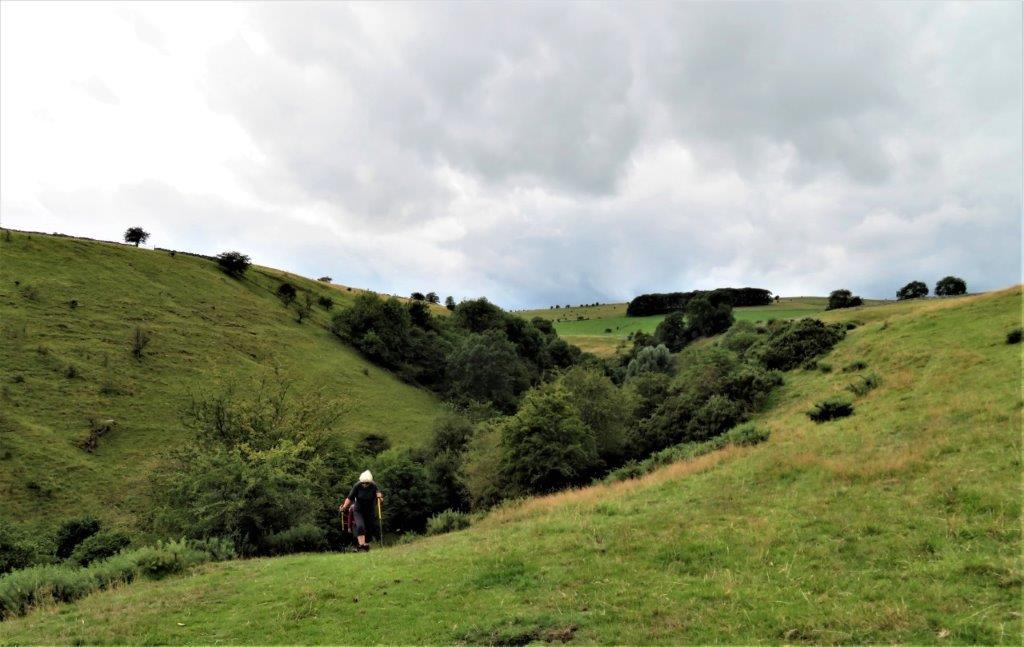 climbing from Coombs Dale toward Stoney Middleton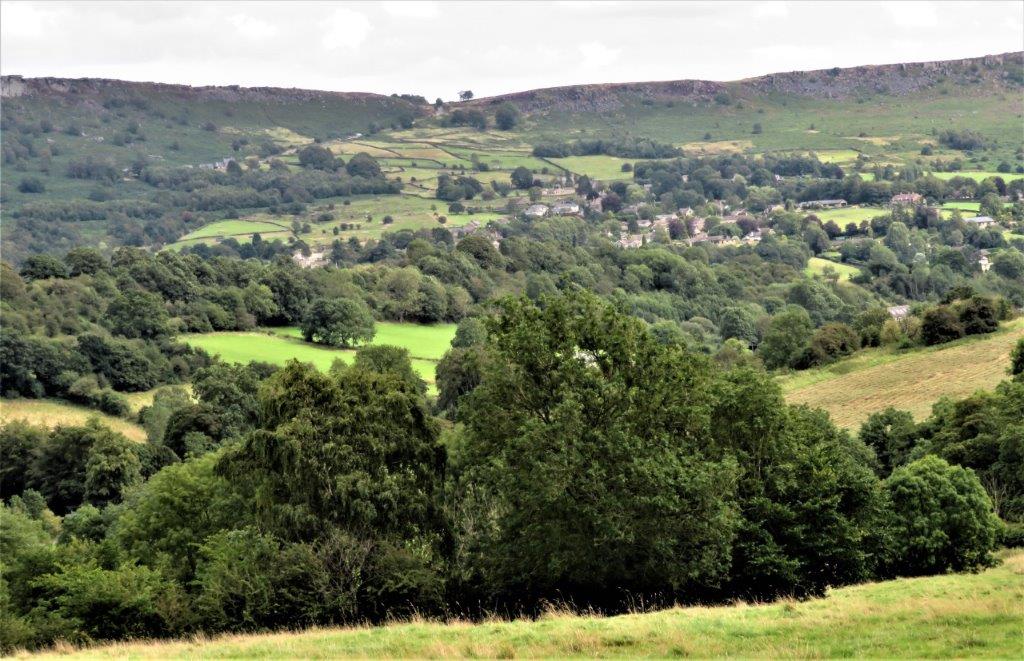 zoomed into Curbar 'Gap'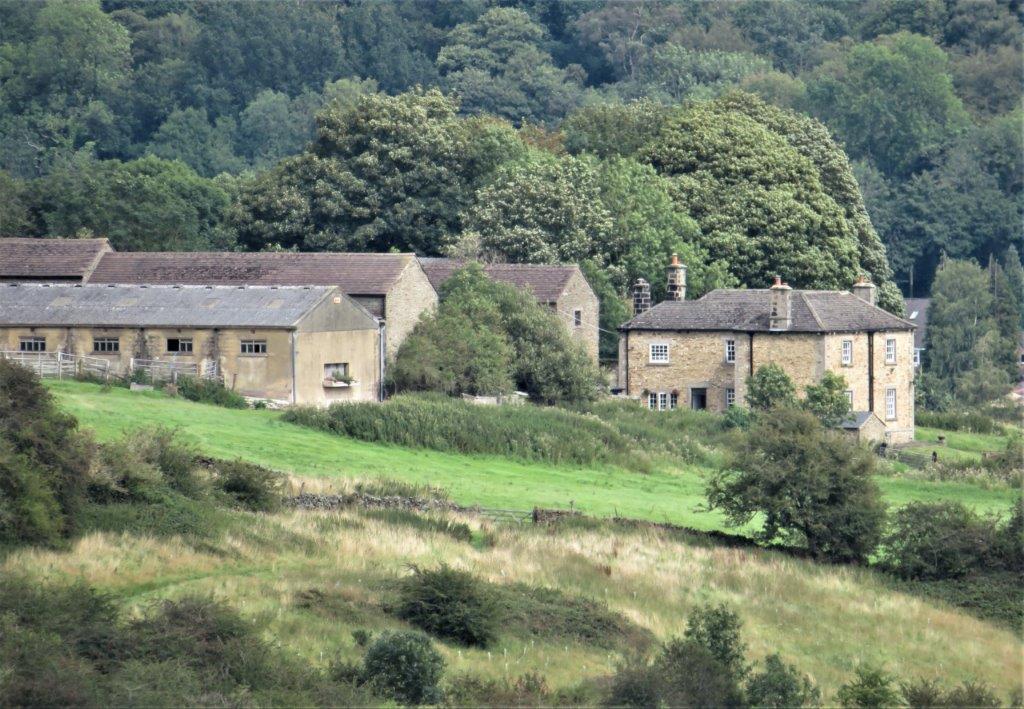 zoomed into Knouchley Farm - we passed through it later.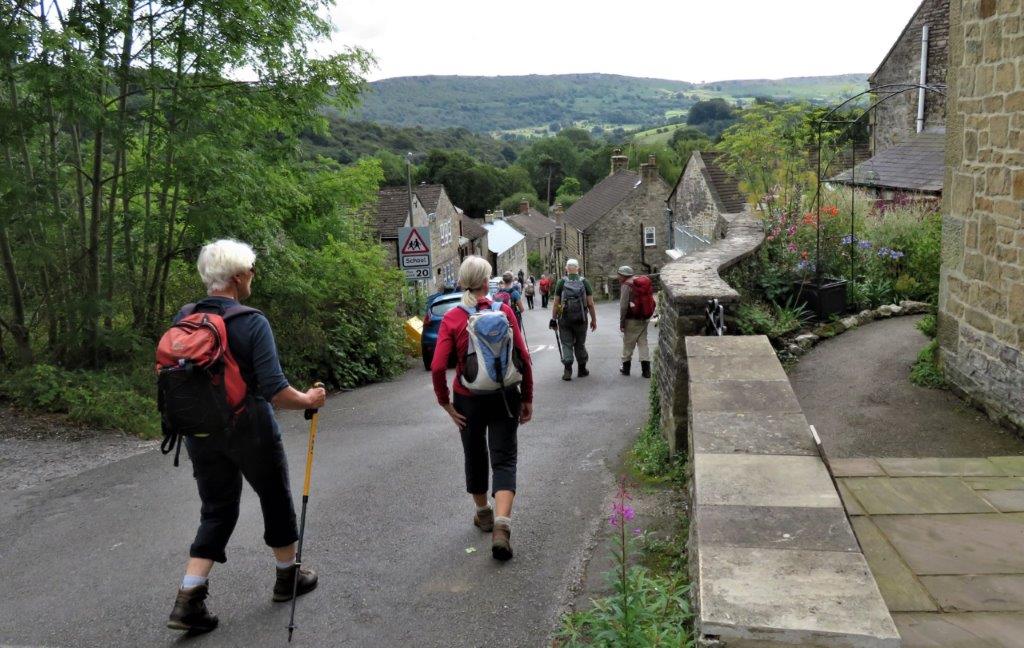 down Middleton Lane to Public House and Stoney Middleton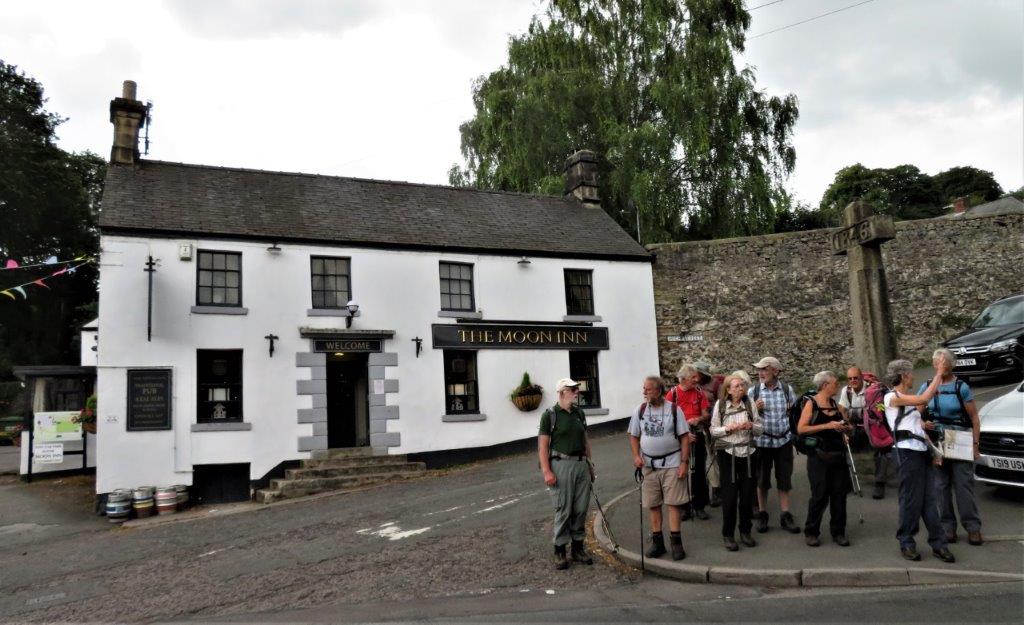 Public House - The Moon Inn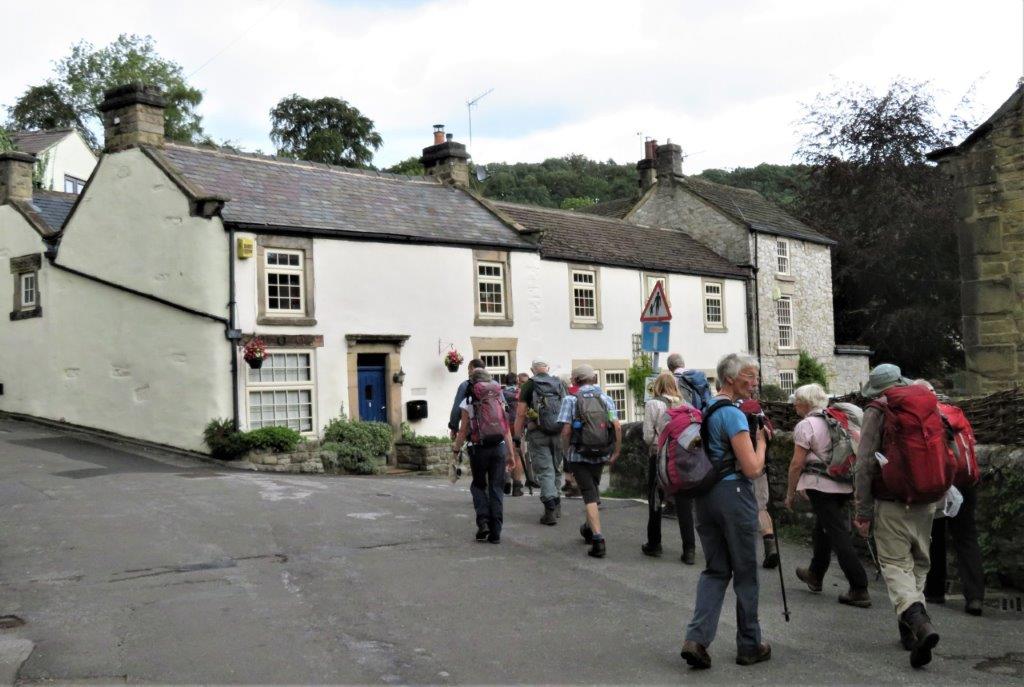 towards Stoney Middleton's church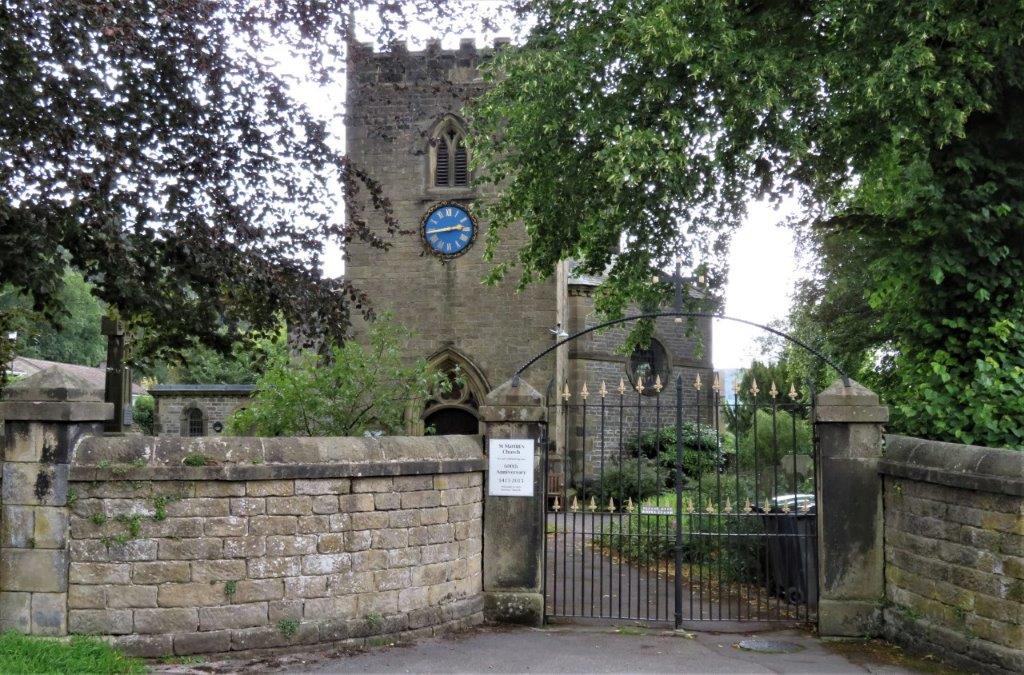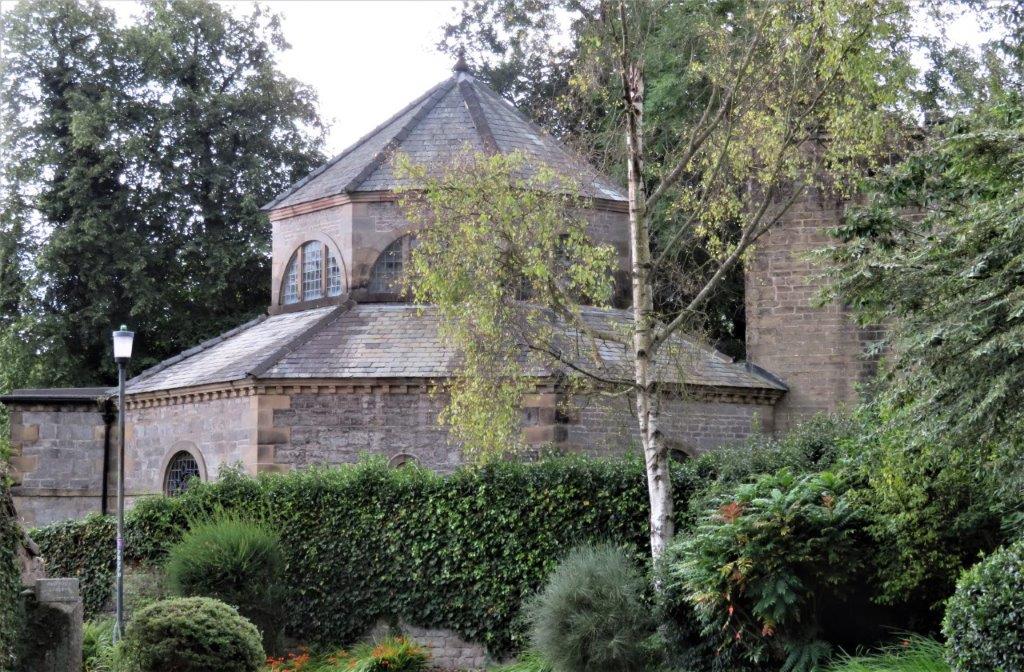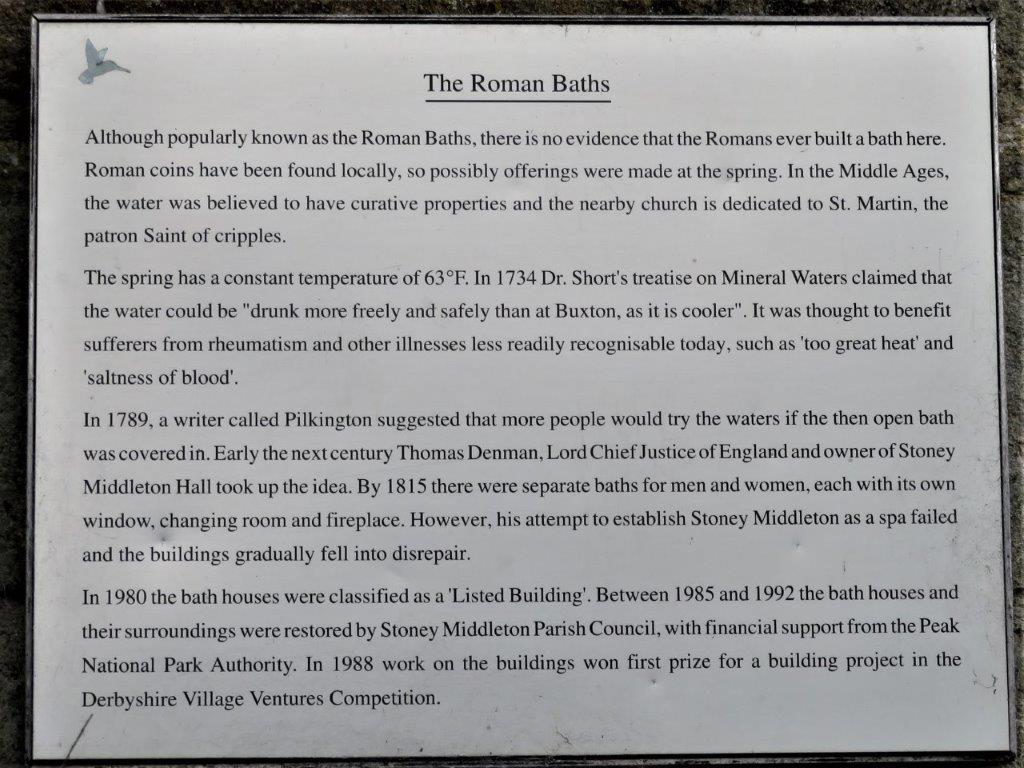 note on 'The Roman Baths'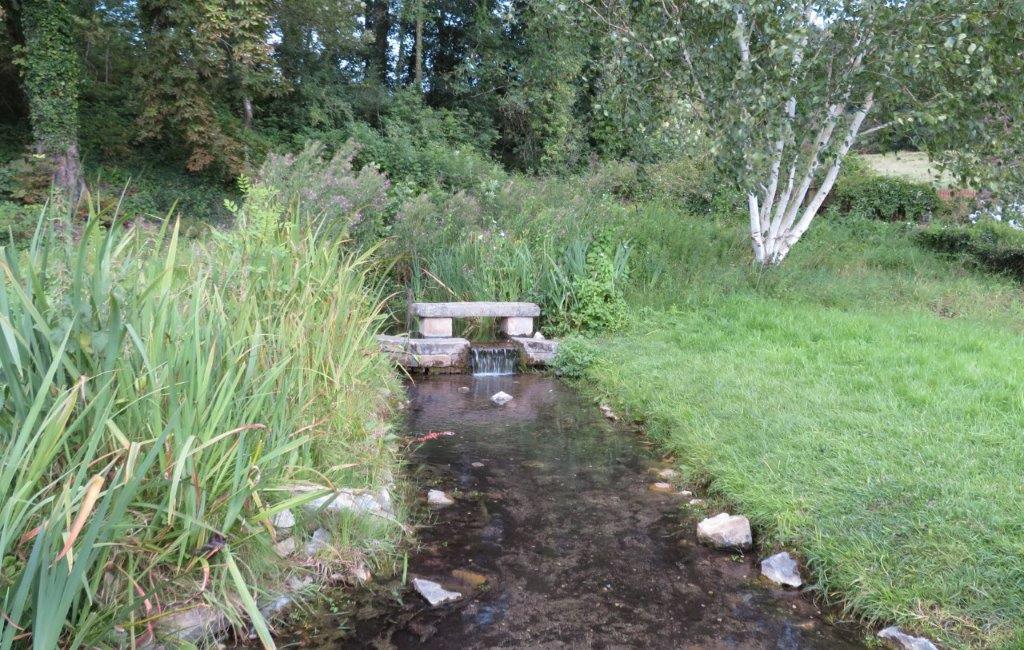 stream alongside the building for the rebuilt 'Roman Baths'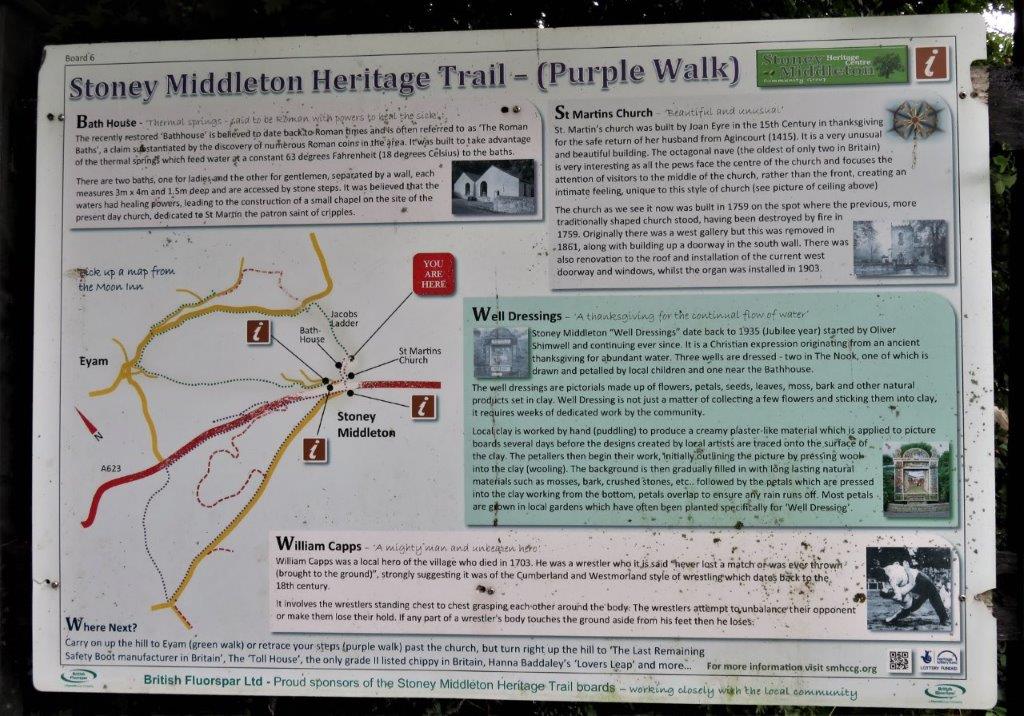 notes about Stoney Middleton - enlarged under to easy reading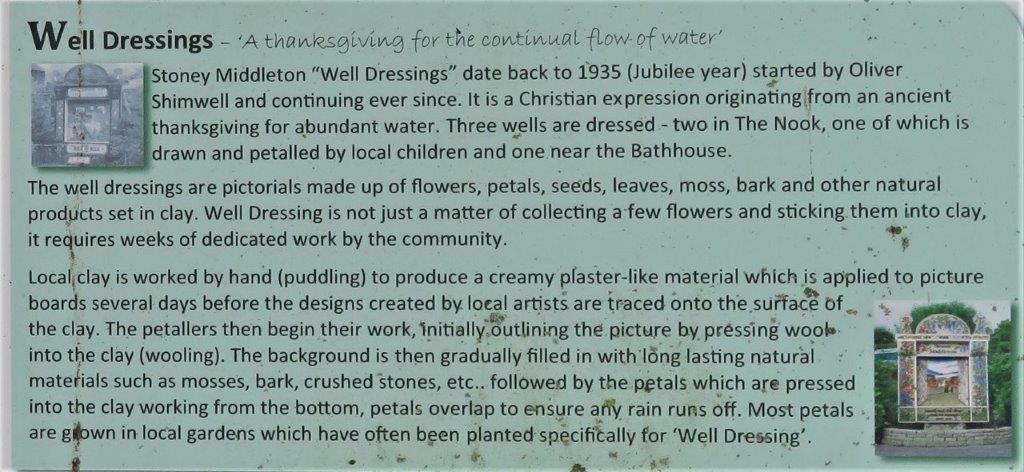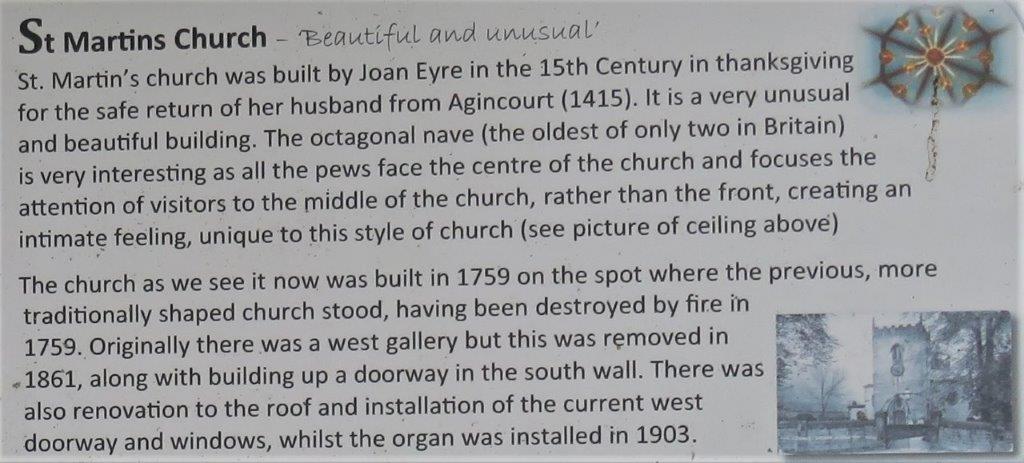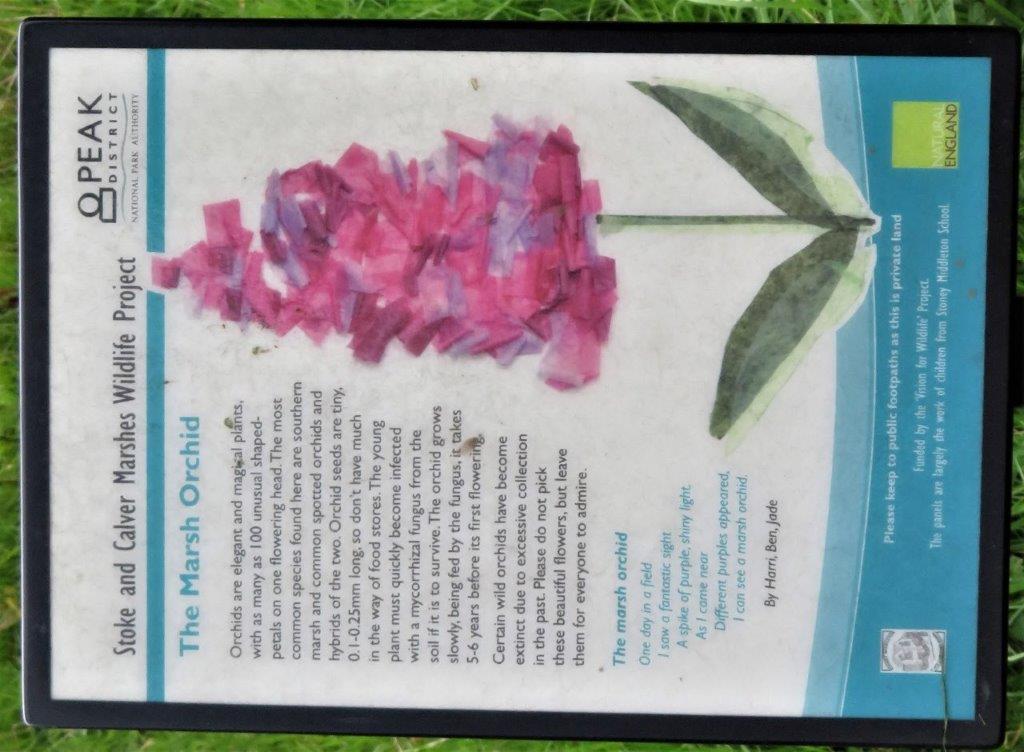 The Marsh orchid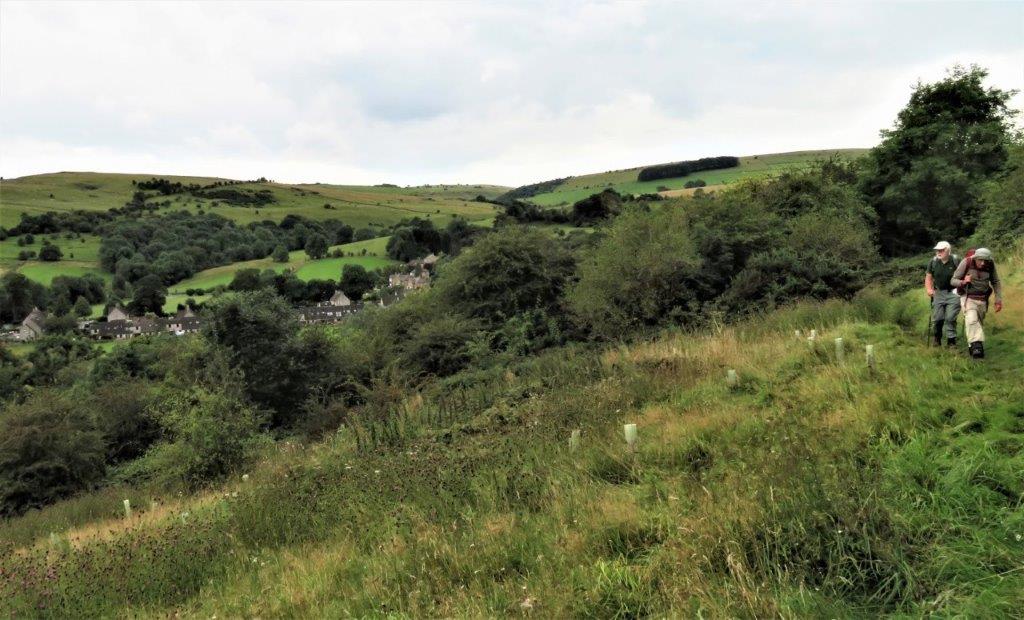 up towards Knouchley Farm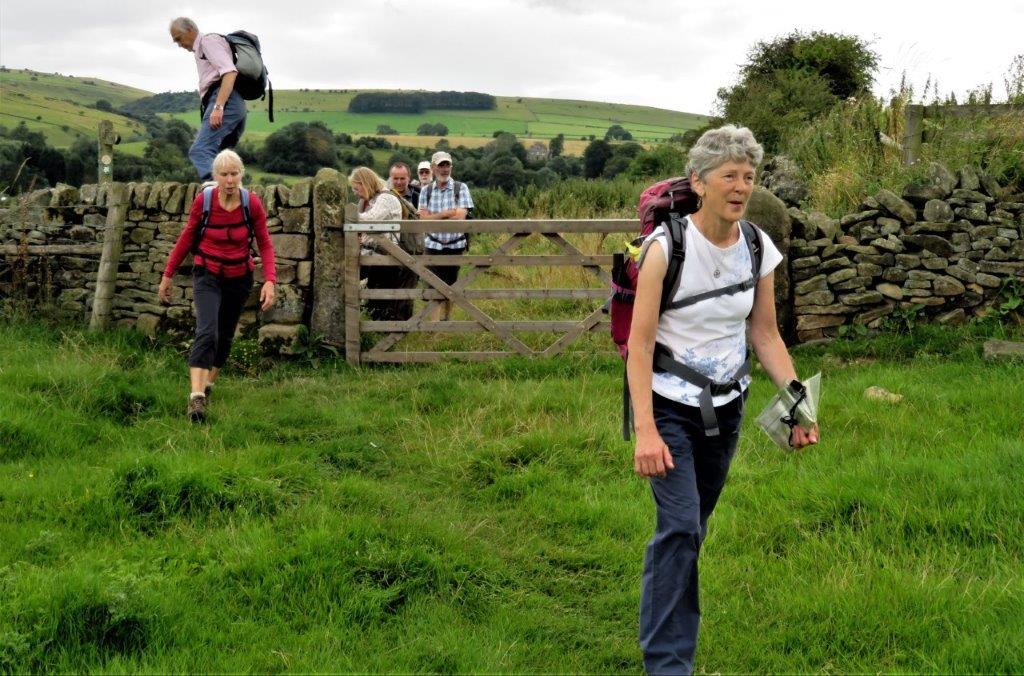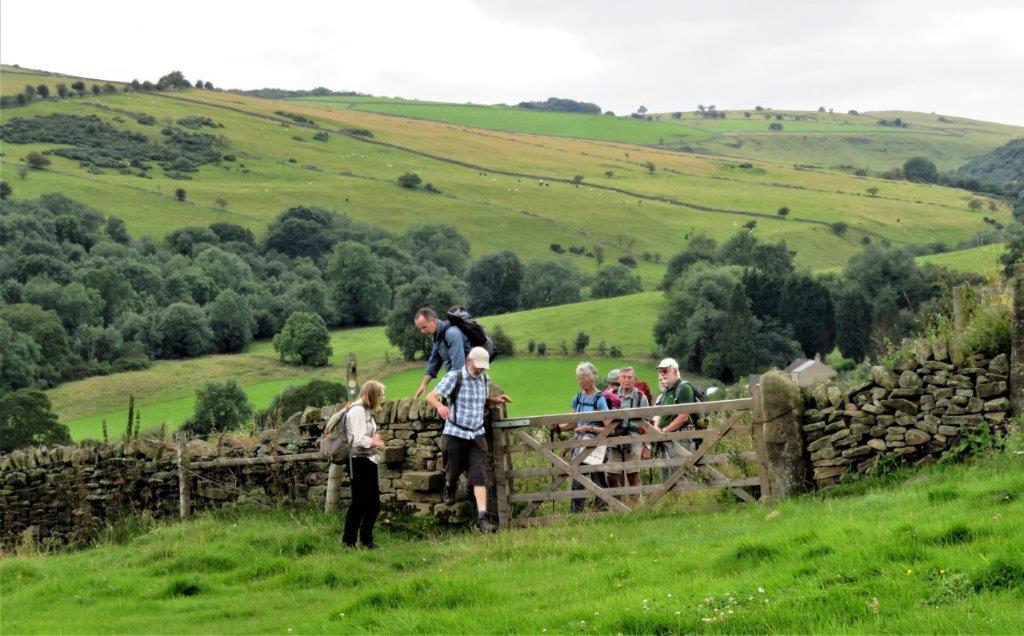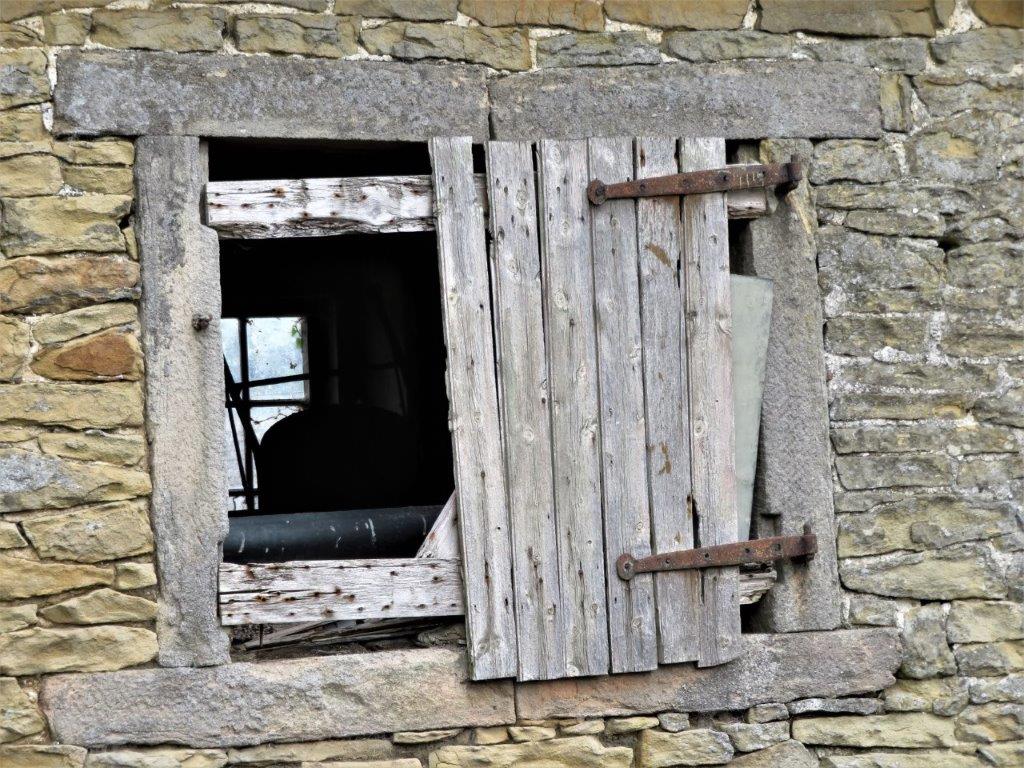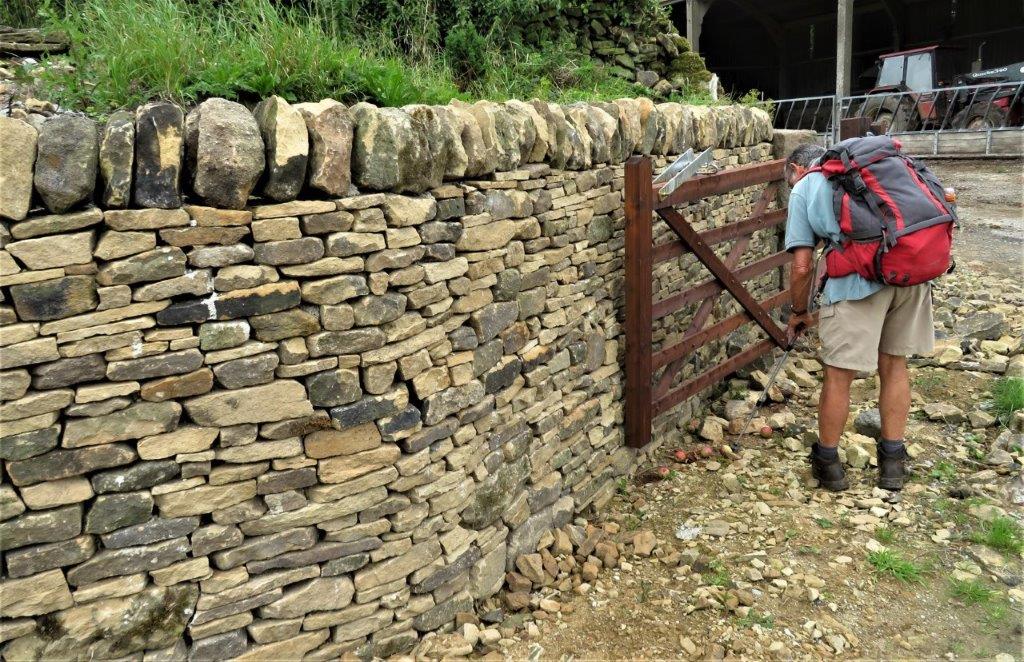 recently rebuilt dry stone wall - is whole farm now likely to be rebuilt / maintained / converted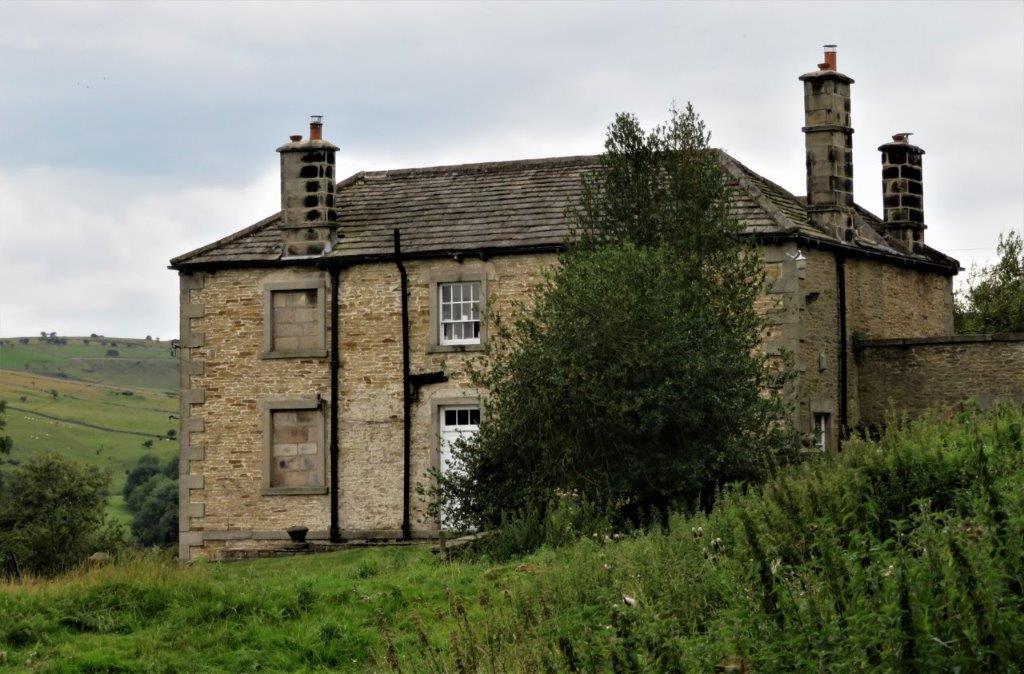 blocked up windows in Knouchley Farm House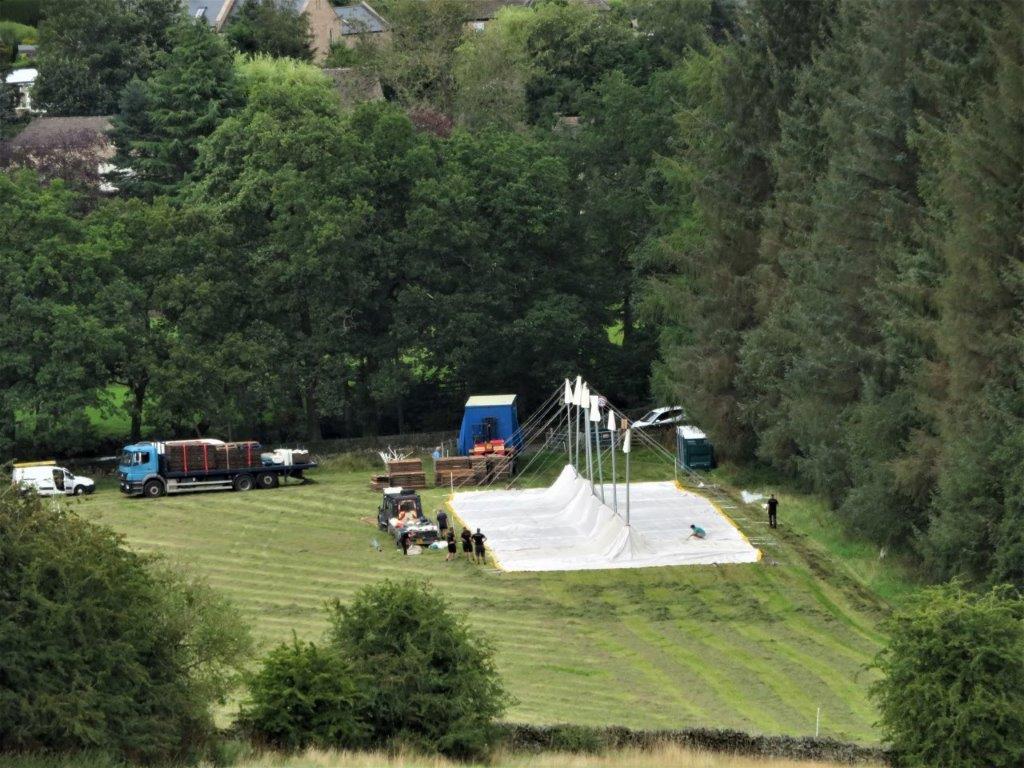 Summer - marquee being erected for wedding / circus etc?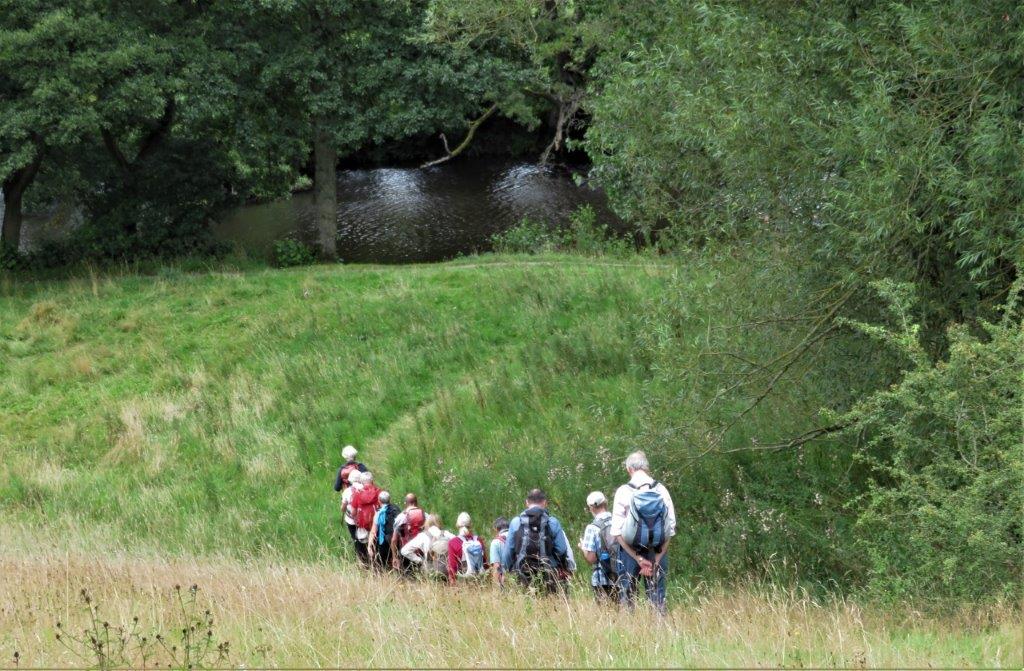 down to the River Derwent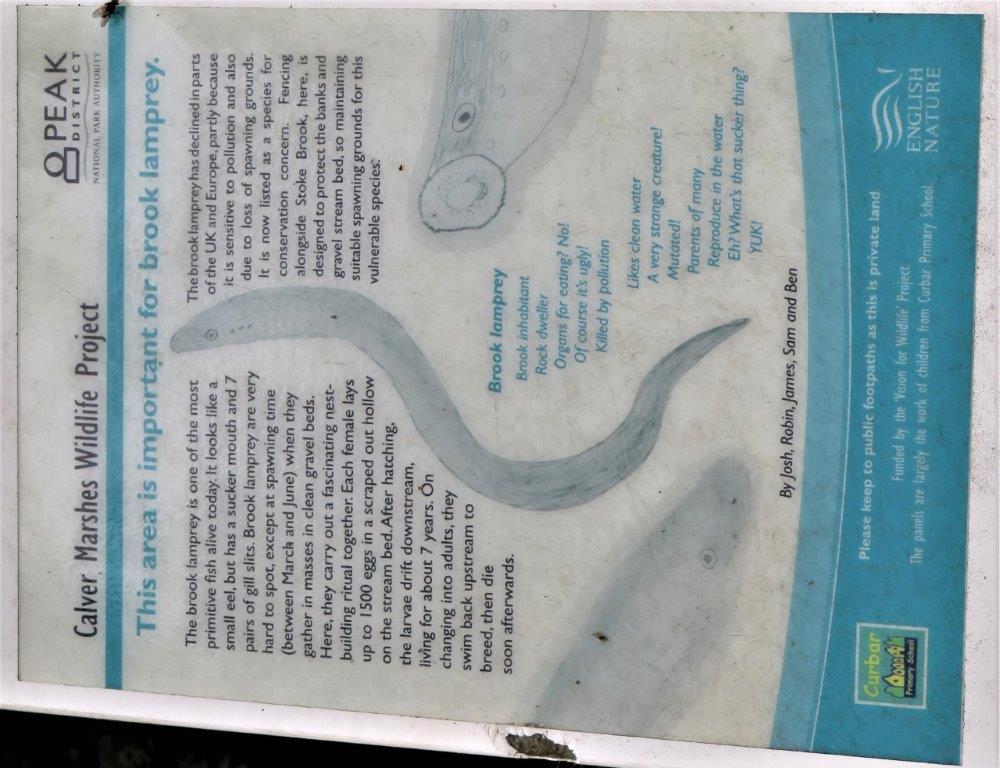 brook lamprey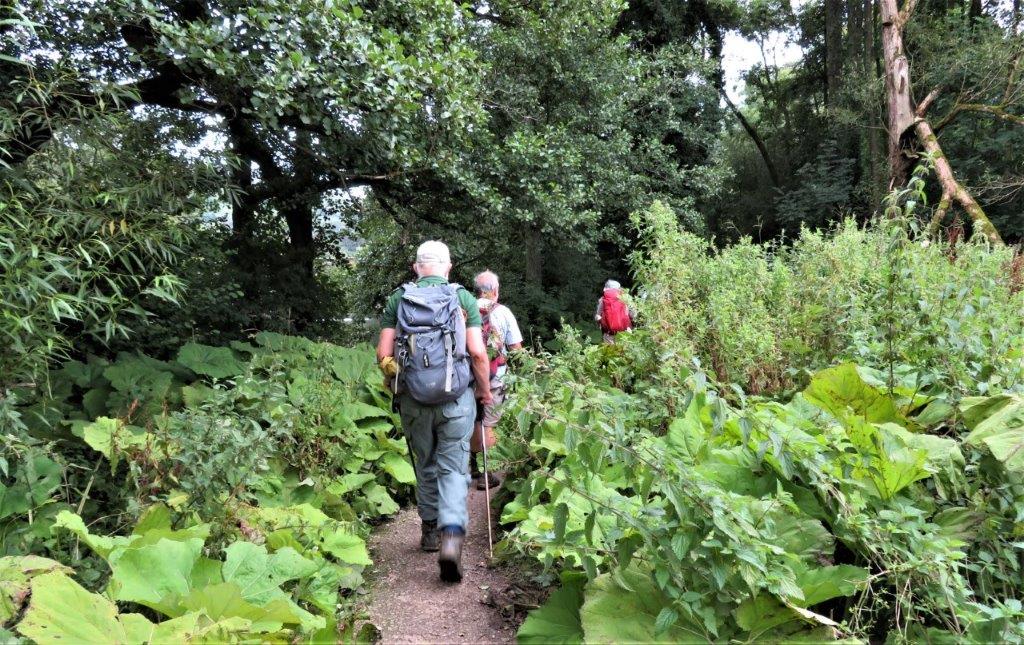 through the 'wetlands'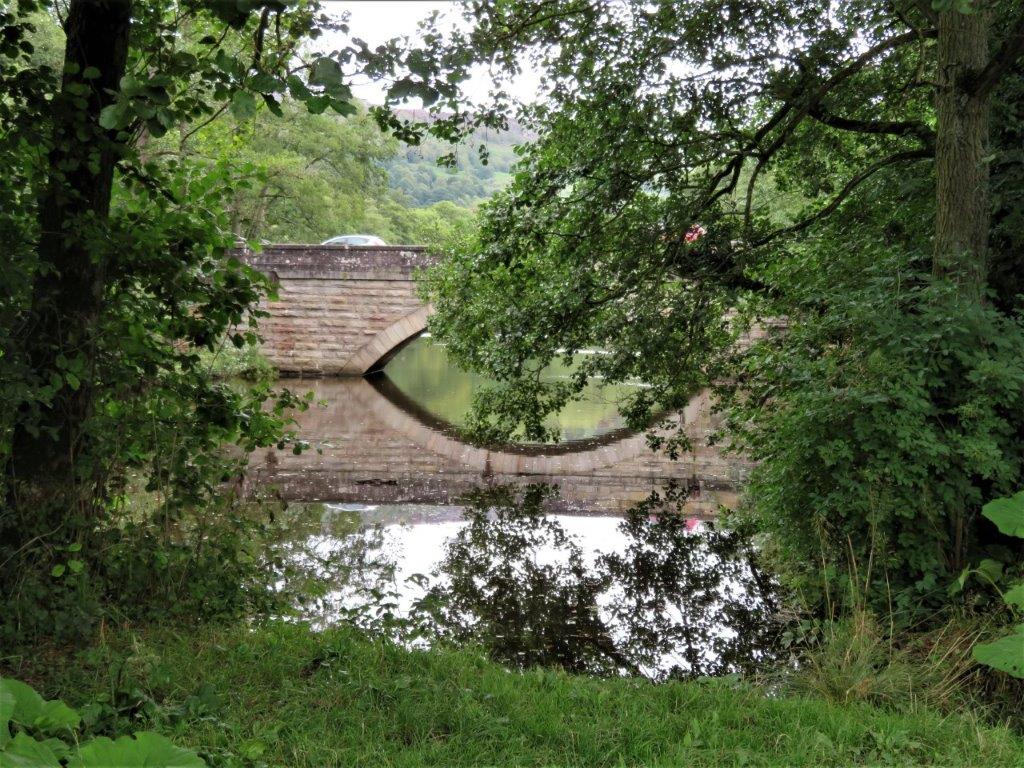 New Bridge (several hundred years old?). Curbar Edge just visible at top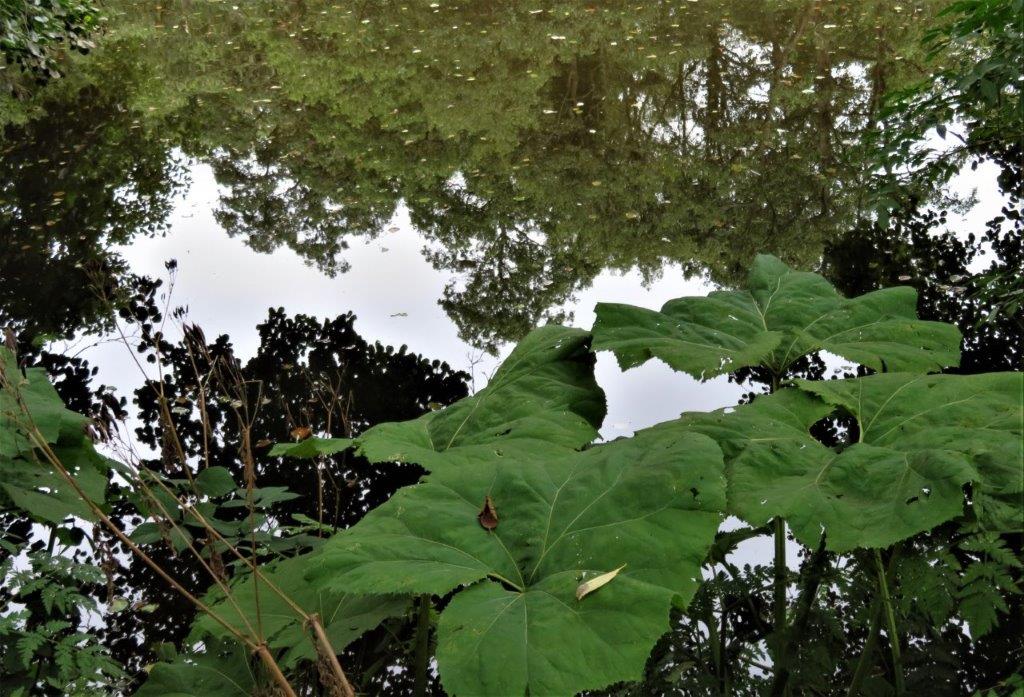 reflections in the River Derwent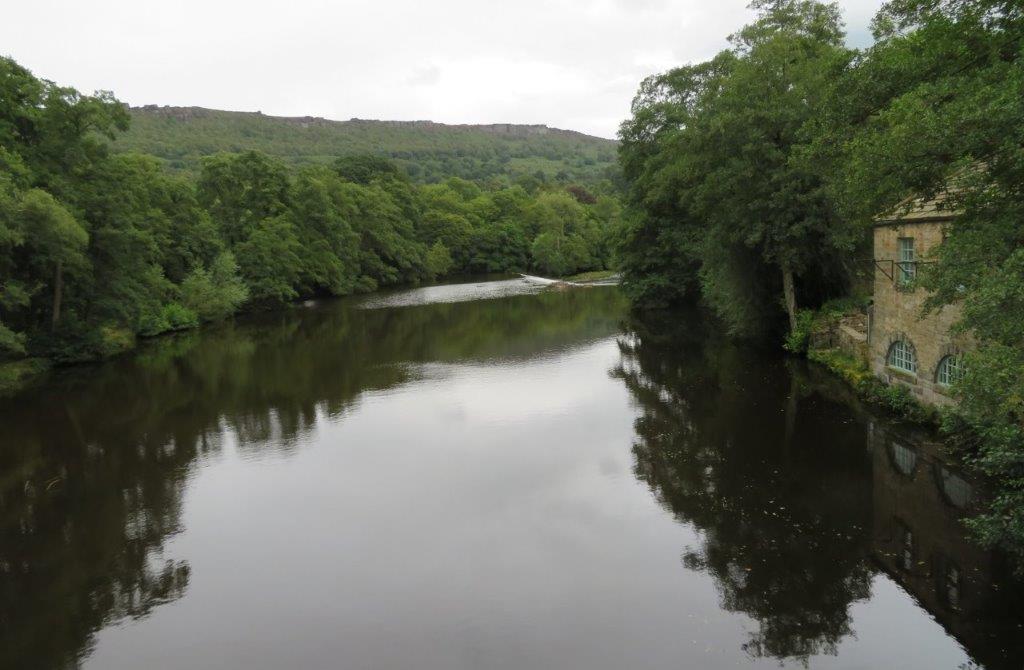 looking from New Bridge towards the Weir & Pond originally built to power Calver Mills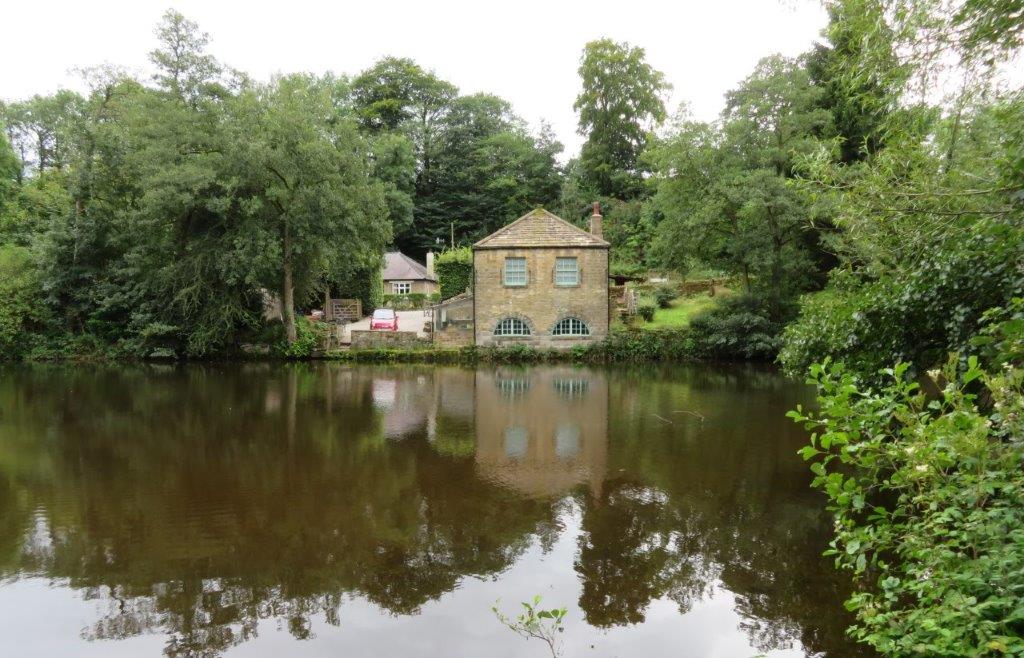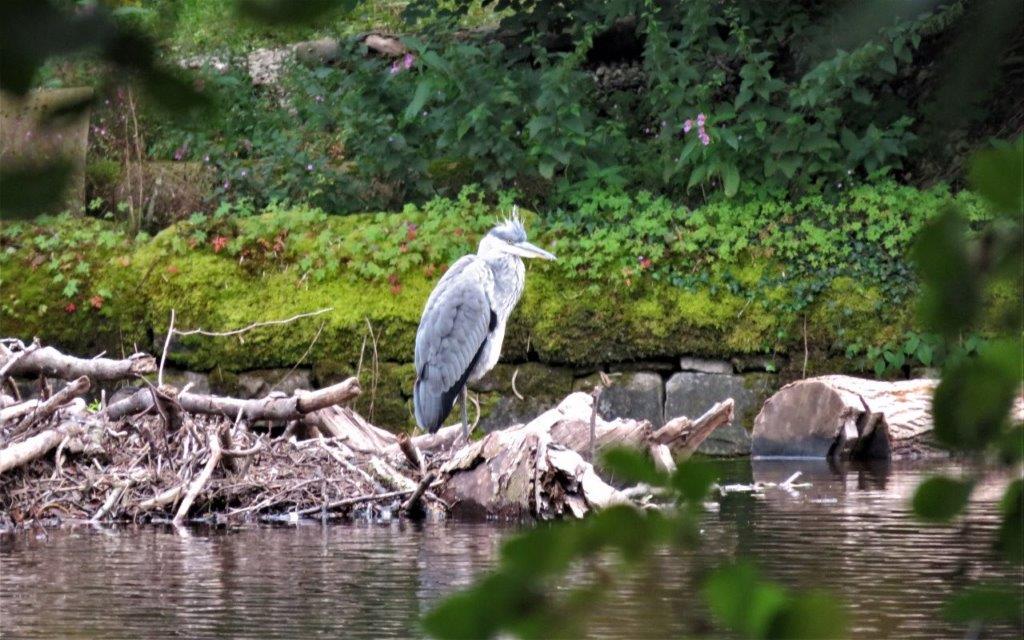 Heron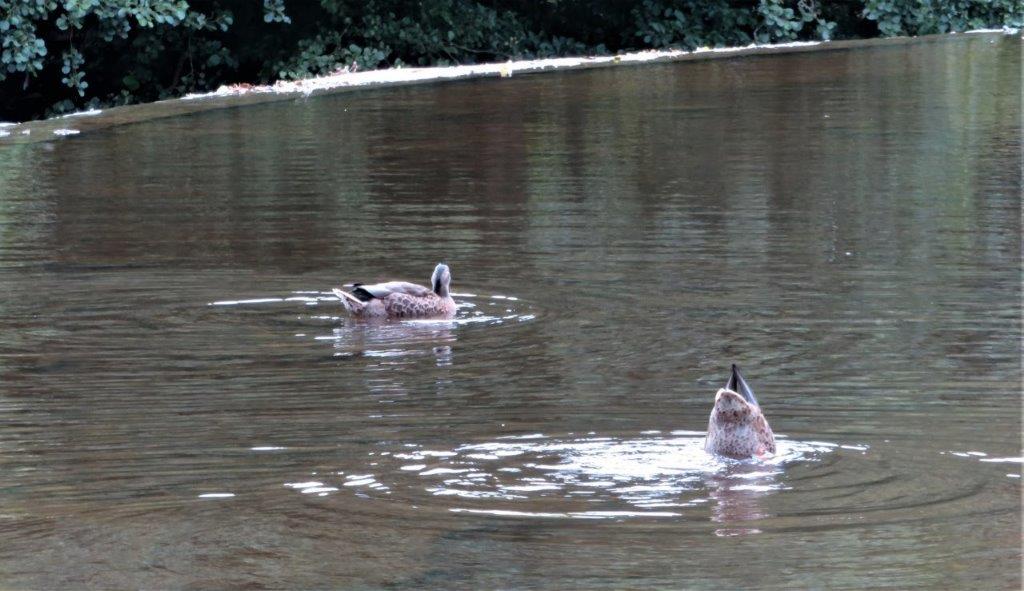 above the weir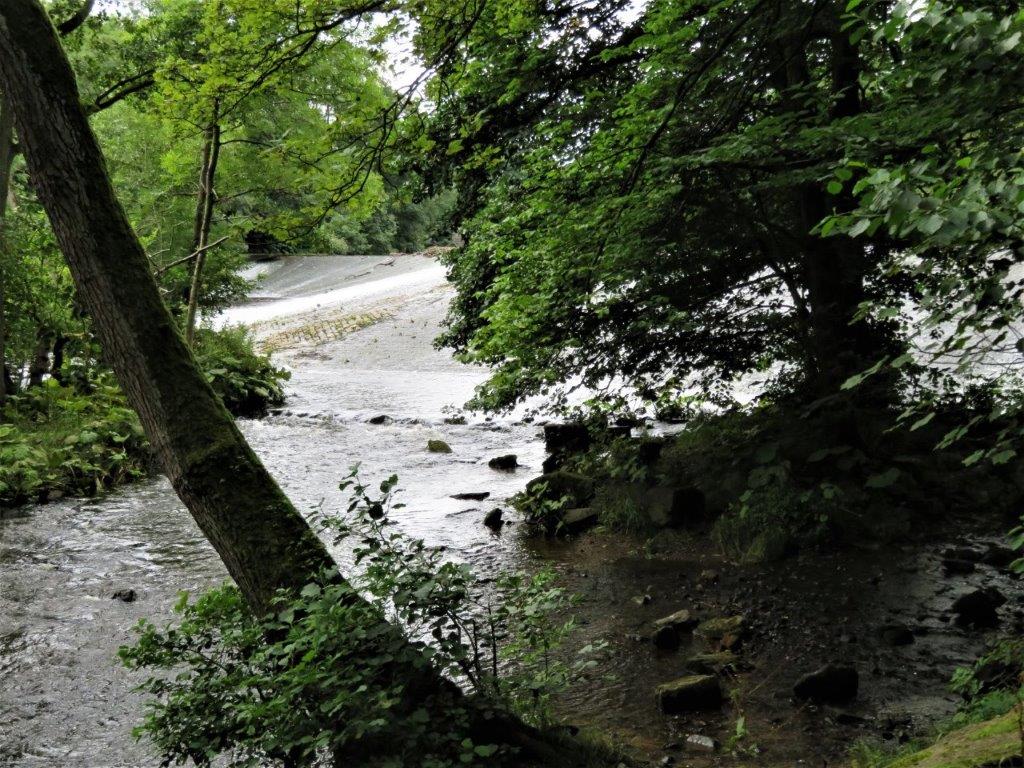 looking at the weir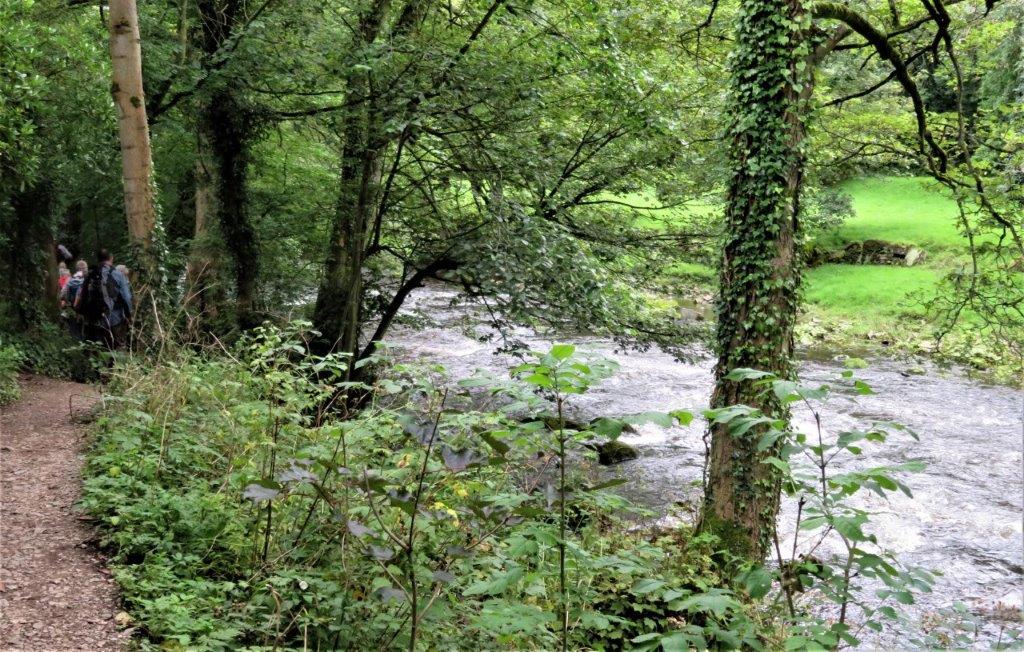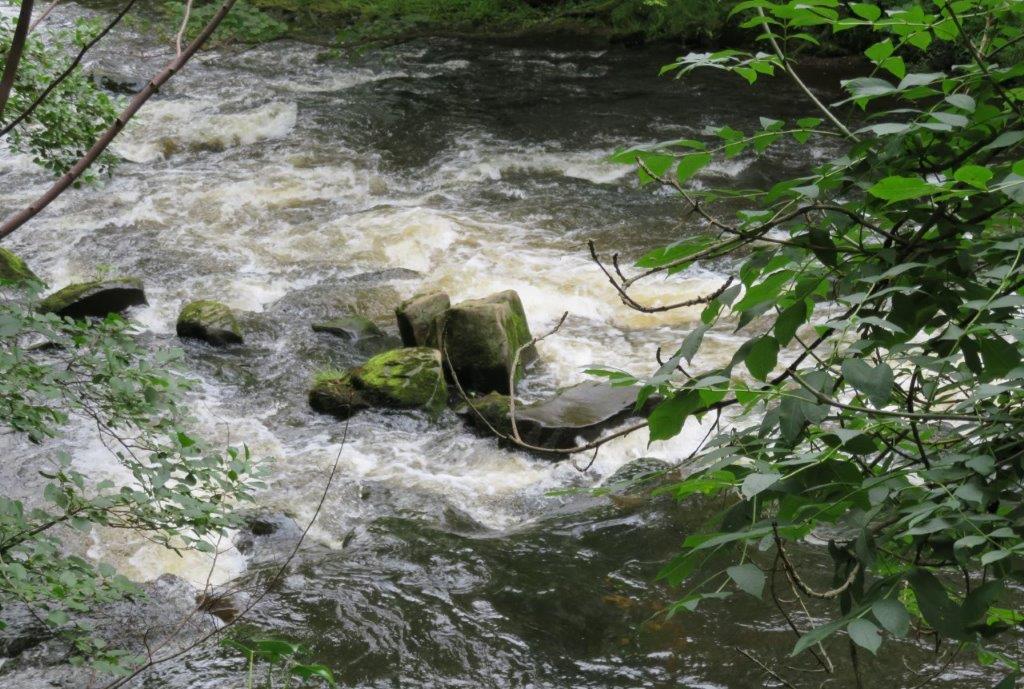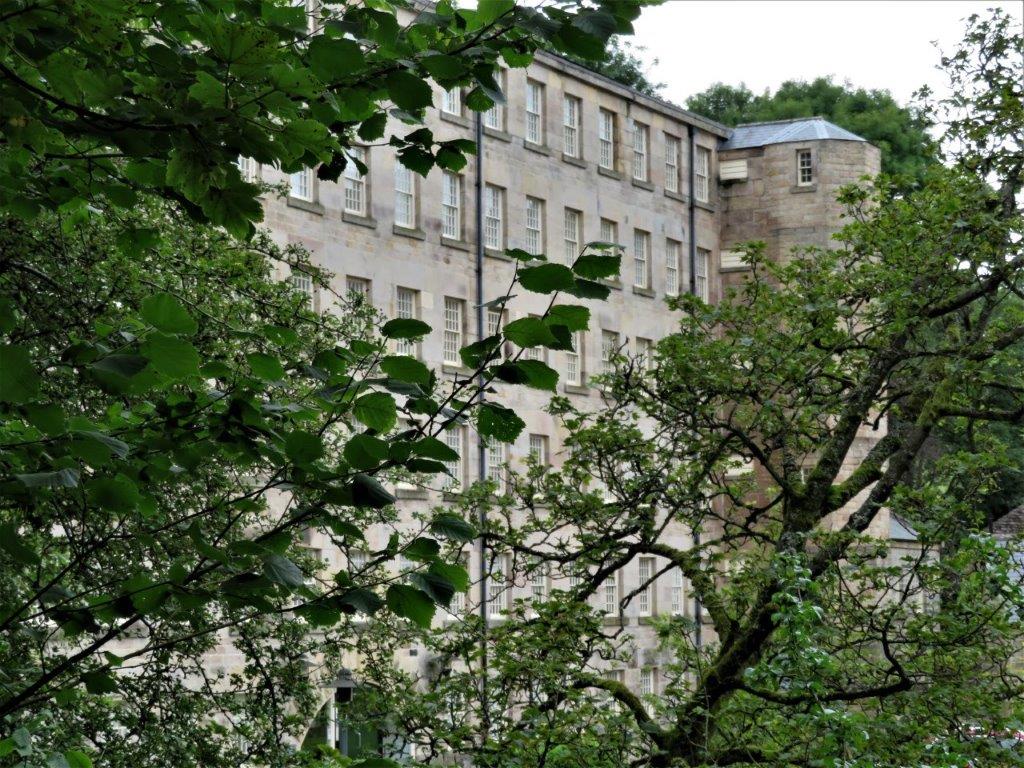 calver Mill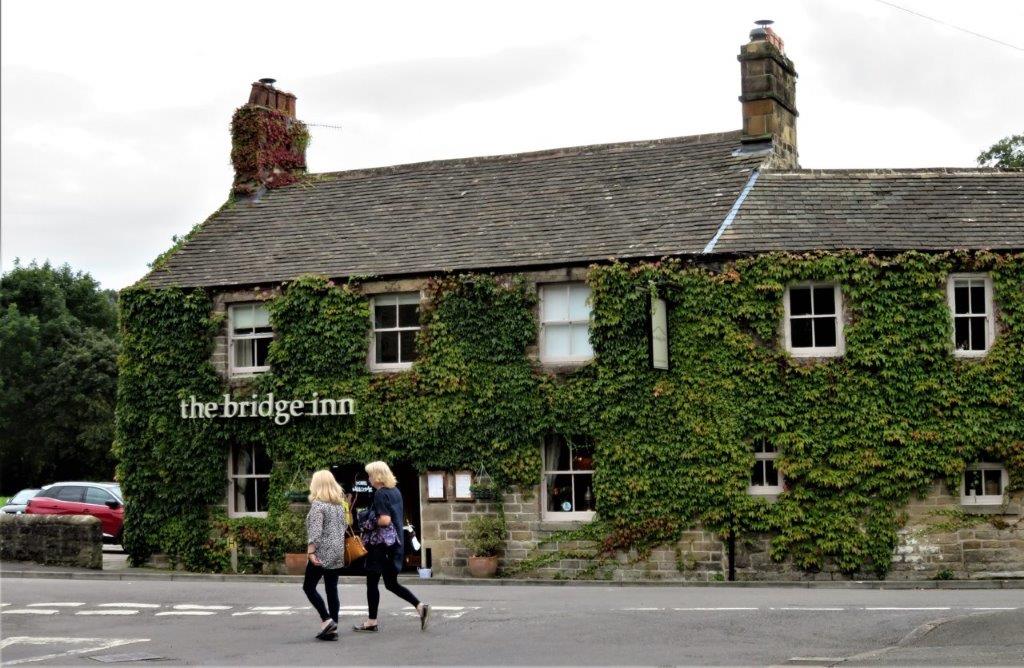 Public House (the bridge inn) on map just at road starting up to Curbar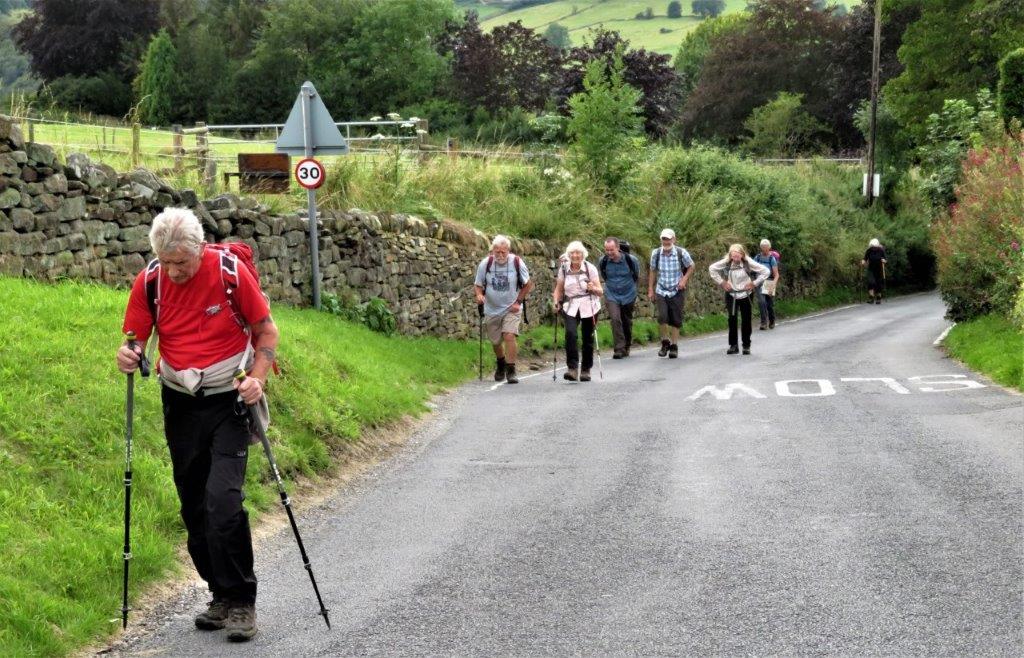 on road up towards Curbar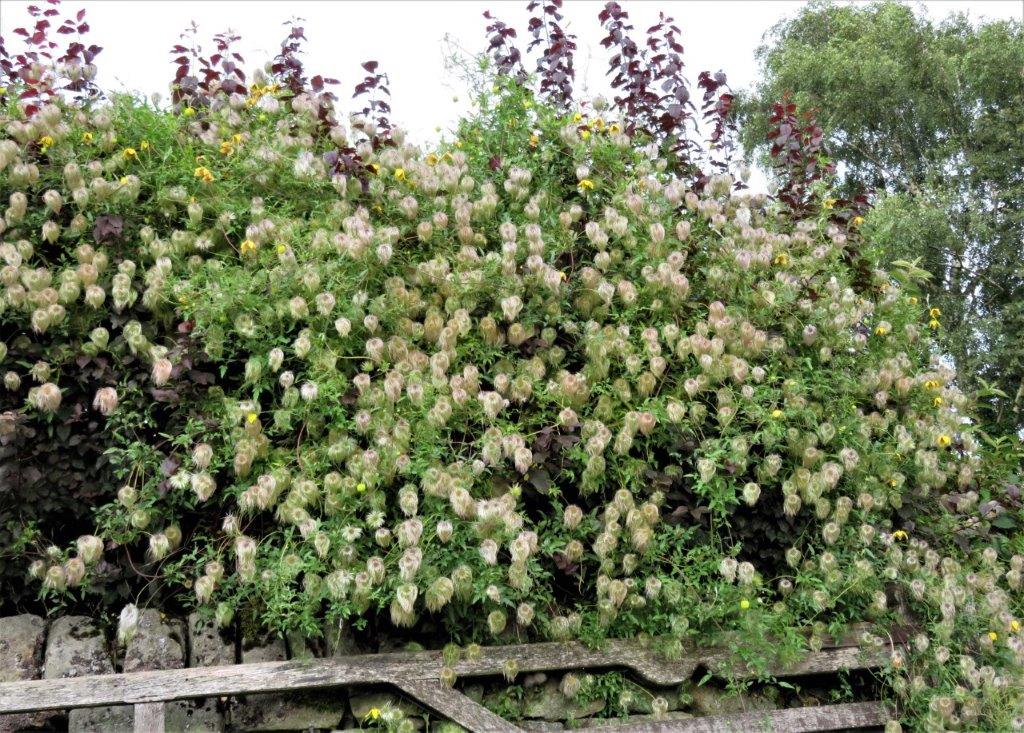 we turned off to East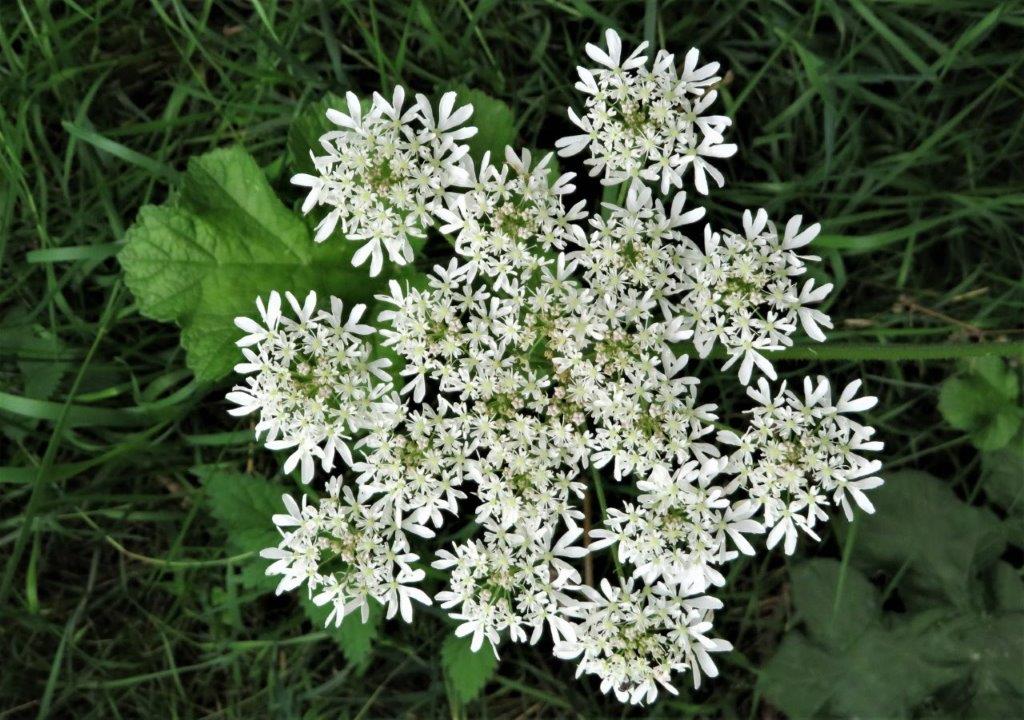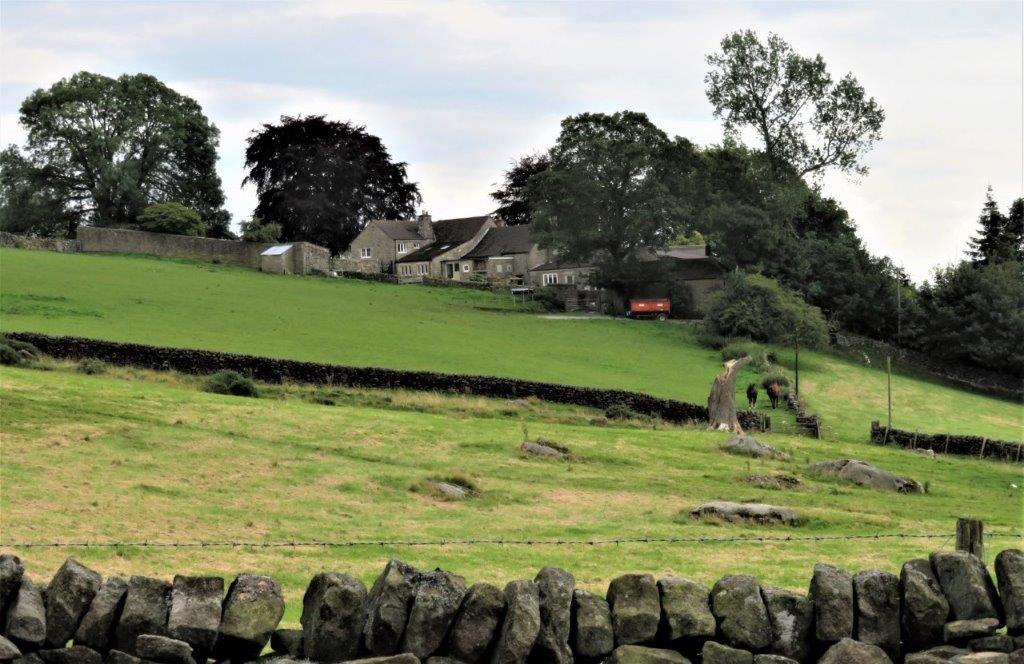 heading past these buildings toward Gorse Bank Farm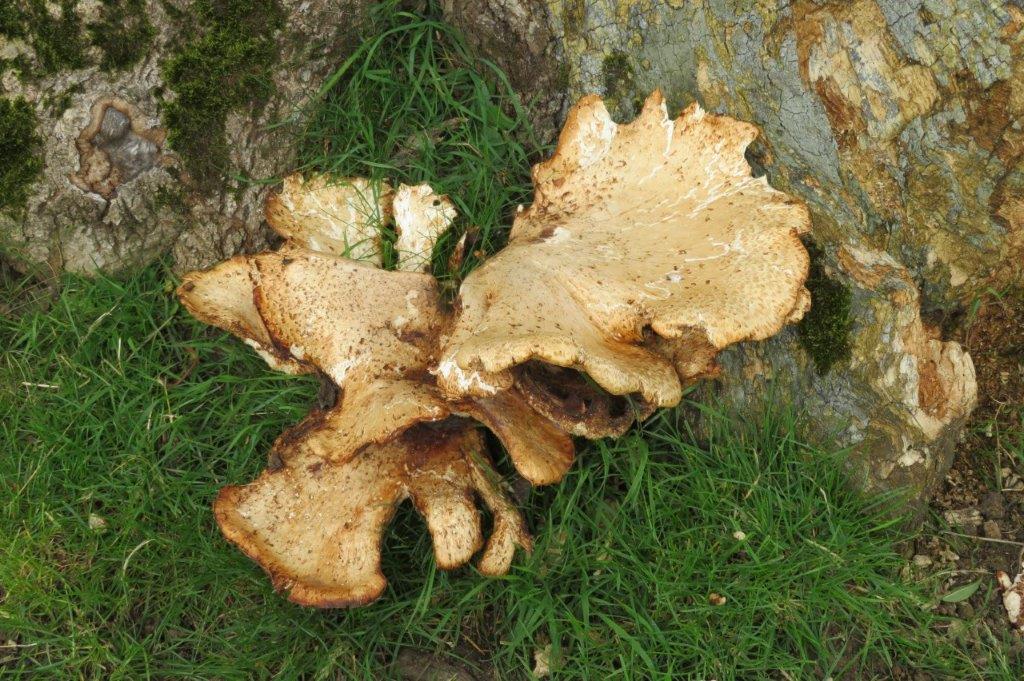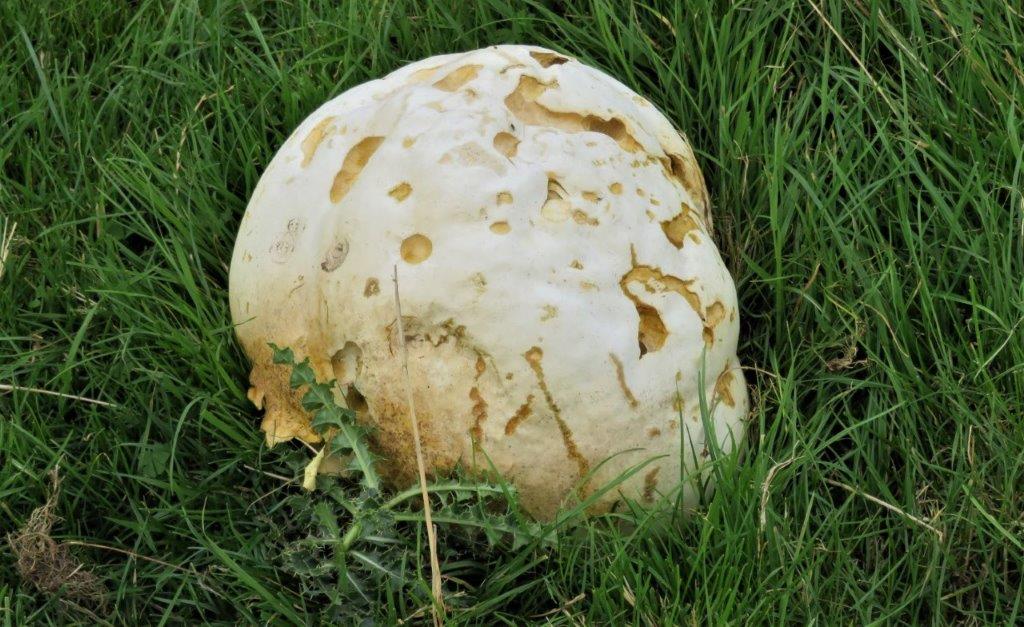 Puff Ball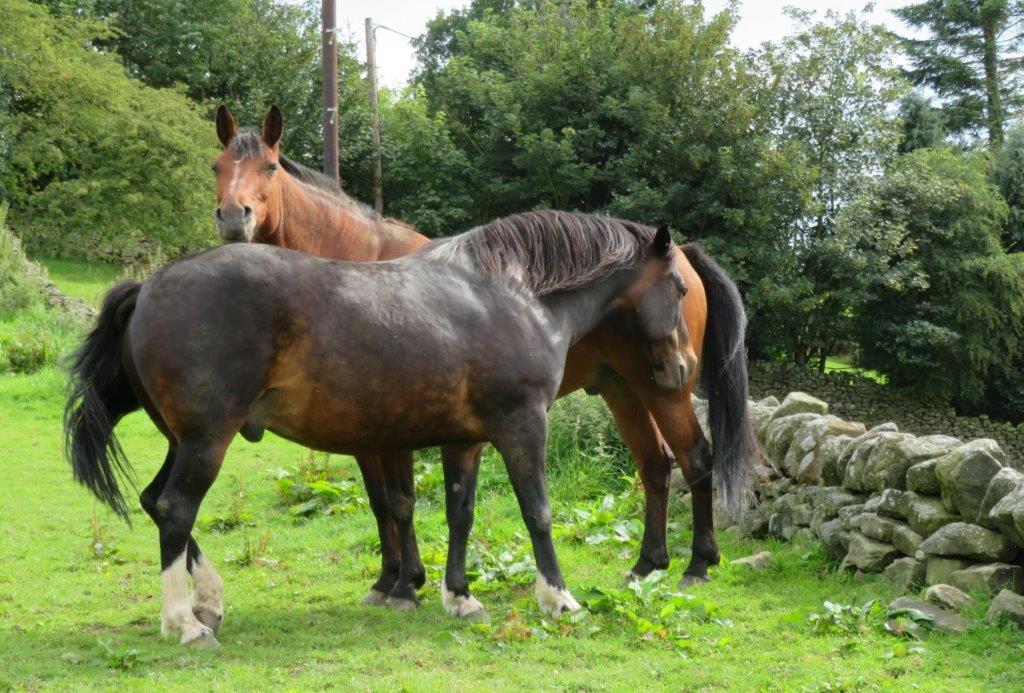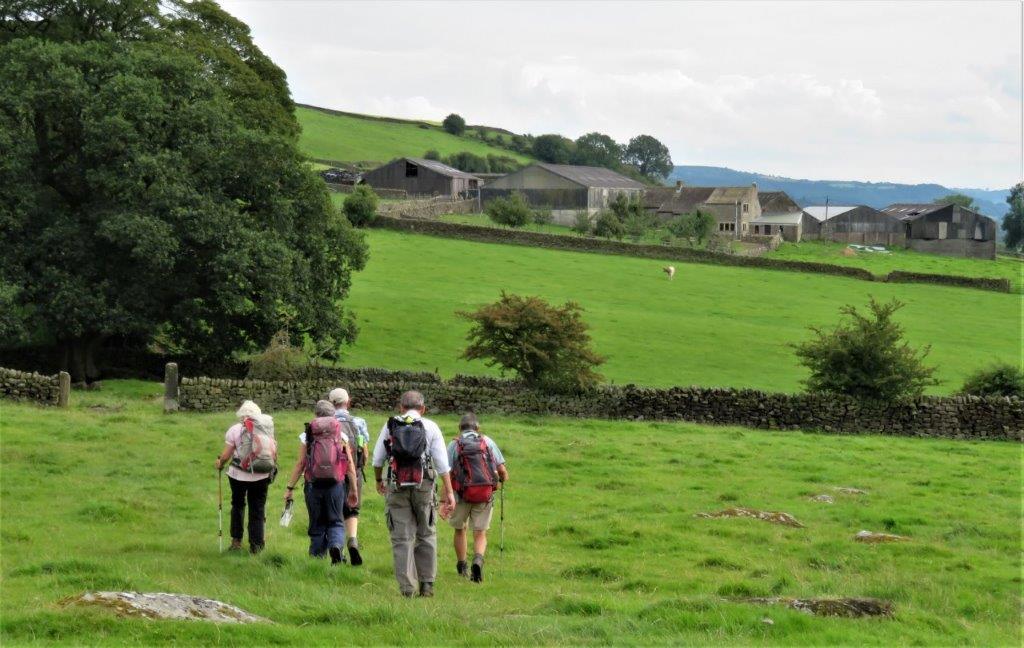 Gorse Bank Farm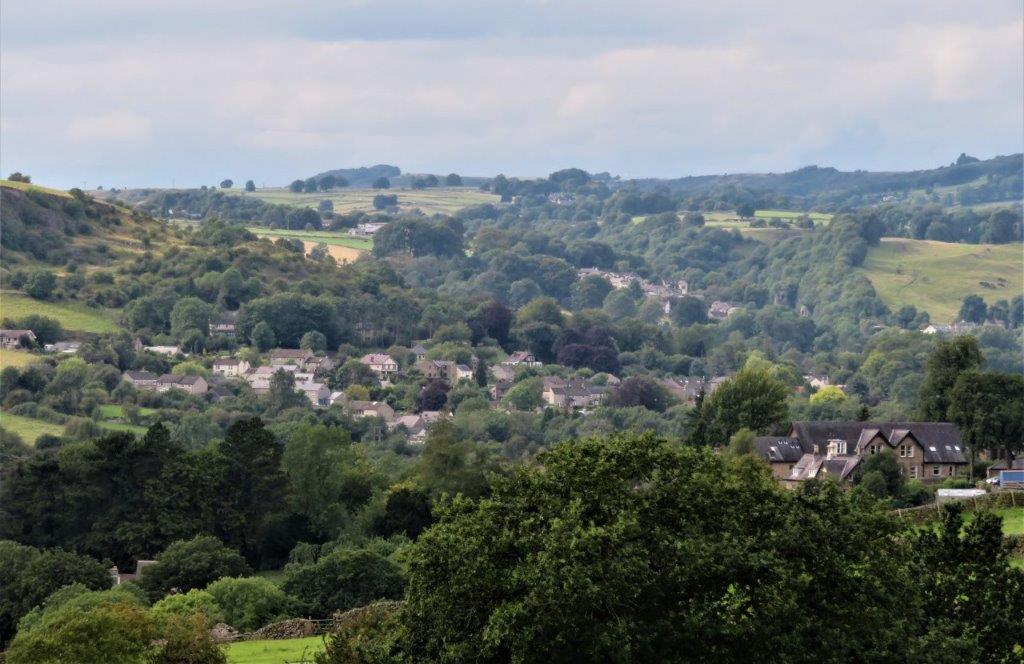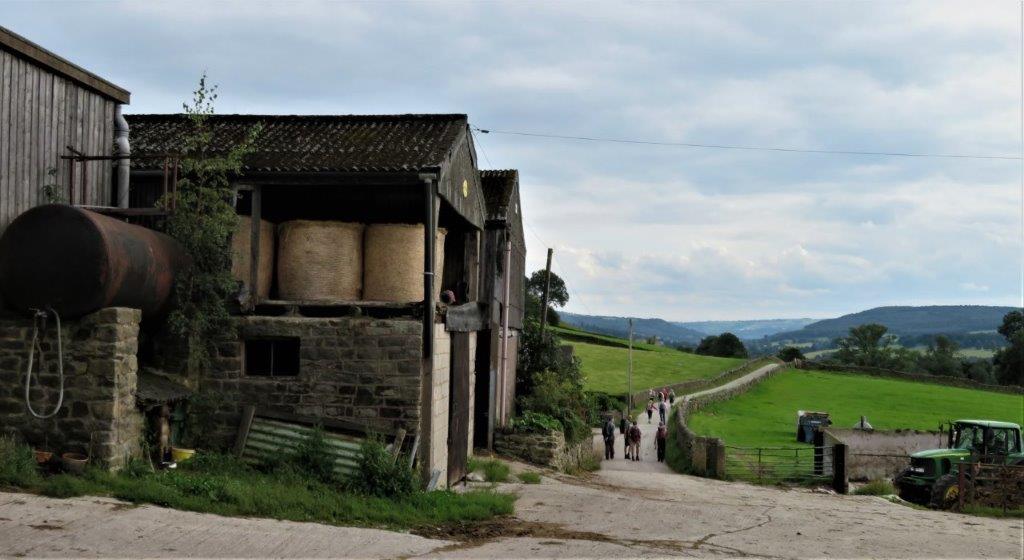 Gorsebank Lane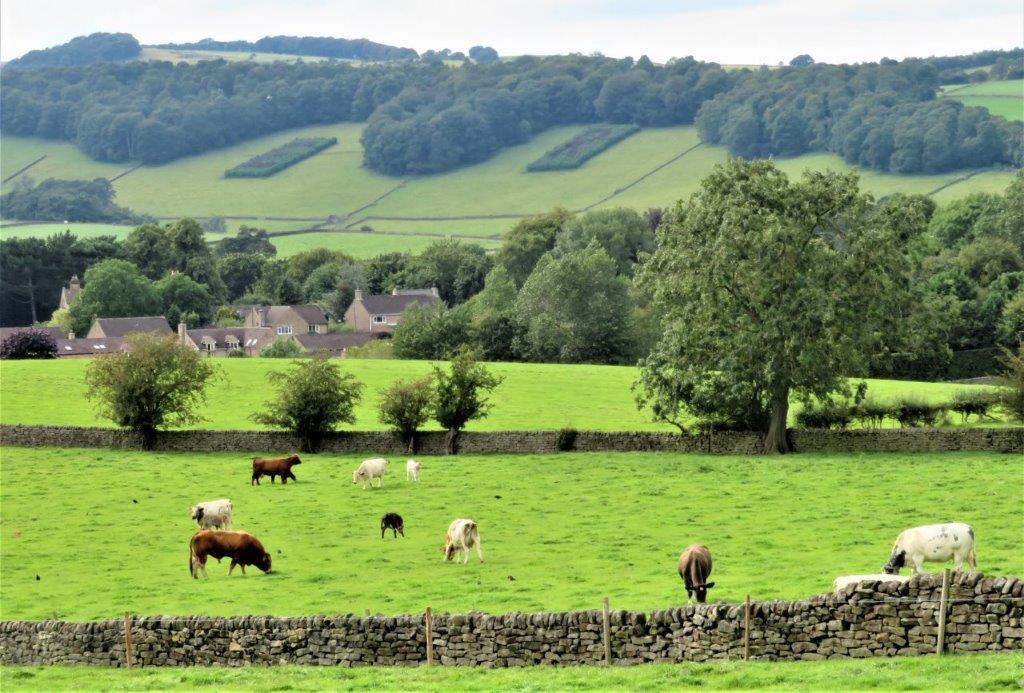 homepage - Daywalks Index 2019 - contact me at